30 Beauty Hacks That Royal Women Use To Look Flawless: Fans Can Give Them a Try
If you look online, you'll easily find thousands of photos of Royal women, especially from Meghan and Kate. And there's one thing in common with all those photos: the ladies look amazing in each one of them, even after just a few hours from giving birth. There are some hidden beauty tricks under these royal sleeves. Here are 30 of them.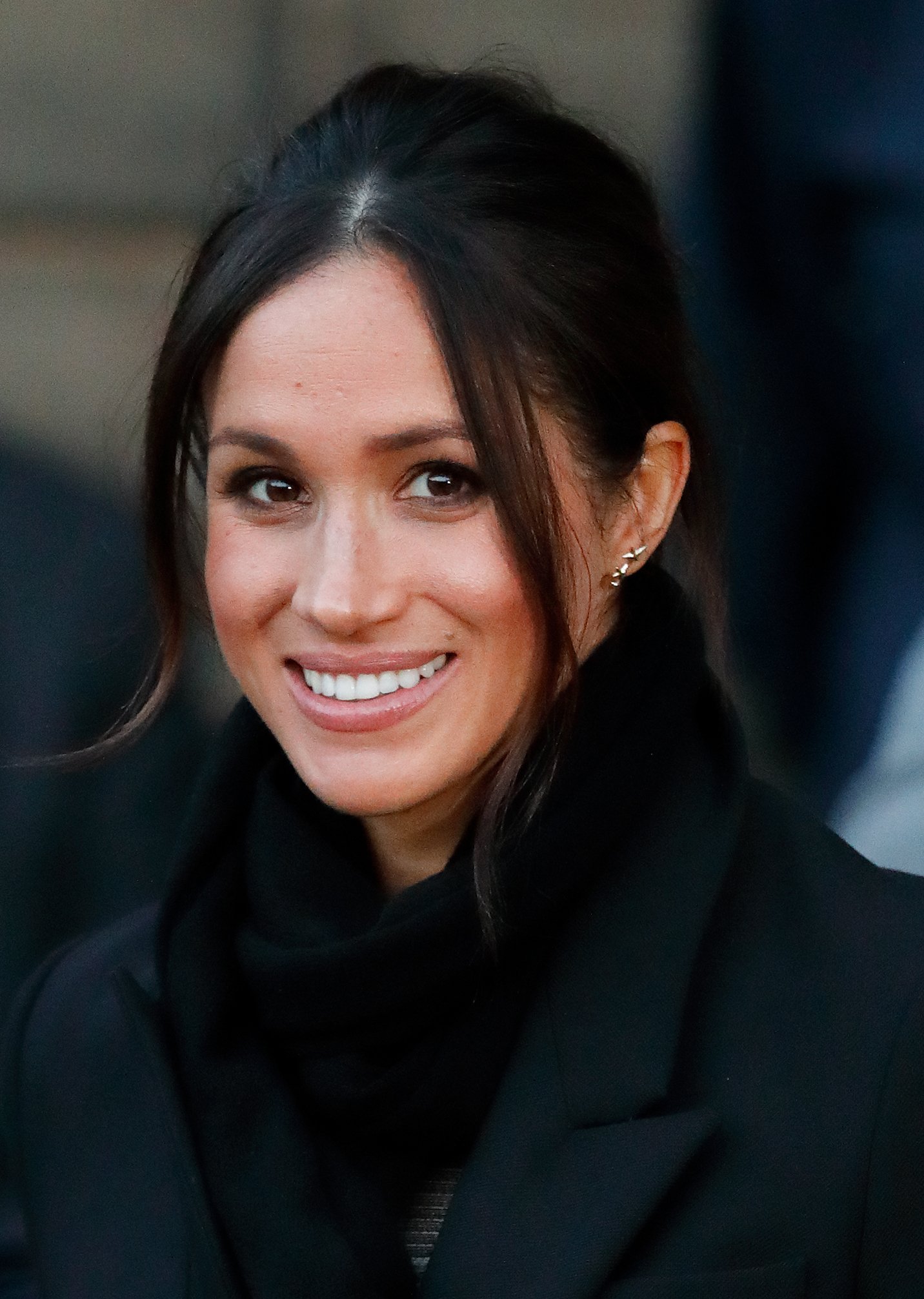 ---
30. Three layers of eye shadow
If there's one DIY course any female royal member is obliged to attend is the self-makeup one. It certainly helped the Duchess of Cambridge, who applied her own makeup on her wedding day back in 2011. She applied three layers of eye shadow: one as a base, another on the lower lid, and the third one in the crease.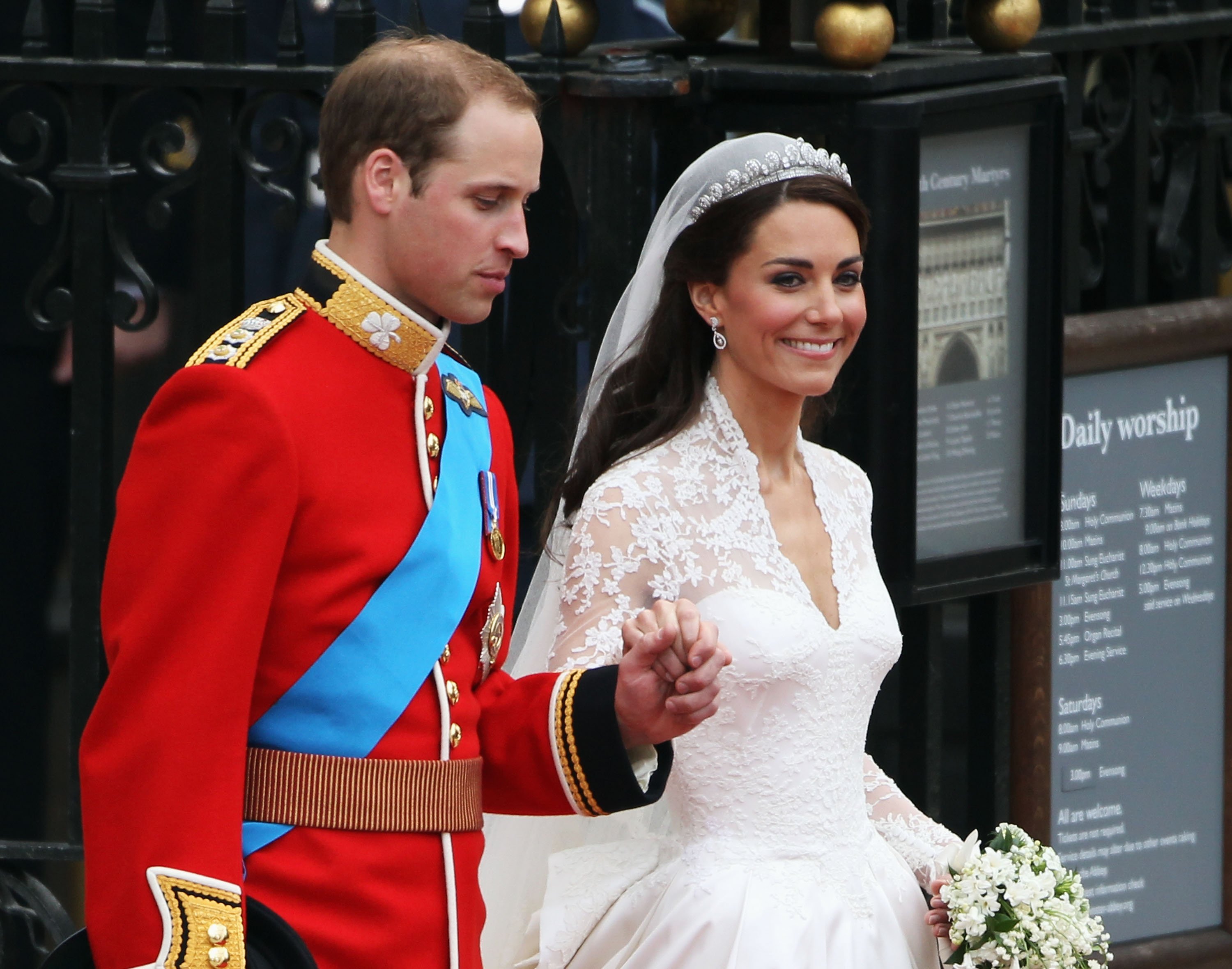 ---
29. Keep stock of your favorite products
If there's one thing Meghan Markle can't live without when it comes to beauty products, that's the NARS Blush in Orgasm. The rosy flush tone is one of Meghan's key signature features when it comes to make-up and she certainly can't live without it.
---
28. Facial workout
If you thought working out was just about lifting weights and doing cardio, then think again. Meghan Markle talked about one of her favorite exercise routines back in 2014: smiling. According to the now-royal member, her 15 minutes of daily facial exercise has made her cheekbones and jawline look more toned and firm.
---
27. Take hairdo chances
Princess Diana became known in the 80s for her poofy hairdo. But it all changed when she met celebrity hairstylist Sam McKnight. According to the stylist, Diana did what many women used to do: she hid behind her hair. In a moment of courage, Diana gave the stylist free reign on her hair. She stepped out with an amazing, shorter, look.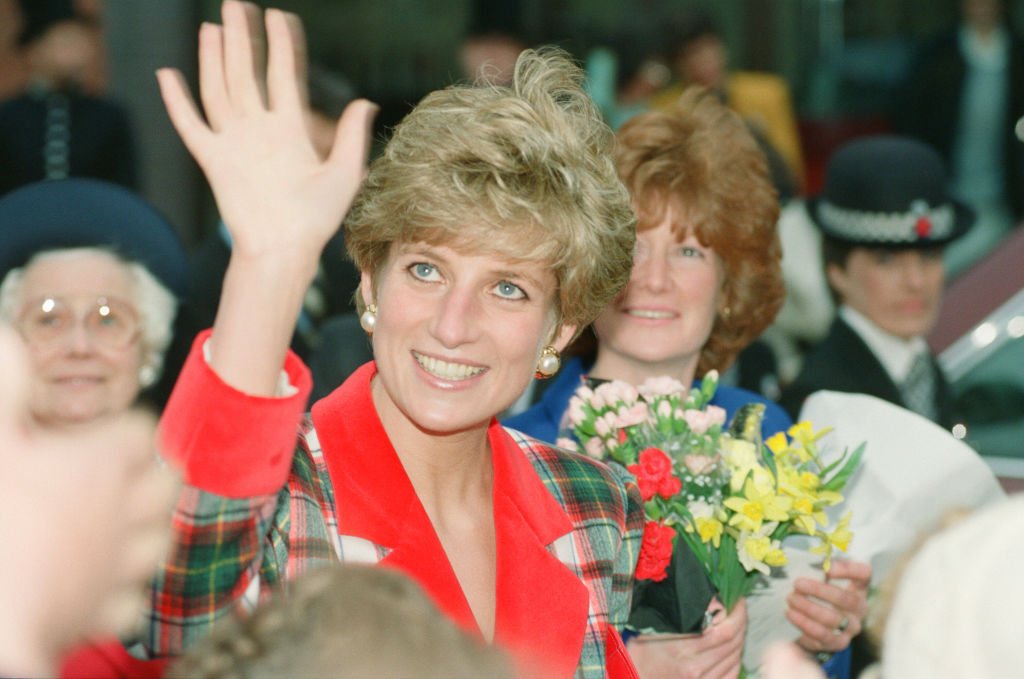 ---
26. Permanently hydrated lips
Have you ever seen a female royal member with dry, flaky lips? You haven't, right? That's because one of the beauty rules among the Royal family consists of having those lips ready for a smile at all times when in public. With this in mind, Meghan always carries a lip treatment balm in her purse which gives her those perfectly hydrated lips.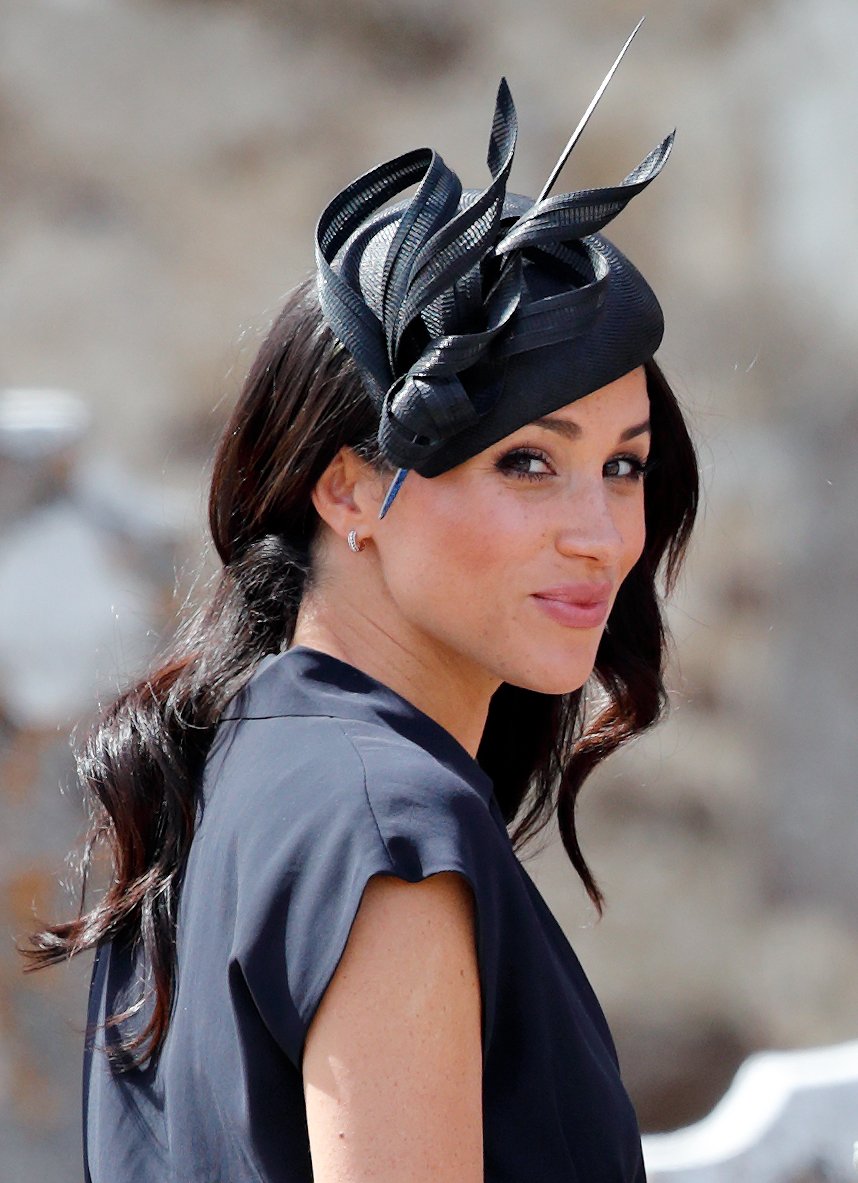 ---
25. Brighten up with rosehip oil
Reportedly, the Duchess of Cambridge is a big fan of rosehip oil, which she consistently uses in her daily beauty routine because of the effect it has on her skin. Rosehip oil is said to moisturize, to disguise wrinkles, brighten up, firming and evening out the color of the skin. It seems to be working for Kate!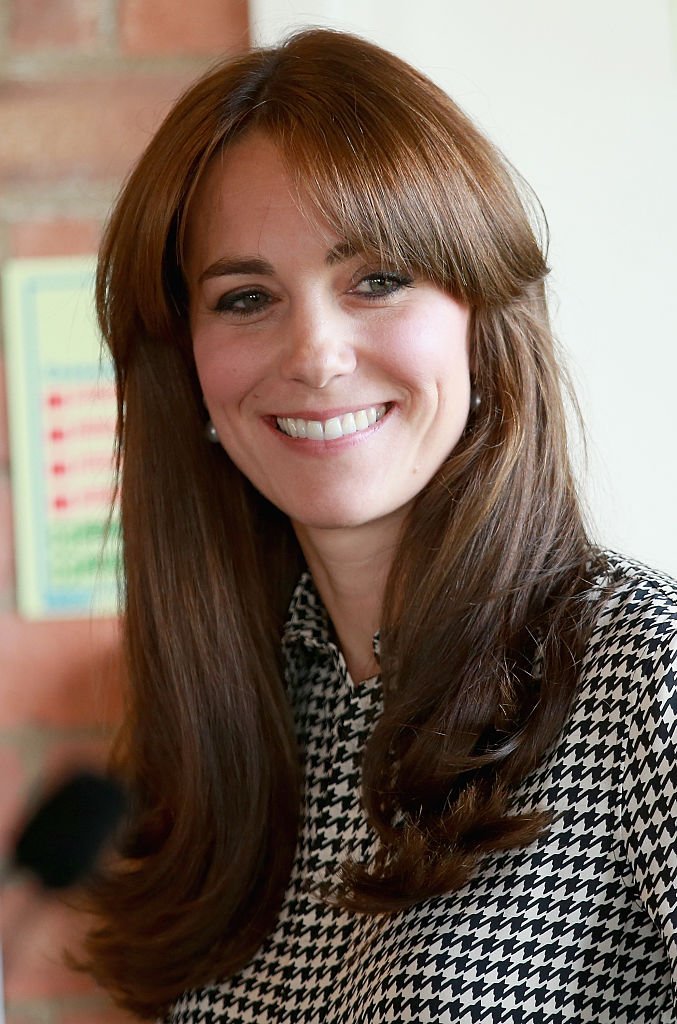 ---
24. Be an expert of make-up on the go
You know when you can't even bother losing time applying make-up? Well, this is something that Royals are really not allowed to, so they are forced to become experts in applying make-up on the go so that they always look their best. Princess Eugenie admitted that she has become pretty good at applying makeup in her car. We'd love to get some tips!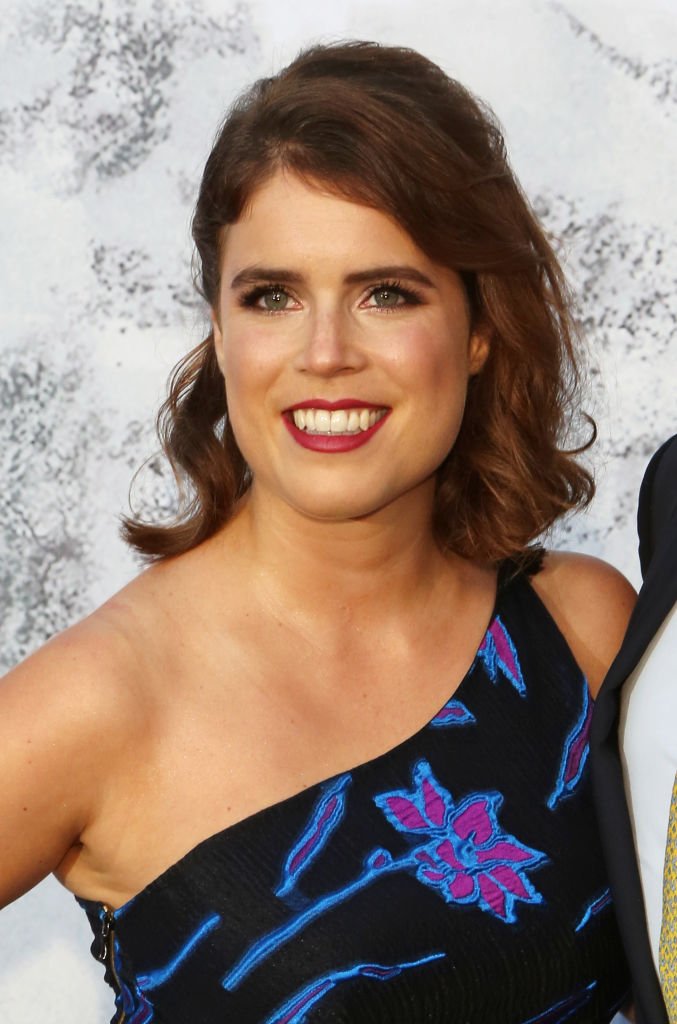 ---
23. Keep it simple and go nude
If there's one thing that can never go wrong when it comes to a manicure, it is going for nude nail polish. That's what the Queen has been doing since the 80s and it seems that Kate Middleton, the Duchess of Cambridge, has followed her lead. Both women wear nail polish from the brand Essie. For her wedding day, Kate wore a combination of two neutral hues.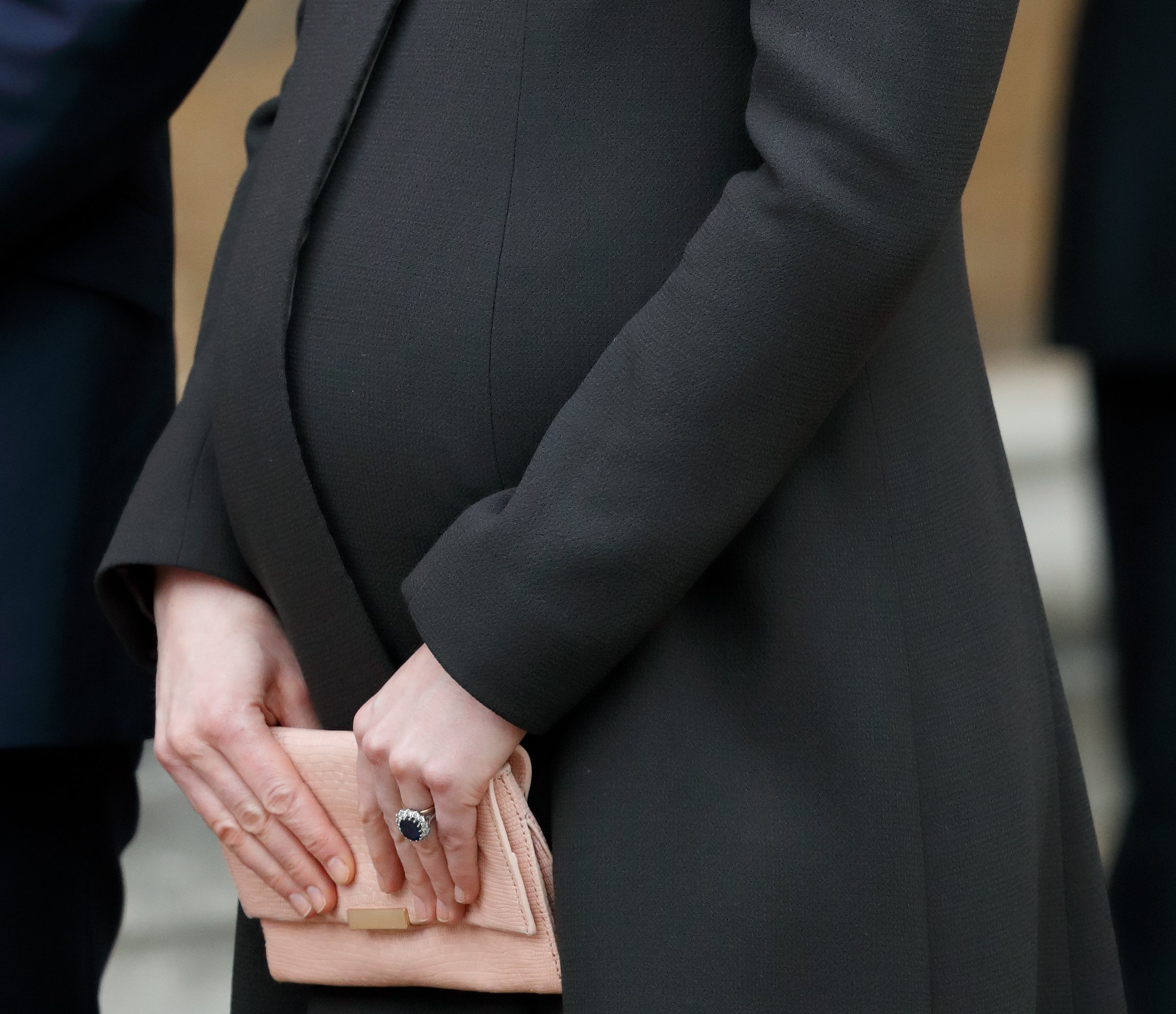 ---
22. A hairnet is a bun's best friend
Ever found yourself despairing over a rebellious bun? Who hasn't, right? The Duchess of Cambridge felt the pain many times until she decided to try a ballerina secret which changed her life (or, at least, some annoying moments). If you look closely at one of her updos, you'll see a very discreet hairnet covering the bun.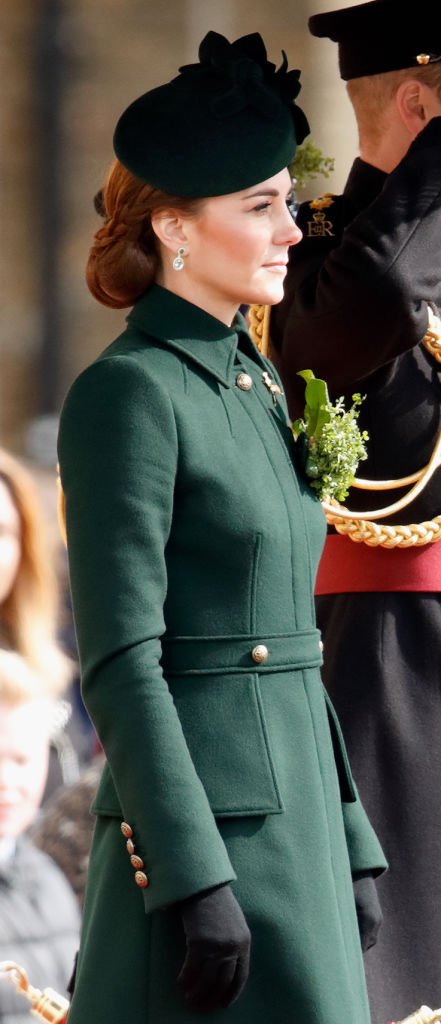 ---
21. Refreshed eyes
Her old days filming "Suits" at 3 am, got Meghan used to look fresh and awake shortly after she had woken up. This came in handy years later while having to attend early morning public events as the Duchess of Sussex. Meghan has a special trick that consists of applying a highlighter to the inner corner of her eye, which makes her look bright-eyed.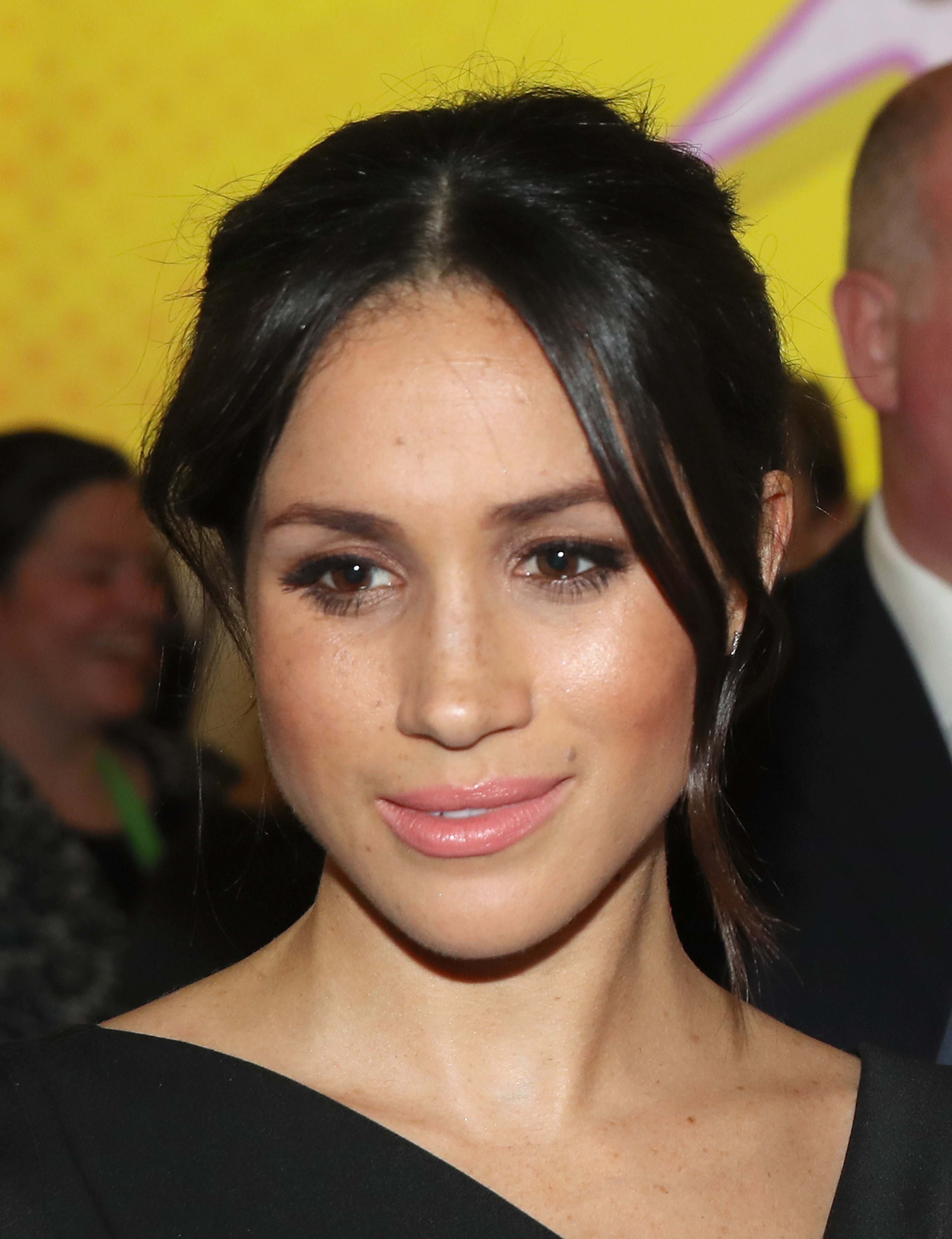 ---
20. Two is the magic number
There's this rule that you cannot do heavy eyes and heavy lips simultaneously, but Princess Diana proved it wrong many times back in the days. Her makeup artist revealed the secret back in 2012: you can do heavy eyes and lips simultaneously, as long as you go for a lighter shade of blush. So you do 2 elements and never three!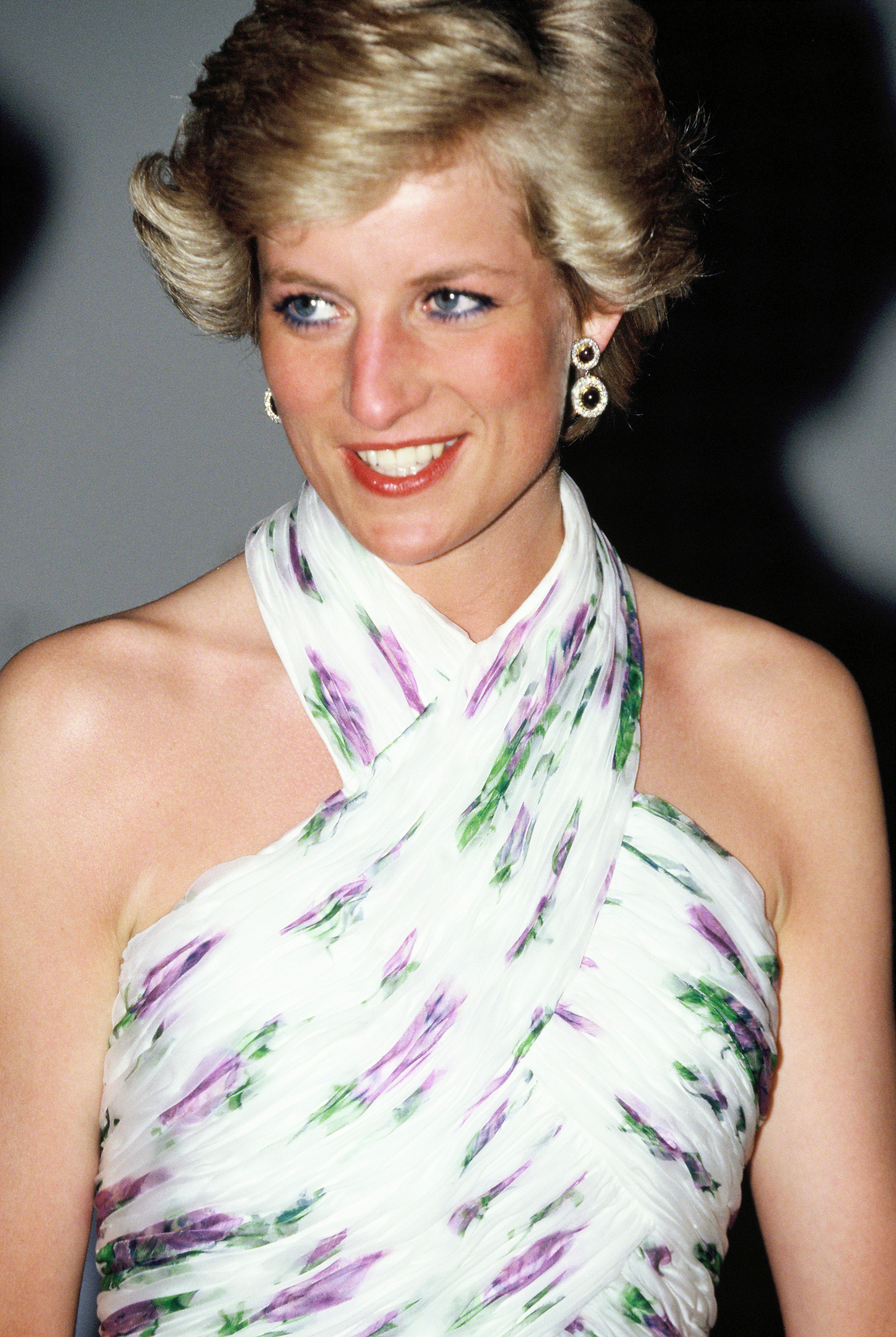 ---
19. Use toothbrushes to control flyaway hairs
We've all seen the Duchess of Sussex wearing flawless tight buns in public events. But how on earth does she get them to stay so sleek for a whole day? Meghan shared her special trick: she applies hairspray to a small toothbrush which she then uses to brush flyaways down and smooth the hairline.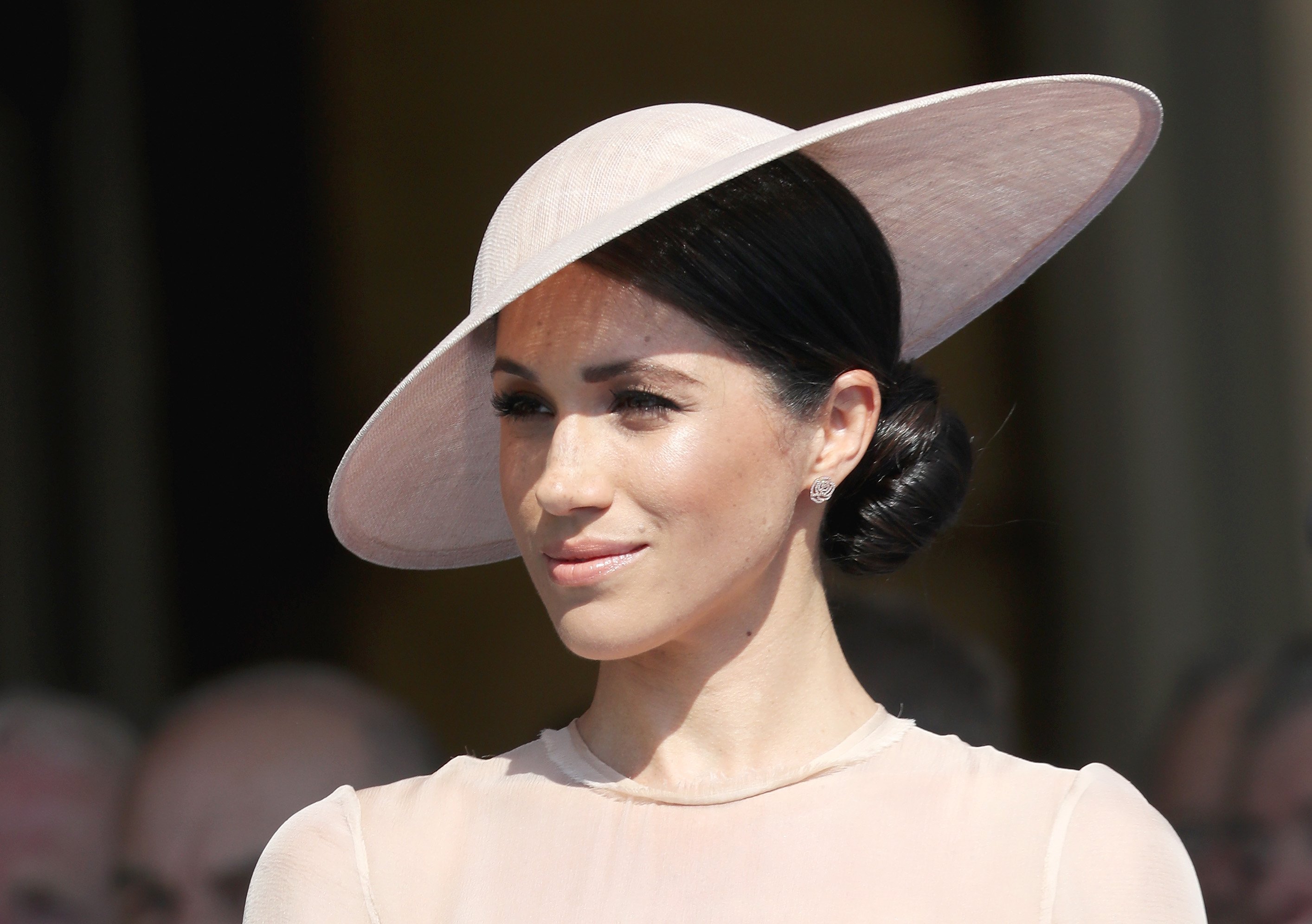 ---
18. Don't spare on the body lotion
Have you noticed how shiny Meghan skin looks all the time? Well, according to the Duchess herself, if there's one thing she can't go one day without, that's the hydrating and firming body lotion that she uses religiously every day. She has admitted to having chosen Nivea so, apparently, having a royal-like skin can be pretty cheap!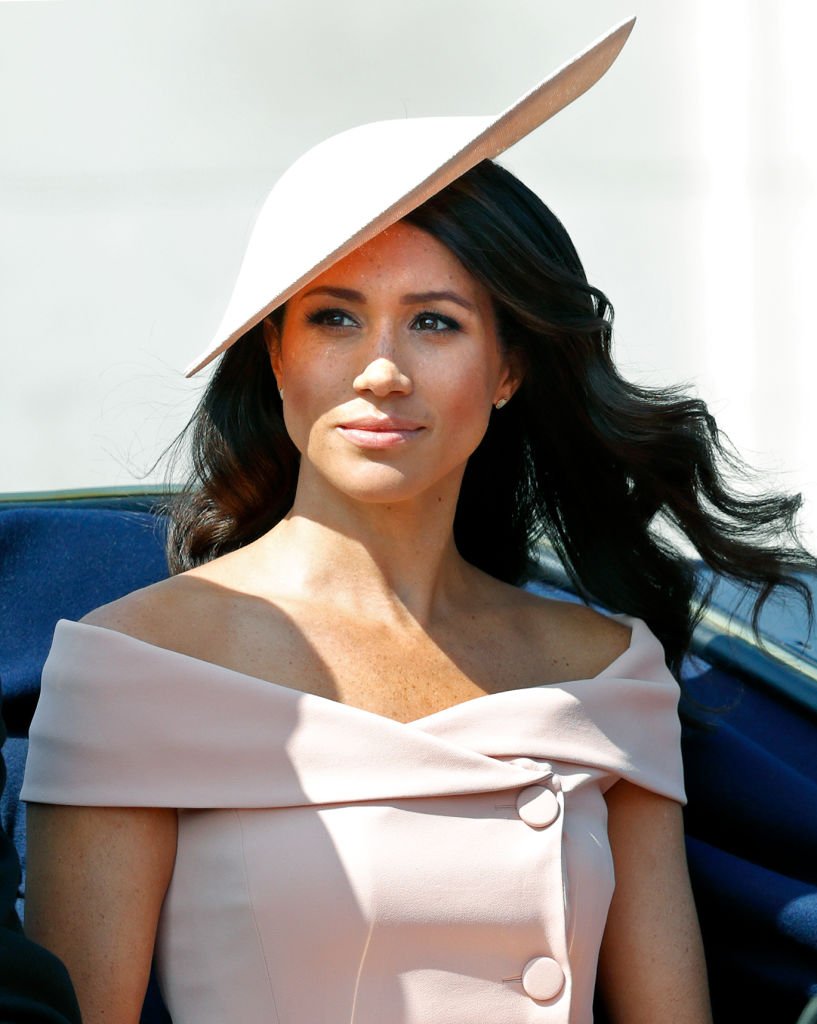 ---
17. Don't go to bed without a clean face
Here's another royal beauty rule to include in your list: never, we say never, go to bed without cleaning your face with a facial cleanser. Both Princess Eugenie and Meghan Markle have admitted to never forget this essential beauty routine, even in those lazy days when everything they wanted was to be teleported to bed with no stops in between.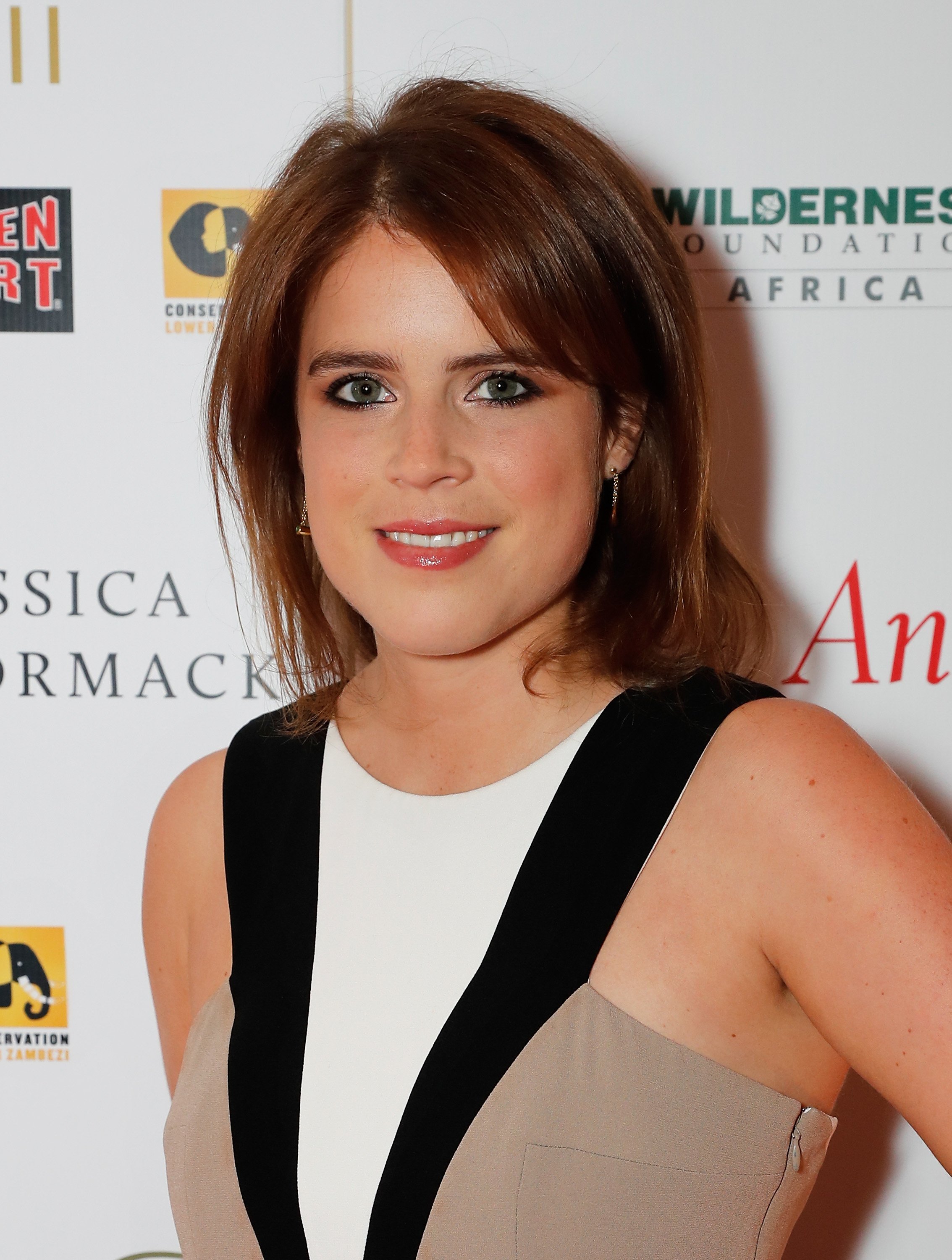 ---
16. Curly lashes make you look more awake
Meghan is certainly an expert when it comes to looking her best, no matter the time of the day. One of her tricks is to curl her lashes as much as she can, which makes her look immediately more awake. "Even if you don't have a stitch of makeup on," she said, "you suddenly look a bit more alive."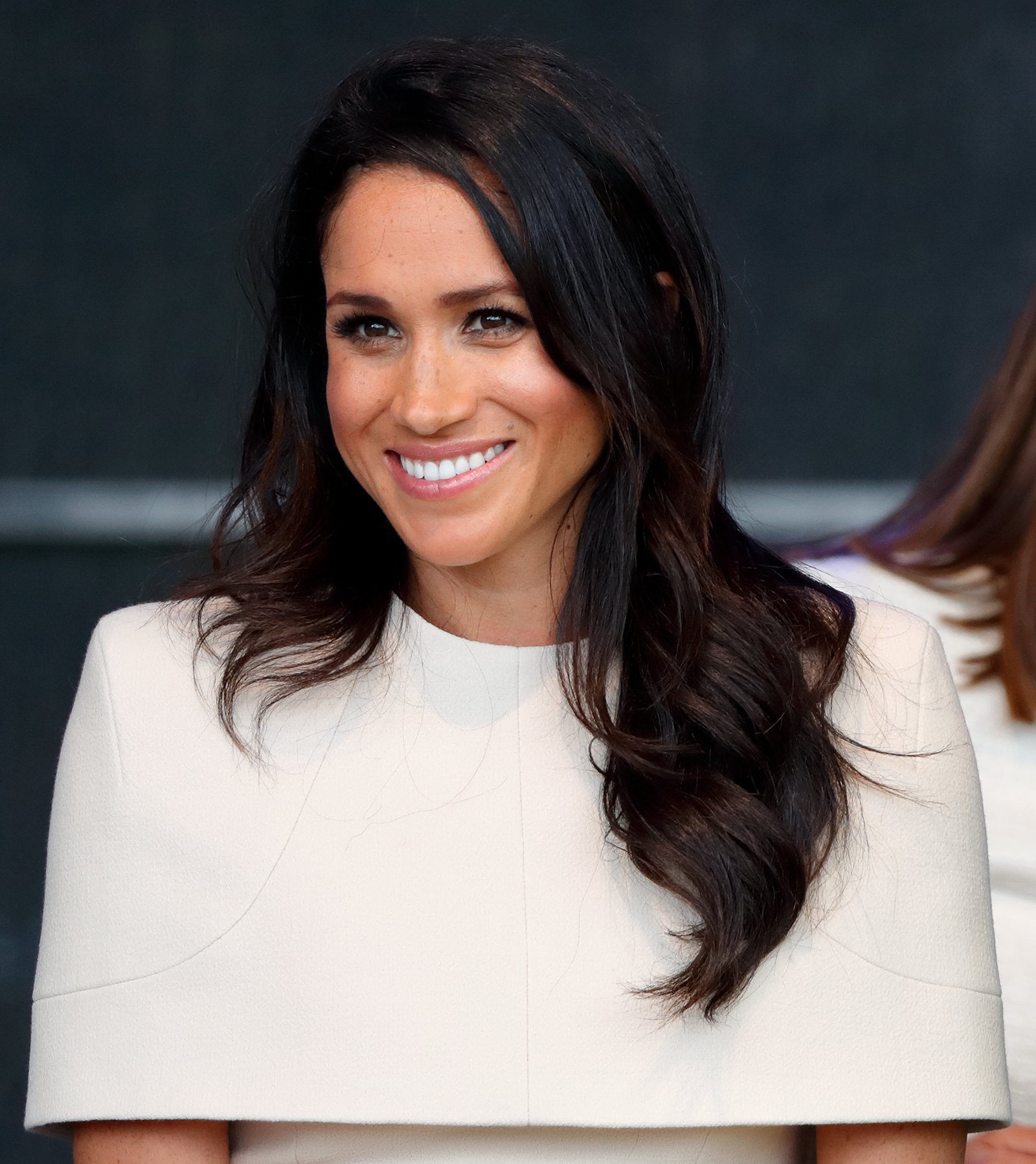 ---
15. Apply mascara to the root of the lashes
Princess Diana learned an important lesson from her personal makeup artist: when it comes to applying mascara, you must make sure to apply it not only to the length of the lash but also to its root. You should start from the corner of the eye and then apply it across, before brushing it on the lashes.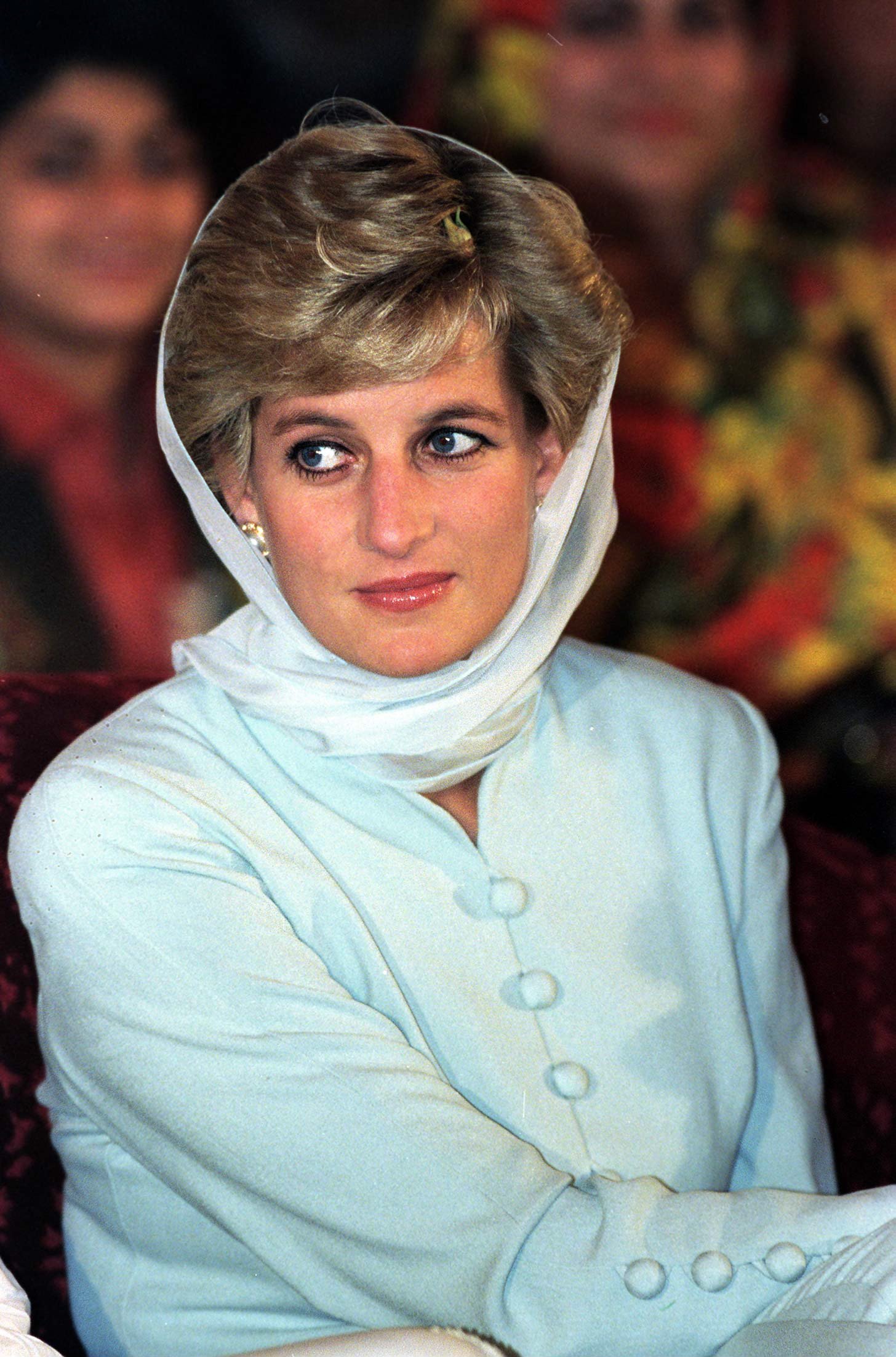 ---
14. Get a smokey eye with the help of gel liner
We've all seen Kate Middleton rocking a perfect smokey eye. The Duchess achieves this amazing effect by applying some black gel eyeliner that creates the perfect amount of smoldering, preventing it from moving to the top of her lids. Now that you know, give it a try.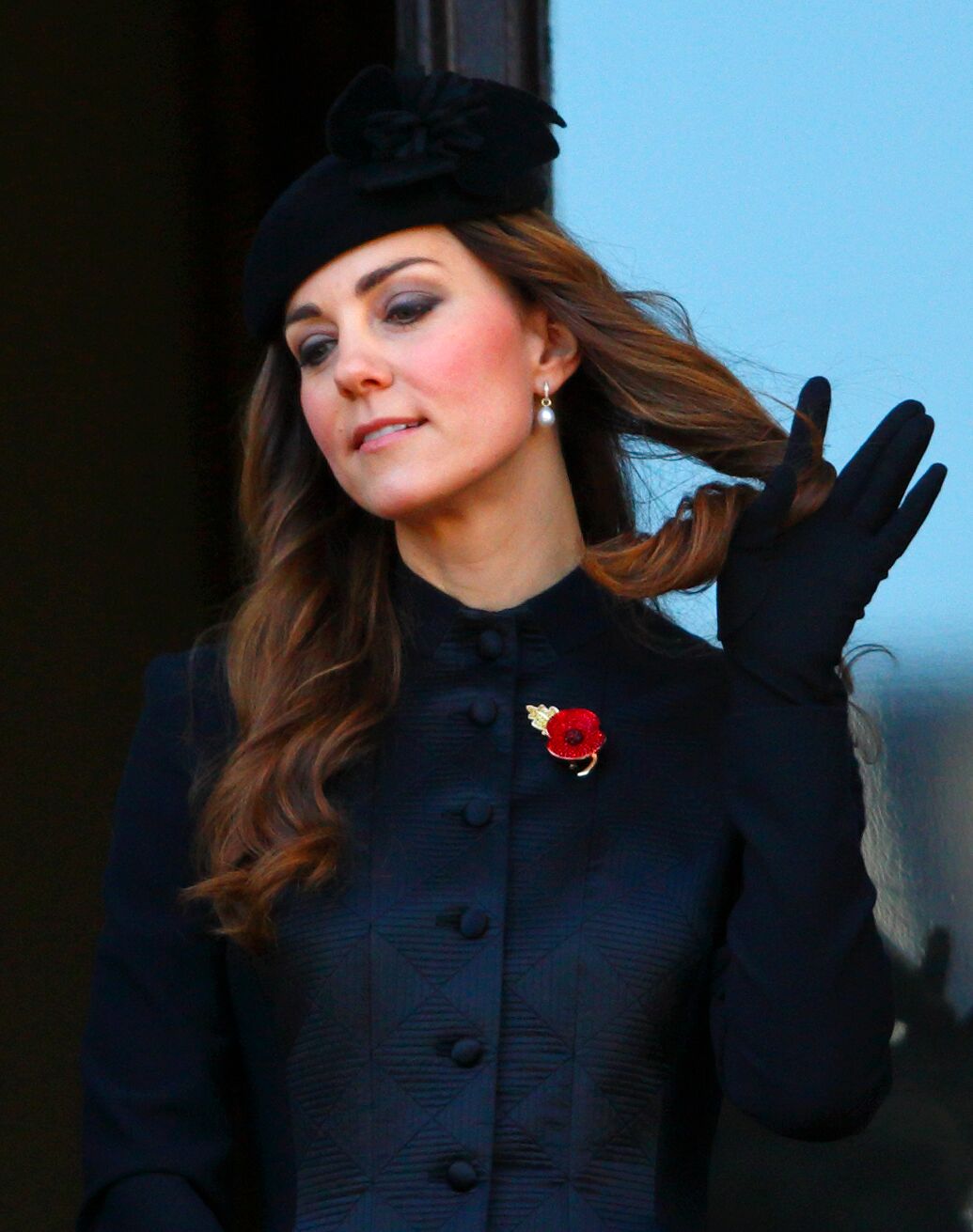 ---
13. Make primer your best friend
Meghan is not a fan of using foundation every day. Back when she was shooting "Suits" she spoke about one of her favorite beauty products, which she always keeps in her purse: a primer. Meghan applies it every day after the moisturizer to give her skin a healthy glow which makes her face look illuminated.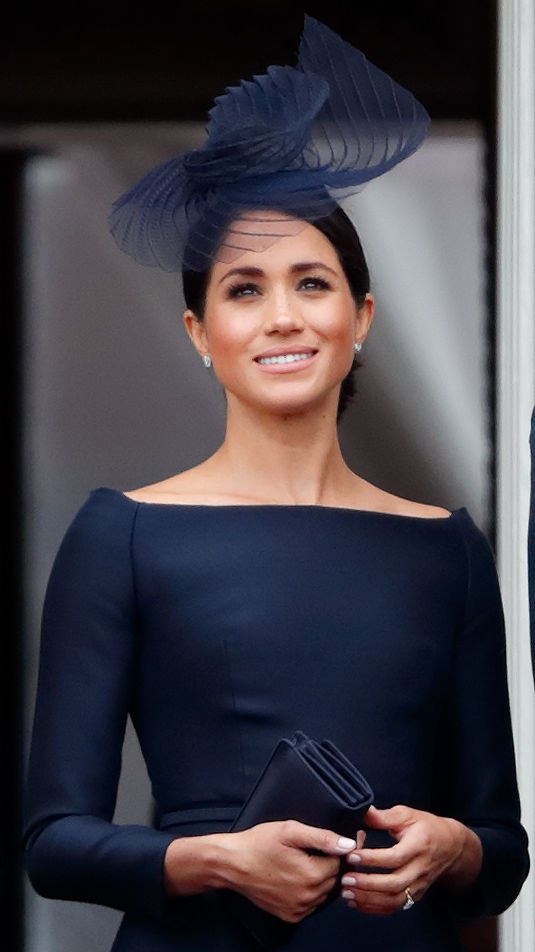 ---
12. Bronzer only on the outside of your face
We all remember how naturally-glowing Princess Diana always appeared to be. Although she was definitely a natural beauty, sometimes she resorted to some beauty secrets to enhance her glow. One of her tricks consisted of sweeping a highlighter on her cheekbones and a contour color underneath. She then applied blush to her cheeks and bronzer along the outside of her face.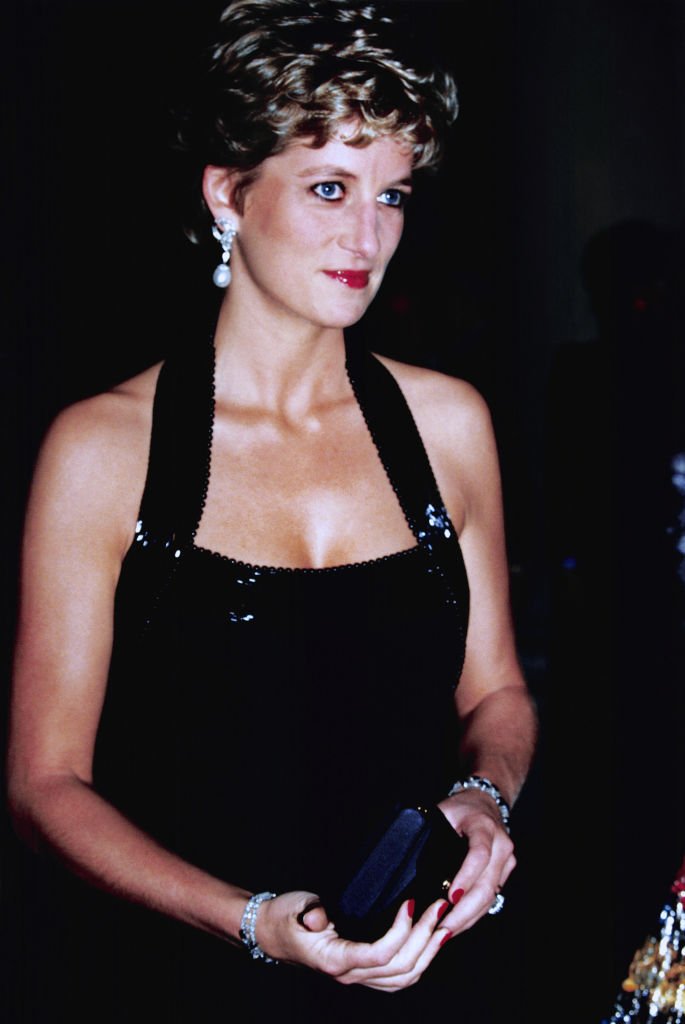 ---
11. Take a chance on texturizing spray
Meghan learned an important trick back in her "Suits" days that she still uses to this day whenever her har is weighing down on her head. For a little extra bounce, she bends forward and applies some texturizing spray. She then flips her head back firmly and there you go: instantly puffy hair.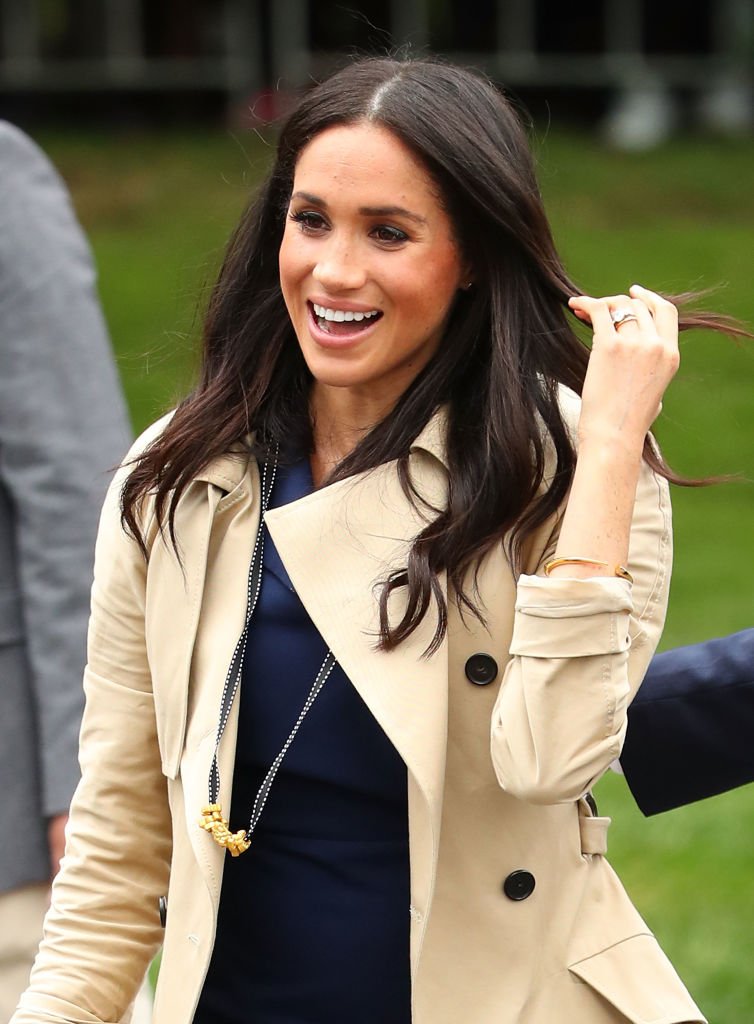 ---
10. Go all-natural when it comes to eyelashes
Fake eyelashes are not really a thing among royals. Meghan always makes sure to make the most out of her natural eyelashes, and she sure looks beautiful even without any additions. The only thing she does make sure to use is a mascara to give it some volume, but other than that, nothing else.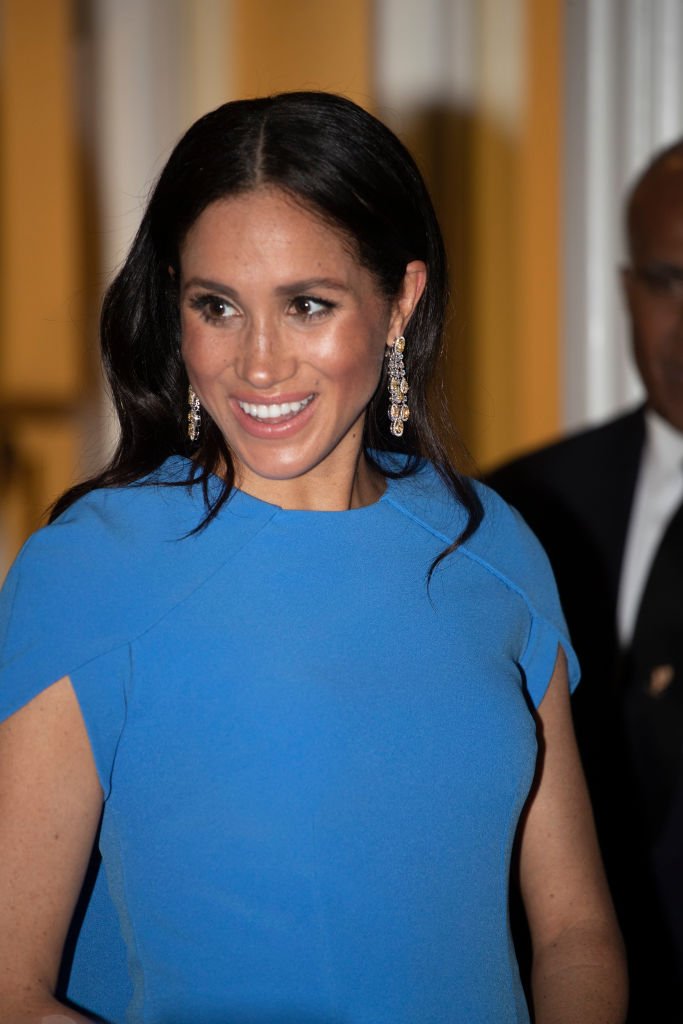 ---
9. Go heavy on the moisturizer
The beauty products from Elizabeth Arden are definitely a favorite among the Queen's selection of cosmetics. Among the many different products, the Palace acquires from the brand is the special Eight Hour moisturizer that gives her hands an intensive moisturization for hours on end. After all, shaking hands is an essential part of her role.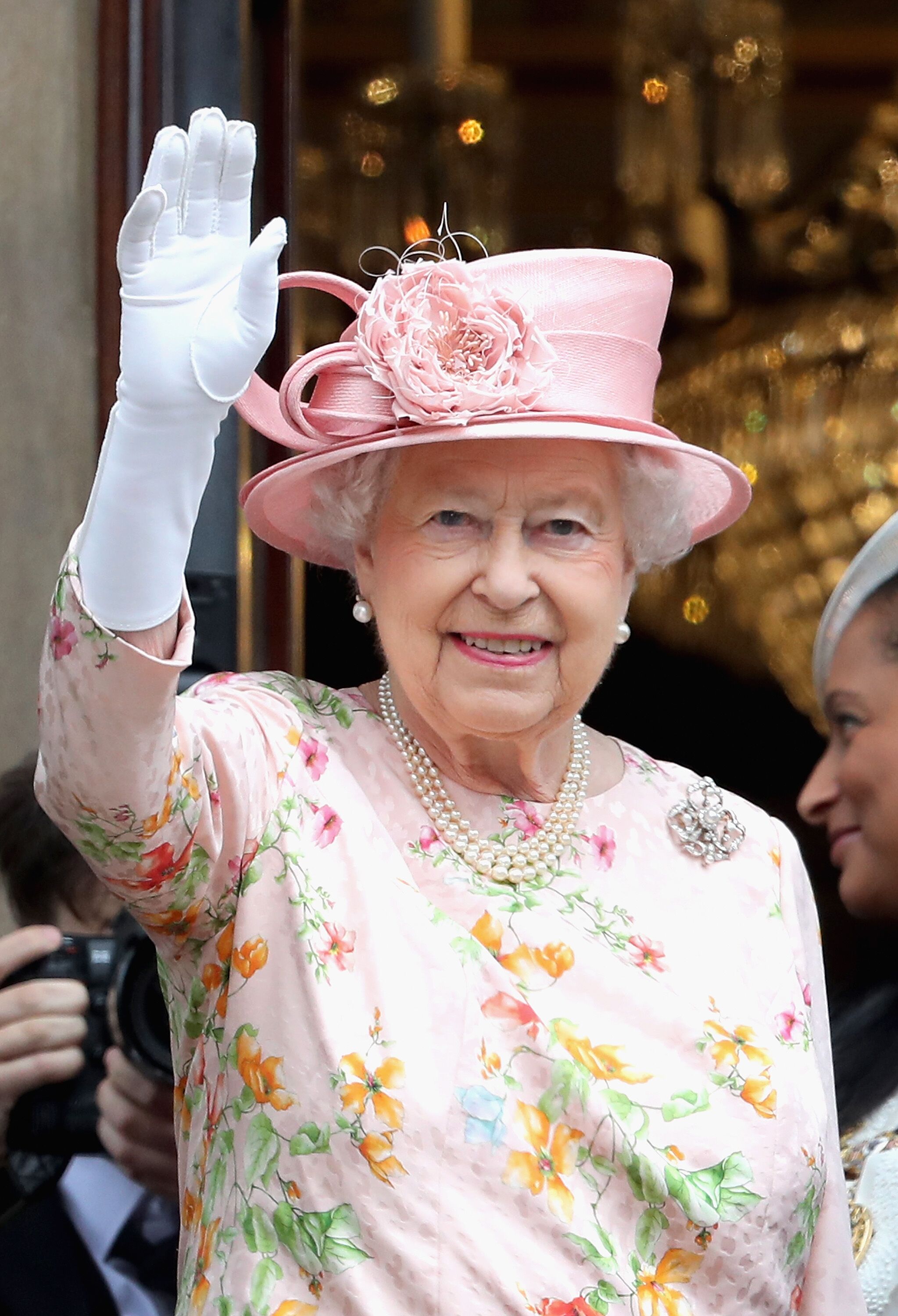 ---
8. Take it easy on the foundation
Meghan is not a fan of foundation. She admitted to only apply it to certain spots in her face for minor corrections, and always making sure to leave her freckles uncovered. And when she does apply it, she never uses her fingers or a brush, but instead a sponge-like blender to make it look homogenous.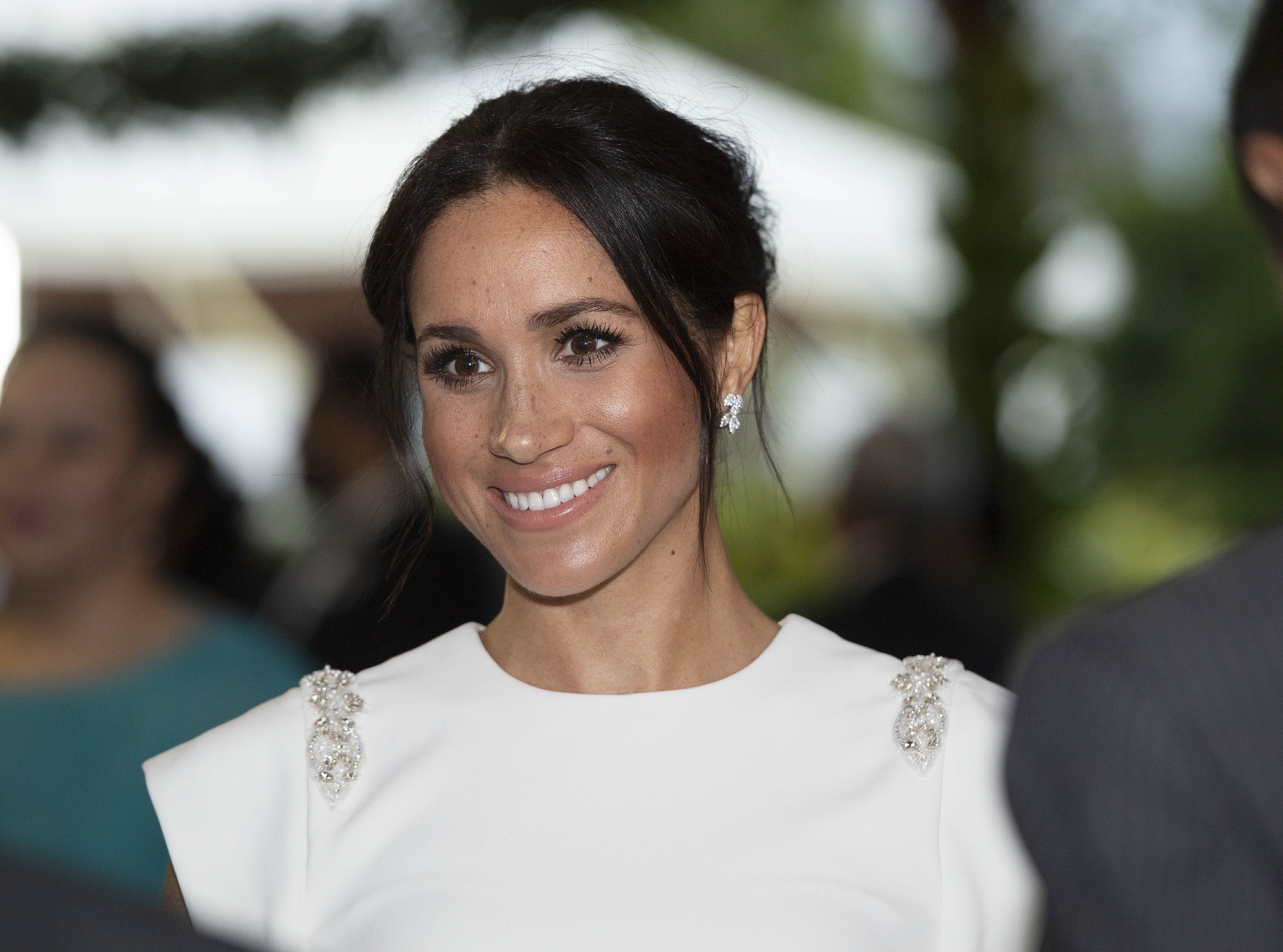 ---
7. Go for a sulfate-free shampoo
The Duchess of Cambridge's hairstylist always makes sure to use a sulfate-free shampoo featuring botanical ingredients to give her hair some moisturization making it look as healthy as possible. Kate's hair definitely looks amazing so we guess her shampoo is worth a try!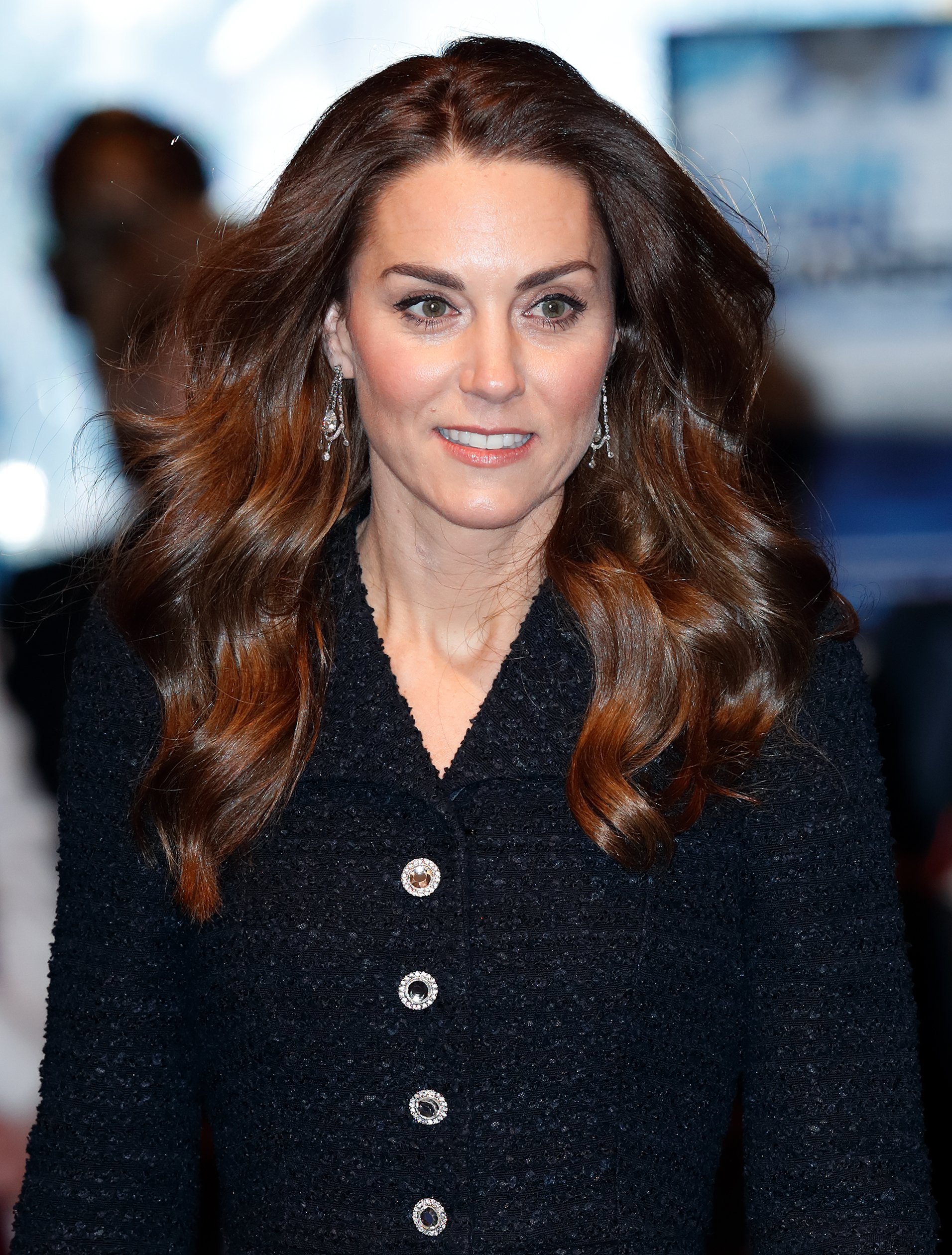 ---
6. Make tea tree oil an essential must-have
There's one thing Meghan doesn't travel without, and that's a small bottle of tree tea oil. The special oil helps to fight germs and eliminate foreign invaders in case of superficial wounds, mosquito bites, and other small injuries to the skin. "It's inexpensive, it's small enough to carry on, and I bring it with me all the time," Meghan told Allure.
---
5. Treat yourself to a mini facial
Markle has always made sure to keep her skin looking flawless, not just now, as a Royal, but also back in her days as an actress. After all, looks are an essential part of the business. To keep a healthy skin, Meghan used to apply a special rice enzyme powder that would give her skin a gentle exfoliation.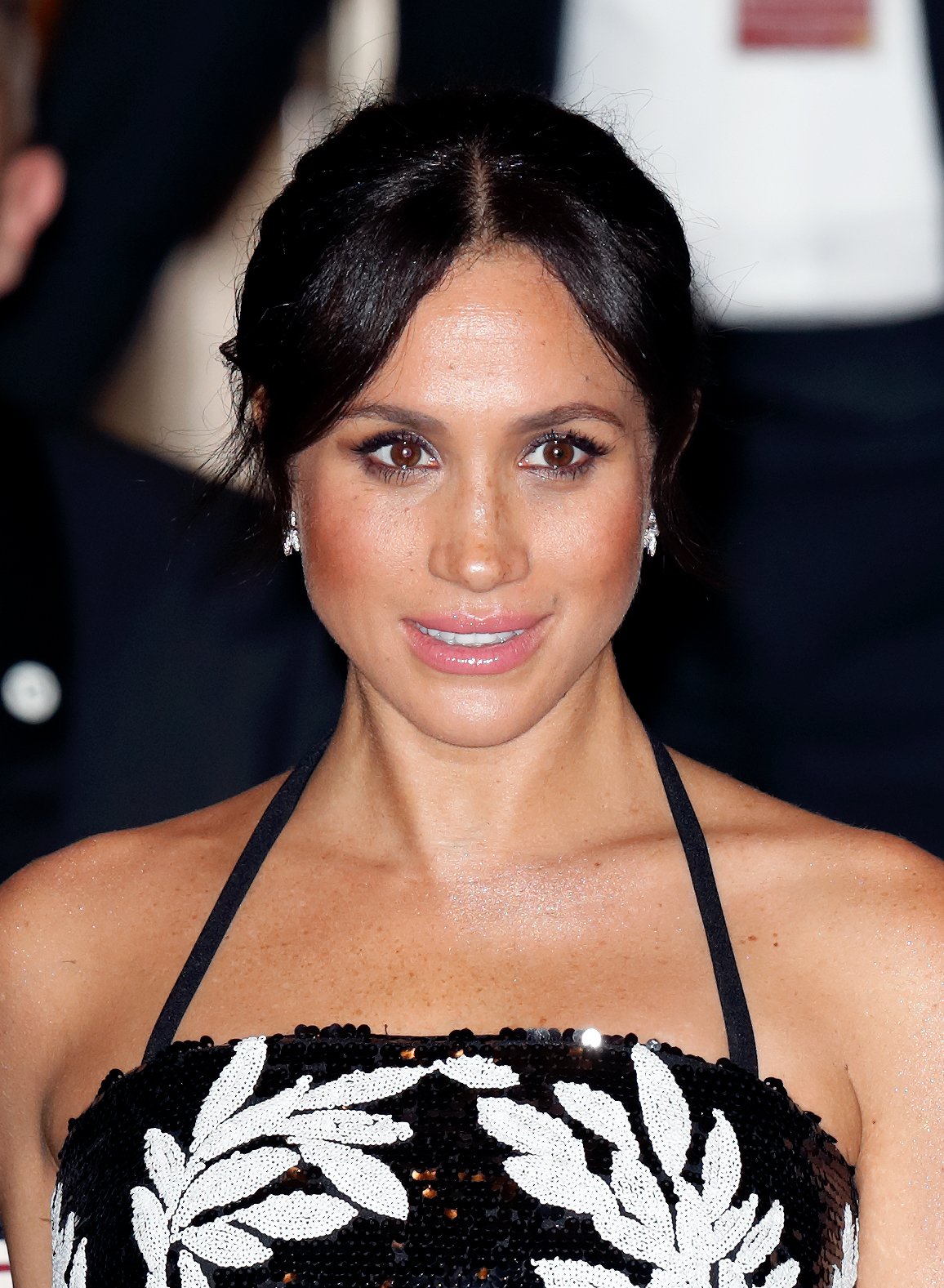 ---
4. Your eyeliner shouldn't match your eyes
One thing that Princess Diana learned during a Vogue photoshoot back in 1991, is that you shouldn't match the eyeliner with your eyes. She always used to wear blue pencils to contour her eyes, until she was told that it actually made her look older. From then on she started using a softer beige and brown eyeliner.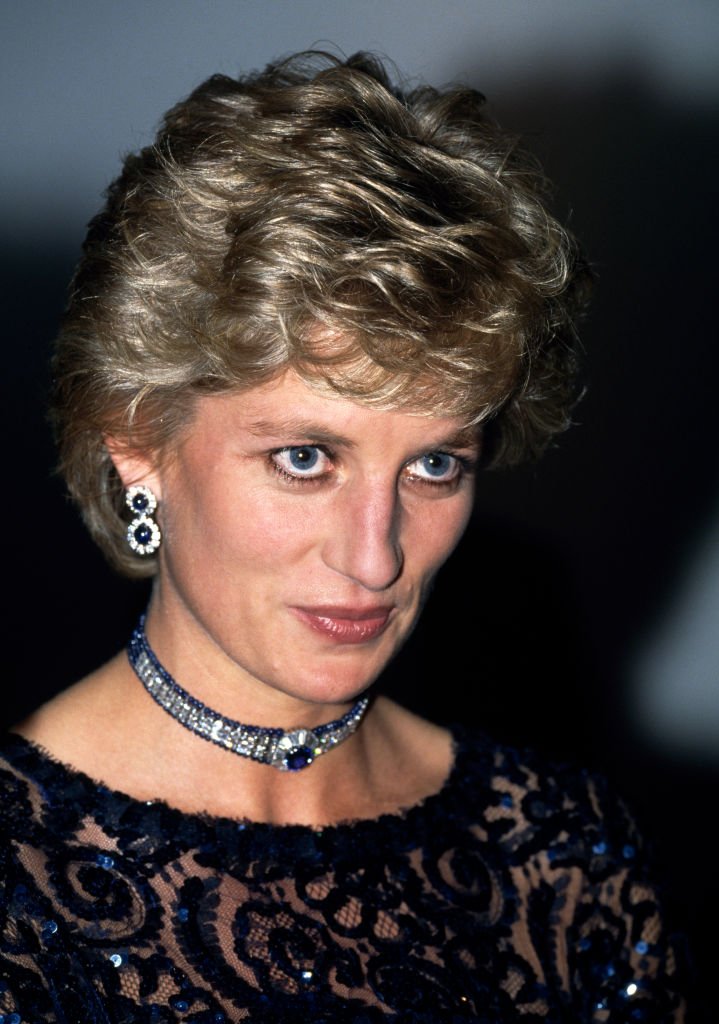 ---
3. Use finishing powder to get rid of the exaggerated shine
A little shine to your face is always welcome, but sometimes it can get too much. To help maintain a healthy look while getting rid of the excess greasy-shine, Meghan always uses a finishing powder. The product helps balance her skin giving her a shiny yet fresh look.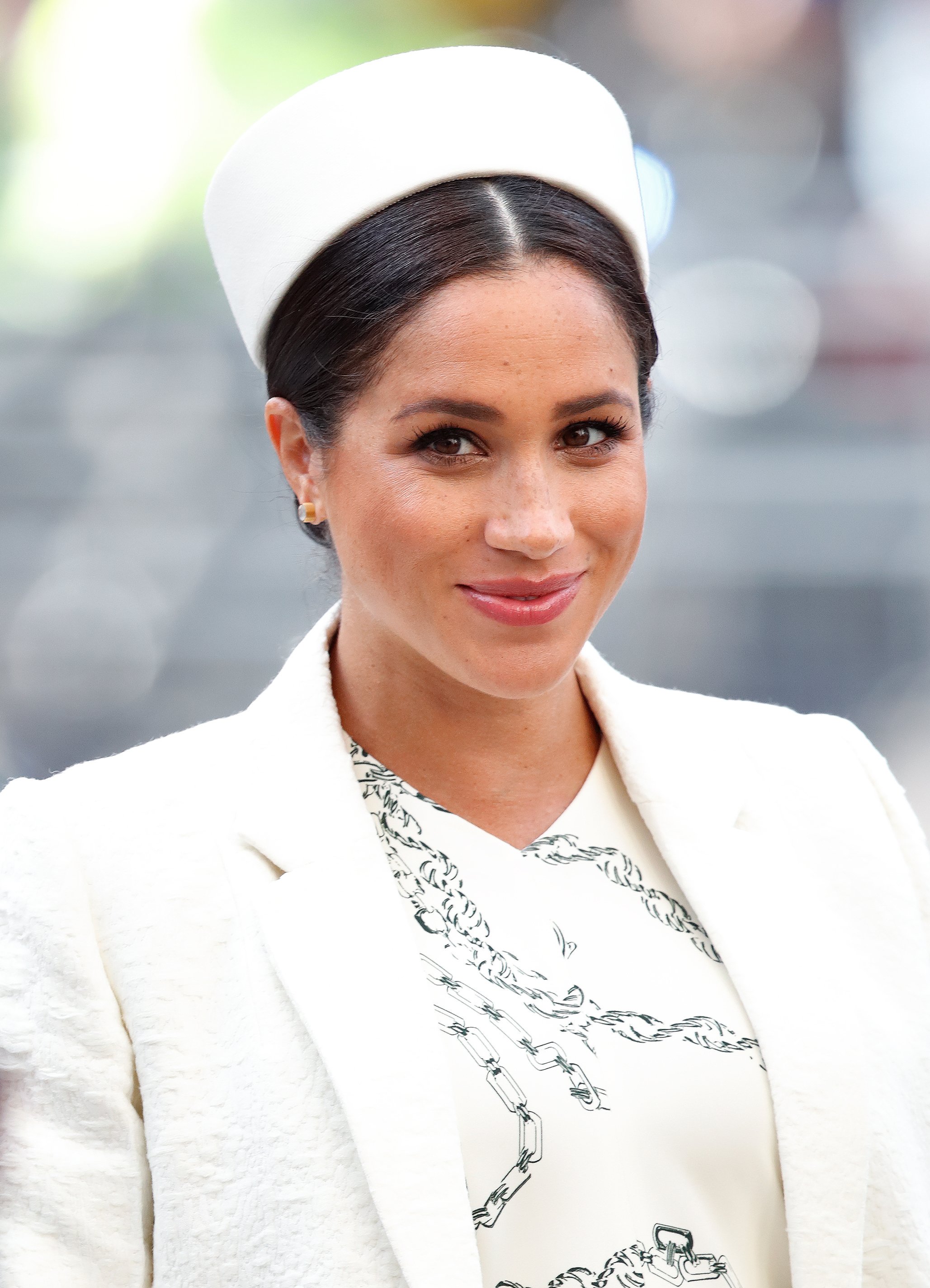 ---
2. Make your own custom lip color
The Queen made sure to appear with red lips to her coronation day back in 1952, so it would match her royal robes. The occasion was so special that she had a custom lipstick made just for her. Fortunately, nowadays you don't need to be a Queen to have one as well. There are a few brands that create your own special lip colors.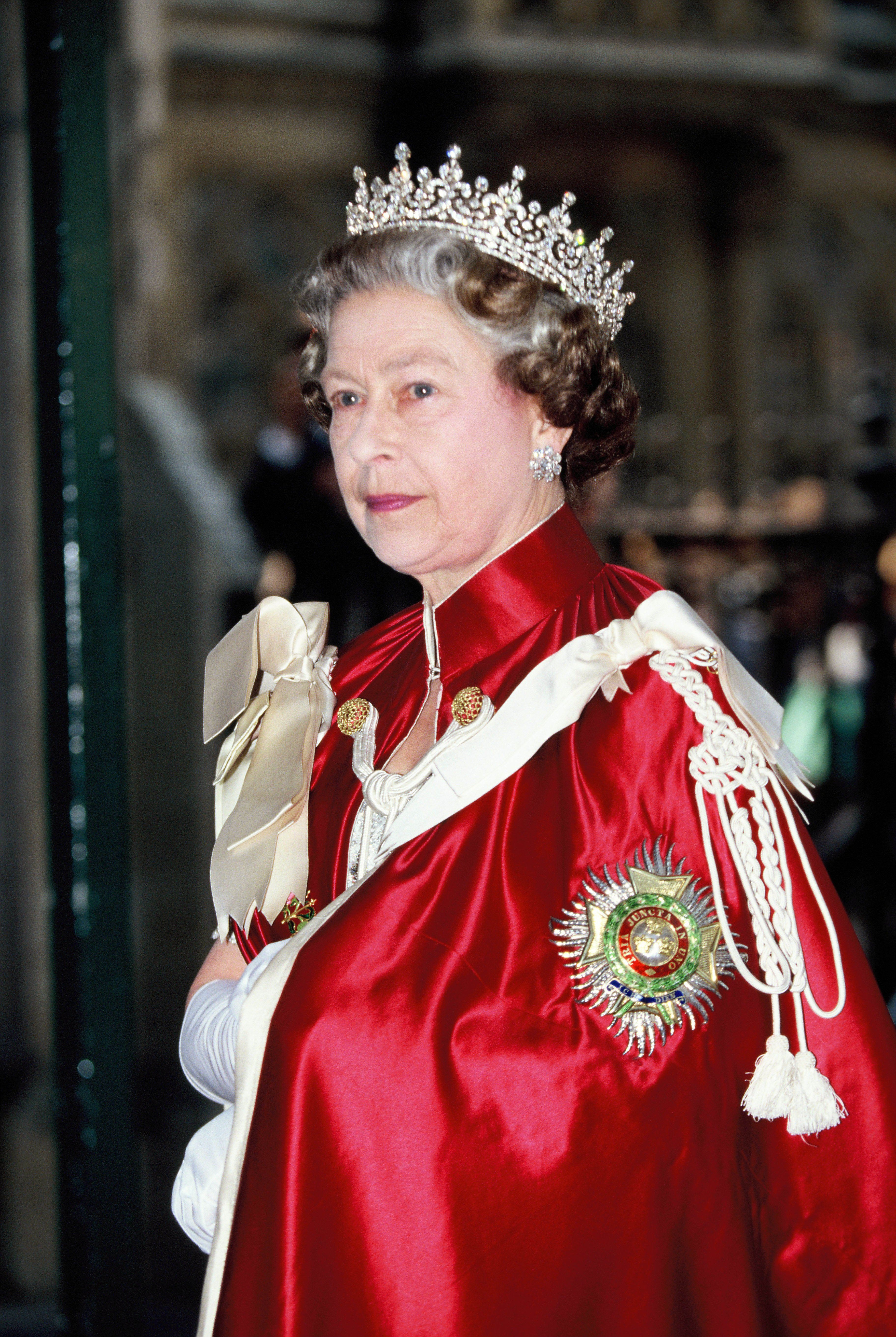 ---
1. Use a Q-tip to blend your eyeliner
Princess Diana's makeup was often focused around her eyes. To give it a softer look, Lady Di's personal makeup artist revealed that she used to smudge her eyeliner with a cotton bud after applying it to the roots of the lashes.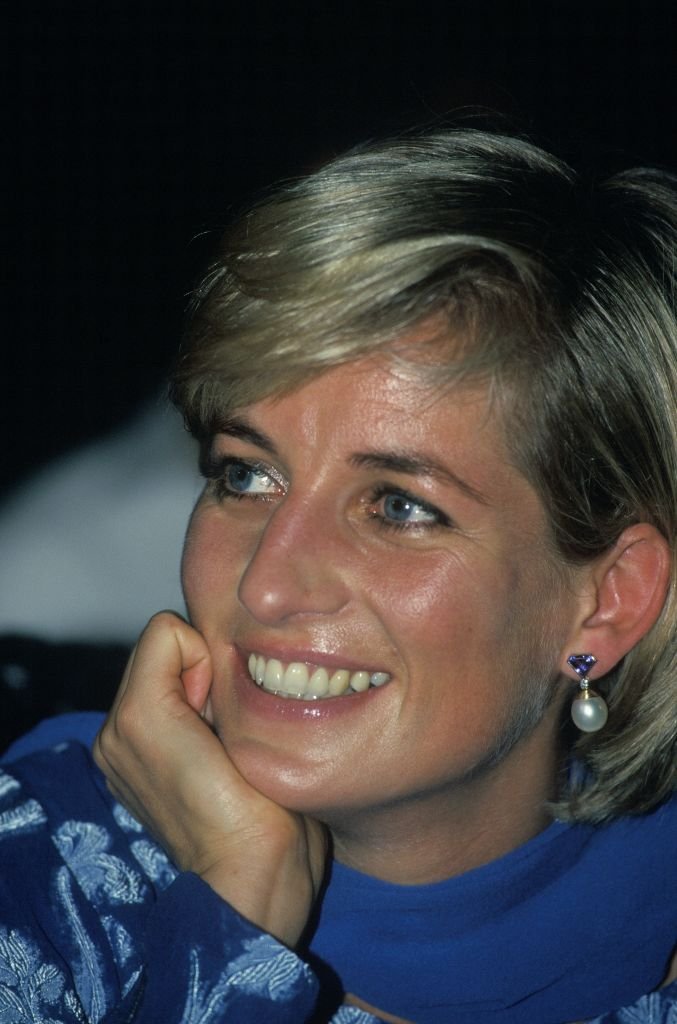 Looking like a Royal sure does require some time and effort, but it's definitely worth it, don't you think? Which of these beauty hacks were you already applying in your daily routine? Let us know all about it in the comments section and don't forget to share the article!
Sources: Daily Mail, Allure