"90 Day Fiancé": 10 Awkward Couples In Show's History
Let's face it, reality tv is one of today's biggest guilty pleasures. Some of us don't really like to admit that we're into them, but when they're on, we're stuck on our tv screens. One of the most popular homes guilty pleasure reality tv shows is TLC. It's home to a bunch of, let's say, interesting shows, including 90 Day Fiancé. 
It's as you'd expect from a show with such a title - couples in pursuit of that much-coveted K-1 Visa. The show follows couples who have applied for or received a K-1 visa, which is available uniquely to foreign fiancés of U.S. citizens, giving them ninety days to marry each other. We're serving up some of the show's most cringe-worthy moments.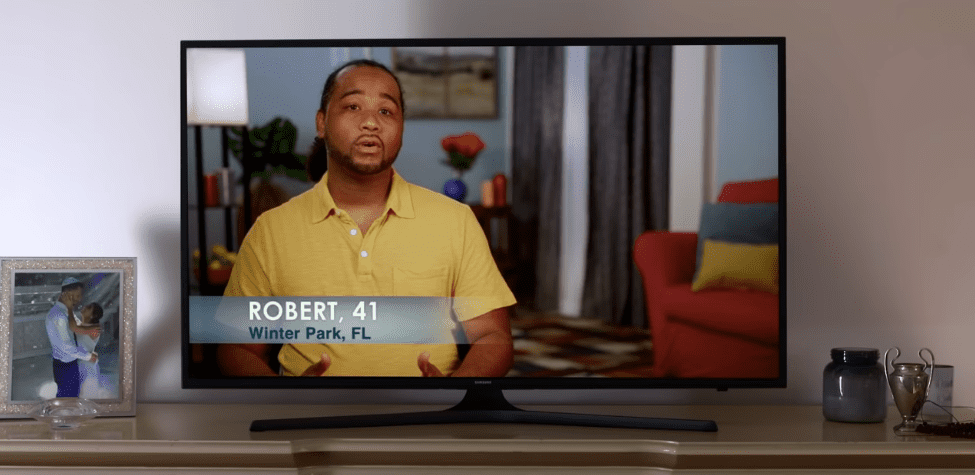 ---
WHY IT'S SO ENTERTAINING
While the show has been able to introduce couples that are so cute and adorable that it's completely surprising that they've only known each other online before being on the show, most of the time its full of cringe-worthy moments and awkward interactions between a couple of strangers set to marry each other.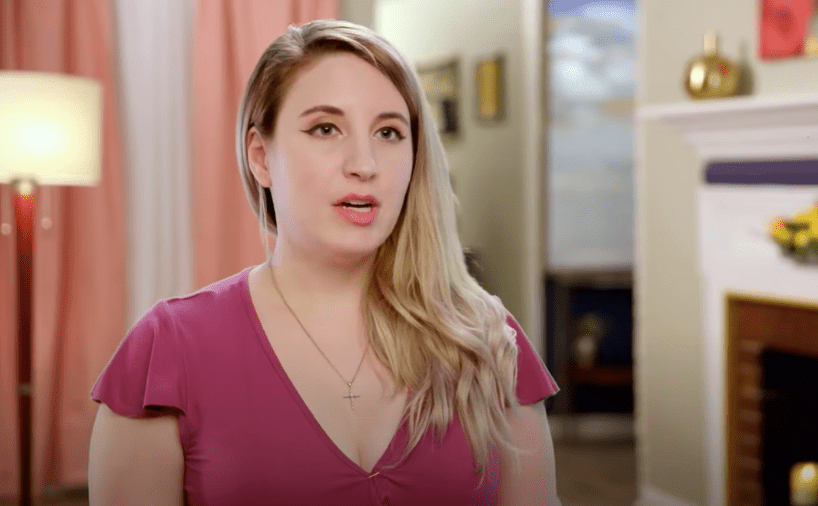 Needless to say, since the show aired in 2014, it has made for some great reality tv. Most of which have spawned countless memes and utterly embarrassing, cringey moments thanks to the memorable couples that make up the shows cast. Here are our top picks. A fair bit of warning you might get second-hand embarrassment.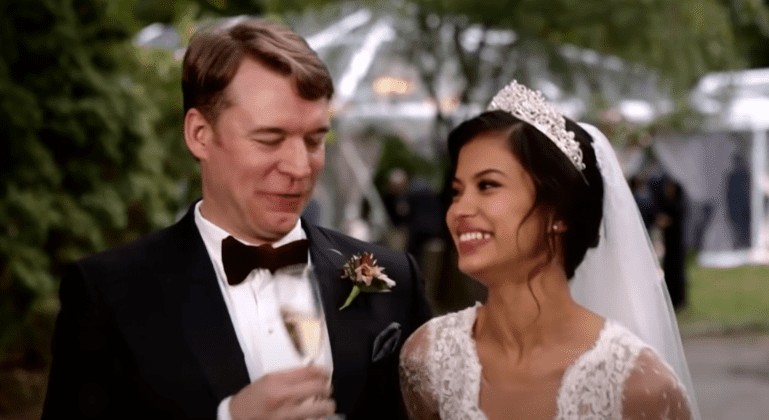 ---
#10 EMILY AND SASHA
So these two are a relatively new couple. They're from the recently concluded season 7. Emily is American, and Sasha is Russian. They make the list not necessarily because their relationship is awkward but because of how Emily's sister, Betsy, made things super awkward and cringe-worthy throughout their time on the show.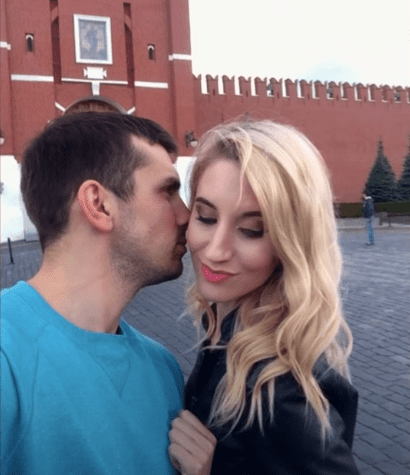 You see, Emily will be Sasha's third wife. Betsy is wary of a man who gets women pregnant before he marries them, seeing it as a pattern. Sasha is a health nut and Betsy isn't as much which causes tension, culminating in Betsy even commenting on how Emily's dress was right, stating aloud whether Emily had the right groom.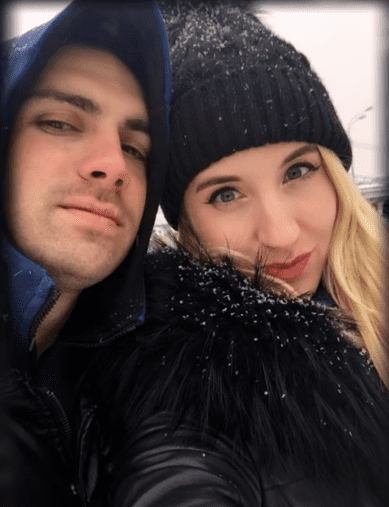 ---
#9 MARK AND NIKKI
By far, one of the more memorable things about these two was their age difference. Mark from Maryland was over 50 years old, and his finacé, Nikki from the Philippines was only 19. Yes, take that in. The almost forty-year age gap alone is enough to make viewers question the relationship's authenticity.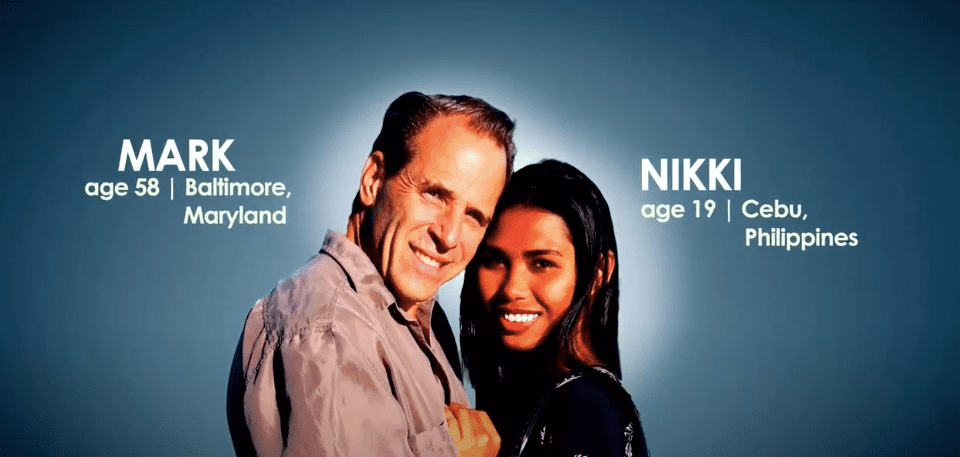 To add to that, there was the dynamic between Mark's daughter and Nikki. Get this, the guy's daughter was three years older than Nikki. She was debating whether she could call a younger woman "Mom" or not. This is the kind of entertainment you can only get from 90 Day Fiancé. However, the two are still together. So kudos?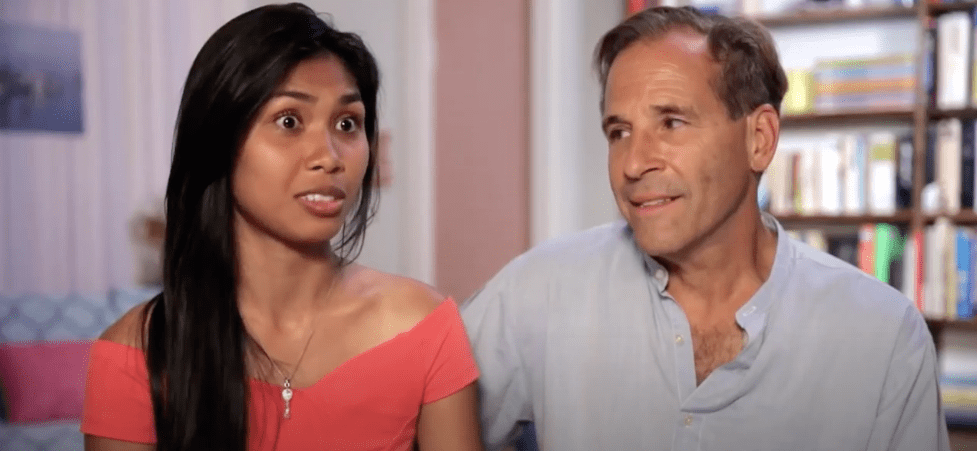 ---
#8 NICOLE AND AZAN
Much of the awkward entertainment between couples on 90 Day Fiancé comes from the cultural difference between the two love birds. It was pretty evident between Nicole from Florida and Azan from Morocco. Azan is Muslim, and in his native country, it is forbidden to hug and kiss in public. This concern doesn't really register for Nicole.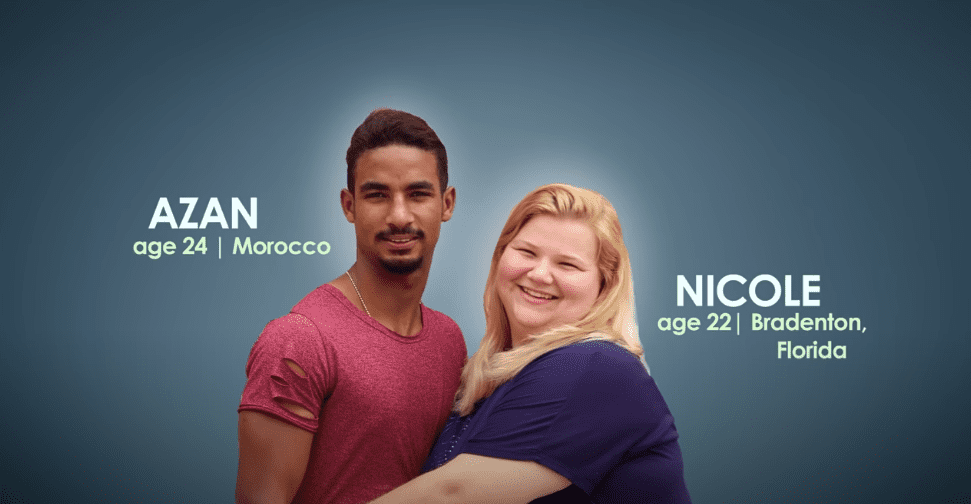 It only got more awkward when Azan admitted, while sitting right next to Nicole, that he was only about "55%" attracted to her. Ouch. However, they're apparently still together, so maybe their love isn't as awkward as the show was depicting. Maybe their time together has gotten them better acquainted. Who's to say?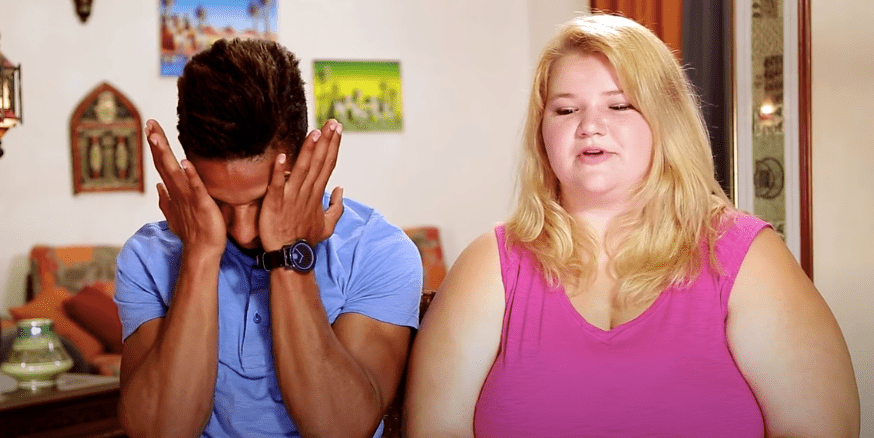 ---
#7 KALANI AND ASUELU
Kalani, from California, and Asuelu, from Samoa, are by far one of the cutest couples from the show. But that doesn't mean that they don't have any cringey moments of their own. First up was when Asuelu did a traditional dance at the airport that seemed to embarrass Kalani.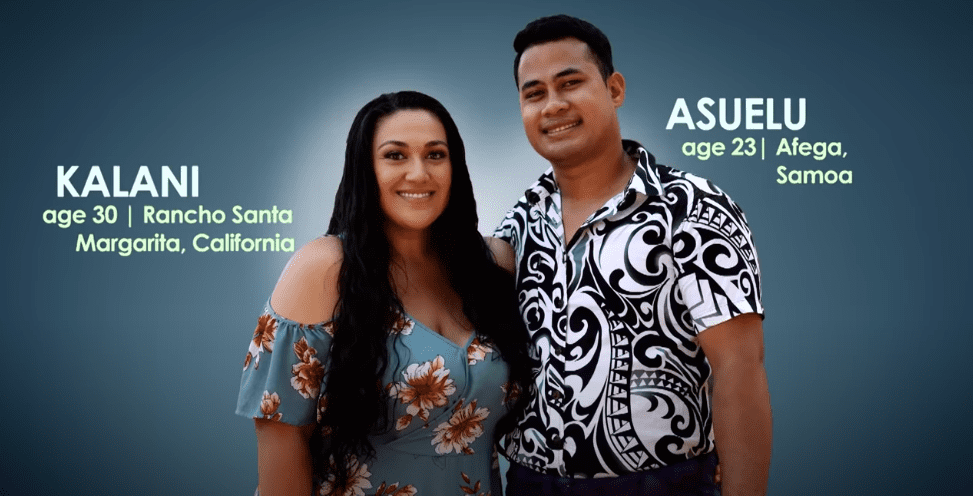 There was also that time when Kalani yelled at Asuelu for taking the baby out of the car seat. But the incident that was probably the most bizarre and cringe-worthy was when Asuelu, angered by another couple, began slapping himself in the head and barking. They did dress up as Moana and Maui for their first Halloween though. Really cute.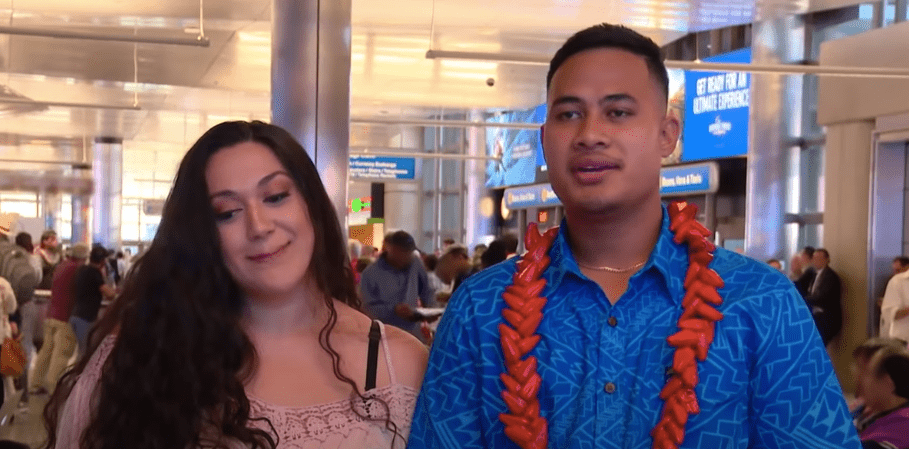 ---
#6 ANGELA AND MICHAEL
Angela, from Georgia, and Michael, from Nigeria, have been struggling to get their visa process off the ground, so they haven't even started the 90 days in America yet. They also have a huge gap - Michael is 31, and Angela is 53. It starts to get weird when Michael starts getting into how he wants to have children with Angela.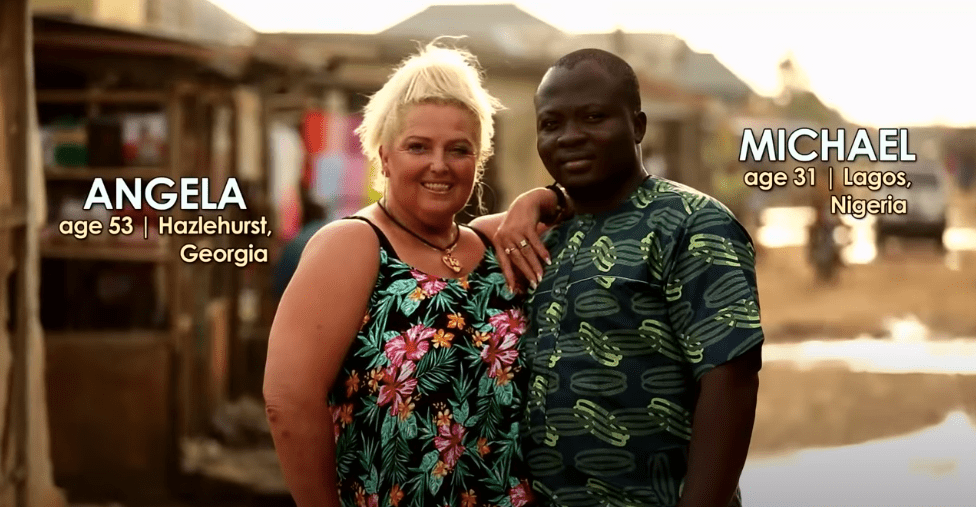 What really lands them on this list, however, is all the foreplay that the show puts you through when you're watching them. Needless to say, it's definitely an uncomfortable experience for many viewers. It might be love, but some things are better left unseen.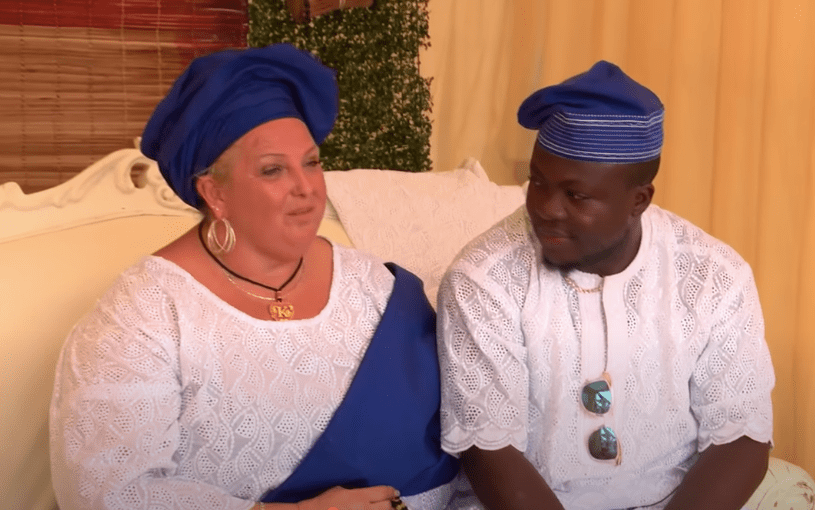 ---
#5 CHANTEL AND PEDRO
These two were so popular and so entertaining to watch that TLC even gave them their own reality tv show. Although Chantel, from Atlanta, and Pedro, from Santo Domingo, were mostly cringey because of their families. This turned up to 100 in a tense family dinner that came to Pedro and Chantel's bother, River, duking it out.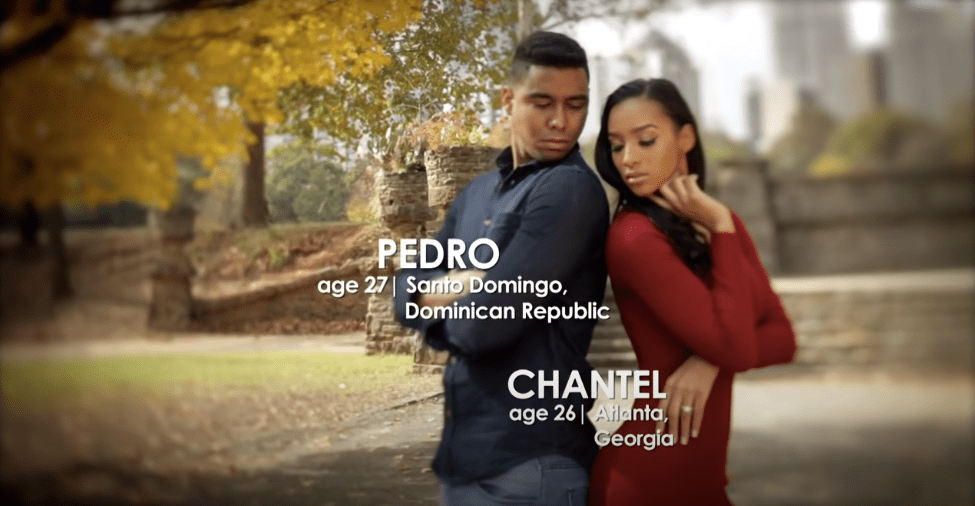 Whether or not their relationship seemed staged, or if the producers purposefully steered them into conflict, this couple made for a whole lot of entertainment. In their case, family drama takes the cake, and then some. But they're still together, so reality TV seems to be working out for them right now.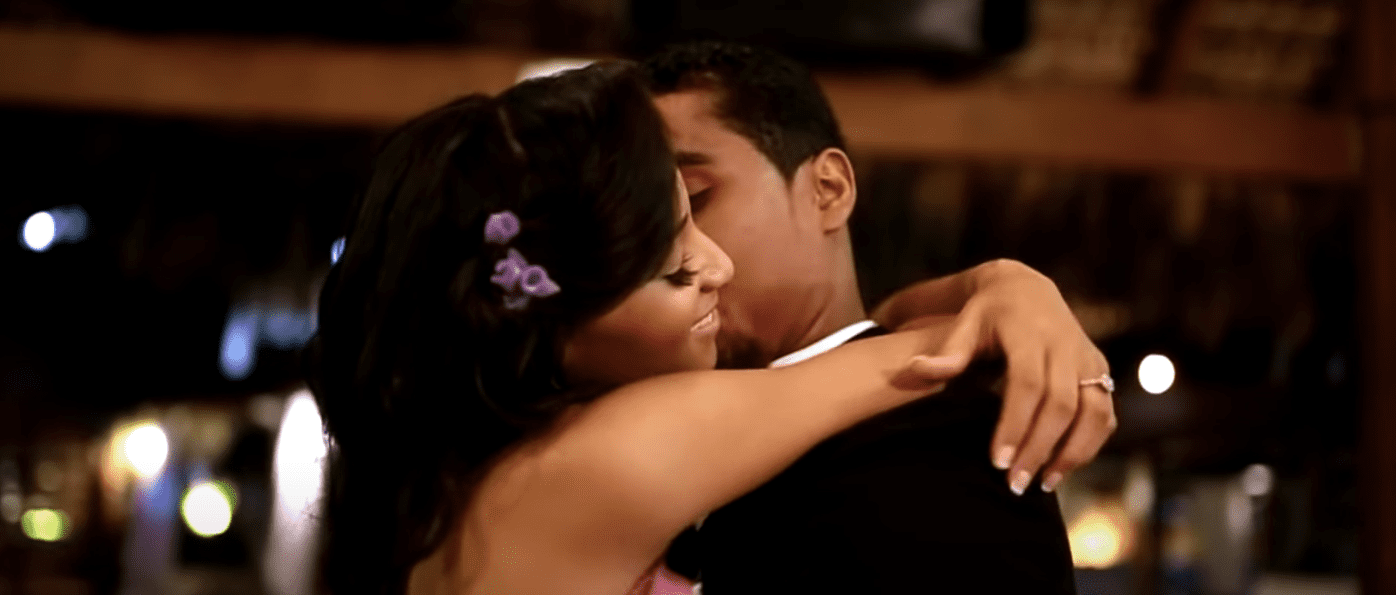 ---
#4 ASHLEY AND JAY
Well, these two seemed like a train wreck waiting to happen from the start. Jay from Jamaica and Ashley from Pennsylvania are actually now getting a divorce. Some would say it was bound to happen, though it didn't seem obvious to Ashley, which made it super uncomfortable to watch them throughout season 6.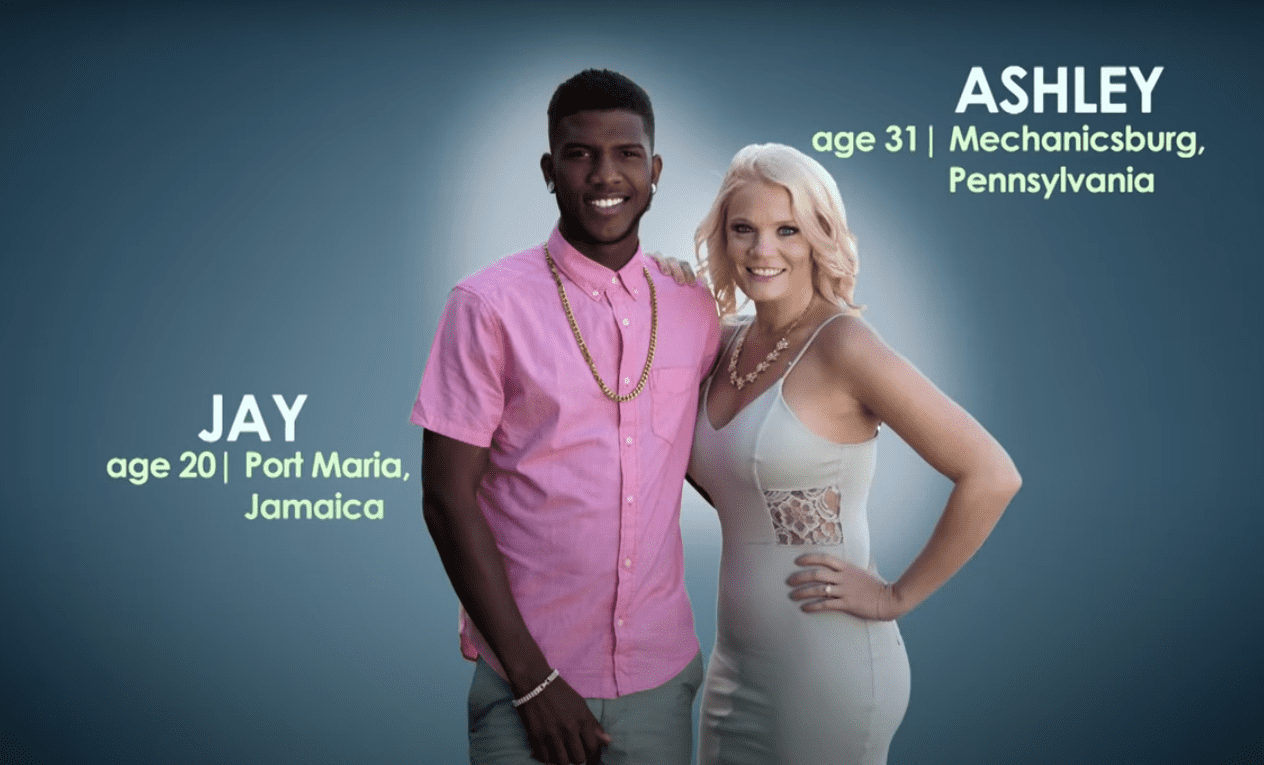 All of Ashley's friends thought that Jay was a cheater, and Ashely had to find out for herself the hard way. It wasn't just the fact that Jay was a cheater, though, that made the couple so hard to watch. It was easy to see that he just wanted the U.S. citizenship and couldn't care less for Ashley.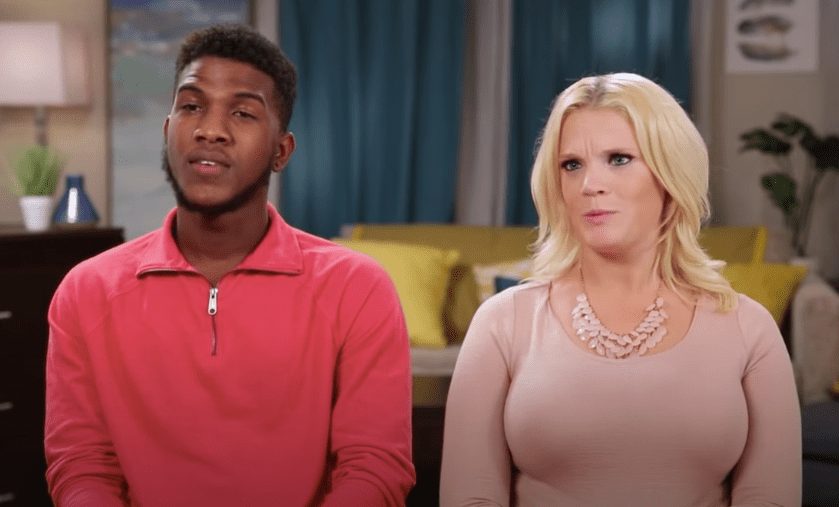 ---
#3 JORGE AND ANFISA
These two will go down as one of the most troubled couples in 90 Day Fiancé History. Despite that Jorge, from California, and Anfisa, from Russia, are still together. If you watch them on the show you'll see Anfisa screaming at Jorge and kicking him out of his own apartment.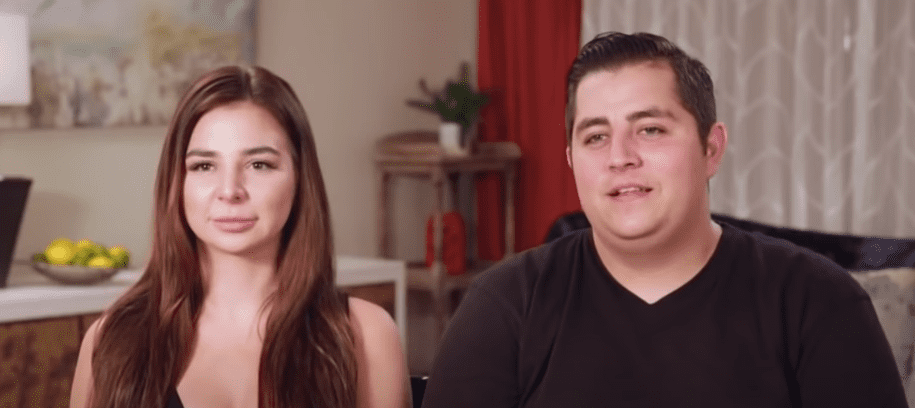 It doesn't help that Jorge was being difficult, to say the least. He was arrested and will be serving prison time for a while. Although Anfisa decided to stay by his side through it all, Jorge seems to have other plans. More specifically, divorce plans.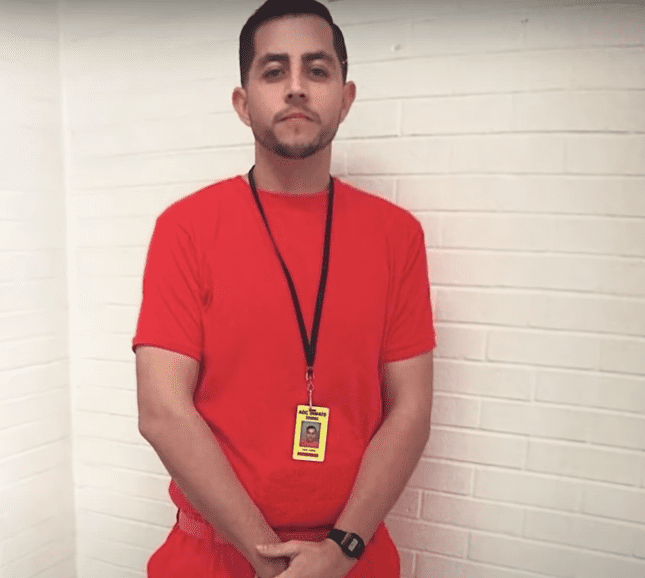 ---
#2 COLT AND LARISSA
The first thing to address when it comes to Colt and his passive-aggressive and cringey ways, is his totally unbearable relationship with his mother. It's awkward to watch at the very least. Colt, from Las Vegas, and Larissa, from Brazil, were a super weird couple. He clearly led her to believe he was something he wasn't.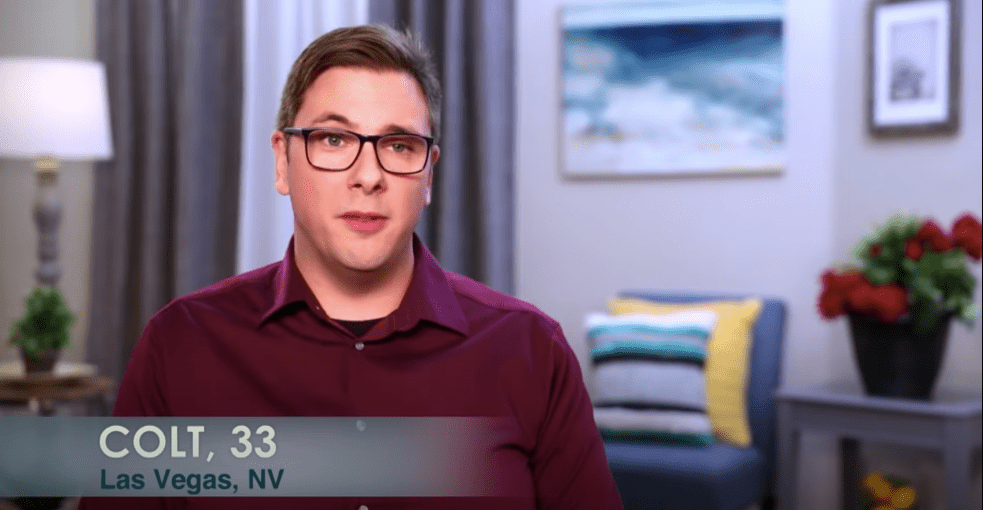 Larissa, however, was definitely a lot to handle. The Brazilian beauty would explode with anger sometimes, and Colt would just sit there, smiling awkwardly. She's fire, and he's tepid water. 90 Day Fiance is must-see TV because of couples like Larissa and Colt.  But they're divorced now, so yeah. What a shock, right?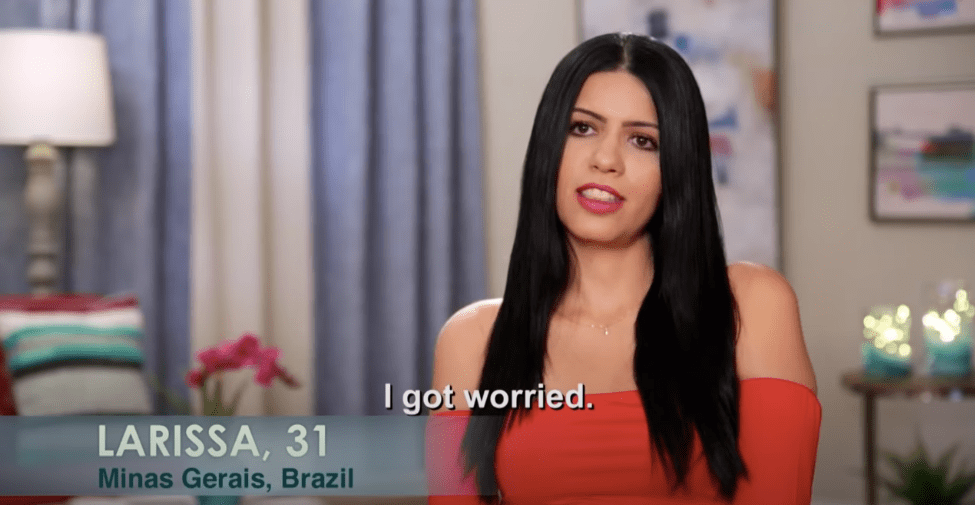 ---
#1 DANIELLE AND MOHAMMAD
Taking the number one spot on this list, with so much baggage to unpack (figuratively), is Danielle from Ohio, and Mohammad from Tunisia. From the get-go, viewers will see that there is a total absence of emotion towards Danielle from Mohammad. She cried her eyes out when they met, he just gave her a brotherly hug.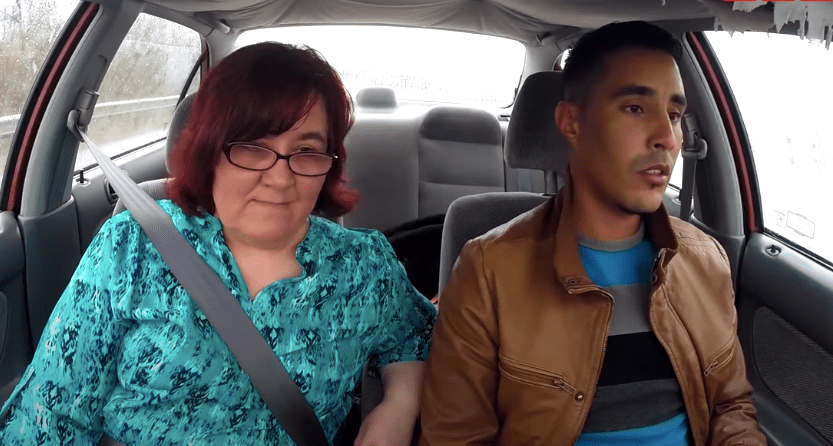 Apart from the constant revelations about Danielle, and how much about her life she was keeping from Mohammad, the worst of all when he said he wouldn't have, erm, intimate relations with Danielle for a super awkward reason... It's not hard to believe that these two are divorced now. What a big surprise right?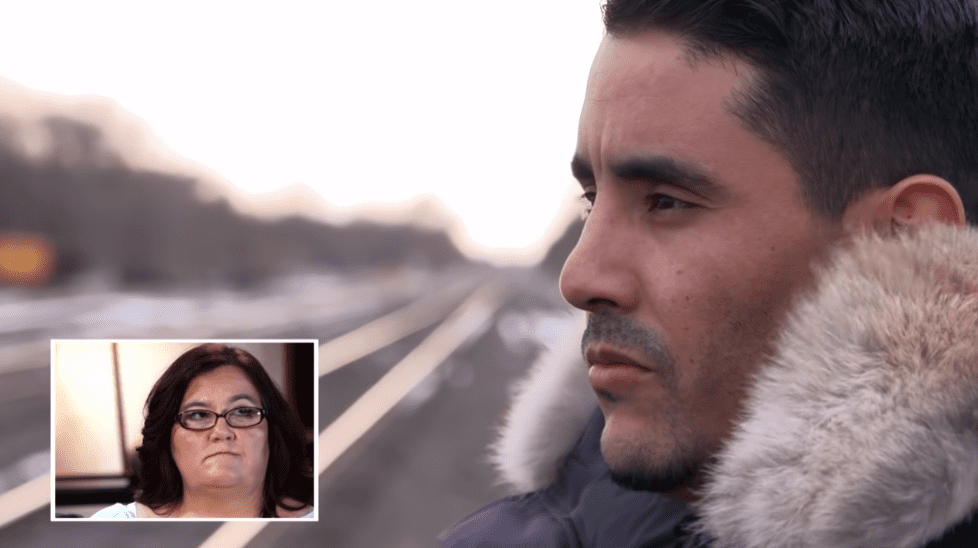 ---
THE 90 DAY FIANCÉ FORMULA
The K-1 Visa is not to give the couple time "to decide IF" they will marry. Each couple has already signed documents stating that they have promised to marry each other and provided the signed documents to the US Immigration services to get the K-1 Visa. The show just follows couples who have either applied for it or received it.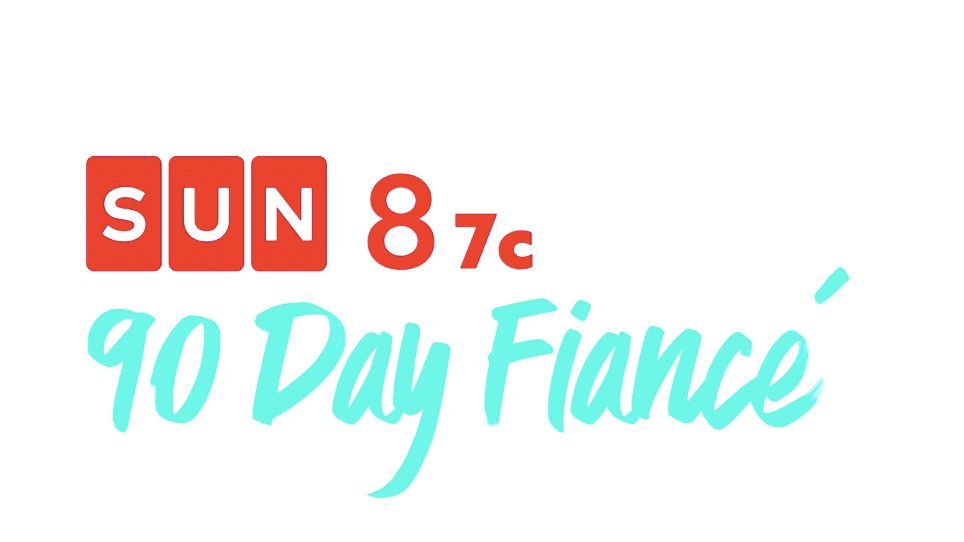 The show first aired in 2014 and has been renewed for its seventh season. On it, couples from around the world talk about how much they love each other on the first episode, despite only meeting each other for the first time. By the last episode of the season, they're usually at each other's throats, like most couples - totally relatable.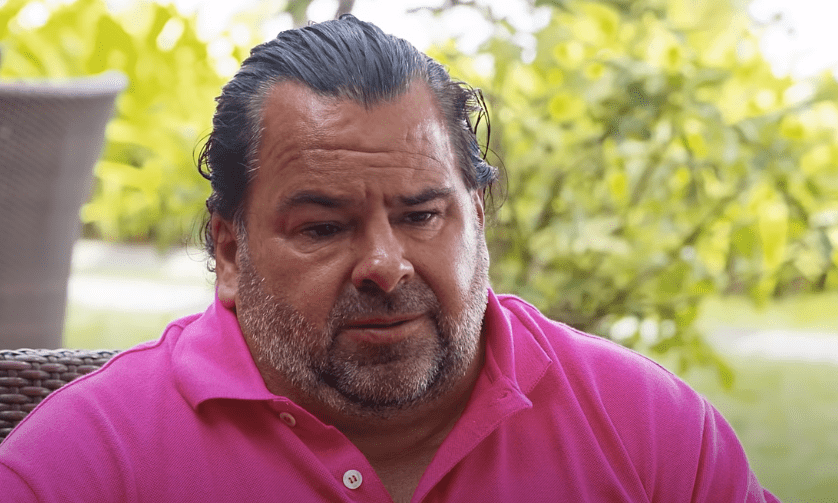 ---
SUCCESSFUL SPINOFFS
Its popularity has already sparked the creation of several spinoffs. "90 Day Fiancé: Happily Ever After," which documents the ups and downs of past 90 Day Fiancé couples after their marriage. "90 Day Fiancé: Before the 90 Days," which follows couples that have met each other online, but have not yet started the K-1 visa process.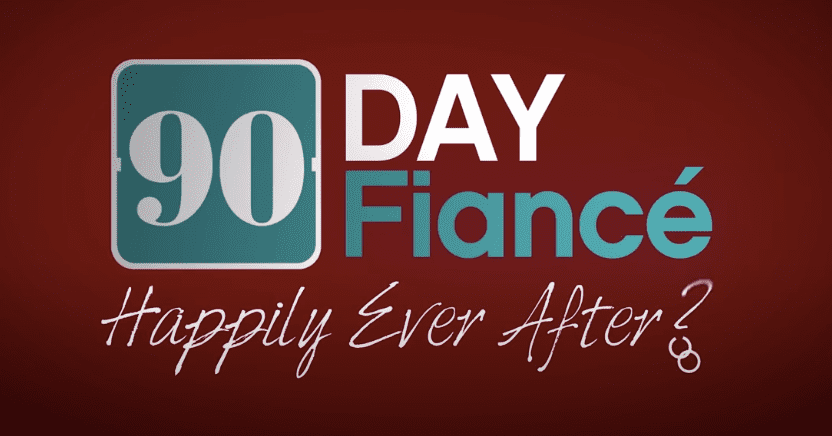 "90 Day Fiancé: What Now?," an original digital series that gives updates on past 90 Day Fiancé couples. "90 Day Fiancé: The Other Way," a dedicated series to couples where the American partner permanently moves into their partner's home country instead of the foreign partner doing so. Interesting right? That's not all of them yet.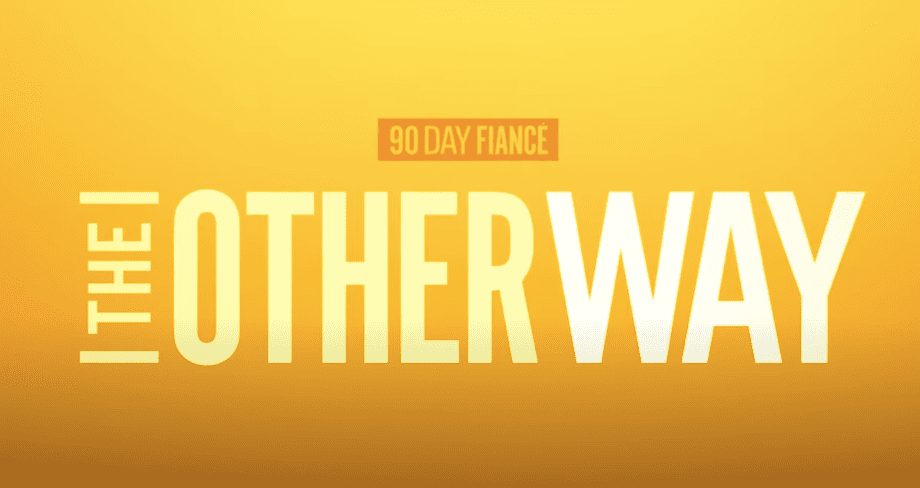 ---
BUT WAIT, THERE'S MORE
"90 Day Fiancé: Pillow Talk," a reaction show featuring a number of previous cast members that take part in reacting to an episode of "90 Day Fiancé: Happily Ever After." "The Family Chantel," focused on the relationship of 90 Day Fiancé season four cast members Pedro and Chantel, and their immediate family.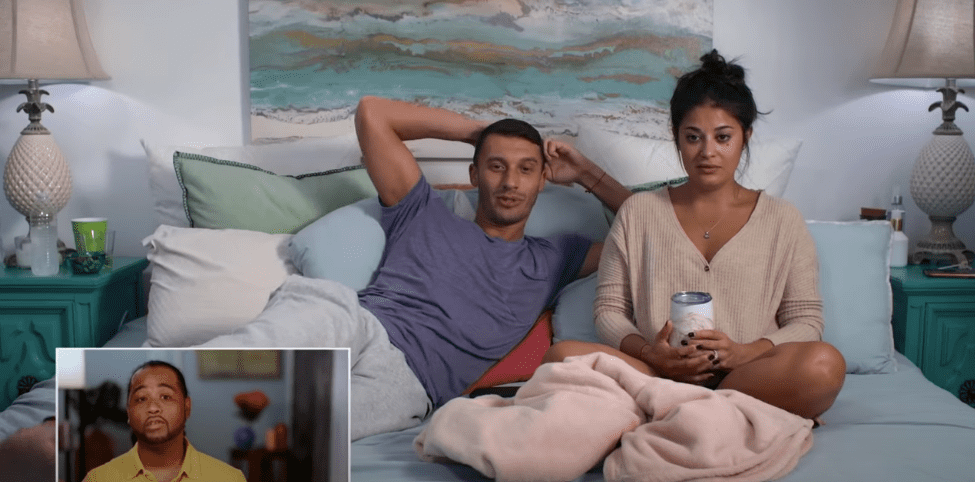 And finally, we have "90 Day Fiancé: Self-Quarantined," which follows the lives of previous 90 Day Fiancé couples during the COVID-19 pandemic. This spinoff is the latest installment of how the show's theme has been milked to be the most "on-theme" with the things going on around the world these days.
---
SUCCESS STORIES
Ultimately, apart from the cringe-worthy moments and unbearably awkward interactions between these lovers who are practically strangers, the thing that also brings people back to watch 90 Day Fiancé are success stories like Noon and Kyle, Michael and Juliana, and Loren and Alexei.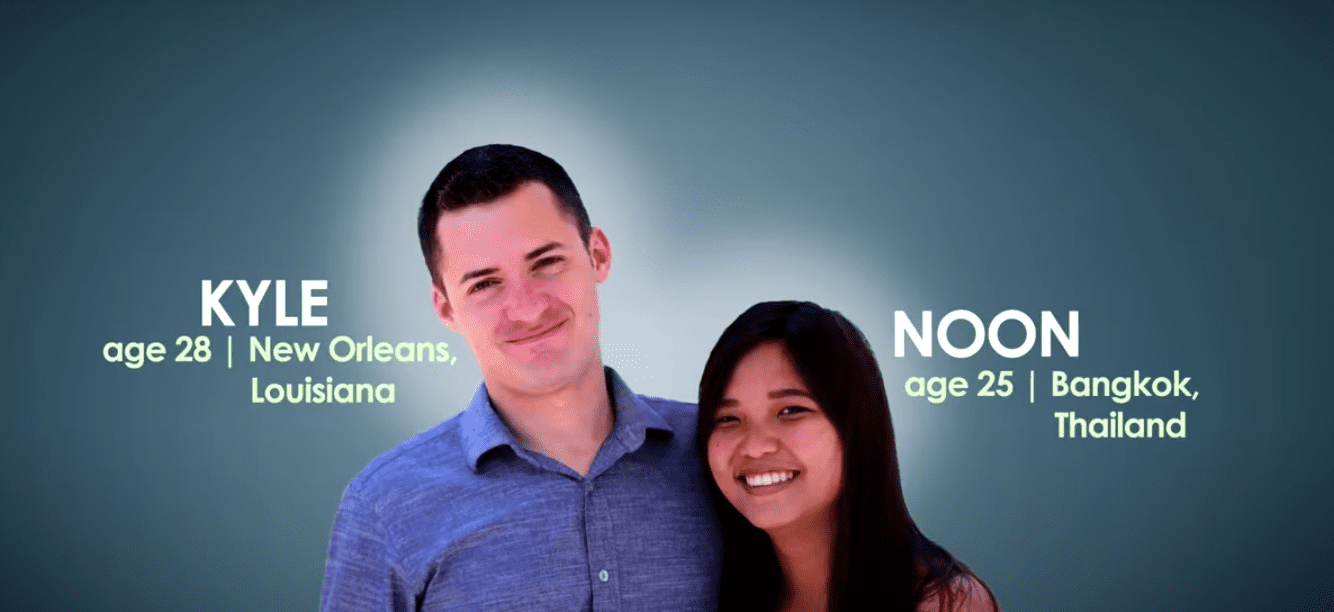 So which of these couples on this list got the hair on the back of your neck standing up? Which of them was the most spine-tingling? Let us know in the comment section and make sure to follow AmoMedia for more great content on your favorite stars, tv shows, and celebrities. 
Sources: ScreenRant