List of Mistakes In Iconic Sitcoms
Not all shows are 100% perfect. Some series have continuity errors with camera shots, like a moving hat or a broken window that's magically fixed in the next shot. Some show writers will accidentally change a character's background story and leave some plot holes. Today, we're looking at some of the biggest mistakes made on some of the biggest television shows!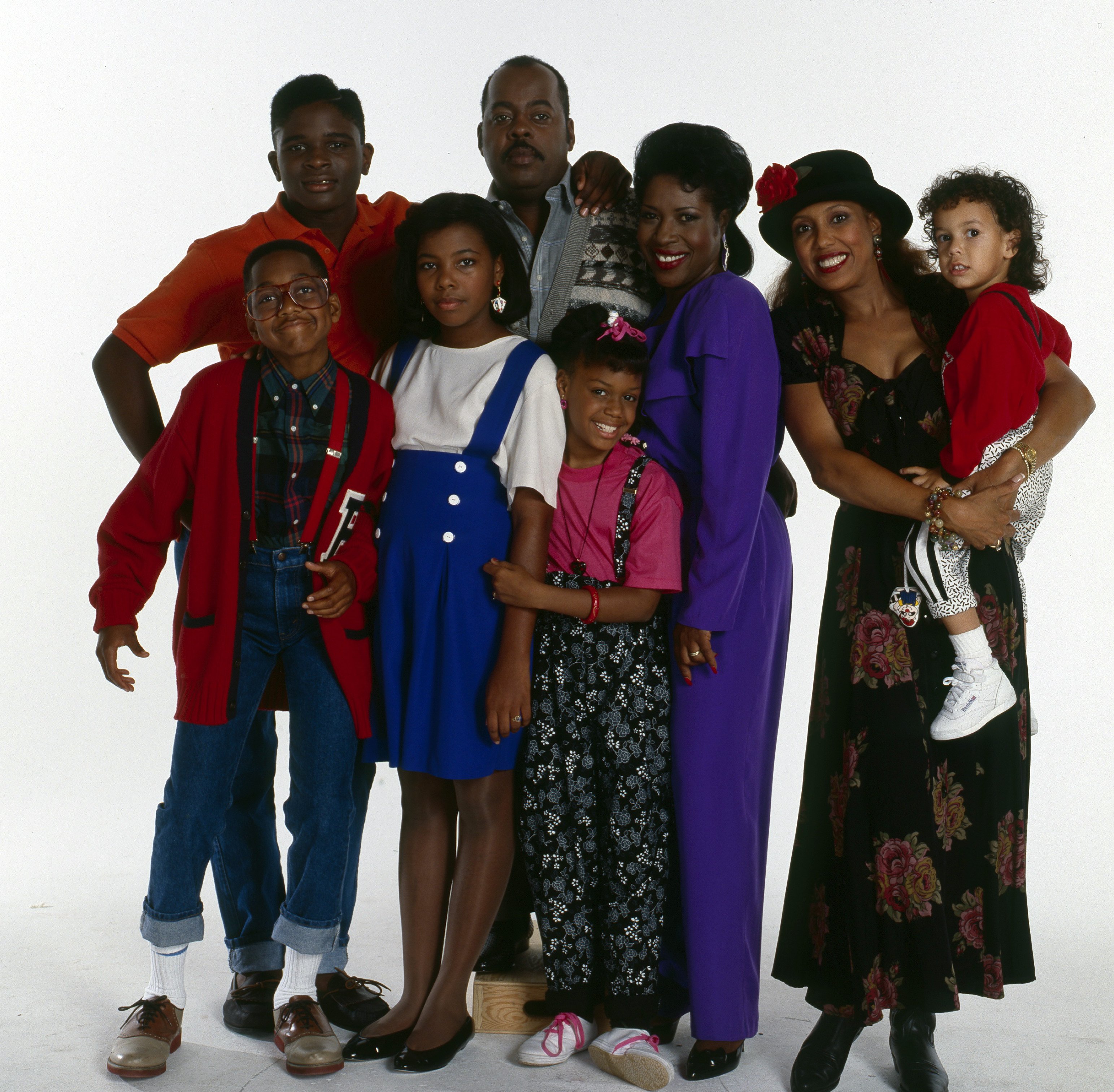 ---
#14 DOWNTON ABBEY, A PLASTIC WATER BOTTLE ON THE MANTLE
For five years, this British drama series set viewers back to the early 20th century in a fictional Yorkshire country estate housed by the Crawley family. For years, Downton Abbey was long revered for its historical accuracy on the time period's attire, furniture, and scenery. Despite their attention to detail, they didn't quite catch this one minor detail.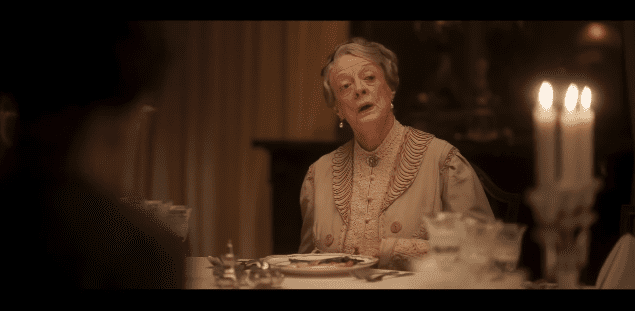 What makes this goof even better is that it wasn't a final cut, it was actually a promotional photo of Hugh Bonneville and Laura Carmichael! Behind the Crawleys, on top of the mantelpiece is a modern water bottle that really stuck out for followers. The photo was posted on the official Downton Abbey Instagram and then removed after people noticed it!
Downton Abbey Water Bottle Blooper: ''We Don't Know Whose It Was,'' Says Star Joanne Froggatt http://t.co/Vp9nfWQFIJ

— E! News (@enews) August 24, 2014
---
#13 GAME OF THRONES, MELISANDRE DOESN'T NEED HER CHOKER IN THE WATER
During its 8-season reign, Game of Thrones was one of the biggest fantasy drama series. According to the show's Wiki, an average of 12 million people tuned in to watch the final season. But how many viewers were able to call out some of these major continuity errors and blunders on the show?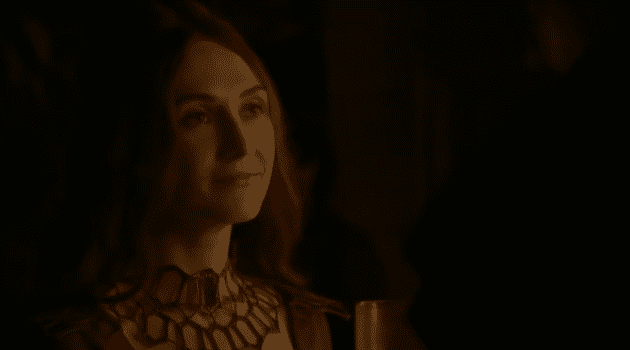 In season 6, viewers learn that the geometric choker is enchanted to keep her youth and beauty intact. The instant she takes off, she shrivels up into an old woman. However, there is one time the spell didn't really matter! In season 4, episode 7, you might have noticed that during her bath scene, the choker is off and she's still young!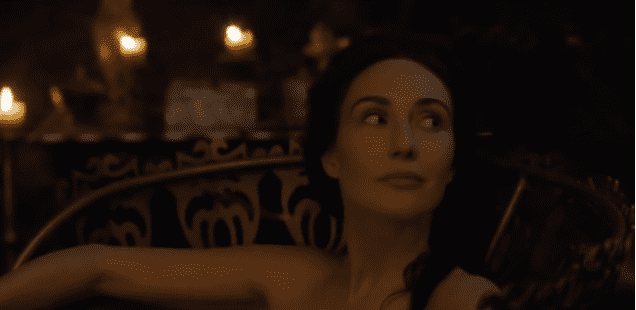 ---
#12 GAME OF THRONES, THE STARBUCKS CUP THAT BROKE THE INTERNET
Everybody was on the edge of their seats during the final season of the long-running show, and some viewers were close enough to the screen to notice the Starbucks cup right in front of Daenerys Targaryen. David Benioff, GoT's showrunner, called the mistake their "Persian rug".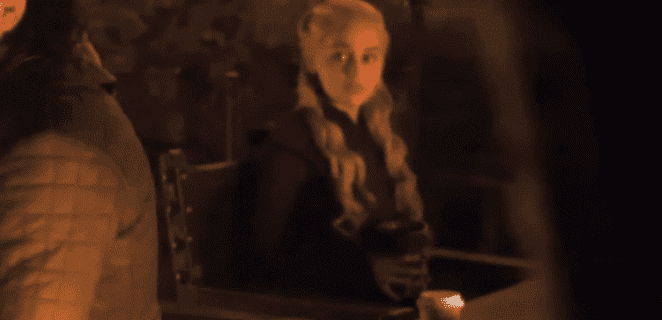 "In Persian rugs it's tradition that you make a little mistake when making the rug, because only God can do anything perfect," Weiss joked, "That's why I put the coffee cup there. It was a conscious, concerted statement of our imperfection." He then confirmed that the cup was indeed a mistake.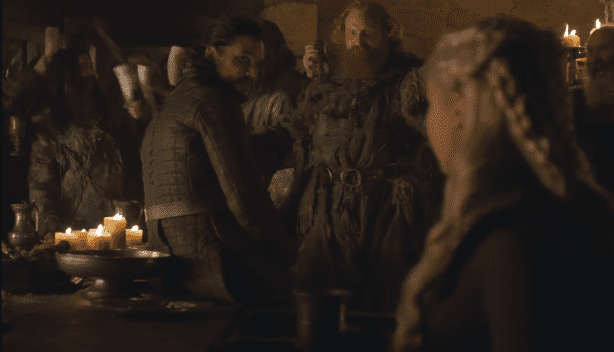 ---
#11 THE SIMPSONS, A FRAMED PICTURE OF MAGGIE BEFORE SHE WAS BORN
This iconic animated series by Matt Groening is the longest-running American sitcom in both seasons and the number of episodes. With so many years of air time, there's no surprise that the show would eventually run into some animation issues. And this one is pretty major!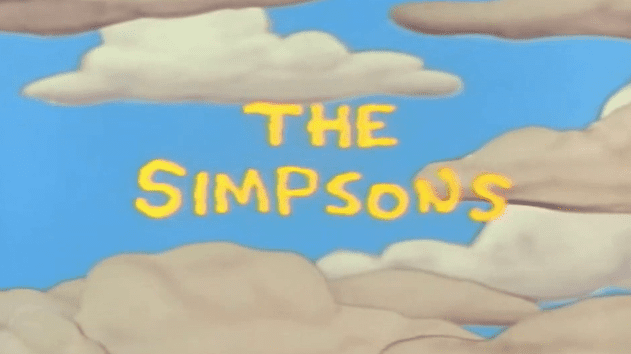 In the season 6 episode "And Maggie Makes Three", viewers are taken through the story of how Maggie was born after Lisa and Bart notice that there are no pictures of her in the family scrapbook. Near the end of the episode, Homer and Marg are talking in the living room and on the wall, you'll see there's already a framed picture of Maggie!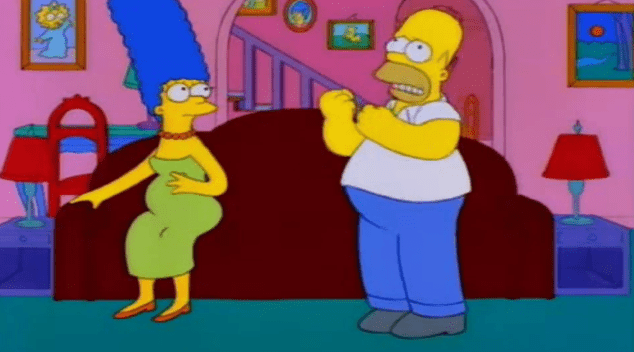 ---
#10 FRIENDS, UNEXPECTED FRIENDS JOIN THE GROUP
The last episode of Friends aired over a decade ago on May 6, 2004, but it's still such a loved and memorable show. However, no matter how many times you watched re-runs or binge-watched all 10 seasons, you probably didn't notice these funny moments when complete strangers joined the group.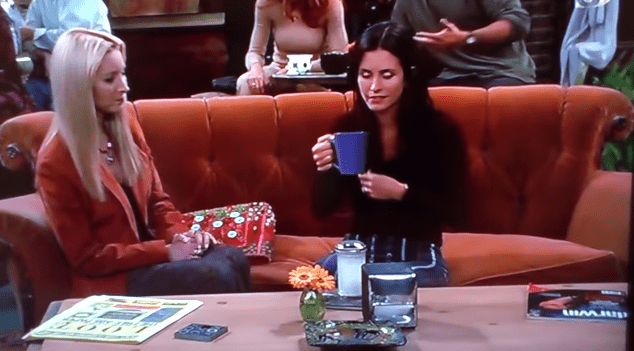 In The One With The Mugging, the gang is celebrating the news of Joey's audition and Rachel gets replaced by a random woman who's not even wearing the same clothes. Another replacement came in The One With Rachel's Date when Phoebe and Monica are chatting in Central Perk and in one instant, she's replaced by a woman who looks nothing like her.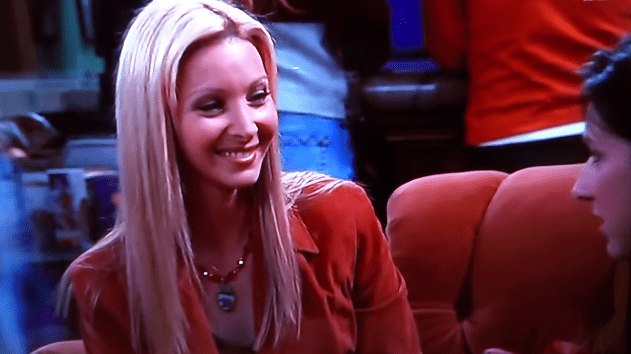 ---
#9 HOW I MET YOUR MOTHER, NOTHING SUITS ME LIKE A SNEAKER
One of the best things about How I Met Your Mother is the dynamics between the lovable oddball group of friends. Ted is on a constant quest for "The One", Marshall wants to be an environmental lawyer, Robin is on a career climb to become a serious news anchor, Lily is an aspiring artist, and Barney? We know he loves ladies and his suits.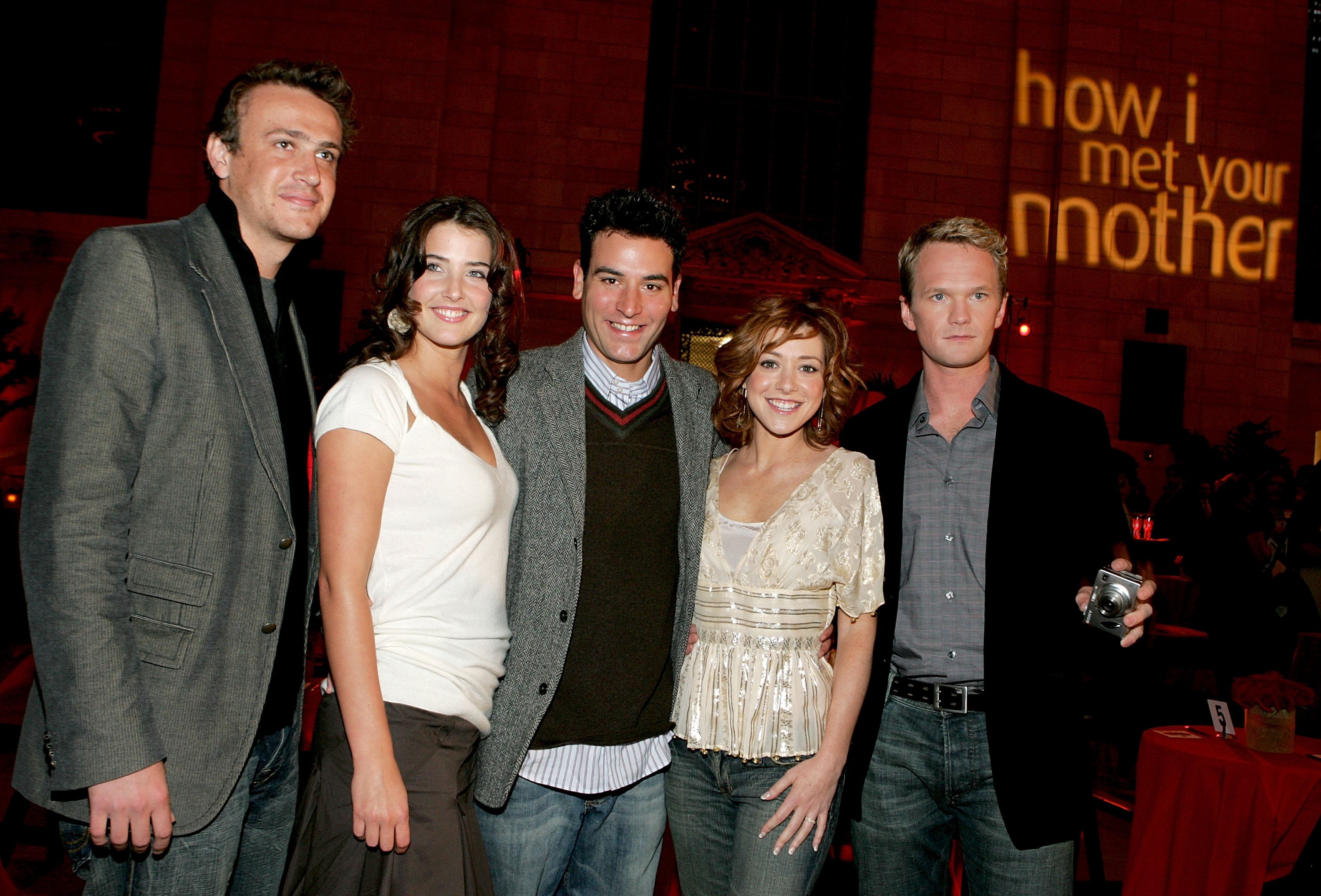 How I Met Your Mother is one of the easiest shows to go back and binge-watch, especially on the occasion that you get to watch one of the musical number episodes. However, in the season 5 episode, "Girls Vs. Suits", you might notice an inconsistency that might grind your gears! While everyone is wearing loafers, there is one extra wearing sneakers!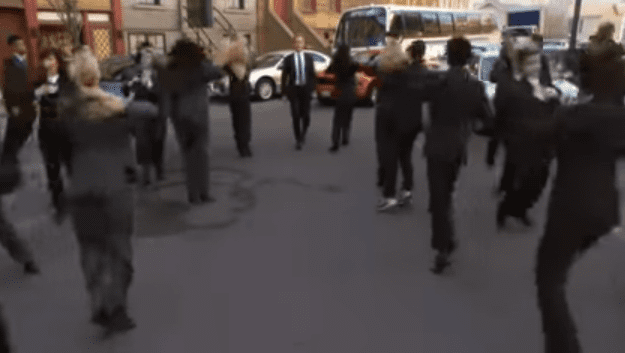 ---
#8 THE BIG BANG THEORY, THE NAME OF PENNY'S DAD IS CHANGED
The Big Bang Theory wasn't as popular when it first came out and many viewers joined into the series late in the game. Now that the CBS series ended its 12-year run, many fans are going back and rewatching the series with a fresh pair of eyes and noticing some inconsistencies with storylines and, in this case, names.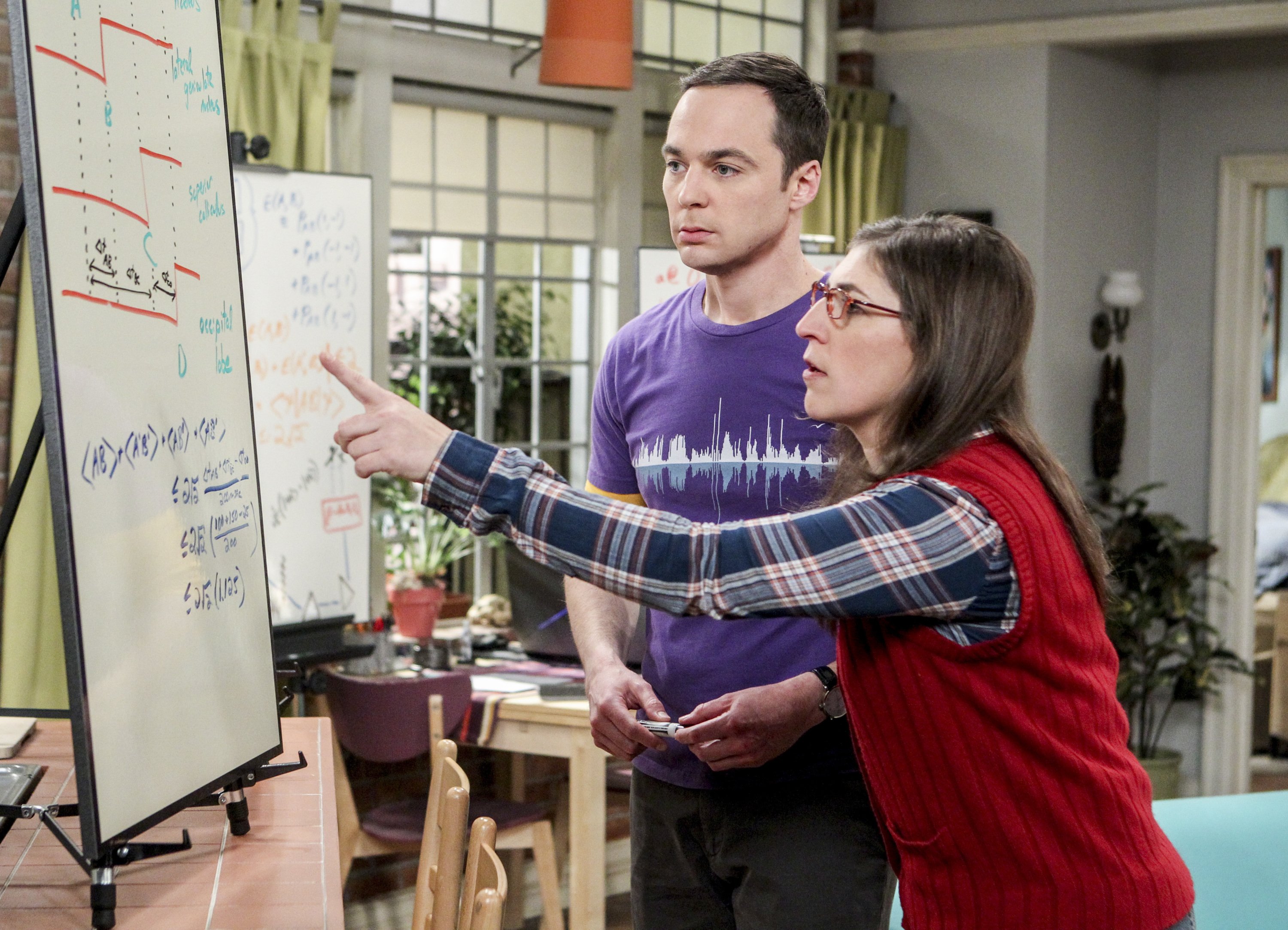 In the season 2 episode The Maternal Capacitance, Leonard's mother, Beverly, visits his apartment and shakes things up for the group. At the end of the episode, Penny talks to Beverly about her childhood and refers to her dad as "Bob". However, in season 4 episode 9 "The Boyfriend Complexity", her father is introduced to viewers as Wyatt.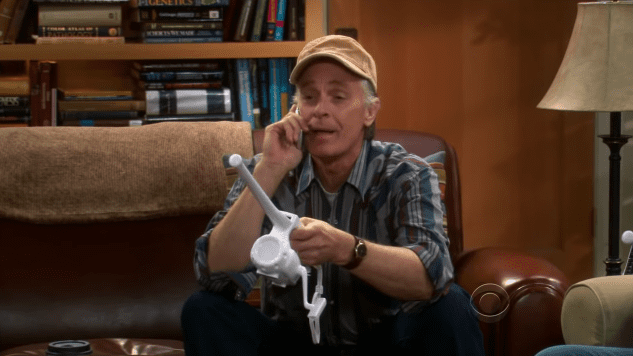 ---
#7 MALCOLM IN THE MIDDLE, LOIS HAS A HELPING HAND IN "RED DRESS"
Malcolm in the Middle is a classic television series that ran from January 9, 2000 to May 14, 2006. The six-year run earned the show a Peabody Award, one Grammy Award, seven Emmy Awards and seven Golden Globe nominations. But just because the show was highly acclaimed, it doesn't mean it was totally perfect for every camera shot!
In season 1 episode 2, aptly titled "Red Dress", we get our first look at how angry Lois can get at the Malcolm, Reese, and Dewey! In this shot, you can see that when Dewey runs to go tell on Malcolm and Reese, there is a production assistant handing Lois the ruined dress.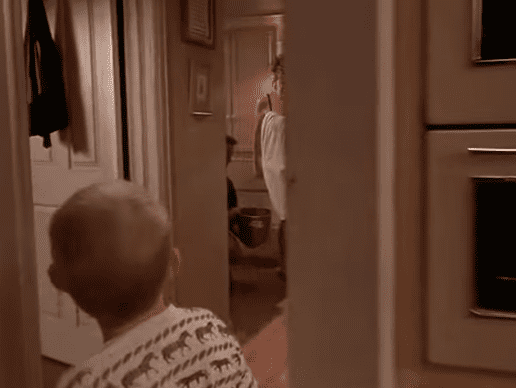 ---
#6 BOY MEETS WORLD, WHO ARE TOPANGA'S PARENTS?
On September 24, 1993, ABC broadcast one of the most popular shows from the 90s, Boy Meets World! The sitcom lasted for seven seasons and brought us into the daily life and school lessons of Cory Matthews, his brother Eric, best friend Shawn Hunter, and of course, his love interest and future wife Topanga.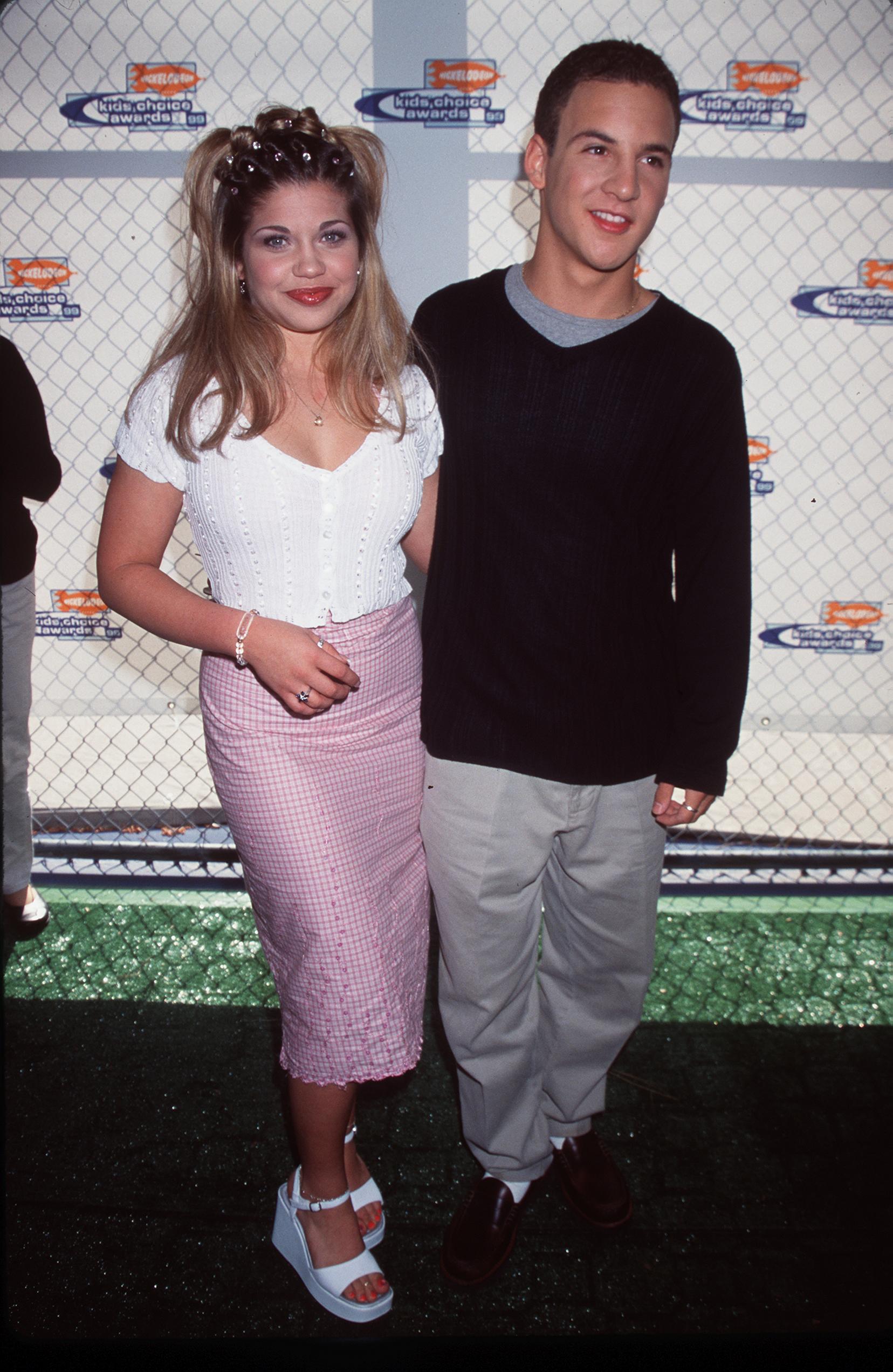 While using different actors for guest characters isn't uncommon, Topanga's parents made viewers scratch their heads for their many appearances. Five different actors were hired to portray her parents throughout the series! Her mother Rhiannon Curtis was portrayed by Marcia Cross and Annette O'Toole and her father, Jedidiah Lawrence was played by three actors: Peter Tork, Michael McKean, and Mark Harelik.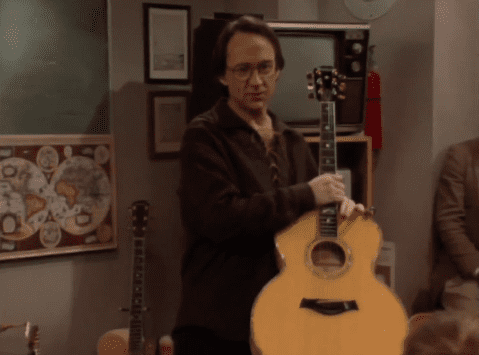 ---
#5 PRETTY LITTLE LIARS, A VERY SHORT TIMELINE THAT DOESN'T MAKE SENSE 
The twists-and-turns on Pretty Little Liars is shrouded with mystery, but the timeline requires a bit more guesswork. In the season 3 Halloween episode, the girls are in their senior year of high school, and in season 5 episode 12, they're still seniors and celebrating Thanksgiving. This means that the events from season three to season five happened in four weeks.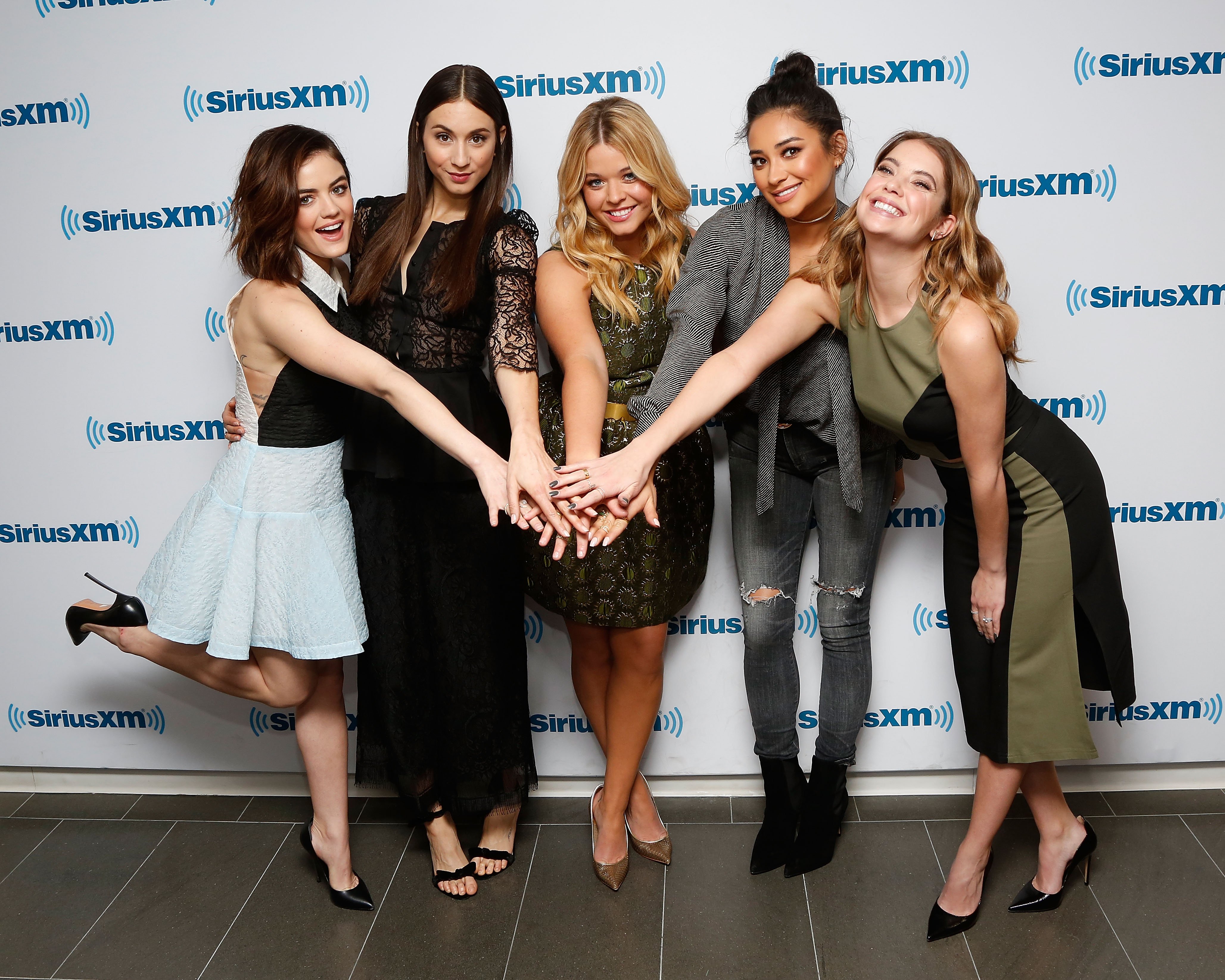 ---
#4 THE O.C., RELIVING JUNIOR YEAR FOR SEASON 1 AND 2
The O.C. is a teen drama series that was popular throughout the 2000s. It followed the lives of high schoolers Ryan Atwood, Seth Cohen, Marissa Cooper, and Summer Roberts. In the first season of the show, the whole crew is in their junior year. The following season, the gang is still in their junior year and there is no explanation.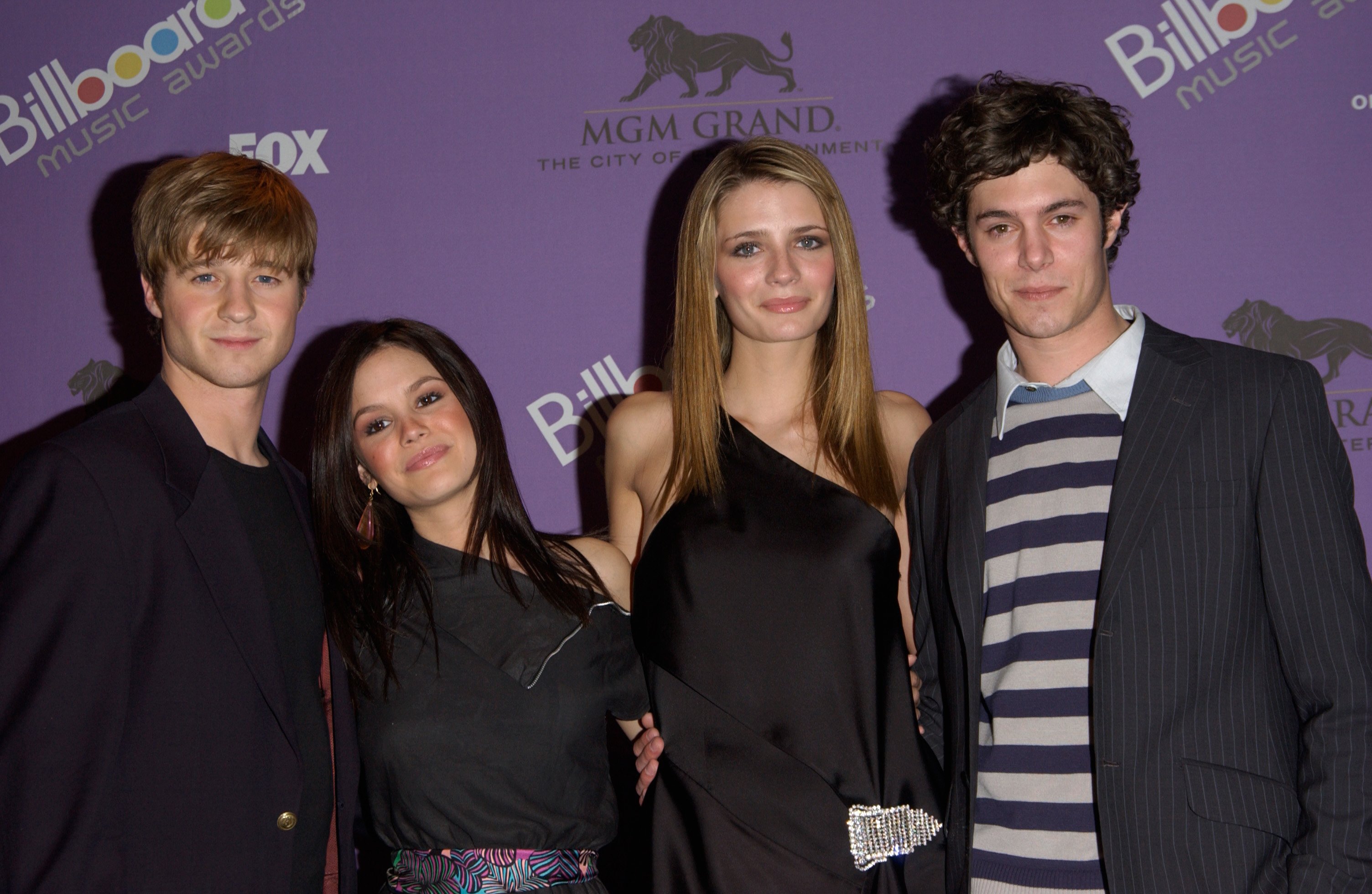 ---
#3 THAT 70's SHOW, DONNA IS NOT AN ONLY CHILD
From 1998 to 2006, That 70s Show took us through the shenanigans of six teenagers living in the fictional Point Place, Wisconsin. You probably remember the "girl next door" Donna, Eric's love interest. Throughout the entire series, she's referred to as an only child, but in season one, she had a sister named Tina on the episode "Eric's Burger Job".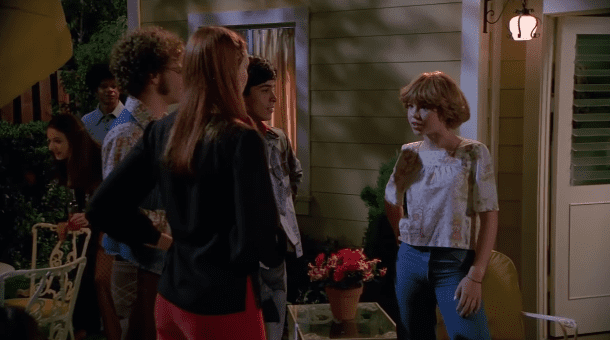 ---
#2 GOLDEN GIRLS, ROSE HAD TWO LOVE INTERESTS PLAYED BY THE SAME ACTOR
Golden Girls had an iconic cast of legendary actresses: Beatrice Arthur, Rue McClanahan, Estelle Getty, and Betty White. The show ran from 1985 to 1992, and with such a long run, there's no surprise that the staple of a television show would also have some continuity errors. But what about reusing the same actor?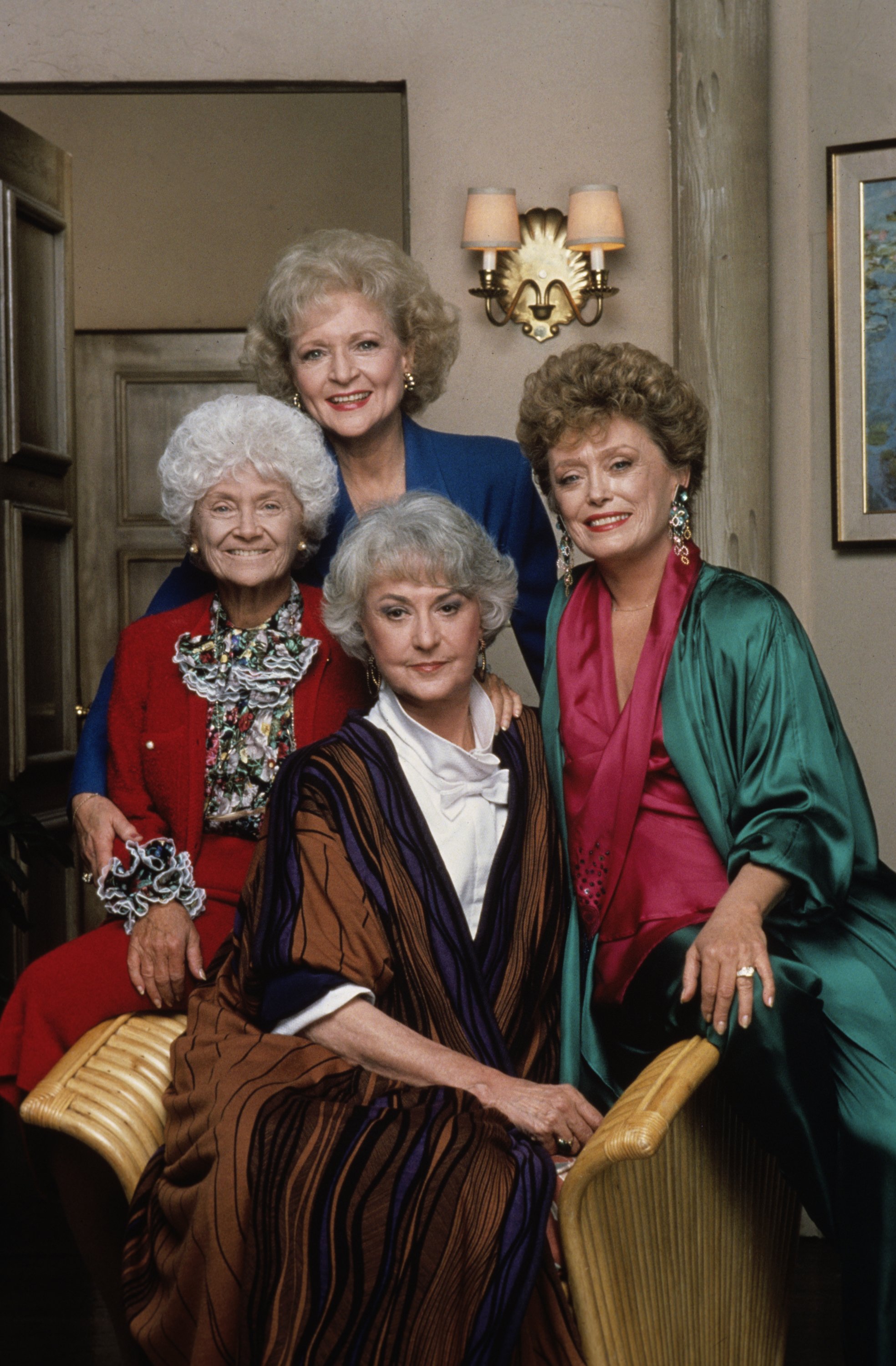 If you've ever re-watched the series, you might notice that in season 1, Rose has a boyfriend named Arnie. He's first introduced in the episode "Rose the Prude" and he's played by the actor Harold Gould. Flash forward to season 5 (and up to the finale of the show) Rose is going steady with Miles, the professor, who's played by Harold!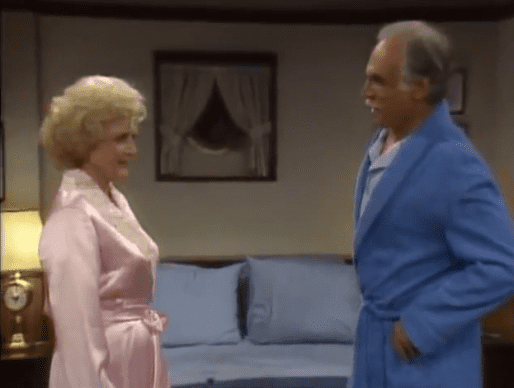 ---
#1 FAMILY MATTERS, JUDY'S WHEREABOUTS ARE STILL UNKNOWN
Before Urkel stepped onto the scene, Family Matters mainly focused on the Winslow household: Harriette, Carl, and their children Eddie, Laura, and, of course, Judy. Judy appeared in the first three seasons of the show. Her final appearance on the show was in the episode "Mama's Wedding" when she gets in trouble and sent to her room as punishment.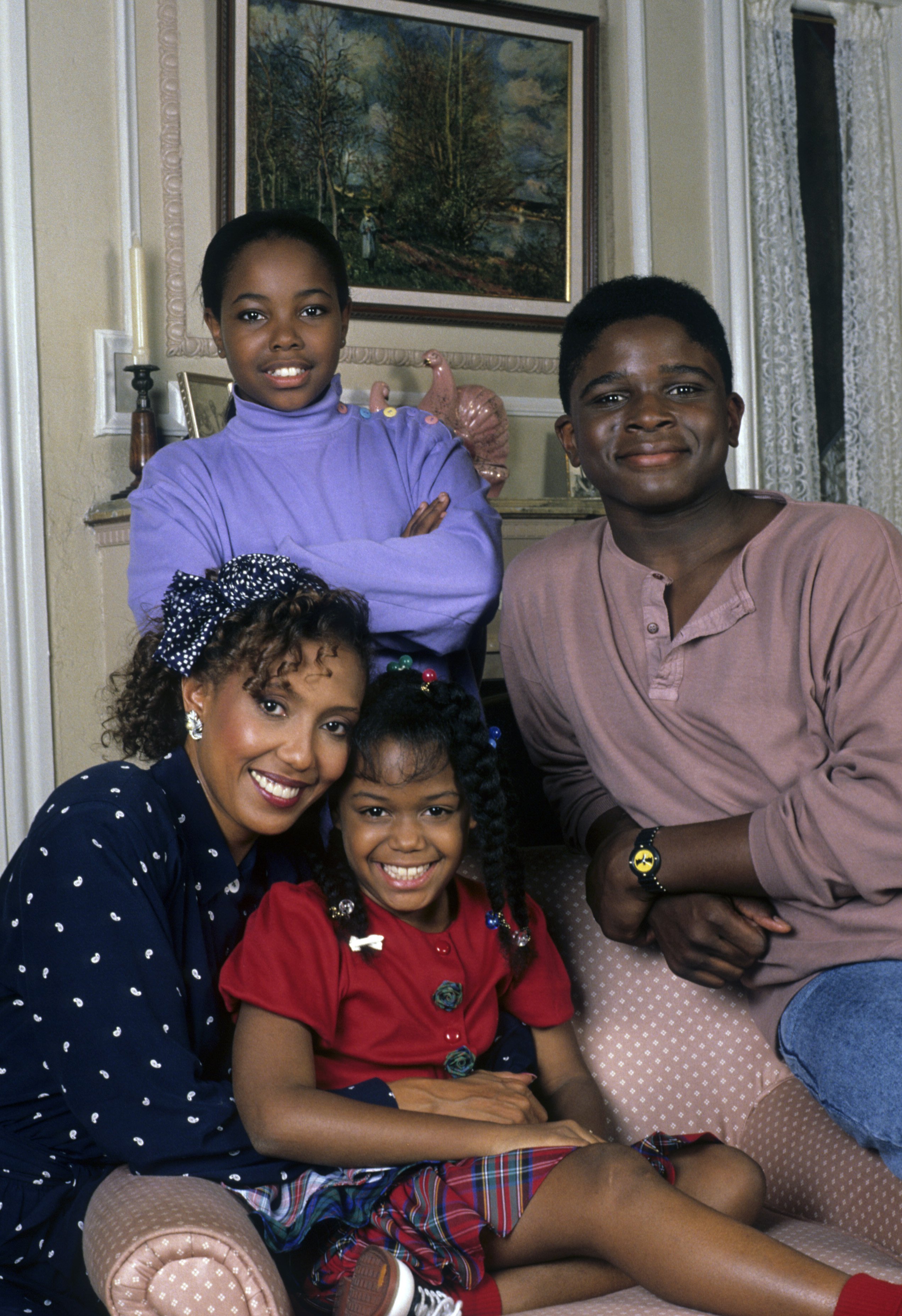 As the show grew more popular with Steve, more people began to notice while watching re-runs, that the parents later say that they only have two kids! Her disappearance was never acknowledged, the actress Jamiee Foxworth confirmed in a 2017 interview that the decision to write her character off was due to budget cuts.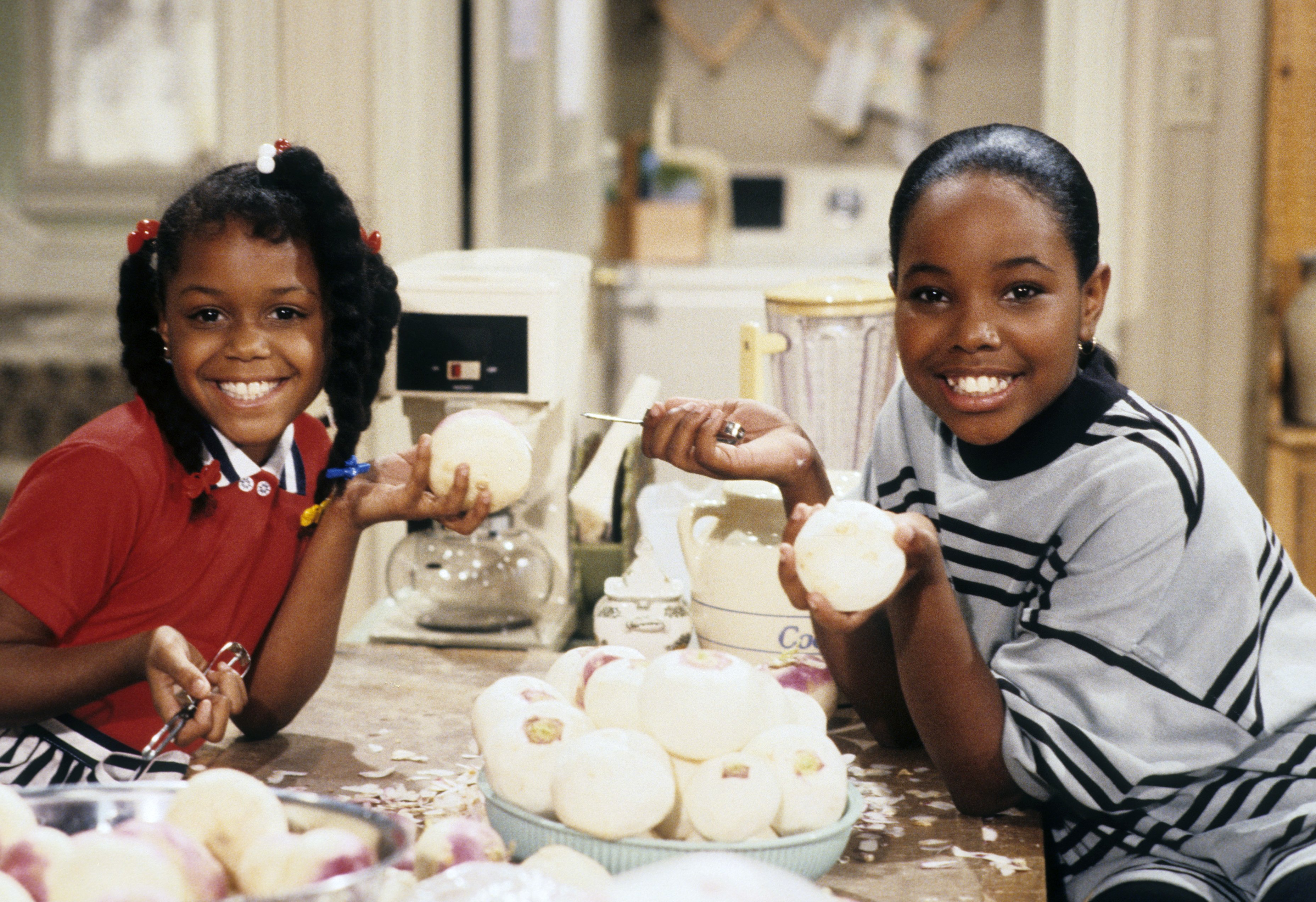 Sure, these popular television shows had a couple of blunders but it definitely didn't take away from how incredibly iconic these shows are today. From plot holes to character disappearances, sometimes it's just best to not pay attention to faux pas and enjoy the series as it is. Have you caught any other television mistakes? Leave a comment below!
Sources: GQIndia, BBC, Esquire, Buzzfeed