15 Female Celebs With Breathtakingly Beautiful Eyes
They say the eyes are the window to the soul and if it's true, these celebrities certainly have captivating souls. Beautiful eyes come in various shades and shapes, we appreciate them all and have gathered a few that surely stand out. From piercing blue to the hypnotizing rich browns, see our list of celebs with the most beautiful eyes.
---
1. EMMA STONE
Emma is an award-winning actress who has starred in successful movies such as La La Land, Easy A, and both the Zombieland films. We can't figure out which is more charming - if it's not her infectious smile then it has to be those pretty green eyes. 
---
Fans of The Hundred and One Dalmatians will be excited to know Emma is reprising the role of Cruella de Vil. She is starring in a film dedicated to the devious iconic character and the movie set to be released in 2021. We look forward to seeing her darker side which is a contrast to her comedic and soft roles.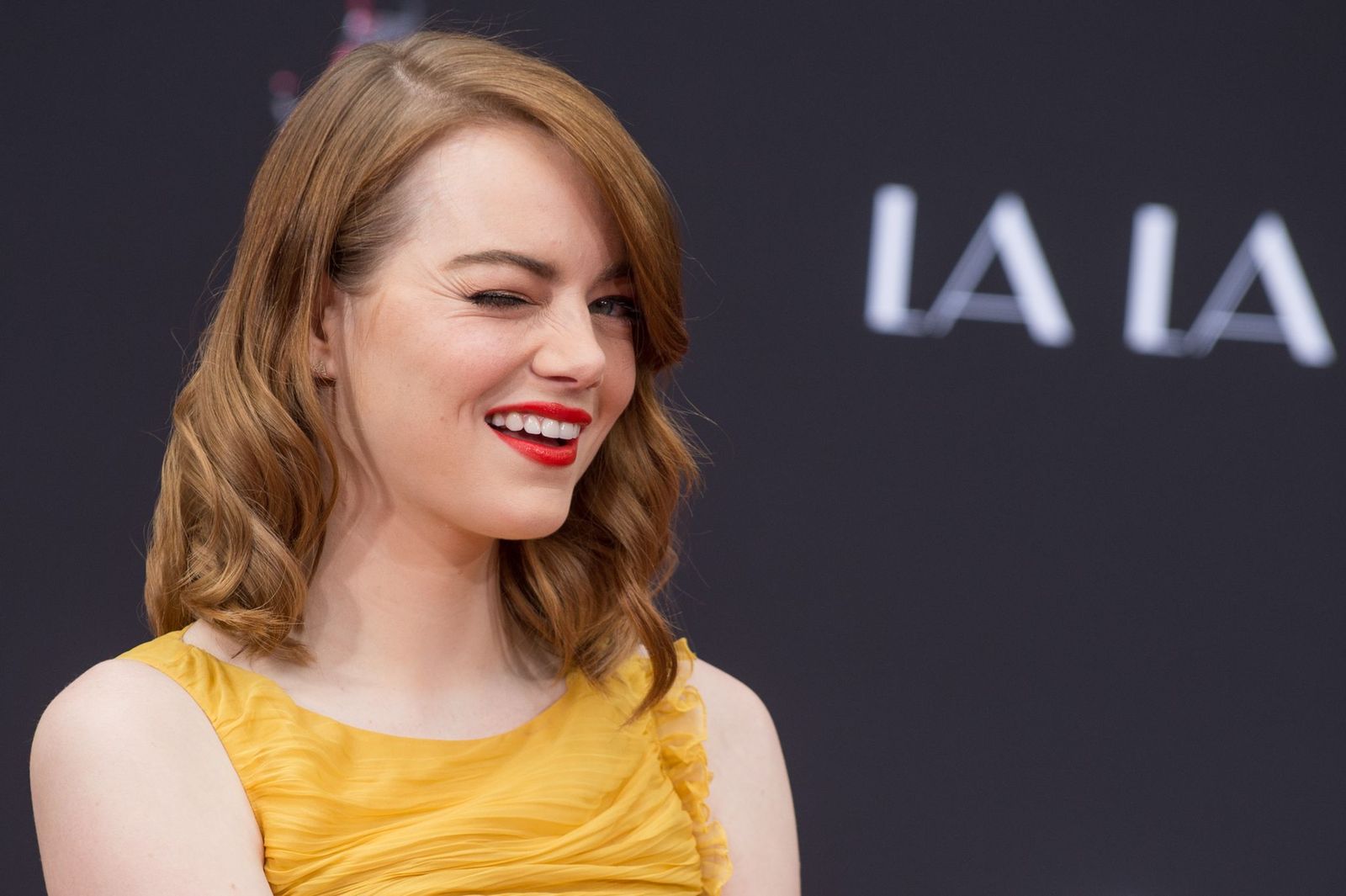 ---
2. AISHWARYA RAI BACHCHAN
Bollywood fans will immediately see an image of Aishwarya's captivating green eyes when they hear her name. She gained popularity by winning the Miss World pageant in 1994. Since then, she's garnered influential status in her native India for starring hit films and her humanitarian efforts.
---
Despite her Bollywood success, the beauty queen has also appeared in Hollywood films like The Pink Panther 2 and Mistress of Spices. Moreover, Aishwarya pleasantly surprised fans when she starred as a villain in the Maleficent sequel. Well, sort of - the actress is the voice character behind Maleficent in the Hindi version of the film.
---
3. ALEXANDRA DADDARIO
Alexandra not only has gorgeous blue eyes but the shape makes them even more unique. You may recognize the actress from a long list of successful television shows and films including American Horror Story: Hotel and The Layover. She's also starring upcoming horror film We Summon The Darkness.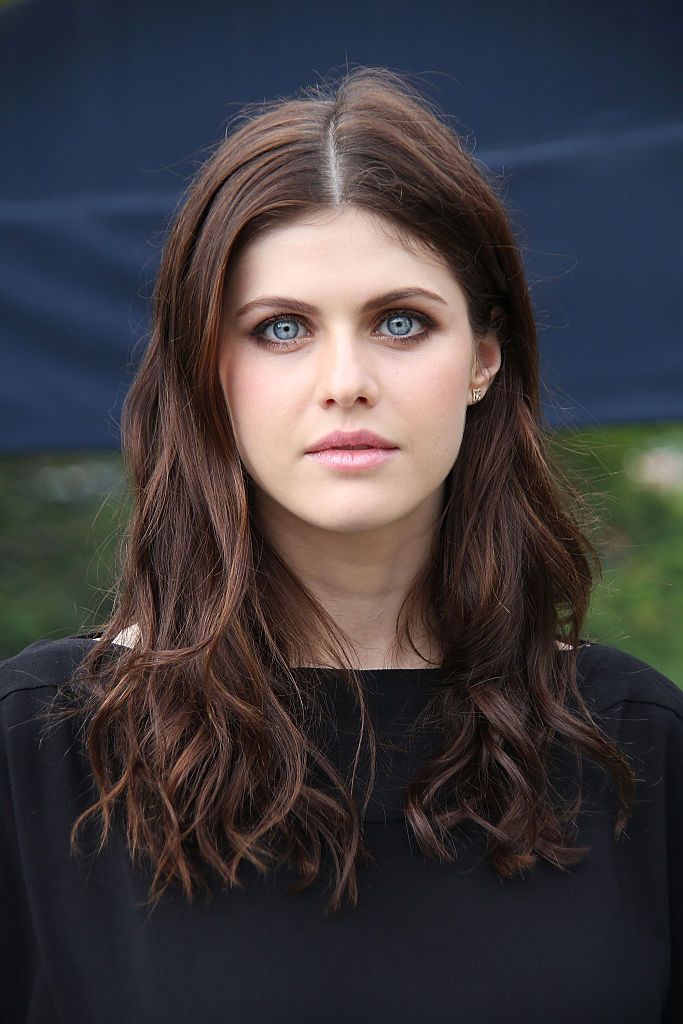 ---
In case you were wondering whether her eye color is natural, she does not wear contact lenses and she is one of the rare few with authentic blue eyes. Stunning aren't they? It would be perfectly understandable if anyone got lost in these eyes.
---
4. EMILIA CLARKE
Emilia is a British-born actress best known for role as Daenerys Targaryen on Game of Thrones, and her stunning performance in Me Before You. With her angelic looks, beautiful green eyes, and winning smile - she's won over the hearts of many fans. 
---
The actress faced difficult hurdles in life such as her father's passing in 2016, this caused her to reject major roles. However, Emilia eventually accepted a project when she starred in a Christmas film called Last Christmas during 2019. The actress is also planning on expanding her career as she has a production company called Magical Thinking Pictures.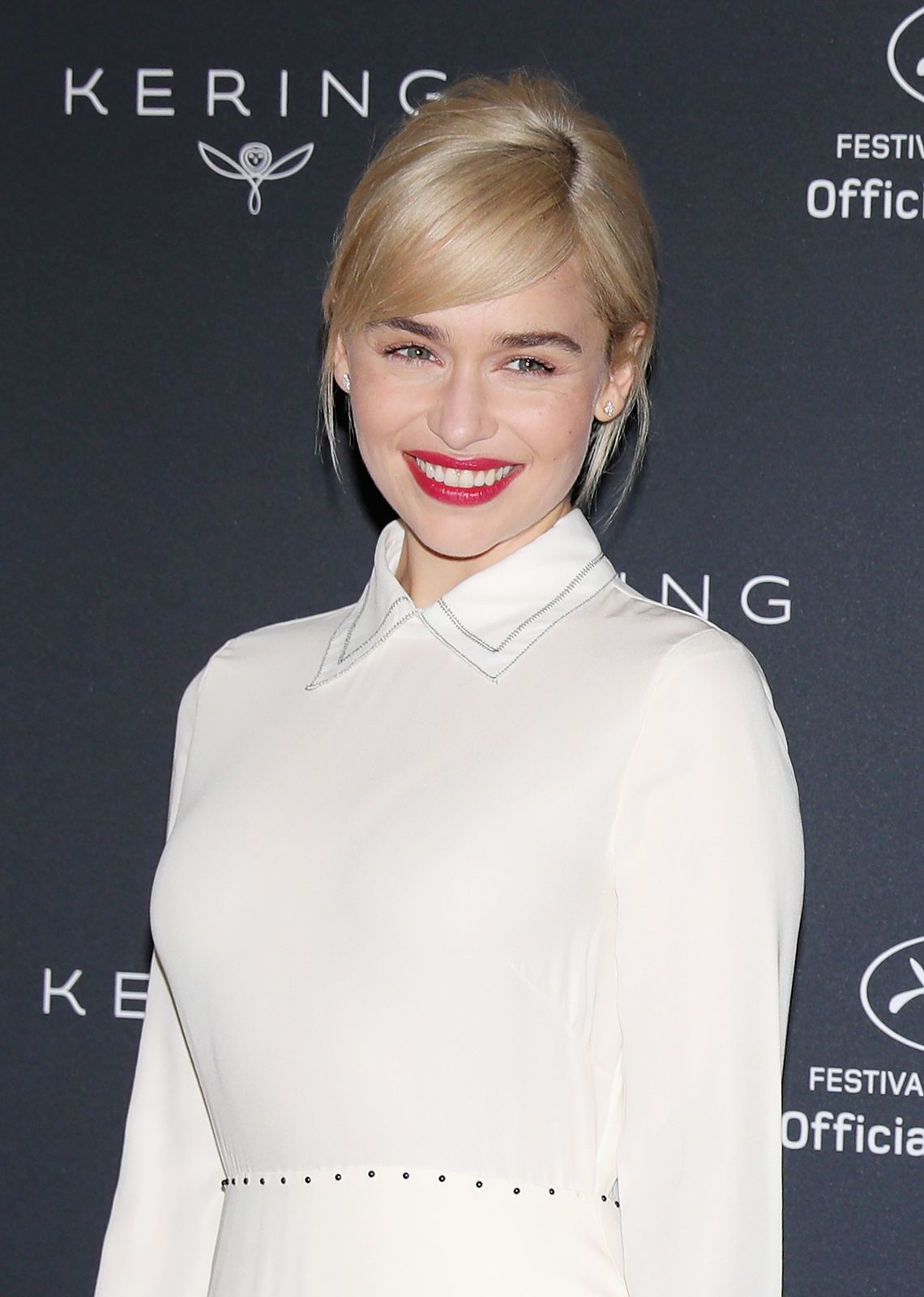 ---
5. ANYA TAYLOR-JOY
You might also recognize Anya from her debut on the movie The Witch. She then rose to fame when she starred in the hit thriller film Morgan and subsequently Split and Glass. That garnered her more attention as a rising star.
The actress does a great job of convincing the audience of being terrified in horrific situations and the intensity of her big hazel eyes is enough to thrill viewers even more. We don't know whether to be scared or amazed.
---
Anya has been named as one of 2020's breakout stars by The New York Times. She starred in 2 critically acclaimed films called Emma which dropped earlier this year and the fantasy film The New Mutants set to be released in August.
An interesting fact about Anya is that she was born in Argentina and only learned to speak English after her family moved to the UK when she turned 6. You might also be surprised to know that the actress left school at 16 to pursue her Hollywood dreams. Looks like the sacrifice paid off.
---
6. KATE UPTON
Kate became a worldwide sensation when she appeared in 2011's Sports Illustrated Swimsuit cover, she's since started an acting career appearing in movies such as The Other Woman. The bombshell can add another accolade to her resume by landing a spot on our list of celebs with beautiful eyes!
---
Having deep blue eyes probably didn't hurt Kate's supermodel career, however, she does prefer to keep a low profile these days. The model is focused on her family life but she still shares her stunning model snaps and motivating videos all over her social media for us to admire.
---
7. KYLIE JENNER
You will remember Kylie Jenner as a little girl on the Keeping Up With Kardashian's reality show, how she has starred in her very own reality show Life of Kylie. Considering that make-up is her brand, Kylie's hazel eyes are always breathtaking especially when they're accented with her eye make-up.
---
Besides living a lavish life, she is a businesswoman who's built a make-up empire. She also released a skincare range that was announced to be expanding in Europe this year. Kylie also manages to be a great mom to her daughter Stormi who can always be seen right by her mommy's side.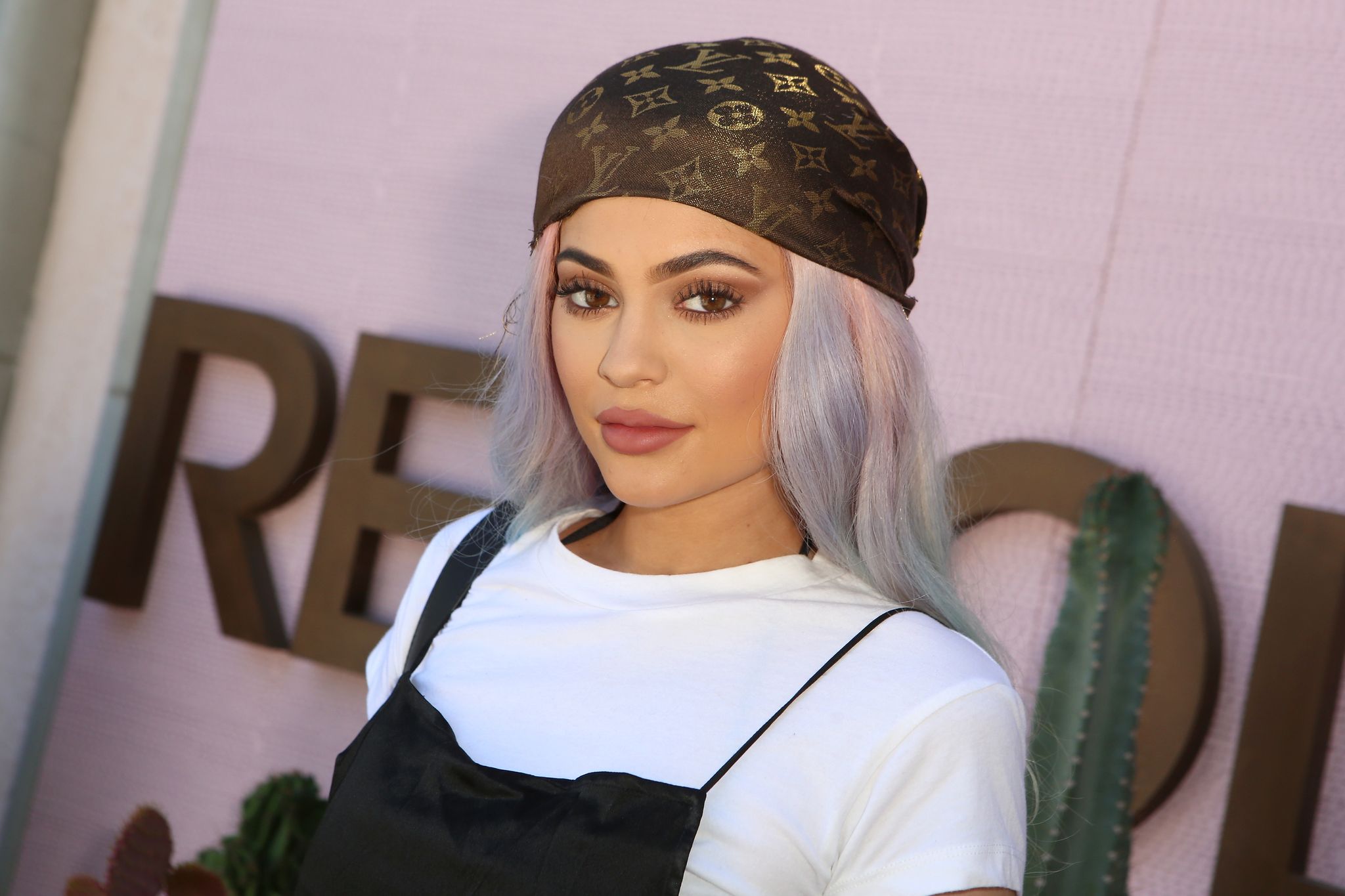 ---
8. MARGOT ROBBIE
Margot garnered success through her various roles in blockbuster films including The Wolf of Wall Street and Harley Quinn: Birds of Prey. She's a critically acclaimed actress with two Academy Award nominations and five BAFTA nods. But we're also a huge fan of her amazing blue eyes.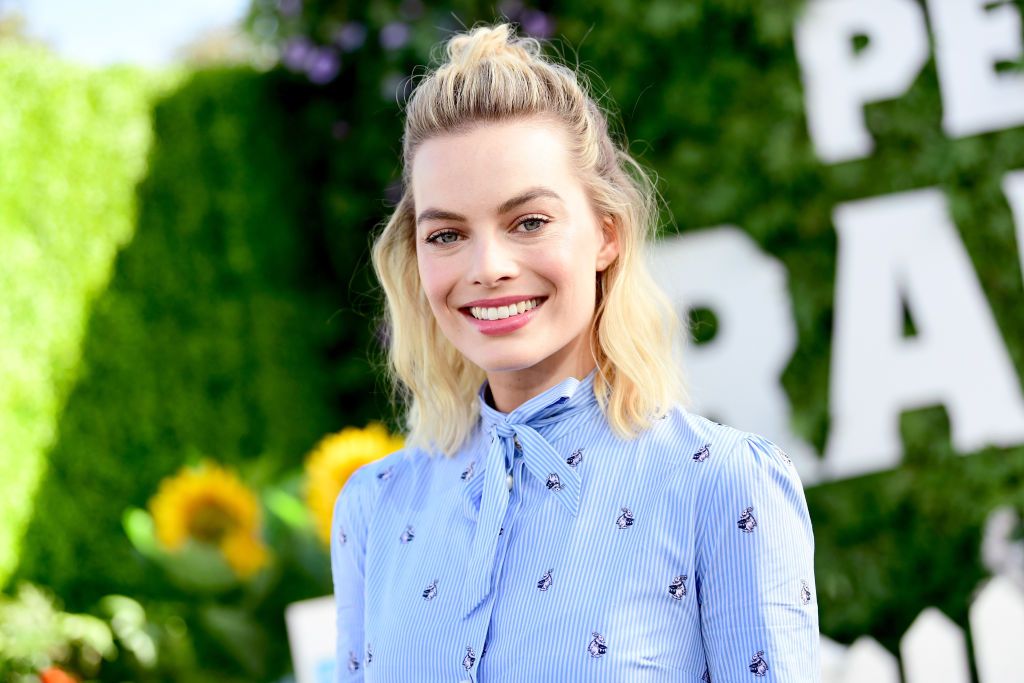 ---
If you'd love to see more of Harley Quinn, the actress will be reprising the role for the upcoming sequel of Suicide Squad set to be released in 2021. You can also look forward to hearing her voice in the animated film Peter Rabbit 2: The Runaway also in 2021.
---
9. ZENDAYA
Zendaya is an actress who has starred in the most recent Spider-Man films and  Euphoria. She's also established herself as a style icon. Her beautiful looks and dazzling eyes have her earned her various modeling accolades such as magazine covers and representing brands such as Lancome and L'Oreal.
---
The actress is not a stranger to exploring her many talents. As an aspiring child actor, she was a dancer and also did some modeling for Macy's. With her growing career, she also expanded into music and has collaborated with Chris Brown.
---
10. VANESSA HUDGENS
Vanessa became increasingly popular with her role in the High School Musical films. More recently she starred in the Bad Boy sequel alongside Will Smith and a few Netflix films including Polar. Besides that, the actress has the most enchanting brown eyes.
---
11. SAOIRSE RONAN 
Saoirse is an Academy Award-nominated actress and most famous for her roles in The Host and Little Women. Even more than her brilliant acting skills, we're captivated by her hypnotic eyes. We can only imagine what it's like for her co-stars to remain focused as they go through their lines.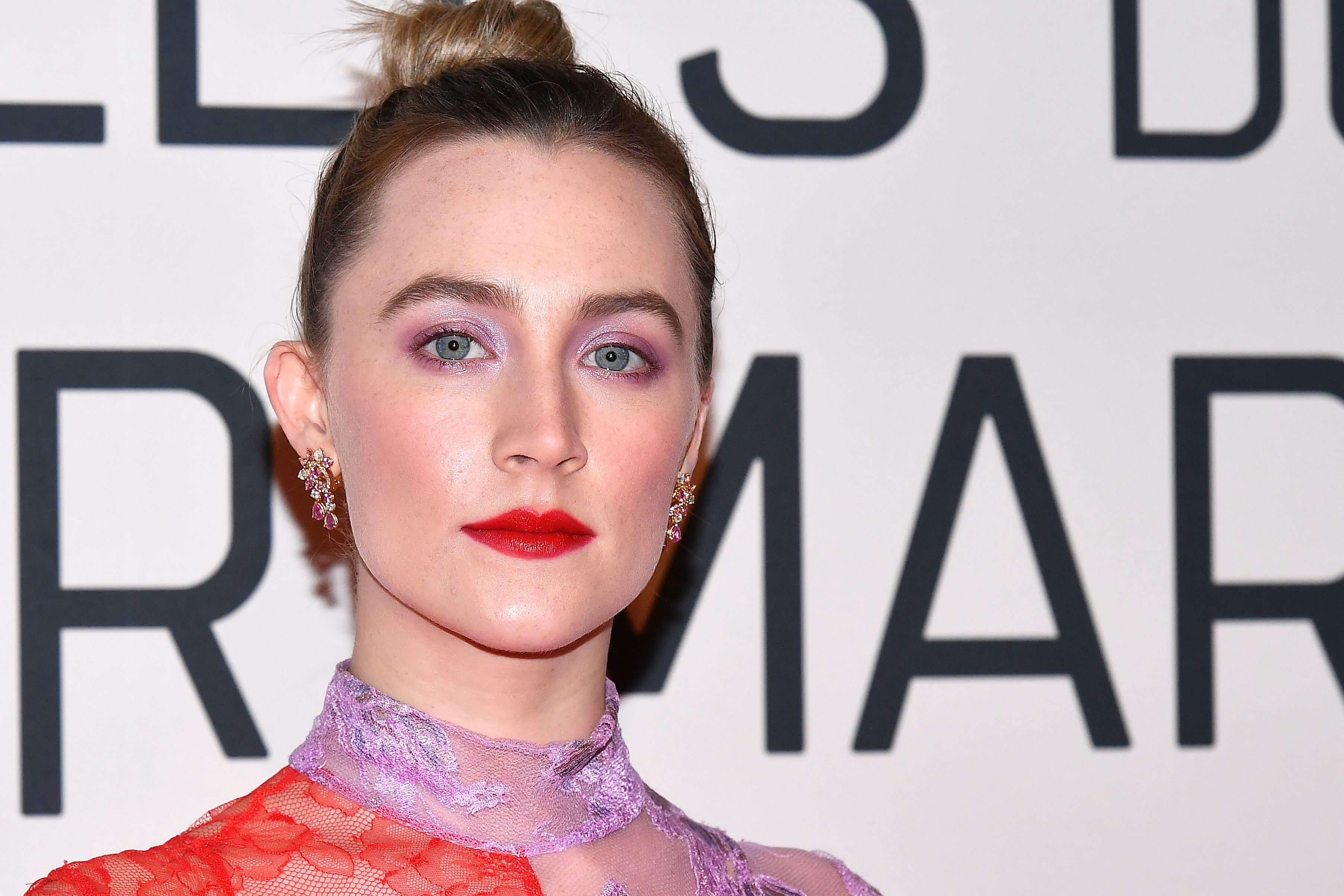 ---
12. MILA KUNIS
Remember the sassy teenager from That 70s show? Milla has grown into her successful acting career is most famous for her role in the Ted films as well as Forgetting Sarah Marshall and Annie. Her eyes have always been dreamy and it's no wonder Ashton Kutcher fell deeply in love.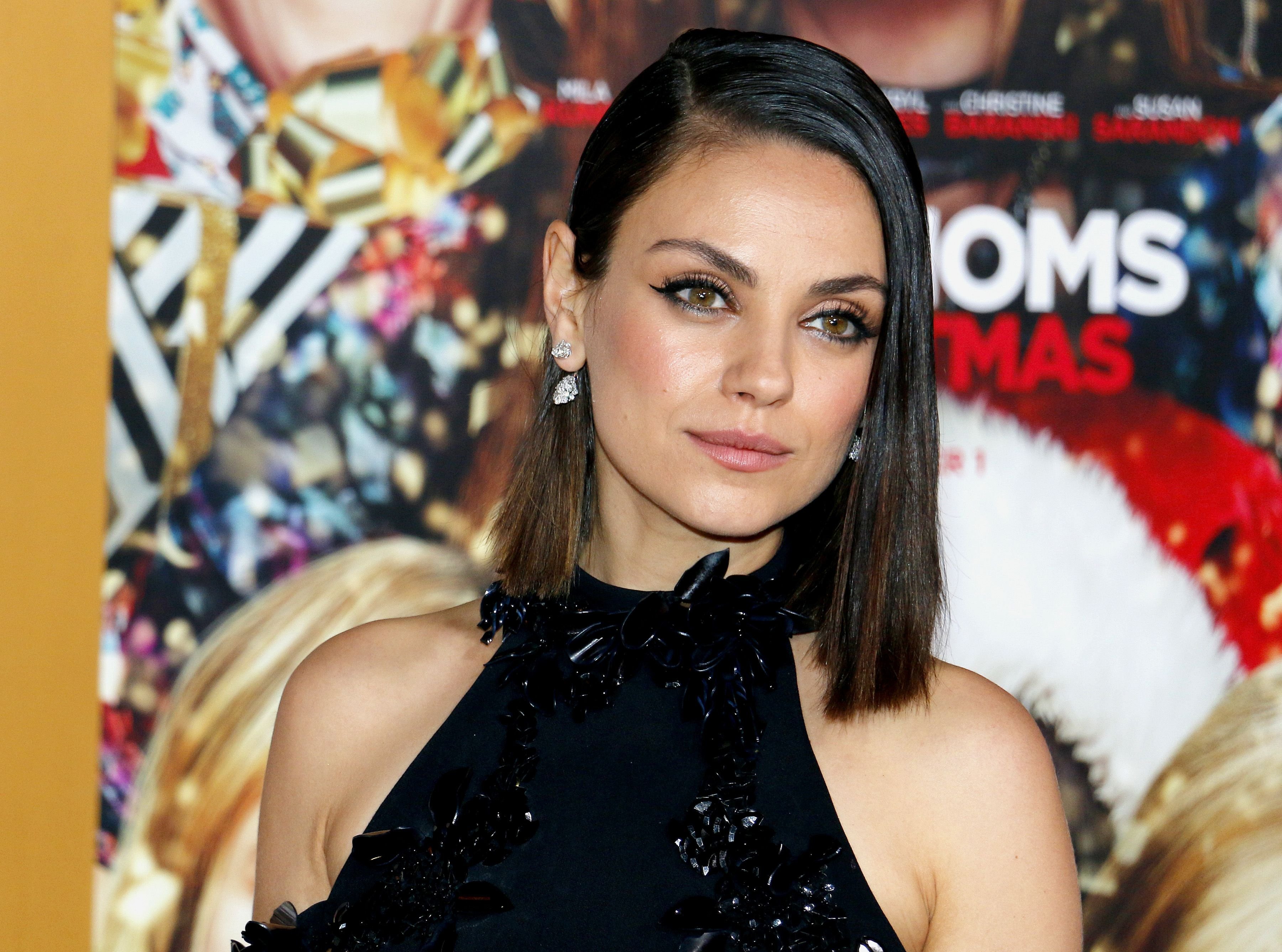 ---
Her eyes have been a debatable subject throughout her career. Years ago, the actress revealed that one eye used to be blue, and the other was green; however, Mila had to have surgery because of issues with her cataracts. Her eyes are now dark brownish-green.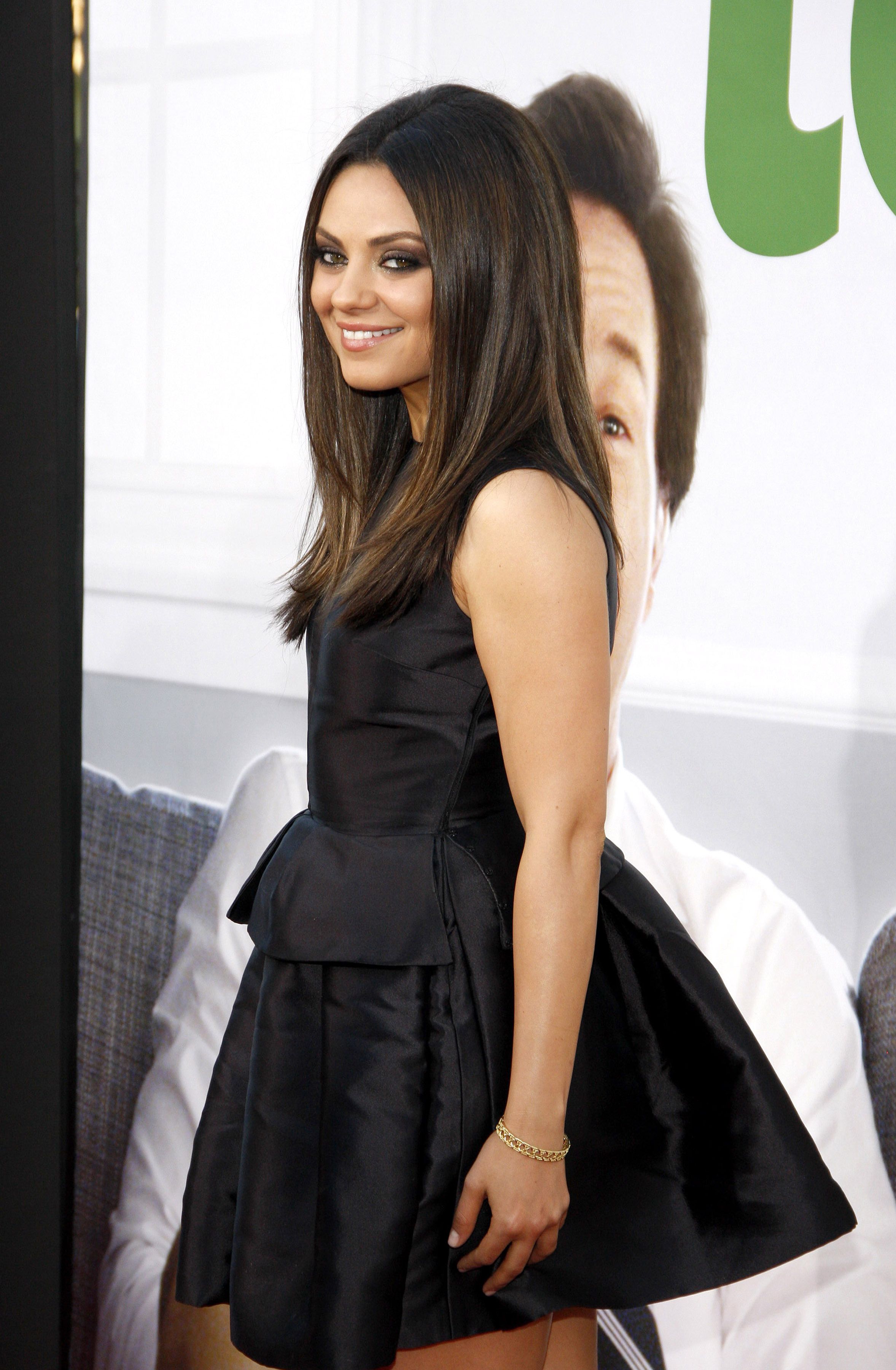 ---
13. KAT GRAHAM
Kat has been famous for a long time but she's best known for playing Bonnie on The Vampire Diaries. You might also recognize her from The Poison Rose starring alongside John Travolta and All Eyez on Me. Speaking of eyes, hers are a gorgeous emerald green color that grabs your attention right away.
---
Kat is another actress on this list who has a passion for music, she's actually experimented a little by releasing music for her fans to enjoy. If you're looking to see her on-screen, you can catch her on the Netflix film How it Ends.
The actress also starred in two new 2020 films called Emperor and Cut Throat City. Emperor is inspired by a true story about a slave who fights for his freedom. Cut Throat City follows a story about a group of friends who plan to execute a heist. The film has an all-star cast including Graham and Ethan Hawke.
---
14. ALEXIS BLEDEL
Alexis is best known for her role on the beloved Gilmore Girls and The Sisterhood of the Traveling Pants, she also starred in the fantasy drama film Tuck Everlasting. If you're a fan then you also know that she also has amazing blue eyes.