50 Most Famous TV Shows From Every US State
Most TV shows are pretty clear about the location they're set in, which sometimes produces a great deal of influence in their plotline. Whether a fictional location or a real one, there's always a hint about where the action is taking place. We chose the best shows from each American state for this list. Maybe you'll find some of your favorites here.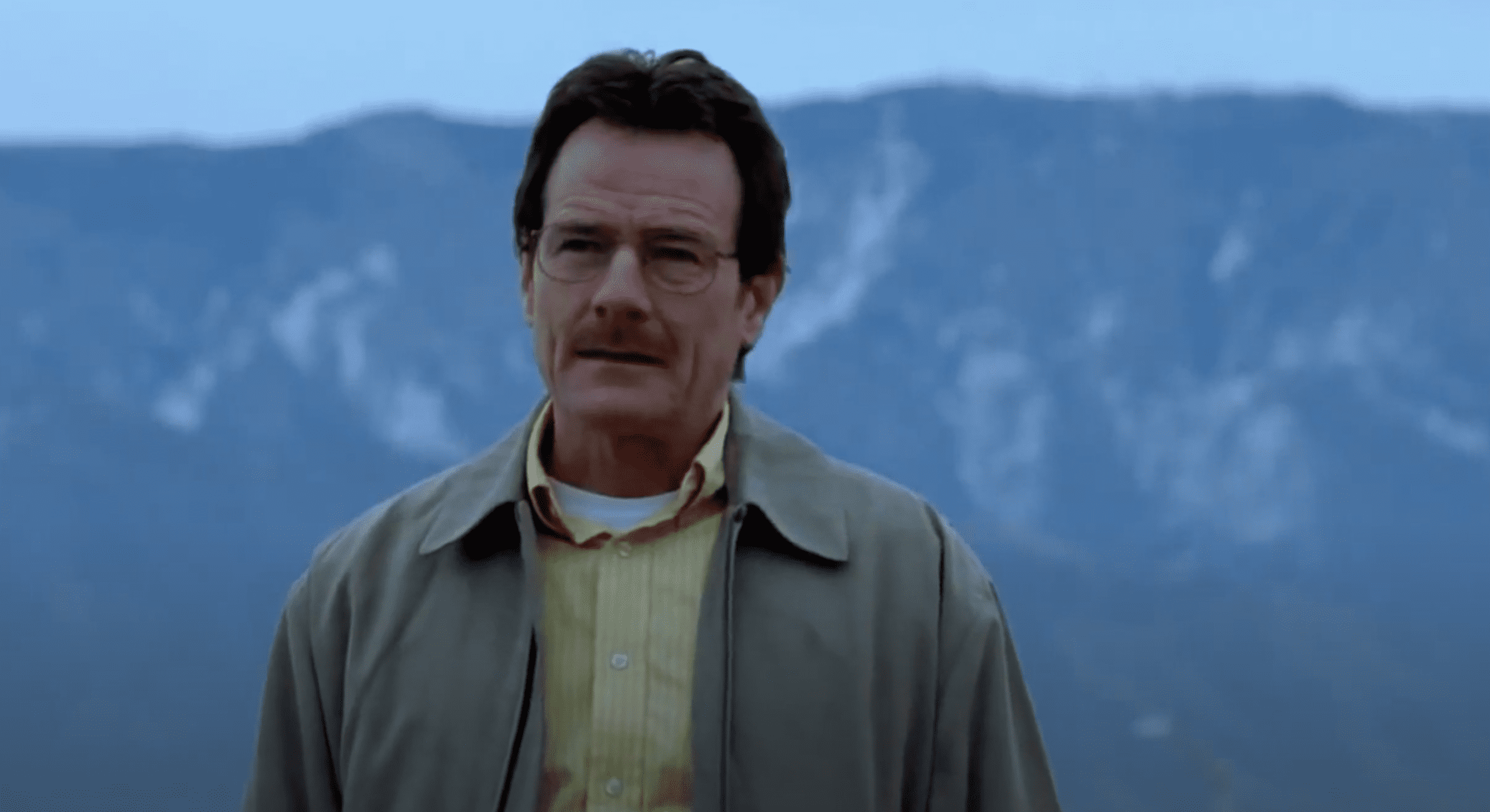 ---
50. Alabama: "Hart of Dixie" (2011-2015)
In 2011, actress Rachel Bilson landed a leading role as Zoe Hart in the comedy-drama TV show "Hart of Dixie". The young New York doctor moves to the fictional town of Bluebell, Alabama, after seeing her dream of becoming a heart surgeon collapse, to start a new life. The show aired for 4 seasons on The CW from September 2011 to October 2015.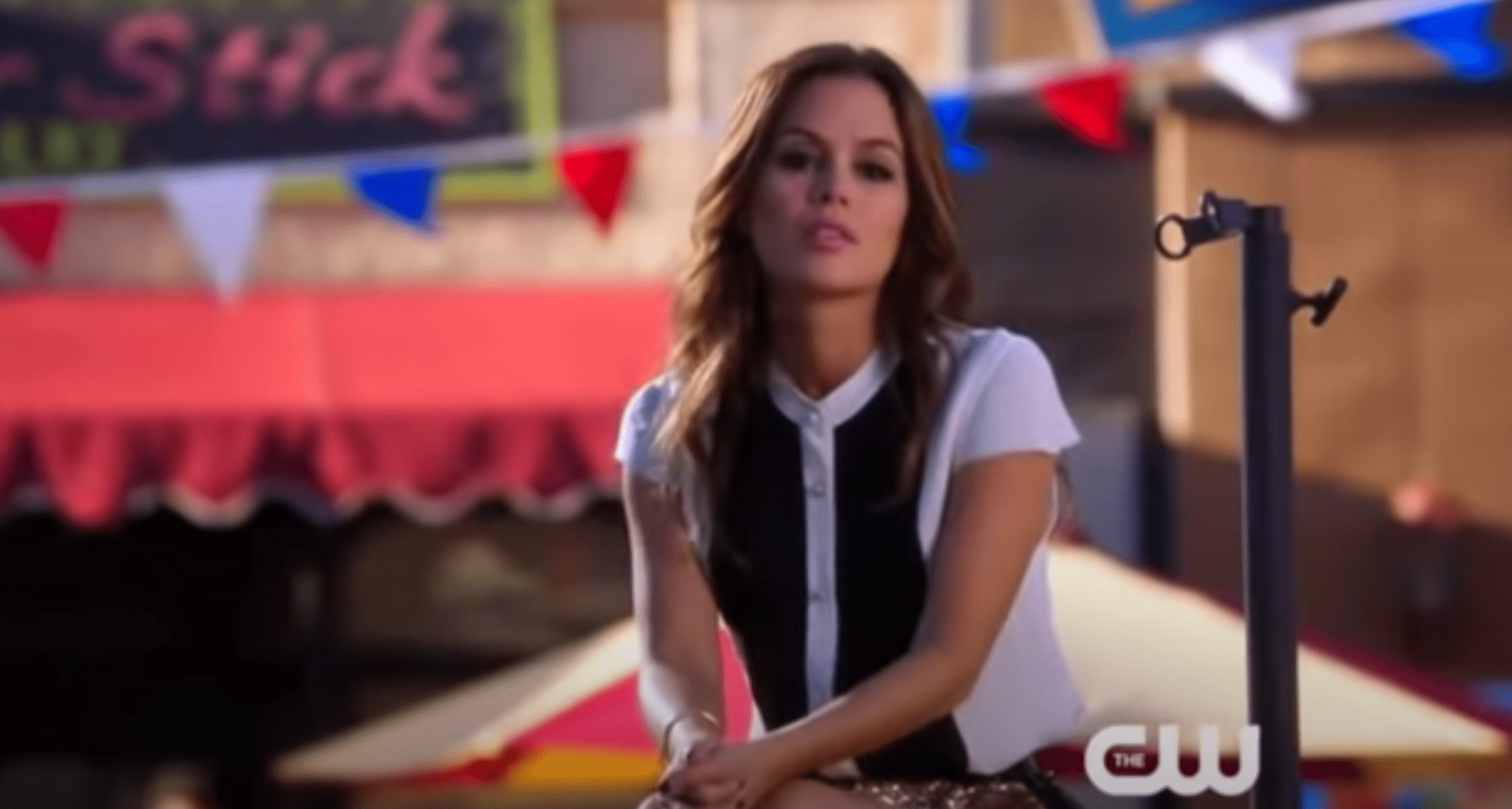 ---
49. Alaska: "Northern Exposure" (1990-1995)
In "Northern Exposure", the leading character shares quite a few similarities with "Hart of Dixie's" Dr. Hart. In this show though, the New York doctor is a man called Joe Fleischman, played by Rob Morrow, who moves to the fictional town of Cicely, Alaska. Fleischman was joined by an eccentric cast of characters. It ran for 5 seasons on CBS.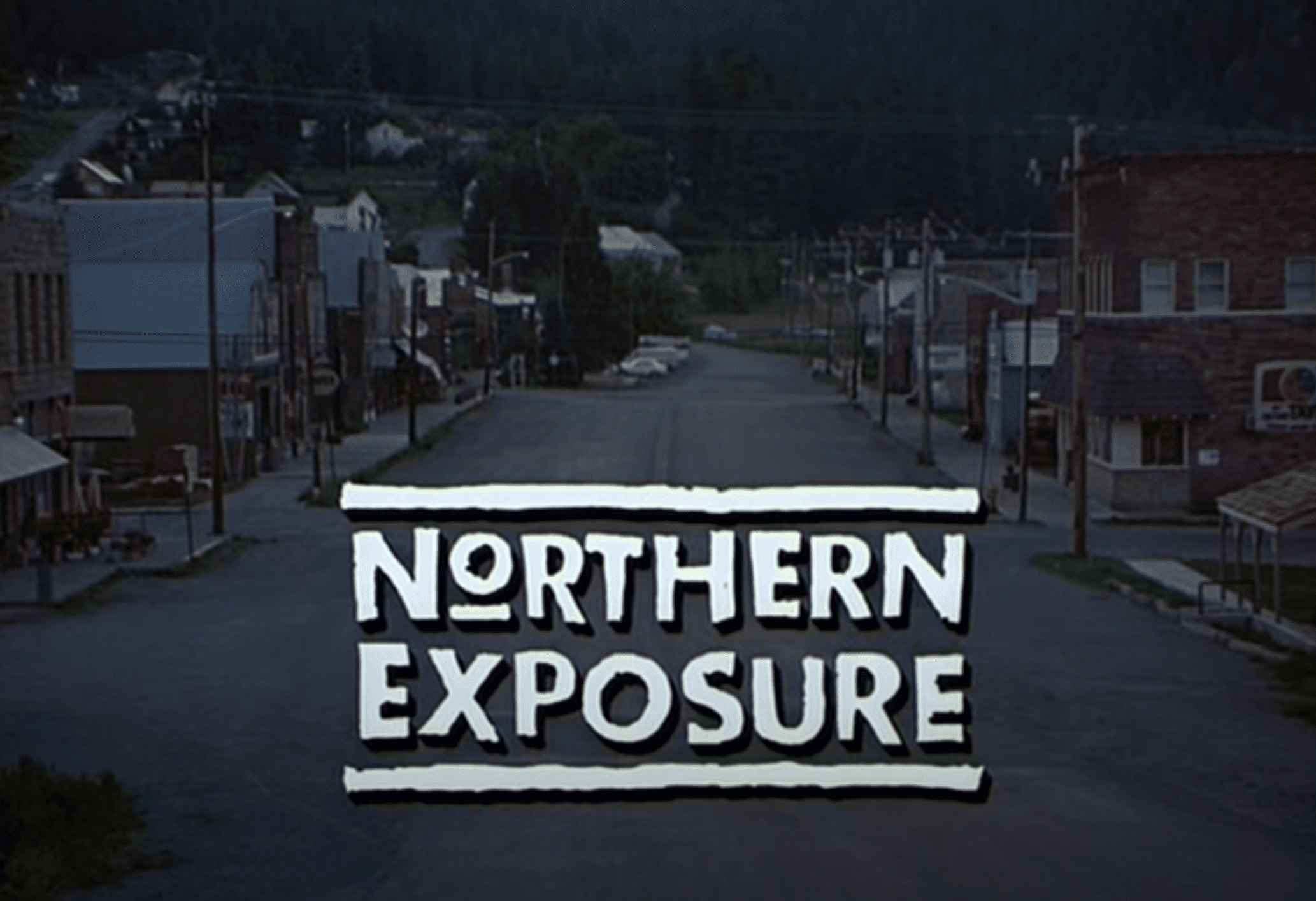 ---
48. Arizona: "Medium" (2005-2011)
This supernatural drama TV show featured a medium called Allison DuBois as the leading character. Played by Patricia Arquette, Allison worked as a consultant for the local district attorney's office while managing her own life: a husband and 3 daughters who all inherited her supernatural gift. It ran for 7 seasons on CBS.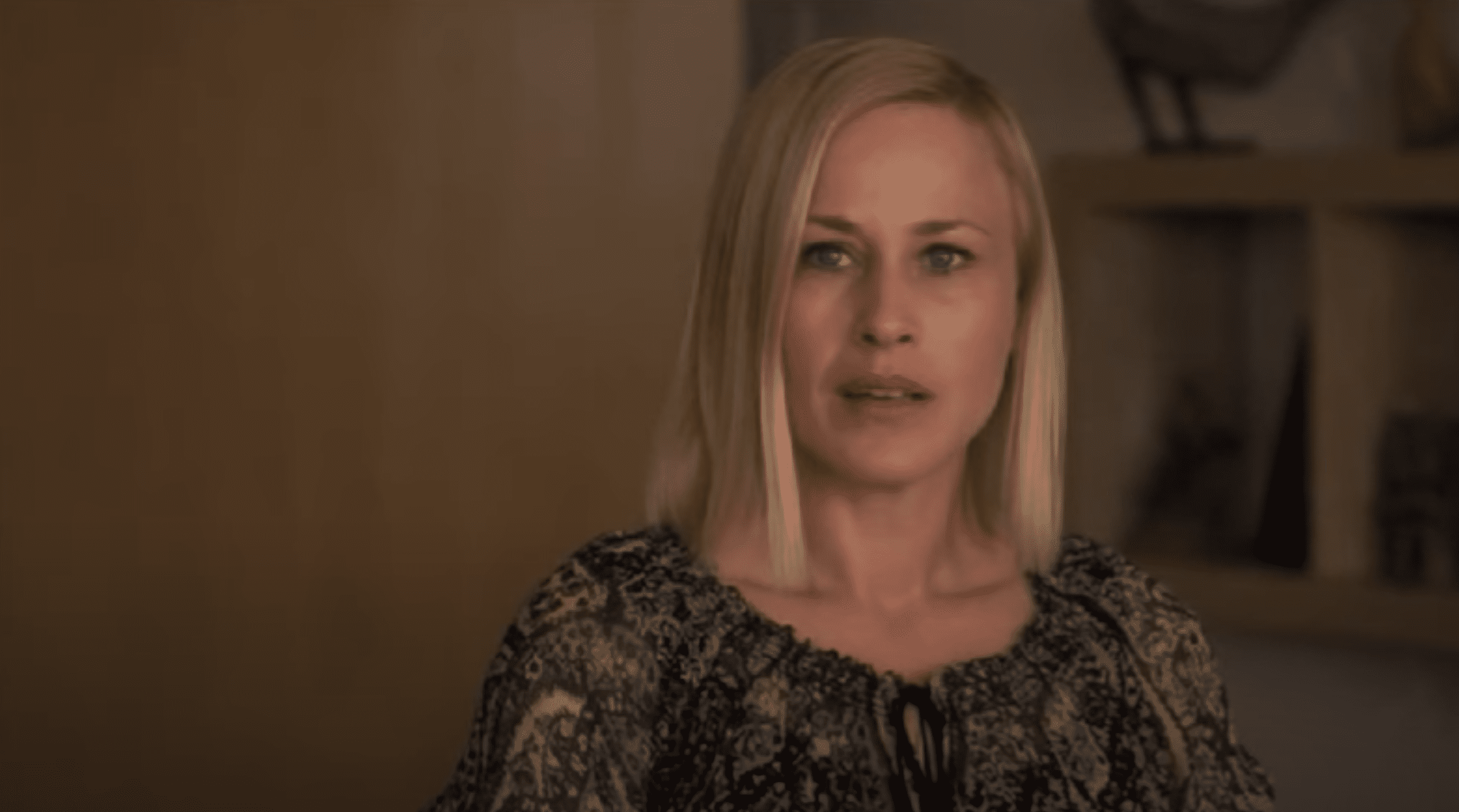 ---
47. Arkansas: "19 Kids and Counting" (2008-2015)
"19 Kids and Counting" was a reality TV show focused on the life of the Duggar family. Jim Bob and Michelle Duggar were the parents of 19 kids: nine girls and ten boys whose names all started with the letter J. As Baptists the kids didn't have much access to TV and were homeschooled. It aired for 10 seasons on TLC.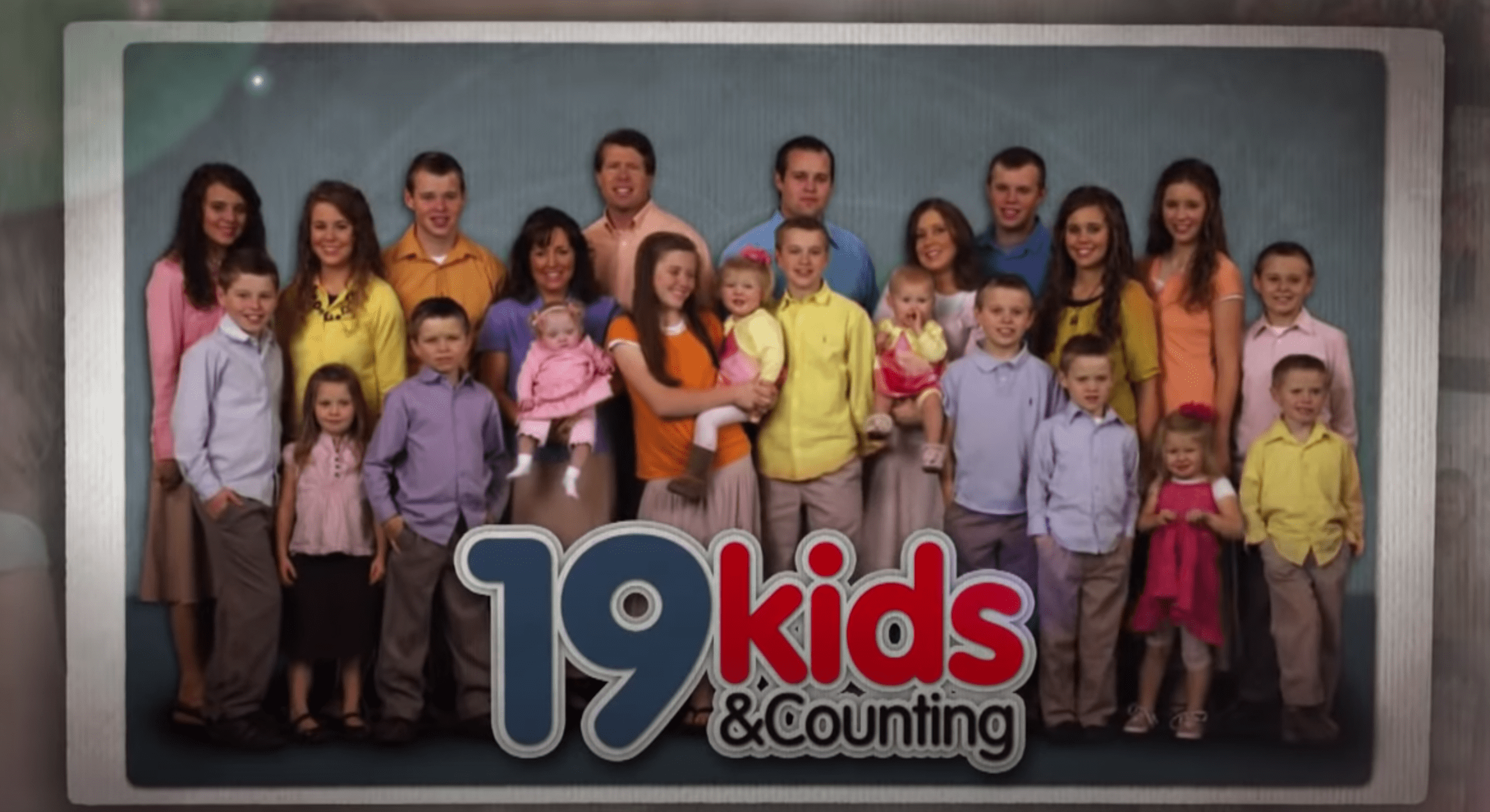 ---
46. California: "Beverly Hills, 90210" (1990-2000)
The name of the show doesn't leave much room for doubt about its location. The popular 90s show revolved around a group of privileged Beverly Hills teenagers played by Shannon Doherty, Brian Austin Green, Tori Spelling, Jennie Garth, Jason Priestley, Gabrielle Carteris, and Luke Perry. It lasted for 10 seasons on Fox and was rebooted in 2008 for one season.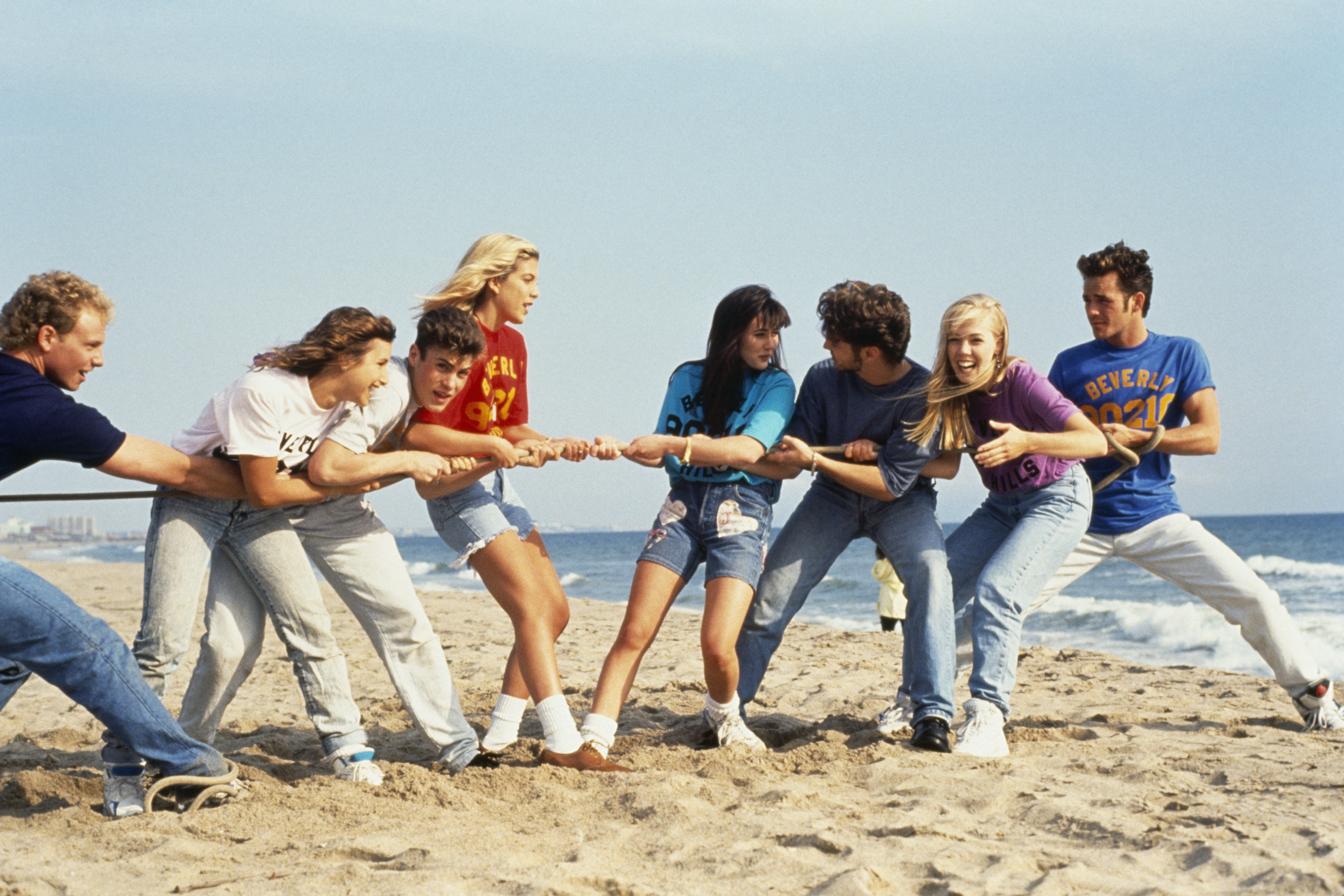 ---
45. Colorado: "Last Man Standing" (2011-present)
Known for his role on "Home Improvement" in the 90s, actor Tim Allen managed to regain his somewhat lost fame with the show "Last Man Standing". In the new show, Allen plays Mike Baxter, a marketing director for an outdoor sporting goods store in Denver, Colorado. He is also the father of 3 girls and a loving husband to Vanessa.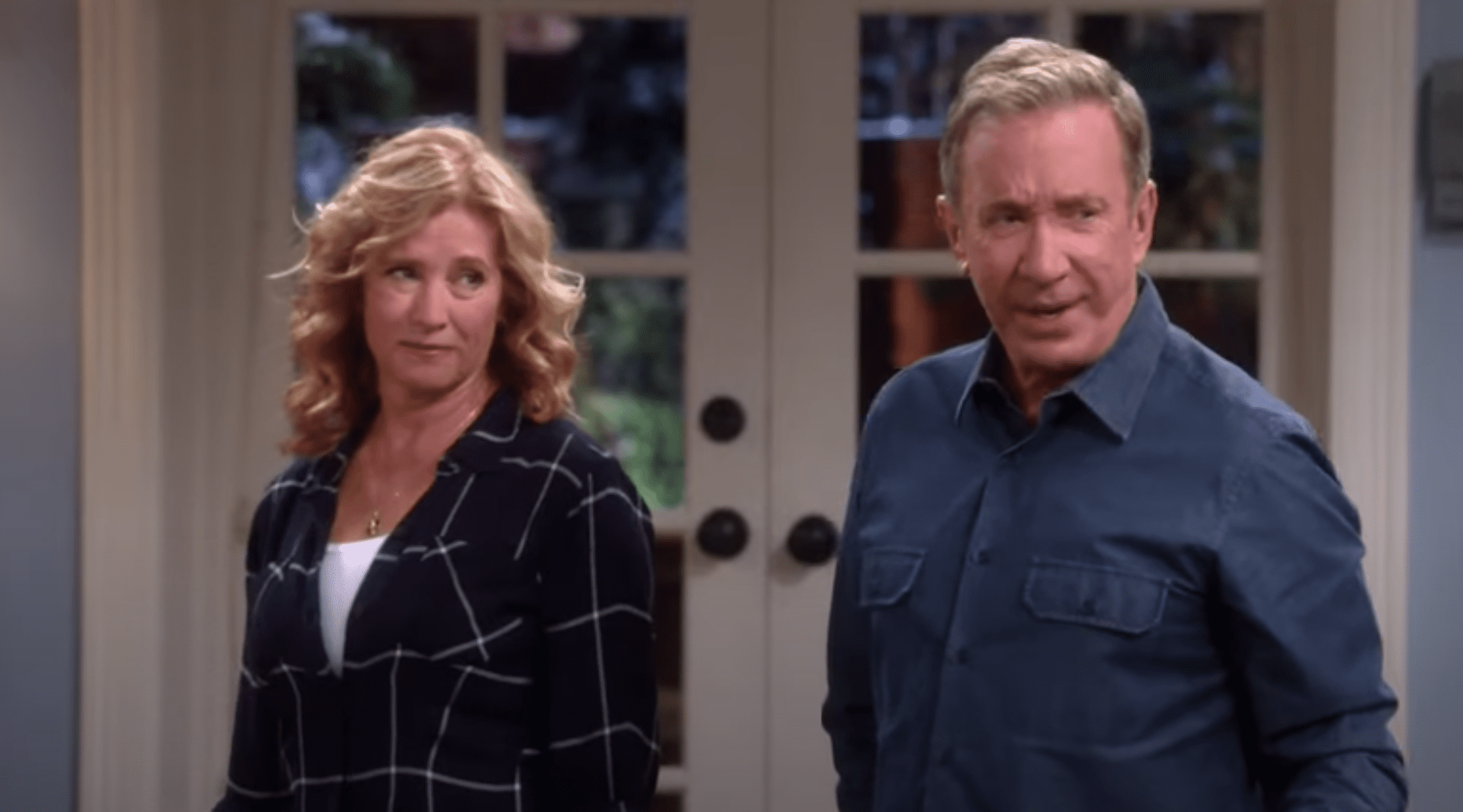 ---
44. Connecticut: "Gilmore Girls" (2000-2007)
Lauren Graham and Alexis Bledel play mother and daughter in the TV show "Gilmore Girls", set in Stars Hollow, Connecticut. The show aired for seven seasons, first on The WB and then on The CW, but it returned in 2016 for a four-part special series on Netflix called "Gilmore Girls: A Year in the Life," almost a decade after its last episode.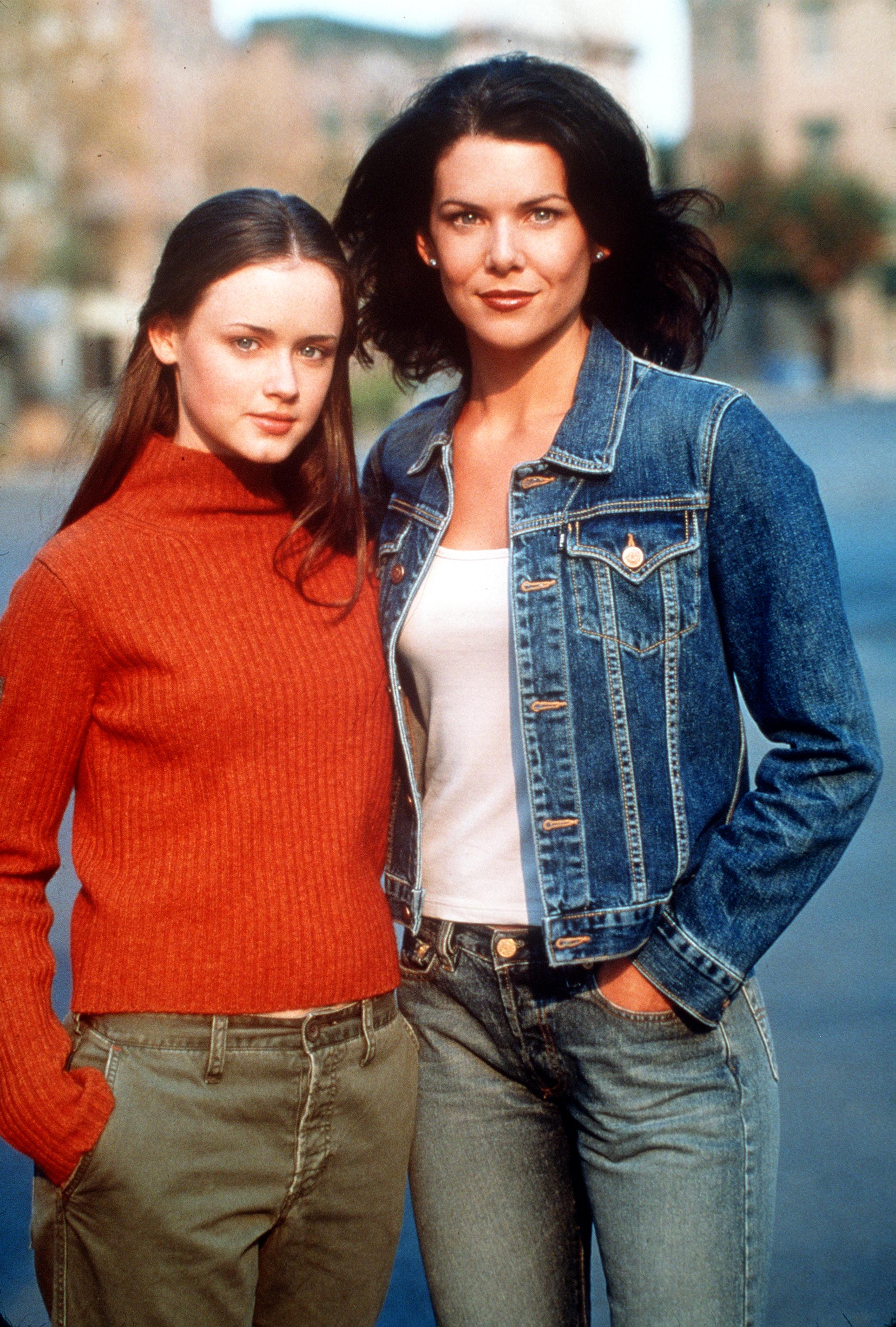 ---
43. Delaware: "The Pretender" (1996-2000)
Jarod, played by Michael T. Weiss, was a genius raised on a sinister think tank, that could quickly impersonate any person he wanted. In each episode, Jarod assumed a different profession (a lawyer, doctor, etc) to find more about his origins and to bring criminals to justice. The show aired for 4 seasons on NBC.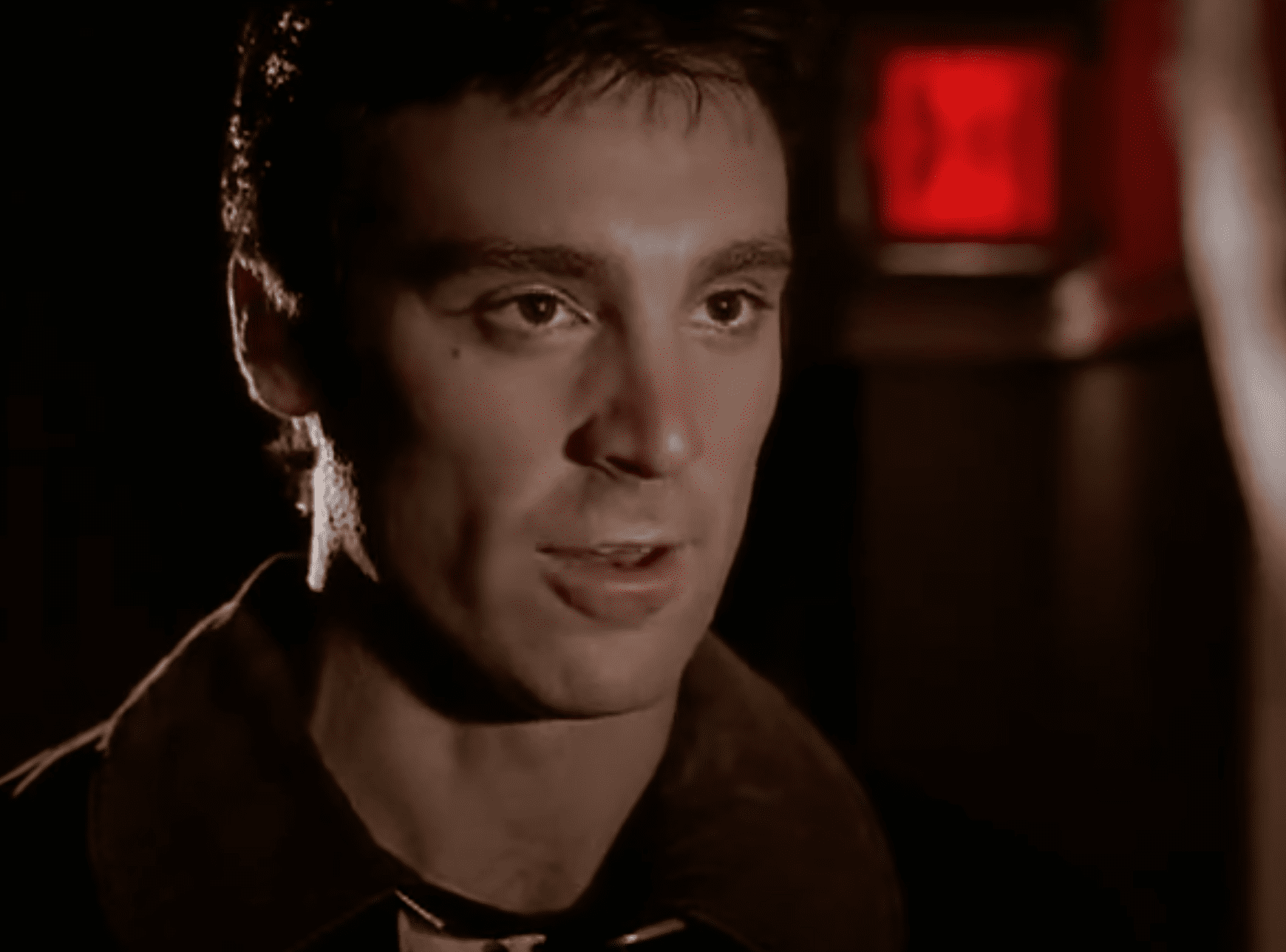 ---
42. Florida: "The Golden Girls" (1985-1992)
Florida was the home of "The Golden Girls", a group of retired senior friends played by Betty White, Bea Arthur, Rue McClanahan, and Estelle Getty. The four ladies living together as roommates were an immediate success with the audience and their performances received critical acclaim and several Emmys throughout its 7 seasons airing on NBC.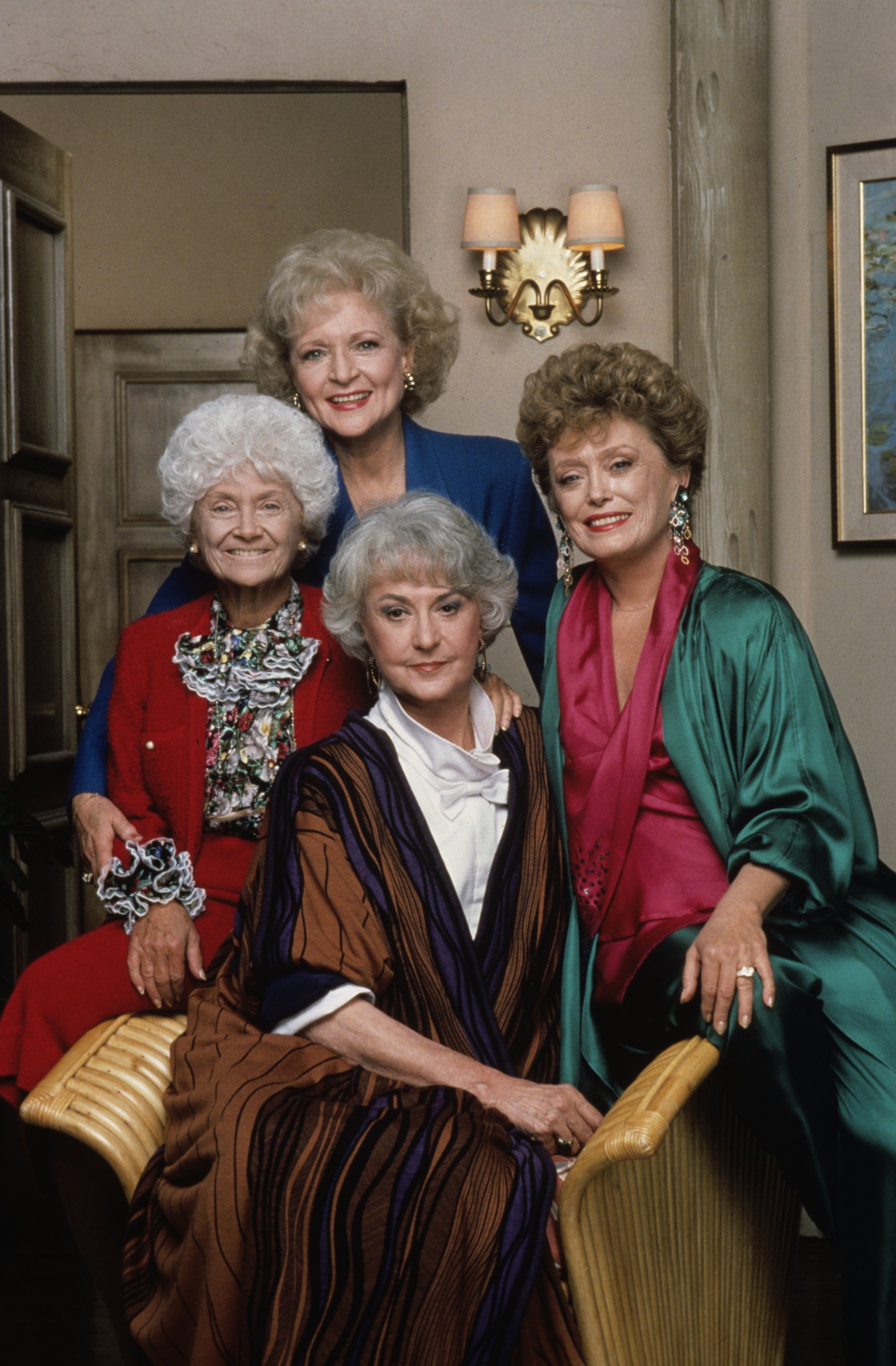 ---
41. Georgia: "The Walking Dead" (2010-present)
The year was 2010 when we first heard about zombies walking the streets and fields of Georgia. On the post-apocalyptic TV show "The Walking Dead", a large cast does its best to escape being caught by what they call the "walkers". As the show progresses, the challenge adds another level of conflict as humans begin battling other humans.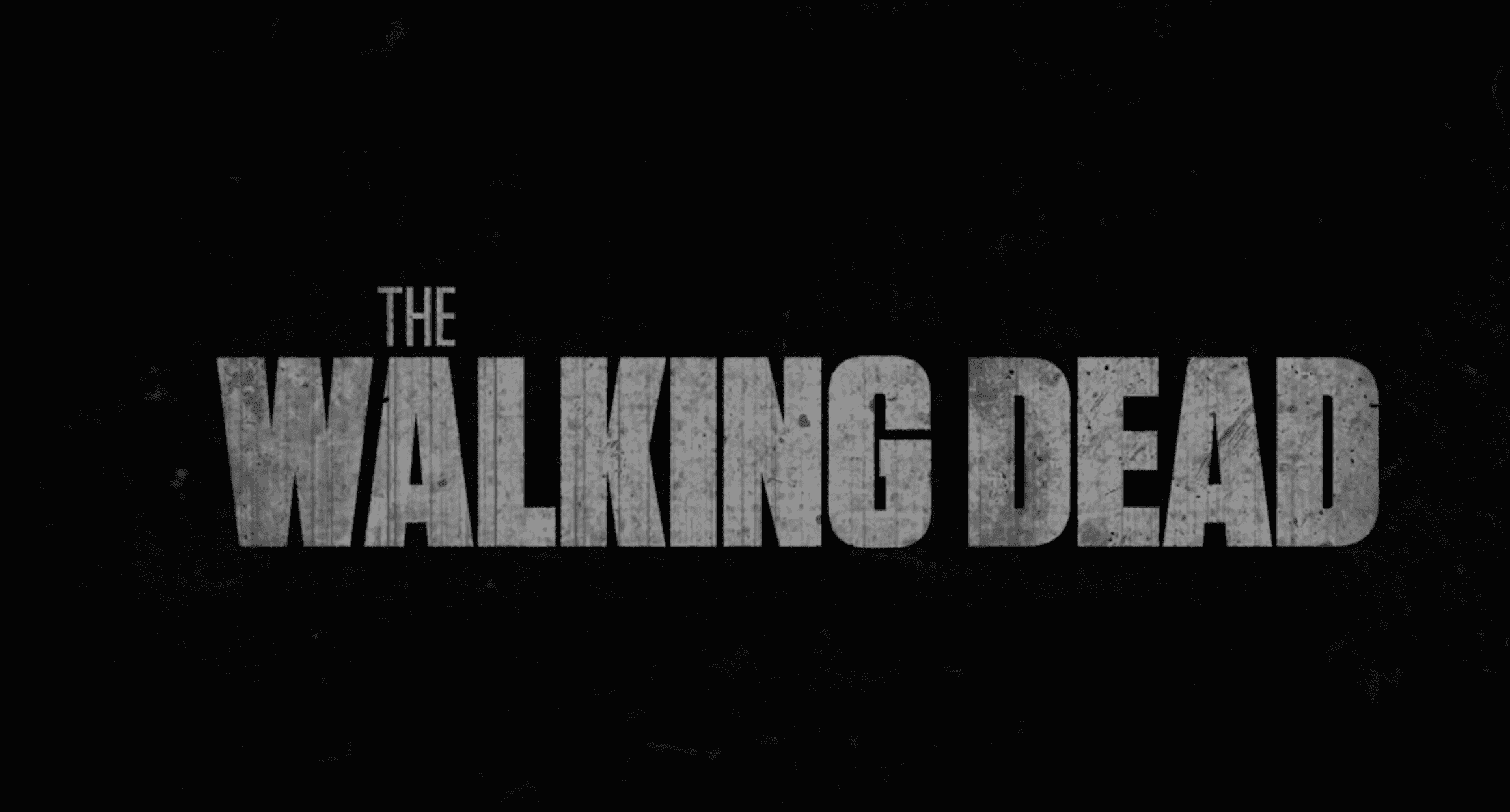 ---
40. Hawaii: "Hawaii Five-0" (2010-present)
We guess the name says it all. Yes, the show is set in Hawaii. The 2010 TV shows is a reboot of the original show that aired from 1968 to 1980, and it became equally successful. In it, Steve McGarrett and Danny Williams (played by Alex O'Loughlin and Scott Caan) do their best to catch as many criminals as they can in Hawaii.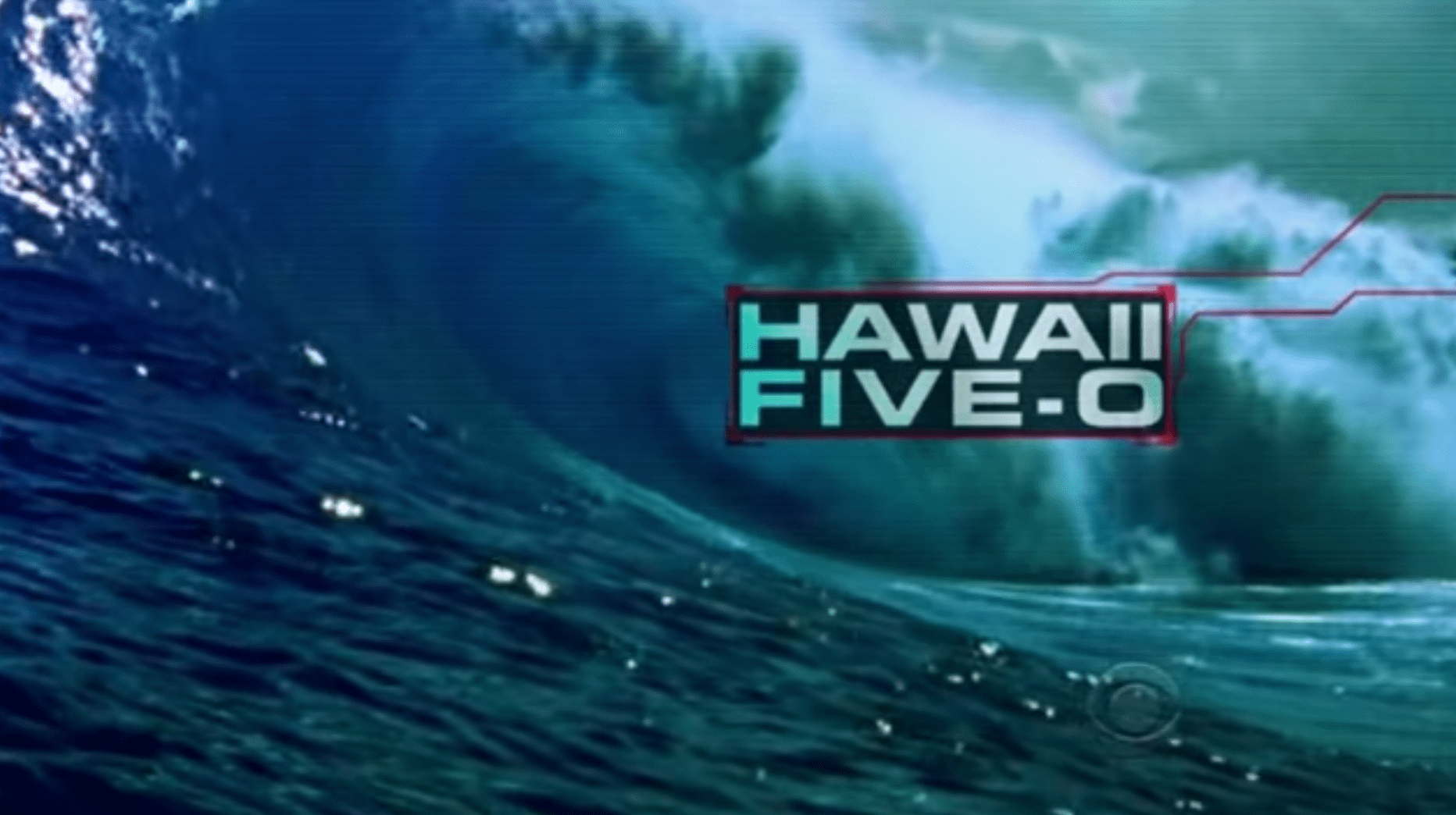 ---
39. Idaho: "The Grinder" (2015-2016)
Rob Lowe played Dean Sanderson, a TV lawyer who moved from Hollywood to his hometown of Boise, Idaho, after the end of his long-running TV show "The Grinder". He is convinced that he can use his TV law skills to practice real law on his family's law firm. Despite its good reviews, the show ended up being canceled after 1 season on Fox.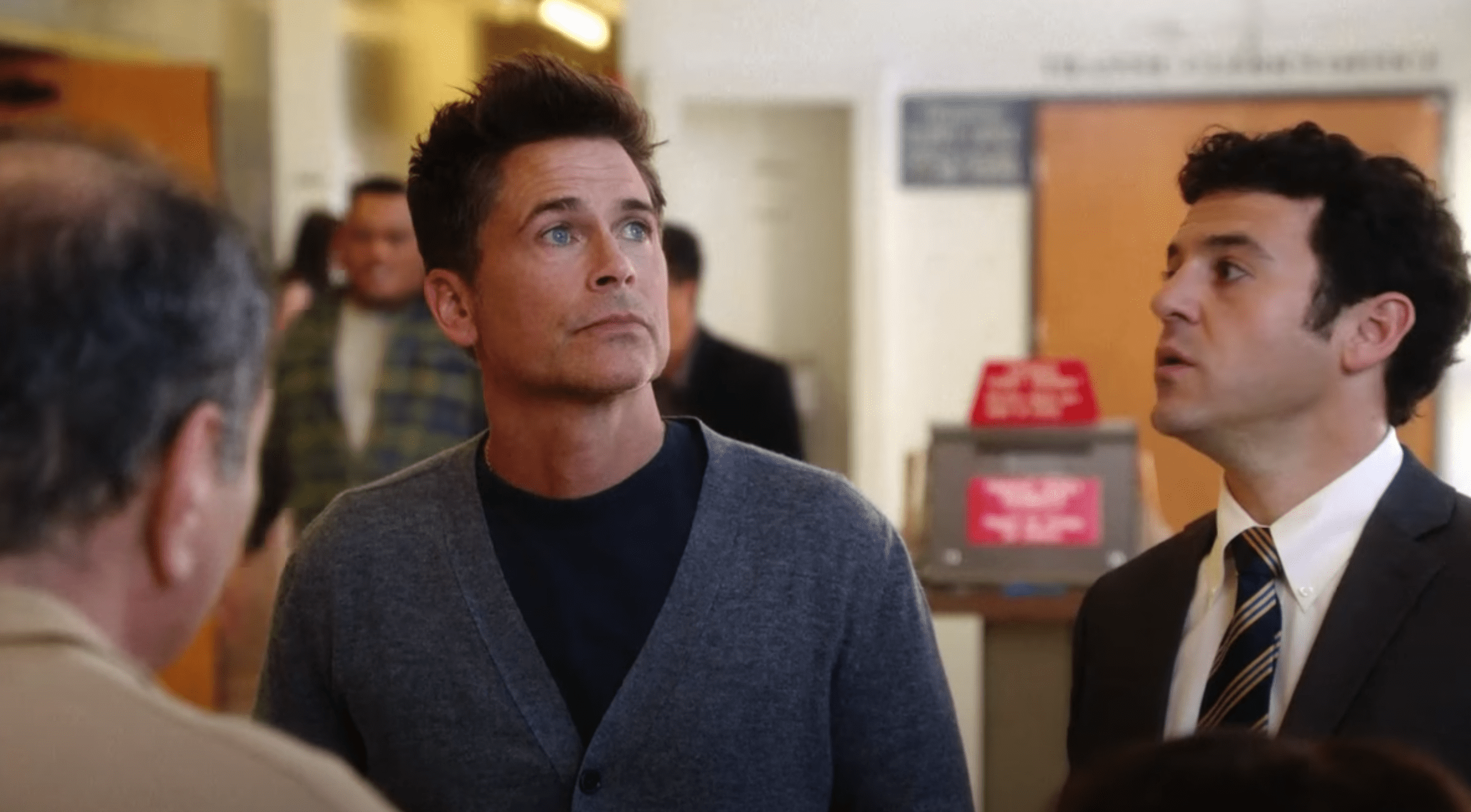 ---
38. Illinois: "Roseanne" (1988-1997)
Roseanne was a show about the Conner family living in the fictional town of Lanford, Illinois. Starring Roseanne Barr, the show consistently remained on the top spots of the Nielsen ratings and was applauded for its realistic portrayal of an American family. The show came back for a revival in 2018 but was canceled shortly after.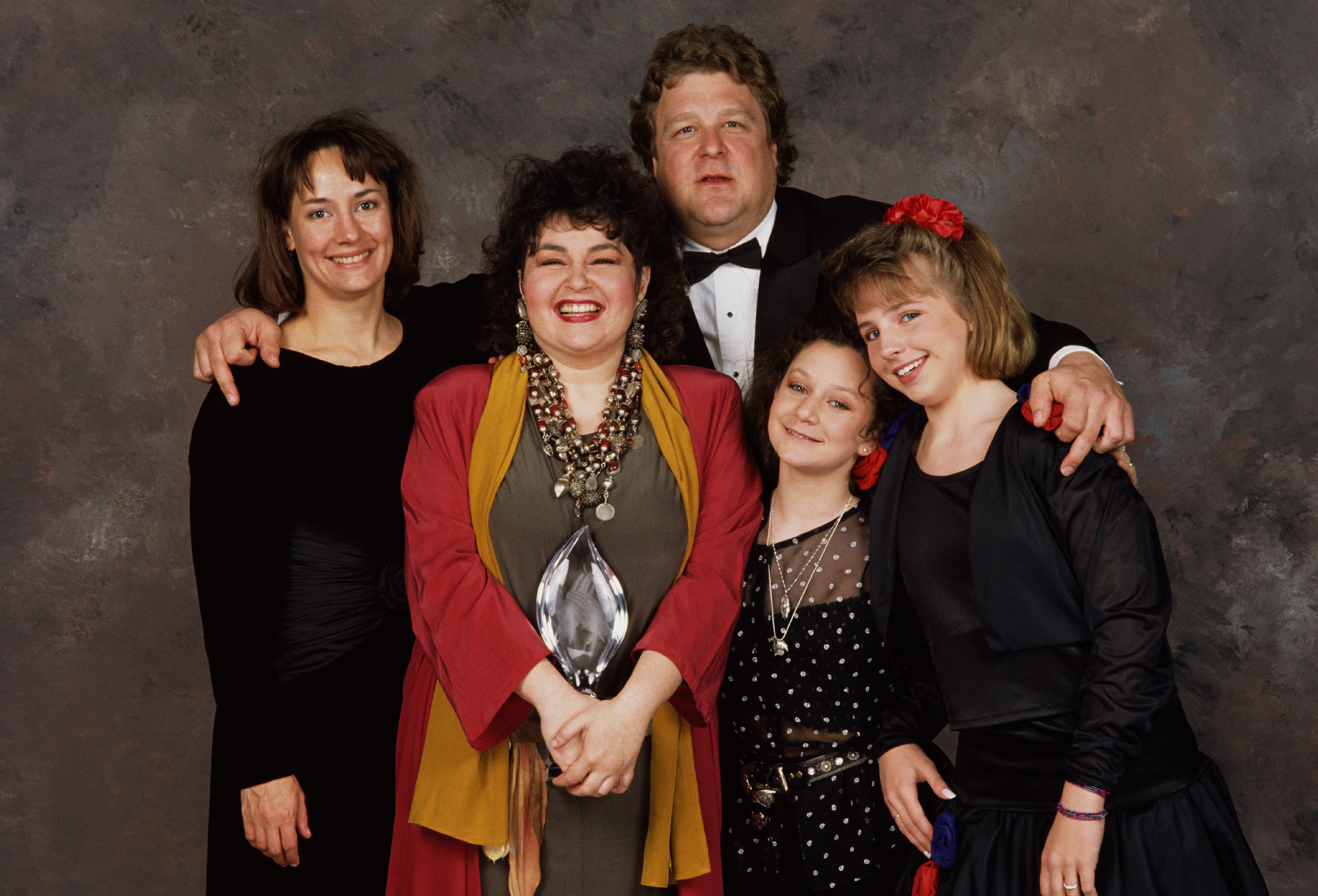 ---
37. Indiana: "Stranger Things" (2016-present)
Although the show is set in Hawkins, Indiana, the truth is that the hit Netflix show "Stranger Things" is actually shot in Georgia and occasionally in California. Set in the 80s, the science fiction horror show, now a cult series, premiered back in 2016 with an amazing cast which included Winona Ryder, Millie Bobby Brown, David Harbour, and Finn Wolfhard, to name just a few.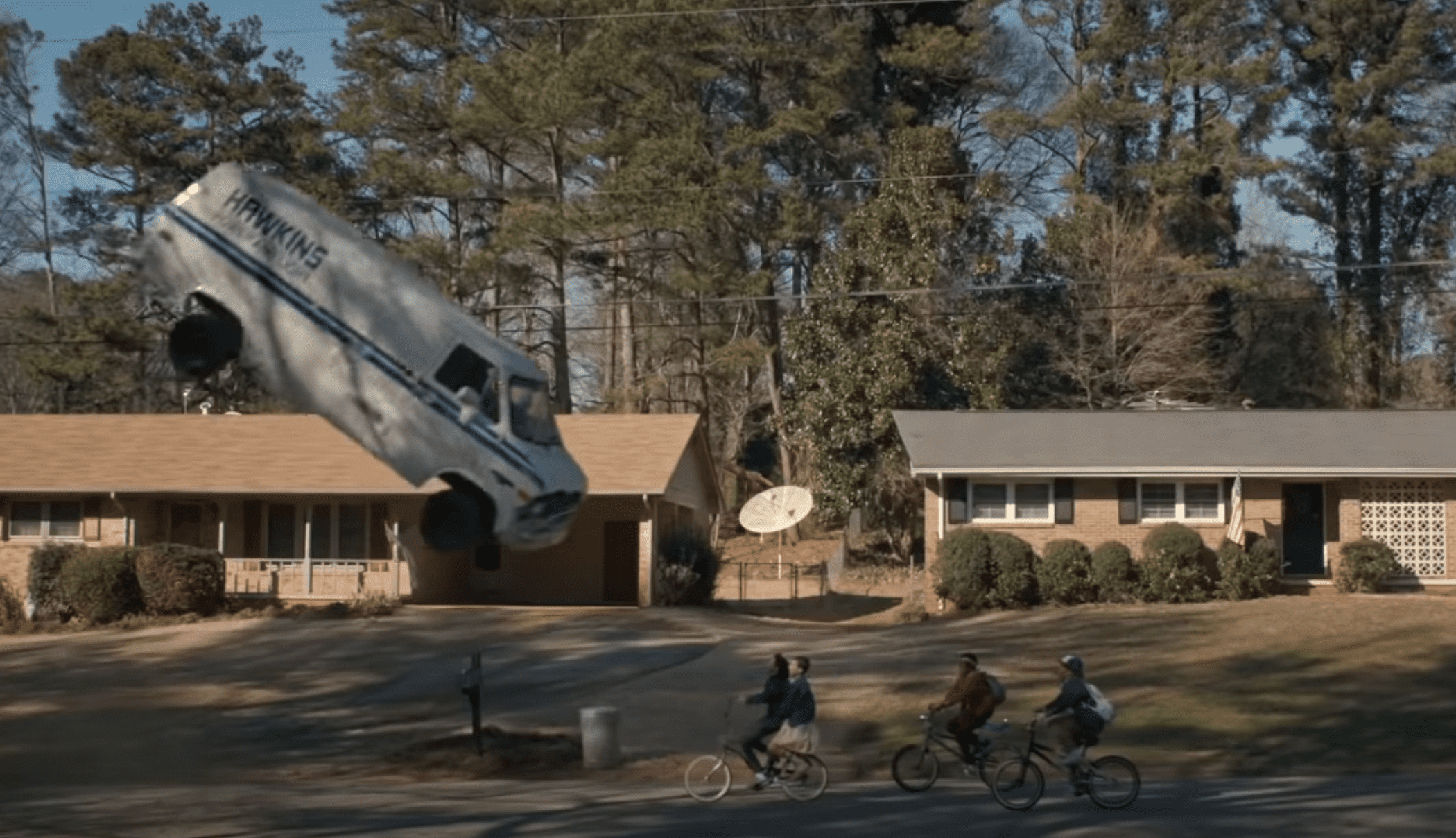 ---
36. Iowa: "American Pickers" (2010-present)
If you finding antiques and collectibles are among your favorite hobbies, then we're sure you'll be a fan of A&E's reality TV show "American Pickers". In the show, you can follow Mike Wolfe and Frank Fritz on their numerous quests for the best deals when it comes to antiques throughout the state of Iowa.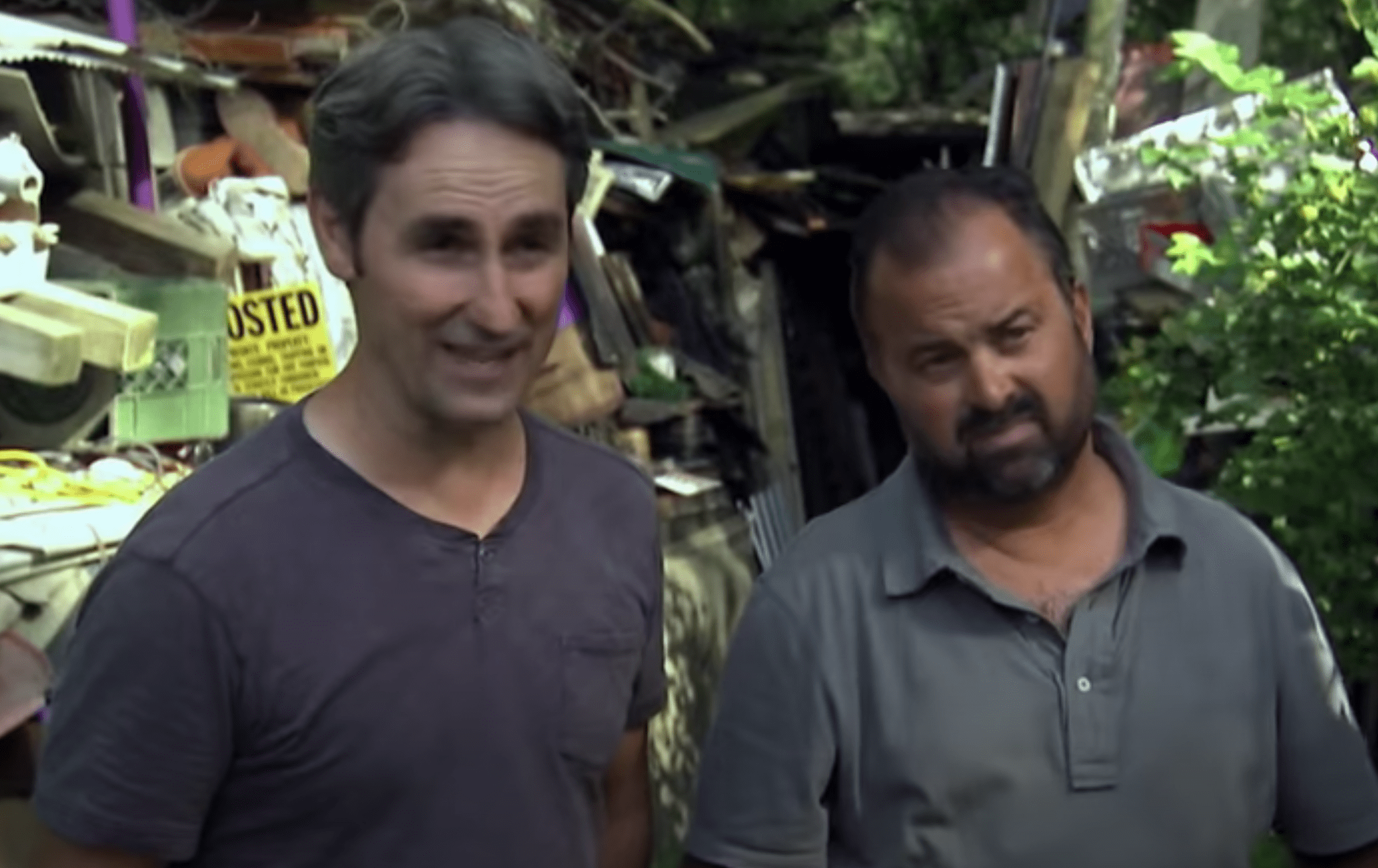 ---
35. Kansas: "Smallville" (2001-2011)
If you ever wondered how Superman was like as a teenager, then "Smallville" might satisfy your curiosity. In this show viewers got to accompany the life of Clark Kent, the future Superman, in the small town of Smallville, Kansas, right after he left his planet Krypton. It aired for 10 seasons.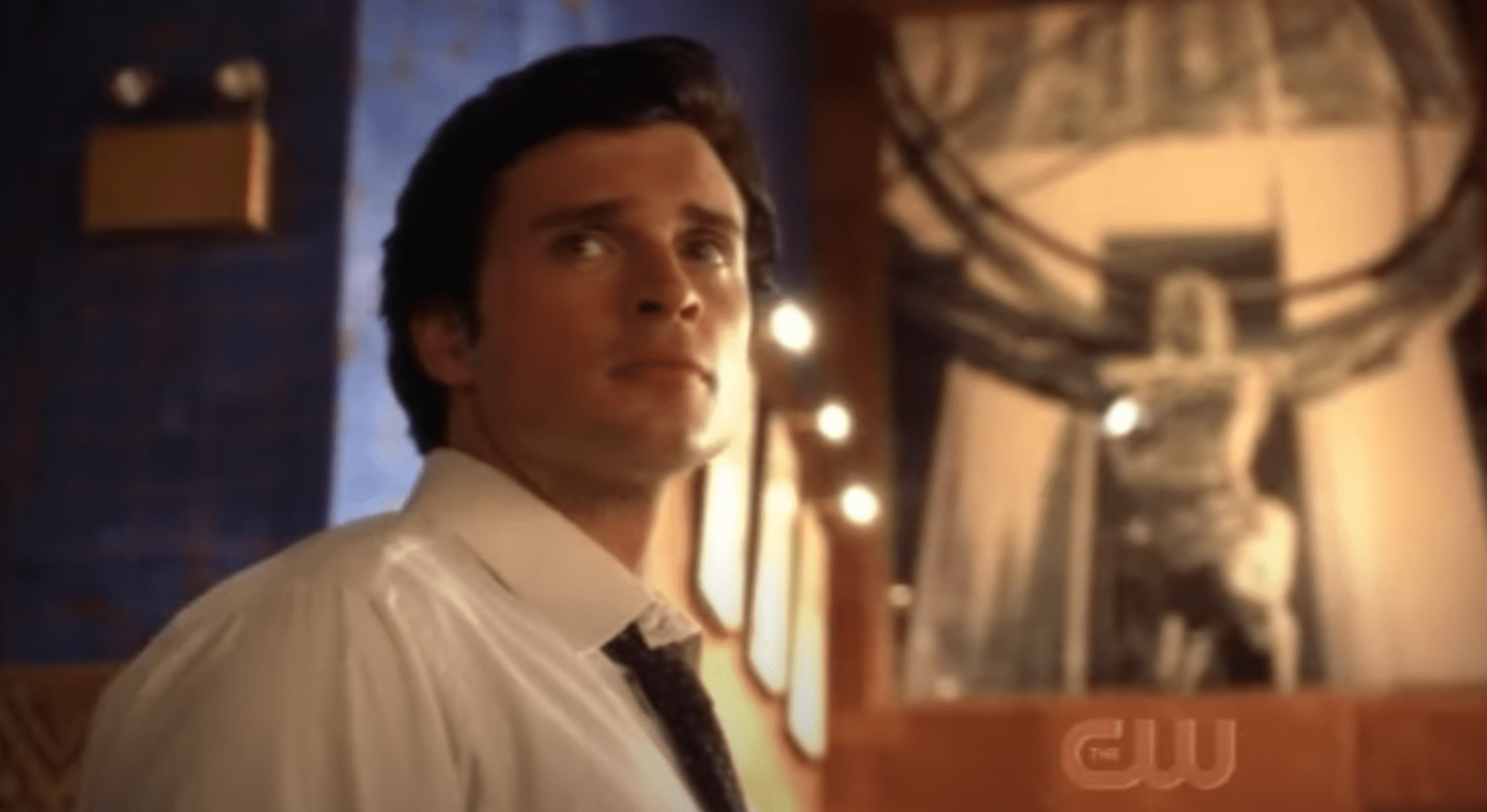 ---
34. Kentucky: "Justified" (2010-2015)
The show "Justified" revolved around the adventures and investigations of Deputy U.S. Marshal Raylan Givens, played by Timothy Olyphant. Set in Lexington, Kentucky as well as in the Appalachian mountains, the show earned several Emmy nominations throughout its six seasons and two wins for Margo Martindale and Jeremy Davies' performances.
---
33. Louisiana: "True Blood" (2008-2014)
Anna Paquin played the leading role in "True Blood" as Sookie Stackhouse, a telepathic waitress living in the fictional town of Bon Temps, Louisiana. Sookie spent her time hanging out with (and dating) vampires and werewolves. Its initial 5 seasons on HBO were very well received by critics and audiences, having earned several awards and nominations.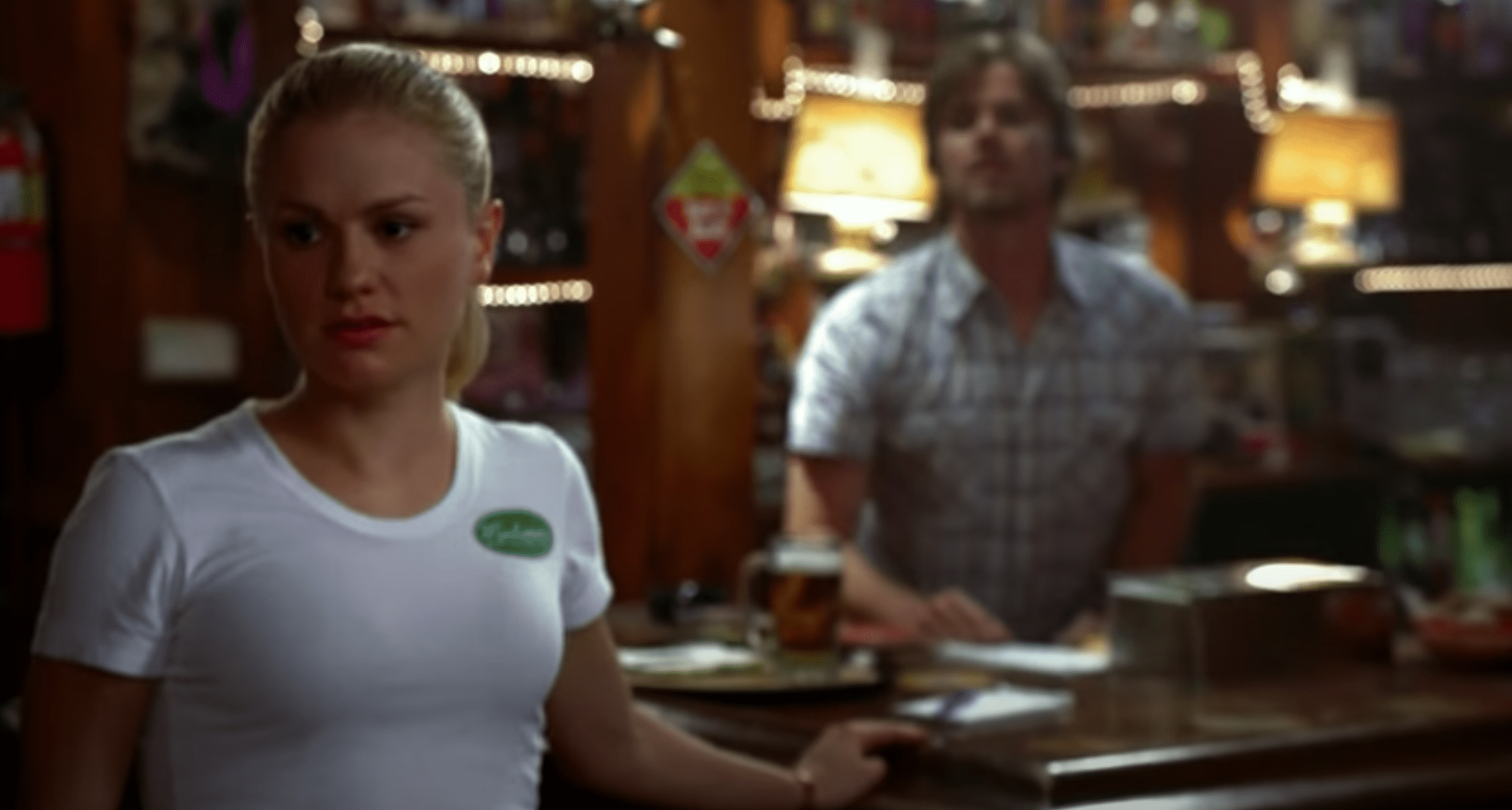 ---
32. Maine: "Murder, She Wrote" (1984-1996)
Funny how a small (fictional) town like Cabot Cove, in Maine, with its beautiful cottages and harbor, could be the center stage of so many crimes, but fortunately, mystery writer Jessica Fletcher was there to help solve them. The popular show aired for 12 seasons and gave Angela Lansbury the record for most nominations and wins for Best Actress in a TV show.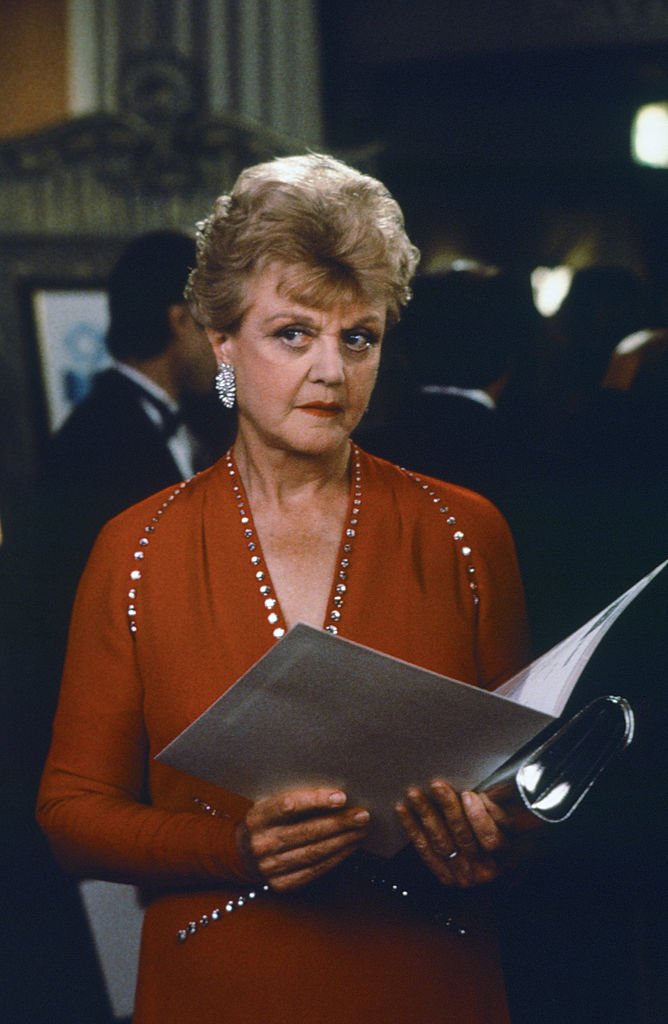 ---
31. Maryland: "The Wire" (2002-2008)
"The Wire", a show written by a former police reporter and a former homicide detective, revolved around the crimes committed in the city of Baltimore, Maryland. Simon described it as a show "about the American city". It aired for 5 seasons and never earned any major awards but is currently looked at as one of the best shows ever.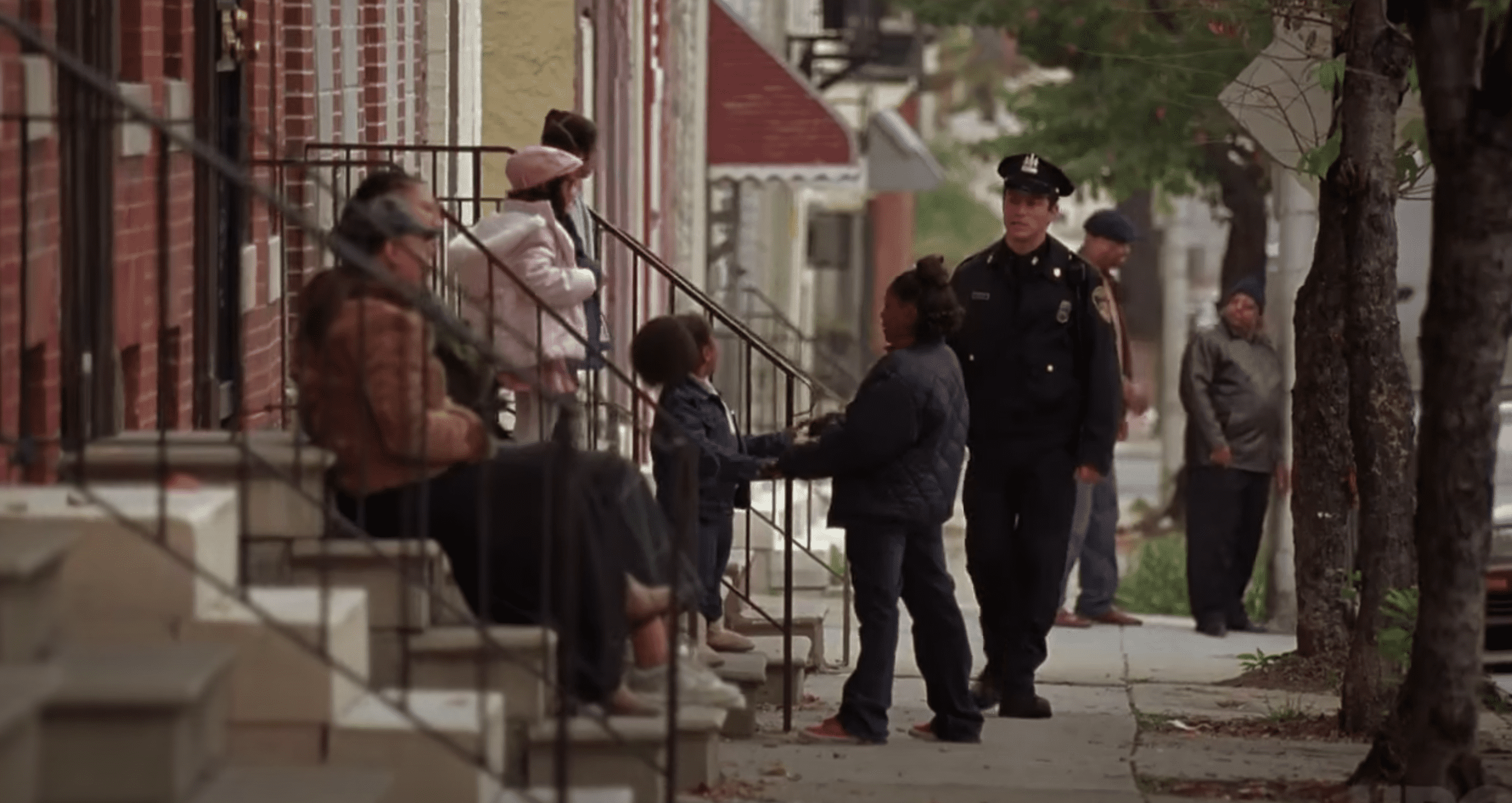 ---
30. Massachusetts: "Cheers" (1982-1993)
For eleven seasons, "Cheers" brought joy to millions of viewers worldwide. Set in a bar named Cheers in Connecticut, Massachusetts, the show featured Ted Danson, Shelley Long, Kristie Alley, and many more as the main characters. It became an instant hit from the moment it premiered back in 1982 and its positive reviews were a constant until its very end.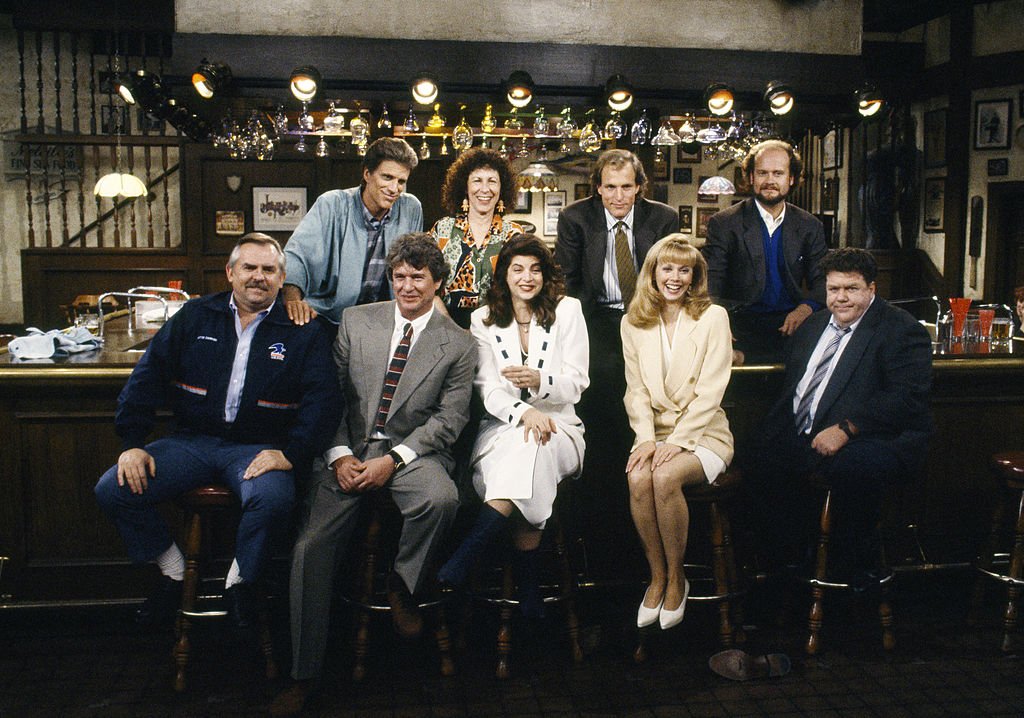 ---
29. Michigan: "Home Improvement" (1991-1999)
We've told you about "Last Man Standing" already, and now here we are in Tim Allen's original hit show "Home Improvement". Allen played Tim Taylor, the host of a home improvement TV show and the father of 3 young boys. The show wasn't only a launching pad for Allen but also for Pamela Anderson who appeared as a recurring character in its first 2 seasons.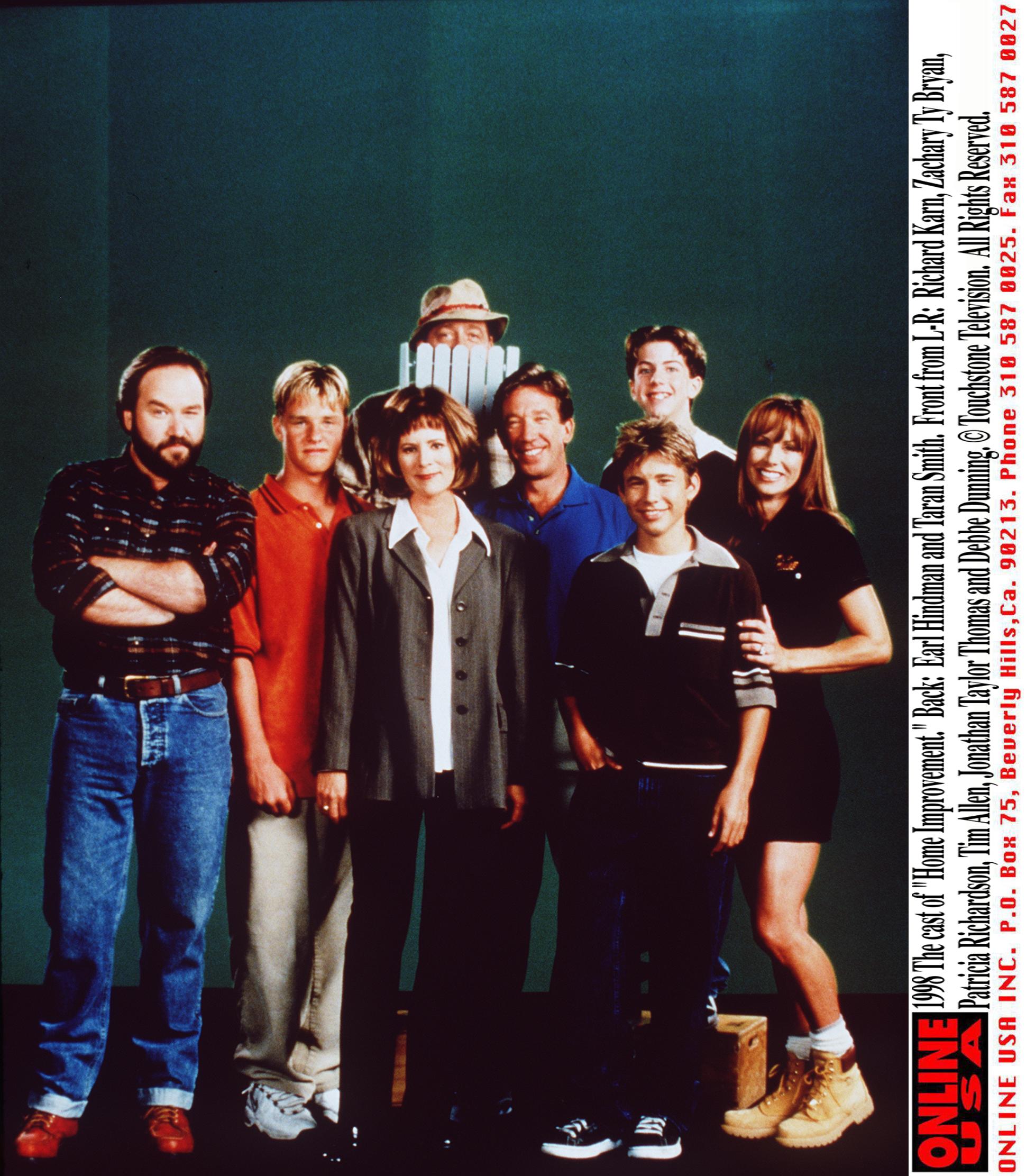 ---
28. Minnesota: "The Mary Tyler Moore Show" (1970-1977)
Mary Tyler Moore starred in her own show as an unmarried, independent woman who worked as an associate producer of a fictional news program set from Minneapolis, Minnesota. The show was groundbreaking at a time when a single and independent woman as a central lead character was a rarity on American TV. It aired for 7 seasons on CBS.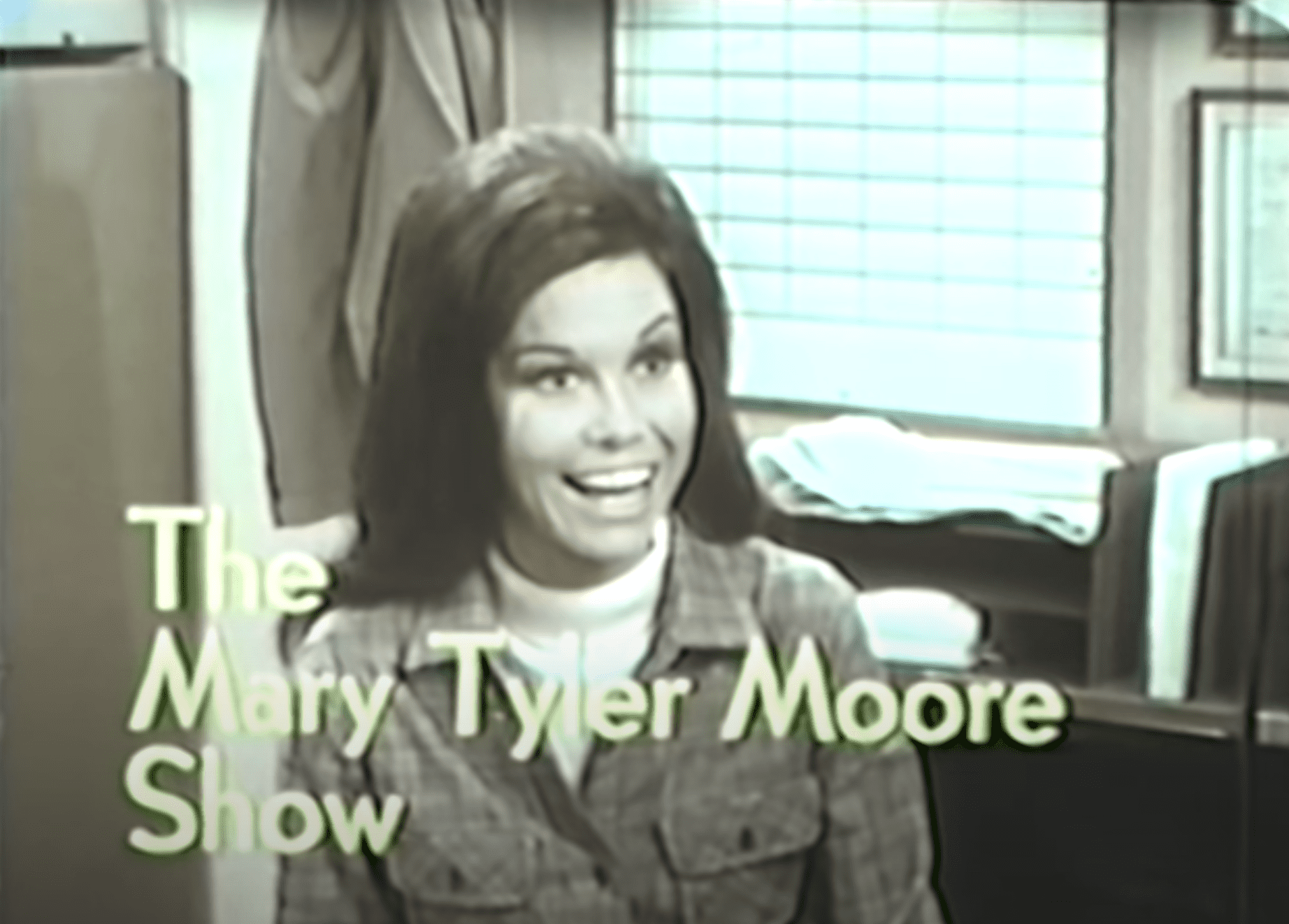 ---
27. Mississippi: "In the Heat of the Night" (1988-1995)
The crime drama show "In the Heat of the Night" was an adaptation of the 1965 novel and 1967 movie with the same name. Starring Carroll O'Connor and Howard Rollins, if revolved around a team of police officers doing their job in the small town of Sparta, Mississippi. It ran for 7 seasons on CBS.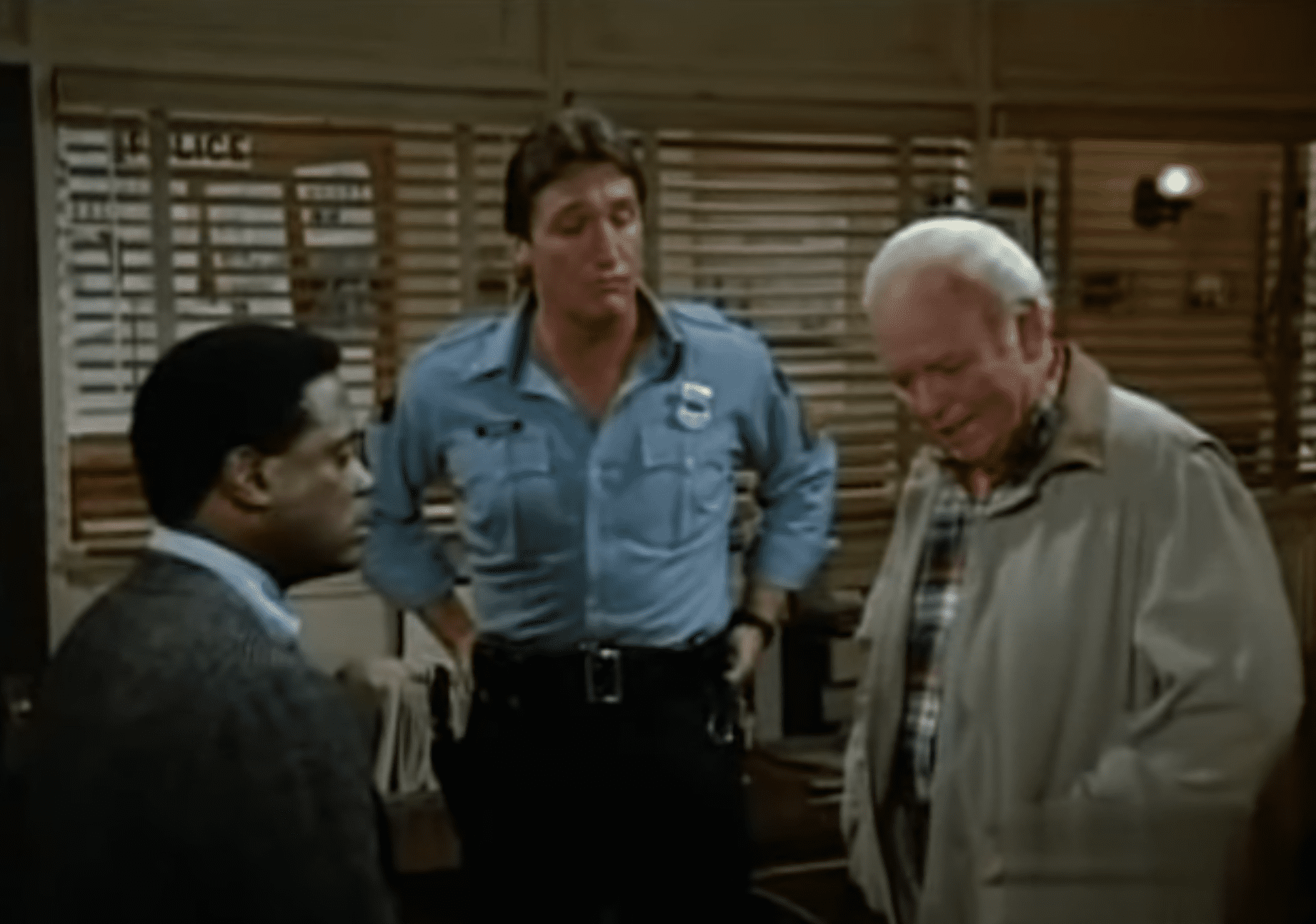 ---
26. Missouri: "Superstore" (2015-present)
America Ferrera, Ben Feldman, and Lauren Ash (just to name a few) star in this single-camera NBC sitcom about a group of employees working at Cloud 9, a fictional big-box store in St. Louis, Missouri. Despite its initial mediocre reviews, the show managed to become a big hit among viewers and is now in its 6th season.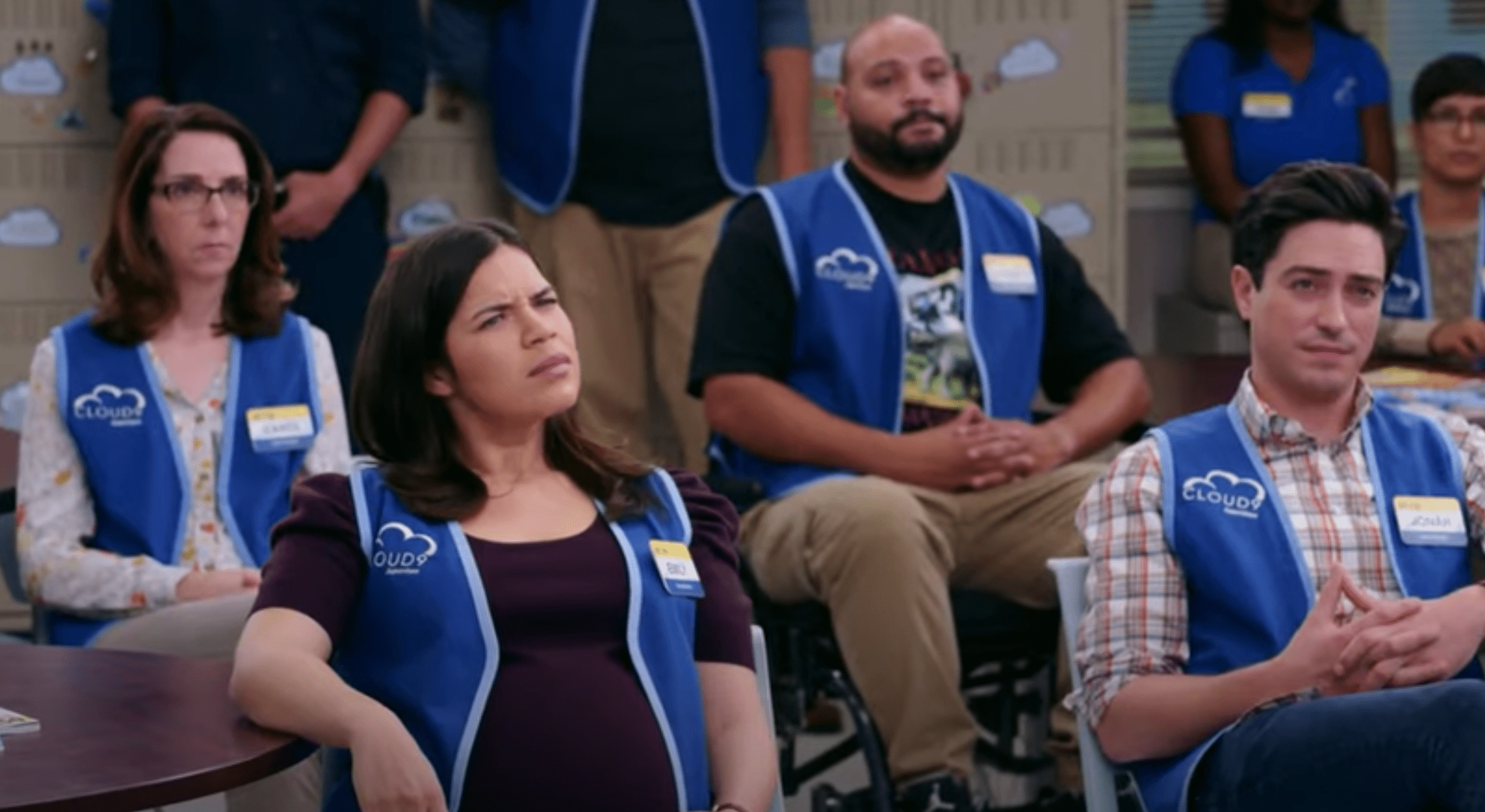 ---
25. Montana: "Yellowstone" (2018-present)
Kevin Costner plays the leading role in this show revolving around the conflicts over Montana's land. As John Dutton, the patriarch of the Dutton family, Costner controls the Yellowstone Dutton Ranch, the largest in the US, and spends his time trying to save it from those attempting to get a hold of it. It has received mediocre reviews during its 2 seasons.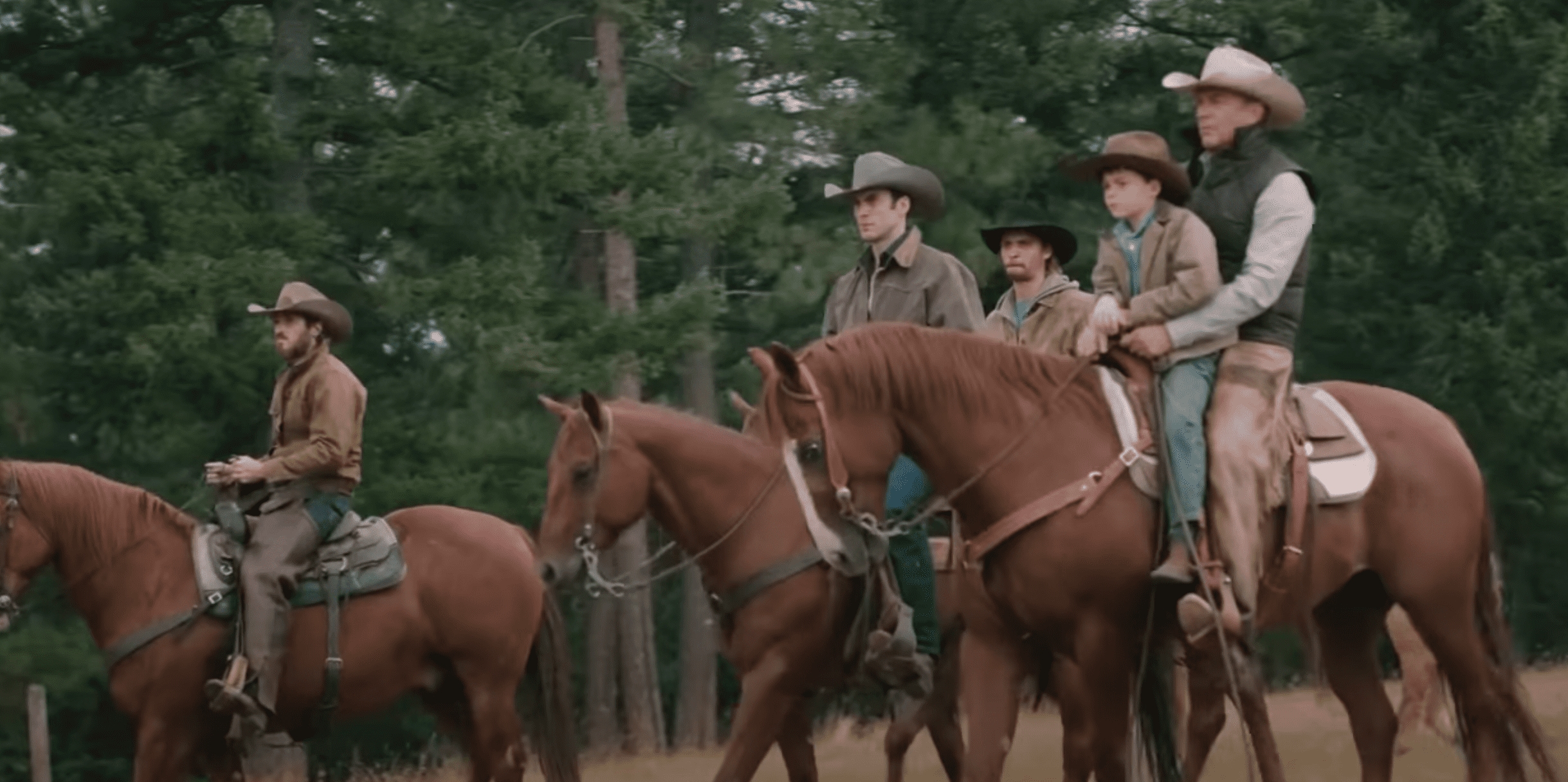 ---
24. Nebraska: "Bless This Mess" (2019-2020)
Starring Dax Shepard, Lake Bell, JT Neal, Pam Grier, and Ed Begley Jr., "Nebraska" was a show about a couple of New Yorkers chasing the country dream after Mike (Shepard) inherits a farm from his great-aunt. Despite its positive reviews, the show ended up being canceled in Mary 2020, lasting only 2 seasons.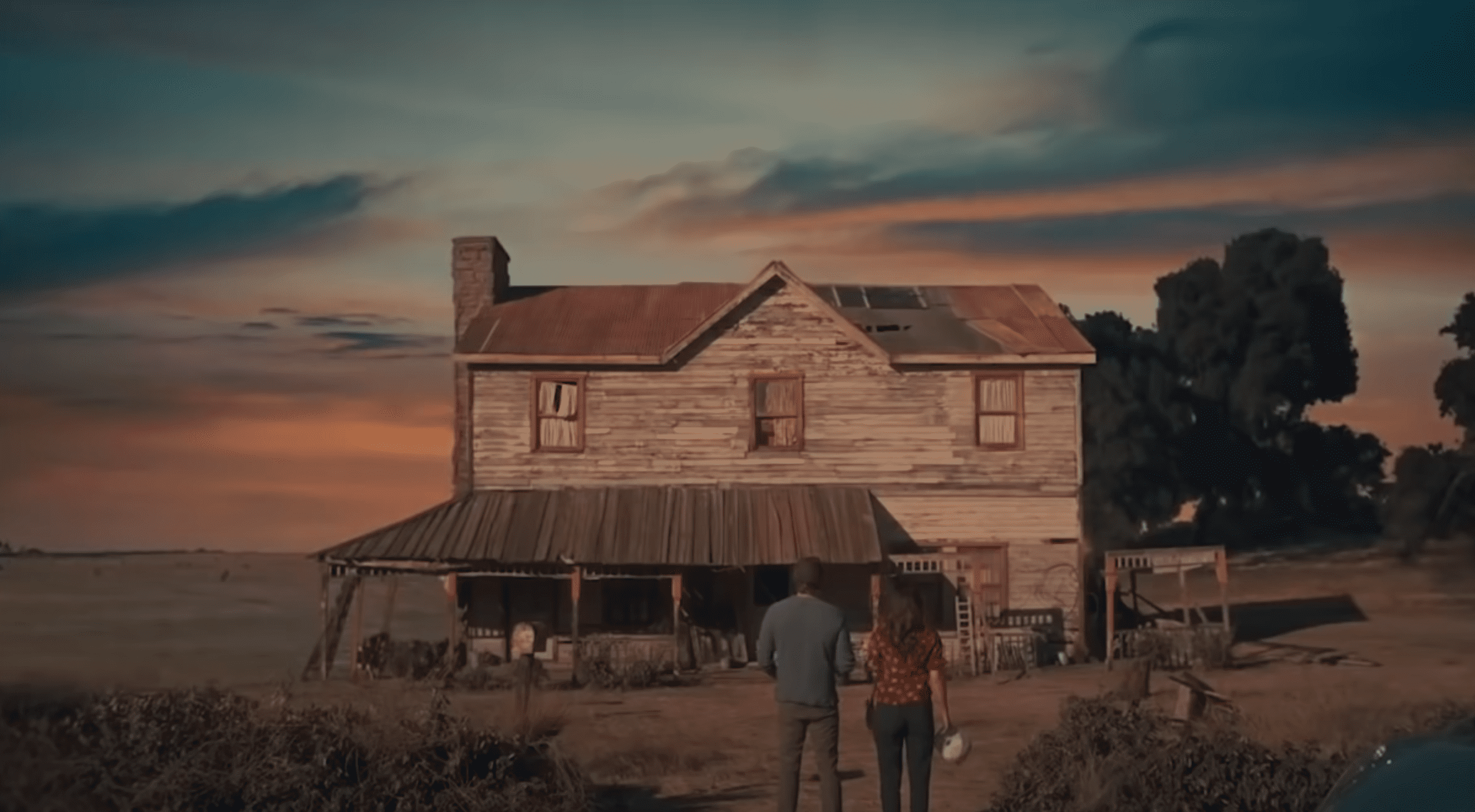 ---
23. Nevada: "CSI: Crime Scene Investigation" (2000-2015)
For 15 seasons viewers accompanied the team of crime scene investigators in Nevada. Starred by William Petersen, Marg Helgenberger, Ted Danson, and many more, the show gave way to several successful spinoffs set in other US locations such as "CSI: Miami" and "CSI: NY".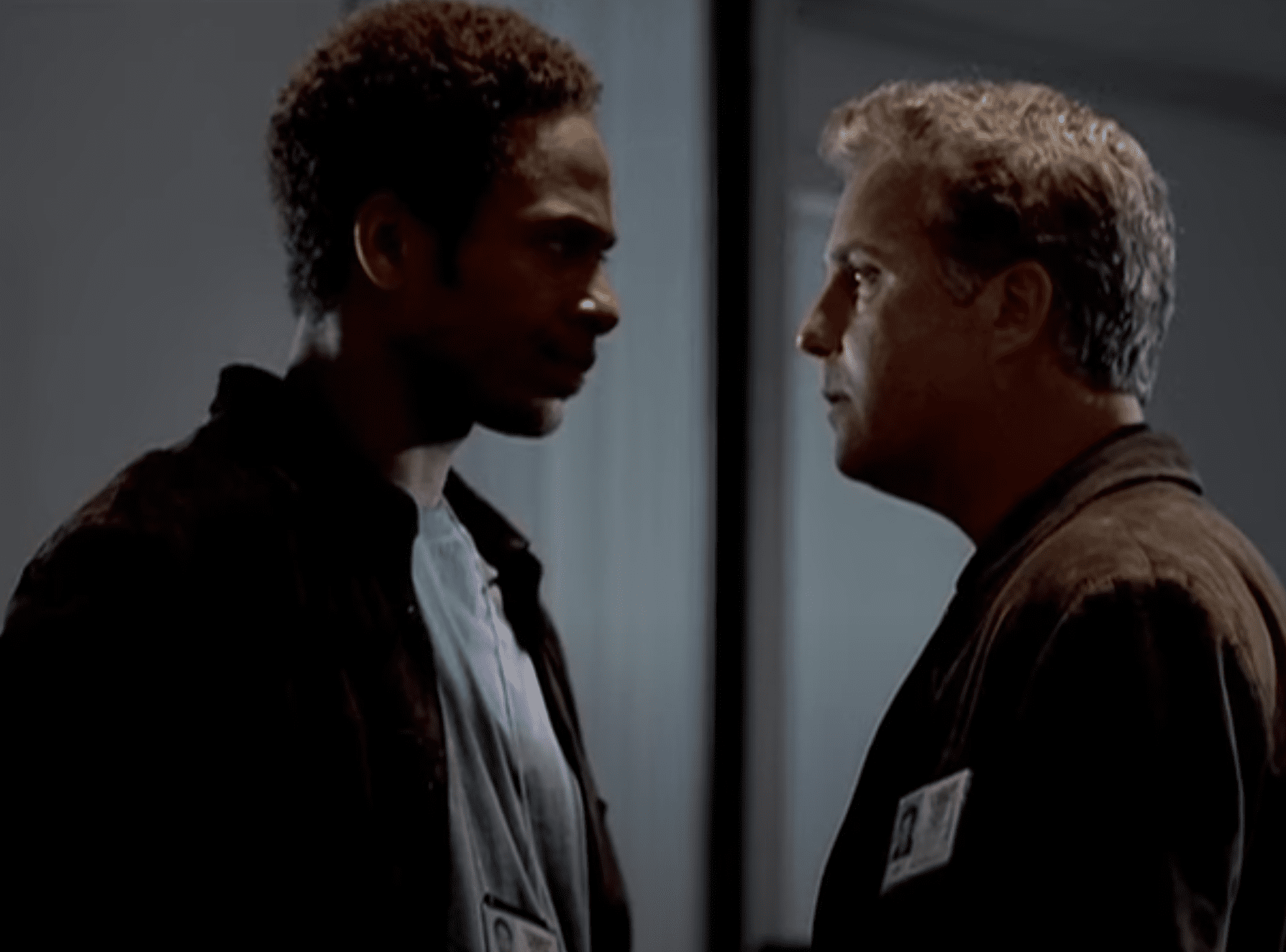 ---
22. New Hampshire: "Stan Against Evil" (2016-2018)
Created by Dana Gould, "Stan Against Evil" was a comedy-horror TV show about a town in New Hampshire built over an ancient witch-burning site infested with demons, witches, and spirits. John C. McGinley starred at Stanley Miller, the former sheriff who did his best to defend his town from the supernatural. It lasted for 3 seasons before being canceled in 2018.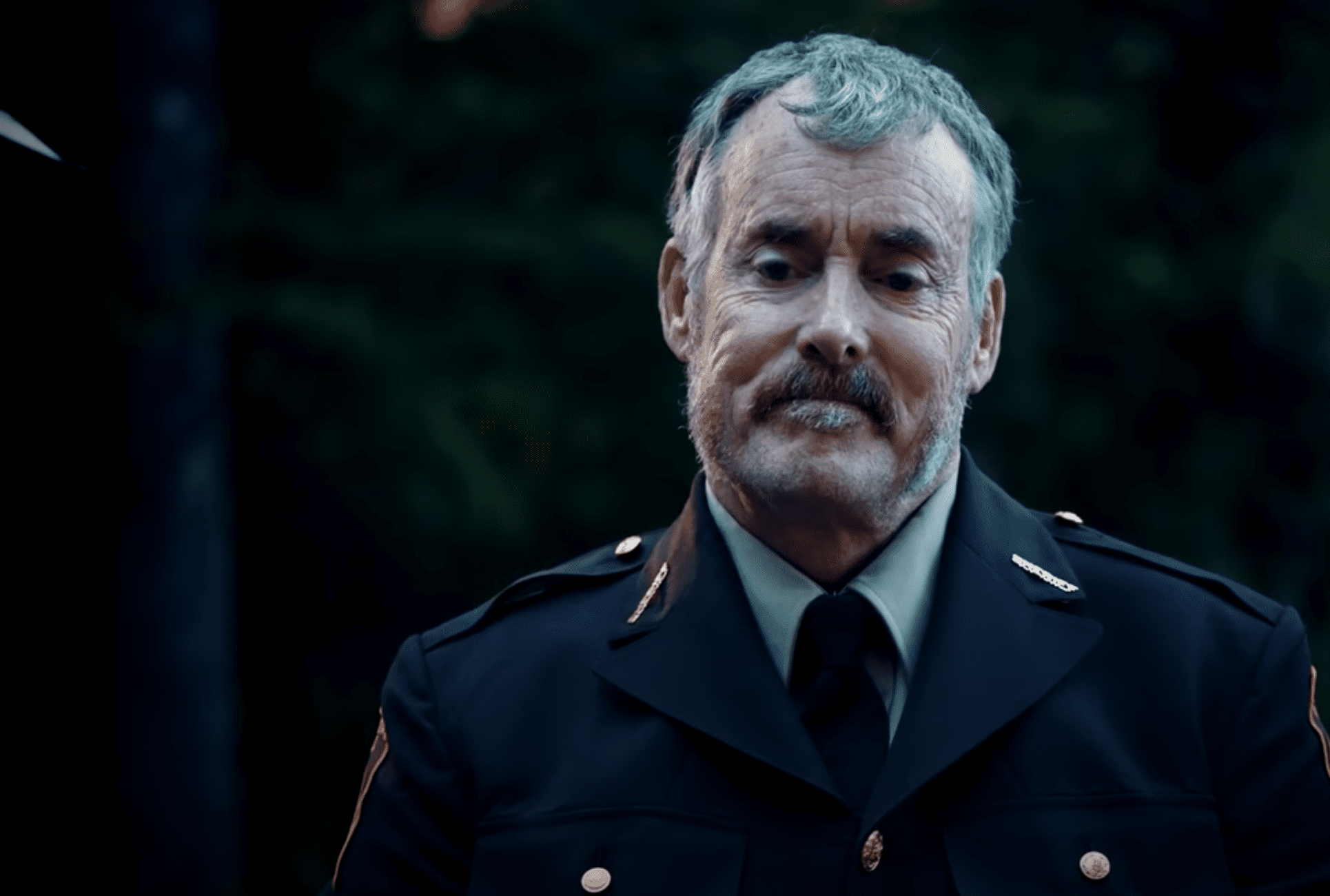 ---
21. New Jersey: "The Sopranos" (1999-2007)
Set in New Jersey, "The Sopranos" was a show about an Italian-American mobster called Tony Soprano and his challenges in managing both his personal life and his job as a leader of a criminal organization. The late James Gandolfini played the leading role for 6 seasons. The show is considered one of the best shows ever.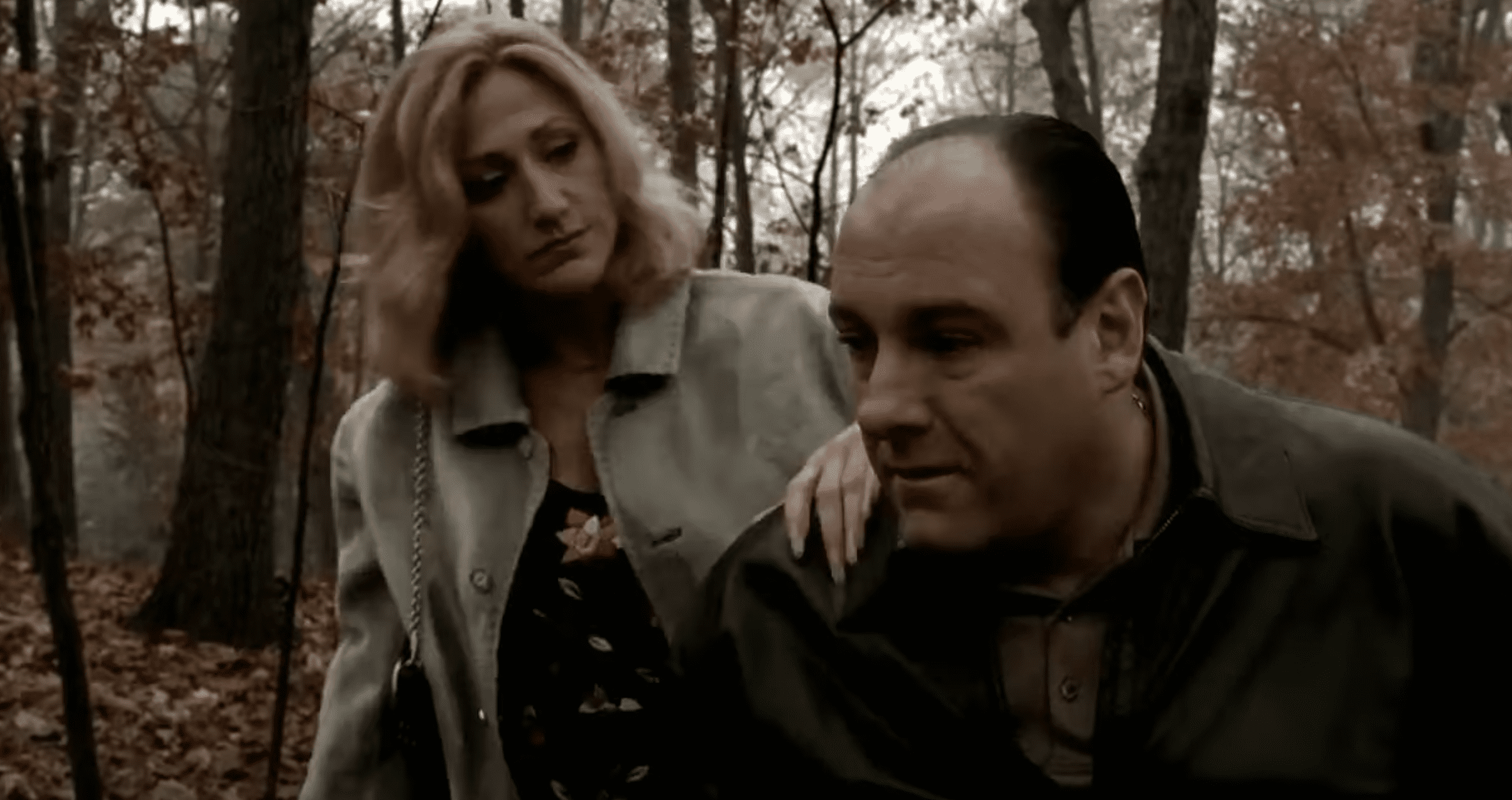 ---
20. New Mexico: "Breaking Bad" (2008-2013)
Brian Cranston starred as Walter White, a high school chemistry teacher turned drug lord after being diagnosed with cancer. Throughout the show, viewers accompany White's incredible transformation into a dangerous and unforgiving criminal. The show set in Albuquerque aired for 5 seasons and it is still a hit among fans who frequently visit the locations featured on the show.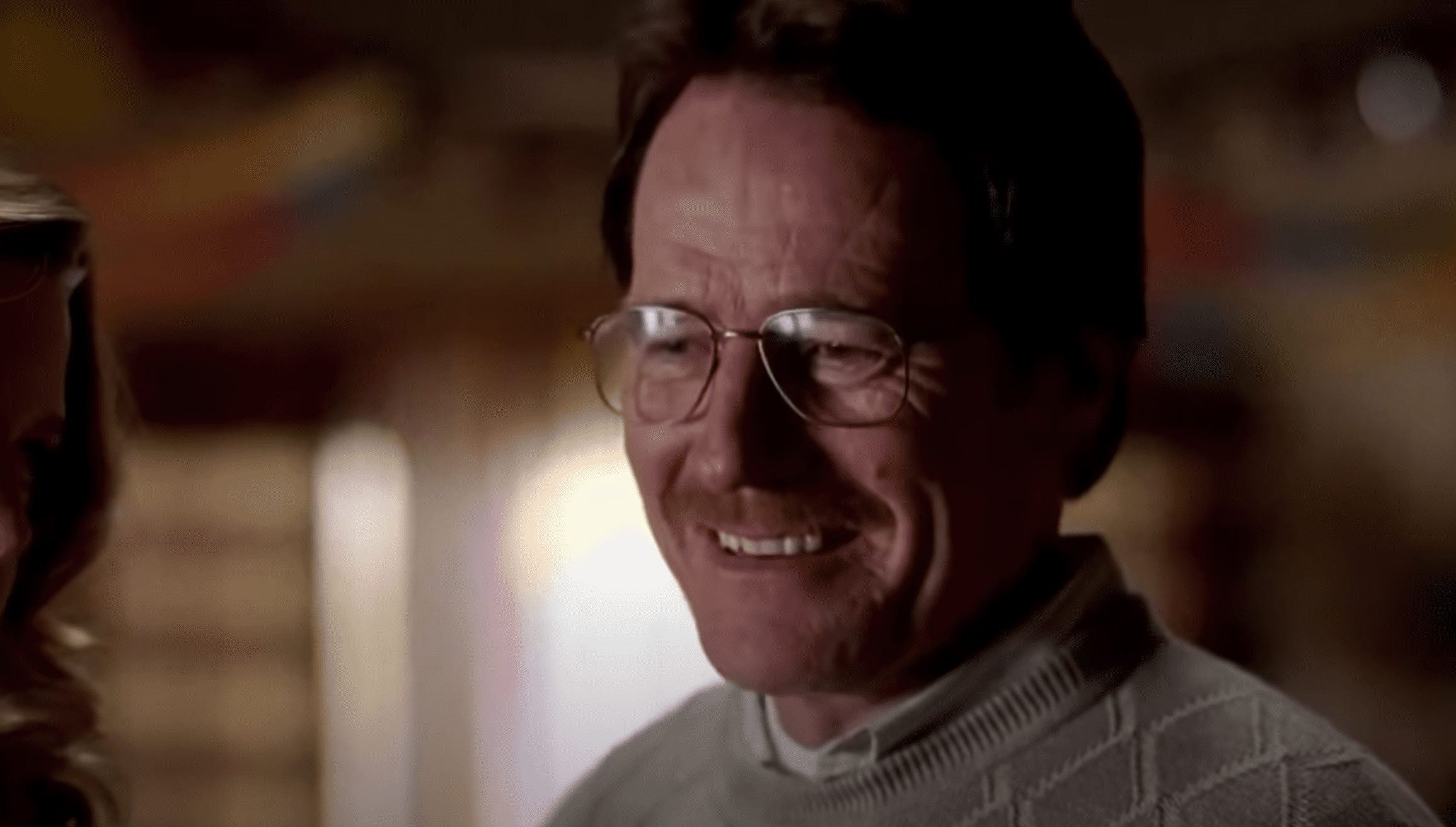 ---
19. New York: "Friends" (1994-2004)
10 seasons were more than enough for millions of viewers to become eternal fans of the New York-based show "Friends". For half of the 90s and the 00s, the world got used to catching up with Ross, Rachel, Monica, Joey, Phoebe and Chandler either at Central Perk, the cafe where they used to hang out in, or in Monica's apartment.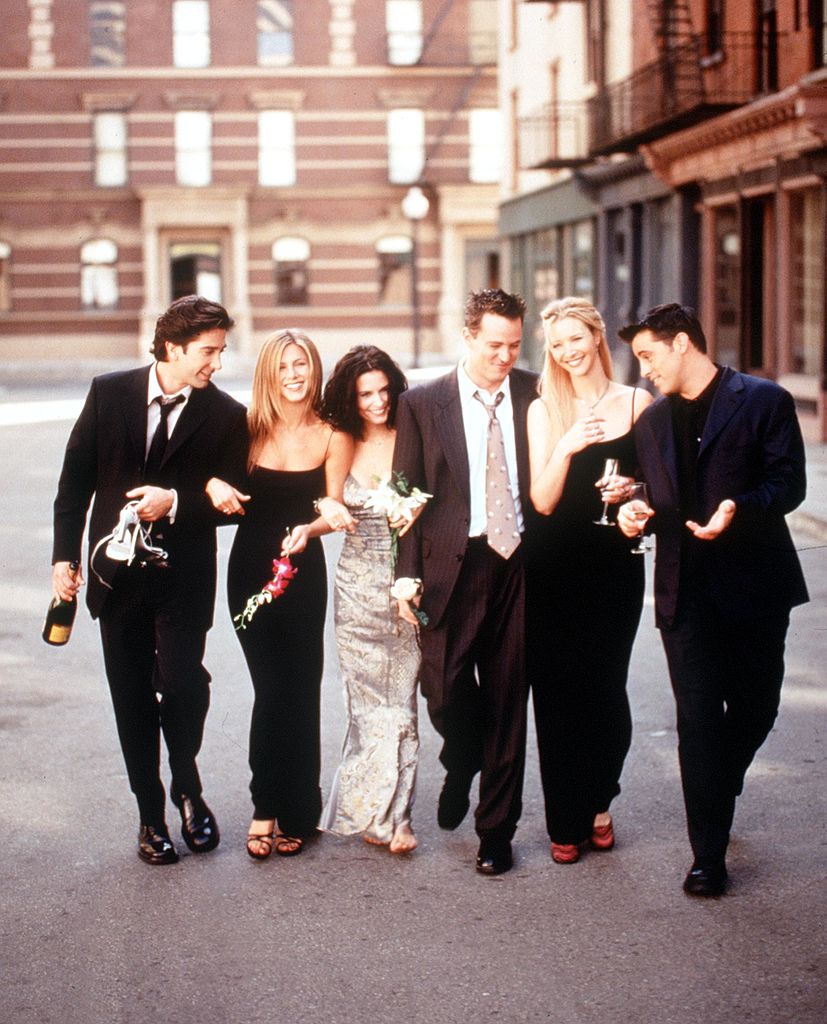 ---
18. North Carolina: "One Tree Hill" (2003-2012)
Chad Michael Murray and James Lafferty played Lucas and Nathan Scott, two basketball players, and brothers living in Tree Hill, a fictional town in North Carolina on the show "One Tree Hill". Viewers accompanied the brothers all the way from their high school years to their life after college. It aired for 9 seasons on The WB/The CW.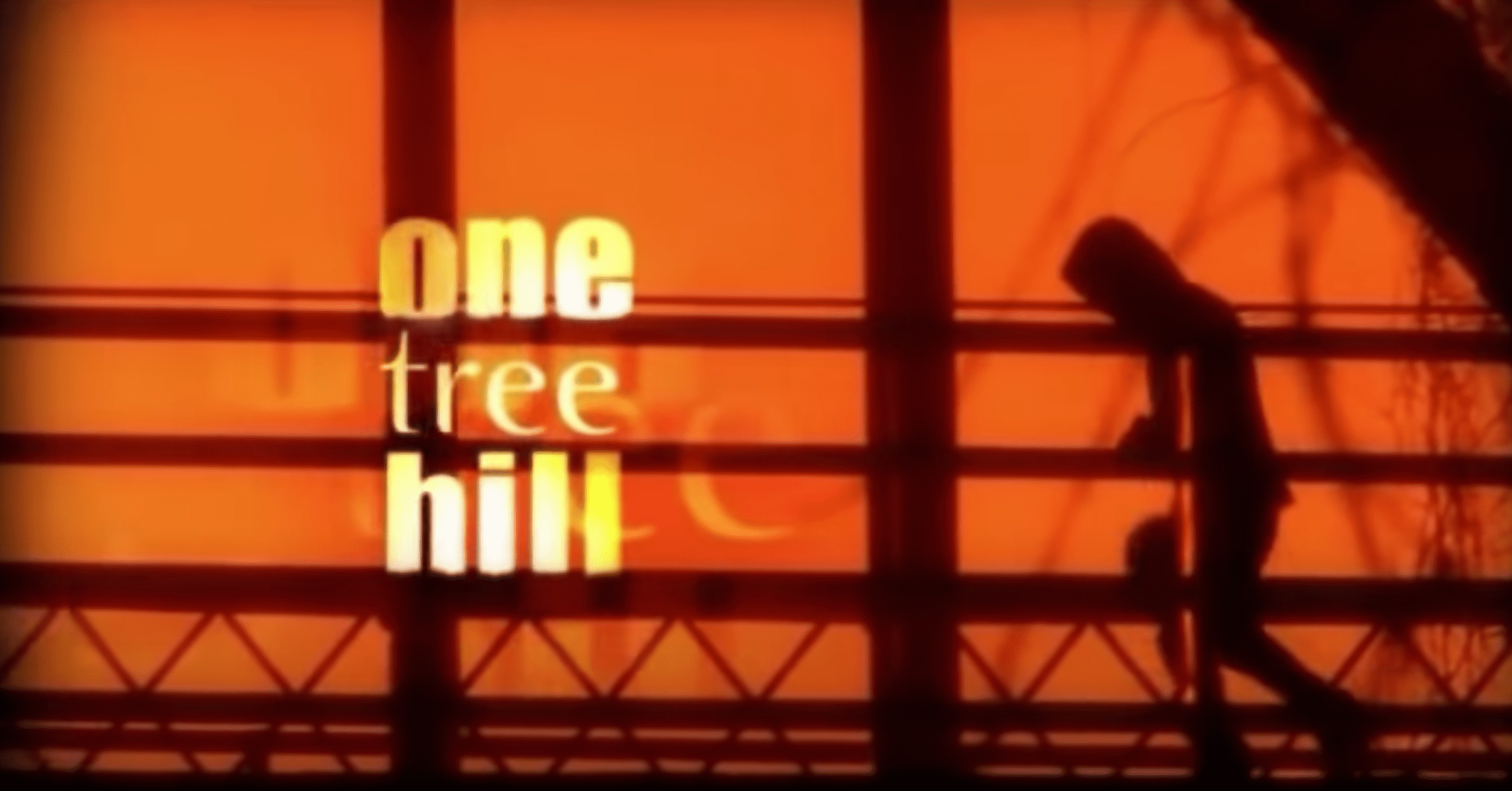 ---
17. North Dakota: "Blood & Oil" (2015)
Starring Don Johnson as oil tycoon Harlan "Hap" Briggs, "Blood & Oil" was a soap opera revolving around a North Dakota family and its insatiable lust for money. Despite being set in North Dakota, the show was actually filmed in Utah. It lasted only 10 episodes.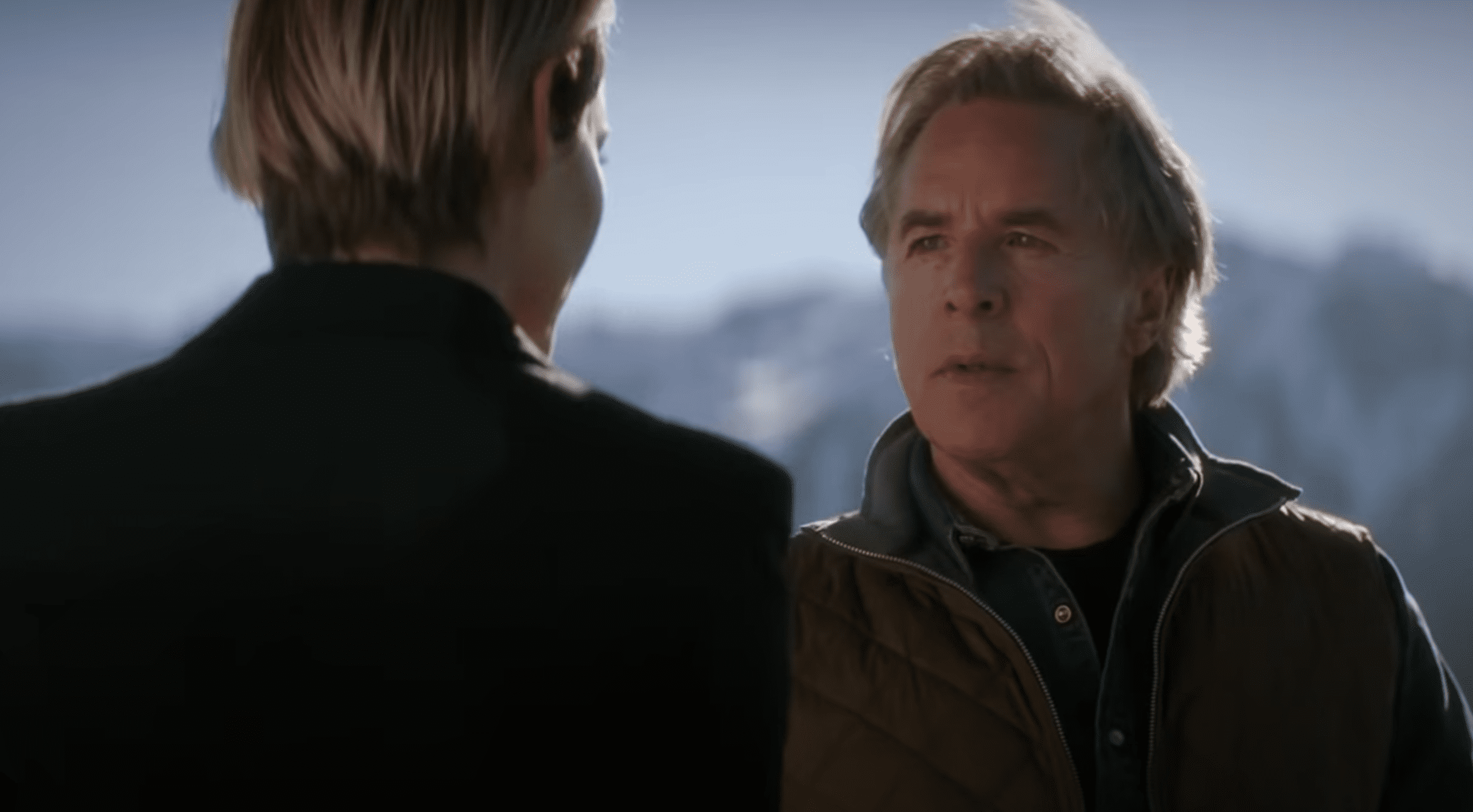 ---
16. Ohio: "Glee" (2009-2015)
If you're into musicals, then we're sure "Glee" was among your favorite TV shows of the last decade. For 6 seasons you got to accompany a group of high school students from Ohio who couldn't get enough of singing their hearts out on every episode. It ended up earning dozens of award nominations and at least 6 wins.
---
15. Oklahoma: "Saving Grace" (2007-2010)
Holly Hunter played Grace Hanadarko, a promiscuous and alcoholic Oklahoma detective who is often visited throughout the show by an angel named Earl (Leon Rippy) who does his best to try to lead her away from her destructive behavior. The show aired for 3 seasons on TNT.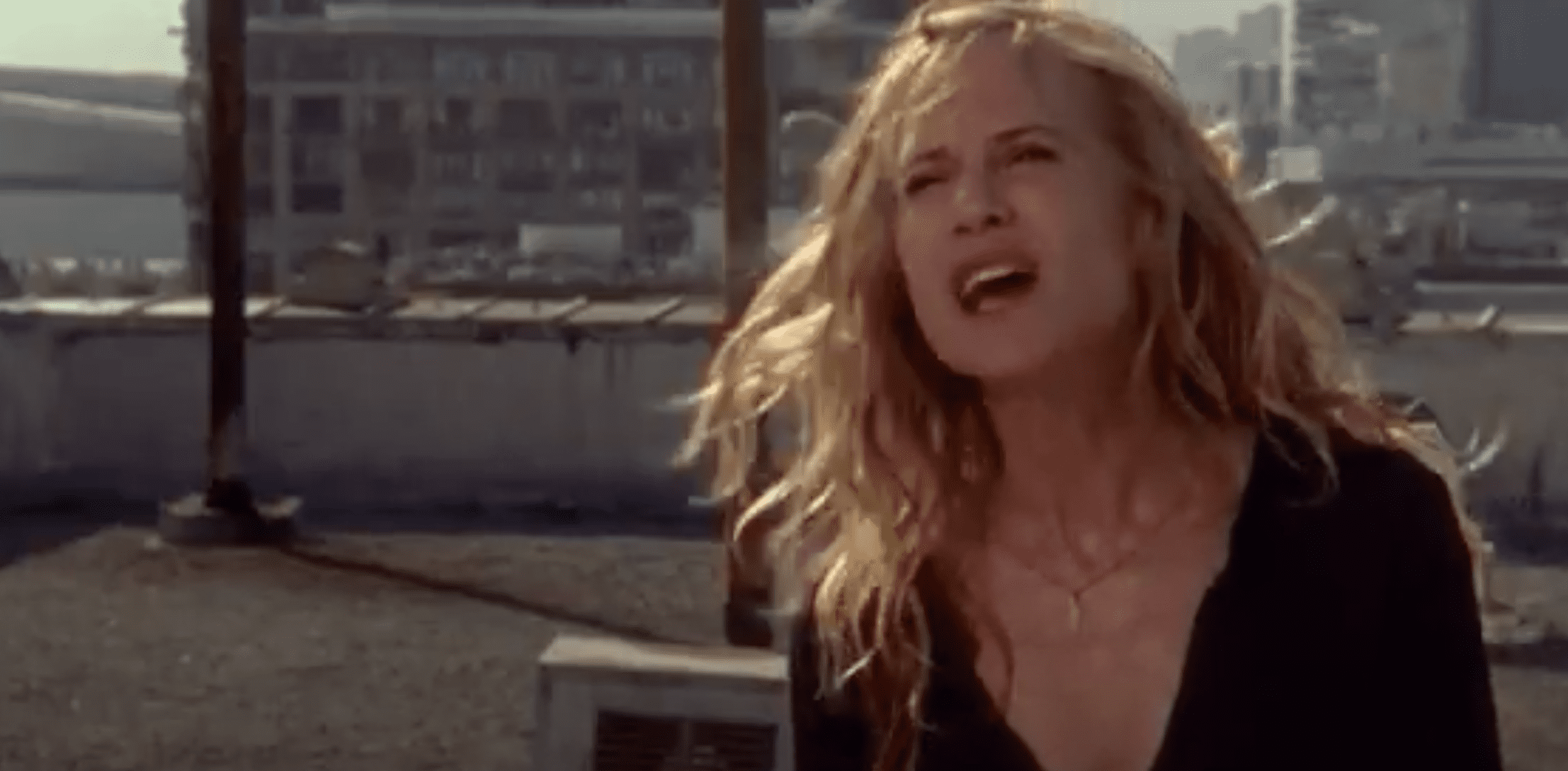 ---
14. Oregon: "Grimm" (2011-2017)
On "Grimm", homicide detective Nick Burkhardt (played by David Giuntoli) spends his time fighting evil supernatural forces in Oregon as a Grimm, a member of a line of guardians who made it their duty to protect humans from mythological creatures. Initially created for CBS, it ended up being taken by NBC, where it aired for 6 seasons.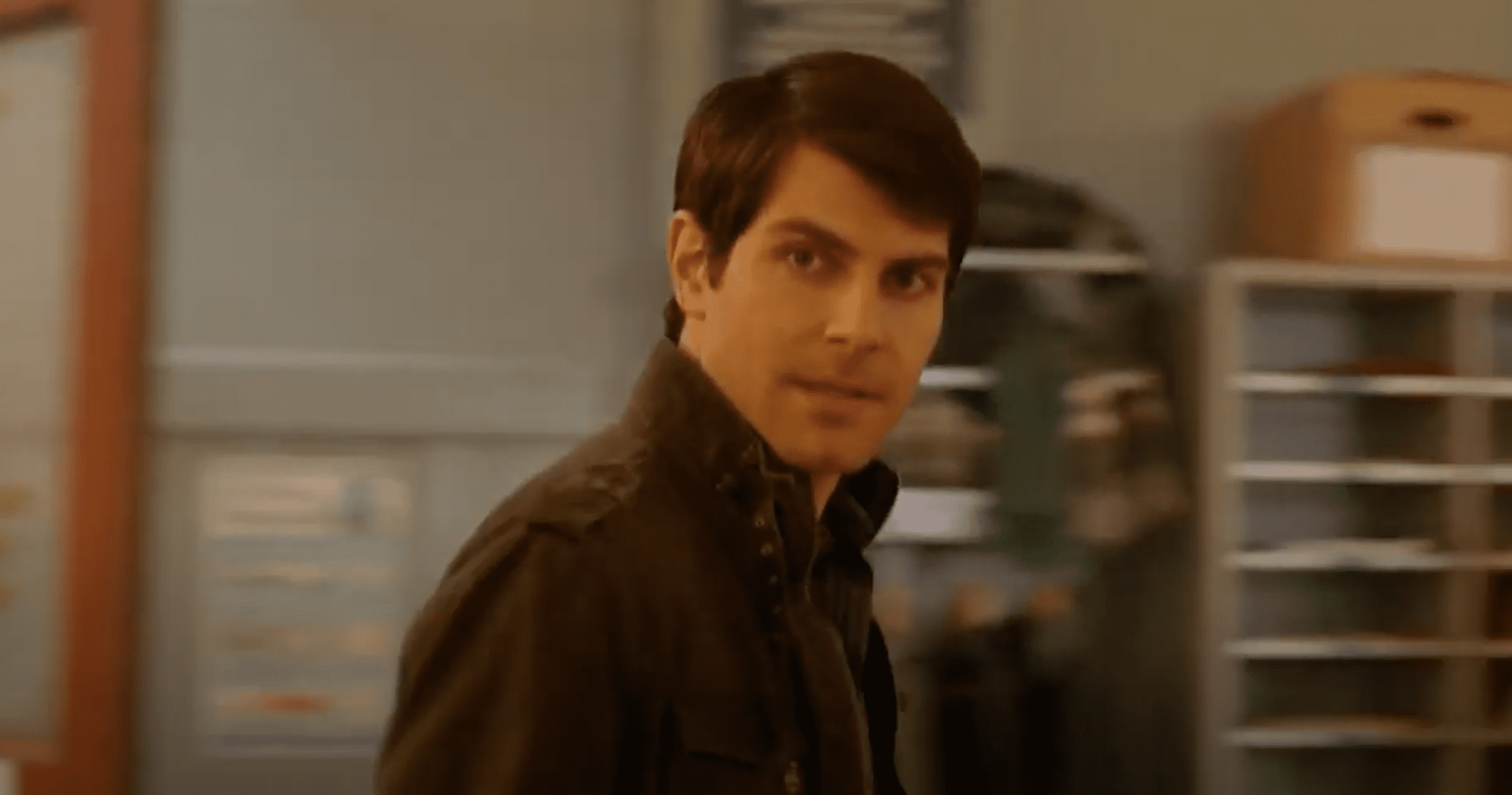 ---
13. Pennsylvania: "The Office" (2005-2013)
As an adaptation of the British BBC series with the same name, "The Office" was a launching pad for Steve Carell, John Krasinski, and Mindy Calling, three of the show's cast members of this mockumentary set in Pennsylvania. It was filmed using a single camera and with no live audience to give it a documentary feel.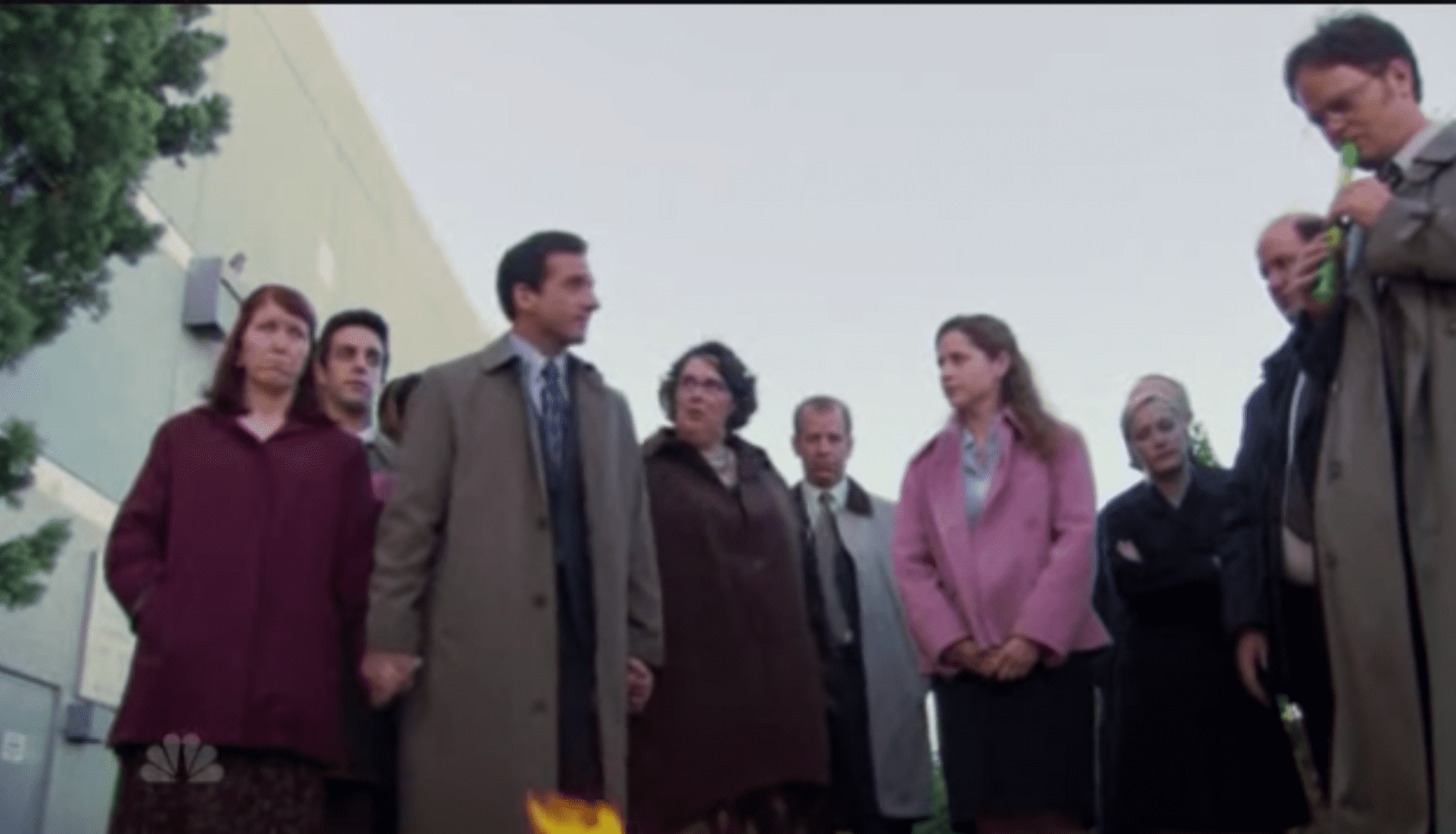 ---
12. Rhode Island: "Family Guy" (1999-present)
Family Guy is an animated series about the Griffins family consisting of Peter and Lois, their children Meg, Chris and talking baby Stewie, and their pet dog Brian. The show's creator Seth MacFarlane and its executive producer Danny Smith chose to have the show based in Rhode Island because of their connections to it: MacFarlane studied there and Smith is a resident.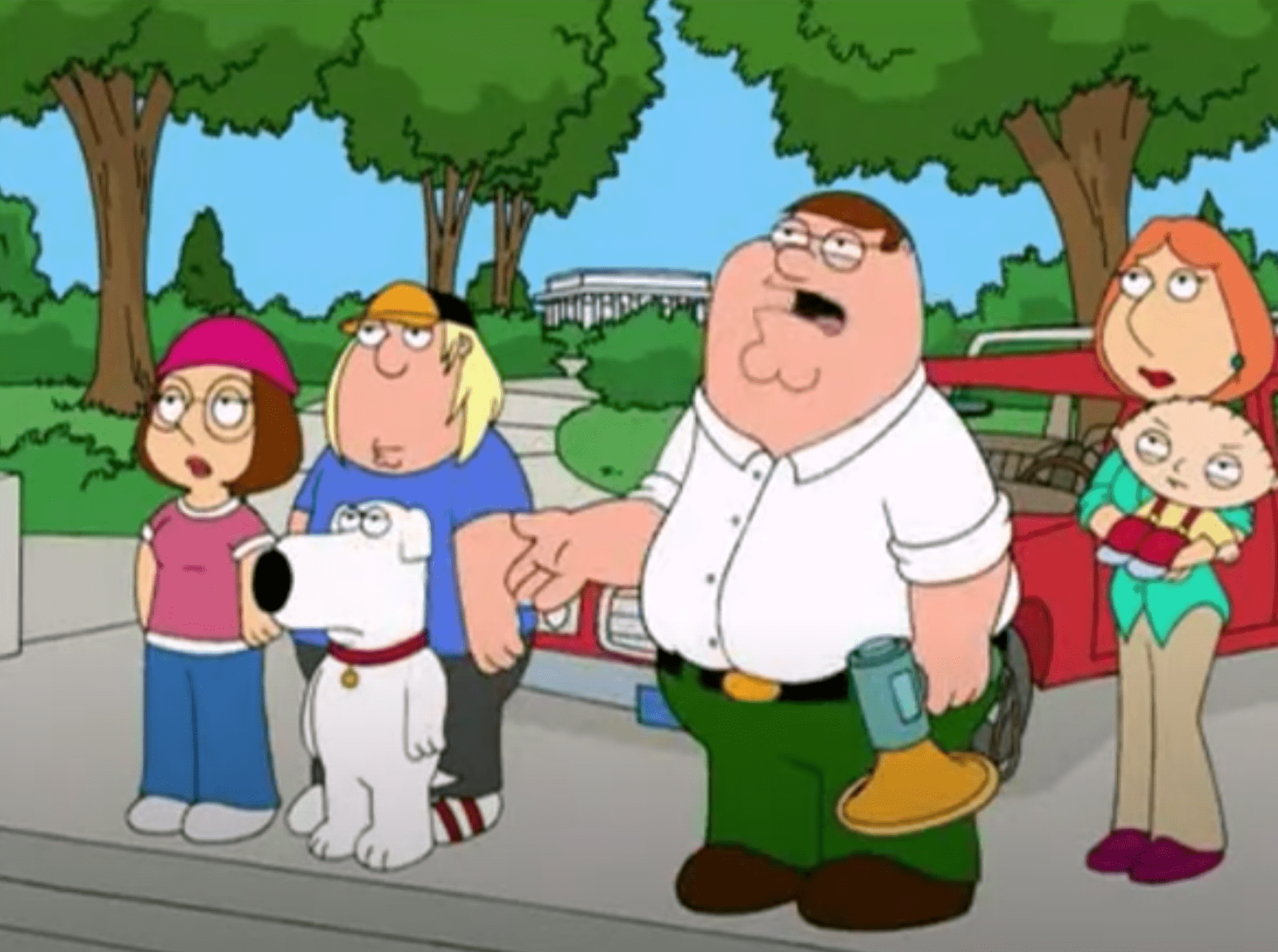 ---
11. South Carolina: "Southern Charm" (2014-present)
"Southern Charm" is a Bravo reality TV show about a group of socialites living, working, and mingling in Charleston, South Carolina, in an ostentatious and traditional society. The show has been airing for 6 seasons, despite its frequent change of cast members.
---
10. South Dakota: "Deadwood" (2004-2006)
The western TV show "Deadwood" was set in the 1870s in the town of Deadwood, South Dakota. Playing the leading role of Seth Bullock was Timothy Olyphant, who also played the lead in the show "Justified", previously mentioned on this list. The show received a substantial amount of positive reviews including 8 Emmys and 1 Golden Globe throughout its 3 seasons.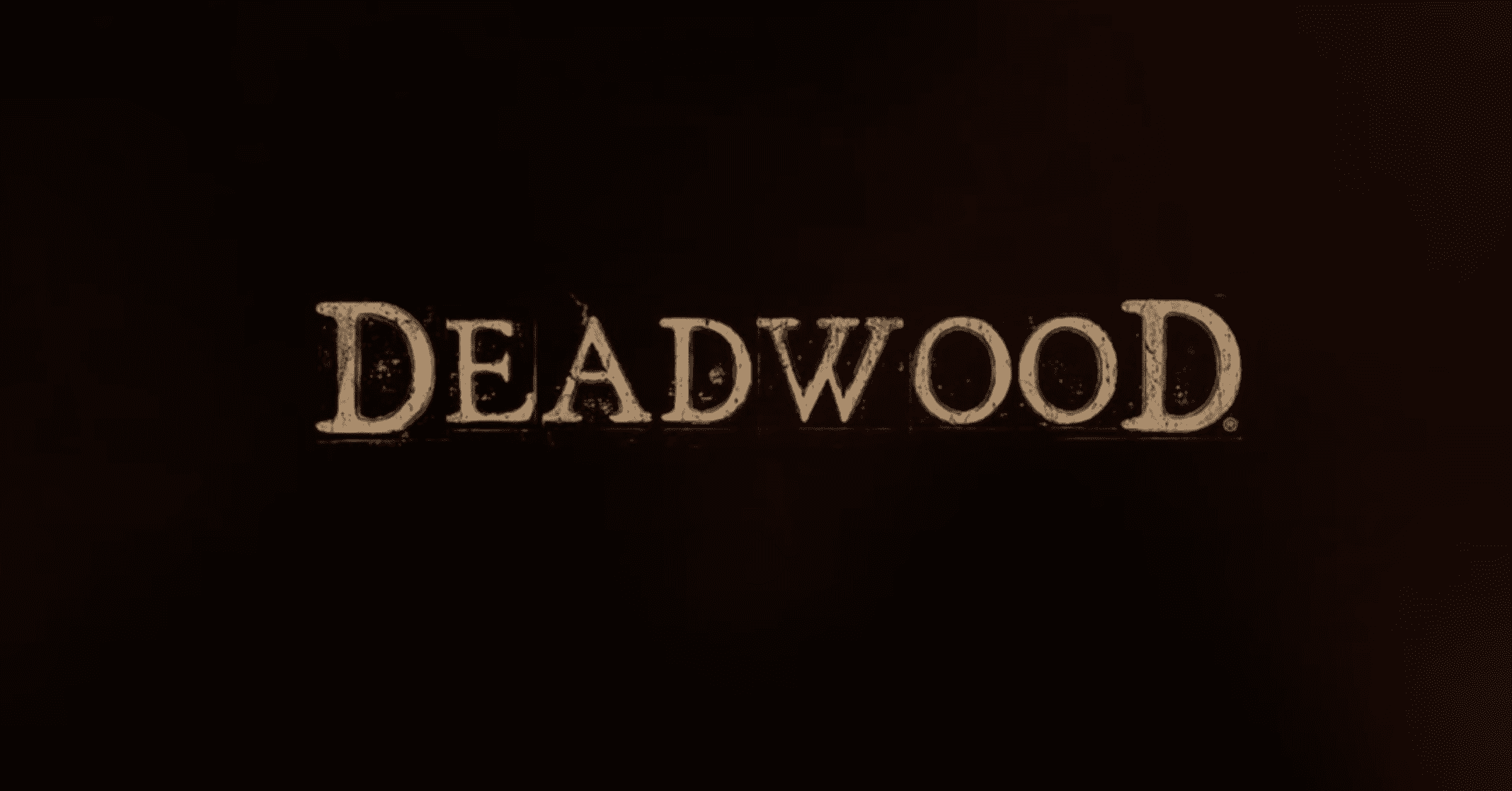 ---
9. Tennessee: "Nashville" (2012-2018)
"Nashville" was the perfect show for all those dreaming of a country music career. It featured Connie Britton as a fading country star and Hayden Panettiere as a rising country-pop singer, both trying to survive and make it in the country music industry in Nashville, Tennessee. The show aired for a total of 6 seasons on ABC and later on CMT.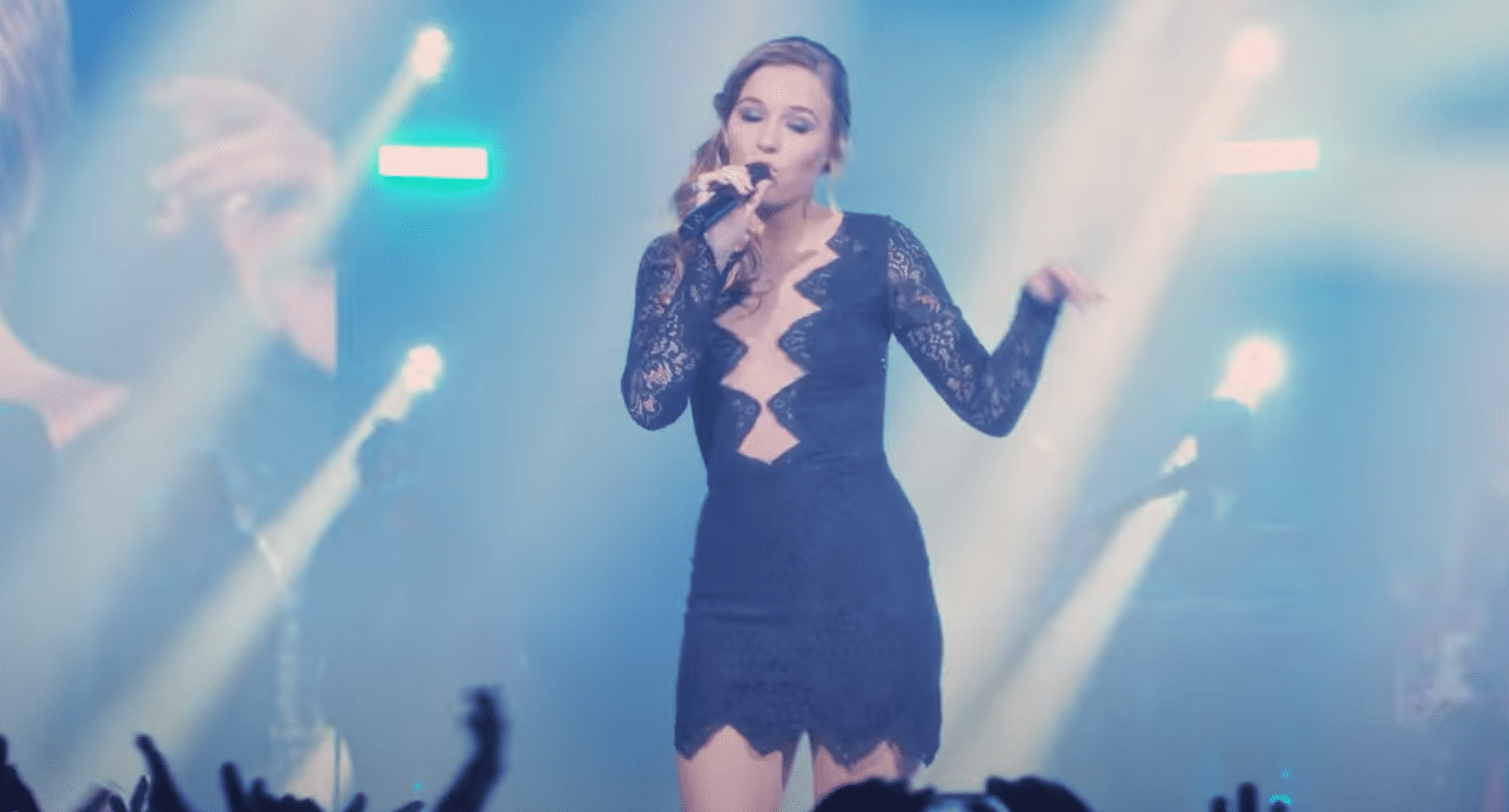 ---
8. Texas: "Dallas" (1978-1991)
Airing for 357 episodes distributed over 14 seasons, Dallas became one of the longest-lasting primetime dramas in American TV history. Revolving around a wealthy Texan family, the Ewings, it's thrilling cliffhangers such as the "Who shot J.R.?" mystery, left viewers coming back for more. It earned 4 Emmys including one for Best Lead Actress for Bel Geddes who played the family's matriarch.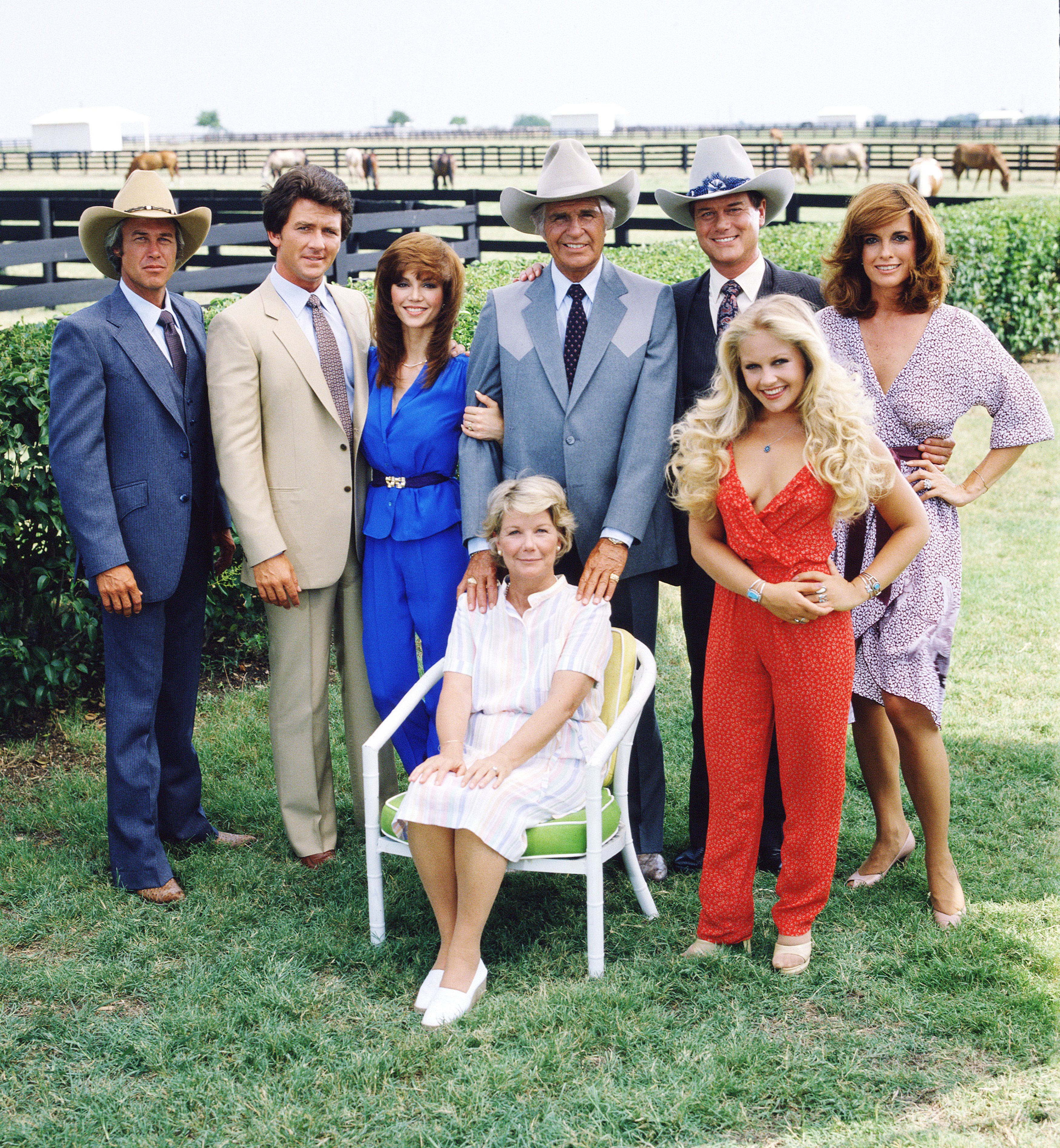 ---
7. Utah: "Big Love" (2006-2011)
Despite its success, HBO's show "Big Love" sparked some controversy in Utah. The show revolved around a patriarch of a Mormon family from Utah, played by Bill Paxton, who is a polygamist sharing life with 3 wives played by Jeanne Tripplehorn, Chloë Sevigny, and Ginnifer Goodwin. Sevigny won a Golden Globe and Paxton was nominated 3 times for his performance.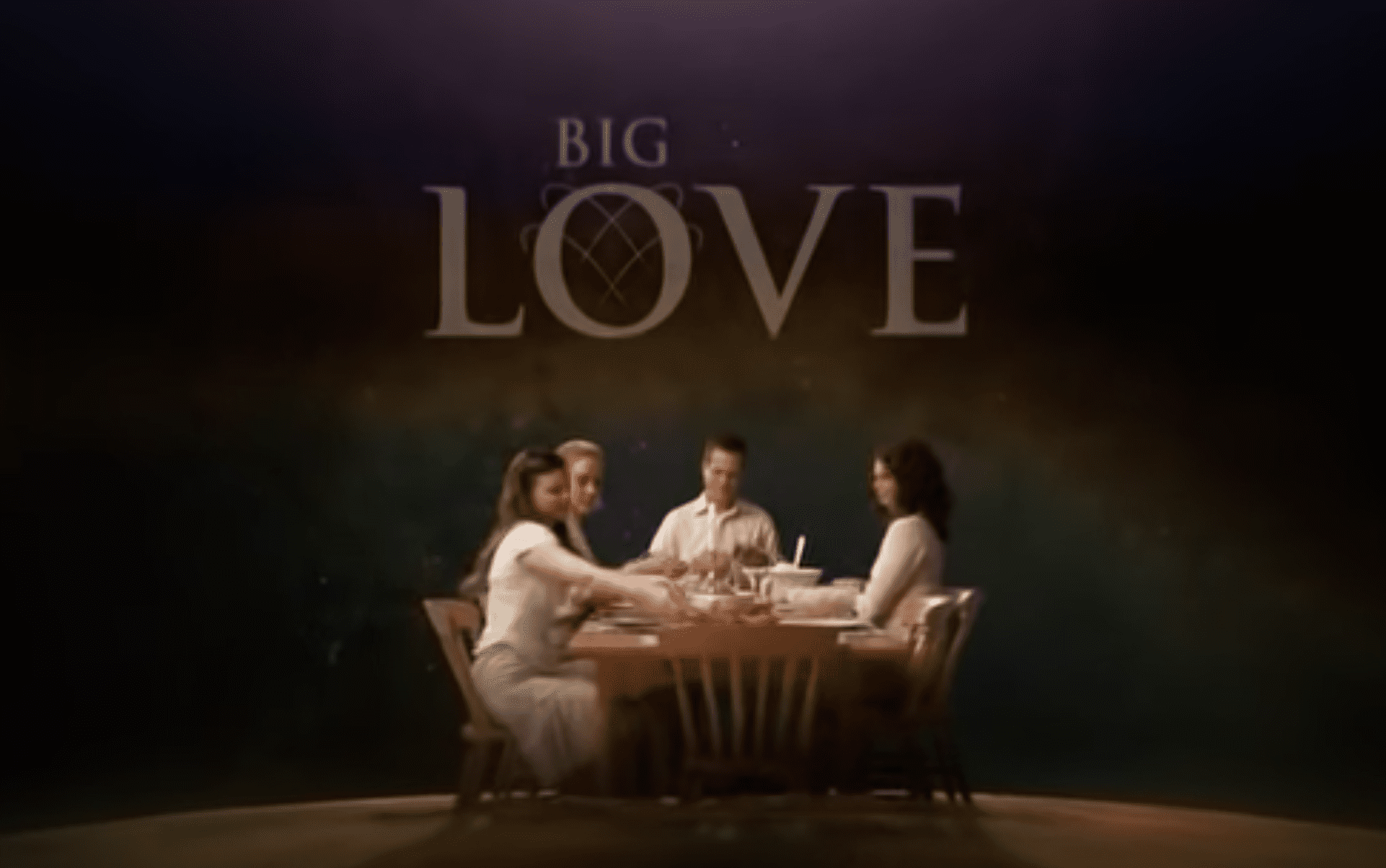 ---
6. Vermont: "Newhart" (1982-1990)
Here's another show about a New York couple who leaves the big city life for a new one in rural Vermont as inn managers. Bob Newhart and Mary Frann played the leading characters Dick and Joanna Loudon for 8 seasons. The show's finale has been described as one of the most memorable ones in TV history.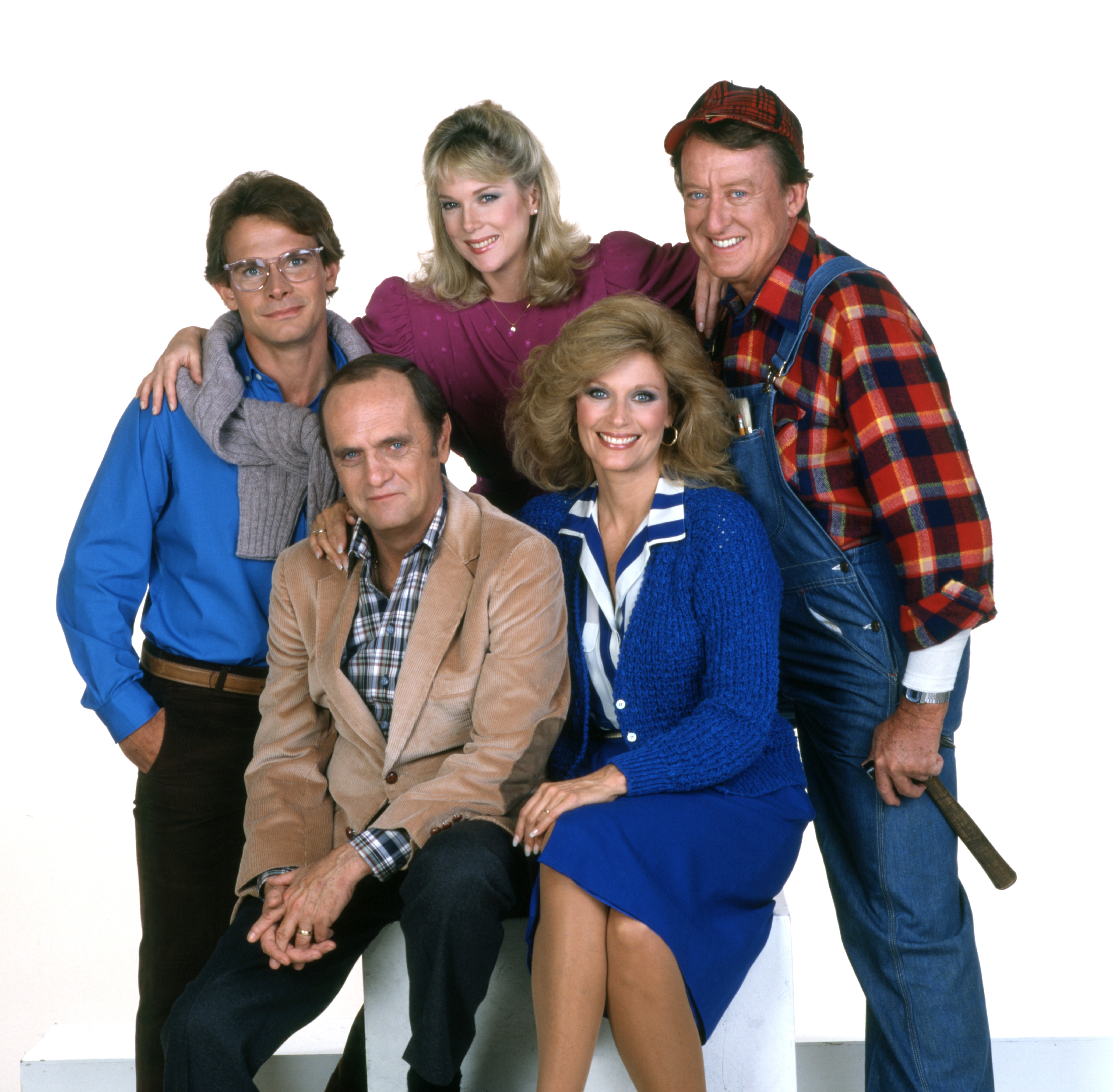 ---
5. Virginia: "Criminal Minds" (2005-present)
Created by Jeff Davis in 2005, the show "Criminal Minds" follows a team of FBI criminal profilers who dedicated their time in Quantico, Virginia, to investigating crimes and catching criminals using their behavioral analysis skills. It quickly became one of CBS's most watched-shows during its 15 seasons, and apparently it's here to last a few more still.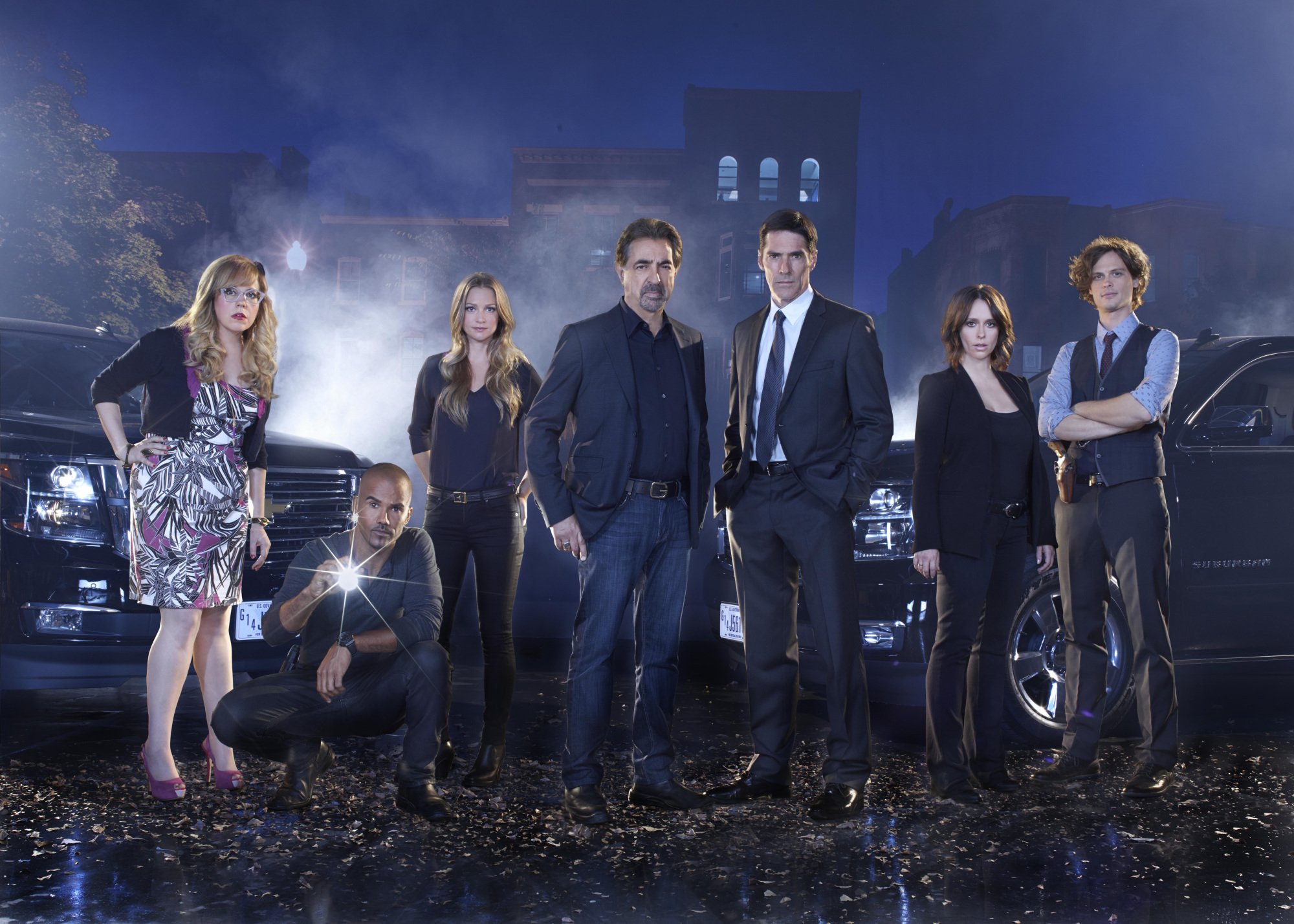 ---
4. Washington: "Grey's Anatomy" (2005-present)
Set at the fictional Grey Sloan Memorial Hospital in Seattle (despite being primarily filmed in Los Angeles), the show became one of the most successful and longest-running medical TV dramas in American TV history. It focuses on the personal and professional lives of a group of medical interns, surgeons, and attending doctors.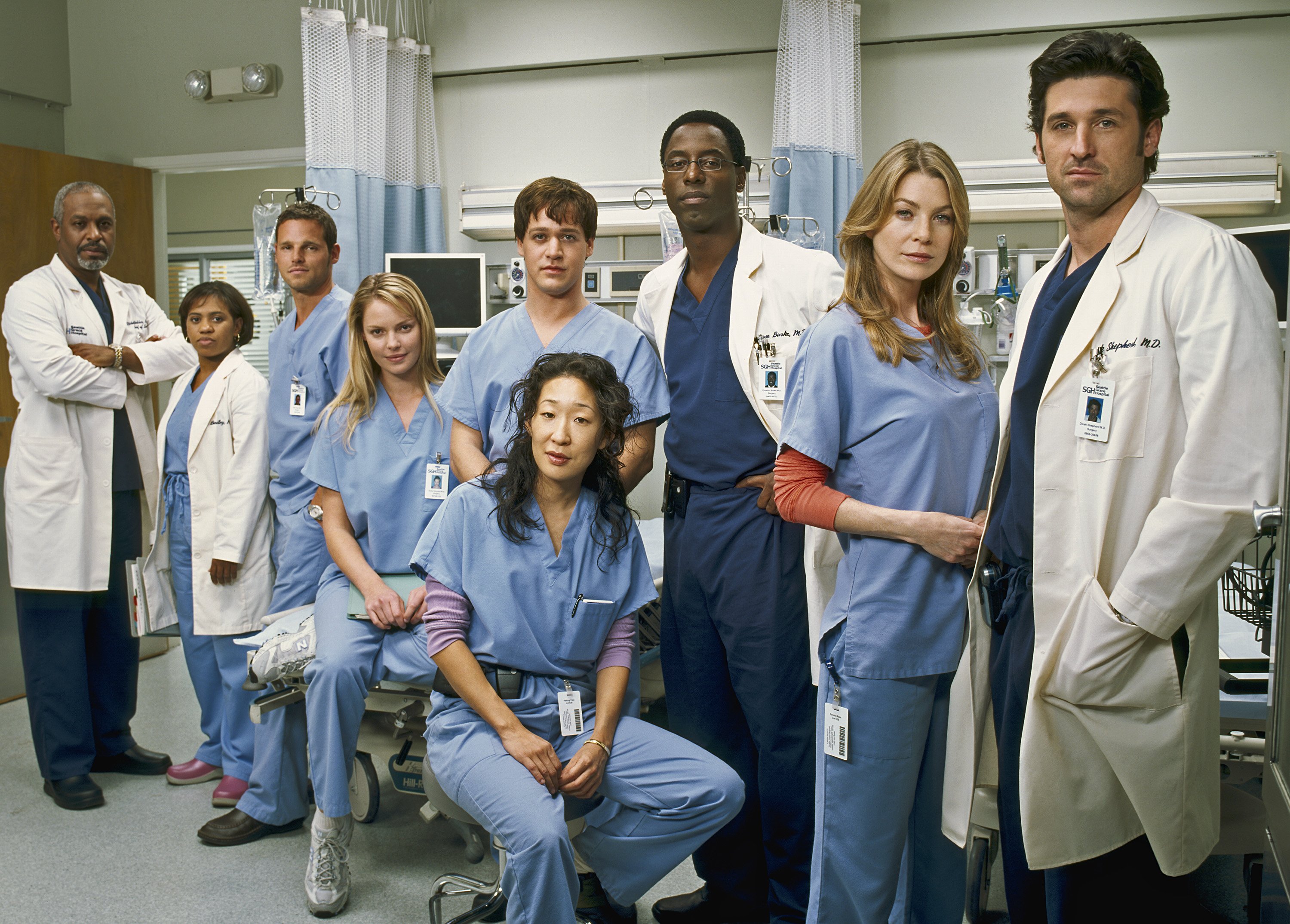 ---
3. West Virginia: "Outcast" (2016-2018)
The horror drama show "Outcast", based on a comic series by Robert Kirkman, revolved around Kyle Barnes, played by Patrick Fugit, who is chased out of the town of Rome, West Virginia, for allegedly hurting his family. Despite its overall positive reviews, the show ended up being canceled by Fox after 2 seasons.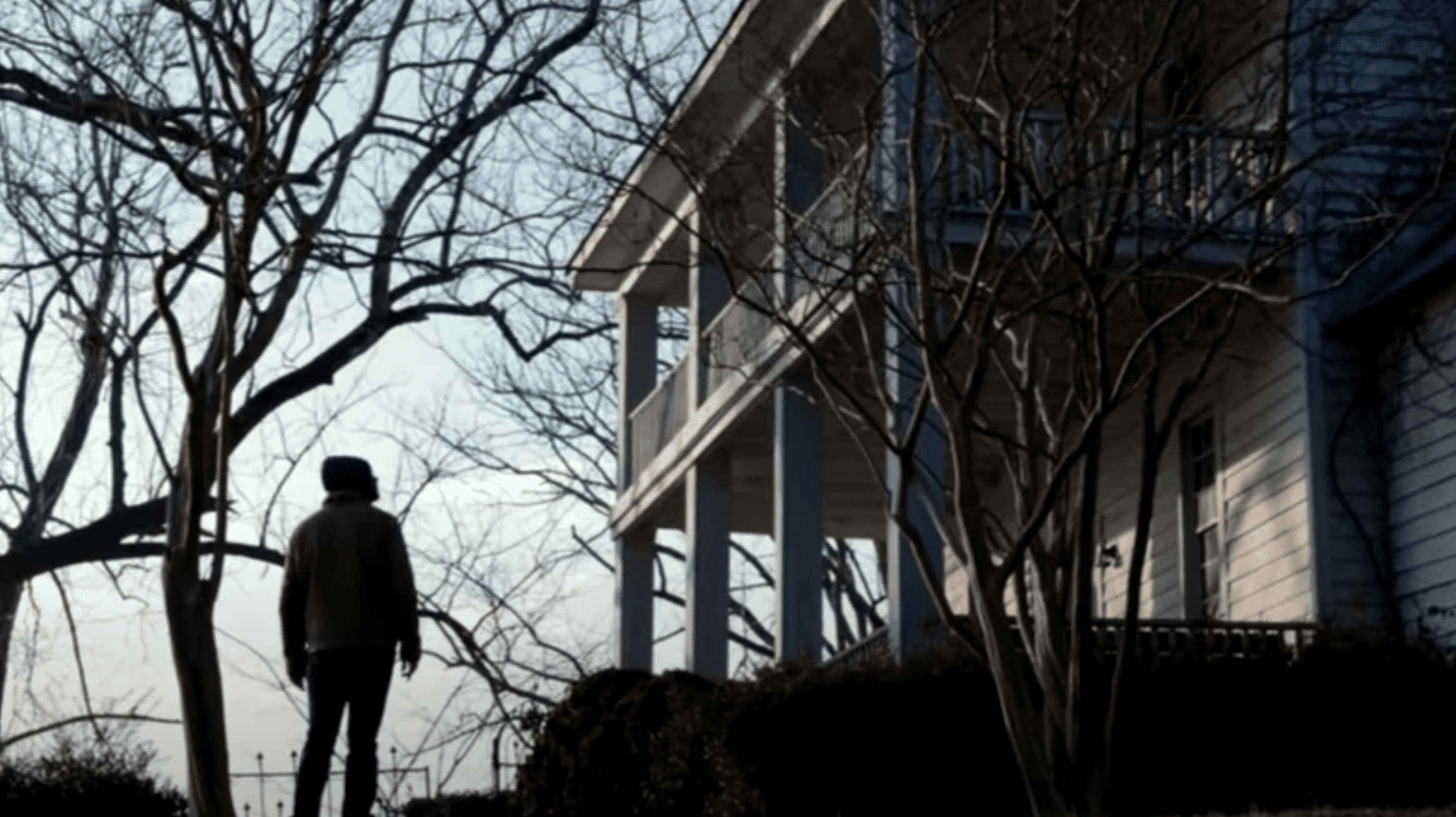 ---
2. Wisconsin: "The Young and the Restless" (1973-present)
First aired in 1973, the soap opera "The Young and the Restless" focuses on two families from Genoa City, Wisconsin: the wealthy Brooks and the working class Fosters. Over the years, plenty of its characters have been replaced but the show continues to attract multi-generational fans.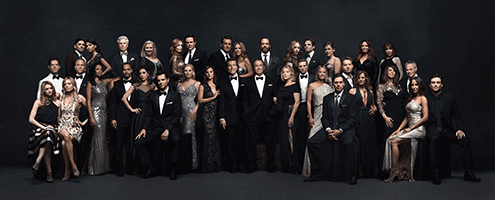 ---
1. Wyoming: "Longmire" (2012-2017)
After five years of following the adventures of Sheriff Walt Longmire (played by Robert Taylor) in the fictional town of Absaroka County in Wyoming, fans had to say goodbye to the show. The show was so popular at the time that there was even a local Longmire Days Fan Fest dedicated to it.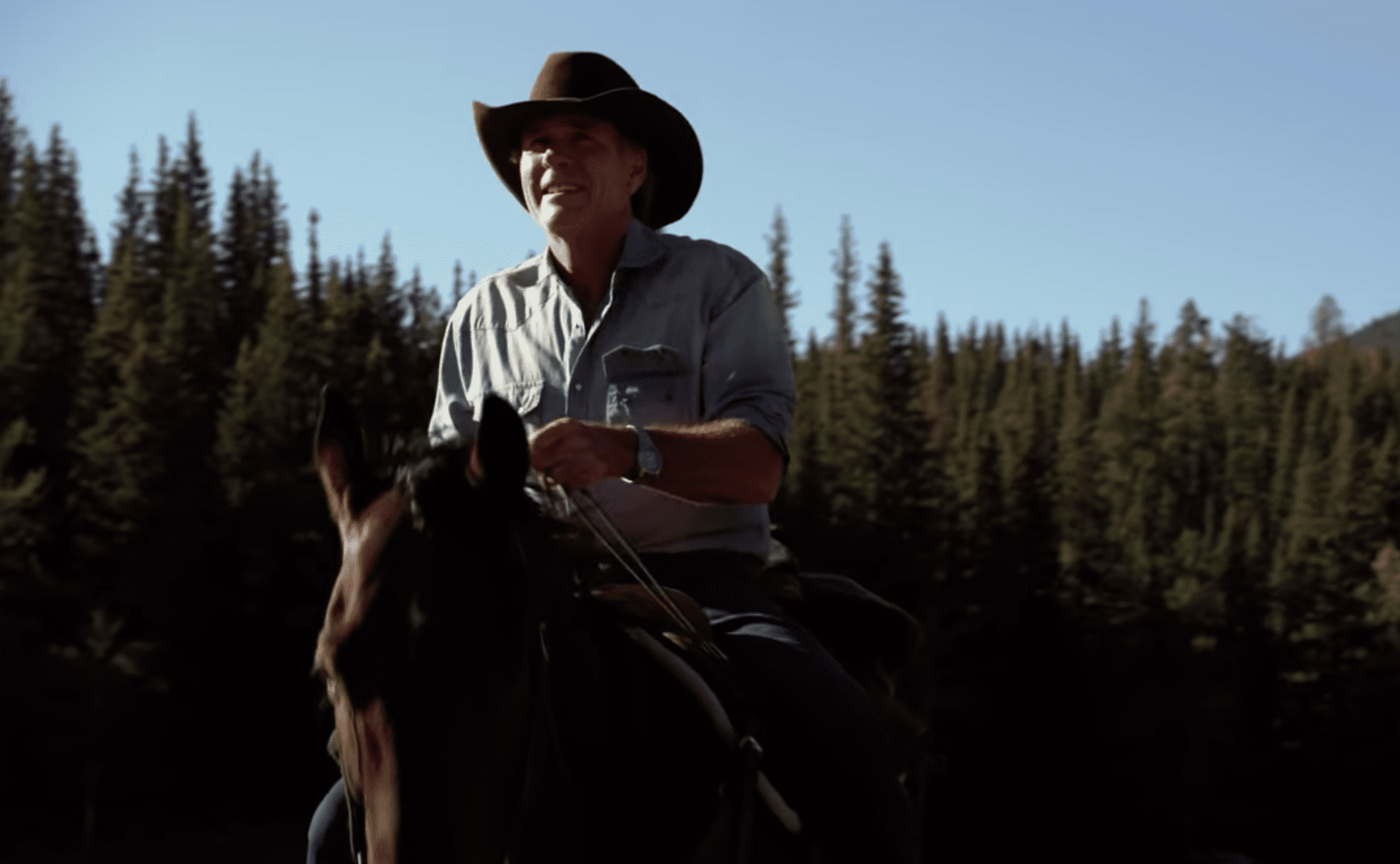 No matter what state you live in or are from, there's always at least one TV show you can relate to. Were you happy about the show set in your home state? Let us know all about it in the comments section and don't forget to share the article!
Sources:
Best Life