25 Celebrity Couples With Big Age Gaps
While some people have their qualms about dating someone younger or older, some don't mind the gap. Such is the case for many Hollywood couples. From new romances to decade-long marriage, these celebs don't let naysayers affect their relationship. Here are 25 celebrity couples who definitely believe age is nothing but a number!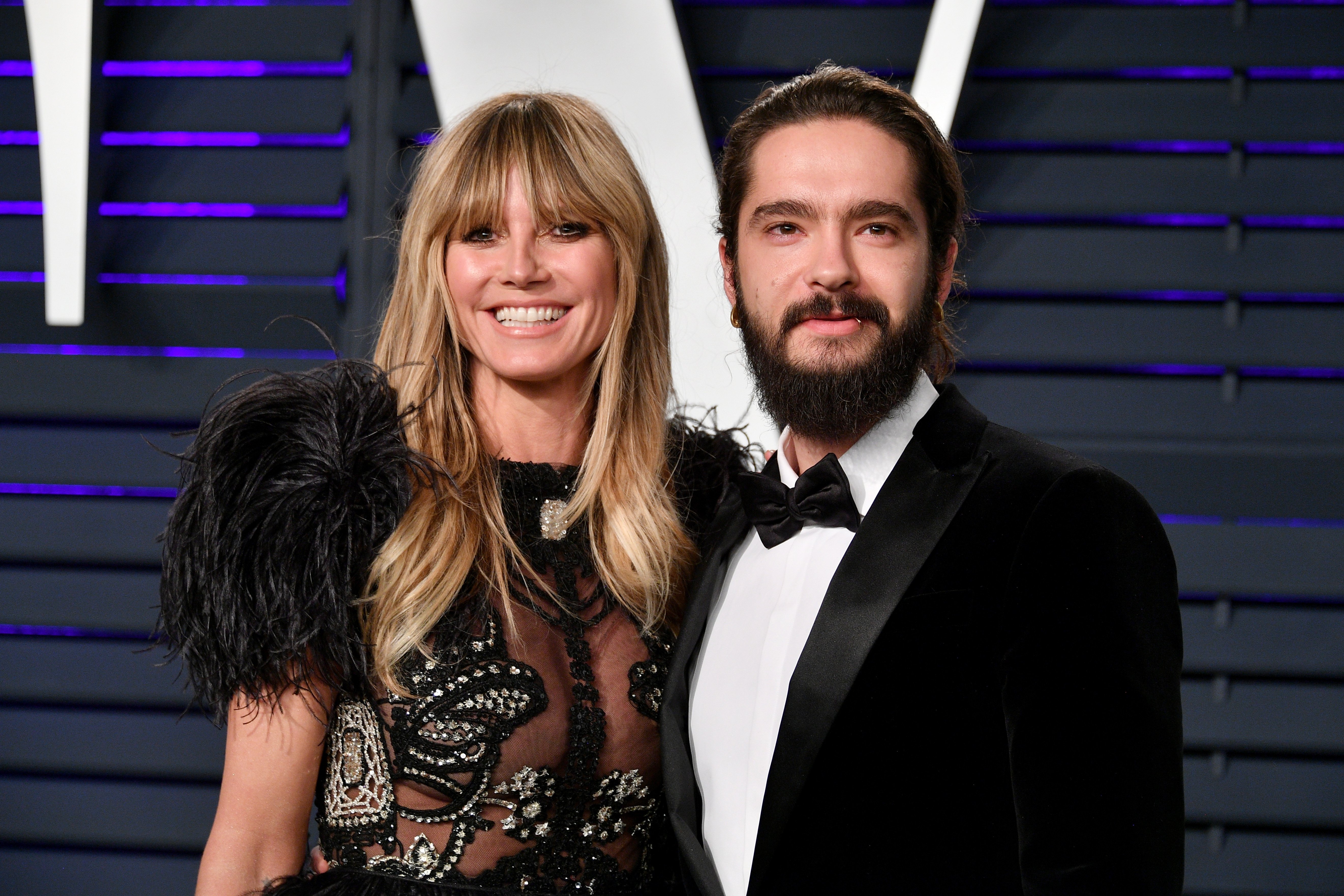 ---
#25 GEORGE CLOONEY AND AMAL CLOONEY: 17 YEARS
Back in the 90s, nobody, even George Clooney (59) himself, could imagine the actor getting married again. But that all changed when he met Amal (42), an international human-rights lawyer, at a dinner party. In 2014, the couple celebrated their marriage in Italy and now they are the proud parents of twins, Alexander and Ella!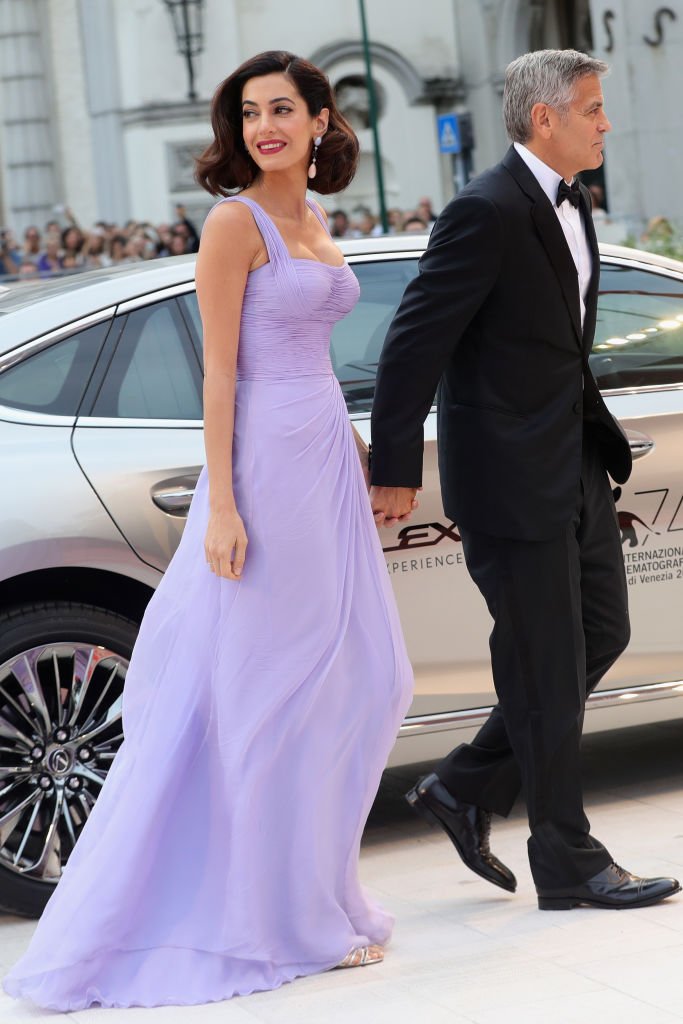 ---
#24 JAY-Z AND BEYONCÉ: 12 YEARS
Beyoncé and Jay-Z have been a musical match made in heaven since they started dating in 2002. Six years later, on April 4, 2008, they tied the knot and in 2012, their first daughter, Blue Ivy Carter was born. In June 2017, they welcomed twins Rumi and Sir to the world! Together, they have an estimated net worth of $1.16 billion.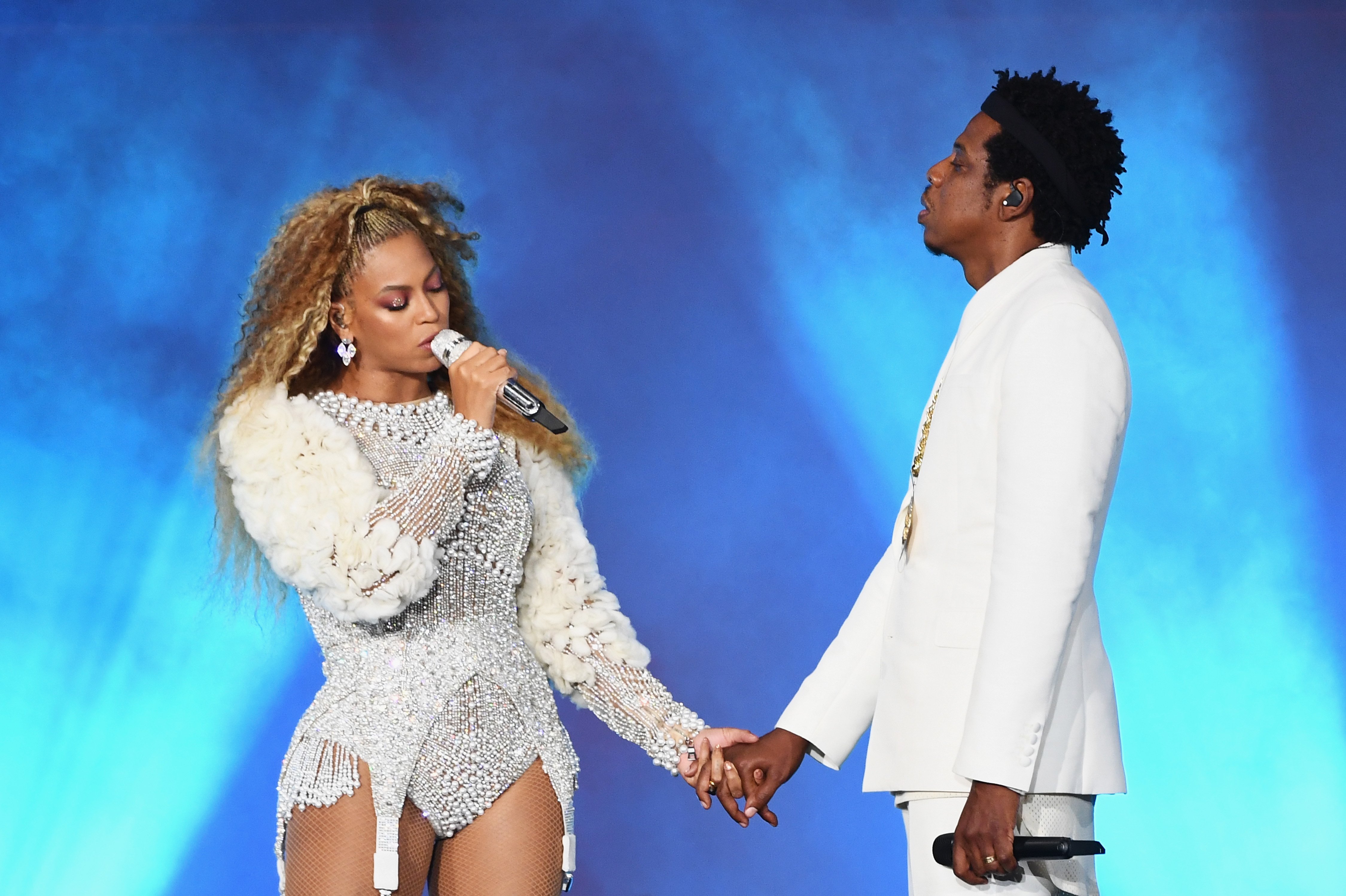 ---
#23 ELLEN DEGENERES AND PORTIA DE ROSSI: 15 YEARS
2008 was the year that California lifted the ban on same-sex marriage and it marked the beginning of married life for DeGeneres, 60, and de Rossi, 45. They met in 2000 and the rest was history. The past two decades have brought in a lot of split rumors but the two are still together and look happy as ever!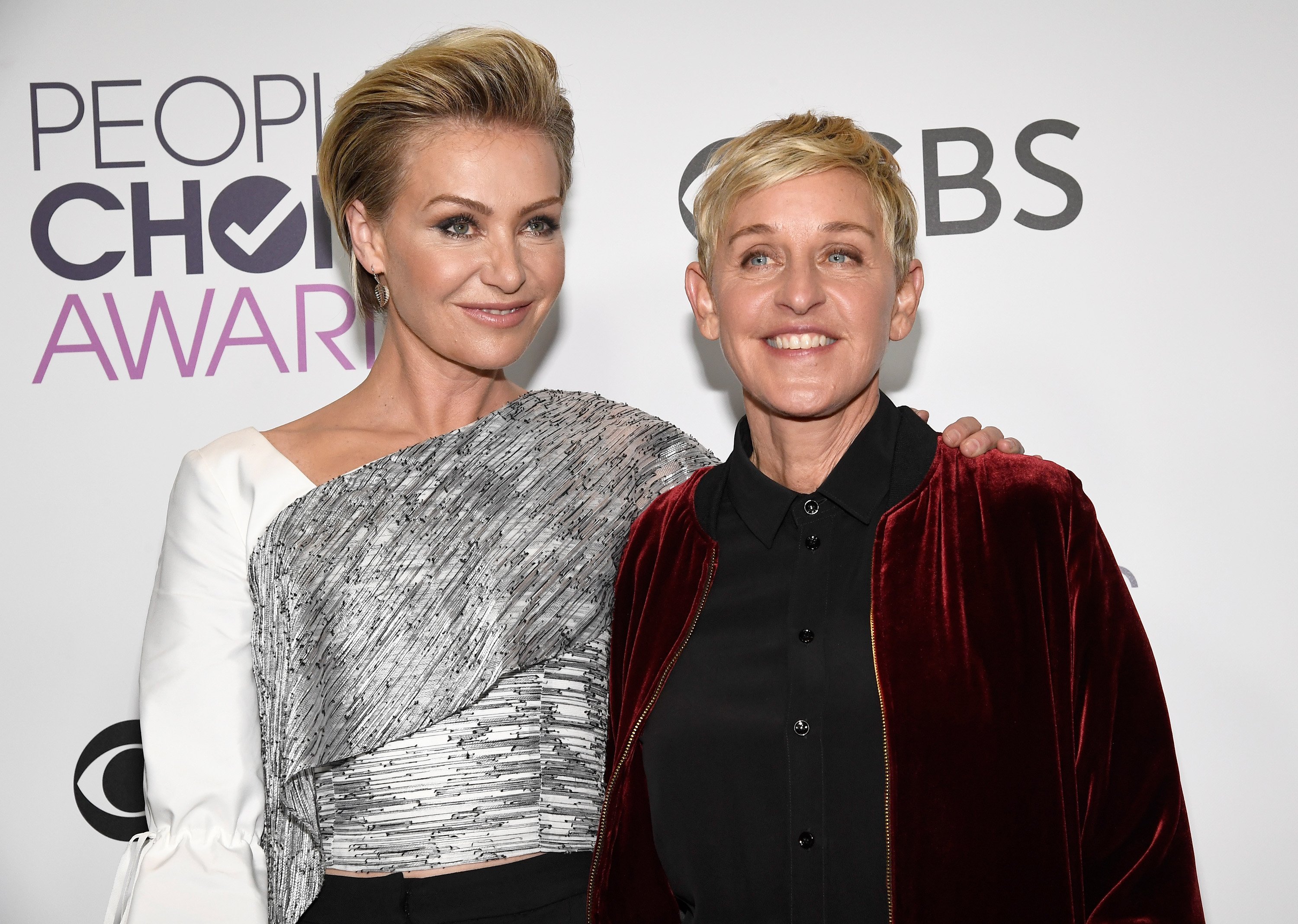 ---
#22 JASON STATHAM AND ROSIE-HUNTINGTON-WHITELEY: 20 YEARS
According to Bustle, the couple met and fell head over heels for each other in 2010 while filming for Transformers. Since 2016, the two have been engaged and have a child together, Jack Oscar. Rosie has mentioned that they want to wait until Jack is older so he can be a part of the wedding ceremony. How sweet!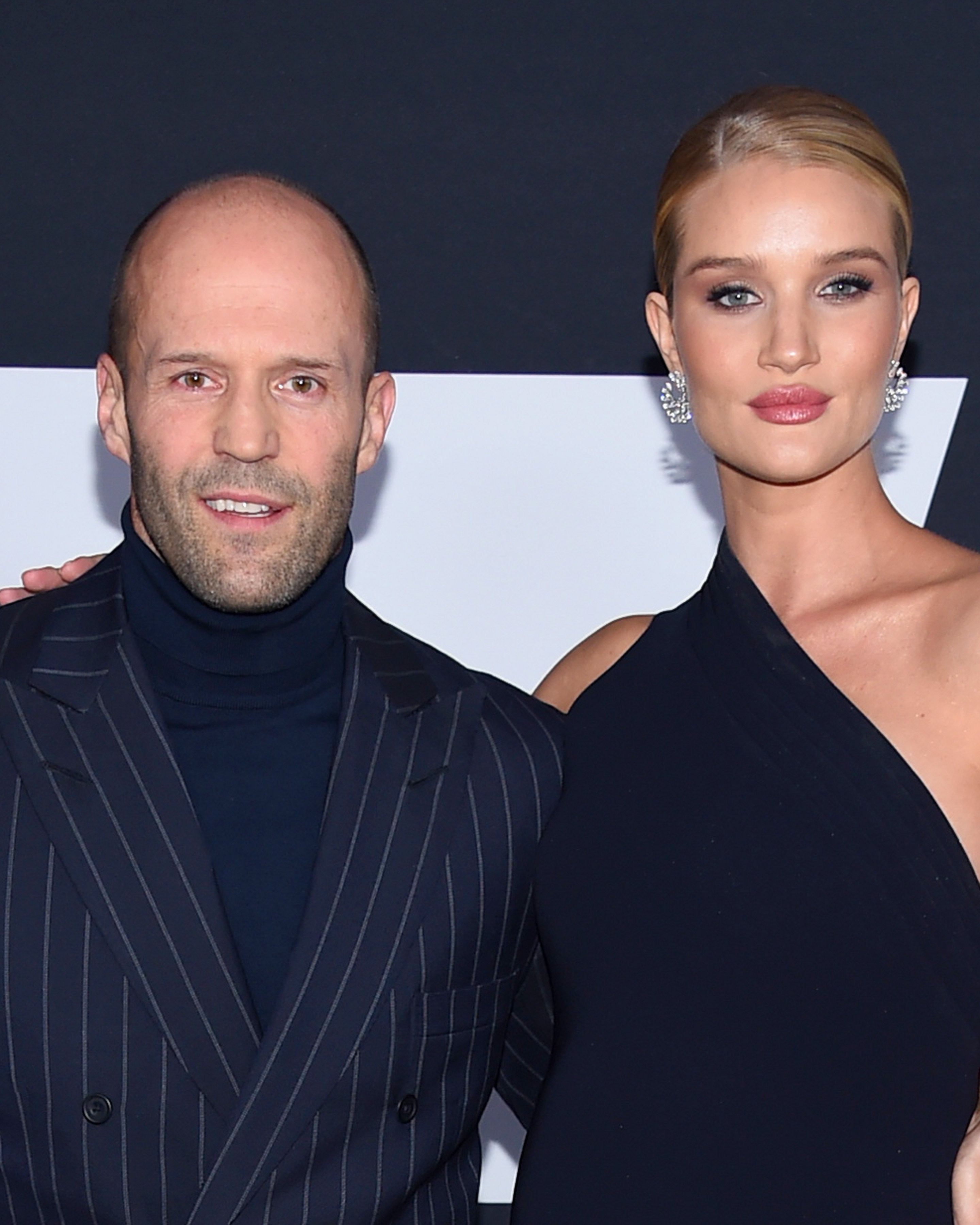 ---
#21 DENNIS QUAID AND LAURA SAVOIE: 39 YEARS
Dennis Quaid received some backlash after his proposal to Laura Savoie, a 26-year-old PhD student, was announced to the media. He told the Guardian, "I've been married three times and this is the final one, I know it is," he continued, "I feel like I have a real partner in life."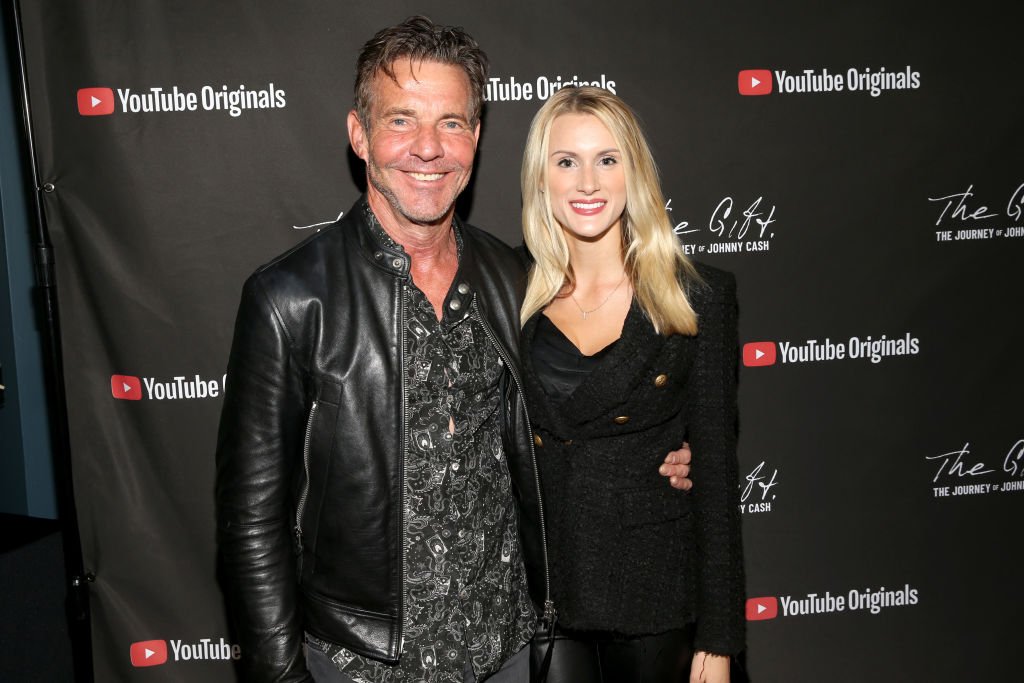 ---
#20 KRIS JENNER AND COREY GAMBLE: 25 YEARS
A year after Kris' highly publicized divorce from longtime spouse Caitlyn Jenner, she went public with her new beau Corey Gamble! They've been dating since roughly 2014 and he has even starred in many episodes of the family reality series Keeping Up With the Kardashians. In 2017, she shared on Ellen that marriage is off the table.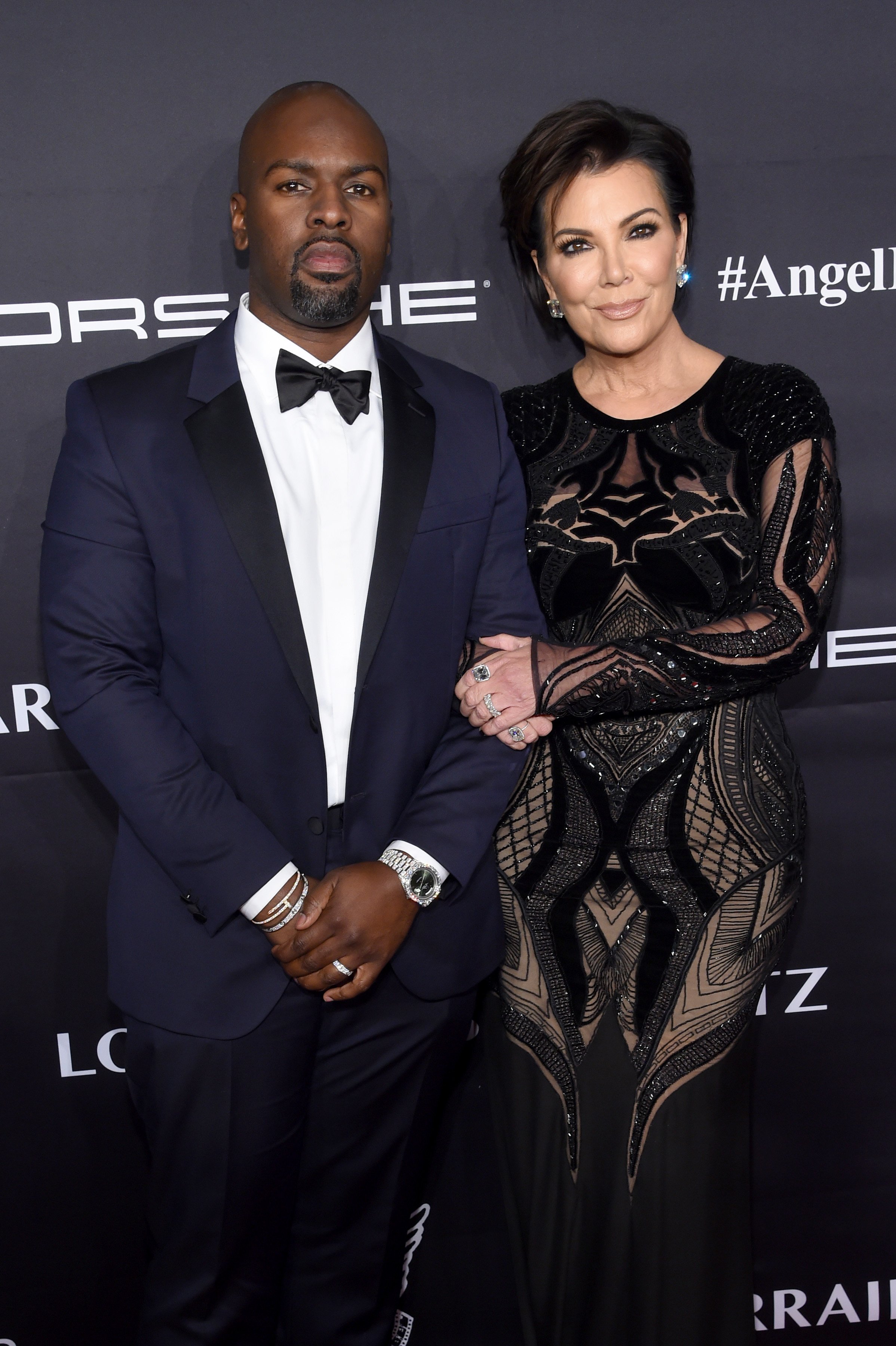 ---
#19 STEVEN TYLER AND AIMEE PRESTON: 39 YEARS
Aerosmith's frontman Steven and his former personal assistant Aimee went public with their relationship back in 2016. Earlier this year, Steven posted this sweet Valentine's Day post dedicated to Aimee. The two are definitely not scared of a little PDA!
---
#18 AMBER TAMBLYN AND DAVID CROSS: 19 YEARS
In 2012, David and Amber tied the knot when she was 29 and he was 48. Five years later, they became parents to their daughter. They're love sparked in 2007 when they happened to be on the same flight from Houston to Louisiana. Cross switched seats when he noticed Tamblyn and they bonded while giggling over a SkyMall catalog.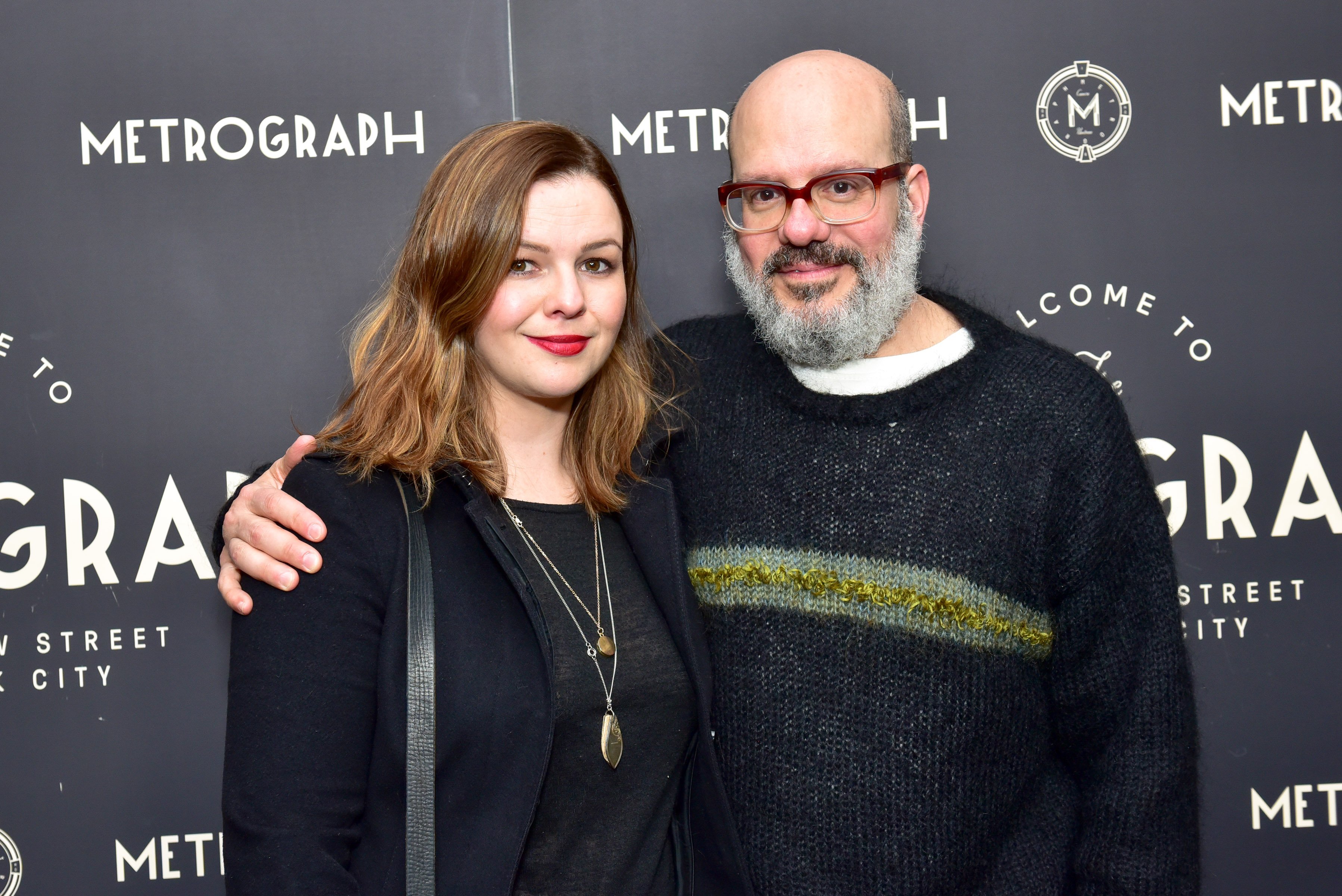 ---
#17 HEIDI KLUM AND TOM KAULITZ: 17 YEARS 
Global supermodel Heidi Klum and Tokyo Hotel frontman Tom Kaulitz don't let their 17-year age gap dictate their marriage. They started dating in 2018 and before their first anniversary, the two were engaged! In February 2019, the two held a private ceremony and several months later hosted a bigger ceremony in Italy!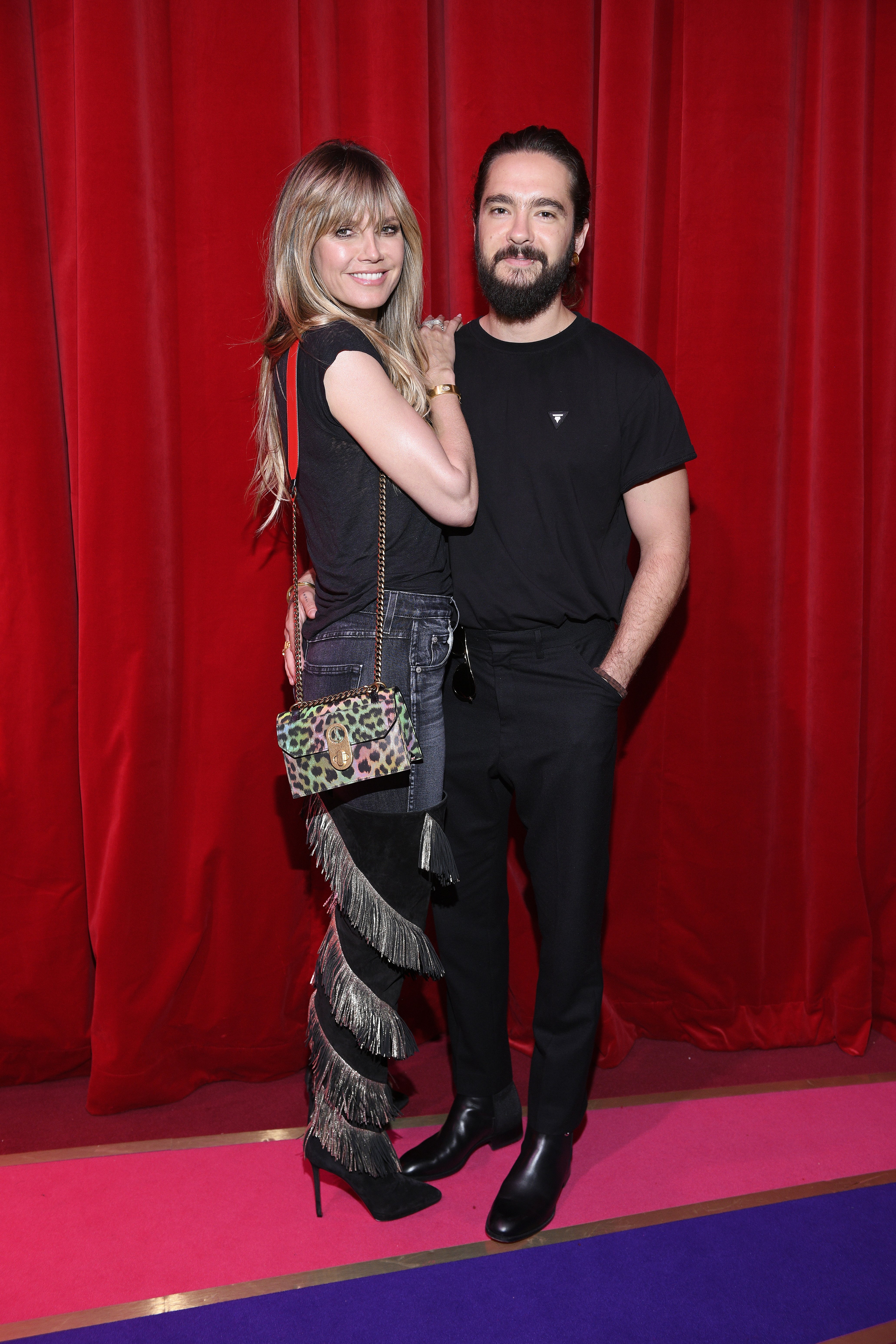 ---
#16 JERRY AND JESSICA SEINFELD: 17 YEARS
The famous stand-up comedian Jerry married Jessica Sklar in 1999. There were many naysayers against their large age gap who didn't believe their relationship would last so long. Despite the haters, they are still going strong two decades later. They are the parents of three children!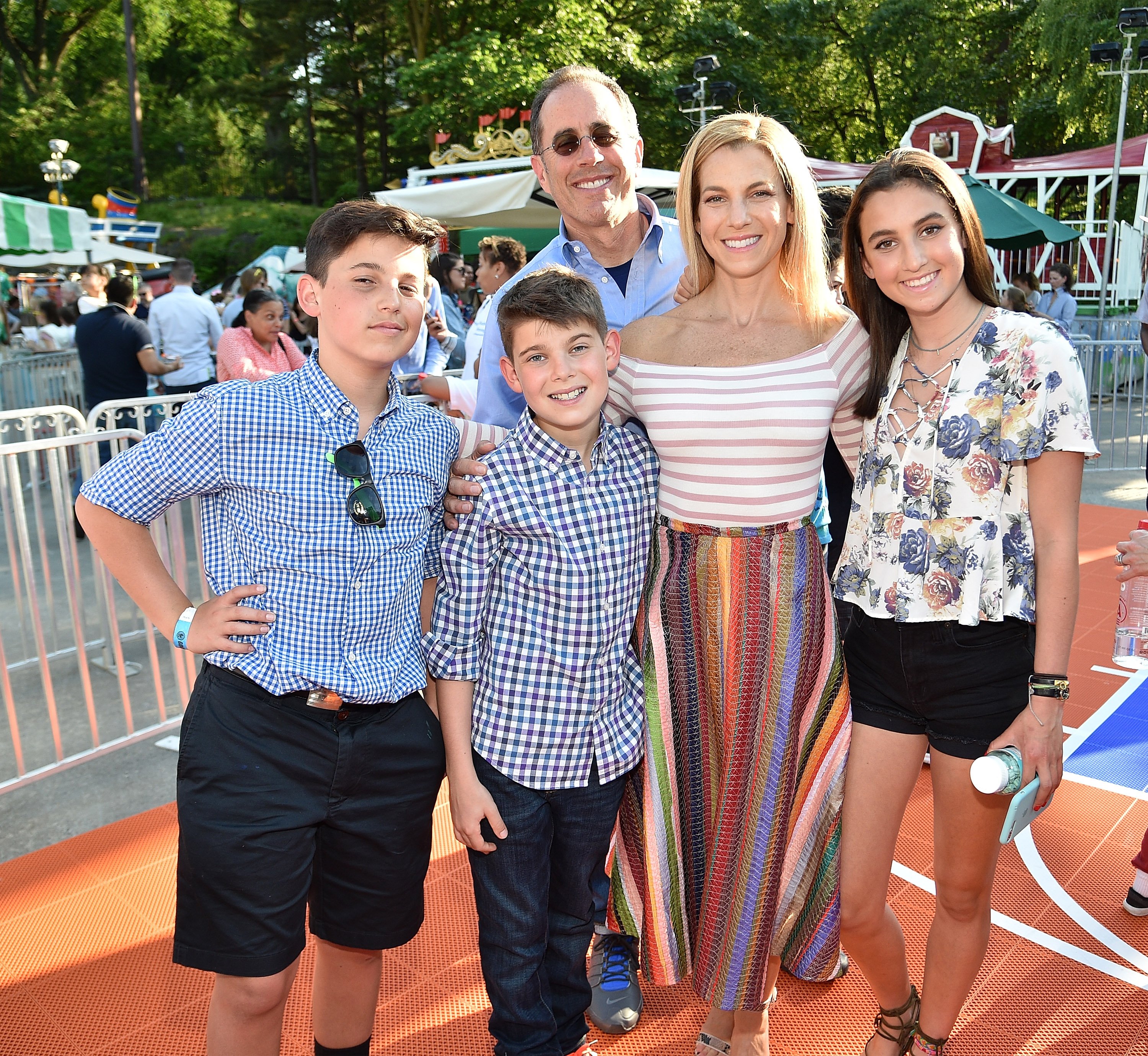 ---
#15 KATHARINE MCPHEE AND DAVID FOSTER: 35 YEARS 
American Idol alum Katharine McPhee announced her engagement with composer David Foster in July 2018 and to no surprise, was immediately met with controversy. Despite the critiques, the two married on June 28, 2019. The wedding date also marked the 13 anniversary of McPhee's debut single, which was produced by Foster.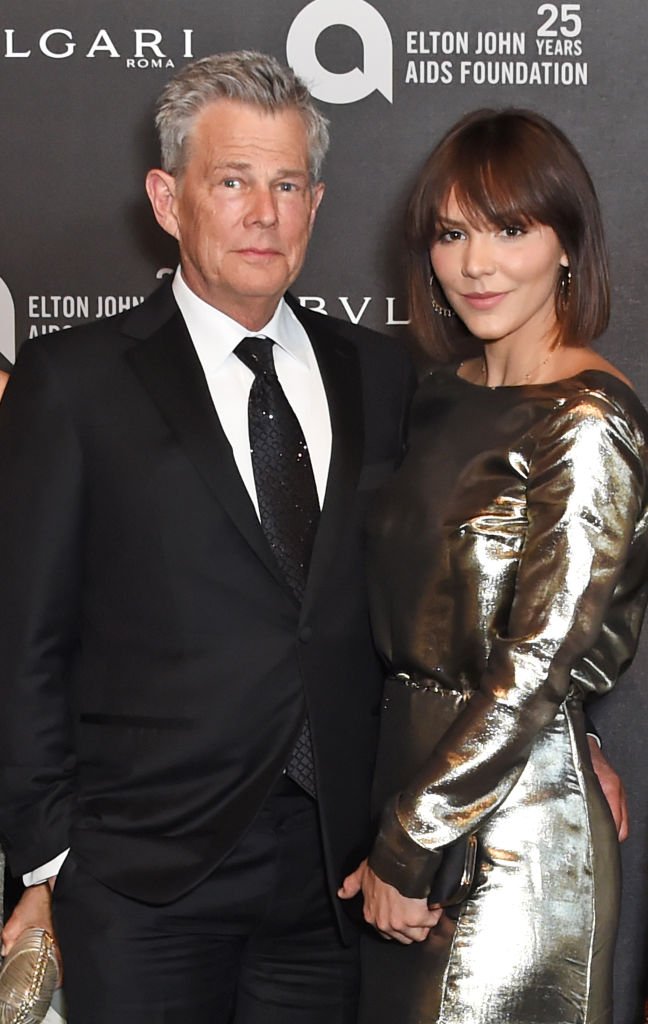 ---
#14 HELENA BONHAM CARTER AND RYE DAG HOLMBOE: 21 YEARS 
After her unexpected breakup from Tim Burton, Helena Bonham Carter found a new love in Rye Dag Holmboe. "You break up, you grieve, you get bored of grieving, and then you finally move on," Bonham Carter told Harper's Bazaar UK, "I'm very happy with someone else. It's been a bit of unexpected magic in my life."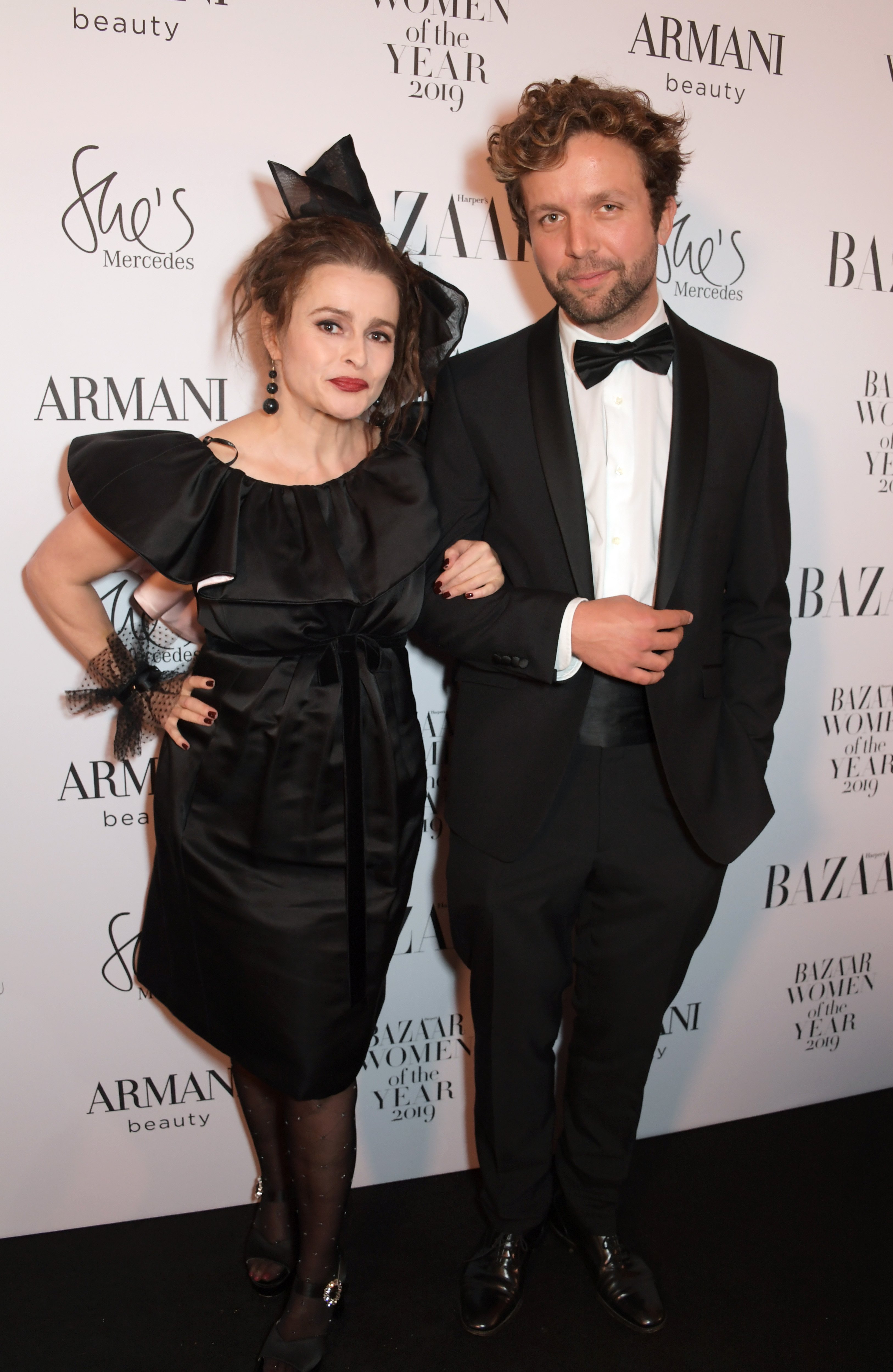 ---
#13 MATT BOMER AND SIMON HALLS: 13 YEARS
Matt and his publicist, Simon, secretly married in 2011 and now, almost a decade later, they are now the proud parents of three sons: Henry, Walker and Kit. "My grandparents were together from the time they were teenagers on, and I used to ask them and they'd tell me, 'One day at a time,'" Bomer told ET.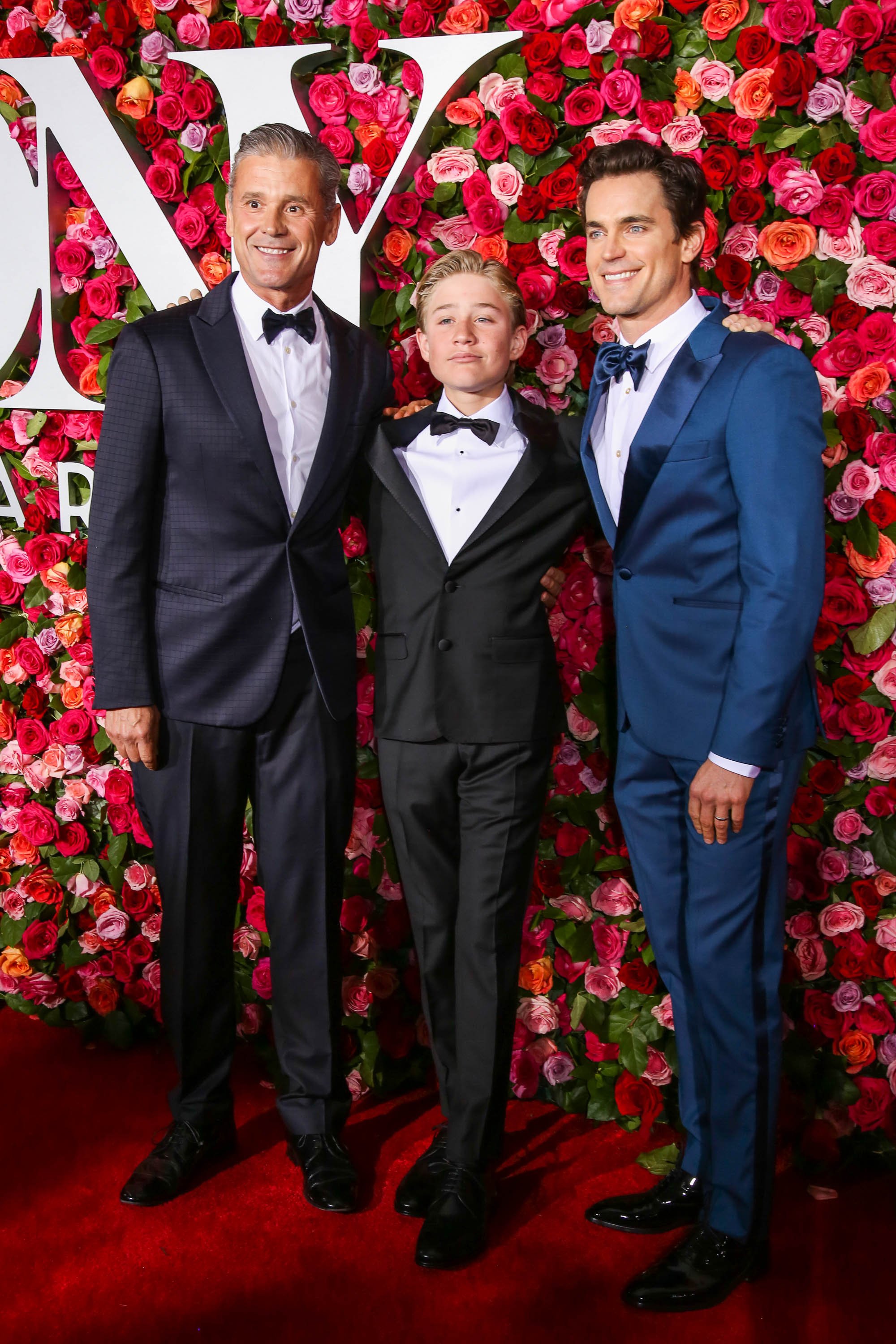 ---
#12 SARAH PAULSON AND HOLLAND TAYLOR: 32 YEARS
We can thank Twitter for connecting Sarah Paulson and Holland Taylor with each other! The American Horror Story actress shared on Watch What Happens Live with Andy Cohen that they both followed each other after an event in 2015. Cohen asked if Taylor slid into her DMs and Paulson simply said, "She actually did."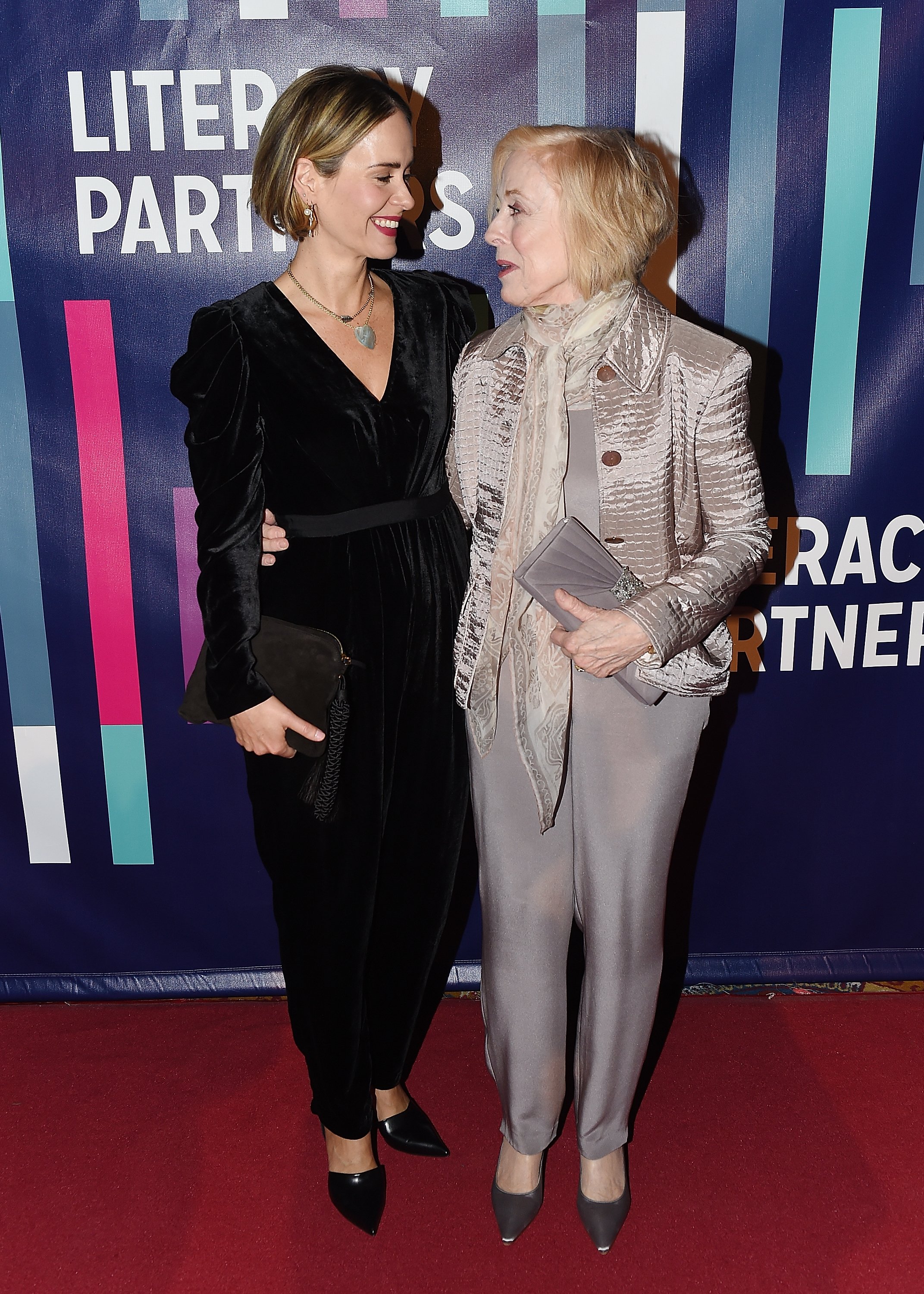 ---
#11 MICHAEL DOUGLAS AND CATHERINE ZETA-JONES: 25 YEARS
While the Oscar-winning actors are 25 years later, they actually share the same birthday! Michael Douglas and Catherine Zeta-Jones married in 2000. Since then they have brought up two children together: Dylan and Carys. Back in February, Zeta-Jones posted this adorable picture of the two in India.
---
#10 FLORENCE PUGH AND ZACH BRAFF: 21 YEARS
Earlier in 2019, Florence posted a sweet happy birthday post to her boyfriend Zach Braff and received so much criticism, she had to turn off the comment section. "I am 24 years old. I do not need you to tell me who I should and should not love," Florence said in a 4-minute Instagram video.
---
#9 JOHN STAMOS AND CAITLIN MCHUGH: 22 YEARS 
John and Caitlin met back in 2011 while filming for an episode of Law and Order: Special Victims Unit. They officially started dating in 2015 and two years later, Stamos proposed to Caitlin and a year later, they tied the knot. In 2018, they became proud parents to their first child Billy!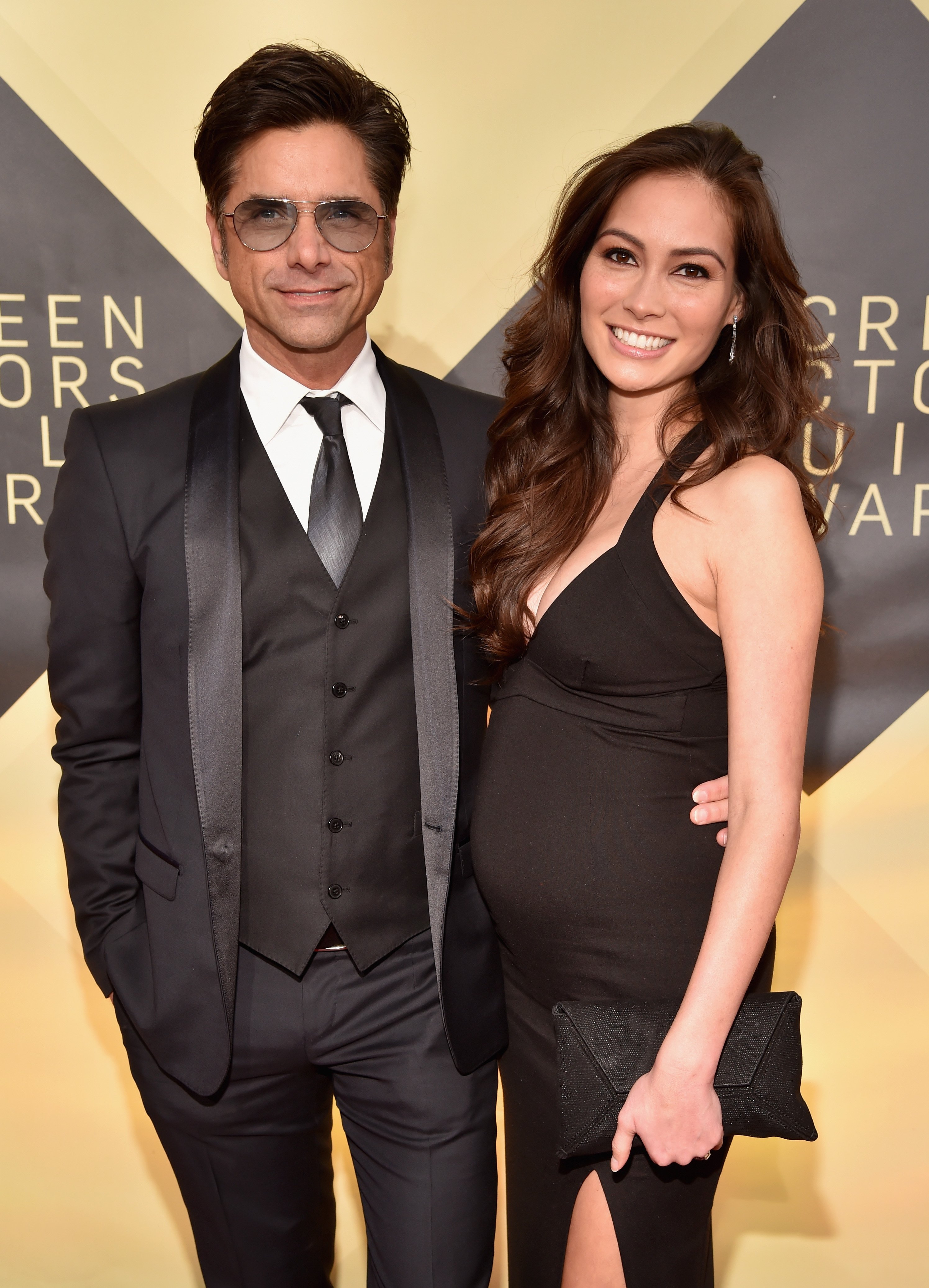 ---
#8 CAMILA ALVES AND MATTHEW MCCONAUGHEY: 13 YEARS 
These two met at a bar when McConaughey had a "really long beard" and a "rasta hat". Brazilian model, Alves, said she didn't recognize him but it's no surprise that he was able to smooth talk her to a first date. In June 2012, the couple tied the knot and now they have three children together.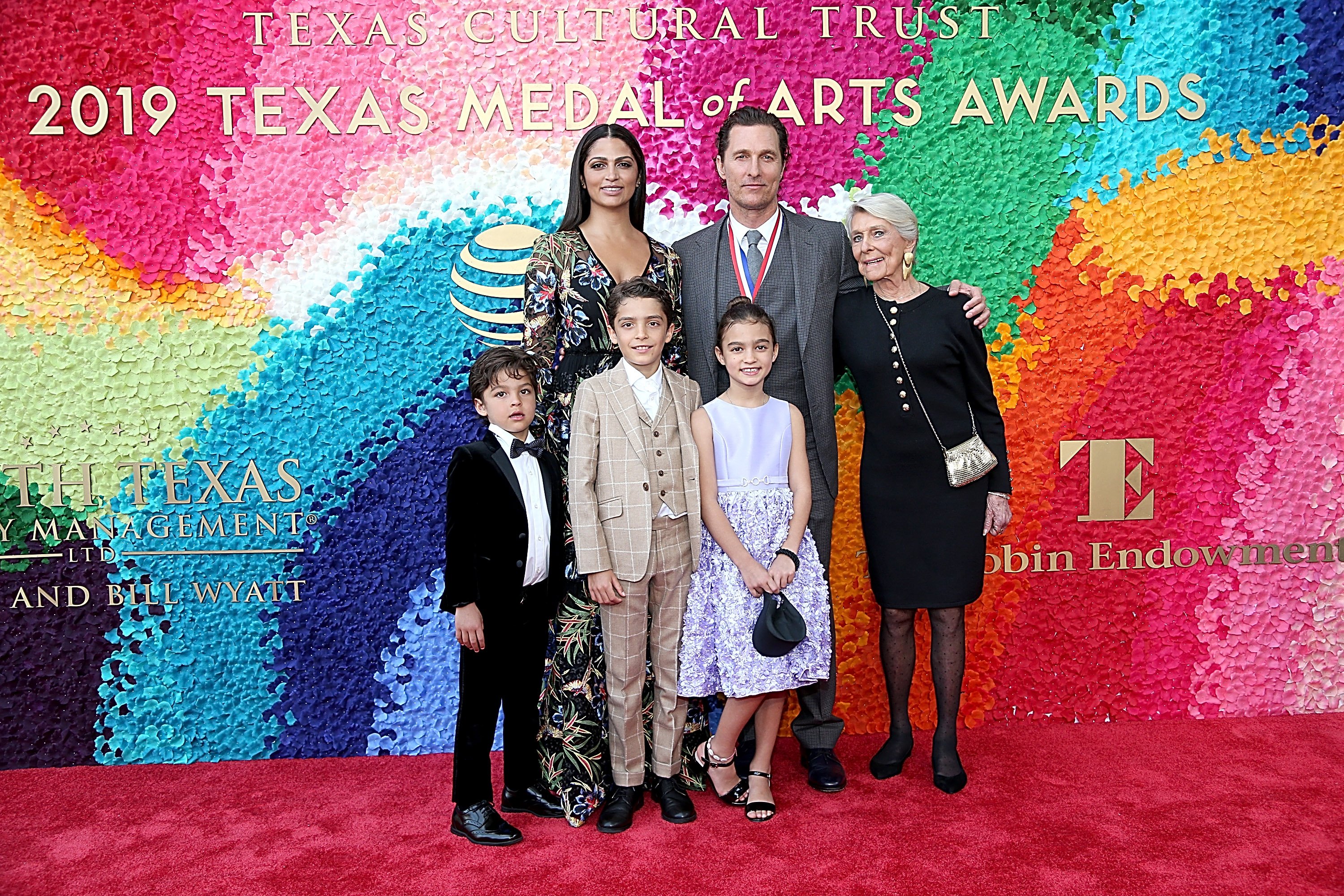 ---
#7 CHRIS PATT AND KATHERINE SCHWARZENEGGER: 10 YEARS
Many fans of Chris Pratt and Anna Faris were sad to find out that the couple had divorced in 2018. However, they are still co-parenting their son Jack! Both Anna and Chris have moved on to new love. Chris Pratt and Katherine Schwarzenegger announced their engagement in January 2019 and secretly married. Now the couple is expecting their first child!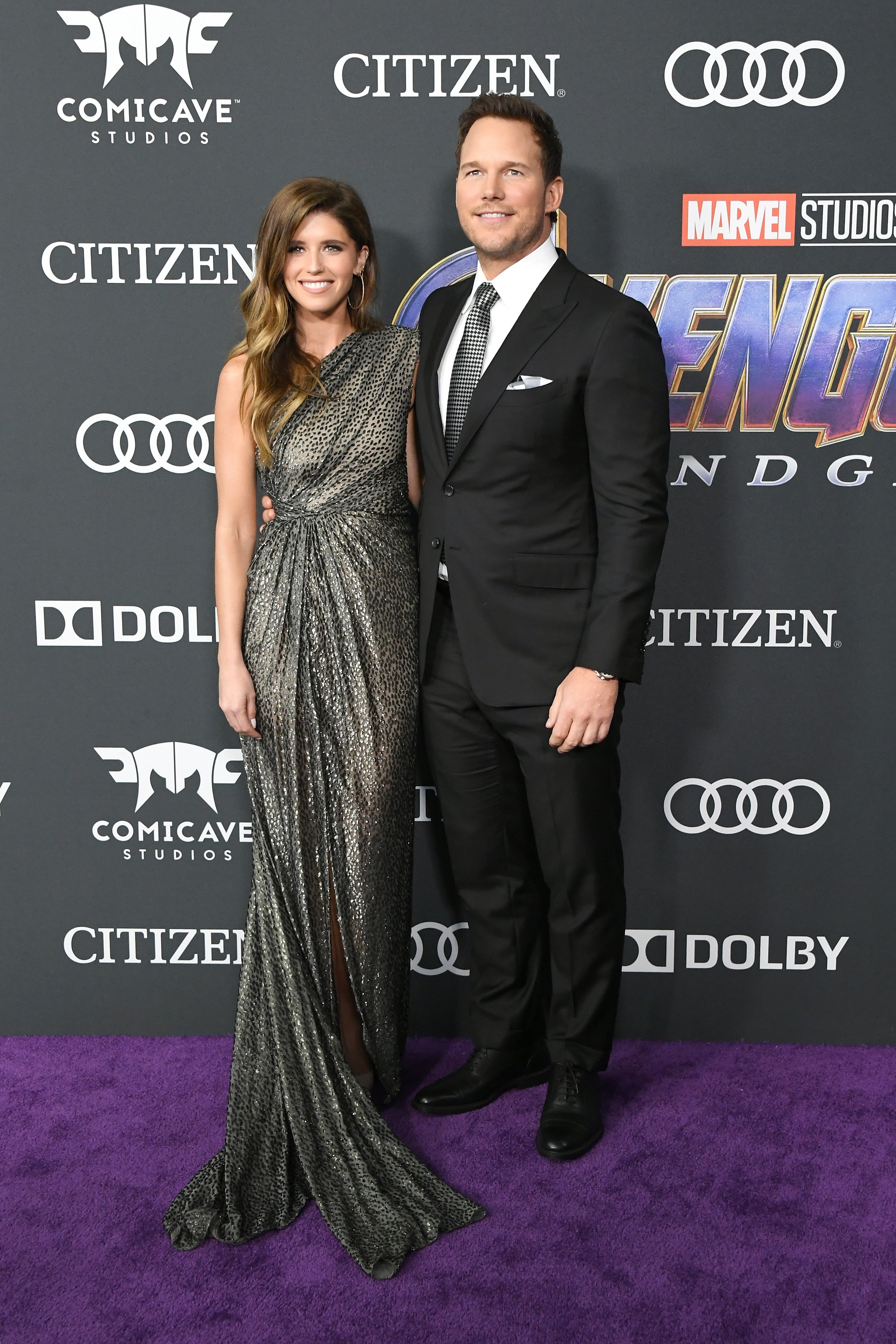 ---
#6 LISA BONET AND JASON MOMOA: 12 YEARS
If you follow Momoa on Instagram, you know that he's not scared to post a selfie or an update on whatever adventurous/creative venture he's working on, but he rarely posts about his wife. "She's very, very, very private," Momoa shared on Esquire, "I'm the opposite, like, Come on in!" They've been married since 2017 and now have three children together.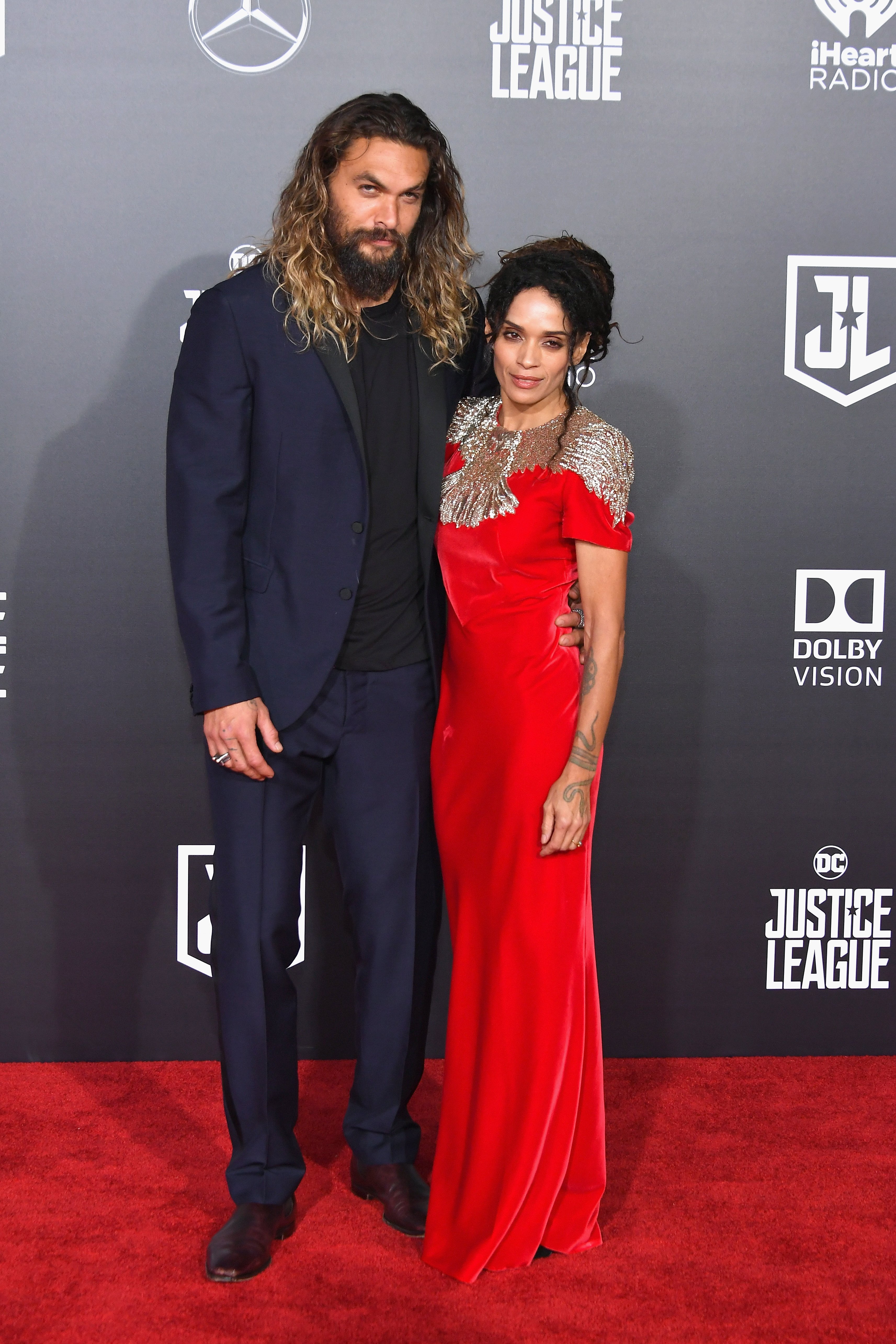 ---
#5 BLAKE LIVELY AND RYAN REYNOLDS: 11 YEARS 
You might remember back in 2011 when Ryan Reynolds and Blake Lively starred as an onscreen couple in the Green Lantern. While the film wasn't a box office hit, we can give it credit for eventually bringing together these two actors. They have been happily married since 2012 and have two daughters, James and Ines.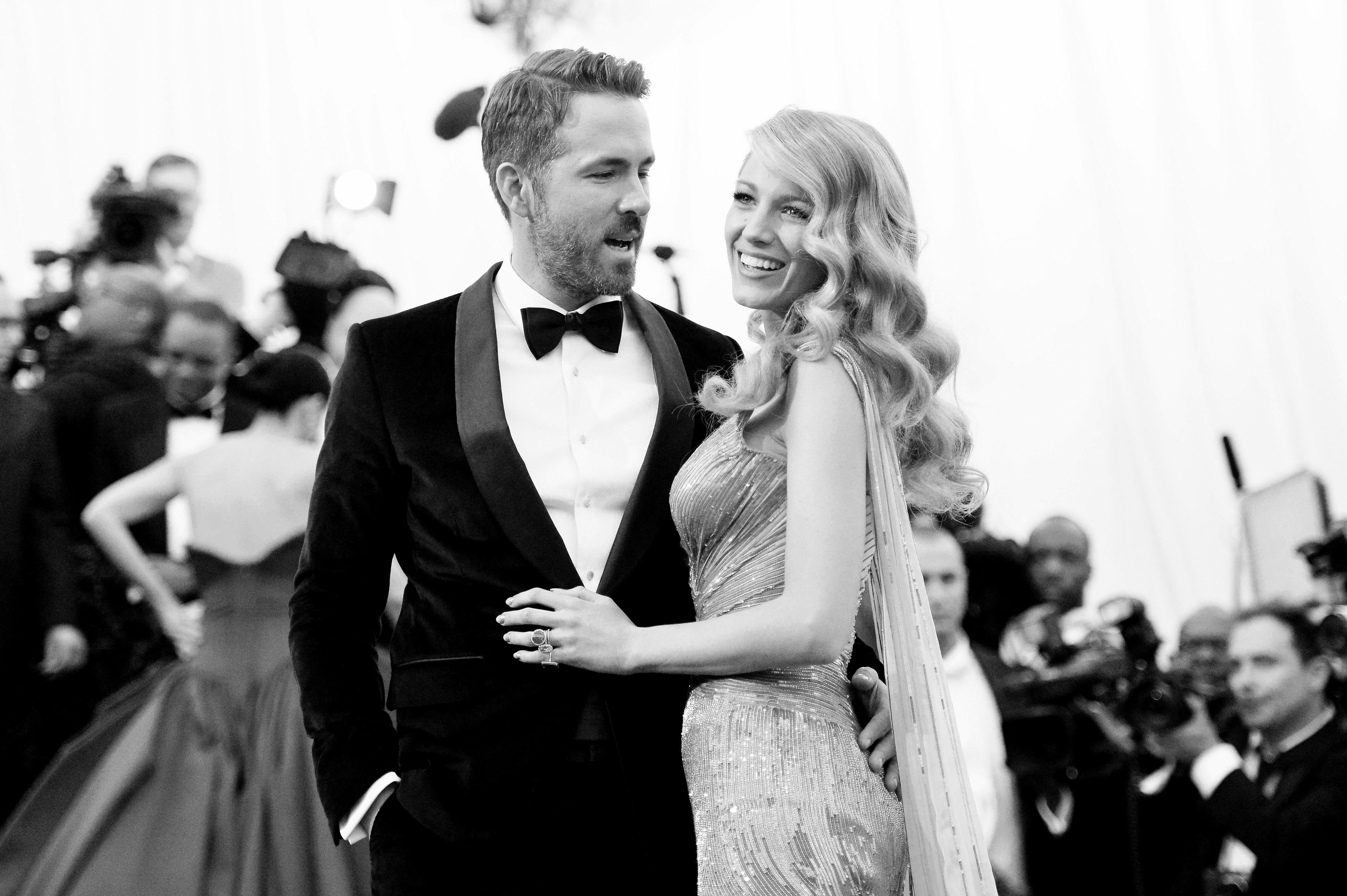 ---
#4 NICK JONAS AND PRIYANKA CHOPRA: 10 YEARS
On September 8, 2016, Nick Jonas slid into Priyanka's DMs with this line: "I'm hearing from a few mutual friends that we should meet." A year later, Ralph Lauren just so happened to invite both the actress and the singer to wear his clothes to the Met Gala. By July of 2018, the two were engaged and now they're celebrating their second anniversary!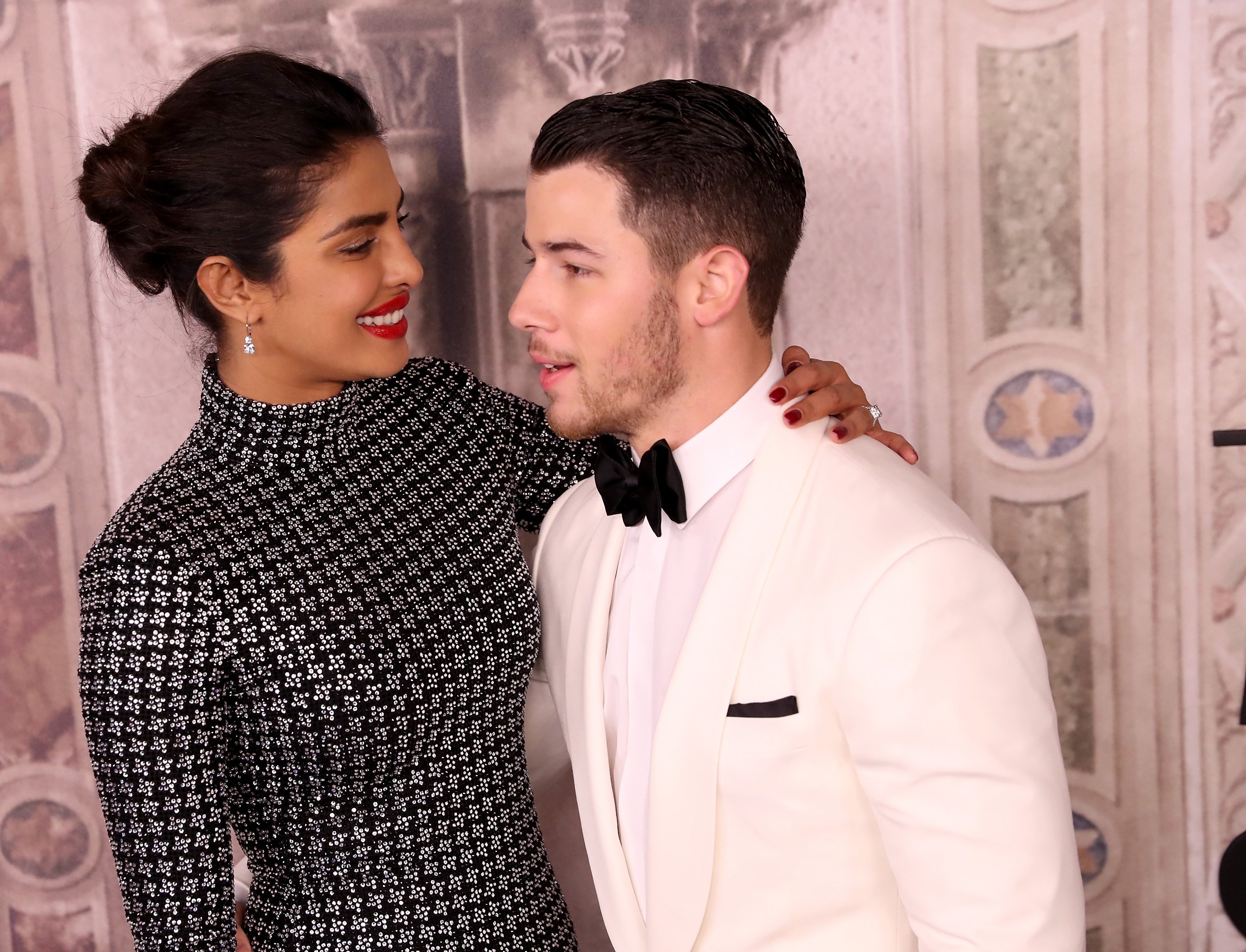 ---
#3 ADAM LEVINE AND BEHATI PRINSLOO: 10 YEARS
In 2014, Maroon 5's frontman Levine married Victoria's Secret model Behati Prinsloo. They welcomed their first daughter, Dusty Rose in 2016 and had their second daughter Gio Grace in 2018. "At this rate, I think I'm going to definitely let my wife be in control of the timing of the next child," Levine told DeGeneres. "We want, like, a lot. At least [five]."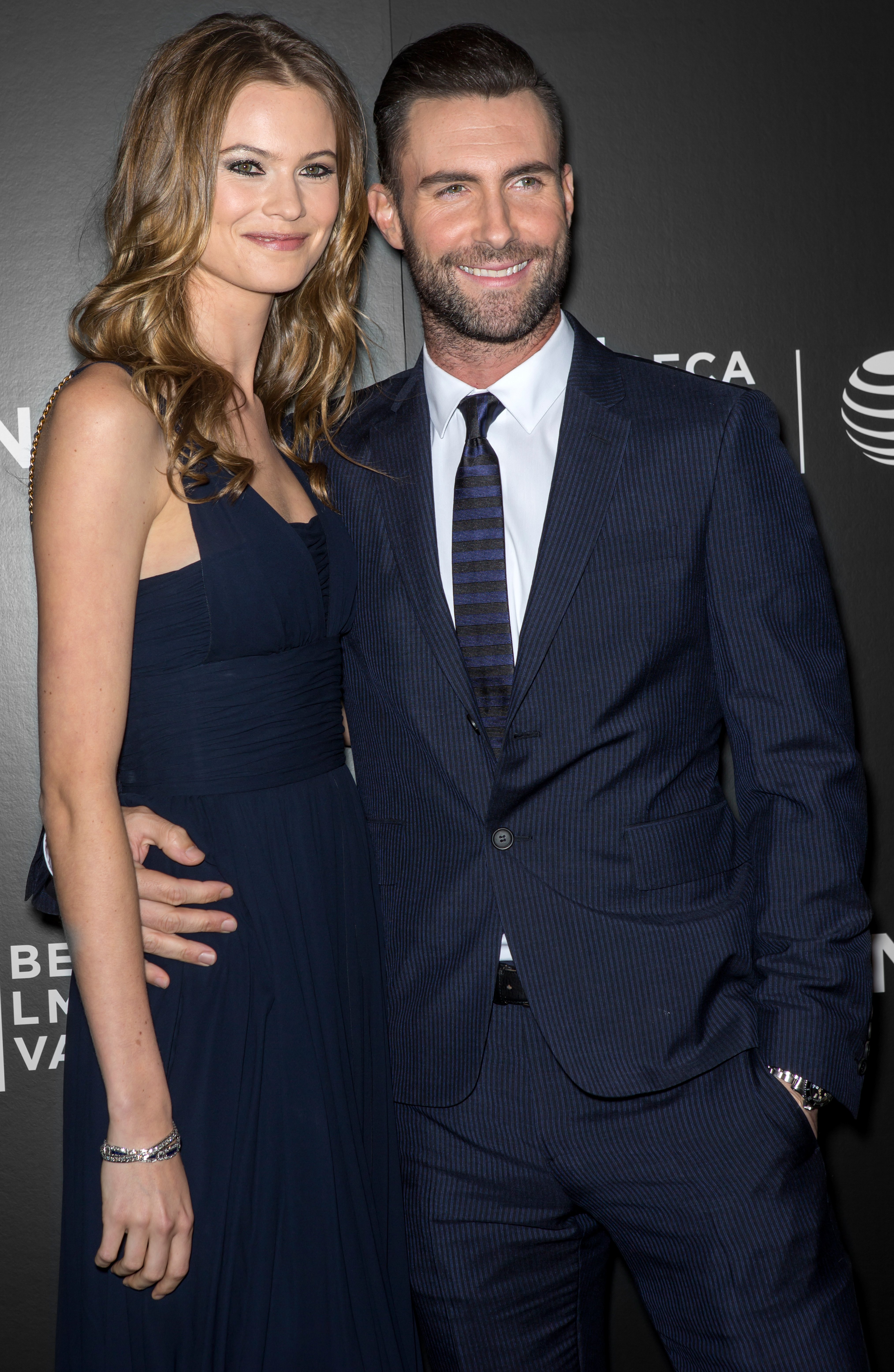 ---
#2 WILLIAM H. MACY AND FELICITY HUFFMAN: 12 YEARS
At one point in her life, Felicity Huffman was so terrified of commitment she wouldn't take any of William H. Macy's proposals seriously. They were dating periodically for 15 years before finally making it official in 1997 after a 5-year breakup. Now, the "Desperate Housewives" actress and "Shameless" actor have two daughters together!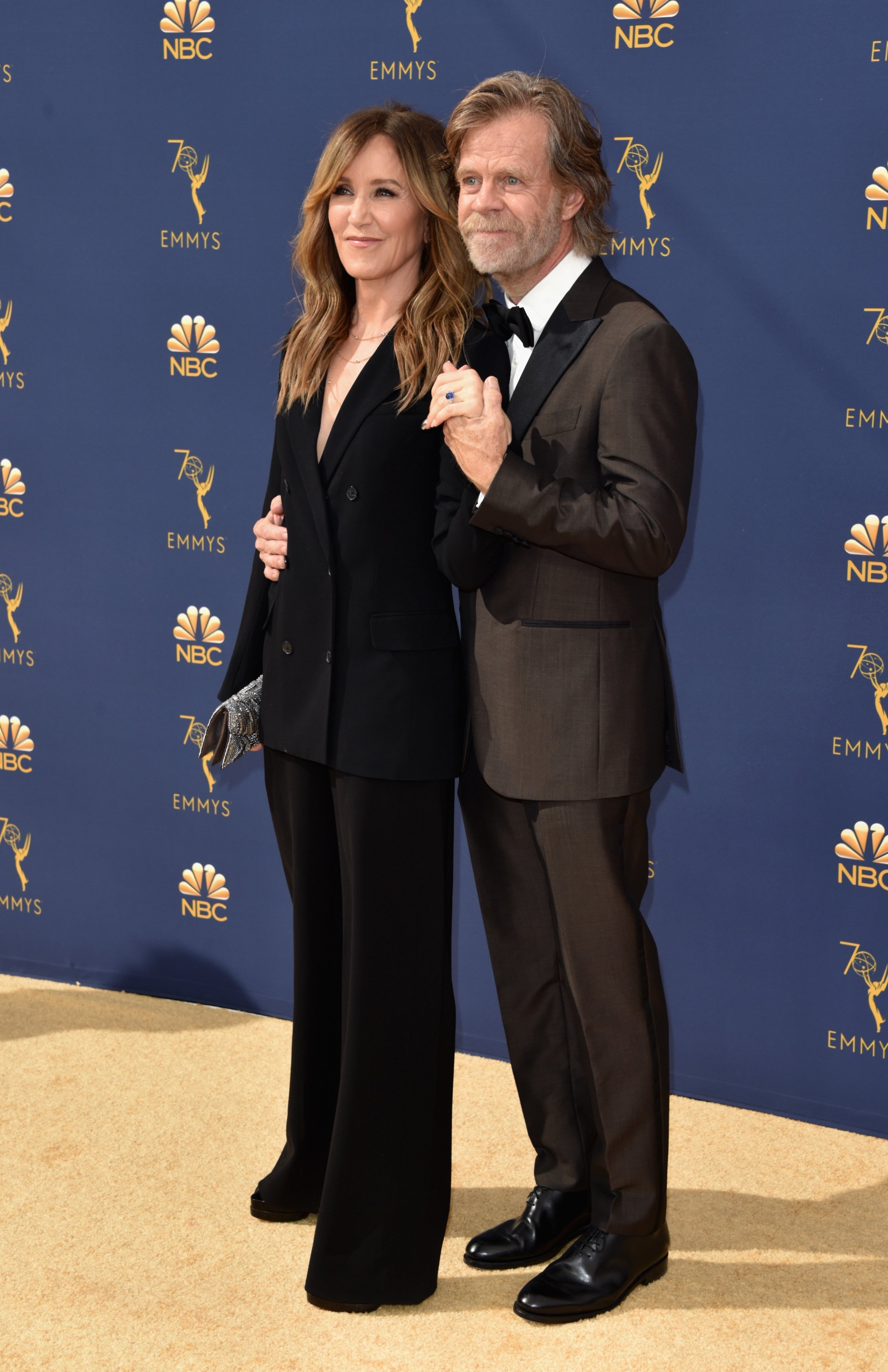 ---
#1 VIOLA DAVIS AND JULIUS TENNON: 12 YEARS
The couple said "I do!" in 2003. In 2011, Tennon and Davis adopted their daughter Genesis, who is definitely following in mother's footsteps! She starred alongside her mother and father in the film Get On Up and also dressed up as her mom for Halloween costume, holding an Emmy, of course!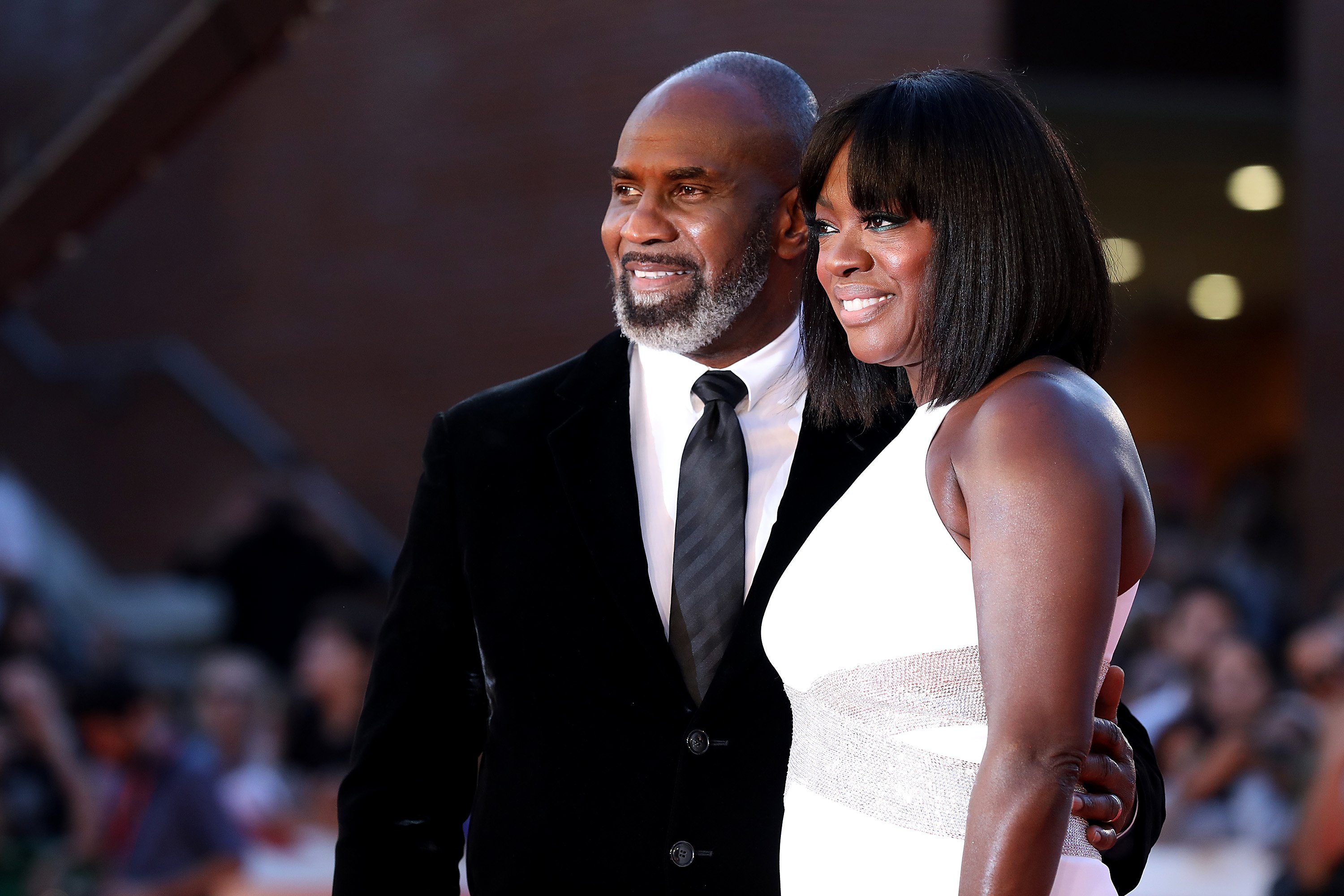 Some people think of their dream partner to be around the same age, but sometimes it doesn't always work out that way. While these age gaps might be heavily criticized, it seems these 25 celebrity couples are definitely making it work! Did we miss any other May-December romances? Let us know in the comments!
Sources: BusinessInsider, WomensHealthMag, Seventeen, EOnline, BusinessInsider, Insider, Bustle, TheGuardian, People, USAToday, WMagazine, ETOnline, OprahMag, Vogue, OprahMag, DaiyMail, Esquire, Glamour, OprahMag