20 Famous Star Cameos Fans May Have Missed In Iconic Sitcoms
Sitcoms have become a favorite pastime, mainly for their good humor and ability to pull on our hearts strings. This genre also has one special trick up its sleeve, the surprise of celeb cameos! From Katy Perry to Cher, let's take a look at some of the most iconic famous faces to make cameos in TV history...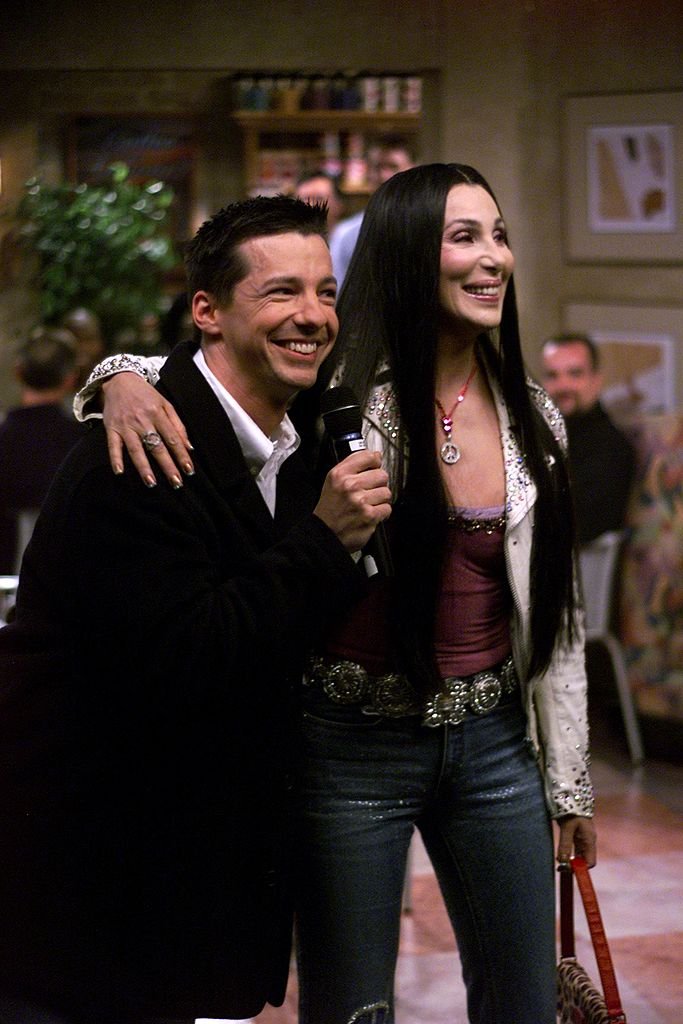 ---
1. Brooke Shields on Friends, and The Middle
The supermodel, Brooke Shields may have made her fame on the runway but sitcoms were all too happy to have her make a little appearance. She's been on a few shows and her little parts have been nothing short of hilarious! When she came onto the set of Friends, we saw her great talents in acting.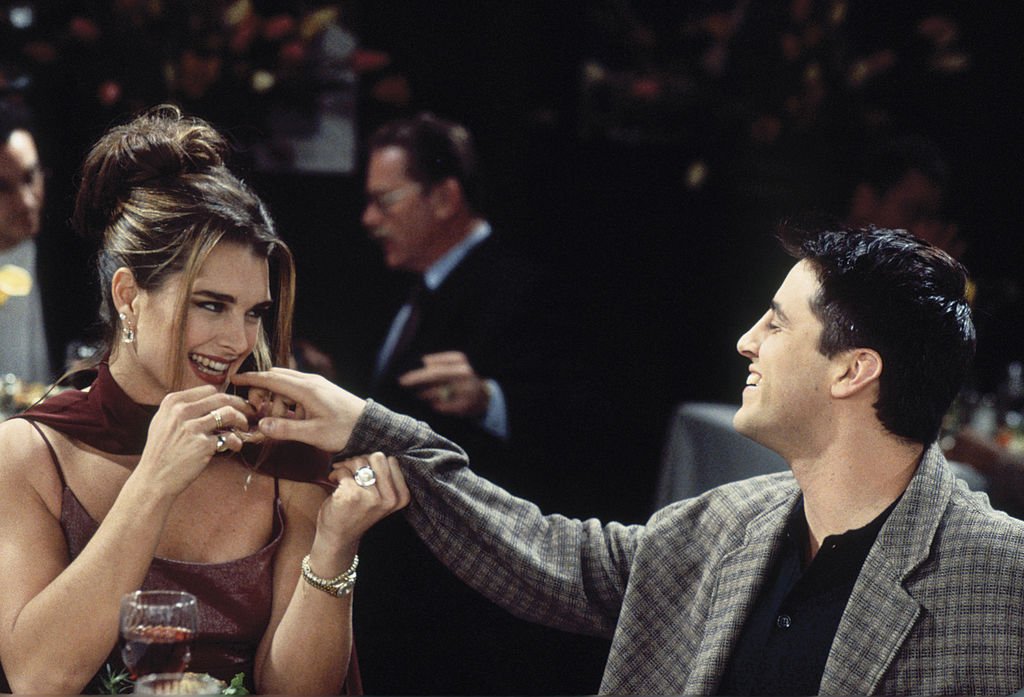 As a fan of Joey, she plays a neurotic character that really outdid herself with a stellar performance. This is why its no surprise she was also asked to star in six episodes of the popular family sitcom, The Middle. Again, she has quite a wild character with a mullet to boot, ultimately giving us a lot of comedy!  
---
2. Tom Hanks on Happy Days
Before the world knew Tom Hanks for his role on Forrest Gump, he made a cameo that fans may not have known about. As Dwayne on Happy Days, the actor wears karate gear and tries to fight one of the other characters, Fonzie. Looking back on this hilarious scene, we see how far the two-time Oscar winner has come!
---
3. Jennifer Saunders And Joanna Lumley on Roseanne
You'll know Jennifer and Joanna from the beloved British comedy, Absolutely Fabulous. The duo makes a surprise feature on the final season of Roseanne. While on the sitcom they seemed to have a ball, engaging with the characters and giving the series a big boost. What a clever move from the producers of Roseanne!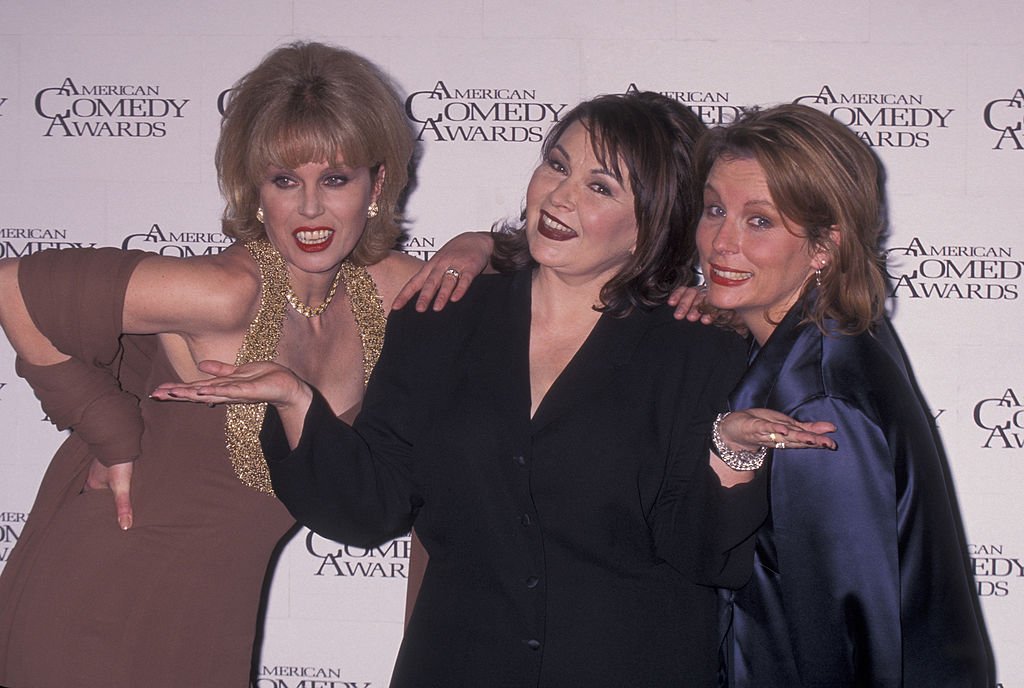 ---
4. Muhammad Ali on Diff'rent Strokes
On the show, Diff'rent Strokes, the character of Arnold is said to know the great American boxer throughout the storyline. In quite a nice surprise for viewers, the real-life boxer actually makes a cameo on the sitcom. The best part? The scene includes the buff Muhammad telling Arnold's bully to back off.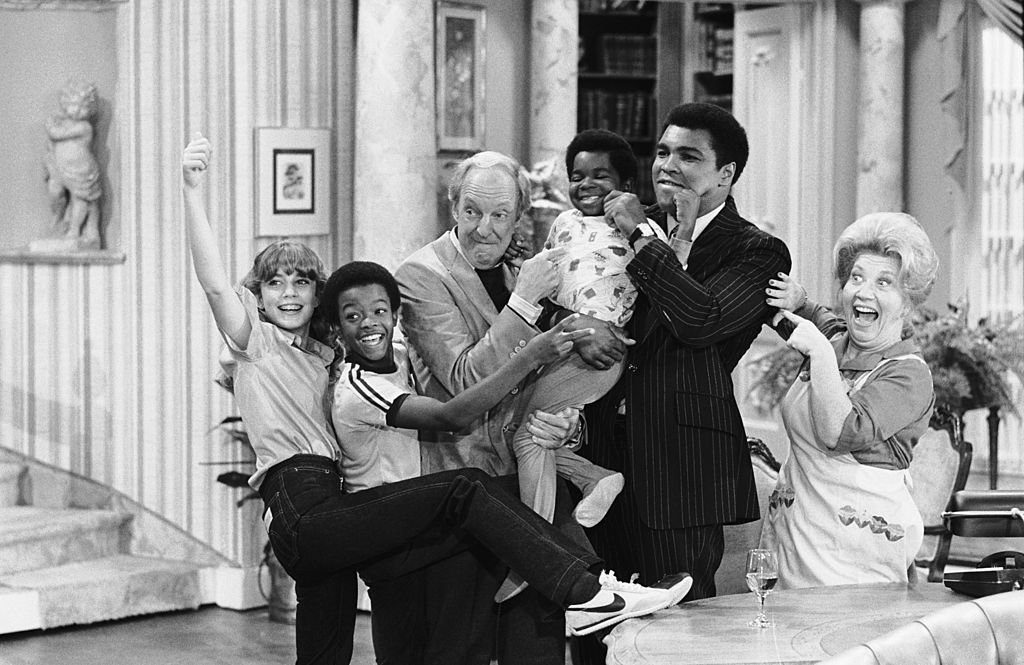 ---
5. Dwayne Johnson on That 70'S Show, and Hannah Montana
Yes, you read right... The now-famous Dwayne Johnson was on that 70s show and Hannah Montana. For the former, he was Rocky in a 1999 episode called "That Wrestling Show." From his haircut to his brief yet glorious scene, this was certainly a very memorable cameo moment!
It gets better... On an episode of the beloved Disney show, Hannah Montana, the tough and powerful The Rock, gets a makeover from Miley and Lilly. They then take a very embarrassing photo of him to help Miley keep her identity a secret. We simply can't get enough of this scene below!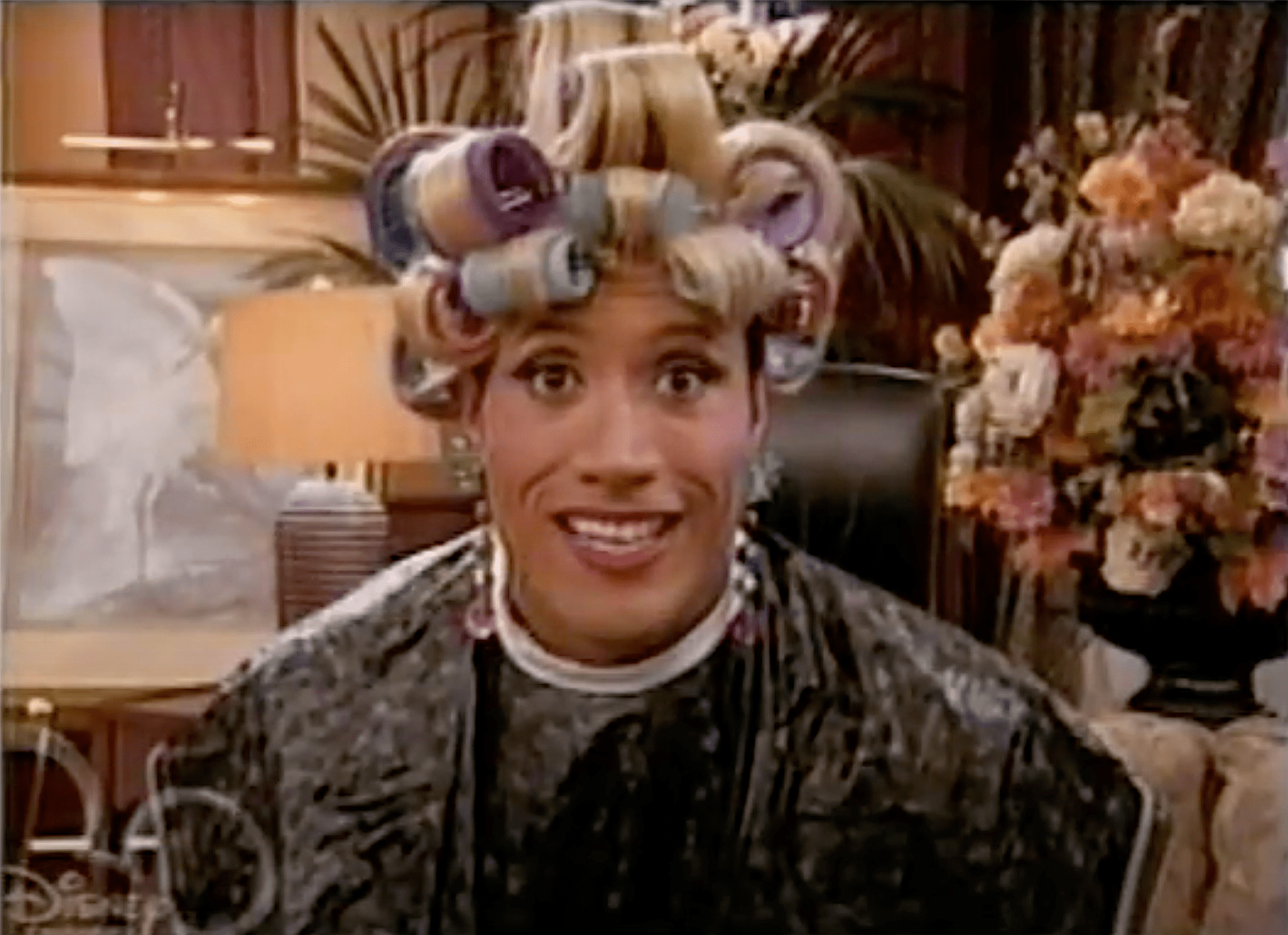 ---
6. Bob Dylan on Dharma & Greg
ABC managed to get the iconic Bob Dylan to say a little hello on their show, Dharma & Greg. They kept it very hush so when fans see him at a studio where the characters are doing an audition, everyone was pretty starstruck! Even the actors and actresses on set were clearly mesmerized by Bob!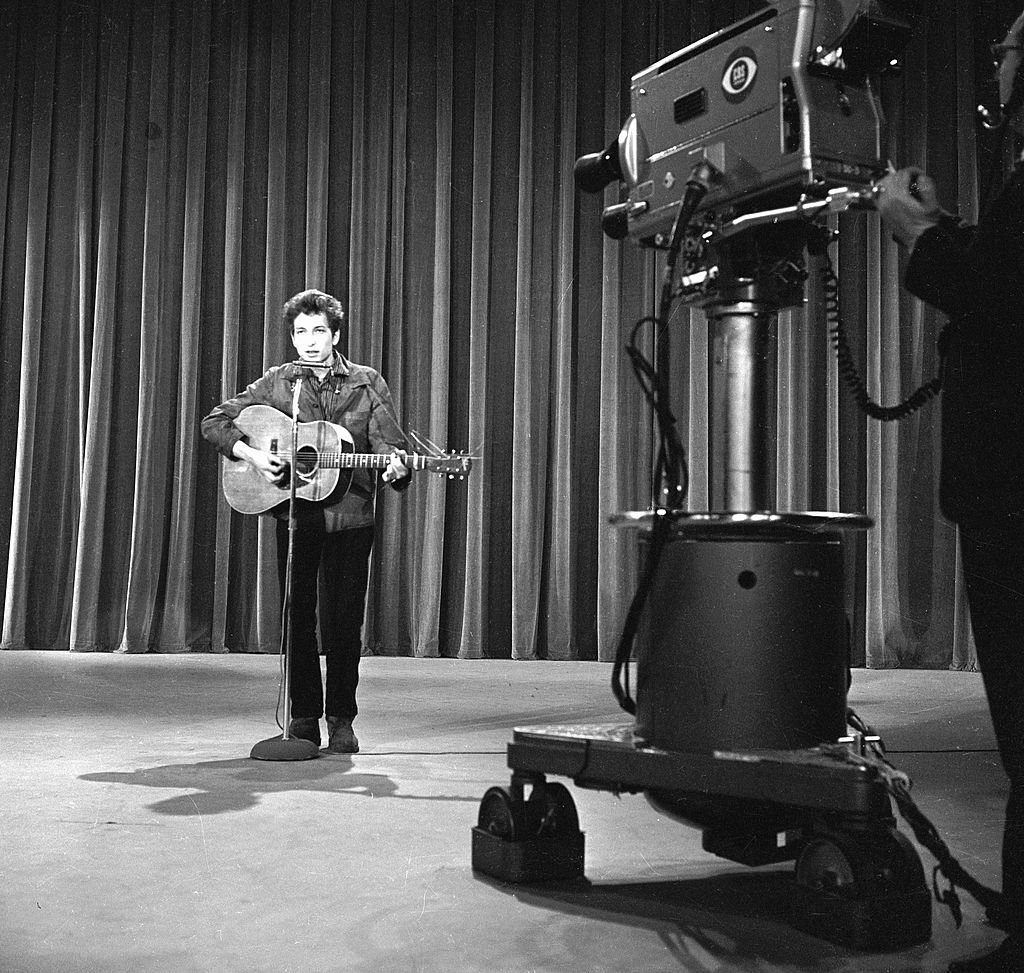 ---
7. Stevie Wonder on The Cosby Show
The Cosby Show was iconic back in the day. One of the key features was an array of beloved celebrity guest stars. One of the most enjoyable cameos has to be the appearance of Stevie Wonder. When Theo and Lisa get into a fender-bender with the hit maker's car, they visit him to make it up to him.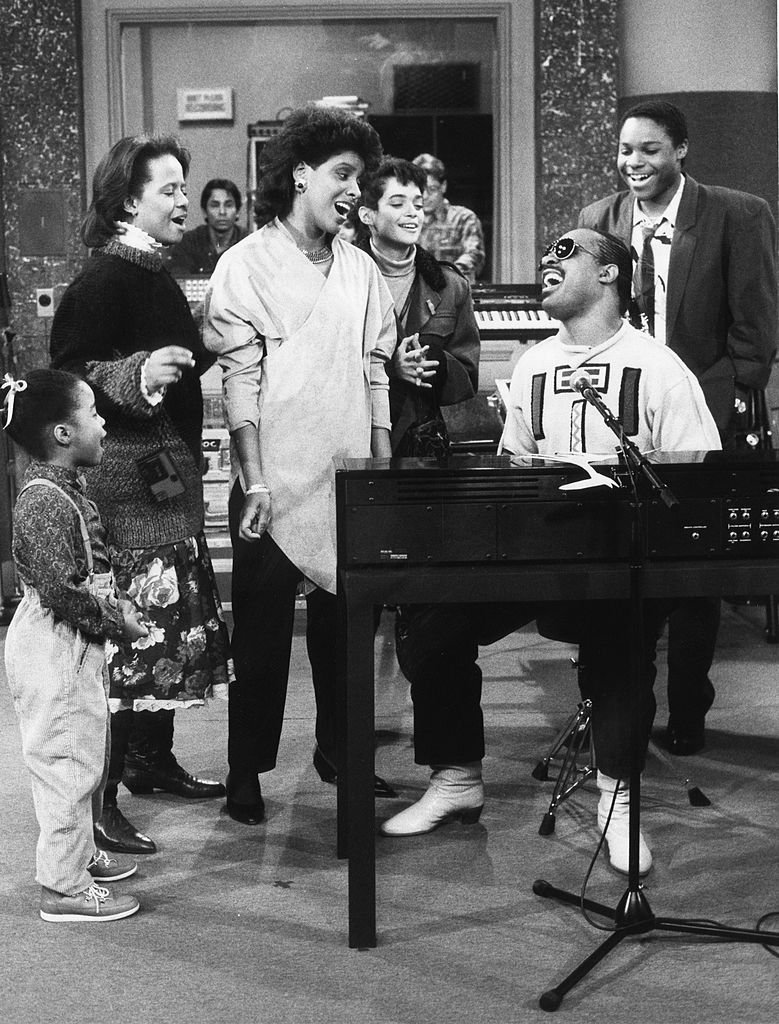 Stevie Wonder lets the entire Cosby family come and listen to him sing at his studio later in the episode. Both the actors, actresses and the legend himself are visibly elated. The series even showed the world a device called "the sampler," which was pretty new to the music industry in those days.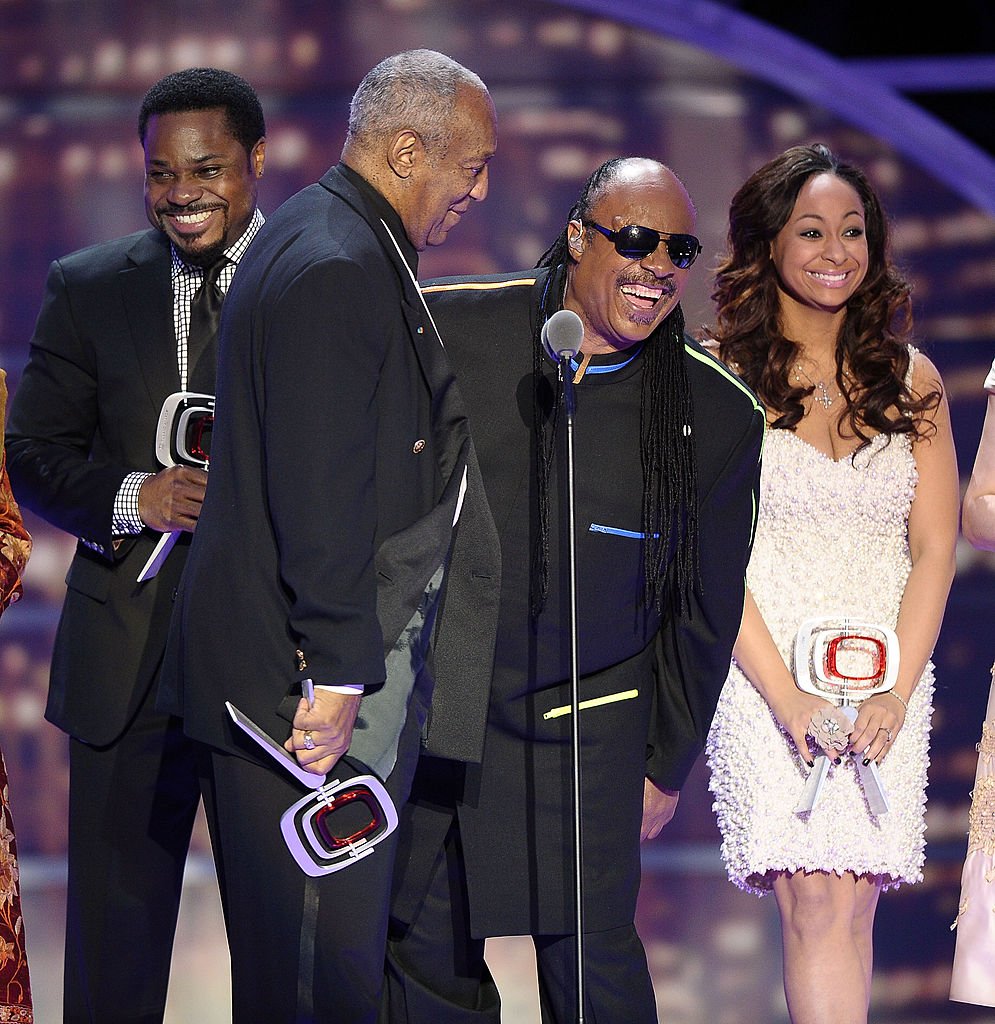 ---
8. Kareem Abdul Jabbar on Full House
Full House had its fair share of celeb moments, one features the main character, Jessie taking part in a charity basketball game. The actor doesn't know anything about the game so he seems deflated... until he gets a surprise visit from the iconic NBA player, Kareem Abdul Jabbar.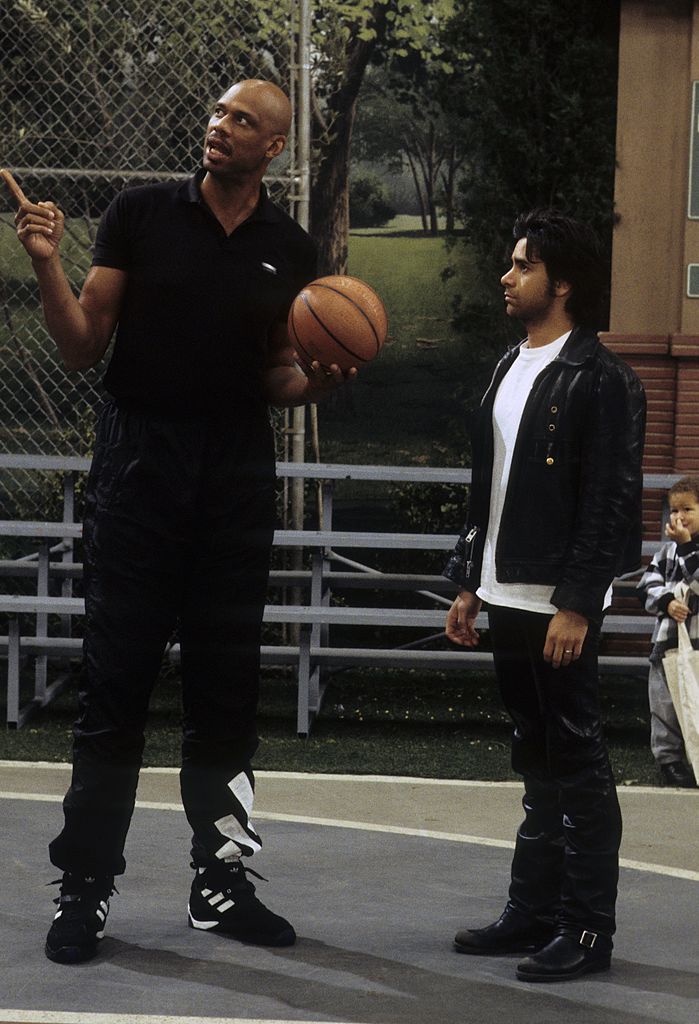 The comedy lies in Jessie's oblivious behavior as he doesn't seem to know who Kareem is. Little did he know he was getting tips from a Hall of Fame legend! Jessie's blasé attitude really makes the scene hilarious as fans would have expected to see him awestruck by the star.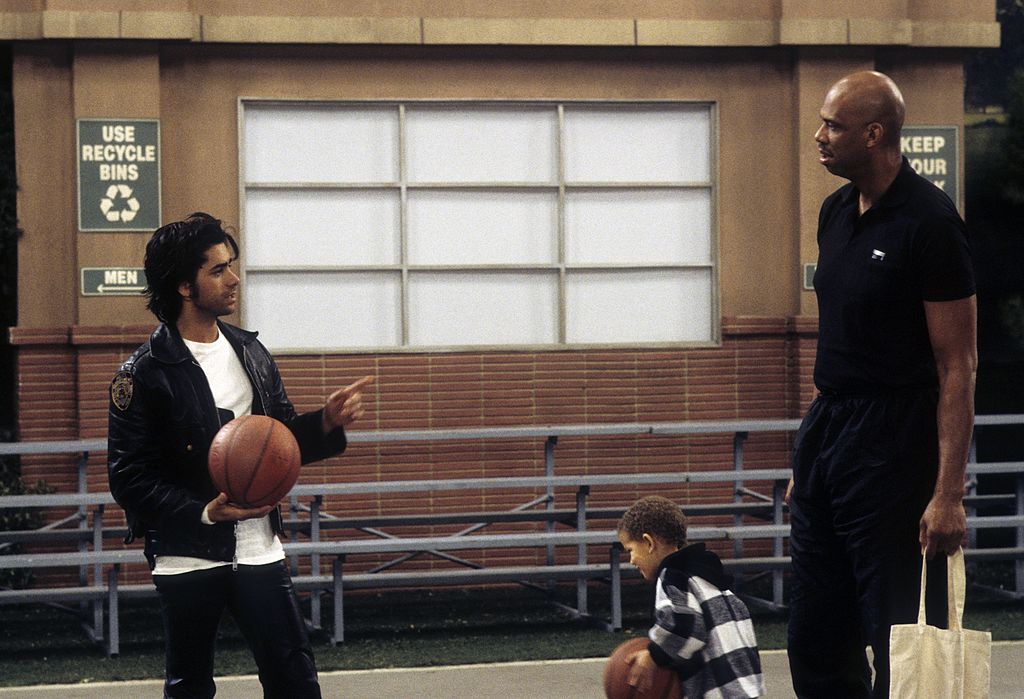 ---
9. Davy Jones on The Brady Bunch
You'll probably know Davy Jones from the Monkees, and possibly from his quick stint on The Brady Bunch... We had the honor of watching him when he appeared on an episode of the classic show. He comes onto the show as himself and sings at Marcia's school prom!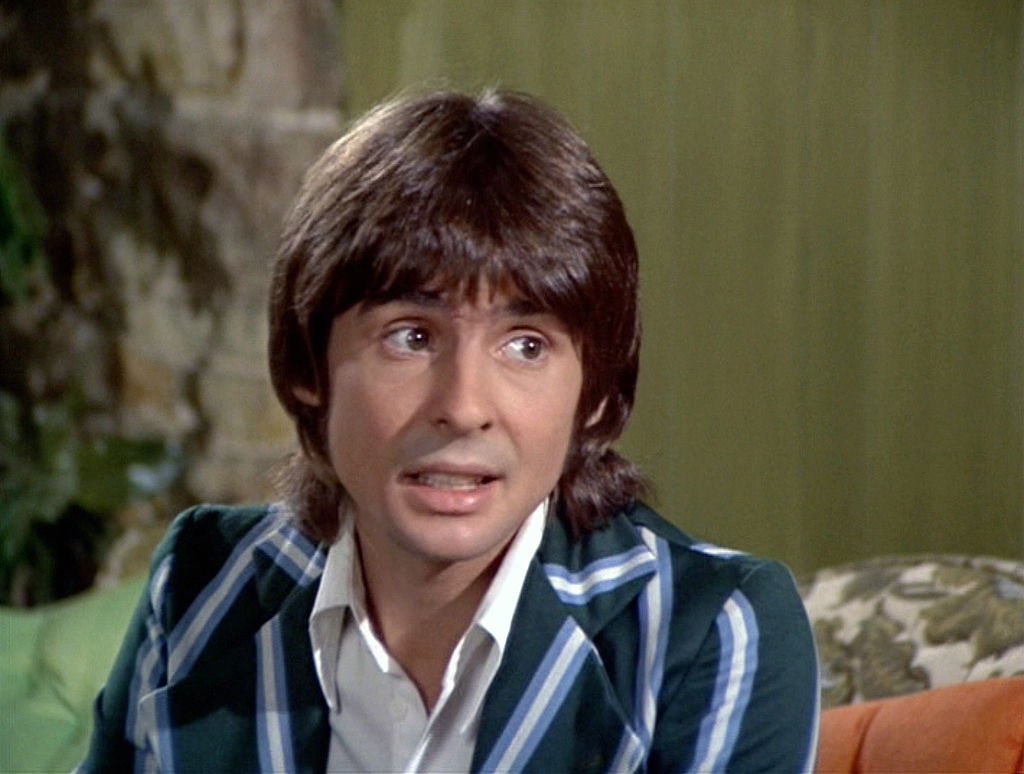 Even better is the fact that Davy went to the dance as her date. It was such a special moment that the producers knew they would have to get Davy in again. This time it was for the 1995 big-screen movie. Seeing the legend take on acting again was simply fantastic!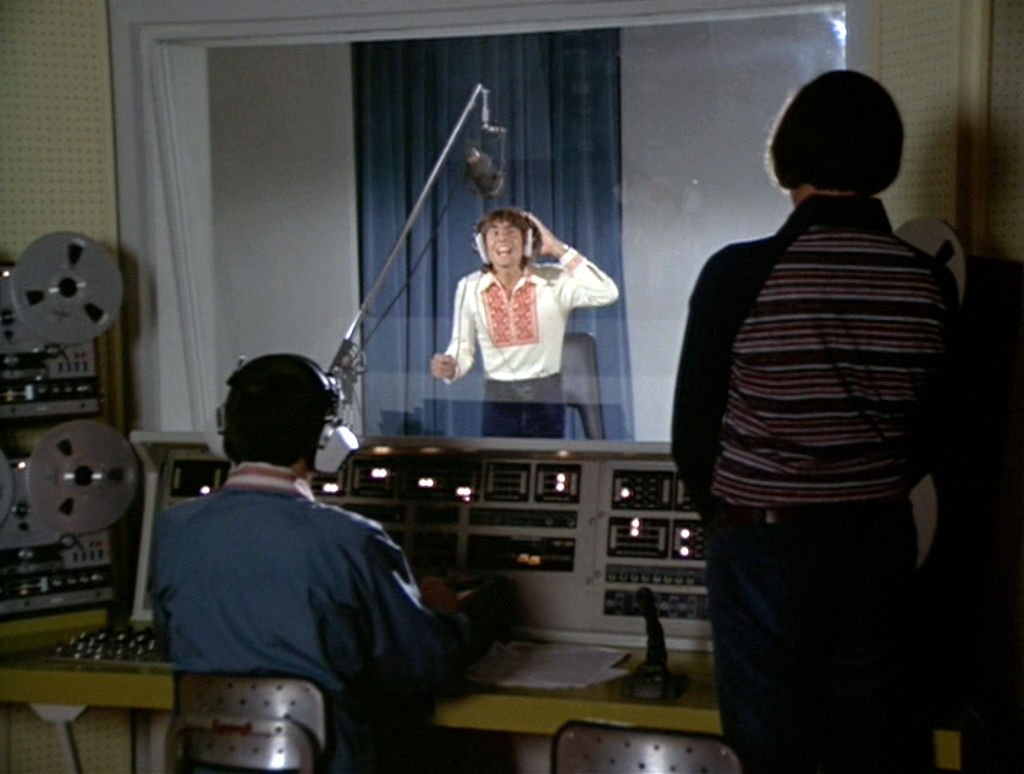 ---
10. Cher on Will & Grace
Cher came onto Will & Grace when she was mistaken for being Cher impersonator... Little did the characters know it was the real star in the flesh! When she made her second appearance on this beloved series, she actually gave audiences quite the performance, showing off her amazing singing talent.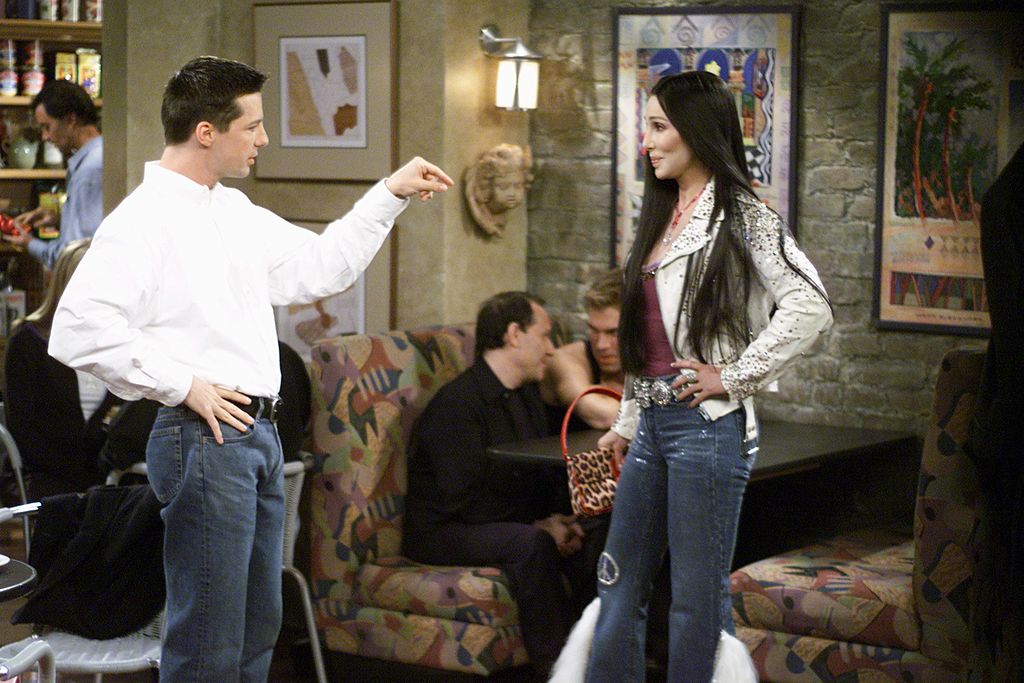 Jack's character is obsessed with Cher and even has a Cher doll that he would carry around as if it were alive. The most comedic moment comes in when the real-life Cher meets him and he says she looks and sounds nothing like Cher... Little does he know it's the real icon standing in front of him!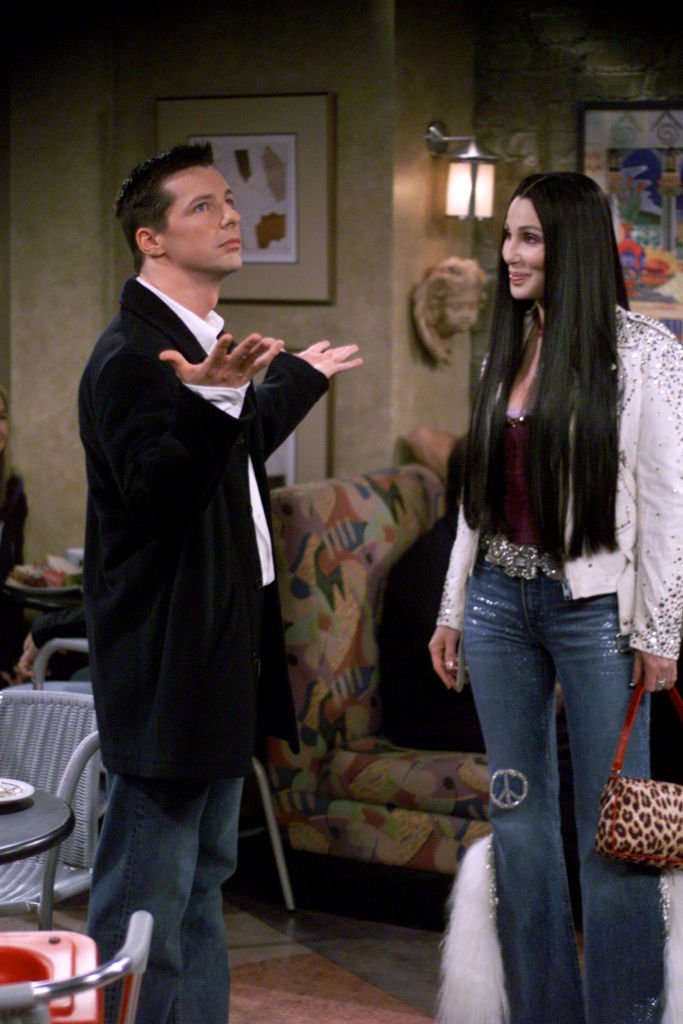 ---
11. Sammy Davis Jr on All In The Family
The main star, Archie is not impressed when someone leaves a bag in his car. Audiences are pleasantly surprised to learn that this someone is actually the legendary entertainer Sammy Davis Jr. He later comes to the Bunker's living area to collect his belongings.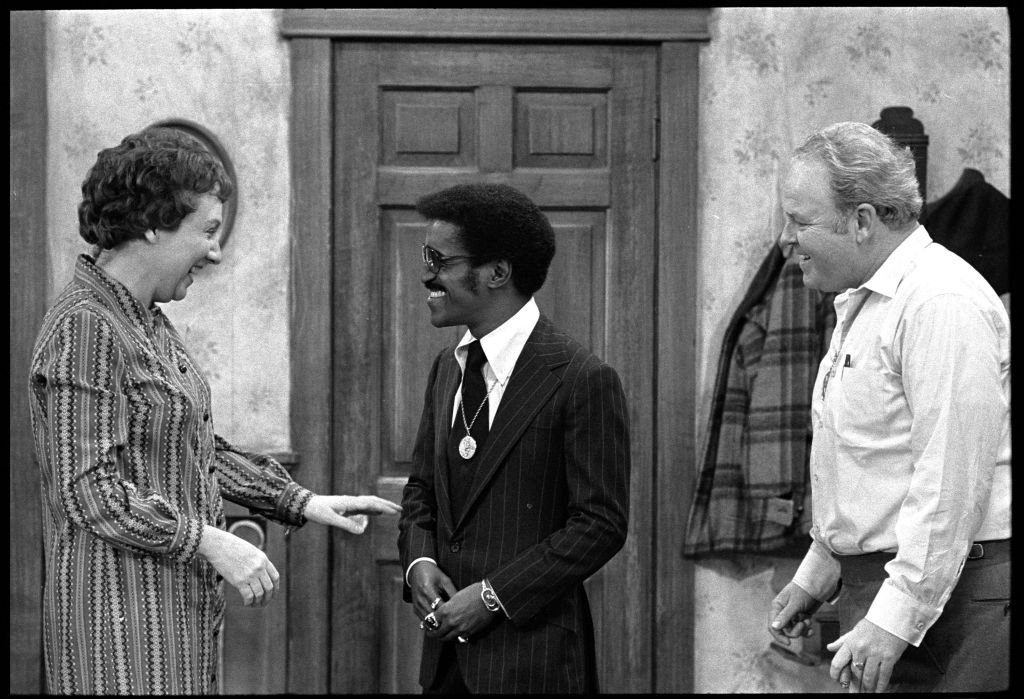 The scene gets even better when Sammy asks if he can take a picture with Archie. The protagonist reluctantly agrees and that's when one of the most iconic moments takes place... Sammy places a big fat kiss on Archies' face, creating a massive comedic reaction from all audiences.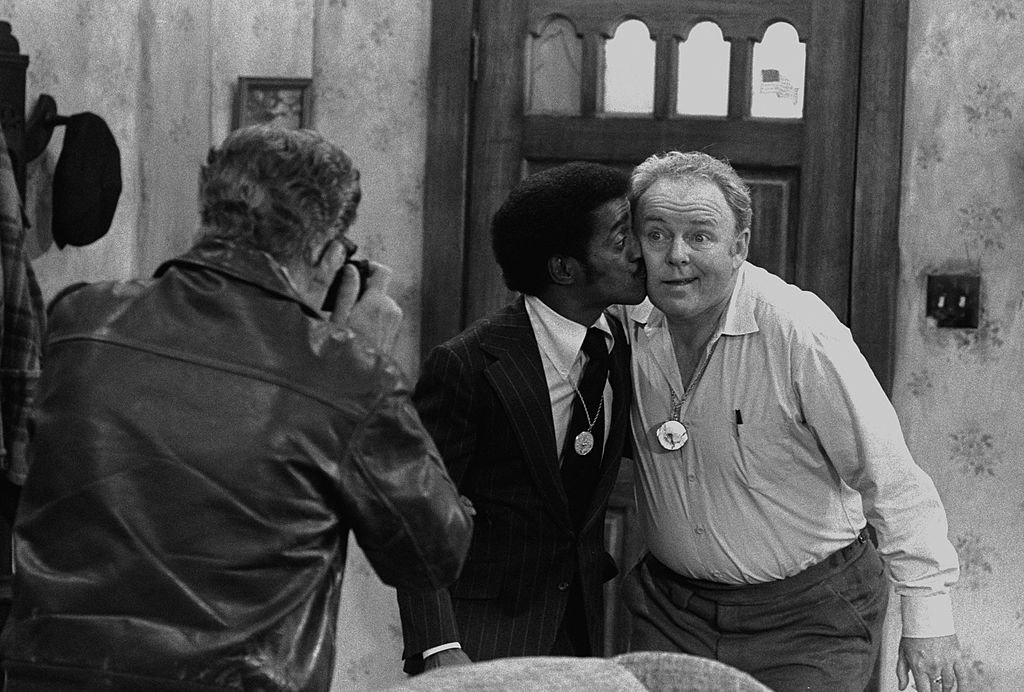 ---
12. Robin Williams on Happy Days
Star Wars was a 1977 hit and the creators of Happy Days were aware of this. To stay with the trend, they introduced a relatively unknown spaceman character, Robin Williams. He was weird and wonderful, giving us a glimpse of all the great roles to come for the actor.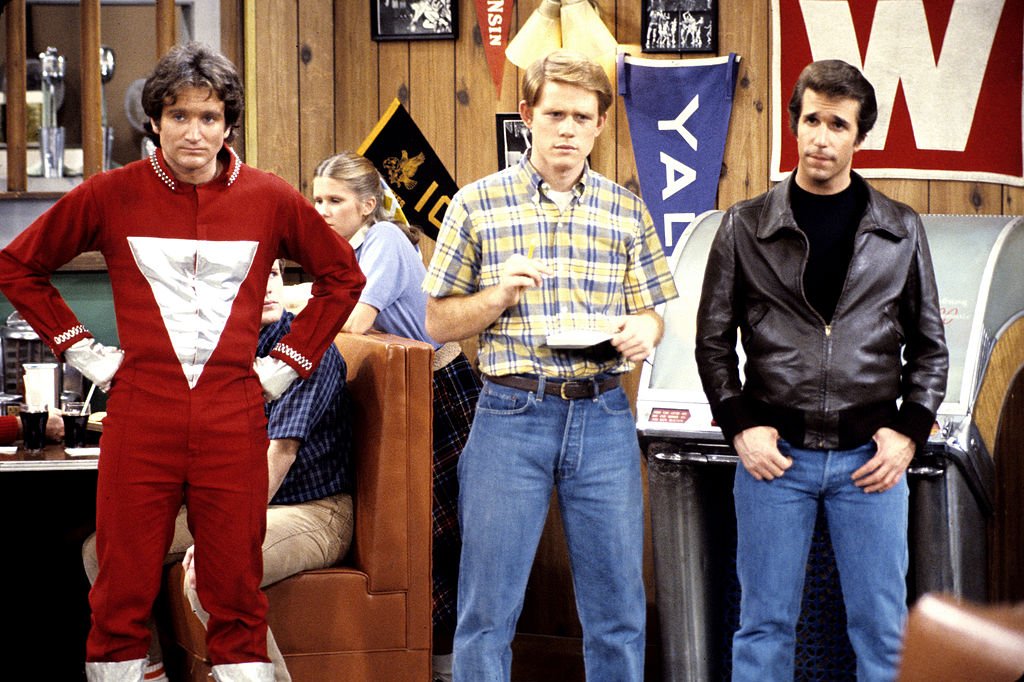 Still an up and coming comedian back then, Robin knew he had to give a stellar performance. And he did! It was actually this cameo that alerted many audiences about the rising star. After his short stint on Happy Days, he went on to do the spin-off, Mork & Mindy, and the rest is history!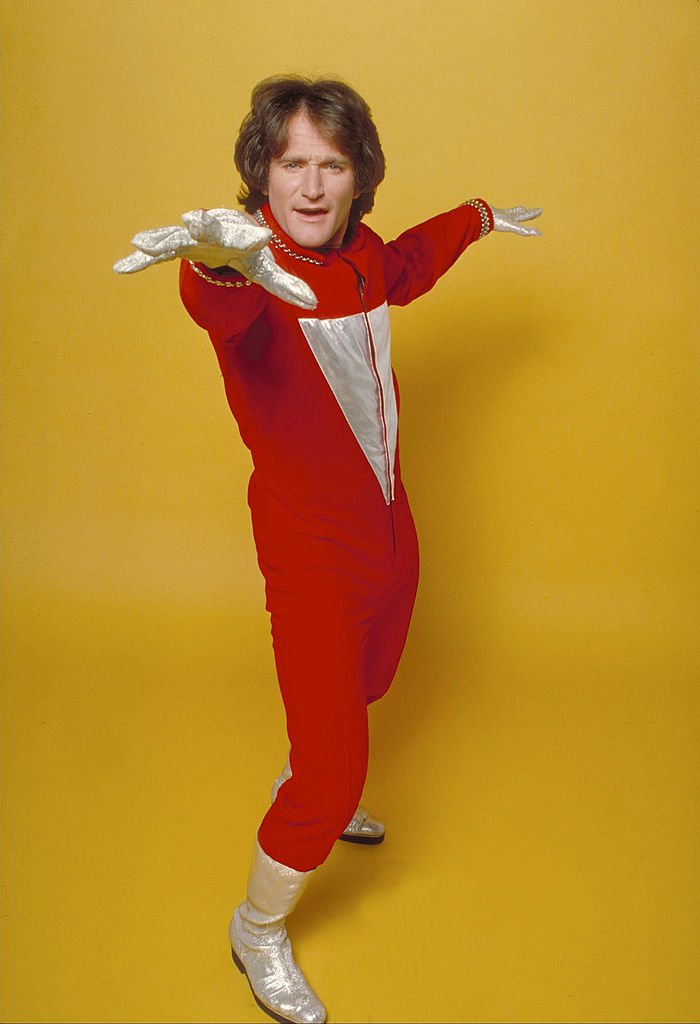 ---
13. Suzanne Pleshette on Newhart
The final episode of the Newhart show was one of the most surprising endings to any series, ever. As Dick (Bob Newhart) wakes up to call his wife, the entire show changes... Instead of his initial wife, Mary Frann responding to his call, we see Suzanne Pleshette appear.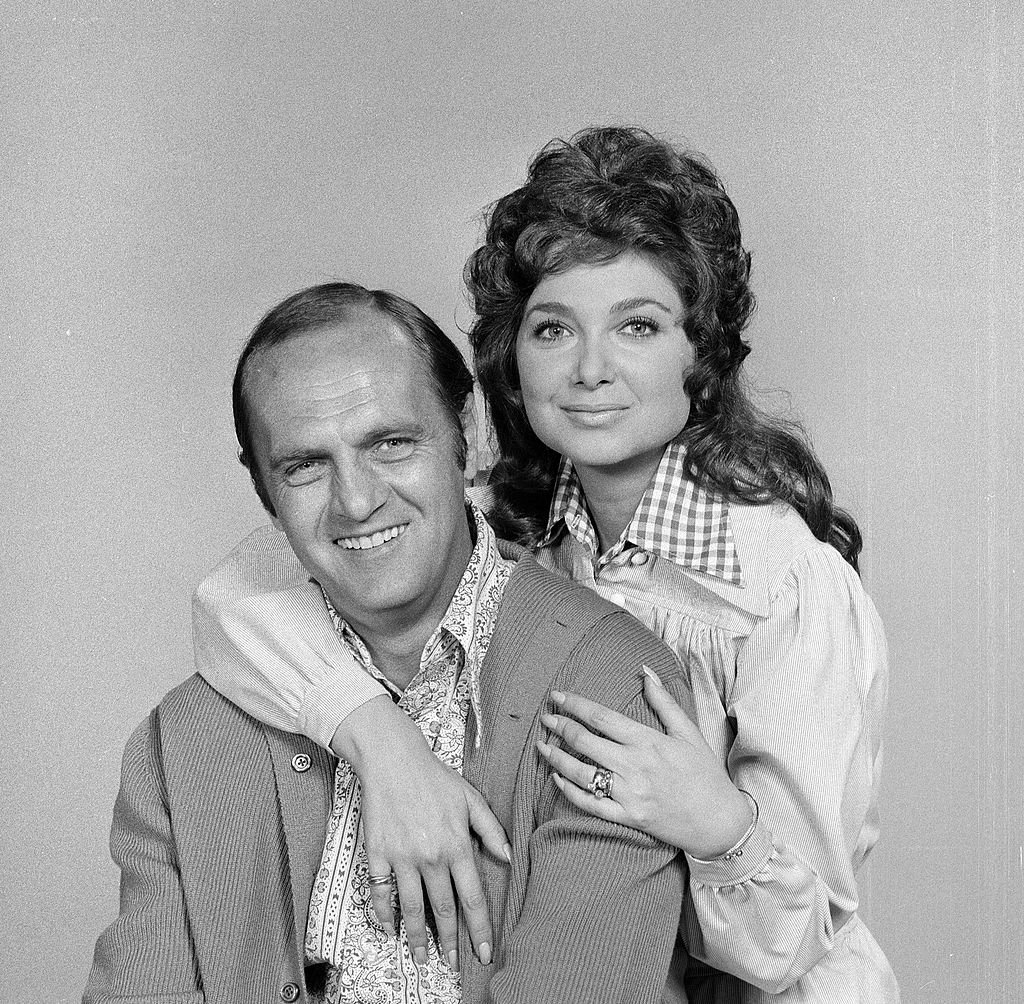 The story then goes on to show us that she (Suzanne) is now his wife and the entire show was actually just a dream... This certainly garnered mixed reviews from fans across the board who had been following the show for its entire eight-season runtime!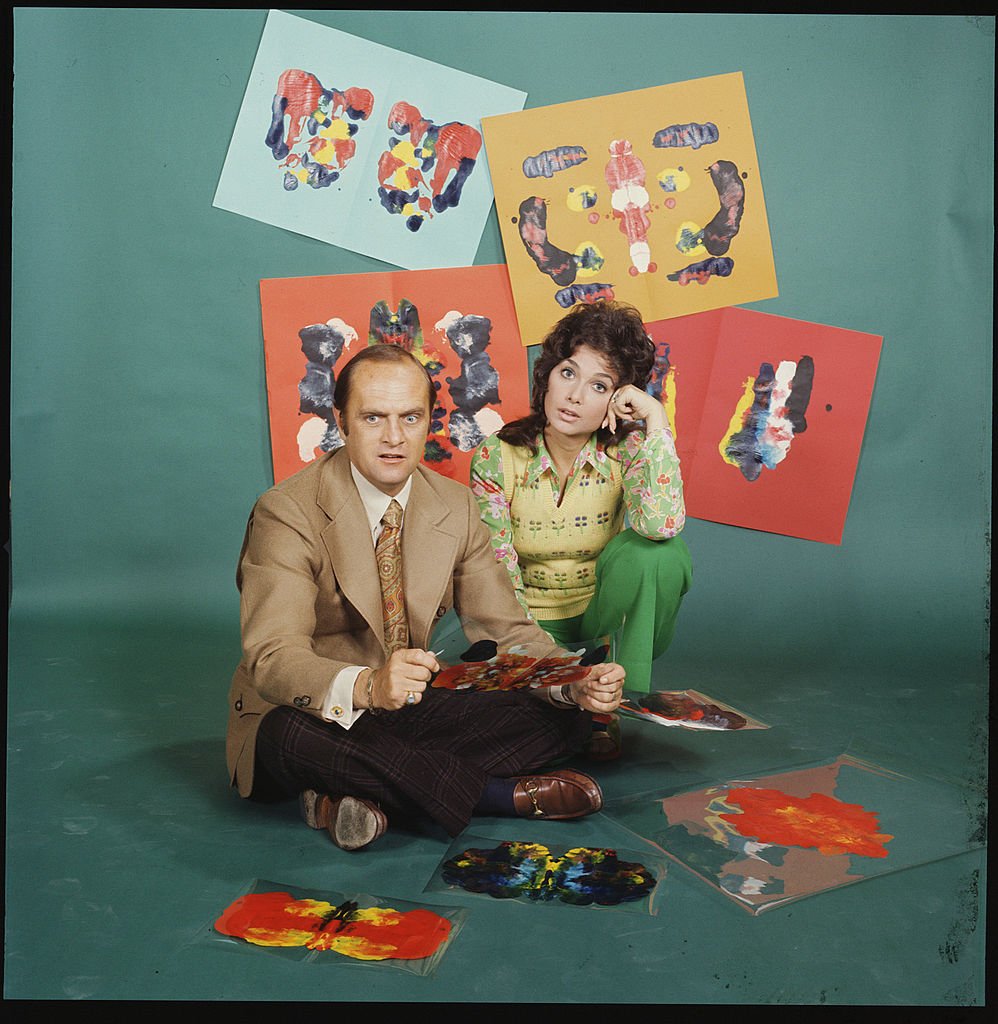 ---
14. Jennifer Lawrence on Monk
We now know her as the star from the beloved Hunger Games movie franchise but she actually started out on TV. Back in 2006 fans may have noticed a young and rising star on the hit detective series, Monk. Jennifer Lawrence can be seen in an episode called "Mr. Monk and the Big Game."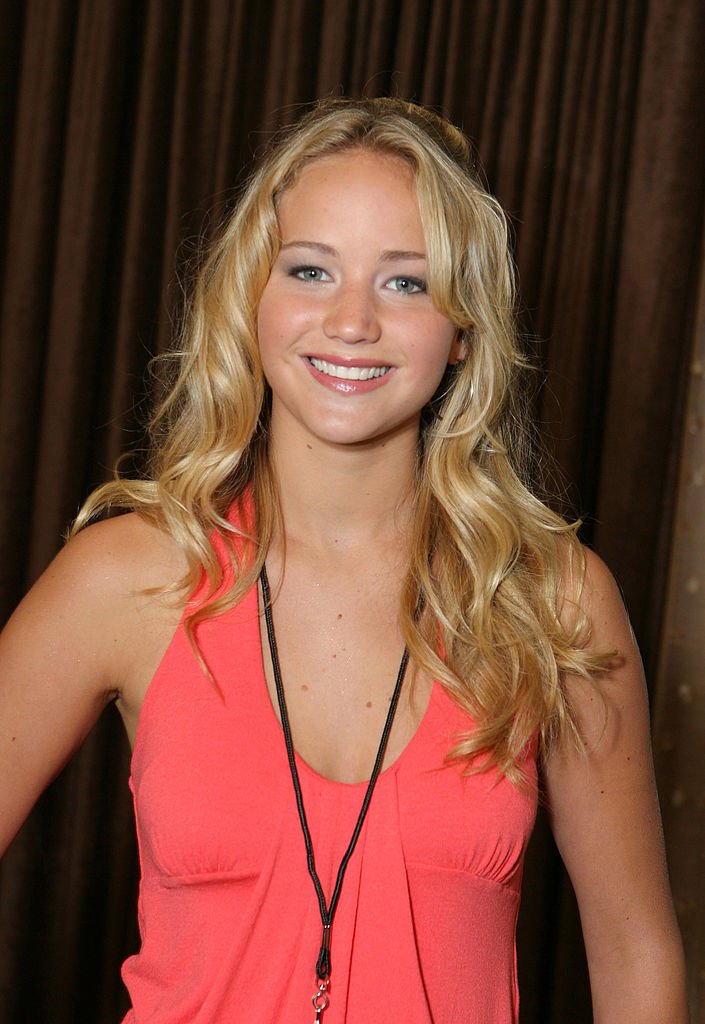 ---
15. Karlie Kloss on Gossip Girl
Gossip Girl regularly had celeb cameos but there is one that stands out above the rest. The now-famed Victoria's Secret supermodel and host to Project Runway, Karlie Kloss attended a fashion party on the show, reprising a role as herself. Seeing her in the van der Woodsen's' apartment in season 4 was a treat!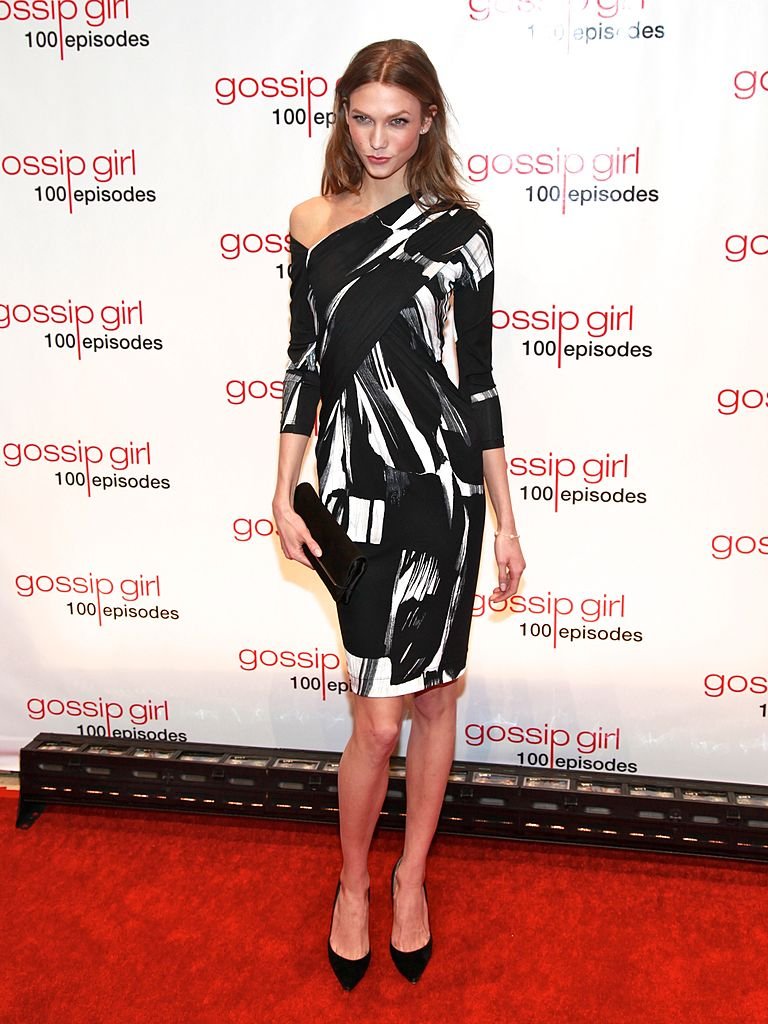 ---
16. Elon Musk on The Big Bang Theory
The Big Bang Theory has surprised audiences around the world as four scientists and one blonde kept them entertained for many years. They did so with their witty storyline and occasional celeb cameos... One of the most notable being billionaire, Elon Musk.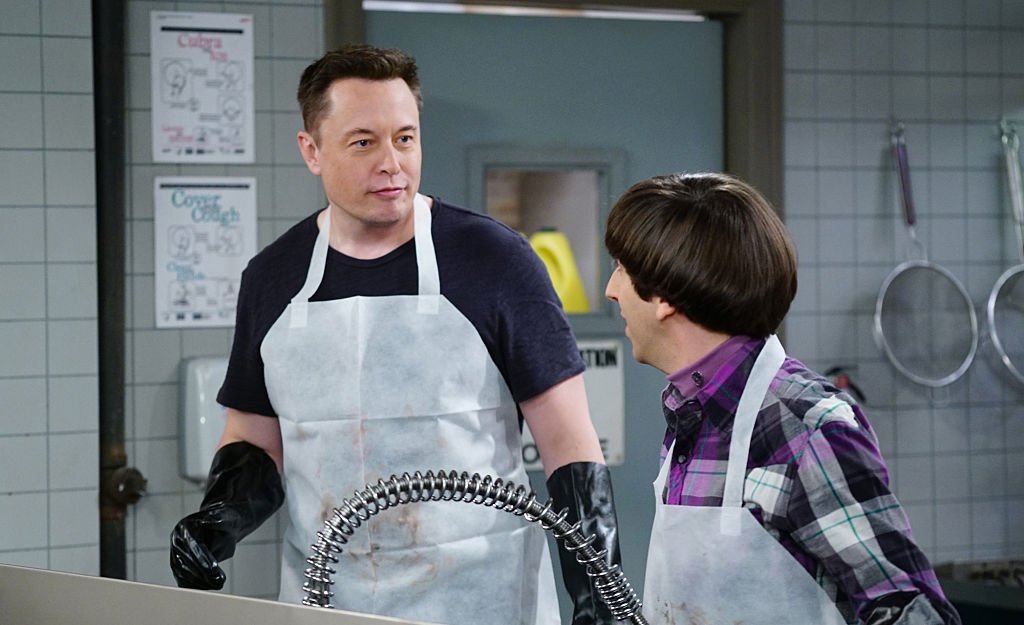 The entrepreneur recently launched American astronauts into space through his company SpaceX and there's no doubt the stars from Big Bang would have approved of this. Elon appears working in a soup kitchen on Thanksgiving. Howard instantly enjoys his time with the celeb as they share some pumpkin pie and wash dishes together!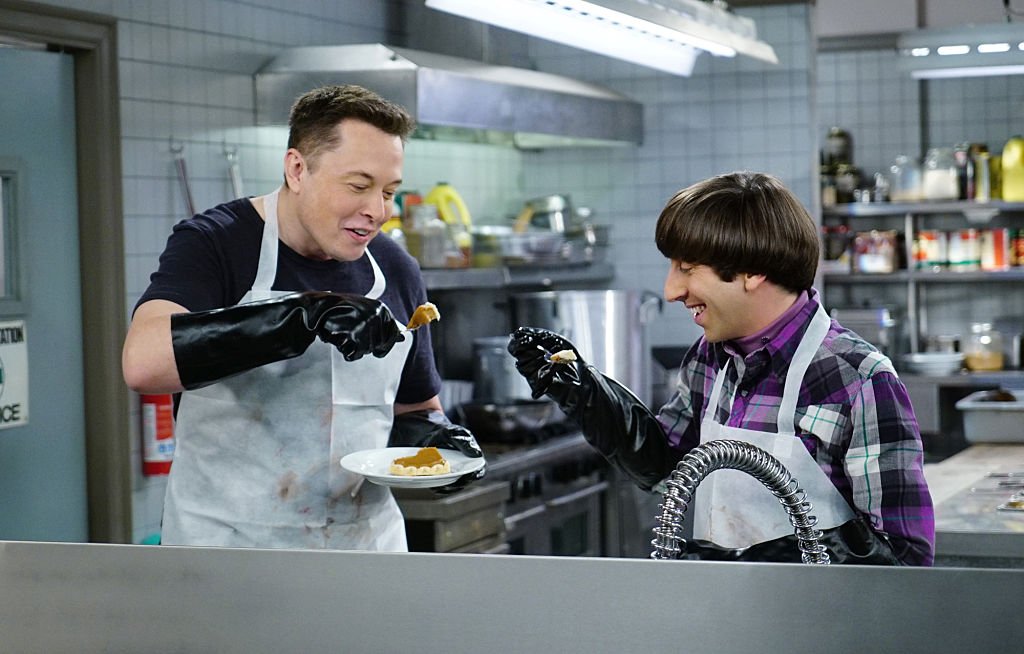 ---
17. Prince on New Girl
The first time the creators of New Girl asked the legendary Prince to star on an episode of their hit comedy, his team declined the offer as he was too busy. However, over time and as the series gained a bigger following (including Prince himself) things changed slightly...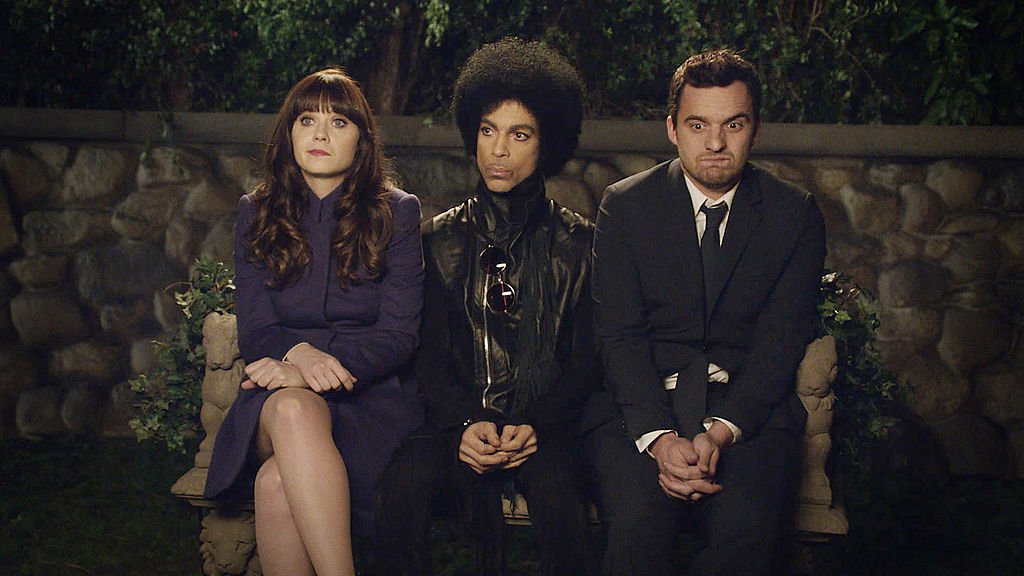 In a later season of the show, Prince actually asked his management team to reach out to the writers of the series. They now seriously wanted the iconic singer to star on the show. Of course, the new Girl team was elated by the news and immediately wrote him into an episode, which fans enjoyed immensely!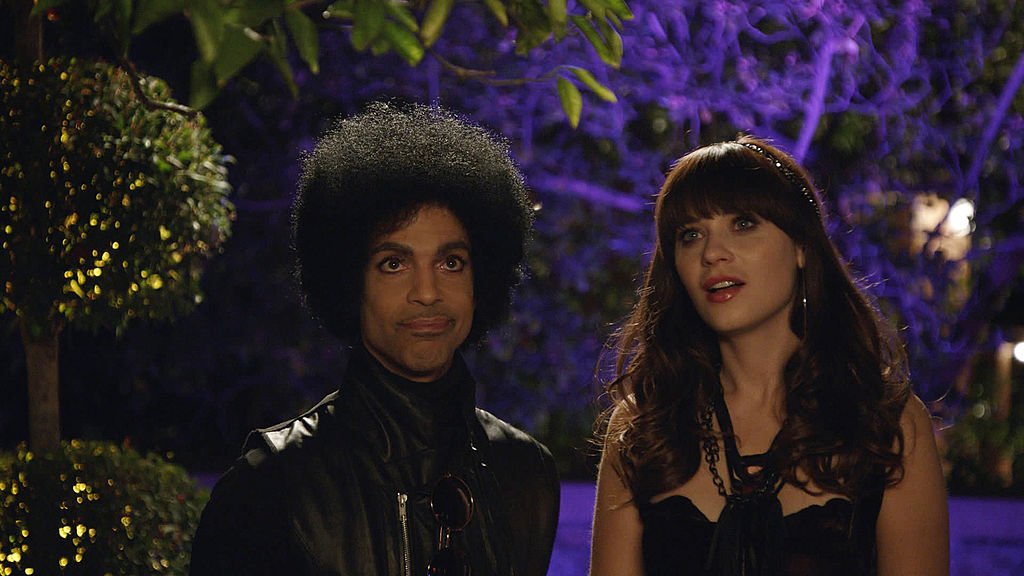 ---
18. Katy Perry on How I Met Your Mother
Ted Mosby was a true ladies man on How I Met Your Mother. Over the show's long run, he has been paired with an impressive list of female co-stars. One of these happens to be the Grammy-nominated artist Katy Perry! In fact, the episode, "Honey" featured her a few times.
Katy's name on the episode is actually "Honey" because Ted can't remember her real identity. When Ted runs off after one of his love interests, Zoey, another character courts Katy Perry. It is of course none other than the hilarious Barney, who manages to get her attention.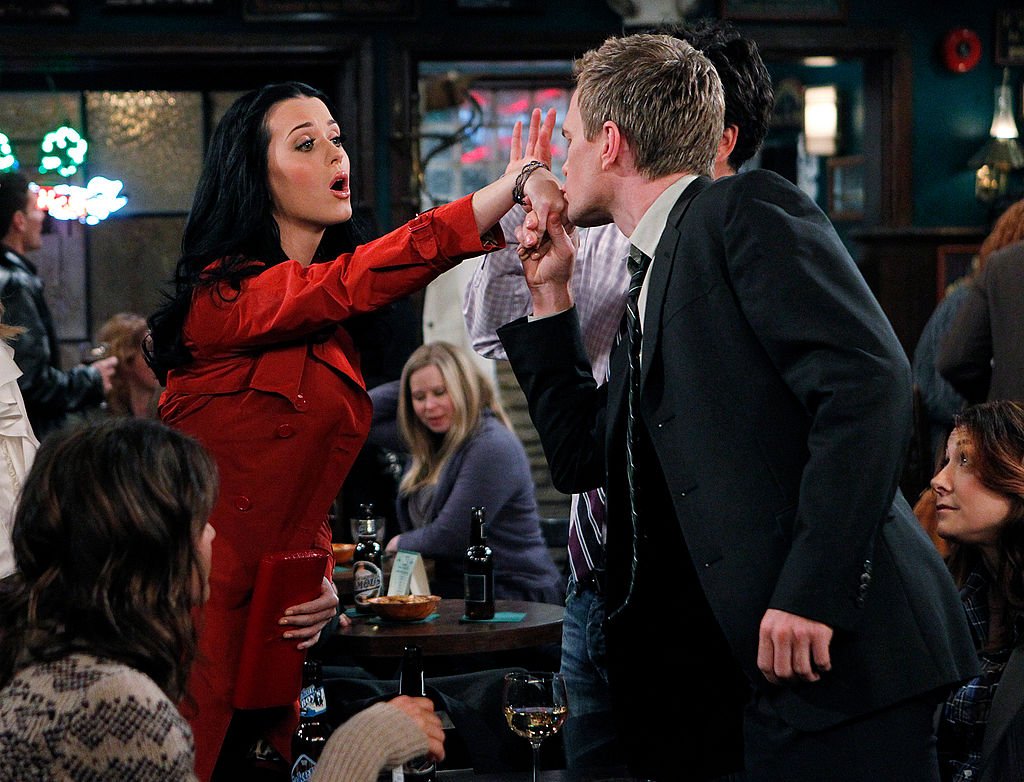 ---
Katy Perry Won An Award For Her Cameo!
In a comedic series promo, Barney tells her, "Katy, I'm so happy that you're on the show this week. I feel like we have some amazing chemistry." To which she amusingly replies "Are you [with] hair or makeup?" Katy Perry actually went on to win an impressive People's Choice Award for Favorite TV Guest Star. So well done to her!  
---
19. Madeline Stowe on 12 Monkeys
This 2015 series comes from the great 90s film of the same name and became a favorite on many TV screens around the country in recent times. One of the highlights of the series certainly is the cameo from actress Madeline Stowe who you may know from her big role on Revenge.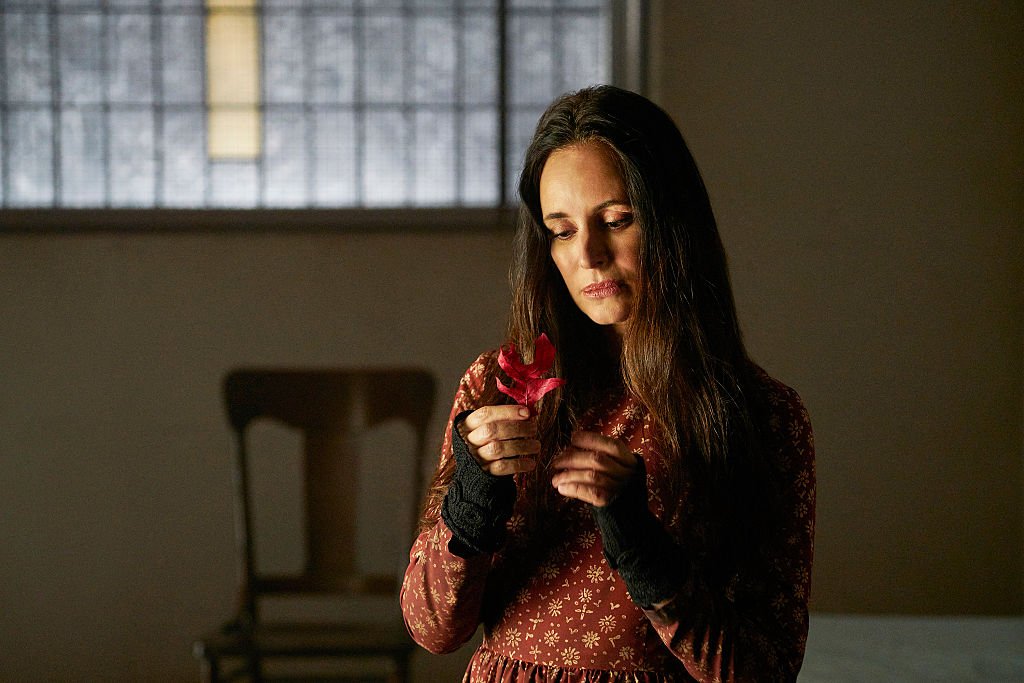 From her great acting abilities to her legacy from having appeared in the original film back in 1995, show creators knew a cameo from her would bring something special to the series. The 12 Monkeys executive producer, Terry Matalas shared the following about having Madeline make an appearance on the show: 
"Madeleine has always been really supportive of the show, ever since she saw the pilot. We always knew we wanted her to be involved in the show, but if we had the right role and if it was something profound and meaningful to our characters and mythology."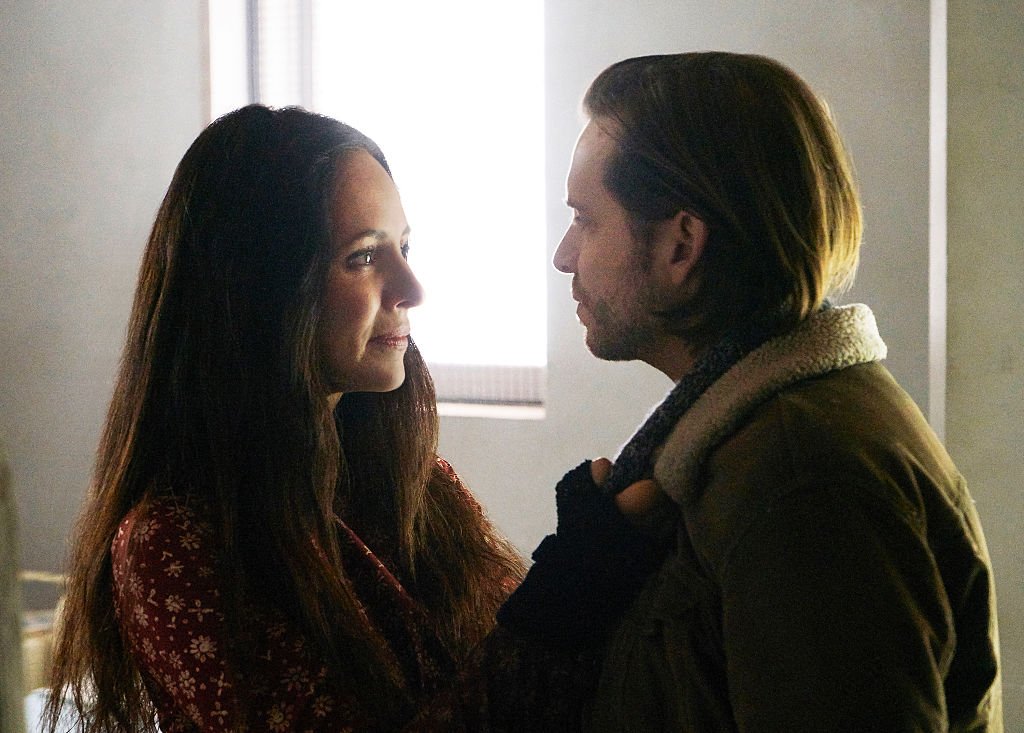 ---
20. Britney Spears on How I Met Your Mother
It seems How I Met Your Mother is a show that really loved bringing on guest stars! One of the other iconic cameos was made by the legendary Britney Spears. The blonde songstress gave a stellar acting performance as a receptionist who fell in love with Ted.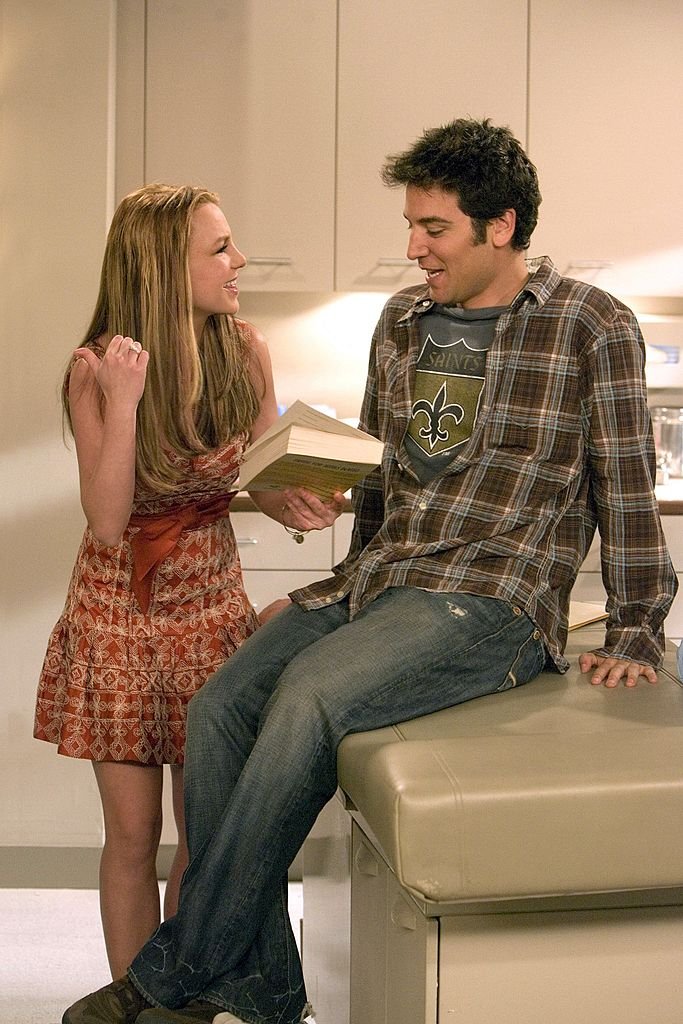 She also then had a very short engagement with the player, Barney. Britney was able to star on not only 1 but 2 episodes of HIMYM season two. This singer has since also been asked to do cameos on shows like "Sabrina the Teenage Witch," "Glee," and "Jane the Virgin."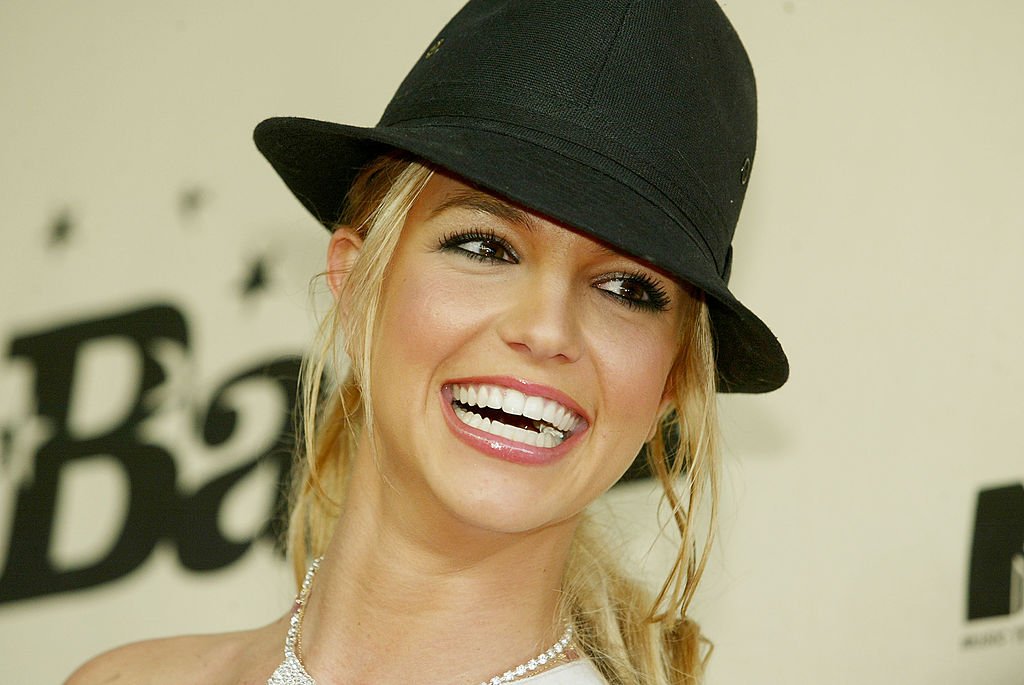 ---
Did you know about all of these exiting celebrity cameos? From Prince to Elon Musk, there truly was a surprise appearance from every one of the celebrity industries in America! Which star-studded cameo is your favorite? Leave us a comment and be sure to click the share button. 
Sources: Screen Rant, Insider, Comedy Central, Billboard