Famous Grandparents and Their Lookalike Grandchildren: Spot the Difference
Some of them have dynasties of artists, while others have gone for a more regular life. However, the looks do not lie, and we can all see the resemblance between them and their grandparents, and, in some cases, great-grandparents. It is amazing how generations pass by and the looks remain. Shall we take a look?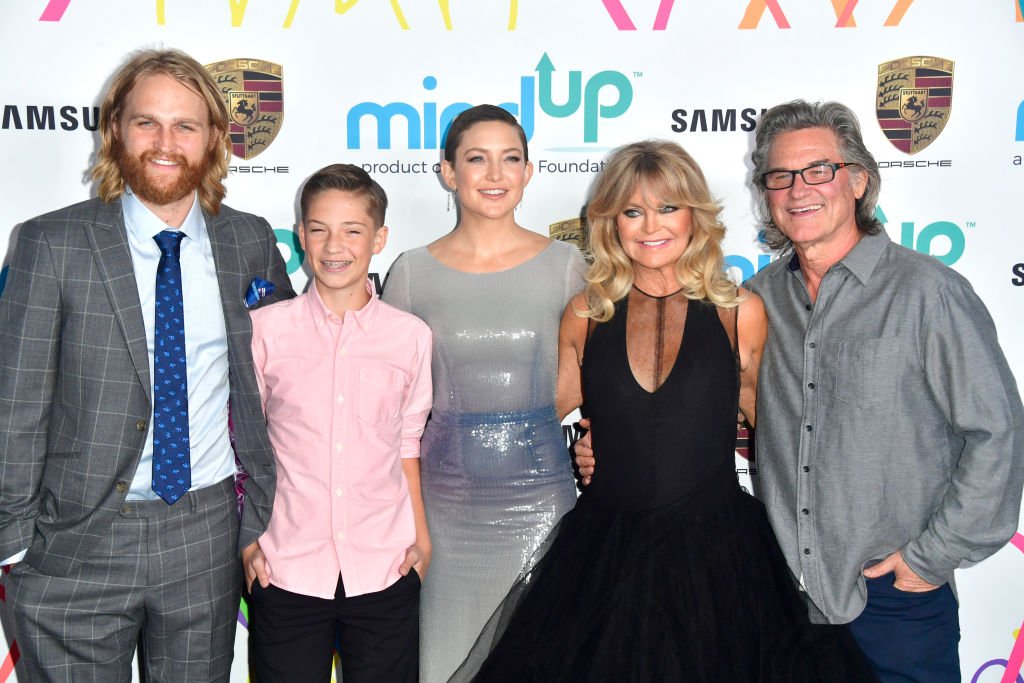 ---
#1 Zion David Marley – Bob Marley's Grandson
The official Bob Marley website acknowledges that the singer had, at least, 11 children. There were two children, Sharon and Stephanie, which he adopted when he married his wife, Rita, in 1996. He then had another three children with her which were Cedella, David, and Stephen.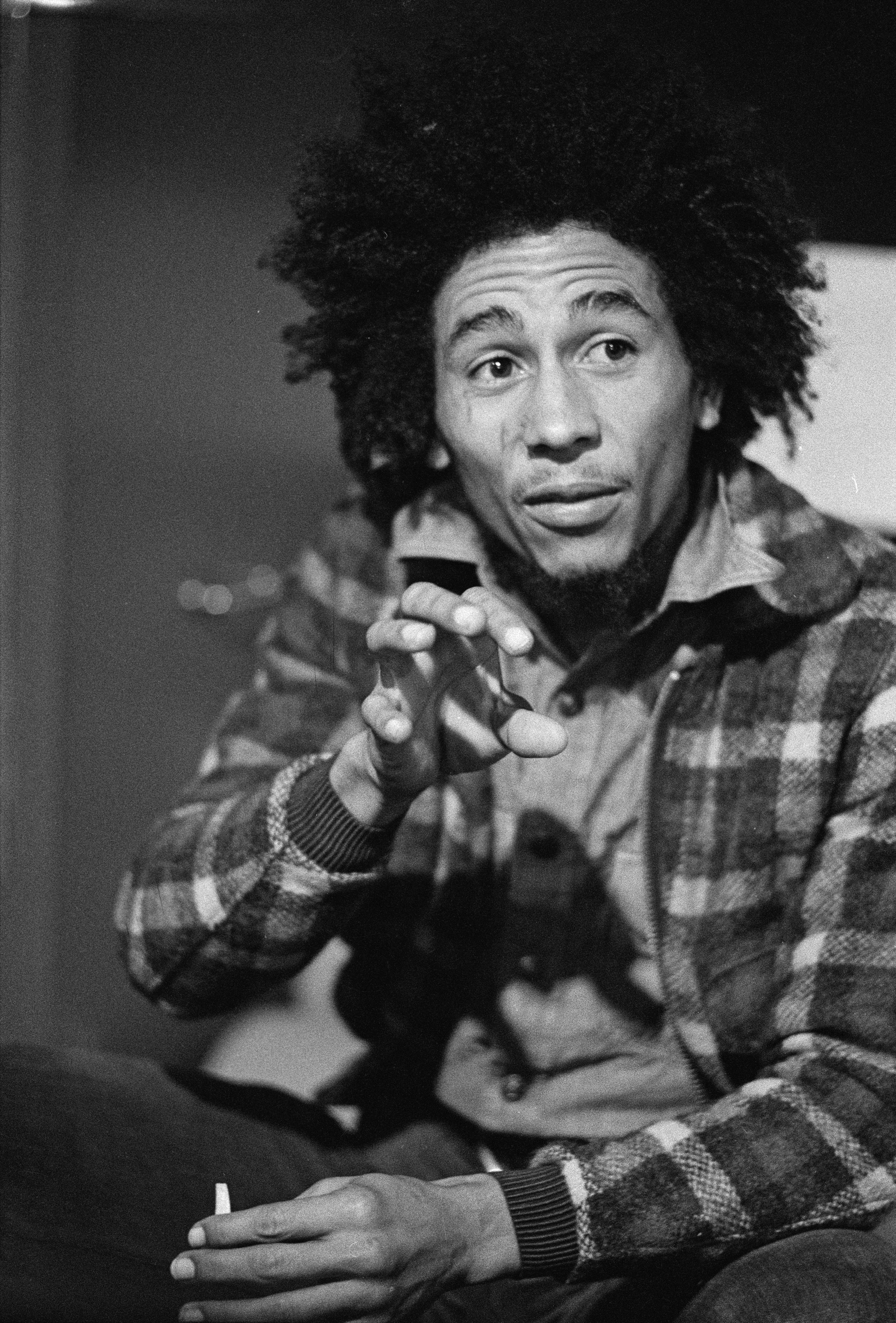 However, he had a lot of love and, throughout the course of his life, he welcomed the other children. Among them, there was Rohan, born in 1972 to Janet Hunt. Rohan Marley has since welcomed one of Marley's grandchildren to the world who likes exactly like the singer. In 1997, the spitting image of the late singer was born; his name is Zion David.
---
#2 Ryder Robinson – Goldie Hawn's Grandson
The acclaimed actress has been married twice but since 1983 she has been together with Kurt Russell. However, from 1976 to 1982, she mas married to musician, and fellow actor Bill Hudson. From that marriage, two artists were born: Kate and Oliver.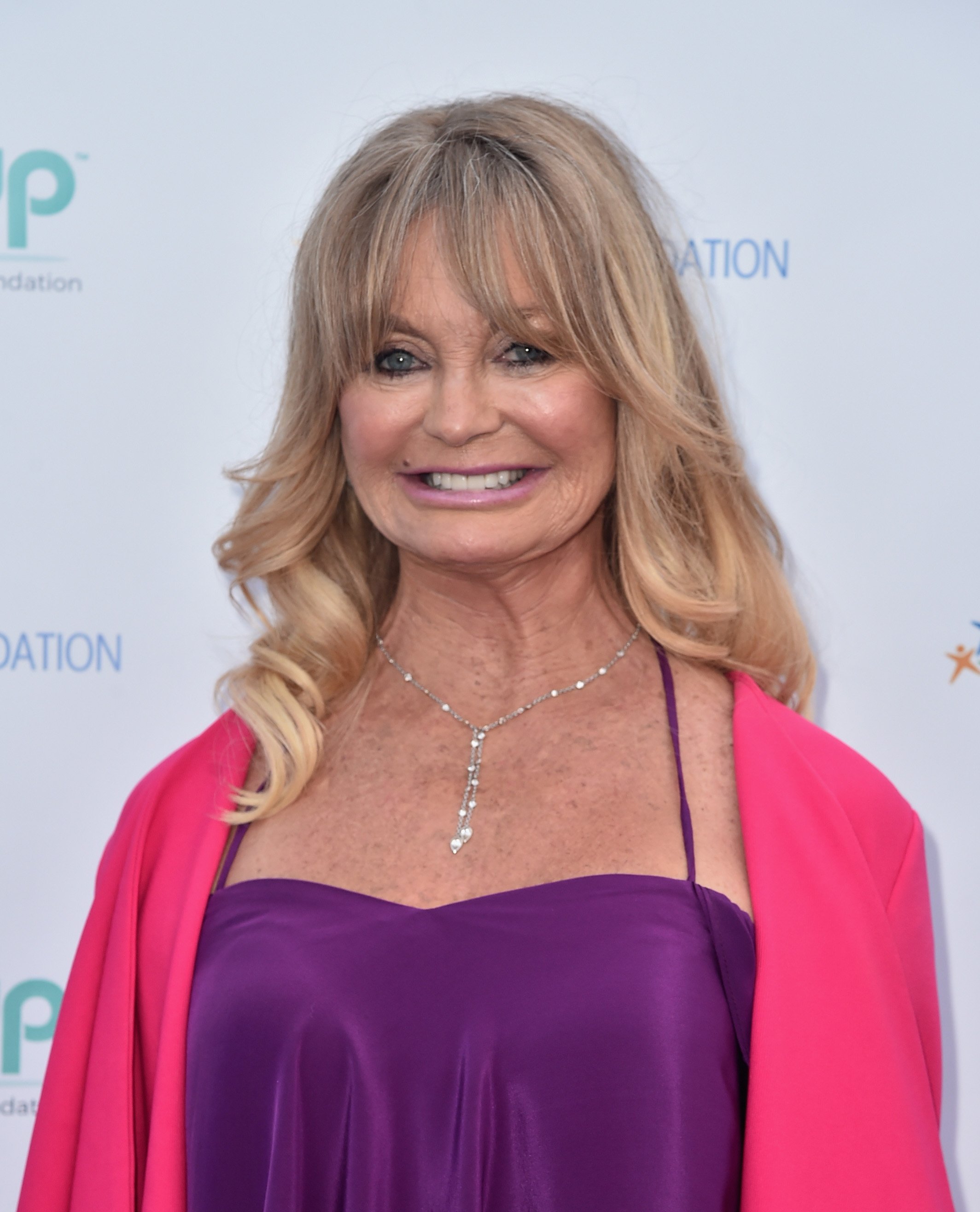 Since then, the also acclaimed actress, Kate Hudson, has welcomed to the world a girl, Rani Rose, and two boys, Ryder and Bingham. Nonetheless, there is one of her children who looks exactly like his grandmother, more and more as he grows older, and that child is Ryder Robinson, born in 2004.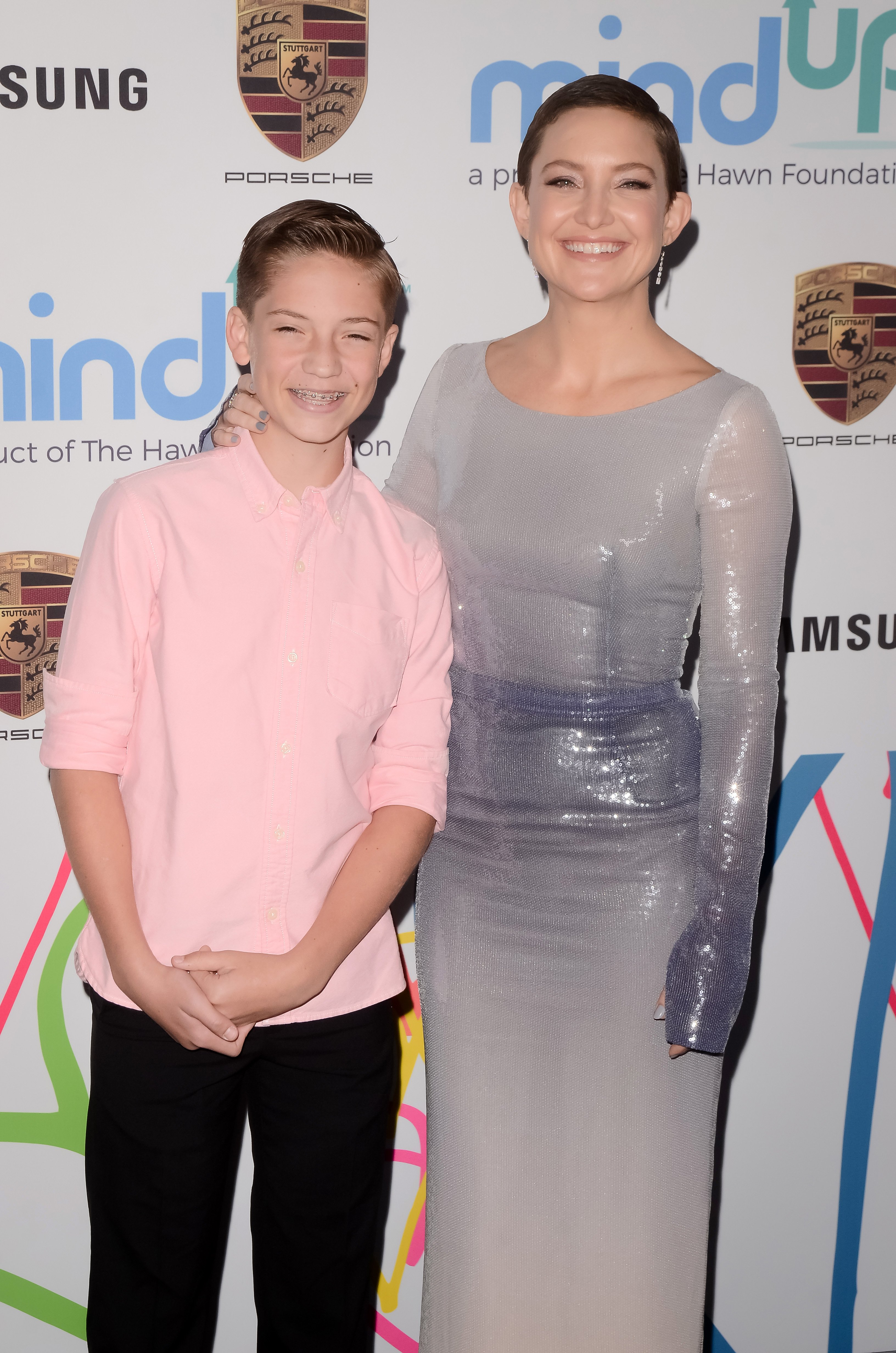 ---
#3 Benjamin Keough – Elvis Presley's Grandson
Contrary to Bob Marley, as eccentric as the singer was, he only had one daughter throughout his entire life, her name is Lisa Marie Presley, and, guess what? She has followed her father's footsteps and since 1997, she has been a singer and songwriter.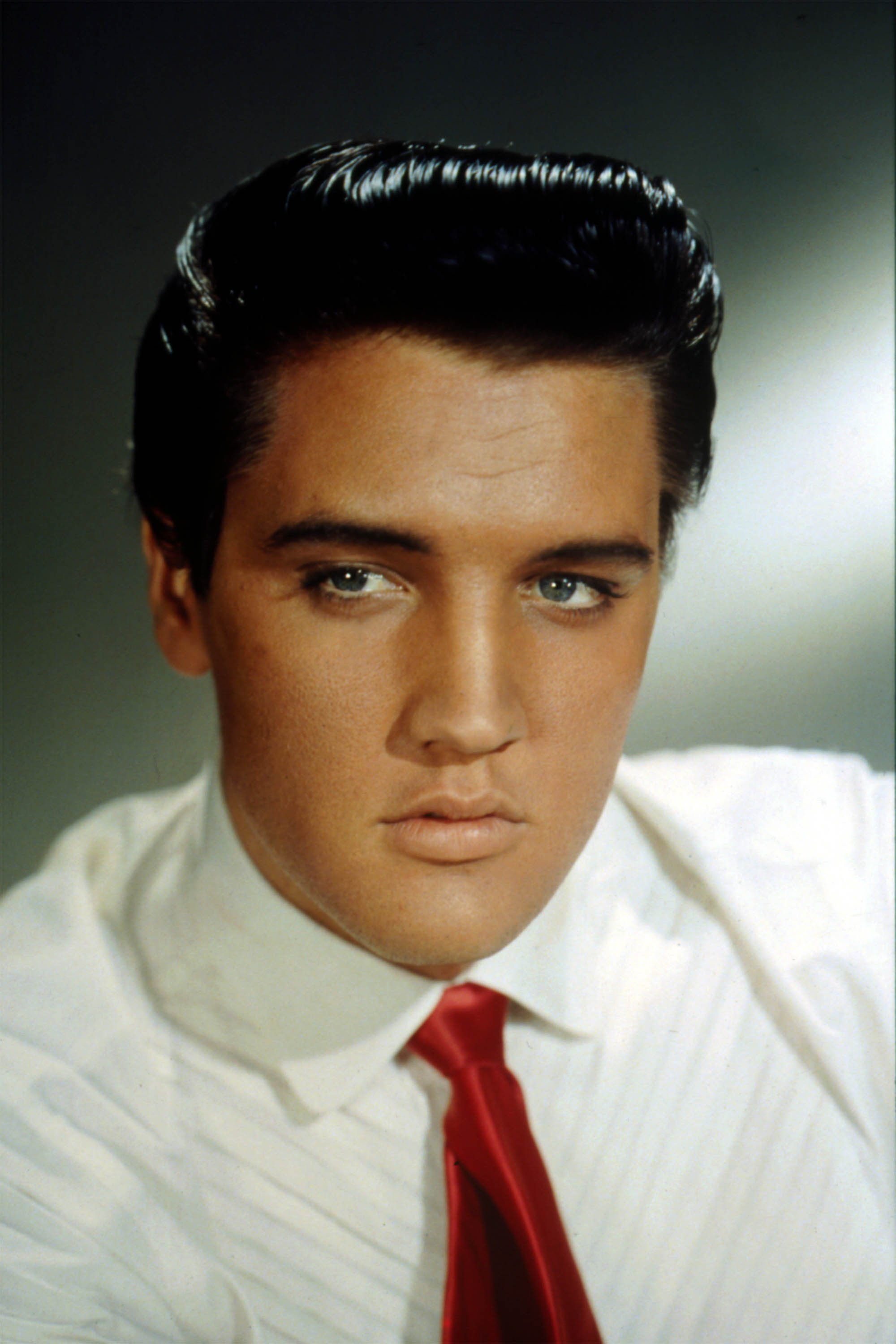 Throughout her life, Lisa has welcomed four children of her own. In 1992, she welcomed, alongside former husband musician Danny Keough, Benjamin Storm who is turning out to look like exactly like the rock star we used to know and love. His sister, Dannielle, who is an actress, is also very similar to her late grandfather.
---
#4 Assisi Lola Jackson – Mick Jagger's Granddaughter
Mick Jagger has quite a few kids himself, eight to be more precise. Among them were designer Jade Jagger, actress Elizabeth Jagger, and designer, and model, Georgia Jagger. His children are truly stunning, the singer makes great looking children, we will give him that!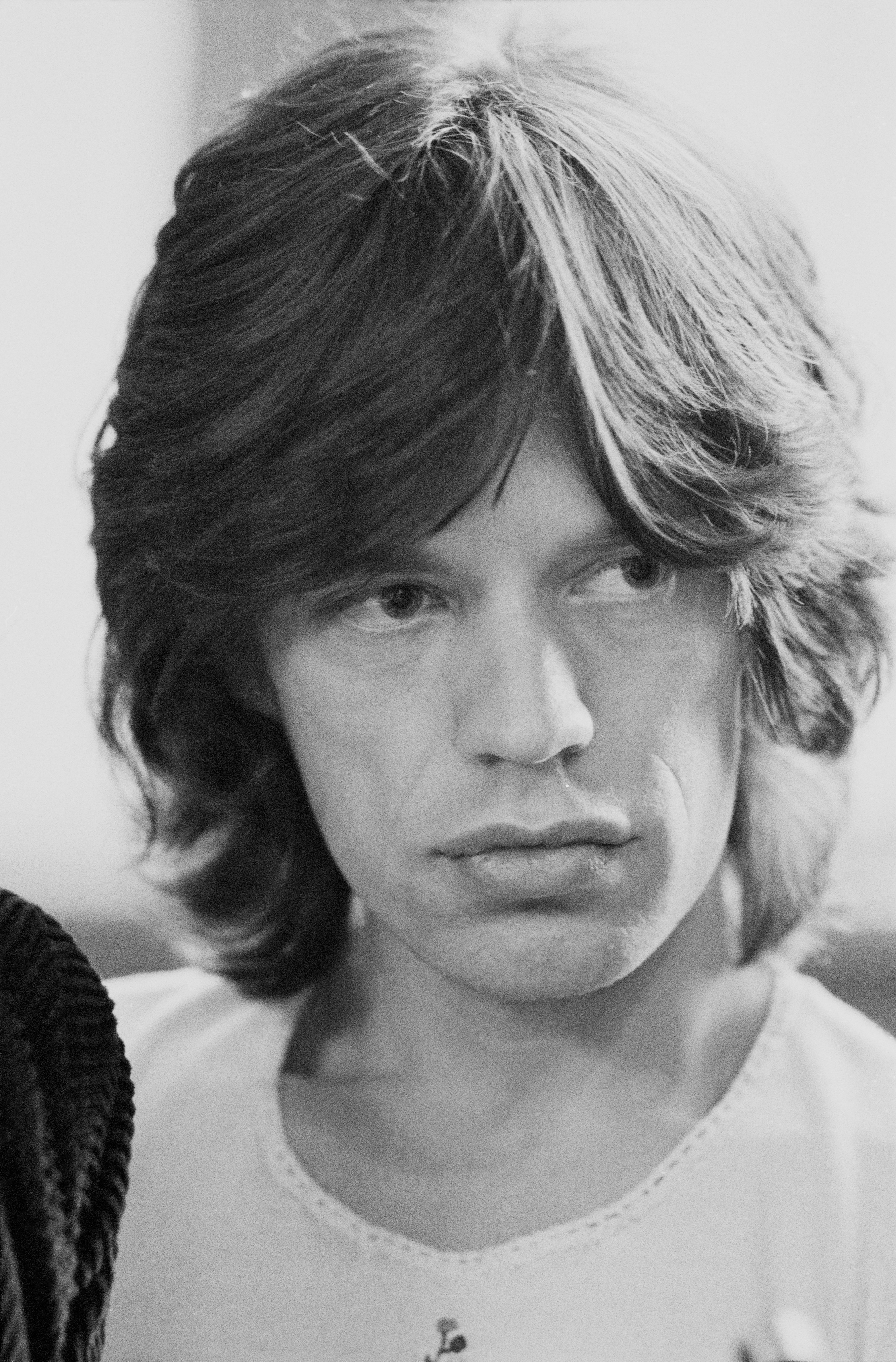 His daughter Jade, born in 1971, welcomed three children, among them is Assissi Lola Jackson, who is, therefore, his granddaughter. According to Beach Raider, she is currently in a relationship with Frankie Lagrange and, although she is quite private about her life, the two have already moved in together and welcomed their first child.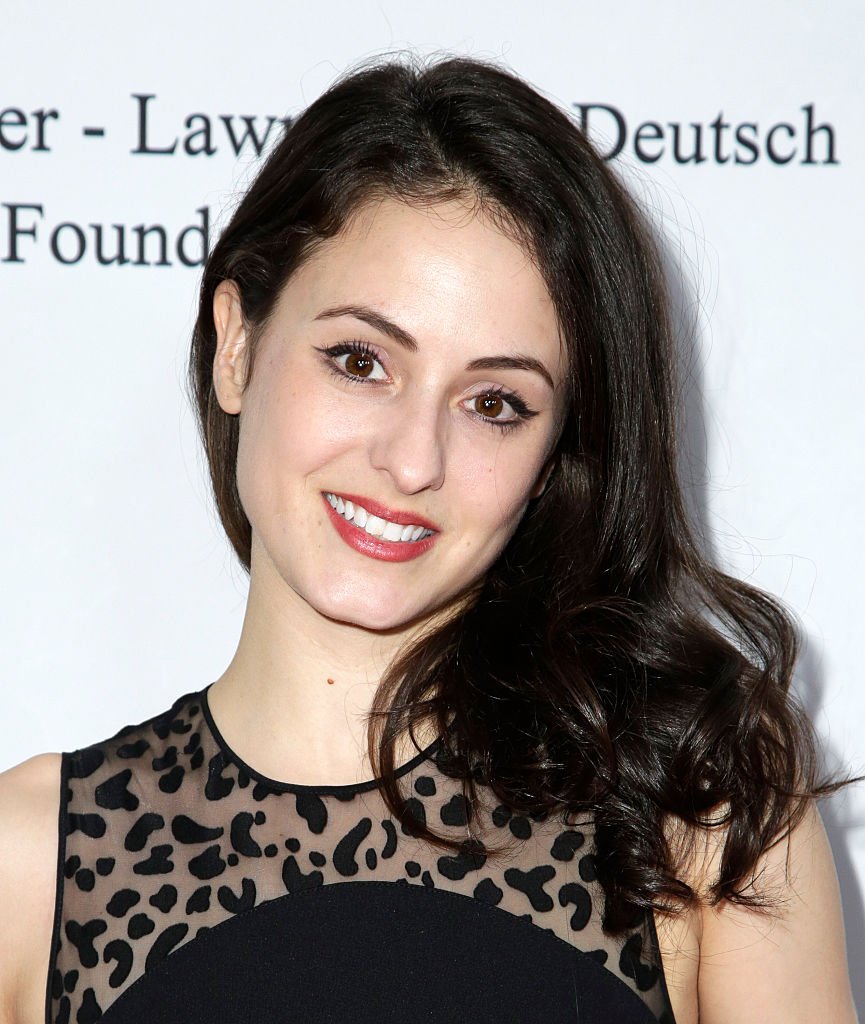 ---
#5 Oona Chaplin – Charlie Chaplin's Granddaughter
Charlie Chaplin was a person with a lot of love to give, and, for that reason, he had a whole lot of children: eleven. According to Beach Raider, he is also the grandfather to 26 people, which is not a lot if you consider the number of children he had.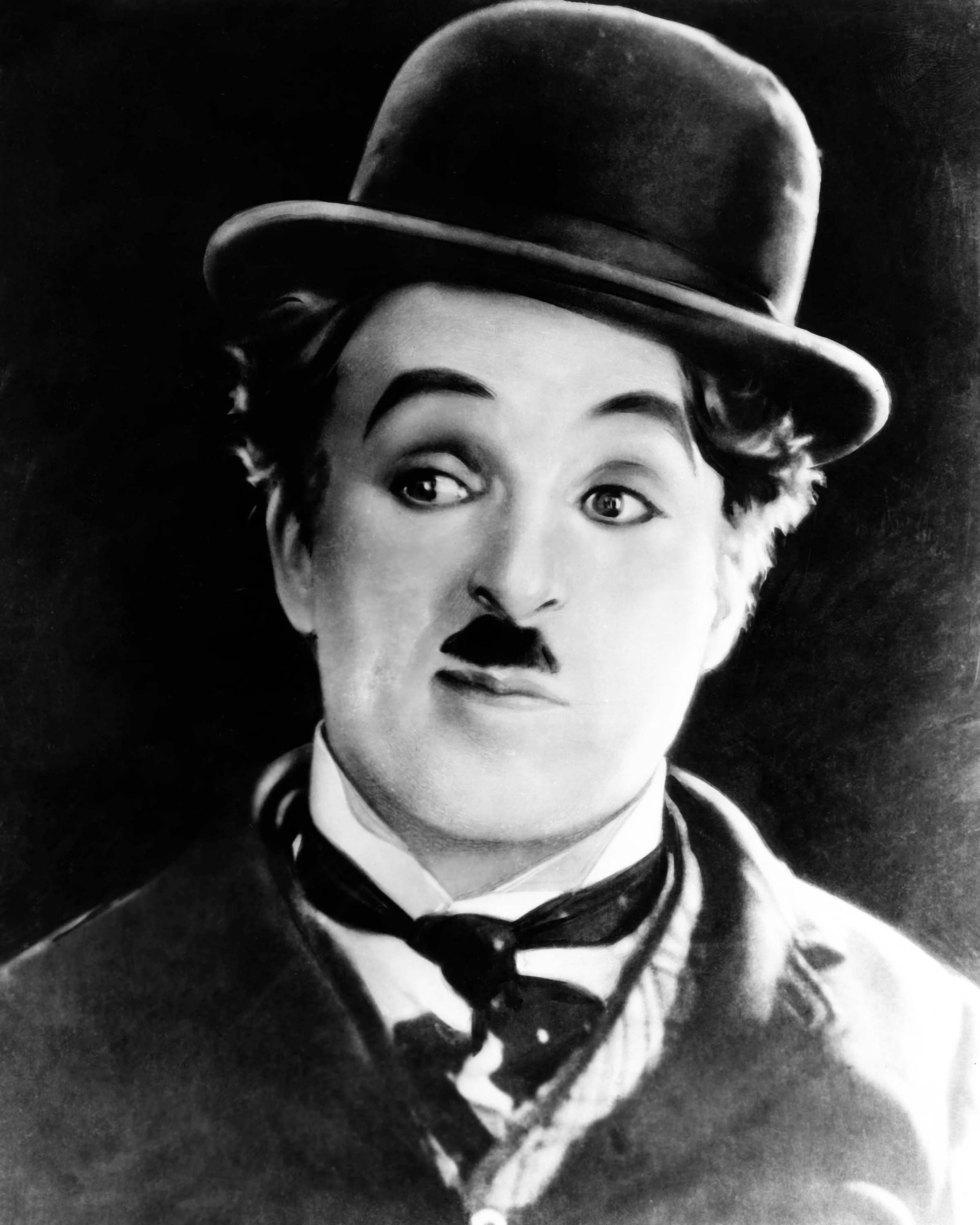 All of his children beard quite a resemblance to the former actor. However, there is someone in particular who looks exactly just like the late actor, minus the mustache. That person is soon-to-be-famous actress Oona Chaplin, who was in the acclaimed TV series 'Game of Thrones' as Talisa Stark. How similar are they, really?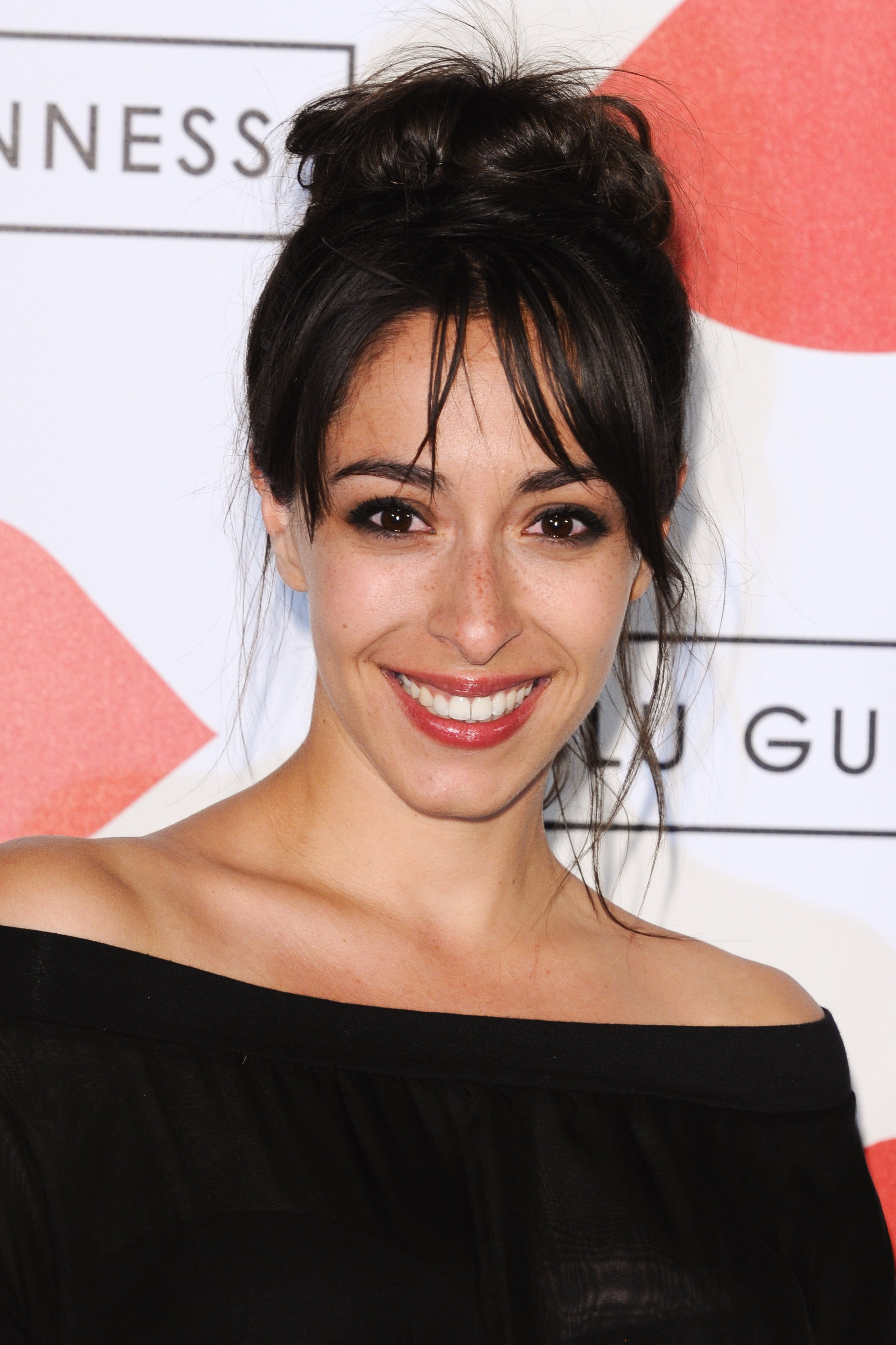 ---
#6 Clark Gable III – Clark Gable's Grandson
This grandson, in particular, had a lot of expectations to meet, since his grandfather was often mentioned as "The King of Hollywood". Although he wedded five times, those marriages would only produce two children: John Clark Gable, and Judy Lewis who was an actress, a producer, and a therapist.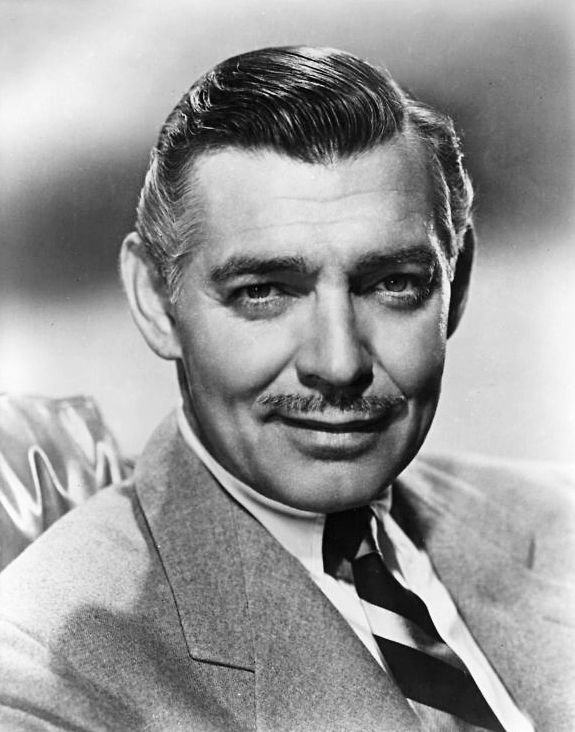 His son never followed his footsteps, and he would welcome a son, in 1988, that would start a great career in Hollywood. He was not only a model, who began his career at the age of five, as stated per Beach Raider, but he was also an actor and a TV presenter. Sadly, he passed away last year at the early age of 30.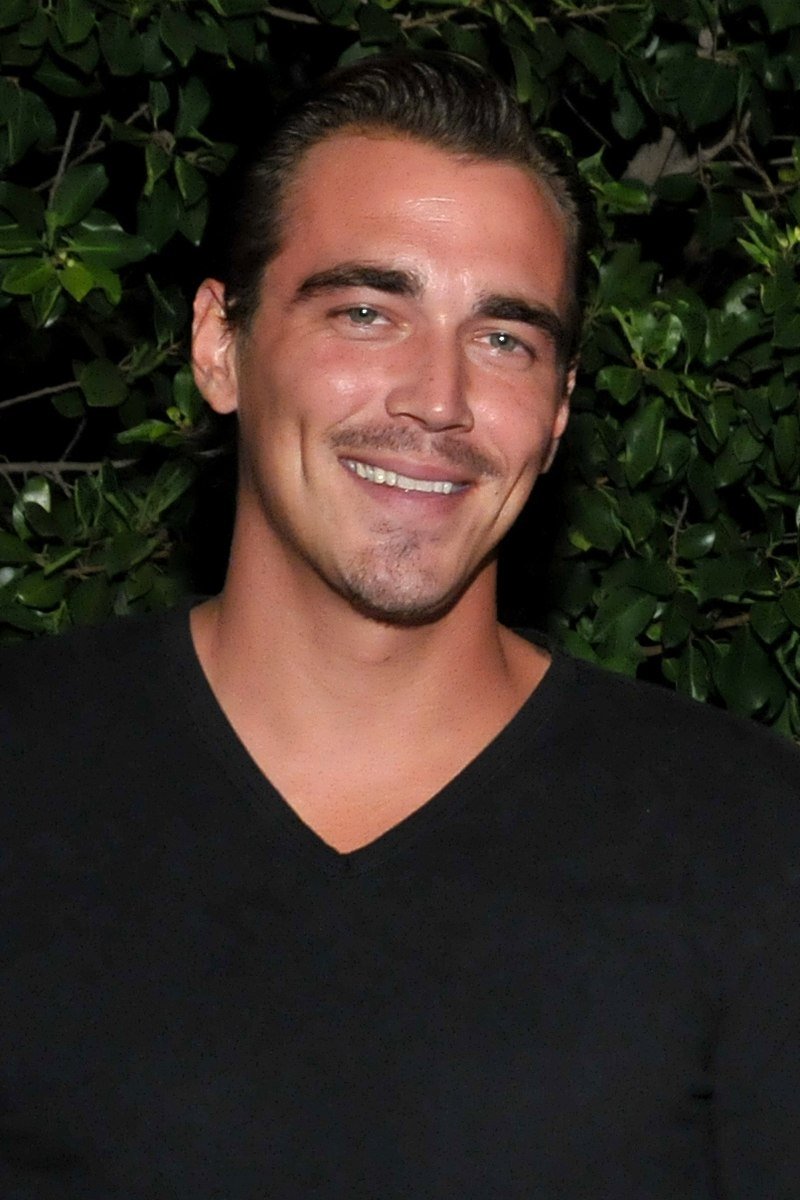 ---
#7 Abby Elliott – Bob Elliott's Granddaughter
Alongside Ray Goulding, Bob Elliot was part of one of the most famous comedy duos at the time, Bob and Ray. Throughout his life, he was only married twice, having lived by the side of his second wife until the day of her passing. Together the couple welcomed to the world three children of their own and adopted another two.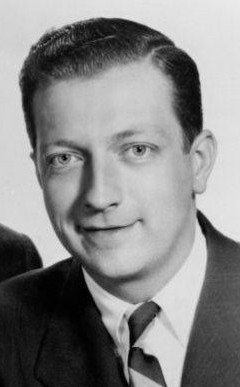 One of his children, Chris Elliot, followed his steps and became a comedian and an actor himself. Alongside his wife, they welcomed to the family two daughters, Abby and Bridey, who would both enter the entertainment business. However, the resemblance between Abby and her grandfather is uncanny, especially the big blue eyes!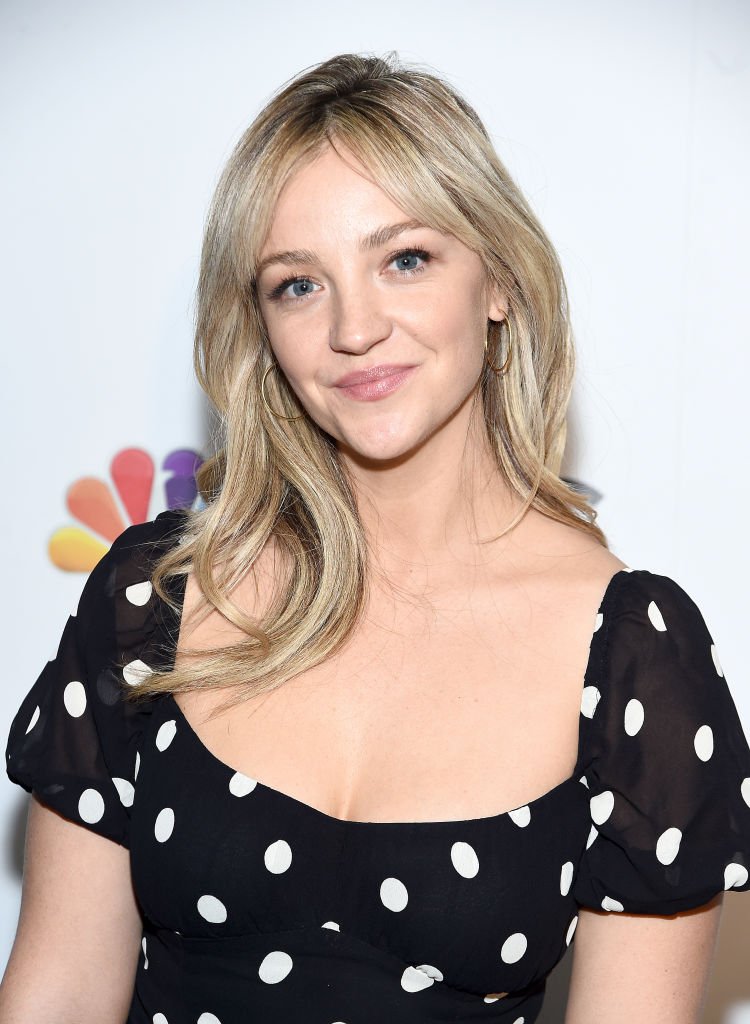 ---
#8 Cameron Douglas – Kirk Douglas's Grandson
The man who started this family of talent is Kirk Douglas, who made it all the way to his 103 years old! During his lifetime, the famous actor was married twice. First to Dianna Dill, with whom he fathered Michal and Joel, and a second time to producer Anne Buydens, with whom he welcomed Peter and Eric.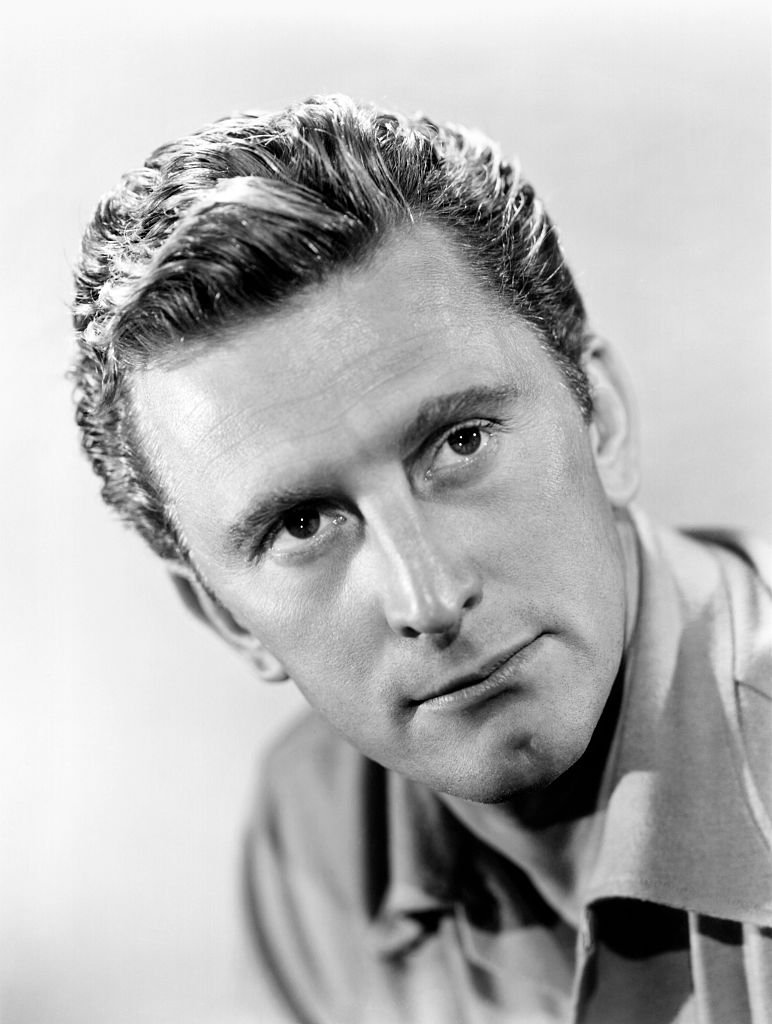 All of his children would follow his footsteps, but there was one in particular that quite successful, Michael. The acclaimed actor has welcomed three children, one of them is the spitting image of his grandfather, Cameron Douglas, who is currently 41 years old and is also an actor. We have to admit that Michael himself is also quite similar to his late father.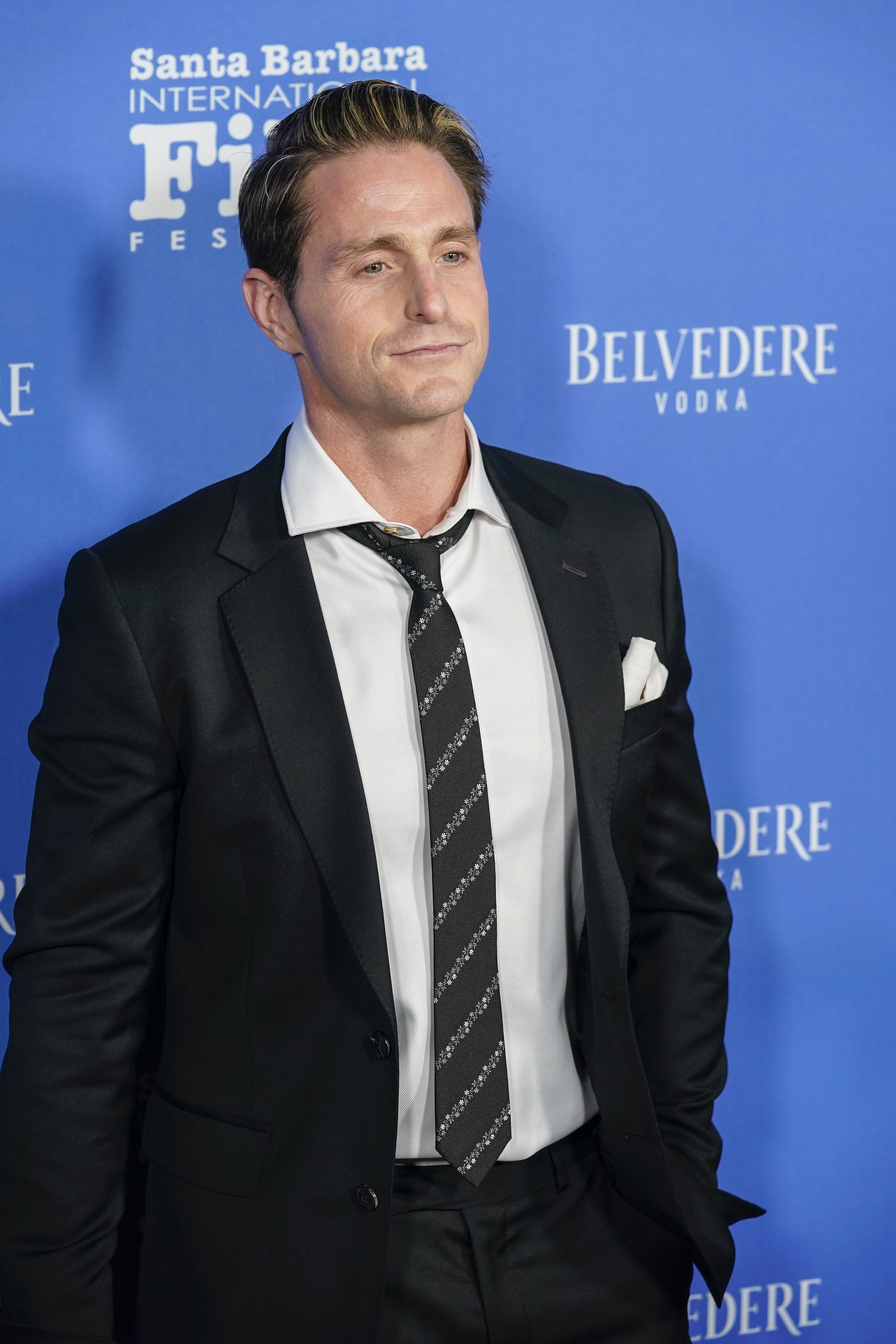 ---
#9 Tony Goldwyn – Samuel Goldwyn's Grandson
Samuel Goldwyn, also known as Goldfish, was a film producer. He was also known for being the founding contributor and executive in several Hollywood studios. He had two children from two marriages, a girl, Ruth, and a boy, Samuel Goldwyn Jr. who would also enter the entertainment area.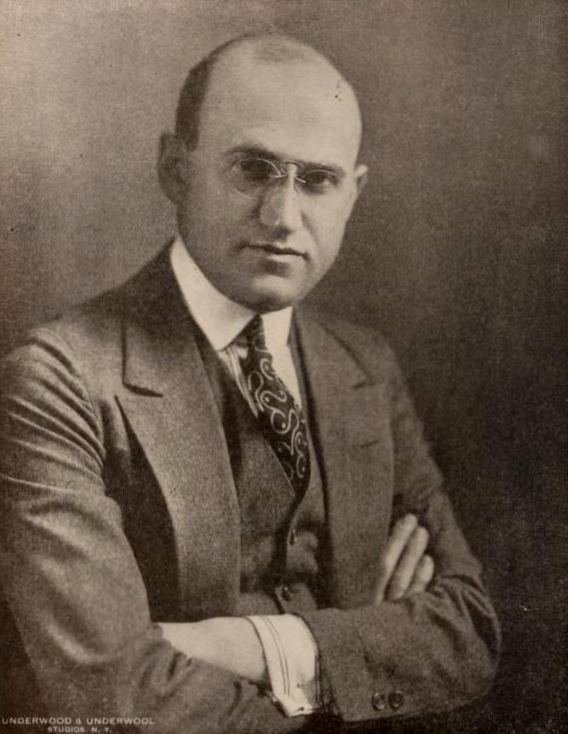 Throughout his life, the film producer, Samuel Goldwyn Jr., welcomed six children; among them, two would follow his footsteps: Tony and John. The youngest, Tony, has been building quite a career for himself since 1986 and, we are not going to lie, it does seem to help that he looks very much like his grandfather!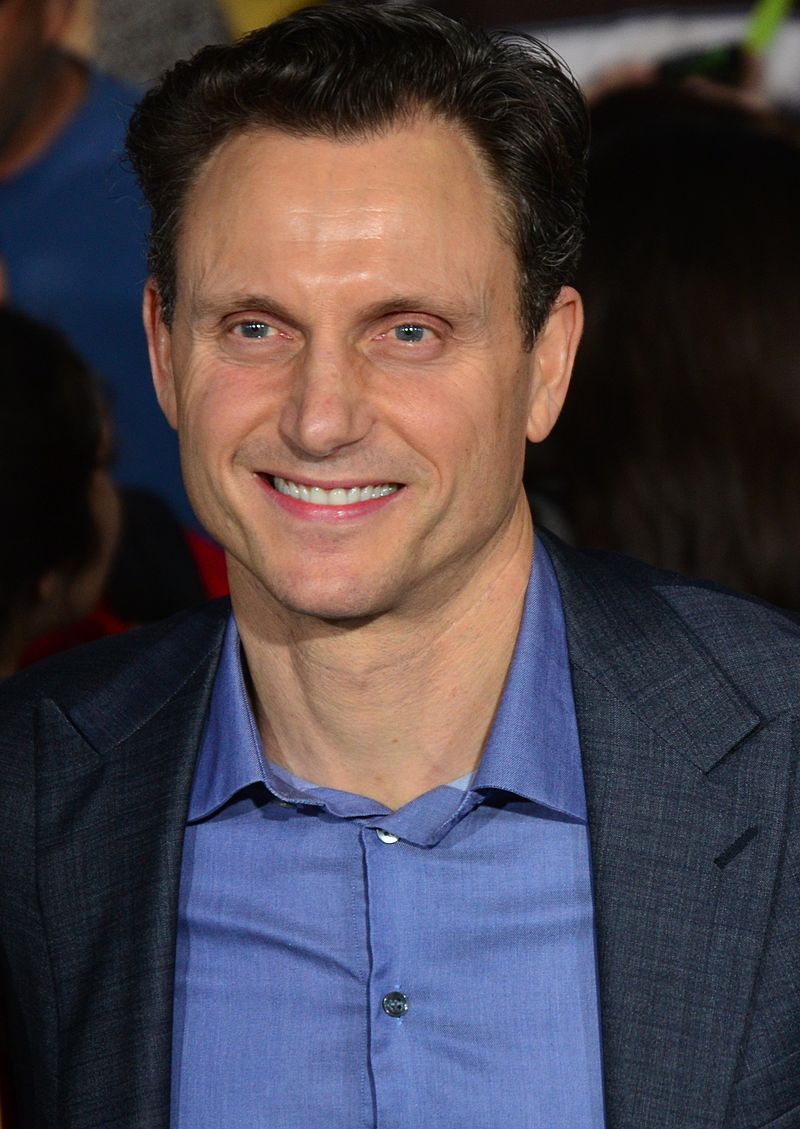 ---
#10 Alyson Le Borges – Alain Delon's Granddaughter 
This very good looking man built an amazing career for himself between the years of 1957 and 2012. Although he has since retired, his legacy has continued on with his work. Throughout his life, he fathered four children, including actors Anthony and Anouchka Delon.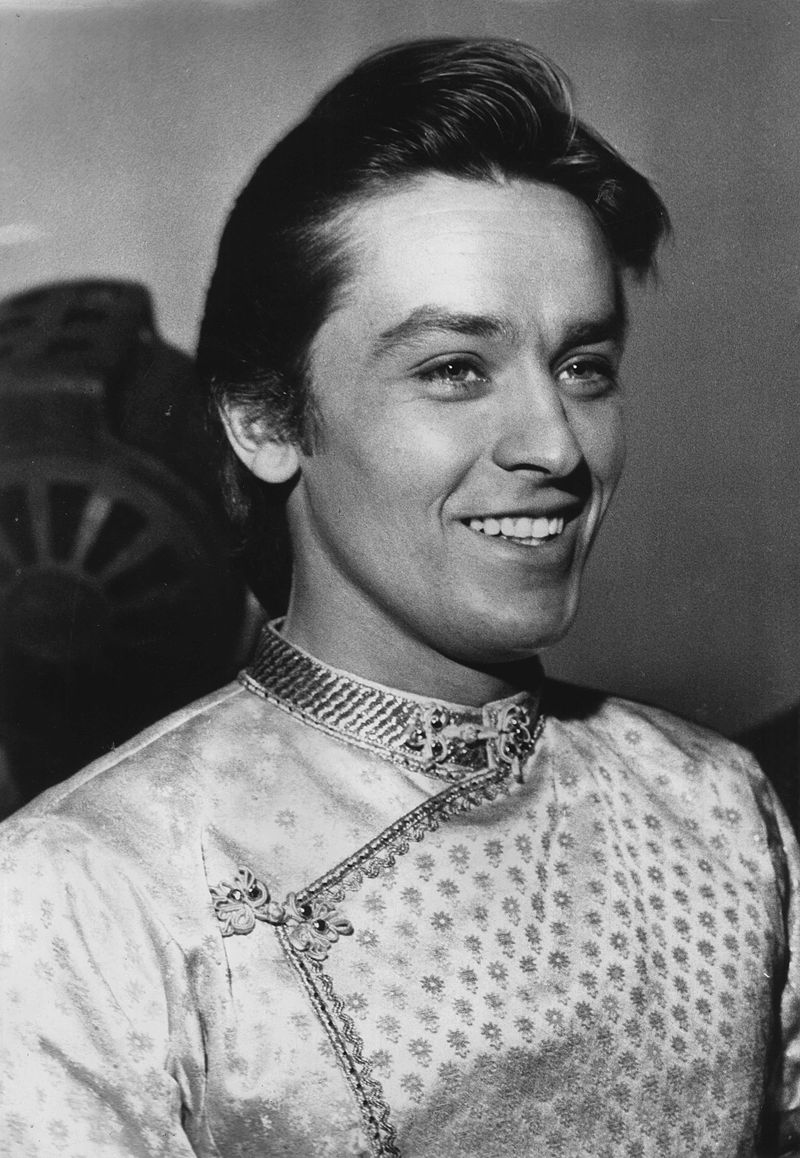 His son Anthony has come into the American market and has welcomed three children of his own, three girls, Lou, Liv, and Alyson Le Borges. Although she is not really well-known in the American market, according to Beach Raider, she has been experiencing her fair share of success in the French market; her gorgeous looks certainly help!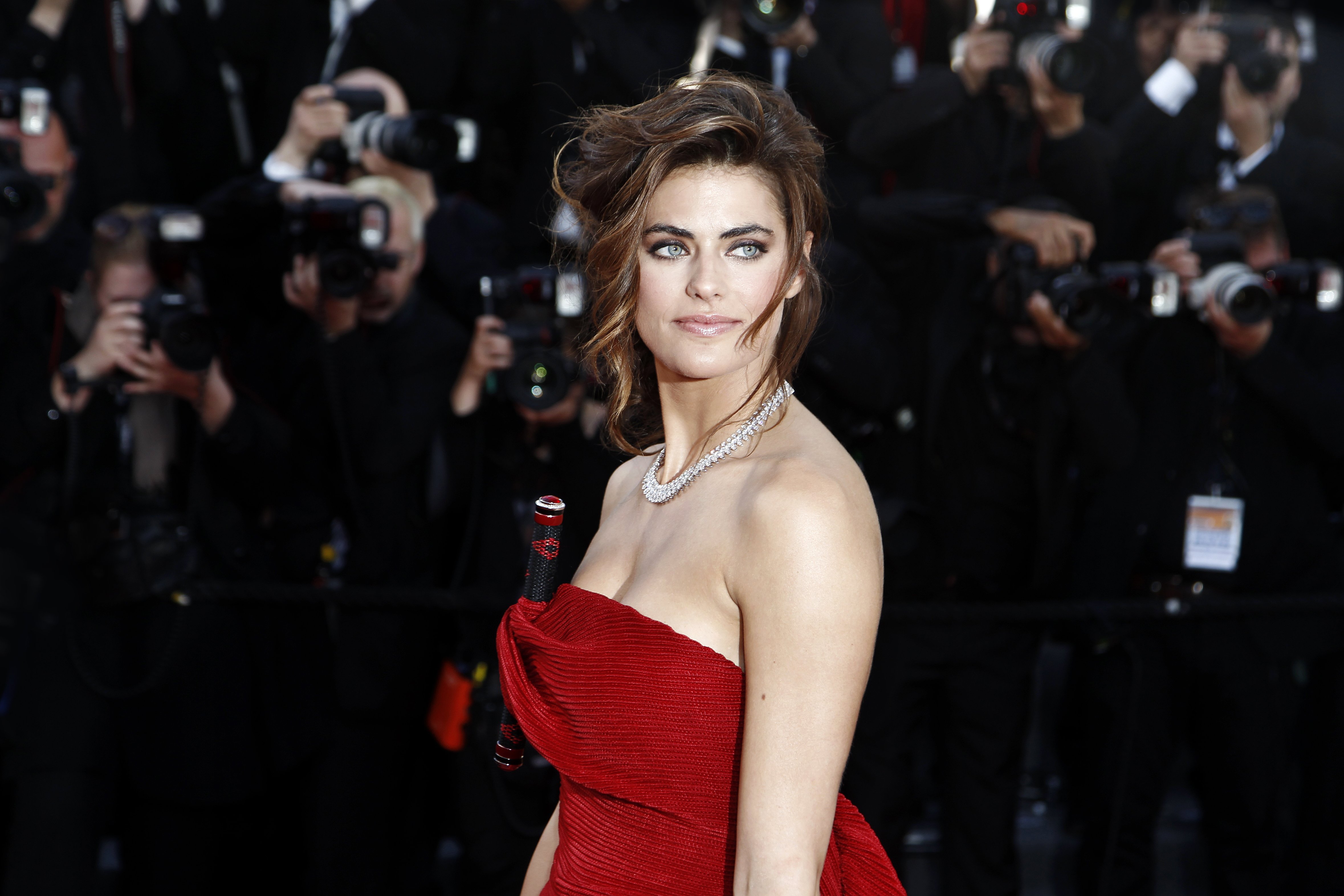 ---
#11 Pablo Dylan – Bob Dylan's Grandson
Bob Dylan started off his carer in 1961 and never looked back. For more than five decades, he has been a major influence in popular culture. Throughout his life, he has brought six children into the world, including Jesse, who would go into the production world, and Jakob, who would follow him on the musician career.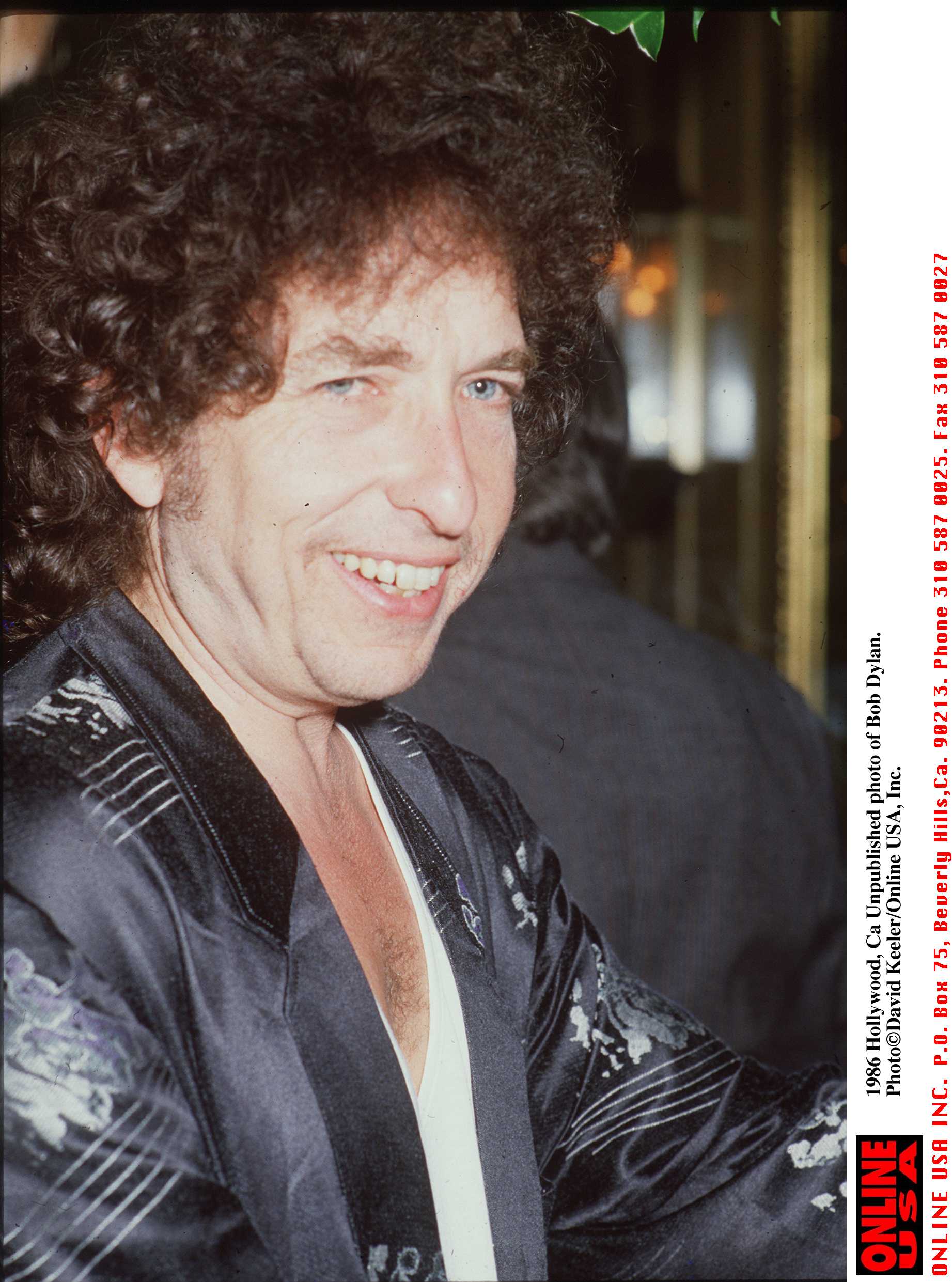 His son Jesse, who is not only a producer but also a director; he has come a long way in his career. Nonetheless, one of his children, Pablo, according to Beach Raider, has come to be known as "Bob Dylan's rapping grandson". At the age of 15, he debuted his career, and, aside from having his grandfather's hair, he has the same exact face!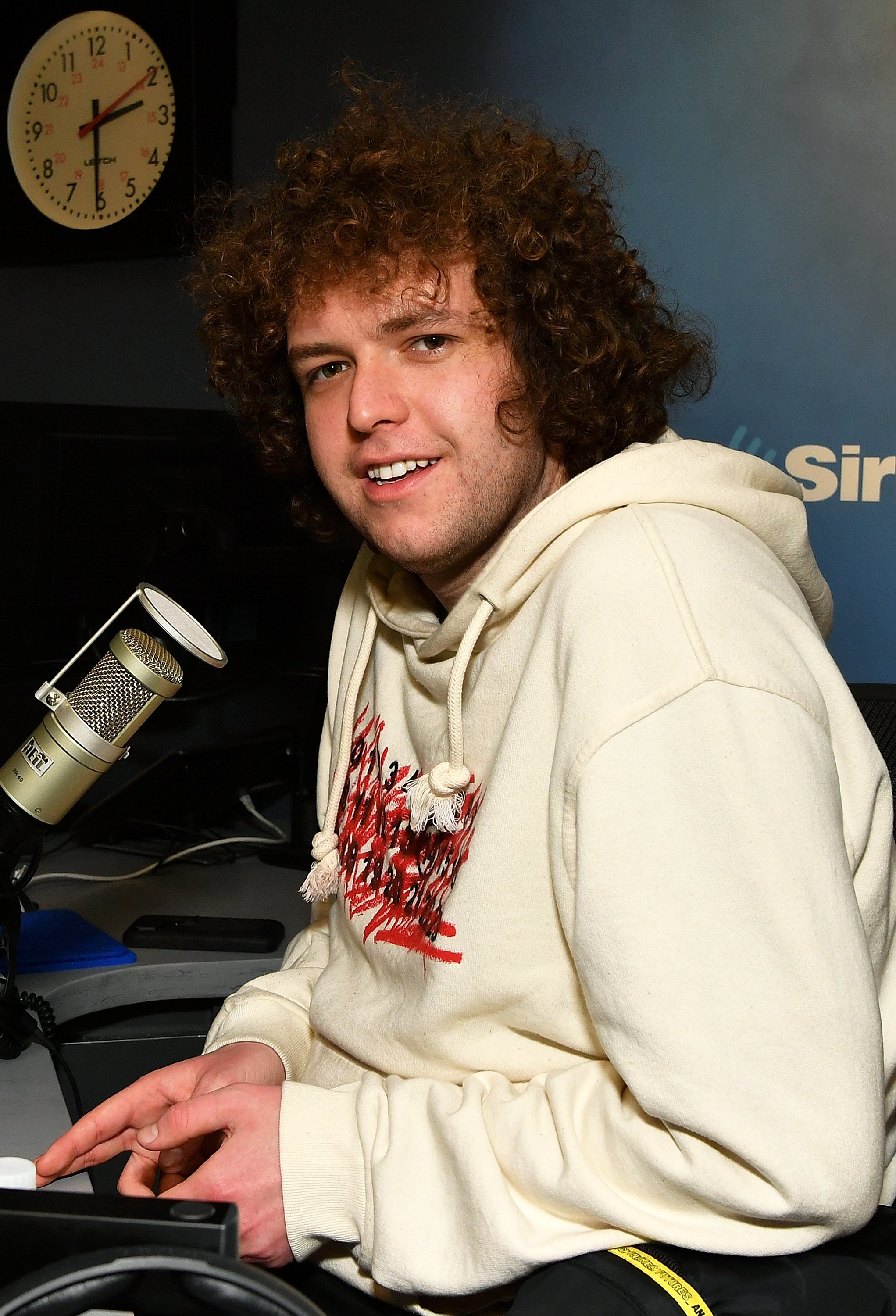 ---
#12 Riley Keough – Priscilla Presley's Granddaughter
From 1967 to 1973, the actress, Priscilla Presley, was married to, you guessed it, Elvis Presley. Throughout their marriage, the couple welcomed one child, Lisa Marie Presley - who followed her father's footsteps and became a singer and songwriter. She also brought her own children into the world.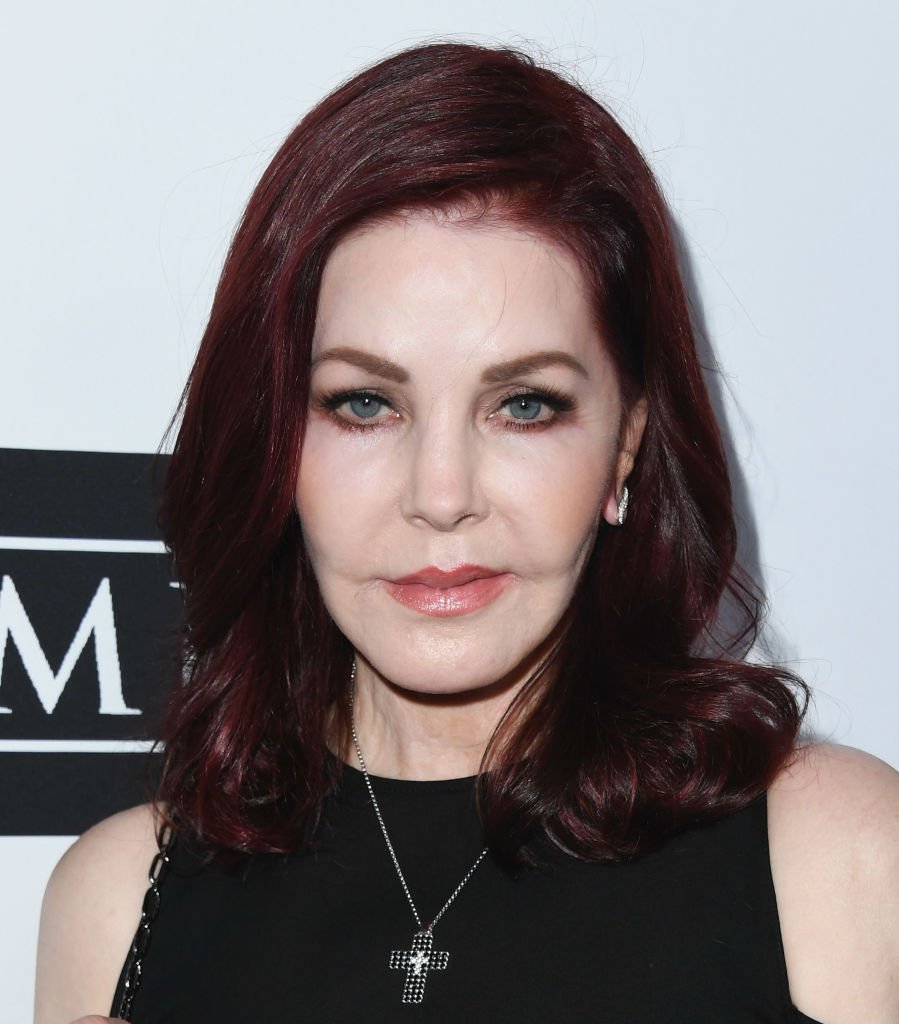 During her first marriage, with Danny Keough, the couple had two children, one of which has since become a successful actress, Danielle Riley Keough, although she goes by just Riley. The resemblance between the actress and her grandmother Priscilla is absolutely unreal! According to Beach Raider, the actress's career is on the rise every day one bit more.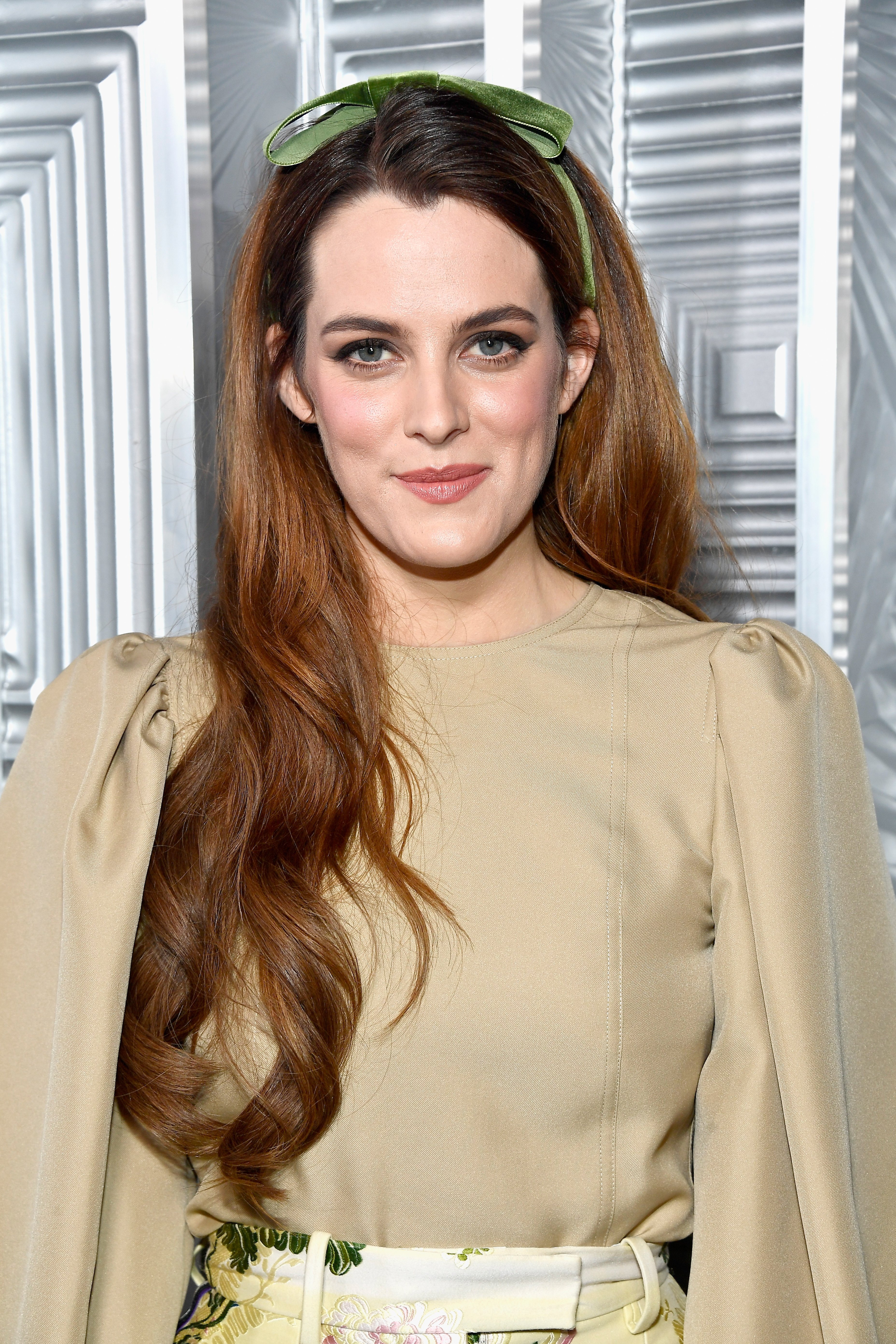 ---
#13 Princess Charlotte – Princess Diana's Granddaughter
Princess Diana left her mark in the world not only for her beauty but for her humanitarian side and her desire to change things for the better. She left a legacy behind her that will never be forgotten. Her work has been continued by her sons, Prince William and Prince Harry.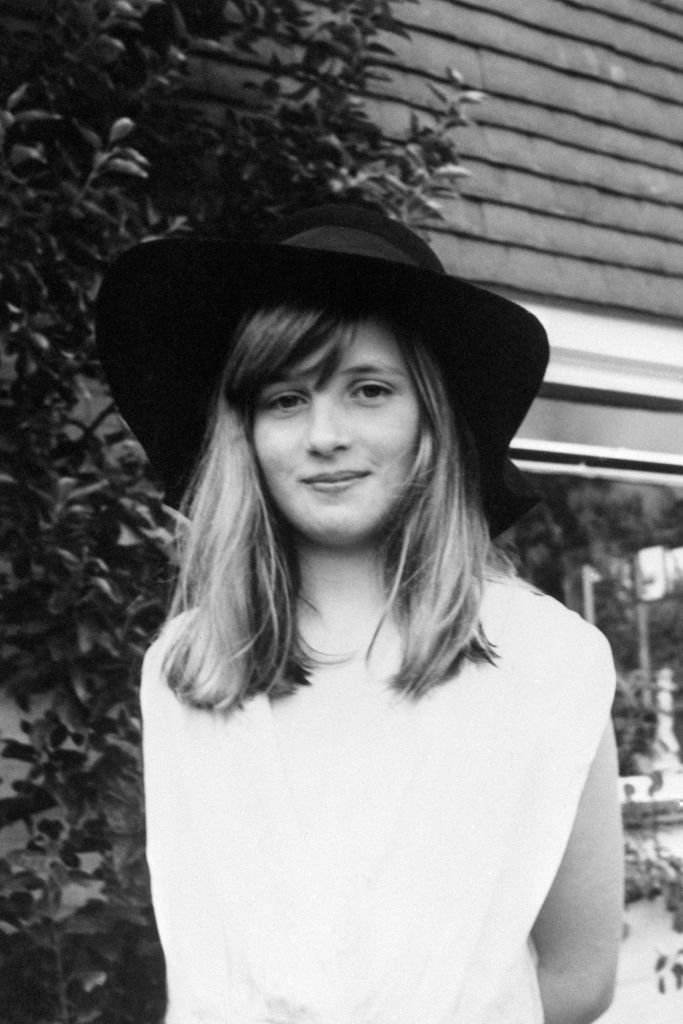 Although she never got to meet her grandchildren, which she has four of now, Princess Charlotte is starting to look a whole lot like her grandmother. It is true that she is still quite young, but it is believed that she will grow into looking exactly like her grandmother. At such a young age, she is already gorgeous.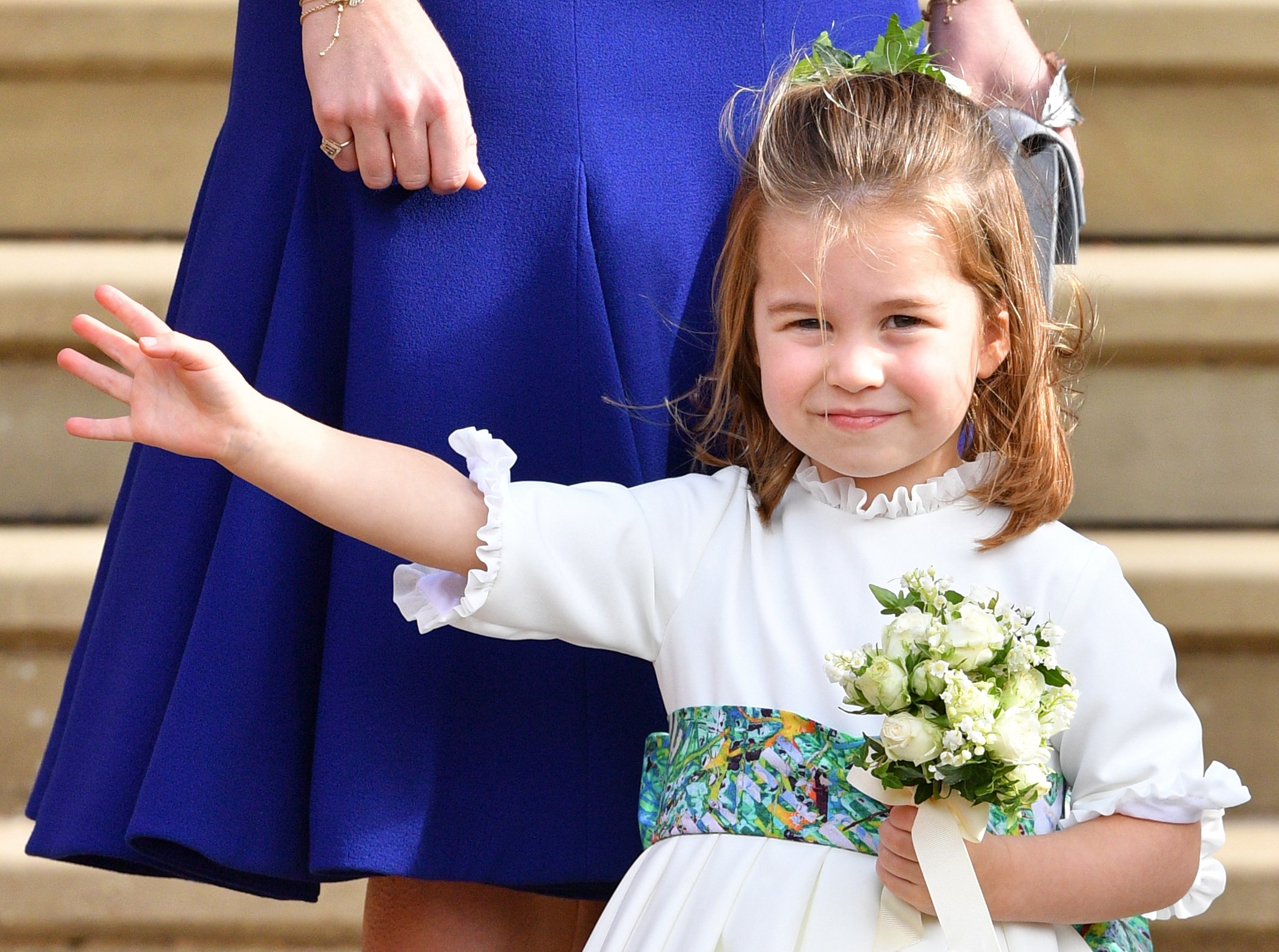 ---
#14 Amba Isis Jackson – Mick Jagger's Granddaughter
Much like Assisi, she is also the daughter of Jade Jagger, one of Mick Jagger's children. Also, like her sister Assisi, she too has welcomed her own child, River, just last year, at the age of 23. Amba is too very similar looking to her grandfather.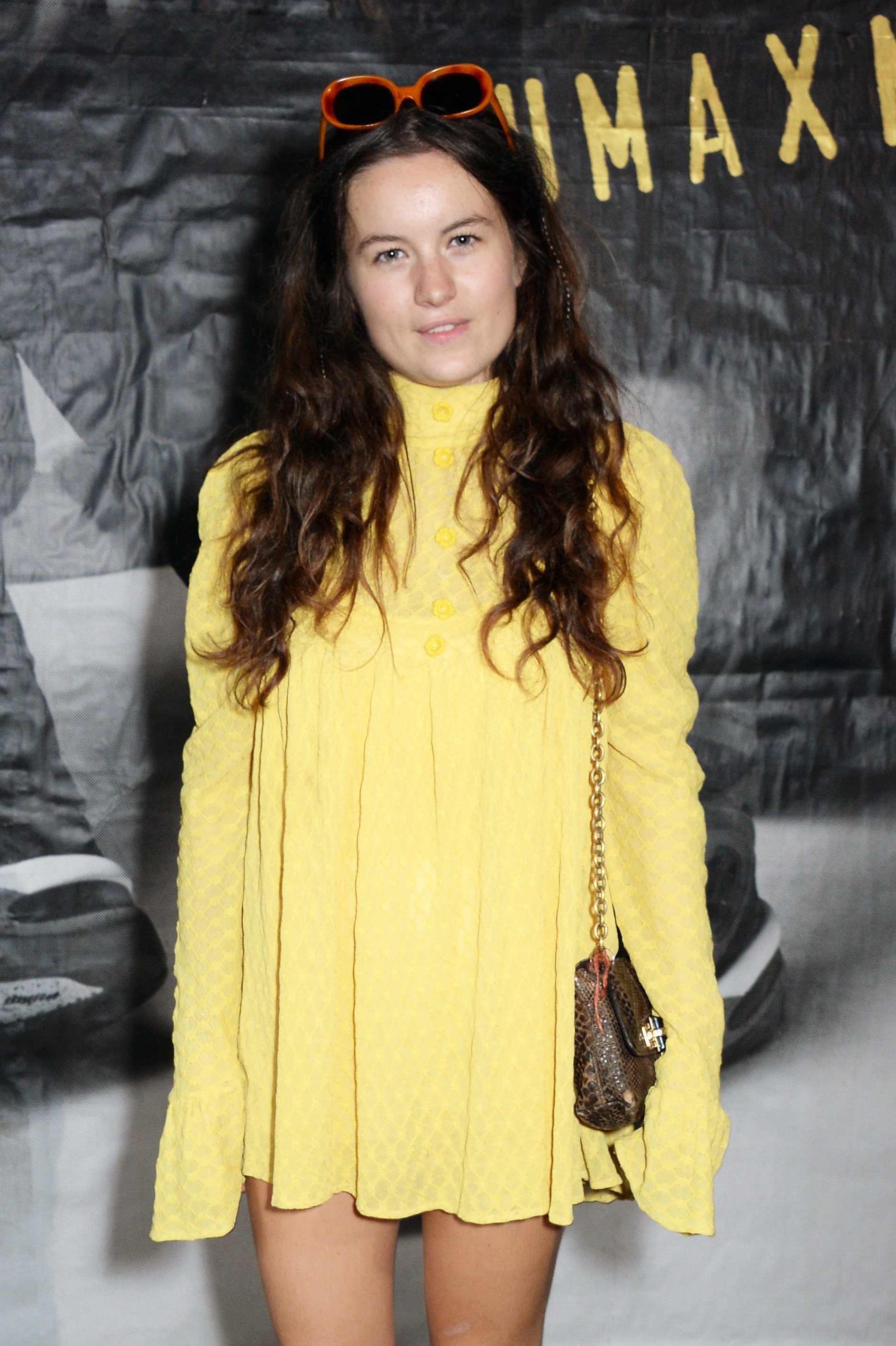 ---
#15 Tuki Brando – Marlon Brando's Grandson
Marlon Brando and Charlie Chaplin have more than one thing in common, aside from being actors, they were both parents to 11 children. Among them was his gorgeous daughter Tarita Brando who was just starting her life when it all came to an end at the early age of 25.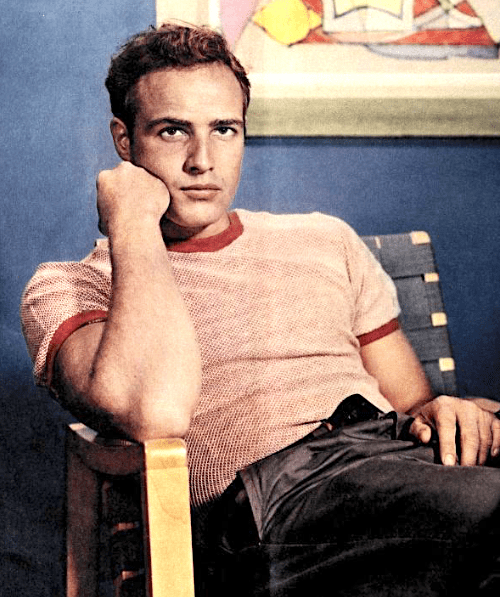 However, in 1990, five years before her passing, she gave birth to a little boy named Tuki. Nowadays, he is a model, which he will most likely have to thank his grandfather since they have the exact same look. His mother was also stunning, so it is no surprise that he came out looking gorgeous.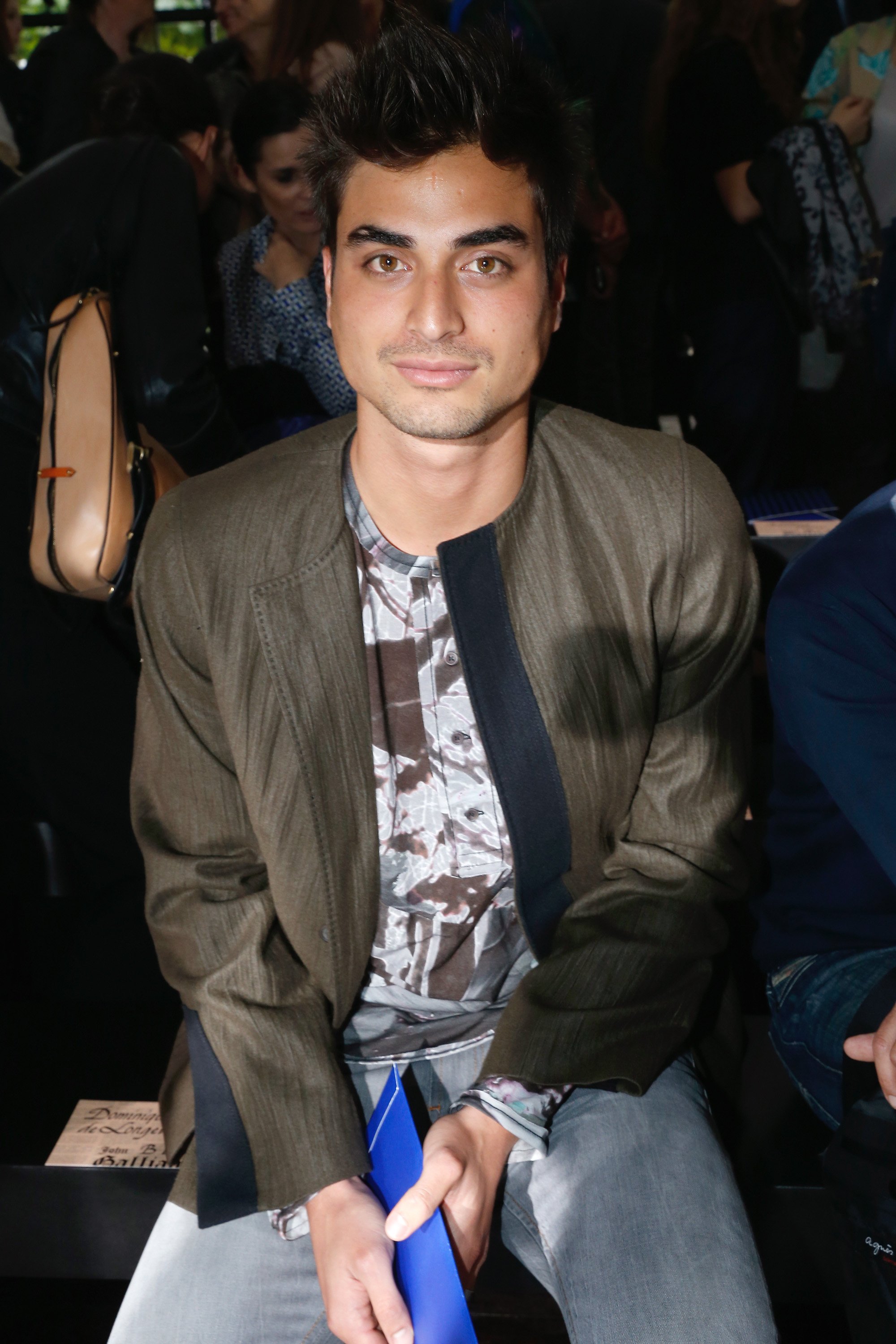 ---
#16 Sarah Sutherland – Donald Sutherland's Granddaughter
Donald Sutherland has built quite a career for himself, spanning more than five decades, he has won his spot in the entertainment world. He has since brought some talent into the world as well, such as his sons Kiefer, Rossir, and Angus.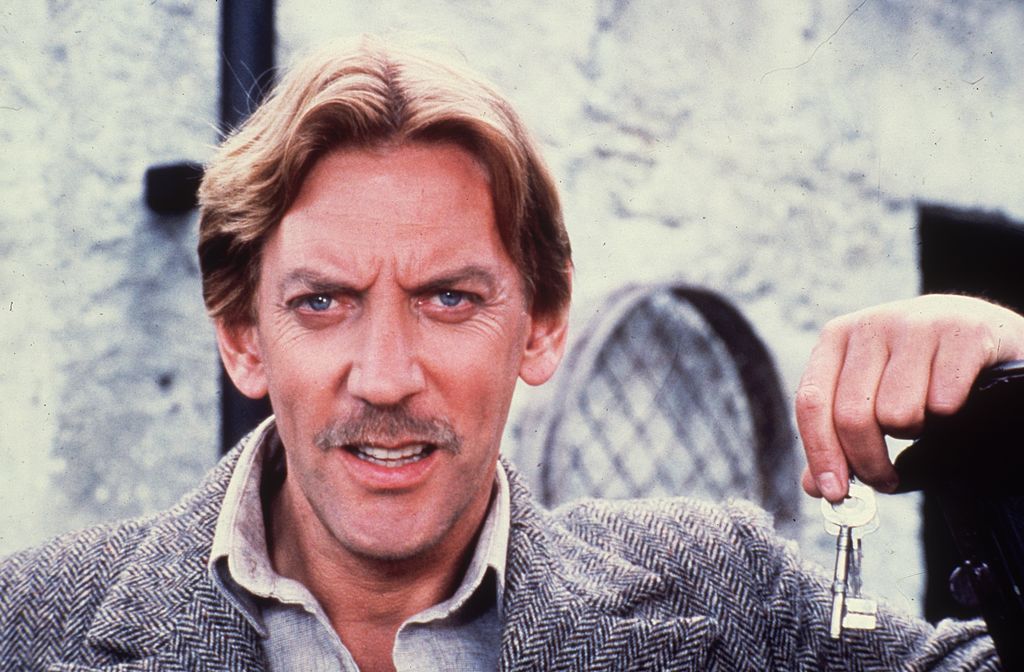 However, there is another talent that has come to life more recently, and her name is Sarah Sutherland. She has most recently participated in the series 'Veep' as Catherine Meyer. Aside from coming from a very talented family, she is also very talented herself. Furthermore, she looks like a female version of her grandfather when he was younger. Isn't that lovely?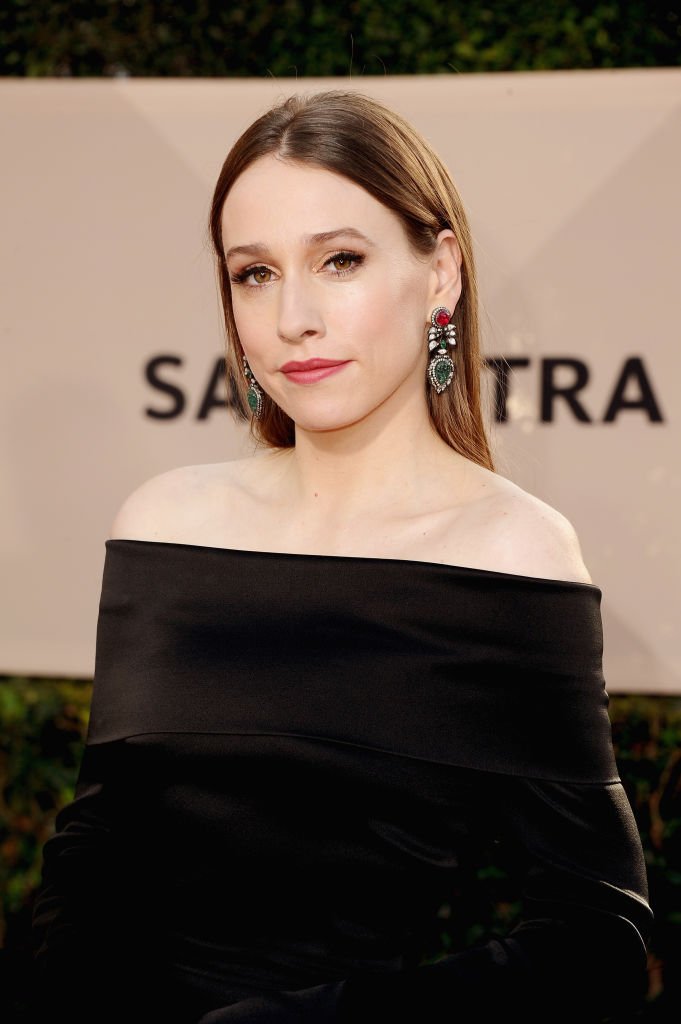 ---
#17 Billie Lourd – Debbie Reynolds' Granddaughter 
Although the famous actress was married three times, it was with her first husband, Eddie Fisher, that she welcomed her two children into the world, Carrie and Todd. Carrie, best known for her role as Princess Leia, has since passed away, but she has left a legacy behind.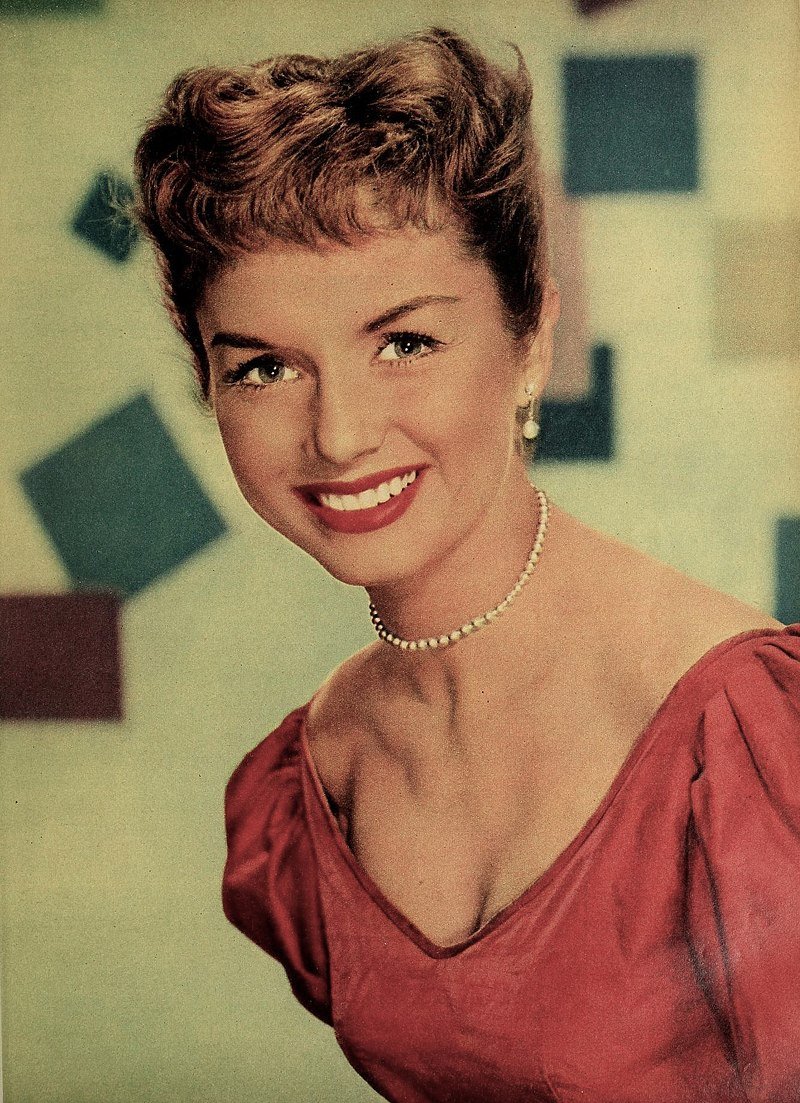 Carrie's daughter, Billie Lourd, has become an actress herself, having just started her career five years ago, she still has a long way to go. However, luck is on her side since with all the talent in the family, things can only go right. She is also stunningly beautiful much like her grandmother was.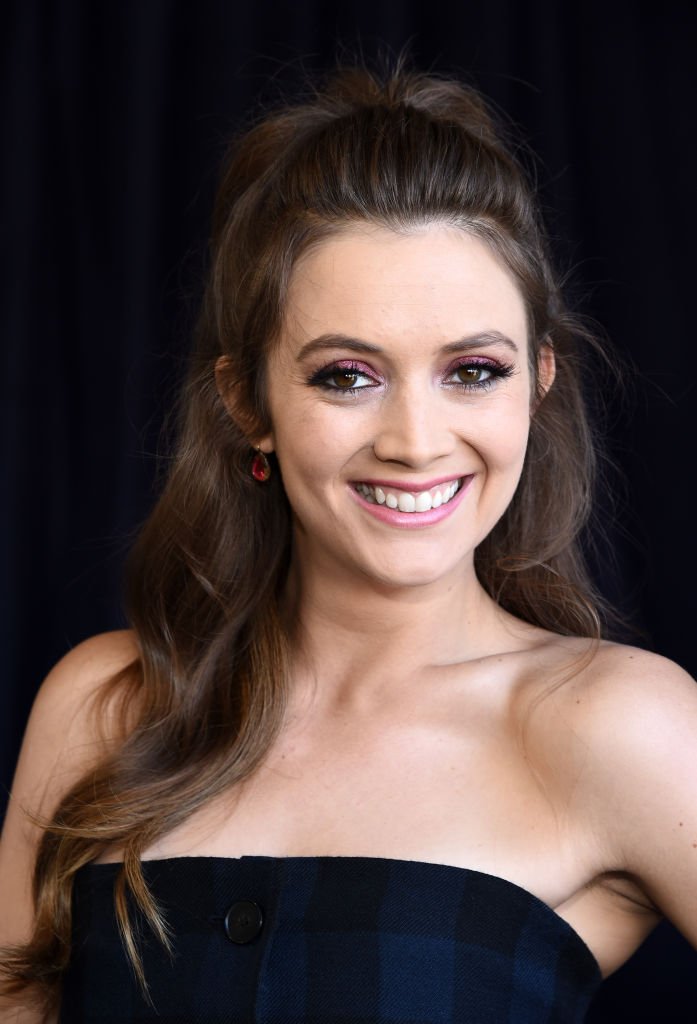 ---
#18 Katie Cassidy – Jack Cassidy's Granddaughter
Much like most actors, Jack Cassidy made his acting career debut on Broadway, as stated per Beach Raider. Throughout his life, other than accomplishing a great career, he also created great talent. Out of four children, three went on to the entertainment world.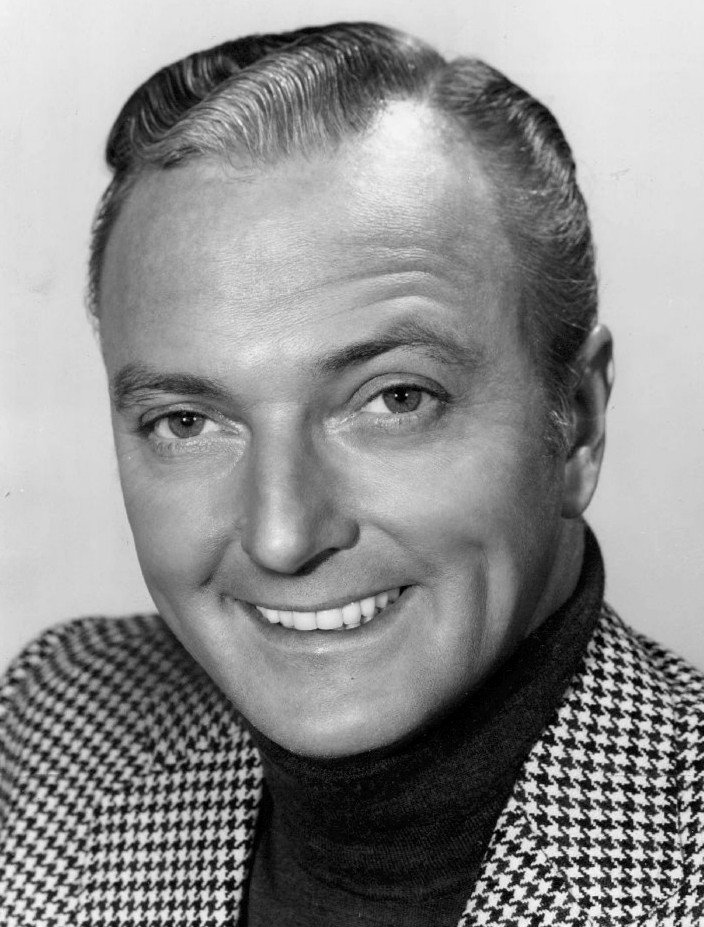 His first child, David Cassidy, was not only an actor but also a musician. He too brought some talent into the world with his daughter Katie, best known for her roles in the action film 'Taken', and in the teen drama 'Gossip Girl'. Her resemblance to her grandfather is truly uncanny.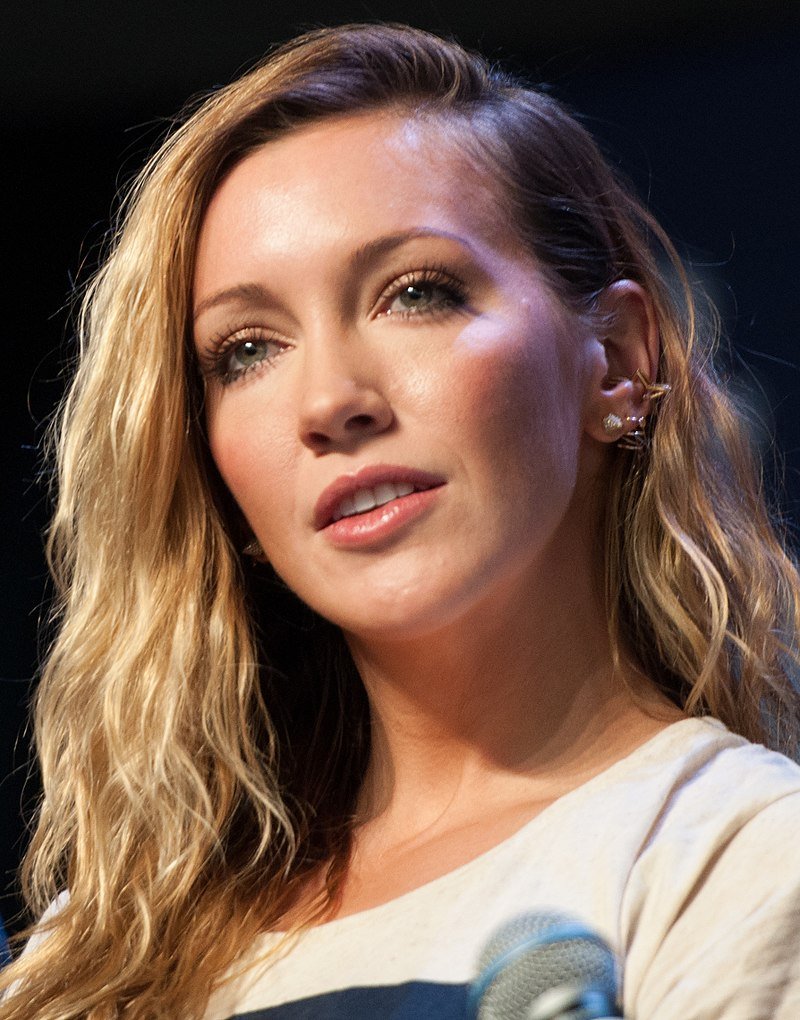 ---
#19 Emma Ferrer – Audrey Hepburn's Granddaughter
Audrey Hepburn was a stunningly beautiful actress, a humanitarian and a fashion icon, known best for her black flats. During her first marriage, she gave birth to now-Swiss film producer Sean Hepburn Ferrer, in 1960. Later on, in 1970, in another marriage, she welcomed her second and last son, Luca Andrea.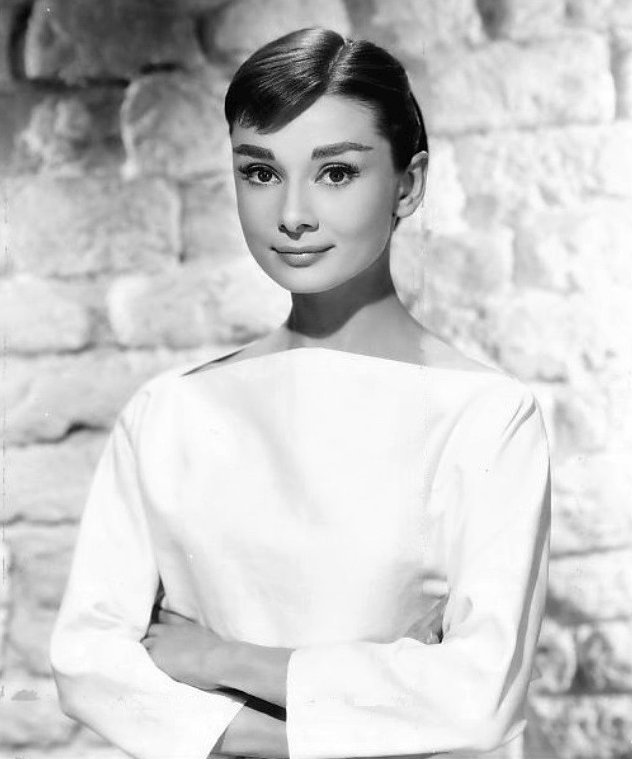 Her son, who grew up in Switzerland, the United States, and Italy, is not only a film producer but also an author. In 1994, he welcomed his gorgeous daughter, Emma, who looks just like her late grandmother. She is currently a model and is studying art at the Florence Academy of Art. Do we have another actress on the way?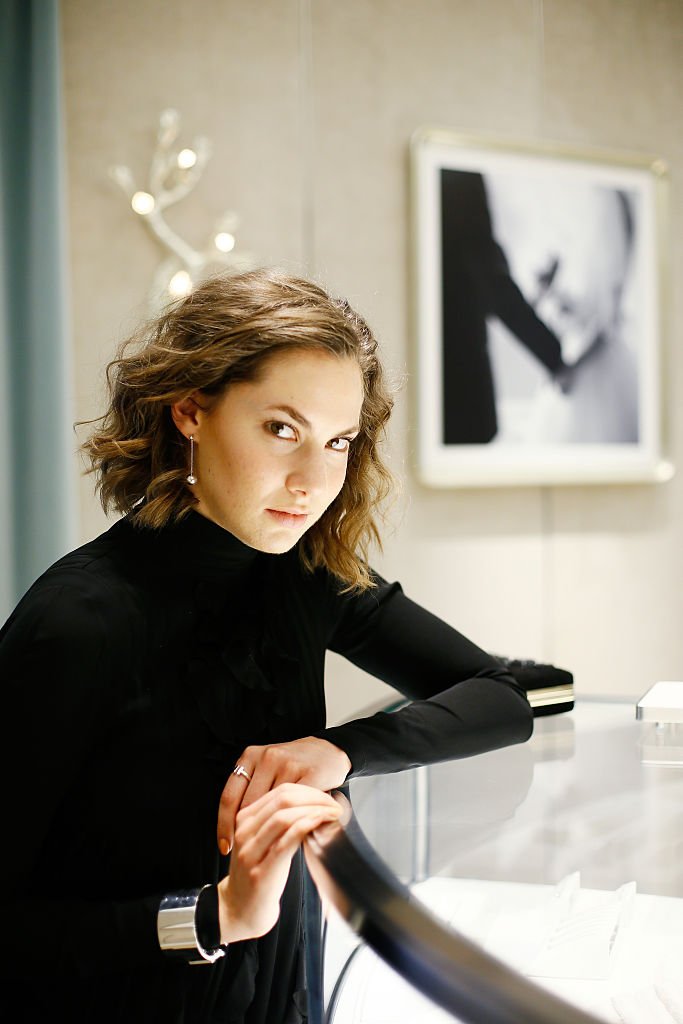 ---
#20 Charlotte Casiraghi – Grace Kelly's Granddaughter
Although Grace Kelly's career was rising to the stars in the 1950s, she fell deeply in Prince Rainier III of Monaco and left her career behind to tie the knot in 1956. She was already considered royalty in Hollywood, but she became true royalty after her marriage.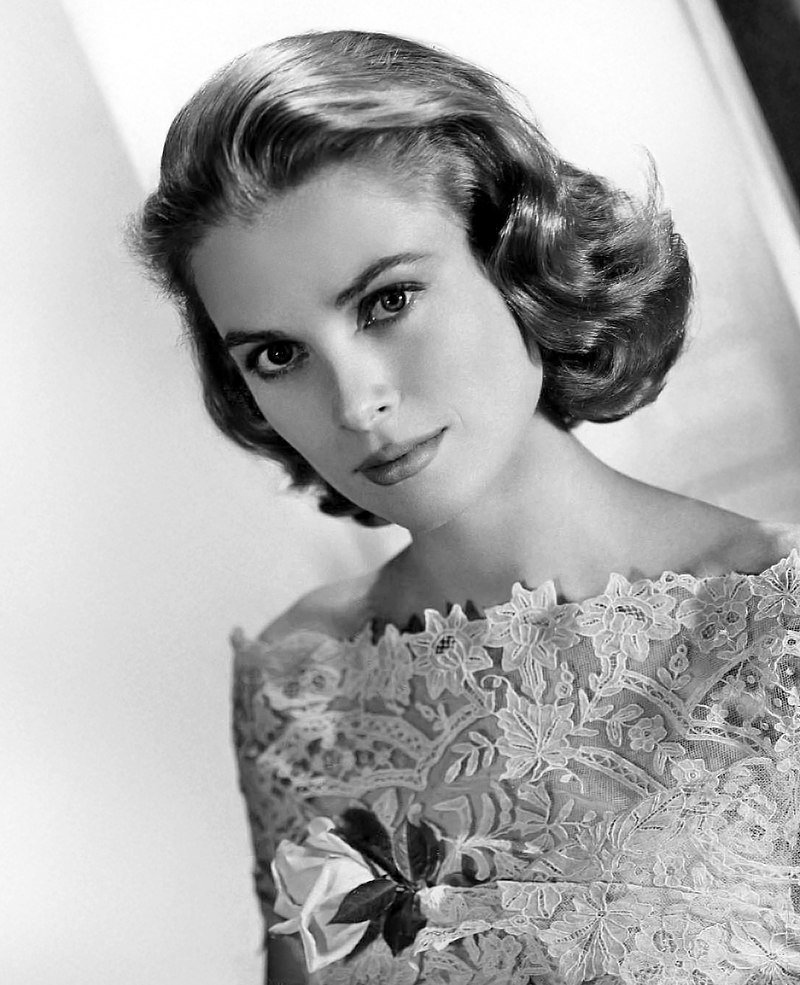 According to Beach Raider, the couple had three children, with the first one being Caroline. Her daughter proceeded to bring to the world four more children, among them is Charlotte Casiraghi. She is currently the editor-at-large on 'Above' magazine, and, much like her grandmother, she is outstandingly gorgeous. Can you see the resemblance?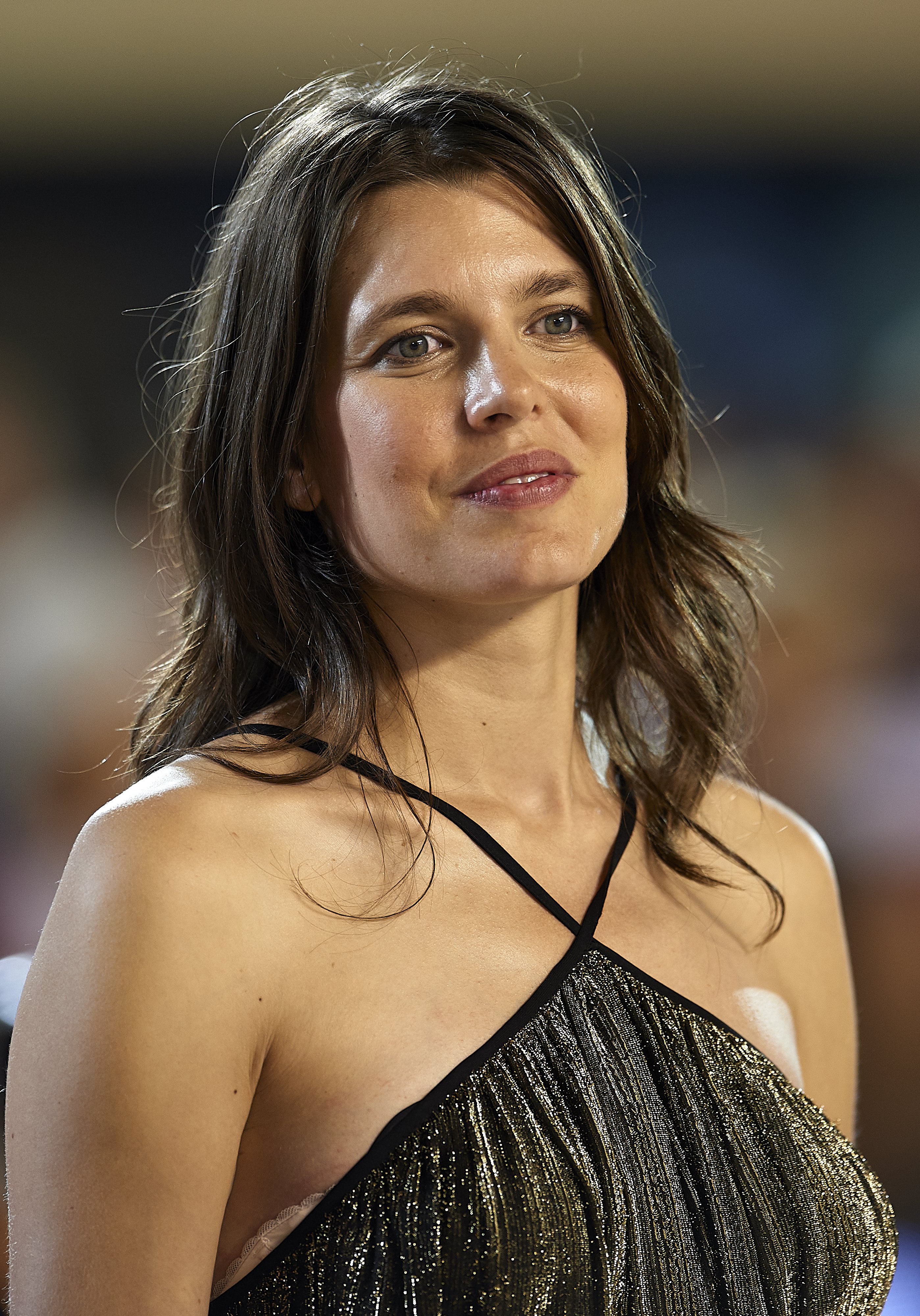 ---
#21 Drew Barrymore – John Barrymore's Granddaughter
In this case, we are talking about a whole Hollywood dynasty, which started off with John Barrymore and his siblings. Back in the 1920s, and throughout the 1930s, John portrayed a lot of lead characters in numerous films, as stated per Beach Raider.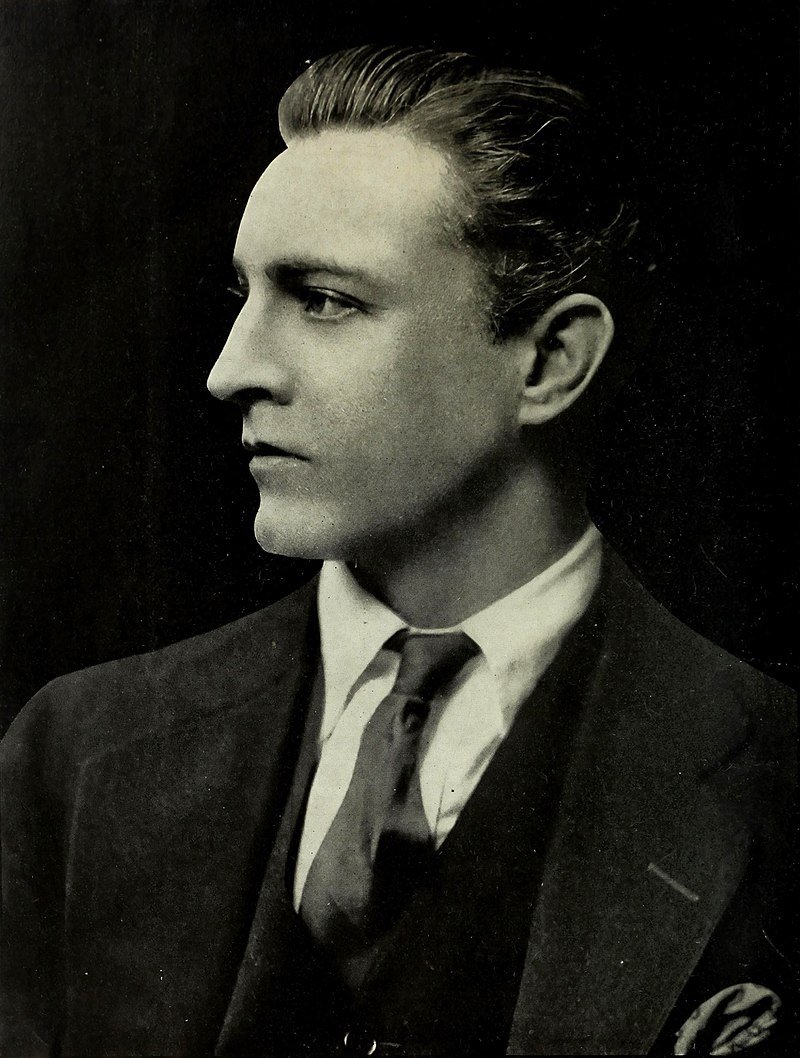 Although the actor is no longer with us, he left behind two children who would become actors as well, Diana and John Drew Barrymore. In 1975, our beloved actress Drew Barrymore would be born to continue on the dynasty. Even though, thankfully, she did not get her grandfather's nose, the two of them are very similar in everything else.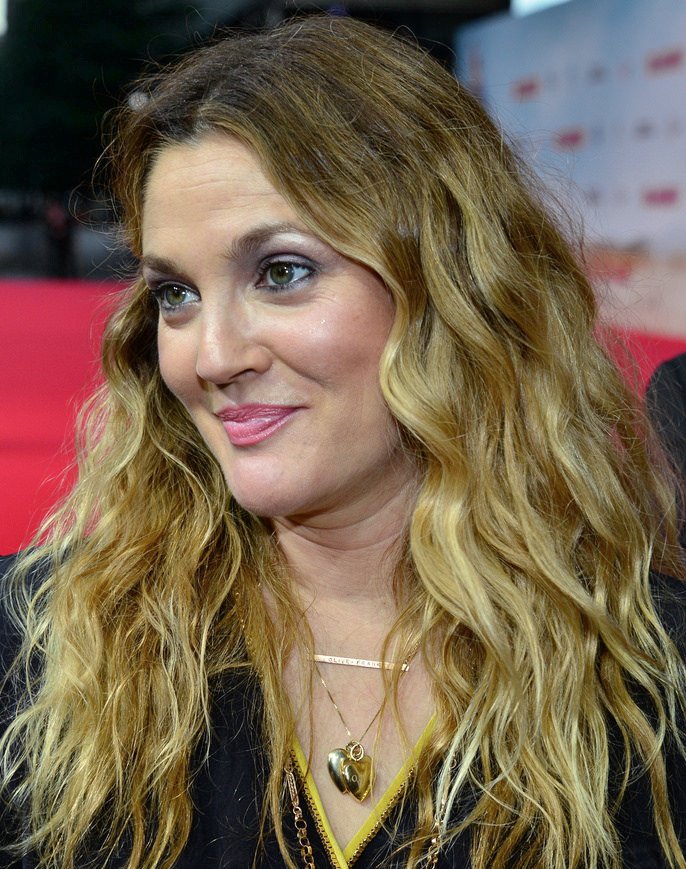 ---
#22 Dree Hemingway – Ernest Hemingway's Great-Granddaughter
Ernest Hemingway left behind a legacy of literature that will forever be remembered, having received a Pulitzer Award and a Nobel Prize in Literature. Throughout his life, he welcomed three sons: Gregory, Patrick, and Jack. Jack went on to have three children of his own, all girls, Margaux, Joan, and Mariel.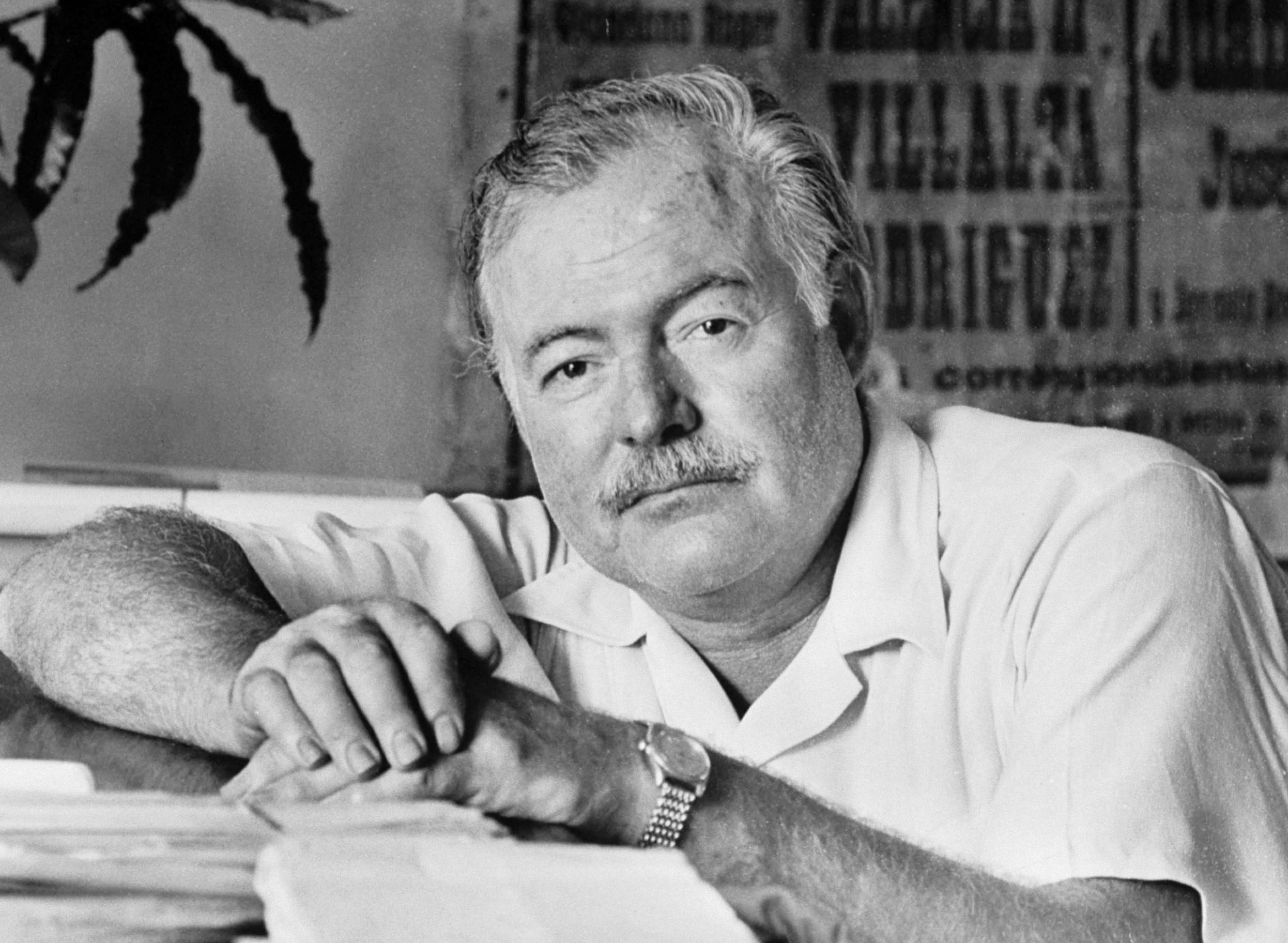 Alongside Stephen Crisman, actress Mariel welcomed two children, one of them is her gorgeous daughter Dree Hemingway. Still very young, she does not seem interested in pursuing her great-grandfather's career but she has been making her stand with his looks since the two are very similar. She is not only a model but also an actress.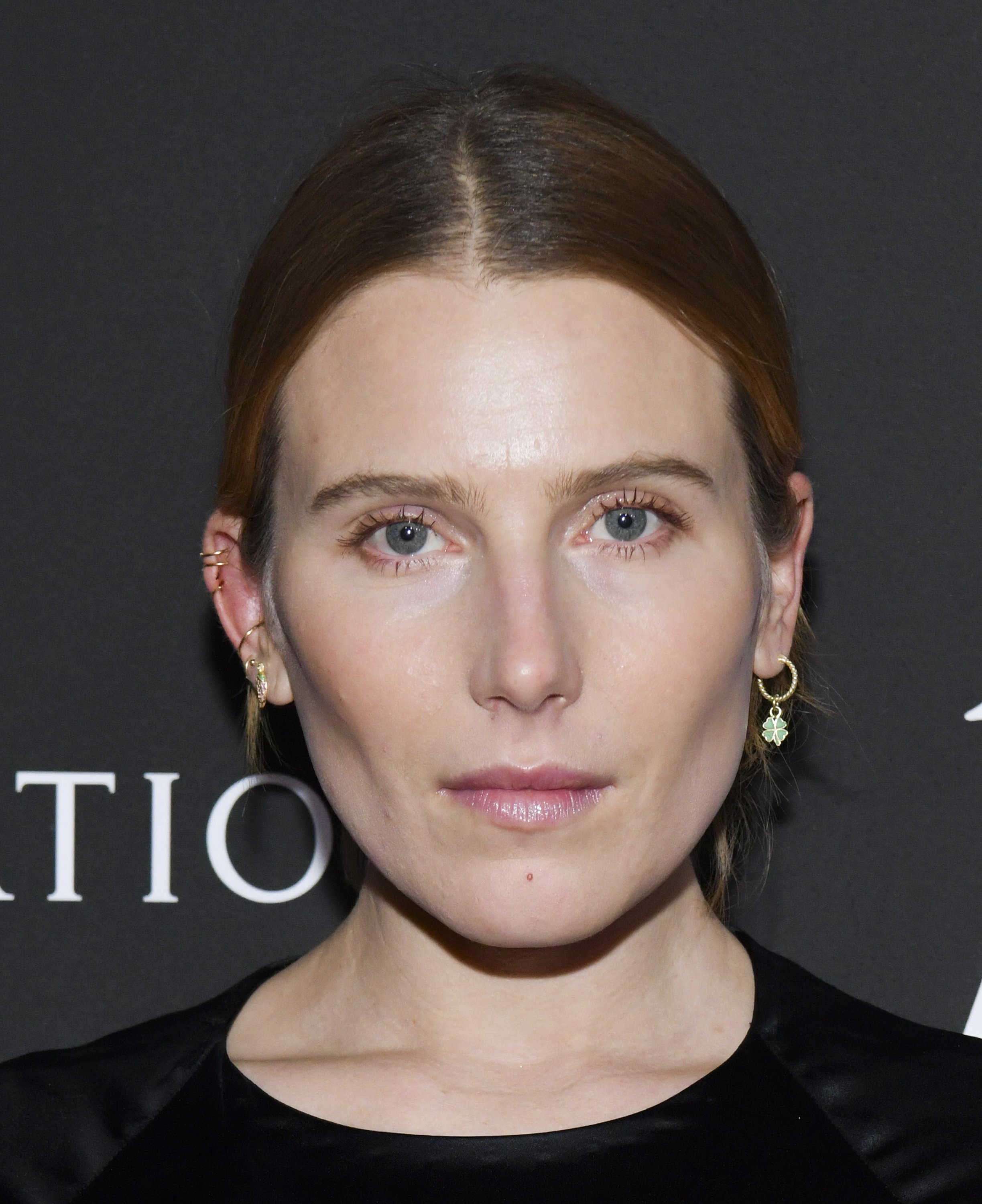 ---
#23 Oliver Elfman – Peter Fonda's Grandson
Peter Fonda is Jane Fonda's younger brother. Peter also found some success of his own not only as an actor but also as a director and screenwriter. Although he sadly passed away last year, he left behind his own legacy with his two children, Bridget and Justin.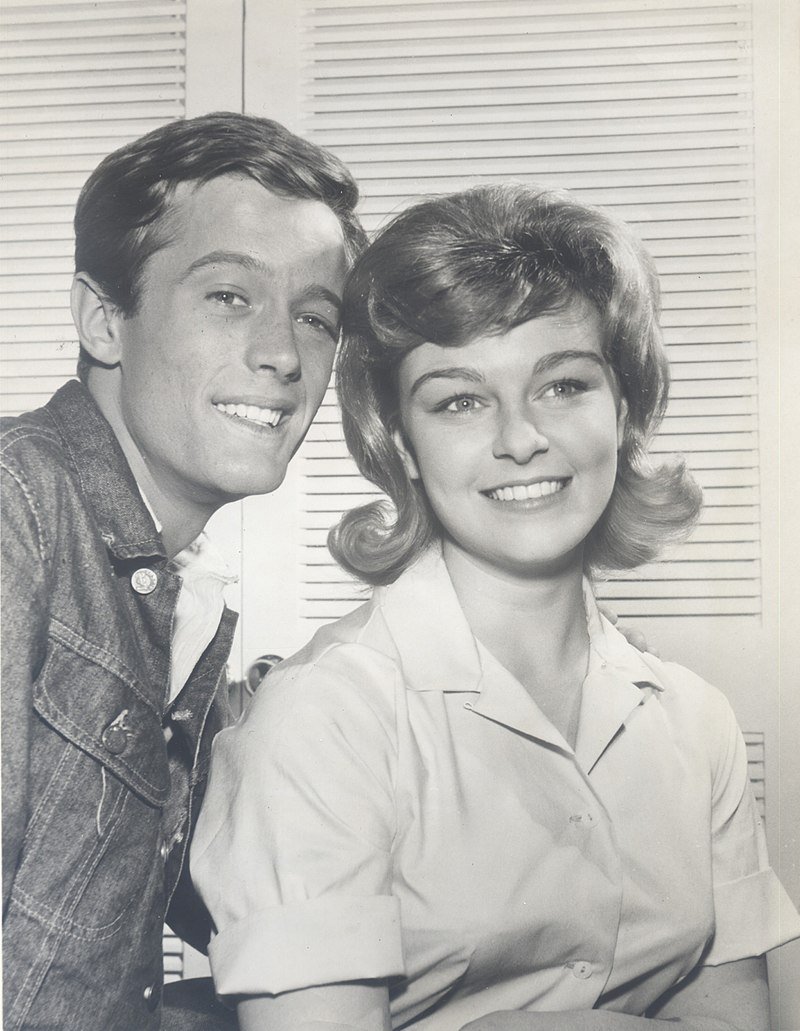 From 1969 to 2002, his daughter Bridget made a career for herself having been nominated for several awards, including a Golden Globe and an Emmy. In 2005, her son Oliver was born and has since started to look more and more like his grandfather when he was younger. Will he also become an actor?
---
#24 Theodore Howard Gabel – Ron Howard's Grandson
Ron Howard rose to fame with the TV program 'The Andy Griffith Show', portraying the character of Opie, as stated per Beach Raider. Nowadays, he is not only an actor but also a director. Married to Cheryl Alley since 1975, the couple has welcomed four children, among them is our beloved actress Bryce Dallas Howard.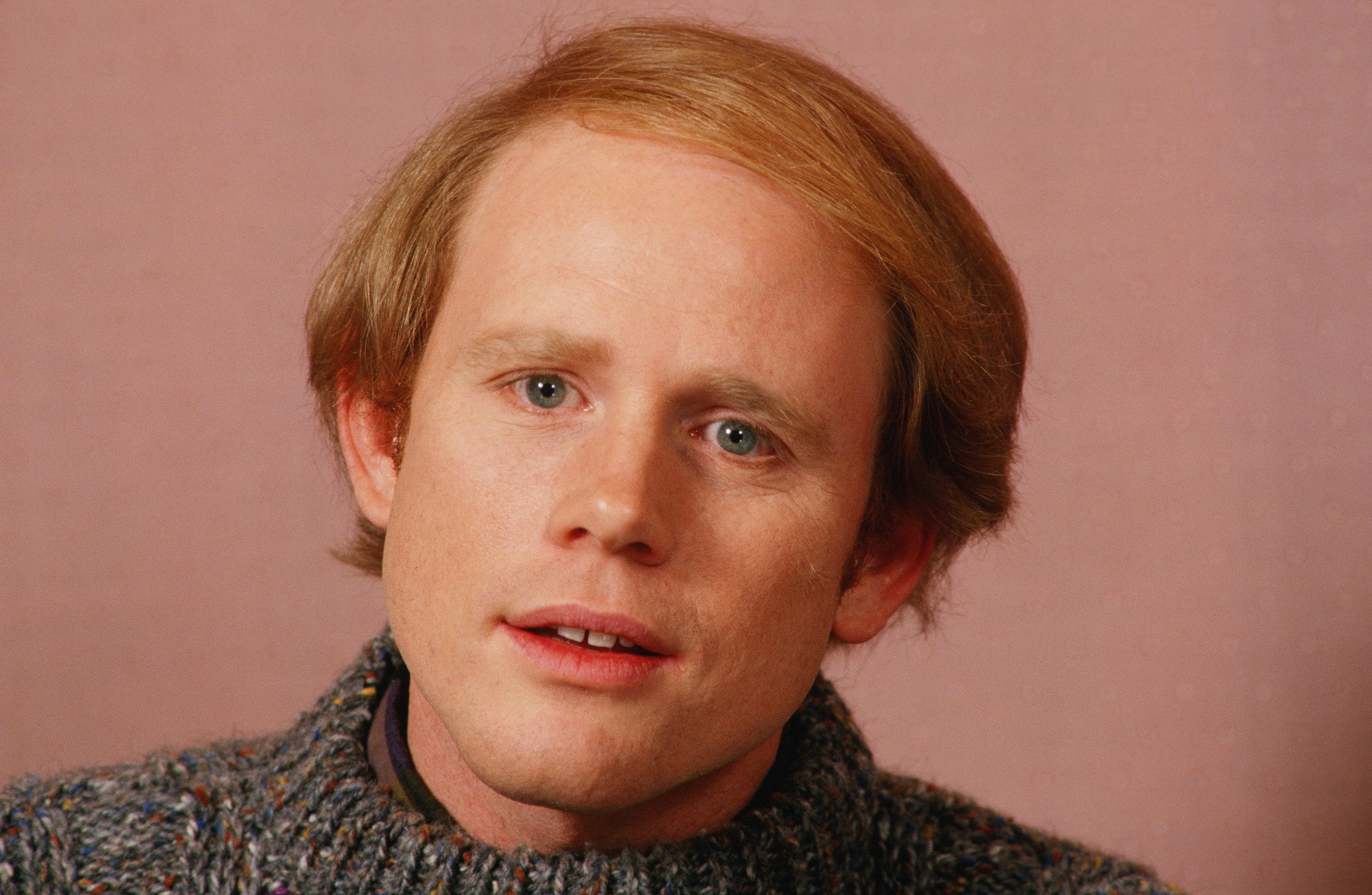 She has been making her a name for herself in the acting world and has welcomed two children, a son, Theodore, best known as just Theo, and a daughter, Beatrice. Although the actress did not get anything but her father's ginger hair, her son, although blonde is turning into a copy of his grandfather when he was his age.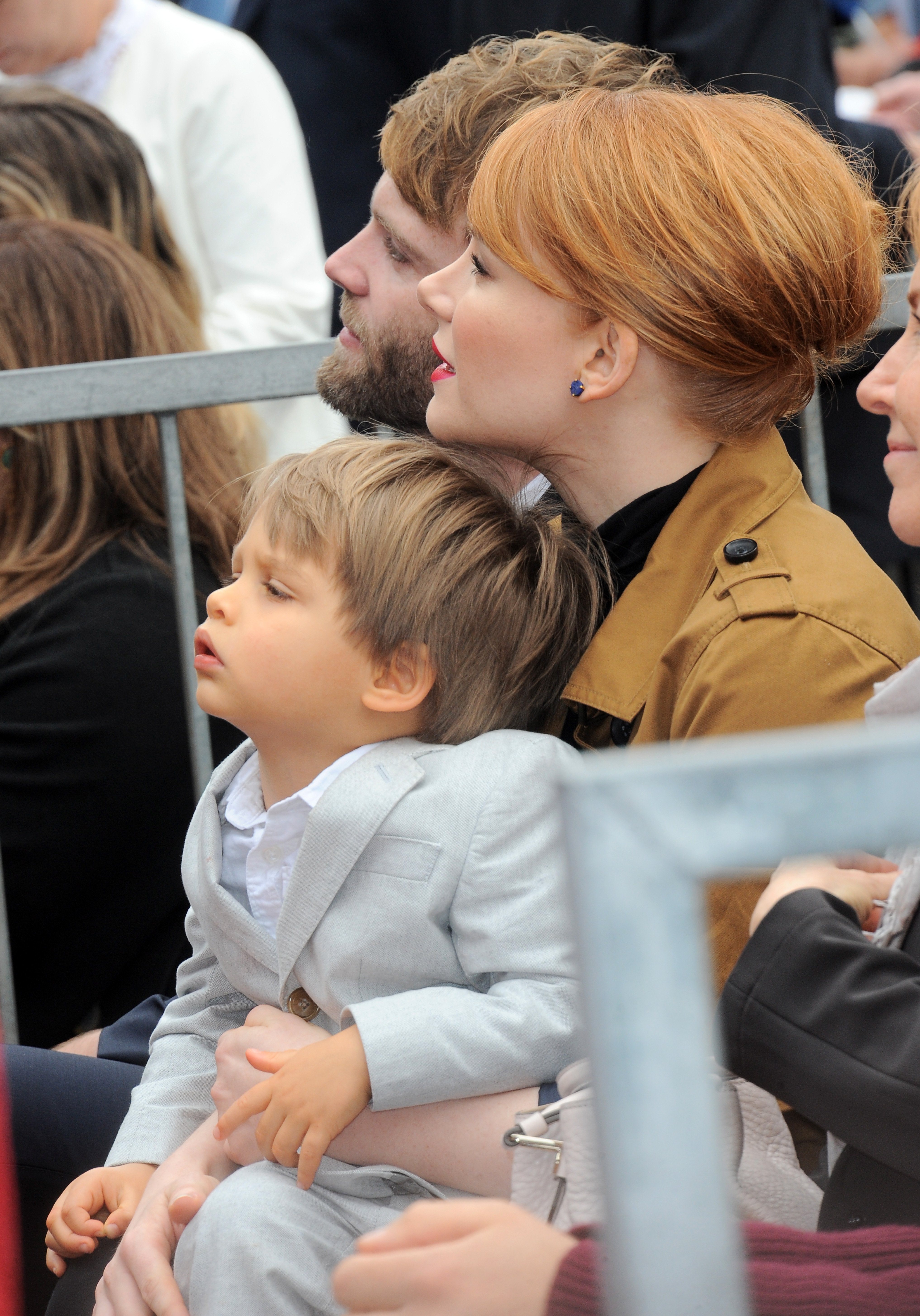 ---
#25 Viva Vadim – Jane Fonda's Granddaughter 
Jane Fonda is already a well-established actress in Hollywood, having won seven Golden Globes, two Oscar, and an Emmy - and that is just to name a few. As stated per Nicki Swift, she has also become known for being a climate change activist.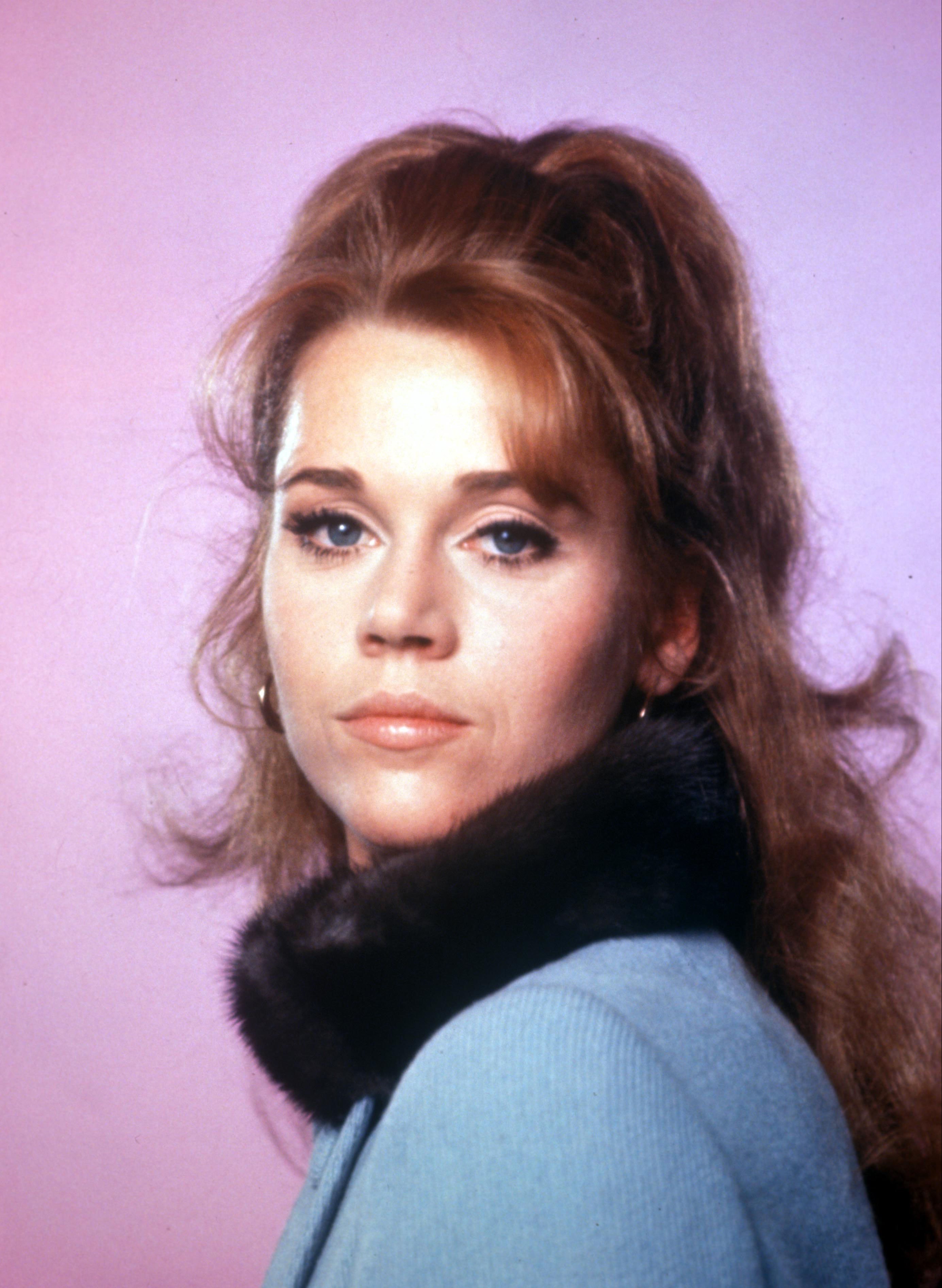 Her granddaughter, Viva Vadim - who is the child of Fonda's daughter, Vanessa -, might have not inherited her name, but she most certainly has not only her looks but also her spirit, having become a climate change activist herself before she even turned 18! Will she also become an actress? Only time will tell!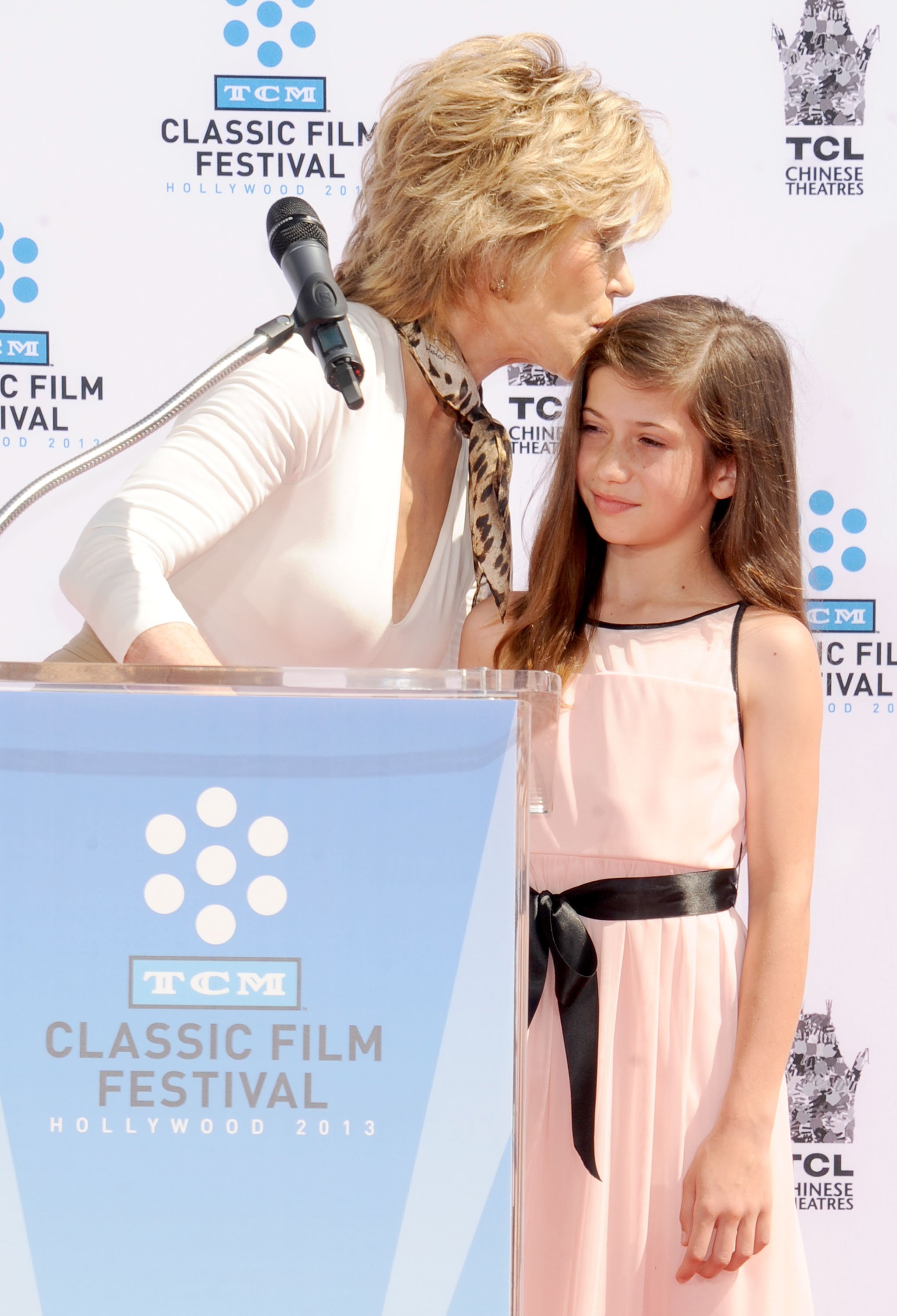 ---
#26 Stella Banderas – Tippi Hedren's Granddaughter
Tippi Hedren, the mother of all lions and tigers, is still going strong at the age of 90. Although she is a very well-known actress, she will forever be known for her work as an animal rights activist, defending wildlife.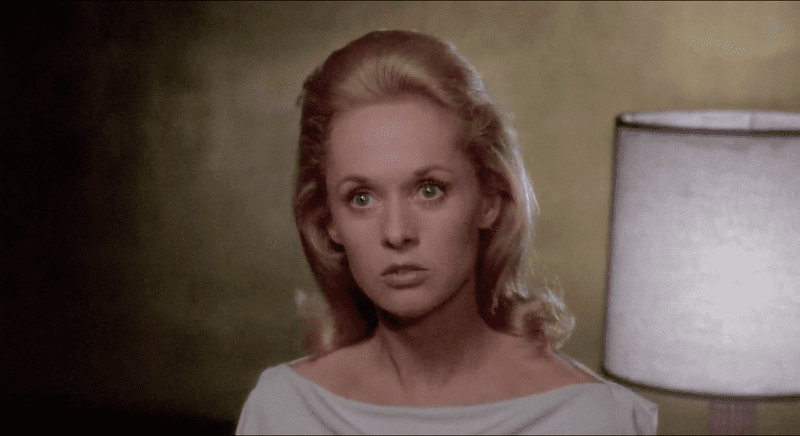 During her first marriage, to Peter Griffith, she welcomed her one and only child, our beloved actress Melanie Griffith, who has welcomed three children of her own, including Stella Banderas. The resemblance between the two is uncanny, her eyes and her nose are so similar it is almost unreal! Don't you think?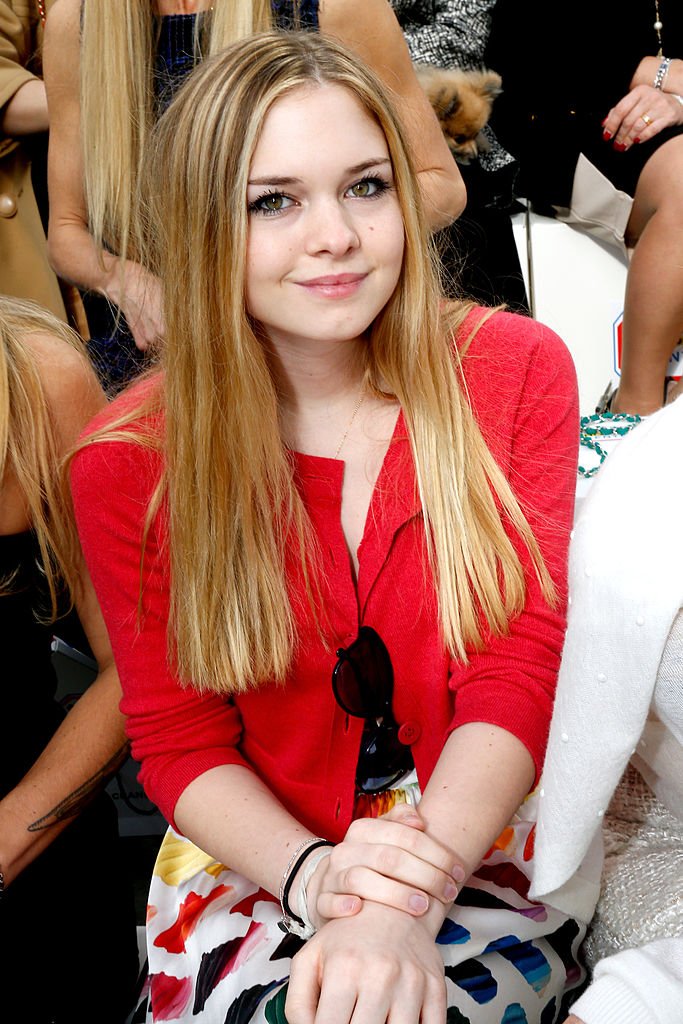 ---
#27 Ethan Peck – Gregory Peck's Grandson
Gregory Peck was an absolute Hollywood legend, you probably know him best from the classics 'To Kill a Mockingbird', and 'Roman Holiday'. Although his grandson has not built such an amazing career yet, he is on his way there. And with his looks, we believe he will.
Not only is he talented, but he looks like a contemporary copy of his late grandfather. At the age of 34, he already has a lot of credits under his belt, including in '10 Things I Hate About You', and a recurring role on the TV series 'Star Trek'. Only time will tell what the future holds for him!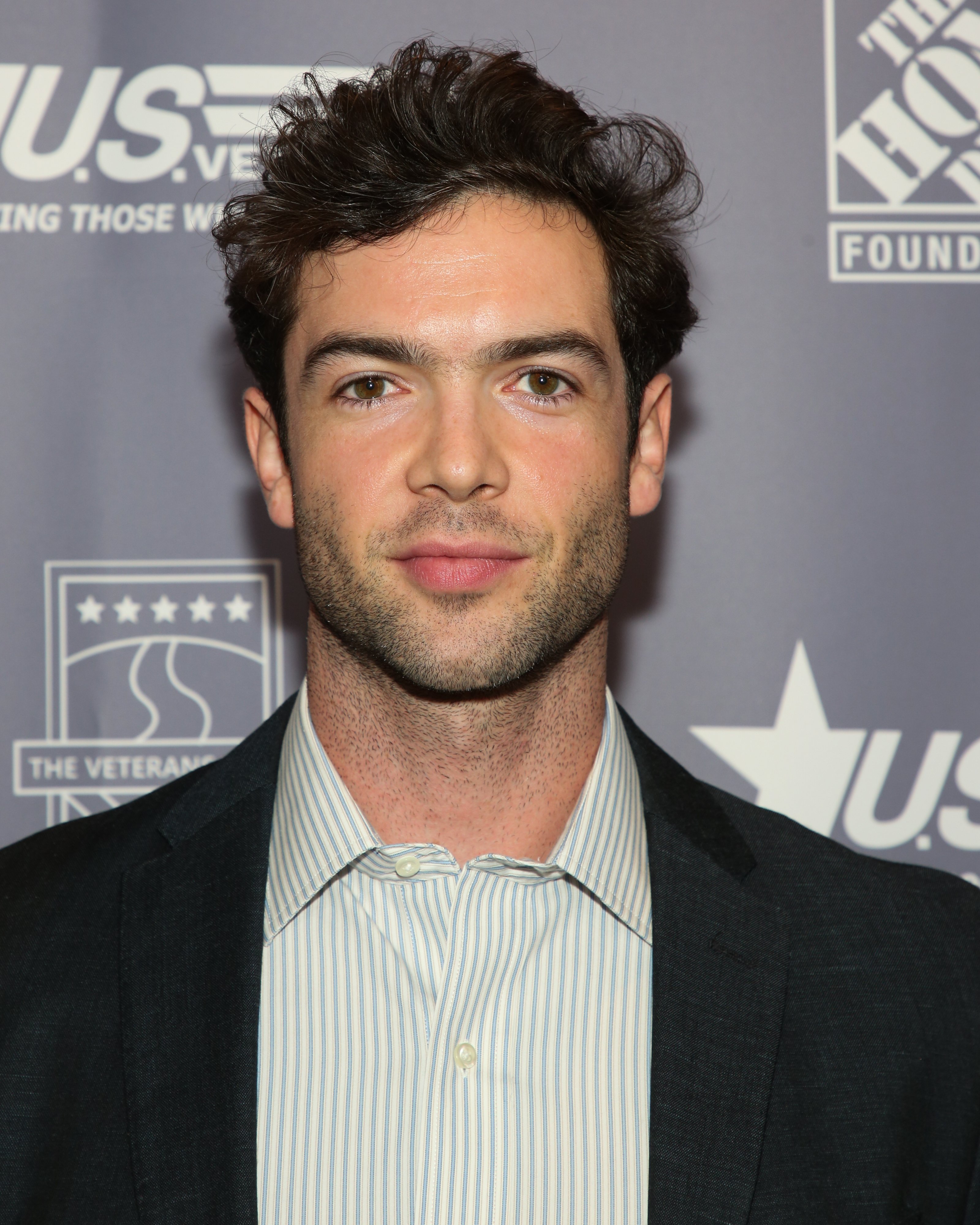 ---
#28 Apple Martin – Blythe Danner's Granddaughter
The actress has been building an outstanding career for herself for more than five decades. She has won two Emmy Awards and a Tony Award, among several other accolades. Alongside her late husband Bruce Paltrow, she had two children, one of them is acclaimed actress Gwyneth Paltrow.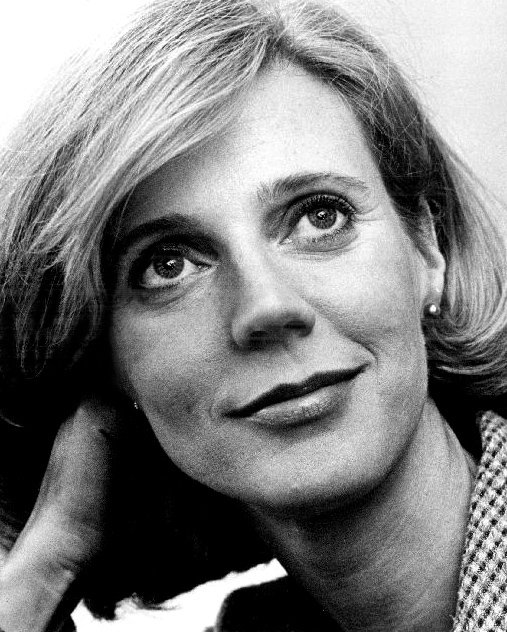 Gwyneth, who was married to Chris Martin from Coldplay, has two children: a girl, Apple, and a boy, Moses. As time goes by, the resemblance between the young teen and her grandmother becomes more obvious. If Gwyneth was already very similar to her mother, her daughter is definitely winning the race for Blythe's lookalike.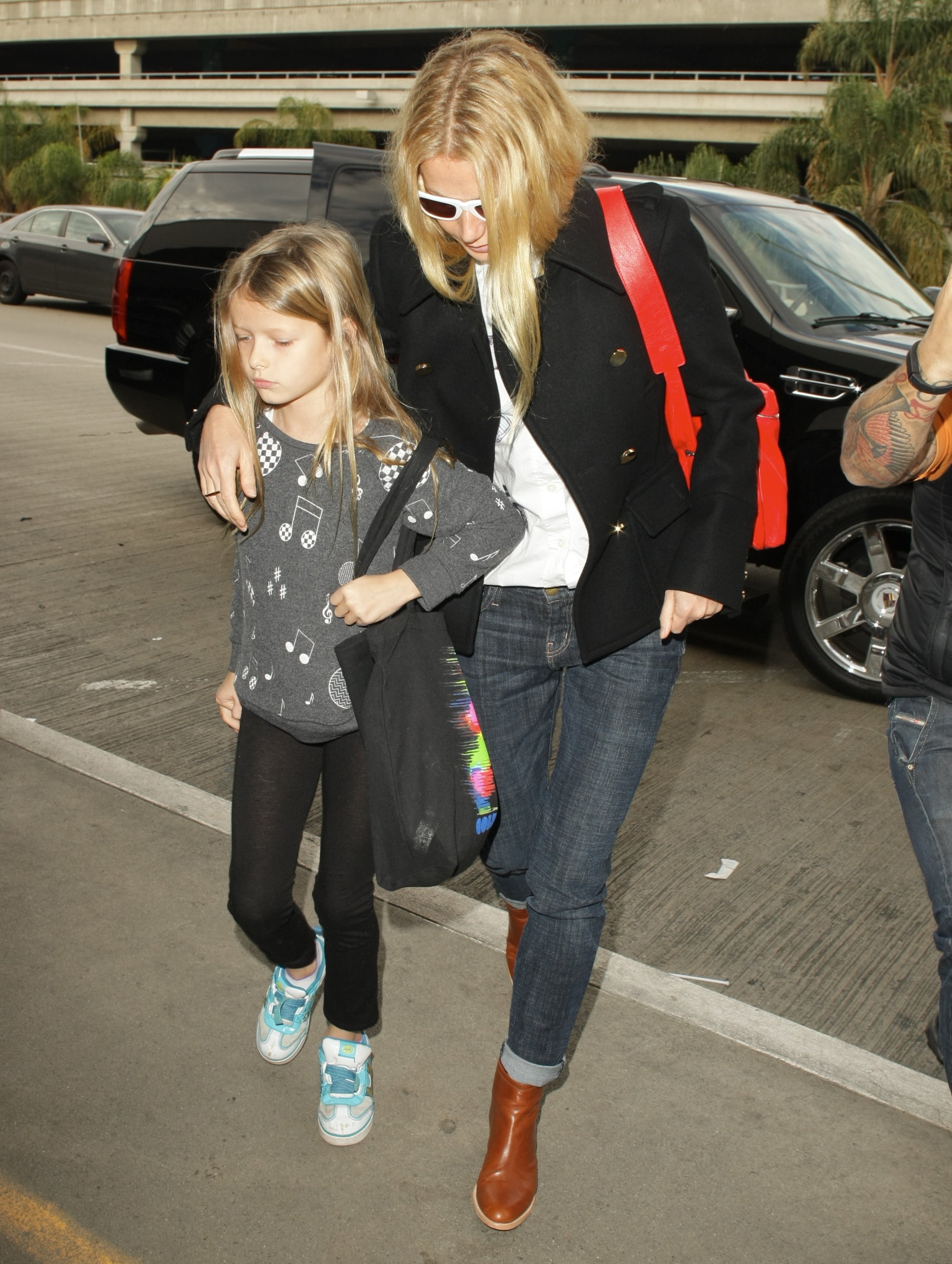 ---
#29 Chris Pine – Anne Gwynne's Grandson
She was stunning and she was talented. Anne Gwynne was one of the first Scream Queens. Alongside her husband Max Gilford, she welcomed two children, including Gwynne Gilford who is now a retired actress and has gone on to become a psychotherapist.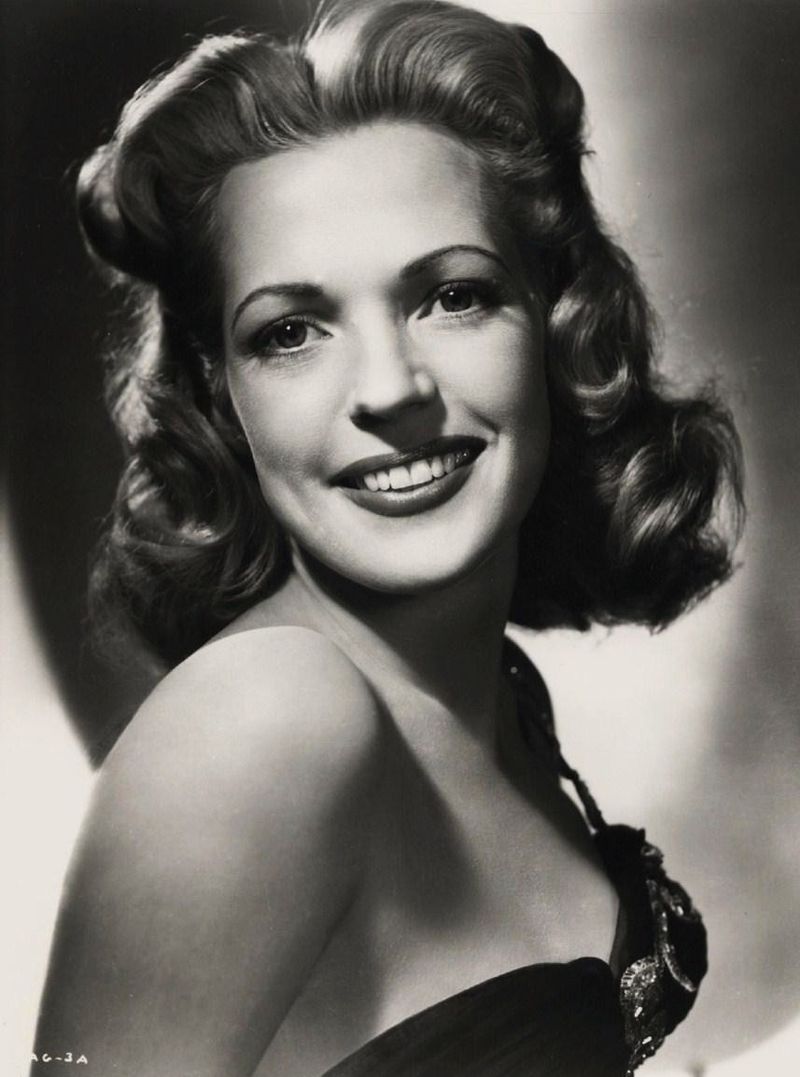 Her son, Chris Pine, on the other hand, is still going strong with his acting career. Not only did he inherited his grandmother's talent, but he also inherited her looks. As stated per Beach Raider, she was known for her hooded eyes and full lips, which have now gone on to Chris, and let us not forget his gorgeous blue eyes!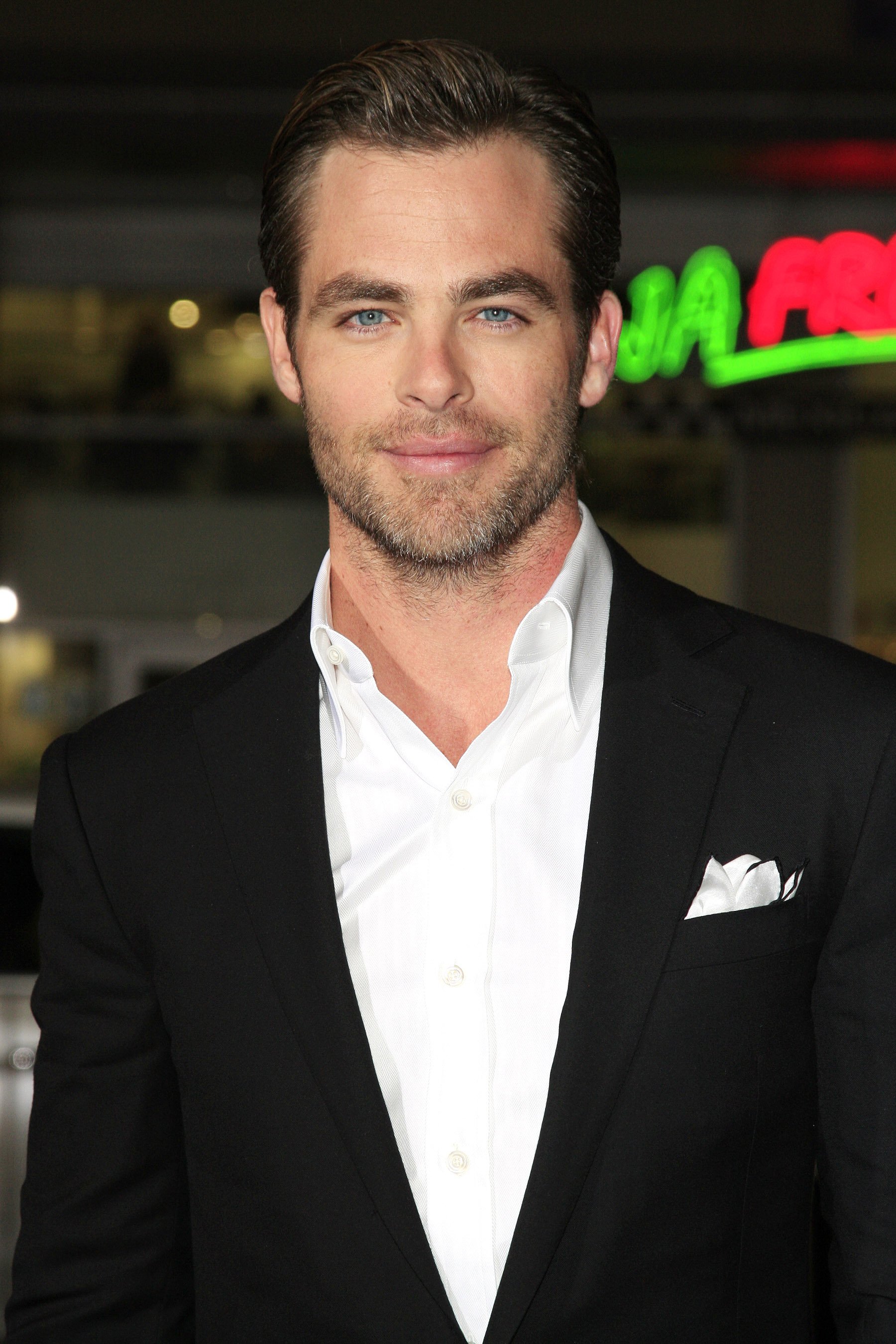 ---
#30 Quinn Tivey – Elizabeth Taylor's Grandson
She was an actress, she was a businesswoman, she was a humanitarian, and she was as powerful as it could get. She was the spitting image of what a confident woman looks like and was even named one of the greatest female screen legends.