The Nicknames Famous Grandmothers Got From Their Grandchildren
Nowadays, almost everywhere, most formalities have gone away and children now have the possibility of nicknaming their grandparents, which some of them did. Some of these names are the most adorable thing on earth, while others… Well, you will see. Shall we check out these gorgeous grandmothers?
---
#16 Caitlyn Jenner
Caitlyn, who was born as William Bruce, is the father of Kylie and Kendall Jenner. However, much like Kris Jenner, she too has ten grandchildren, given that she was part of the raising the other four children: Khloe, Kim, Rob, and Kourtney Kardashian.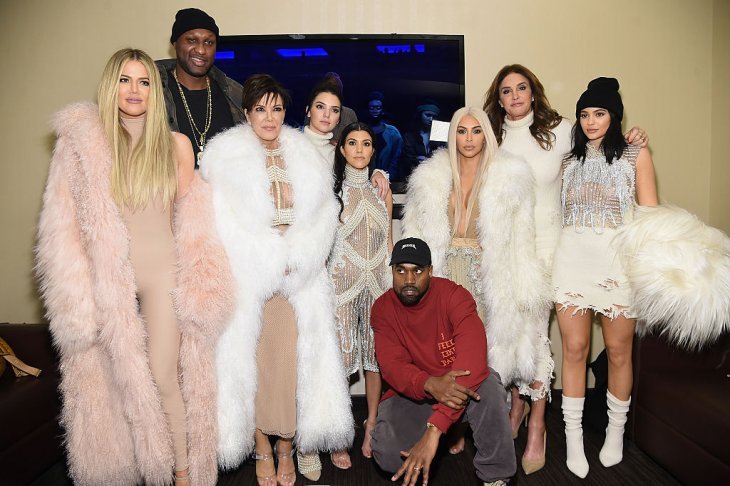 However, it would appear that they have taken more of a hard side to their grandmother Caitlyn since, according to Insider, during an episode of 'Keeping Up With the Kardashians', Kourtney stated that all of her children treated their grandmother by her first name. Nonetheless, that might have changed over time.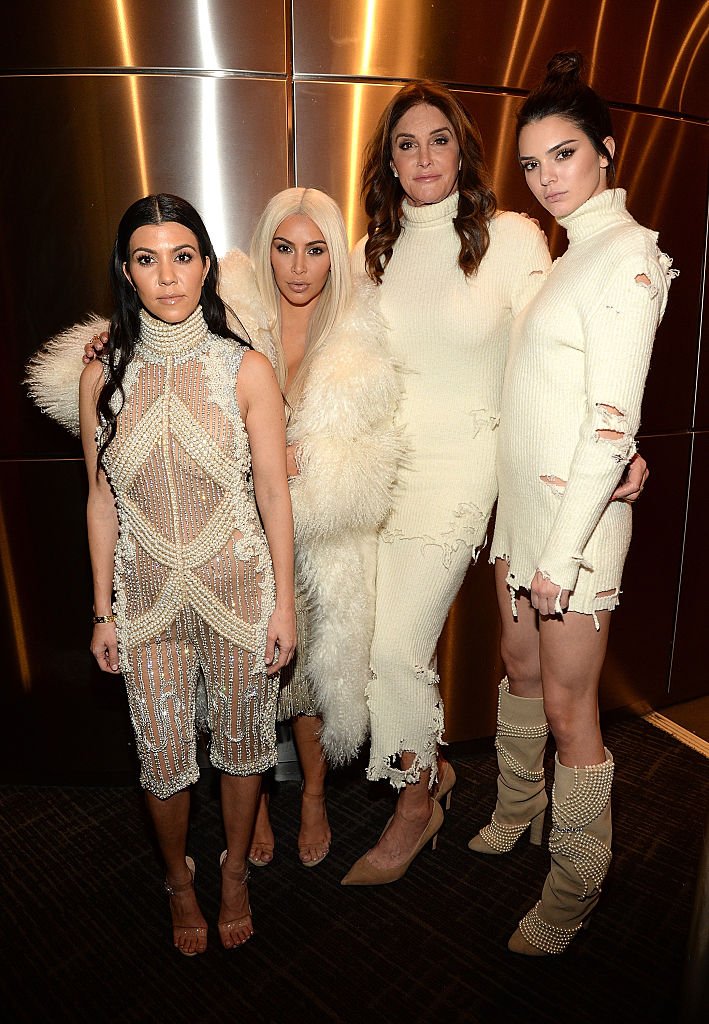 ---
#15 Sharon Osbourne
Sharon first came to light when her husband, Ozzy Osbourne, came up with the idea to bring the rebel family to the spotlight along with him and created 'The Osbourne Family' reality TV show. Together the couple has welcomed three children, two girls, Kelly and Aimee, and a boy, Jack.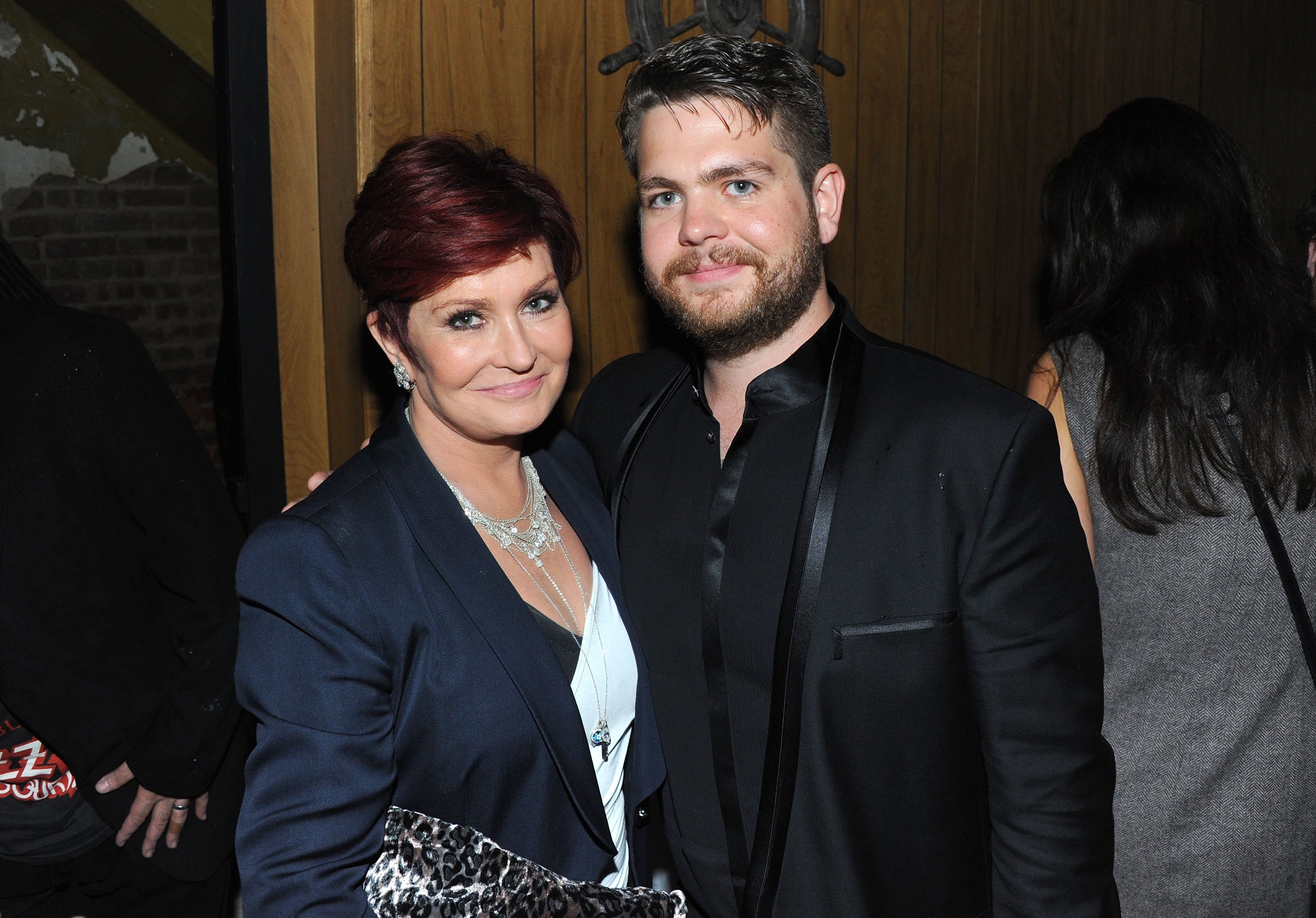 The now-host and TV star is currently a grandmother to three children. Nonetheless, according to Insider, she does not enjoy being called by anything remotely related to being a grandmother, even though she enjoys the role. So the children either call her by "Missus O", or "Shazza". Isn't that adorable?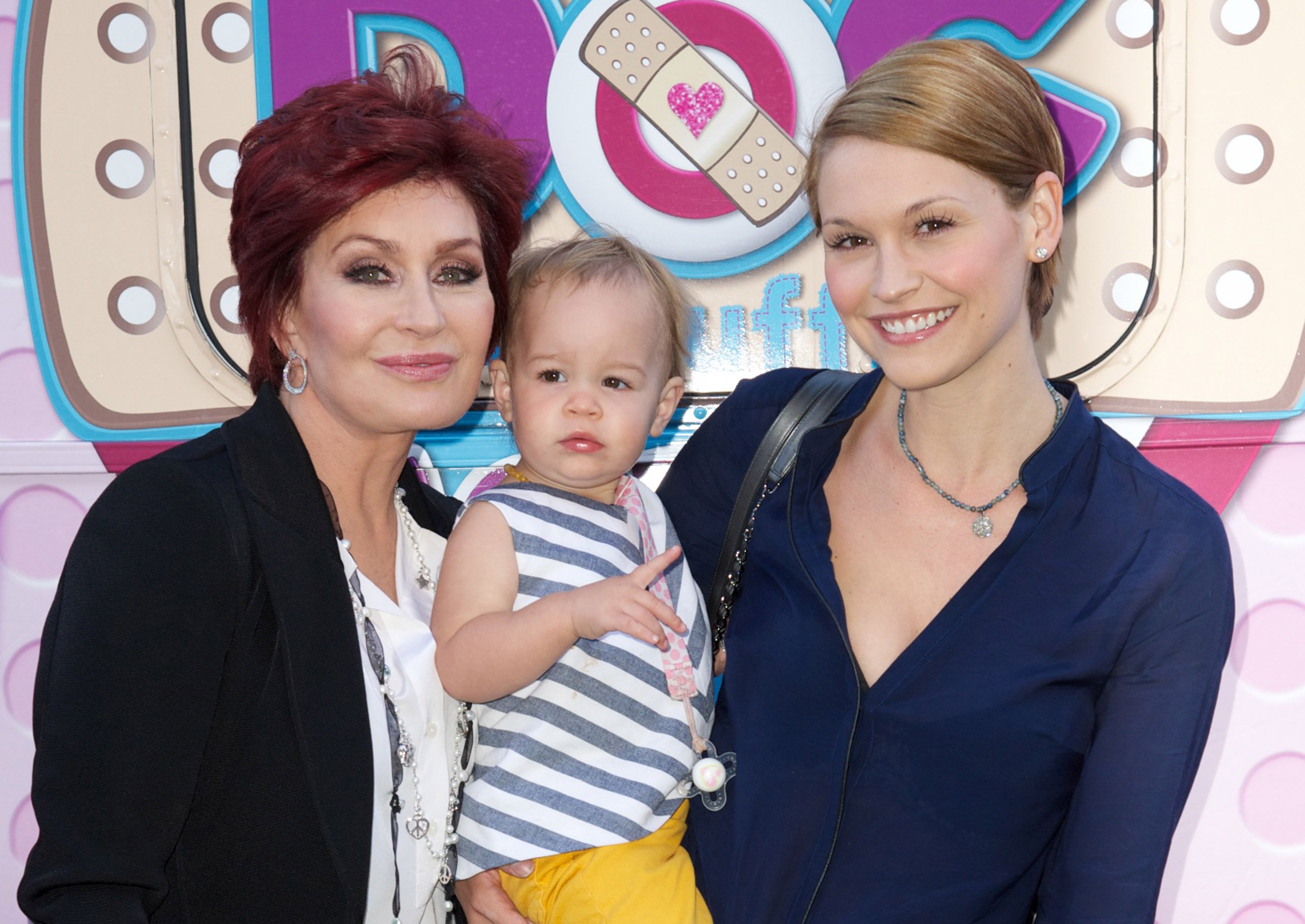 ---
#14 Gladys Knight
The acclaimed actress, and singer, has built quite a career for herself. However, she also built a quite big family, having had three children. The seven-time Grammy Award-winner, as stated per Insider, has not three, not ten, but 17 grandchildren.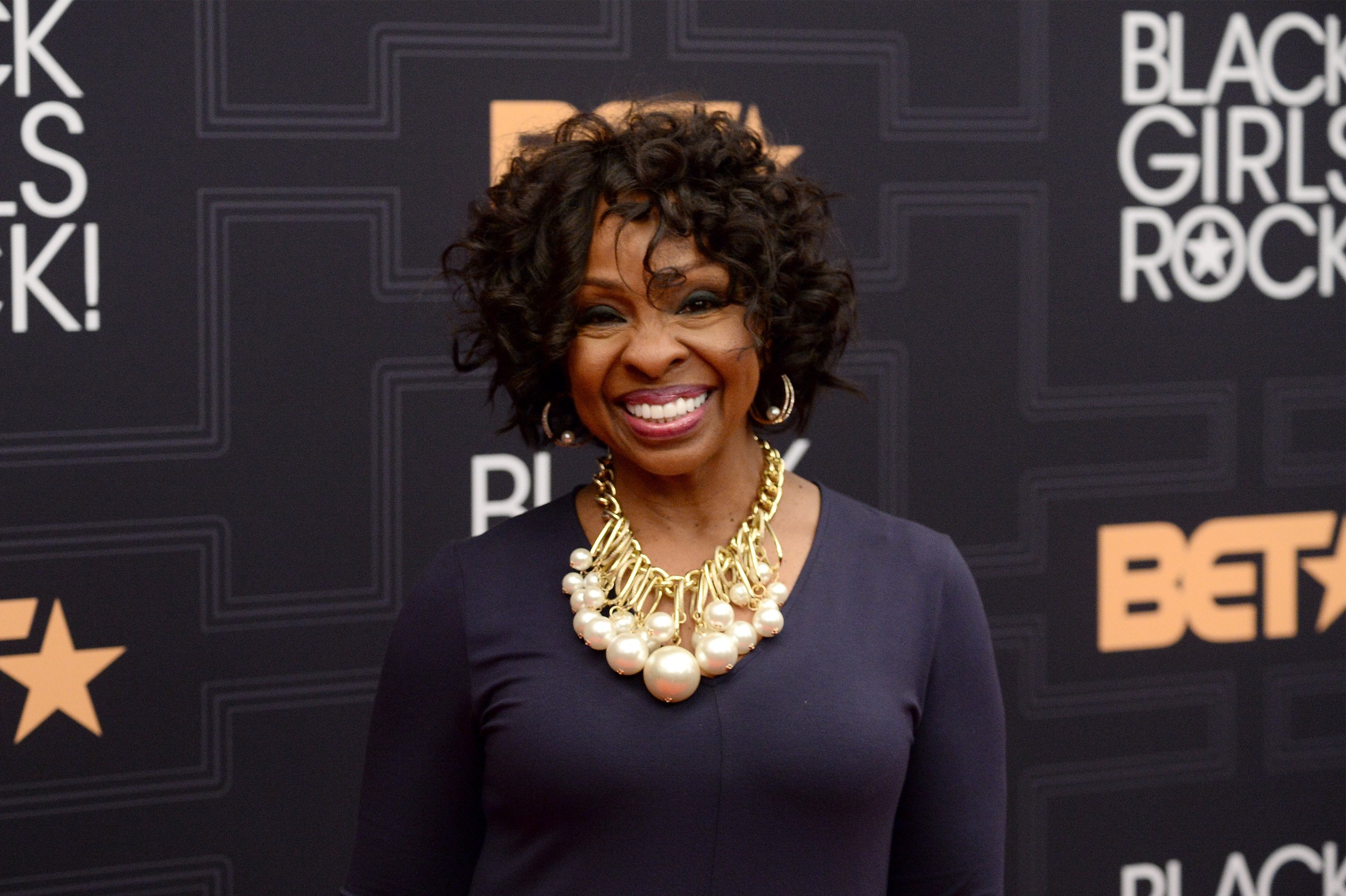 That is a whole bunch of children, expect they are not children anymore. Some of those grandchildren are already adults themselves and have also brought life to the world themselves and, at the age of 76, she is now the great-grandmother to ten children already! Her grandkids like to keep it simple and just call her "Grandma".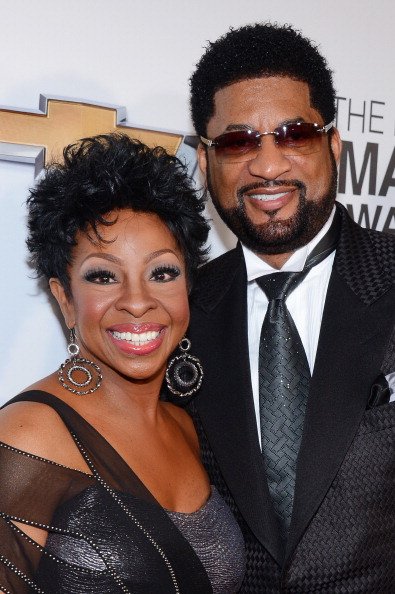 ---
#13 Reba McEntire
From 1989 to 2015, the famous country singer was married to Narvel Blackstock, who already had one child from a previous marriage. Even though he was not biologically hers, she has always treated him as her own child, according to Insider.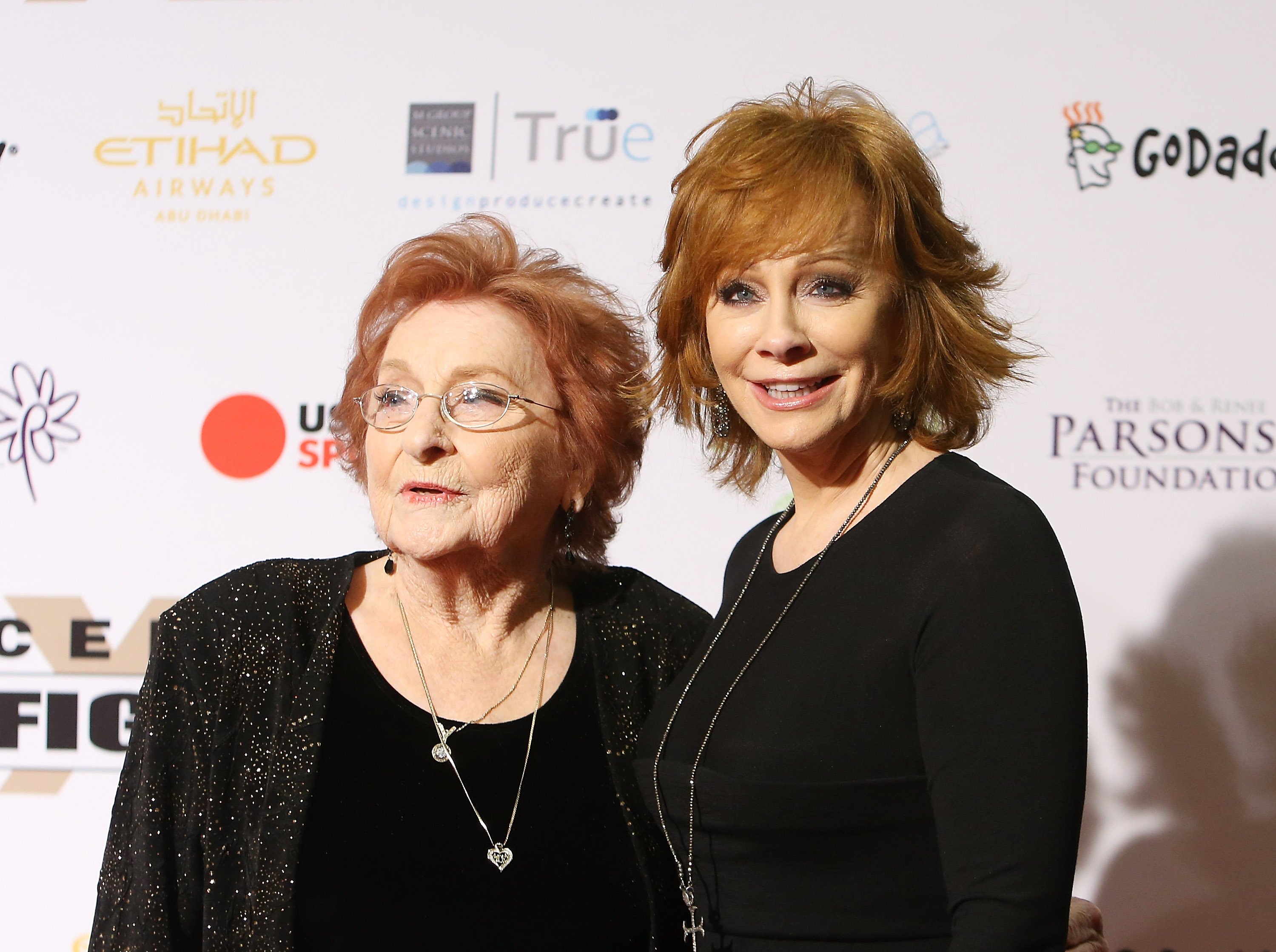 McEntire does have a biological son, Shelby Blackstock but he is yet to give her grandchildren. However, her other step-son, Brandon Blackstock, alongside Kelly Clarkson, has welcomed to the world two children, and the singer plays a very active role in their life. Much like Knight's grandchildren, they simply call her "Grandma".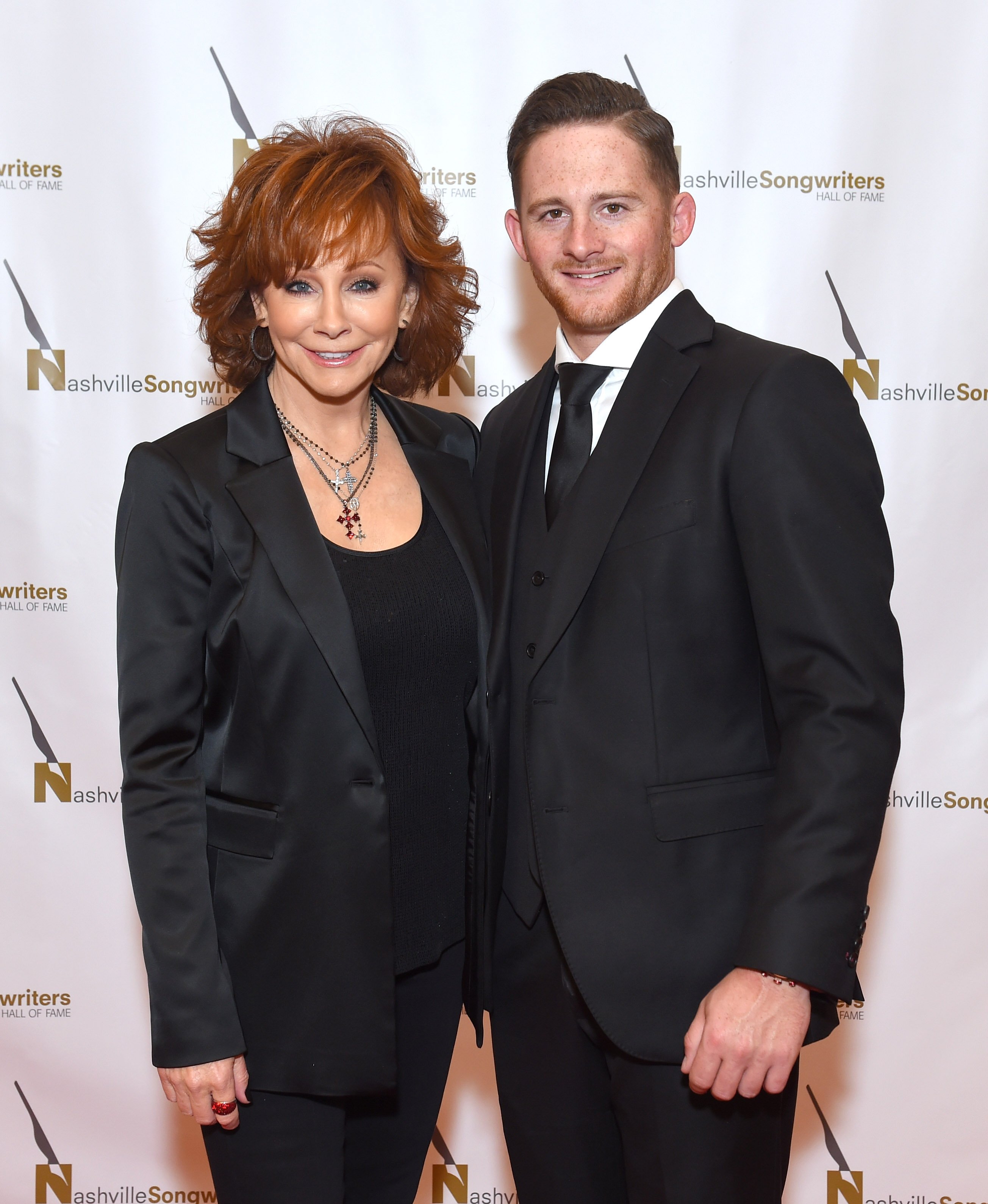 ---
#12 Martha Stewart
Martha Stewart does it all, she is a businesswoman, she is a writer, she is a TV personality, and, most importantly, she is a mother. In 1965, alongside now-former husband Andrew Stewart, she had her one and only child, Alexis Stewart.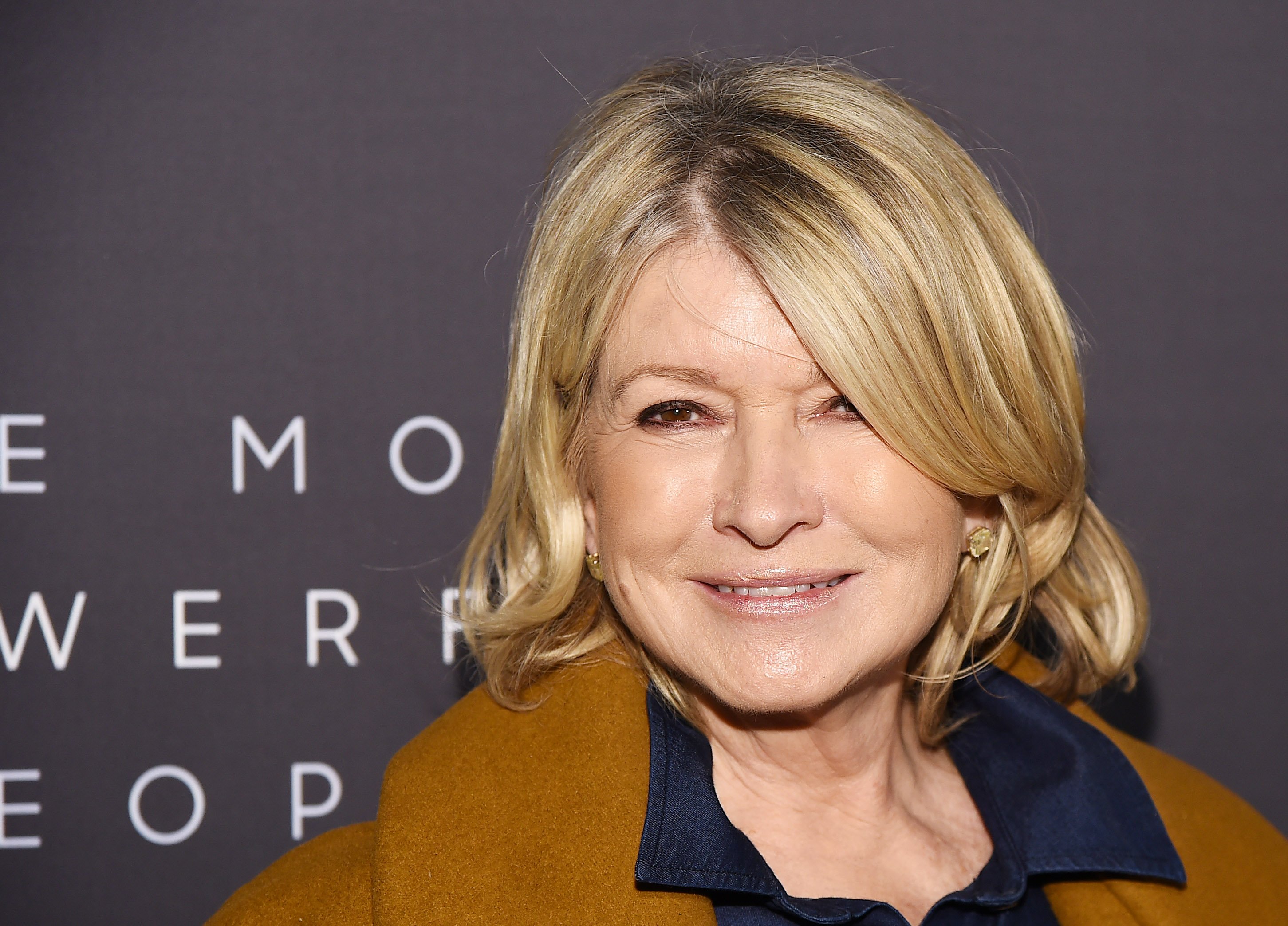 Alexis has since built a career for herself as a TV host and radio personality. She has also become a mother of two, Jude and Truman. According to Insider, the children call her by her first name, Martha. The reason why they do not call her grandma is still to be found out; maybe, much like Sharon Osbourne, she does not like being called grandma.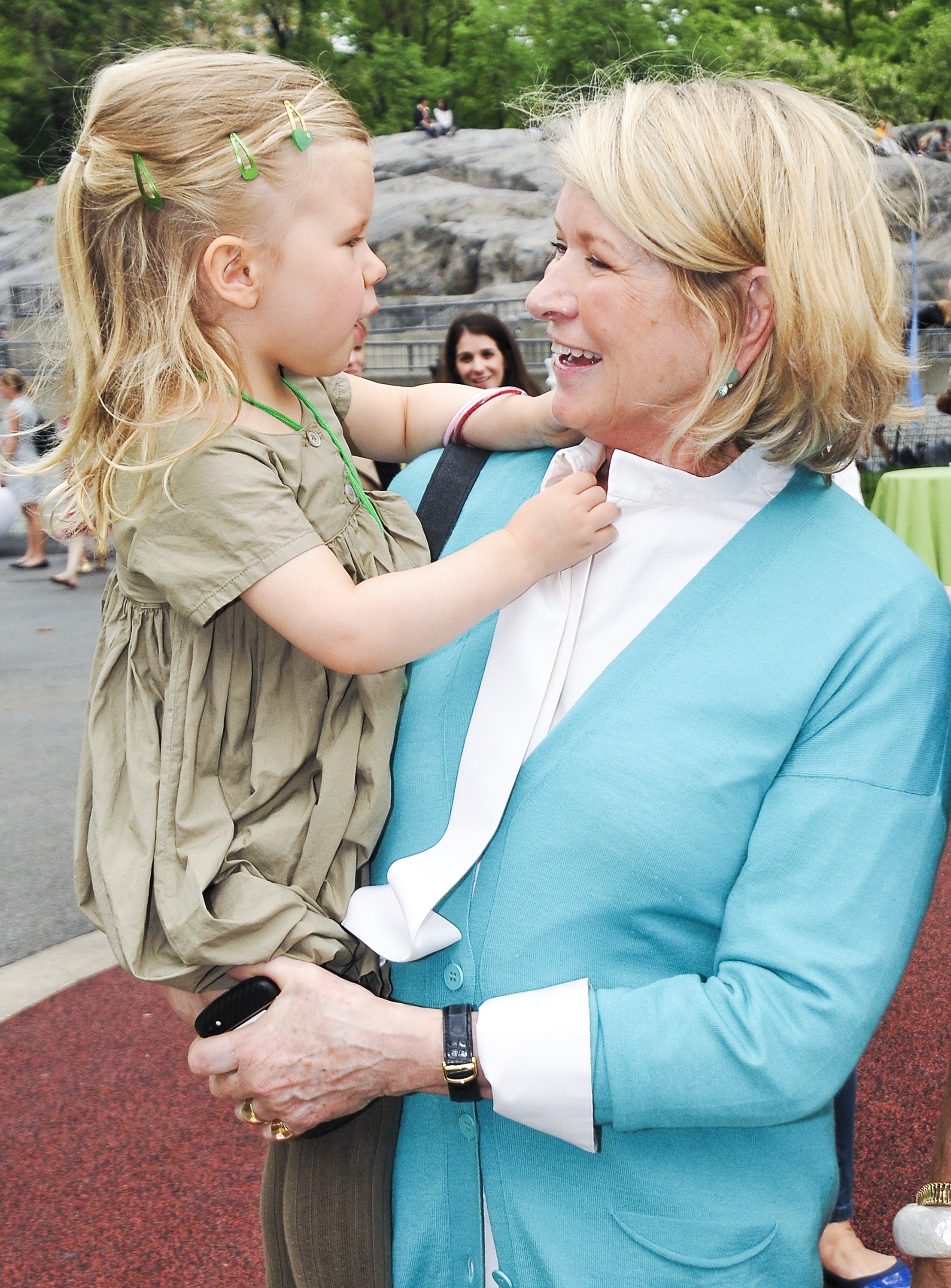 ---
#11 Chaka Khan
For five decades, exactly this year, she has been building an amazing career. She is best known a the "Queen of Funk", and has an outstanding voice which has won her ten Grammy Awards and more than a small fortune.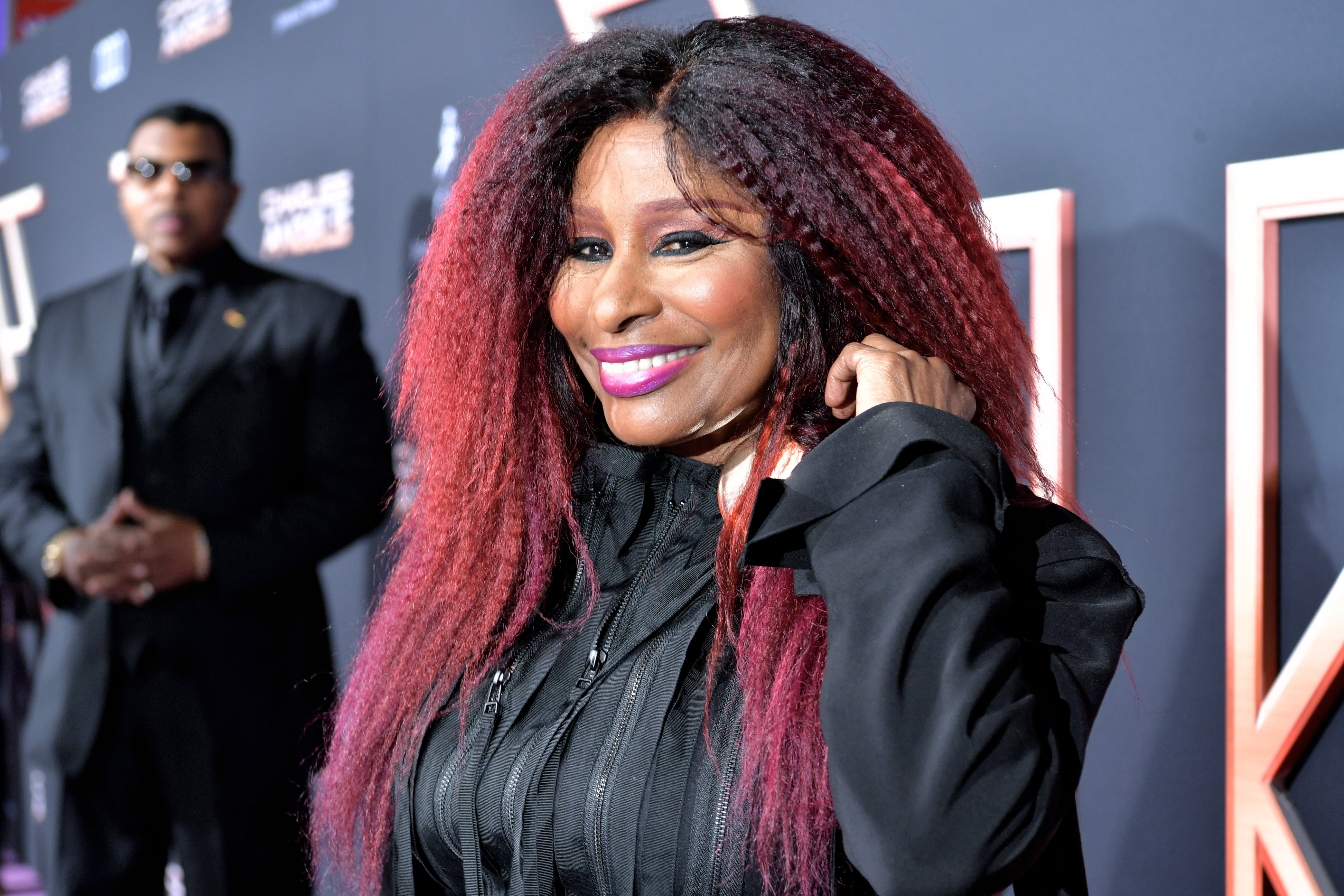 She has two children, a daughter, Milini Khan, and a son, Damien Holland. They currently have one child each, and the singer often shares pictures spending time with her grandchildren on social media. According to Insider, the children call her by the loving name of "Nana". Truth be told, they are still quite young!
---
#10 Suzanne Sommers
She does it all, she is an actress, a singer, an author, a businesswoman, and a health spokesperson. Although she looks very young, she is already 73 years old and has a life-long career. Alongside her first husband Bruce Somers, they welcomed Bruce Somers Jr.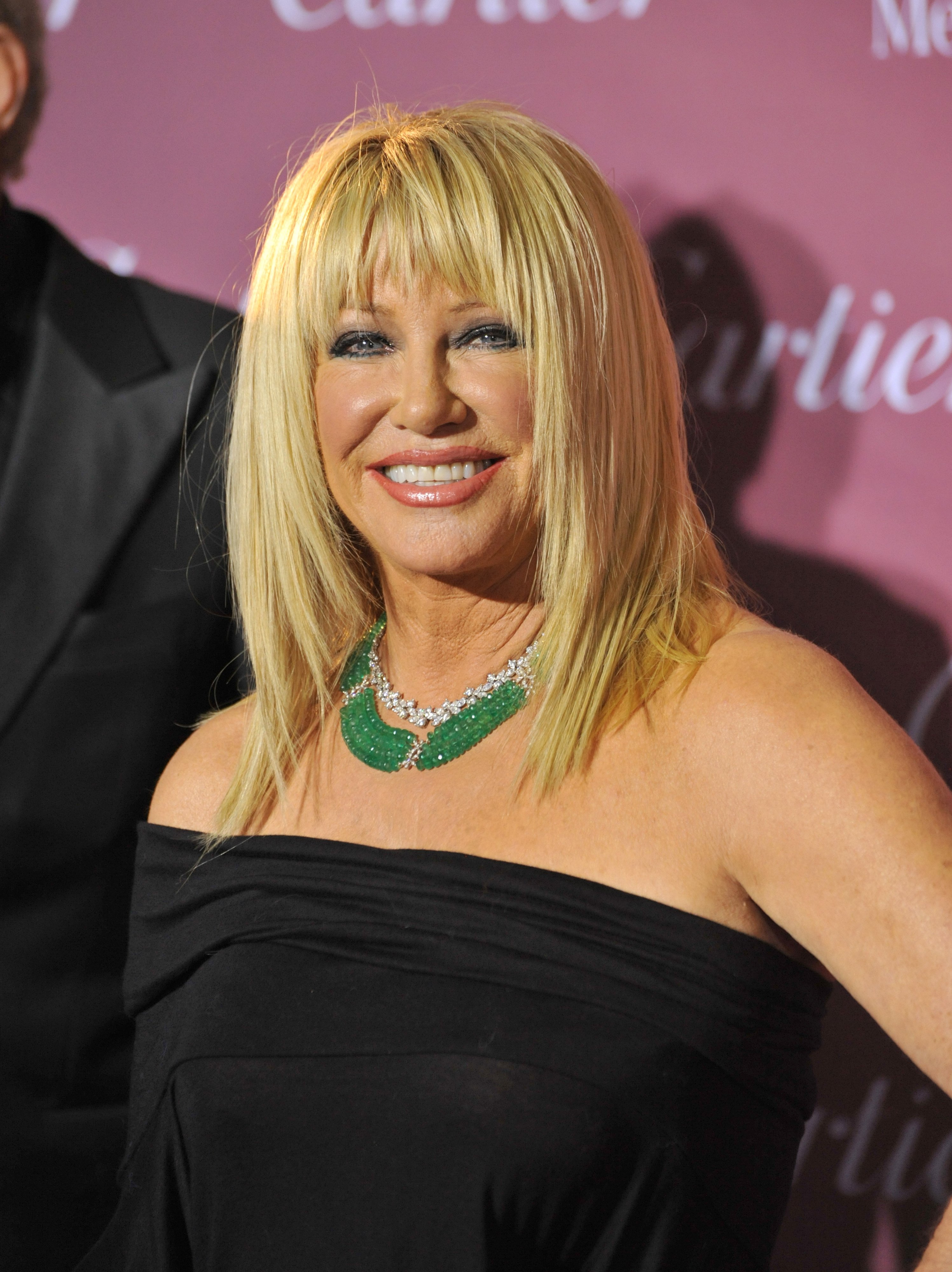 Although his son has chosen to stay out of the spotlight, one of her six granddaughters, Camelia is currently an actress. According to Insider, the not-so-little grandkids call her by "Zannie". Sommers also stated that it is absolutely amazing being a grandmother because one has the opportunity to fall in love all over again.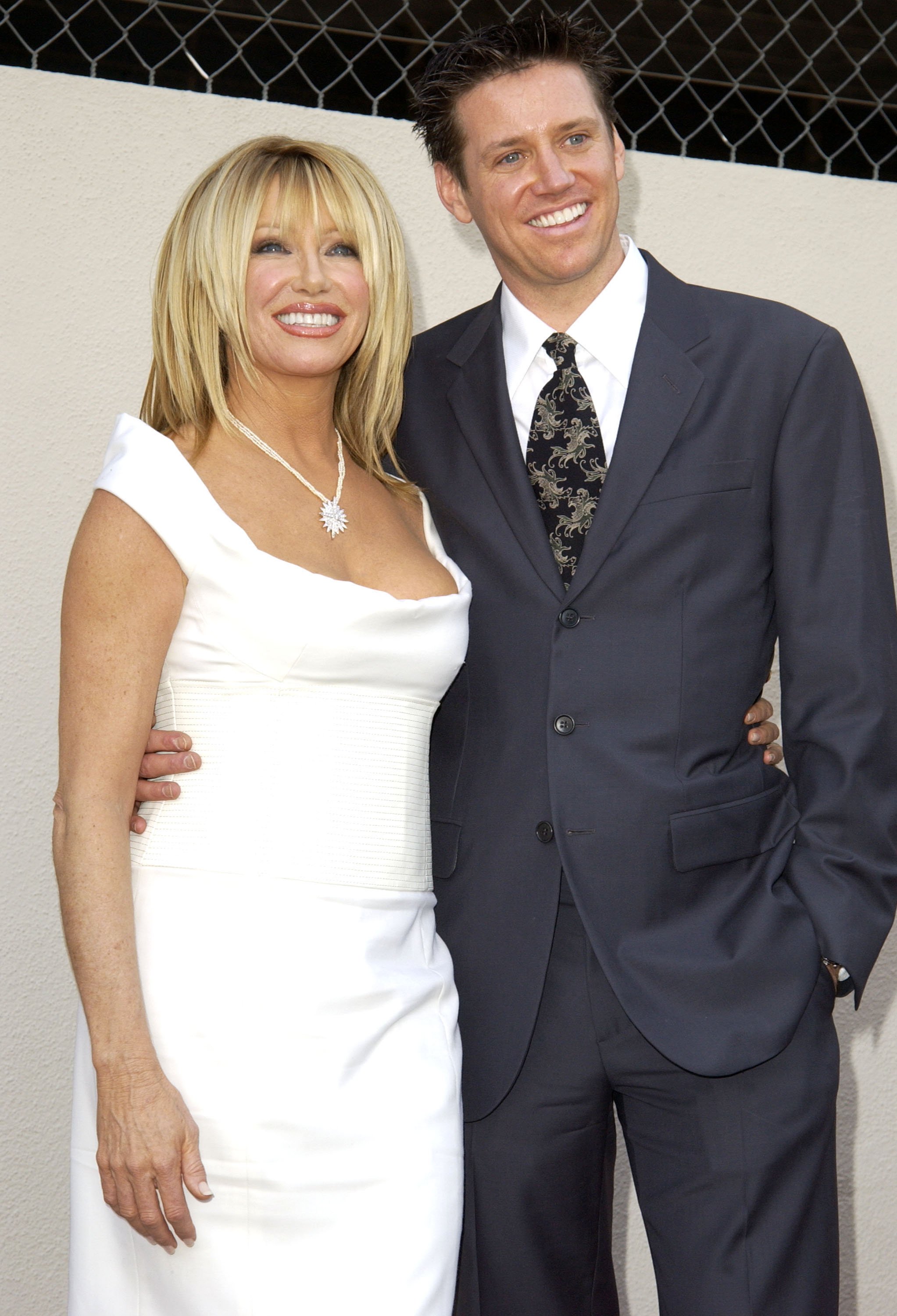 ---
#9 Tina Knowles
The fashion designer has brought to the world both Beyoncé and Solange Knowles, two successful singers. Beyoncé and Jay-Z's marriage has produced three children, Blue Ivy, and twins Sir and Rumi. Her sister Solange welcomed Daniel Julez, alongside Daniel Smith, in 2004.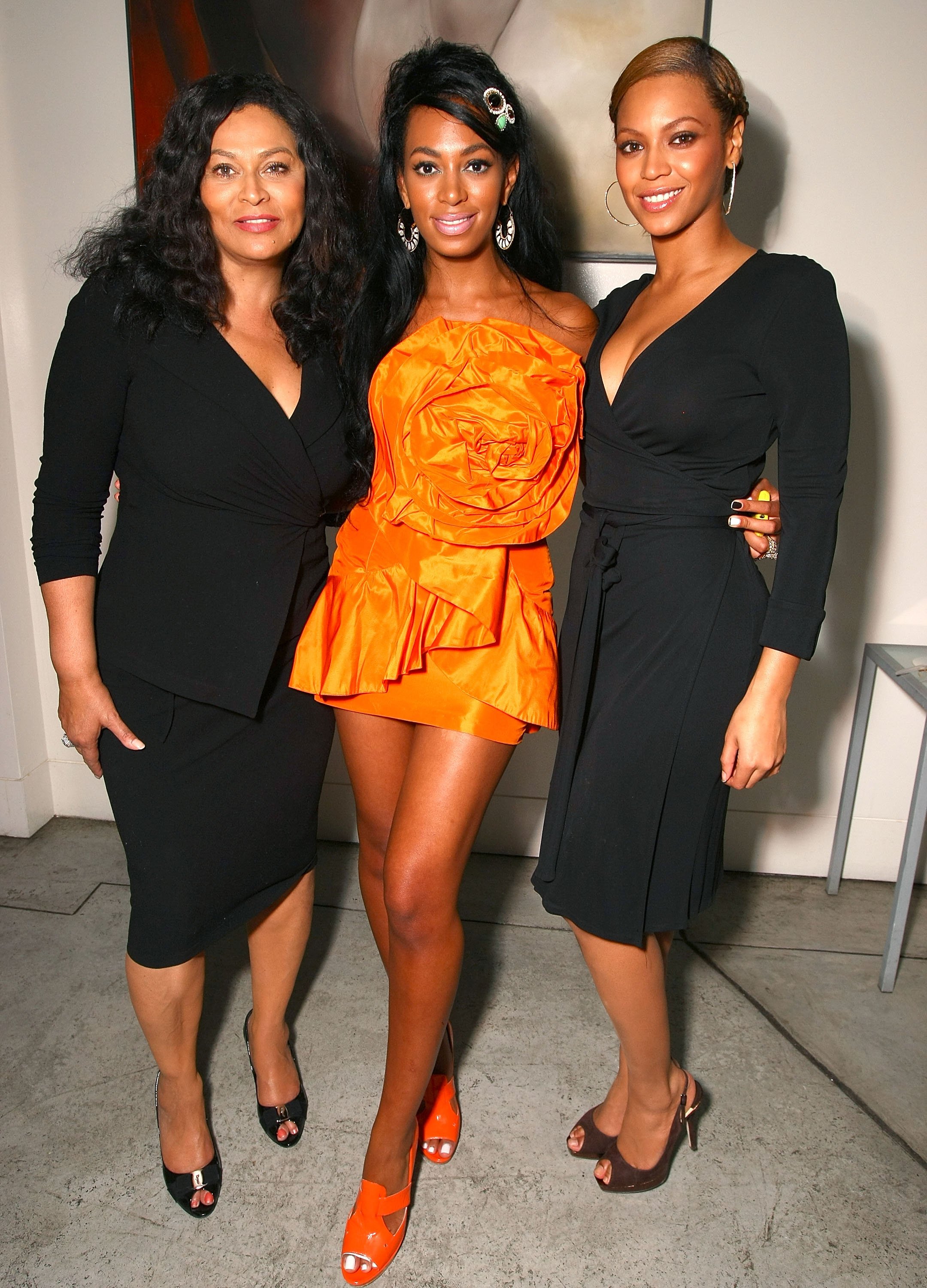 According to Insider, all of the children just call her "Grandma". While they do keep it traditional, in every other way of living they are very avant-garde, from fashion to social media, they do it all. We are sure, however, that the twins, since they are very little, must be calling her something much sweeter.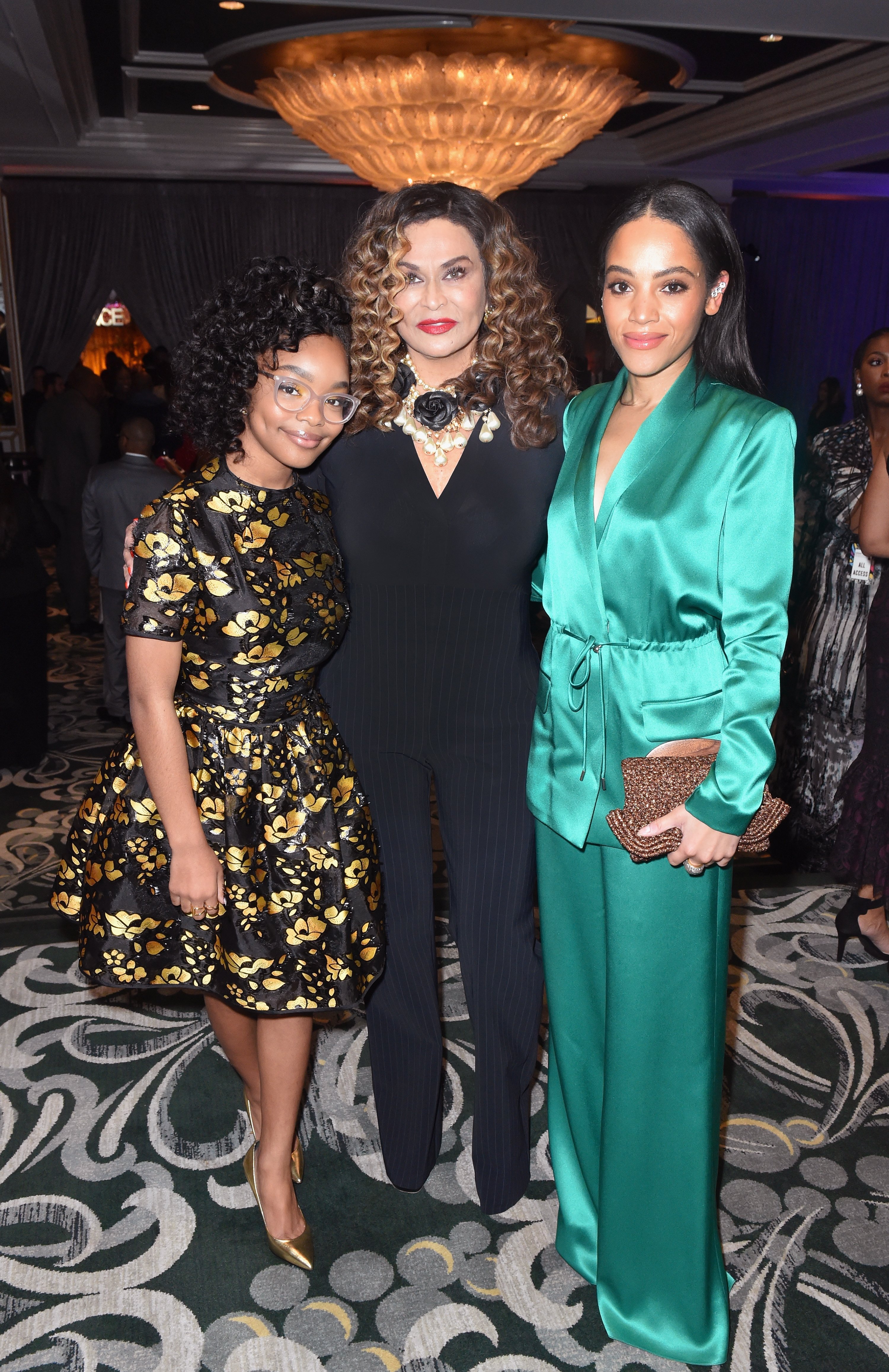 ---
#8 Whoopi Goldberg
Whoopi is outstandingly talented, she is what is called in the entertainment industry an EGOT - meaning that she as won an Emmy, a Grammy, an Academy Award, and a Tony. She has also brought some talent into the world with her daughter Alexandrea Martin, alongside her former husband.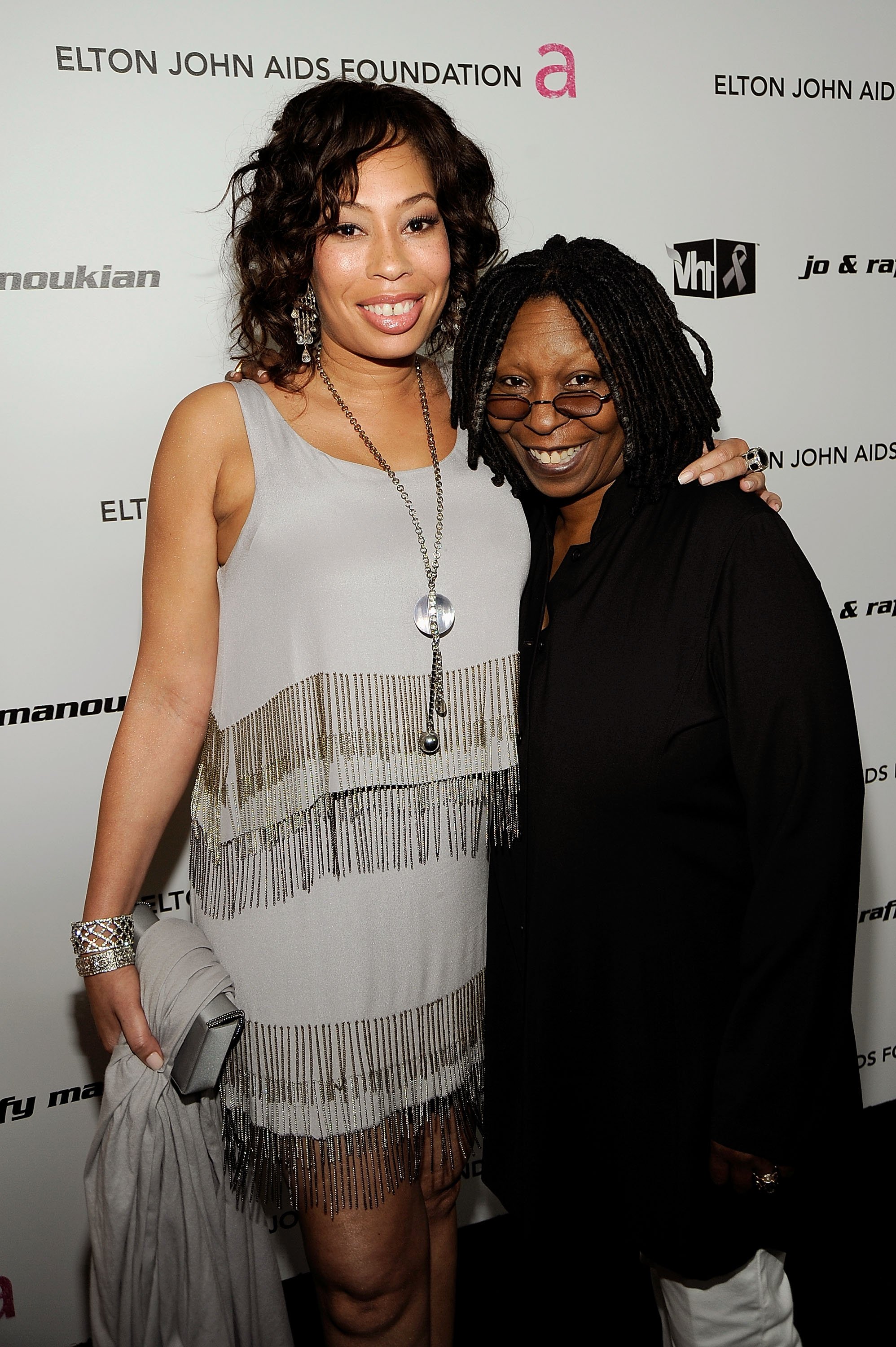 In 1994, Alexandrea received the title of Miss Golden Globe. She has three children, Amarah Skye, Jerzey, and Mason. According to Insider, although the children are not that little anymore, they still call her "Granny". She also has a great-granddaughter who calls her by the most loving name ever, "Oopi".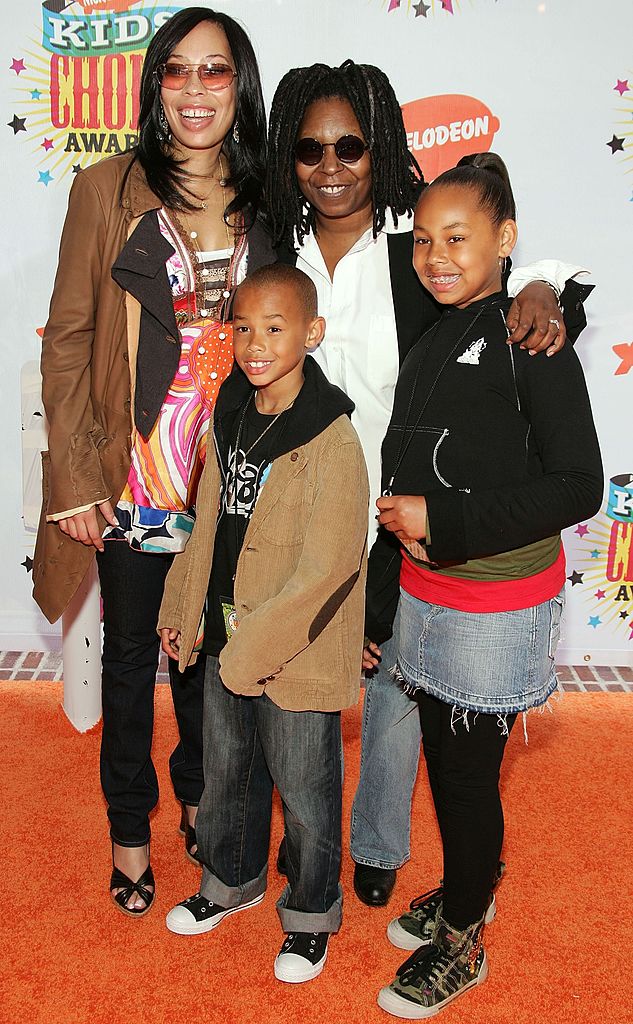 ---
#7 Judy Blume
Jude Blume is an acclaimed author of books for children, adults, and fiction. She welcomed two children with her first husband, Randy, who is currently a therapist, and Lawrence Andrew, who went into filmmaking. Since 1987, she has been married to George Cooper, who already had a child, which became Blume's step-child.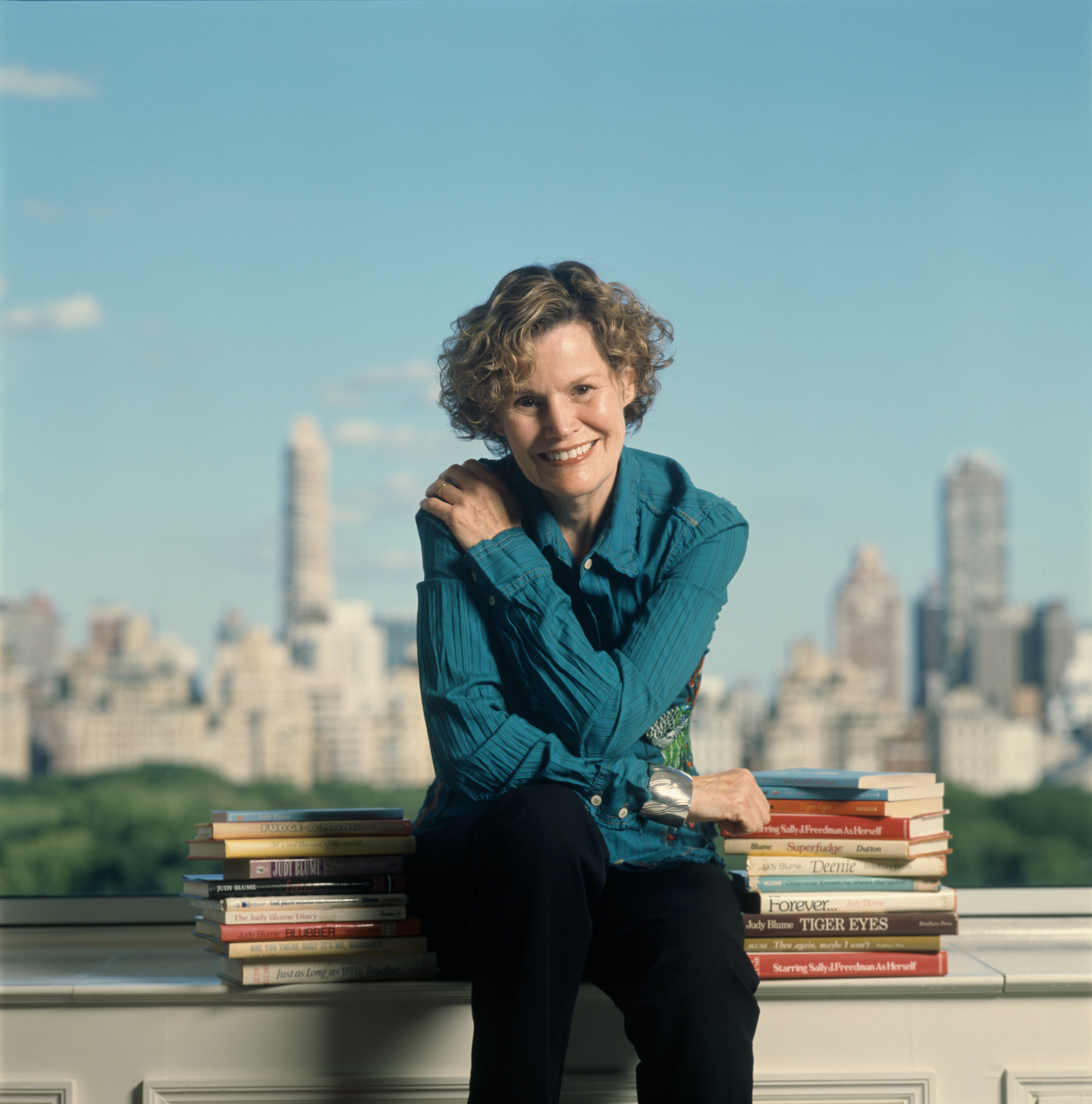 According to Insider, the author only has one grandchild, despite having technically three children. While he is no longer a baby, he grew up calling her "Nonie". Blume has stated that Elliot was the inspiration for her new series of books, 'Fudge'. It is truly amazing how much joy children can bring to one's life.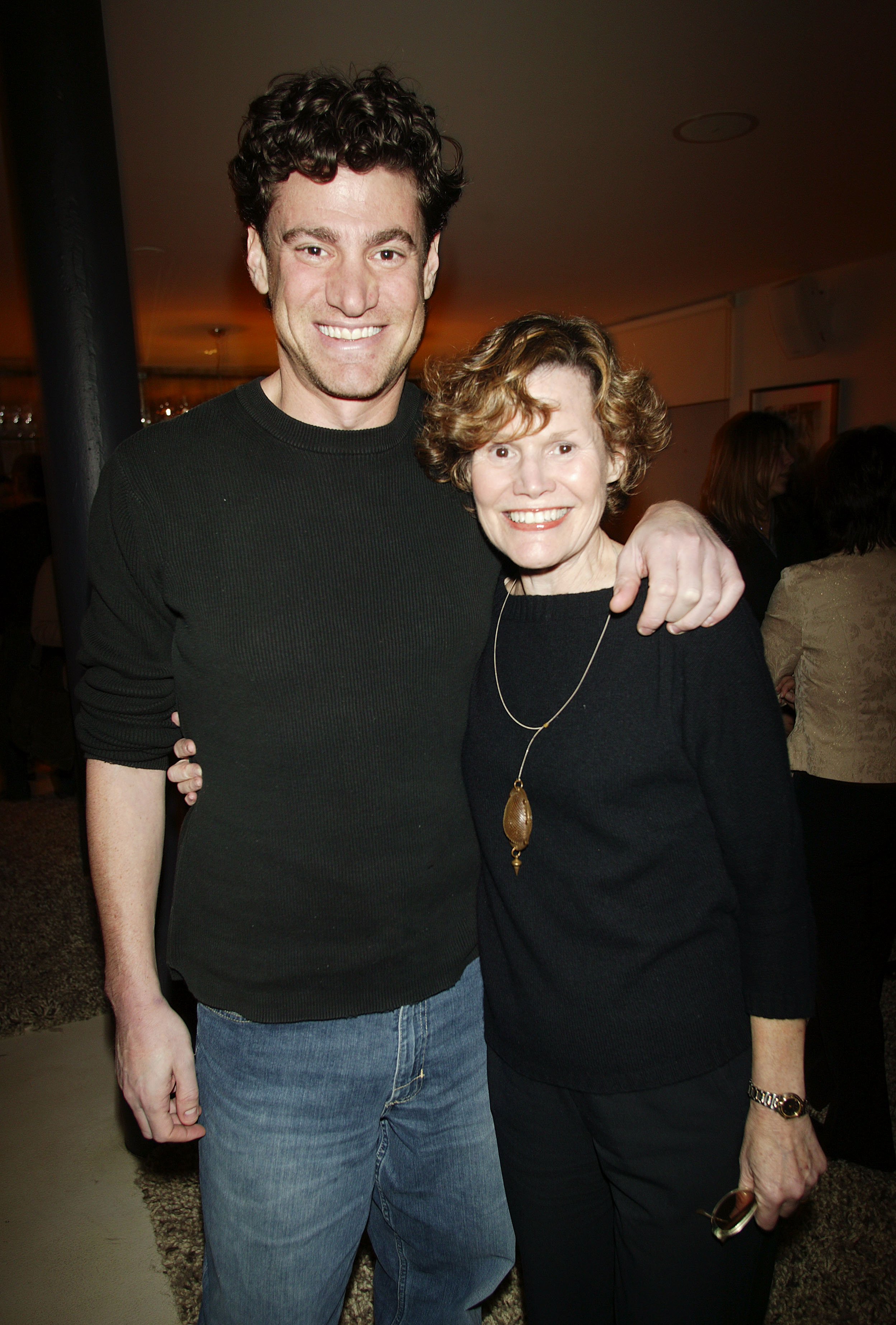 ---
#6 Blythe Danner
Throughout her career, the actress has won two Emmys, and a Tony Award, along with several other awards. She also built quite a life for herself personally, having welcomed two children with her late husband Bruce Paltrow; one of them is acclaimed actress Gwyneth Paltrow.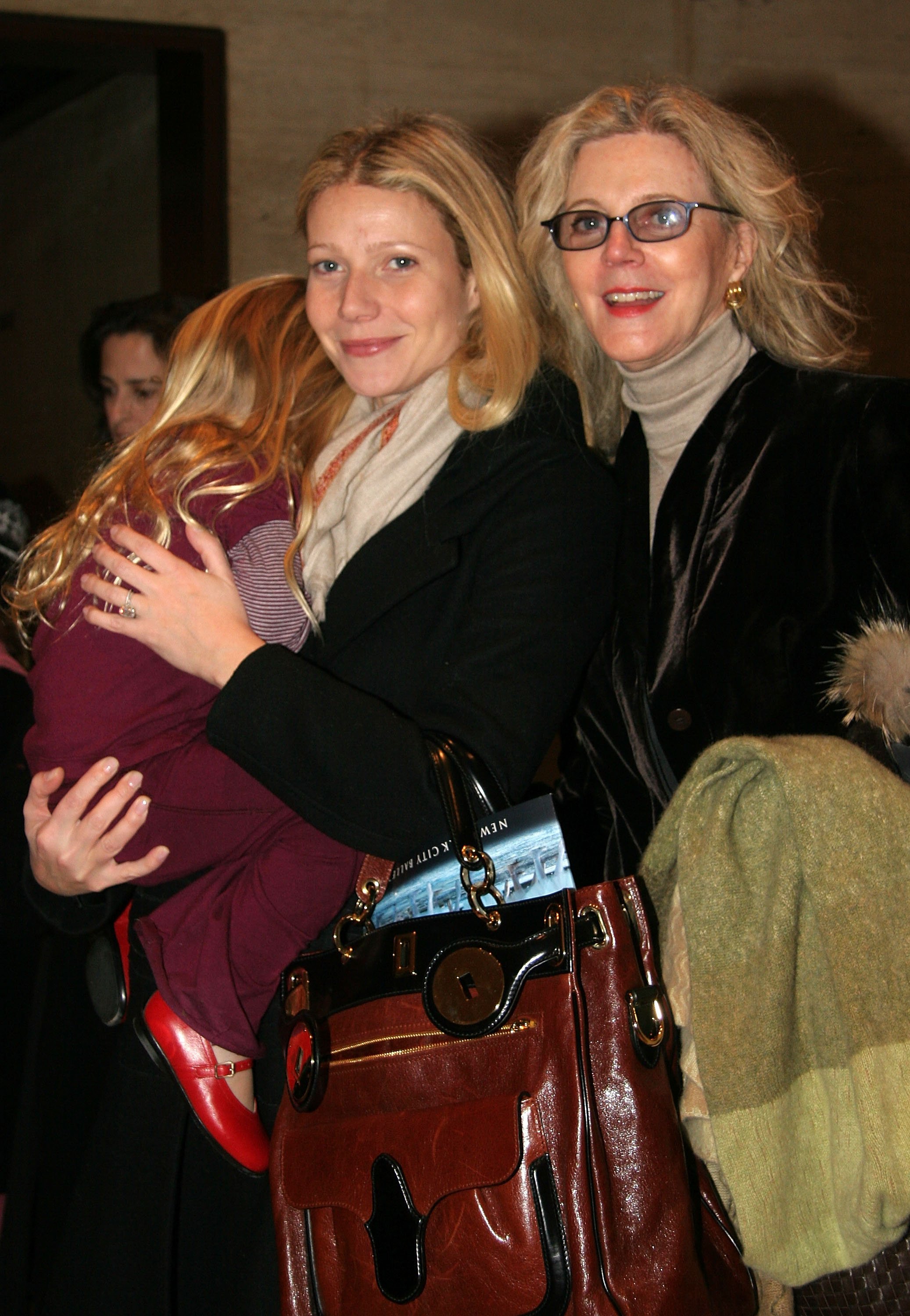 Gwyneth has also brought some life to the world herself, a boy, Moses, and a girl, Apple. According to Insider, however, Danner does not like being called grandma, so the children had to go in a different direction and Apple chose "Lalo". Although we do not know the story behind this nickname, we have to admit that it is adorable!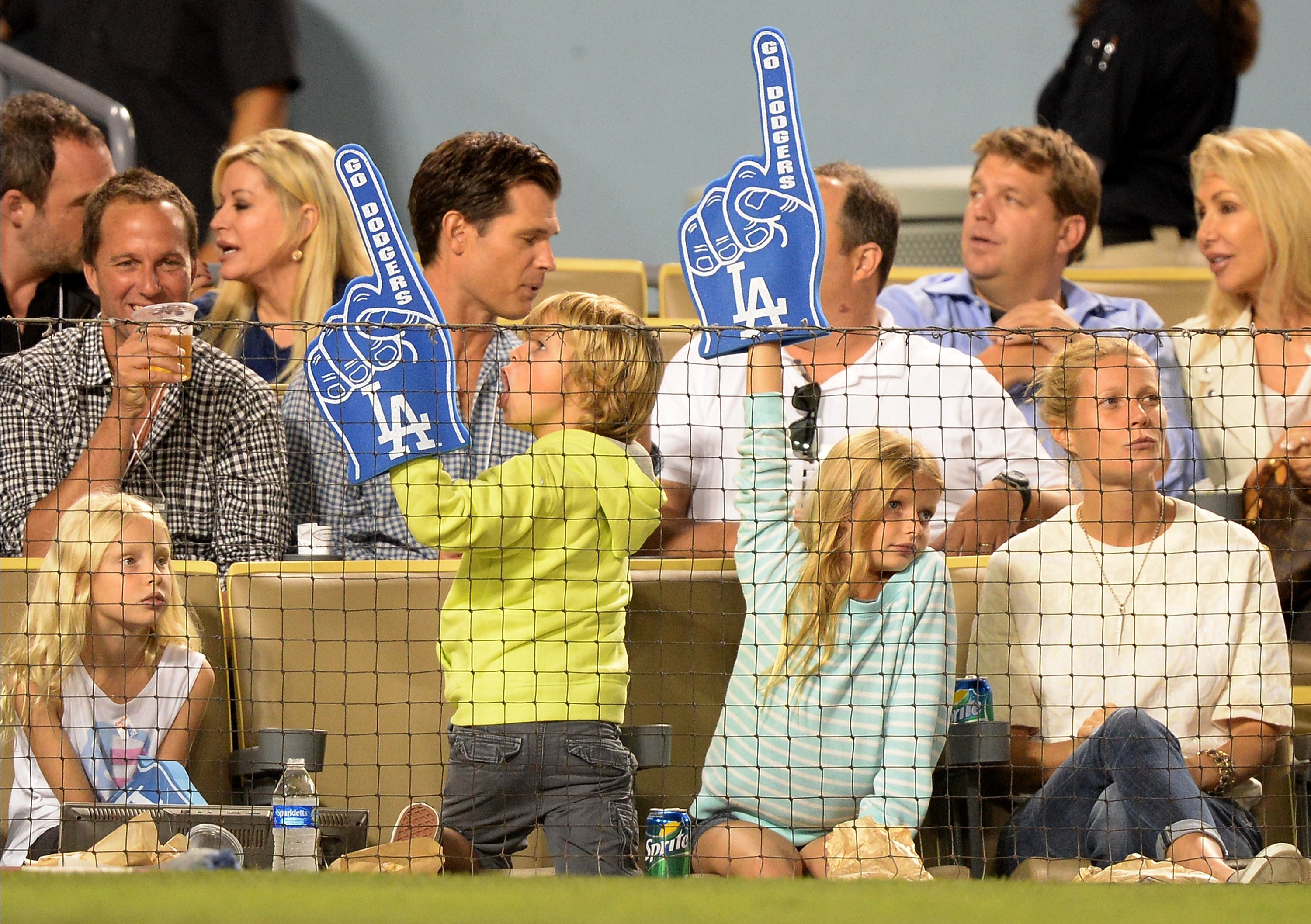 ---
#5 Naomi Judd
She is a country singer, a songwriter, and, at times, an actress. With a career spanning almost four decades, she has won her spot in the entertainment world. She is also the mother of two girls, Wynonna, who often sings with her, and Ashley, who is an actress.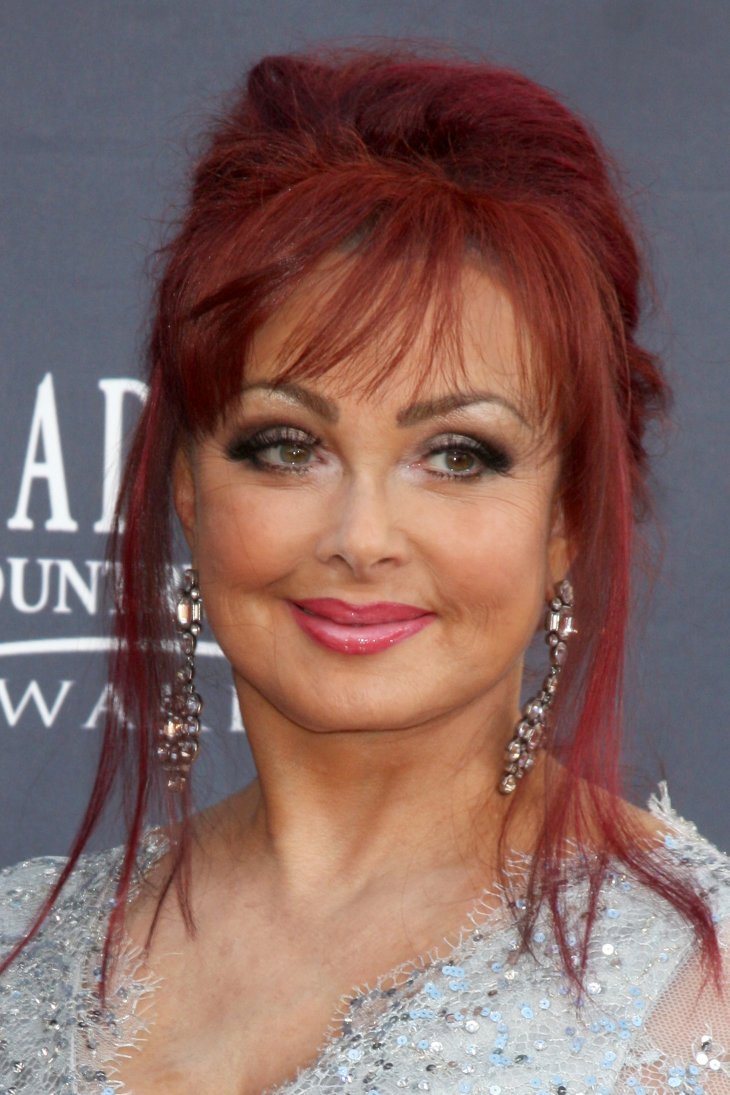 Not only did she bring life to the world, but she has also brought up some talent with it. At the moment, she has two grandchildren, a girl, Grace Pauline, and a boy, Elijah. According to Insider, the children, who are not that little anymore, call her "Mawmaw", which is endearing!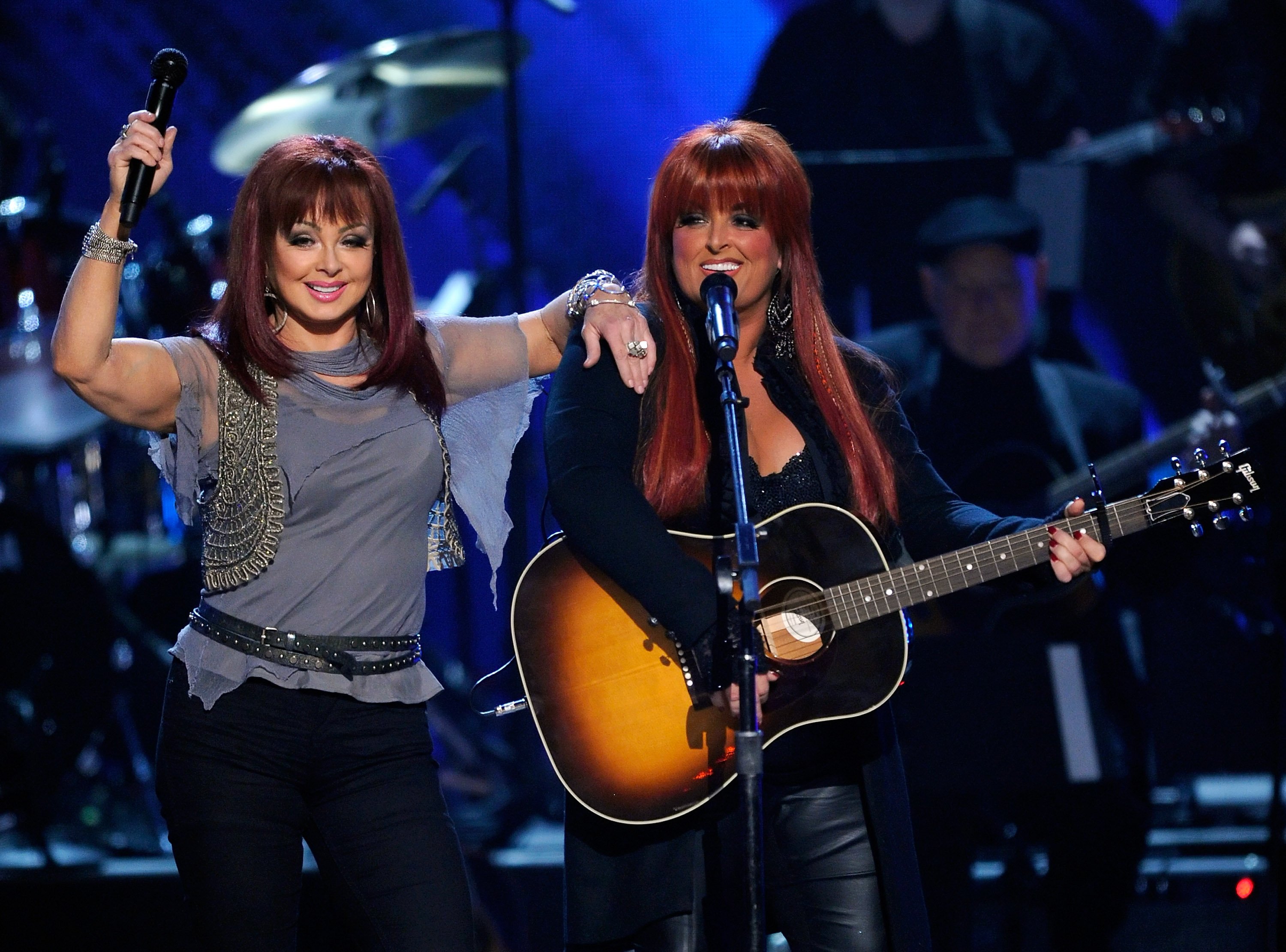 ---
#4 Goldie Hawn
Although short-lived, her marriage to actor, and musician, Bill Hudson served a purpose, Kate and Oliver Hudson were born. The acclaimed actress only has two children, but she already has six grandchildren, although she does not really appreciate the idea of being a grandmother.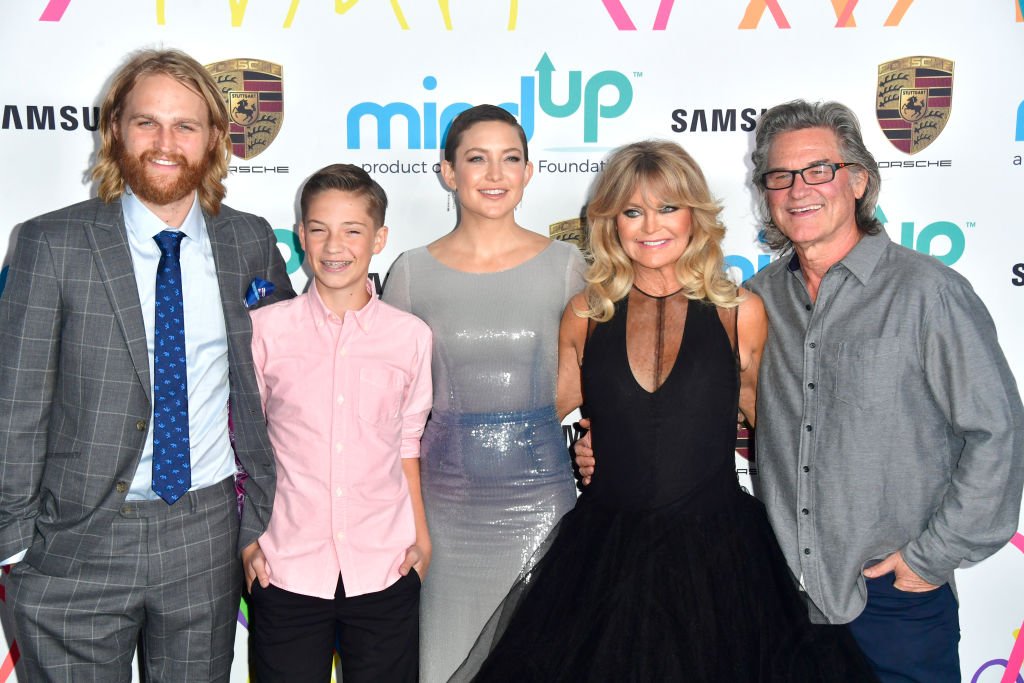 According to Insider, she never wanted to be called "grandma" when her first grandson, Ryder, was born, since she felt it had all sorts of negative connotations such as decrepitude. Therefore, she has to get creative and give her six grandchildren another option, and that was "Glam-ma". Although we have to admit that it is very fashionable, do they really call her that?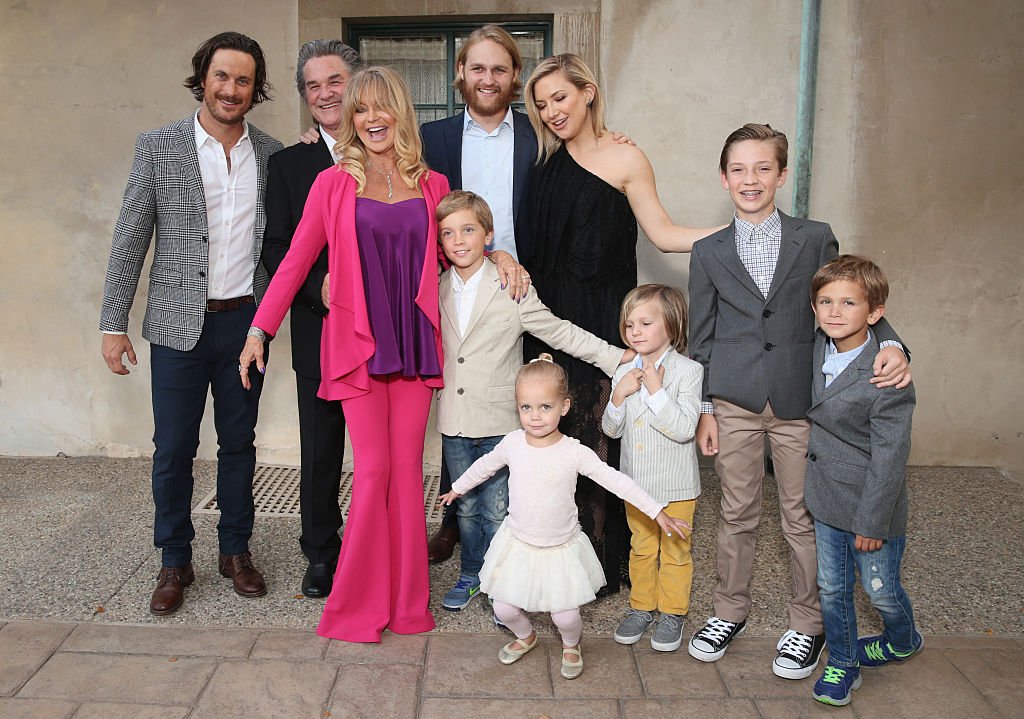 ---
#3 Rita Wilson
She is not only a famous actress, but also a singer, a songwriter, and a producer. Alongside her husband Tom Hanks, she welcomed two sons, Chester and Truman. Furthermore, she also has one step-child from Hanks's previous marriage, actor Colin Hanks.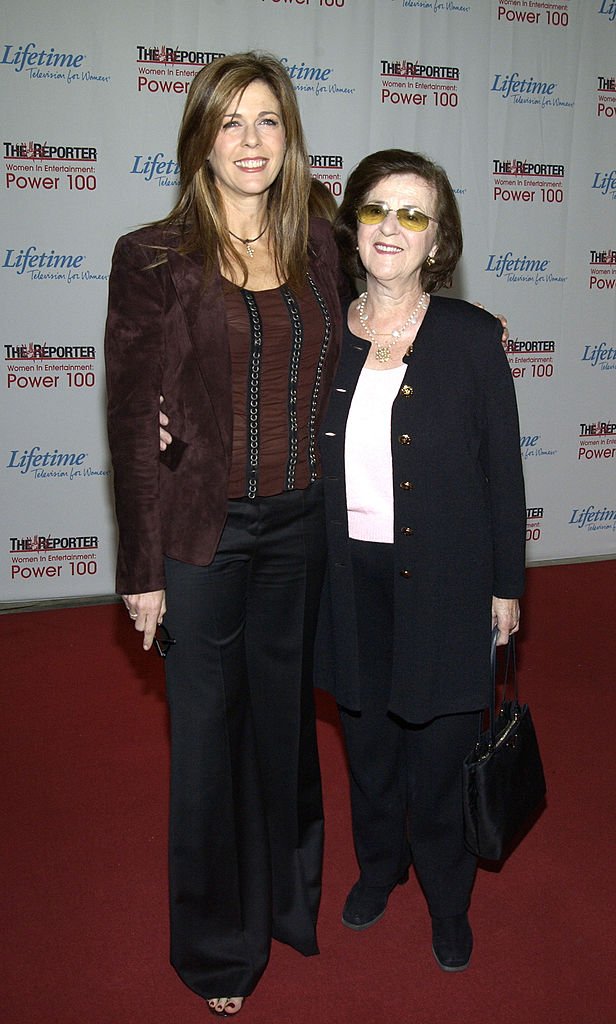 She has one grandchild and two step-grandchildren. Since she is a member of the Greek Orthodox Church, and did not really care for being called grandma, they had gone with the name "Yiayia", which, according to Insider, means grandma still, however, it is a much cuter way to do it.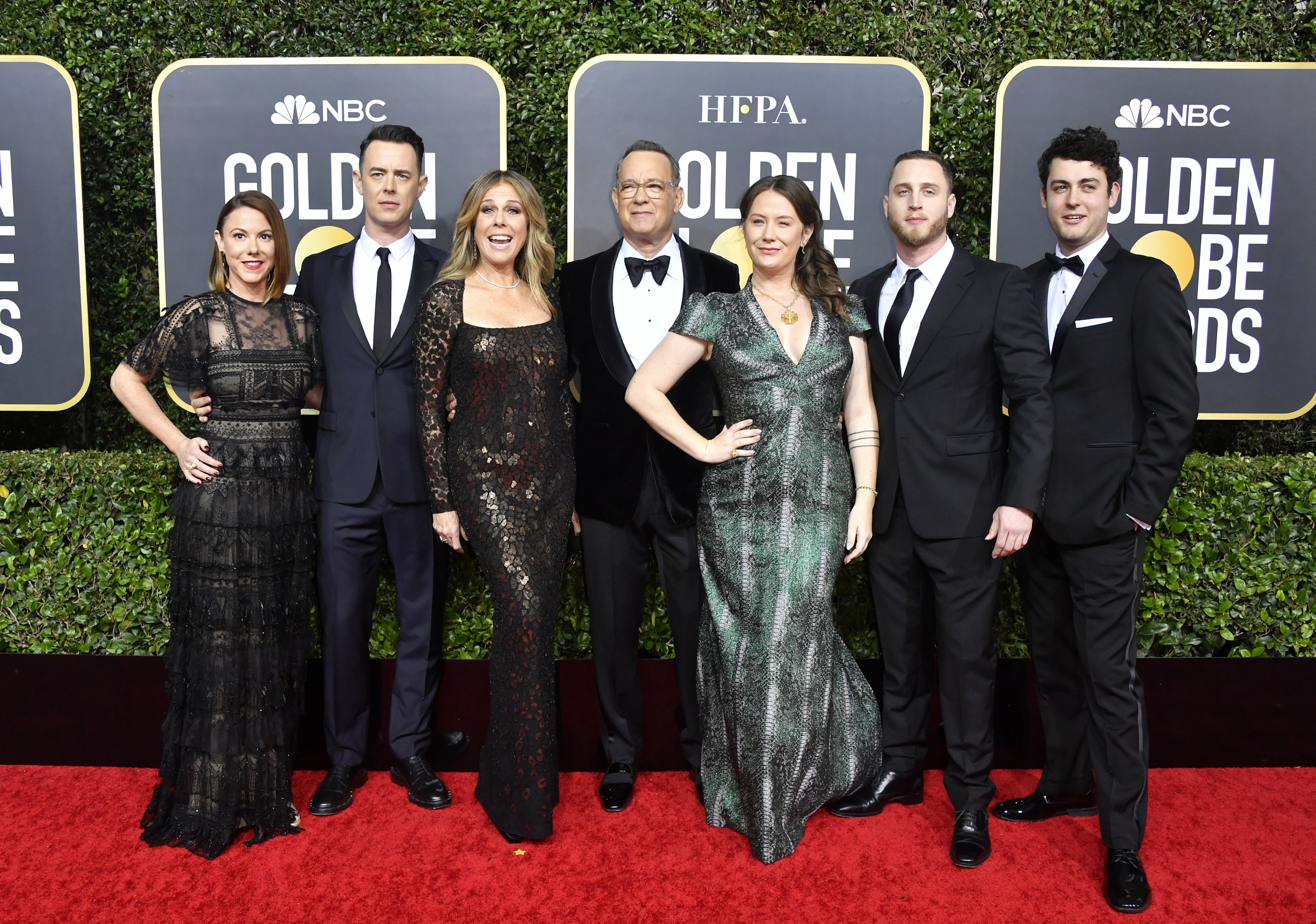 ---
#2 Jane Fonda
She started off her career as a model and went on to become a fashion icon and an actress. Although she has won several awards, there is no bigger award than becoming a mother, and she has three children, Vanessa, Troy, and Mary Luana.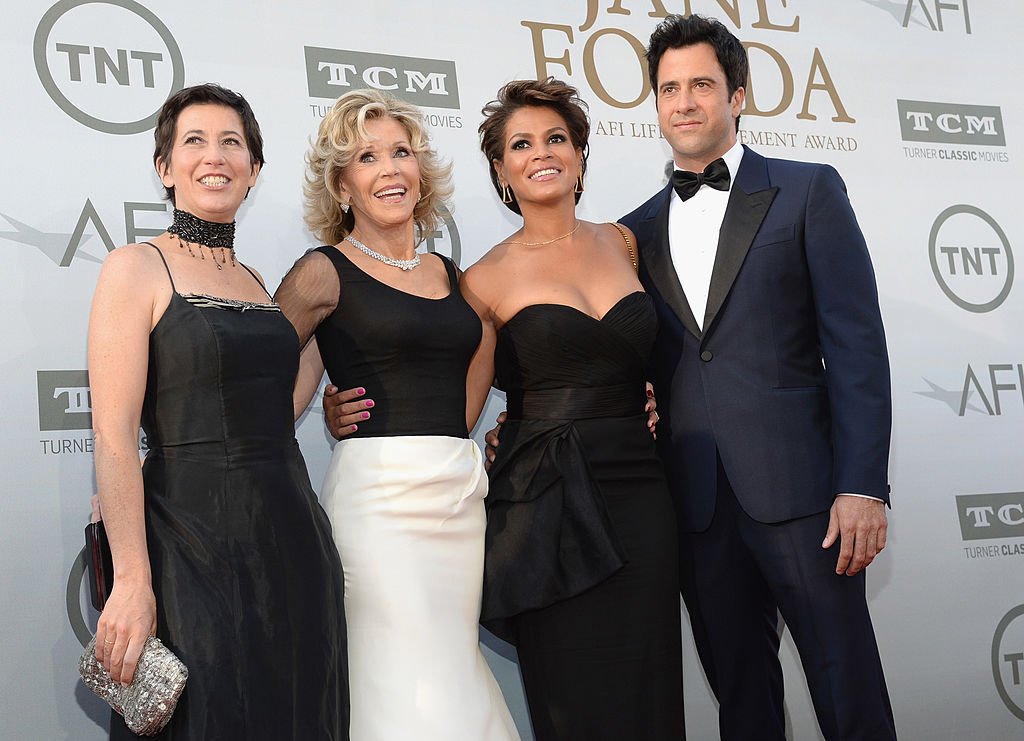 She has two grandchildren, a boy, Malcolm, and a girl, Viva. For years now, the actress has been a climate change advocate, and both of her grandchildren have gone on to become advocates themselves. Although she goes very traditionally by the name "Grandma", she has stated that she is the proudest of grandmas.
---
#1 Kris Jenner
The Kardashian clan is known for loving their babies and bringing life into the world. Aside from all the brands they have launched and success they have gained, family means the world to them and there is nothing more important.
As we have stated before, both Caitlyn and Kris have ten grandchildren, but, contrary to Caitlyn, they do not call Kris by her first name, but rather by "Lovey". According to Insider, the famous mother even has a necklace with the name that the children have chosen for her. If this is not the most adorable thing, I do not know what is.
---
Every Family Is A Family
It is true that things have changed a lot, but what also has become a reality is that women, mostly, no longer want to accept the name grandma since it is seen as just another way of saying "You are old!". What name do your children call their grandmother?
Sources: Insider