Game of Thrones: Cast's Lives After the Show
Although Game of Thrones is already over, plenty of fans remain interested in the personal lives of its cast members. What crucial changes occurred in the life of Nikolaj Coster-Waldau? Is Sophie Turner actually pregnant? And why did Emilia Clarke turn down major project offers? In this article, we will reveal all the details.
---
Kit Harington aka Jon Snow
Saving Westeros from a mad aunt doesn't come so easily. Right after The Wall, Kit was admitted into rehab. He was seeking help for stress and a drinking problem. In many interviews, Kit mentioned having a "huge heave of emotion" after finishing filming the last scenes of Game of Thrones.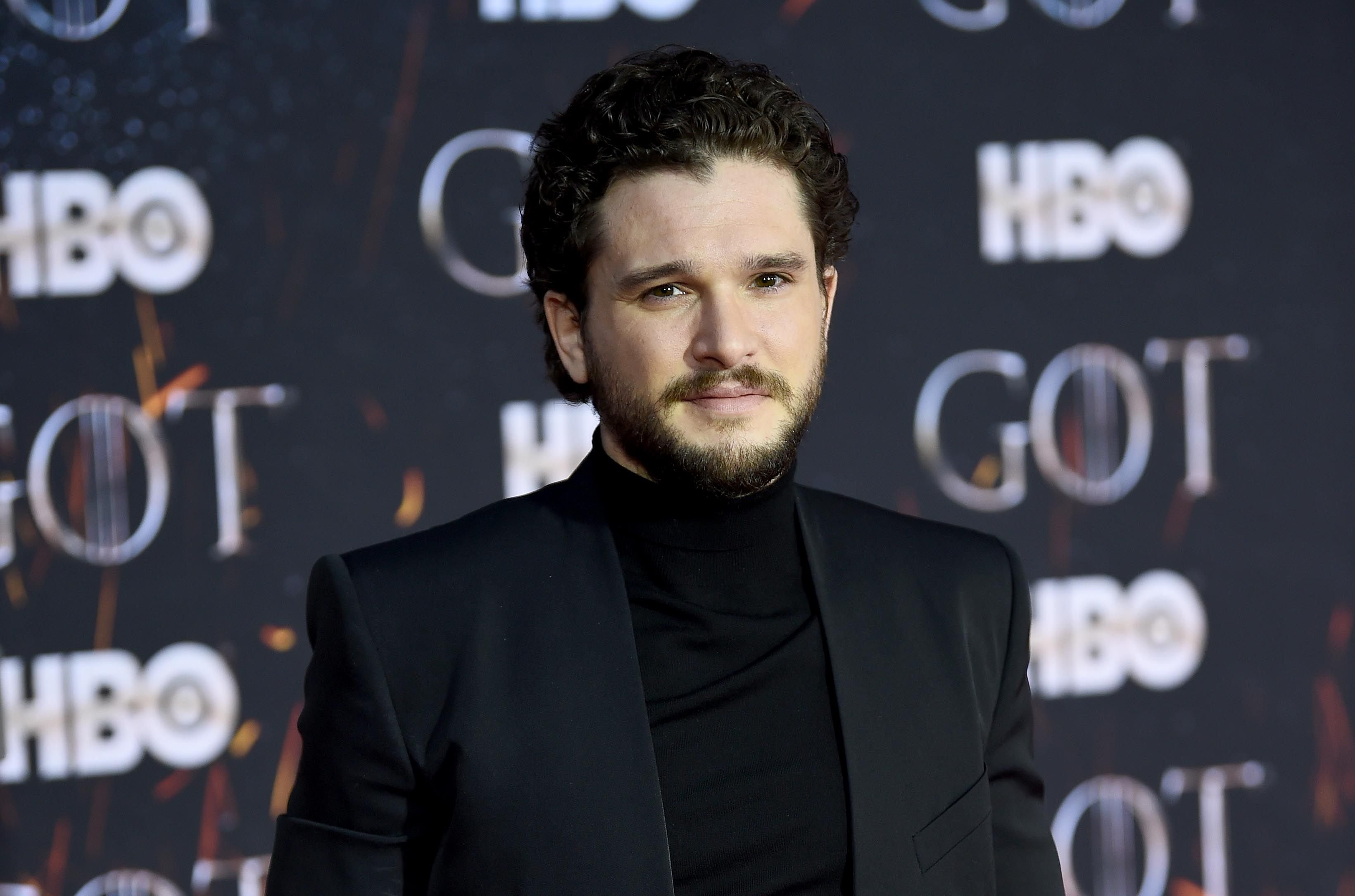 ---
He told Esquire that during the last days of shooting he felt okay and then started to hyperventilate and it became hard to breathe. "Then they called, 'Wrap!' And I just... broke down. It was this onslaught of relief and grief about not being able to do this again."
It seems like he found filming the finale very difficult, since even a year after the release of the last episode, the actor still can't bring himself to watch it. During a Twitter Q&A session, Kit revealed that "I haven't seen it". Fortunately, Kit was soon released from rehab and returned to his usual life.
---
He got a role in a high-profile project, which came as a surprise to us. Kit Harington played a role in Eternals, the latest movie in the Marvel Cinematic Universe. In it, he plays the role of Black Knight and gets to reunite with his Game of Thrones co-star and on-screen brother, Richard Madden.
The cast of Marvel Studios' Eternals have arrived on stage at #D23Expo. See the film in theaters November 6, 2020. pic.twitter.com/AltxcOvGXU

— Disney (@Disney) August 24, 2019
---
Last year the final part of How To Train Your Dragon came out, where Kit did the voice for Eret's character. So, after the end of Game of Thrones, he didn't really take a break. According to The Sun, Kit Harington even helped out his wife's, parents who got into financial hardships.
Rose Leslie's parents come from an upper-class background, but they encountered serious money problems. They even had to leave their 15th-century castle! But Kit stepped in and helped them in their time of need. Isn't he a true knight?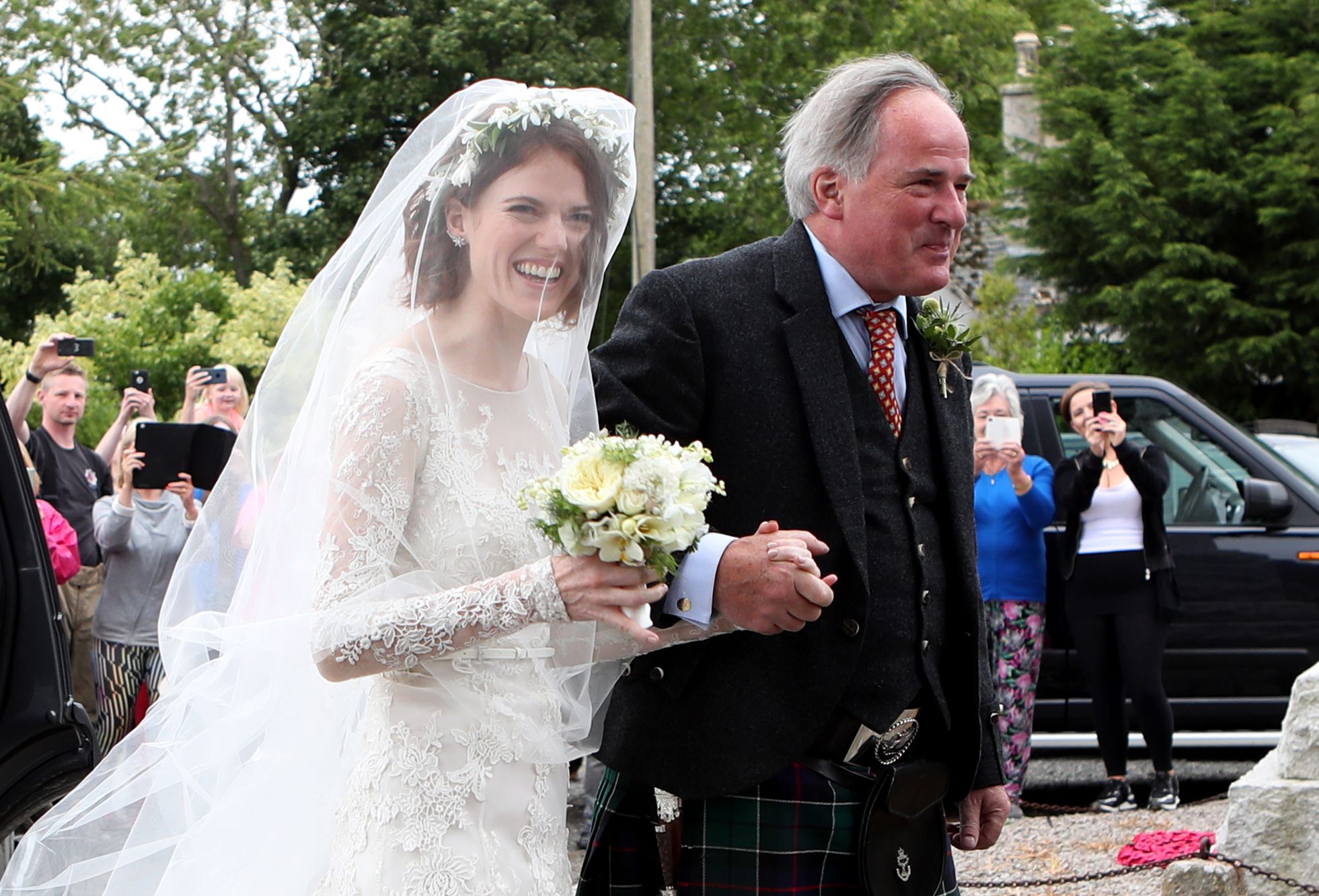 ---
Nikolaj Coster-Waldau aka Jaime Lannister
He played one of the villains, who by the end of the show, transformed not only into a real hero, but also into a fan favorite. After the end of the show which brought him so much popularity, Nikolaj didn't have a minute's rest. He moved to Los Angeles, opened his own production company, and is getting ready to take on Shakespeare.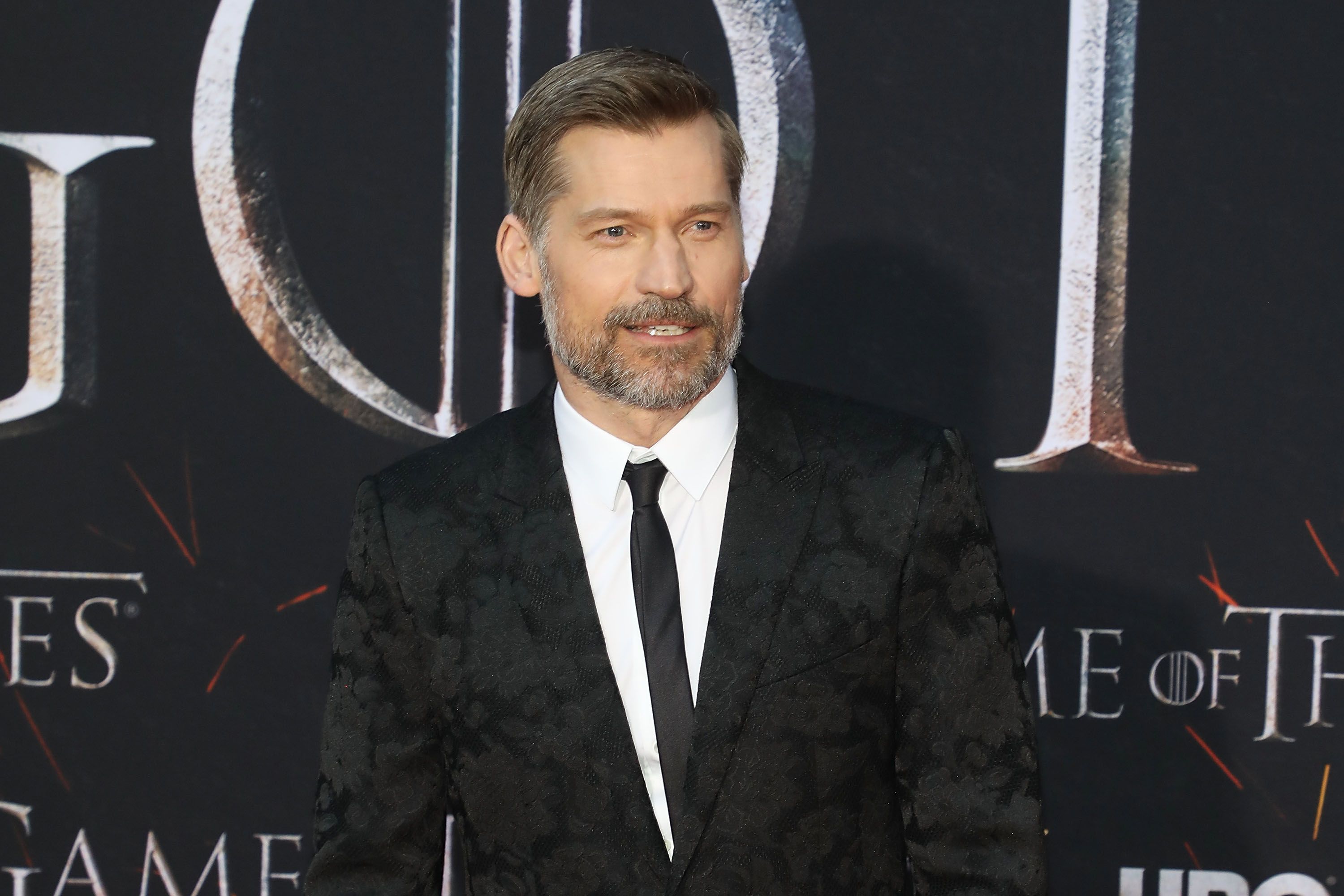 ---

"I feel great! I haven't felt any post-traumatic stress or any kind of pain about leaving the show," says Nikolaj. "I mean, there was a bit of dust when we had the premiere, but that was kind of it. It settled long ago."
When the former director of Game of Thrones, Matt Shakman, who is now the artistic director of Los Angele's Geffen Playhouse, offered him the role of Macbeth, he couldn't say no, even if it meant playing a kingslayer again. Nikolaj admits that he loves theater, but the last time he played there was back in 2002, and each year he promised himself he'd return to the stage the following year.
---
So when Matt offered him the role, Nikolaj Coster-Waldau had no choice but to agree! But acting in theater is not the only task the actor managed in a year. Nikolaj invested into what is probably his most ambitious project yet - his own production studio - Ill Kippers Productions.
Most likely, his first project as a producer will be the adaptation of the young adult novel, We Are Lost and Found. But of course, he is not planning to abandon his main passion - acting.
"I'm still acting, all the time. I still work a lot; that's not going to stop," he promises. "My wife was joking, 'I thought you were going to slow down!' but it's kind of become the opposite."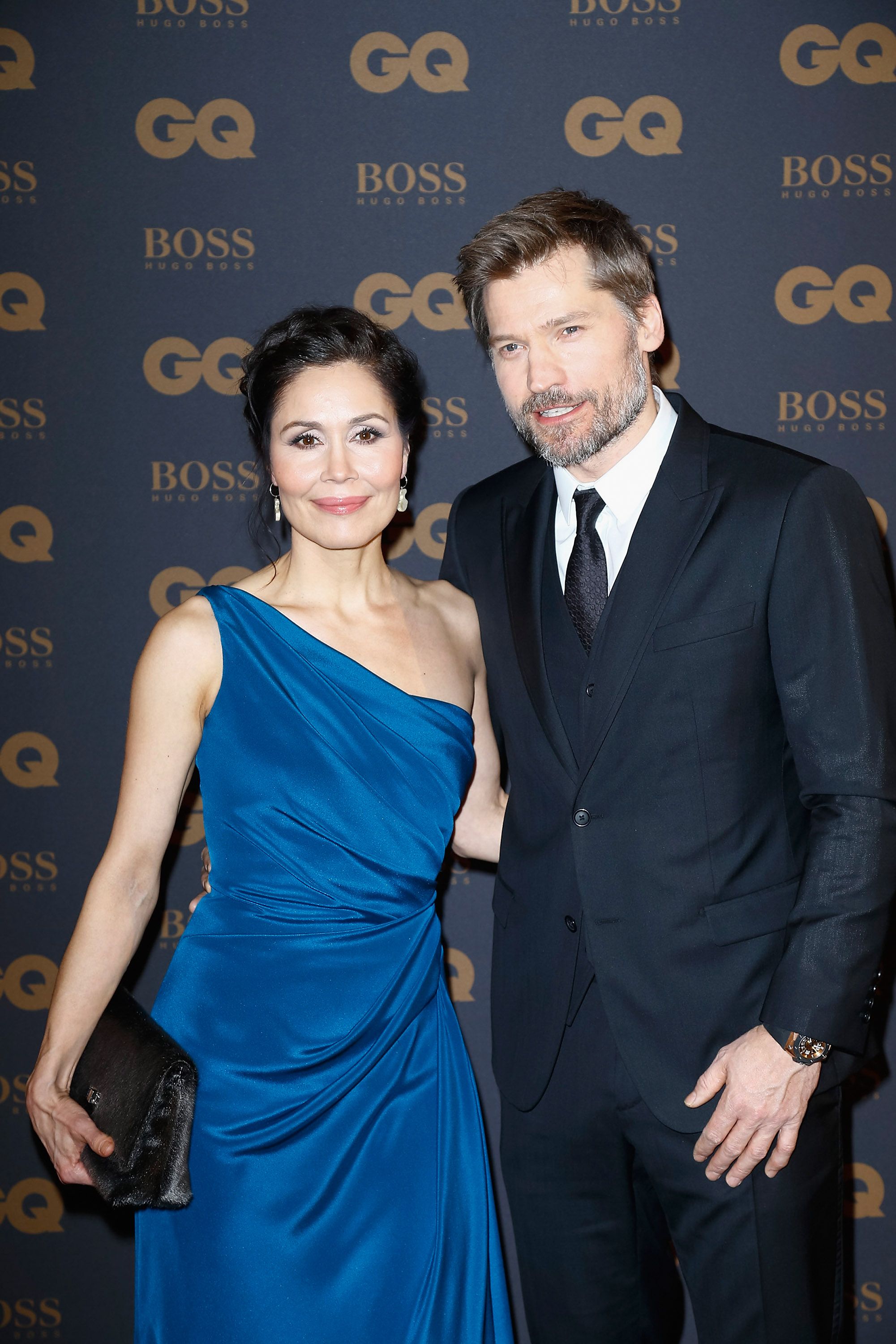 ---
When Ill Kippers finally opened, he took his family–his actor and singer wife, Nukâka Coster-Waldau, who is a previous Miss Greenland, and two teenage daughters, Safina and Fillippa, and brought them to the Hollywood Hills. And what can we see Nikolaj in now?
In 2019, he acted in an FX series, Gone Hollywood, and late last year he appeared in two projects, Suicide Tourist and Domino. This year a Danish drama called The Day We Died came out and the premiere of another movie called The Silencing was postponed due to the pandemic. As you can see, Nikolaj has a lot on his plate.
---
Maisie Williams aka Arya Stark
This actress started playing Arya Stark when she was only 14. Maisie grew up in front of our very eyes, which is why that scene in the last season was so awkward to watch. Maybe Maisie Williams, just like her heroine, is far from being a child, but we still can't get used to her being a grown-up.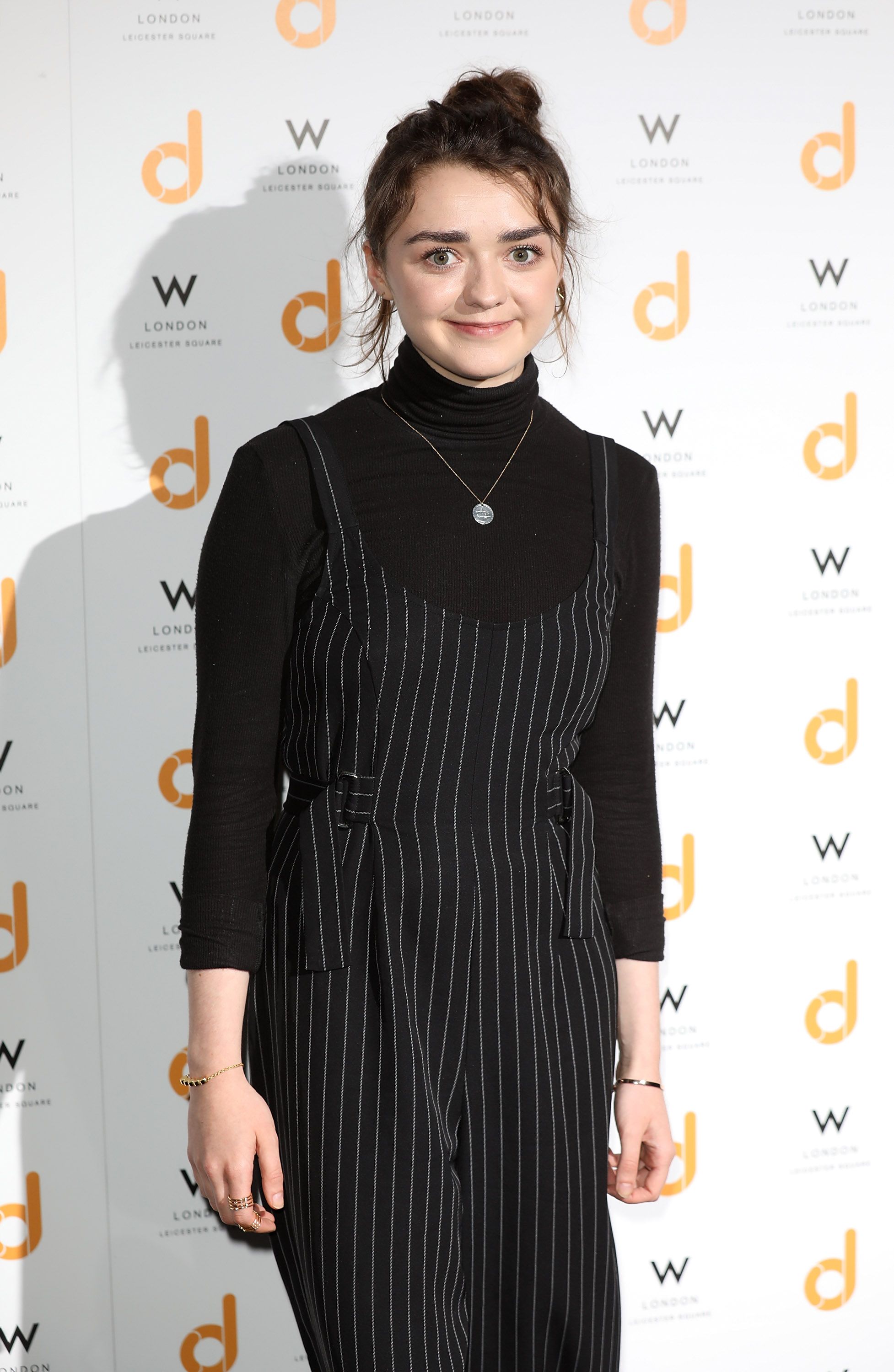 ---
After Game of Thrones, the actress admitted that she began liking more "feminine" things, which Arya didn't. 
"For so long I pretended that my favorite color was green — I thought I wasn't a feminist if my favorite color was pink,"
Maisie revealed in a Rolling Stone interview when she was asked about her changing her hair color to pink. In Game of Thrones, Maisie had to look like a boy, so it's not surprising that now she has a more elegant and softer look. Of course, the sudden change of hair color didn't affect how many roles she was offered, and this year the actress was to appear in many new movies.
---
FOX's The New Mutants, based on the Marvel comic series, was scheduled to be released this year, however, it has had to be postponed for two years. Maisie Williams plays the role of Wolfsbane in the movie, a mutant, who can transform into a half-wolf. The Stark blood is hard to hide!
---
Maisie will also appear in a thriller called The Owners, where a group of friends organize a robbery which doesn't go as planned. It was also said that she will be starring in a new series called Two Weeks to Live, however, the project is still in the planning stage.
But acting is not the only thing that keeps Maisie busy. Last year she released her own start-up company called Daisie. This is a platform for different creative projects where people can find and collaborate with each other. Unexpectedly, the platform became very popular among users who were inspired by Maisie's ideas.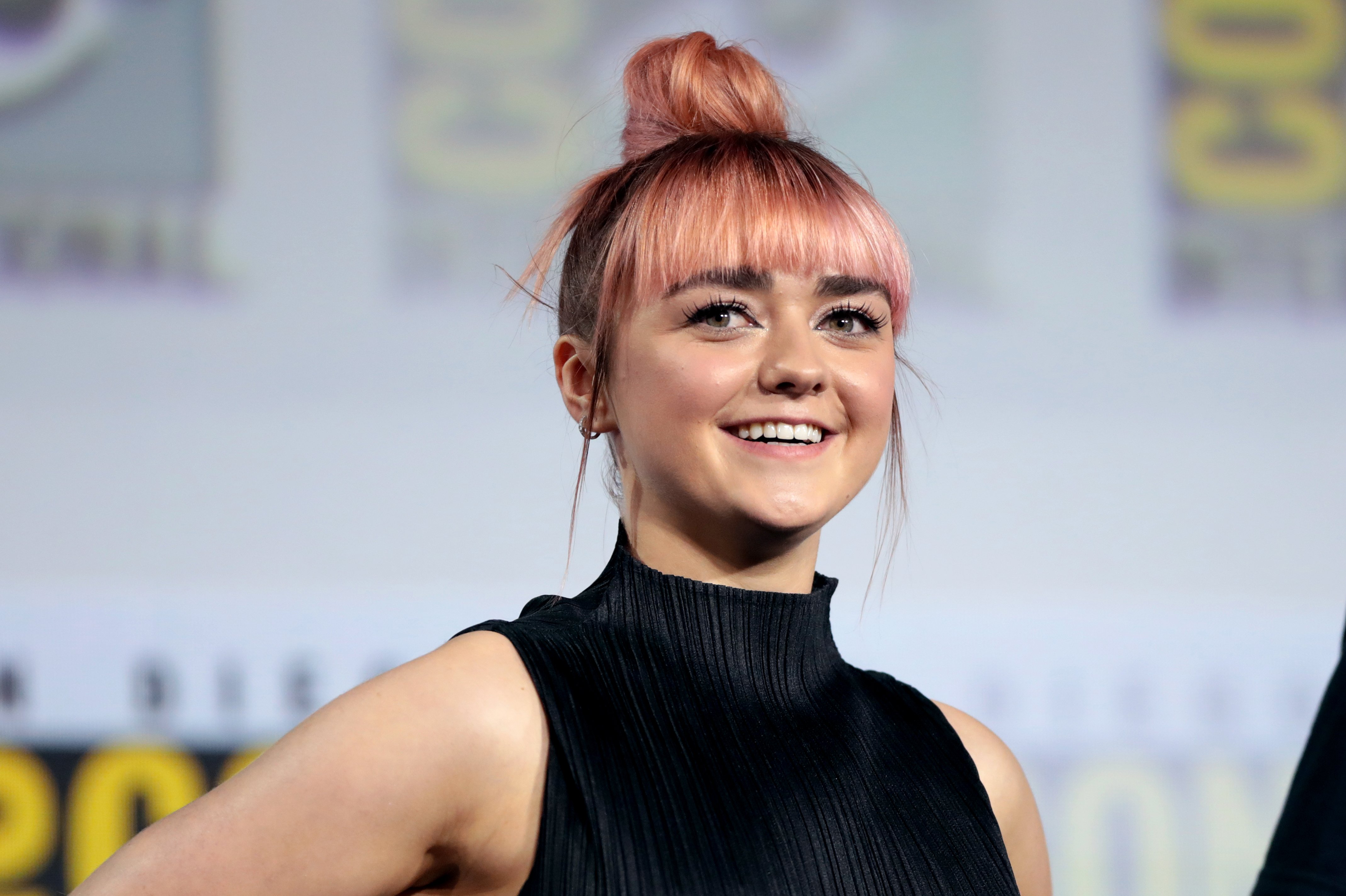 ---
Her new boyfriend, Reuben Selby, who at 23 has already opened his own modeling agency and a different app for creative people, helped Maisie to create her platform. We don't exactly know when the two met, but the couple look incredible together!
---
Lena Headey
By the end of the show, Cersei Lannister turned into the only absolute villain. But we still found it heartbreaking to see her die tragically in her castle. Thankfully, in real life, Lena Headey looks nothing like a villain, and honestly speaking, is very charming.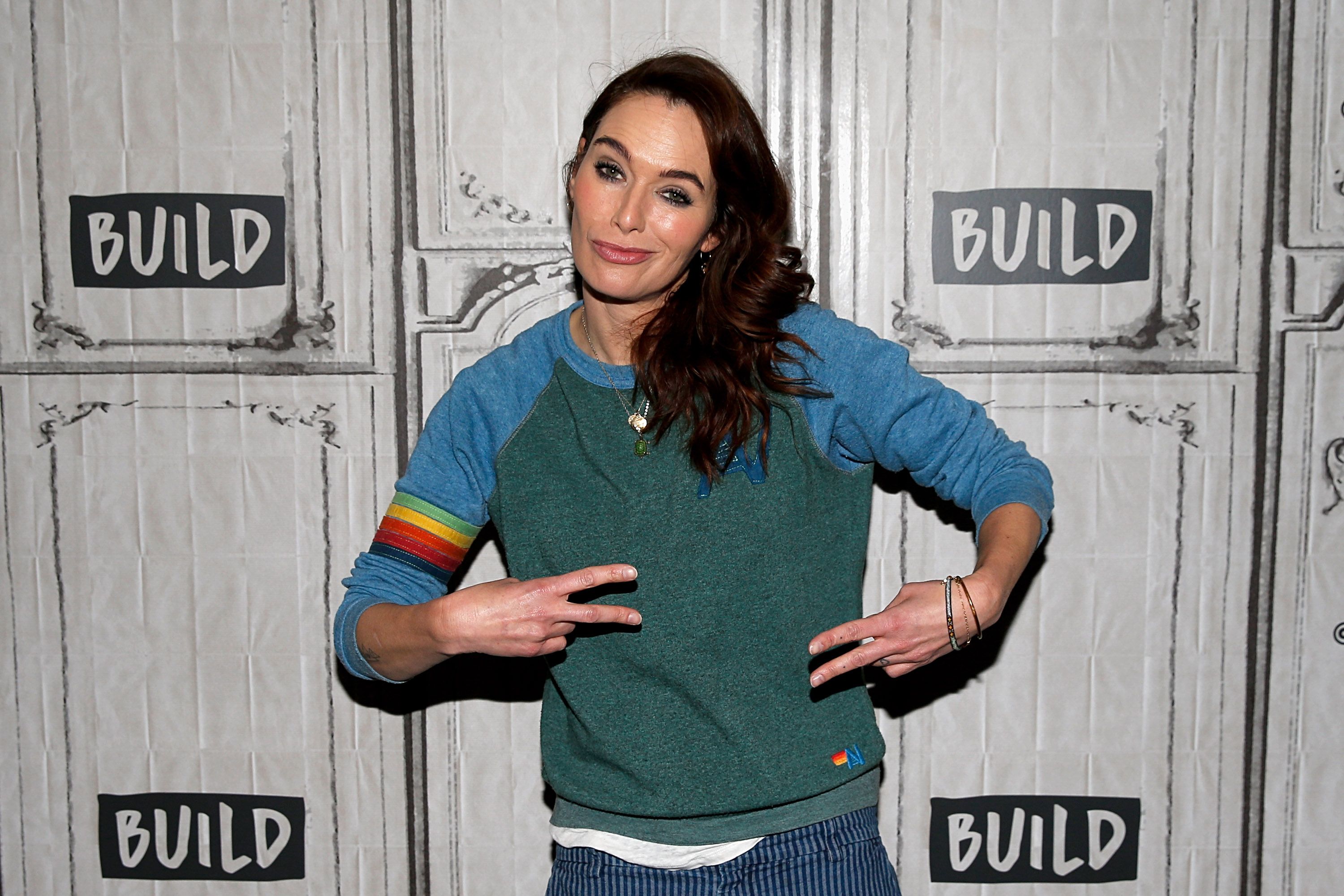 ---
This year, two movies were meant to come out with her in them, but they were postponed for obvious reasons. She plays the role of Karen Gillan's mother in the movie Gunpowder Milkshake, which is a movie about an estranged mother and daughter assassin team. 
She will also appear in a new adaptation of Oliver Twist, in the role of Sykes - the main villain of the story. Is anyone surprised? Recently, in a Q&A on Facebook, the actress shared how she chooses projects to participate in.
"I don't do what I do to be liked, I do what I do because it interests me."
---
The actress also mentioned a new movie, "The Flood", where she plays a controversial immigration officer. According to Lena, it's a very honest movie which doesn't impose an opinion on the audience, but instead, allows them to form their own judgments. This small indie-project has, as Lena says, remarkable energy.
The actress was also offered a role on TV. She filmed a Showtime pilot for a series called Rita. It's a dramedy and honestly, we can't wait to see Lena in a comedic role. Because we really believe she will be fantastic in it!
---
Emilia Clarke
Daenerys is probably the most controversial character in the whole of Game of Thrones. Emilia Clarke also thinks that her character, with whom she got so close to after many years, deserved more. Emilia started acting in Game of Thrones in her 20s. The show turned her from an actress of several episodic roles into a real star.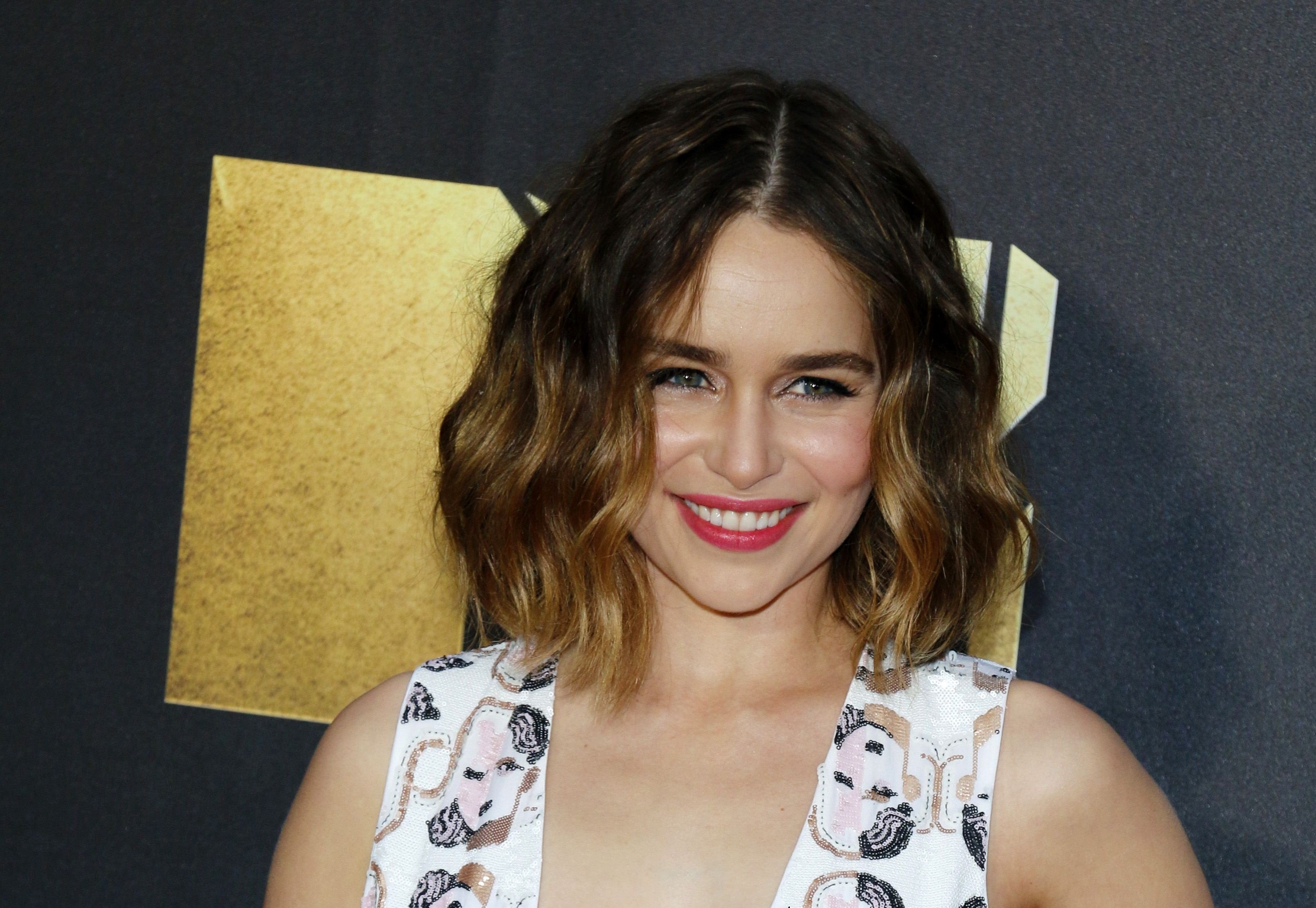 ---

"When it ended, I felt like I'd been dropped a thousand feet," Clarke shared in a Vanity Fair interview.
She had to face moments in her life that she didn't have time to process, including the death of her father in 2016. For this reason, the actress decided to reject major projects for a while. She was planning to appear in her first show in the West End in March, in Anya Reiss's adaptation of The Seagull, as well as several other projects she was starting with her production company, Magical Thinking Pictures.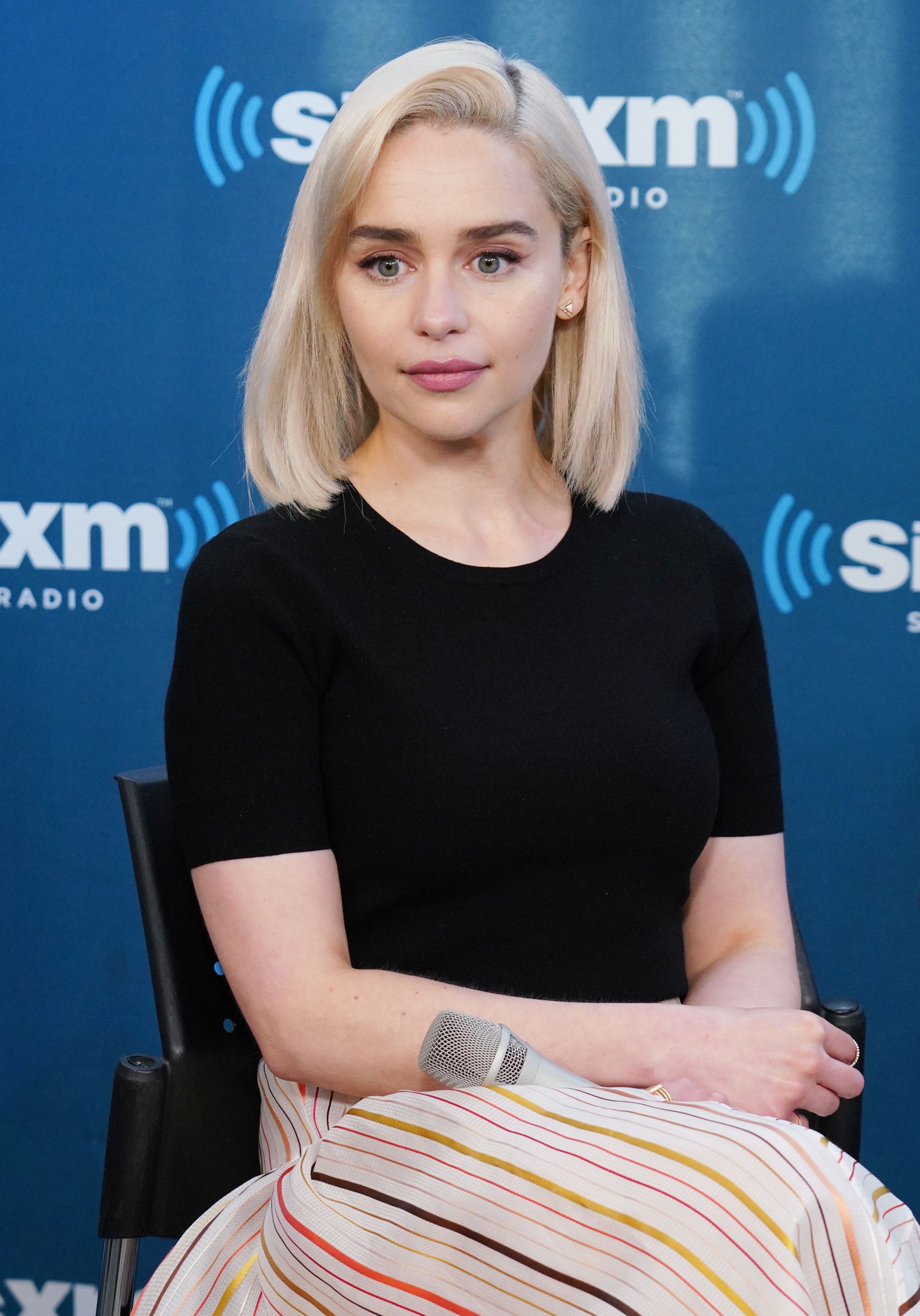 ---
Another reason for quitting huge projects was probably her brain operation, which the actress had to endure in the early stages of the Thrones shooting process. A bit over a year ago, the New Yorker published an article with the details of the procedure.
Together with the article in the New Yorker, Emilia announced the creation of a charity organization called Same You. Clarke's blog on the website of Same You says "I am calling for the prioritization of increased funding for neurorehabilitation".
---
Perhaps because of her health-related issues, Emilia Clarke decided to act in the movie Last Christmas, where the heroine is going through a similar condition. This is the only major movie she has appeared in over the last year, but Emilia definitely wasn't lacking any work. 
Recently, she became the first global ambassador for the beauty company Clinique! This is not the first time Emilia Clarke has been the face of a beauty brand, as she's already appeared as the face of Dior and Dolce&Gabbana.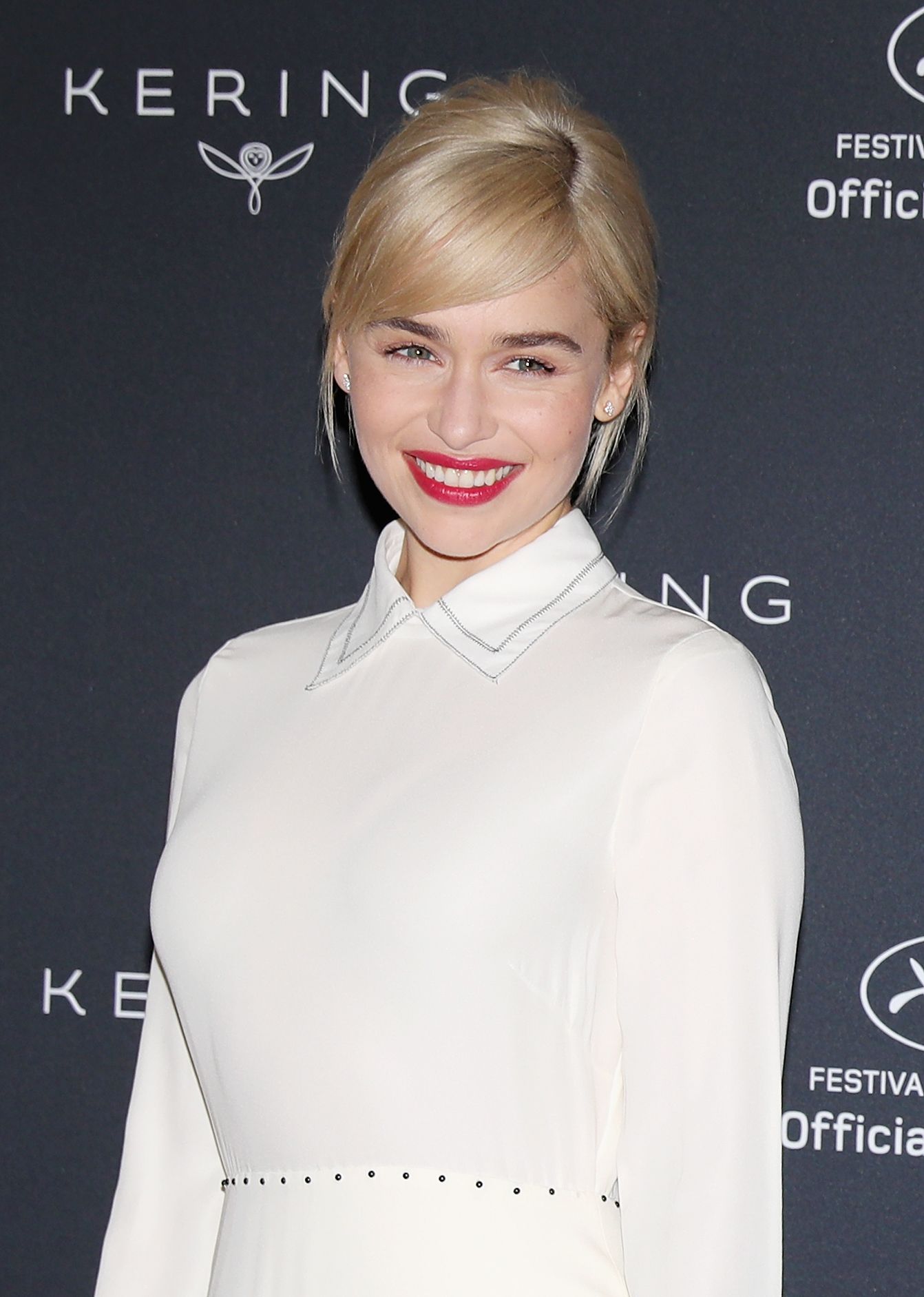 ---
Sophie Turner
The new ruler of the North was undoubtedly the most discussed actress from Game of Thrones last year. It all started with her role in Dark Phoenix, which despite its bad reviews, brought the actress even more fame. But the biggest event for the actress was her marriage to Joe Jonas! And they didn't have one wedding, but two!
---
Back in May last year, the couple had a secret wedding ceremony in Las Vegas. The bride mentioned that she wanted to keep their marriage status concealed, but "maybe not forever". She didn't want anyone to know about her wedding to Joe.
Nevertheless, Joe and Sophie organized a huge wedding in France - The magnitude of which could only be compared to that of Prince Harry and Meghan Markle. Right after their wedding, just like in the case of the Royal family, rumors started going around that Sophie was pregnant.
---
If in the beginning, this news seemed unlikely, we now know for sure that Sophie and Joe are expecting their first child! Even though they haven't made an official statement, multiple paparazzi photos serve as evidence. 
Despite the pregnancy and pandemic, Sophie Turner came back to the small screen and acted in the TV show Survive, which was released on Quibi. Of course, we aren't waiting for Sophie to jump into any new projects, but we are sure to hear some news soon! And we even know which ones...
---
Isaac Hempstead Wright
How are things with the new King of Westeros? Or should we call him the president, if this position becomes electable? Isaac became one of the few actors of Game of Thrones, who defended the show's finale.
"I think Bran presents a valuable reminder to us all in this day and age where sensationalism is rife and anybody can voice an opinion to millions, to sit and consider things a little more carefully."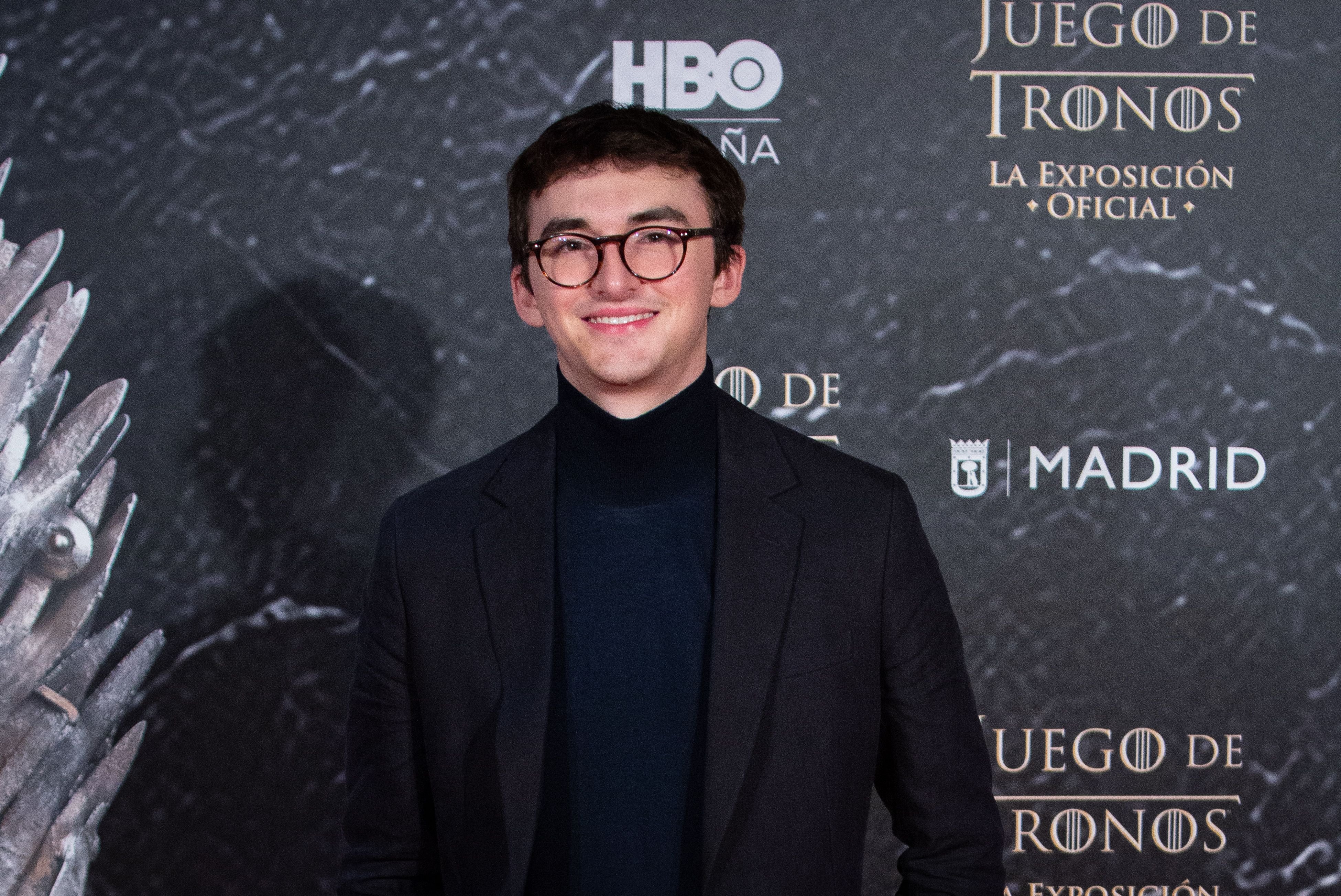 ---
Is this because his character became the King? By the way, another active defender of the finale turned out to be Sophie Turner, who also got to be the Queen! Are we spying a connection here? Whichever way it was, Bran Stark's role opened up many doors for the young actor.
---
He is currently involved in two projects, but neither has a release date yet. Isaac is acting with Colin Farrell and Lily-Rose Depp in Voyagers. This is a science-fiction movie that shares the story of 30 people who were sent to space to look for a new home.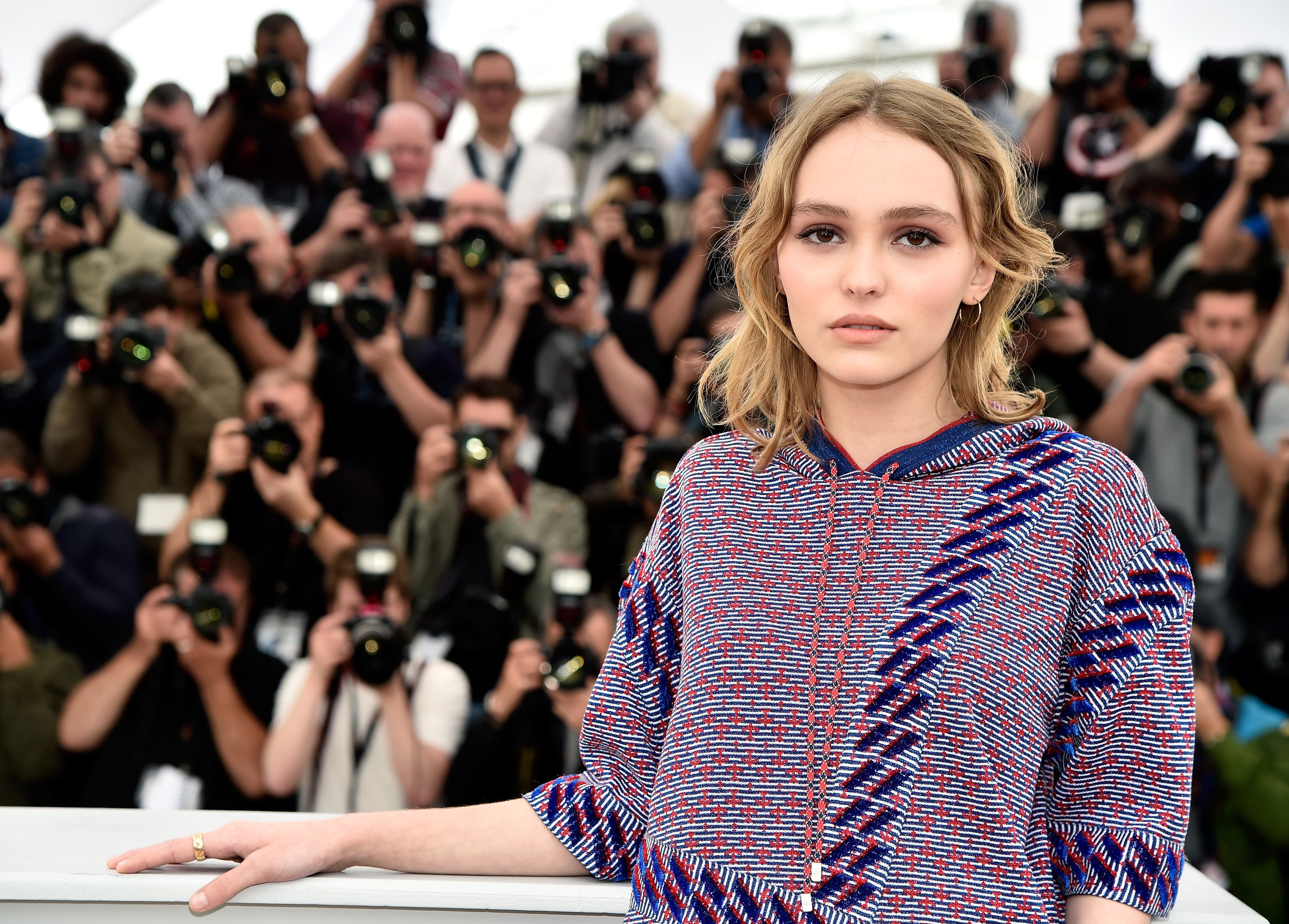 ---
Peter Dinklage
This charming actor is very secretive about his personal life. Unlike his other colleagues, he doesn't even have an Instagram account! We know a little bit about his family, but there's more news about Peter's upcoming projects. Last year he voiced one of the characters in The Angry Birds Movie 2, Mighty Eagle.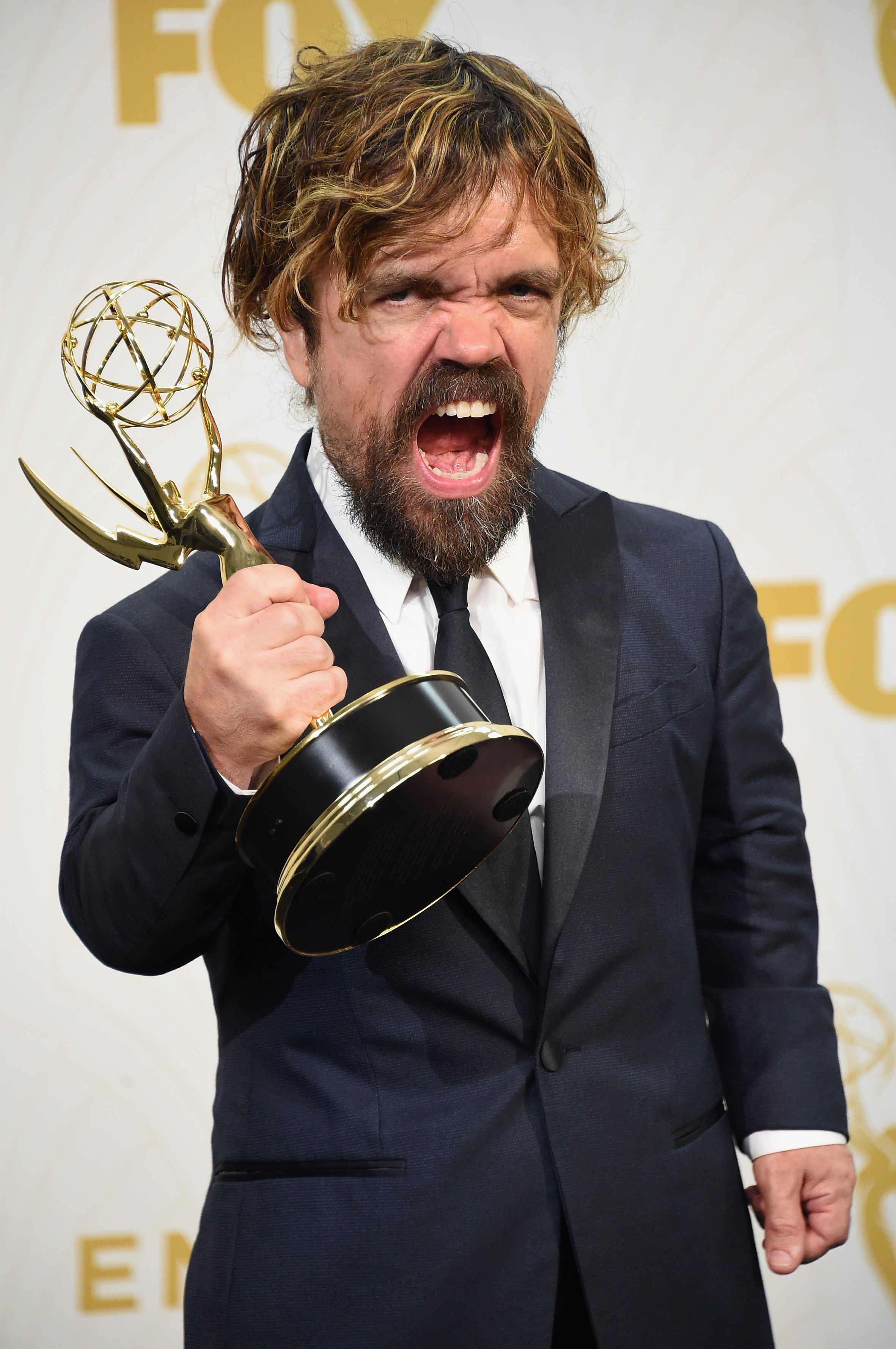 ---
He has one more voice-over project, The Croods 2, that has been delayed due to the pandemic. Of course, Peter Dinklage won't just be portraying animated characters. This outstanding actor has 4 Emmys, so he probably won't have any trouble finding a job.
He's also attached to the project, The Thicket, a thriller set in West Texas about a boy who hires a bounty hunter named Reginald Jones to find his sister. Another stunning project is The Dwarf, where Dinklage will play a Machiavellian dwarf whose advice to a medieval prince brings his kingdom to the brink of ruin. This plot sounds very familiar, doesn't it?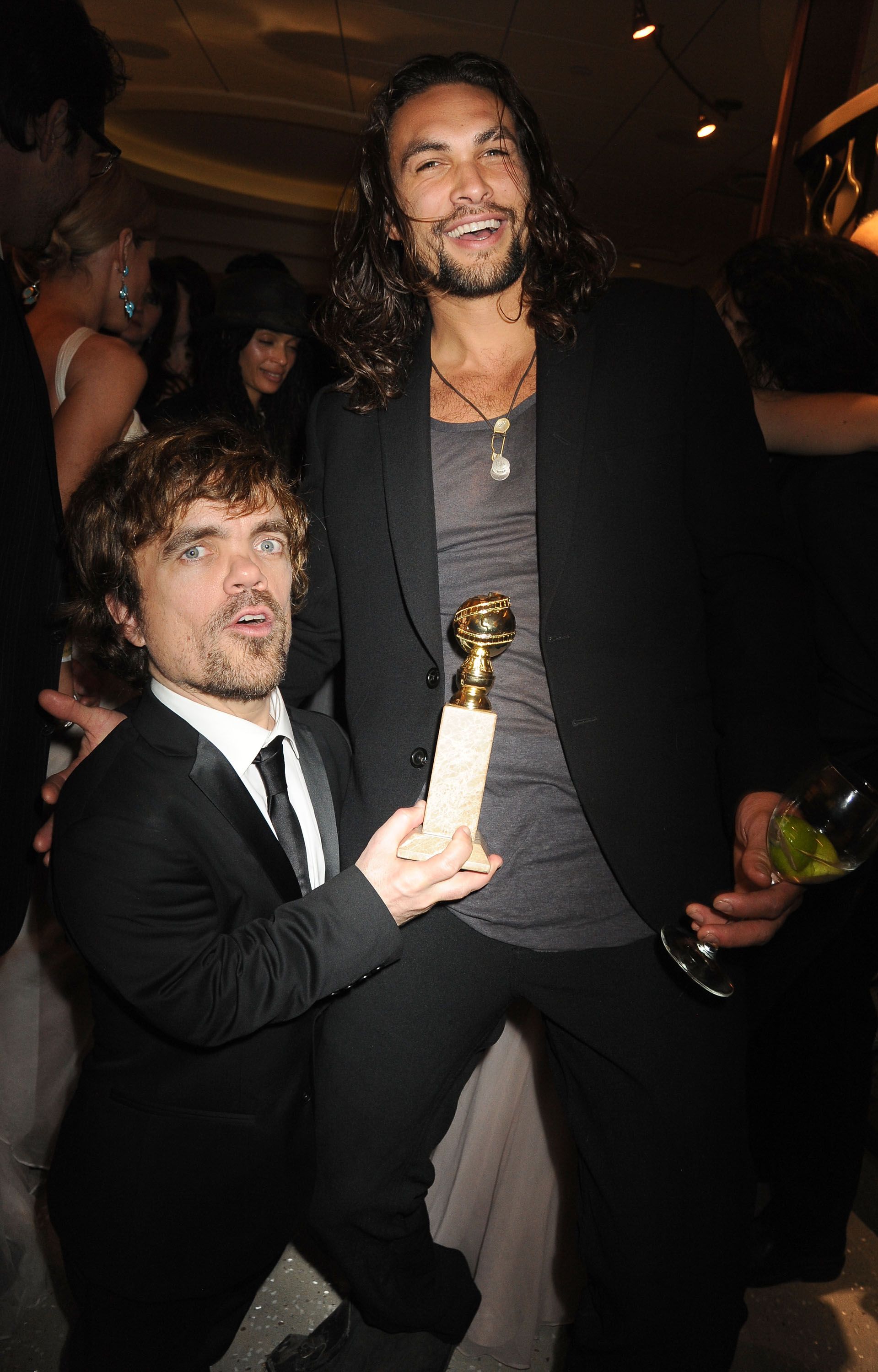 ---
He is also attached to produce and star in a new Rumpelstiltskin movie for Sony. It's a classic fairytale associated with the Grimm Brothers, and we are looking forward to watching it! But the most anticipated Peter Dinklage project is a collaboration with Jason Momoa in a story about vampires - but with a twist!
The news came from Deadline and the title is Good Bad & Undead Peter Dinklage will be forming a controversial but necessary alliance with a vampire being played by Jason Momoa, who has vowed never to kill again.