Meet Steven Tyler's 5 Adorable Grandchildren: 3 Of Them are From His Superstar Daughter
As Aerosmith's frontman, Steven Tyler became one of the biggest rock 'n roll icons of all time. But his personal life is as important to him nowadays as his musical career. Besides being a father of 4, Tyler is now also the coolest grandfather ever to 5 children. Here's everything you need to know about "Papa Stevie" and his grandkids.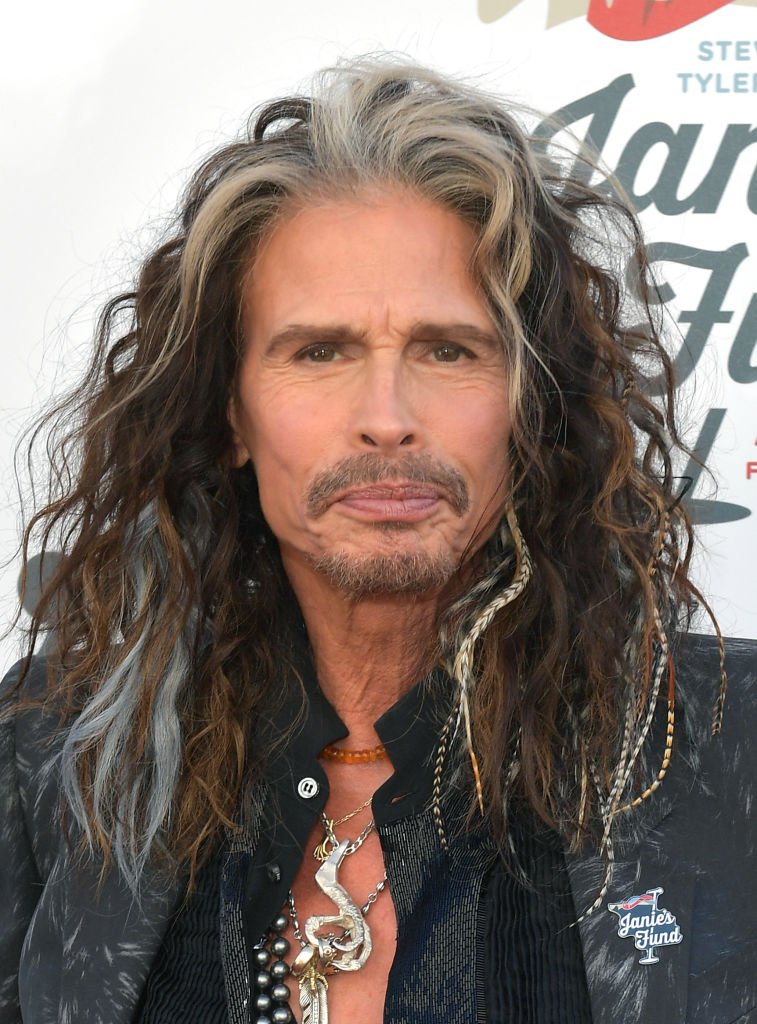 ---
Life as a Rock Star
A true rock icon
Born on March 26, 1948, Steven Victor Tallarico, best known as Steven Tyler, is one of the most recognized rock icons in music history. As the lead singer for the Boston-based band Aerosmith, Tyler built a reputation of "Demon of Screamin", thanks to his high-pitched screams and vocal range. Anyone who's attended an Aerosmith concert knows how incredible his on-stage performances are.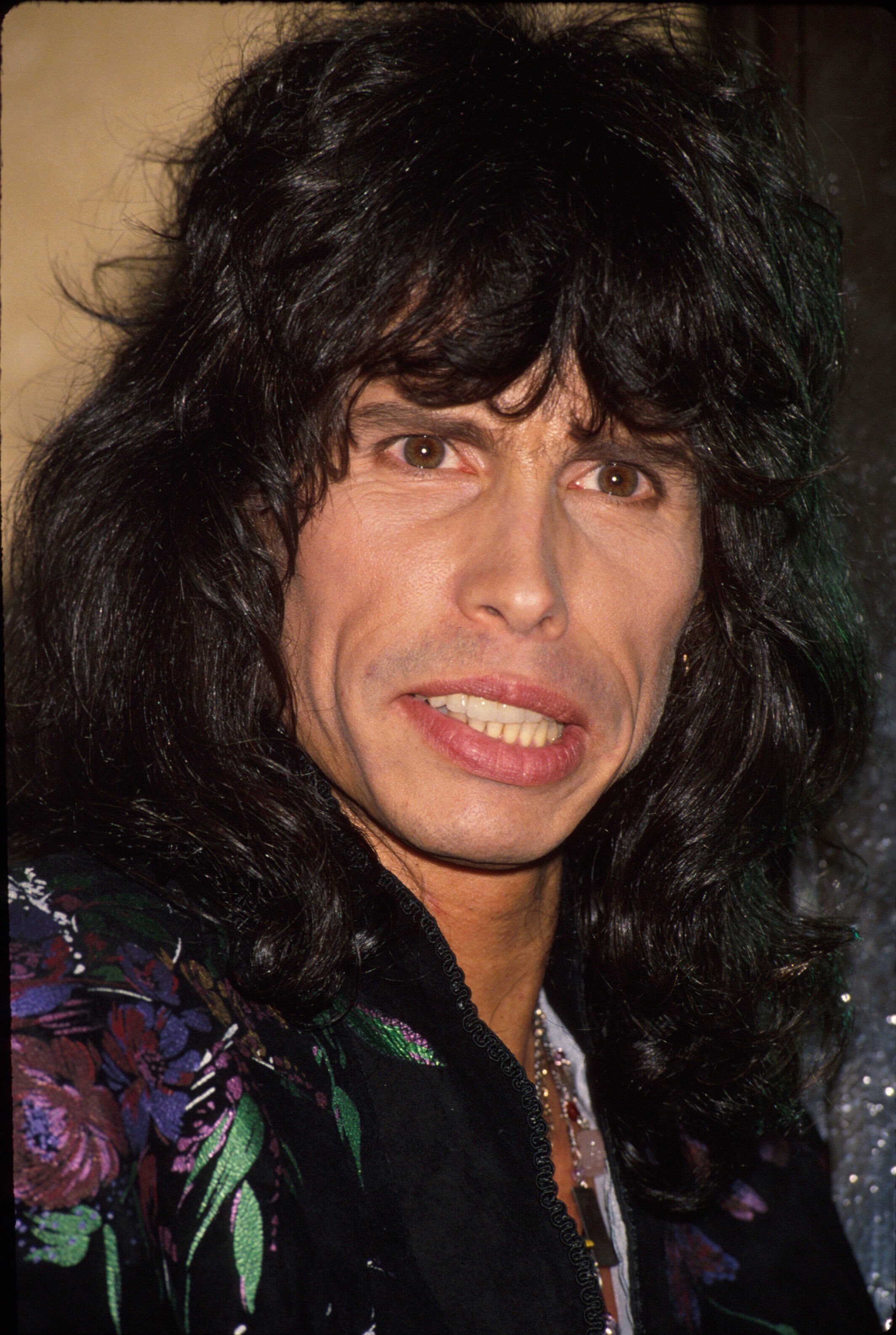 In addition to his musical career, Steven Tyler has also done his best recently to give back what he has gained throughout his life as a rock 'n roll star. In 2015 he launched Janie's Fund. The Fund, named after Aerosmith's 1989 song "Janie's Got a Gun" is dedicated to offering protection and counseling for abused young women.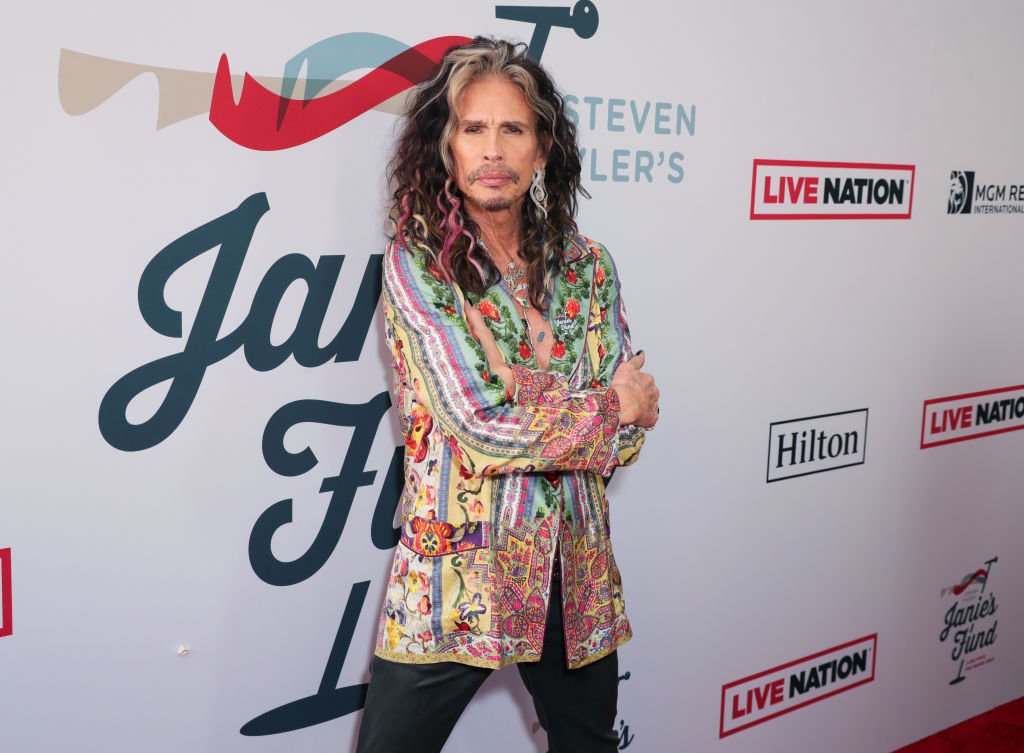 ---
A hit-making machine
Formed in the 70s, the band rose to stardom with hits like "Dream On", "Sweet Emotion" and "Walk This Way" from highly successful albums such as "Toys in the Attic" and "Rocks". After a darker period battling substance abuse, Tyler and the band rose back to fame in the 80s with hit albums "Permanent Vacation", "Pump", "Get a Grip" and "Nine Lives".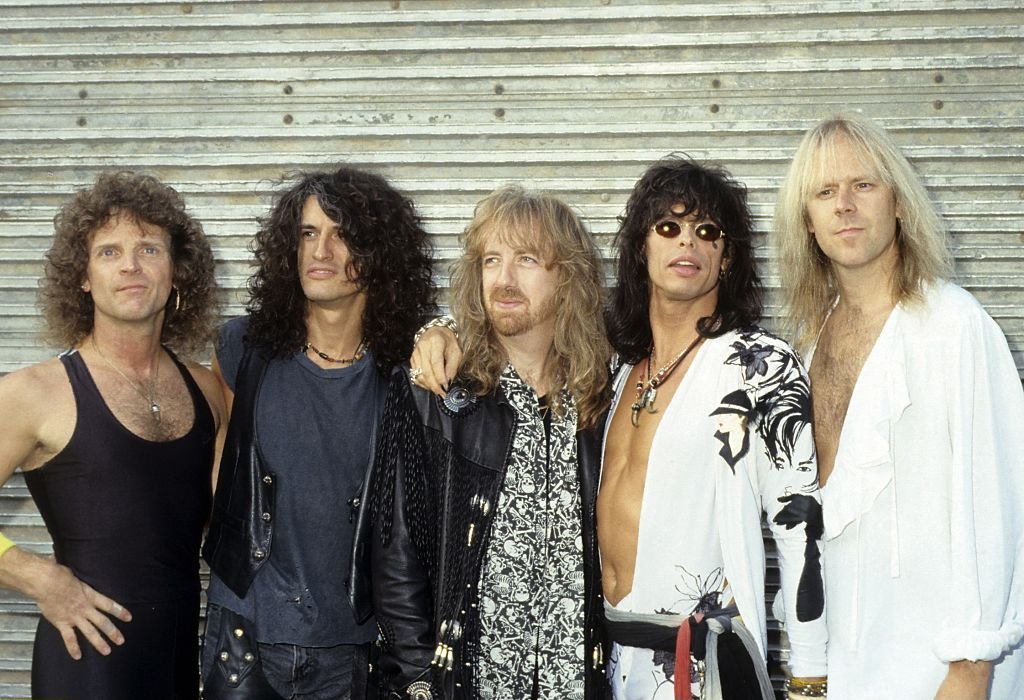 In addition to his role as Aerosmith frontman, which he has played for more than 48 years, Tyler has also embarked on several solo adventures throughout the years, either by appearing on other artists' productions, guest-starring in movies and TV shows, releasing a book that became a bestseller, and putting out a country-rock album called "We're All Somebody from Somewhere".
---
Reaching a break-up point
After decades of success, Aerosmith had reached a break-up point. On November 10, 2009, Joe Perry confirmed to the media that Tyler would be leaving the band to pursue a solo career. That same day, after a performance at the Fillmore New York at Irving Plaza, Tyler denied it. Shortly after they were starting the "Cocked, Locked, Ready to Rock Tour".
In 2012 Tyler announced he was giving up his role as an American Idol judge to focus on Aerosmith. "I strayed from my first love, AEROSMITH, and I'm back — but instead of begging on my hands and knees, I got two fists in the air, and I'm kicking the door open with my band," he said.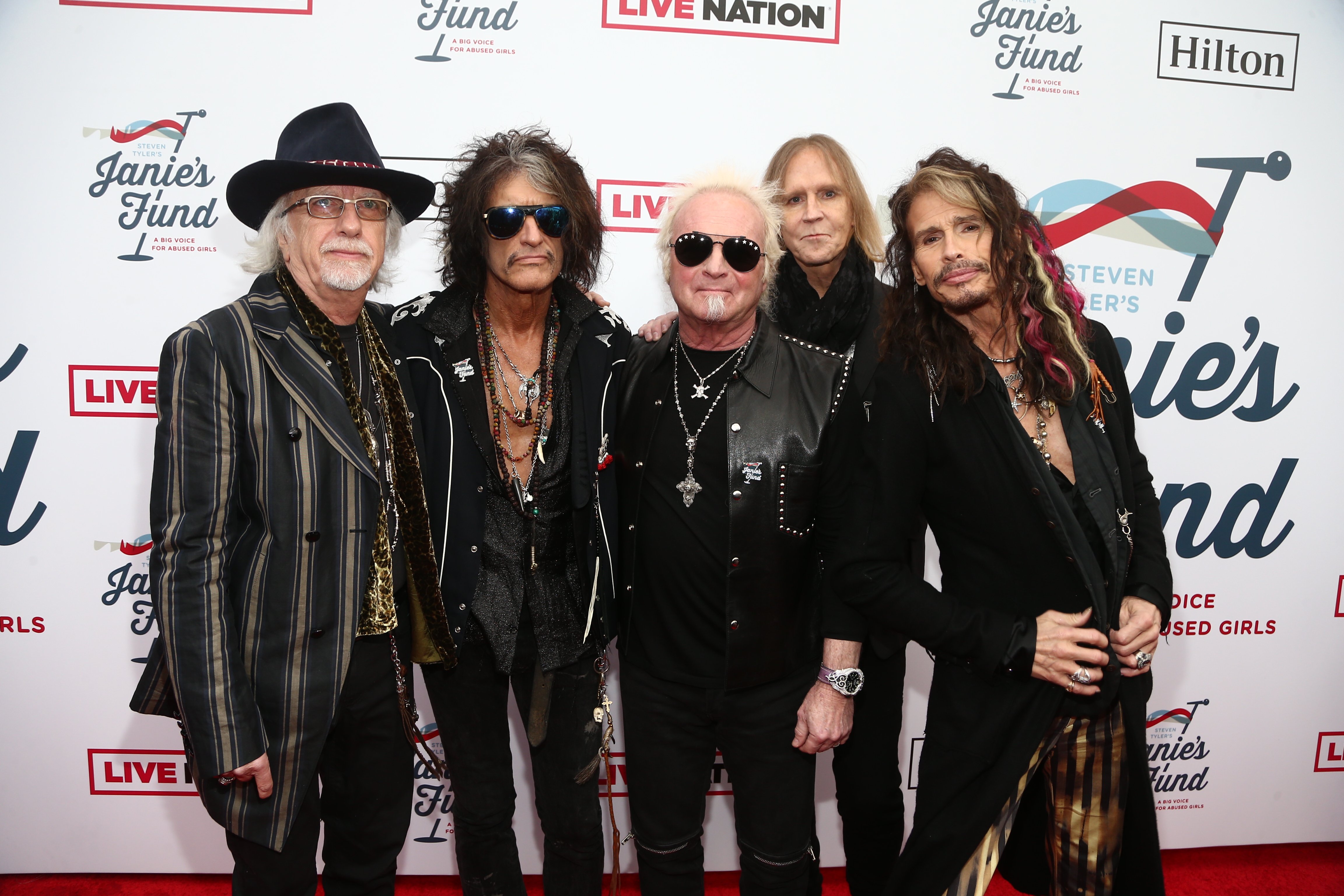 ---
Personal Life
Discovering a daughter
As a rock star, Tyler was involved in several relationships throughout the years but only got married twice. In 1976, he had a brief relationship with fashion model Bebe Buell, which resulted in his first daughter, Liv. Bebe initially claimed the baby was Todd Rundgren's, her partner at the time. Almost a decade later, Liv would find out Tyler was his biological father.
Liv talked about discovering the truth: "I kind of figured it out because he looked exactly like me and I have a sister named Mia who is a year younger than me and I saw her standing at the side of the stage at a concert and I was literally like looking at my twin."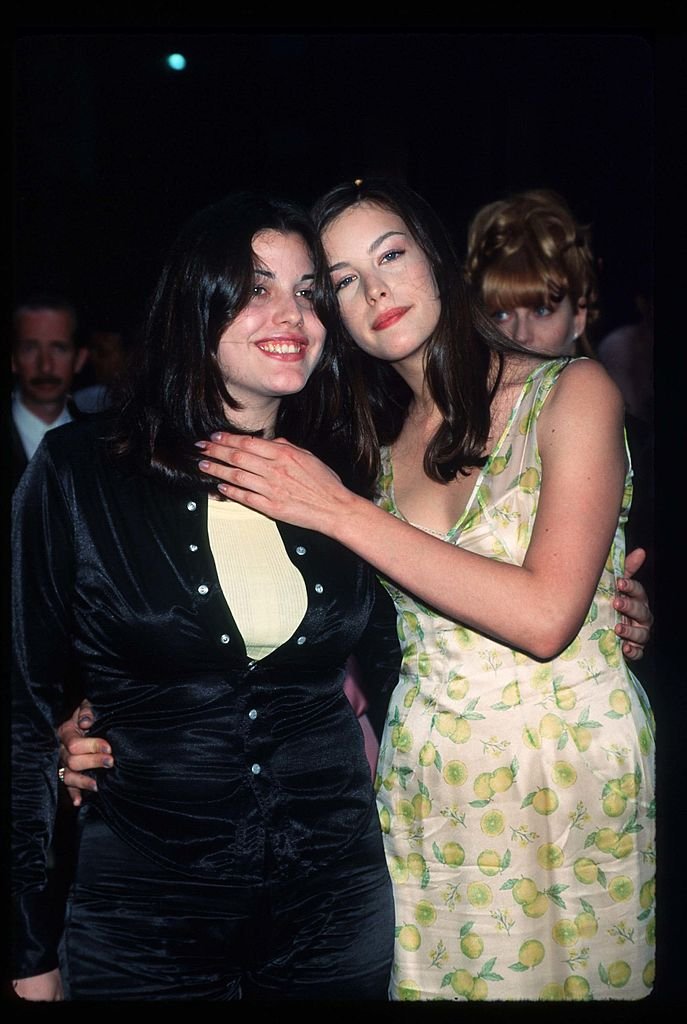 ---
Trying to settle down
In 1978, Tyler decided to settle down by getting married to model Cyrinda Foxe, the ex-wife of the New York Doll's frontman David Johansen. Together they had Tyler's second daughter, Mia. They would divorce almost 10 years later, in 1987. One year later, Tyler was trying his luck at marriage once again, this time with clothing designer Teresa Barrick.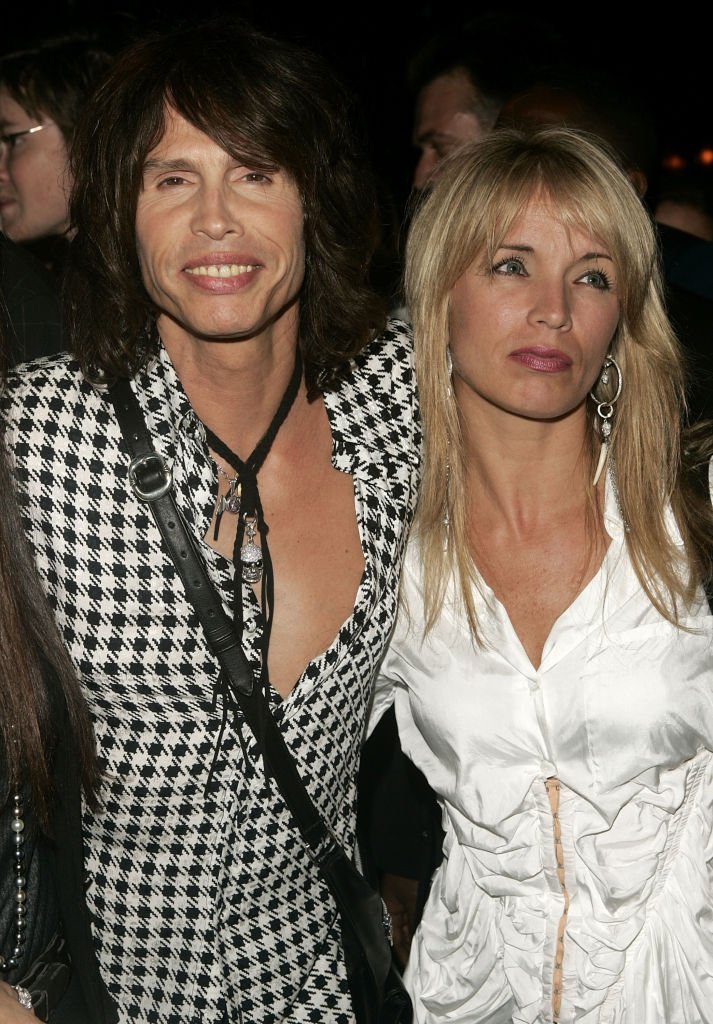 From Tyler's marriage to Teresa Barrick came 2 children: a daughter named Chelsea and a son named Taj. In 2005 the couple announced they were getting a divorce. The following year, Tyler began dating Erin Brady. The couple got engaged 5 years later but ended up canceling their engagement in 2011. These days, Tyler has been dating 32-year-old Aimee Preston, his former personal assistant.
---
Steven's children and grandchildren
Liv Tyler: 3 children
Born in 1977 out of a brief relationship between Bebe Buell and Steven Tyler, Liv only found out who her biological father was when she was about 10 or 11 and met him personally. Since learning about their family tie, Liv and Steven have developed an extremely close relationship and have taken it to a professional level by working together at least twice.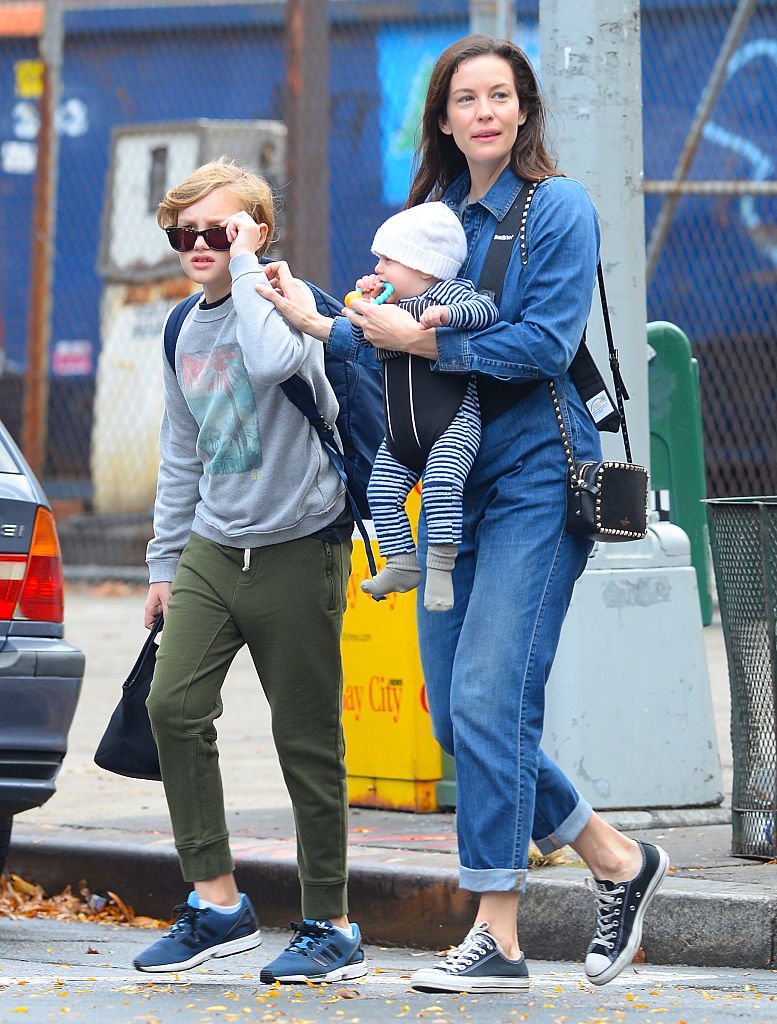 Liv got married to British musician Royston Langdon in 2003. A year later she was giving Tyler his first grandson, Milo. In 2014, 6 years after getting a divorce from Langdon, Liv met David Gardner, a British sports and entertainment manager with whom she's had 2 more children, son Sailor in 2015 and daughter Lula in 2016. She's been living in London since 2018.
---
Mia Tyler: 1 child
Mia was born in New Hampshire in 1978 out of Steven's first marriage to actress and model Cyrinda Foxe. After her parents' divorce in 1987, Mia and her mother moved back to New York. She's done plenty of work as a plus-size model for top magazines such as Seventeen, People, Teen, Vogue, and Flare, among others, and walking fashion runways worldwide.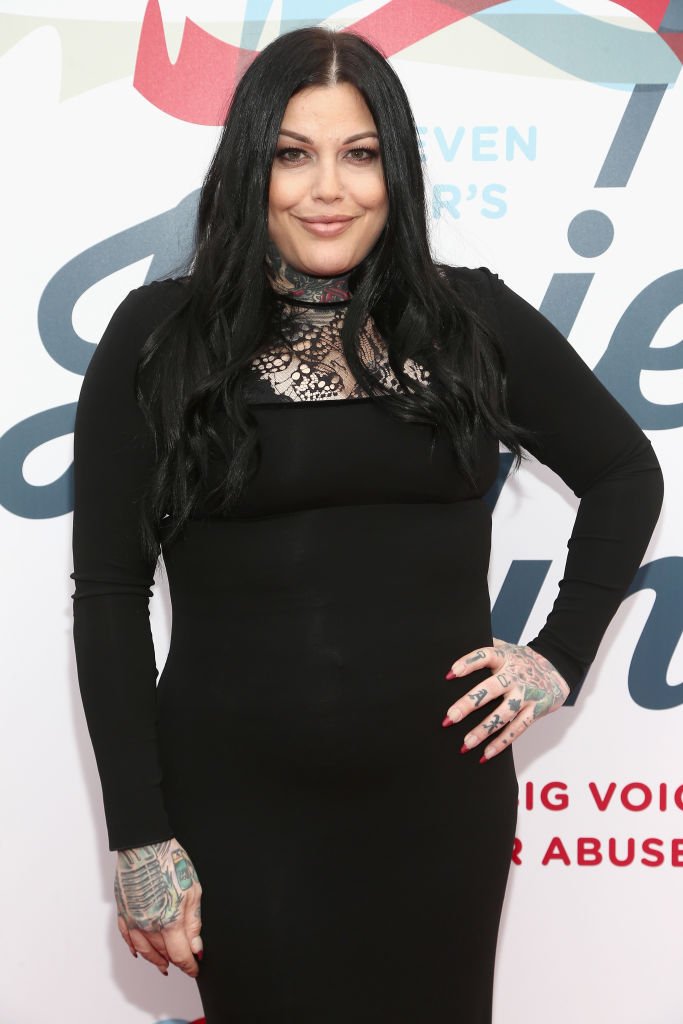 In addition to her modeling career, Mia has also done some acting work, appeared on a few reality shows, and developed a passion for painting. After a failed marriage to ex-Papa Roach drummer Dave Buckner and another failed engagement to guitarist Brian Harrah, Mia and her boyfriend Dan Halen became parents of a boy named Axton Joseph back in 2017.
---
Chelsea Tyler: 1 child
Chelsea is Tyler's only daughter with his second wife Teresa Barrick. After trying her luck at acting and appearing in Disney's "Lizzie McGuire" and the Aerosmith's music video for "Fly Away From Here", Chelsea decided to follow her father's footsteps into music. Not only has she been seen singing on-stage with her dad, as she has also started her own band.
Alongside her husband Jon Foster, whom she married in 2015, Chelsea is part of the EDM band Kaneholler. She and Foster started the band about 48 hours after being introduced to each other by Zoe Kravitz at a party. Talk about chemistry! In February 2020 Chelsea gave Steven Tyler his 5th grandchild, a little boy named Vincent.
---
Taj Tyler: no children
Born in 1991, Taj is Tyler's youngest child and only son. Unlike his siblings and father, the 29-year-old has managed to keep his life pretty private and himself away from the spotlight. Taj also did some acting as a kid, but eventually followed a musical career as a record producer and songwriter.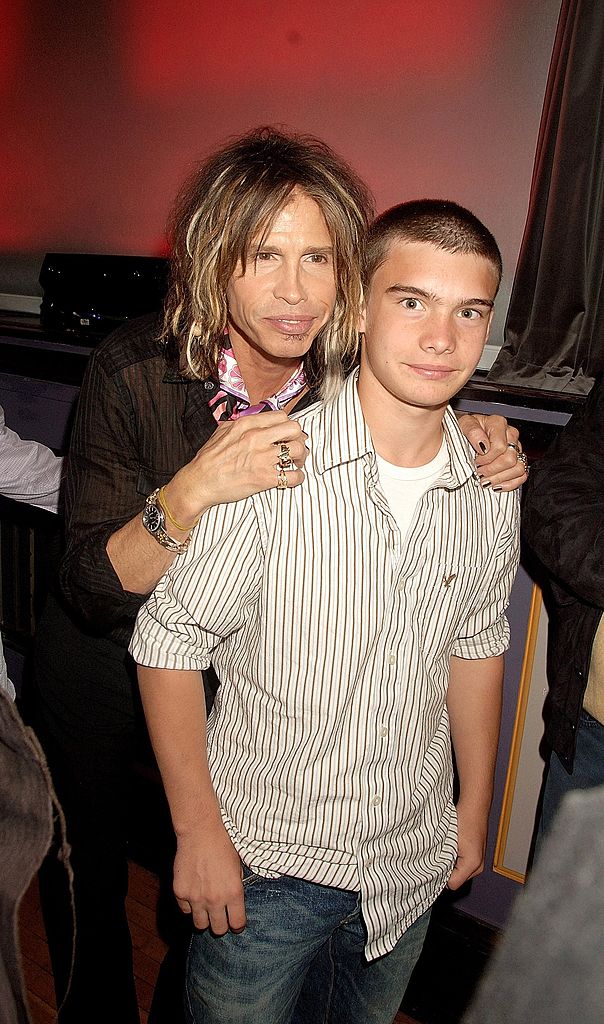 He grew up among his sister and half-sisters with whom he shares a close bond with and, despite not being a fan of the spotlight, he has never bailed on supporting his father on the red carpet. His love life remains a mystery but everything indicates that he is yet to become a father.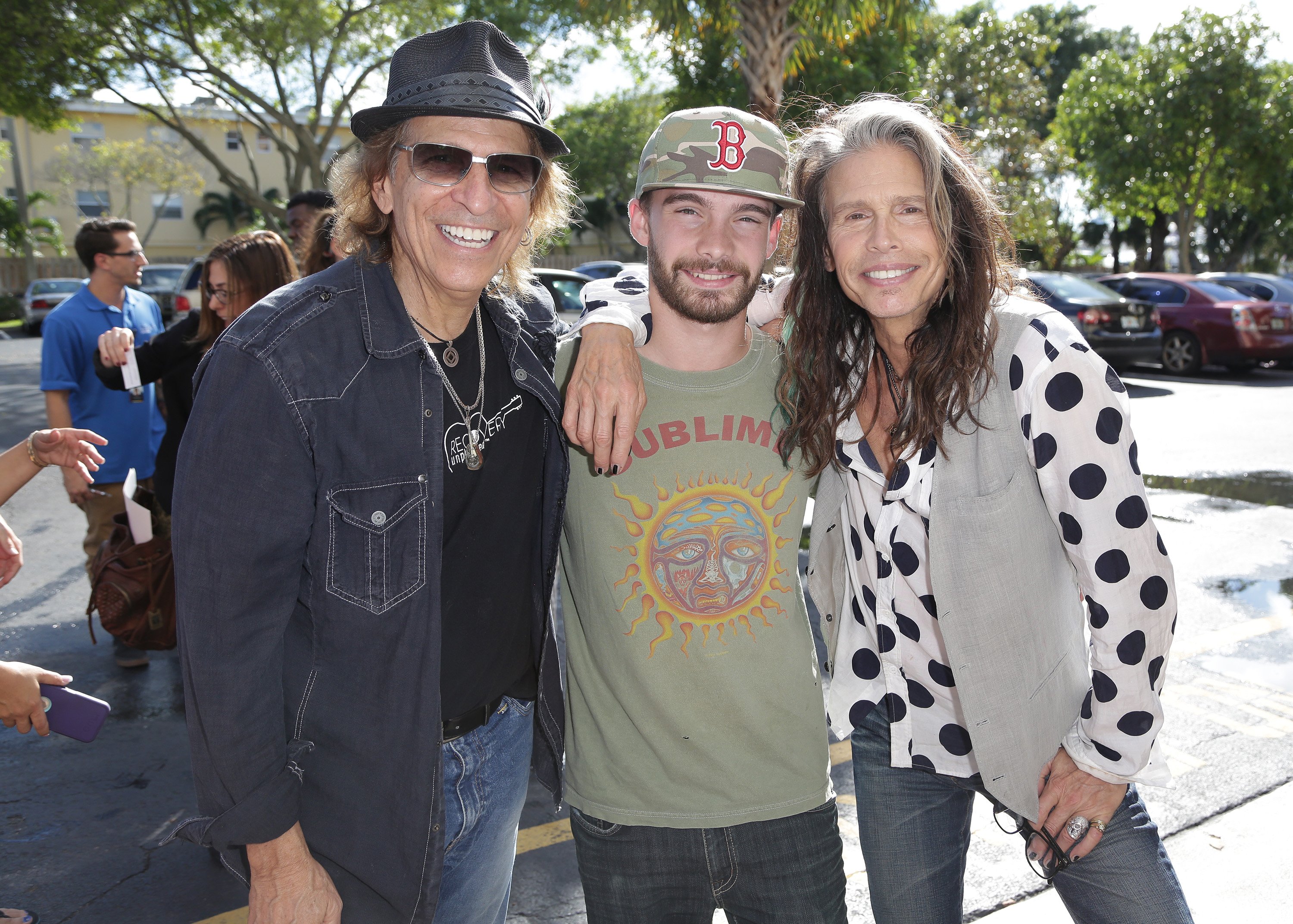 ---
Papa Stevie
Making family a priority
Steven has shown multiple times how much he loves being a grandfather and spending time with his grandchildren. When his daughter Liv had her second baby, Steven packed everything and got himself on the first flight from New York to be present when she delivered him.
"When I got the call that Liv was going into labor, after crying like a baby myself, I immediately dropped everything and went to the airport to get on the next available flight," Steven said. "I made it RIGHT in time before my second grandson entered this world. It was another (God wink) moment of a lifetime for me."
---
A cool grandpa
Not only is Steven an amazing dad as well as a much-beloved grandfather (or "Papa Stevie", as he is known to his 5 grandchildren). Tyler revealed they love hanging out with him at his indoor pool, which he had built especially for his grandchildren. The rock 'n roll grandpa has yet to show his youngest grandkids about how cool he is.
"The really young ones, like Mia's son Ax, don't know me yet," the musician said back in 2018. "When they get a little older and know me, see me on TV, I think things will change. That's so amazing when that happens. They start looking at me different because they saw the 'Janie's Got a Gun' video, or 'Dude (Looks Like a Lady),' or some 'Sweet Emotion.'"
Despite some ups and downs throughout his rock 'n roll life, Steven Tyler really does seem like a great family man. He has always given the world something to talk about, whether through his music or his personal life. What are your thoughts on him? Let us know all about it in the comments section and don't forget to share the article! Make sure to stay tuned for more articles like this about your favorite celebs!
Sources:
People
,
Heavy
,
Hello Magazine