The Reason Why Royal Kids Are Not Allowed To Keep Presents
Being born into royalty has its fair share of perks. However, there is a long list of rules that princes and princesses must follow. From what they should wear to how they talk, sit, and behave... It's not easy living in a palace but someone has to do it! We've got the full scoop on all the dos and don'ts for royal kids.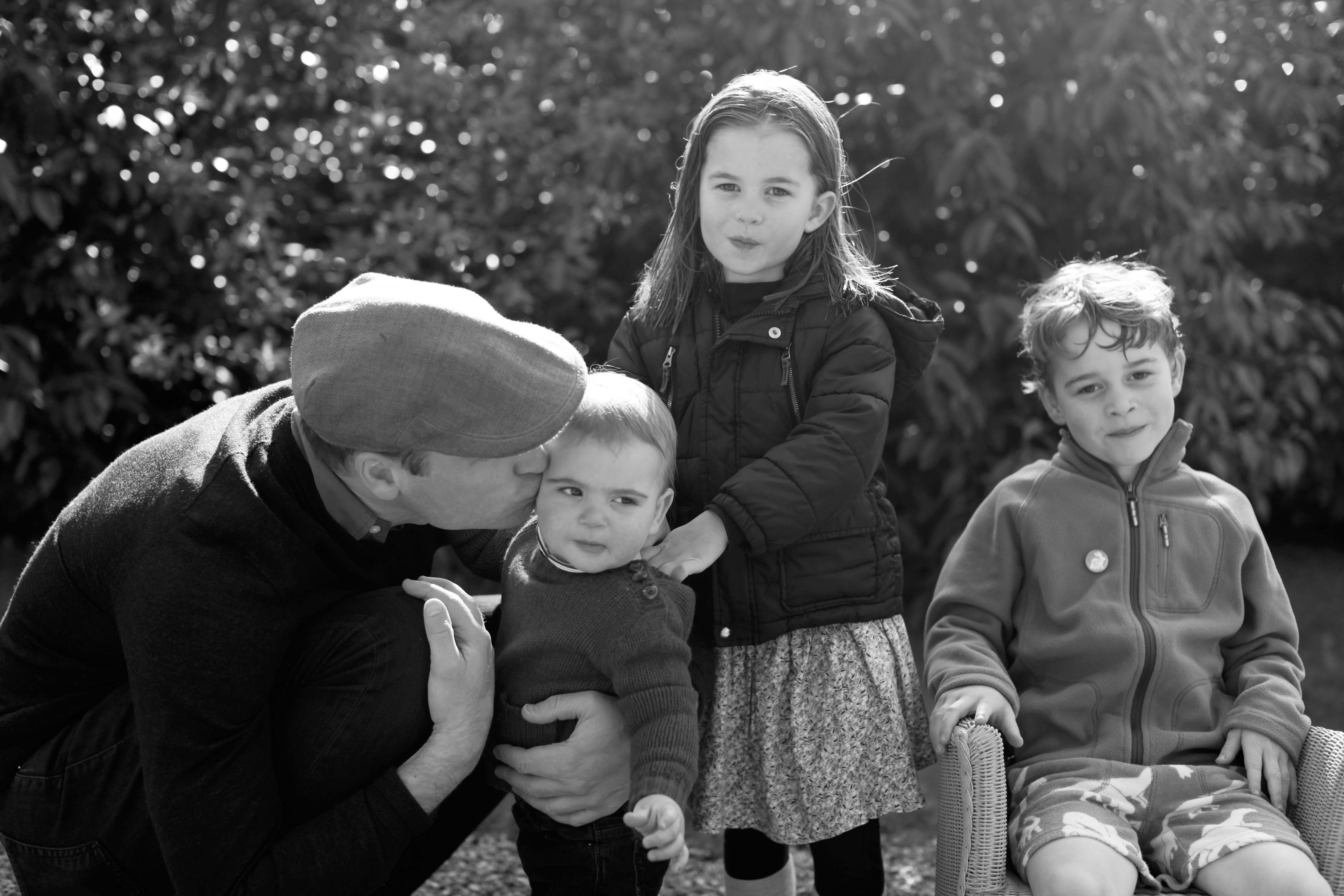 ---
30. Presents Are Not Permanent
We have all seen the way commoners flock to the royal party as they make their way through social engagements. One of the perks is of course the countless gifts and flowers they are given. In fact, little Prince George actually received close to 800 gifts when he was only a few months old!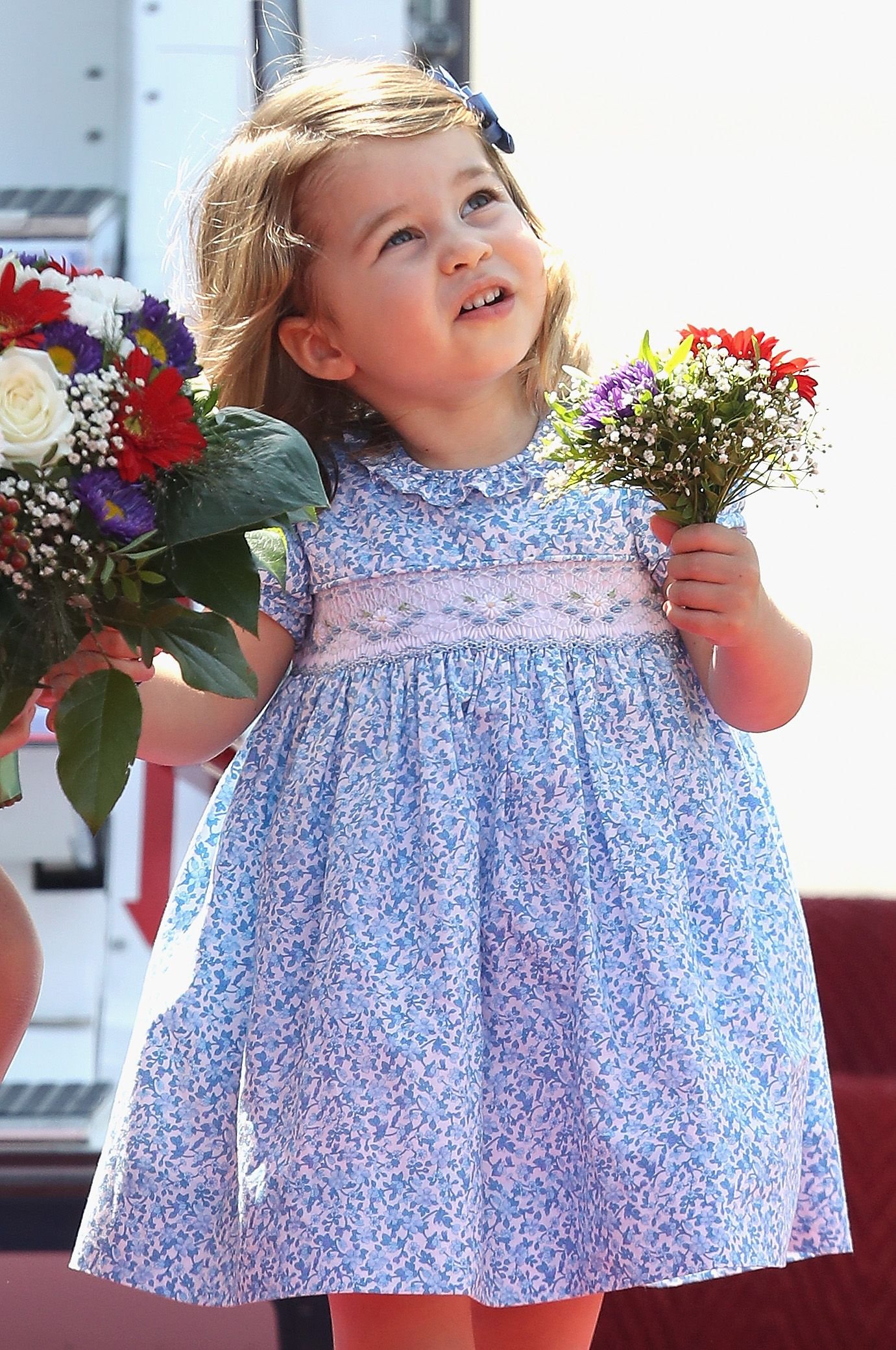 But what fans don't always realize is that the royals can't keep these gifts. If the present comes from a stranger and is over $200 then it is off-limits. This protocol is mainly for safety and so that royals are never held under any obligation to a member of the public. Ultimately all the gifts belong to the Queen, she gets the final say on what is kept.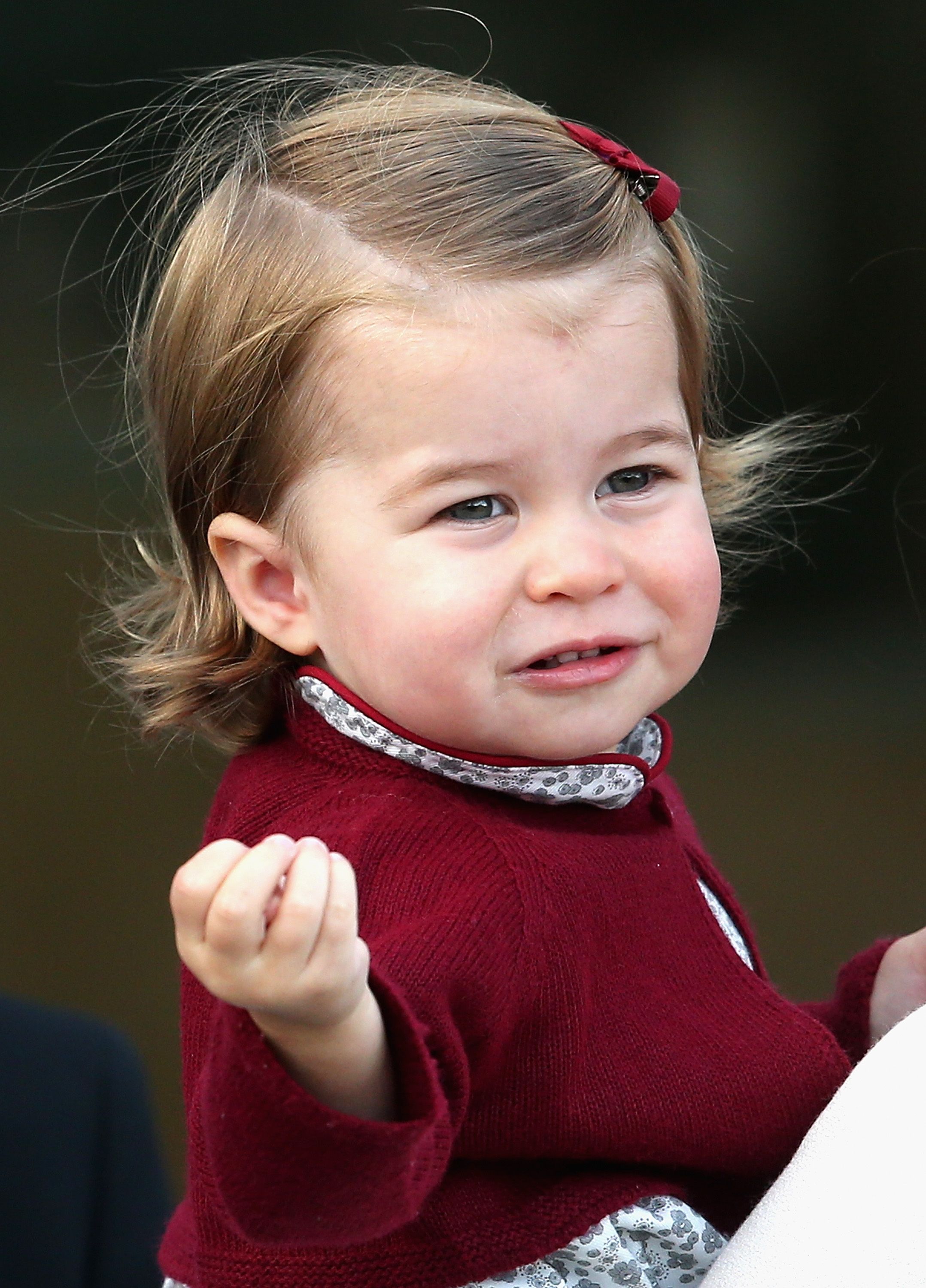 ---
29. Their Outfit Choices Are Limited
One of the strictly controlled aspects of royal livelihood is clothing choice. While they have fancy designers at their disposal, there are still a few strict rules that are pretty important. This also counts for kids who belong to these prestigious families. William Hanson said:
"Trousers are for older boys and men, whereas shorts on young boys is one of those silent class markers that we have in England. Although times are (slowly) changing, a pair of trousers on a young boy is considered quite middle class — quite suburban."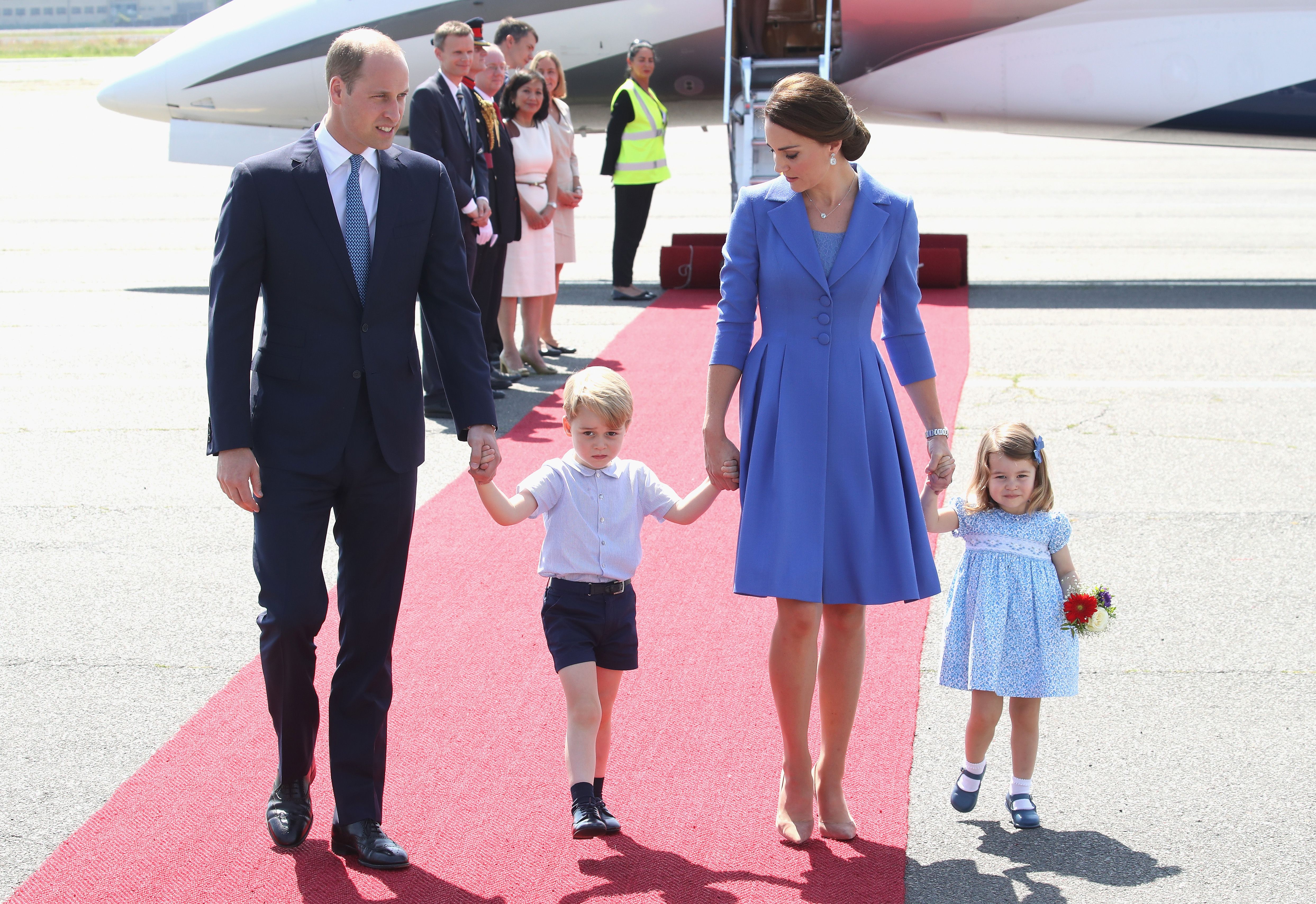 Apparently a royal lad can start to wear trousers when he is more or less eight years old. Before then, he sticks mainly to shorts. Fans of the British family did get a glimpse of Prince George in trousers for the stunning wedding of Prince Harry and Meghan Markle back in 2018.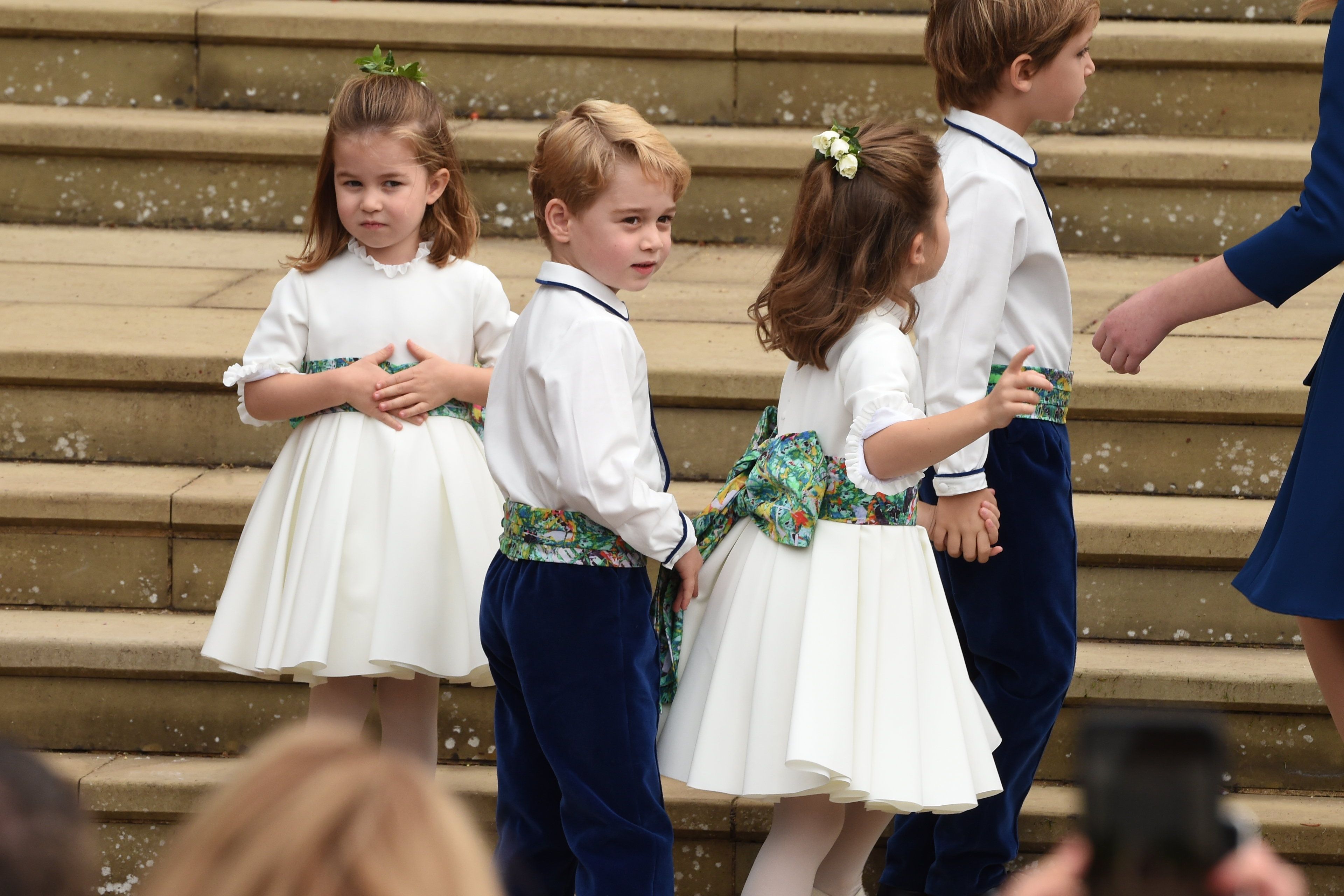 ---
28. Travel Restrictions
Family vacations work a little differently for the royal family, especially if one of your kids is in line for the throne. To limit the risk, an archaic royal protocol tells parents and children to travel separately. Yet, as we have seen, Prince William does not always follow this rule with his younguns.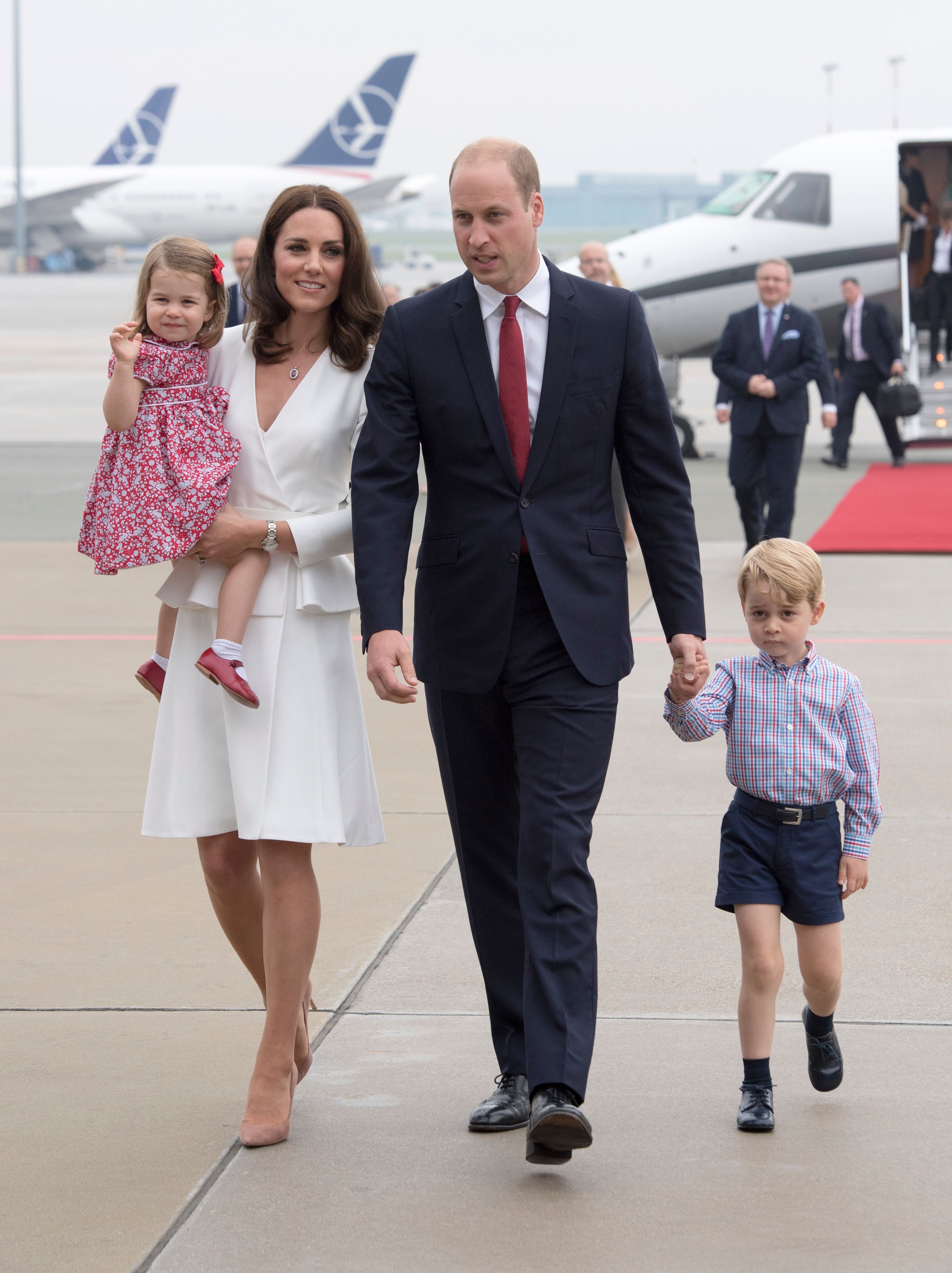 He has actually received permission from the Queen to travel with his kids... for now. A spokesperson for the family said that the Queen gave them a slightly revised guideline for travel requirements. It has been said that Prince Williams and his little heirs will have to fly separately when they turn 12.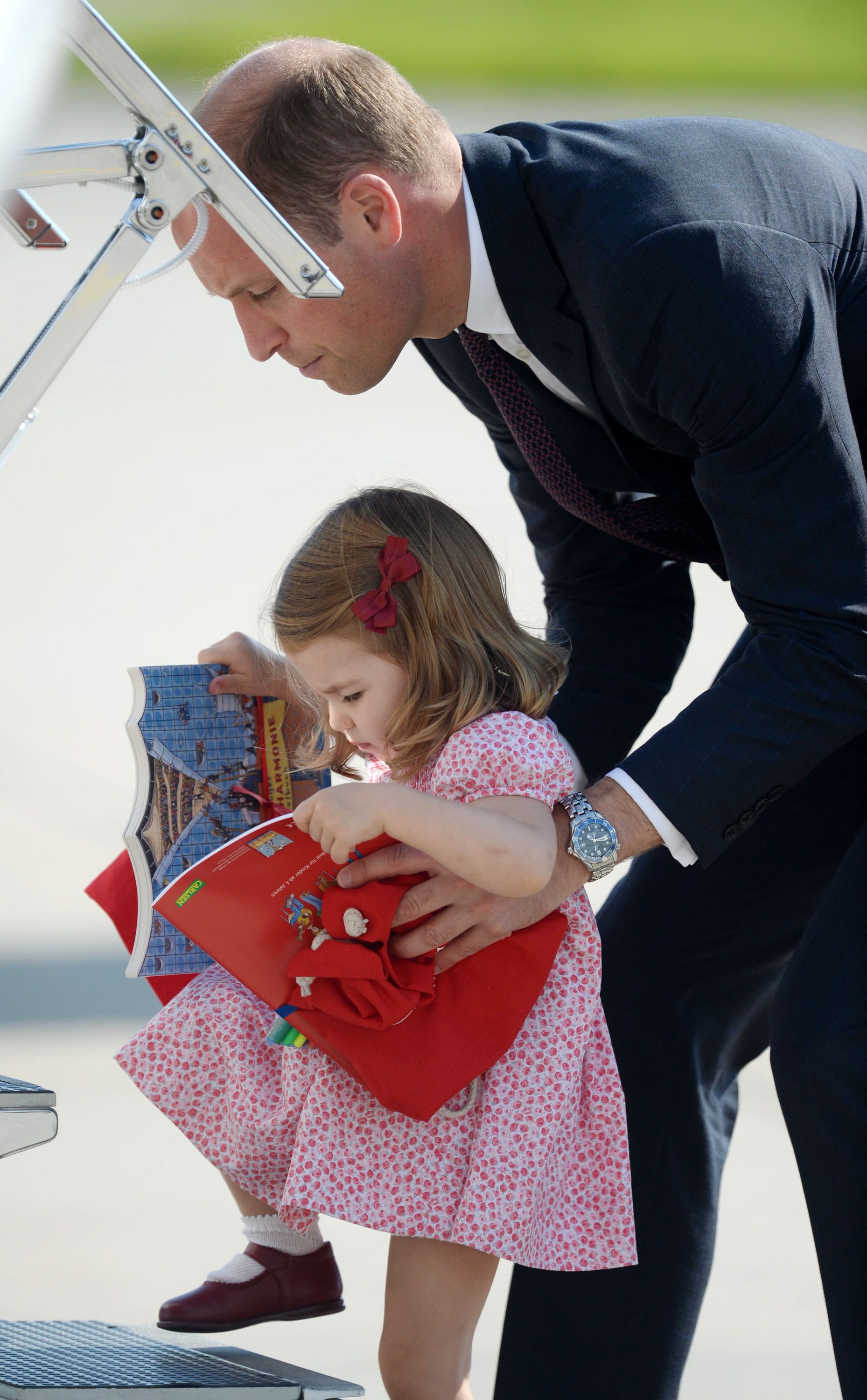 ---
27. Can Royal Kids Travel Without Passports Like The Queen?
Just because we can recognize them as royals does not mean they don't need passports. The Queen might be exempt from carrying a travel document but her children and grandchildren don't have this same privilege. Even the youngest royals, like baby Archie, have to provide some sort of identification when they fly.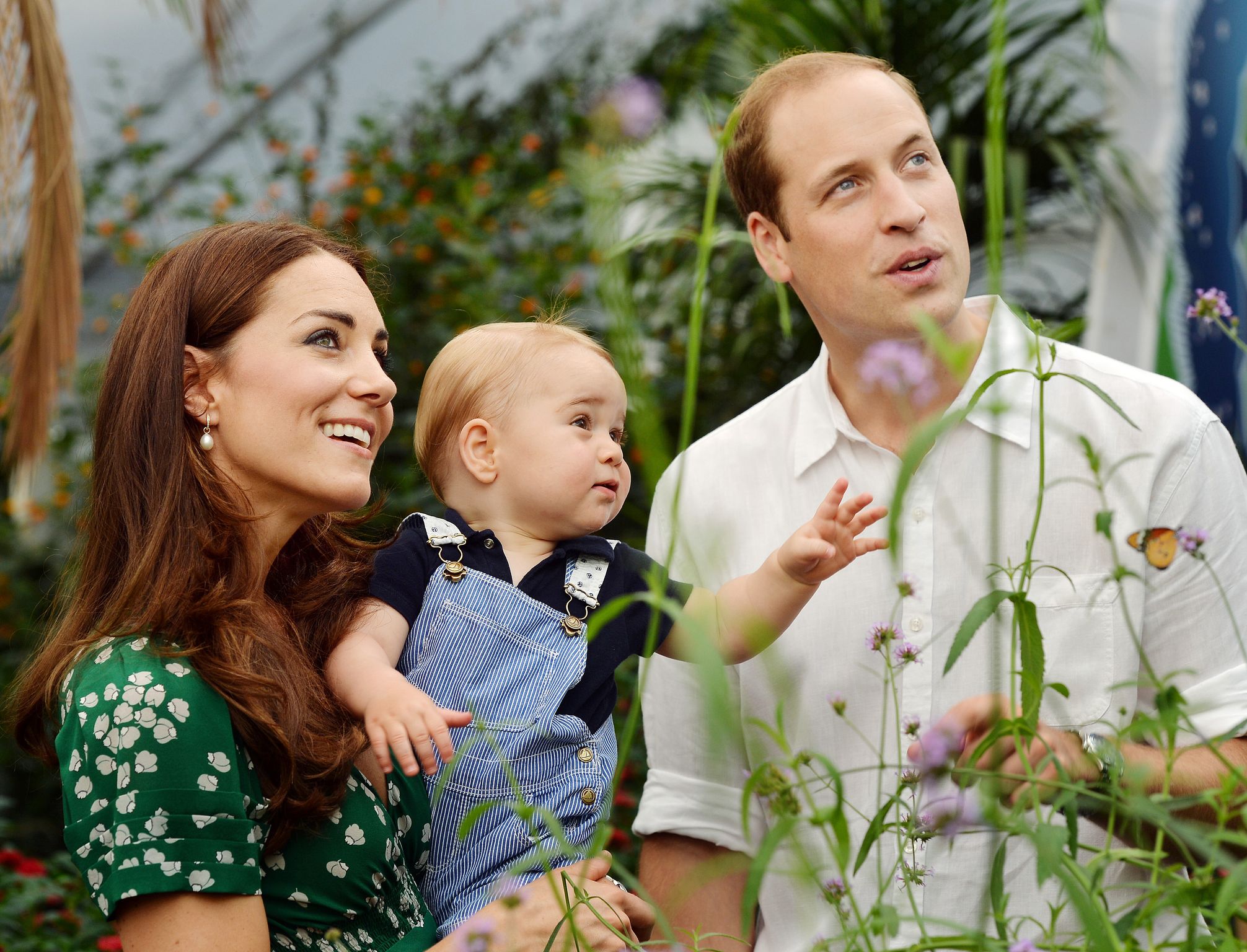 So why doesn't the Queen have to carry a passport when everyone else does? Well her official website states that:
"The British passport is issued in the name of Her Majesty. [Therefore], it is unnecessary for The Queen to possess one. All other members of the Royal Family, including The Duke of Edinburgh and The Prince of Wales, have passports."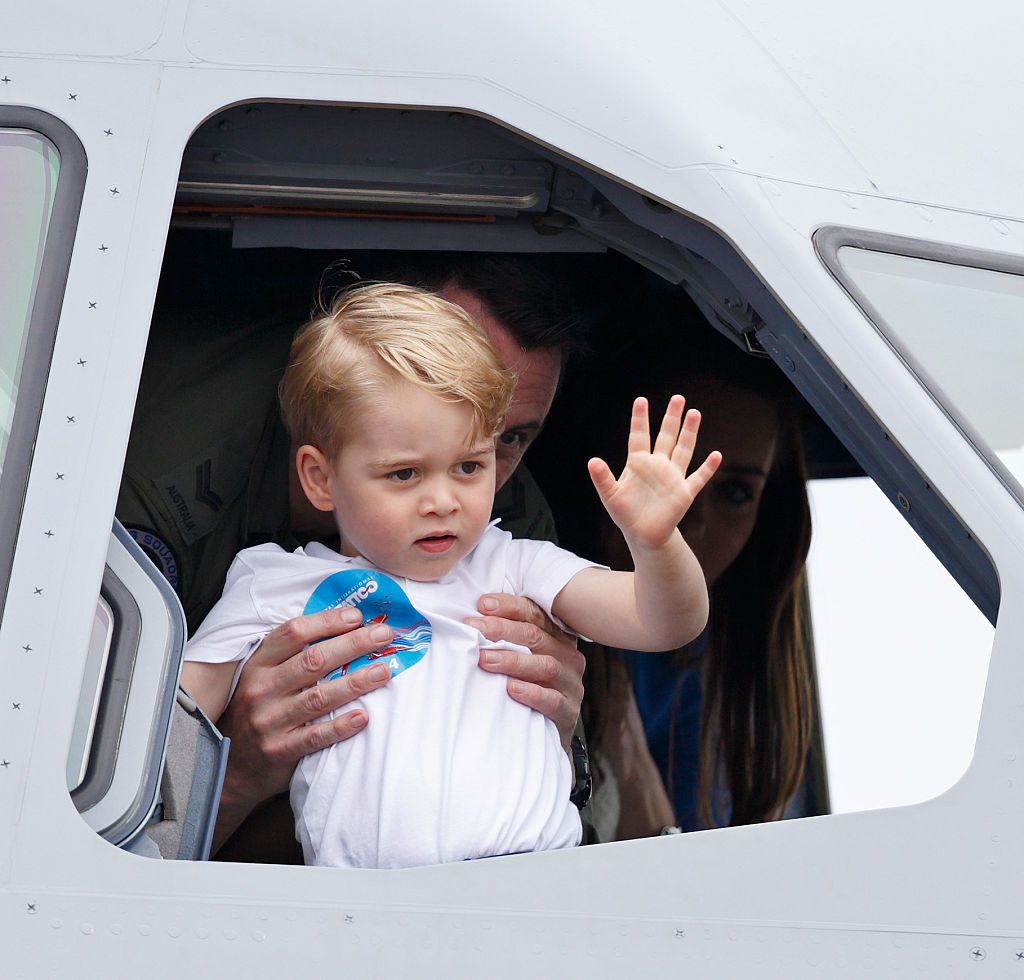 ---
26. The Preferred Outfit For A Royal Girl
We know about the royal outfit requirements for baby boys but what about little princesses? The royals don't have a specific protocol for this but there is an unwritten rule pertaining to dresses for girls. Just like Princess Charlotte, all royal girls are mainly expected to wear pretty frocks.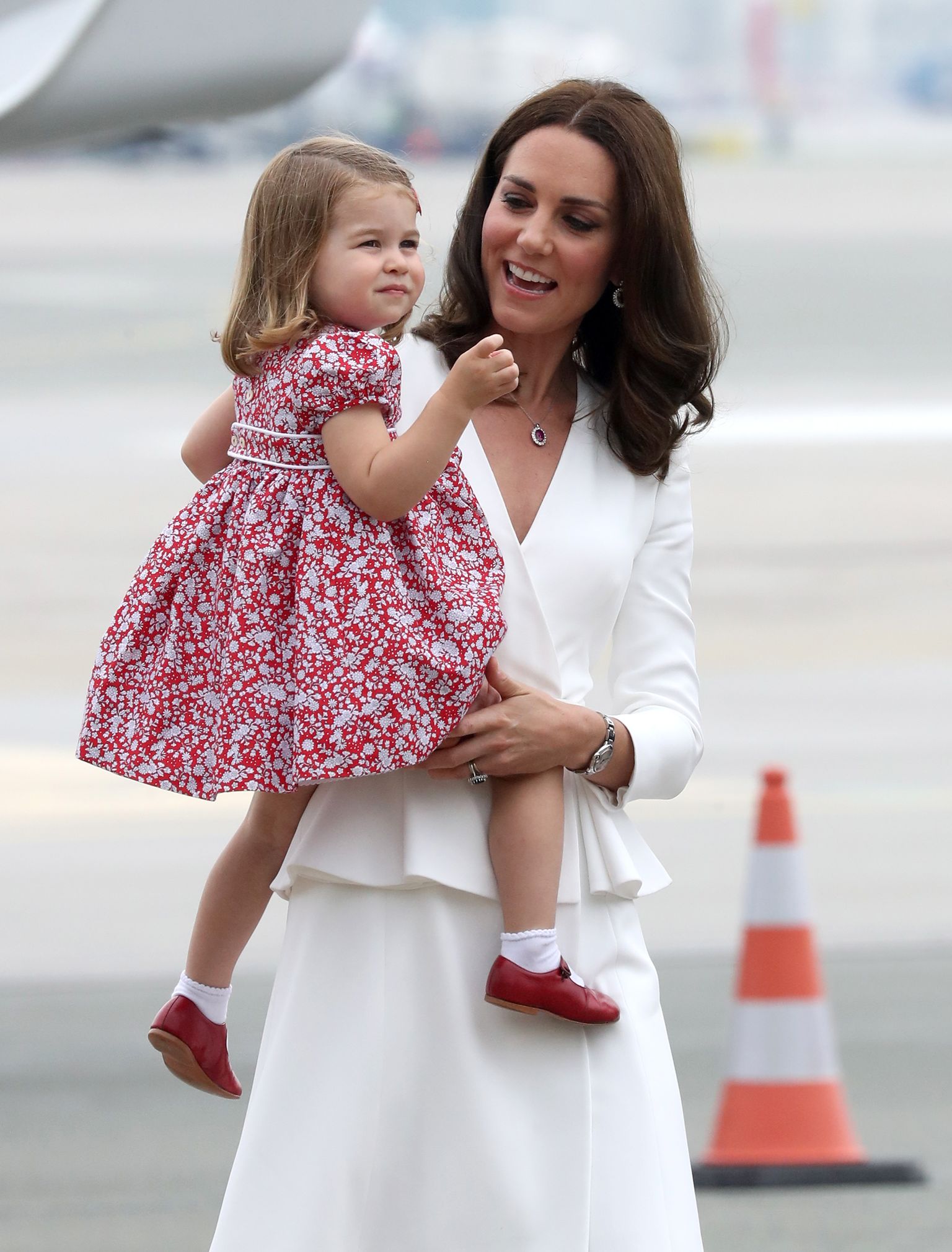 The royal expert Marlene Koenig made a statement about this topic. She explained that "[t]hey tend to wear smocked dresses as little girls when they are in public with their parents." Just think about it, have you ever seen little Charlotte wear pants or shorts? No!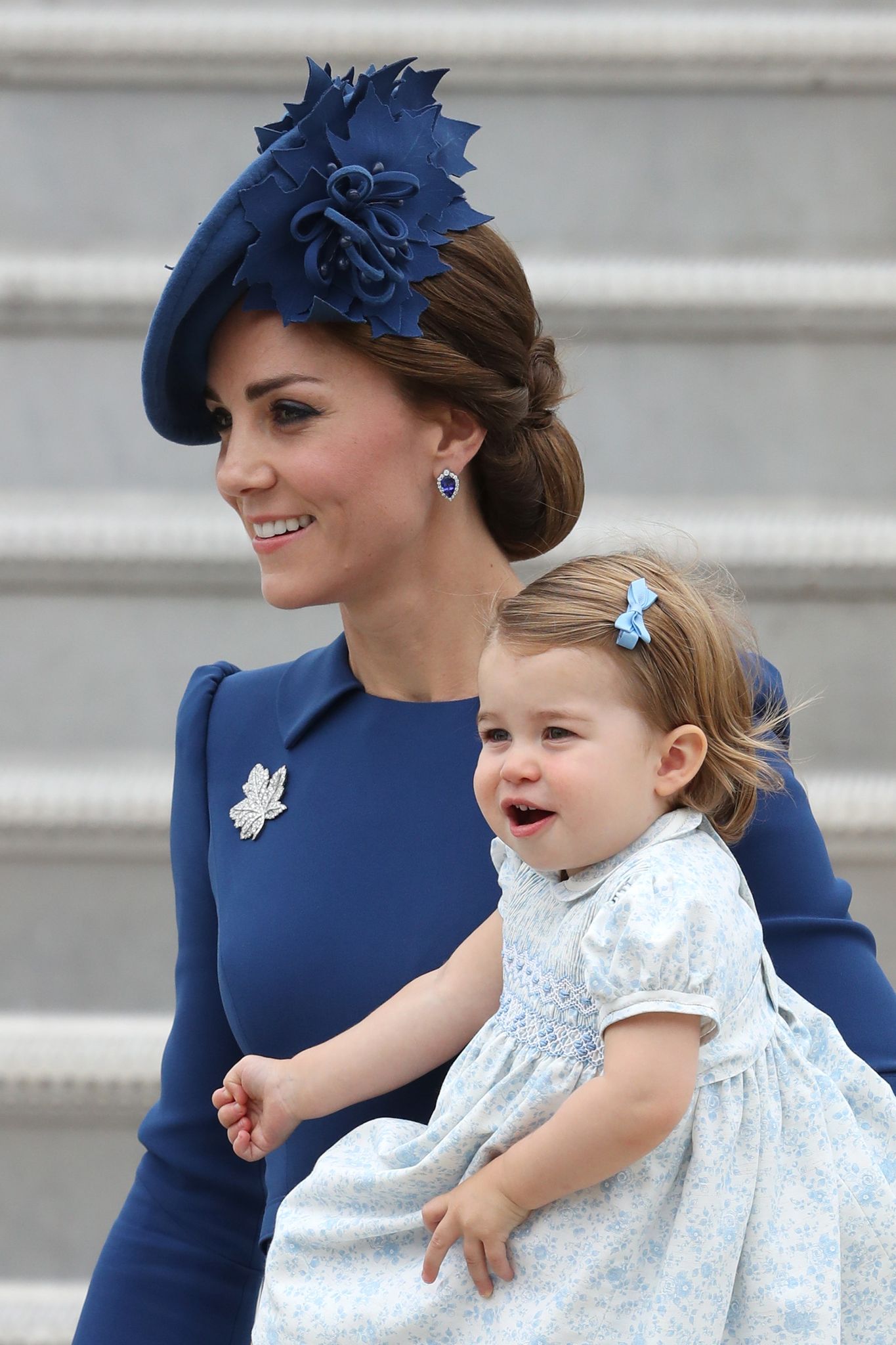 ---
25. Bilingualism Is An Unwritten Rule 
This is another one of the unwritten rules that are more encouraged than enforced by parents of little royals... It is deemed appropriate to learn a foreign language during the formative years and in school. With all of their travel abroad, it makes sense why this would be suggested.
Did you know that many members of the royal family can speak multiple languages! The Queen speaks fluent French, which really helps with her diplomatic ventures. Prince William can also speak the language and has picked up some general Welsh and Swahili, how interesting! 
---
What Languages Are The Royal Kids Learning 
Their little ones are apparently enrolled in foreign language lessons. The Duchess of Cambridge has shared that her kids have started with Spanish lessons since the age of two/three years old. It is assumed that baby Archie will also be encouraged to speak new languages as his mother, Meghan can speak French and Spanish! 
---
24. There Are Certain Church Requirements 
Being Christened in Church is one of the royal rules that has been around for many years. Meghan Markle also had to be baptized into the Church of England before she married Prince Harry. Her son, Archie, along with all of the British royal kids, have also been baptized.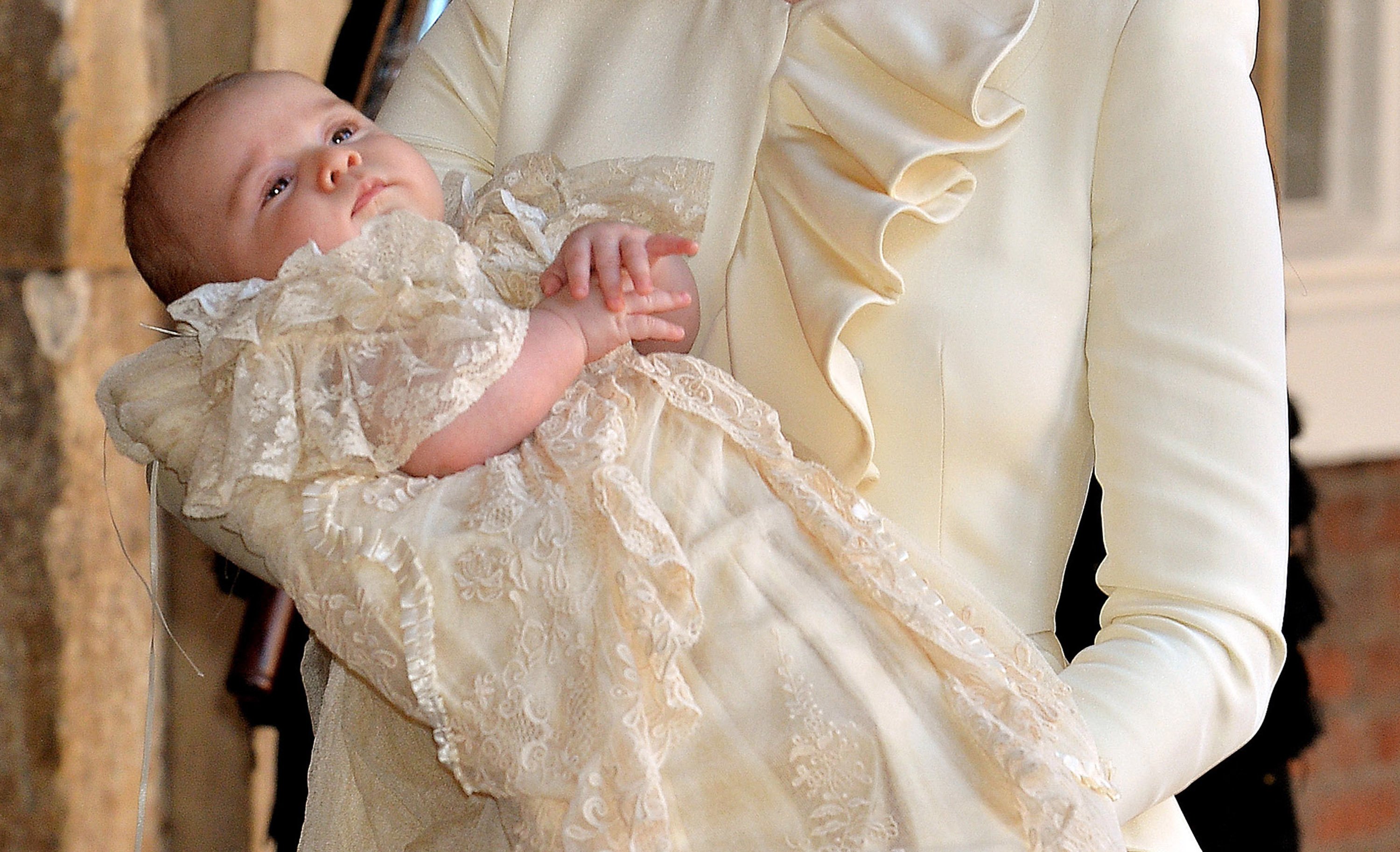 The union between The Crown and The English Church goes back as far as the 16th century and the Queen takes this pact very seriously. In fact, she man an oath stating the following:
"[The Queen will] maintain and preserve inviolably the settlement of the Church of England, and the doctrine, worship, discipline, and government thereof, as by law established in England."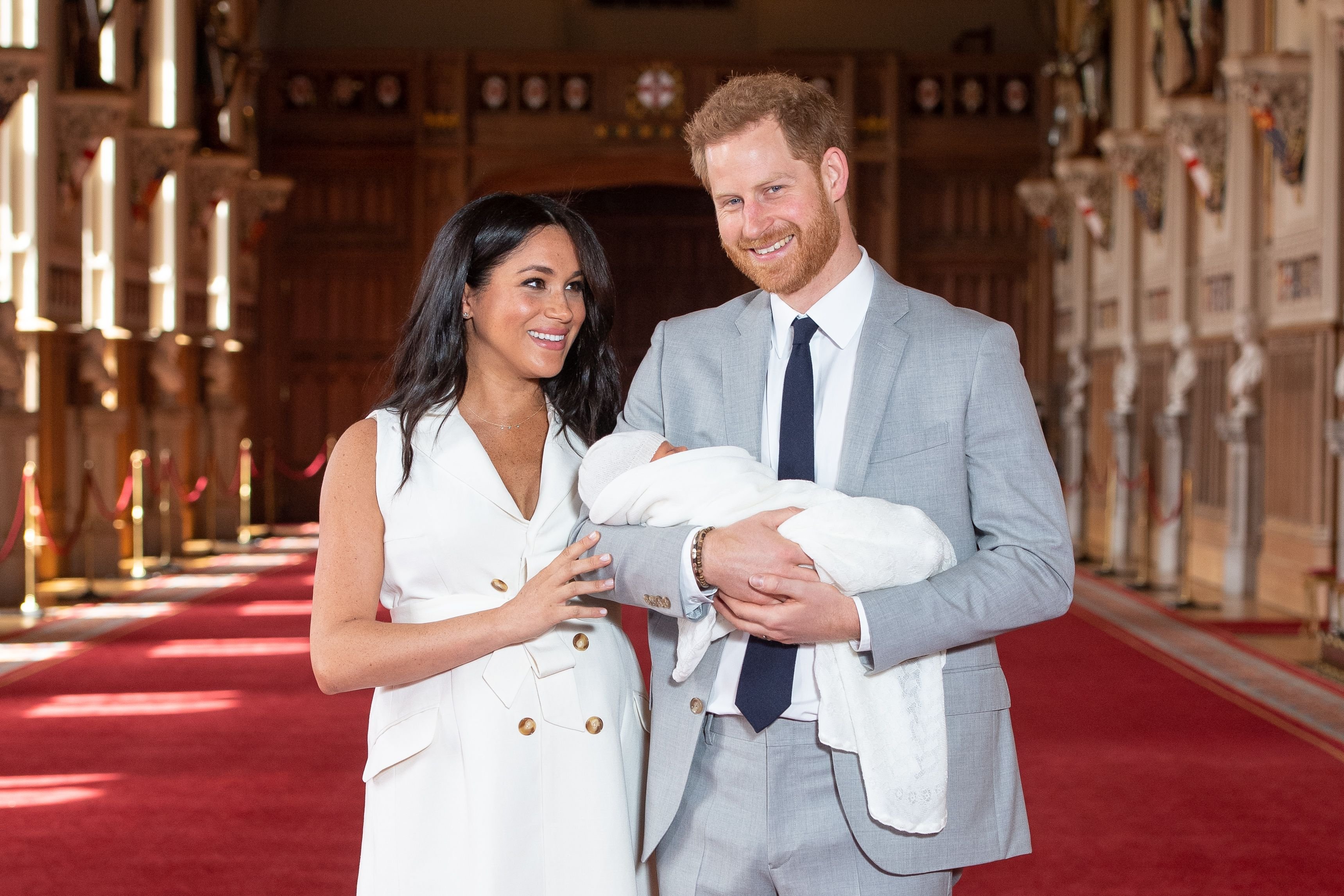 ---
The Iconic Baptism Gown 
There is another rule that goes along with being baptized. It relates to what is worn when being christened or baptized. Dating back to the baptism of Queen Victoria in 1841, all royals who came after her will wear the same garment... This was true for many years until a replica was made in 2004, it is still used today!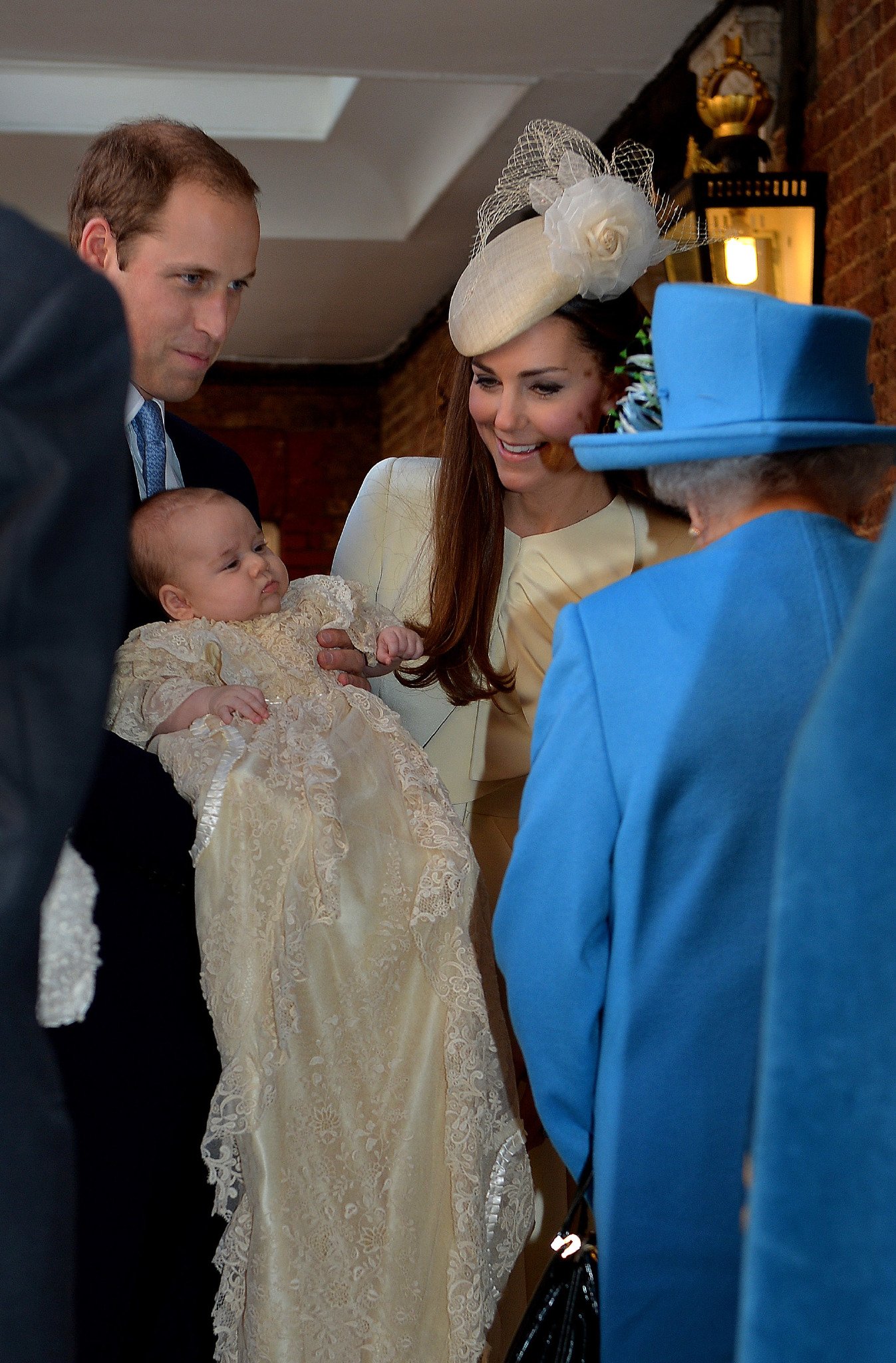 ---
23. They Can't Show Off Their Favorite Sports Team
One of the protocols that come with being a royal is keeping much of your thoughts to yourself. From governmental issues to your fave sports team, royal kids can't make any clear statements. In fact, when Prince George was not impartial wearing an England Lioness jersey in 2019, fans were a little upset...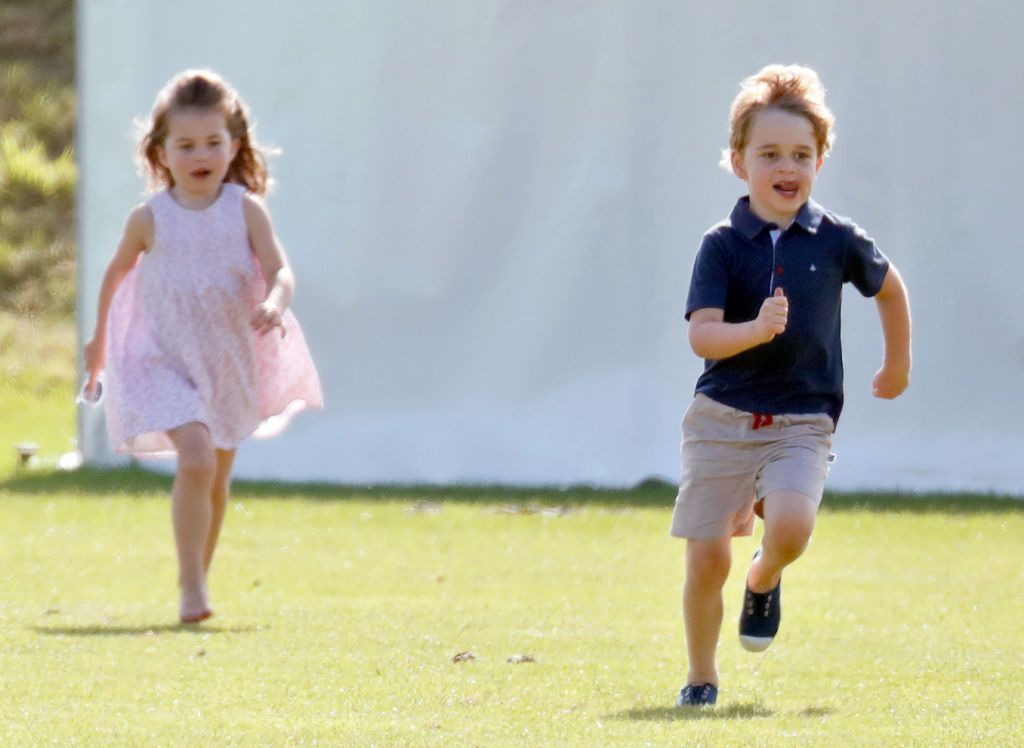 ---
22. Their Diaries Are Very Full
While royal parents often try to shield their kids from much of the media and press, there is only so much they can do. Royal children are often the pinnacle of attention and they are expected to make a lot of public appearances. After all, everyone wants a picture of a cute baby royal and ultimately, much is expected of the youngsters.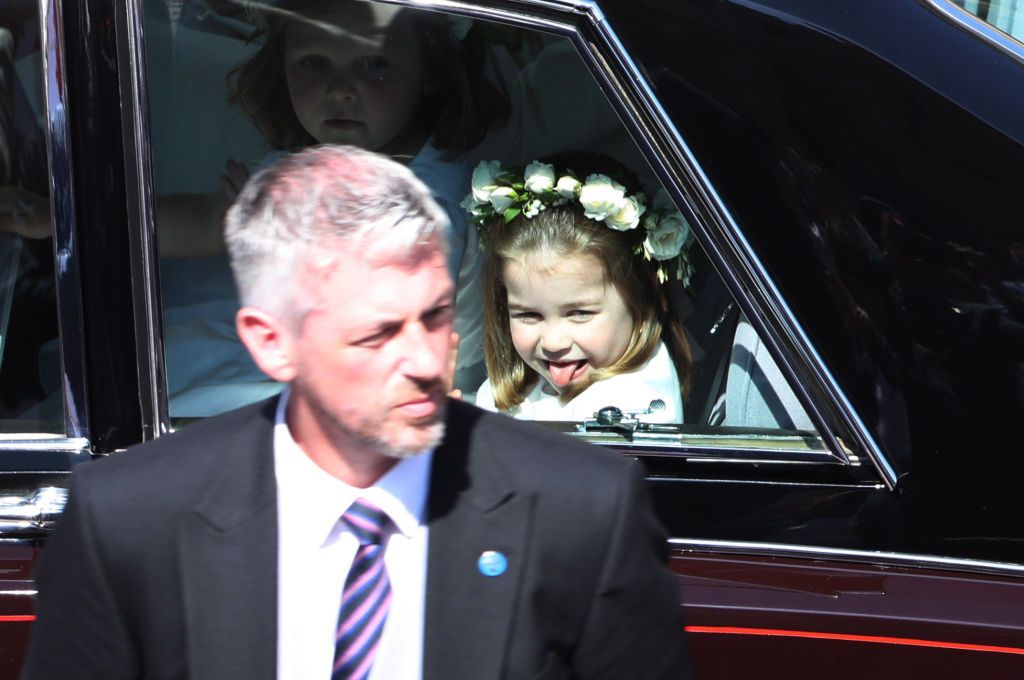 ---
21. Good Manners Are A Must At All Times
Children from royal families have a lot of pressure on them and every now and then they can't manage all of it. After all, with all of the saying "thank you", and "please" at a young age, kids get tired! Fortunately, their parents know how to handle them because they too live with constant media attention and expectations.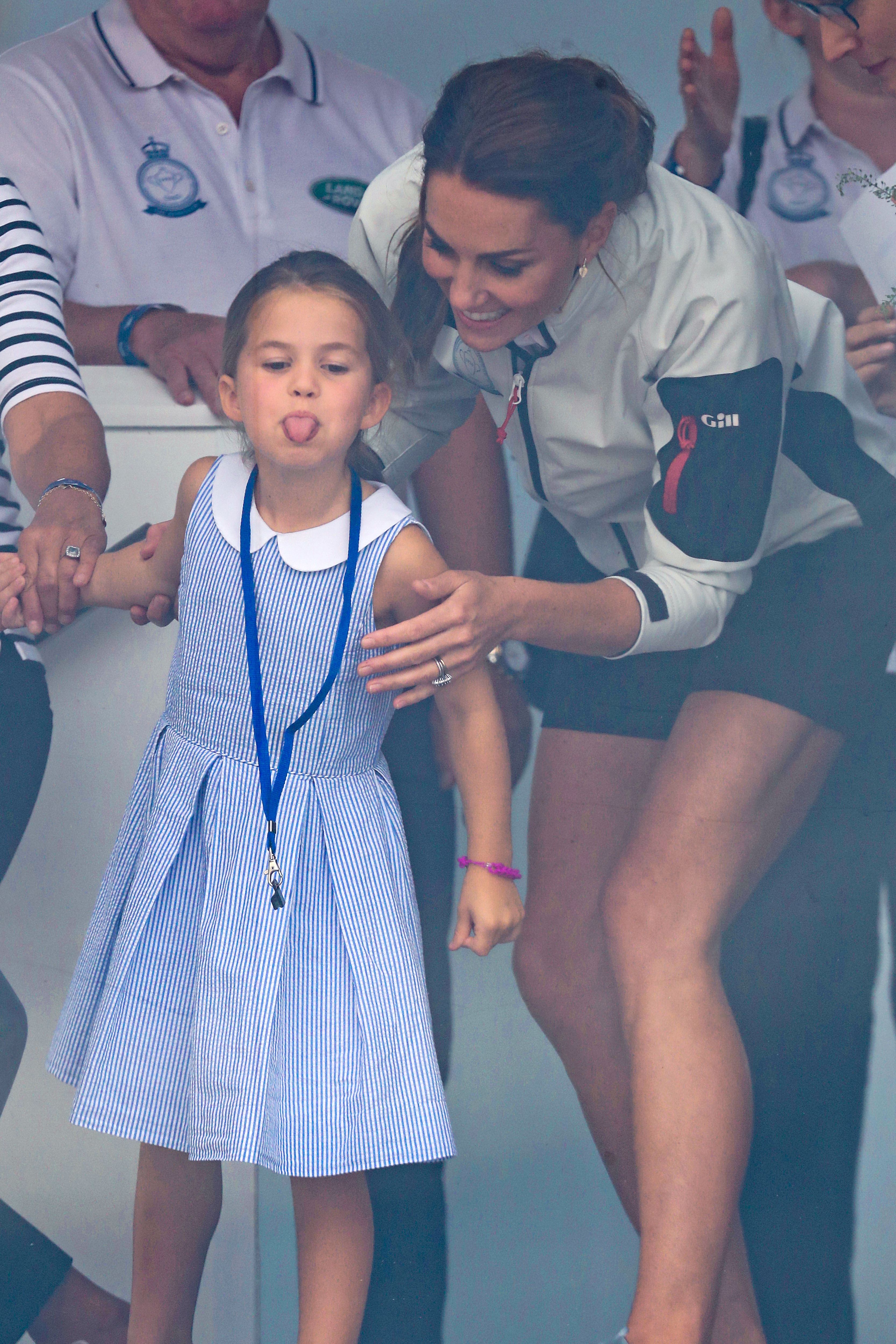 ---
20. Perfecting The Formal Greeting
We have all come to know and love the elegant "Windsor Wave." This simple gesture is actually something that royal kids are taught how to do. From seeing their parents do it, to wanting to say hi to screaming onlookers, it comes as second nature to them.
Take Princess Charlotte for example. When she was barely able to walk she already had the wave down! Now that she has headed to school, her style of greeting has become more formal. She must do an official "curtsy or bow" to the Queen, as must all other royals highnesses.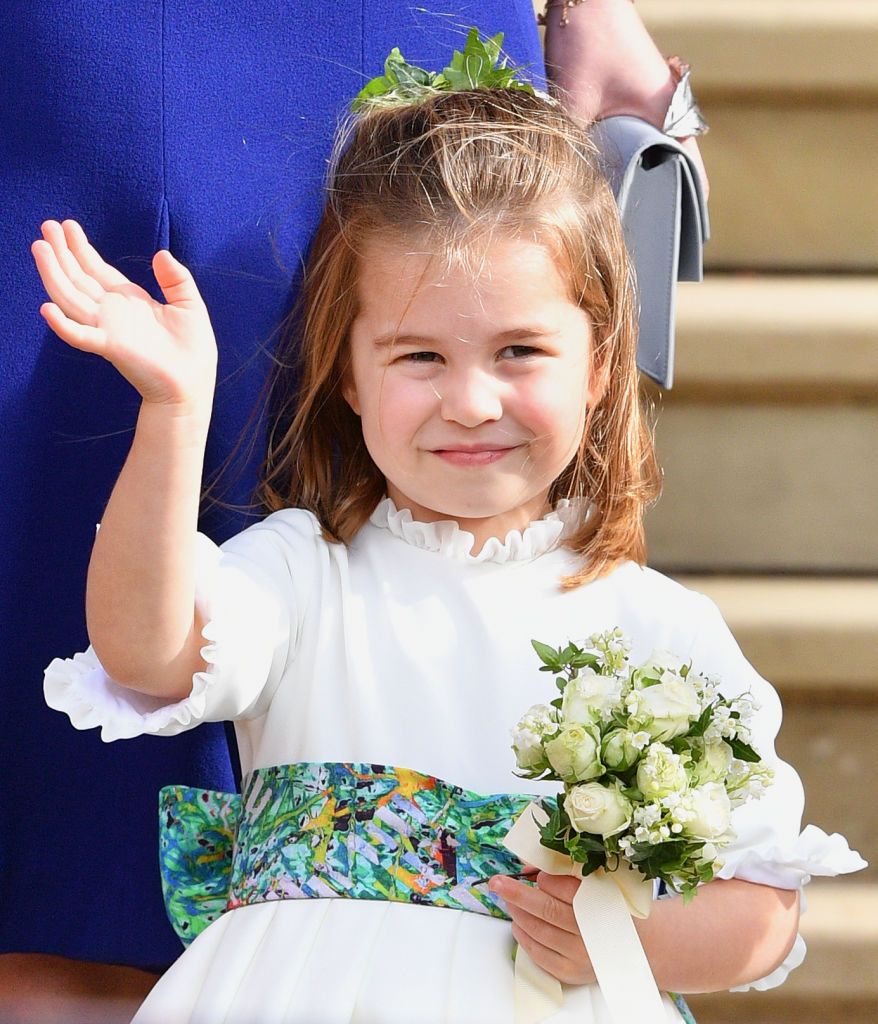 ---
19. The Royal Children Undergo Formal Social Training 
Apart from intense schooling and other social training, royal kids must also undergo etiquette training "as soon as they're old enough to sit at a table." The royal expert, Myka Meier explained some of the expected lessons kids will be taught, especially if there is an upcoming royal event like a wedding.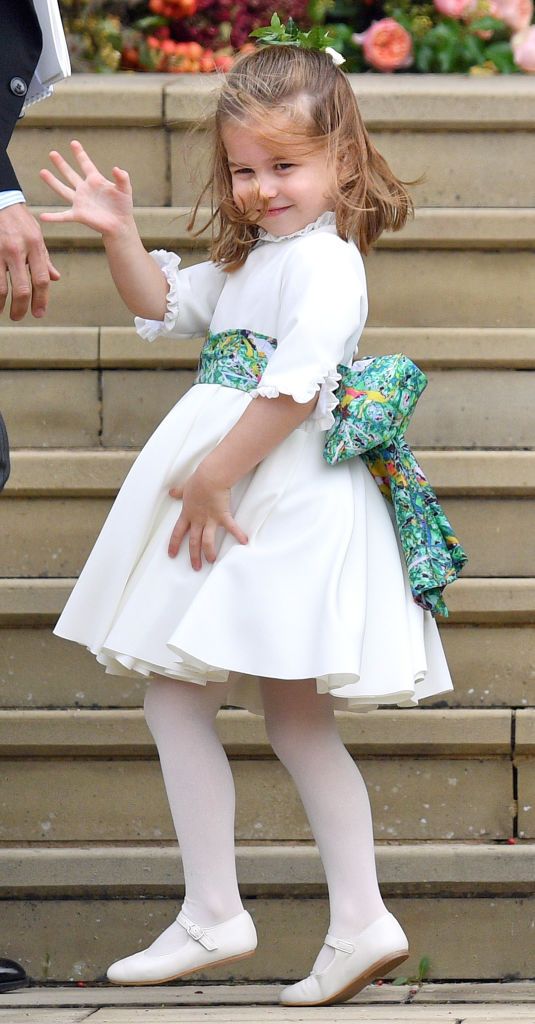 She said:
"They are raised having formal meals, going to formal events and practicing everything from voice levels to dressing appropriately to even, of course, how to curtsy and bow. [They] even learned wedding-specific behavior and protocol."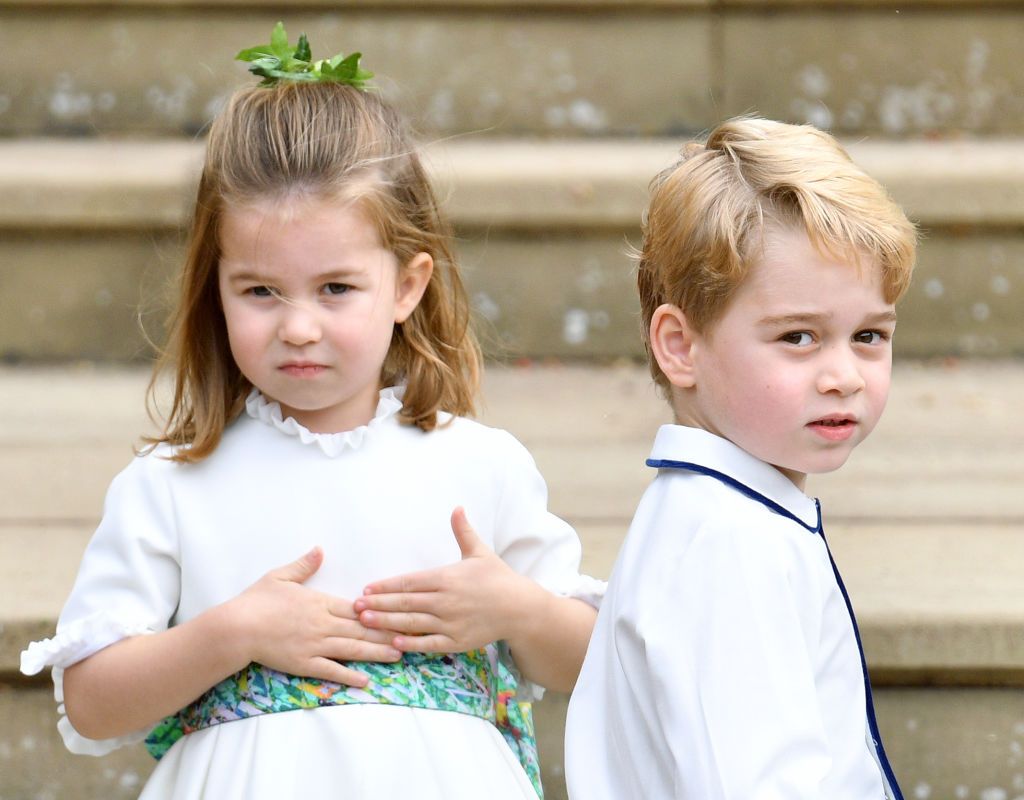 ---
18. Food Is A Big Deal
You're right to assume that royals eat only the best food, made by great chefs. But things go a level higher when considering the regulations around baby food... Apparently they only allow organic types and never eat any packed food. Which makes sense when we consider the Queen's 20 personal chefs!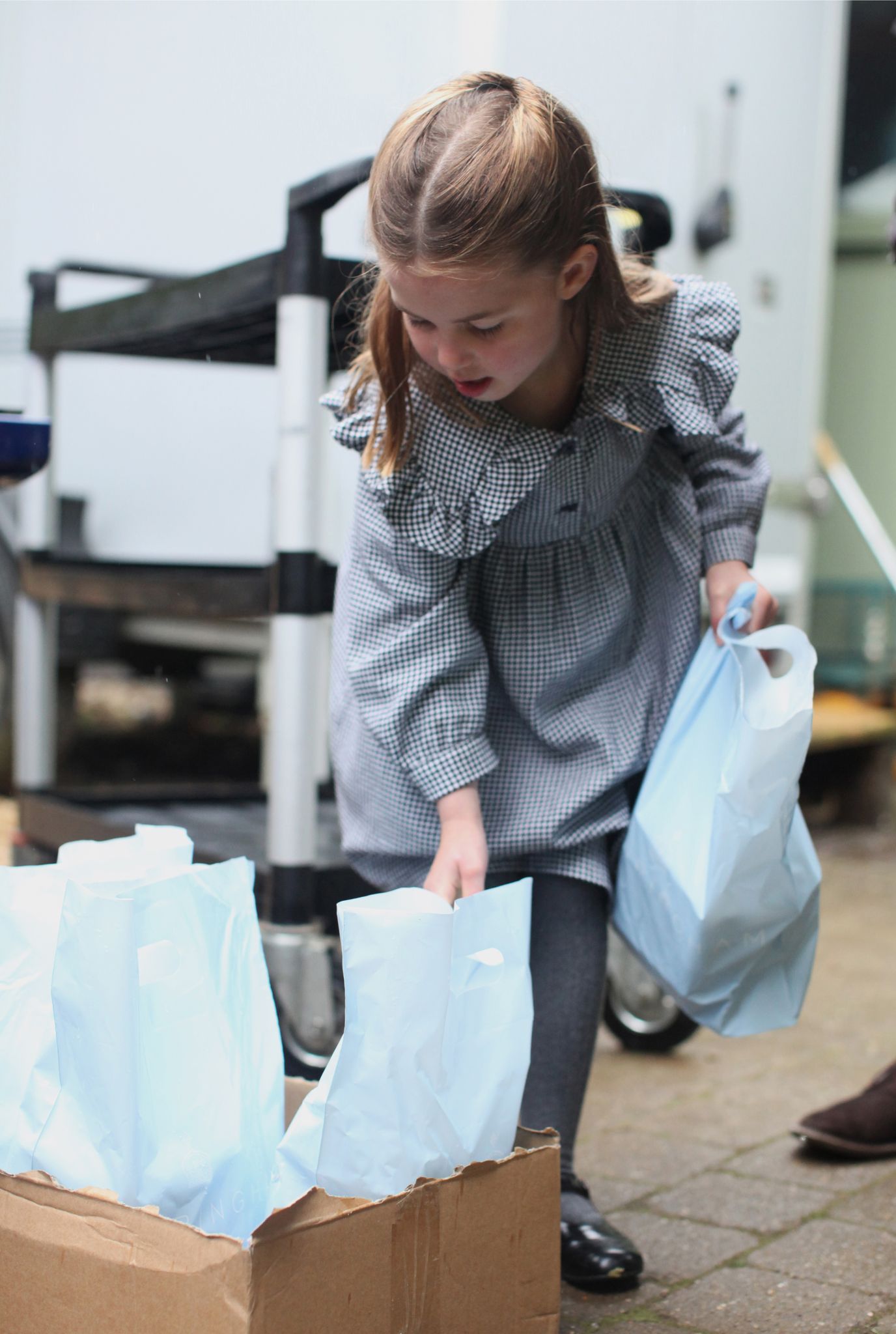 The royal chef who helped make food for baby William and Harry back in the day said the following: 
"As they got older, you'd have one chef in the kitchen doing the chicken, one doing the veg, and then it would all be blended together; it was a major operation cooking for them."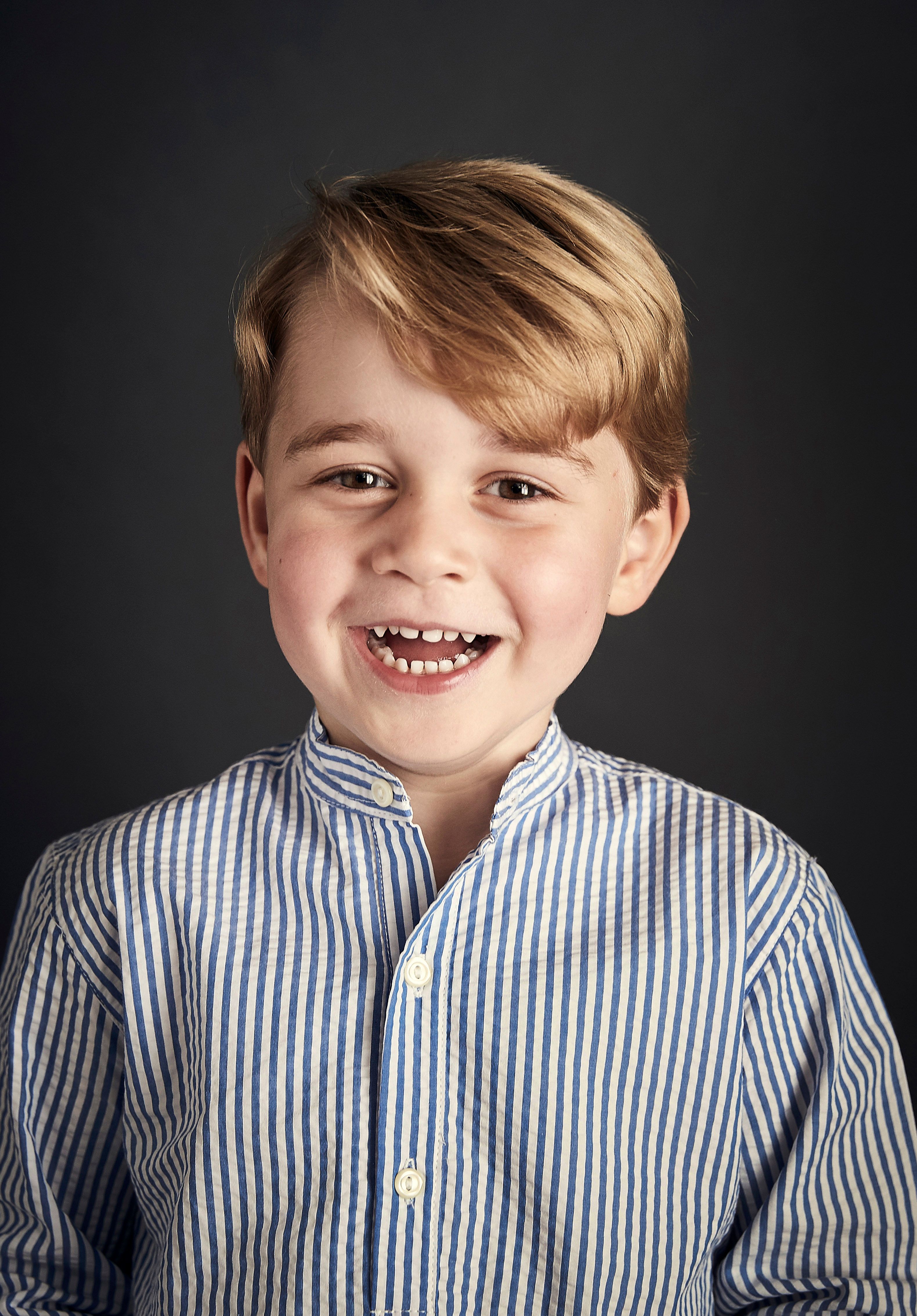 ---
17. No Tiara's For Royal Baby Girls
Have you noticed that Princess Eugenie, Duchess Kate Middleton, and Duchess Meghan Markle only debuted stunning and shiny tiaras on their wedding days? There's a reason behind this... Royal tiaras can only be worn by married women as they show a certain status.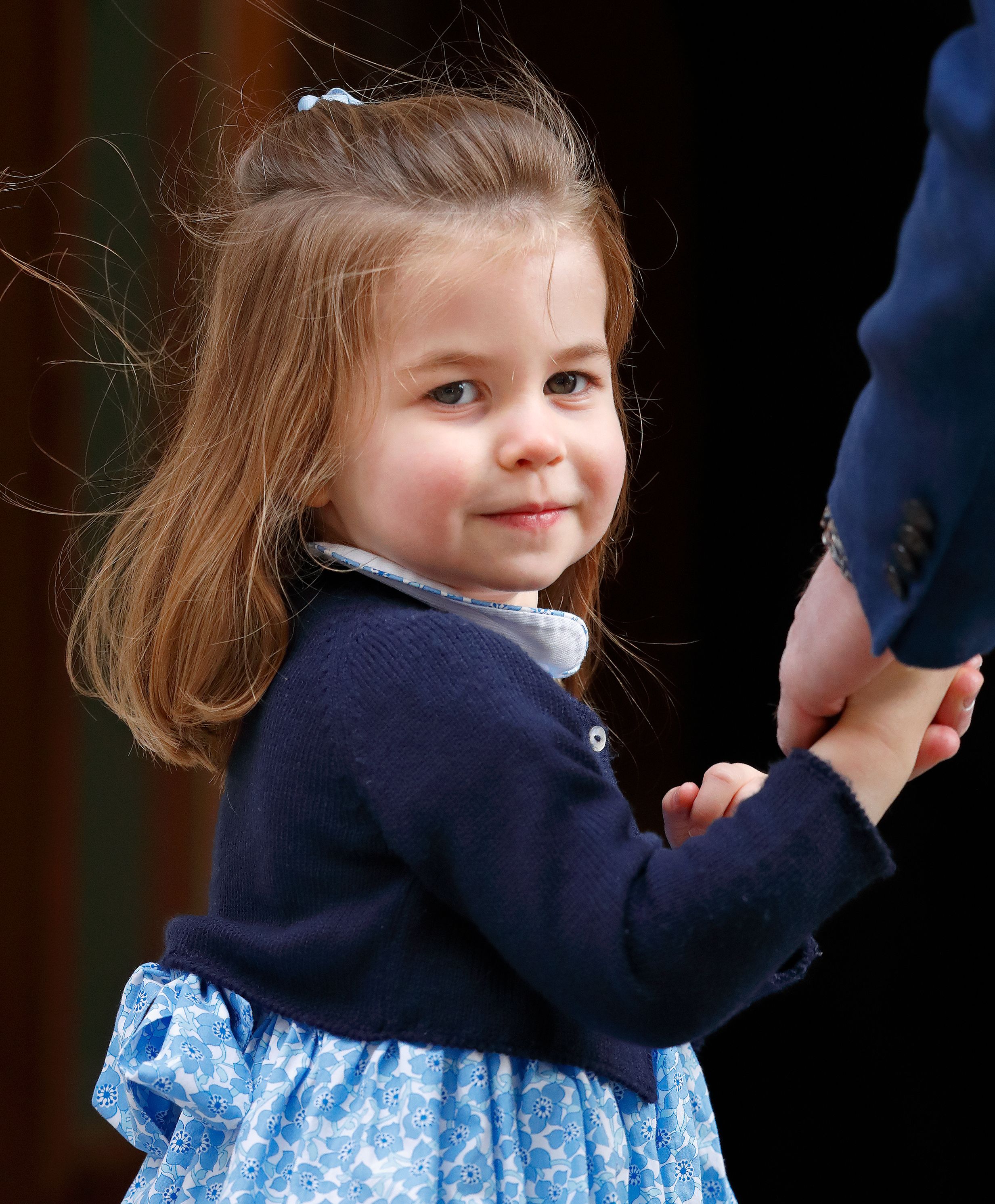 They also link back to the archaic meanings where tiaras symbolized that a royal is not looking for a husband. While this might be slightly outdated, the rule still stands. We won't be seeing Princess Charlotte with anything sparkly on her head just yet, for now, she is only allowed pretty flower crowns.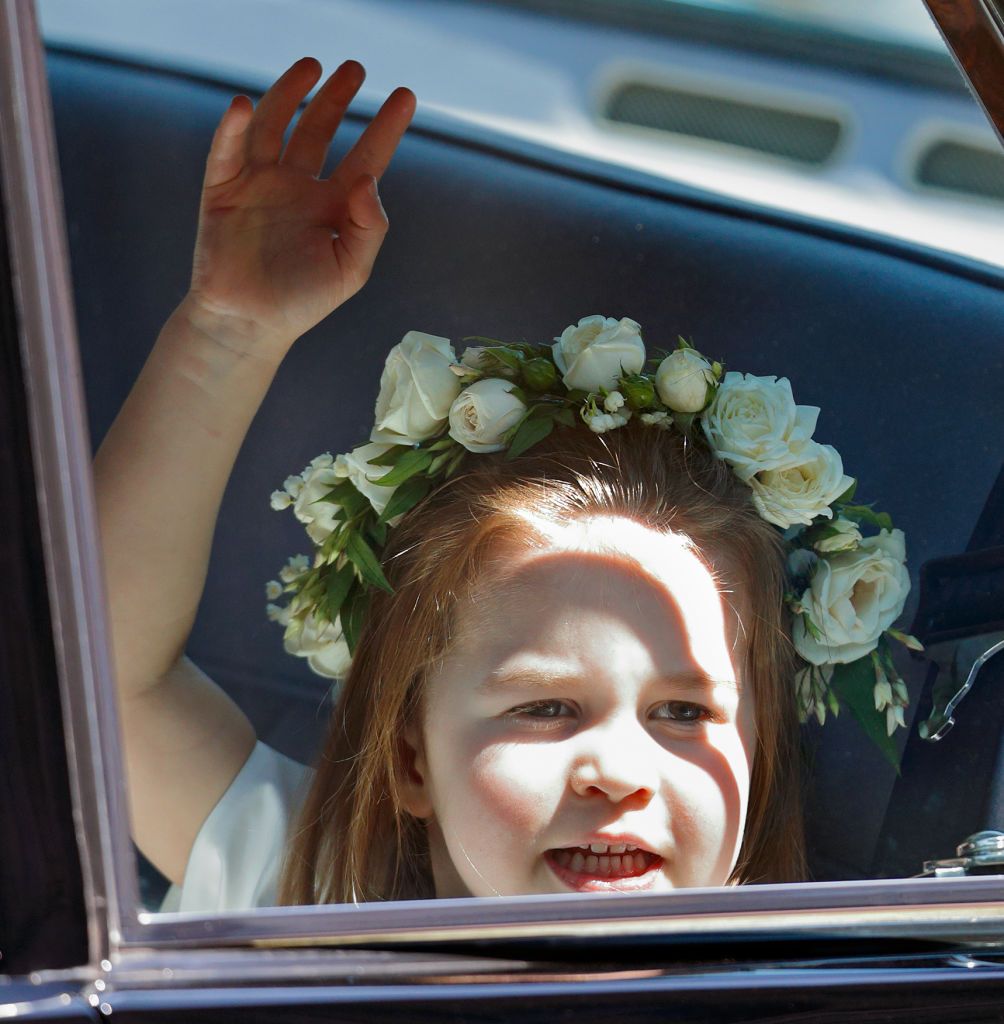 ---
16. They Have Wedding Duties
Royal children always add a certain level of cuteness and something special to a wedding party. This is why it is required that they perform certain tasks at royal matrimonials. Fans will certainly remember how adorable flower girl Charlotte and page boy George looked outside the church at the celebrations in the last few years.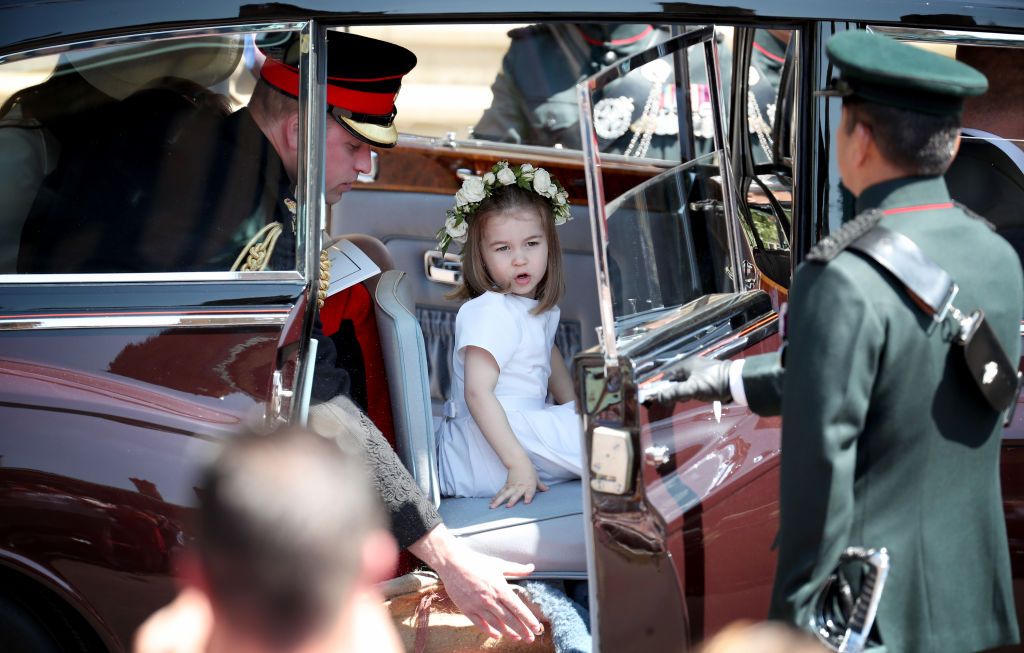 ---
15. The One Outfit They Must Always Have In Their Bag
This rule was made specifically by Queen Elizabeth back when she was traveling in Africa as a young royal. She was not prepared for the passing of her father, the King, and thus didn't have a black outfit which is mandatory for mourning attire. Thus all royals, including the kids, must now always travel with a black outfit. 
---
14. It's All In The Posture
It's uncommon for royals to have bad posture and be caught slouching... This comes as no mistake, in fact, they are taught to sit with an excellent posture from a very young age. That's why we won't catch any young princes or princesses without a very straight spine.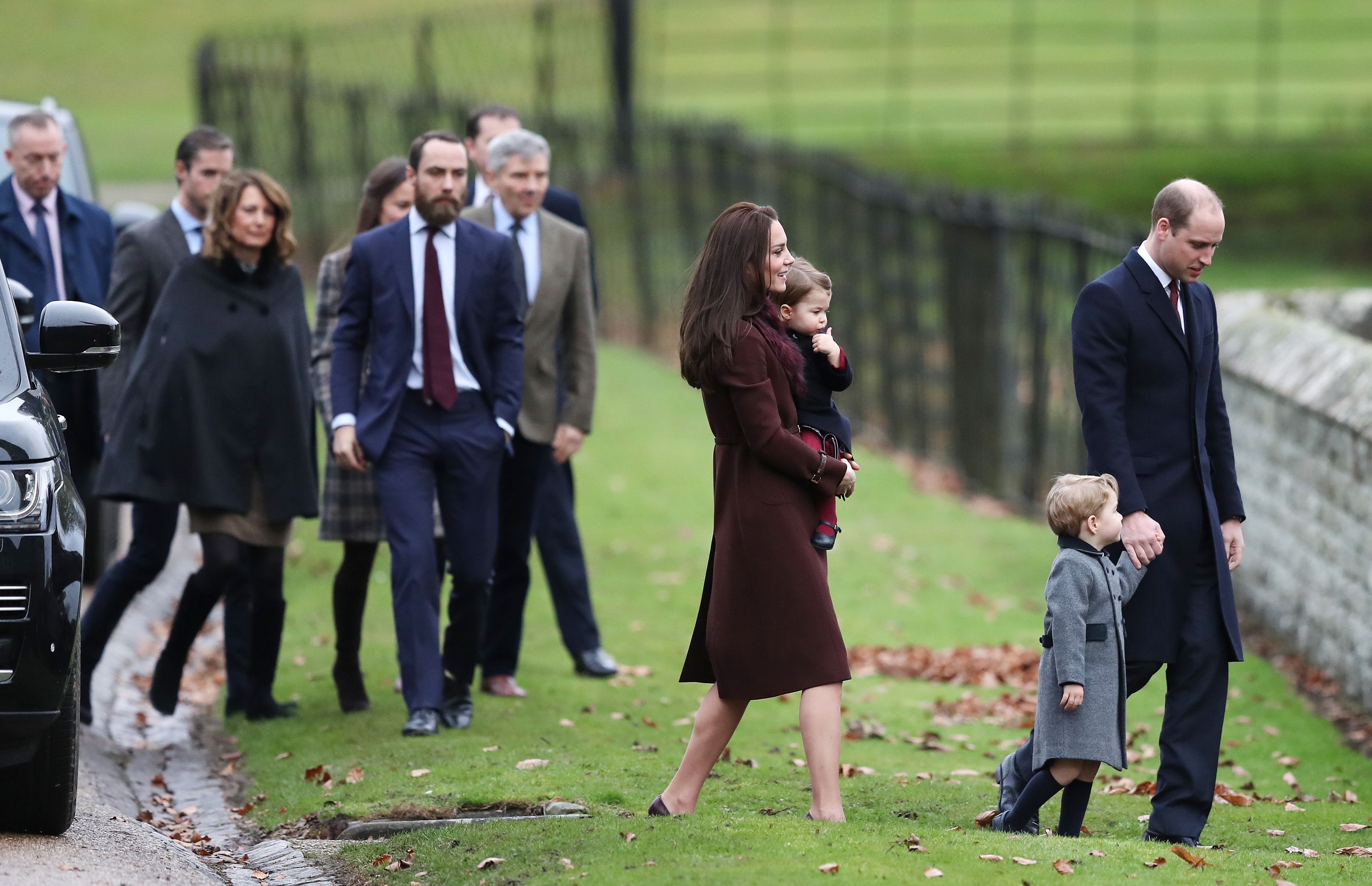 Prince George has been told to stand with his feet at shoulder-width apart. His chin must also be lifted and he cannot look down when interacting with people. Another interesting rule that goes along with this is the practice of never putting his hands in his pockets. That's a lot of etiquette to remember!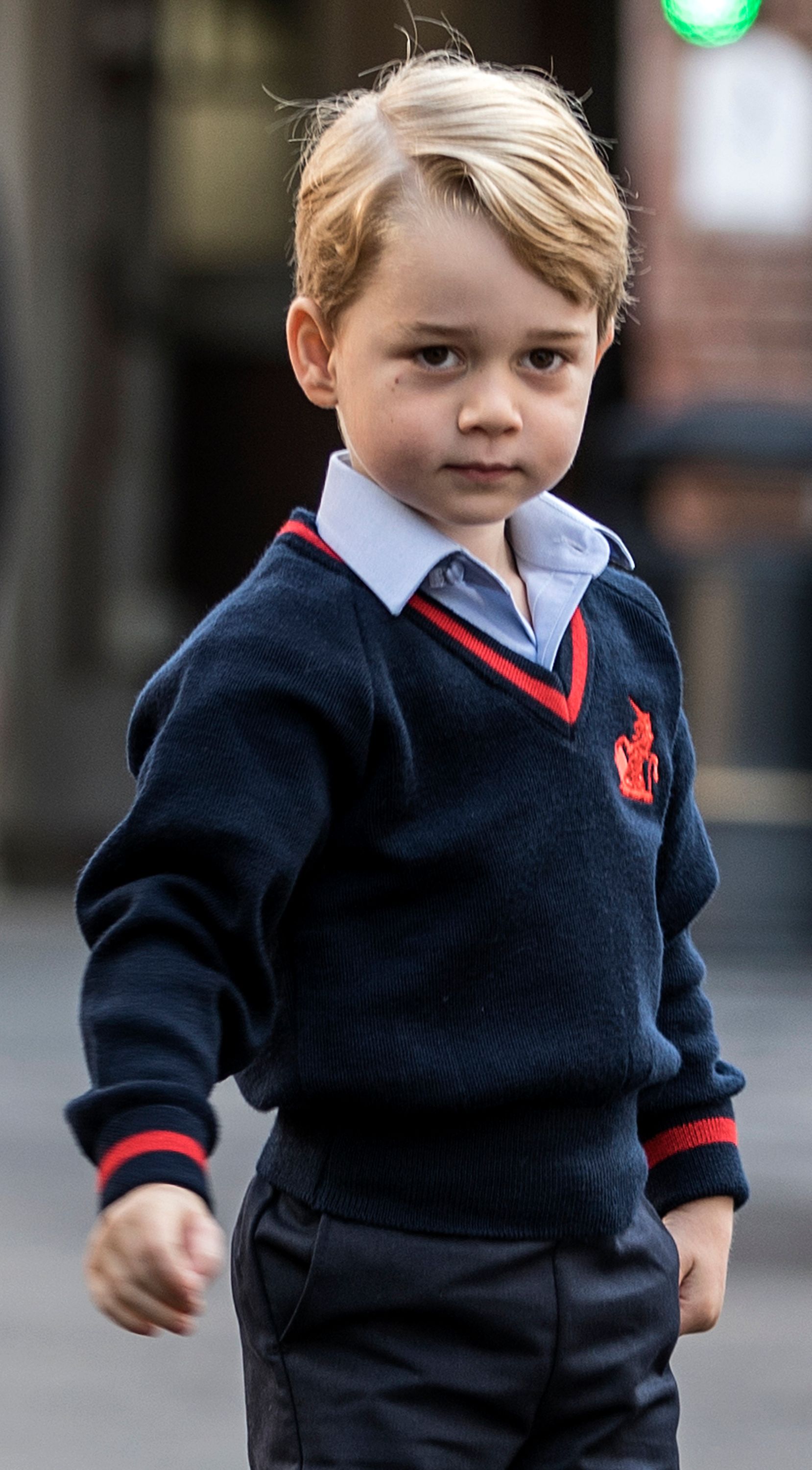 ---
13. They Have To Eat Quickly
Did you know that all guests and family members of the Queen must immediately stop eating when she is done with her meal... This is an old rule that has become very outdated. Nonetheless, little royals must eat neatly and quickly so that they finish before her majesty does!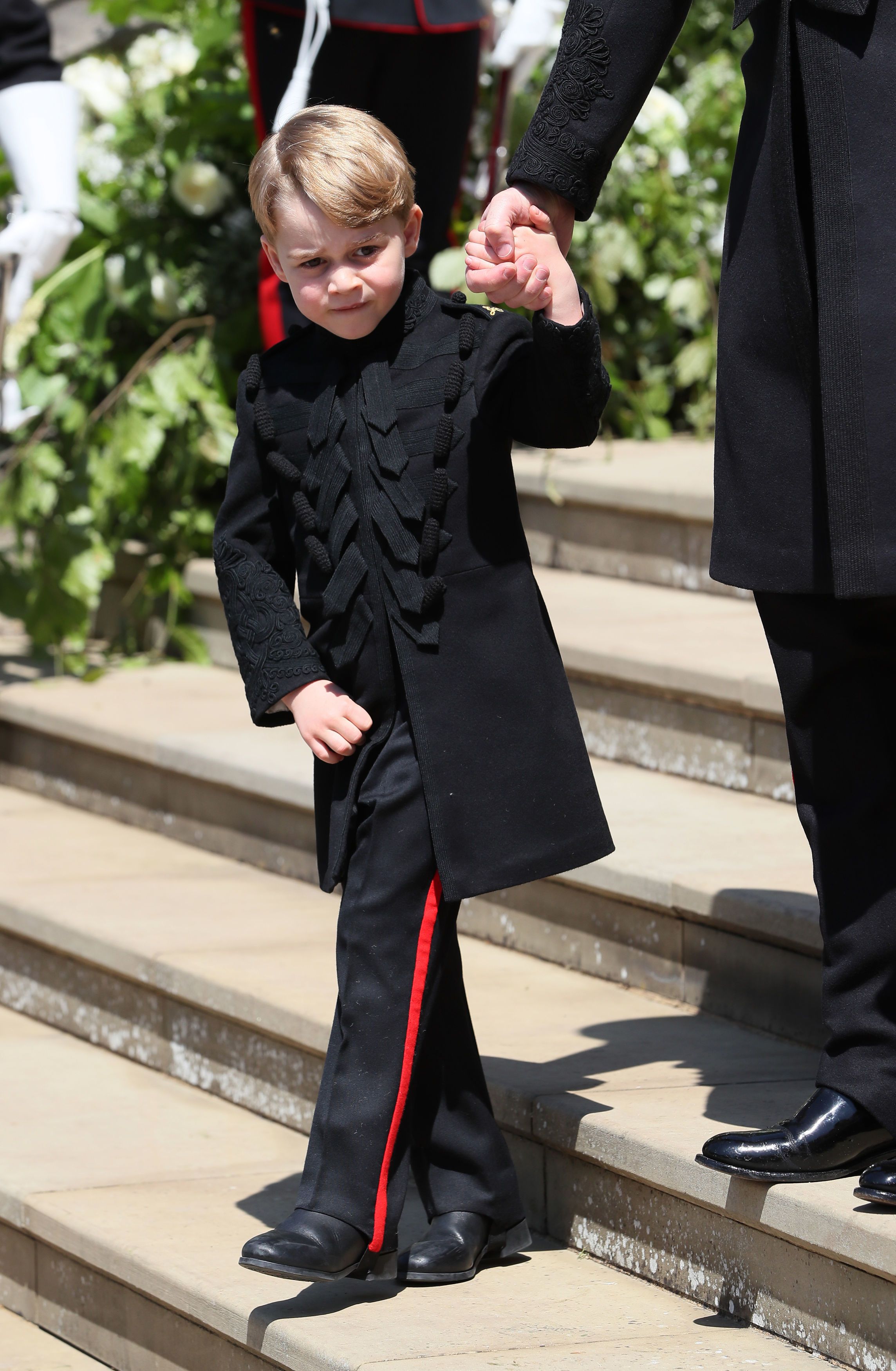 This is particularly difficult for little babies. Royal children don't always understand the protocols that must be followed as they are still learning the ins and the outs of their world. Will, Kate, Harry, and Meghan have probably had their fair share of rushed lunches and dinners at the palace!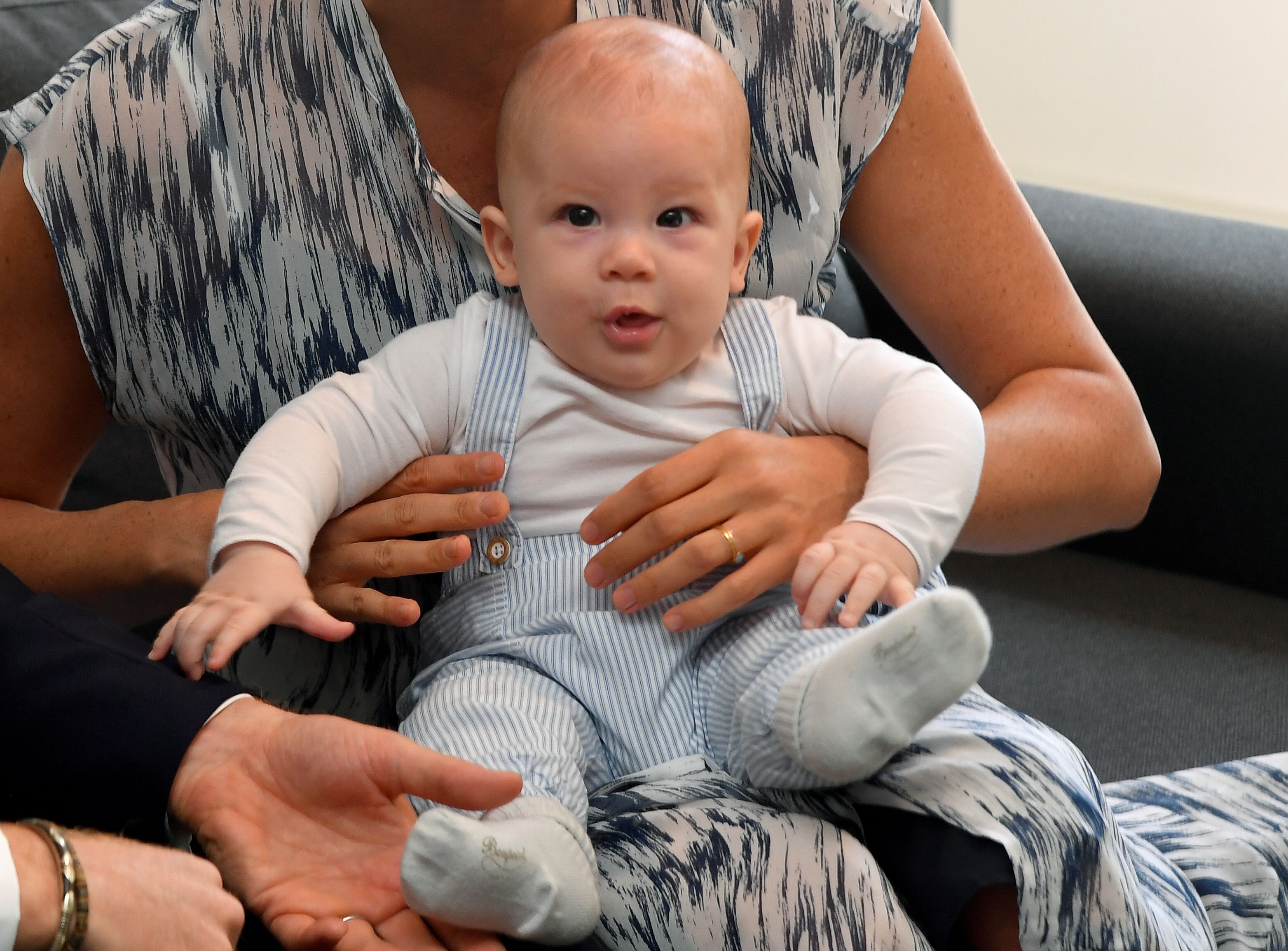 ---
12. They Are Encouraged To Speak About Their Feelings
It has been noted that giving royal children certain new freedoms is important. While the past may have been focused on the royal regime, these days the institution really cares about the people involved. Parents of royal kids are thus letting them open up about their feelings more often.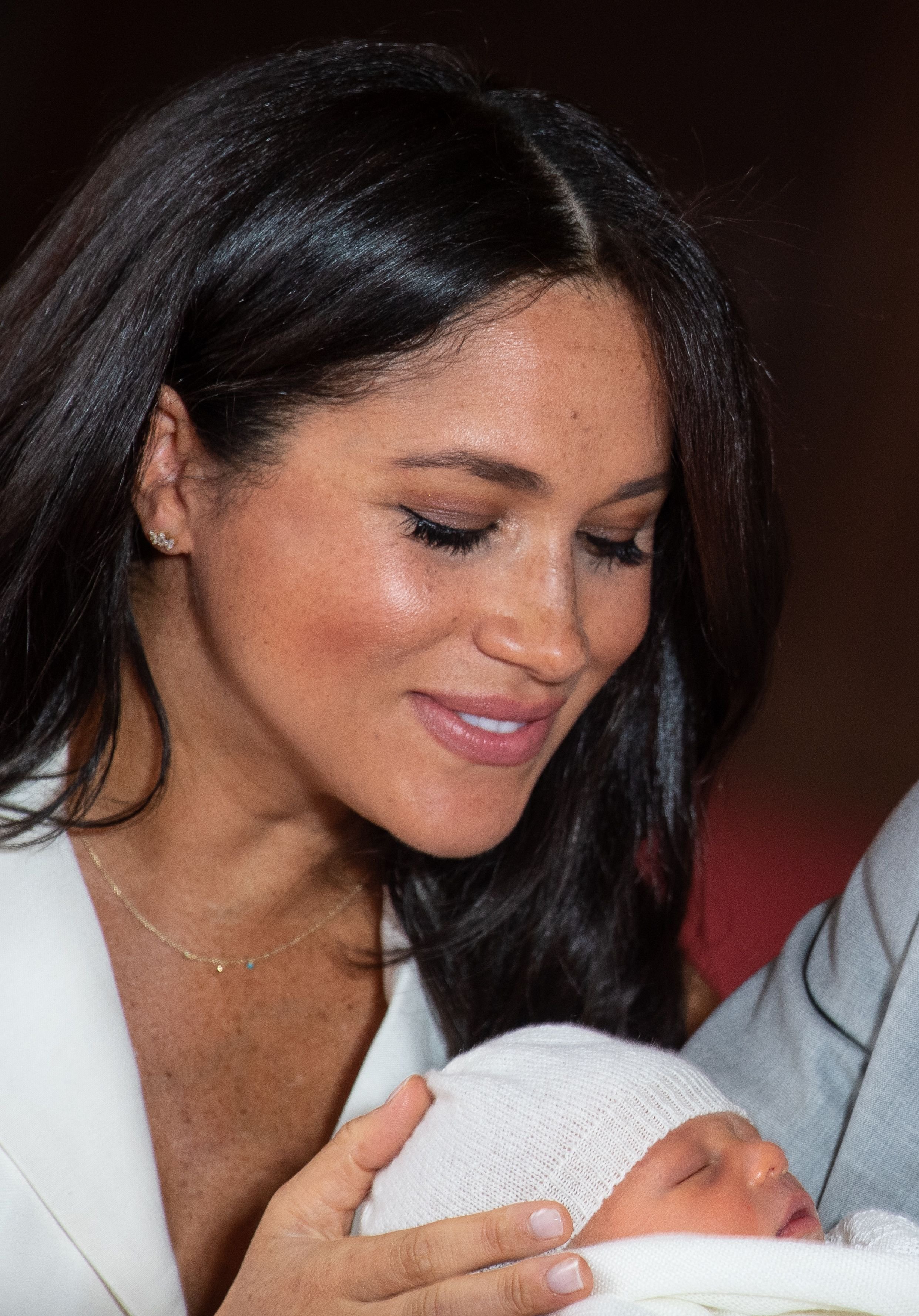 This emotional freedom was not always important back in the day and it's great that it is being valued in modern times. Prince William explained the parenting approach that he and his wife will take:
"Catherine and I are clear that we want both George and Charlotte to grow up feeling able to talk about their emotions and feelings."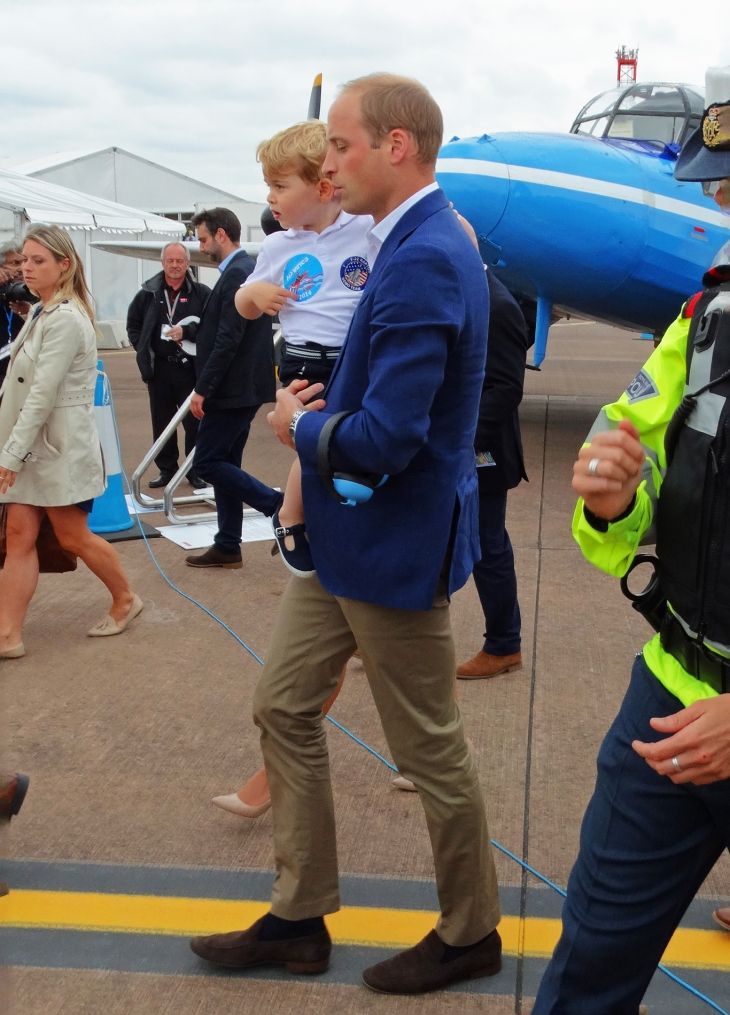 ---
11. Royal Kids Don't Match By Coincidence 
Everyone knows that the press will take any chance to get pictures of the royal family. The parents also realize this and thus opt to chose impeccable outfits for themselves and their little ones. While it is less popular these days and certainly not a strict rule, it was common to color coordinate themselves and their kids.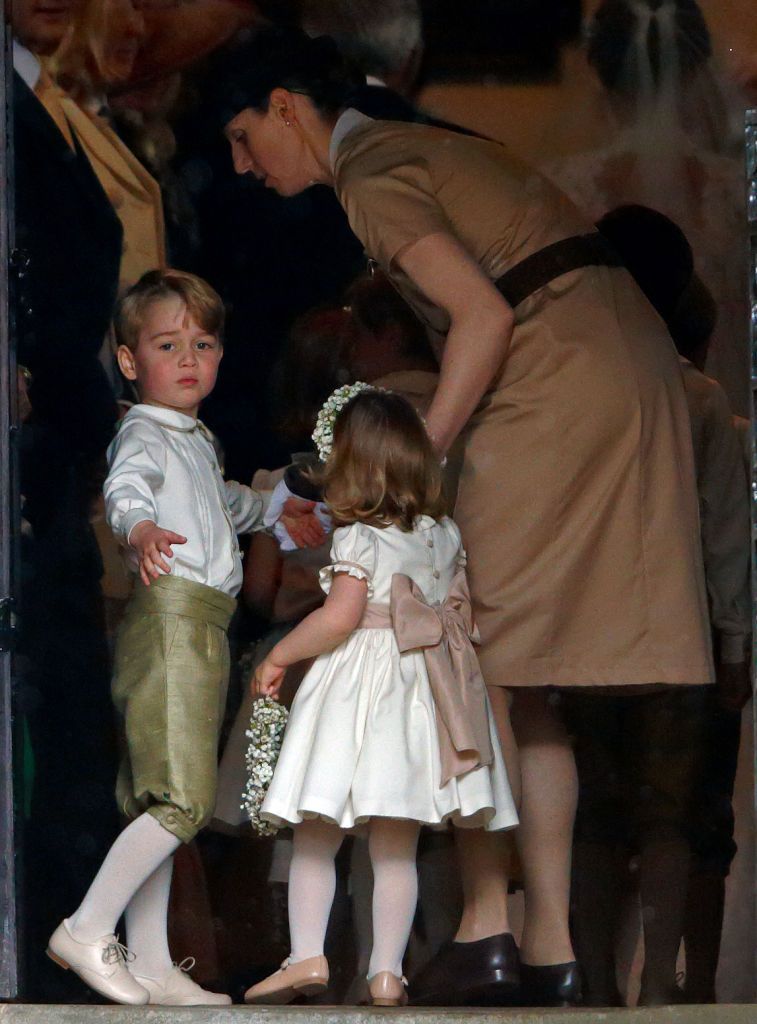 ---
10. Christmas Is A Big Deal
Germanic Customs follow the tradition of opening gifts on Christmas Eve and the royal family seems to follow this. While Kate and some of the new additions to the family sometimes change this, the Queen likes doing things the way that they have always been done...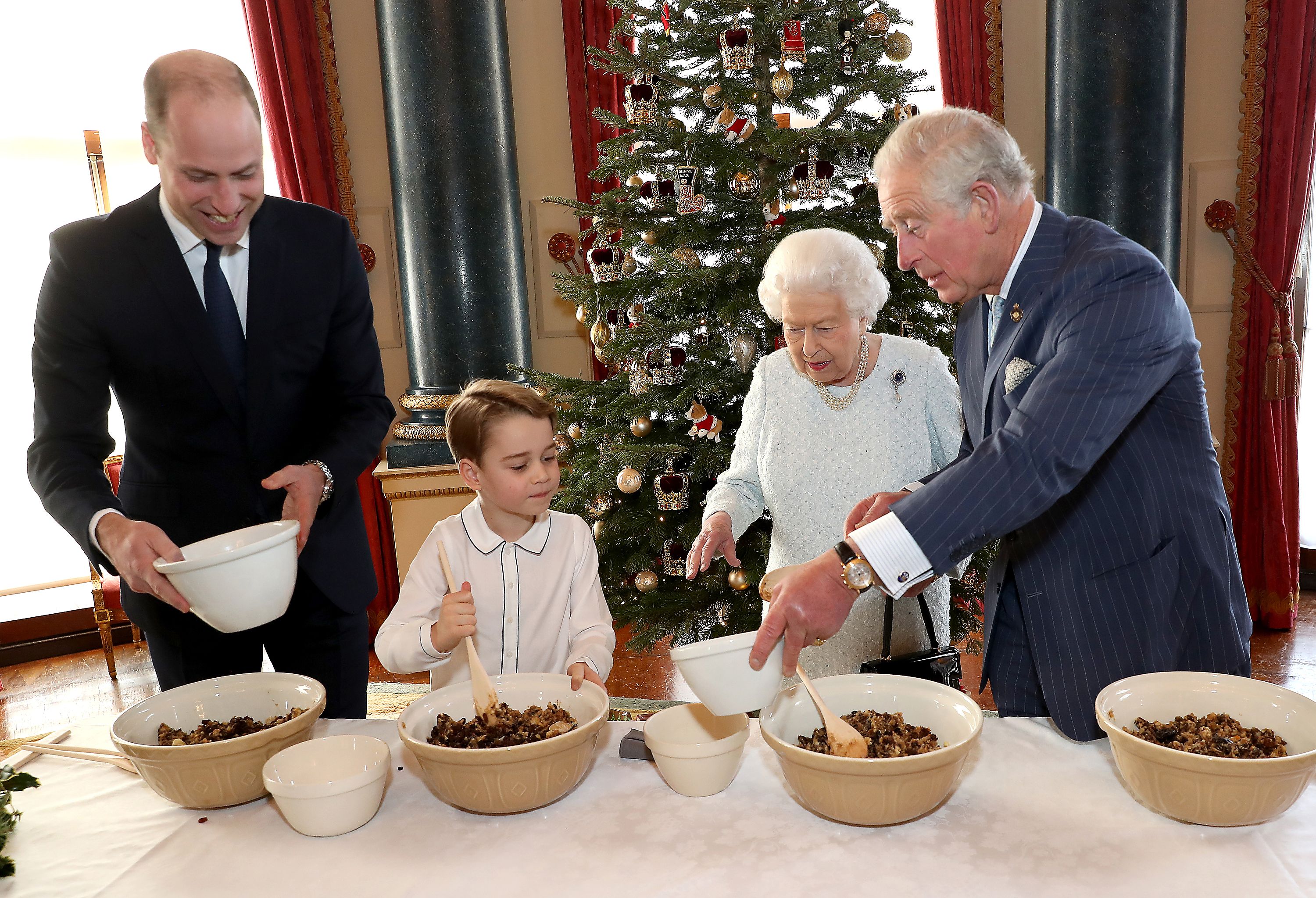 That being a family gathering at the Queen's estate in Sandringham where gifts are presented in the Red Drawing Room. This is followed by a formal and exclusive Christmas meal around 8 in the evening. Royal kids thus spend Christmas day going to church and watching their grandmother make her annual festive speech. 
---
9. They Need To Get A Car License
We all know that the royals have drivers who take them from point A to B but this does not mean they can't drive. In fact, it's mandatory that royal children learn how to drive. This is perhaps in case of an emergency or simply the normal way of doing things but one thing's for sure, little George will also be learning how to drive someday!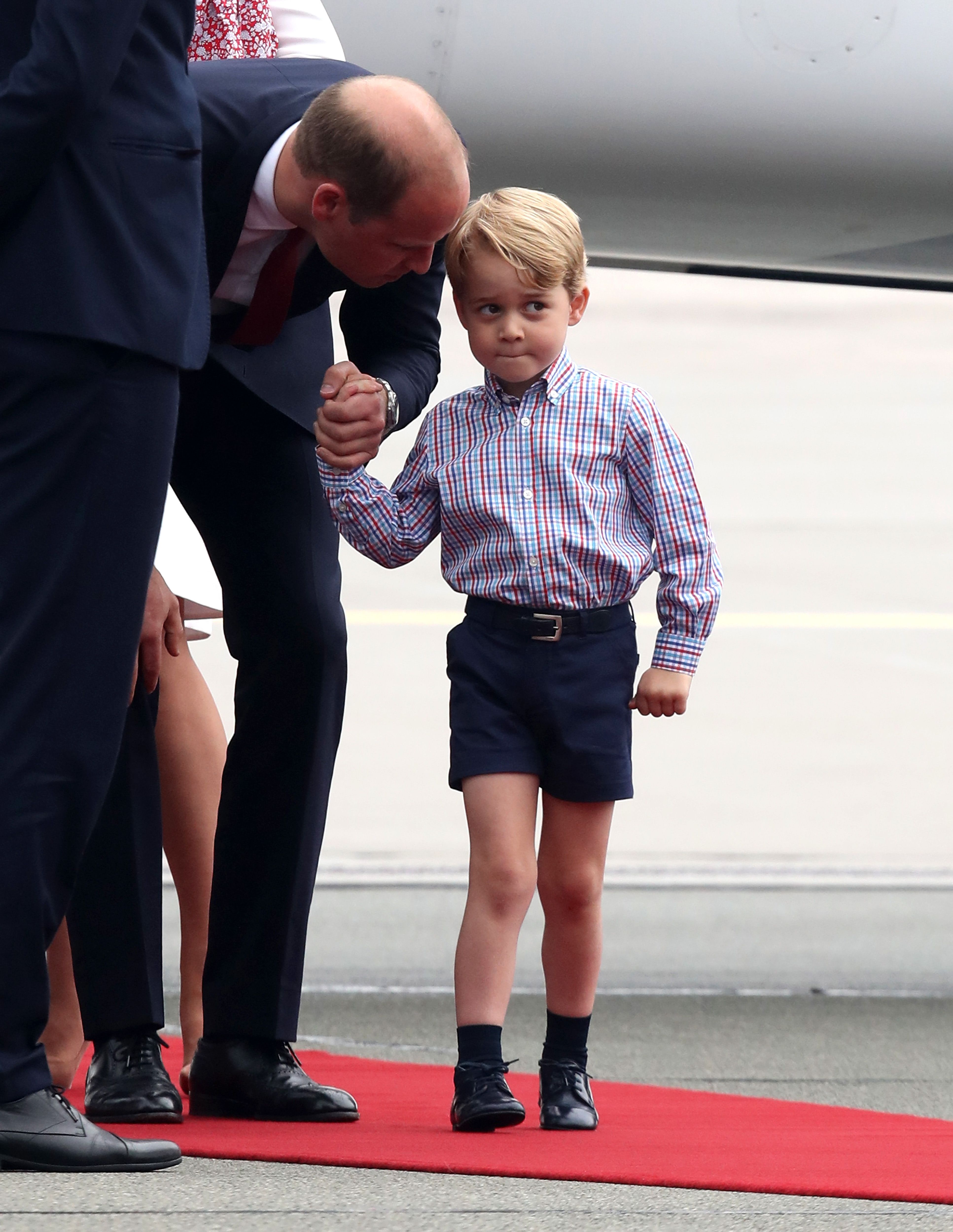 ---
8. They Have A Busy Travel Schedule 
While a rule on traveling doesn't state specifics, we know that royal children go along with their parents when there is a big trip. Take little Archie for example, he went along with Prince Harry and Meghan when they toured South Africa. The youngun was only four months at the time but he was already fulfilling a royal "duty."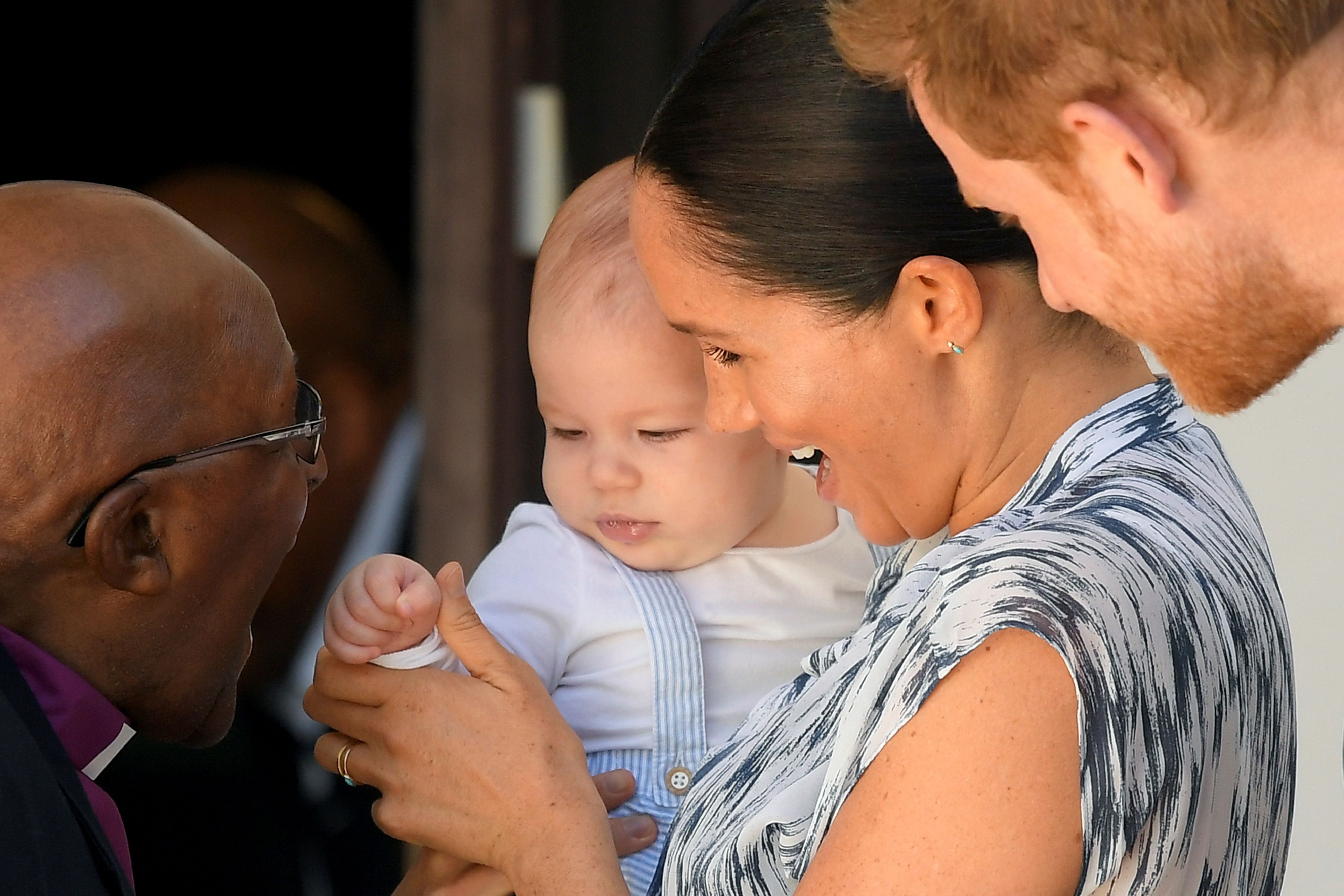 ---
7. There Is A Specific Royal Shoe
Prince George has often been seen sporting the cutest little leather buckled shoes. These have been the normal footwear for royal boys since around the forties! The company, Start-rite has been given a royal warrant which allowed them to make more than 1,500 pairs of shoes for the royals.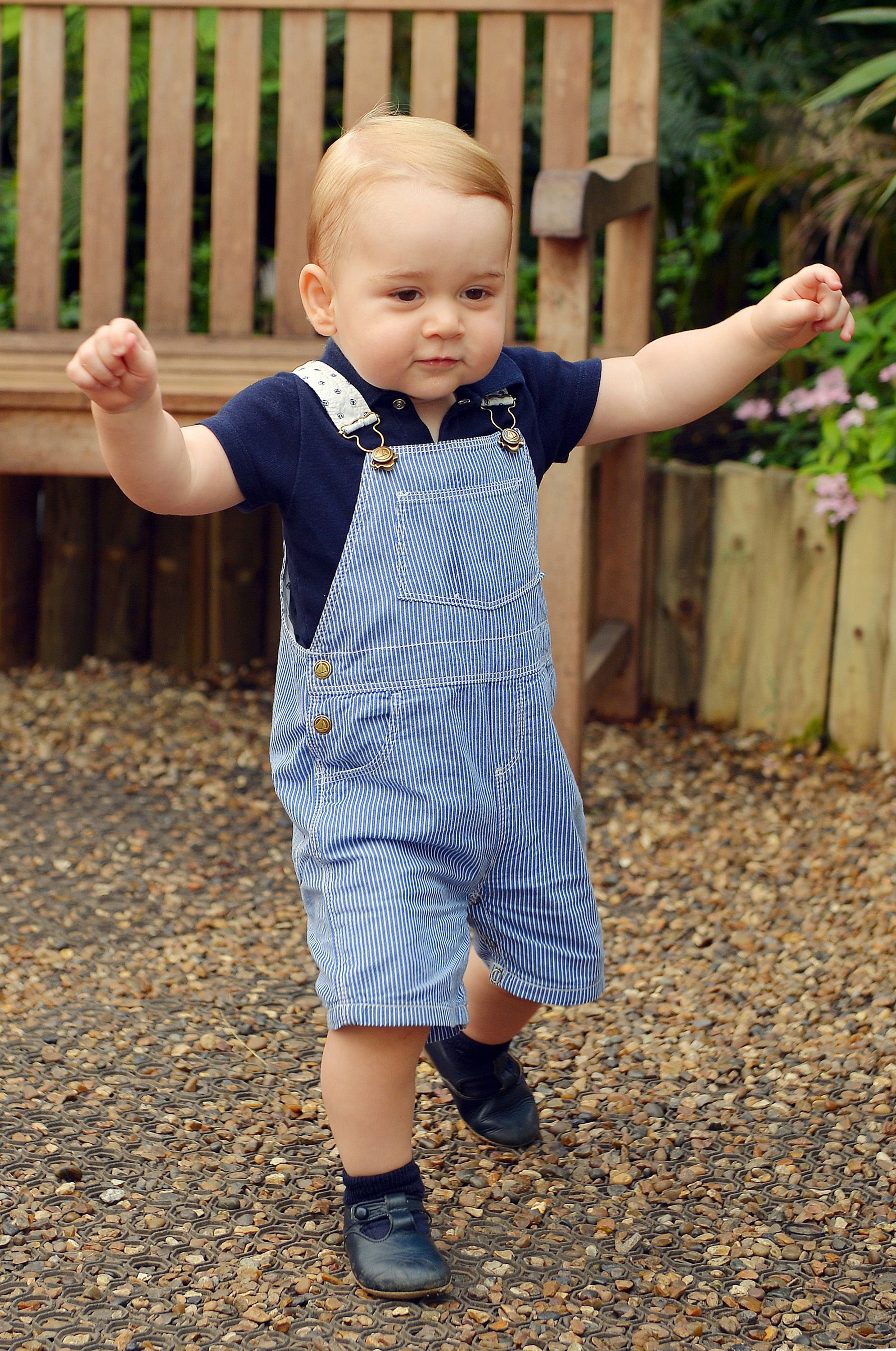 These cute pairs have been coming to the family's kids for the last half-century. This brand is great because of the amazing style and durability. Prince George of course started a bit of a fashion trend when he wore these lovely shoes, which actually only retail at an affordable 36 euros.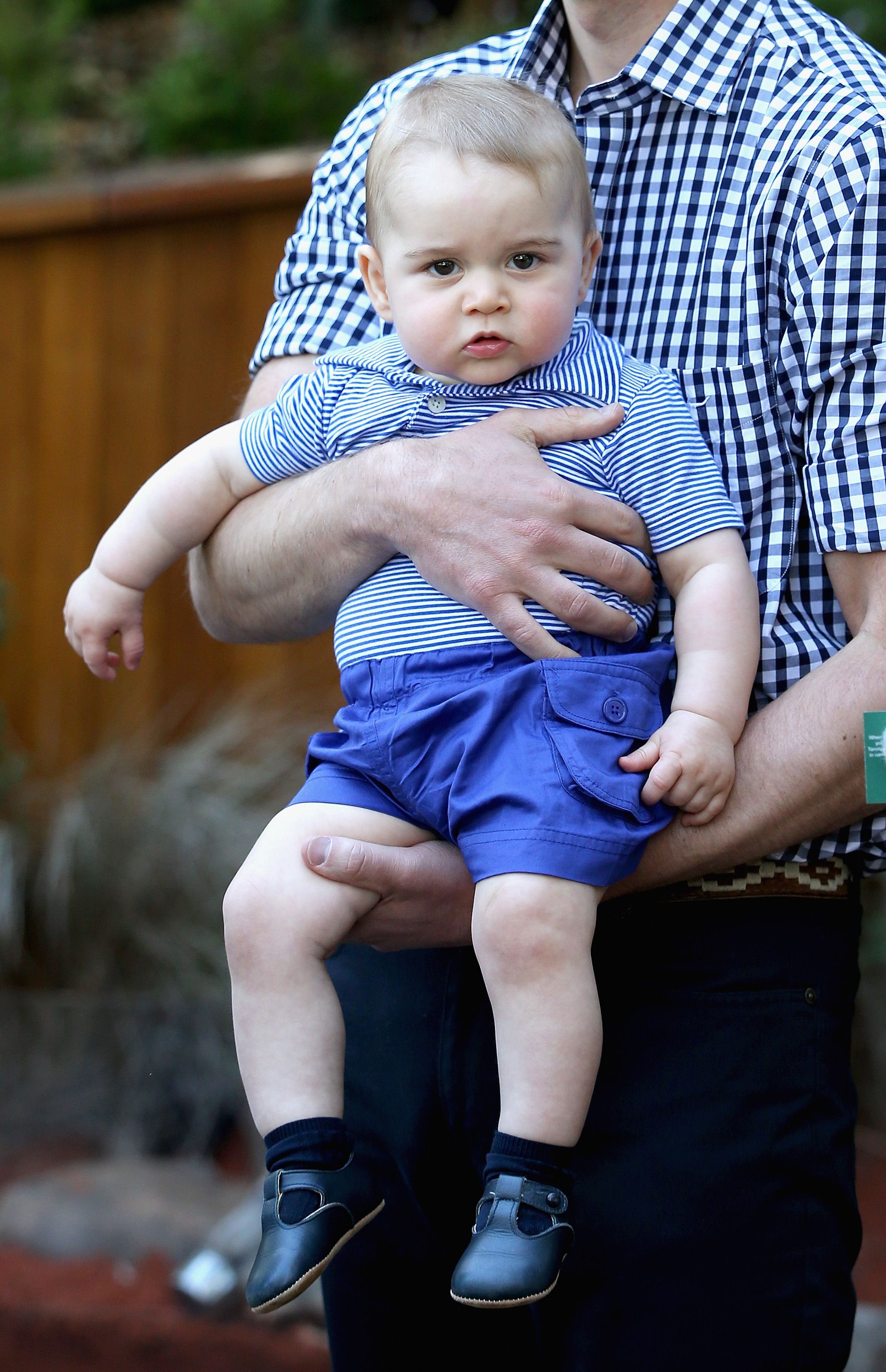 ---
6. Keep It Neutral
Most little girls grow up wanting to experiment with their hair, clothing, and nail color. This is not something that is allowed for royal growing girls. Princess Charlotte has strict outfit and styling rules. For example, she can't wear sparkly nail polish like her friends. The Queen expects her to keep her nails bare at all times...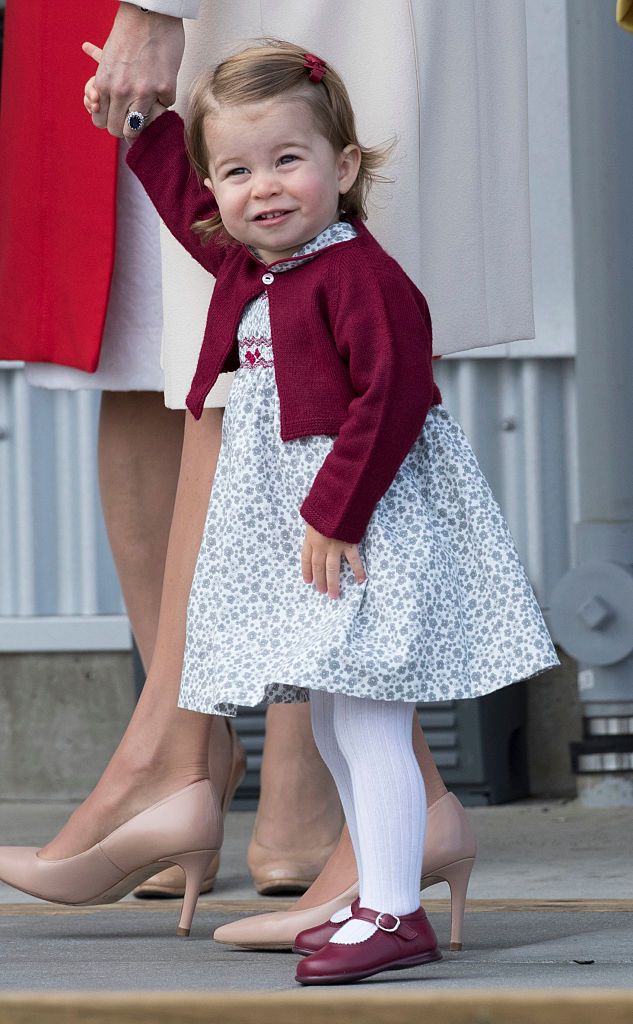 ---
5. Say Goodbye To Dessert 
One of the most tempting rules to break must be this one... Royal kids are not really allowed to indulge in sweets and yummy desserts that the Queen deems unhealthy. In fact, many snacks have been formally banned because they have been genetically modified, like most junk foods.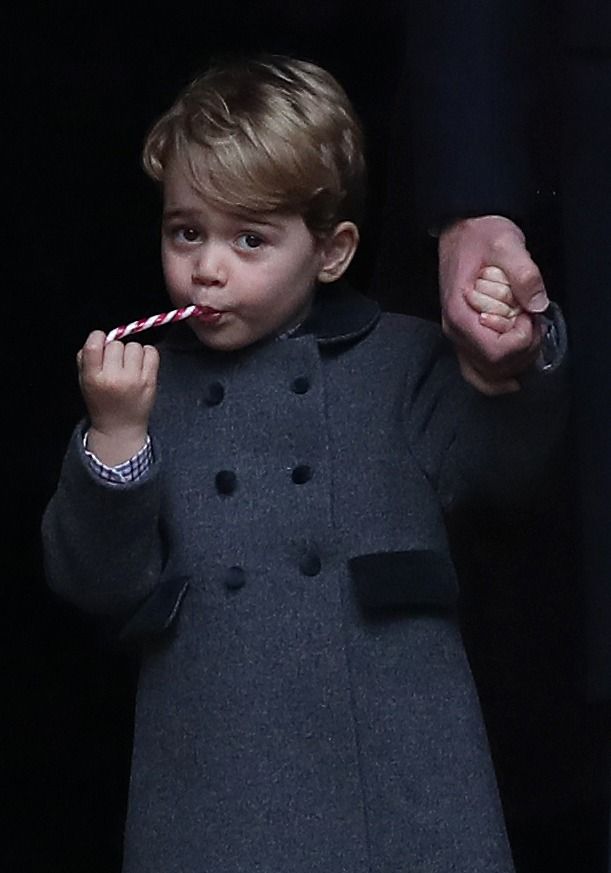 The former royal chef, Darren McGrady, shared some insights into the meals and allowances of her majesty. He said: 
"You can send strawberries every day to the Queen during summer in Balmoral, and she'll never say a word. Try including strawberries on the menu in January, and she'll scrub out the line and say don't dare send me genetically modified strawberries."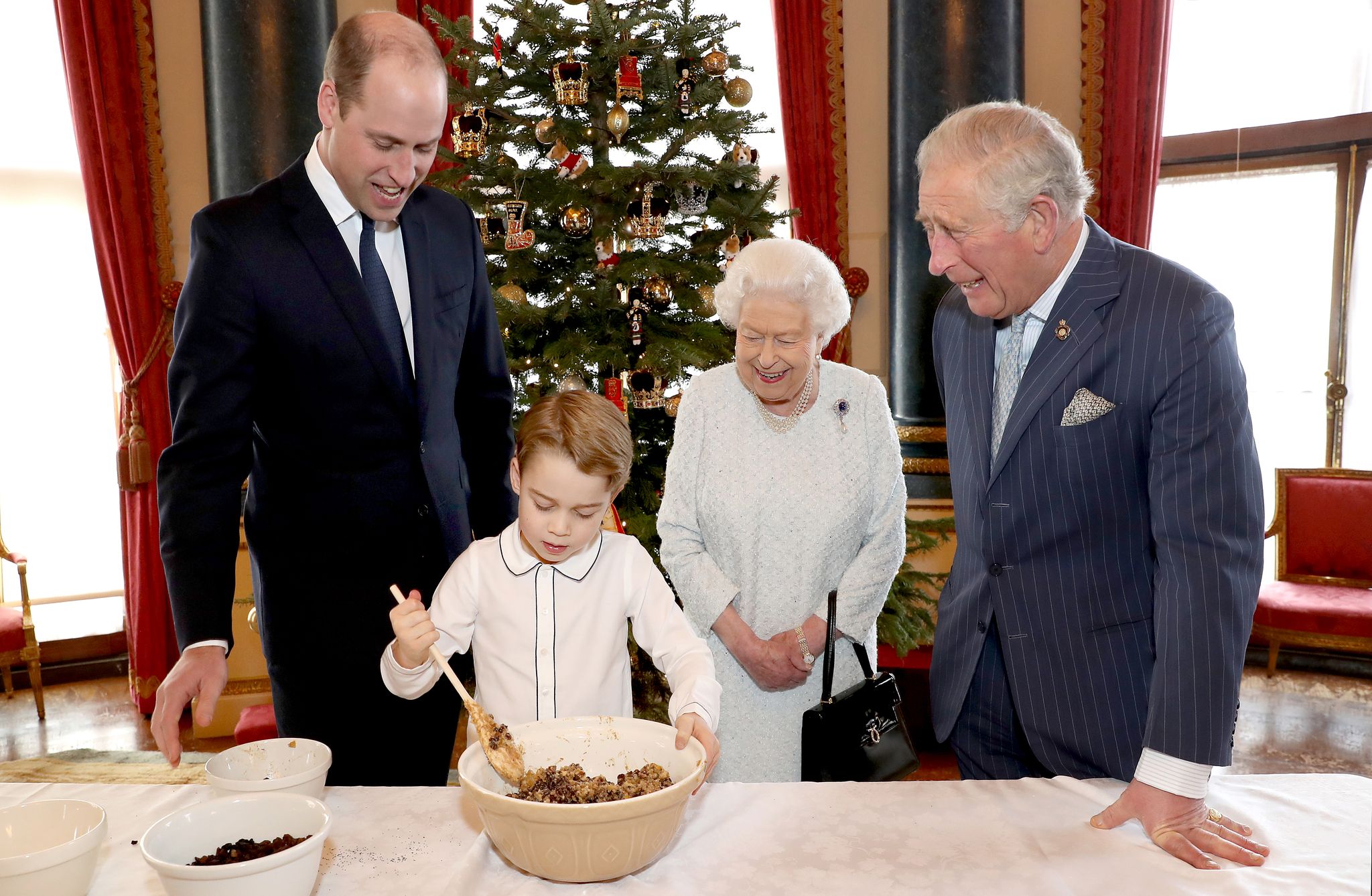 ---
Will Baby Archie Be Allowed To Eat Sweet Treats? 
With both Harry and Meghan being avid foodies and lovers of great treats, they might bend this rule for their kids. While they will still value their health and nutritional needs, the couple might just allow more desserts now that they are living in the more relaxed Malibu, America.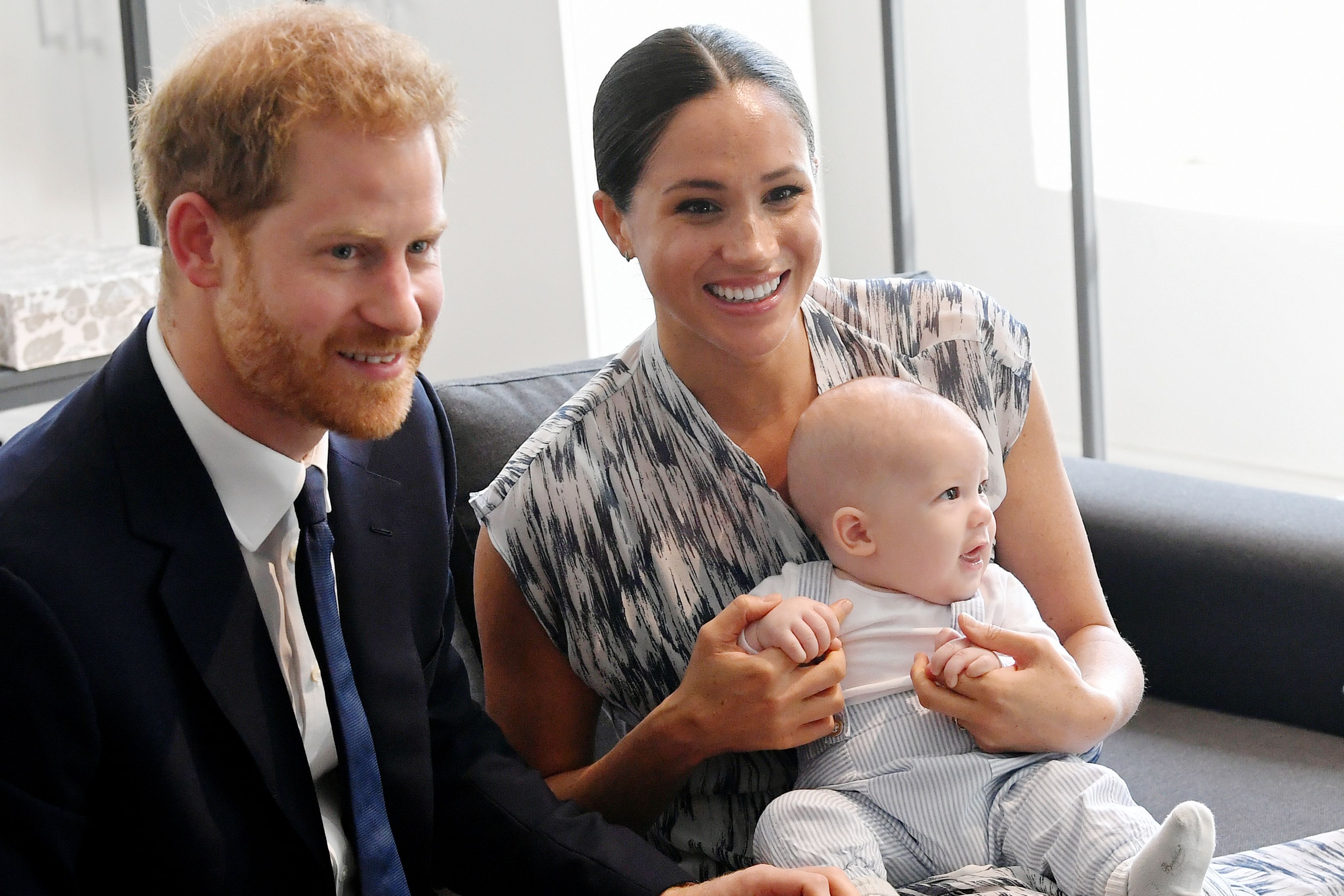 ---
4. They Won't Be Allowed The Latest Technology 
These days we see more and more kids inside on their phones or technological toys than playing outside. While these gadgets also have great benefits and teach them new skills, there is something special about spending time in the outdoors, free from all of the newest tech.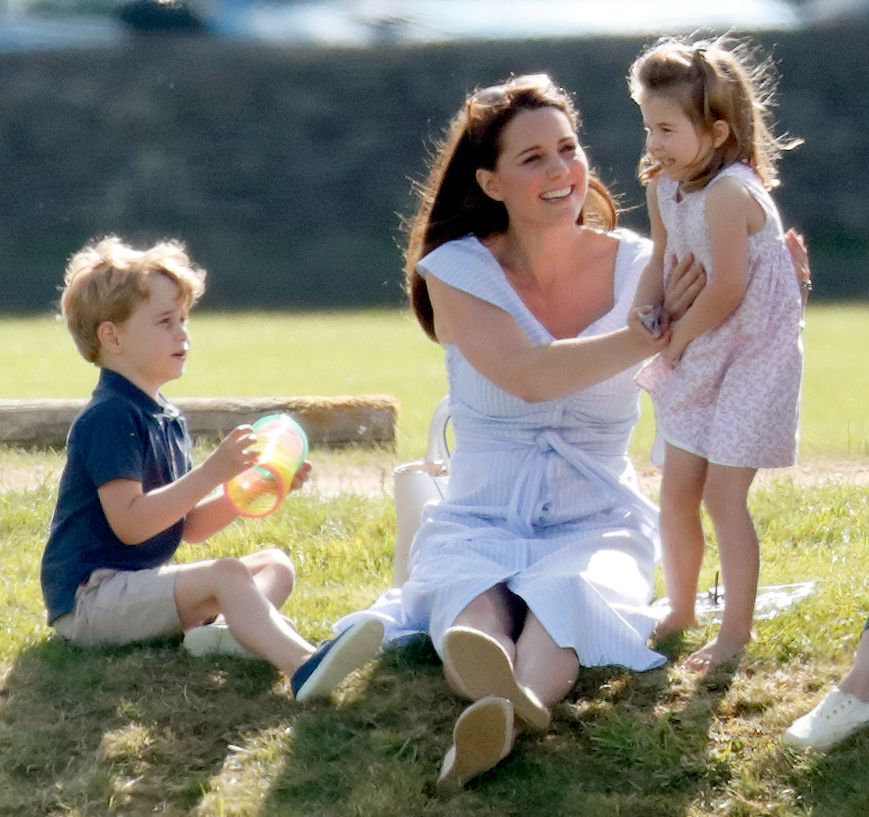 There is actually a royal rule that princes and princesses are not allowed to have tablets or smart gadgets. This is to keep them in touch with nature but also for safety reasons as these items can be a hazard for the little royals. What a great rule! A source shared:
"There is a strict ban on tablets and smart gadgets for the children in the royal household. This doesn't have to do with security risks, although that is certainly a concern in such a high-profile family. Instead, the ban reflects the royal parents' desire to let their kids have an unplugged childhood, far away from the media and attention that will follow them as adults."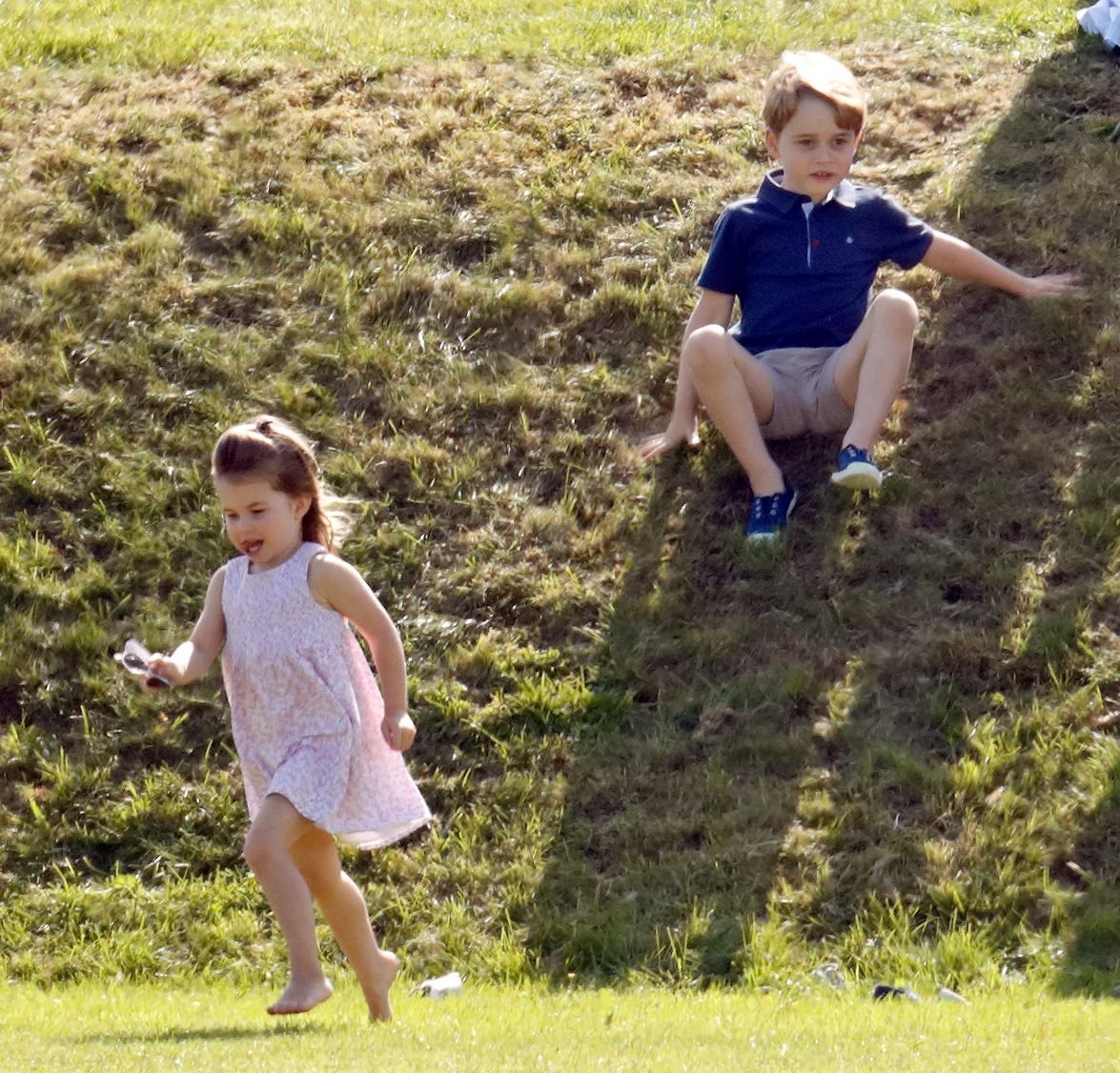 ---
3. How Should They Address The Queen
With all of the royal rules and protocols, it must be quite the arrangement when it comes to addressing the Queen as a royal grandchild... Well, actually, her majesty is not as fussy about what her little heirs call her. In fact, Prince George has been said to call her "Gary" instead of Granny!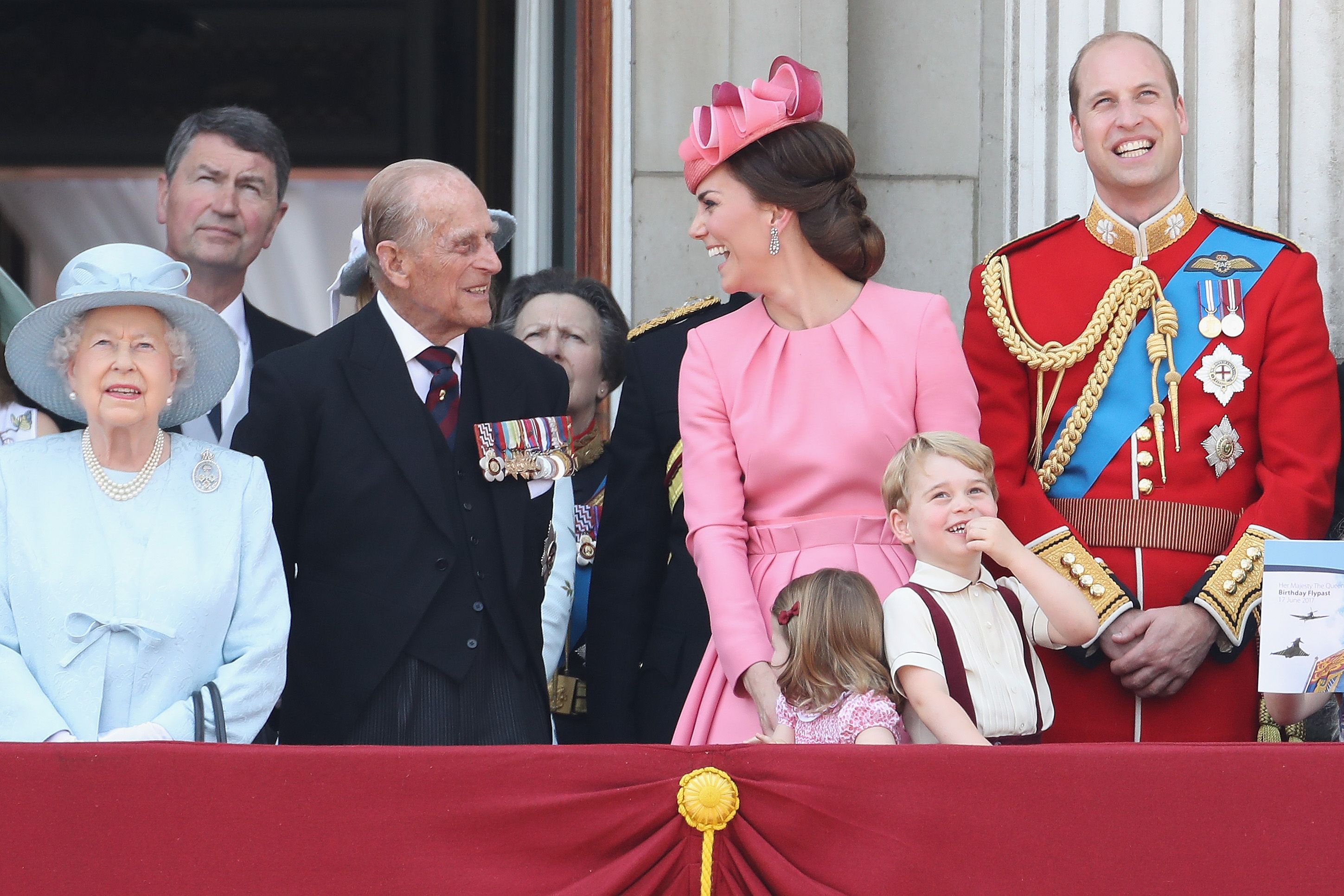 It has been stated that the Queen does prefer for them to avoid using the term, Grandma. But either way, it seems like the relationship between her and her grandkids is a special one. While many rules exist, they are family and ultimately nothing can govern that.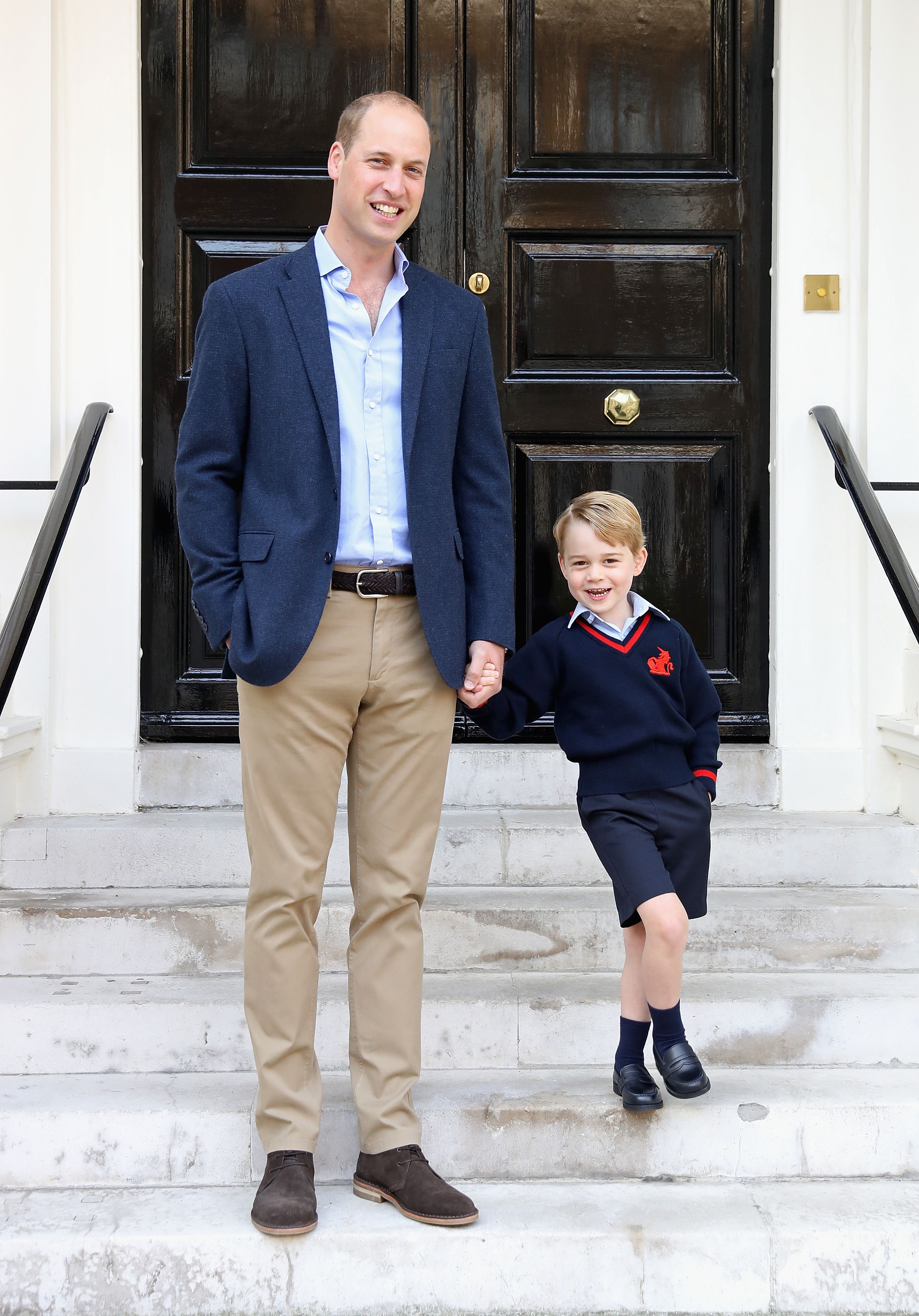 ---
2. We Will Never Be Able To Follow Royal Kids On Instagram Or Twitter
Many fans of the actress, Meghan Markle, were sad to see her close her social media accounts when she became a royal. This is also a rule that applies to royal children. They are not permitted to have personal accounts and can only appear on official palace sites that are run by their management teams.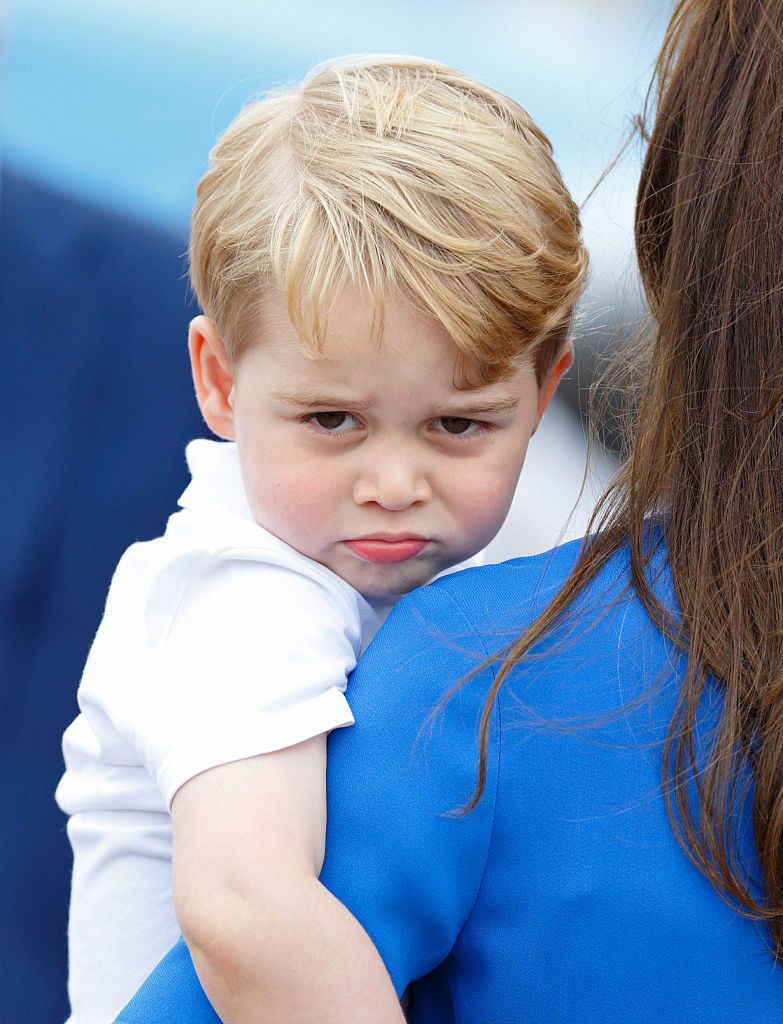 There is one young royal that does have a social media account... Princess Eugine is older than the youngsters like George and Archie but one day they might also be allowed Instagram like Eugenie. She petitioned to get her own page and was granted special permission!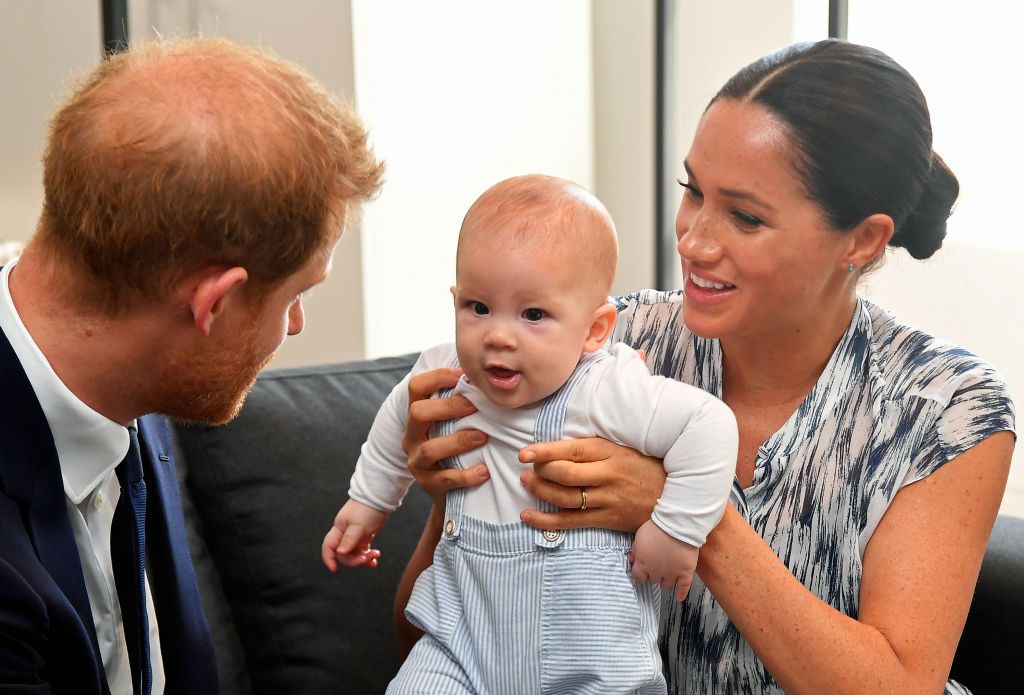 ---
1. What Happens When Royals Turn Five
So... When do all the royal rules really start applying to these children of the upper echelons? Well, it is expected that they follow the protocol from as young as five! It's no wonder we're already seeing Prince George and Princess Charlotte adhering to many of the ways of the royals!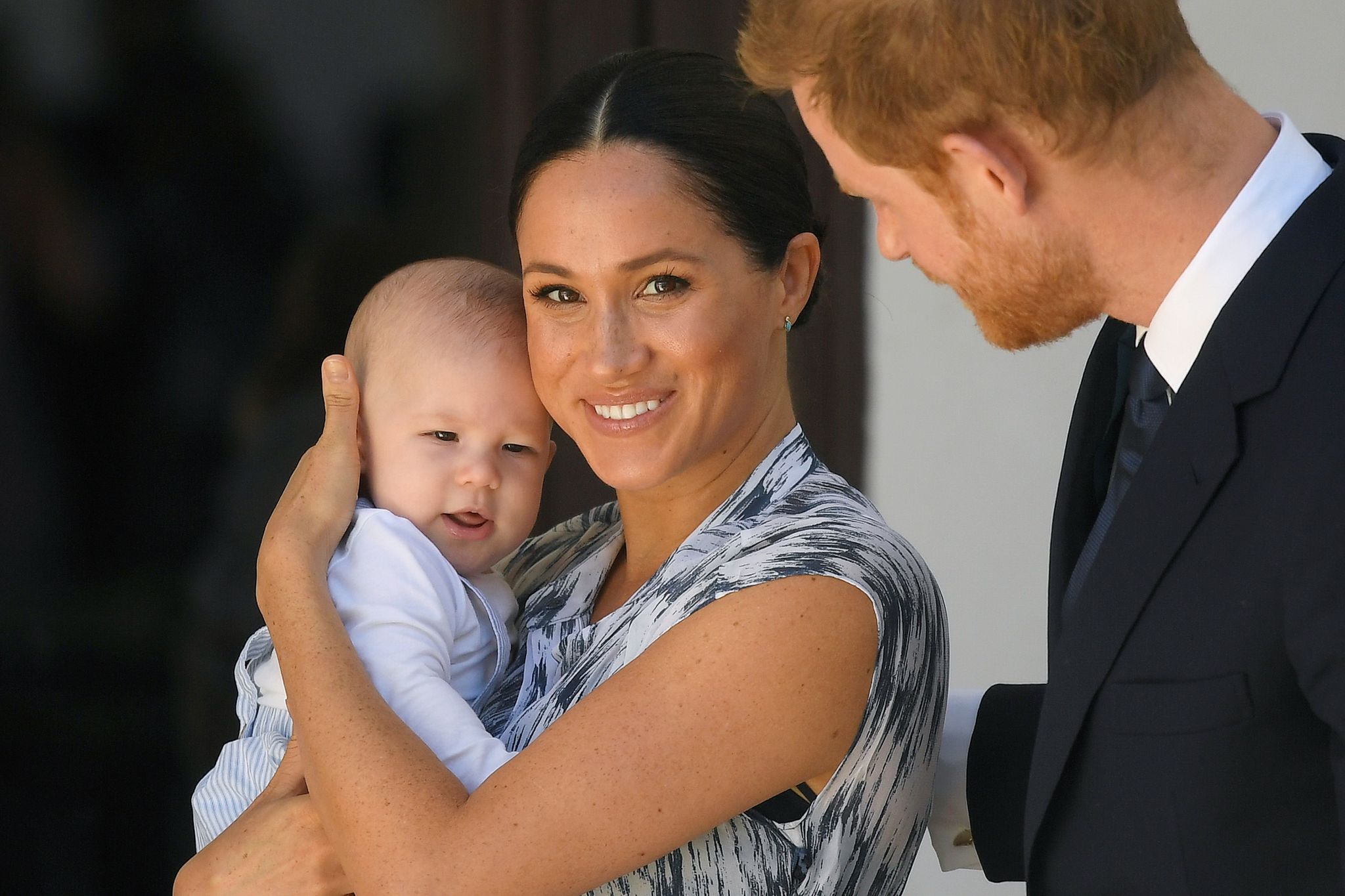 After reading this long list of do's and don't's, the idea of being a royal is a little less glamourous than we first thought! They still live pretty amazing lives and are granted opportunities we can only dream of! Which rule is the most surprising? Leave your comments and be sure to click the share button! 
Sources: RD, Harpers Bazaar