Celebrities Who Are Proud Dog Parents
The most relatable characteristic from a celebrity is whether they have a love for animals; because anyone who has a weakness for adorable pets is automatically charming. You've probably seen your favorite celeb simply taking their dog out for a walk but you might be pleased to know that some stars are devoted, puppy rescuers.
So, we've prepared a list of celebrity dog lovers who gush over their canine friends. Can you guess which celebrity features their dog as a red carpet date?  Which superstar singer has a passion for animal rescue? Dive into the article to uncover the details.
---
1. KIRSTEN BELL
Kristen has the show Veronica Mars to thank for her rise to fame, she's also lent her voice to the Frozen franchise. The actress is married to the actor Dax Shepard and she is a mom to their two daughters and a dog named Barbara Biscuits.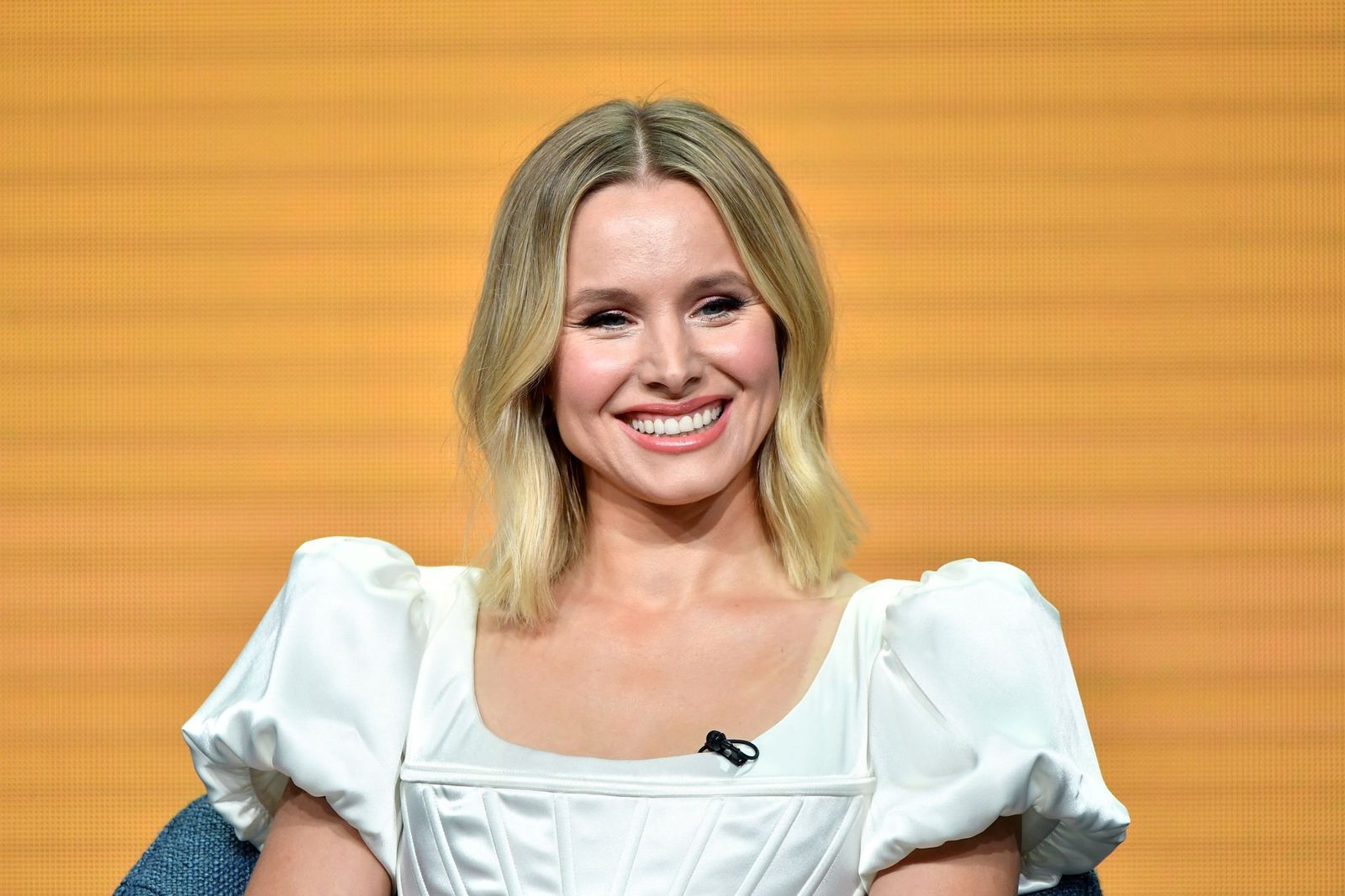 ---
The couple also fostered another dog named Frank who comes from a rescue shelter. The family has a deep love for animals as they even created an Instagram page dedicated to their adorable puppy Barbara. They share all sorts of interesting photos of their lovable doggy.
---
2.KENDALL JENNER
Kendall's rise to success was partially due to her famous siblings Kim, Kourtney, and Khloe Kardashian. However, over the years she's built a name for herself in the fashion industry as an international model. When she isn't on a runway in Milan, Kendall is taking walks with her beautiful Doberman Pyro.
Pyro and Kendall are basically attached to the hip and she introduced her canine friend to her fans back in May of 2018 when she was a lot smaller. In January 2020, she posted a picture of her pup and captioned it: "My baby Pyro growing up fastttt."
---
3.HUGH JACKMAN
Hugh is commonly known for playing the role of Wolverine in the X-Men Franchise for 18 years. Fans will also know him from Les Misérables, Van Helsing, and Prisoners. The seasoned actor has two dogs that he absolutely loves as he shares pictures of them all over his Instagram page.
---
His pups are named Allegra - a mixed breed between a Poodle and Terrier, and Dali, a French bulldog. Allegra was gifted to Hugh for Christmas in 2014. Dali was later introduced to the Jackman household when Hugh's wife Deborra-Lee and their son brought him home from a trip to New York.
---
4. NICK JONAS
Most people don't know that the band Jonas Brothers started off with just Nick, he released a single back in 2002 that sparked the beginning of the brothers formulating a group. Nick has certainly come a long way from those days as he has a great musical career of his own and is married to Priyanka Chopra.
---
Nick was doggy dad to a pup named Elvis but he hasn't posted about Elvis since 2016, leaving many fans concerned. His wife Priyanka has certainly flown into the rescue as she gifted him with a new dog named Gino on their anniversary. He also has his own dedicated social media page where fans and dog followers can follow in delight.
---
5. GERARD BUTLER
Gerard's fans know him from his action-packed films including London Has Fallen, Olympus Has Fallen, and 300. But don't be fooled by the award-winning fight scenes, the actor has a softer side. In 2017, he revealed that he adopted a stray-dog in Bulgaria and named her Shushka.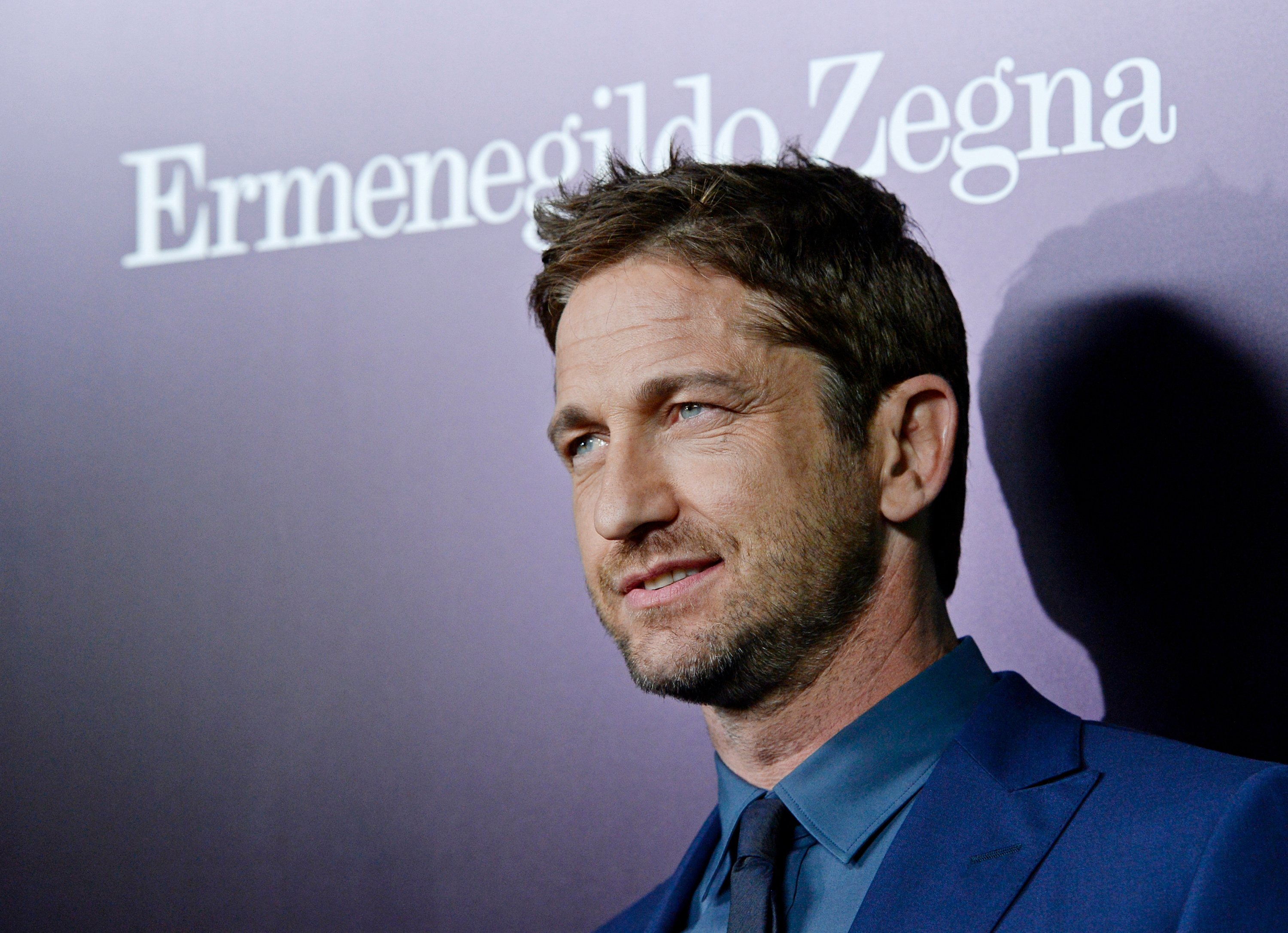 ---
Gerard shared details about the experience in an Instagram post and wrote: "Thankful for a new wee doggie in my life. She was a stray while I was filming up a mountain in Bulgaria. Stole my heart." Isn't it adorable how puppies can make anyone reveal their sensitive side?
---
6.CHRIS EVANS
Chris became famous through his character of the Human Torch in the Fantastic Four film series. Since then he's gone on to become a superstar through his portrayal of Captain America in the Marvel Cinematic Universe films. Despite his successes, the actor has a soft place in his heart for canines.
Two seconds later he full-body sneezed directly into my face. pic.twitter.com/rYKcCnhj3J

— Chris Evans (@ChrisEvans) April 20, 2020
---
The story of how he met his dog Dodger is touching and shows just how sweet he is. He found Dodger during the filming of the movie Gifted; the cast and crew were filming a scene at a shelter when Chris realized the dogs were actually available for adoption. The actor and he's cute rescue dog immediately fell in love when they laid eyes on each other. 
This is the moment we met. He was trying so hard to stay seated even though he desperately wanted to get out. I knew right away that he was coming home with me, so I took this video to always remember our first hello. Rescue dogs are the best dogs!! #NationalPetDay pic.twitter.com/XjWxPWGDPu

— Chris Evans (@ChrisEvans) April 11, 2018
---
7. EMILY RATAJKOWSKI 
Emily is a well-known model who first came to our attention when she appeared in Sports Illustrated swimsuit issues. She's also appeared in music videos and Esquire magazine named her Woman of the Year in 2013. Emily and her husband Sebastian Bear-McClard also own a snuggly Husky-German shepherd dog named Colombo.
---
In an effort of being the best dog mom she can be, Emily hosted a beautiful dog wedding for Colombo and her friends' dog Happy. The model captioned the wedding photos on her Instagram: "Quarantined together so why not marry our children? They love each other so much. Congrats Happy and Colombo 💍🎩✨5.2.20."  
---
8. JENNIFER GARNER
Jennifer gained recognition through her character in the popular spy-thriller TV series Alias. Her career became more successful when she starred in movies such as Elektra and 13 Going on 30. She also has the cutest yellow labrador affectionately known as Martha Stewart.
---
The actress made an appearance on the Dr. Oz show where she revealed why she chose to name her dog after the iconic lifestyle guru. She admitted to being a huge fan of Martha and that the Marthas have actually met and got along well. 
 "She and Martha Stewart, the actual human, loved that there were dogs in the world named after her. So she was always very sweet and very welcoming to Martha Stewart, the dog."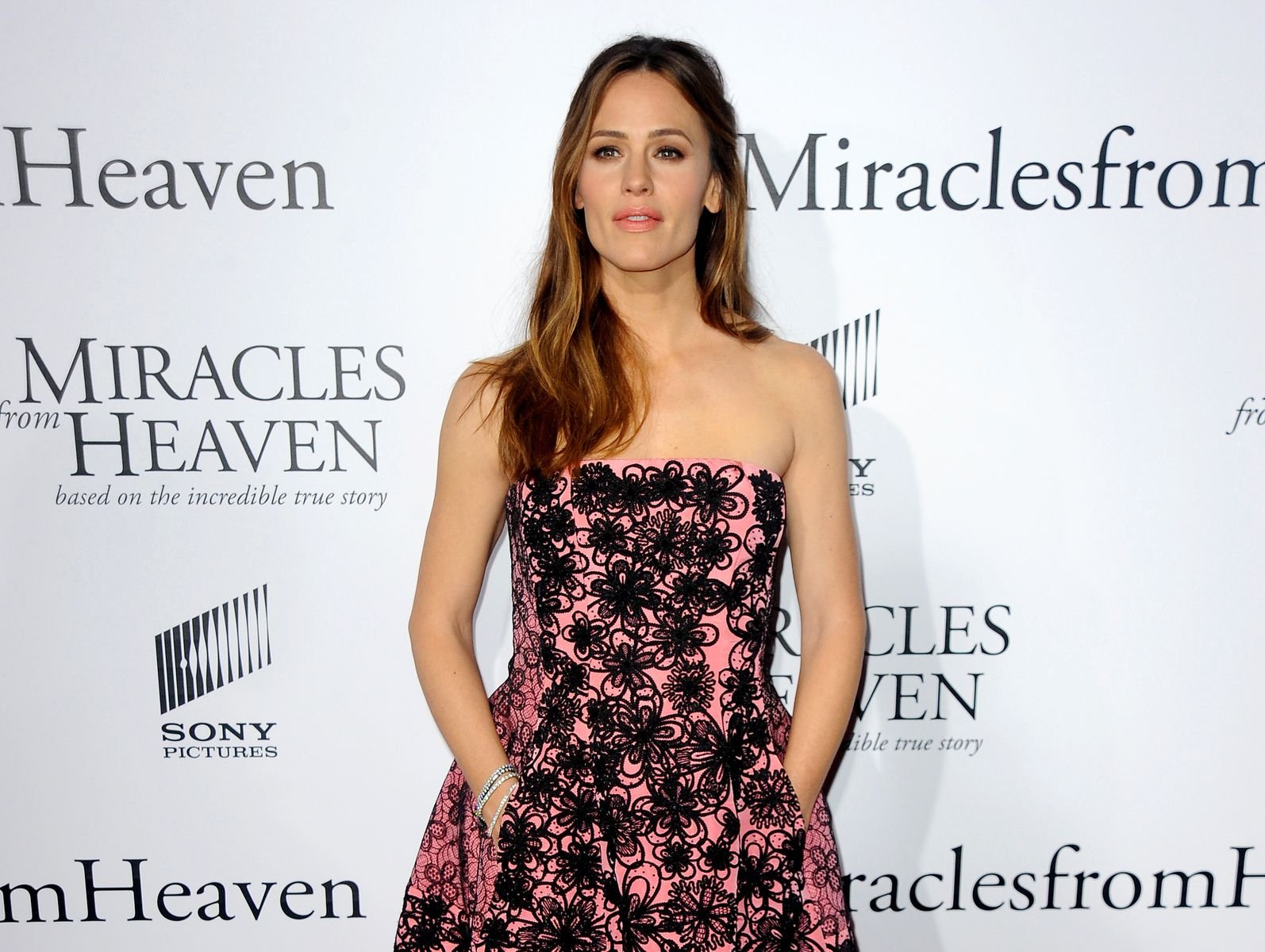 ---
9. BILLIE EILISH
Billie's talent is undeniable, fans love her heartfelt music and captivating vocals. She also has a soft spot for animals and owns two furry friends, both of whom are rescue pets. A cat she named Misha and a pitbull puppy called Pepper. Her dog's name is certainly appropriate as he's got the most beautiful pepper shade of fur.
---
The singer adopted her puppy after she had been fostering him during the pandemic. She's been practicing social distancing with her wonderful pets and enjoys downtime from a busy life. Billie is an advocate for animals and she encourages people to foster puppies if they get the chance because they really need it.
---
10. ORLANDO BLOOM
Orlando amassed considerable success in his film career. He's starred in some of the biggest films, including The Lord of the Rings, The Hobbit, and The Pirates of the Caribbean series. He also has a deep love for dogs; after his dog, Sidi passed away, he adopted a new puppy named him Mighty.
---
Mighty is a black Saluki mix that the actor rescued while filming in Morocco. Nowadays, you can catch Mighty anywhere Orlando is. He even brought his puppy along as his date to the Milan Fashion Week earlier this year. Totally understandable because Mighty looks like the perfect date.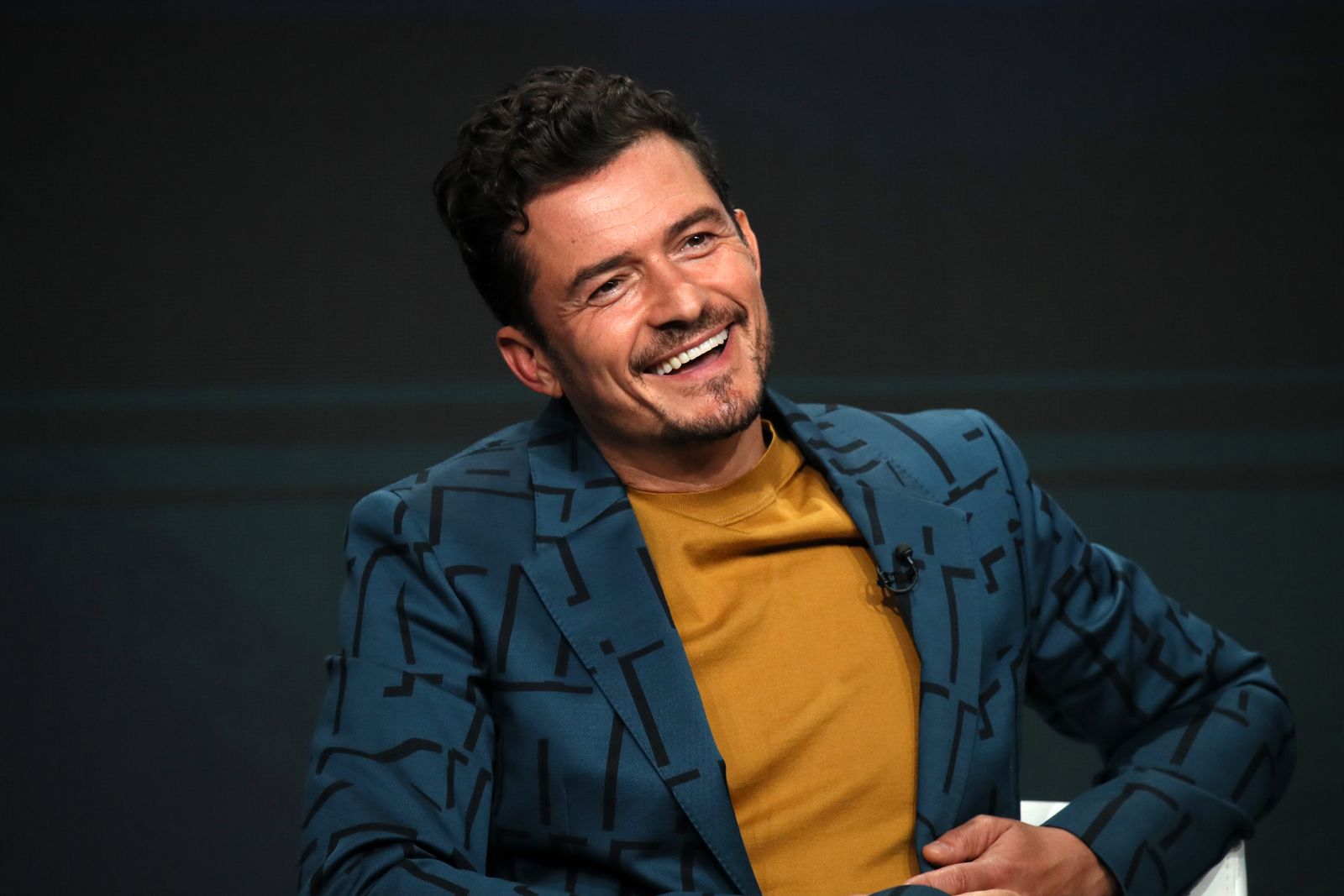 ---
11. LIAM HEMSWORTH
If you have no idea who this actor is, you've probably been living under a rock. He starred in The Hunger Games movie series and Independence Day: Resurgence. As we all know a dog is man's best friend, and Liam's best friend is a sweet doggy named Dora. 
---
The Aussie actor got the dog with his ex-wife Miley Cyrus in 2015. However, Liam has more than 7 dogs and he enjoys spending quality time with each of them. If head over to his Instagram feed, you'll find pictures of him with all of his faithful friends.
---
12. TOM HOLLAND
Tom is an English actor known for his role as Spider-Man in the Marvel films and he's won a BAFTA rising star award. The actor's relationship with his Bull Terrier Tessa has also become quite famous because he cannot stop talking about her in his interviews and showering her off. 
---
Tessa is 6 years old and Tom adopted her in 2016. Wherever you see him, it's likely that Tessa is not too far behind because he brings her with him everywhere; including red carpet events and press tours. They obviously share an unbreakable bond, nothing can separate these two!