Liza Minnelli & Judy Garland: Marvelous Similarities Between the Famous Mother and Daughter
You know what they say: the apple doesn't fall far from the tree! The same can be said about Hollywood icon Judy Garland and her star child Liza Minnelli. Judy Garland's legendary career spanned over 4 decades and Liza's over 5 decades! Learn about the fascinating life of this mother-and-daughter duo!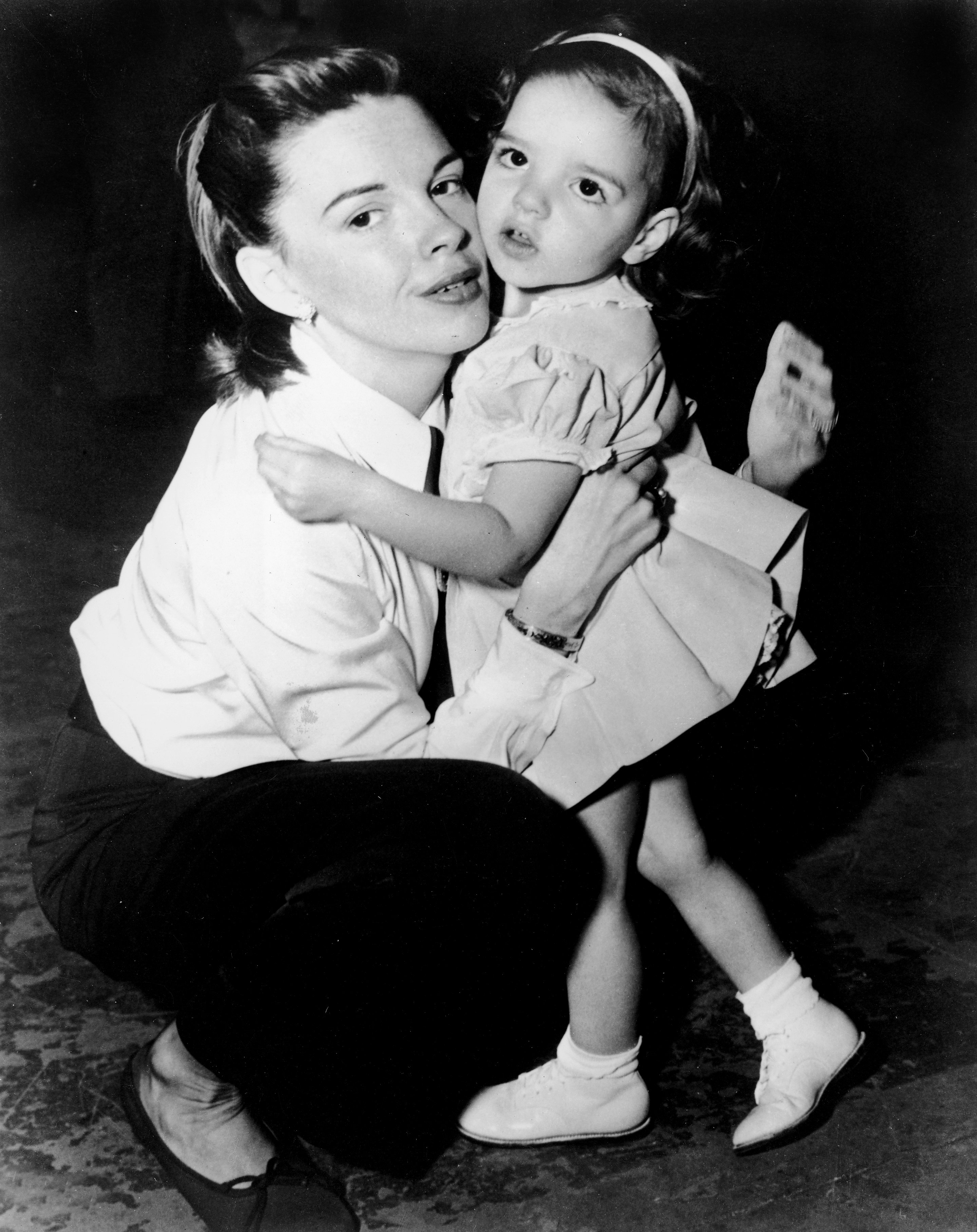 ---
EARLY LIFE OF JUDY GARLAND
Judy made her first on-stage appearance with her sisters for a Christmas performance at the movie theater owned by her dad. The three sisters would eventually become a traveling act under the name the Gumm Sisters, accompanied by their mom-ager, of course! They later changed their act name to the Garland Sisters.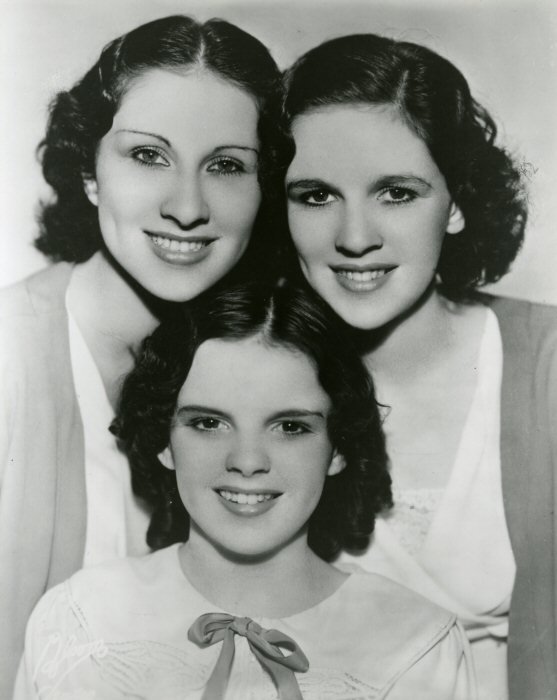 At the age of 13, Judy signed onto Metro-Goldwyn-Mayer, or MGM, after the Garland Sisters got settled into Hollywood. During her time signed to MGM, she would frequently share the screen with both Gene Kelly and Mickey Rooney, as well as director Vincente Minnelli who would eventually be her second husband.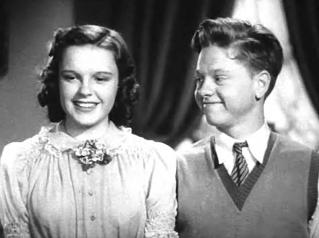 ---
THE WIZARD OF OZ
Garland is most known in her role as Dorothy Gale in the 1939 film The Wizard of Oz. The film is actually an adaptation of L. Frank Baum's 1900 children's novel. While she was the first pick for producers Mervyn LeRoy and Arthur Freed, studio chief Louis B. Mayer was interested in Shirley Temple, then Deanna Durbin, and finally cast Garland.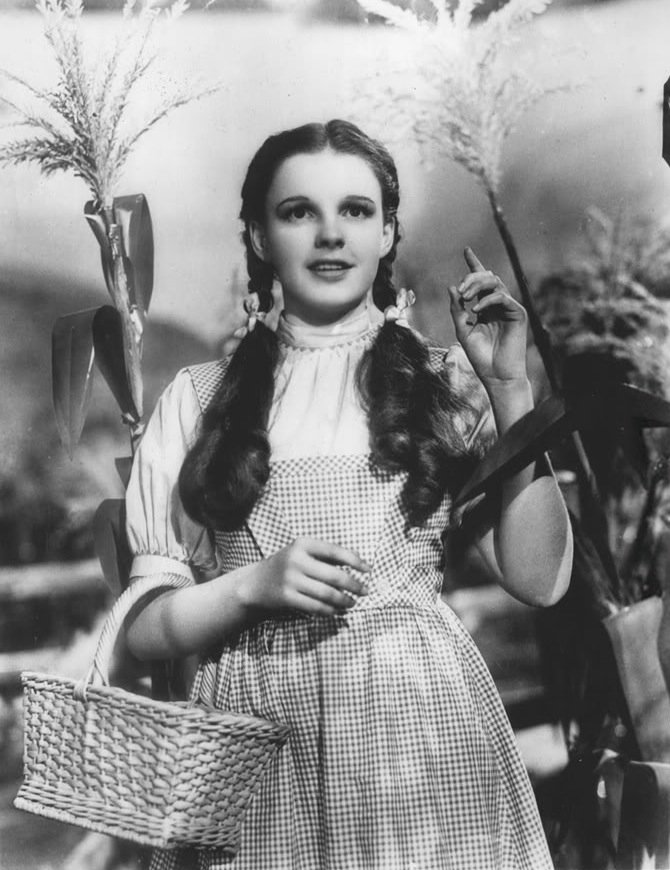 The iconic role eventually earned her an Academy Award at the 1939 ceremony which was the only one she earned during her lifetime. In the same ceremony, Garland received the Academy Juvenile Award for her work in both The Wizard of Oz and Babes in Arms and became the fourth person to receive the prestigious award. 
---
AFTER OZ
Through the 40s, Garland would continue her success in films. Just in 1940, she starred in three films: Strike Up the Band, Andy Hardy Meets Debutante, and Little Nellie Kelly, where she played both mother and daughter. Three years later, she starred in her glamorous title role in Presenting Lily Mars (1943) alongside Van Heflin as John Thornway.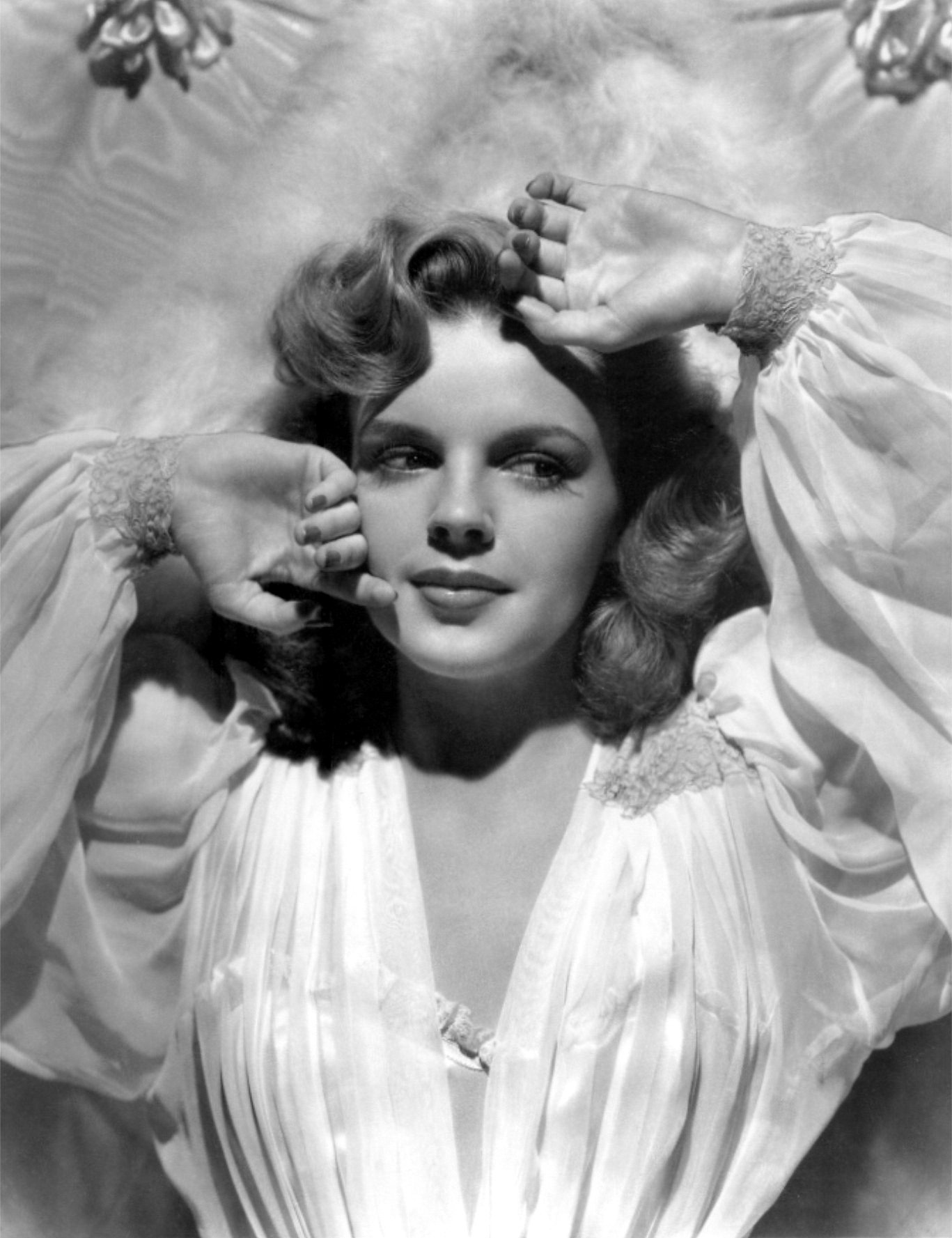 When she starred in the drama film The Clock (1945), it was quite a step away from her more musical roles. Despite the change, the movie was still a success. She later starred in The Harvey Girls (1946) and Easter Parade (1948). The end of the decade eventually was one of her darkest times and MGM ended their contract with Garland.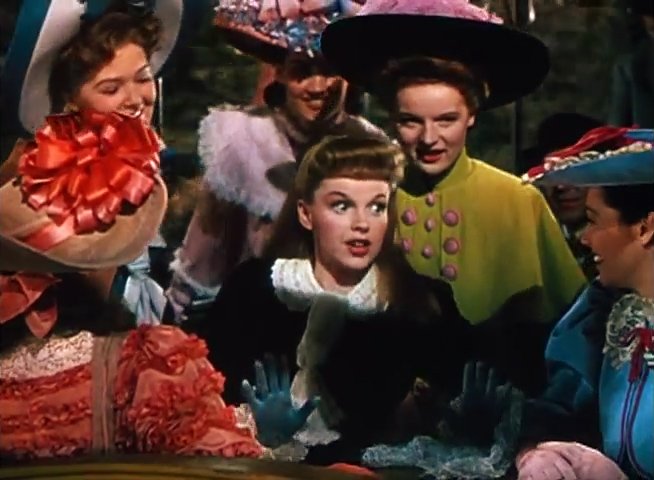 ---
HER COMEBACK IN THE 50s
After MGM ended their contract with Judy, she eventually spent the next several years in recovery while still slowly coming back to her acting profession. She performed shows at the London Palladium as a tribute to the "The World's Greatest Entertainer" at the time, Al Jolson. She has had that these performances were where "Judy Garland was reborn."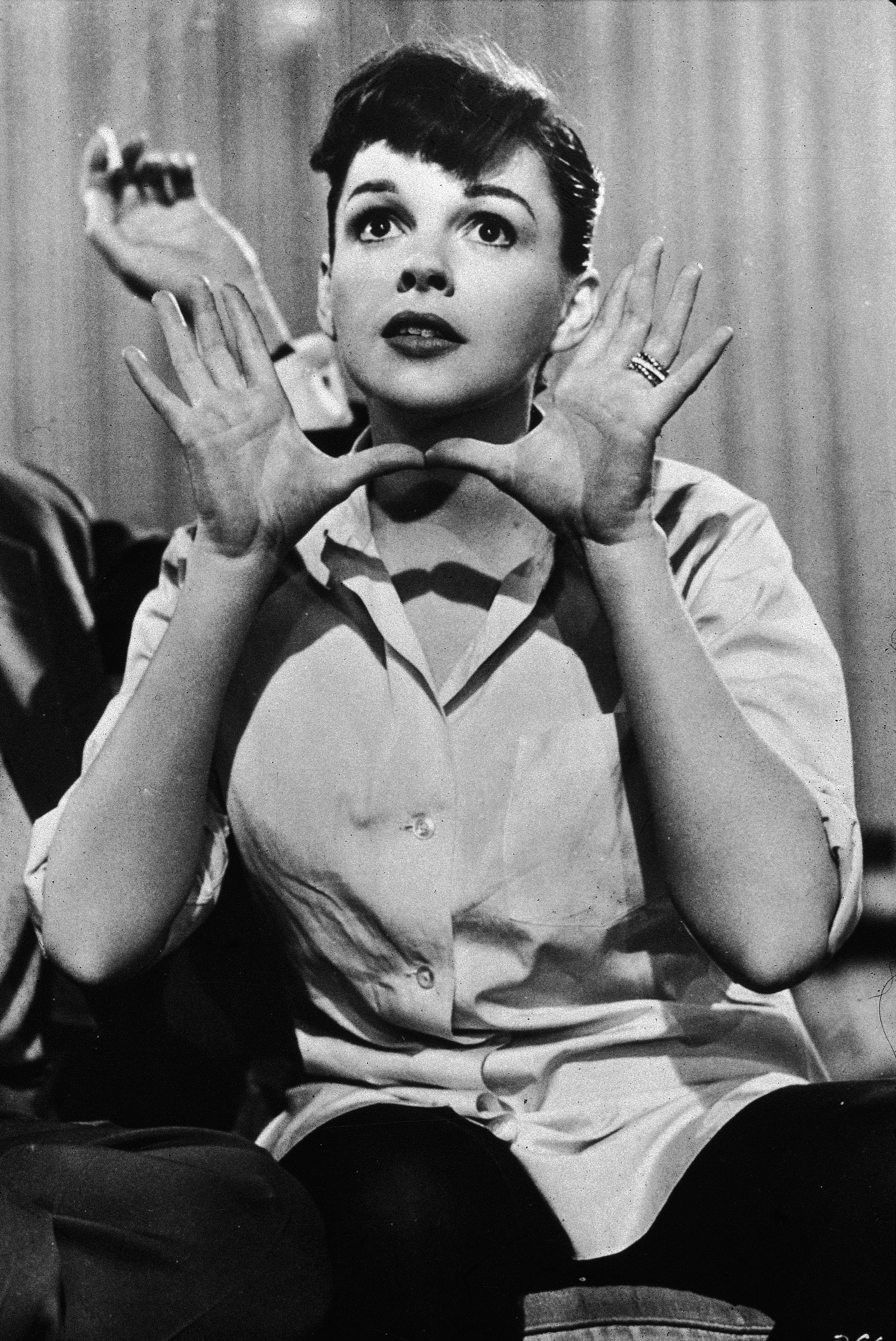 In 1954, she appeared in the Warner Bros musical film A Star Is Born, a remake of the 1937 film with Janet Gaynor and Fredric March. The film was produced by Garland her then-husband Sidney Luft with their production company Transcona Enterprises with the extra financial assistance from Warner Bros. She was nominated for the Academy Award for Best Actress.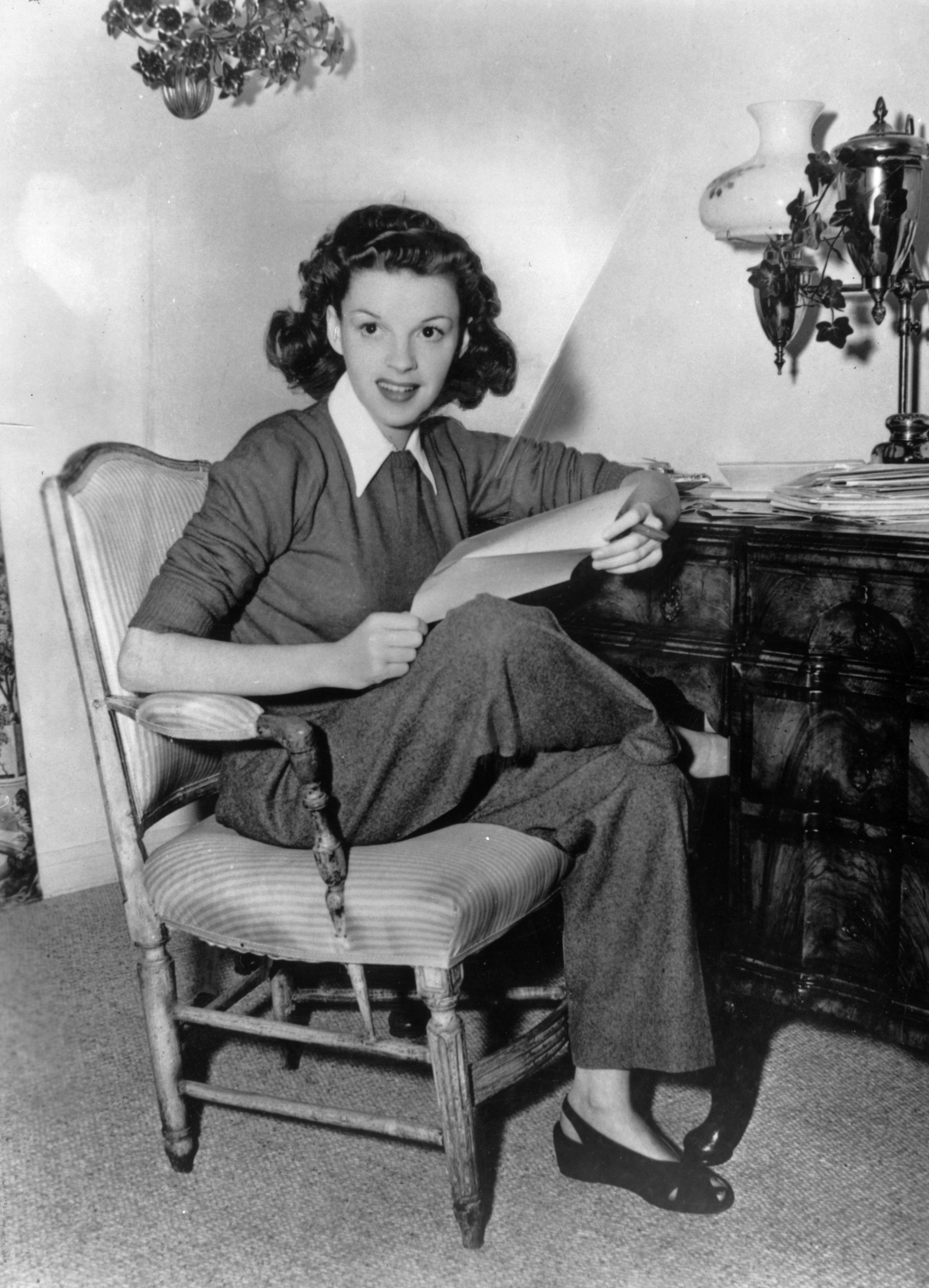 ---
HER FIVE MARRIAGES
Judy was married five times, first at the age of 18 with musician David Rose, composer for The Red Skelton Show and Little House on the Praire. They wed in 1941 and divorced three years later. Her next husband was Vincente Minnelli, the director of the 1944 film Meet Me in St. Louis and a handful of other Garland productions.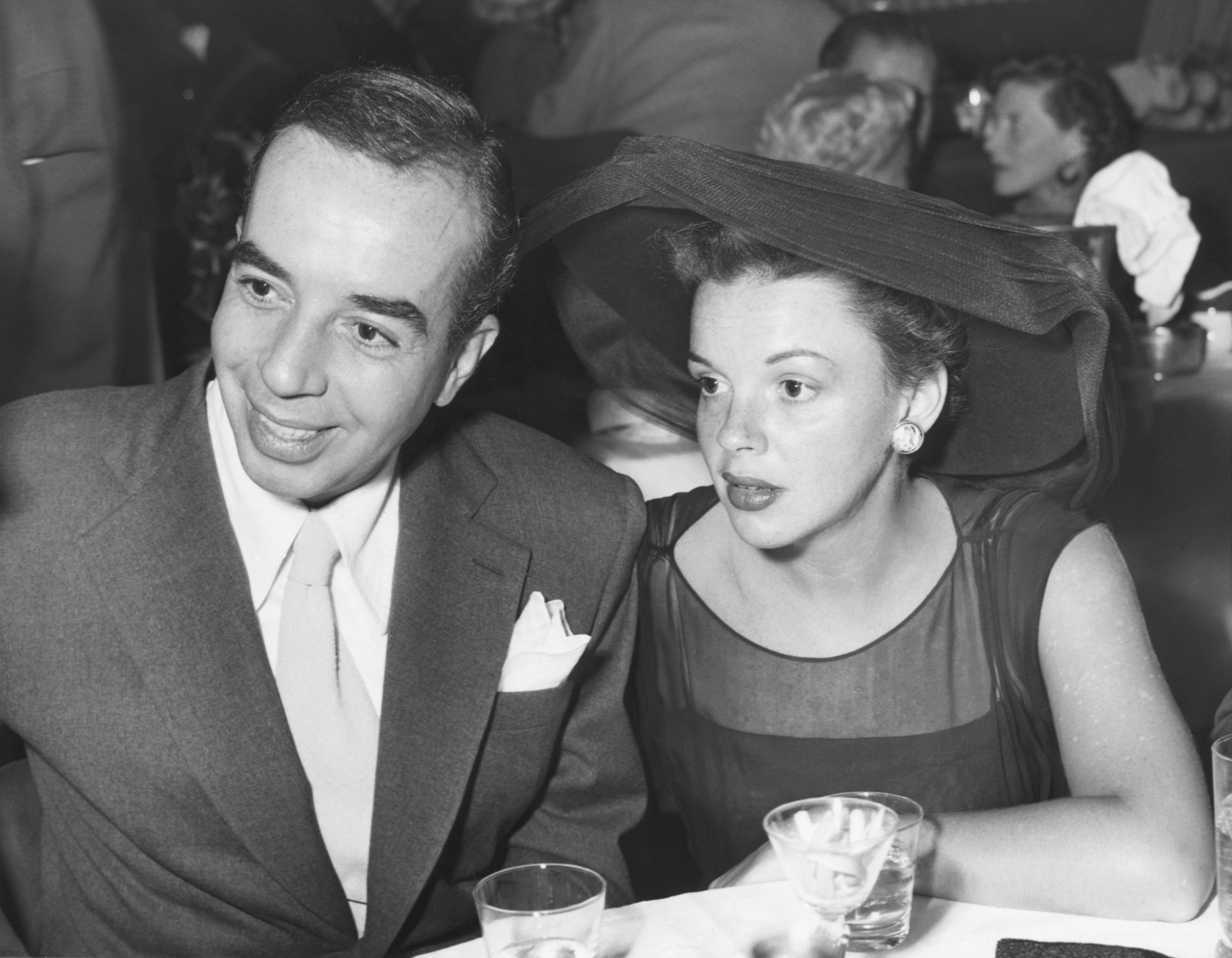 In 1951, Garland and Minnelli divorced and the following year, she married Sidney Luft, her producer and tour manager. The two went on to have two children. The two divorced in 1963 after years of separation and reconciliation. In 1965, she tied the knot with her tour promoted Mark Herron but divorced within five months.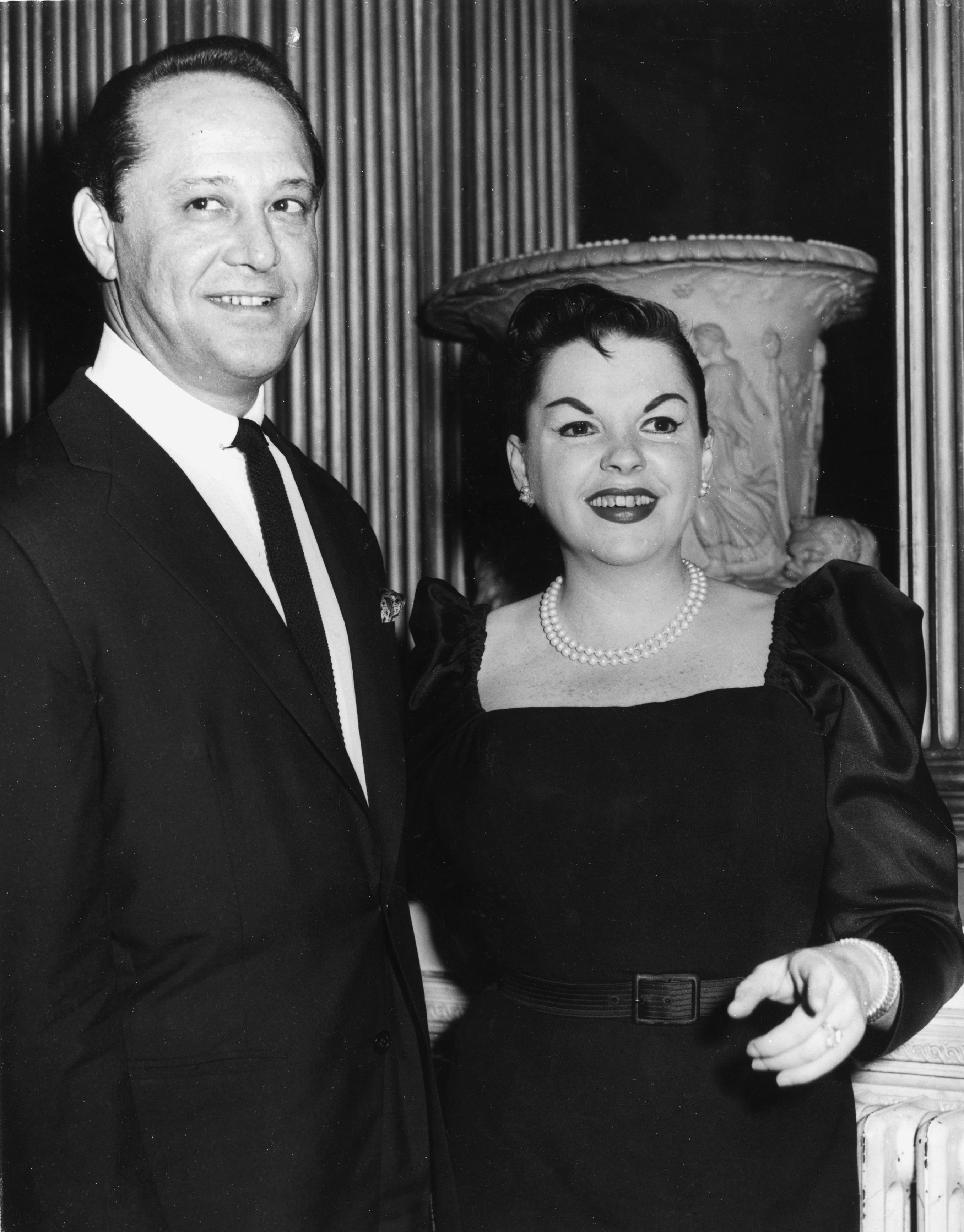 ---
EARLY LIFE OF LIZA MINNELLI
Liza May Minnelli was born on March 12, 1946, the daughter of Judy Garland her second husband, Vincente Minnelli. It's been said that her parents named her after the song "Liza (All the Clouds'll Roll Away)"  written by Ira Gershwin for the 1929 musical Show Girl. Like many children of Hollywood actors, Liza would get an early taste of stardom.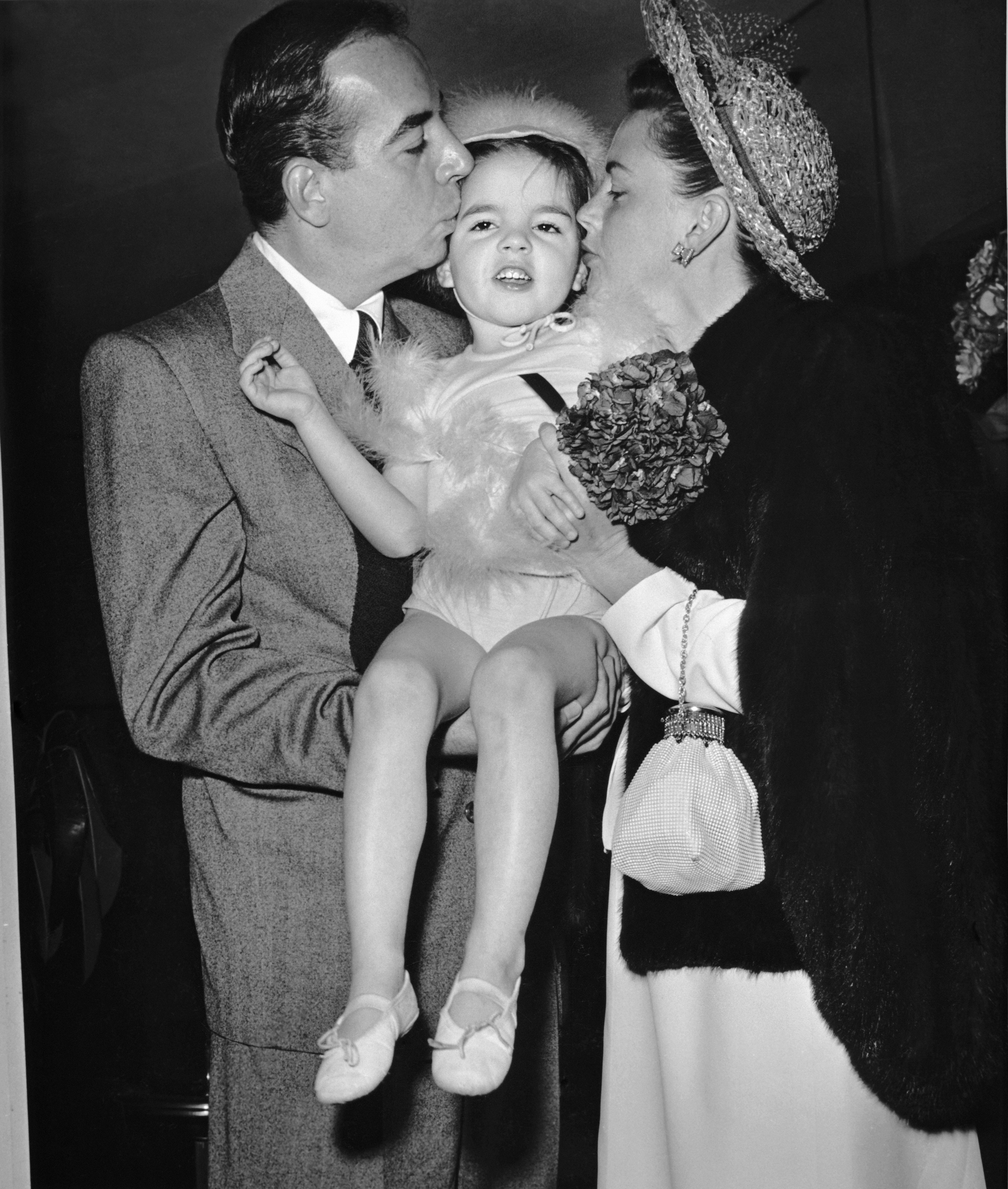 ---
LIZA'S ACTING DEBUT
Liza practically grew up on the MGM lot since her mother was a staple of the entertainment company since she first signed on. In the Good Old Summertime was her first appearance on stage, and happened to also star her mother. At the age of 19, she became the youngest actress to win a Tony for Flora, the Red Menace.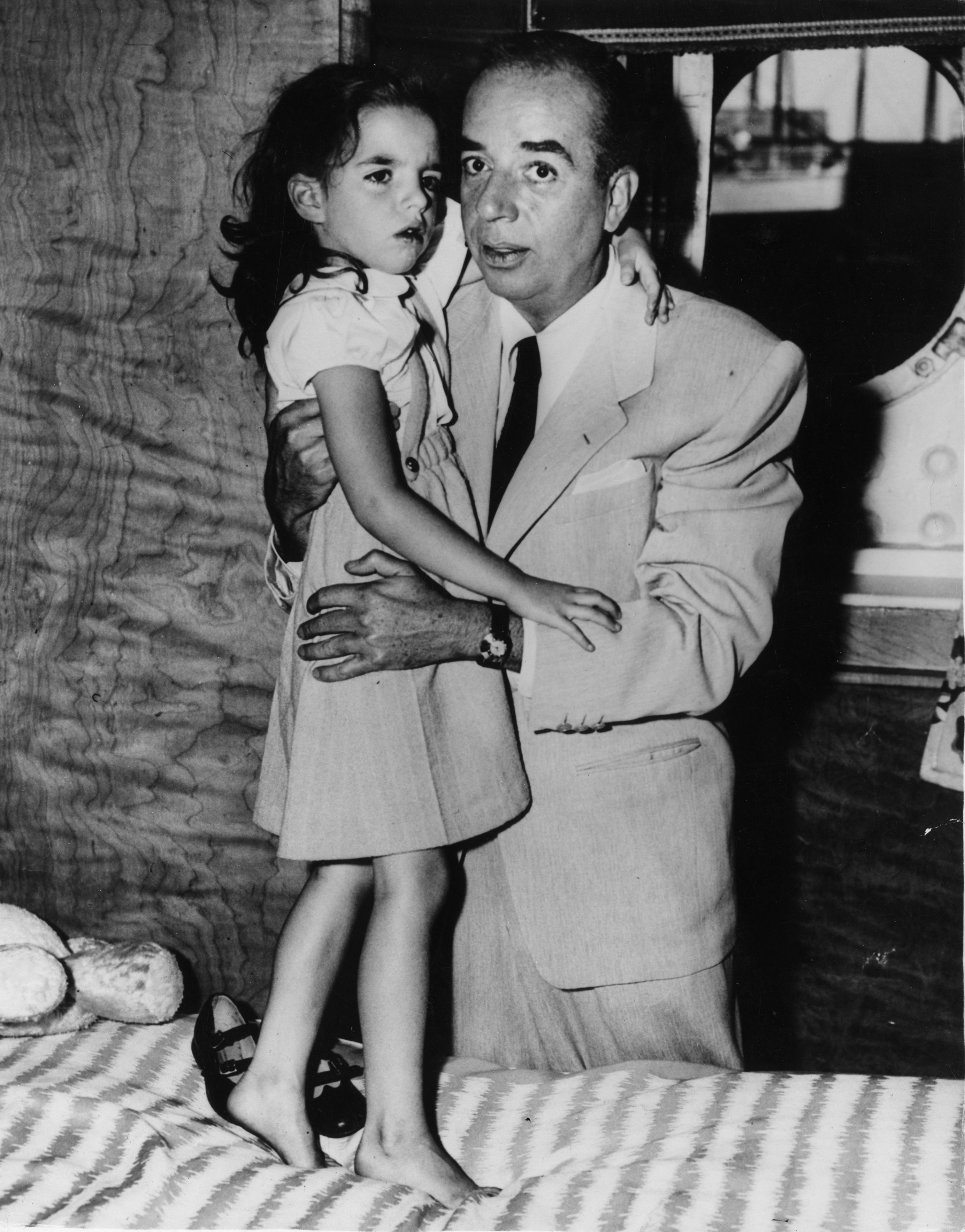 Judy was quoted saying, "Can you believe that's Liza up there?" during the performance's opening. "We did that!" she whispered to Donald Brooks, the show's costume designer. "You got her up there looking the way she does. And I got her up there because I'm her mother and conceivably her inspiration — the heck with her motivation."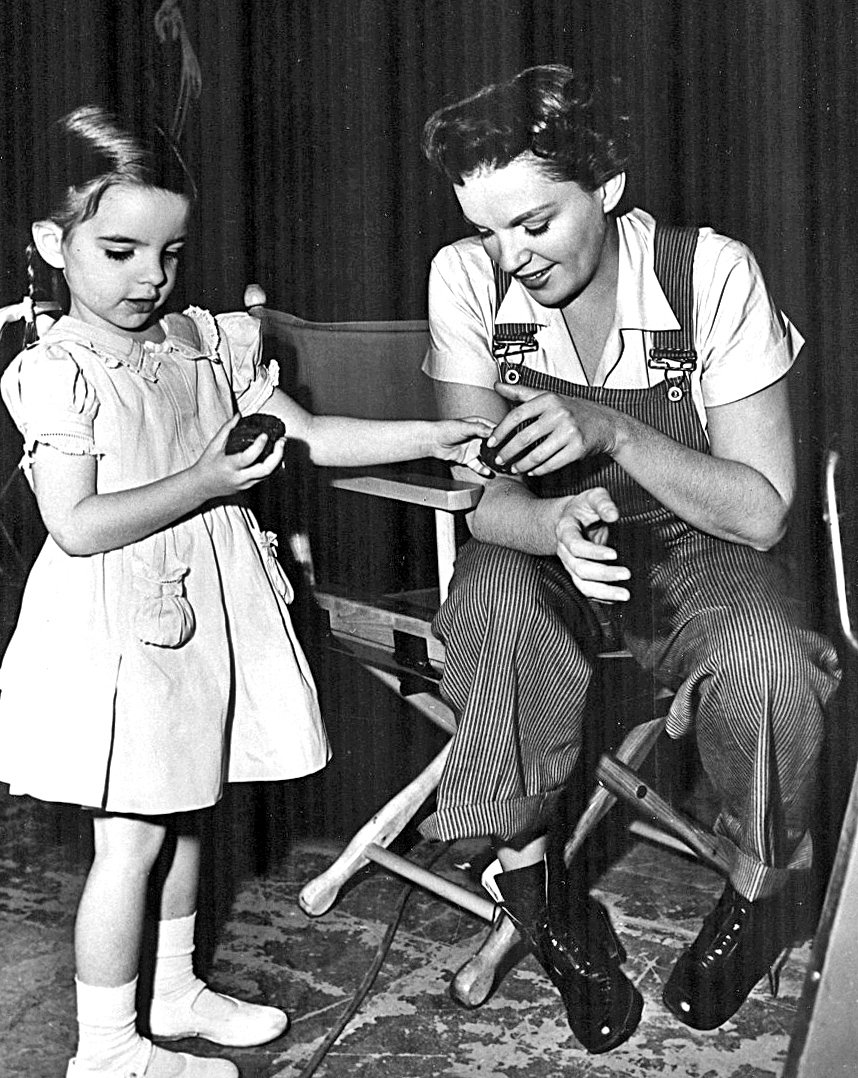 ---
GROWING UP WITH JUDY AS A MOTHER
Liza shared in a 1984 interview with The Times, ''There were no middles, no times when I was just tranquil. I was used only to screaming attacks or excessive love bouts, rivers of money or no money at all, seeing my mother constantly or not seeing her for weeks at a time."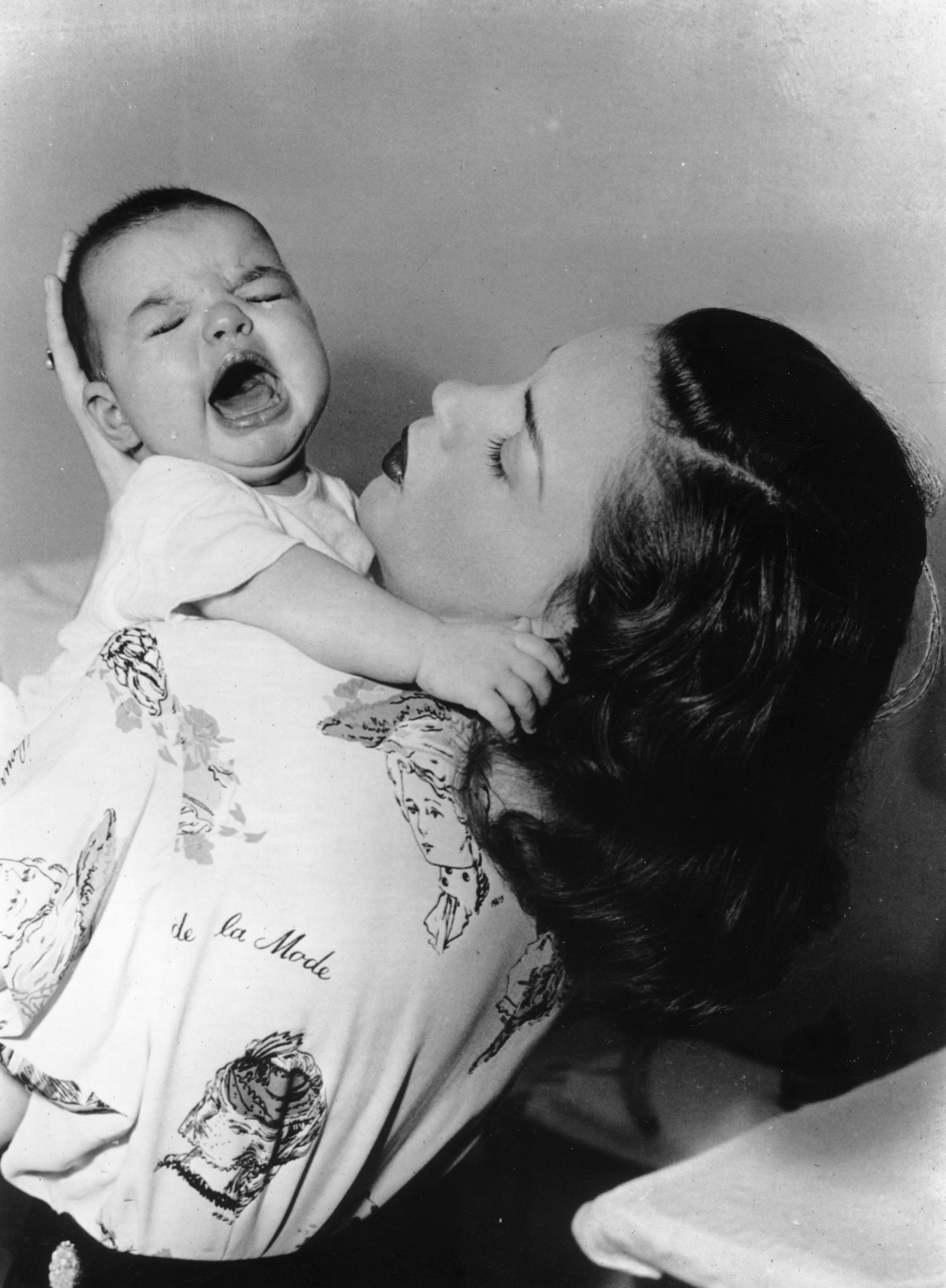 In an audio recording by Hollywood Foreign Press Association, or HFPA, Liza shared that her mother was a "very strict disciplinarian, but fair," she continued, "She wouldn't say, "You can't do that." She would not do it directly like a parent. It was always like a friend. "Why did you do that? What were you thinking about at the time?"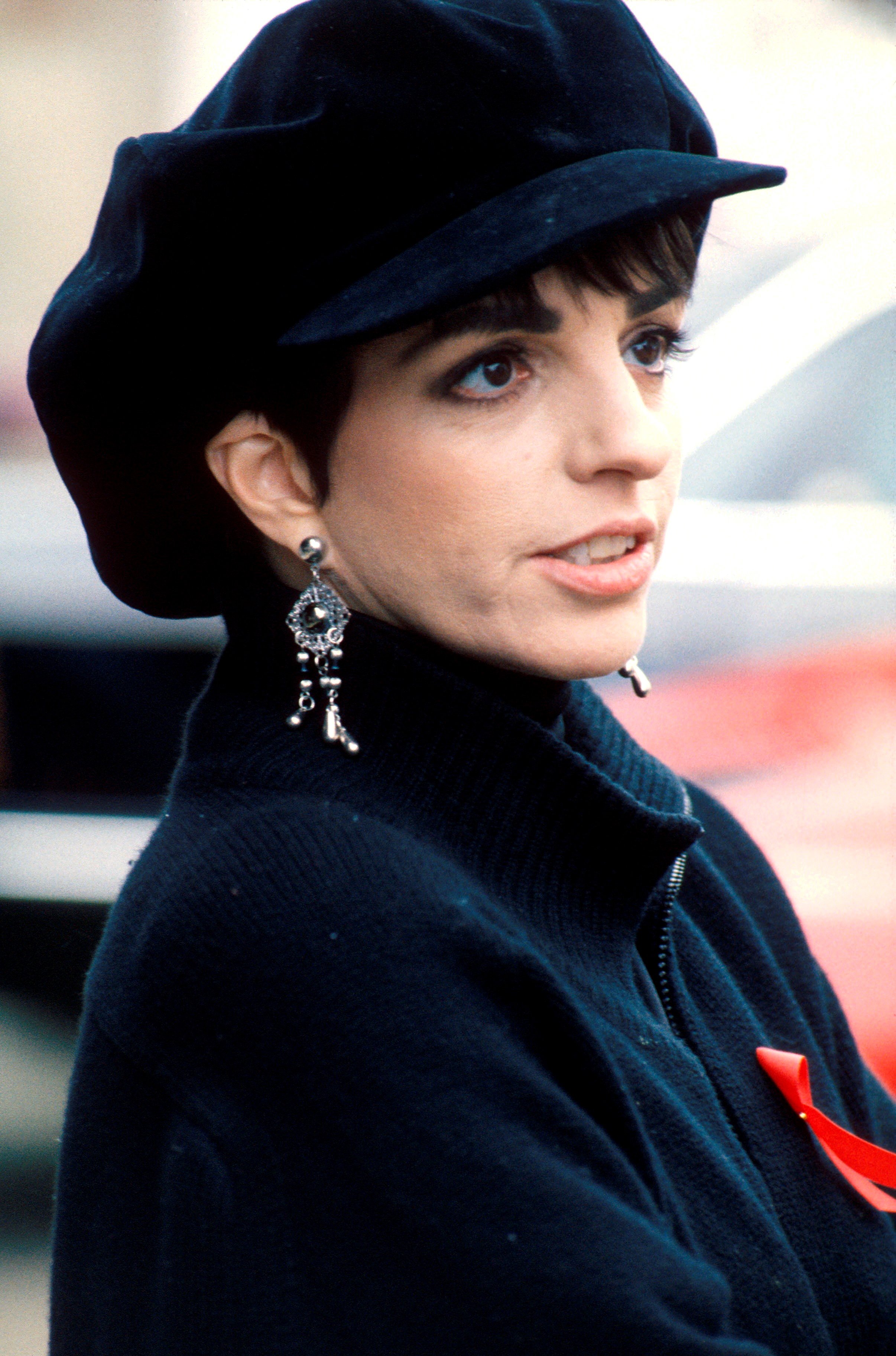 ---
SUCCESS OF CABARET
Her 1965 appearance on Flora the Red Menace was one of the first collaborations with John Kander and Fred Ebb. We can thank the composer and lyricist, respectively, for bringing out some of the work that defined her stage persona as a glamorized survivor.  Some of these anthems include "New York, New York" and "Cabaret" from the 1972 movie soundtrack.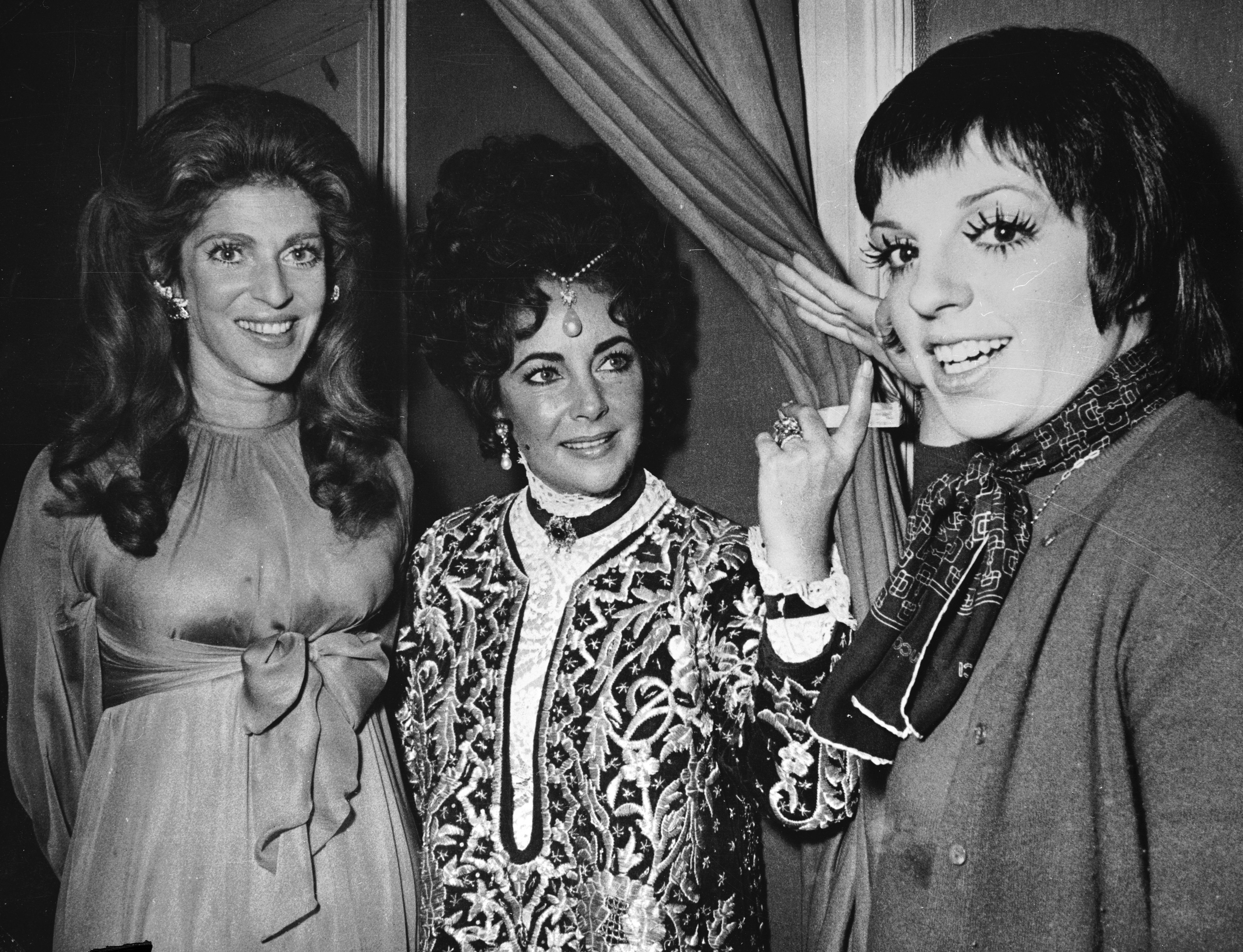 Liza starred as the lead character, Sally Bowles in the third adaptation of the 1966 Broadway musical, the 1972 film directed by Bob Fosse. Funny enough, Liza actually auditioned for the role in the original musical but was turned down due to inexperience. Her performance in the film earned her the Academy Award for Best Actress.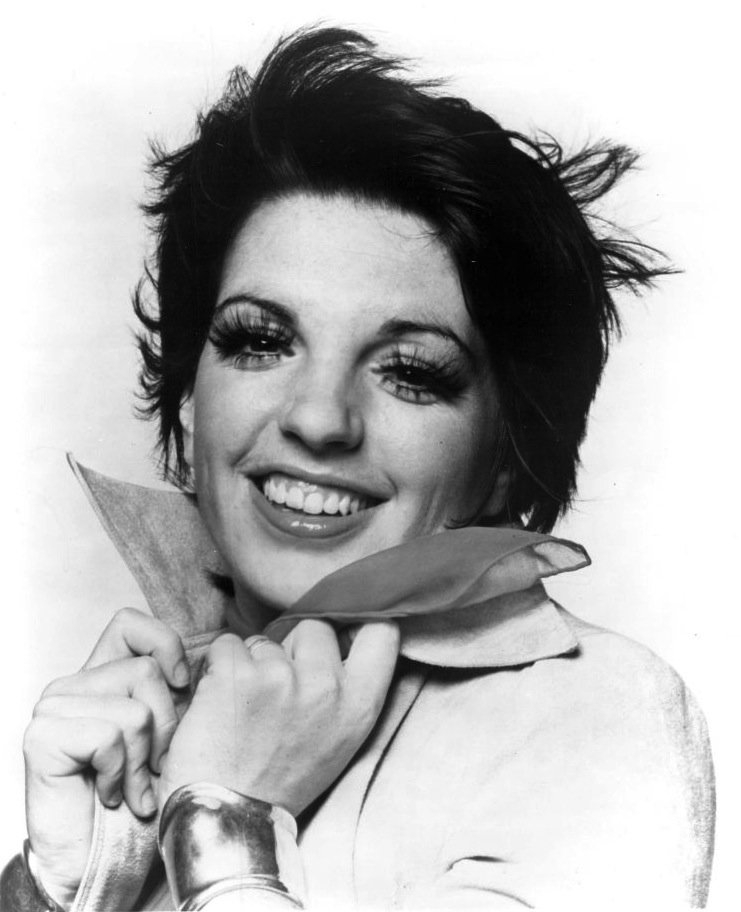 ---
LIZA WITH A "Z": A CONCERT FOR TELEVISION
Liza grew to international stardom from "Cabaret" and her concert film produced by former colleagues Fred Ebb and Bob Fosse. Titled Liza with a "Z", the concert night was filmed on May 31 and was first broadcast by NBC on September 10, 1972. This proved to be another successful venture for Liza, raking in four Emmys and a Peabody Award.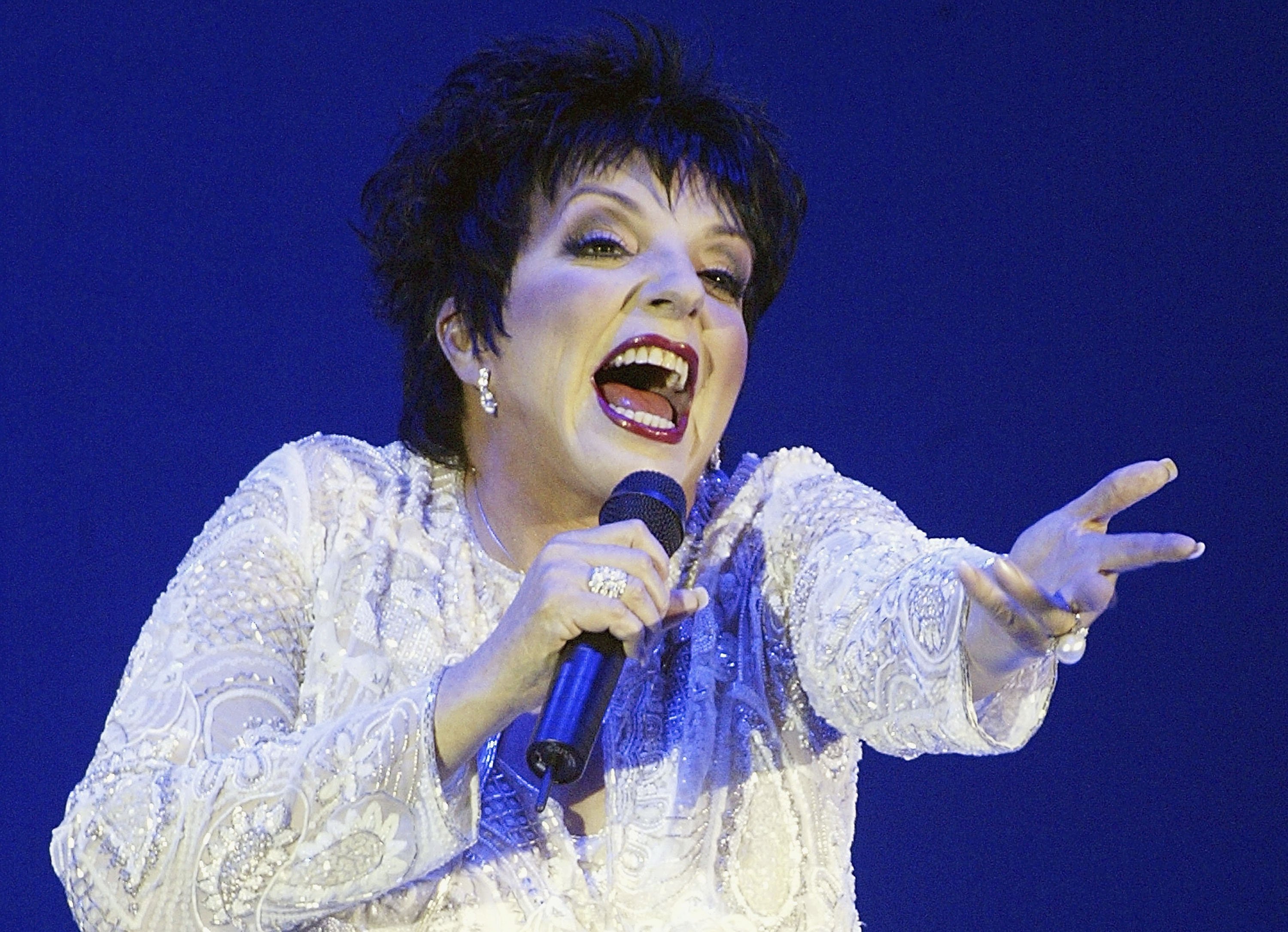 ---
A MEMBER OF THE EGOT LIST
Liza is one of the few people who have won all four major award organizations: Emmy, Grammy, Oscar, and Tony. According to Wikipedia, only fifteen people have met the achievement as of 2020. Robert Lopez is the youngest person to earn the status, actually earning two of each major award.
Liza won 7 awards between 1965 and 2009. Her Tony from Flora the Red Menace was her first in the series. The next came in 1972 with her Academy Award for Cabaret and the following year was her Primetime Emmy win for her concert television special. In 1990, she earned the special Grammy Legend Award.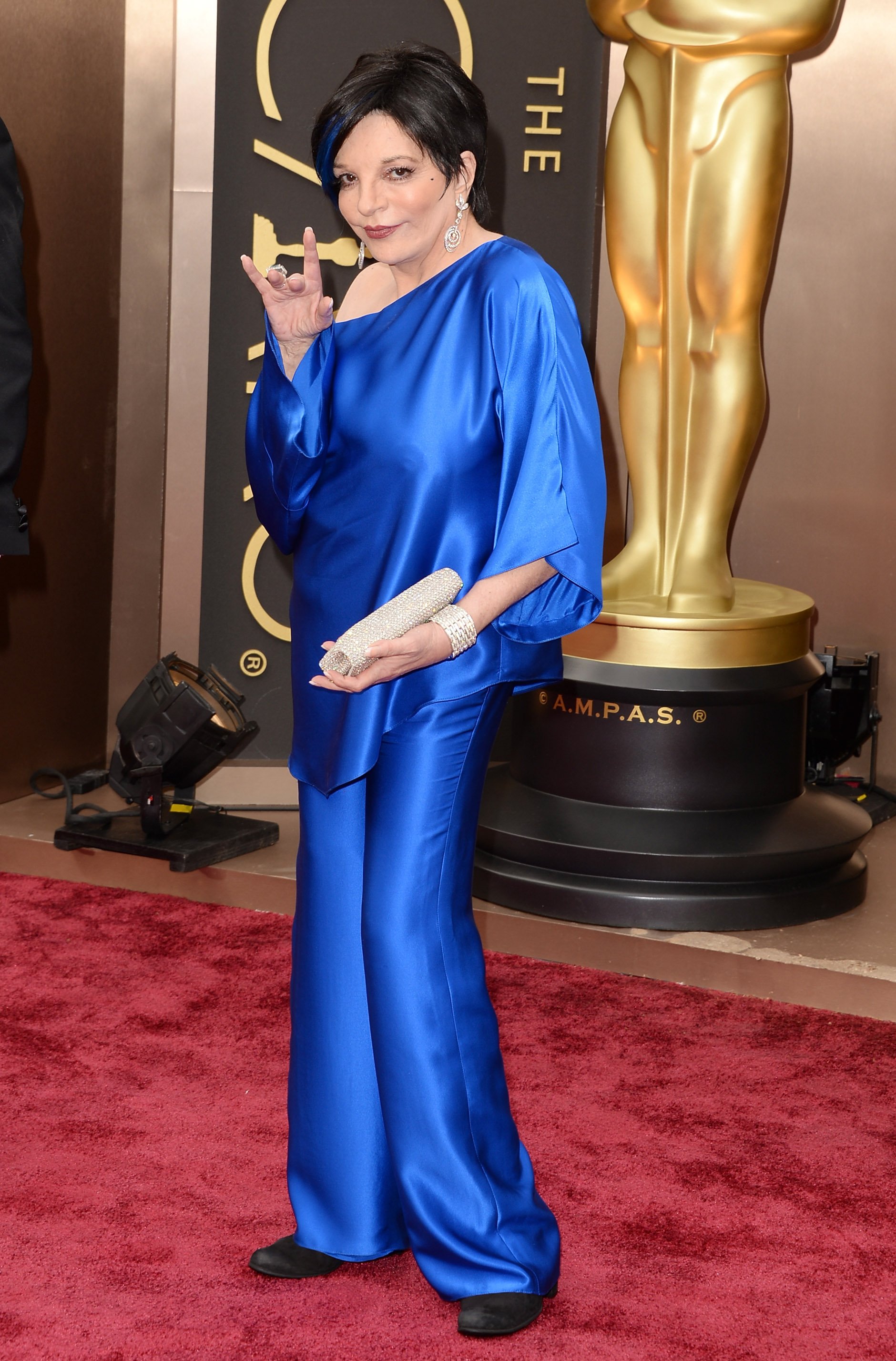 ---
THE LEGACY OF JUDY GARLAND
Garland's fifth and final marriage was with Martin Deans, a nightclub manager, on March 15, 1969. Sadly, their marriage was cut short by Garland's unexpected death only 3 months after their marriage became official. In 1998, Judy's daughter from her third husband, Lorna Luft published a book about her mother's life called "Me and My Shadows: A Family Memoir".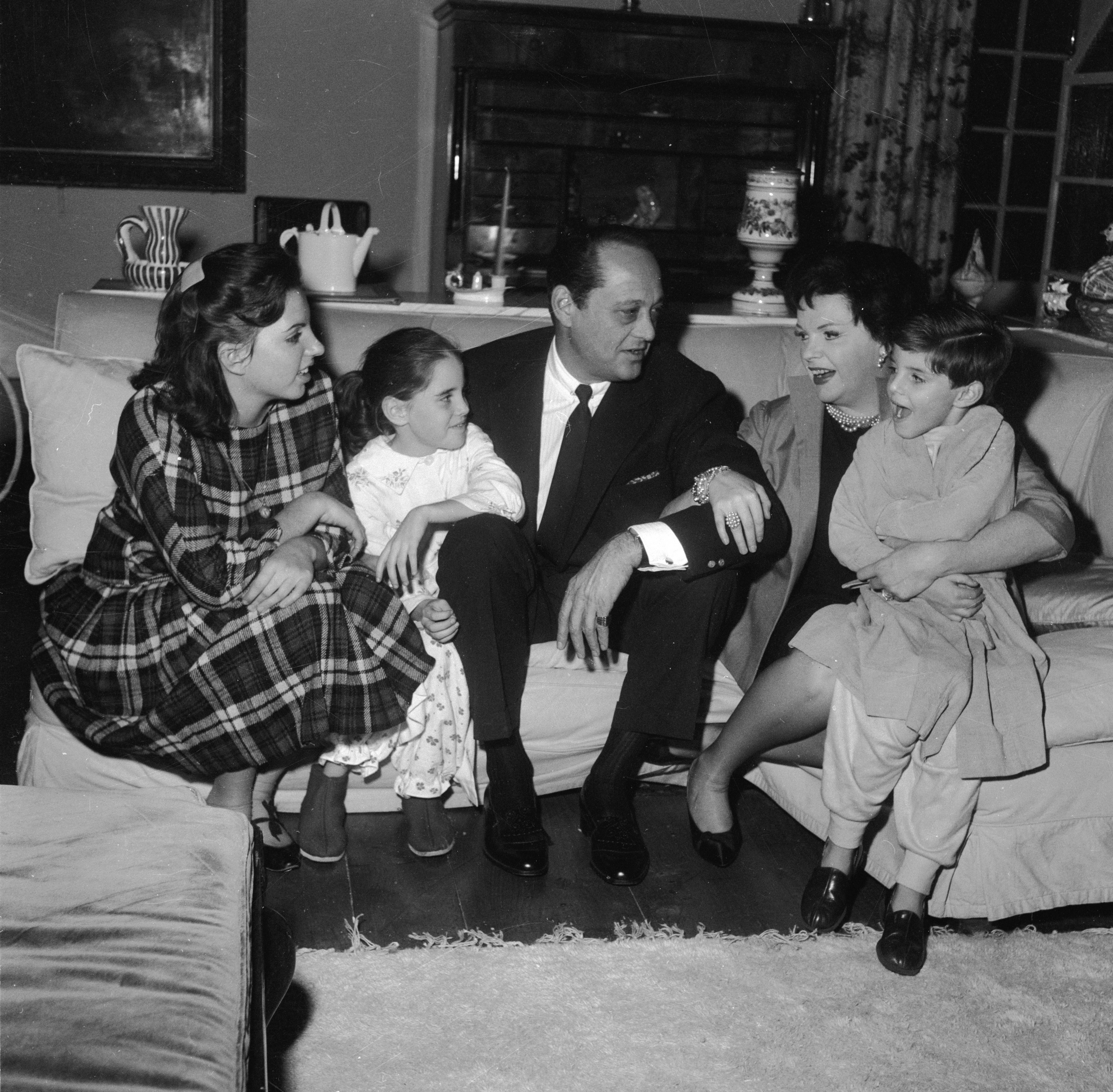 ---
RESPONSE FROM THE LUFTS
"She was funny and she was warm and she was wonderfully gifted," Lorna told The Guardian in 1999, "She had great highs and great moments in her career. She also had great moments in her personal life. Yes, we lost her at 47 years old. That was tragic. But she was not a tragic figure."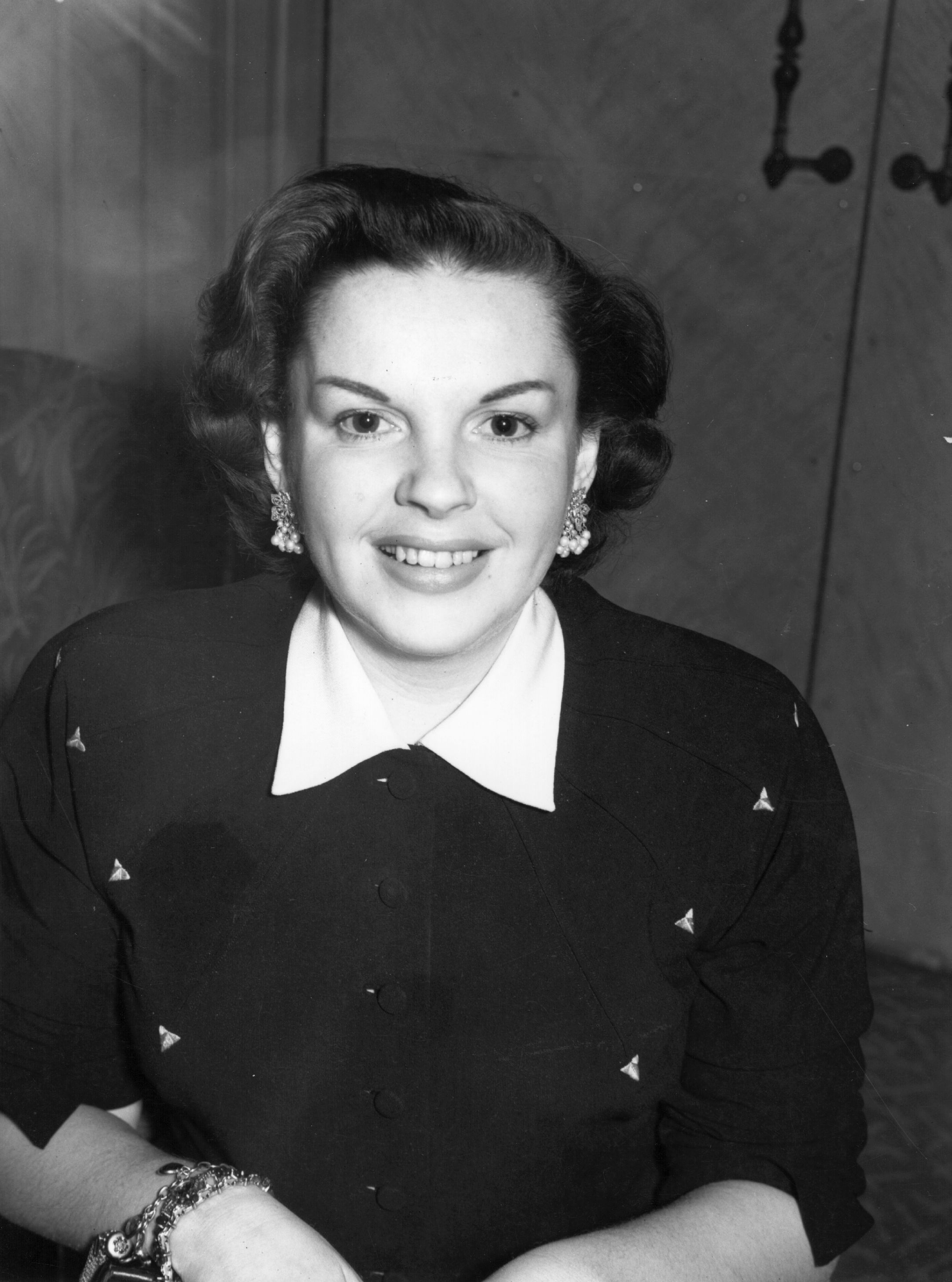 In 2014, her only son Joey Luft said,  "I don't want to talk about the bad things," Luft told the Los Angeles Times in 2014. "That isn't what my mom was about. She was a performer. She was a mother. She loved people. She was the most caring person. She had the greatest sense of humor."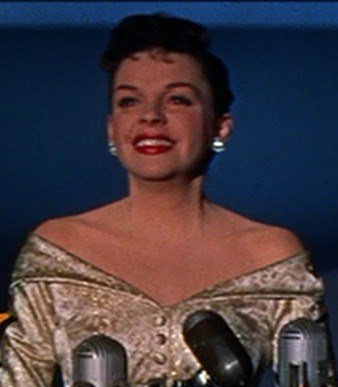 ---
THE 2019 BIOPIC "JUDY"
In late 2019, a biographical film about Judy Garland, simply titled "Judy", was released theatrically on September 27, 2019. Judy's 15-year-old self was portrayed by Darci Shaw while her older self was played by Renée Zellweger. The biopic goes back-and-forth between her early days as a child actor and about a year prior to her death.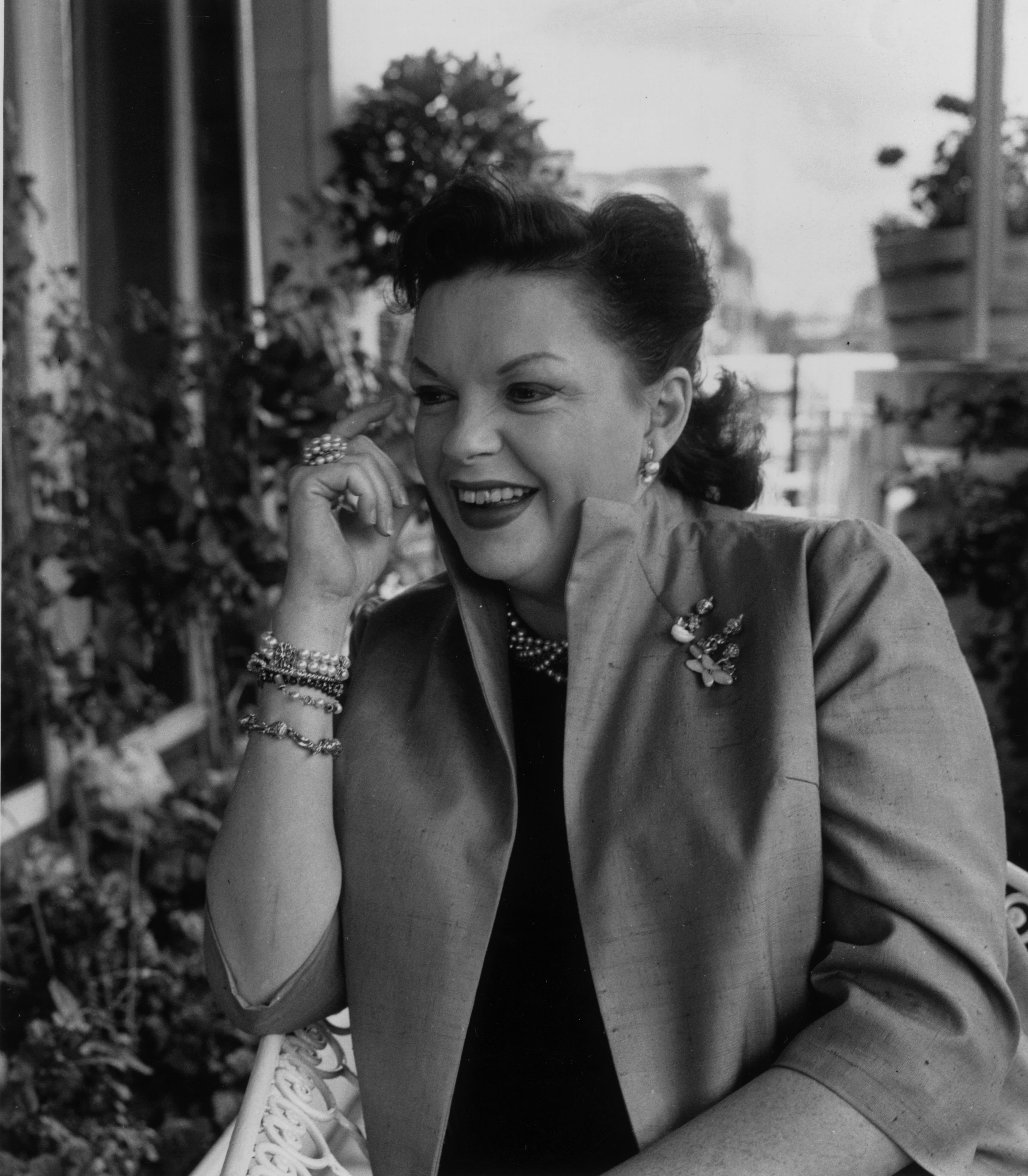 "I think she was just tired, like a flower that blooms and gives joy and beauty to the world and then wilts away," Liza shared with Closer, "She lived eight lives in one, and yet I thought she would outlive us all." She continued saying, "For the rest of my life, I will be proud to be Judy Garland's daughter."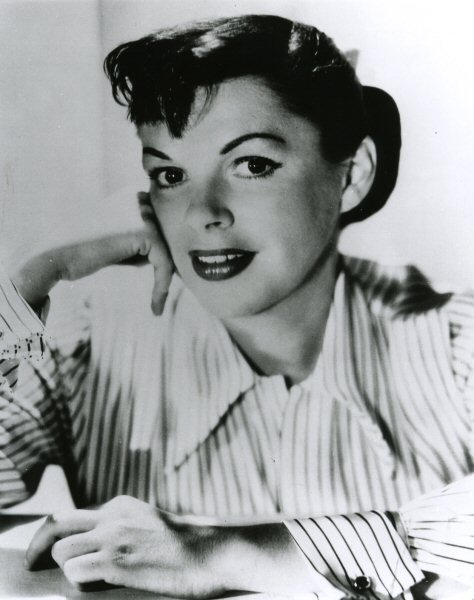 From vaudeville shows to Tony-winning performed, both Judy and her daughter Liza have made their iconic mark on Hollywood for good. Despite all the tragedy, both of them found their way "Over the Rainbow". What was your favorite production from Judy Garland or Liza Minnelli? Let us know your thoughts in the comment section below! 
Sources: Biography, NYTimes, GoldenGlobes