Adorable Royal Hobbies: From Princess Charlotte To Queen Elizabeth
Can you imagine Prince Charles doing magic or Camilla dancing ballet? Well, those are just some of the fascinating hobbies the Royal members dedicate their free time to, whenever they're not worried about keeping their Royal posture and image intact. One of these Royal members has even created his own sport. Can you guess who and what?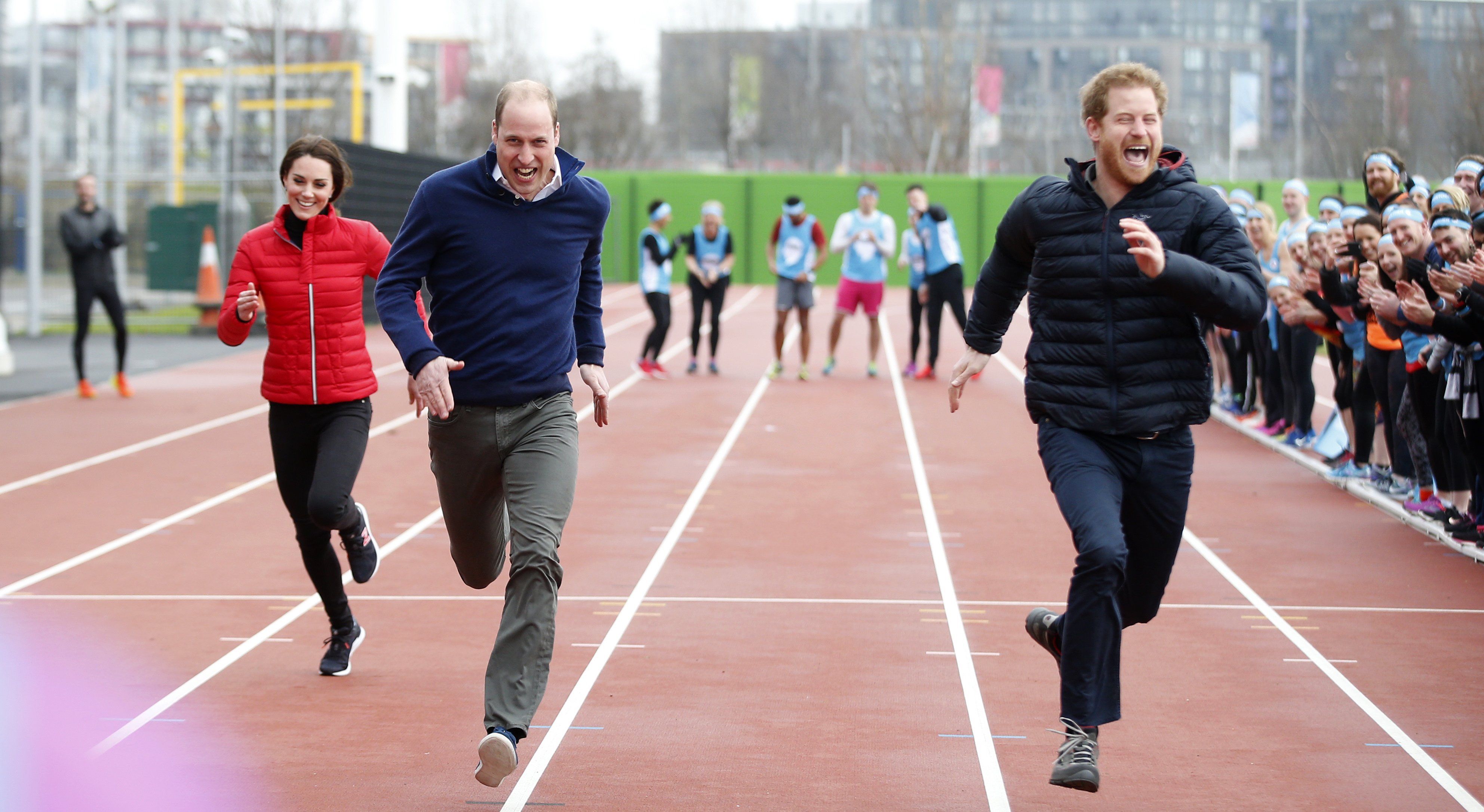 ---
12. Kate Middleton
A passionate photographer
Although Kate is often seen as the target of hundreds of photographers chasing after the best picture of her, the Duchess is actually a very good photographer herself. Having studied art history and written a thesis on photography, Kate is quite the expert on the subject. In fact, she often takes over for official royal photographers when it comes to photographing her children.
The Duchess frequently releases photos taken by her of Prince George, Princess Charlotte and Prince Louis on special occasions like their first day in school, for example. She has also taken over as the patron of the Royal Photographic Society, a role the Queen herself had held for the last 67 years.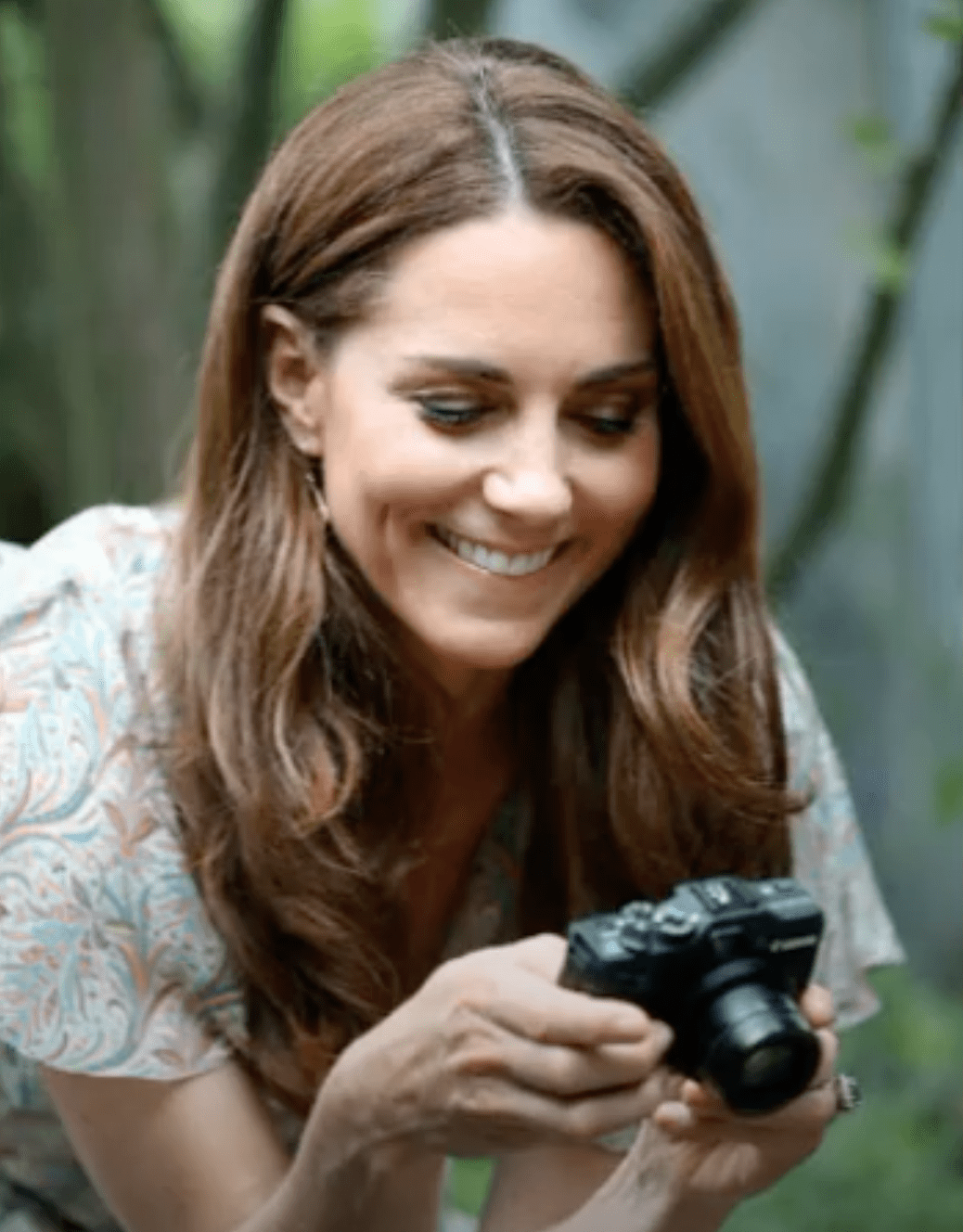 ---
Taking a chance at editing
As part of her efforts to raise awareness for mental problems in childhood, Kate joined the team at the British Huffington Post newspaper as a guest editor back in 2016. For one day, the Kensington Palace was used as the newspaper's headquarters and Kate dedicated herself to running it, following the footsteps of her own sister and mother who have both penned magazine articles as well.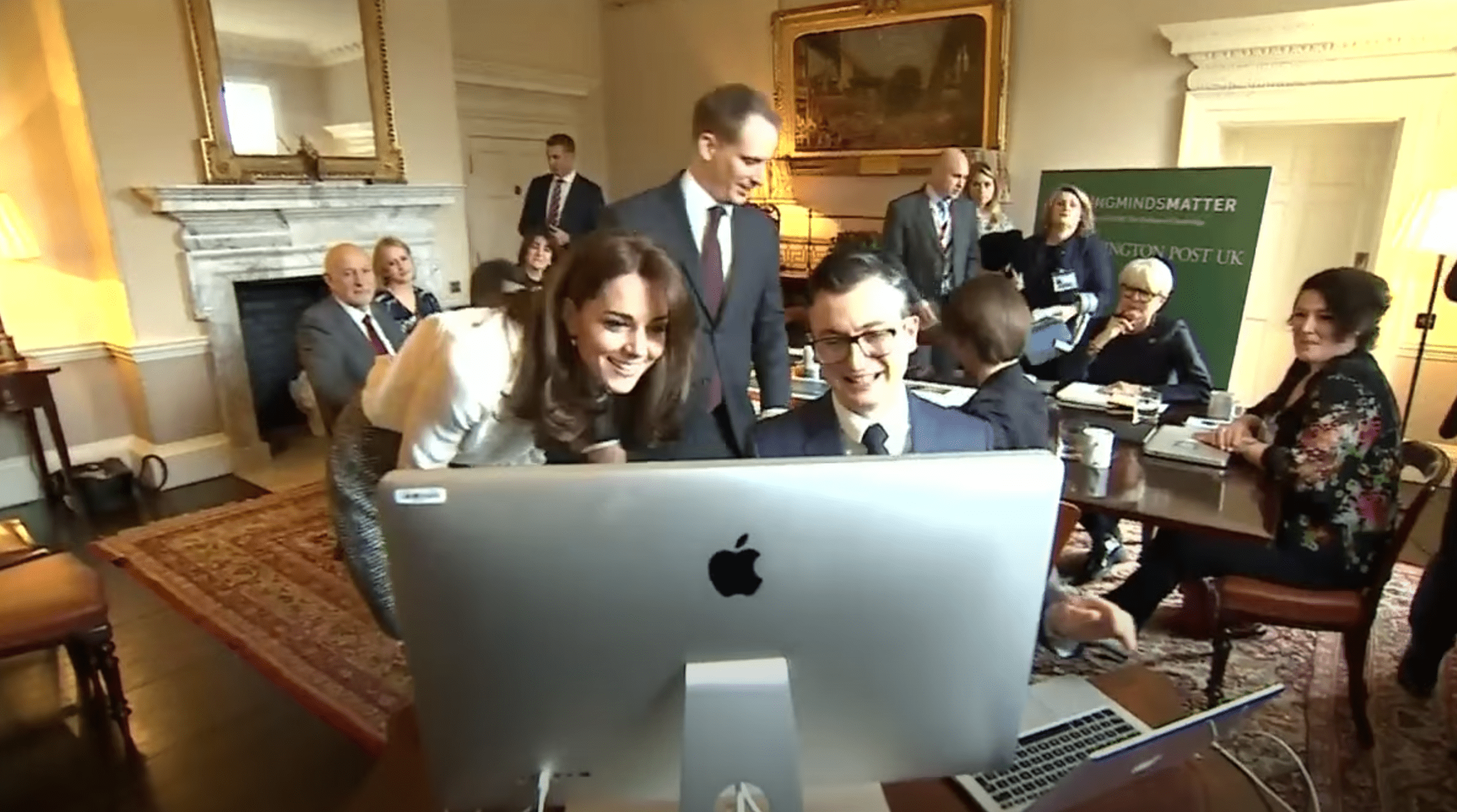 ---
Royally athletic
How often have you found yourself wondering how Kate got back in shape so fast after having 3 children? Well, the secret lies in exercise, lots of. The Duchess of Cambridge is probably the most athletic out of all the Royal members. She is involved in all sorts of physical activity: from college hockey before becoming a mom, to running, hiking, and sailing.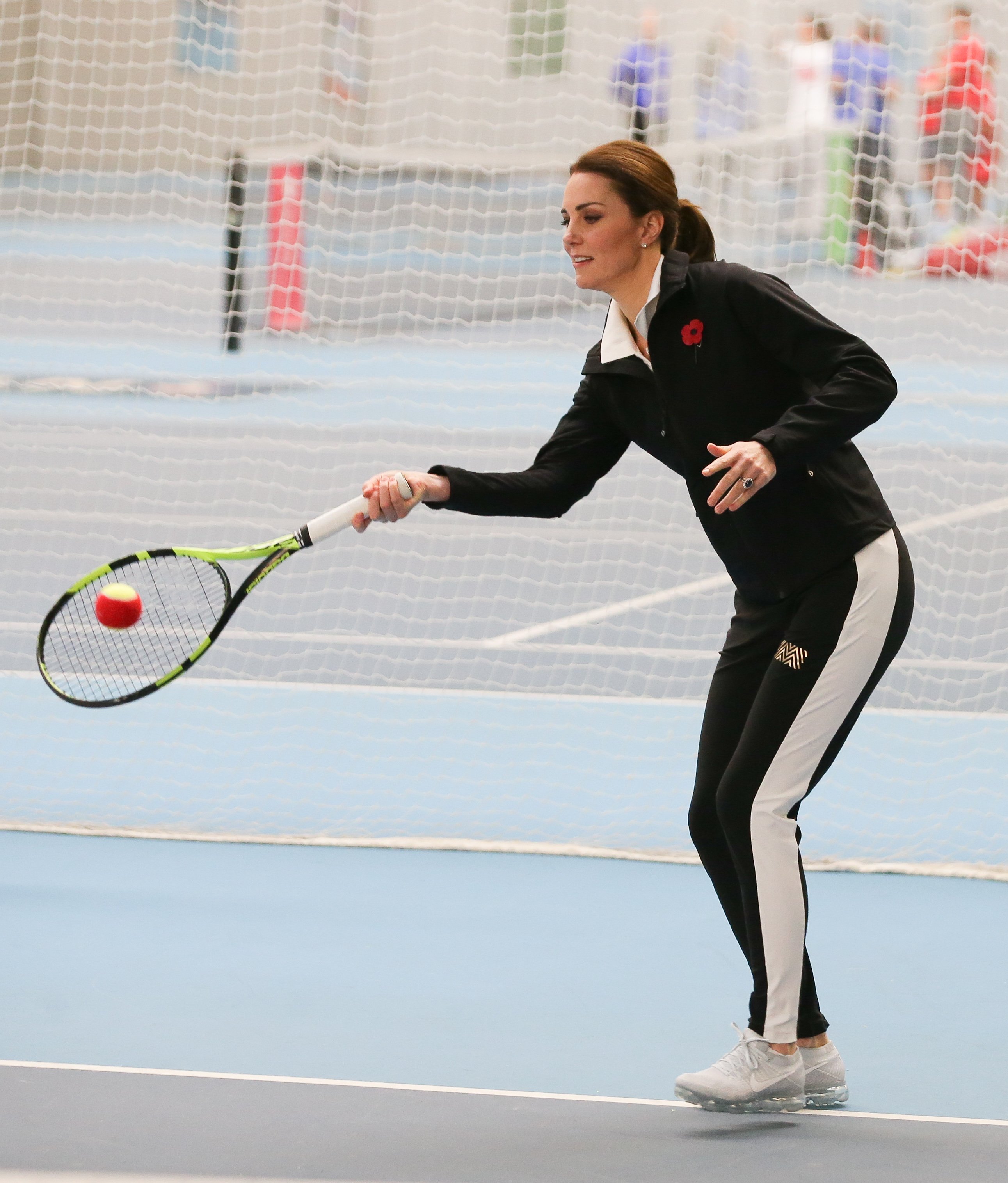 ---
11. Prince William
A fit Prince is a happy Prince
If there's one particular hobby that we can be sure was responsible for getting Kate and William together, that has to be doing sports. Just like his wife, Prince William loves getting involved in anything that requires physical effort, whether it is rowing, horse-riding, playing tennis, hockey, polo, or skiing.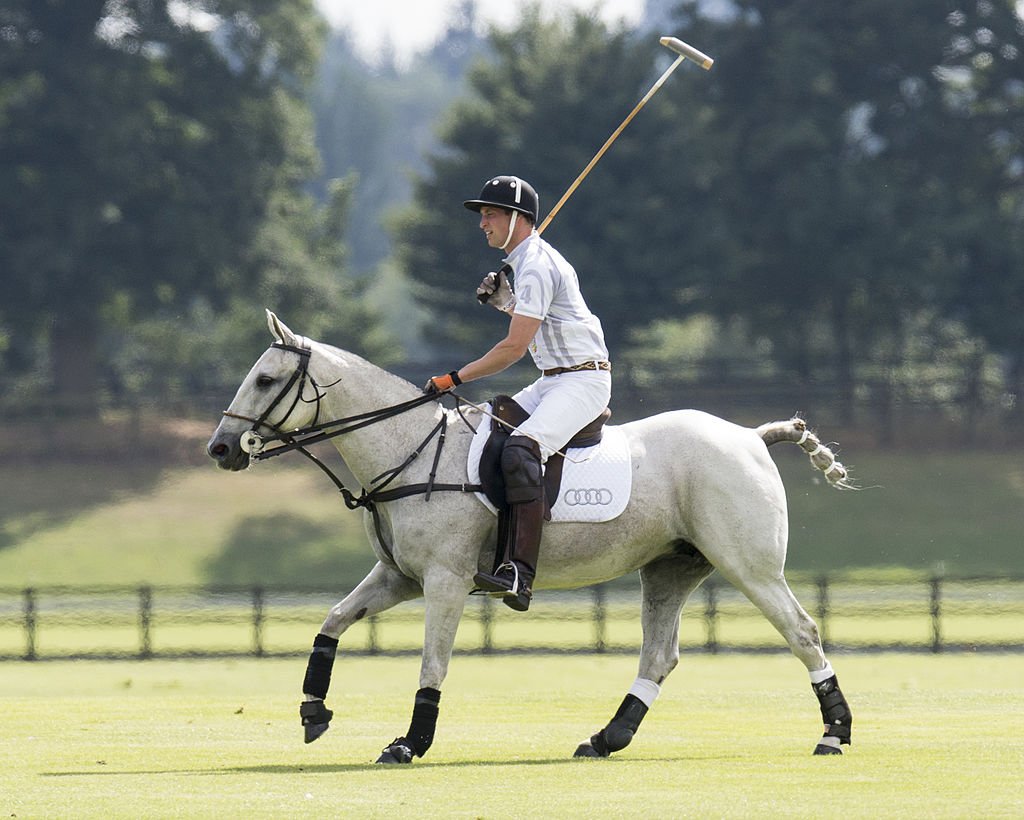 ---
A love for speed
One of William's other favorite hobbies is one that his wife and his grandmother, the Queen, vehemently disapprove of. The Prince is an avid fan of motorcycles and was even seen riding a high-speed Ducatti he used to own, the night before his wedding. After becoming a father, Williams reduced his high-speed days on 2 wheels, but we're sure the passion is still there.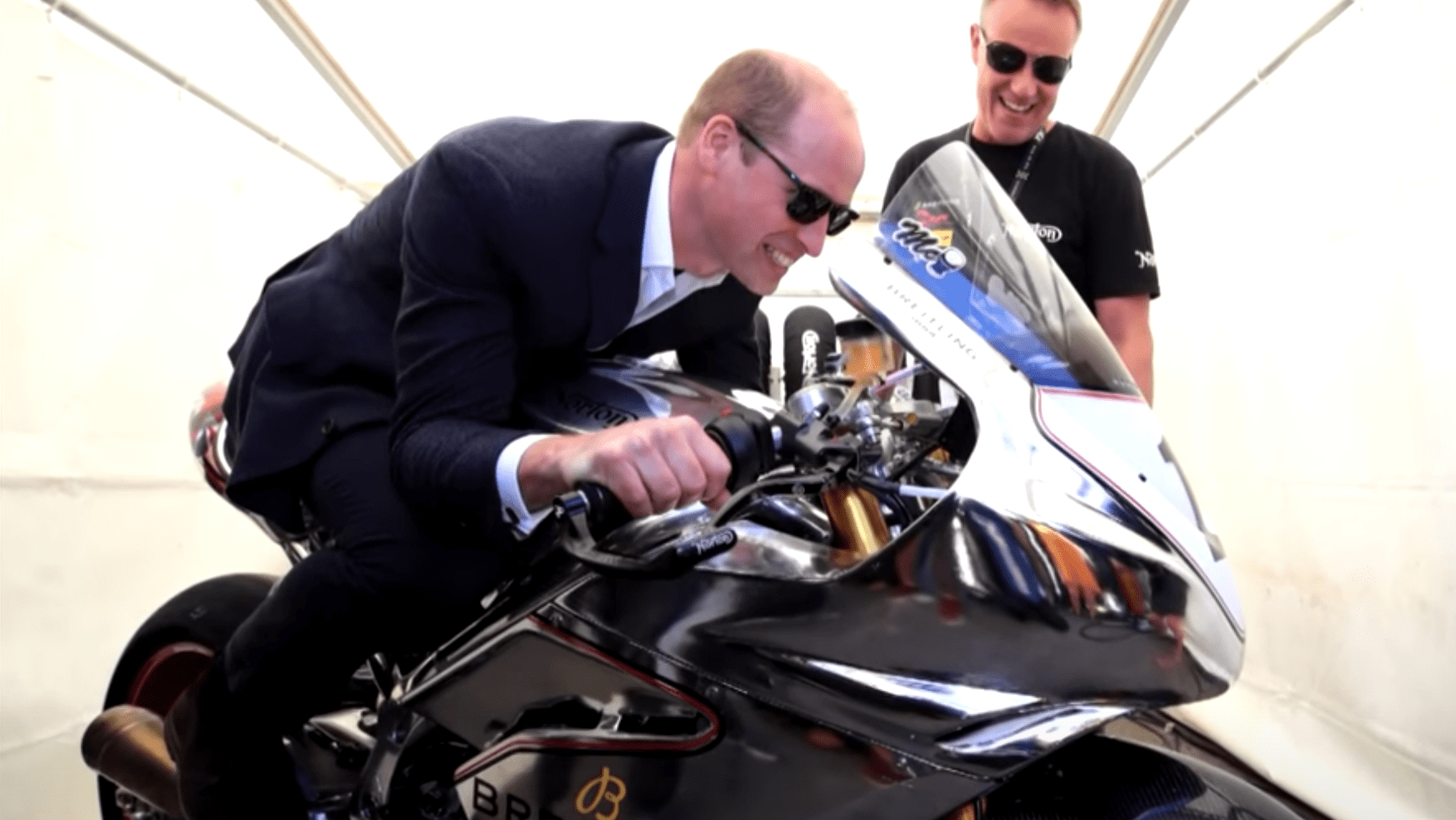 ---
10. Prince George
Sliding through the snow
His young age (George is currently only 6 years old) hasn't allowed him to have that many hobbies yet, but there's one he already shares with his parents, Kate and William. George took his first skiing lesson when he was only 2 years old. Little George has also been seen taking up ballet and learning some basics in photography.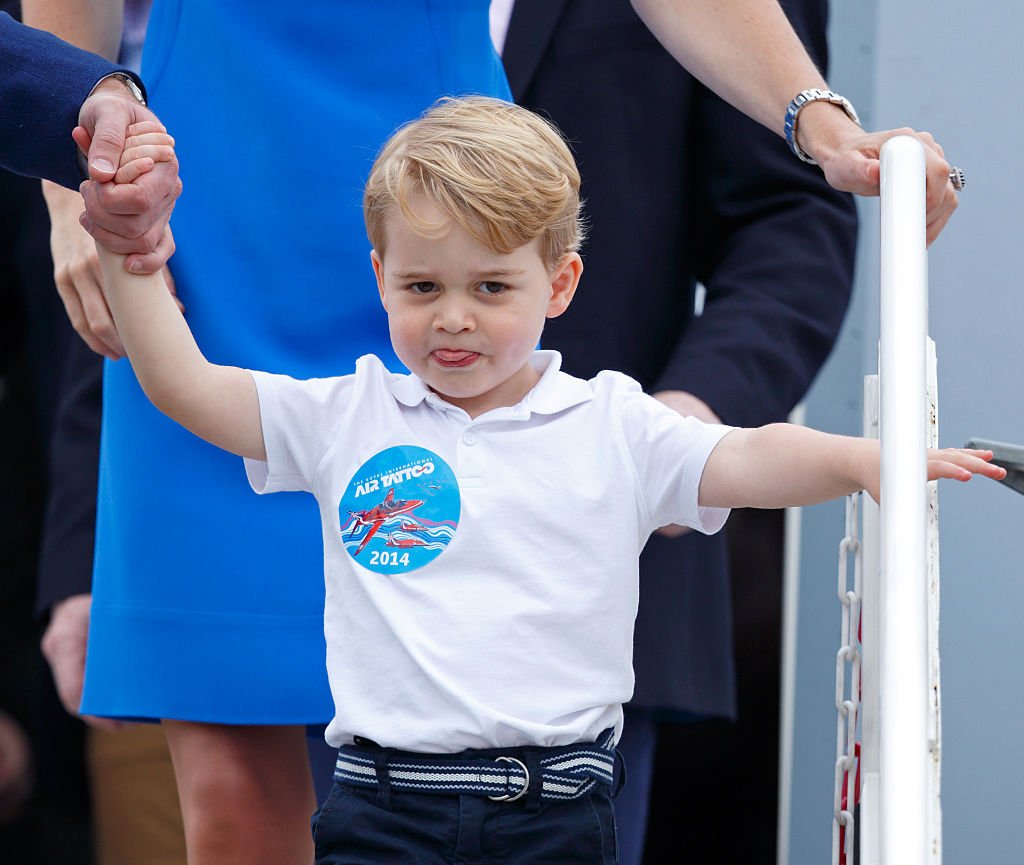 ---
9. Princess Charlotte
Following royal footsteps
Talent seems to run strong in the Royal family. Little Princess Charlotte has also started taking ballet lessons, just like her big brother, Prince George, as well as horseback riding, following her great grandmother Queen Elizabeth and her aunt Princess Anne's footsteps.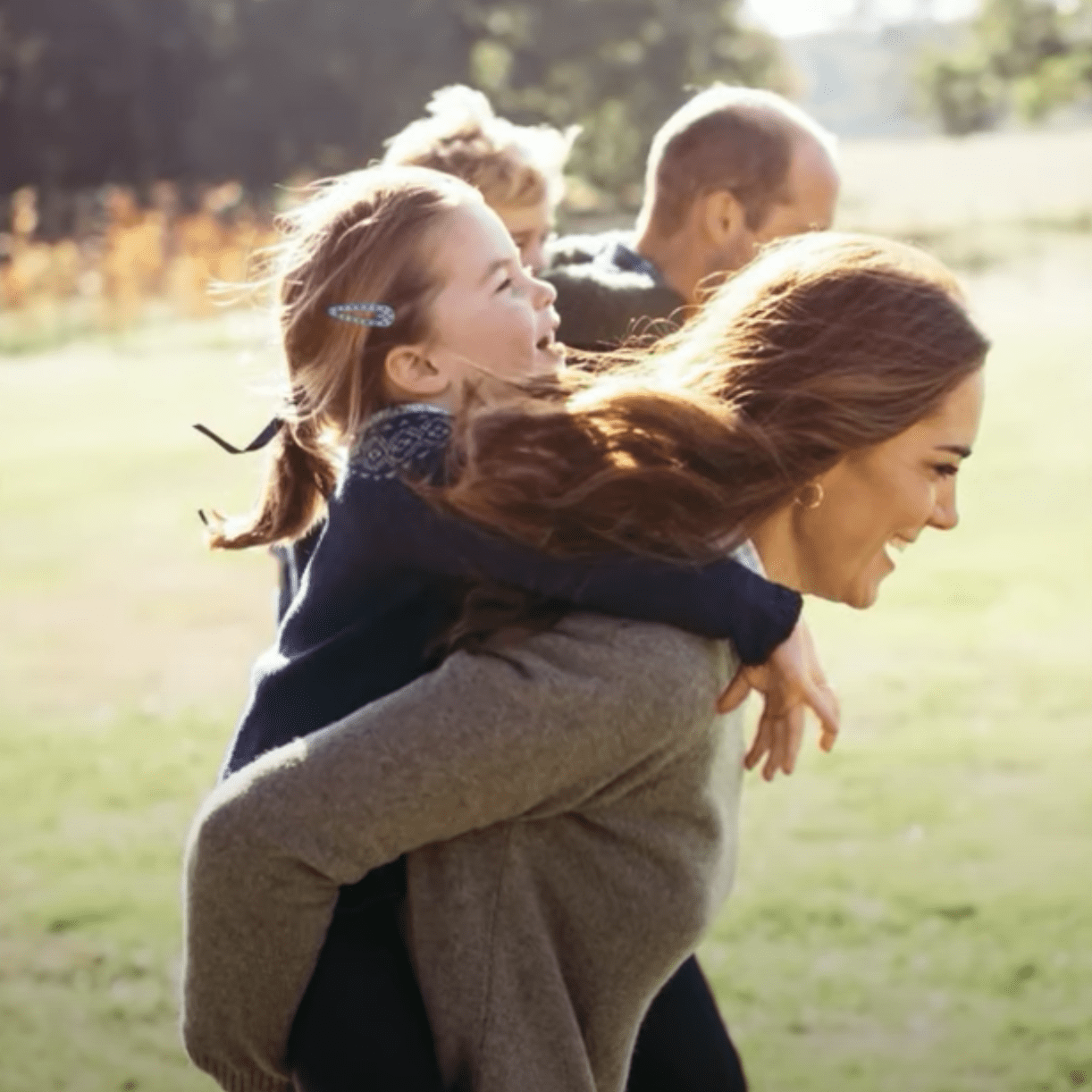 ---
8. Queen Elizabeth
A passion for horseriding
If there's one thing Queen Elizabeth is absolutely passionate about, are animals. The Queen is known for dedicating whatever free time she has to some of her biggest hobbies, all related to animals. The main one is horse riding, a sport she picked up when she was given a horse at 3 years old by her father, King George VI.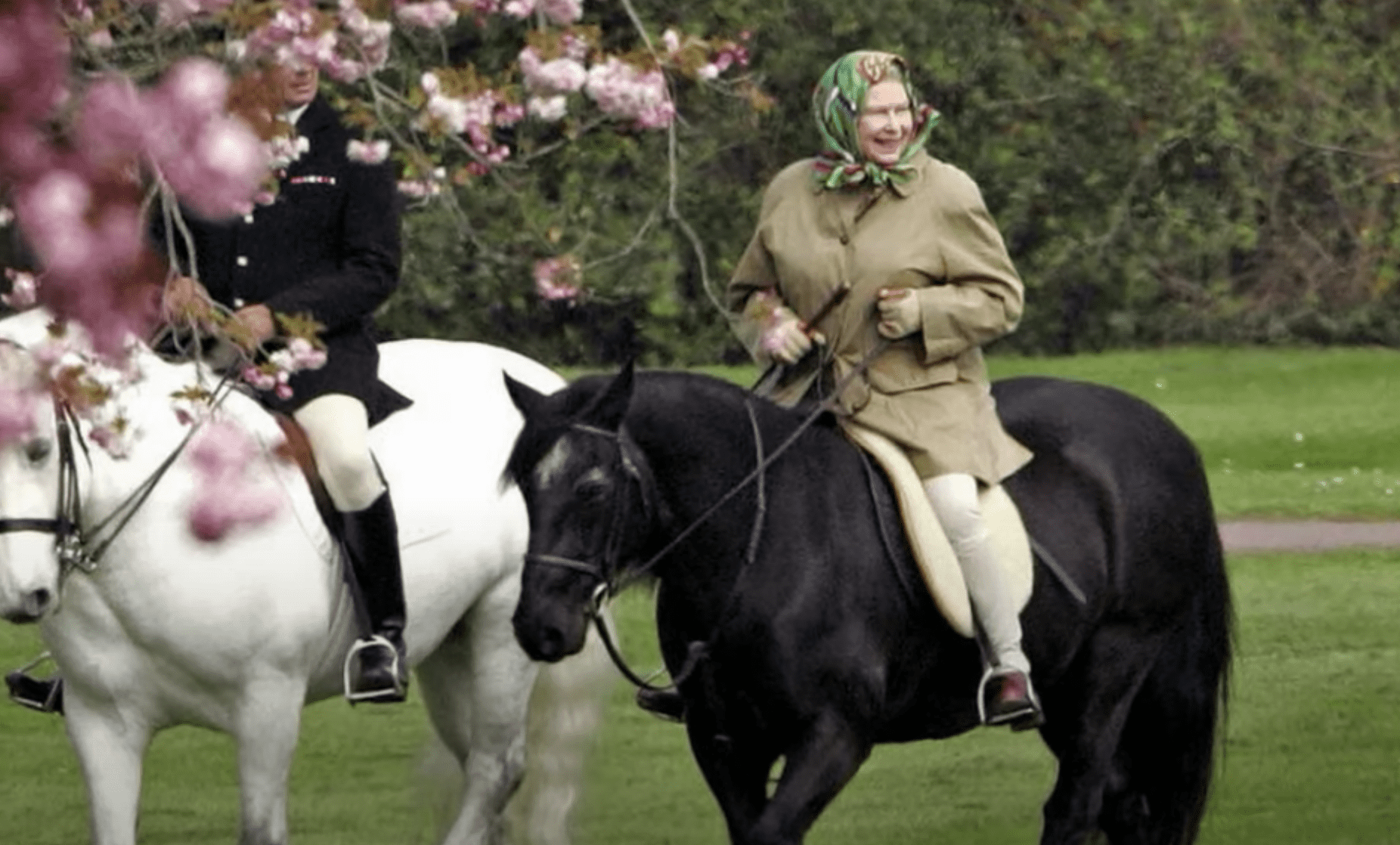 ---
A commitment to pigeon racing
The other animal-related hobby is pigeon racing. In fact, the Queen is such a fan that she even ordered a $60,000 luxurious purpose-built loft for her Sandringham estate, in which she keeps around 200 race-pigeons. She has been considered one of the most successful pigeon breeders and owners in the U.K., in addition to being the patron of the Royal Pigeon Racing Association.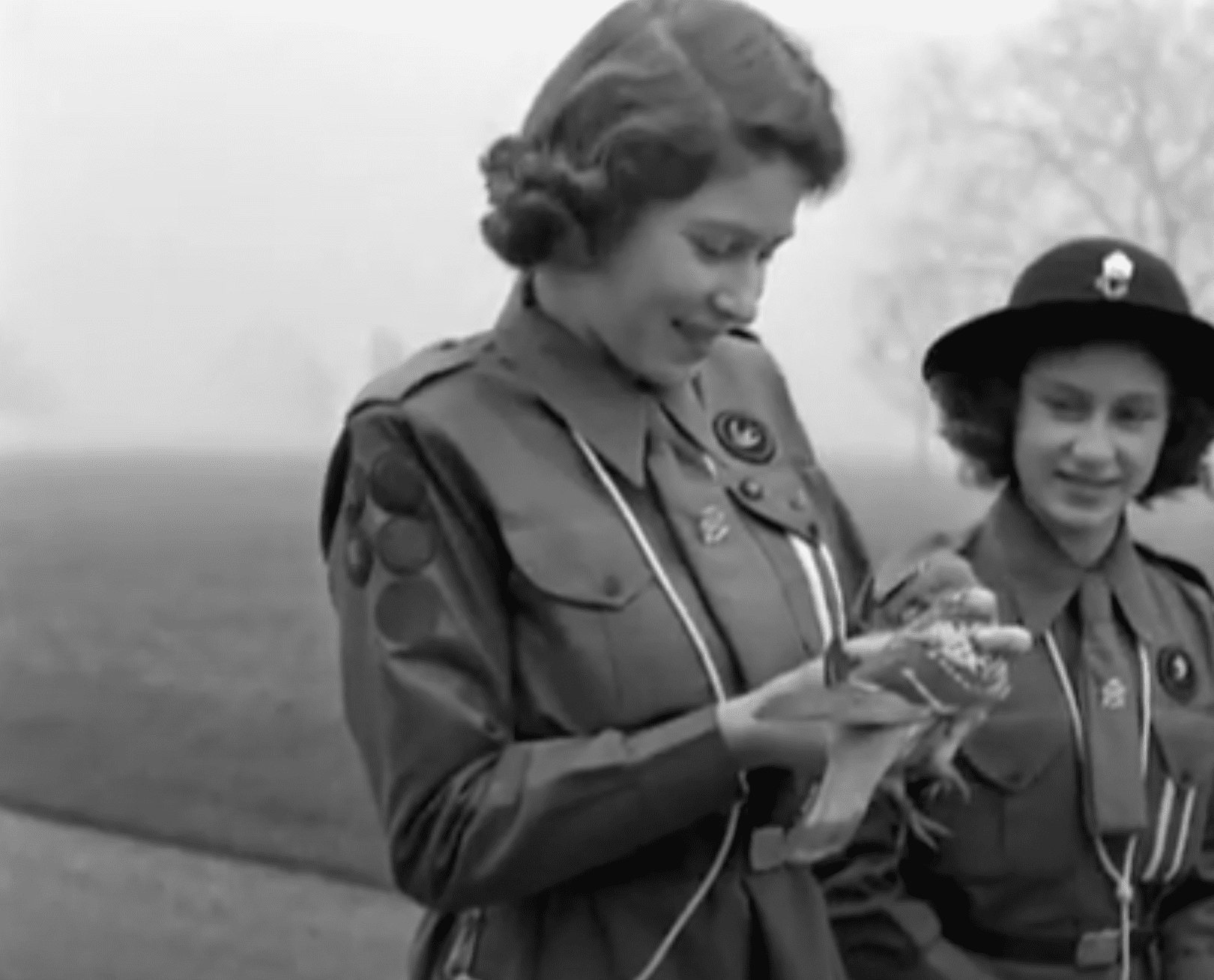 ---
Breeding Corgis
Besides horseriding and pigeon races, Queen Elizabeth is also known for her love for the dog breed Corgi-Dachshund since she was a little child. Ever since her coronation back in 1952, the Queen has owned over 30 Corgis. The dogs have a privileged life at Buckingham Palace: they have their own room and sleep in elevated wicker baskets.
In July 2015 it was announced that the Queen had stopped breeding Corgis because she didn't want any of her dogs to survive her death. In April 2018, her last full-bred Corgi died, putting an end to her long-lasting hobby. All of the Queen's dogs have been buried at the Sandringham royal estate.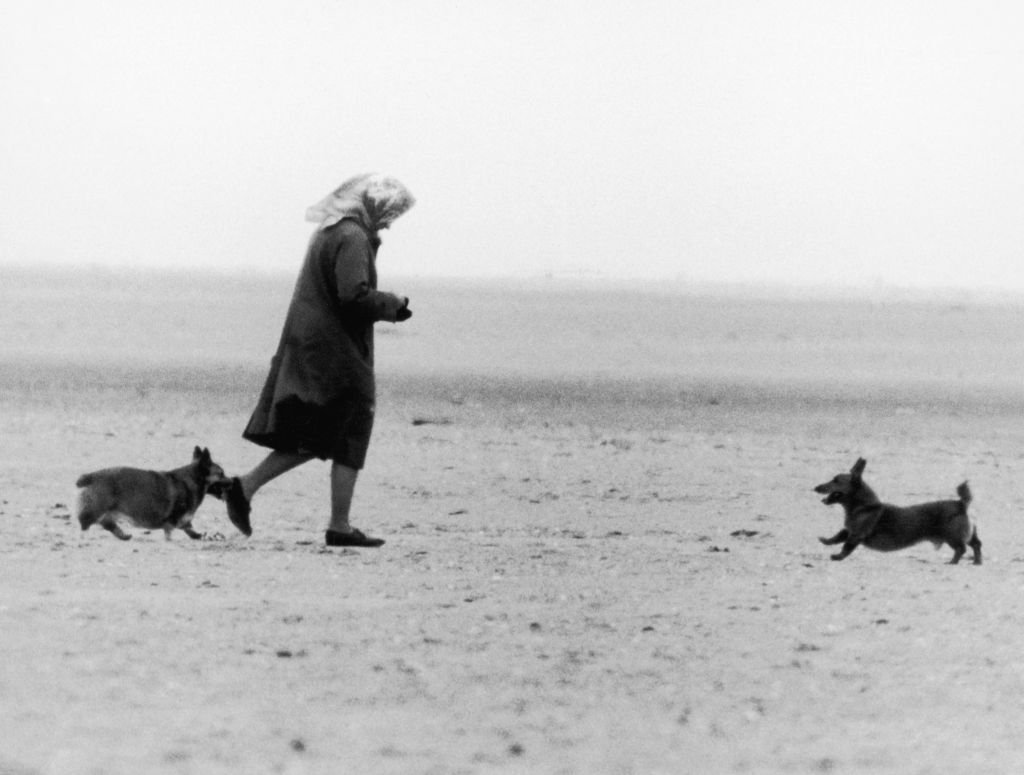 ---
7. Prince Philip
Driving horse-pulled carriages
Prince Philip is probably the Royal member with the largest number of hobbies. After 50 years of playing polo, Philip decided to turn to another sport which may sound too quiet but actually isn't. We're talking about carriage driving. In fact, the sport includes driving a carriage pulled by a team of horses at quite a considerable speed through a field of obstacles.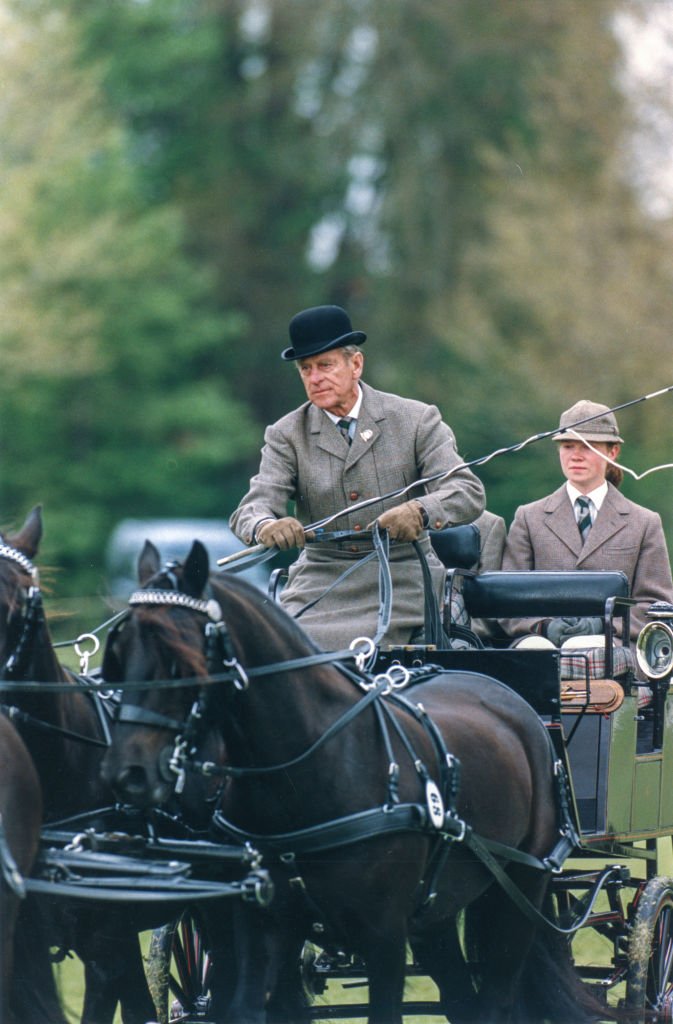 The sport was actually created by Prince Philip himself, a well-known competitive athlete, along with a team of specialized equestrians who helped him develop the rules. He then went on to participate at World and European Championships of his self-created sport.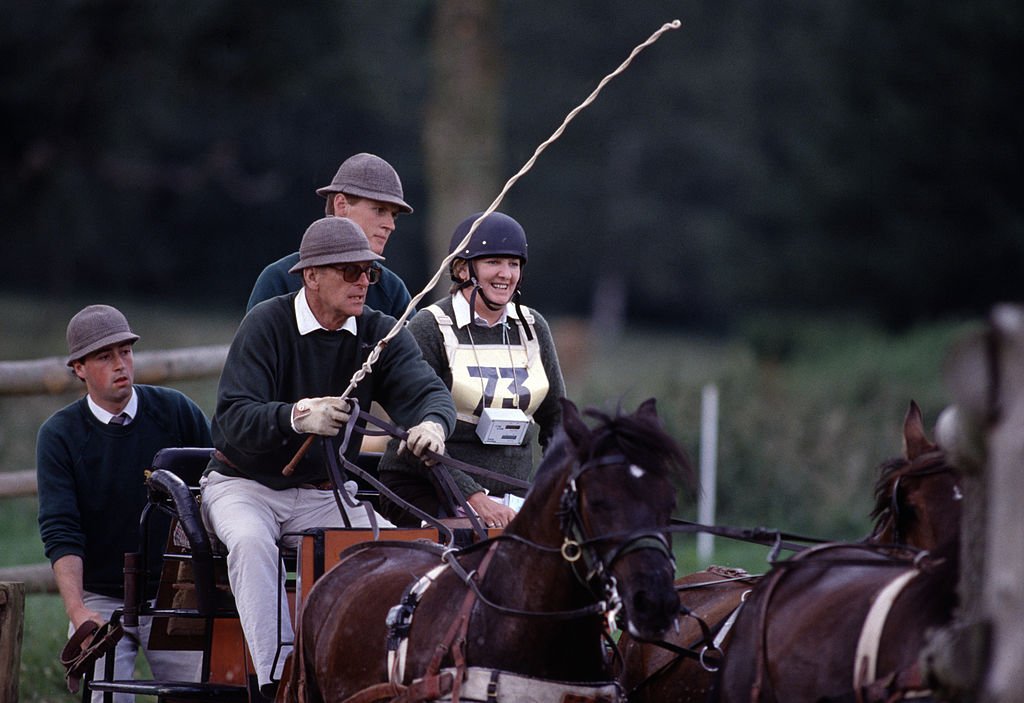 ---
A talented chef
It seems that sports are not the only hobby of Prince Philips. "Prince Philip [loves] to cook, and he [is] fantastic at the barbecue. When they're at Balmoral Castle, their home in the 50-thousand-acre space in the Scottish Highlands, they go out to the lodgings and Prince Philip [cooks] dinner. So he's the chef in the family," the Queen's former private chef said.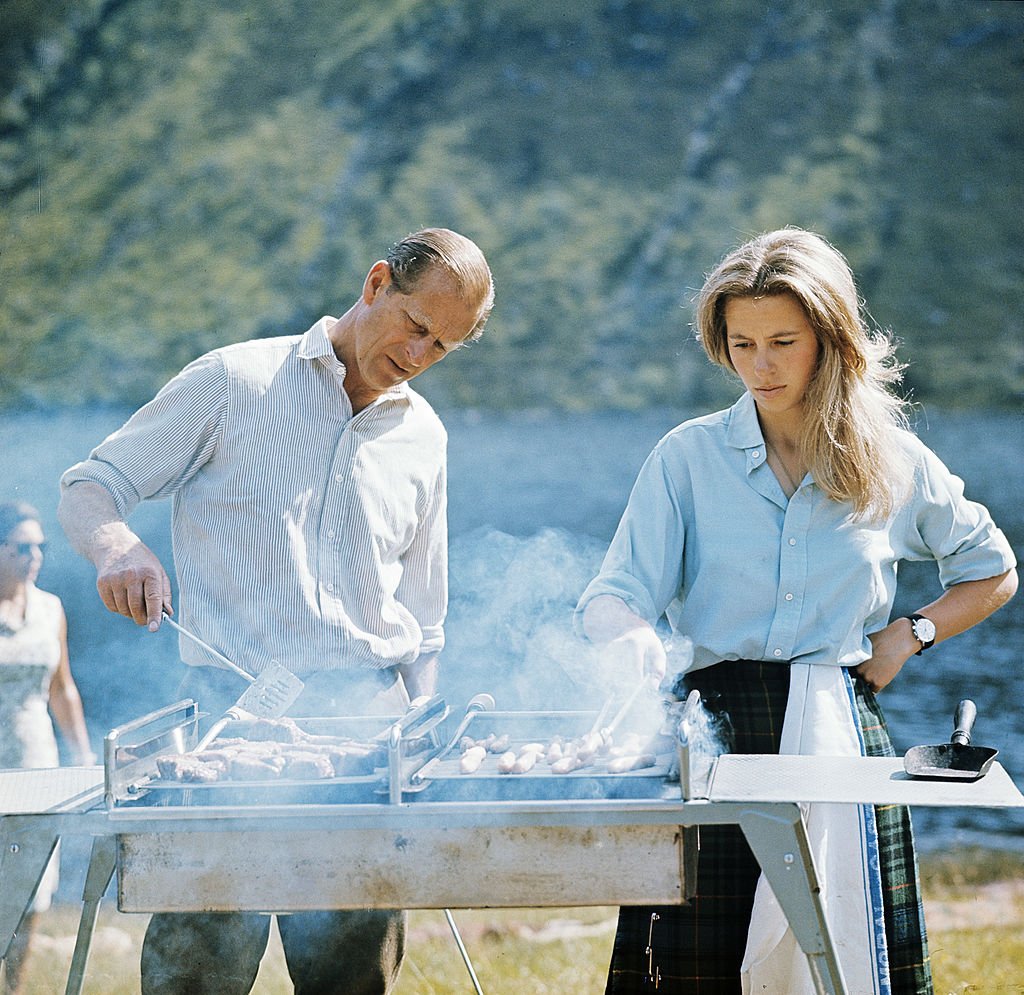 ---
Showing off his artistic talents
In addition to driving carriages and cooking some pretty delicious meals in the kitchen, Prince Philip is also said to be a talented oil painter. Although he usually paints landscapes, back in 1965 he painted a picture of the Queen reading a newspaper at Windsor Castle. He has used the profits from selling his paintings toward several charities.
---
6. Prince Harry
Playing polo for charity
Just like his older brother William, Harry is also a fan of playing polo, having participated in several tournaments so far. His most recent games have all been associated with charity purposes: from the King Power Royal Charity Polo Day to the Sentebale ISPS Handa Polo Cup in Rome and the Sentebale Polo Cup in England, both in 2019.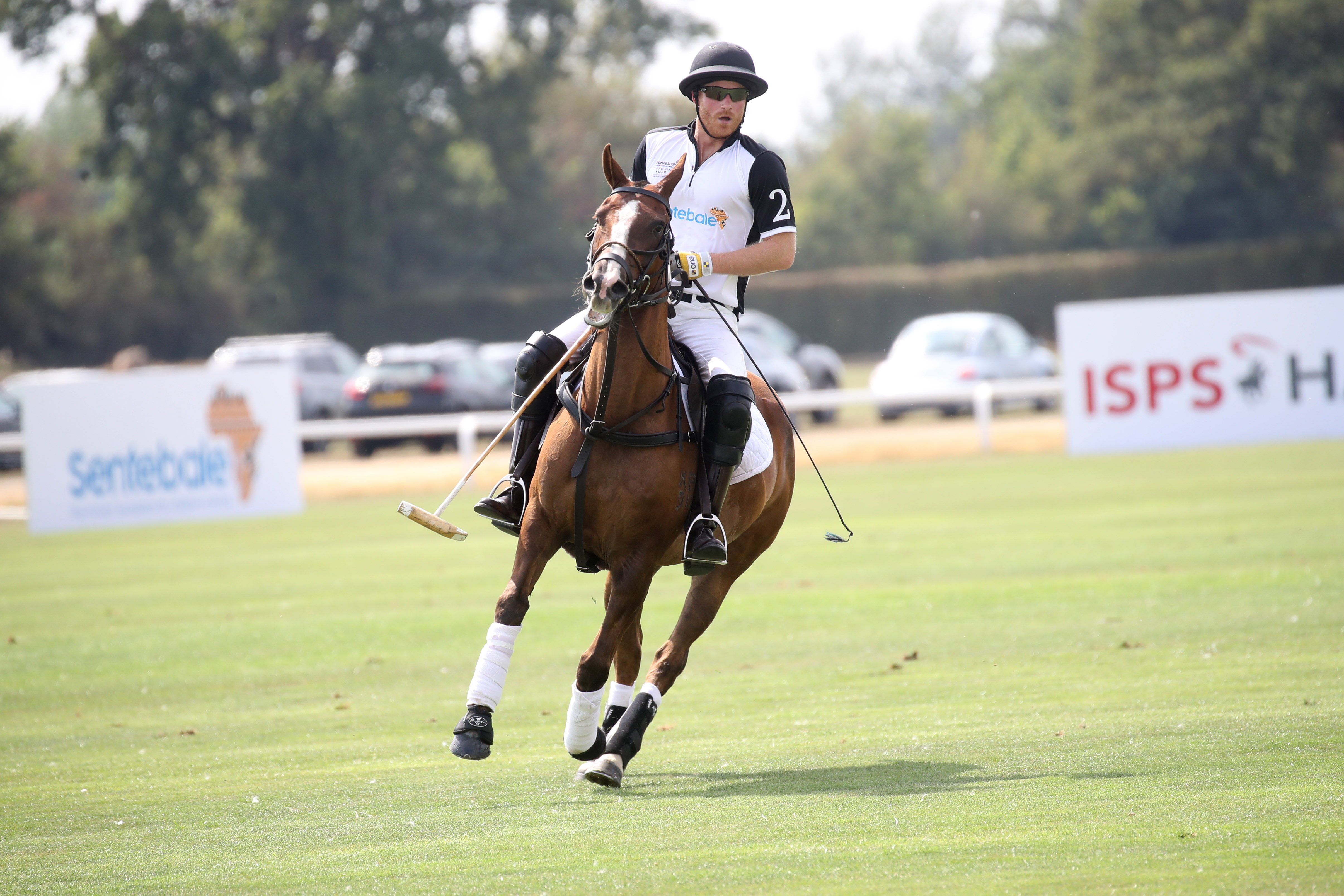 ---
Raising awareness through film making
In 2005, while on his gap year in Lesotho, South Africa, Harry dabbed into documentary film making to raise awareness to what was happening to AIDS orphans in Africa. This documentary experience led the Prince to ultimately co-create the charity Sentebale, alongside Prince Seeiso of Lesotho, to support children affected by HIV / AIDS.
---
Meditating towards a happier self
Harry's most recent hobby has Meghan Markle's name written all over it. The Prince has recently started dedicating some of his daily free time to meditation. He even got a little help from a Buddhist monk he met in Birkenhead, during a Royal engagement, who offered him a copy of the book "8 Steps to Happiness".
Back when Meghan used to have her own website, she mentioned the benefits from her daily meditation, an indication that she might have had something to do with Harry's newfound hobby. "I can't put my finger on the why or the how, but I will tell you this much, for me…I am just happier. And meditation has much to do with that," she wrote.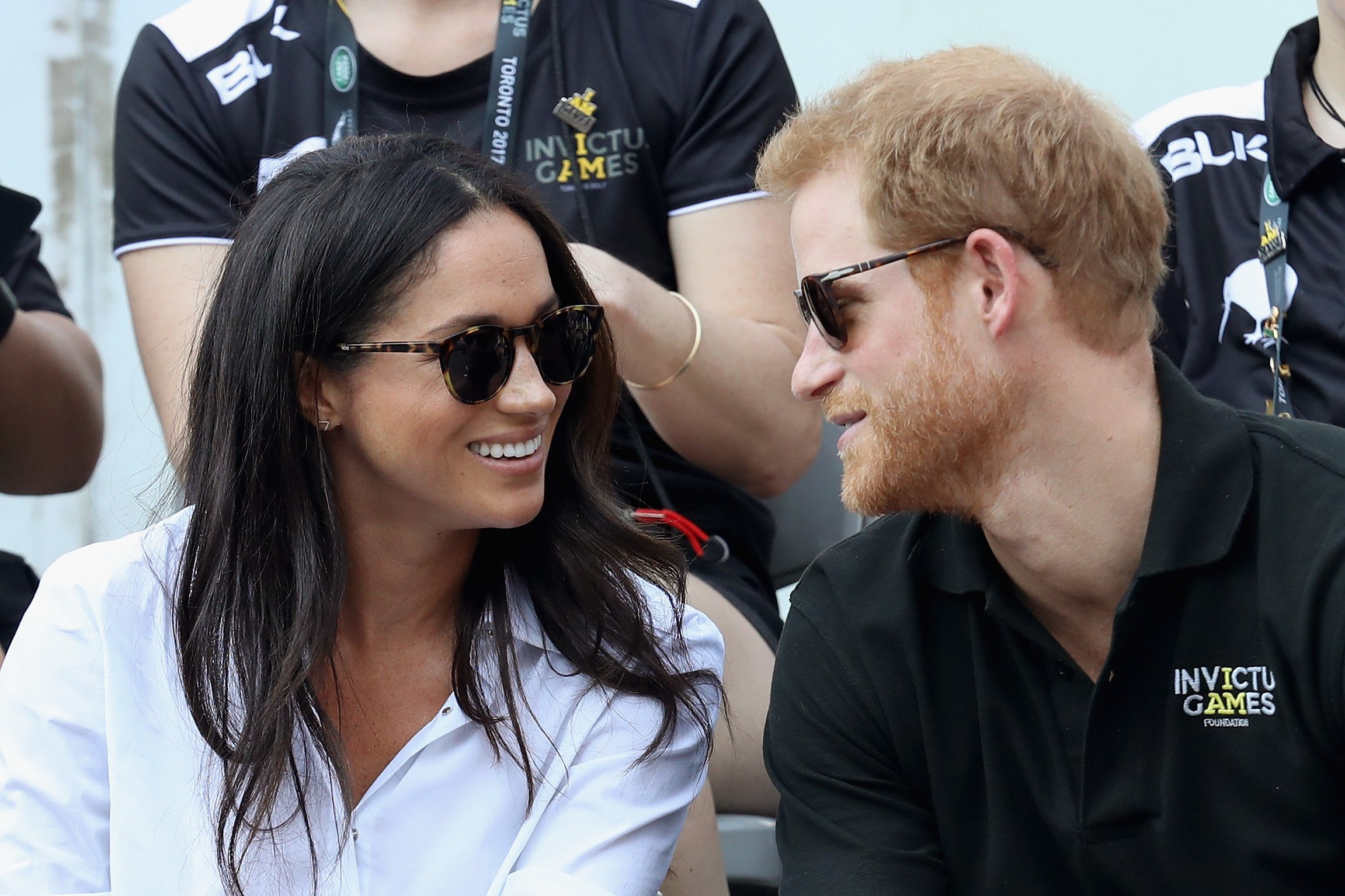 ---
5. Meghan Markle
A pretty calligraphy goes a long way
It's not uncommon to see young students working as waiters, for example, to raise money to pay for their education, but Meghan Markle succeeded in having the most unusual side job as a College student. She actually made some decent money putting her artistic talent as a calligraphist to work, designing business cards and wedding invitations.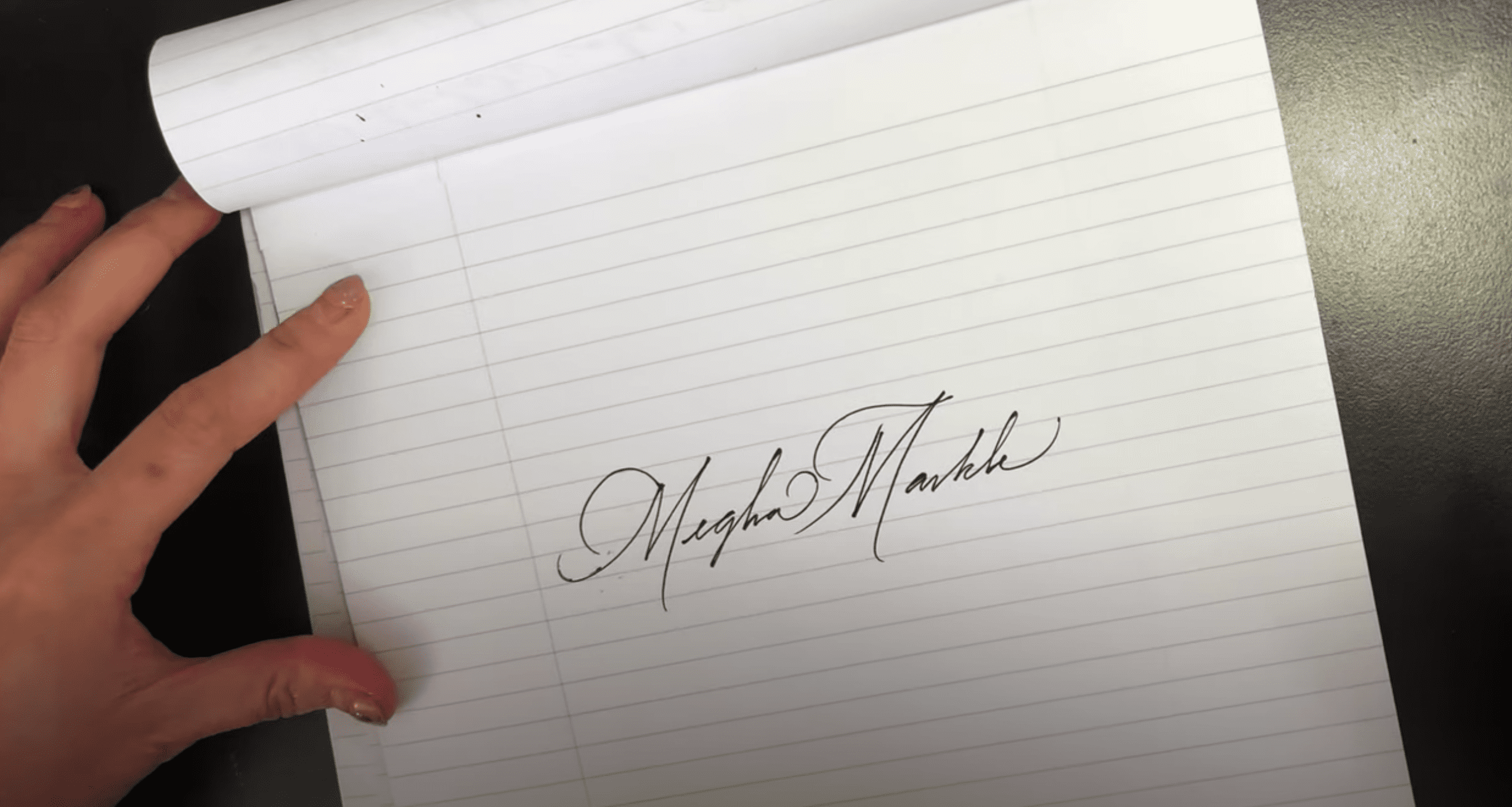 ---
Working body & mind
With a mother as a yoga teacher, it's really no wonder that Meghan decided to give it a go as well in her free time, back in the days when she didn't even dream about becoming a Duchess. She continued practicing and it is said that she and Harry even used to own a private yoga studio at their home, Frogmore Cottage.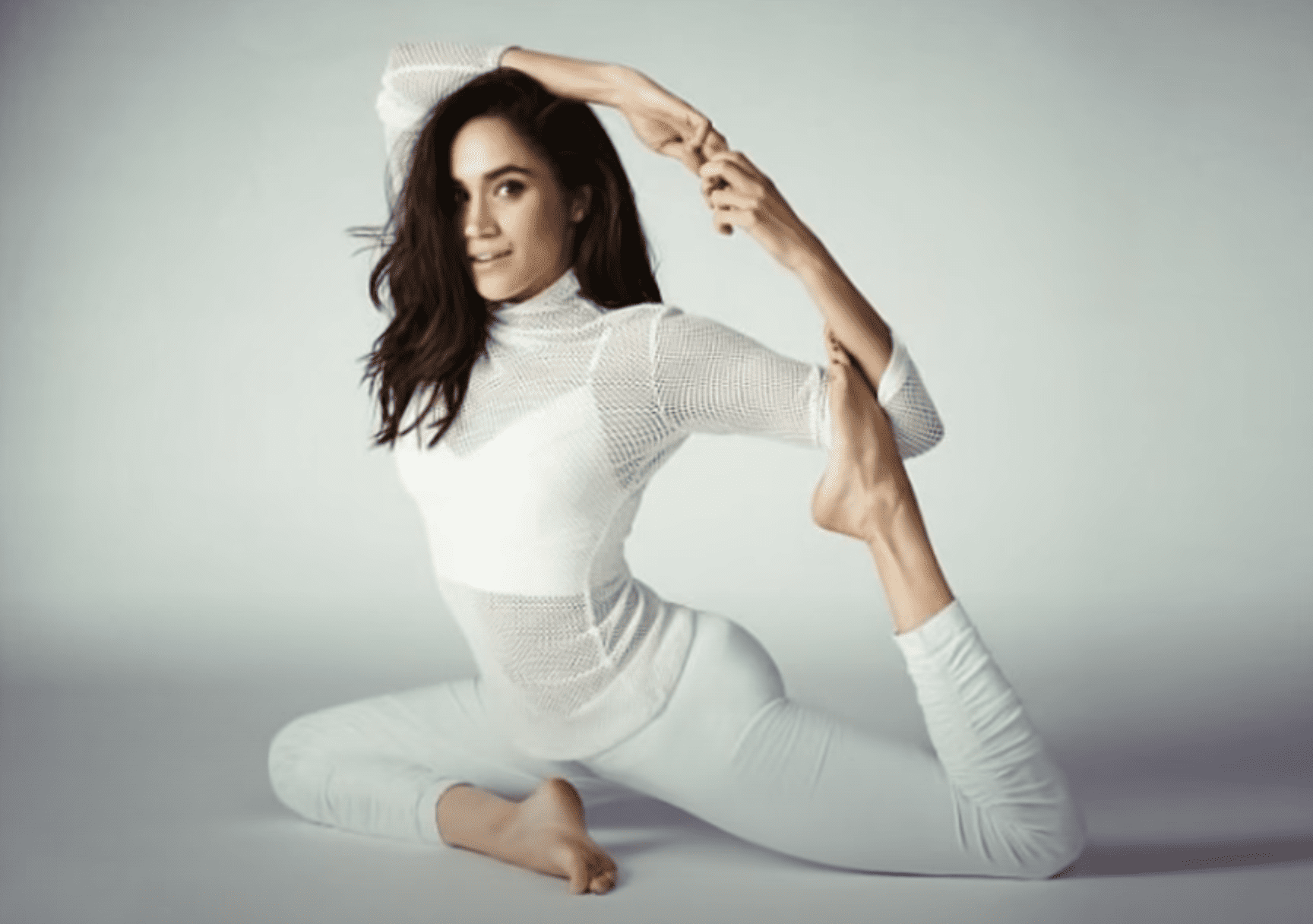 Meghan dedicates at least 2 days per week to her yoga practice, starting as early as 4:30 am. Two of her favorite yoga methods hare vinyasa and "hot" yoga. Meghan has spoken before about the benefits of yoga as "increased flexibility and muscle strength, greater happiness, increased mental focus, a greater ability to relax, decreased anxiety, and better sleep."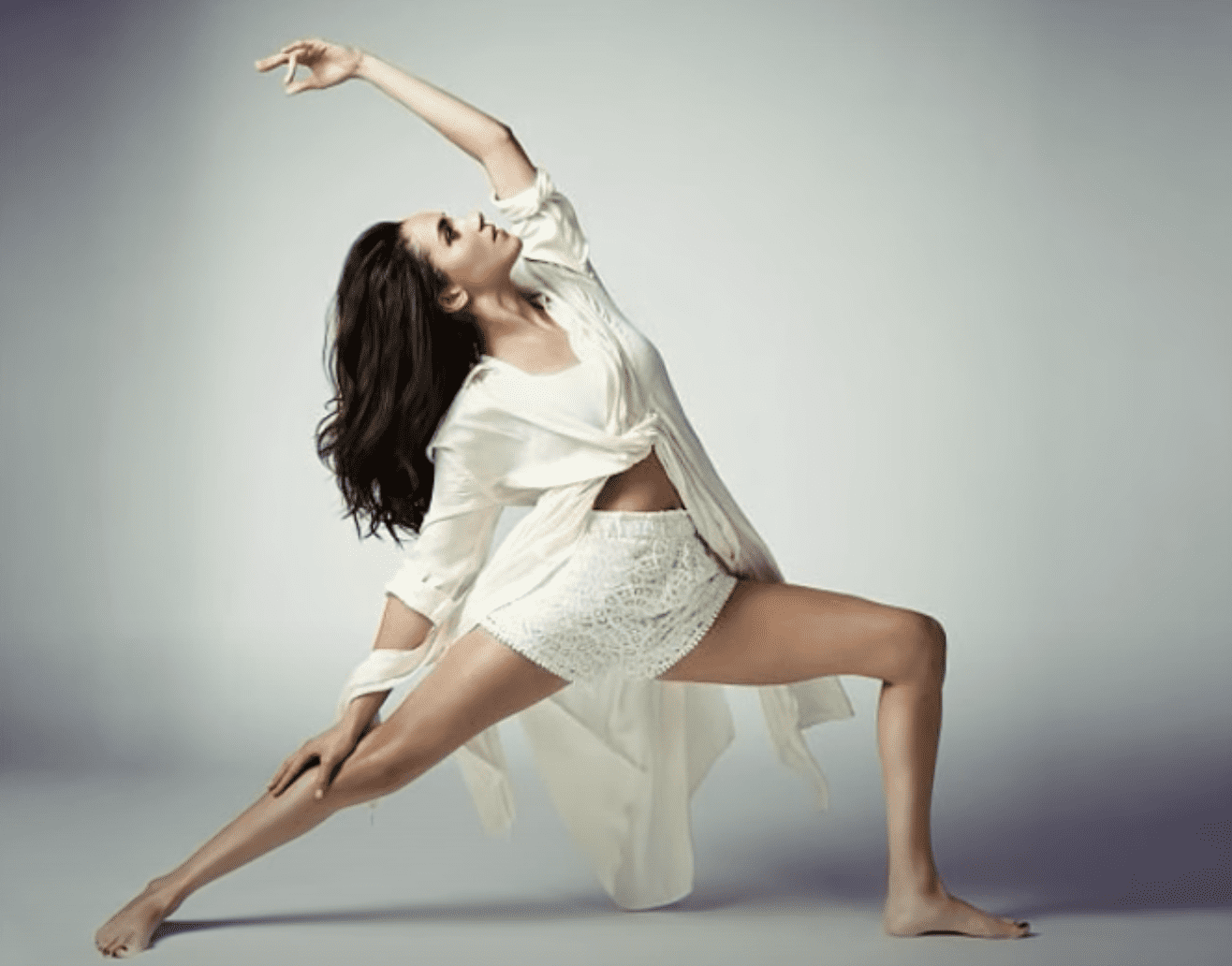 ---
4. Prince Charles
Royal green thumb
One can't say Prince Charles doesn't know how to occupy his free time. Throughout the years, he has taken on several hobbies, but the one he prefers above all is definitely gardening. The Prince's green thumb has been shown through the love he dedicates to the gardens at his private residence, Highgrove House.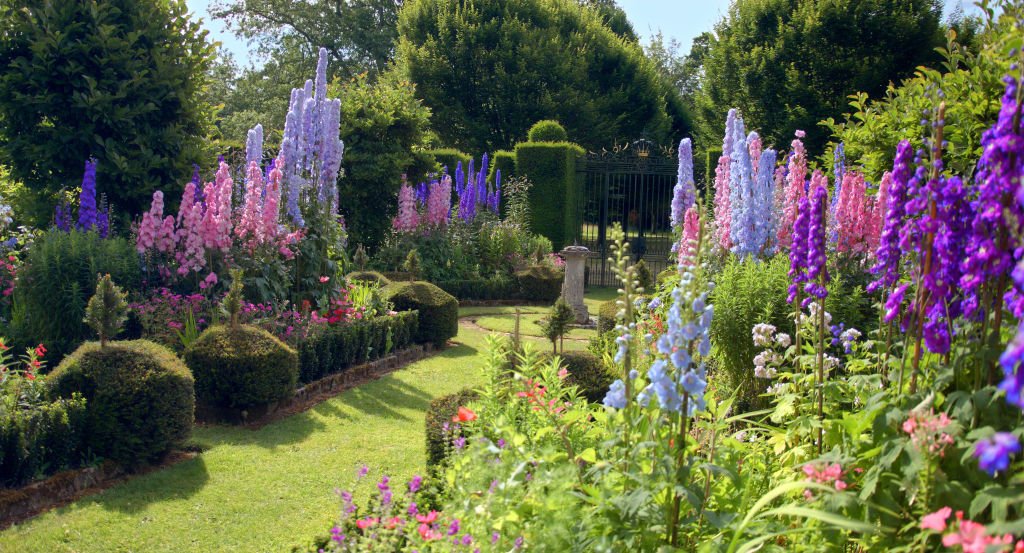 He actively takes care of every part of the garden and has even gotten into hedge-laying art to keeps his gardens as traditional as possible. He has since become the patron of the National Hedgelaying Society and has hosted the National Hedgelaying Championships in his own gardens. In addition to gardening, he also grows his own chickens.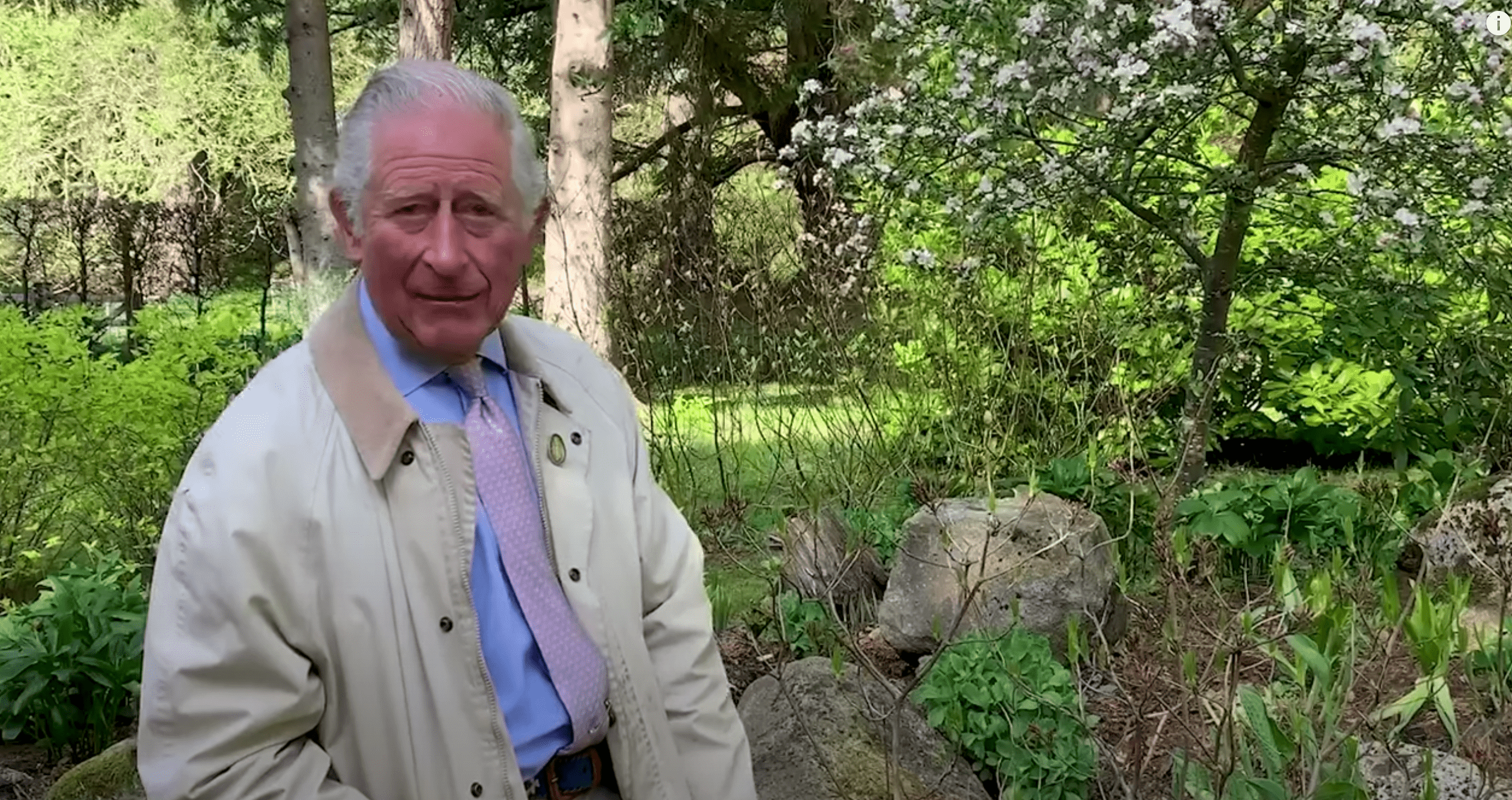 ---
It's a kind of magic
Although tending to gardens is nowadays his biggest hobby, Prince Charles used to have one other quite unusual hobby, at least for a Royal. Back in the 70s, Charles became so obsessed with doing magic that he even joined a society called the Magic Circle. We wonder if he has kept some tricks up his sleeves throughout the years?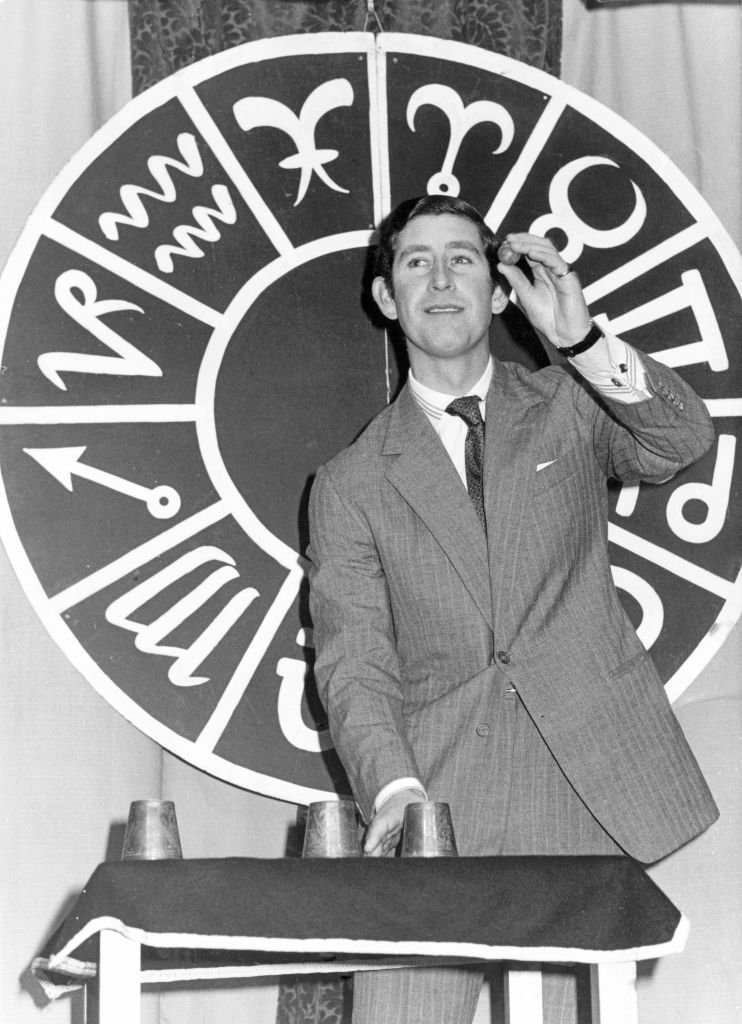 ---
3. Zara Tindall
Horseriding champion
Just like her mother, Princess Anne, and her grandmother, Queen Elizabeth, Zara Tindall also shares a profound love for horseriding. Zara has taken it further by becoming a member of the British equestrian team, through which she won an Olympic silver medal back in 2012, followed by a second-place at Luhmuhlen and team silver at the 2014 World Equestrian Games.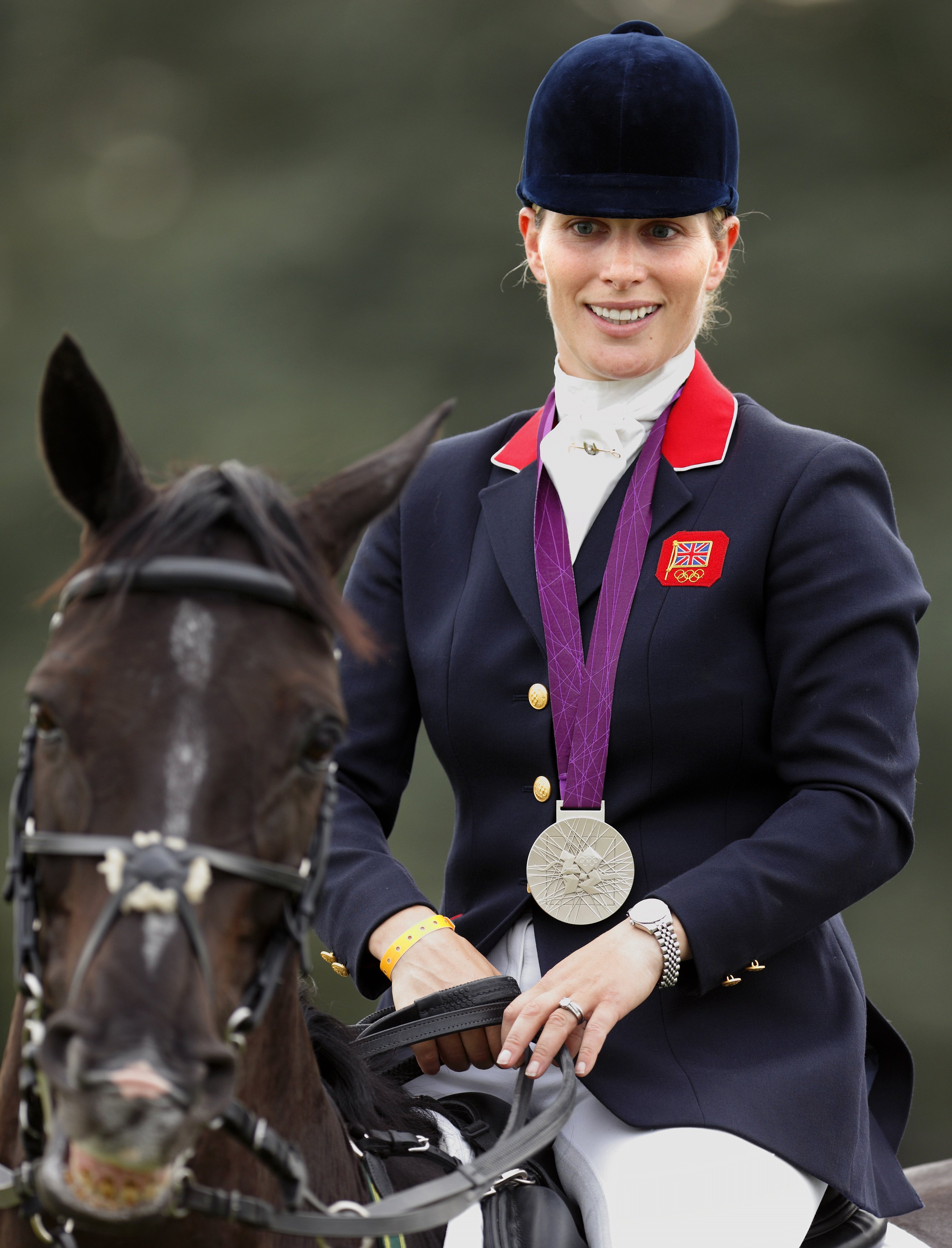 This is most definitely an interest that has contributed to a closer mother and daughter bond between Zara and Princess Anne. Especially because Zara was given the Olympic medal by her mother, the President of the British Olympic Association, and the first Royal family member to compete in the Olympics.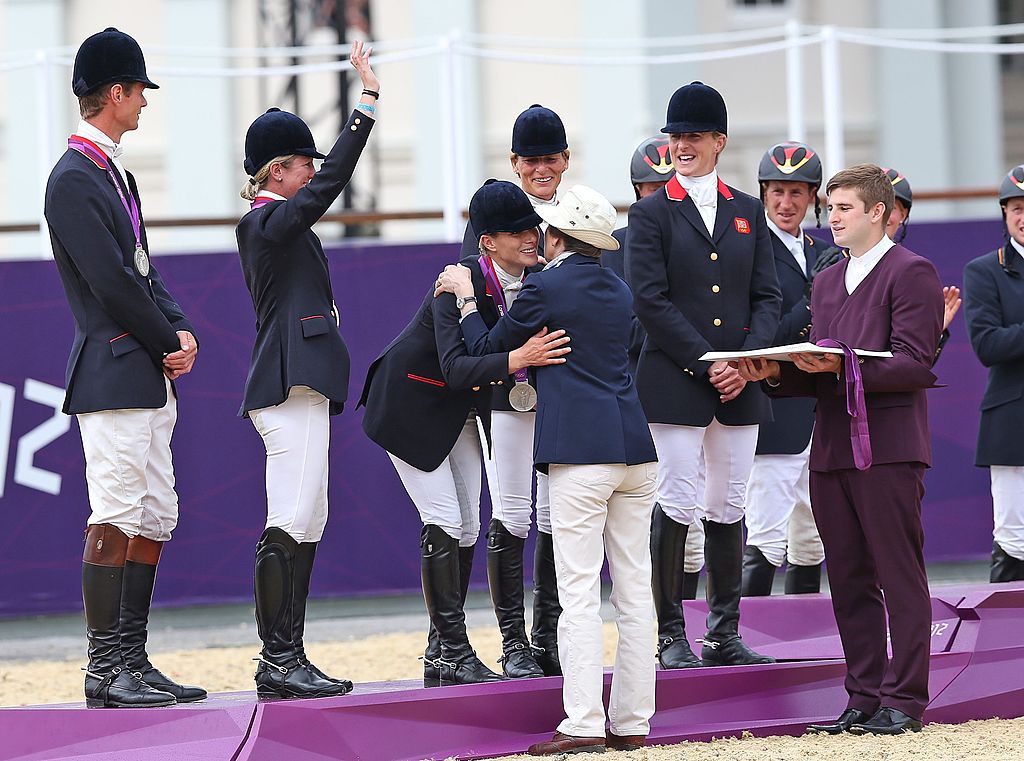 ---
2. Camilla
An outdoorswoman
In addition to her love for reading (which has made her dedicate her time to promoting child literacy) and painting, Camilla is also a fan of outdoor activities, especially when spending time at Balmoral. She is often seen enjoying the natural beauty of the Cornish countryside and Scottish highlands horse riding, hiking, and skiing.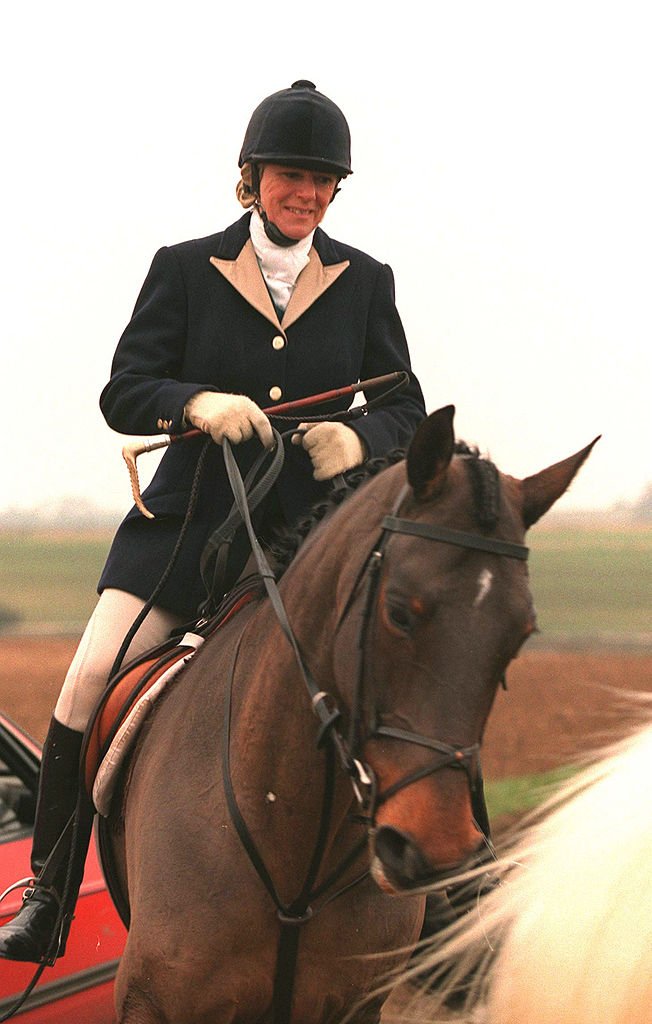 ---
Never too late to learn
Lately, the Duchess has taken on a new hobby: dancing. She's been taking ballet lessons designed for students over 55, with the Royal Academy of Dance Silver Swans. "I do a combination of a bit of Silver Swans and a bit of Pilates and a lot of walking which I love. We've all got to keep active," she said.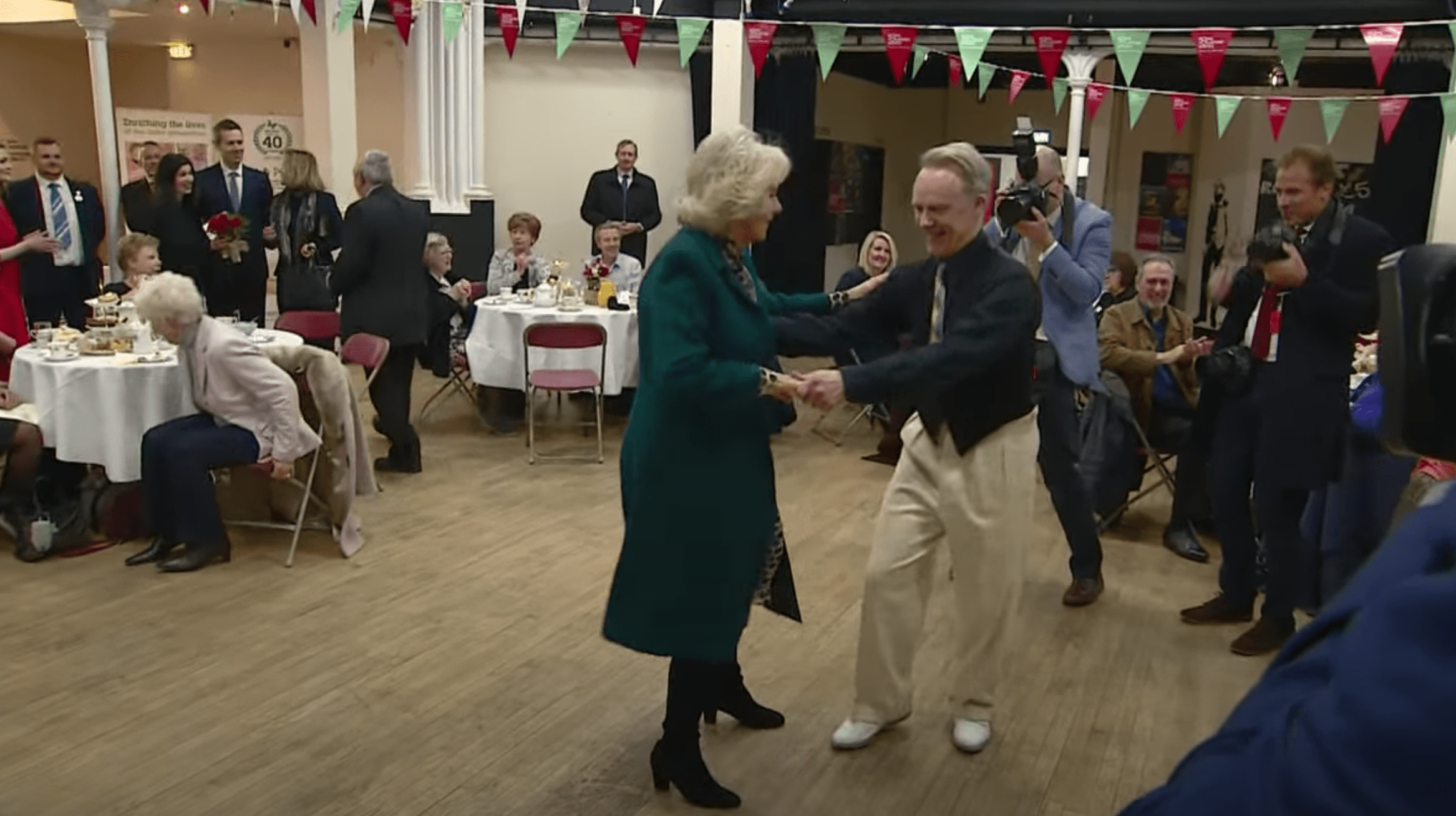 Camilla felt inspired to begin taking the dance lessons after visiting a Silver Swans dance class in New Zealand. Despite her apprehension, she decided to go ahead with it. "I got a group of ancient friends together and the four of us sort of clatter around, and when we're in London, we do it once a week and it makes all the difference.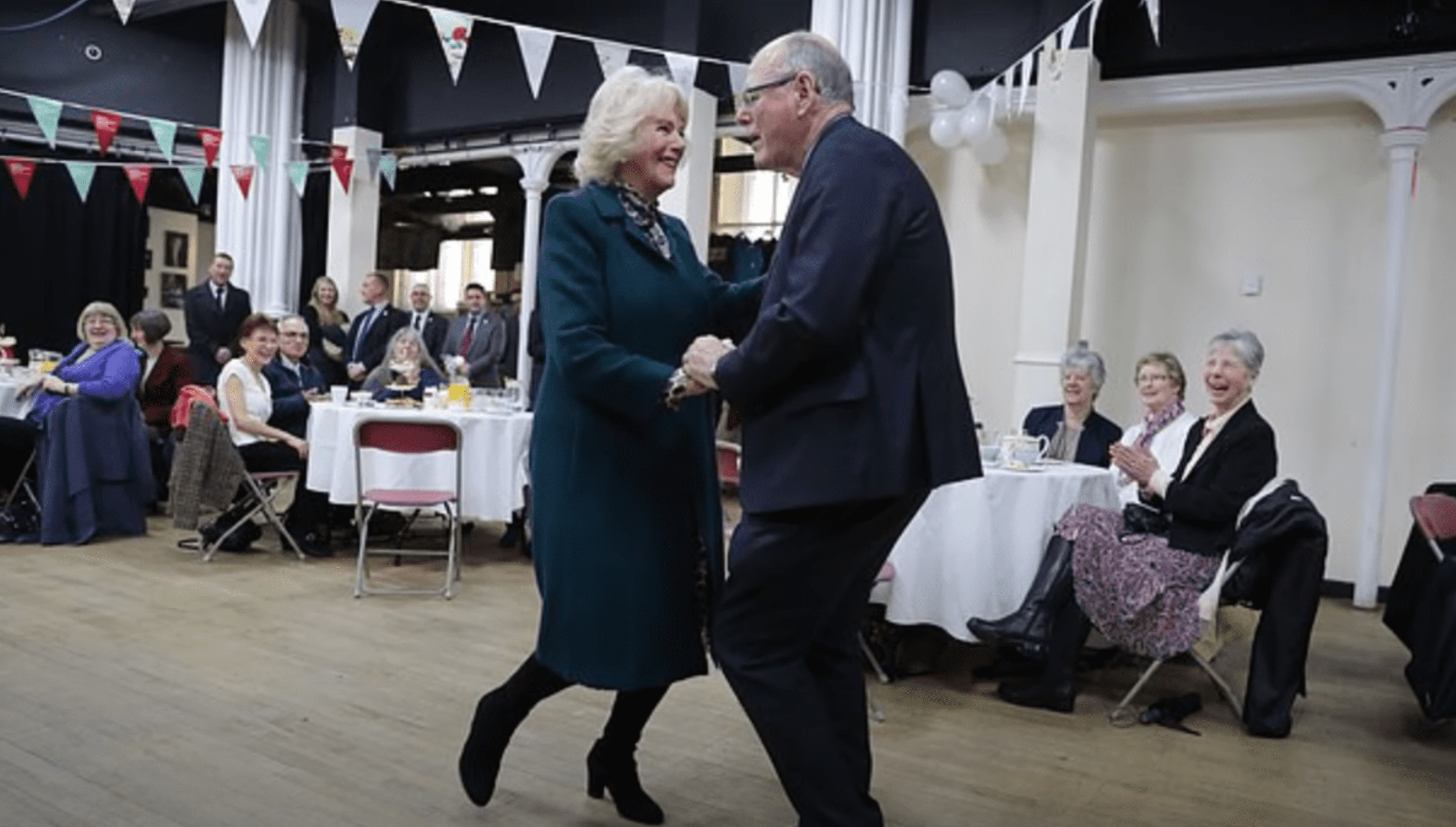 ---
1. Prince Andrew
Going behind the camera
Just like his nephew's wife, Kate Middleton, Prince Andrew has also become quite the expert in photography, even going to the point of releasing a book of photos called "Photographs by HRH Prince Andrew" back in 1985. If you're wondering how good he really is you can always check out his Facebook page where he has published some of his photos.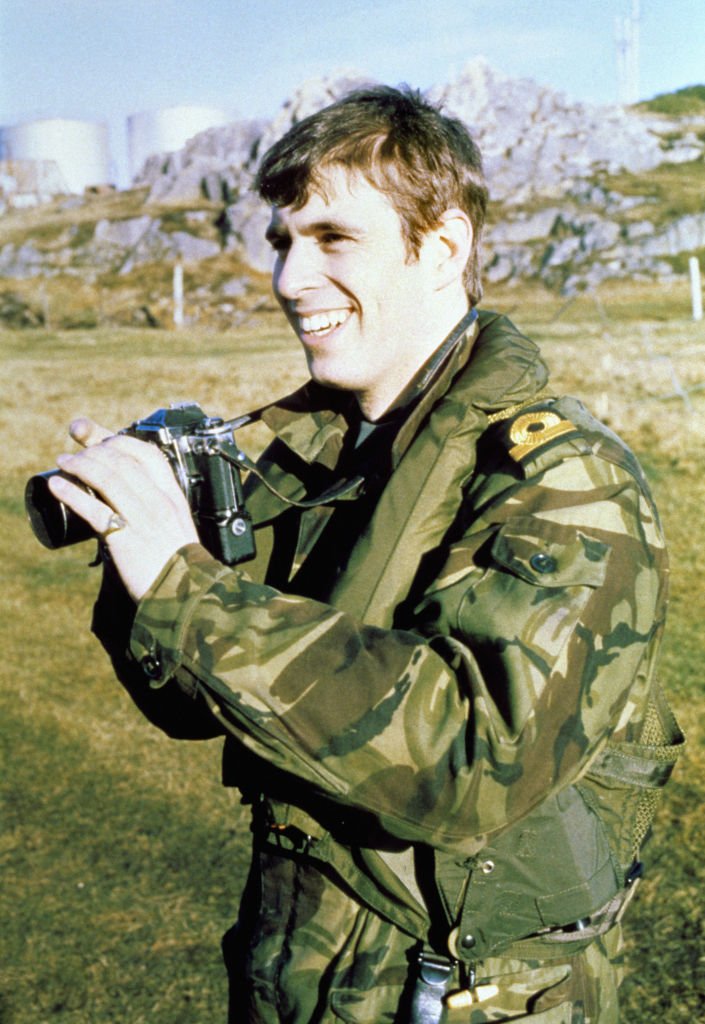 Andrew has applied his photography talent and skills to the benefit of the Royal family, by photographing a few special Royal events such as the first official photographs of Lady Louise Windsor with her parents, the Queen's Golden Jubilee in 2002 and Prince Harry's first birthday on the royal yacht Britannia.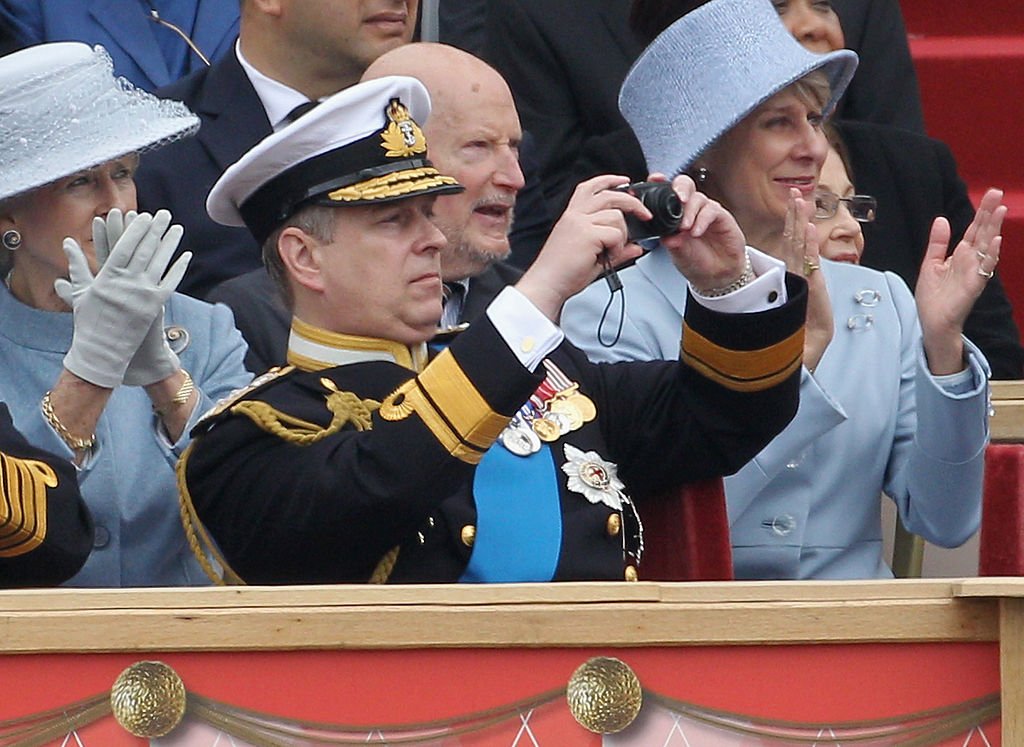 It's so interesting to see that behind their Royal posture, the royal family members are people with normal interests just like us, isn't it? Considering their hobbies, which royal member do you identify with the most from this list? Let us know all about it in the comments section and don't forget to share the article!
Sources:
British Heritage
,
Hello Magazine
,
True Royalty
,
Womans World
,
Express
,
Harpers Bazaar