Celebrity Couples With Wives Older Than Husbands
Hollywood has its fair share of May-December romances. However, we most often hear about older men dating and marrying younger women. We think it's time we let the tables turn and shed the light on older women dating younger men. Check out these 16 actresses who pay no mind to their age differences with their significant others!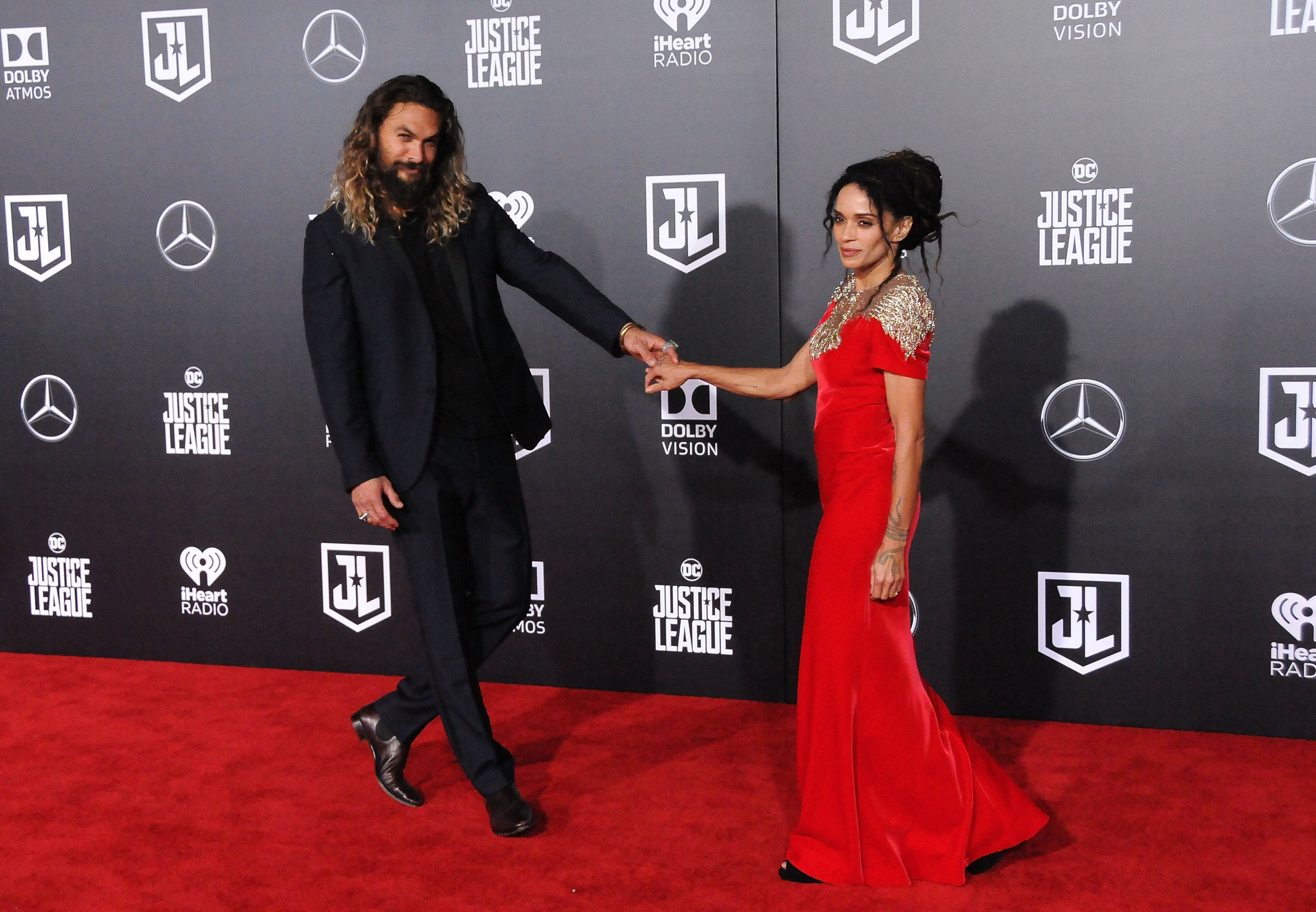 ---
#16 KOURTNEY KARDASHIAN & YOUNES BENDJIMA
While these two have reportedly called it quits, they're definitely worth mentioning considering how much they broke headlines throughout their entire relationship. After the Instagram tiffs, as of Christmas 2019, the two have been happily back together! They broke a year prior but decided to give the relationship another try.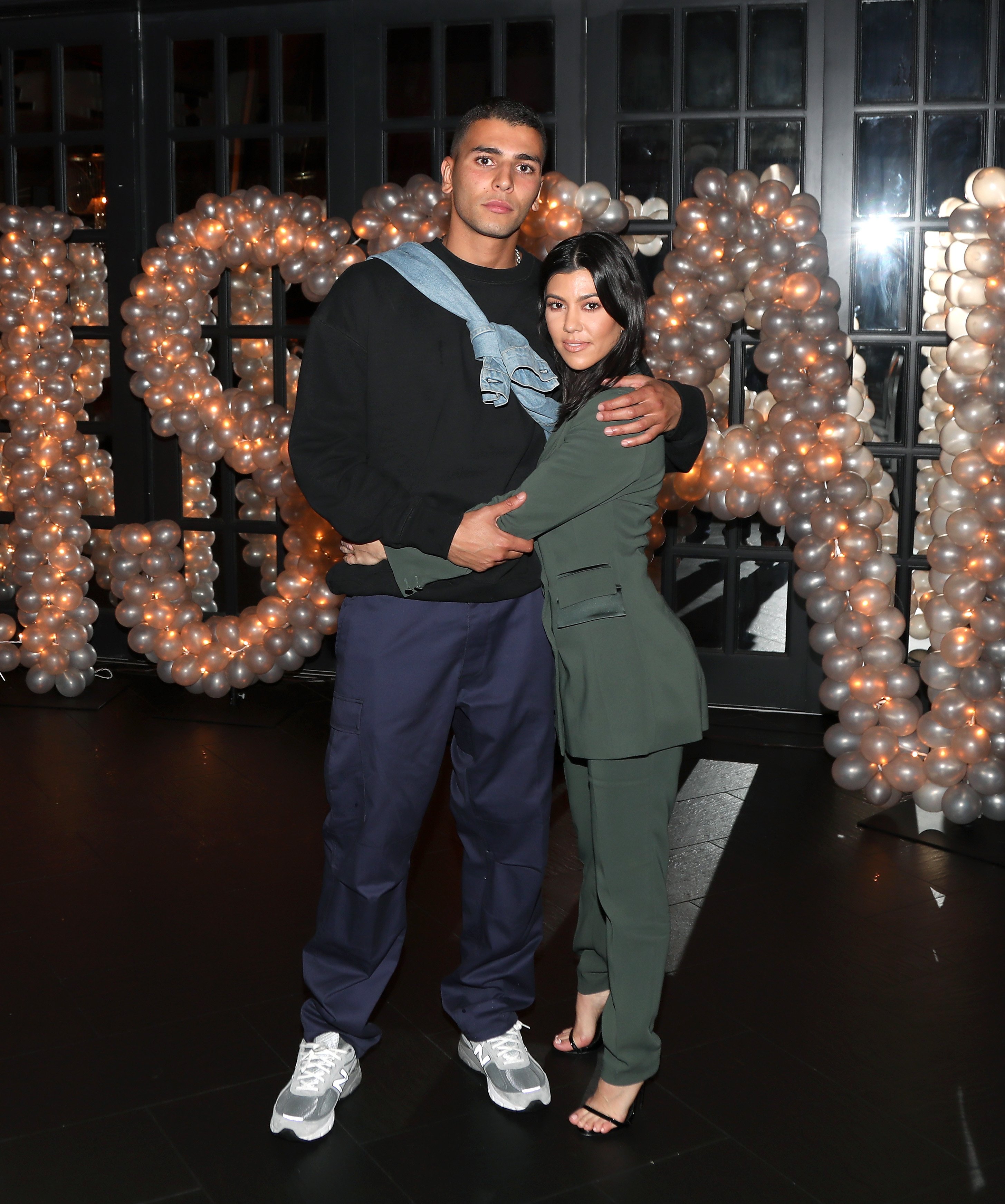 ---
#15 JULIANNE MOORE AND BART FREUNDLICH
Moore met her second husband a year after her first divorce in 1995 and certainly didn't expect to make such a commitment so soon. They met Bart Freundlich when she was 35-years-old and he was 26-years-old while on the set of The Myth of Fingerprints, which Bart directed. The two married on August 23, 2003, after having two kids.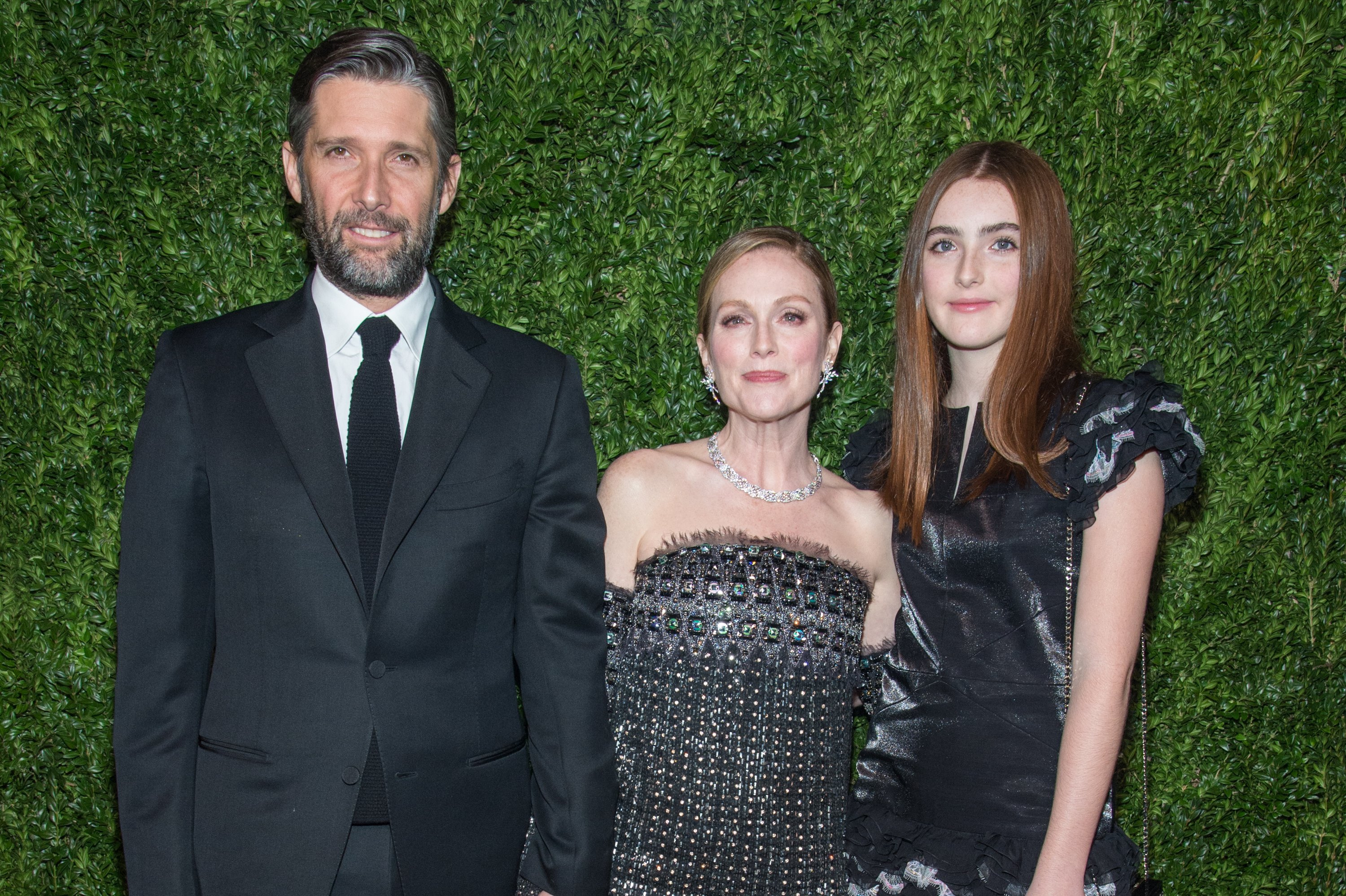 ---
#14 TINA TURNER AND ERWIN BACH
After a tumultuous marriage with Ike Turner, her divorce was finalized in 1978 and she didn't publically date anyone for years. The R&B made her comeback single and classic hit, "What's Love Got to Do With It" and it brought her back to love when she met Erwin Bach, a German music executive. They married on July 4, 2013 in Switzerland.
---
#13 NORMA SHEARER & MARTIN ARROUGÉ
After Norma Shearer's retirement in 1942, she tied the knot with Martin Arrougé, who was a former ski instructor. He was 11 years younger than the starlet. When Arrouge was around 5-years-old, Norma made her silent film debut in The Star Boarder as a member of the Big V Beauty Squad. The two were together until her passing on June 12, 1983.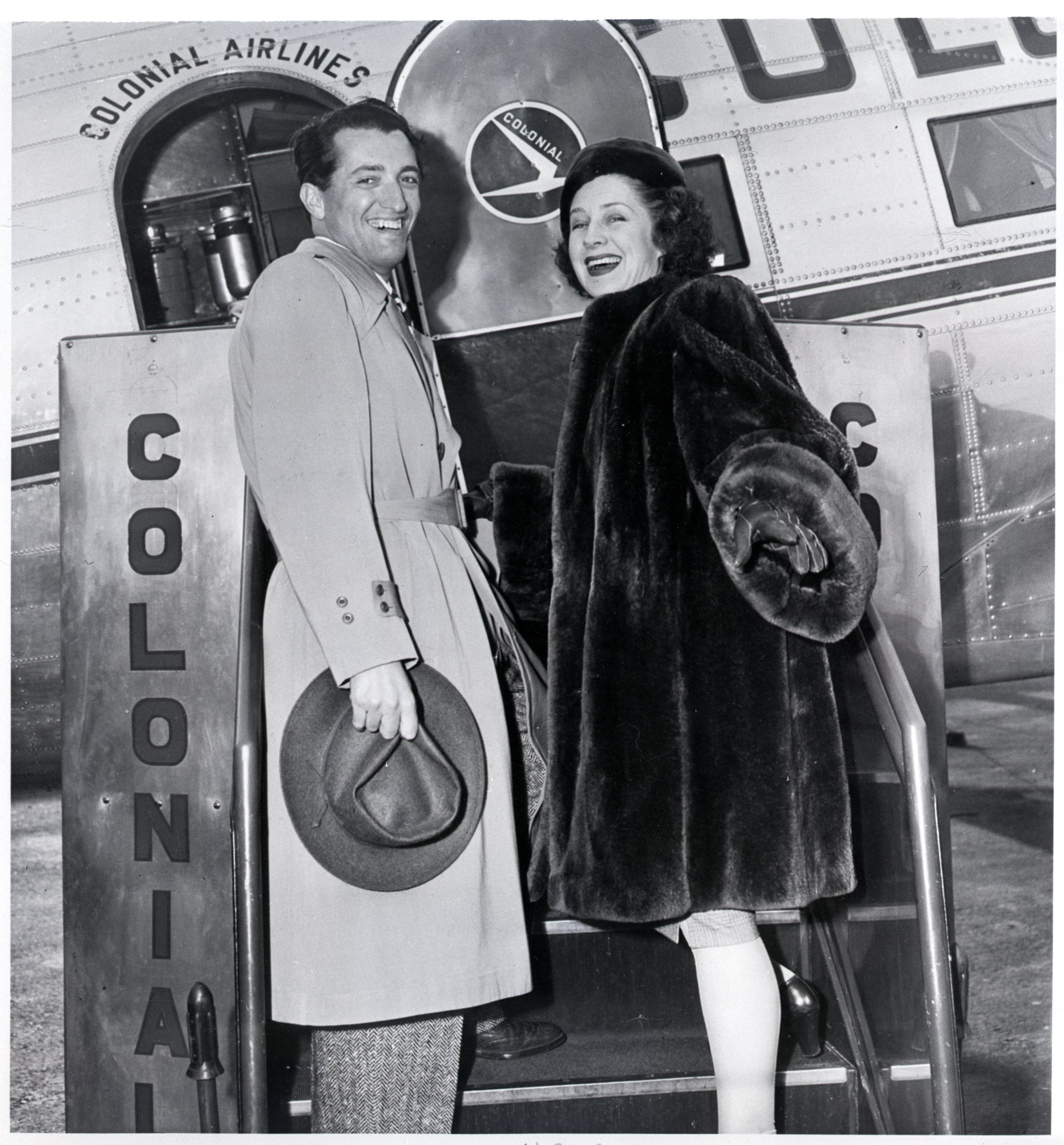 ---
#12 GABRIELLE UNION AND DWAYNE WADE
Back in 2009, Gabrielle Union and Dwayne Wade started dating after they both got out of a divorce: Wade from Siohvaughn Funches and Gabrielle Union from Chris Howard. It all started when they co-hosted a 2007 Super Bowl party. They became engaged in December 2013 and on August 30, 2014, they made it official!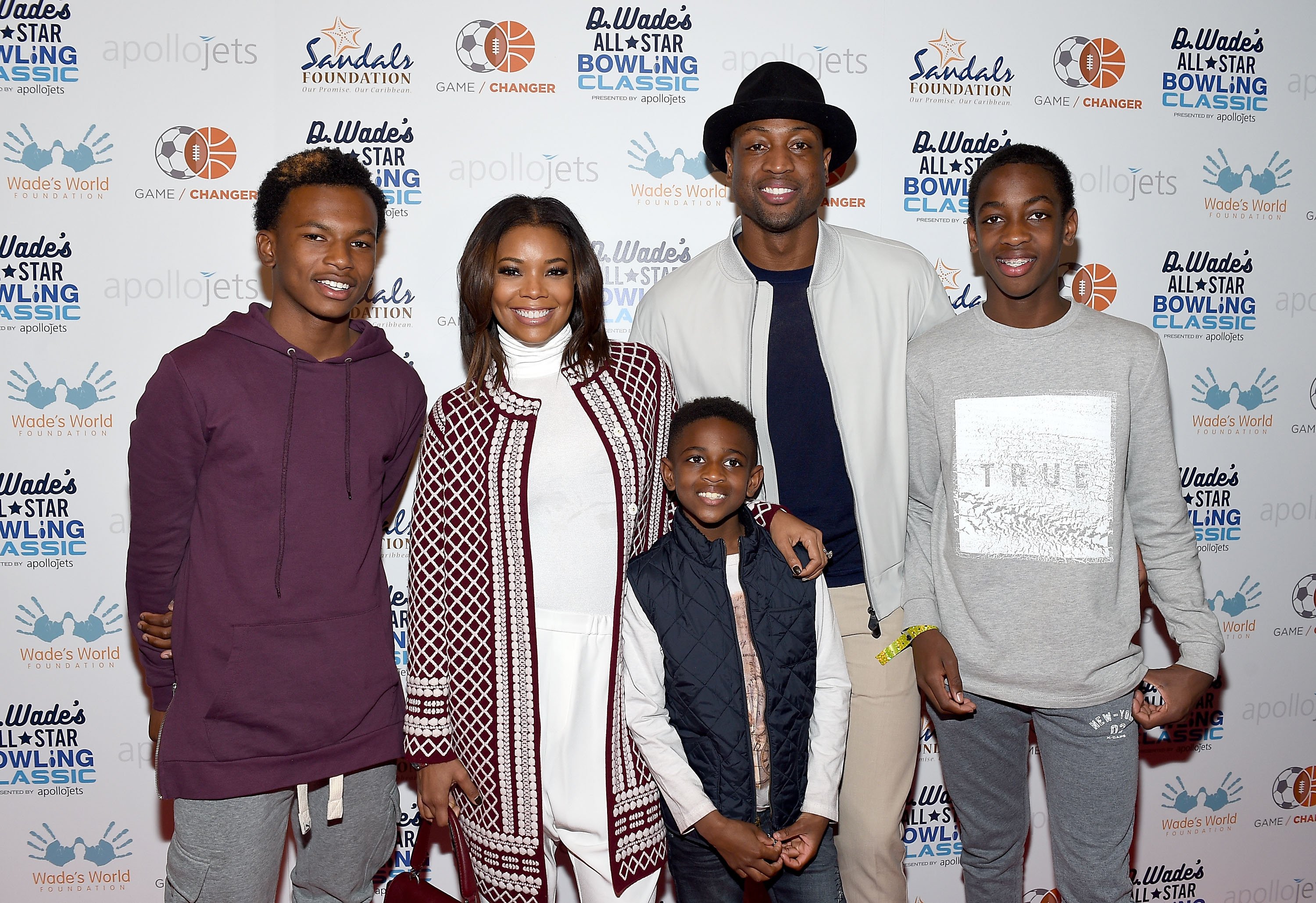 ---
#11 KATIE COURIC AND JOHN MOLNER
On June 21, 2014, journalist Katie Couric and banker John Molner got married after 10 months of being engaged. The two have a seven-year age difference. This is Couric's second husband and in 2013, she admitted to E! she was surprised she hadn't remarried in February 2013. "I think life is more fun when you have someone in your life".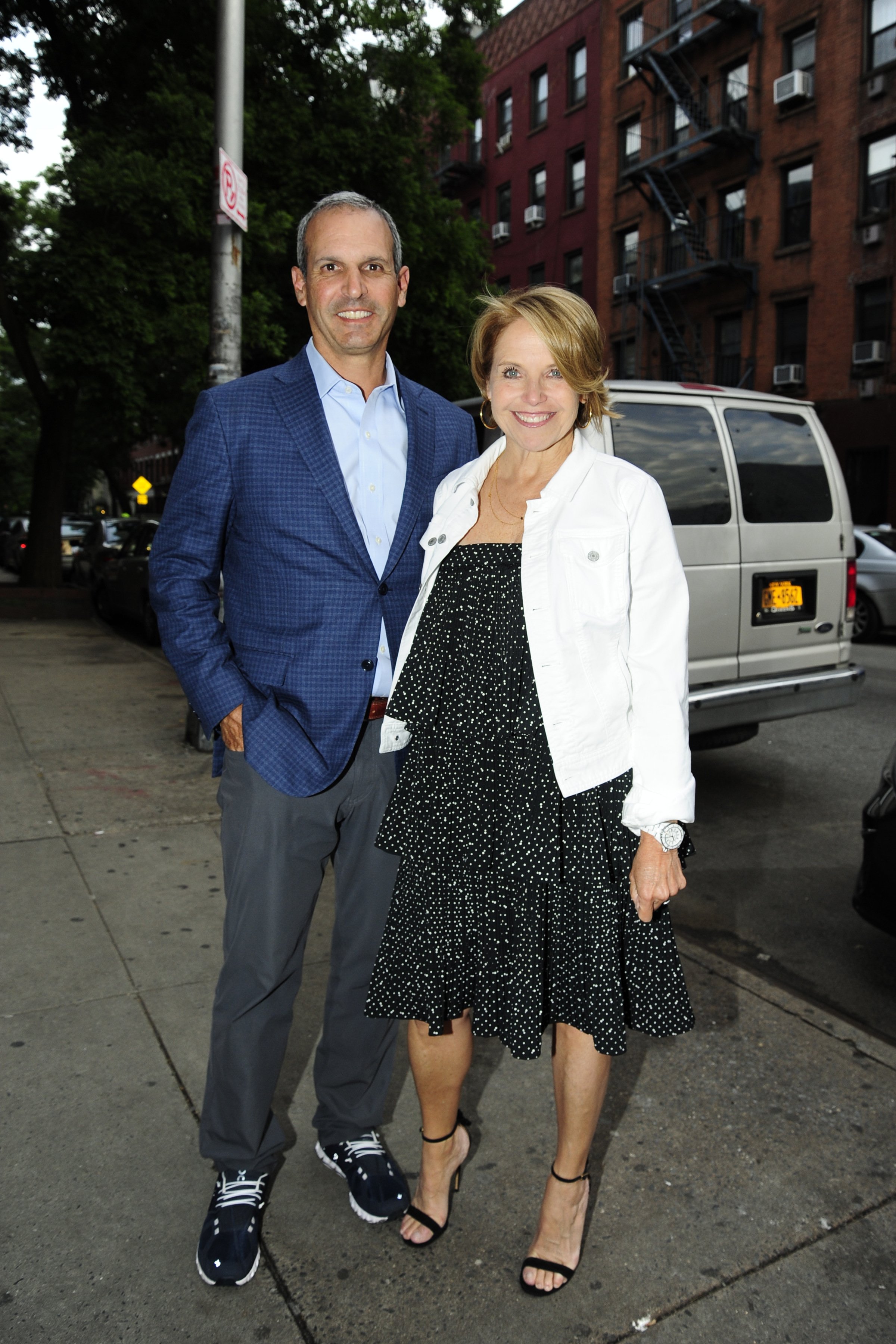 ---
#10 SAM TAYLOR-JOHNSON AND AARON TAYLOR-JOHNSON
Samantha Louise met Aaron Johnson while filming for Nowhere Boy, the John Lennon biopic, in 2009 when he was 18 years old and she was 42 years old. Due to their age gap of 24 years, the couple has had to face a slew of questioning about their relationship. Despite the scrutiny, they've been together for over 10 years.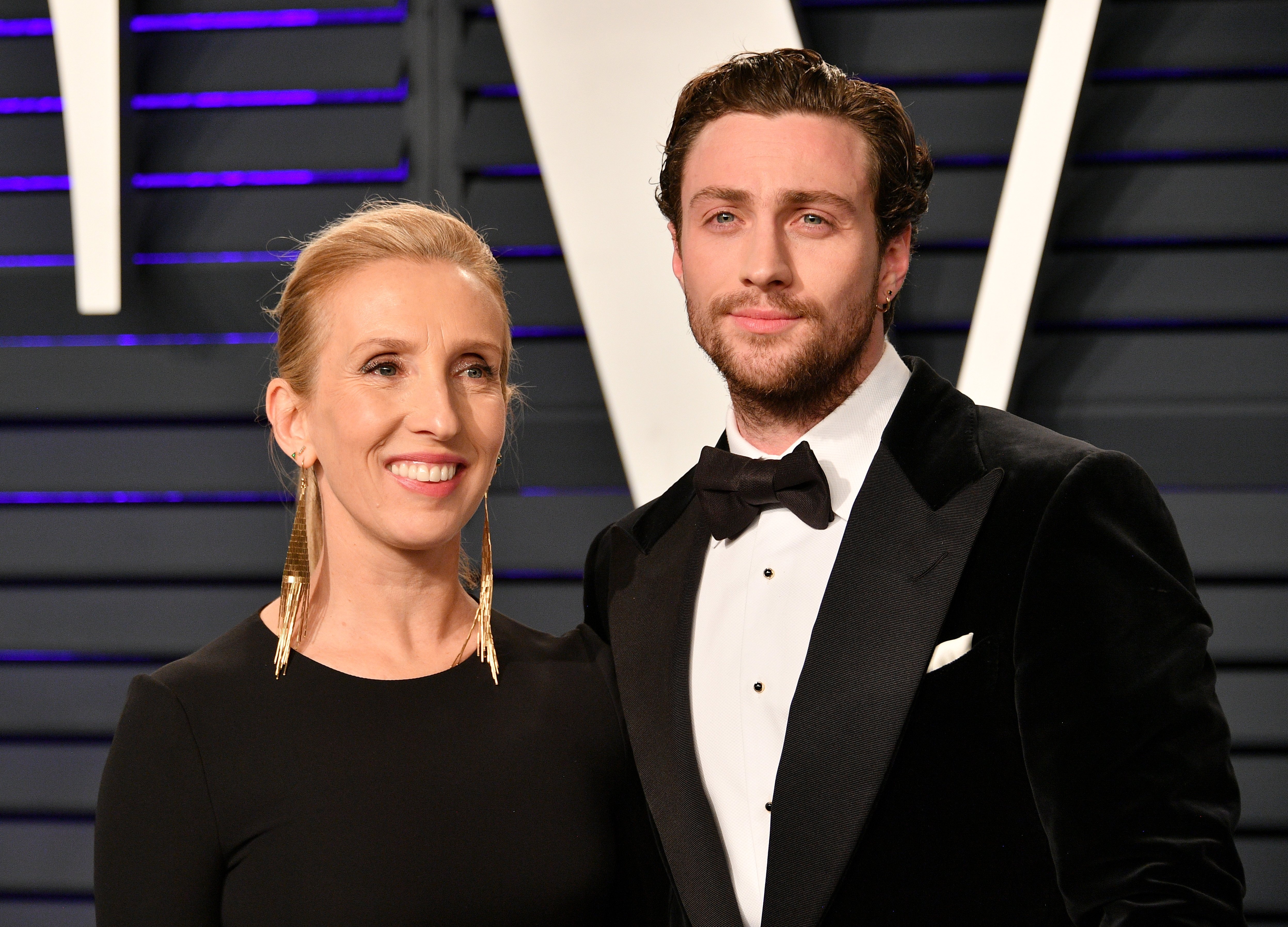 The Avengers star and director of Fifty Shades of Grey tied the knot on June 21, 2012.. The two share four children together, two daughters together and two children from Sam's previous marriage to Jay Jopling. Aaron told Hollywood Reporter, "We are already parents that run our house, so when we work together it's the best."
---
#9 KRIS JENNER AND COREY GAMBLES
Since the fall of 2014, Kris Jenner and Corey Gambles have been staying together despite some reservations from her family members. The relationship began a year after Kris' split from Caitlyn Jenner was announced. He has since starred in Keeping Up With the Kardashian adding on the pressure of reality television. So far, there are no signs of a wedding.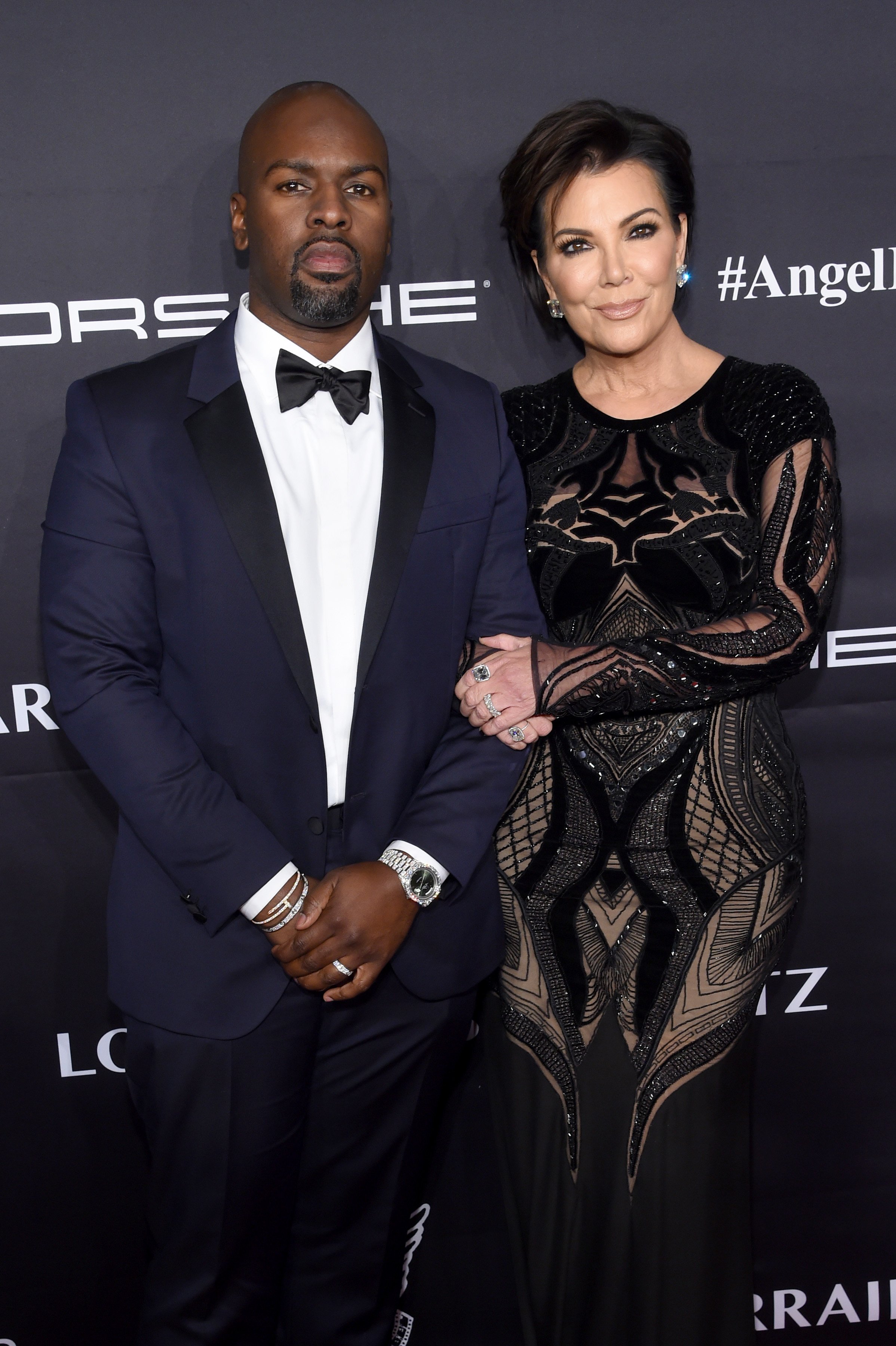 She shared on Ellen, "You know, I've done that twice and it didn't work out so well," she continued, "So I don't know — you never know. I'm going to take a page out of Goldie [Hawn] and Kurt [Russell]'s book. Or Kourtney [Kardashian]'s book. I think as long as things are going so well, why ruffle it up?"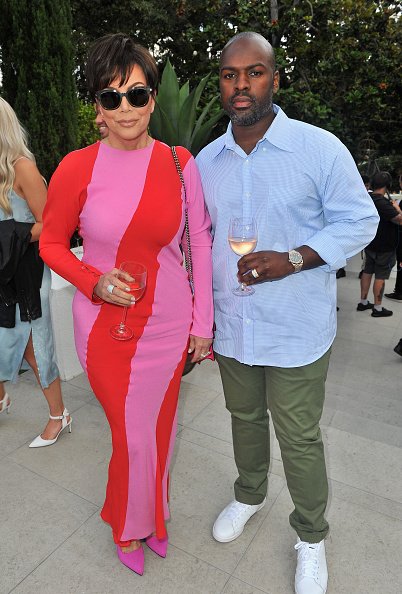 ---
#8 EDITH PIAF & THÉO SARAPO
In 1962, Edith Piaf wed Theophanis Lamboukas (best known as his stage name Théo Sarapo). This was Piaf's final marriage before her unfortunate death in 1963. He was 20 years younger than her and they often performed together for some of her final concerts.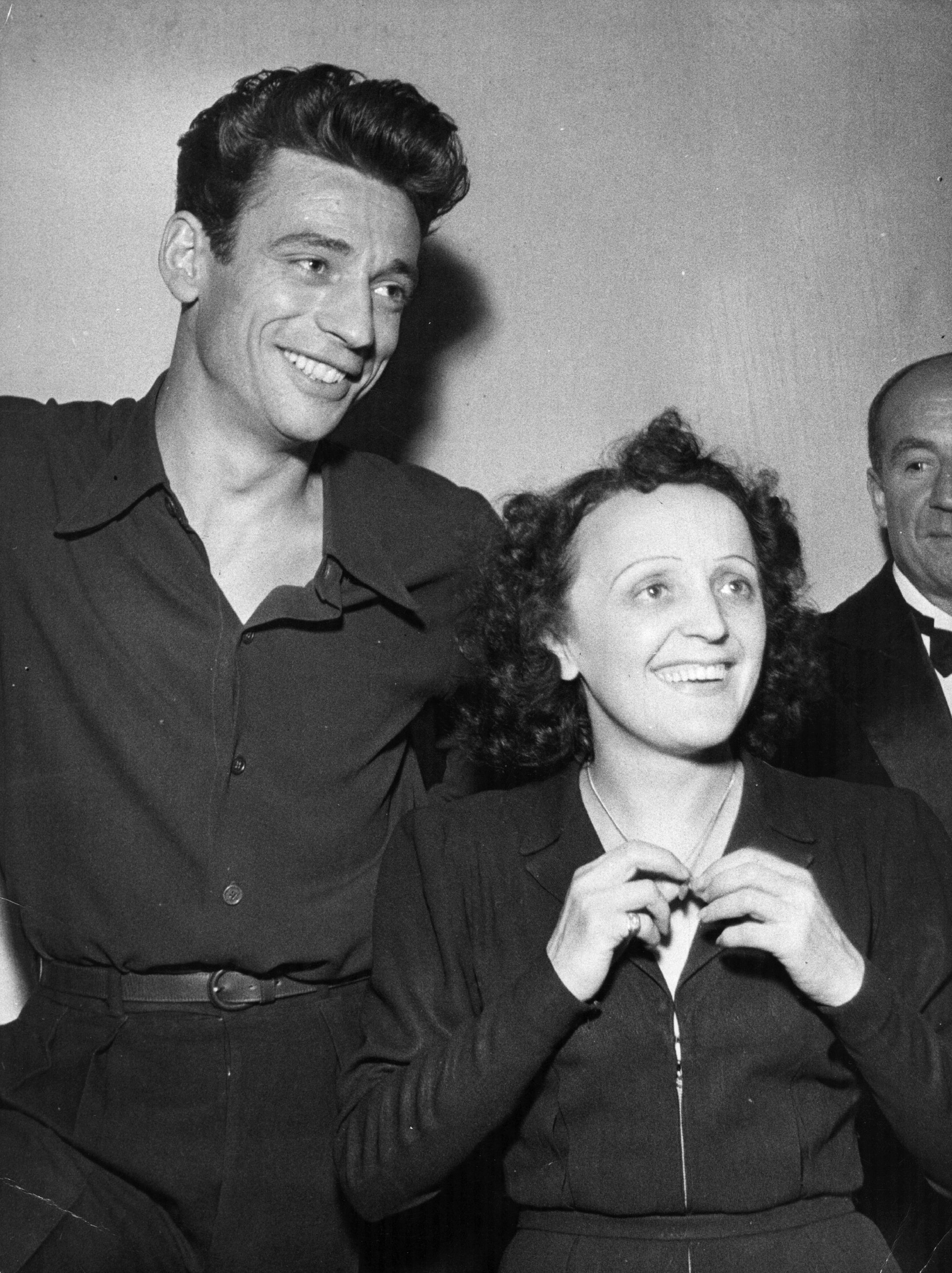 ---
#7 MARY TYLER MOORE & ROBERT LEVINE
While their marriage sadly ended when Mary Tyler Moore passed away in 2017, Robert Levine stuck by her side throughout the entirety of their 33-year marriage with each other. The two lovebirds married in 1983 when she was 47 years old and he was 29 years old, meaning they had an age gap of 18 years.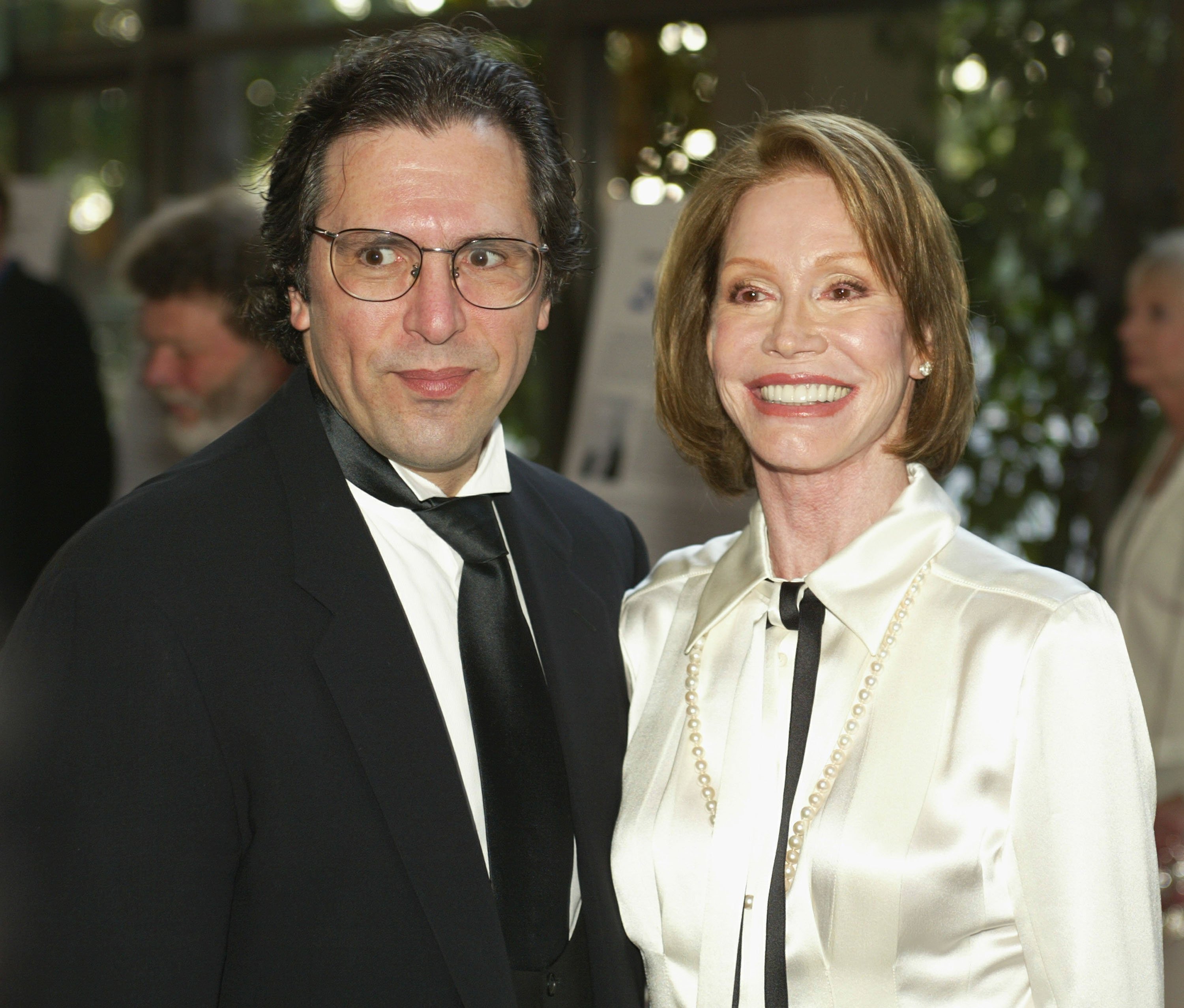 Moore met her third husband after Moore's mother fell ill. Her regular doctor was unavailable which got her connected with Dr. Levine. "After I'd seen her mom the second time, I said to Mary, 'If there's an emergency, just get in touch with me,' " Levine told PEOPLE in 1984, "And Mary said, 'Does acute loneliness count?' And I said, 'Yes.'"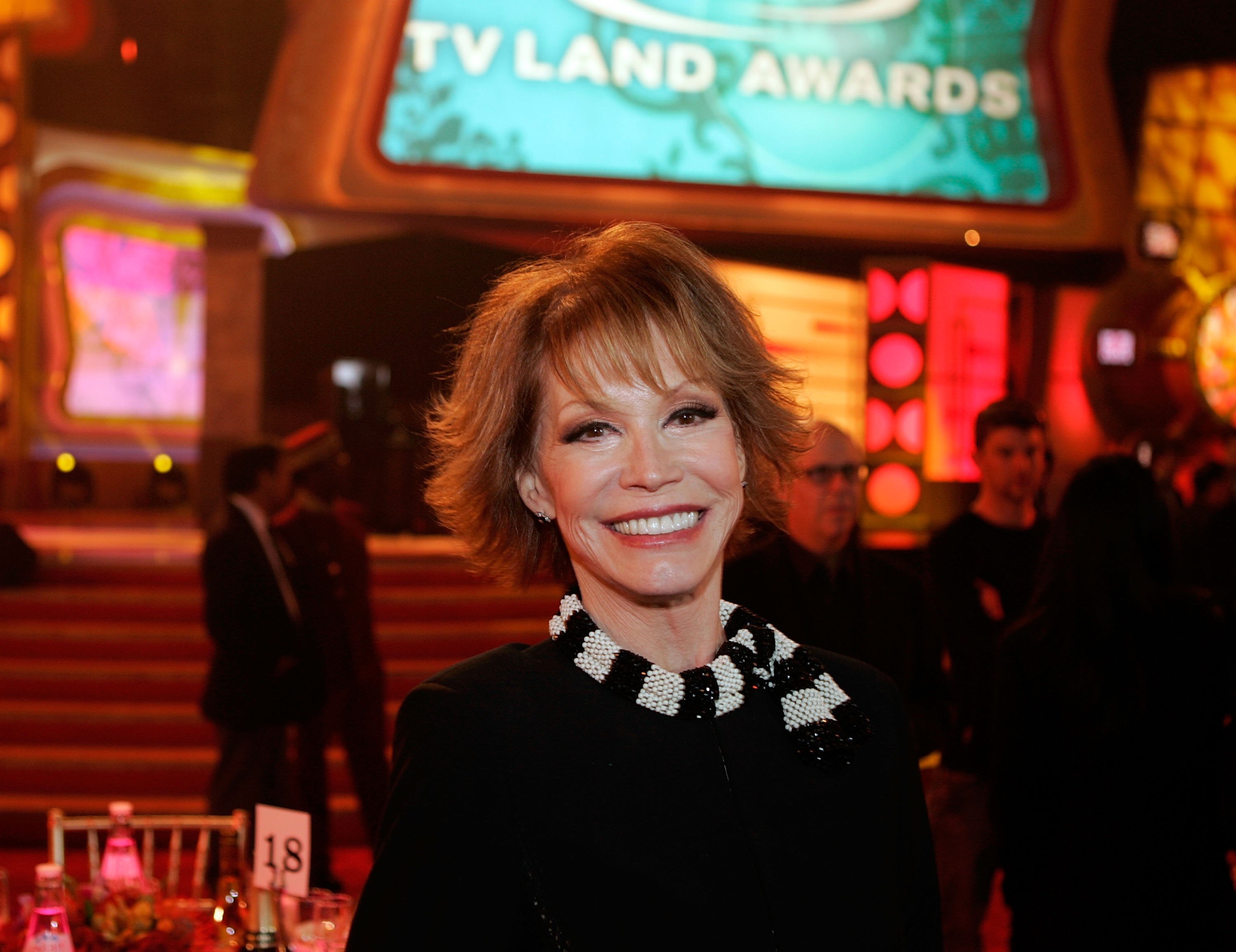 ---
#6 JOAN COLLINS & PERCY GIBSON
In 2002, Joan Collins was 69 years old and Percy Gibson was 37 when they made it official between them. It is Collins' fifth marriage and so far, it's been going strong for 18 years! Despite the difference, Collins hasn't made it a big point in her relationship with Gibson. In fact, she jokes about the gap all the time! 
In March 2020, she appeared on Good Morning Britain with Piers Morgan and Susanna Reid. Morgan asked if she believed they would've linked up sooner and she responded "He wasn't born!" and continued, "Of course, he would be the same person I would think, we would be very compatible, we have the same interests and we like the same things."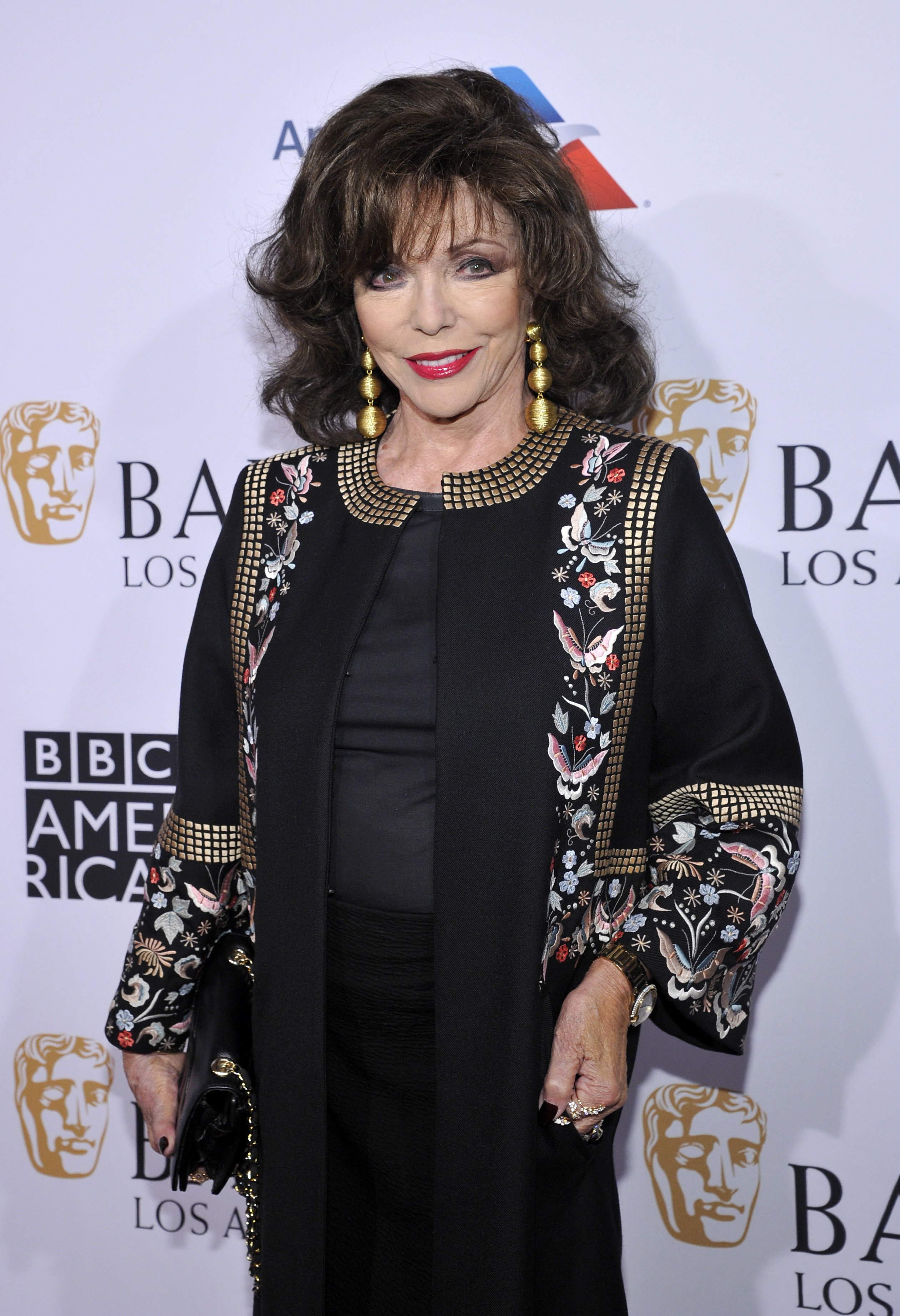 ---
#5 CAROL BURNETT & BRIAN MILLER 
The Queen of Television Comedy found her king in 2001! Carol Burnett's marriage to Brian Miller was her third, after college sweetheart Don Saroyan and second husband Joe Hamilton (with whom she has three daughters). Burnett and Miller are 23 years apart, and their love is still standing the test of the time!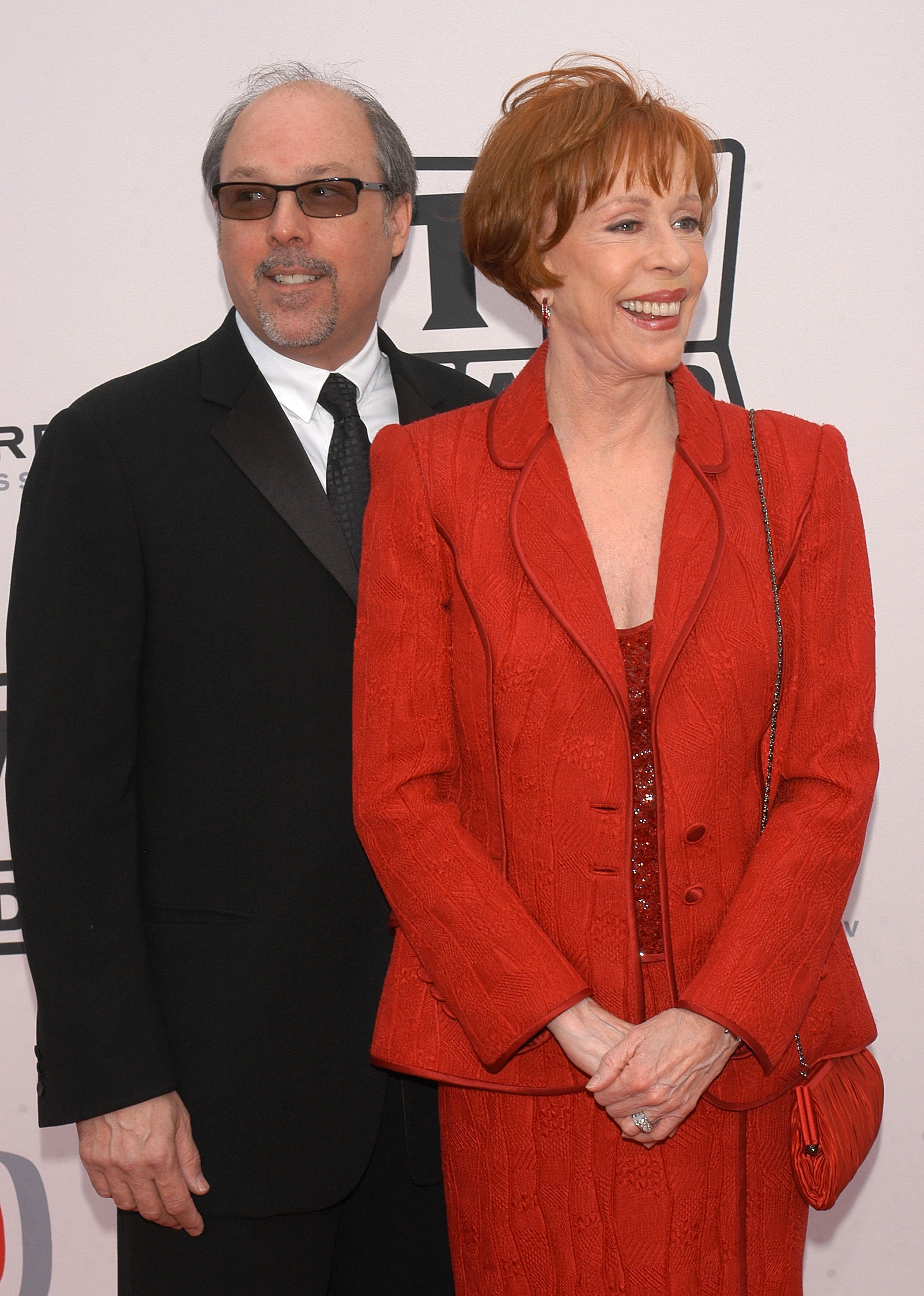 Burnett has made it clear in multiple interviews that she definitely doesn't mind the gap. Carol was once quoted saying, "Look at our friend Clint Eastwood [who married a woman 36 years younger], look at our friend," she continued, "I say, if it's good enough for the fellows, it's good enough for the girls."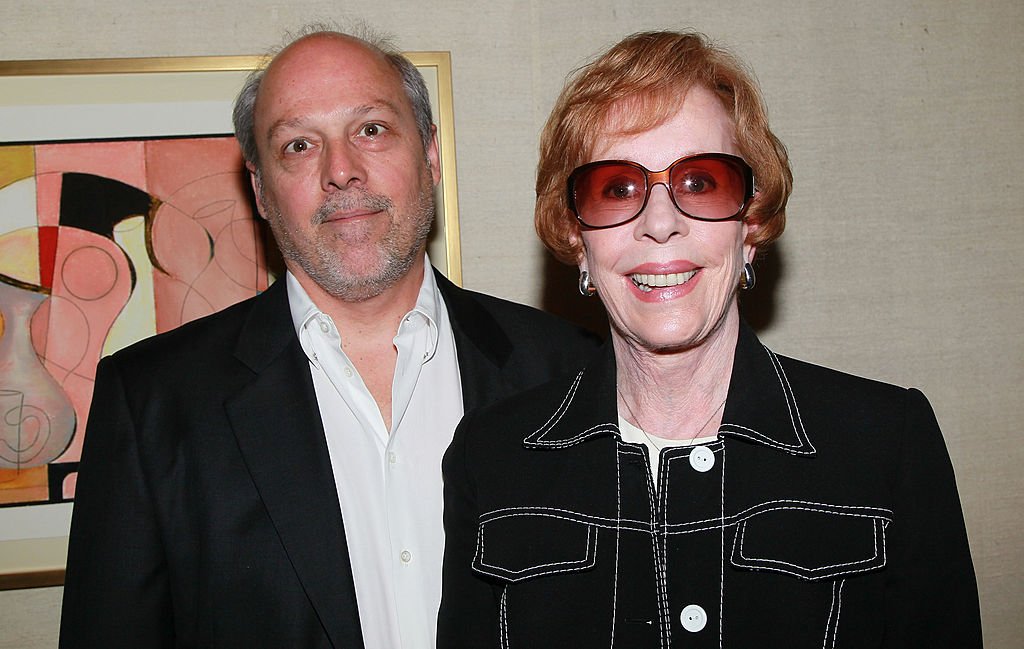 ---
#4 PRIYANKA CHOPRA & NICK JONAS
This relationship all started when Nick direct-messaged Priyanka on Twitter in September 2016 saying, "I'm hearing from a few mutual friends that we should meet," to which Priyanka responded, "My team can read this. Why don't you just text me," along with her phone number.  By May of the following year, Priyanka said she wouldn't rule out "future flirtation" from Jonas.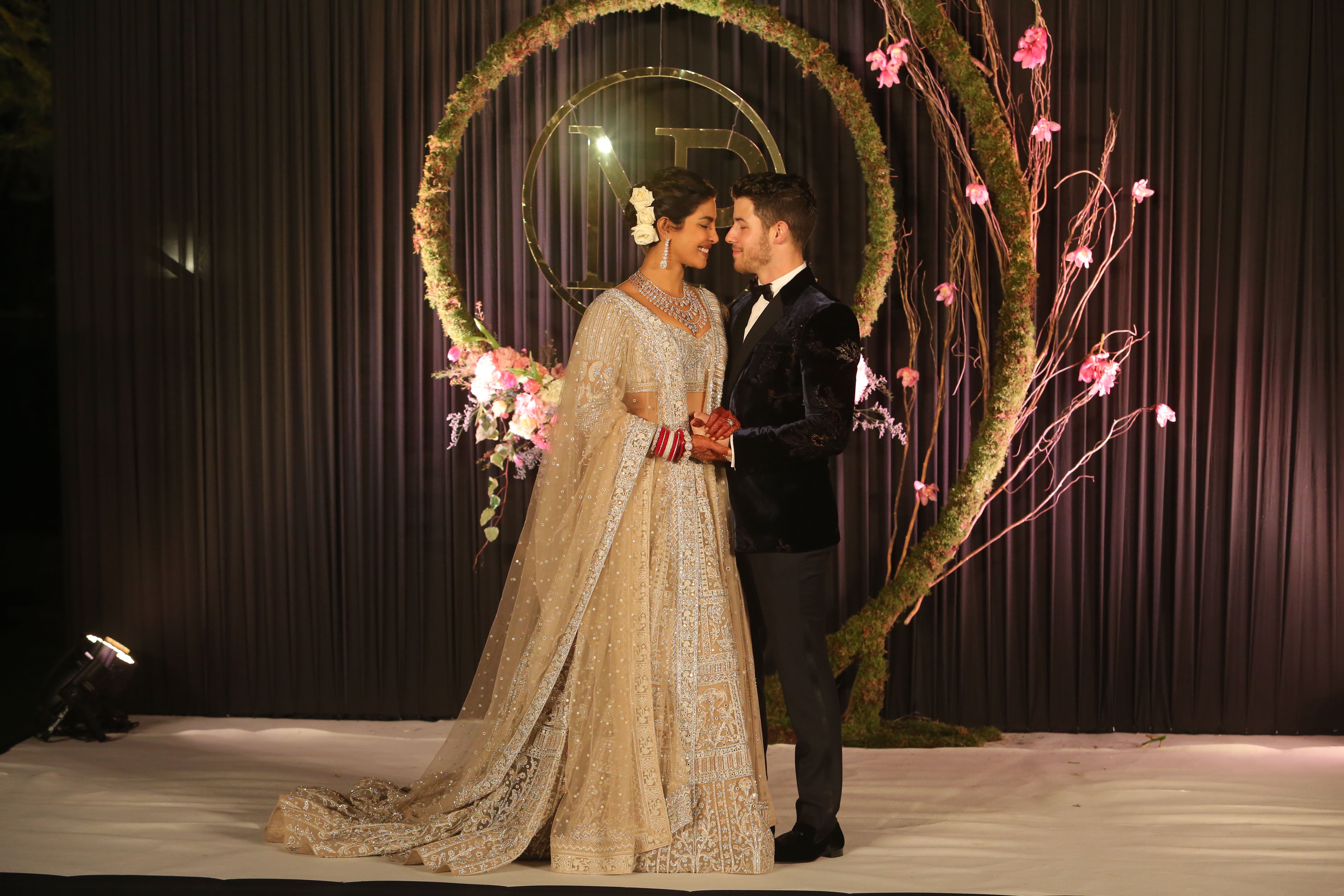 The two were publically dating by May 2018 and regularly commenting on each others' adorable Instagram posts. Jonas popped the question about two months after they officially began dating. Their wedding ceremony took place on December 1, 2018 at Jodhpur, Rajasthan in the Umaid Bhawan Palace. They've been happily married ever since!
---
#3 LISA BONET AND JASON MOMOA
The actor and actress have been married since 2017 and have three children together. While they met in a Los Angeles jazz club, Jason's love for Bonet has been growing since he first saw her on television when he was 8-years-old! For his Esquire cover, he was blushing talking about his "childhood crush" on Bonet.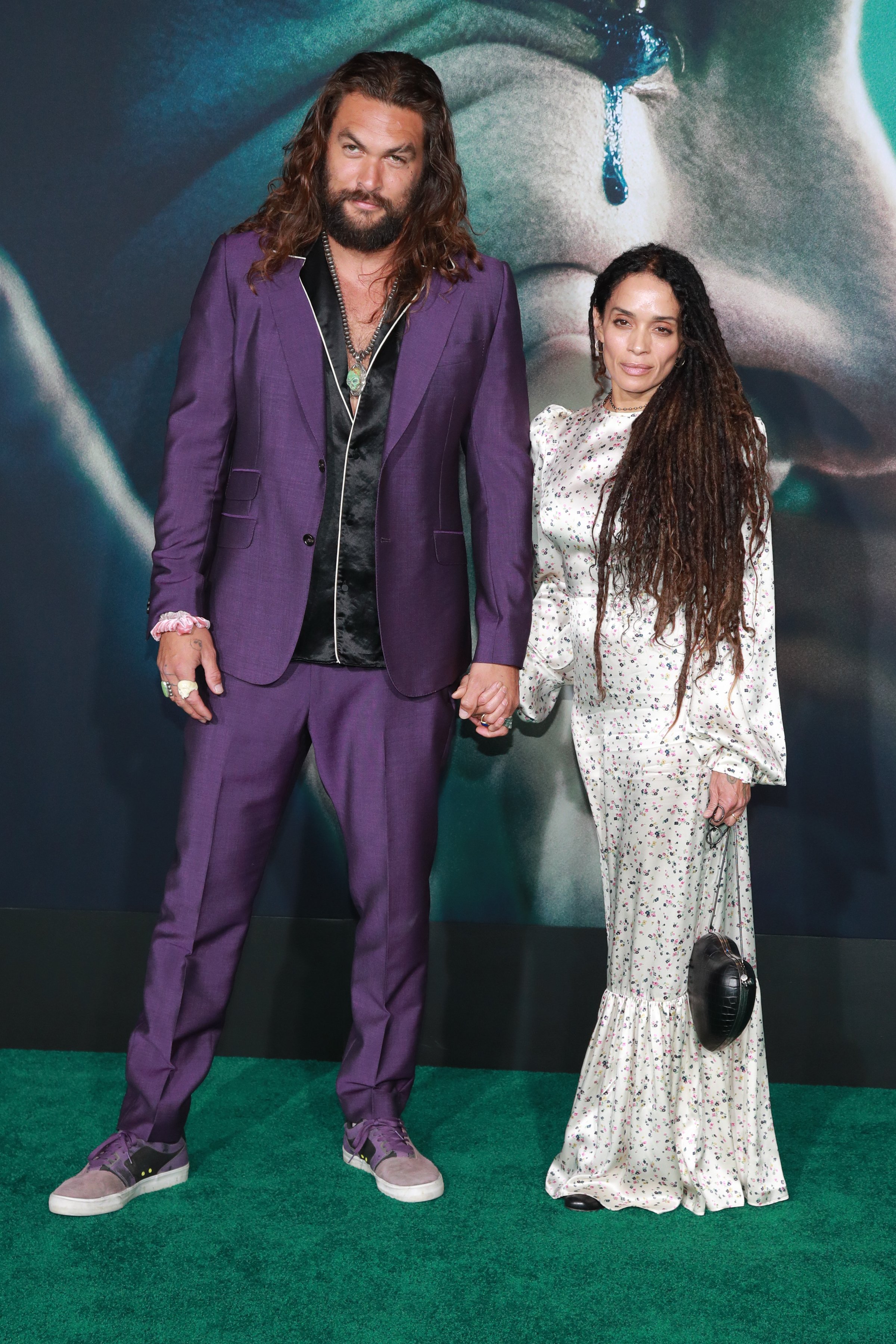 The two have three sisters since they've made it official in addition to Zoë Kravitz, Bonet's daughter from her previous marriage with Lenny Kravitz. At the start of Bonet and Momoa's relationship, he took Zoë rock climbing as a metaphor that he was always going to be there for her. Isn't that so sweet?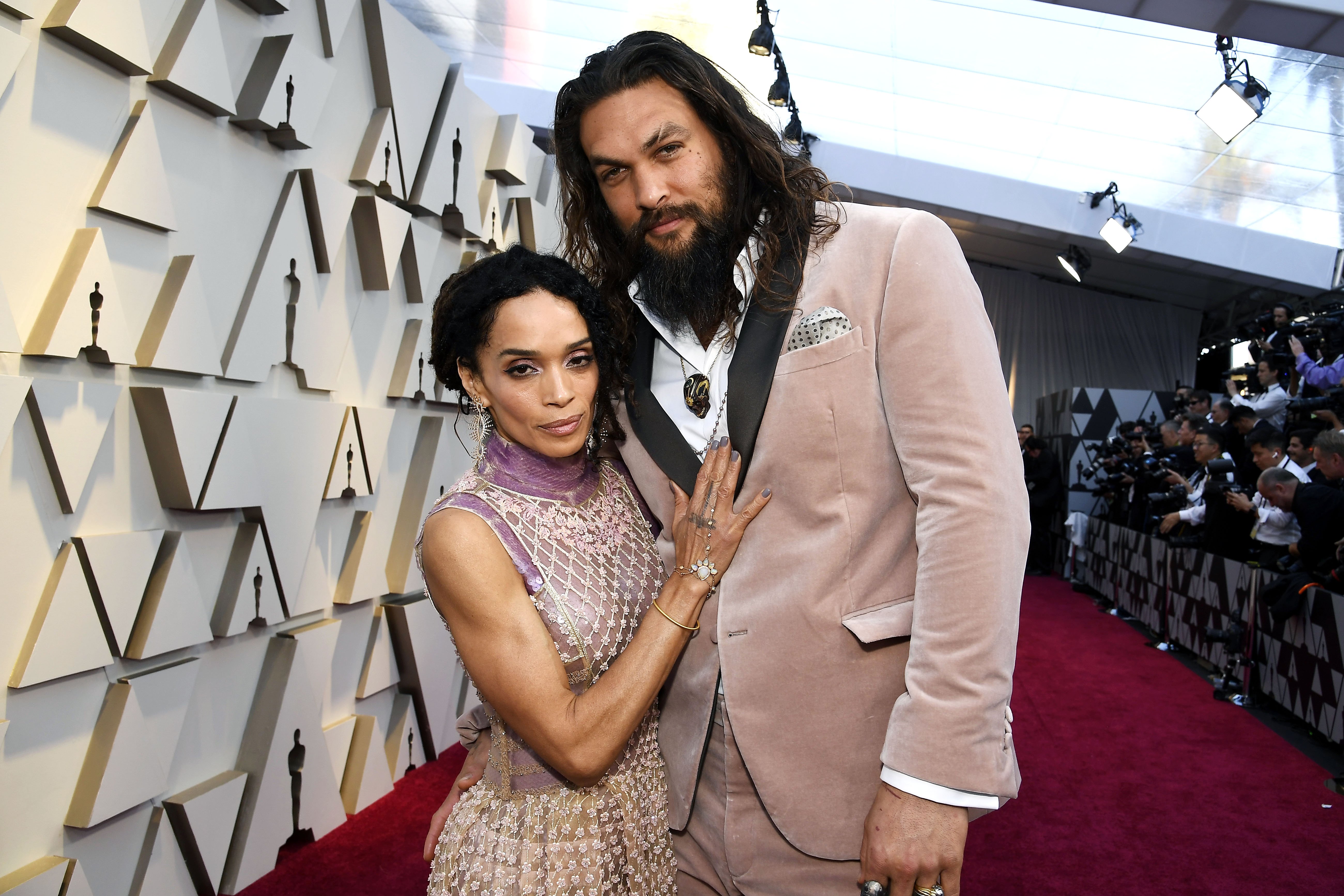 ---
#2 HUGH JACKMAN AND DEBORA LEE-FURNESS
These two have an age gap of 13 years and have been married since April 11, 1996! They met on the set of the Australian drama Corelli and has been quoted saying he knew after two weeks that he wanted to marry her. Four months after getting to know her, he proposed and the rest is history! What's their secret?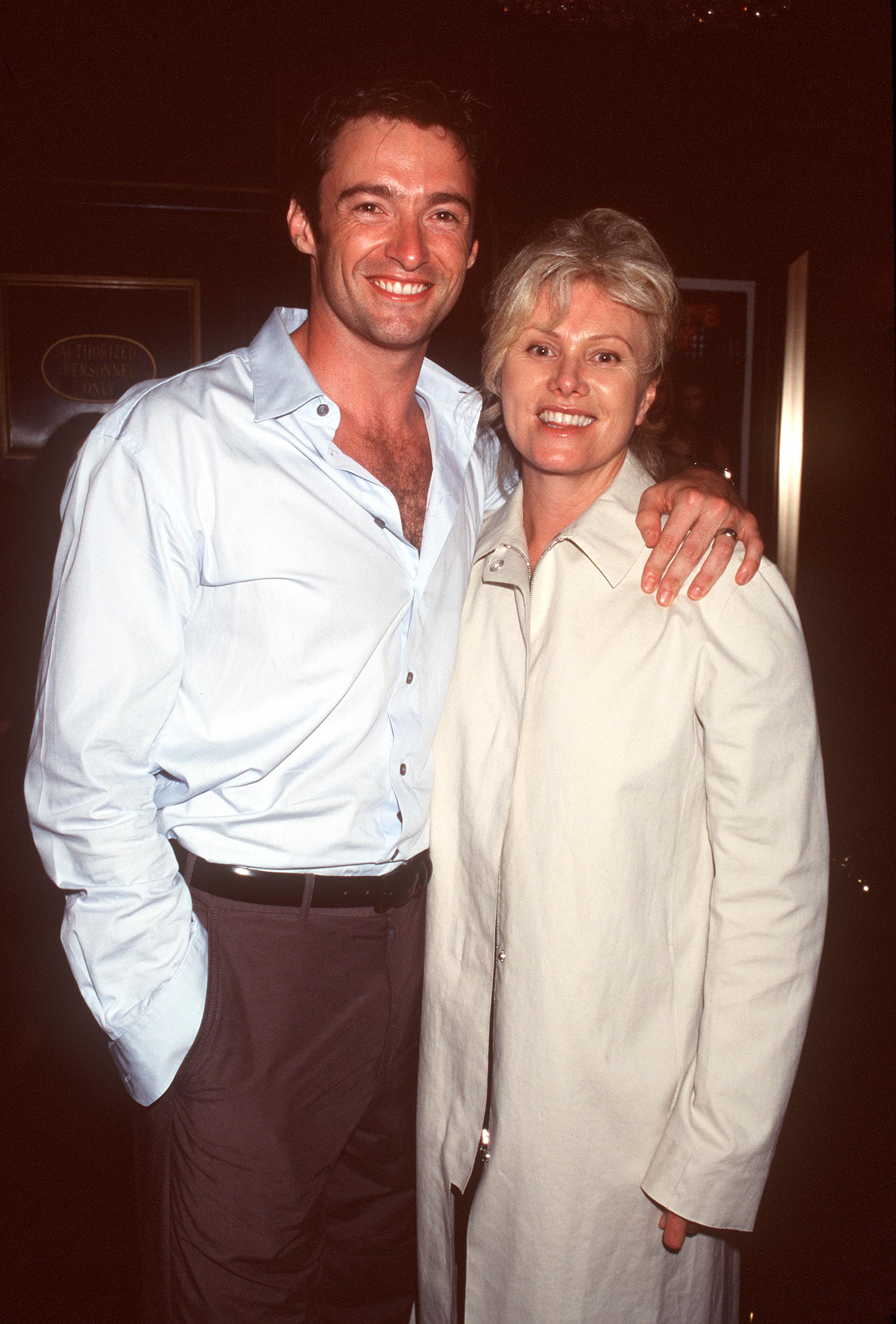 In "The Father Hood: Inspiration for the New Dad Generation", a collection of writings from modern dads, Hugh wrote: "Before we had kids, Deb and I made a pretty simple but powerful choice to look each other in the eye at every crossroads in life. Those crossroads are sometimes big, sometimes they're small, sometimes you don't even realise they're crossroads until you look back."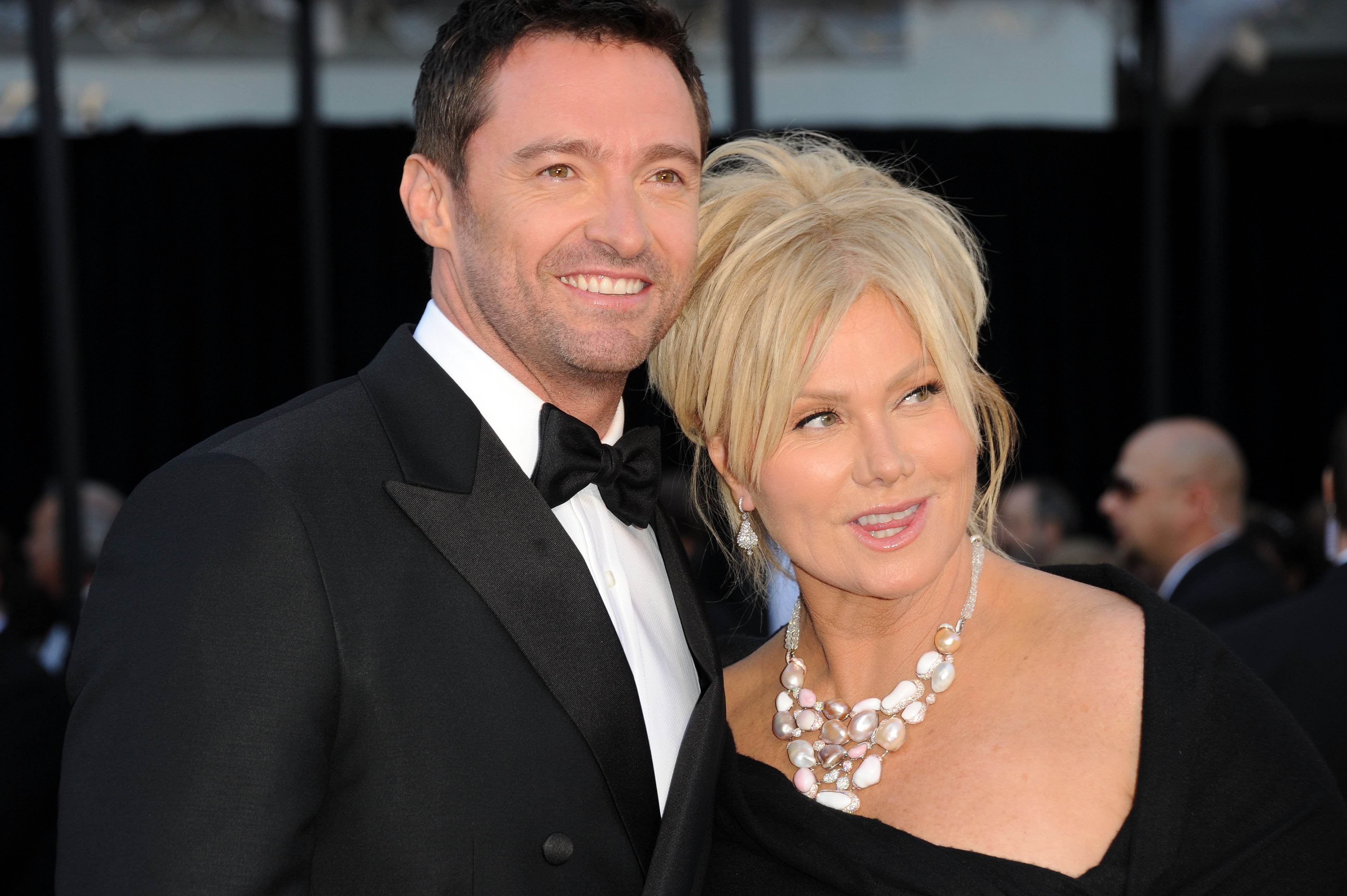 ---
#1 HEIDI KLUM & TOM KAULITZ
Last but definitely not least is the Project Runway alumni Heidi Klum and guitarist Tom Kaulitz with an age gap of 17 years. They first sparked dating rumors in March 2018 when they were both caught kissing while Heidi was filming for America's Got Talent. They secretly tied the knot in February 2019 and they have been all smiles ever since!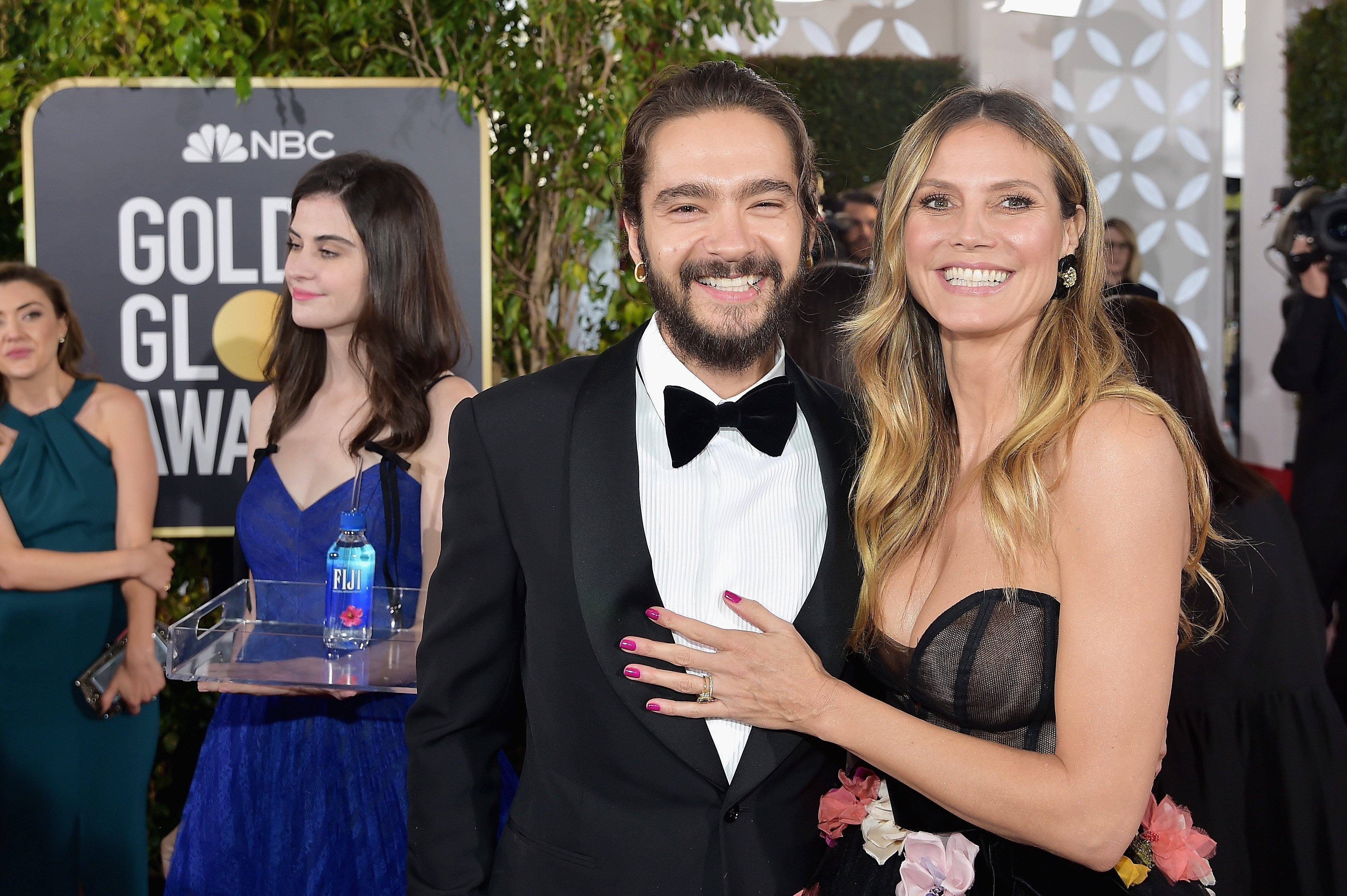 Heidi Klum was previously married to Seal with whom she has four children. Before her and Tom's big day, she shared with Closer Magazine,  "The kids adore Tom. They can't wait for the wedding!" she continued, "They'll be very involved in it all." Later at the 2019 Primetime Emmy Awards in September, she said the family has been "working out pretty good."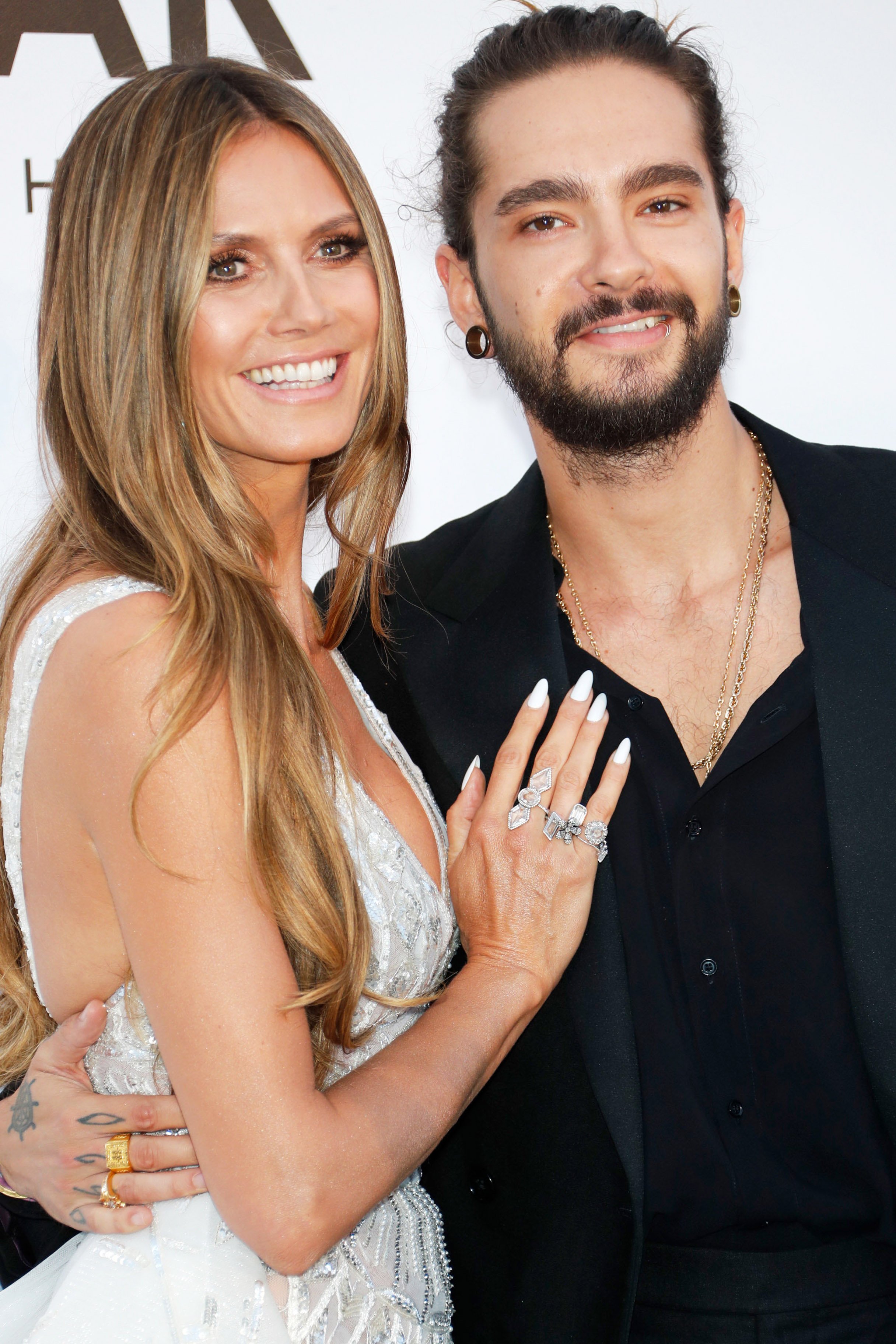 From year-long partnerships like Kris Jenner and Corey Gambles to marriages that have stood the test of time like Hugh Jackman and Debora Lee-Furness, these couples are happy with their gap. Did we miss any other iconic romances where the woman is older than the man? Let us know in the comments below!
Sources: GlamourMagazine, Insider, DailyMail, EOnline, Elle, People, People, ChronicleLive, Elle, Esquire, HelloMagazine