Commoners Who Look Identical To Stars
Have you ever seen someone walking down the street or around a shopping mall and think, "Hey, that person looks like that one celebrity from that show I just watched". Well, with the seven billion people around the world chances are you have mistaken someone as for looking like a famous celeb.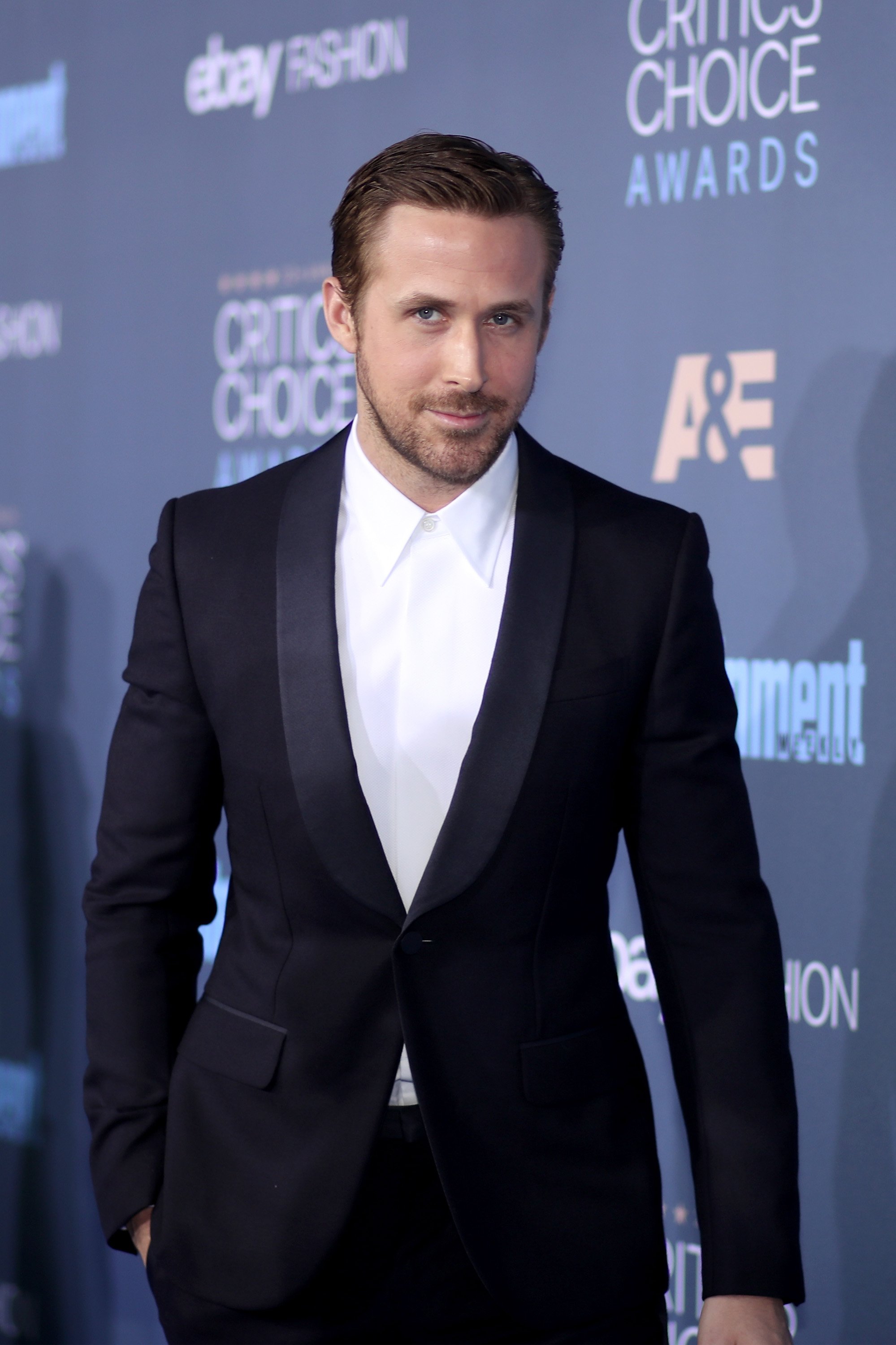 These folks probably go about most of their days getting swarmed by people thinking that they're someone famous. Well, thanks to technology and social media, they're internet famous now. We've scoured the internet in search of these celebrity doppelgangers, and here are our top picks. Does your favorite celeb have a look-alike? Find out here.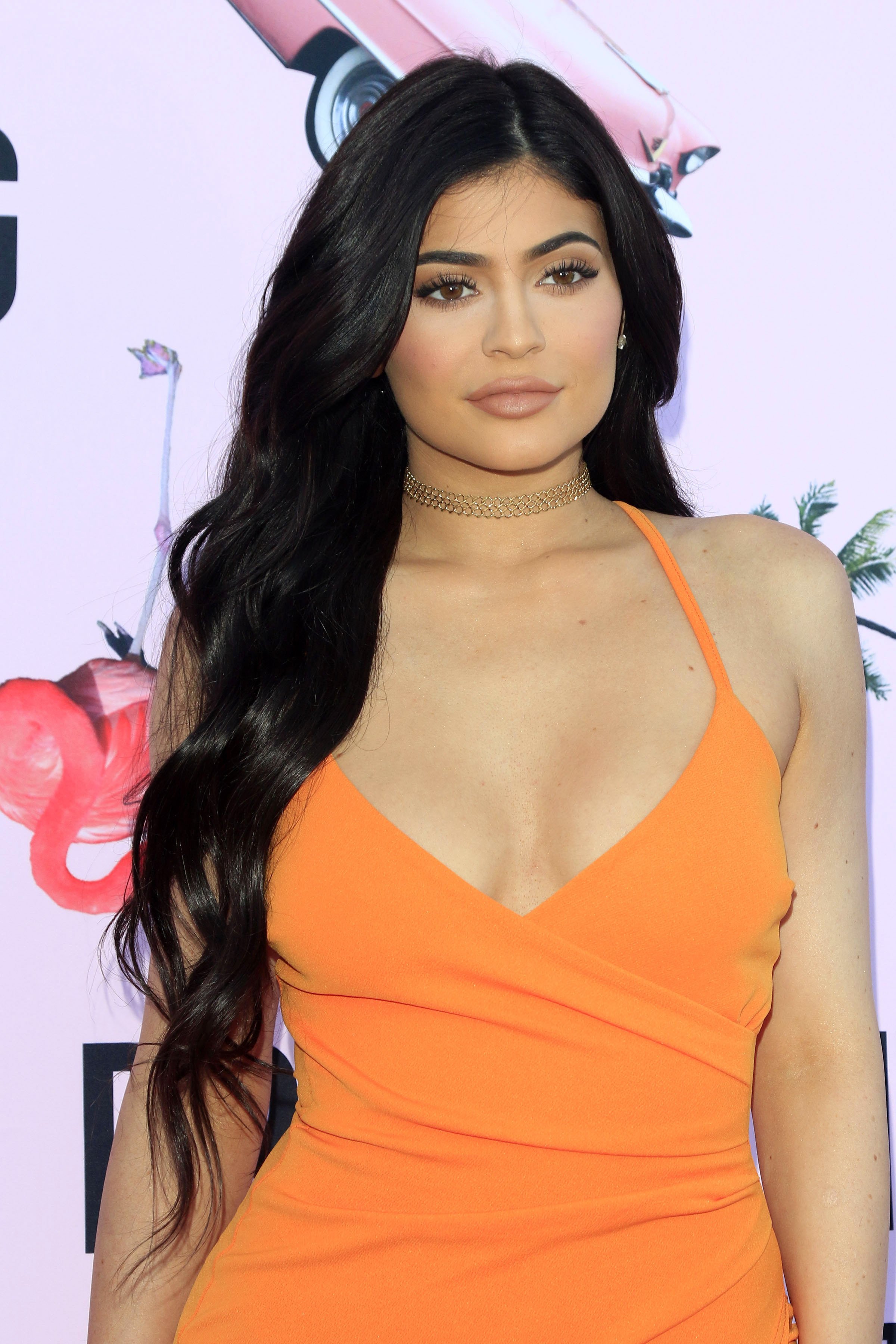 ---
#18 ROLLING IN THE DEEP WITH ELLINOR
In 2016, a then-22-year-old Swedish girl named Ellinor Hellborg went viral because of her uncanny resemblance to Grammy Award-winning singer, Adele. Cosmopolitan reported about her and shared her Adele inspired looks. She said that she's a big fan of Adele and even covered her songs back in high school. Ellinor was once a blogger, she wrote about makeup, skincare, and fashion.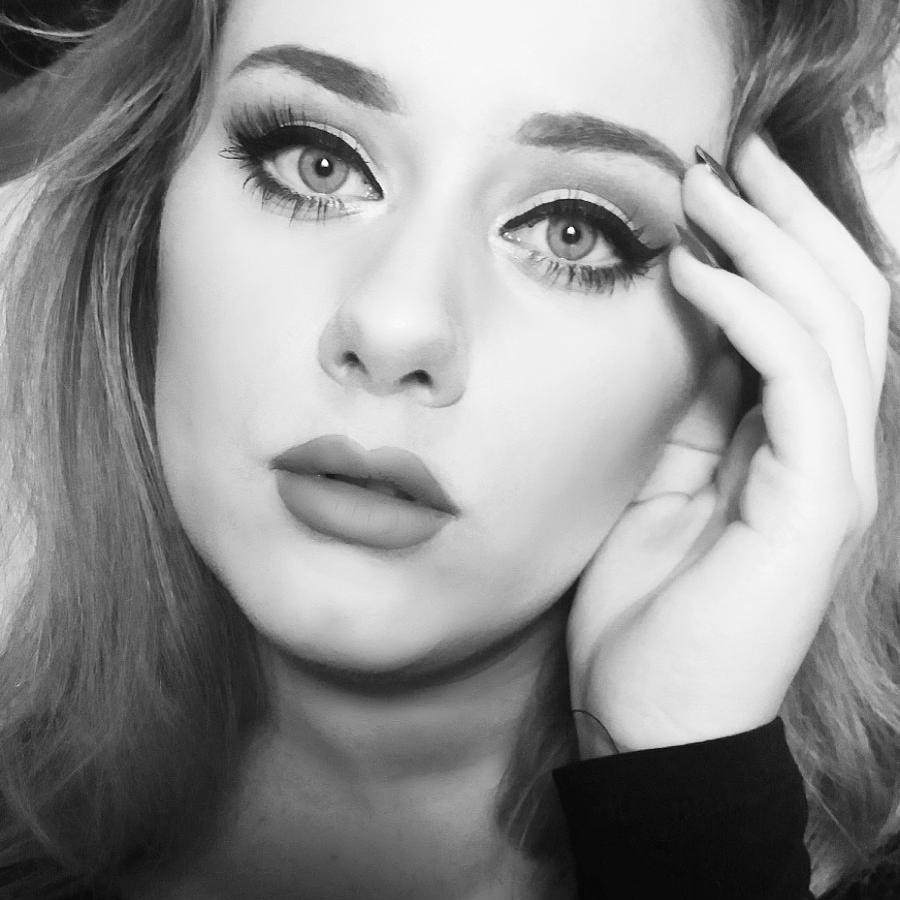 Her internet fame as a dead-ringer for Adele brought more people to her platform. She has since amassed a solid social media following of 20k on Instagram. While she says the comparisons are great, she affirms that she's her own person. Adele, on the other side, made shockwaves for revealing her new, more fit, look.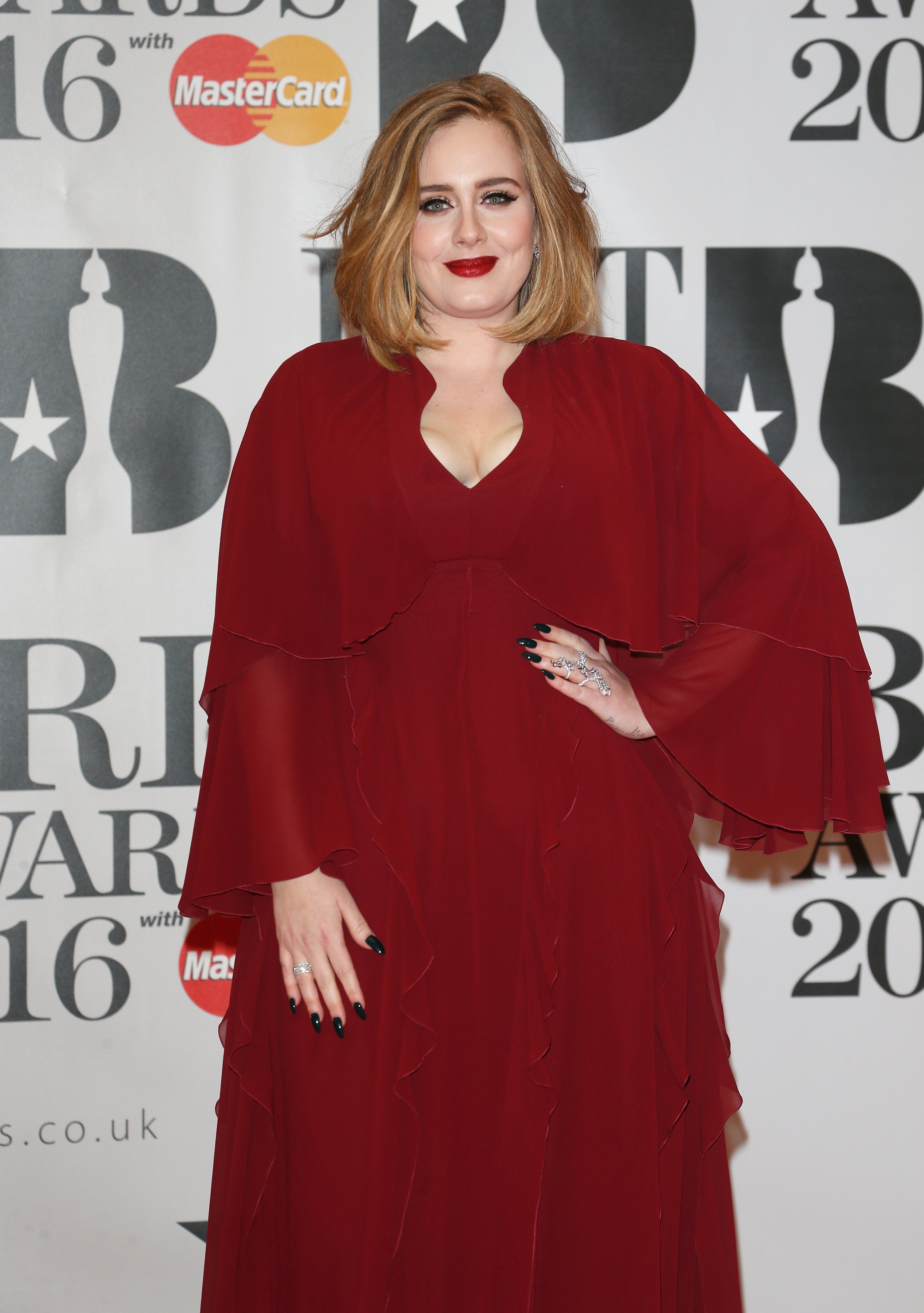 ---
#17 THAT FLAMING HAIR IS UNMISTAKABLE
When Ty Jones was in high school, people started noticing that he looked like an up-and-coming singer that would go on to be a huge international success. That singer was none other than, Ed Sheeran. On being mistaken as the singer, Jones says, "Usually people start with 'I bet you hear this a lot' and I just end the sentence for them...Ed Sheeran."
He told LAD Bible that the weirdest thing he's done was be part of a circus show for one night. "They had me standing in a tent - there was Homer Simpson sat on a couch, characters from Monsters Inc and they just stuck me in there too. It was pretty good, I got paid £800," he said.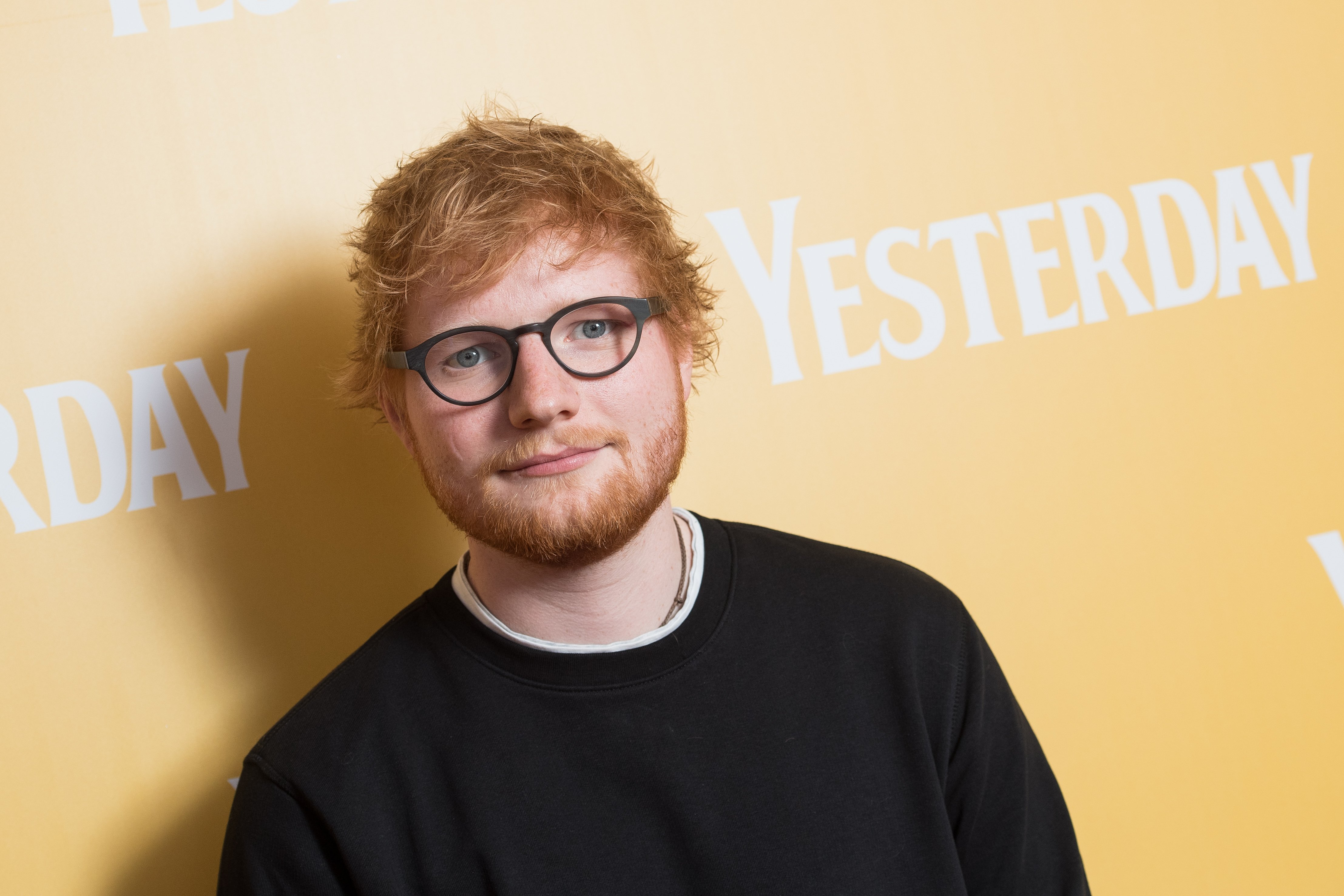 ---
#16 WELL, THEY'RE BOTH MODELS
Kate Bogucharskaia was already a pretty well-known model in the fashion industry. Then, Kendall Jenner happened and she started getting noticed as her look-alike. The Russian model has walked the runway for many of today's top brands since making her debut in 2013 for Louis Vuitton and Chloé.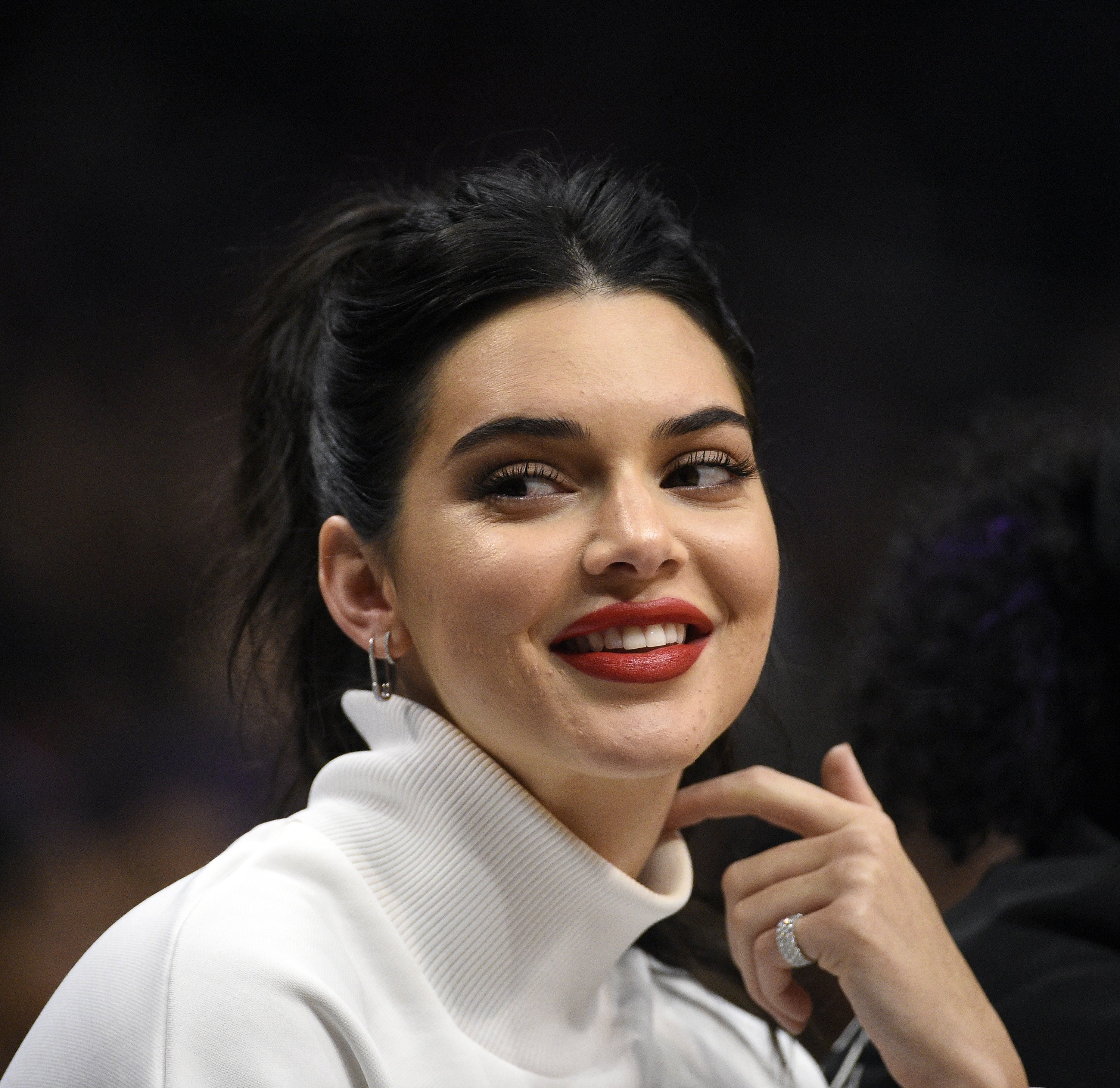 Kendall Jenner, ever the social media savant, took this opportunity for a little viral content. She booked the model/doppelganger for her own brand's, Kendall + Kylie, spring photoshoot for 2017. While many thought it was her modeling her own clothes, it was actually Bogucharskaia. PopSugar covered it all and even shared some highlights.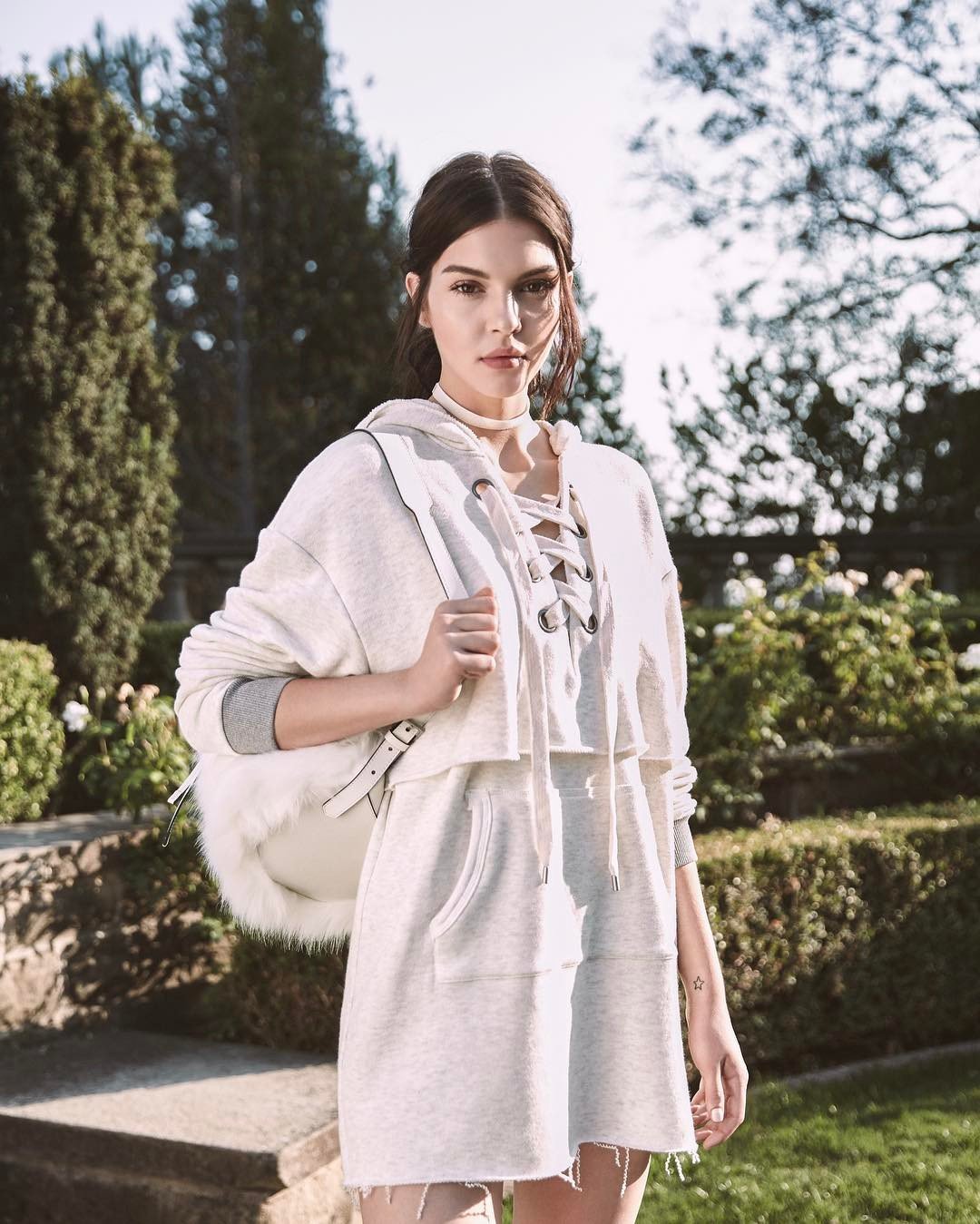 ---
#15 TWO IN ONE FROM KELSEY
Back in 2016, actress Lucy Hale was shocked to see a person on Instagram that looked exactly like her. She shared a now-deleted post on her social media platform with the caption "WHAT. Is this a real person or morphing?". Teen Vogue claimed that this girl "is literally equal parts Lucy and Kylie."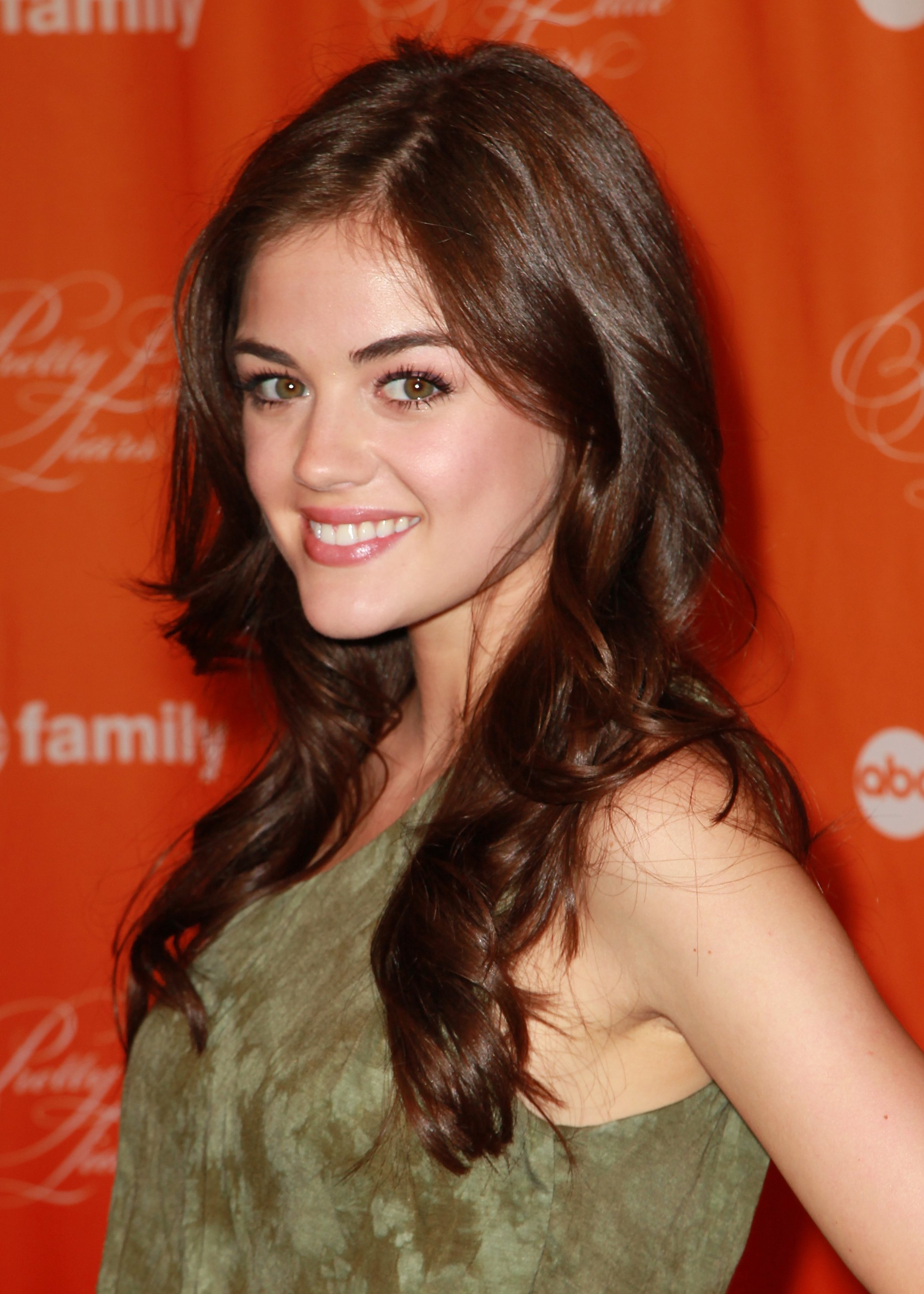 They were talking about Kylie Jenner if you were wondering. Kelsey, aka @fatherkels on Instagram, has amassed a huge following of over two million which is pretty much mainstream celebrity numbers. Her feed is full of #ootd posts and selfies that would make the biggest Kylie and Lucy fans look twice.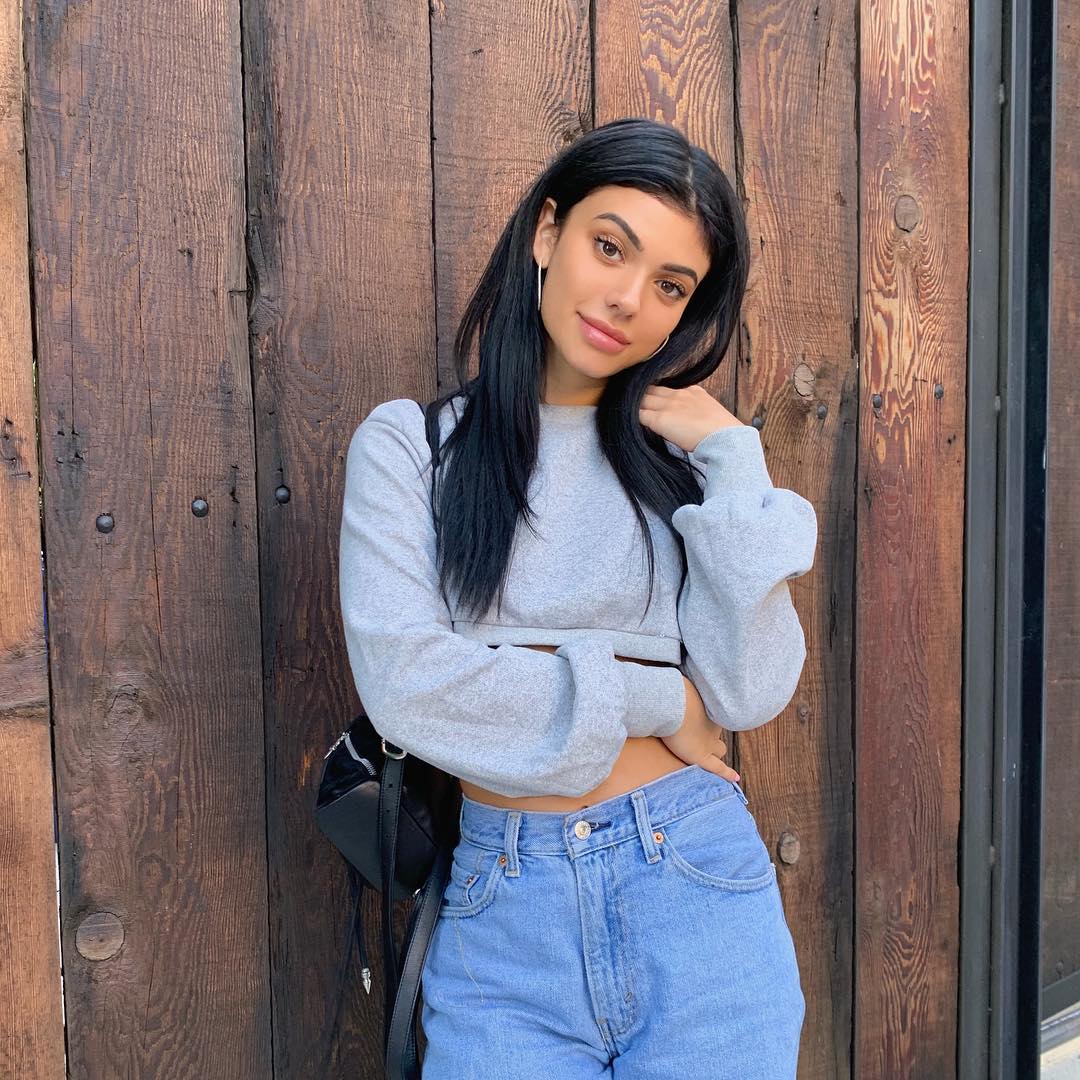 ---
#14 T-SWIFT'S TWIN
While there are a lot of Taylor Swift look-alikes out there, there's one in particular that has an edge over all of them. She's April Gloria, and she makes a living out of literally looking like other people. She's a very popular cosplay artist, and has dawned on the looks of many, but naturally she's like T-Swift than any other.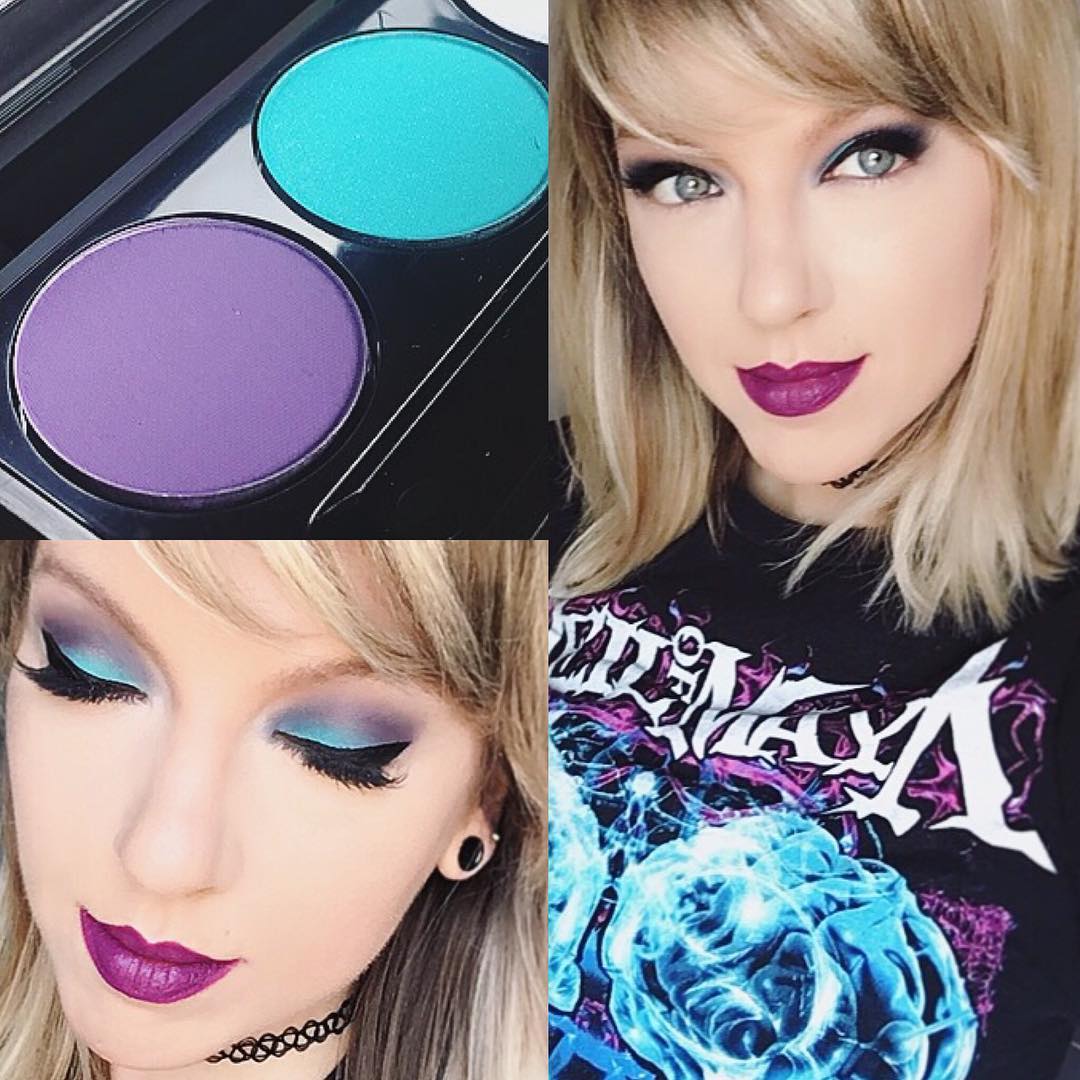 ---
#13 DON'T GO ON ANY CRUISE SHIPS BUD
Back when he was a young and aspiring model, Swede, Konrad Annerud made headlines when a picture of him that looked like a very 90s Leo DiCaprio circulated around the internet. Within a day, he doubled his Instagram following, be a week he had over fifty thousand. That was about six years ago, now his IG is up to 140k.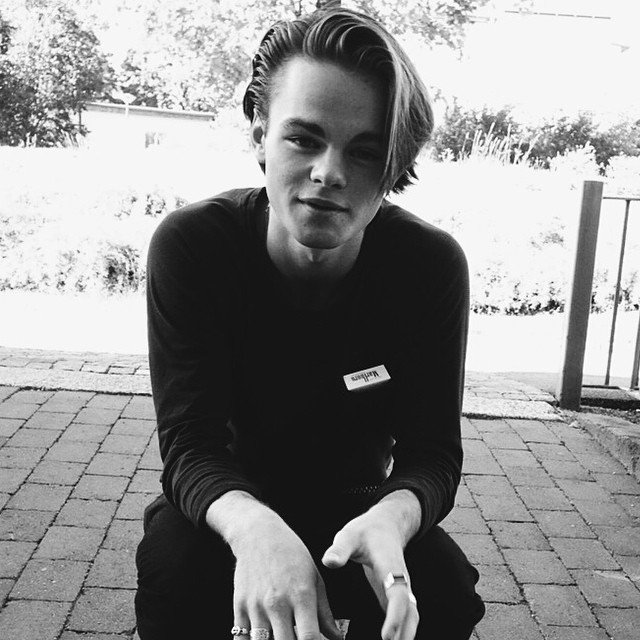 ---
#12 FROM NATURALLY LOOKING, TO BEING
British actress, Francesca Brown went from looking like Katy Perry to playing her on Legends in Concert: Waikiki. She first started getting noticed as Perry in 2008. In an interview, the Brit did, however, readily admit to working hard on fine-tuning her appearance to further resemble Perry once her lookalike career had taken off.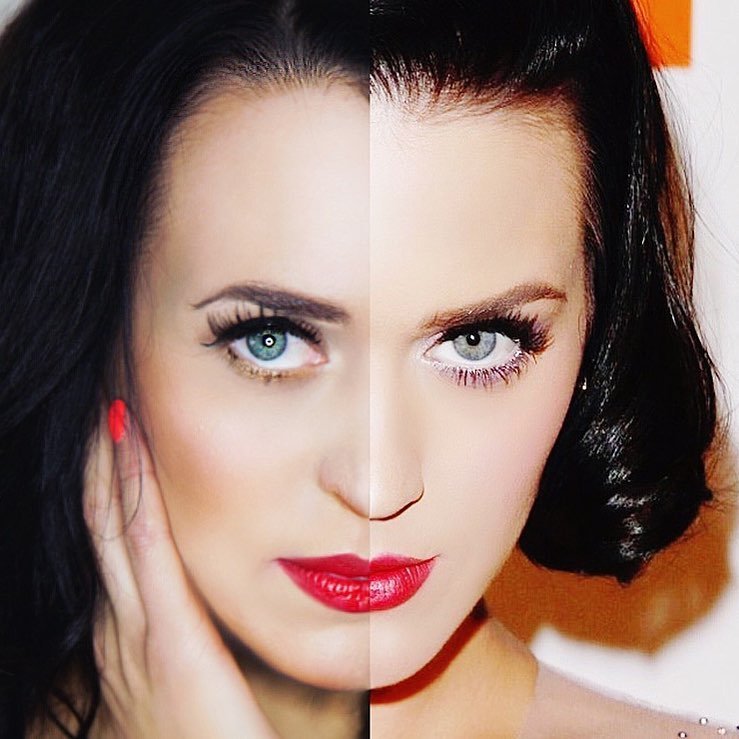 ---
#11 OH, THOSE LUCIOUS LIPS
If you ever wondered what Oscar-winner Angelina Jolie looked like when she was a little younger, then you only have to check out Chelsea Marr's Instagram page. The Scottish-born oil and gas operations manager's photos and comparisons between her and the actress swarmed the internet some years ago.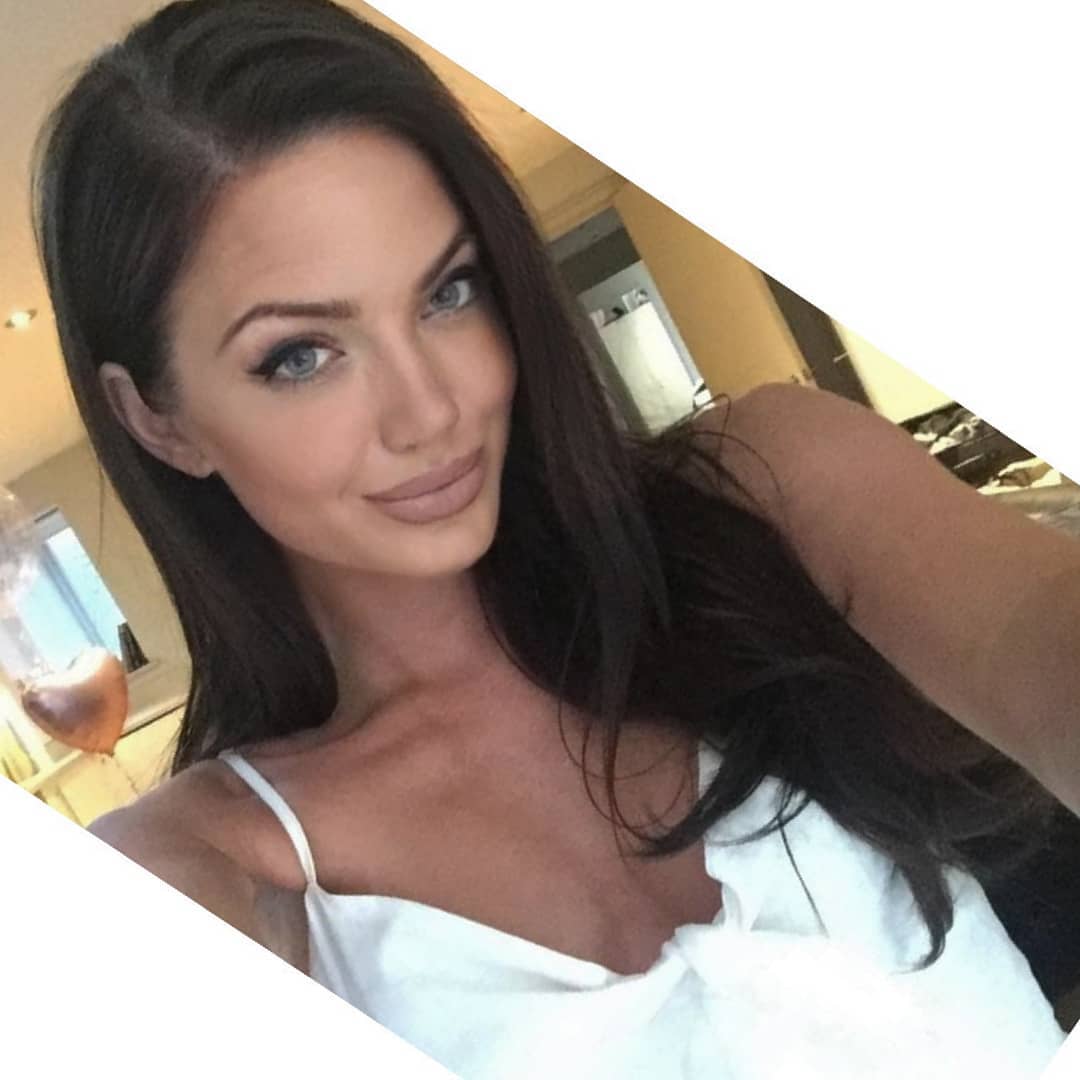 E! Online shared that the now-Qatar based professional was humbled by the outpour of compliments. Unfortunately, as the internet is sometimes a terrible place, she also received some criticism about her plastic surgery. She did, however, manage those like a true celebrity. She now lives happily with her husband and her first child.
---
#10 YOU'RE A WITCH, KARI
Before the first Harry Potter film came out, Emma Watson was practically like everyone else. But when it hit theaters around the globe, she became an actress of a generation. Kari Lewis had no idea who the actress was either, and it shocked her when people started coming up to her and telling her she looked like the young witch.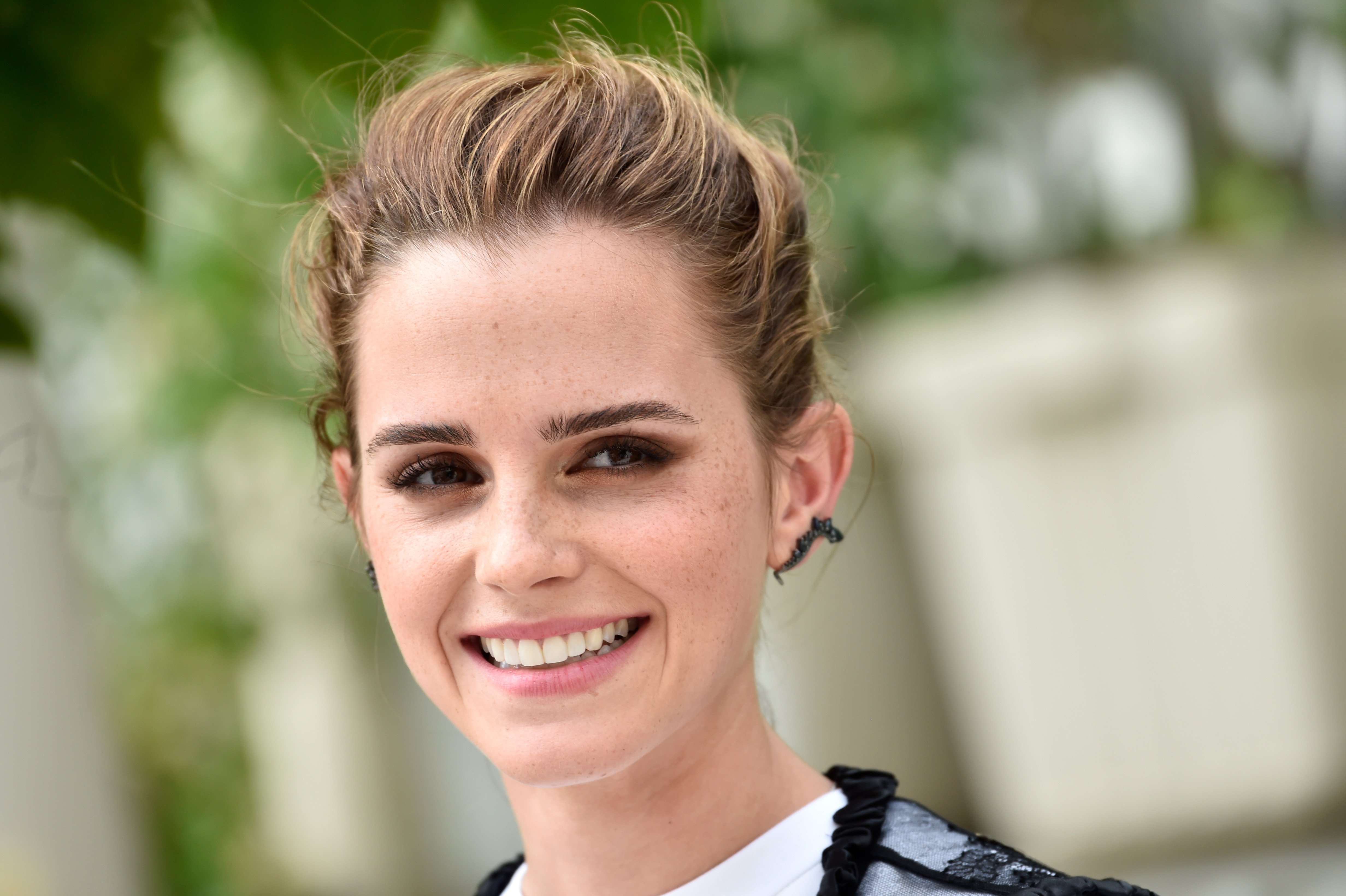 With her and her mother's curiosity peaked, they finally watched the film, and alas, we found Hermione's doppelganger. Lewis, now a mother, continues to own her look-alike status. She's an avid cosplayer and Hufflepuff. Thanks to the recognition she's gotten over the years, her Instagram has blown up to 30k followers.
---
#9 JUST LIKE ARI, TWO TIMES OVER
There have been two ladies that have gone completely viral for looking like pop star Ariana Grande. The first was Jacky Melissa Vasquez. She was 20 when she started getting noticed online. Ariana herself even shared a story on her Instagram expressing her shock and disbelief at the resemblance between her and the Virginia native.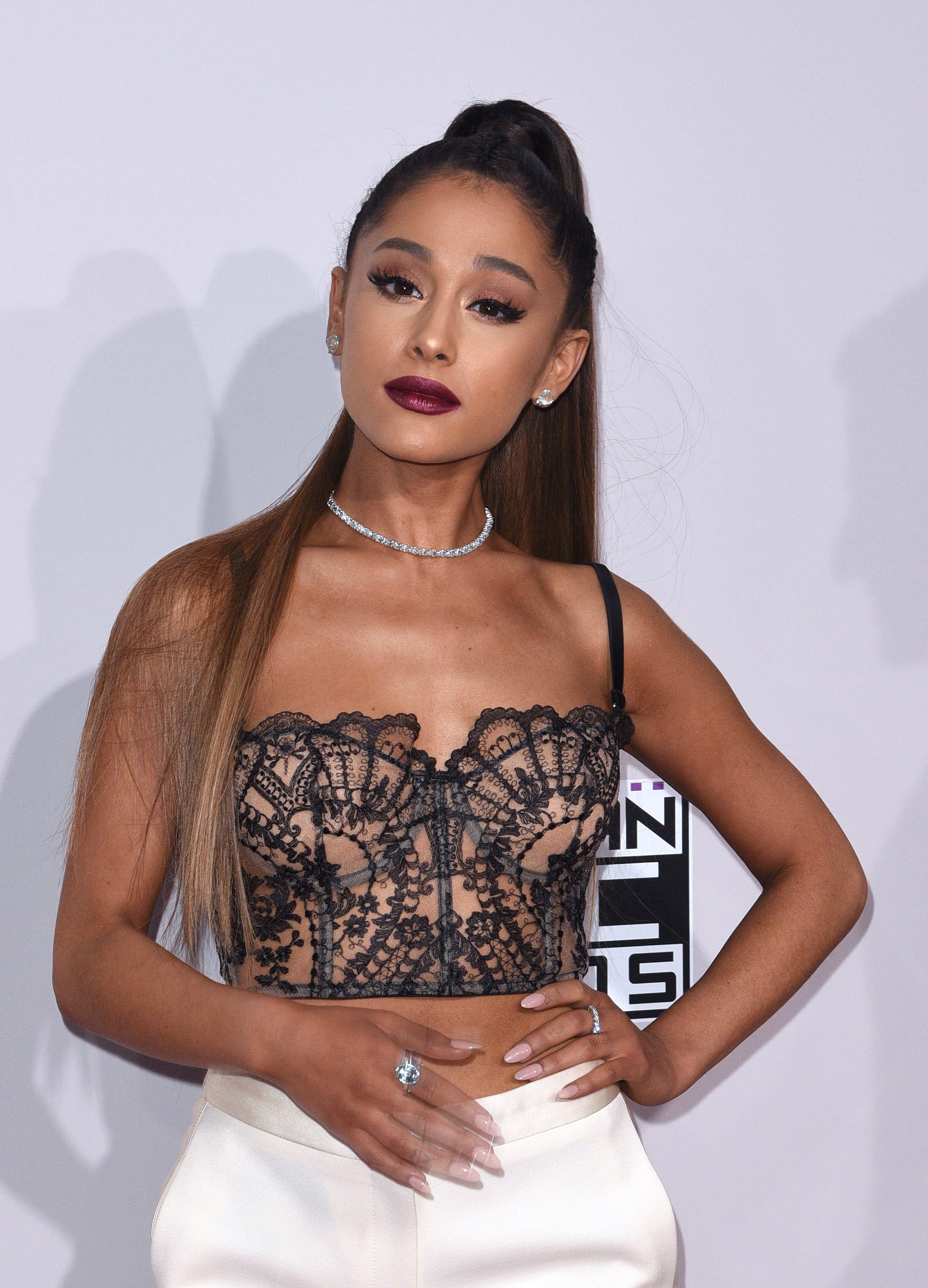 Vasquez seems to have chosen to step away from the limelight of internet fame and has taken down her Instagram account with over 150k followers. Second is Paige Niemann, a teenager who has taken her Ari look-alike status to a whole new level. She's amassed over 6 million followers on TikTok, and 600k on Instagram.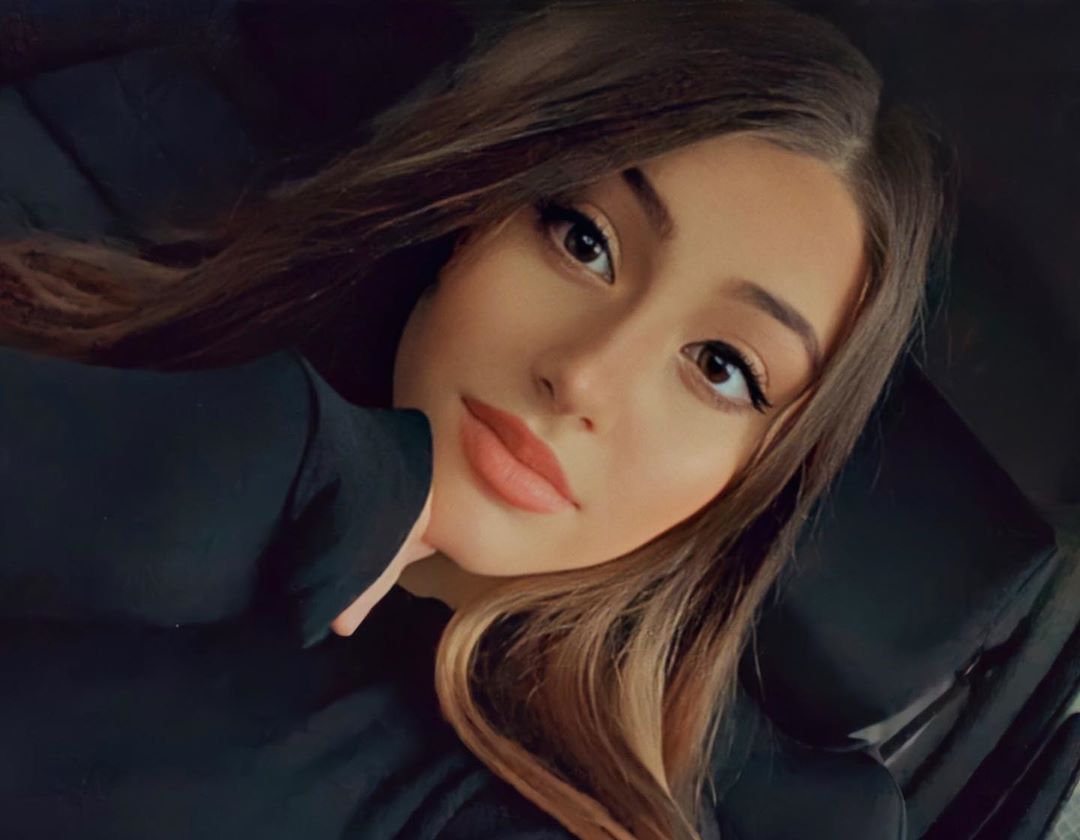 ---
#8 WHICH HADID IS IT?
The Hadid sisters are two of the most popular models on the planet, but back in 2017, the internet may have found their long lost sister who's also a model. Dutch model and blogger Iza Ijzerman could definitely give the two a run for their money. She was first spotted in an Instagram photo for plus-size swimwear line Alpine Butterfly.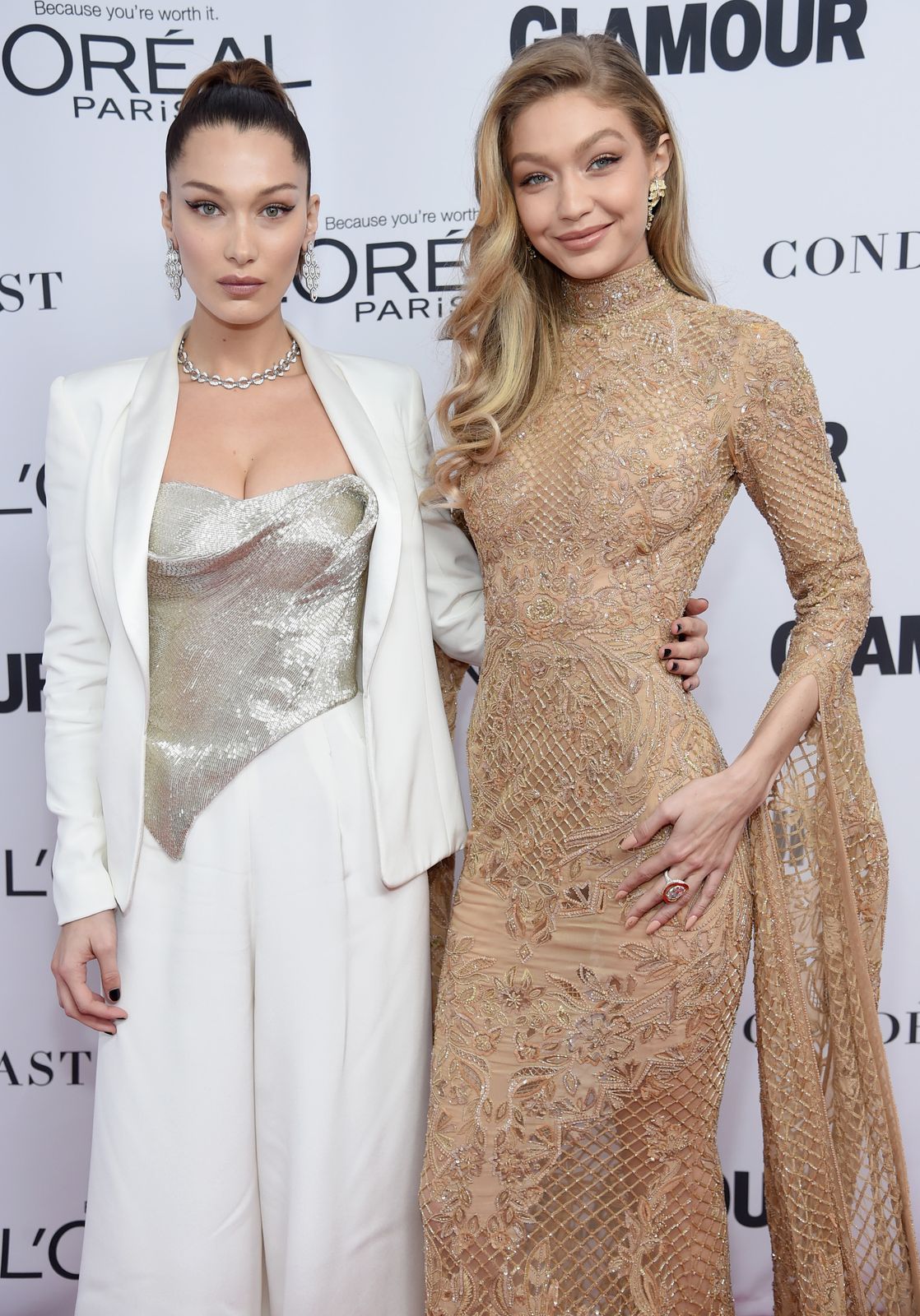 "The first time someone mentioned it was on Instagram," Iza told Refinery29. "When I signed with MiLK, they posted a picture with the caption 'The new curvy Gigi Hadid', so that's the moment I realized it might be true! I think I look more like Bella," she added. Whichever sister it is, there's no doubt that Iza is stunning.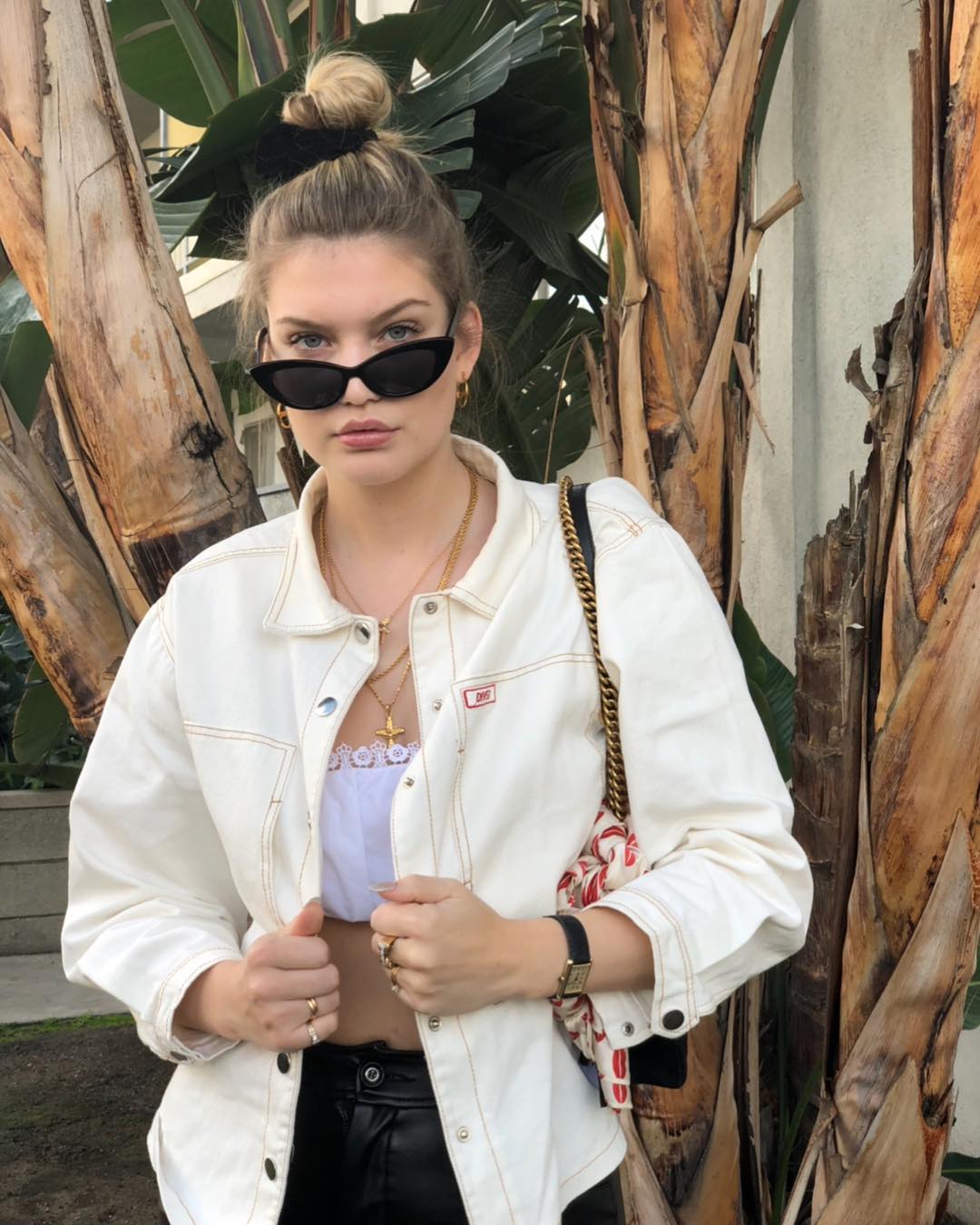 ---
#7 KEEPING UP WITH THE ALIs
While it would be easier to just find two unrelated look-alikes of Kim Kardashian and Kylie Jenner, trust us, there are loads of them. We picked these two because like the reality stars, they're sisters. Sonia sad Fyza Ali, two makeup artist and beauty bloggers from Dubai have really gotten their look-alike game strong.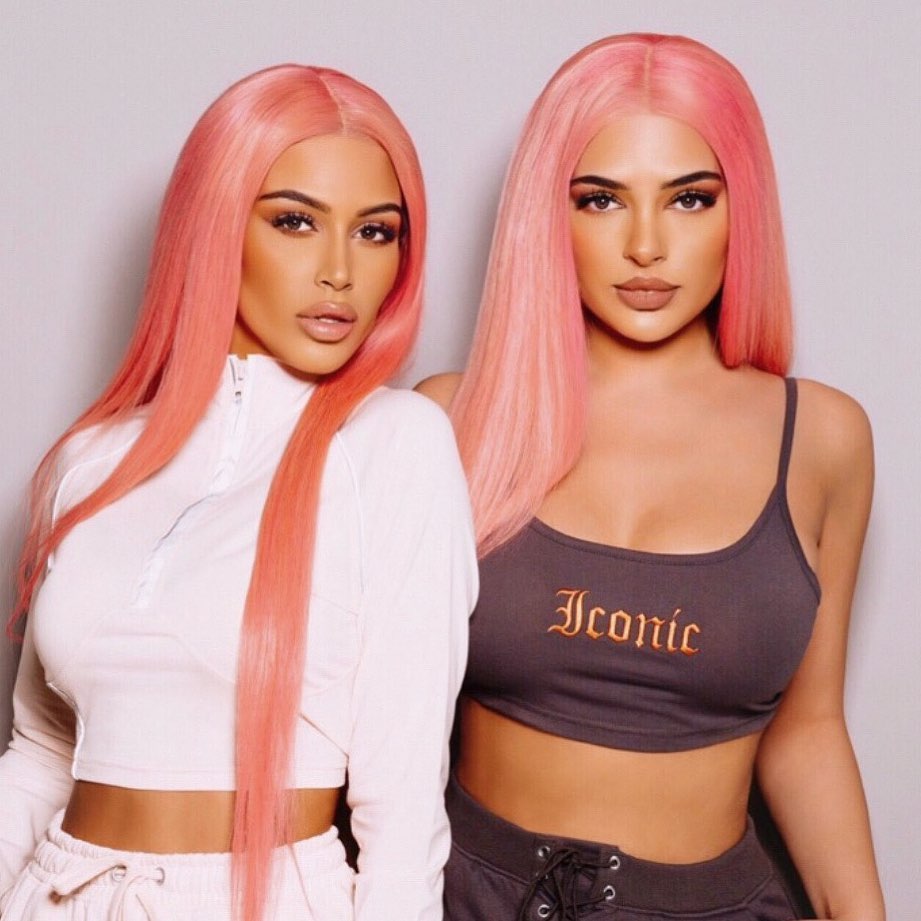 If you think about it though, looking like the Kardashian/Jenner stars wasn't that hard, they share almost every outfit they wear on social media and post their beauty routines on Snapchat, Instagram, YouTube, and their respective apps all the time. These two have already gained an Instagram following of 1 million strong.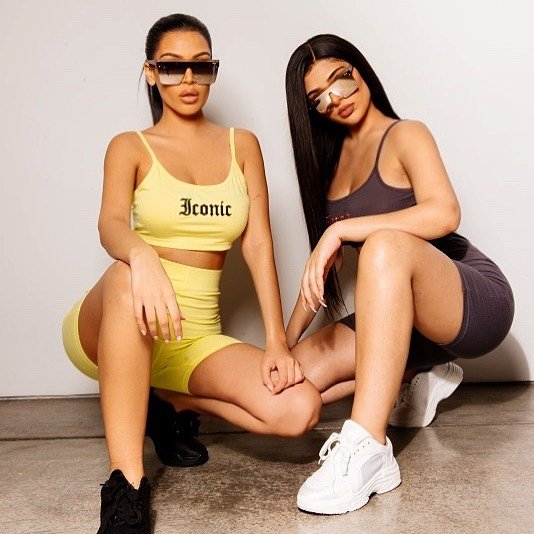 ---
#6 GO GIRL
Andele Lara is a beauty entrepreneur, artist, and social media influencer. She also has a striking resemblance to Rude Boy singer, and resident good girl gone bad, Rihanna. One time, she was at a club and was swarmed by fans who thought she was the real deal. Despite that, the serial entrepreneur does her own thing.
---
#5 CAN NEVER GO WRONG WITH MORE GOSLING
Just when you thought you there wasn't enough Ryan Gosling to go around, here comes Johannes Laschet. The son of a prominent politician in Germany, Laschet is a fashion blogger, brand ambassador, and general eye candy for Gosling fans who just need, let's say, more. Always dressed in fine, classic clothing, this guy's Instagram feed can dispute any doubts.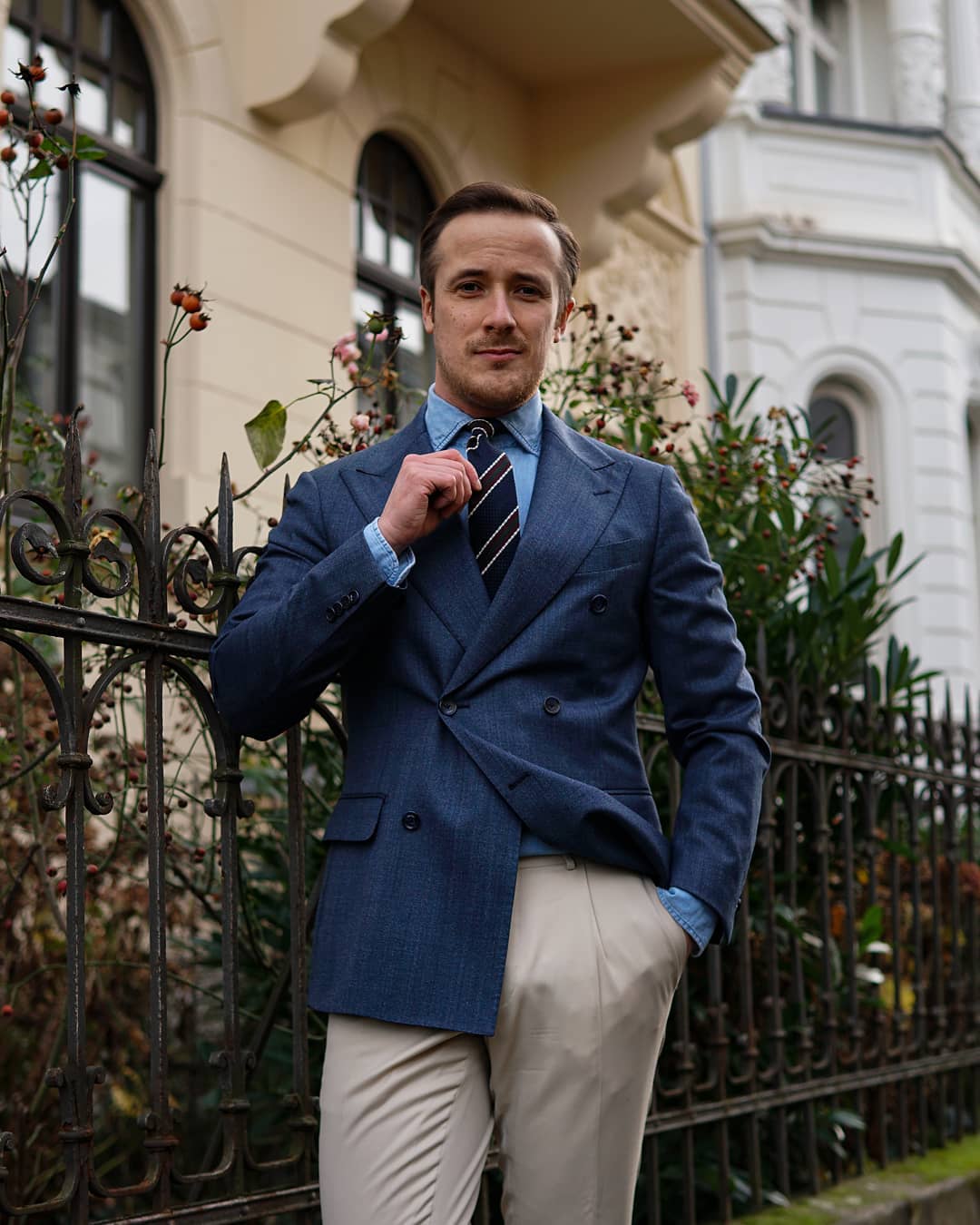 ---
#4 ALL HAIL THE QUEEN
If you're a fan of the queen b, Beyoncé, then there isn't any higher form of flattery than being told you look like her. Brittany Williams has been told this countless times. She had this to say about the star, "We're simply blessed to have a woman with such grace, humility, loyalty, talent, and worth ethic to exist in our time."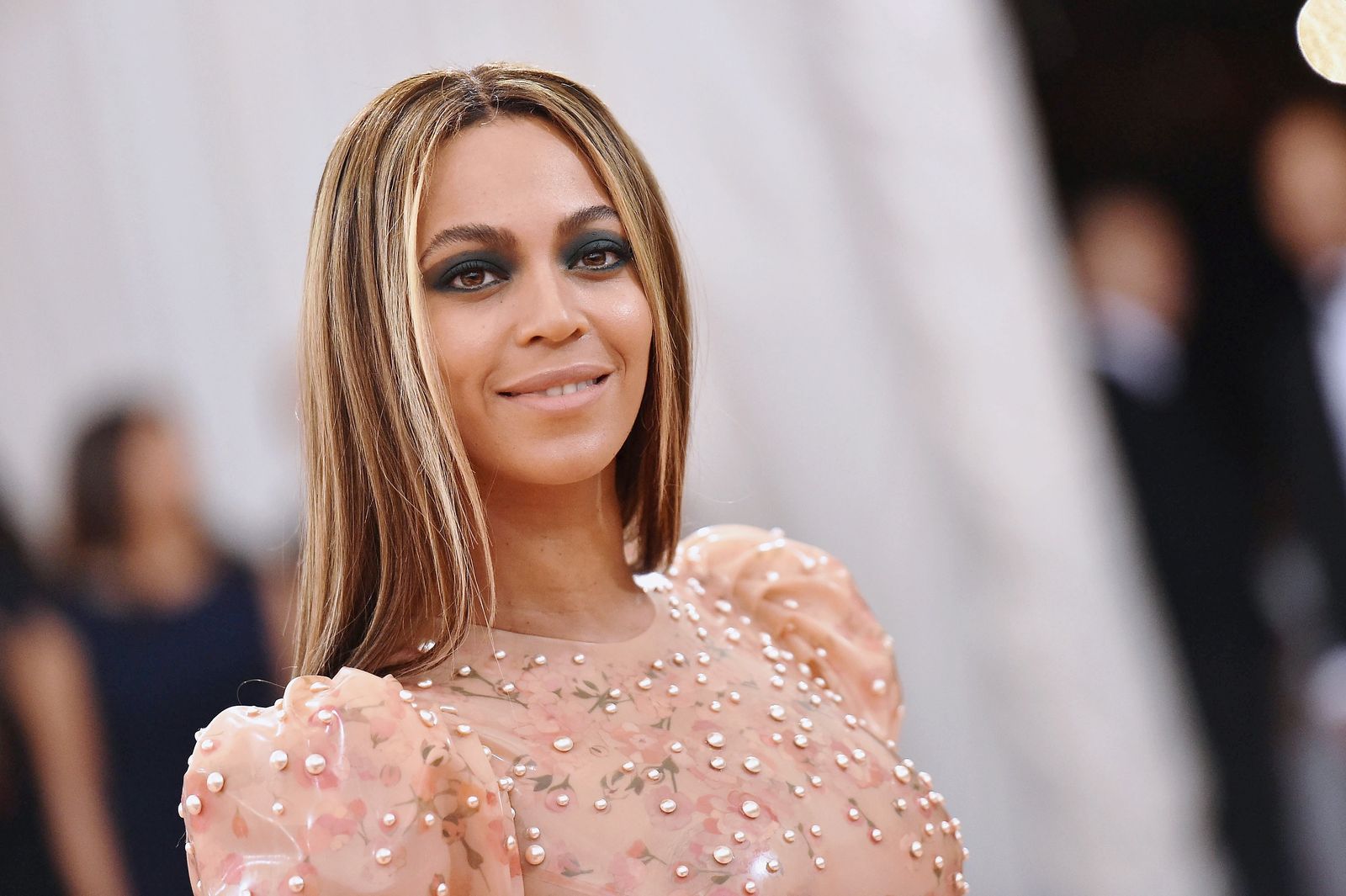 Williams shared in an interview that Beyhive members, queen b's fans, can get a little overzealous when trying to get a pick with her when they mistake her as their queen. "I've also been chased, had pictures taken of me without my consent and pranks done without me knowing," she said.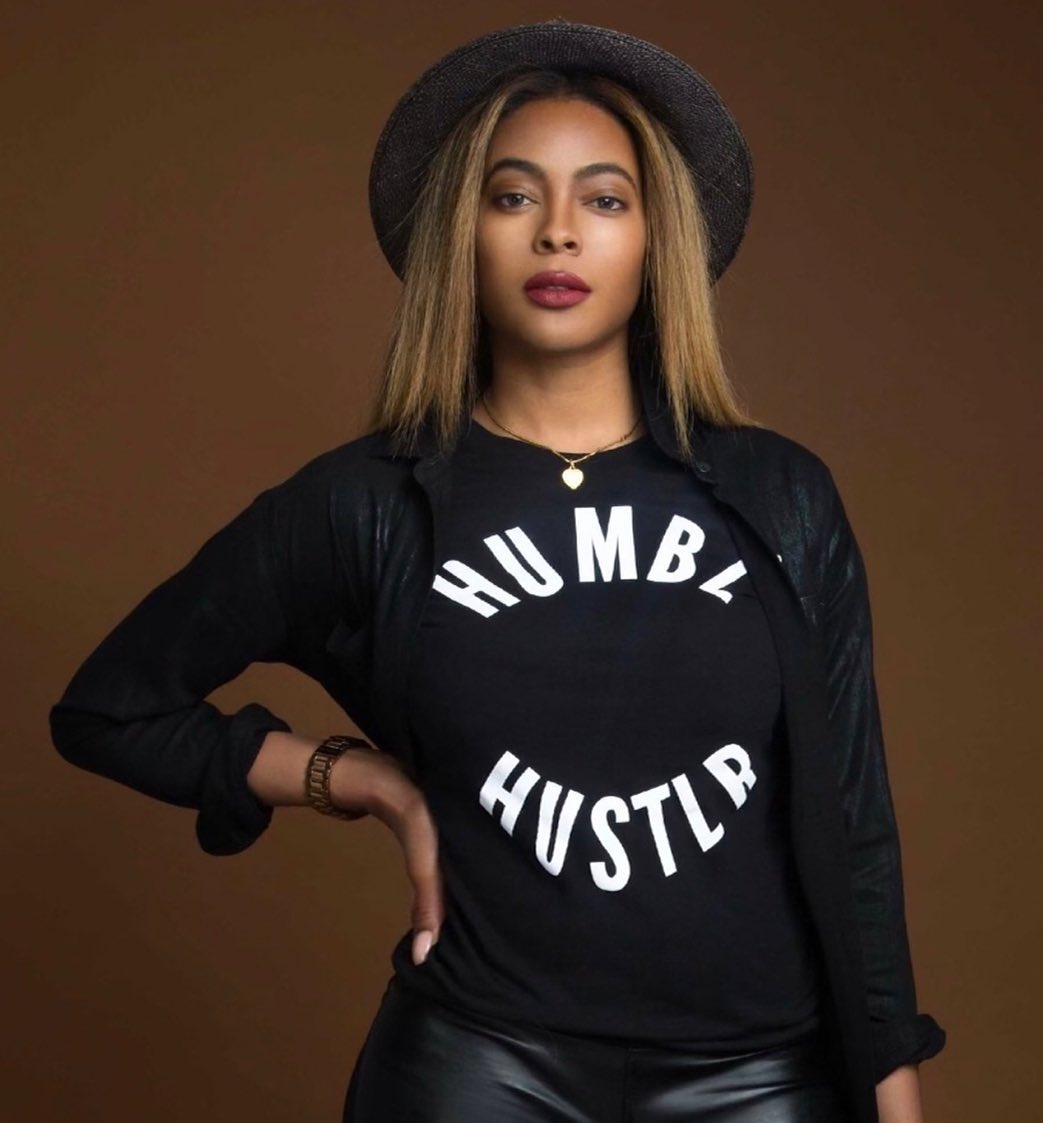 ---
#3 OUR LORD COMMANDER
It seems like 2016 was the year that the internet went crazy over finding celebrity doppelgangers. That same year, they found Josiah Martin, aka the Kit Harington look-alike. With his curly locks, scruffy beard and boyishly charming good looks, Martin was dubbed the other Commander of the Night's Watch.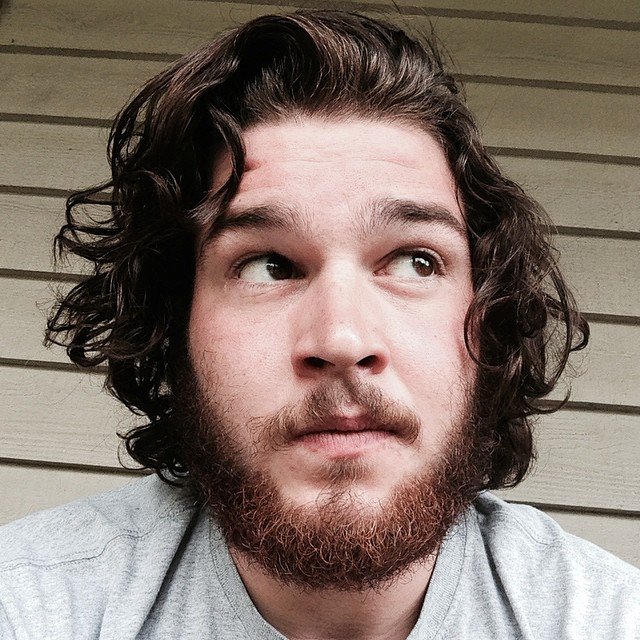 ---
#2 SHE CAN DEFINITELY KEEP UP
Okay now, for a Kim K look-alike that's all on her own. She's arguable the most popular Kardashian look-alike. Kim even took a selfie with her and featured her on an episode of Keeping up with the Kardashians. If that isn't recognition, then I don't know what is. Kami Osman is also a fashion icon by the way.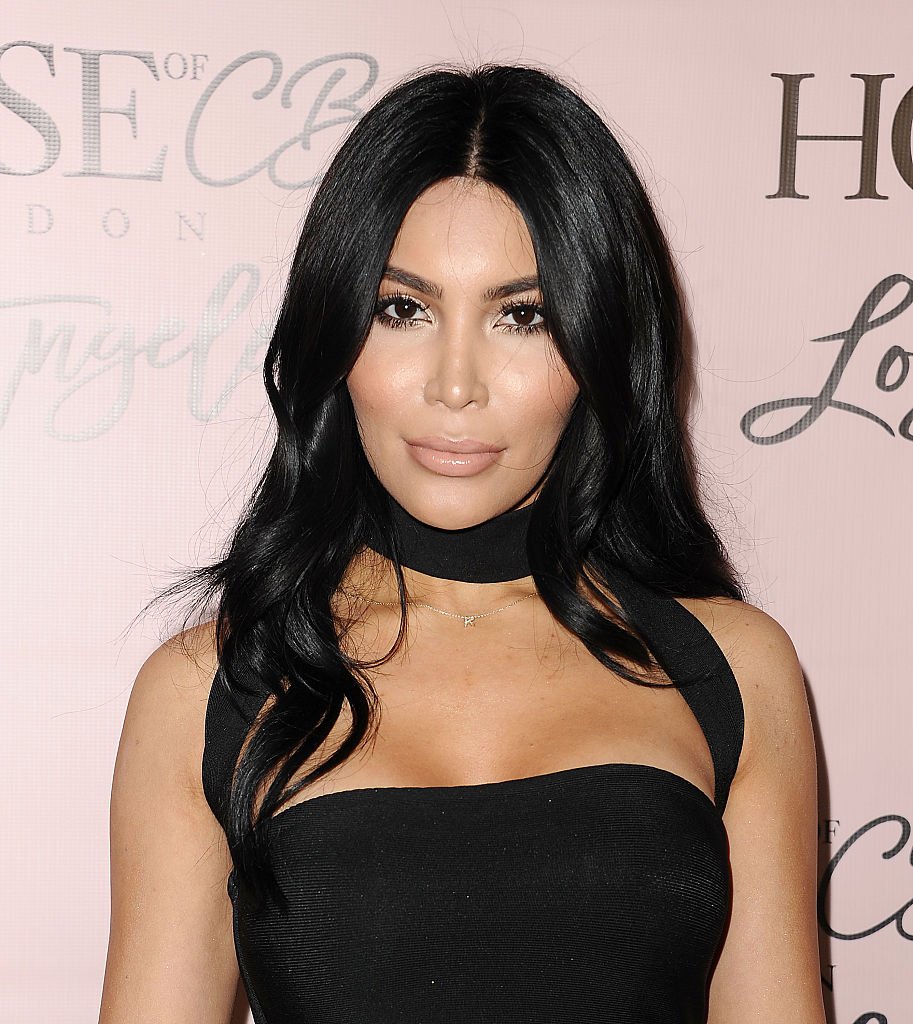 ---
#1 THE FUTURE KING AND QUEEN OF ENGLAND
Hedi Agan and Simon Watkinson are two veterans of the look-alike business. According to them and a few others that were interviewed by Insider, the look-alike business is extremely lucrative in England, Australia, and even China. They get hired for photoshoots and even tv commercials, making between $500-1000 for a few hours per gig.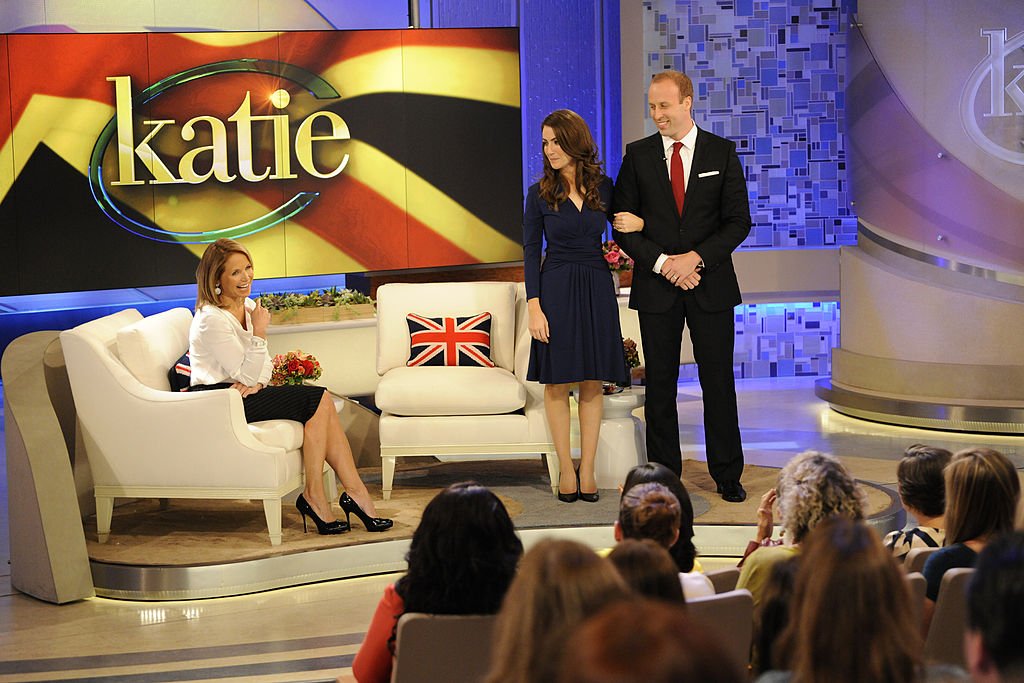 Agan, is the spitting image of Kate Middleton, the Duchess of Cambridge while Watkinson, an engineer, is basically a clone of Prince William. The two have worked together over the years, and have worked as look-alikes of the beloved royals for years. How much would you charge if you looked like a Prince or Princess?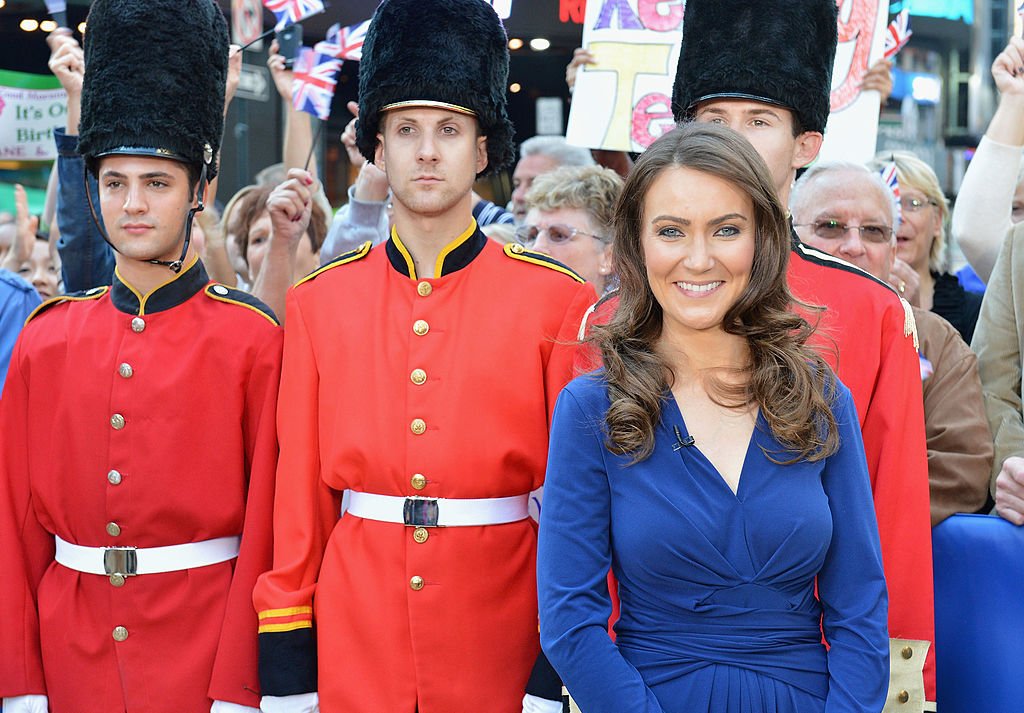 Do you know of any more regular folk that share an uncanny resemblance to some of today's biggest Hollywood names? Share them with us and make sure to follow Amomama for more great content about your favorite celebes, or their doppelgangers. Catch you next time! 
Sources: Insider, Indian Express, Time, Pop Sugar, Teen Vogue, Glamour