The Vampire Diaries Celeb Crushes
We fell in love with The Vampire Diaries during the vampire obsession era and we have to admit we're still kind of obsessed, and crushing over the beloved characters. But, have you ever taken a second to think about which celebs the cast members have been crushing on?
Look no further; we've got the tea. Find out which cast member could give Leonardo DiCaprio a run for his money and who has a weakness for models. Take a moment to get comfortable as we uncover The Vampire Diaries celebrity crushes.
---
PAUL WESLEY
Who hasn't had a celebrity crush? Let us know whose poster you had on the wall in your bedroom! Oh, this hot guy has never hidden his crushes from Entertainment Weekly! "This is really weird, but I loved Mandy Moore," Paul admits.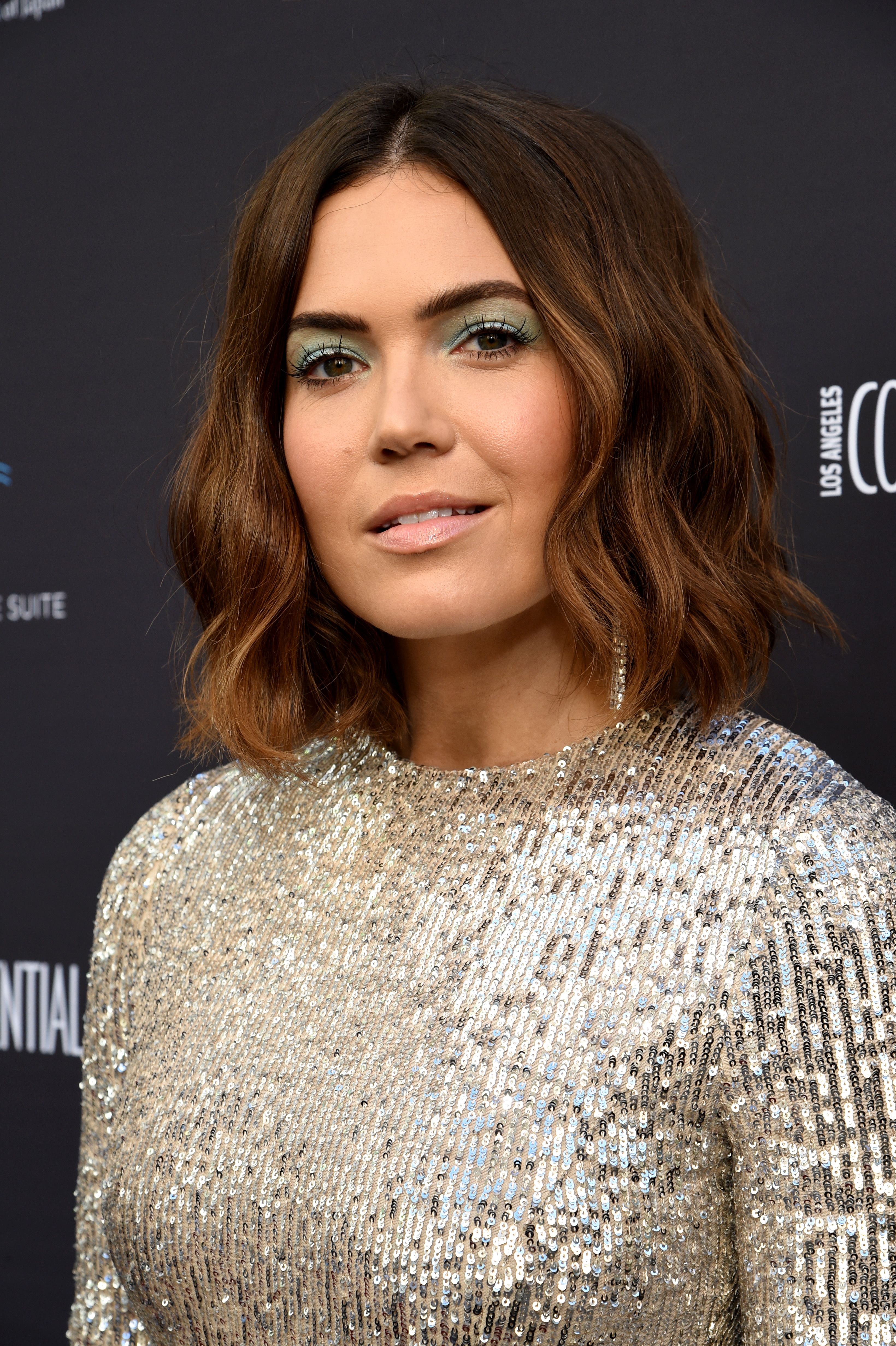 ---
Mandy starred in dozens of teenage movies back in the 2000s, sang cute pop songs, and just was an overall charming young lady who later turned into a wonderful woman. But was she Paul's only crush?
"My co-star at the time, I was on a soap opera, was Brittany Snow, who kind of maybe knew her sort of? And I was like, 'Can you give her my number?' And then she never called me."
Oh, poor Paul! However, we do know a few girls who have definitely called him back! During the first few seasons of The Vampire Diaries, Paul Wesley was married to Torrey DeVitto who portrayed Dr. Meredith Fell in the show. Unfortunately, they got divorced and in 2013 this vampire was officially single.
---
Soon, an Australian mermaid and a cute girl Phoebe Tonkin came into his world. We don't know what kind of magic she used, but Paul Wesley was crazy about his new girlfriend. However, there was no happy ending for them. The two kept arguing, breaking up and getting back together.
4 years later they finally ended their relationship, removed all pictures of themselves together, and unfollowed each other on Instagram. But don't get too excited, as last year Paul Wesley secretly got married, which came as a shock to all his fans.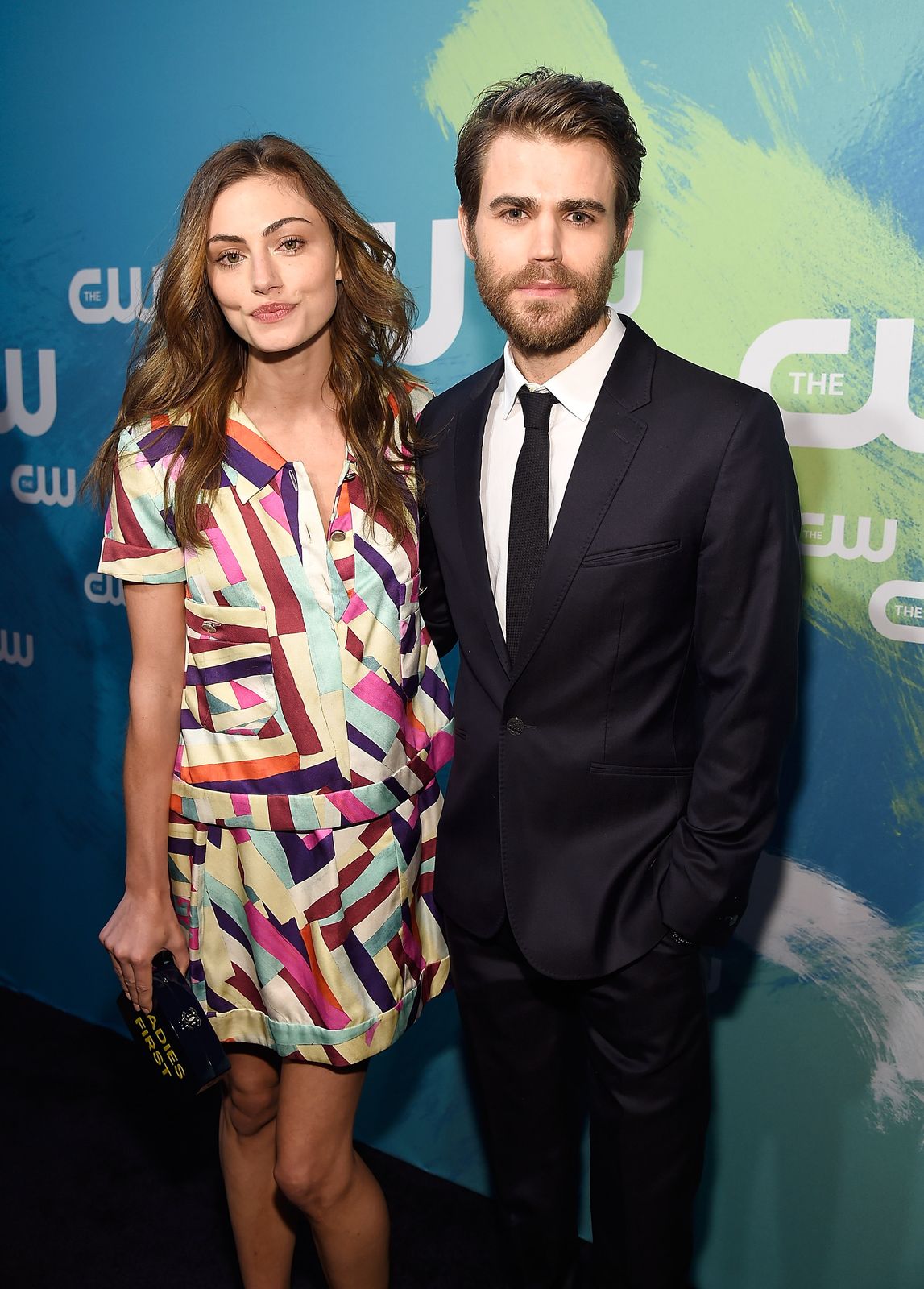 ---
You probably won't recognize the name Ines de Ramon, as she is not a public person and works as a health coach. So Paul must be eating super-healthy and in good shape right now! 
---
CANDICE KING
Oh, I wonder what celebrity crushes this actress has had...Leo DiCaprio? Justin Timberlake? Nope... Jonathan Taylor Thomas! This guy broke a lot of ladies' hearts in the '90s! In 2013, Candice had an interview with Young Hollywood, where she spoke about her relationship with... The Vampire Diaries.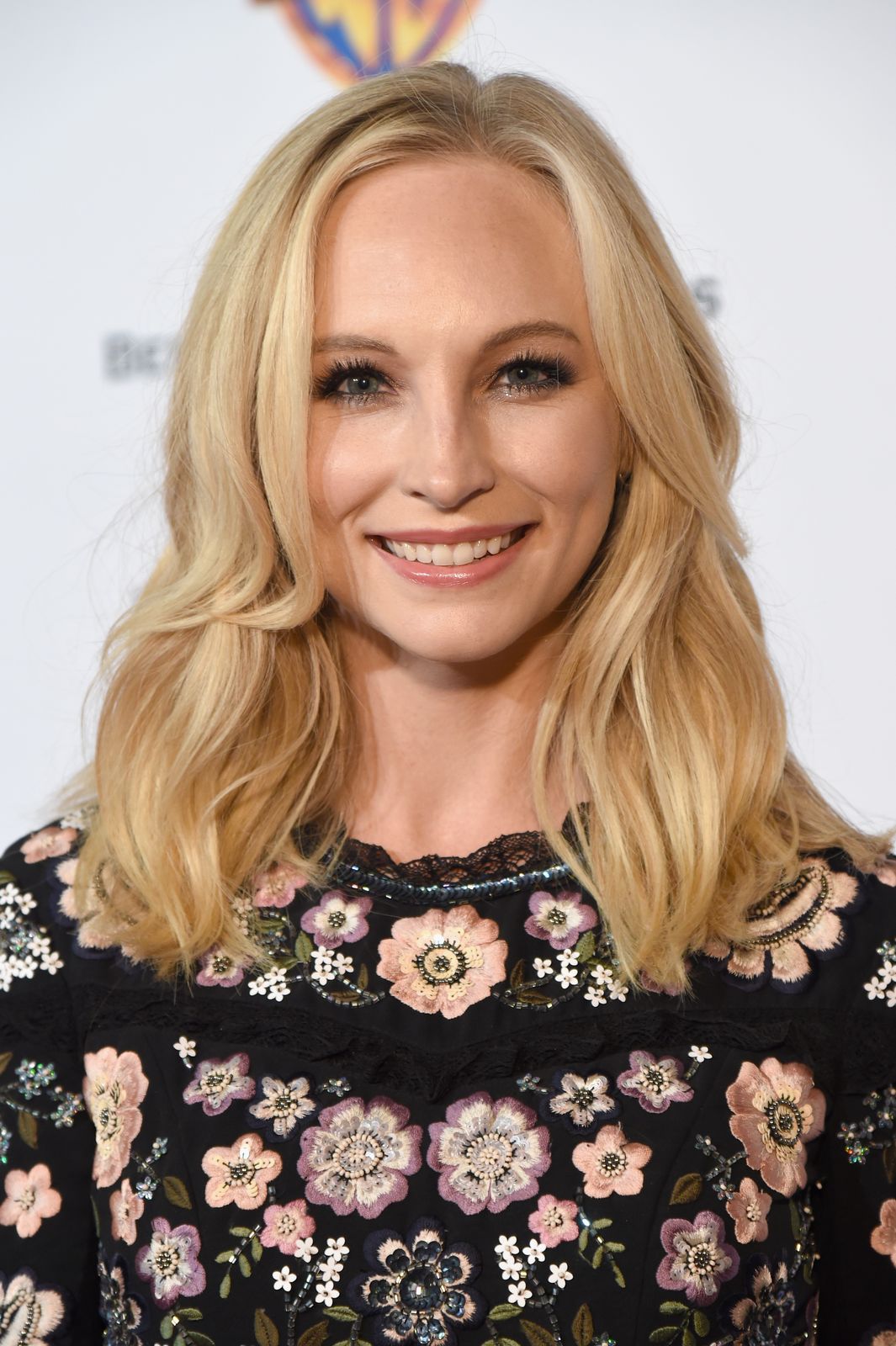 ---
Is that still true? It was until 2011. We may know nothing about her previous long-term relationships but we managed to keep an eye on her list of famous boyfriends. Which included Zach Roerig and Steven R. McQueen!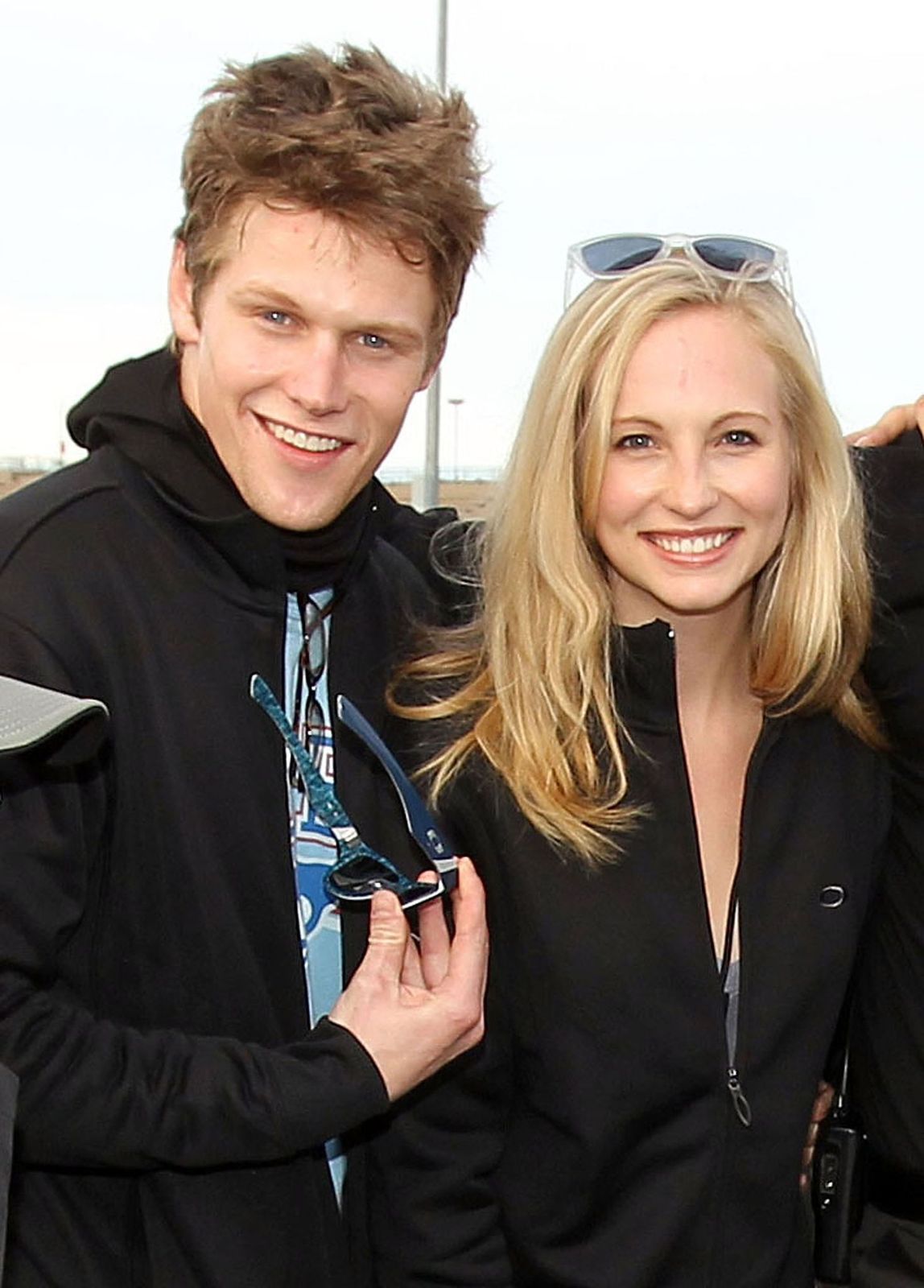 ---
But everything changed in 2011 when the actress met musician Joe King. Can you believe that she didn't have the guts to give him her phone number? Fortunately, brave Nina Dobrev helped the two out.
9 years later they are married and raising three children, one that they welcomed together, and Joe's two daughters from his previous marriage. If I am not mistaken, now this relationship is the longest in Candice's life. 9 years with Joe is longer than 8 years with The Vampire Diaries!
---
KAT GRAHAM
Let's move on to the most powerful girl on our list who can bring any vampire to his knees. However, does it work with ordinary guys, too? In an interview with Entertainment Tonight, Kat revealed that her first celebrity crush was Jonathan Taylor Thomas.
---
Somebody was a fan of Home Improvement, too! Oh, girls, just don't get into a fight over this hottie. By the way, there's another name on Kat Graham's dating list, and according to her, she is still crazy about this celebrity!
It is Jeff Goldblum! Oh, I also loved Jurassic Park with all its dinosaurs and the incredibly cute Jeff! Kat's love life is much more complicated! She dated a guy named Cottrell Guidry for 6 years and even got engaged to him.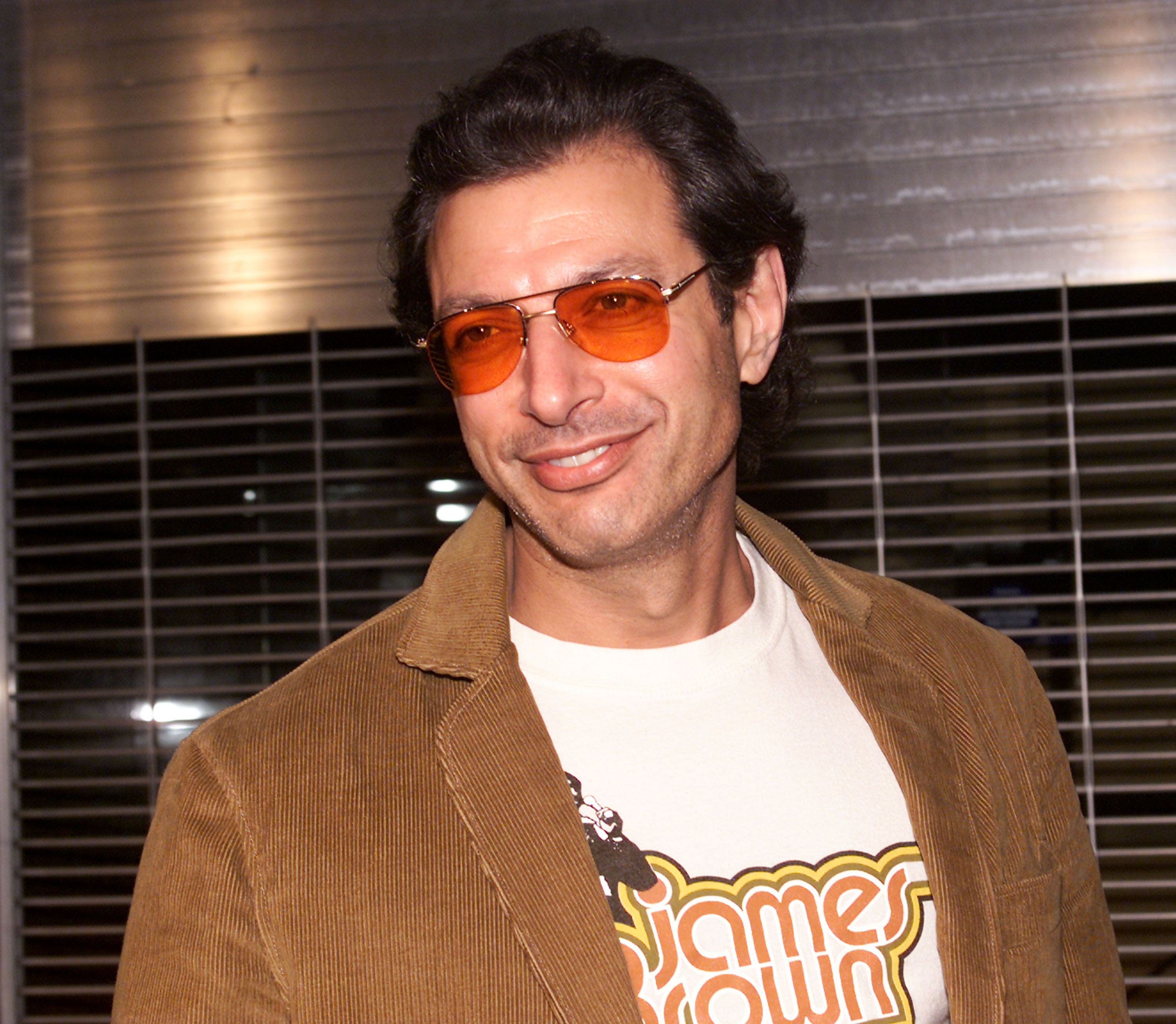 ---
However, two years into their engagement, something went wrong, and the two broke up. This was back in 2014 and since then we haven't heard anything about Kat's love life. We hope she'll find her Jeff Goldblum!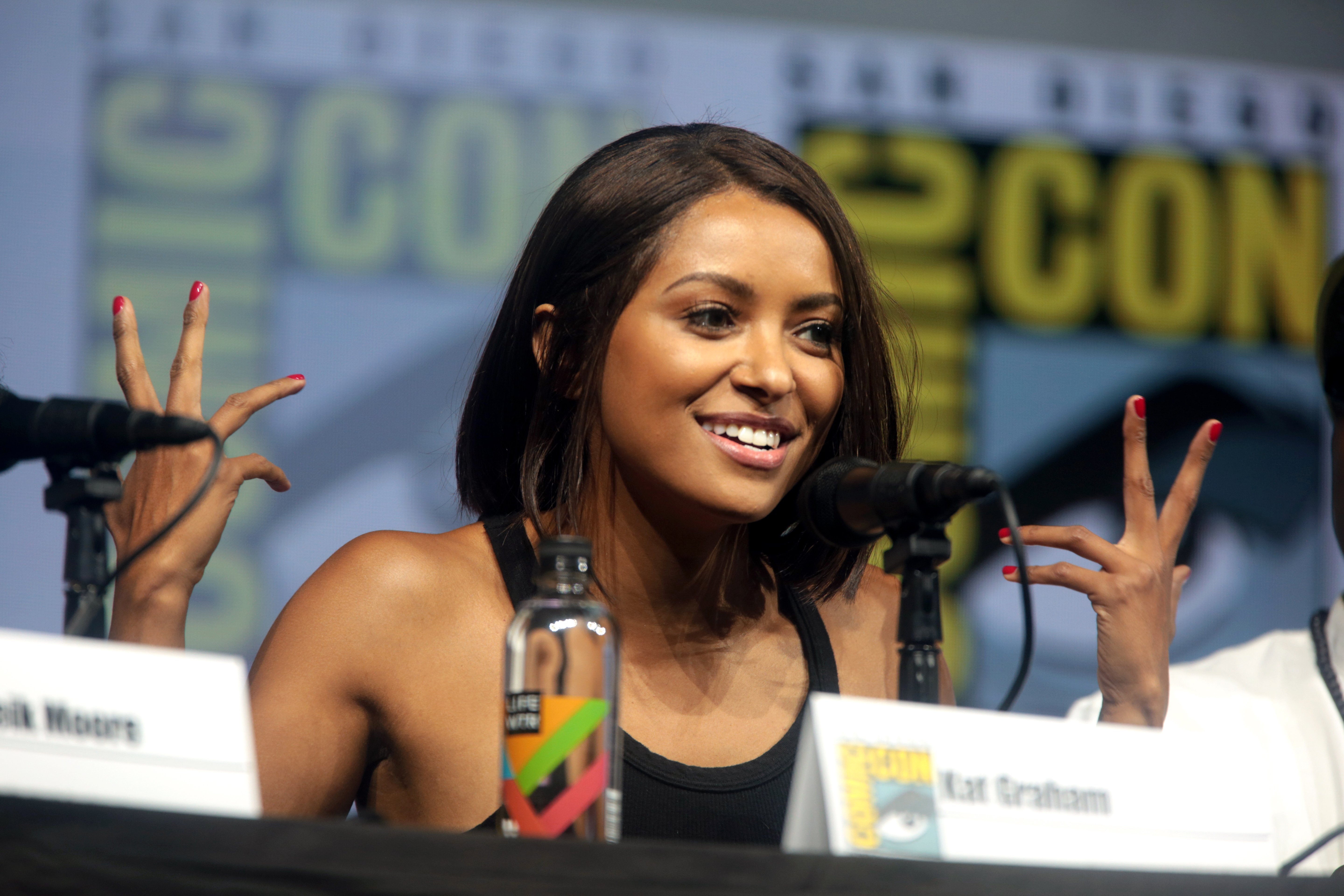 ---
IAN SOMERHALDER
Now, let's move on to everyone's mutual crush, amazing Damon. Who was Ian's crush back in his childhood? In an interview with TV Guide, the oldest Salvatore revealed that during his childhood he would watch Scarface and definitely remembered the first scene with Michelle Pfeiffer way too well.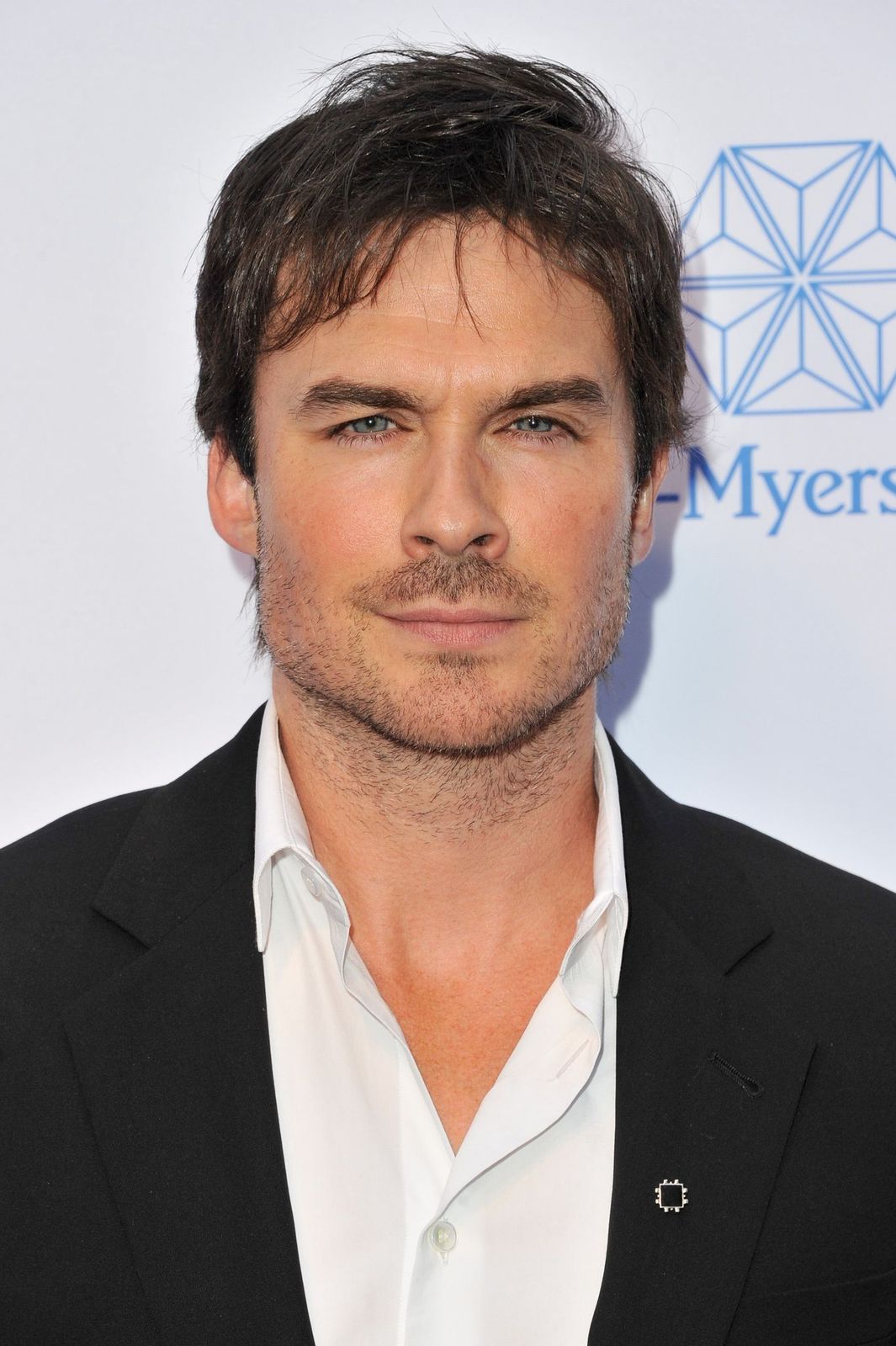 ---
What's funny is that Ian's now-wife, Nikki Reed, revealed in an interview with Hollywire that she had a crush on Leo DiCaprio! She even had his poster on her wall! Who do you think is cooler, Ian or Leo?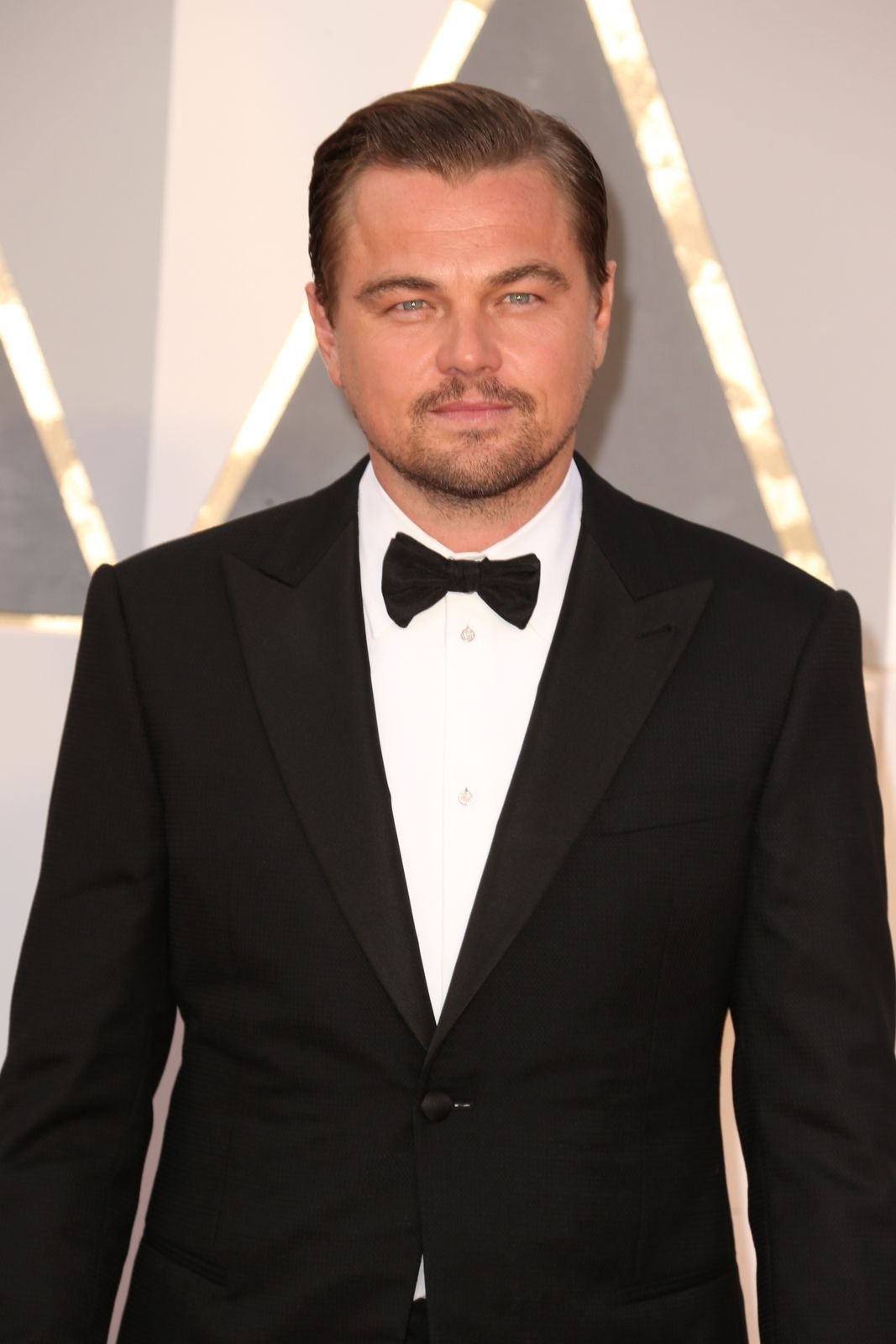 ---
By the way, the couple met thanks to Nina Dobrev who was friends with Nikki. The thing is that Ian Somerhalder and Nina Dobrev were an item back then. Their breakup was a shock to the media, and even after all these years we still see articles and videos on the topic.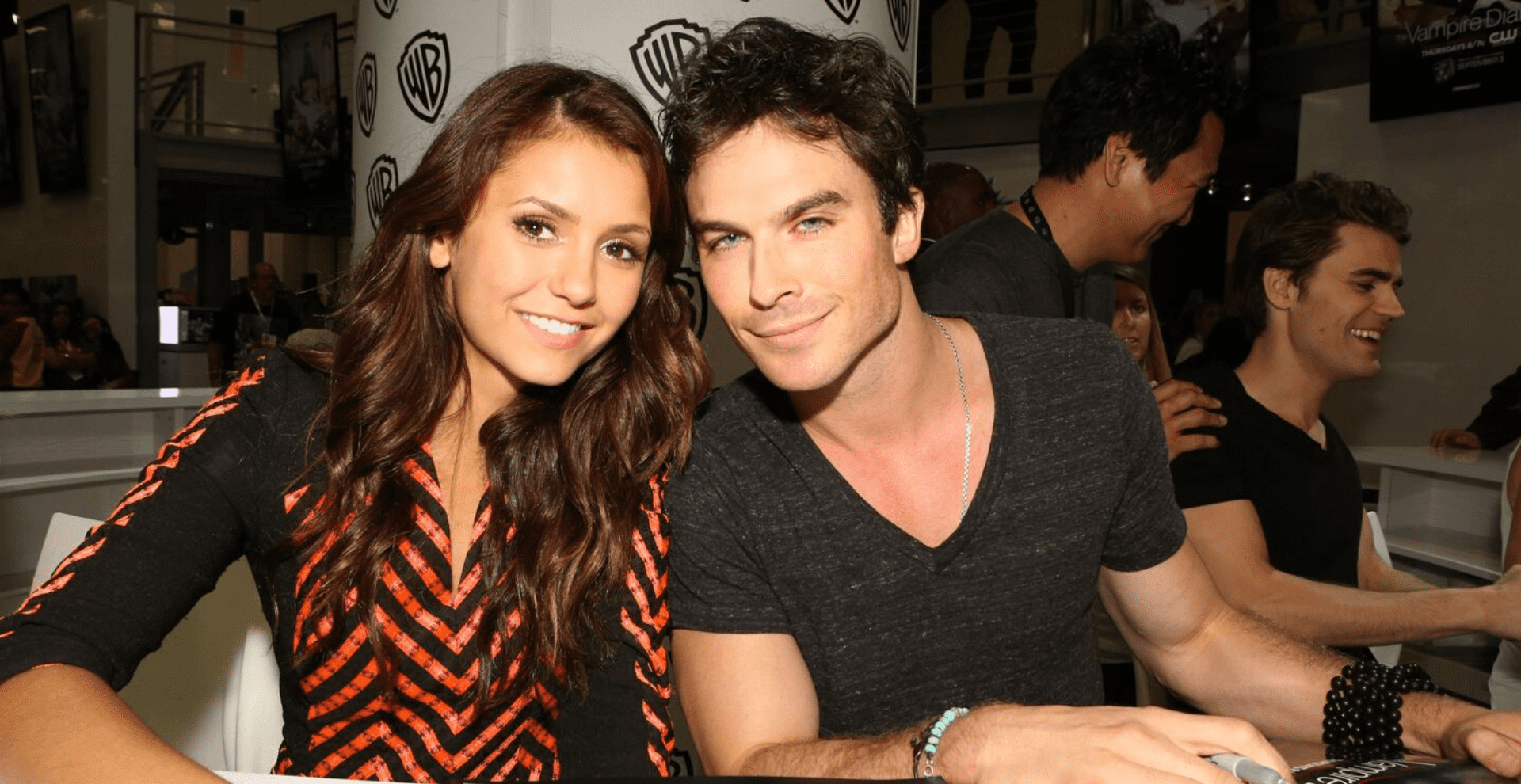 ---
Despite all the rumors and gossip, Ian and Nikki are incredibly happy together. According to Kat Graham, who became good friends with Ian Somerhalder during the shooting of The Vampire Diaries, these two are a match made in heaven.
"I mean, they're really perfect together," Graham said. "I'm like, thank God you guys found each other because I don't know what you would do without each other. They're perfect."
It seems she is more worried about their relationship than about her own!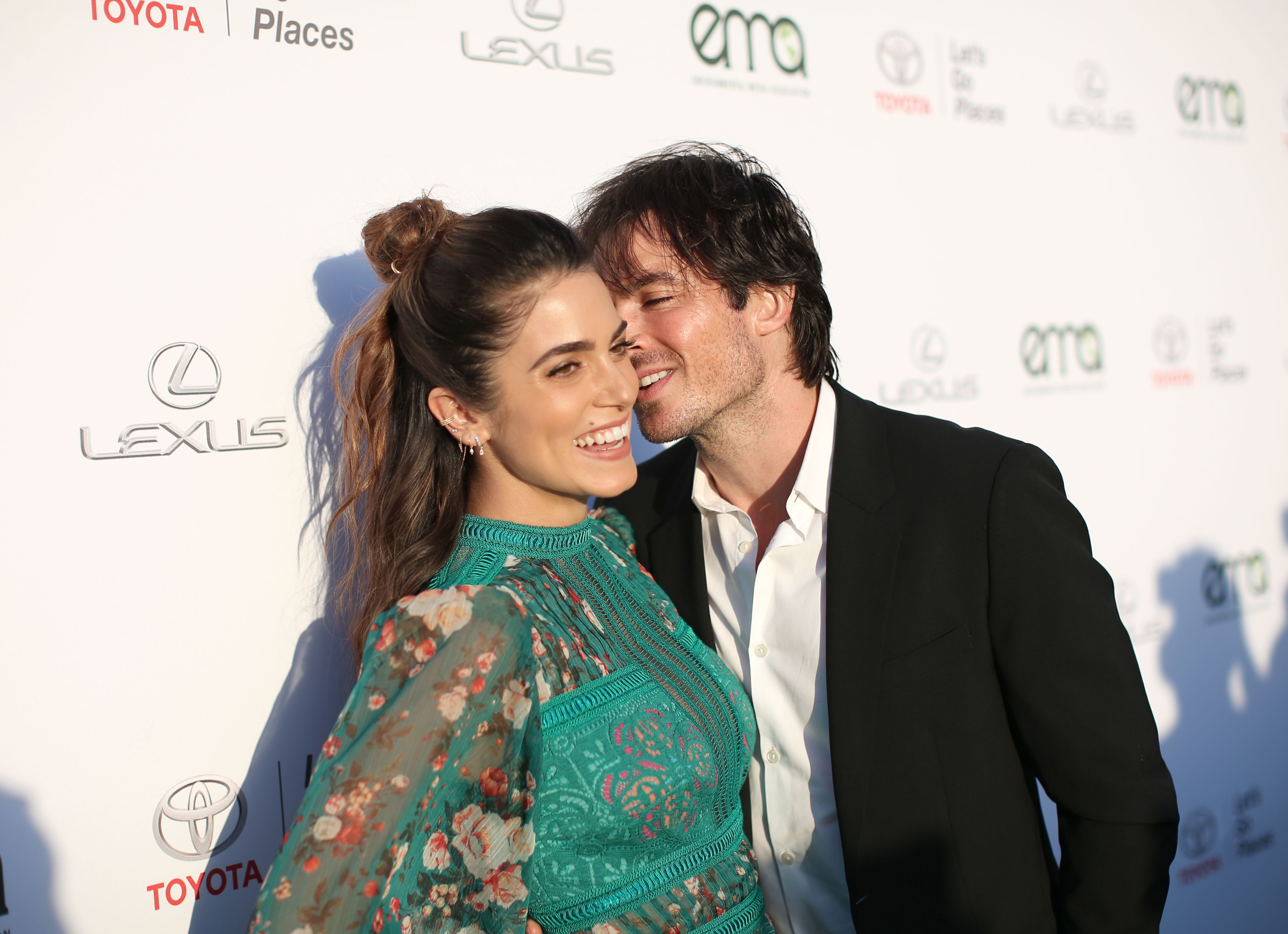 ---
ZACH ROERIG
It seems this actor has never revealed any of his celebrity crushes. He turned out to be quite a secretive guy, huh? In The Vampire Diaries, he was the most normal one among the rest of the supernatural creatures. However, what is really happening in Zach Roerig's love life?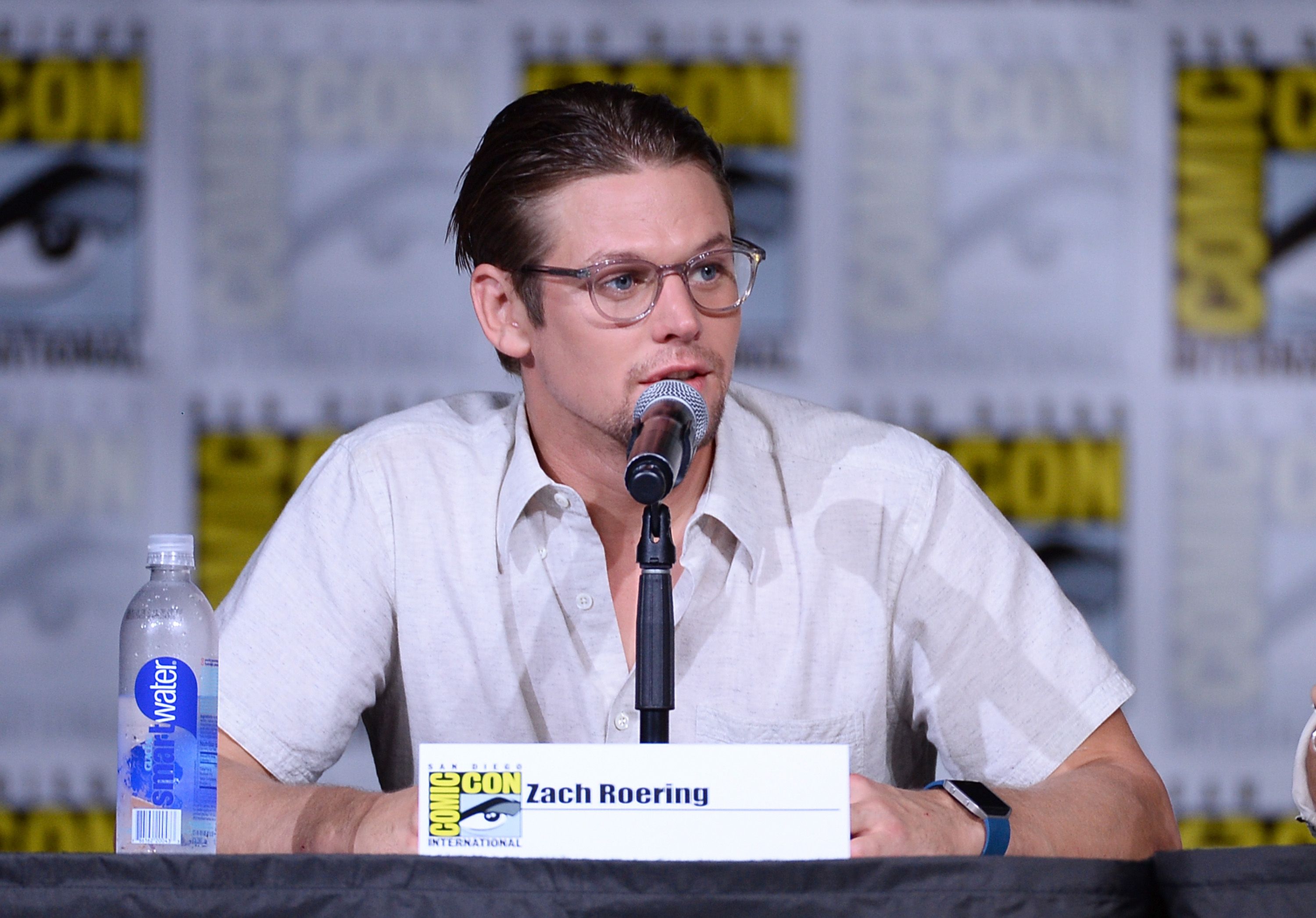 ---
Well, quite a lot. There is definitely a girl he is crazy about in his life. Back in 2011 he and Alana Turner welcomed a daughter. However, Alana wasn't able to be there to raise the child as she was in prison.
Zach wanted to raise his daughter, and he won the custody battle and became a single father. We know another girl who won this charming actor's heart too. He met Nathalie Kelley on the set of The Vampire Diaries.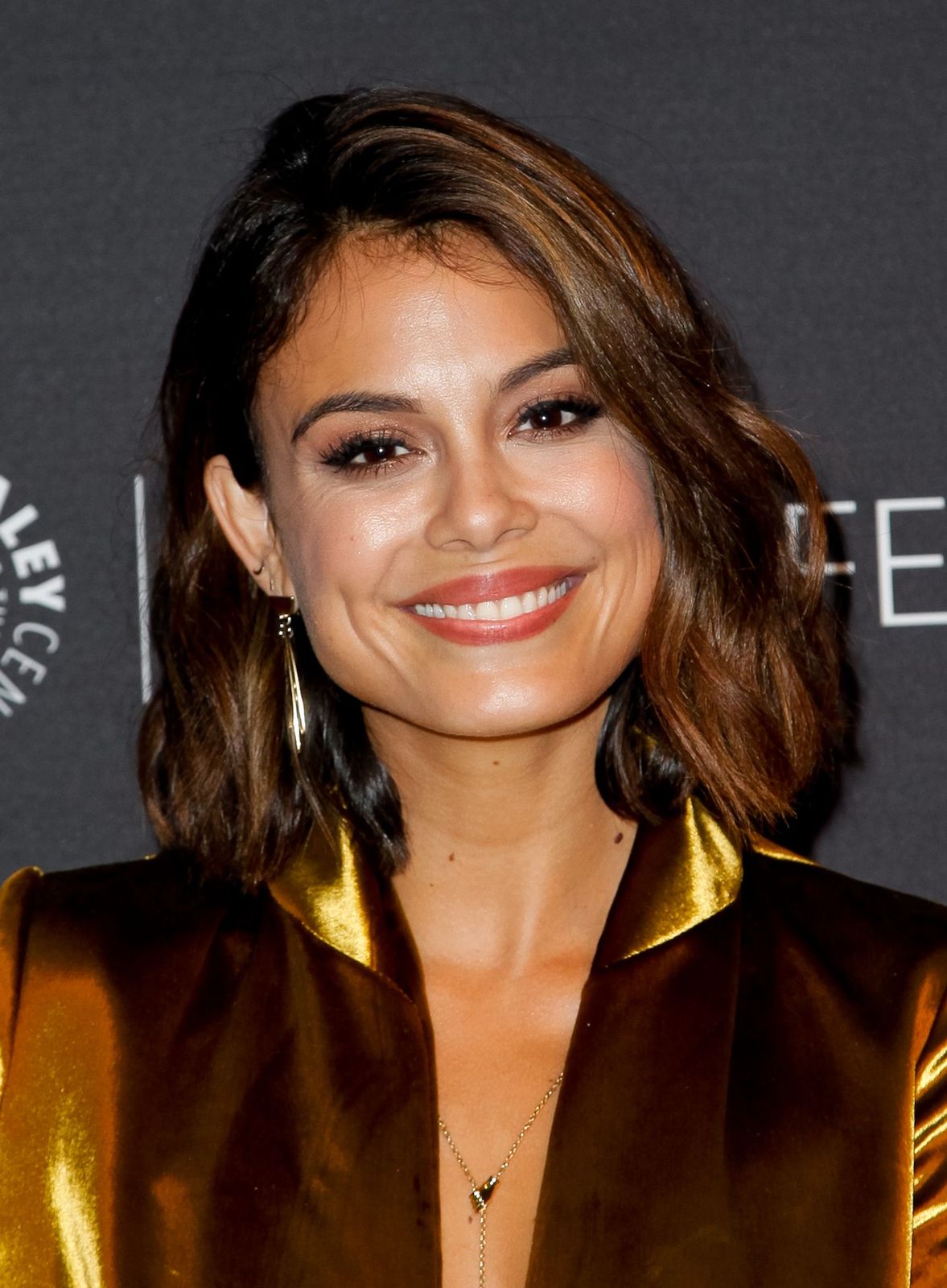 ---
The Peruvian actress portrayed the role of bright Sybil! In 2016 rumor had it she was in a relationship with Zach Roerig and both actors confirmed it! Nathalie also shared a picture of herself cuddling Zach on her Instagram account with a heart sign as the caption!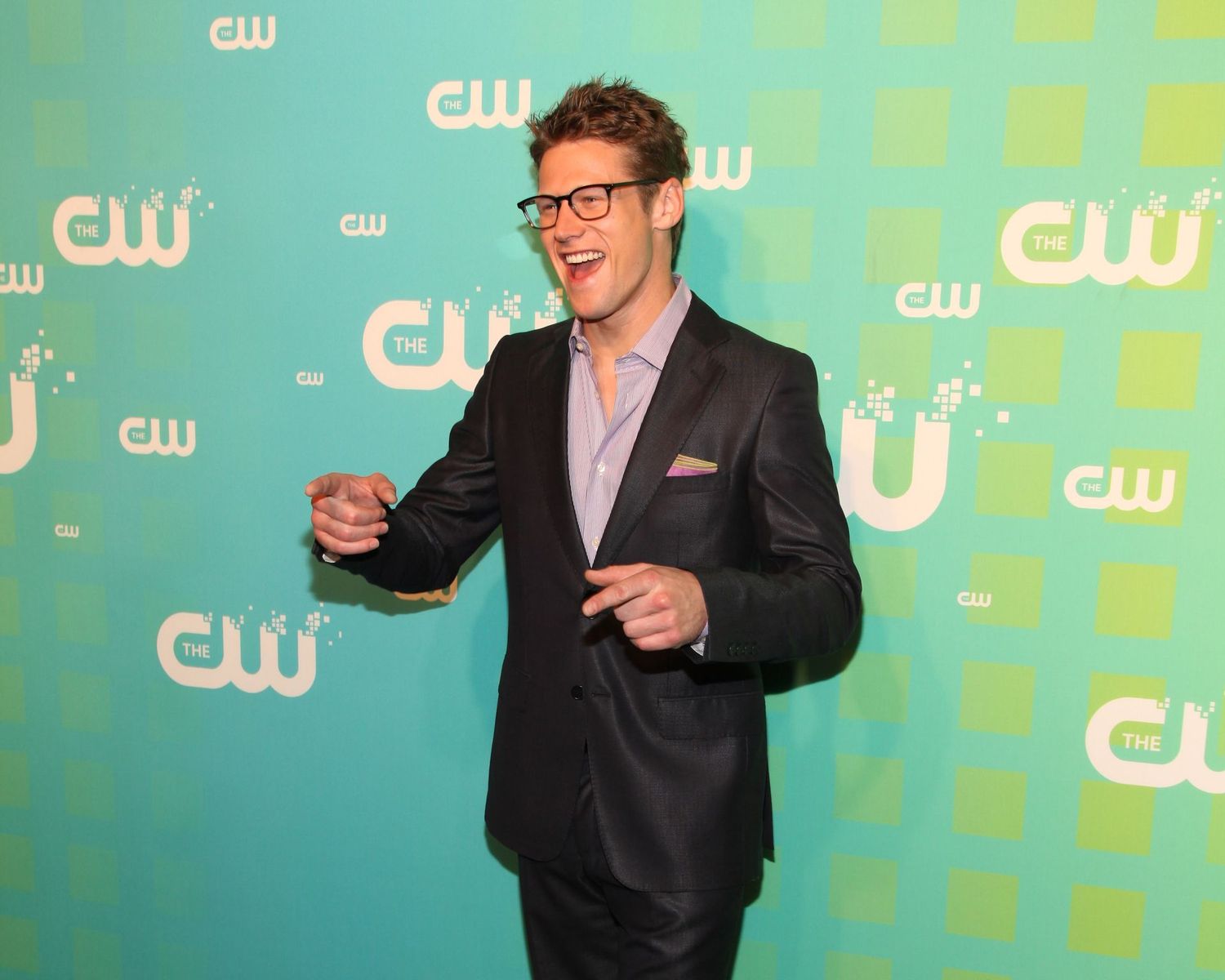 ---
These two posted a lot of cute pictures together, and little Miss Roerig appeared in some of them too. Everything looked perfect until about a year when the couple broke up. We haven't heard anything about his love life since then.
---
NINA DOBREV
We've mentioned Leo DiCaprio a lot... but finally, welcome to a Vampire Diaries actress who was seriously crazy about Leo! However, a few years later Nina... cheated on Leo and named a different actor in an interview with Teen Vogue.
---
Who would you choose, Brad Pitt or Leo DiCaprio? It's as hard to choose as it is between Damon and Stefan. We all know that in real life she chose Damon - and that ended in a break-up. After that, Nina's love life was a mystery to her fans.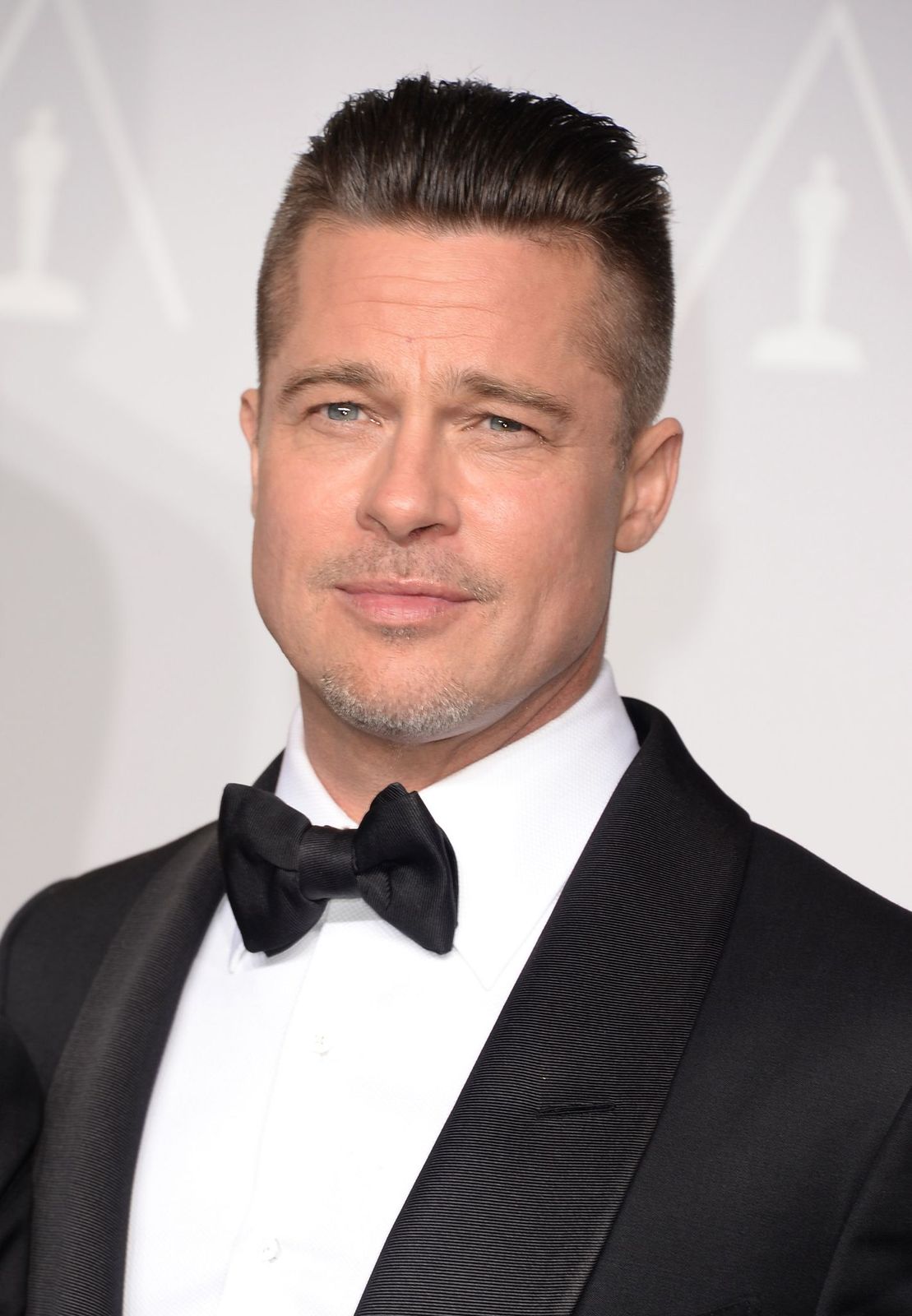 ---
Nina was linked to Scream Queens star Glenn Powell for some time. He appeared at parties, birthdays, and even a friend's wedding with Nina. However, the problem that star couples often have is different schedules, which can be tough on a relationship.
The last boyfriend we know of was scriptwriter and director Grant Mellon, who the actress dated for almost a year. However, at the end of last year, the media reported that the couple had broken up and Nina Dobrev was single again. Perhaps Leo will pass her by on his yacht!
---
STEVEN R. MCQUEEN
Although this actor has never revealed his celebrity crushes, it's quite clear he has a type. Just look at this impressive list of models Steven has dated. Chelsea Kane and Trisha Cummings weren't long-time partners, but he dated Hillary Harley for two and a half years!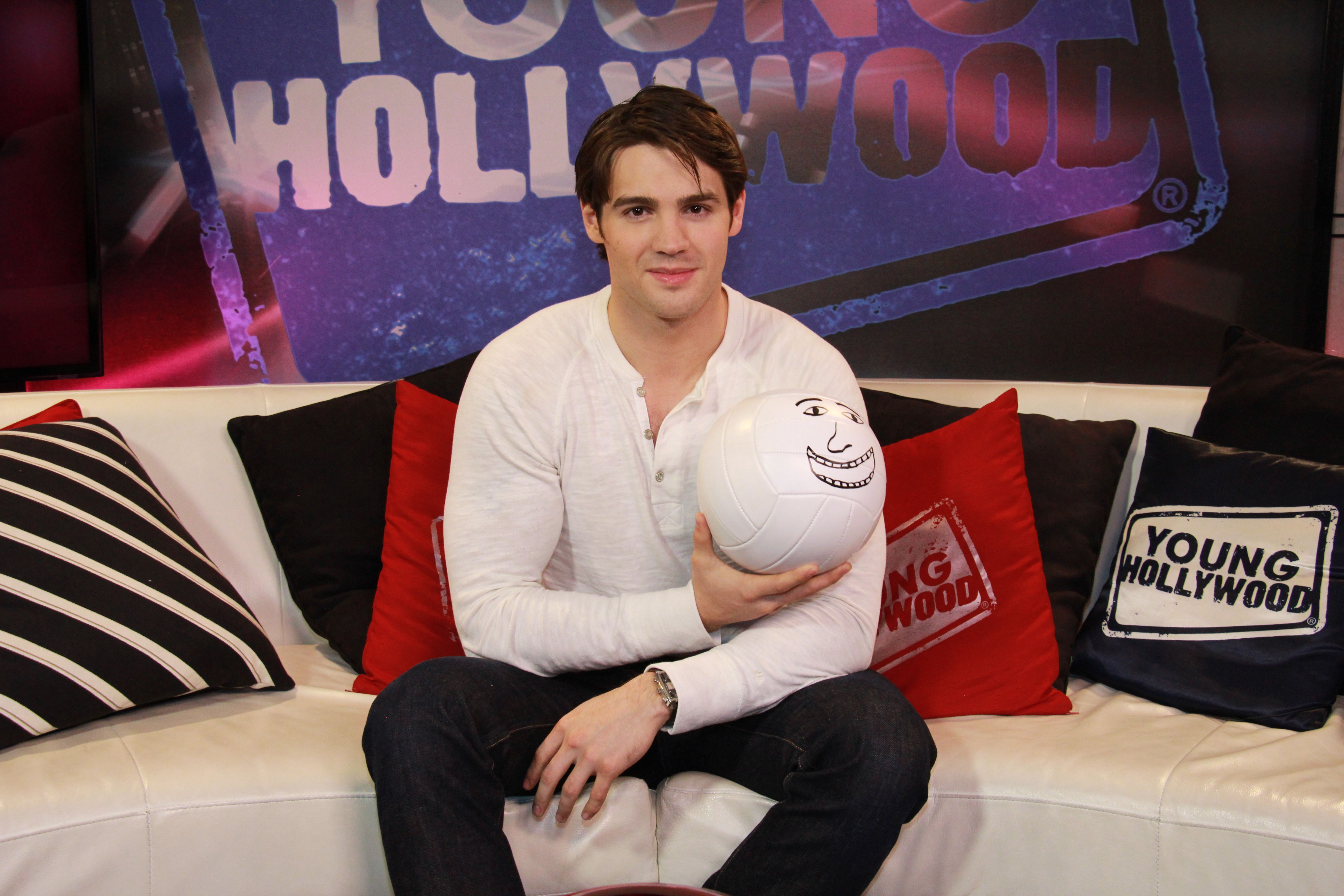 ---
After the break-up, he was in a relationship with Dylan Penn for quite some time, and then he and Olivia Pickren really hit it off. However, his most interesting relationship was with model Allie Silva. These two were so crazy about each other that they announced their engagement just after a year of dating!
---
In his Instagram post, which no longer exists, he shared the news about his engagement and called Allie his best friend and the love of his life. A few months later, in an interview, he was asked about the upcoming wedding, and he replied with "You know what? Actually, we called it off."
That was 2 years ago and since then we haven't heard anything about his love life.