Meet Actors & Actresses Who Shaved Their Hair For Their Roles
Some actors have to go through big changes to fit their roles. Whether they starred as a prison inmate or a cancer patient, these actors and actresses weren't afraid to shave it all off and some even get kept their new dos after filming. Here are 15 celebs who embraced a new look for a stage, film or television show!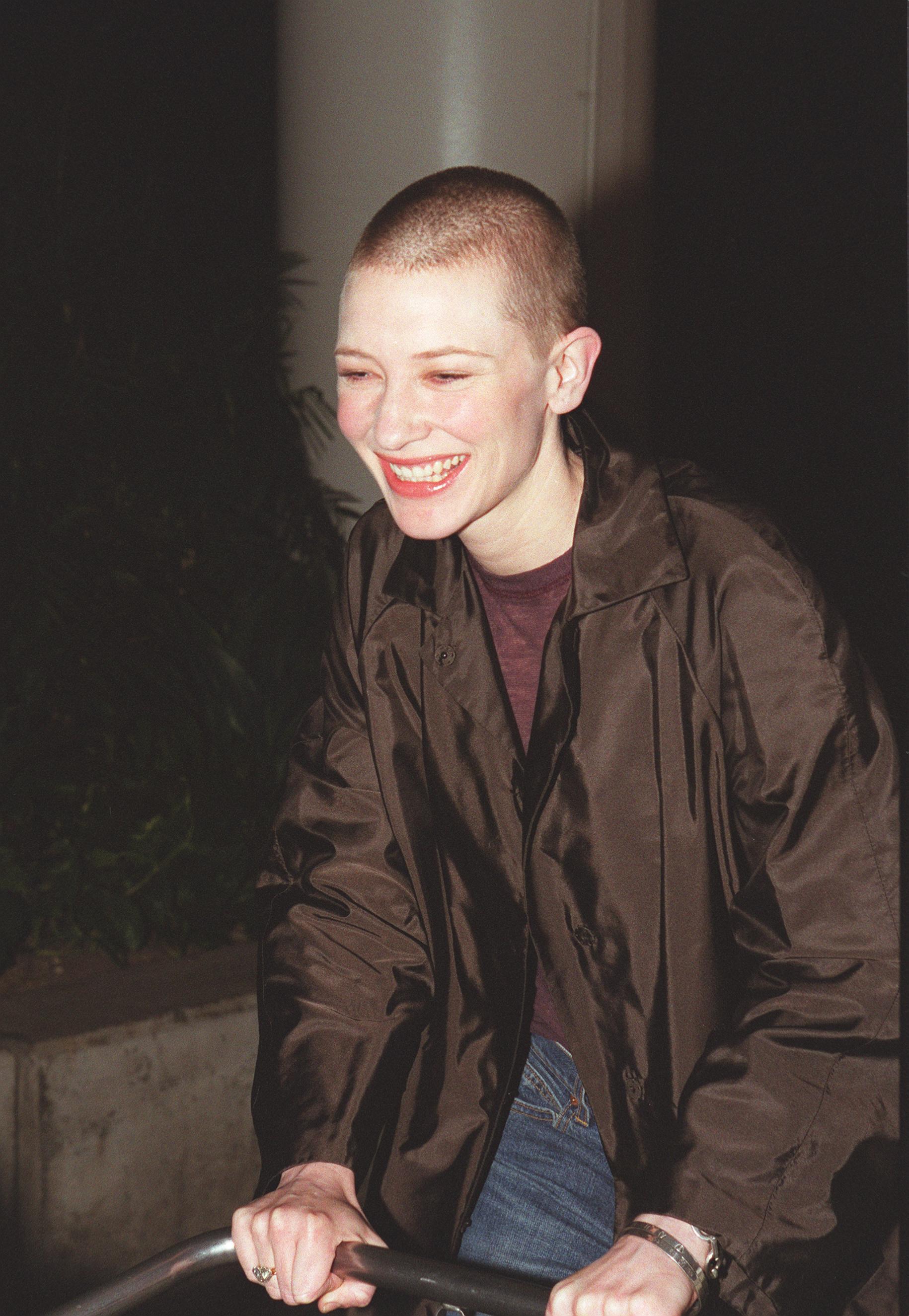 ---
#15 JAMES MCAVOY, SPLIT (2016)
Split is the second installment of the Unbreakable trilogy which is all written, produced, and directed by M. Night Shyamalan. The 2016 film introduced James McAvoy as a man with dissociative identity disorder or DID. From "Dennis" to "The Beast", the character's therapist has identified 23 different and very strong personalities.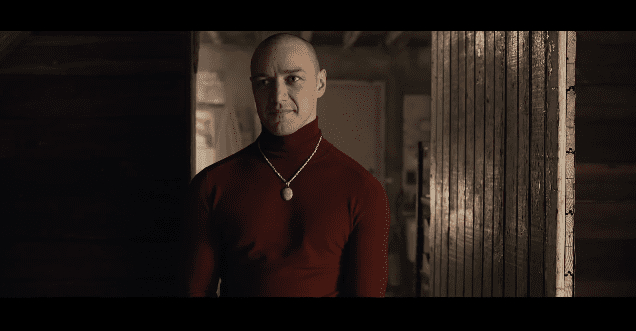 ---
#14 JAMES FRANCO, ZEROVILLE 
In the 2019 film Zeroville, Franco stars as a cinephile with a completely shaved head with Montgomery Clift and Elizabeth Taylor tattooed on the back. The film was actually filmed back in 2014 and was set to be released the following year but it never happened. It was picked up by myCinema and released in 2019.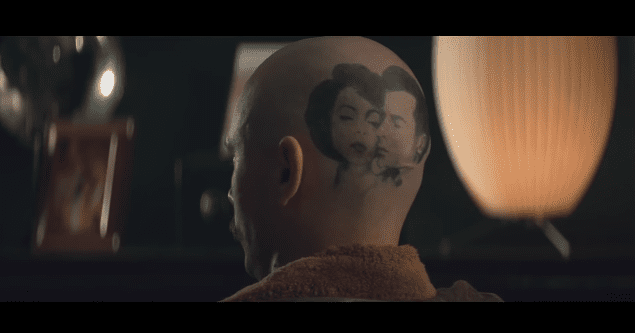 ---
#13 MATT DAMON, ELYSIUM (2013)
In 2013, he starred in the film Elysium, a science-fiction film set in the year 2154. His character, Max Da Costa lives in what's left of Los Angeles as an assembly line worker for military supplies and weapons. After being exposed to radiation poisoning, he leads a group of people from overpolluted Earth to reach the peaceful space station of Elysium.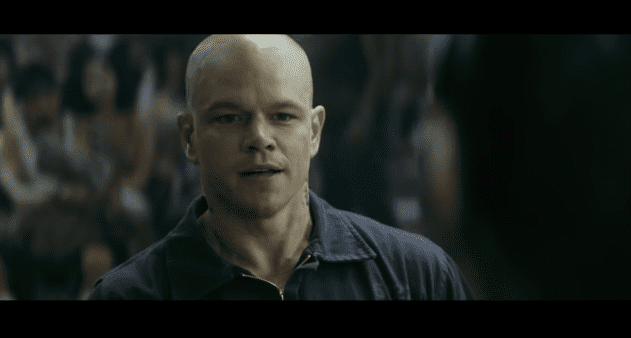 ---
#12 JOSEPH GORDON-LEVITT, 50/50
In 2011, Joseph Gordon-Levitt starred in the com-dram 50/50 which was loosely adapted on the life of the screenwriter Will Reiser. The film earned two nominations at the 69th Golden Globe Awards: one for Best Actor (Musical or Comedy) for Gordon-Levitt's performance and Best Picture (Musical or Comedy). They filmed the shaving scene on the first day of filming!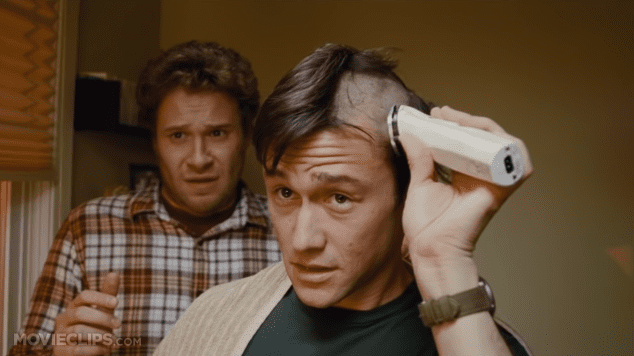 ---
#11 JOEY KING, THE ACT
"The Act" was based on the true story of Gypsy Rose Blanchard. Her mother, Dee Dee Blanchard kept her locked up home, convincing her that she was terminally ill and disabled when she was actually healthy. Hulu released the first eight episodes on March 20, 2019. Joey's character is raised to believe she has cancer and to take the role to the next level, she shaved her head.
Despite having an initial shock to her new look, Joey shared with W Magazine, "A lot of the time we find ourselves hiding behind our hair, covering ourselves up. It becomes part of our identity," she continued, "So you're losing part of that, and it's definitely an adjustment for sure, but I've learned to love my hair when it was completely gone,"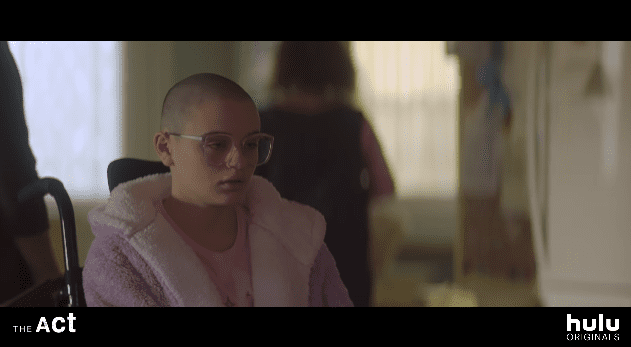 ---
#10 AARON PAUL AND BRYAN CRANSTON, BREAKING BAD
From 2008 to 2013, AMC was taking us inside the life of a high school chemistry teacher who joined the criminal world after being diagnosed with stage-three cancer. In season 1, after Walt goes through chemotherapy, his hair starts falling off and he eventually decides to shave it off. In the scene, Bryan Cranston is shaving his own head.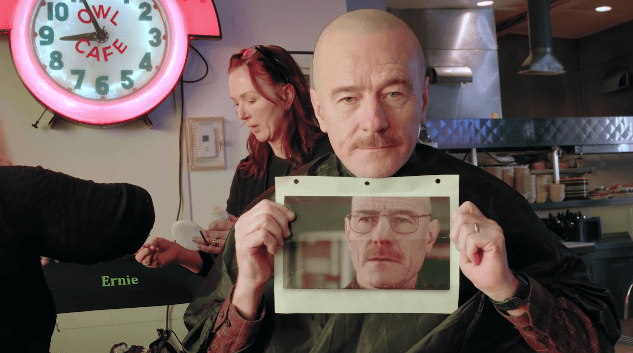 The show aired for five seasons and about 6 years after the show's ending, it was officially announced that El Camino: A Breaking Bad movie would be released on Netflix. In honor of the upcoming movie, Aaron Paul, who played Jesse Pinkman, posted this selfie back in his old hazmat suit and rocking a fresh buzz cut.
---
#9 ANGELINA JOLIE, GIA (1998)
Angelina Jolie is a critically-acclaimed actress and philanthropist. Recently, she has revamped the role of Maleficent from Disney's The Sleeping Beauty in its own spin-off. Some of her best-known works include the drama Girl, Interrupted, Lara Croft: Tomb Raider (based on the video game franchise), and two biographical TV movies: George Wallace (1997) and Gia (1998).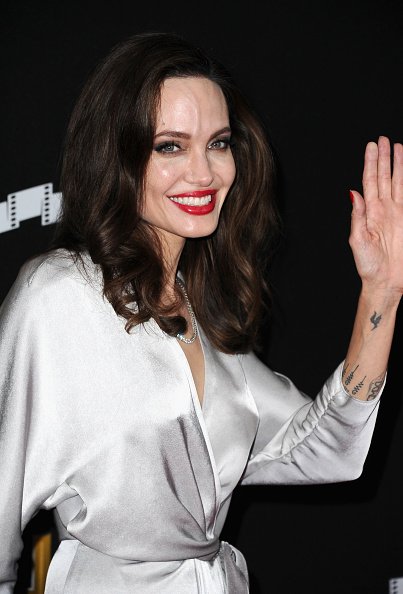 Her leading role as Gia Carangi in the HBO television film Gia required her to shave her head. This also gave her the capability to sport different styles throughout the late 90s and early 2000s. In Pushing Tin (1999), she's rocking long black hair with choppy bangs which was a wig. She also rocked a candy red short-do for the movie Playing By Heart.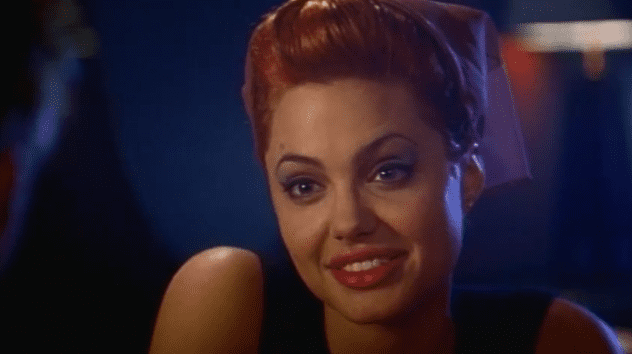 ---
#8 NATALIE PORTMAN, V FOR VENDETTA (2005)
Natalie Portman is known for going all-in for her on-screen performances. From her obsessive ballerina character in Black Swan to her on-point mannerisms as Jackie Kennedy, there's no denying how incredible of an actress she is and how much time and effort she puts to perfect each of her very versatile roles.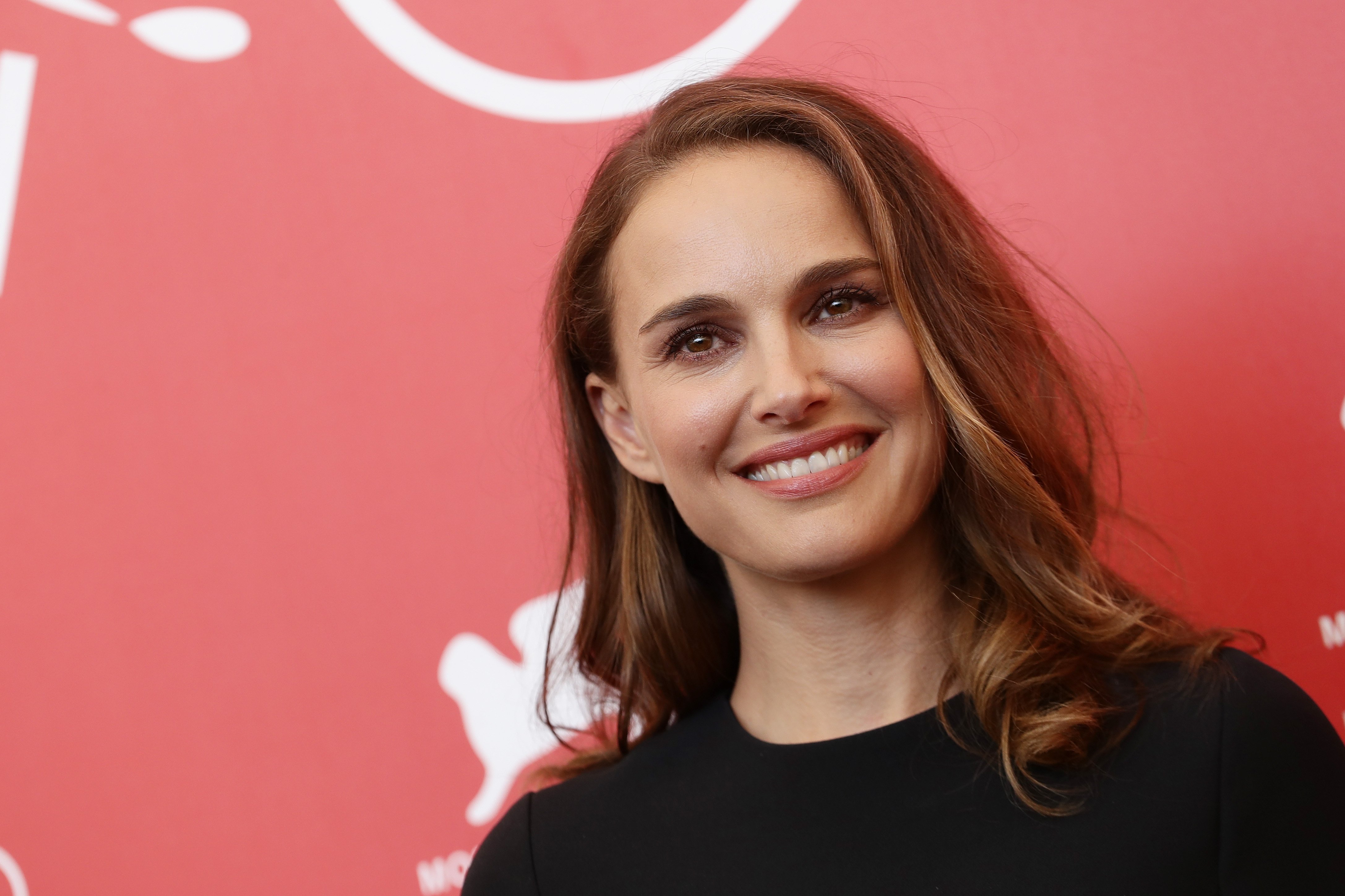 In 2005, Portman starred in the dystopian thriller "V for Vendetta" where she played the role of Evey alongside Hugo Weaving as the title character. V is an anarchist who brings a working-class woman into his grand mission. In the film, she actually shaves her head on camera meaning she only had one shot to get it right. Talk about commitment!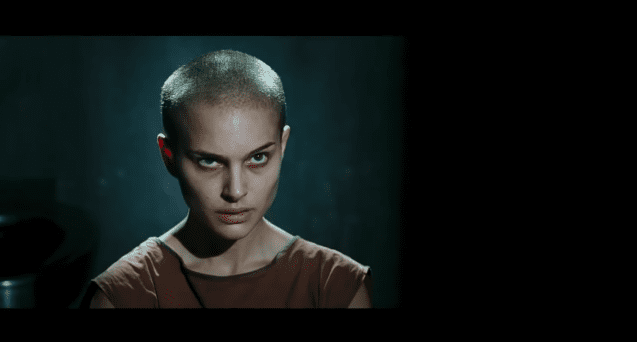 ---
#7 TOM CRUISE, MINORITY REPORT (2002)
Despite the many controversies surrounding Tom Cruise, there's no denying his intense dedication to the entertainment industry. His career has spanned over 3 decades and has proven that with his work on some of his most popular films, like Top Gun (1986), the Mission: Impossible installations, and The Last Samurai (2003).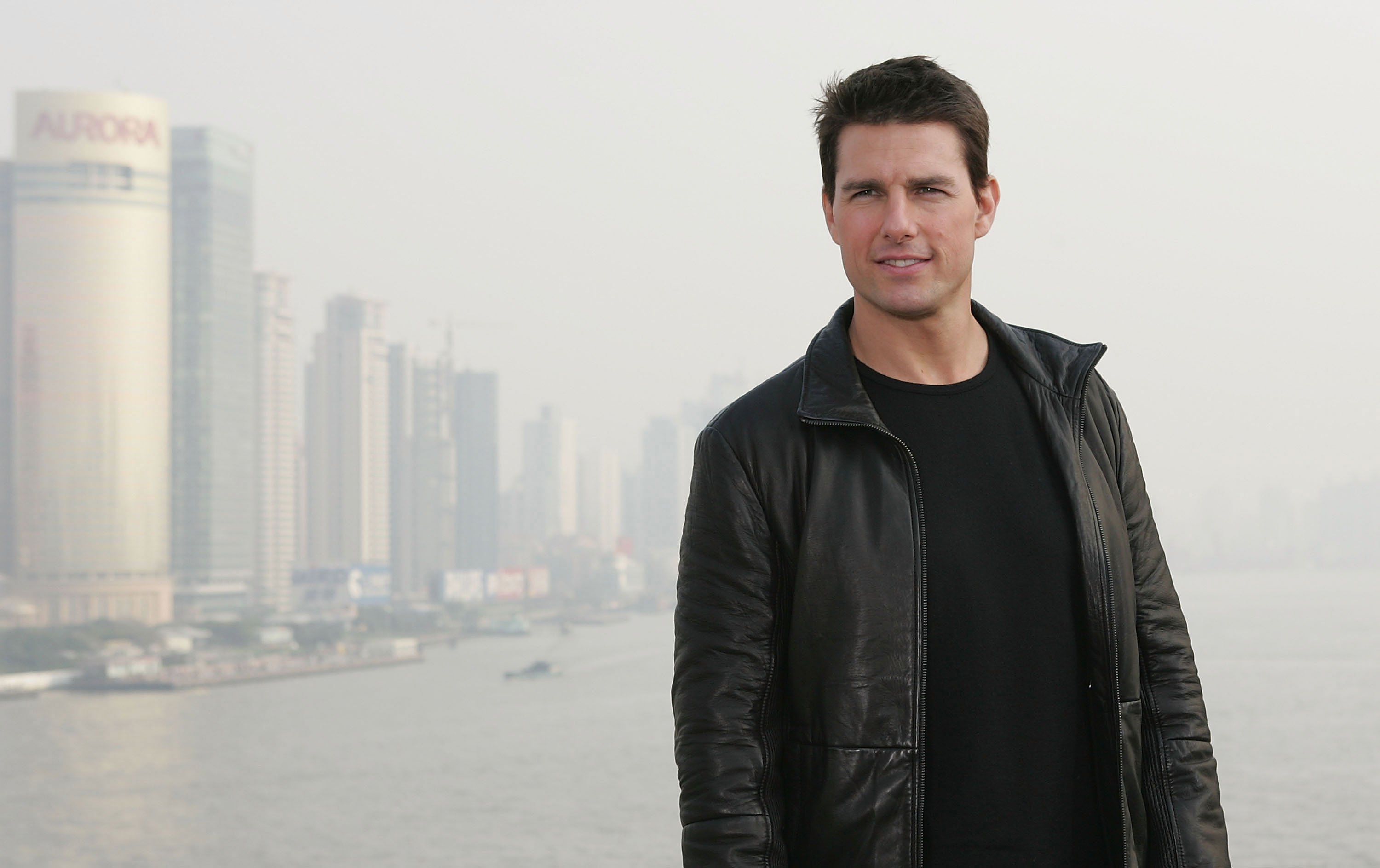 Cruise is known for his extreme dedication to every single project that is on his filmography. I mean, the guy doesn't even like to have a double and prefers to do his own stunts. It's no surprise that he was more than open to shave his head for the role of Chief John Anderton in the action-crime film Minority Report (2002).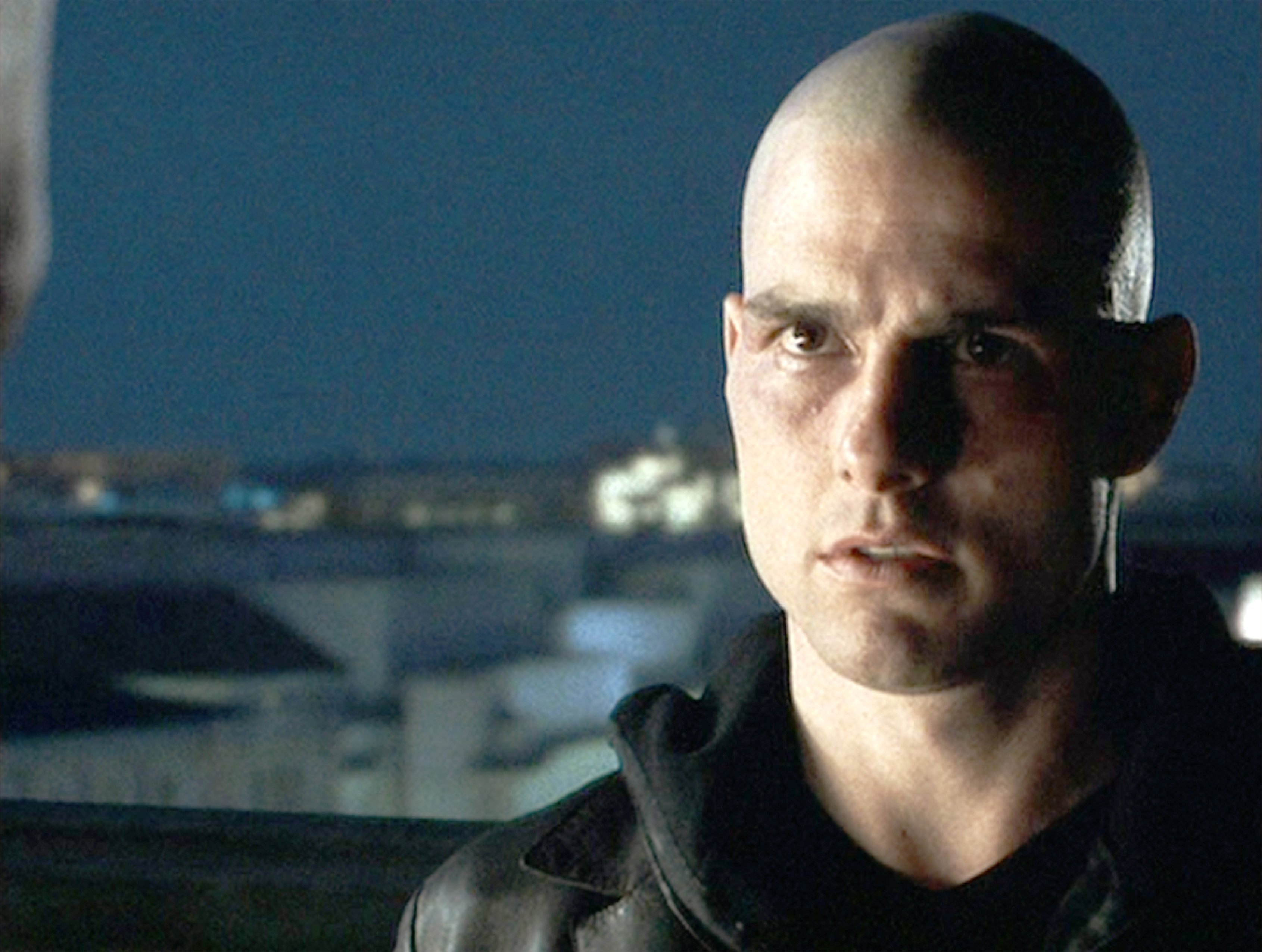 ---
#6 CYNTHIA NIXON, WIT ON BROADWAY (2012)
For 6 years, Cynthia Nixon was Miranda Hobbes in the HBO series Sex and the City, on top of the two films. Not only has she had major on-screen roles, but she has also shared her talent on the Broadway stage! She actually won a Tony in 2006 for her performance in the Pulitzer Prize-winning Rabbit Hole.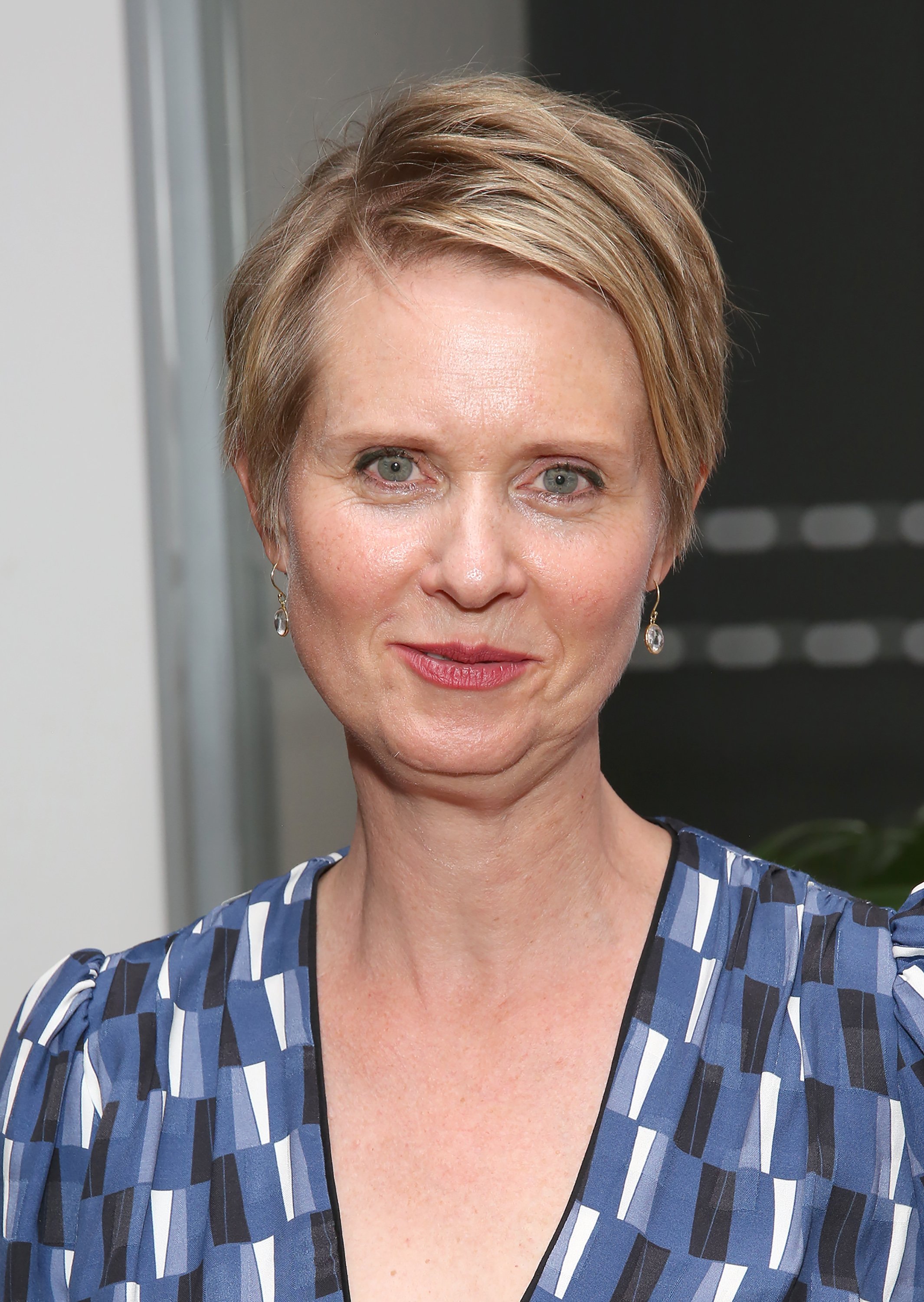 In 2012, she played the role of a cancer patient in the Broadway's "Wit". The play originally opened on January 5th at the Samuel J. Friedman Theatre and showed Cynthia in a completely different light. The drama follows the life of a former poetry professor who is diagnosed with cancer and is regularly seeking treatment.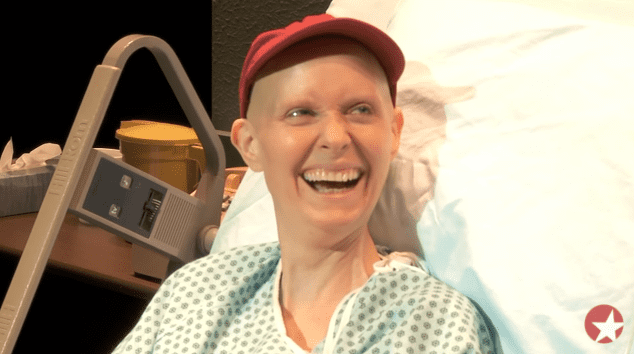 ---
#5 CATE BLANCHETT, HEAVEN (2002)
Cate Blanchett's career has spanned almost 3 decades and is best known for her roles in blockbuster-hits and independent roles. She earned her first Golden Globe Award for her performance as Elizabeth I in Elizabeth (1998). In 2001, she starred as Galadriel in the fantasy adventure trilogy The Lord of the Rings.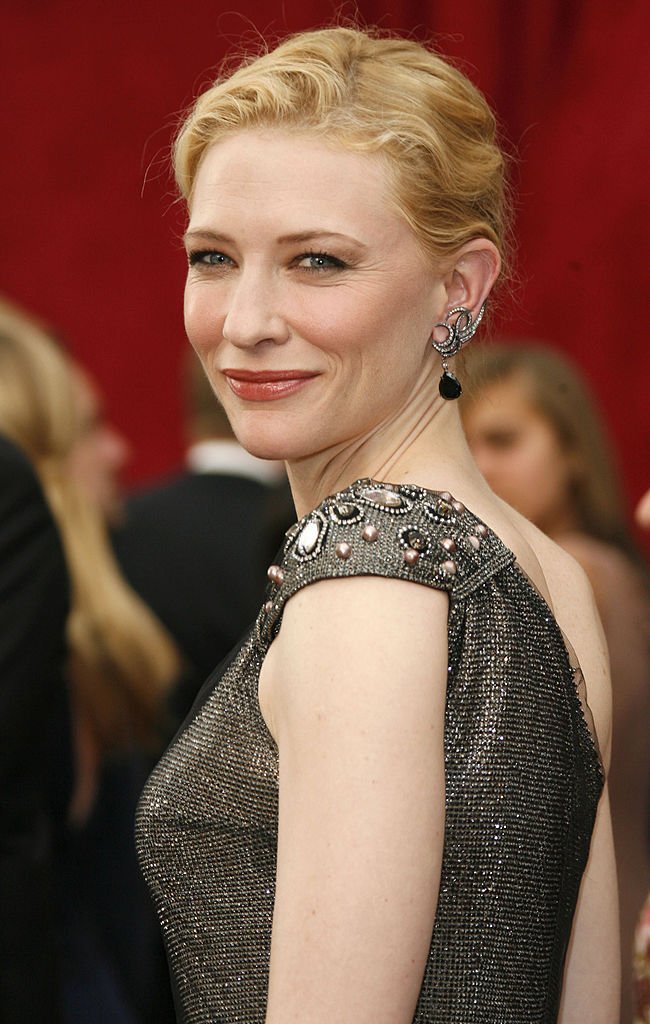 In Heaven (2002), Cate seeks out to avenge the death of her husband after police ignore her plea to arrest the man responsible. In a bold move to step away from their former criminal lives, both Philippa Paccard (played by Blanchett) and Filippo (played by Giovanni Ribisi) shave their heads.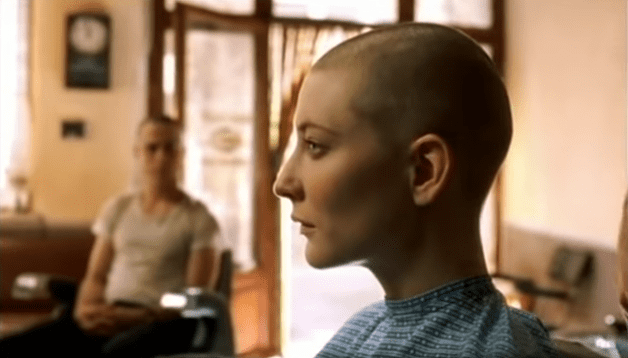 ---
#4 DEMI MOORE, G.I JANE (1997)
Most recently, you may have seen Demi Moore in the new Brave New World series based on the Aldous Huxley dystopian novel. Moore has starred in period films, satirical spy comedies, and also voice-acted for Disney's The Hunchback of Notre Dame (1996) and its sequel. And of course, who could forget her role as Jordan O'Neill in G.I. Jane?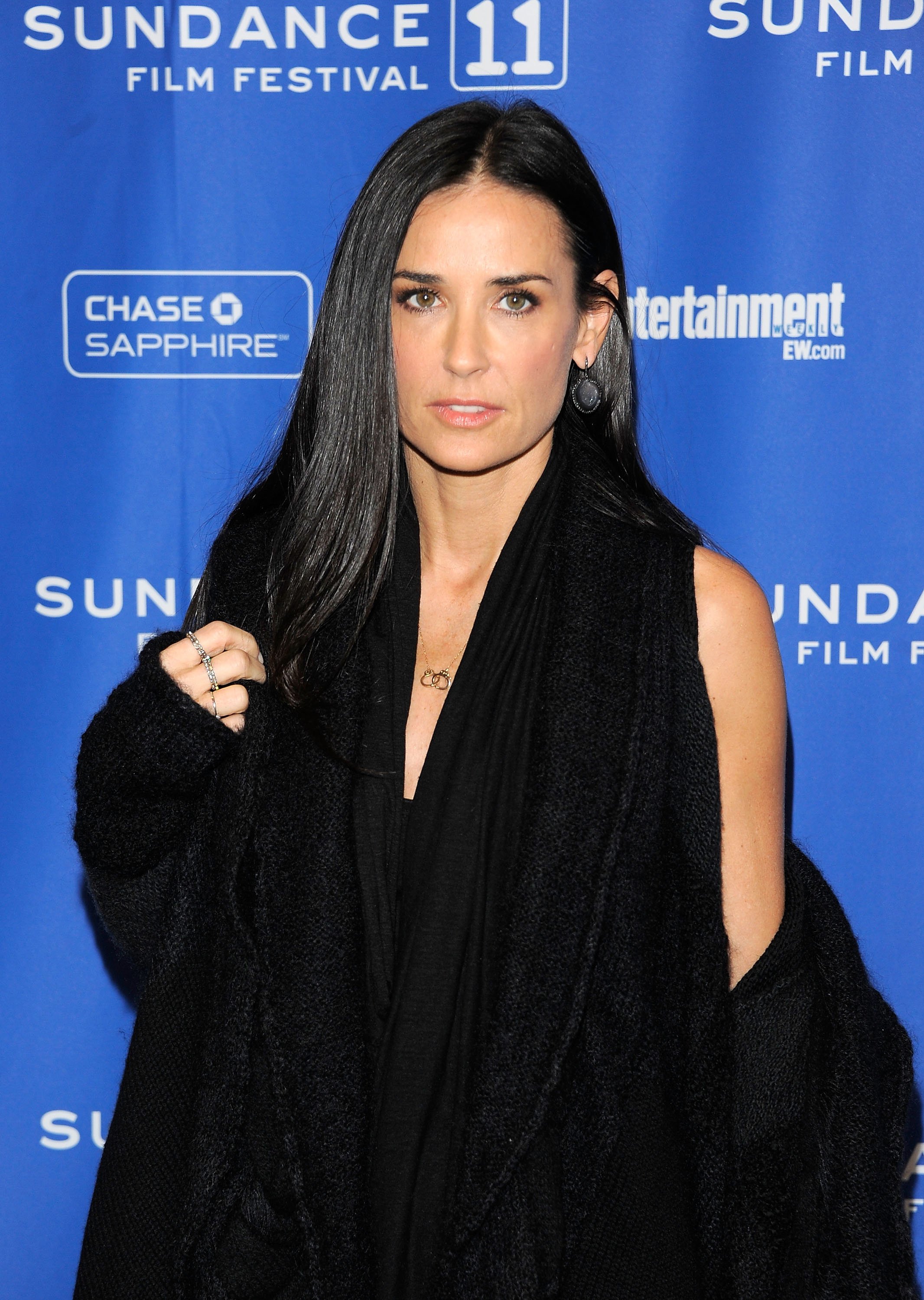 In 1997, Moore starred in Ridley Scott's G.I. Jane. She was quoted saying that her new cut had quite an effect on everyone, "I had more people want to touch me. The funniest responses came from my children, who would say to friends, 'Hey, do you want to come look at my mom's head?' as if I were a show-and-tell item."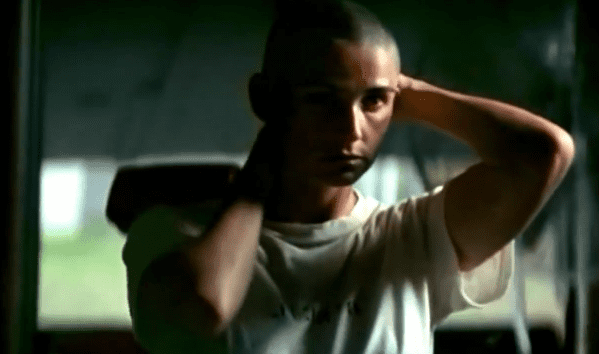 ---
#3 CHARLIZE THERON, MAD MAX: FURY ROAD (2015)
Charlize Theron's acting career has spanned over 25 years and has really proved her versatility with romantic-comedy roles to dystopian films. In 2004, she won the Oscar for Best Actress in a Leading Role for her performance in the crime drama film Monster. Lately, she's been stepping away from the camera and into the producer seat.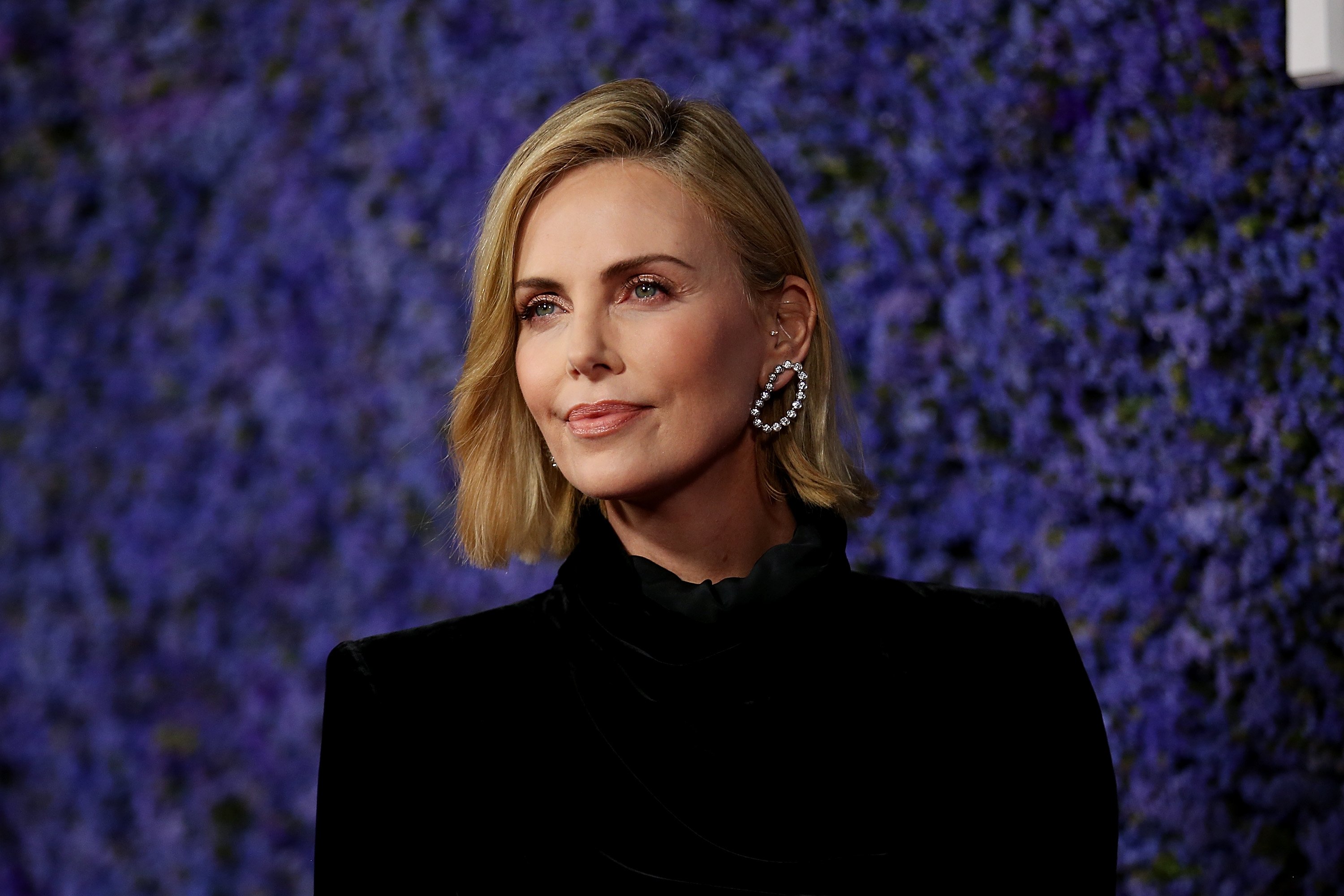 In 2015, Charlize starred in her Oscar-winning film Mad Max: Fury Road alongside Tom Hardy's Max Rockatanksy. Charlize's character was Imperator Furiosa, a former war captain of Immortan Joe who rebels against the tyrannical leader to free his five enslaved wives. If you haven't seen this movie, it's quite a rollercoaster! Plus, Charlize always rocks her action roles.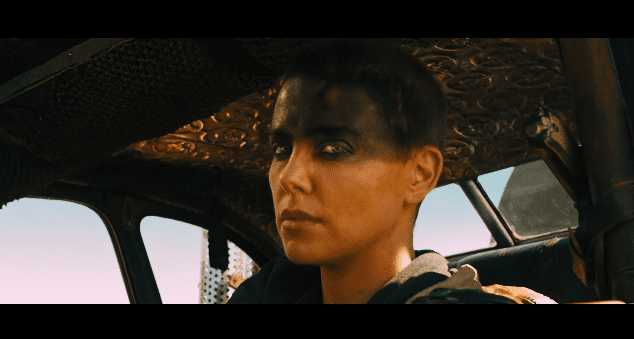 ---
#2 MILLIE BOBBY BROWN, STRANGER THINGS SEASON ONE
Stranger Things came out in and became one of the most popular Netflix shows. From the show's 80s theme to its many sci-fi tropes, Stranger Things has become a whole pop culture phenomenon itself. Millie Bobby Brown's character Eleven is a telekinetic being whose hair was shaved off for the first season. Although, she grows her hair out in the following seasons.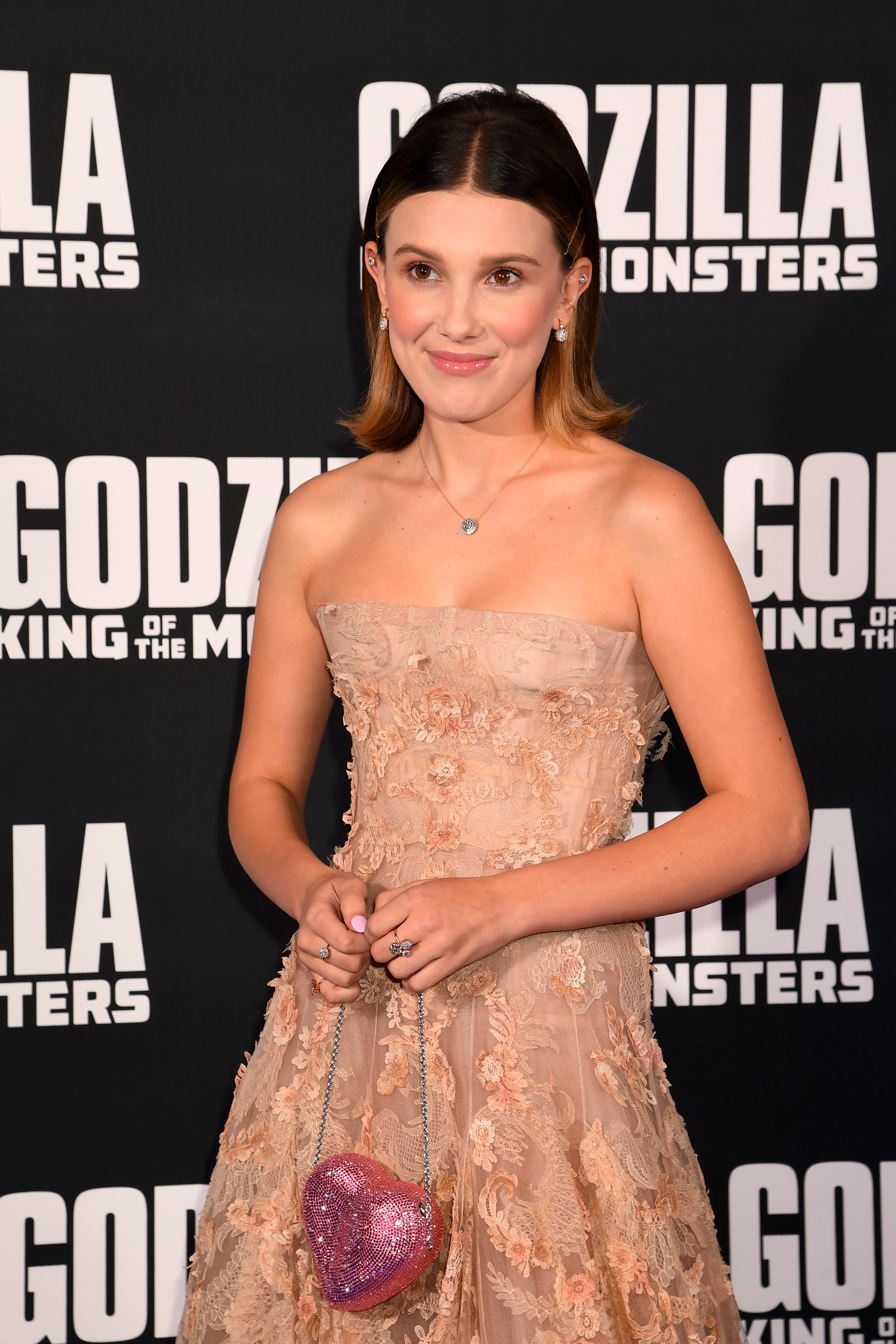 Brown said her buzz cut was "the most empowering moment of [her] whole life." She shared on Instagram, "The last strand of hair cut off was the moment my whole face was on show and I couldn't hide behind my hair like I used to. The only image I had in my head about what I could possibly look like is Charlize Theron in Madmax."
---
#1 CARA DELEVINGNE, LIFE IN A YEAR (2018)
From supermodel to actress, Cara has had quite a versatile career thus far. She made her screen debut in 2012 for the film Anna Karenina as Princess Sorokina. Her first major role came in 2015 for the film adaptation of John Green's Paper Towns. This year, she will star as Isabelle, a 17-year-old cancer patient, in Life in a Year.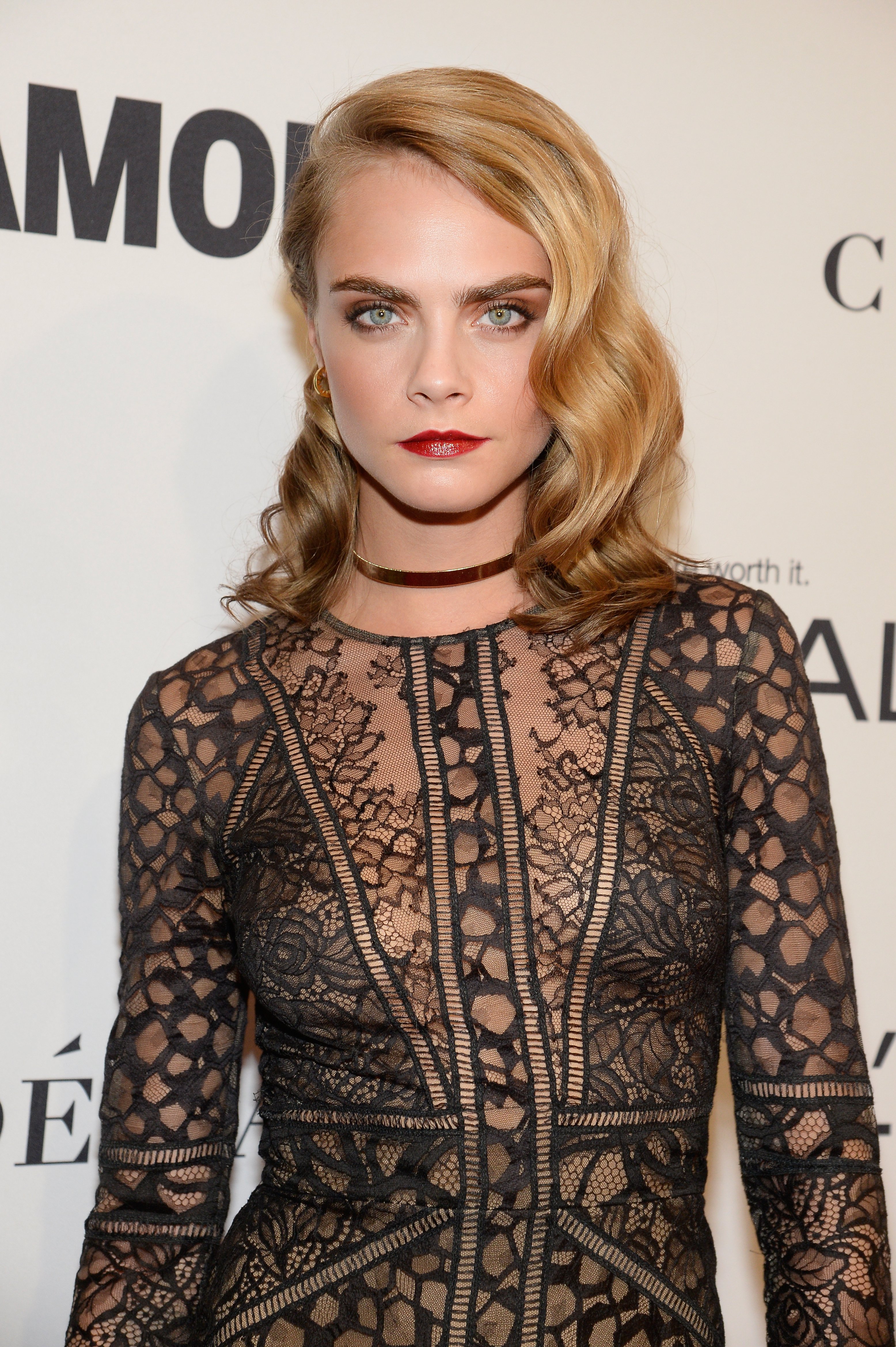 "When it's a part like that, especially when it's about cancer," she told Elle, "I needed to feel what it would be like to have no hair. The way you look, I think, it's so important to feel beautiful, no matter if you have hair. It doesn't matter at all." It turned out to be "one of the most liberating things I've ever done."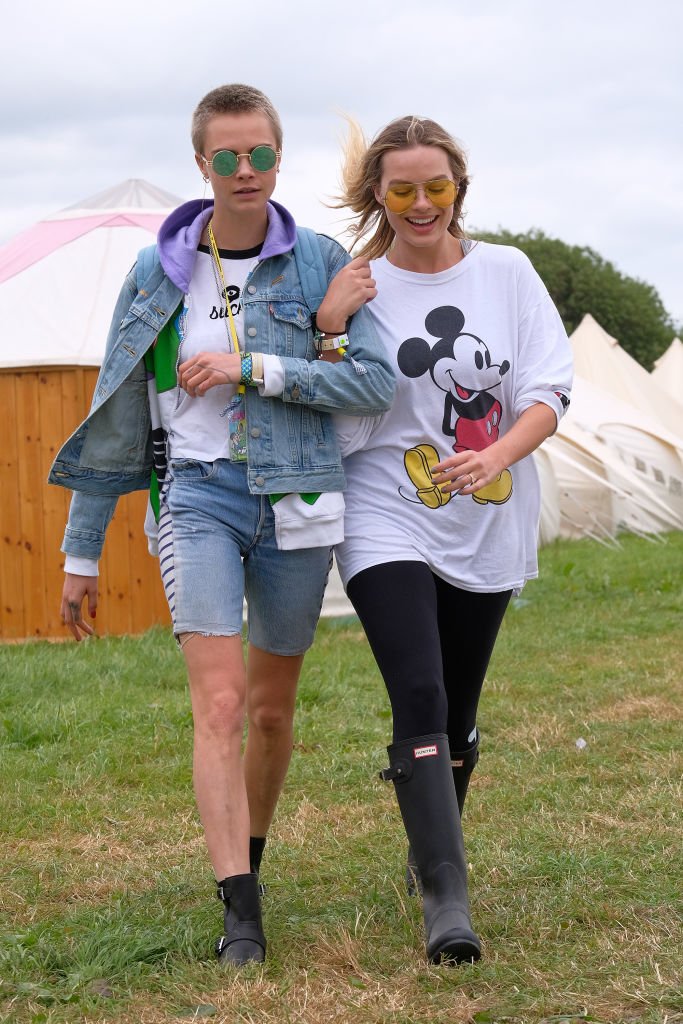 To some, shaving your hair off might seem like a daunting look, but to some, it's simply just hair. From Breaking Bad to Stranger Things, these actors are totally fine with letting go of their locks for a new look! Have you ever thought about shaving your head and starting fresh from the top? Let us know in the comments below. 
Sources: WMagazine, Telegraph, Elle