Celebrities' Looks Before and After Pregnancy
Every woman who's ever been a mom knows that getting rid of the postpartum weight is not as easy as we wish it was. Being under the public eye as they are, celebrities have an even harder time overcoming that period in their lives. Some do everything they can to get back in shape while others just decide to celebrate their new bodies.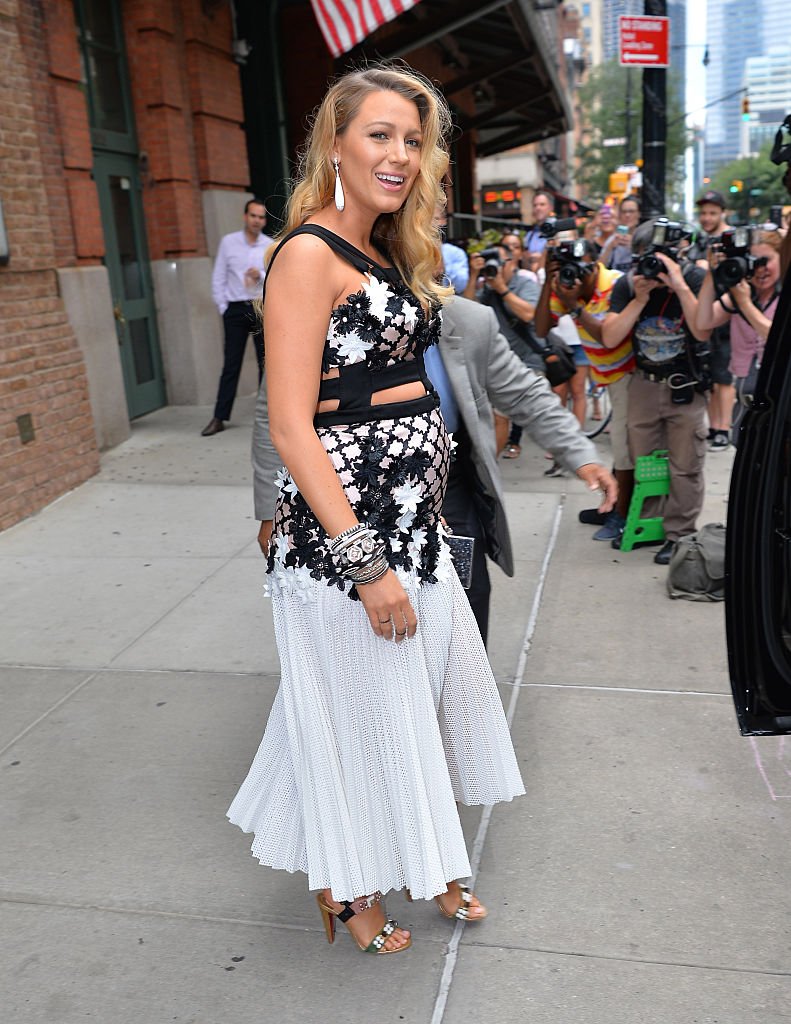 ---
Chrissy Teigen
Chrissy Teigen is known for never holding back when it comes to talking about her postpartum body. After giving birth to two babies, Chrissy has posted pictures of her breastfeeding veins and stretch marks on social media, showing fans how real she also is. After a post-partum depression that left her extremely skinny, Chrissy is now enjoying her new baby Miles without caring about her weight.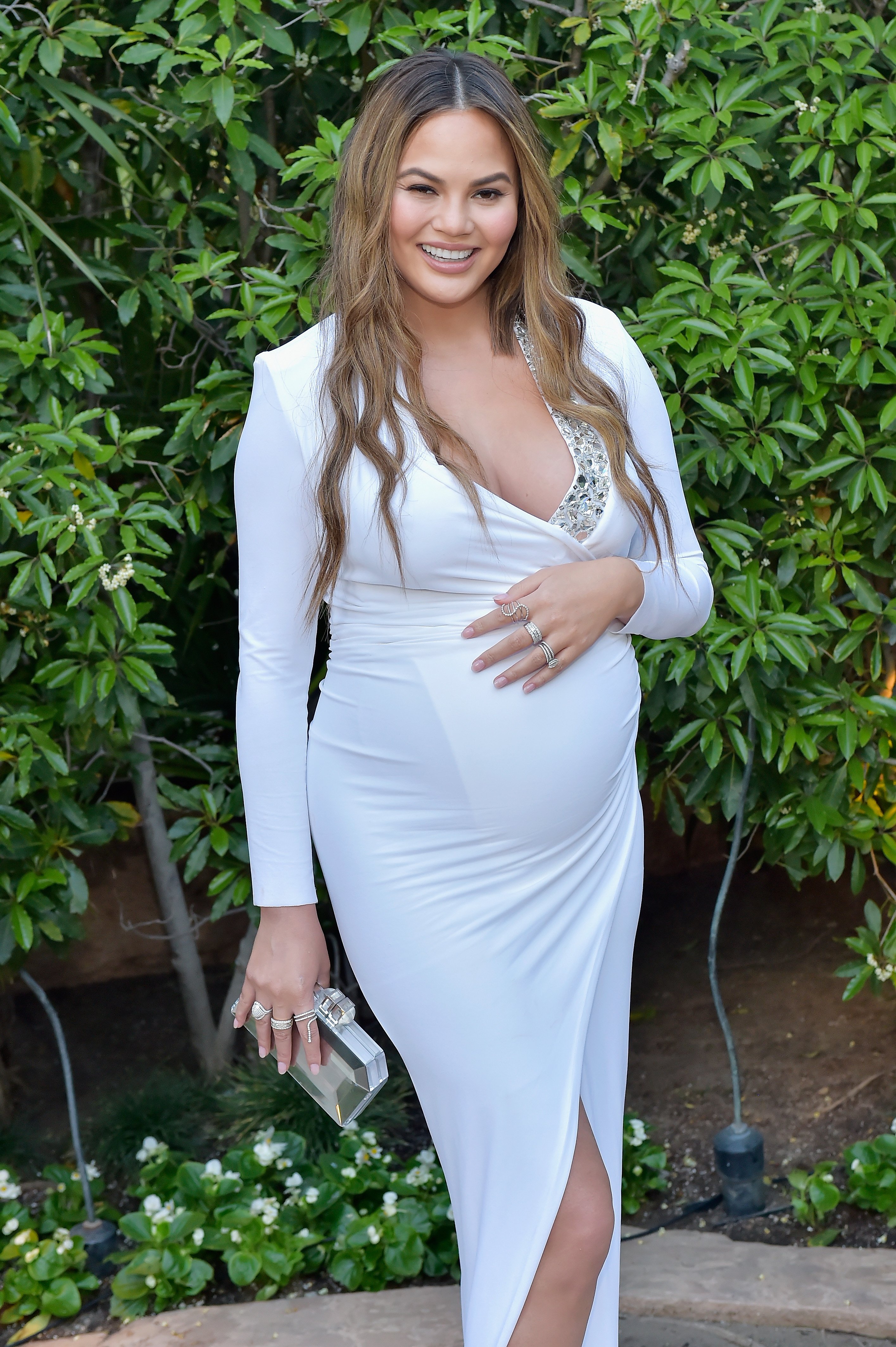 Chrissy told fans what she responds to questions about her eating habits: "Basically I am 20 pounds heavier than I was before Miles. He's 10 months old, I never lost the last bit because I just love food too much. Just coming to terms with my new normal, when I had this certain number for so long! Enjoy your baby. Don't go crazy," she said.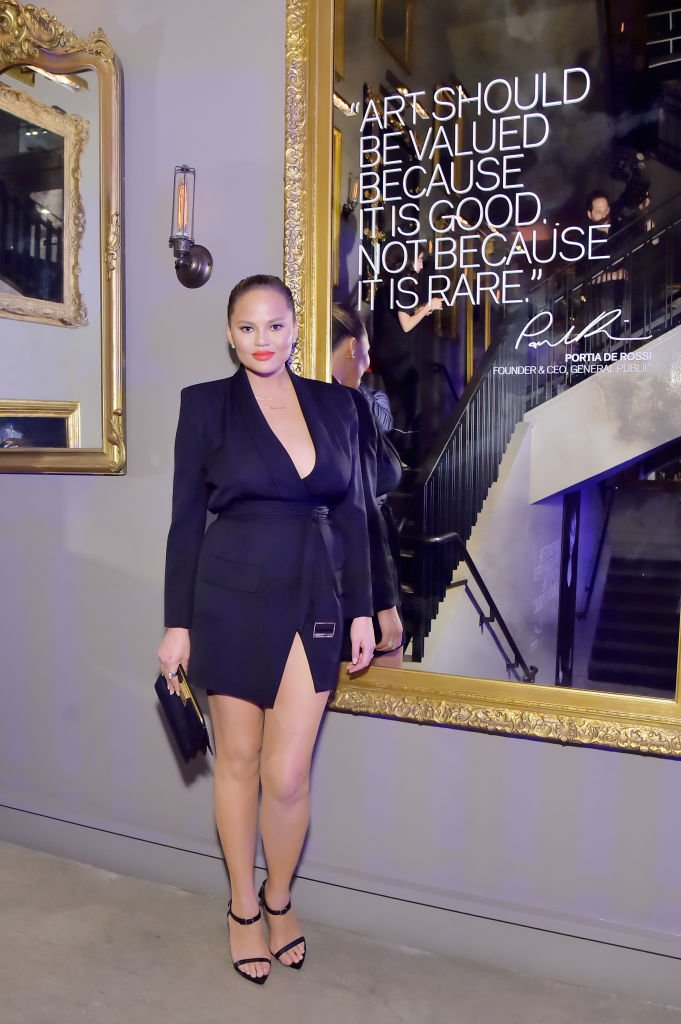 ---
Mila Kunis
After giving birth to her daughter Wyatt, back in 2014, Mila discussed with Conan O'Brien the changes in her body. "Boy did these things grow," she said. "I don't know how to deal with them because I've never had them, and so I always dress for a flat-chested girl and now all of a sudden I'm busty, and I'm like, 'Wow, check it out!'"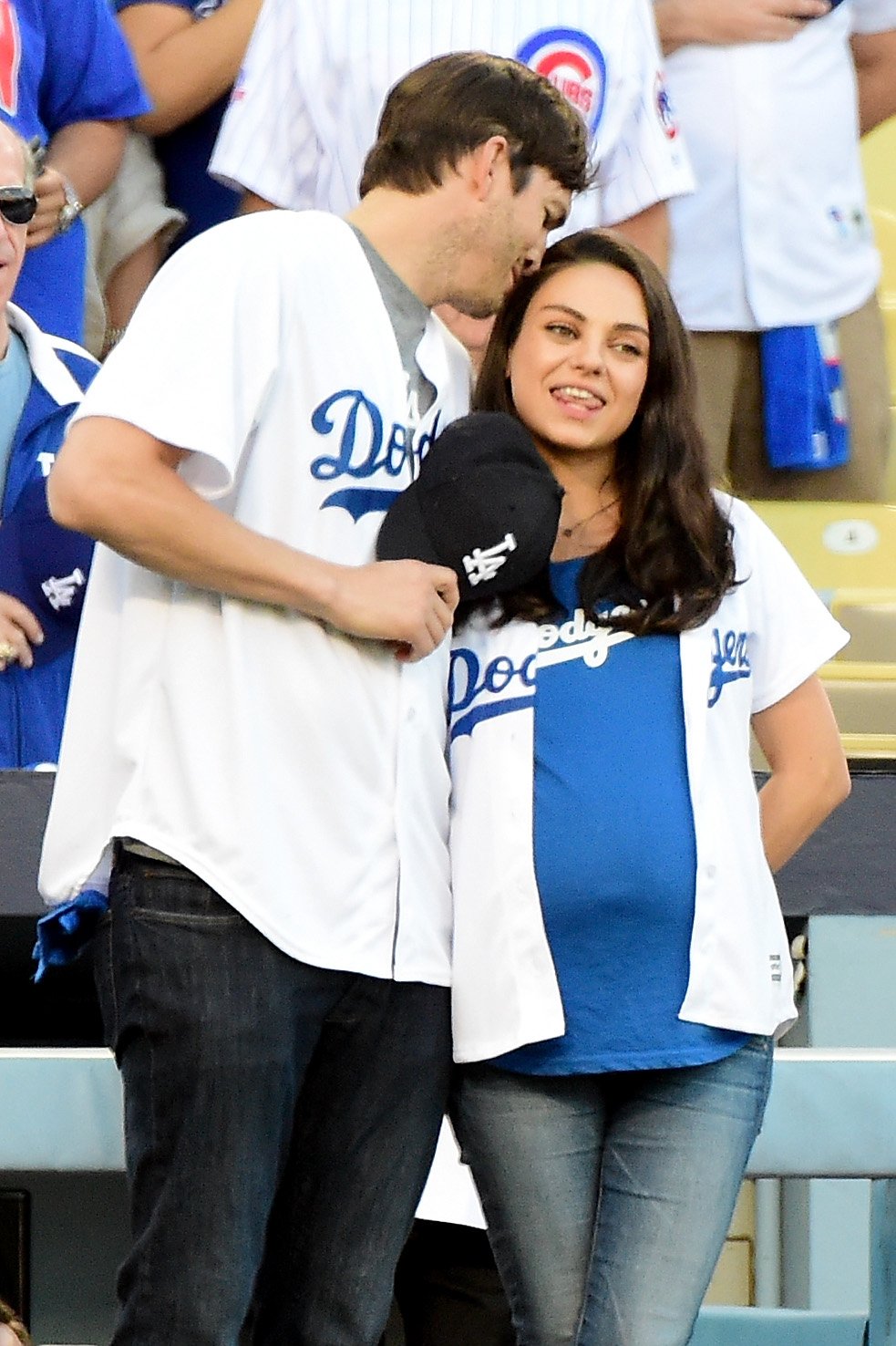 In 2016, after her second child, son Dimitri was born, Mila spoke to Entertainment Tonight how unnatural she thought losing baby weight too quickly was. She herself admitted to doing a lot of exercise at the gym to lose the recently gained weight. "I hate someone who's like, 'This is all natural.- Bull---," she said.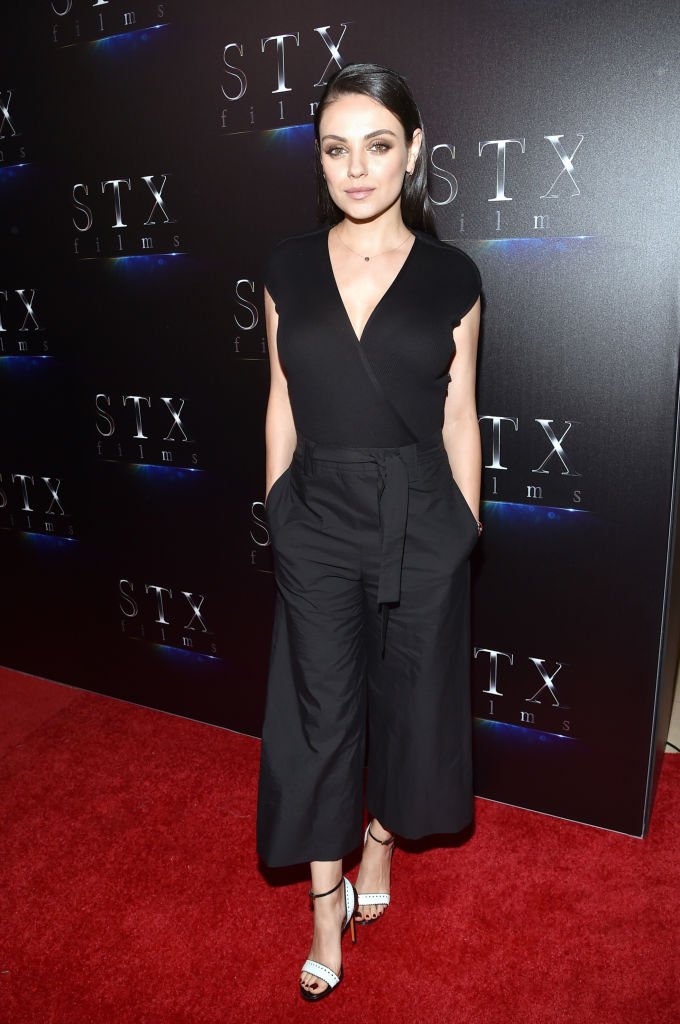 ---
Jana Kramer
Country singer Jana Kramer is a perfect example of wasting no time in getting rid of baby weight. Two months after giving birth to her son Jace in 2018, Jana was already looking fit. She did, however, get a head start as she did her best to stay in shape throughout the pregnancy, making the best out of a strength training routine.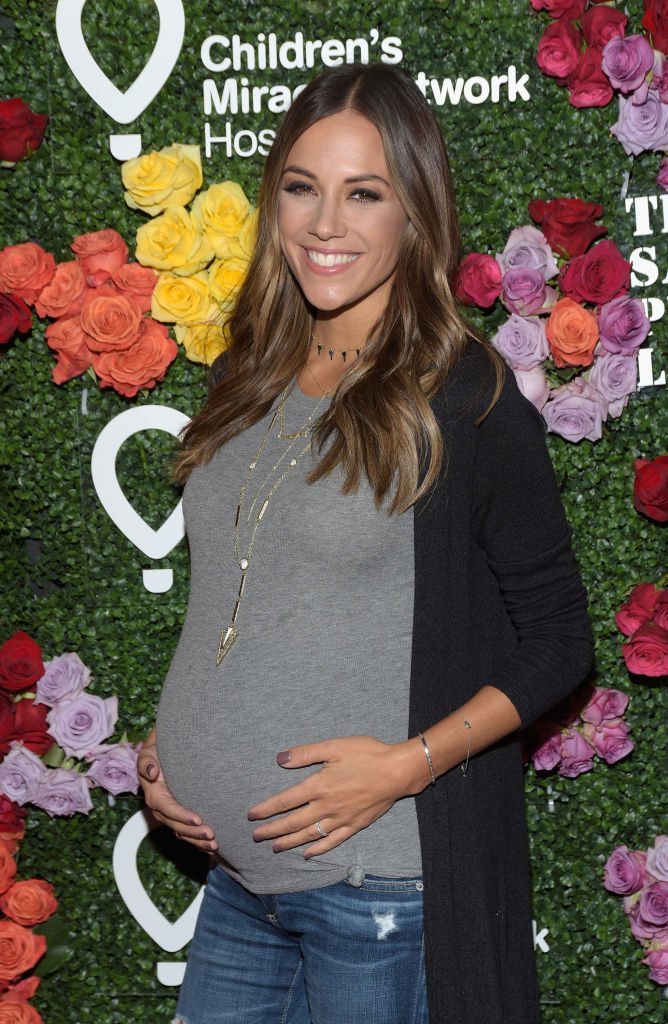 Her personal coach Erin Oprea explained: "We worked out consistently and not every workout was hard and things weren't always intense, but we worked out consistently till the day before the baby was born and so her bounce back was quick. I contribute so much of it to her eating. She's a clean eater and she's gorgeous."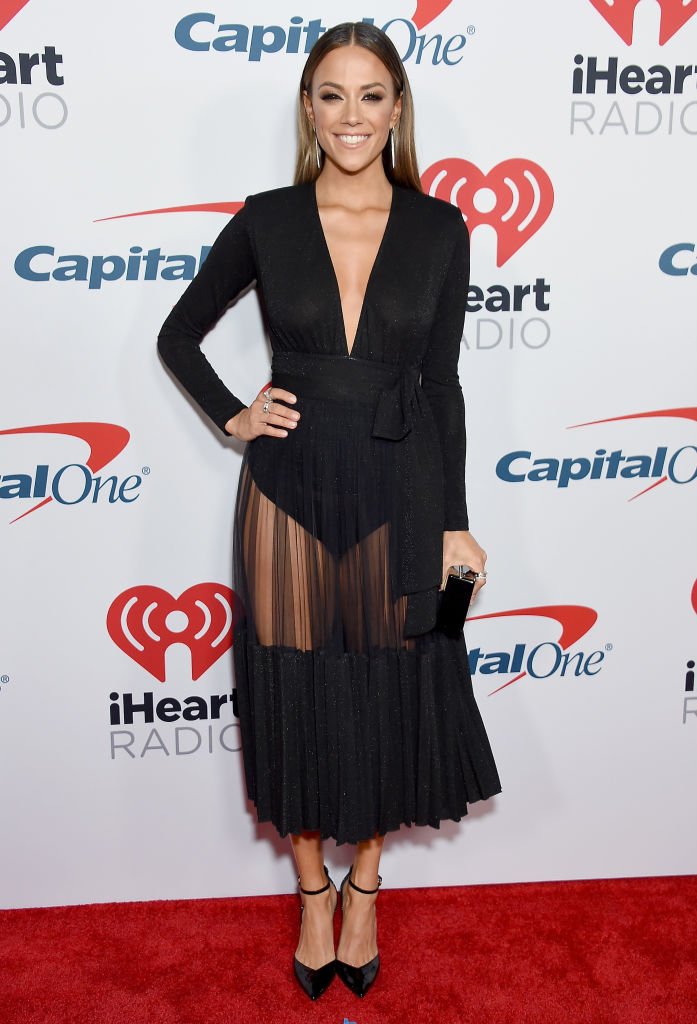 ---
Jessica Simpson
Almost 3 months after giving birth to her third child, daughter Birdie in 2019, Jessica Simpson had already lost 100 pounds. This was a victory to Jessica, especially after her struggle in losing weight after her second child, daughter Maxwell, was born. Despite her extra weight, Simpson has said that she wasn't ashamed of how her body used to look after birth.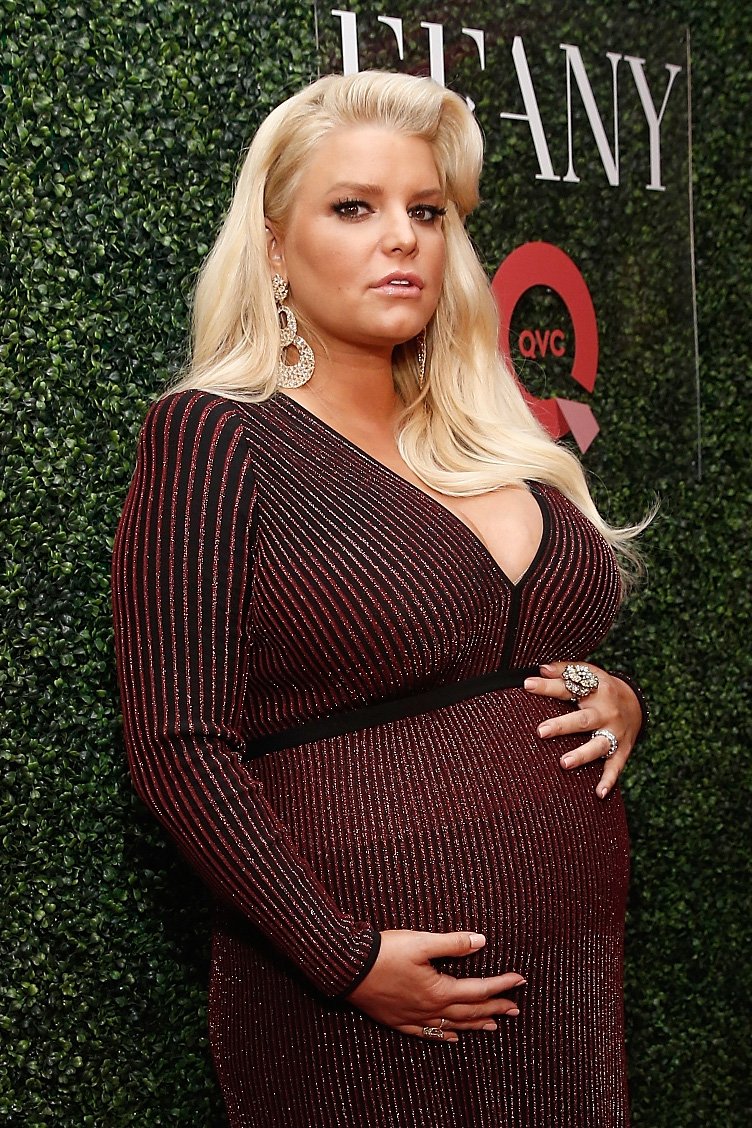 Simpson said she tries to be a role model, helping other women accept their postbirth bodies. "I'm not a supermodel. My body is not bouncing back like a supermodel. I'm just your everyday woman who is trying to feel good and be healthy for her daughter, her fiancé, and herself."
---
Hilary Duff
After giving birth to son Luca in 2012, Hilary Duff talked about how she managed to keep positive about her body after pregnancy. "It takes your body nine months to get there — really ten months," she continued. "So I'm trying to be patient but I'm working hard. And I think now more than ever, I appreciate my body and what it's done for me."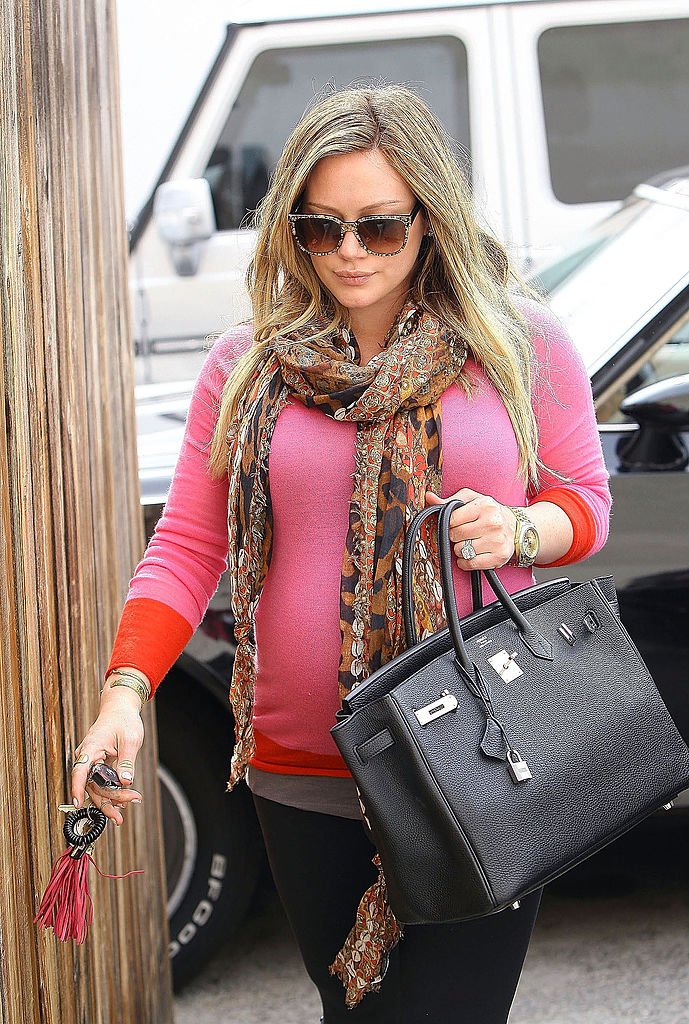 Although she admitted having felt some desperation about how her new body, she also knew that she had to be patient about it and focus her attention on being a good mom. "The second I start to get down, like 'what happened to my body,' I look at my beautiful baby and I've never been more appreciative for this body that I have," she said.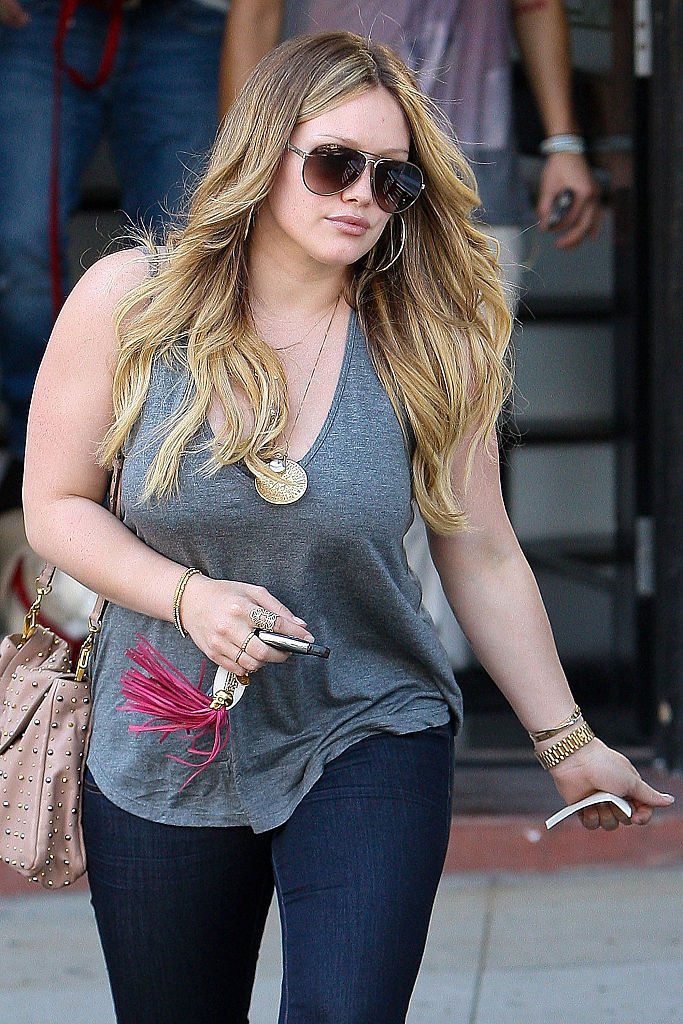 ---
Pink
After the birth of her second child Jameson, back in 2016, Pink posted a gym selfie on Instagram with an important message. "Would you believe I'm 160 pounds and 5'3"? By 'regular standards' that makes me obese. I know I'm not at my goal or anywhere near it after Baby 2 but dammit I don't feel obese. The only thing I'm feeling is myself."
It wasn't the first time the singer addressed the postpartum body. In 2011, following her first child's birth, Pink admitted that although she had gained 55 pounds during her pregnancy, she wasn't anxious to get rid of them. She actually only started working out again 8 weeks after birth.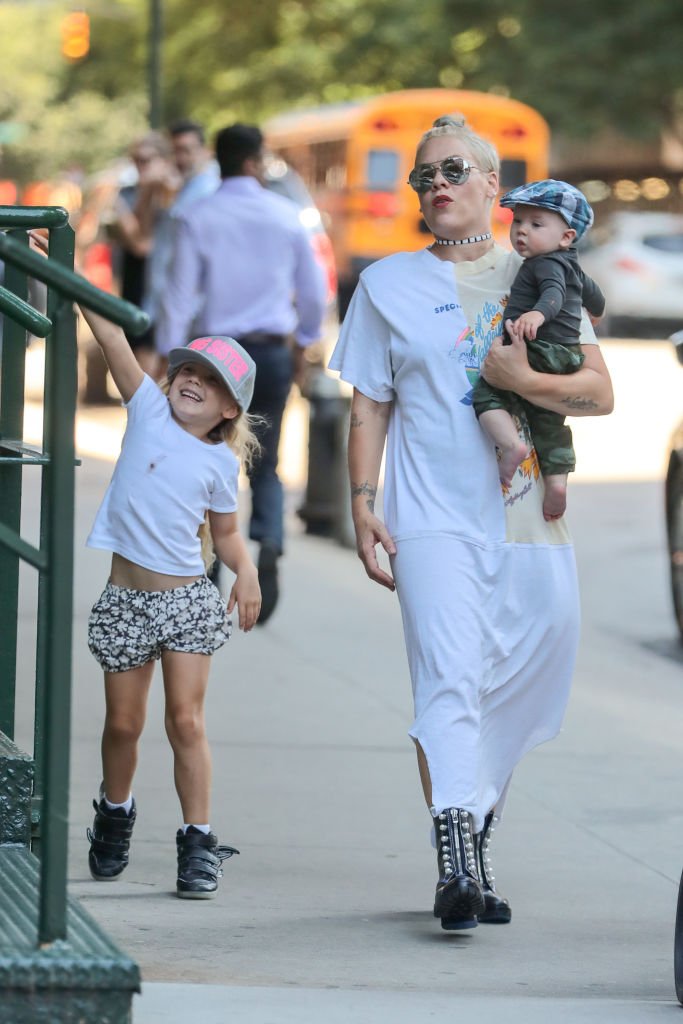 ---
Carrie Underwood
Country music star and fitness addict Carrie Underwood has admitted that she had a bigger struggle losing weight after her second pregnancy than after the first one. Still, not even 3 months after giving birth to son Jacob, she was hitting the red carpet at the ACM Awards in April 2019 looking stunning.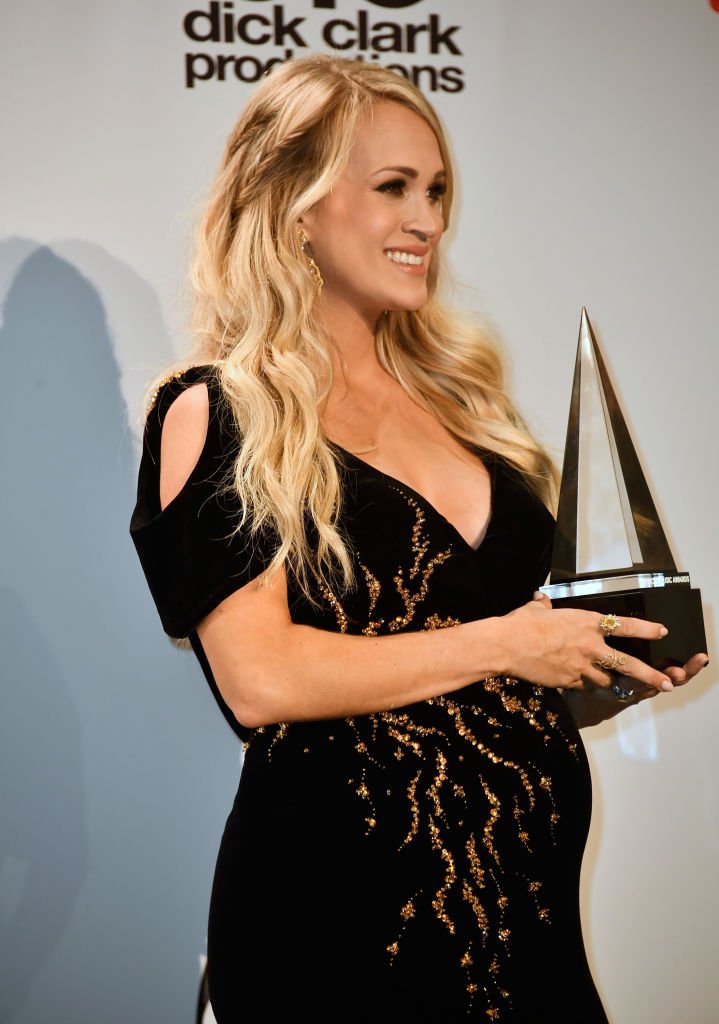 The 36-year-old shared the secret of her fast weight loss with her fans through Instagram, saying that she kept exercising and doing strength training while adapting her workout to her new condition. "I just want to feel like myself again...for my body to feel the way that I know it can," she wrote.
---
Kate Siegel
In December 2018, actress Kate Siegel welcomed her second child, daughter Theodora. Not even 2 months later she was showing up at the Film Independent Spirit Awards looking as fit as ever. She explained that she is already working and taking her daughter with her on set so she can breastfeed her every 3 hours.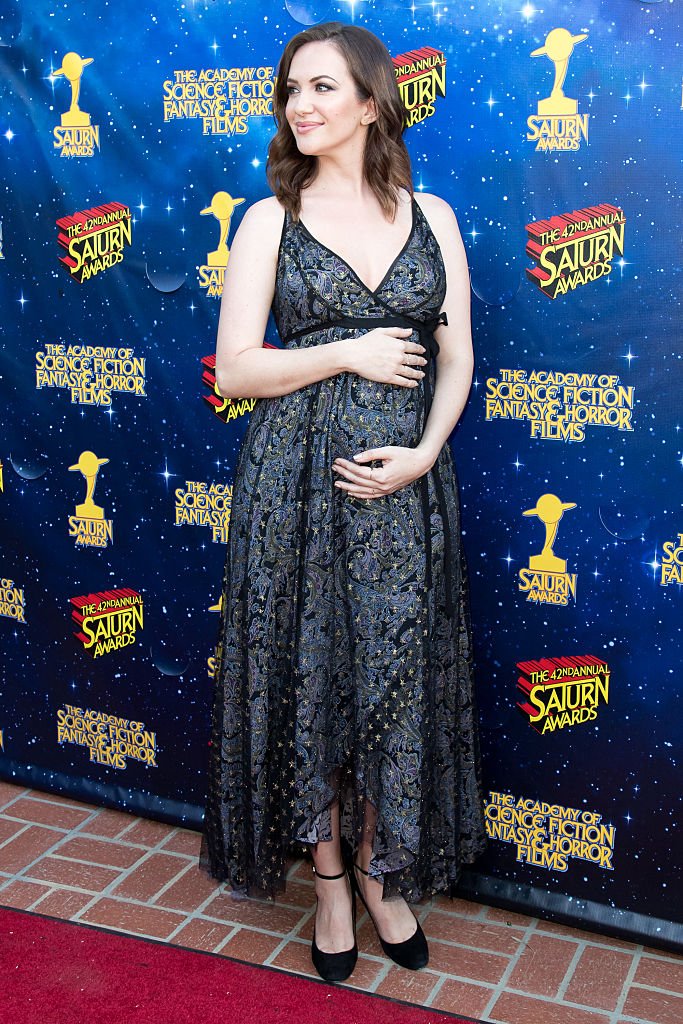 She also spoke about taking it easy when it comes to balancing her life as a mom. "There is no balance, there's just the moment. And sometimes it works and sometimes it doesn't," she said. "The acceptance, I think, is what the fourth wave of feminism is — the acceptance of sometimes it will work, sometimes it won't and both of those are OK."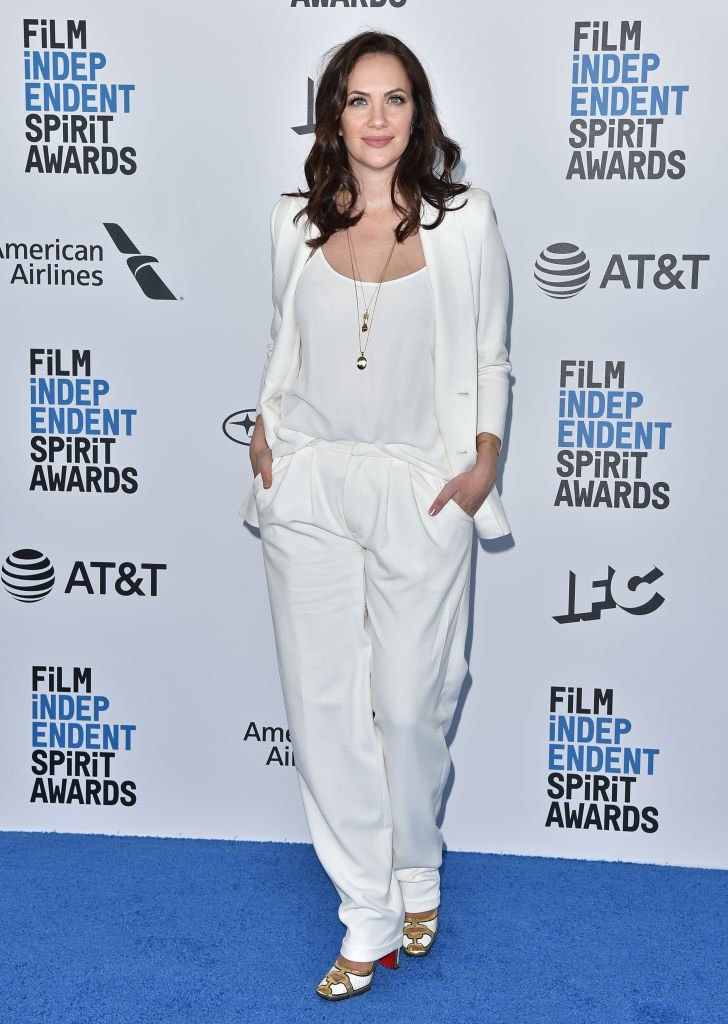 ---
Kim Kardashian
Kim Kardashian has proven that, despite having personal trainers, eating healthy, and having plenty of help, it's still not easy to lose the baby weight. "I was so jealous of women who had these cute little baby bellies and would gain 25 pounds — and then, a few weeks after giving birth, somehow look exactly like they did before they were pregnant, lol. That's not me…"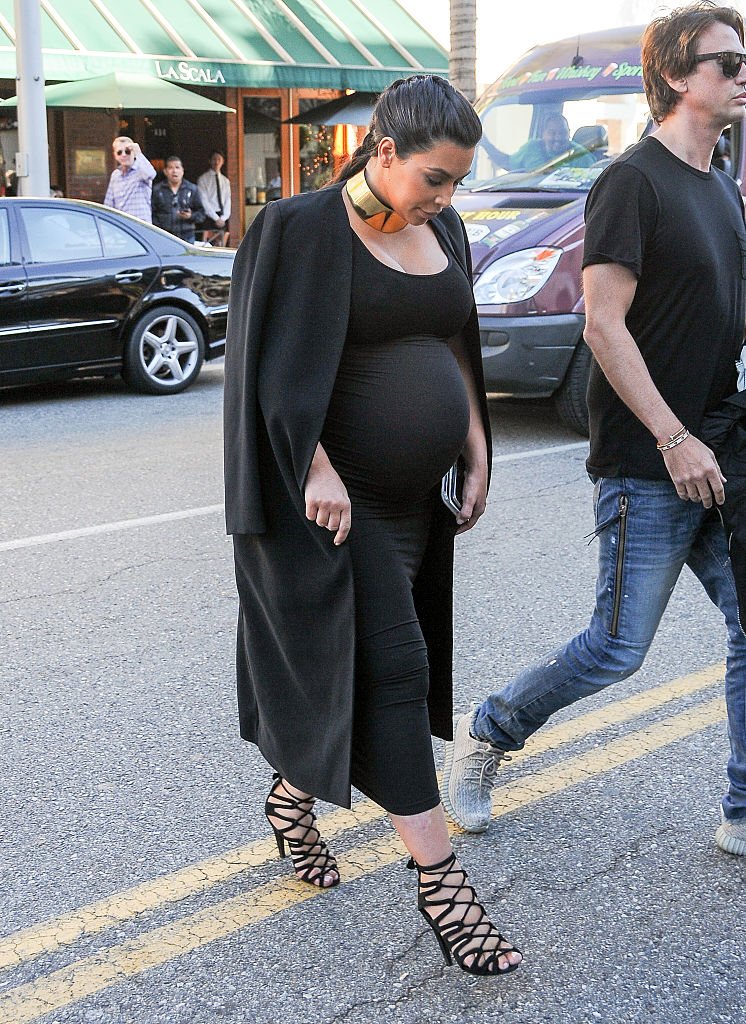 But she's kept positive about her body. "We all have our hang-ups and things we might want to change, " she continued, "but my curves make me who I am. So I embrace my body and the changes I've gone through. If anything, those changes remind me of what I'm able to create with my body: two little angels that I love beyond words."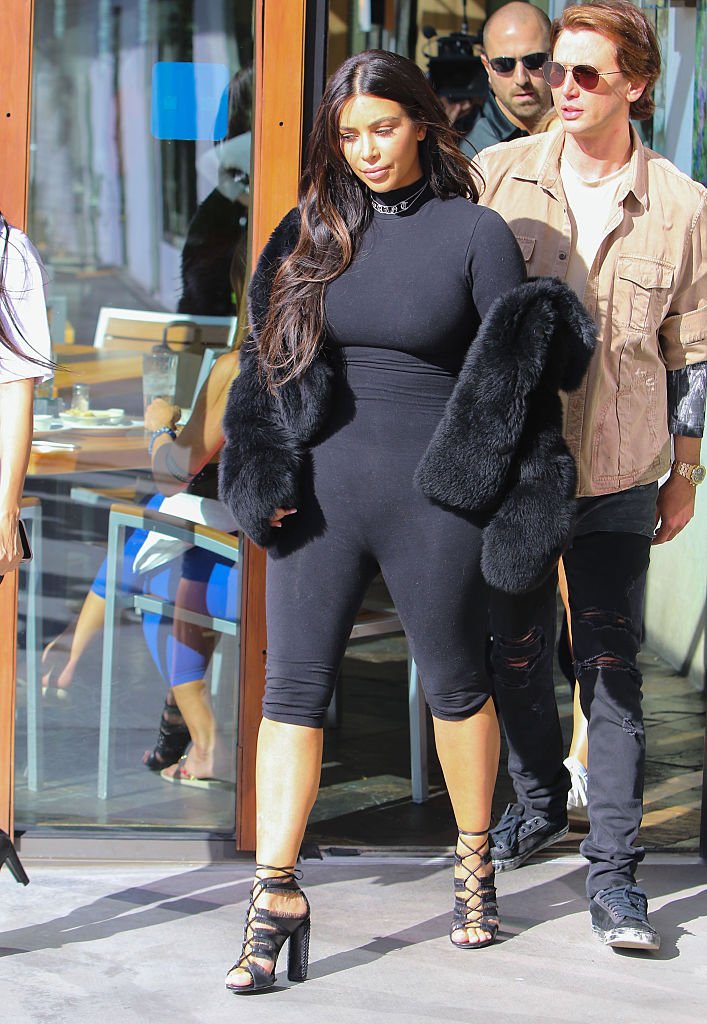 ---
Christina Aguilera
Years ago, Christina Aguilera was being criticized for having gained a considerable amount of weight. That criticism came right after the singer had become a mom in a period where she was having trouble getting back to her slim figure, something a lot of new-moms can relate to.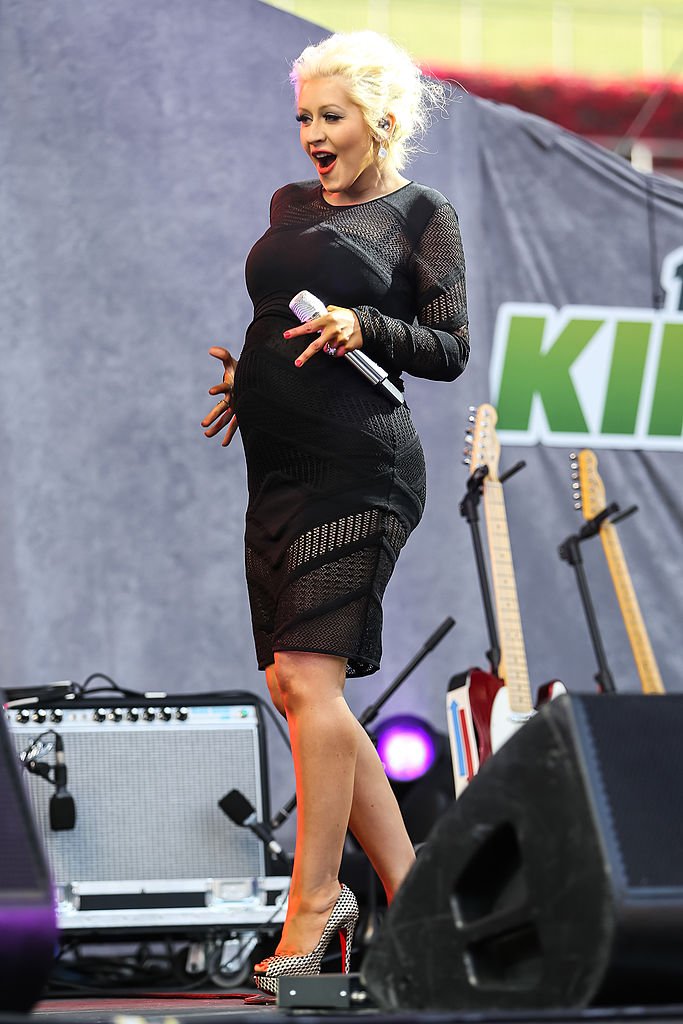 At the time, Christina decided to accept her new fuller figure and work it the best she could. In 2015, only 3 months after the birth of her daughter, she showed up at her first red carpet event wearing a figure-hugging red dress that highlighted all of her curves. "As a woman, I'm proud to embrace my body through all stages of life," she said.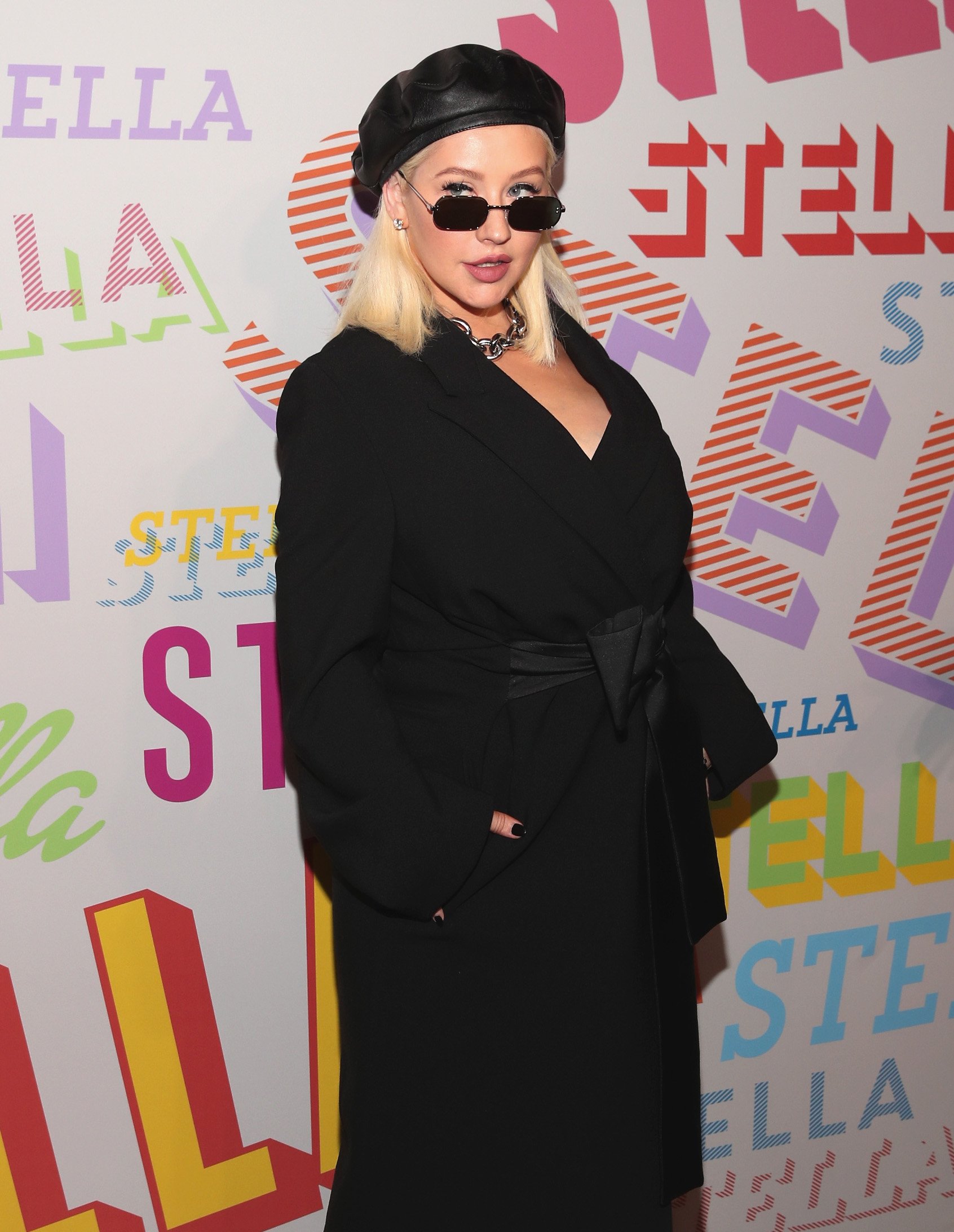 ---
Gemma Atkinson
Actress and radio presenter Gemma Atkinson, known for her love for fitness, has used her social media platforms to proudly show off her new post-partum curvy body six and a half weeks after giving birth. In the same post, Gemma talked about the importance of exercise but also how it's necessary to take it easy while her body is still recovering.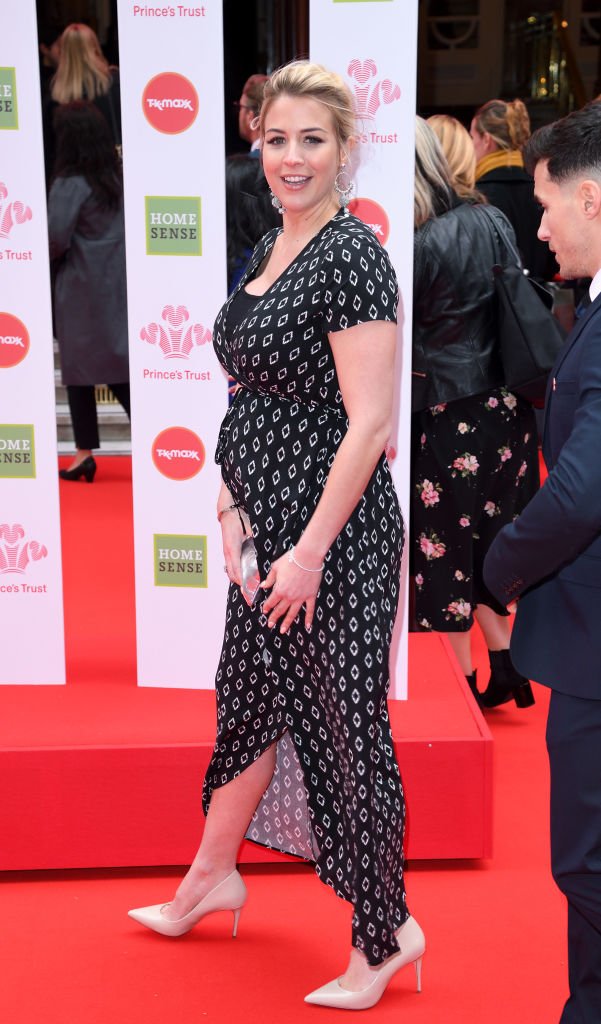 She also made sure to remind other new-mums to ignore any external pressure to get back to their former slimmer figures. "I hope new mums realize they don't have to be back to their post-baby body so quickly. Growing a human for 9 months is a big deal and it'll take longer than a few weeks to get your body back to how you want it."
---
Ashley Graham
Ashley Graham is definitely a role model and a source of positivity to any expecting and new mums out there. The model made sure to share pictures and videos of her body changes throughout her pregnancy on social media, showing how impressed she was with what was happening to her body.
After giving birth to her son Isaac, she continued sharing pics of her body including a nude picture where she shows off her stomach stretch marks and comments "Same me. Few new stories," as a way to show that these "imperfections" are really not imperfections at all, just part of who we are as women.
---
Troian Bellisario
It really wasn't that surprising to see actress Troian Bellisario rocking a slim figure only ten months after welcoming her first daughter back in October 2018, at the premiere of the movie "Where'd You Go, Bernadette". The fitness fan made sure to start working out not even 2 months after giving birth, with the help of a personal trainer.
Amy Rosoff Davis, the trainer, talked about her specific workout which consisted of a mix of cardio, stretching, and Pilates: "We start with some yoga just to stretch things out. I'm always into making sure my clients can feel what's going on inside of their bodies. Next up is a Pilates mat session to just sort of say hello to her abs and wake them up."
---
Kelly Clarkson
Kelly Clarkson, the former American Idol champion, has admitted to having struggled with weight issues throughout her life. "When I was really skinny, I was miserable inside and out for 4 years of my life. But no one cared because aesthetically I made sense. It was a very dark time for me. I was at the gym all the time."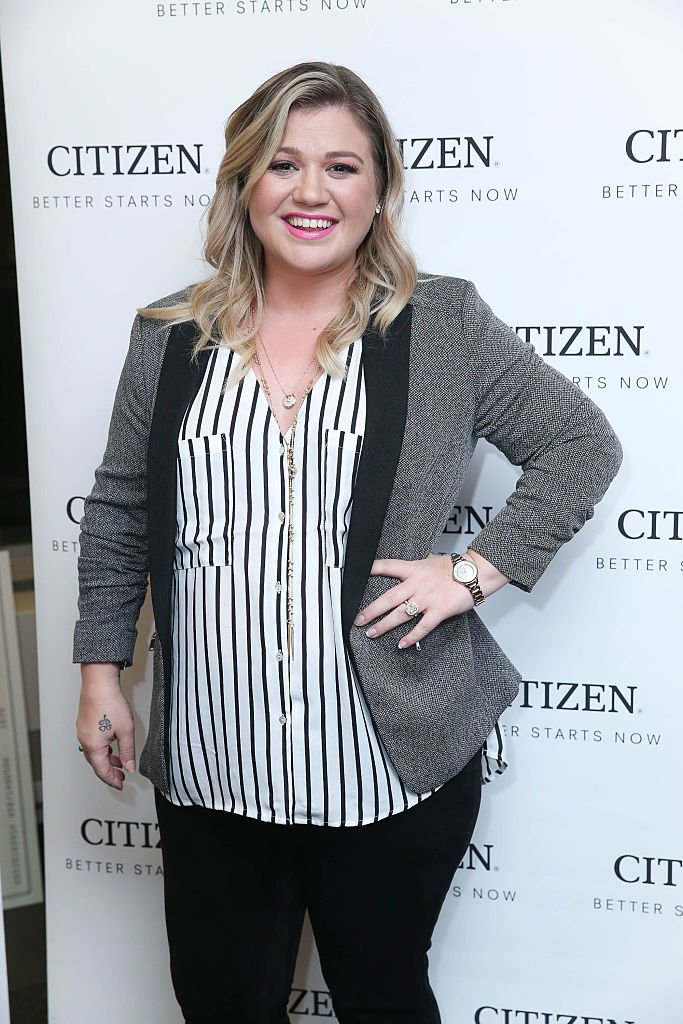 After giving birth to 2 children, Clarkson decided to not focus too much on her weight. "I don't obsess about my weight, which is probably one of the reasons why other people have such a problem with it." The singer has commented on her decision to take her time and how much her talent should be above how she looks.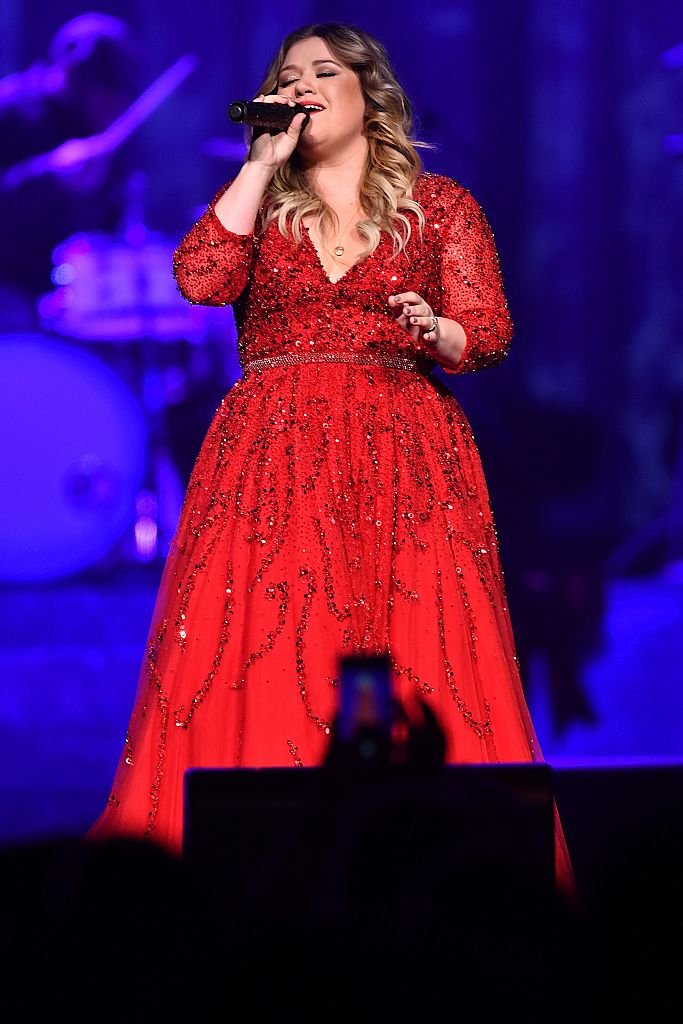 ---
Kate Upton
When you're a model, you really do your best to try to get back into shape as fast as you can so you can go back to your work, and that's exactly what happened to Sports Illustrated Swimsuit model Kate Upton, after giving birth to her first child, daughter Genevieve back in 2018. Less than 2 months later she was appearing on TV looking like nothing had happened.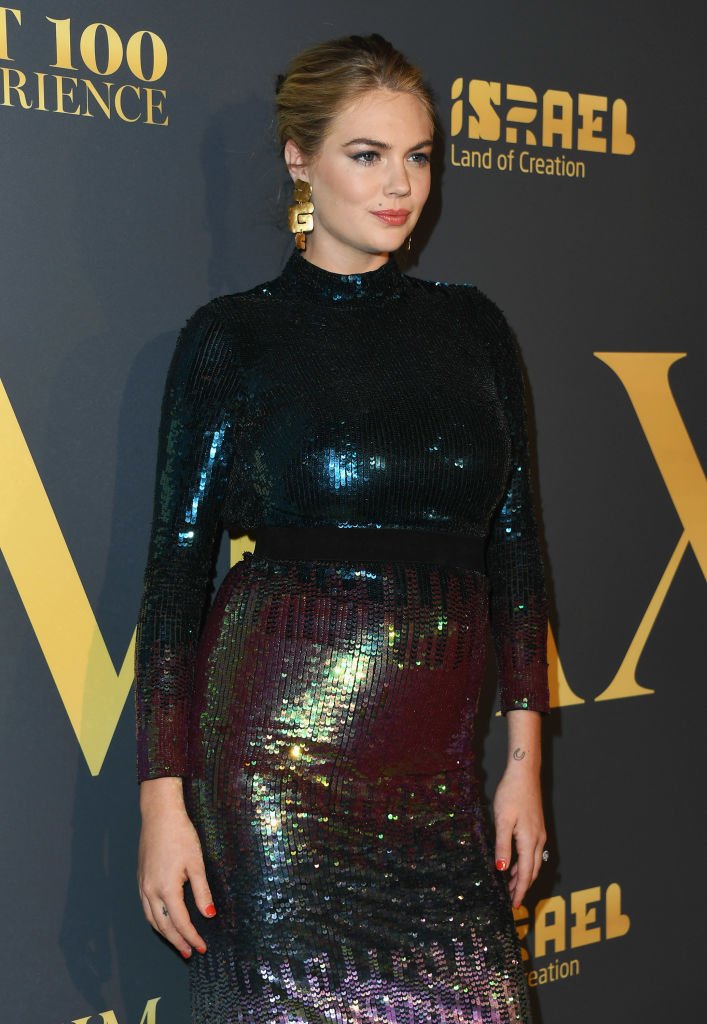 The model shared her secret on Instagram: a workout program she co-founded, Strong4Me Fitness, consisting of a 12-week regimen. "Feeling sweaty but motivated!", she wrote on Instagram after her first workout. "So glad I can start my #fitnessjourney to get strong again right in my living room. My baby girl can sleep while I fit in a quick 30min workout."
---
Kate Hudson
Two months after giving birth to her daughter Rani Rose, actress Kate Hudson felt it was time to focus on getting back into shape again and becoming healthier. "I am on a mission right now to get back to my fighting weight," Kate wrote on Instagram.
The reason behind this resolution of getting back into shape so quickly was a new movie the actress was about to start shooting, which meant she would have to lose about 25 lbs. The actress wanted to do it sensibly though, as not to harm her milk production while exercising or miss out on quality family time.
---
Shenae Grimes-Beech
In 2018, actress Shenae Grimes-Beech gave birth to her first child, daughter Bowie, from her husband Josh Beech. Shortly after, Shenae was showing off a picture of her body, while expressing the fears she had during pregnancy that she would not be happy about her belly without a baby in it.
"I was really nervous about how insecure I would feel in the days that followed about my body and my belly without a baby in it anymore.", she wrote. " Not important in comparison to the excitement and love and joy I knew I'd be feeling but a valid feeling nonetheless." Five months later she was back to her slim figure once again.
---
Blake Lively
Just months after giving birth to her first daughter, actress Blake Lively was about to start shooting the movie "The Shallows". To get prepared for the movie she hired two personal trainers and a nutritionist to help her lose her baby weight and get back in shape. She did, however, criticize the pressure put on women to get back in shape after giving birth.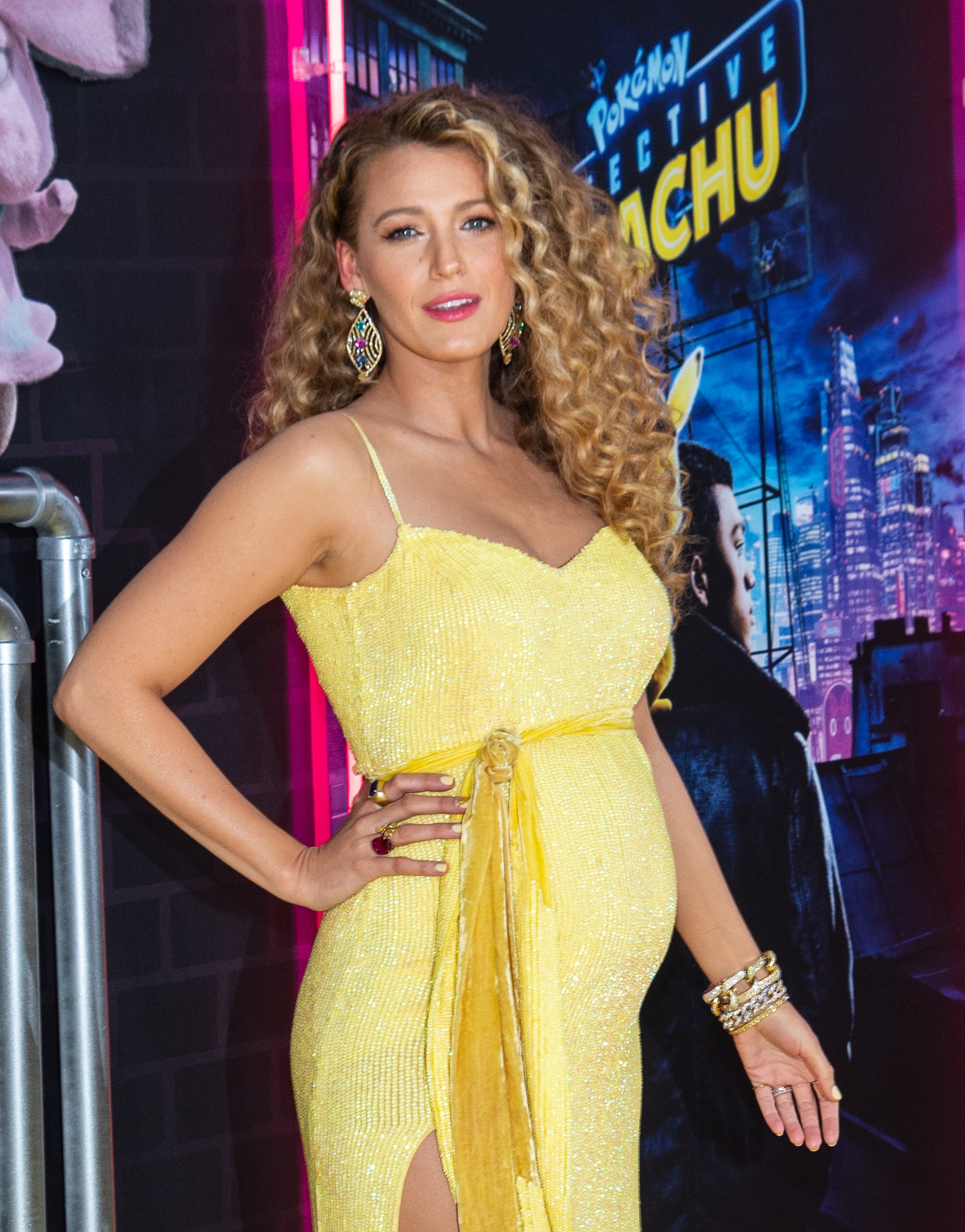 Lively went on to praise postpartum bodies: "I think a woman's body after having a baby is pretty amazing. You gave birth to a human being. So I would really like to see that celebrated." After the birth of her second daughter Ines, the actress shared another photo on social media thanking her trainer for helping her shed 61 lbs.