Celebrities Who Are Proud Dog Parents
The most relatable characteristic from a celebrity is whether they have a love for animals; because anyone who has a weakness for adorable pets is automatically charming. You've probably seen your favorite celeb simply taking their dog out for a walk but you might be pleased to know that some stars are devoted, puppy rescuers.
So, we've prepared a list of celebrity dog lovers who gush over their canine friends. Can you guess which celebrity features their dog as a red carpet date?  Which superstar singer has a passion for animal rescue? Dive into the article to uncover the details.
---
1. CAMILA MENDES 
Camila is a star on the hit teen show Riverdale, however, if you're a fan of thriller movies, then you can also watch the actress on the Netflix film, Dangerous Lies. More recently, she plays a pet parent to an adorable Maltipoo named Truffle. A Maltipoo is a mix-breed between a Maltese and Poodle.
---
Camila found Truffle at the Labelle Foundation which is an organization dedicated to rescuing and rehabilitating abandoned dogs. Truffle is a miniature in size and has the cutest fluffy curls, it's perfectly understandable how Camila fell so deeply in love with the pup. 
---
2. ARIANA GRANDE
Ariana was pretty much raised in the spotlight, she started her career on Broadway and then shot to fame when she starred in the Nickelodeon TV series Victorious. Today, she is one of the biggest pop culture sensations in the world all because she took a chance on her music career. The singer also has a deep connection with dogs.
---
Ariana has a total of 10 dogs! All of which are rescue dogs from an animal shelter. She has admitted that they have an uplifting effect on her and she loves them so much that one time she flew them out to Glasgow when she was on tour.
One of the dogs she's most photographed with is called Toulouse and she found him at an animal shelter. She also has a pup named Myron that she adopted from her late ex-boyfriend Mac Miller. The two adopted him back in 2017 while they were still in a relationship.
---
3. KENDALL JENNER
Kendall's rise to success was partially due to her famous siblings Kim, Kourtney, and Khloe Kardashian. However, over the years she's built a name for herself in the fashion industry as an international model. When she isn't on a runway in Milan, Kendall is taking walks with her beautiful Doberman Pyro.
---
Pyro and Kendall are basically attached to the hip and she introduced her canine friend to her fans back in May of 2018 when she was a lot smaller. In January 2020, she posted a picture of her pup and captioned it: "My baby Pyro growing up fastttt."
---
4. KRISTEN BELL
Kristen has the show Veronica Mars to thank for her rise to fame, she's also lent her voice to the Frozen franchise. The actress is married to the actor Dax Shepard and she is a mom to their two daughters and a dog named Barbara Biscuits.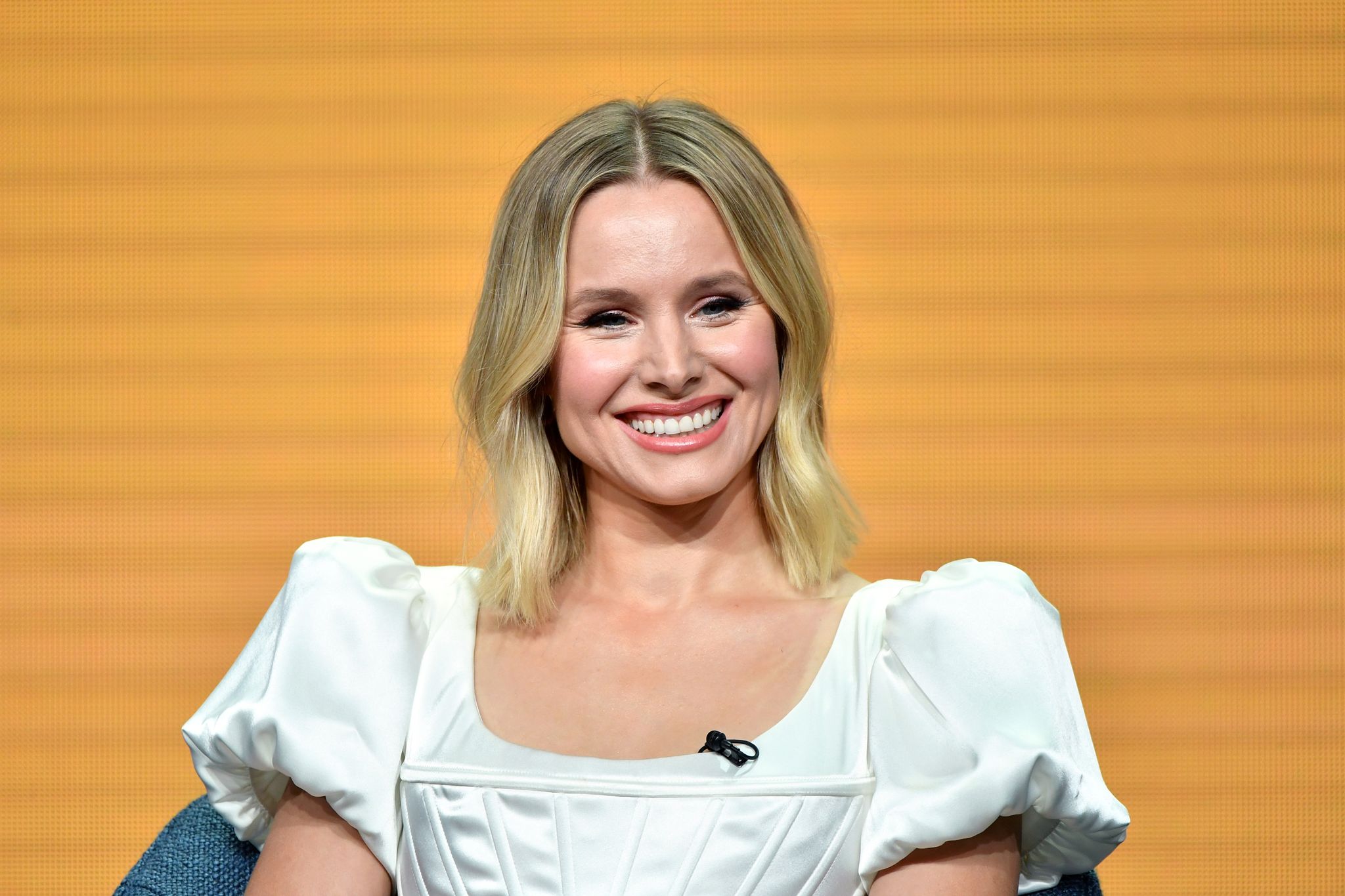 ---
The couple also fostered another dog named Frank who comes from a rescue shelter. The family has a deep love for animals as they even created an Instagram page dedicated to their adorable puppy Barbara. They share all sorts of interesting photos of their lovable doggy.
---
5. NICK JONAS
Most people don't know that the band Jonas Brothers started off with just Nick, he released a single back in 2002 that sparked the beginning of the brothers formulating a group. Nick has certainly come a long way from those days as he has a great musical career of his own and is married to Priyanka Chopra.
---
Nick was doggy dad to a pup named Elvis but he hasn't posted about Elvis since 2016, leaving many fans concerned. His wife Priyanka has certainly flown into the rescue as she gifted him with a new dog named Gino on their anniversary. He also has his own dedicated social media page where fans and dog followers can follow in delight.
---
6. MILLIE BOBBY BROWN
Millie is a teenage actress who's garnered her success from starring in the much-loved Stranger Things. She has an affinity for dogs and on her 16th birthday, she went ahead and adopted a pooch named Winne The Pooh. Which is arguably the best puppy name ever!
---
The actress also revealed that Winnie is actually a therapy dog and she convinced her parents to let her get a dog that would comfort her during travels as sometimes she struggles with anxiety. Her family shares the same love for dogs as they have three English Mastiffs named Reggie, Ronnie, and Dolly.
---
7. MADELAINE PETSCH
Madelaine graces our TV screens through her character, Cheryl Blossom, on the hit teen show Riverdale and she's also a YouTuber. The actress is a dog mommy to a sweet little dog named Olive and she revealed that she is feisty and they are very close. Check out her YouTube videos to catch the duo in action.
---
Olive was actually adopted from The Labelle Foundation which is an organization that assists abandoned, abused, and special needs animals find the perfect home and someone to take the best care of them. Madelaine also has another cute dog named Fig - it's safe to say she has her own little family going.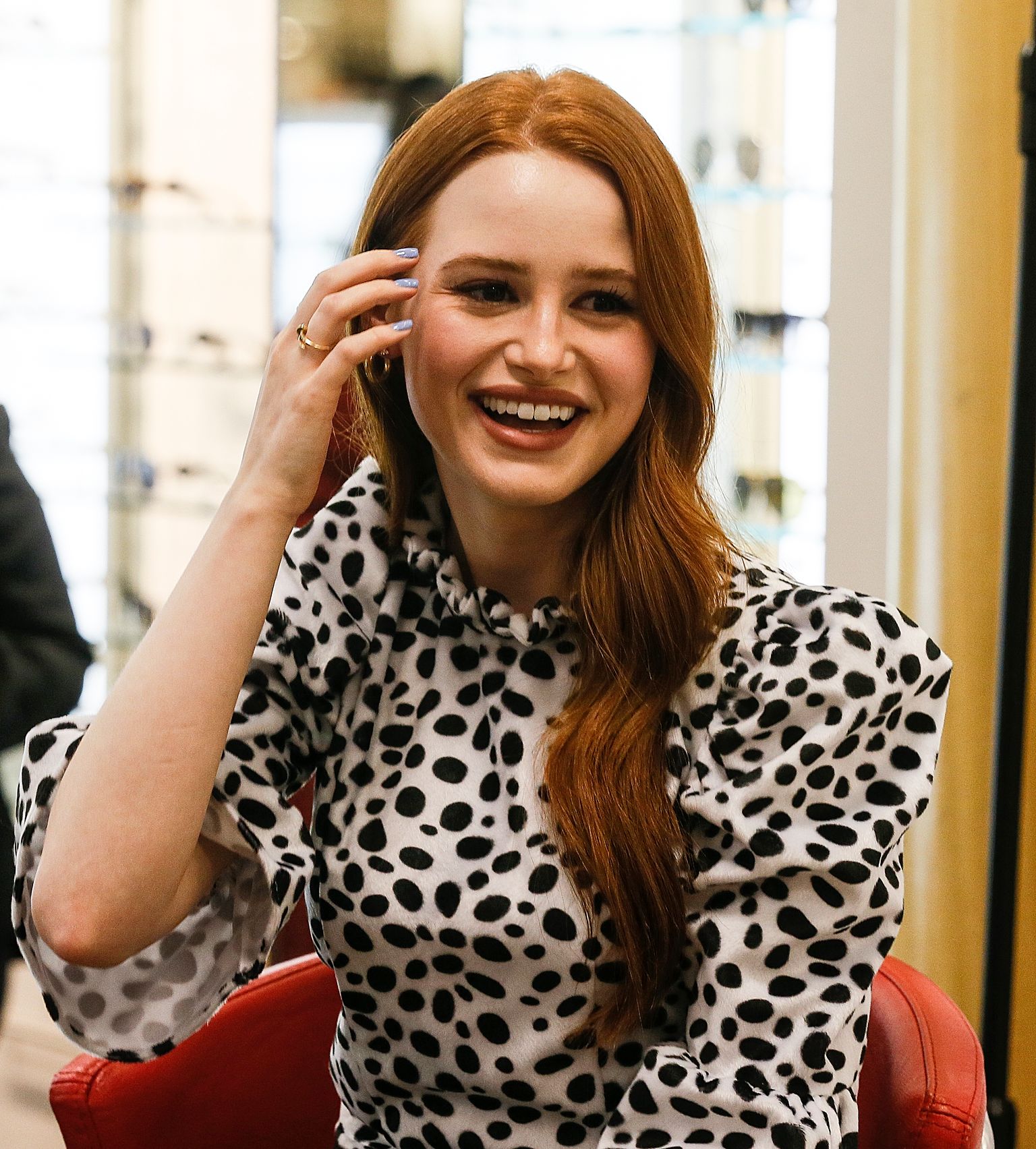 ---
8. EMILY RATAJKOWSKI 
Emily is a well-known model who first came to our attention when she appeared in Sports Illustrated swimsuit issues. She's also appeared in music videos and Esquire magazine named her Woman of the Year in 2013. Emily and her husband Sebastian Bear-McClard also own a snuggly Husky-German shepherd dog named Colombo.
---
In an effort of being the best dog mom she can be, Emily hosted a beautiful dog wedding for Colombo and her friends' dog Happy. The model captioned the wedding photos on her Instagram: "Quarantined together so why not marry our children? They love each other so much. Congrats Happy and Colombo 💍🎩✨5.2.20."  
---
9. LUCY HALE
Lucy is one of the most sought actresses from the Pretty Little Things cast and she recently joined the cast of the Riverdale spinoff Katy Keene. As for her dog mommy life, she's raising the most gorgeous Maltipoo. The actress has stated that she and her pup Elvis share a very special bond.
---
Lucy adopted Elvis back in 2016 and they have been attached at the hip ever since. She even believes they may have known each other in a past life. The actress told Elle: 
"I totally believe in reincarnation and I know for a fact that I have known Elvis in a life before because we are just entirely too connected."
---
10. CHRIS EVANS 
Chris became famous through his character of the Human Torch in the Fantastic Four film series. Since then he's gone on to become a superstar through his portrayal of Captain America in the Marvel Cinematic Universe films. Despite his successes, the actor has a soft place in his heart for canines.
Two seconds later he full-body sneezed directly into my face. pic.twitter.com/rYKcCnhj3J

— Chris Evans (@ChrisEvans) April 20, 2020
---
The story of how he met his dog Dodger is touching and shows just how sweet he is. He found Dodger during the filming of the movie Gifted; the cast and crew were filming a scene at a shelter when Chris realized the dogs were actually available for adoption. The actor and he's cute rescue dog immediately fell in love when they laid eyes on each other. 
This is the moment we met. He was trying so hard to stay seated even though he desperately wanted to get out. I knew right away that he was coming home with me, so I took this video to always remember our first hello. Rescue dogs are the best dogs!! #NationalPetDay pic.twitter.com/XjWxPWGDPu

— Chris Evans (@ChrisEvans) April 11, 2018
---
11. SELENA GOMEZ
Selena was basically born for stardom, she's been acting since childhood appearing in the children's TV show Barnie and Friends, but we became more acquainted with her through Disney's Wizards of Waverly Place. Her career has blossomed through her music and she's sold over 7 million albums all over the world.
The singer is no stranger to puppy love and her fans will know that she got her precious dog Winnie last year and couldn't stop gushing over him. She shared all sorts of sweet photos on her social media to commemorate her favorite moments.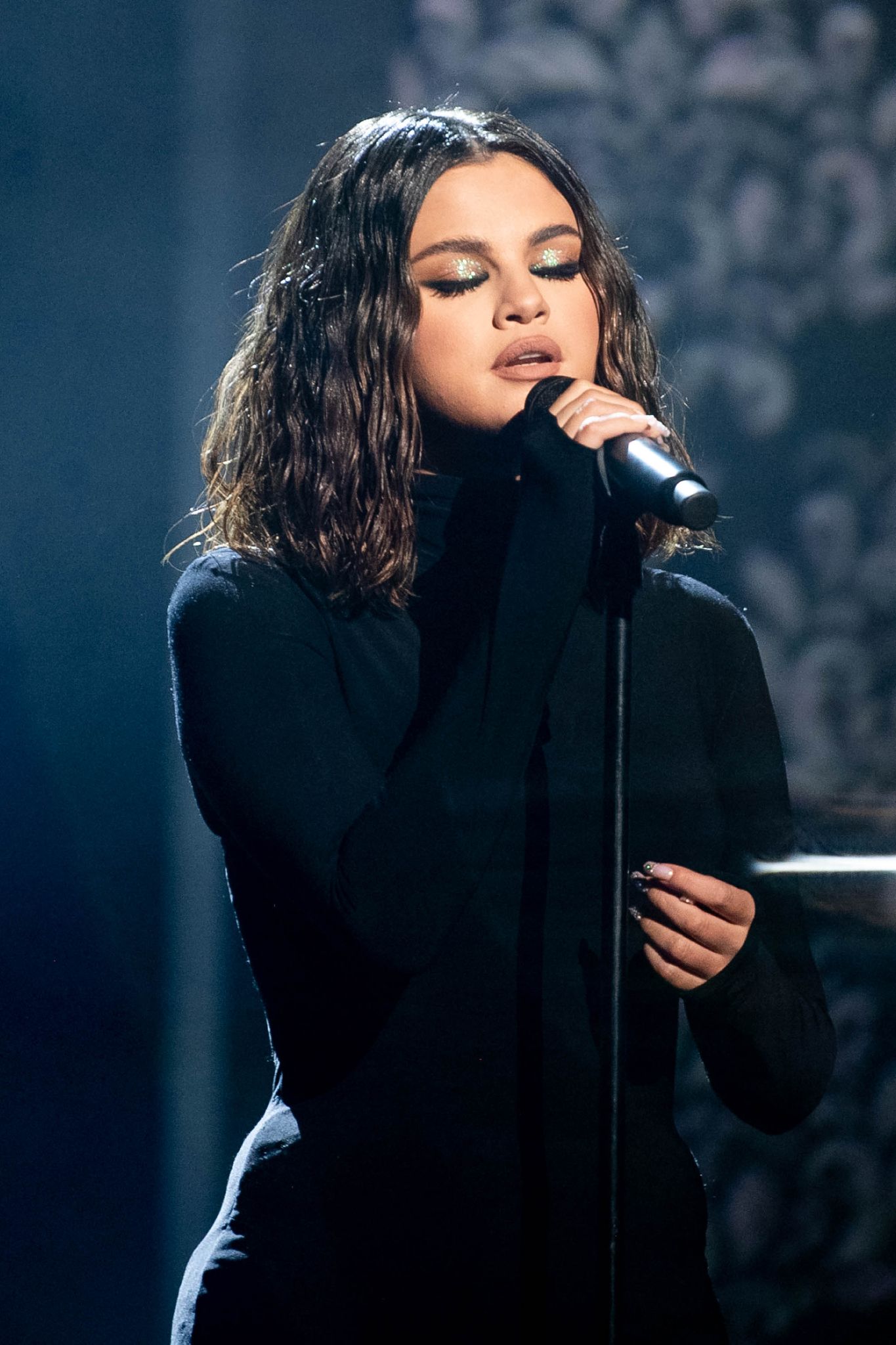 ---
This year made a new addition to her little family with her fluffy puppy Daisy. Back in March she got on an Instagram Live to announce the arrival of her new dog and shared how siblings were getting along:
"Winnie is here," she said, "and I would like to introduce my new family member Daisy! Winnie and Daisy are getting along very well. And I know a few friends who are fostering right now just to give animals a safe place. But I couldn't help it. I have to keep her. Right? 
---
12. BILLIE EILISH
Billie's talent is undeniable, fans love her heartfelt music and captivating vocals. She also has a soft spot for animals and owns two furry friends, both of whom are rescue pets. A cat she named Misha and a pitbull puppy called Pepper. Her dog's name is certainly appropriate as he's got the most beautiful pepper shade of fur.