Rules Royal Parents Break For Their Children
Royal families are known for having strict rules when it comes to raising their children. After all, some of them will one day be sitting on the throne of their countries. But it's becoming more frequent to see Royals breaking some of the century-old rules, which has even gotten William in trouble with the Queen.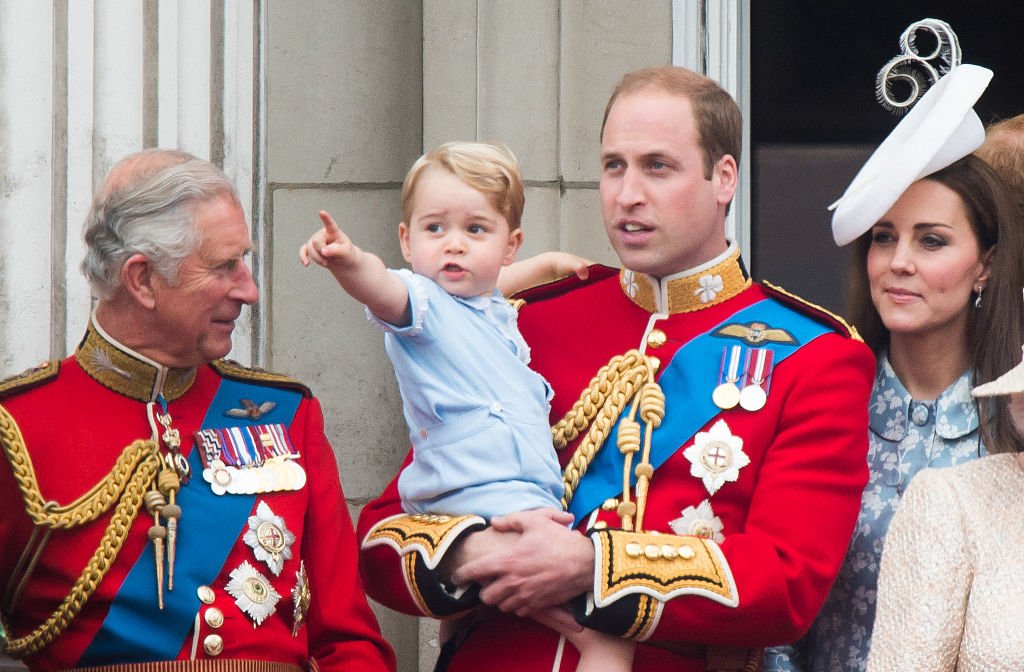 ---
1. Kate chose where to give birth to her children
Although tradition used to say that royal babies had to be born at the Palace with the help of royal midwives, to keep the family's privacy, nowadays Royal moms-to-be can choose where to give birth to the new royal members. Kate, for example, has given birth to hers and Williams three children at the hospital.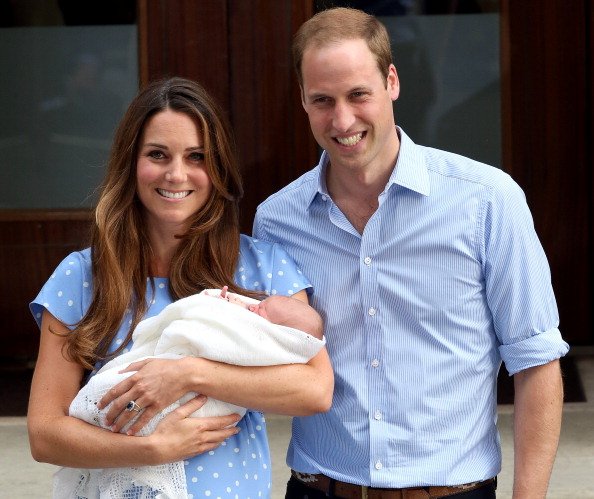 Although George, Charlotte, and Louis were in fact born in the hospital, Kate's privacy as a royal member still had to be assured so, although not royal midwives were used, the team of doctors and nurses that assisted her during birth were asked to sign a non-disclosure agreement to prevent them from commenting on the details.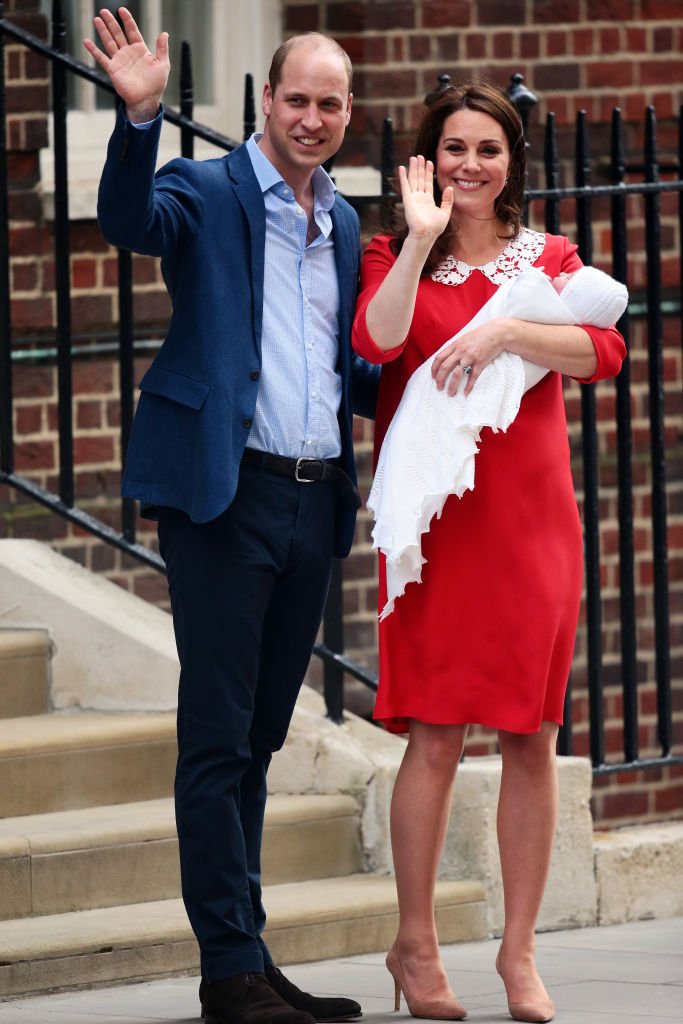 ---
2. Prince William never lets his kids fly without him
According to tradition, heirs to the throne may never fly together to prevent that anything would happen to them simultaneously, starting a succession problem. The rule has been broken quite a few times throughout the years, though. The first Royal to break this rule was Princess Diana who insisted that Prince Charles fly with their kids.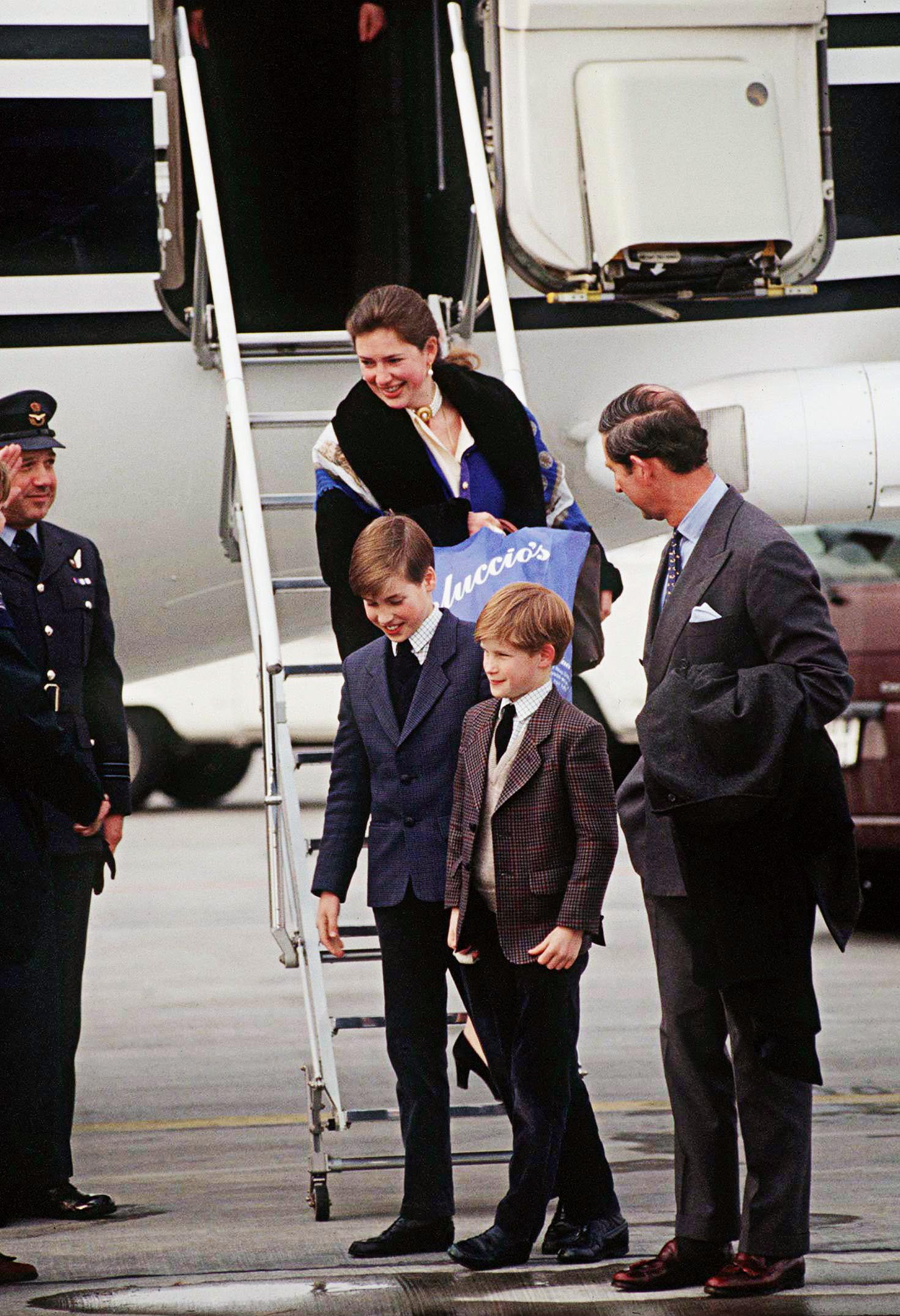 It didn't make sense to her that her children would fly without their father by their side. Prince William didn't forget about this, as he has also done the same with his own children. Little Prince George has been seen flying with his father on several occasions like trips to Canada, Poland, Germany, and many more locations.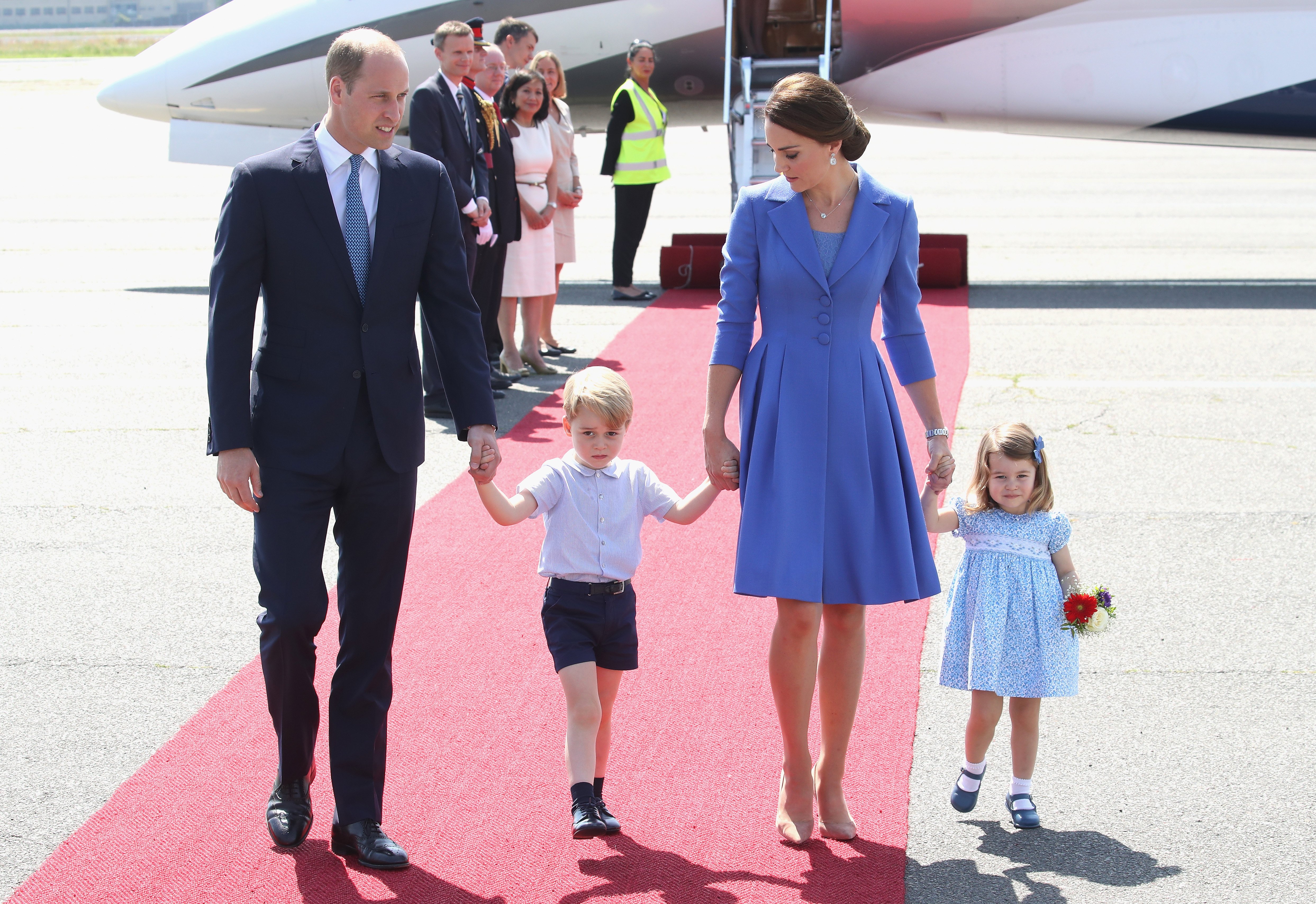 ---
3. They don't leave their children's education up to nannies
Although in the past Royal children used to be raised by a team of nannies, nowadays things have gotten a little different with the Royal parents preferring to raise their children by themselves most of the time. It doesn't mean they don't have a little help from a nanny or two, it just means that they prefer to be more involved.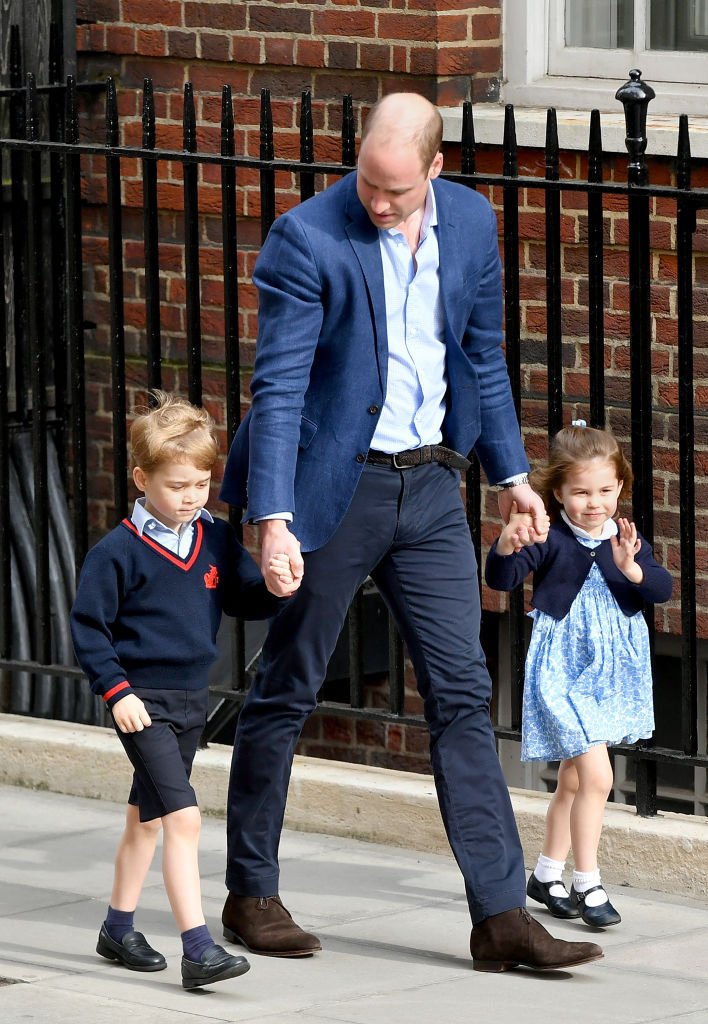 That's exactly what William and Kate do when it comes to their children. You'll often see them bringing the little ones to and from school, taking them to toys' stores, and playing with them in parks. They have recently been spotted taking their kids to a farm-park where they played in the sandpit and William even bottle-fed the piglets.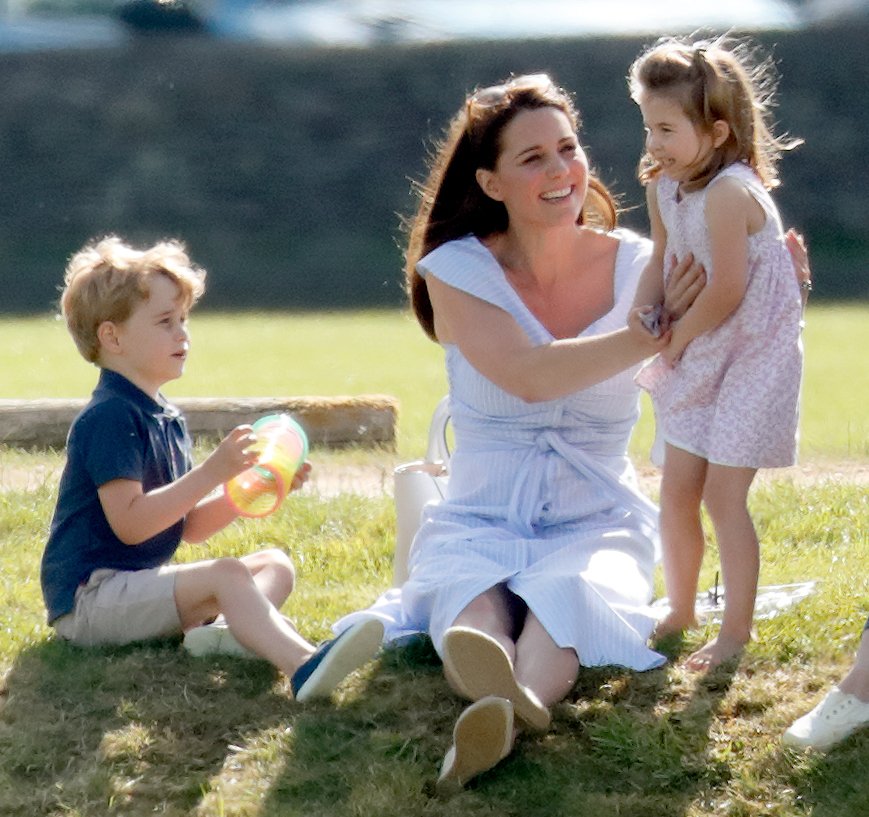 ---
4. The kids are no longer sent to boarding schools
If you look at the childhood stories of many of the Royal members, you'll see that most of them were sent to boarding schools far away from home, where the focus was on their education exclusively and not on creating bonds with their family. Kate and William chose to do things a little differently this time.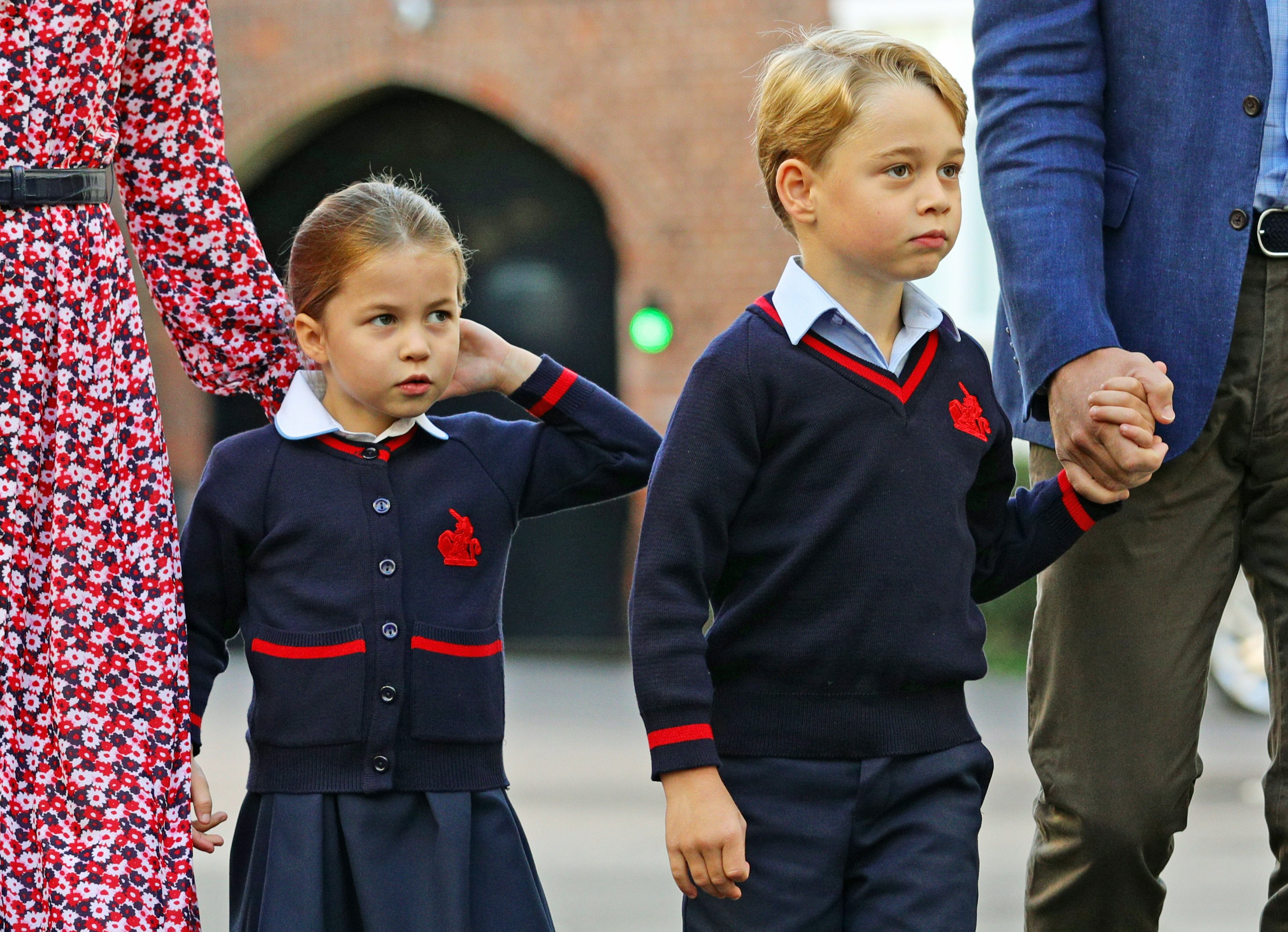 Prince George, for example, is now attending Thomas' Battersea, a school with a fee of $23,000 per year, located at merely 4 miles from Kensington Palace, and Princess Charlotte goes to Willcocks Nursery School, next to a church which is very close to her family's home. Many believe that, when they grow up, William and Kate will choose to send them to independent schools.
---
5. Royal children are encouraged to talk about their feelings
Kate and William have made it their mission to raise awareness about mental health issues over the years, with a special focus on children. This, of course, makes them very aware of their own children's state of mind, and they do their best to encourage them to speak about how they feel.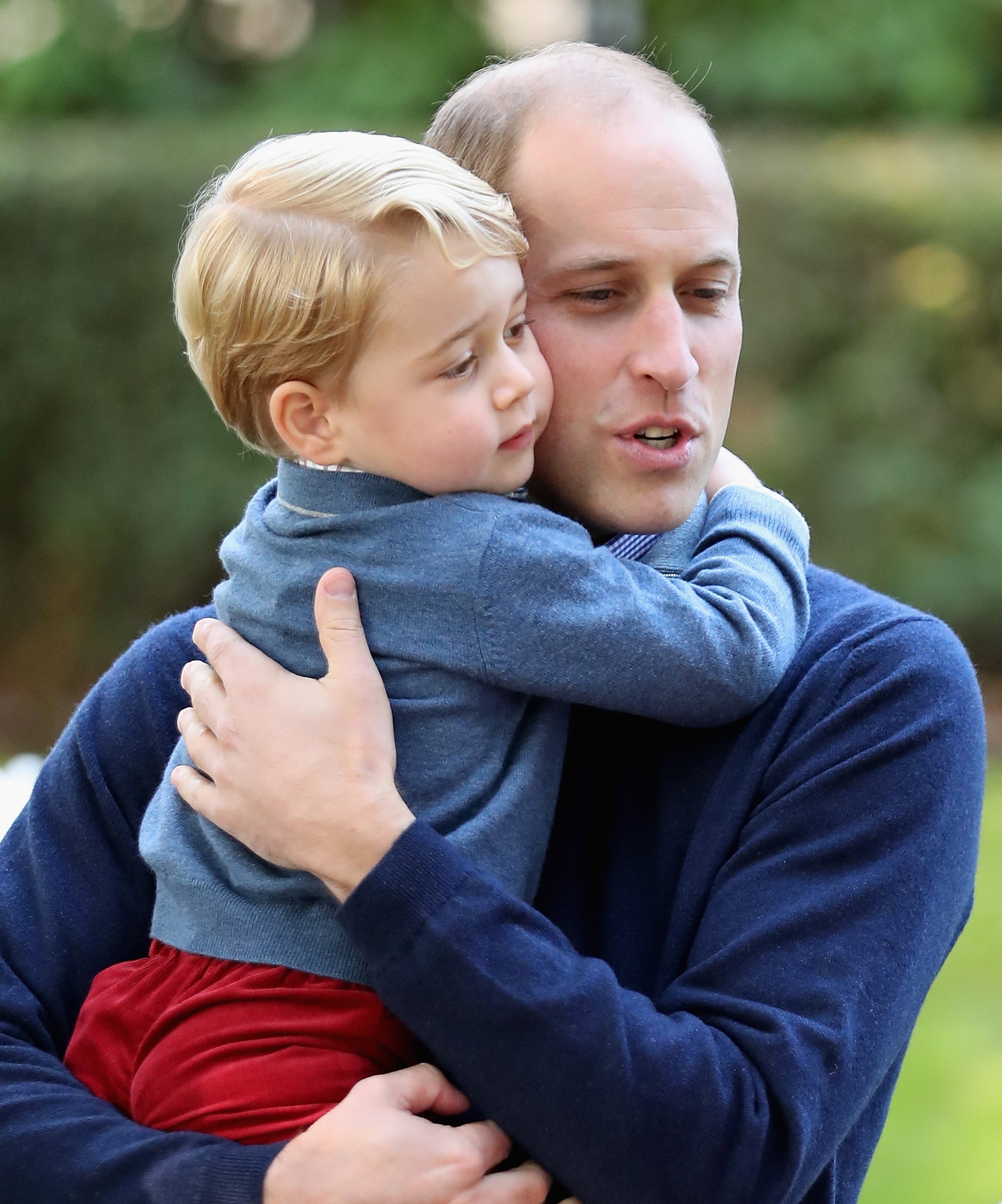 "Catherine and I are clear that we both want George and Charlotte to grow up feeling able to talk about their emotions and feelings," William has expressed. "Emotional intelligence is key for us all to deal with the complexities of life and relationships." His comments were made one day after Prince Harry, his brother, admitted to having received counseling after their mother Princess Diana's death in 1997.
---
6. Zara Tindall was allowed to attend Royal Ascot as a child
In 1989, at a time when Royal Ascot's rules dictated that no children under 18 could attend the event, the Queen gave her granddaughter Zara Philips permission to attend, accompanied by her mother Princess Anne. That year, Zara was the only child to be allowed into Royal Ascot.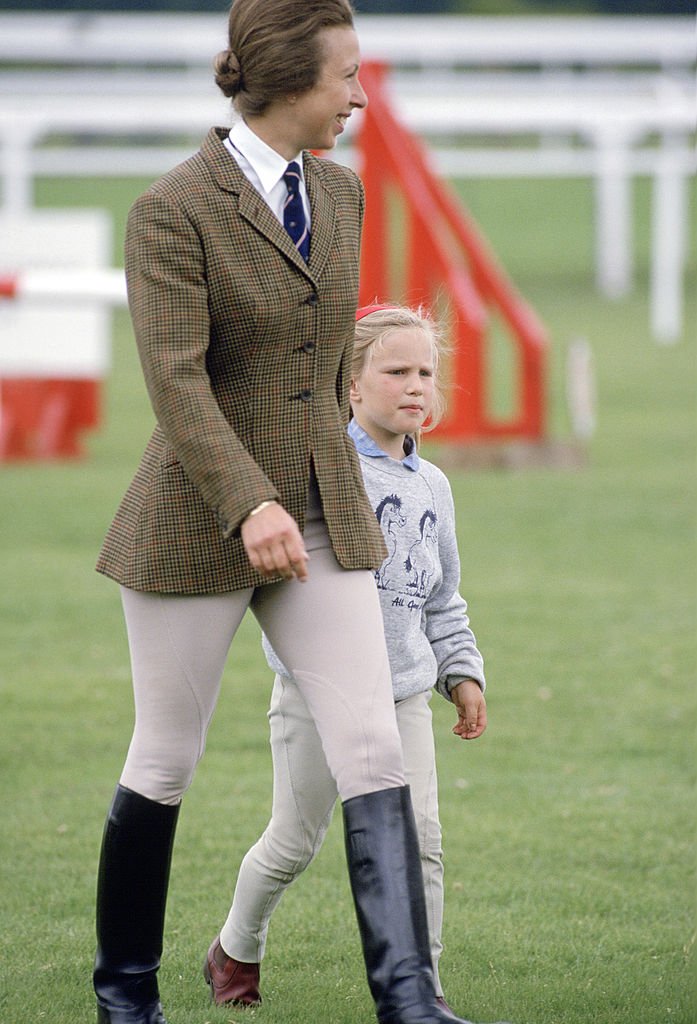 Since this Royal exception back in the late 80s, the rules have changed. Nowadays, children are allowed to attend as long as they're accompanied by a paying adult. The exception apparently had some significant impact on Zara, as she went on to become an Olympic silver-medallist as part of the equestrian team at London's Olympic Games back in 2012.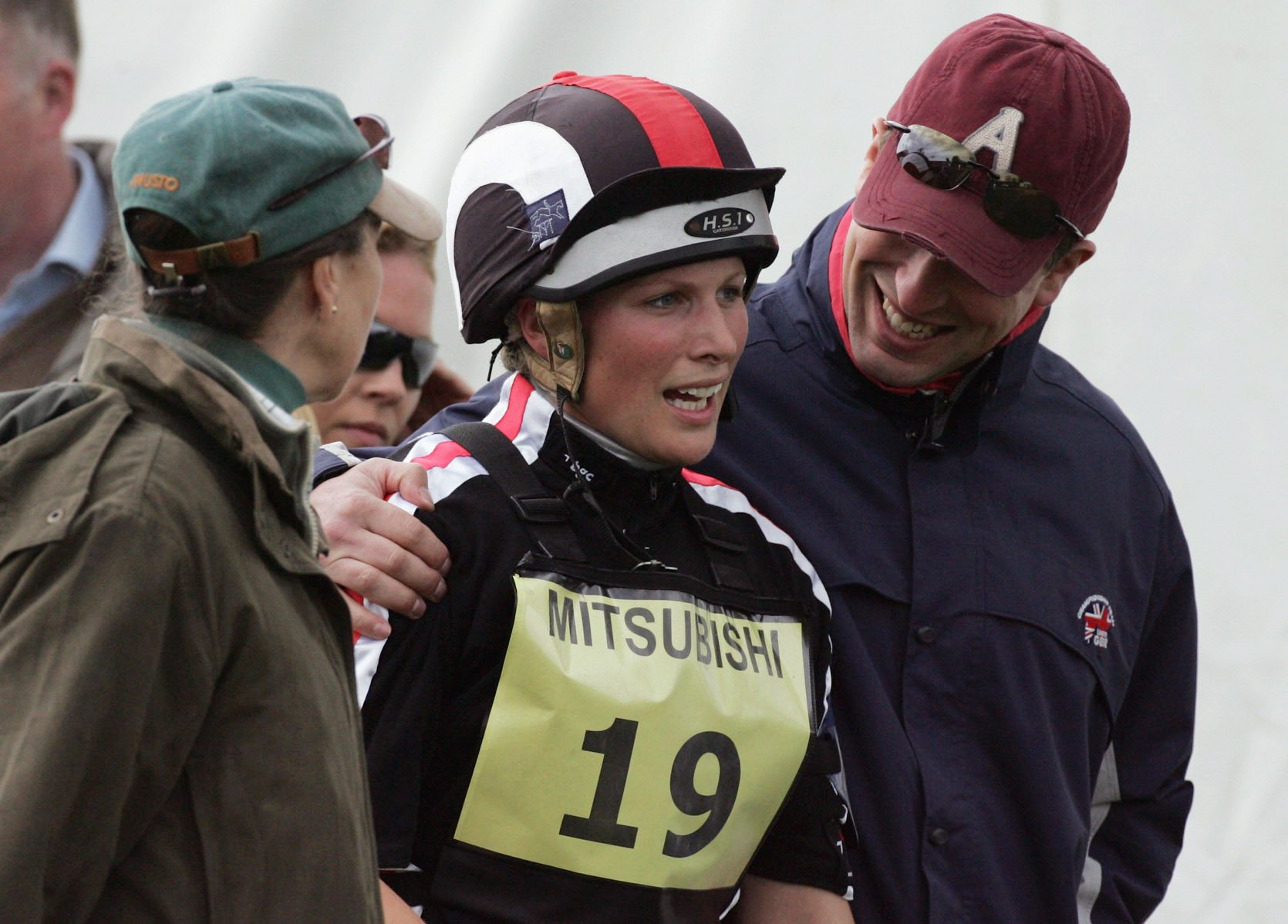 ---
7. William and Kate practice active listening with their children
If you've been keeping an eye on Royal appearances, you've probably noticed William and Kate occasionally squatting down to speak to their toddlers. This is a technique commonly used by child care professionals that allow parents and grown-ups to help children feel safer and more connected to them. Kate and William have used this technique often during the years.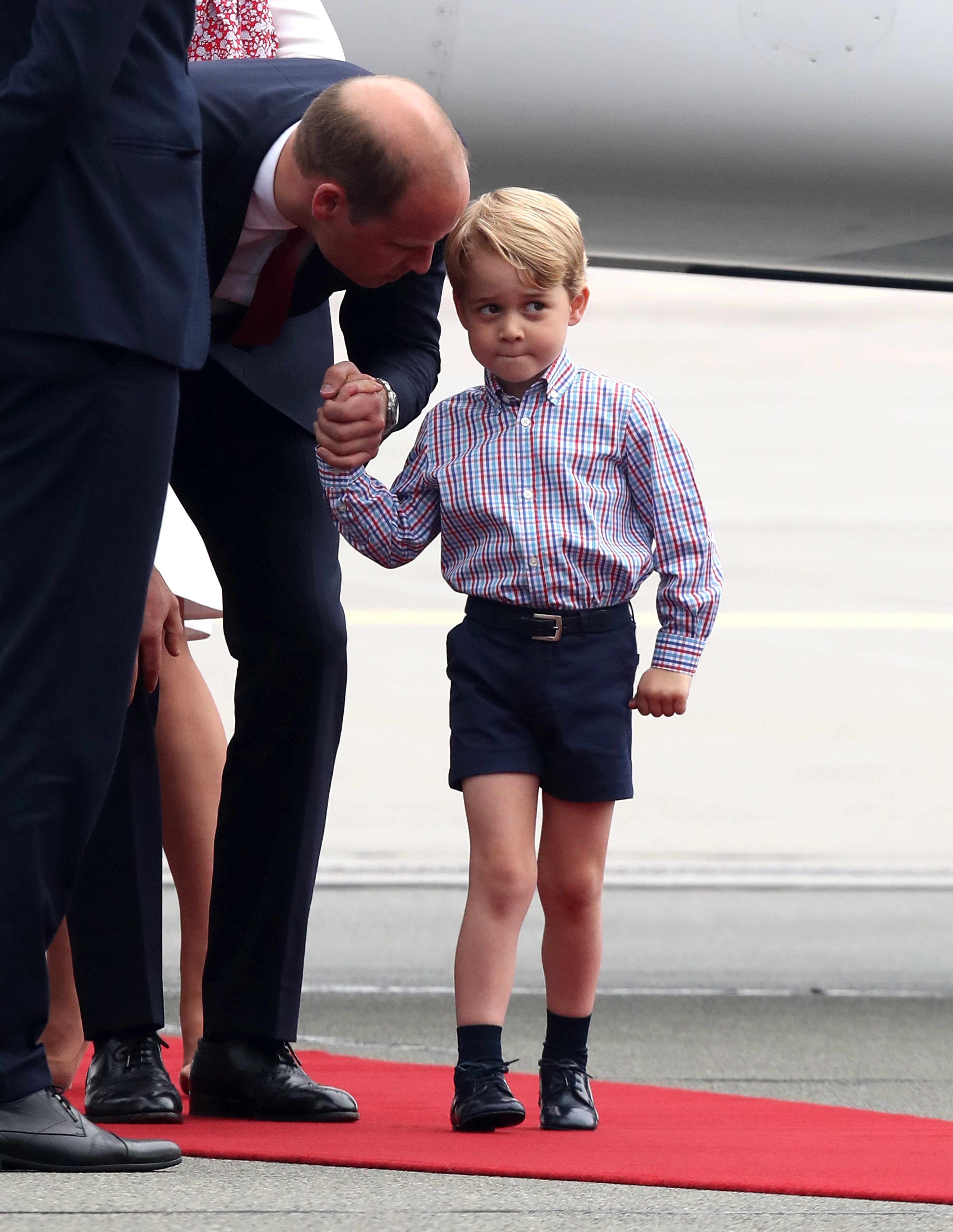 Kate has been seen squatting down to speak to Prince George after their arrival on a Royal trip to Canada back in 2016, and William had also done the same a few weeks before while standing on the Buckingham Palace balcony watching an air show. As he squatted down, the Queen tapped him on the shoulder and told him to stand up.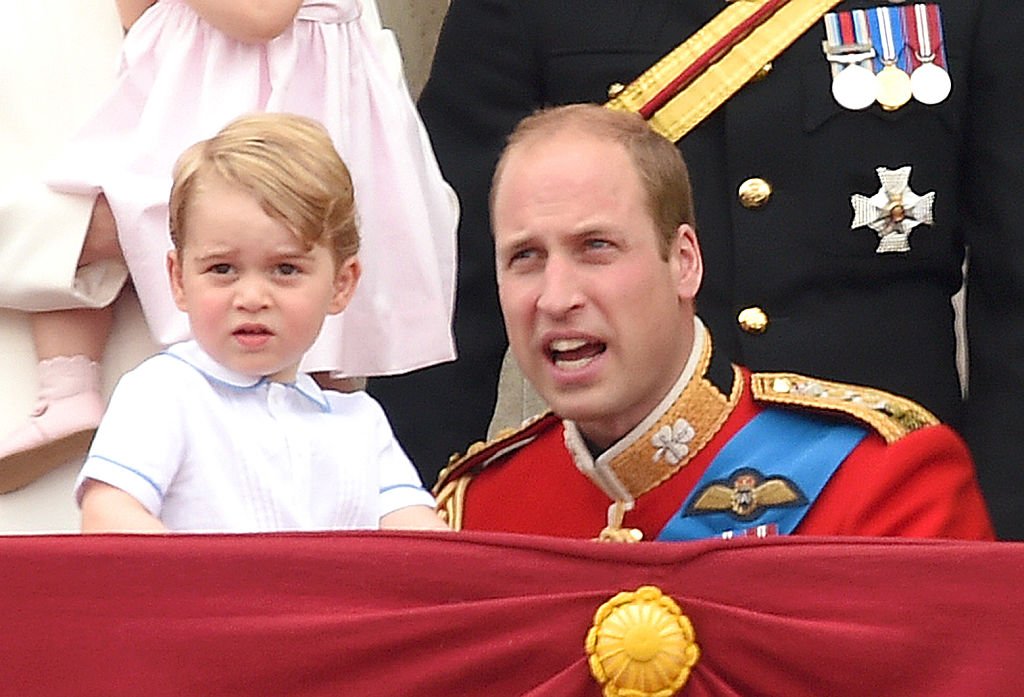 ---
8. Princess Charlotte and Prince Louis attended the Chelsea Flower Show 2019
Back in 2019, Kate was in charge of designing a garden, alongside architects Andrée Davies and Adam White, for that year's Chelsea Flower Show. As soon as she finished it, she couldn't wait to show her family her hard work, so she took Prince William and their children George, Charlotte, and Louis to see it before it opened to the public.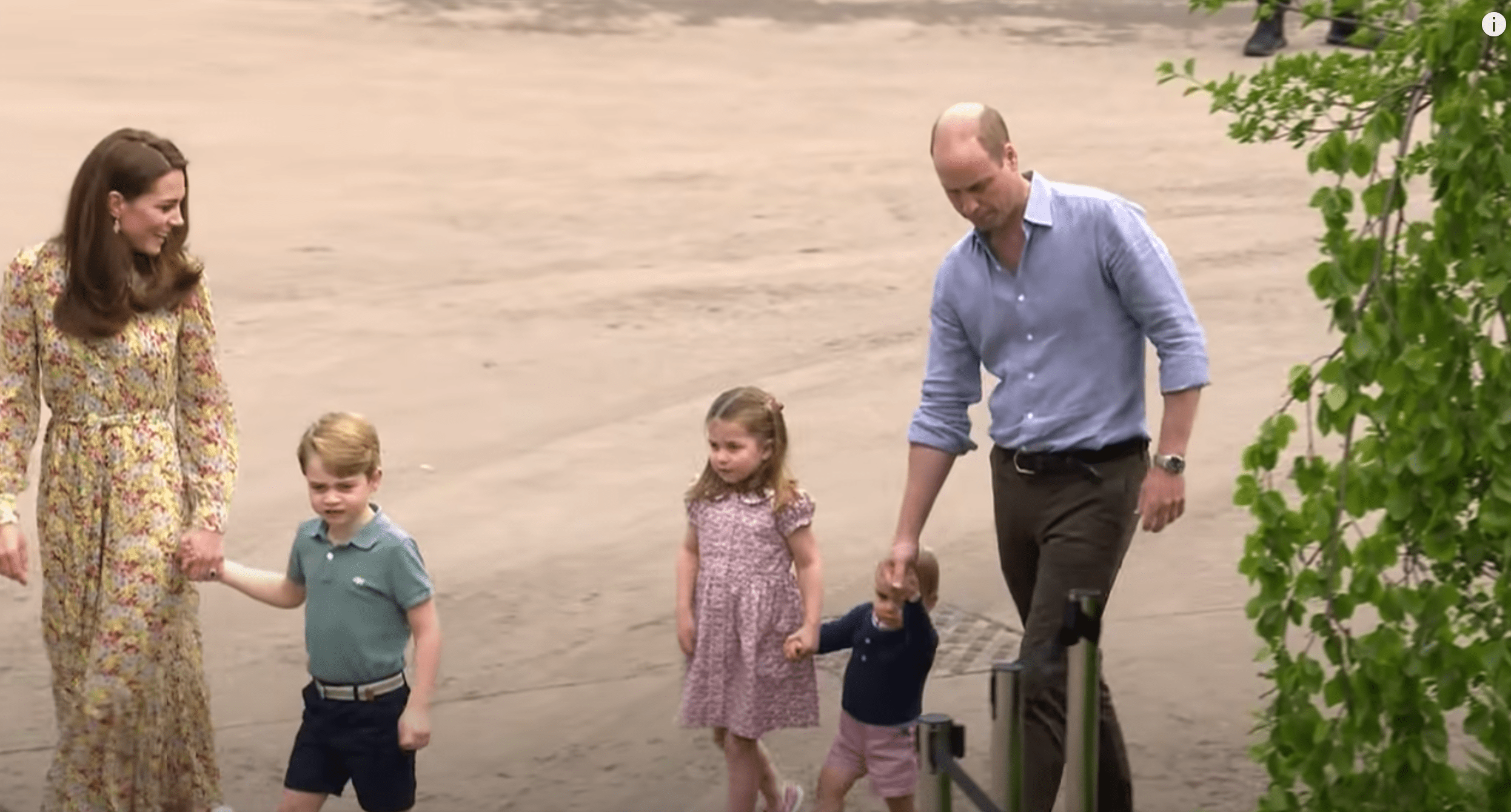 This, however, broke the rules of the event as, according to the Chelsea Flower Show's website, no children under 5 years old, "prams, pushchairs or babies in arms" are allowed. Luckily being a Royal does come with a huge set of perks, and bending the rules to allow your children to enter an event they're not supposed to, is definitely one of them.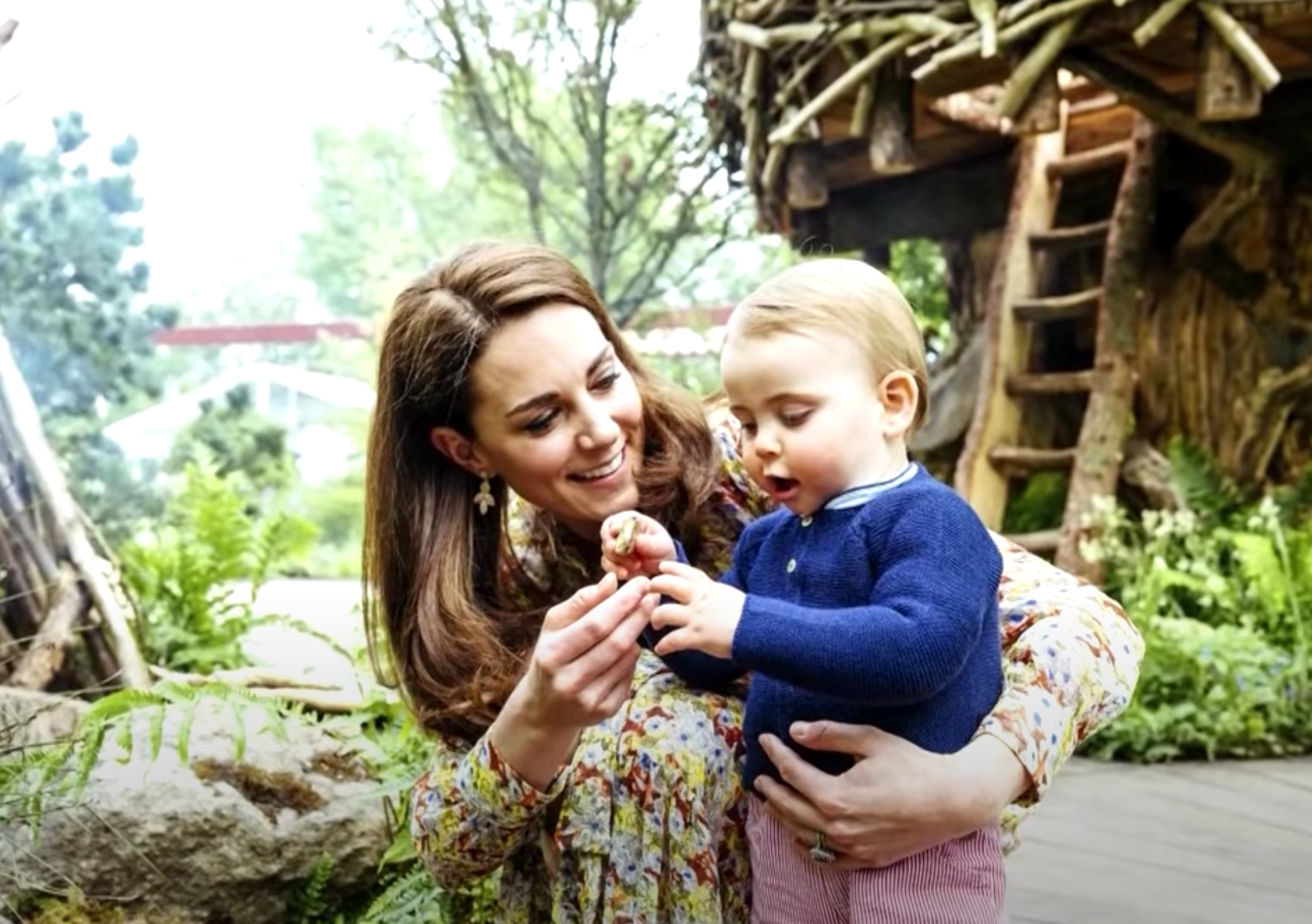 ---
9. Princess Diana raised her children as she thought better
Straying from the strict rules related to young royals' education, Princess Diana decided to raise her children, William and Harry, in the most normal way possible. This included taking them to do normal children things like going to the cinema, standing in line to buy a McDonalds, having fun at amusement parks and so on.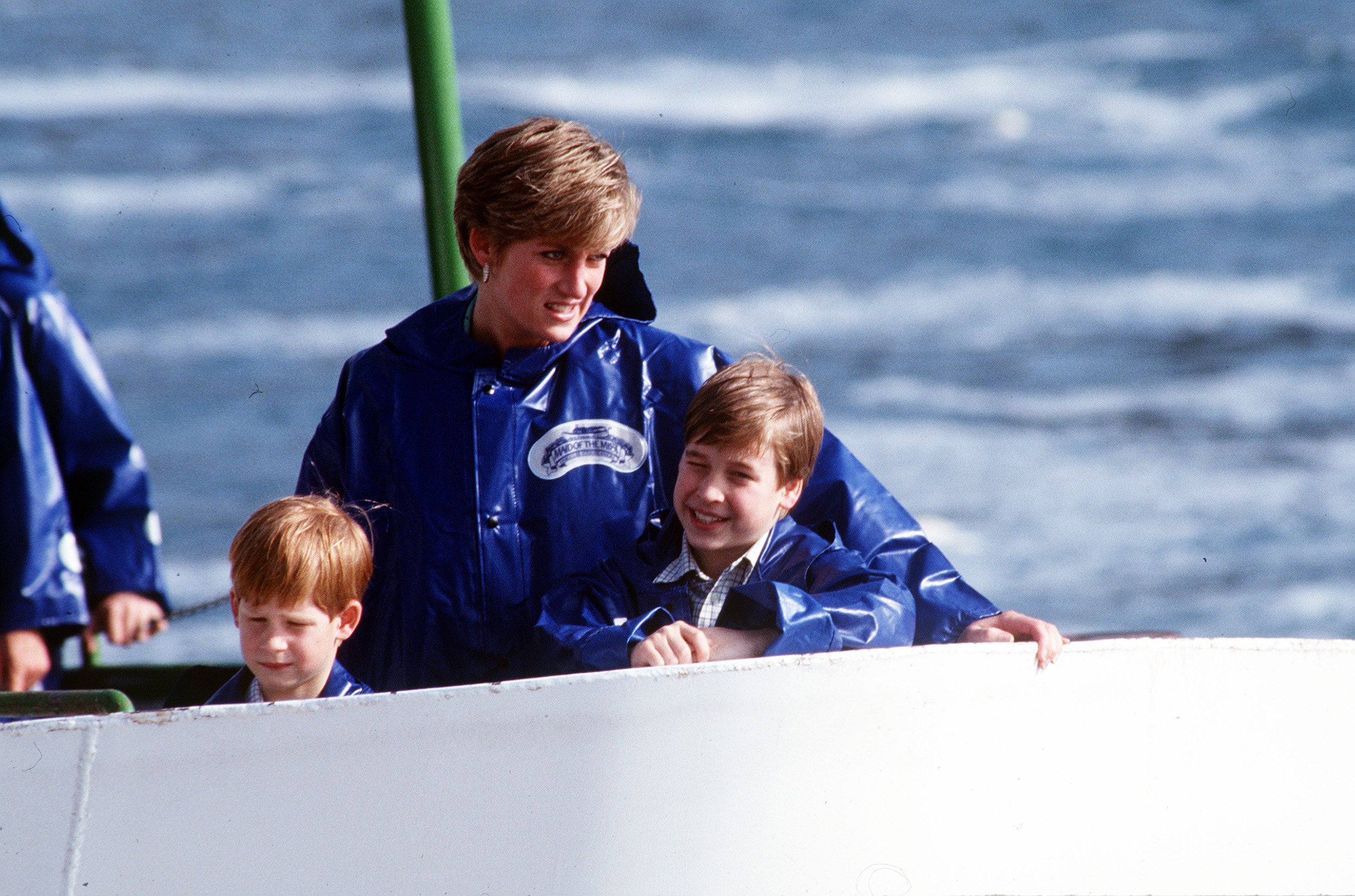 Although the queen had already broken royal tradition by sending Prince Charles to a prep school at 8 years old, instead of having private tutors, Diana took things a step further by enrolling William and Harry in nursery school. She also made sure to dress her children in normal children and teenager's clothes like t-shirts and jeans.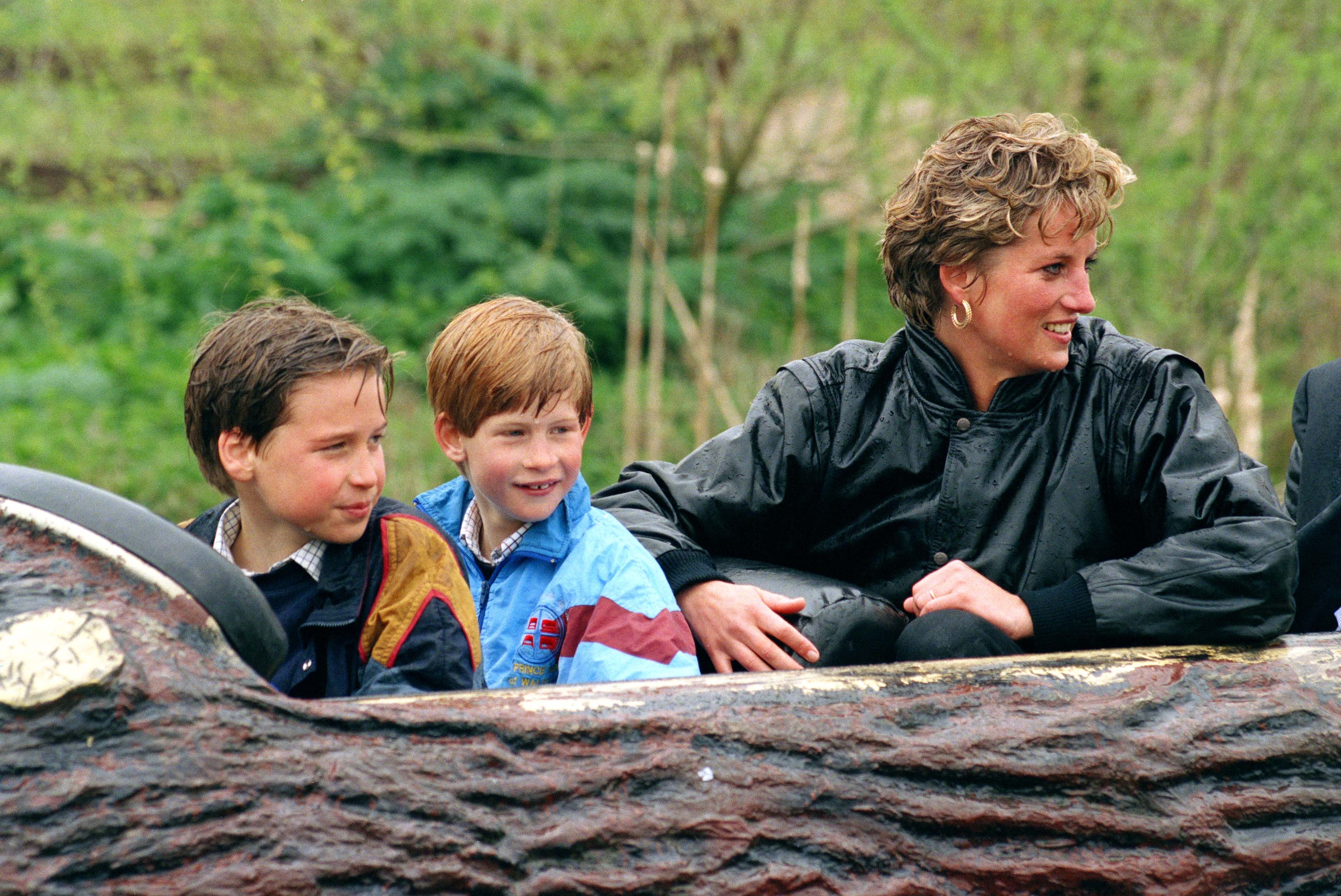 ---
10. Queen Elizabeth allowed her husband to be in the delivery room
Unlike what had happened up until that point, Queen Elizabeth allowed her husband Philip to be present in the delivery room while she gave birth to their youngest child, Prince Edward. She became the first Royal mother to do so in the history of the British monarchy.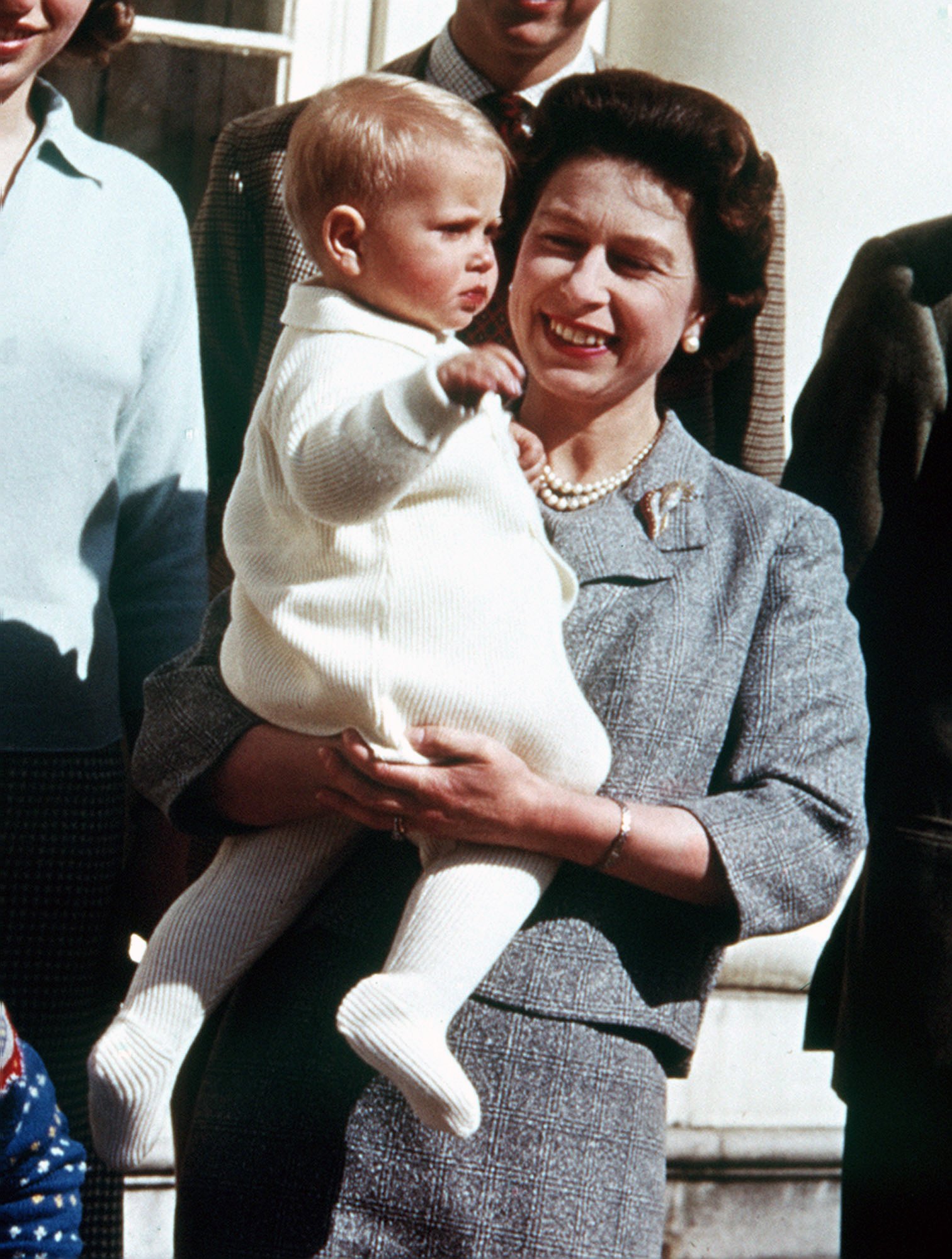 Reportedly, the Queen had been reading about involving the fathers in the moment of the birth and decided to ignore tradition. "She'd been keenly reading women's magazines that stressed the importance of involving fathers in childbirth and had become fascinated by the idea," according to Ingrid Stewart, the author of the book "My Husband and I: The Inside Story Of 70 Years Of Royal Marriage."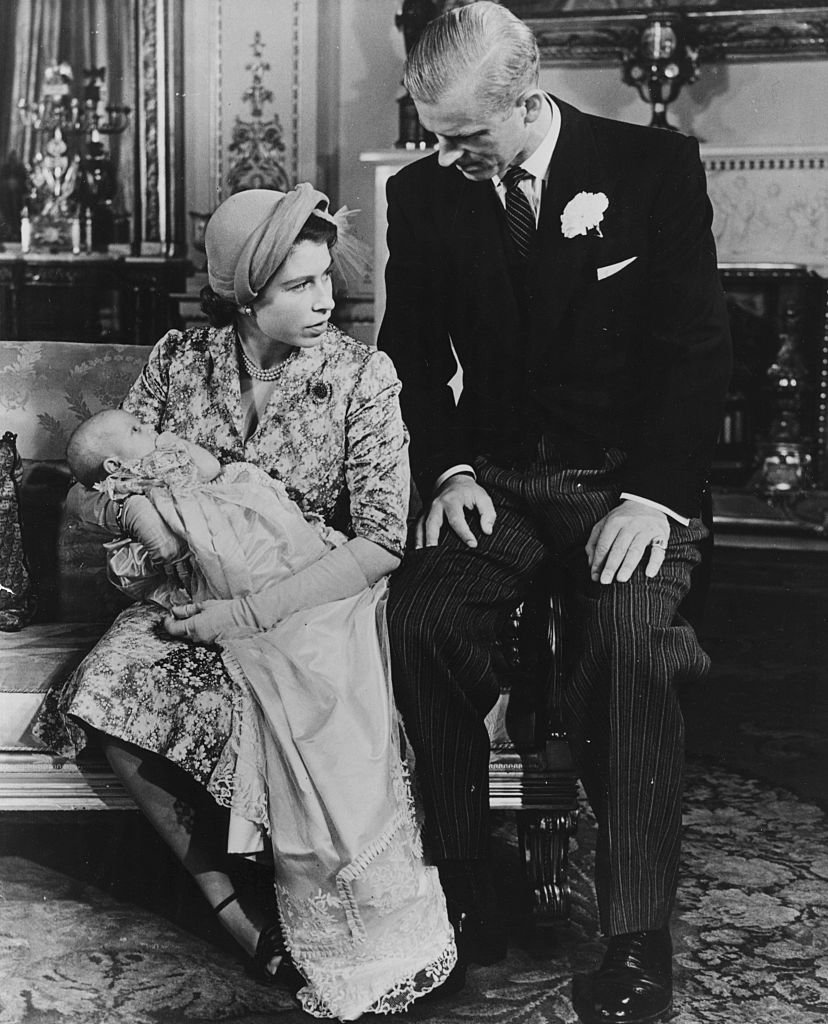 ---
11. They watch TV together as a family
They might be Royals, but they still have their normal moments as a family at the end of the day. William and Kate frequently sit down with their children to watch some TV. It seems that Prince George is very insistent in having his parents paying close attention to the cartoons.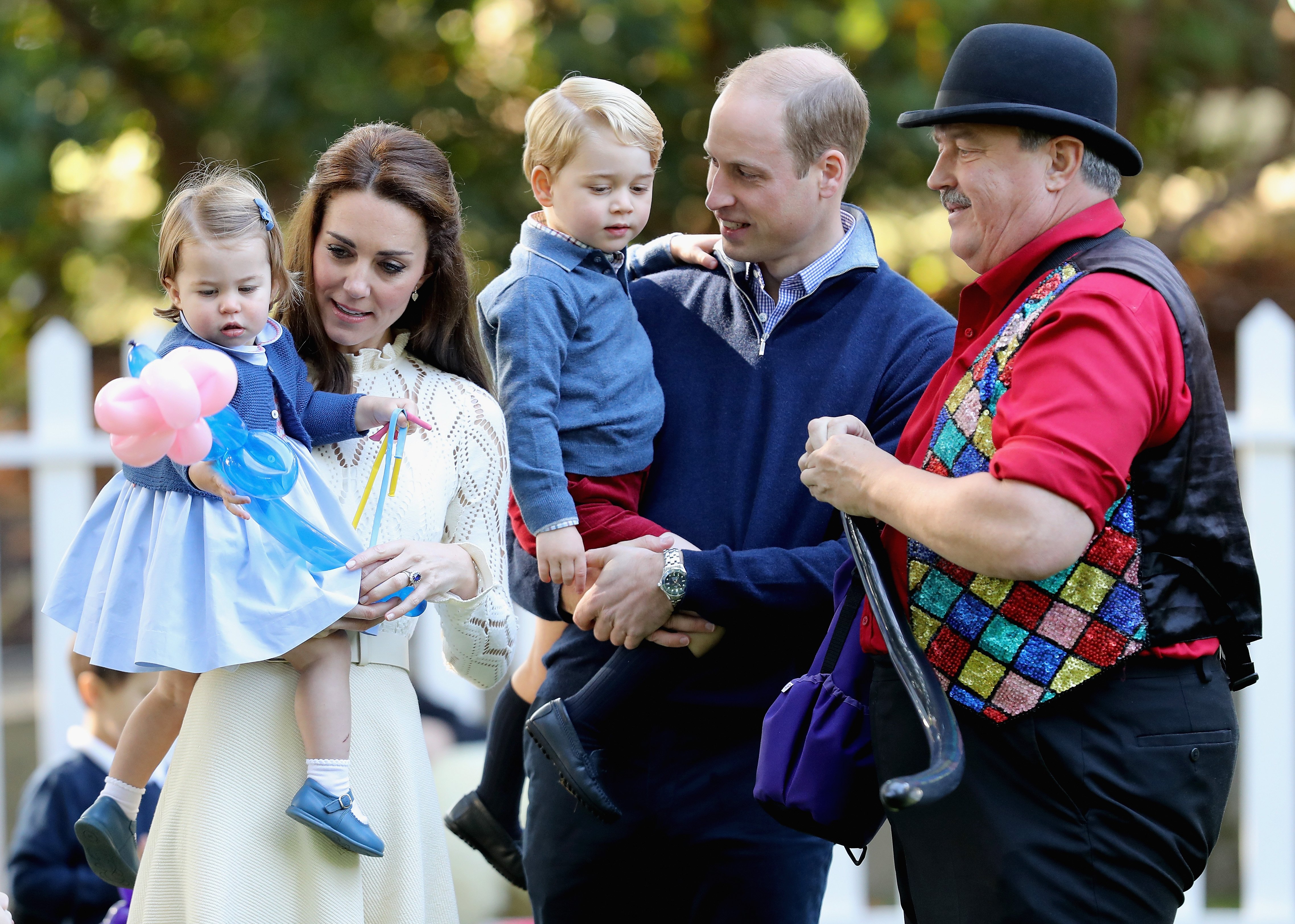 "You have to pretend you're really interested in it," William told BBC Radio. "George gets very upset if you're not showing due diligence to the characters." When the children fall asleep, Kate and William finally have the chance to switch the TV to something a little more grownup.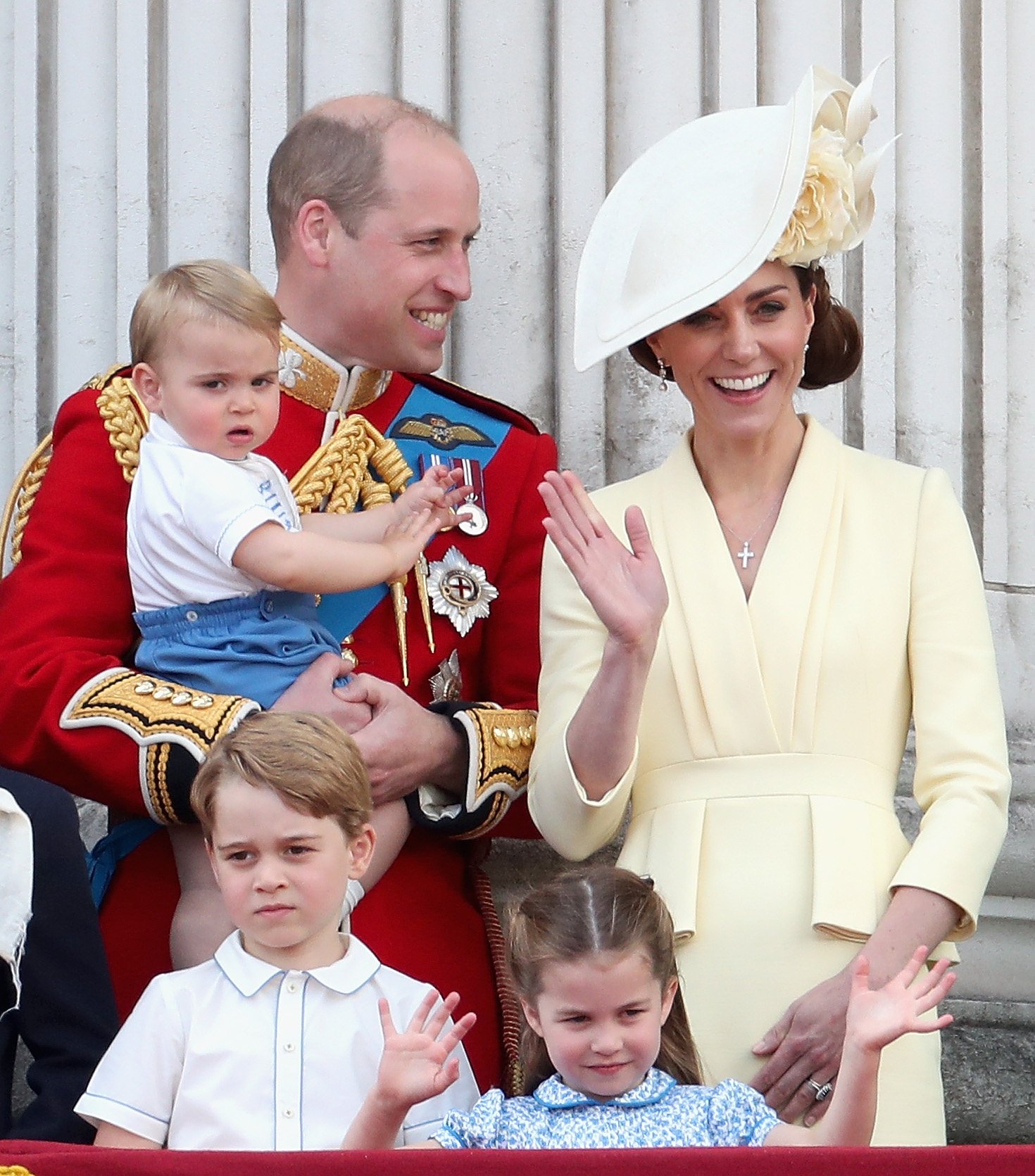 ---
12. Prince George wore pants instead of shorts
We know, this is really a weird rule to break, but it seems that, according to royal tradition, young Royal male family members are supposed to wear shorts all the time until they are 8 years old. The family broke the tradition at Harry and Meghan's wedding back in May 2018, when Harry wore pants.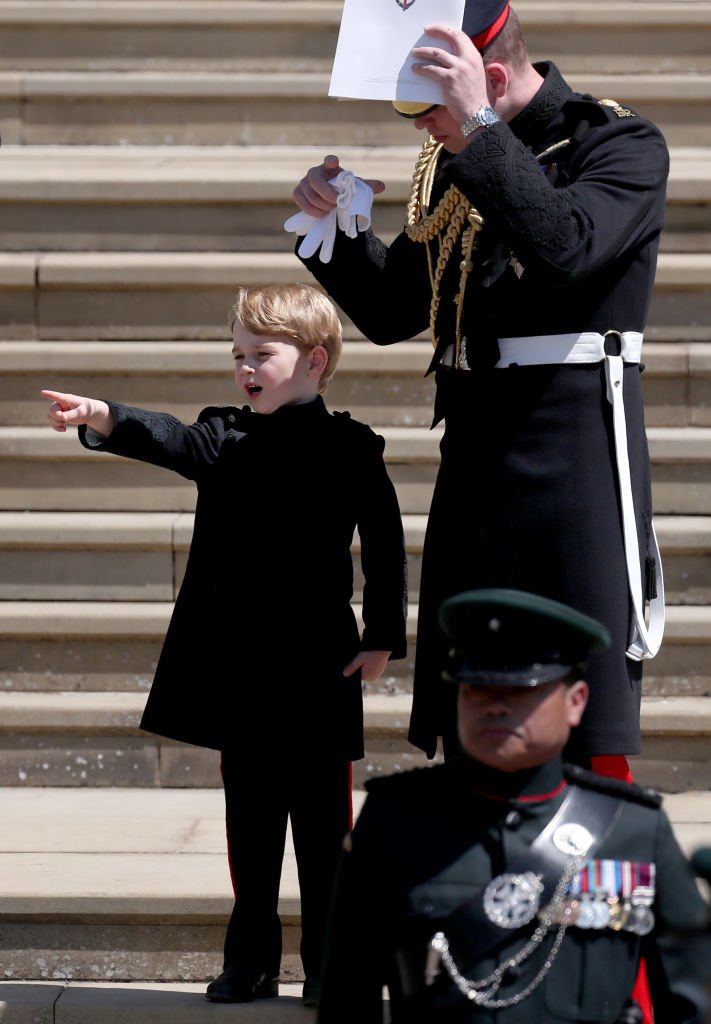 "Although times are (slowly) changing, a pair of trousers on a young boy is considered quite middle class - quite suburban. And no self-respecting aristo or royal would want to be considered suburban," English etiquette expert William Hanson explained to Harper's Bazaar back in 2016.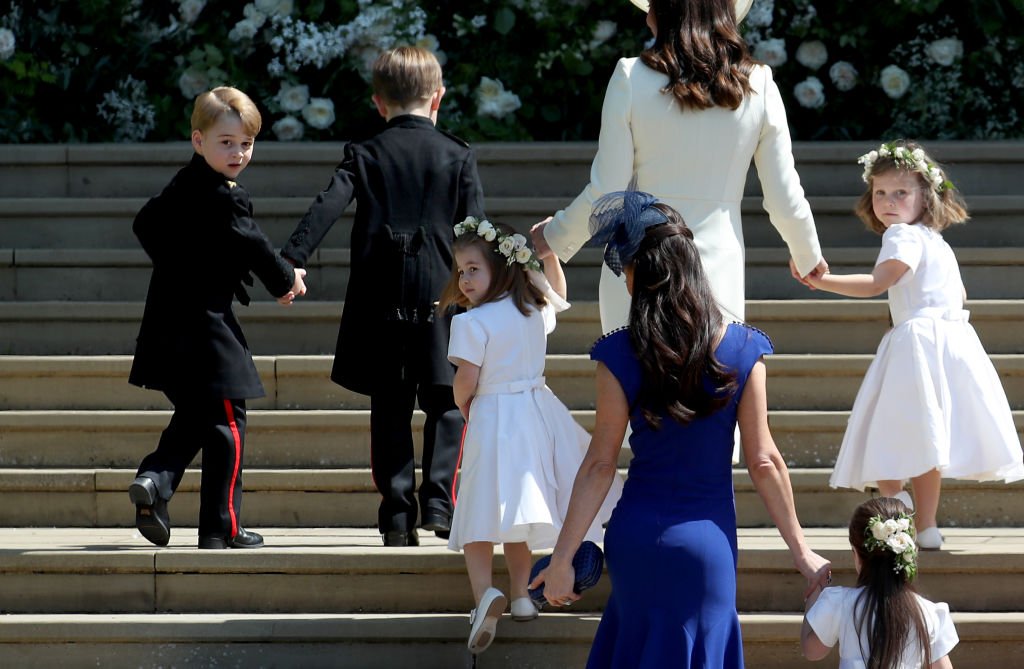 ---
13. Princess Estelle of Sweden attended a heavy metal concert at 7
Here is another example of Royal family members breaking age rules (didn't we tell you that this was one the perks of being a royal?) In July 2019, Princess Victoria of Sweden and husband Prince Daniel broke the age limit rules by taking their 7-year-old daughter Estelle to see a Metallica concert. The Princess watched the show from a box with controlled sound, though.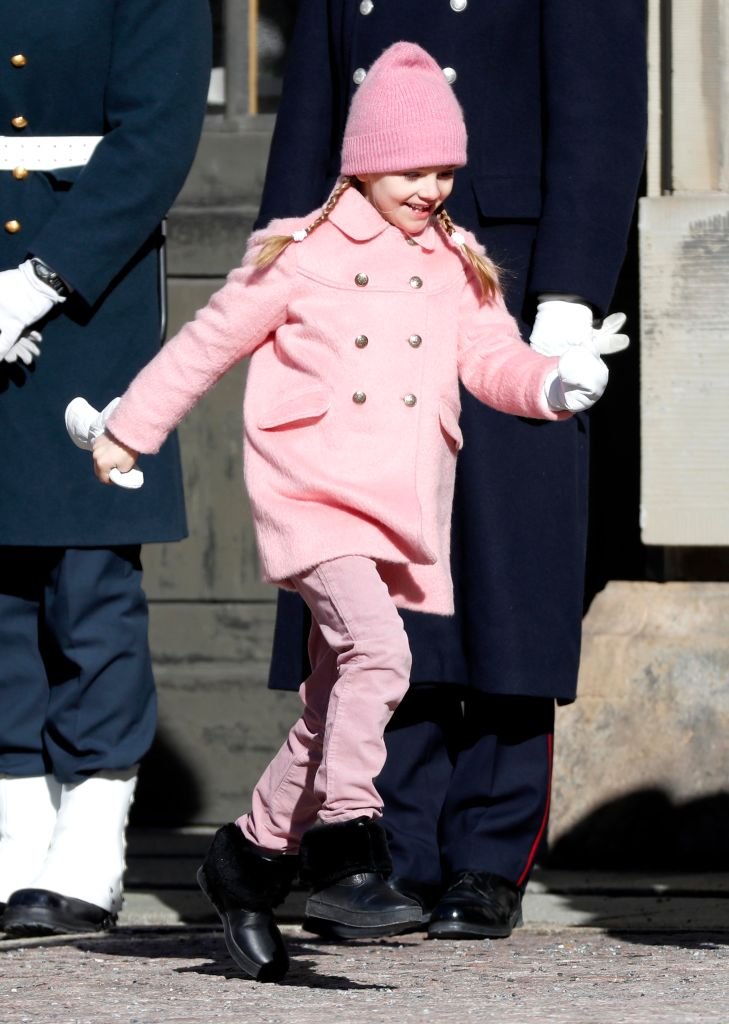 ---
14. They don't hold back when it comes to releasing family photos
You've probably noticed that it's not uncommon to see photos of the young royals almost everywhere, be it social media or press. That's because, unlike what used to happen before, William and Kate are no shy when it comes to releasing photos of their family publicly.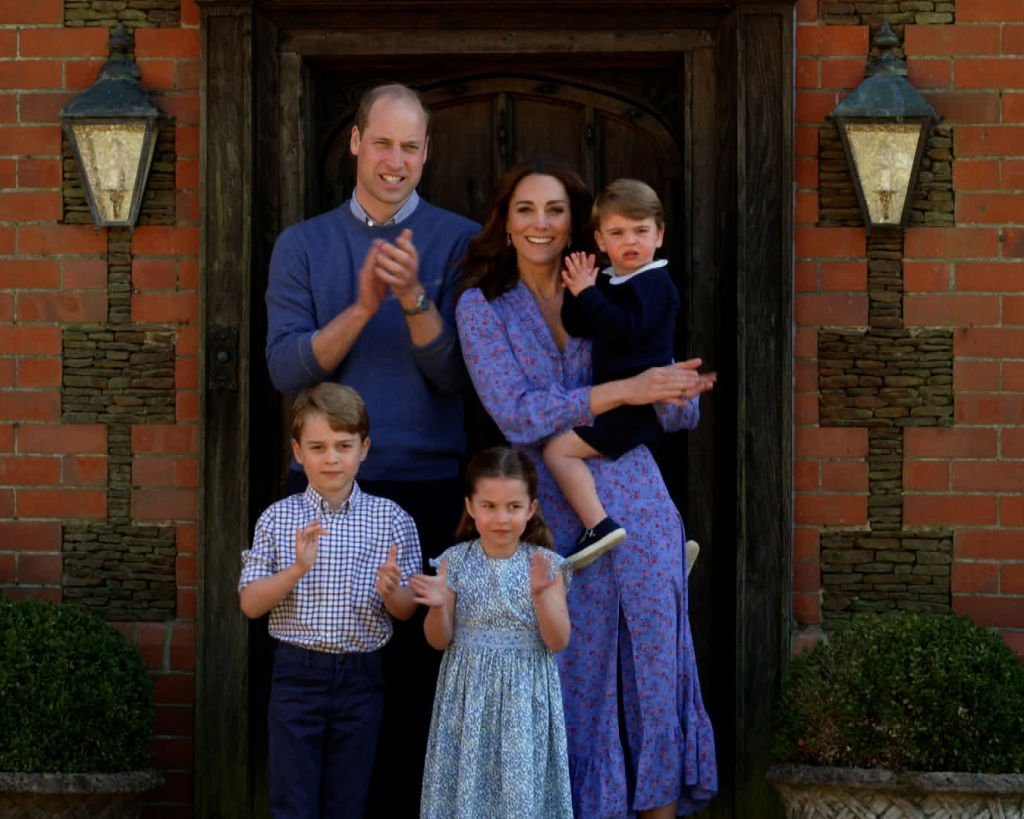 From the two, Kate is probably the one with the coolest head regarding her relationship with the press. She knows that releasing photos regularly, on her own terms, is the best way to calm down the media. William, on his turn, doesn't have such an easy-going relationship with the press since, allegedly, he still blames them for what happened to her mother.