40 Hollywood LGBT Couples Who Are Happy Together
Love is love and we love to see it! Some of these celebs are gearing up to introduce their second or third child while some are starting a new relationship with their new beau or babe. We're celebrating Pride month with 40 celebrity couples who make us head over heels!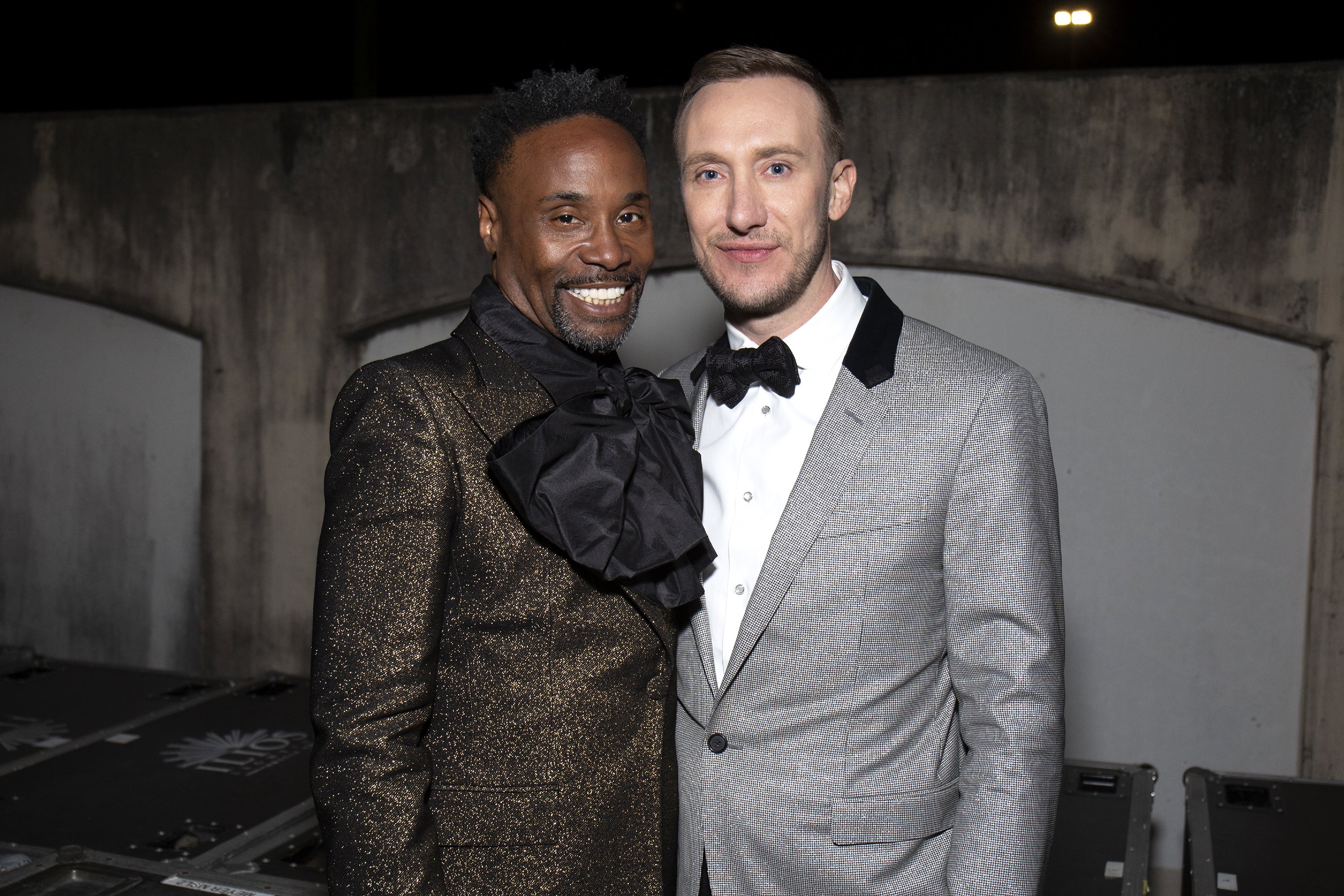 ---
#40 ABBY WAMBACH AND GLENNON DOYLE
The soccer star and Christian blogger married in 2017 and are both juggling careers while raising three children! Abby shared with Glamour, "Both Glennon and I had to forgive ourselves for our past mistakes," she continued, "We've each worked to create the most beautiful and truest versions of ourselves, and by virtue, we've created the most beautiful version of a marriage we can dream of."
---
#39 CYNTHIA NIXON AND CHRISTINE MARINONI
Ms. Marinoni met the former Sex and the City star while helping to establish the Alliance for Quality Education in New York. Marinoni shared with NYTimes on how she handles the media, "When you're married to a celebrity and you're not a celebrity yourself, there's ways to not be in the spotlight. I've perfected those, and I abide by them."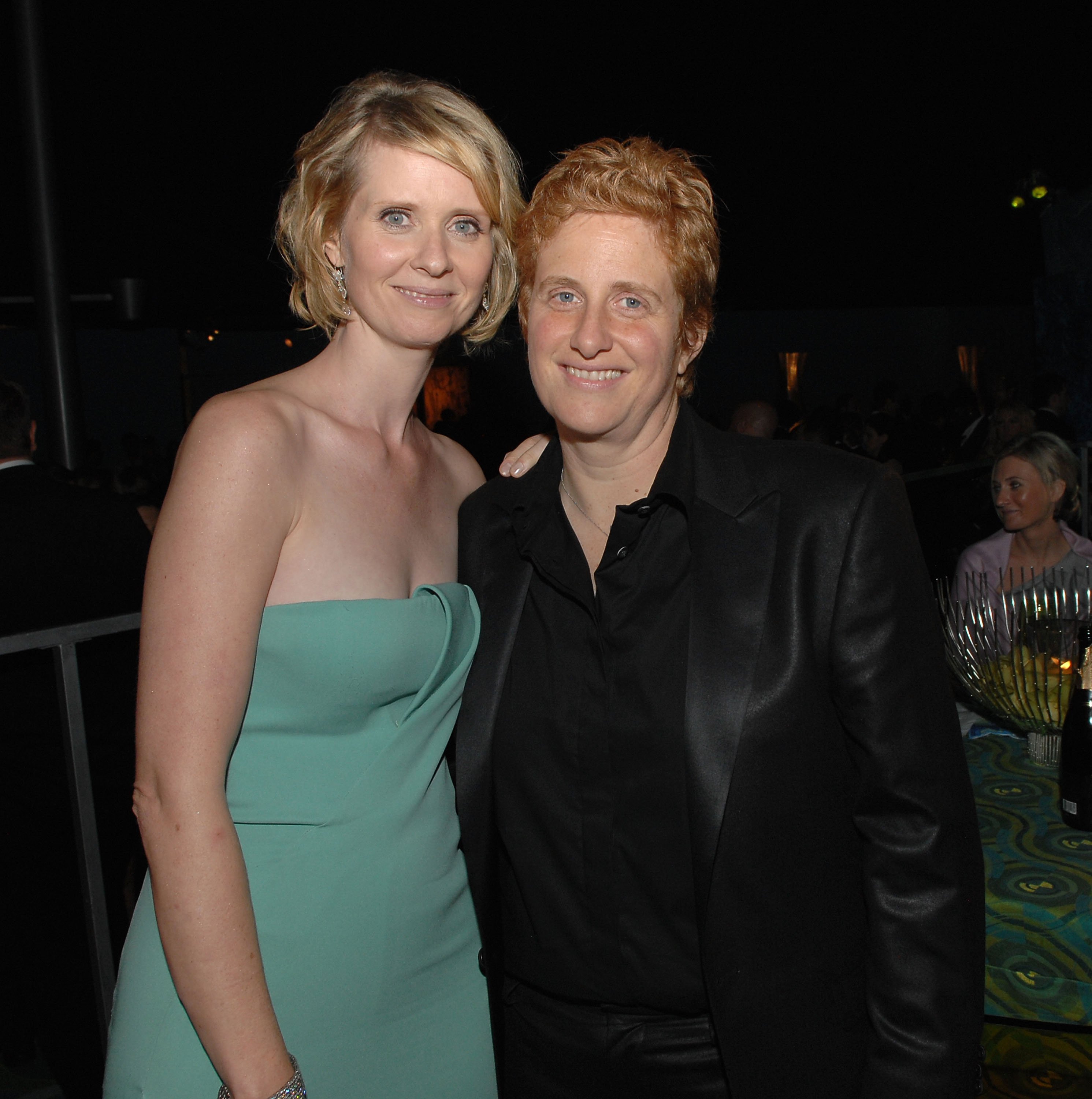 ---
#38 JIM PARSONS AND TODD SPIEWAK
"I've never considered my relationship with Todd to be an act of activism," Parsons said during their acceptance speech for GLSEN's Inspiration Award in 2013. "Rather simply, it's an act of love, coffee in the morning, going to work, washing the clothes, taking the dogs [out] — a regular life, boring love." Four years later, they got hitched and they've been all smiles ever since!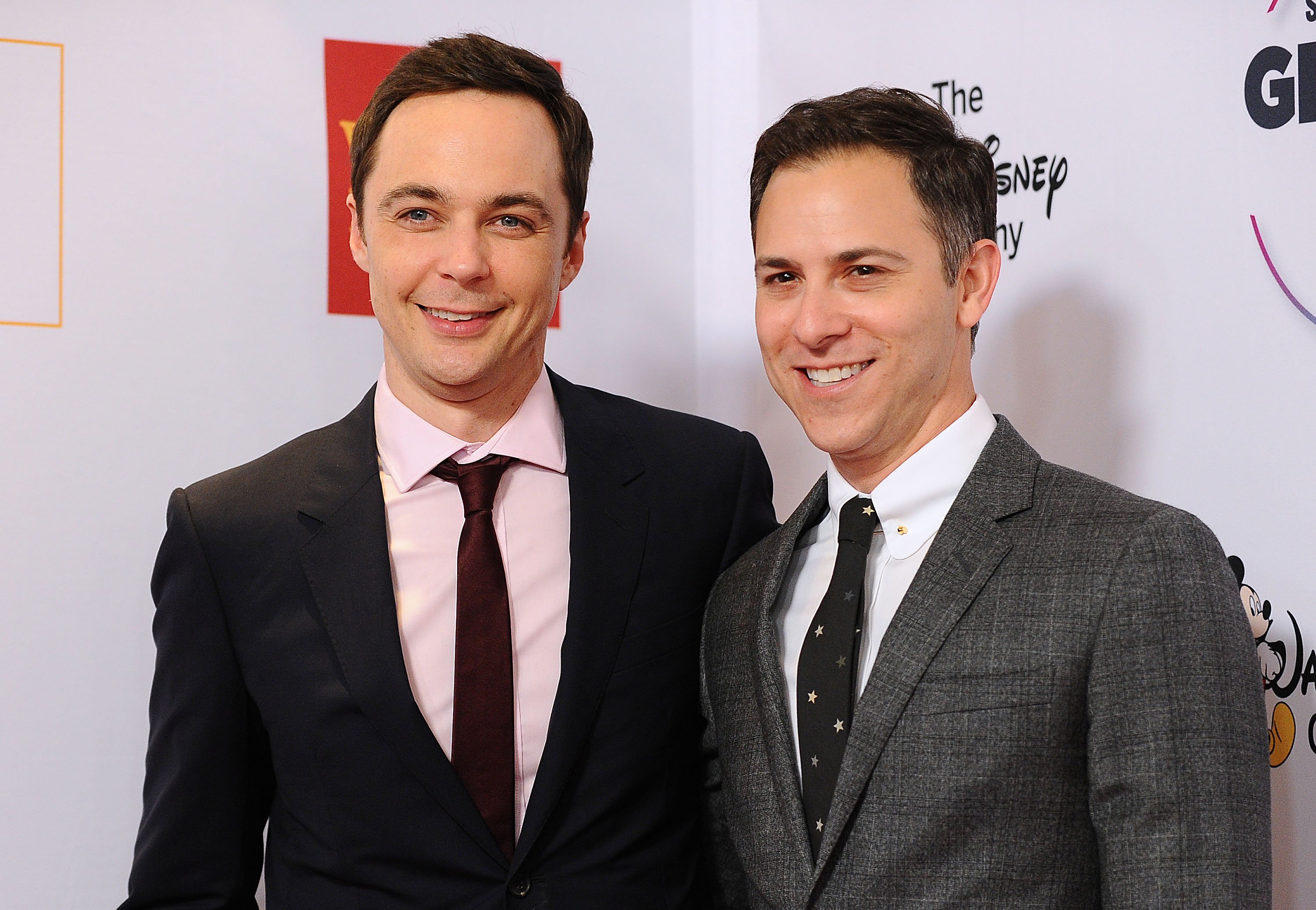 ---
#37 GIGI GORGEOUS AND NETS GETTY
In 2017, Nats Getty swept Gigi Lazzarato off her feet during Fashion Week when she took her on a shopping spree at Balmain in Paris. Two years later, they tied the knot in a luxurious wedding in Santa Barbara. The California Governor Gavin Newsom is Getty's godfather and actually delivered a toast at the ceremony!
---
#36 ALAN CUMMING AND GRANT SHAFFER
The Scottish actor is also a children's novelist alongside his husband Grant Shaffer. Cumming told Closer that Shaffer was "lovely, kind and hilarious" when they met. "He's also the first person who hasn't wanted to change me," he said, "We respect each other and we were a bit older when we met, so you know yourself more and are more respectful.
---
#35 LUKE EVANS AND RAFA OLARRA
Luke Evans is an actor and singer who is most known for his work on West End of London. While Luke and Rafa Olarra, an art director at Faena in Miami Beach, are both fairly private about their relationship, they'll sometimes post cute couple pictures on the 'gram. Olarra recently posted this adorable beachside picture with the caption: "Bliss".
---
#34 JANET MOCK AND ANGEL BISMARK CURIEL
Since 2018, Angel Bismark Curiel has starred as Lil Papi in the Netflix series "Pose". The series, produced by Janet, showcases ball culture and high society during 1987 New York. "You have to be vulnerable in that way all the time, and unafraid," Mock shared with Out, "That's something that I've learned through this relationship."
---
#33 CHEYENNE JACKSON AND JASON LANDAU
The two actors have been married since 2014 and two years later, they welcomed twins, Willow and Ethan. The American Horror Story star recently starred as Hades in Descendants 3, Disney's third installment of the musical fantasy franchise. "I had a big, crazy blue wig, and they just loved it," he shared with PEOPLE, "They called me 'Daddy blue hair.'"
---
#32 RUPAUL AND GEORGES LEBAR
For 25 years, the staple of pop culture has been happily together with Georges LeBar, a rancher from Australia who manages a 60,000-acre property spanning over Wyoming and South Dakota. They met during the 90s in a New York nightclub and it was love at first sight on the dance floor. They shared a secret marriage ceremony in 2017!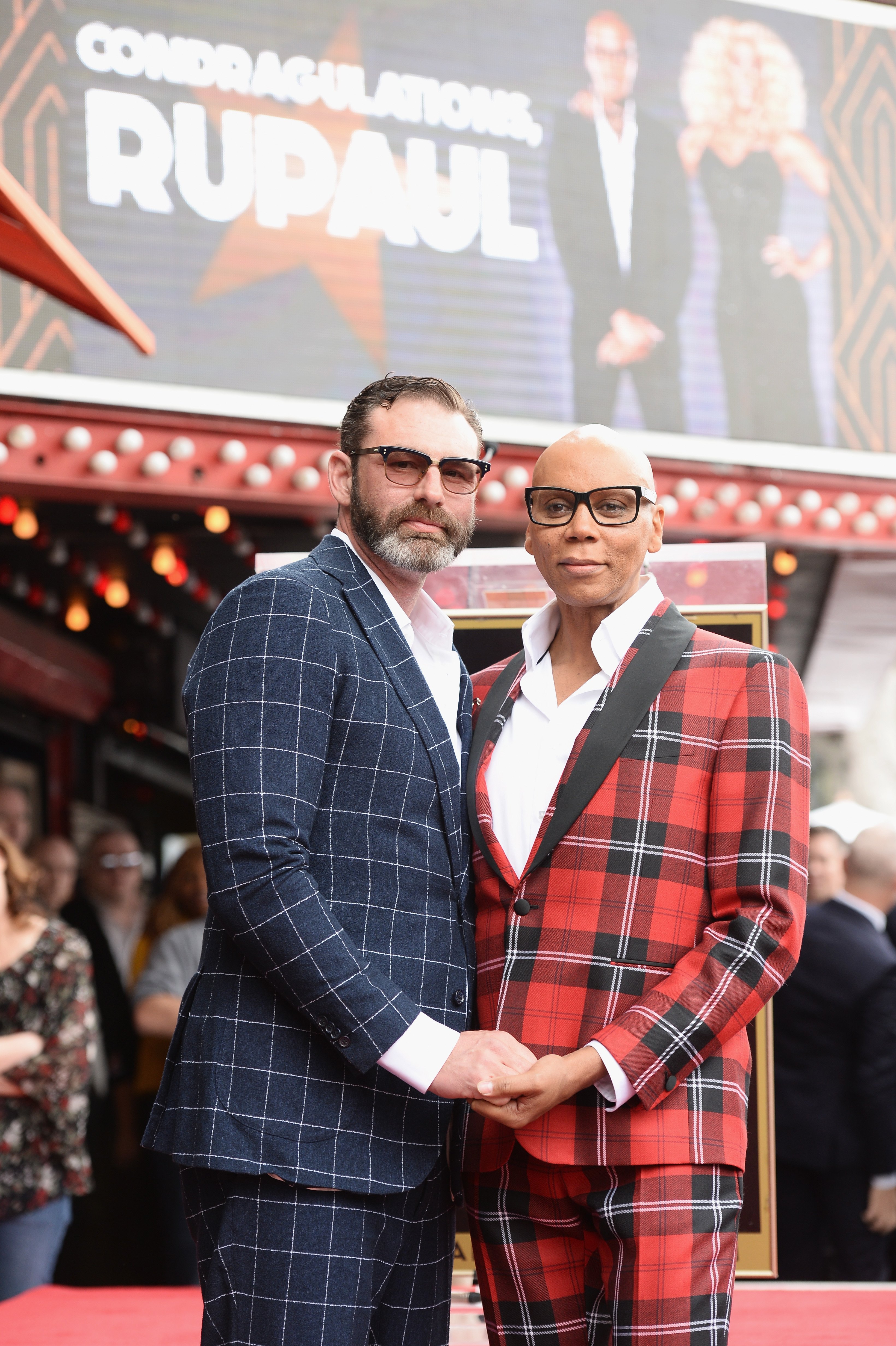 ---
#31 KRISTEN STEWART AND DYLAN MEYER
On April 9, 2020, Kristen Stewart turned 30 and her girlfriend Dylan Meyer posted a celebratory pic with her "absolute favorite person". The Underwater star shared with Howard Stern that she's already planning on proposing to Dylan! "I'm really impulsive," Stewart said, "The day that I met her, all bets were off."
---
#30 CARA DELEVINGNE AND ASHLEY BENSON
From matching tattoos to Morocco vacations, Cara and Ashley have had a highly publicized relationship. They've made appearances at Fashion Week together in Milan and Paris. Reportedly, the couple split up, but we're still waiting for a confirmation from either one of them. On May 14, Cara defended Ashley against hate she was receiving for hanging out with rapper G-Eazy.
---
#29 BILLY PORTER AND ADAM SMITH
The fashion icon and businessman met each other in February 2009 during a mutual friends' dinner party in Los Angeles. They dated for about a year and broke things off because, as Porter told People, they were "both sorting things out." Five years later, they rekindled their spark over brunch and married in 2017 in their friends' penthouse in Manhattan.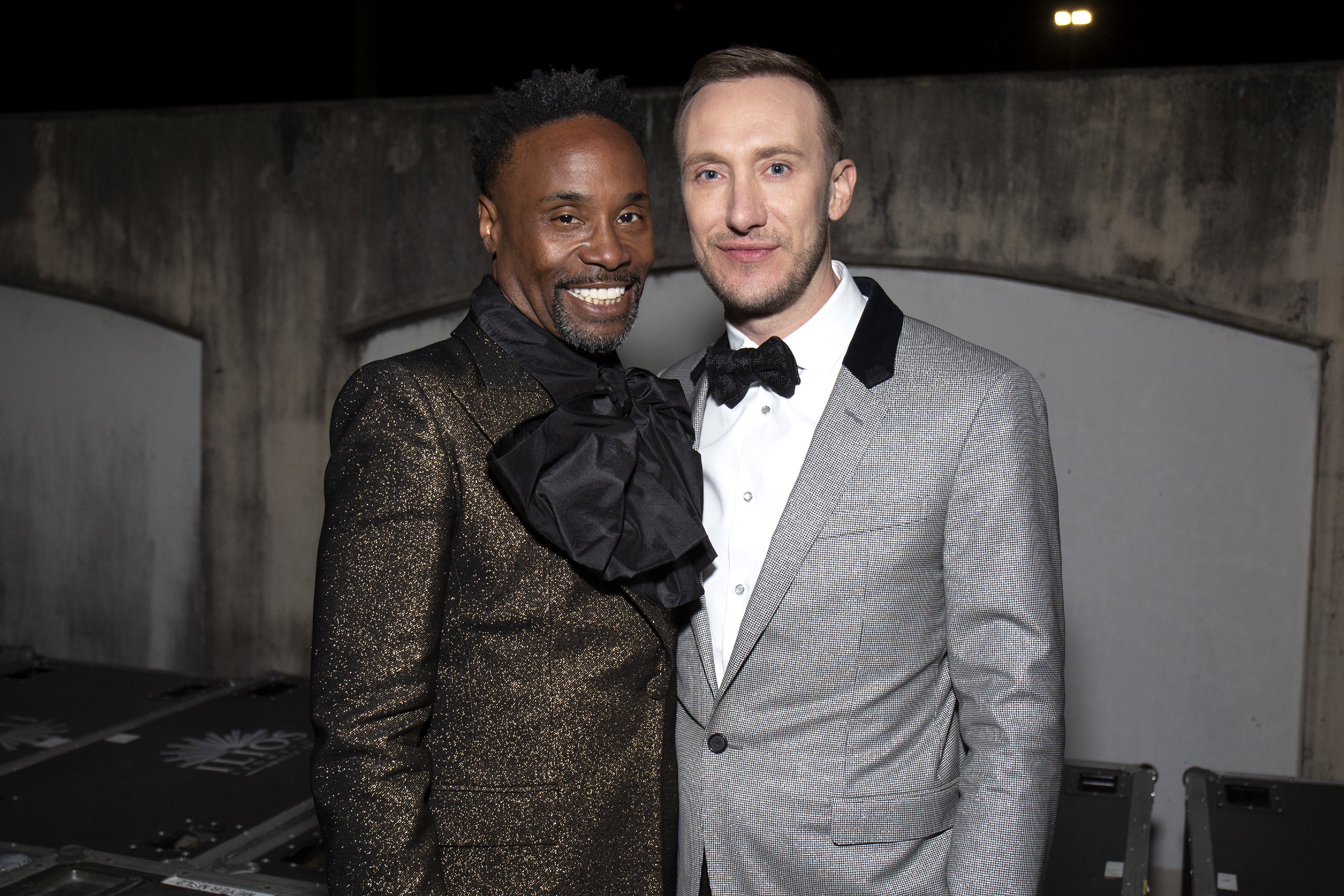 ---
#28 MELISSA ETHERIDGE AND LINDA WALLEM
When singer-songwriter Melissa Etheridge became a single mother, she called on That 70s Show and Cybill producer Linda Wallem, then just a friend, for a little extra help. Who knew that she would also be growing her relationship with her future wife? Etheridge and Wallem celebrated their nuptials on May 31, 2014 in Montecito, California.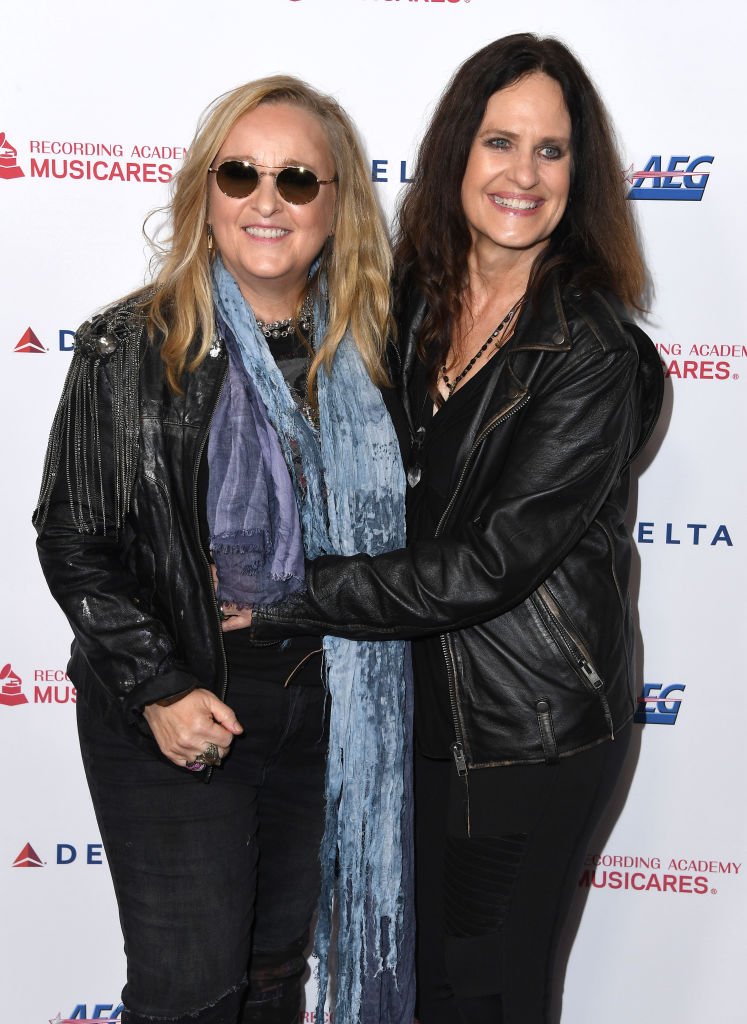 ---
#27 TIG NOTARO AND STEPHANIE ALLYNNE
Notaro is a stand-up comedian who's been happily married to Stephanie Allynne, a writer and actress who recently appeared on The L Word: Generation Q. The duo are currently co-writing and co-producing a feature film called First Ladies with Jennifer Aniston as the first female president and Tig as her wife. We'll definitely be tuning in for this!
---
#26 KATE MCKINNON AND JACKIE ABBOTT
The hilarious SNL star gives it her all on-screen, but when it comes to her private life, she tends to keep a tight lip. We can thank Drag Race judge Michelle Visage for confirming the rumored relationship on her celebratory Instagram post for McKinnon who won the 2017 Emmy award for Best Supporting Actress in a Comedy Series.
---
#25 CHELY WRIGHT AND LAUREN BLITZER
The country singer and her wife welcome identical twin boys "We feel our entire relationship has been blessed," Wright shared on the YouTube show Gwissues, "We feel lucky and ready to take on the challenges. We're excited to be parents and we hope we don't mess it up too badly!" This past year, Lauren Blitzer posted this Thanksgiving family picture!
---
#24 TOM FORD AND RICHARD BUCKLEY
The fashion designer and writer have a child together named Jack who Buckley says changed Ford's perspective on color. "I think his fall-winter 2013 collection, with its clashing colors and patterns, was a direct result of Jack being in his life," he shared with Vogue. Buckley actually planted an entire rose garden in the backyard of their Los Angeles home.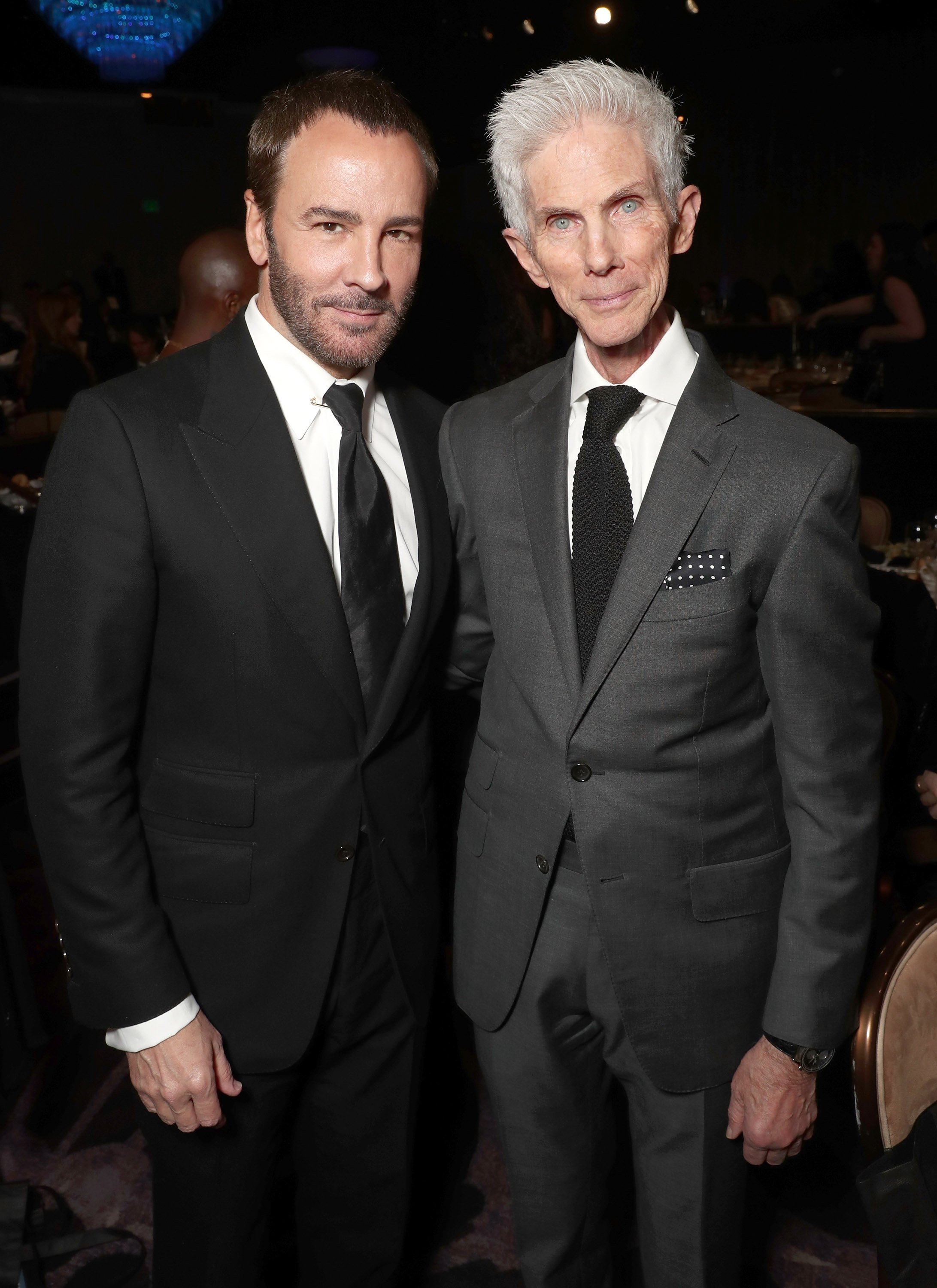 ---
#23 MICHAEL KORS AND LANCE LEPERE
The famous fashion mogul married Lance LePere in 2011, a year before quitting his judge position on Project Runway alongside Tim Gunn, Heidi Klum, and Nina Garcia. They made it official during a very private beach wedding with their close friends. According to Business Insider, Kors' wedding attire was a black tee and white shorts.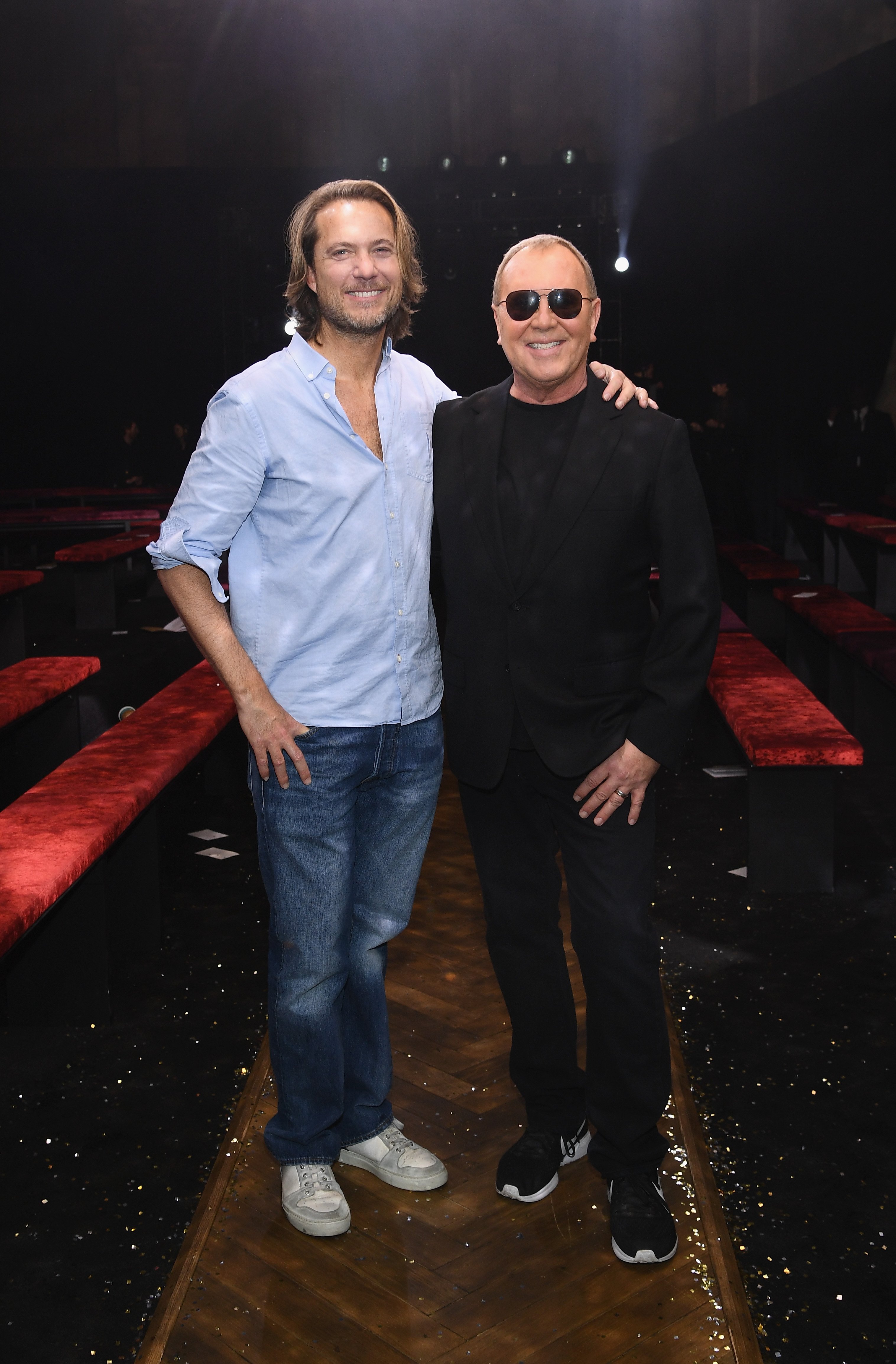 ---
#22 DOT-MARIE JONES AND BRIDGETT CASTEEN
If you watched Disney's Lizzie McGuire when growing up, you'll probably remember Dot-Marie as Coach Kelly! You've probably seen her in several Ryan Murphy productions. You might remember her in the role of Sheldon Beiste, the football coach, on Glee. She proposed to her current wife Bridgett Casteen on October 4, 2013 during Anaheim Gay Days.
---
#21 KENDRELL BOWMAN AND ANTHONY WAYNE
Kendrell Bowman and Anthony Wayne met through an online dating site and have been inseparable ever since! These two are couple goals, and they also run a production company together called AnthonyKen. "The most rewarding part of this experience, working on this production is going it with somebody you're with," Kendrell told Swerv Magazine.
---
#20 MEGAN RAPINOE AND SUE BIRD
The World Cup winner and basketball star are a total power couple! While both of them play for Seattle teams in their respective sports, they never had the chance to meet. In 2016, during the Rio de Janeiro Summer Olympics, and they've been together ever since. In June 2018, they both posed for the cover of ESPN The Magazine's "Body Issue".
---
#19 ELLEN PAGE AND EMMA PORTER
Everybody was shocked when Ellen Page posted a marriage announcement in 2018! Wife, Emma Portner is a dancer and the pair were dating for 6 months before tying the knot in a secret ceremony. The Instagram post said, "Can't believe I get to call this extraordinary woman my wife." From dancing to musical performances, the two have also collaborated on projects! 
---
MEET THE NEW ELLEN PAGE: HIS NAME IS ELLIOT 
After the massive marriage announcement a few years ago, this actor once again stunned fans in 2020. In early December the star has announced that he is transgender. The expressed, "Hi friends, I want to share with you that I am trans, my pronouns are he/they and my name is Elliot." 
While the news came as a surprise to many, the star who was previously known as Ellen Page, is now happier than ever. He added, "I feel lucky to be writing this. To be here. To have arrived at this place in my life. I feel overwhelming gratitude for the incredible people who have supported me along this journey." We wish him the best as he embraces his authentic self!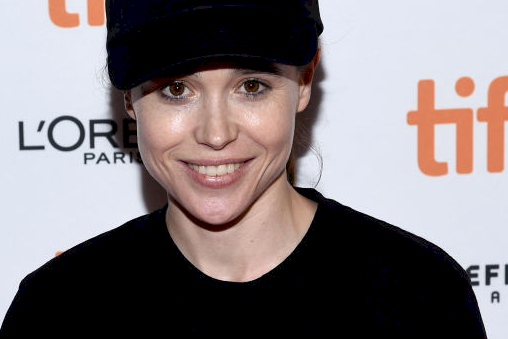 ---
#18 TOM DALEY AND DUSTIN LANCE BLACK
The Olympic diver and his husband, Oscar-winning screenwriter for Milk (2008), got married in May 2017. While the parents received some negativity following their son Robbie's birth announcement, Daley didn't let that get to them: "I don't notice any heckling. I don't even think about being two dads now. It feels very normal. Like any other couple we just want to be the best parents."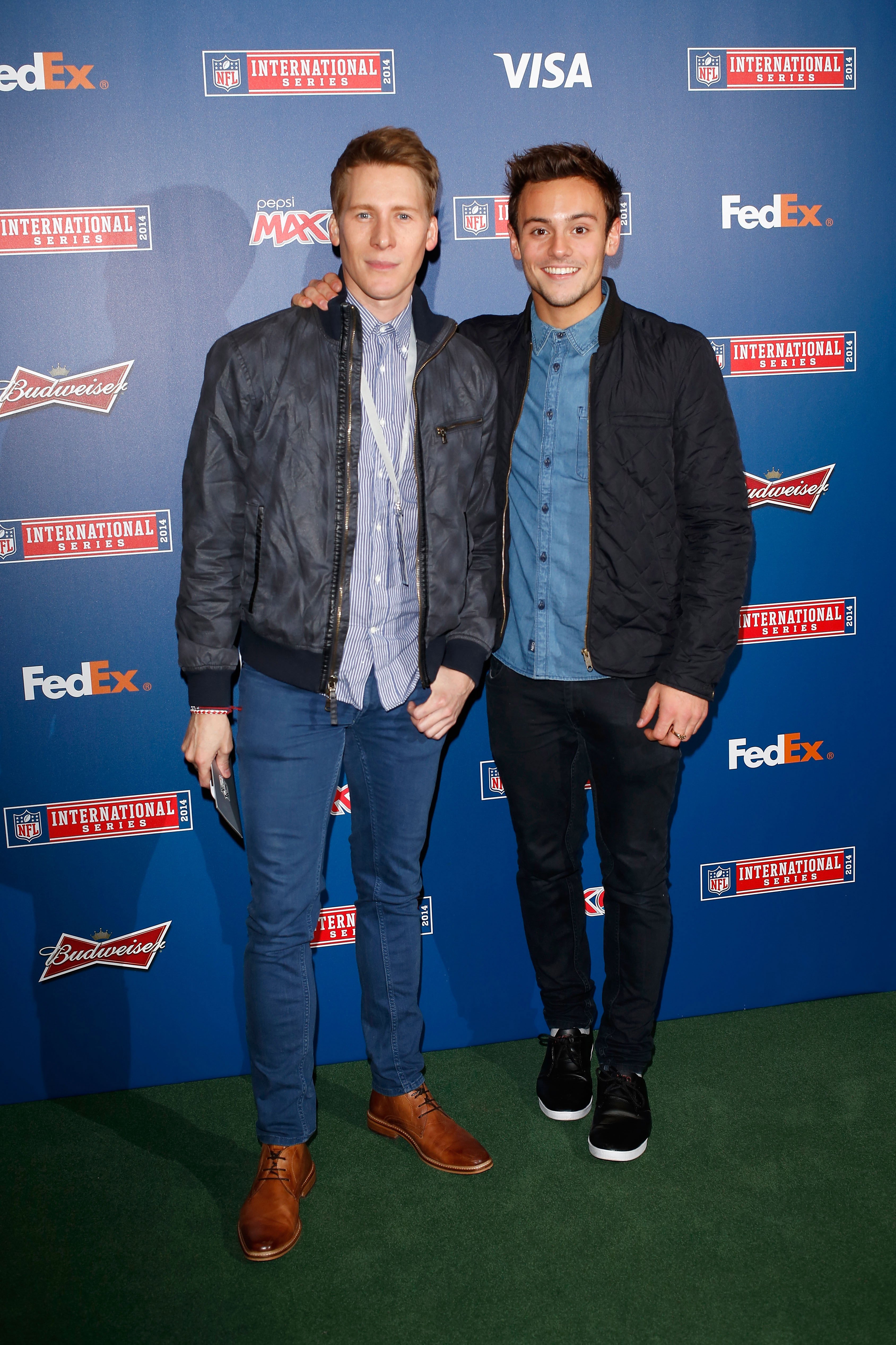 ---
#17 LANCE BASS AND MICHAEL TURCHIN
The *NSYNC singer and actor Michael Turchin made it official at The Legendary Park Plaza Hotel in Los Angeles, California on December 20, 2014. E! filmed the occasion and the union became the first real same-sex couple to air on live television. They are both in the process of becoming parents through in vitro fertilization with a surrogate.