Celebrities Who Have More Kids Than Fans Might Know
When you think about large famous families, you probably immediately think about reality TV stars like the Duggar family from "19 Kids and Counting", but you'd be surprised to know how many well-known Hollywood actors also have large families of their own as well. One of them has over 13 kids, can you guess who?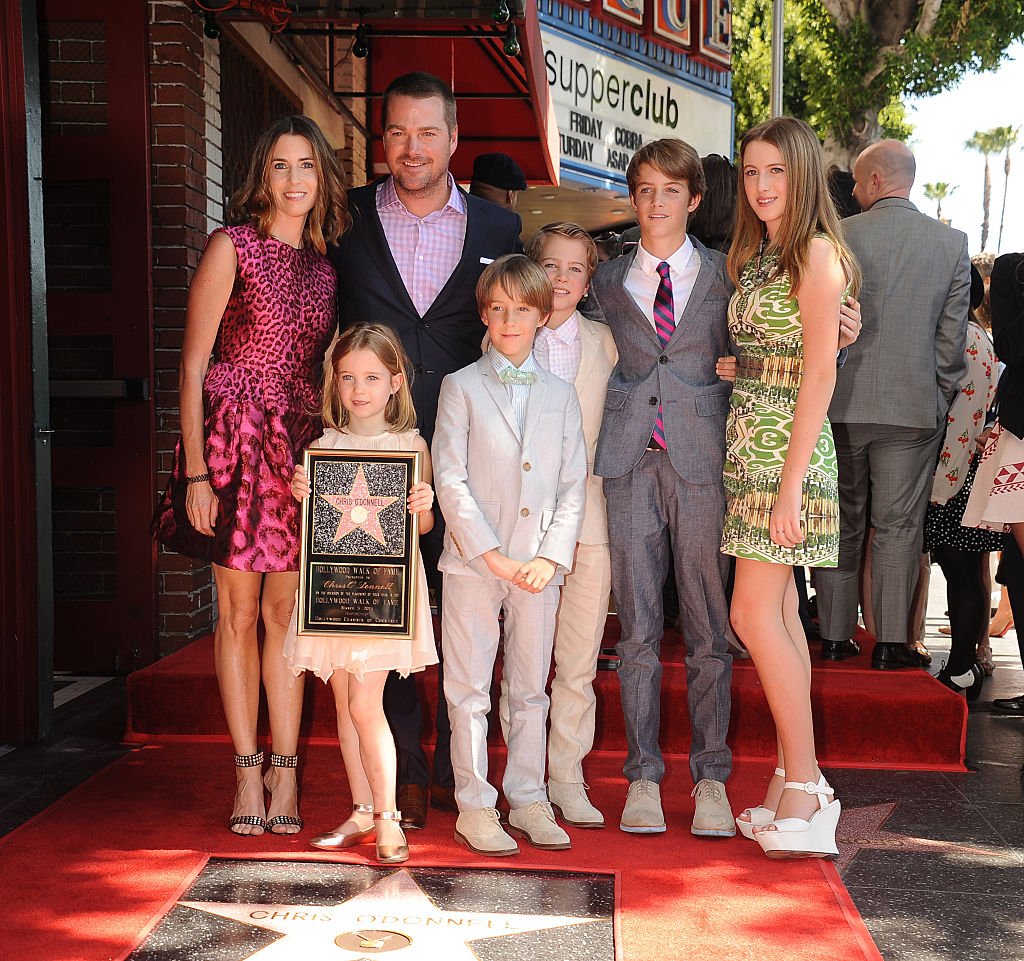 ---
Mick Jagger - 8 Kids
The 76-year-old rock legend Mick Jagger is the proud father of 8 children, from five different women. Between 1970 and 1971, Marsha Hunt, Jagger's first wife, gave birth to Karis and Jade, the musicians' first two daughters. From his marriage to model Jerry Hall came four children: Elizabeth "Lizzie", James, Georgia, and Gabriel.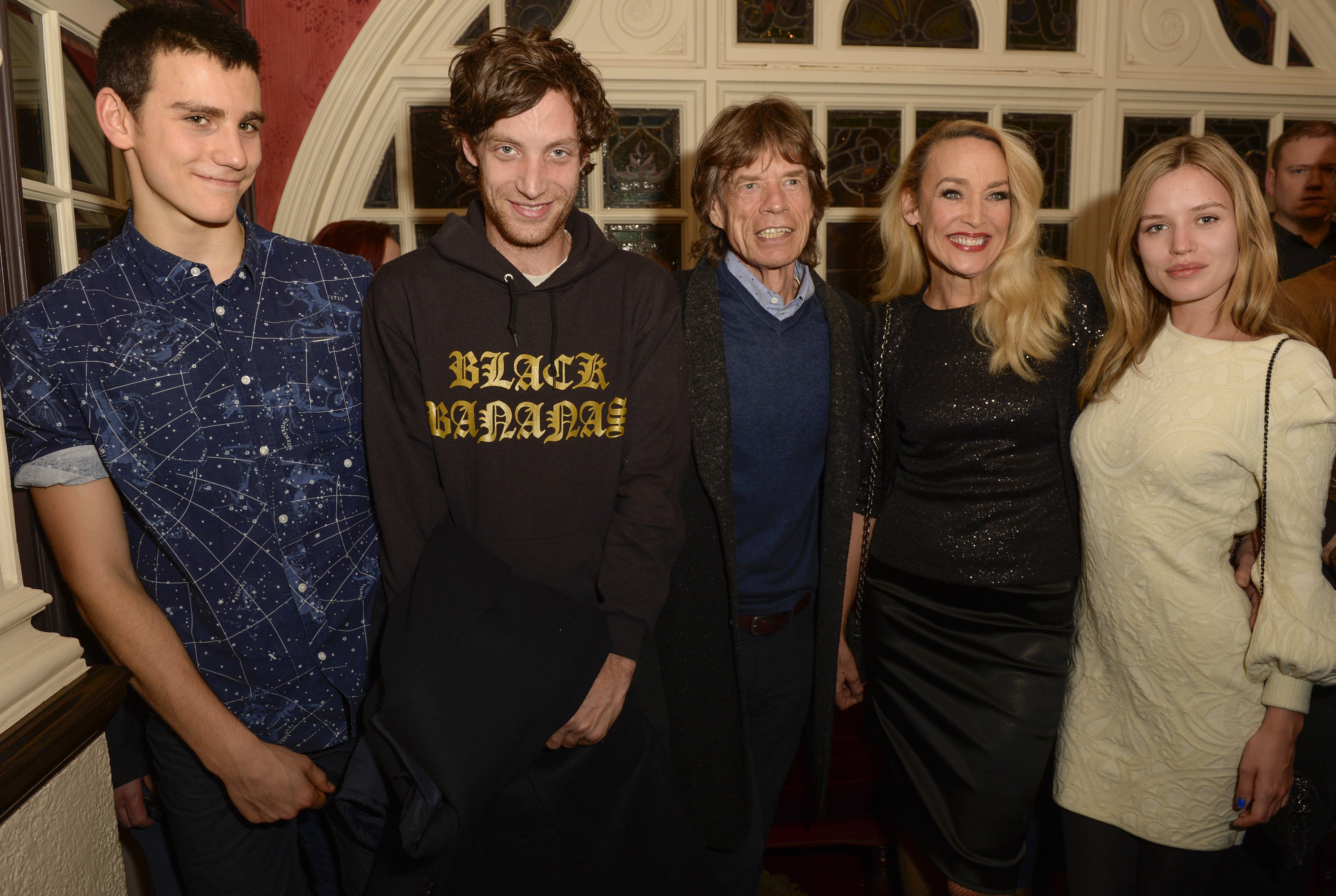 In 1999, Brazilian model and TV host Luciana Gimenez gave birth to Lucas, Jagger's seventh child, whose paternity had to be proven through a DNA test, and in 2016, he welcomed his youngest and 8th child, Deveraux Octavian from his relationship to Melanie Hamrick.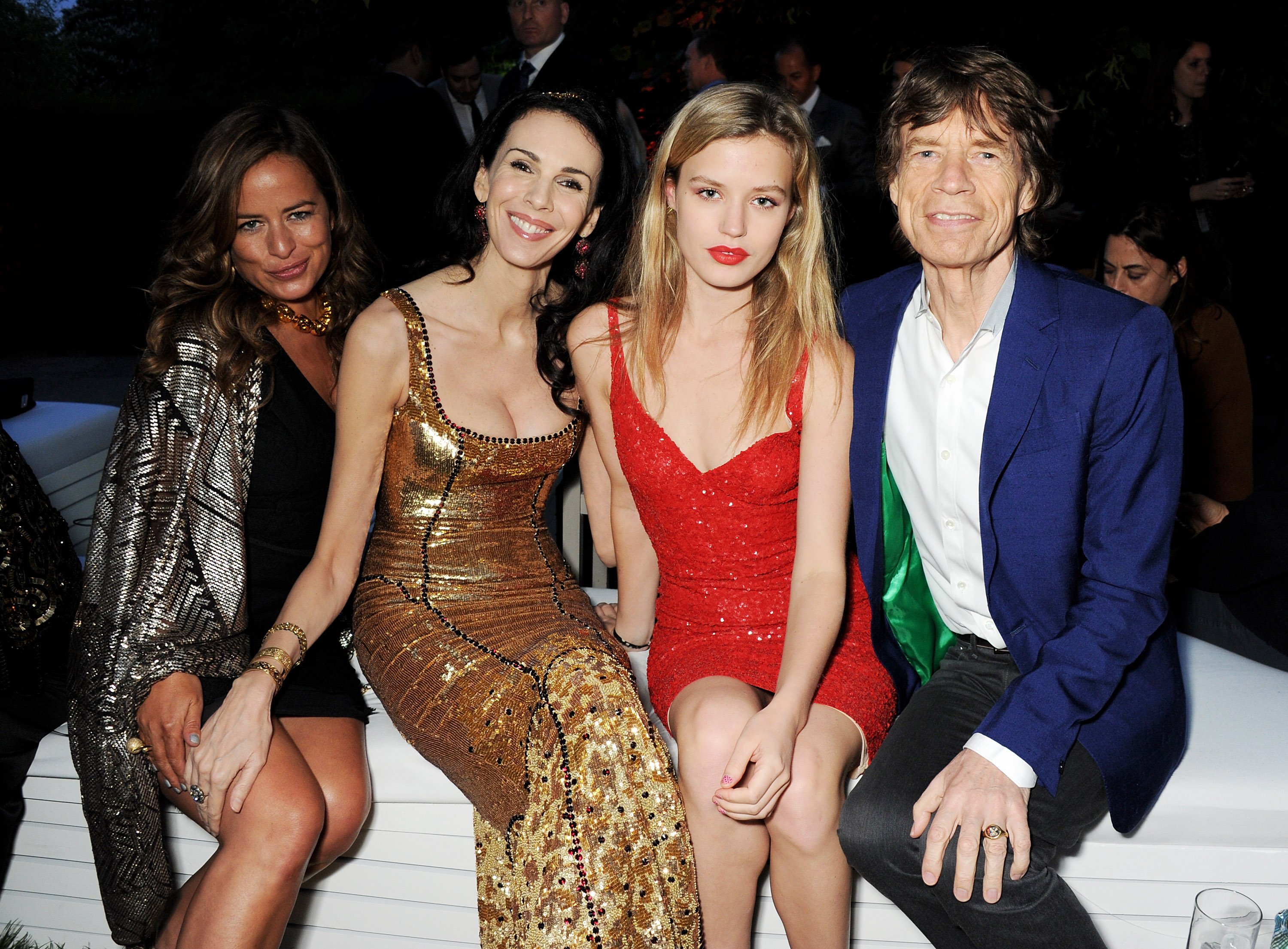 ---
Eddie Murphy - 10 Kids
Actor Eddie Murphy sure is a fan of having a large family. In total, Murphy is the father of 10 kids who range from 4 to 31 years old. His oldest kids, Eric and Christian were born in the late 80s from his relationships to Paulette McNeely and Tamara Hood, respectively. From his 13-year marriage to Nicole Mitchell came 5 kids: Bria, Myles, Shayne, Zola, and Bella.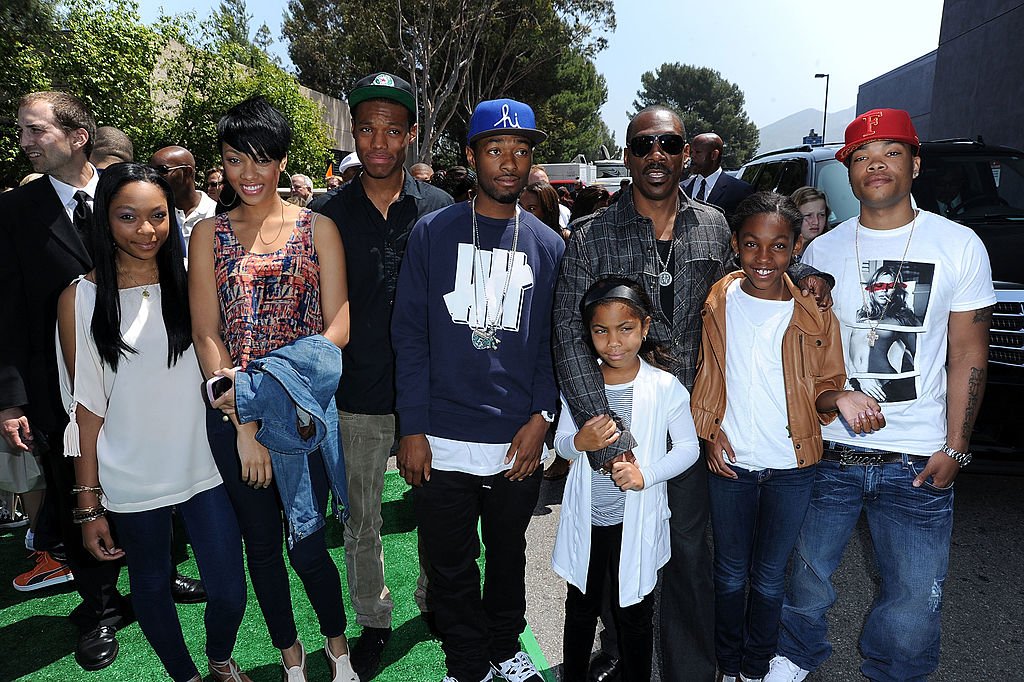 In 2006 Spice Girl Melanie "Mel B" Brown announced that she was pregnant with Murphy's child. After another DNA test, the little girl called Angel was proven to be his. Ten years later, in 2016, the actor became a father again to a daughter and in 2018 to a son, both from model girlfriend Paige Butcher.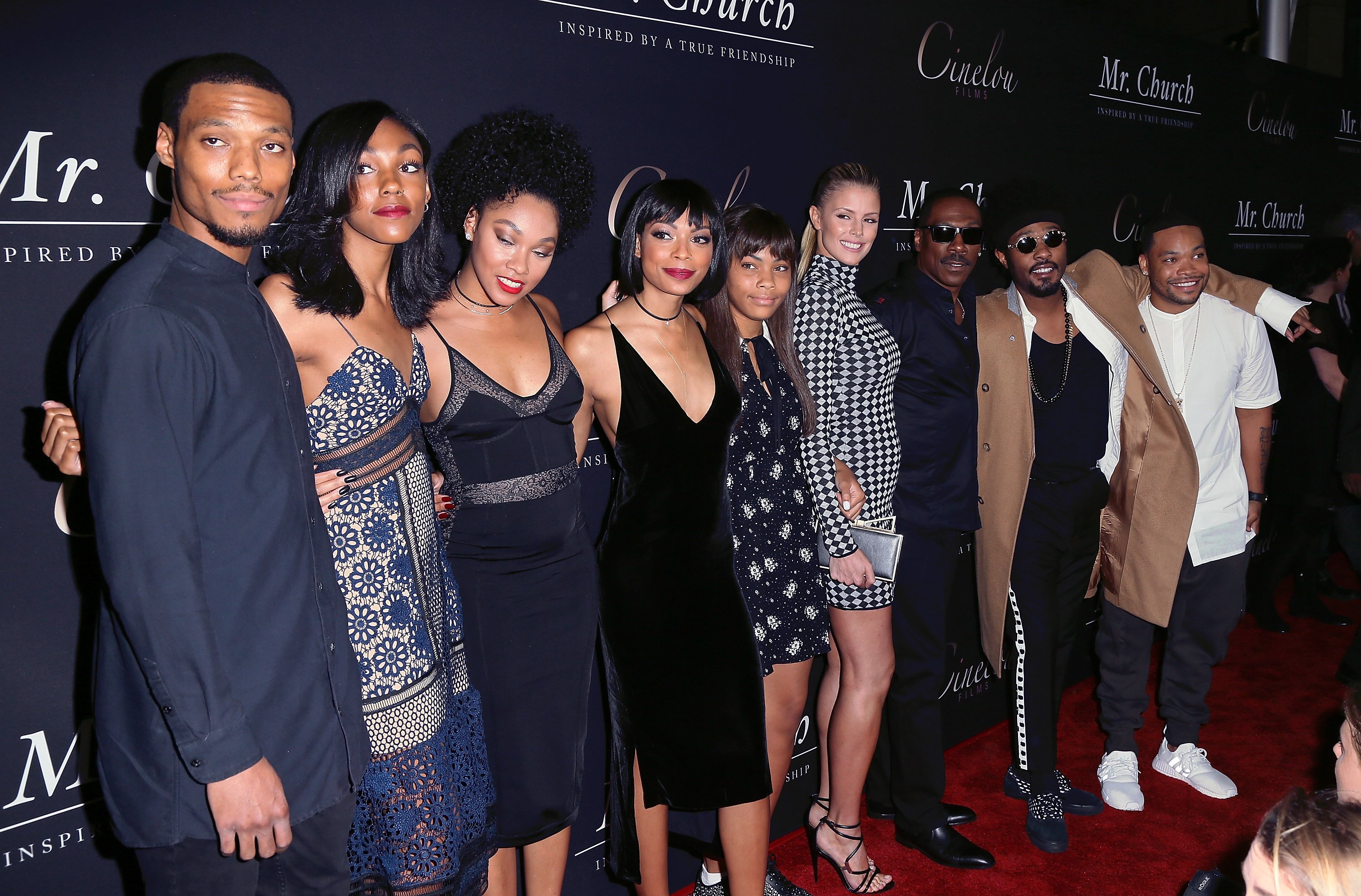 ---
Bob Marley - 11 Kids
Known for his stance against birth control, legendary reggae musician Bob Marley fathered 11 (known) children throughout his life. He had three with his wife Rita and two more which he adopted from Rita's previous relationships. He then went on to have 6 more kids with different women before passing away at 36 years old.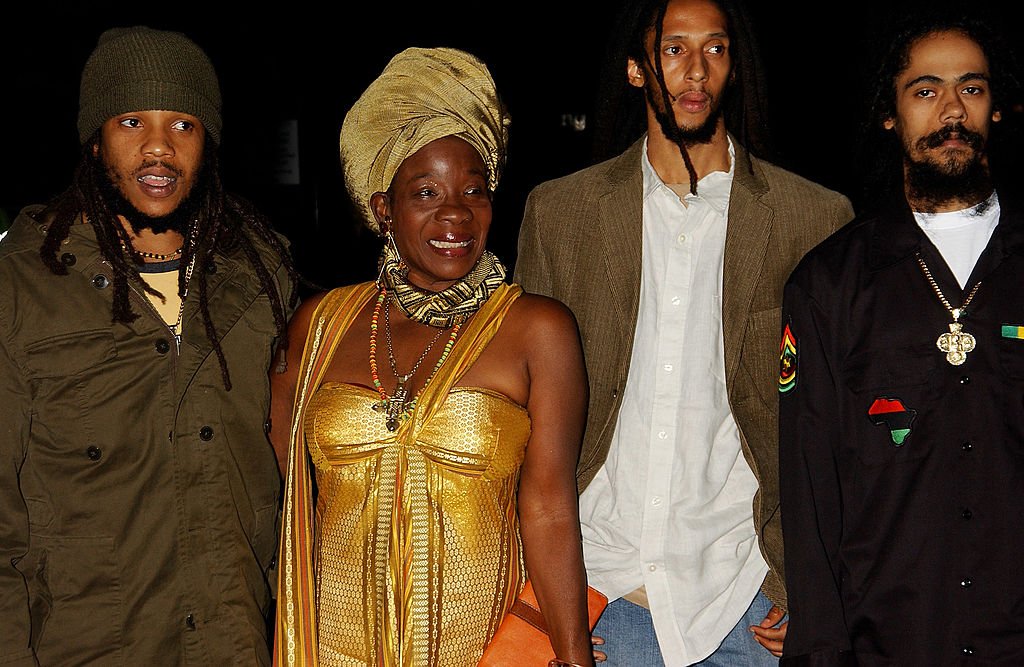 Some of his children, like Damian (from his relationship to Cindy Breakspeare) and Ziggy Marley (from his marriage to Rita Marley), went on to follow their father's footsteps, becoming respected musicians themselves. Rohan Marley, Marley's son with Janet Hunt, became the father of 5 of singer Lauryn Hill's 6 children.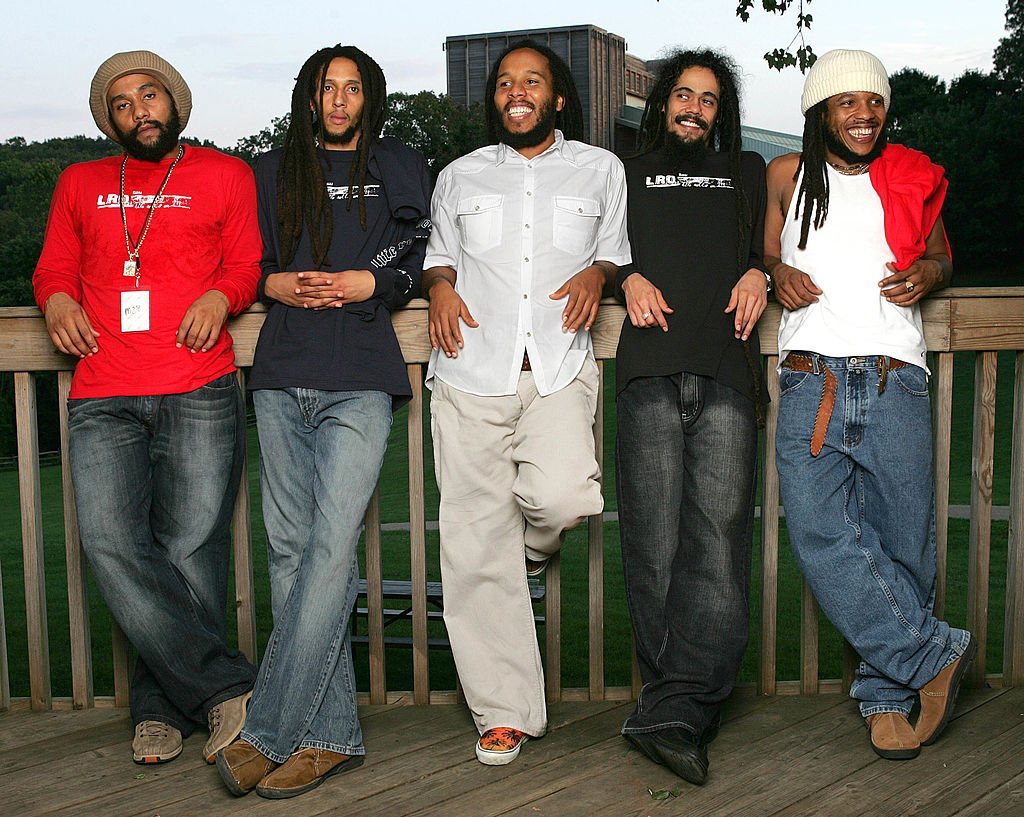 ---
Dog The Bounty Hunter - 13 Kids
The reality TV star Duane "Dog the Bounty Hunter" Chapman is known for having 13 children from different mothers, but for a while, he didn't even know he was a father as his first son, Christopher was given away for adoption without Duane even knowing he was his father. From his first marriage came 2 children, Duane and Leland.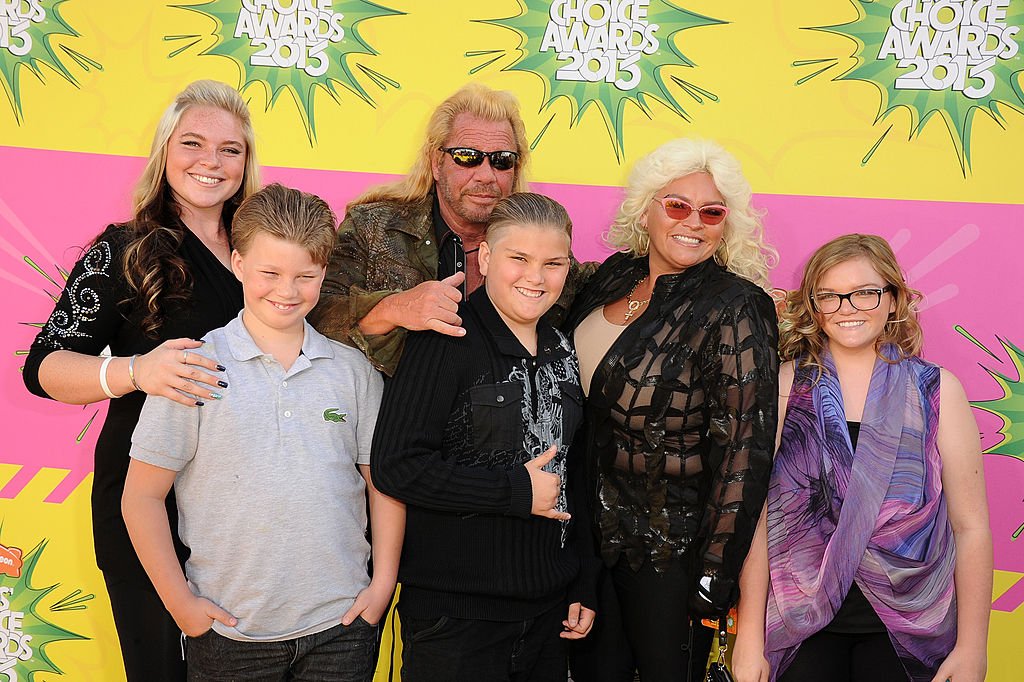 In 1979 he married his second wife, with whom he had three children, Zebediah, Wesley, and James. In 1982 he got married for the third time. The marriage resulted in 3 children, Barbara, Tucker, and Lyssa. After the 4th marriage with no children, he married his 5th wife, Beth, in 2006. The couple had 2 children, Bonnie and Garry, and Duane adopted Beth's previous daughter and son.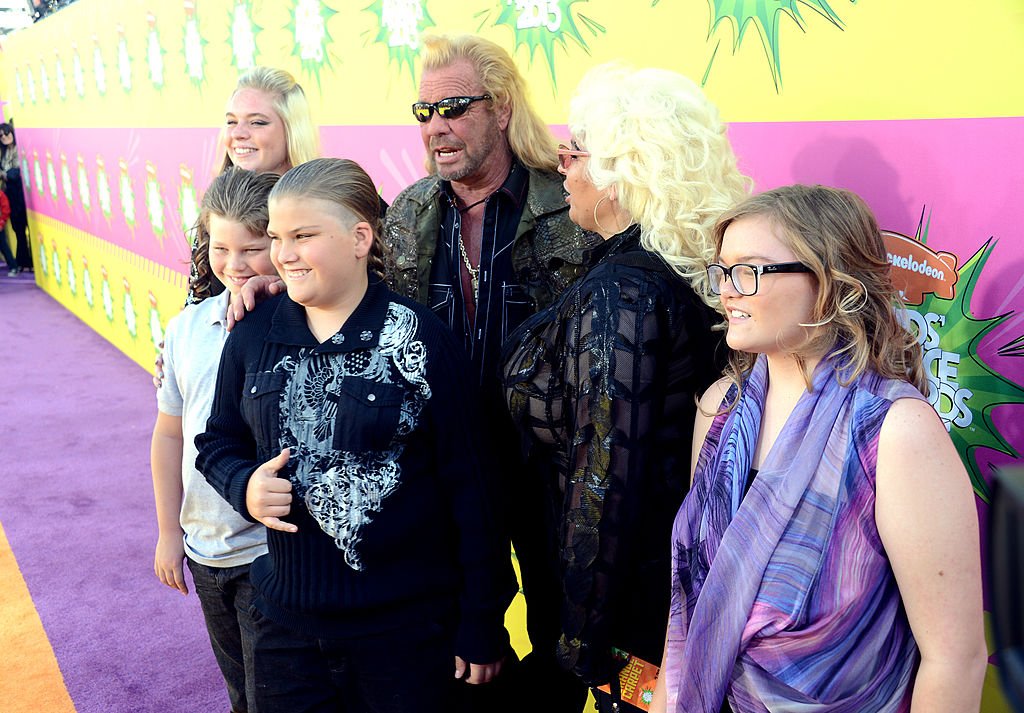 ---
Mel Gibson - 9 Kids
In total, Australian-born actor Mel Gibson is the proud father of 9 children: seven sons and 2 daughters. In 1980 Mel married Robyn Moore. The couple would end up staying together for 26 years, throughout which came 7 children: daughter Hannah and sons Edward, Christian, William, Louis, Milo, and Thomas.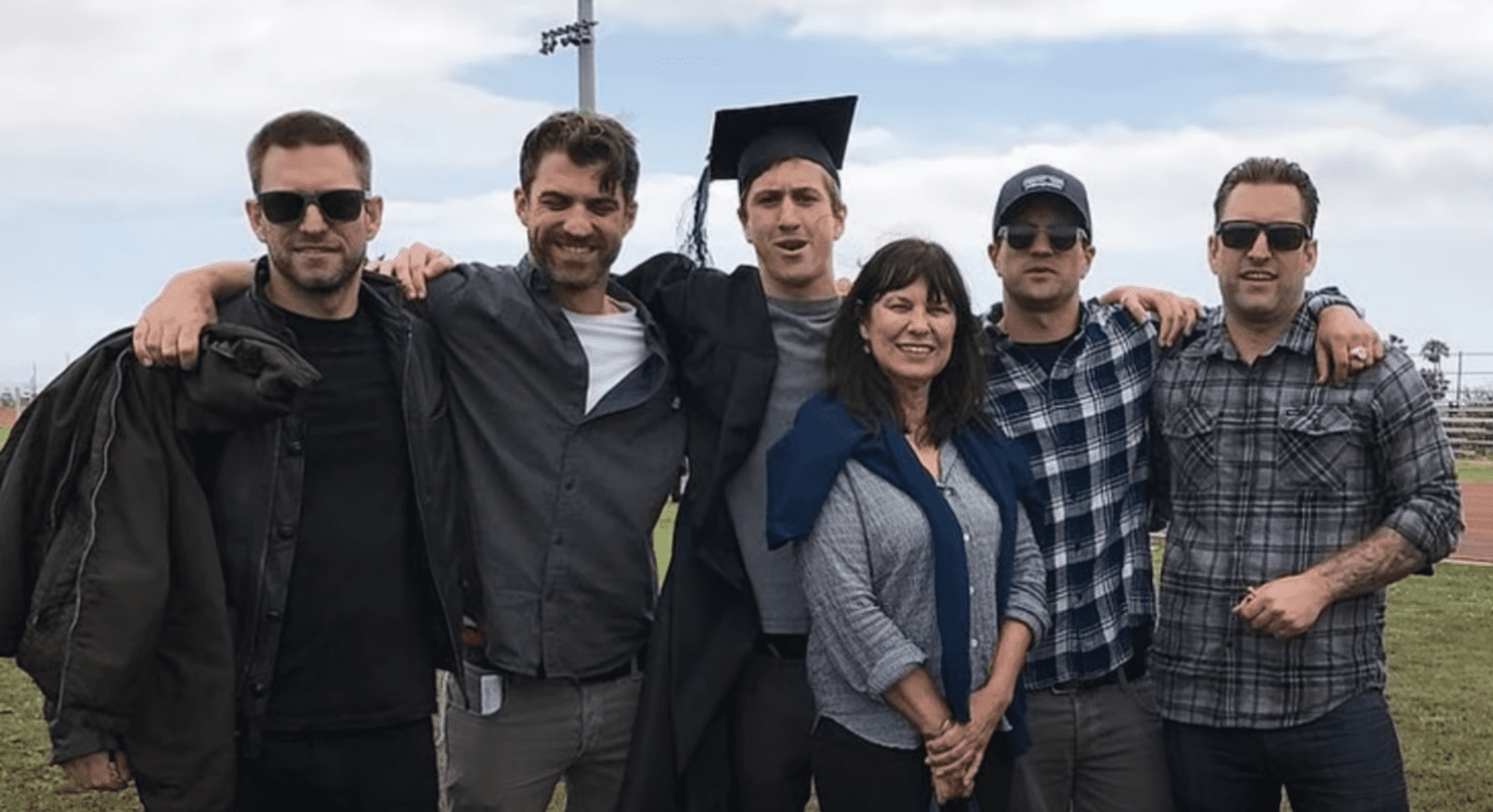 In 2006 Mel and Robyn separated after Mel was caught drunk driving in Malibu. In 2009 the divorce was made official when pictures of Mel together with Russian pianist Oksana Grigorieva were made public. From his relationship to Oksana came a daughter called Lucia. In 2014 Gibson started a relationship with Rosalind Ross with whom he ended up having a son, Lars, in 2017.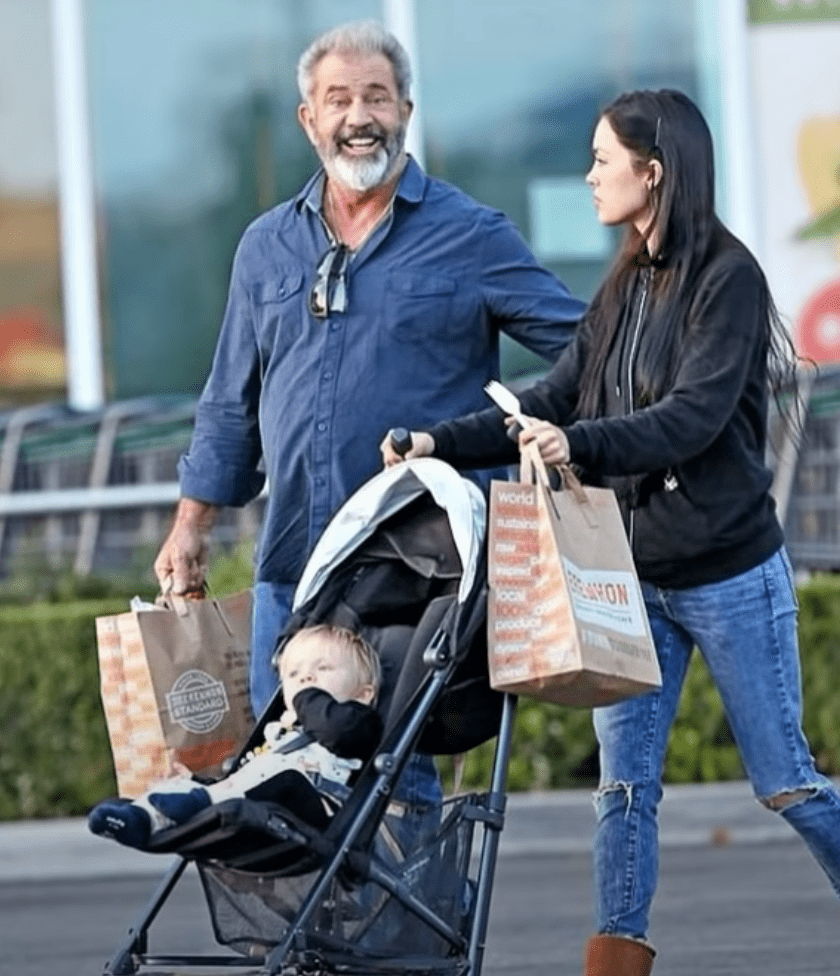 ---
Jim Bob And Michelle Duggar- 19 Kids
Most of the previous parents on this list had several children from different partners, but in this case, the 19 kids come only from one couple. The reality TV stars, known for their TV show "19 and Counting", started their building their enormous family in 1988 with the birth of their son Joshua "Josh".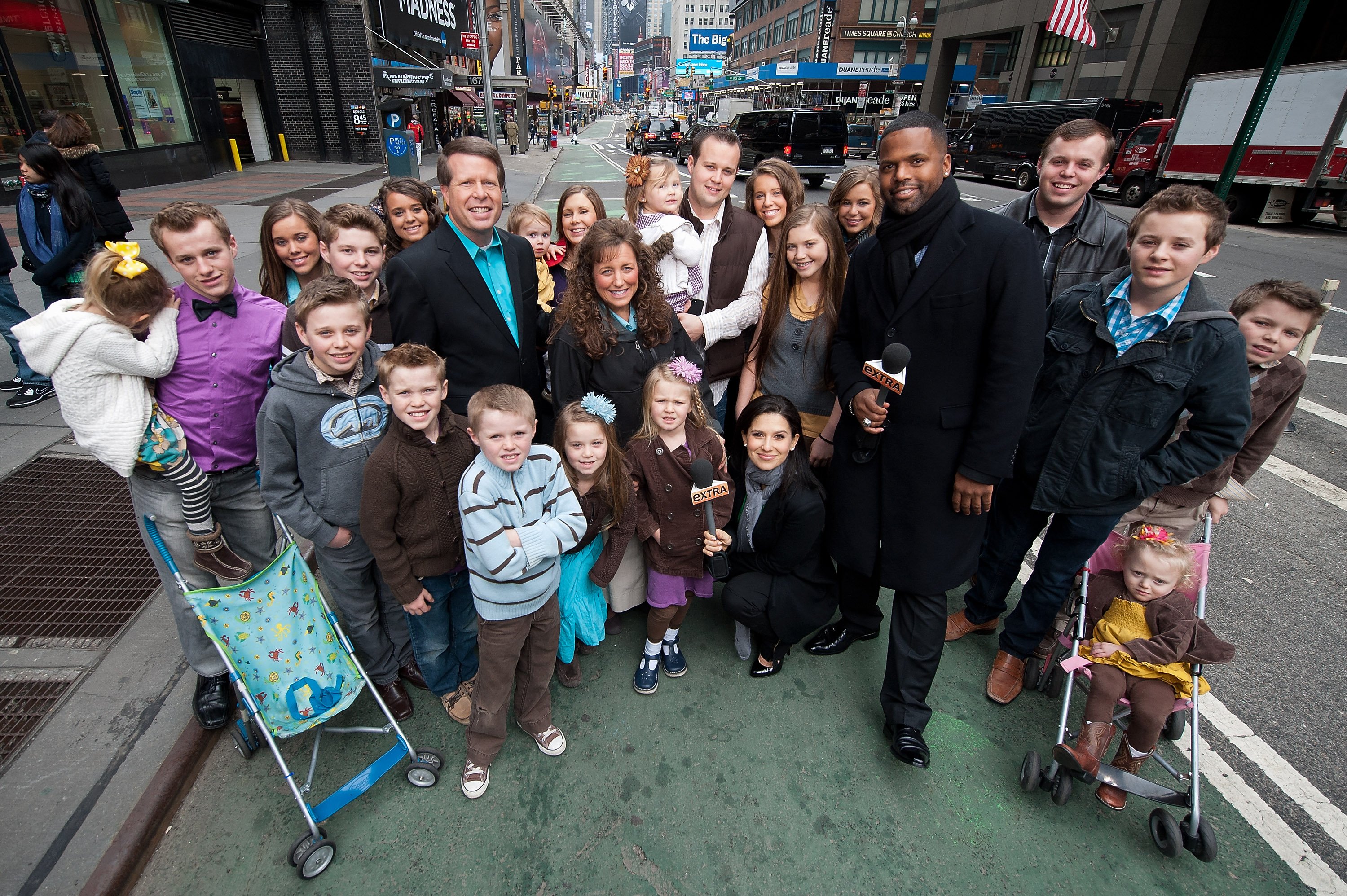 Then came twins Jana and John-David in 1990, daughters Jill, Jessa and Jinger (from 1991 to 1993), sons Joseph and Josiah (1995 and 1996), daughter Joy (1997), another set of twins, Jedidah and Jeremiah (1998), sons Jason, James, Justin and Jackson (from 2000 to 2004) and daughters Johannah, Jennifer, Jordyn and Josie (from 2005 to 2009).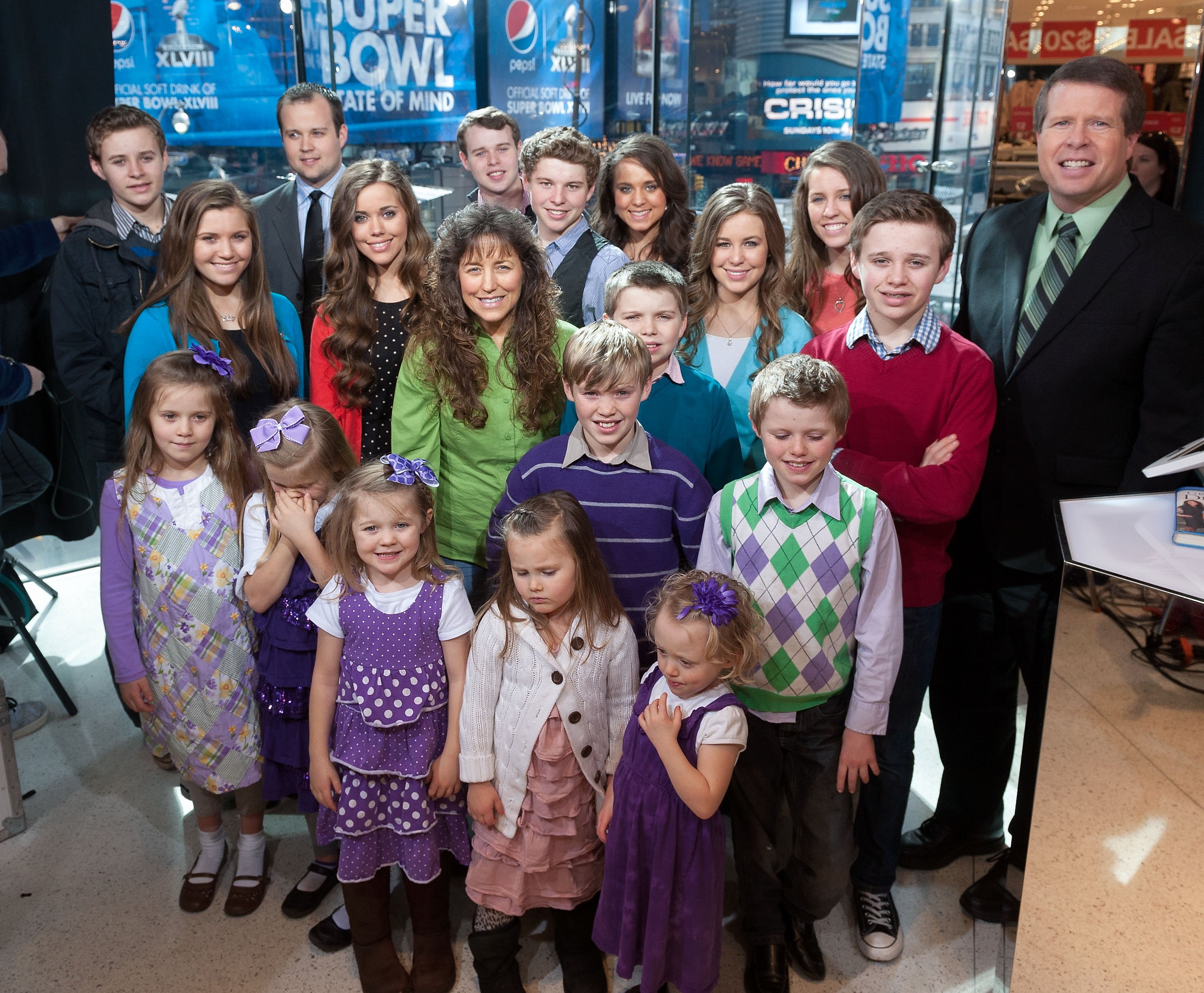 ---
Bruce Willis - 5 Kids
We don't know if he ever wanted a son, but if he did, he probably became a bit disappointed every time he received the news that he was having another girl. In fact, actor Bruce Willis, became the only man in his family, after having 5 daughters from different relationships throughout the years.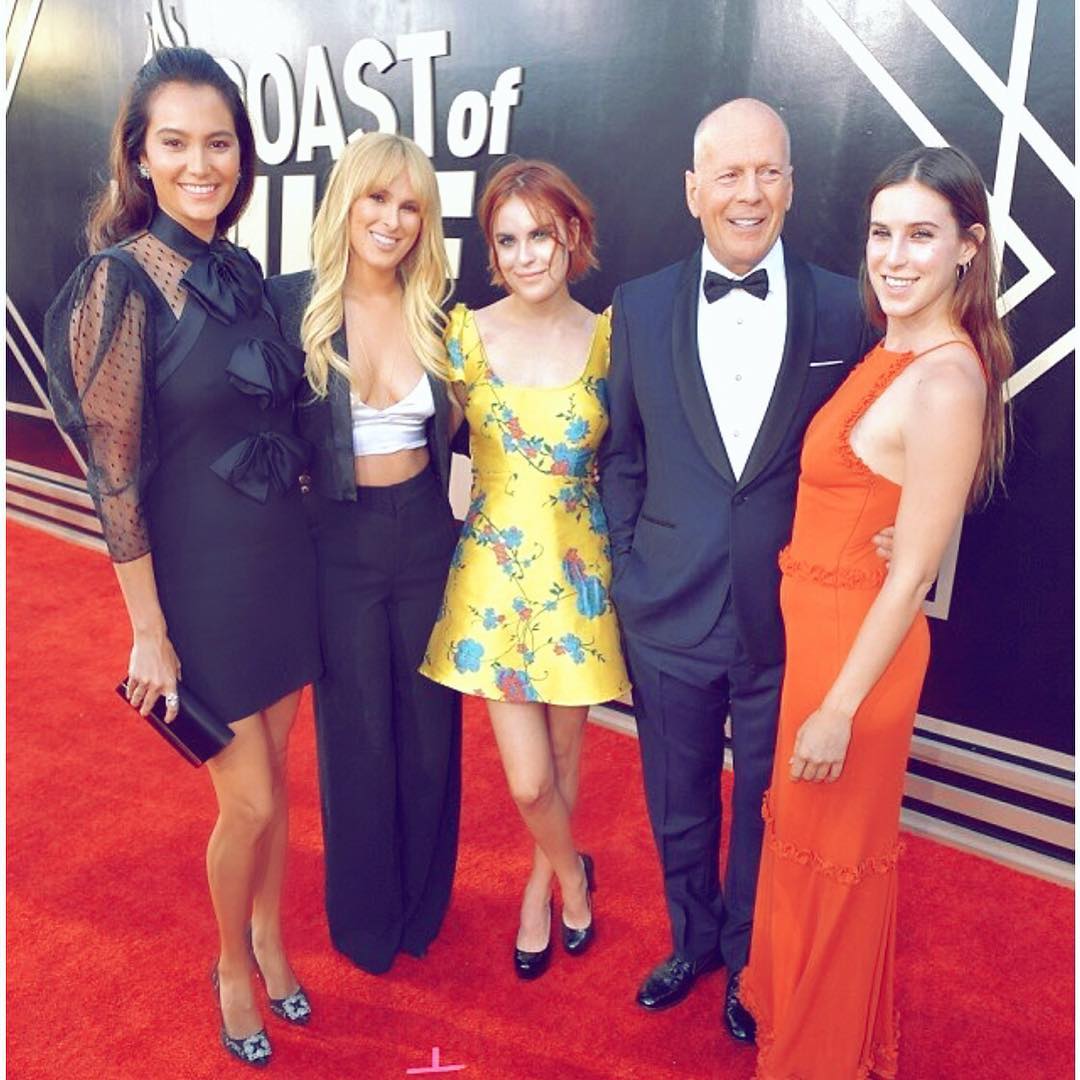 From his 23-year-old marriage to actress Demi Moore came 3 daughters, Rumer, Scout, and Tallulah. After divorcing in 2000, Bruce went on to marry again in 2009, this time to model Emma Heming. Maybe Willis thought this time a boy was coming, but disappointment was on the way, as the couple ended up having 2 more daughters, Mabel and Evelyn.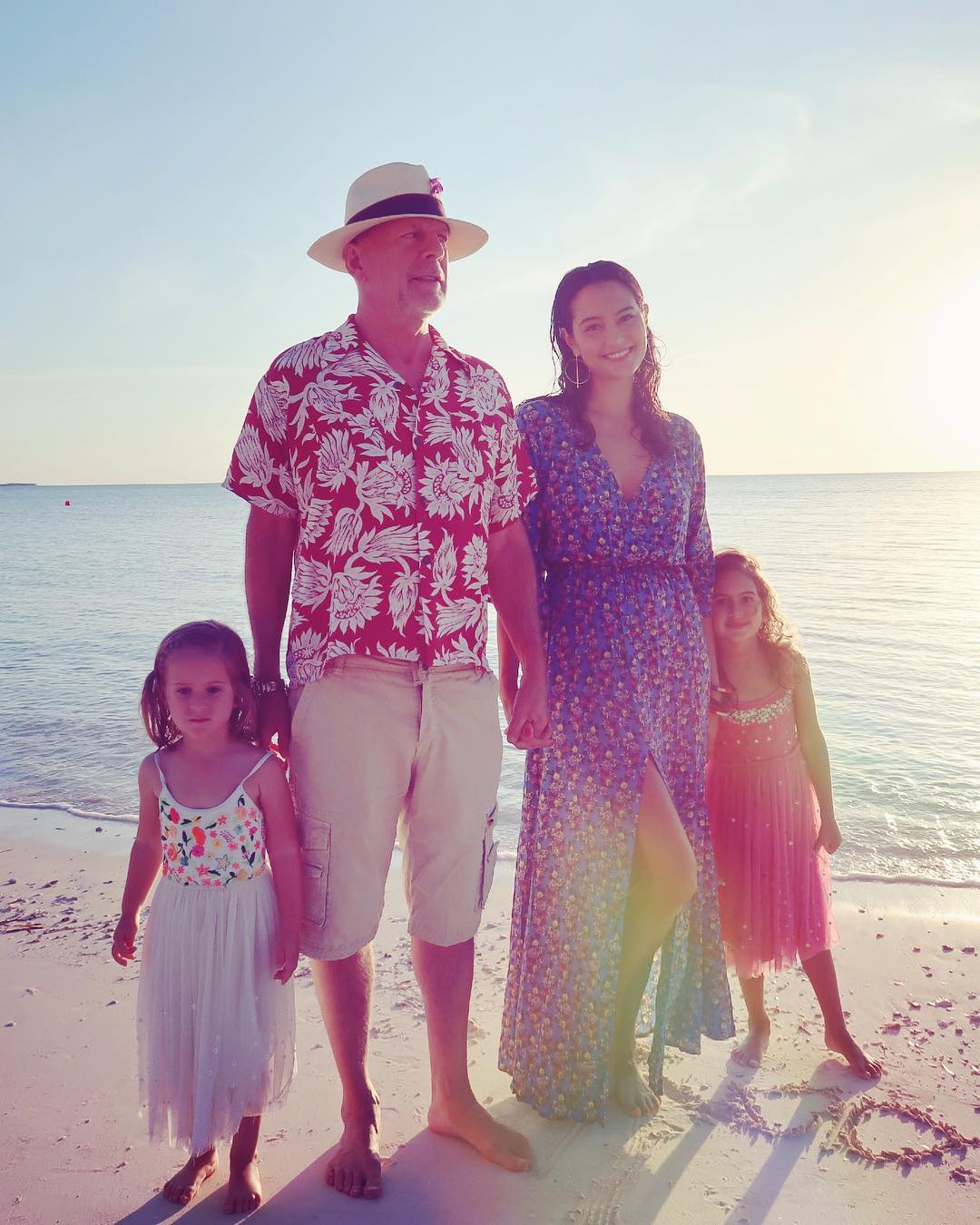 ---
Alec Baldwin - 5 Kids
The actor, writer, producer, and comedian Alec Baldwin sure does have a lot on his plate, especially when it comes to his personal life, filled with 5 children, two of which under the age of 10. Baldwin's first child, daughter Ireland, was born in 1995, from his 7-year marriage to actress Kim Basinger.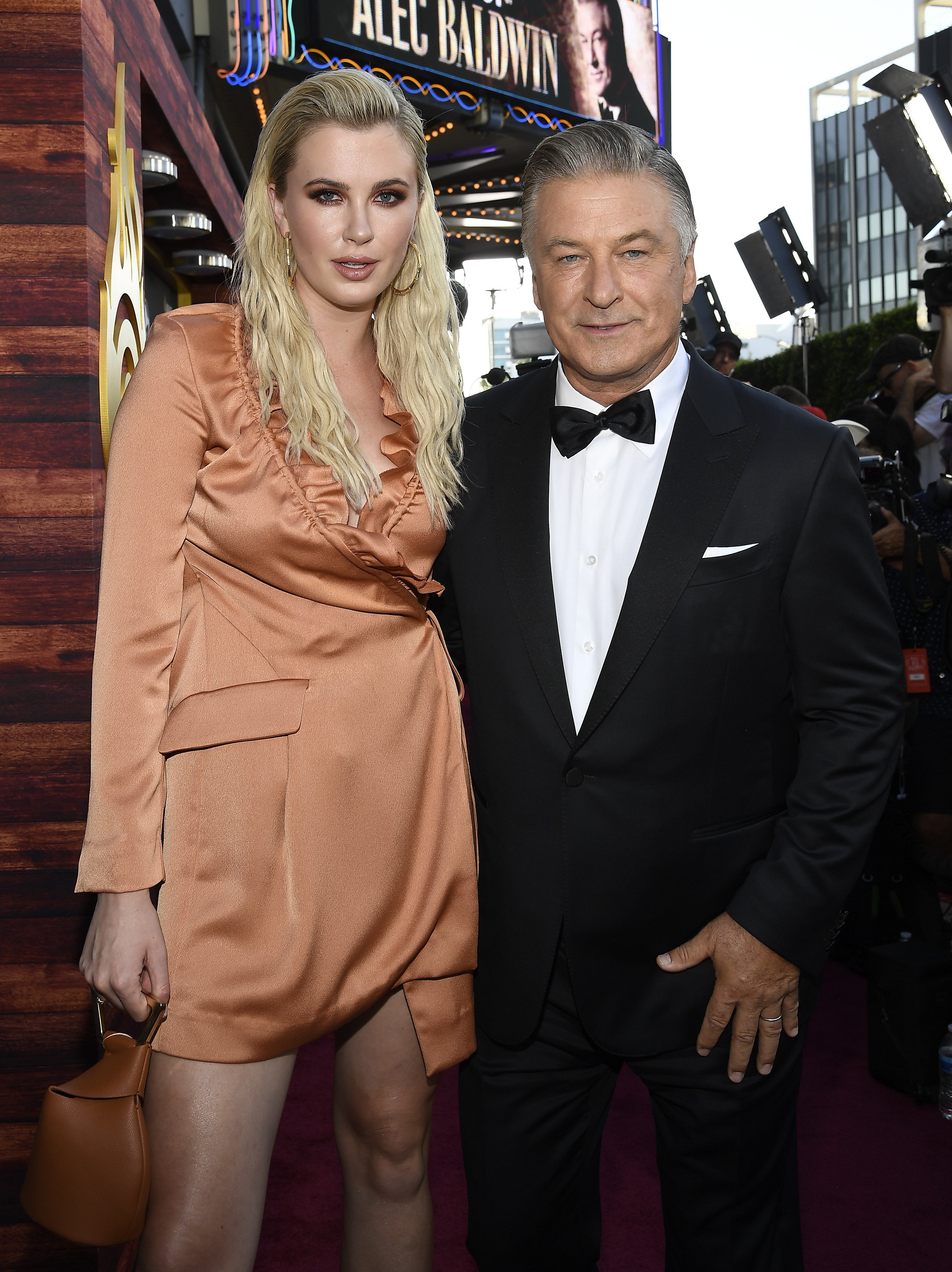 Twelve years after his turbulent divorce to Kim Basinger, the actor got married again, this time to a yoga instructor called Hilaria Thomas. The couple went on to have 4 children together: daughter Carmen (2013), sons Rafael and Leonardo (2015 and 2016), and more recently, son Romeo (2018). The actor has jokingly said that he will be "working forever" because of his children.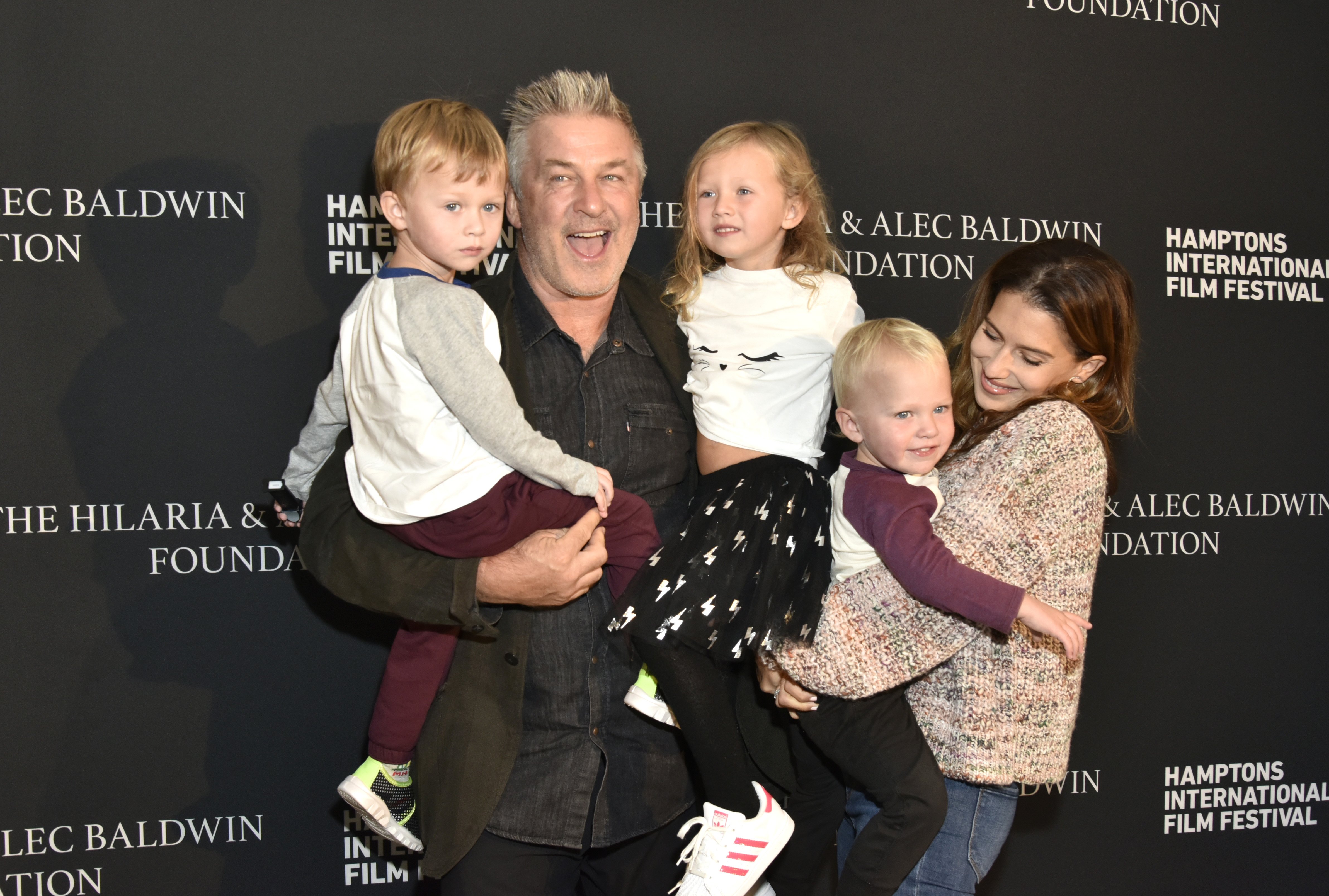 ---
Tori Spelling - 5 Kids
The Beverly Hills 90210 actress Tori Spelling is a proud mother of 5 children with Canadian-born actor husband Dean McDermott, whom she met while shooting the TV movie "Mind Over Murder". In 2007 their first child, son Liam was born, followed by daughter Stella in 2008, daughter Hattie in 2011, son Finn in 2012, and finally, son Beau Dean in 2017.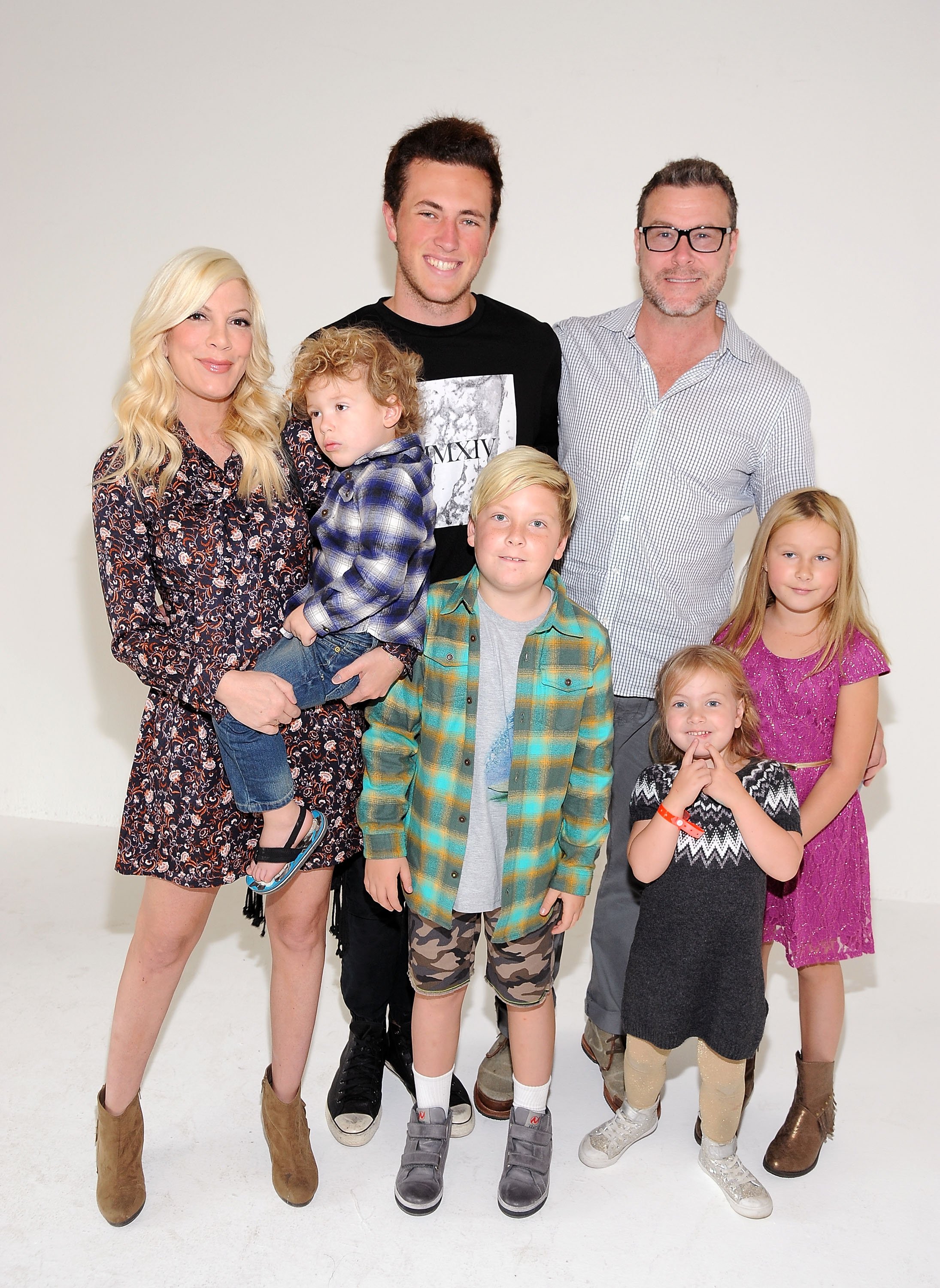 ---
Chris O'Donnell - 5 Kids
Actor Chris O'Donnel married his wife Caroline Fentress back in 1997. The couple is one of the few couples in Hollywood that have managed to remain together after more than 20 years. During their 23-year marriage, Chris has fathered 5 children. Has the youngest of a family of 7 children himself, Chris was no stranger to living in a large family.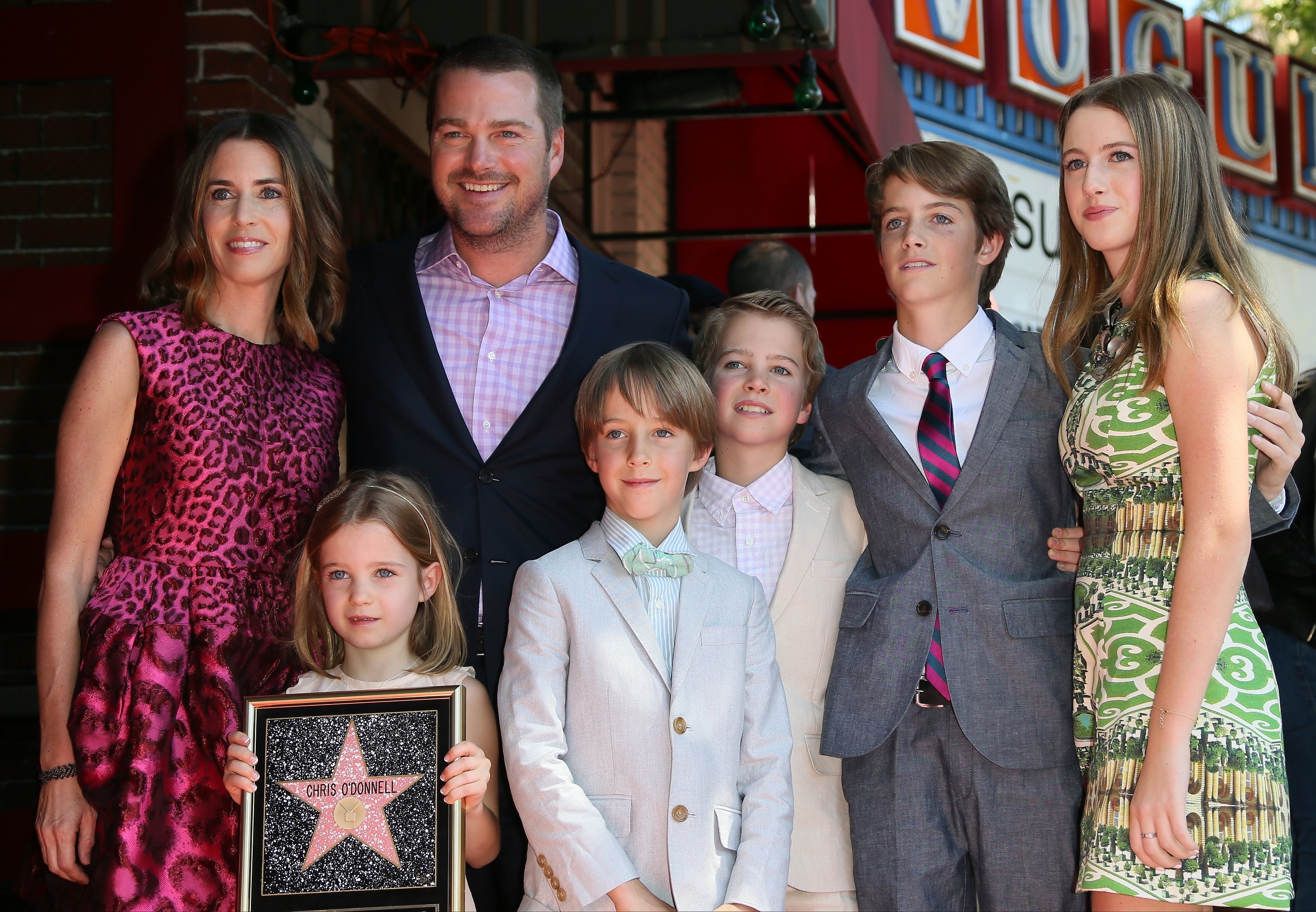 The actor has taken the "take your kids to work day" a little further. Throughout the years, 4 of his 5 children have appeared on "NCIS: Los Angeles". The first ones to appear were his first and third children, Lily and Charles, who played a younger version of his dad, followed by son Finley. Daughter Meave also appeared 5 years later, in 2015.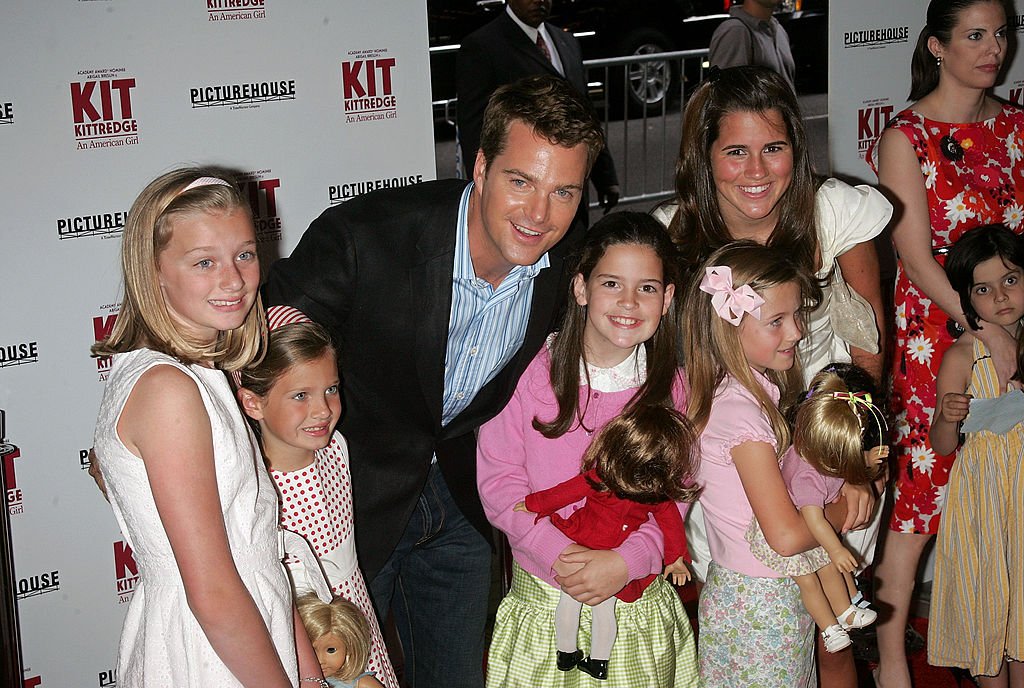 ---
Kris Jenner - 6 Kids
How could we not include one of the most famous families ever on this list? We're not sure how much more we need to say about them, but here it goes, in case you haven't been paying attention to reality TV in the last few years. Kris Jenner, the ex-wife of the late attorney Robert Kardashian, is a proud mother (and manager) of 6 kids.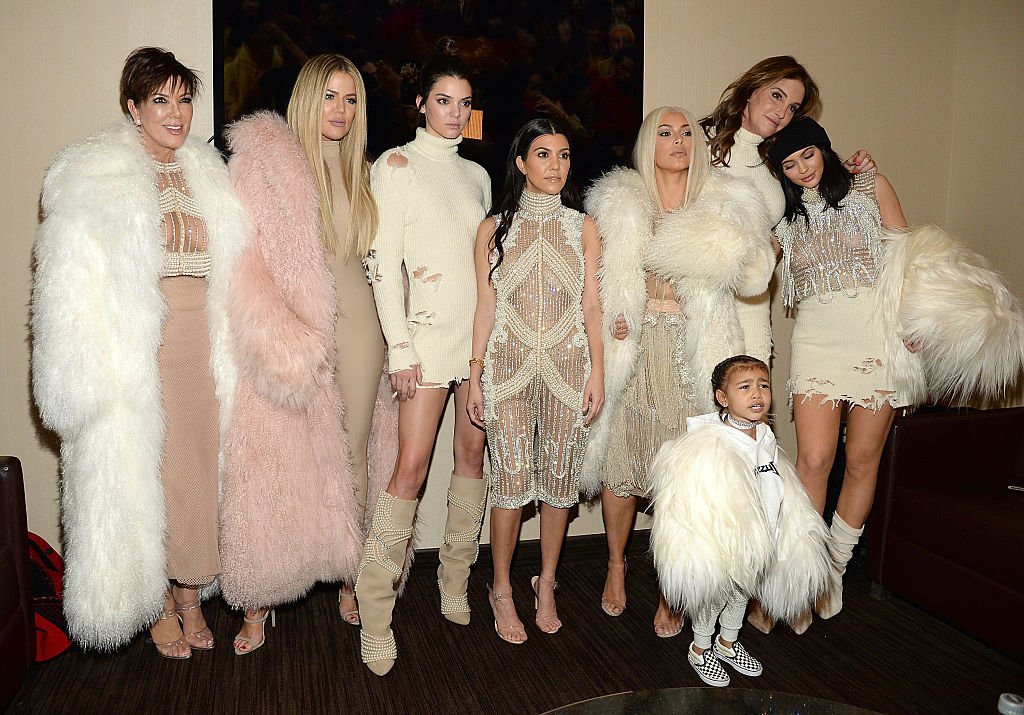 From her marriage to Robert came 3 daughters and 1 son: Kourtney (1979), Kim (1980), Khloe (1984), and Rob (1987), all of whom are stars in the reality TV show "Keeping Up With the Kardashians". In 1991 Kris married the former Olympic champion Bruce Jenner, with whom she ended up having two more daughters: Kendall (1995) and Kylie (1997).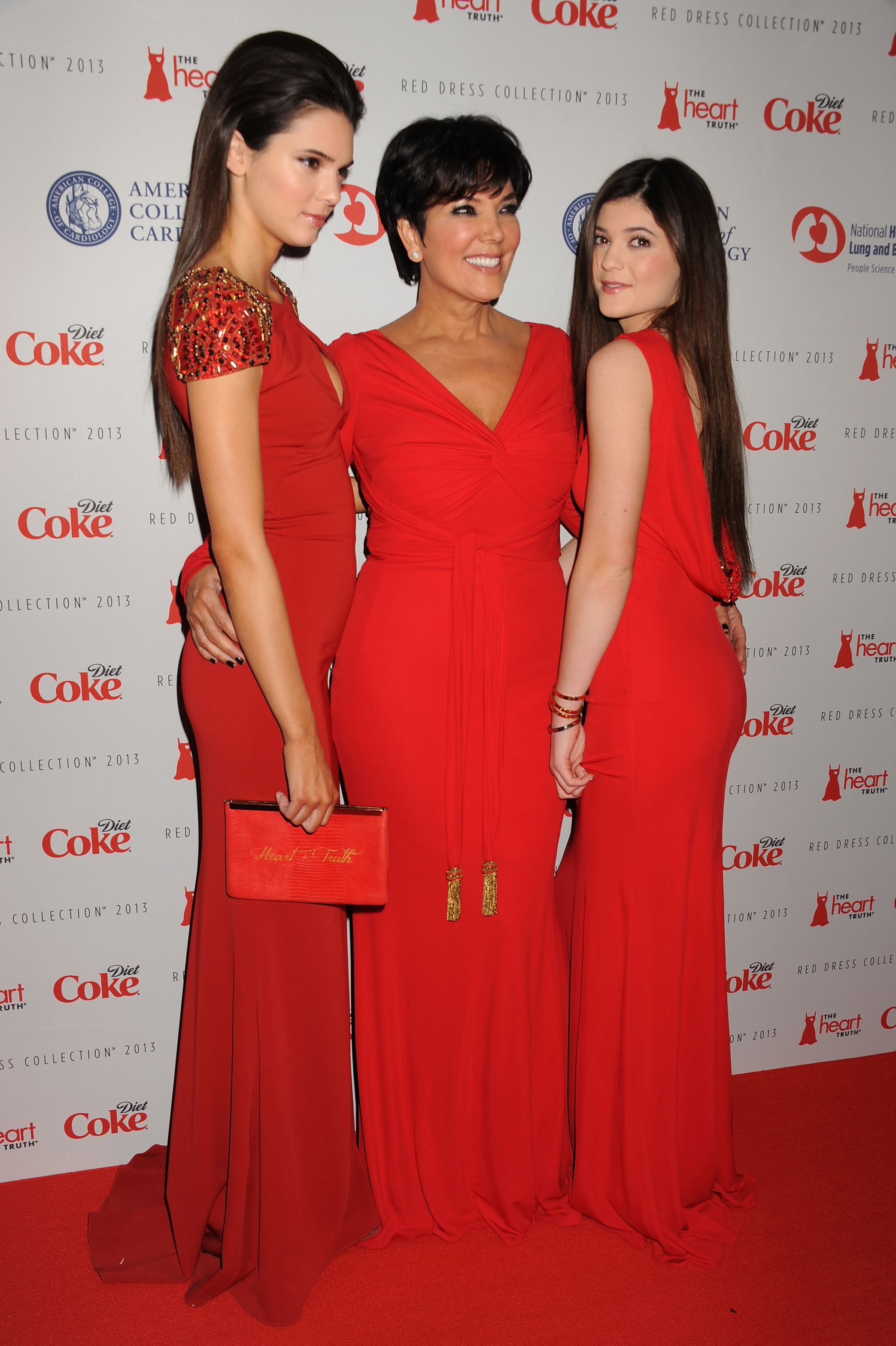 ---
Angelina and Brad - 6 Kids
Angelina Jolie started building her now-large family back in 2002 by adopting a seven-month-old Cambodian boy which she named Maddox Chivan. Although she was at the time married to actor Bily Bob Thornton, she adopted the boy by herself. Three years later, Angelina was adopting her second child, a six-month-old Ethiopian girl, Zahara.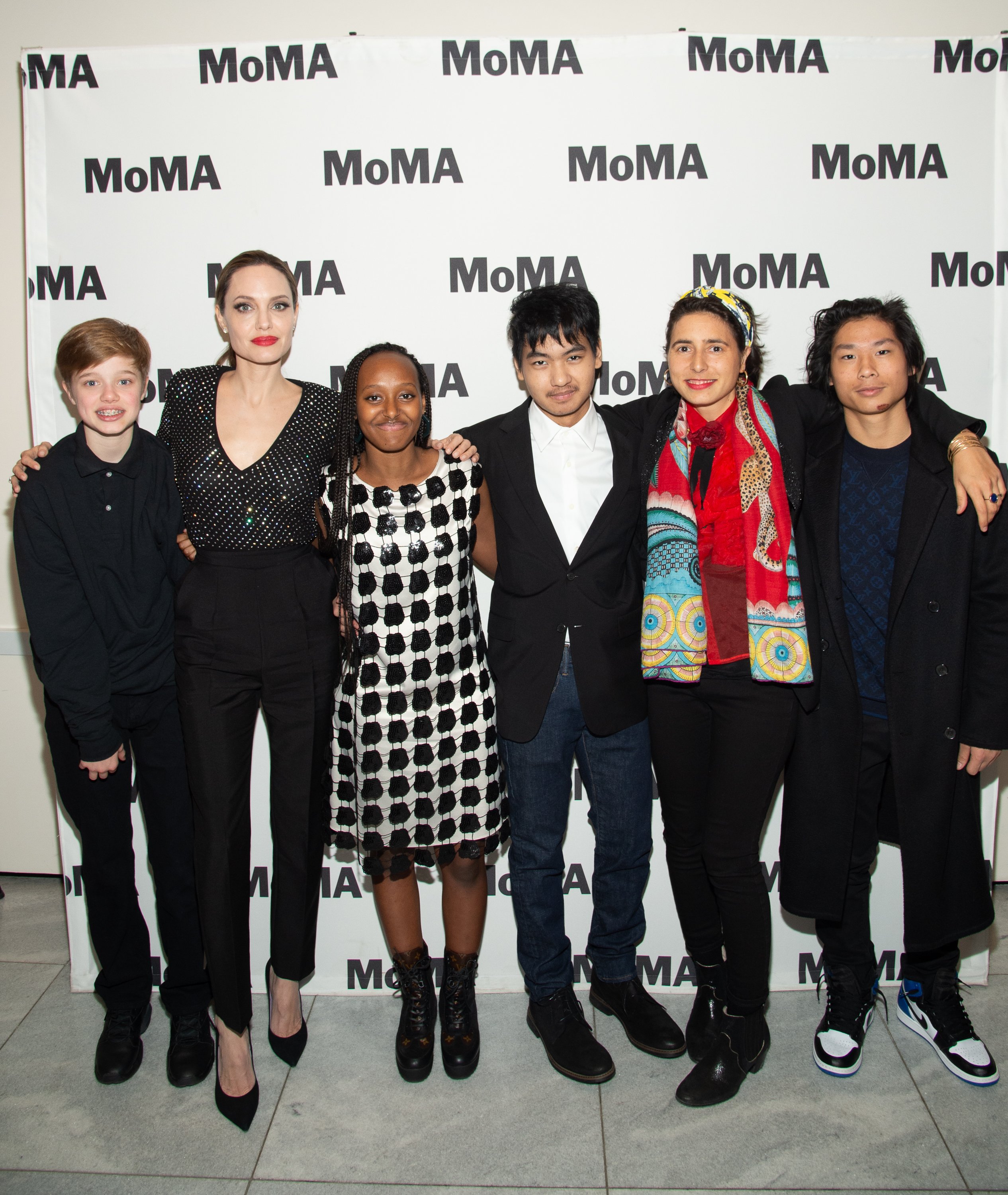 At the time, Jolie was already together with Brad Pitt and although she adopted Zahara alone, shortly after, the children were legally adopted by Pitt as well. In 2006, Angelina gave birth in Namibia to hers and Pitt's first child together, Shiloh. In 2007 the couple adopted Pax, a three-year-old Vietnamese boy. In 2008 she gave birth to twins Vivienne and Marcheline.
---
Kevin Costner - 7 Kids
Most people may not be aware of this because Kevin Costner and his family are really regulars on red carpets, but the "Dancing With the Wolves" actor is also a father of 7 kids. The children (4 sons and 3 daughters) come from three different relationships and their ages range from under 10 to 30 years old.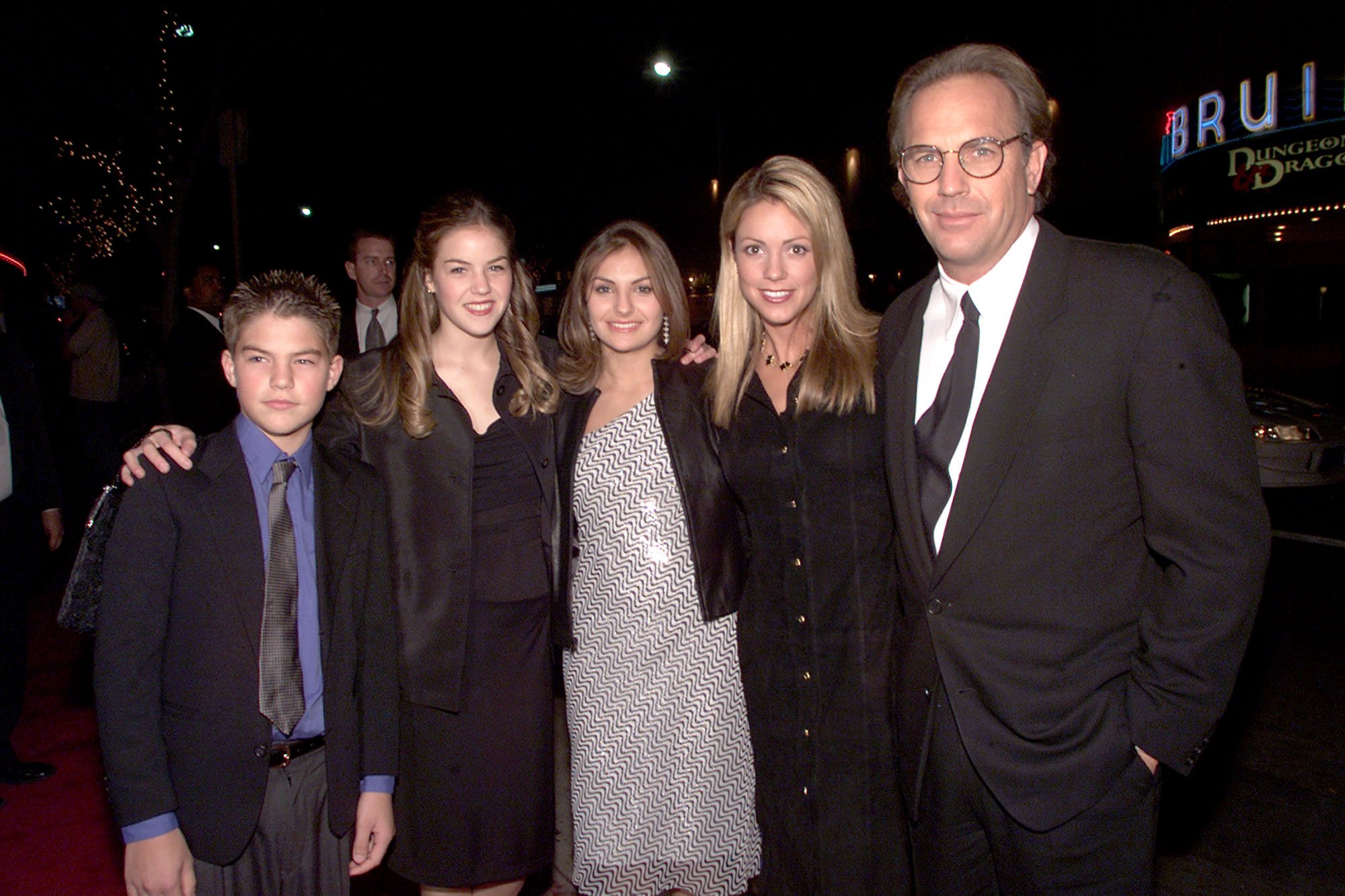 ---
Donnie And Marie Osmond - 5 and 8 Kids
Donnie and Marie Osmond know a lot about being in a large family, themselves being 2 of 9 siblings. Marie herself went on to have 8 kids. She might have been the only girl in her family growing up, but she has since made up for it by having four daughters and four sons.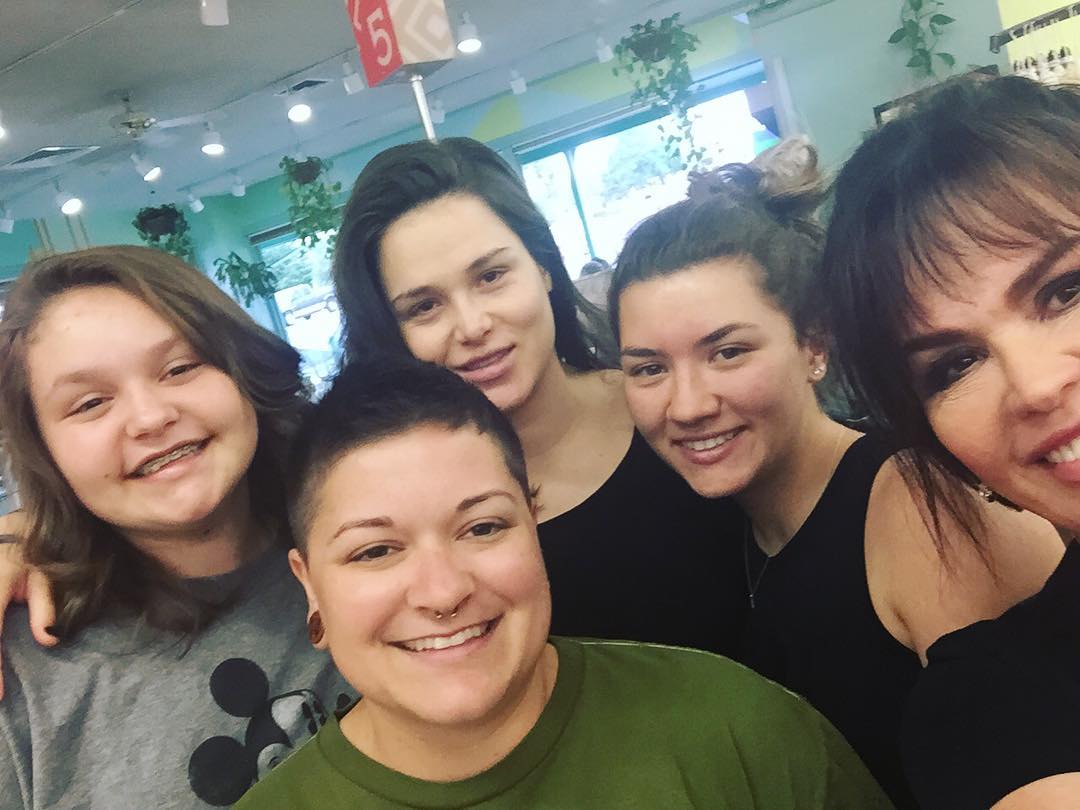 Her brother, Donnie Osmond, also felt his big family influence and ended up having 5 kids of his own, all with his wife Debbie Osmond. In this case, all the kids were boys. Starting with son Donald in 1979, they went on to have Jeremy in 1981, Brandon in 1985, Christopher in 1990, and finally, Joshua in 1998.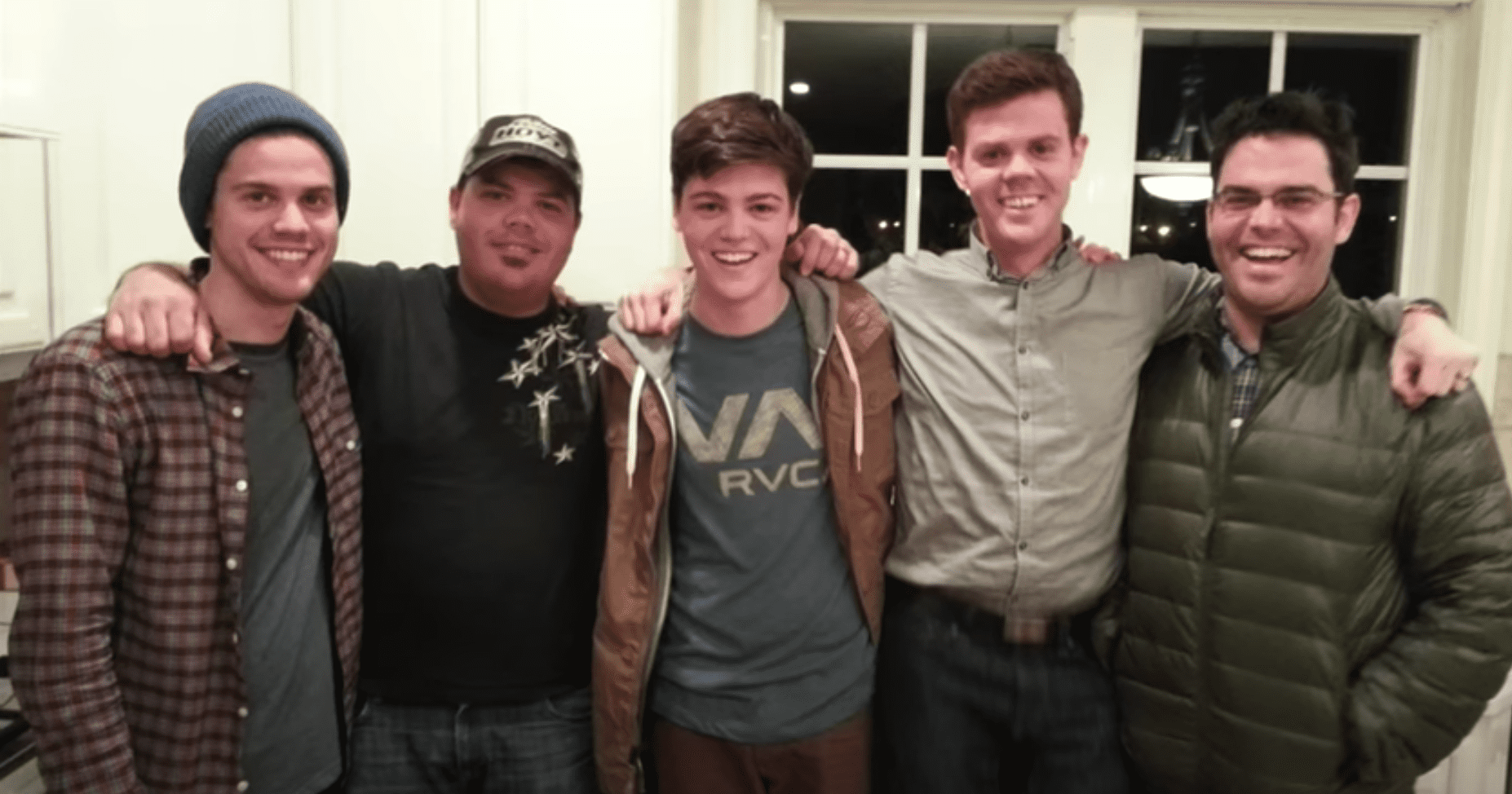 ---
Billy Ray Cyrus - 6 Kids
You may not be familiar with 5 of country singer Billy Ray Cyrus's children, but if you have been paying attention to TV and pop music for the last few years, we're sure you've heard about Miley Cyrus, also known as Hannah Montana. Besides Miley, there's also Noah, Trace, Brandi, Braison, and Christopher.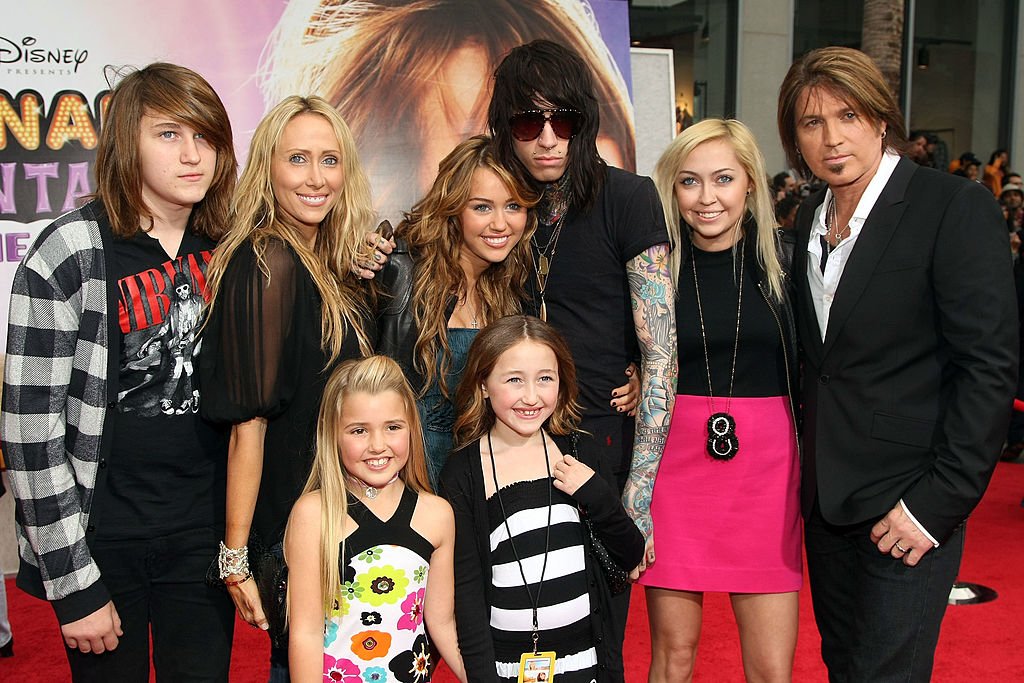 ---
Steven Spielberg - 5 Kids
In 1985, director Steven Spielberg became a father for the first time with his long-term girlfriend, actress Amy Irving. The two got married after Max Samuel was born but ended up divorcing in 1989. Two years later, Spielberg was marrying his second and current wife, actress Kate Capshaw, whom he met on the set of "Indiana Jones and the Temple of Doom".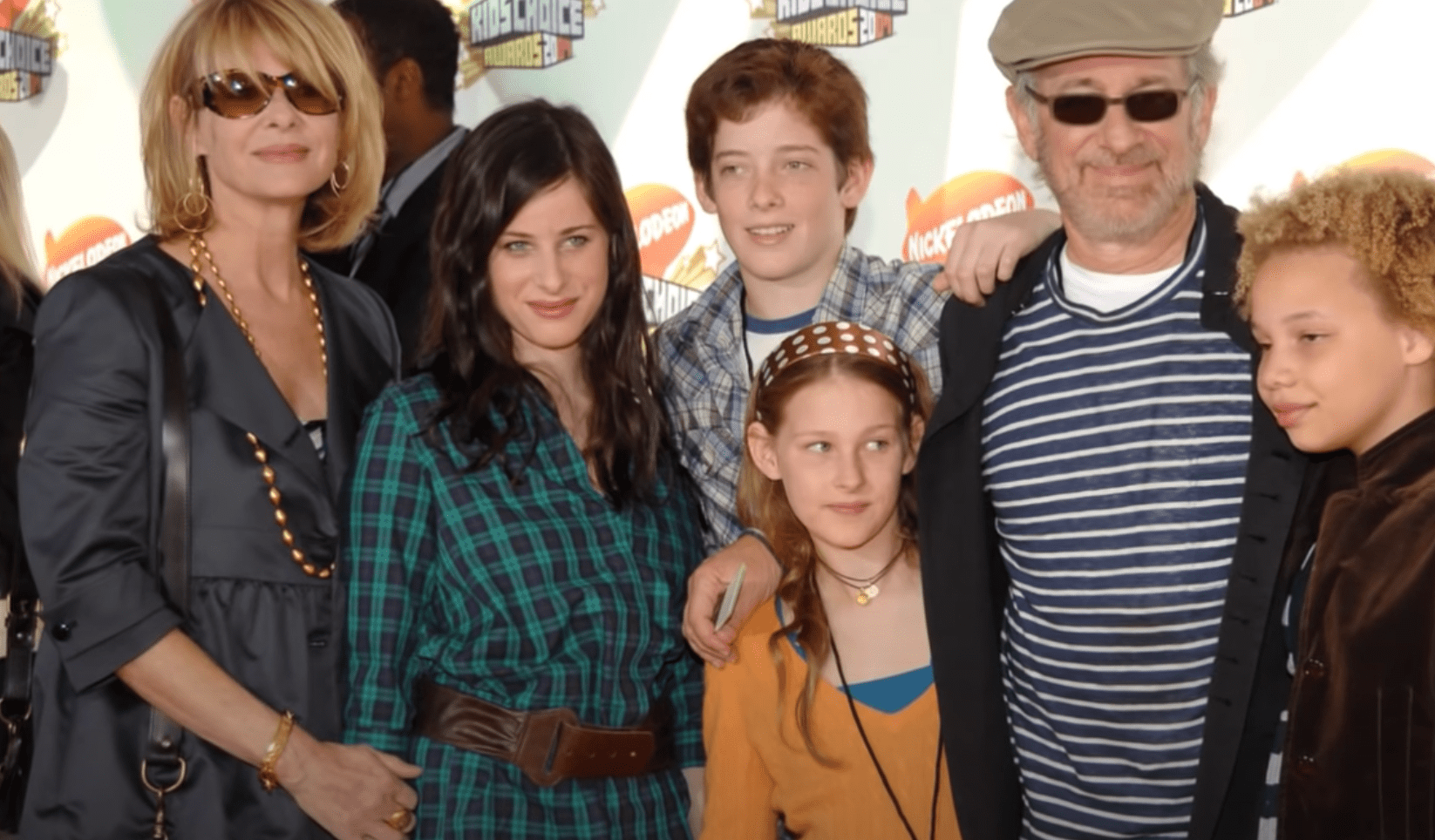 The would end up having one of the longest-lasting relationships in Hollywood, which resulted in 4 children. Sasha (1990), Sawyer (1992), Mikaela (1996), and Destry (1996). Spielberg also adopted Theo, a boy adopted by Capshaw before her marriage to Spielberg. Often seen joining the family reunions is Jessica Capshaw, Kate's daughter with Robert Capshaw.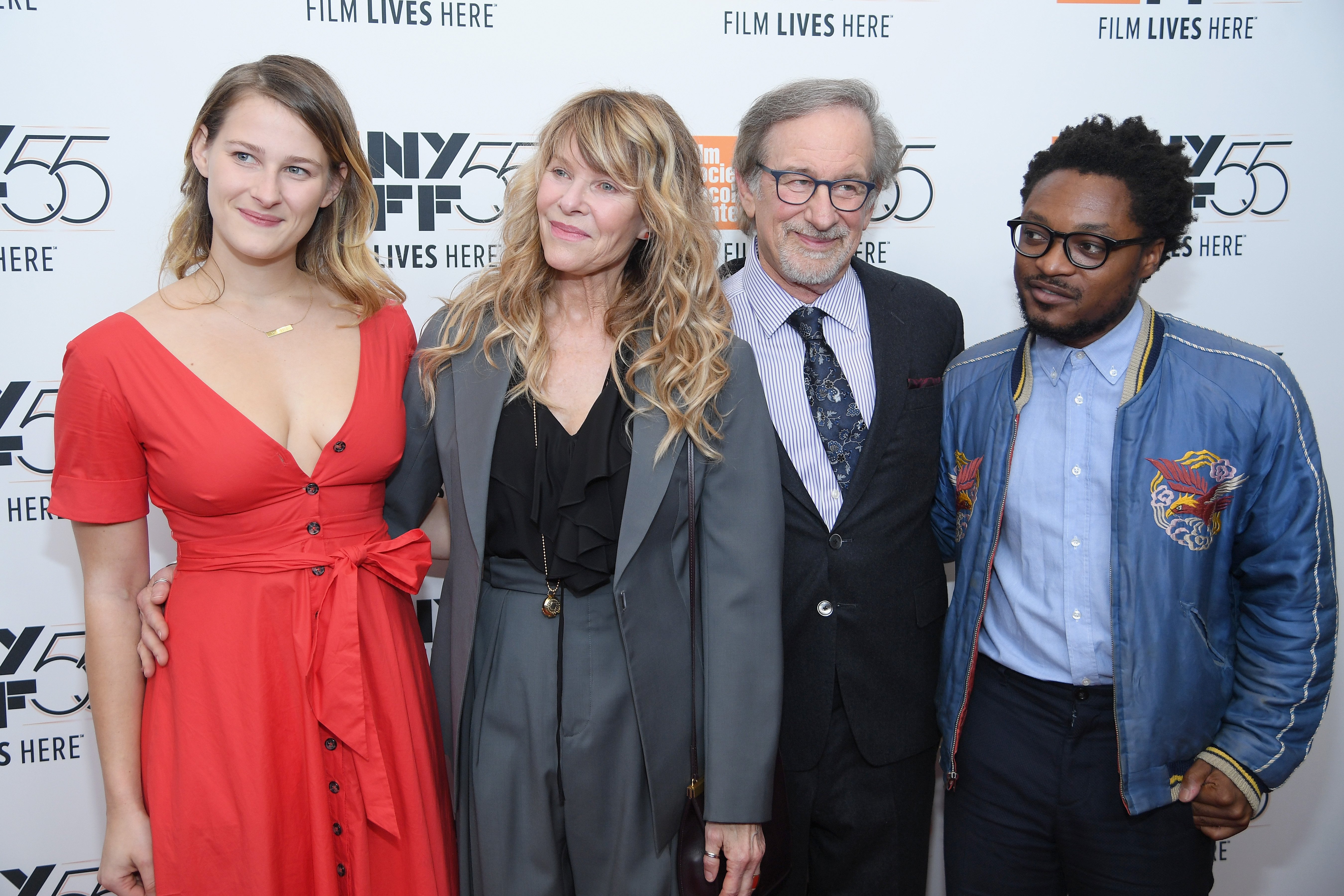 ---
Mia Farrow - 14 Kids
Actress Mia Farrow is definitely a winner on this list with a total of 14 kids. Her large family began in 1970 with the birth of two of three biological children with ex-husband André Previn (twins Mathew and Sasha and son Fletcher). In the 70s, Farrow adopted 2 Vietnamese children, Lark and Daisy, and 1 Korean girl called Soon-Yi.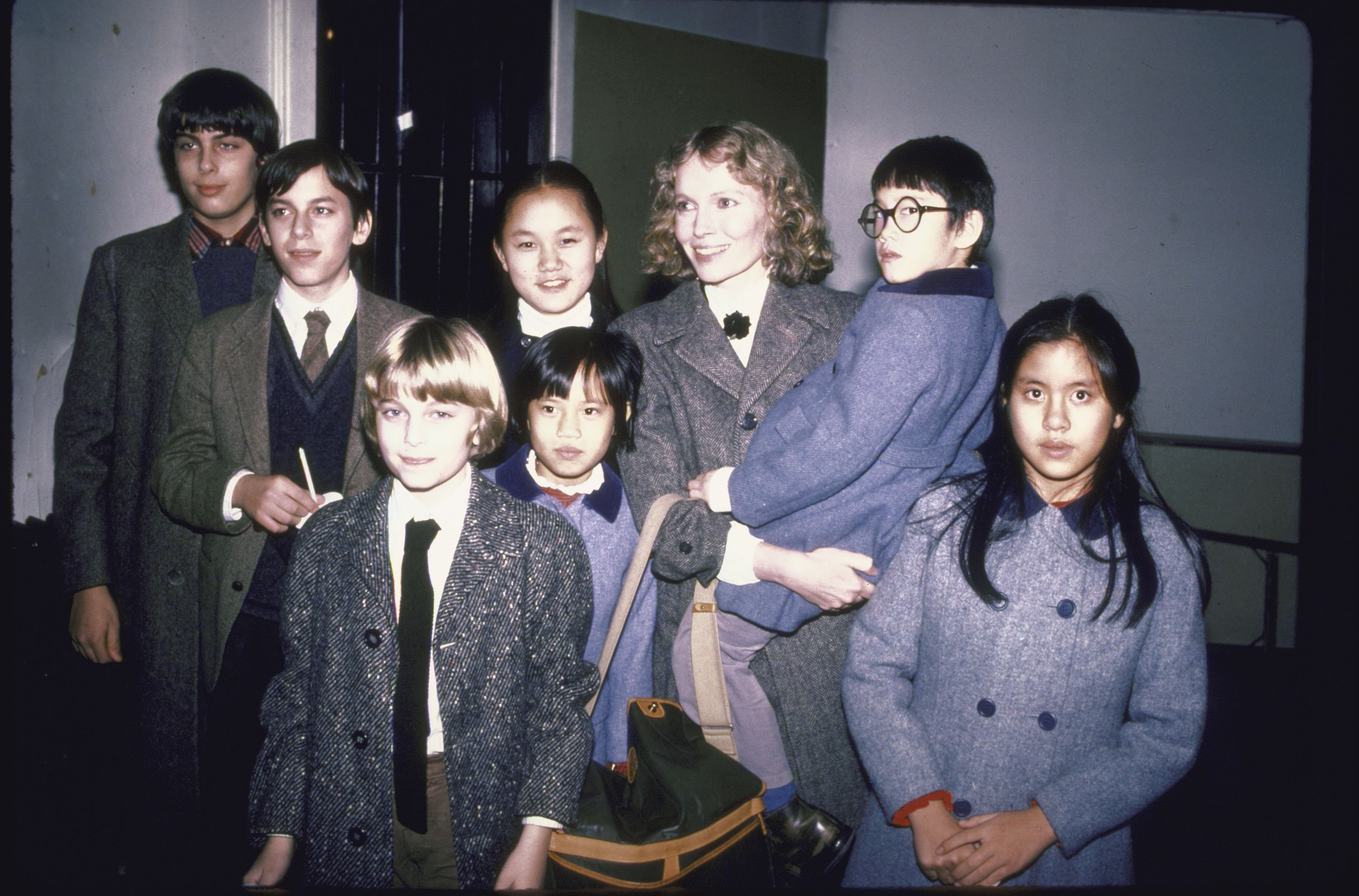 In 1980 Farrow adopted Moses, a two-year-old Korean orphan, followed by Dylan in 1985. In 1987, while married to Woody Allen, she gave birth to her 4th biological son, Satchel Ronan. From 1992 to 1995, the actress adopted 5 more children: Tam, Kaeli-Shea, Frankie-Minh, Isaiah, and Gabriel. Three of her children, Tam, Lark, and Thaddeus have sadly passed away.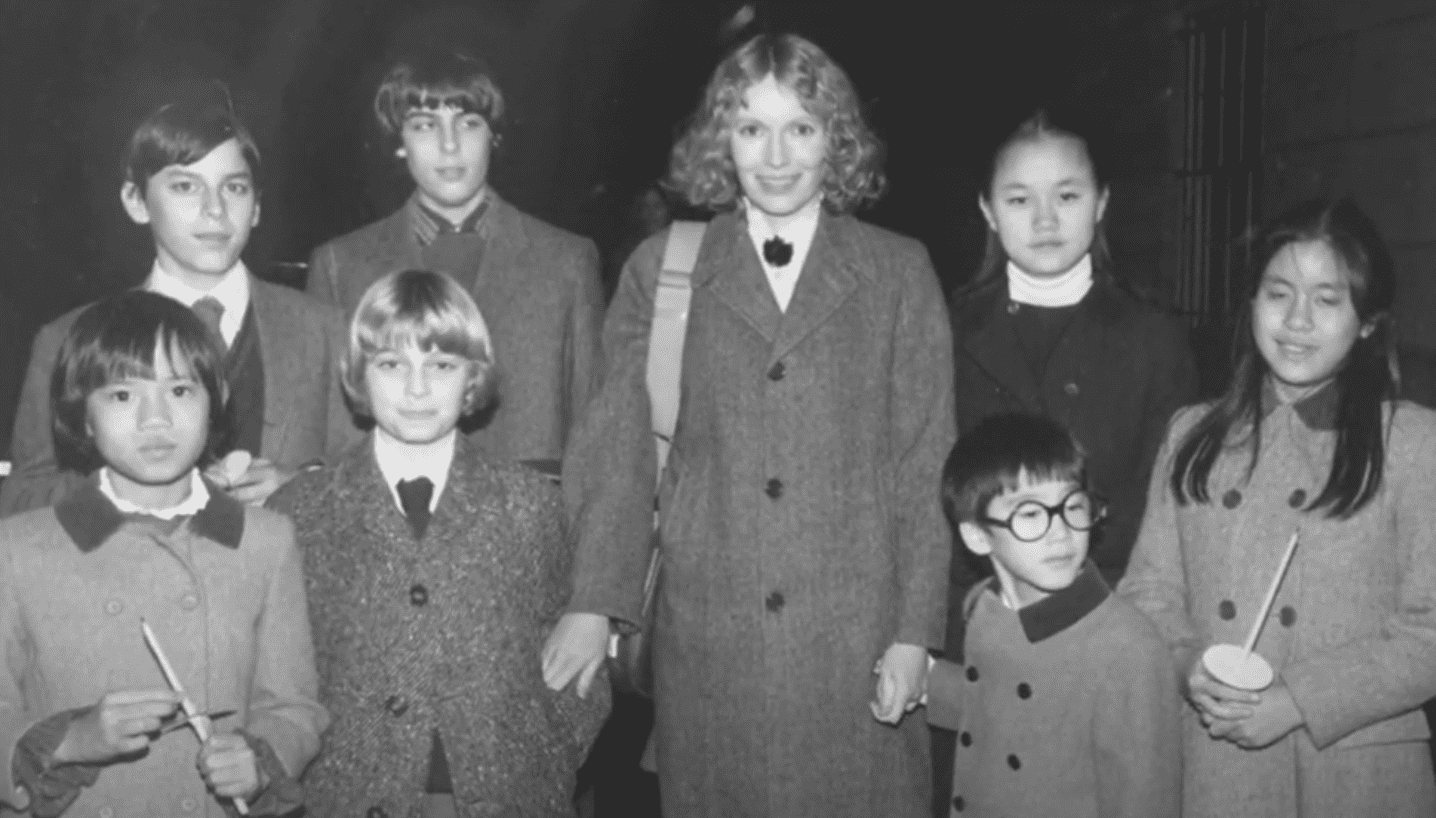 ---
Marlon Brando - 11 Kids
Although not a lot is known about his marriages or children, iconic actor Marlon Brando is known to have at least 11 children. Five of those children came from three of his marriages, three more from his relationship with his Guatemalan housekeeper and the other three from affairs he had throughout the years.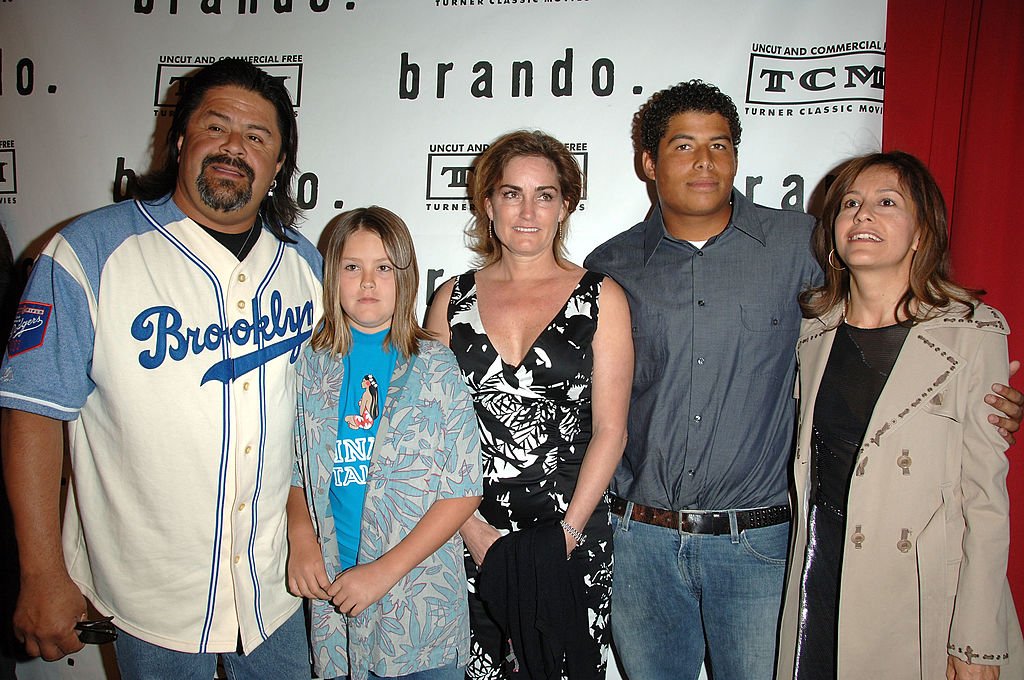 ---
Clint Eastwood - 7 Kids
The now 90-year-old actor and director Clint Eastwood has had several casual and serious relationships throughout his life, who resulted in 7 kids. His first daughter, Laurie, was given for adoption in 1954. He then married Maggie Johnson with whom he would have 2 children, Kyle (1968) and Alison (1972). While married to Johnson he fathered another daughter, Kimber (1964).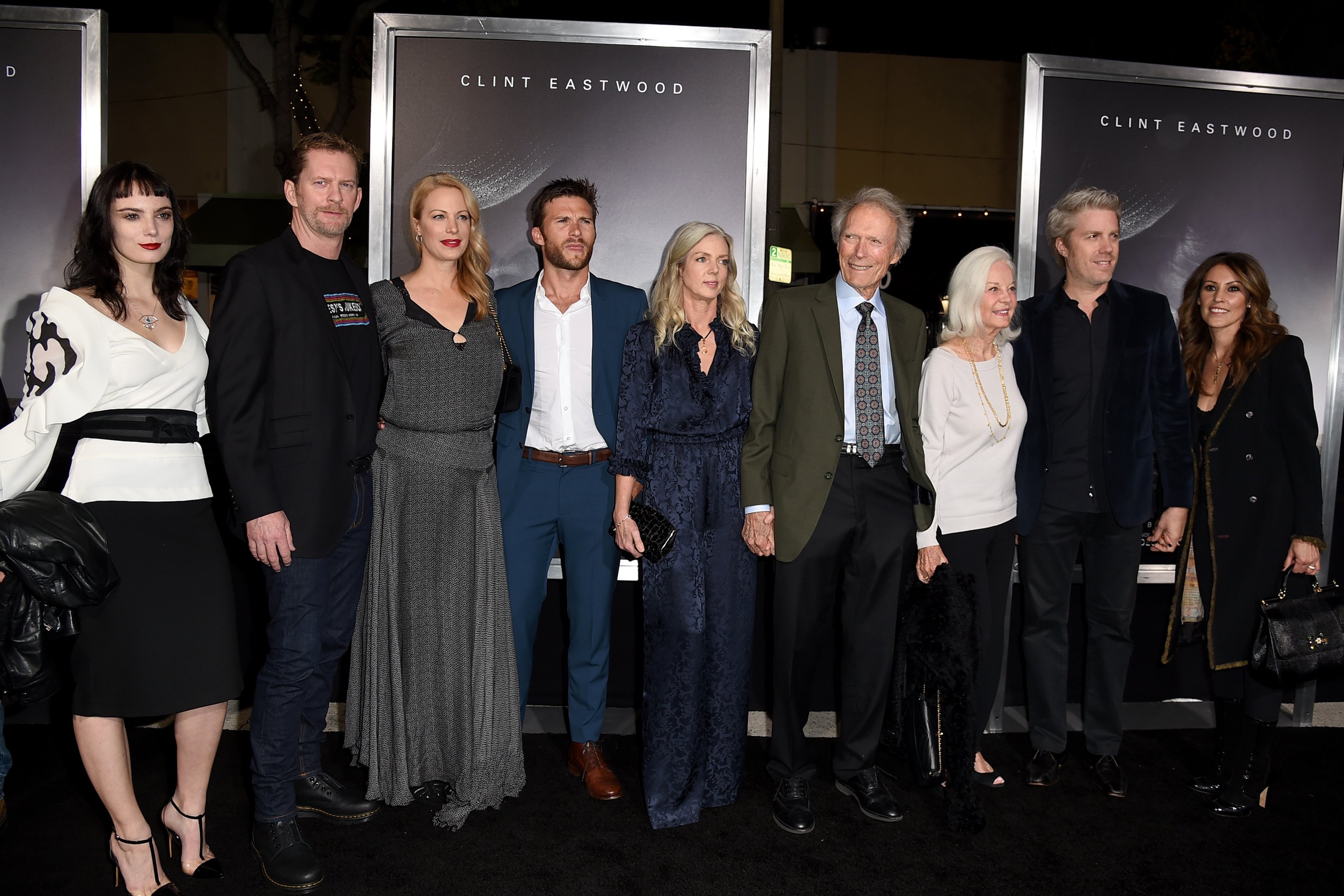 In the mid-80s, Eastwood became involved with Jacelyn Reeves, a flight attendant with whom he would end up having two children, Scott (1986) and Kathryn (1988), One year later, Eastwood was having yet another daughter, Francesca, this time from a relationship with actress Frances Fisher. A few years later, Eastwood married news anchor Dina Ruiz, with whom he had daughter Morgan in 1996.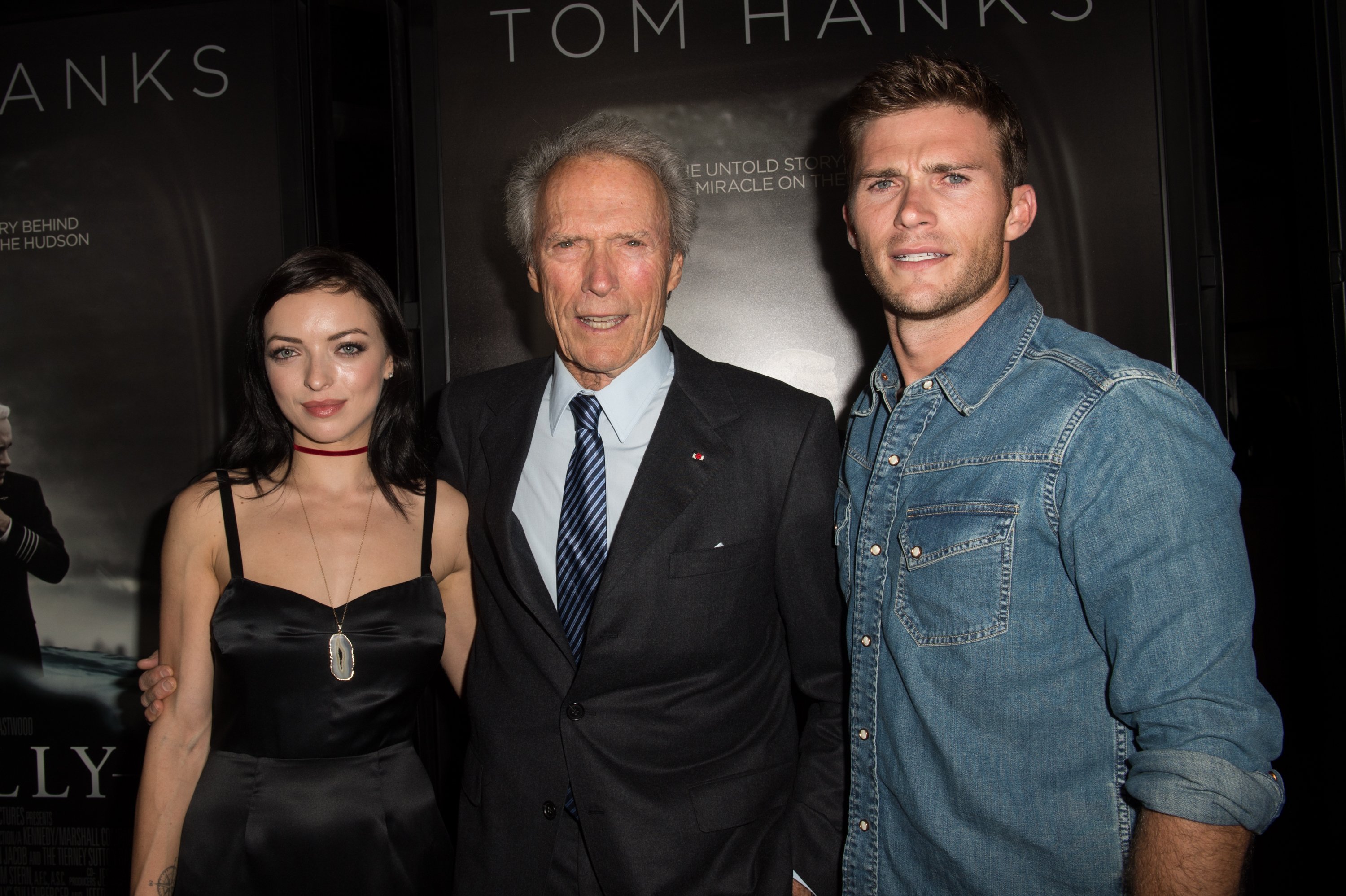 ---
Charlie Chaplin - 11 children
The legendary comedian Charlie Chaplin made sure to perpetuate his talent through the 11 children he had between 1919 and 1962. His first child, Norman (1919) was the result of his marriage to Mildred Harris. In 1925 he had Charles with his second wife Lita Grey, followed by son Sydney (1926).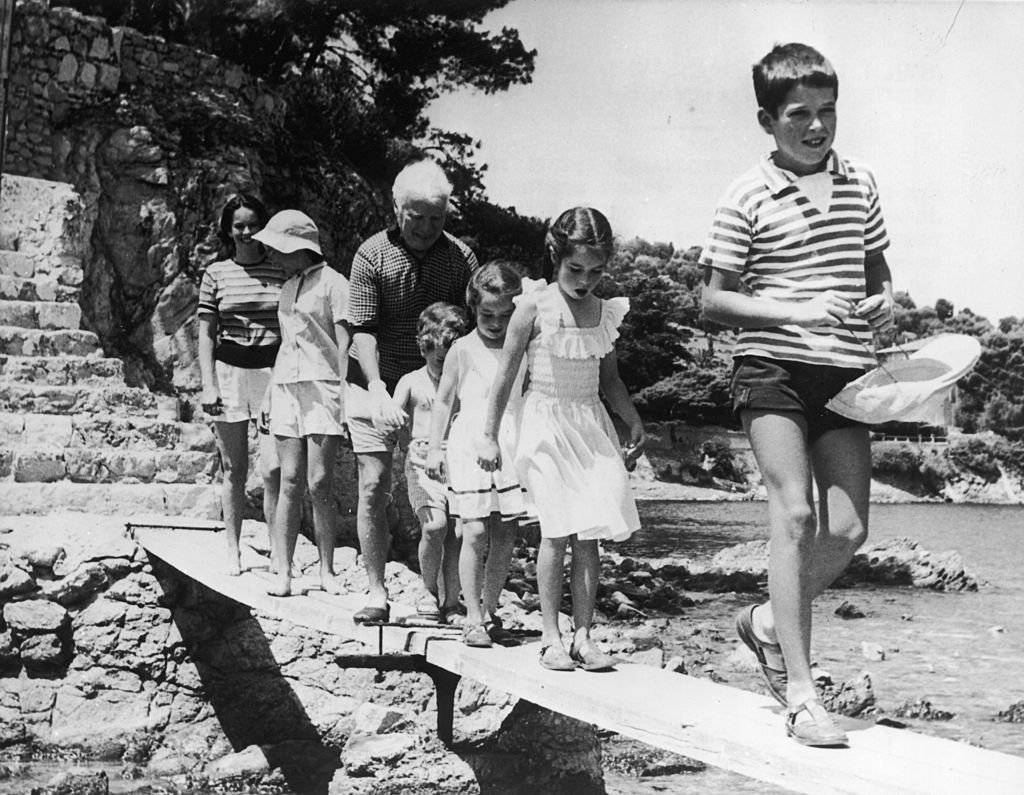 Chaplin then married an 18-year-old Oona O'Neill, daughter of the American playwright Eugene O'Neill, with whom he would have 8 children throughout an 18-year-old marriage: Gerladine (1944), Michael (1946), Josephine (1949), Victoria (1951), Eugene (1953), Jane (1957), Annette (1959) and Christopher (1962).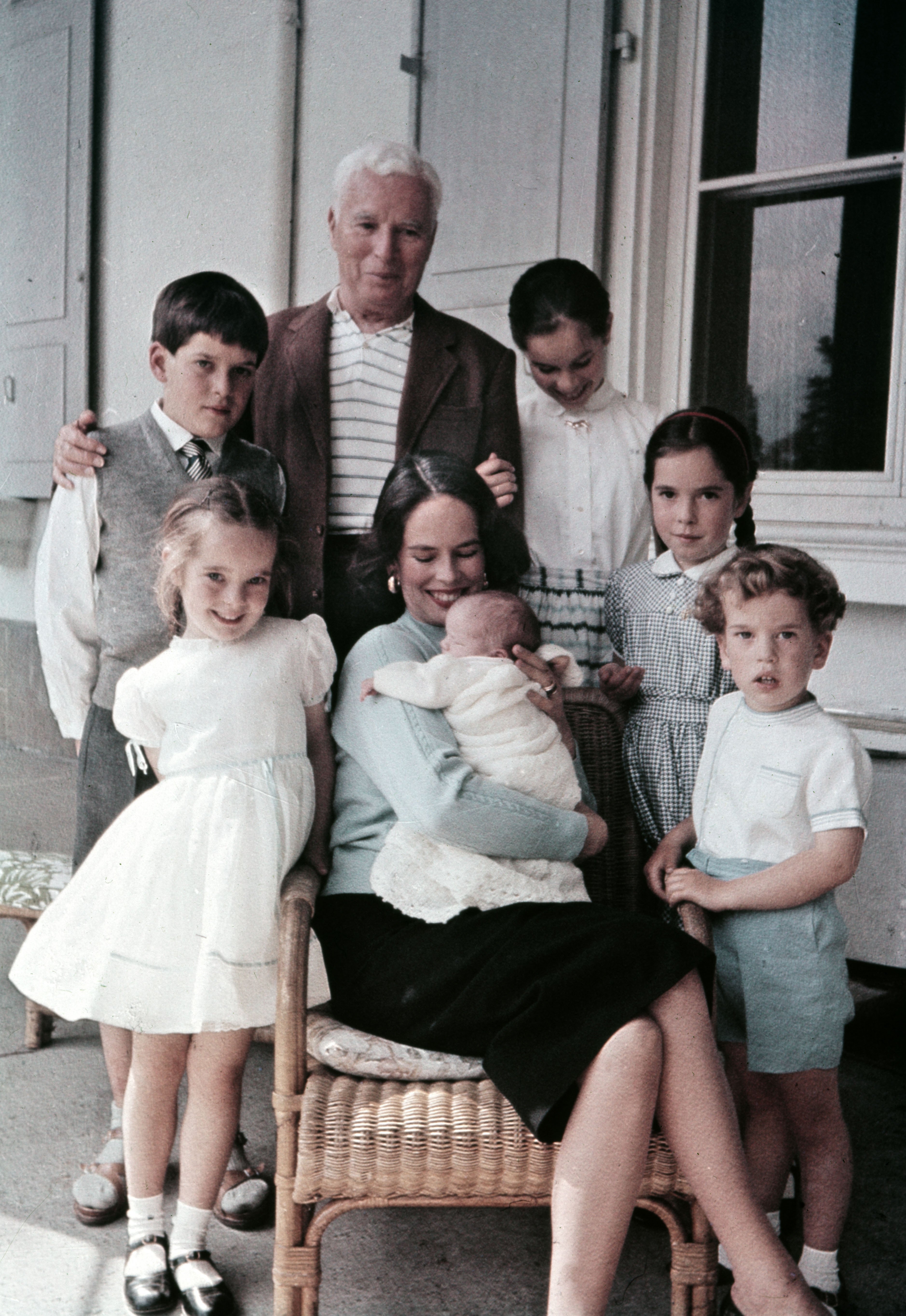 How impressive are these large celebrity families? Were you familiar with any of them? Let us know your thoughts on these large families. Let us know all about it in the comments section and don't forget to share the article!
Sources:
Bustle
,
Buzzfeed
,
Marie Claire
,
ET Canada
,
Parents
,
Biography