Grey's Anatomy: Cast's Opinions About Their Characters
With over 100 award nominations and several wins, Grey's Anatomy is obviously successful, which is why we're pleased that the seventeenth season is in the works! We may like or dislike some of its characters, but what really is interesting is what actors think of their own characters.
Which Grey's Anatomy actor forgot the character they were playing? Who is Jesse William's favorite character on the show? How alike are Ellen Pompeo and Meredith Grey? The cast of Grey's Anatomy reveals how they felt about their characters! Find out all the details in our article.
---
Chandra Wilson as Miranda Bailey
Having played the role of Dr. Bailey for an impressive 15 years, it's hard to imagine that there's a definite distinction between the actress and her character, but there most certainly is! While Chandra Wilson has admitted that she's not as unapologetic as Bailey, and certainly not as confident, the two women have a great deal in common.
---
While it's tough to picture Bailey being portrayed by another actress, this was almost the case. Wilson admits that Bailey's character was initially very different: 
"It said it was looking for a short, blonde white female named the Nazi. And for whatever reason, my agent thought of me!"
---
Wilson's favorite thing about playing Bailey is that she's become a role model, particularly for women of color. Bailey shines in a career traditionally associated with white men. Her character's determination is something that Wilson sees in her own life, albeit with a softer edge than Bailey's.
Other links between the two women include a love of family and compassion for others. Like Bailey (who was diagnosed with OCD), Chandra Wilson is an advocate for mental health. She's also a family woman who has been with the same partner for three decades, and they have three children together.
---
That's probably where she draws inspiration for Bailey's maternal side on the show. Is Wilson happy playing Bailey? You bet! In a 2018 interview with Bustle, the actress said:
"I would really like to ride my Bailey ride, and tell her story, and then be able to point to that and say, 'Look, I started it and I finished it.'"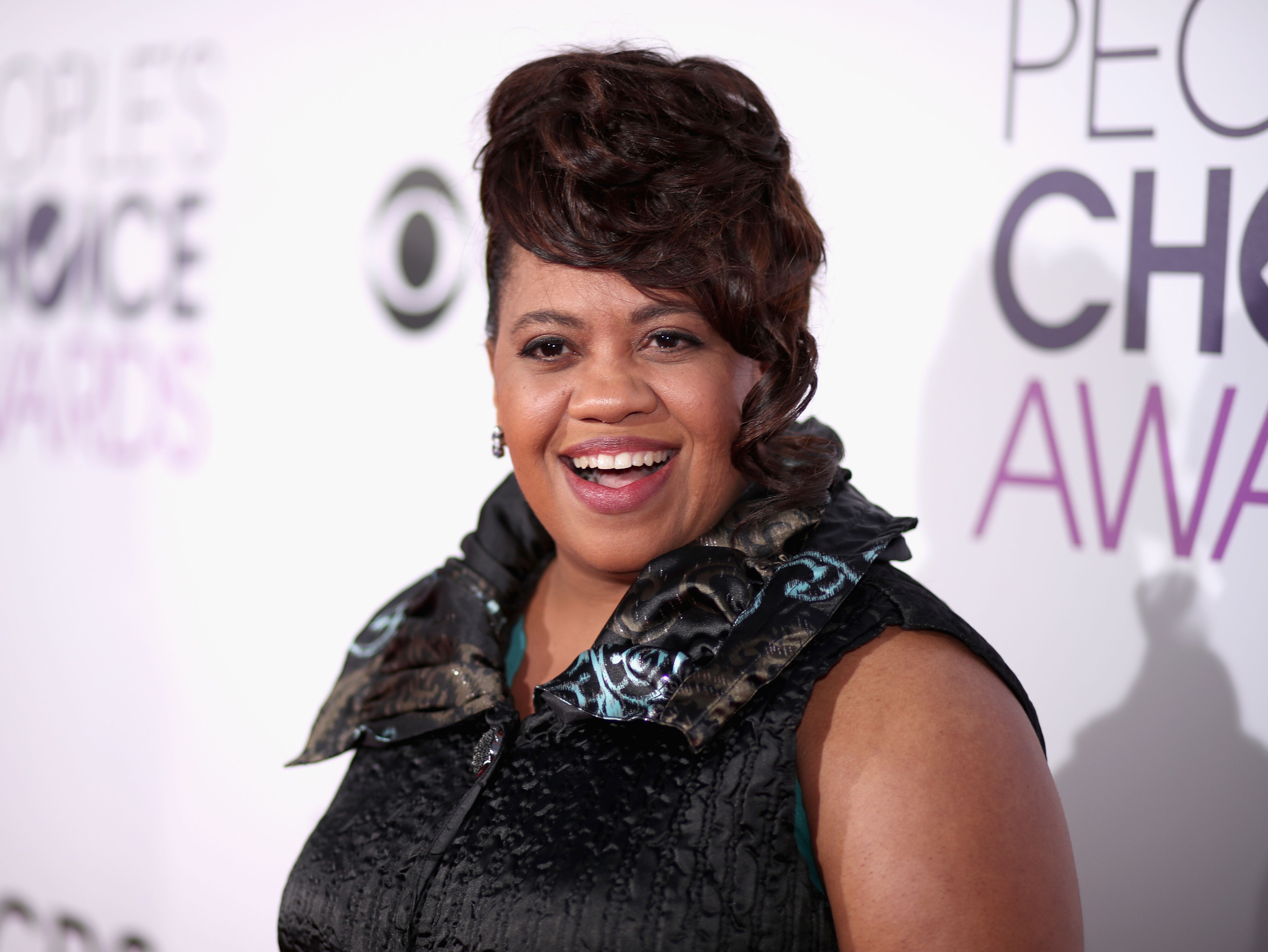 ---
James Pickens Jr as Richard Webber
Webber has been the Chief of Surgery for most of the show's history, and a constant element in Meredith Grey's life due to his relationship with her mom. A calm leader who keeps his cool in (so many) stressful situations, Webber later developed a drinking problem, making him vulnerable and insecure, and thus more relatable!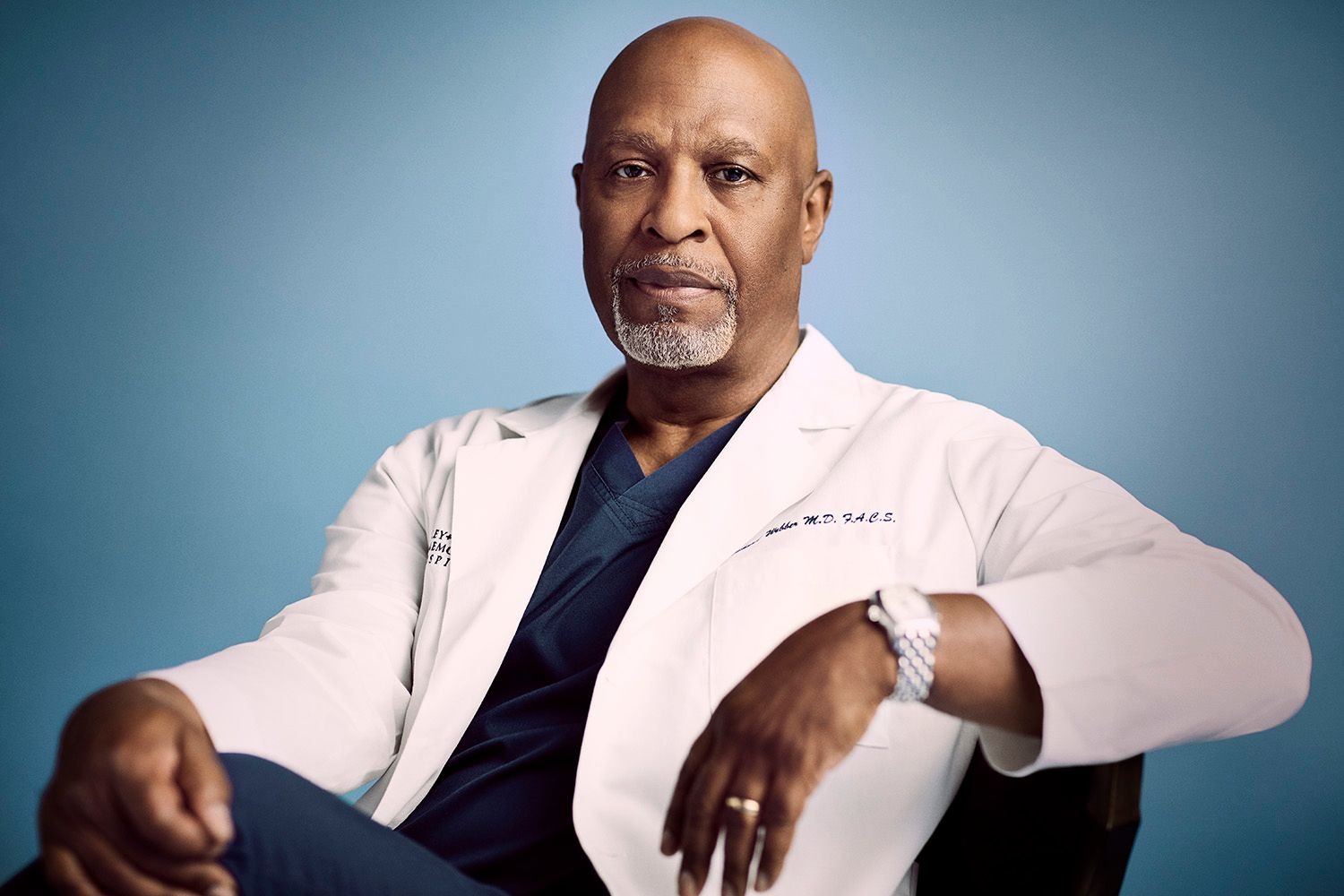 ---
The actor's presence on the show has certainly been marked by a lifetime's worth of drama, but it adds great depth to the character. As he admitted to Digital Spy magazine earlier this year:
 "Over 16 seasons, I've had a brain aneurysm, I've been electrocuted... I'm the doctor with nine lives here."
Pickens has been very vocal about his love for the show, and the good memories he has created portraying the character. But does he identify with his character? Where Webber's life revolves around the hospital, the actor's heart belongs to his family (he's been married since 1984, with two kids), and to horseback riding and roping.
---
Yep, you heard that correctly – he is a member of the United States Team Roping Championship. Can you picture that? Pickens was voted by the season 16 cast as the most like his character, as he's a smooth-talking funny guy.
When asked how he feels about playing Webber in the sixteenth season, the actor admits that he was worried his character would be written off. Happily, Webber is here to stay, and won't let a cobalt infection slow him down!
---
Sandra Oh as Cristina Yang
Though she left the show a few seasons ago, Cristina Yang was a fan favorite for her blunt sarcasm and friendship with Meredith. (Tequila dance party, anyone?) It may surprise you, then, to learn that we almost had a show without her! Sandra Oh initially wanted to audition for the part of Miranda Bailey before she changed her mind and tried out for Cristina.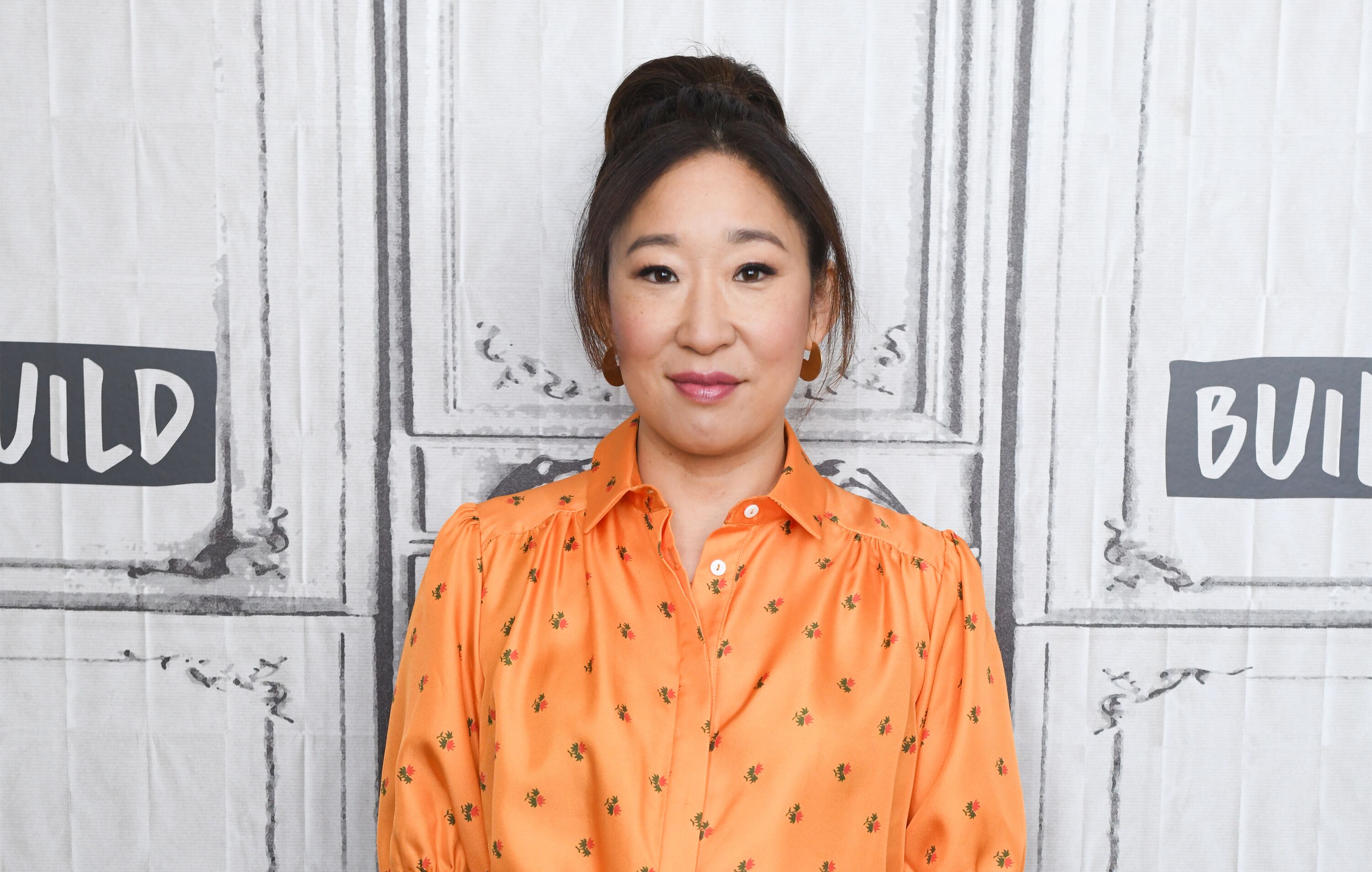 ---
Of all the cast members, Sandra Oh seems least like her character. In fact, when asked what the two have in common, Oh admitted that both were pretty messy. Oh described Cristina's defining characteristics as a lack of humor and charm, and an inability to form healthy emotional bonds. Speaking about her character, Oh said:
 "I think her ability to be focused and to not be emotionally engaged might give her an edge in surgery, but when it comes to connecting people, it lends itself to an interesting playing of opposites."
---
Yang has been called overly-ambitious and robotic, and while Sandra Oh is none of that, she enjoyed playing a character with so much depth (or a lack thereof, depending on who you ask!). When Sandra Oh left Grey's Anatomy after season ten, it wasn't without hesitation. She admitted that Cristina was such a huge part of her life, and the team she worked with was so talented, that it was a bittersweet parting.
When reflecting on her character, Sandra admits that despite the two having so many differences, she could respect and understand Yang's commitment to her work (and her dreams) as well as her determination to not let anything – or anyone – stand in her way. You go, girl!
---
Jesse Williams as Jackson Avery
Jackson has a pretty important legacy to live up to – he's the grandson of Harper Avery, a famous surgeon and the namesake of the prestigious Harper Avery Award. Avery is also the hospital's unofficial eye candy, as well as being an excellent surgeon, and his specialization in reconstructive surgery makes him a huge asset to the hospital.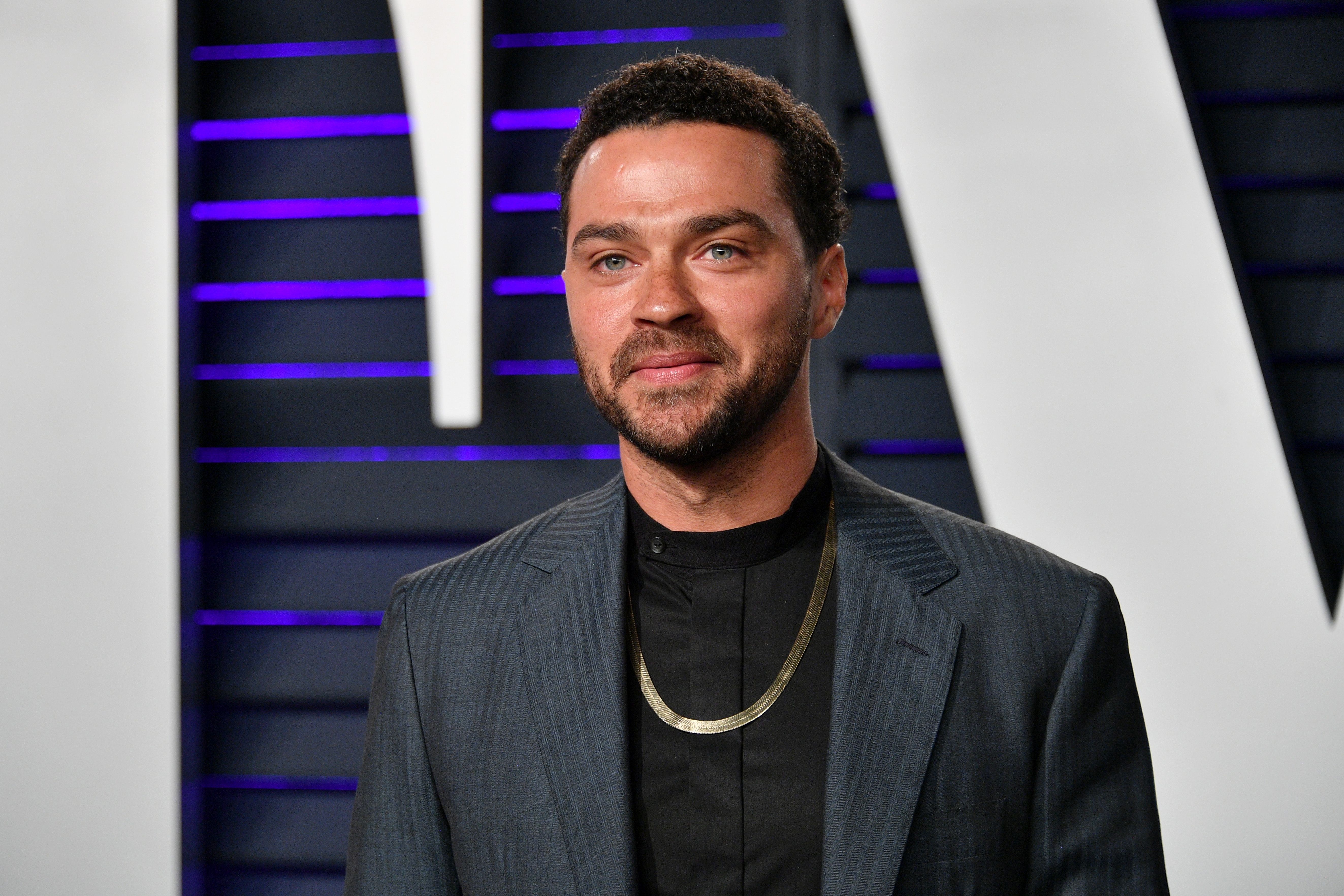 ---
Williams has been an advocate for equal opportunities in Hollywood, praising Grey's Anatomy for not only being an inclusive platform for actors, but for taking the lead in portraying characters as people and not just as tokens.
As far as inclusion and diversity are concerned, Williams says the show is "ahead of the curve without trying". When asked why he thinks viewers love the show, Williams said:
"People can grow with these characters - they've seen us go through all types of rollercoasters - relationships, deaths, births - it's like real life!"
---
Williams is also proud of the show for having an impact on the number of women applying to medical school - he explained that "39% or so of applicants credit Grey's Anatomy as inspiring them to apply".
Despite his serious demeanor on the show, Williams is considered the biggest joker of the cast and has been behind quite a few pranks. In fact, his pranking is a legendary offscreen, too. When he and Ellen Pompeo vacationed together in 2016 (as you do), he playfully threw her off a paddleboard, with both actors laughing all the while.
---
Kelly McCreary as Maggie Pierce
Maggie's character only joined the cast in the tenth season, but she is integral to Meredith's storyline. Maggie is a brilliant surgeon who graduated from medical school at a record young age. Despite her talent, she's somewhat awkward and insecure outside of the operating room, with a habit of babbling and putting her foot in her mouth (we've all been there!).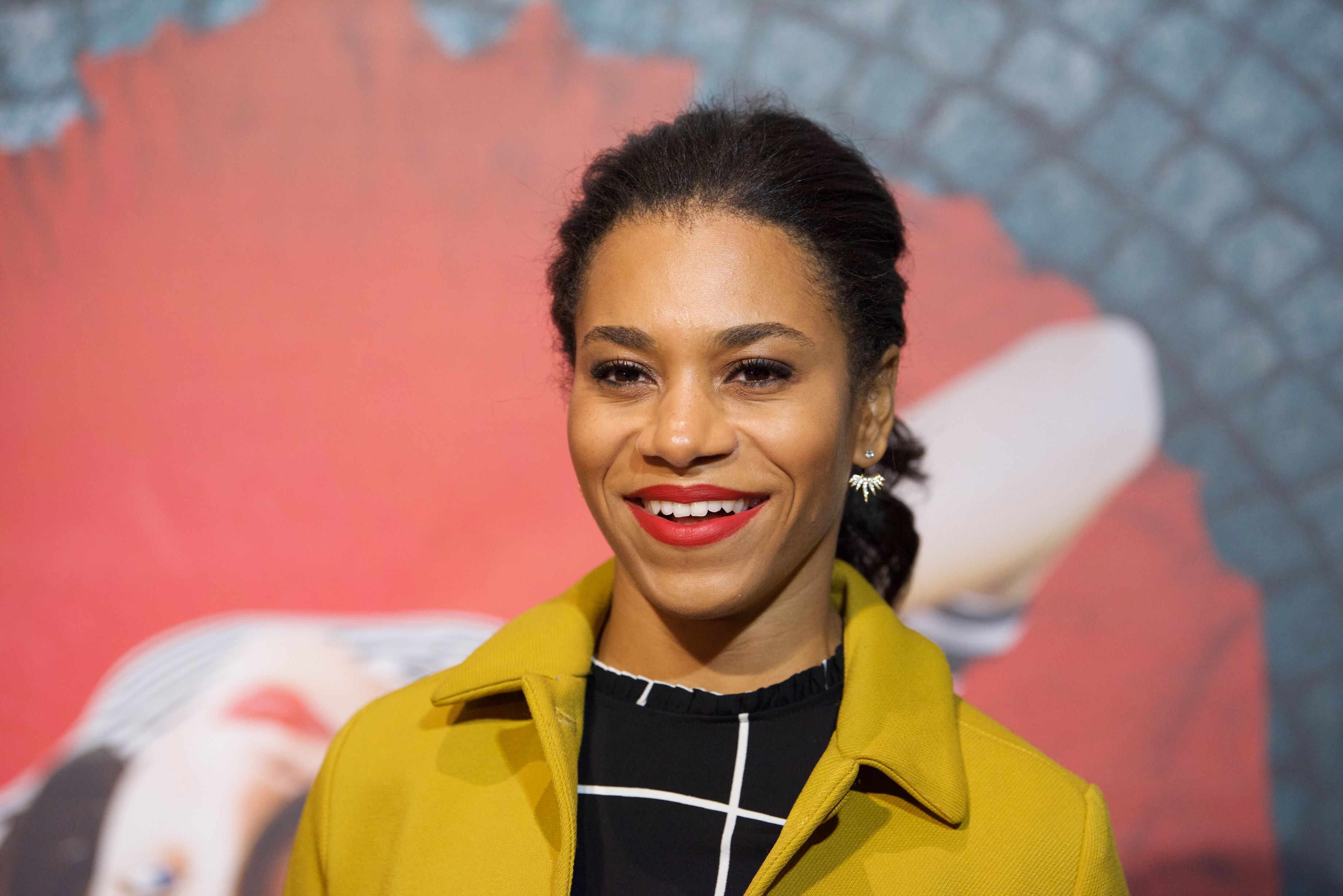 ---
Kelly McCreary, who plays the character, said she was gobsmacked that she got the role, admitting, "When I got the job, I had no idea what I was doing" because nobody had told her who Maggie really was. 
She even corrected coworker Sandra Oh calling her Maggie by saying "Um, I think my character's name is Claudette". Awkward! Despite the secrecy, she was attracted to the show because of its diversity and inclusion, and couldn't believe she had cracked a chance to join the cast.
---
Like her character, McCreary showed talent at a young age – she was acting by fourth grade, and started college at 17. Unlike her character, however, McCreary has a firm idea of who she is in the world, saying she most struggled with her character's insecurity and self-doubt. We're loving her positivity!
---
Sara Ramirez as Callie Torres
Her story is one of discovery and acceptance – during the show, she realizes that she is bisexual, and her coming-out is a major milestone for the character. Being a representative of the LGBTAQ+ community on Grey's Anatomy was close to the actress's heart, who shares her character's sexual preferences.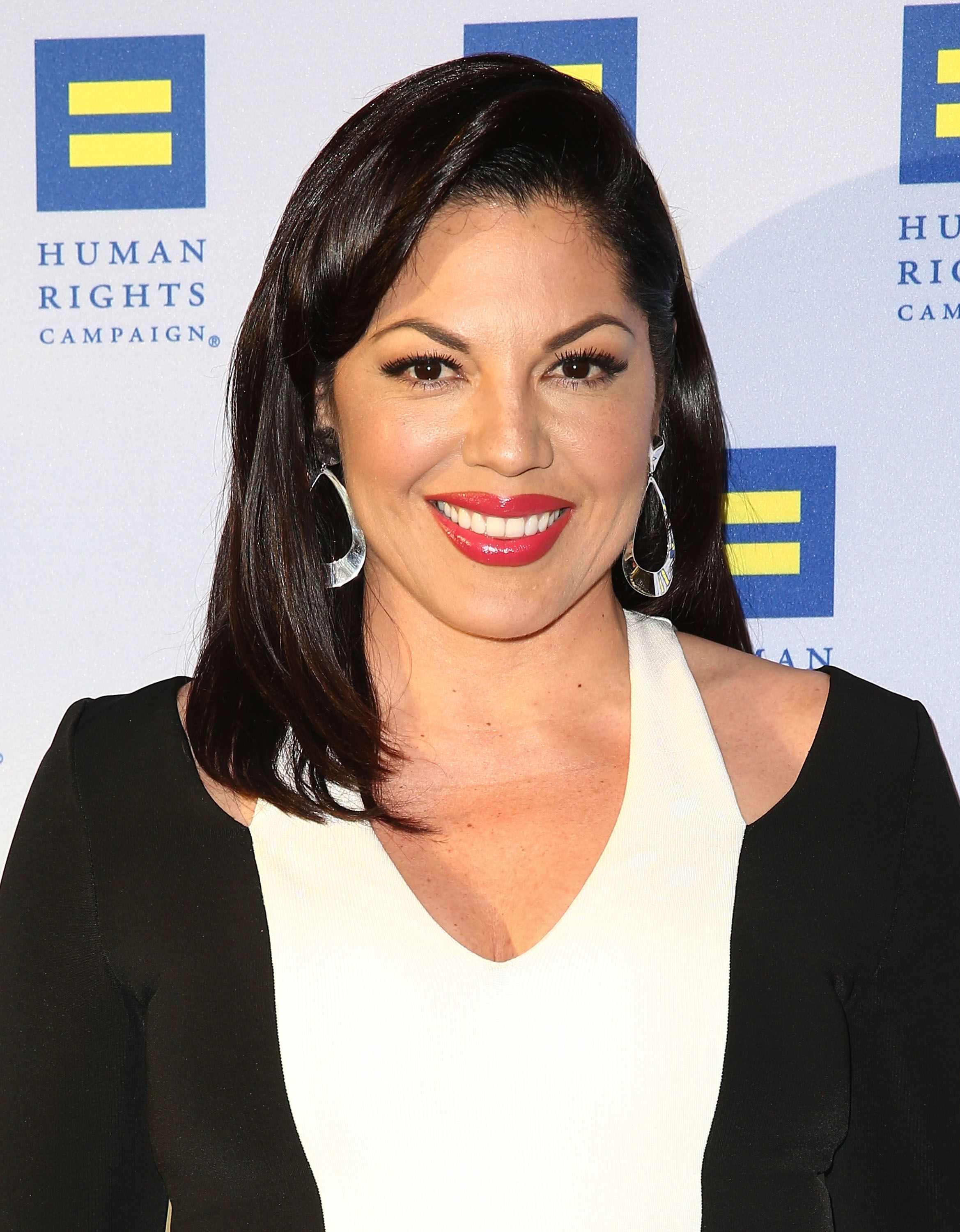 ---
Sara Ramirez has long been an advocate for same-sex marriages and the LGBTAQ+ community, and described her own coming-out as a moment of relief and liberty! Despite similarities with her on-screen persona, Ramirez has said that she is not as brave as Callie – and was afraid to come out!
Despite this, she's glad she's accepted her true self, saying that "it's been a form of liberation for me to embrace all my identities". She has since become involved with helping members of the LGBTAQ+ community, and particularly youths struggling to come to terms with their identities!
---
Ramirez saw Callie Torres as a means to play a diverse yet realistic character who could be a role model for others – she was fed up with never seeing herself represented in film or television. When she left the show, it was with good feelings and love for her cast members, and Ramirez has long emphasized the importance of diversity on screen.
---
Jessica Capshaw as Arizona Robbins
Robbins launched into Seattle Grey on heelies, and if that's not a perfect introduction for the quirky and perky pediatric surgeon, then we don't know what is! Robbins was known for her happy-go-lucky, passionate, and chipper attitude, and it wasn't all an act; according to her colleagues, she's as bubbly and happy as her character.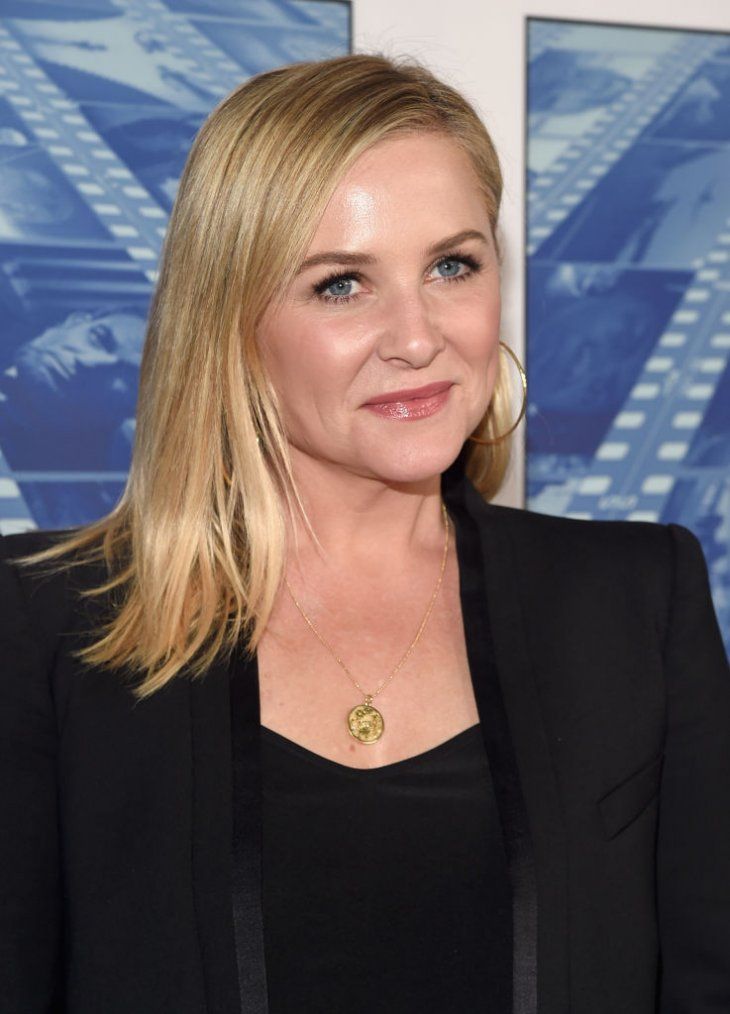 ---
Though Capshaw left the show after ten seasons due to creative differences, she embraced her character fully, stating that she was 'madly in love with playing' her. When asked about her character, Capshaw said:
"I think that Arizona is sunshine. She came in bright, and there was always something about her that was really fun to play, that resonated with people."
We can only hope to see the smiling blonde in her next adventure soon!
---
Justin Chambers as Alex Karev
Ask anyone what they first thought of Alex Karev, and they'll probably give a less-than-flattering answer. Karev's 180-degree turnaround from the bad guy to Meredith's 'person' has been one of the most amazing character transformations in television history, and Chambers was lucky enough to bring a little something of himself to it.
---
When asked about Karev's evolution, Chambers said that Karev started off emotionally immature, with a lot of growing up to do. Chambers likes to joke that he is quite different from Karev because he's not a jerk, and is in control of his emotions.
In fact, Chambers' colleagues confirm that he's one of the funniest guys in the cast, routinely making the others laugh, and has a reputation for throwing epic Halloween parties (we'll just assume our invite was lost in the mail!).
---
Patrick Dempsey as Derek Shepherd
Though no longer part of the show, we couldn't not mention McDreamy. Derek and Meredith's iconic relationship became one of the key attractions for viewers of Grey's Anatomy. It had its ups and downs, but their relationship was as close to perfection as possible. Perhaps that's why his departure from the show was so emotional (we're not crying, you are!)
---
Dempsey has praised his co-stars, saying that he was honored to have been a part of the project. When asked about his role in Grey's Anatomy, the actor told ABC News:
 "Without the success of the show, I wouldn't be here today" but he admits that it was time to go, adding "It's really hard to keep any creative energy going for longer than ten years!"
Dempsey has admitted that he brought a few of his own quirks to the character but still sees himself as separate from McDreamy, claiming that his heart lies in racing. 
Dempsey's dad was a fan of the sport, inspiring his own love for fast cars. The actor is a race-car driver with an impressive collection of cars, many of which were purchased while he worked on Grey's Anatomy. What a win!
---
Ellen Pompeo as Meredith Grey
There could be no Grey's Anatomy without Meredith Grey. The daughter of a world-famous (and emotionally unstable) surgeon, Meredith's life was filled with emotional and psychological turmoil, making her somewhat of a drama magnet, but man, does it make for great television!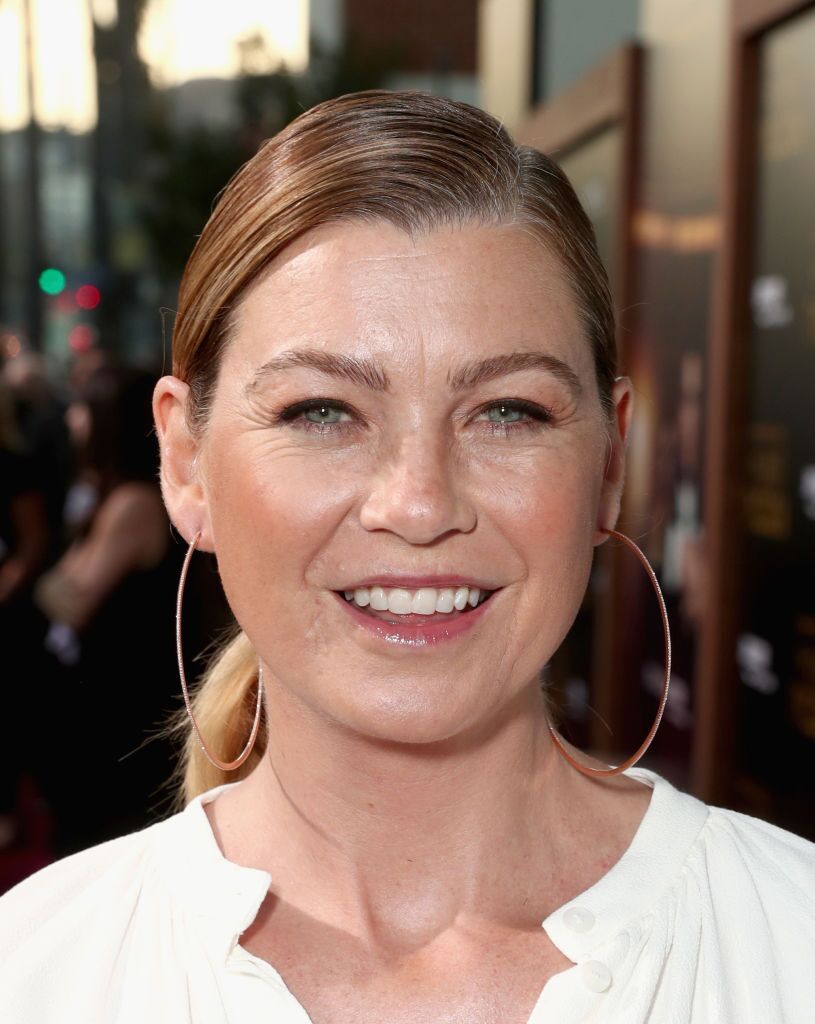 ---
Ellen Pompeo is remarkably frank about Meredith's flaws and strengths, describing Grey as needing to prove herself while using the character to prove that a woman doesn't really need a man because it's possible to be fulfilled and happy on your own. Though Pompeo enjoys her character's struggle to be a happy single mom, the actress is actually happily married herself – with three children.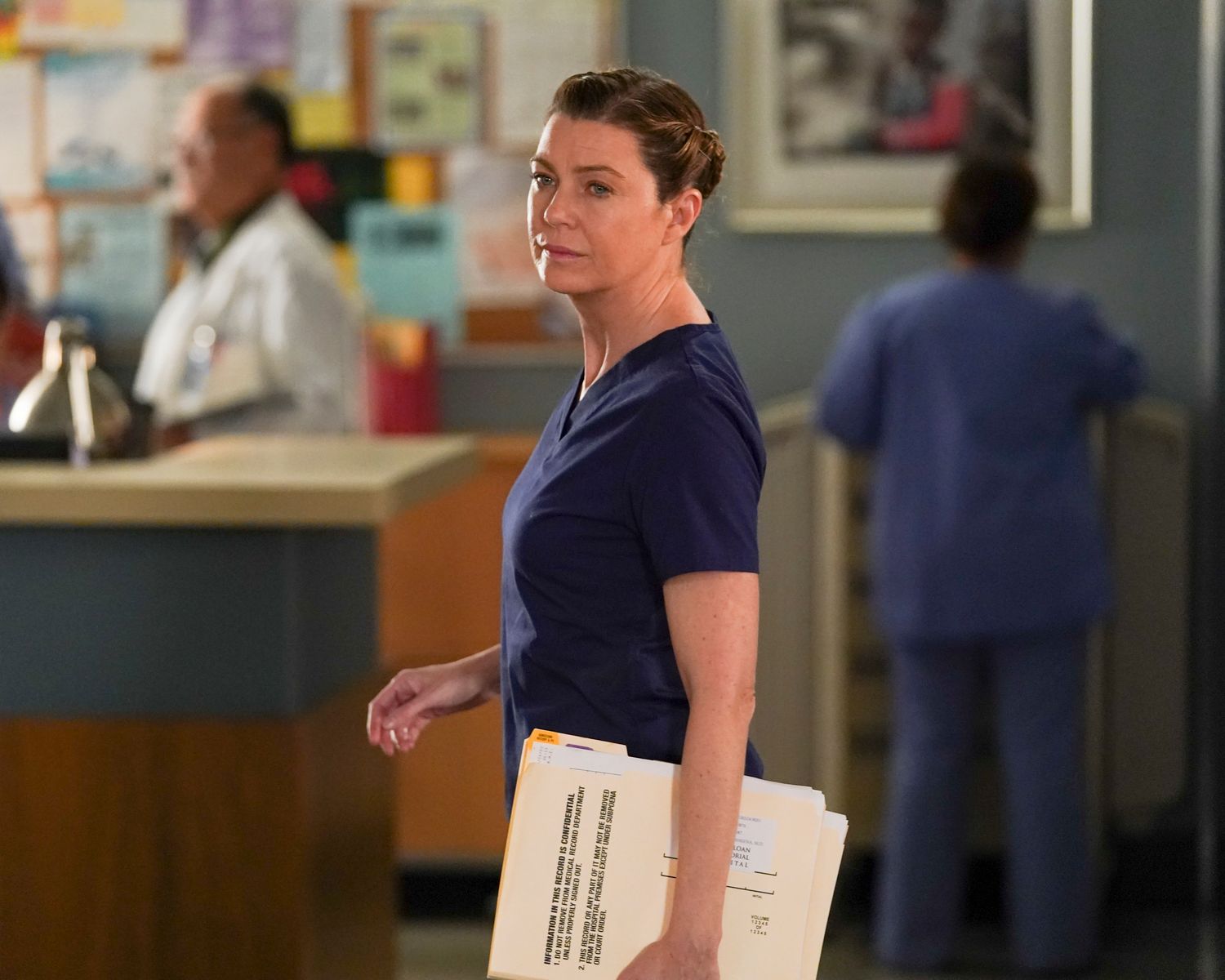 ---
The actress is adamant that, unlike her character, her family comes first – and describes herself as her kid's PA in her Instagram bio (with no mention that she's an actress or director!). Pompeo has been quoted as saying that the show had its share of culture problems, calling it a "toxic work environment" for the first few seasons, which almost prompted her to leave the show.
Instead, she says "it really became my goal to turn that set around, to have experiences there that I could be happy about and proud about." Thankfully, that's exactly what she did.