Avengers Actresses Real-life Partners
Admit it, with Captain Marvel at the helm, the Endgame was the biggest embodiment of Girl Power ever! Who are these MARVELous women and what do we know about their real lives? Who met the love of her life at the age of 10? 
Who pushed a Jeep up the hill in real life all by herself? And who brought her ex-husband to her honeymoon? Find out where the Avengers actresses are now and whether they have anyone special in their lives. Let's dig into the article!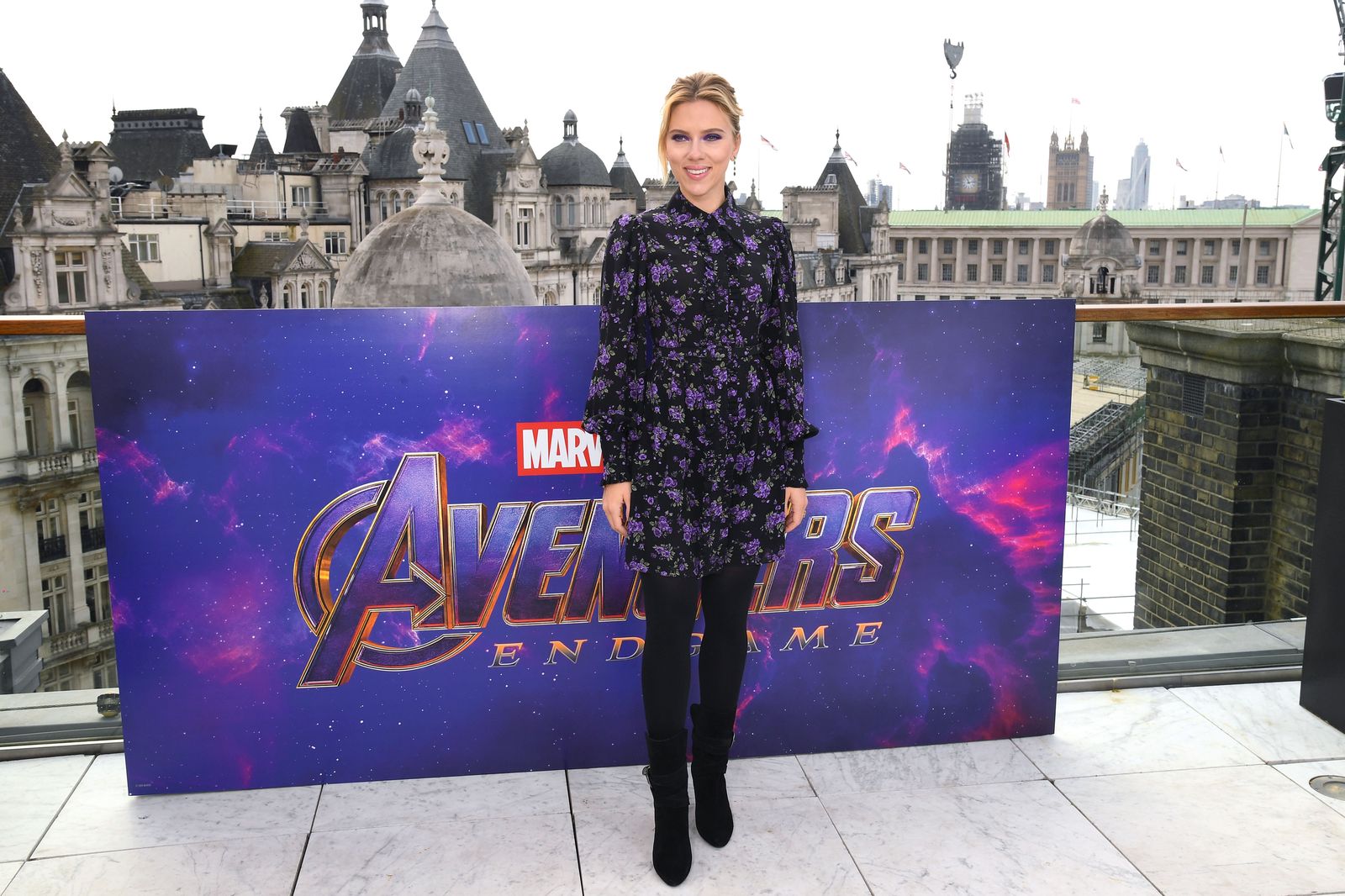 ---
Brie Larson aka Captain Marvel
Like many other fans, you probably also expected to see much more of Captain Marvel in Endgame. And recently, the directors finally explained why the most powerful superhero didn't play a bigger part. They revealed that Avengers was always a story about the original six. And as Carol's a fairly new character, she was intentionally left out.
---
In real life, Brie Larson is not so far from becoming a superhero of her own. One time, she even managed to push a Jeep uphill for оver a minute while doing some extreme training for her Marvel movie. Why? In her words:
"I'm just an introvert with asthma and felt like I needed to be able to do that... if Captain Marvel can move planets, the least I could do is move a car."
---
Brie is very serious about everything she gets involved in, especially when it comes to films, and even money doesn`t change her attitude towards that. Larson once did 3 independent films in a row, so she was broke and had to look for Christmas presents on eBay.
In her words, she can't work just for the money, and she would certainly be happier to work in a diner than she would be on a set trying to be a sexy football coach. The actress is very protective of her personal life. In interviews, she refuses to answer questions that make her uncomfortable.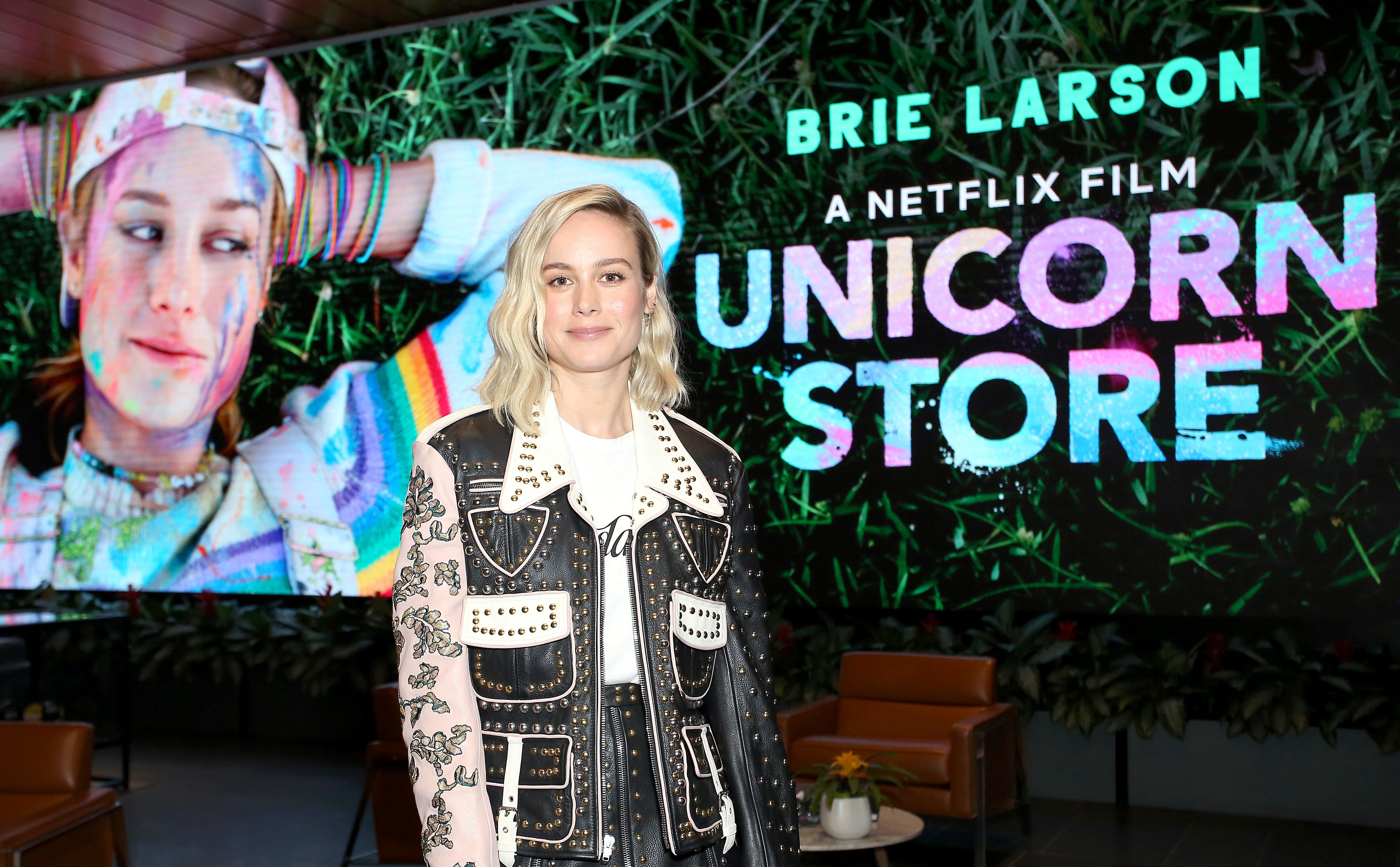 ---
Though it is known that she had been in a five-year-long relationship with Alex Greenwald, the lead singer of the band Phantom Planet. When asked about her then-boyfriend supporting her, Larson gushed and shared that Alex is just her person, her best friend.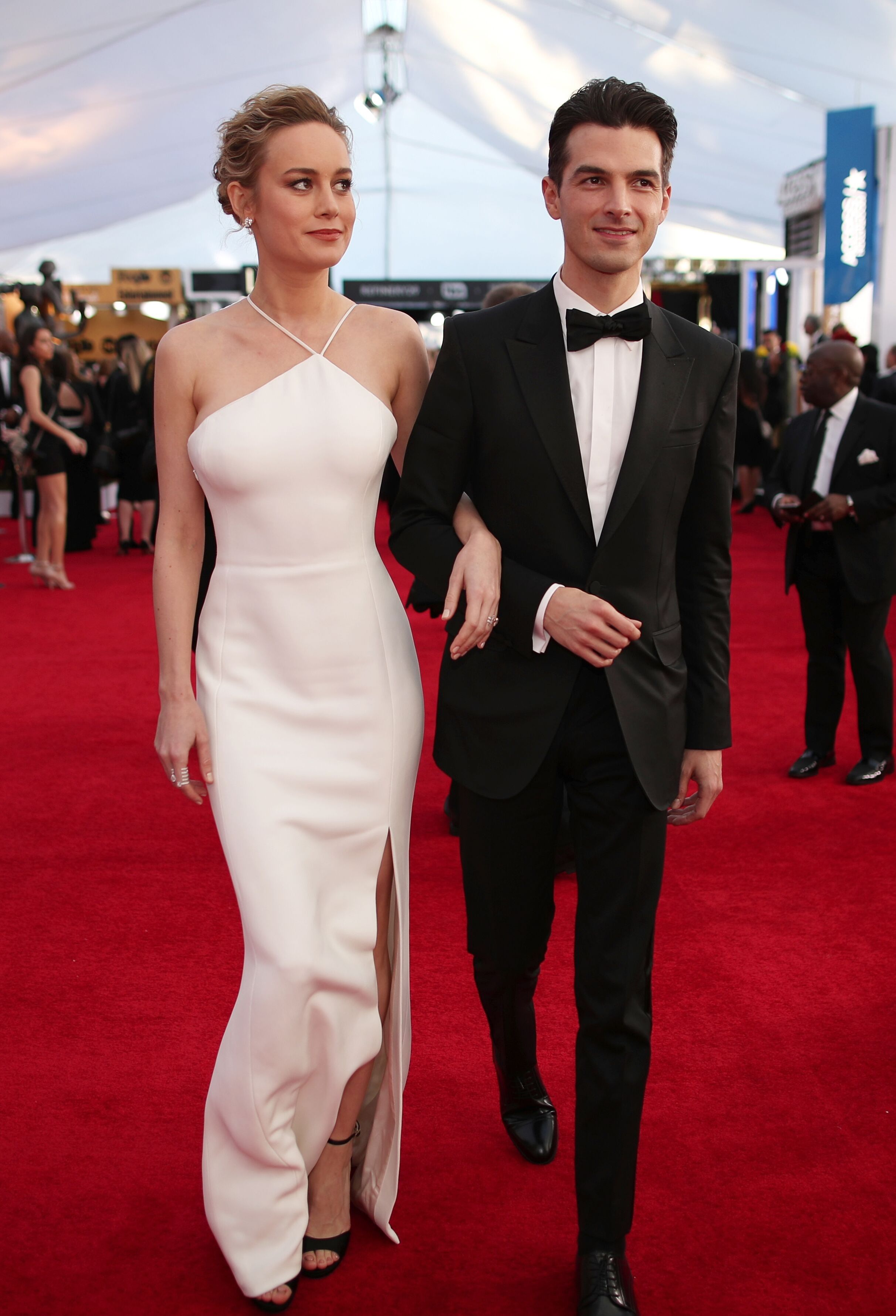 ---
They were ready to become a family and got engaged but then... they, unfortunately, went their separate ways.  Since then, Brie has kept her personal life private. But last year, she was spotted with actor Elijah Allan-Blitz and the two were photographed out in public together in May 2020. 
---
Gwyneth Paltrow aka Pepper Potts
Most of the fans still can`t bear the fact that Pepper has been left without her husband. The actress's real life is much the opposite, as she recently got a new hubby. Paltrow is married to the Glee co-creator Brad Falchuk. After the engagement they wrote a joint statement:
"We feel incredibly lucky to have come together at this juncture in our lives, when our collective successes and failures can serve as building blocks for a healthy and happy relationship."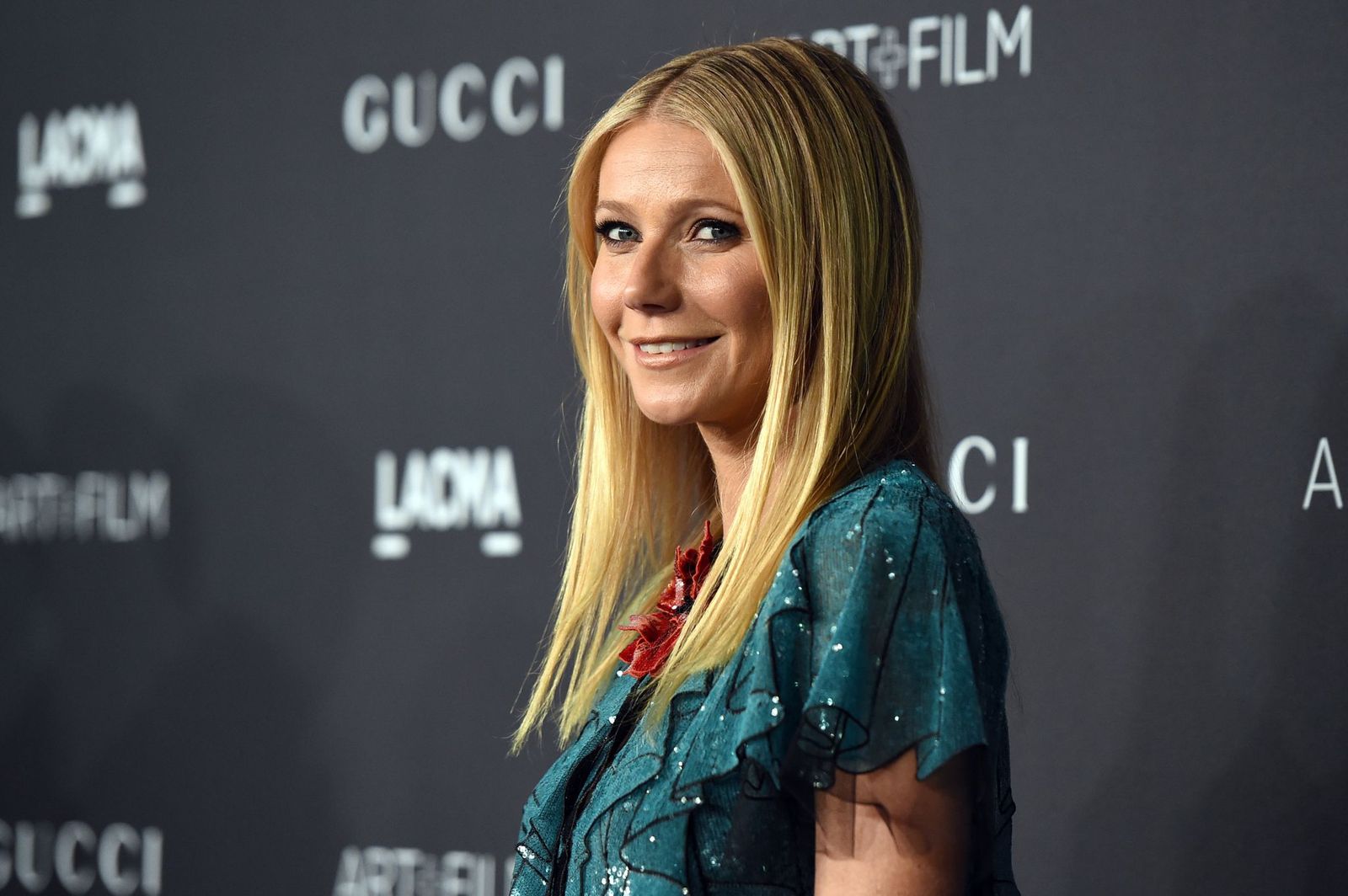 ---
After their wedding, the pair had a very modern honeymoon. Why modern you might ask? Let's see...Paltrow revealed that she enjoyed a beach getaway in the Maldives with her new husband, all of their children and... her ex-husband, Chris Martin. As you probably remember she and the frontman of Coldplay were married for 10 years and raised 2 kids together.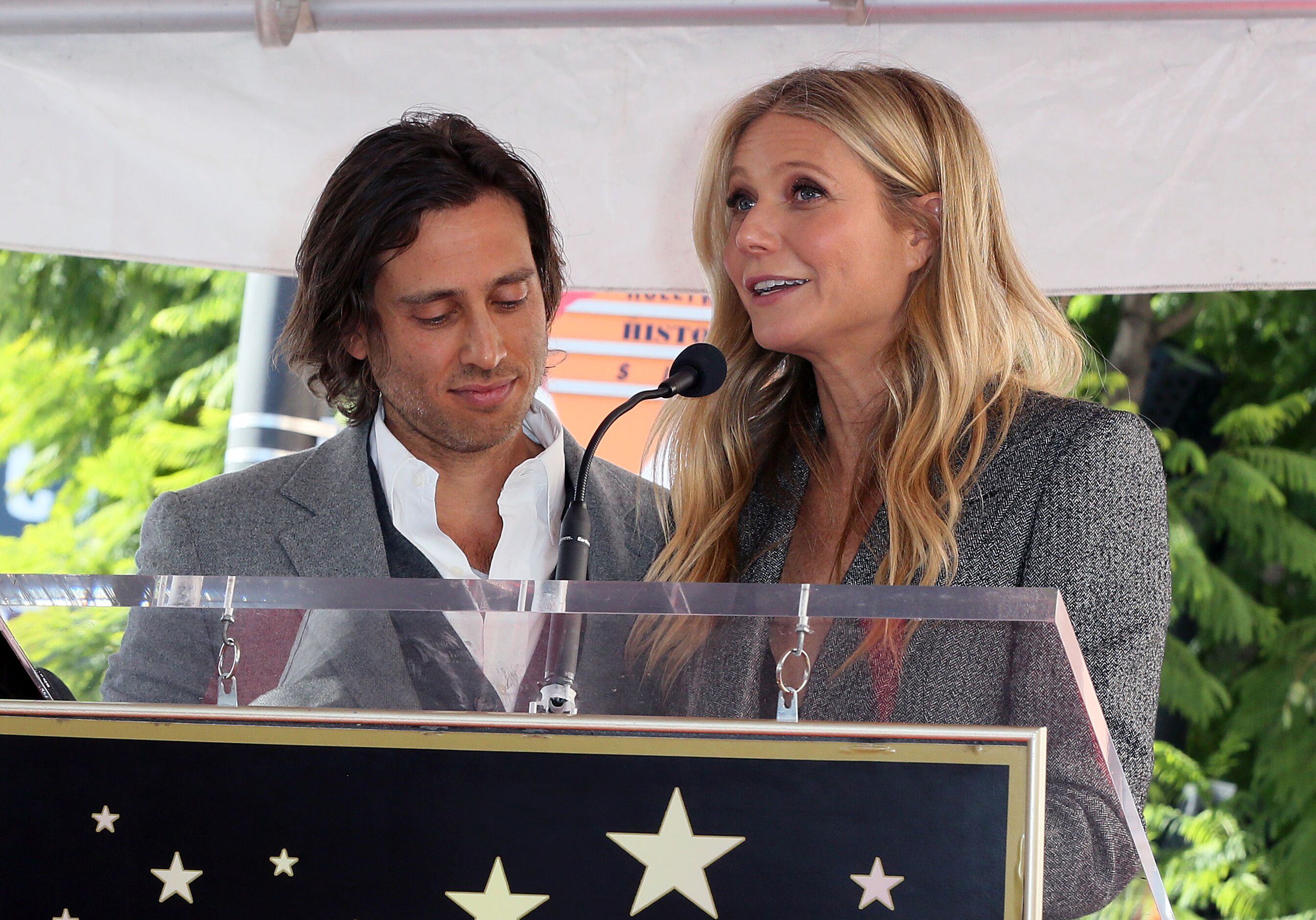 ---
Despite the fact that they are divorced, the two remain really close, as both want to set a good example for the kids. Besides, they still deeply respect each other. That is why it was absolutely natural for them to have a family vacation together. In her leisure time, Gwyneth loves to cook, do yoga, and learn foreign languages.
---
Two years ago, Paltrow saddened her fans when she announced that she would pause acting to focus on her new business Goop. It includes a weekly lifestyle newsletter, that encourages readers to 'nourish the inner aspect'. Thank goodness this Business Lady still found time for her Marvel character and we hope to see her again in future.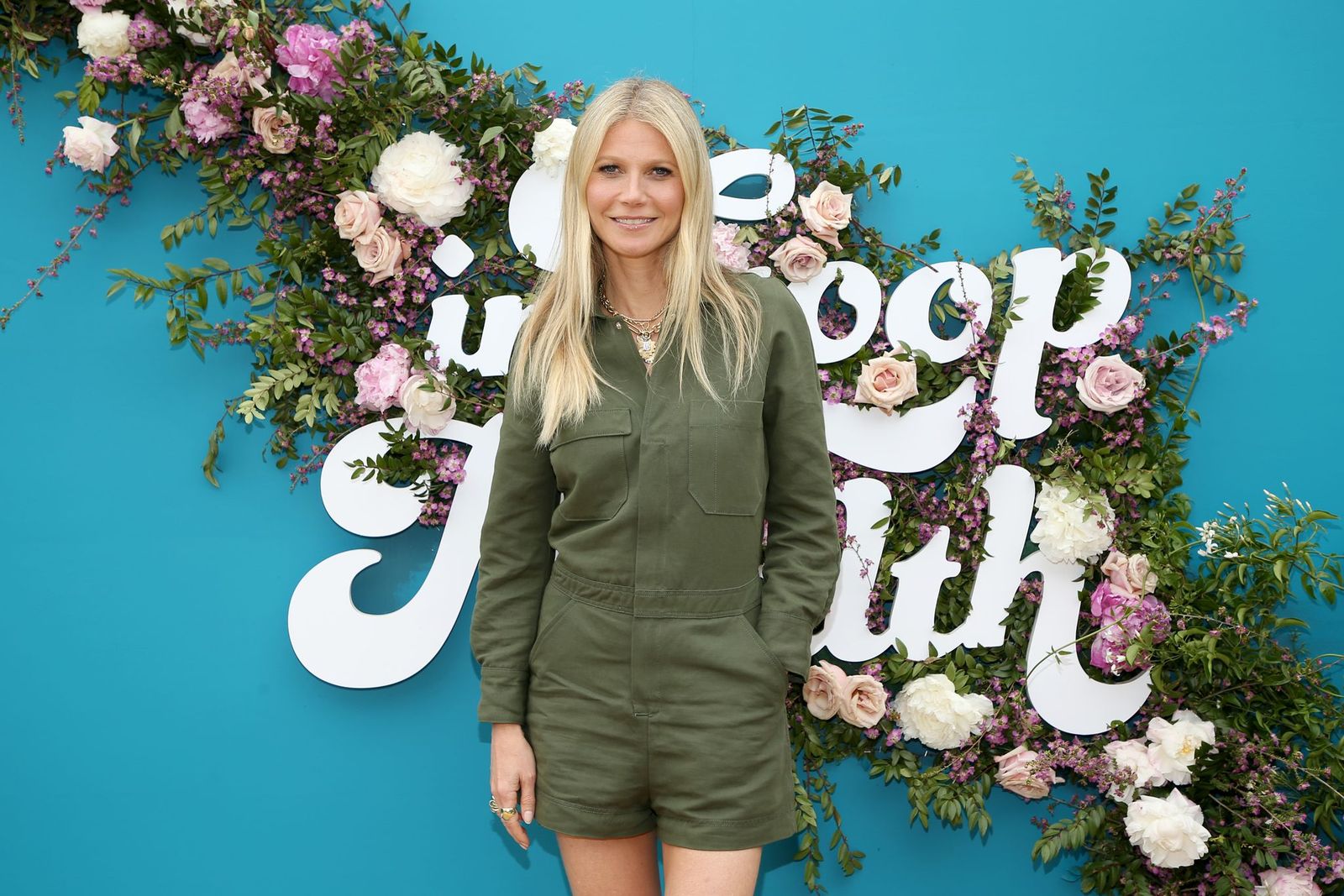 ---
Karen Gillan aka Nebula
The feisty and loyal Nebula is one of the few female characters who got a real chance to open up in Endgame. In the meantime, it is hard to open up the personal life of Karen Gillan, who is best known for playing Amy Pond in the British sci-fi network show Doctor Who.
---
It is known though that the actress dated British photographer Patrick Green. They had been together for around six years, but they separated in 2012. From that point onward, the actress started dating British filmmaker Andrew Brooke but that did not last long, too. So it looks like Karen is on the dating market these days.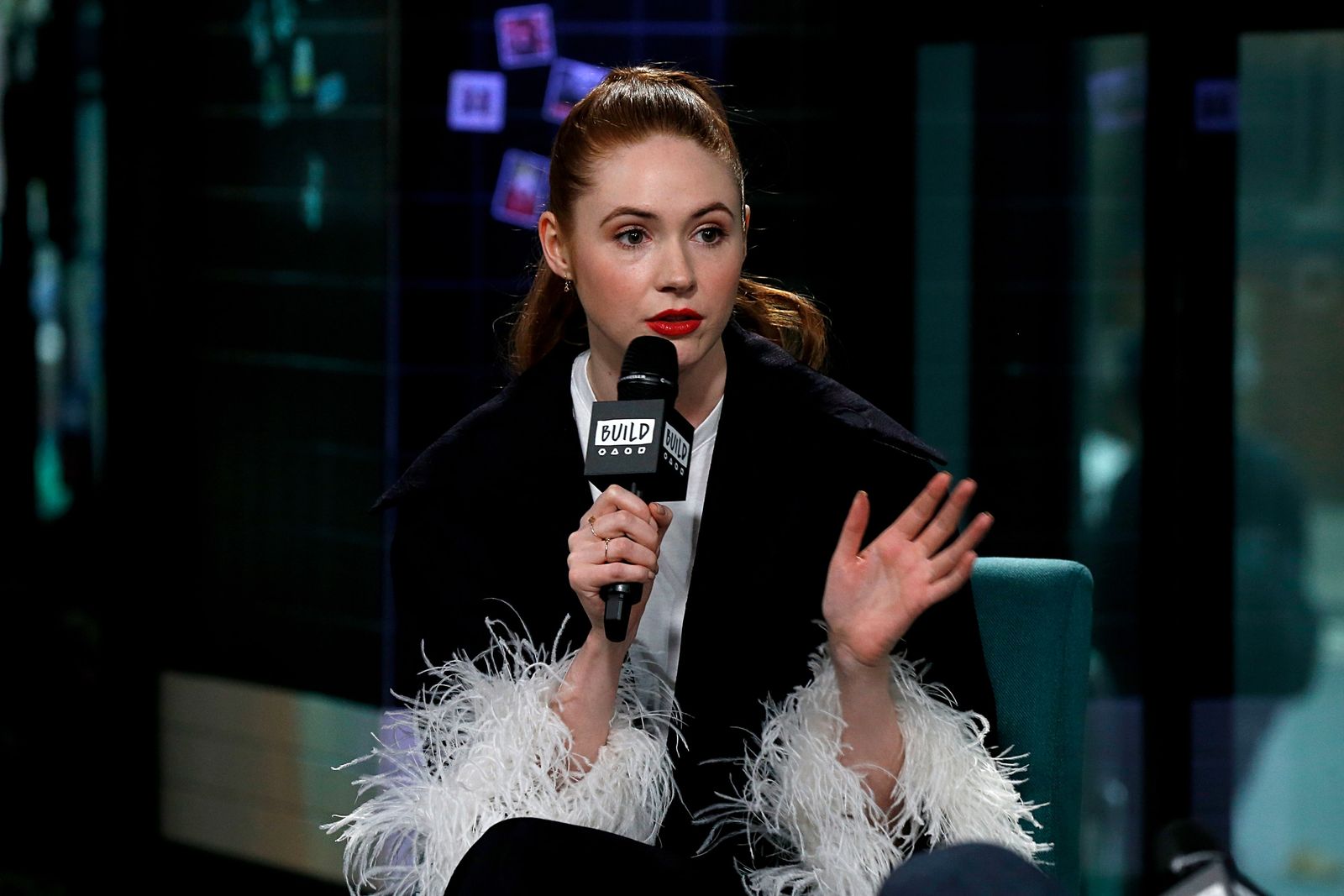 ---
Zoe Saldana aka Gamora
Actress Zoe Saldana is a happily married woman. She tied the knot with Marco Perego over 6 years ago. A year after their wedding, the couple welcomed twins boys Bowie and Cy, and three years later, another son named Zen.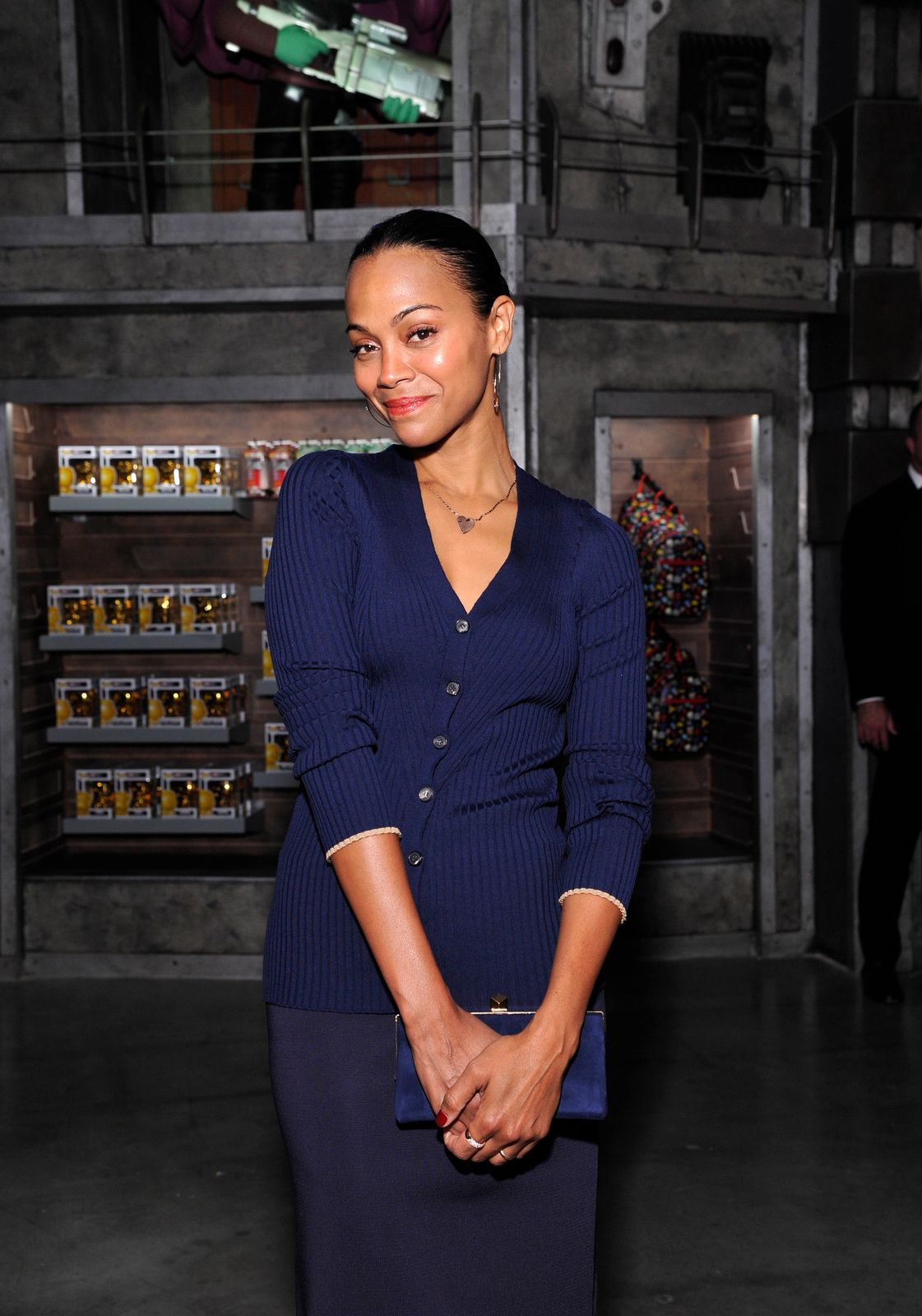 ---
Other than being a star in her own right, Zoe Saldana is also a handy businesswoman. She owns several restaurants, has her own line of fragrance and clothing, and her own brand of... vodka! Wow, we didn't see all that coming from her!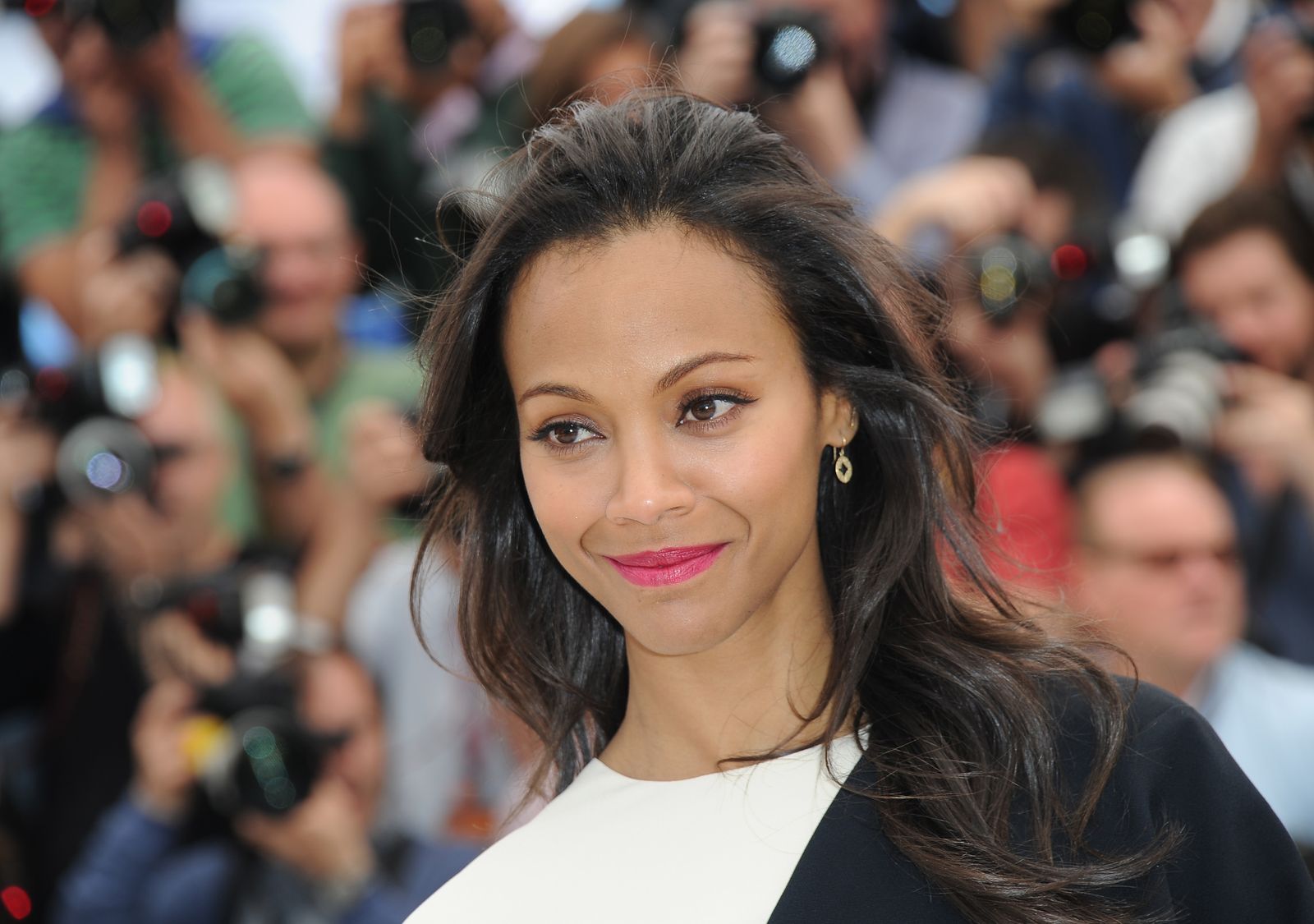 ---
Pom Klementieff aka Mantis
Pom Klementieff is a bold and beautiful French actress who made a memorable impression as Mantis in Guardians of the Galaxy Vol. 2. Her character is very unusual although her life story even more so. Unfortunately, not in a positive way.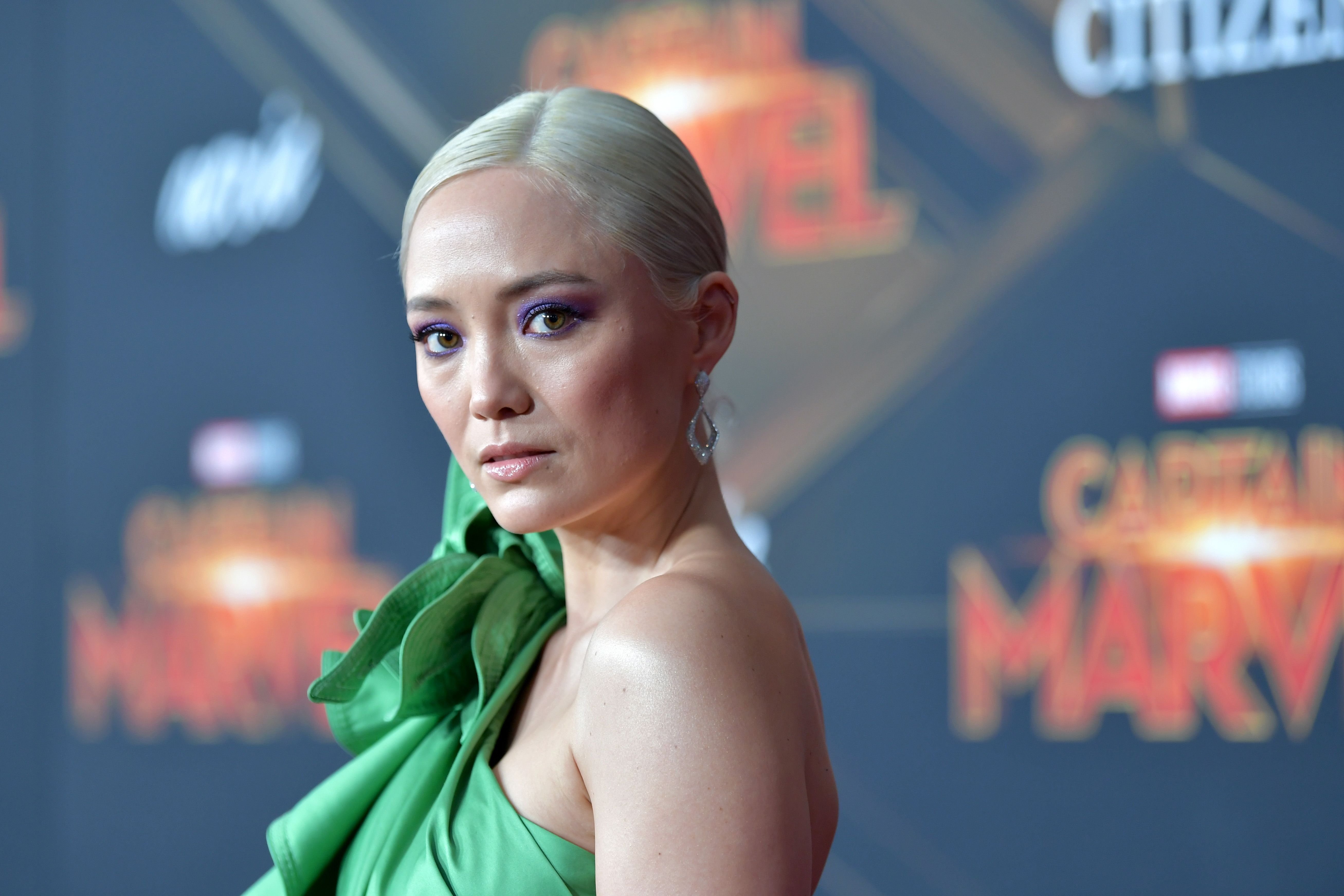 ---
When she was only five years old, her father passed on and her mother was a diagnosed schizophrenic during her childhood. Her brother committed suicide on her 25th birthday. She was raised by her paternal aunt and uncle... To sum it up, there have been many 'downs' in her life.
---
Anyhow, she found the strength to break through the Hollywood Film industry thanks to her role in Spike Lee's Oldboy. And now Pom is a coveted Hollywood actress and model. Her professional roles are quite notable, but her personal life doesn't get as much of a spotlight. And considering very difficult family history, her attitude towards privacy is clear.
---
Elizabeth Olsen aka Scarlet Witch
Elizabeth Olsen grew up in the entertainment business as the younger sister of widely known actresses Mary-Kate and Ashley Olsen. As a matter of fact, she first worked as an actress in her sisters' films as a child and was in her 20s when she first began to develop her own film career.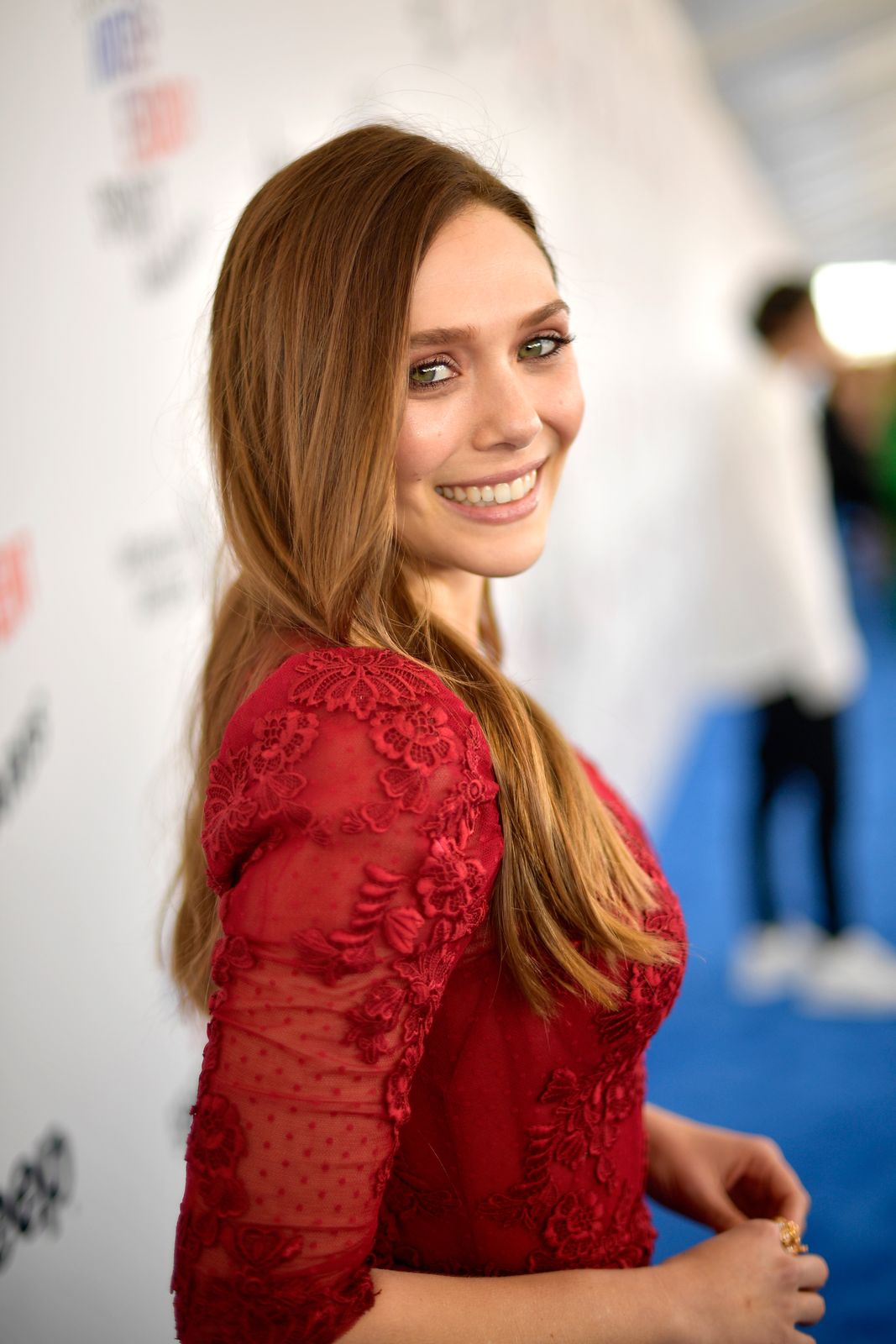 ---
For now, she is mostly known for her roles in the 2014 remake of Godzilla and of course, her Marvel character. Elizabeth has been rumored to be in relationships with a few of her Marvel colleagues. Not at the same time, of course.
---
Firstly, there was big news about her romance with Tom Hiddleston and then it was Chris Evans, although that was later all denied by Elizabeth in one of her interviews. Elizabeth is currently in a relationship with her musician boyfriend Robbie Arnett.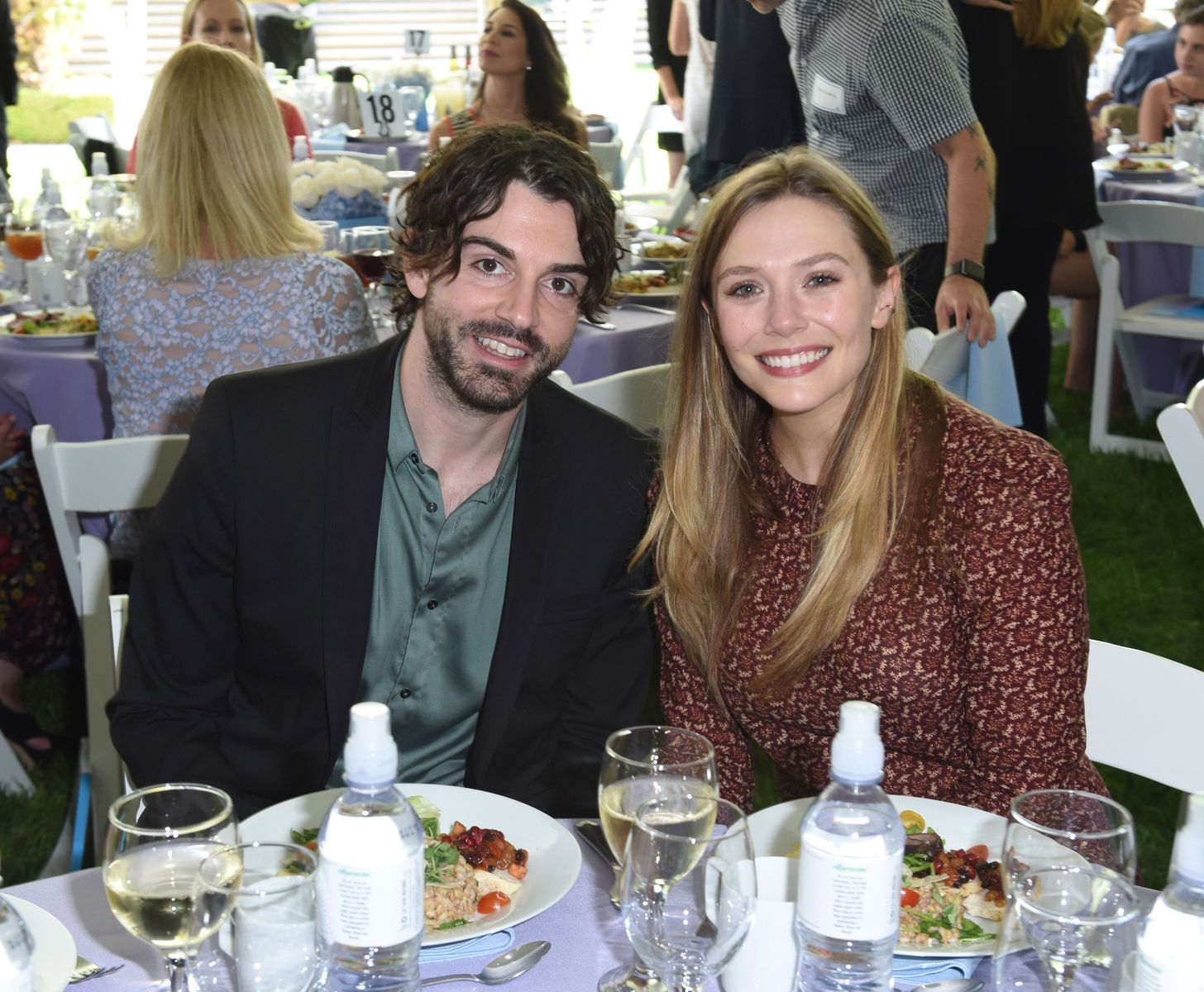 ---
After a couple of years together, the couple got engaged in 2019. The happy actress commented on her future with Robbie:
"I don't know where things will lead, but I do think about it in that way: 'I think I could raise kids here,'" the actress added.
Well, we're glad to hear that! Looks like they share a very special bond. 
---
Letitia Wright aka Shuri
And what about the brainy sister of the Black Panther? Letitia Wright received the BAFTA Rising Star Award. We will definitely see more of her talent in the upcoming Black Panther movies. While Shuri's an heir to the Wakanda throne, Letitia's apparently already locked down another queen status.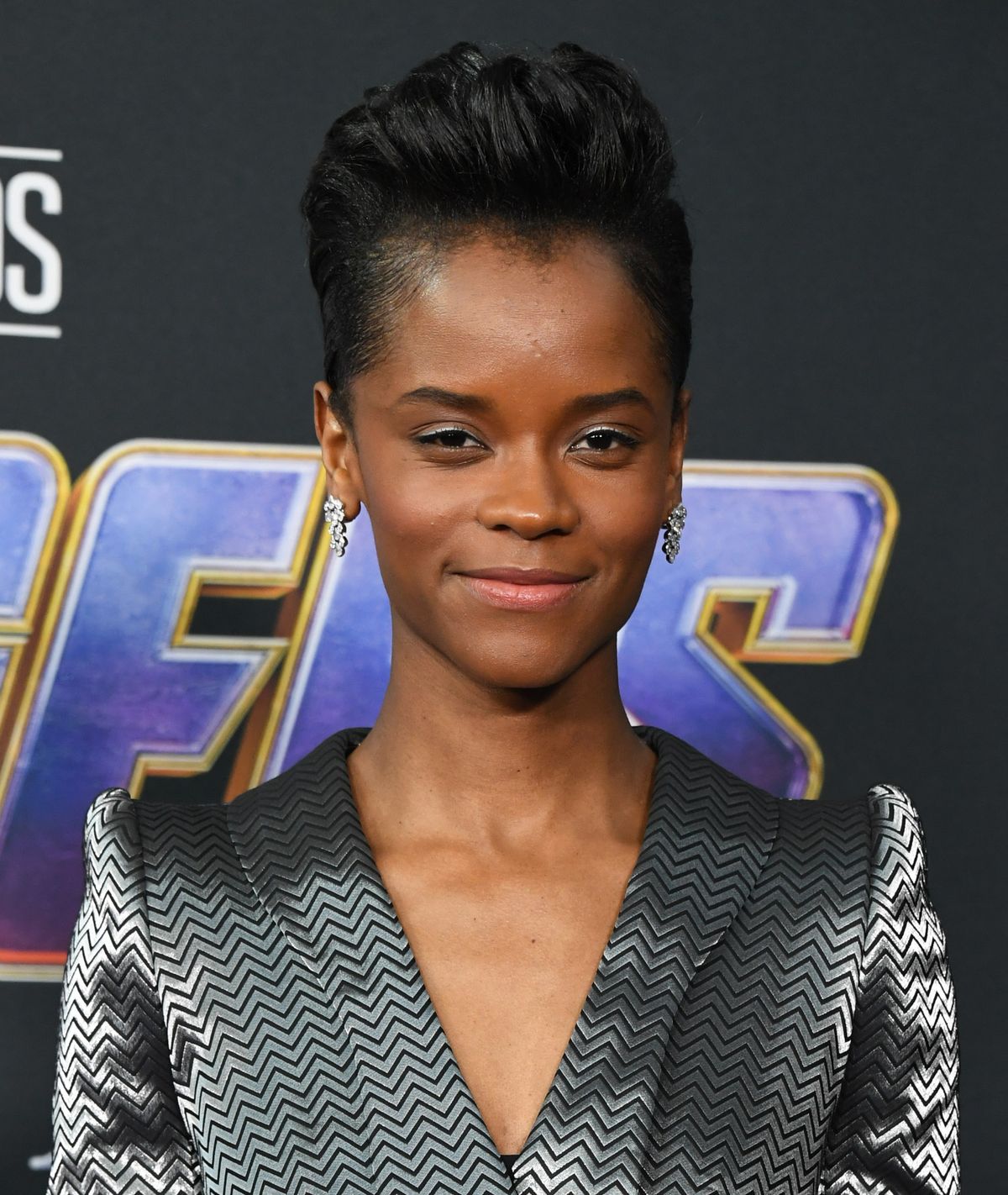 ---
"I'm still the queen of rap battle in Wakanda," she told Vanity Fair.
She and other Black Panther folks would reportedly have impromptu rap battles while shooting onset. "Danai tried a lot, but she failed, epically," she added, in true Shuri roast fashion. And let's move on with her Wakanda rap friend Danai Gurira.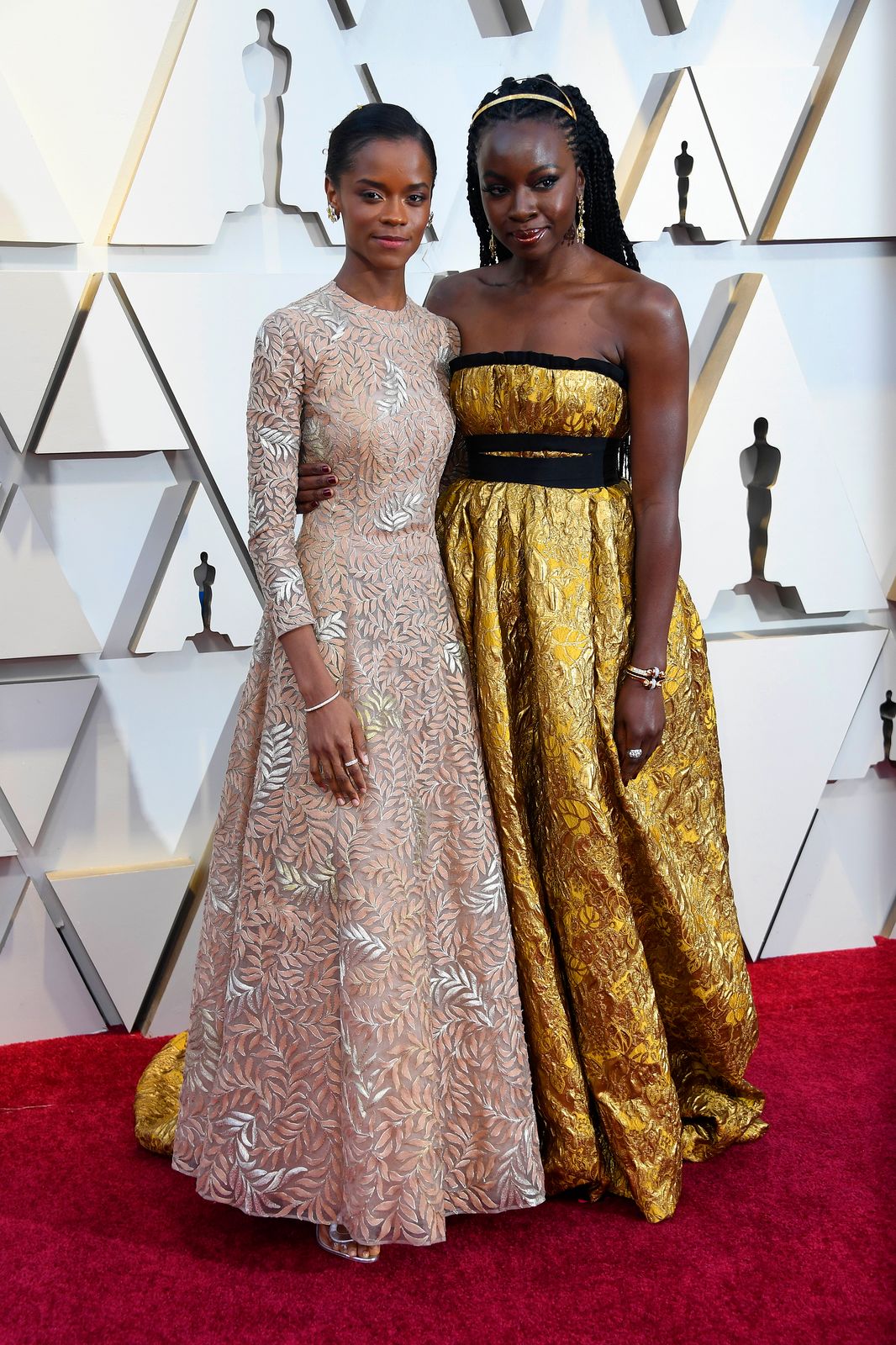 ---
Evangeline Lilly aka The Wasp
Though Marvel fans know Evangeline as the Wasp, some of us still refer to her as Kate from a once-popular TV series Lost. This show meant a lot to the actress, as it was basically her big breakthrough. Although those times brought her some serious difficulty. Lilly's house was burnt in a fire caused due to electrical problems.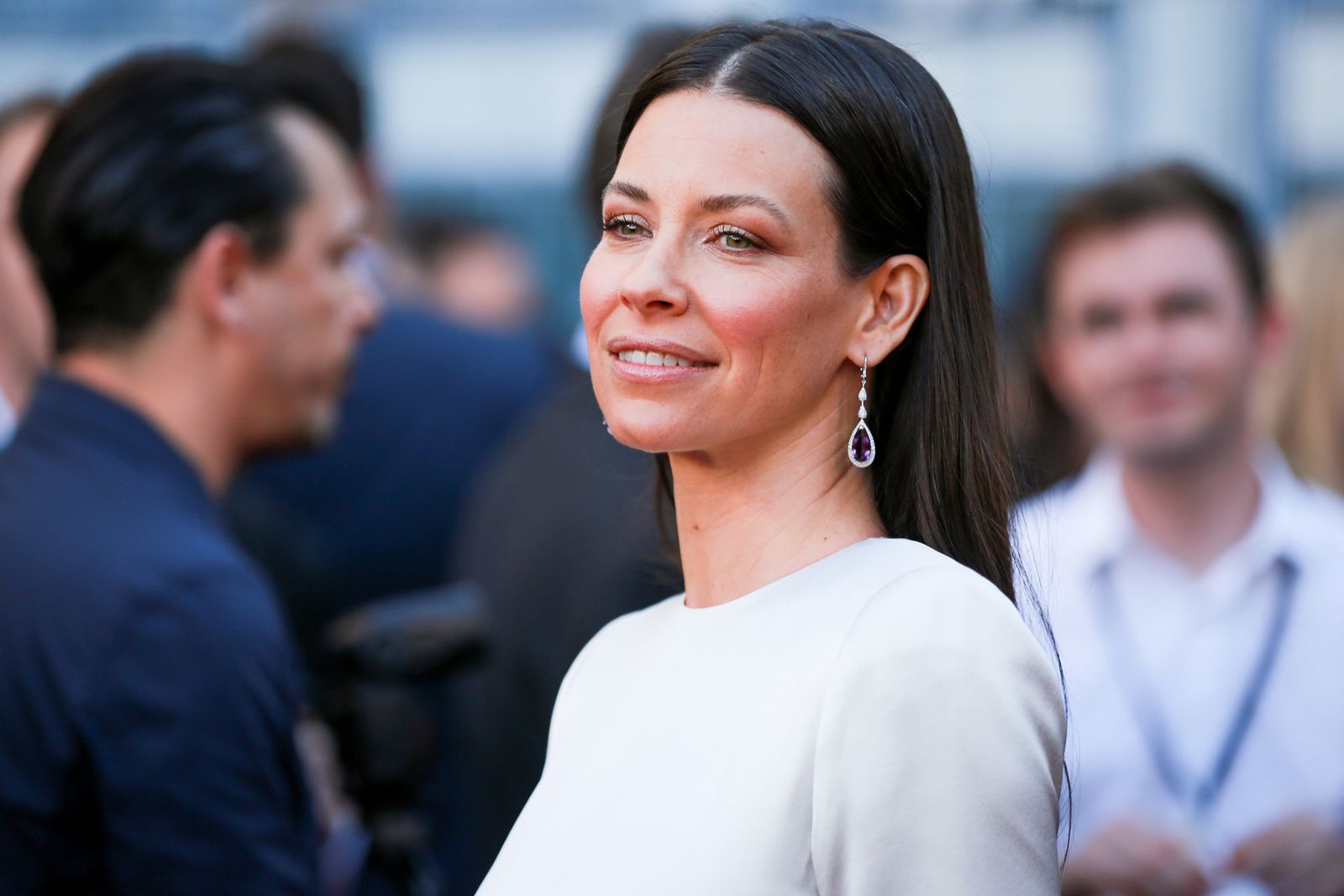 ---
Despite losing all her possessions, Lilly was unperturbed. She shared that the experience "was almost liberating" and that she will not be in a hurry to clutter up her life again. After a couple of long-lasting relationships, Lilly seemed to have found the perfect one for her after she started dating Norman Kali.
The couple met when Evangeline starred in Lost, for which he served as a production assistant. Nowadays the two share two sons, but Evangeline confessed she originally wanted to have 6 kids! She shared that she is in love with being pregnant, although the couple wants to adopt their next four children.
---
Despite kids and a long-lasting relationship, neither of the parents feel the need to get married. They'd only do it if it were really necessary someday for healthcare or taxes. But today Lilly is happy with the way things are going and is focusing on her next children's book, after the successful release of her first one 'The Squickerwonkers.'
---
Danai Gurira aka Okoye
While Okoye survived the snap and was presumably leading Wakanda, unfortunately, we don't see much of her in the Endgame at all. Fans probably still remember Danai from her impressive katana-wielding scenes in the Walking Dead.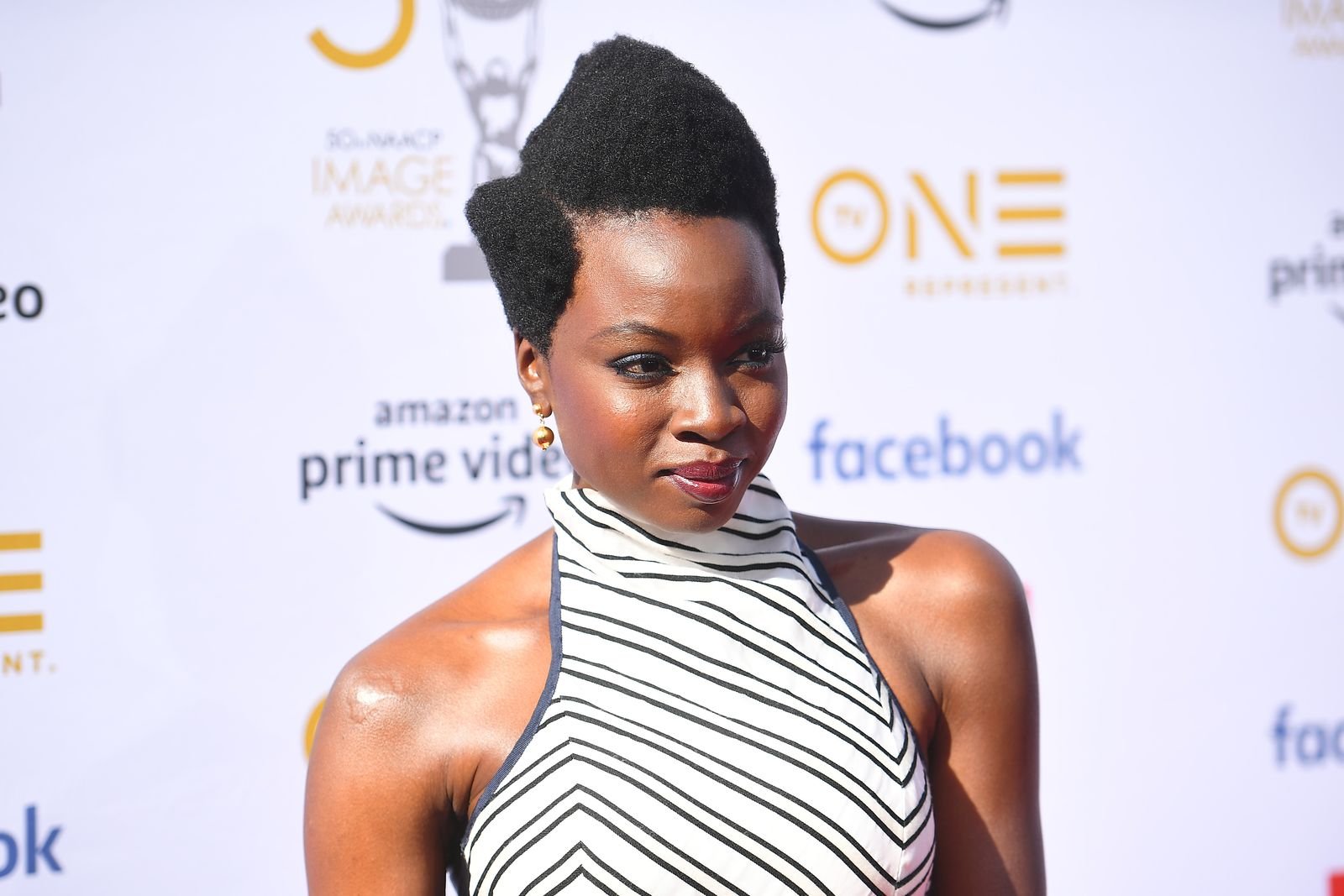 ---
Is she the same extreme woman in daily life? She is actually pretty similar to her character, in terms of a strong spirit. Danai is an activist of Zimbabwean ancestry. She is a fan of sports like field hockey and tennis. She also loves swimming and runs track.
---
The actress is presumably one of those stars who love to keep her personal life under wraps. It is possible that Danai is single. But a co-star from the Walking Dead Norman Reedus made the press think otherwise. Speculation started when Norman locked lips with Danai while on set. But, relax it was only a joke.
---
Tessa Thompson aka Valkyrie
Thompson is the one who has been able to avoid being typecast — playing anything from a compassionate protagonist to ruthless antagonist to wild, untethered Asgardian ruler. Some of Thompson's recent projects include Creed II and the spinoff to Men in Black, Tessa worked alongside her Asgardian Bro Chris Hemsworth.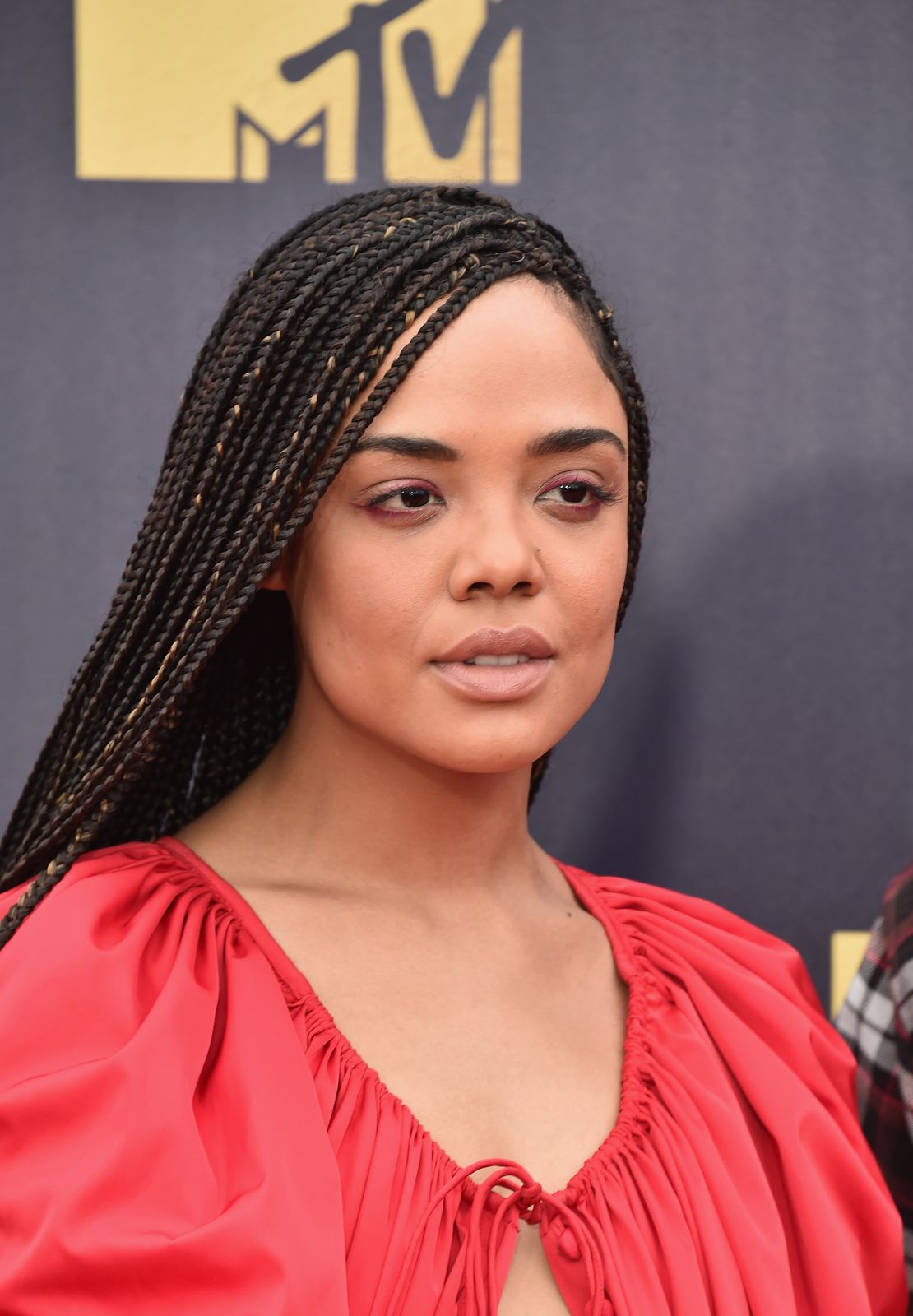 ---
Thompson made a public announcement that she is bisexual. But it never was a big deal for Tessa as she was raised in a very open-minded family. She says that even if she suddenly brought a girlfriend to meet her parents for the first time, they would not need to have a special discussion about it, because it is really not a matter of gender.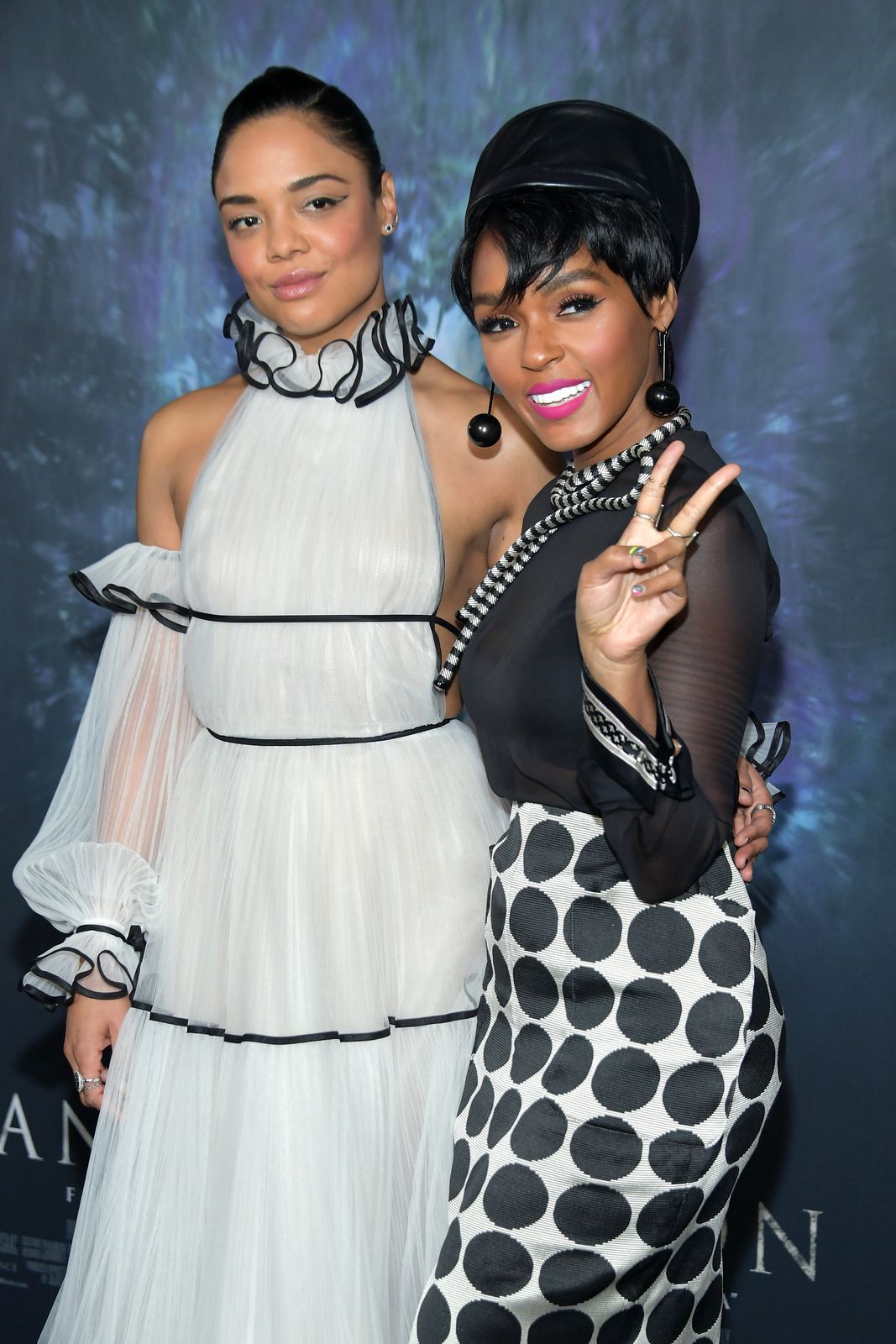 ---
In 2018 it was revealed that the actress was in a relationship with pop singer Janelle Monáe. Tessa stated that the two vibrate on the same frequency and that makes their relationship a very blissful one.
"We love each other deeply," Tessa openly shares.
Unfortunately, the couple has since separated and Tessa is rumored to be dating Dev Hynes. The two have been spotted together at the Sundance Film Festival and have been frequently seen out and about with each other. It seems that things are pretty much official.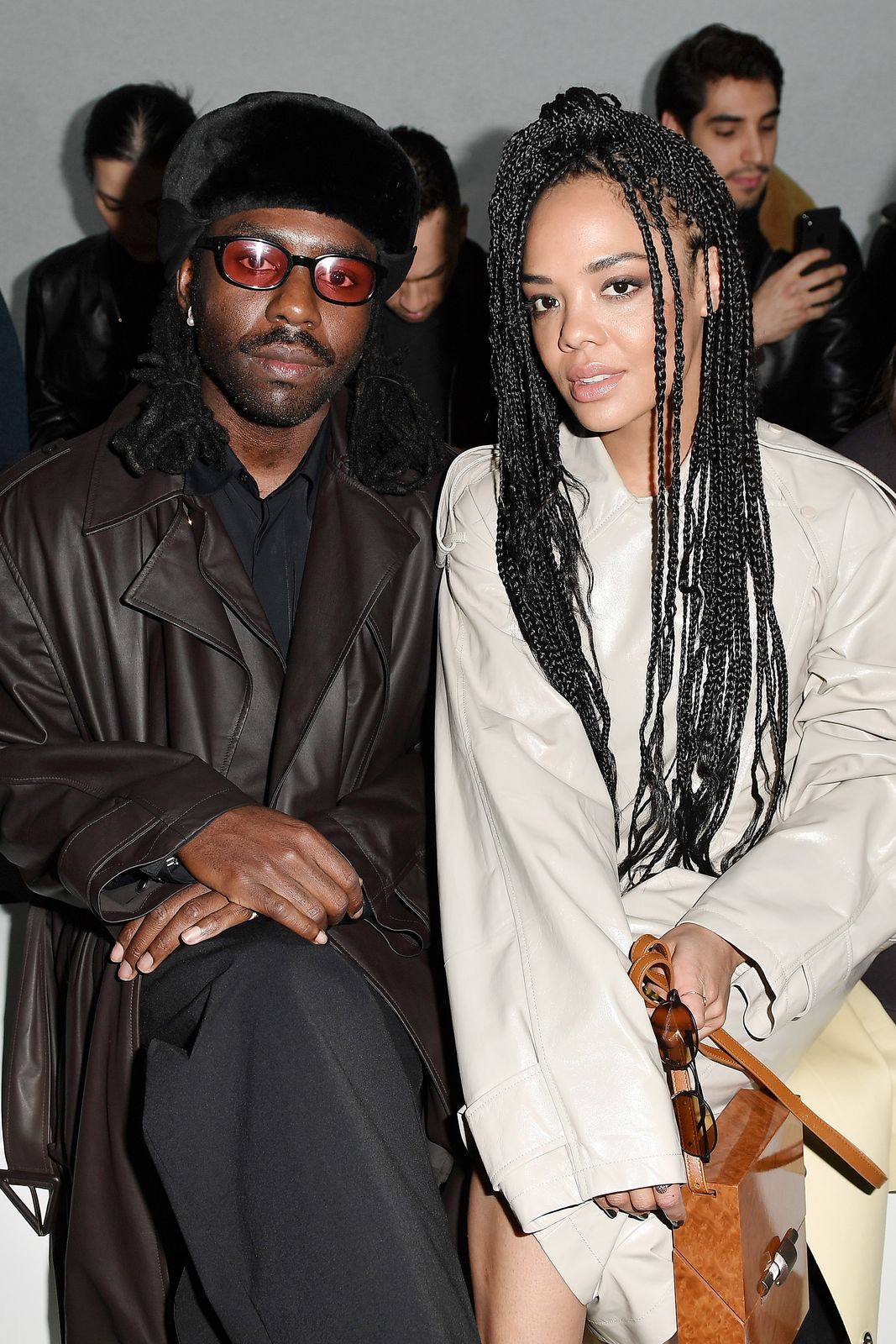 ---
Hayley Atwell aka Peggy Carter
This lady finally got her chance to live a happy life with an ideal American. What about the actress's real romantic life? Well, Hayley eventually stumbled upon "the one" with whom she wants to settle down and have children. Which is amazing!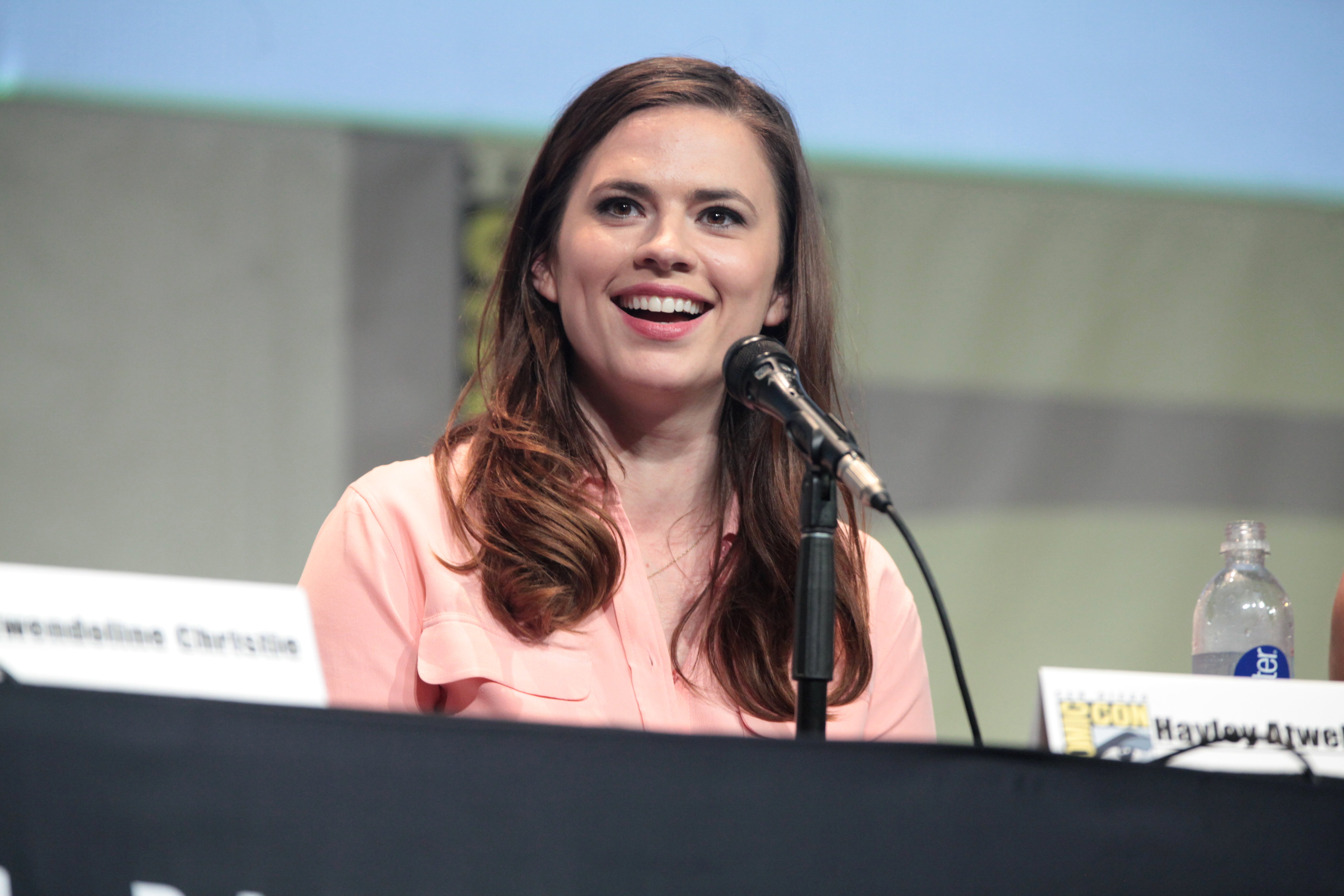 ---
She kept the identity of her boyfriend a secret till now, but she once shared that he was a medical doctor by profession in an interview with The Times. And she also mentioned she knew the guy since the age of 10!
Although the couple was re-introduced to each other by her boyfriend's sister. And now the actress is happy to reveal that she finally has someone she wants to share her life with. Thus, her fans are overwhelmed and eagerly waiting for an announcement of their probable wedding in the days to come!