Goofs & Bloopers in Fan Favourite 'Blue Bloods'
Following the adventures and action-packed lives of the Reagan family of cops is always exciting. Between the fast-paced scenes, fans of the Eagle-Eyed may have missed a few obvious bloopers... From errors in the storyline to visible crew equipment... We've gathered all the best blips!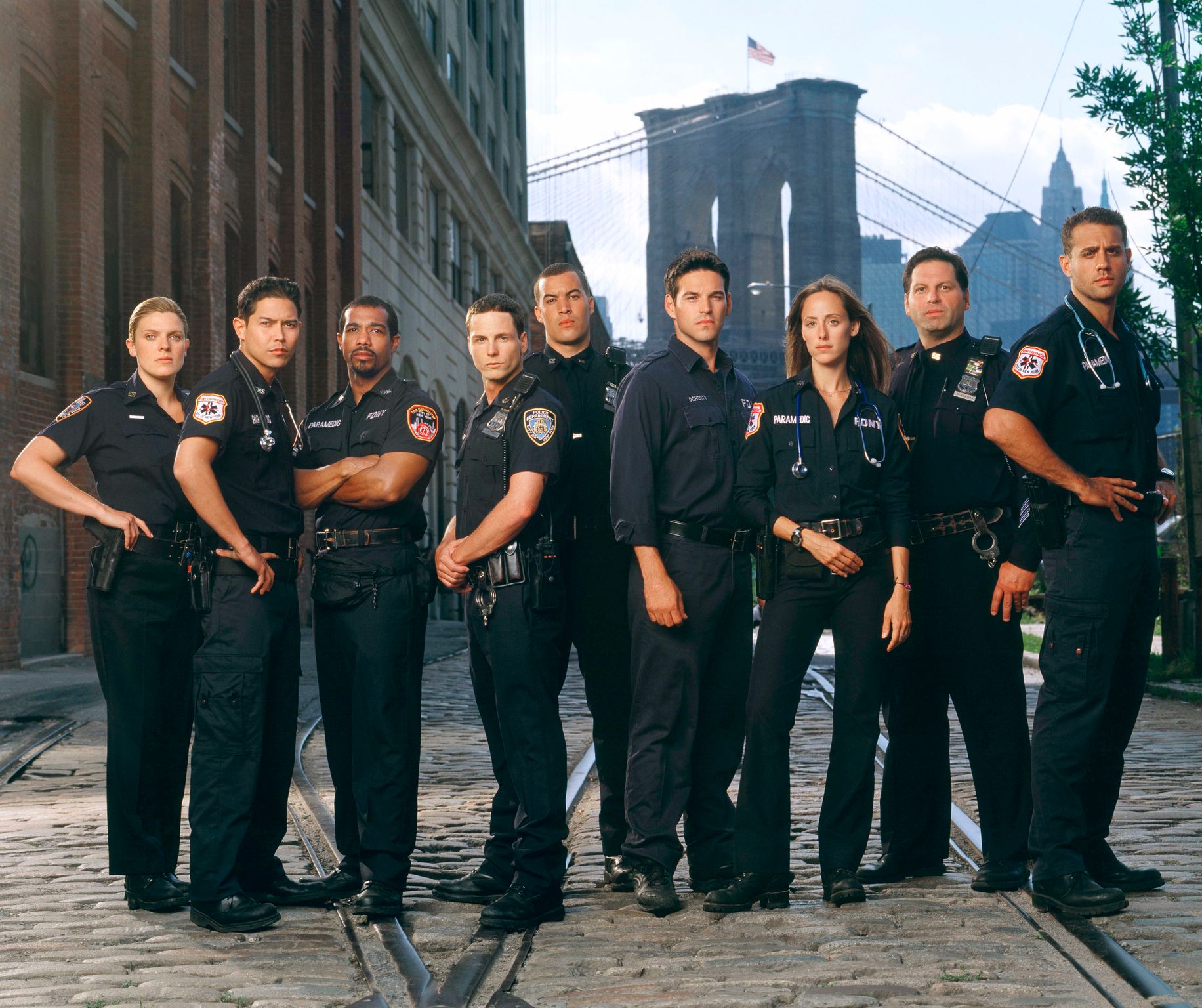 ---
20. Getting The Dates Right Is Not So Easy...
When watching a show we often take time to unwind and enjoy the story that is whisking us away on the screen. But if you are focused on the plotline you may not have noticed the error in the script... Danny is noted saying that "14 years ago today I kissed Linda."
However, this is contradicted in an episode a few weeks before... In fact, some viewers may remember that the happy couple was said to be commemorating their 16th anniversary. These two different dates are just the first of many bloopers Blue Bloods producers made...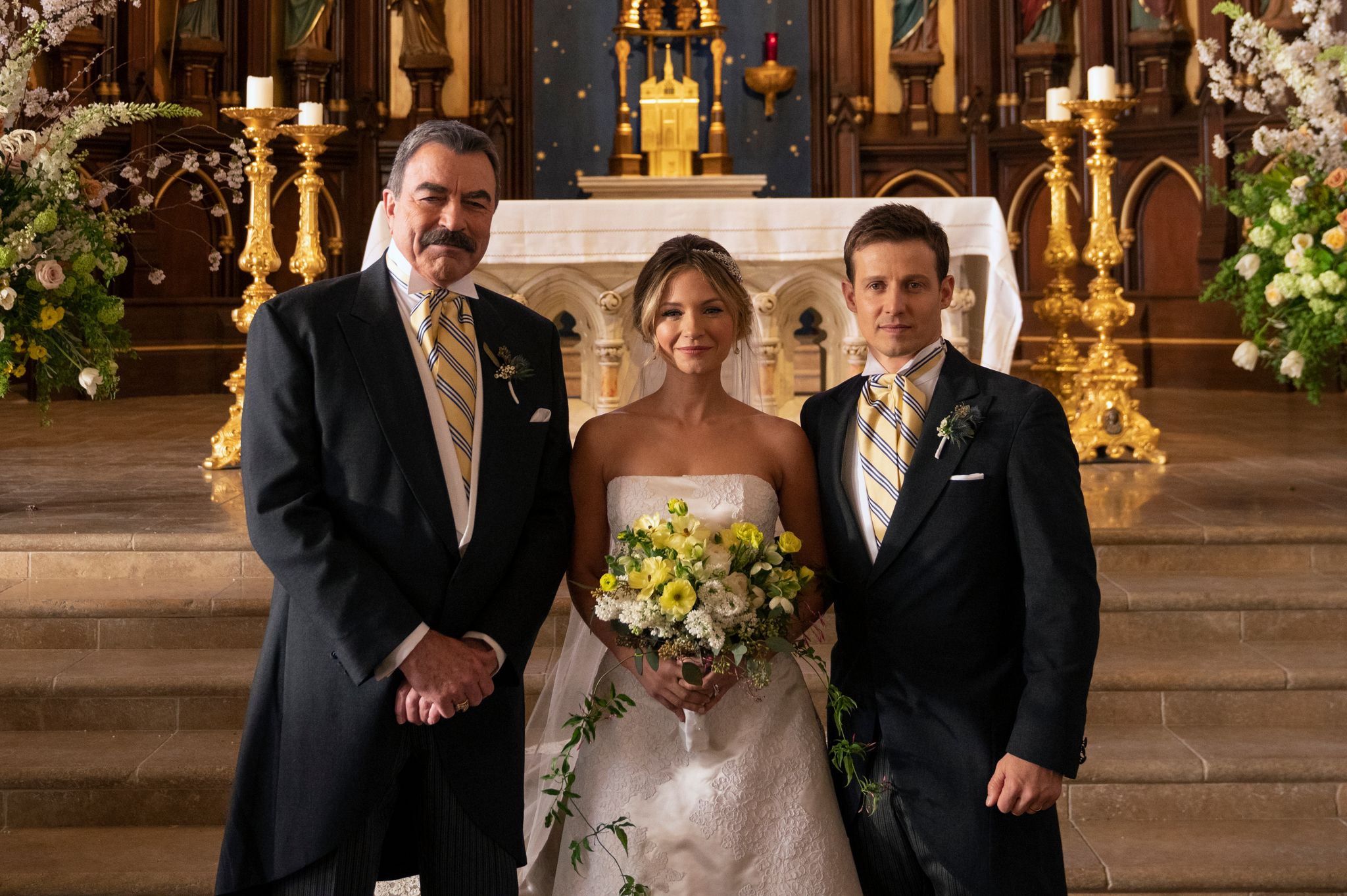 ---
19. The Story With The Magical Handcuffs 
Do you remember the scene between Danny, Baez, and Damian? It involved his questioning about where Mason is but that's not where the blooper comes in... The storyline is correct but the handcuffs on Damian seem to switch direction in the different shots of the scenes.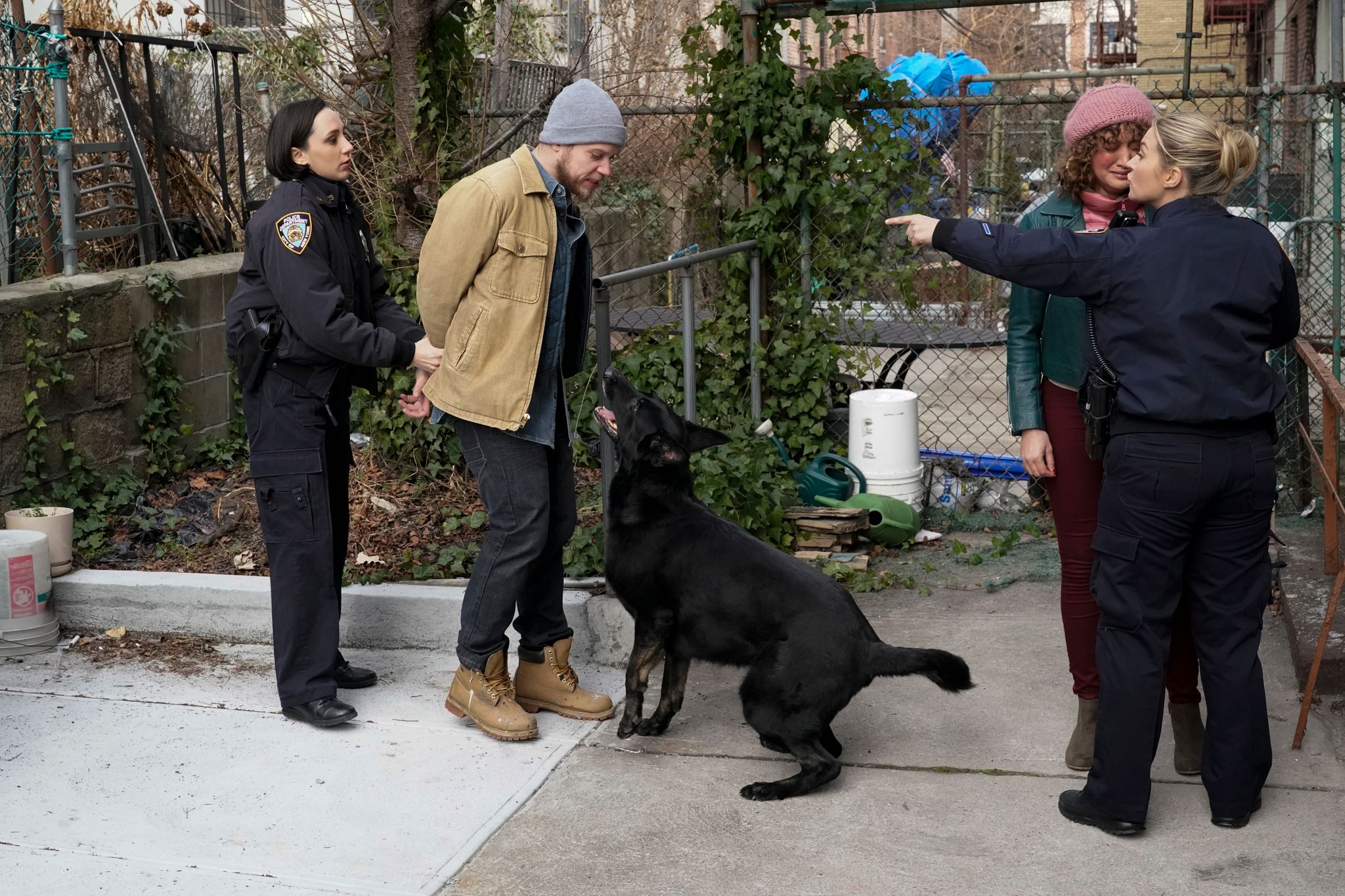 This small but noticeable change would be practically impossible if the handcuffs were really locked on his writs... Fans may realize that Damian isn't really locked up if they focus on his hands during this little altercation. Just watch the direction of the metal bars change... its like magic.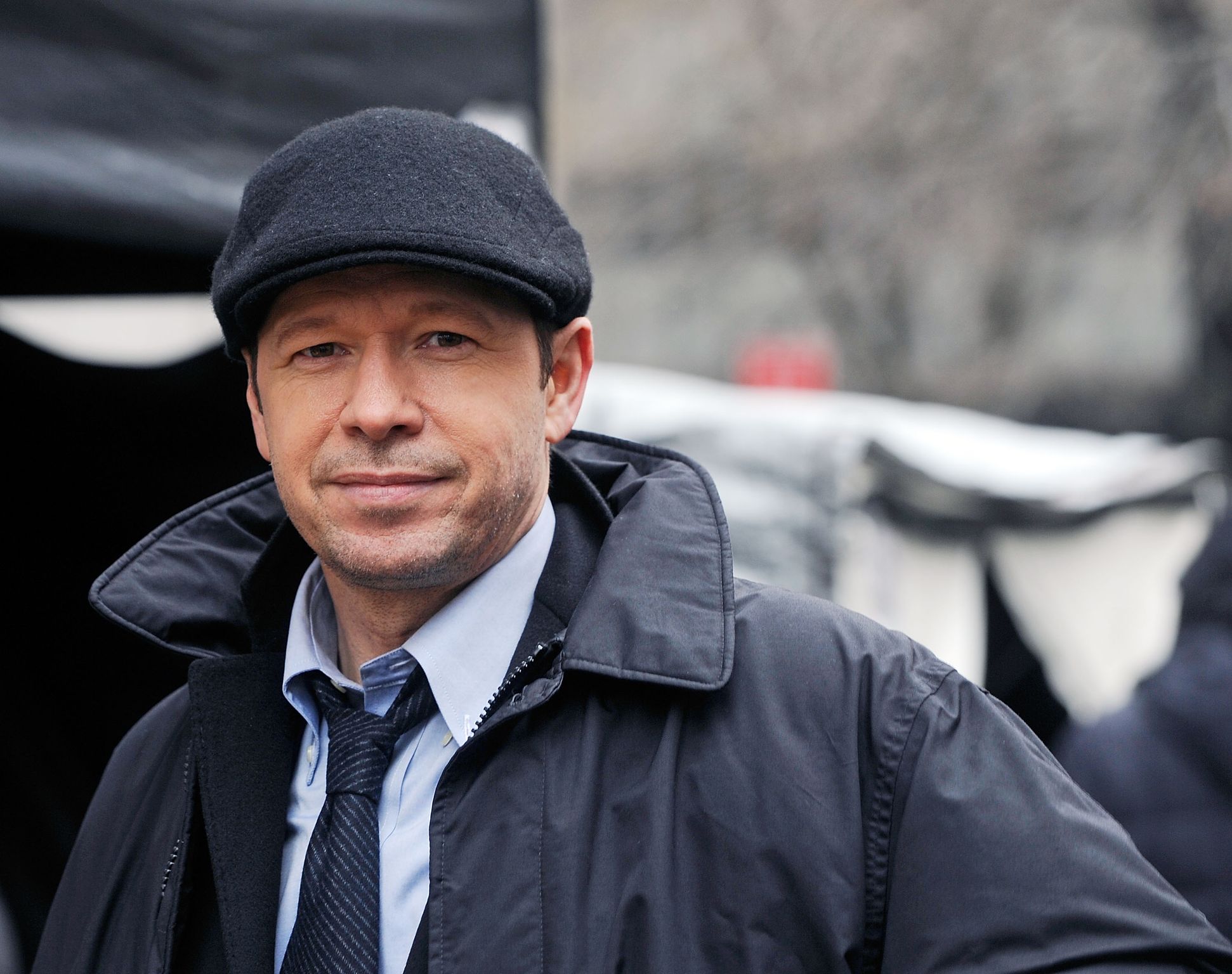 ---
18. Governer Mendez Is Not Really A Governor Afterall  
Governor Mendez seems to have her business together holding the reigns... However, she also seems to forget one obvious fact about diplomatic immunity. Any Governer would know that UN ambassadors retain this privilege and thus the scenes where she is held up don't actually make sense.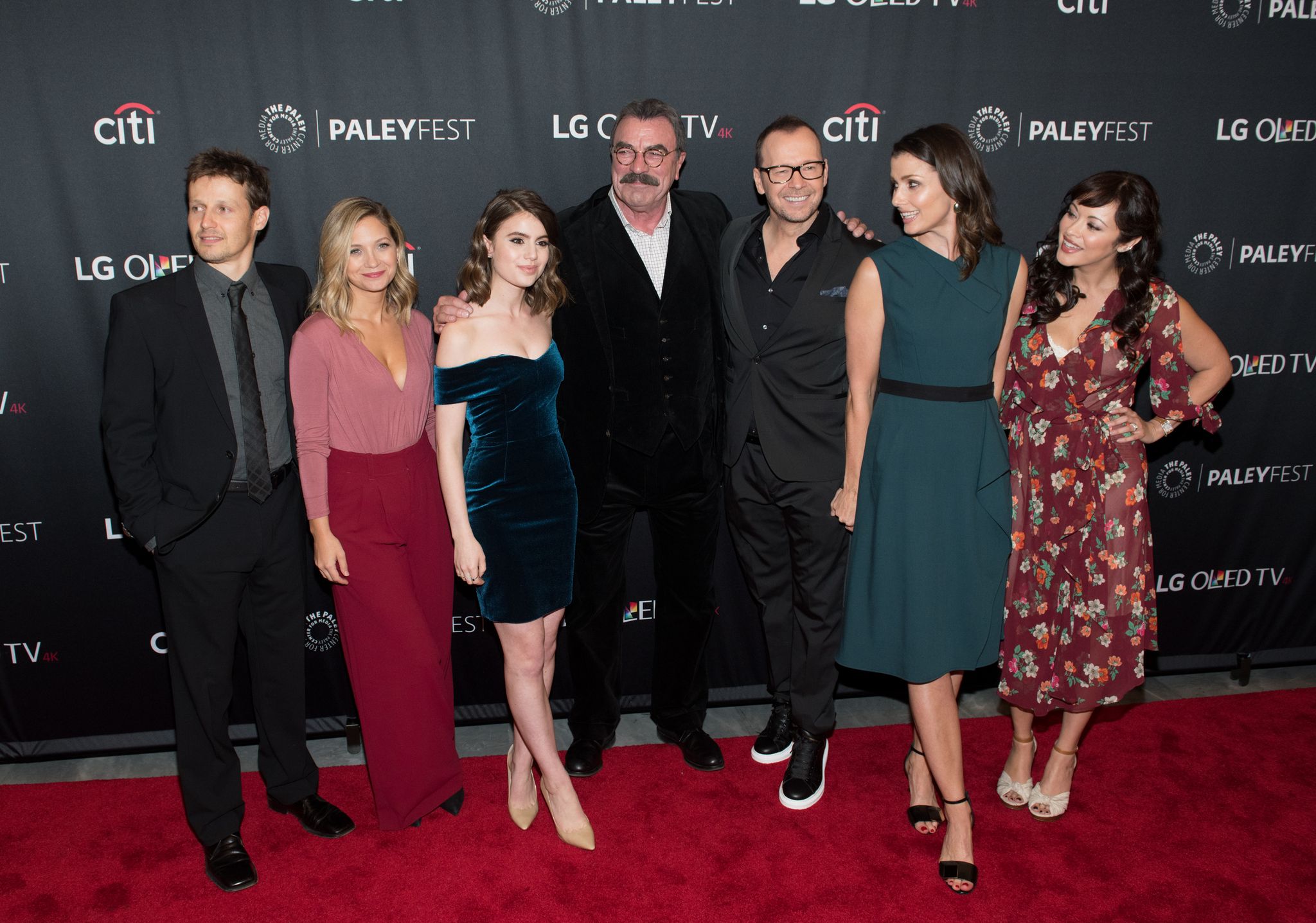 ---
17. The Car Confusion With Jamie & Eddie
Jamie and Eddie often seem to change the car they are driving mid-ride... This is obviously not possible in real life but very understandable in the TV world. Just watch as they start a journey in the Ford RMP (labeled Police, tag #7554) and later they get out of a Chevy RMP (labeled NYPD Police, tag #61795)...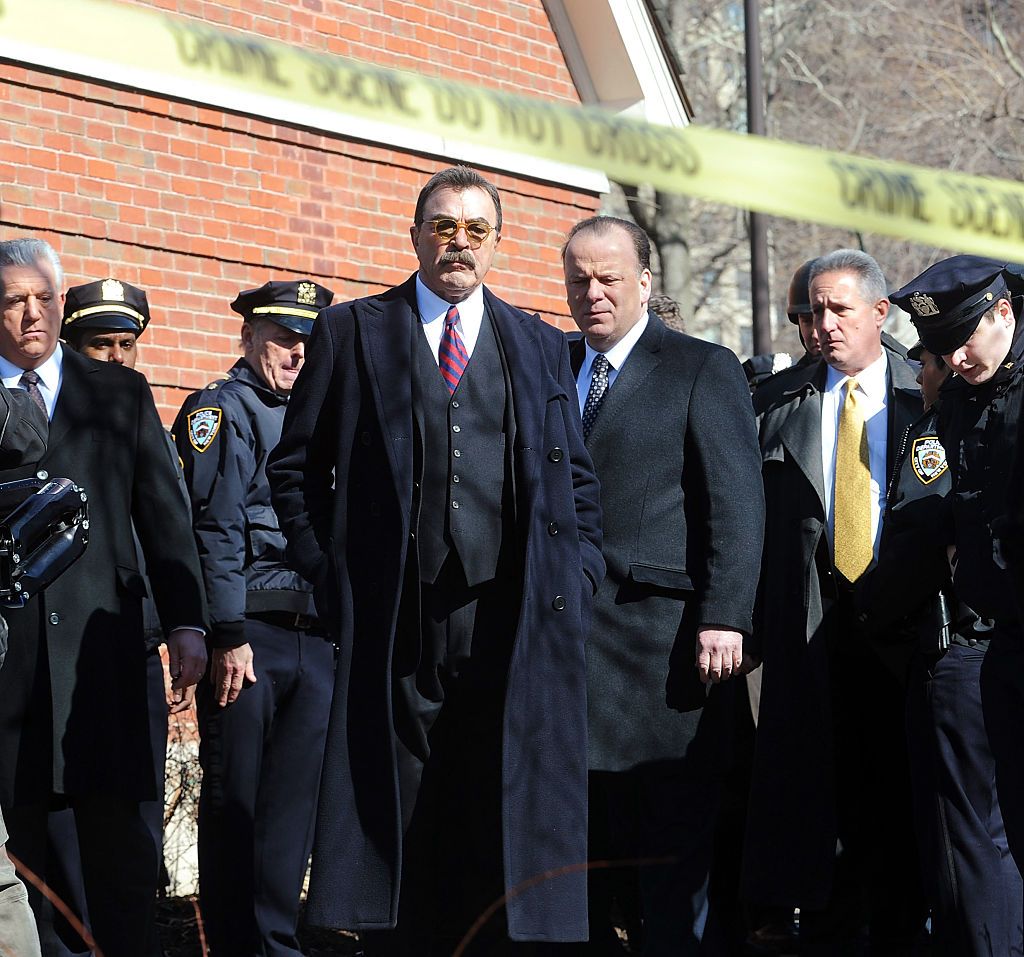 ---
16. Target Practice Gone Wrong
This blooper involves Danny and Jaime at the range shooting. Firstly we see that their targets are grouped very close together but this seems to change later on as time goes by... If you pay close attention you'll notice something pretty awkward about this scene.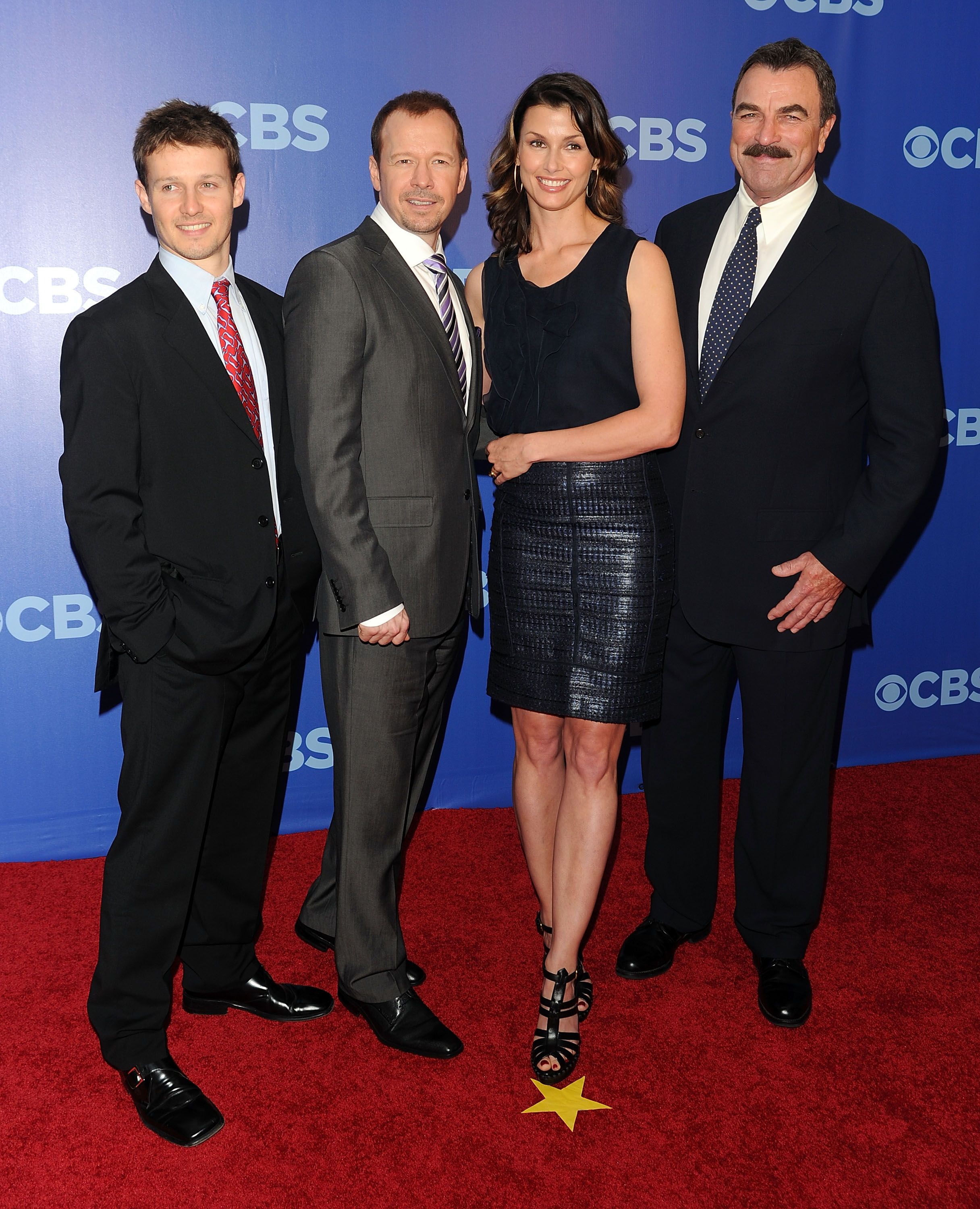 As both Danny and Jaime go up to collect their targets a few minutes later it seems like everything has changed from what we saw before... The grouping has changed and it is pretty obvious that things have been altered on the target board. How the crew missed this is beyond us.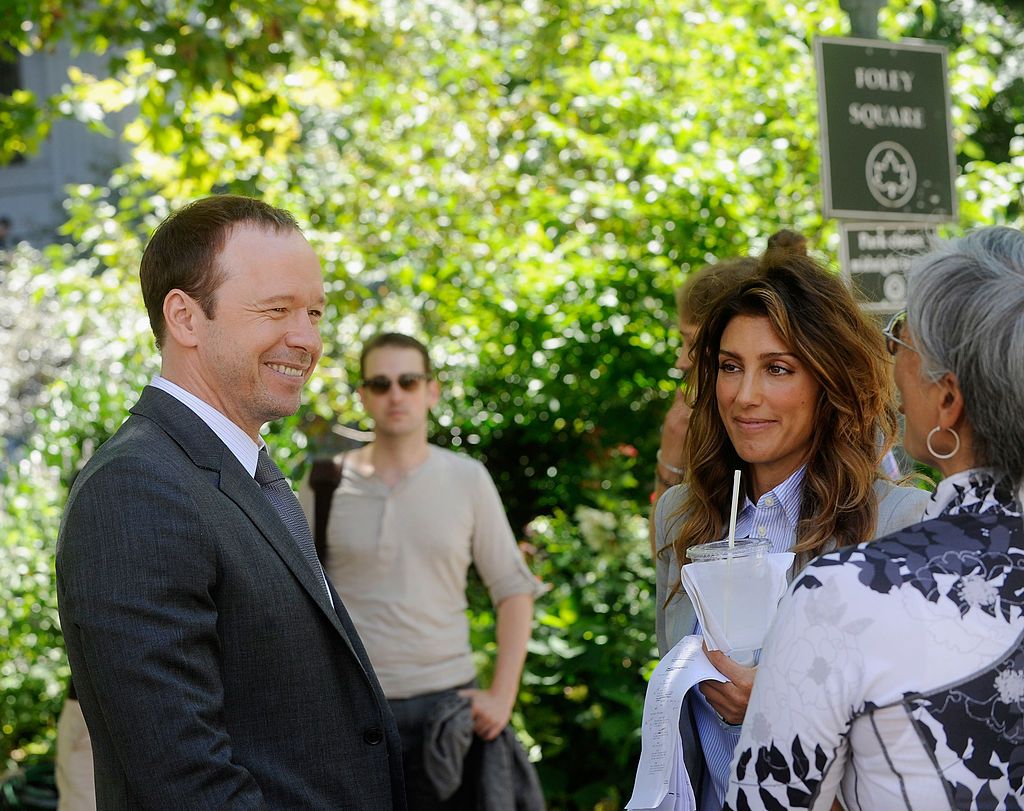 ---
15. The Everchanging Fridge Interior 
We all love a good home scene but these are also not free from blips... As an episode begins as we get a glimpse of Frank's fridge... We can see what's inside pretty clearly. He then makes himself a sandwich and minutes later Nicky opens the same fridge but the inside is entirely different!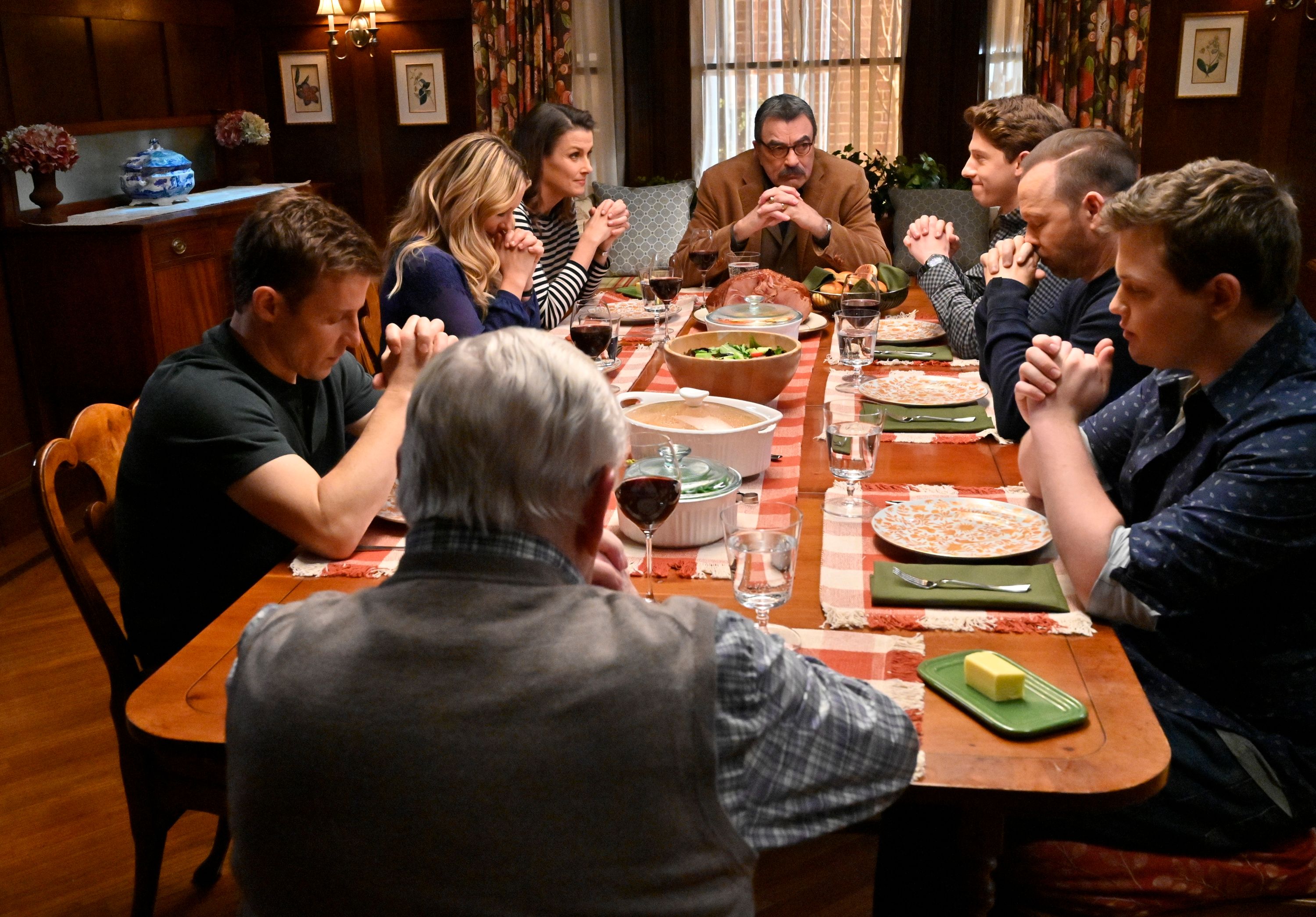 ---
14. The Blue Bloods Birthday Blips
Frank is noted saying that Joe is the eldest child... But how can this be true? Especially when he is initially said to be born in 1977, Erin in 1975 and Danny 1973... The producers of the show seem to forget that they have actually mentioned many birthdays in the past and sleuths do notice these things!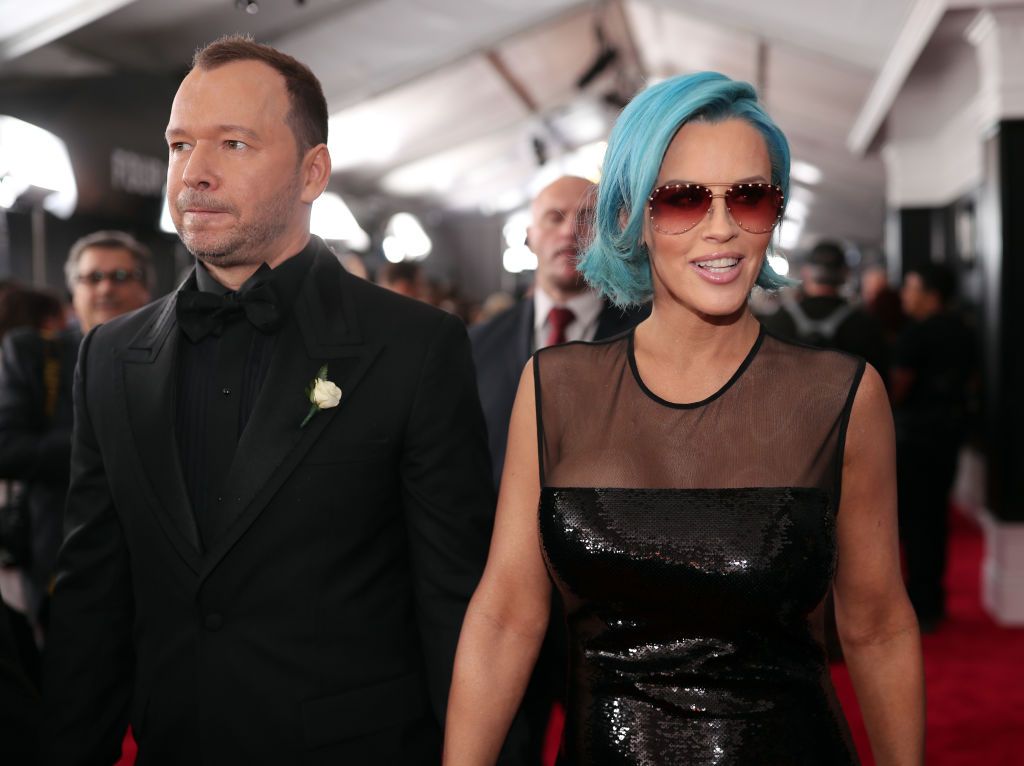 ---
13. The Faulty Fork Scene
Henry always seems to be around food and this episode is not any different... The blooper involves his forks at the family dinner. We see him holding it up in his left-hand however a few moments later this same hand is seen but there is no fork, in fact, the fork is lying on his plate... untouched?!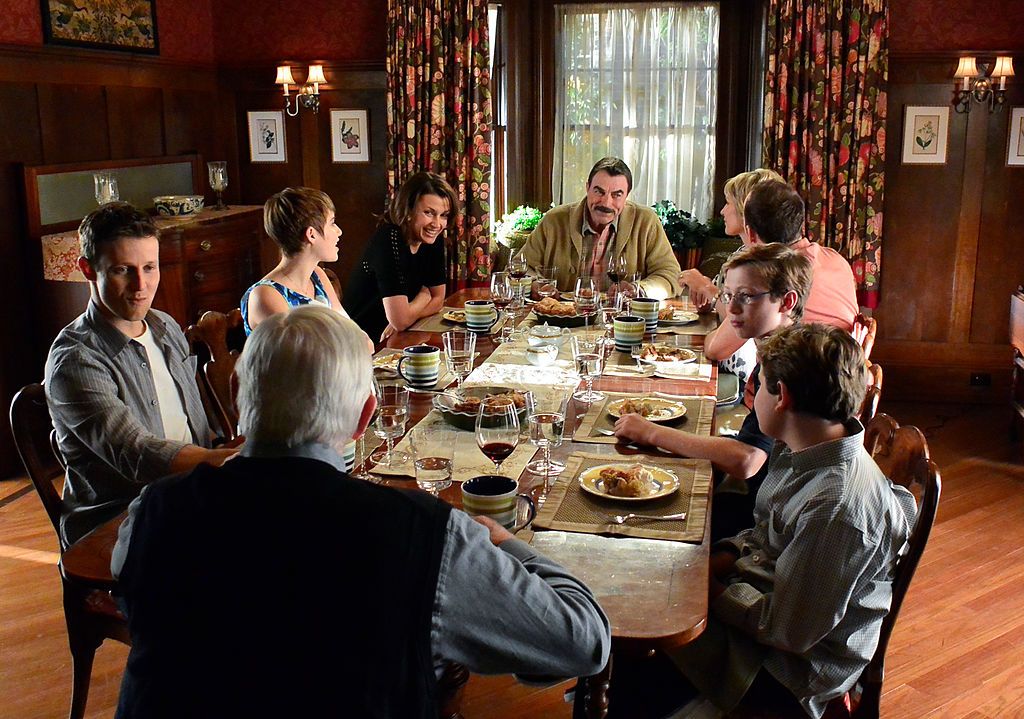 ---
12. Watch Out For The Balloon Blooper
Do you recall the scene with a couple and their daughter walking down a road? Let us refresh your memory - their girl, Sophie is holding a transparent helium balloon. But it is this very balloon that gives away the show again... As the balloon flies away we see that it is now opaque color...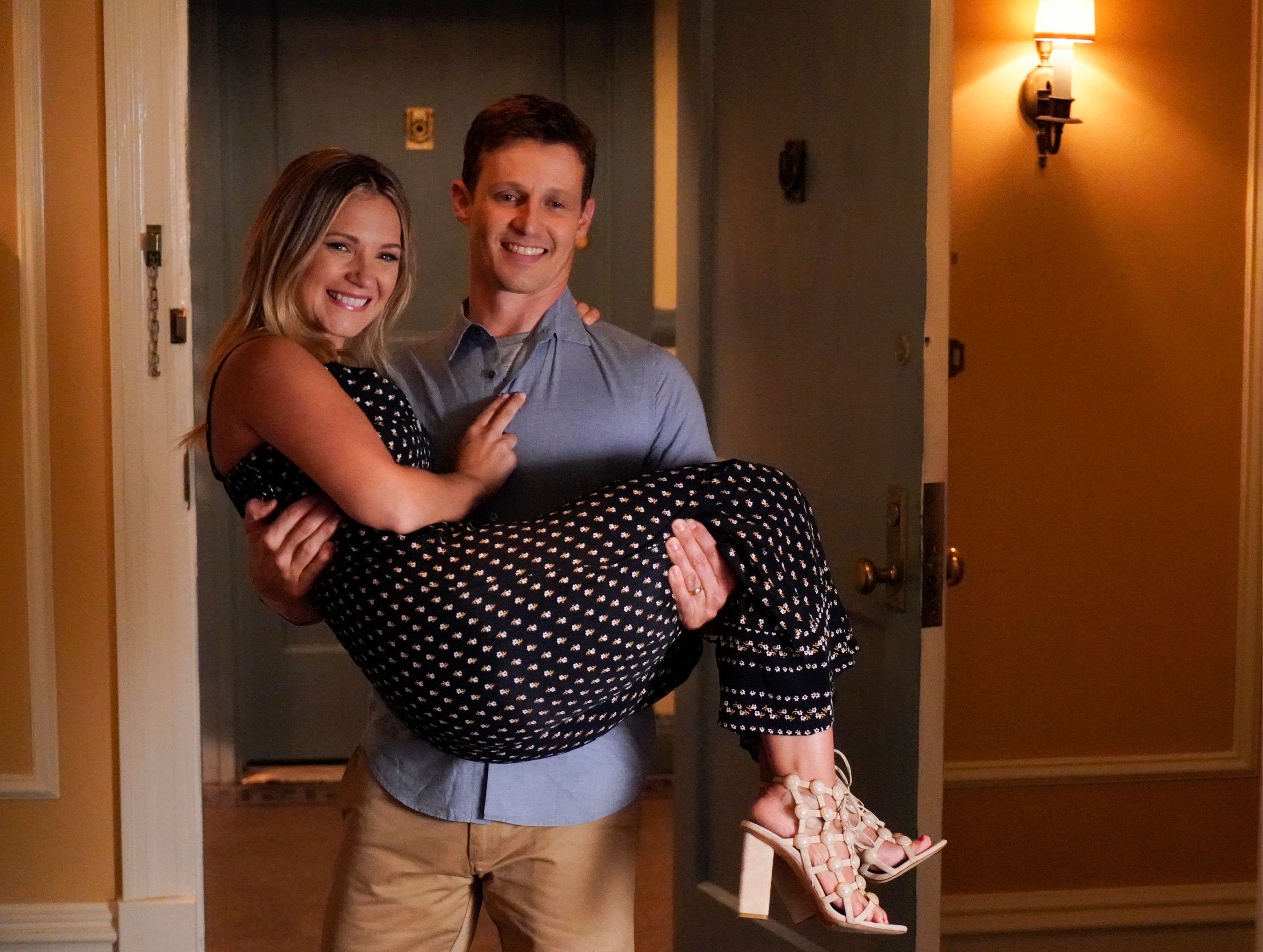 ---
11. Spot The Yellow Tape
In a very emotional scene with Danny and Linda, another blooper is very clear... As the two discuss her brother and their family's safety we are distracted by something in the courtroom. If you zoom in on the next shots with Frank you will see his yellow tape directional mark on the floor! Awkward.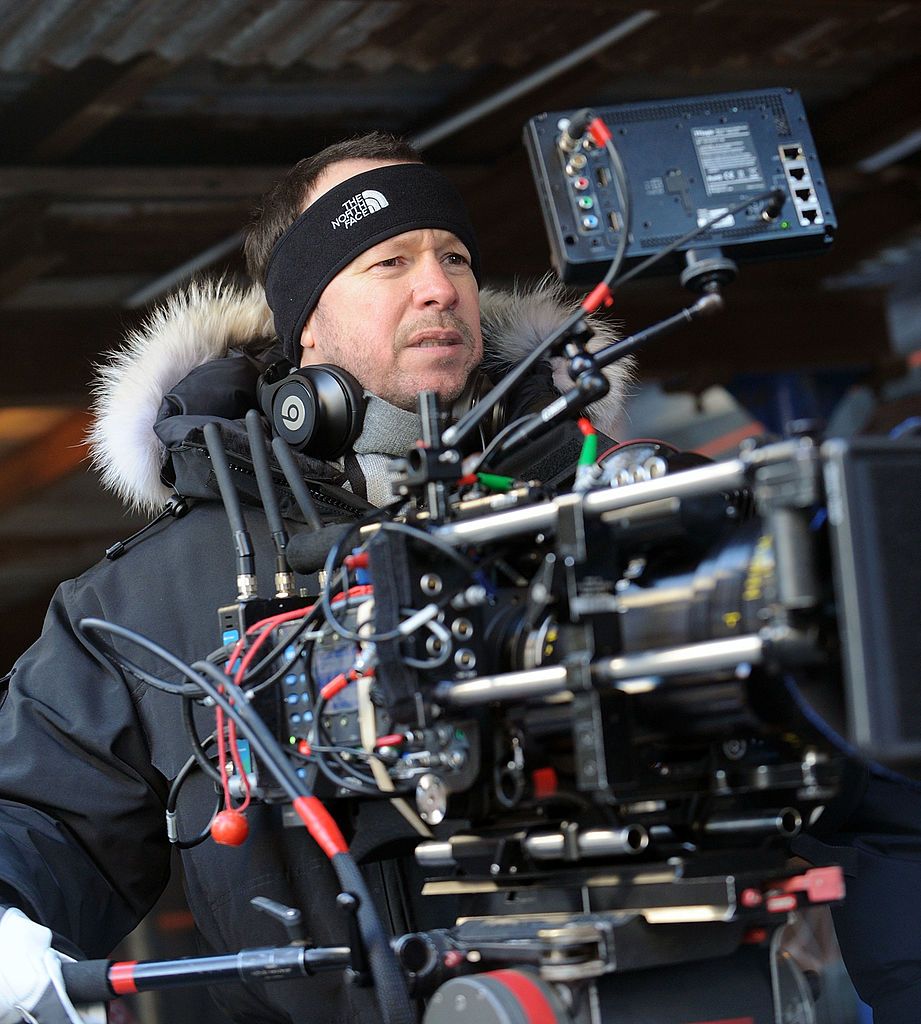 ---
10. Sergeant Who? 
This character mistake is one that might not be as obvious to spot... Fans who are in the know with police terms will get this one instantly though! Sergeant Gormley is upgraded to the Lieutenant rank but a few episodes later he is again called Sergeant Gormley by Commissioner Reagan. This is not acceptable etiquette.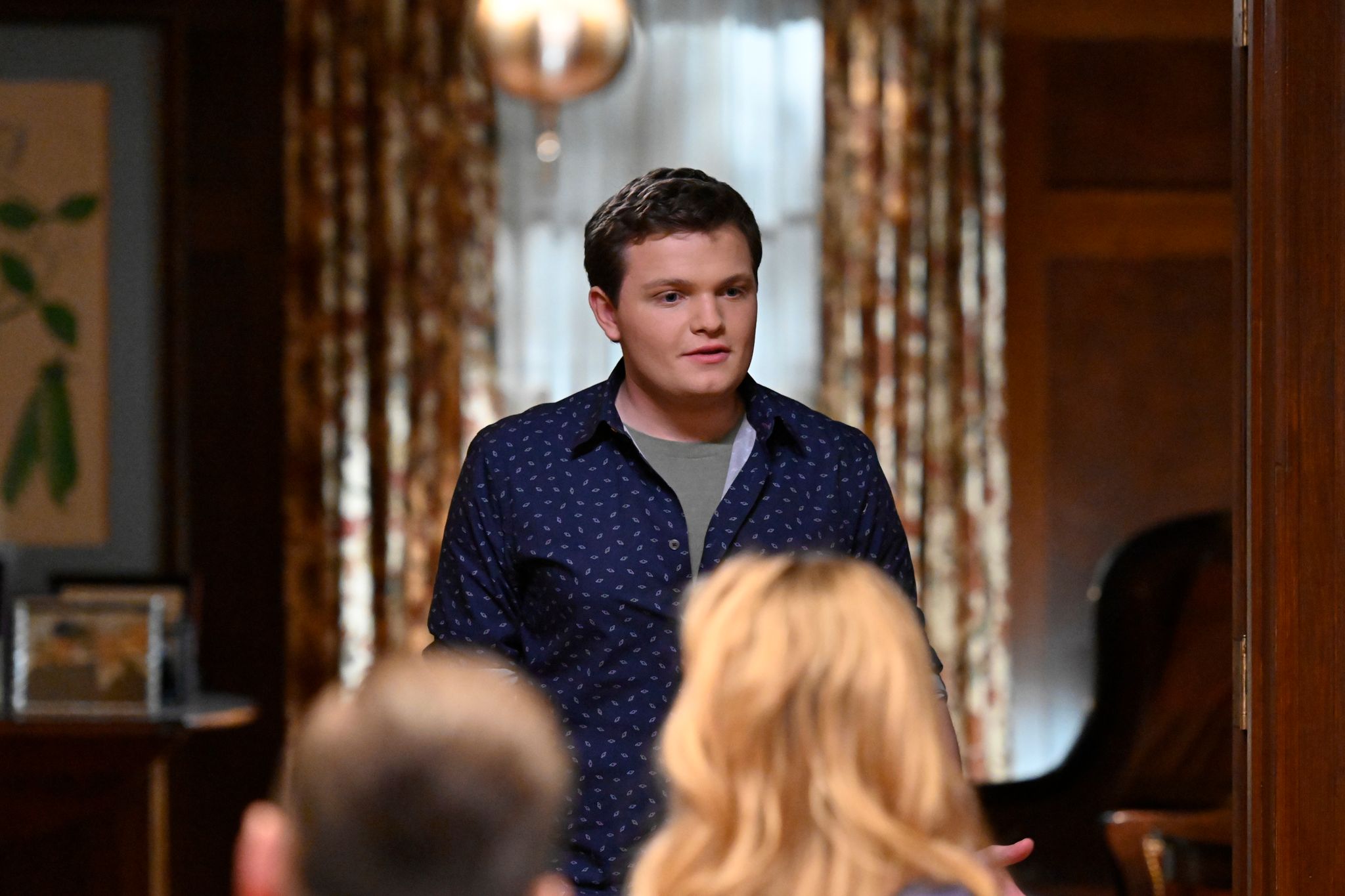 ---
9. The Mysterious Color Changing Ring
In one of the first episodes, we are given a look at Frank Reagan getting ready for Jamie's graduation day. We cannot help but notice the massive blue stoned class ring that he wears. In fact, a lot of attention is given to the ring so this next mistake is really pretty surprising...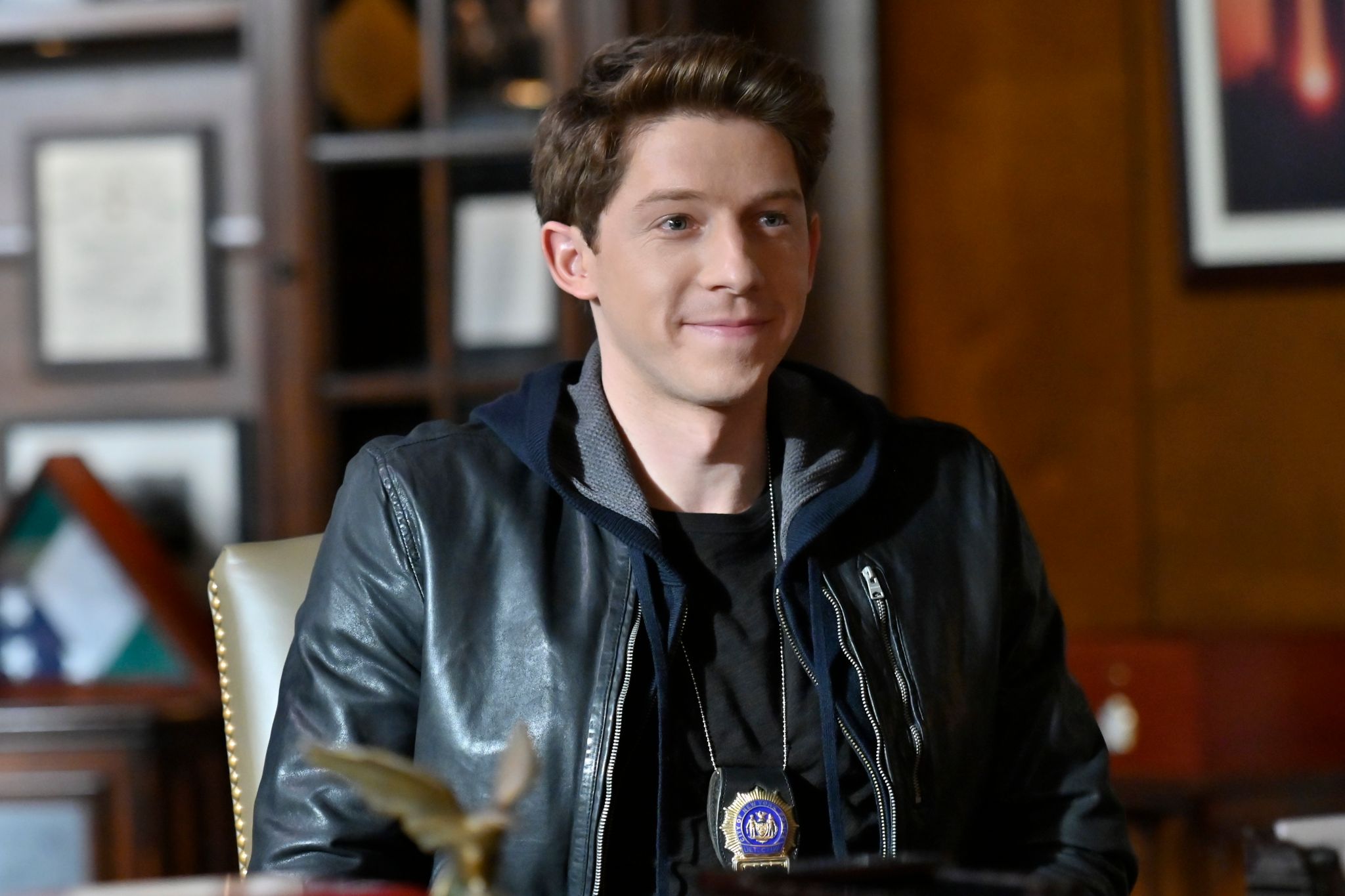 A later episode shows us the same class ring again. Except its not the same ring at all... The bluestone has been replaced by a very clear red stone. We wonder how this blooper slipped in and why there was more than one ring after all... Guess we'll never know.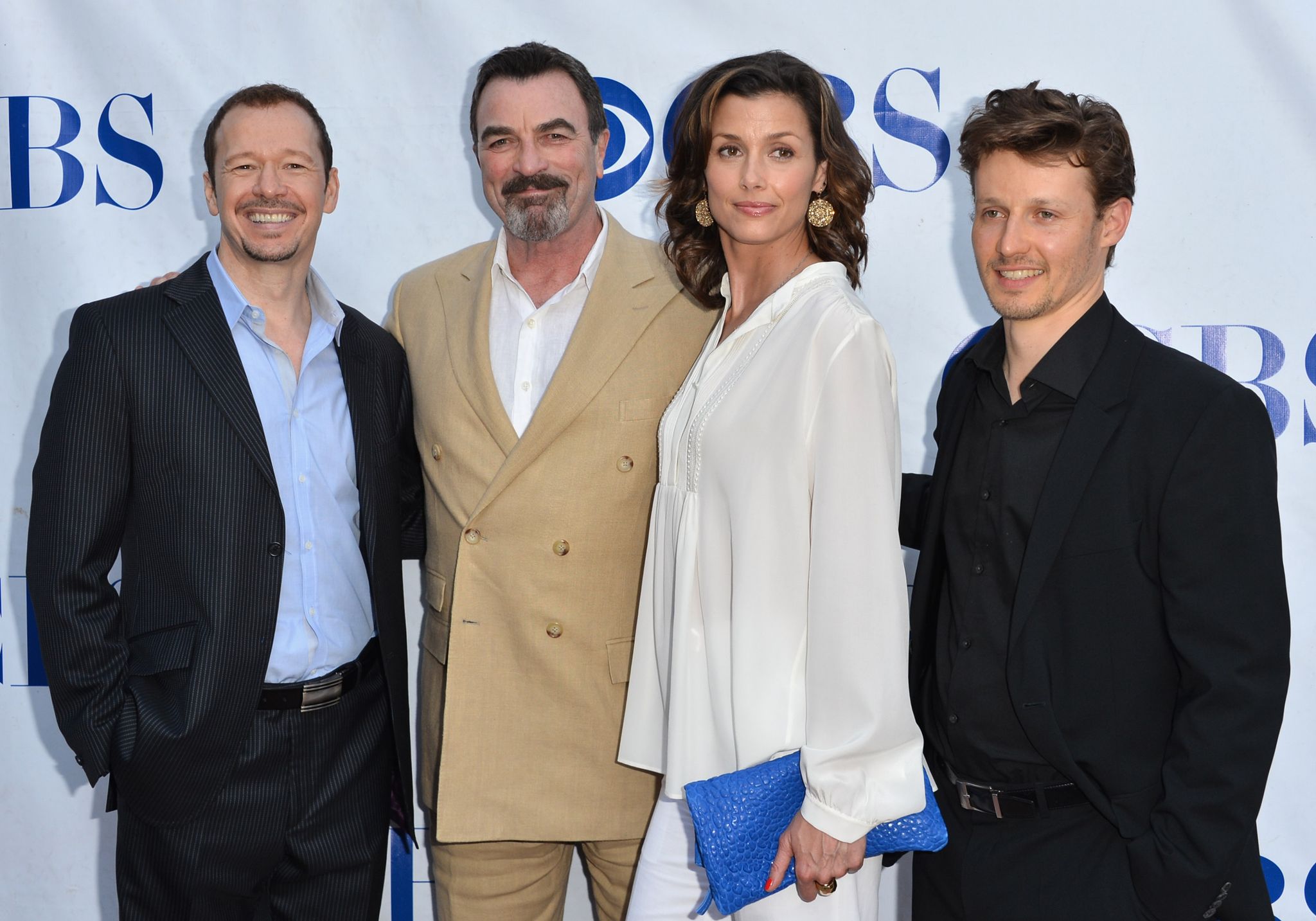 ---
8. Check Your Grammar, Blue Bloods
Making sure the signs and posters on their settings are correct is probably not the crew's main priority... However, when a scene contains a very clear poster that gets a lot of camera time, they should maybe give it more attention... We'll give you an example of this.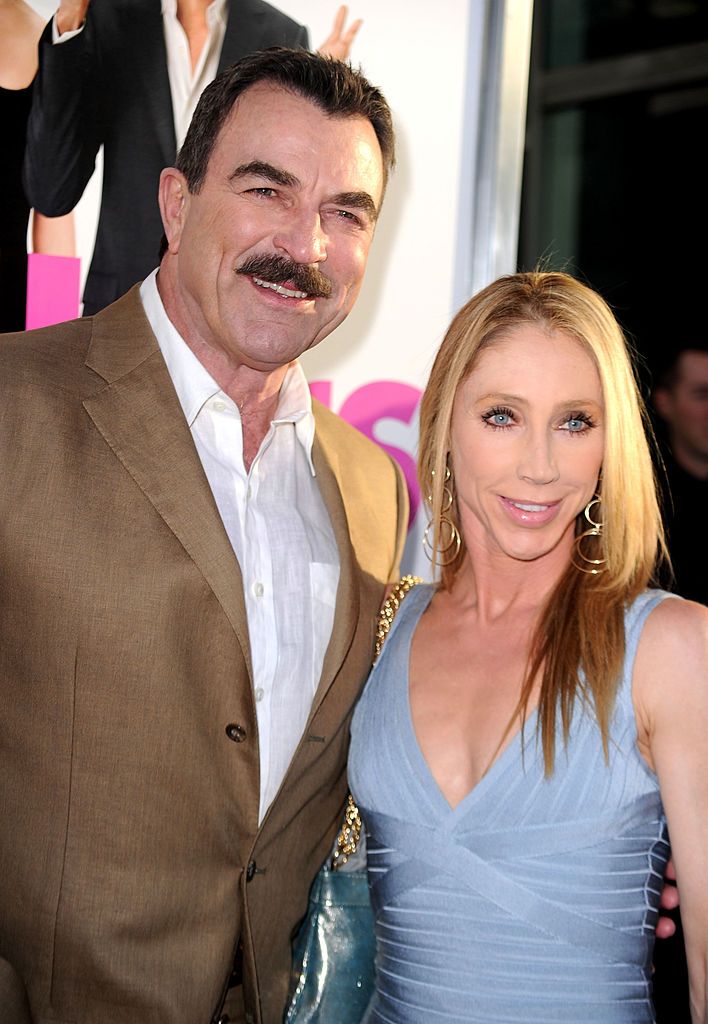 During a scene when someone is being handcuffed in an apartment we see a poster in the apartment. On the wall, it clearly states "attention military personal..." The grammar is pretty off as the word personal is used incorrectly. The correct wording would be: "attention military personnel."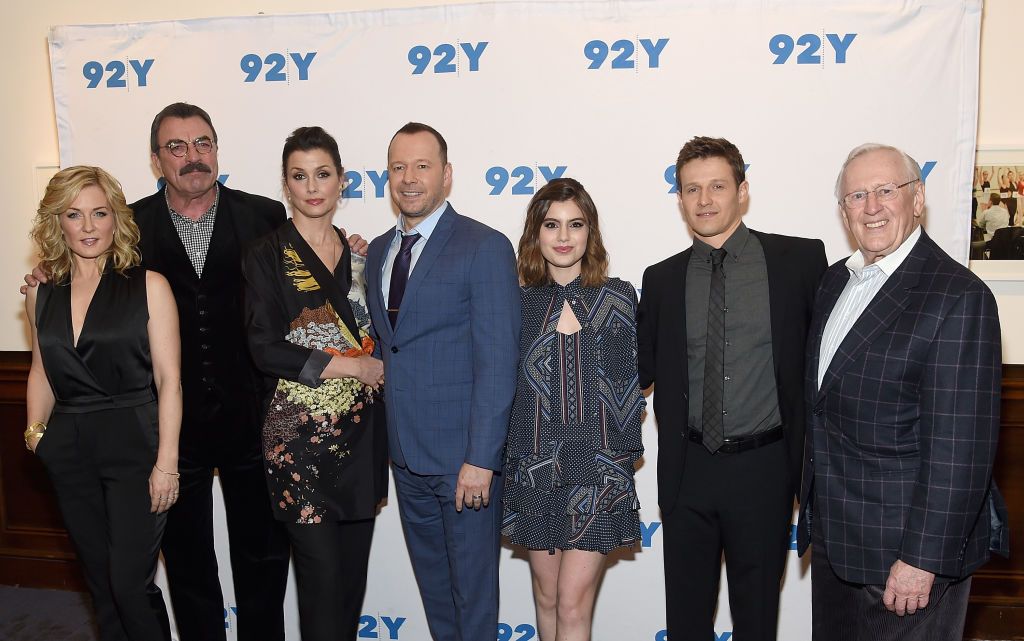 ---
7. Wait, Where Did The Glasses Go?
This is a simple matter of continuity... We see Frank sitting at a table. While he is known for wearing his glasses, this scene is different because he is clearly not wearing them. But then, one-shot later he has them on. It gets worse, a few seconds later they are nowhere to be seen, again!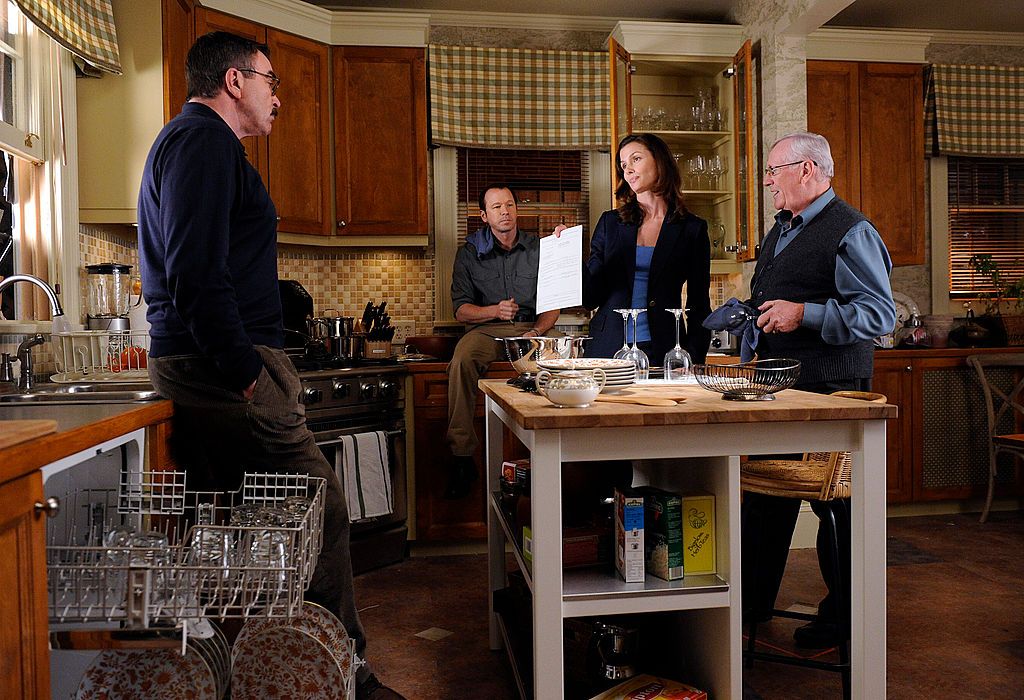 ---
6. The Quick Healing Actress 
Toward the end of one episode, we witness Nicki get an injury as many characters do on the show. However, the blooper comes in when we see her again a few days later... She has no bruising and looks perfectly fine. The producers should really have considered this continuity mistake in more detail.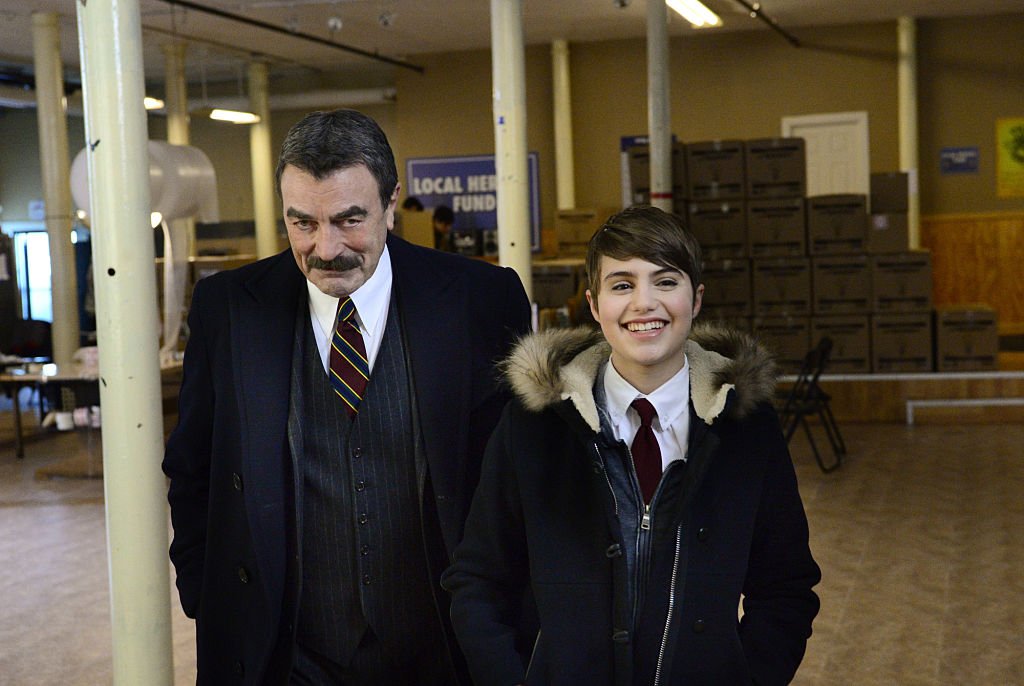 ---
5. The Same Scene Happens Twice
Remember the sweet family moment at the Statue of Liberty? We see Danny and his clan looking at it and then he puts his arm around Linda. However, as the shots go along it becomes clear that they have reshot the same scene because we see Danny put his arm around Linda, again...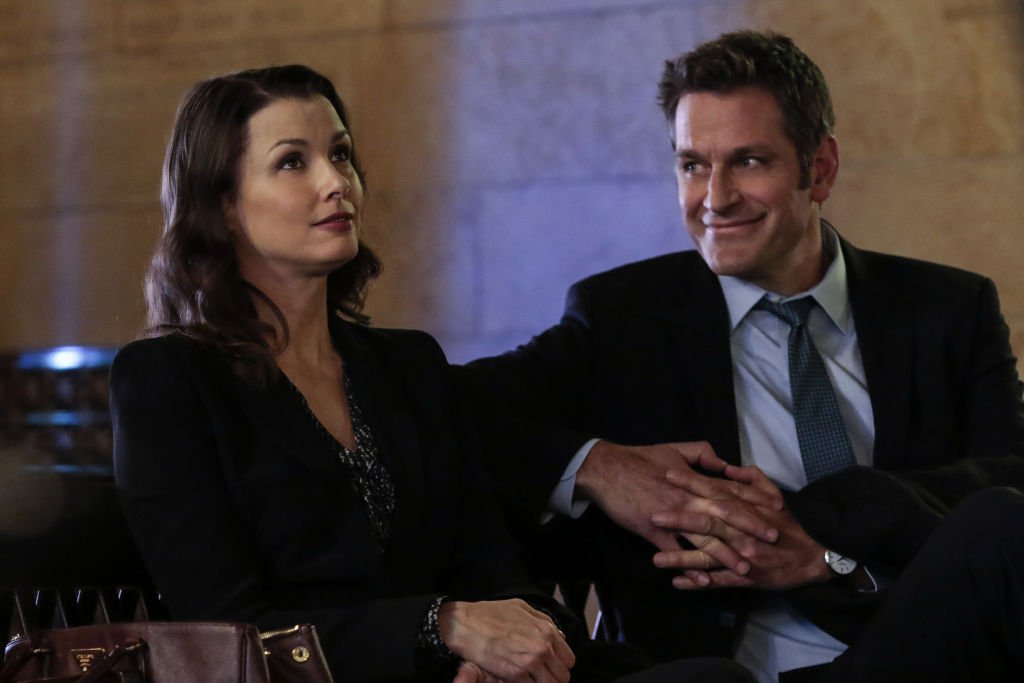 ---
4. T Marks The Spot
Baez tells Danny about the Moscow news and that new detectives are on their way. Straight after this the camera shots to Anthony in the courtroom. As it pans we see Erin moving as well and then sleuths will be able to spot the T-mark on the floor behind them, from a mile away.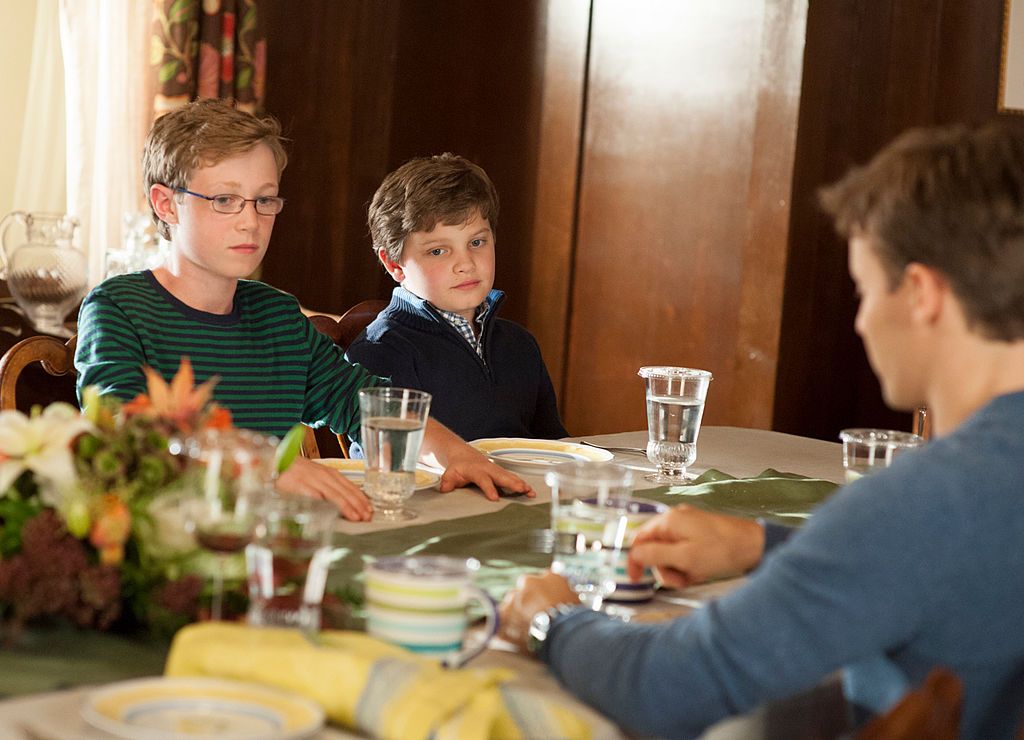 ---
3. The Red Tape Giveaway 
The opening credits roll and follow onto Frank's office where we can quickly notice red tape near the window... A few shots later, Frank makes his way to this window, obviously using that same red tape as his guide... The crew might have missed this blip but we didn't!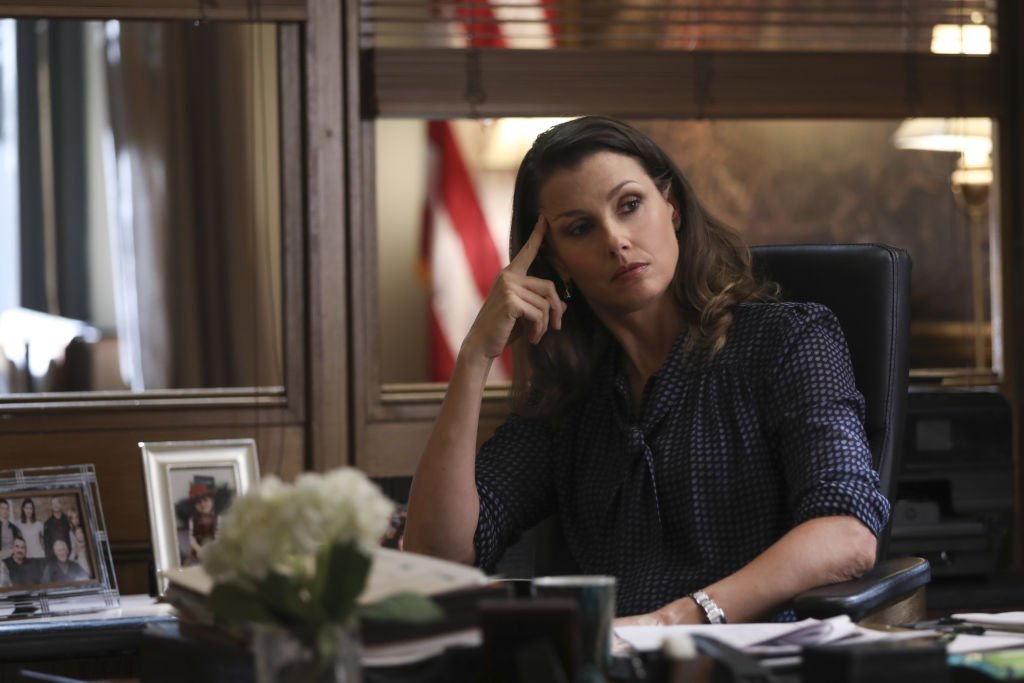 ---
2. Crew, We See You 
It seems like visible crew equipment is a common trend for Blue Bloods because we have another occurrence... We see Danny leave his car with one of the other characters. As he heads out to meet someone behind the courthouse, the drivers' sidecar mirror gives away one of the crew members pretty clearly.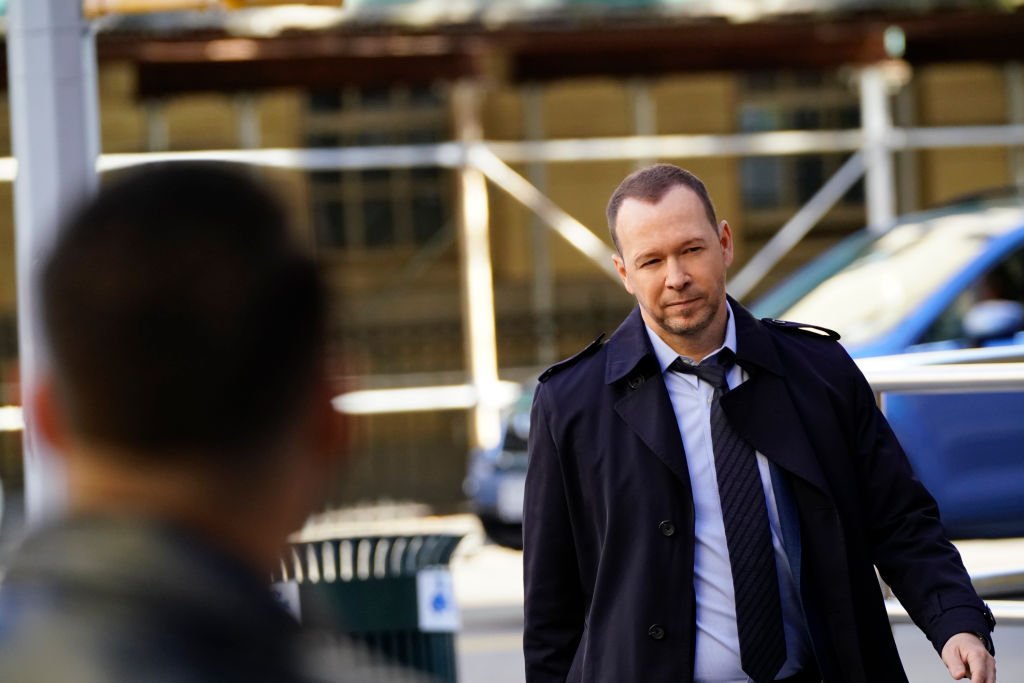 ---
1. The Camera Rookie Error
The final blooper focuses on a chat between Jaime and Malcolm in the streets. The scene is being taken with two cameras to get better footage but this also opens them up to more room for error. For example, as Malcolm bumps Jaime we see the second camera's tripod leg!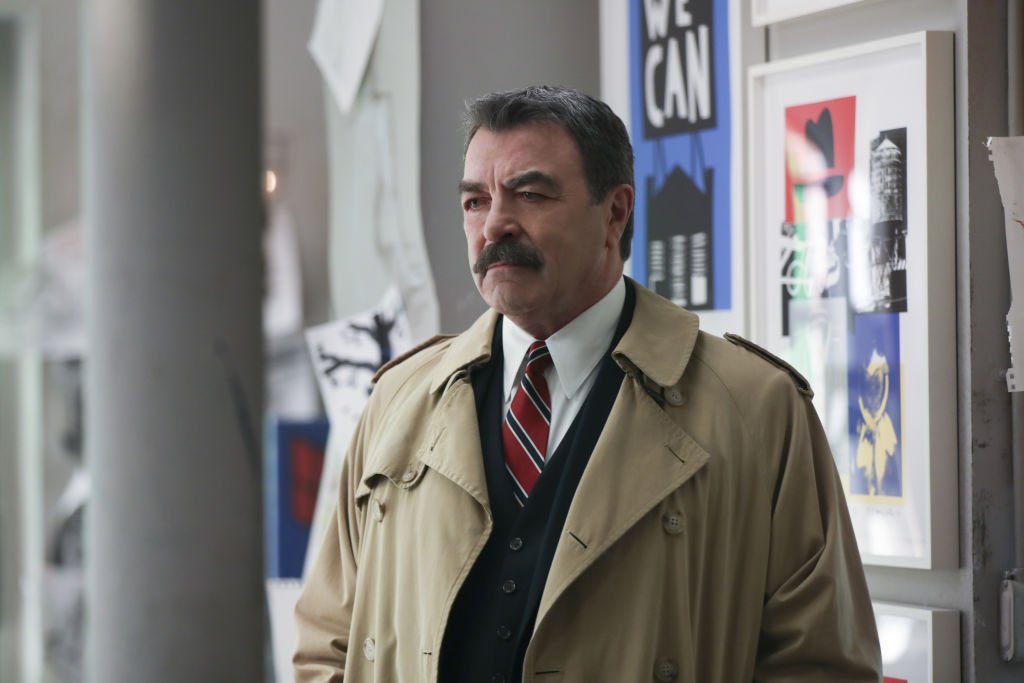 The next time you watch Blue Blood you'll probably be looking out for some more blips... Be sure to share them with us if you find any! Which blooper was the most shocking? Leave us a comment be sure to click the share button. Also, remember to stay tuned for more news on your fave TV series! 
Sources: IMDb