Vikings: 10 Behind-the-Scenes Details
Vikings… Who is not nearly dying to see more of Vikings already? While you're waiting, we took a trip to Vikings behind the scenes – and collected the top 10 Vikings backstage details.
What was Katheryn Winnick's first career before she went into acting? How long does it take to perfect a single fight scene? Were stuntmen actually set on fire?! And can we look forward to more of Vikings after Season 6? Find out all the details in this article.
---
#1 Secrets about the cast
Can you imagine anyone else portraying Ivar the Boneless? Neither can the rest of us. Well, Alex Høgh Andersen almost didn't get the role. Actually, he auditioned for completely different roles! Luckily the Vikings director and creator, Michael Hirst, had a good eye for potential!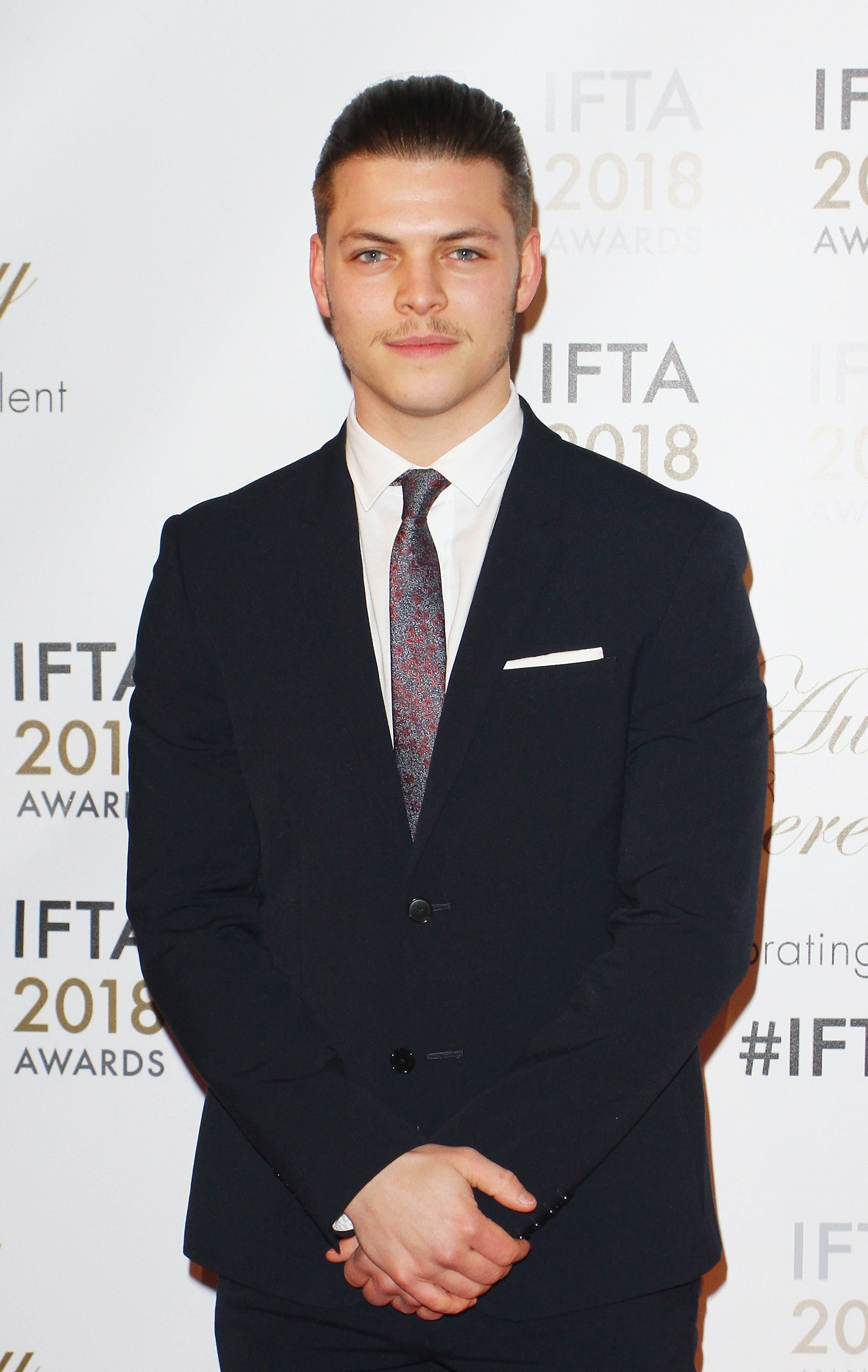 ---

Andersen told Icon, "I'm pretty sure production only had one usable take of me doing Ivar … I was only auditioning for the three other brothers not Ivar … all of a sudden I had to learn a new character within the next half hour. I was sweating, put it that way."
---
But Andersen wasn't the only one who auditioned for a totally different role! Clive Standen who plays Rollo and Gustav Skarsgård who plays Floki both wanted to be Ragnar. And Ragnar's Travis Fimmel wanted to be Floki! Now that's quite something, isn't it?
---
#2 Winnick's multiple talents
Katheryn Winnick's portrayal of Lagertha's fierce warrior nature is oh-so believable. Did you know that Winnick had a completely different career before she chose to pursue acting? When she was 21, she founded three of her own martial arts schools…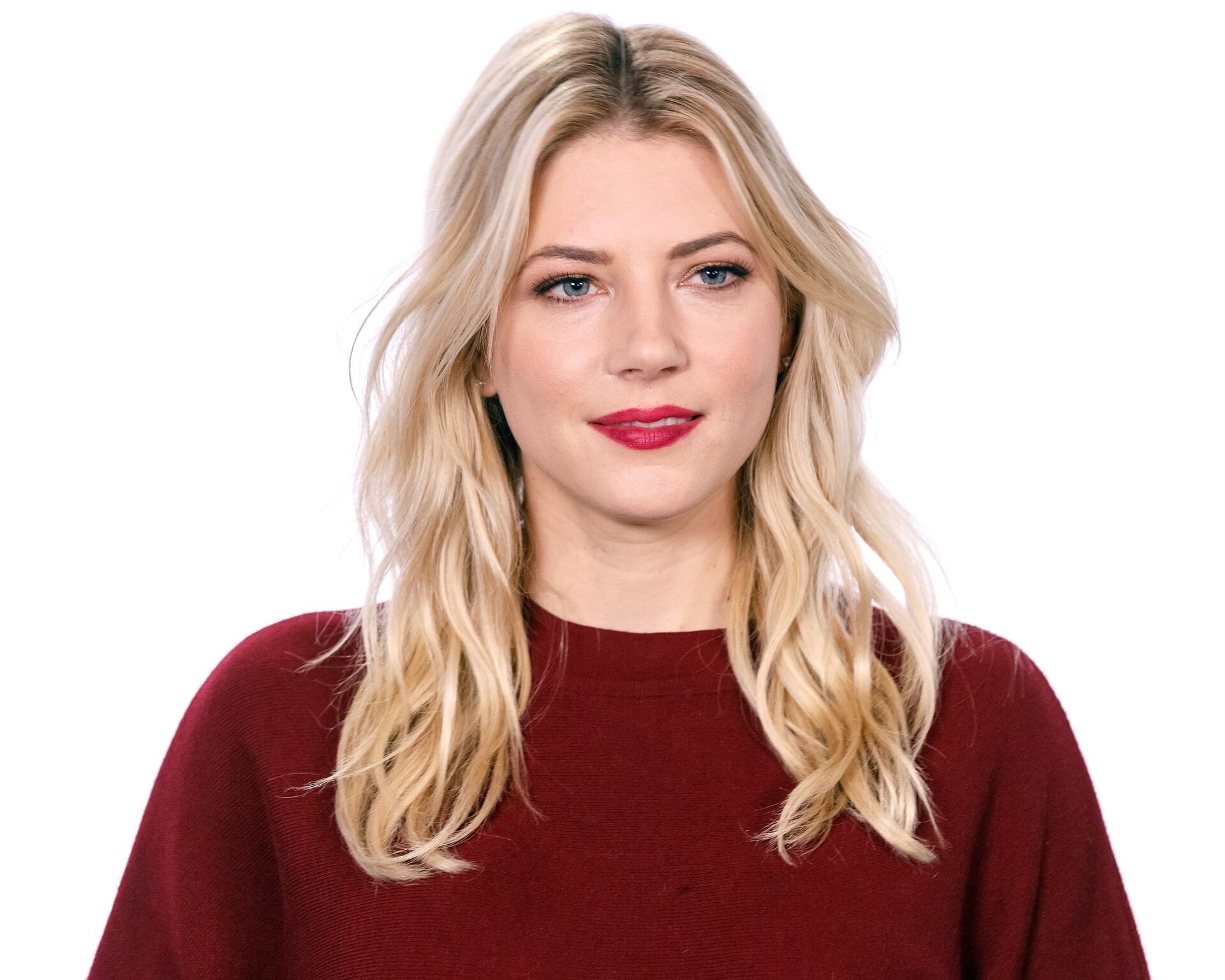 ---
Yes, in real life, Katheryn holds a third-degree black belt in Tae Kwon Do, and a second-degree black belt in Karate. That's not all though: she's a licensed bodyguard too! Aaaand while studying for her Kinesiology degree, she instructed Hollywood actors in Taekwondo classes and basic self-defense skills. Speaking to select media at History Con, Katheryn said:
"I did ALL of the stunts. Capital A-L-L. [Divas] are not allowed on Vikings. It's important to embrace the fact that, if you slip and fall, it might not be part of the fight coordination of the sequence, but that's real life."
---
So that's why it was so believable! And if you think that's enough talent for one person, think again. She also made her directorial debut on Season 6. Katheryn told Variety that she'd always wanted to direct: in high school, she used to direct plays and even got a scholarship for it.
After creator Michael Hirst killed off the Lagertha character, he just knew Winnick had to return — and the rest is history. Hirst told Variety:
"We need to be able to grow more female writers and directors and give them the opportunity to get behind the lens, and only then will there be a chance for women to be properly represented on television."
---
#3 Fight scene secrets
All those brutal fight scenes are choreographed and performed by well-trained actors, often swinging real weapons. Yes, you read that right! The shields and swords we see flying around are not necessarily fake weapons. Some are actually real!
---
Talk about potential injuries on the job?! No, luckily not! Because it takes nearly 3 weeks to learn the choreography and practice a single fight scene… Head of armory and weapons, John McKenna, ascribes the show's zero accident rate to the rigorous safety procedures and expert stuntmen who work closely with the actors to avoid any accidents.
In an interview with History Channel, Alex Andersen captured the essence of Vikings' success in a few words: "It's so huge. It's Hollywood scale." And Alexander Ludwig (who plays Bjorn) agreed:
"We did one of the most epic scenes I've ever been involved with, during the fight in Paris. It's just been incredible."
Michael Hirst confirmed that every season gets bigger, and this is no exception.
---
#4 No special effects
Remember that episode in Season 4 when Ragnar and crew hauled a Viking ship up a cliff? Well, you'd be surprised to learn that there were no special effects here! Yep, the cast physically dragged that boat up that cliff... We hope these Popeyes had their spinach for breakfast that morning!
Why go small when you can go big? The iconic Season 3 Viking attack on Paris used mostly practical effects. News from The Hollywood Reporter reveals that 12 stuntmen were set on fire - and there were over 500 extras on set that day… More than 150 gallons of fire gel were used for protection.
Mmm… we wouldn't agree to be set on fire for all the gel in the world! Kudos to the committed stuntmen who brought that spectacular scene to life. By the way, the set used for this part of filming took up a whopping 13,800 square feet. And while we're talking about the fights and battles, did you know that many of the costume and armor pieces are meticulously made by hand?
Amen, and do you wanna hear one way of making the costumes look as authentic as possible? Wet leather was molded to the actors' bodies and then dried. We think all the fine attention to detail definitely paid off!  
---
#5 What wasn't real?
So, stuntmen are set on fire and jump off super high walls, while actors brandish real weapons. Is anything not real?! Apparently, yes! Tom McInerney, Special effects, makeup and prosthetics expert, told Sydney's SBS: 
"We have to make approximately ten 50-liter barrels of blood for every battle scene... We've invented a new type of 'blood' made of sugar syrup and food coloring that washes out."
---
Any Vikings viewer will agree that there were a countless number of decapitated heads rolling around in the battle scenes. As you would've guessed, the heads weren't real! Tom added that Ragnar and Co.'s Season 3 battle with the Kingdom of Mercia was a major challenge, as he got a phone call saying he had 40 heads to make in almost no time.
Tom said: "We sometimes use 3D prints of the actors' faces, but if I want to punish someone, I'll make them sit through the whole plaster cast process ... pretty claustrophobic. Fimmel and Ludwig are both claustrophobic, so I enjoyed making them feel uncomfortable".
In keeping with another Vikings trend - that no-one is safe from the axe - one of the first things Tom does when a key character joins is making a plaster cast of their head.
---
#6 Historical inspiration
The show's rootedness in history definitely plays a critical role in Vikings' success. Michael Hirst stated that he wanted to paint a more accurate, complex portrait of Vikings than just the warriors and pillagers many perceive them to be. The term "Viking" is not actually an ethnic or national identity. In reality, being a Viking is a profession and is the term for the act of raiding.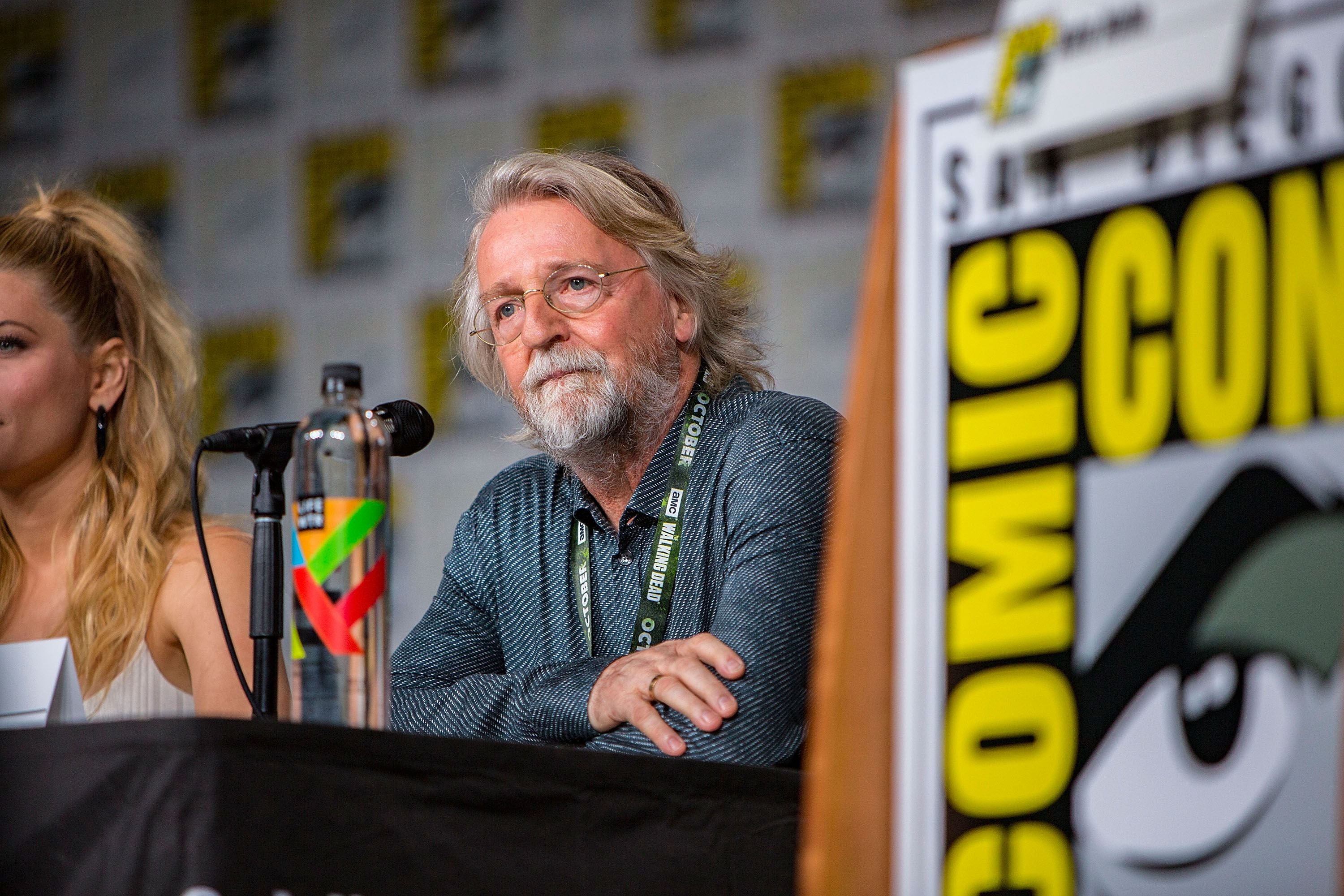 ---
Of course, we can't expect total historical accuracy, considering that the series is about semi-legendary characters from mythical Scandinavian sagas. For one, the inspiration for the character of Ragnar dates back to Norse mythology and legends, where Ragnar Lothbrok was thought to have been a formidable warrior.
That's also why some mistakes are forgiven by fans for the sake of a good story. Fans were a bit puzzled by the always snowy Kievan Rus in Season 5, though… What we saw depicted was the eternal cliche that it's always winter and snow in Russia. 
---
Okay, so what was accurate? Well, the eyeliner you see used in the show is not merely for dramatic effect. Vikings used a kind of eyeliner known as kohl to protect their eyes from the sun! 
And of course, Vikings' depiction of free, fighting Viking women is accurate. Women in the Viking Age enjoyed an unusually progressive amount of freedom, including the right to divorce and remarry.
---
#7 Casting facts
Two of creator Michael Hirst's daughters play key characters in the series! Yep, we know Georgia Hirst as shieldmaiden Torvi, and Maude Hirst as Floki's beloved Helga. Cool, right? And did you recognize WWE's professional wrestler, Adam "Edge" Copeland? Yeah, he played a guest role during season five, "The Prisoner'', as Kjetill Flatnose.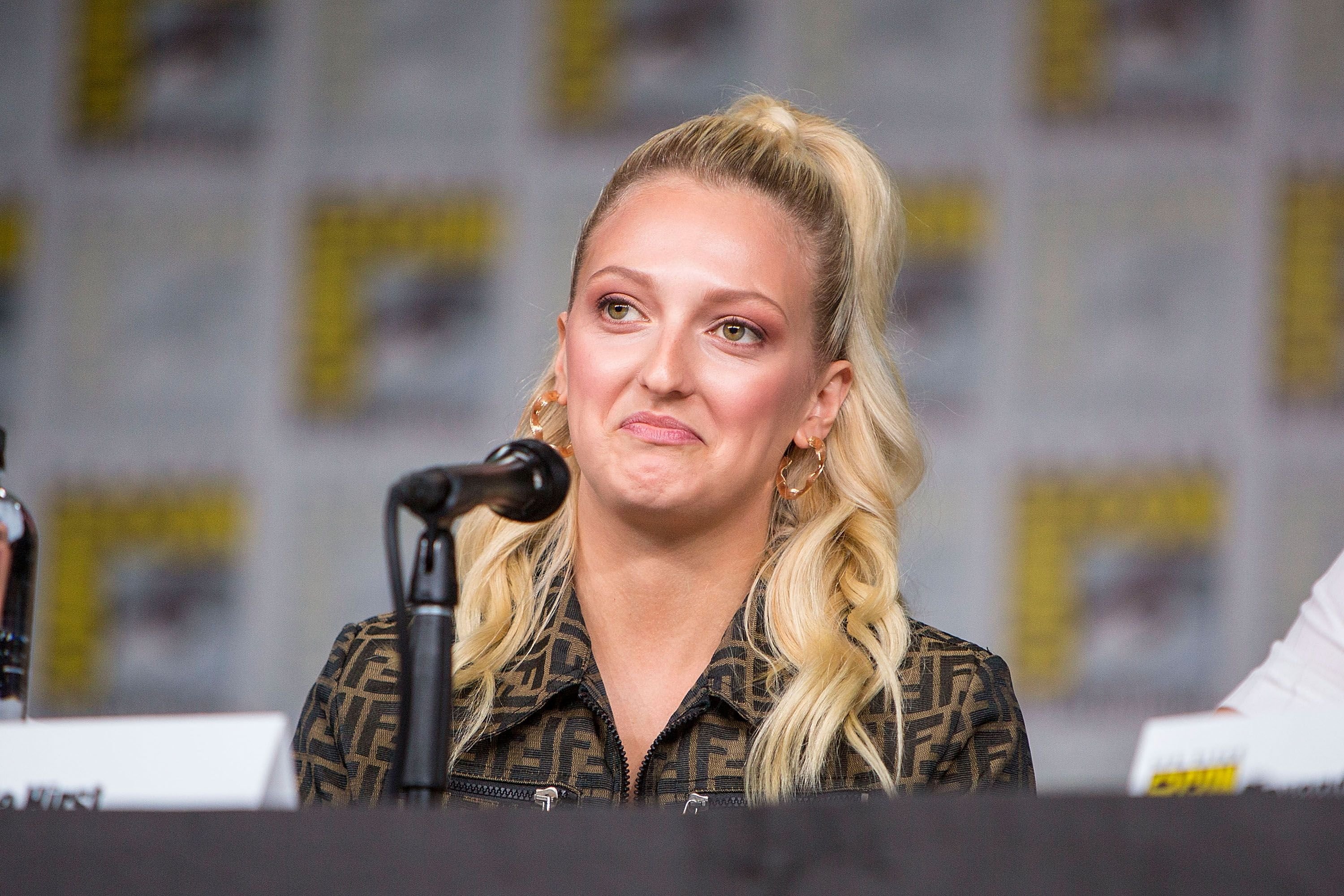 ---
Hey, if the shoe fits! It's quite interesting to learn that, in his day, Travis Fimmel was rumored to be the cause of quite a few near accidents in London… Why? Because he was the underwear model of the 1990s, and his life-size billboards distracted female drivers. He was the first male model in the world to be offered a six-figure deal with Calvin Klein!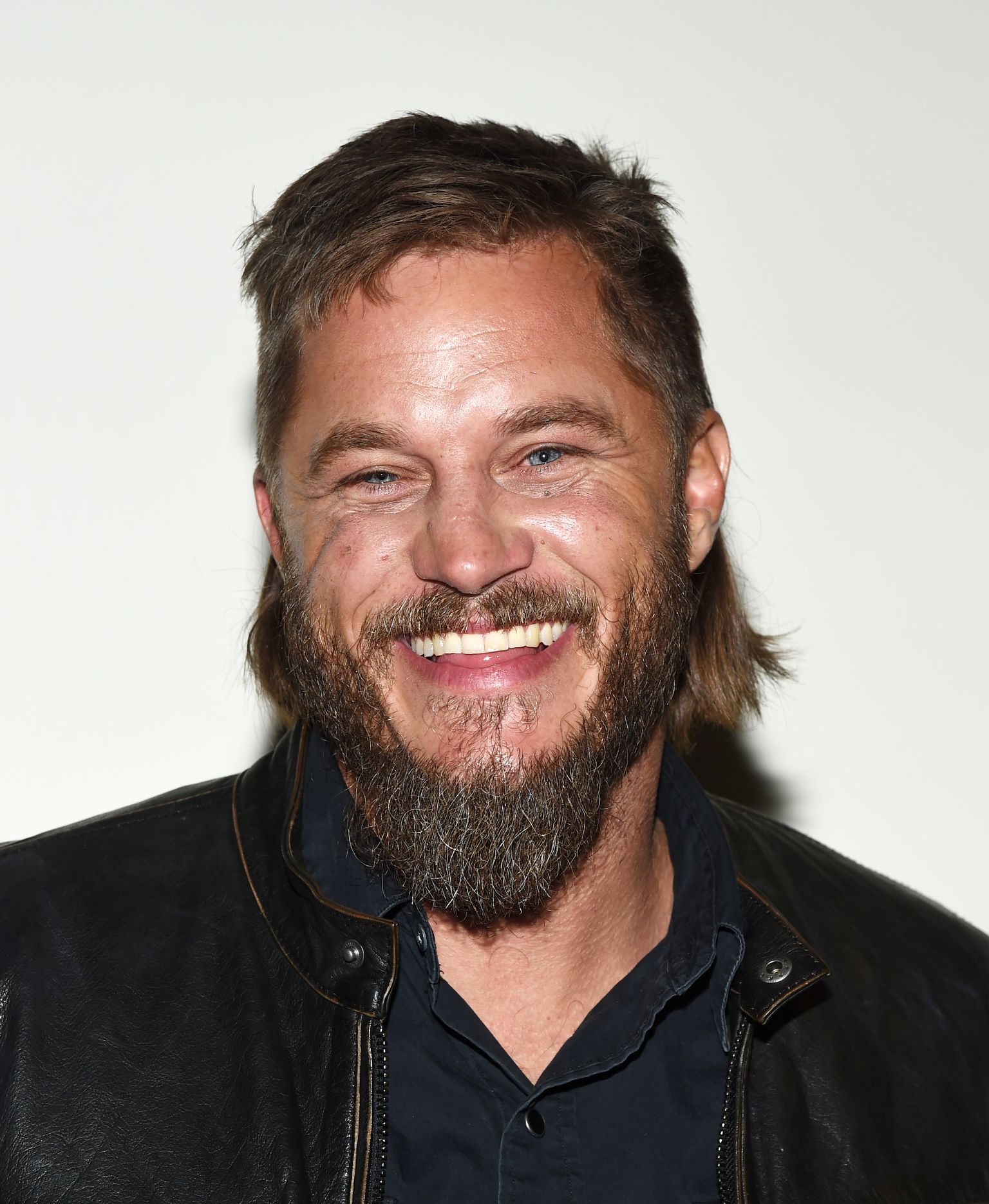 ---
#8 The authentic Norse soundtrack
The series aims to be as authentic as possible, and one way to achieve this is by using an authentic soundtrack that feels true to the era. When composing the soundtrack, absolutely zero electronic equipment or modern instruments are used! Einar Selvik is the Norwegian composer behind the magic.
---
He uses a wide variety of Norse instruments. Like the bukkehorn, which is molded from the horn of a wild goat. Also, a lyre (a small harp), and a tagelharpa (a Scandinavian bowed instrument with strings made of horsehair).
---
#9 Four extinct languages
The series features four languages that are no longer in use! Michael Hirst explained:
"The first thing I decided was that I wanted the audience to hear what these people actually sounded like. And then it was a question of using these languages without everything being subtitled."
---
To be exact, four dead languages are used on the show to give viewers a sense of what the Vikings would've sounded like. Parts of the scripts were translated into Old Norse, Anglo-Saxon, Latin, and Old Frankish. Also, while in the series, the Vikings primarily speak English, but there's a hint of a Scandinavian intonation.
This was an intentional decision! Have you noted that the characters in the series are not strictly one nationality? That's because the producers chose to make them a "collected Scandinavian people," and the fictional settlement Kattegat is actually the sea connecting Norway, Sweden, and Denmark.
---
#10 Any hope for a Season 7?
As you know, we're all waiting (not-so-patiently) for the second part of Season 6. It's expected to be released by the end of this year, maybe in November, but all depending on the Corona pandemic. Of course, this wait is especially frustrating following the cliffhanger of the mid-season finale.
---
Take comfort from the fact that you're not alone in your wait! In the meantime, make sure to enjoy every last bit of every episode of Season 6, because the network has officially confirmed that it will be the last. Michael Hirst's words make this bitter pill somewhat easier to swallow:
"I always knew how Vikings would end. After 89 episodes, I truly believe the saga of Ragnar Lothbrok and his sons has been told, and we are leaving our loving fans with the proper and definitive ending that they deserve."
---
But wait, there's a silver lining! A spin-off series, titled Valhalla, has been confirmed. It will stream exclusively on Netflix, consist of 24 episodes, and will shoot at Ashford Studios in Wicklow, Ireland, according to Deadline. Hirst told Deadline:
"I am beyond excited that we are announcing the continuation of our Vikings saga. I know that the millions of our fans across the globe will be thrilled by the belief being shown in our show by MGM and Netflix."