Top 30 Wealthiest Singers Ranked
Some musicians were born with a silver spoon and some had to pull up their bootstraps. Regardless of their economic background, it takes massive talent and dedication to keep the masses entertained year after year and keep the dough rolling in.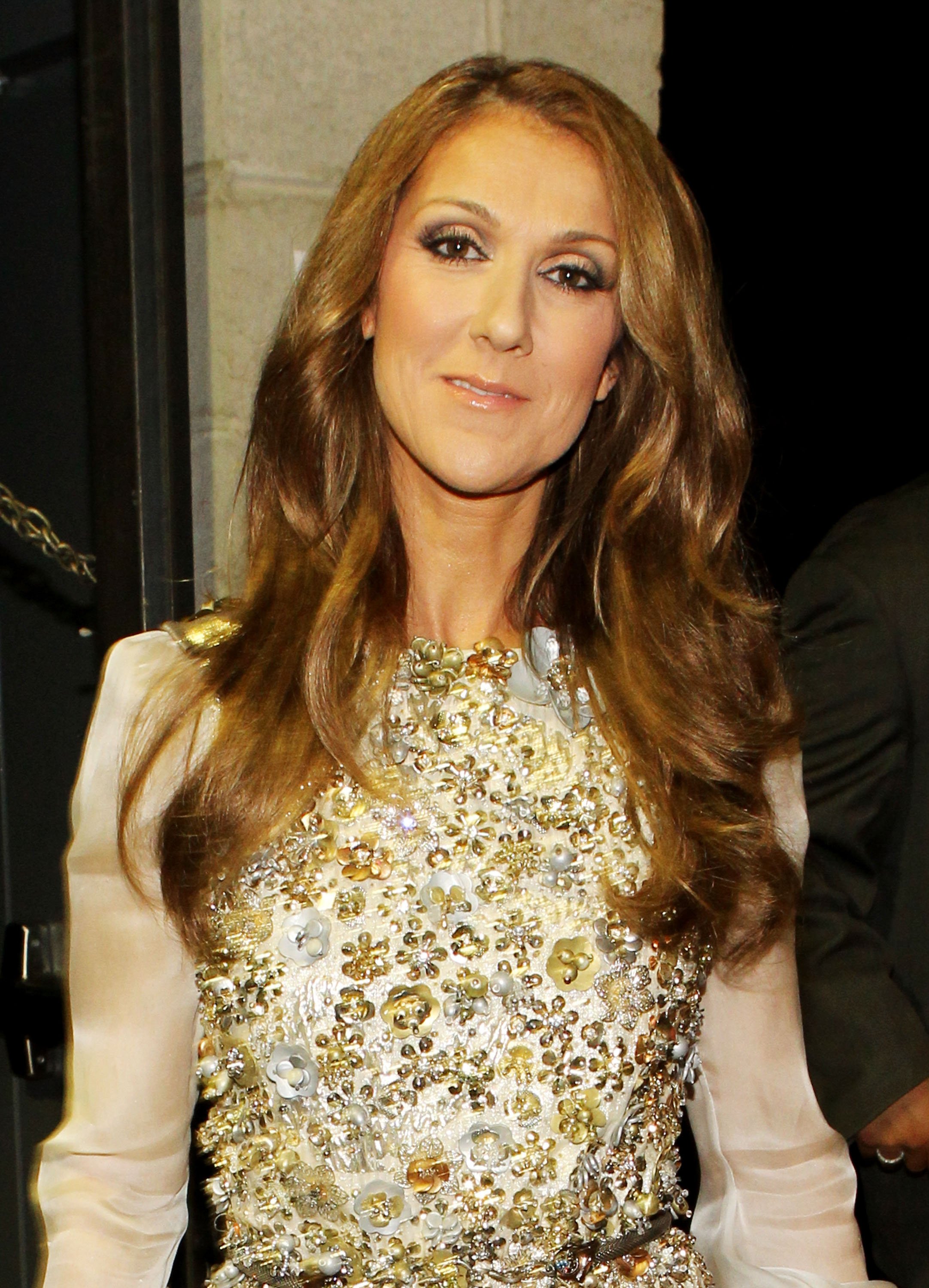 ---
#30 JUSTIN BIEBER
Bieber was one of the first singing sensations to be discovered on YouTube. At the age of 13, Scooter Braun saw a spark in Bieber and reached out to him for a chance at a music career. He connected him with pop/R&B icon Usher and by the time he released "Baby" (2010), he was an international teen heartthrob.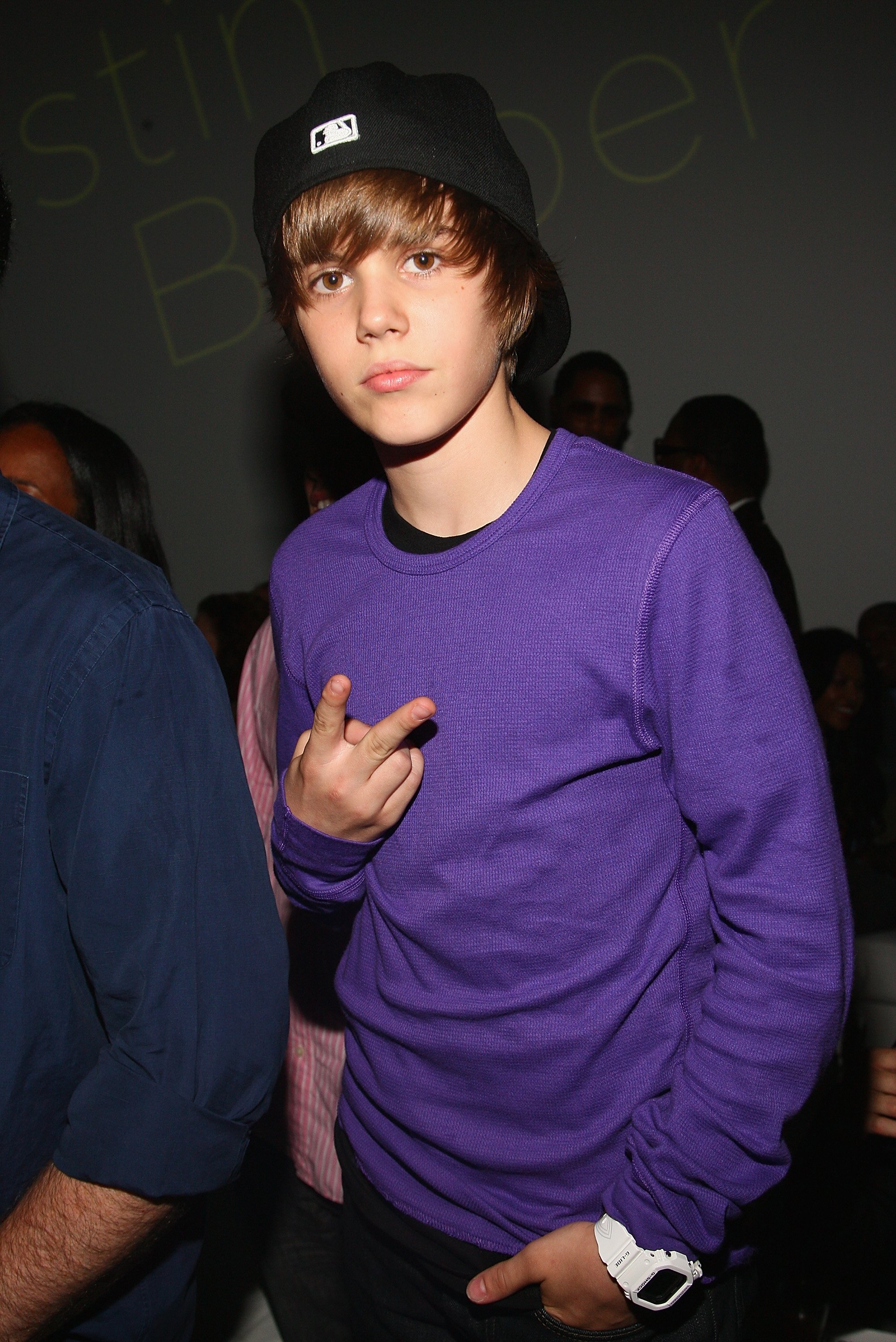 In 2015, he released one of his most commercially successful album, Purpose, with the singles "Sorry", "Love Yourself", and "What Do You Mean?".  His music genre has spanned from dance-pop to R&B singles that have found worldwide success. From his Calvin Klein sponsorship to his fragrance lines, Bieber has earned an impressive net worth of $285 million.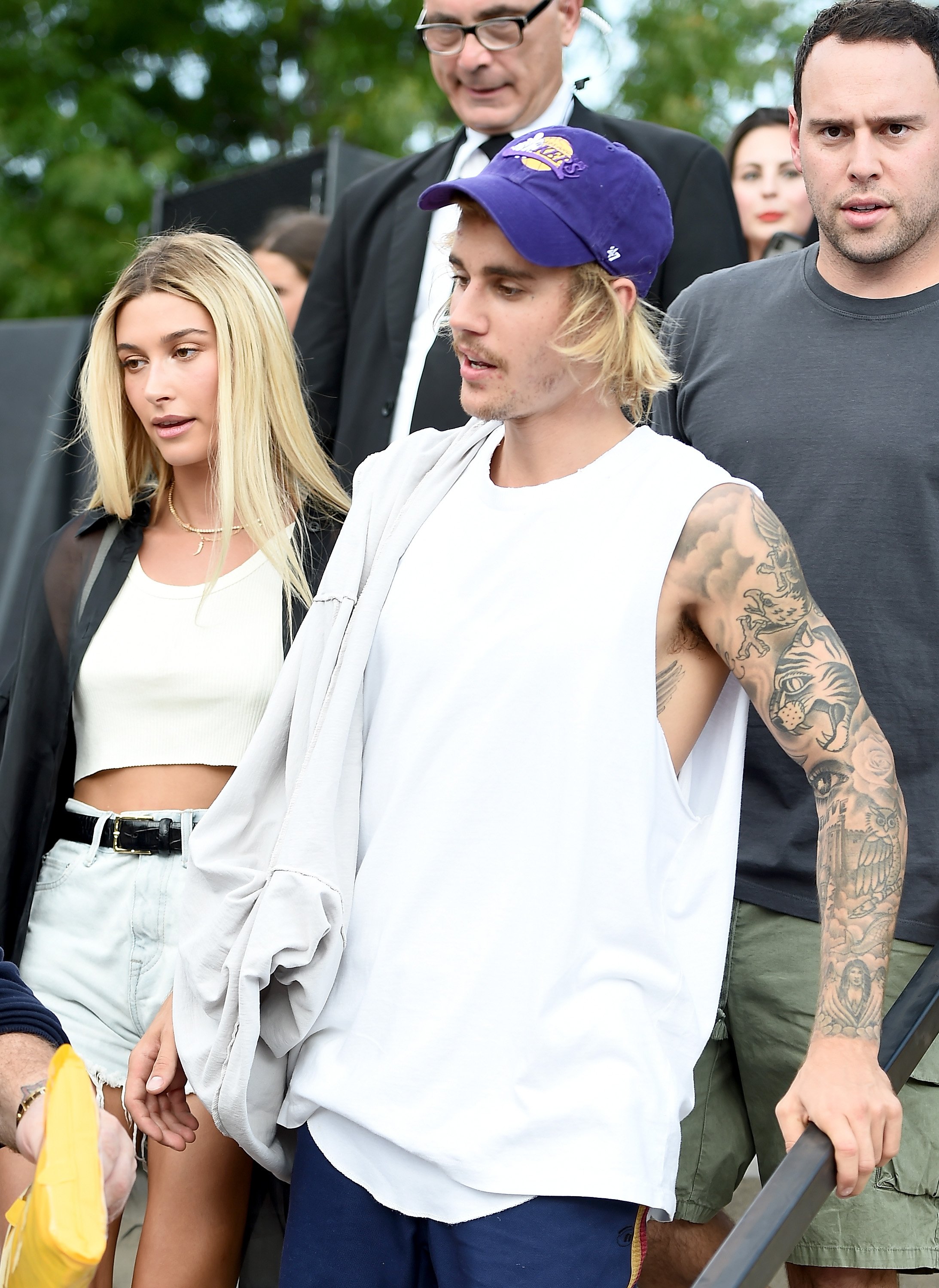 ---
#29 BRITNEY SPEARS
This small-town girl from McComb, Mississippi gained the title of Princess of Pop and became one of the richest singers today. But before the accolades, Britney Spears started on Disney Channel variety show, Mickey Mouse Club at 11 years old with her future popstar peers, Christina Aguilera and Justin Timberlake.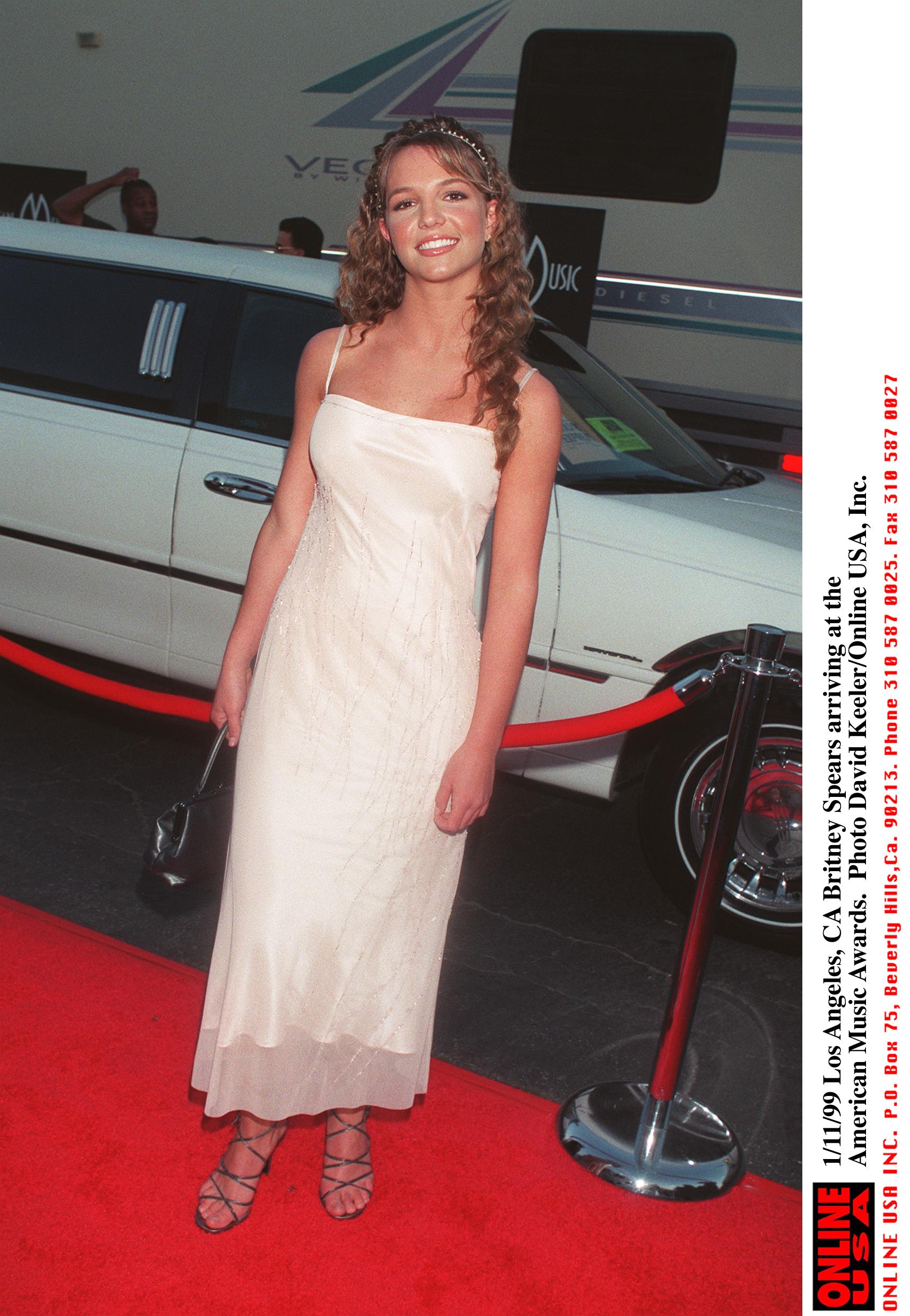 With the release of her debut album ...Baby One More Time, Spears almost instantly solidified herself as a name to remember, when it debuted at number one. She's been credited for the "teen pop" genre. Since then the singer has gone on to release nine popular albums, perform 2 Las Vegas residency tours, and earned a net worth of about $215 million.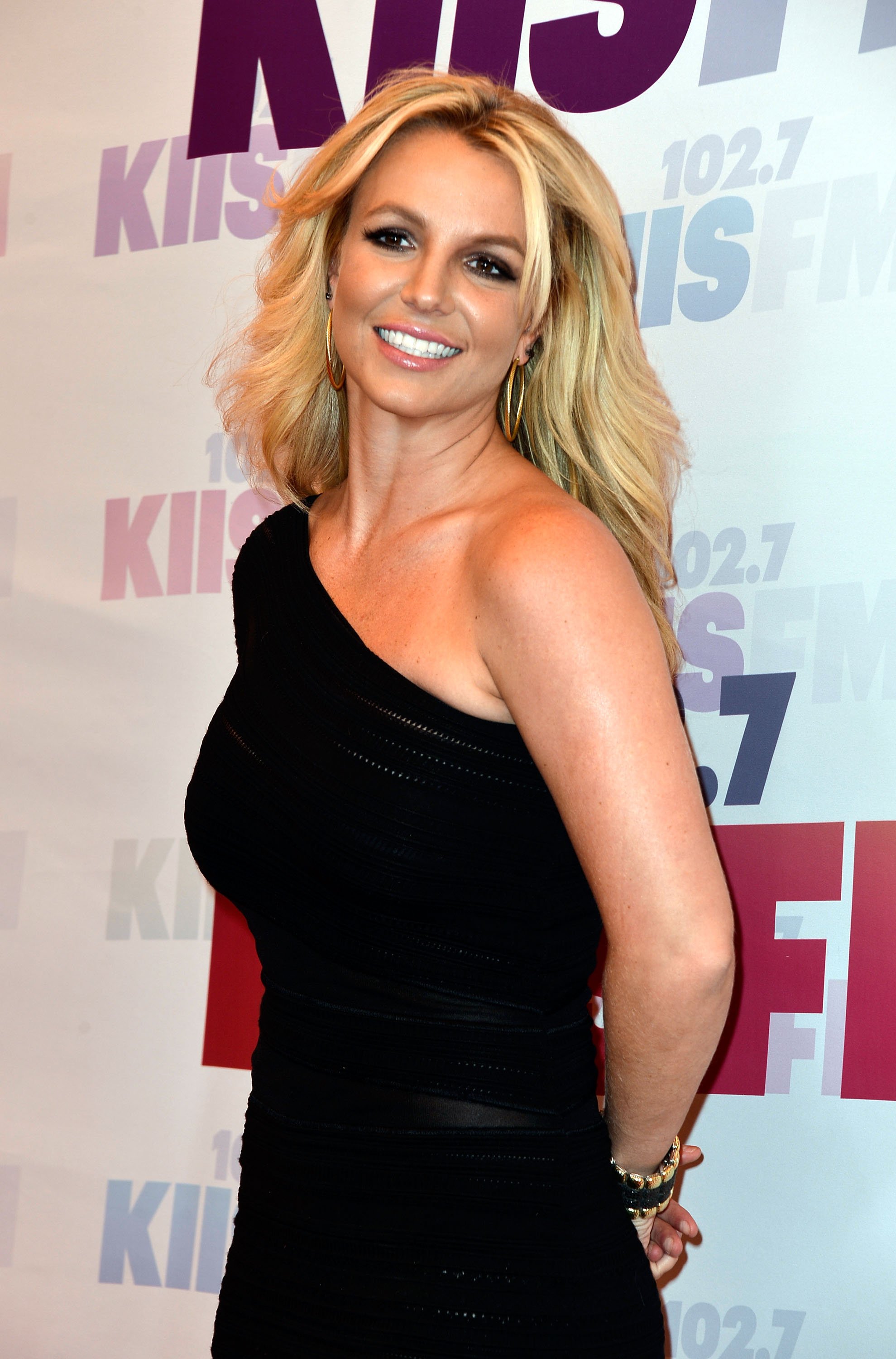 ---
#28 BABYFACE
The death of his father was the initial push for Babyface to pursue a career in music. Born as Kenneth Edmonds, the musician/producer was given the name Babyface by the legendary funk musician Bootsy Collins for his baby face. He performed in a number of bands at the beginning of his career including Redd Hott, Manchild, and the Delee.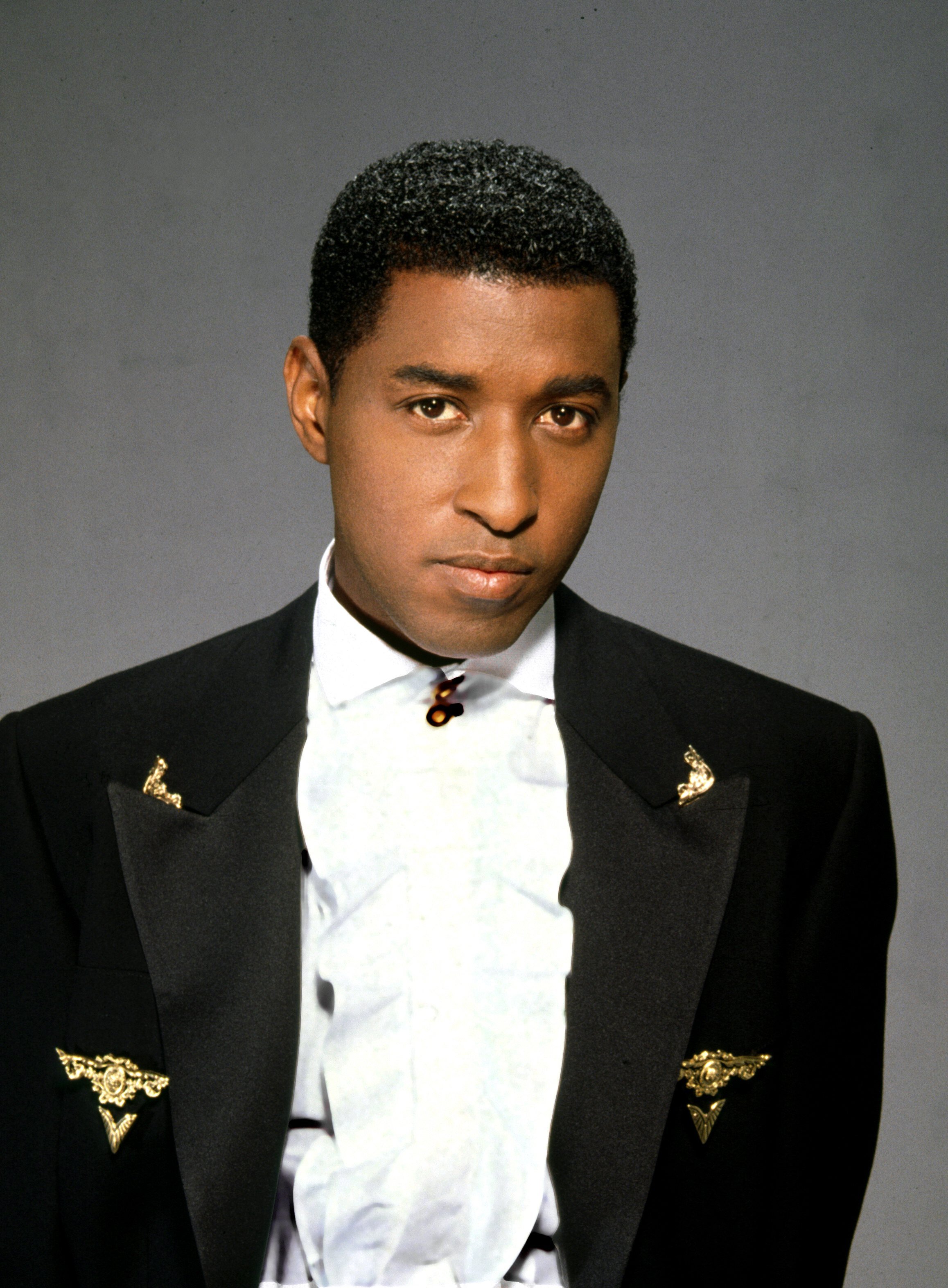 From the late 80s to the early 90s, Babyface made a serious name for himself as a writer and producer, working with Bobby Brown, Karyn White, The Whispers, and Johnny Gill. And in 1989, he co-founded LaFace Records which signed TLC, Usher, and Toni Braxton. From writing and producing to acting, Baby Face has a net worth of $200 million.
---
#27 ED SHEERAN 
Growing up in  Halifax, West Yorkshire, England, Ed Sheeran grew up in a pretty art-loving family. Sheeran began recording music in 2004 when he released his first EP Spinning Man. In 2011 he released his single The A Team which would later become an international success and his debut album + became the second best-selling debut album that year in the UK.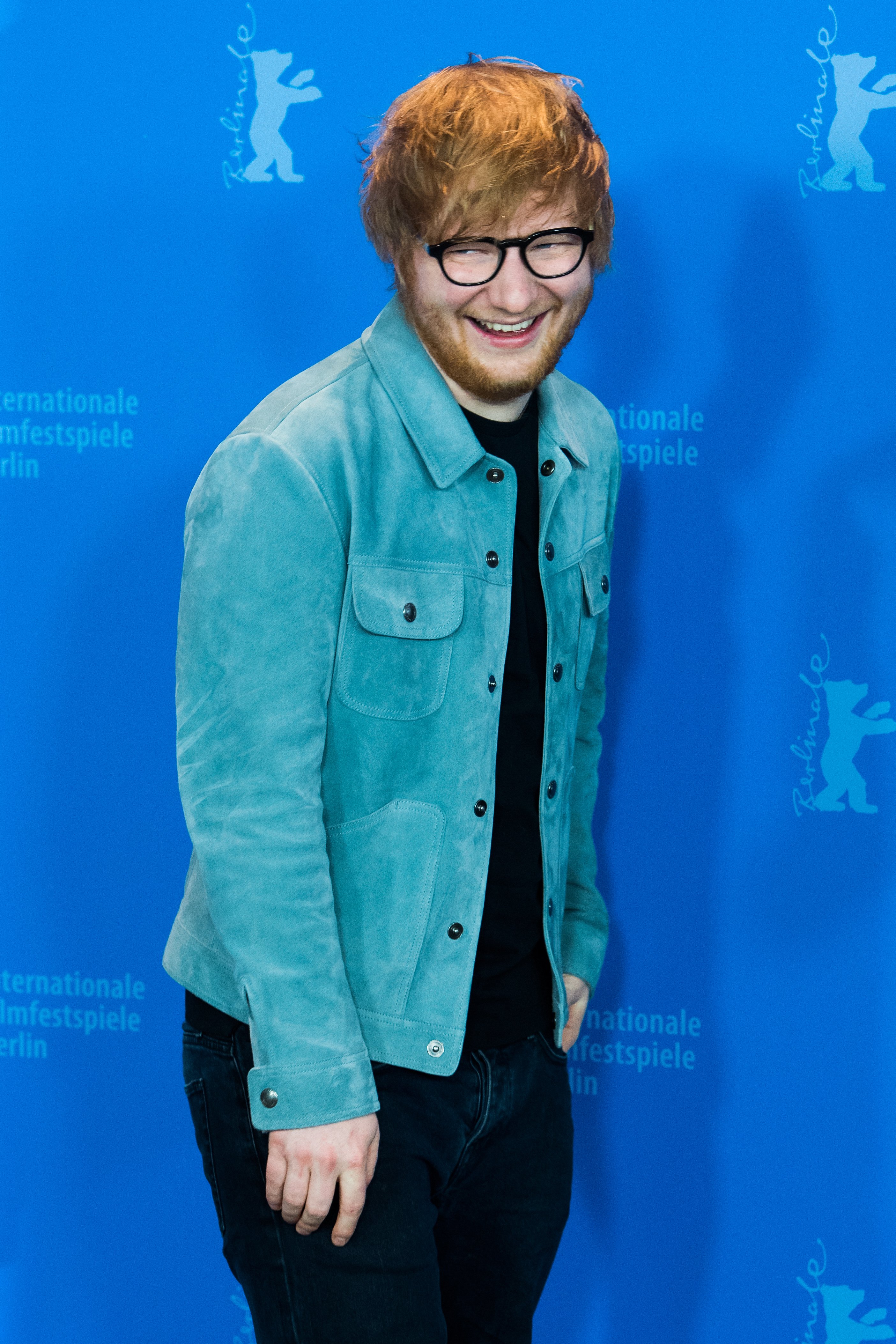 In 2015, Sheeran launched the Gingerbread Man Records company, signing artists Jamie Lawson and Foy Vance. Sheeran released his second studio album x in 2014, which gained even more success than his first being named as one of the best selling UK albums of all time. Through his success, Sheeran has gained a net worth of over $200 million.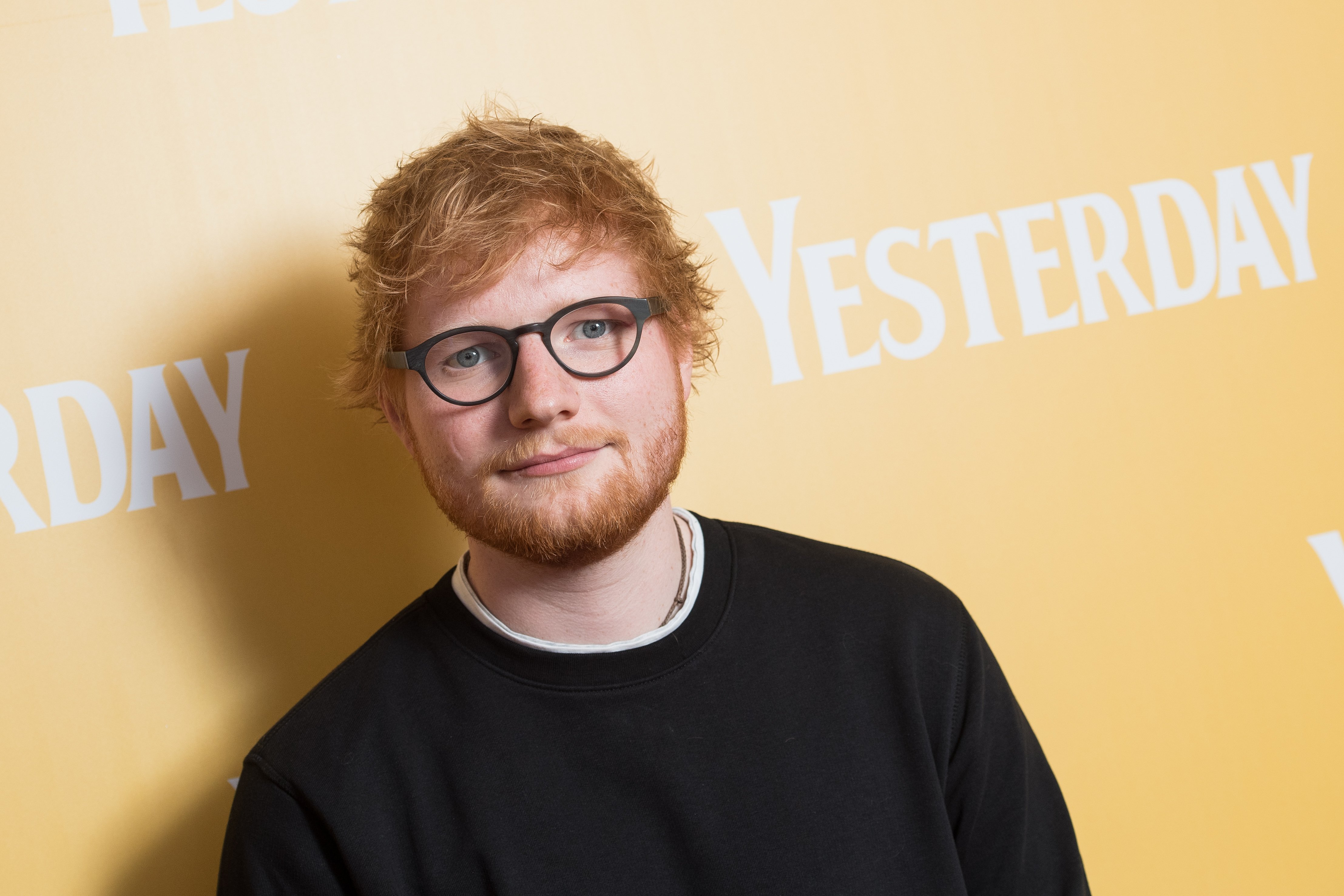 ---
#26 LIONEL RICHIE
After getting a degree in economics from Tuskegee University with a plan to become a priest, the musician pathway wasn't in Lionel Richie's immediate plans. We're lucky he changed them! During his time at Tuskegee Richie joined The Commodores with his classmates and in 1968, they were signed to Atlantic Records gaining popularity from songs like "Brick House" and "Easy."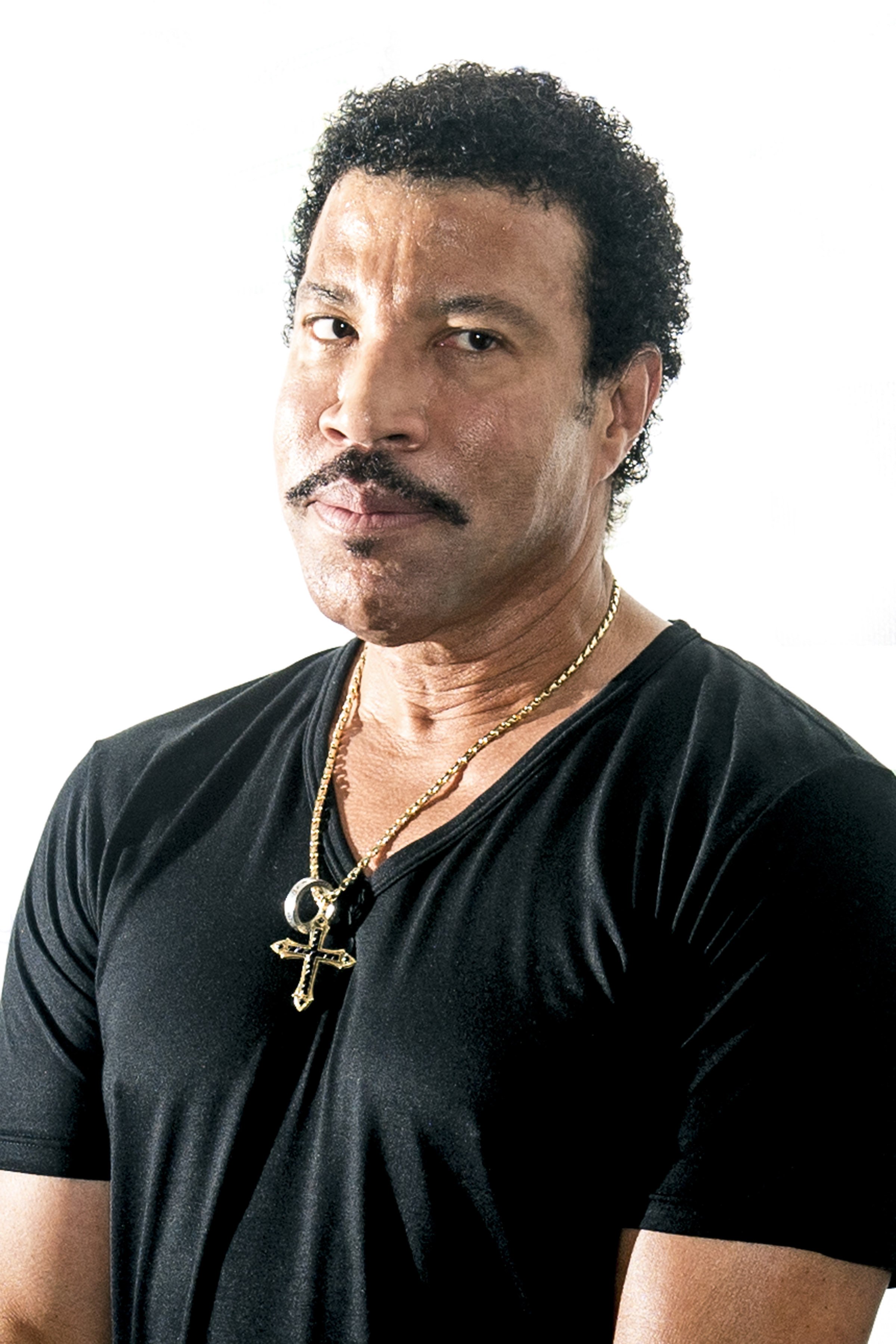 Richie's 1982 solo album debuted at number 3 and launched his career as one of the most successful balladeers of the 1980s. The singer has pretty much slowed down his recording career but in 2015, he signed on to be a judge for the American Idol reprisal. With his long-spanning and successful career, Richie has gained a net worth of $200 million!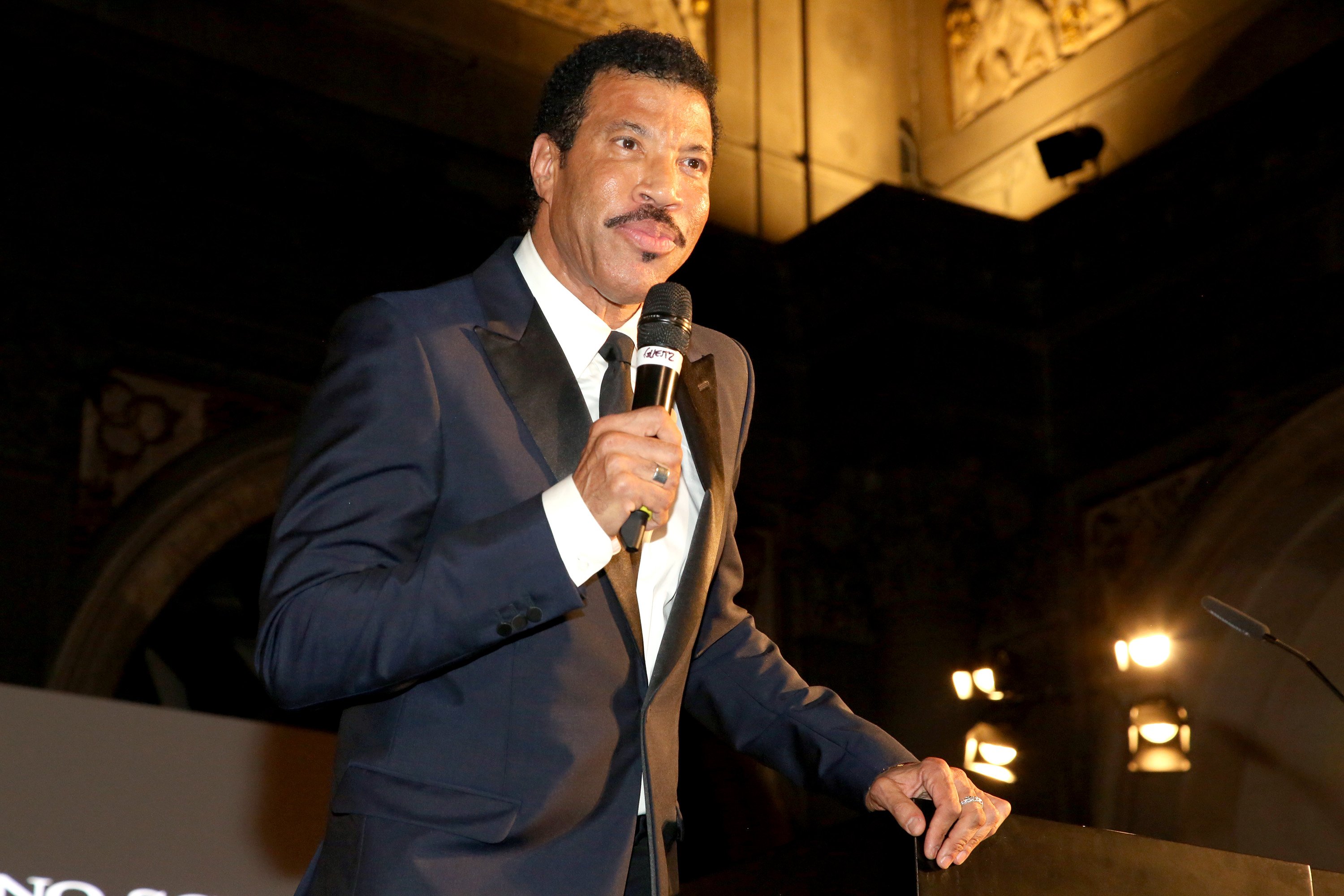 ---
#25 PINK
Alecia Beth Moore, or P!nk, started her solo career as an R&B singer in 2000 but the following year, her album "Missundaztood" debuted her signature pop-rock sound. She is considered one of the best-selling music artists in the world and has sold over 40 million albums internationally. It's no wonder her net worth is estimated at $200 million!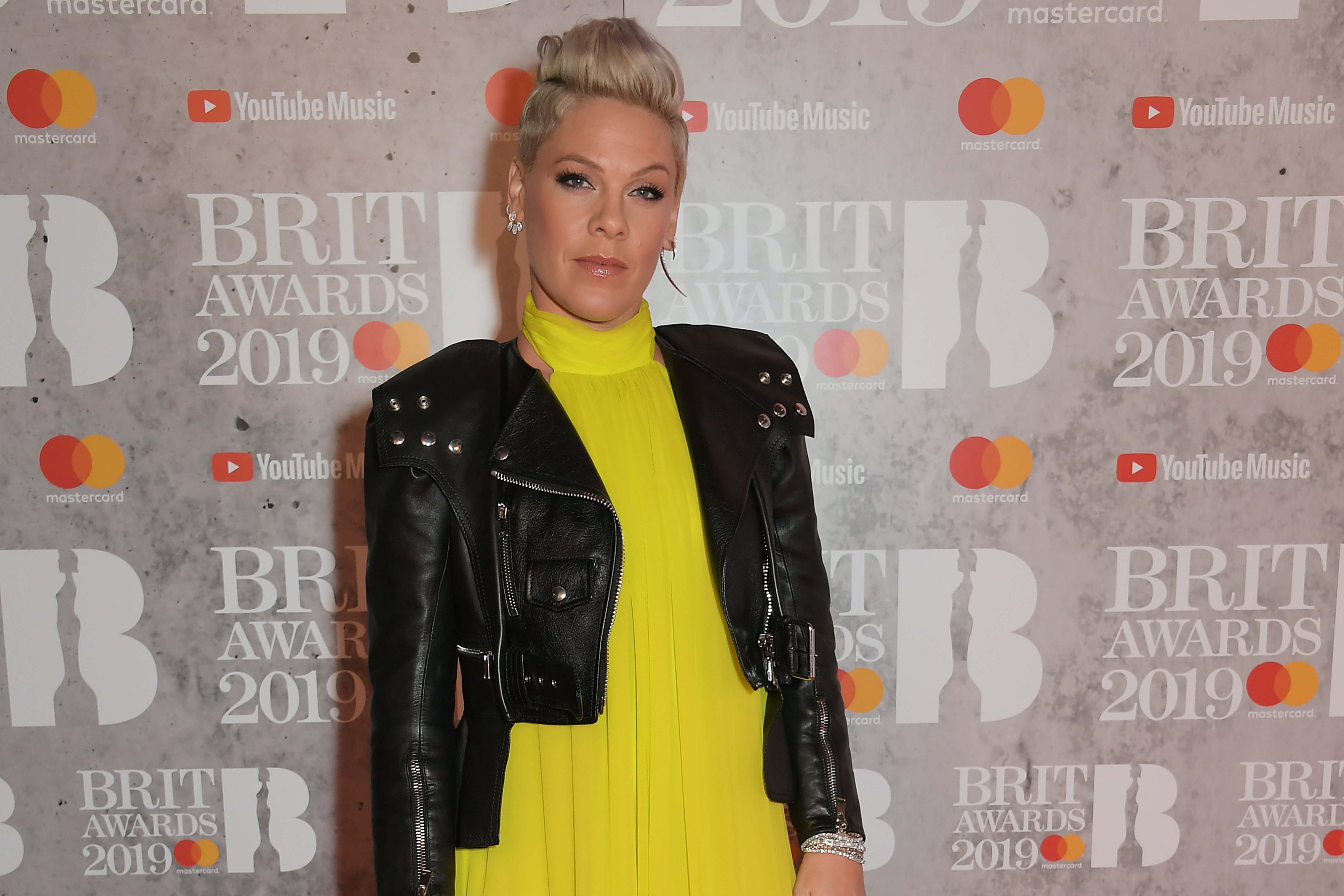 ---
#24 BETTE MIDLER
Better Midler made her film debut with the 1979 drama The Rose. One of her iconic roles was as the oldest of the witch sisters, Winnie, alongside Sarah Jessica Parker and Kathy Najimy. From her on-screen success to her 14 studio albums, Midler has earned an estimated net worth of $250 million.
---
#23 JUSTIN TIMBERLAKE
Like his pop music counterpart (and ex-girlfriend), Justin Timberlake got a start on The Mickey Mouse Club in 1993. But his career took off as one of the lead singers for boy band NYSNC. After going solo in 2002 with his chart-topping, debut album Justified, his career success steadily increased. Timberlake's net worth is currently $250 million!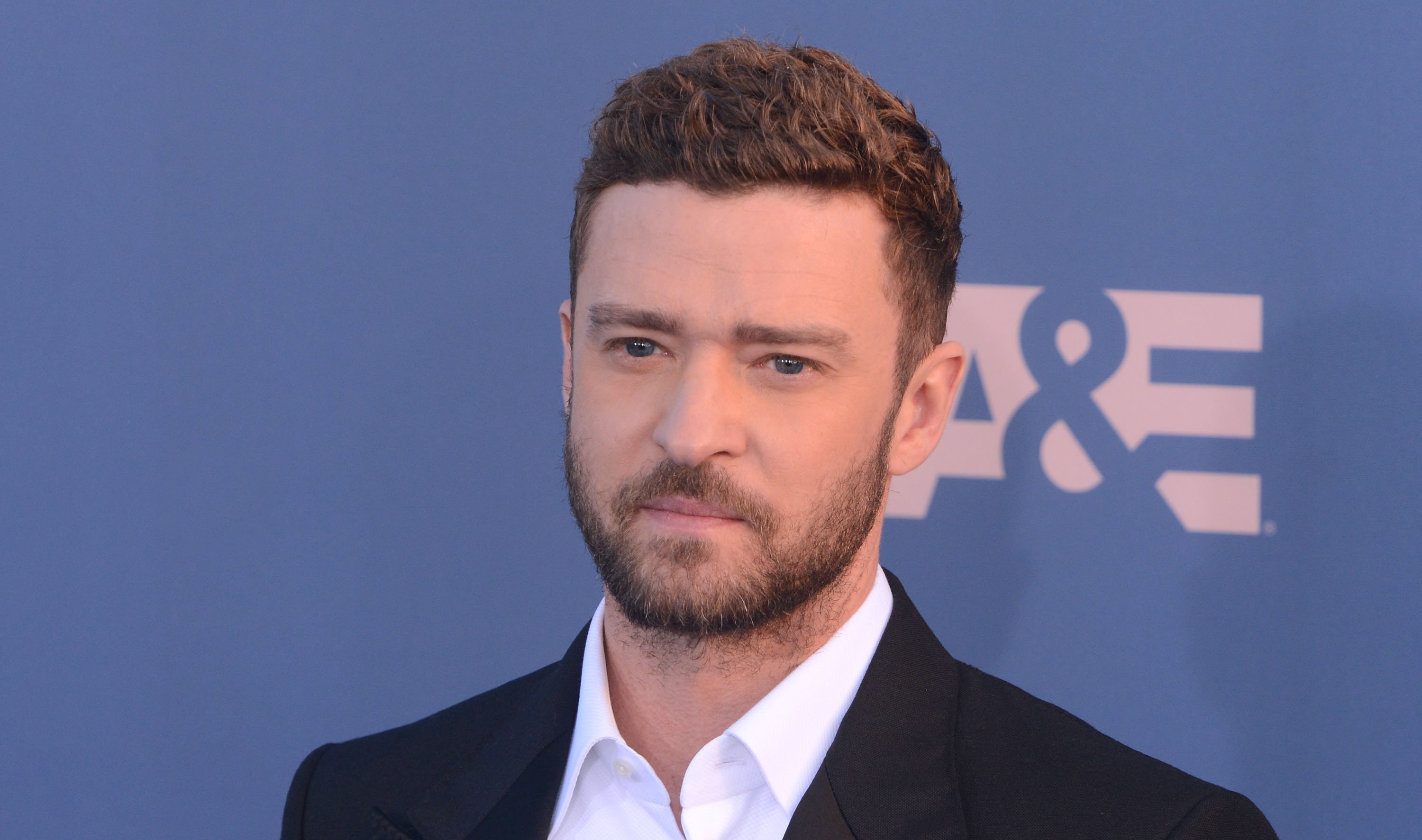 ---
#22 TINA TURNER
After her departure from her performance act with Ike Turner, Tina would launch into her successful solo career in the 80s and become The Queen of Rock 'n' Roll. Her stage presence and powerful voice has won her 12 Grammy Awards and a star on the Hollywood Walk of Fame. And of course, an impressive net worth of over $250 million.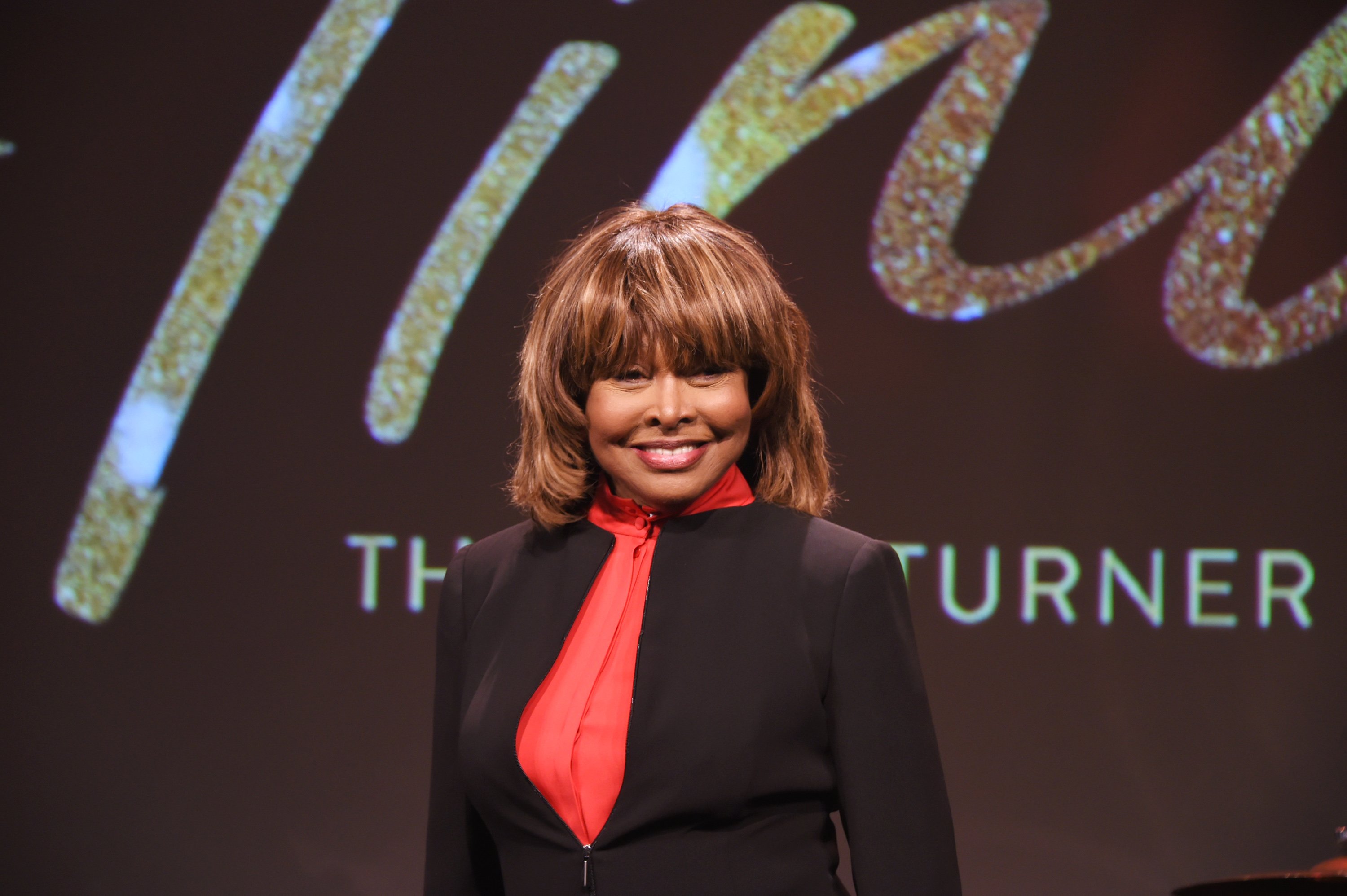 ---
#21 MARIAH CAREY
From her iconic whale calls to her boss persona on American Idol, Mariah Carey has been a staple of the music industry. Throughout the 90s, she rose to global fame with her back-to-back chart-topping albums and was named the millennium's best-selling female artist by Billboard. Her incredible music career, beauty brands, and tours have reportedly raked in $320 million.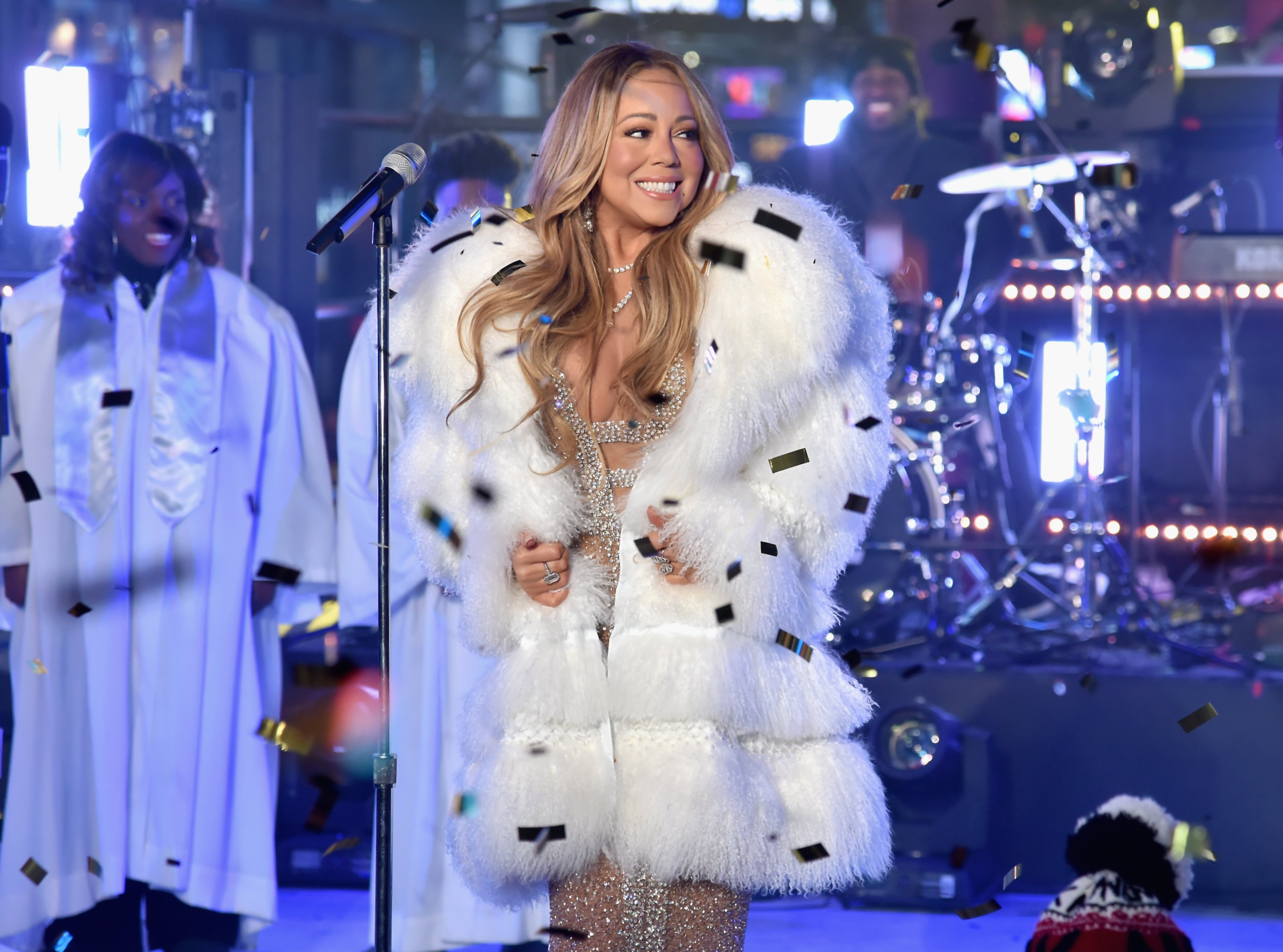 ---
#20 LADY GAGA
Lady Gaga is known for her flashy performances and unique fashion choices. Her dance-pop anthems like "Just Dance" and "Poker Face" pushed her to fame, but eventually, she was known for her everchanging style in all aspects of show biz. From record deals to her Oscar-winning performance in A Star Is Born, she has earned a net worth of $320 million.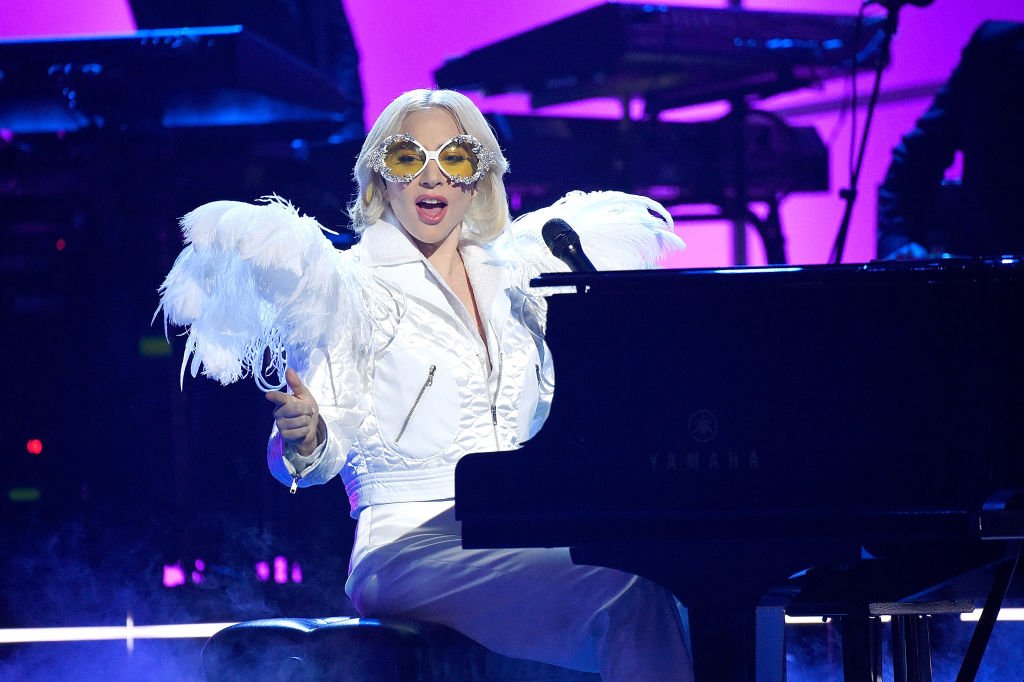 ---
#19 TRISHA YEARWOOD
This American country star began her impressive career in 1991 and has since released 14 albums and 60 singers. Some of her most popular songs are "She's in Love with the Boy", "Walkaway Je" and "How Do I Live". She also found a following through her cookbooks and cooking show and has since grown her net worth to $400 million.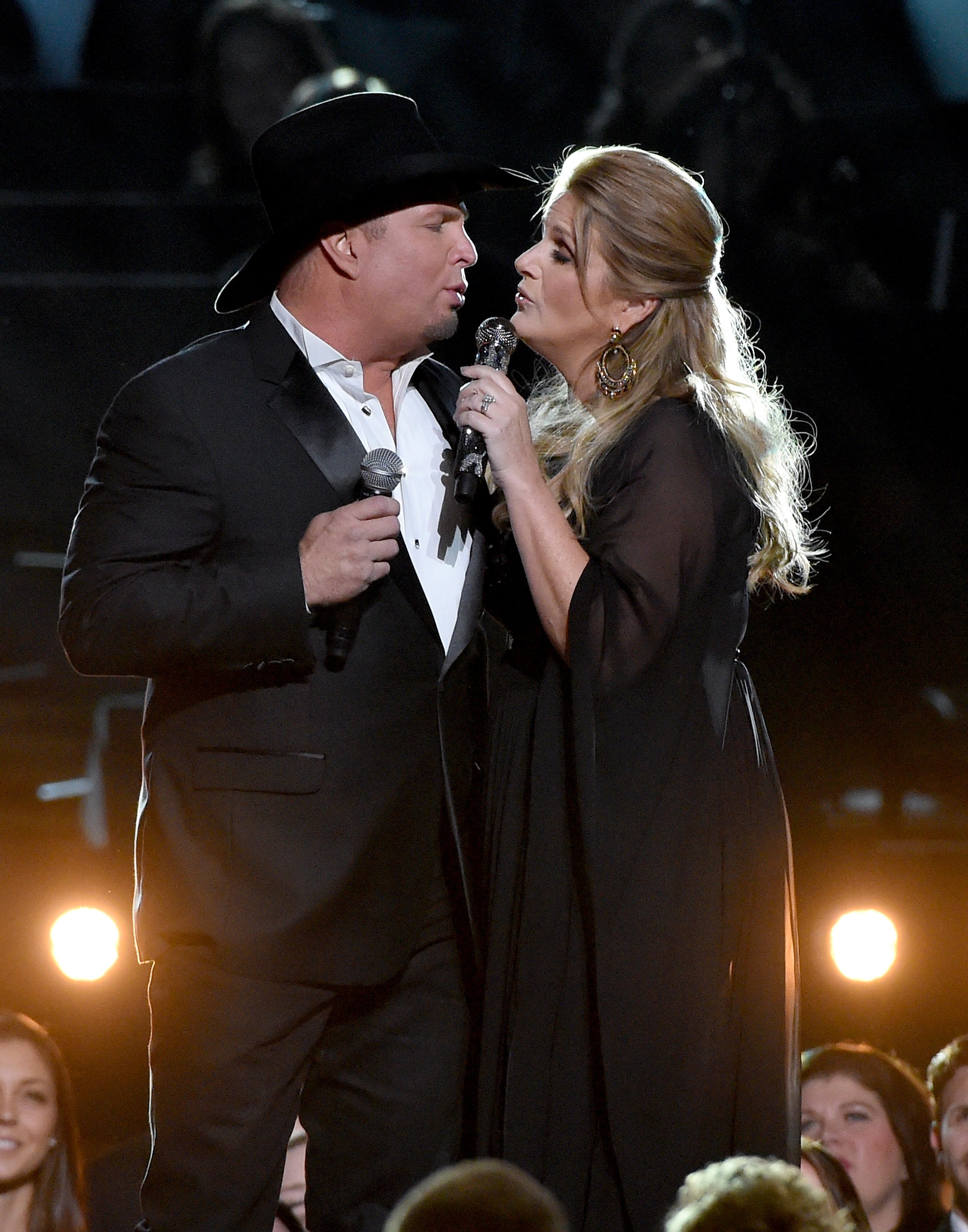 ---
#18 TAYLOR SWIFT
Swift was once singing about Tim McGraw as the new country hitmaker, but over the years has moved into her own realm of pop stardom. She has had many endorsements from multinational companies including Wal-Mart, AT&T, and Fujifilm. Her music career has lasted over a decade and she has earned a whopping net worth of $400 million!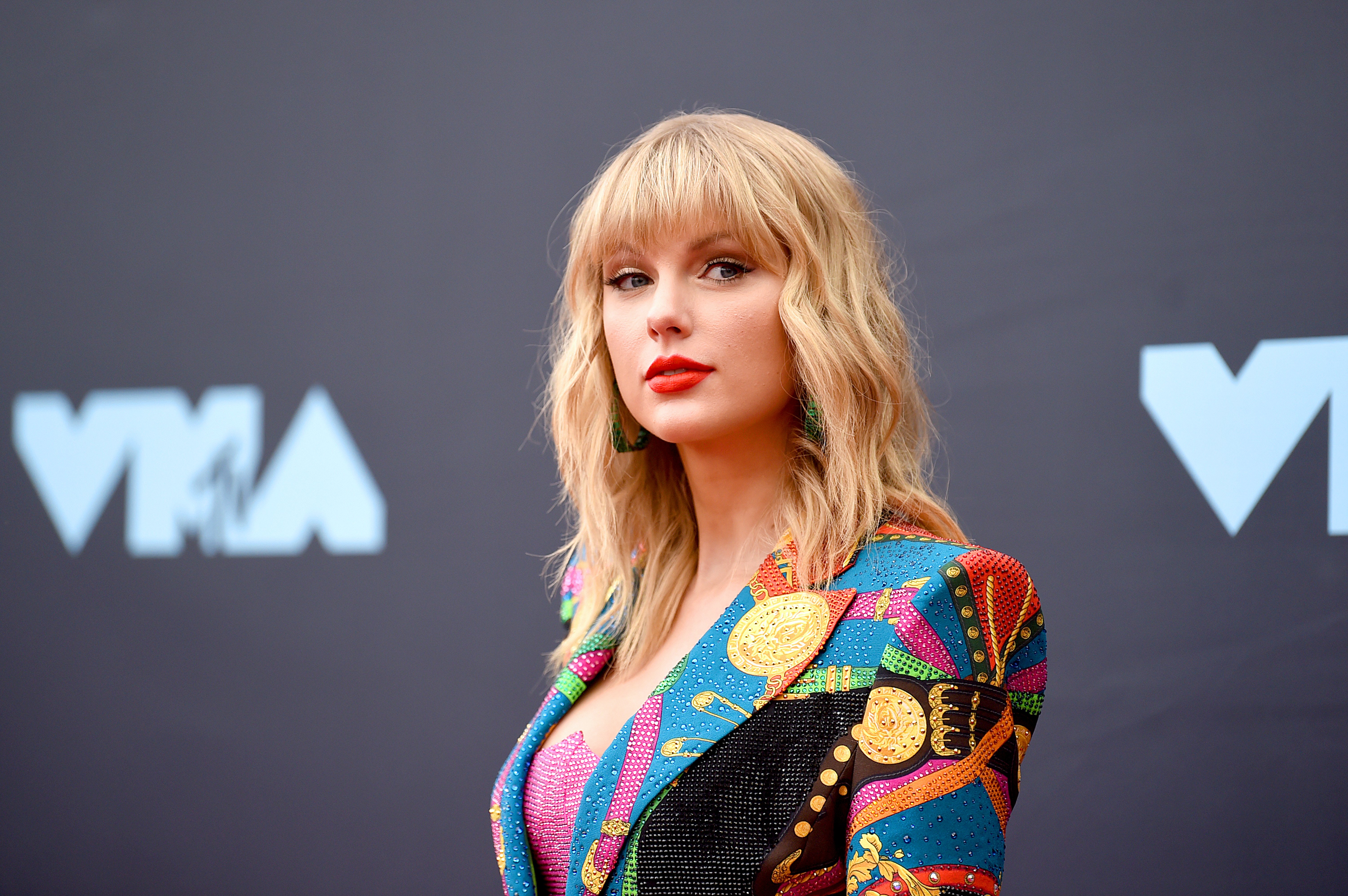 ---
#17 SHANIA TWAIN
With over 100 million record sales, it's no surprise that Shania Twain was dubbed the Queen of Country Pop. Her commercial success came after the release of her second album "The Woman in Me" (1995). In 2005, she was a Febreze spokeswoman. Her country hits, screen features, and endorsements have earned her a net worth of $400 million.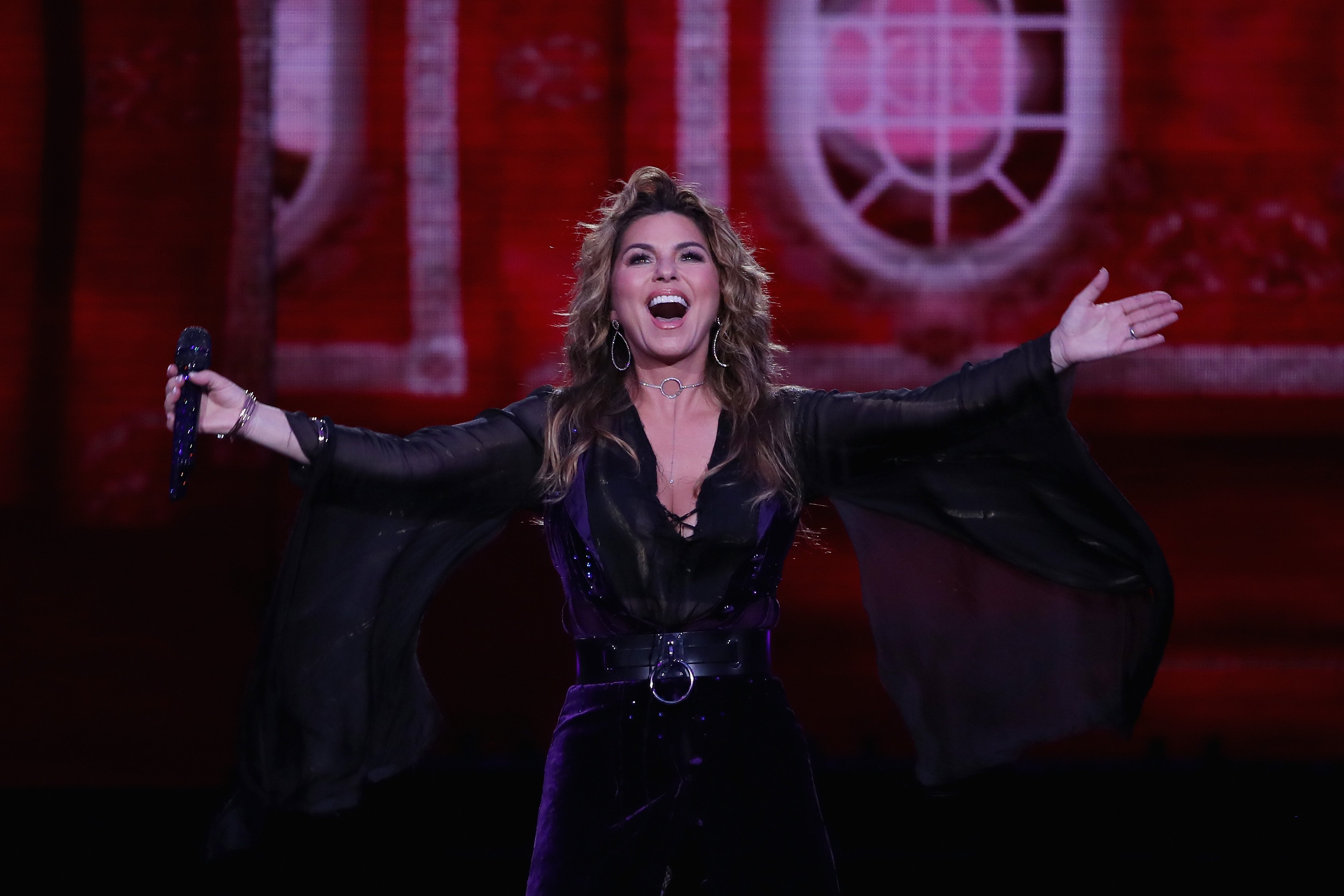 ---
#16 GLORIA ESTEFAN
In 1985, Estefan started the worldwide "Conga" sensation alongside the Miami Latin Boys, which later became Miami Sound Machine. Throughout the 90s, she released many chart-topping albums that brought Latin pop into the mainstream. Her incredible music career, stage work, screen appearances, books, and business ventures have earned her a net worth of $500 million.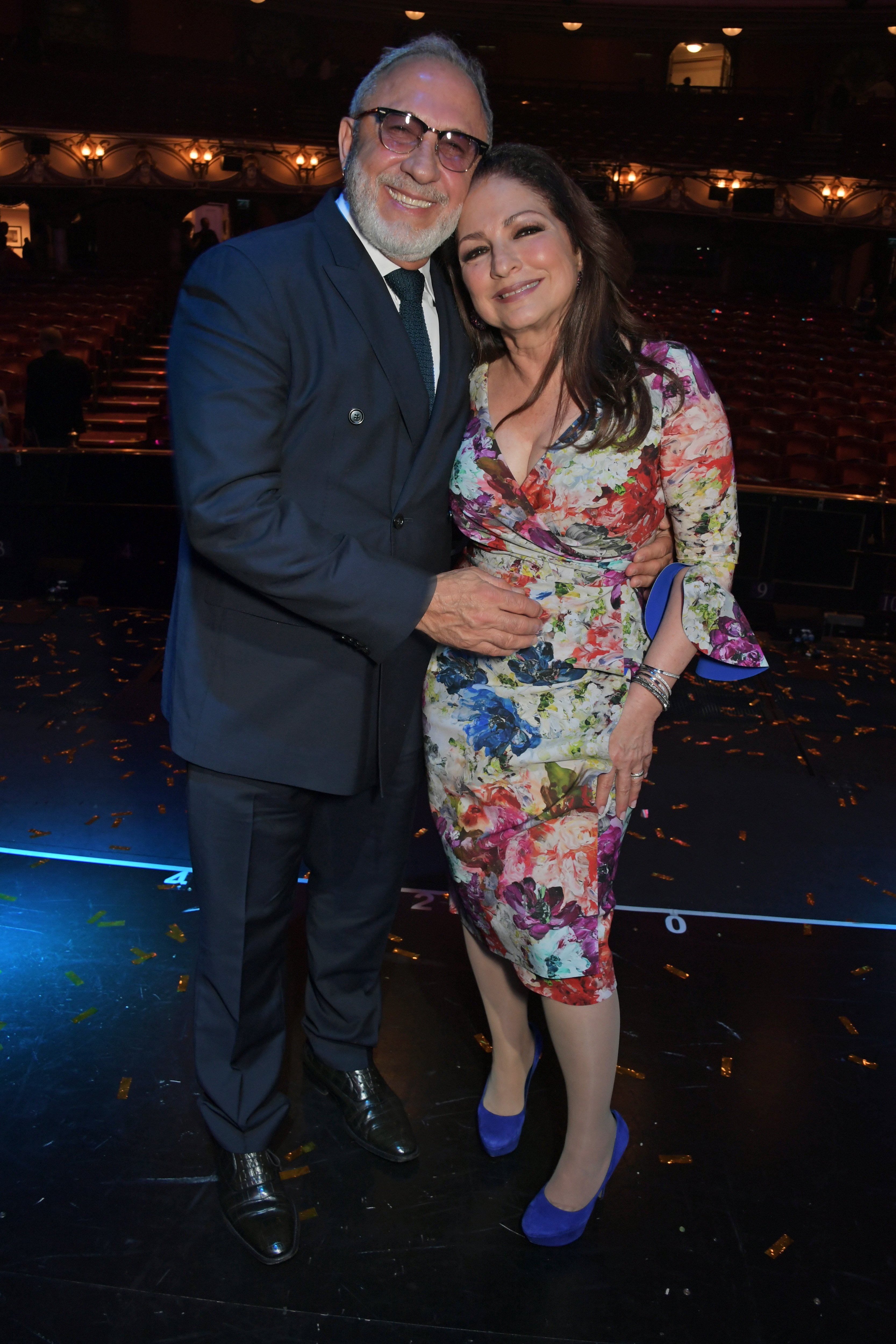 ---
#15 RIHANNA
In 2005, Rihanna moved to the US and began her incredible climb up the music industry. She released two studio albums that were heavily influenced by her Caribbean roots and reached the top ten of Billboard 200 chart. Her follow-up albums would bring her international acclaim with many hits including "Umbrella", "Rude Boy", and "Stay".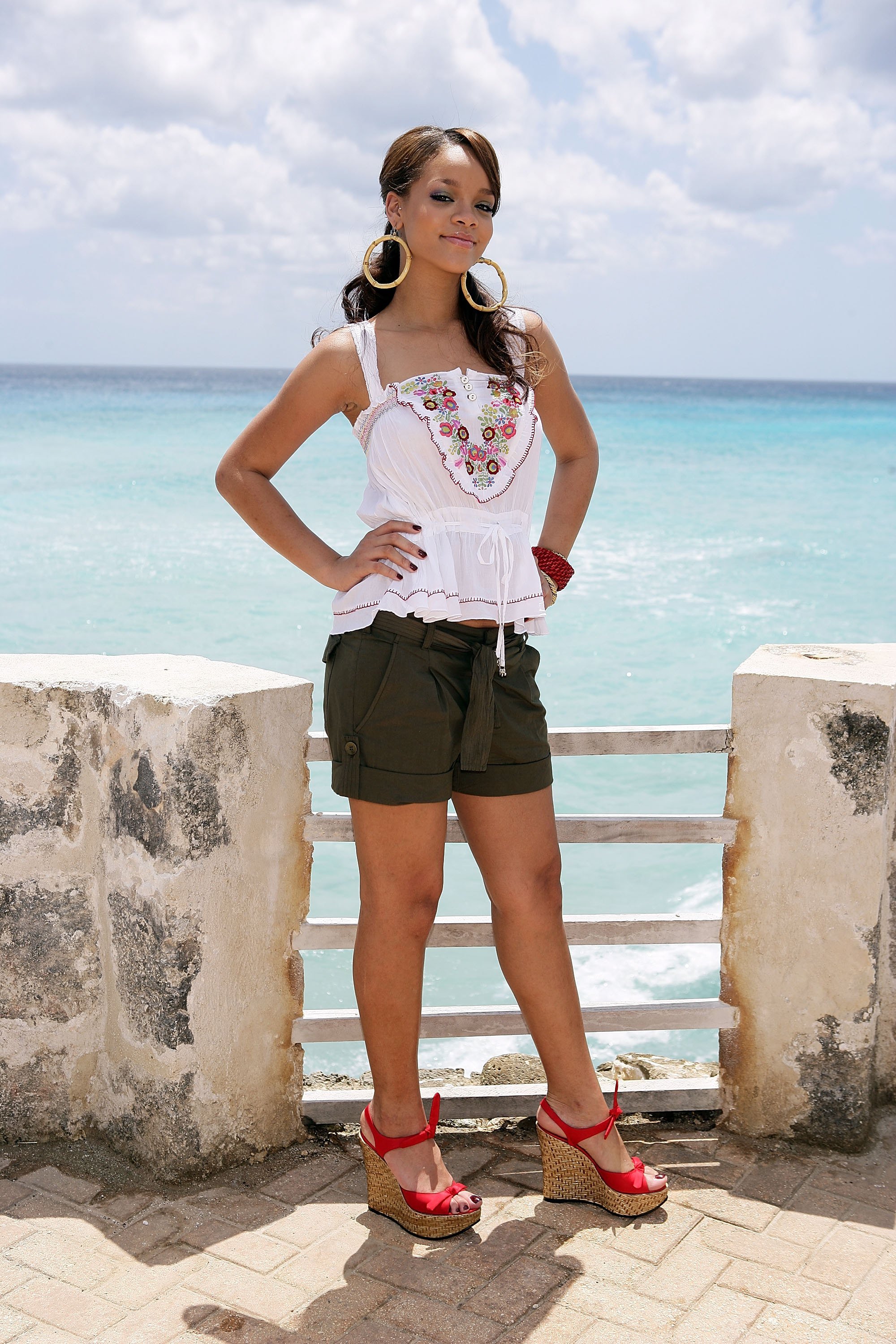 After the release of her 8th studio album "Anti", she made several features with popular music groups including N.E.R.D. and DJ Khaled. The Barbadian singer-songwriter also found success with her cosmetics company Fenty Beauty and lingerie brand Savage X Fenty. She has earned an impressive net worth of $450 million.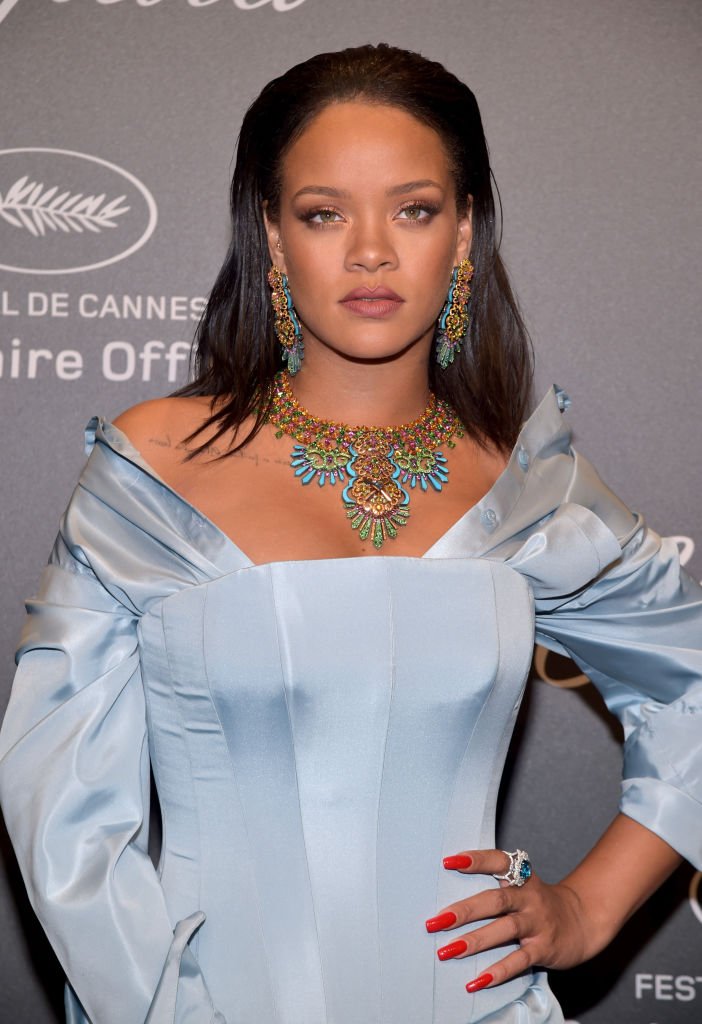 ---
#14 VICTORIA BECKHAM
In the 90s, we all knew Victoria Beckham as Posh Spice of the famous female group Spice Girls which sold over 85 million records worldwide. After the band's split in 2001, she released her self-titled solo album with the single "Out of Your Mind". Nowadays, she's best known for her work in fashion design.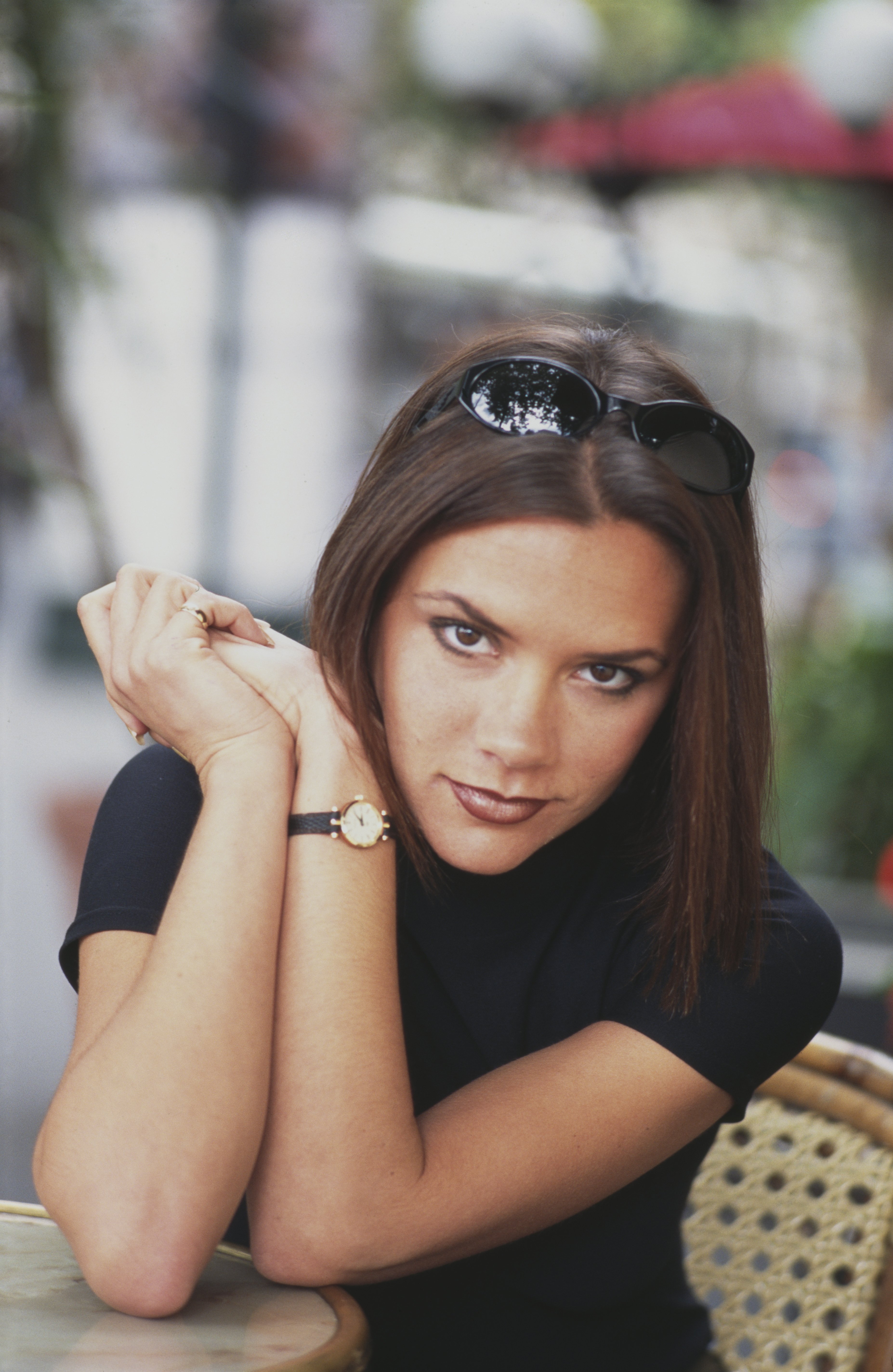 Throughout the 2000s, she starred in several documentaries about her life and was a guest judge for popular television competitions including Project Runway and Germany's Next Topmodel. The Spice Girls have had reunion tours over the years. Recently, she's been focused on her fashion collections and it's estimated she and her husband David Beckham have a combined net worth of $450 million.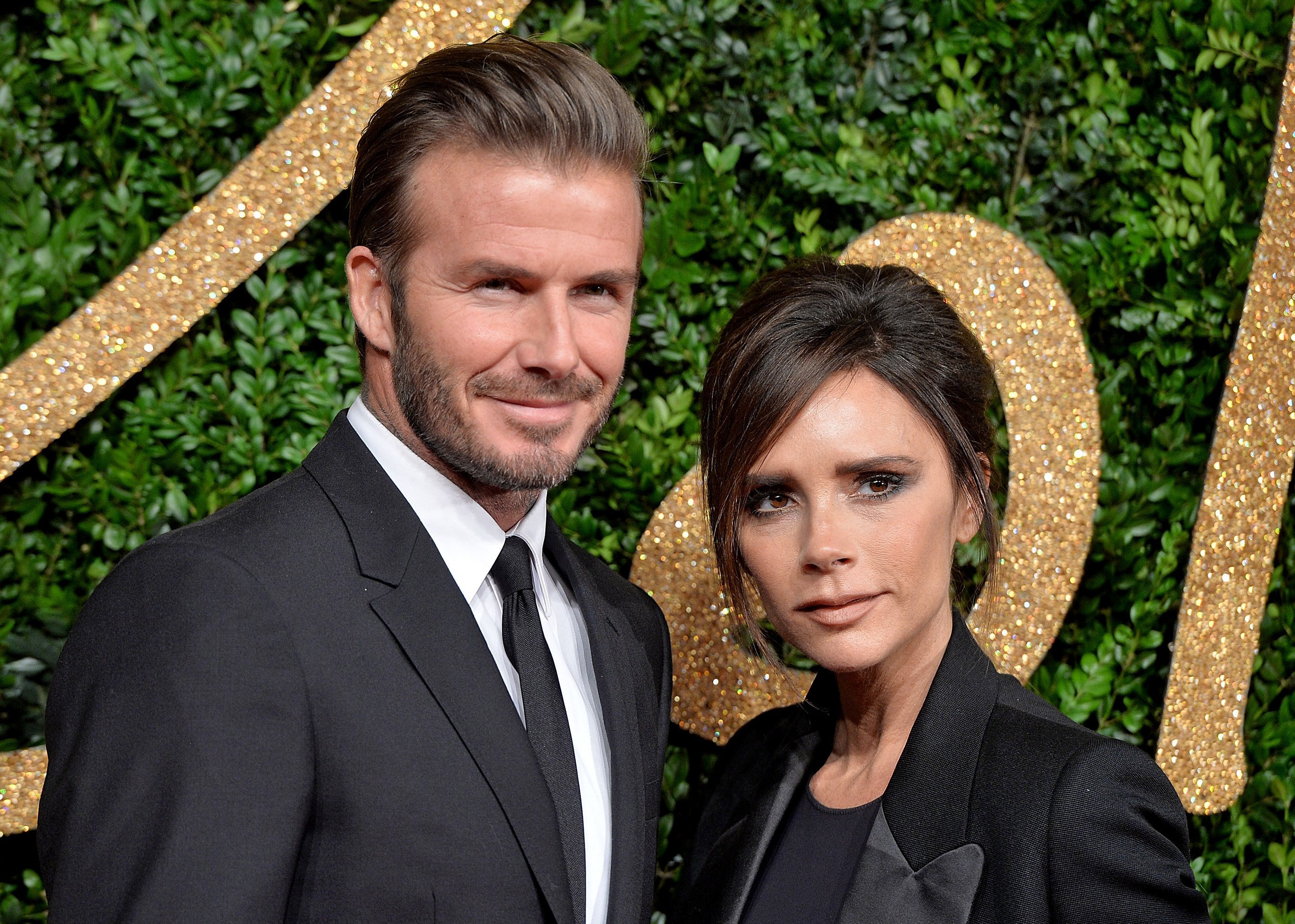 ---
#13 JENNIFER LOPEZ
This extremely talented triple threat has come a long way from the block! She is a singer, dancer, actress, fashion icon, and business mogul. From 1991 to 1993, she was a Fly Girl dancer for the comedy sketch series In Living Color. Four years later, she starred in her first major role as Selena, the Queen of Tejano, in her 1997 biopic.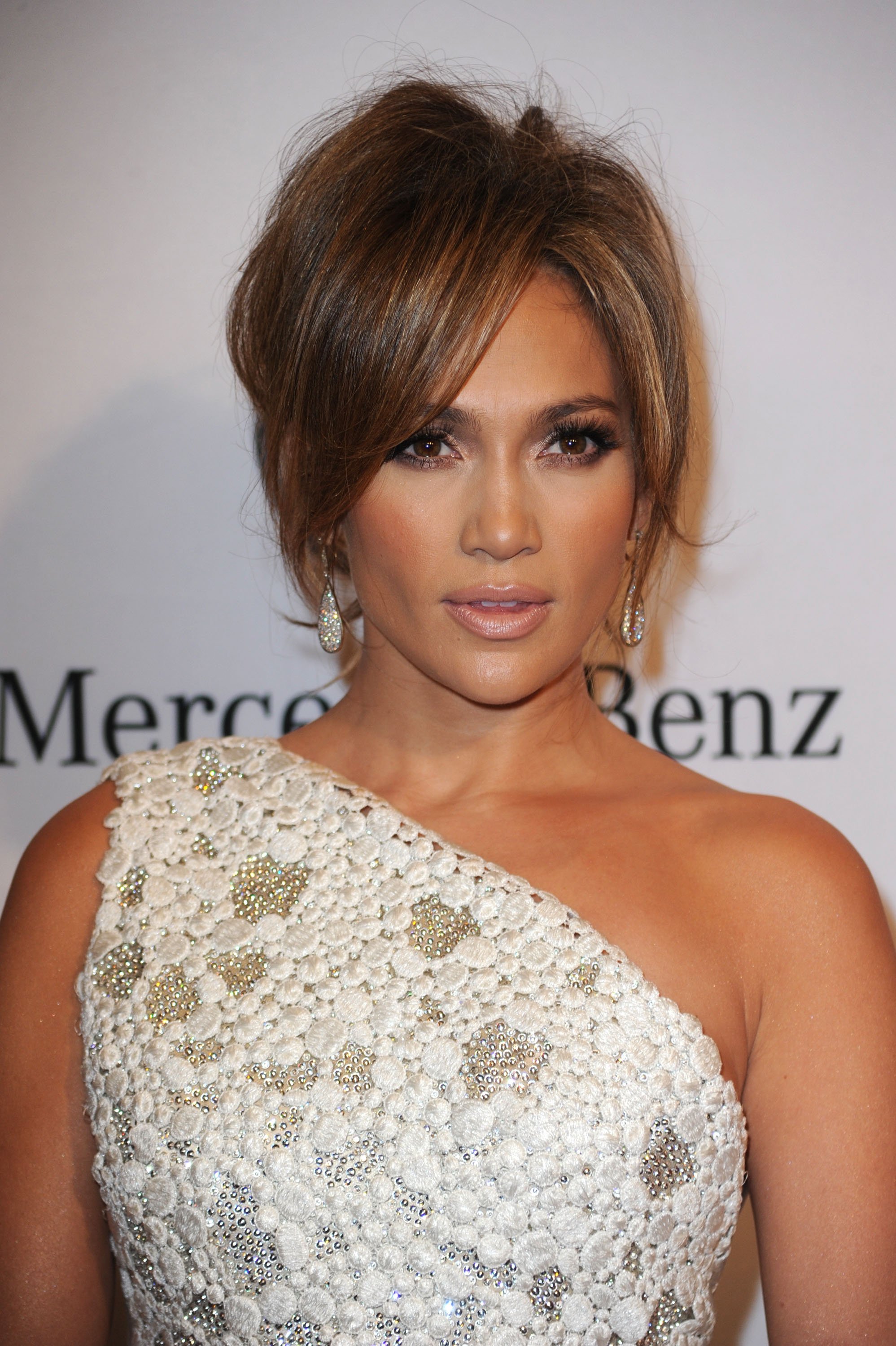 Her debut album "On the 6" was released in 1999 and two years later, she was the first woman to have a number-one film (Wedding Planner) and album (J. Lo) during the same week. From her Hollywood roles and high-energy concert tours, Lopez continues to shine her talent for the world to see and it's estimated her net worth is $400 million.
---
#12 JULIO IGLESIAS
Julio Iglesias is one of the most successful singers from Madrid, Spain with many different talents. Before starting his long-spanning music career, he was the goalkeeper for Real Madrid Castilla for four years until his legs were seriously injured from a car accident. While in recovery, he learned how to play the guitar which sparked his love for creating music.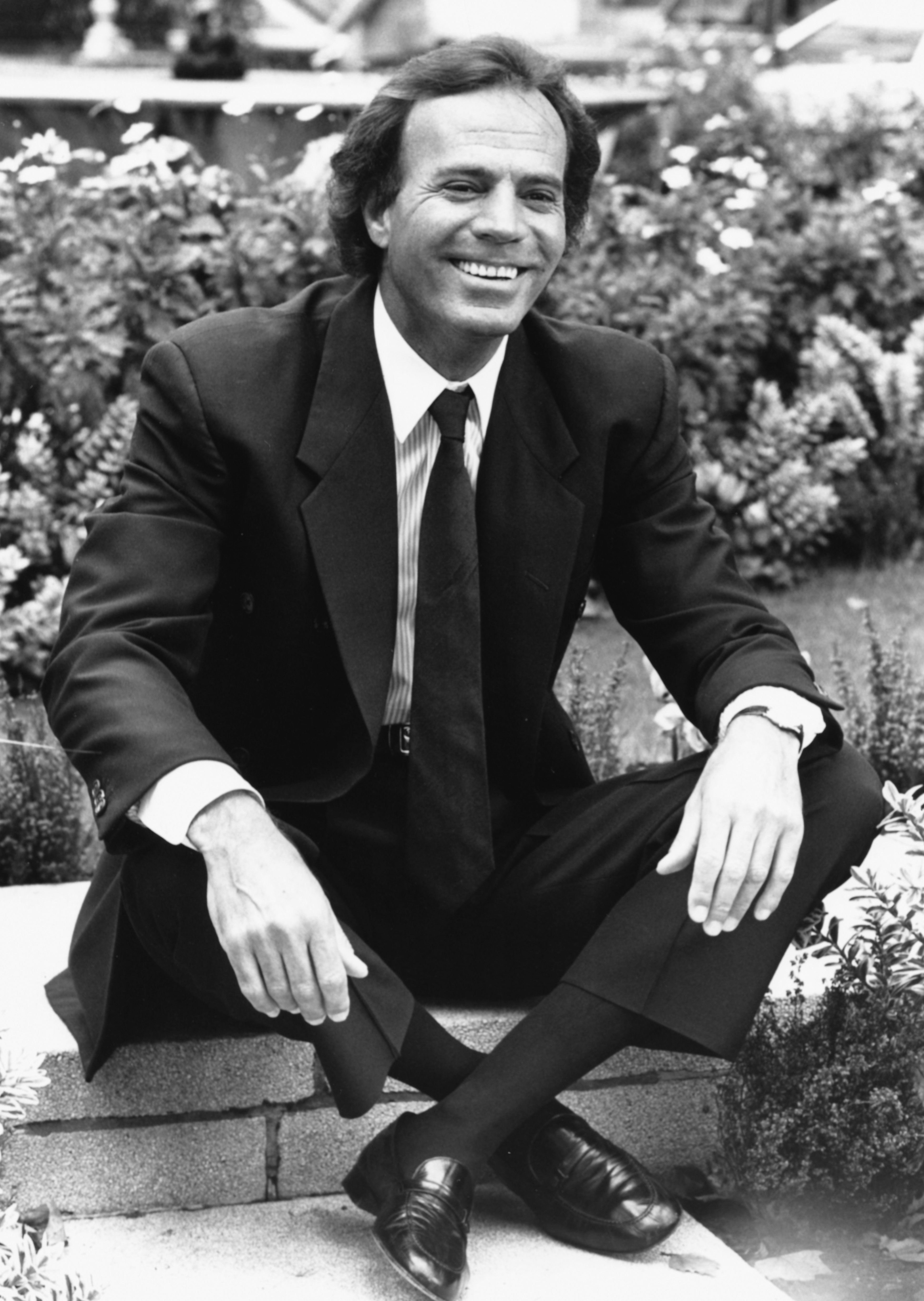 He won a songwriter's event in Spain and his entry was later used in the film "La vida sigue igual", or "Life Goes On The Same". Iglesias released 80 albums throughout his career and since 2013, he's been a member of the Hall of Game of Latin Composers. His net worth is reported to be $600 million.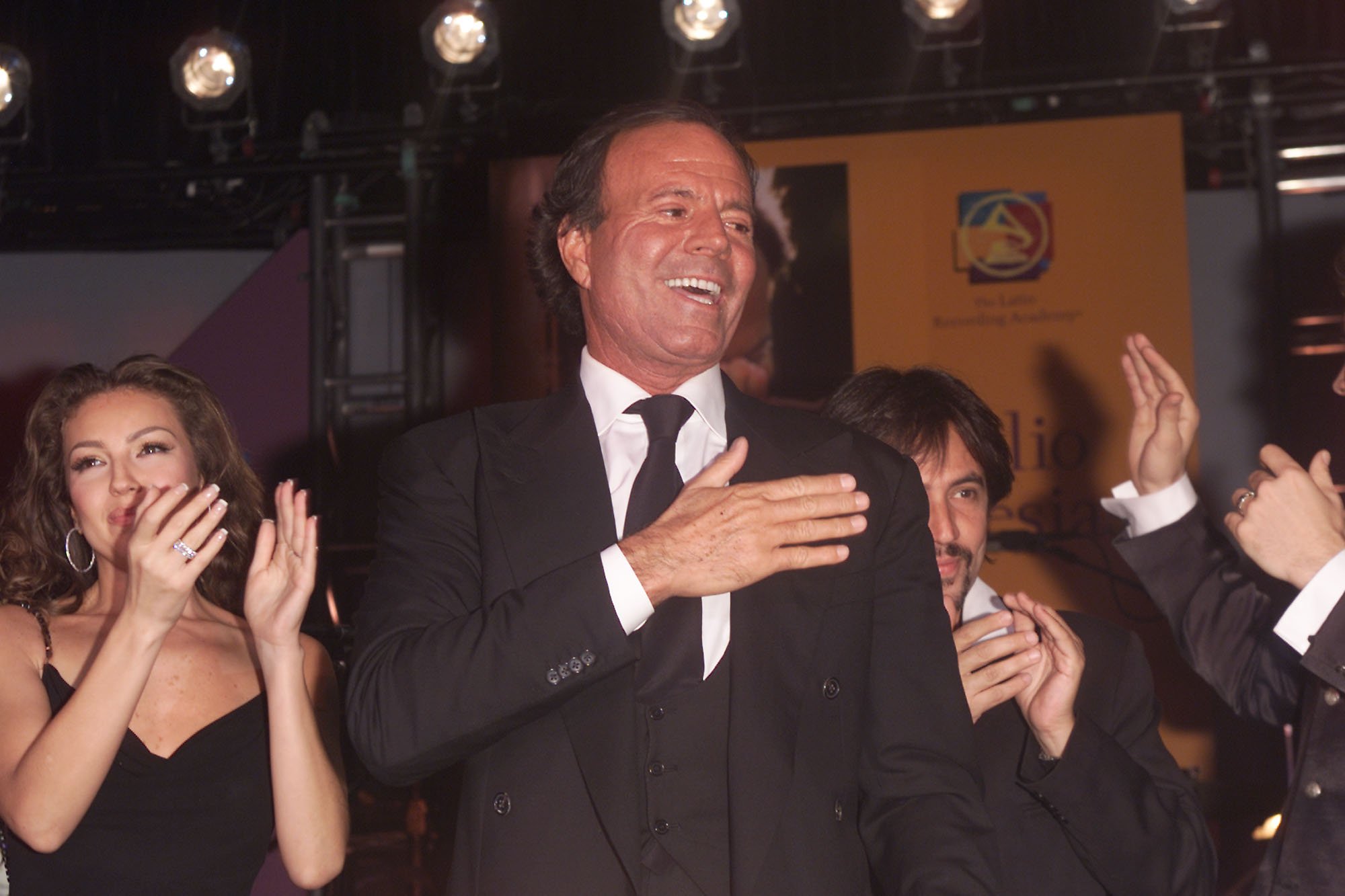 ---
#11 KATY PERRY
As a teenager, she started her singing career as a Christian singer-songwriter but soon became a chart-topping pop hitmaker. Her debut album was released in 2001, but she wouldn't grow to major popularity status until 2008, the year her second album One of the Boys was released with singles "Hot n Cold" and "I Kissed a Girl".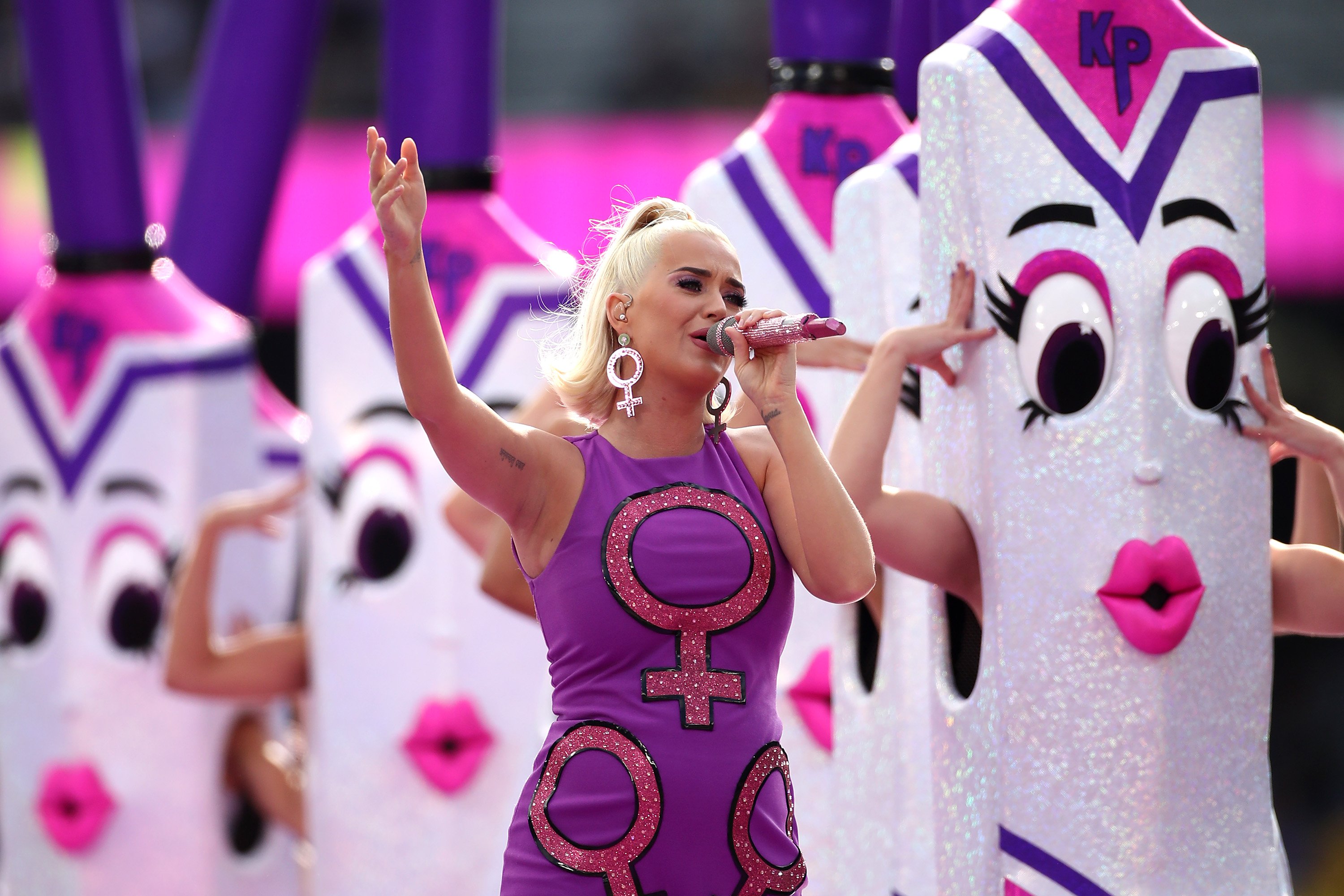 In 2010, she released her first perfume called Purr and a year later, followed up the fragrance collection with Meow! She has served as a guest judge for American Idol and The X Factor (British version). In March 2018, she started her judge position on ABC's American Idol revival. It's estimated that Katy Perry's net worth is $330 million!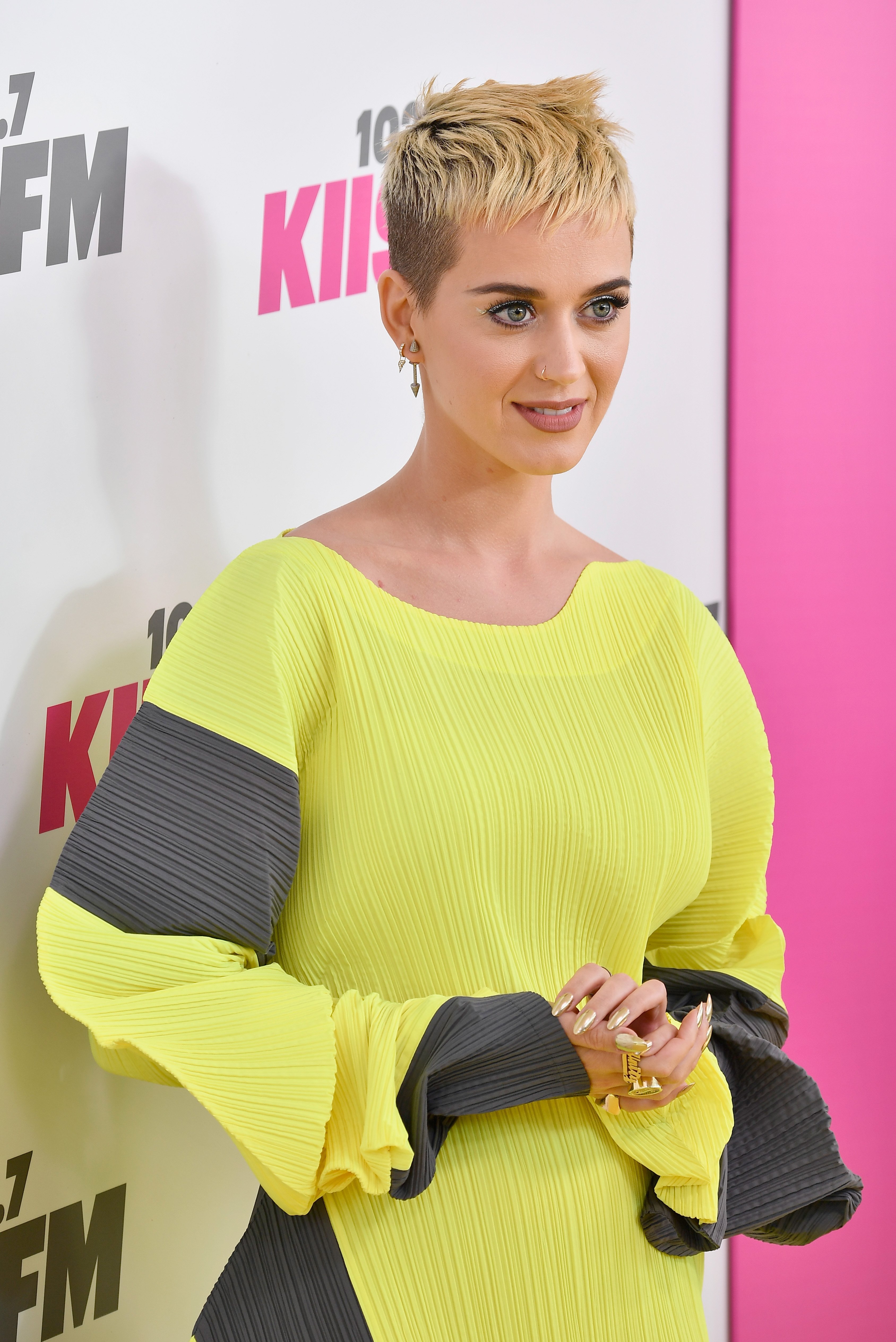 ---
#10 BEYONCÉ
In the late 90s, she rose to prominence as a member of Destiny's Child. She shocked the world with the digital drop of her self-titled album in 2014. Just two years later, her album Lemonade debuted at #1 upon release and in 2018, she was the headliner for Coachella Music and Arts Festival. In 2019, Netflix released her documentary and concert film Homecoming.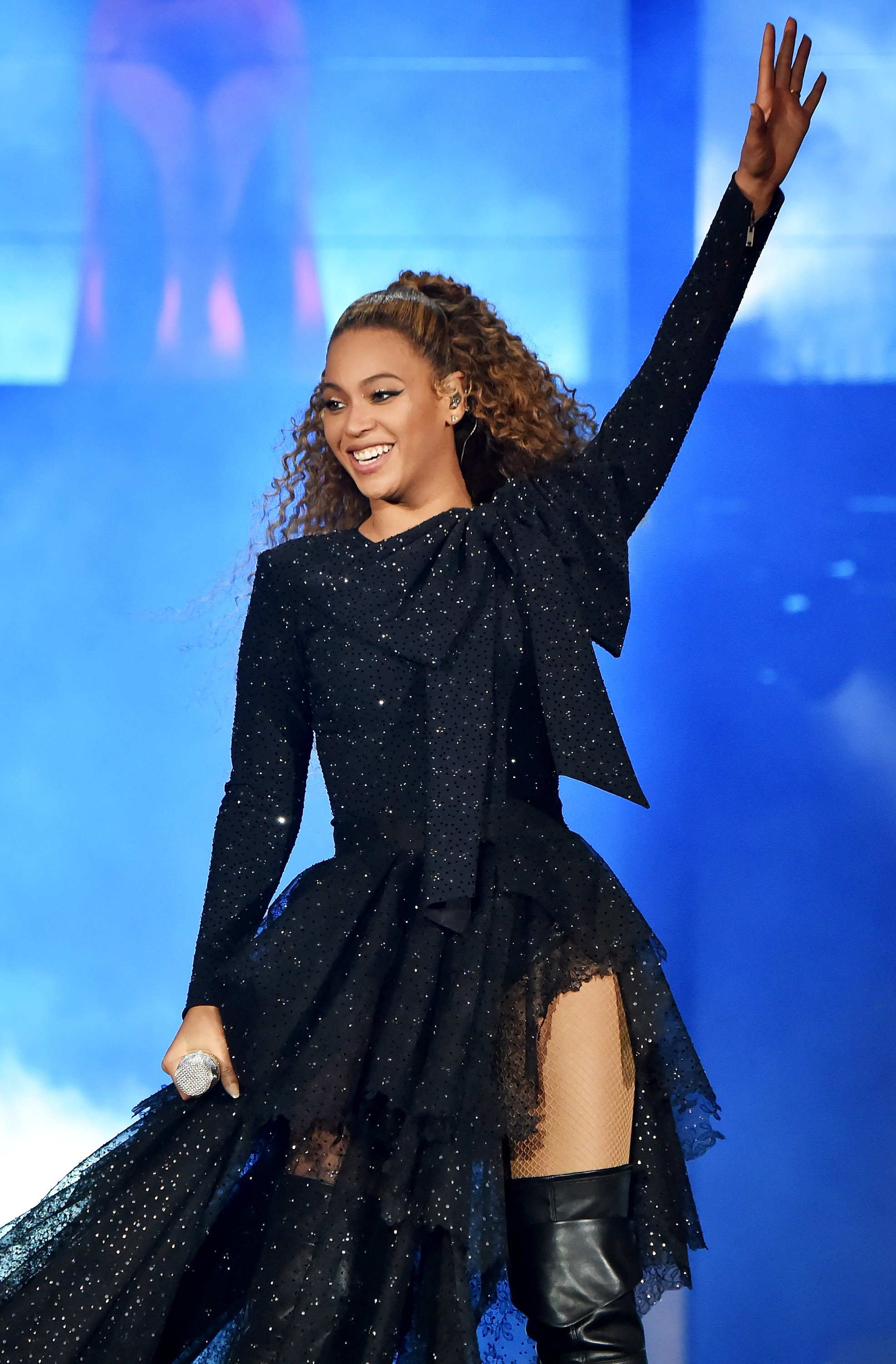 Beyoncé has starred in several films and recently was the voice of Nala in The Lion King (2019). The success of her discography, filmography, and many business ventures has led to a net worth of $500 million. When you factor in her successful husband Jay-Z's net worth, their combined net worth has earned them the title of music's first billionaire couple.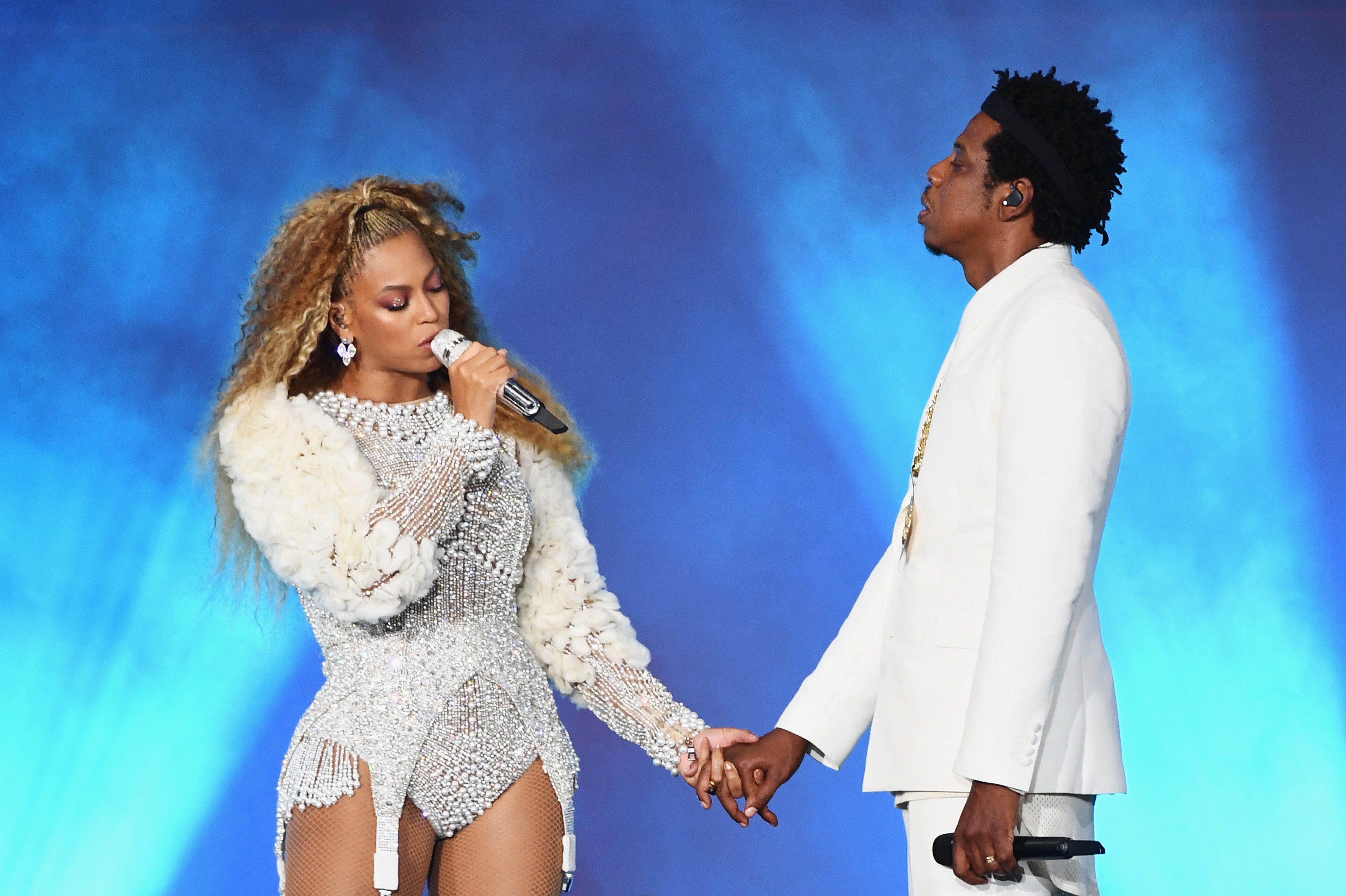 ---
#9 DOLLY PARTON
Early in life, Dolly did not have a lot of money. Her family (which included her parents and 11 brothers and sisters)  lived in a one-bedroom cabin near the Great Smokey Mountains. She gained her footing as a singer-songwriter in Nashville, Tennessee and in 1967, she released her debut album titled "Hello, I'm Dolly".
In 1980, her song "9 to 5" became the theme song for a feature film of the same name which she starred in the film with Lily Tomlin and Jane Fonda. The film sparked a spin-off series and a musical-theater adaptation in 2008! Her music, creative projects, and, of course, Dollywood has earned her a net worth of $600 million.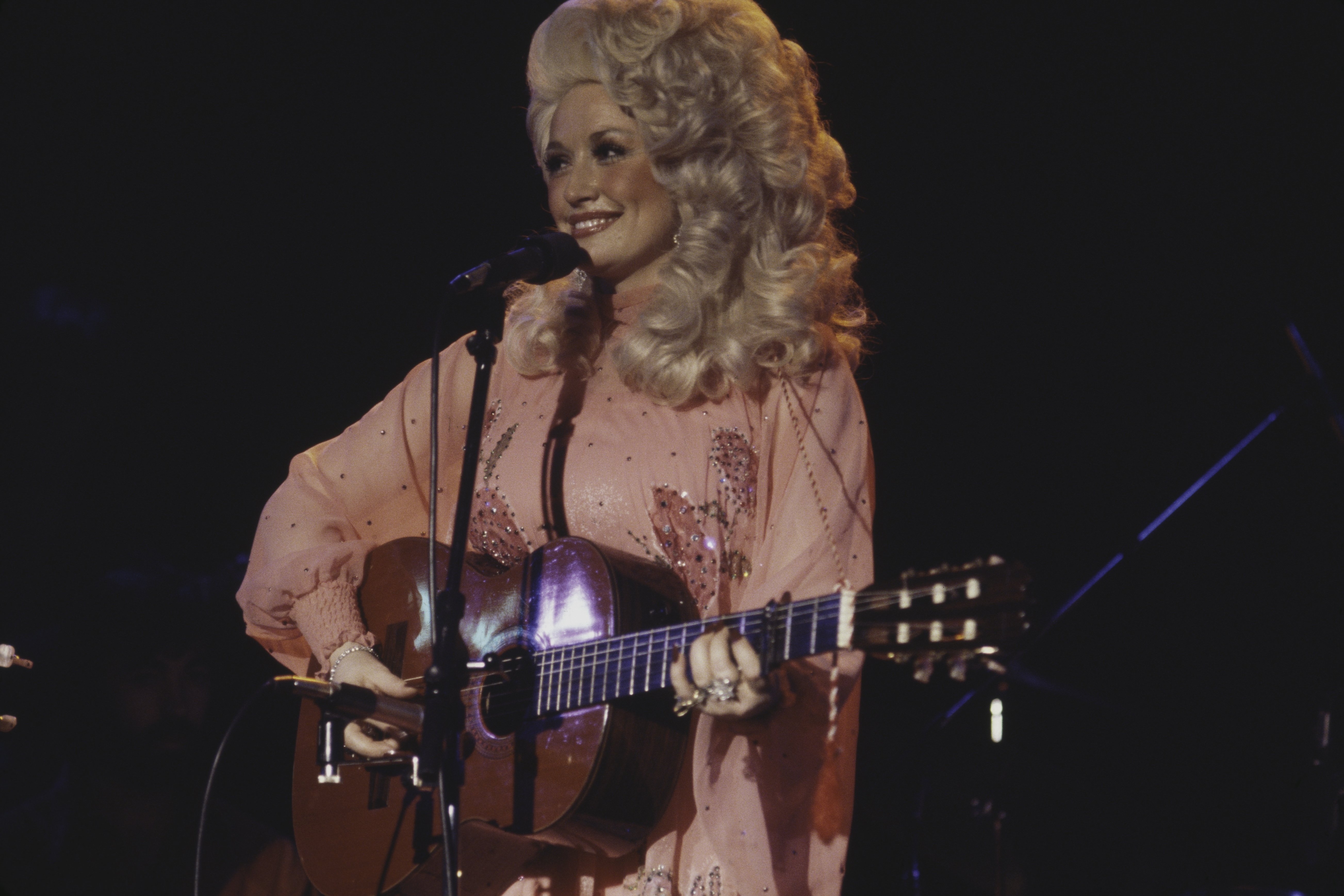 ---
#8 JOHNNY MATHIS
In 1943, when Mathis was 8 years old, his dad, Clem Mathis, bought an upright piano for $25 and it sparked his love for music. Thirteen years later, he recorded his first album, which wasn't a commercial hit, but the follow-up singles would prove to be successful with "Chances Are" reaching #1 on the Billboard pop chart.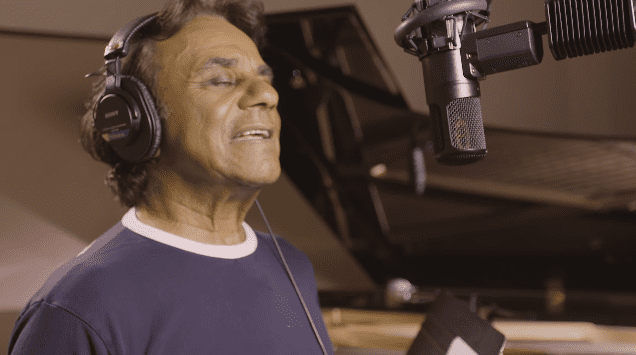 Johnny sparked the "Greatest Hits" tradition across the music industry. His 1958 Greatest Hits made a Guinness Book of World Records as one of the most popular albums of all time spending 490 consecutive weeks (up to 10 years) on Billboard's Top Albums Chart. He is still performing as a pop icon today and has a net worth of $400 million.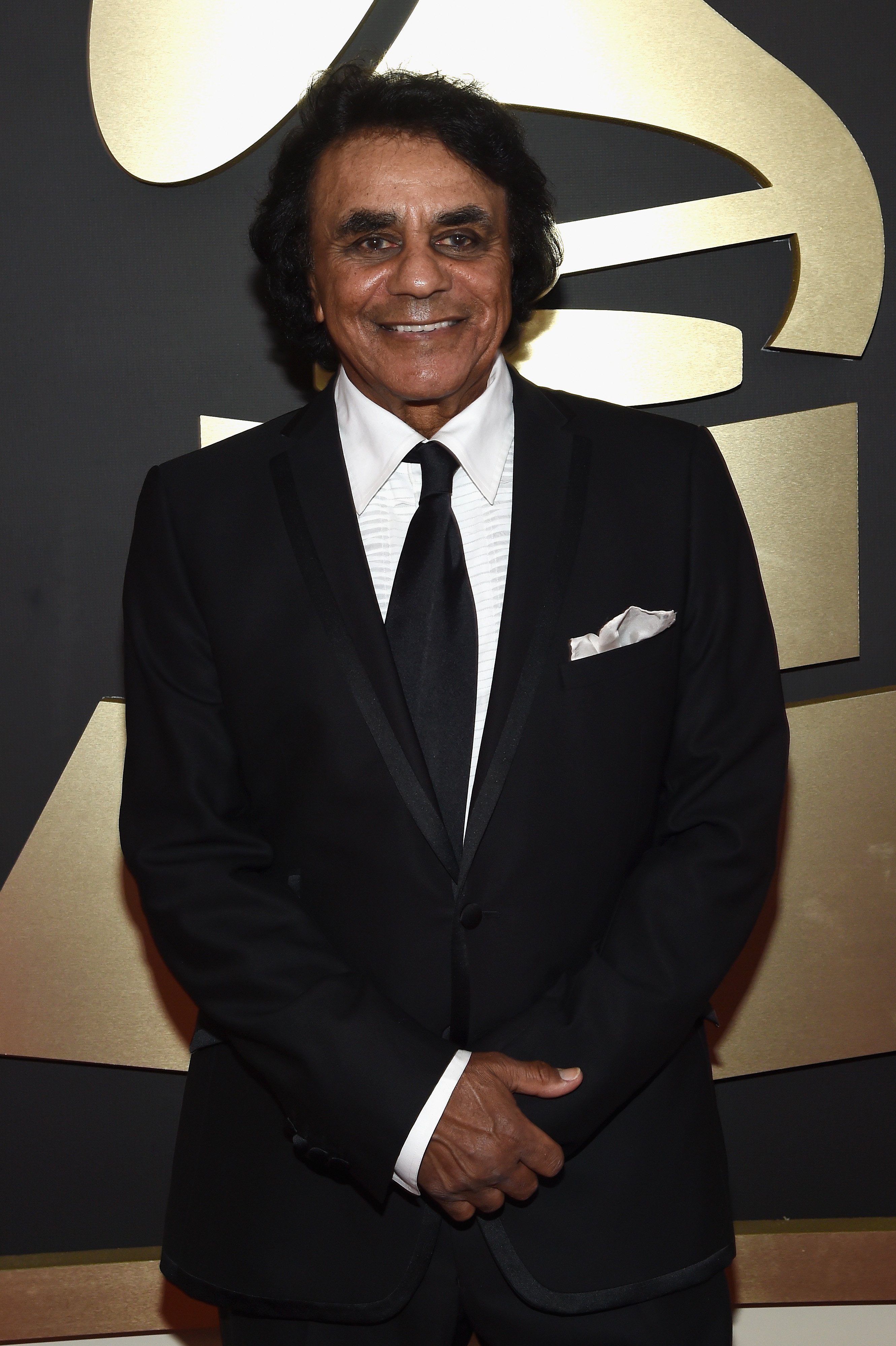 ---
#7 BARBRA STREISAND
From couch-surfing on friends' couches to performing and winning a Greenwich Village talent show, Barbra knew at an early age that her life's calling was to be in show business. Initially, she was best known for her incredible vocal talent during the 60s and later got her footing as an actress with her Broadway debut, Funny Girl (1968).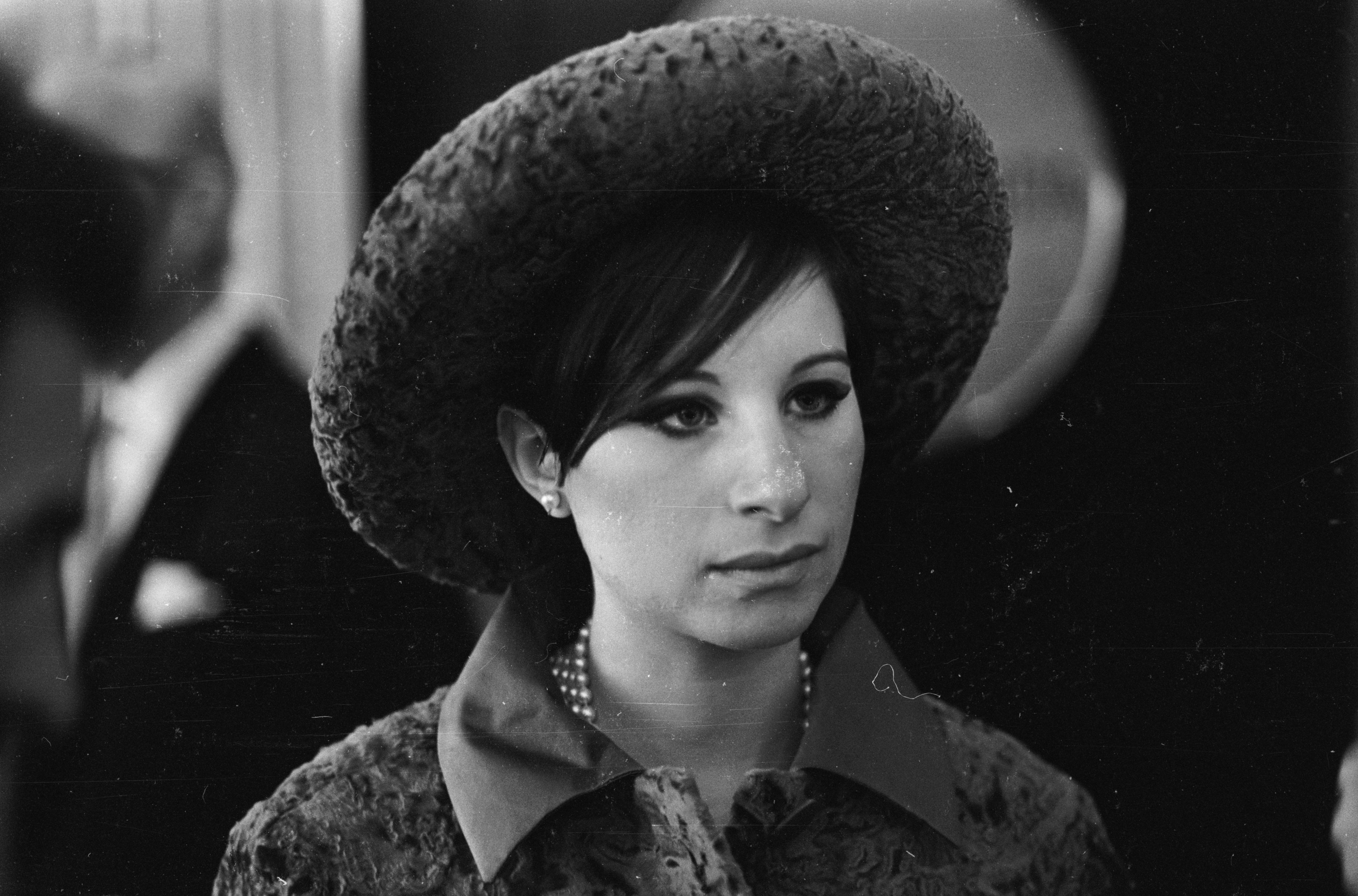 With a career spanning over six decades, it's no surprise that Barbara Streisand made this list! She is one of the few performers who has earned the EGOT title, earning five Emmys, ten Grammys, two Oscars, and a Tony. She has also won a Peabody Award. Streisand has earned an estimated net worth of $400 million!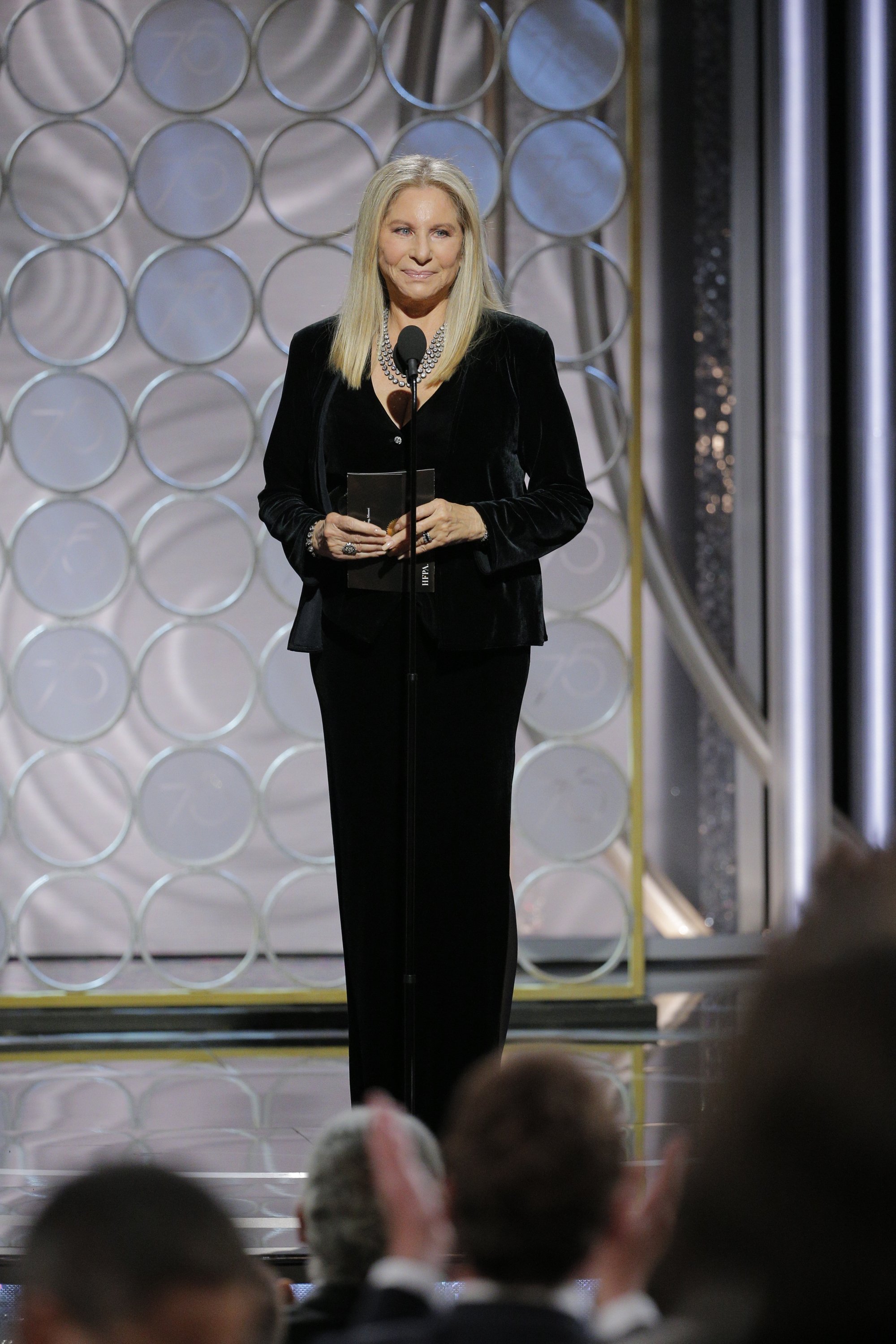 ---
#6 TOBY KEITH
Throughout the 90s, the American country singer-songwriter released four studio albums which gave rise to one of his biggest hits, "Should've Been a Cowboy". Along with his 19 studio albums, Keith has also released Christmas albums (in 1995 and 2007), and five collection albums, including his most recent compilation album, The Bus Songs, which was released in September 2017.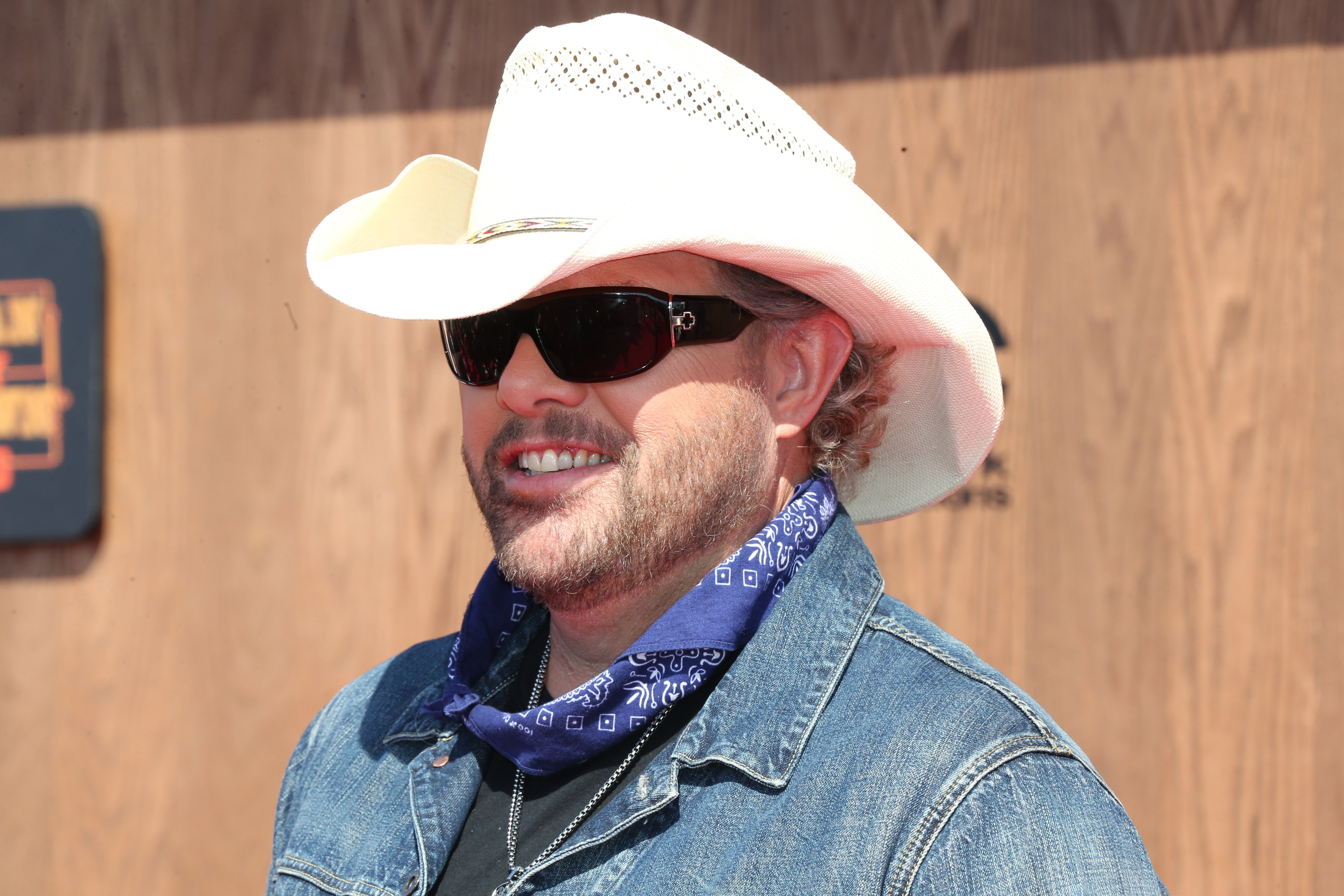 He's not only a talented musician! Keith has also found success in several business ventures including Toby Keith's I Love This Bar & Grill restaurant chain with locations across the United States. His business projects, including his clothing line TK Steelman, have amassed him an impressive net worth of $365 million!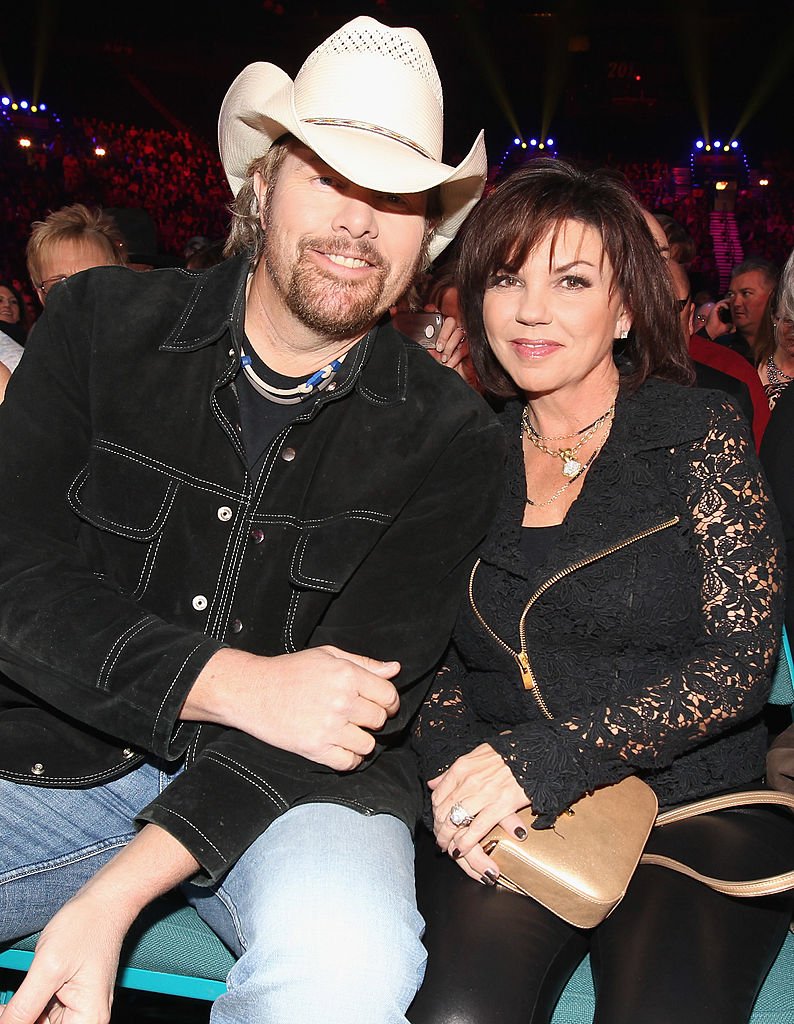 ---
#5 DIANA ROSS
Throughout the 60s, Ross was breaking records in the Supremes, with hits including "Come See About Me" (1964) and "Stop! In the Name of Love" (1965). In 1969, she embarked on a solo career and reached the top of the Billboard charts with "Ain't No Mountain High Enough" and "Love Hangover." She started the 80s decade with "I'm Coming Out"!
Ross also starred in several films, starting with her screen debut in "Lady Sings the Blues" (1972), a Billie Holiday biographical film. She furthered her acting career in the 90s with the TV movies Out of Darkness (1994) and Double Platinum (1999). Her incredible career has spanned over four decades and has earned her a net worth of $250 million.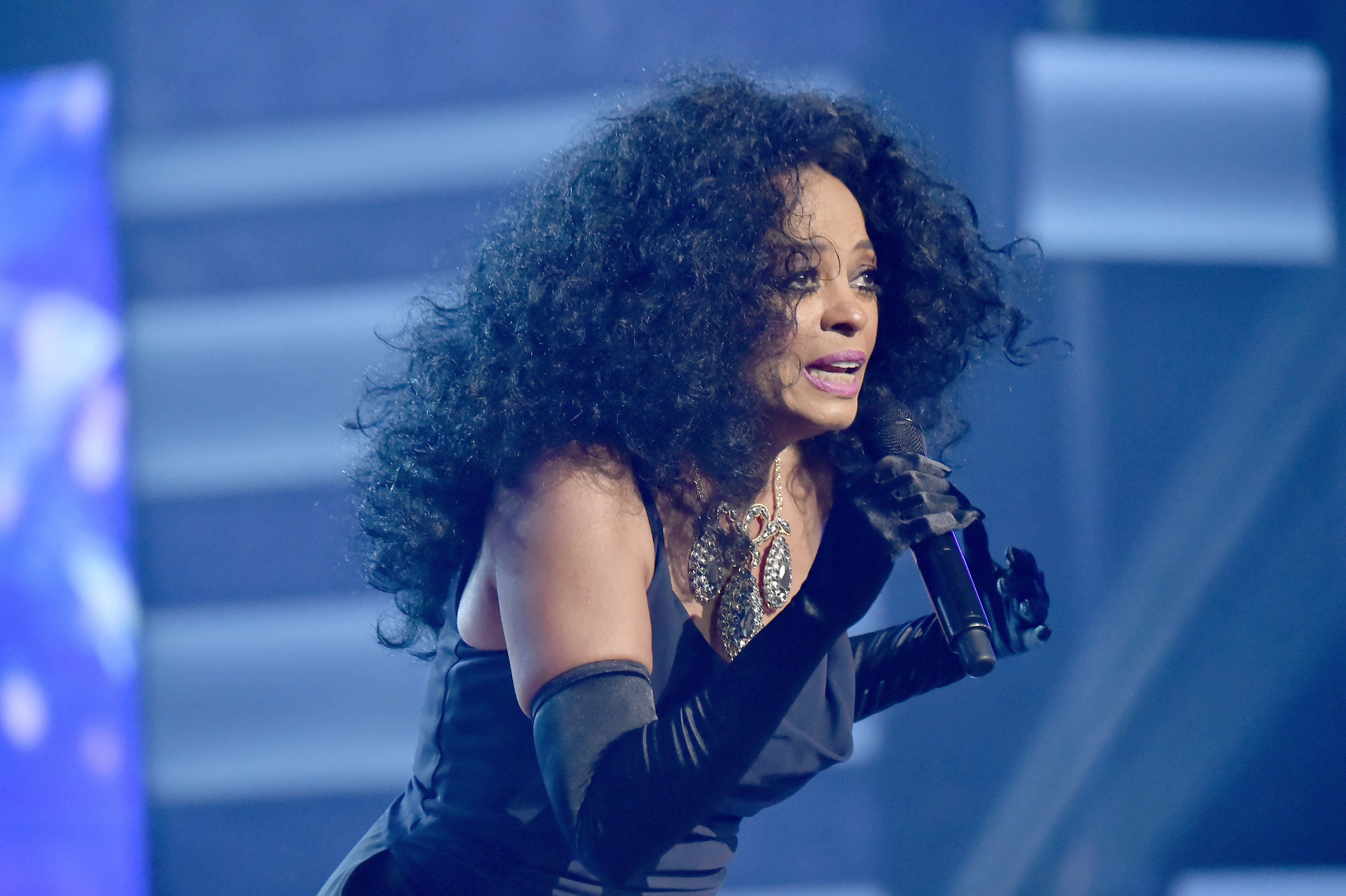 ---
#4 MADONNA
The Queen of Pop rose in popularity throughout the 1980s with her pop hits and her film appearance in Desperately Seeking Susan (1985). Her globally successful albums Like A Virgin (1984) and True Blue (1986) skyrocketed her into an international success. Her performance in Evita (1996) earned her a Golden Globe Award for Best Actress.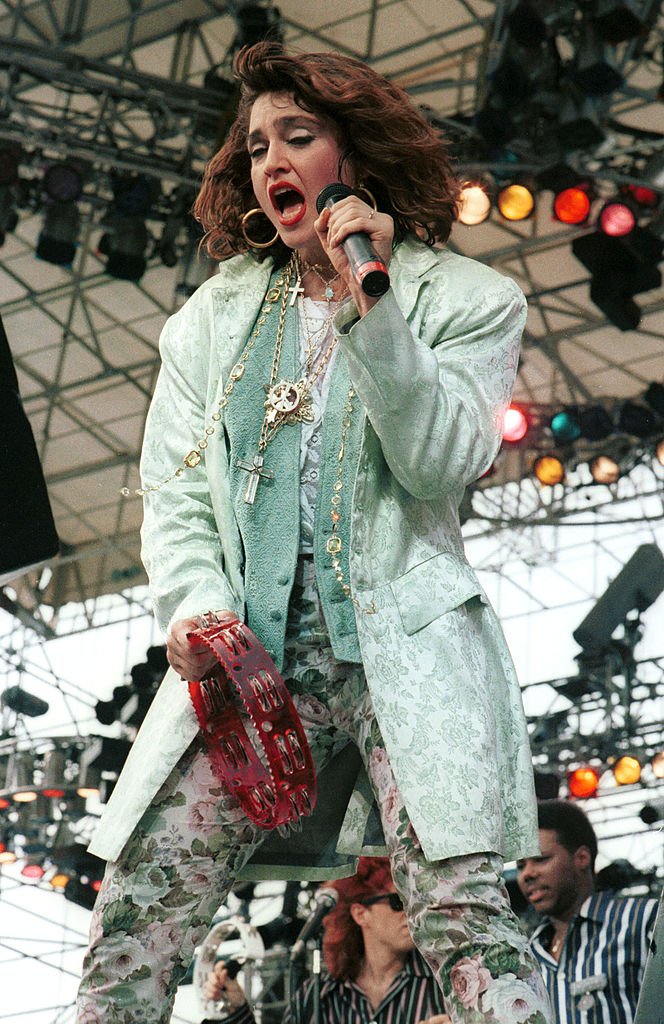 The 90s were marked by her continued success selling millions of records worldwide and inspiring people all with her groundbreaking visuals on tour. Along with her prosperous performances, she's also started several business ventures including a Material Girl clothing line with her daughter and a fitness center chain called Hard Candy Fitness. Her net worth is estimated at $850 million.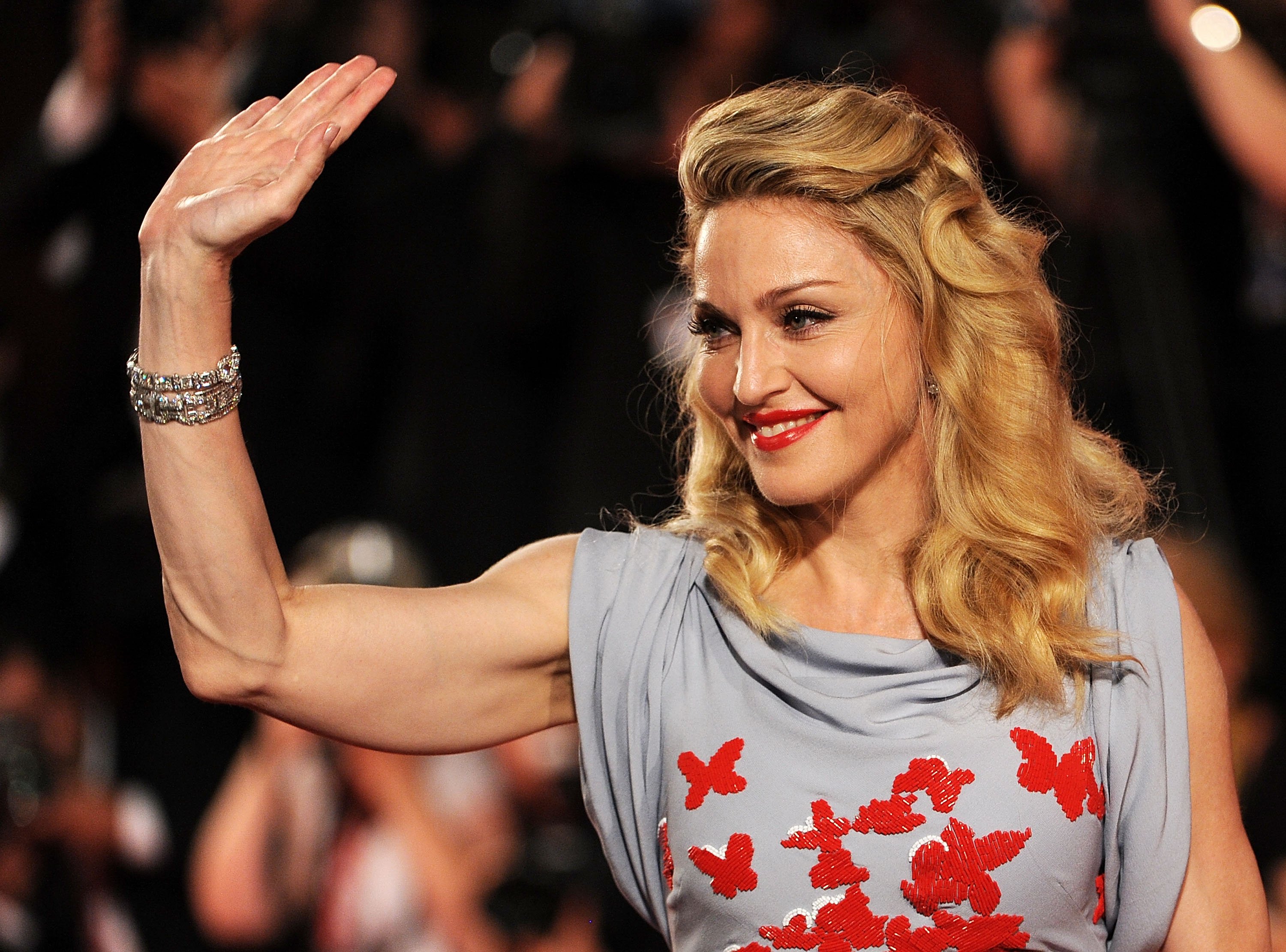 ---
#3 RINGO STARR 
Did you know Ringo's name is actually Sir Richard Starkey MBE? In 1962, he replaced Pete Best as the drummer for The Beatles. Every so often he would go behind the mic for some songs including "Yellow Submarine" and "With a Little Help from My Friends". We can also thank him for his writing credits on "Octopus's Garden".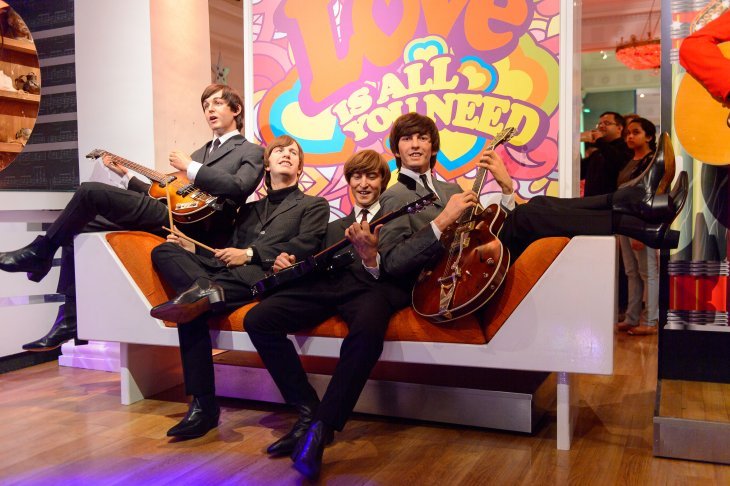 While rocking with The Beatles, he joined the boys in the major motion pictures and their animated specials. In 2004, Starr published Postcards from the Boys, a collection of postcards sent between all the four members. He later published Octopus's Garden (2014) and Photograph (2015). It is estimated that this drummer/author has a net worth of $350 million.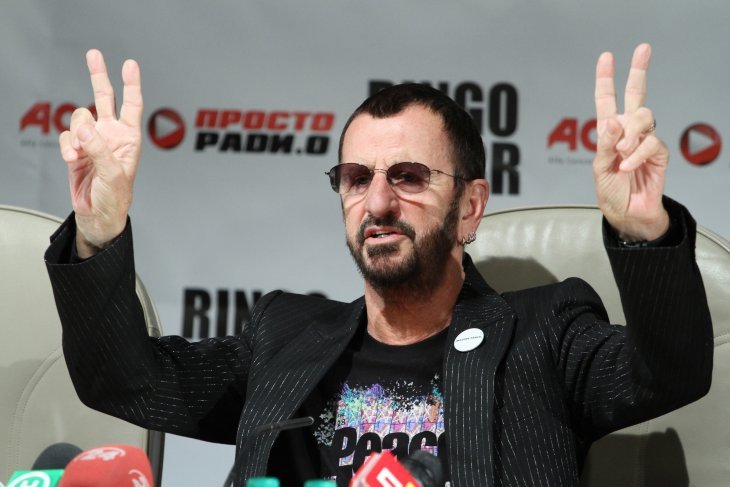 ---
#2 MICK JAGGER 
The Rolling Stones formed in 1962 and have kept rocking and rolling with Mick Jagger as the frontman for over five decades. The band had brief hiatus in the 80s with Jagger releasing several solo albums, but made a comeback in 1989 with their album Steel Wheels. This was the same year the Rock and Roll Hall of Fame inducted Jagger.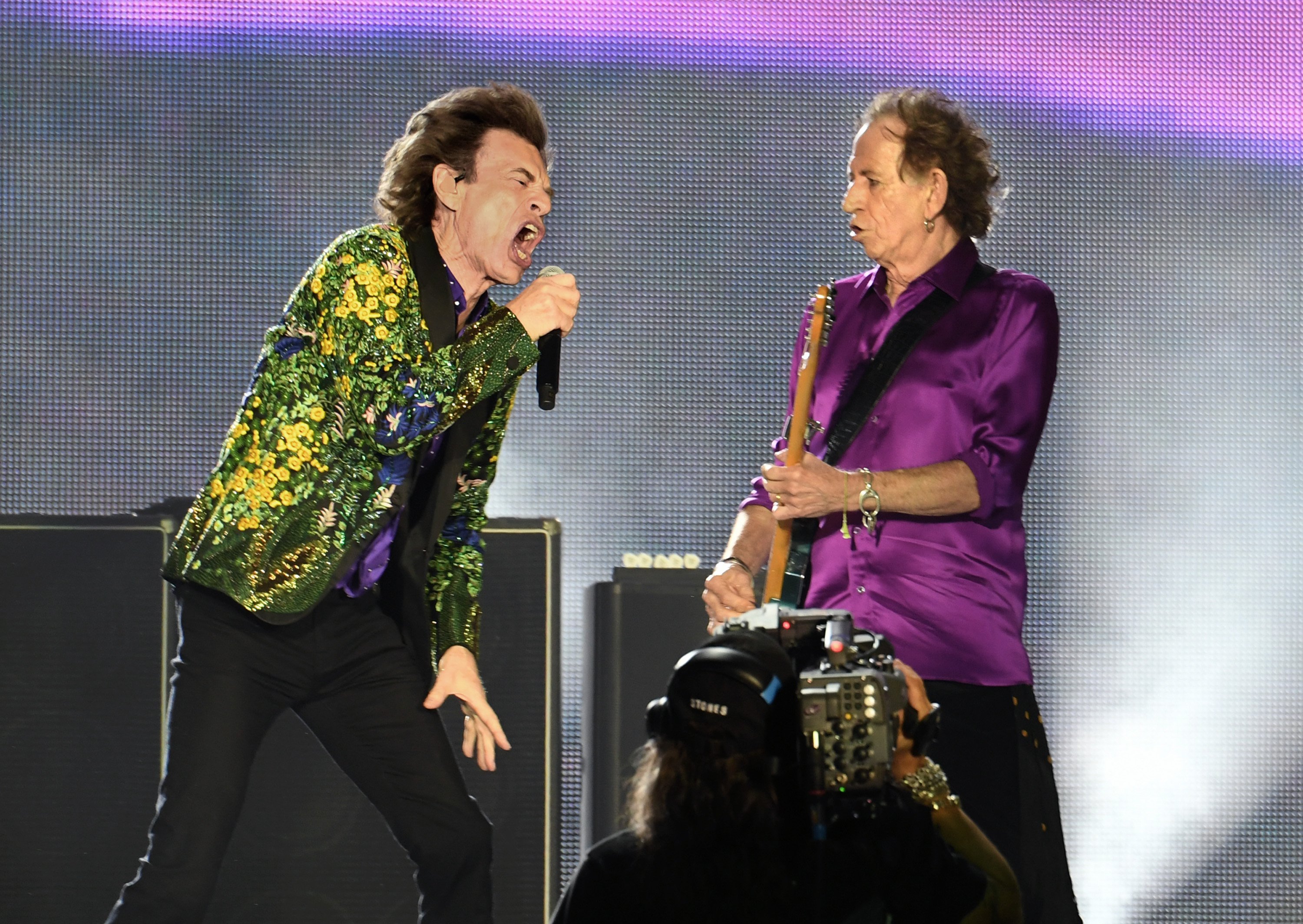 In 2004, the band was inducted to the UK Music Hall of Fame, further solidifying their legacy in music. Jagger also had a brief stint in acting with his lead role in the crime drama film Performance (1970). He actually auditioned to be Dr. Frank N. Furter in The Rocky Horror Show (1975)! Today, his estimated net worth is $360 million.
---
#1 CELINE DION
The "Queen of Adult Contemporary" is one of the best-selling Canadian artists! She grew up in a musical home and at the age of 12 she wrote and composed her first song. The rest is musical history! In 1981, she made her debut with "La voix du bon Dieu" ("The Good Lord's Voice") and became a singing sensation in Montreal.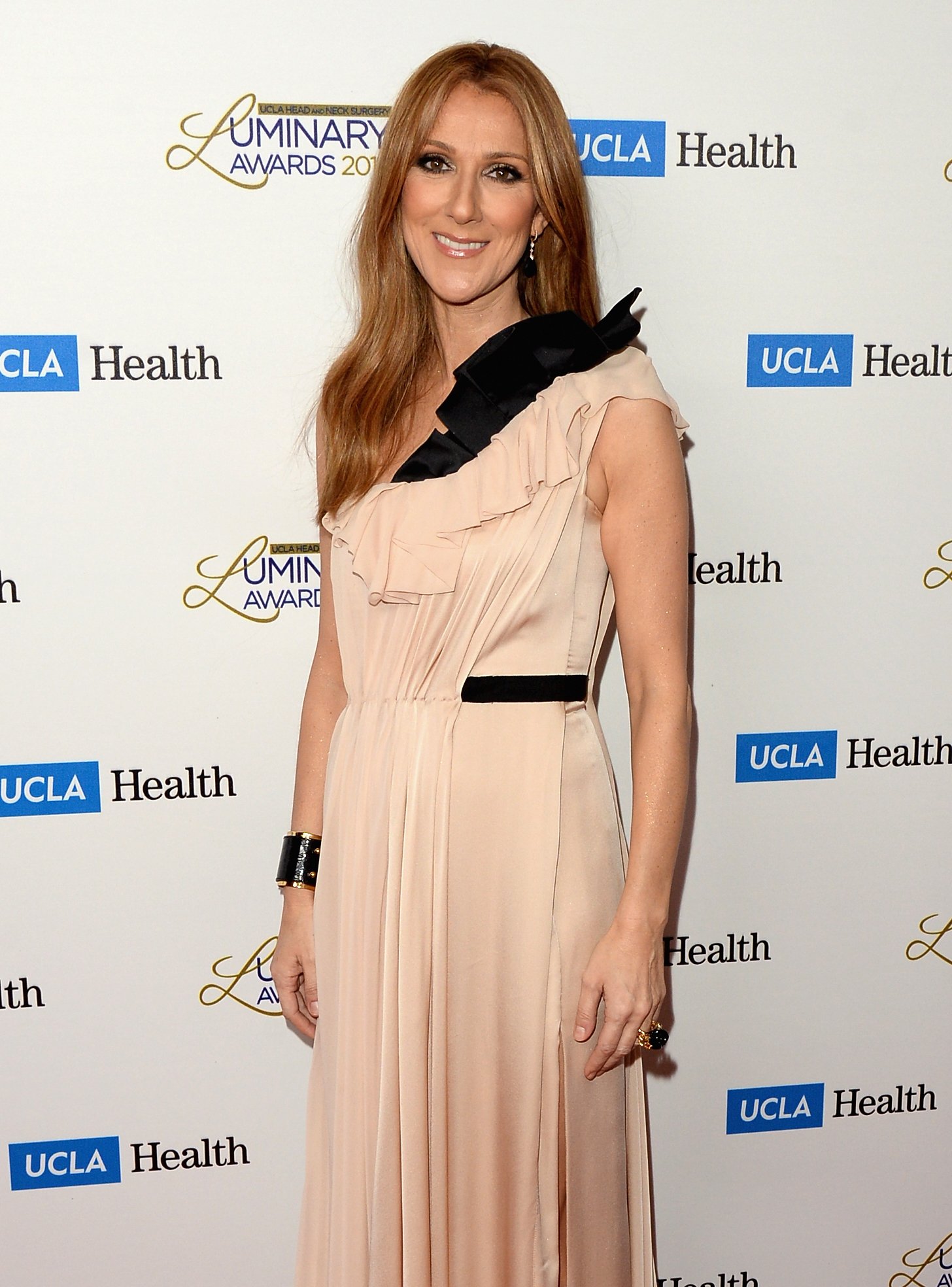 Her career exploded into international acclaim with her performance on Disney's The Beauty and the Beast (1991) alongside Peabo Bryson. Throughout the 90s, she released some of her biggest hits: "The Power of Love" and "Because You Loved Me". Dion has established different entrepreneurial ventures including restaurant chains and fragrance collections that have earned her a net worth of $850 million!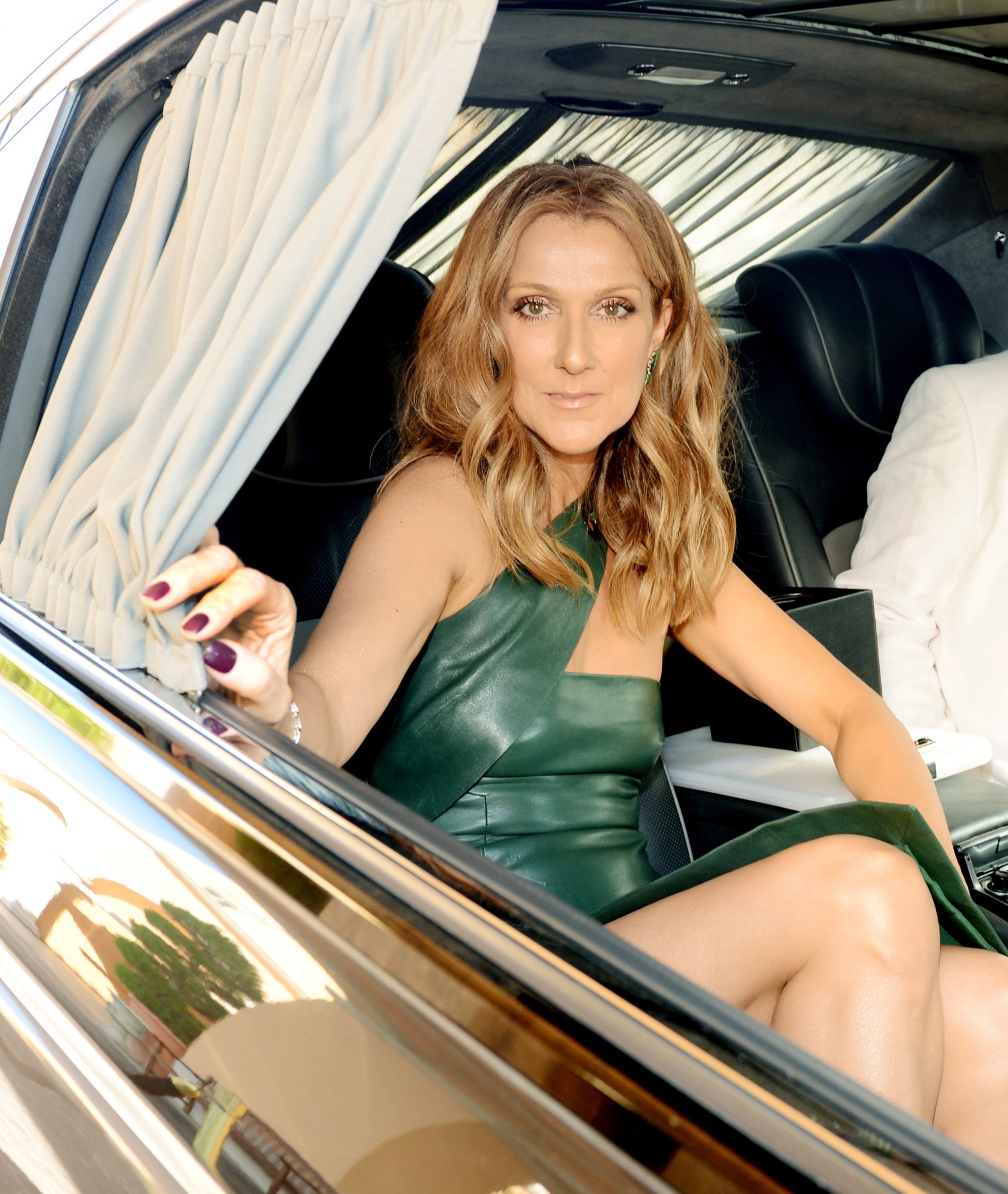 From Broadway performances to clothing brands, these singers have gained capital from their successful discography and their many business ventures. It's not just about getting to the top of the charts, it's about keeping the attention of fans for decades to come. Which singers are you happy to see on this list? Let us know in the comments below!
Sources: CelebrityNetWorth, SmoothRadio, IMBD.com, BusinessInsider, JohnnyMathis