Meet Reality TV Couples Who Are Still Together
It's easy to see how people can fall in love so easily on reality TV shows: with all the glamour, romantic evenings and beautiful co-stars, how could they not? The difficult part is to get those TV romances to work in real life. Although many split up shortly after, some couples have the ability to make us believe in reality TV fairytales.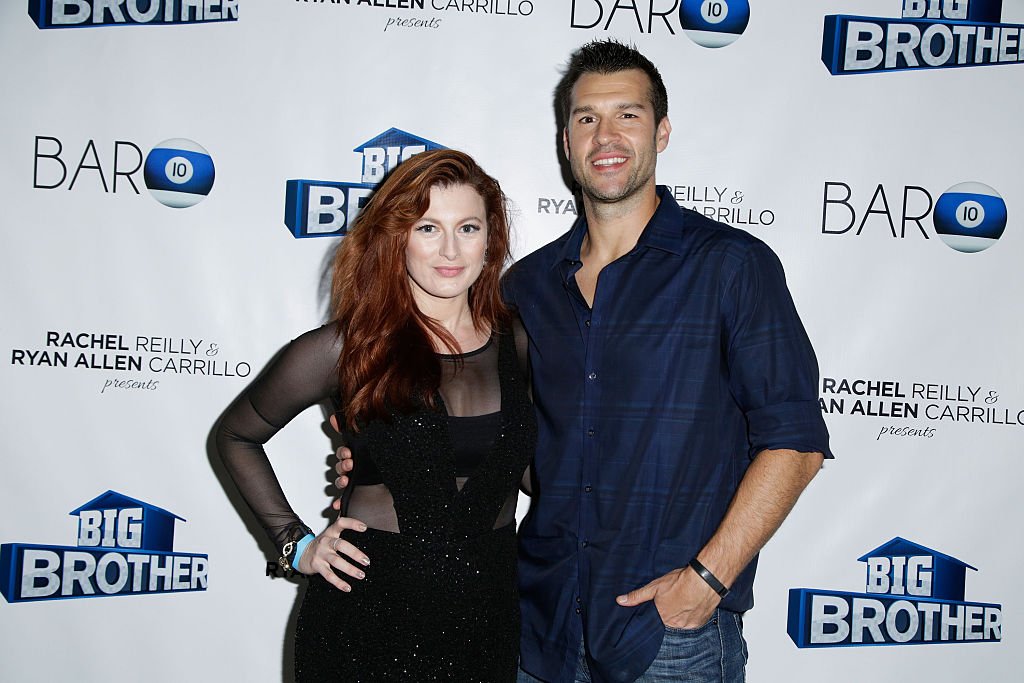 ---
Whitney Duncan & Keith Tollefson (The Survivor)
Good old cupid really hit the bullseye when it came to getting these two love birds together. The couple remained together long after "Survivor" had ended and got married in 2014 after a 1 year engagement period. They have since appeared in the 25th season of "The Amazing Race" and Duncan on the show "Nashville Star".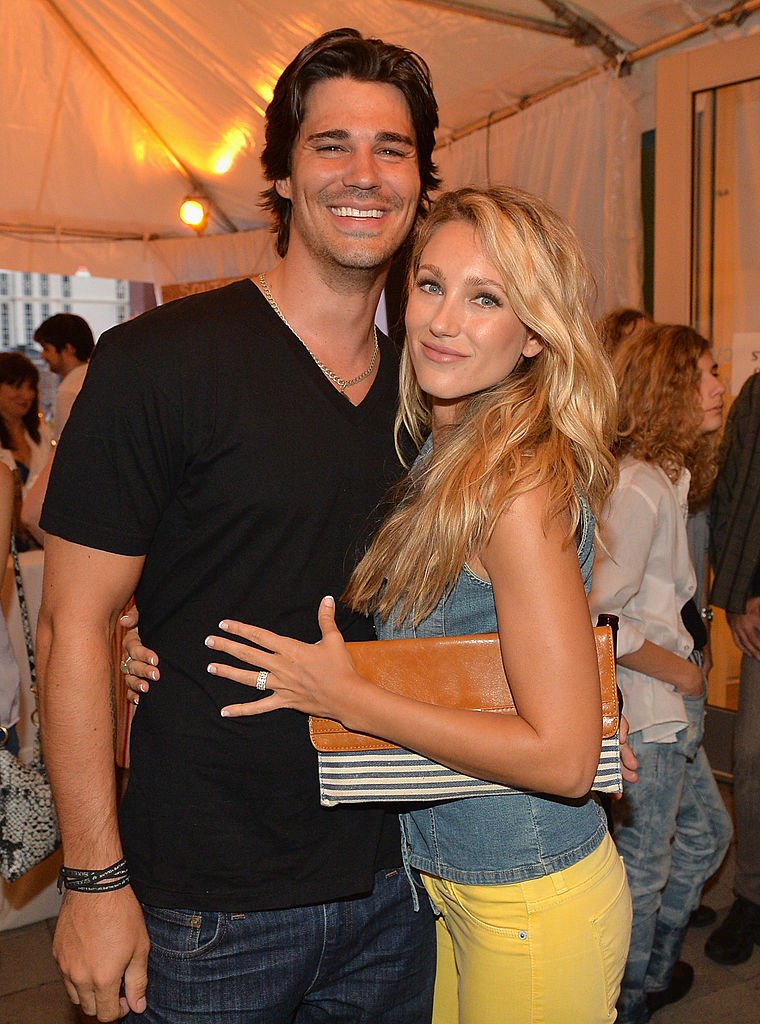 ---
Kim Zolciak & Kroy Biermann (Don't Be Tardy)
Kim Zolciak was already appearing on "The Real Housewives of Atlanta" when she met football player Kroy Biermann at a charity event in 2010. Romance bloomed and suddenly they were starring in their own spinoff "Don't Be Tardy" focused on their lives together. Despite the divorce rumors, the couple is still together and going strong.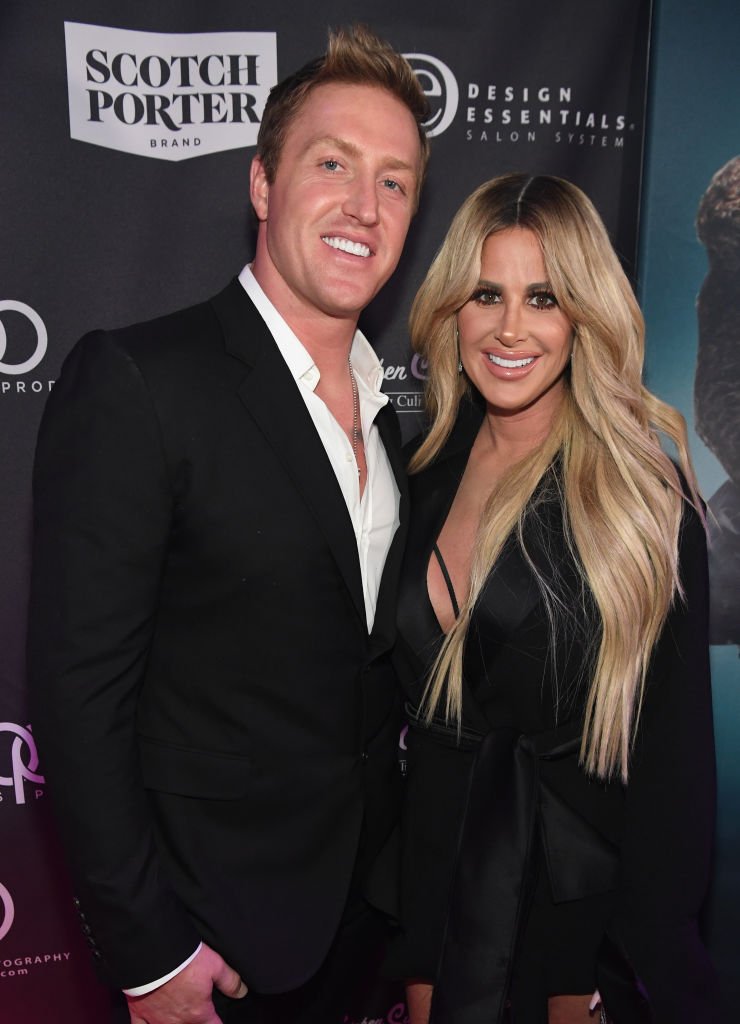 ---
Rachel Campos-Duffy & Sean Duffy (Road Rules: All-Stars)
Rachel Campos-Duffy and Sean Duffy had one thing in common when they first met on the show "Road Rules: All-Stars": they had both appeared on "The Real World" TV show, even if in different seasons and locations. Life has changed a lot for the couple since then: Campos became a co-host on "The View" and Duffy a congressman. They are the proud parents of 7 children.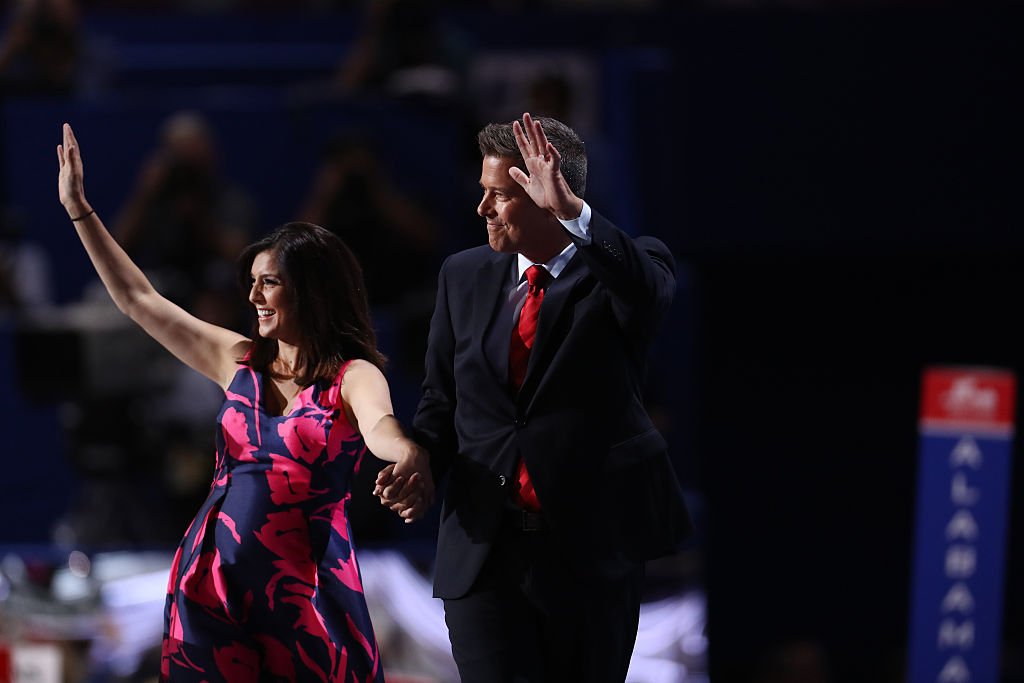 ---
Trista Rehn & Ryan Sutter (The Bachelorette)
Trista Rehn and Ryan Sutter were the first couples in "The Bachelorette" to get married. Their 2003 televised wedding earned them $1 million at the time. Their relationship has kept strong throughout the years, with the couple appearing on the show "Marriage Boot Camp: Reality Stars" and hosting the renovation show "Rocky Mountain Reno" together. They have 2 children together.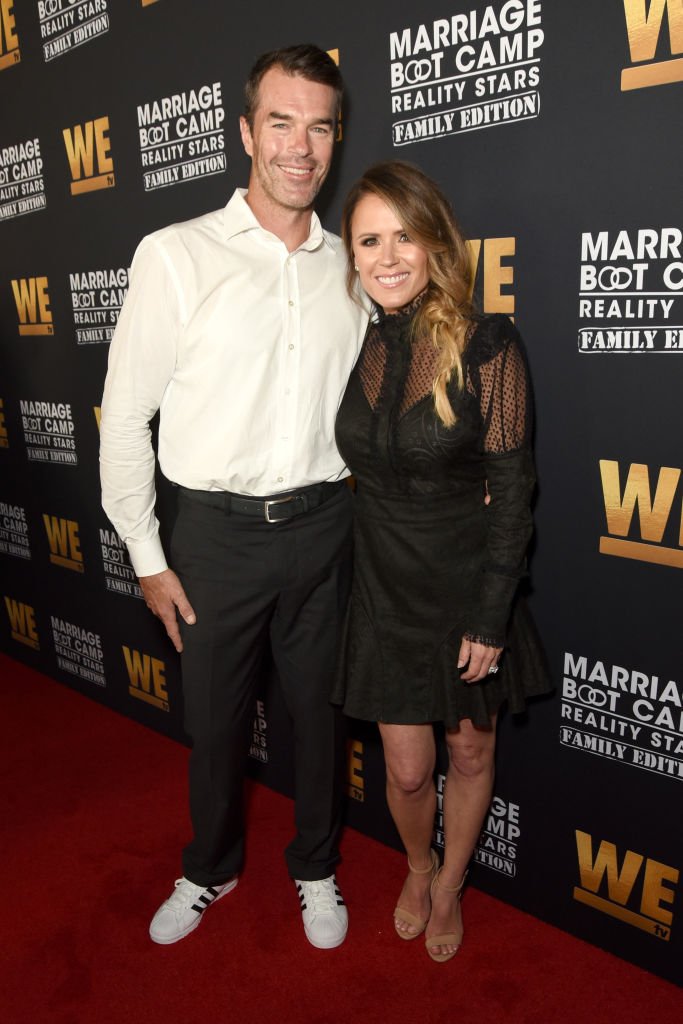 ---
Tori Spelling & Dean McDermott (Tori & Dean)
Not even a month had passed from her divorce to Charlie Shanian before Tori Spelling was marrying actor Dean McDermott. Their relationship has been documented in numerous reality TV shows throughout the years and has survived an infidelity moment from McDermott. Despite the obstacles, and after 6 kids together, the couple is still together to many people's surprise.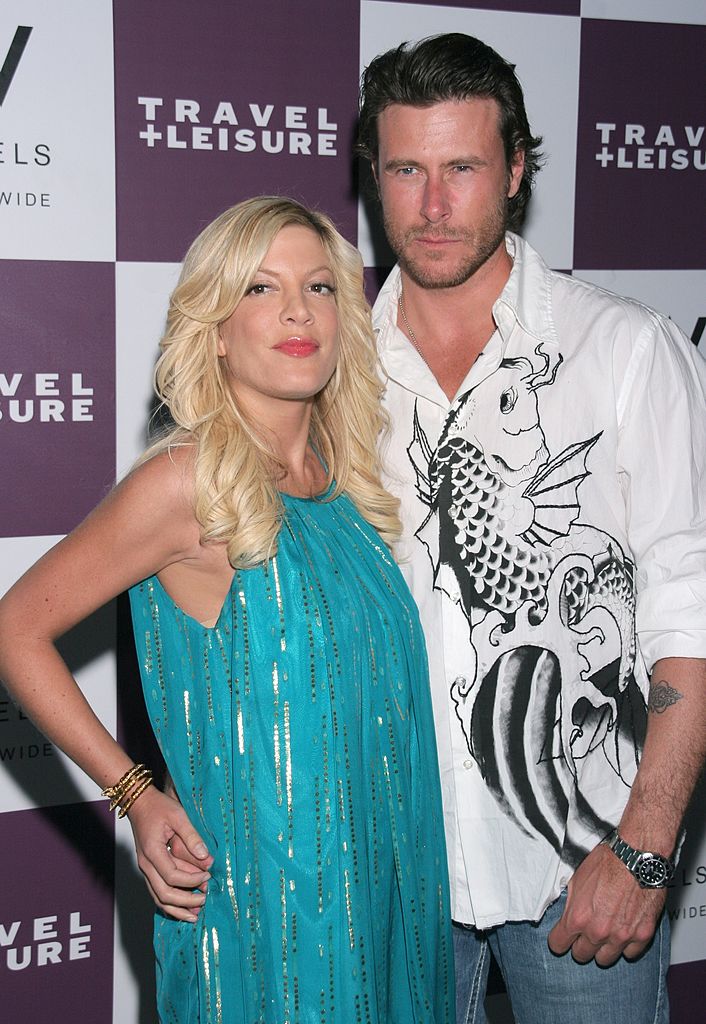 ---
Catelynn & Tyler Baltierra (16 and Pregnant)
Catelynn and Tyler have managed to become the only couple in the history of the reality TV show "16 and Pregnant" to have stayed together. Looking at the way they connected it didn't come as a surprise to anyone until Tyler admitted to being feeling unhappy in his marriage due to Catelynn's mental health struggles. They have stayed together nonetheless and had another baby in 2018.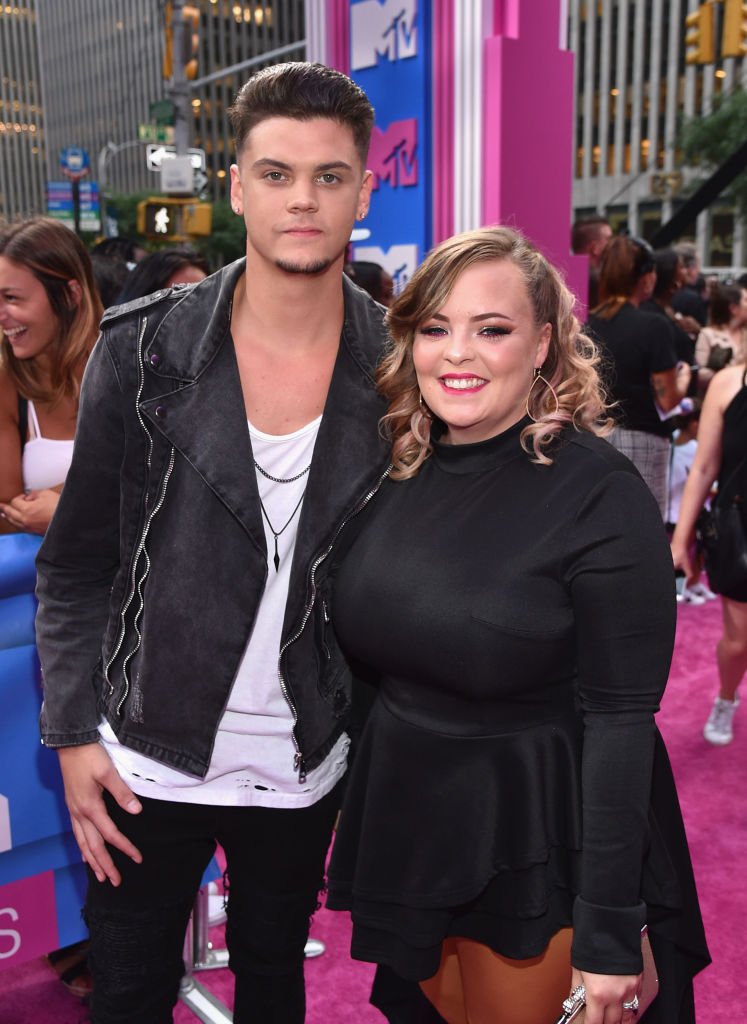 ---
Heidi Montag & Spencer Pratt (The Hills)
Heidi Montag and Spencer Pratt first got together on the reality TV show "The Hills" back in 2006. Their 2007 engagement announcement came as a surprise to everyone, as no one really expected their relationship to last. They got married two years later, in 2009, and went on to appear on many other reality TV shows.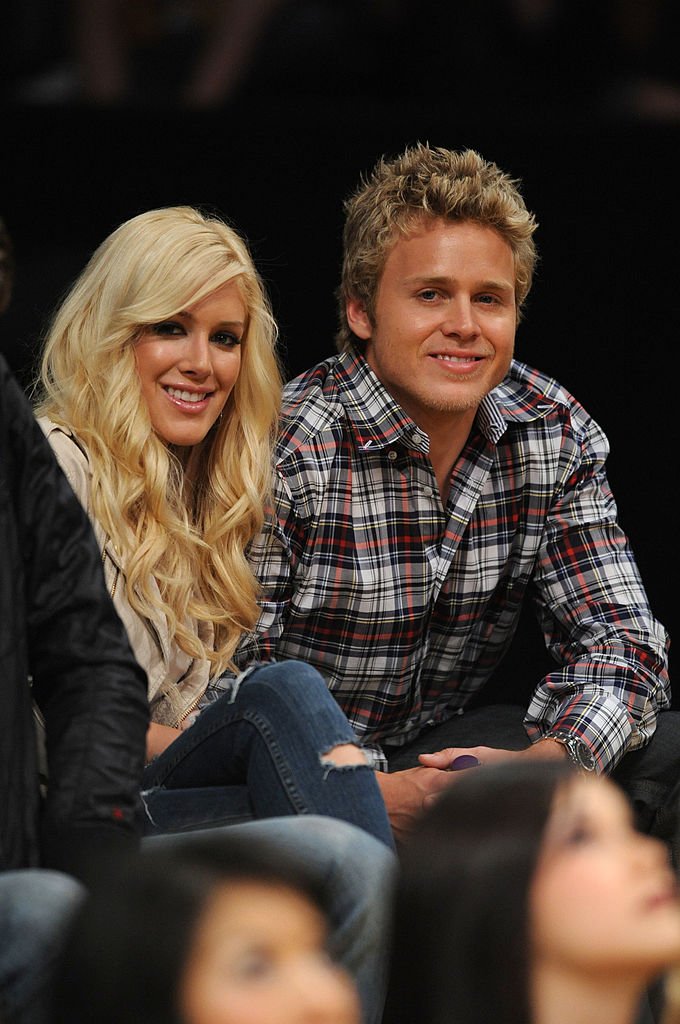 Their life has been documented several times through reality TV. So much, that there were suspicions of their file for divorce having been staged just for the ratings. As they didn't get the attention they wanted, they redrew the petition and got back together again. Shortly after, they had their son Gunner and are currently starring in the reality TV show "The Hills: New Beginnings".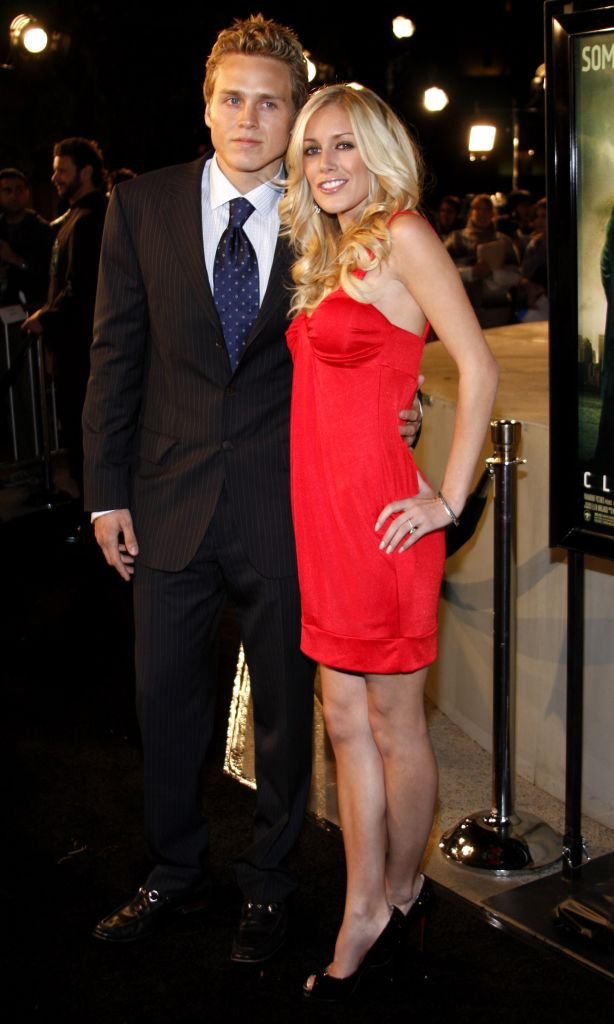 ---
Nicole "Snooki" Polizzi & Jionni LaValle (Jersey Shore)
When you think about the reality TV show "Jersey Shore", long-lasting relationships are probably not the first thing that pops into your head. But the fact is Snooki and Jionni surprised everyone by getting involved in the show back in 2010 and staying together for many years since it ended. They got married in 2014 and have recently welcomed their third child.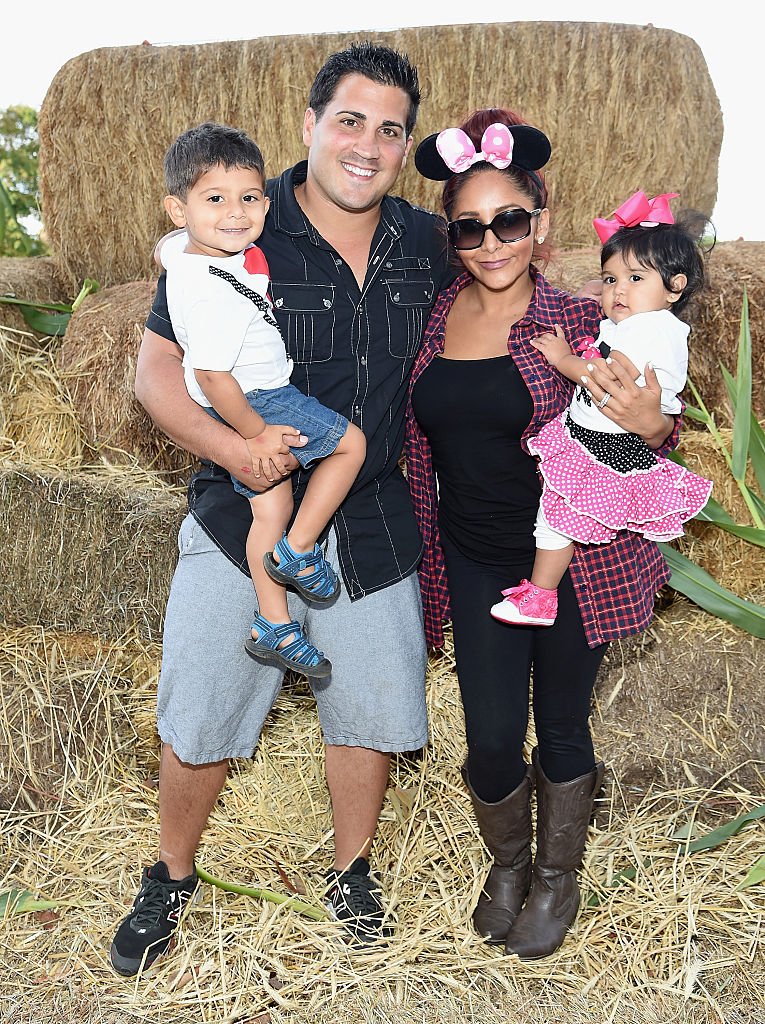 ---
Rachel Reilly & Brendon Villegas (Big Brother)
Rachel and Brendon lost no time in getting the romance going. Not even a week had gone by since their first appearance on the reality TV show "Big Brother" back in 2010, and they were already in a relationship together. They returned to the following season of the show as an engaged couple. They got married in 2012 and has their daughter Adora Borealis Villegas in 2016.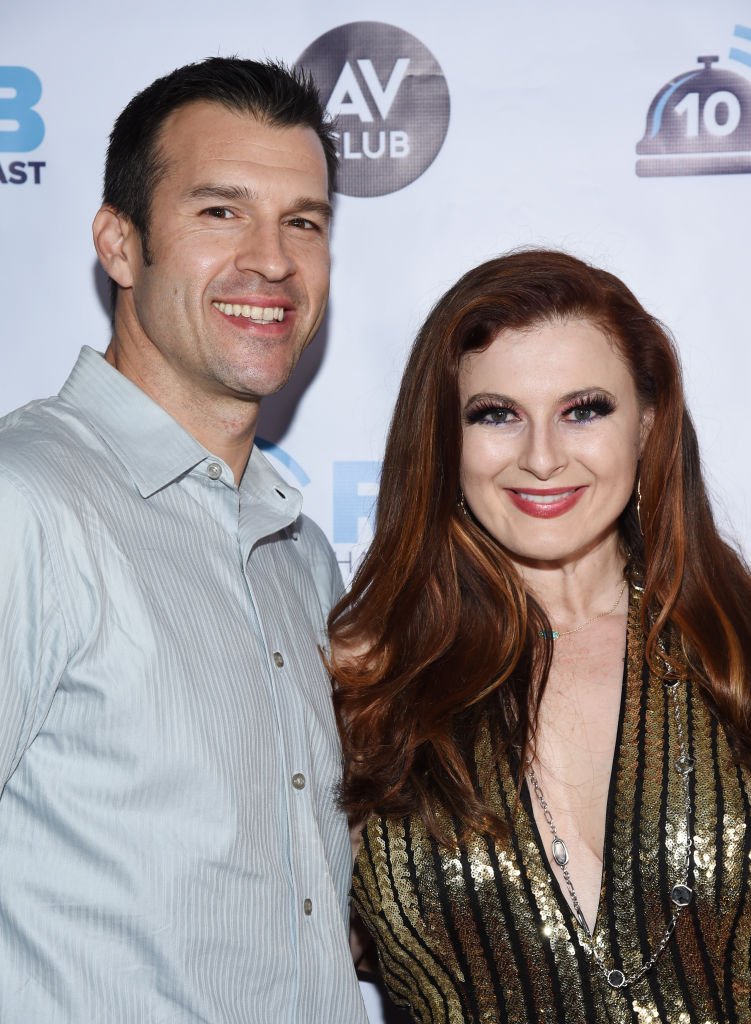 ---
Olivia Buckland & Alex Bowen (Love Island)
Although they aren't the only couple from "Love Island" to have gotten together, Olivia and Alex are the only ones who have been in a stable relationship ever since leaving the show and the only ones to have gotten married as well back in 2018. They have recently announced that they are considering having a baby together in the next few years.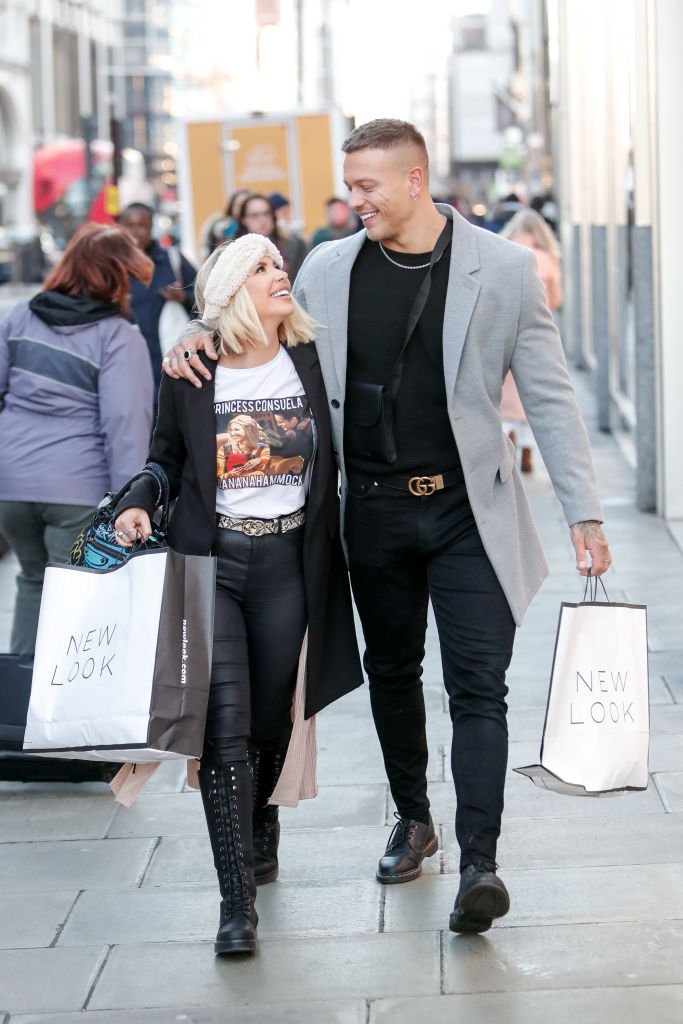 ---
Teresa & Joe Giudice (The Real Housewives of New Jersey)
Not many couples from the reality TV show "The Real Housewives" have managed to remain together throughout the years. Teresa and Joe Giudice are one of the famous (and surprising) exceptions to the "curse". The couple hasn't been able to keep away from divorce rumors, but surprisingly, they have managed to stick through it, even when they both got arrested.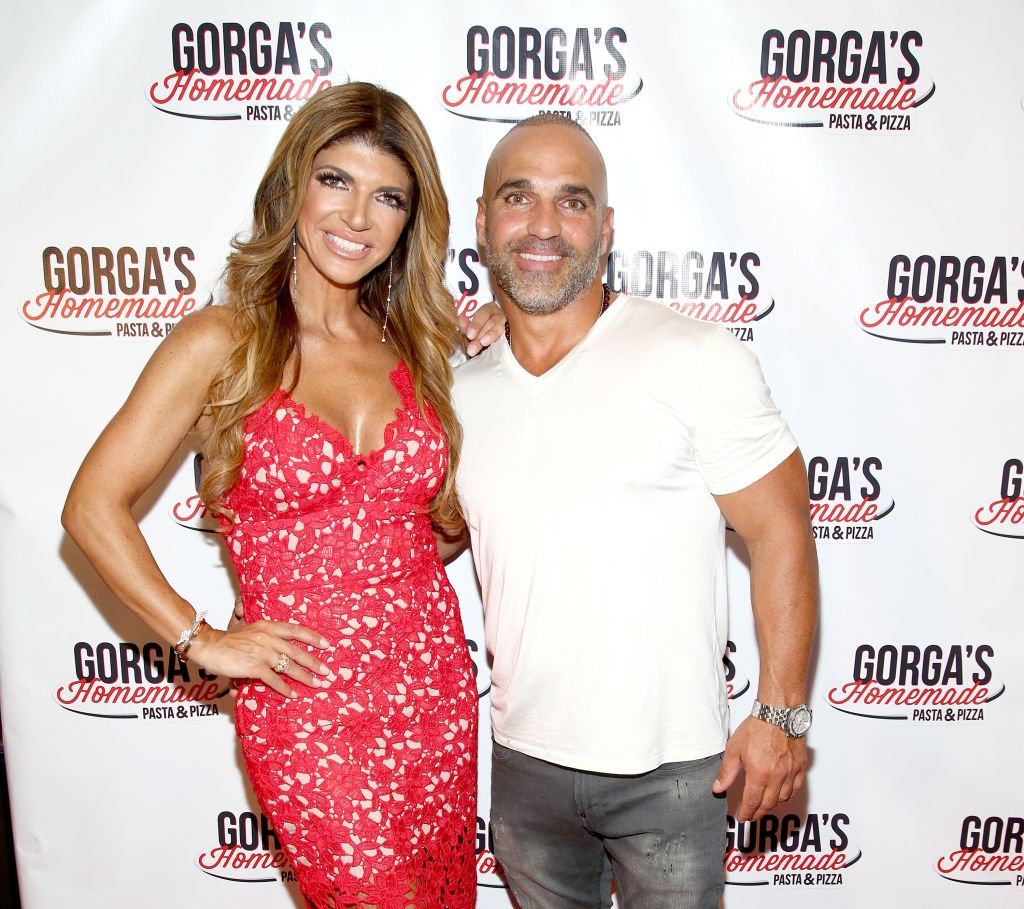 ---
Grace Adams-Short & Mikey Dalton (Big Brother)
Back in 2006 Grace and Mikey started a romance that no one would have guessed to last more than a decade as it did. The marriage proposal came only months after Mikey leaving the house and three years later they were getting married. They have since had 3 children together and Mike is running his own advertising agency, while Grace is busy with her theatre school.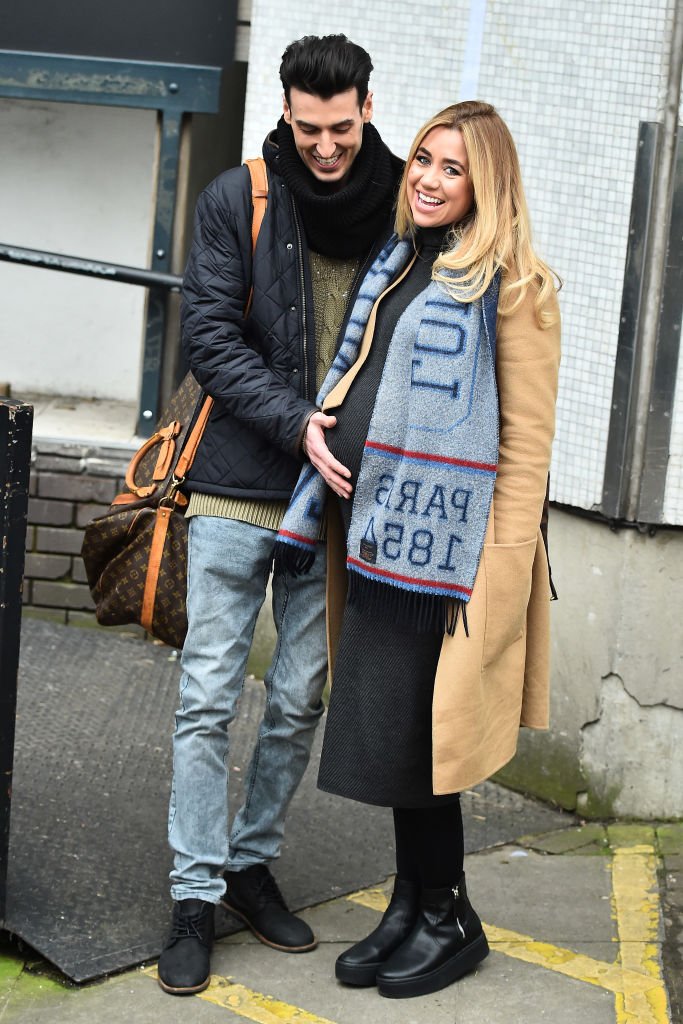 ---
Ashley Hebert & J.P Rosenbaum (The Bachelorette)
One of the hardest things for couples who get together on reality TV shows is to be able to keep long-distance relationships once they return to their hometowns. Ashley and J.P's relationship was apparently strong enough to endure the time apart and got married only a year after the end of the show. They moved to Miami and have since welcomed 2 children together.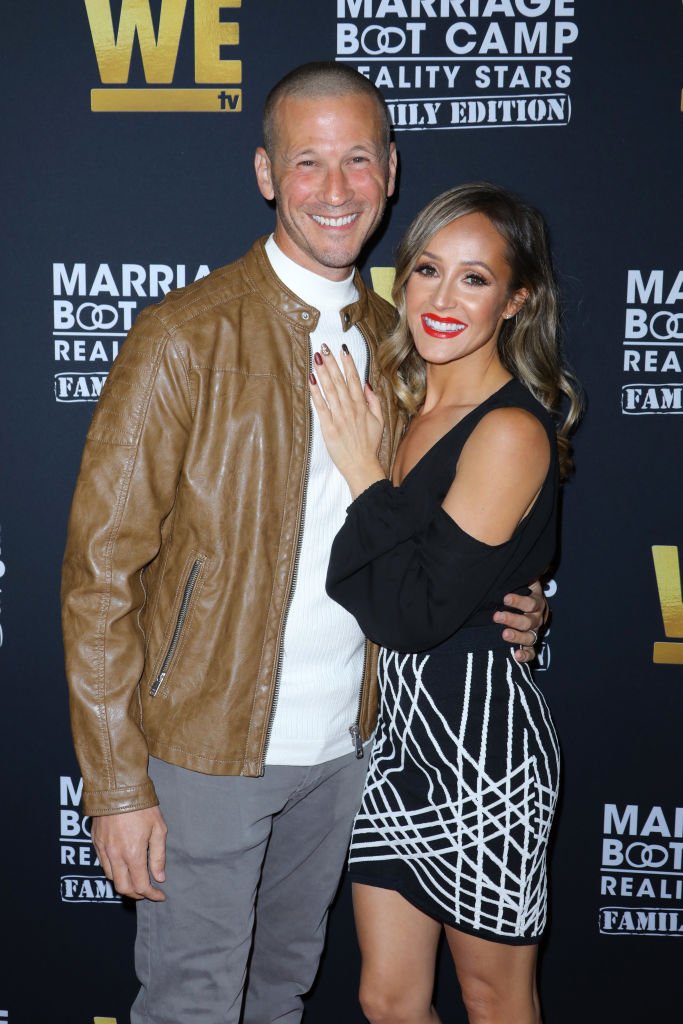 ---
Amber Brkich & Rob Mariano (Survivor: All-Stars)
The year was 2003 and Amber Brkich and Rob Mariano were both falling in love during the shooting of "Survivor: All-Star", after both having competed on "Survivor". One year later they were getting engaged and in 2005 getting married in the Bahamas. Reality TV has been a part of their lives throughout the years, with the couple appearing in many shows that documented their life together.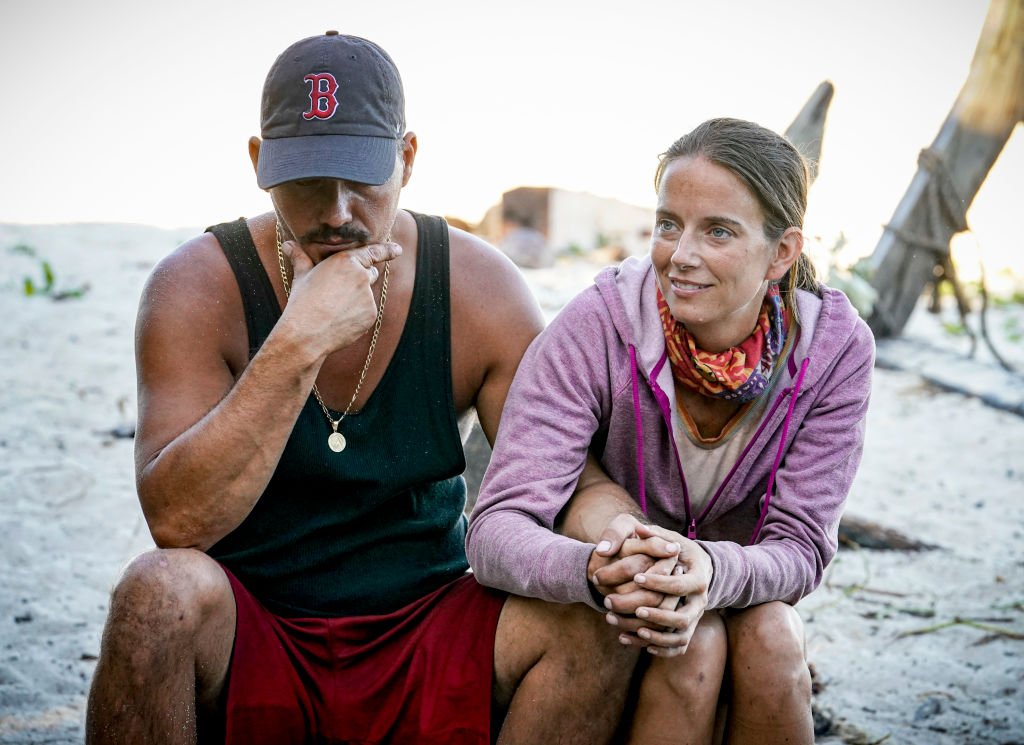 From "Rob and Amber Get Married", to "The Amazing Race: All-Stars" and "Rob and Amber: Against the Odds": the public can't complain of any lack of opportunities to keep up with the Marianos. They have since had 4 daughters together: Lucia Rose, Carina Rose, Isabetta Rose, and Adelina Rose.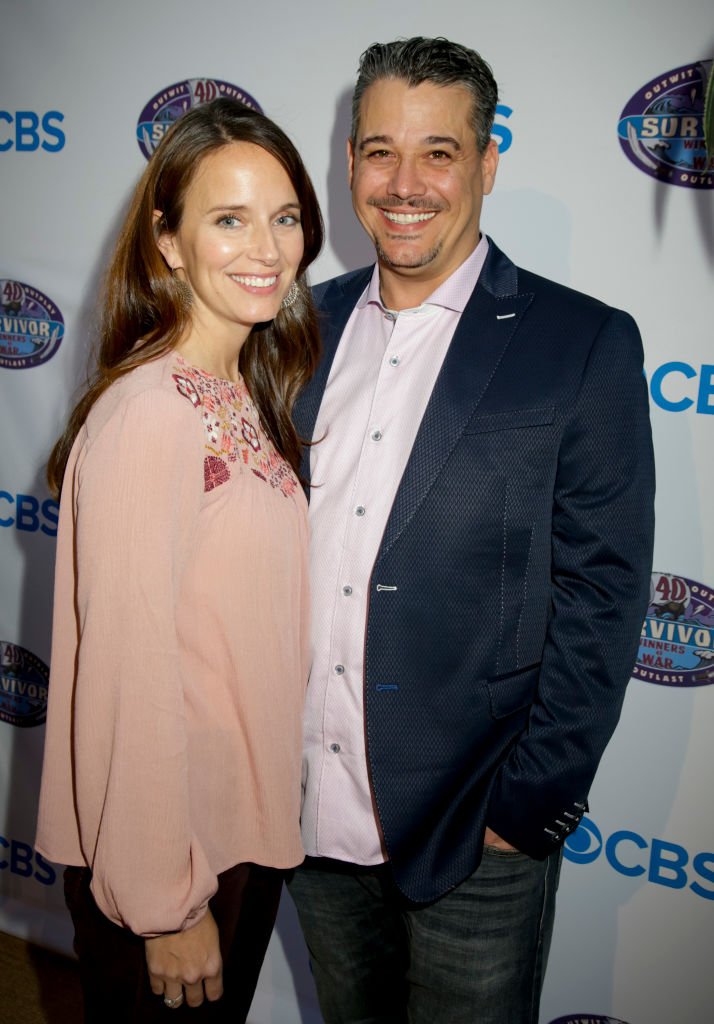 ---
JoJo Fletcher & Jordan Rodgers (The Bachelorette)
There certainly was no shortage of drama during JoJo Fletcher's participation in "The Bachelorette's" Season 12. Despite the allegations that Jordan Rodgers, JoJo's runner upper from the beginning of the show, was just using her as a fame booster, the fact is the couple surprised everyone by sticking together and announcing their engagement in 2016. The marriage is due sometime in 2020.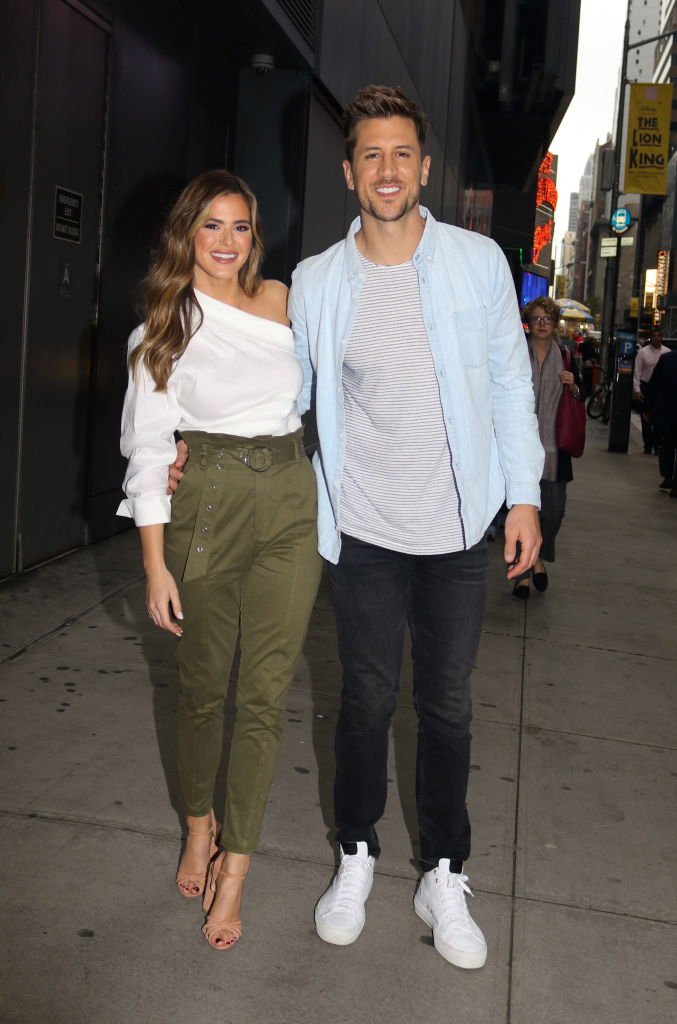 ---
Amber & Ethan Diamond (Are You The One?)
MTV's reality TV dating show "Are You The One?" hasn't really been that successful in producing long-lasting couples, for the exception of Amber and Ethan who came to be during the show's first season back in 2013. The marriage proposal took place during the show's reunion special and shortly after they were getting married and having their first child together.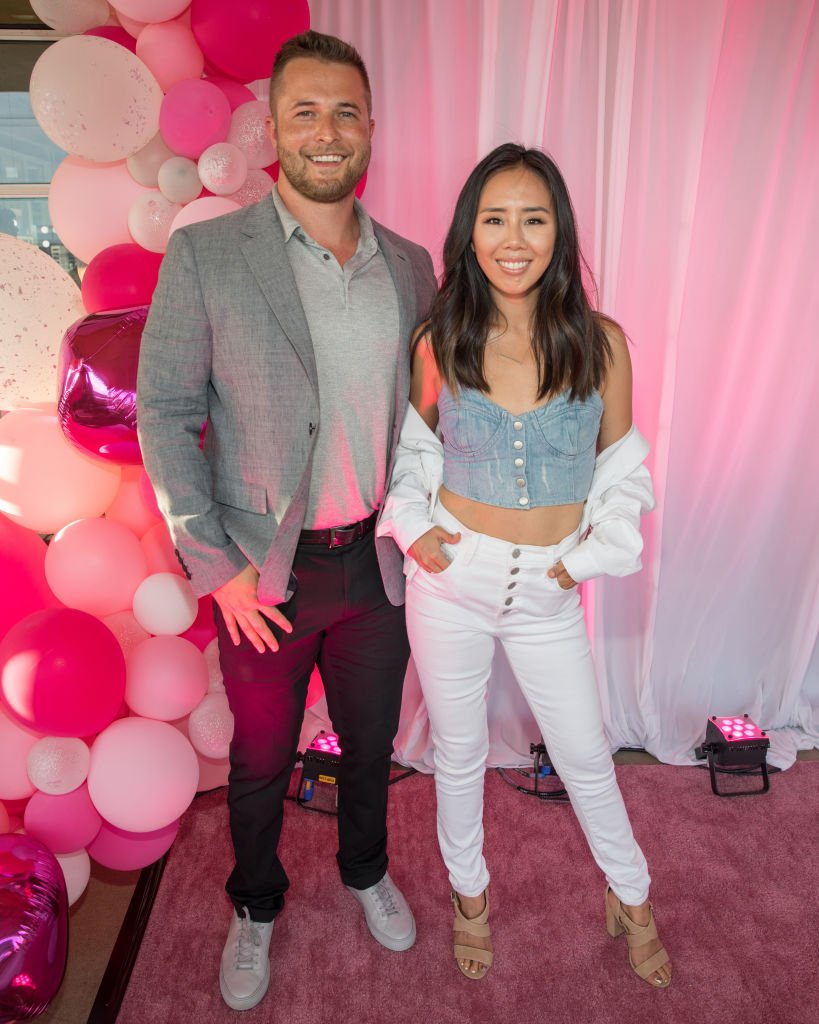 ---
cc(Big Brother 19)
Jessica Graf and Cody Nickson didn't go through their participation in "Big Brother's" season 19 without some controversy. Part of the strategy on the show includes forming the right alliances in terms of friends and relationships. As one of the most obvious couples right from the start, they became a target for eviction for the other housemates.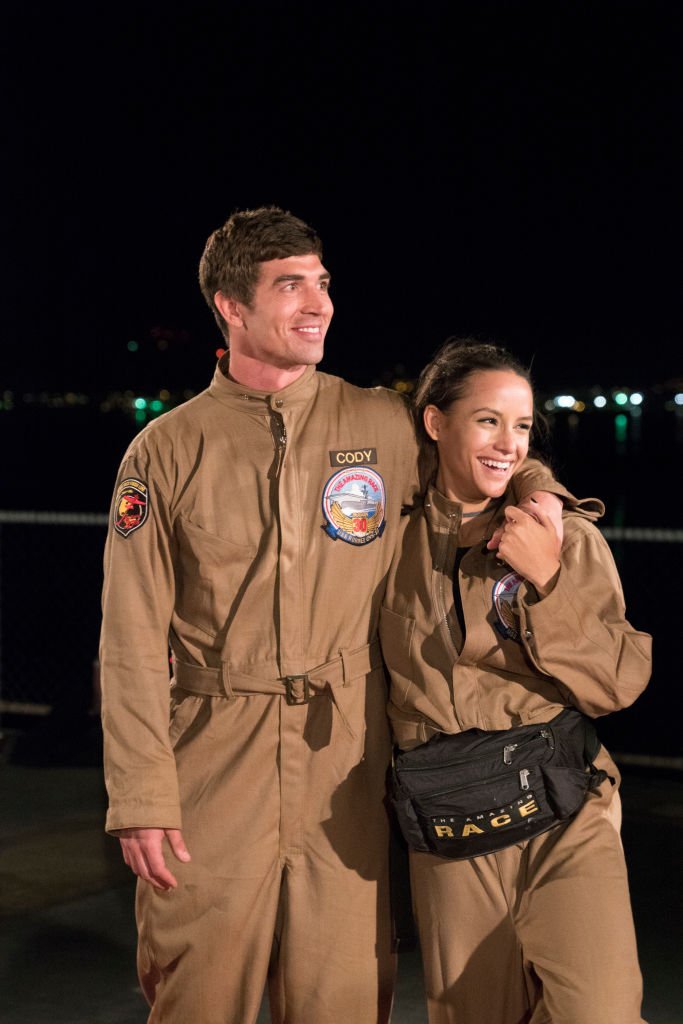 Despite neither of them having won the show, their romance bloomed in the real world. It clearly wasn't just a strategy to somehow win "Big Brother". The couple has since gotten married, right after competing together on "The Amazing Race". They just made the first contribution to growing their family by welcoming their first child in 2019.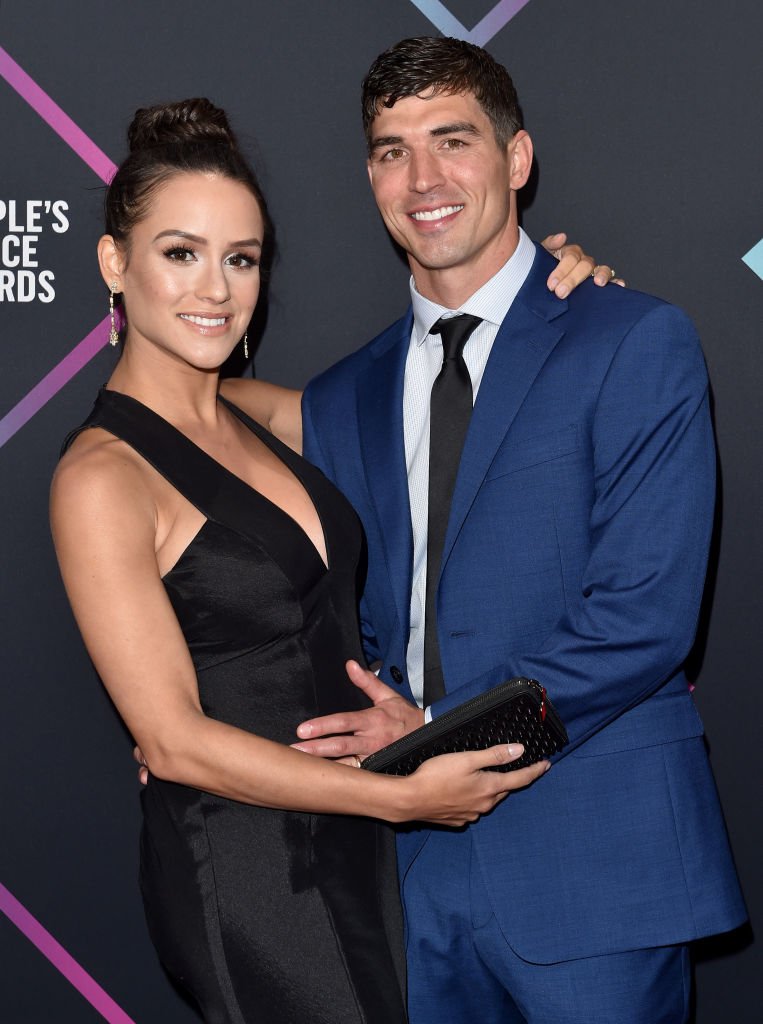 ---
Desiree Hartsock & Chris Siegfried (The Bachelorette)
Desiree and Chris became a couple on "The Bachelorette's" season nine back in 2013. At the time, there wasn't much hope that their relationship would last. Fortunately, the couple went on to prove everybody wrong by sticking together through all these years. They got married in 2015 and have since welcomed 2 children.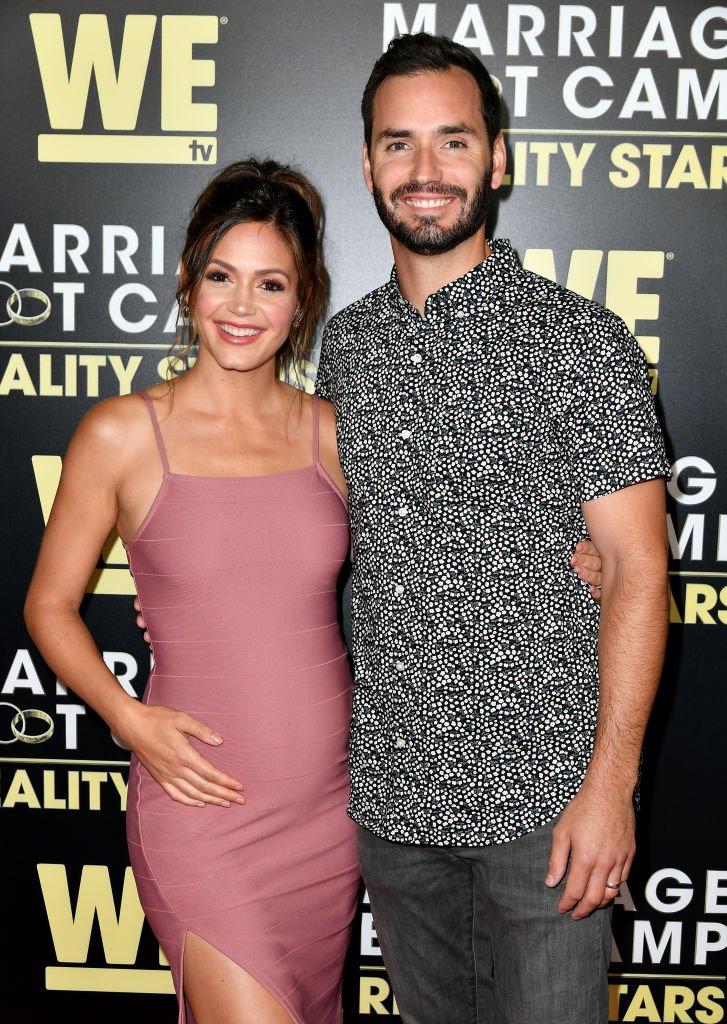 ---
Jason Mesnick & Molly Malaney (Bachelor)
Jason and Molly's relationship wasn't exactly love at first sight. On "The Bachelor's" season 13, Jason Mesnick created one of the tensest situations on the show ever. After picking Melissa Rycroft as his fiancé, Jason went on to dump her on stage in front of everybody. Molly was then called so that Jason could have the chance to beg for another chance.
It seems that it was meant to be, as Molly accepted Jason's plea. The couple has since been together. The wedding was televised through the TV special "The Bachelor: Jason and Molly's Wedding", They have since had a daughter together, who has joined Ty, Jason's son from a previous marriage.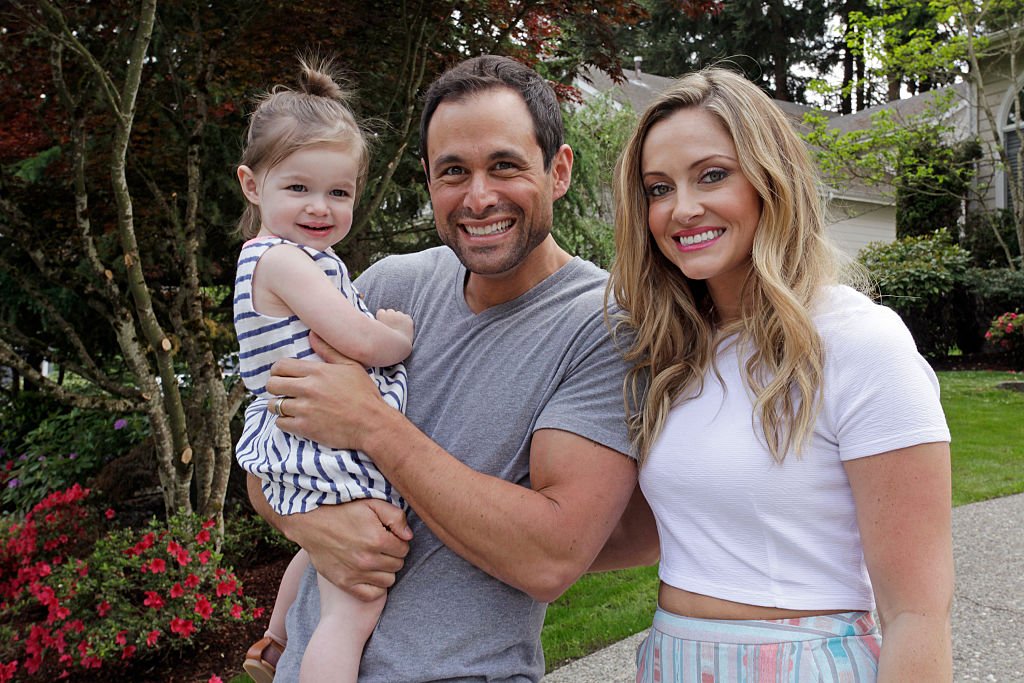 Isn't it great when TV romances actually work out and couples stick together long after the reality TV show is over? Did you accompany any of these couples' romances? Let us know all about it in the comments section and don't forget to share the article!
Sources:
Us Magazine