Meet Celebrities Who Became Parents Early
Parenting trends have changed over time and twenty years ago, the average aged parent was 24.9 years old! These days that number is much higher... Let's take a walk down memory lane and see which Hollywood celebs managed their careers with a baby on the hip!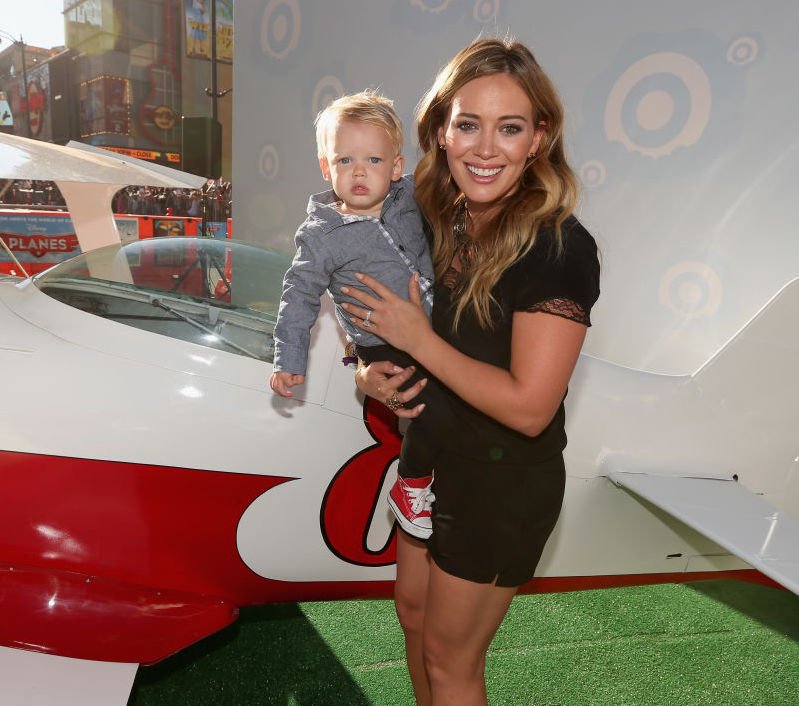 ---
25. Adele - 24 Years Old 
She is a pop sensation and a Grammy winner but that's not the most impressive thing about Adele... She was a new-mom at only 24 years old! She had her son, Angelo James Konecki with then-boyfriend Simon Konecki and told her fans the good news all the way back in 2012.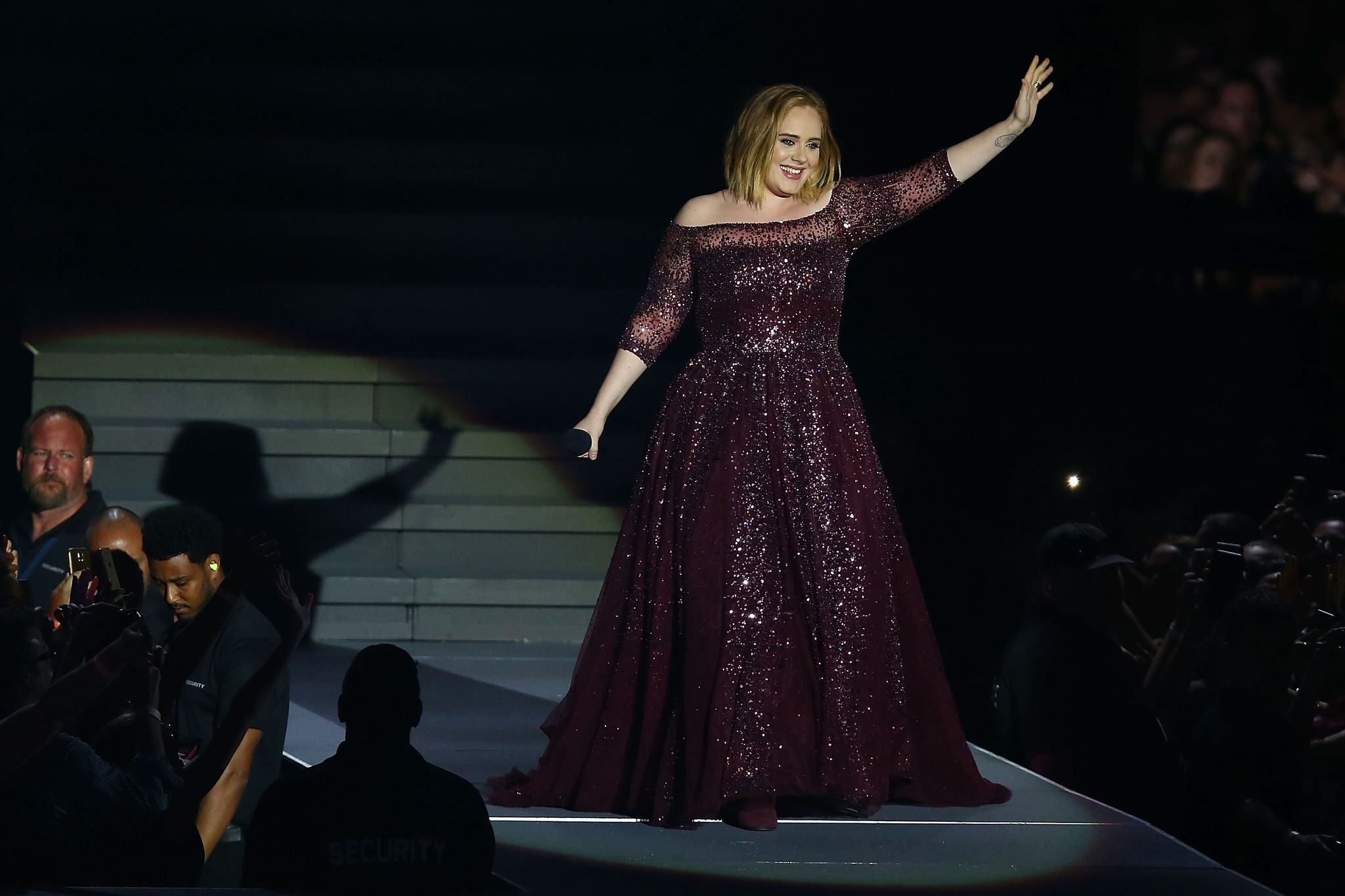 ---
24. Liam Payne - 23 Years Old 
He rose to fame as one-fifth of the popular boyband, One Direction, and then his life changed forever. The mother to his child was actually a former judge for the show on which he was discovered, X-Factor! Liam was only 23 years old when he and Cheryl Crow welcomed their boy, Bear Grey Payne.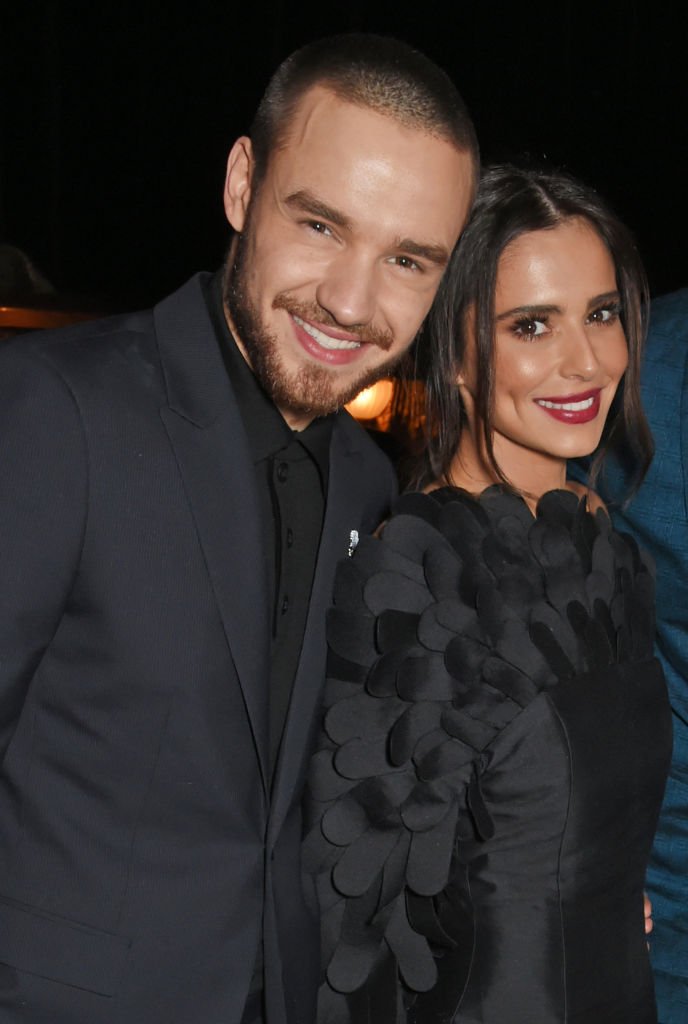 ---
23. Sofia Vergara - 19 Years Old
You'll know her as the loud and fabulous Columbian mother on Modern Family, and this storyline actually lines up slightly with her real life! Sofia also had a son Manolo Gonzalez-Ripoll Vergara... She was on the brink of her 20s when her little bundle of joy came into the world.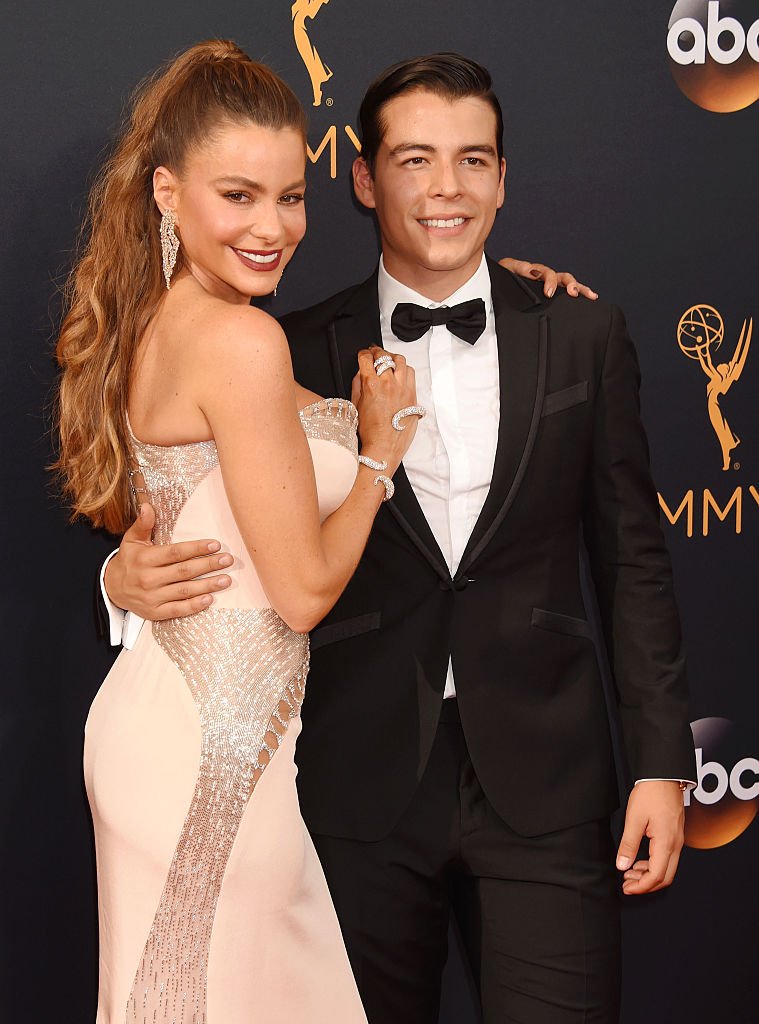 ---
 22. Naomi Judd - 18 Years Old
Her surname might sound well-known to you because Naomi Judd is the mother of the acclaimed Ashley Judd. But she first gave birth to Christina Ciminella aka Wynonna Judd in the 60s. She was 18 at the time and little did she know that she would have such a famous family!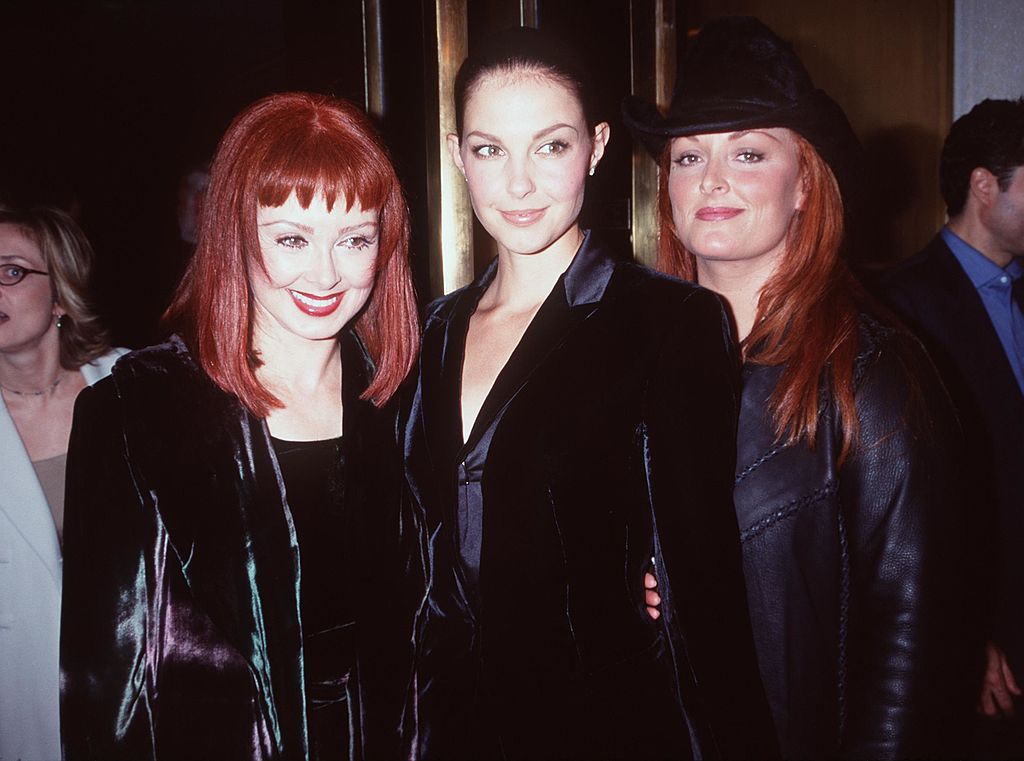 ---
21. Kate Hudson - 24 Years Old
The stunning Kate Hudson and her former husband, Chris Robinson, had baby Ryder Robinson in 2004. The acclaimed star was still in her early twenties and said the following about her time as a young mother: 
"As I started getting older, as [Ryder] started getting older and I was 28, 29, I was like, 'Wow. I'm a young mom.' It started hitting me."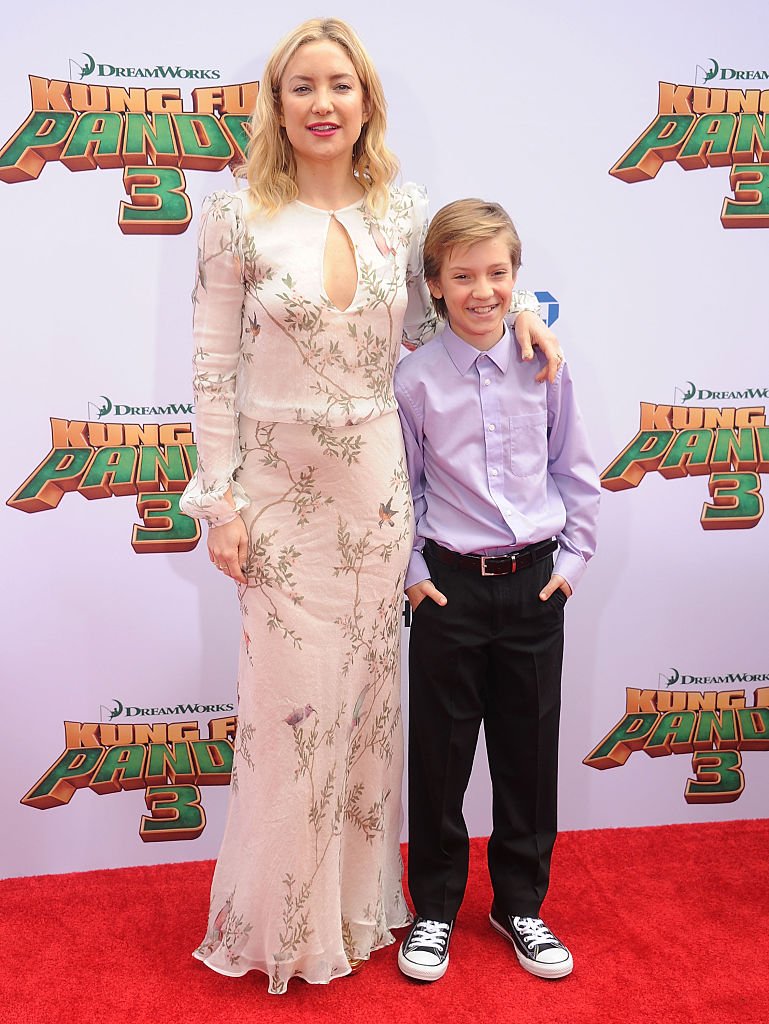 ---
20. Charlie Sheen - 19 Years Old
Charlie Sheen, the man who made his fame thanks to Two and A Half Men, was a pretty young father. He was only 19 when his highschool sweetheart had his baby girl. Her name is Cassandra Jade Estevez and she is now already 35 years old! Her dark hair is one of the features she shares with her dad.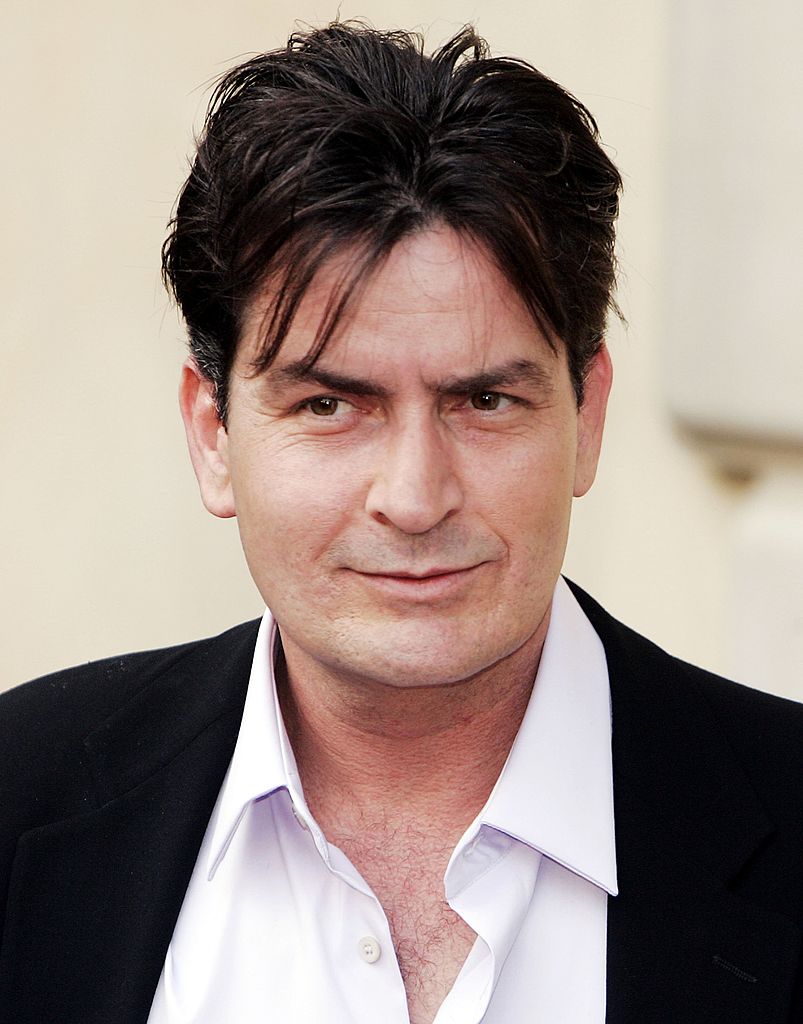 ---
19. Jourdan Dunn - 19 Years Old
The top model Jourdan Dunn has been dazzling runways and magazine covers for years. However, her fans don't always know that she was a mom at 19. Dunn knew that it would be challenging, especially with her career but she has proven than hard work pays off and she is a great mum to her Riley.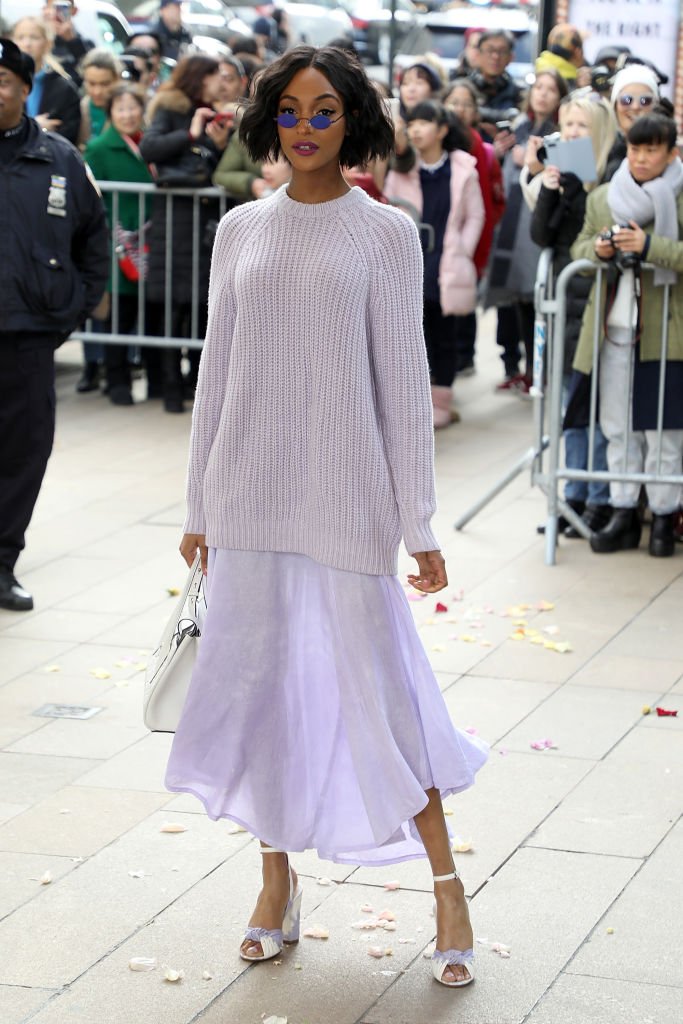 The beautiful Jourdan shared the following sweet comment about her boy:
"I'm his voice, I'm his lifeline, I have to be driven. I think he pushed me in the right direction. I've always been ambitious, but now I have more focus. I'm more hardworking."
---
18. Louis Tomlinson - 23 Years Old 
Yes, another One Direction band member is on our list of young parents! This time it's the sweet Louis who was also ushered into the role of being a dad back in 2016. The singer was only twenty-three at the time. His son is called Freddie Reign Tomlinson,  and is a little cutie!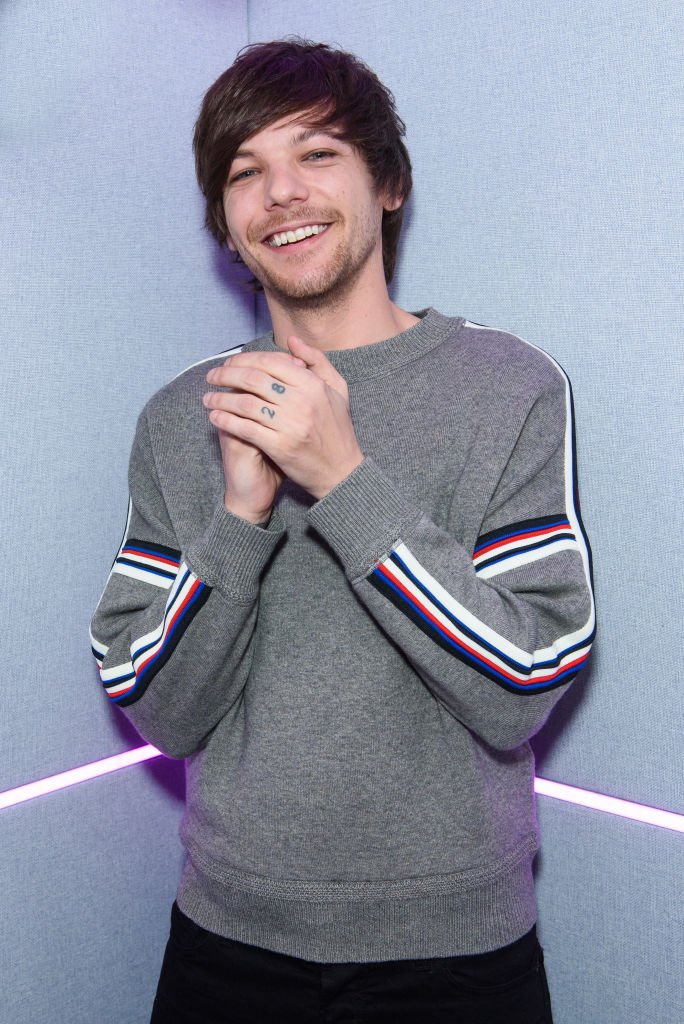 ---
17. Ashley Simpson - 23 Years Old 
The beloved Jessica Simpson also has an equally well know younger sis. Ashley Simpson now has a few kids of her own and it all began back in 2008. The blonde beauty's first baby boy was Bronx Mowgli Wentz. The singer described her anticipation of motherhood as  "definitely the happiest moment in my life."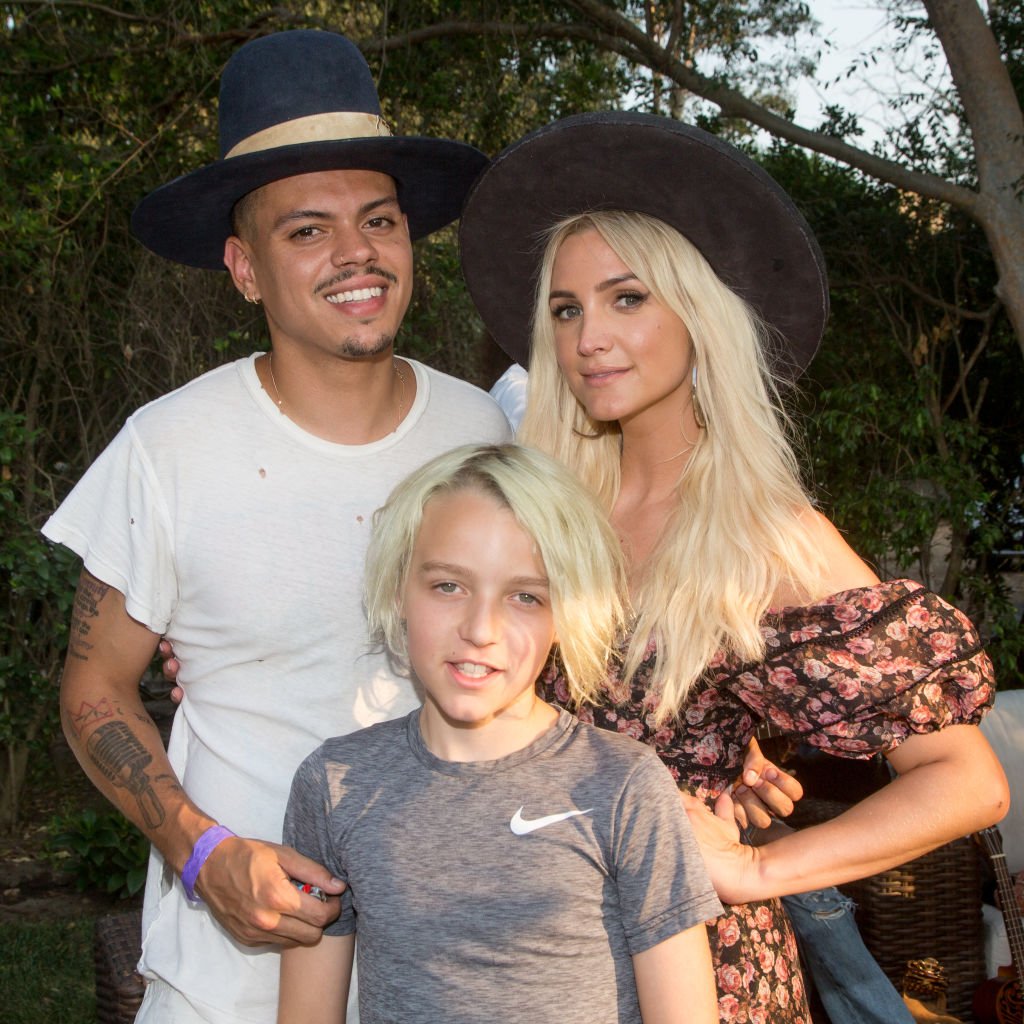 ---
16. Britney Spears - 23 Years Old
The pop sensation Miss Britney Spears had her first bundle of joy back in 2003. The then 23-year-old star was at the height of her fame and managed to juggle motherhood and her career relatively well. She was famous from her teen days and while she loves her job, she adores being a mom even more!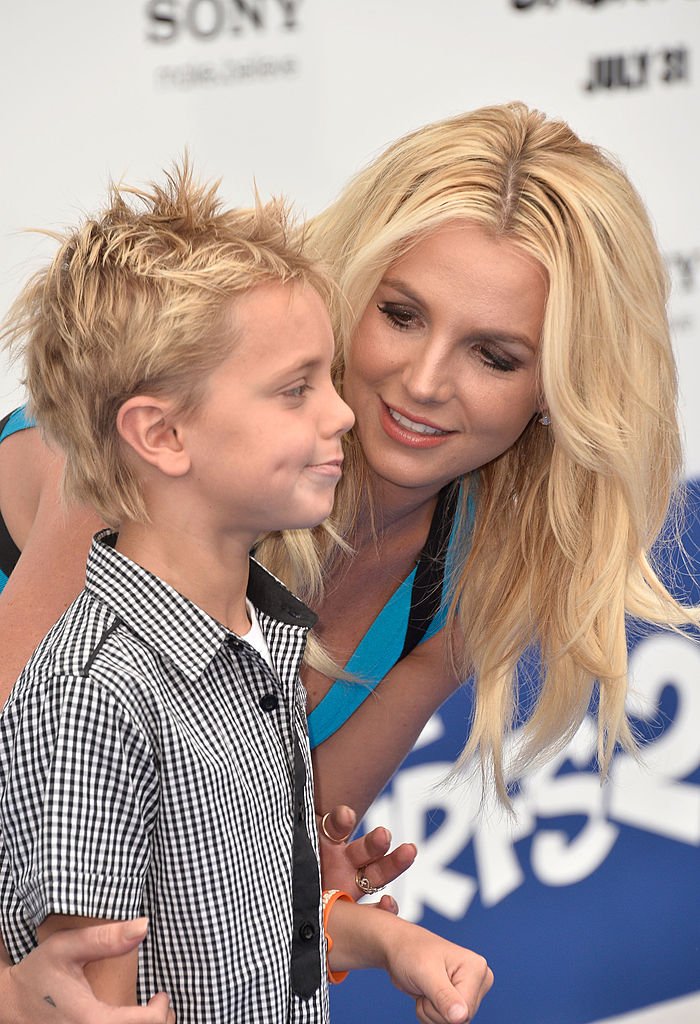 ---
15. Brandy - 22 Years Old 
Brandy's beloved daughter, Sy'rai Iman Smith joined her on her road to even more fame from 2002 onwards. The hitmaker even had a show that chronicled her pregnancy, it was called Brandy: Special Delivery. While the MTV series didn't last long, her joy of being a mom did.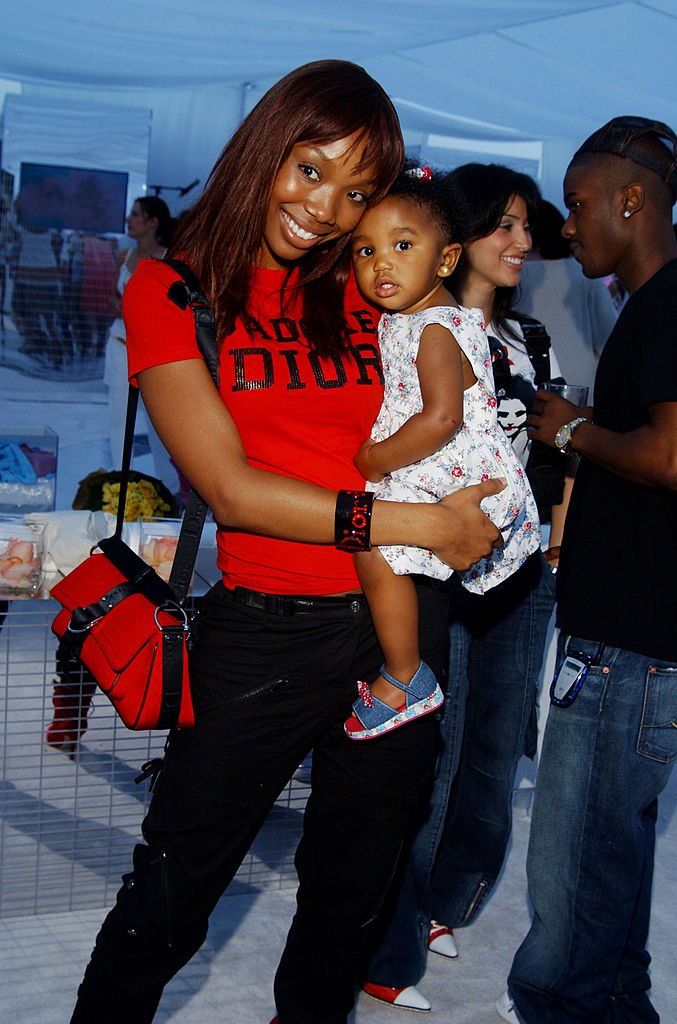 ---
14. Will Smith - 24 Years Old 
One of Tinseltown's greatest, Will Smith is a true role model. Not only did he carve out a very impressive acting career but he did it while raising a family. The Men in Black star had a son Trey with his former wife, Sheree Zampino. He was only 24 and has since gone on to have two more kids, Jaden, and Willow with Jada Pinkett.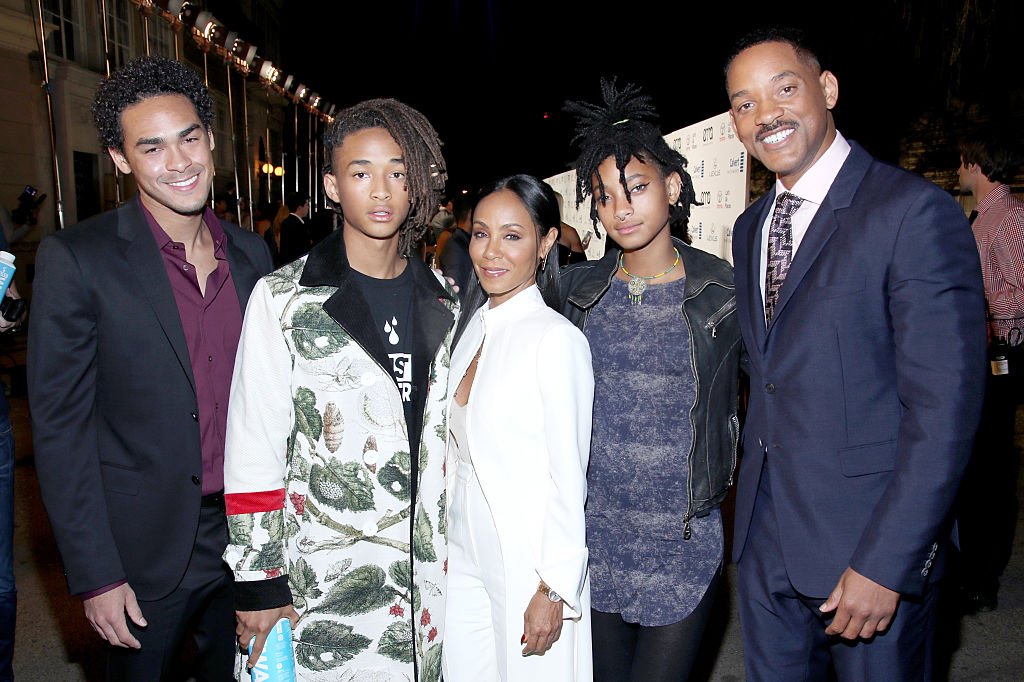 ---
13. Victoria Beckham - 24 Years Old
Victoria Beckham, the beloved wife of David Beckham and the pretty legendary fashion designer, became a mother when she was 24. The A-Lister, who was also a member of the iconic Spice Girls band, had her baby boy Brooklyn Joseph Beckham in 1999.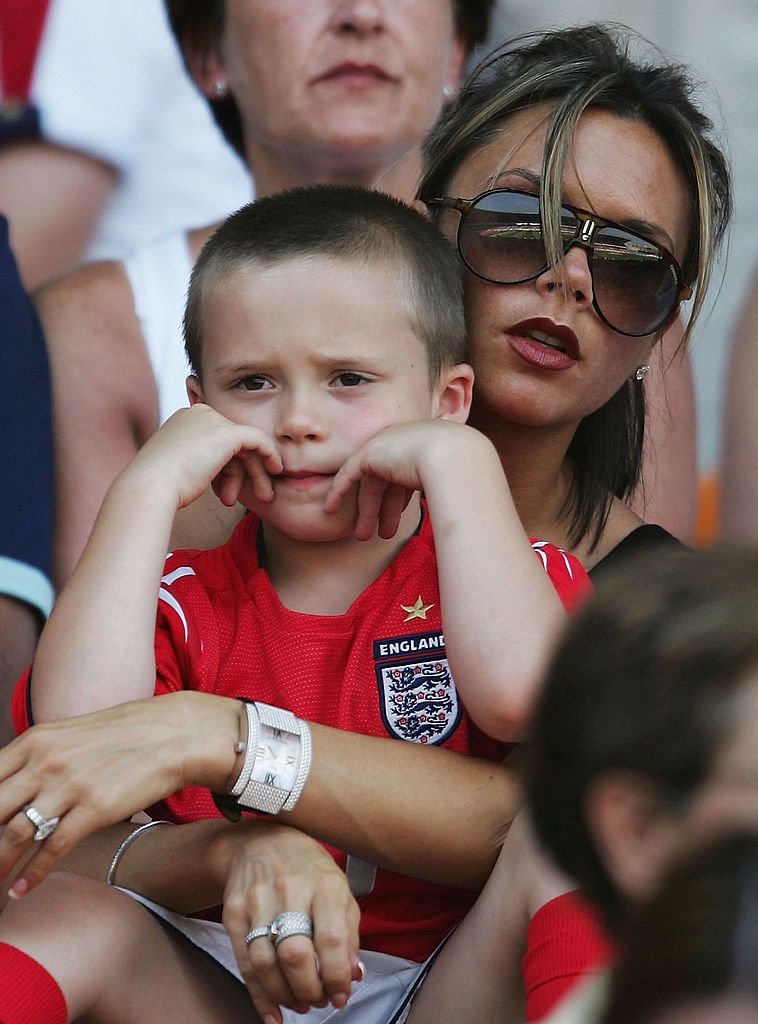 Brooklyn is now a famous model and aspiring photographer in his own right. The handsome hunk certainly takes after his parents and has had a few famous girlfriends. Victoria and hubby, David have now expanded their brood to include Romeo James, Cruz David, and Harper Seven.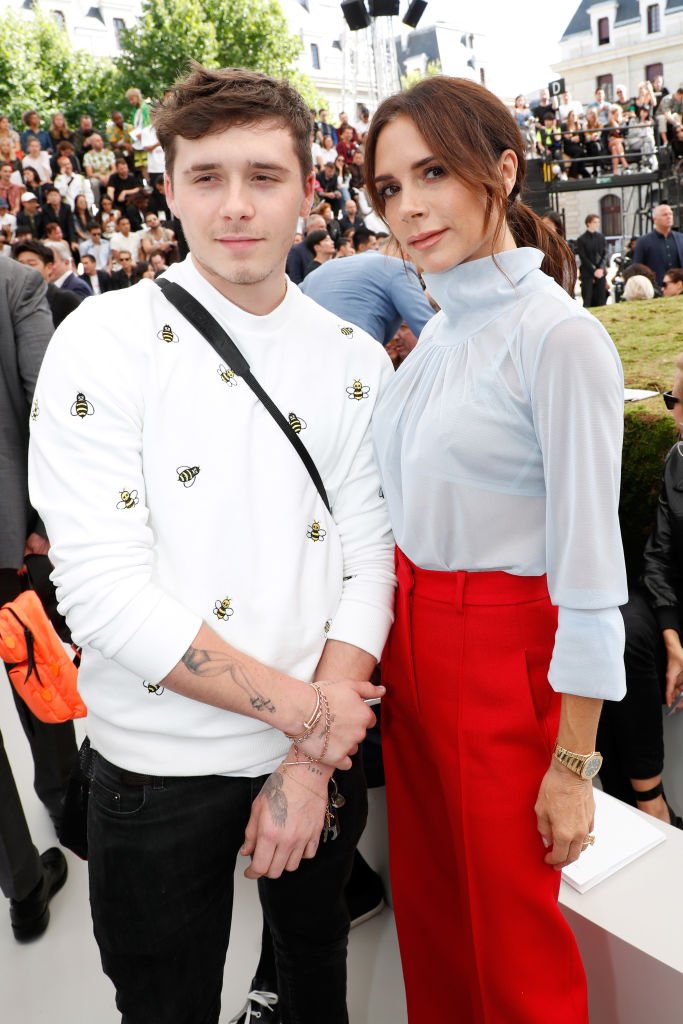 ---
12. Niki Taylor - 19 Years Old 
The stunning model, Niki Taylor, gained her fair share of motherhood when she became the carer of her twins, Hunter and Jake, in 1994. She was only nineteen when she welcomed them into the world and she really loved it. Having such a small age gap allowed them to often become more like her friends than her sons.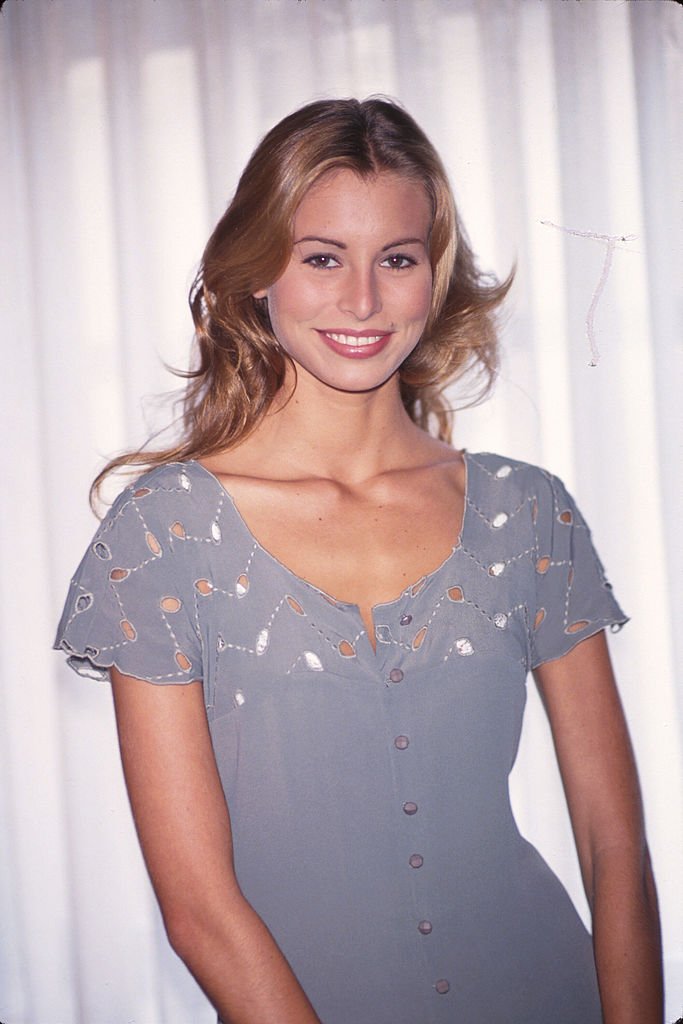 ---
11. Kylie Jenner - 22 Years Old
The reality star and make up mogul, Kylie Jenner has shown the world age has nothing to do with success. Not only did she rank as one of Forbes billionaires, but she did it while being a young mom. At 22, this boss lady is taking over the beauty industry, with her baby Stormi at her side.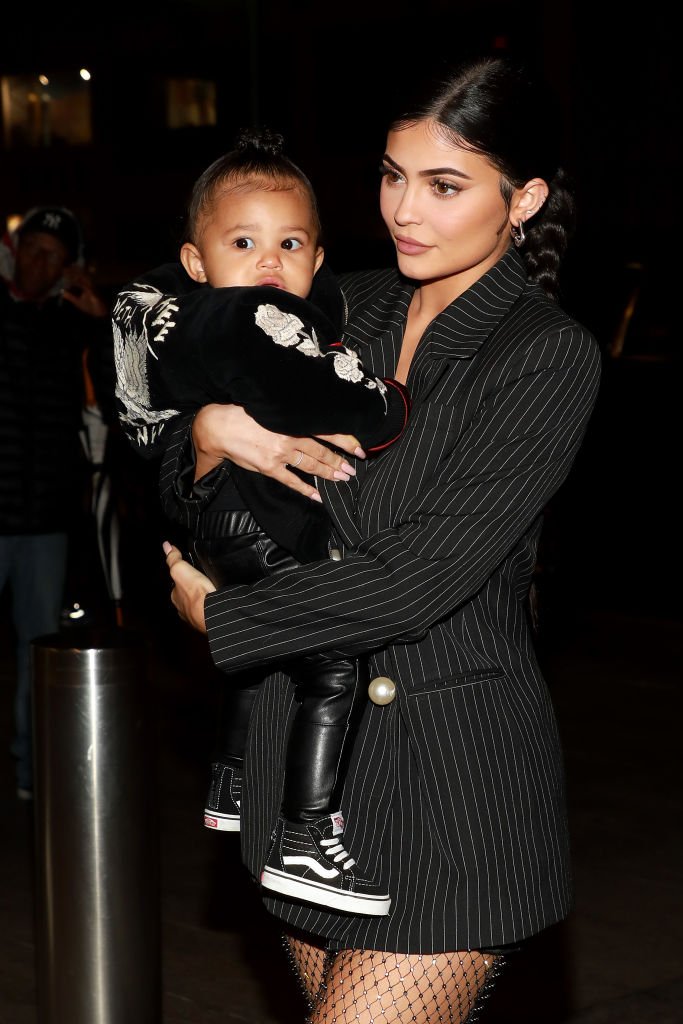 ---
10. Hilary Duff - 24 Years Old
In 2012, the star actress from Lizzie McGuire became a mom at 24. Hilary Duff loved having her baby boy, Luca Cruz Comrie, at a young age. She has since gone on to have a daughter, Banks Violet Bair, and has indicated that she might be open to having a few more in the future.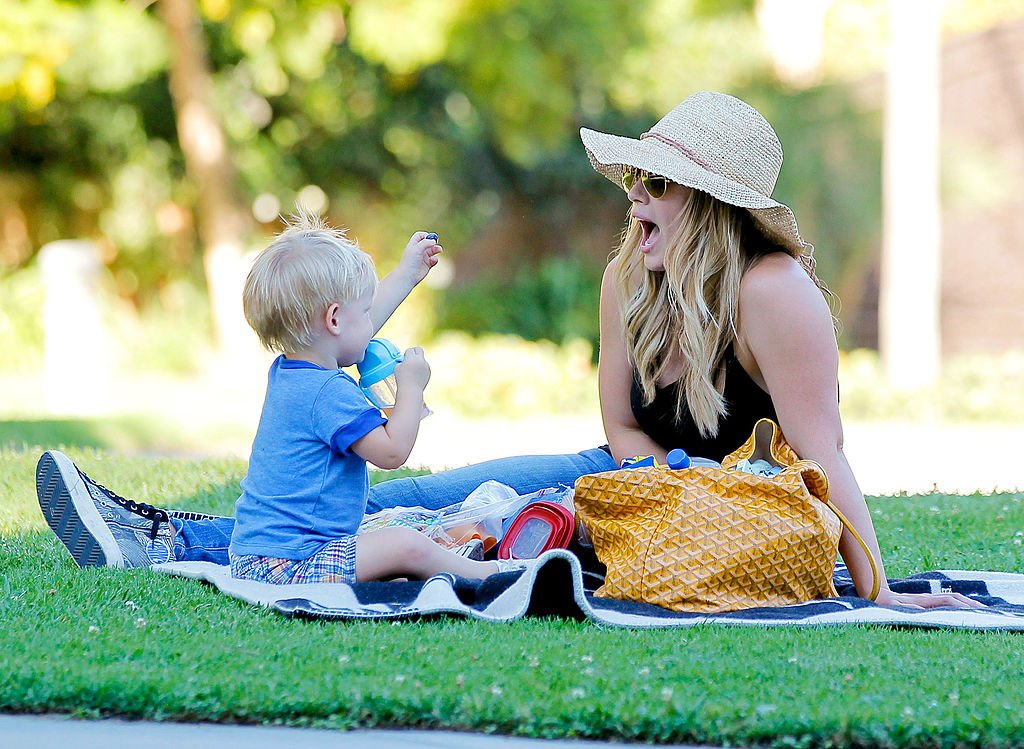 ---
9. LeBron James - 19 Years Old
The massively famous NBA superstar LeBron James might be known for his skills on the court, but did you know he had his first child at 19? He and Savannah Brinson had LeBron James Jr. back in 2004. The happy family has now grown to add two more members!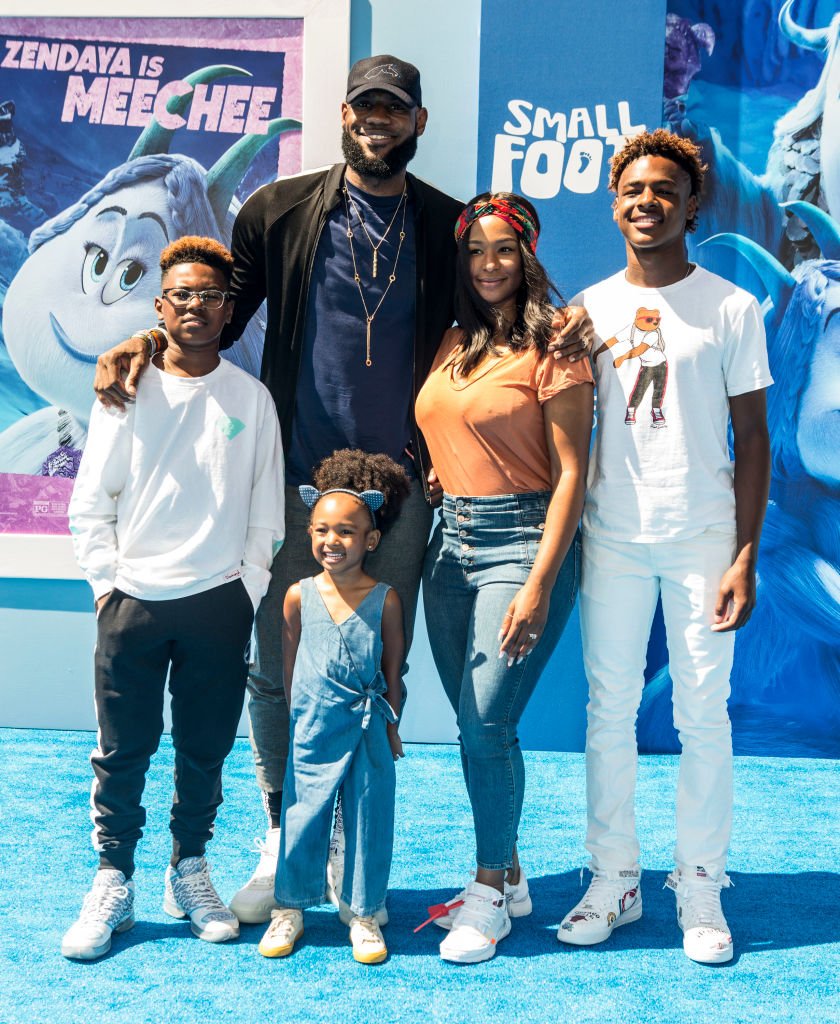 ---
8. Suzanne Somers - 19 Years Old
The famous actress Suzanne Somers had her son, Bruce Jr. when she just 19 years old. She keeps herself very busy and wears many hats including the main one of motherhood. She is also an author, singer, businesswoman, and health spokesperson.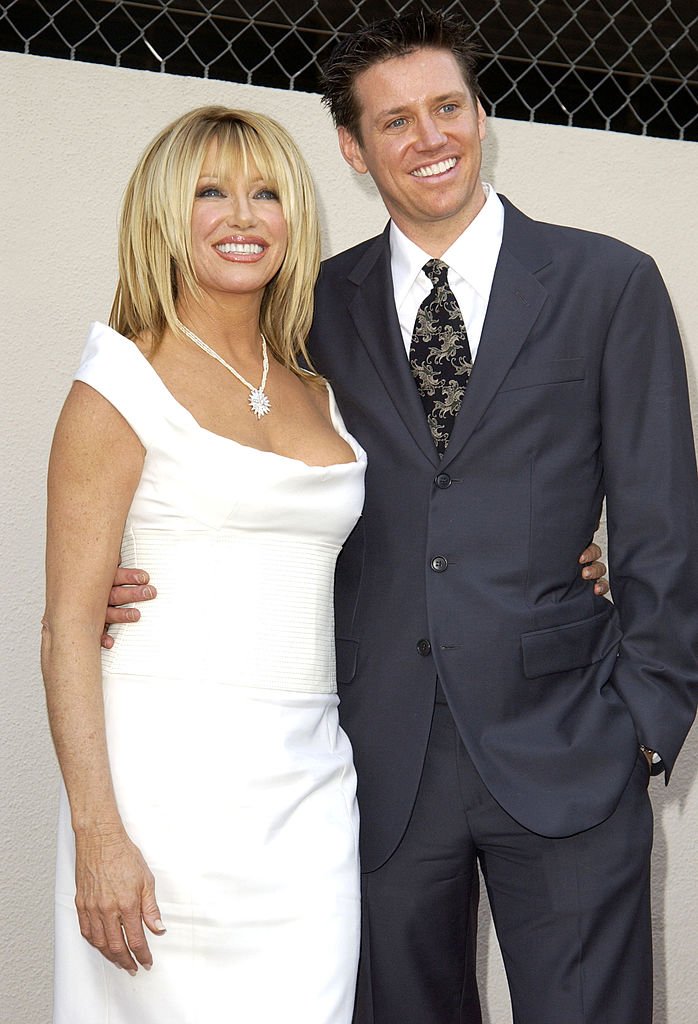 ---
7. Sir Tom Jones - 17 Years Old
Sir Tom Jones walked into his life as a father when he was still 17. His son, Mark changed his life and he loves being a dad. The now-famous star was just getting started in the music world and had to work for a paper mill to keep his little family going. His hard work really paid off!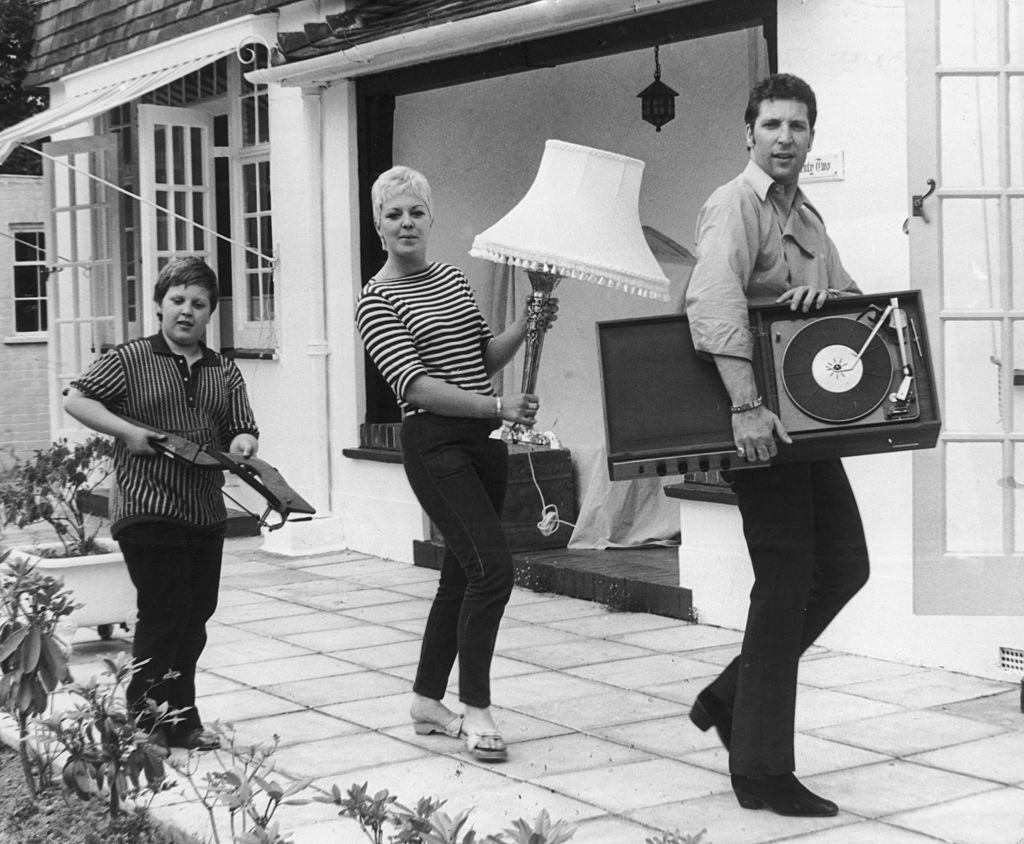 ---
6. Loretta Lynn - 20 Years Old
The country star, Loretta Lynn is another celeb who managed to navigate being a young mother and her booming career. Before she was 20 she already had six kids! Now 88, Loretta is mother to Patsy, Jack Benny, Betty Sue, Peggy, Ernest Ray, and Cissy Lynn. 
---
5. Shirley Temple - 19 Years Old
The young bride and young TV actress was also a young mother! She was nineteen when she had her little girl, Linda Susan. She was an actress, singer, dancer and businesswoman. An impressive record she holds is Hollywood's number one box-office draw as a child actress from 1935 to 1938.
---
4. Reese Witherspoon - 22 Years Old
Oscar-winner, Reese Witherspoon, and her former husband, Ryan Phillippe were two youngsters in love. They had their first child, Ava in 1997. Reese was only 22 and she has been candid about her life and times as a young and working mother. She said: 
"Whatever I was going to do in my life, I had to do it myself. Then when I had a little girl at 22, I was even more determined to, I don't know … I went from just surviving to, 'Who do I want to be for this other person?' That's what happens when you have a child … You kind of look inward."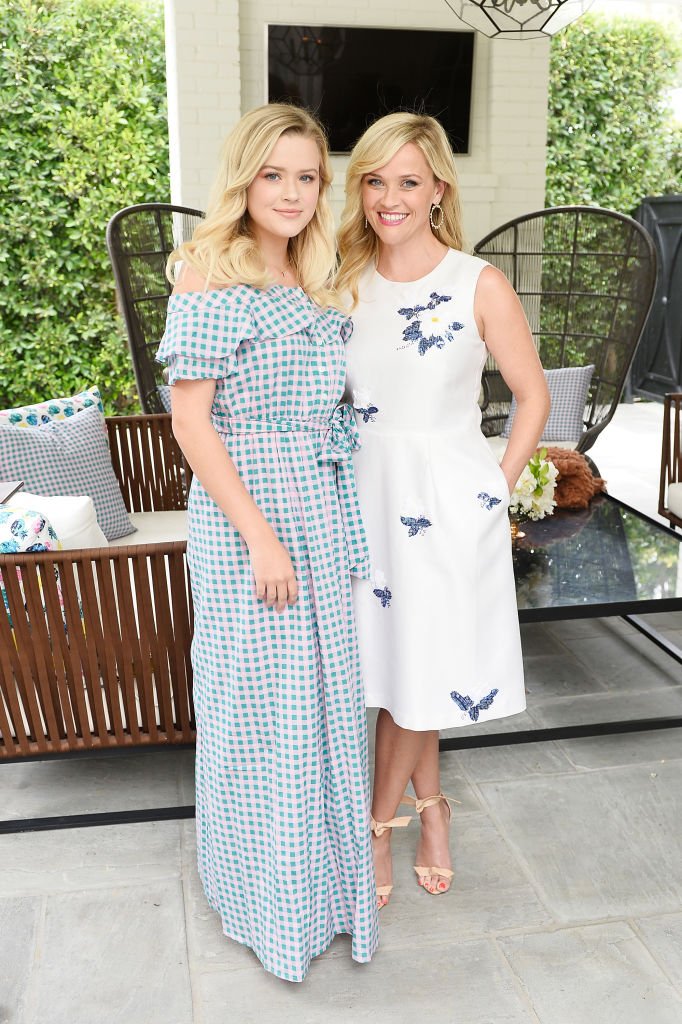 ---
3. Anna Nicole Smith - 19 Years Old
She was known as a Playboy Playmate of the Year and lived a very lavish lifestyle which she had become known for. However, very few fans know that she was such a young mother. She had her first child, Daniel Wayne Smith, at 19 years old. That was all the way back in 1986.  
---
2. Patti Smith - 21 Years Old
She's a true icon in the rock and roll world and has since gone on to have her own little growing family as an older artist. Back when she was 20 years old she was pregnant with her first child. However, Patti Smith decided to focus on her career and pursued adoption.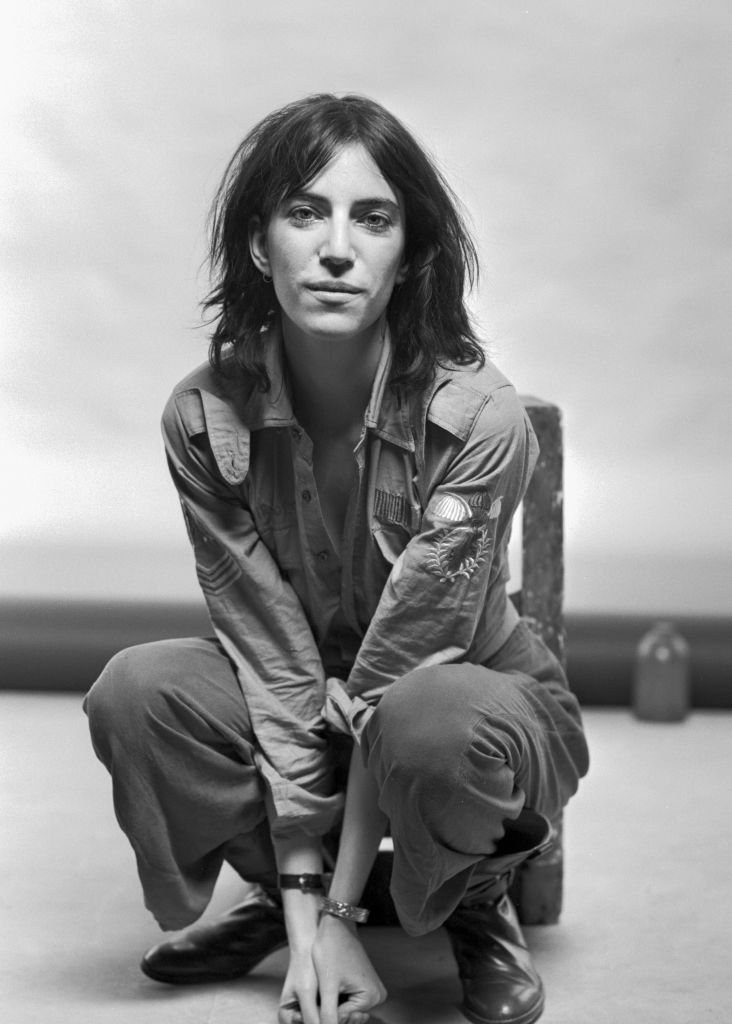 ---
1. Elizabeth Taylor - 21 Years Old 
The one and only Elizabeth Taylor was a legendary actress for decades. The starlet had her first little babe back in 1953. She was only 21 at the time. Her son's name was Michael Howard Wilding Jr and he actually went on to follow in his iconic mother's acting footsteps.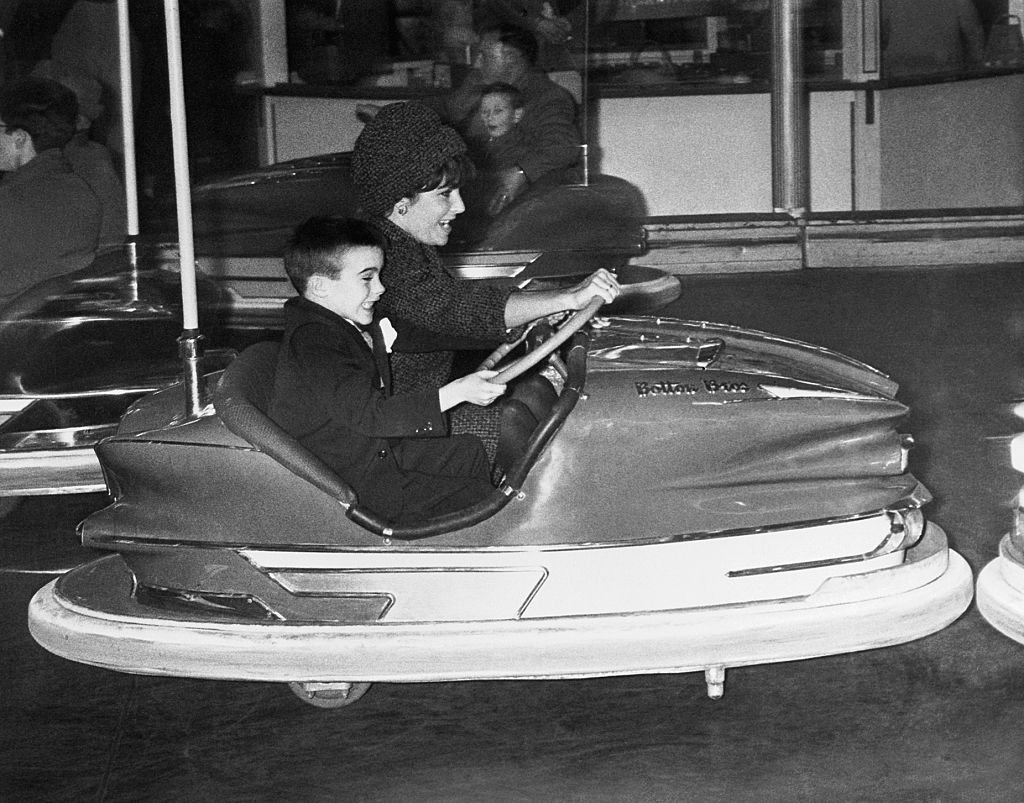 What an inspiring list of young and successful celebrity parents. They prove that you can have a blossoming career and be a good parent at a young age. Which A-Lister mom or dad surprised you the most? Leave us a comment and be sure to click the share button! 
Sources: Harpers Bazaar, Parents, Romper, Buzzfeed