Outlander Season 6: Top 10 Possible Storylines
Outlander Season 5 has just finished but we already miss the show. Luckily, Outlander STARZ and Outlander producer Ronald D. Moore have confirmed that the TV series will return to Netflix for the next season. While you wait, we've collected the top Outlander Season 6 predictions just for you.
Will we see Claire battling a life-threatening illness? Will Roger and Bree try and return to the future again, this time to save their second child? And what tragedy might lie in store for Marsali's Fergus in Season 6? Let's jump right in!
---
1. How will the books feature?
The previous Outlander seasons were each loosely based on one of Diana Gabaldon's novels. However, season 5 addressed storylines from two of her novels: The Fiery Cross and A Breath of Snow and Ashes. This, of course, makes predicting just which storylines season 6 will address somewhat trickier.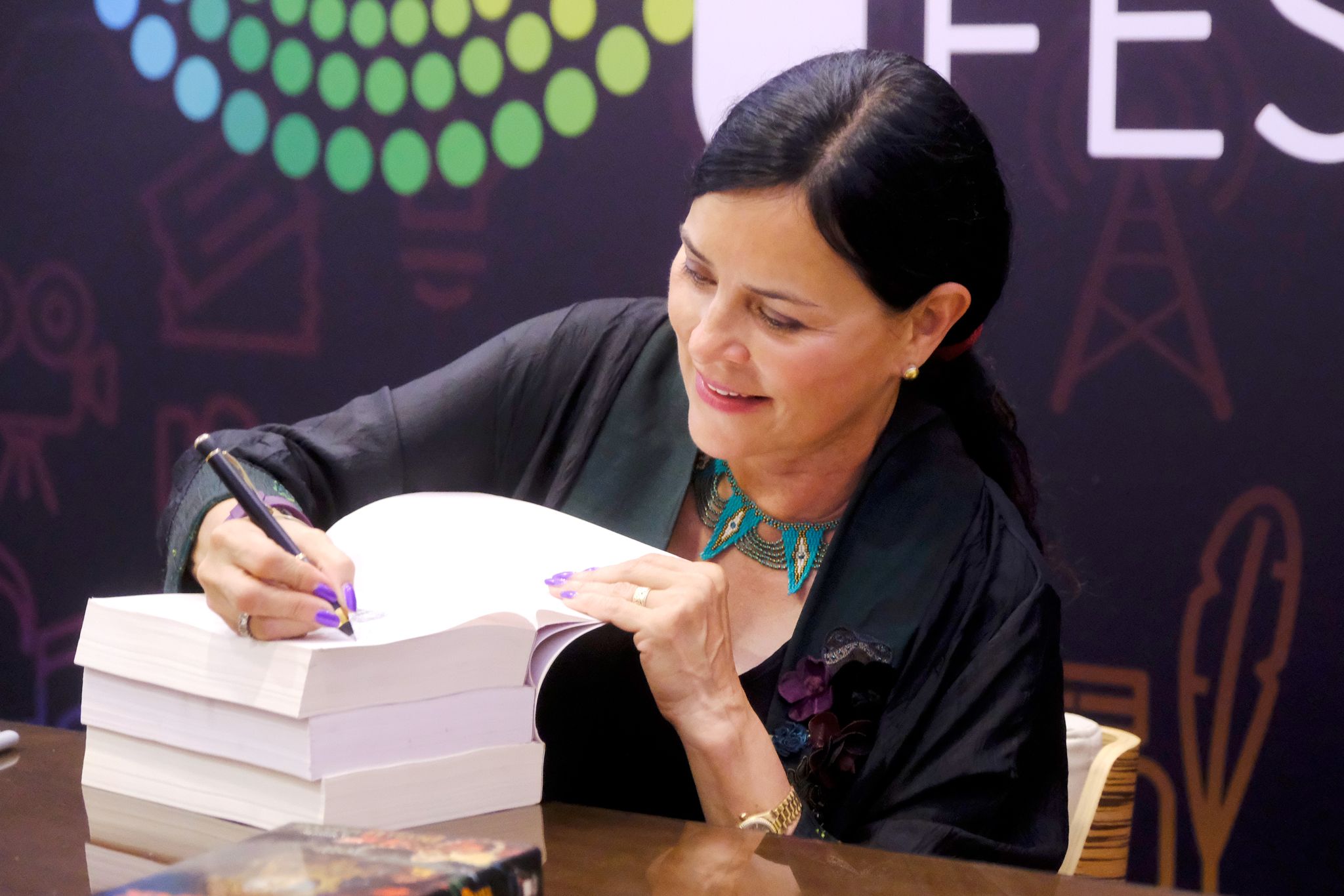 ---

As Ed Speelers, who played Stephen Bonnett, told Express UK: "It's very difficult to keep everything in. These are big books - getting them down into ten, 12 episodes, is quite an ordeal."
Also, don't forget that season 5 showed a few substantial deviations from the books. This all set aside, it seems likely that season 6 will cover the rest of A Breath of Snow and Ashes, as well as parts of Diana's 7th book, An Echo in the Bone.
Here's what executive producer Ronald D. Moore told EW: "Every year we approach it fresh. Should we keep it a book a season? We've talked about splitting books, and…we've talked about combining them. We want to be free in the writers' room to pick and choose." Well, there you have it! One confirmed storyline will see the series...
---
2. Moving into the American Revolution!
Season 5 had already started tackling the tensions leading up to the war. Producer Moore told Collider that season 6 will indeed feature the American Revolution. 
Listen to what he had to say: "We're in the new world, we're in the American colonies and the American Revolution is getting closer and closer so that's a big thing that's gonna be moving front and center the further we get into season 6."
What does this confirmation mean for our favorite couple, though? Well, in the novel, Claire and Jamie returned to Scotland, so the TV show might follow the same path. What many fans also suspect, though, is that Murtagh's death in season 5 is only the beginning of the huge changes and character shifts viewers can expect to see going forward. 
---
3. Roger and Bree's return to the future
As fans saw in season 5, the newlyweds made a surprise discovery: Jemmy could also time travel. Shortly after, they tried to travel through the stones to raise Jemmy in the safety of the future. But to their (and our) surprise, they didn't succeed and ended right back up where they were, pulled back to their family which anchored them in that time.
---
In season 6, the stakes might be raised! In the novels, Roger and Bree succeed in their second attempt at the journey through the stones, this time out of necessity. What might this urgency be, you ask? Well, in the books, the couple had a second child – a little girl who can only survive with the help of 20th-century medicine to treat her heart defect.  
While it's not clear if the show will follow this thread, it sure would be interesting to follow their story into the future, especially considering that it will also imply their separation from their family. 
---
4. The aftermath of Claire's assault
It was difficult to watch Claire's kidnap and assault by the hands of Lionel Brown and his band of drunken men. And this all simply because she was a woman in a man's world, and they didn't approve of her enlightened approach to medicine. It will be important for the series to follow Claire's long journey to recovery, just as the show hasn't shied away from other difficult topics.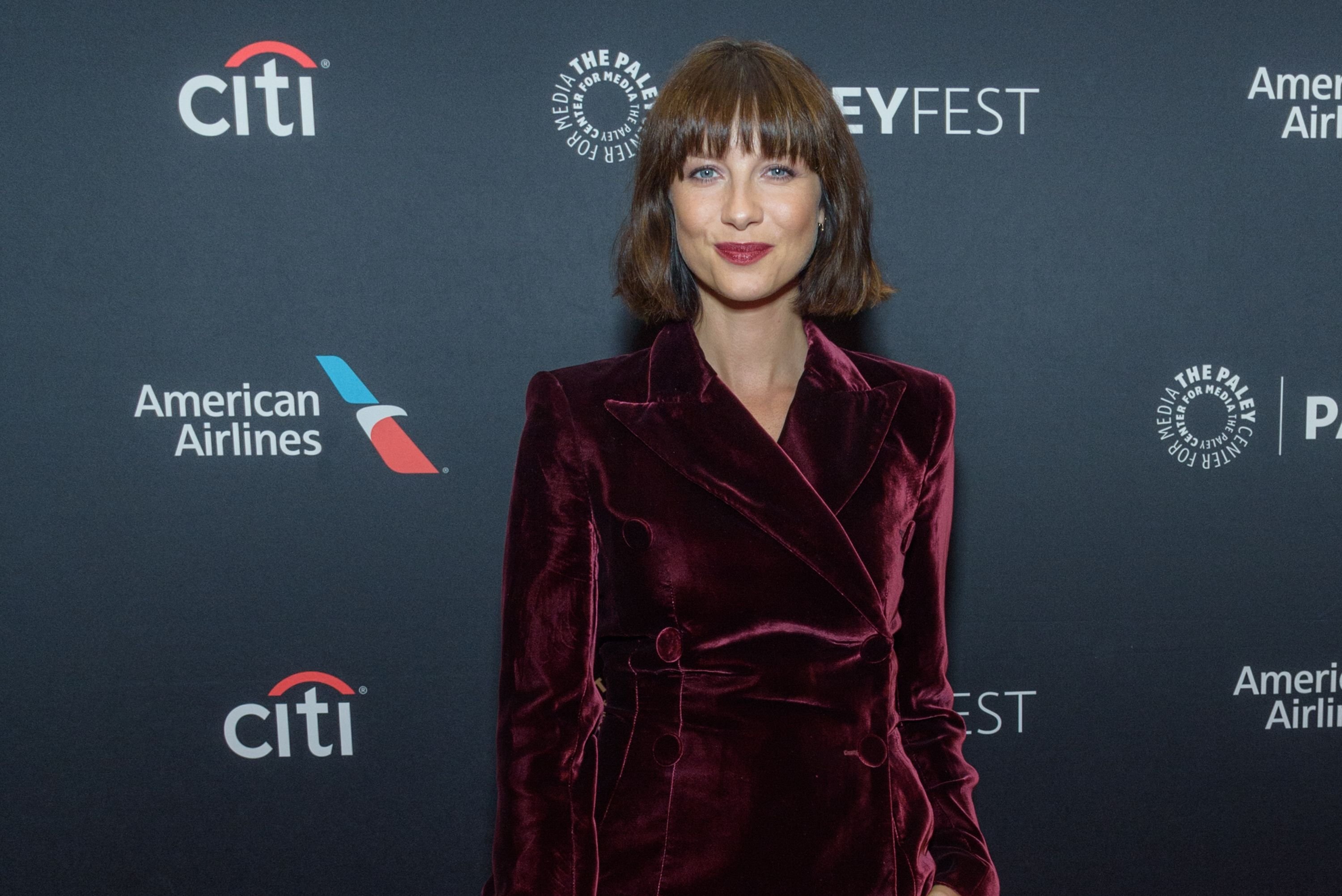 ---
Caitriona Balfe told Elle that this storyline will be taken up in Season 6: "For Claire, this is going to be an ongoing journey of recovery. She will probably [try and] get back to normality, but I don't think she's fully aware of just how difficult, subconsciously and psychologically, that's going to be for her."
Of course, there's one other storyline related to Claire's assault that's just dying to be answered. When Jamie and his men saved Claire, they killed every single one of Lionel's men, only leaving Lionel alive and taking him back to Fraser's Ridge. 
Later, Marsali couldn't bear the man's snide comments and, in a fit of rage for his lack of remorse, killed him by poison in Claire's operating room. So, it's very likely that we'll see Lionel's brother, Richard, deliver on his vow to Jamie that he would one day avenge the death of his brother. 
---
5. Claire battling for her life
In Season 5, viewers were sitting on pins and needles during the episode where Claire nearly lost Jamie to a snake bite. You'd think that after her ordeal at the hands of Lionel and his men, Claire deserves a break to recover. Heard it coming? 
But In Book 6, Claire contracts a severe, life-threatening illness and Jamie is devastated as he helplessly watches her battle for her life. You'll be relieved to hear that Claire ultimately pulls through, albeit by the skin of her teeth. The real question then becomes: where did she contract this mysterious illness? The answer introduces you to a brand-new character...
---
6. Malva Christie makes her appearance
In Book 6, Claire's apprentice was Malva Christie, not Marsali. Okay, get ready for a surprising twist, all credit of Diana's inventive pen. Malva Christie's father, Tom, falls ill at the same time as Claire. At first, Claire assumes it's a case of dysentery, but soon smells a rat. Fast forward to when Tom reveals his daughter is pregnant - and Malva claims Jamie is the father. 
---
Yup, another Laoghaire-type case! Skip a few other dramatic details, to where the book tells how Claire found the young Malva dead in her garden - her throat slashed. Poor Claire can't save her or her unborn baby. Of course, now the question is: who has done it? Later, Malva's brother, Allan, confesses to Claire about their incestuous relationship…And that he was the murderer.
Now, if you thought Claire's troubles end here, think again! Because in the novel, Claire is arrested for the girl's murder! Not sure if you'd like to see this one play out on the show? Are you curious about what might lie in wait for Fergus? 
---
7. A pregnant Lizzie gets married, twice
Upon arriving at Fraser's Ridge, Lizzie inadvertently caused mayhem after wrongly accusing Roger of being Brianna's rapist. Her misleading information led to Jamie severely beating poor Roger, who was only trying to return to Brianna, and selling Roger off to a group of Indians. 
---
The novel chose to build on the drama that seems to follow Lizzie wherever she goes. Yup, in the books, Lizzie reveals that she's pregnant but not sure of the father of the child. Because she mistakenly bedded both Beardsley twins, Josiah and Kezzie. How surreal! In the book, she ends up marrying both boys in separate handfasting ceremonies performed by Jamie and Roger.
If we look back at Season 5 and how infatuated Lizzie seemed when she met Josiah, this storyline doesn't seem out of the question. But we'll have to wait and see! Talking about paternity, isn't it about time that the show puts to rest the mystery of...
---
8. Jemmy's true paternity
Jemmy's paternity had never been a sure thing, considering that Bonnett raped Bree on the same night that she and Roger were intimate. We got our first hint that Jemmy is really Roger's son in Season 5, when the boy complained about the burning hot stone, and the couple concluded that he'd inherited their ability to time travel. 
---
If we look at Book 6, then this plot is addressed when Jamie shaves Jemmy's hair to get rid of lice, and discovers a birthmark in the process. Guess who had nearly the exact same hereditary birthmark? Why, none other than Roger! 
The show might decide to include this storyline, or it might not… because it would be impossible to cover all the details in the bulky books in just 12 episodes. (A Breath of Snow and Ashes' paperback version is over 1,000 pages long!). But first, let's look at the threat of danger for another beloved character...
---
9. Marsali's Fergus in hot water
Who doesn't love Fergus for his kind heart and courage despite all the odds he had to endure?! It seems appropriate that he finally enjoys the happiness he deserves with his beloved Marsali and their growing family on The Ridge. However, there might be some tragedy in store for Fergus should the series decide to follow in A Breath of Snow and Ashes' footsteps. 
---
In Diana's novel, Fergus and Marsali's fourth child is born with dwarfism. Of course, we know that society at The Ridge isn't what you'd call progressive… And Fergus is overcome with despair about the challenges his son will face as he grows up. On top of that, he's already down because he believes he can't provide for his family as he'd like to. 
In the book, Jamie finds Fergus attempting to take his own life… There hasn't been any confirmation of this plotline in Season 6, but Lauren Lyle (who plays Marsali) hinted that Marsali and Fergus will have their own separate plots in Season 6. 
Lyle told TV Line: "I know some stuff is going to happen with them next season that's very much them together … but it'll be a totally different situation to what you've seen them in before." 
---
10. Claire and Jamie's obituary
Season 4 showed viewers how Brianna found an obituary revealing that Claire and Jamie died in a house fire on Fraser's Ridge. That was the reason Brianna traveled back in the first place. The burning question here (pun noted!) is whether we'll see more of the house fire in Season 6?
---
The fire occurs at the end of A Breath of Snow and Ashes, but you need to take note of a few things. Here we go! In book 6, Claire creates homemade ether, and Brianna makes matches to go along with it. However, the actual fire was due to an accident that's linked to fellow time traveler, Wendigo Donner.
Remember, we met him at the end of season 5 as he was searching for gemstones to get back home? So while the house did burn down, Outlander's star couple doesn't die in it, but decides to return to Scotland. Which is even more possible proof for Jamie and Claire's return to the land of tartan, tweed, and whisky!