Simone Biles: Rising From Adversity To Olympic Gymnast History
Simone Biles is a brilliant artistic gymnast who has inspired people all over the worldwide. She is the third most decorated gymnast in the world. But it didn't all happen overnight, it took hard work and dedication. As a child, she showed tremendous potential as a gymnastics prodigy and excelled at the junior level.
Besides her inspirational climb up to success, she's experienced various challenges and obstacles that she continues to rise above. In this article, we take a look at it all, from her difficult childhood to why she almost quit gymnastics, as well as her love life. Read more to find out about her incredible story.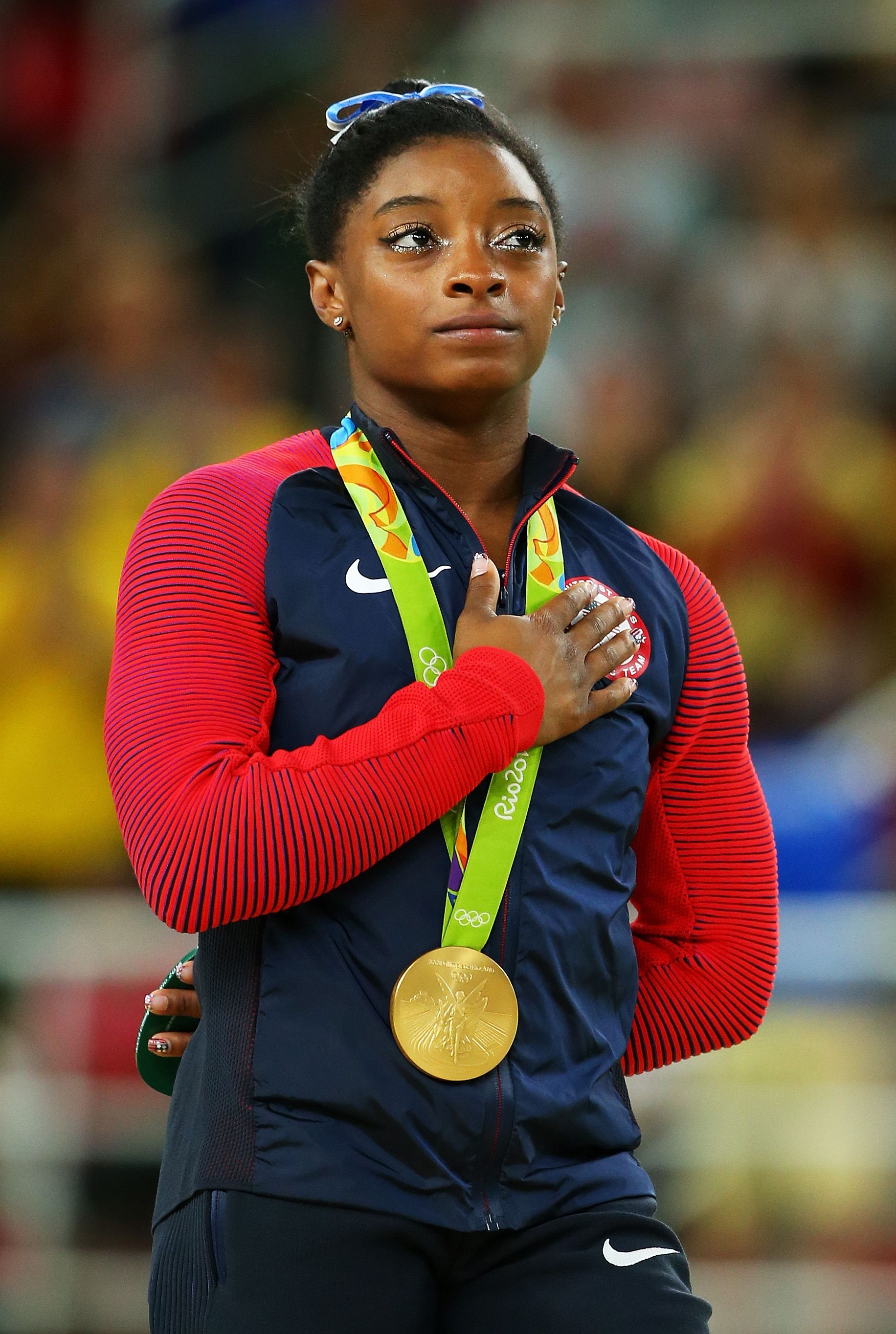 ---
CHILDHOOD IN A FOSTER FAMILY
Simone was born as a third child in a family of four to Kelvin Clemons and Shannon Biles. This might be a surprise to some but both her parents suffered from serious addictions, and Simone's childhood, as well as her siblings', was far from a happy one.
---
Biles, together with her younger sister, Adria, were taken in by their grandfather on their mother's side, Ron, and his wife Nellie, when she was three years old. They were given to Ron and Nellie only for a short while, and their biological mother still had parental rights.
The girls lived with their grandparents for two years, before returning to their mother again. After the children returned to their mother's house, social workers quickly realized that the girls couldn't live with her. They called their grandparents and asked if they wanted to adopt the girls.
---
Ron only wanted to take in Adria, who was only 14 months old at the time. Nellie, however, insisted on taking in both girls so they would be able to keep each other company. For Christmas that year, the girls had new parents. From day one, Simone wanted to call her grandmother mom.
Simone later told TIME that she never thought there was anything special about being adopted.
"When I was younger, I thought every kid was adopted," she says. "I didn't understand why people made it such a big deal. To me it's just normal."
---
Although her Grandmother made Simone talk to her biological mother on special occasions and sometimes even took her to see her mom, for Simone, she never became family. She always knew her parents as Ron and Nellie.
"I wonder what my life would be like if none of this happened," she says. "I want to know why my mother did what she did. But those aren't questions for me because that was her lifestyle when I wasn't even born."
Her adopted parents gave Simone everything she needed, which is why she never missed her biological mother.
---
LOVE AT FIRST SIGHT
As a child, Simone was quite hyper, so when she started showing an interest in gymnastics, Ron and Nellie were relieved. Biles was first introduced to gymnastics when her daycare group went on a trip to visit a gymnastics club when she was 6 years old.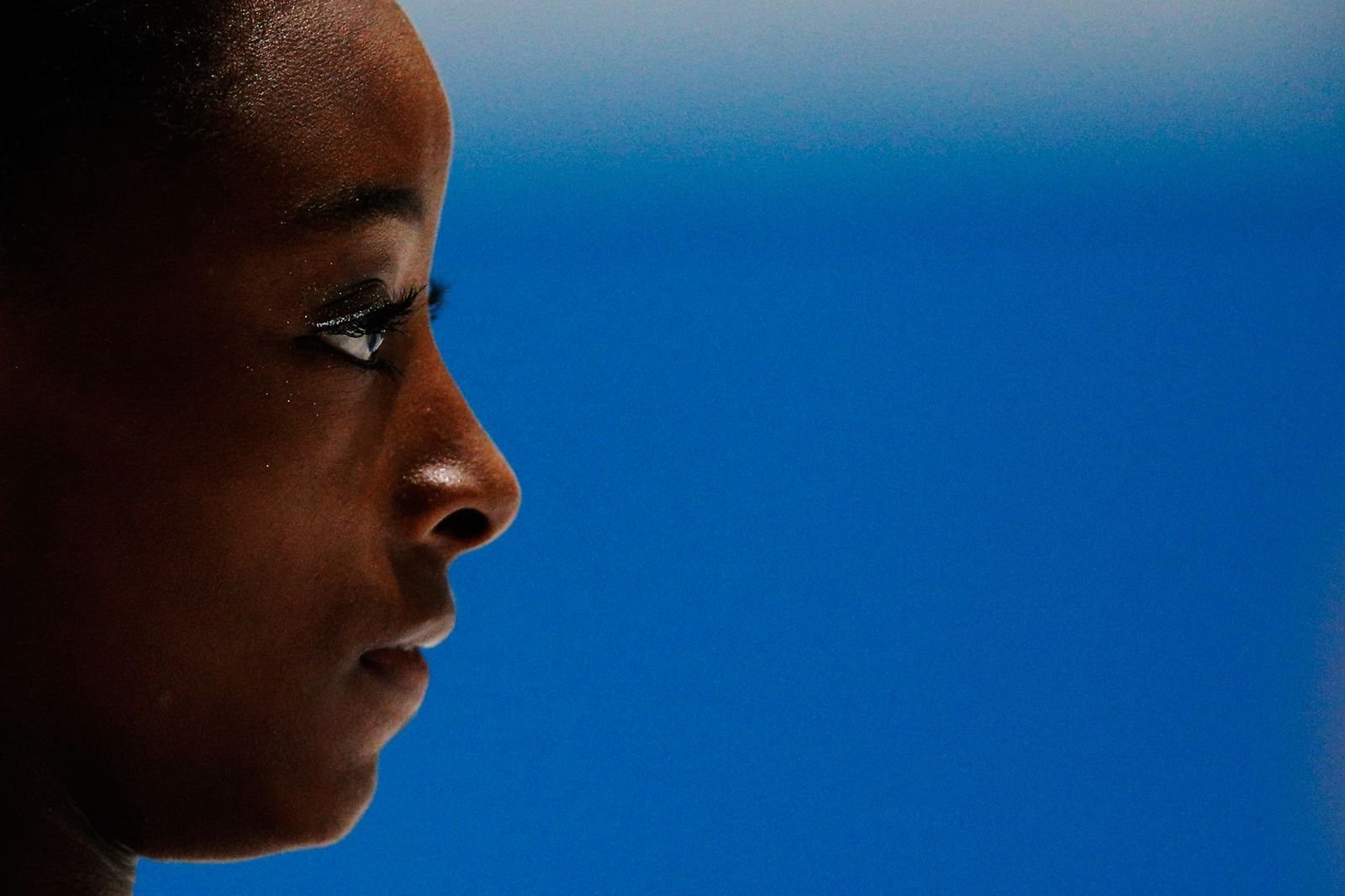 ---
She started repeating moves after other gymnasts and soon was noticed by the instructors, who sent her home with a letter, where they asked her parents to allow their daughter to enter the gymnastics club. Biles entered the world of professional sport in 2007, and 4 years later she came third in All-Around American Classics.
Her last season in the Junior league went amazingly, with her winning the all-around events at the Alamo Classics. Her showmanship skills were great too.
"I love competing," she says. "Most athletes get intimidated once they see how many fans are out there, but it almost calms me down in a way because I think of it as a fun way to show off what I've been working on."
---
This approach came as a bit of a shock to her coach, Martha Karolyi. Most gymnasts prefer to maintain a perfectly neutral face, to remain focused and impress other competitors. Following one meeting, Karolyi told Biles that she was getting too distracted by the crowd and was enjoying herself too much.
"She was like, tone it down a bit," says Biles. "I don't think she knew that was me in my zone."
And even though sport became Simone's first love, she had to sacrifice a lot of things, in order to achieve truly spectacular results. For the sake of her training, her grandfather made the decision to change her education to Christian homeschooling.
---
And this worked out since Simone often had to leave her hometown for a month or two to participate in competitions. And even though she could have taken her school work with her, the school experience was lost to Simone forever. This choice sounds quite easy, but in reality, it led to a lot of suffering for the future champion.
Biles told The Undefeated that she once spent a whole weekend crying about whether she should be homeschooled and leave her school to advance as an athlete. But this was the only way to become a first-class athlete. Simone shared that she felt very lonely and she missed her friends and school life.
"I decided that I wanted to be better. I didn't just want to throw my skills, I wanted them to look good," she said.
This wouldn't be the last time Simone would have to make sacrifices for the sake of gymnastics.
---
OLYMPIC PEAKS
Biles was too young to take part in the 2012 London Olympics, which became a huge disappointment for the 15-year-old, who was just a year too young.
"You want to be light in the gym, you want to be petite," Biles told the Guardian "For females, once you go through puberty, you get a butt, you get boobs, and that makes it harder to do gymnastics because everything is going in different directions."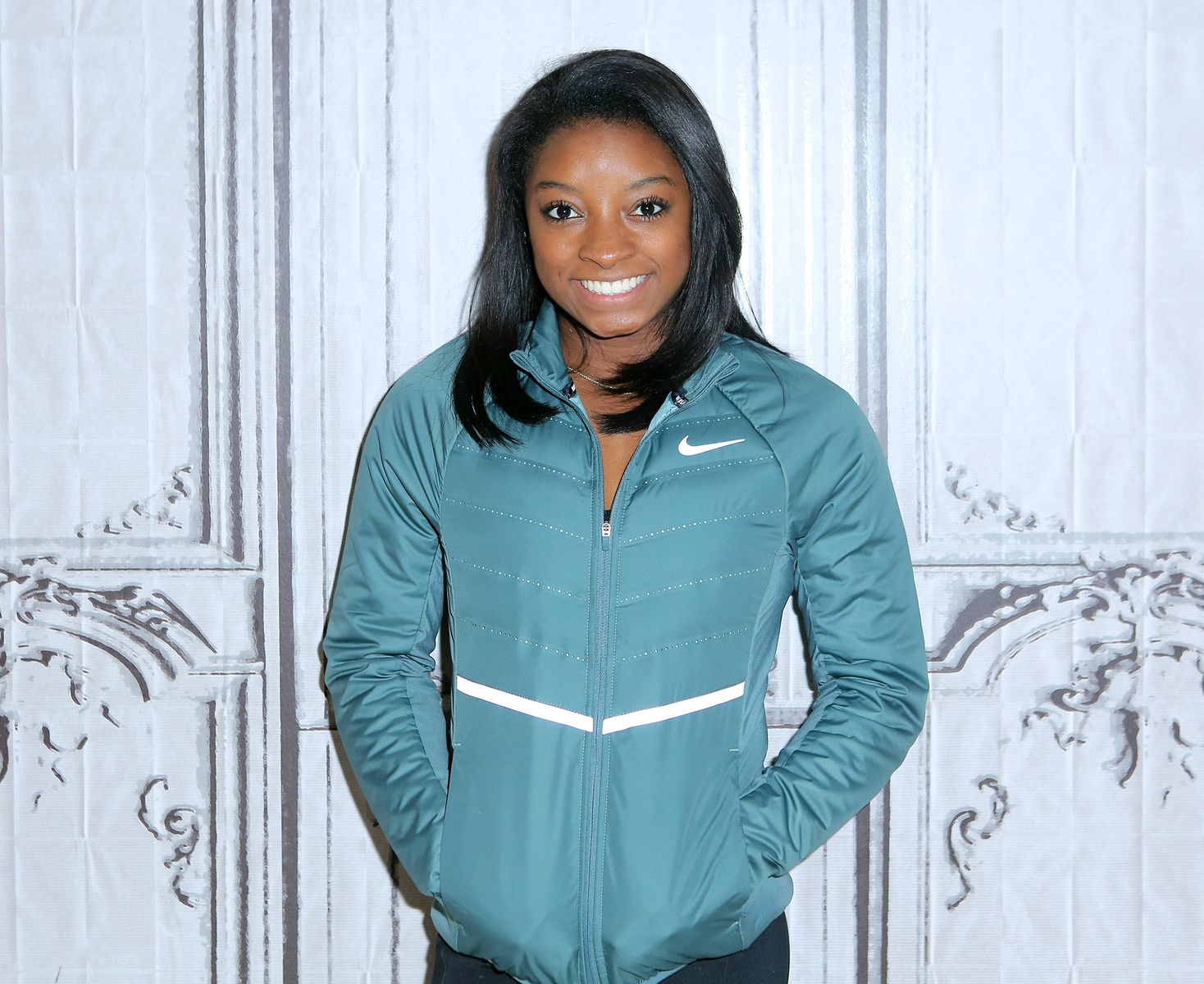 ---
And even though in the world of sports, it is said that gymnasts peak at the age of 16, the peak is actually at 12. But Simone would not let that stop her. In the span of four years between the Olympics, she became a real phenomenon in the world of gymnastics, earning an incredible number of awards.
Biles proved her talent when she won the 2013 all-around USA Gymnastics Championship. Time after time, Simone Biles came out to perform with her head held high. Then, the 16-year-old qualified for the first time for the World Championship tournament.
---
She won the gold medal in the all-around event and became the first African-American athlete to win gold in the all-around division in the World Championships. The next year was even more successful for the athlete, who, despite her hard past, earned even more awards.
In 2014, she first performed with her famous double flip and a half twist, which was later called the Biles. In 2016, she entered the Olympics in Rio de Janeiro as her country's favorite, and she blew her fans away yet again.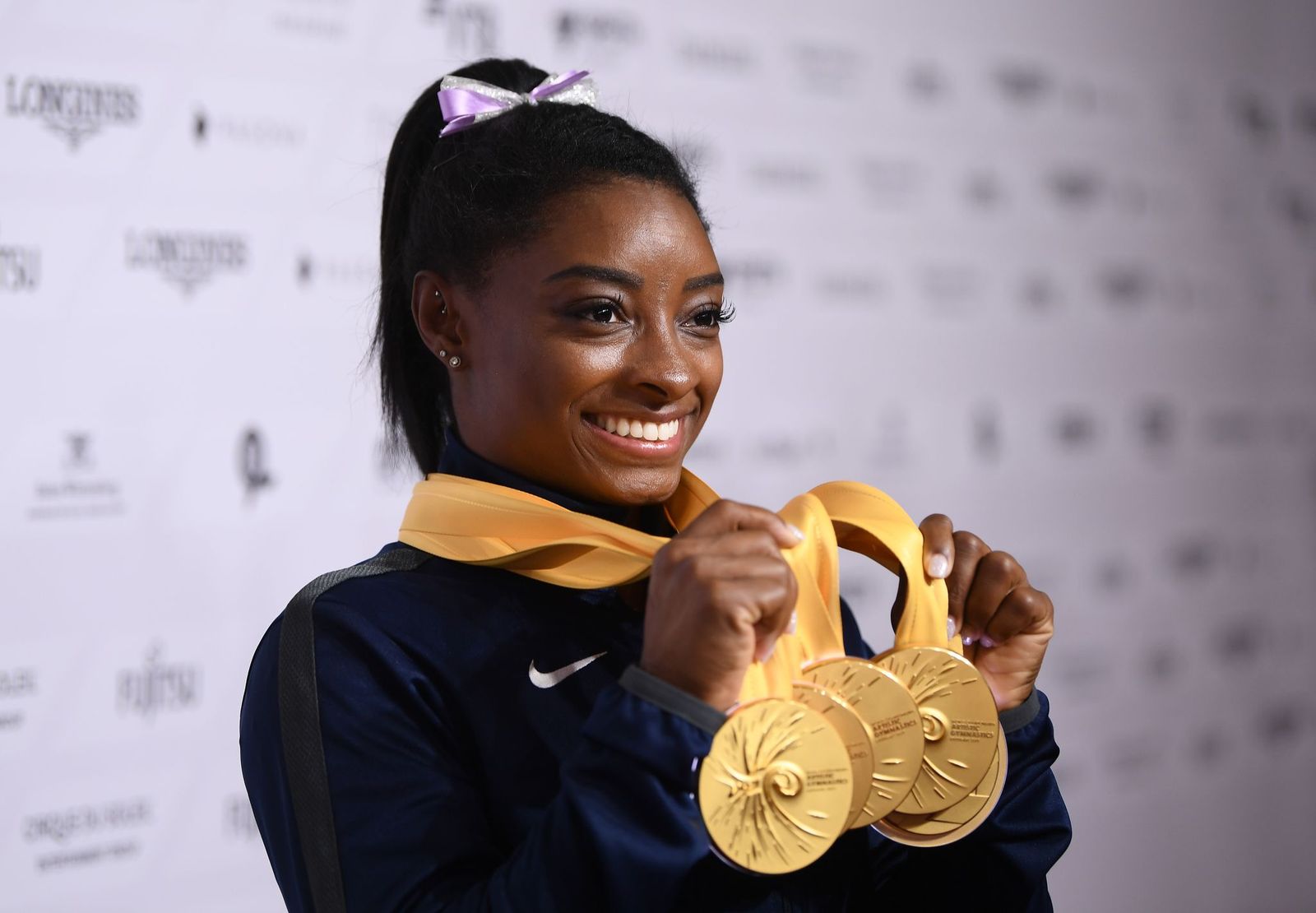 ---
She outdid herself by first bringing gold to the United States in the team event and then winning gold in the individual all-around. In the individual championship, she earned three more gold medals and one bronze, which made Simone the fifth female gymnast to earn 4 gold medals in an Olympic tournament.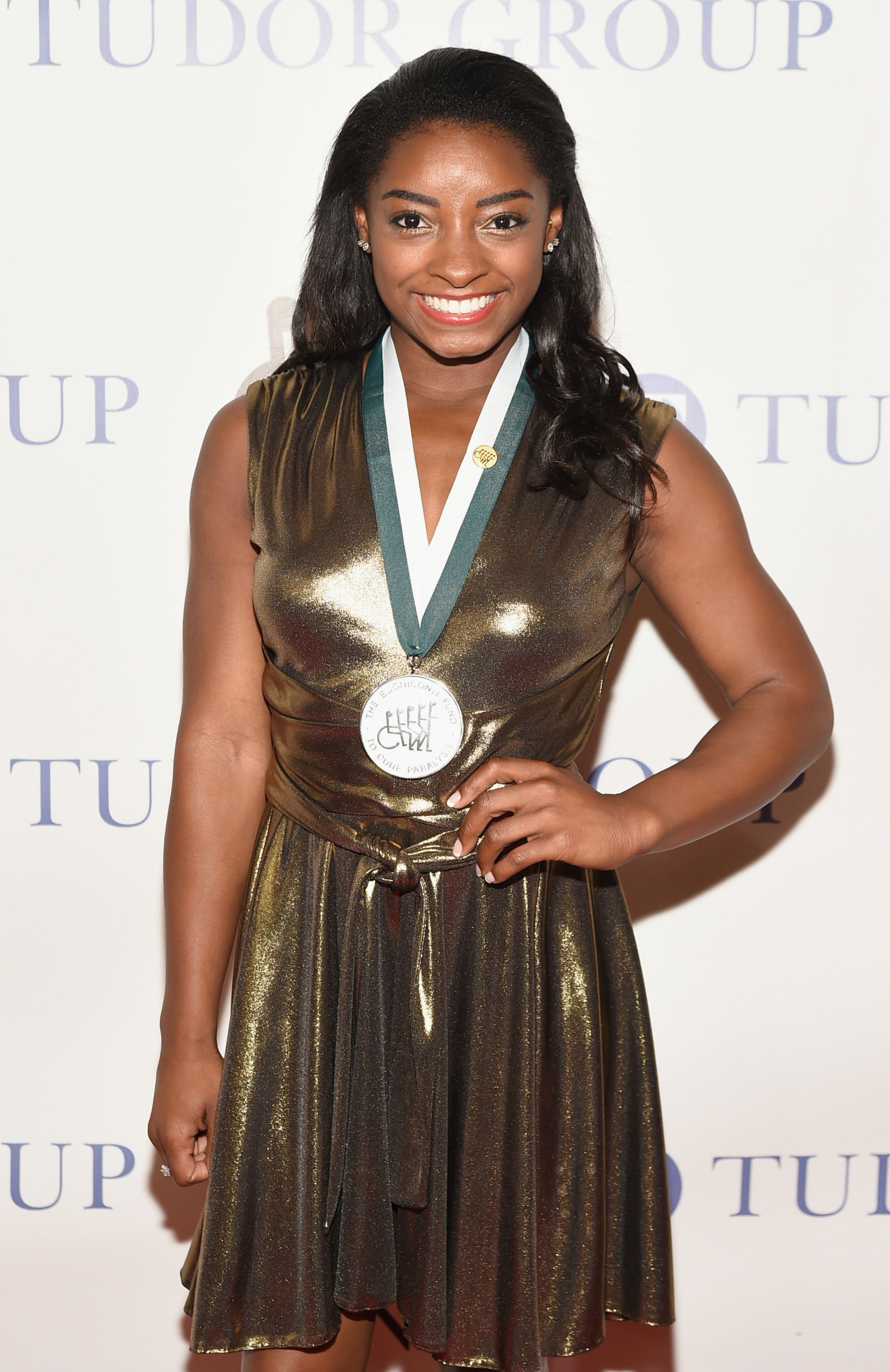 ---
A HIDDEN PAIN
Simone Biles became one of the most iconic stars in sports and became an example for many Americans that dreams could come true. But who would have thought that this beautiful, strong female was hiding so much pain? All the gymnasts who were sent to Larry Nassar were told he was a spectacular doctor.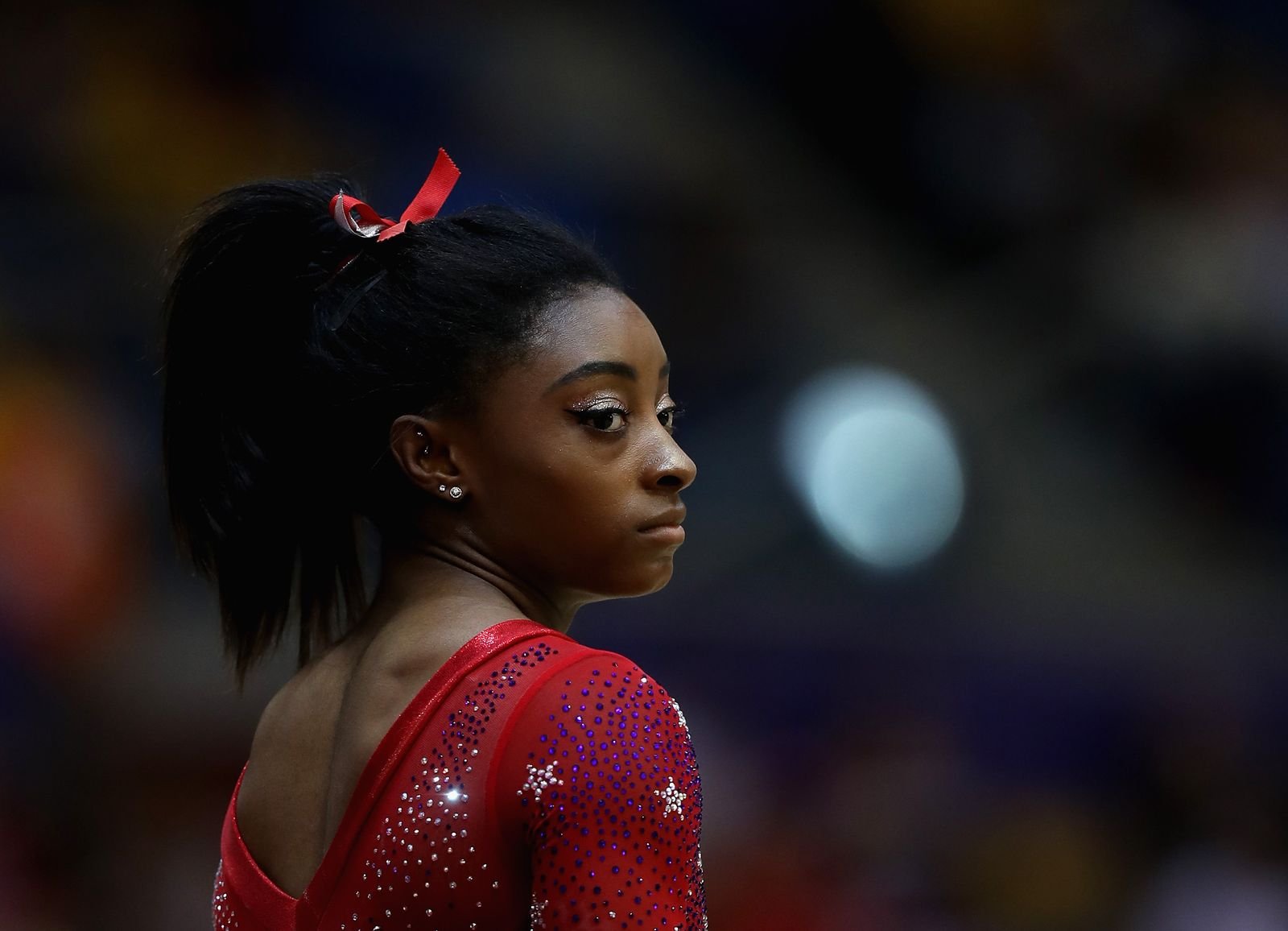 ---
He had worked for USA Gymnastics and Michigan State University for decades, and according to his previous patients, when anyone complained about him, no one listened. When the truth came out about this talented doctor, who turned out to be a horrible person, the whole world was shook.
Many young girls around the world fell victim to him including Simone Biles. During Nassar's trial, Simone Biles posted a long message on her social media where she shared her emotions.
"Most of you know me as a happy, giggly and energetic girl. But lately ... I've felt a bit broken and the more I try to shut off the voice in my head the louder it screams," she wrote.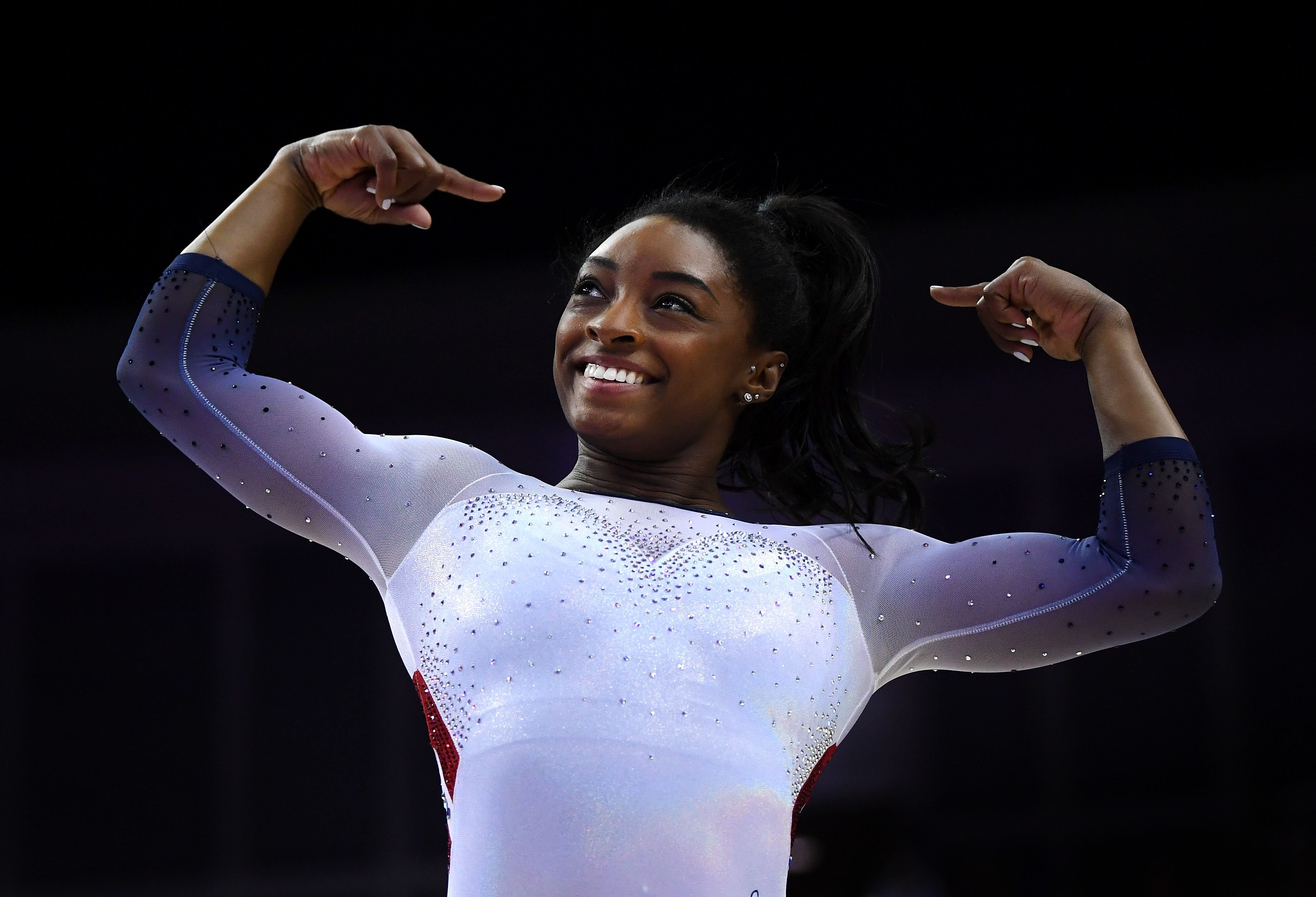 ---
She added that she is not scared anymore to share her story. According to the athlete, she blamed herself for a long time for what this man did to her. She asked herself "Was I too naive? Was it my fault?" Of course, the answer to these questions was a "no", but Simone came to this answer only years later.
---
A HIATUS
After a year-long gap, Biles made a come-back for the 2018 World Championships. She says she took a break because"I was so physically exhausted that I needed the break. Mentally and physically – I had earned it." Her return was grand, as she won another championship, becoming the most decorated US gymnast in history.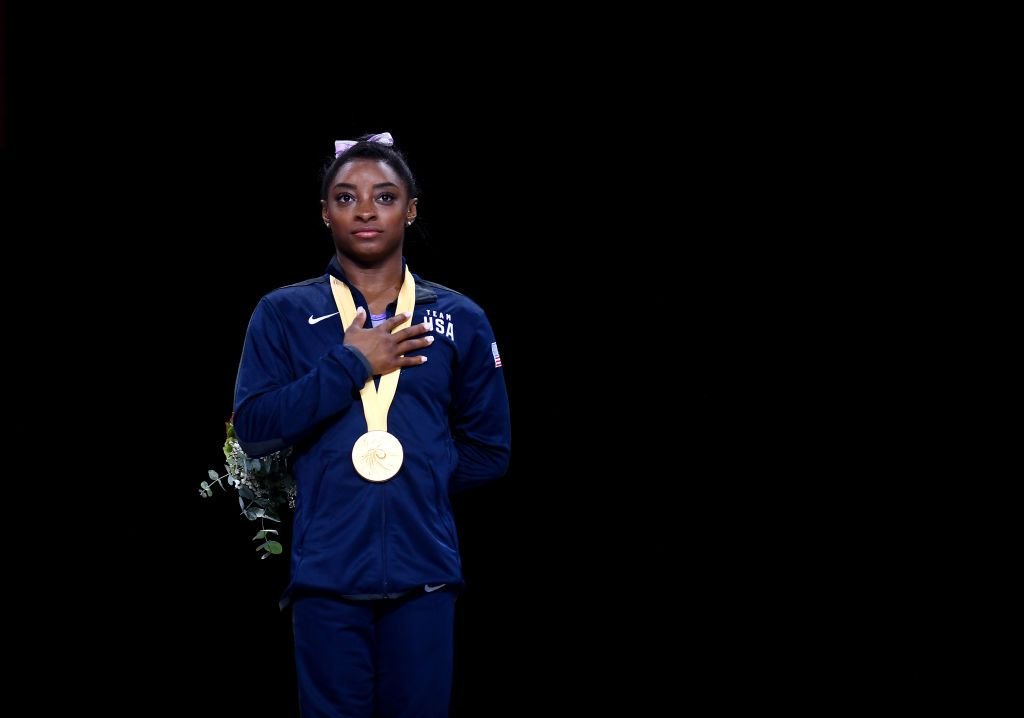 ---
She also participated in the TV show Dancing with the Stars. She also traveled a lot and collaborated on a book. Simone bought a house in Houston near her parents. She kept going to the gym, and even though when the champion came back to gymnastics she was "out of shape", her re-entry came effortlessly.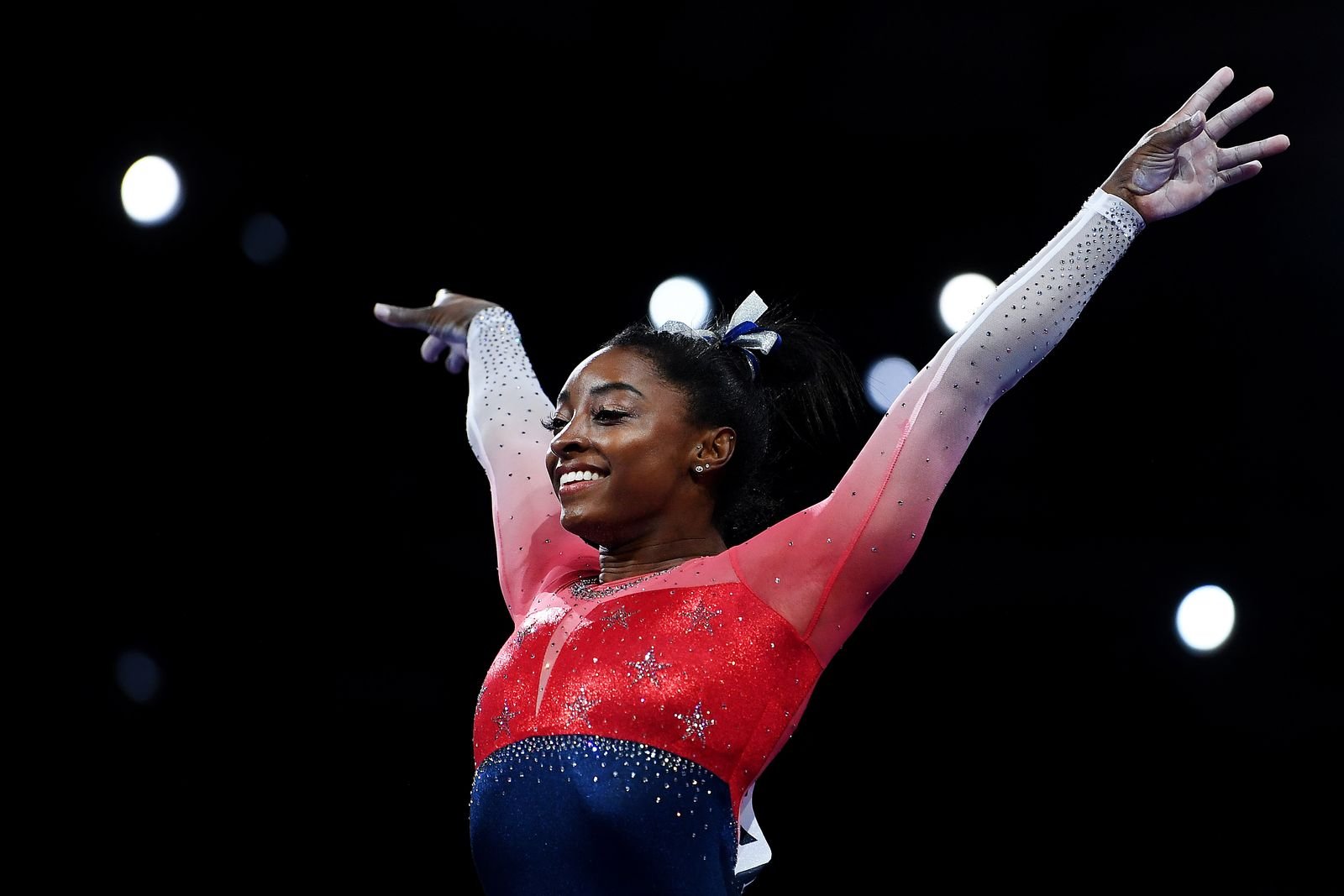 ---
But as shared with The Guardian, for her, difficult gymnastic tricks come as easily as riding a bike. But what Simone wanted more than winning the Olympics, was to win a scholarship to college, specifically UCLA, and to compete for its gymnastics team.
---
ONE MORE DIFFICULT CHOICE
Simone's dreams of a perfect college turned into reality when the University of California offered her a place. Except this dream remained a dream after all. Biles told Forbes that she couldn't choose between her gymnastics dreams and going to UCLA.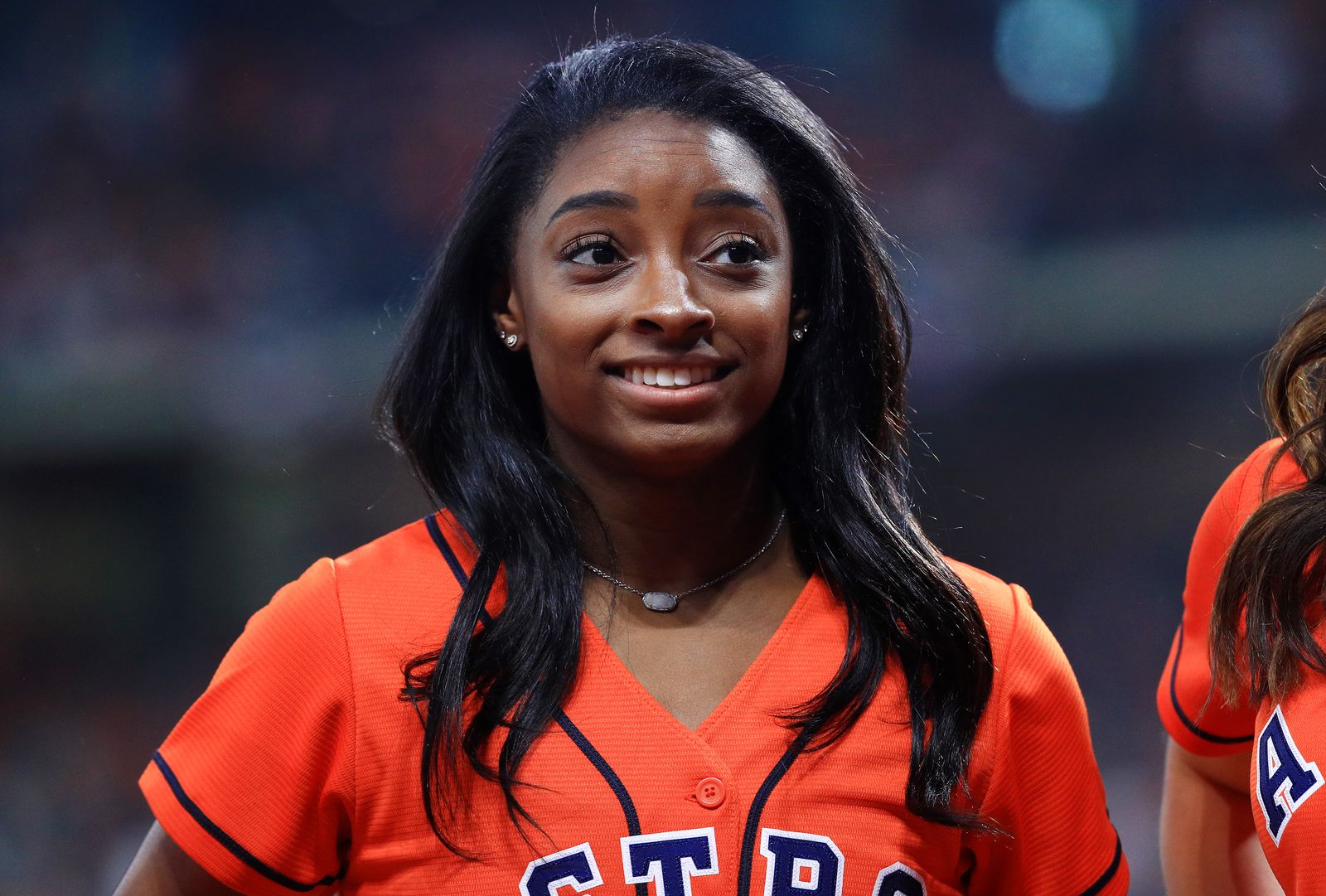 ---
The Olympic champion didn't want to leave the professional sports behind and rejected the university's offer. But everything changed when the online college, University of the People offered Simone a place. On one hand, this gave her a new opportunity to study and still, participate in tournaments at the same time.
But on the other, Simone lost her dream of going to college and the whole university experience. To add to that, Biles was appointed as the Global Ambassador at the University of People, where she spoke about its mission to provide access to education for students across the globe.
---
LOVE EXPERIENCES
Simone Biles and Stacey Ervin Jr. first became official in August 2017, when Biles took Ervin as her date to the USA Gymnastics Hall of Fame induction. But the couple first met three years before then, during the P&G gymnastics championships in 2014.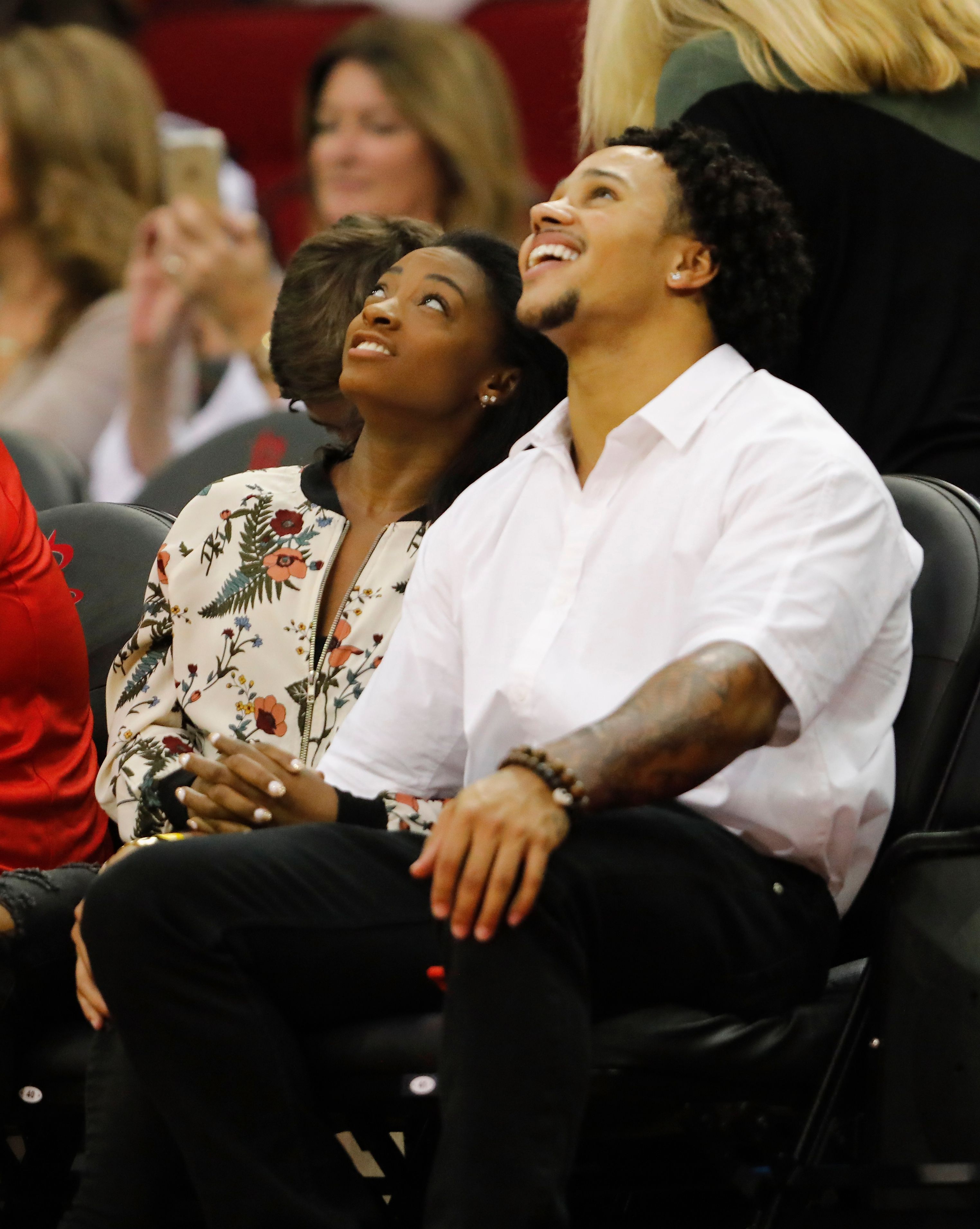 ---
Then, when Simone was busy training for Dancing with the Stars, her mother Nellie Biles hired Stacey as a gym coach. Back during her Dancing with the Stars time, Simone shared in an interview with Entertainment Tonight that she is single and wants to meet someone special.
When Simone returned home, something happened between her and Stacey, but it was kept a special secret just between them. And that's how these two became one of the sweetest couples and fans couldn't have been happier to see their couple photos.
---
But at the start of the year, the couple stopped posting photos together, Simone unfollowed Stacey on Instagram and all their previous photos got deleted. We all know what this means in the celebrity world, right? We only hope that Simone is doing well, and she will find her other half soon enough.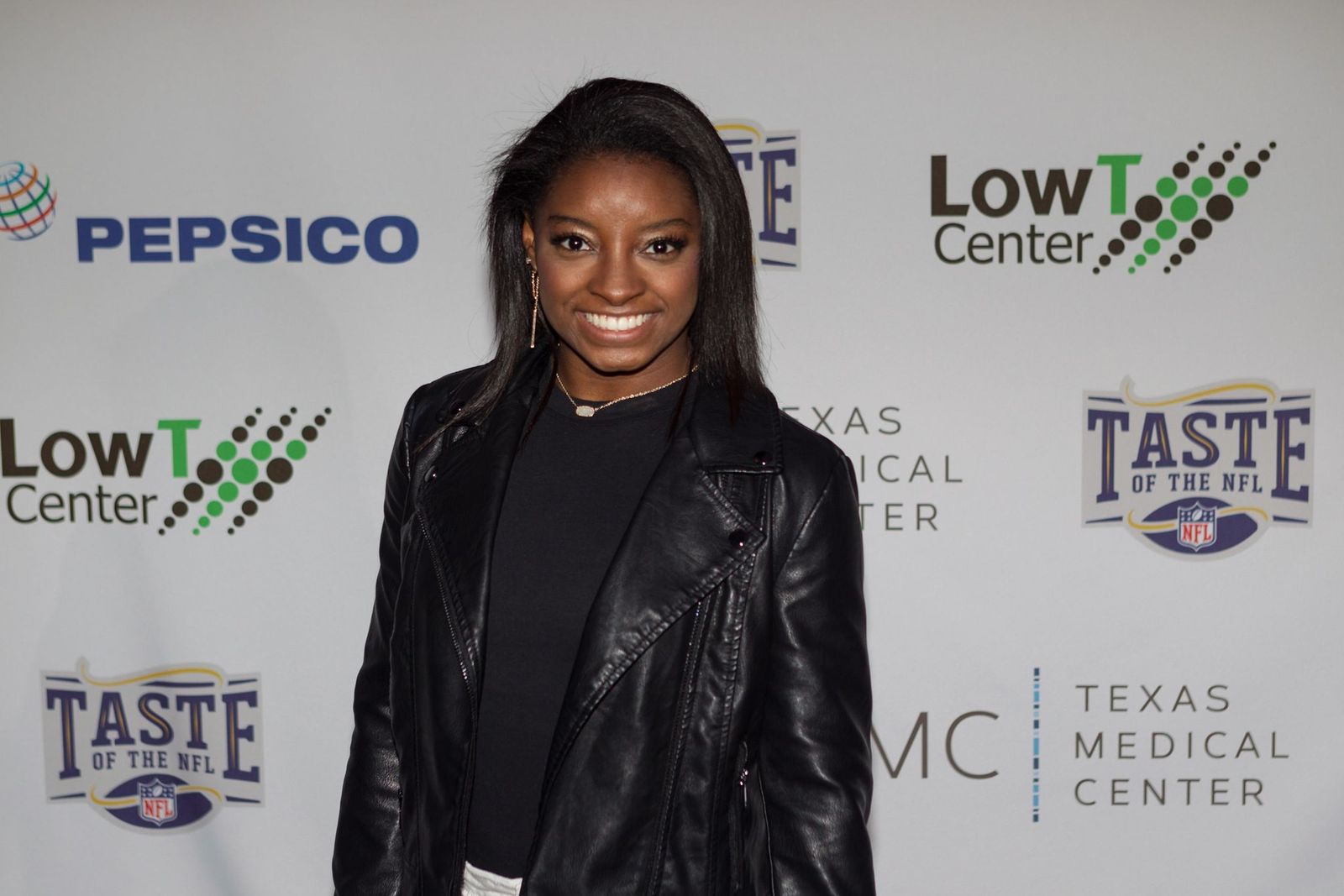 ---
PROBLEMS WITH HER BROTHER
Last year Simone had a new awful problem waiting for her. Last summer, Simone's brother, Tevin Biles-Thomas was arrested for a crime. He was accused of taking three people's lives in an act where he was the only suspect. So unfortunate. 
---
Despite the obvious pain which her family endured, a whole flood of journalists came down on Simone and her family. On her Twitter page, the athlete expressed her sincerest condolences to the families of the deceased and asked everyone to respect her family's privacy.
The last time we heard anything about this case was in January, but as far as we can tell, the trial is still going on.