TV Couples Who Actually Don't Like Each Other
Sometimes things are not exactly what they seem, especially when it comes to on-screen relationships. While these actors may have given us reasons to dream about real love with their incredible performances as some of the most romantic couples in TV and film, the truth is off-screen they were having a hard time even sharing the same room.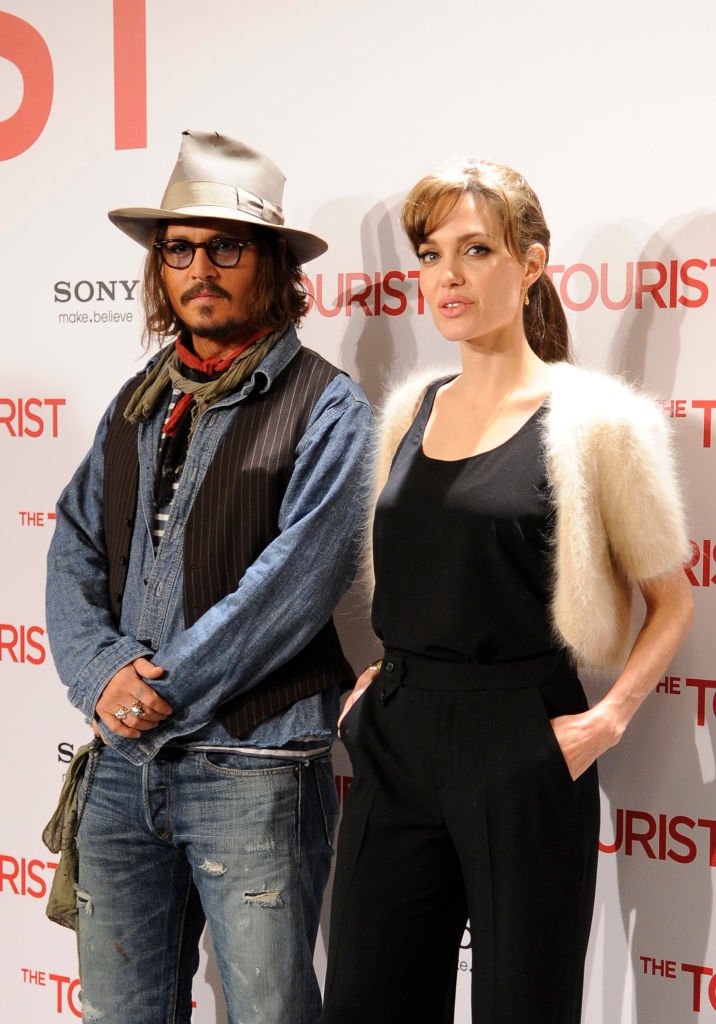 ---
Pierce Brosnan & Teri Hatcher – "Tomorrow Never Dies" (1998)
Pierce Brosnan, once British agent 007, also known as Bond, James Bond, wasn't that keen on working with Bond girl Teri Hatcher in the movie "Tomorrow Never Dies". Brosnan was having a hard time dealing with Hatcher's constant late arrivals, which he thought to be very unprofessional and rude.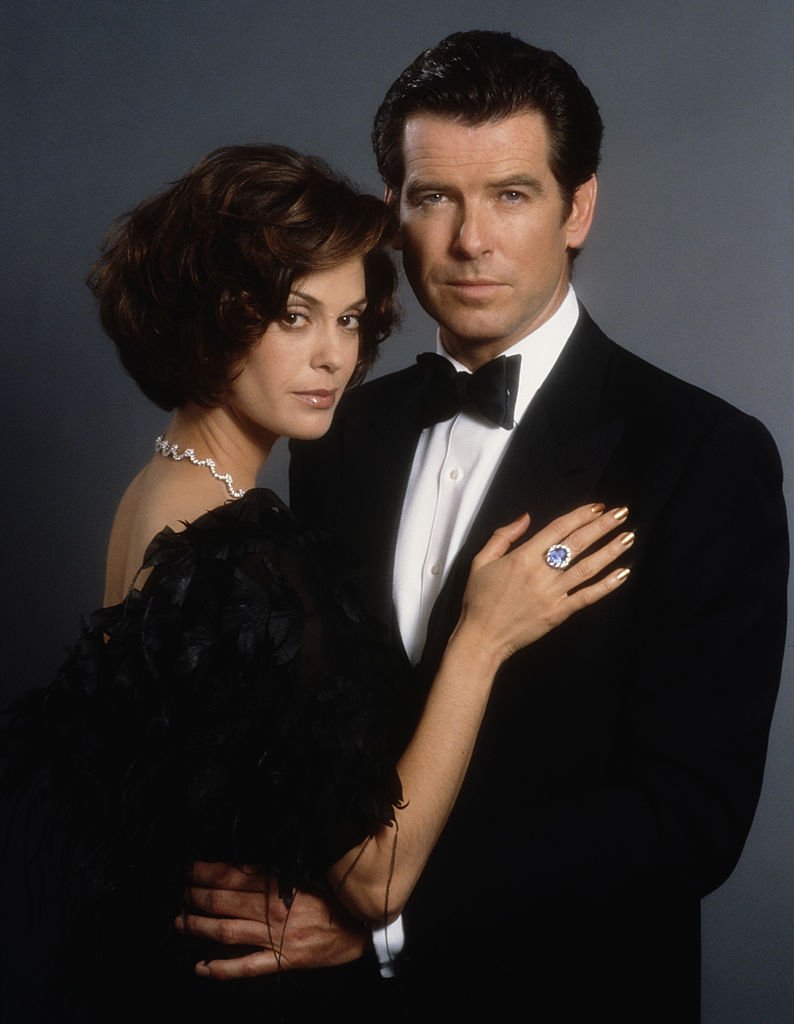 "I got very upset with her," Brosnan later said. "She was always keeping me waiting for hours. I must admit I let slip a few words which weren't very nice." Actually, that's kind of rude of Brosnan, especially because, as it turns out, Hatcher was late because of her morning sickness due to her pregnancy.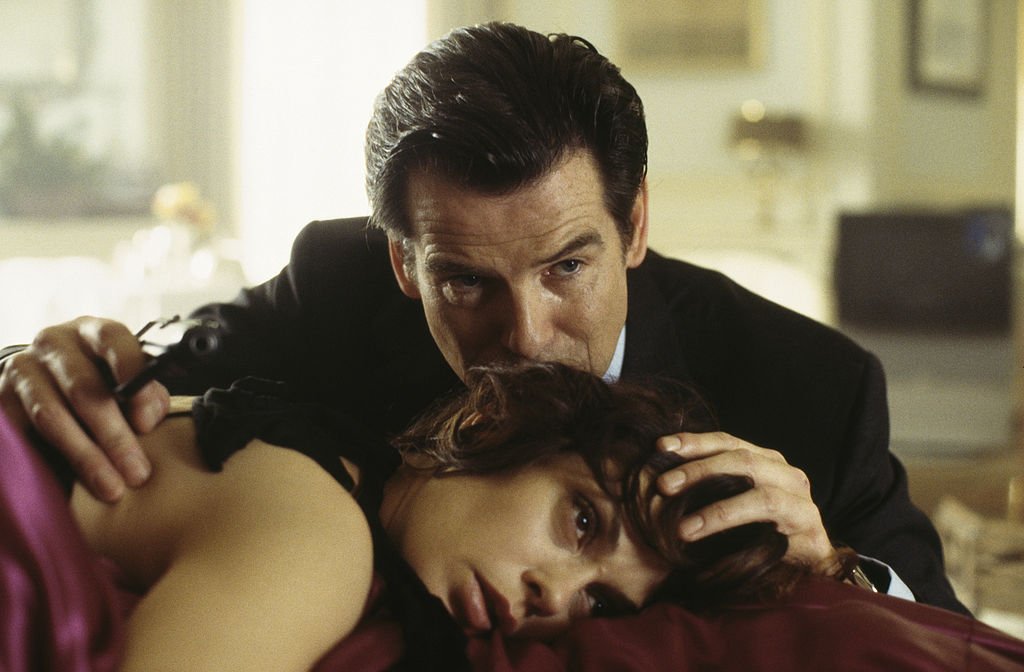 ---
Leonardo DiCaprio and Claire Danes – "Romeo + Juliet" (1996)
Despite actress Claire Danes actually being the youngest cast member on Baz Luhrmann's 1996 movie "Romeo + Juliet" when it came to maturity, she wasn't the less mature one. Claire had some problem dealing with her 22-year-old co-star, Leonardo DiCaprio, because of how immature she thought he was.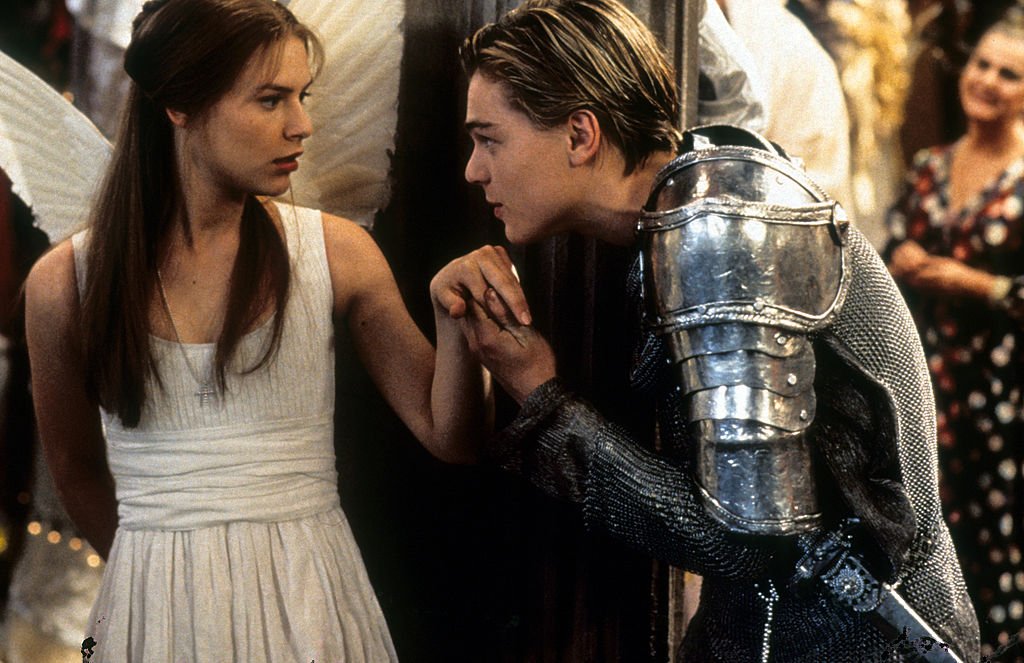 DiCaprio spent a lot of time playing pranks on other cast members, which intensely annoyed Danes. Leonardo, on his turn, was annoyed by Danes for how uptight and reserved she seemed to be. Despite the romance on-screen, the fact is the two young stars avoided talking to each other when the cameras weren't on them.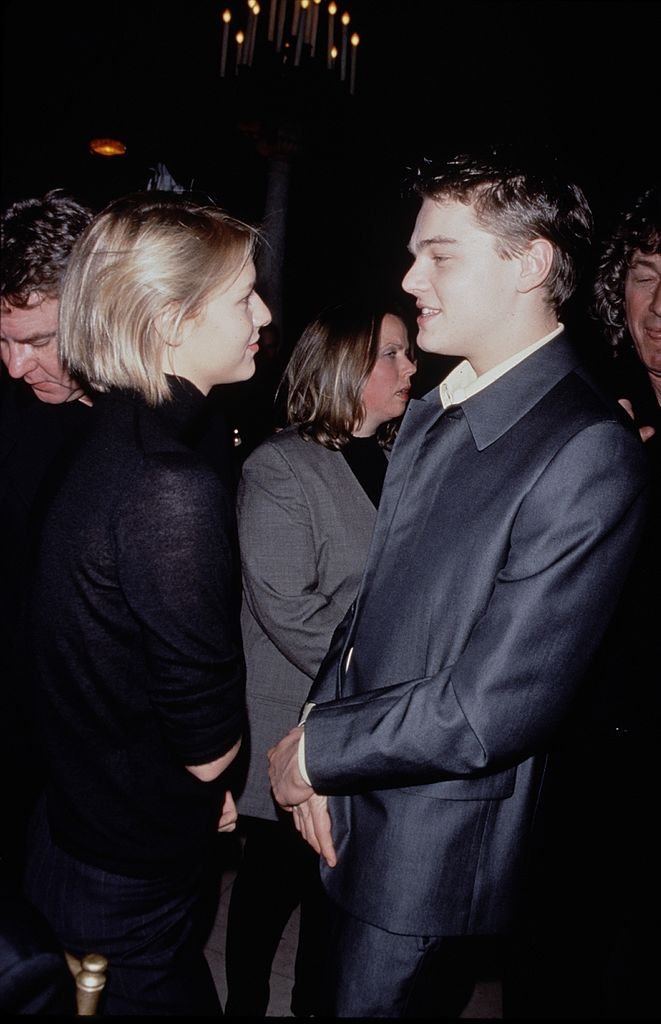 ---
Shannen Doherty and Jason Lee – "Mallrats" (1995)
Back in 1995, Jason Lee was starring in Kevin Smith's comedy "Mall Rats". His romantic interest in the movie was played by "Beverly Hills 90210" actress Shannon Doherty. There might have been on-screen chemistry going on there, but when the cameras weren't rolling, that chemistry was pretty much non-existent.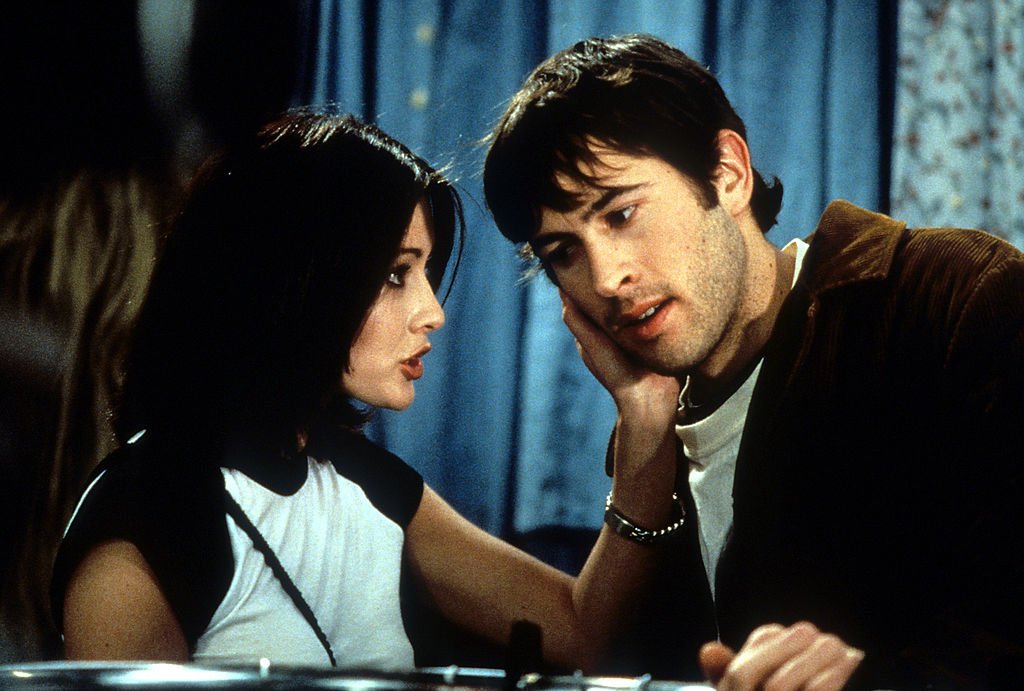 In fact, Jason found Doherty to be a challenging person to work with. It isn't really that surprising when you listen to other Doherty co-stars like Jason Priestley, who played her brother in "Beverly Hills 90210" or Alyssa Milano, her sister on "Charmed". Both of them have also expressed how difficult she could be as a colleague.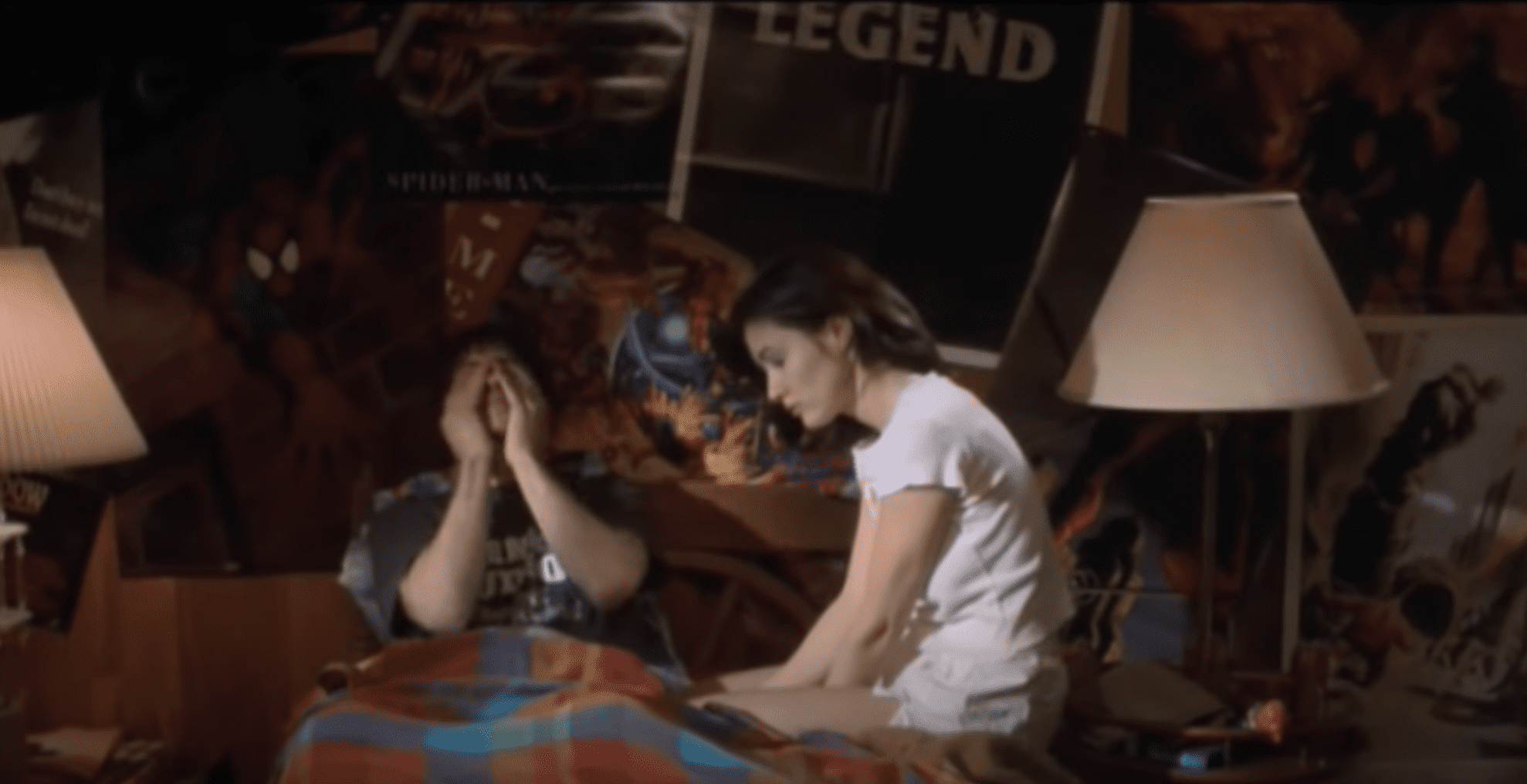 ---
William Baldwin and Sharon Stone – "Sliver" (1993)
If there's one thing Joe Eszterhas-scripted thriller "Sliver" would probably never achieve is a place on the list of the best movies ever. Meant to cash in on the success of the film "Basic Instinct", "Sliver" didn't really make it, and we wonder if it might have anything to do with the type of relationship between its co-stars.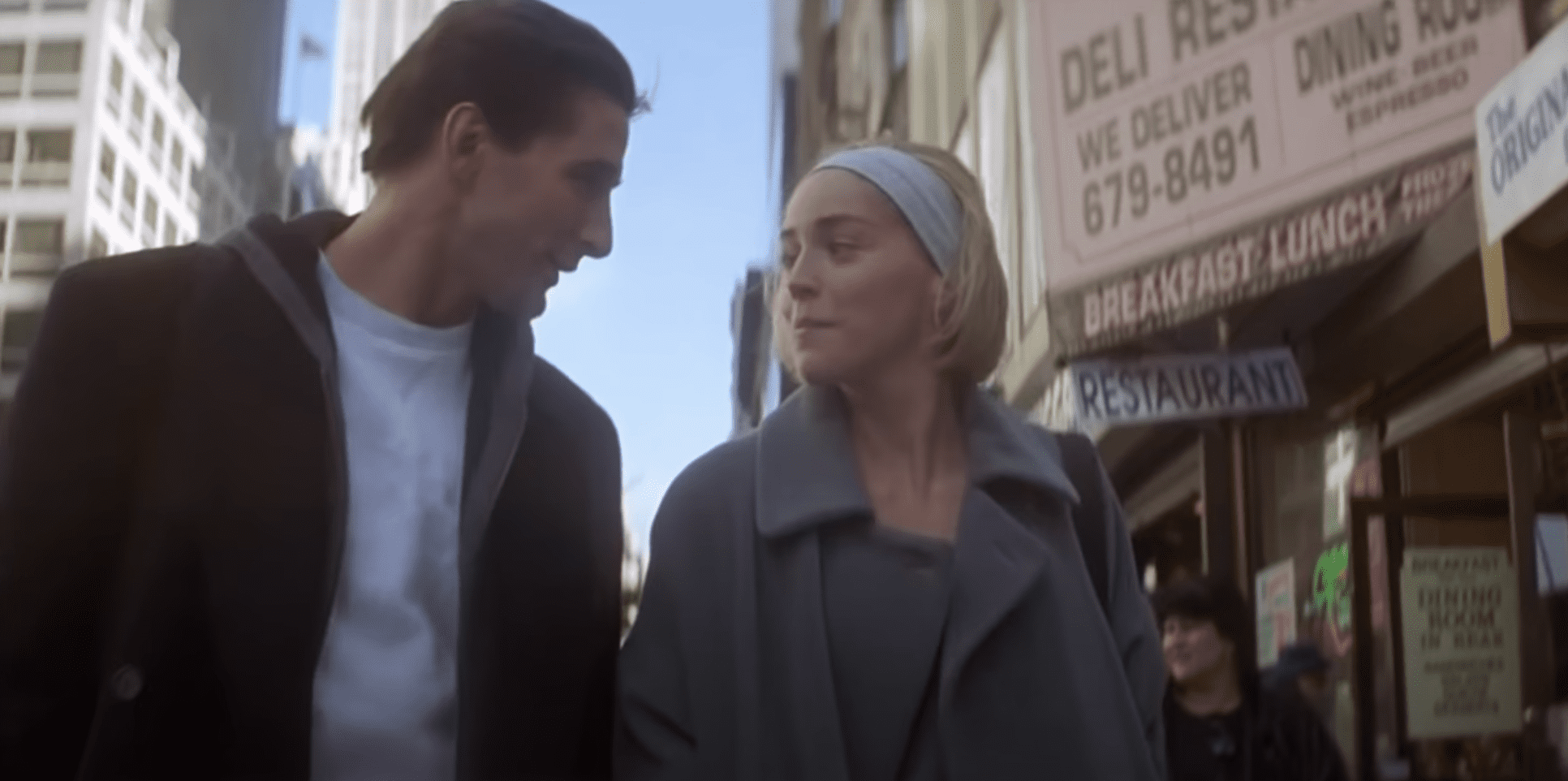 Sharon Stone and William Baldwin weren't exactly the best of friends during filming. Baldwin became extremely upset at Stone for how she seemed to enjoy herself torturing him between takes. On one particular kissing scene, it is said that she bit his tongue so hard that it stopped him from speaking for a week. Bad girl, Sharon.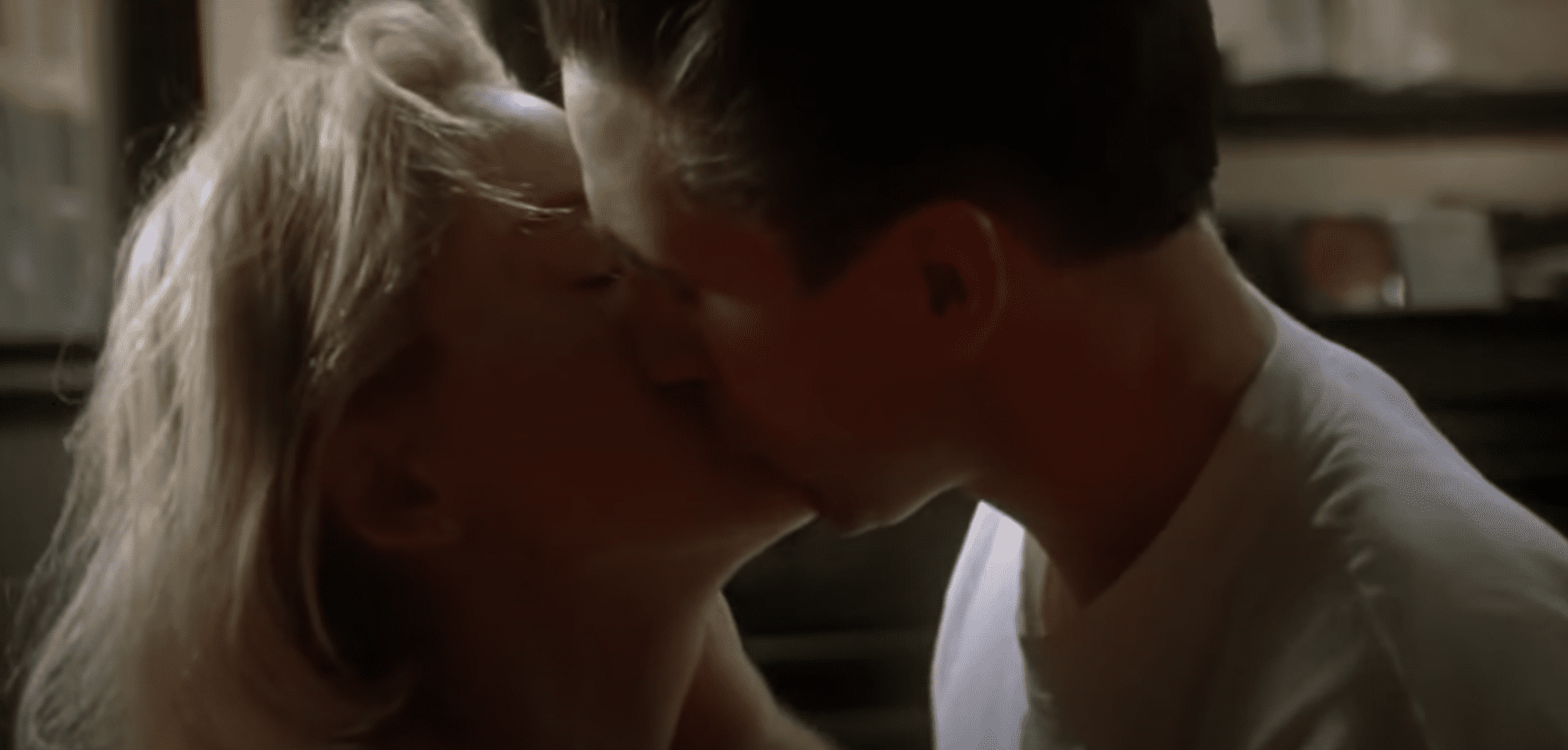 ---
Patrick Swayze and Jennifer Grey – "Dirty Dancing" (1987)
It became one of the most popular and beloved romantic movies of all time, which is kind of surprising when you learn about its co-stars Patrick Swayze and Jennifer Grey less than an amicable relationship on set. Their bitterness toward each other wasn't really new as the two actors had already fallen out on the set of a previous movie, "Red Dawn".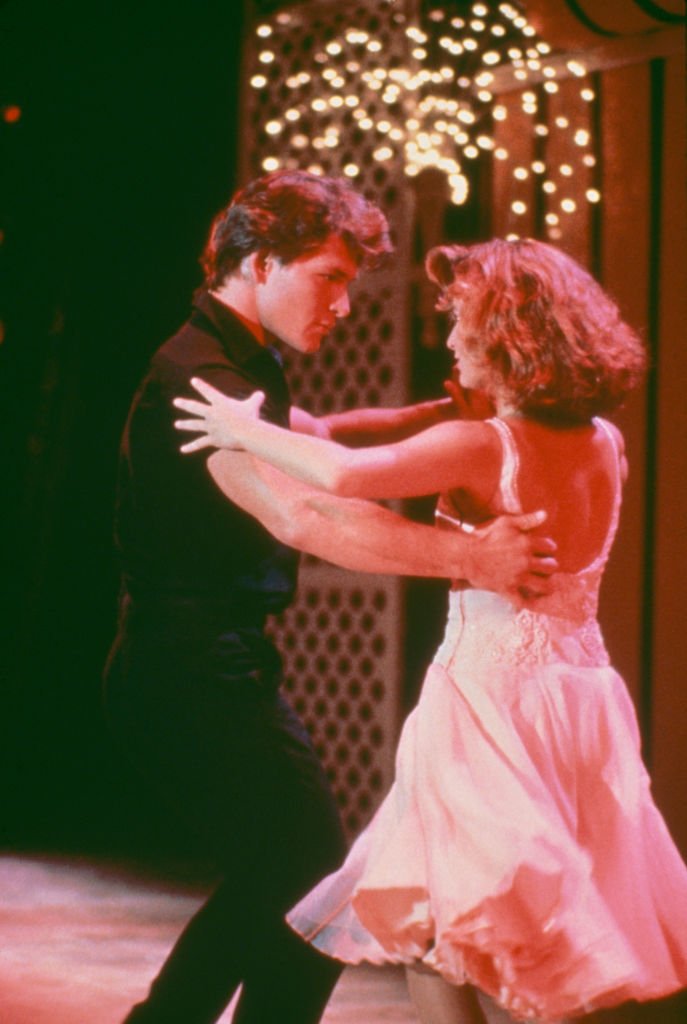 Swayze said to have found Grey extremely irritating as a co-star due to her mood changes. "She'd slip into silly moods, forcing us to do scenes over and over," Swayze wrote in his memoir. "We did have a few moments of friction… she seemed particularly emotional, sometimes bursting into tears if someone criticized her." They did, however, manage to overcome it and become friends.
---
Richard Gere and Debra Winger – "An Officer and a Gentleman" (1982)
Here is another example of one of the most romantic movies ever whose co-stars had a bit of a hard time dealing with each other. Debra Winger found it challenging to connect with her co-star Richard Gere in the 80s movie "An Officer and a Gentleman", as she thought to talk to him was like talking to "a brick wall".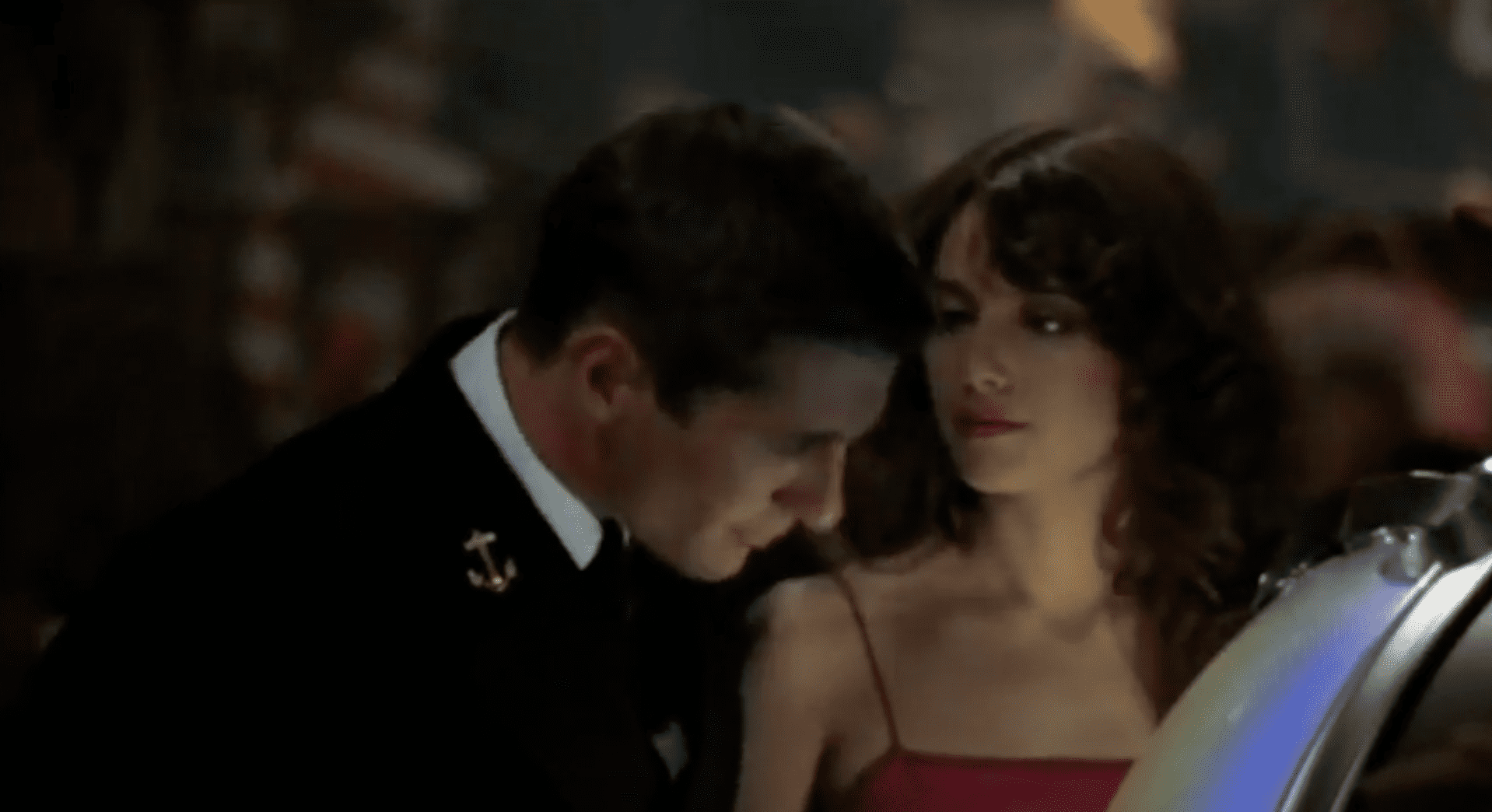 They might have come across as one of the most romantic couples of all time, but the truth is, they did their best to avoid each other on set whenever they weren't shooting scenes. Apparently, Debra wasn't having the time of her life with the director Taylor Hackford, who she considered being "an animal". Tough times for Winger.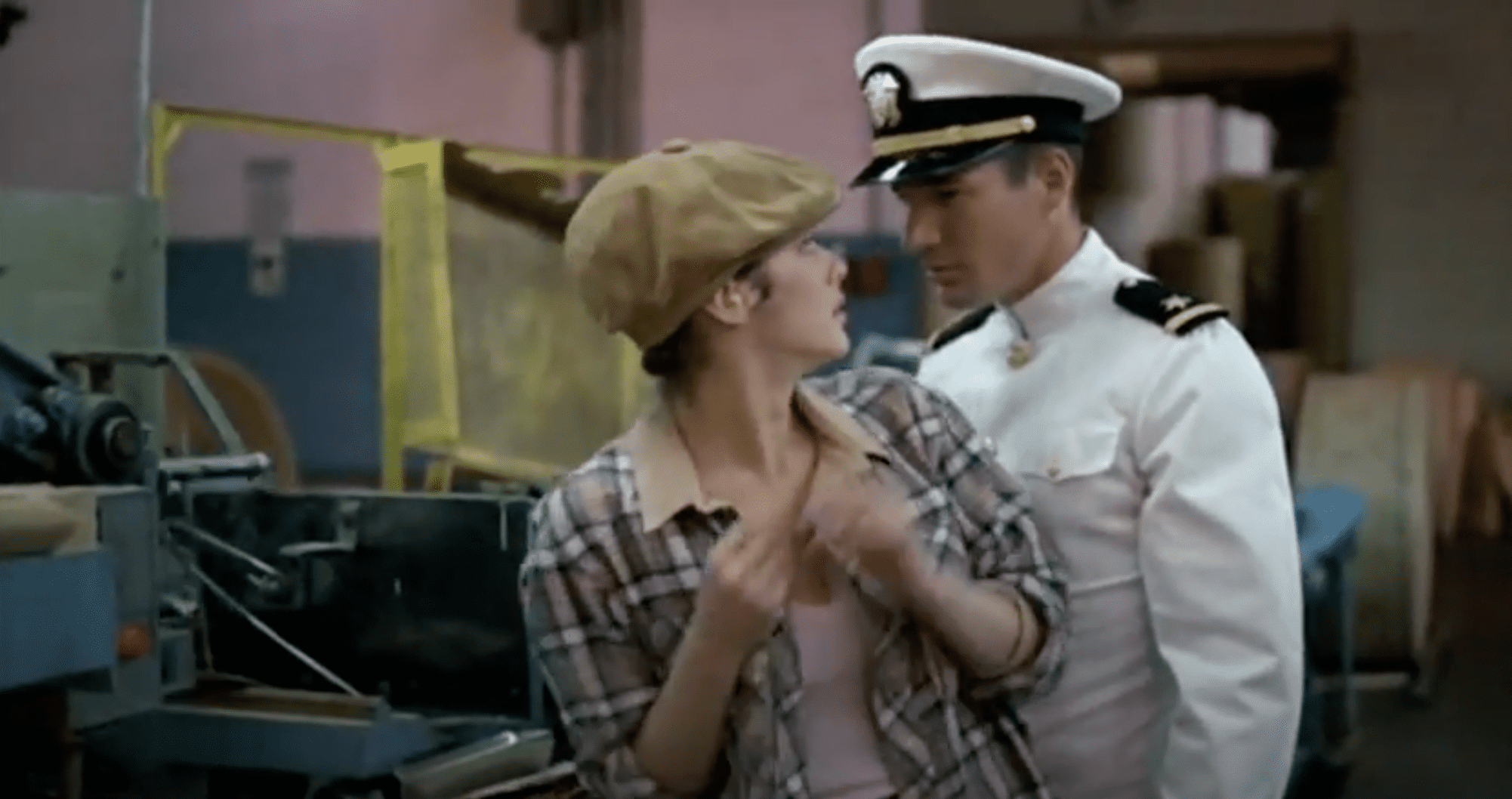 ---
Anthony Hopkins and Shirley MacLaine – "A Change Of Seasons" (1980)
In the early 80s, Anthony Hopkins and Shirley MacLaine were co-starring for the first (and only) time on a movie called "A Change of Seasons". With such great leading actors, you might have thought the film had a high chance of becoming one of the best, but it ended up being quite the opposite.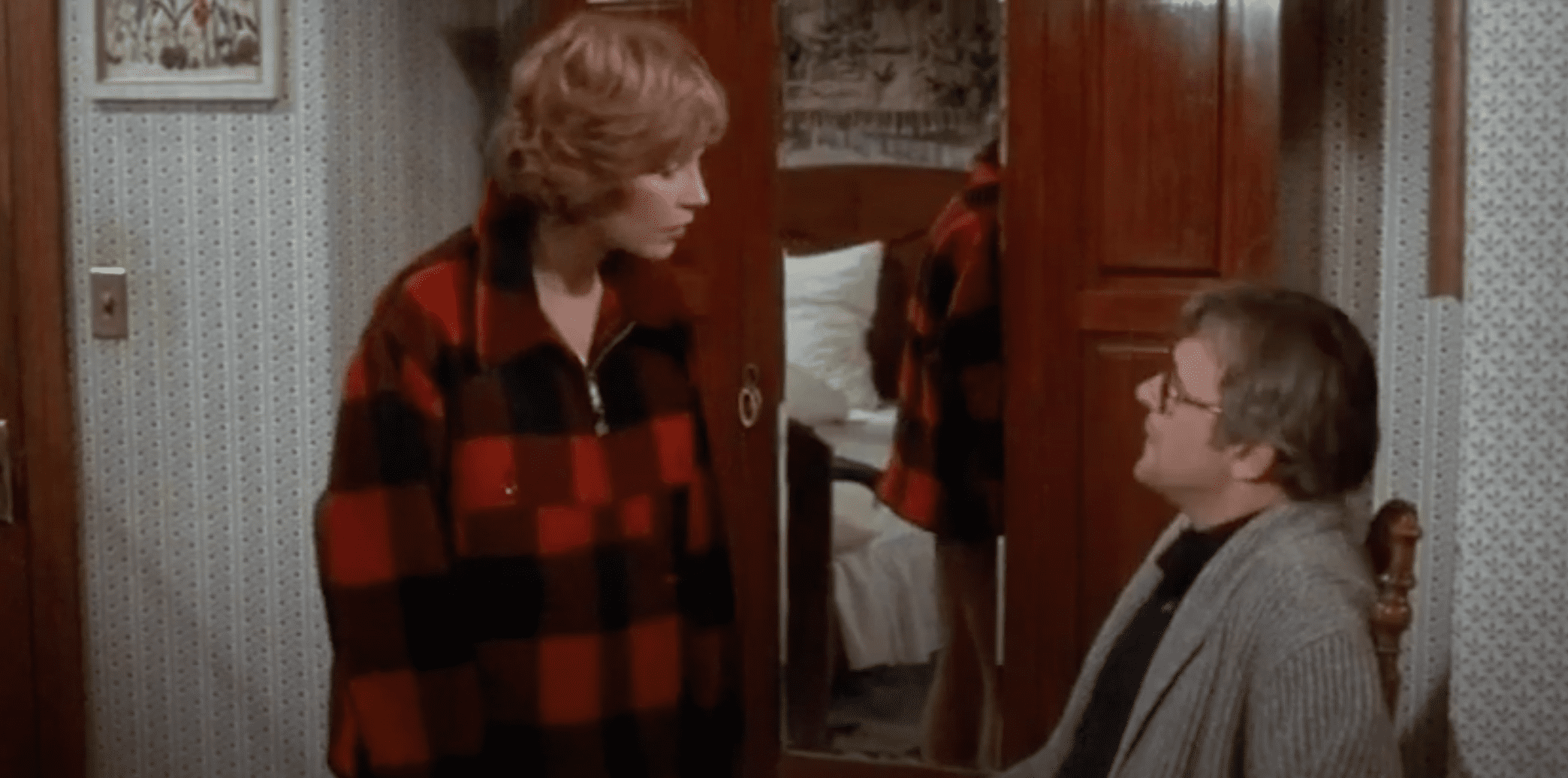 In fact, Anthony Hopkins didn't have many great feelings about his co-star, actress Shirley MacLaine. "She was the most obnoxious actress I have ever worked with," he later said. Although we're not sure about the reasons behind this hatred, it might have done some damage to the movie and Hopkins' reputation, who was nominated for a Worst Actor Razzie for his performance.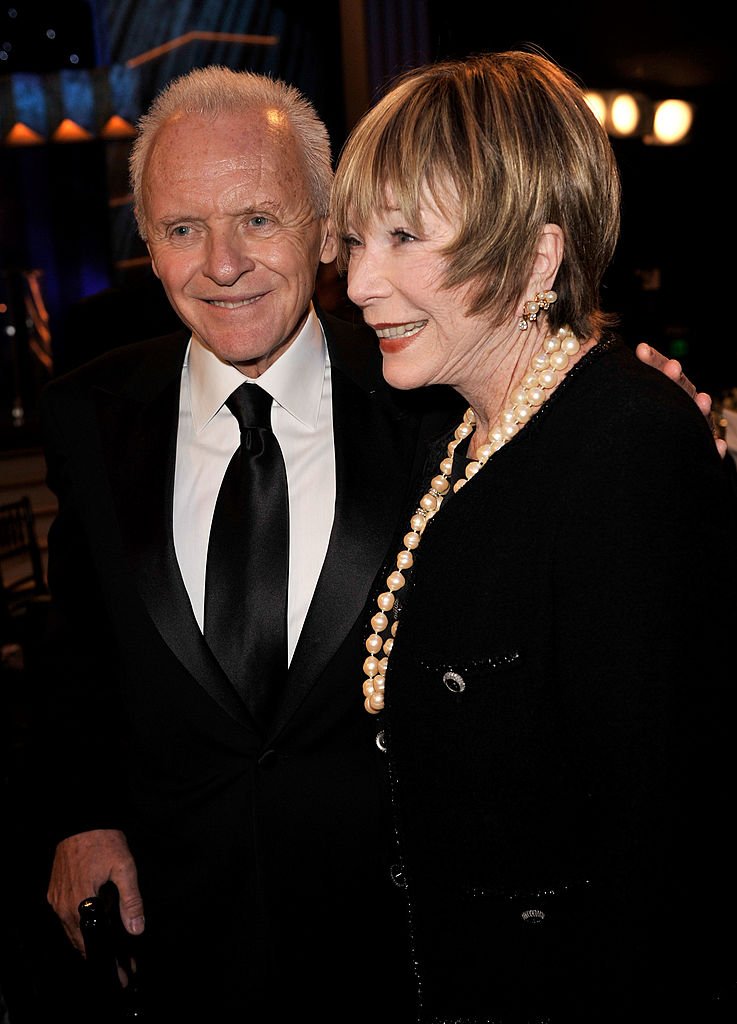 ---
Vivian Vance and William Frawley - "I Love Lucy"
To be honest, William Frawley was already known as an unpleasant actor to work with before, so it doesn't come as a surprise when we hear about actress Vivian Vance's dislike for him. The two played opposite each other on the 50s TV show "I Love Lucy", Vivian as Ether Mertz and Frawley as Fred Mertz, and shared a 22-year difference.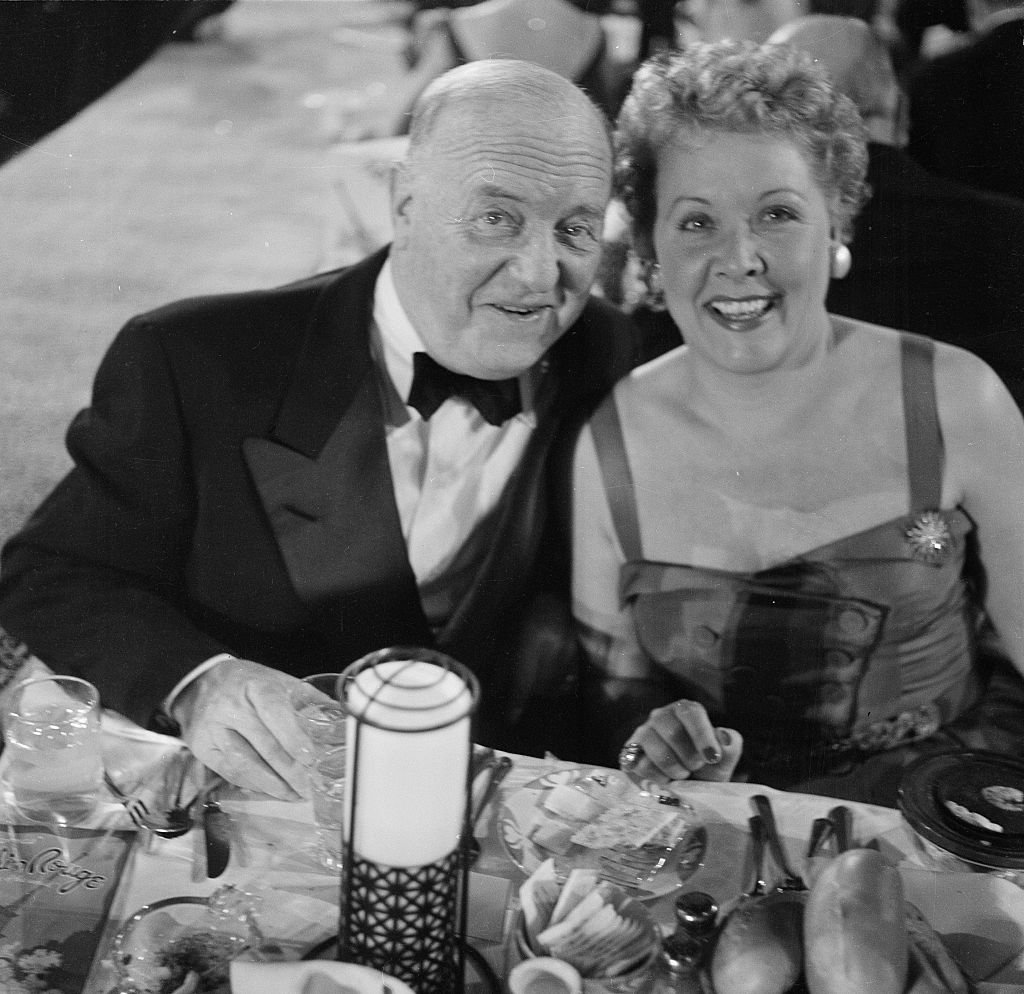 Having heard about his reputation before, Vance was already a bit skeptical when she first started co-starring with Frawley. She went on to call him an old coot, which came to Frawley's awareness and made him dislike her as well. Their real-life animosity actually contributed to the sitcom making their unhappy married couple roles even more believable.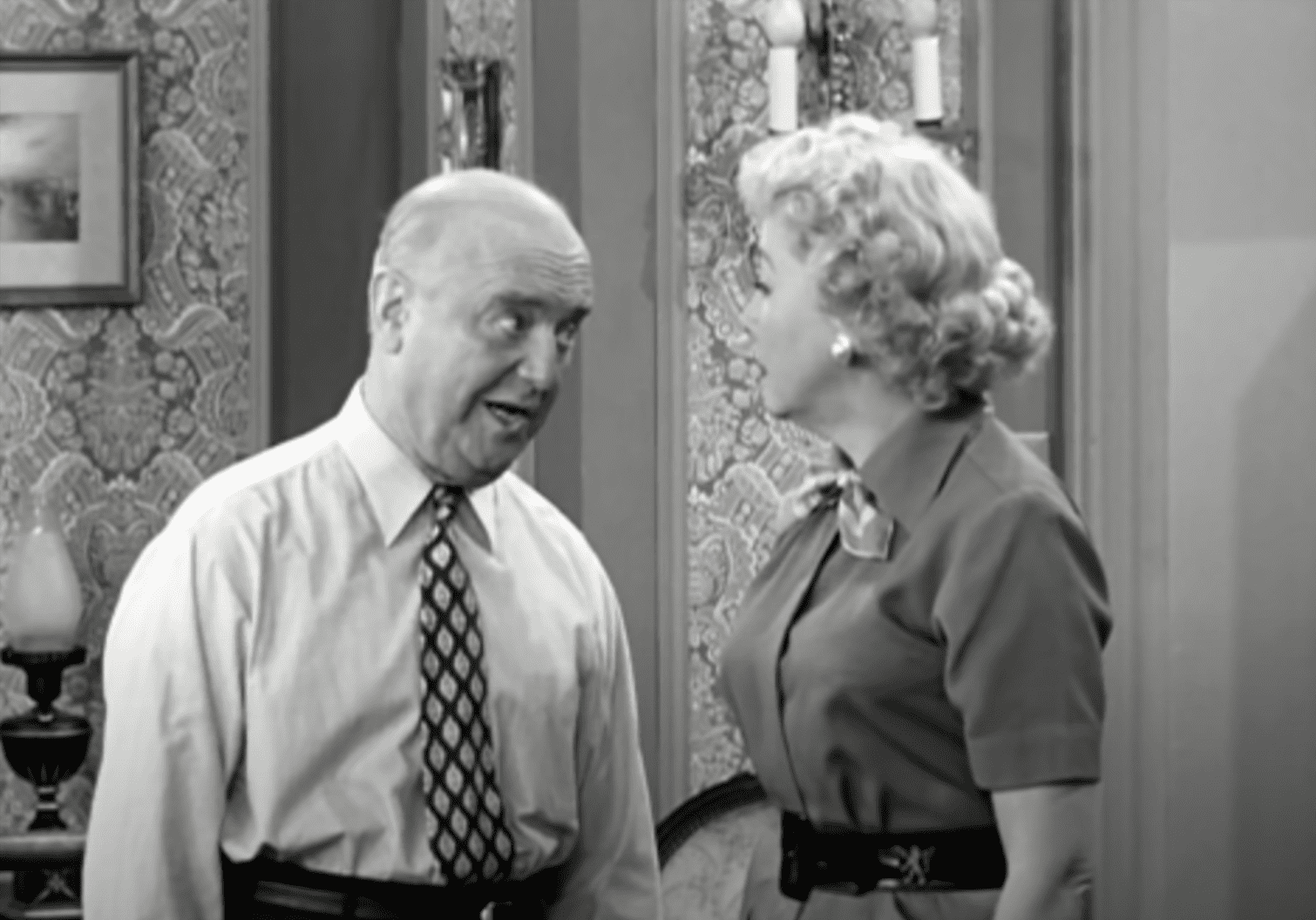 ---
Jason Alexander and Heidi Swedberg - "Seinfeld"
Jason Alexander and Heidi Swedberg successfully played the engaged couple George and Susan on "Seinfeld" during the 90s, but Jason wasn't that impressed with Heidi in real-life. The actor admitted on "The Howard Stern Show" back in 2015 that he was responsible for getting Heidi's character written off the show so that he wouldn't have to deal with her.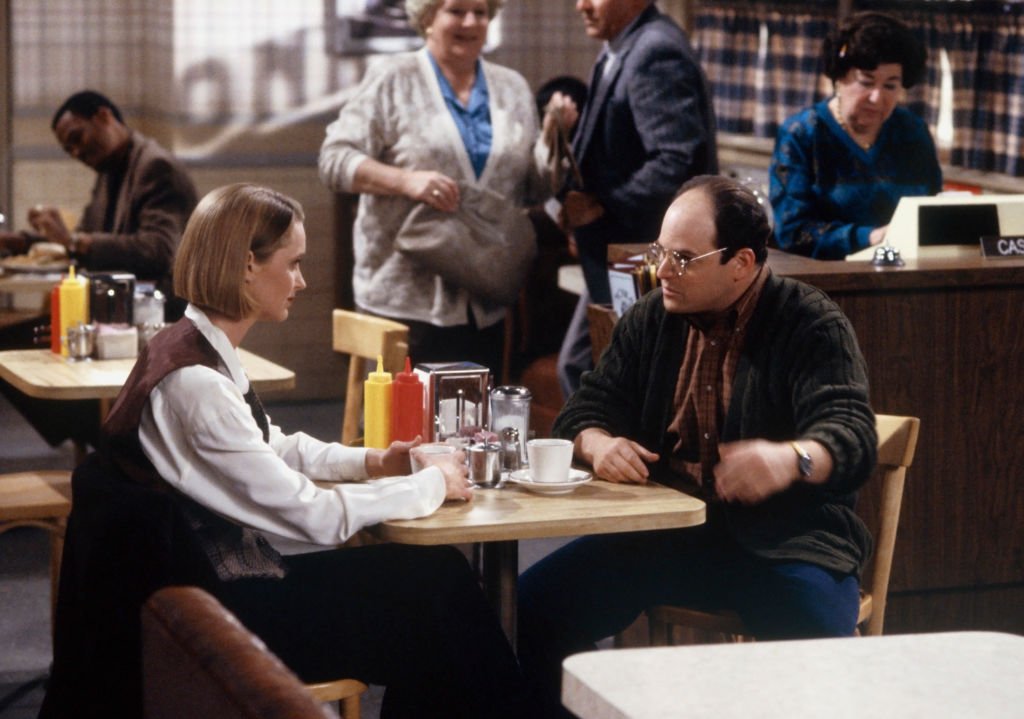 According to Jason (and allegedly most of the other cast members), it was hard playing off of her acting style. Jason felt guilty after saying those harsh words about his former co-star, so he apologized publicly saying, "She was generous and gracious, and I am so mad at myself for retelling this story in any way that would diminish her."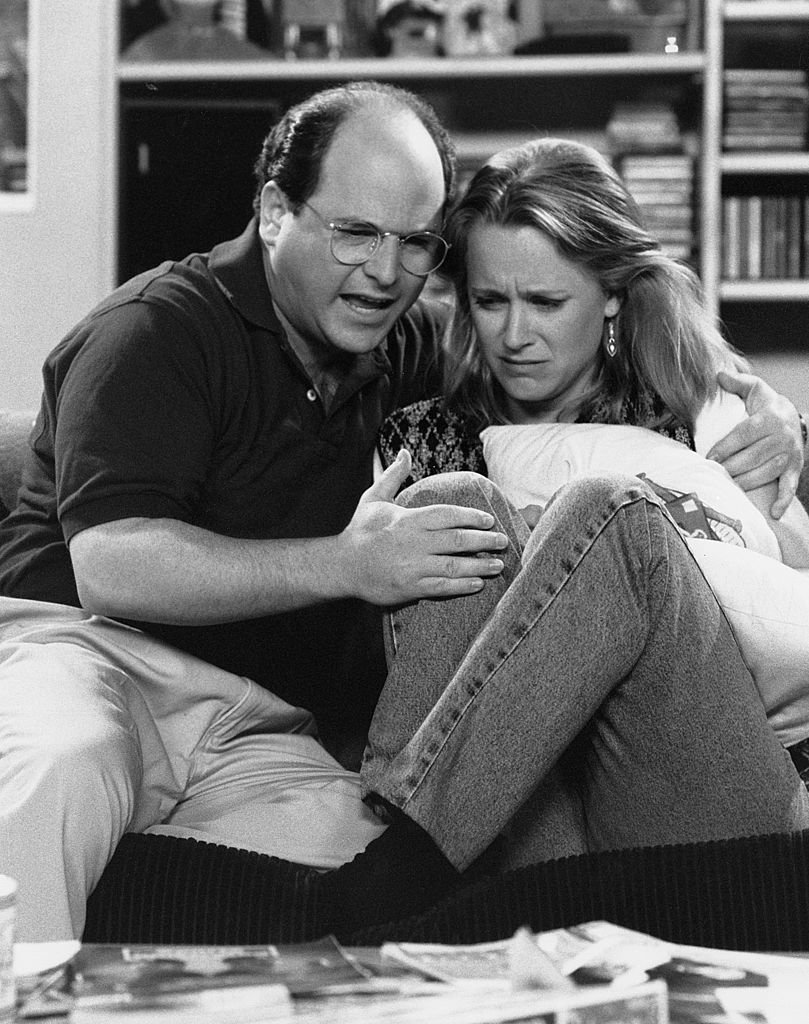 ---
Kaley Cuoco and Johnny Galecki - "The Big Bang Theory"
Kaley Cuoco and Johnny Galecki's romantic relationship on "The Big Bang Theory" as Penny and Leonard is one of everyone's favorites. However, despite their on-screen chemistry, off-screen, they weren't really hitting it off that much. But things weren't always that way. In fact, just like their characters on the show, Kaley and Johnny got romantically involved off-camera.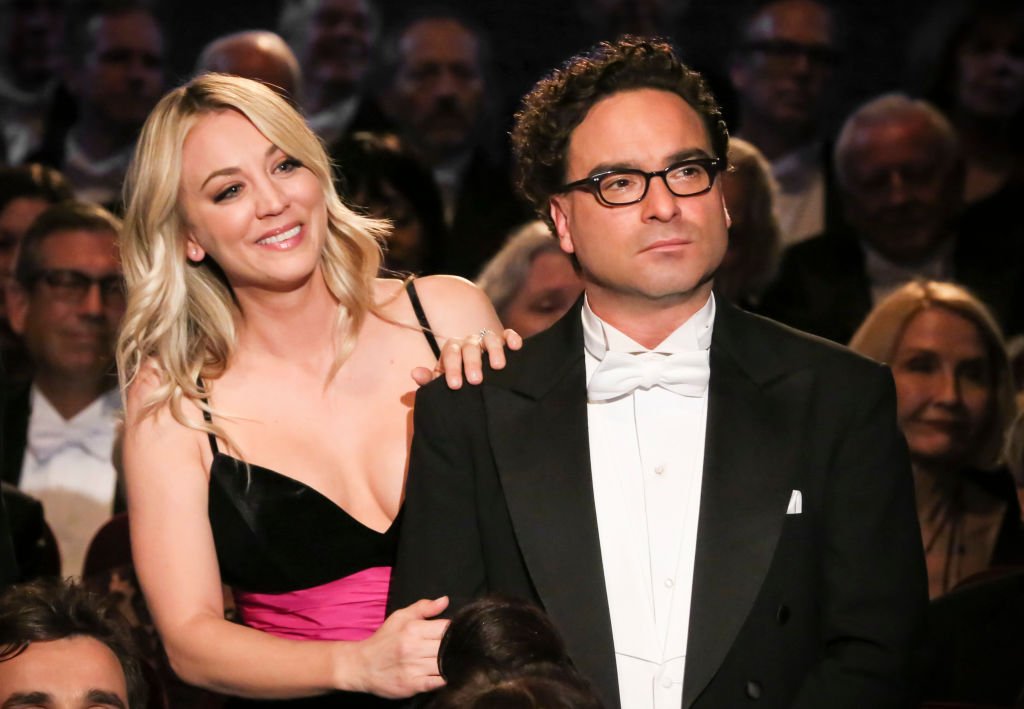 Things didn't last that long between them, though, and Kaley didn't waste any time moving on to another romantic interest, equestrian Karl Cook. Kaley had no problems showing odd her new relationship anytime she had the opportunity to, which didn't really sit well with Johnny. Resentment, much?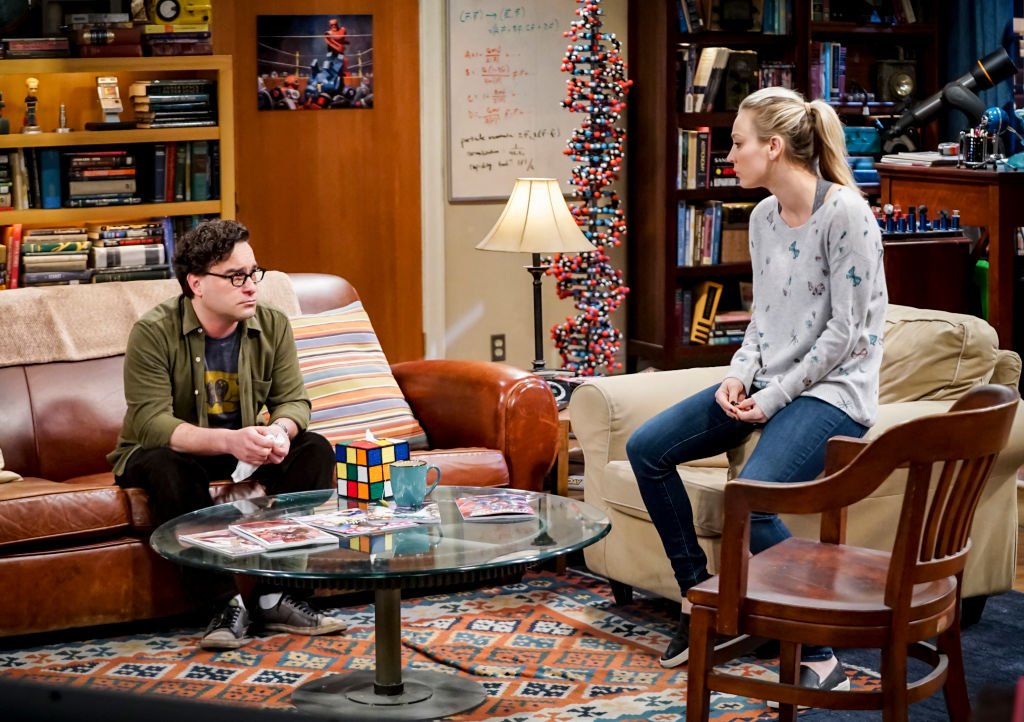 ---
David Duchovny and Gillian Anderson – "The X-Files"
We're sorry to break it to you like this, but yes, David Duchovny and Gillian Anderson weren't exactly best buddies while shooting "The X-Files" as Fox Mulder and Dana Scully. They spent the whole show doing this will-they-won't-they thing, which eventually ended up on a they-will, but their off-screen relationship was more of a no-way one.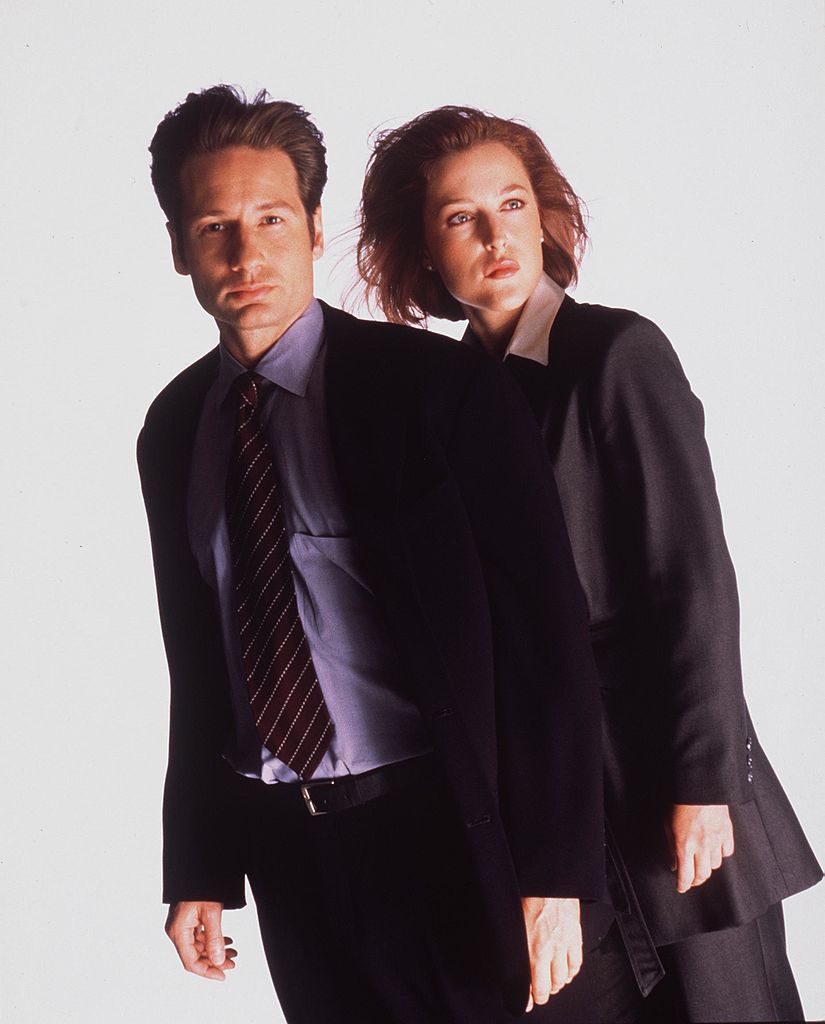 Back in 2008, actor David Duchovny talked about it in an interview and explained: "Familiarity breeds contempt... We used to argue about nothing. We couldn't stand the sight of each other." Fortunately, their animosity toward each other seems to be bygones, as the two actors have meanwhile made up and become best of friends since.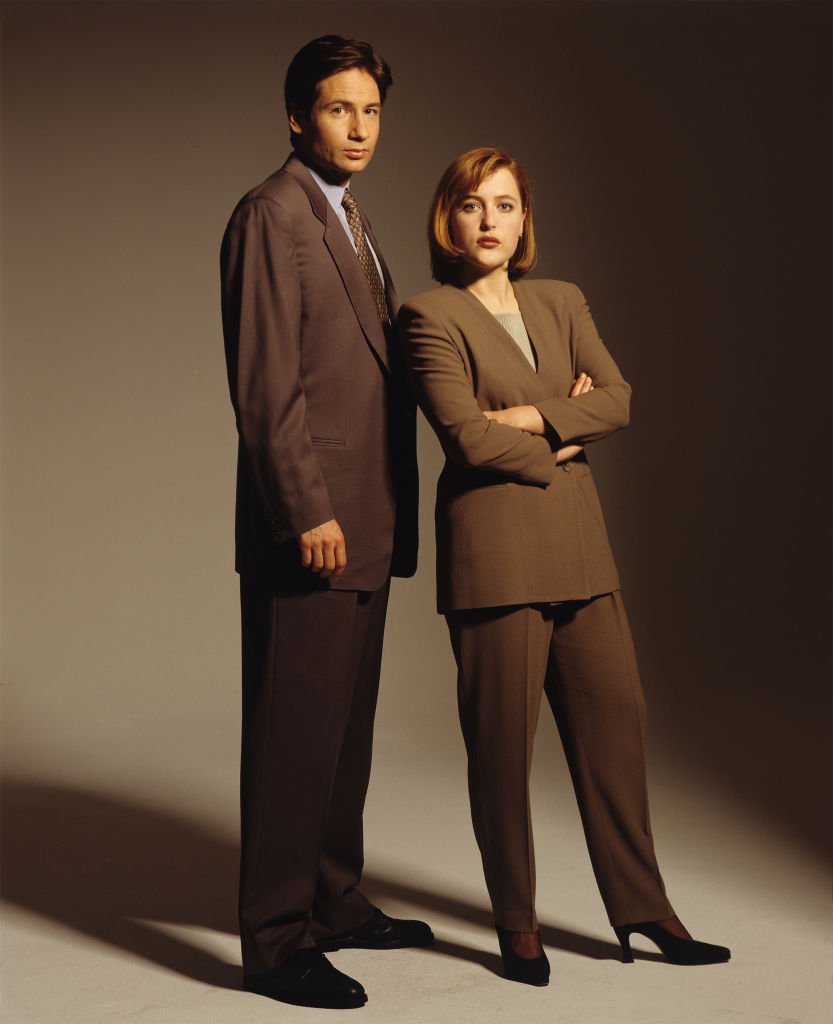 ---
Rachel McAdams and Ryan Gosling – "The Notebook"
Let's face it: "The Notebook" is one of the best romantic movies ever. Who could ever resist Rachel McAdams and Ryan Gosling's turbulent but loving relationship and not think of it as relationship-goals? But what most people aren't aware of is that the two actors spent their time fighting with each other throughout the whole shooting.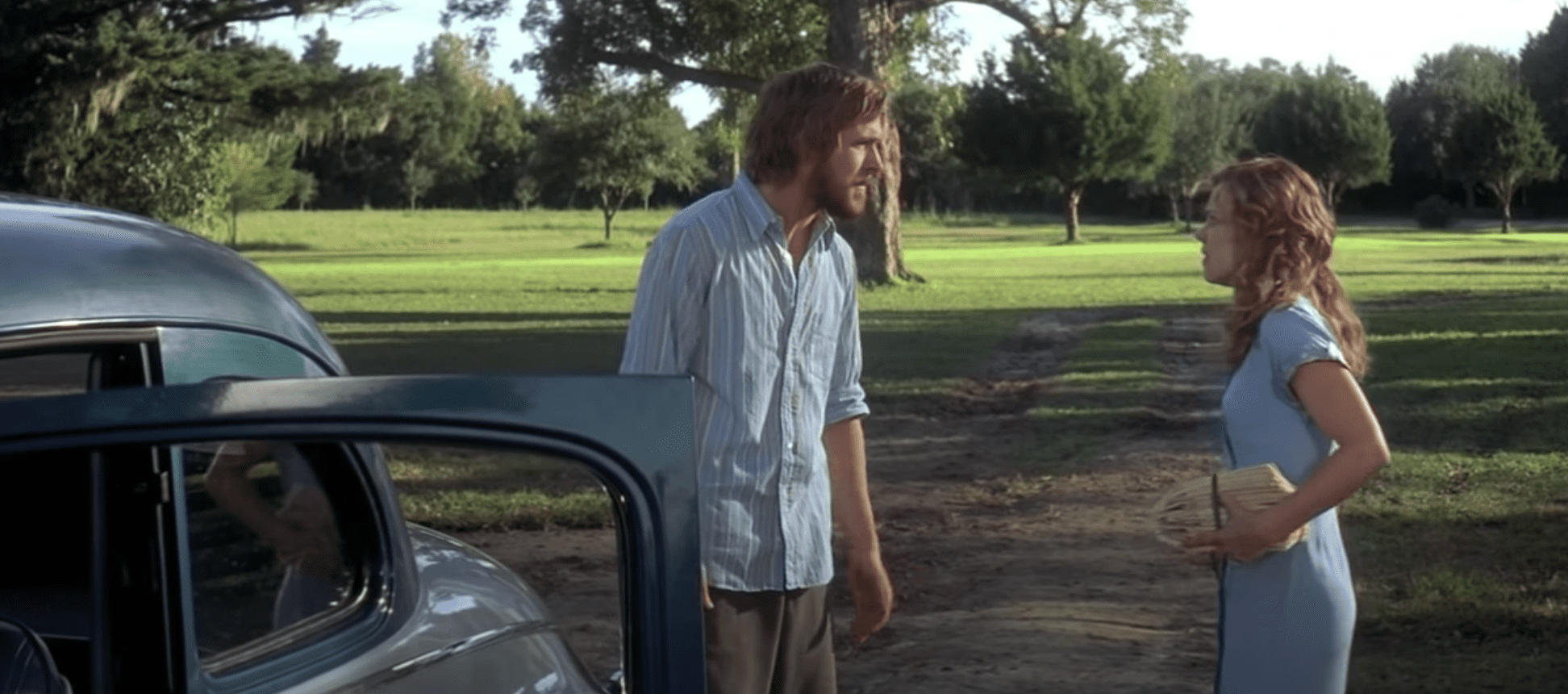 Director Nick Cassavetes had a hard time directing these two as, according to him, they spent a lot of time screaming at each other and "really not getting along". Gosling even went to the point of asking for a different actress to read her lines off-camera. It appears as though they managed to work it out after the movie, and ended up dating for three years. Wow, right?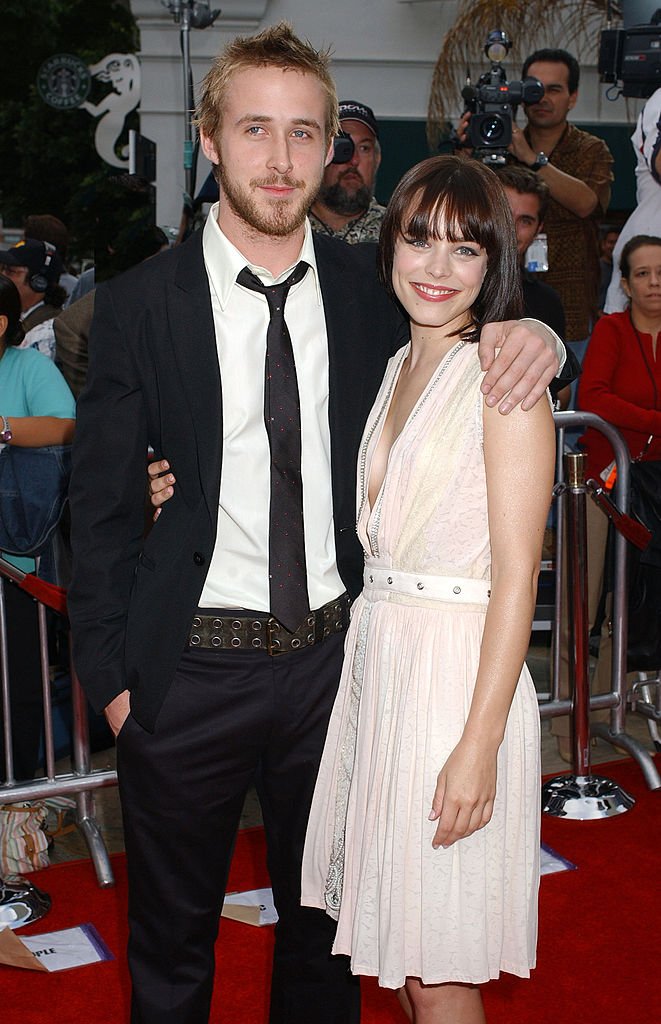 ---
Reese Witherspoon and Vince Vaughn - "Four Christmases"
Although focused on Christmas, the time of the year to be jolly, the 2008 movie "Four Christmases" was lacking a considerable amount of joy on-set. Reese Witherspoon and Vince Vaughn were apparently having some difficulty getting into the Christmas spirit as the two didn't seem to get along so well.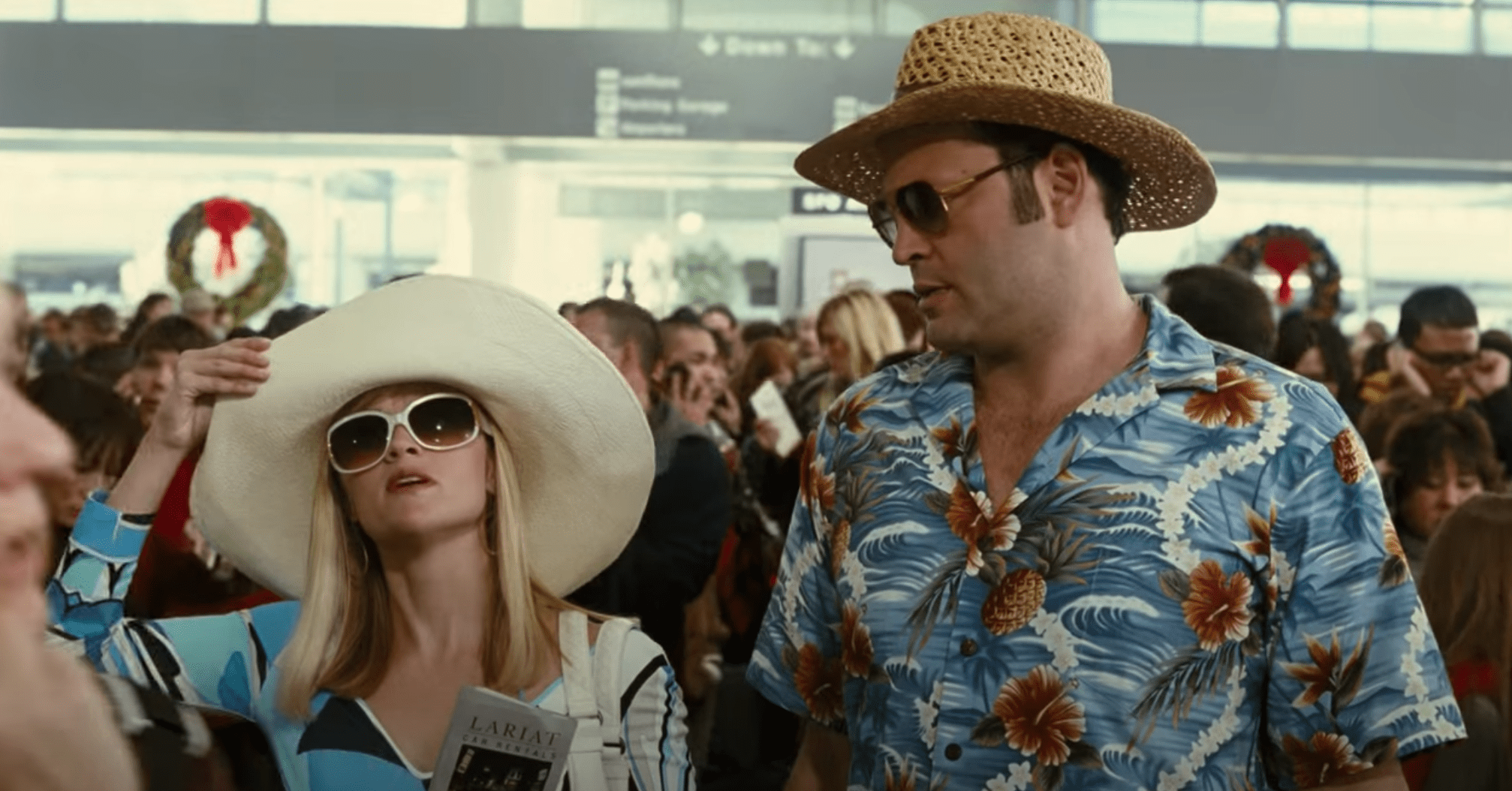 In addition to the apparent lack of chemistry off-screen, Reese was less than impressed by Vaughn's regular improv sessions during shooting as she liked to have everything prepared and every scene planed. "Vince rolls onto the set in the morning looking like he just came in from a night out, while Reese will arrive early looking camera-ready," a source said.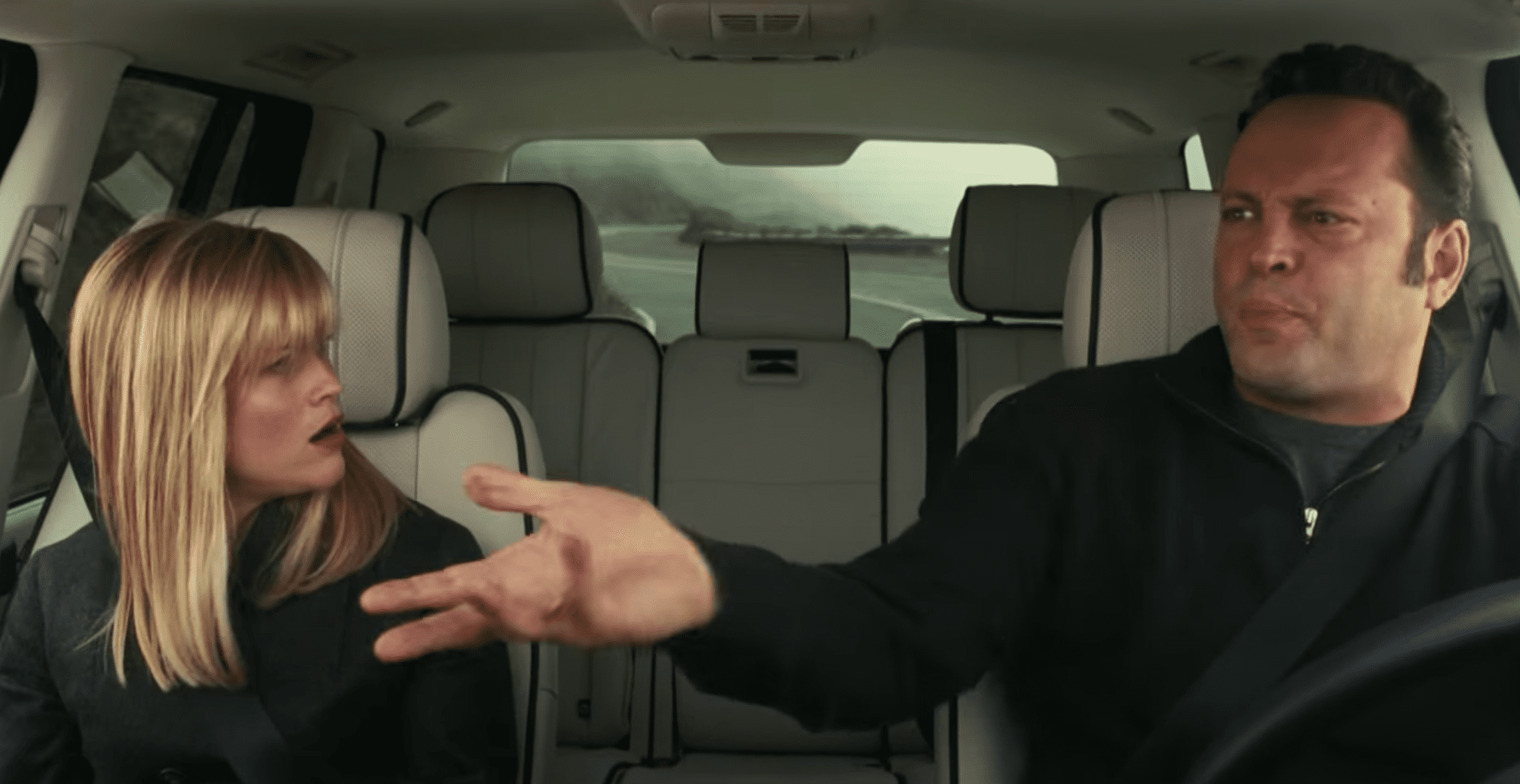 ---
Kate Beckinsale and Luke Wilson - "Vacancy"
In 2007, actor Luke Wilson and actress Kate Beckinsale co-starred in the horror movie "Vacancy", as a couple on the verge of divorce that gets lost and ends up in a creepy hotel. It opened at #4 at the box office in its first week and looking at how they got along off-screen, it's no wonder that their portrayal of an almost divorced couple seemed so realistic.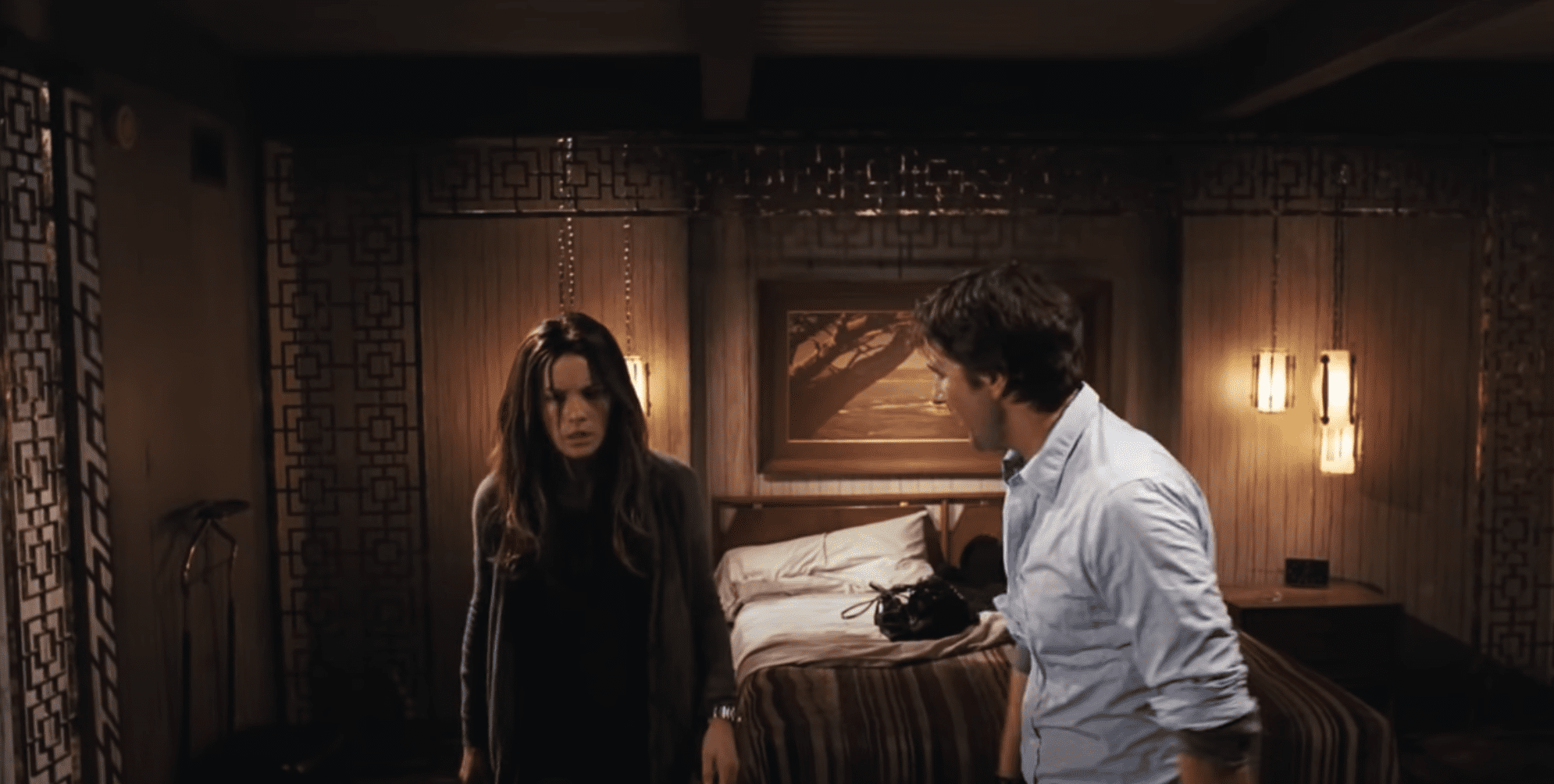 Kate and Wilson were seen bickering at each other for a large majority of the time they spent filming together. Kate would frequently be angry at Wilson for showing up late and regularly hungover. He was also rude to her several times, which, let's be honest, gives Kate every right to be mad at him.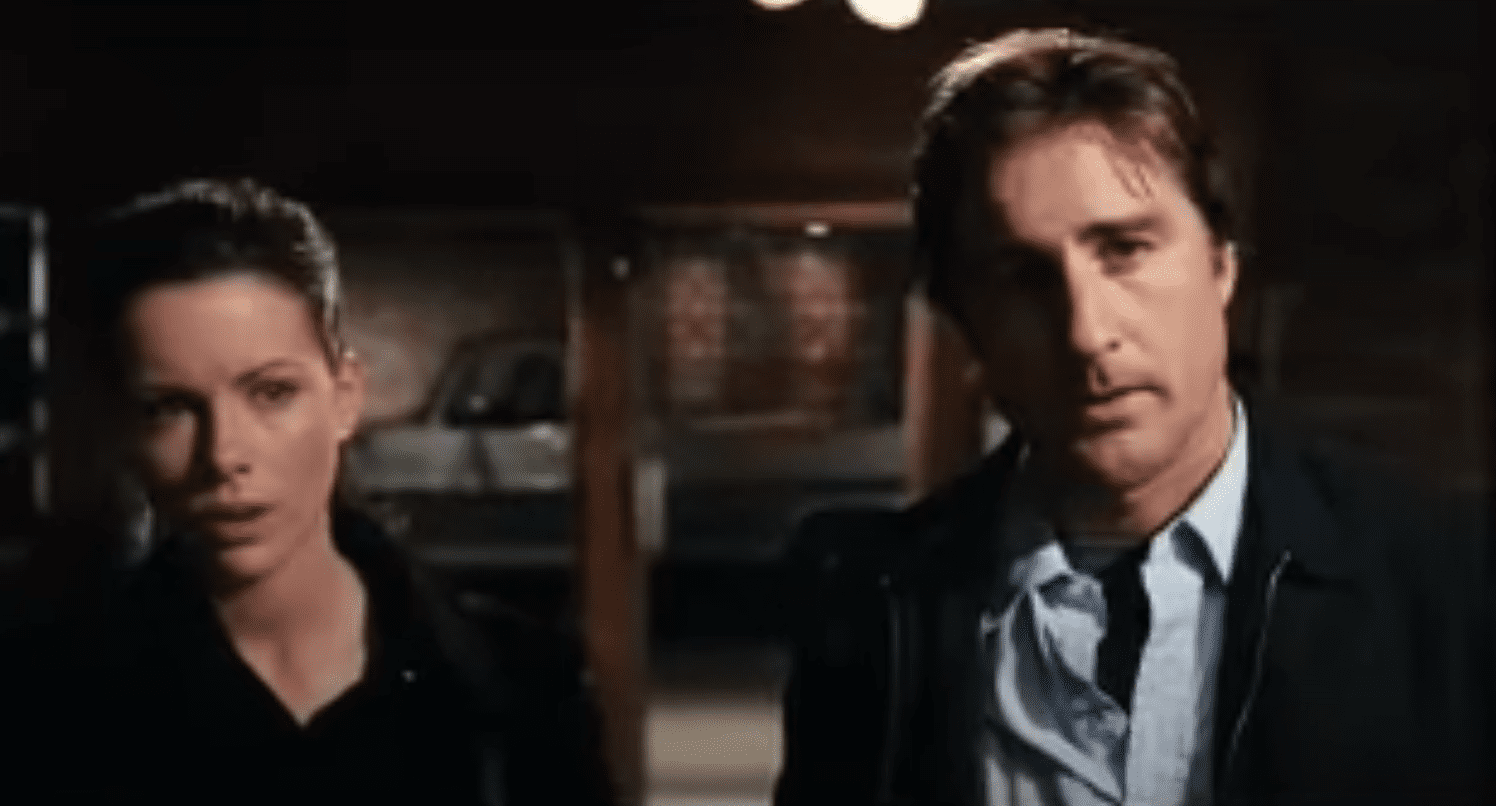 ---
Meryl Streep and Dustin Hoffman - "Kramer vs. Kramer"
In 1979, veteran actors Dustin Hoffman and Meryl Streep co-starred in the much-acclaimed movie "Kramer vs. Kramer" about a couple fighting for their son's custody. To get Meryl in the mood (a raging one), Hoffman applied some method acting techniques to get the best out of the the-newbie Streep. At a certain point, Hoffman slapped her hard during a scene.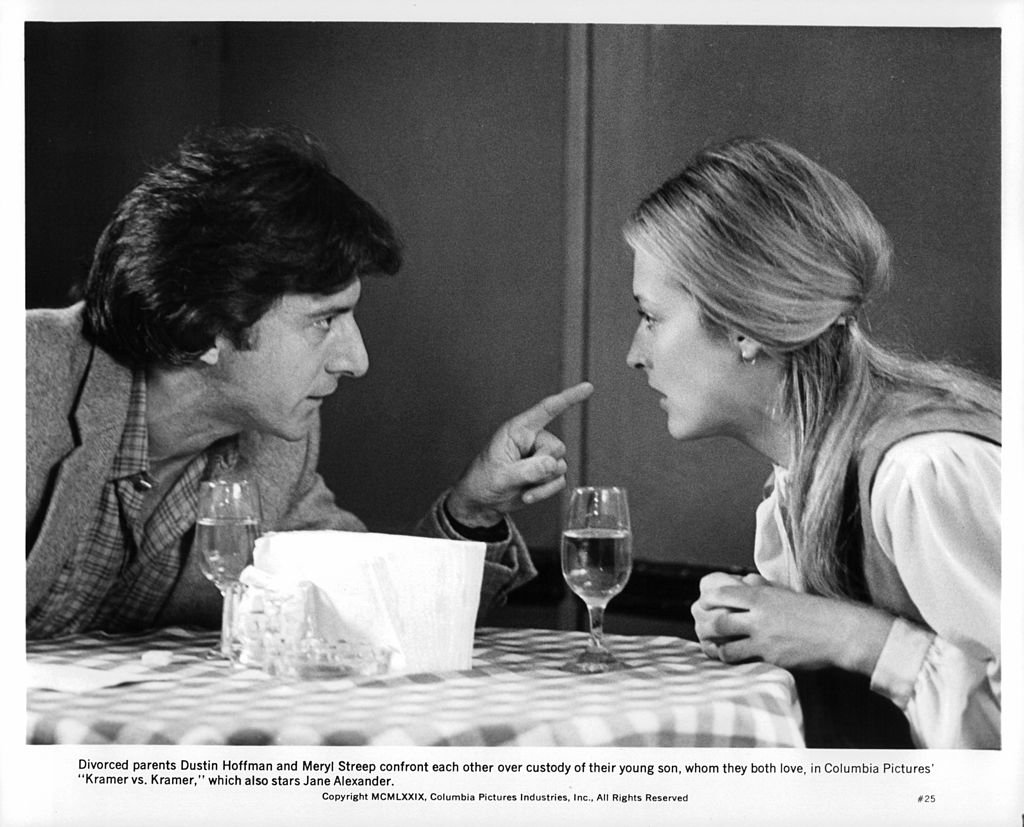 Everyone was horrified, but Meryl continued with the scene. At one other moment, Hoffman used one of Meryl's most traumatic life incident to date, to taunt her. He started making comments about Meryl's late boyfriend, actor John Cazale. Meryl was horrified, but she still finished shooting before storming out furious.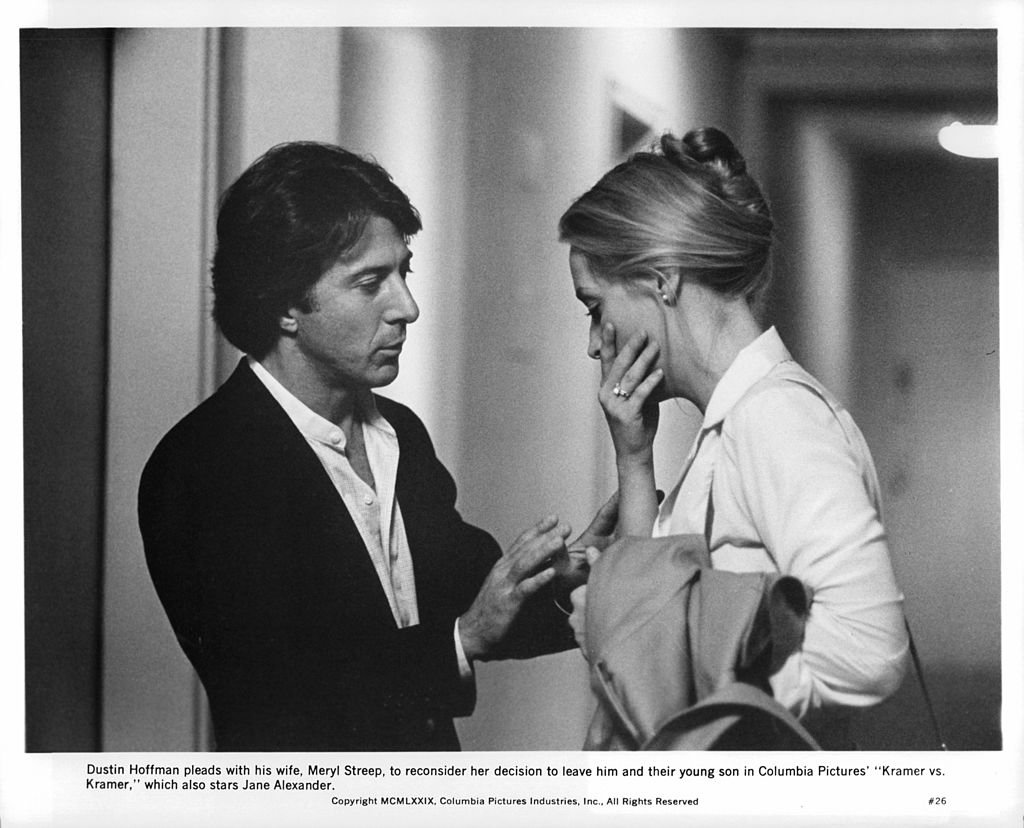 ---
Tom Hardy and Charlize Theron - "Mad Max: Thunder Road"
Tom Hardy and Charlize Theron co-starred in the highly successful 2015 movie "Mad Max: Thunder Road". The good thing was that they didn't play each other's love interest in it or their non-existing chemistry might have done some damage. The actors simply didn't seem to get along throughout filming. According to Zoe Kravitz, their co-star, they just didn't vibe well together.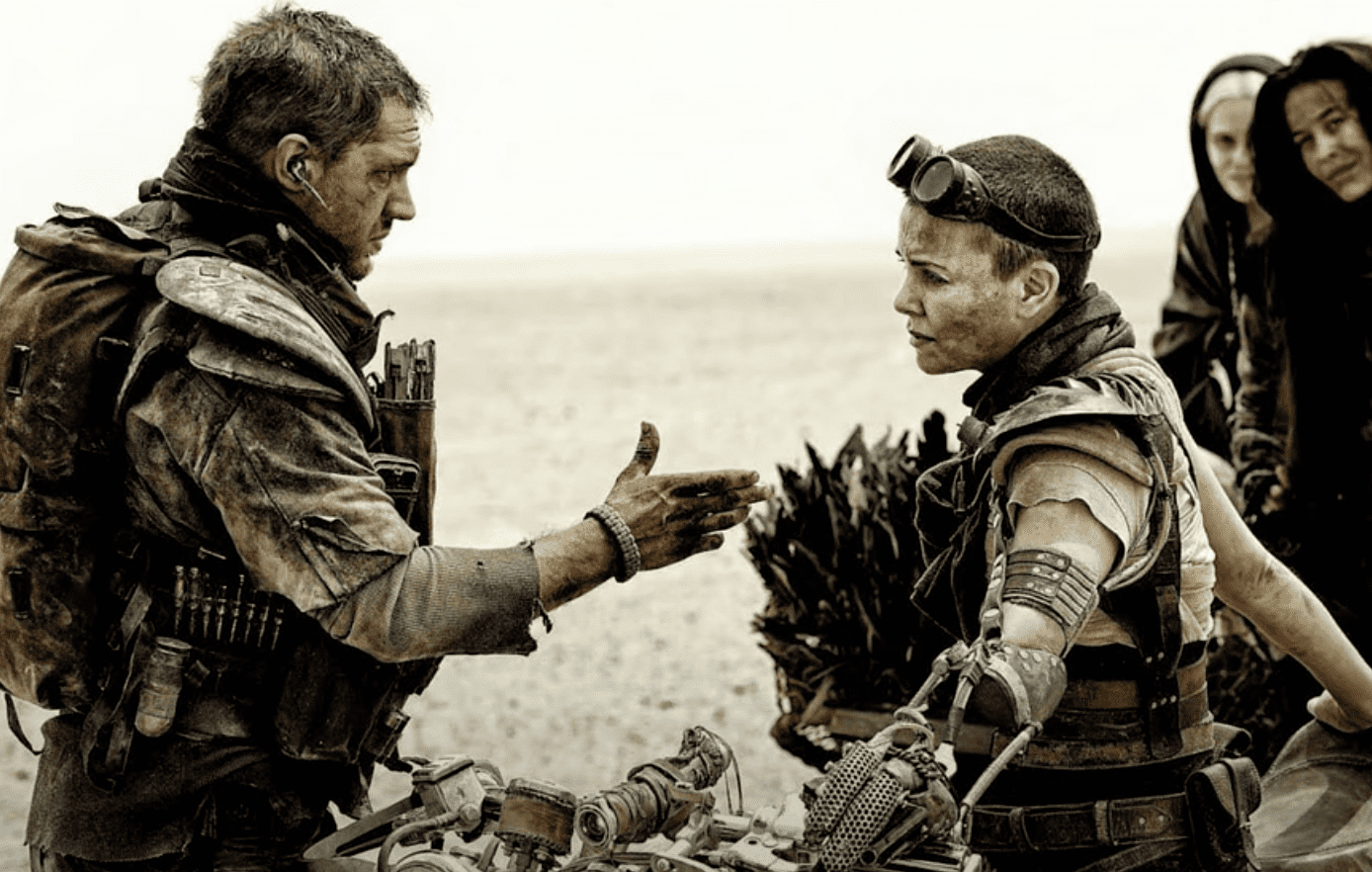 The animosity was more evident in the beginning, as by the end, the two actors even made an attempt to develop some sort of friendship between them, but it just didn't work. "Maybe the movie is what it is because we struggled so much with each other. If we were chum chum, the movie would have been ten times worse," Charlize told The Wall Street Journal.
---
Harrison Ford and Sean Young - "Blade Runner"
Harrison Ford starred in the 1982 sci-fi movie "Blade Runner" as a replicant hunter and Sean Young as a beautiful replicant who believed to be human because of her implanted memories. It became a cult classic years after its premiere, but what most people don't know is that the two actors didn't really get along too well during shooting.
The love story between the two was merely between their characters, as Harrison and Ford had anything but love going on between them. Their off-screen relationship was so bad that the crew even named their steamy on-screen love scene, "the hate scene", because of how much they disliked each other.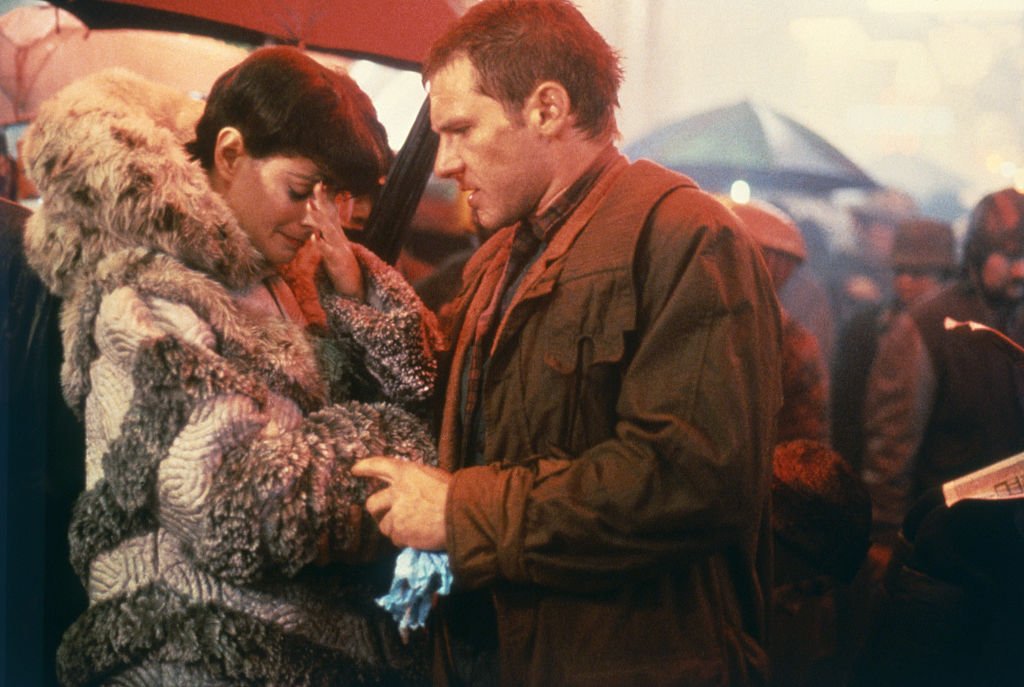 ---
Jennifer Aniston and Jay Mohr - "Picture Perfect"
Both Jennifer Aniston and Jay Mohr were surprised when Jay was cast opposite Jennifer in the 1997 romantic comedy "Picture Perfect". In fact, Aniston was looking to co-star with her then-boyfriend Tate Donovan, when she saw Jay was getting the part, she wasn't too happy about it and made sure her co-star knew about it.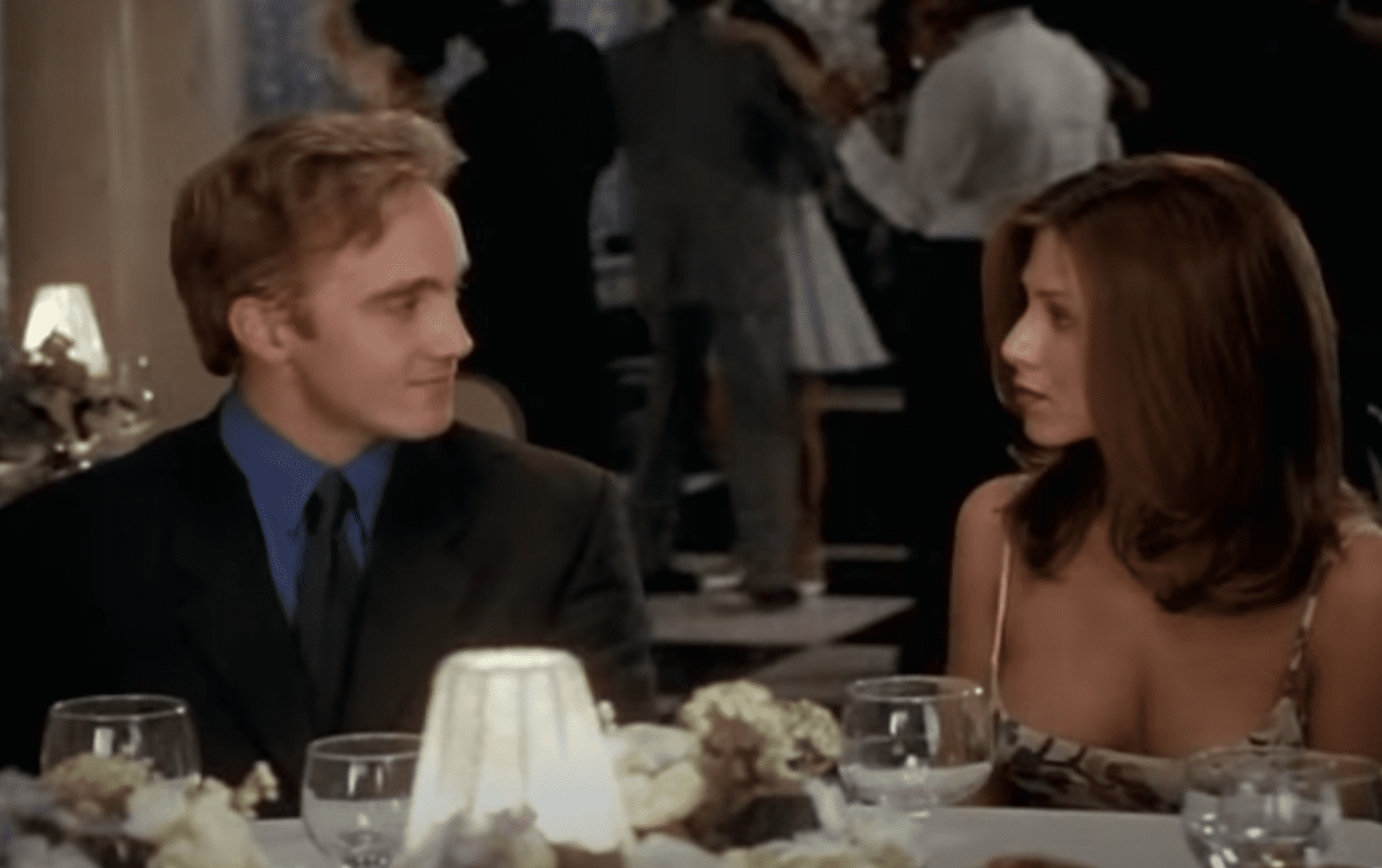 Back in 2010, the actor described his experience shooting with Anniston as his worst one to date. "The leading [lady] was unhappy with my presence and made it clear from day one," Jay said. Jennifer would have no problem manifesting how much she disliked Jay's acting skills. The actor admitted to having run to his mother's house to cry about it. Not cool, Jennifer. Not cool.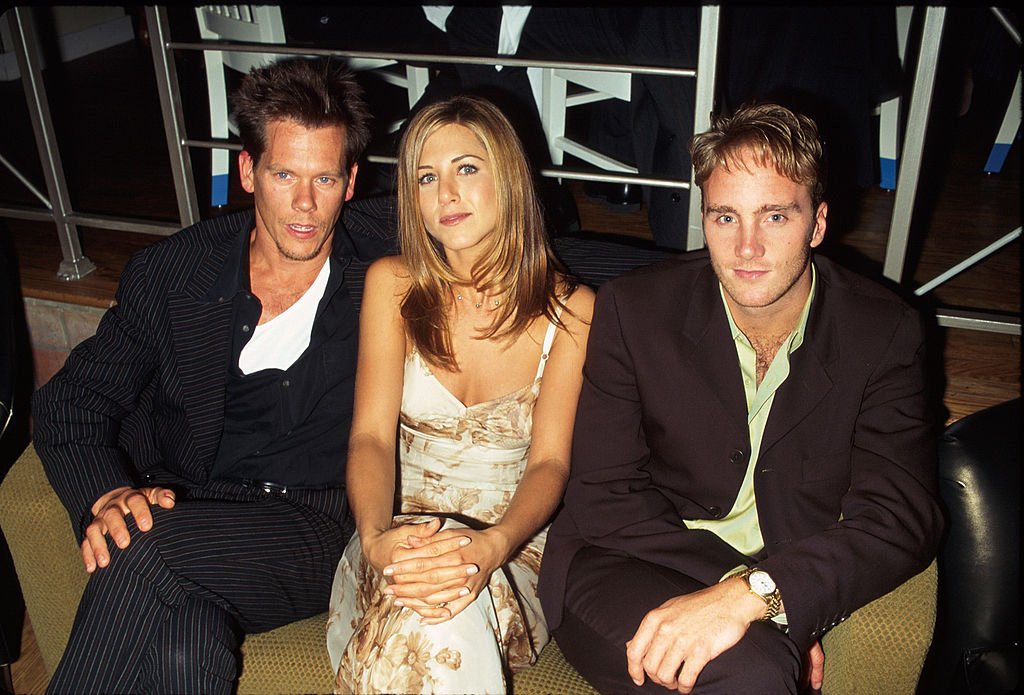 ---
Nathan Fillion and Stana Katic - "Castle"
It's really quite surprising to know that Nathan Fillion and Stana Katic ended up co-starring in the TV show "Castle" for as long as they did (8 seasons), considering how much they lacked in chemistry off-screen. Despite their on-screen chemistry as novelist Rick Castle and Detective Kate Becket, the truth is the actors couldn't stand each other.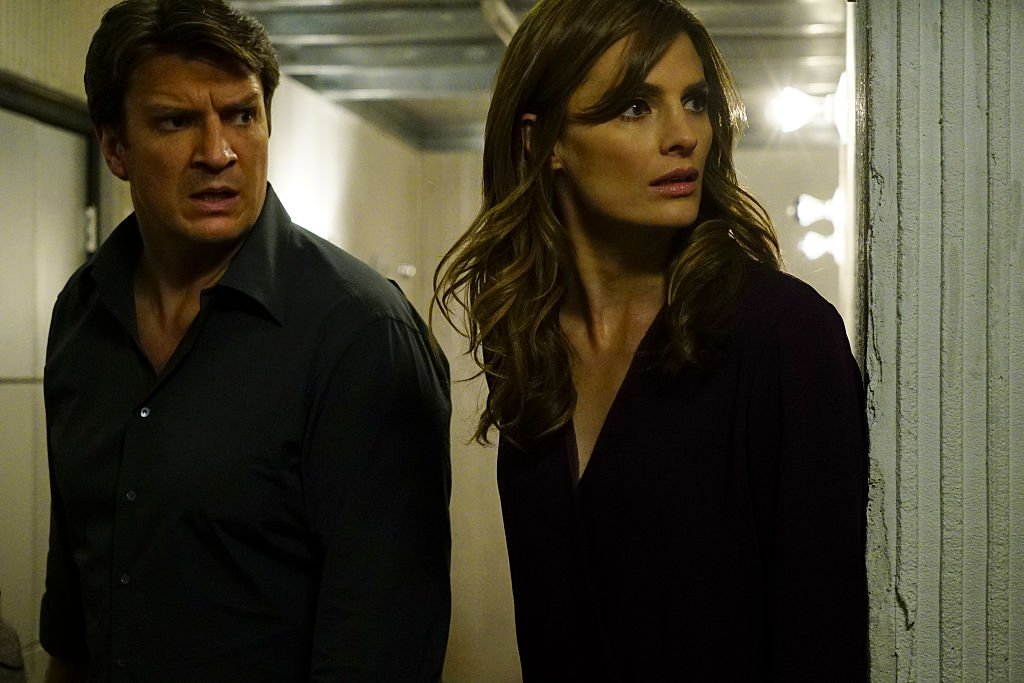 Even though they never publicly addressed the rumors about their allegedly less than pleasant relationship (how classy of them!), it is said that it was Stana's intense dislike for Nathan that originated her departure from the show and its consequent cancelation.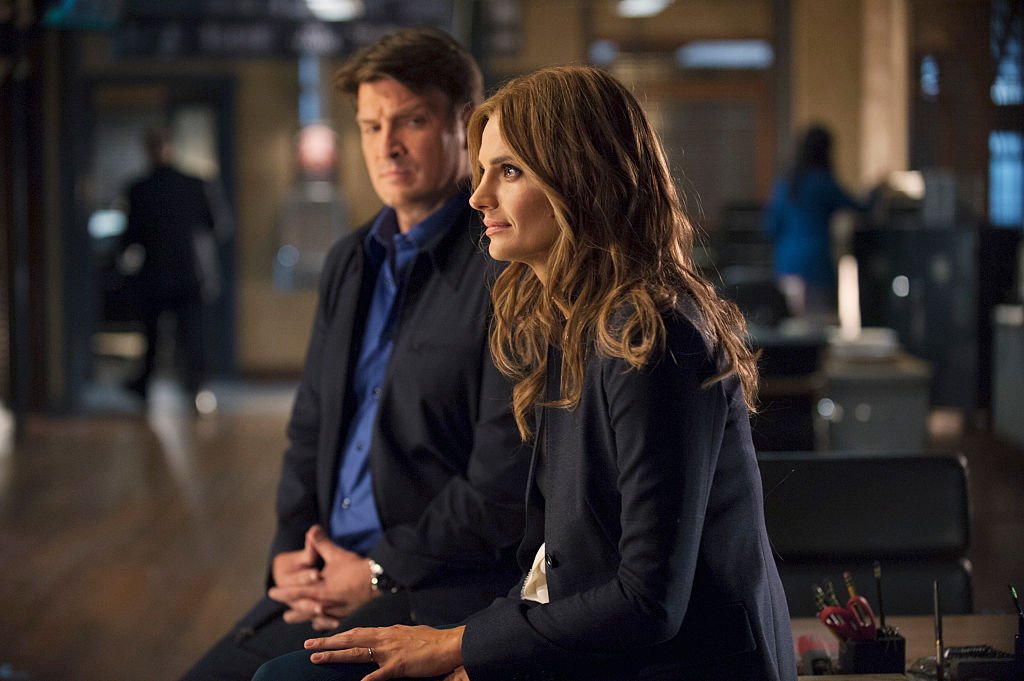 ---
Angelina Jolie and Johnny Depp - "The Tourist"
They might have played a passionate couple in the 2010 movie "The Tourist" but behind the scenes, the chemistry between A-list actors Angelina Jolie and Johnny Depp was anything but loving. In fact, each of them had their very own unpleasant opinion about each other: Depp thought Jolie was a snob, and Jolie thought Depp was a slob.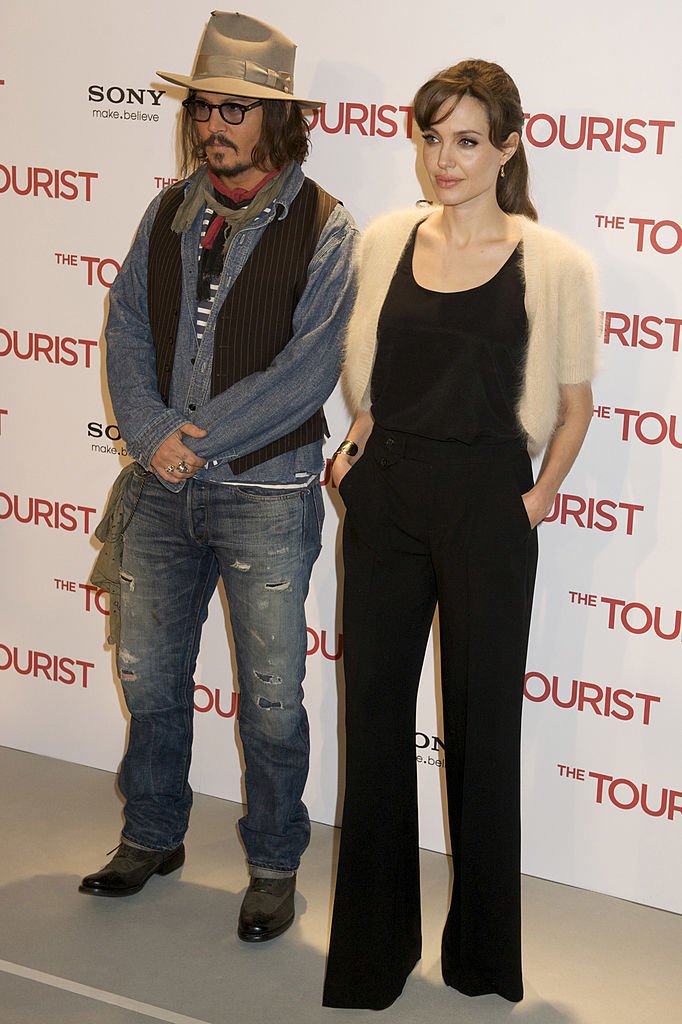 We bet that if you decide to rewatch these movies or TV shows one day, you'll definitely look at them with different eyes. Did you have any idea about any of these actors' hateful relationships? Let us know all about it in the comments section, and don't forget to share the article!
Sources:
Vocal
,
Slice
,
Digital Spy
, 
Business Insider