Meet LGBT Couples Who Adopted Kids
Fortunately, nowadays, it's pretty common to see more and more celebrities and public figures coming out as gay, and along with it comes the desire to build a family of their own with their partners. Here are some examples of celebrity couples that have proven that all you need to be successful as a parent is to have a lot of love to give.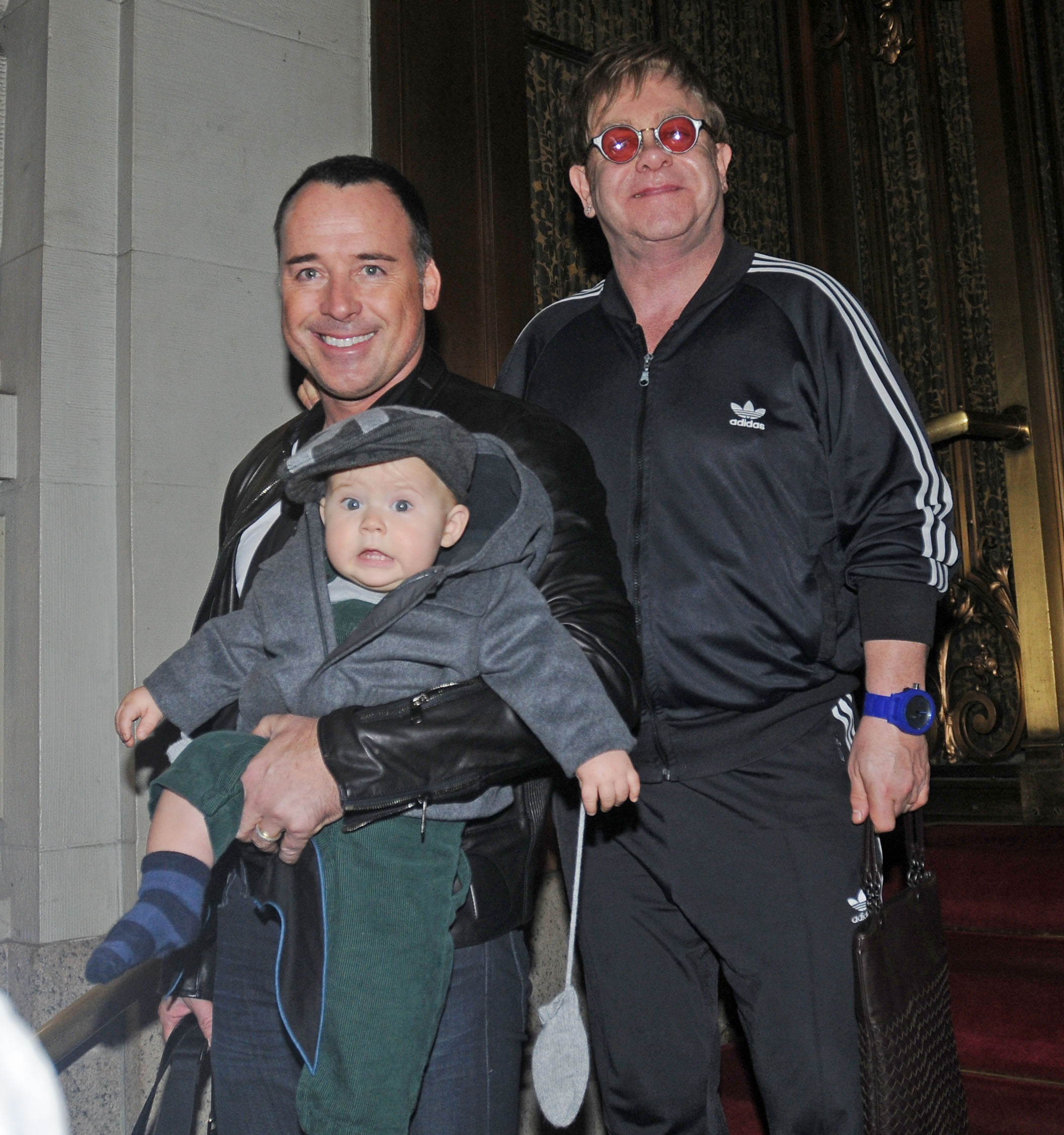 ---
Neil Patrick Harris and David Burtka
Neil Patrick Harris, the "How I Met Your Mother" star, met his now-husband David Burtka back in 2004 at a time when he was considering the possibility of never meeting anyone special in his life. "I just stammered around him. I couldn't take my eyes off him," Harris said about meeting Burtka.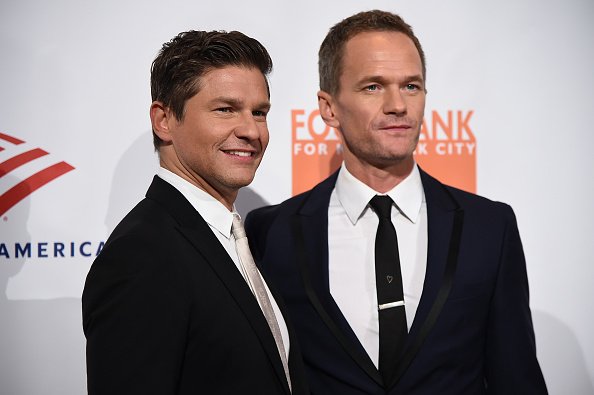 More than 16 years later, they are still together as a couple and are now the proud parents of 2 children, twins Harper and Gideon, born via a surrogate mother back in 2010, 6 years after the couple first met. Neil and David are loving parents and have talked about the "Magic Room" they have in their house, where they all do circus tricks together.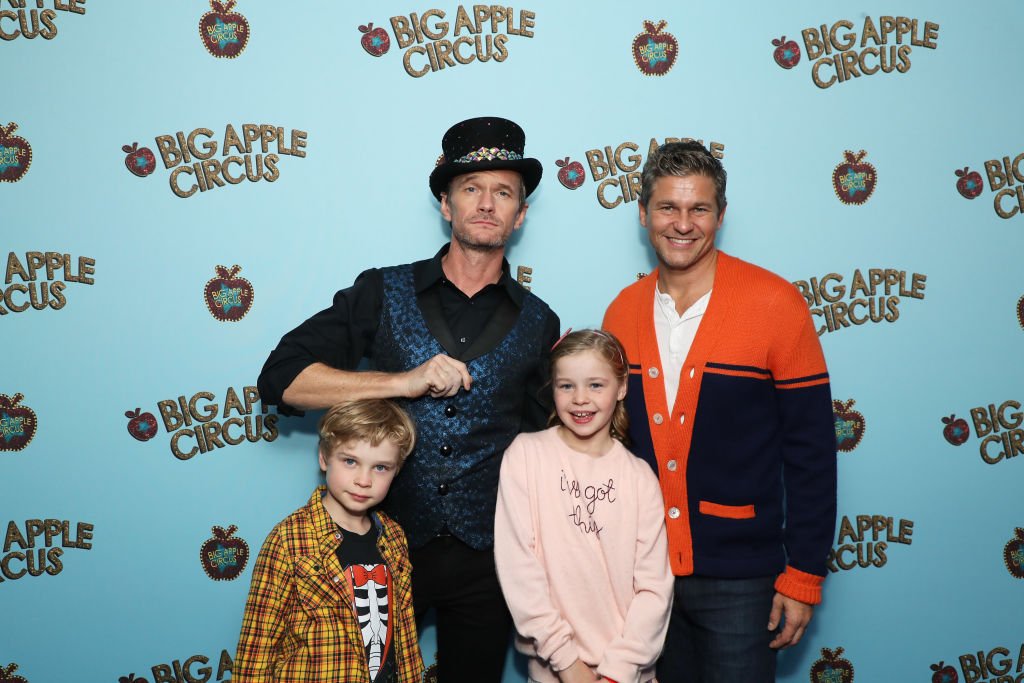 ---
Ricky Martin
Pop singer Ricky Martin became a father for the first time back in 2008, when he welcomed twins Matteo and Valentino, born through a surrogate mother. After they were born, Ricky decided to take a break from his career to dedicate himself to being a father. Ten years later, the singer would go from being a single dad to having someone by his side, helping him.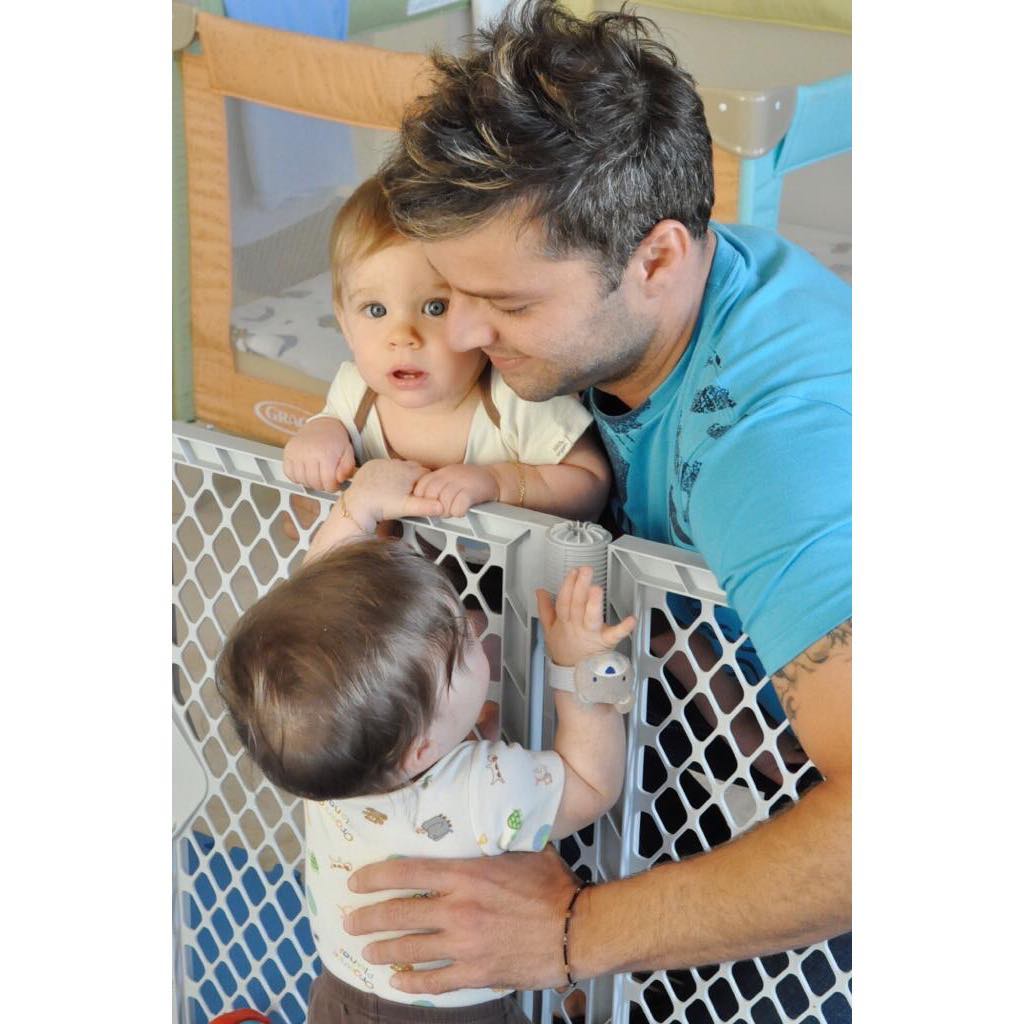 In 2018 Ricky married Swedish-Sirian painter Jwan Yosef. That same year, just before New Year, Ricky welcomed his third child along Jwan, a girl named Lucia Martin-Yosef. One year later, the fourth child was being brought into the family: baby boy Renn Martin-Yosef. They're not sating here, though. I'm just getting started with this fatherhood thing, and I'm going for more," Ricky said.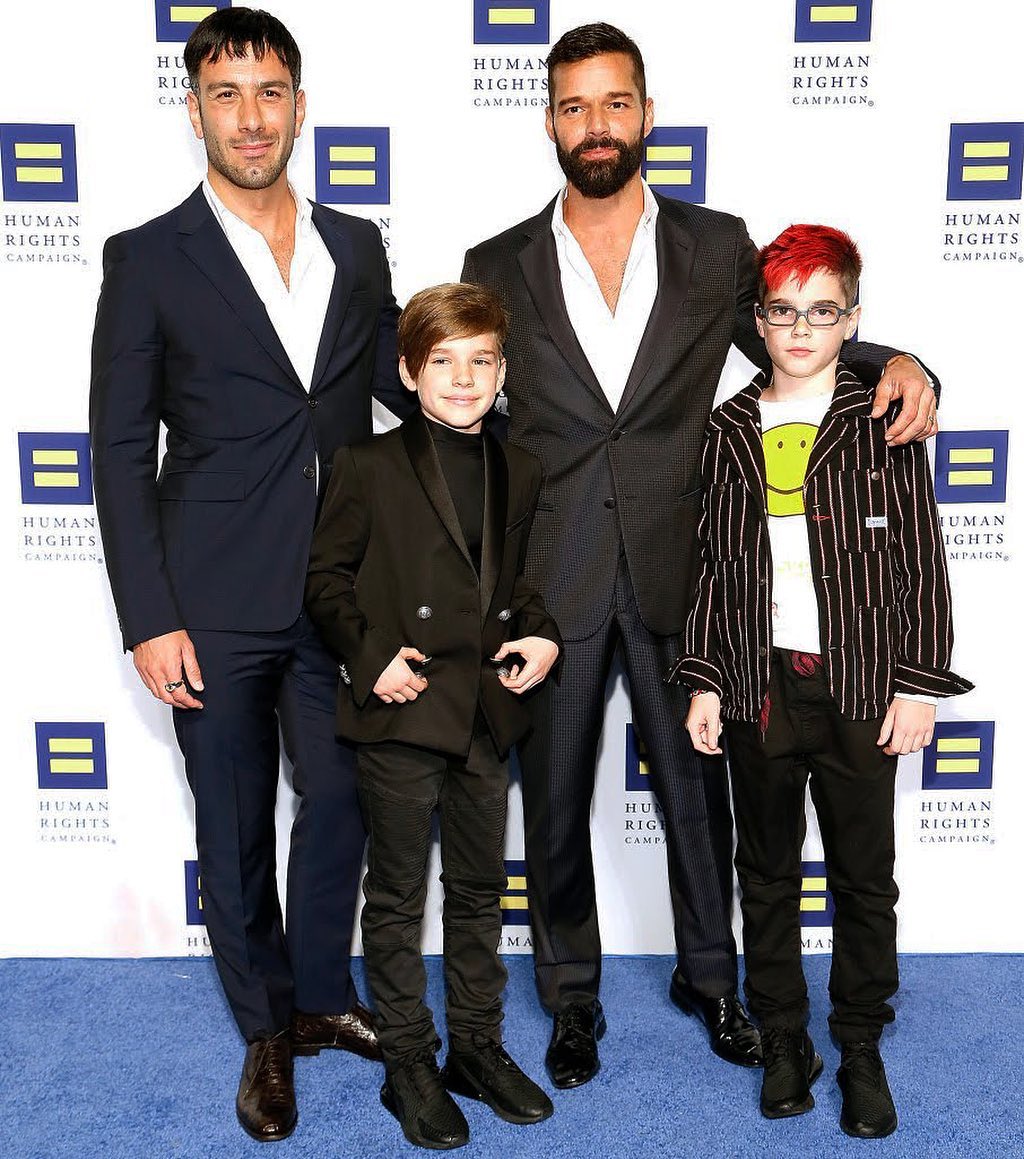 ---
B.D. Wong & his ex, Richie Jackson
"Law & Order: SVU" actor B.D. Wong began a relationship with a talent manager, executive producer, and author Richie Jackson, which would end up lasting for 20 years. During the time they were together, they welcomed twin sons Boaz Dov and Jackson Foo Wong to their family. Sadly, only one of the twins (Jackson) survived as the other sibling died just after birth.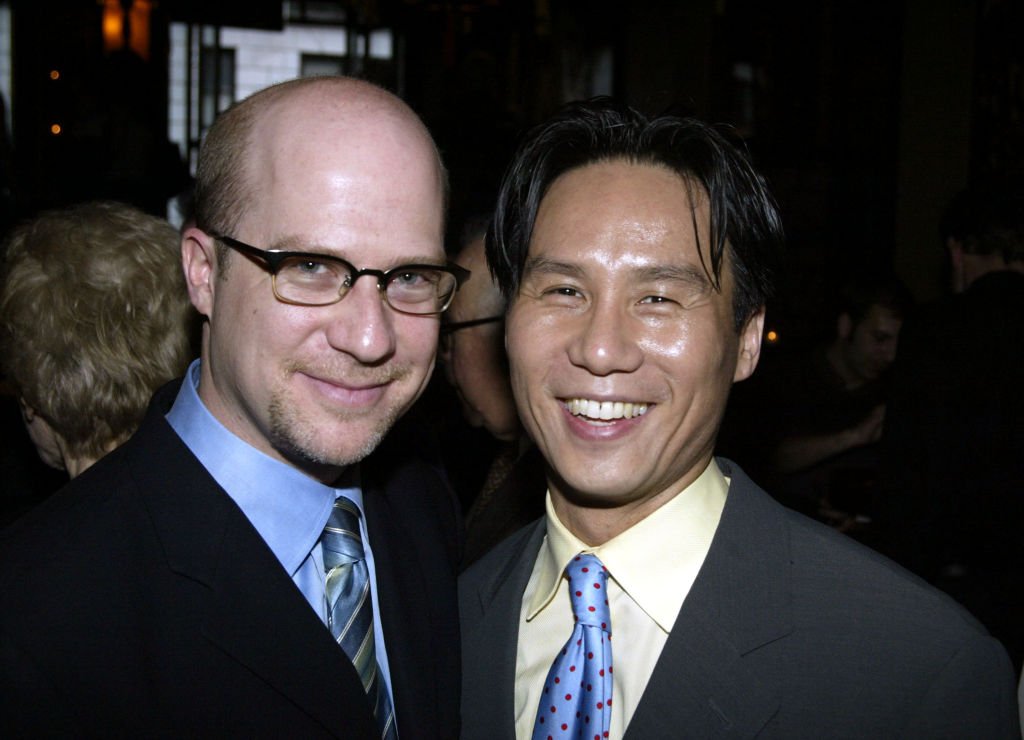 Wong and Richie have been separated since 2004, and have co-parented Jackson successfully. The actor has written an autobiographical book about his experience on surrogacy and fatherhood called "Following Foo: the Electronic Adventures of the Chestnut Man". In 2018, Wong remarried, this time to digital producer and designer Richert Schnorr, after dating for eight years.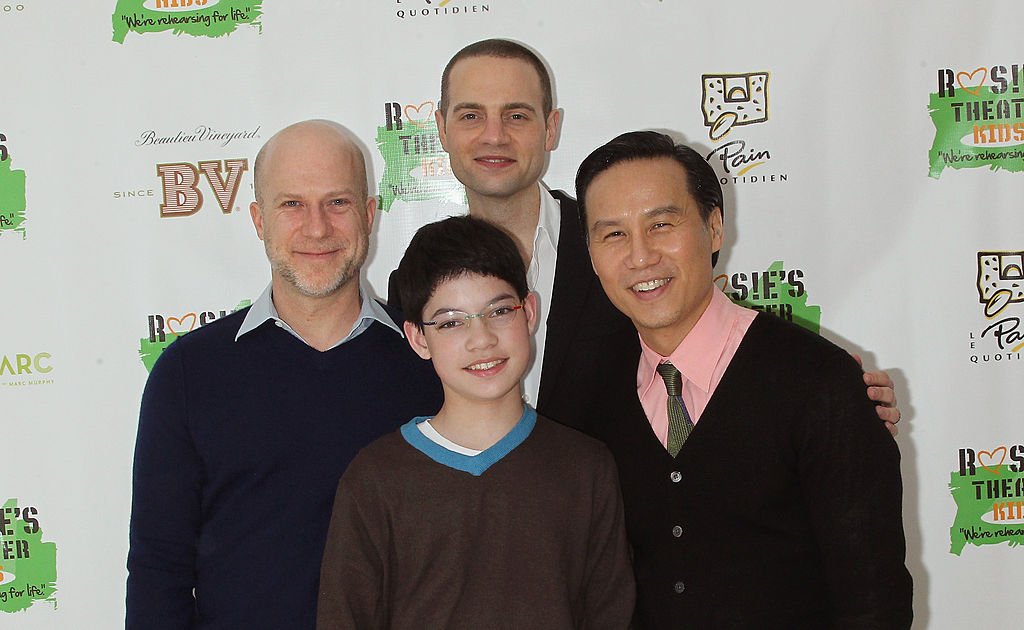 ---
Cynthia Nixon and Christine Marinoni
Cynthia Nixon, Miranda from "Sex and The City", first met education activist Christine Marinoni back in 2004. At the time, Nixon was already a mother to two children from her previous 15-year-old marriage to school teacher Danny Mozes. They got engaged in 2009 and got married in 2012. Despite always having been heterosexual, Nixon said she didn't feel strange about falling in love with Christine.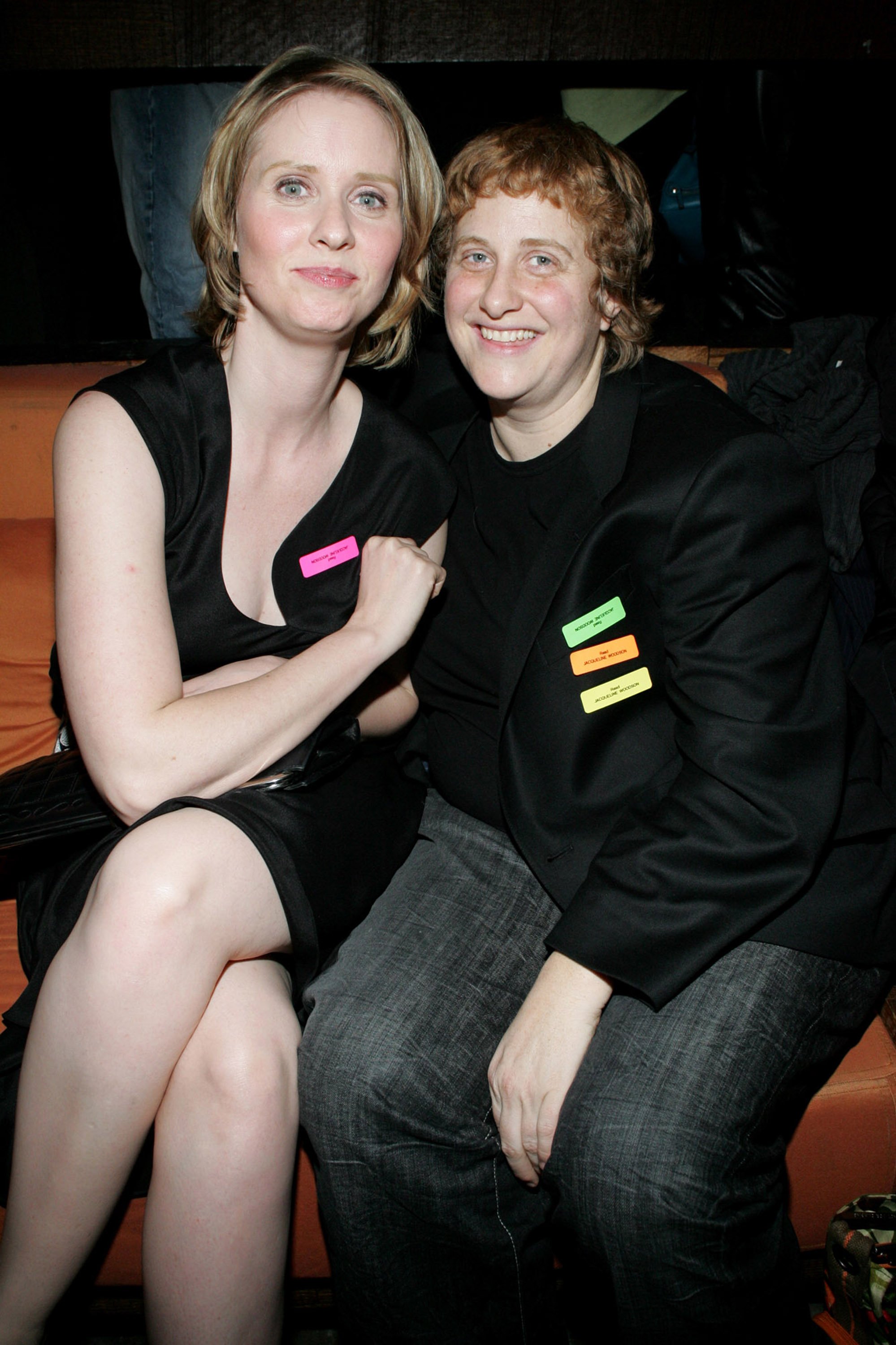 In February 2011, Christine gave birth to the couple's first child together, son Max Ellington Nixon-Marinoni. In 2019, Nixon revealed on social media that Max's father is costume designer Michael Growler, who Nixon worked with in "Sex And The City" after first meeting him on the Broadway production "Rabbit Hole".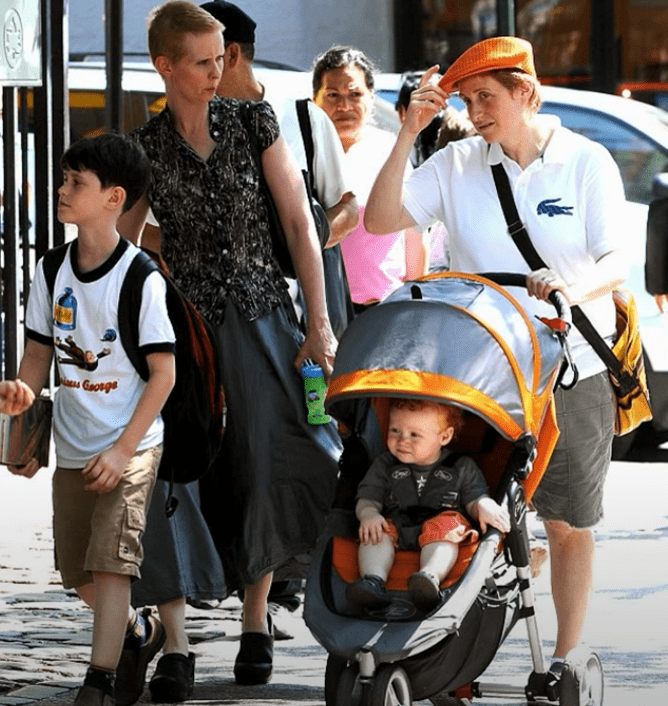 ---
Jillian Michaels and Heidi Rhoades
Reality TV star and "The Biggest Loser" fitness guru and coach Jillian Michaels, first started dating her now ex-wife Heidi Rhoades back in 2009. Six years later, they were getting engaged. During their marriage, the two women adopted their first child, 2-year-old Haiti-born Lukensia, in 2012, and Heidi gave birth to their second child, son Phoenix in that same month.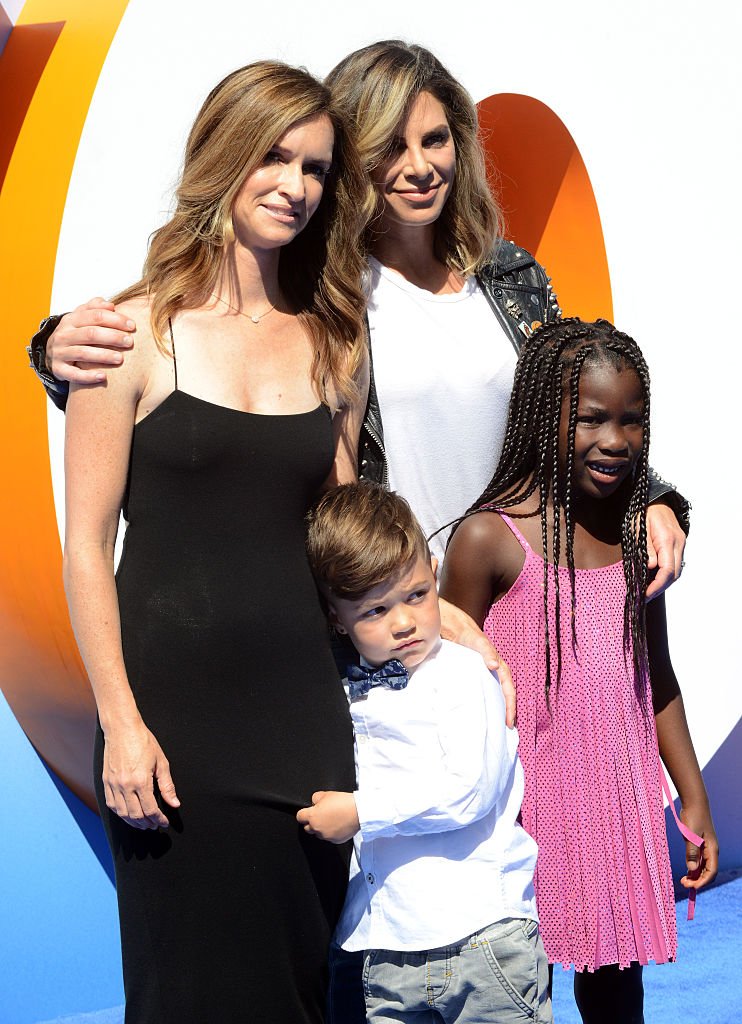 The couple ended up not sticking together, though. They separated in 2018 with Jillian's public announcement in which she explained, "We've found we're better friends and parents living apart than staying together". The couple has been officially divorced since 2020, while still co-parenting their two children.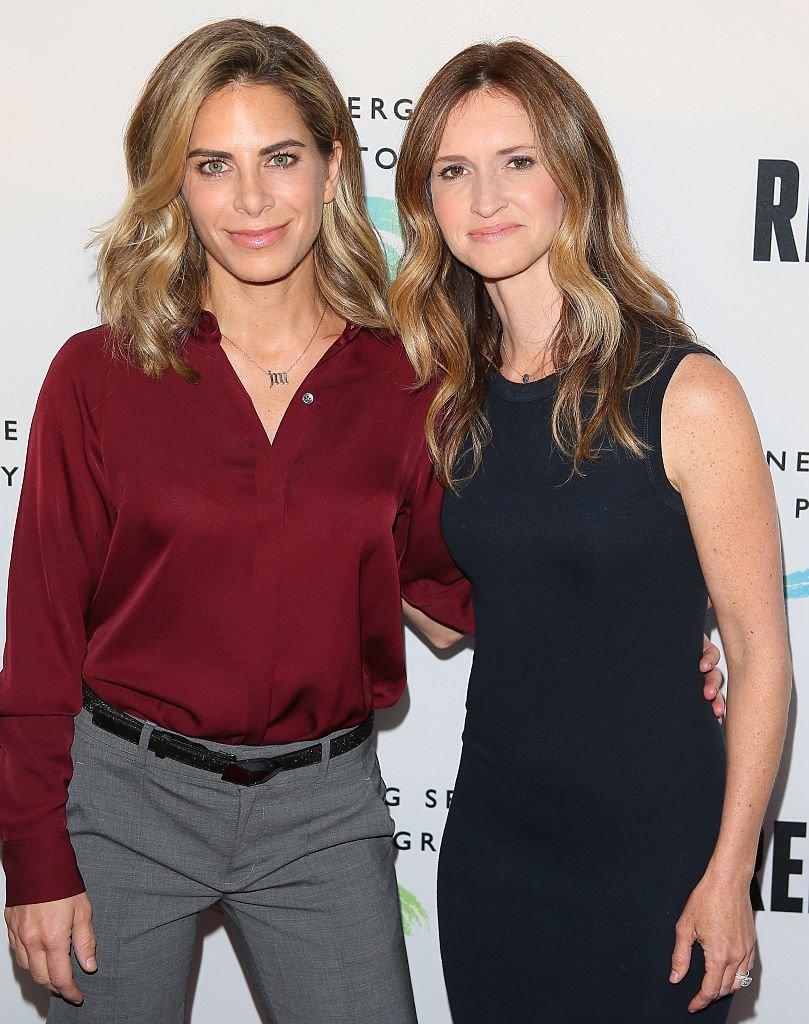 ---
Sam Harris and Danny Jacobsen
Singer Sam Harris and director/presentation coach/film producer Danny Jacobsen met back in 1994 and have been together ever since. In April 2008, they added another member to the family, their adopted son Cooper Atticus Harris-Jacobsen, and a few months later, in November, they got married. Harris has shared some of his fatherhood experiences in the book "Ham: Slices of Life".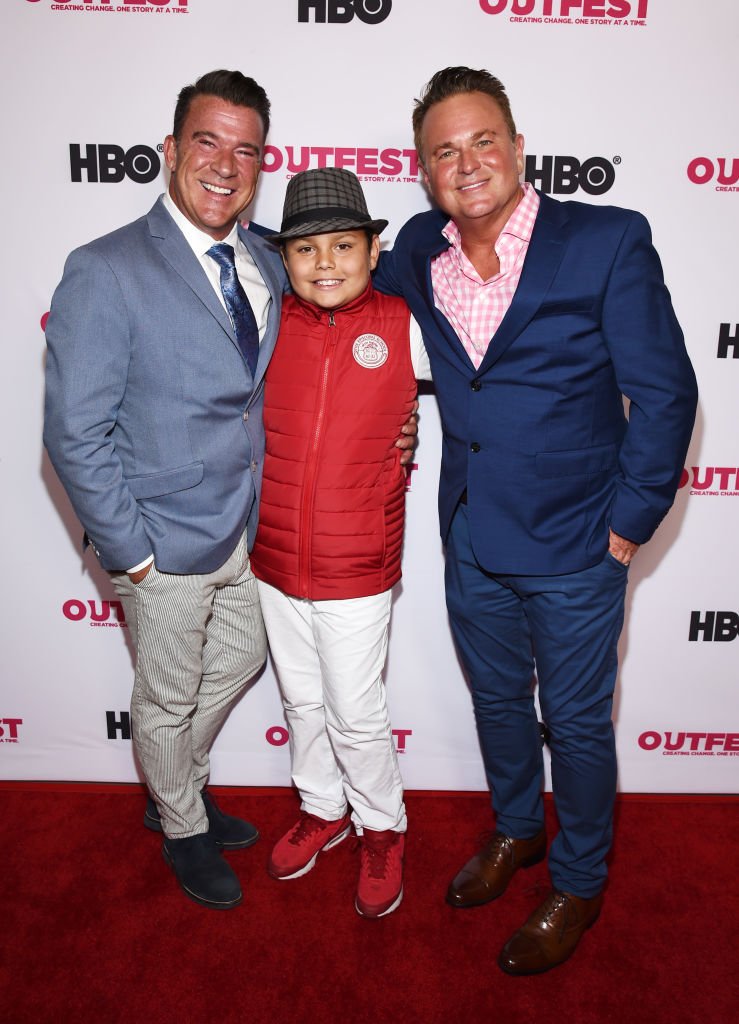 ---
Clay Aiken
Back in 2008, "American Idol" contestant Clay Aiken publicly announced he was gay and that he was welcoming a new addition to the family, his son Parker, born from Jaymes Foster, a platonic female friend of the singers, the sister of the producer of several of Aiken's albums. They have since become estranged, but are co-parenting Parker. Aiken has talked about being a hands-on father.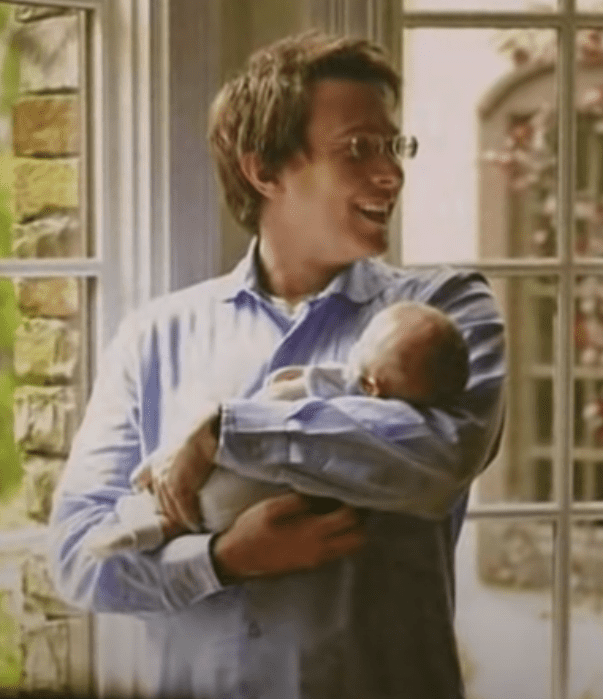 ---
Matt Bomer and Simon Halls
Matt Bomer, the actor who was on the list to become Christian Grey of "50 Shades of Grey," has always been known for keeping his private life private. He never discussed his sexuality until 2012, when he publicly came out through a speech while accepting a Desert AIDS Project humanitarian award. He then thanked his husband, Simon Halls, and their children.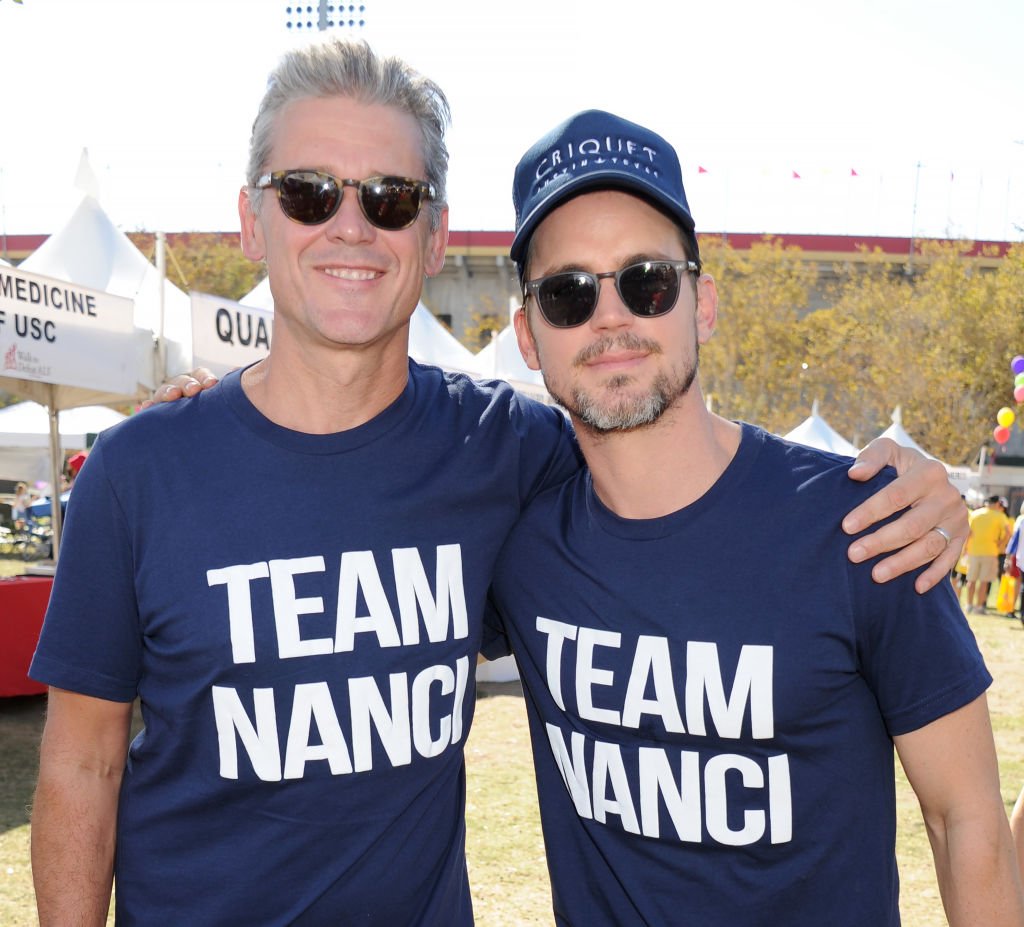 All of the couple's children, Kit, Walker, and Henry, were born through surrogacy. Bomer considers himself a cool dad, letting his boys dress whatever way the like to "cultivate their own sense of expression in the world." He also isn't too keen on having any of his kids on stage anytime soon. "I want them to have a nice, normal childhood," the actor said.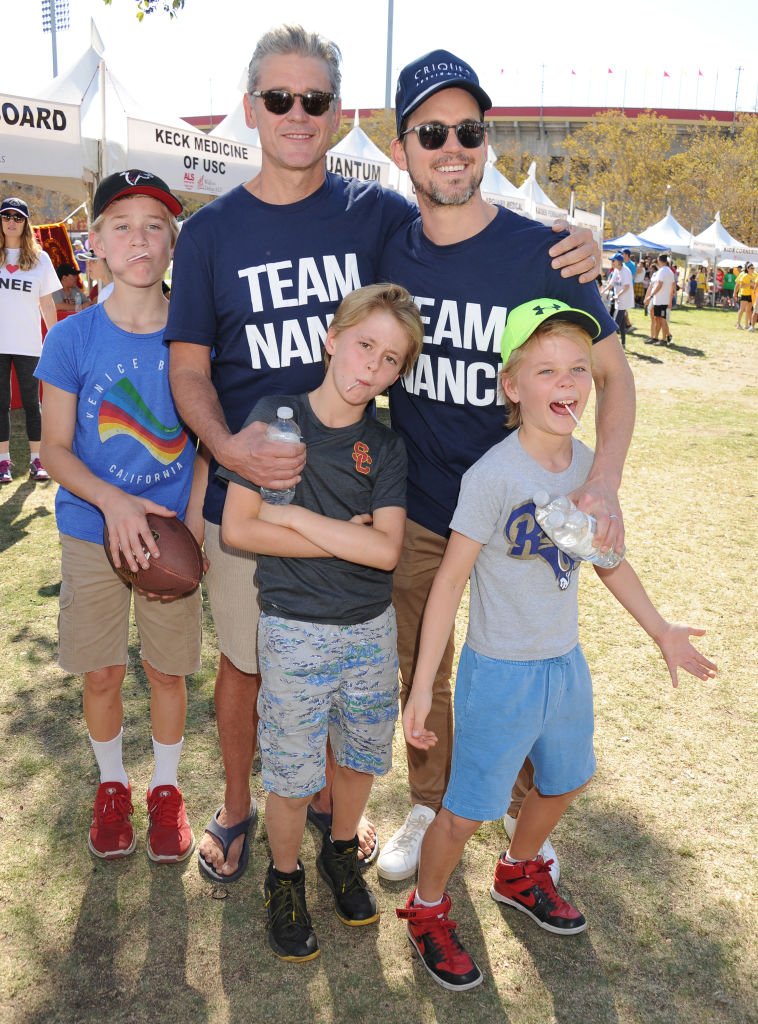 ---
Nate Berkus & Jeremiah Brent
Celebrity designer Nate Berkus met his current husband, interior designer Jeremiah Brent, at a mutual friend's birthday party. It didn't take long for Brent to move into Berkus' apartment and start changing everything inside. A year later, they were getting engaged while on a trip to Peru, and another year later, they were husband and husband.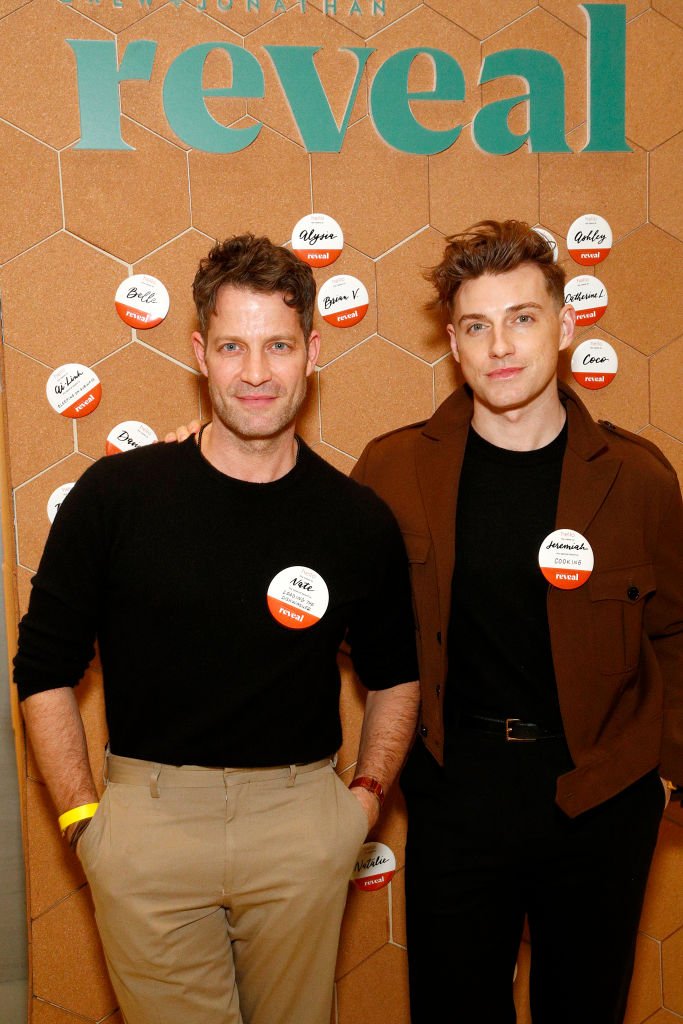 A few months later, they welcomed a baby girl into their freshly-started family. Poppy was born through a surrogate mother on March 23, 2015. She made her debut on the cover of Architectural Digest in a photo taken inside her family's new Manhattan home. One year later, they welcomed Poppy's brother, a baby boy named Oskar.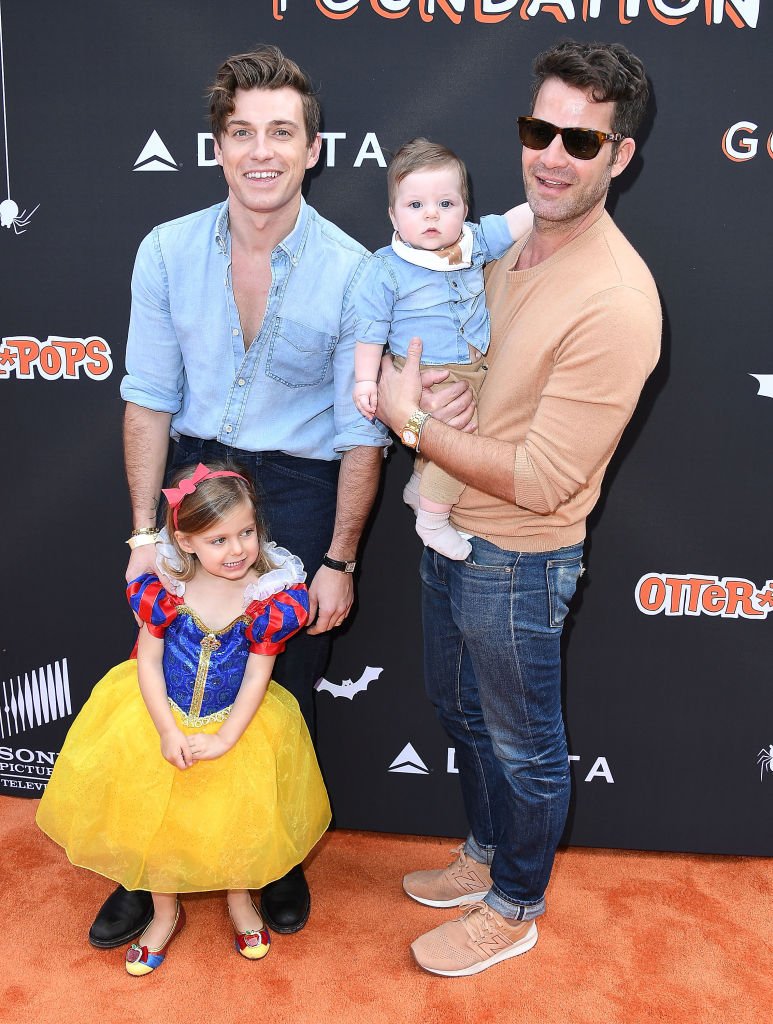 ---
Shaun T. and Scott Blokker
Fitness guru Shaun T., best known for his fitness programs for adults and children, came out as gay through Twitter in 2012 and has since married Scott Blokker. The couple welcomed two adorable additions to their family back in 2017: twins Sander Vaughn and Silas Rhys, born through a surrogate mother. The first year of parenting wasn't easy, though.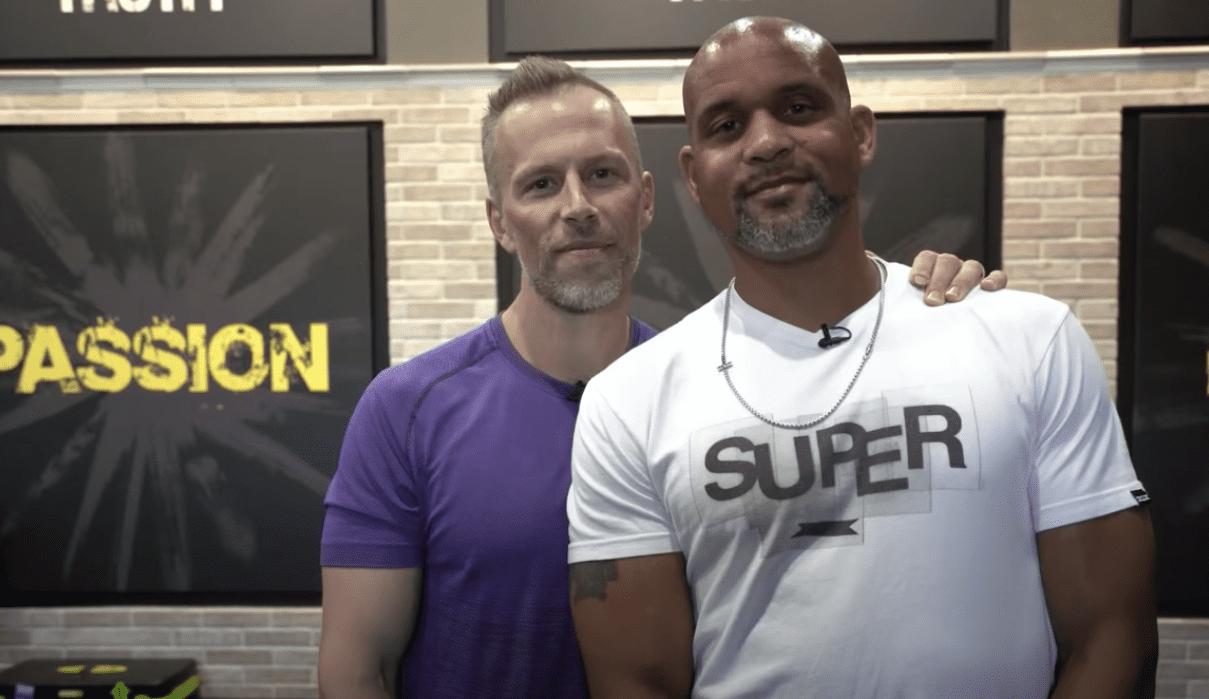 Both Shaun and Scott had a lot to learn about being parents, and the ups and downs of parenthood almost put an end to their relationship. "It was terrible," admitted Shaun T. "We got into more fights than we'd ever had in our entire relationship." Blokker agreed, "I even questioned whether we'd ruined our marriage by having kids, but it wasn't the kids. It was the not sleeping!"
---
Dan Savage and Terry Miller
The "Savage Love" columnist Dan Savage married his now-husband Terry Miller in Vancouver back in 2005. To make it official in the United States as well, they were among the first couples to get married in Seattle in 2012. The couple adopted their son DJ, now in his twenties, through an open adoption process where his mother could see her son whenever she wished to.
---
Fredrick Eklund and Derek Kaplan
Swedish-born reality TV star Frederick Eklund married his now-husband artist Derek Kaplan back in 2013 on Little Palm Island in the Florida Keys. Despite a sad failed first attempt at having children through surrogacy (the mother suffered a miscarriage), the couple ended up being successful in 2017, the year they welcomed twins Milla and Frederik Jr.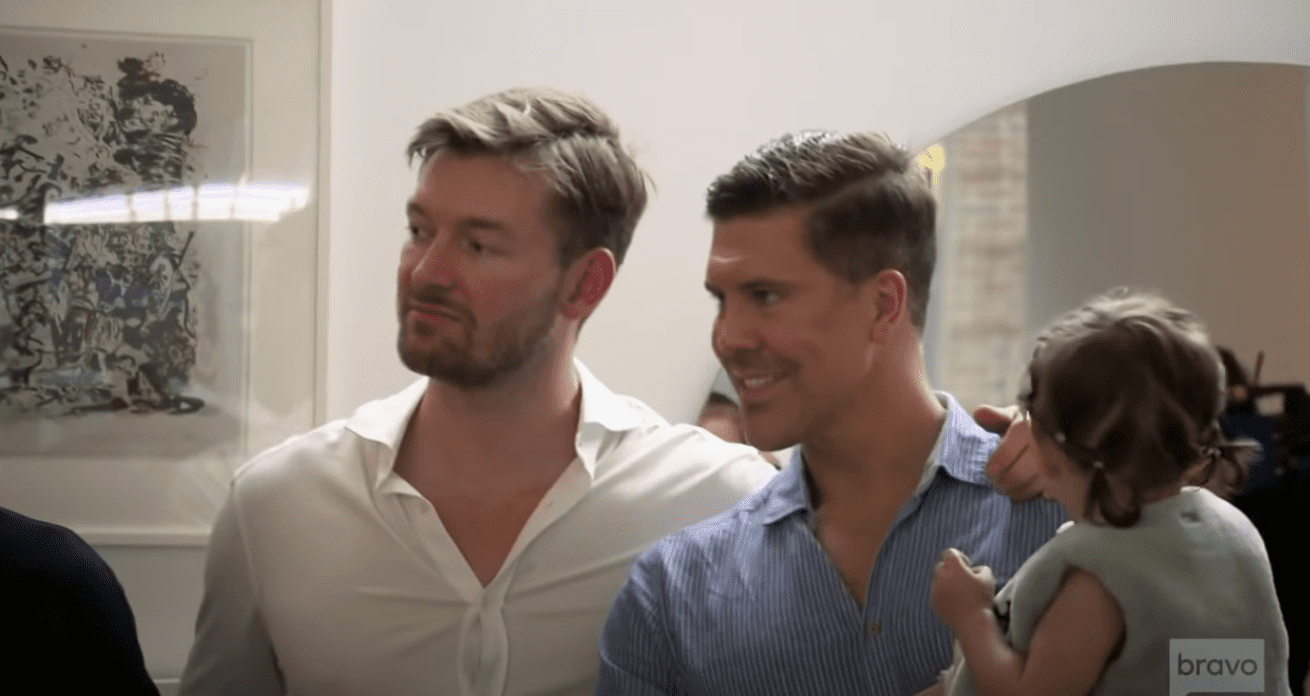 ---
Elton John and David Furnish
The iconic pop singer Elton John has been with Canadian filmmaker David Furnish, his husband, for more than 30 years. The two met back in 1993 through a mutual friend. Elton was immediately attracted to his independence. I was attracted to David immediately," John recalled. "He had a real job, his own apartment, a car. He was independent. I didn't need to take care of him.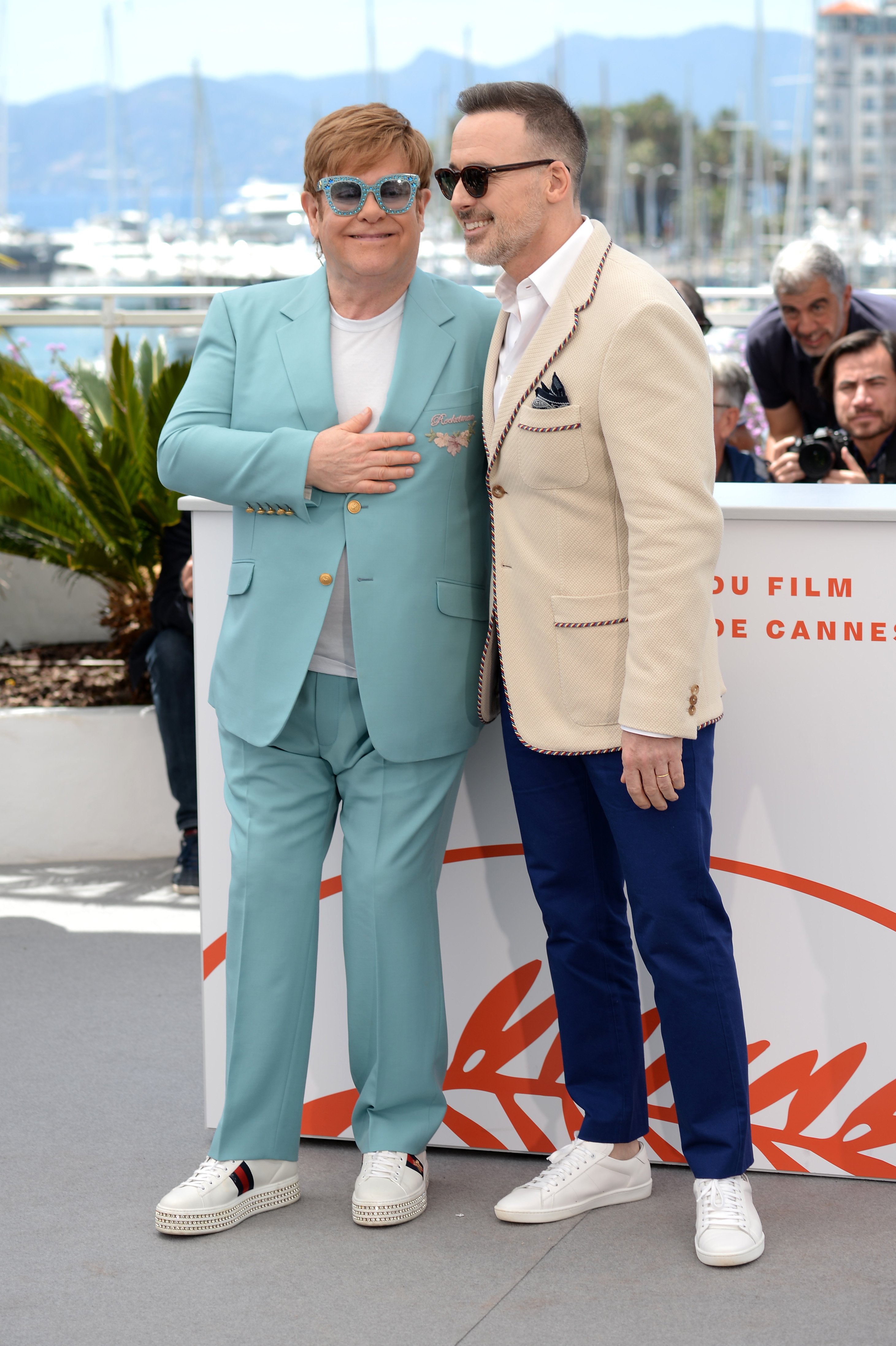 Despite some initial reluctance to become a father, Elton finally decided to adopt along with David in 2010. Their first son, Zachary Jackson Levon Furnish-John was born via surrogate that same year. Three years later came their second son, Elijah Joseph Daniel Furnish-John, through the same surrogate mother in California.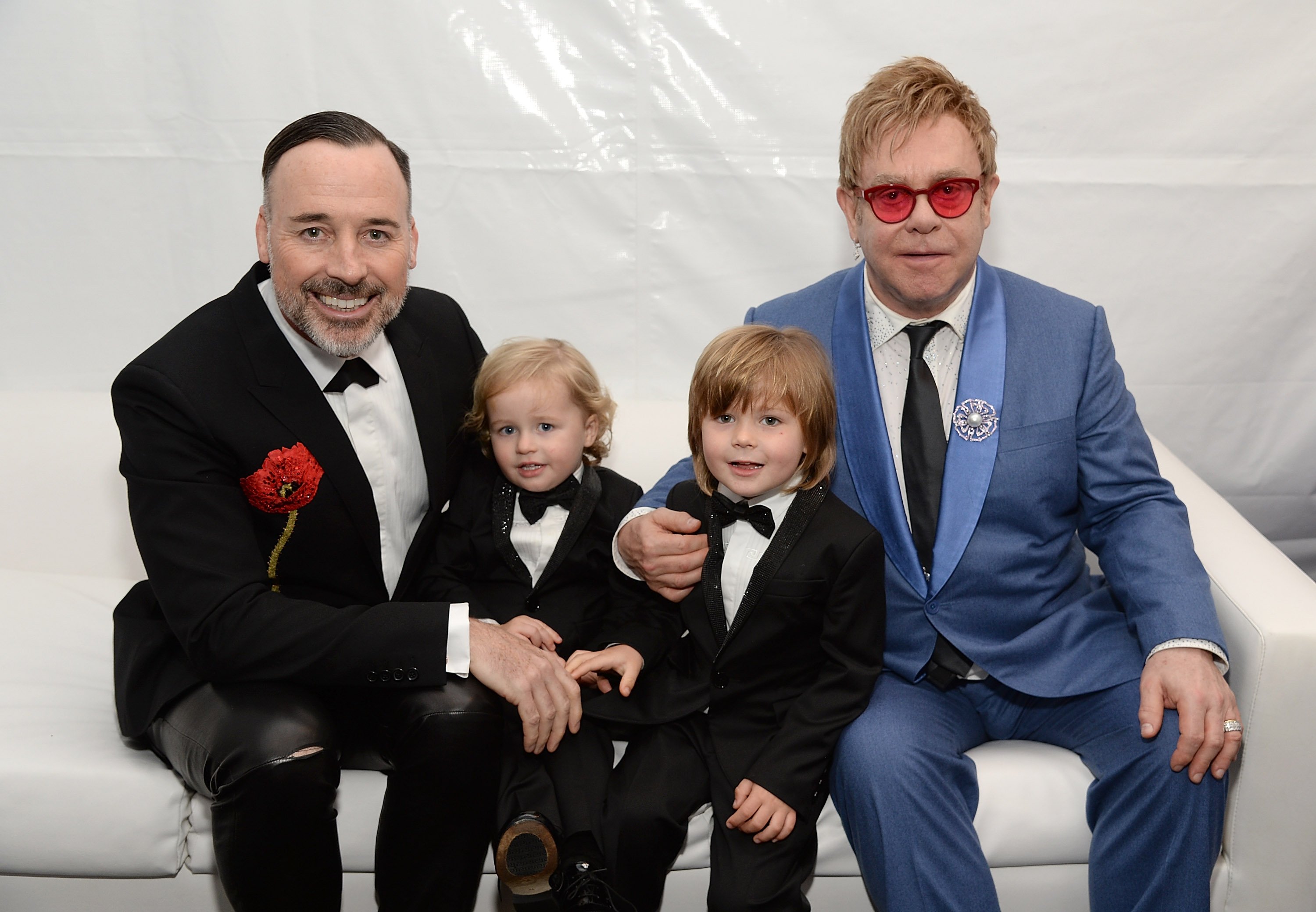 It's pretty amazing seeing these gay couple's dreams of becoming parents coming true. We are absolutely sure they make the best fathers and mothers to their kids. What are your thoughts on this? Let us know all about it in the comments section, and don't forget to share the article!
Sources:
Biography
,
Oprah Mag
,
Out News Global
,
Fox News
,
Daily Mail
,
People
,
Heavy
,
Advocate
,
Parents