The Top 25 Richest Actors From Famous TV Crime Shows
NCIS, Blue Bloods, and Criminal Minds are three titans, the TV crime series with a huge army of fans. These shows have been on air for so many years that it is almost impossible to imagine our life without them! 
But have you ever wondered how rich TV crime dramas stars are? Which cast is the richest?  Do you know which show - Blue Bloods or Magnum P.I. - has earned Tom Selleck the most money? Find out the stunning life stories about each of your favorite cast members from this list!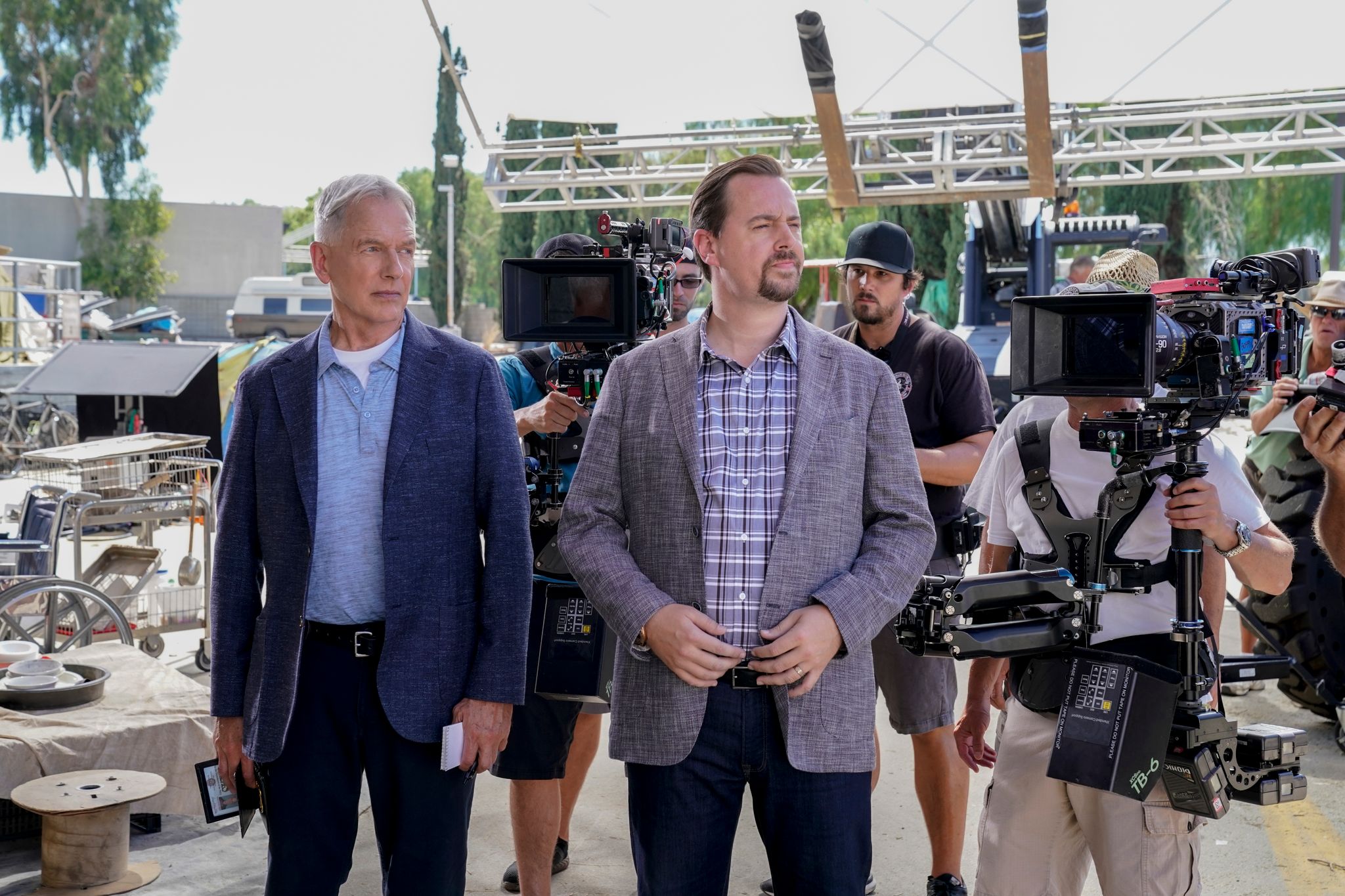 ---
25. Vanessa Ray as Eddie Janko, Blue Bloods ($3 million)
Vanessa Ray who plays Eddie is tough and independent. Playing Janko was Vanessa's breakthrough earning her a net worth of 3 million dollars. Even though her career started about 20 years ago, Ray's first major role was during the last few seasons of CBS's As the World Turns.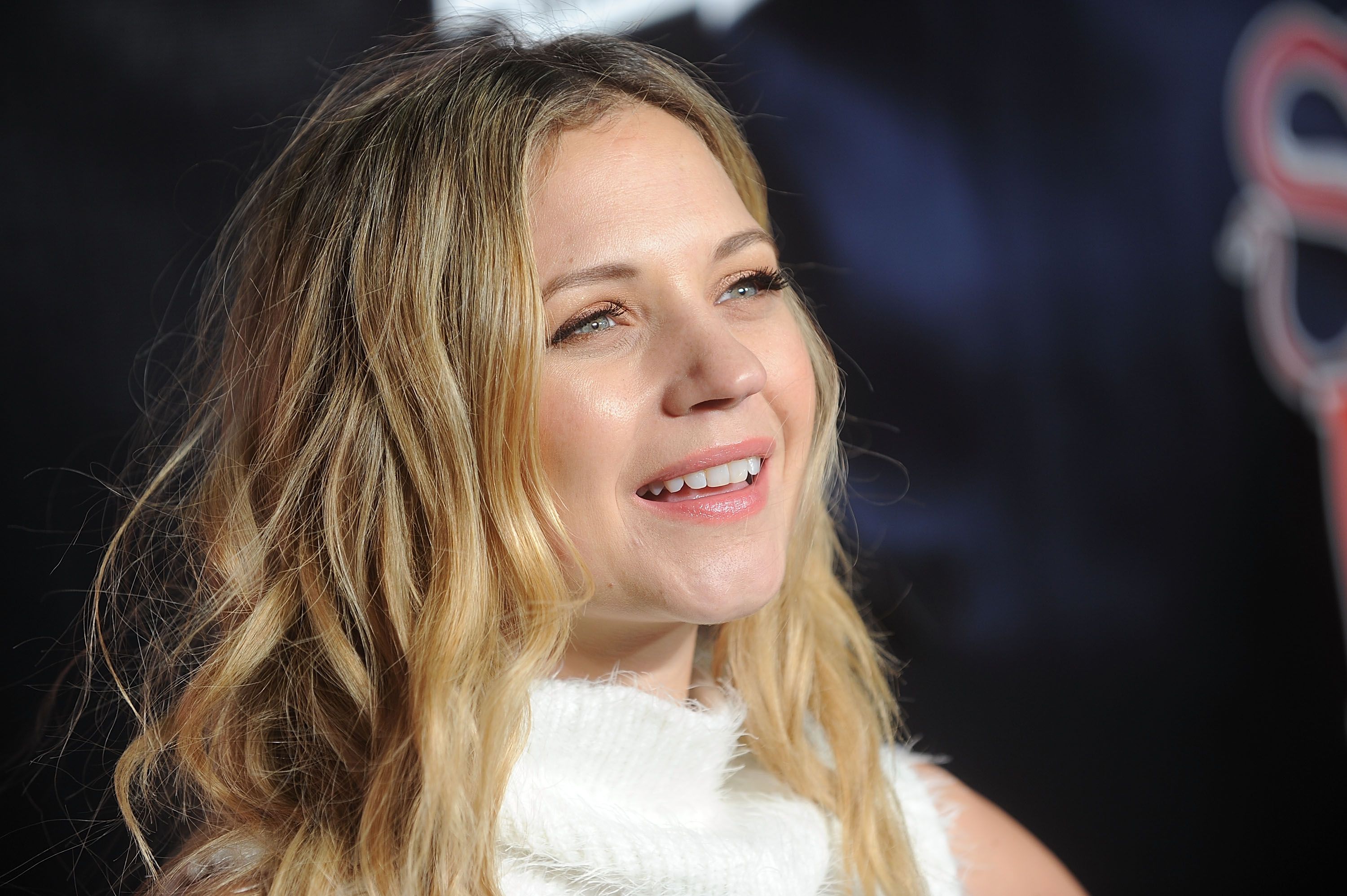 ---
When the series finally ended in 2010, Ray soon joined the cast of Suits, the legal drama series between 2011 to 2012. Also playing the main villain in the teenage drama series Pretty Little Liars.
On tape in 2013 Vanessa auditioned for Blue Bloods and she couldn't have been more thrilled to try it out! Her casting almost got ruined by an incident though: would you believe that director got stuck in an elevator!?
CBS did offer to reschedule the casting but she was so determined to get the role that she waited for hours until the fire department managed to get the director out so she could audition the same day. And that's the dedication you would expect from Eddie, right?! Well, she knew what she was going for! 
---
Judging by her Instagram, Ray enjoys spending it on traveling around the world with her husband, actor Landon Beard. Aside from acting Ray also advocates for Origins cosmetics on Instagram. Definitely a great choice for the company to go for. Ray looks fantastic with or without makeup and you would never tell that she will soon hit 40s.
---
24. Rocky Carroll as Leon Vance, NCIS ($4 million)
Being one of the main cast members on NCIS brings in a steady paycheck for Rocky Carroll. Just like his NCIS co-stars, he earns a six-digit salary, though the exact figures haven't been disclosed. 
However, the actor has been playing Leon Vance since 2008, so his net worth is less of a mystery and is estimated to be as much as $4 million. Apart from being a cast member on the acclaimed series, Carroll has also directed several episodes.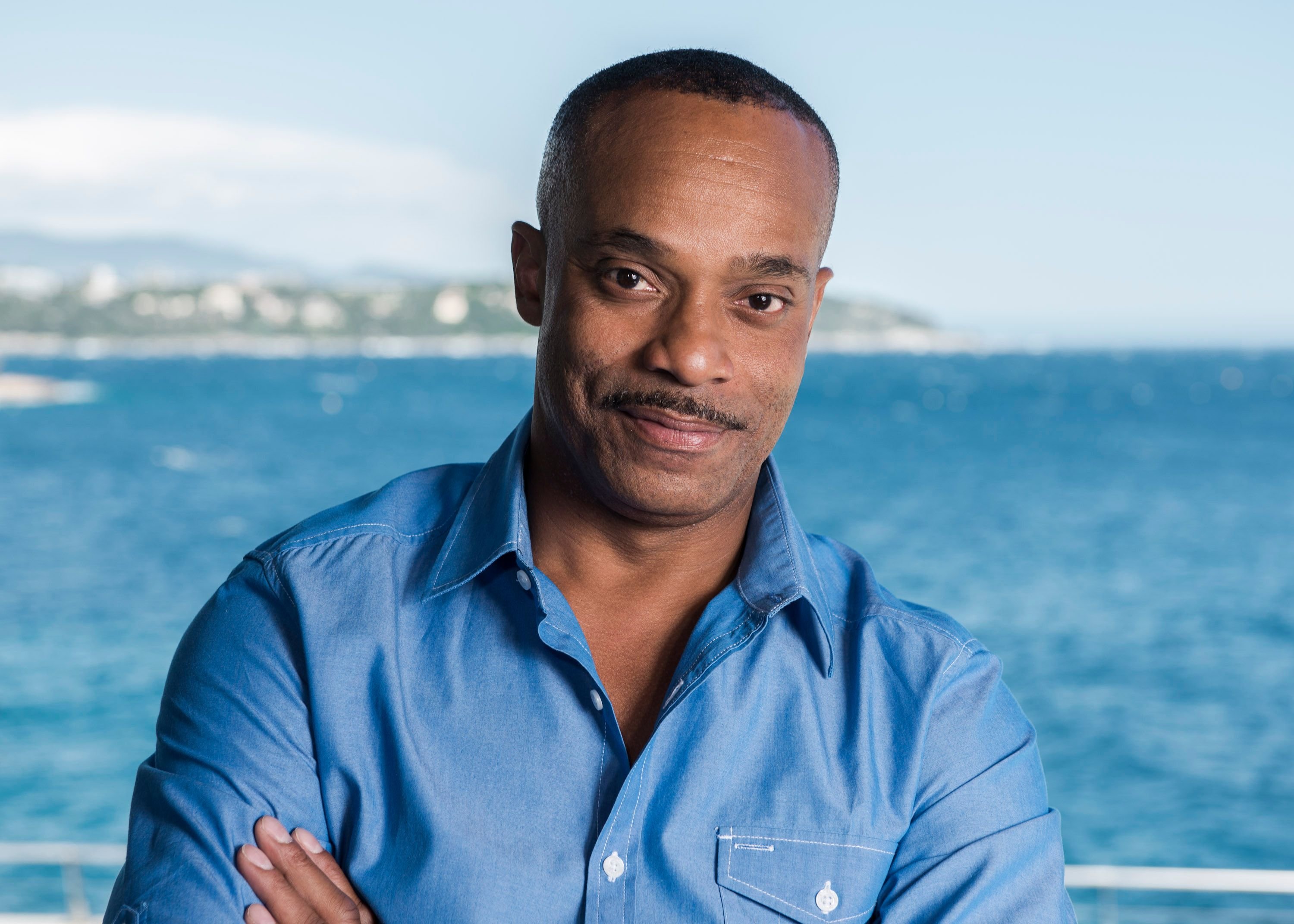 ---
So how did Carroll amass his fortune over the years? Well, his face was probably familiar before NCIS as he's been in the acting profession since the 80s, making his start as a theatrical actor. Rocky even earned himself both a Tony and a Drama Desk nomination for his dedication to the art! Aside from his theatrical career, Rocky Carroll had small roles in a variety of different movies.
He was in Born on the Fourth of July, which starred Tom Cruise, and Prelude to a Kiss with Alec Baldwin and Meg Ryan. Rocky also featured in Crimson Tide with Gene Hackman and Denzel Washington, and periodically popped up in episodes of TV series like Money, Power, Murder; and Law and Order. However, his most notable role was in the series Chicago Hope before Rocky Carroll finally found a home with the NCIS!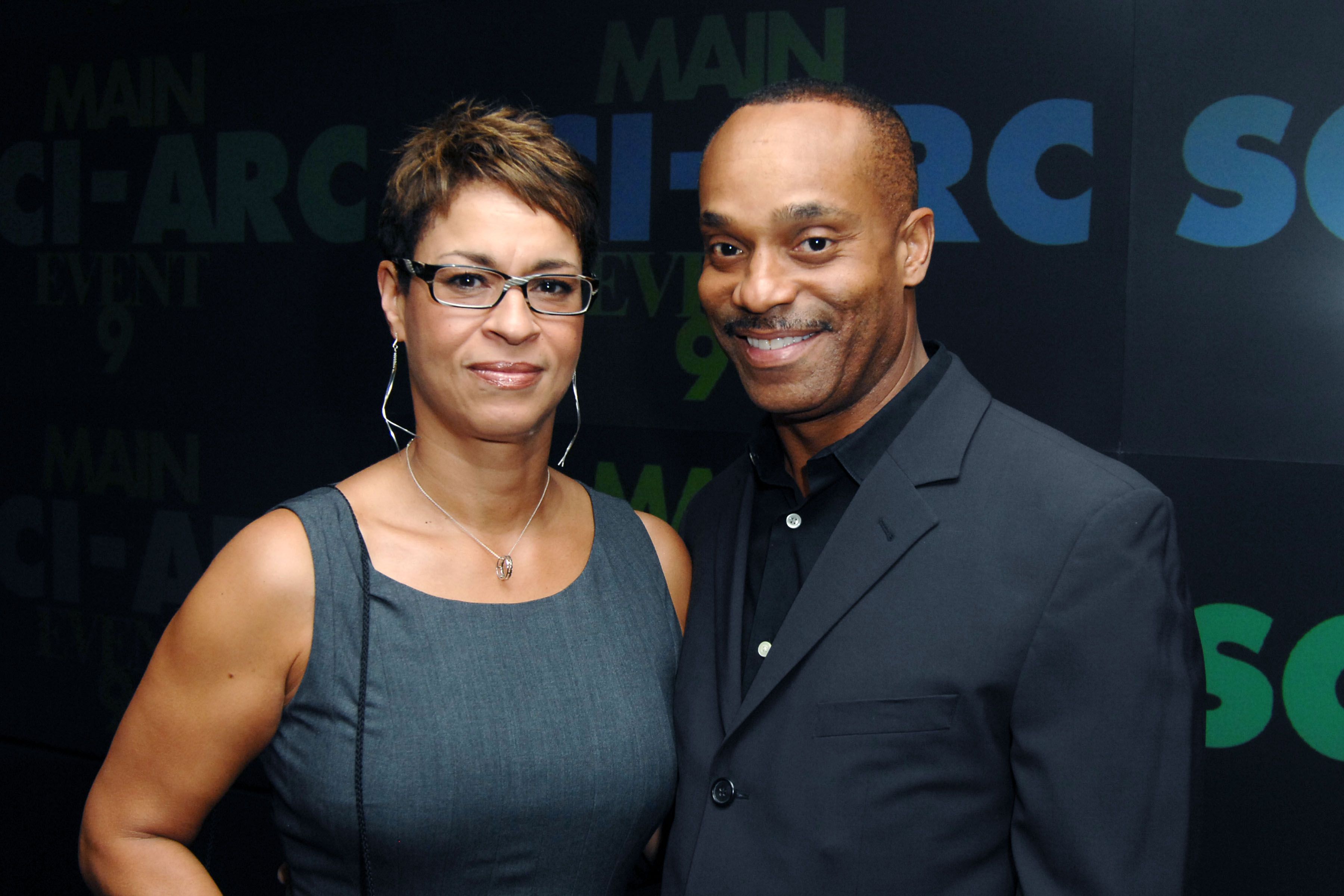 ---
23. A. J. Cook as Jennifer "JJ" Jareau, Criminal Minds ($4 million)
Back in 1997, when she was acting out a small part in a McDonald's commercial, would A. J. Cook has imagined that today she'd end up with a net worth of $4 million? It's worth noting that Cook decided to become an actress after she watched Dirty Dancing with Patrick Swayze, but there's nothing "dirty" about the parts Cook picks.
---
All the roles she chooses must comply with her religious beliefs, as A. J. Cook is a Mormon. However, those strict standards didn't stop A. J.  from having a photoshoot for Maxim magazine and earned herself a spot on the Maxim Hot 100 list in 2014. And her place on the list is undeniable!
During shooting, Cook and co-star Kirsten Vangsness savvily negotiated raises to ensure gender parity, meaning that they were earning as much as their co-stars like Matthew Gubler. Overall, for each episode of the show, Cook made $100 thousand. That is. Until she was… fired! And, no! It wasn't that Cook started a fight with a producer. 
---
After season 5, the show's producers announced they had to cut the budget and that some actors would have to leave. However, the news angered viewers and even though the showrunners were going to wrap up Cook's character in season 6, her contract was renewed for the show's seventh season!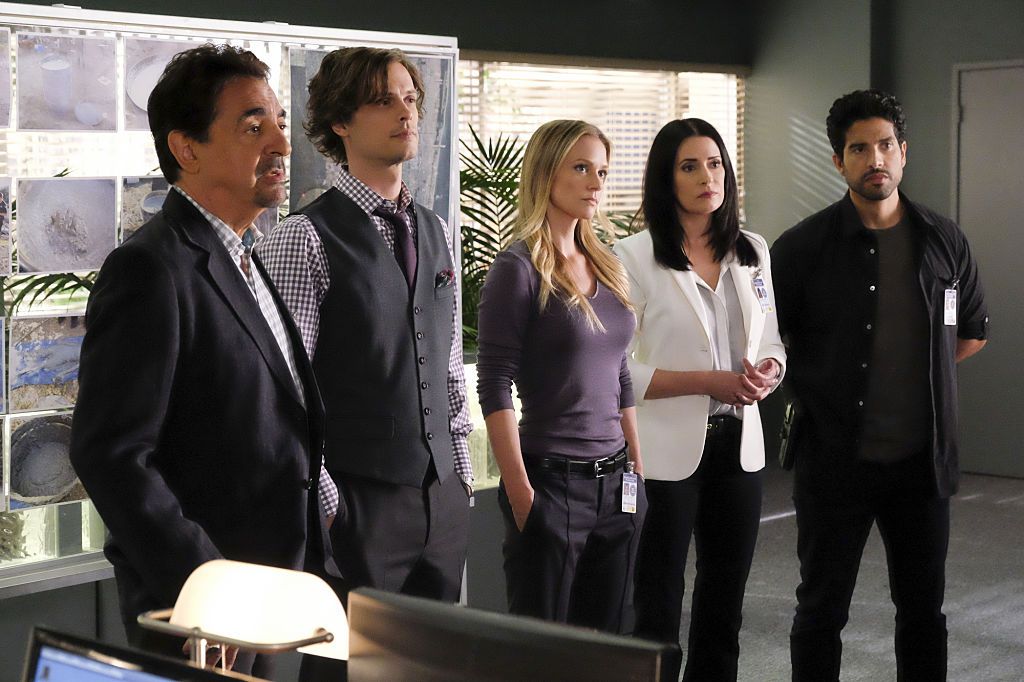 ---
22. Kirsten Vangsness as Penelope Garcia, Criminal Minds, ($4 million)
Not only an actress but also a writer, Kirsten wrote the script for several episodes of Criminal Minds and the LA Times has even published some of her works! See, that's not just set dressing: Vangsness isn't wearing glasses just to look smart, she actually is! 
Kirsten has been in more than 250 episodes of Criminal Minds which makes her not just famous but also rather wealthy! Today her net worth is estimated to be $4 million.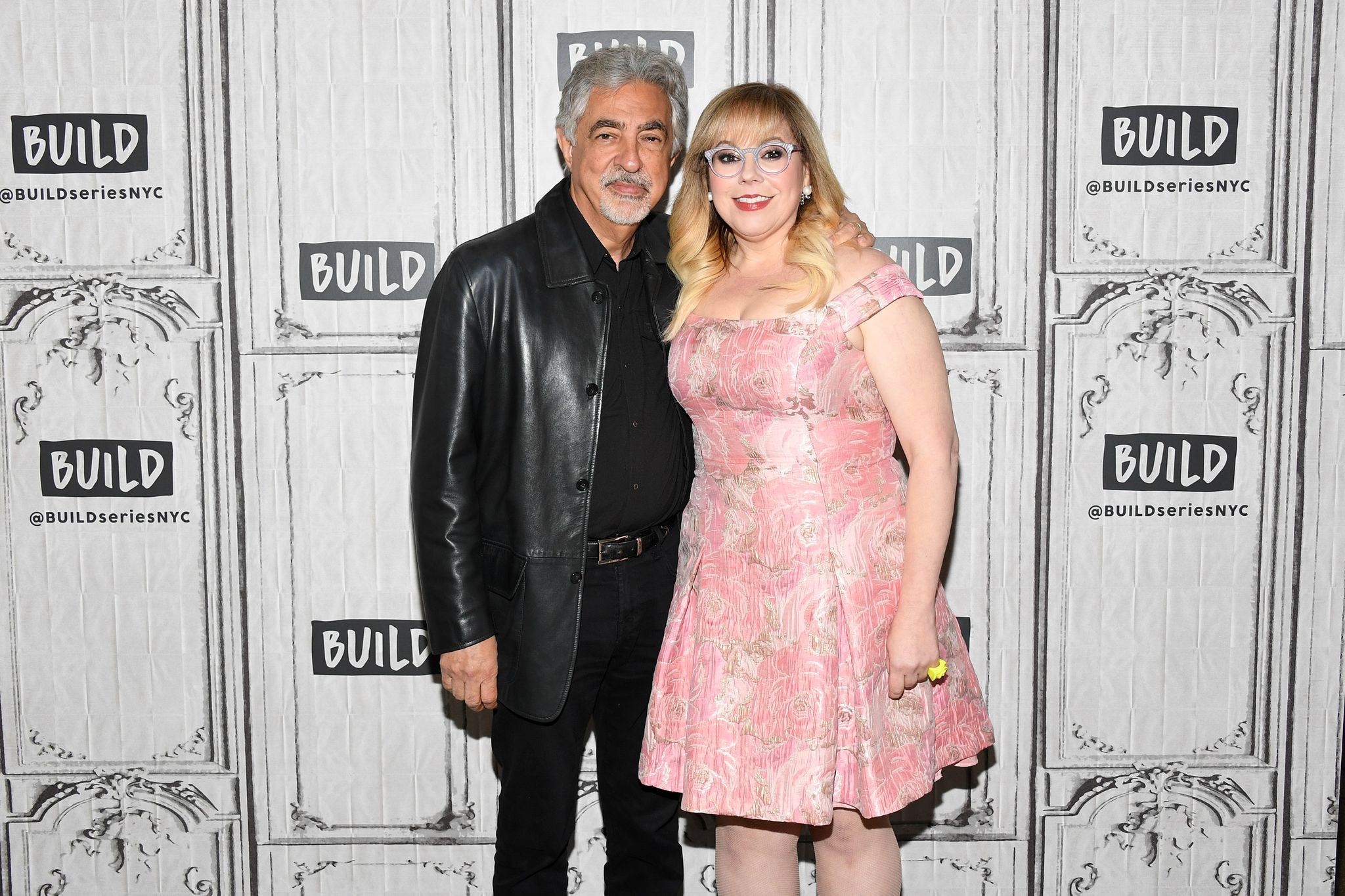 ---
21. Will Estes as Jamie Reagan, Blue Bloods ($5 million)
Will has had a broad range of roles that have made him rich and famous, gaining him a net worth of $5 million, according to Celebrity Net Worth. Although other sources claim he is far richer than having $12 million in his piggy bank. Estes has worked wholeheartedly to achieve it, starring in one of the most beloved shows.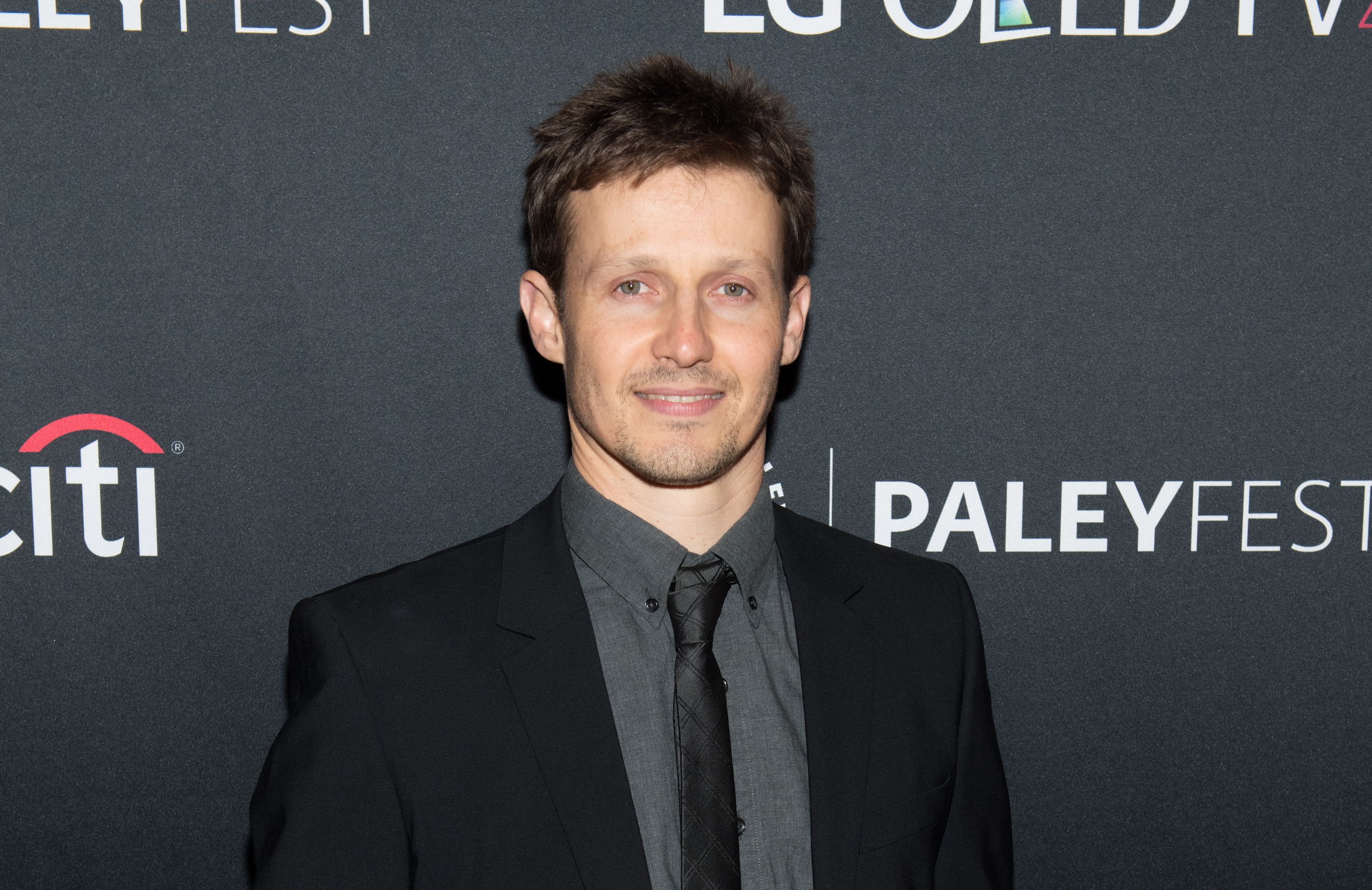 ---
You may recognize him from NBC's American Dreams or from the criminal drama series - Eleventh Hour that tells an unusual story of an FBI agent and a scientist saving people from biological attacks, poisonous assassination and crazy scientific experiments. Or you may recognize him as Will Maloy from the mysteriously dangerous Reunion series where they try and solve a 20-year-old murder case. 
All of Estes's hard work paid off once he landed the main role of the youngest son "golden boy" in Reagan's family. "Net worth" is a pretty secretive topic to dig up but it looks like Will makes way more than the "base salary" of $60,000 for each episode.
---
Each character on Blue Bloods is perfectly scripted and Will's portrayal of Jamie is so amazing, that even the real NYPD advisors on set highlighted how natural he looked in uniform, Will told Showbiz CheatSheet. We guess that means we can hope for more crime series with Will starring in them!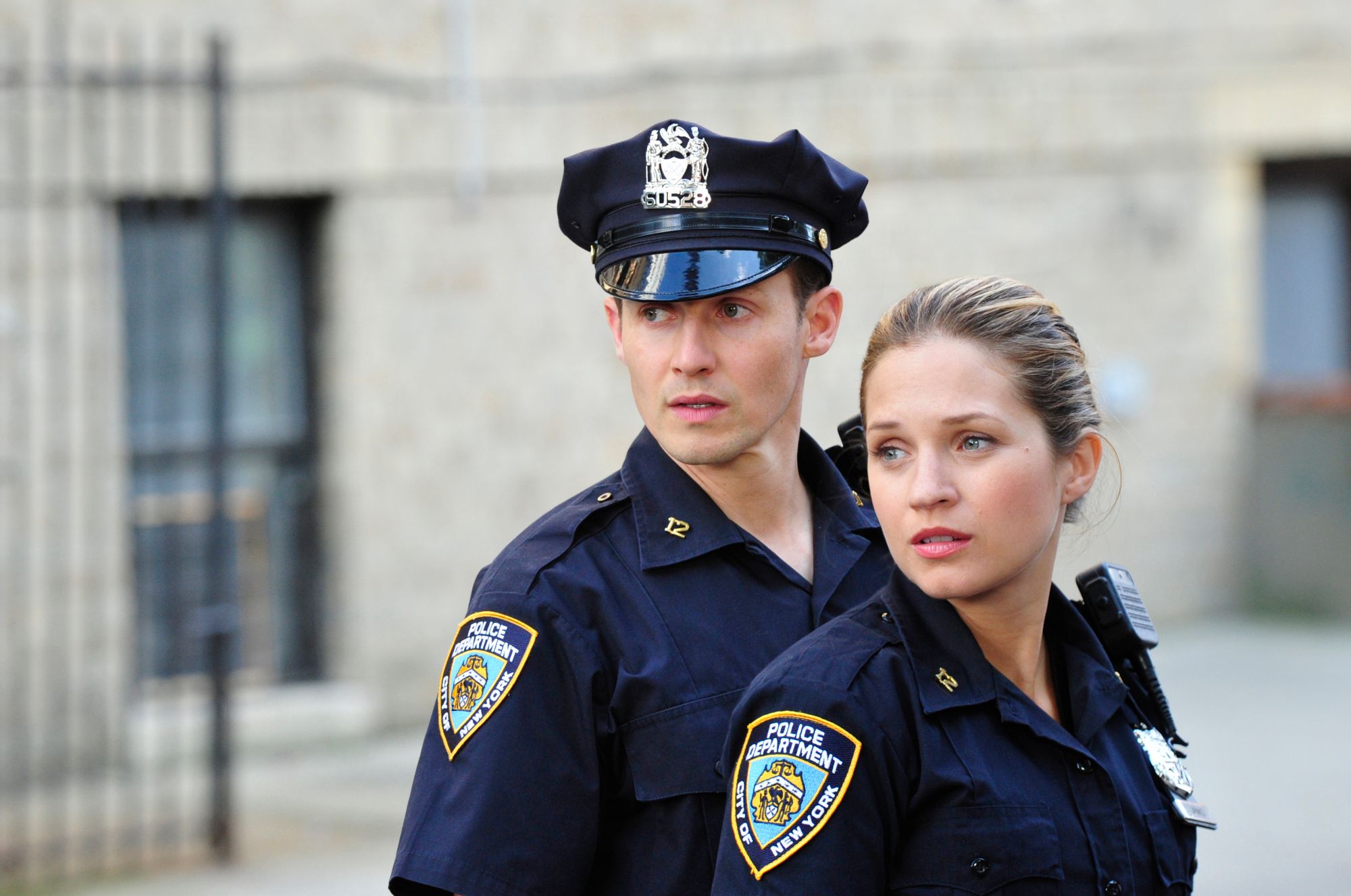 ---
20. Emily Wickersham as Ellie Bishop, NCIS ($6 million)
Her estimated net worth is about $6 million. We don't know exactly how much she earns for each episode, but given those of her co-stars, Emily Wickersham's per episode salary is expected to be well over $100,000. Although Emily's role as Special Agent Eleanor Bishop was initially supposed to be for only three episodes, serving as a replacement for Cote de Pablo, Wickersham became a regular cast member of the NCIS.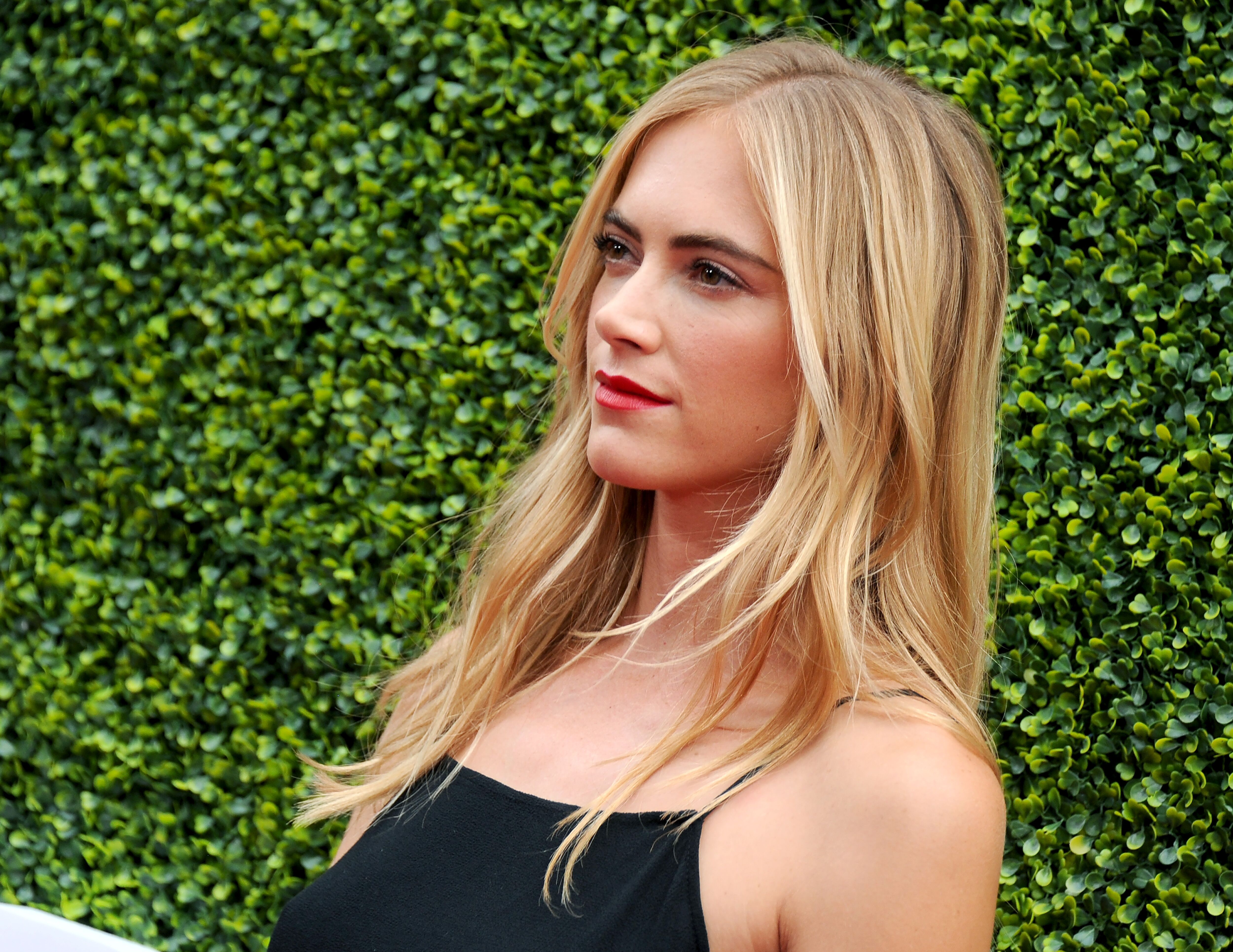 ---
Her role in the show was certainly a turning point for Emily's career, but her first notable character was in the critically lauded TV series The Sopranos. Besides, you may well have spotted Wickersham in the film Definitely, Maybe. 
Emily's relatively low net worth makes sense since she only joined the cast of NCIS in 2013. But while Wickersham is not the richest actress on the show, the longer she stays on NCIS, the more her net worth will grow.
---
19. Cote de Pablo as Ziva David, NCIS ($6 million)
When Cote De Pablo took on the role of Mossad officer turned NCIS agent, she didn't know what to expect. Fortunately, the character turned out to be a huge success and De Pablo came on as a regular for eight seasons, but the actress decided to walk away in the finale of the 13th season.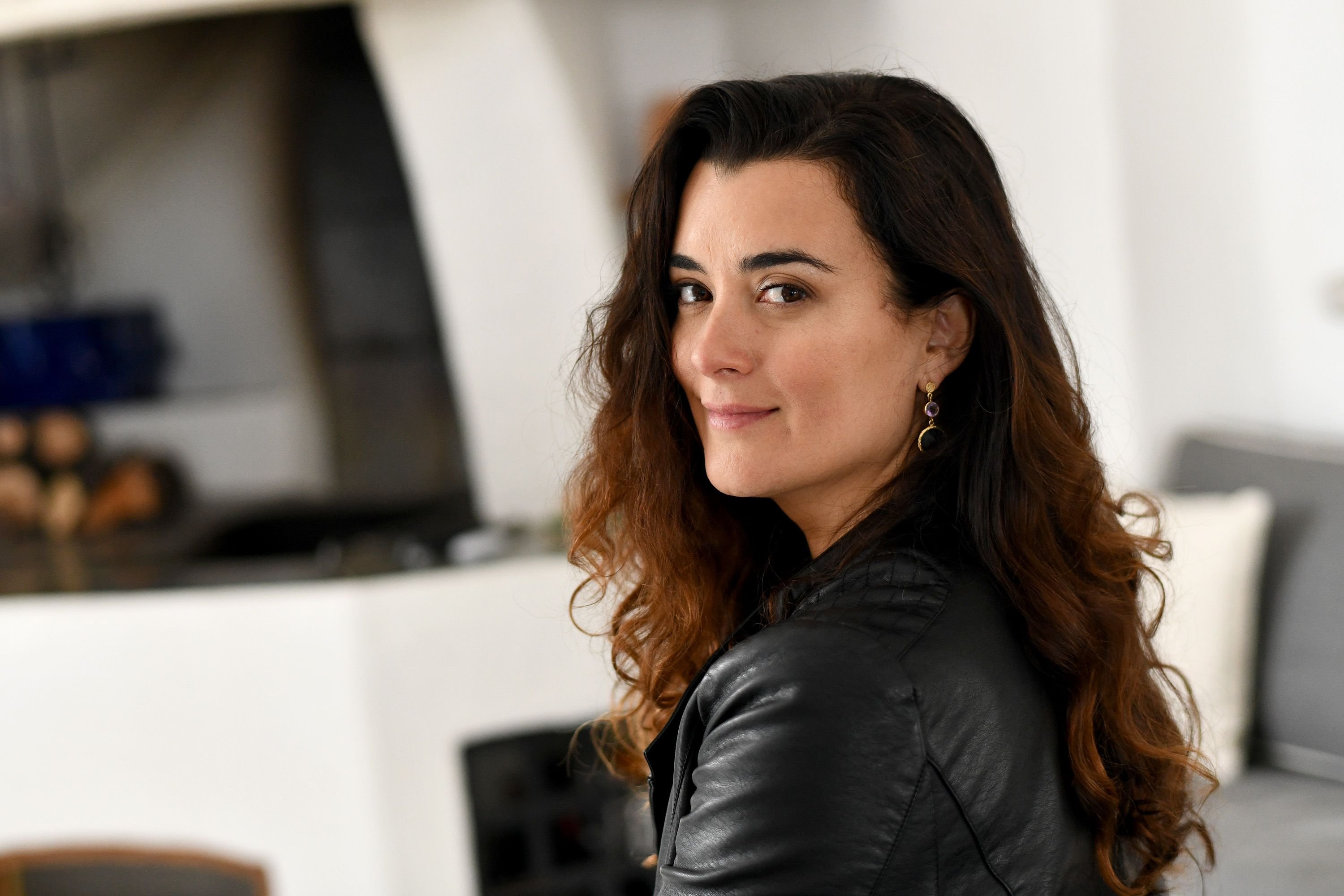 ---
After leaving NCIS in 2013, Cote went on to star in a number of TV projects including drama The 33 and CBS miniseries The Dovekeepers. Making a reported $120,000 per NCIS episode, de Pablo's was an actress in high demand and despite her short tenure on the show, her net worth is estimated to be a comfortable $6 million.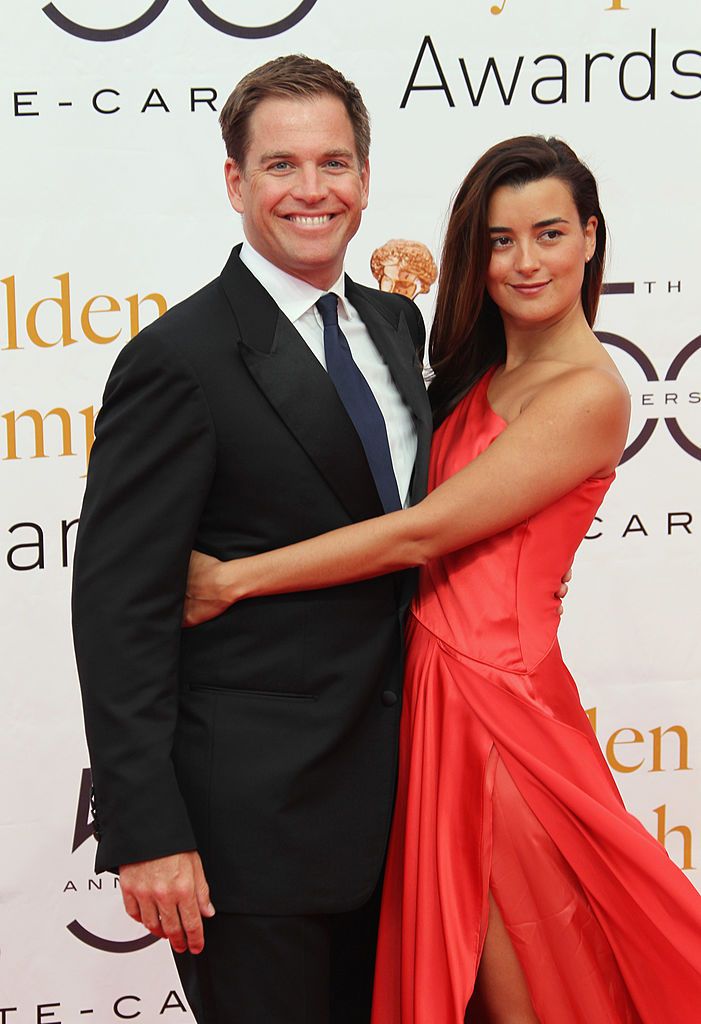 ---
18. Len Cariou as Henry Reagan, Blue Bloods ($6 million)
Len Cariou, the adored patriarch of the Reagan family has relatively little screen time on the series, which most likely reflects his paycheck. We are pretty sure he doesn't make less than the standard for ensemble actors - $60,000 per episode. There isn't that much info on his income just lately but according to Celebrity Net Worth, it's around $6 million.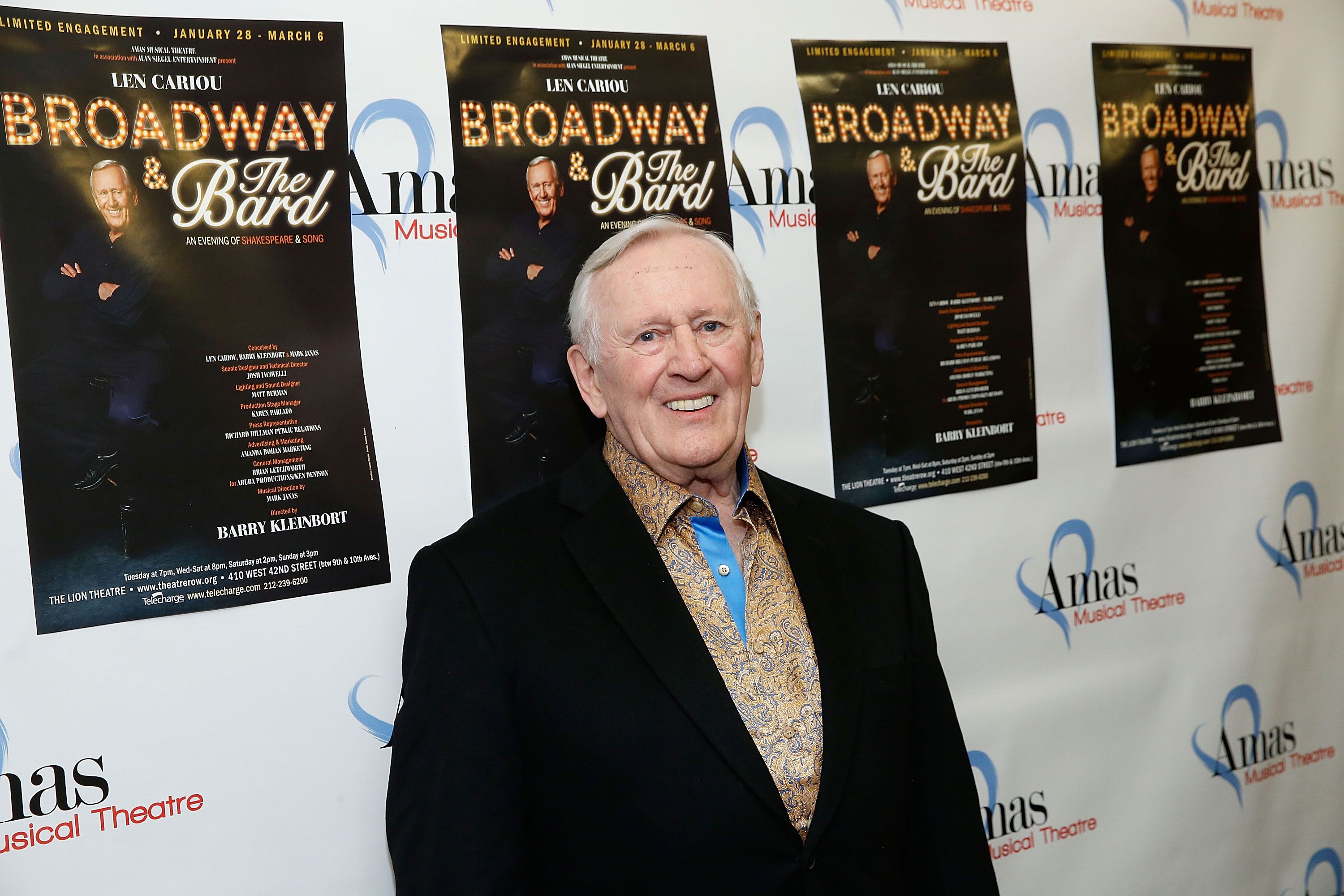 ---
Interestingly, Len prefers treading the boards in comparison to his Blue Bloods co-star. His limelight roles were in the original cast Sweeney Todd: The Demon Barber of Fleet Street, portraying non-other than Sweeney Todd himself. Len's lifelong 50 years experience of working on Broadway has earned him a Tony Award for Musical Best Actor.
Cariou just hit 80 but he's not even close to retiring from acting. Besides Blue Bloods, Len has appeared in the Netflix 2019 series When They See Us revealing the horrors of prosecution injustice and he is already working on a new family drama project Wave. So Len is still determined to work hard as always!
---
17. Aisha Tyler as Dr. Tara Lewis, Criminal Minds ($8 million)
She's the voice of Lana Kane in the hilarious Archer, she's made appearances in huge shows Friends and Glee, and even played a key role in Ghost Whisperer. When it comes to Criminal Minds, Aisha appeared as a guest star in the show's 11th season but was so popular that starting from season 12 she became a series regular.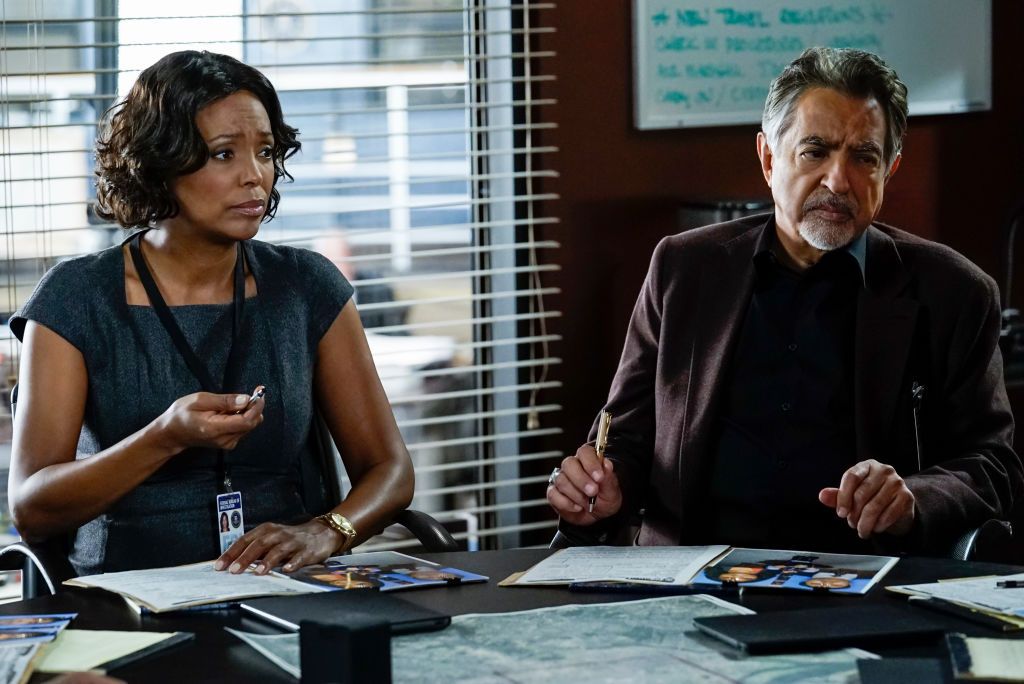 ---
The part of Dr. Tara Lewis, along with the other aforementioned roles, has earned the actress $8 million! Some life events have caused Tyler's fortune to wax and wane throughout her career. One such event was a divorce. According to bet.com, "Tyler and her now ex-husband, Jeff Tietjens, announced their divorce back in 2016 and the messy proceedings ended in the actress being ordered to pay $2 million, plus $31,000 a month in spousal support."
The former couple even put their luxurious house on sale, an LA property worth almost $2 million. However, the actress says that she's in no way mad at her ex and wishes him all the best. Back in 2018, Aisha used her Instagram account to reveal that she was now dating Arrow actress Emily Bett Rickards. Their profiles are full of pictures of the couple laughing, kissing, and just generally having a great time!
---
16. Sean Murray as Timothy McGee, NCIS ($8 million)
You probably know Special Agent Timothy McGee, but you may not know that the actor portraying him is the step-son of TV producer and screenwriter Donald P. Bellisario, who any true fan of the show would immediately recognize as the creator of NCIS himself! Sean Murray has been on the show since its very beginning, and it allowed him to establish a solid fortune of $8 million.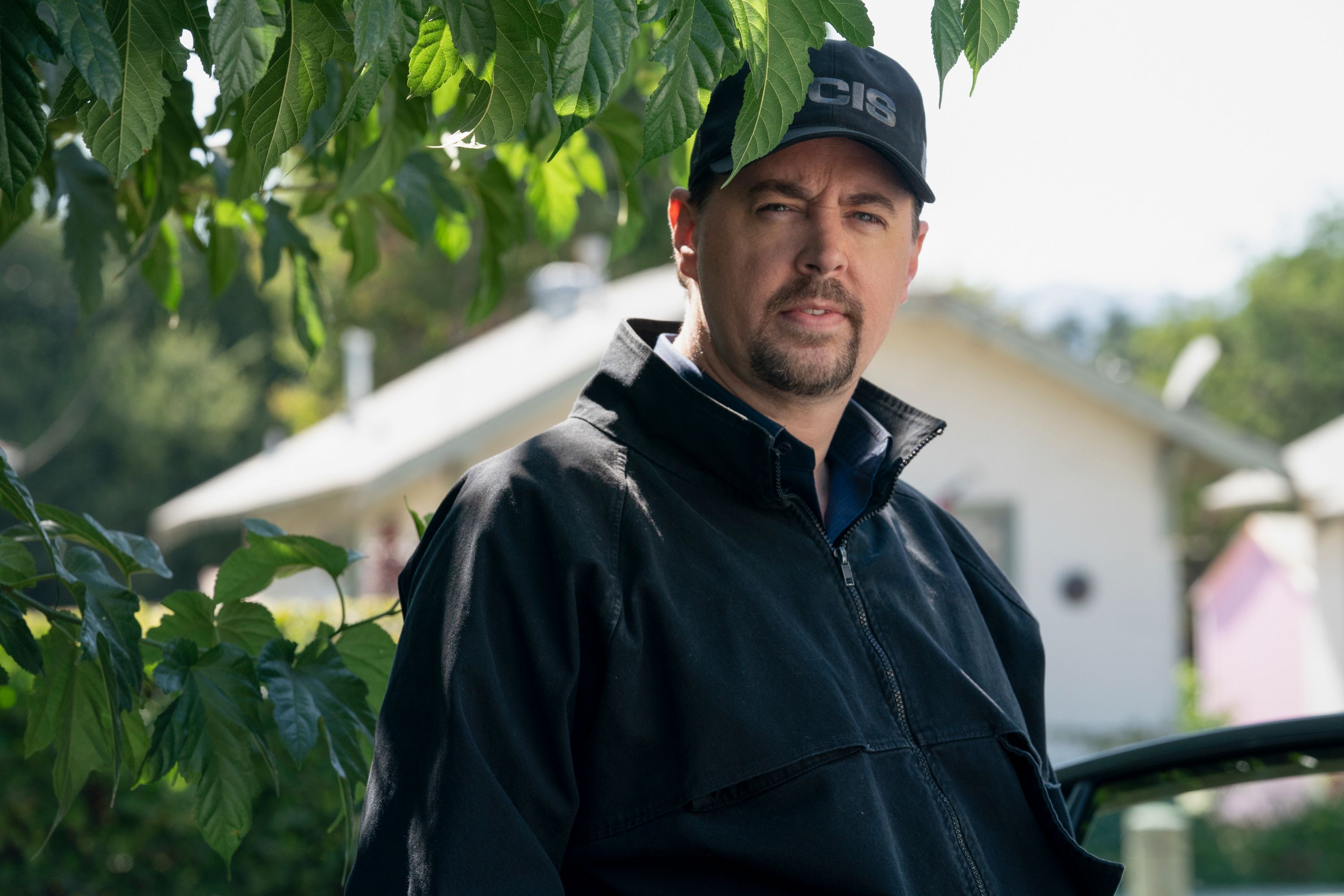 ---
Before joining the cast of NCIS, Sean made dozens of appearances in TV shows, and you may be able to spot him in shows like Harts of the West and ER, as well as in movies like Hocus Pocus and This Boy's Life, where he acted alongside acting greats like Leonardo DiCaprio and Robert DeNiro. 
But Murray's greatest role to date is definitely as Special Agent McGee on NCIS. He was awesome in this role, right? From the very start, Sean wanted to make sure that his character had an opportunity to grow. So McGee ended up making quite an evolution on the show, going from a young rookie to the experienced Special Agent we know, able to work deep cover. 
---
As Murray told the Television Academy, he attributes NCIS' staying power characters were allowed to evolve as the series progressed. After the end of Season 16, there were rumors that Sean Murray and even Mark Harmon might leave NCIS. 
However, it was later revealed that Murray is still under contract with CBS and has no plans to leave the show anytime soon. Sean puts it best when he says: "I don't think McGee's going anywhere." Aren't you happy to hear that?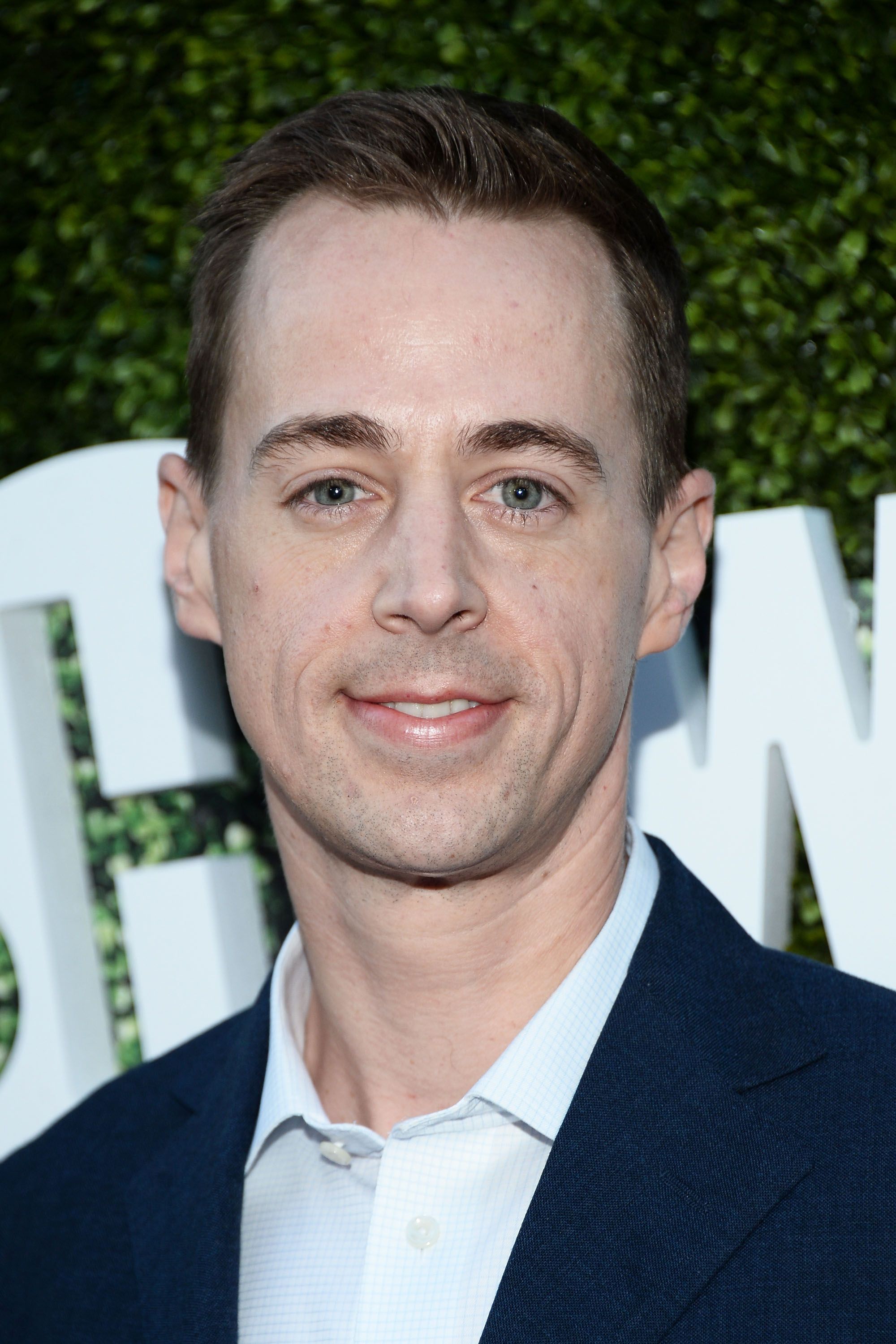 ---
15. Paget Brewster as Emily Prentiss, Criminal Minds ($9 million)
Brewster portrayed Kathy in the 4th season of Friends, and that brought her first flush of fame, which she then built on by starring as Emily Prentiss on Criminal Minds. A few years ago, Paget came back as a season regular after a hiatus that lasted 3 seasons. Why did she leave?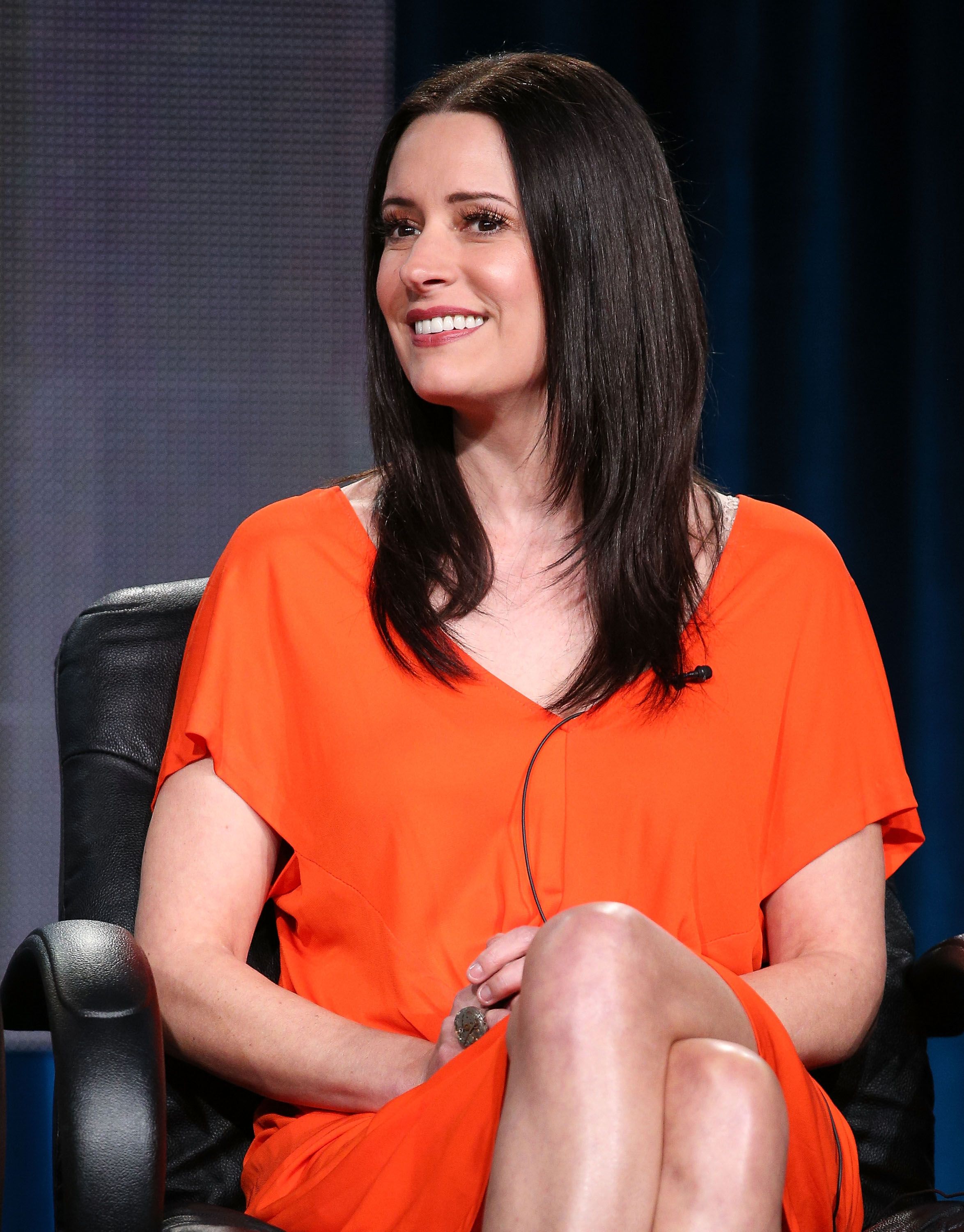 ---
Well, just like A. J. Cook's character, Brewster was let go due to budget cuts but a few seasons after that she returned! Paget tweeted: "In my next life I want to come back as the dog on Downton Abbey. Or Maggie Smith. Or a really rich white man. Who is also gay…"
As of 2019, Brewster's net worth is estimated to be $9 million, all earned through dedicated work as an actress, voice actress, and singer. 
---
14. Matthew Gray Gubler as Spencer Reid, Criminal Minds ($10 million)
From the very first episode of this FBI saga, Matthew Gray Gubler has starred as Dr. Spencer Reid. During the last seasons of the show, he made $150 thousand per episode. So, based on his salary for just one episode, Matthew can buy 10 rare ocelots or order 5 diamond Rolexes on Amazon. With free delivery!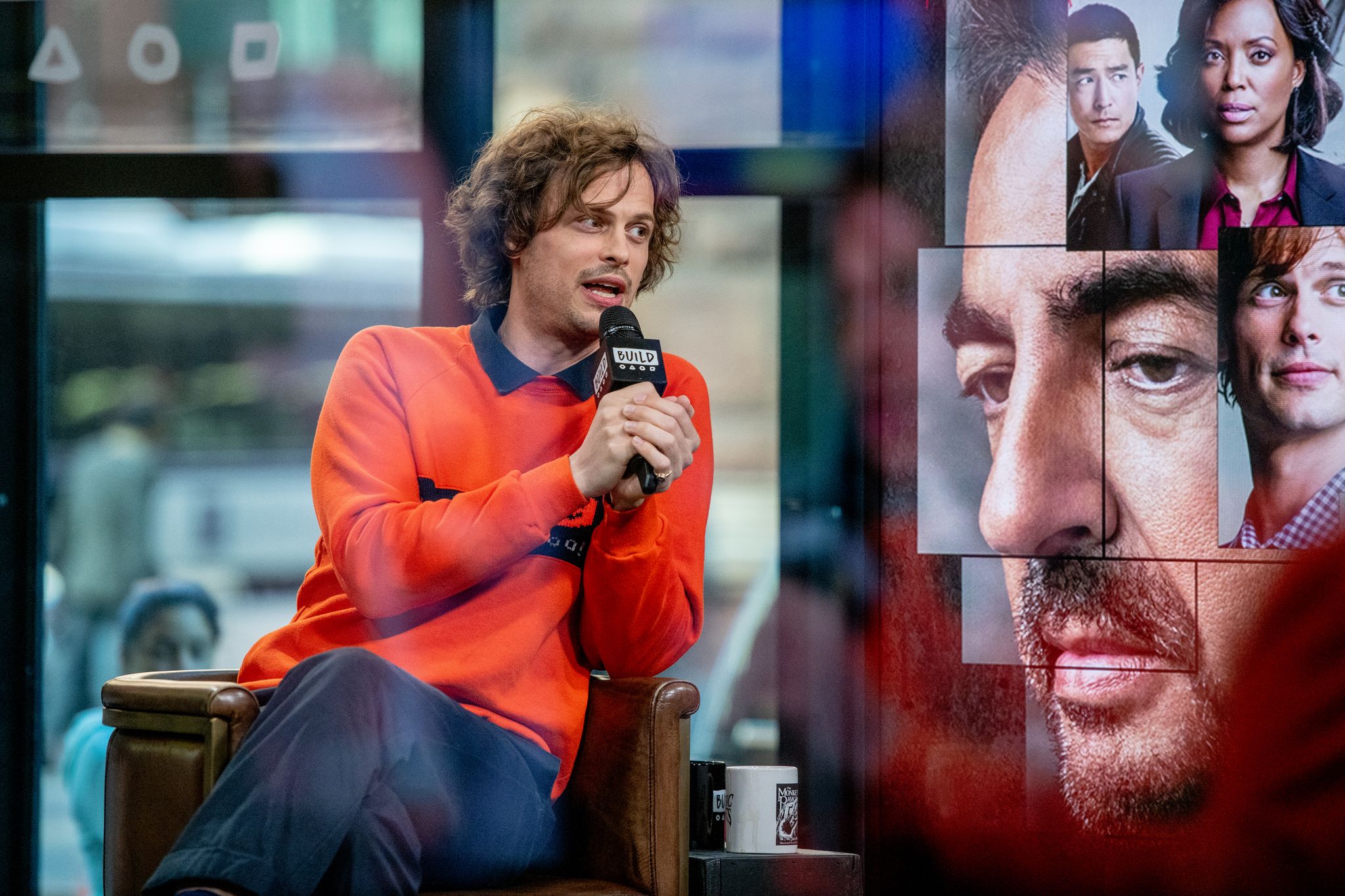 ---
Gubler is an all-round good guy and you can't NOT love him, especially considering the fact that his net worth is $10 million! Besides his income from the acting contracts, you may be surprised to find out that Matthew makes money as an author! This April, Matthew released a children's book that he wrote and illustrated himself. -- "Rumple Buttercup: A story of Bananas, Belonging and Being Yourself!"
Gubler is more than multi-talented; he also used to be a fashion model, a director, an editor, and even once worked as a visual artist. And a relative rarity for Hollywood, by the age of 40 this charismatic actor doesn't have a single divorce in his pocket… mostly because he's never been married! Once Criminal Minds is over, Matthew will have much more time, so get in line, ladies, as you might be in with a chance!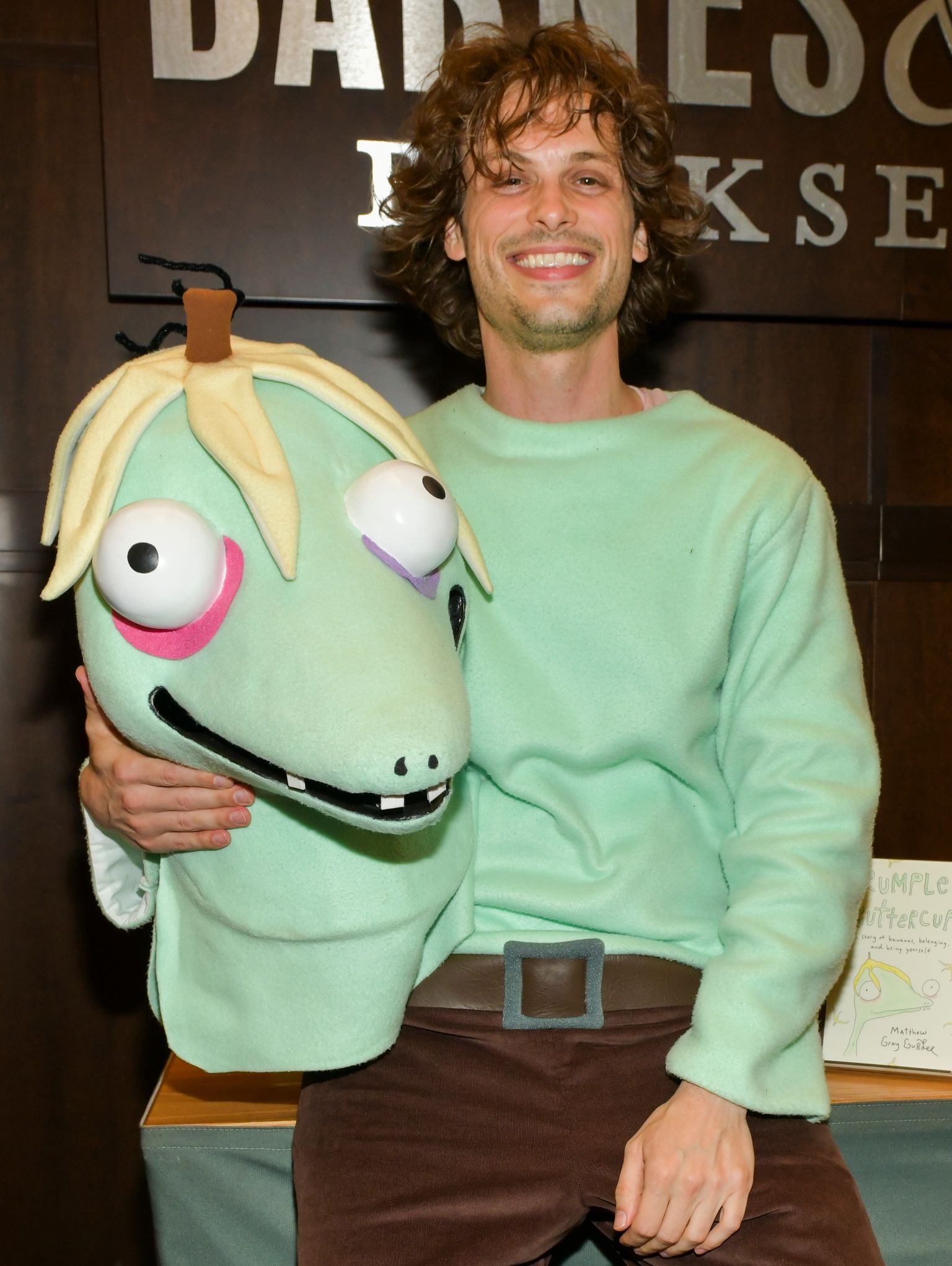 ---
13. David McCallum as Dr. Donald "Ducky" Mallard, NCIS ($10 million)
David McCallum is a showbiz veteran, and has been a member of the main cast of NCIS for all 16 seasons! McCallum has been in the TV industry since the 1950s, and with a career that spans decades, you can bet you've seen him somewhere before, with parts in shows like The Replacements, The Education of Max Bickford, Kidnapped, Law & Order, and Sex and the City to name just a few.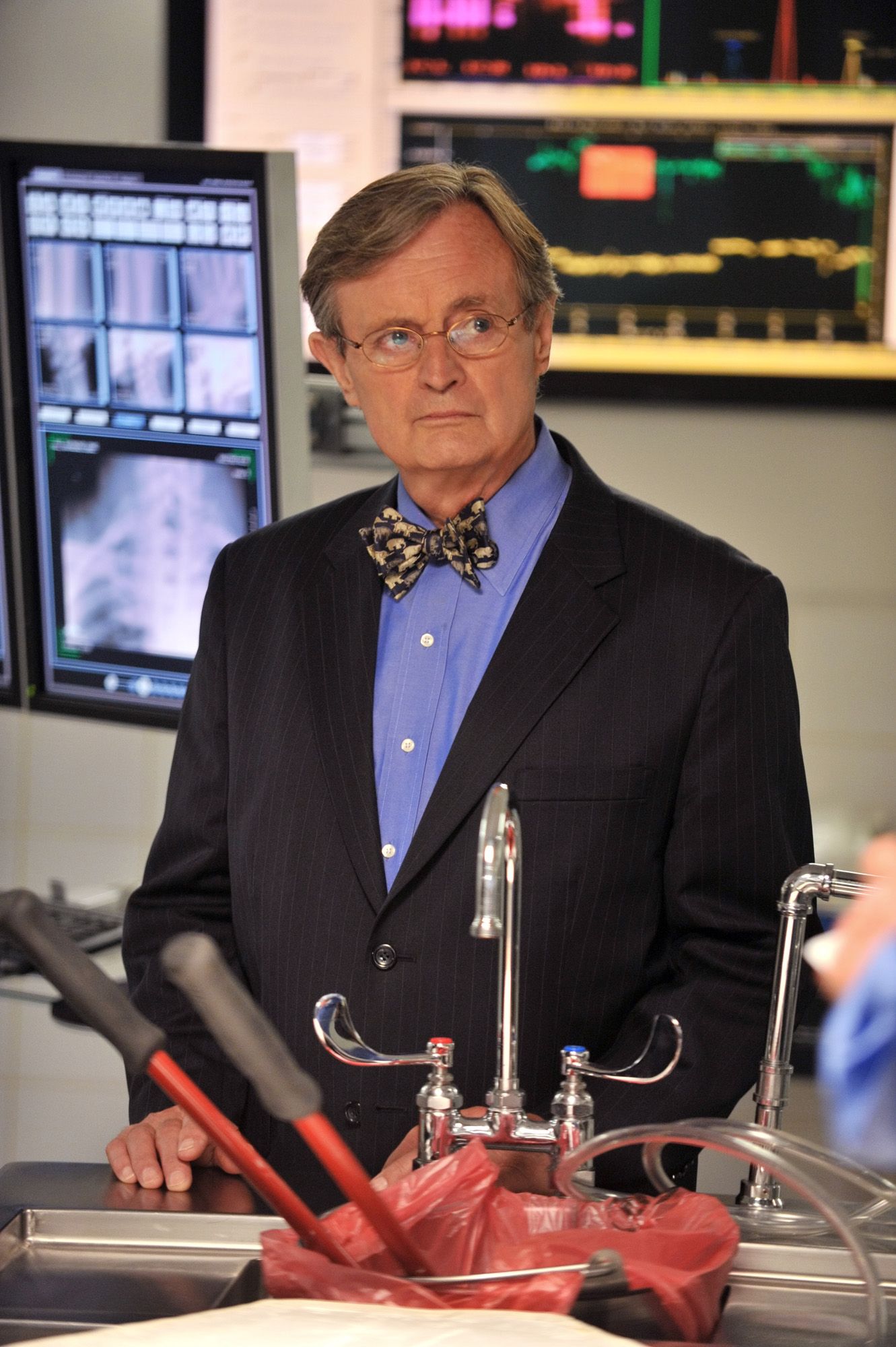 ---
David definitely didn't expect that his appearance in several episodes of JAG (the series from which NCIS spun off), would result in him joining such a long-running show as NCIS. With such a line-up of hit shows, it might be hard to believe that this incredible actor didn't initially want to be famous. Admirably, it turns out McCallum just wanted to make a living.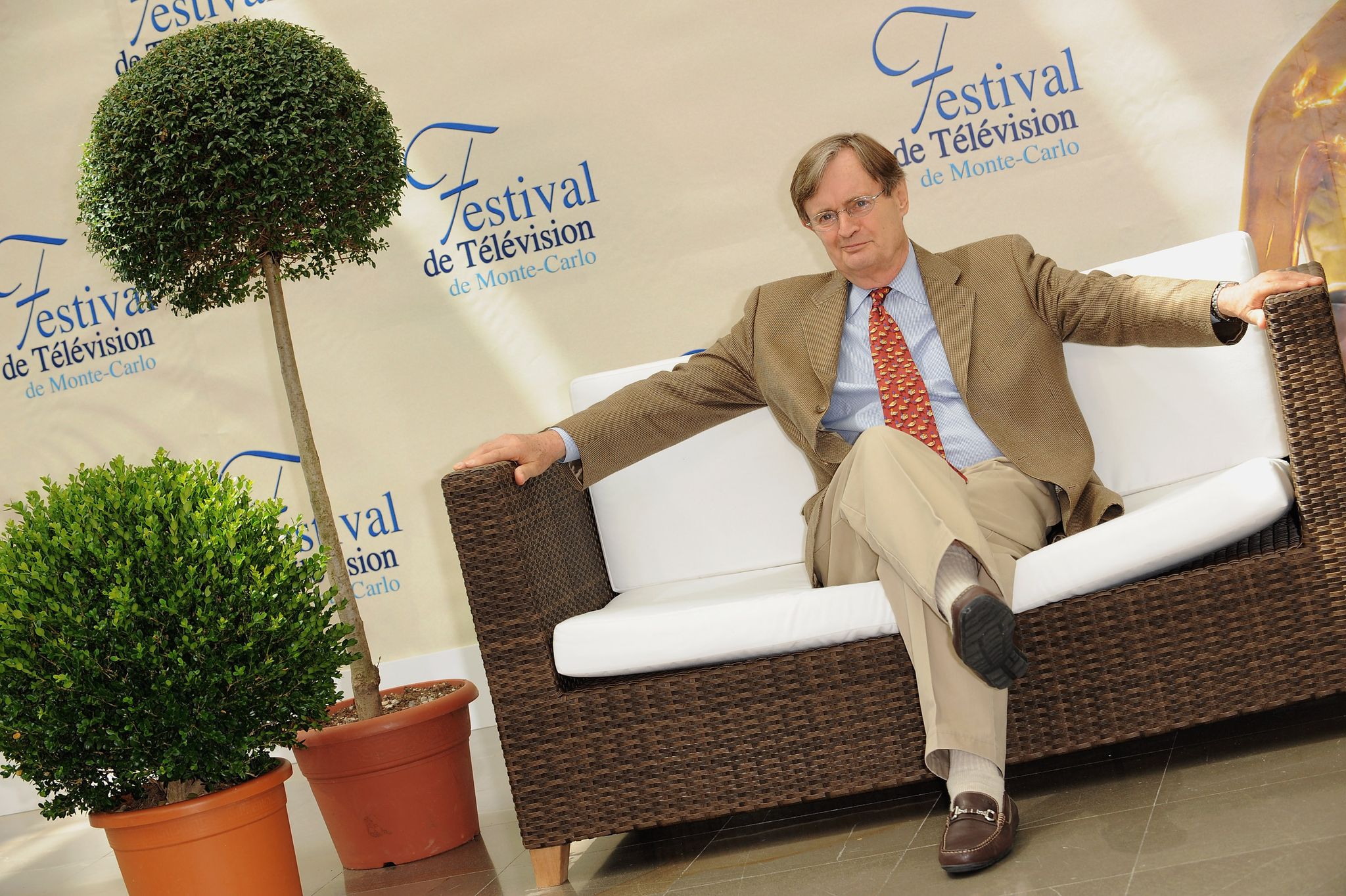 ---
In a 2015 interview with Fredericksburg.com, David said that he wasn't really expecting his first big hit, the television series The Great Escape, to be as popular as it was; saying "I was just looking for a job". Besides acting, McCallum also earns money from doing voiceover work for animated series and video games. His projects include the worldwide hit children's animated series Ben 10: Alien Force, as well as the utterly charming Batman: The Brave and the Bold.
So it's no wonder that David McCallum can feel pretty secure, sitting on a nest egg worth $10 million! However, much to fans' dismay, Ducky revealed in season 16 that he is looking forward to his retirement! But the showrunners have left the door open for McCallum to make the occasional appearance, and he remains a fixture in the show's opening credits.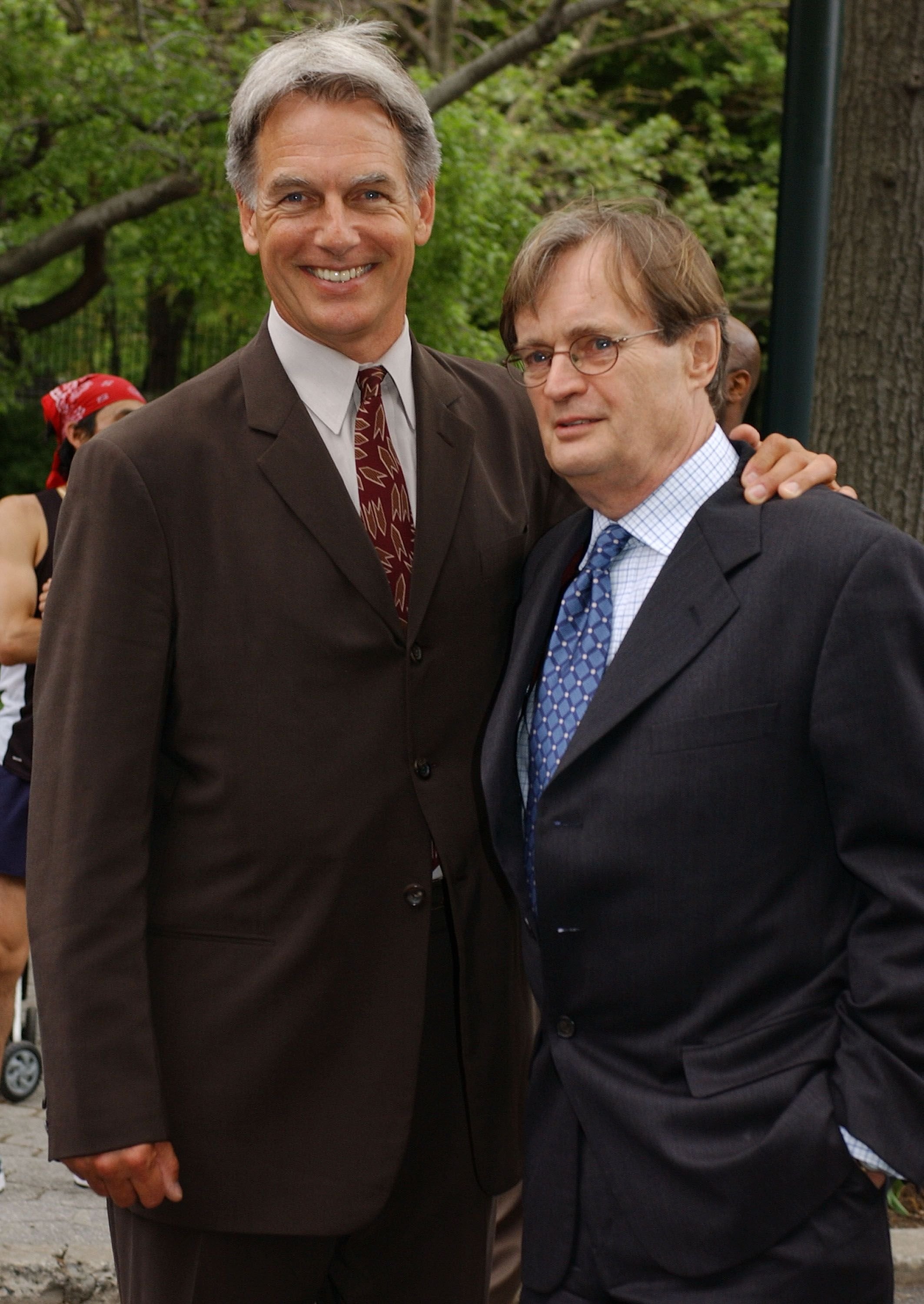 ---
12. Maria Bello as Jack Sloane, NCIS ($12 million)
Although the actress only joined the project as recently as 2017, taking on the role of profiling specialist Dr. Jacqueline Sloane for NCIS' 15th season, Maria Bello certainly earns a decent salary. She received $125,000 per episode for her previous TV show Prime Suspect! 
---
That may have been more than a decade ago, but Maria Bello is a big name in the TV industry, so it's no surprise that her resulting net worth is estimated to be $12 million. Bello's roles in movies such as Permanent Midnight, Mel Gibson's Payback, and Coyote Ugly have all helped to boost her career. 
That's not to mention the parts Maria played in TV shows like Mr. & Mrs. Smith (which later became a hit movie for Brad Pitt and Angelina Jolie), ER, Law and Order, the aforementioned part in Prime Suspect. Later, Bello would feature in Touch, Goliath before finally arriving at NCIS.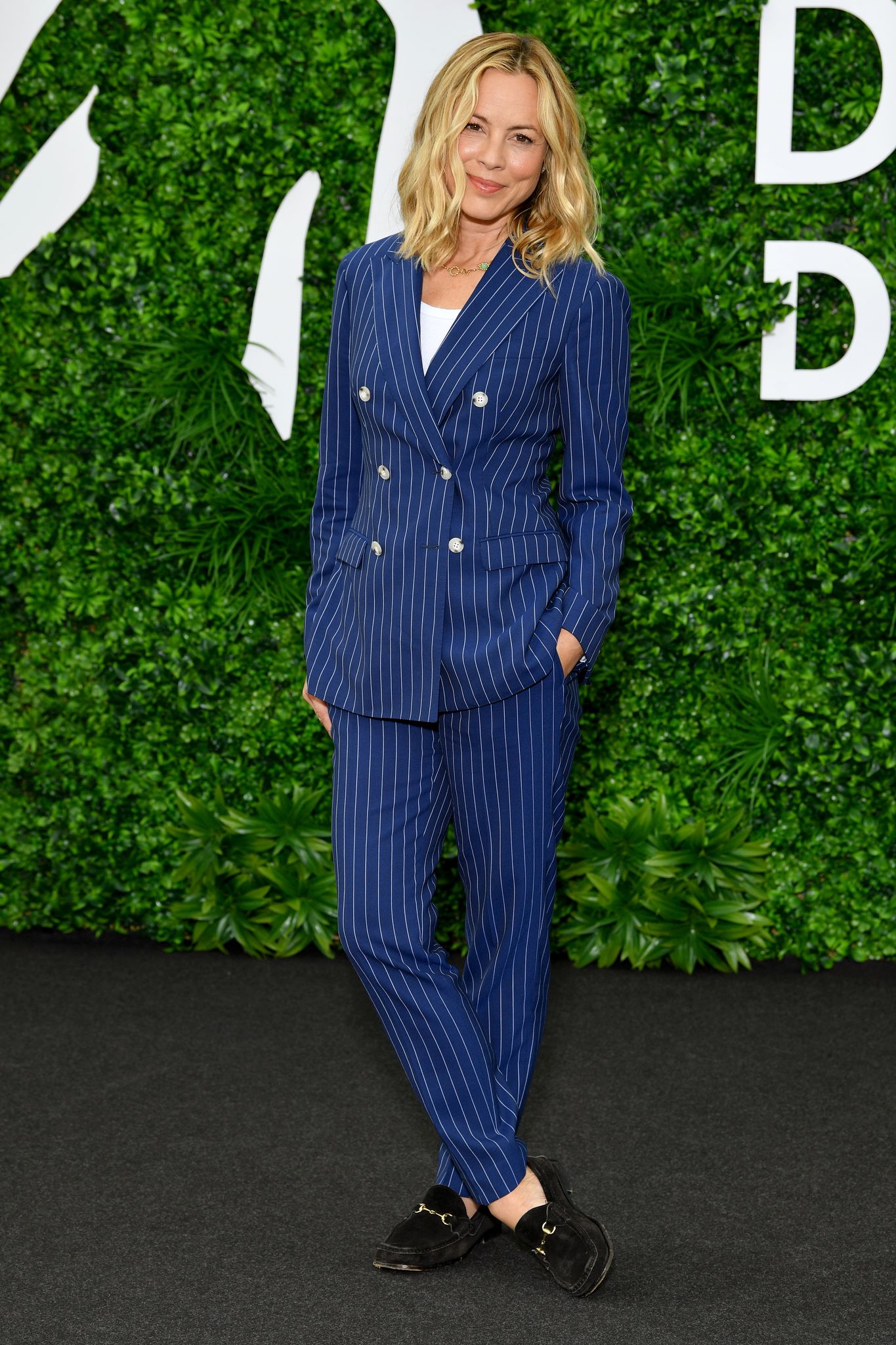 ---
But acting isn't the only way Maria Bello makes her money: Bello is also a producer and an accomplished writer, with the publication of her book "Whatever... Love Is Love: Questioning the Labels We Give Ourselves" in 2015. 
What about Maria's future on NCIS? We know that she signed a three-year contract when she joined the cast, so that means that Jack Sloane will be on the show until the end of Season 17 at the very least, and potentially much, much longer.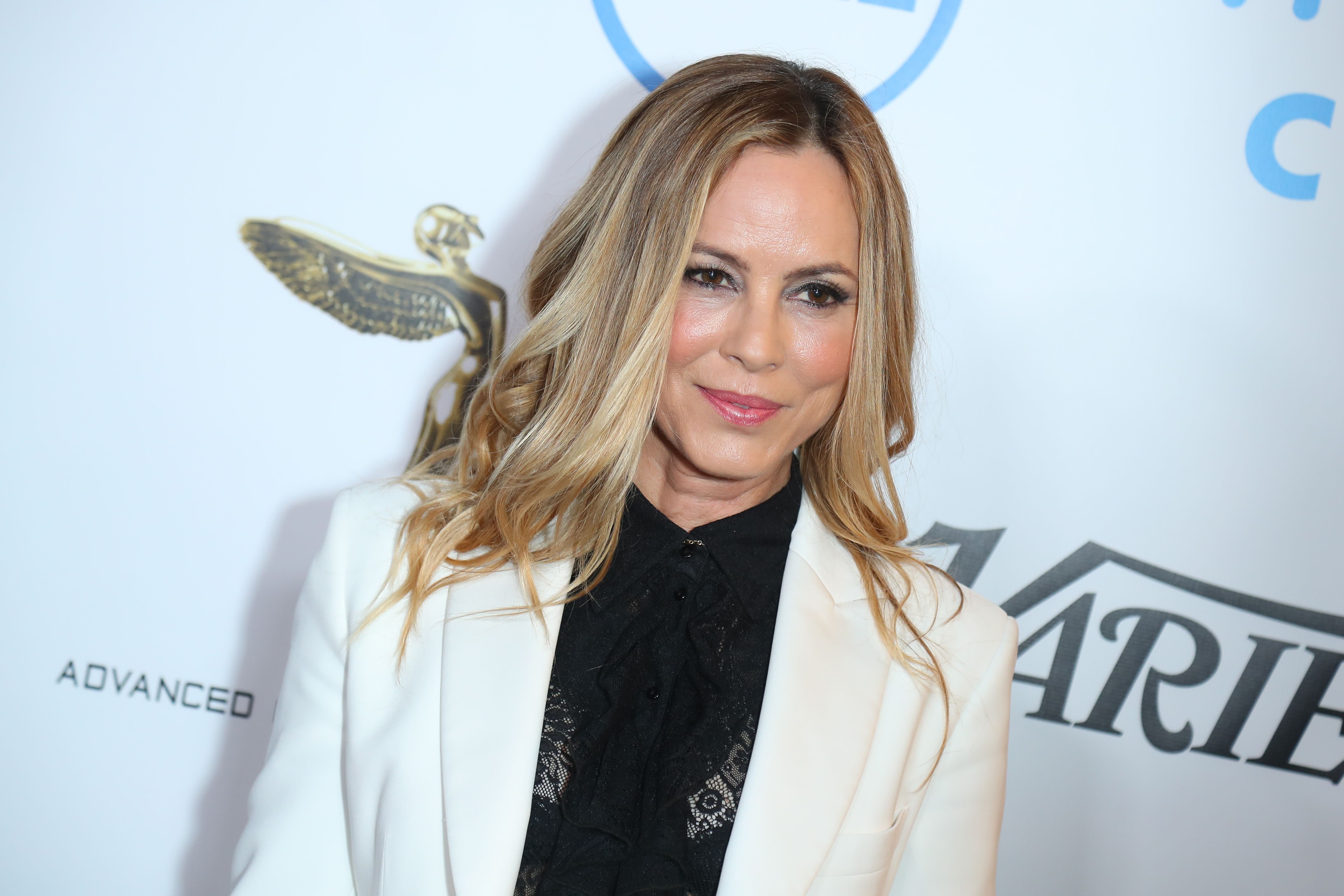 ---
11. Shemar Moore as Derek Morgan, Criminal Minds ($16 million)
One of the Criminal Minds hottest and favorite characters appeared in season 12 and 13 as a guest star but despite that, he didn't return for season 14 at all. Still, during his time on the show, Shemar Moore made $175,000 per episode. After Criminal Minds, Moore went on to join another team of highly specialized legal enforcers in CBS' SWAT.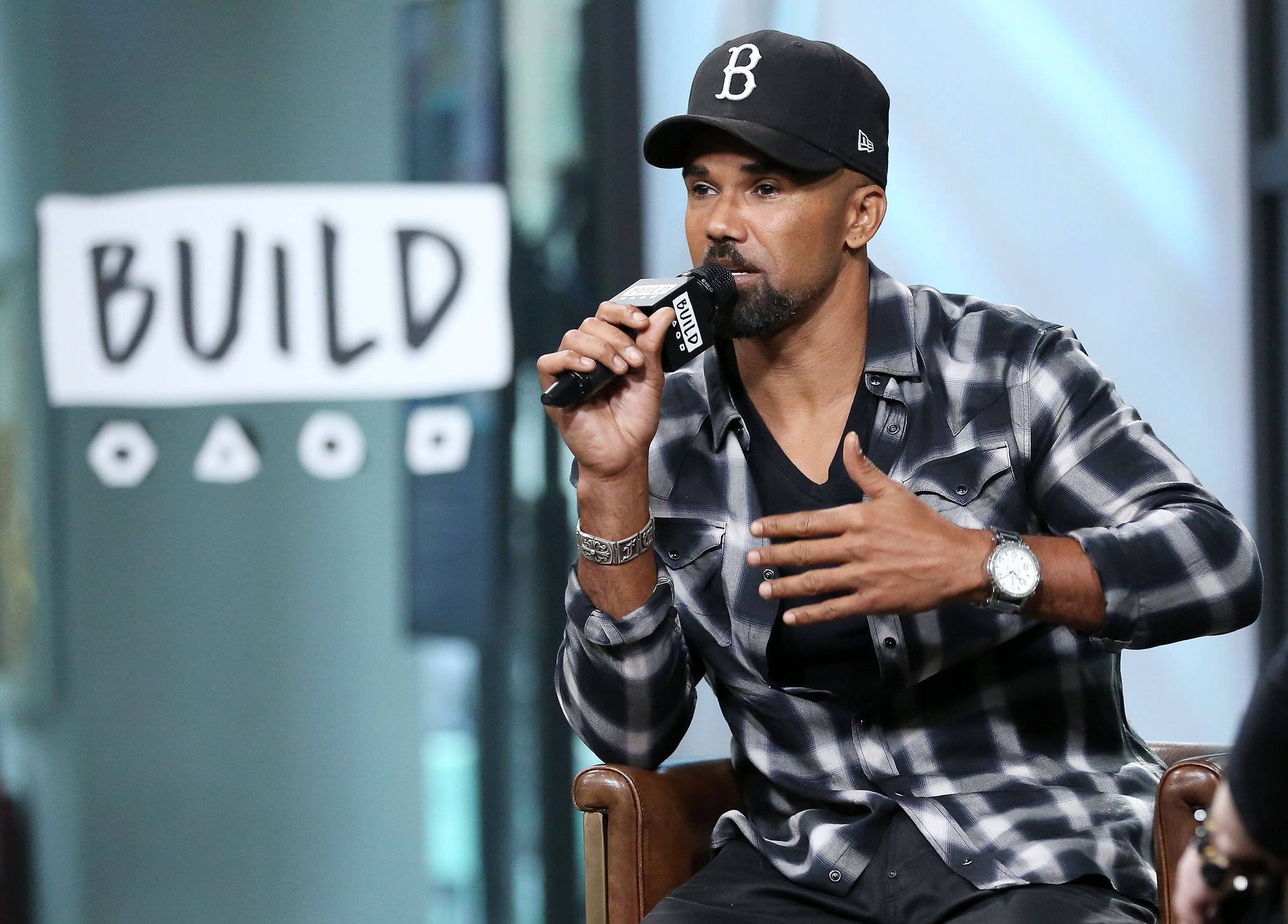 ---
Earning an estimated $2 million per year, Shemar has a net worth of $16 million, which easily affords him the luxury of indulging in his passion: collecting expensive cars, among which are an Audi R8, a Range Rover, and a Ford Bronco. Shemar lives in his own mansion in LA and, according to the rumors, Moore loves having loud pool parties for his friends. 
There's another thing that confirms that Shemar is just a great guy. Moore's mother suffers from multiple sclerosis and each year Shemar and his friends from Criminal Minds taking part in the MS Bike Tour; helping collect money for research into ending MS for good. Shemar's net worth may be impressive already, b