When Calls The Heart: 14 Little-known Facts About The Cast
When Calls The Hearts (WCTH), the beloved Hallmark channel show, engaged thousands of fans worldwide. Although Season 7 has just finished, the upcoming season 8 has already been confirmed! The new episodes are expected to air in 2021, but the exact release date will depend on the production start and situation with coronavirus.
While "hearties," the most devoted admirers of the series, are waiting for news from Hope Valley, we're here to tell you some behind-the-scenes details and little-known facts about the actor's lives. Who amongst the cast loves plants, and who makes homemade bread? Who missed an important Hawaiian party this spring and postponed their wedding? We've got all the answers!
---
1. Pascale Hutton wasn't supposed to stay in the show
It's hard to believe, but Pascale Hutton (Rosemary LeVeaux-Coulter) wasn't supposed to be a regular part of the cast. As the actress shared, she was invited to star just in a two-episode arc. "I think we all quickly realized a character, like Rosemary, that got the fans so fired up needed to stick around, and I've been on the show ever since."
---
Reasonably enough, the writers decided to bring Rosemary into Hope Valley as a more permanent figure. The actress confessed that she was happy about the transformation; her character had an opportunity to grow from Elizabeth's antagonist to a personality that fans loved and enjoyed on her own. 
'I was happy to see that progression. I didn't have any problem playing the role of the antagonist in season one, but I thought there was more longevity to the character and more interesting storylines that could have been explored if we saw that evolution of her personality.' - she explained.
---
2. Kavan Smith was going to turn down Leland Coulter's part
It's definitely even harder to imagine When Calls The Heart without Kavan Smith (Leland Coulter); his on-set chemistry with Pascale Hutton is stunning! But it might not have been so. According to Kavan, when he was approached to join the show, he turned the offer down. 
---
The actor confessed that he didn't know anything about the show; previously, he had never heard of the books and was a little apprehensive. The actor changed his mind because of two people (director Neill Fearnley and his co-star Pascale), and the idea that he'll play a Great Gatsby-like character.
"It just so happens that she [Pascale] and I had worked together in the past as well. Once I found out that both of those guys were on board, it seemed like something that would be a lot more fun to be a part of. - said Smith. - So I signed on 'cause they sold it to me as being fun. 
---
3. The wedding scene was a real challenge for Daniel Lissing
As the actor revealed in the interview, the day when the cast filmed Elizabeth and Jack's wedding was the "most challenging day," he had ever had as an actor. The reason is simple: 10 minutes before they started filming the scene, he received heartbreaking news from Australia. His mother called and said that his grandfather had just passed away. 
'It was one of those days on set that I pulled Erin aside and said, 'I need you to have my back today,' and when we were going through those vows, it was really hard not to lose it. I've still gotta deliver these lines and be present and she was my rock." - shared the actor. 
---
4. There is a common love for music! 
There is something that unites a few members of the show's cast - their love for music! The main musician on the set is probably Jack Wagner (Bill Avery). Besides starring in famous soap operas like General Hospital and Melrose Place, he had a successful music career. Wagner has recorded six albums, and one of his singles, "All I Need," reached #2 on the Billboard Hot 100 and #1 on the Adult Contemporary chart.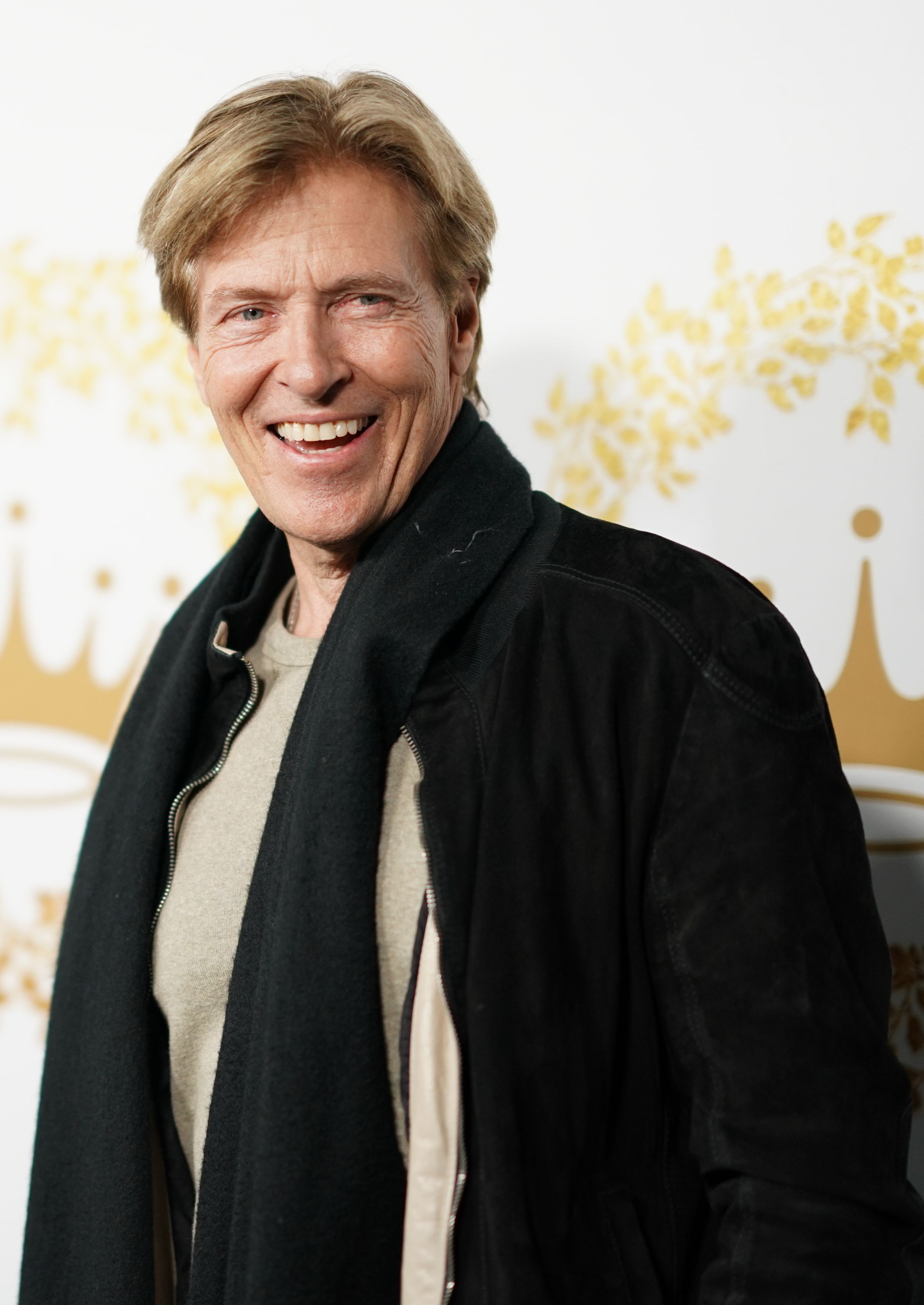 ---
Daniel Lissing also enjoys playing the guitar and singing. The actor once shared, when he came to the US as "a guy who was playing music in bars in Sydney," it seemed unbelievable that he could receive such a significant role on American TV. 
"I ended up writing a lot of music and had a band and was playing in bars and pubs all around Sydney, going on tour. I played with some pretty big bands in Australia. I played for the [Australian] troops overseas in a couple of locations.' -  the actor said in the interview with Parade.
---
Unfortunately, we couldn't listen to Jack Thornton singing as the show producers declined this idea. The actor was told that his character just doesn't sing, and it doesn't make sense to a story. But while filming WCTH, Lissing recorded a few covers with his co-star Erin Krakow, which you can find on Youtube. 
In a similar vein to Lissing, Kevin McGarry - the actor who took the role of the new Hope Valley's montie Nathan Grant, can play the guitar and sing. Before the quarantine, he even rented a piano to improve on a new musical skill! 
---
Another musical talent on the set is, of course, Pascale Hutton. As the actress once said, singing and the fact that Rosemary would get to sing were among the things that really attracted her to the role of WCTH. "That was a real treat that I got to do that 'cause that does not come up that often in film and TV." - Hutton stated.
---
5. Brooke Shields' cameo and her main request
When Calls The Heart had a few famous guest stars, the most notable was Brooke Shields as Jack's mother, Charlotte Thornton. Unlike some of the cast, the actress had watched the show before she joined. Brooke Shields confessed that she didn't even have to read the script to say 'yes'. But she has one requirement.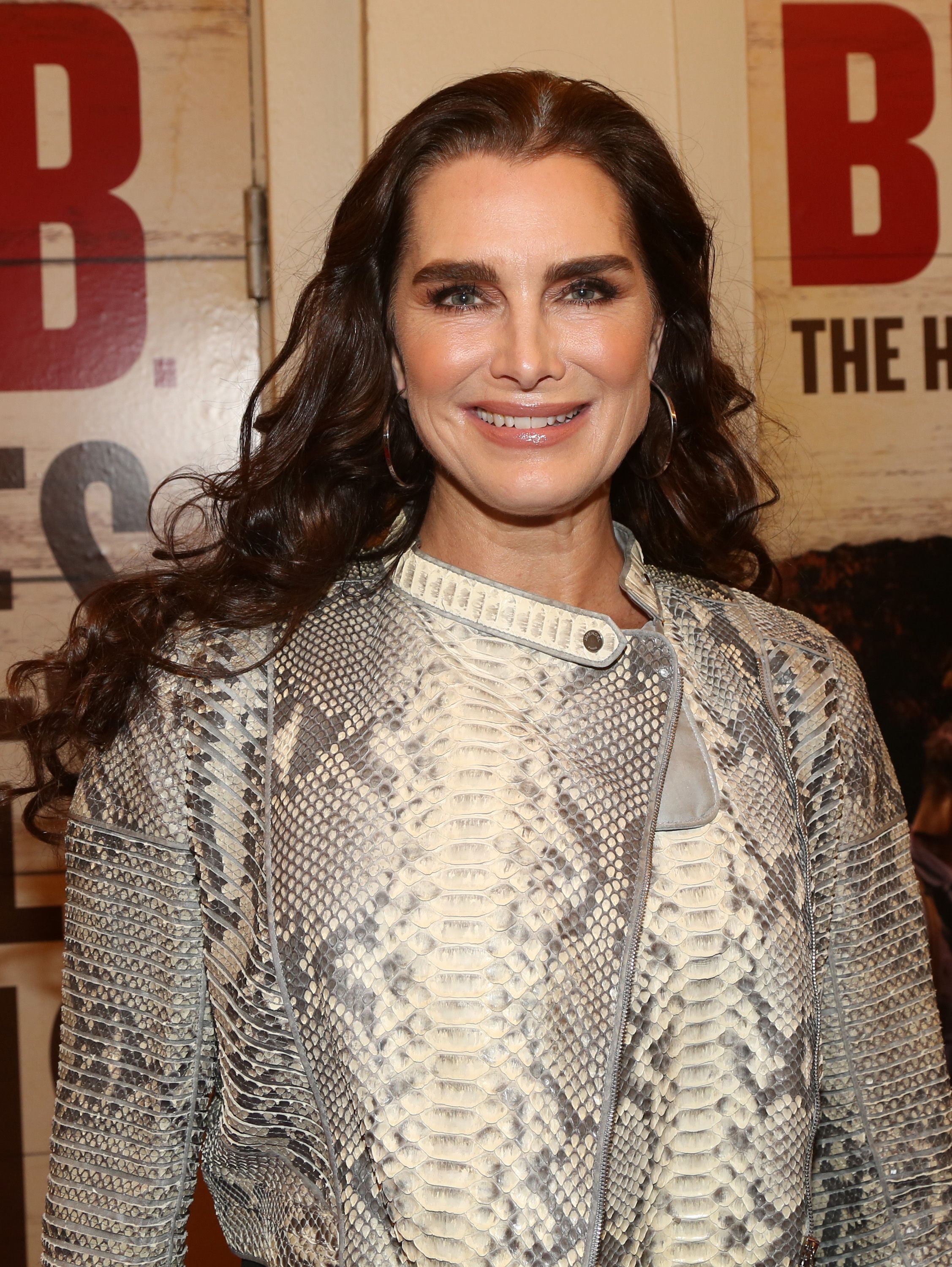 ---

'In fact, it was funny because I said, "Oh, I'm not going to wear any of the pretty skirts!" Then, they made me the gorgeous outfit. I got to wear these fabulous chaps, men's clothing and vests and shirts. She's a really cool woman!' - told the actress. 
---
6. Daniel Lissing has no regrets about quitting the show
Many fans were devastated by the departure of Daniel Lissing from the show. Jack Thorton not only won Elizabeth's heart; the viewers of the show were in love with this charming mountie. Two years after his character's tragic death, Daniel admits that he misses his co-stars but has no regrets about leaving the show.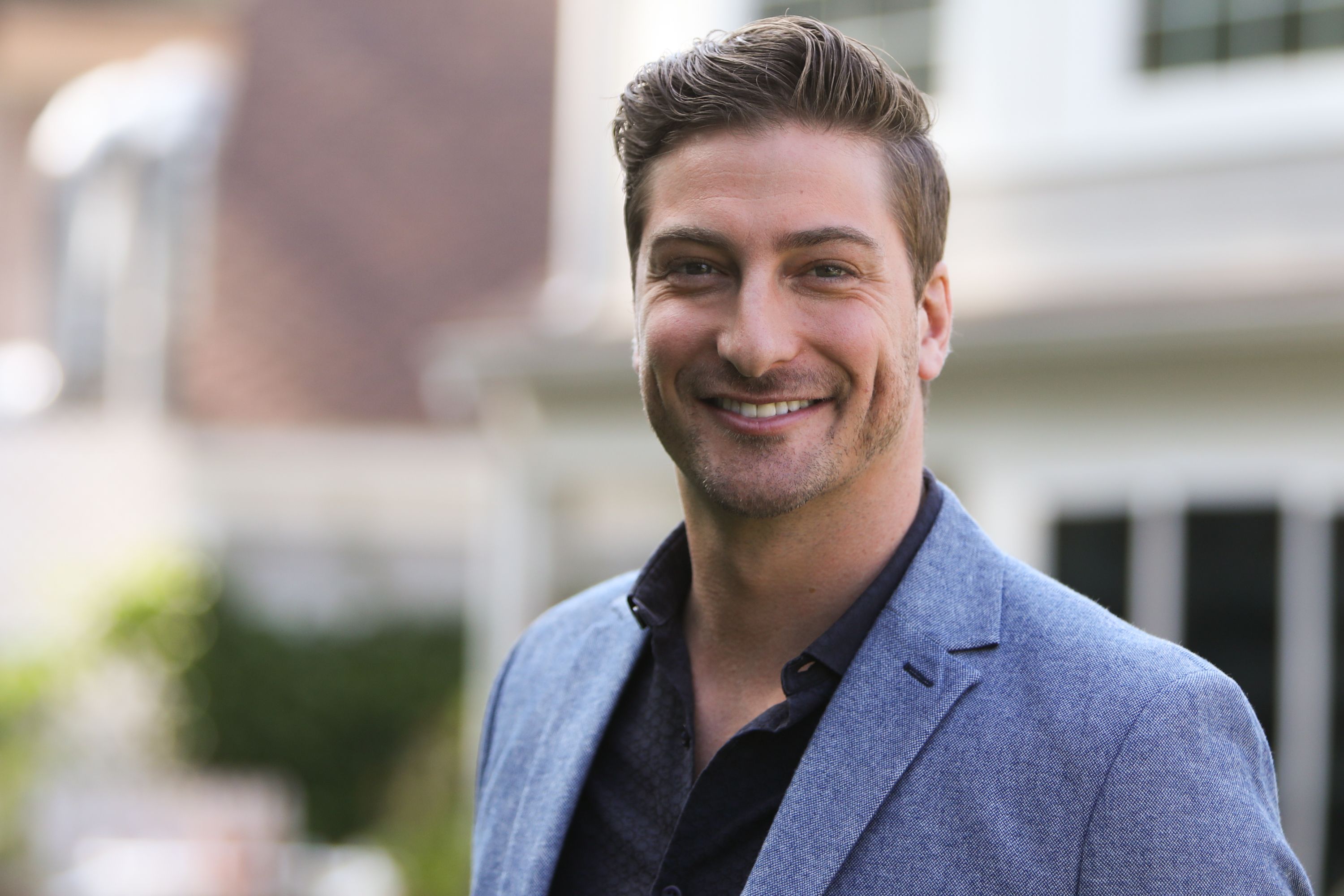 ---

'It's funny the way the world works. If I had stayed on the show, and been there during season 6 and shot and all that kind of stuff, then I wouldn't have met [my fiance] Nadia' - the actor said. 
Daniel and Nadia got engaged last fall; the actor revealed that he gets to marry the love of his life. In the interview with ET, his fiance shared that they met in Reykjavik, Iceland. She stated she didn't know that Daniel was an actor until the third or fourth time they met up. But now, Nadia is his "biggest fan."
The couple planned to tie the knot in Bali, surrounded by friends and family. Unfortunately, they had to postpone the wedding due to quarantine. According to Lissing, "that's the smartest way for us. We don't want to pick a day and then have to reschedule it".
---
7. Paul Greene's grandma knew the author of When Calls The Heart
It's a small world, isn't it? Paul Greene, who portrays Dr. Carson Shepherd, joined the show partly due to his family connections. It's hard to believe, but his grandmother knew Janette Oke, the author of the book series When Calls The Heart, when they were teenagers. His grandparents, dad, and the famous writer originally came from one little town in the Canadian province, Alberta - Champion. 
"One day my mom and my girlfriend were watching the early seasons on Netflix and that is when I found out about my grandmother. Shortly after that, they offered me the role of Dr. Carson Shepherd, and I looked into the background and found out there was a lot of serendipity here, and so many reasons to do this role' - the actor shared with Parade. 
---
8. Aren Buchholz received his first role from his grandma
We have one more sweet story about the actors' families. Aren Buchholz (Jesse Flynn) has a quite close relationship with his grandmother Ana. As the actor admitted, she takes credit even for his career as she was the person who gave him his first role. 
The actor was 3 or 4 years old at that time. While spending time in "grandma's camp" with all of his cousins, he took part in a Christmas pageant which they prepared for their parents. "And I was a little sheep. And when it came my time to baa, I'd baad and I didn't stop baaing.' -  said Buchholz. 
---
9. Kavan Smith adores cooking and making bread
Each of the When Calls The Hearts actors has hobbies and enjoy spending their spare time in different ways. As for Kavan Smith, he enjoys cooking. One time he made Butter-Poached Lobster Risotto for his co-stars Pascale and Erin. You might not believe this, but he even bakes bread! During the Quarantine Life with Entertainment Tonight, he mentioned that he grows yeast, which makes homemade bread much better. 
"I like to try everything. I like a challenge. My mom gives me a subscription every Christmas to Bon Appetit magazine, so I go through there and try to pick the hardest things to make', - said the actor. - So whether it's Beef Wellington or making my own candies and things like that, I'm always up for the challenge. The kids have a list of favorites that they like.'
---
The actor does not only adore cooking; he even wrote a new movie for Hallmark Channel about this delicious craft. Love on the Menu, where Kavan as well starred as the lead character, tells us the story of a chef who is going to launch a line of frozen meals as he needs to save his restaurant from losing its rating.
"The inspiration was pretty simple. I love to cook and I thought I could pull off a chef. I've written a few scripts over the years but this is, in fact, the first one I've produced' - said the actor about his writing's debut. 
Kavan admitted that though he isn't a chef, he has never worked in a kitchen and never gone to culinary school, he still cooks a lot and "could fake it really well."
---
10. Chris McNally loves plants and started his own garden
The actor known as Lucas Bouchard loves plants and, during the quarantine, even started his own indoor garden. In the Quarantine Life Talk with Entertainment Tonight, Chris shared that he's never grown vegetables before, but he does love taking care of indoor plants.
So during the lockdown, he decided to experiment and made his first attempt to grow tomatoes, peppers, onions, zucchini, radishes, beets, carrots, lettuce, kale, and peas. "I'm just experimenting, I've bought a bunch of dirt and some seeds. - told Chris. - Luckily, there is Youtube and lots of people out there…" 
---
11. Homeschooling during the quarantine
Pascale Hutton and Kavan Smith are close friends and have much more in common: they are happily married and have two sons. Pascale's boys are 4 and 9, while Kavan's children are a bit older - 9 and 12. So during the quarantine, each of them faced the real challenge - homeschooling. 
'The homeschooling is well underway. That is no joke. It monopolizes most of my time' - told Pascale in the conversion with Entertainment Tonight. - It's a lot of work for me. I'm doing a lot of lesson plans.'
While Kavan shared this duty with his wife, his co-star had to overpass it on her own. The actress's husband is a police officer so that he couldn't spend so much time in social isolation. Anyway, homeschooling wasn't so easy for Smith as well. His sons go to French schools, where they learn and study in french. So as his wife doesn't speak french, the couple had to divide their studying process.