Celebrities Who Have Come Out As LGBTQ+
Just like everyone else, celebrities fall on a lot of different places on the gender and sexuality spectrums. There is a wide variety of people out there, and it is not always obvious where they identify on that spectrum when you first look at them. There's no reason why celebrities should be any different. Here are some celebrities who are part of the LGBTQ+ community that you might not know. Some of them may surprise you!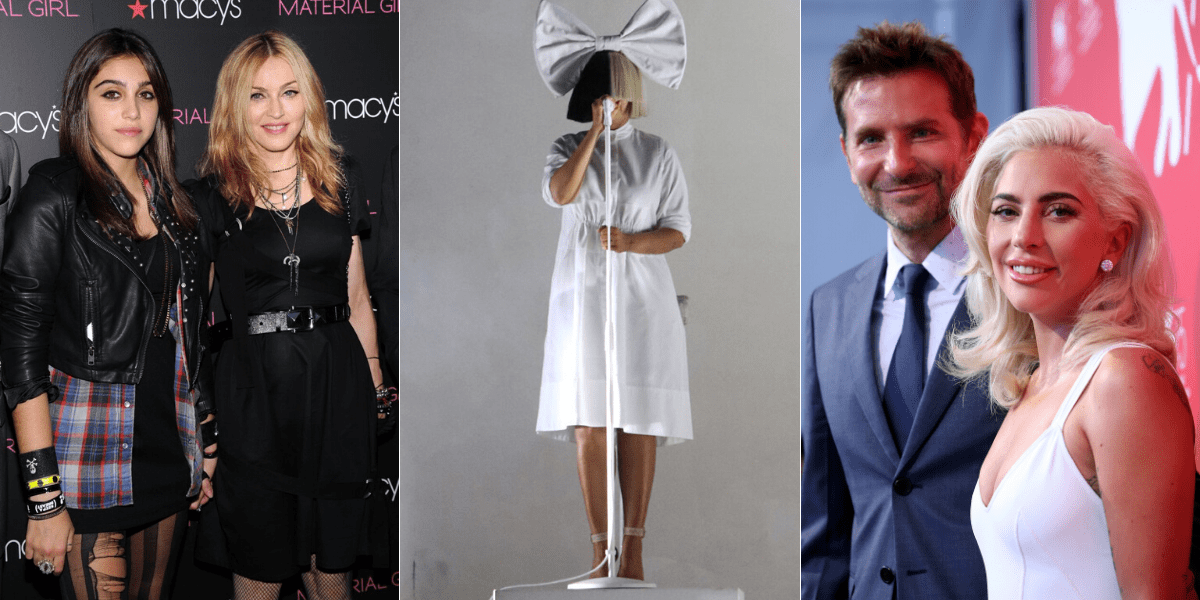 ---
Jim Parsons And Todd Spiewak 
"I've never considered my relationship with Todd to be an act of activism," Parsons said during their acceptance speech for GLSEN's Inspiration Award in 2013.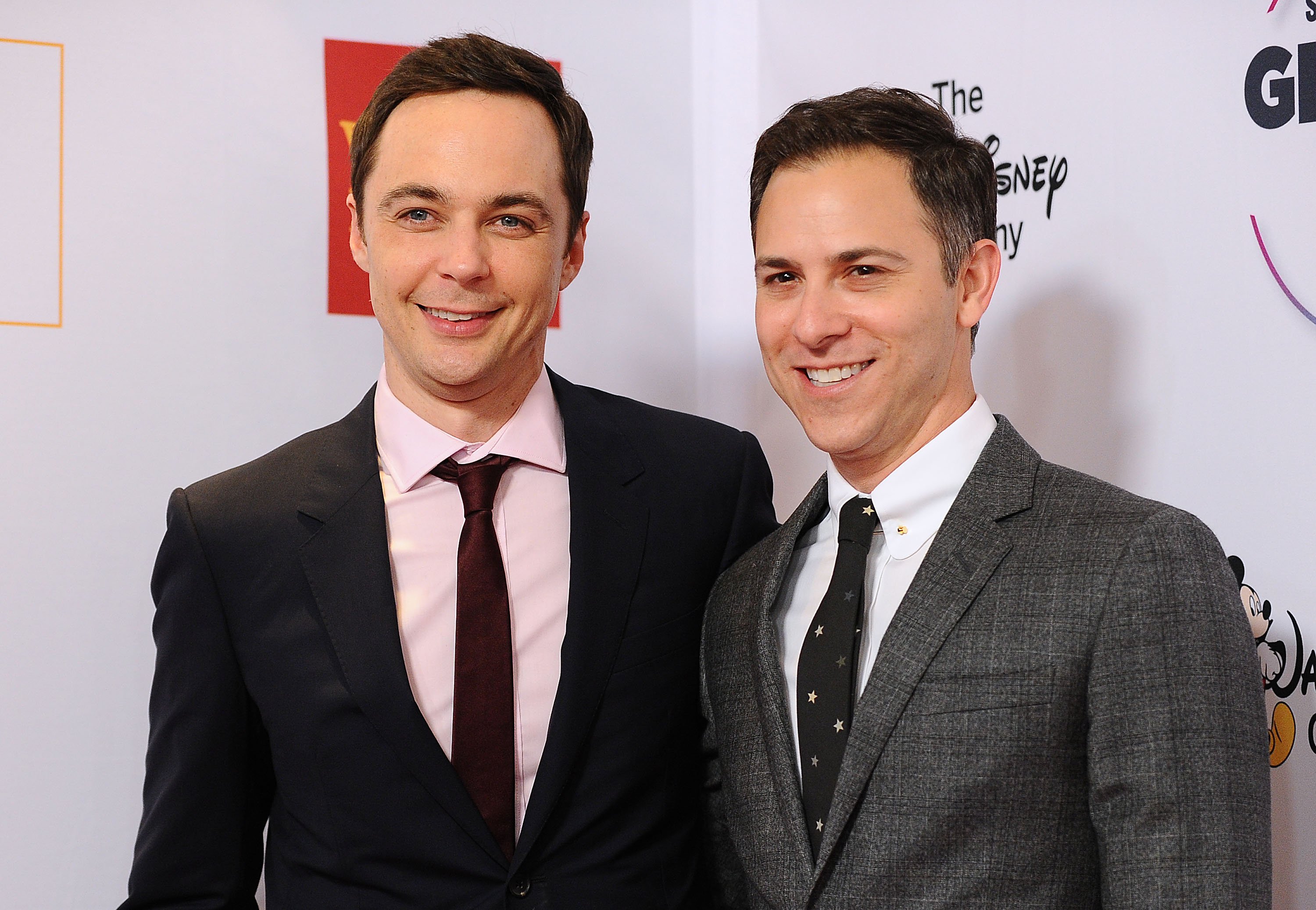 "Rather simply, it's an act of love, coffee in the morning, going to work, washing the clothes, taking the dogs [out] — a regular life, boring love." Four years later, they got hitched and they've been all smiles ever since!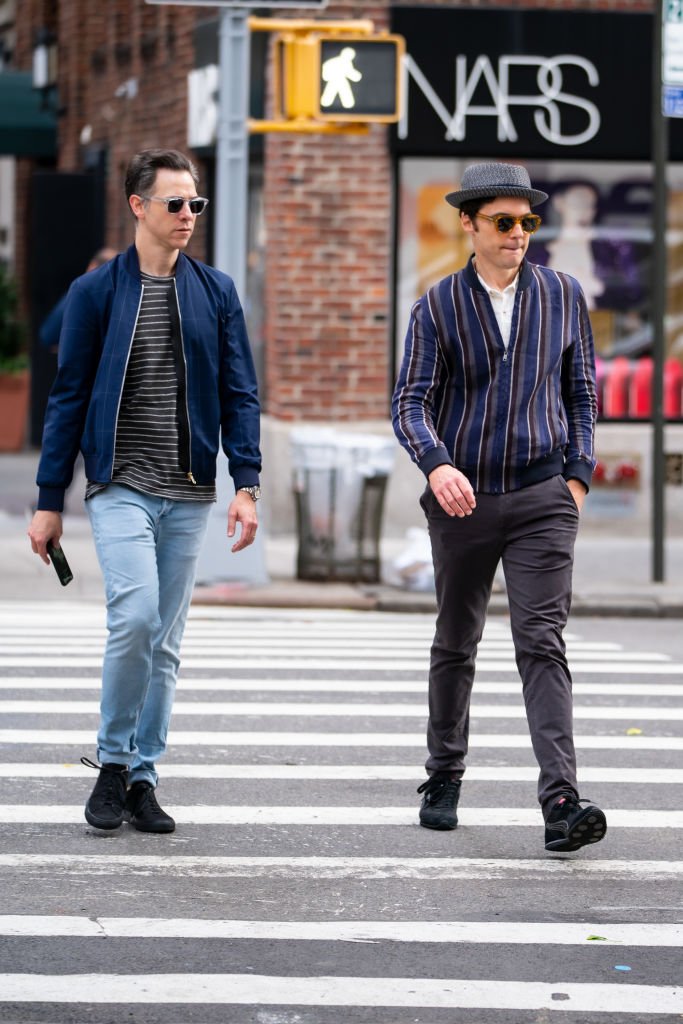 ---
Frank Ocean
Frank Ocean is an interesting case. He has quickly become one of the biggest stars in hip hop, has won two Grammys and has been nominated for enough awards that they have received their own Wikipedia page. In a 2012 letter, Ocean came out as bisexual, making him one of the first hip hop stars to do so.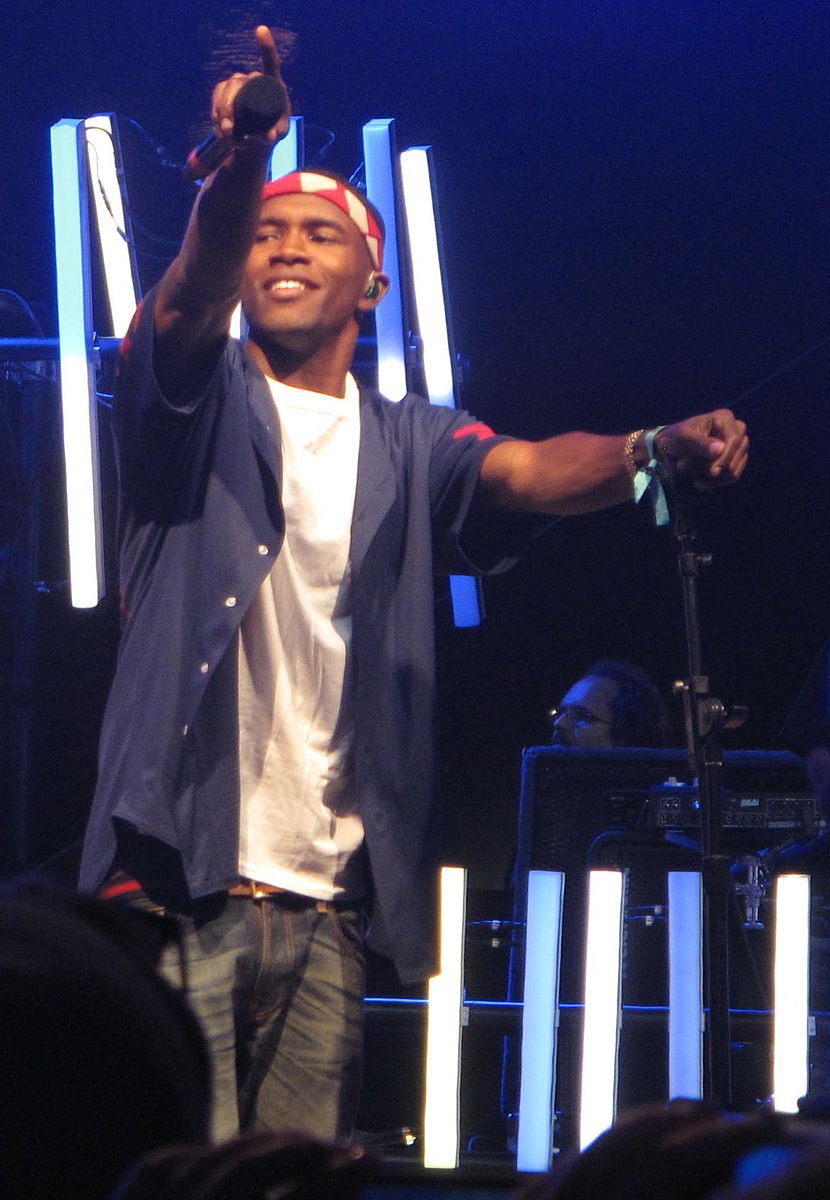 In that letter, posted on his Tumblr account, he said, "4 summers ago, I met somebody. I was 19 years old. He was too. We spent that summer, and the summer after, together. Every day almost, and on the day we were together, time would glide. Most of the day I'd see him, and his smile. By the time I realized I was in love, it was malignant. It was hopeless,"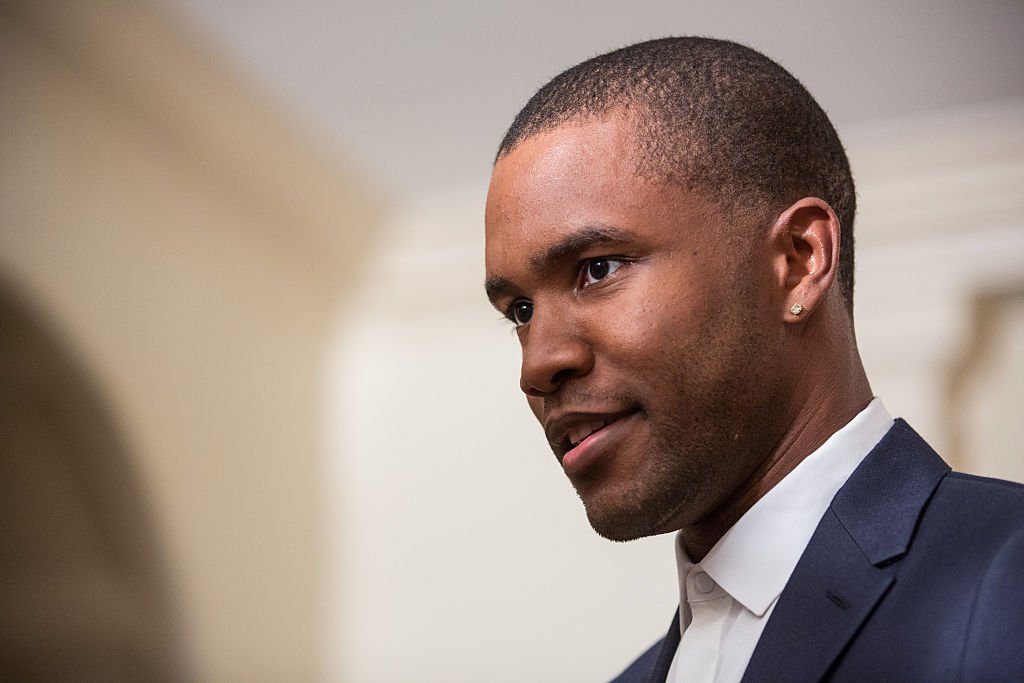 ---
Freddie Mercury
If you're reading this, you're probably wondering why Freddie Mercury is in this article. Everyone knows he was gay, right? The truth is actually a lot more complicated than that. While he did have a lot of affairs with men, he was also nearly married to a woman, Mary Austin. He often referred to her as the "love of his life", and left the bulk of his estate to her when he died.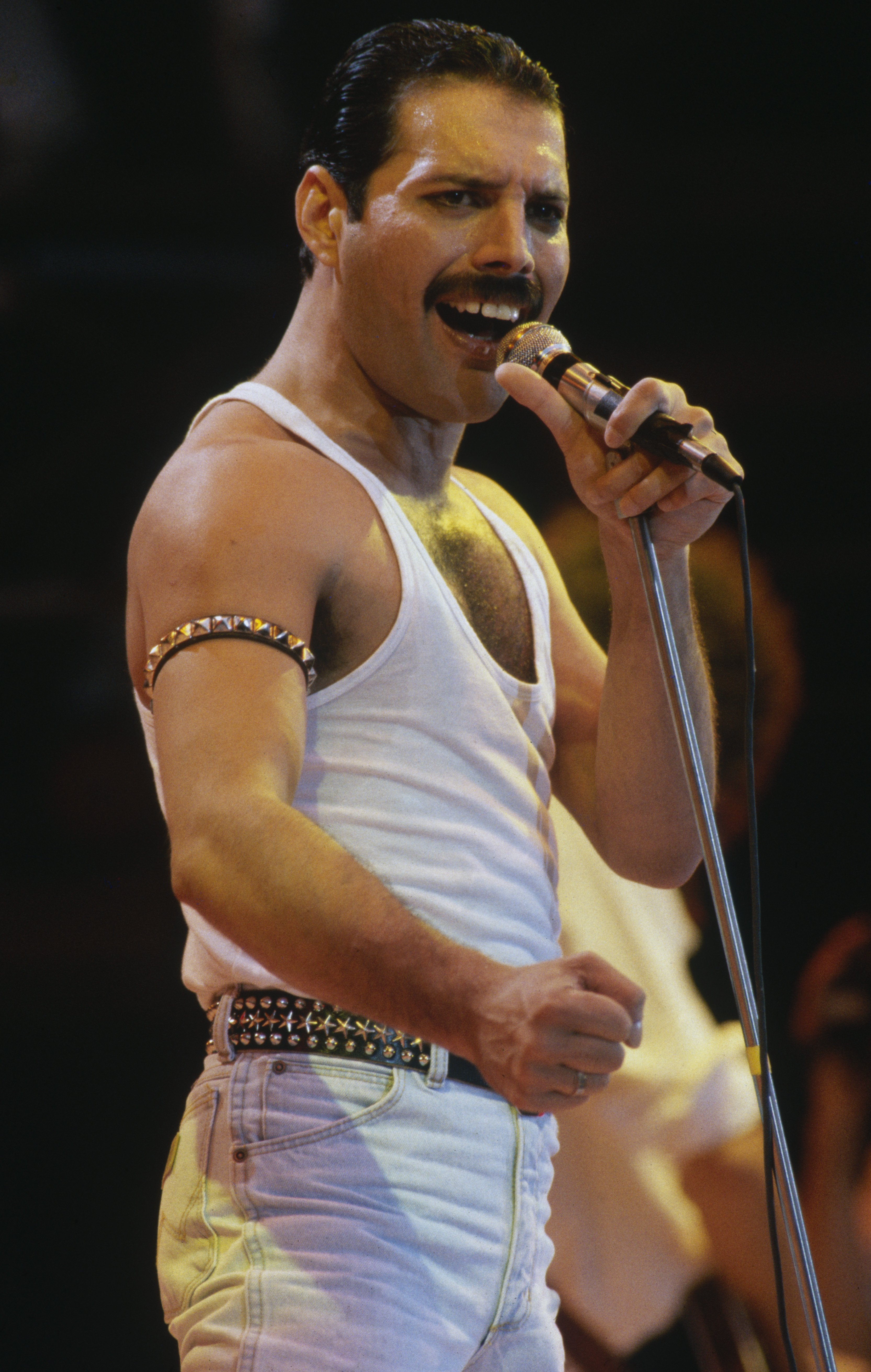 Also, Freddie had affairs with both men and women during the 80s. It's also notable that the songs "You're My Best Friend" and "The Love Of My Life" were both dedicated to Austin. The movie Bohemian Rhapsody was criticized heavily for presenting him as exclusively gay, and his legacy is somewhat different than what the film portrayed.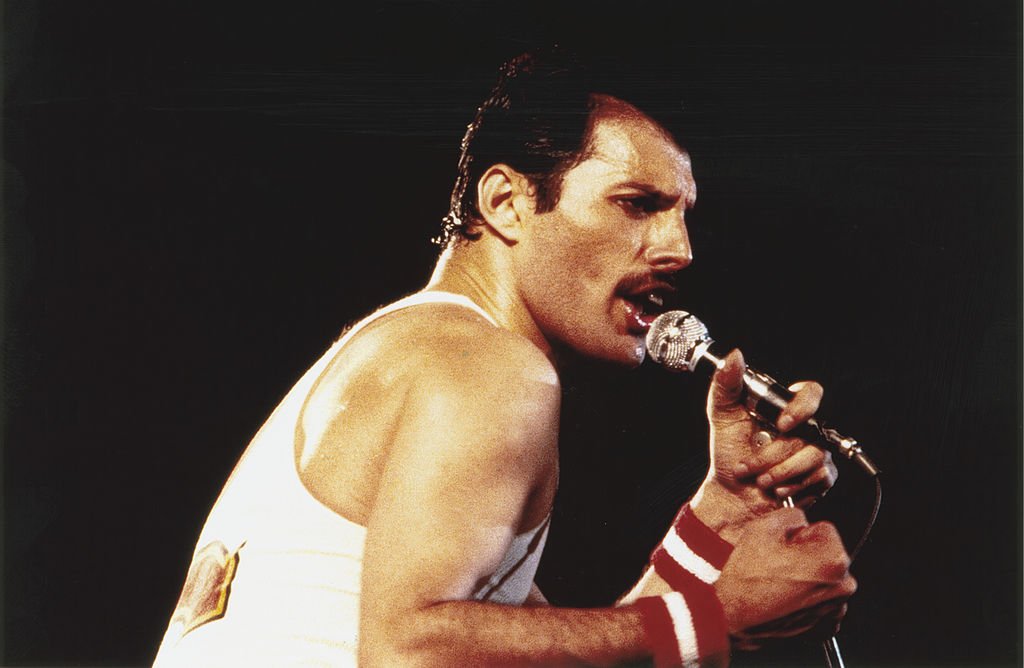 ---
Wendy Carlos
While you might not recognize the name Wendy Carlos, there's a good chance that you've heard her work. She's an electronic music performer and composer who is responsible for the movie scores for Tron and A Clockwork Orange. Her 1969 album Switched-On Bach is one of the most successful classical albums ever.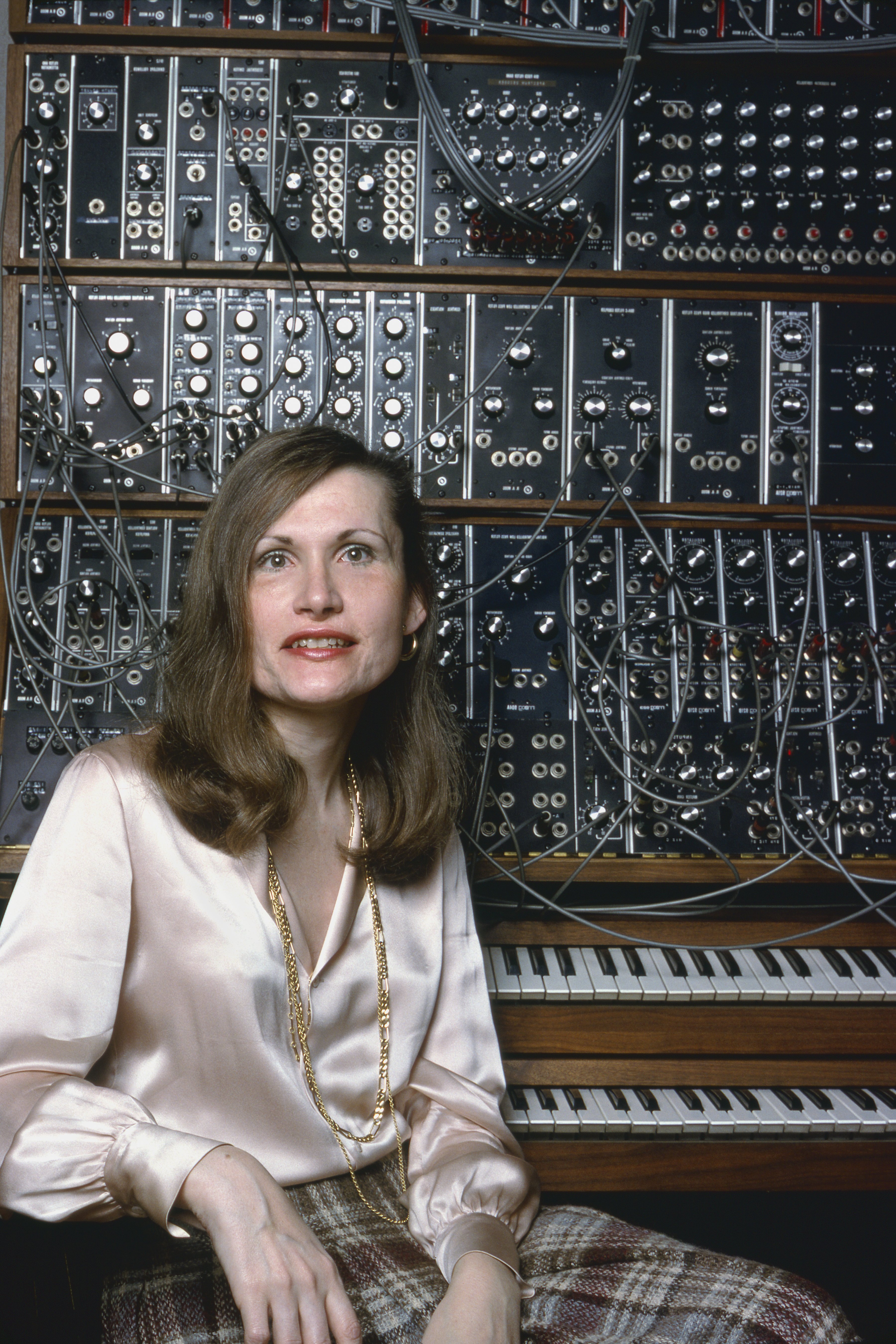 She was born as Walter Carlos in 1939. Wendy was one of the earliest trans celebrities to come out, and she transitioned in 1972. She's a pioneer for LGTBTQ+ rights and also in the development of the synthesizer as a "real" musical instrument!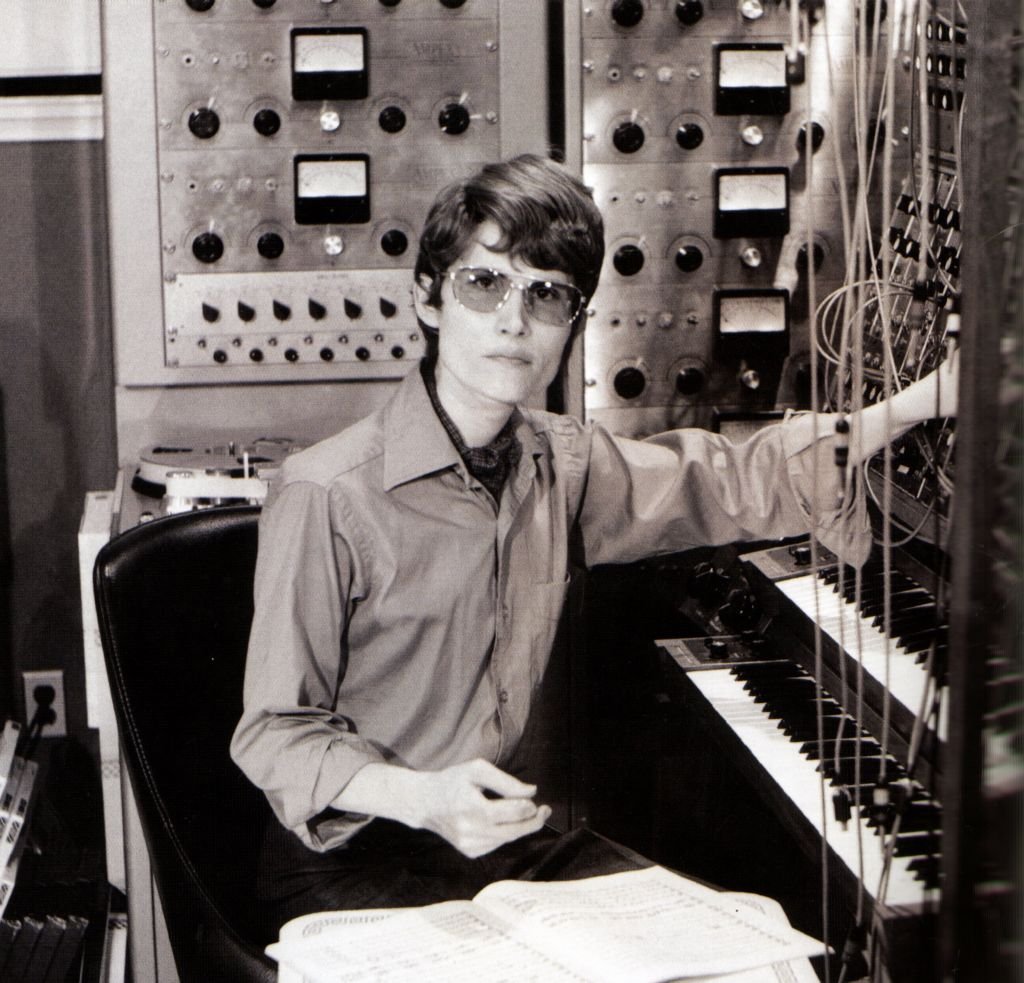 ---
Bille Joe Armstrong 
The lead singer of Green Day, Billie Joe Armstrong has pretty much done it all. He's been the lead singer for Green Day since their conception and even adapted the band's music into the Broadway musical American Idiot. Green Day has won 5 Grammys out of 20 nominations, among their other awards. He identifies himself as a bisexual.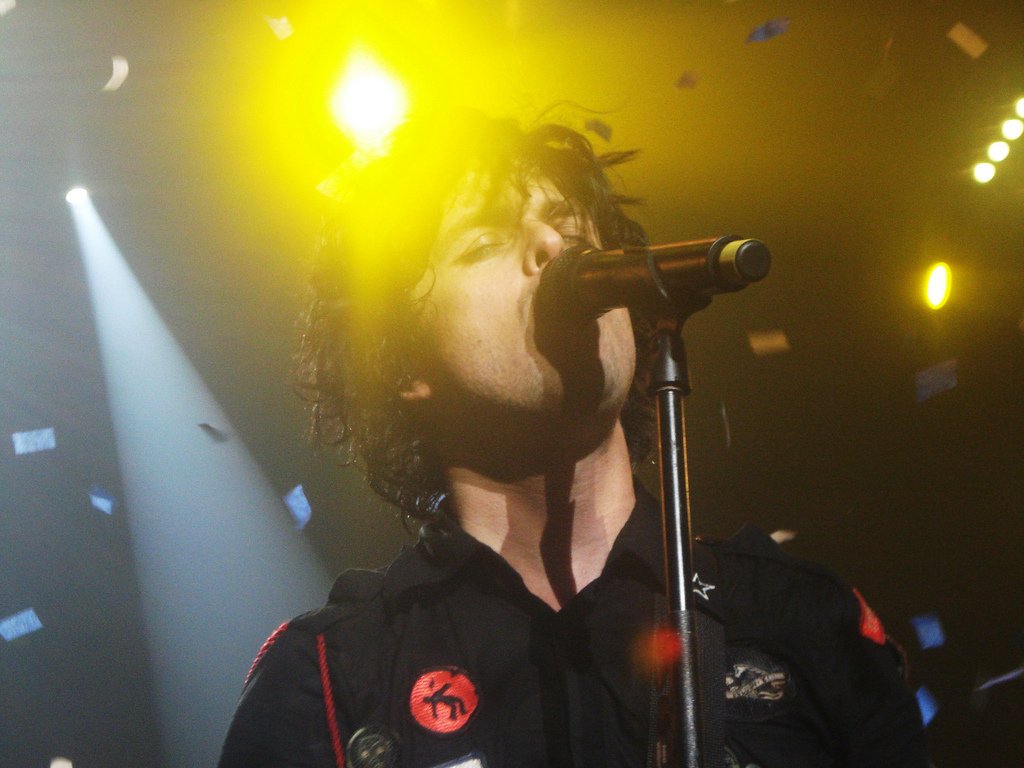 In a 1994 interview with The Advocate, he said, "I think I've always been bisexual. I mean, it's something that I've always been interested in. I think people are born bisexual, and it's just that our parents and society kind of veer us off into this feeling of 'Oh, I can't.' They say it's taboo. It's ingrained in our heads that it's bad when it's not bad at all. It's a very beautiful thing."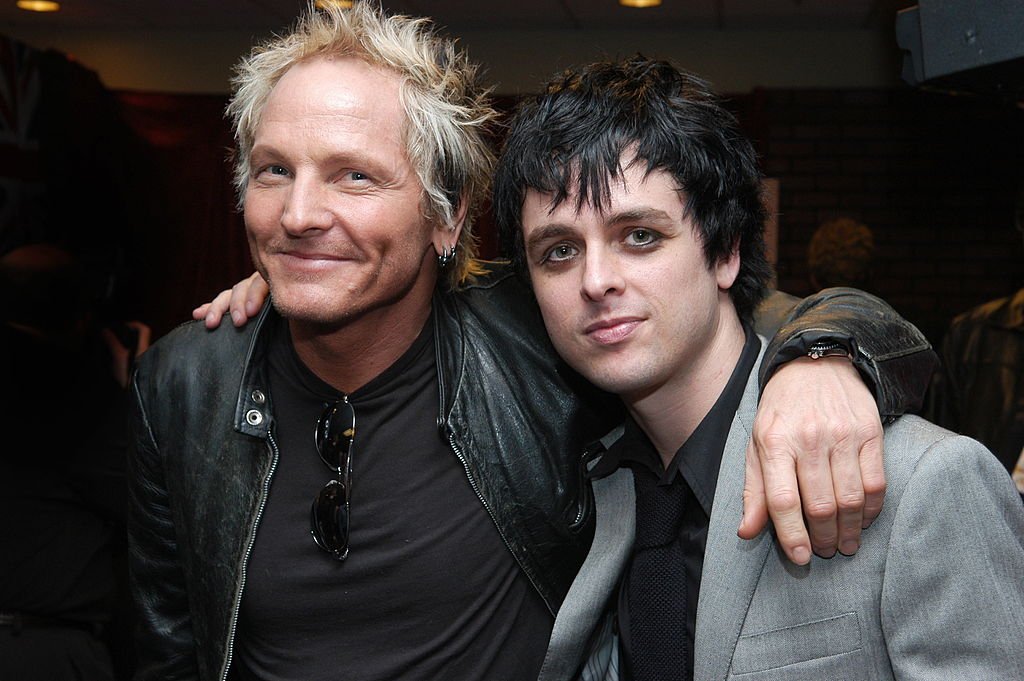 ---
Rebecca Black
It only seems like a few years ago that Rebecca Black's Friday was all over the internet. This was a song that she recorded for her 13th birthday and it blew up as an internet meme. Well, it may not seem like it, but that was ten years ago! She's all grown-up now, and came out as "queer" on the podcast "Dating Straight".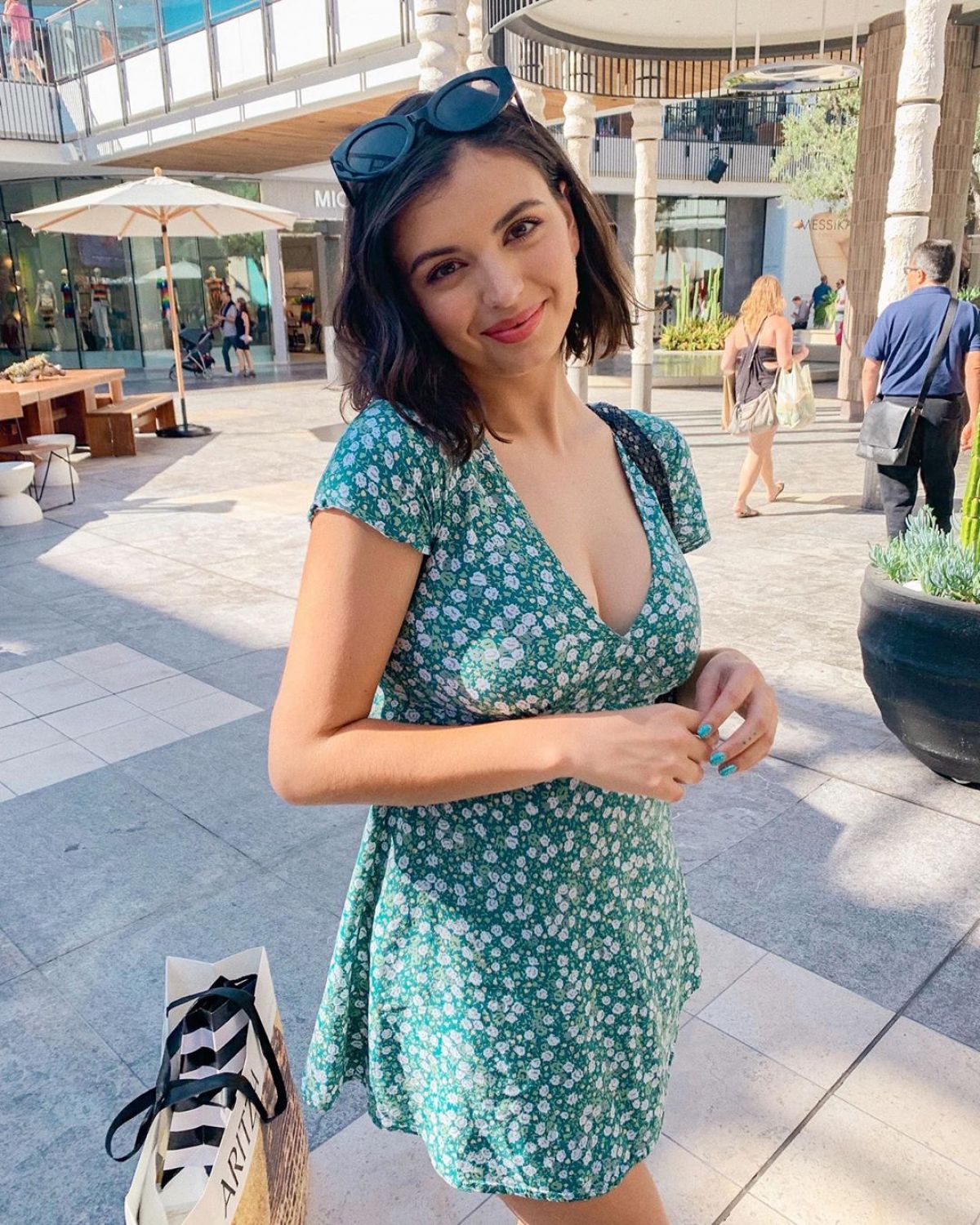 She said, "To me the word 'queer' feels really nice," Black said. "I've dated a lot of different types of people and I just don't really know what the future holds. Some days I feel a little more on the gay side than others."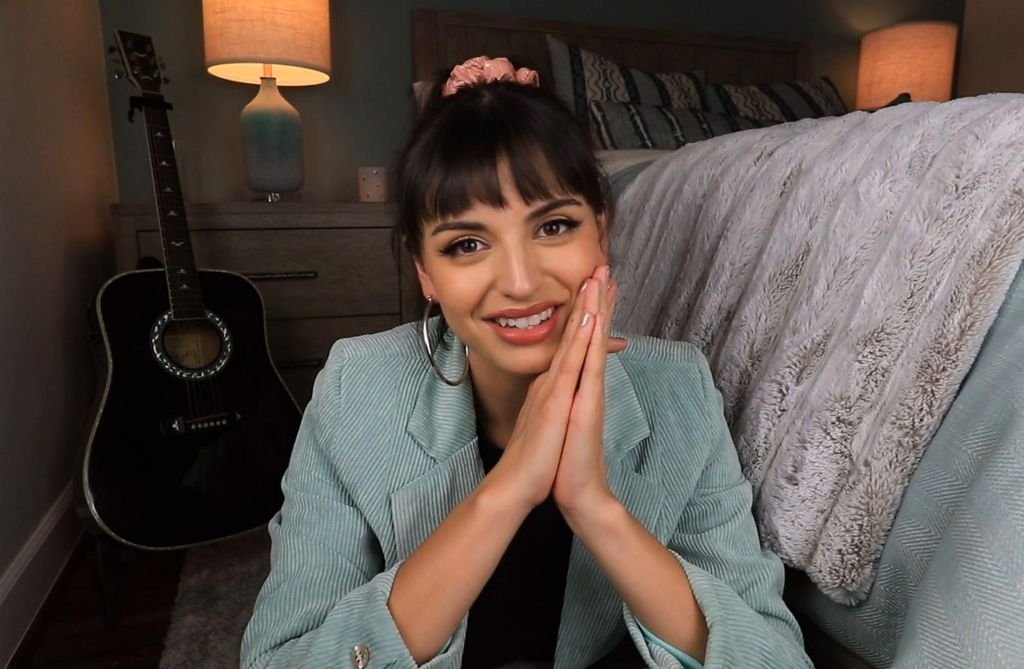 ---
J. August Richards
J. August Richards is best-known for playing the character of Charles Gunn on the television series Angel. He also had roles on Marvel's Agents of SHIELD and Council of Dads. He came out as gay in April 2020.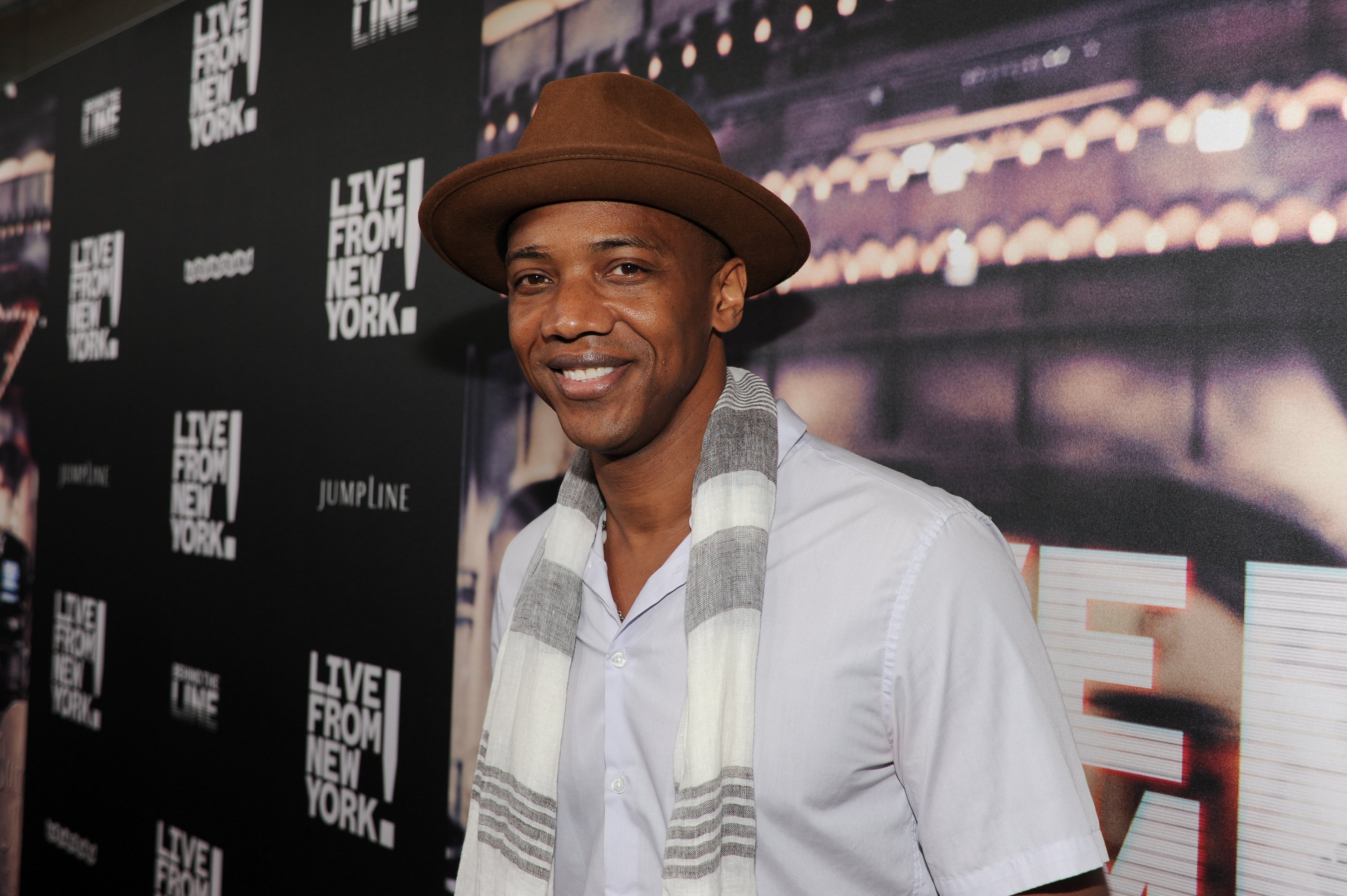 On Council of Dads, he plays a gay married doctor named Oliver Post. He told an audience on Instagram Live on his coming out that, "I knew how important it is to other people out there like me, who would need to see that role model."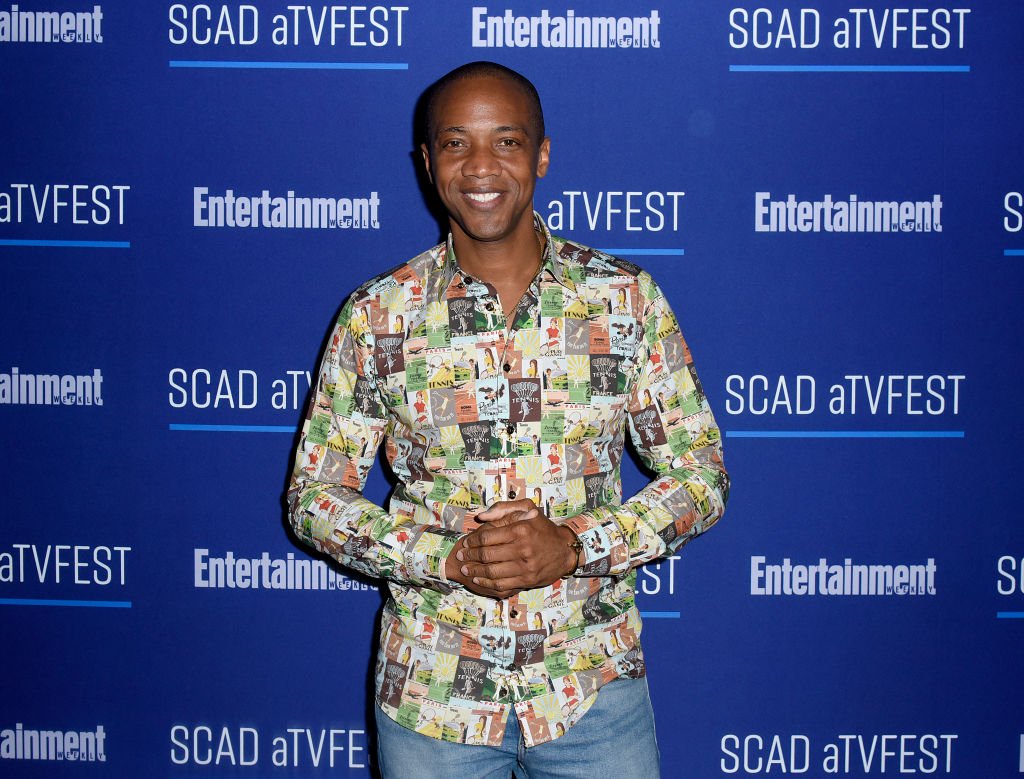 ---
Matt Bomer And Simon Halls 
In 2011, Bomer and Halls tied the knot but it wasn't public knowledge until 3 years later! In 2014, he accepted the Desert AIDS Project humanitarian award.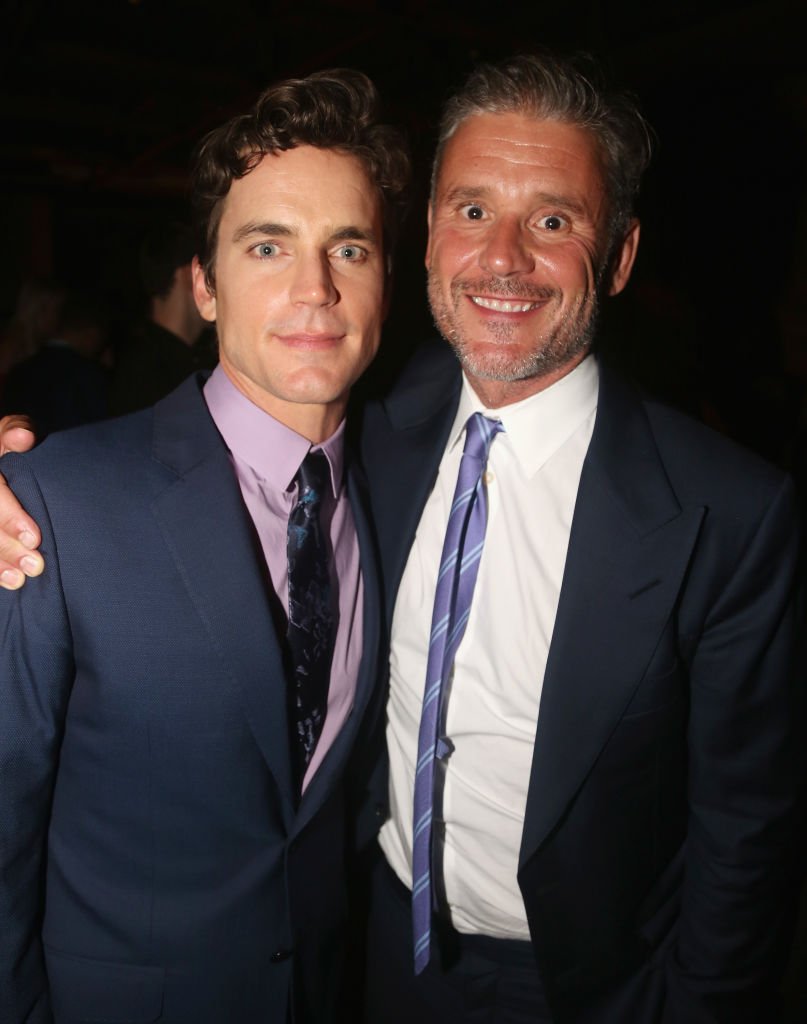 He also thanked his "beautiful family: Simon, Kit, Walker, Henry." "Thank you for teaching me what unconditional love is. You will always be my proudest accomplishment," he said during his speech.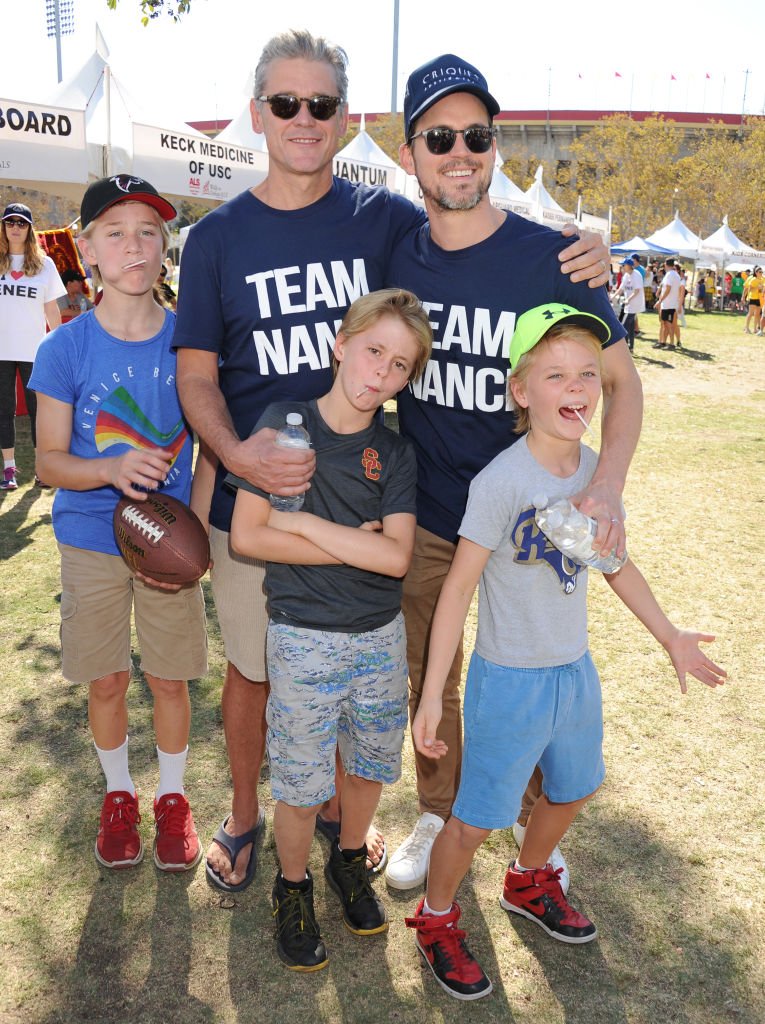 ---
Luke Evans
Luke Evans has been known to keep tight-lipped about his love life. He starred in the super-macho Fast and the Furious 7 movie and has been openly gay since the early 2000s. His boyfriend, Colombian-American actor Victor Turpin, on the other hand, is a little happier to put himself out there.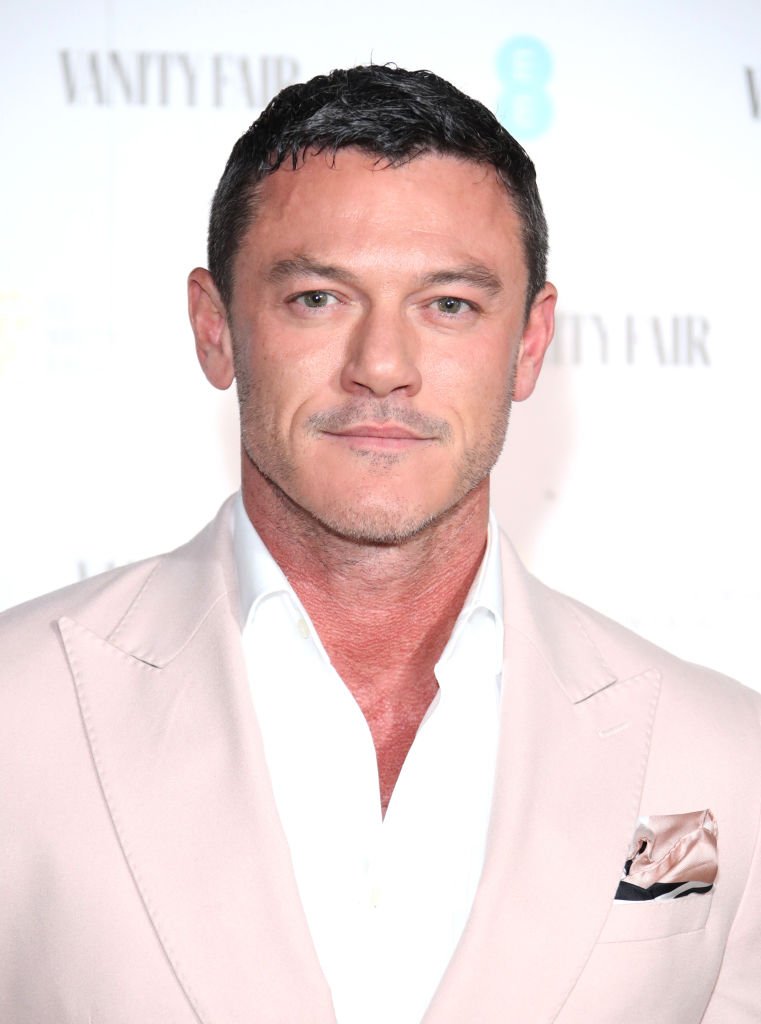 In late February of this year, Turpin posted some pretty cute messages on his Instagram story to share just how much he missed his beau. Adorably, Turpin wrote: "So in love! Every day is Valentine's day. So in love! I already forgot what is not to be with you!" How romantic!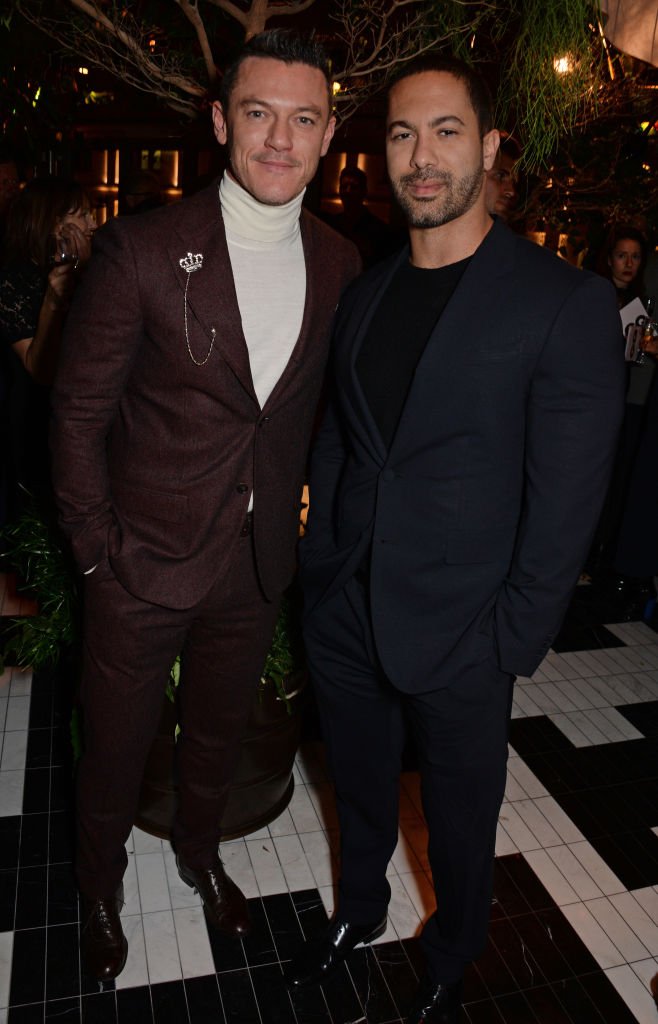 ---
Jameela Jamil
It's amazing that Jameela Jamil made her acting debut on the "instant classic" TV show The Good Place in 2016. Prior to that, she had been a TV presenter (host) in her native England, but it was her role as Tahani in that show for which she is best recognized. She came out as a queer in 2020.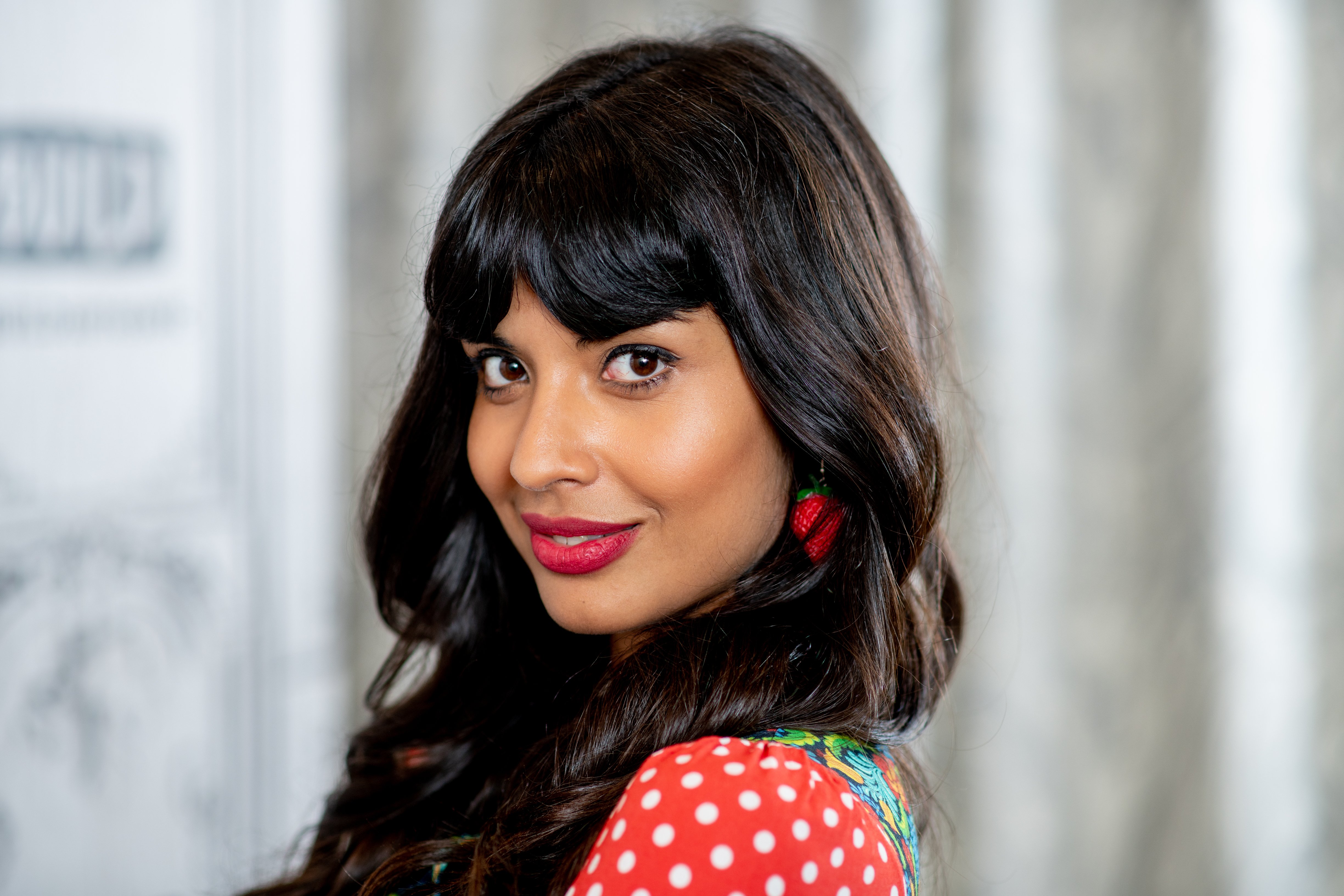 In a 2020 post on Twitter, she said,  "I know that my being queer doesn't qualify me as a ballroom. But I have privilege and power and a large following to bring to this show (as does the absolutely iconic Megan Thee Stallion) and it's beautiful contestants and hosts."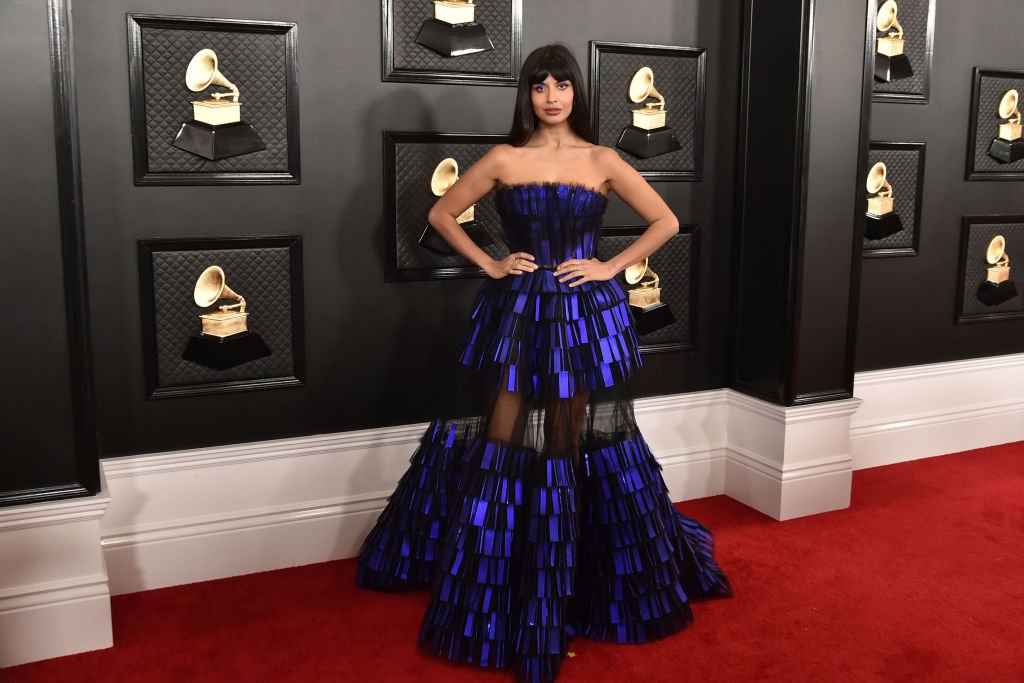 ---
John Mahoney
John Mahoney was an actor that you might recognize. He played Martin Crane on the TV Show Frasier for 11 seasons. He is also known for playing the father in Say Anything as well as being a Broadway star. In public, he was very guarded about his sexuality. After he passed away in 2018, it became widely known that he was gay.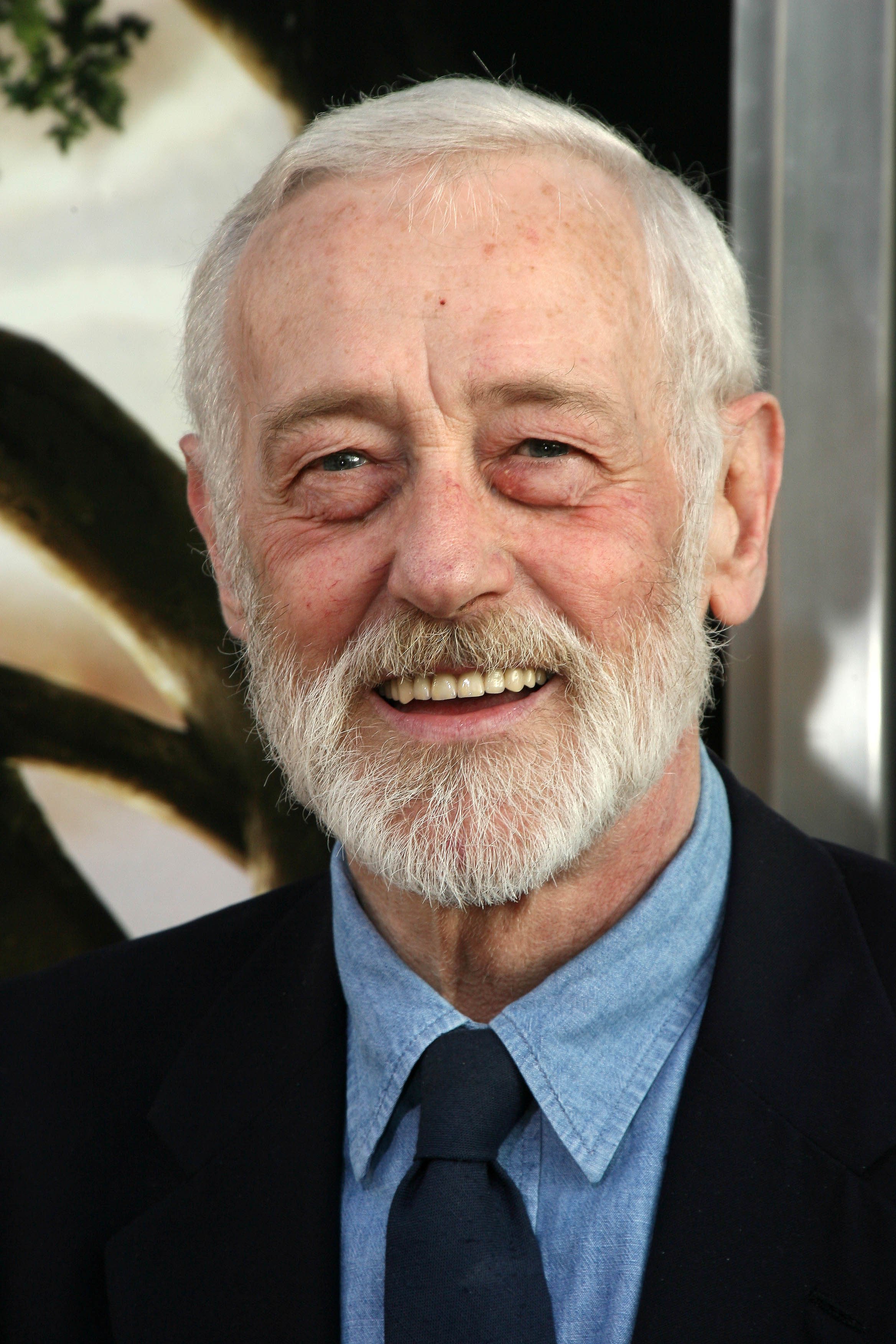 He never spoke on the issue, but many of his close friends acknowledged after he died. The closest he came to coming out himself was in a Time Out Interview in 2008. When asked about a romantic partner he said, "Yeah, it doesn't exist for me anymore. [Laughs] I think that's dead and buried."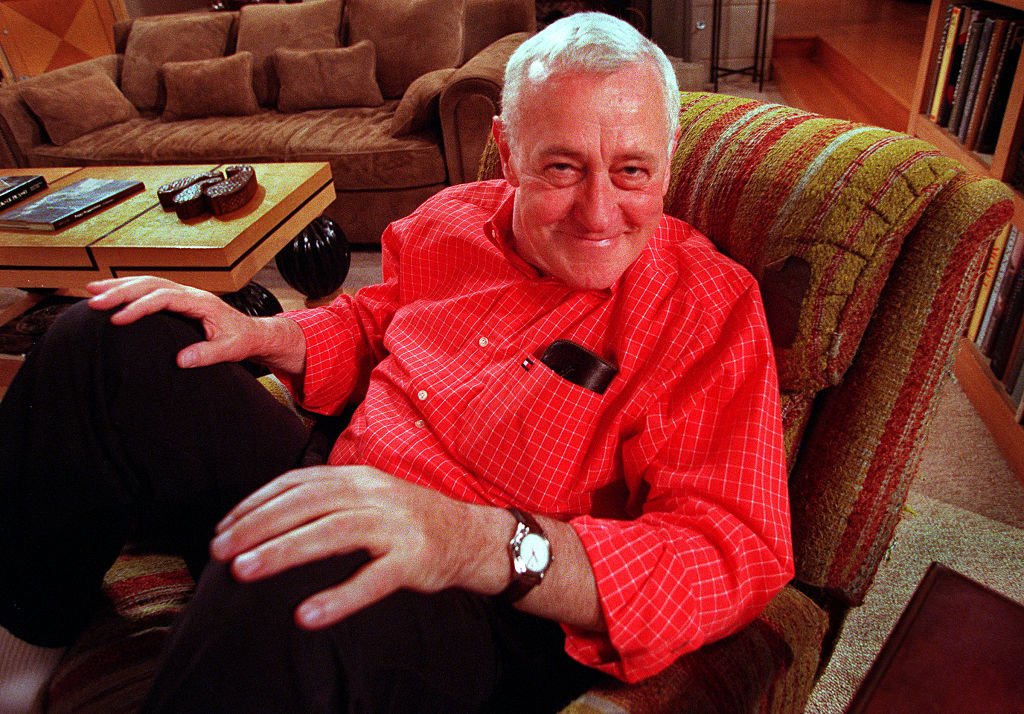 ---
Zachary Quinto
One of the kings of science-fiction shows and movies, Zachary Quinto, is best known for two roles: The evil Sylar on NBC's Heroes and the iconic role of Spock in the 2008 reboot of Star Trek. Zachary Quinto is also gay, and he came out in 2011.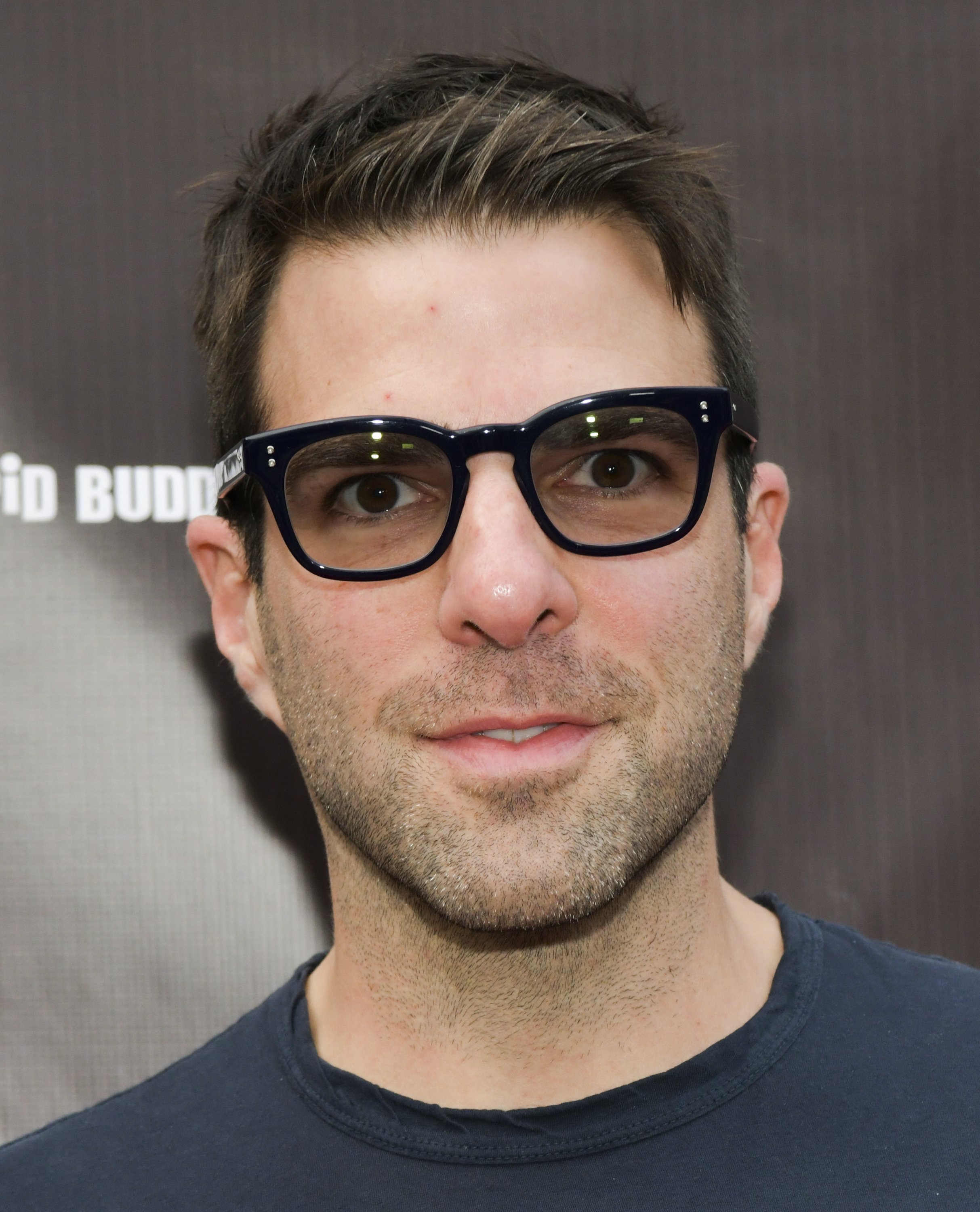 At the time, he said,  "Our society needs to recognize the unstoppable momentum toward unequivocal civil equality for every gay lesbian bisexual and transgendered citizen of this country. I believe in the power of intention to change the landscape of our society — and it is my intention to live an authentic life of compassion and integrity and action."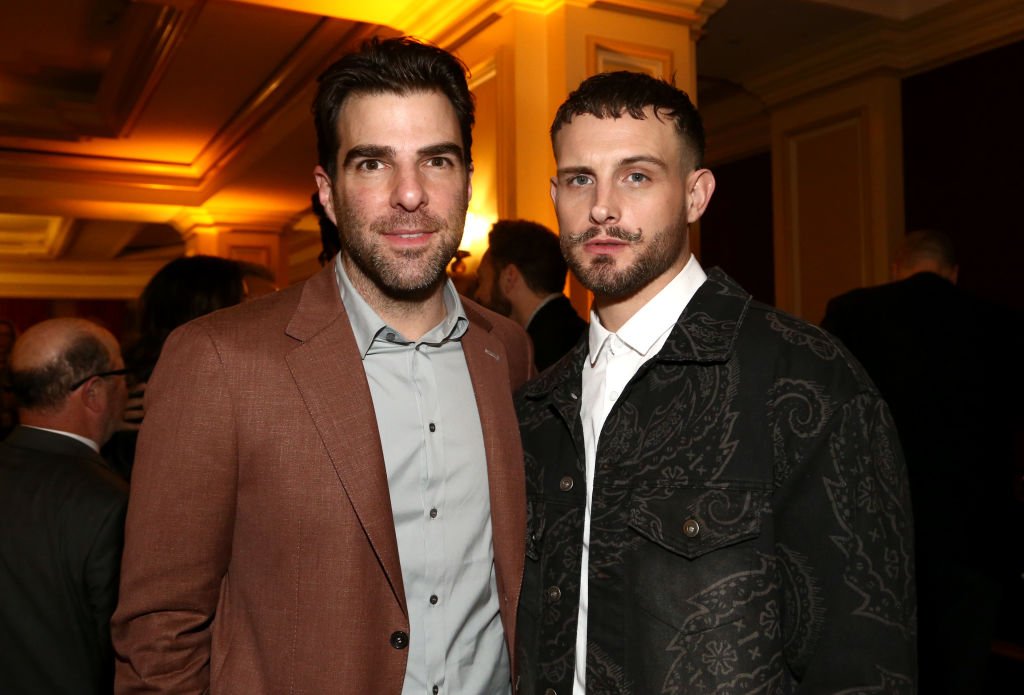 ---
Madonna
Madonna was one of the first celebrities to be celebrated for being bisexual, but it's easy to forget that today. She's had many stormy relationships with men and women and has always been seen as an LGBTQ+ icon.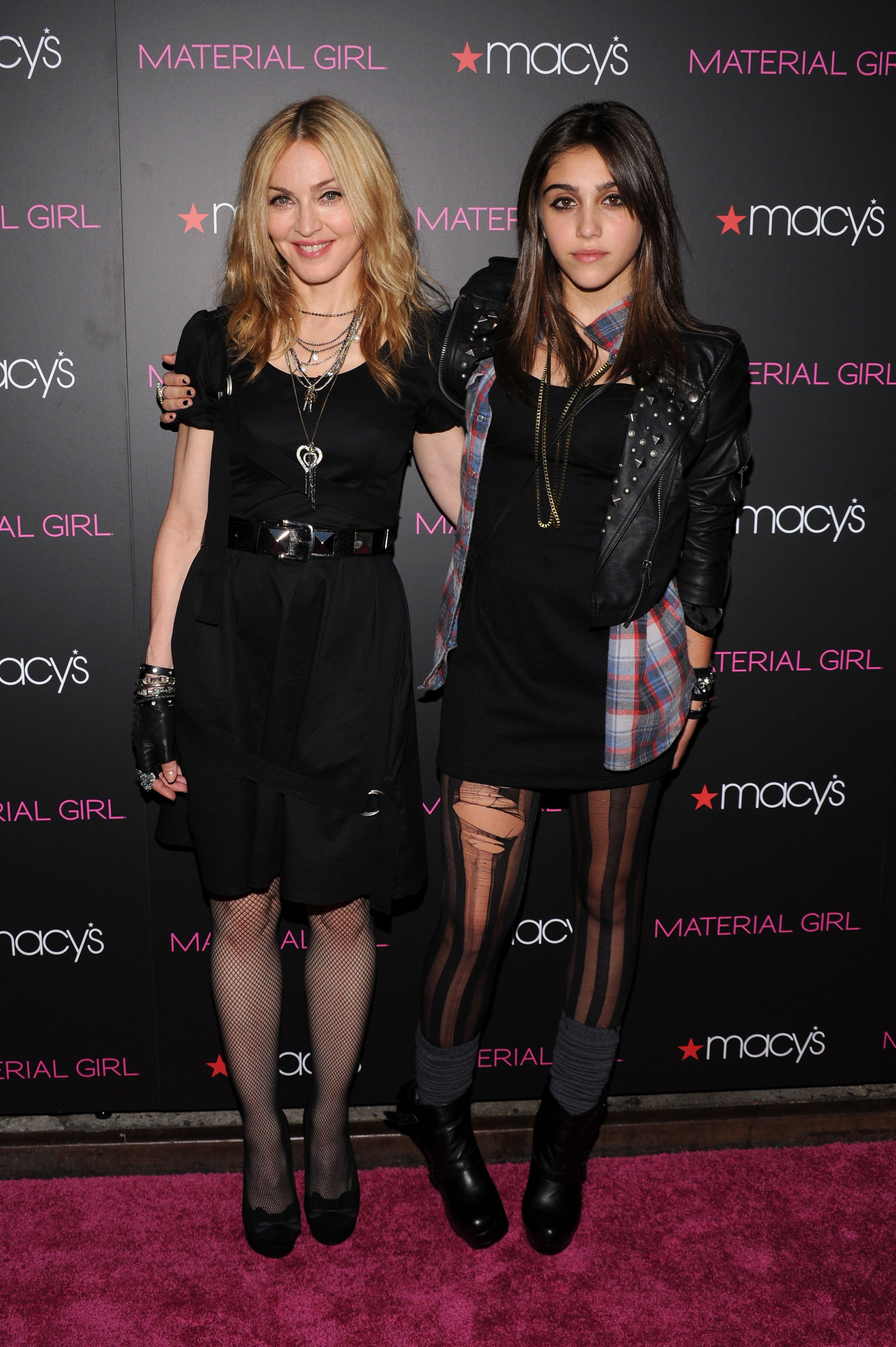 Her 1991 film, Truth or Dare put a lot of this out in the open, and she did an interview with The Advocate where she said, "I think everybody has a bisexual nature. That's my theory. I could be wrong."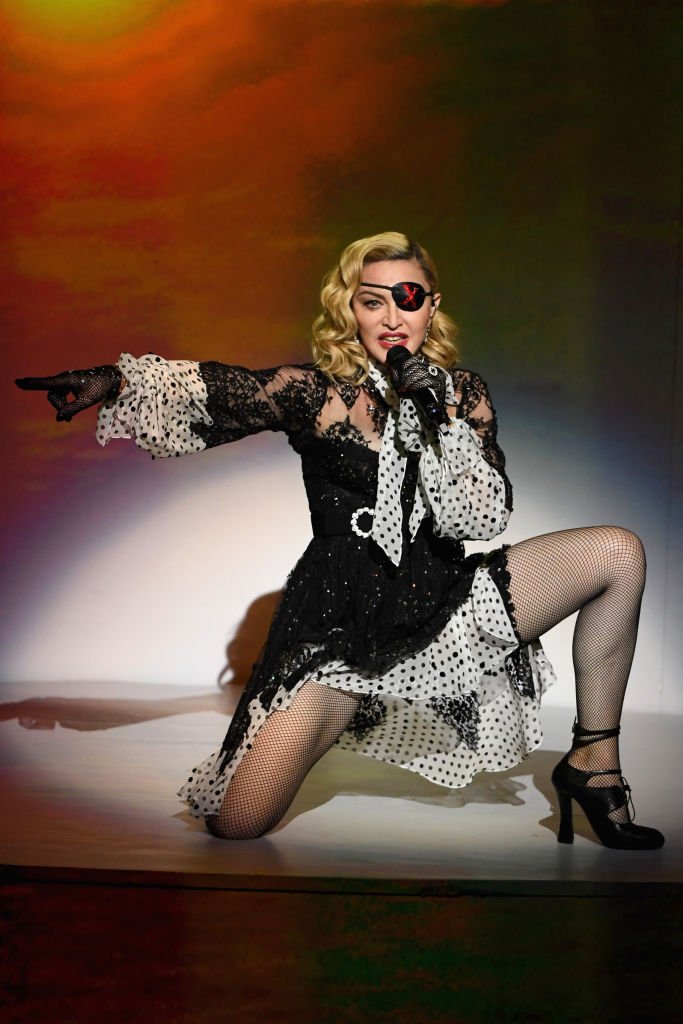 ---
Sia
Before Sia became famous as a singer with her hit "Chandelier" in 2014, she was already a prolific songwriter who wrote songs for Alicia Keys, Flo Rida, Kylie Minogue, and others. In fact, the only reason that she sang on "Chandelier" was that record executive David Guetta like her vocals better than the artist for whom the song was written!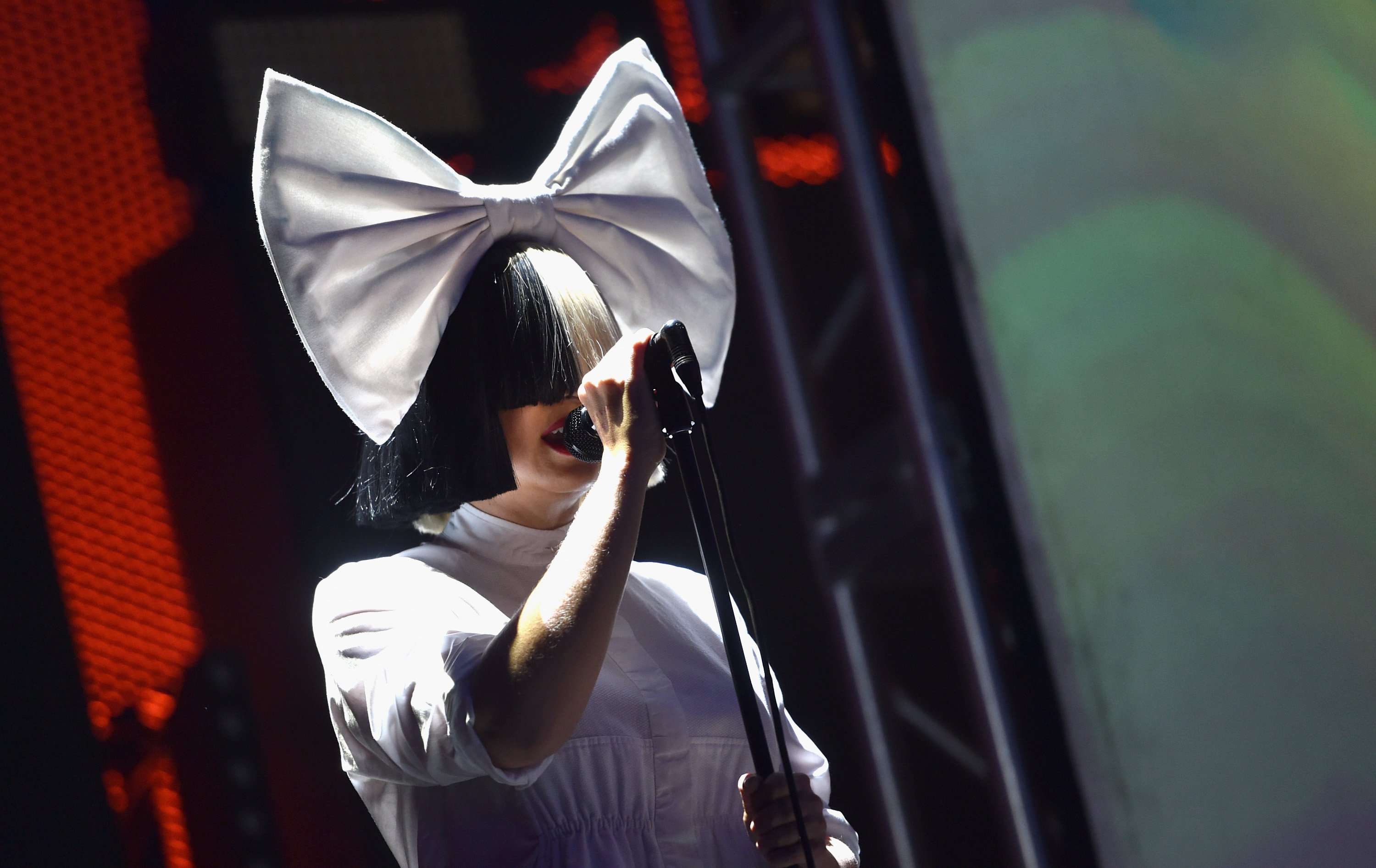 Sia is also pansexual. In a 2009 interview, Sia said, "I've always dated boys and girls and anything in between. I don't care what gender you are, it's about people. ... I've always been... well, flexible is the word I would use."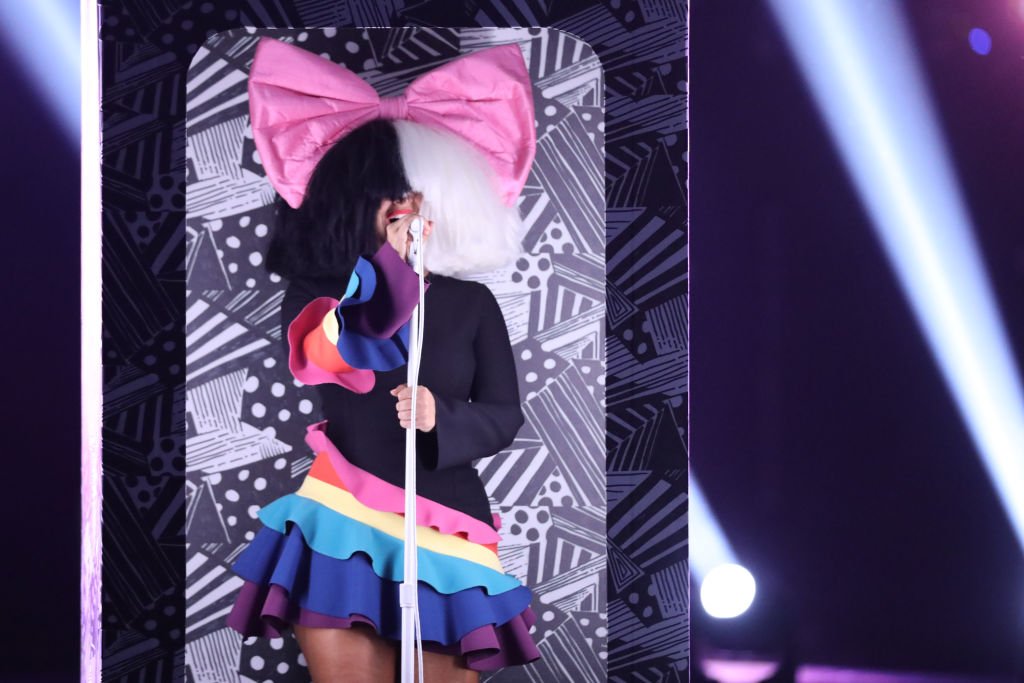 ---
Kristen Stewart
The young actress rose to fame at an early age in the film 'Panic Room' alongside Jodie Foster. However, she is best known for the character of Bella in the 'Twilight' franchise. Soon enough, news about her dating co-star Robert Pattinson was revealed. After several years and a few scandals regarding that relationship, Stewart finally came out to the world.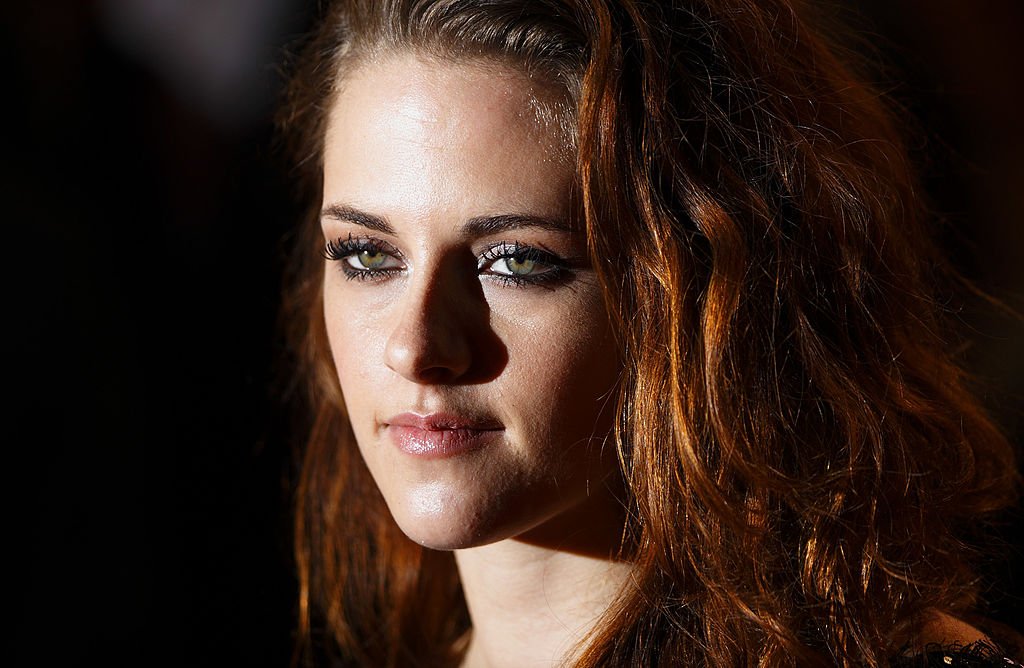 Kristen has been in a couple of relationships since coming out. She was seen with Alice Cargile, Lynn Gunn, St. Vincent, Soko, Stella Maxwell, and more. However, the actress is currently dating screenwriter Dylan Meyer. Meyer often posts pictures in the couple on her Instagram, and they look incredibly happy together.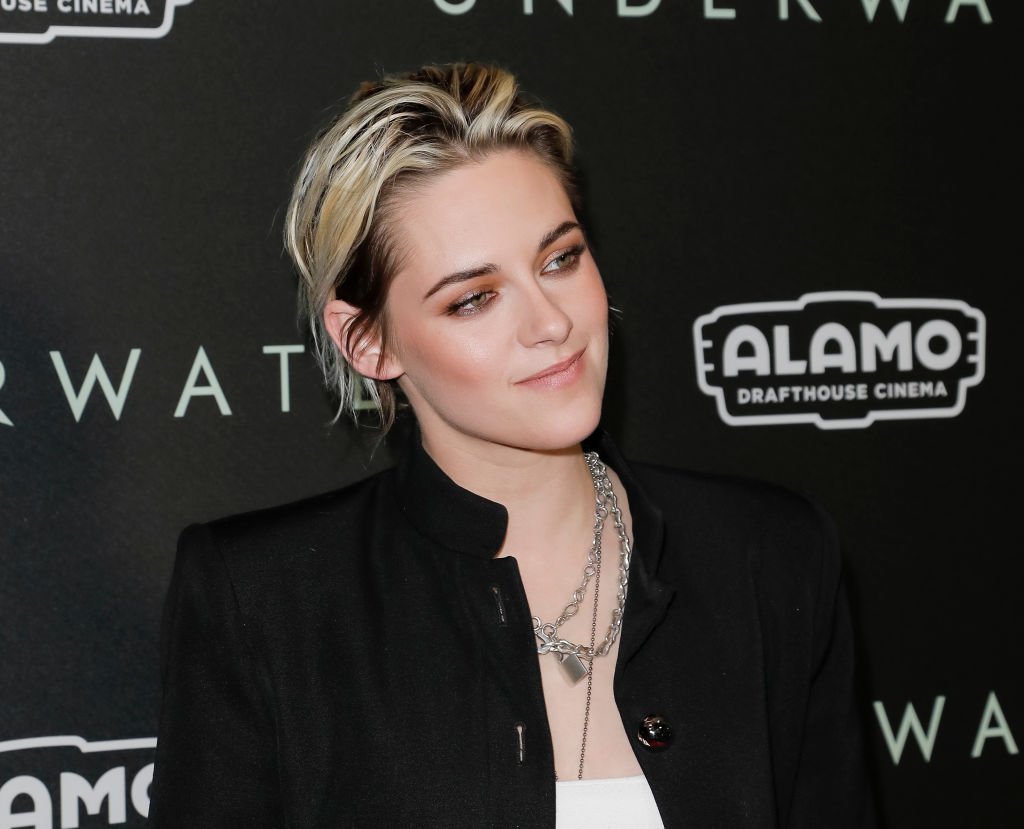 ---
Sarah Paulson
The actress started her career in television with the made-for-tv-movie 'Friends at Last'. Over the years, she has become a respected actress in the business and is best known for several seasons of Ryan Murphy's 'American Horror Story'. Paulson was also part of 'Ocean's 8', 'Bird Box', 'Mrs. America', and many more.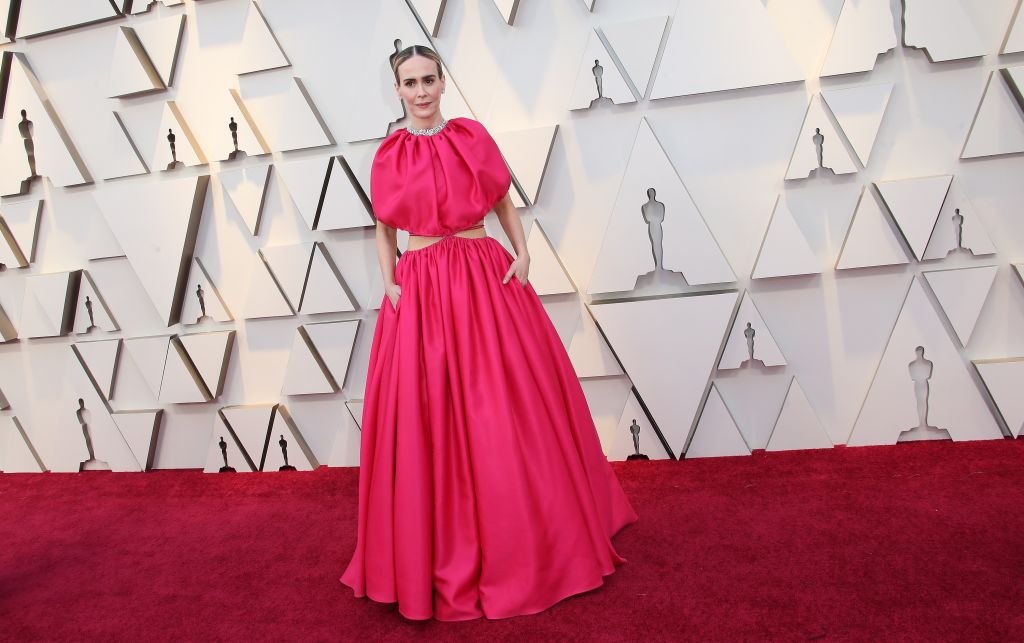 Sarah has been open about her identity for several years, including her relationship with actress Holland Taylor. Taylor is 32 years older than her, but they have never let anything get in the way of their love since they started dating in 2015. Both actresses were surprised that many people were interested in their relationship. Holland said, "I'm from an older generation, and for me, it's quite surprising how people talk about personal things of any kind in the press. It's not natural to me. That doesn't mean it's not good, it's just taken some adjusting."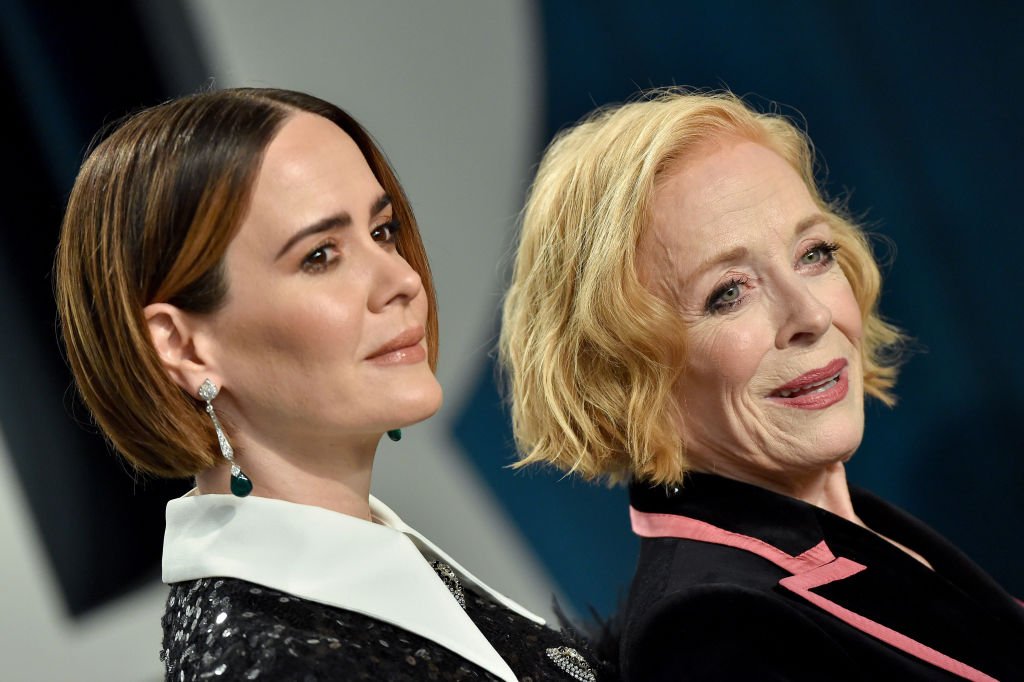 ---
Da Brat
Da Brat is an award-winning rapper and actress. She became famous in the 1990s for her 1995 album "Funkdafied" and was nominated for two Grammys, one in 1998 and one in 2004. In 2020, she came out as a lesbian.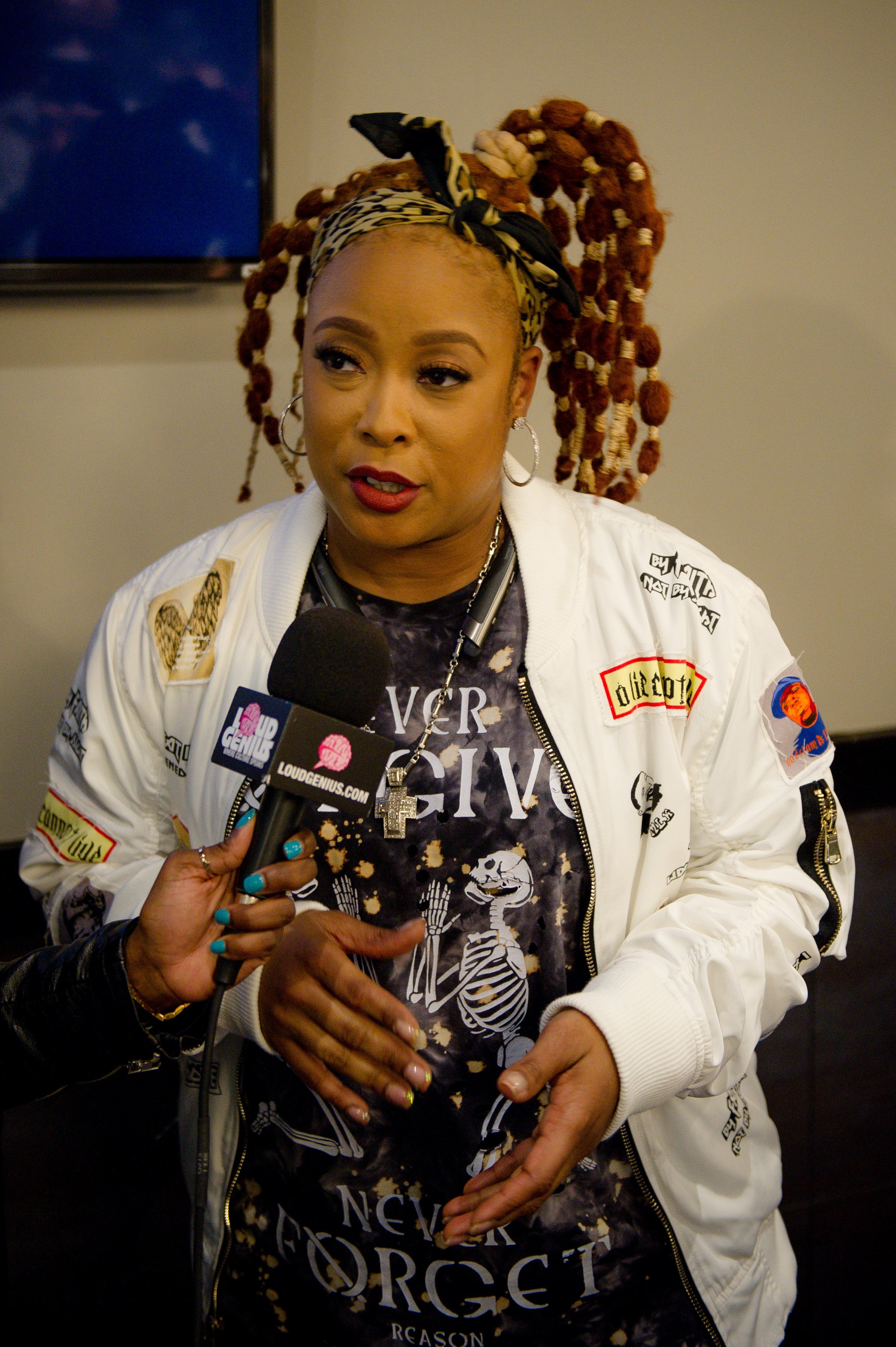 She posted on Instagram, referencing her girlfriend, Kaleidoscope Hair Products CEO, Jesseca Dupart, and said, "Never have I EVER. Needless to say… I've always been a kind of private person until I met my heart's match who handles some things differently than I do. Thank you baby @darealbbjudy for far more than this incredible birthday gift. I have never experienced this feeling."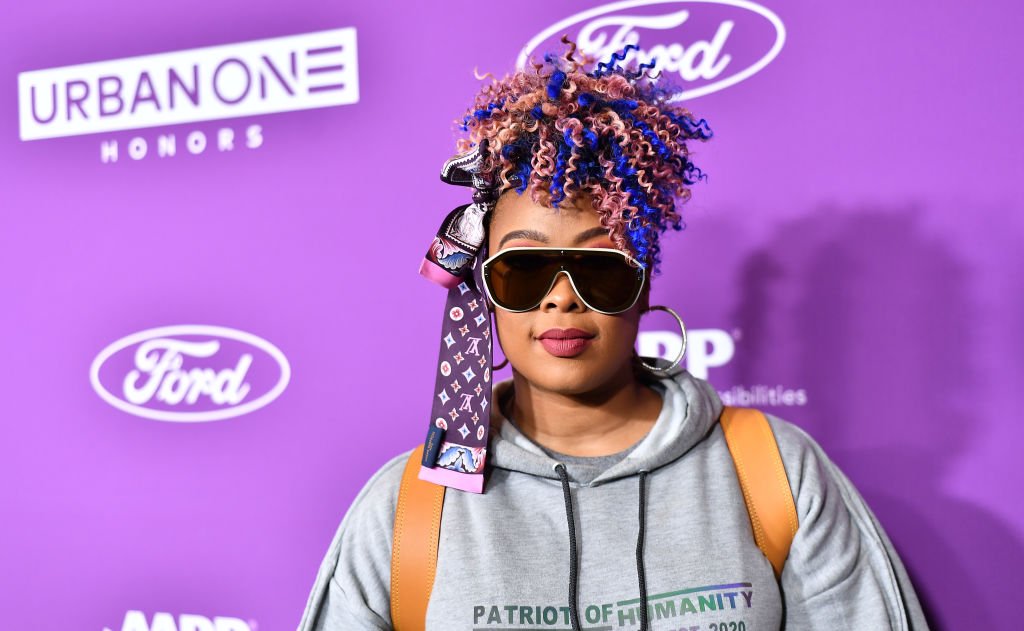 ---
Janeane Garofalo
Janeane Garofalo is a stand-up comedian and actress, but she came to be a GenX icon in movies like Reality Bites and The Truth About Cats And Dogs. She also has been a political activist, with a radio show on the now-defunct Air America.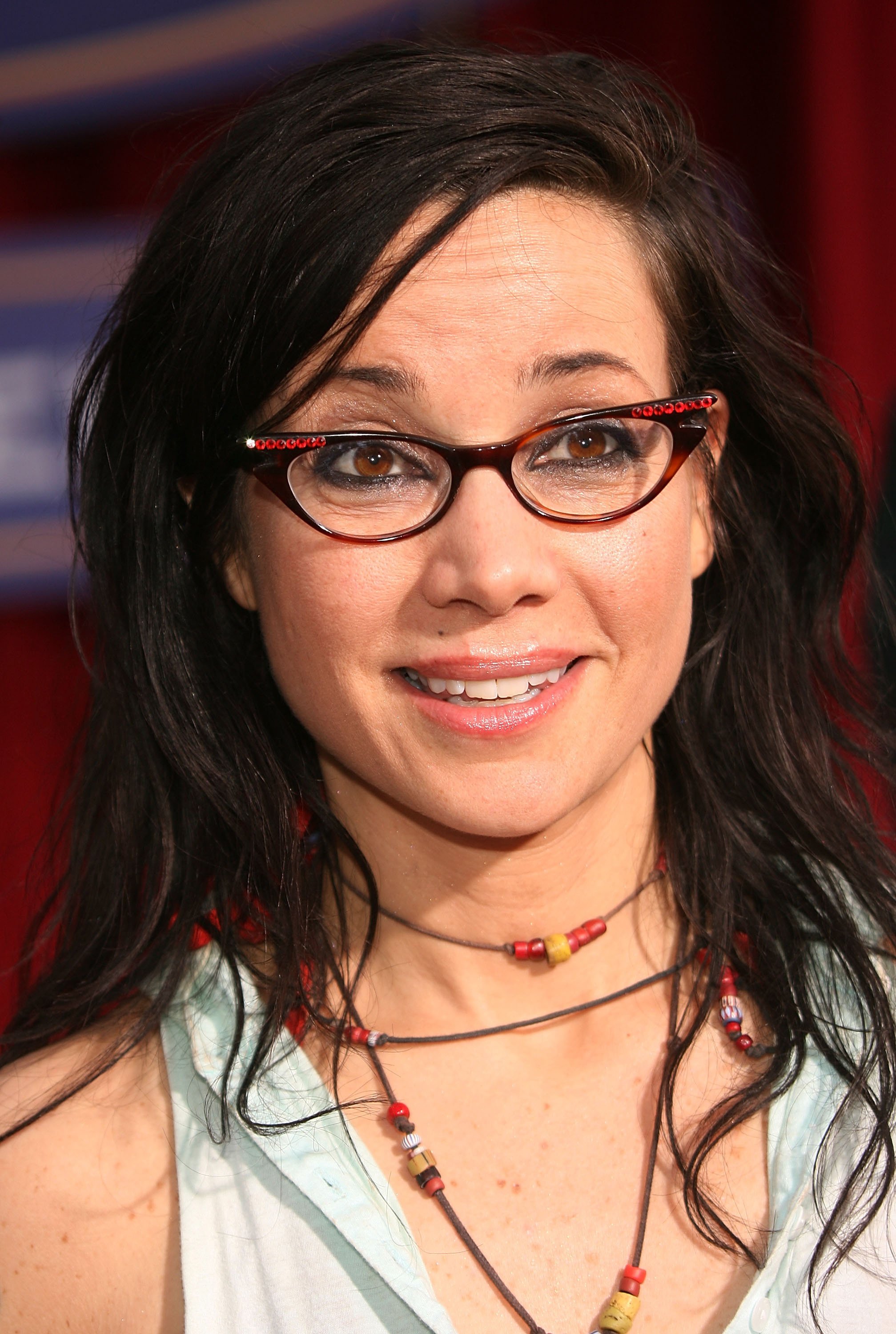 Although she has been married to a man previously, there were years of speculation that she was a lesbian. In 2012, she came out as an asexual. She told Philadelphia Magazine that the speculation was a compliment, saying, "It makes me far more interesting than an asexual atheist. If you want to imbue me with that – it's not an insult."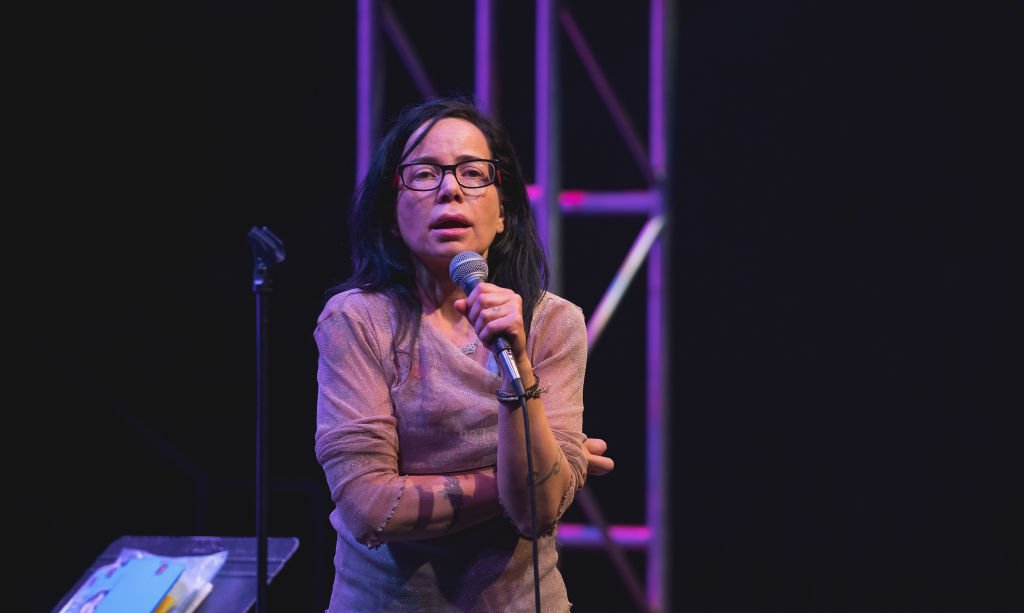 ---
Sonya Deville
Daria Rae Berenato, known professionally as Sonya Deville, is a wrestler for WWE. She had previously also competed in Mixed Martial Arts for the CFL promotion, and amassed a 2-1 record there. Sonya is the first openly gay female wrestler to be hired by WWE.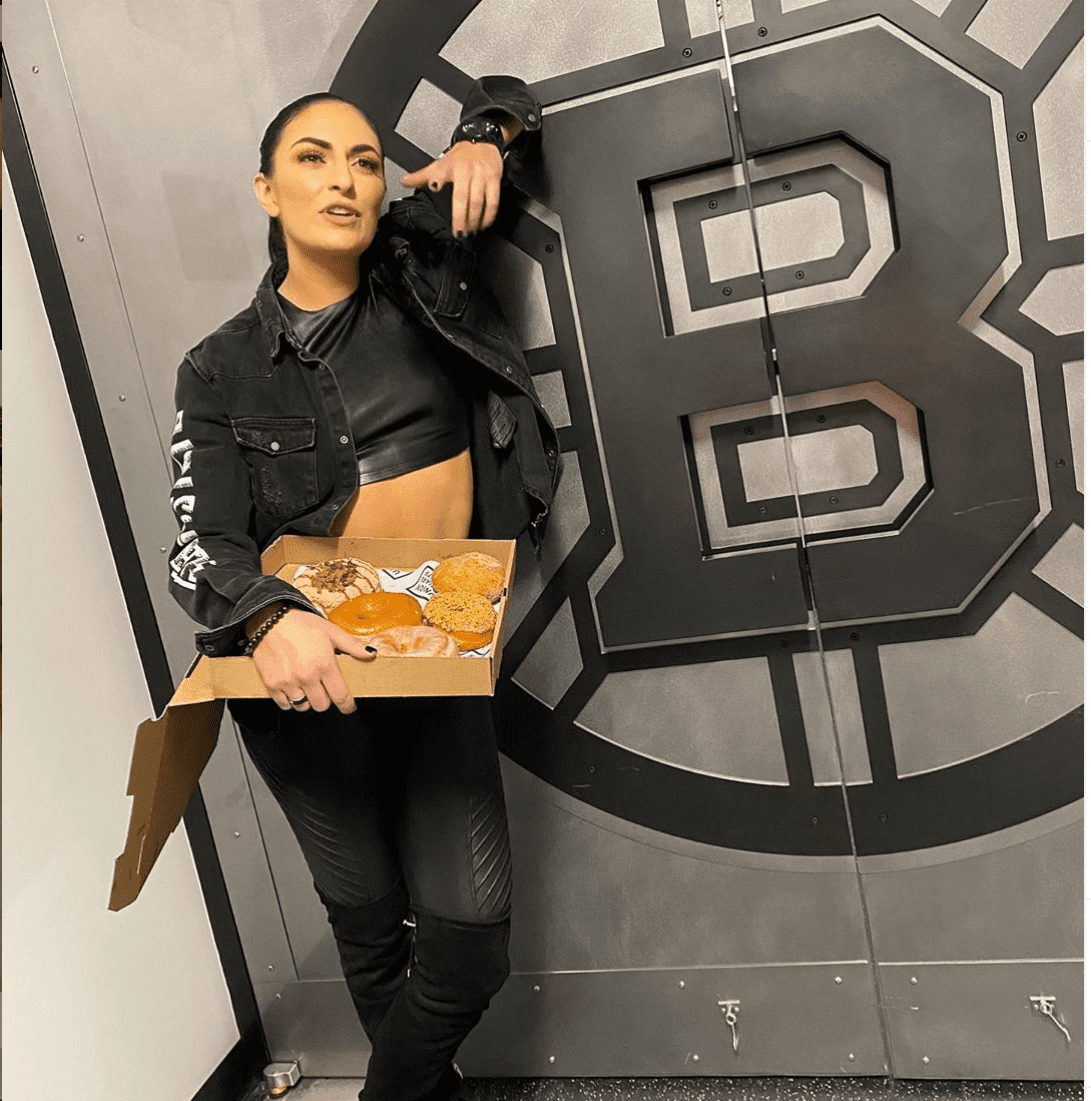 She came out on an episode of WWE's Tough Enough show in 2018. She recalls the experience for the Daily Sun, "I felt so out of my comfort zone when they asked me that question. I thought 'what do I do… well, tell the truth, right?' So I said, yeah, I have a girlfriend, but she's not my wife yet. I got nervous, and they all started smiling. I said, 'oh my god, I just came out on national television.'"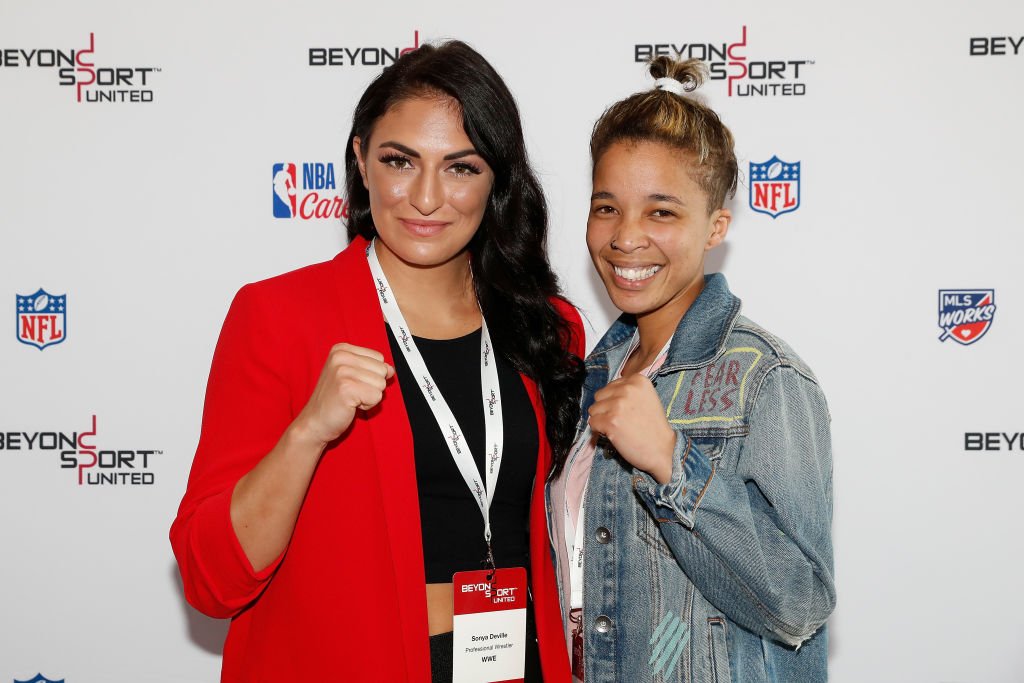 ---
Danitra Vance
When it comes to the long history of Saturday Night Live, Danitra Vance was a pioneer in two ways. While she was only on for one season, between 1985 and 1986, she was the first African-American woman to be a cast member, and she was also a lesbian.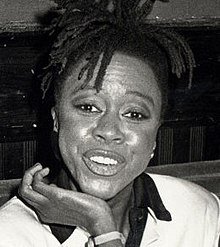 She did not come out during her time on Saturday Night Live. Danitra Vance passed away in 1994 from complications due to a disease. Her family held her funeral service at an amusement park, and her partner, Jones Miller, publicly outed her after she passed away. She was only 40 years old.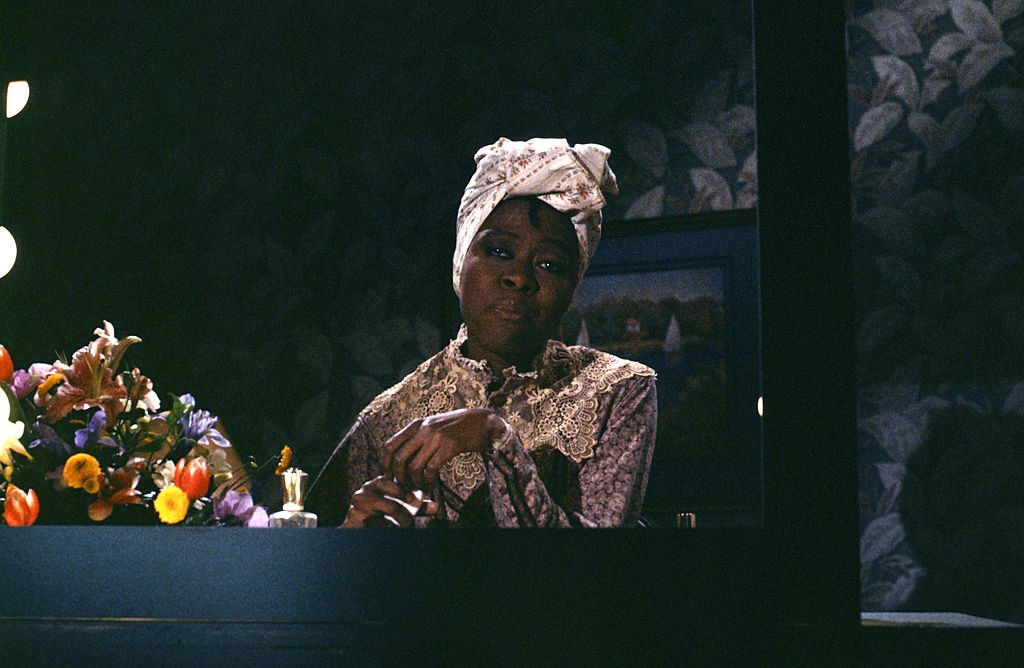 ---
Julianne Hough
If you've watched Dancing With The Stars, you've seen Julianne Hough grow up, both personally and professionally. She's now 32 years old and married to professional hockey player Brooks Laich. She began having a massive transformation soon after her marriage.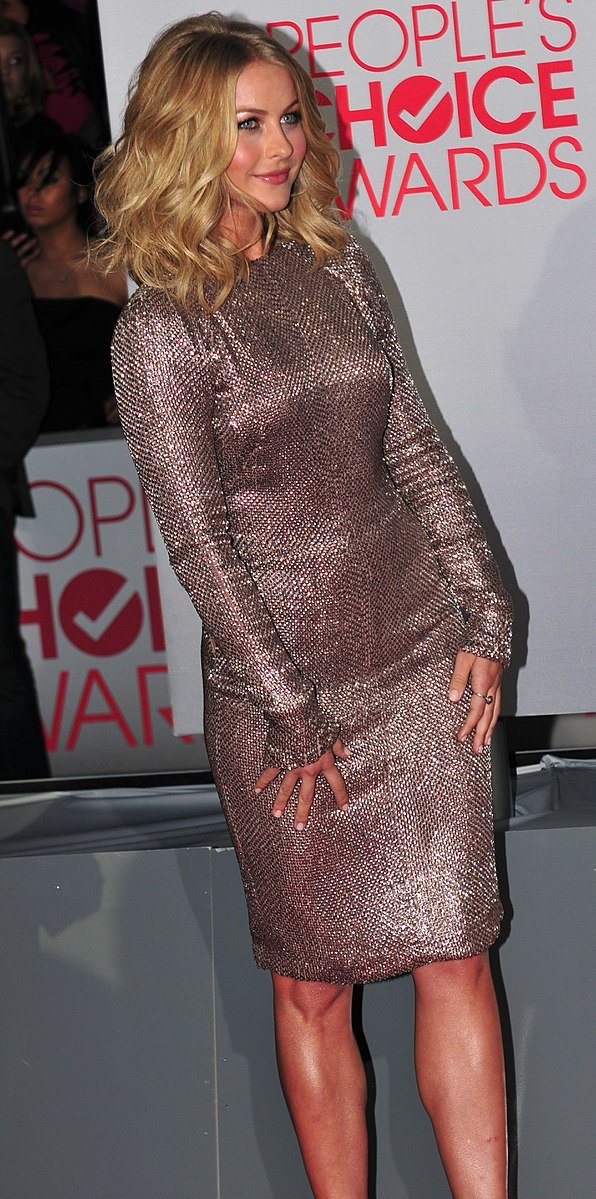 At an interview with Women's Health magazine, Julianne said, "I [told him], 'You know I'm not straight, right?' And he was like, 'I'm sorry, what?' I was like, 'I'm not. But I choose to be with you.'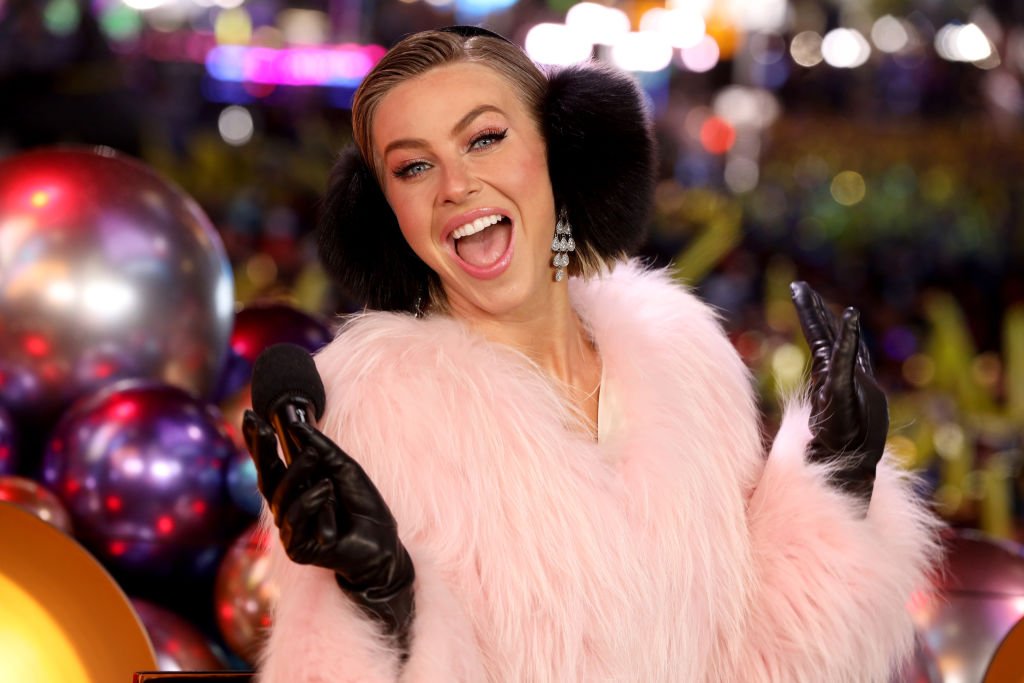 ---
Bella Thorne
Bella Thorne was a Disney star on the TV show Shake It Up before transitioning to more adult roles in recent years. In 2016, when asked on Twitter whether she was bisexual, she simply said "Yes". More recently though, she has come out as pansexual.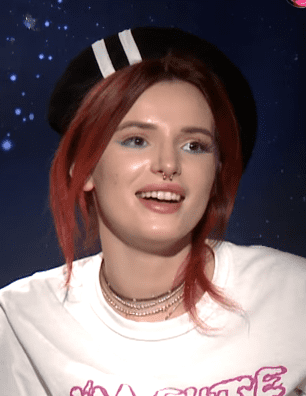 She told Good Morning America that some had to explain pansexuality to her, saying, "Somebody explained to me really thoroughly what that is ... I am pan," she said. "You like beings. You like what you like. It doesn't have to be a girl or a guy, a he or she or they, or this or that. It's literally you like personality."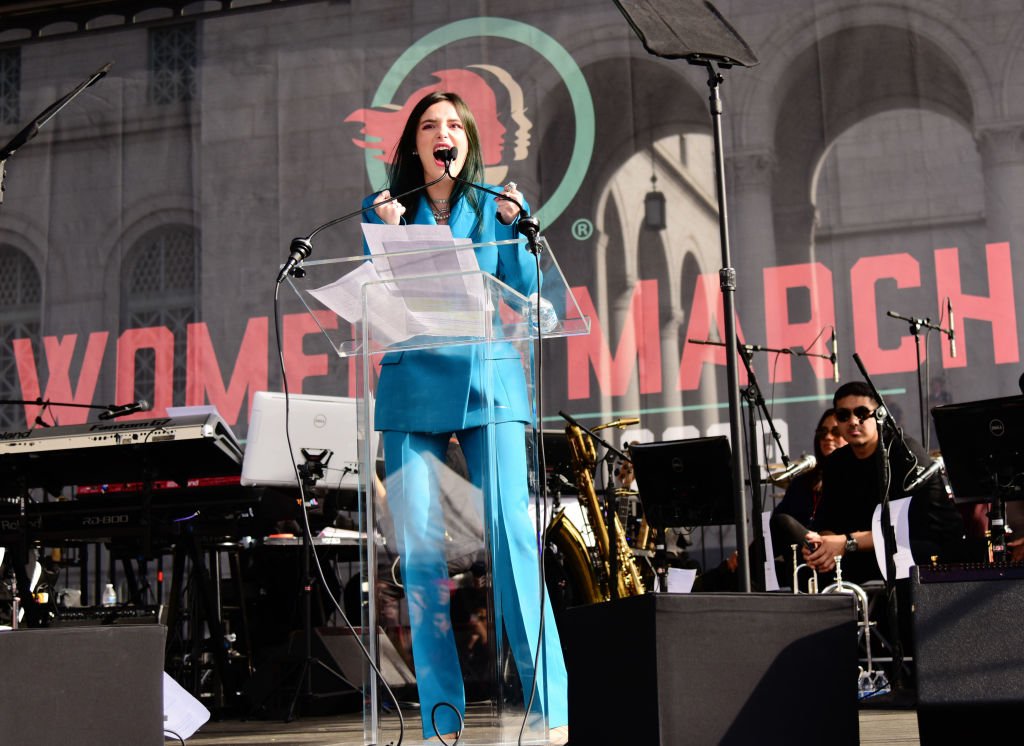 ---
Paula Poundstone
Paula Poundstone is a comic who you might know from The Tonight Show With Jay Leno or possibly the NPR show Wait, Wait Don't Tell Me. She also has a monthly column in Mother Jones Magazine. However, you might not know that she is asexual.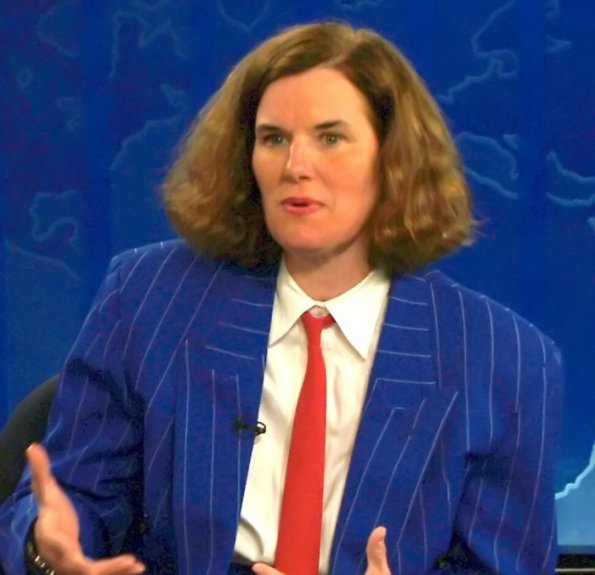 Speaking to the website Edge Publications, she said, "Well, it is hard to say a lot more about being asexual. I don't like sex. Therefore, I don't have sex. It frees up time, but that's not by design, it's just a bonus."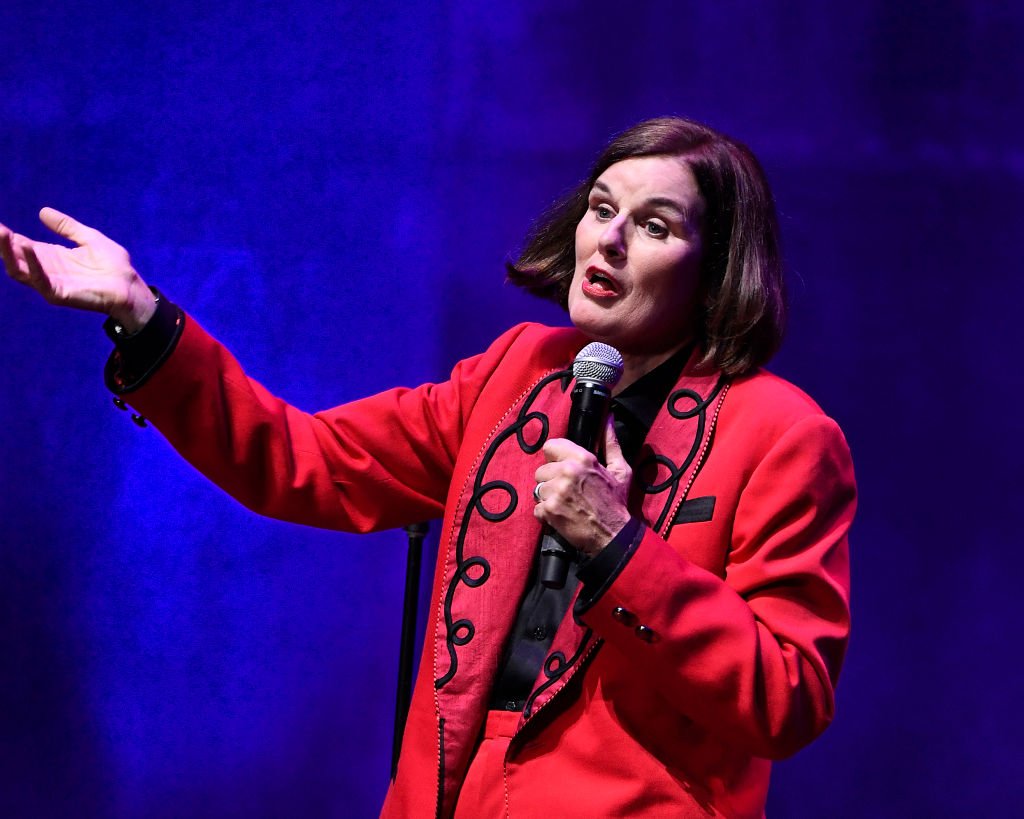 ---
Evan Rachel Wood
Evan Rachel Wood was a child actress, but her breakout role was in 2003's Thirteen. She has gone on to be in many, many movies and TV shows. She also has a music career. In 2012, she came out as bisexual on Twitter.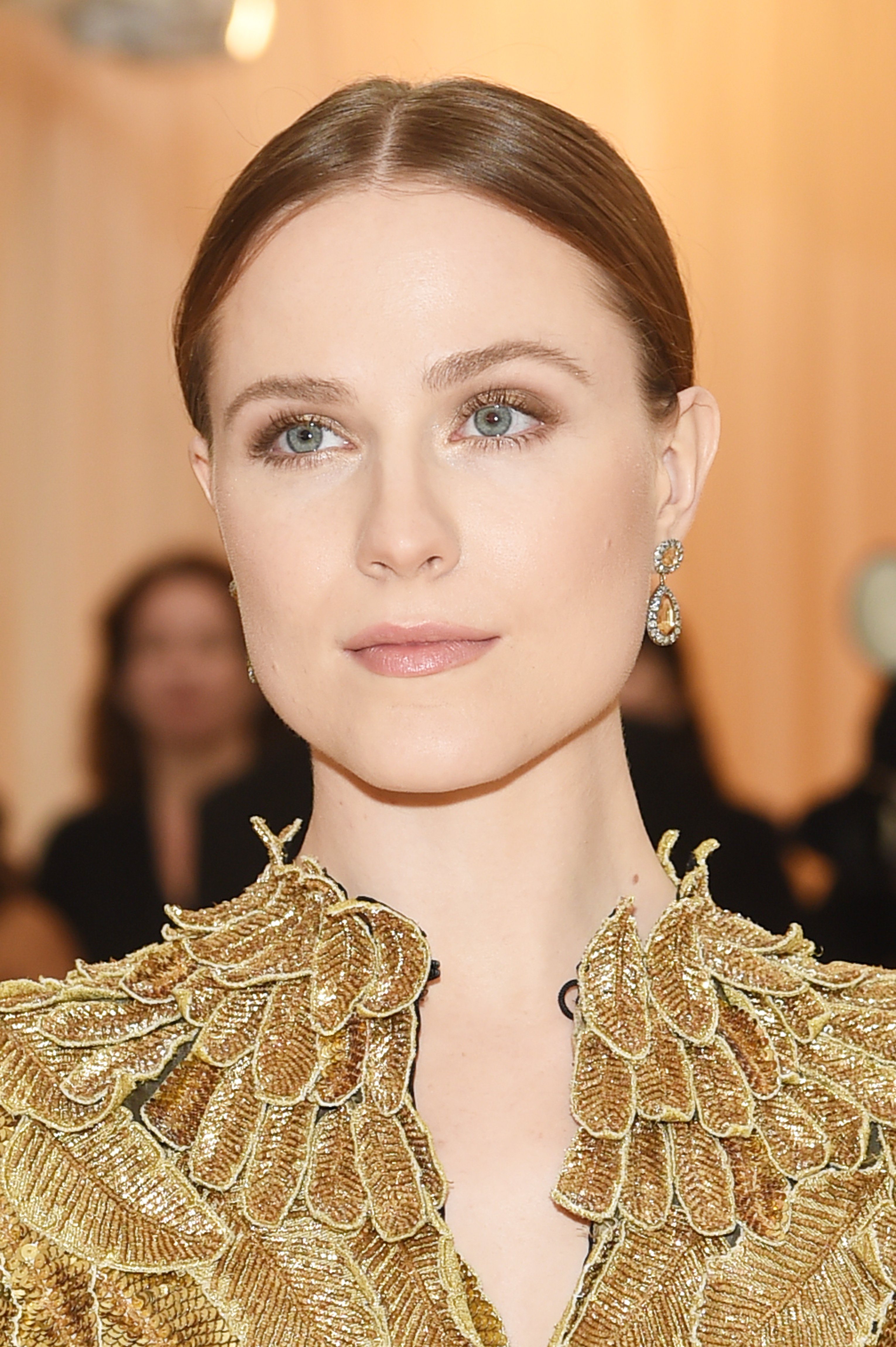 In 2013, she clarified herself, again on Twitter, "I prefer 'queer,...Bisexual works too except I don't exclude transgender people. This is why labels are tricky." She's right, of course. All of these labels are tricky.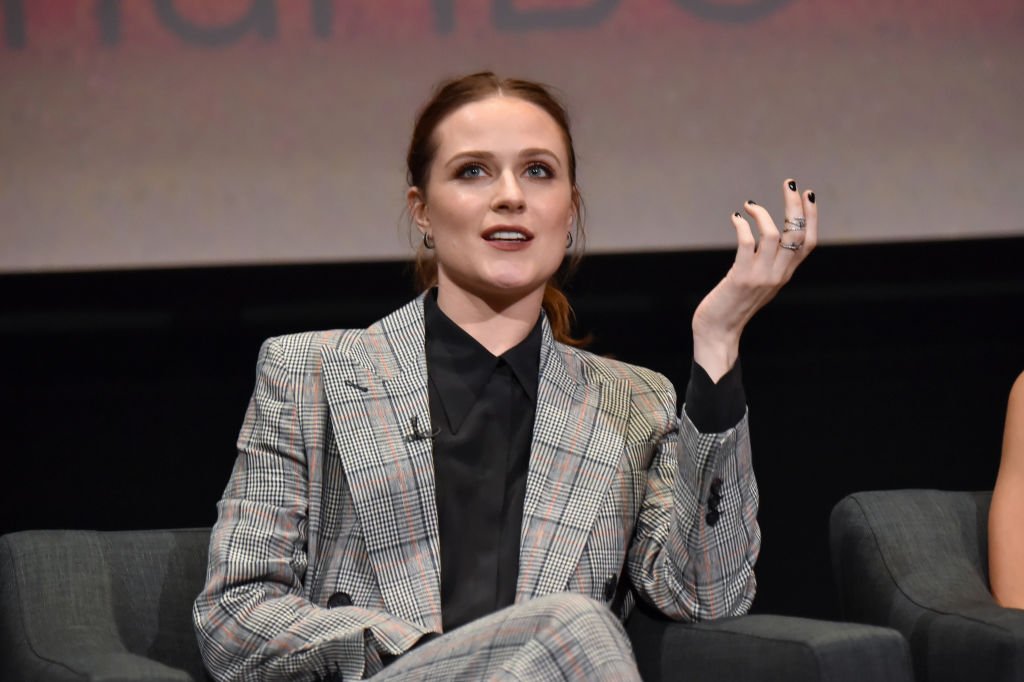 ---
Caitlyn Jenner
Caitlyn Jenner is obviously famous for a lot of things, including winning a gold medal in the Olympics and being the patriarch of the Kardashian clan before her transition. Now, everyone knows about her transition, so why bring her up?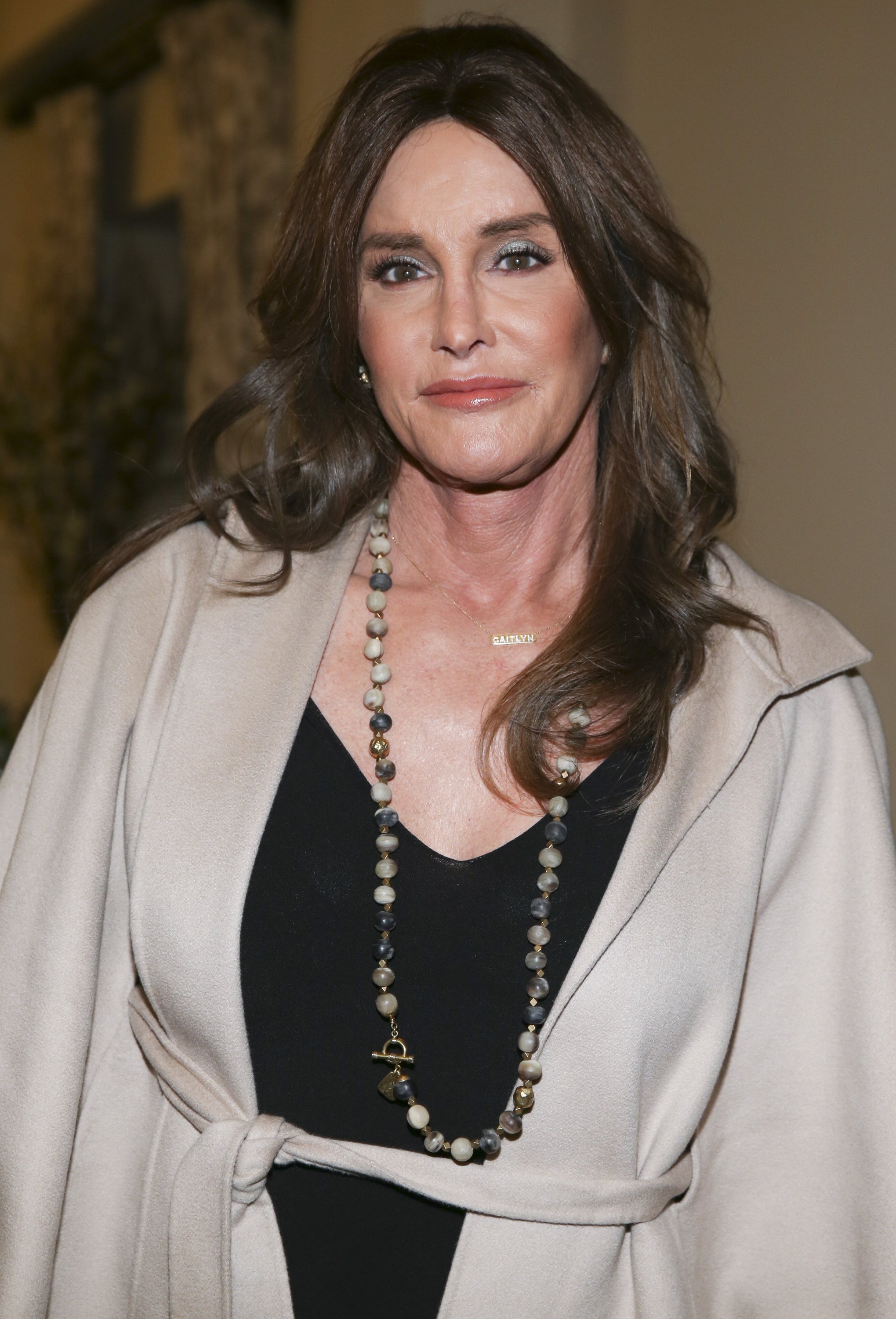 Well, she's an excellent example that gender dysphoria and sexual preference do not go hand-in-hand. Prior to her transition, Caitlyn was married three times. She's currently in a relationship with another trans woman, model Sophia Hutchins. Even though her gender identity changed, her sexual preference didn't and that's definitely worth noting.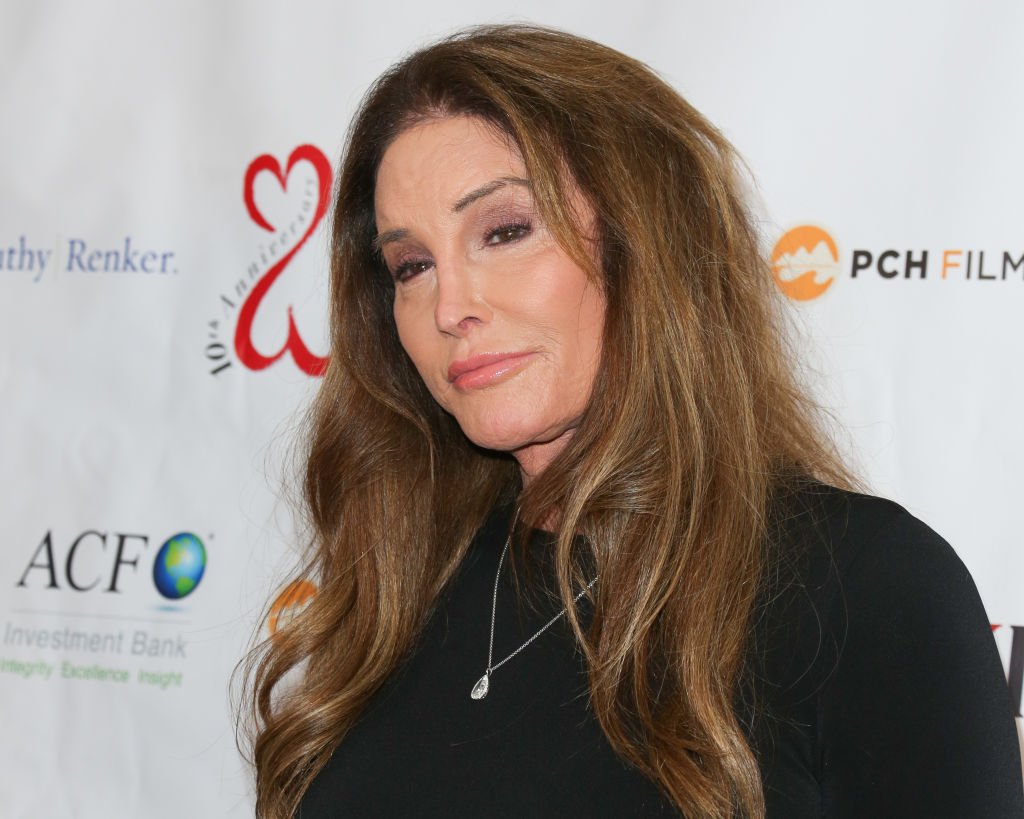 ---
Chaz Bono
Chaz is the son of legendary singer Cher and Sonny Bono, and a lot of people don't remember that he was assigned female at birth. His name was originally Chastity Sun Bono. In the 90s, Chaz identified as a lesbian and appeared in the cover of 'The Advocate' talking about coming out. He eventually released several books including 'Family Outing: A Guide to the Coming Out Process for Gays, Lesbians, and Their Families'.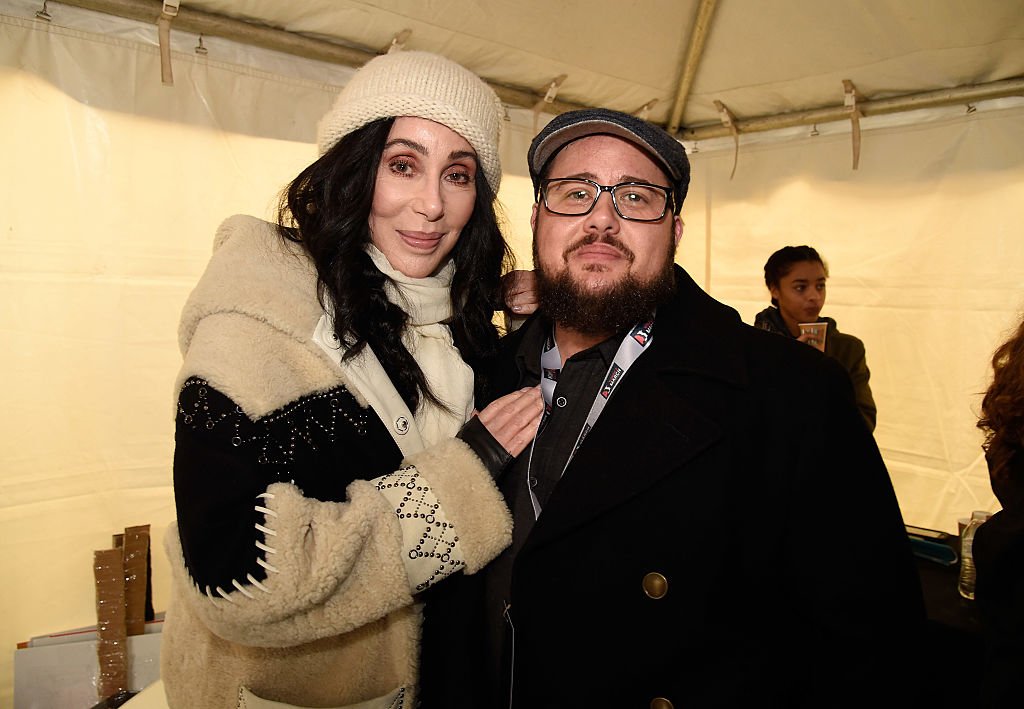 However, Chaz discovered much more about his identity, and between 2008 and 2010, he went through the procedure to transition from female to male. In 2010, he finally changed his name and gender legally. Additionally, he worked on a documentary called 'Becoming Chaz', which was shown at the Sundance Film Festival in 2011. Chaz appeared on 'Dancing with the Stars' and continues to advocate for LGBTQ+ rights.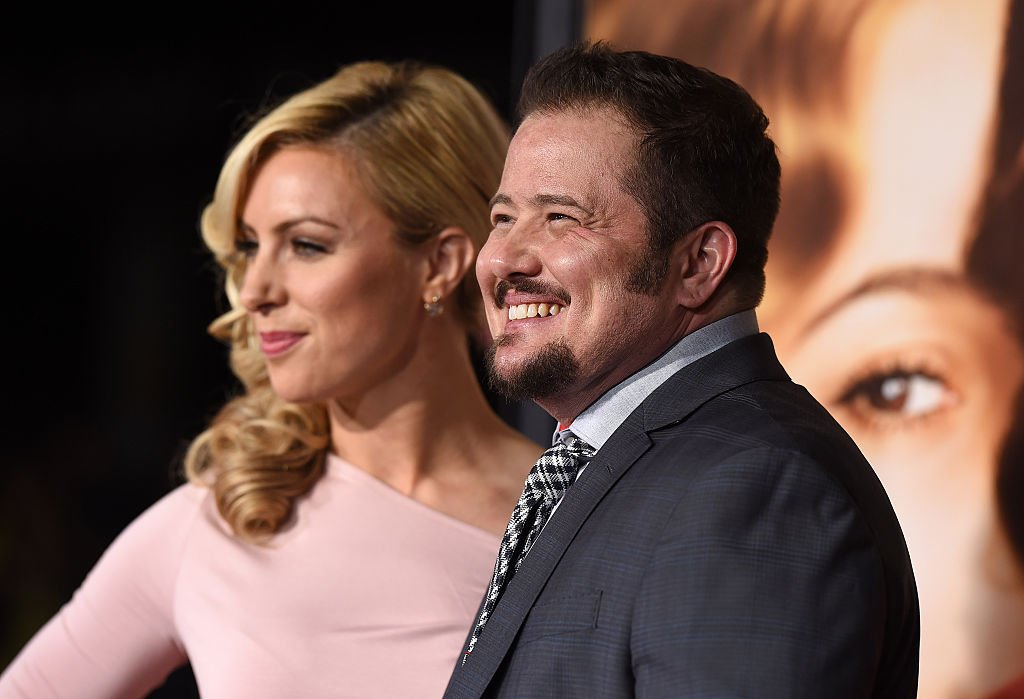 ---
Lady Gaga
Talking about Freddie Mercury is a good segue into talking about Lady Gaga. After all, she's named after a Queen album! Anyway, she famously came out as bisexual to Barbara Walters in a 2009 interview. However, there has been a bit of controversy about it.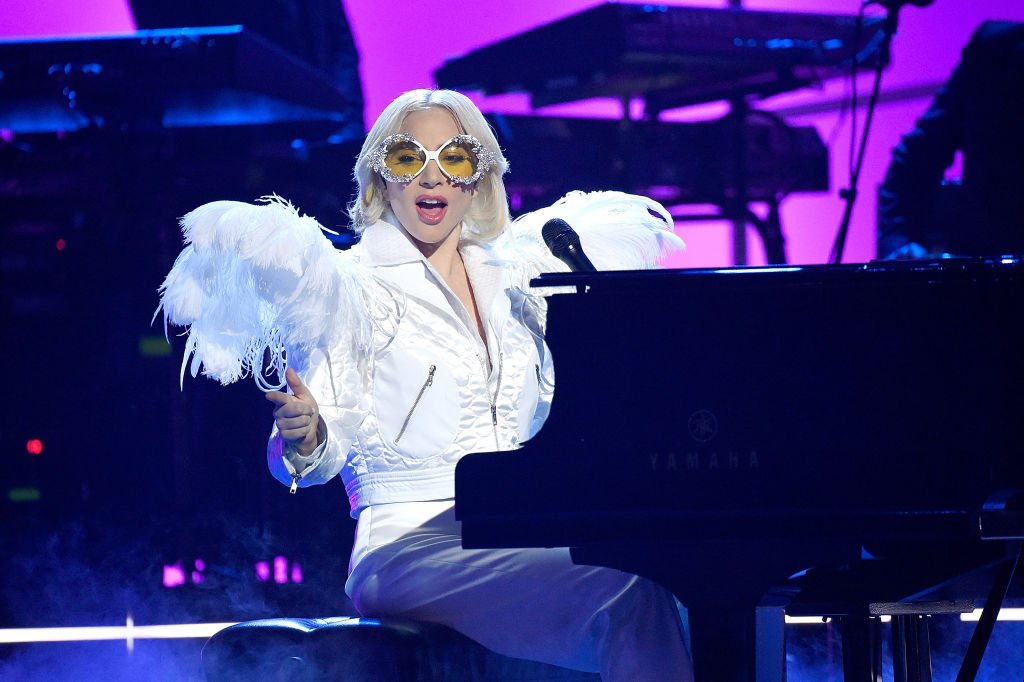 She has been very careful to explain that she is bisexual and not a lesbian. This has, for some reason, upset some of her fanbase. On an episode of RuPaul's Drag Race, she said, "I'm not a gay woman, you know? And [it's] that touchy sort of subject where ― can you stand up for people that you are not necessarily fully part of that community in a way that you can understand what you all go through?"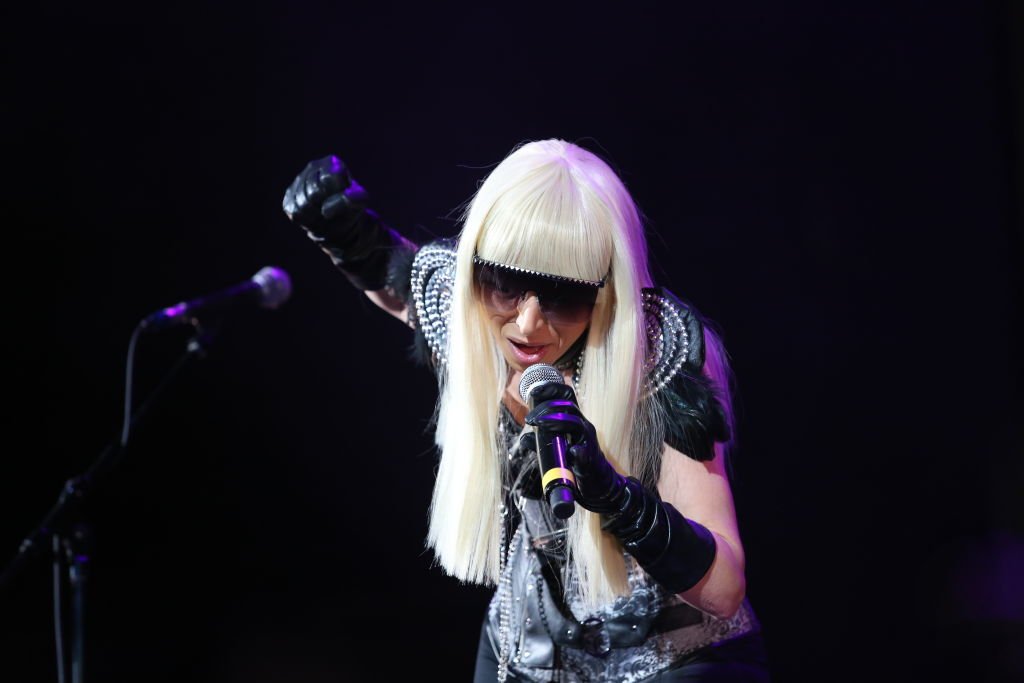 That's the end of our list of celebrities for today. Hopefully you learned something new. Celebrities are all people too and they cut across a wide spectrum. If you enjoyed this story, please share it with your friends. Thanks for reading!
Sources: Twitter, Women's Health, Pinknews, Lesbian News, Gay Times