Meet the Real-Life Partners of Outlander Cast
Outlander is filled with quite a few sizzling hot on-screen romances. It all started with Jamie and Claire's epic love story. And more recently, the rumors of Sophie Skelton and Richard Rankin dating's started spreading, since they portray Brianna and Roger so well. But what about their real lives and partners?
Which cast member is dating a model and Instagram star? Why did Sophie Skelton warn women about kissing Richard Rankin? And what toll has Sam Heughan's acting career taken on his personal life? Let's dig in!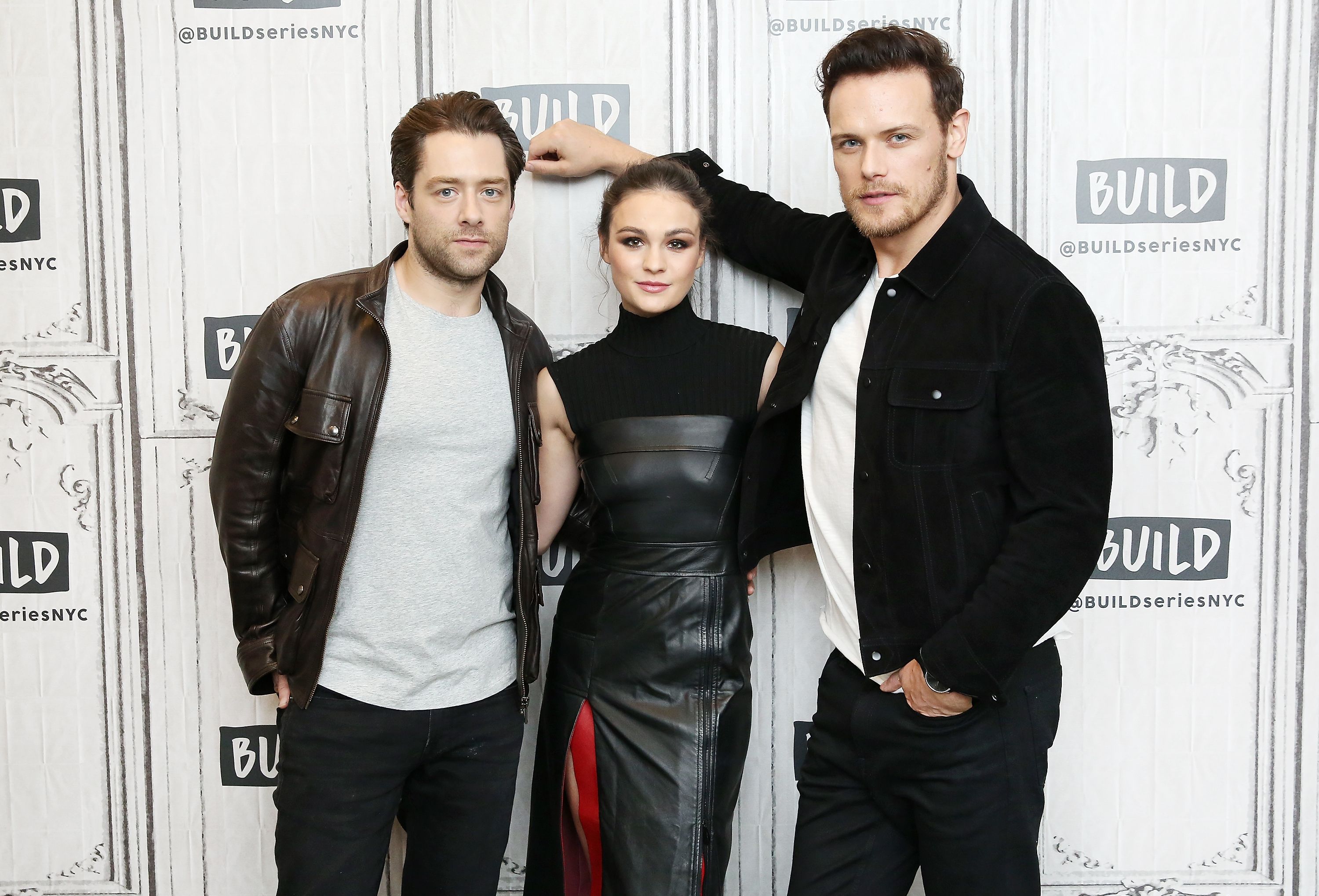 ---
CAITRIONA BALFE AS CLAIRE FRASER
We're sure you know this lovely Irish rose was a top fashion model for almost 10 years, also modeling for Victoria's Secret. Impressive, right? In her private time, she's a proud patron of World Child Cancer - she does a yearly T-shirt campaign with all funds going to support the cause. And last year, Caitriona and co-star, Heughan, became producers on Outlander.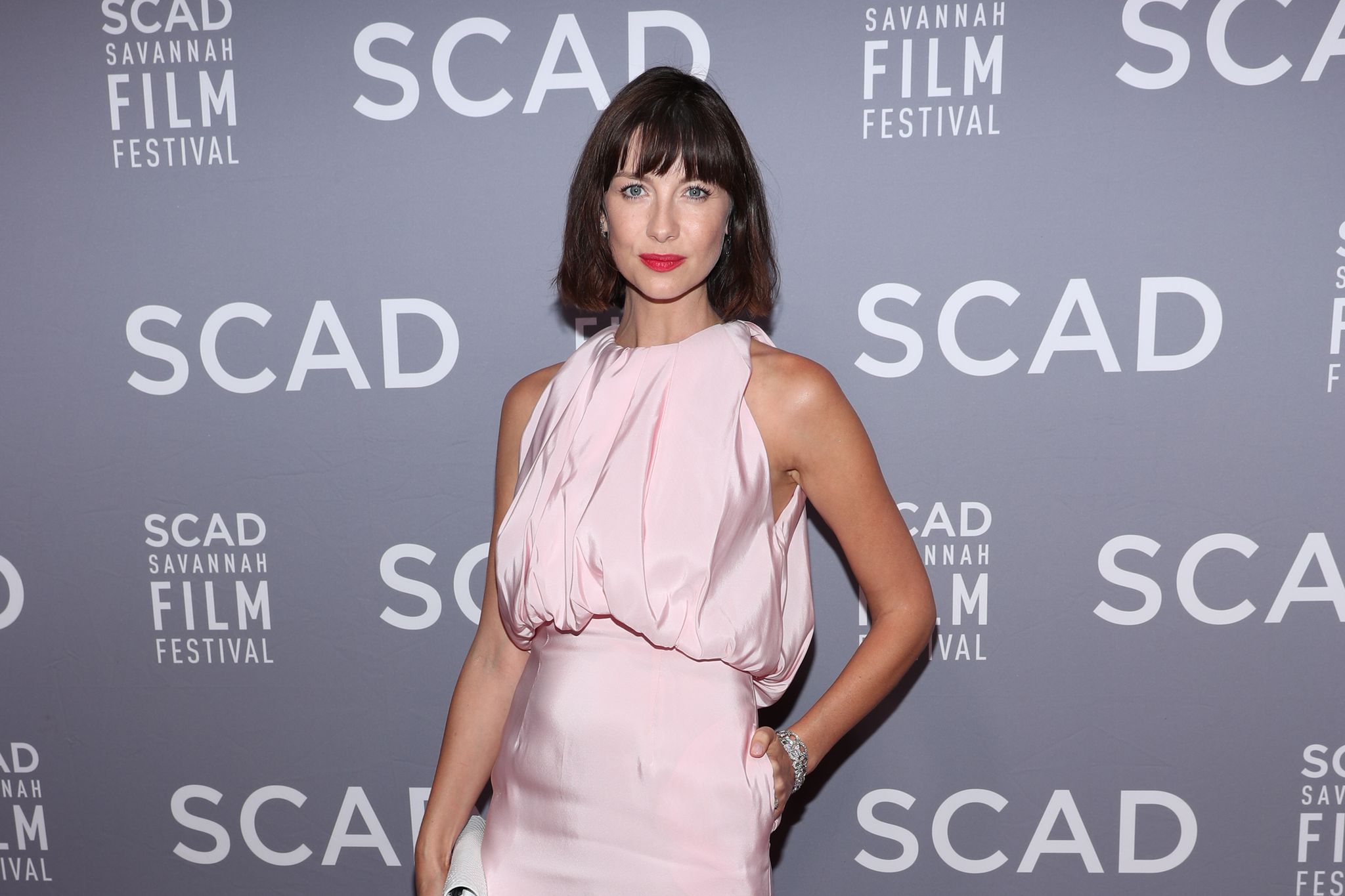 ---

Balfe told Parade: "The most gratifying part about it [is] being able to sit in on the production meetings, see how it's run, and where we can be of benefit."
Now, first off, while it's no secret that Caitriona and Sam have the hottest chemistry on-screen, by now we know they're not together. In real life, Cait and her long-term boyfriend, the music producer Tony McGill, were reportedly married late last year in a small ceremony in England.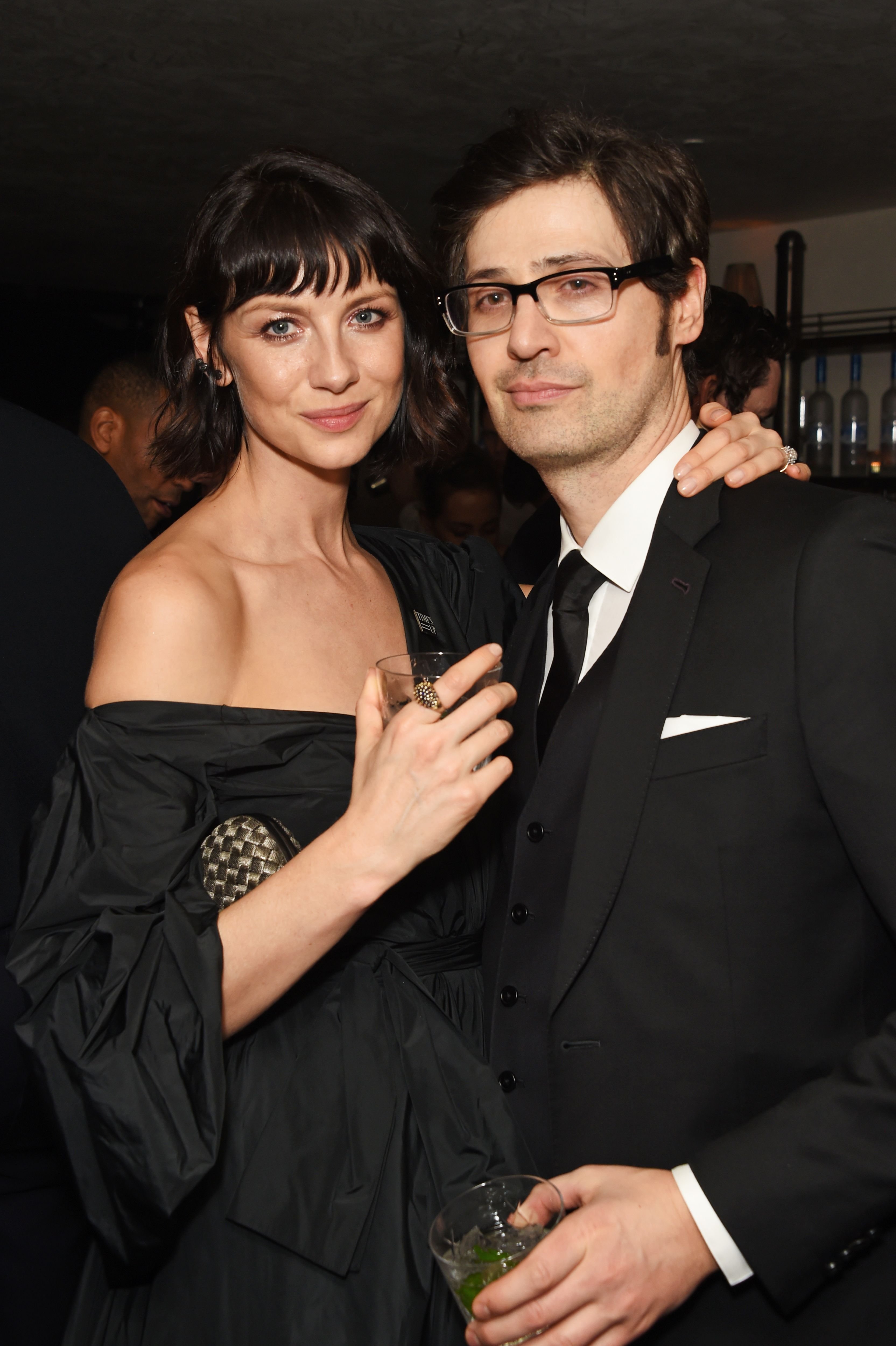 ---
Probably breaking many hearts who were shipping "SamCait"! But it seems Heughan also attended, marking the day with an Instagram post that read: "Remarkable weekend. Wonderful tailoring."
---
We don't know too much about Cait and her husband's love story. However, the earliest public photo of the pair together is the Instagram video from 2015. Cait is playing the flute while sitting on McGill's lap. Other than that, they've attended a few red-carpet events together over the years. 
---
CÉSAR DOMBOY AS FERGUS FRASER
He's one half of Outlander's favorite couples! We'll break the news quickly. Although they've got great chemistry, Domboy and Marsali's Lauren Lyle are not dating. Still, they're great friends who share a great sense of humor!
---
What makes the handsome (and did I mention cute) French-born actor different from the other cast members? Well, apart from being a French first-language speaker, he didn't attend formal drama school, but received private lessons from professional drama coach Laurence Le Dantec.
When Domboy took over from the younger Fergus, he said it was "weird in the best way." Speaking to Entertainment Tonight, he said he wanted to make the transition realistic, so he emulated one particular mannerism of younger Fergus - how he was always being busy with his hands as if wanting to pickpocket something. 
---
On the dating front, it seems like César is currently with Galani Kolic, a Serbian model and Instagram star. You'll often see her beau peep up on her Instagram profile. And look at this cute PDA post from Domboy, exclaiming how lucky he is. They seem to be very happy together, which makes us happy! 
---
LAUREN LYLE AS MARSALI FRASER
The Scottish actress, who does such an excellent job of portraying Marsali, didn't attend formal drama school. Instead, she was accepted into the highly competitive National Youth Theatre's rep program for under-25s. How awesome! 
---
She's known for her great sense of humor. Listen to what Lauren told Elle about Season 5's maggots:
"I remember being told I was the one who had to hold [the maggots]. It was a really shallow bowl and I was like, 'They'll all crawl out! That's not okay!' They actually became quite fond friends of mine because I had to sit with them all day."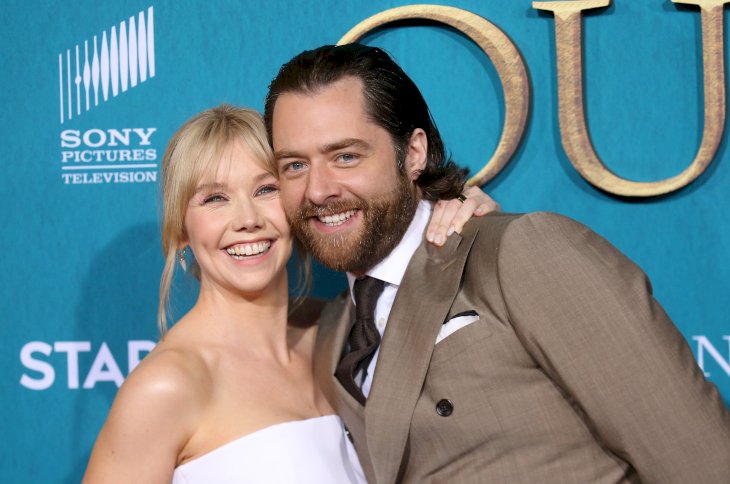 ---
So is the inspiring young actress dating anyone? This lady is super private and keeps things strictly professional. From what we could find, she's single and focusing on her blossoming career. There is no information available about any past partners and her Instagram account reveals nothing that hints at her love life. 
---
SOPHIE SKELTON AS BRIANNA FRASER
Did her American accent in Outlander fool you? Well, Sophie was actually born in the UK! She credits her excellent American accent to watching Friends as she was growing up. How sweet! Would you have guessed that her two older brothers share names with prominent Outlander actor Sam and character Roger?
---
What a coincidence! You might know that this gorgeous, talented actress was but three years old when she signed up for ballet, and later trained at the Royal Academy. Check out her workouts on social media! Sophie credits her demanding ballet practices for her stamina to get through long days of filming.
She told Film Inquiry: "It becomes a second natured thing to … have a poker face when you're on stage. No matter how tired you are or ready to drop, you have to show that you're enjoying it and that you're fine". 
---
Okay okay, so the burning question: is Sophie and her co-star, Richard Rankin, dating in real life? No, there's no evidence that these two are anything but great pals. Sophie has laughingly warned any women who might be planning to kiss Richard, and has often joked about his boyish pranks on the set of Outlander…
---
Like eating lobster and tuna before kissing scenes to make things more "fun" (or so he says). Now that seems like a platonic relationship. So, is she dating anyone? Skelton has attended many red-carpet events with fellow actor and producer Jeff Gum.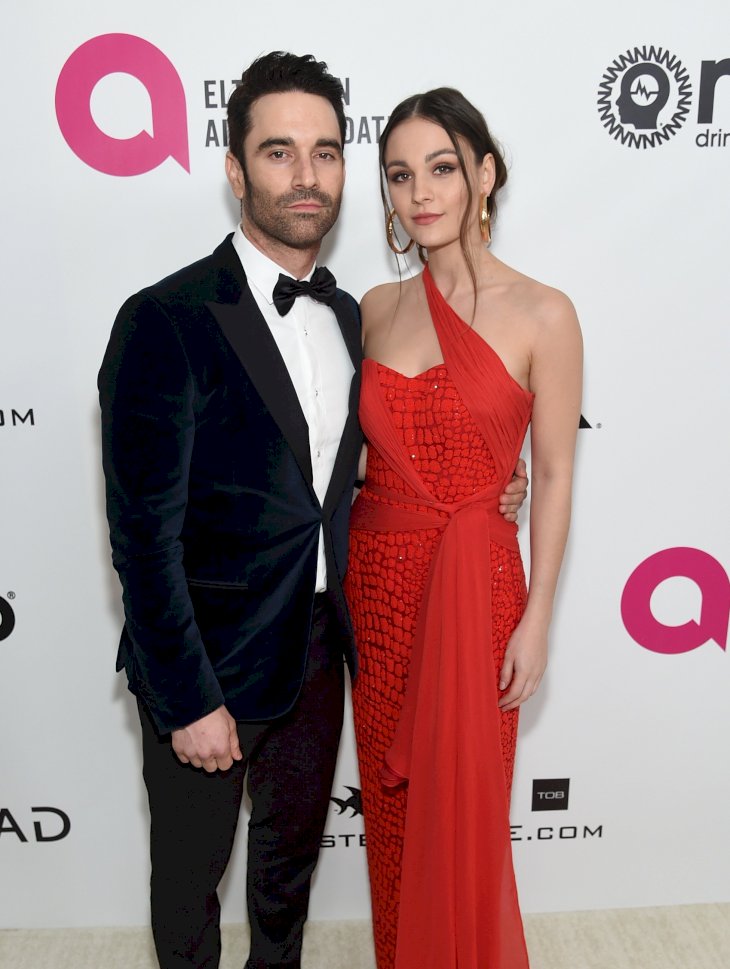 ---
The two both starred in Day of the Dead: Bloodline. Though Sophie has never confirmed whether Jeff and she are dating, and her Instagram is very tight-lipped, just look at these cute photos that Jeff posted! It's clear that these two are pretty close! 
---
RICHARD RANKIN AS ROGER MACKENZIE
When he's not bringing Roger to life, Rankin is an avid photographer who loves capturing natural scenery. He recently had an exclusive exhibition called "His Mind's Eye" in NYC. And can you believe that he initially majored in IT?!
---
It was a chance encounter with a film producer, who told him he had the look of an actor that inspired him to study acting instead. Richard also has a background in comedy, most notably the BAFTA­-nominated Scottish sketch comedy series Burnistoun, which makes a lot of sense now.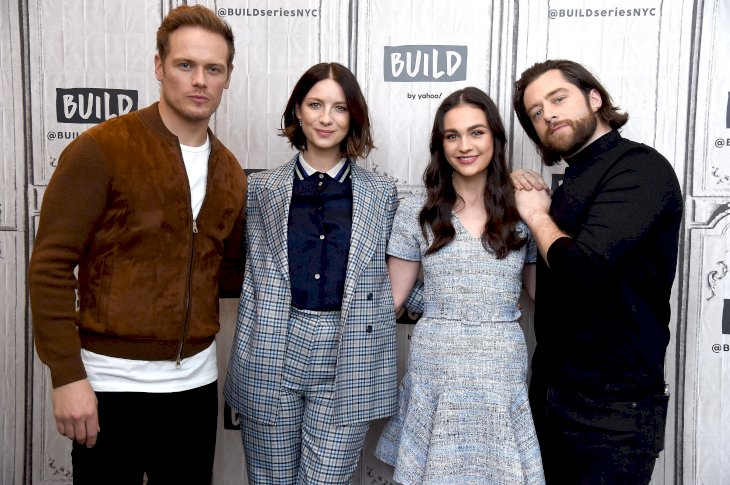 ---

As his co-star Sophie told Vanity Fair: "Richard Rankin between takes is always trying to get the comedy in. Sometimes you're trying to do a particularly emotional scene … and [he] is prodding your back and whispering jokes in your ear."
---
But he is just as private as he is funny. We are assuming he's single, but that's all it is - an assumption. It would seem that he used to date Louise Stewart, who was also in Burnistoun, long long ago, if you look at old articles like this one. However, we cannot confirm whether it is true or not. Seeing as we don't have much more than that to go on, here are cute photos of Richard instead.
---
JOHN BELL AS YOUNG IAN 
This young actor sure has multiple talents! For one, he does all his own stunt work and he just loves doing it! What a brave man! About Season 5's fire scene, he said even though he had to encourage the flames, they were all very safe. 'Dinna fash' as the Outlanders would say. 
---
Bell signed up for an online course to learn the Mohawk language for season 4, telling Parade that he loves languages.  Much like the previous cast members, John is a closed book when it comes to his dating life. All we have to go by is his social media presence, which also doesn't reveal much.
There was this one recent post, seen here, that sparked a lot of debate in the comments! Some of his followers wondered aloud if he is gay, while others commented "cute couple". We can't confirm or deny this, but what we DO know is that John Bell is awesome!
---
What his Instagram account does reveal, is his love for animals! Who doesn't love his character's bond with Rollo! In real life, Bell also loves spending time with his own woof woofs. And while traveling in Istanbul, he made friends with the local cats. So sweet!
---
DAVID BERRY AS LORD JOHN GREY
First things first, as you might've seen, the Internet is buzzing with rumors. The Australian-based Berry's recent Instagram post is the spark that caused the uproar. The puzzling caption read: "Don't like goodbyes, tears or sighs".