Game of Thrones: Behind The Scenes Of The Women's Costumes
Game of Thrones is arguably one of the most iconic TV shows to ever grace our TV screens. We had 8 seasons of riveting medieval entertainment that was a cinematic masterpiece. One of the most convincing elements of the show were the costumes worn by the characters.
From the regal cloaks and capes to the beautifully embellished gowns, it all contributed to the aesthetics of the series. But, did you know that the costumes hold a significant meaning for each character? Find out what is the real meaning behind Sansa's iconic necklace and how significant hair choices were for Dany, Sansa, and Arya's characters?
---
DAENERYS TARGARYEN
The Dany we first met was innocent and powerless, as reflected in her soft, feminine dresses. She wore her hair in loose, silver waves. As she became Khaleesi, she switched to braids, a sign of power in Dothraki culture. Forward to the final seasons, she's determined to claim the Iron Throne, and her appearance matches her will to rule. Like the elaborate braids that represent her victories.
---
We saw Dany in many stunning dresses! Some of Dany's outfits were inspired by ancient Egyptian fashion. Especially the pleated skirt. In older times, this was not considered a female-only garment but was an outfit worn by both noblemen and noblewomen.
---
Though Dany's looks evolved, her pleated skirt remained! Such a perfect mix of female elegance and masculine strength - just like Dany's character. This look was later popularized by designer Mariano Fortuny in the 1910s and is now widely used by other celebrities.
---
On the other hand, Dany's "power cape" inspired modern designers, like the Italian designer, Valentino. Katy Perry, Kim Kardashian, and Lady Gaga opted for his interpretation of Dany's white cape for their red-carpet looks. Nice, right?
---
Michele Clapton, the show's Emmy-winning costume designer, told Insider:
"Even with the … most beautiful gowns, she always wears a pair of boots and trousers underneath because [she's thinking], 'I might need to run away'..."
---
Clapton told Vanity Fair that Season 7's military look and strong shoulders mirrored that of Dany's brother, Viserys. Her jewelry was also symbolic. She wore this dragon chain often, as a stand-in for a crown. As Daenerys became more powerful, Clapton and her team added armor-like qualities to her jewel
Such as hatchling dragon piece coiled around her neck! And also, the triple-dragon pin, intended to be a military decoration. Finally, the Mother of Dragons' violent shift in emotional state can be seen in her dark dress.
---
Did you notice that Dany's dress in the finale resembles that of Cersei a lot? They both chose dark, blood-red colors, with covered necks. By the end of Season 8, her braids are messy and down, symbolic of her own low morale.
---
CERSEI LANNISTER
The younger Cersei was really into her pastels. These wardrobe choices suggest femininity and royalty. But they often symbolized moments of powerlessness. On the other hand, in her Lannister-red dresses, we often saw her in moments of power. Let's look at Cersei's dress at the wedding of her son, King Joffery.
---
With its long flowing sleeves, emblematic embroidery, and trained skirt, it falls under the pseudo-medieval banner. Indeed, Clapton was thinking of this era while designing Cersei's costumes. But this same dress also reminds of Queen Elizabeth I's costume in the 16th century.
See the Tudor silhouette, featuring a low neckline, long torso, billowing oversleeves, and gold ornamentation. Women would stand with clasped hands in front of the waist, helping to show off the sleeves. We saw Cersei adopting this same stance. 
---
As her power grew, she leaned towards her house's reds and golds, and the Lannister Lion sigil featured more and more in her armor and jewelry. Now, fast forward a bit. After her arrest by the High Sparrow, which left her with a boyish haircut, Cersei made zero attempts to grow it back.
---
A significant and intentional decision! Long hair is a symbol of feminine power and sexuality, which Cersei often used to her advantage. But not anymore. How different is this Cersei… from this one?! Yes, towards the end, Cersei wore darker, militaristic clothes (so did Sansa and Dany).
The coronation dress was one of Clapton's favorites because of the relationship it symbolized with her father. Do you also think Queen Cersei was one of the best looks ever? It mirrored an independent Queen who no longer had to rule beside a king.
---
Much like her former daughter-in-law, Sansa... Clapton says she designed Cersei's crown to evoke the Lannister Lion emblem, but with clean lines. Did you notice that the emblem changed for the rest of the Lannister court as well? Take a look at the queen's guard - you'll see how their armor changed to match Cersei's streamlined new sigil!
---
SANSA STARK
Looking back at Early Sansa… The young princess was an innocent, girly-girl whose sole objective was to marry a prince. We met her with hair down and unfussy braids, learning to sew. Later, we'd be reminded of her seamstress skills as she made many of her own outfits!
---
In her earlier days at King's Landing, she took inspiration from her mother-in-law. We frequently saw her wearing her hair up like Cersei. Sophie Turner, who plays Sansa, told Refinery 29:
"Sansa's hair is constantly reflecting the people she's learning from, or mimicking, or inspired by at the time."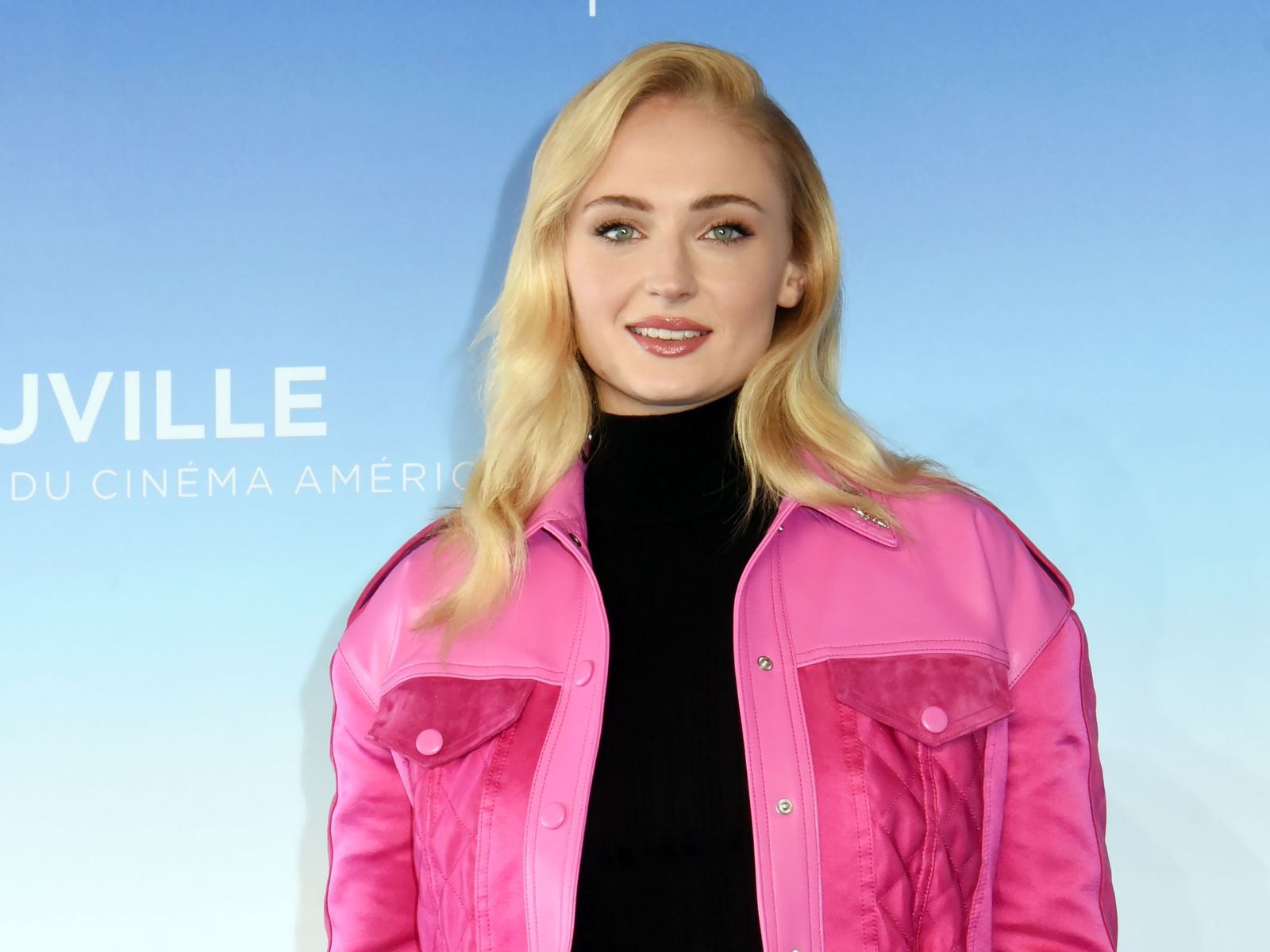 ---
Let's fast forward to her worst wedding yet - to Ramsay Bolton. This wedding dress was one of Clapton's best pieces! The fur cape, a nod to her dad, and the fish-shaped clasps in the front, a nod to her mom. Also, the sculptural sleeves - a molded extension of the body of the dress.
---
It is reminiscent of the 1960s cape coats with their high necks and fluid bodices. Sansa's undersleeves, on the other hand, remind of the 19th-century "bishop" style – a lightweight sleeve, full to the wrist, and then gathered into a cuff. In Sansa's dress, it provides a softer edge, though.
---
The wedding marked the end of Sansa's innocence and was the last time we ever saw her wearing light colors. Around the same time, she started wearing this necklace, like a little piece of armor at her throat. Clapton told fans on Instagram:
"The chain is 'stitched' through a circle with a 'needle'. The stitching reflects Sansa's youth [and] the needle is a miniature of her sister's sword, [as] Sansa now understands her sister's desire to fight. The dark circle represents the darkness in Sansa's life..."
Fast track to the final seasons. As Sansa starts to assert her power, her gowns become more masculine, almost like protective armor, and reflects her house loyalty! In the Battle of the Bastards, she has the Stark wolf on her chest and wolf fur across her neck and shoulders. Later in Season 8, her outfit gets a few armor-like additions.
---
Clapton said the strips were made of leather, but that: "It's not about protection, it's a statement! Sansa's armor is a direct reaction to Dany's assertion of power." The look loosely resembles a Carrick coat, an overcoat with three to five cape collars popular in the 19th century.
It was mostly worn for riding and travel. And as we see Sansa crowned Queen, her hair is down—simple and without braids. She is now Queen in the North, ruling in her own right, no longer modeling herself after others.
---
ARYA STARK
From a young tomboy, who preferred archery oversewing… to grown-up assassin! Despite not being traditionally feminine, we first watched Arya rocking full collars and other items of clothing her mother used to wear. In the very first episode, she had this pale cape with its fur hood, a visual reminder that she's a member of a noble house.
---
But it only lasted one episode before she opted for a more masculine look. This symbolized Arya leaving behind her identity as a lady. After her father's execution, she cut off her hair into a boyish haircut to disguise herself while on the run from the Lannisters. And so, Arya donned the rugged boy's attire as she wandered the Riverlands.
---
She only changed outfits upon her voyage to Braavos in season 5. Which was also when Ayra took on a new look, including two hair buns and a dress. However, the skirt is gender-neutral, a popular garment with the Braavosi bankers, and a subtle hint that Arya is not ready to let go of her background.
---
In Season 6, Arya told Jaqen that she cannot be the Faceless Man because she is "Arya Stark of Winterfell." Of course, her clothes reflected her choice. Notice how, in the last seasons, the Stark colors of grey and brown were reintroduced after she returned to Winterfell and reunited with her family.
Now a trained warrior, Arya wears the leathery clothes of the North. This symbolizes her ongoing allegiance to her house and family. Lastly, in the final seasons, did you notice how much she resembled her father? Well, it was intentional. Her wardrobe and hairstyle pays homage to the late Lord of Winterfell.
As Clapton told Insider:
"Now, she's a hardened assassin who prefers to keep her hair out of her face, just like her late father did."
---
LADY MARGAERY TYRELL
A true representation of her house's sigil, the rose. Beautiful and delicate, yet with thorns. When first seen, Margaery wore her house colors, complemented by this cape. We got to know her with her plunging necklines… cutouts... and shades of blue and gold.
---
Remember, she wants to become a queen, so she dresses for a king's gaze. Remember the third costume she wore in season 2? Yes, Clapton designed the funnel dress as an homage to Alexandre McQueen's iconic Bell Dress that he made for Björk.
---
The look she establishes after she moves into King's Landing is intended to contrast Cersei's style - to assert herself as the rising new queen. Notice the differences! Cersei wears layers of wrapped material, like armor. Margaery wears revealing clothing, wielding her sexuality as a weapon.
Her signature fashion style was sleeveless, backless, and she kept those plunging necklines. And one other key difference - she starts wearing her hair up, in contrast with Cersei. When she became a queen for a final time, her clothes featured long sleeves and kimono silhouettes, in gold.
---
All intended to reflect her status as queen. Who wasn't heartbroken as she was imprisoned and stripped of her wardrobe. In the place of her lavish, shape-hugging dresses came formless dresses with high necklines, long sleeves, and long draping skirts.
---
And finally, when we had to say goodbye… Her last gown on the show gave her an almost saintly appearance with its floral silk… and draped chiffon. Many people looked up to her as a religious savior, and, once again, she was intentionally dressed to convey that.
You might even notice another intentional contrast between Margaery and Cersei. Both gowns are high-necked and long-sleeved. But the villain, Cersei, is dressed in dark colors and the saint, Margaery, in light.
---
MISSANDEI
Here's another character whose journey of transformation was symbolic, and visually came full circle during her death. At first, we met the clever Massandei in her exposed slave's clothes - a gold-and-green halterneck dress attached to a shackle around her neck. After Dany buys her, her outfits start evolving slowly but surely.
---
The growing friendship between Daenerys and Missandei is reflected in Missandei's first post-slavery outfit! Matchy-matchy isn't it! This trend continued... In season 5 especially, Missandei's costumes started to mirror Dany's even more. Like these flowing robes and halter necks. And later this studded leather crop top in Season 6.
---
In the final season, Missandei wears her three-headed dragon pin on a leather strap across her shoulder, as well as a symmetrical coat with a cutout in the center that comes to jacket-length. Notice how Dany is wearing an outfit that has all of these elements?
---
Finally, after Missandei's capture at Blackwater Bay, she was dressed in a long green coat - laced from the neck down. Unlike her other outfits, Missandei's final look fully covered her midsection and arms. Much like her first costume, she died as a prisoner in shackles.