Meet Barbara Walters' Only One Adopted Daughter Grown Up
Famous host anchor, Barbara Walters shares her life on how she became the successful woman that she is. With only starting as a secretary, she moved her way past the struggles of being a woman struggling to make it into the biz. From her family and personal life to her career choices, she is totally the best role model!
---
HER DAD OWNED A CHAIN OF NIGHTCLUBS
Barbara Walter's family grew up in New York City where her father franchised a night club called, the Latin Quarter. As a man with many connections, Barbara was exposed to many famous people. During rehearsals, her father would bring her backstage and watch as the performers danced and sung. They would, later on, get hot dogs after which is one of their favorite meals together.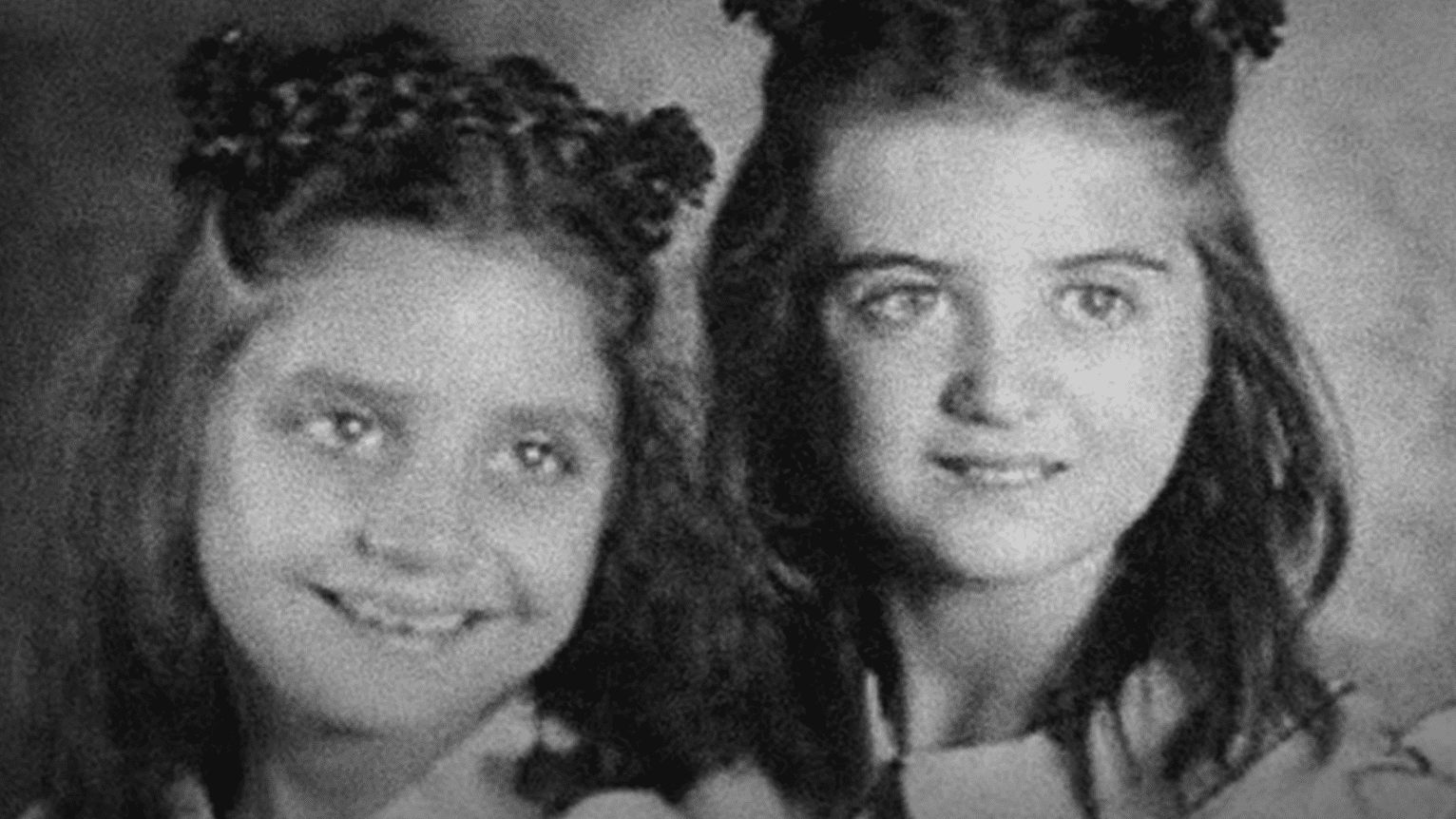 ---
IN WITH THE CELEBRITIES
She went to prestigious schools such as the Sara Lawrence College in Bronxville with a bachelor's in English. Also in high school, she went to Miami Beach, where she met several famous people. This is probably why she has a certain calm about her when she is doing interviews with important people.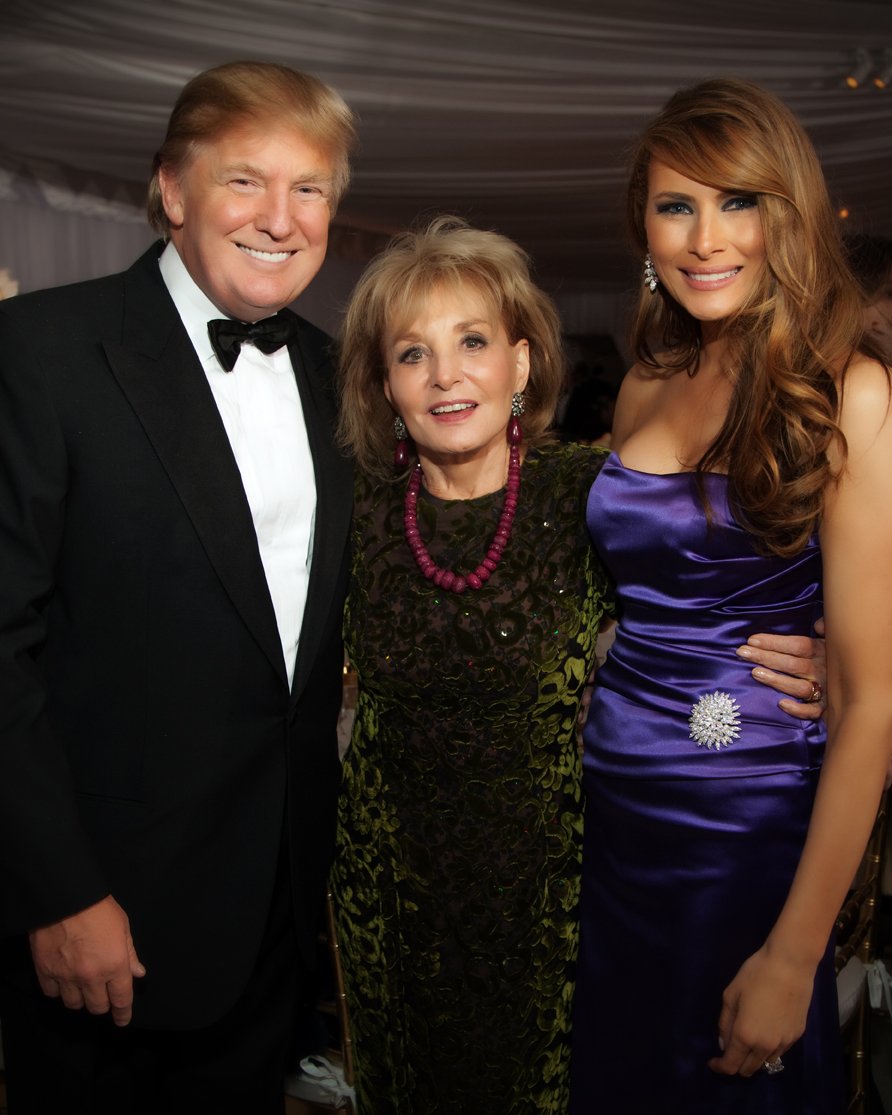 ---
MARRIED TWICE
Her first husband was Robert Henry Katz, who was a lieutenant that served in the Navy. The couple tied the not in the classy Plaza Hotel on June 20, 1955. Their marriage lasted for only 11 months then their marriage got annulled. Katz then lived on separate lives with Walters. Theater enthusiast, Lee Guber became Barabara's second husband in 1961.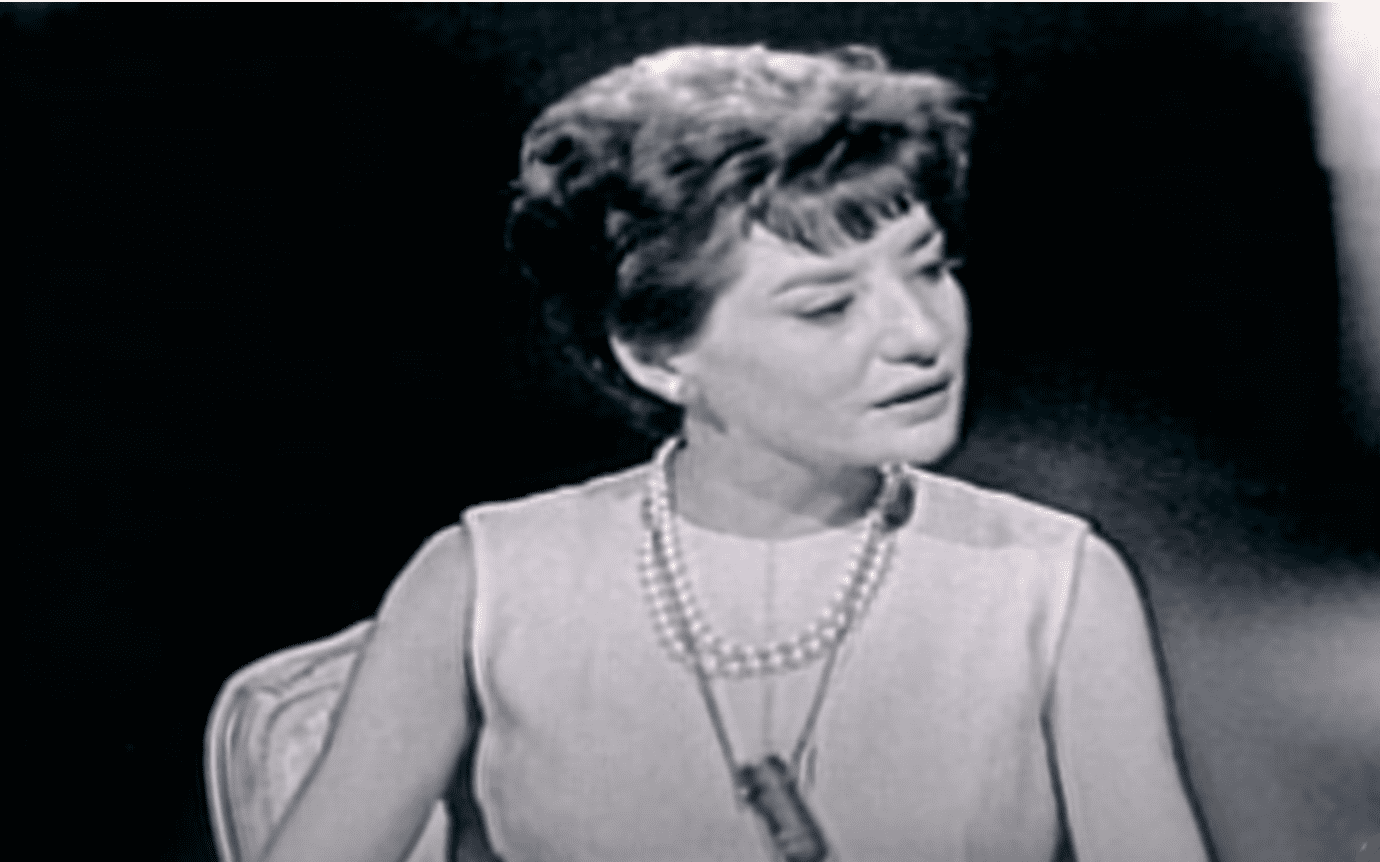 In a mysterious setting, they met on a blind date which had gone well because the couple married two years after their meeting. Wanting to grow a family Walters and Guber decided they wanted to have a family. They decided to adopt a child in 1968, a girl Walter named Jacqueline in honor of her sister, who was disabled and couldn't lead a regular life and have children of her own.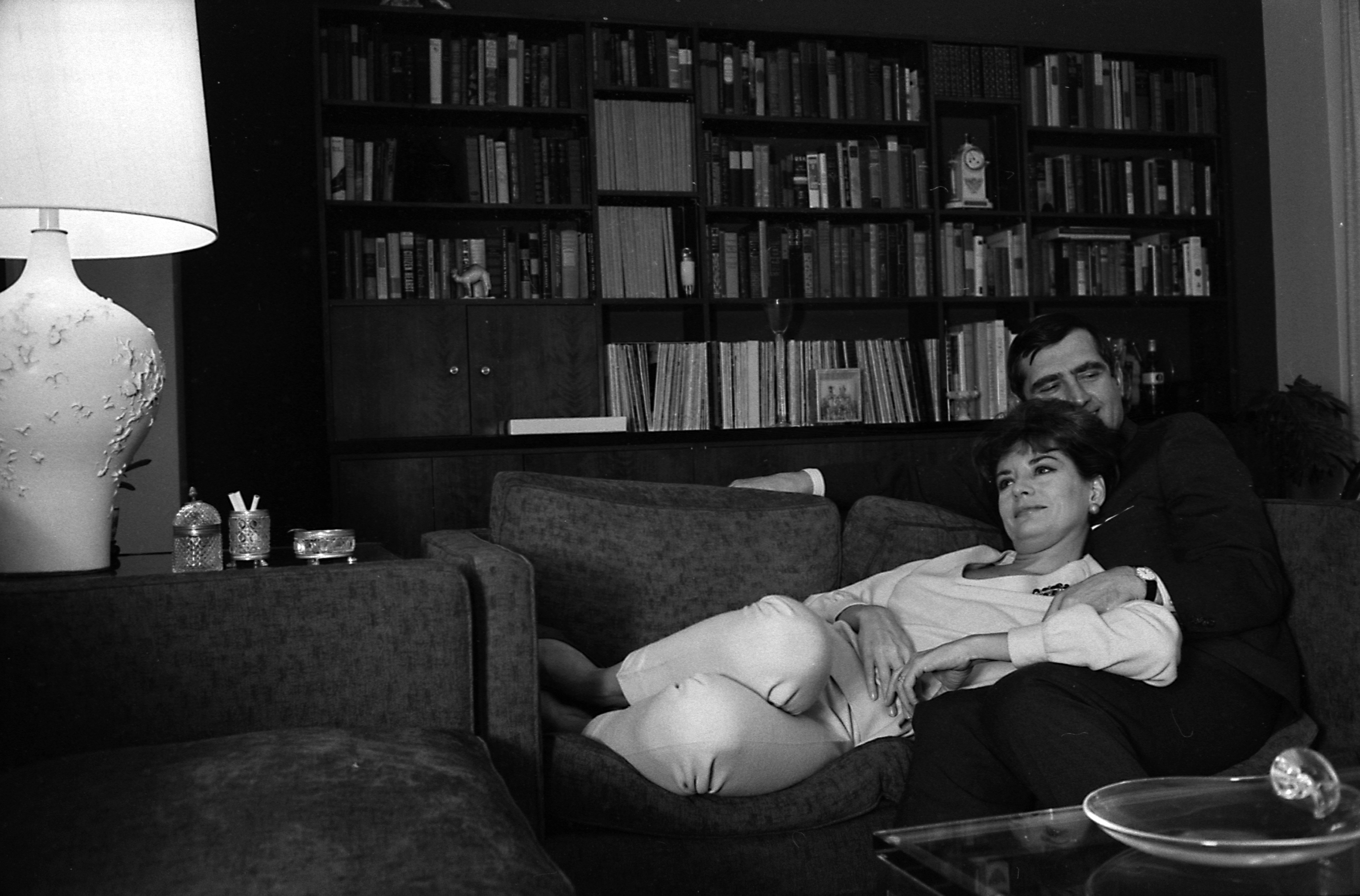 ---
ADOPTED DAUGHTER
After three miscarriages, the couple decided to, later on, adopt a child. The story of the adoption started when they had dinner with friends who also wanted to adopt. As their conversation went on, the couple had already found a girl but wanted a boy. Not hesitating, Barbara jumped in and said that they wanted a girl.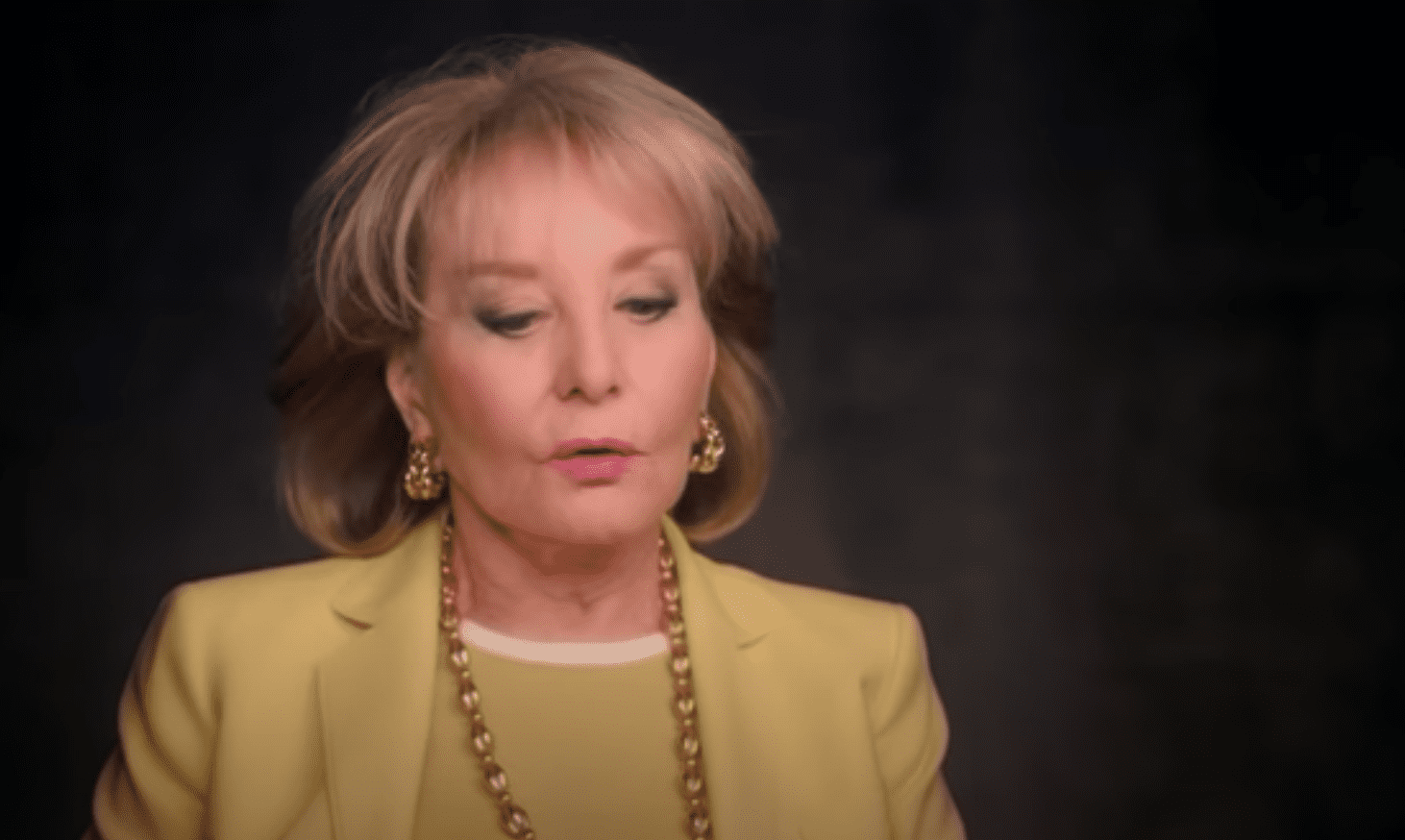 In 1968, they brought home a beautiful baby girl named Jacqueline Dena Guber. The married couple had their differences and decided on separating for a while and then got back together. Although this story ended on a sad note as Barbara and Lee Guber divorced in 1976.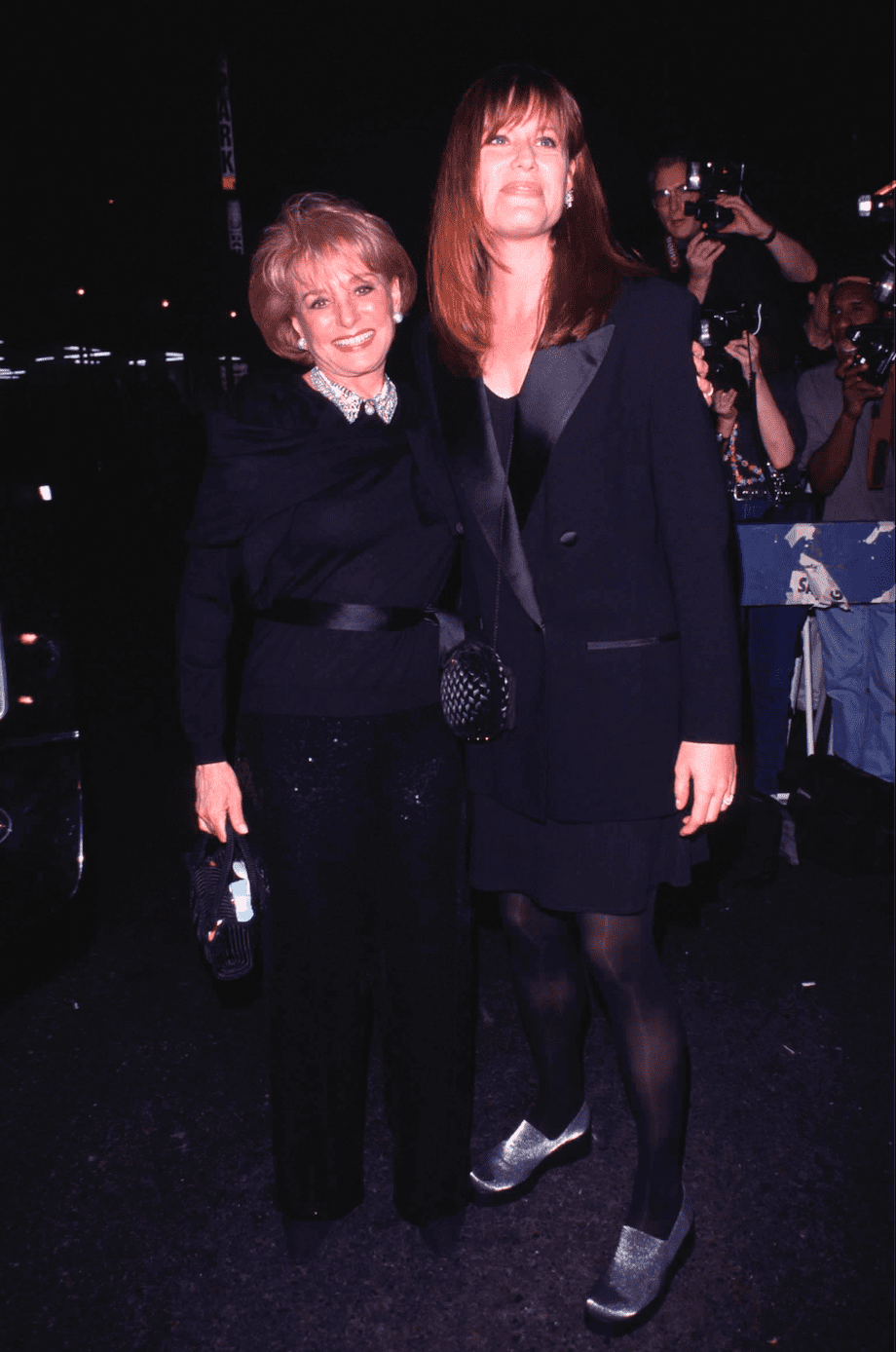 ---
3RD AND 4TH HUSBAND?
Merv Adelson was the CEO of Lorimar Television which a production company that made the shows, "The Waltons" and "The Dallas". The successful businessman and producer married Walters in 1986. Both of them became each other's third spouse in their lives.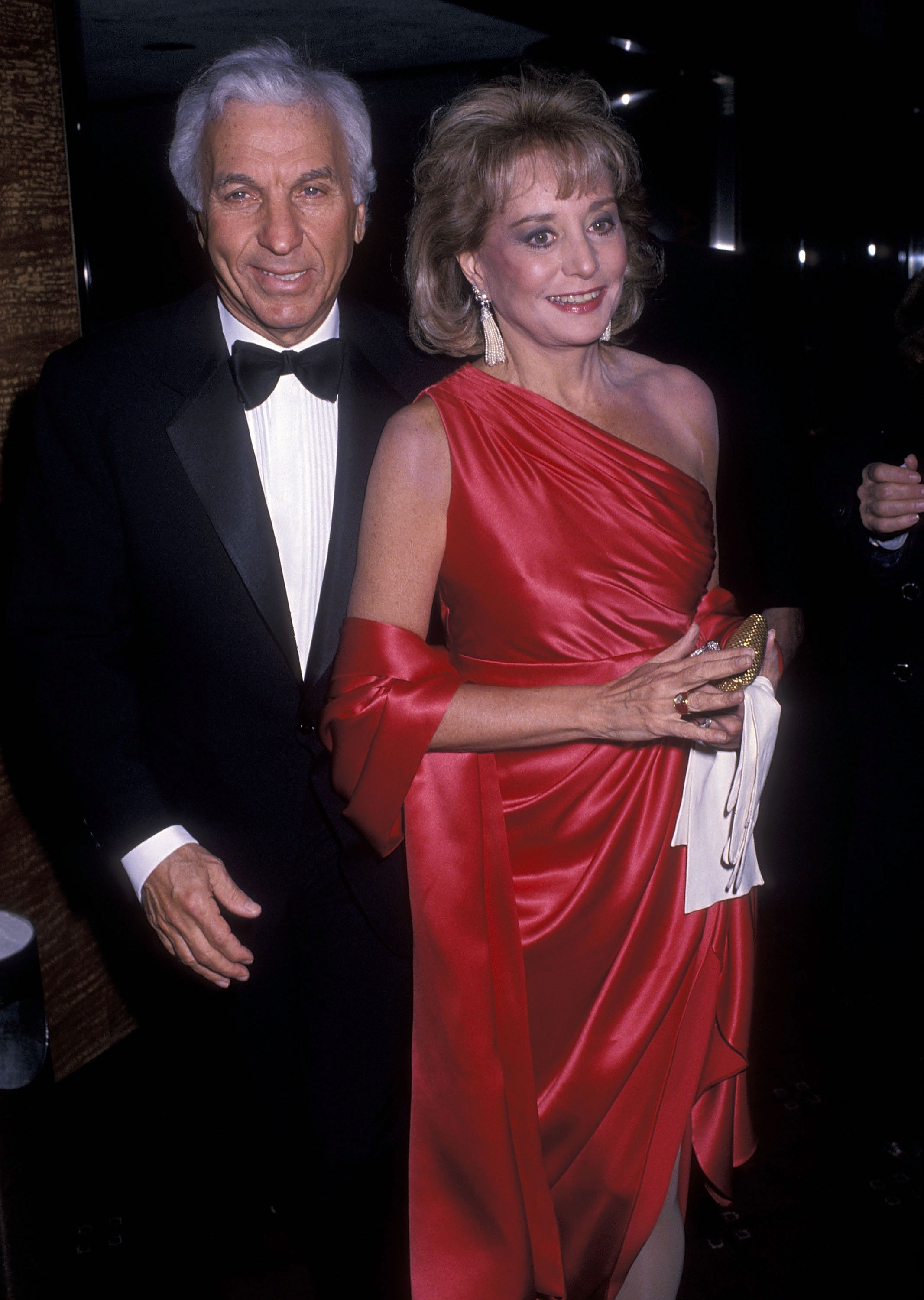 In an article by the New York Times, Walters said, "Merv was a kind and gentleman with a great sense of humor." They stayed in a good relationship as friends even after the divorce in 1992. The couple was rumored to have gotten back together in the 1900s but was denied later on in a letter by Adelson.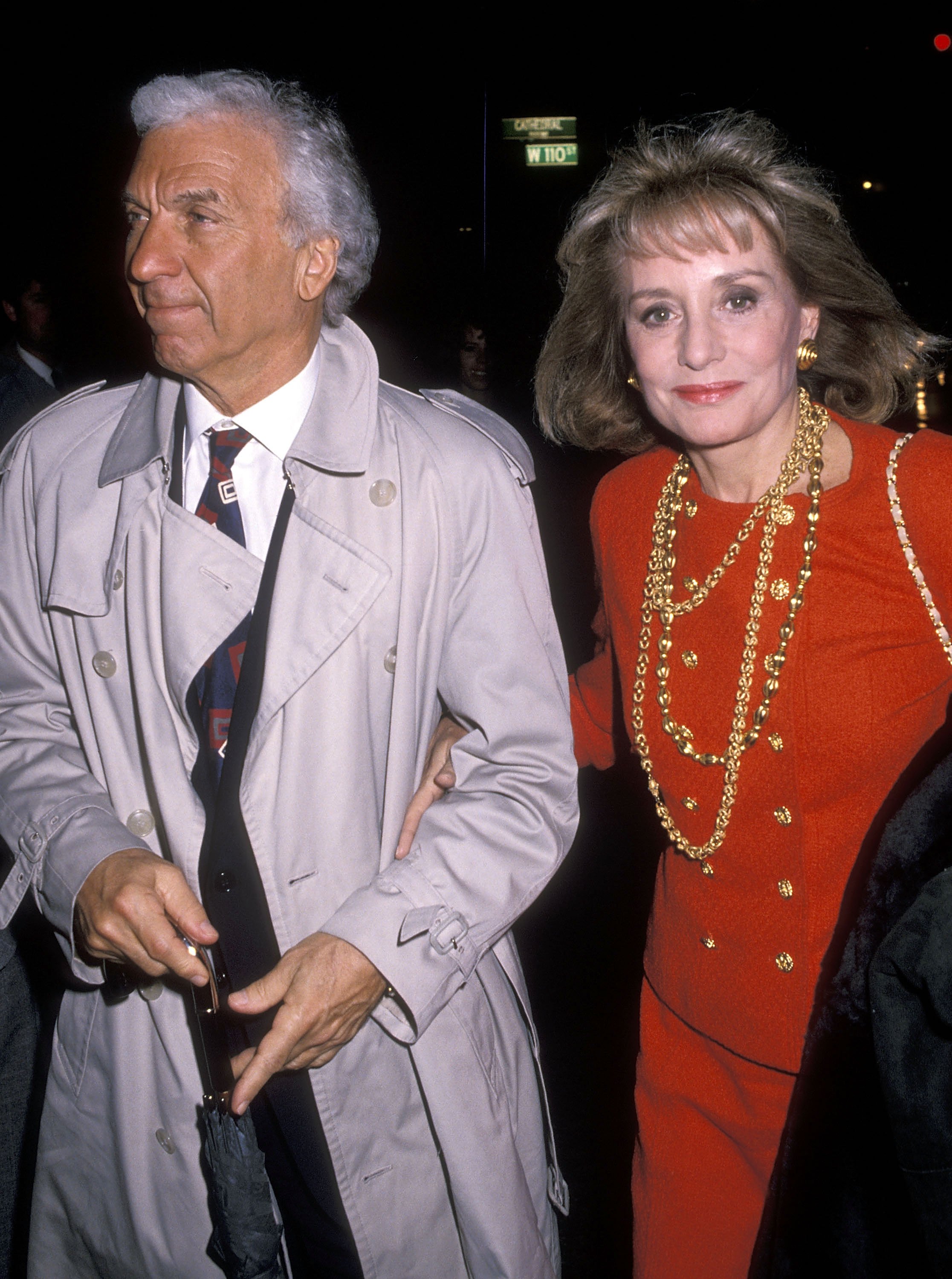 ---
RODE A PLANE WITH THE FIRST LADY
In starting her career, she found employment as a writer and researcher for the Today show. With this gig in hand, she was able to ride a plane with Frist Lady, Jaqueline Kennedy. She was also tasked to write to more female viewers which we think was a plus factor in her getting the First Lady assignment.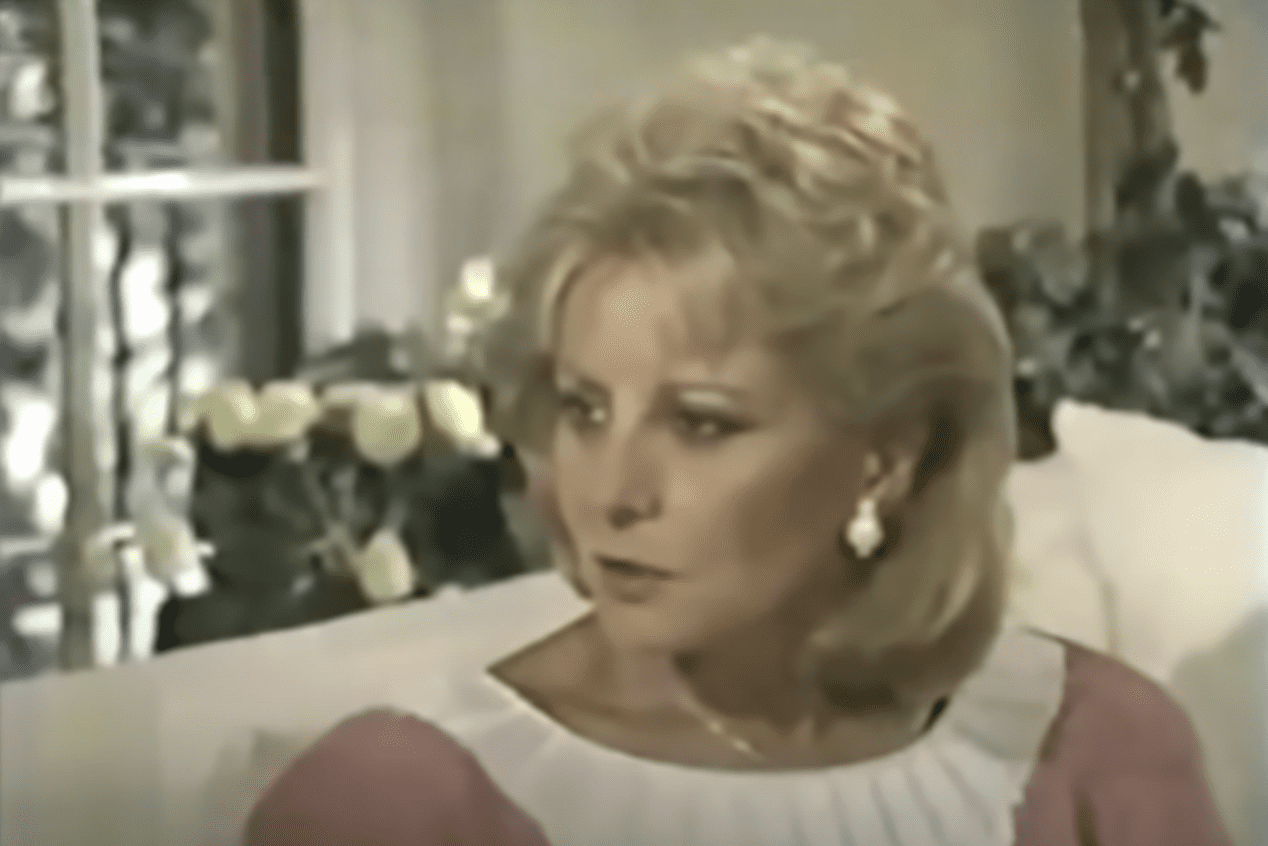 They traveled to the other side of the globe to countries such as India and Pakistan. This assignment was the start of her getting more responsibility in the show. Thus, we, later on, see how our go-getter Barbara landed roles in major talk shows and even got into producing.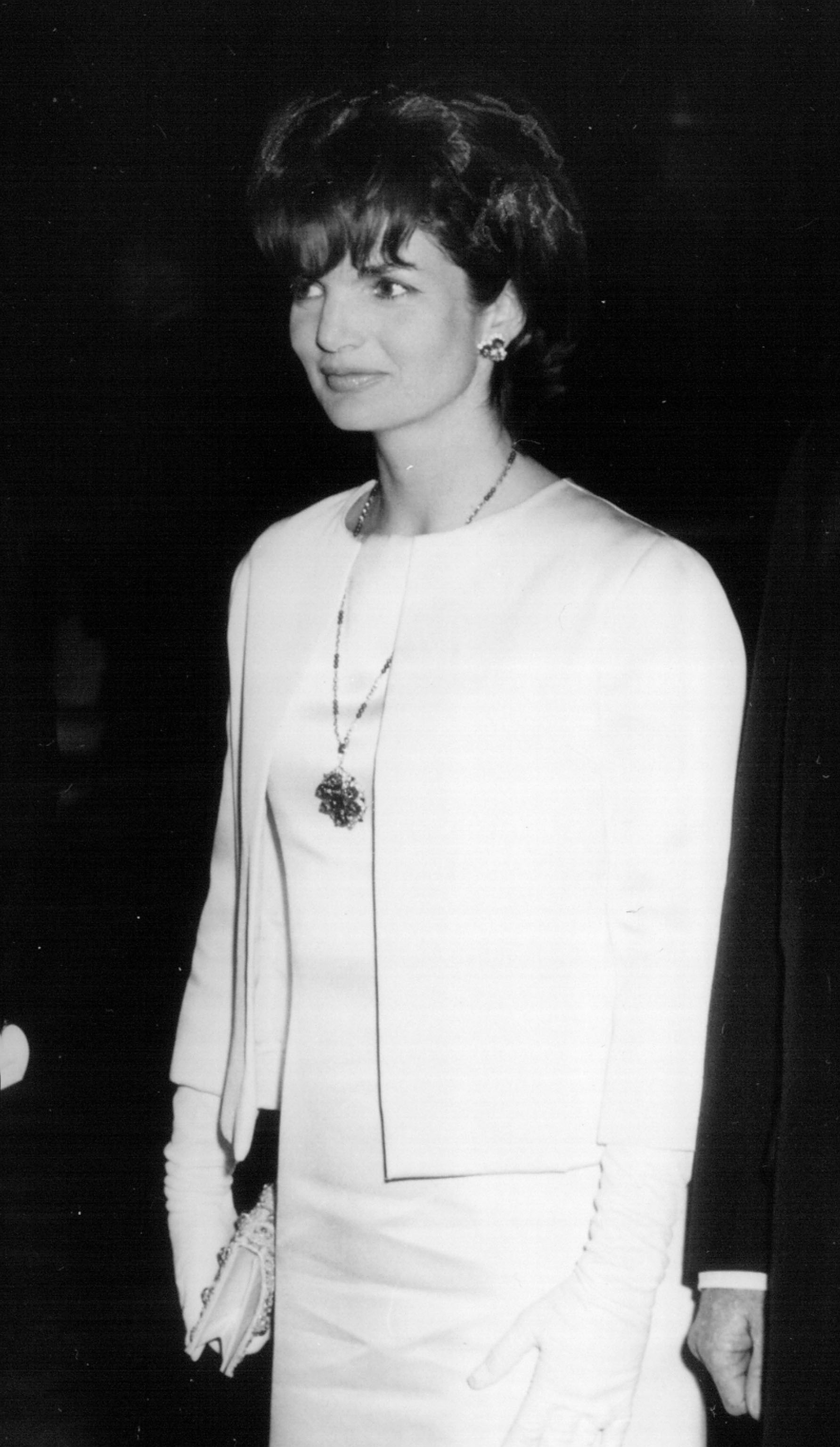 ---
TODAY GIRL
The "Today Girl" was the nickname given to Barbara as she started to co-host the Today Show. As a starting point, the host was not allowed to ask serious questions until the male counterpart has finished with his. This did not sit well with Barbara as she strived to be more on the spot like and not just hidden in the shadows.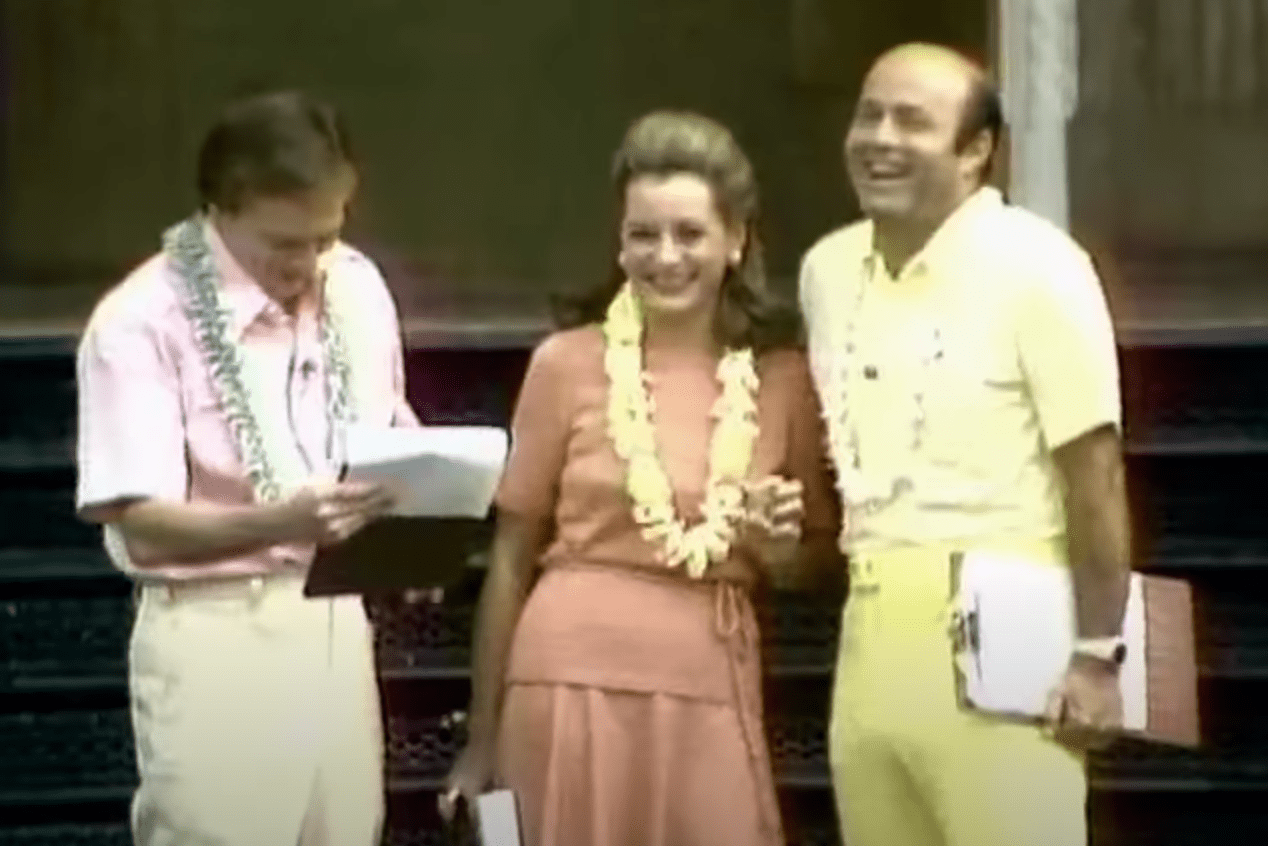 ---
RODE ANOTHER PLANE WITH THE PRESIDENT
With her hard work as a journalist, Barabara was granted to be a part of President Frederick Nixon's press corps in his trip to China. This got her foot in the door especially when it comes to interviewing Presidents. As she went on hosting, she was able to sit down and talk with President Ford, Carter, and Reagan.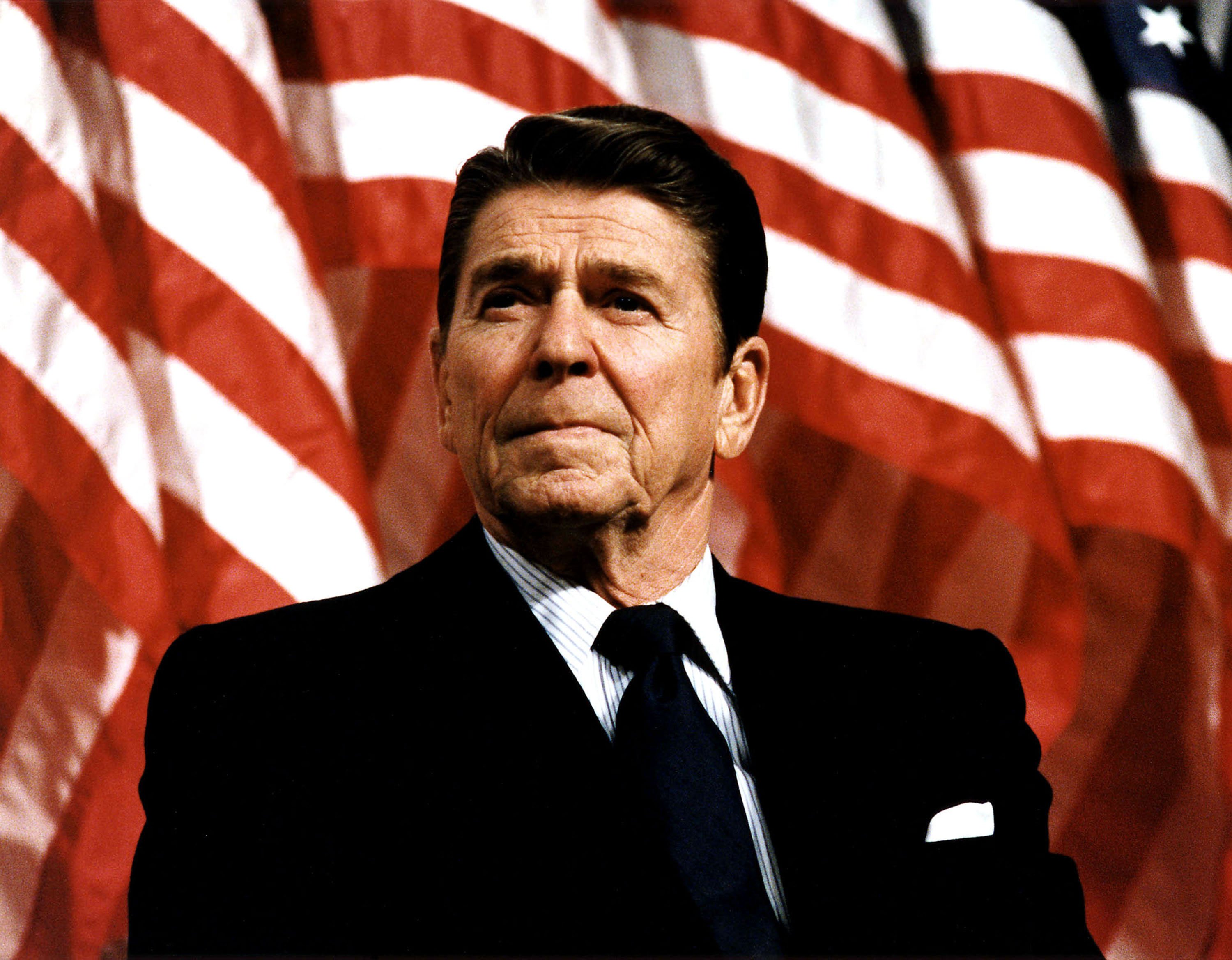 ---
PRESIDENTIAL DEBATE MODERATOR
With her history with presidents, she also had the honor of moderating the Presidential Debate in 1976. This momentous occasion had eyes on her all throughout the country. The candidates of that night were Jimmy Carter and incumbent President Gerald Ford. What a night for Walters! She also came to interview former President Barrack Obama.
---
BARBARA WALTERS SPECIAL
The rising reporter had her very own TV show, the Barbara Walters Specials in 1976. Her very first guests were President Jimmy Carter and First Lady Rosalynn Carter. The success of our female host was not taken in good spirits by some male counterparts.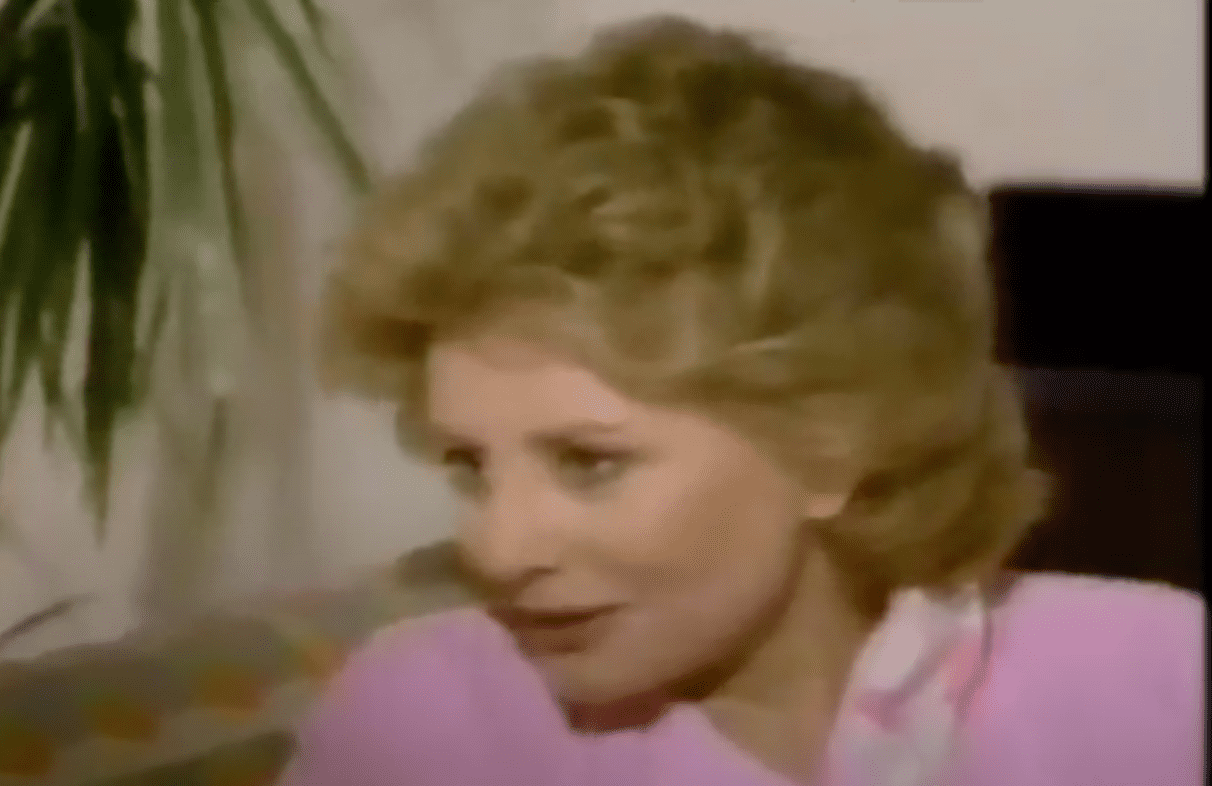 They doubted her capabilities as a reporter and journalist specifically, Harry Reasoner, who was very open about criticizing Barbara. It was tough for Barabara too be thought of as a secondary role in a show. She was well-deserving of what she got!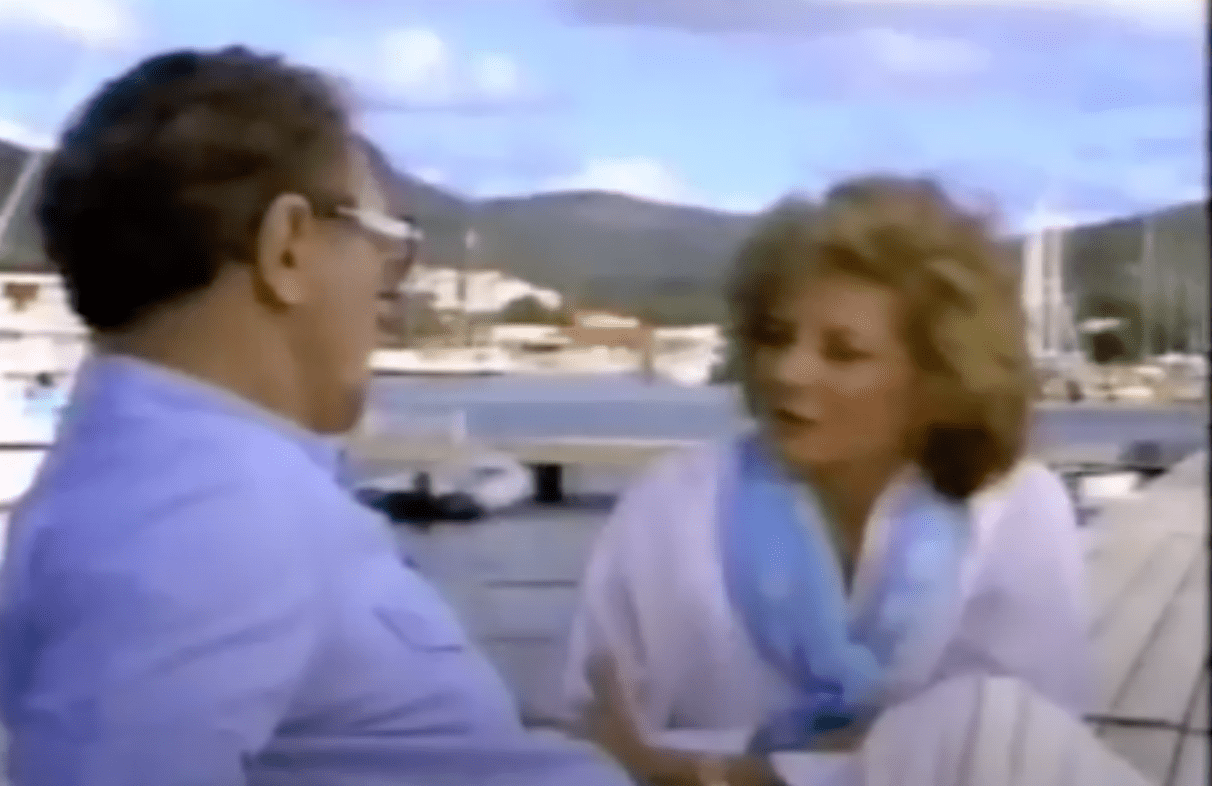 ---
20/20 LEADING LADY
All the negative press and judgment did not stop Walters from stepping up. She landed a part-time host gig at ABC's 20/20. With her perseverance of always having "the first interview" with celebrities and famous people, she was able to interview former President Nixon in 1980.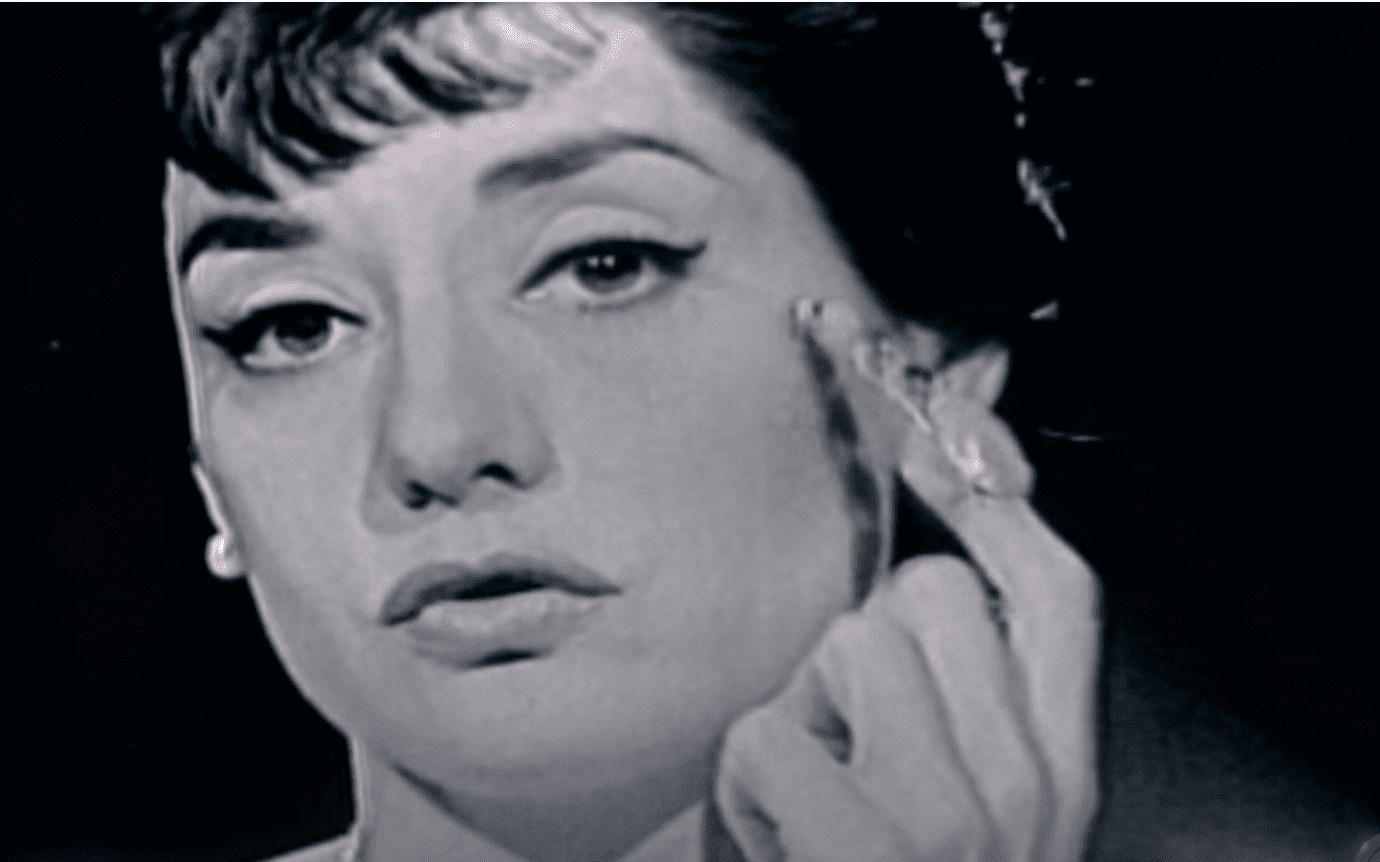 They made her a regular with a former co-worker, Hugh Downs and while her counterparts changed from time to time, her station was forever permanent. She continued her work with ABC and was said that her yearly salary averaged 12 million dollars, which made her the highest-paid news host! You go, girl!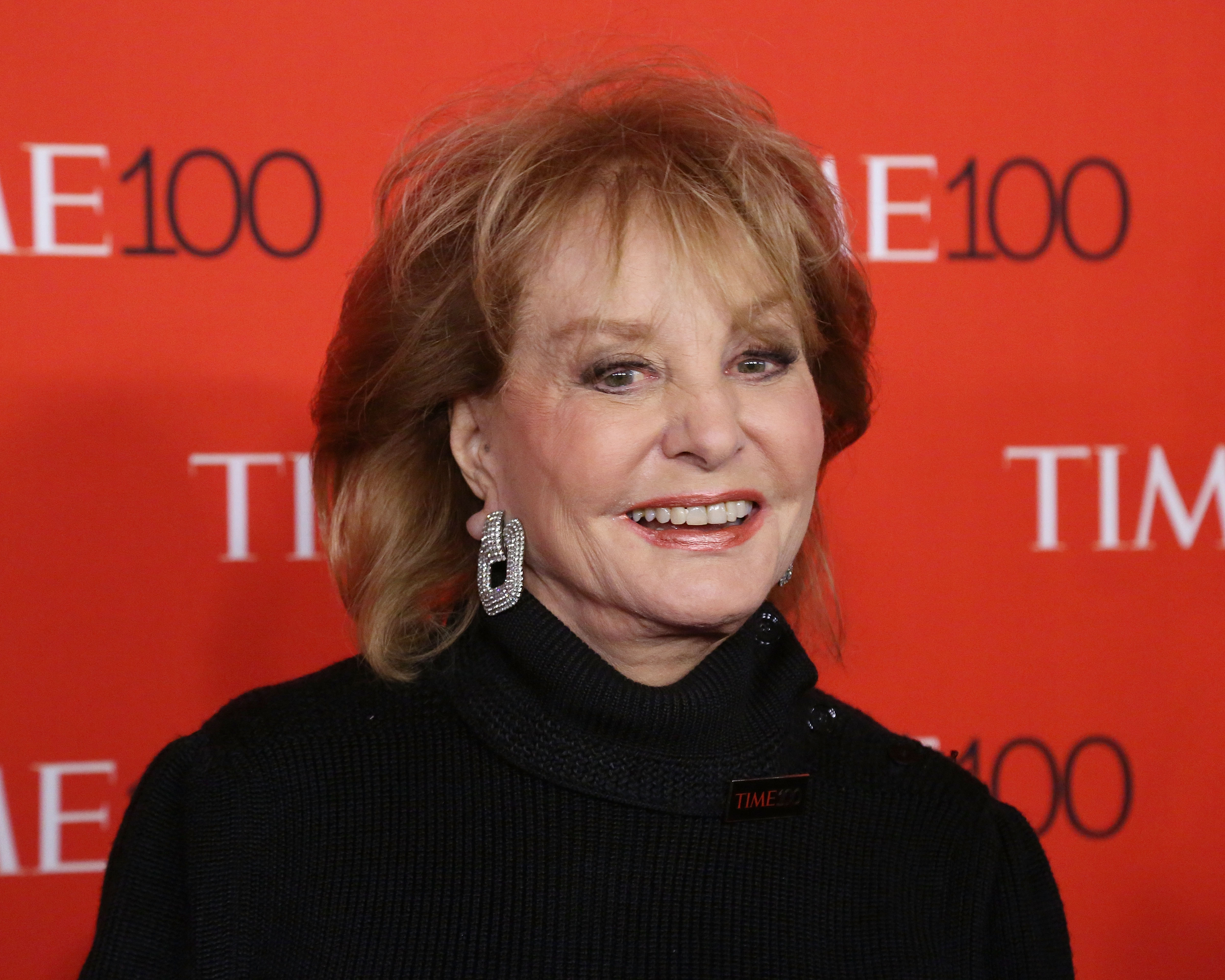 ---
WALTER'S ISN'T DOING GREAT
In 2013, Barbara was diagnosed with breast cancer-causing her to undergo surgery. She also has been experiencing some heart problems which she was hospitalized for. Therefore, the 90-year-old show host is continuing treatment and is spending quality time with her family away from the cameras.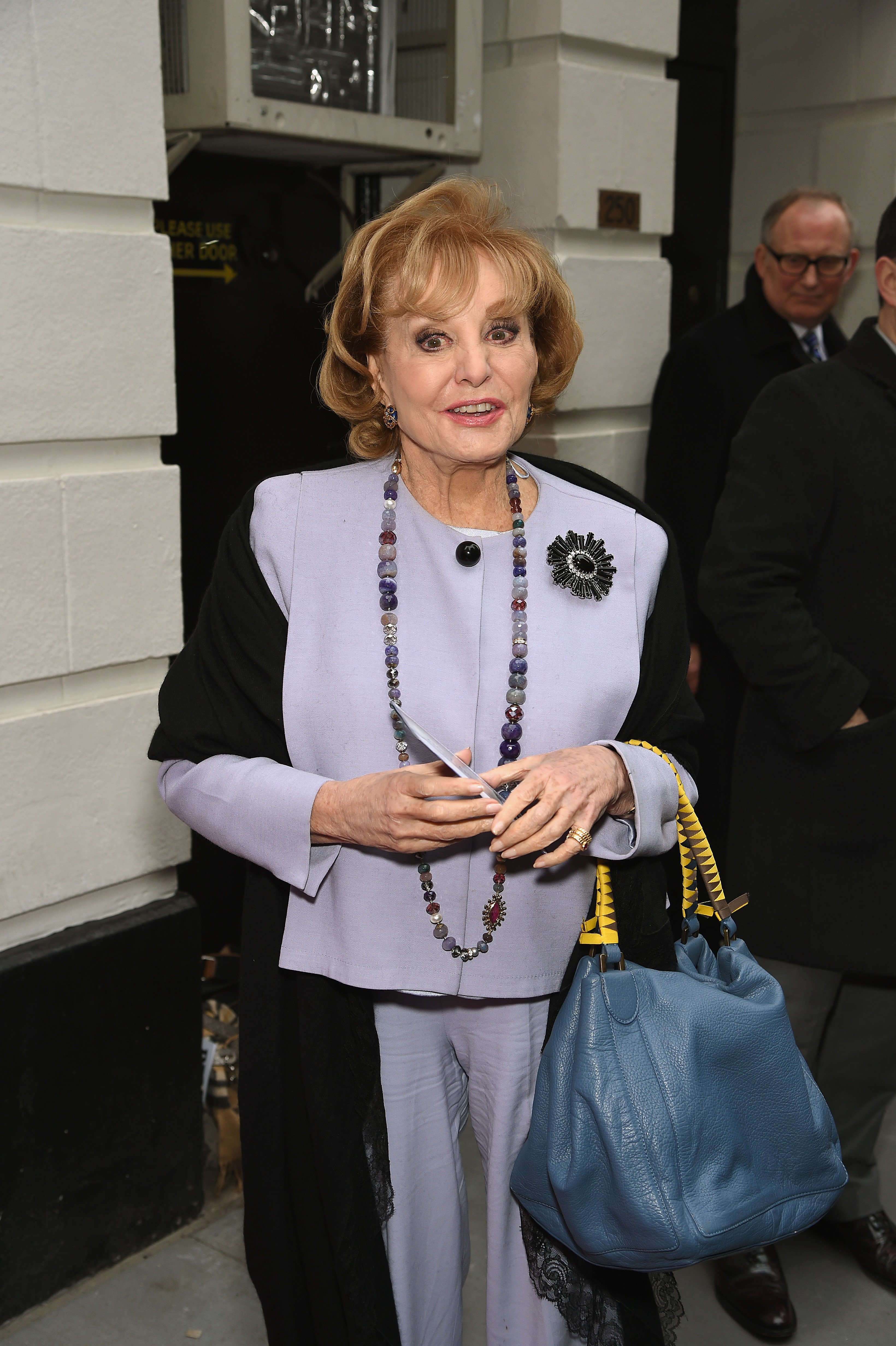 ---
THE VIEW
Not contented with her role as being a host, she became a co-executive producer of The View. Going all feminists, she and a bunch of strong-minded ladies sit and talk about the latest news and gossip in town. In the group, there was Lisa Ling, Star Jones, Meredith Vieira, and Behar. The show later had Oscar-winning actress, Whoopi Goldberg in their ranks.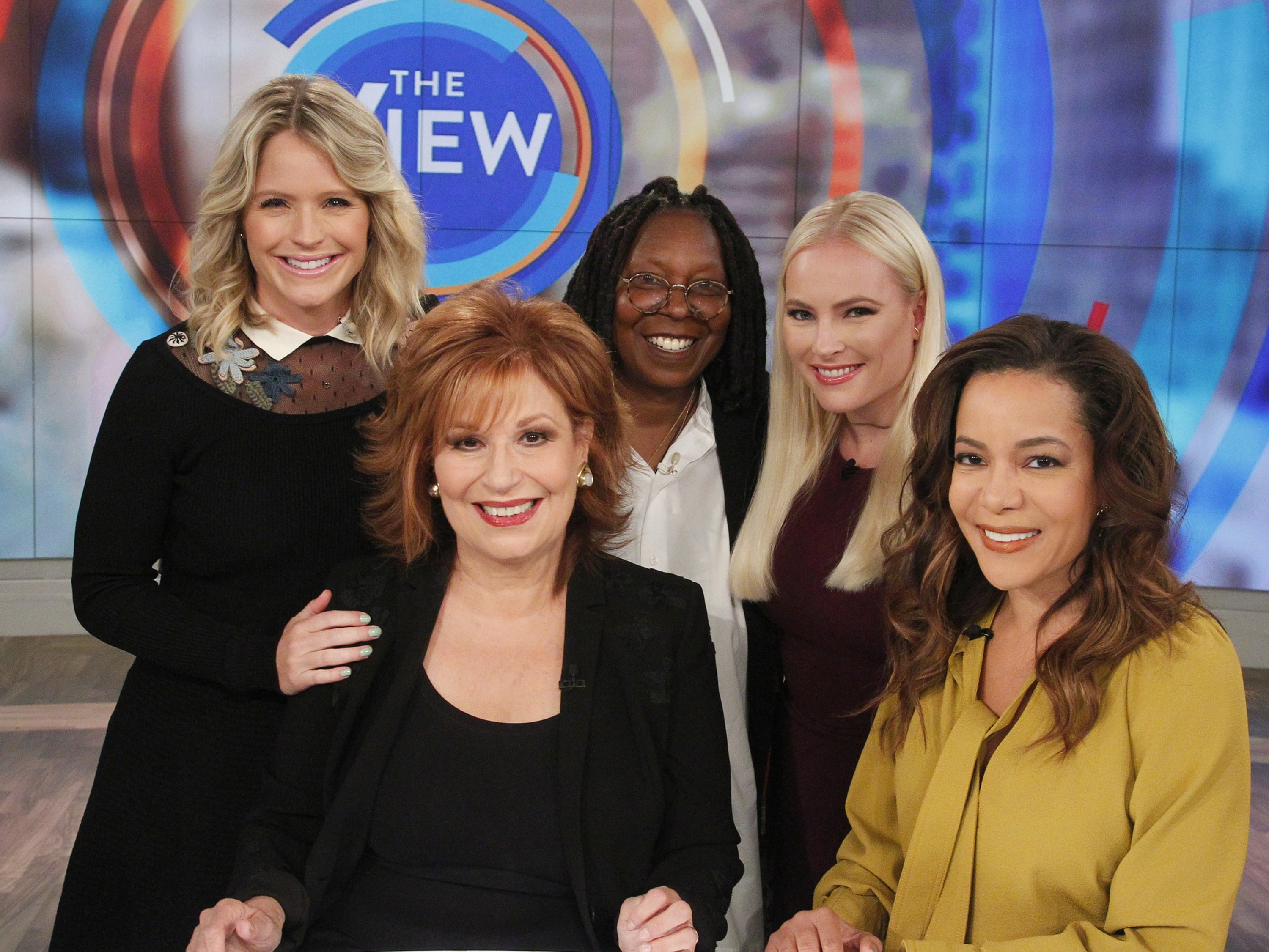 There have also been conflicting views on how the show is being handled today. She expressed that the executives are doing a bad job of managing the show. She expressed, "The legacy has been compromised because of poor casting and bad leadership under ABC News."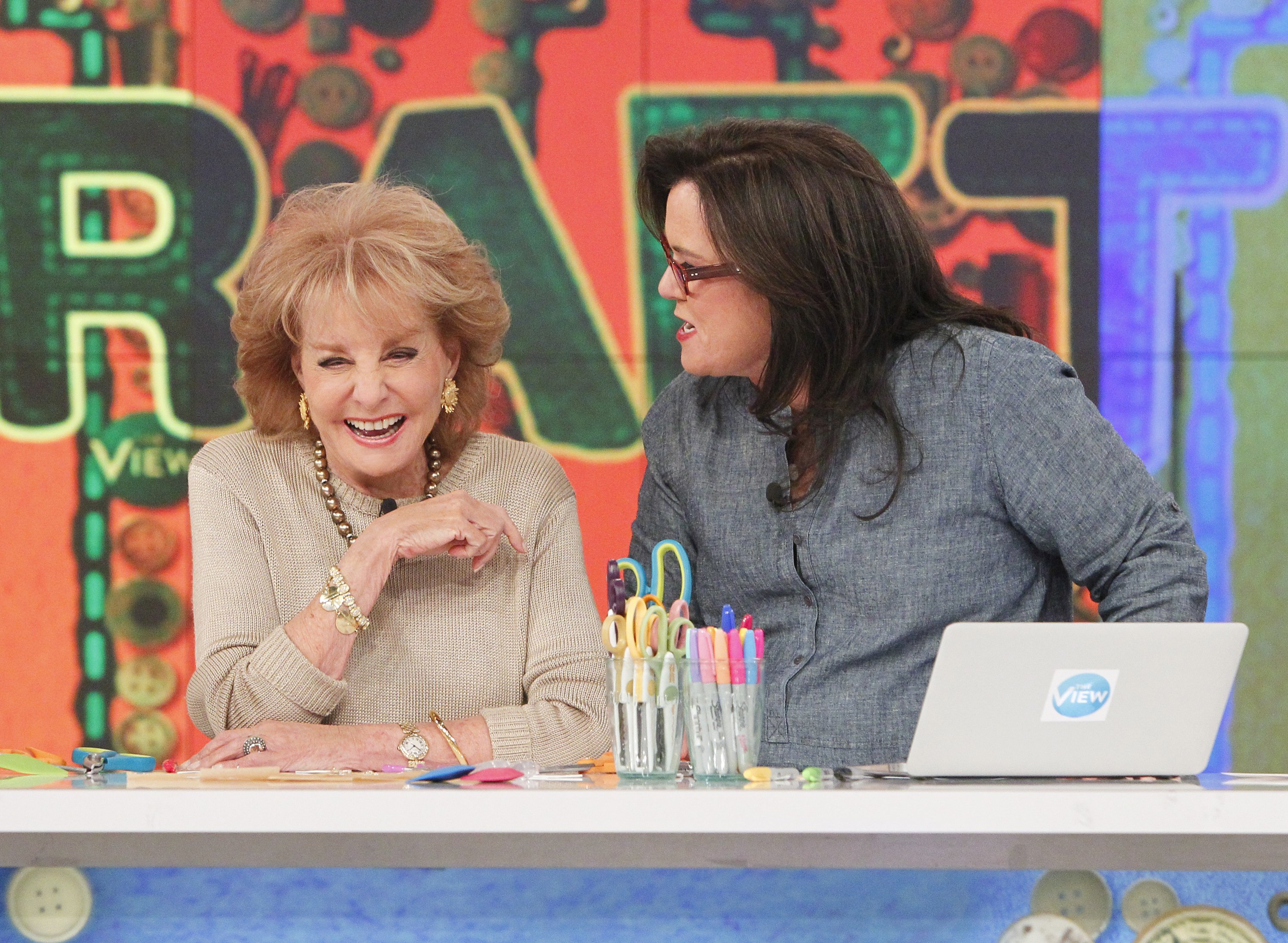 ---
WON 18 AWARDS
Walters was nominated for 59 different awards in the Primetime Emmy, Daytime Emmy, and of course, the Emmys. One of her first wins was the Outstanding Informational Series Award in 1983 for her show the Barbara Walters Special.
In the year 2000, she received her Lifetime Achievement Award (Emmys). Then in 2010, she won with her team in the Outstanding Live Coverage of a Current News Story - Long Form BC News: Inauguration 2009. How we wish we could be like her...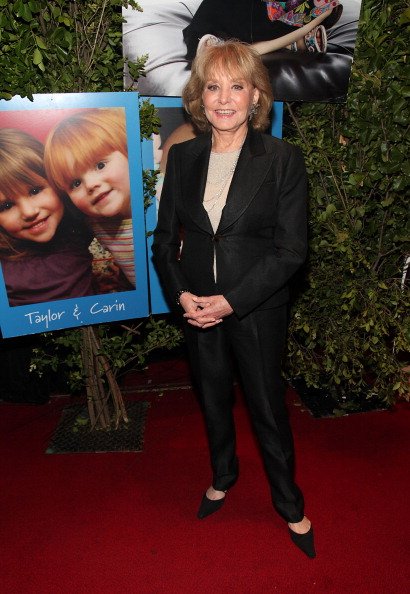 ---
HER ONLY REGRET
We all know and have seen the success of Barabara from her early years on television to producing all-women talk shows in recent years. She shared in her interview with ABC, "I wish I had spent more time with my Jackie." The famous TV host regretted not being to prioritize her family and might have been part of the reasons why her marriages didn't work out.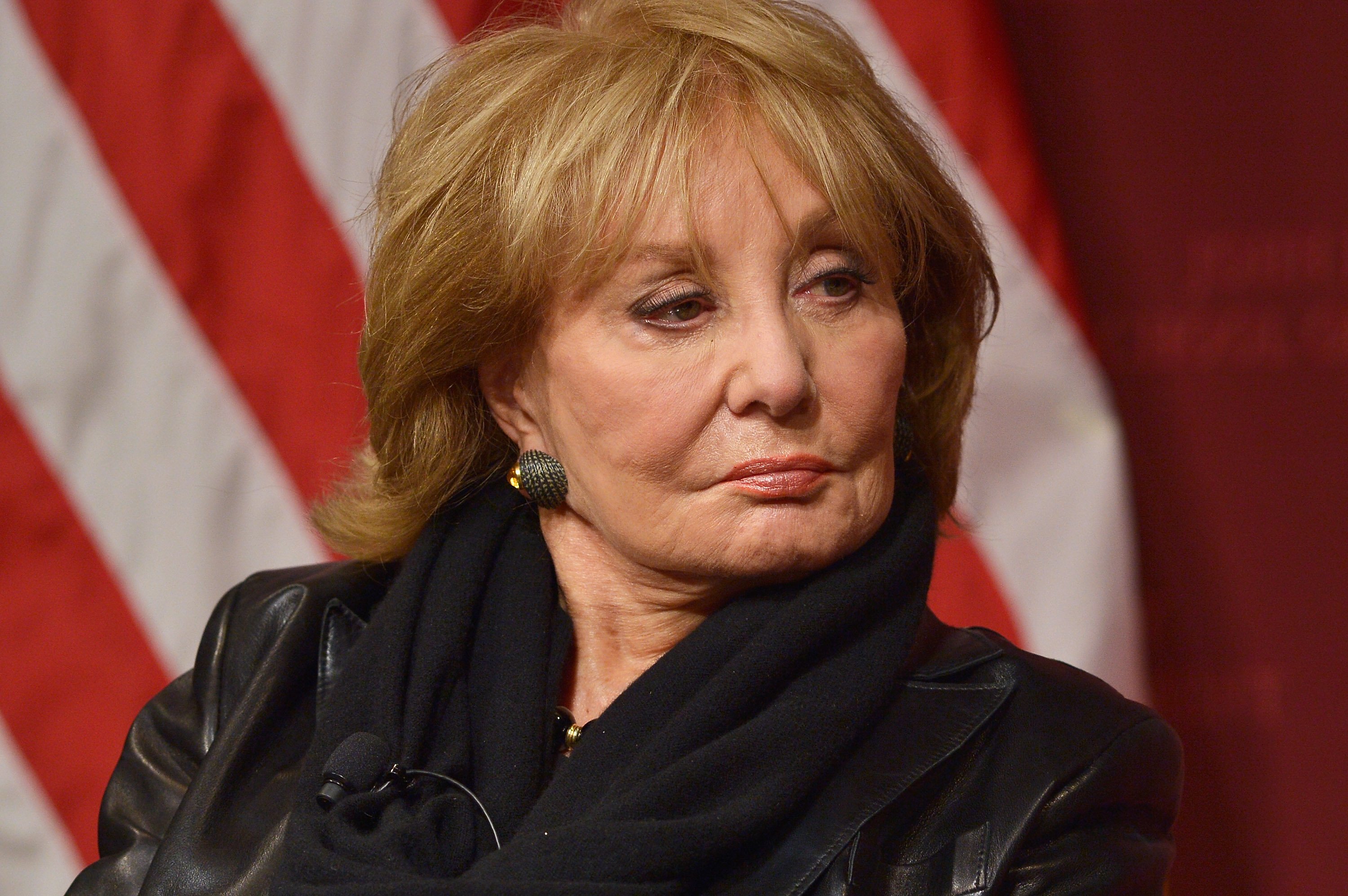 In fact, she tried her best as a mother to keep Jackie away from the limelight of showbiz. In addition to that Jackie never wanted to be famous but Walter's felt that it wasn't easy to have a famous mother. In Barbara's later years, they both have a wonderful mother and daughter relationship.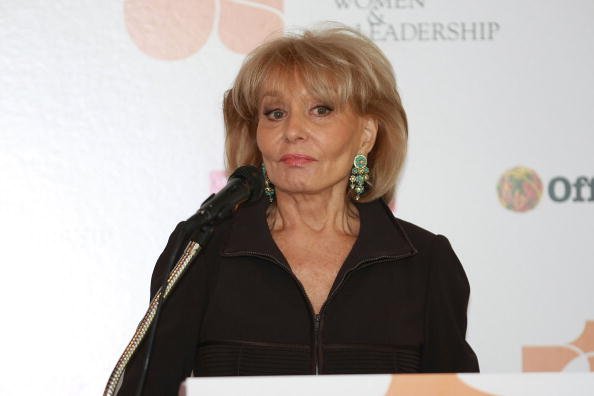 ---
WALTER'S ISN'T DOING GREAT
In 2013, Barbara was diagnosed with breast cancer-causing her to undergo surgery. She also has been experiencing heart problems which she was hospitalized for. Therefore, the 90-year-old show host is continuing treatment and is spending quality time with her family away from the cameras. We hope everything is well with our dear Barb!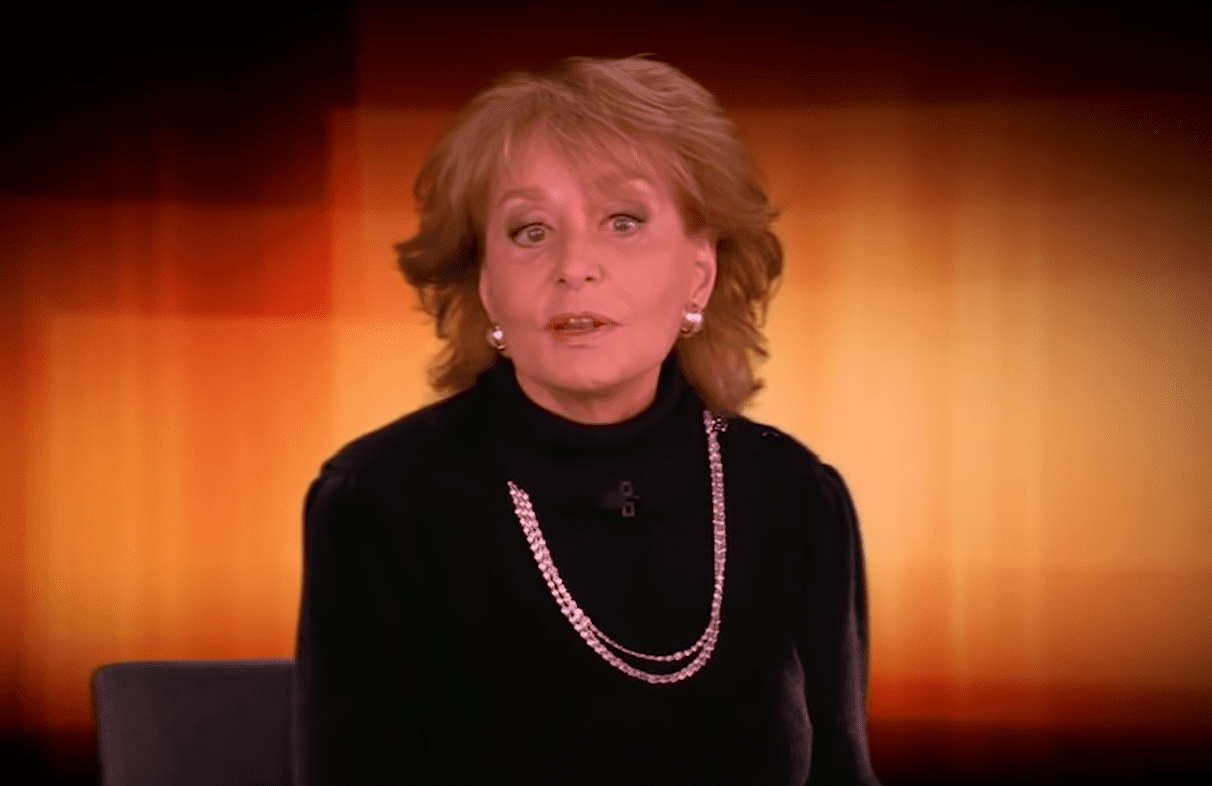 Barbara's life has been about reaching your dreams and not giving up even if people being not-so-supportive. It just goes to show how persistent and hardworking our leading host is. She did have regrets in her life but it didn't hinder her from being a wonderful mother to her only daughter Jackie. So what do you think? You got what it takes to be a Barbara Walters?
Sources: USA Today, ABC News, The New York Times, People, Fox News