20 Rules For Pregnant Royals
For centuries, the elite group of British royals has been following often-surprising traditions... And it's no different when it comes to pregnancy! In fact, Duchesses, Kate, and Meghan had a long list of do's and don't when they were expecting the nation's next heirs. Stay tuned for the full scoop!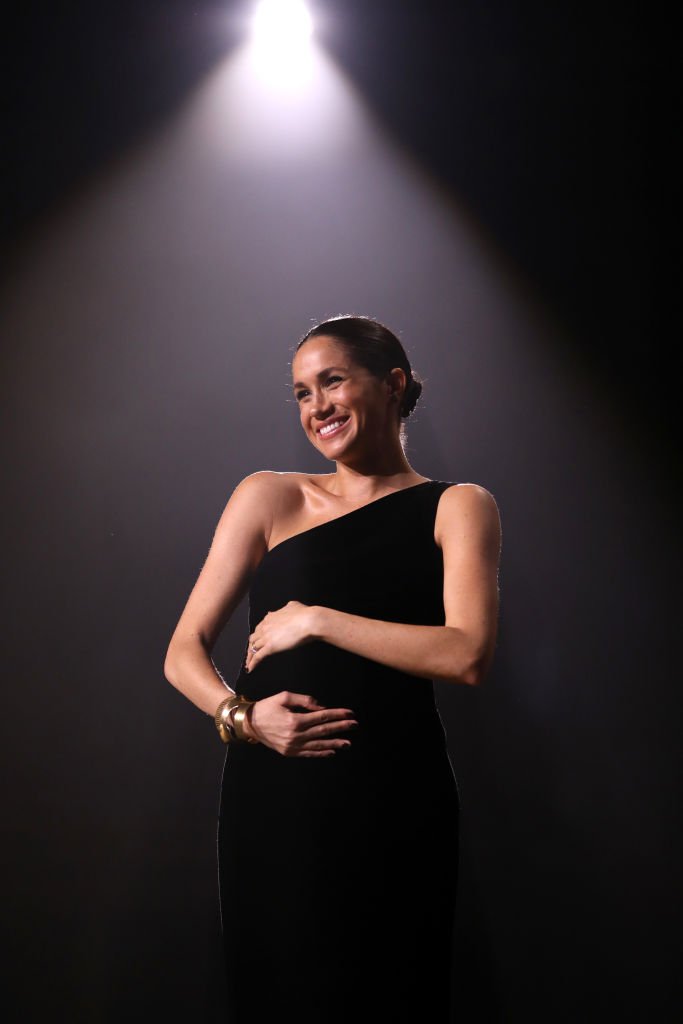 ---
20. The Mom-To-Be Won't Be Jetting Off Soon
It is pretty uncommon to travel during pregnancy, especially in the later stages. This rule is not strictly enforced by the royal family but remains a health and safety precaution. The new mom's often make up for their limited international travel once the baby has been born.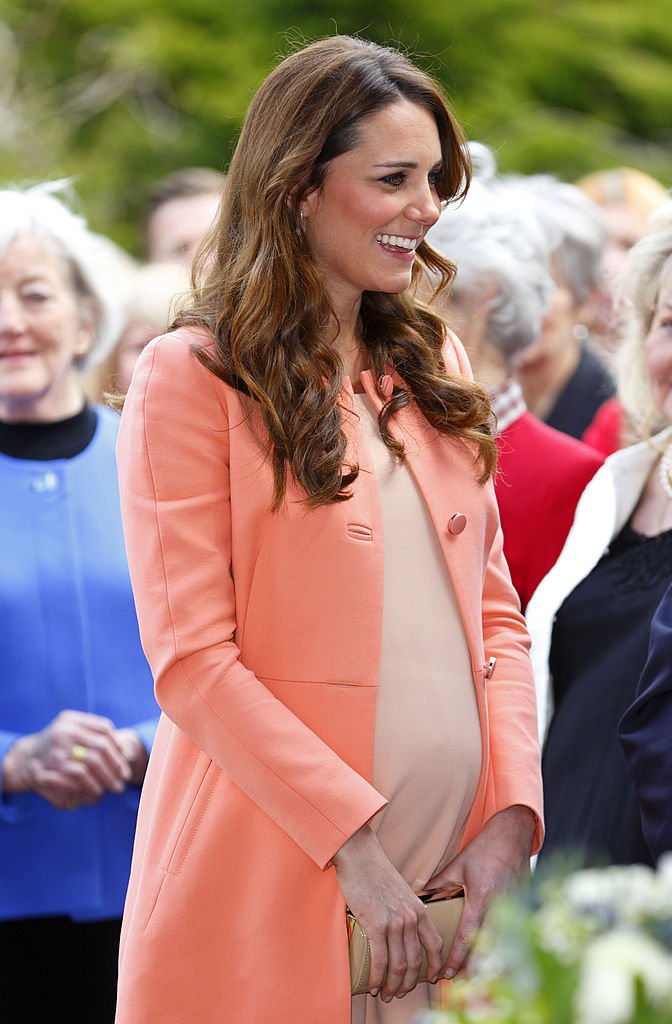 The Sussex duo always seems to be bringing in new traditions and with this rule, it was no different. Meghan Markle actually traveled quite a bit when she was pregnant. It was in the early days and took an unborn Archie with on the royal trips to Australia, New Zealand, Fiji, and Tonga!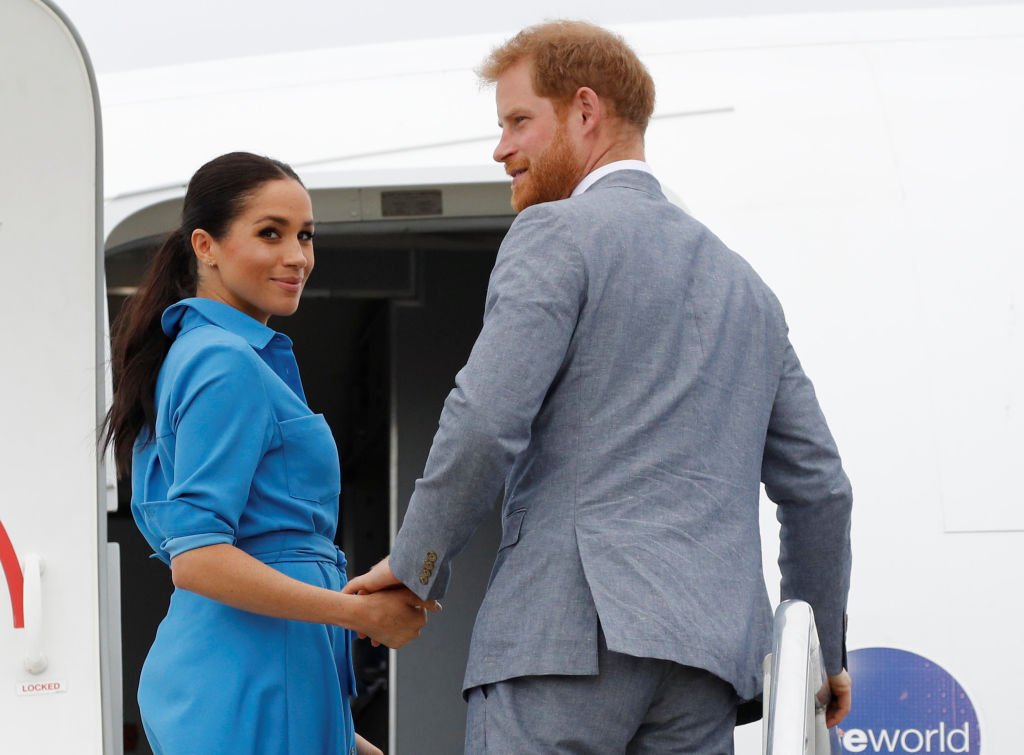 ---
19. The Entire Nation Celebrates 
When a royal mum gives birth to a new little bundle of joy, various British landmarks actually light up to join in on this celebration of new life. This sweet tradition happens for every royal pregnancy and its lovely to see The London Tower and Trafalgar Square gleam with joy in either blue or pink!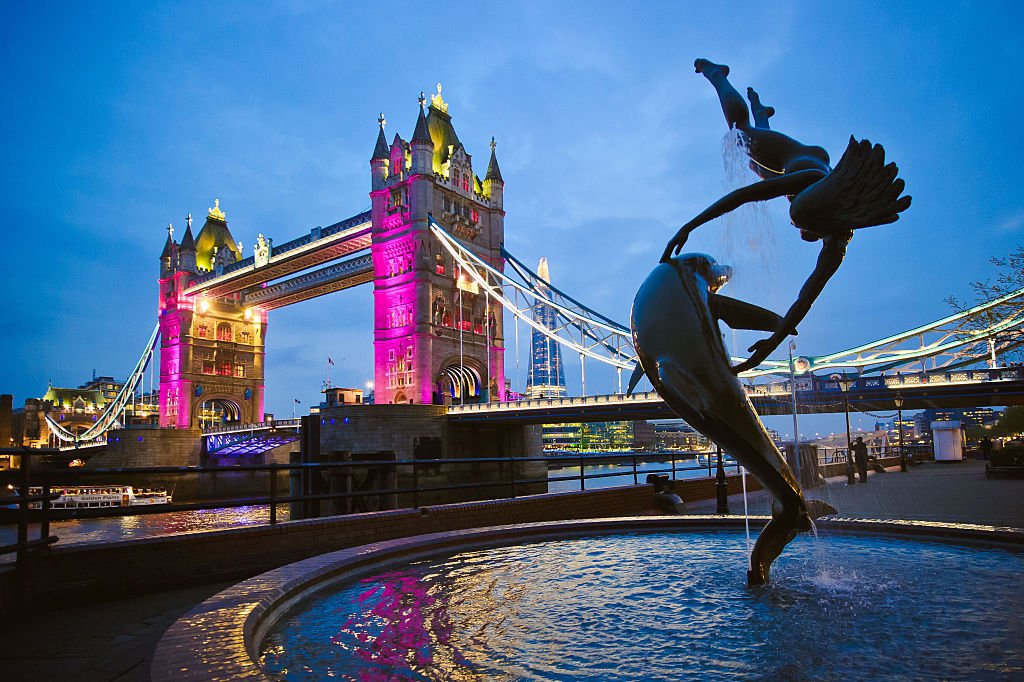 ---
18. Shocking Shoe Guidelines 
This strange rule has been around for a while and it prohibits pregnant royals from wearing any open toe shoes... Even if their feet swell up, goodbye sandals! This is simply one of the strict guidelines for the mother to be. It also doesn't matter how far along she is, the rule counts for a full 9 months!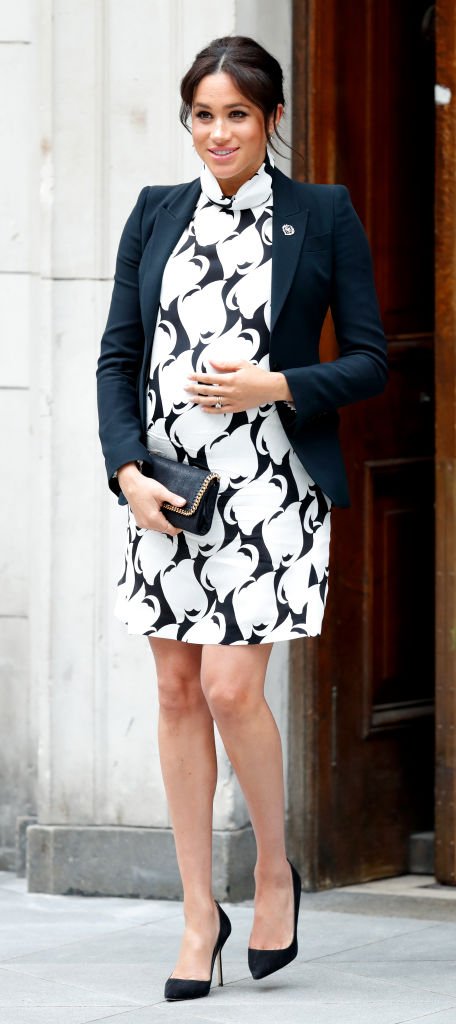 ---
17. Their Royal Baby Duties Begin Right Away
While royal moms have a long list of rules they would traditionally follow, so do their little ones. For example, the newborns take on the role of "royal emissaries." While they won't speak to dignitaries just yet, they will go on royal tours like baby Archie did when he joined Meghan and Harry in Africa.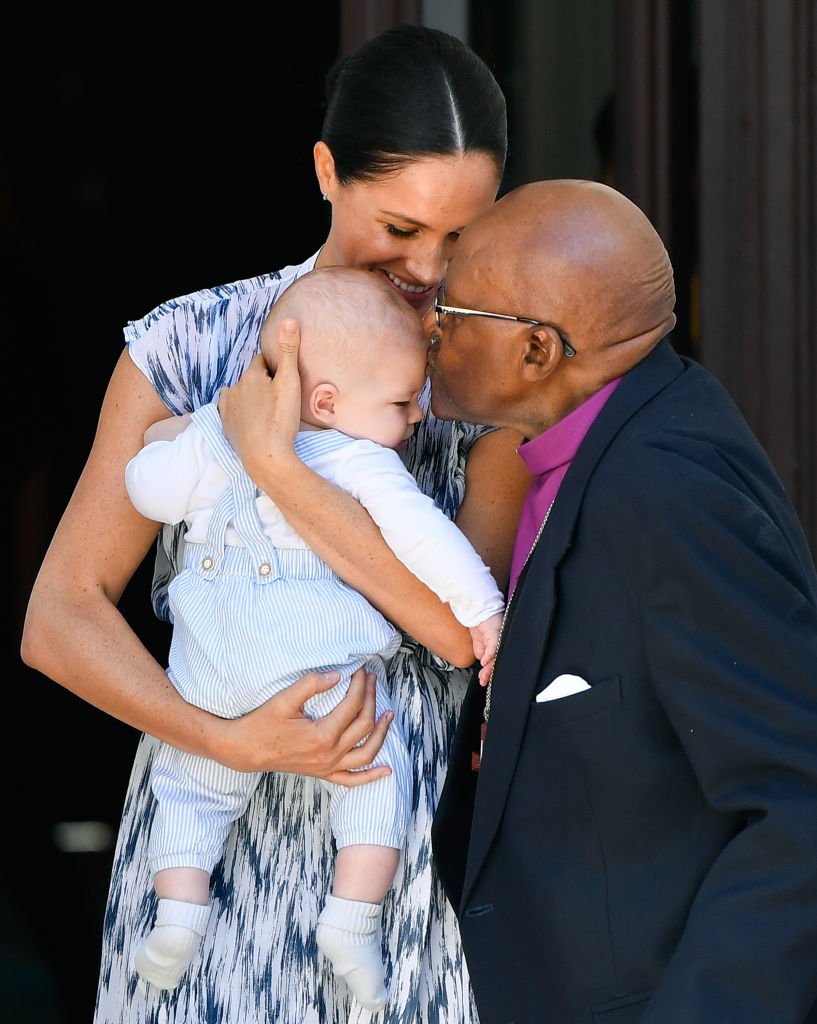 ---
16. Sorry, Organize Your Own Baby Shower 
Did you know that baby showers aren't common in the United Kingdom? In fact, the popular event is very foreign in that part of the world. Americans sure do love a good baby shower and fans were wondering if Miss Markle would stick to royal tradition or do her own thing...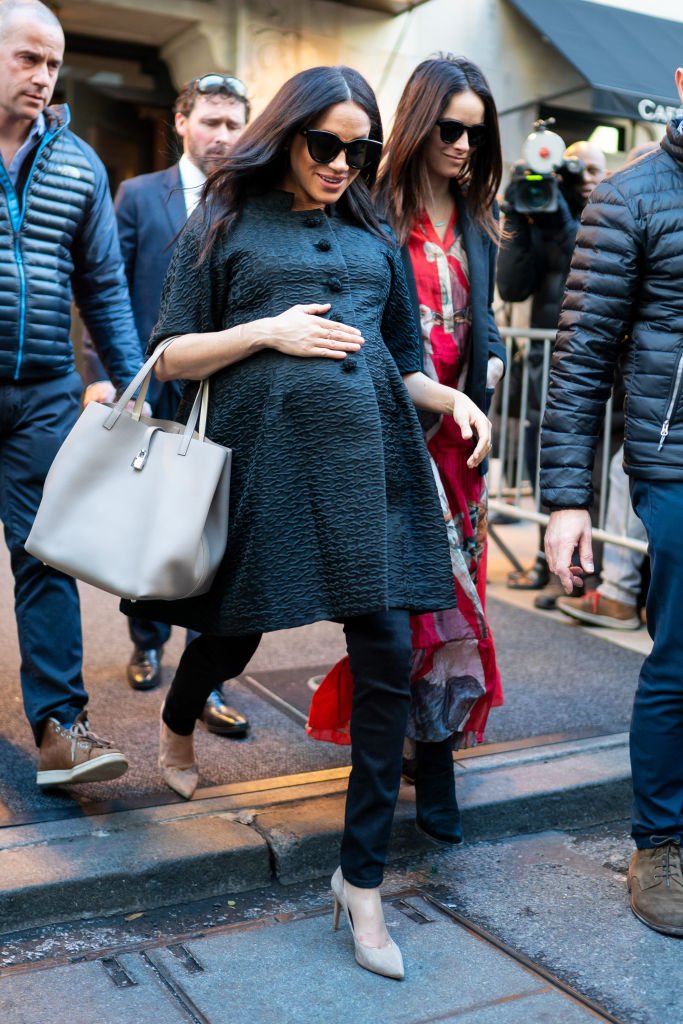 You guessed it! Meghan actually broke two rules when she traveled to the United States to attend her lavish and totally fabulous baby shower. It was attended by all of the actress's celeb friends like tennis star, Serena Williams. The New York City event also cost a pretty penny...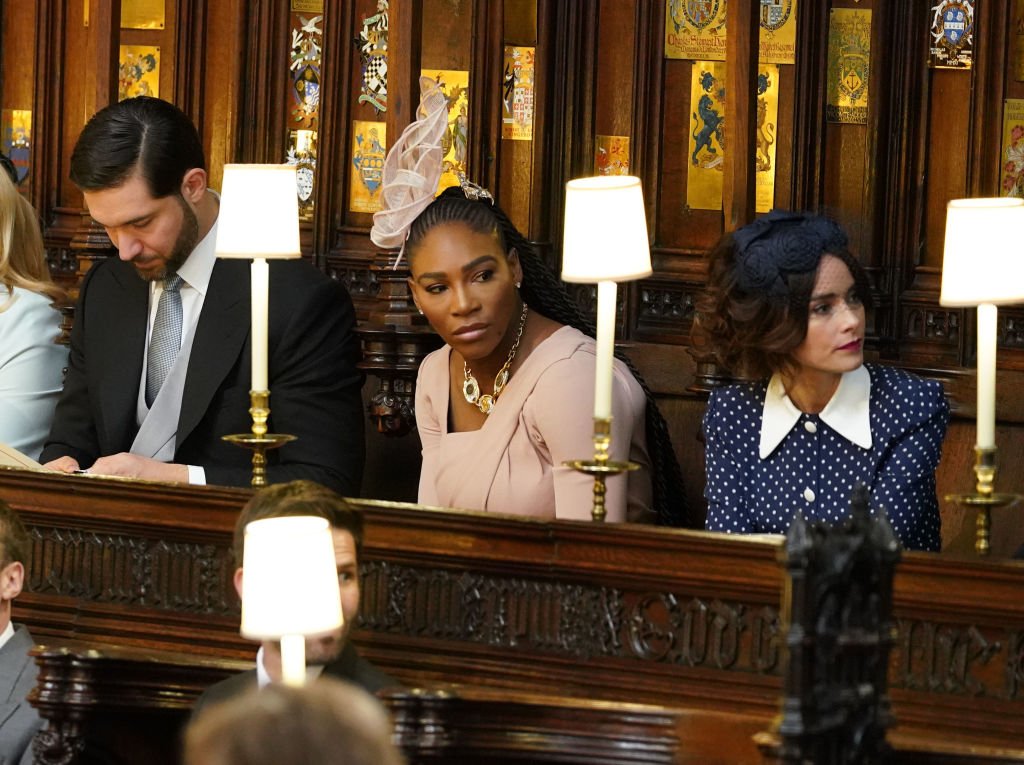 ---
15. The Big Decision Of What To Wear Post Birth?
The world eagerly aways that famous post-birth photo op when the new mom first steps out of the hospital. Traditionally this happens quite soon after the baby is born. In fact, the royal's hairdresser and stylist often come in to help them, I mean, they did just give birth!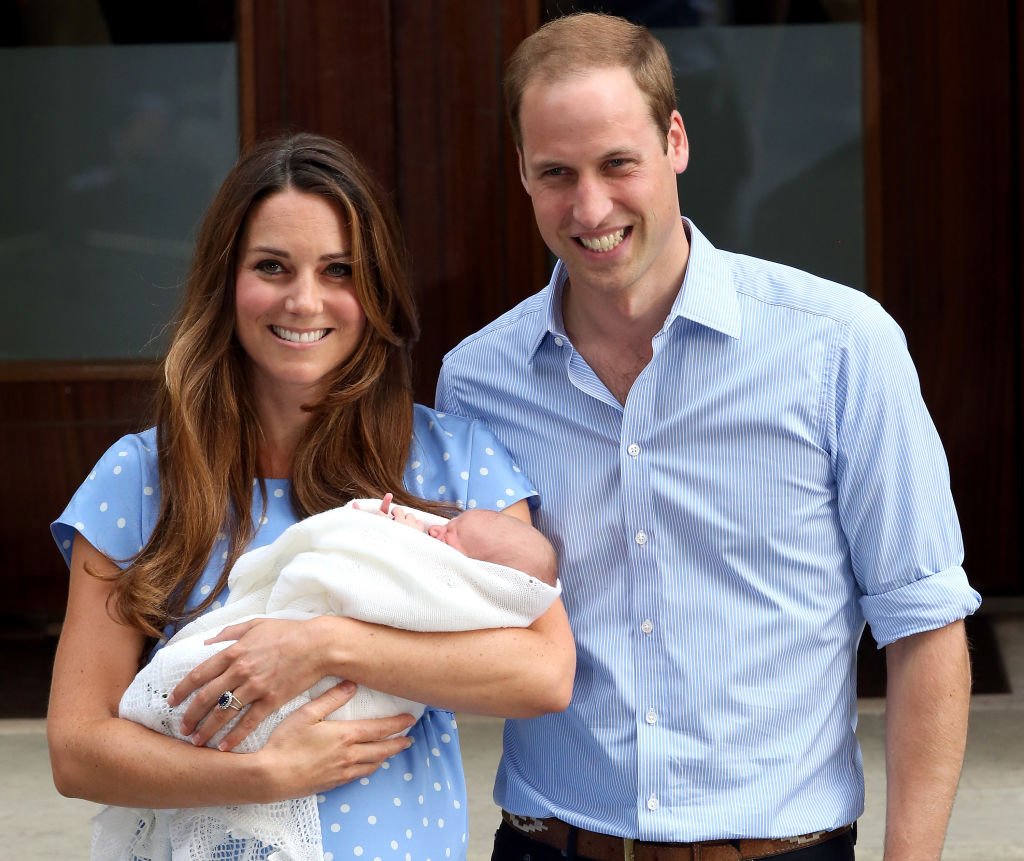 The first outfit will be featured in magazines around the world so it's a big decision... Kate opted for a sweet polka dot dress that reminded us of the outfit Diana wore when showing the world Prince William. What a sweet and special gesture to her late mother in law.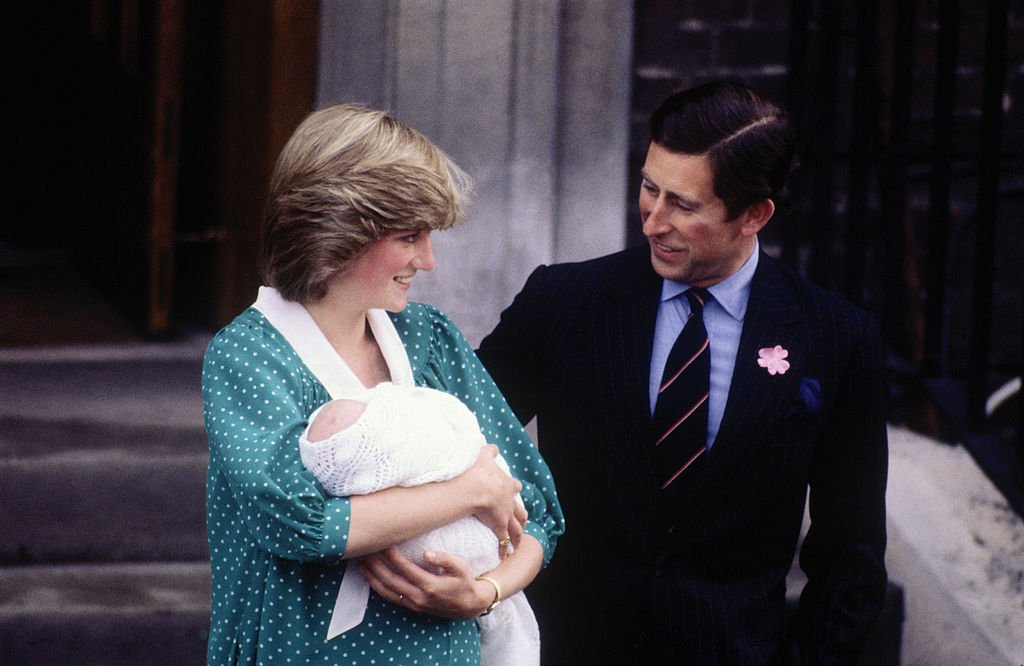 ---
14. The 12 Week Rule
It's pretty common that expecting parents only announce the happy news of a pregnancy after 12 weeks. This is the same for royals as it means they are past the unpredictable first trimester. A rare exception was made with Kate Middleton who announced the news early because of her issues with morning sickness.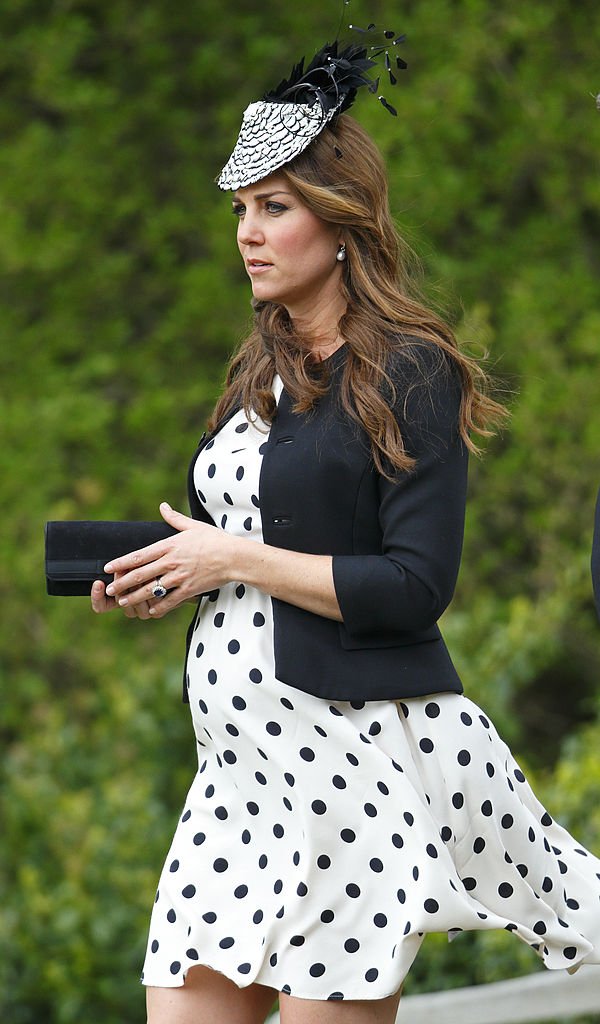 ---
13. Call The Midwife!
This is one of those ancient rules that is still pretty popular today... Royal midwives are involved with the pregnancy almost always and even go to assist at the hospital despite the various doctors around. It is said that Kate actually had three midwives by her side to help when the big moment finally came.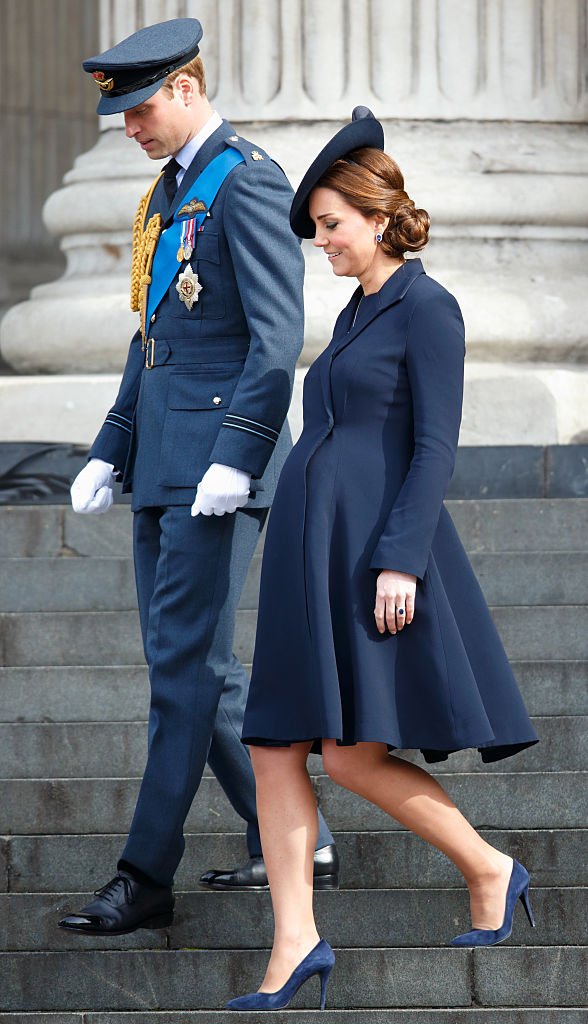 ---
12. Guess Who Is Sworn To Top Secrecy 
The extensive medical team set up to help the mom-to-be have to make a few sacrifices... Not only must they avoid alcohol but they are sworn to secrecy about anything relating to the birth and the mother. They have to take a vow of absolute privacy before they accept the job!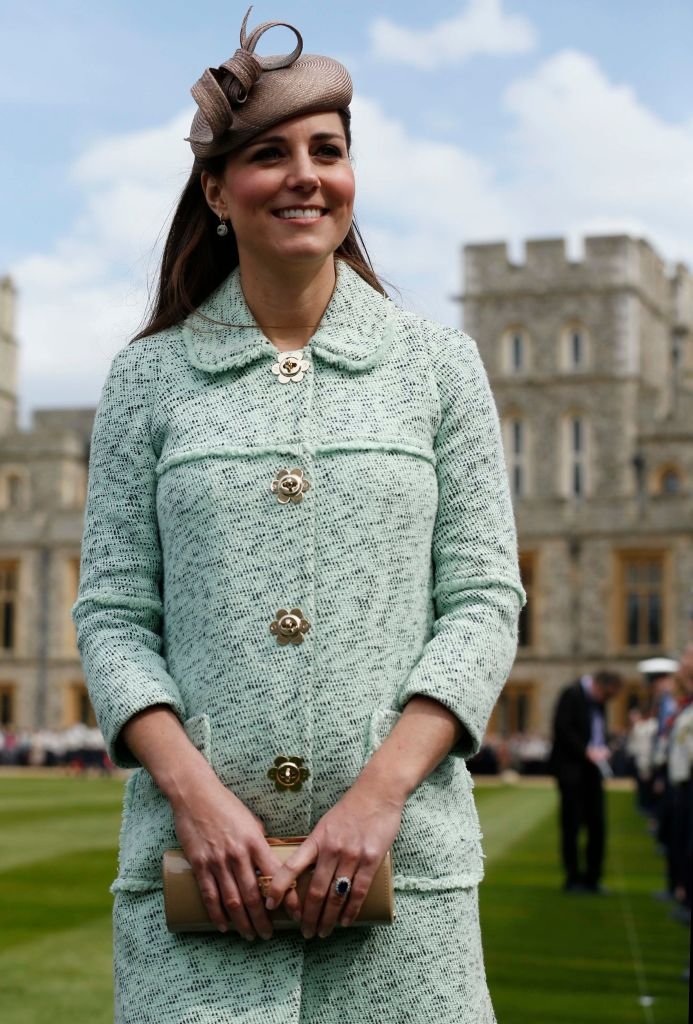 ---
11. Five Months Off
In days gone by, new mothers and their husbands had to go straight to work after their babies were born. Queen Elizabeth had to hand over her little ones to various nannies so that she could get back to the job... While modern royals also make use of nannies, they get more time off.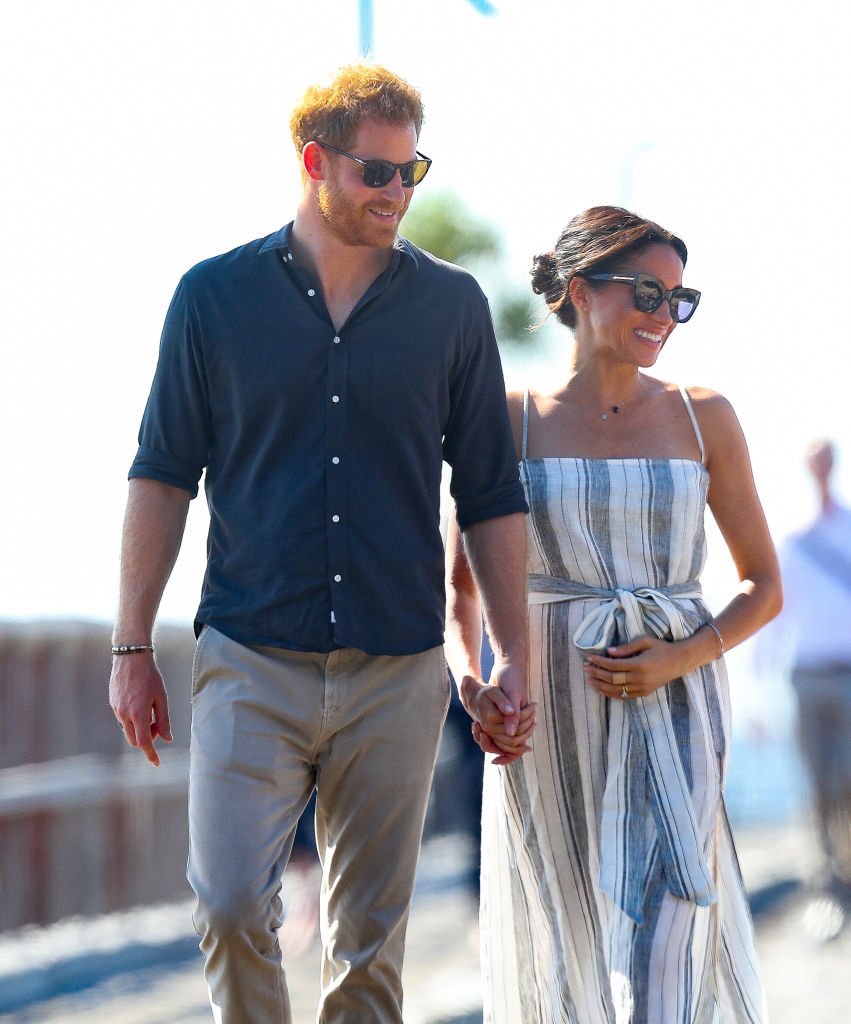 Kate was said to take about five months of maternity leave to spend some quality time with her new little one. They do not have to make any royal appearances during these months, except of course if they wish to. For example, Kate went to the Sussex wedding while on leave.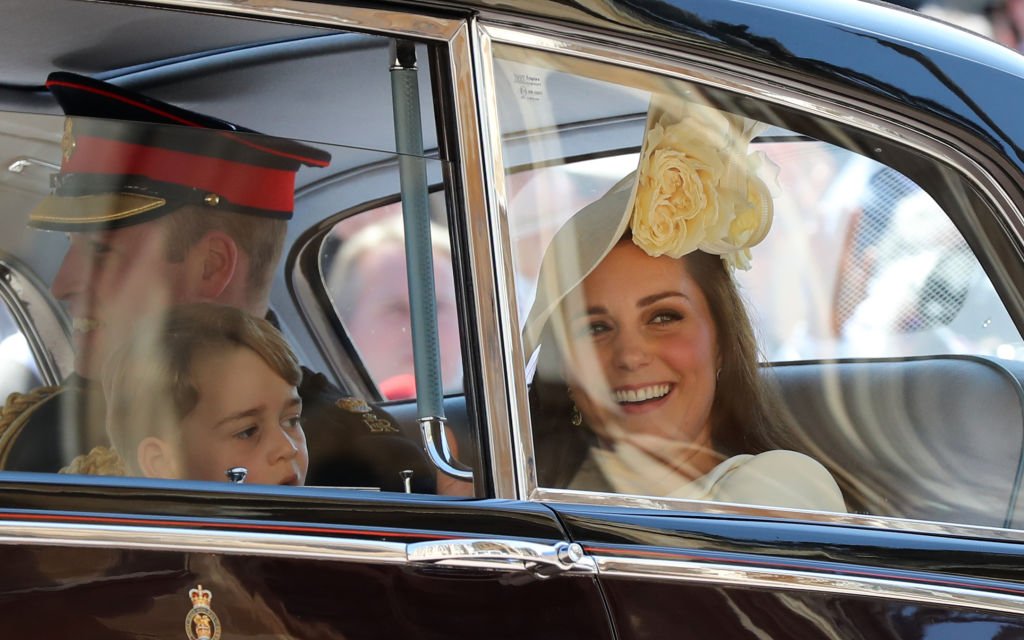 ---
10. All Family Is Finally Welcome
In a quite shocking turn of events, non-royal grandparents were never allowed to be involved with much of the pregnancy journey. This has fortunately changed in more recent years. It was indeed lovely to see Meghan Markle's mom, Doria Ragland as part of the special moment.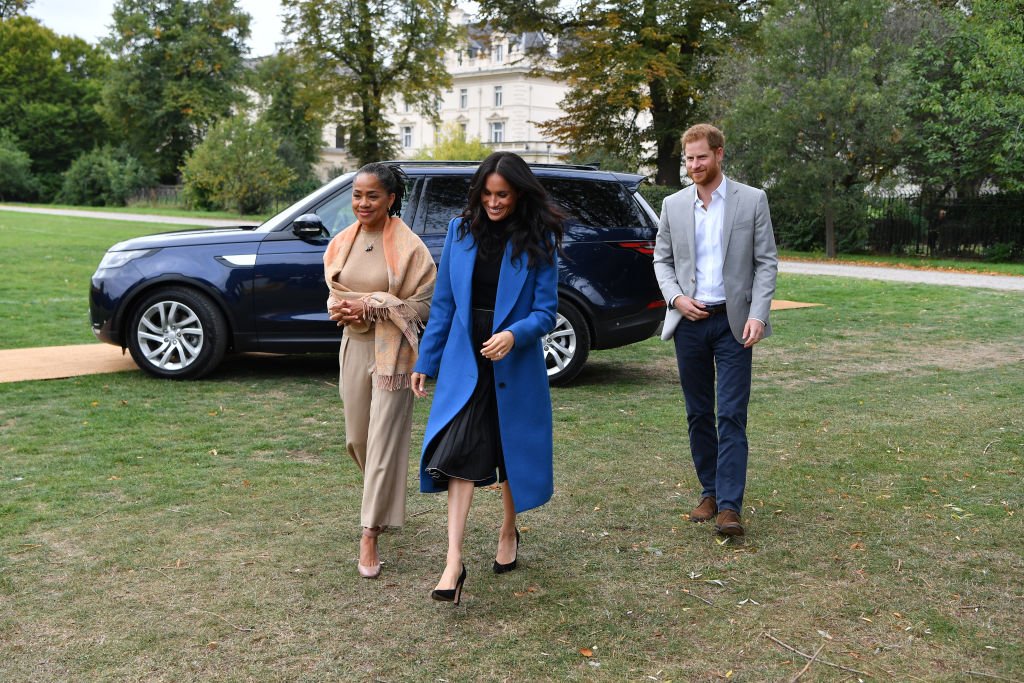 ---
9. Who Finds Out About The Birth First
This might seem like an obvious fact but many fans don't know who is alerted about the happy news first... It is none other than the Queen herself. When Prince George came into the world his parents contacted Her Majesty with a private encrypted phone! Next came the calls to Kate's parents in Bucklebury.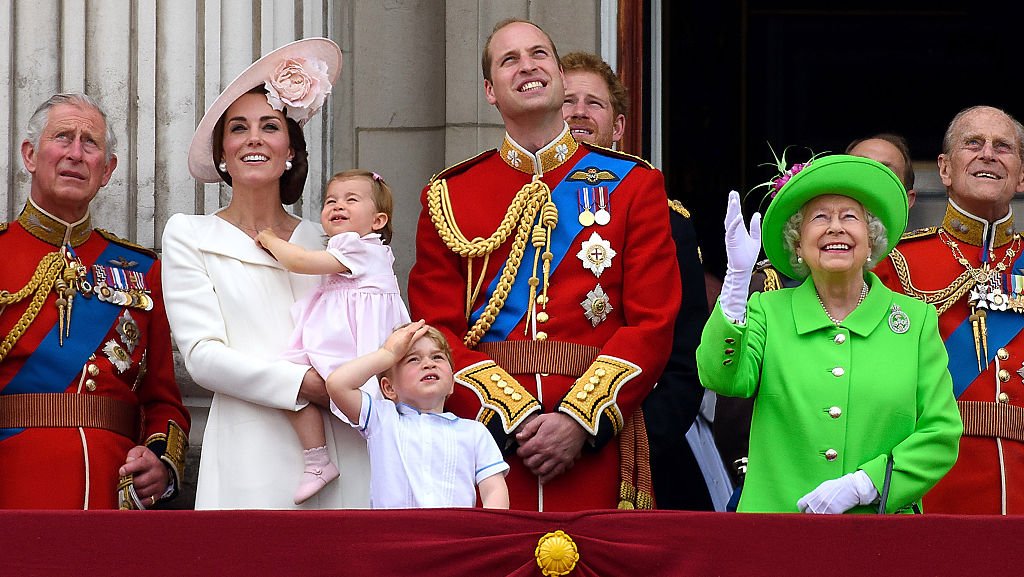 The royal house told Vanity Fair the following: 
"Then there were calls to Kate's parents in Bucklebury, her sister and brother, Prince Charles and Camilla, and Prince Harry, all of whom were relieved and elated in equal measure."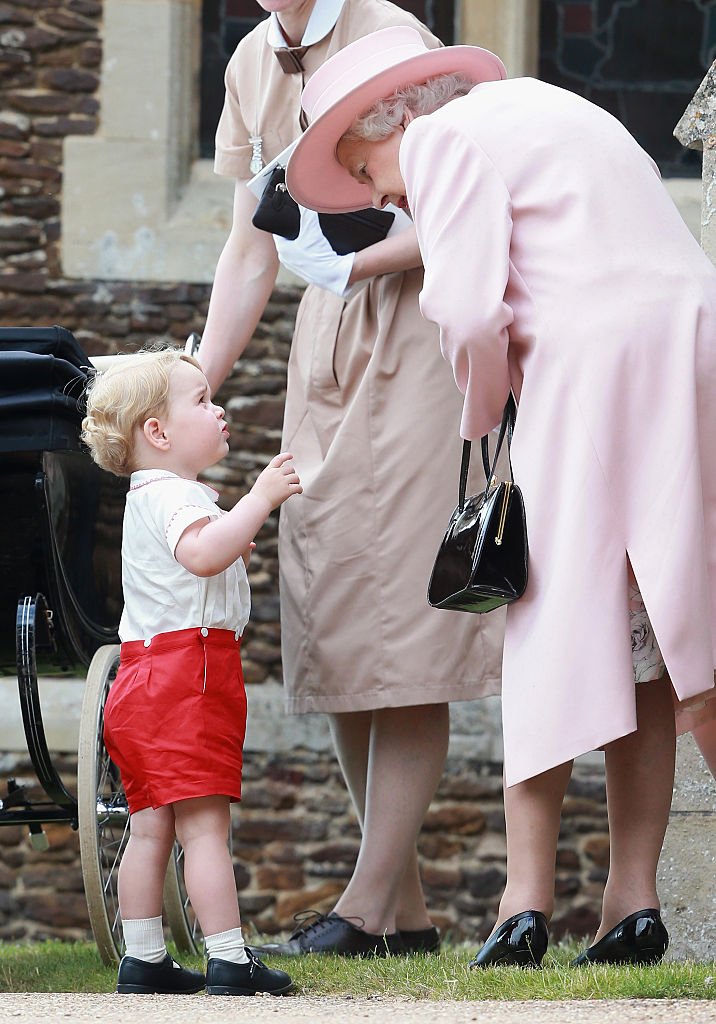 ---
8. The Unwritten Location Rule
Most of the royal babies are delivered at the Lindo Wing in London's St Mary's Hospital. However, this is more of an unwritten rule that they have just seemed to follow. That is until Meghan came along. She gave birth at the Portland Hospital in London. The Queen actually also broke this rule as she gave birth at home!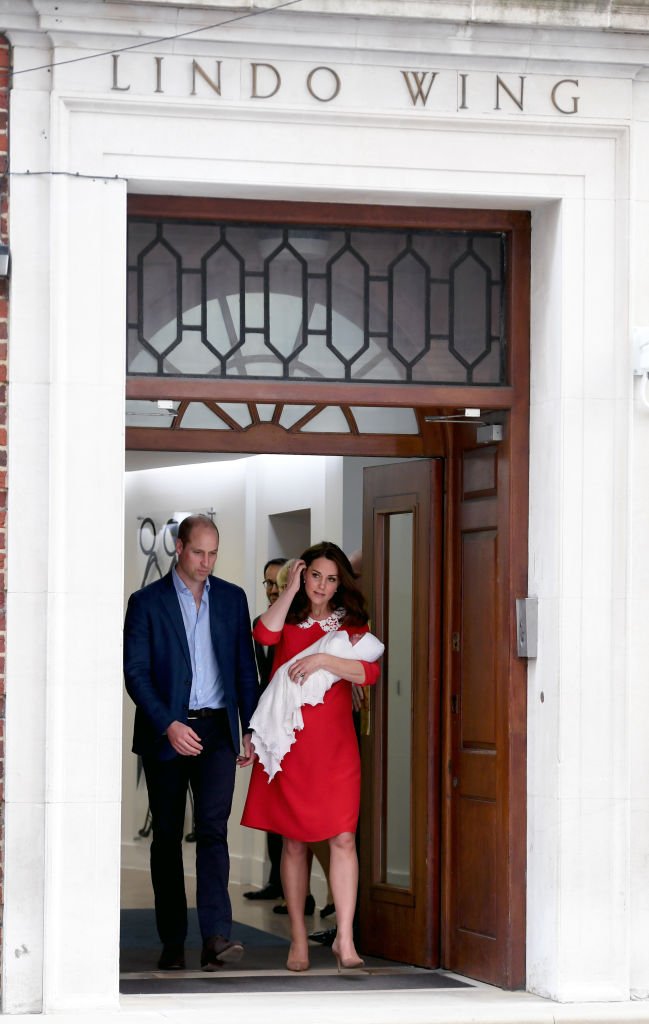 ---
7. Is It A Boy Or A Girl...
Royals have opted to keep the gender of their new babies a secret until birth. Marlene Koenig, a royal expert said:
"Knowing the sex in advance is more American than British, I will be surprised if they know the sex in advance. If they find out, they will not be telling the world. I cannot think of any British or European royal announcing the sex of a child before the announcement is made."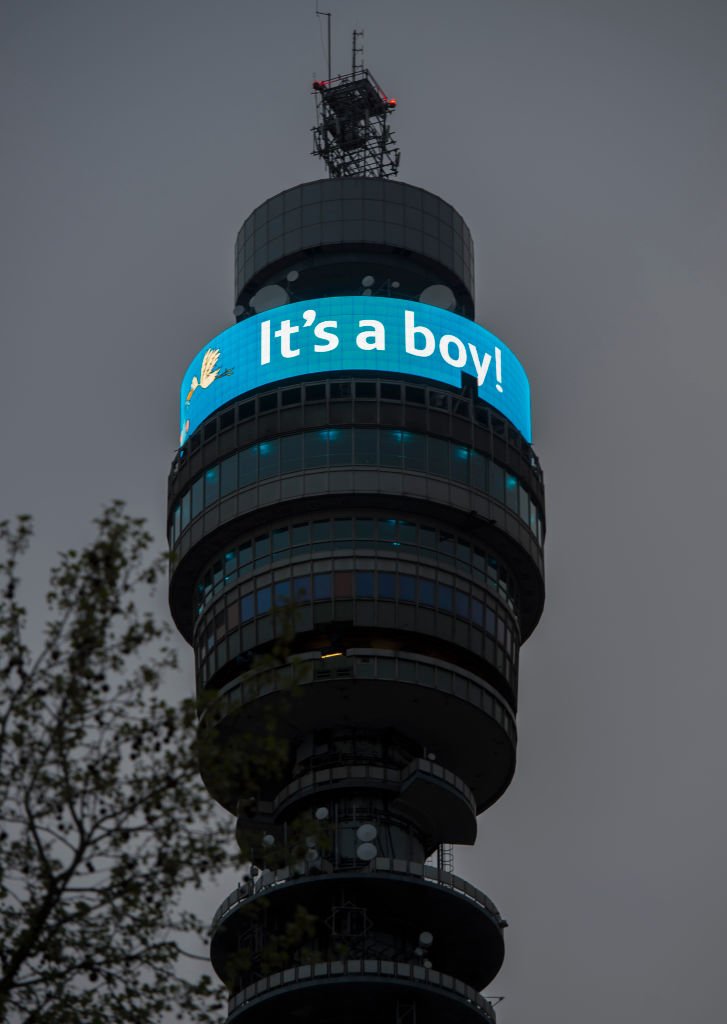 ---
6. How Did Meghan Break Pregnancy Tradition 
While we have become accustomed to seeing the royal mothers pose for a picture after their bundles of joy arrive, Miss Markle and her prince, Harry, chose to wait a while. She didn't come out and show off Archie immediately like it has been done for years. The Palace said in a statement:  
"The Duke and Duchess look forward to sharing the exciting news with everyone once they have had an opportunity to celebrate privately as a new family."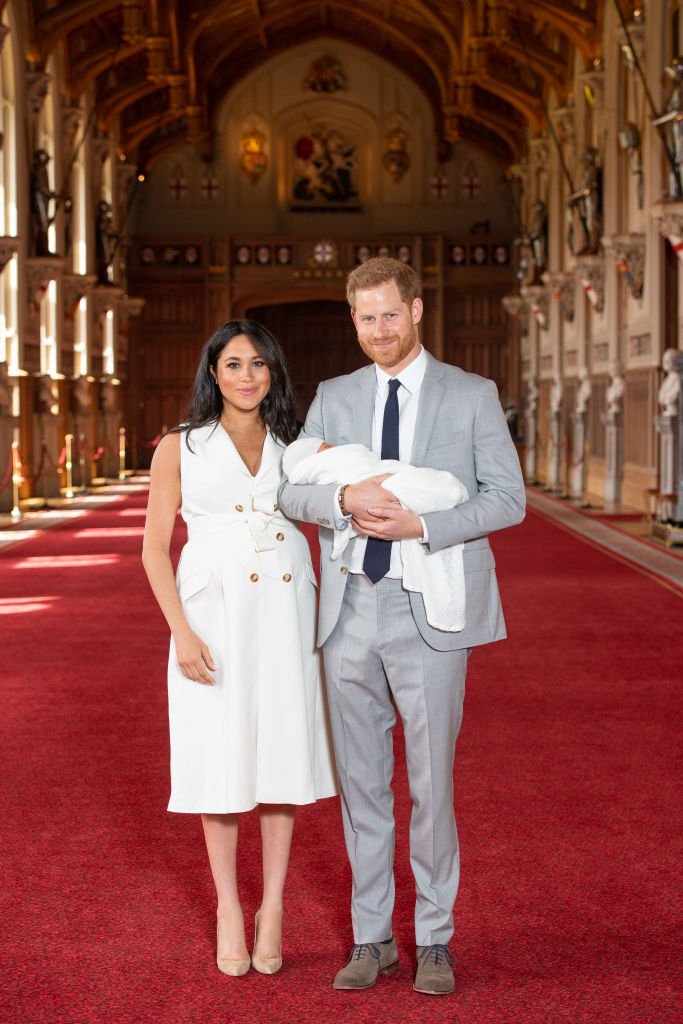 ---
5. Why The New Babies Are Very Lucky
Leaders and influencers often send special gifts to the lucky little ones and their parents. In 2013, the young Prince George actually gained around 610 new but unofficial presents that he didn't keep. These gestures were put on display at the "Royal Childhood" Buckingham Palace exhibit.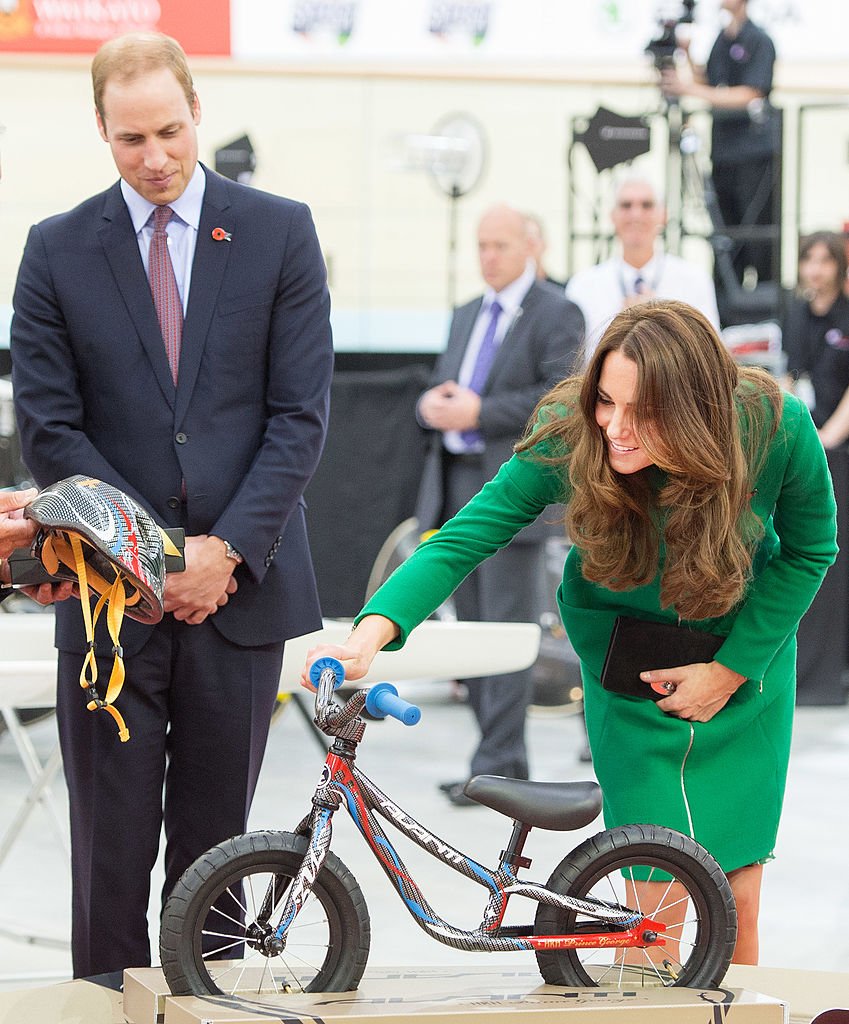 ---
4. The Special Gown With Historial Ties
There is one thing that has remained a very set rule in the world of a pregnant royal... The beloved christening gown. All newborn royals wear the same gown (or a replica of it) and in fact, this goes back as far as the 1800s! It started the historical icon, Queen Victoria.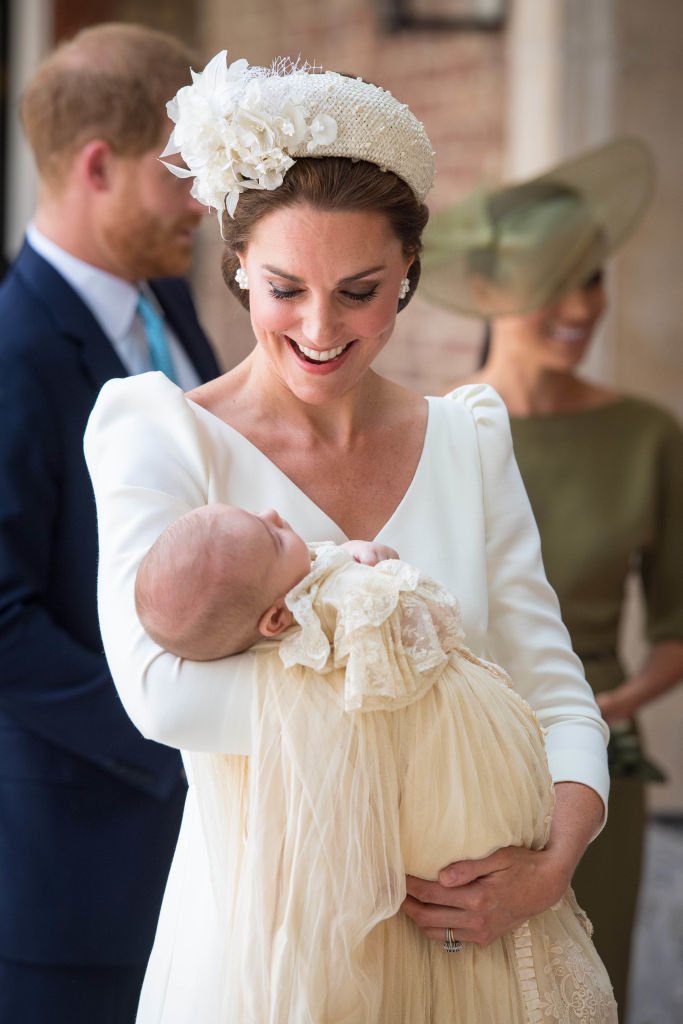 ---
3. The Big Name Debate 
Royal babies have a limited set of names to pick out of the hat. They tend to stay within the classical and royal names of years gone by. Megan and Harry's little one proved unique when it was revealed that he would be caller "Archie." The little ones also normally have a string of three to four names...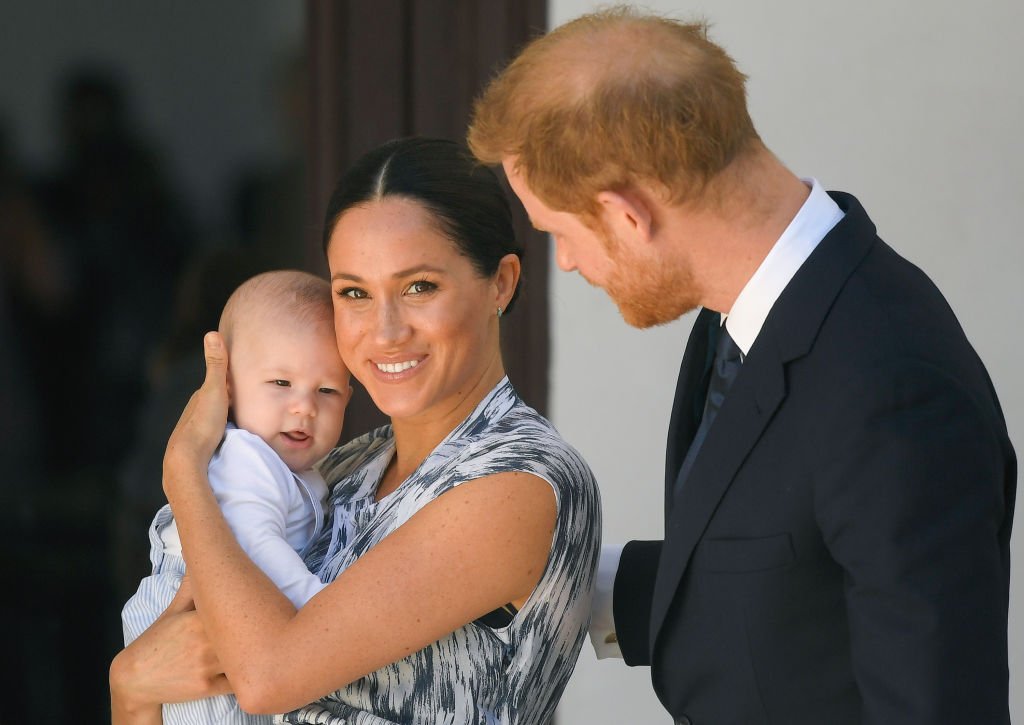 ---
2. Why They Don't Have A Surname
One of the stranger arrangments is linked to their official surnames... Did you know they often don't have their own last name or they take on the name of the country they reign over? For example, George goes by the surname Cambridge at school, as does his sister Charlotte.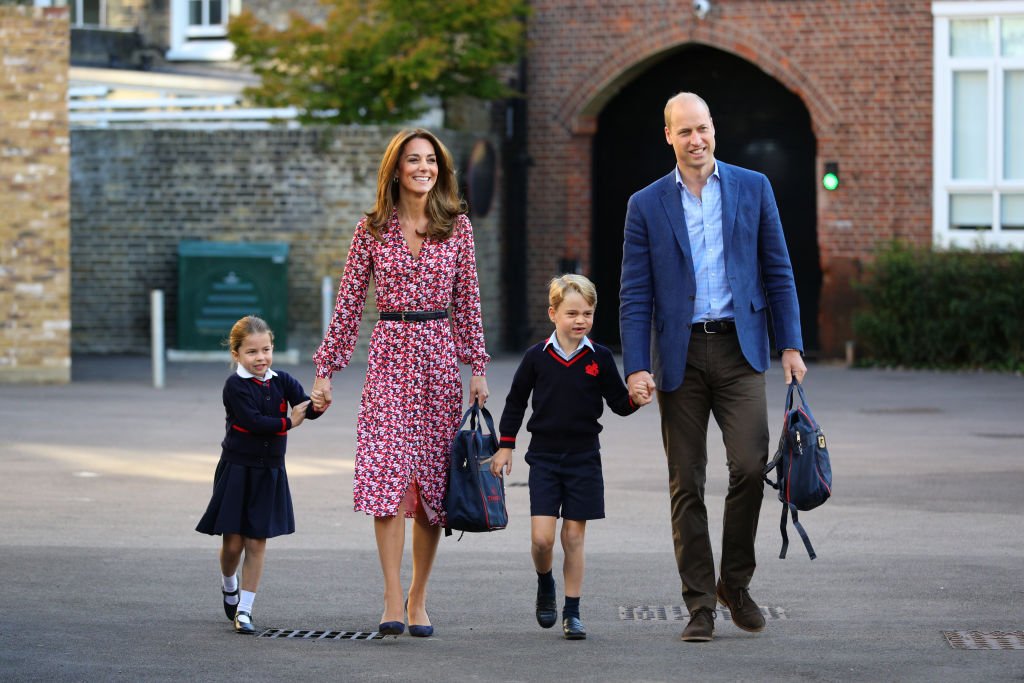 ---
1. How Many Salutes Did You Get When You Were Born?!
Whenever a new baby is born into the royal family, a full 62-gun salute rings from the Tower of London! This shows just how much they mean to the nation. Why 62? Well, a normal salute is 21 rounds, 20 more go because its royalty and a final 21 come in because it is in London! The ten-minute event is loud but special.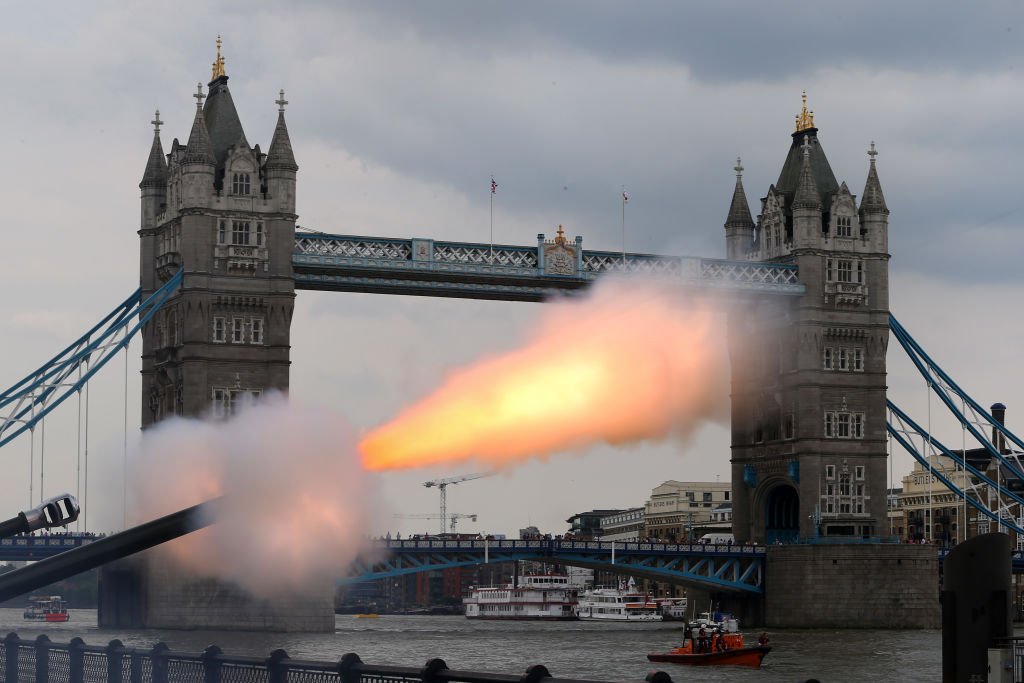 It seems that many of these rules are not set in stone but still, they remain super surprising at times! Which rule shocked you the most and would you be able to handle life as a pregnant royal? Leave us your comments and be sure to click the share button! 
Sources: Cosmopolitan, Marie Claire, Best Health Mag, Reader's Digest, Southern Living