Dance Moms: Contestants' Lives After the Show
Who doesn't love Dance Moms? Intrigues on the show have always amazed us, but be sure that its participants have very thrilling lives, too. Why have Paige Hyland and Brooke Hyland left Dance Moms? Who has recently bought a huge mansion in LA? Which participant from Dance Moms is best friends with Millie Bobby Brown? Find out all these details in this article.
---
Chloe Lukasiak
When Chloe and her mother Christi featured on Dance Moms, their stories involved some drama. And this drama was the reason they left the show in season 4. Back in 2017, Christi was one of the few who was against Abby Lee Miller.
"What's always the source of the drama? It's Abby," Christi told PEOPLE. "She's a strong personality and it's difficult to stand up to her."
---
When Abby was sent to prison, there was a rumor that Chloe wanted to return to the show.
"I really didn't even think I was leaving [season 4]. I figured we would go back the next season, and then I left and I never came back. It felt very unfinished for me, I needed closure." she told PEOPLE.
That's why Chloe appeared in season 7 of Dance Moms! However, she is doing great even without the show that made her famous. Right after leaving the show, Chloe started actively promoting her YouTube channel, and now after all these years, she has more than 2 million followers. She has even appeared in a few movies, Center Stage: On Pointe and F.R.E.D.!
She has become an influencer with 6.1 million Instagram followers and released her first book in 2017: Girl on Pointe: Chloe's Guide to Taking On The World. Christi Lukasiak keeps up with her daughter and also has a YouTube channel and an IG page! Quite the social media family!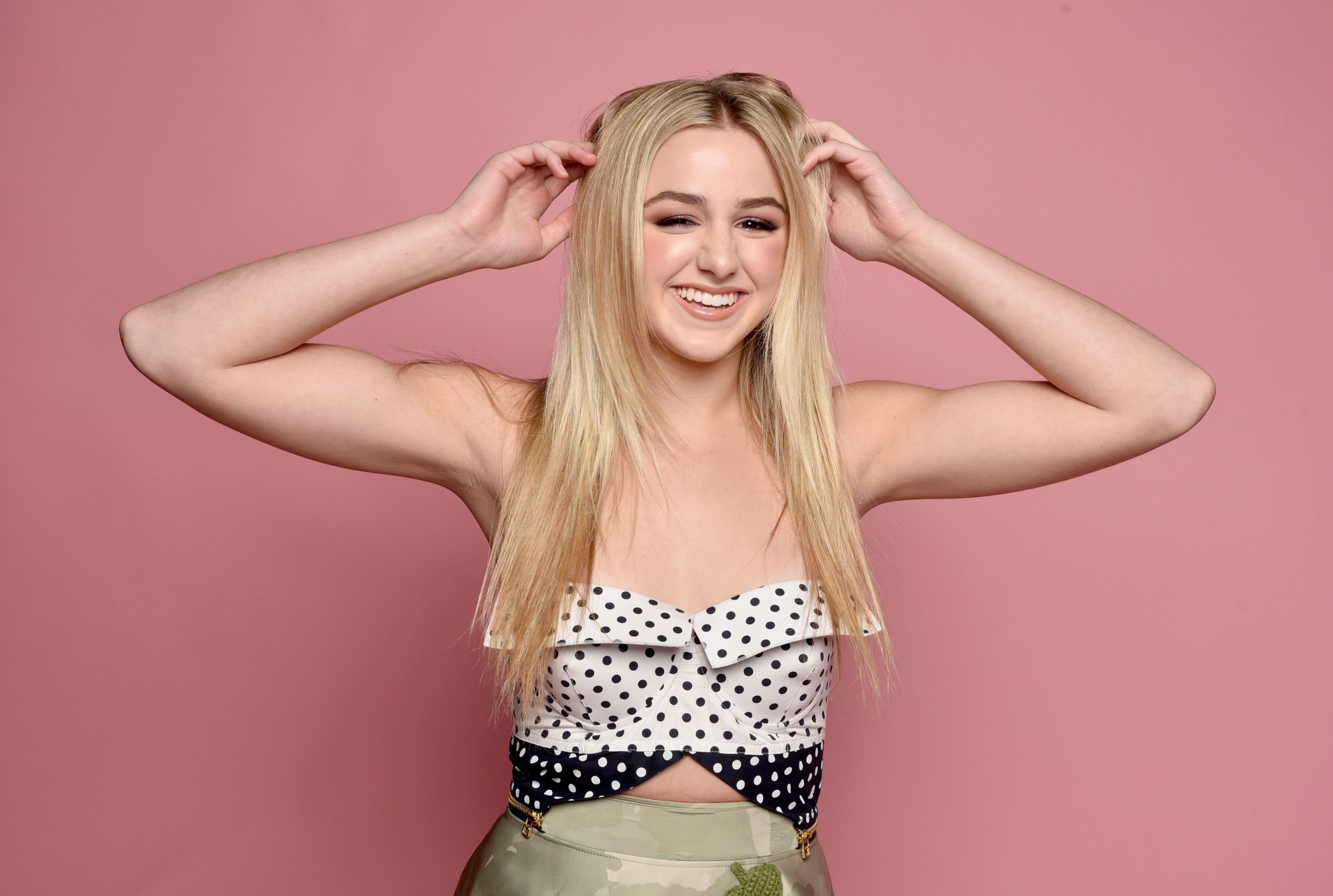 ---
JoJo Siwa
JoJo was only 9 when she first amazed Abby Lee Miller with her dancing skills. Now the 17-year-old is a household name and has built a multimillion-dollar business, cultivated a massive online following, become an idol to the under-10 demographic, and embarked on a 3-continent concert tour. How did it all happen? According to her mother, Siwa's love for dancing began early in life.
---

"When my husband would come pick her up at the [dance] studio, she would not want to leave at night. She was two years old; couldn't even dance or do anything."
When JoJo made her first appearance on Dance Moms, she was the youngest, but even back then she won everyone's hearts with her feisty attitude and camera-friendly energy. At the time of her participation in the show, JoJo Siwa also started a YouTube channel, where she started answering followers' questions about the show.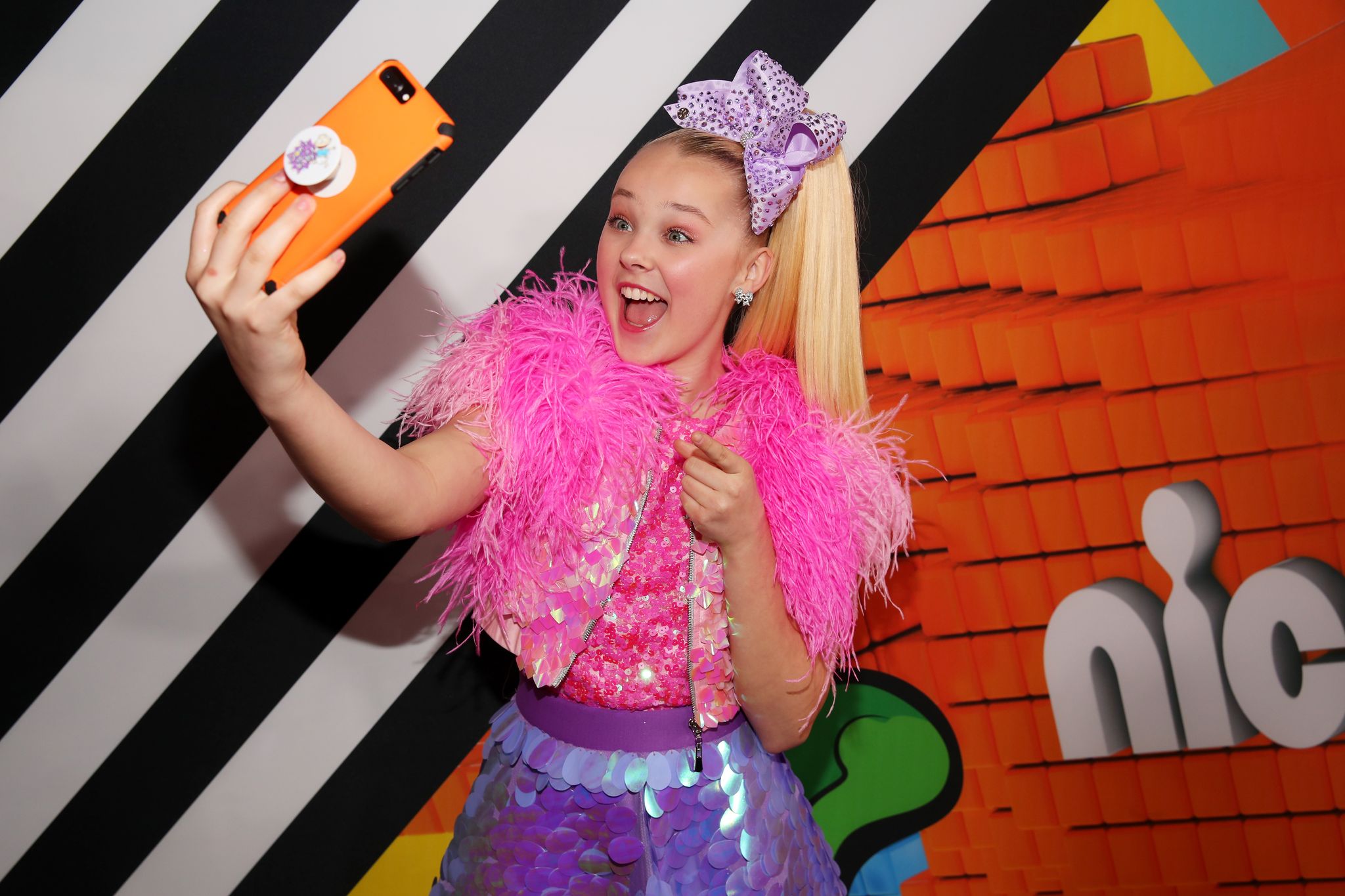 ---
Now the channel has more than 11 million followers! But this wasn't enough for her, and in 2016, at the age of 13, JoJo released her first single! And last year, when she announced a tour around the USA, tickets sold-out in the blink of an eye! The 70-city tour was scheduled to run through June of 2020, but Nickelodeon postponed performances due to the COVID-19 pandemic.
Will you even be surprised if I tell you she has more than 9.5 million Instagram followers? Money follows fame, so it's quite obvious that JoJo was able to buy a mansion in LA that cost her $3.4 million. And of course, it's furnished in JoJo's style! 
---
Paige and Brooke Hyland
The sisters' time on Dance Moms ended after their mother Kelly started a conflict with Abby Lee Miller. Things turned ugly between the two women, and according to Life & Style magazine, the feud (which aired on the show) even ended in a legal battle, although all charges against Hyland were later dropped.
---
Paige and Kelly even filed lawsuits against Miller, accusing her of intimidation. The conflict ended, but after the end of the show, the sisters left the dancing world forever. In an episode of Dance Moms from Season 7 entitled, Chloe & Christi's Encore, Christi revealed that Kelly's two daughters "hung up their pointe shoes" once they left Abby's studio. What are they doing now?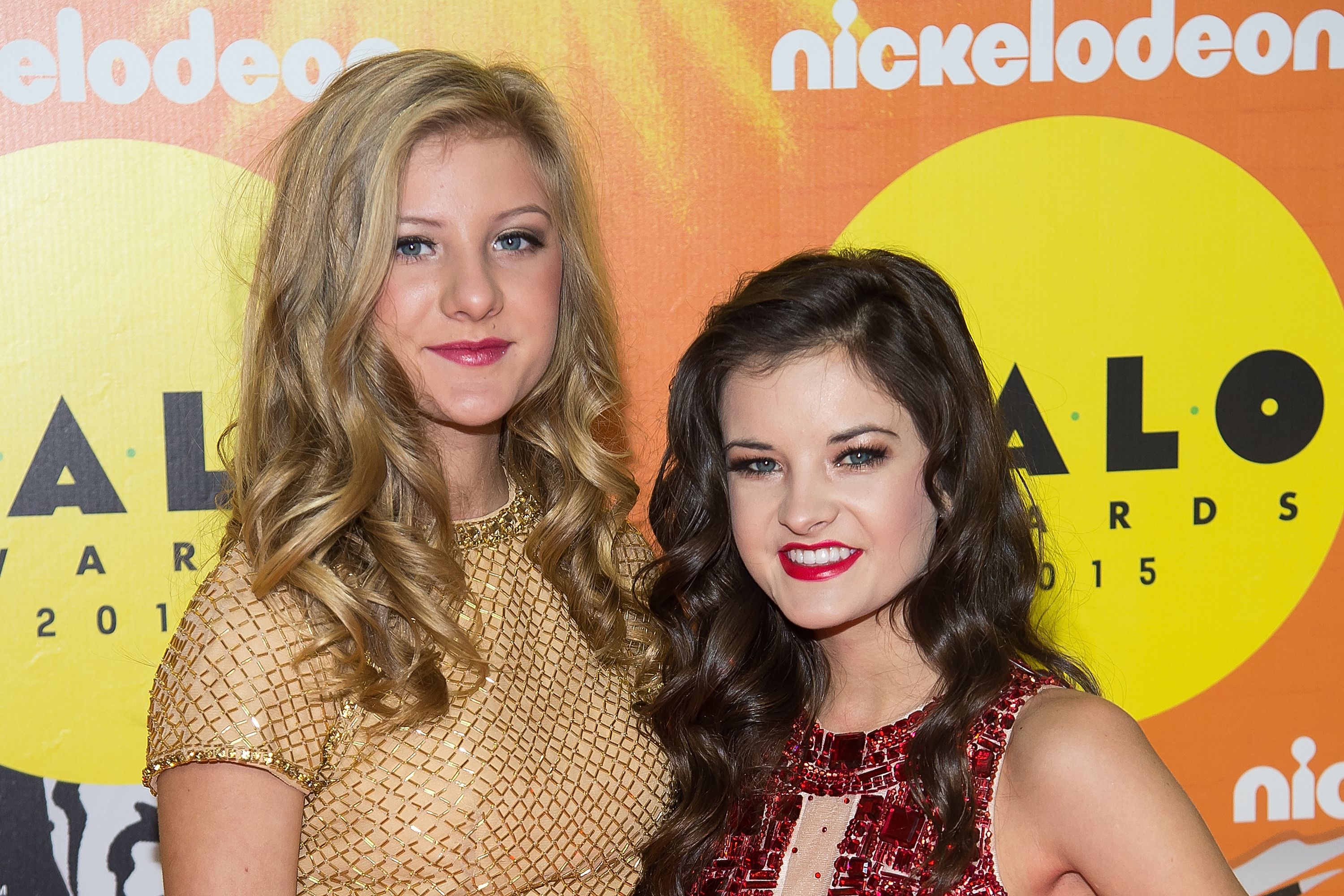 ---
In 2015, Paige took part in New York Fashion Week, in what was basically her last public appearance. She is now leading the life of an ordinary teenager with 3.5 million Instagram followers. Paige is dating a guy named Jayvon Thrift, and they seem to be crazy about each other. Brooke is also leading quite a simple life.
---
In 2016, Brooke got to go to prom, and the pictures she posted on IG showed her looking absolutely beautiful in a royal blue sequined dress. In January, Brooke turned 22, and in May she graduated from Ohio University. "3 years, 2 degrees, & INFINITE memories … cheers to us & to what's next," Brooke wrote in an Instagram caption. Just like her sister, Brooke has more than 3.5 million followers on IG!
---
Maddie and Mackenzie Ziegler
You don't even have to have watched Dance Moms to recognize Maddie Ziegler. She has made a name for herself as the singer Sia's mini-me, and in addition to featuring in music videos for her tracks "Chandelier," "Unstoppable," and "Elastic Heart," Ziegler has also toured North America with the singer, and honestly, Maddie was amazing in those music videos!
---
In 2017, the young star published a book The Maddie Diaries, which became a New York Times Best Seller. How did she achieve all that? When she started Dance Moms at the age of 8, she was already Abby Lee Miller's favorite student, boasting incredible dance techniques that continually earned her the top on the pyramid and at competitions 
---
But despite all that, later, in an interview with PEOPLE, Maddie revealed that she was constantly stressed during her time in Dance Moms. Even before her departure from the show, Maddie had made a name for herself starring in Sia's music videos. To this day, Maddie continues to view Sia as a friend and positive influence on her career, and works with her on a regular basis.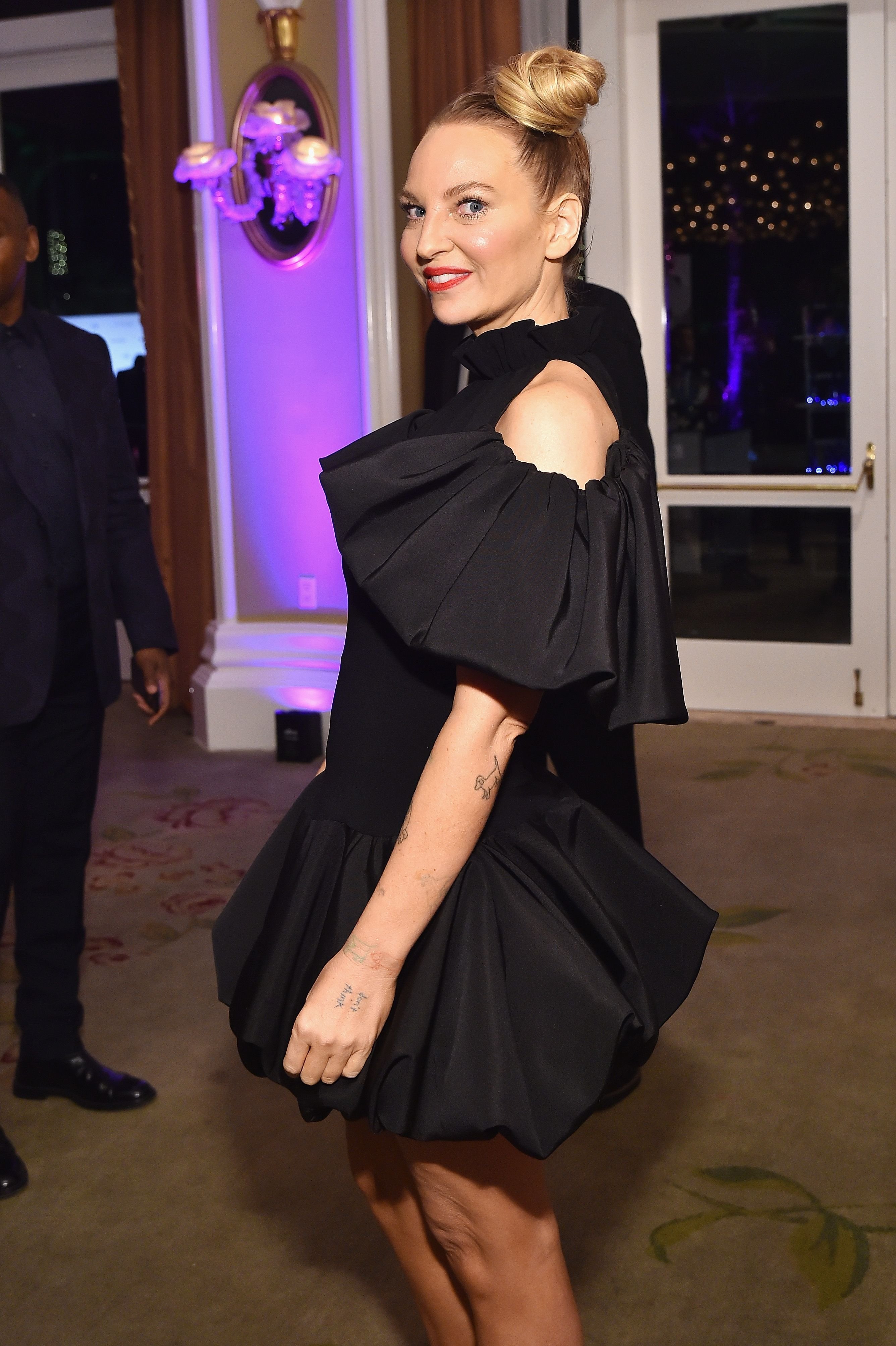 ---
Sia even gave Maddie a car for her 16th birthday. Interested in expanding her portfolio, Maddie recently announced on her Instagram that she'll be in Steven Spielberg's 2020 remake of the iconic musical, West Side Story, where she'll play a Jet Girl alongside Ansel Elgort.
---
But that's not all, as there are rumors that Maddie is best friends with Hollywood's favorite, Millie Bobby Brown. Recently, Maddie posted quite a revealing picture with Eddie Benjamin, with the caption "we're sending everyone calm and positive vibes." The two look adorable together!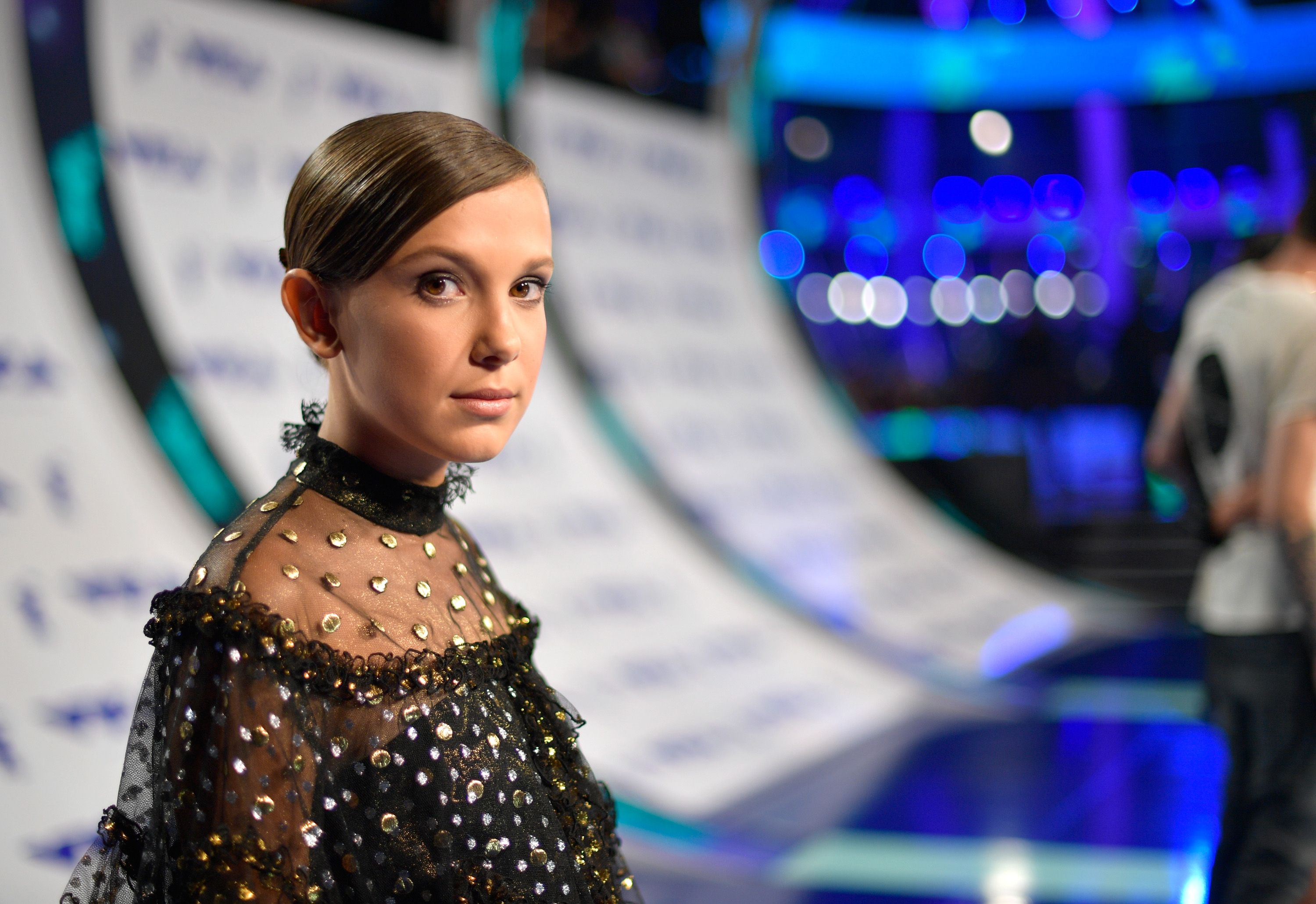 ---
Maddie's sister also participated in Dance Moms, she was only 6 when she made her first appearance! In Mackenzie's memoir, Kenzie's Rules for Life: How to be Happy, Healthy and Dance to Your Own Beat, she slammed her reality experience, writing,
"I always felt like I had to live up to people's expectations of me. I thought everyone was constantly judging me, watching each move and tearing it apart, nitpicking everything I did and laughing at me behind my back. "
---
Since leaving the show in 2016, Mackenzie has been making a name for herself outside of the dance world, but she hasn't left the stage completely. Last year, she participated in a dance tour with Maddie and became a real star of Dancing with the Stars: Juniors, where she reached the finale. Mackenzie also has her very own makeup and merchandise line. And of course, she has more than 14 million followers on Instagram!
---
Nia Sioux
Nia was never a favorite in Dance Moms. She was often denied solos and placed at the bottom of the pyramid by her teacher Abby Lee Miller. Despite this fact, the girl has never stopped performing, and is now extremely famous. From creating popular songs and music videos on YouTube, to acting on Broadway, to holding a recurring role on a soap opera.
---
Nia has made a successful name for herself as a seasoned entertainer. And unlike many of the other girls, she remains thankful to Dance Moms. In 2015, she released her first song and accompanying music video called "Star In Your Own Life", which has more than 12 million views on YouTube.
Then she took part in a Broadway show, Trip of Love, where she demonstrated all her dancing, singing, and even acting skills! Nia has also joined the world of soap operas, as she landed a role in The Bold and The Beautiful! 
She even went to South Korea as a 2018 Winter Olympics correspondent for NBC and Musical.ly. Like many of her former dance mates, Nia has an impressive social media following. with 5.1 million Instagram followers and 837,000 followers on YouTube.
---
Kendall Vertes
Kendall started her road to stardom at the age of 10, when she first appeared on Dance Moms. Kendall started dancing at about the age of 2, so she was definitely good enough to join the elite club of Abby Lee Miller. A few years after, while still on the show, Kendall became seriously interested in music and even insisted on Abby becoming her manager!
---
Then, in 2015, Kendall released her first single, "Wear 'Em Out" which ended up landing the top music video ranking, beating out Taylor Swift's "Bad Blood" video for a short time. There are rumors that she even made an album that was never released due to her feud with Abby Lee Miller.
"I did record an album, but she wouldn't let me release," Kendall told the International Business Times. "She does stuff like that. I just had to say, 'you know what, I need to focus on my own career and I can't have you stop it.'"
---
As a result, she terminated her contract with Abby and recorded her own album. Now she is leading the life of a regular teenager with 7 million IG followers, and 1.1 million YouTube subscribers. At the beginning of this year, Kendall posted a cute picture with her ex-mentor, Abby Lee Miller. It looks like they have figured out their differences!
---
Abby Lee Miller
It's hard to imagine Dance Moms without this woman, but she's had a lot of problems in real life. Do you remember in 2017 she left the show, which was completely shocking in itself, but what was even more shocking is that she went to prison. The Dance Mom's host was accused of many instances of fraud, including bankruptcy fraud. On her IG, she wrote: