Here Is Why Steve Harvey Always Wear Suits
The ever-funny Steve Harvey is a man known for his great humor, classic mustache, and impeccable attire. It's no secret that he is a fan of a well-tailored suit... Have you ever wondered why he sticks to this outfit no matter the occasion? Well, we have those details and more! Stay tuned.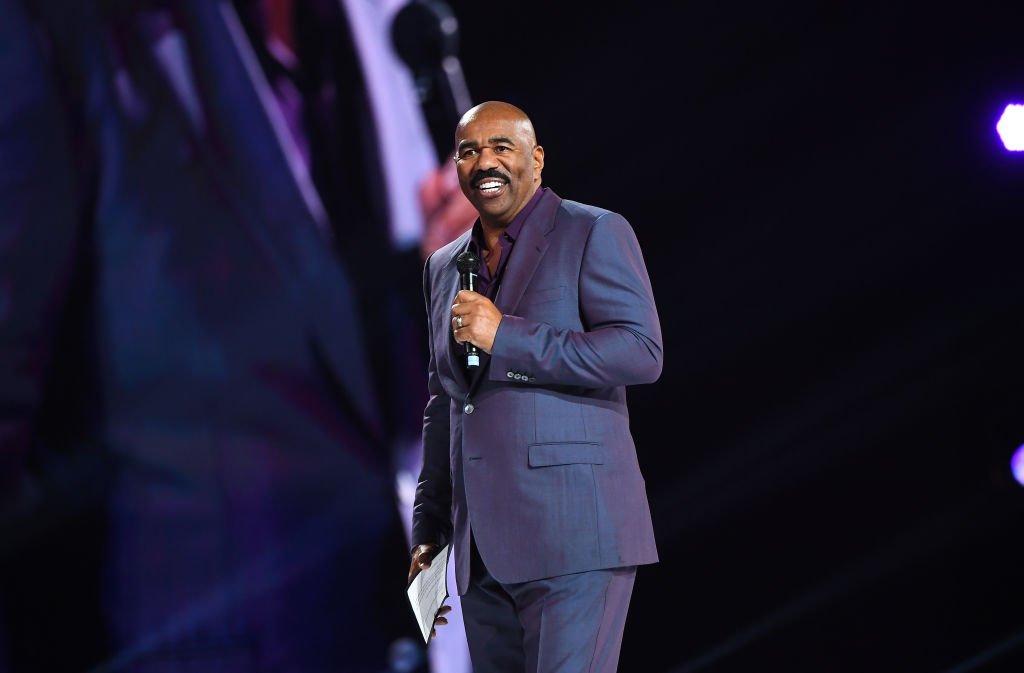 ---
He Got It From His Mama...
Steve Harvey's online show "Rolling with Steve Harvey" brought fans back to those days when he was still busy with standup comedy. He always brought confusion to the rest of his on-stage friends like the Kings of Comedy star D.L. Hughley. Why? Well, he dressed very formally for a comedian.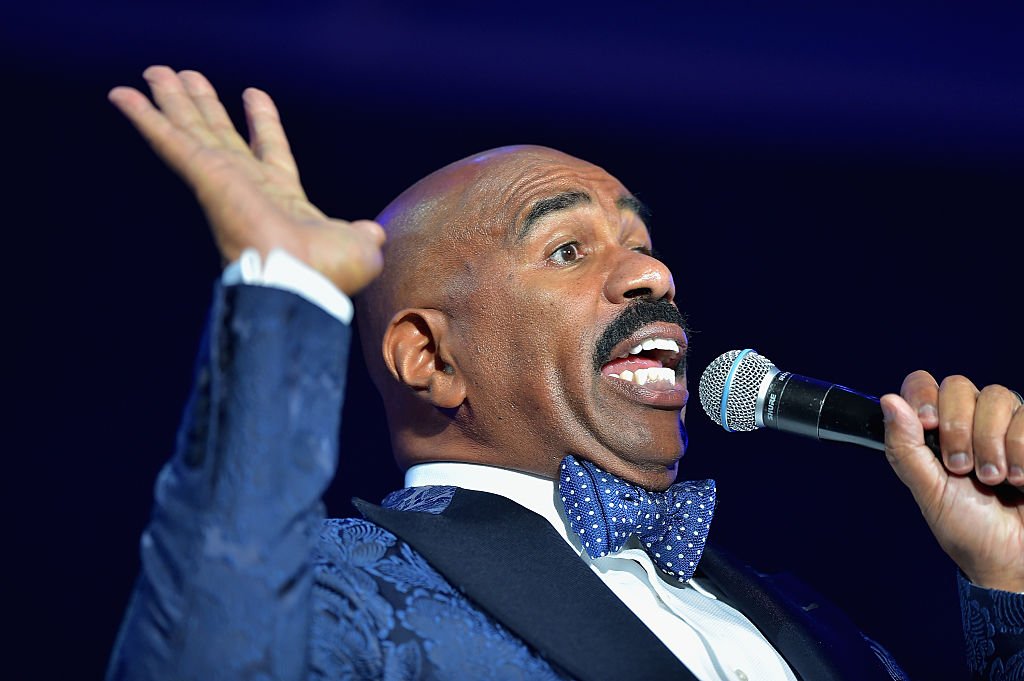 The host went on to share that it was his mother's parenting that encouraged him to dress well. She also taught him that he would find a wife because a good lady is impressed with a man who can dress well... Harvey carried this belief with him and even made his friends, Hughley, Cedric the Entertainer and Bernie Mac wear suits!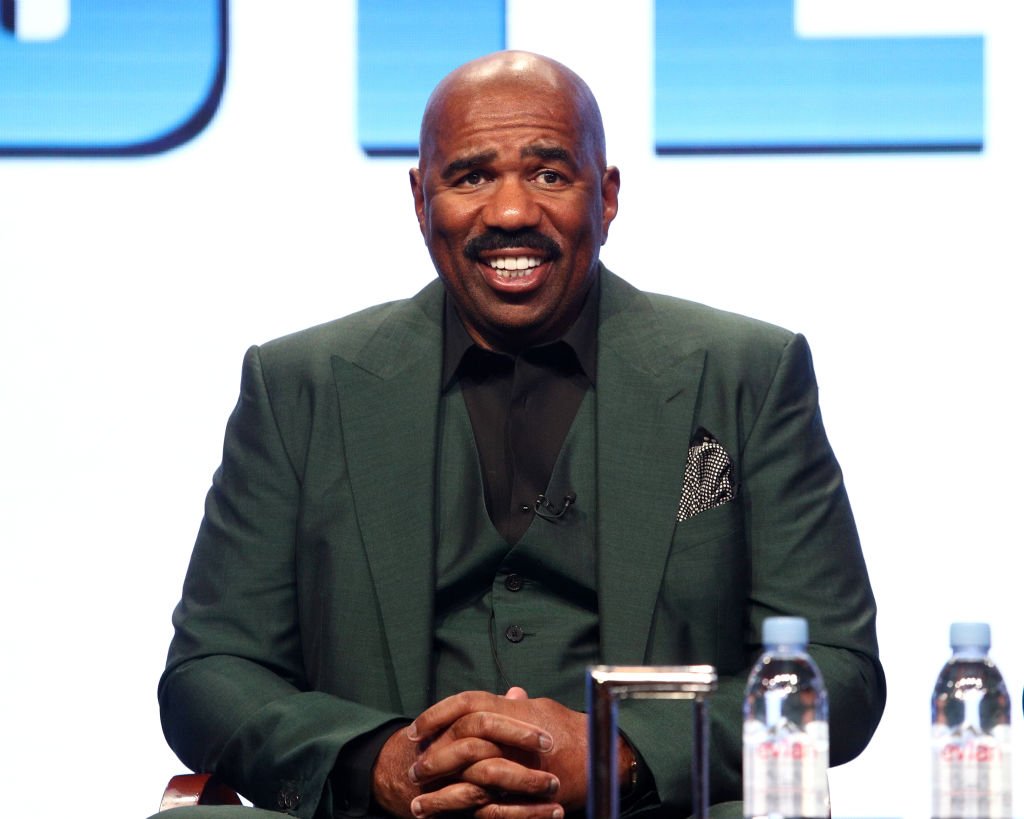 ---
Sharing His Love For Suits
Harvey told his audience the following story about this suit loving tendency of his:
"The first year we did Kings of Comedy, they didn't wear suits, I'm the only one who wore suits. D.L. used to say, 'Man, why you wear a suit all the time?' I don't know no other way to be, dog. People paying all this money to see us might as well give 'em something to look at.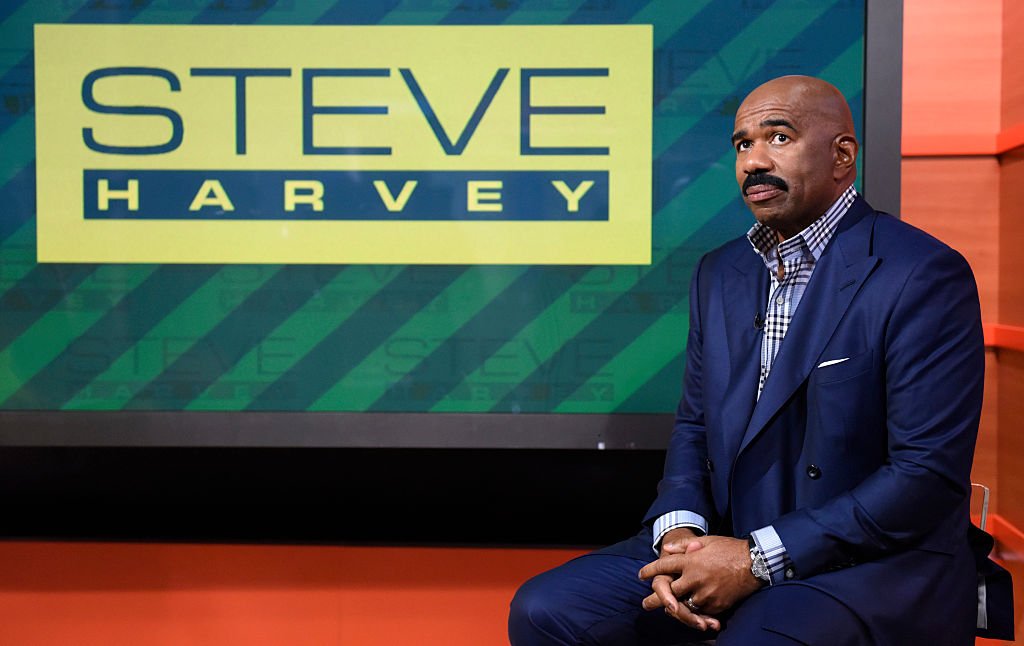 He continued:
"Hell, we ain't cute. The Kings of Comedy wasn't no pretty group. We was funny as hell, but we was not an attractive bunch. You just have to know that. If you ain't cute, you ain't cute. You just gotta come to that [expletive]"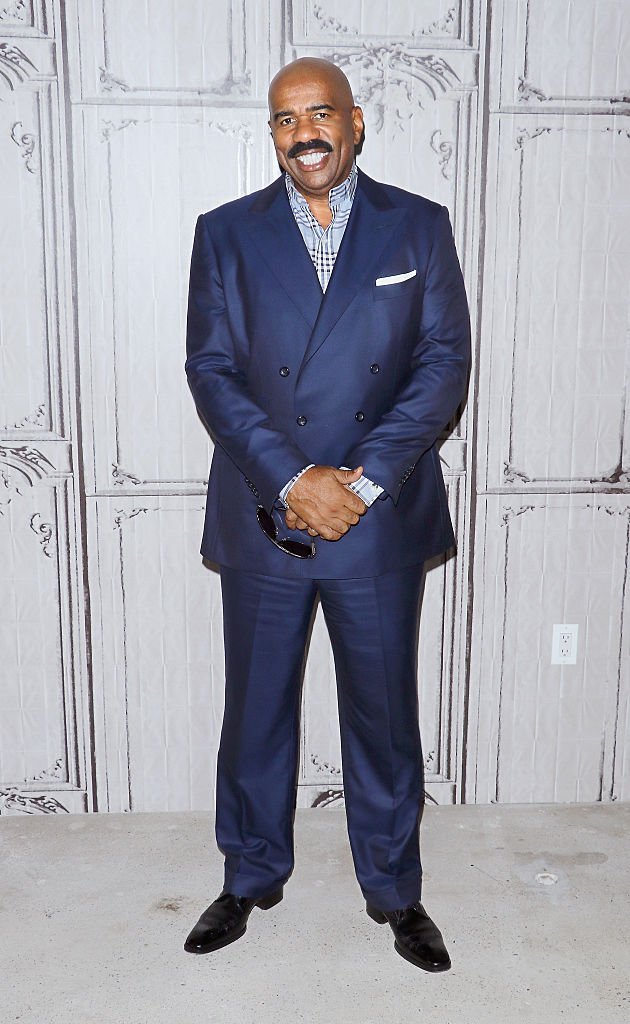 ---
Mister Harvey And His Friends 
The funnyman has a way with words and manages to say offensive things in a way that doesn't make anyone feel bad. For example, he stated that he enjoys having ugly friends because they don't mind scuffling with him. This light-hearted joke is just one of the ways this suit loving man operates.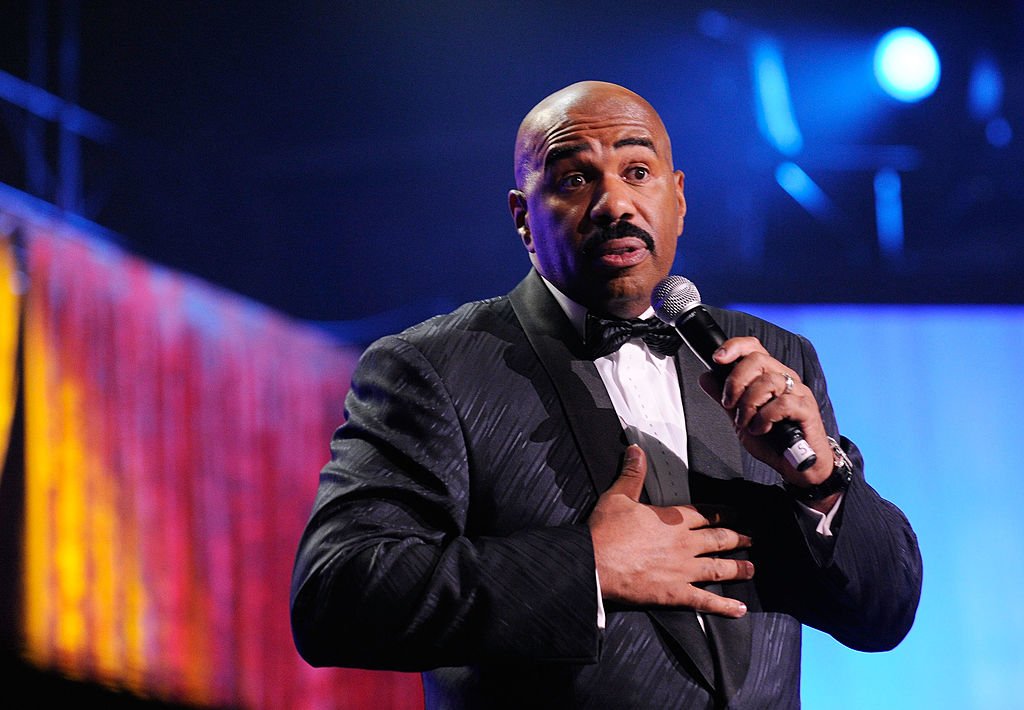 ---
The Big Change In Steve's Outfits Came After His 50th Birthday 
During his days on the road with the Kings of Comedy group, Harvey became known for his bright and bold suits. He moved away from these types of suits when he turned fifty. In 2016 the beloved Steve Harvey told ABC's "The View" show the following: 
"At 50, I said I'm going to lose a little weight. I'm going to shave my hair, which I was tired of cutting. And then my suits went through a miraculous change."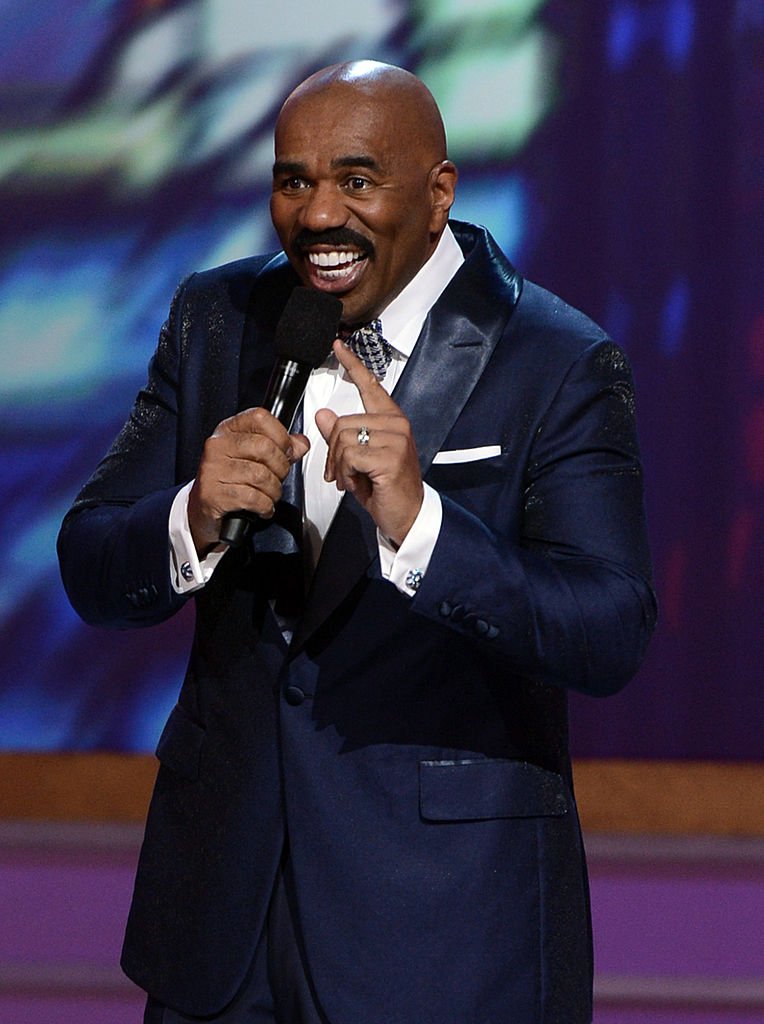 ---
His Wife Plays A Big Role In His Dress Code
Harvey went on to tell the hosts of "The View" it was actually his wife, Marjorie that brought on his new wave of improving fashion. He explained that she comically said she was "tired of being married to a pimp." He also noted her refreshing words:
"Your life is going to change drastically. God is going to take you somewhere. You got to look like you're prepared to go where he's taking you."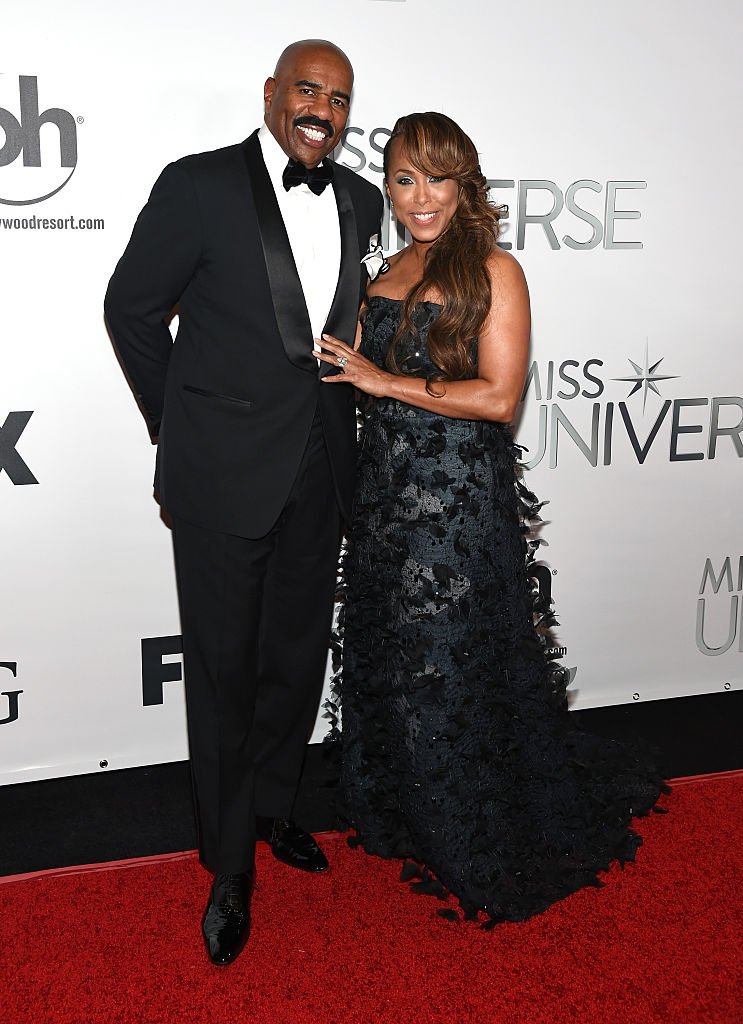 ---
"The Steve Style"
We all now know that Steve Harvey loves suits, but do you know which suits? Well, if we look closely we'll see that there certainly is a trend when it comes to what he likes and doesn't like. We have gathered all the information we could find about the features of his gallant garments.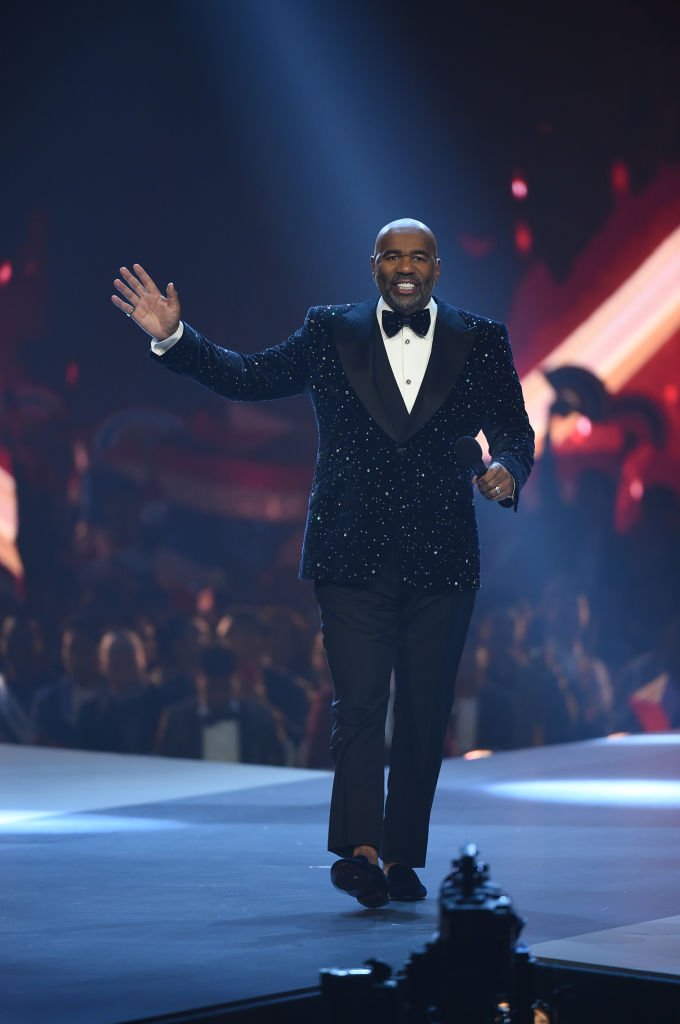 Whether it was on his show or on Family Feud, the man wants to be comfortable in his clothing. The pants are never tight and he always opts for a wider drape down the leg. This lets him move around with freedom and his suit pants also have a nice pleat to round them off, classic Steve Style.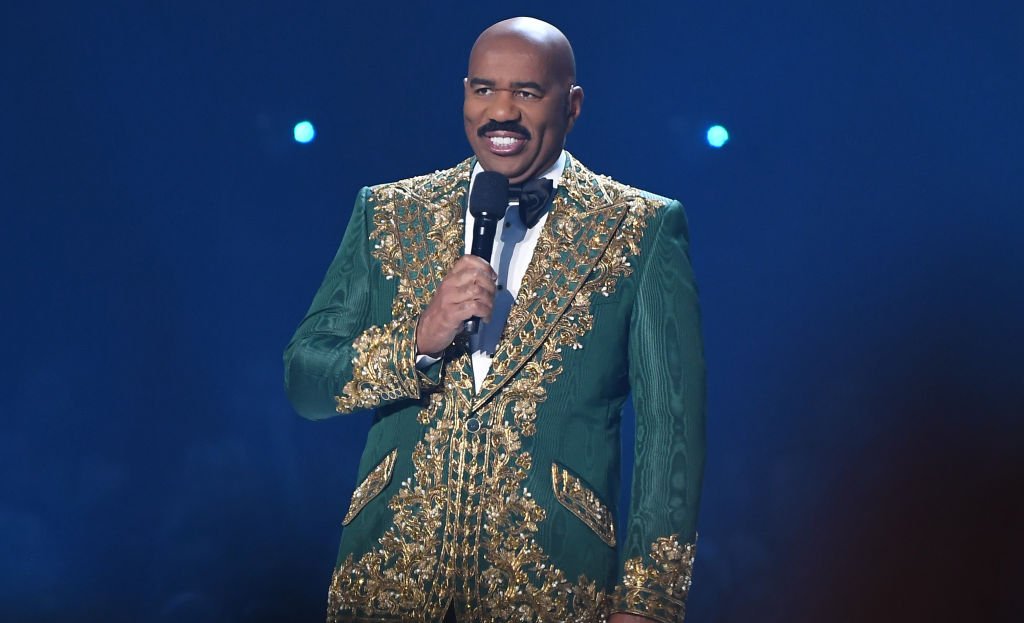 ---
He Mixes Italian Features With American Design 
Next comes a more distinct style aspect of his look, the formal jacket. His three-piece suits actually feature fabric and styles form two very different parts of the world. He mixes the best of the American cut while the shoulder work is more of an Italian nature and style.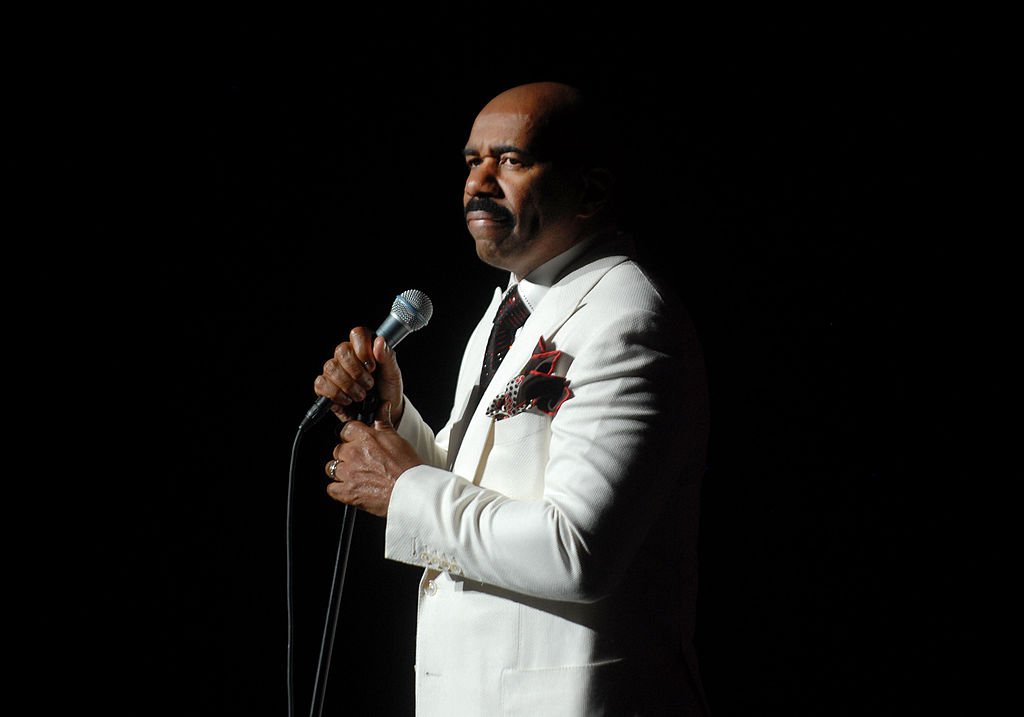 You can see the very subtle padding on the top of the shoulders which is not common of the American suit tailoring. While he likes this, his suit sides need to be comfy so he prefers a more American style suit that actually features some special and extra material for comfort.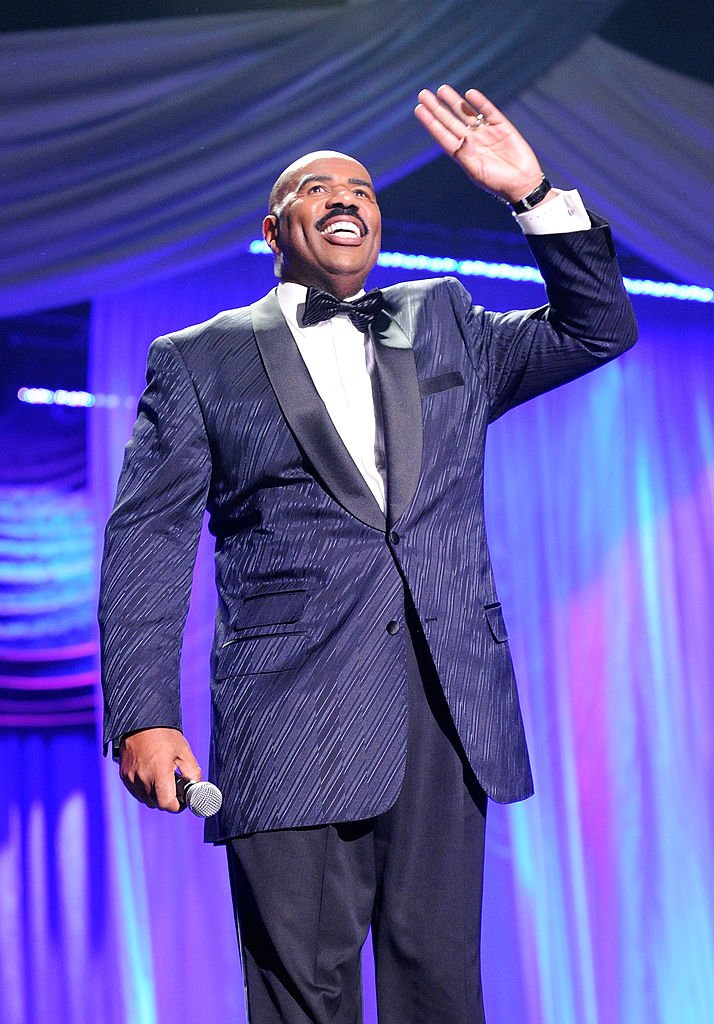 ---
For Steve, Quality And Comfort Are Key 
One thing is for sure, Mr. Harvey does not like tight-fitting suits and truly values the quality of what he wears. One can always see that his outfits are impeccably made while still valuing comfort. He also likes the added details of slanted pockets with a peaked unique lapel.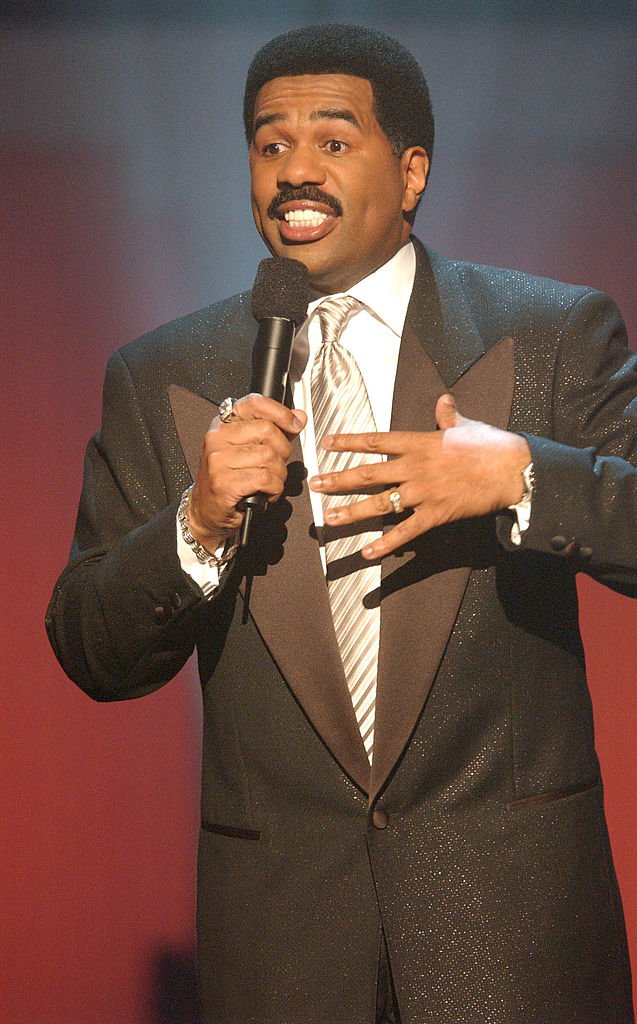 ---
The Steve Harvey Website
The famous show host has his very own web page dedicated to Style. Here he features tips and tricks from various influencers, including himself. Some of the articles include "Building a Better Wardrobe, A GUIDE TO LOOKING YOUR BEST" and many more.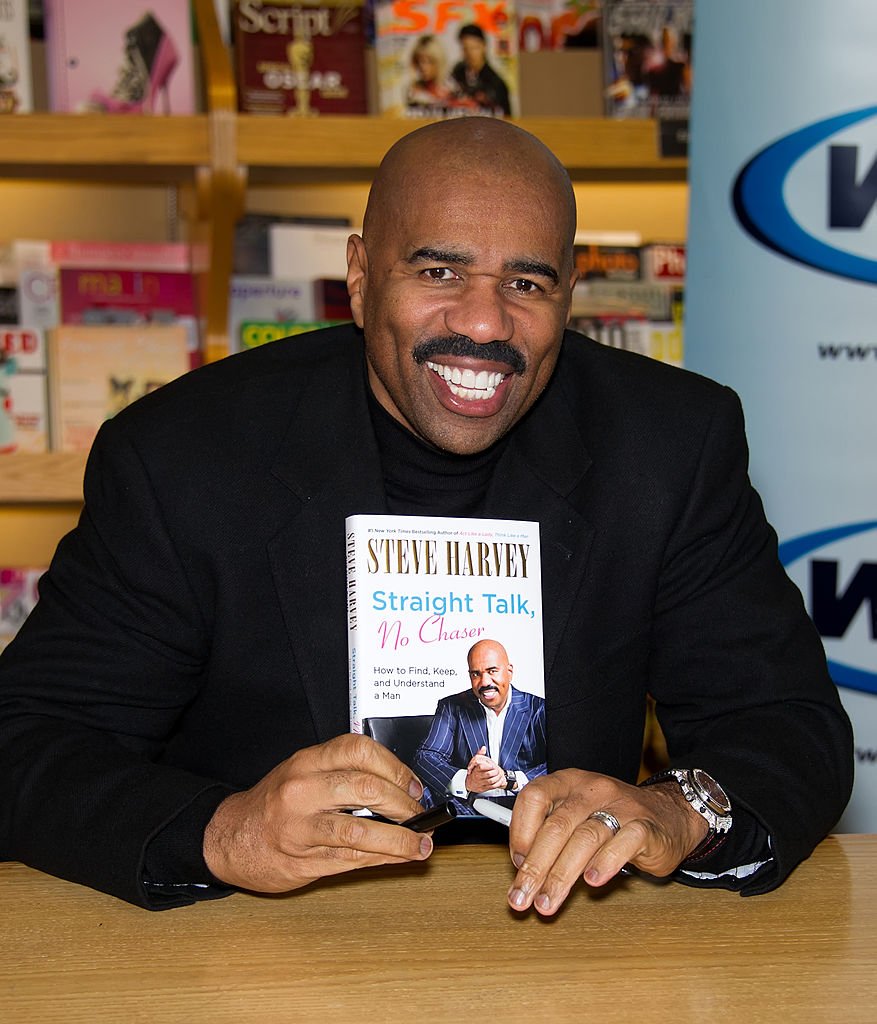 ---
Getting To Know The Man Behind The Suit 
He has been on TV for as long as we remember and since 1990 his television series The Steve Harvey Show was well-loved. He is now better known for his hilarious role as host of the hit game show Family Feud. Now the funnyman is also a viral video sensation worldwide thanks to his infectious humor.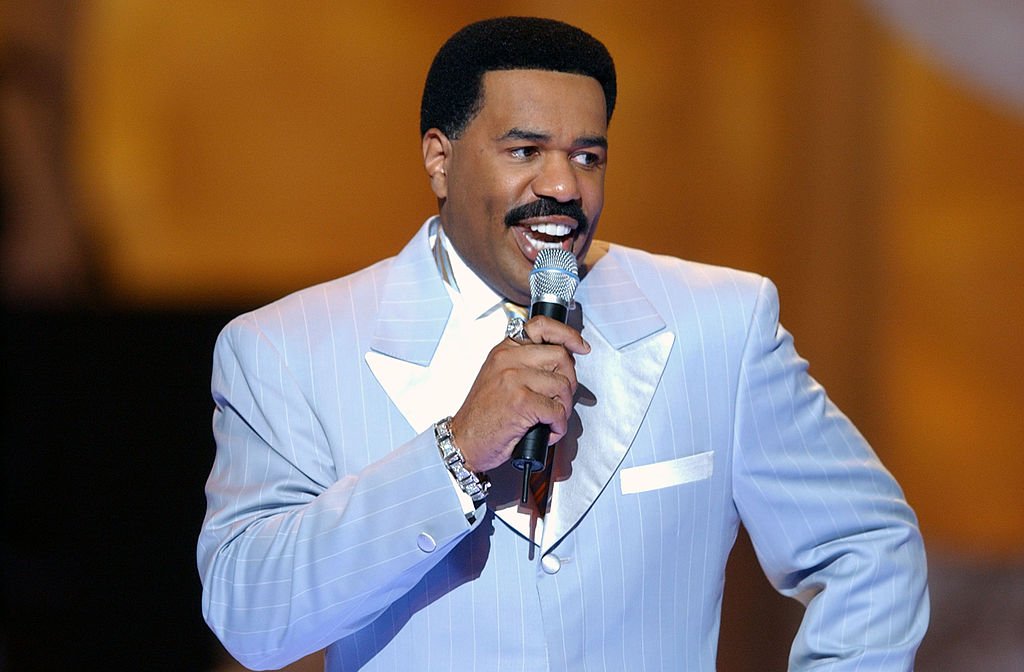 Fans cannot get enough of the various videos of him "throwing it in" and "giving up" when we hear the contestants on Family Feud give hilariously incorrect answers. While we all now know about his love for suits and his profession, he is also a devoted family man.
---
Who Are The Heirs To The Harvey Kingdom? 
Steve has been down the aisle three times and now has a total of seven children in his wonderfully blended brood. His current wife, Marjorie, is the real love of his life. So who are all of his kids? Well, he actually adopted Marjorie's three children from her former relationship.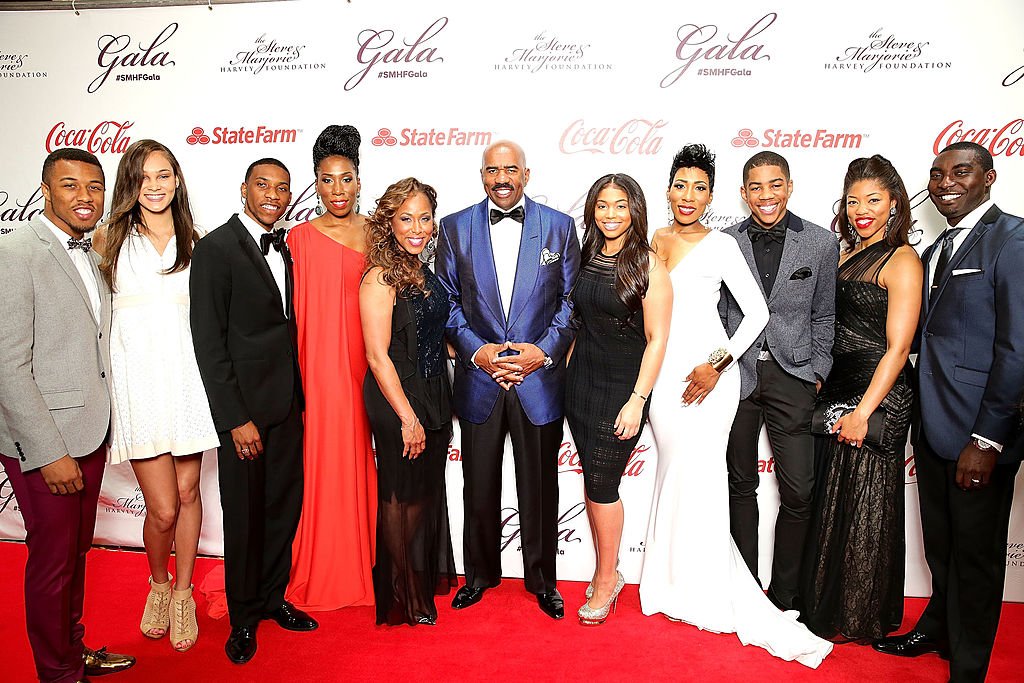 The star host also has three of his own biological children from his first marriage to Marcia Harvey. The final child in his loving family comes from his second union to Mary Shackelford. The names of his heirs are Brandi, Karli, Broderick, Wynton, Morgan, Jason, and Lori!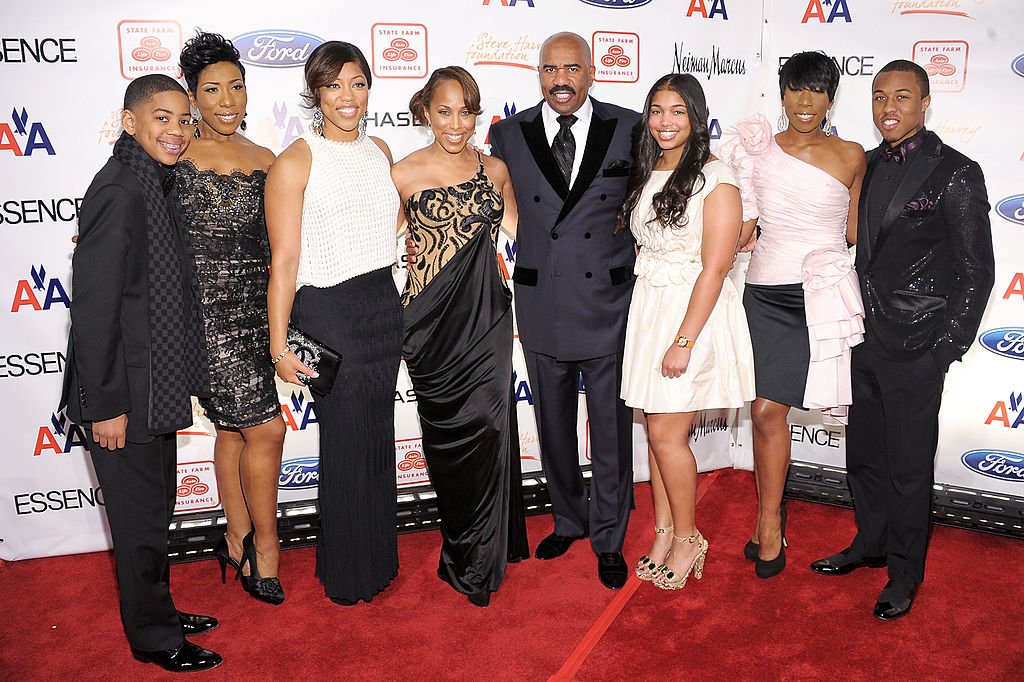 ---
His Wife Is Also Pretty Stylish
Marjorie Harvey seems to be one and the same with her husband. Not only does Steve always point the world back to her when they ask about his style, but she actually also lives in the world of fashion. The influencer that she is launched her own "Luxury Consignment Boutique."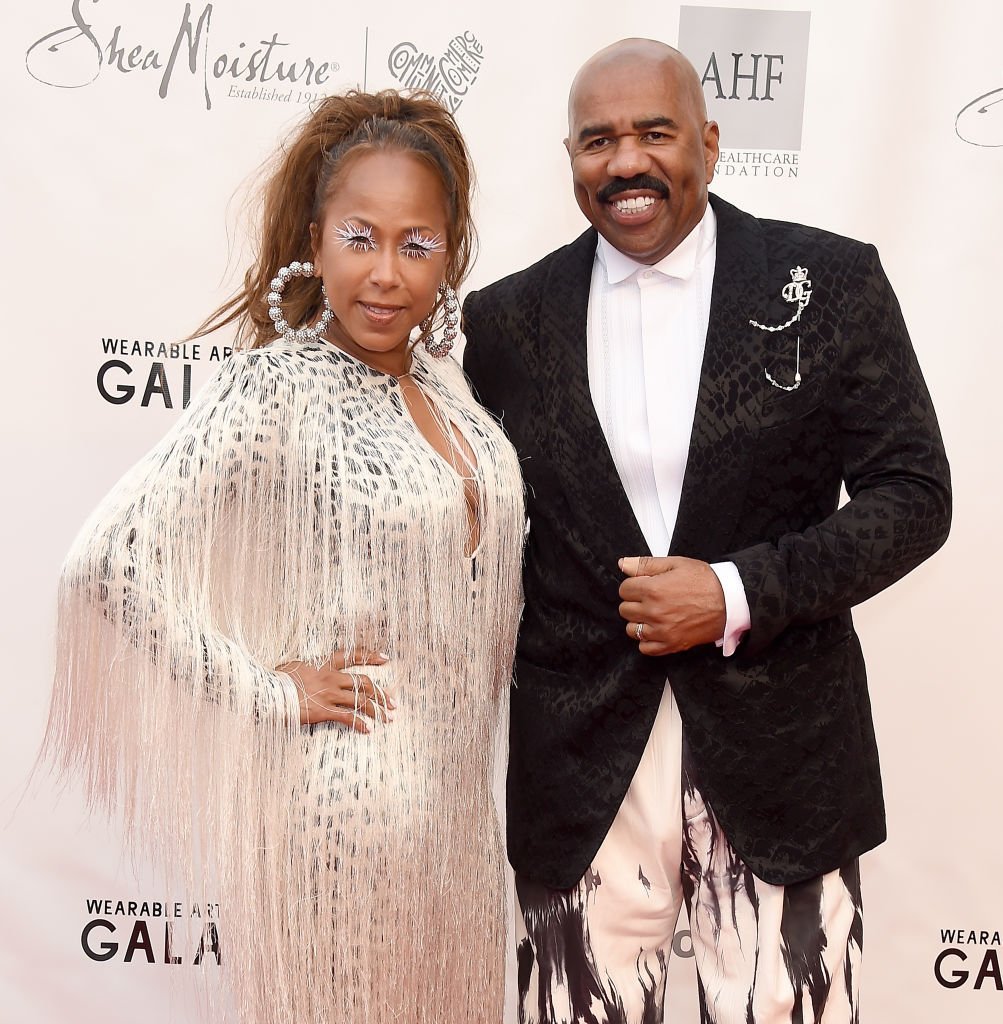 "Inside Marjorie's Closet: Look fresh off the runway with couture pieces from the [stylist's] wardrobe" is what the world has been introduced to thanks to this amazing style icon. Just take a look at her Instagram page to see her in action! She makes the hottest couture fashion look even better than it did on the runway!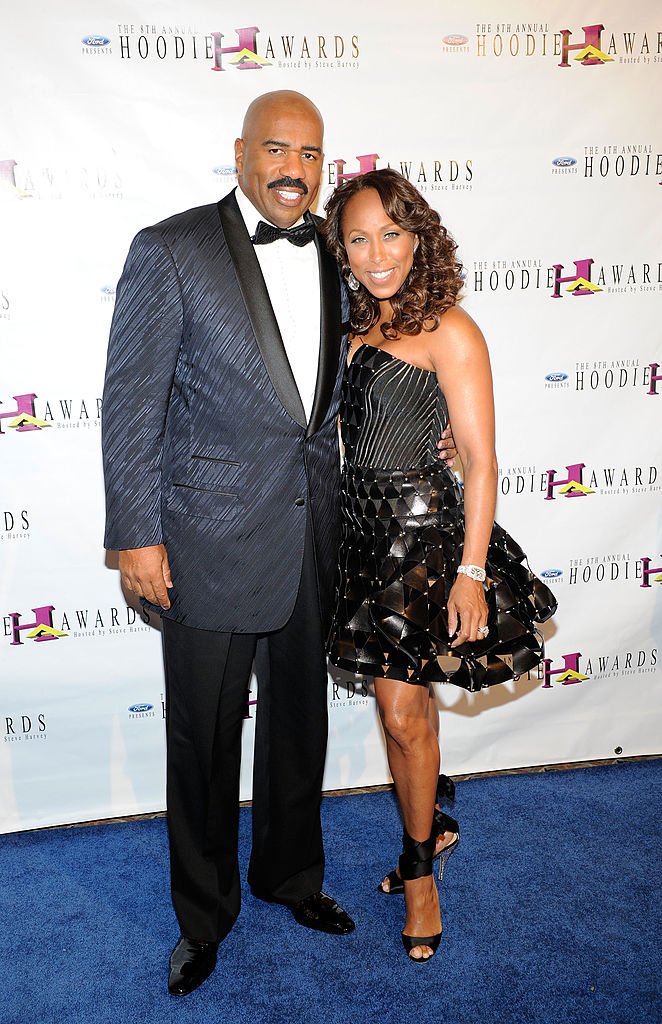 ---
Mrs. Harvey Loves Her Fashion
She rocks brands like Fendi, Dolce & Gabbana, and Alexander McQueen in a manner no one else can. As the founder and CEO of "The Lady Loves Couture", she can express her amazing talents in style while giving all of her fans some great tips through her lifestyle and fashion pages.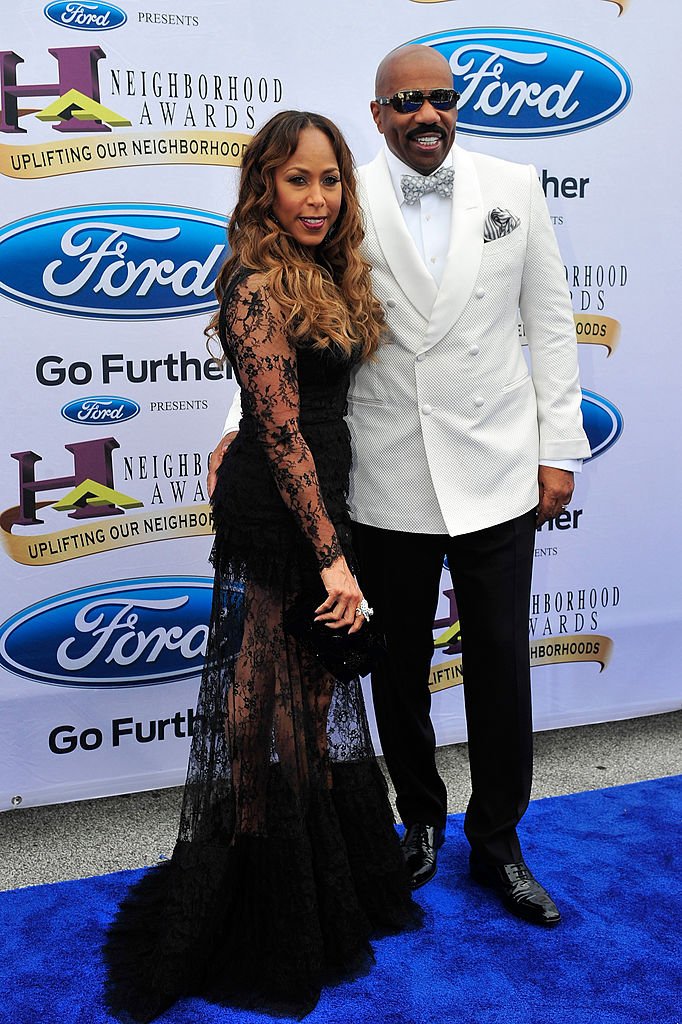 She is present at every Fashion Week and doesn't mind showing off her own brand, Marjorie Harvey's Closet, which is a luxury consignment boutique, featuring sunglasses, couture handbags, and apparel straight out of her cupboard! The best part? She sells it for a fraction of the price. She explained: 
"It's a labor of love. Literally, I'm selling things from my closet. This enterprise is inspired by an event my husband held during previous Neighborhood Awards. Everyone who knows me knows I have a passion for fashion and an even greater passion for giving back. "Marjorie Harvey's Closet" allows me to combine these two interests and involve my lovely followers in the process."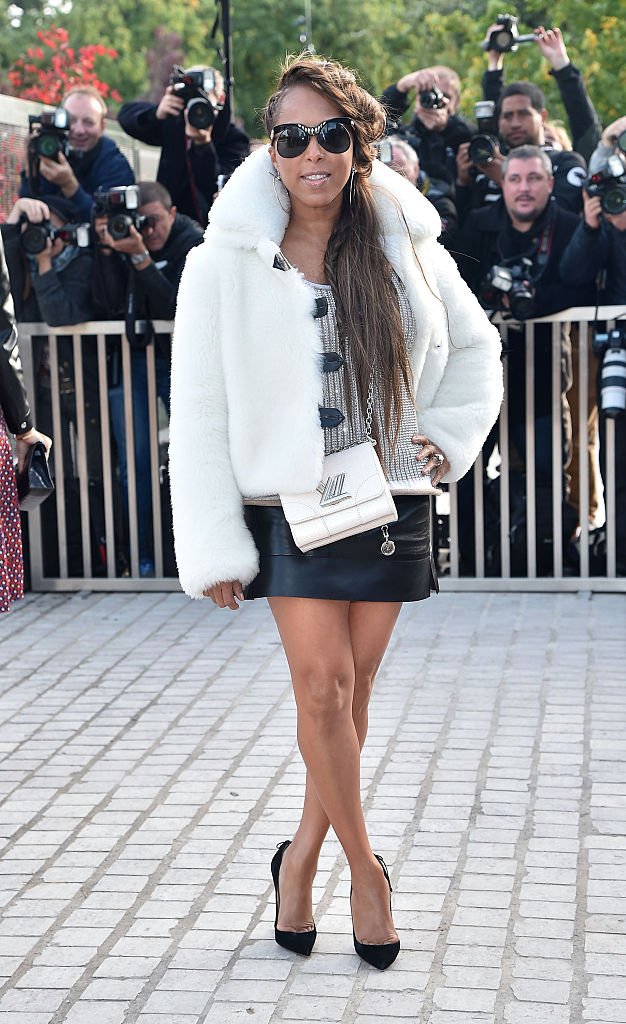 ---
How Marjorie Helped Steve With His Style
There are always benefits when it comes to having such a stylish wife and Steve knows all about it. She spoke about the process of helping her husband with Ebony magazine. She said: 
"Steve has always been an extremely good looking man with his own sense of style. But, in my opinion, he just needed to bring in his suits a little bit, tone down the colors and take off those big hats so the rest of world could see just how fine he is!(laughs) Even when he shaved his head, to me he looked 10 years younger. So I said, "Baby, you don't need all of that. Sometimes less is more."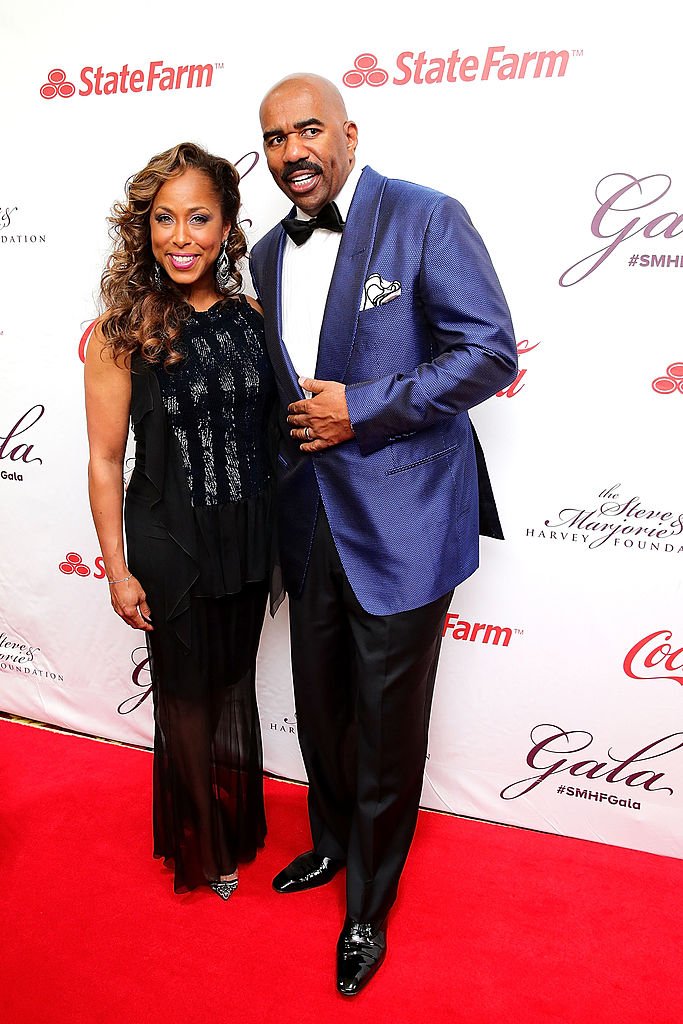 What a truly iconic man with some great fashion sense... His wife may have helped him but it seems Mr. Harvey has always been killing it in the suit game. Did you realize that this star only wears suits? Leave us a comment and be sure to click the share button!
Sources: Atlanta Black Star, Contempo Suits, Bet, Steve Harvey, Ebony