Meet Steven Tyler's Three Beautiful Grandchildren
The iconic musician, Steven Tyler, has an amazing daughter, Liv, who has amassed some impressive farmer herself. She gave her dad three grandkids, each with their dreams and drama. Let's explore these relationships and discover why Liv Tyler didn't know Steven was her father until she was 11!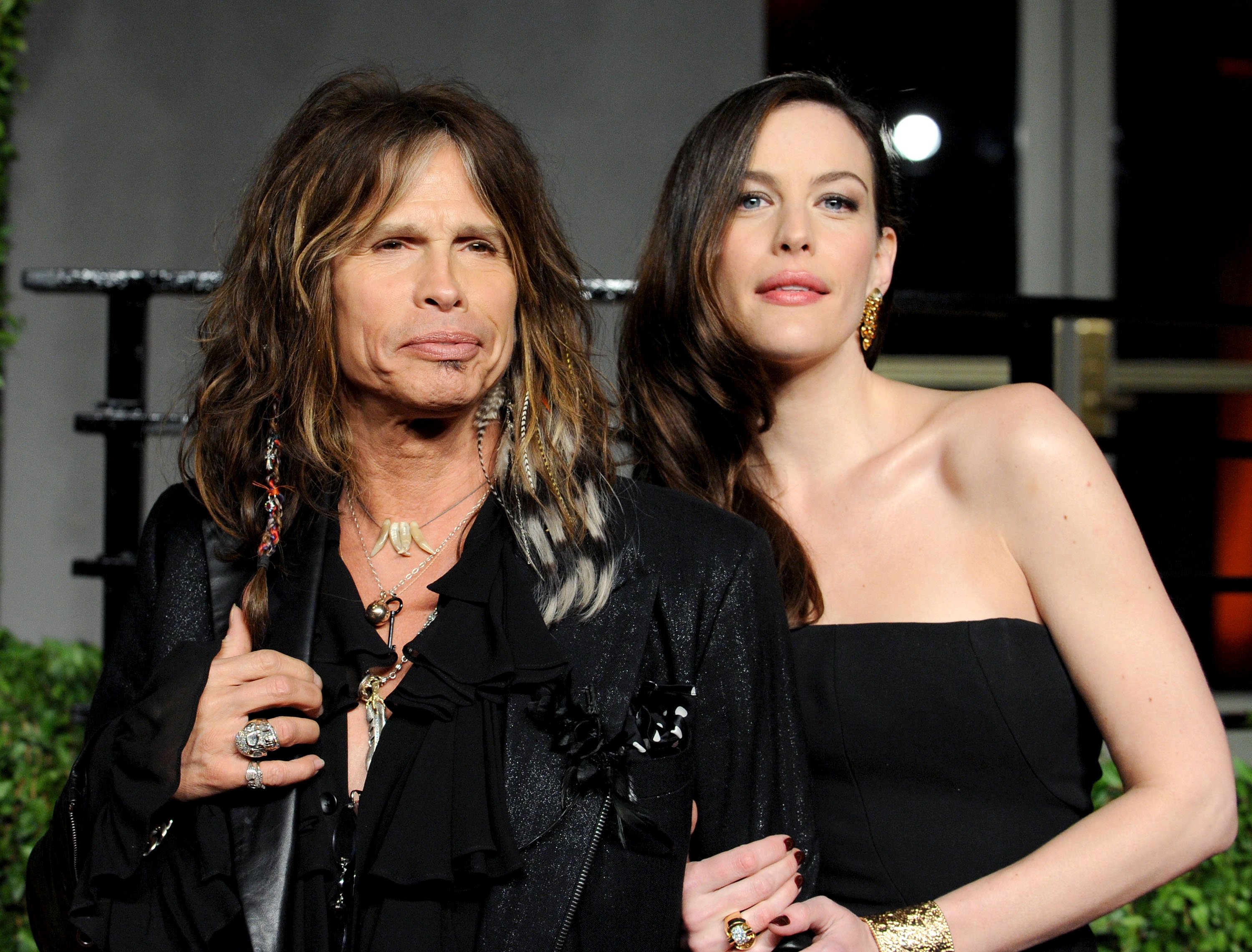 ---
The Daughter He Never Knew He Had 
Over the past few decades, many people have come to know and love the man with great hair from Aerosmith. Mister Steven Tyler sang his way into our hearts, but these days it's his daughter doing the impressive show business. However, Liv Tyler was not always his daughter.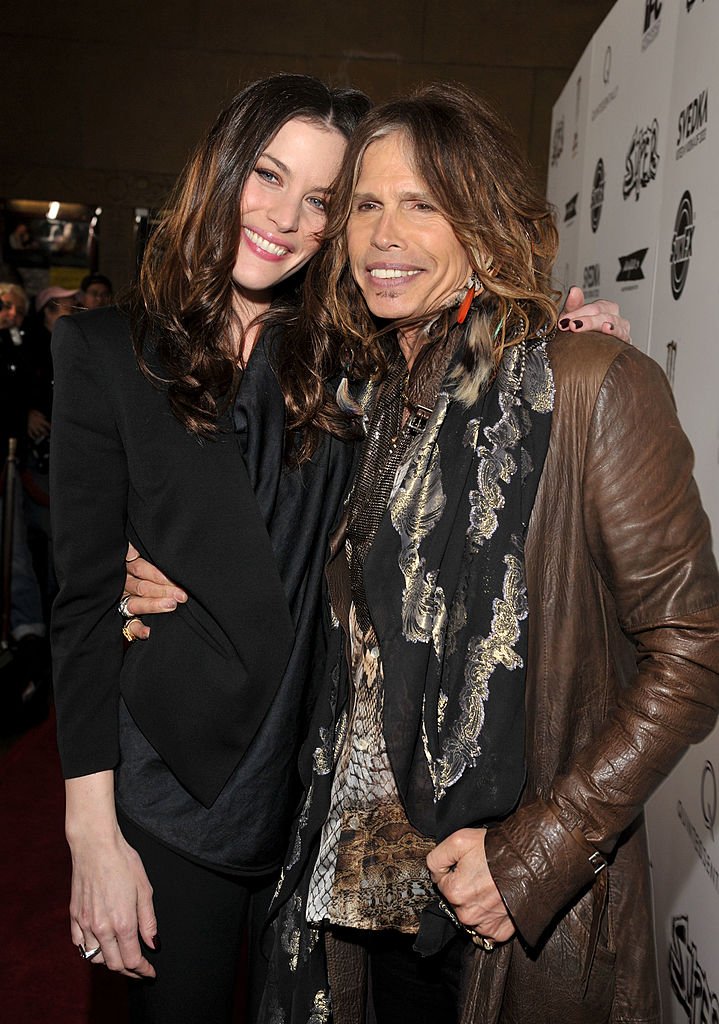 Her mother, Bebe Buell, kept it a big secret for many years. But there were truly some signs that the pair may be related, and Liv first noticed this at the tender age of only nine years old. Bebe shared the following with Rolling Stone: 
"[Liv] had a hunch as early as nine years old, but it wasn't until August 1988 when she turned 11 that she put it together and confronted [Buell]. It's not like I could lie to her."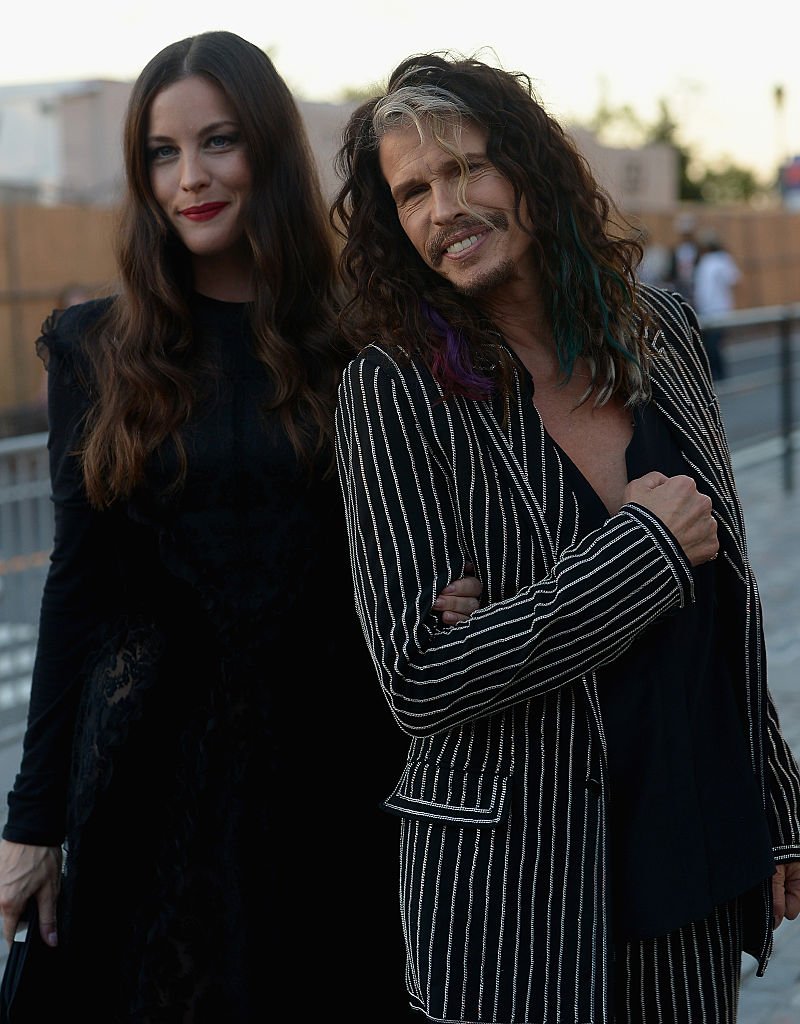 ---
The Moment Liv Saw Her "Twin"
What gave away the secret was when Liv saw what she calls her "twin." This was, of course, Mia, Steven Tyler's daughter, with Cyrinda Foxe. In many ways, this was the final signifier that she now knew who her biological dad was. Liv shared the moving story on The Jonathan Ross show: 
"I kind of figured it out because he looked exactly like me and I have a sister named Mia who is a year younger than me and I saw her standing at the side of the stage at a concert and I was literally like looking at my twin. She looked exactly like me and I looked at my mum and she had tears in her eyes and I kind of put it all together."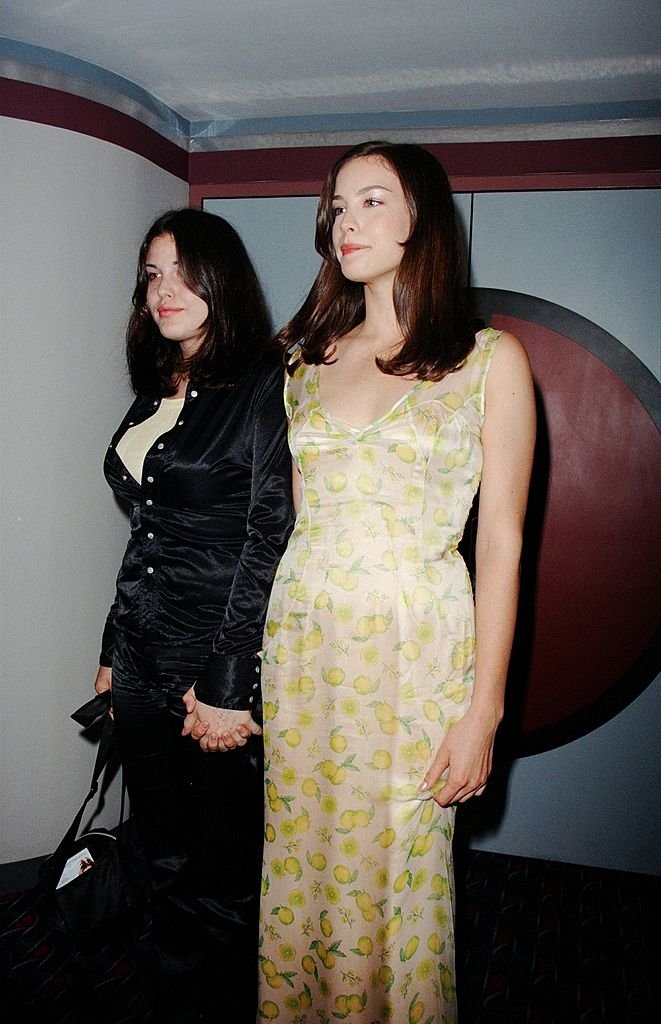 ---
Steven and Liv: A Unique Father and Daughter Relationship  
These days Steven is making up for the lost time by being a great dad and grandfather. He is very active in their lives and certainly breaks the norm of the typical father figure. Liv is not shy to share some of the unconventional activities involving wizards and jewelry that Steven shares with her kids.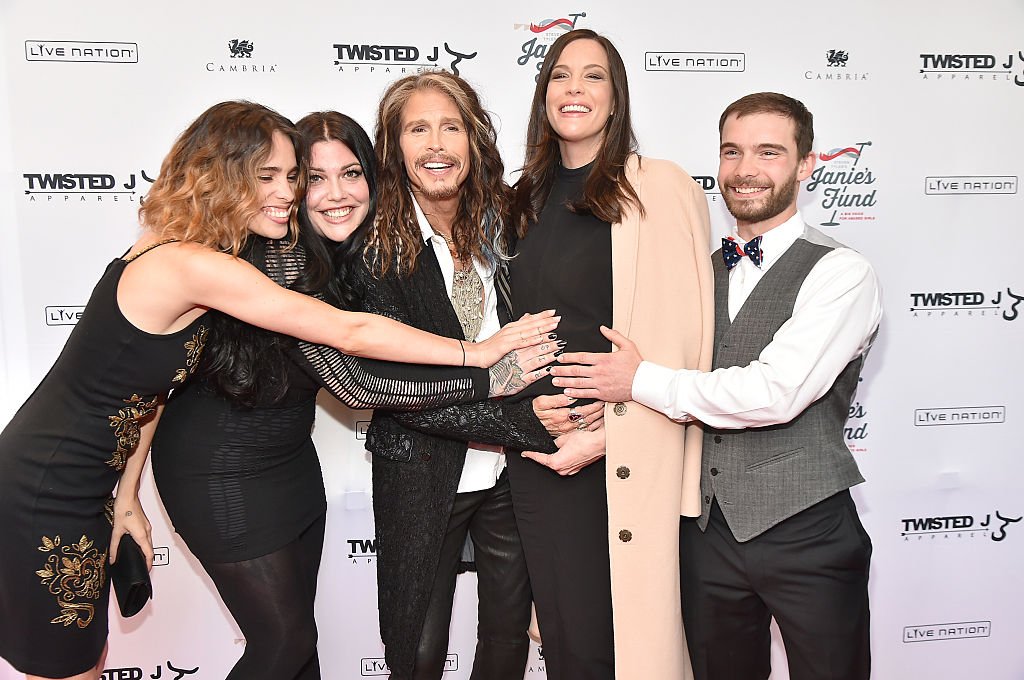 Liv explained some of the grandfather action to Hello magazine:
"He's very sweet, it's just so fun for him, for all the grandparents to get to play. He's amazing at making weird noises with his mouth, animal noises, a lot of animal noises! He's very playful and funny and lovely, he's kind of like a magical wizard he has things in his hair and all sorts of jewelry and he's just very fun, not your typical grandfather."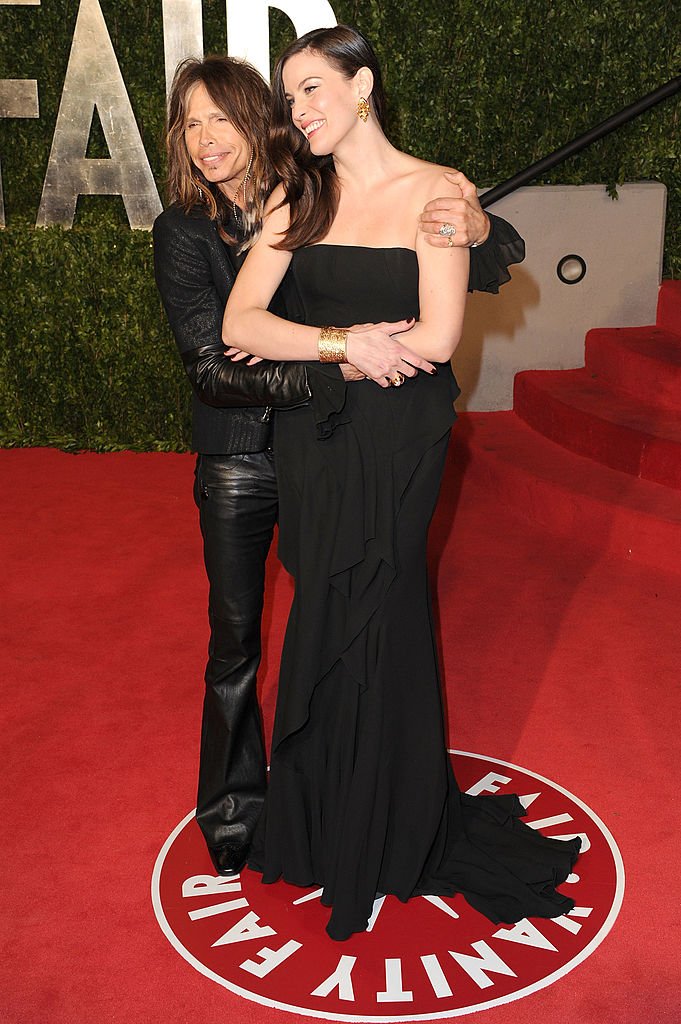 ---
How Liv's Mother Shapher Her Childhood Years 
Liv's mother started in the entertainment industry at a very young age, focusing mainly on modeling at first. As an up and coming model in New York, she struggled to managed motherhood and her career. Liv truly inherited her mother and father's love for the industry in lights.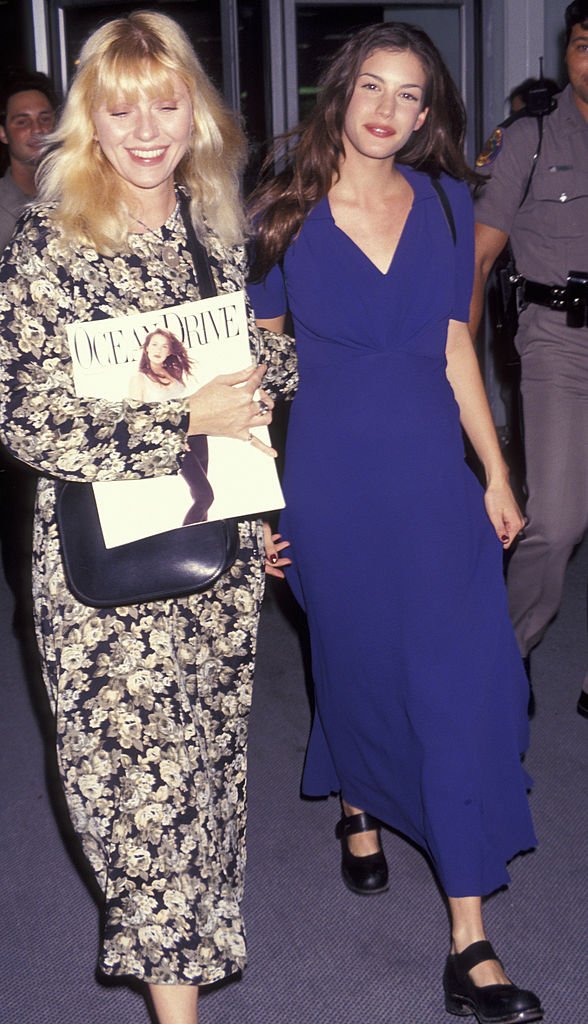 Liv Tyler has shared about her childhood and the experiences that shaped her into the woman and mother she is today. She also told The Guardian the following about her mom, Bebe:
"I think, ultimately, she was a bit overwhelmed, so she brought me to Maine to live with my aunt and uncle and cousins, and I would also live with my grandparents sometimes. So I had a very family-rich childhood. I learned that you lean into your family, ask for help, and show compassion. My grandmother is still my best friend. It could have been a different road – I could have grown up alone in an apartment with a nanny."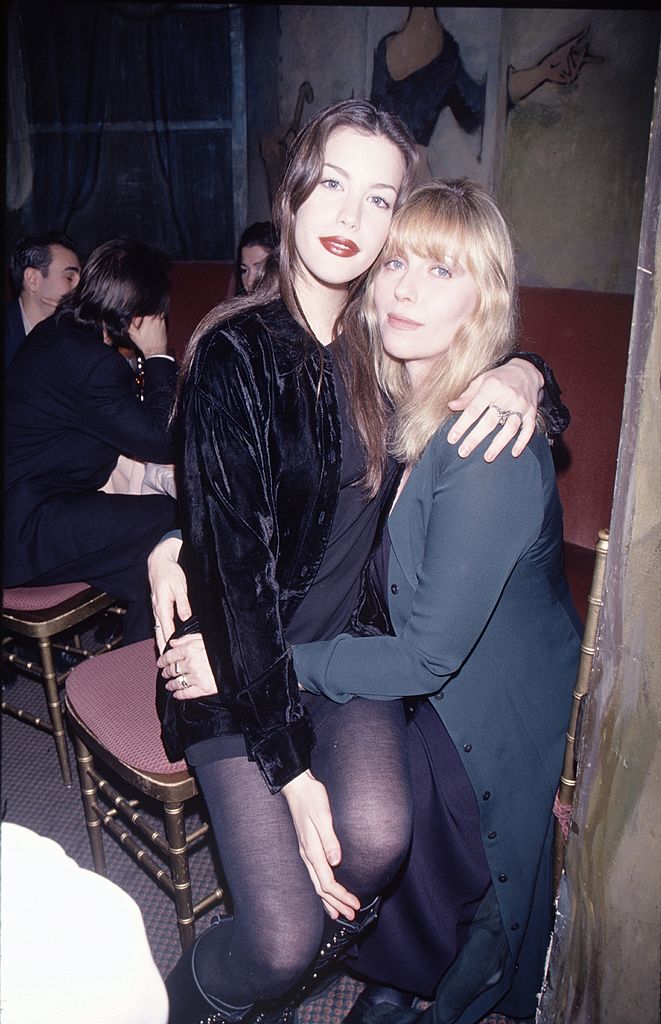 ---
Living In The Limelight As Liv Tyler
Liv Tyler is now a star in her own right. The actress has been on various big hits from The Hulk to the new action-drama on FOX, 911: Lone Star. It all started for Liv after she began featuring in her father's music videos. A notable appearance is the Aerosmith "Amazing" and "Crazy" videos.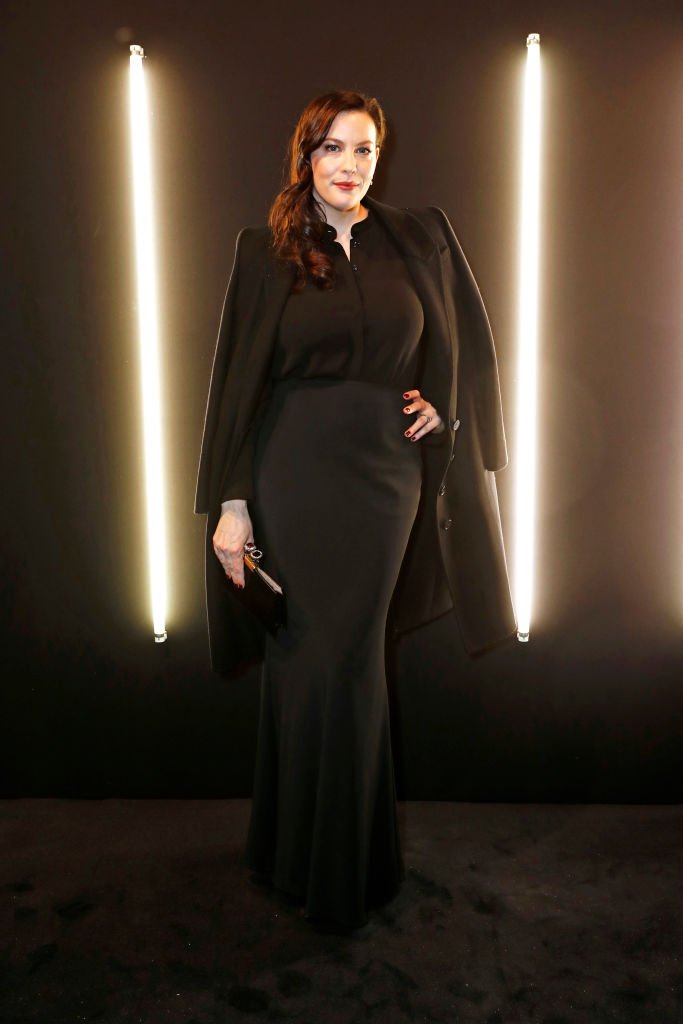 ---
The Man Of Her Dreams
In 2014, Liv became acquainted with her soon to be fiance, David Gardner. He is both a sports and entertainment manager from England. David just happened to be besties with the acclaimed soccer player David Beckham! While Liv enjoys the social side of soccer, she comically admits:  
"I've been to lots of games with David [Gardner] and he's told me loads of football stories and introduced me to some amazingly talented players, although I sometimes don't know who they are... My partner lives for football and his family and all his friends love it. For me it's so different to watching American football, I just don't get it."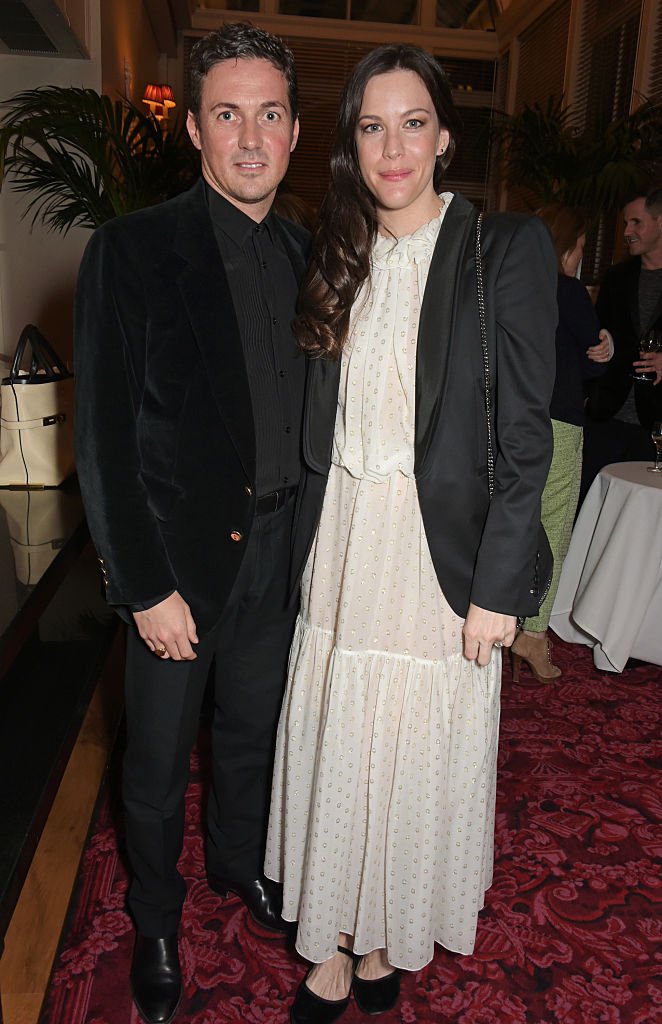 ---
Who Are Steven Tyler's Grandchildren? 
Liv and David became the happy parents of Sailor Gene, in February of 2015. The following year, they made Steven Tyler a grandad again with the birth of Lula Rosa, in July 2016. The pair have a blended family that includes Milo, from Liv's first marriage to Royston Langdon.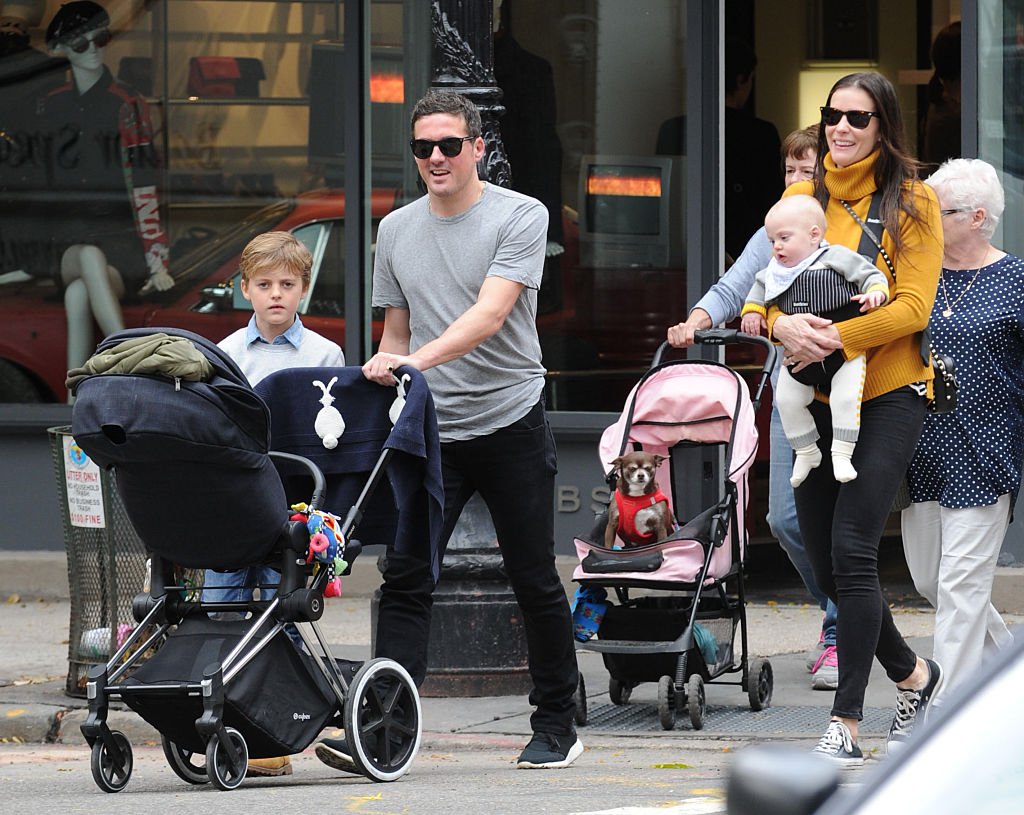 Her fiance David also has a son, Gray, whom he shared with the British film star, Davinia Taylor. Liv adores her unique family and loves life in London with the people closest to her. In 2017 she told The Guardian the following:
"I'm celebrating my new family coming together … We've gone on this crazy adventure together of blending our families and moving to London. It's beautiful."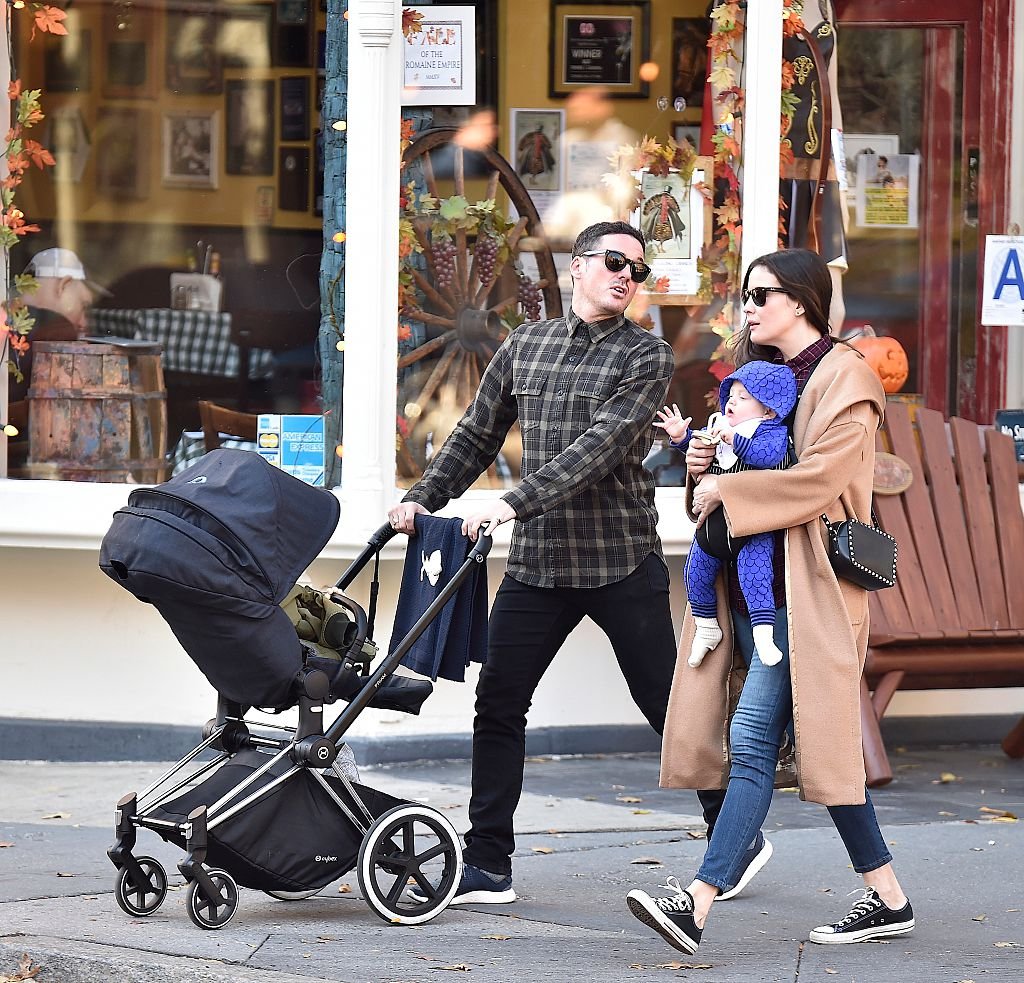 ---
Steven Was In The Room When She Gave Birth 
A special story involving grandpa Tyler was in 2015 when she went into early labor. The star actress, Liv's fiance, was actually on a flight, so he was not there. Luckily her dad and sister came to the rescue. She explained: 
"I never expected to give birth with my sister and my dad in the room. Sailor surprised me and came six weeks early, which was pretty scary. David was on a flight. I called Mia and she came straight to the hospital, and she also called Steven. He walked into the room moments before Sailor was born..."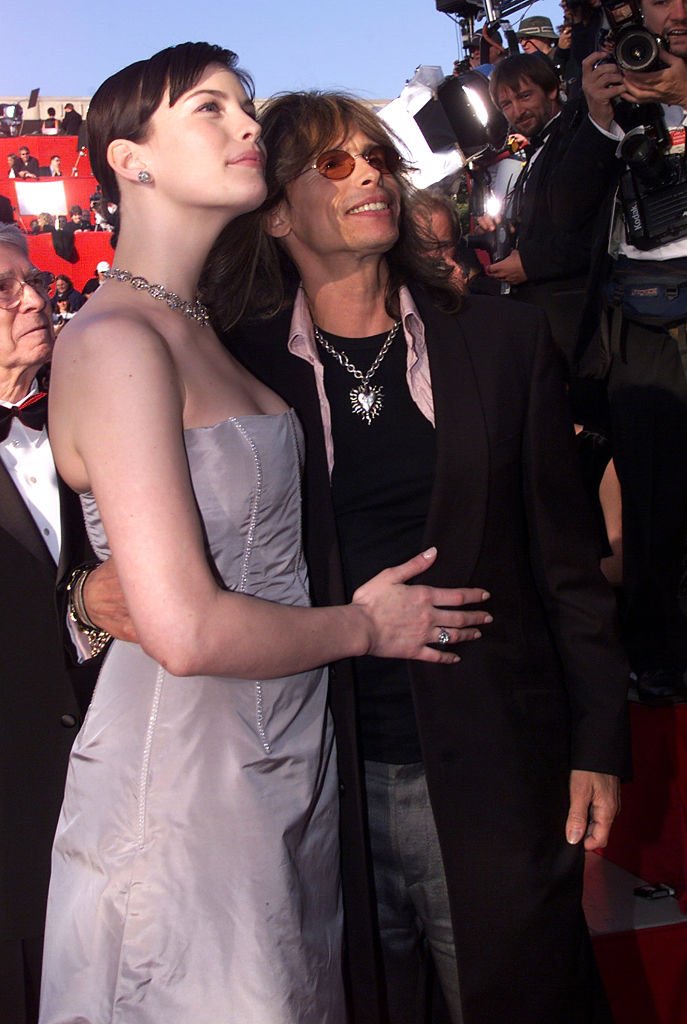 ---
The Big Move To London
Deciding to join 911: Lone Star was a huge move because Liv lives abroad. The show's special storyline was what eventually sealed the deal on her accepting the role despite living in a different place. She said: 
"I live in London and I have a large family and this was a huge thing for me. And honestly, it was the character. I completely fell in love with her and I was really taken aback by I had an immediate reaction to her nurturing."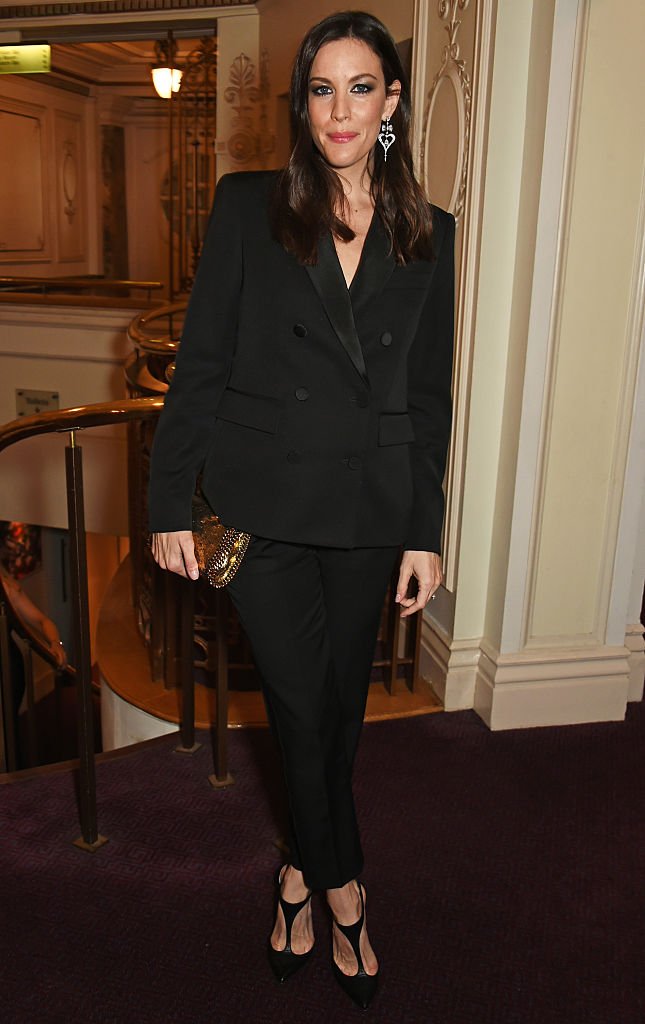 She continued: 
And I was really interested in the lives of these first responders and these people. … When we go in and watch them and do training and go on runs and watch them in the call rooms and it's just it's incredible. They are superheroes, and I was really interested in that and this team of people."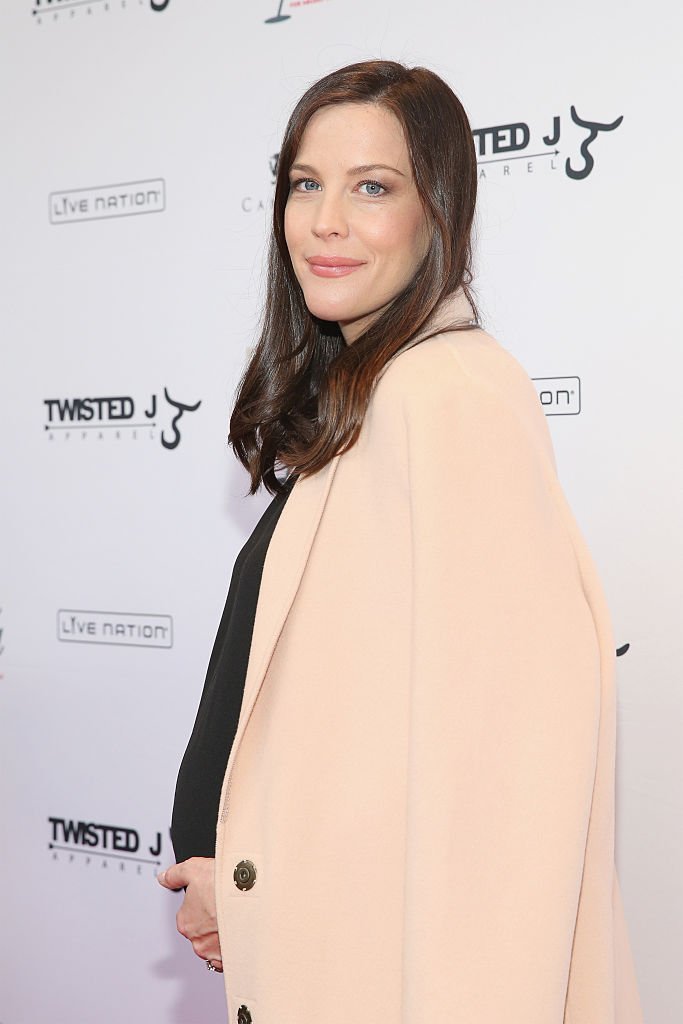 ---
Lessons From Her Dad, Steven Tyler 
Liv has learned many things from her famous father. She loves to say that he has a certain kind of magic within him. He is the type of person who inspires others, including her kids. She values him as her dad but also as the grandfather he is to her little ones. She said: 
"My blood father, Steven [Tyler], has a lot of magic in him. Whenever I see him he ignites in me the inspiration to remember to be more playful and magical, especially with small children, to take them on adventures and so on. When you're a parent in the daily grind of life, from working to running the house, it's so tricky sometimes because you don't always get to be in the magic with your children."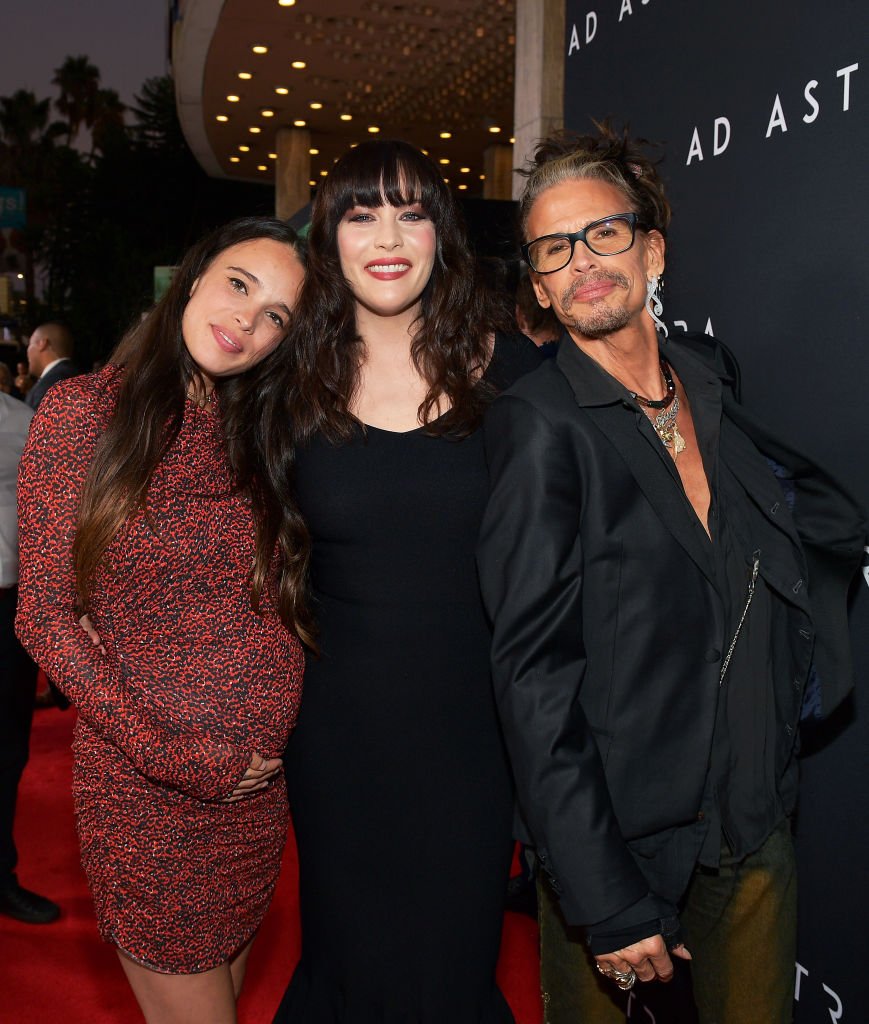 She continued: 
"Grandparents can do that in such a nice way. I've never lived with my father full-time, but my memories of him are so unique and special. He was always so present. With my children, he'll do things like make a treasure hunt for them, where he'll bury his skull rings and magic things all over. It's just so fun."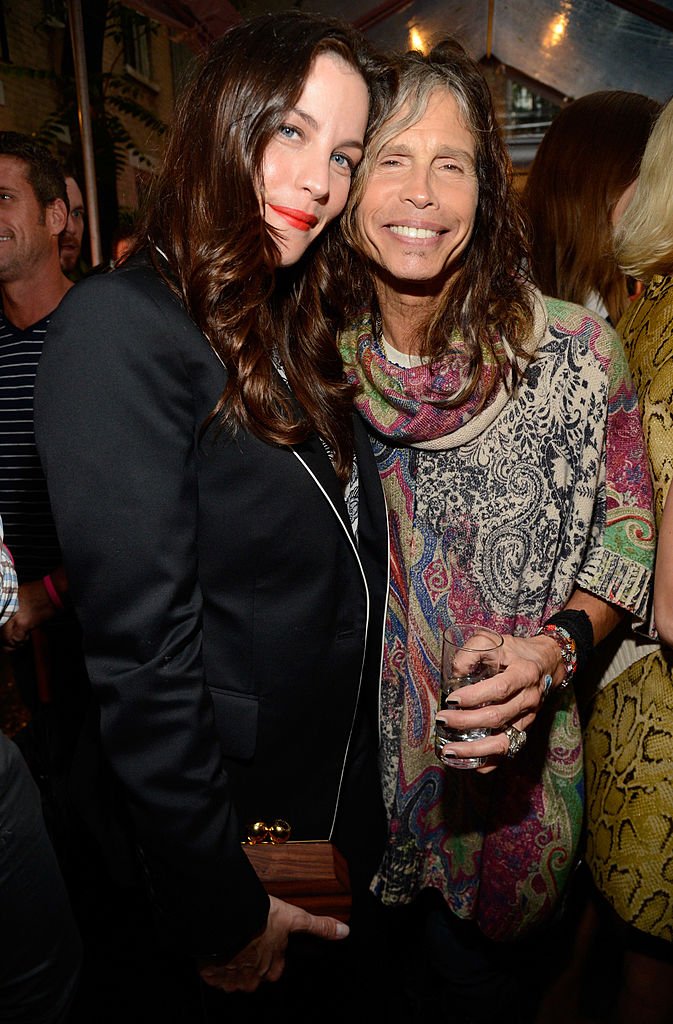 ---
The Star Shows Off Her Stunning Kids
Liv is not shy about sharing her beautiful kids with fans across the globe. You can often see her post beautiful little snippets on her Instagram page. These small windows into the life of a Tyler show us all just what a great mom she is. Her kids also take after her quite a bit! 
She has been asked about her choices when it comes to exposing her kids to the public and the limelight. To which she replied: 
"I just want them to be able to enjoy their lives and their friends and their schoolwork. I go off to work and I come home, and I try not to talk about it too much. They understand that sometimes I get dressed up and go out at night. When Milo was a baby and we were night-shooting for The Incredible Hulk, he told all his friends at the park, 'My mommy works nights.'"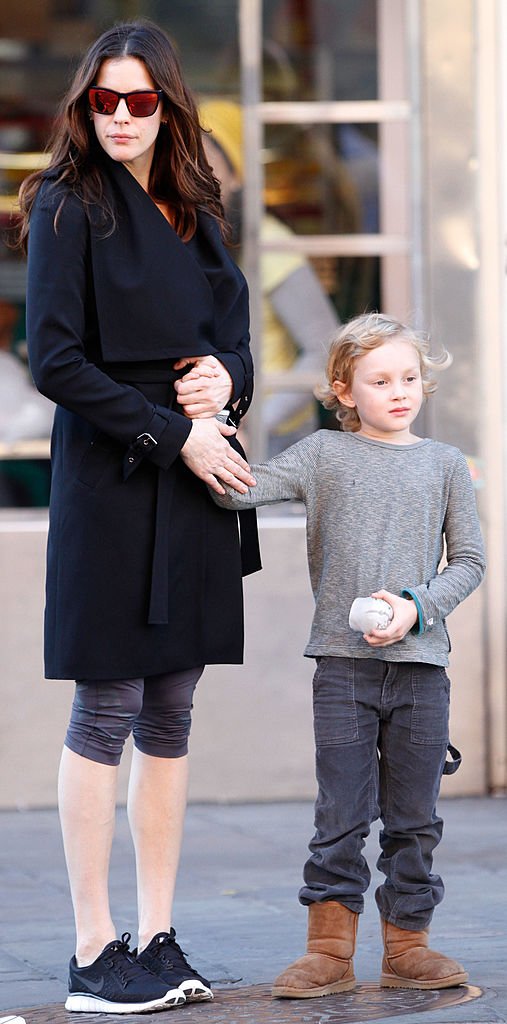 ---
Does This Celebrity Family Get Along? 
Liv and her mother have a great bond despite the secret surrounding her father so many years ago. These days the entire belonged family seems to get along well. They support each other and can often be seen together on the red carpet. Liv's take on parenting is special. She said:
"The reality is far more exciting and beautiful than what you imagine. The moment you lay eyes on that little human you are forever changed. Being a parent yourself helps you to relate to all parents and your parents. It helps you to have more compassion for all parents everywhere."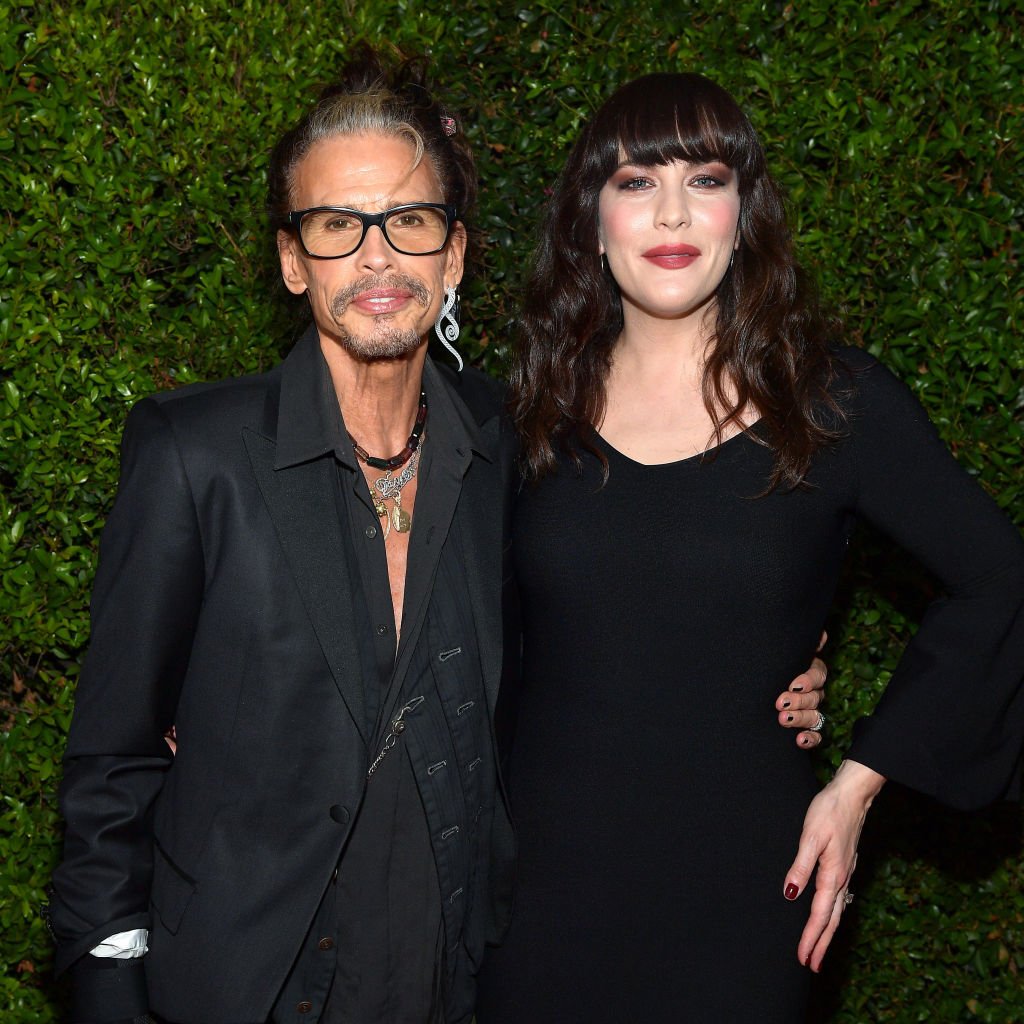 Liv Tyler and her dad Steven have a very beautiful relationship. Through all of the challenges and uphill battles, they have come out stronger and are now an amazing support system for their own families. It also seems like Steven is a great grandad! Did you know the story about his family history? Please leave a comment and click the share button! 
Sources: Heavy, Daily Mail, Metal Headzone, Biography, Hello Magazine, NewsBreak, The Guardian, Hello Magazine, Telegraph, The Kit, Brampton Guardian, People, GQ