90 Day Fiancé: Cast Rules, Salaries and Staged Scenes
TLC's 90 Day Fiancé has been a true rating success. Still, numerous fans wondered whether 90 Day Fiancé reflects reality, or it is totally scripted. While some fans believe that the unlikely couples are totally made up, or that TLC helps its cast to get their visas, it's not true.
Who of the 90 Day Fiancé alumni sued the show and why? Which infamous scenes were totally scripted? And why 90 Day Fiancé almost didn't happen? Let's look inside the most addictive reality show on television.
---
1. Are the couples real?
There've been a lot of rumors about what's true and what's fake on the show.  Some fans believe that the unlikely couples are totally made up. Well, the cringeworthy unions of Mark and Nikki, Danielle and Mohamed or Ed and Rose made us all question the reality part of the show, right?
---
Other followers think that the show finds international pairs with long-distance relationships and helps them get their visas. But the truth is otherwise: 90 Day Fiancé is neither a match-maker nor a visa facilitator.
"We don't put people together," said the show's executive producer Matt Sharp. "Everyone we feature on the show, they found themselves organically." 
The show producer also revealed that they work with the pairs who are already in the queue for a visa. Of course, the exceptions are 90 Day Fiancé: Before the 90 Days and 90 Day Fiancé: The Other Way. So how does the network find their heroes? The majority of the couples apply via instructions given at the end of 90 Day Fiancé episodes. Though the show reaches out to some people as well, and sometimes that involves immigration attorneys.
---
As season 6 star Ashley Smith revealed on her Instagram Q&A session, "A casting agent messaged me on Facebook after I commented in an immigration chat room asking questions in regards to the interview process. I never heard of the show or applied."
Then comes the standard casting process with lots of interviews to ensure the raw authenticity or "warts and all" approach the show is known for.
---
2. The selection process
Some of the 90 Day Fiancé producers came from the Teen Mom world, and they know how to start a debate on the couches of America.
As Sharp shared: "We're not looking for villains or heroes; We're looking for real people with interesting backgrounds and stories and potentially interesting situations." 
First, the show wants to make sure that the couple has a genuine interest in getting married and making the move. The pairs that are in it just to get their 15 minutes of fame and then "break up" usually cannot fake it throughout all the interviews.
---
Sometimes the viewers get upset over certain participants taking advantage of their partners, but the showrunners do not interfere in the natural course of things. Those couples still want to get married, whatever the hidden motives for their legal union might be. 
Some couples have super short interviews: if their story is very dynamic or somebody's pregnant or going overseas to finally meet in person, screening may get rushed to honor the authenticity. And as for the mentioned "real people with interesting backgrounds", TLC claims to conduct background checks on all of the 90 Day potential stars.
And as you might have noticed, that does not mean that the cast have squeaky clean records. Almost everyone on the show has got some sort of history, and a shady past sometimes even gives them an advantage. Yes, Anfisa and Jorge struggled to rent a place because of Jorge's criminal record. Danielle Mullins was charged with 4 or 5 felonies.
---
And these are just SOME of the cases of the fiances' transgressions. While the show creators did not interfere in the relationship between partners, they claim to be very serious about making everyone on the set safe at all times.
That's why they couldn't stand aside during a fight between Pedro and Chantel's families. Still, we struggle to understand how Geoffrey Paschel was cast considering his past. Seriously TLC, wasn't there anybody more appropriate?
---
3. What's fake on the show?
There's a lot of speculation that 90 Day Fiancé is a completely fake show that has little to do with reality. So what exactly is fake on the series? Well, we already know that the pairs are real, but details of their relationship are often hidden or exaggerated for storyline purposes. 
---
Remember the uncomfortable scene when David Toborowsky's friend Chris asked David's fiance Annie for a massage? As Chris and his wife Nikki shared on YouTube, that scene was scripted. The producers first suggested that Chris say it, and then demanded that he did multiple takes for it to sound natural. Do you feel slightly betrayed already? 
Though not everything is staged on the show, Chris said that the producers "stretch the truth." And the couple believes that some reactions to provocative pre-planned phrases are missing because everyone knows their lines and can't fake it as actors.
Also, the trailer for Season 4 features Alla Fedoruk throwing a chair and screaming that she's happy now. Did you notice that the chair scene did not appear in any of the episodes? As Alla answered the fan questions on Facebook, she said that TLC made her do that to promote the show, but they never came up with the story for it. How unfair is that? 
---
One of the scandalous couples from season 6, Ashley and Jay, revealed that they have been asked to fake the end of their relationship by not posting any evidence that they are together. As Ashley wrote on her Instagram "Since the show has ended I never confirmed the status of our relationship due to the contract."
Sean from Before the 90 Days confessed that he knew about Abby staying at her ex-boyfriend's apartment, so his furious reaction to that was edited by TLC for dramatic purposes, too.
---
Another surprising thing is that some of the participants' names were allegedly changed. Did you know that Chantel's real name is SeaAir? Well, since her siblings are River and Winter, having another hippie name in the family does not seem strange. But perhaps it was too exotic for the show. 
And Jorge Nava was reportedly named Andrew, but his past may be a solid reason for a TV moniker. So if the names were changed for the show purposes, who initiated it and suggested the new ones?
---
4. Lawsuits against 90 Day Fiance
Some couples were less than happy with their portrayal on the show, but most of the dissatisfied only shared their emotions on social media. Season five's Luis Mendez claimed that the production did plenty of manipulating to make him look bad on the show. He even threatened to sue TLC in 2018. But it looks like that never happened.
---
Ashley Smith shared that most of her Season 6 castmates heavily criticized the show for editing and fraud, but they were bound by contractual obligations. The reality TV star recently announced that she would never return to the TLC hit show.
"I wish everyday I could do a tell-all on reality TV. I think most of the population with half a brain gets it but there's a large amount who definitely don't. Unfortunately, I am a dumbass who signed a confidentiality contract for life and I got too much to lose." shared Ashley on her Instagram.
---
Still, one couple took their frustration with the show to the court. Mark and Nikki from season 3 have never returned to 90 Day spin-offs, as they sued the production and distribution companies for the unfair negative portrayal of them as a couple. The case was thrown out in 2017 as Mark and Nikki had previously given the show the right to edit footage however they pleased.
---
5. How much are they paid?
Although the 90 Day Fiance cast are not actors, they give a lot of their time and personal energy to the project. Yes, cameras are rolling around the couples for a few months before they eventually get married. As Jesse Meester shared in an interview, sometimes they filmed 12 hours a day. And Molly Hopkins shared that she quickly got used to living her life and going through the motions. 
---
But if you imagined huge salaries for the cast members, here's another disappointment. David Toborowsky's friend Nikki revealed that a participant gets $1,000 per episode and $2,500 for the 90 Day Fiance: The Couples Tell All special. That paycheck amounts to about $14,500 for a 12-episode season.
Still, not everyone has the right even to those modest sums. The show only pays Americans, as people who do not hold a green card cannot have legal earnings in the US. But when the filming is moved to a fiance's home country, they allegedly are paid. 
---
According to some sources, family and friends of the couple get paid about $250 for one day of filming, but Chris and Nikki claimed they were not paid at all, although their house was used for filming. TLC only agreed to pay $100 to clean the house. 
As for the show's spin-offs, a couple on Before the 90 Days makes $500 an episode, while couples on Happily Ever After get between $2,000 to $7,500 per episode. Well, experts claim that these numbers aren't totally out of the norm, as standard paychecks for no-name reality stars range from $1,500 to $3,000 per episode. 
---
But with 90 Day's enormous popularity, the cast members get other benefits from the show. They transform from unknowns to D-List celebs, who are often offered paid promotions for different projects on social media. 
Yes, Russ, Paola, Chantel, and Molly participated in a 30-day detox program promotion. Loren Brovarnik shilled a healthy tea line and some fitness products. Also, Evelyn Cormier launched a Patreon page to boost her music career. And Danielle Mullins even sold autographed portraits! Can you believe it?
---
6. Raising strong families?
You may or may not believe in the authenticity of the couples' feelings, but their marriage statistics are surprisingly successful. Although reality TV tends to invest in break-ups, the majority of 90 Day Fiance's alumni are still together. 
---

As Matt Sharp boasted, "Our batting average on this show is that out of every 25 couples on 90 Day Fiancé, we've only had three divorces."
That is less than 10%, and the current divorce rate in America is 40%. Impressive, isn't it? Of course, it's not as simple as it might look. When foreigners get married to US citizens, they obtain a green card, but they must stay married for at least two years for their green card to be renewed without conditions. So that might be a good reason for the show's relationship success rate.
---
7. Name and pitching issues
Although TLC's hit reality show has been a true rating success, 90 Day Fiancé almost didn't happen. Yes, the producer Matt Sharp was desperate after three consecutive rejections from TV channels, until he found the perfect concept, name, and platform to market the show to. 
It all started with a magazine article about Americans going abroad to find love. Sharp immediately pictured a show he wanted to make, but after the first lame attempt to sell the idea to a network, he decided to change course. And, surprisingly, the team made the male-focused pitch with the macho-sounding title "Bachelor Wars: Russia".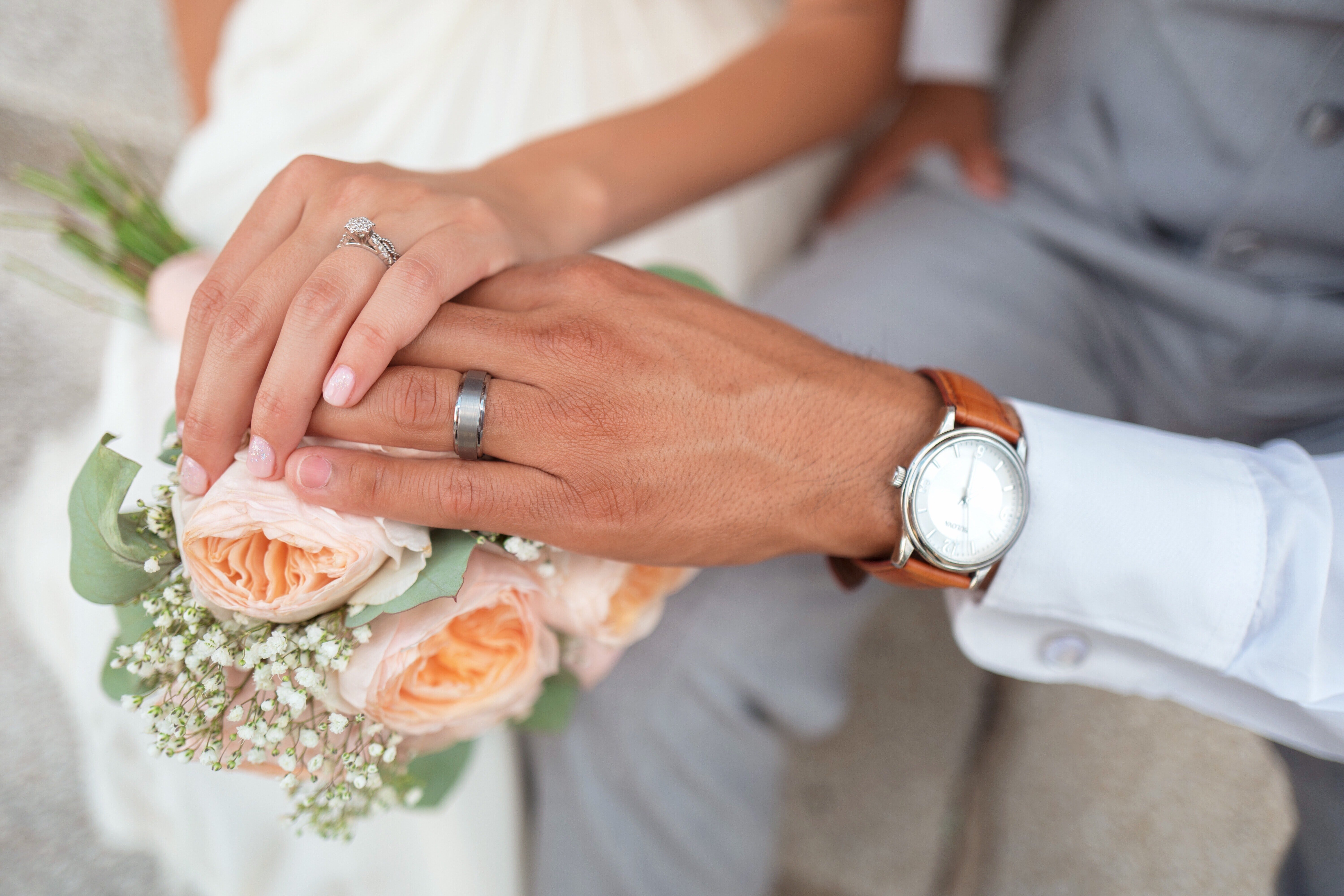 ---
After another pass from the networks, the team finally decided to focus on the 90-day K-1 visa. The idea seemed gold, but it faced the strike three "NO" from the networks. And just when Sharp thought that his project was dead, he ran into a TLC higher up who was looking for new ideas. 
A brief premise appeared to be enough for the TLC executive to buy the show on the spot. And the rest is history! Well, we can only imagine the frustration of all those networks who rejected the 90 Day Fiancé idea.