The Only One Dolly Parton's Kid: Her Goddaughter Miley Cyrus
Country legend Dolly Parton may never have had children of her own, but she sure did a great job looking out for her goddaughter Miley Cyrus. Their relationship dates back to the time when Parton was mentoring for Cyrus's father, Billy-Ray, and since then, Parton has been by Miley's side through better and worst.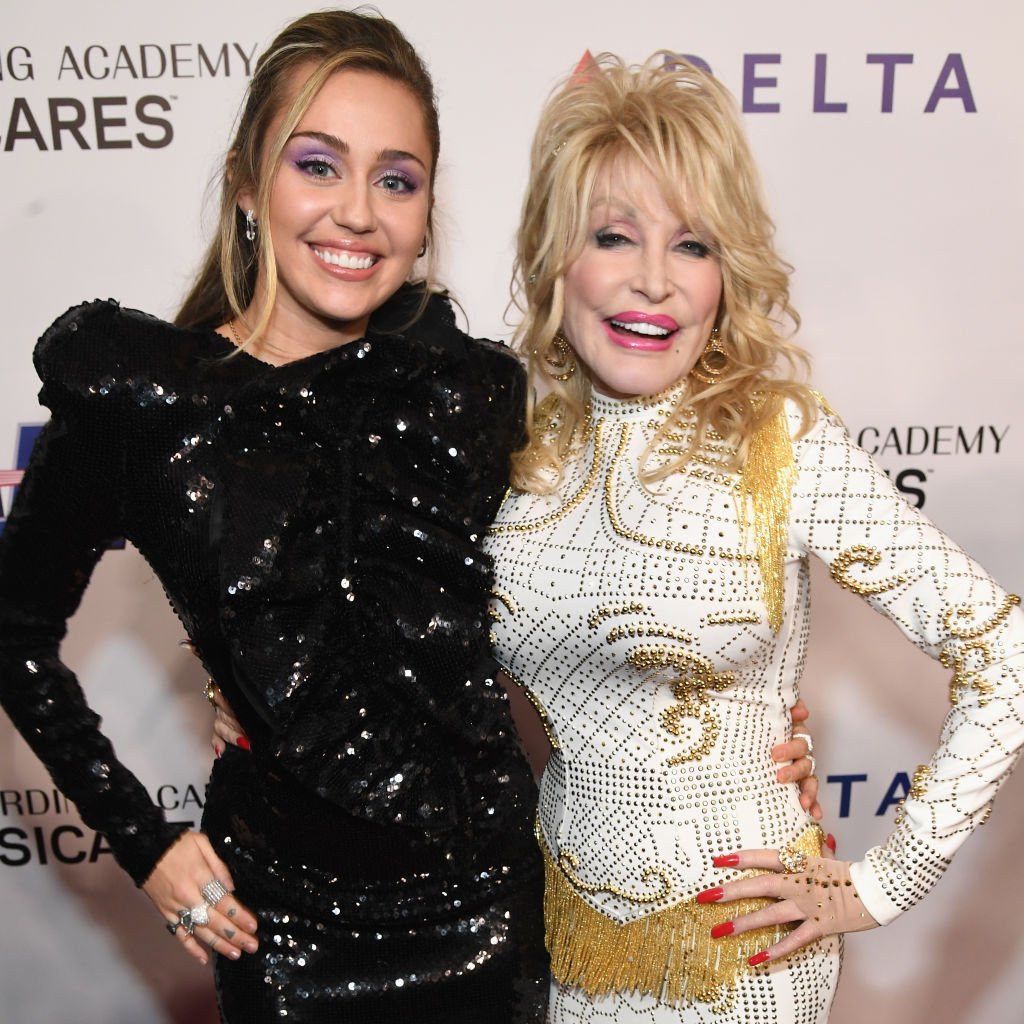 ---
A relationship that goes back a long way
Dolly Parton's connection to the Cyrus family goes back a long way. The country legend met Miley's father, Billy Ray Cyrus, in the early 90s, by the time he released his hit song "Achy Breaky Heart". Dolly helped him grow his career and turn into a country star by mentoring him.
Billy Ray opened up for some of Dolly's shows and appeared in the music video for her song "Romeo", in which he collaborated as well. The two singers blended so well that there were even rumors that the two were romantically involved at the time. Billy was so upset about it that he went to Dolly to apologize, to which she replied, "Honey, [those rumors] sell records."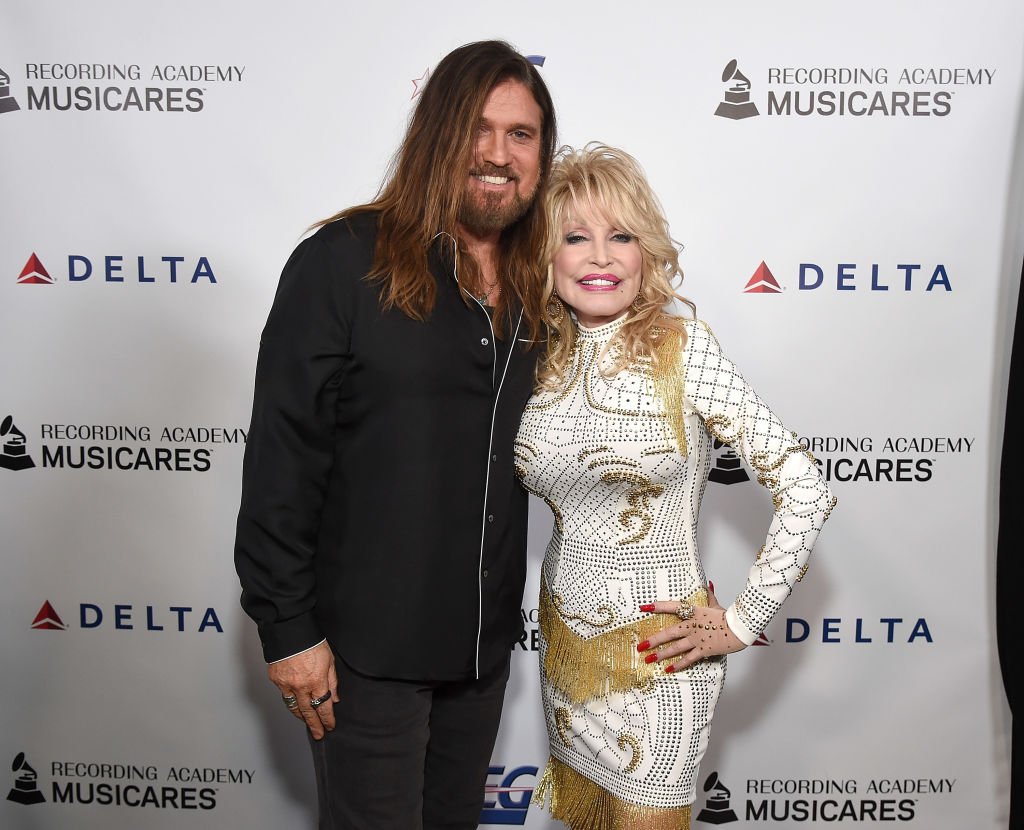 ---
Becoming inseparable
From then on, the two became inseparable. "I love Dolly. I probably wouldn't be doing what I'm doing without her," Billy Ray said about her mentor. Dolly also had some words to say about the way they connected so well. "We just kind of gelled, 'cause we're both country kids," she said.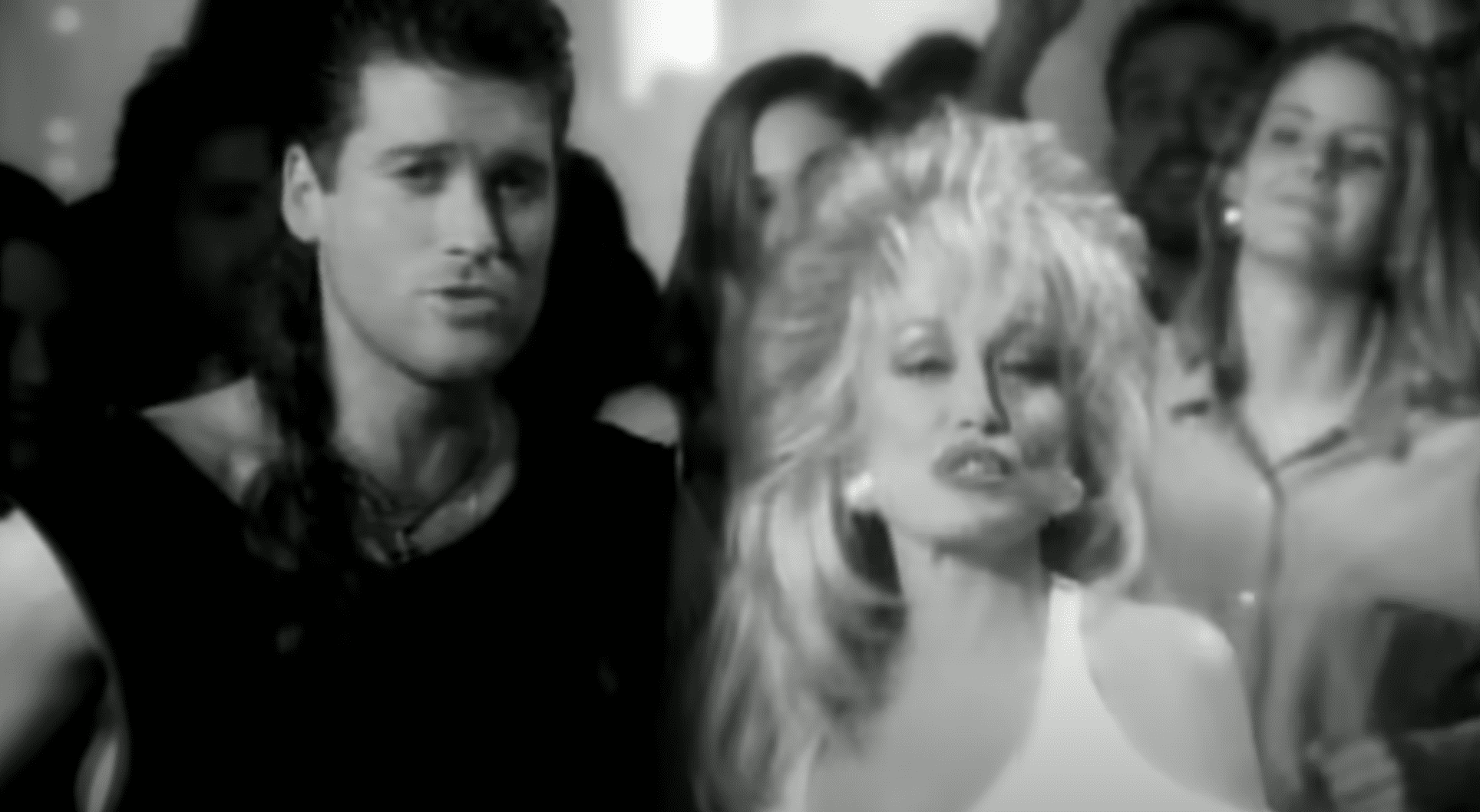 ---
Becoming a fairy godmother
The same year his song "Achy Breaky Heart" was released, Billy Ray's daughter Miley Cyrus was born. Billy had no second thoughts in asking Parton to be his kid's godmother. She immediately accepted, on the condition that she would be more than her godmother: she would be her fairy godmother. She made it clear that she wanted to be part of every part of her goddaughter's life.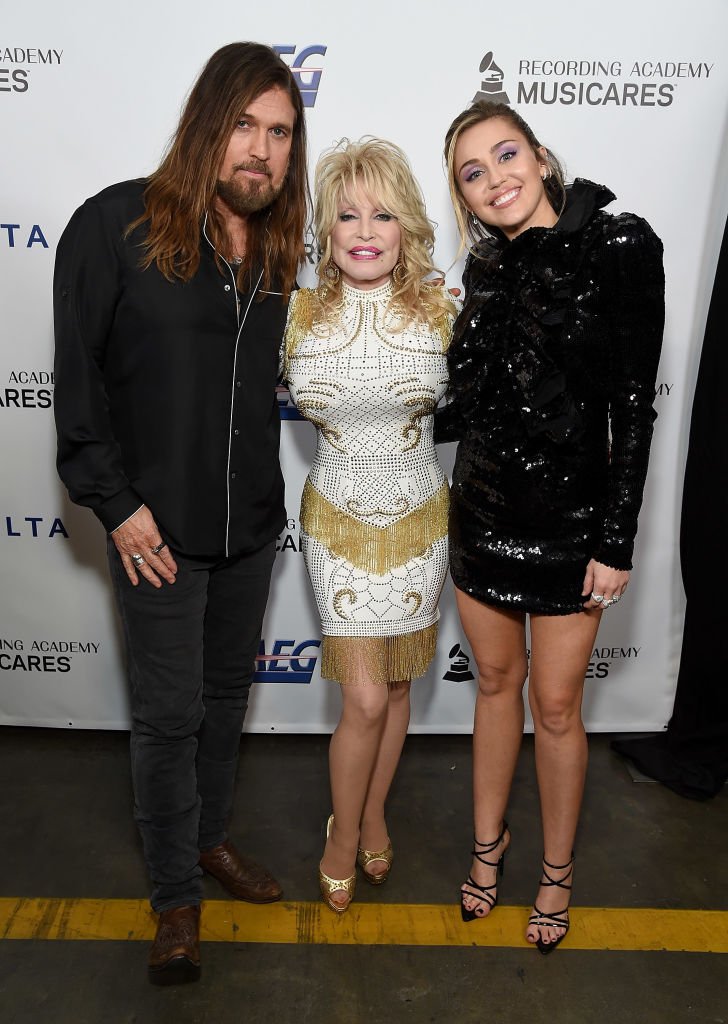 Dolly kept her promise and has been by Miley's side throughout her life, both personal and professional. Hannah Montana fans might remember when Dolly appeared on the Disney show as Hannah's godmother, the first of her public collaborations together. When Miley decided to get rid of her Disney character to move on with her musical career, Dolly was by her goddaughter's side.
---
Witnessing Miley's change
Ever since she left the show, Miley has been in the spotlight for her controversial image and public appearances, which are the opposite of how she presented herself until then. Dolly always had Miley's back during all her different phases. When asked about it, Dolly said she was committed to letting her goddaughter "find her own place and wings and learn to fly."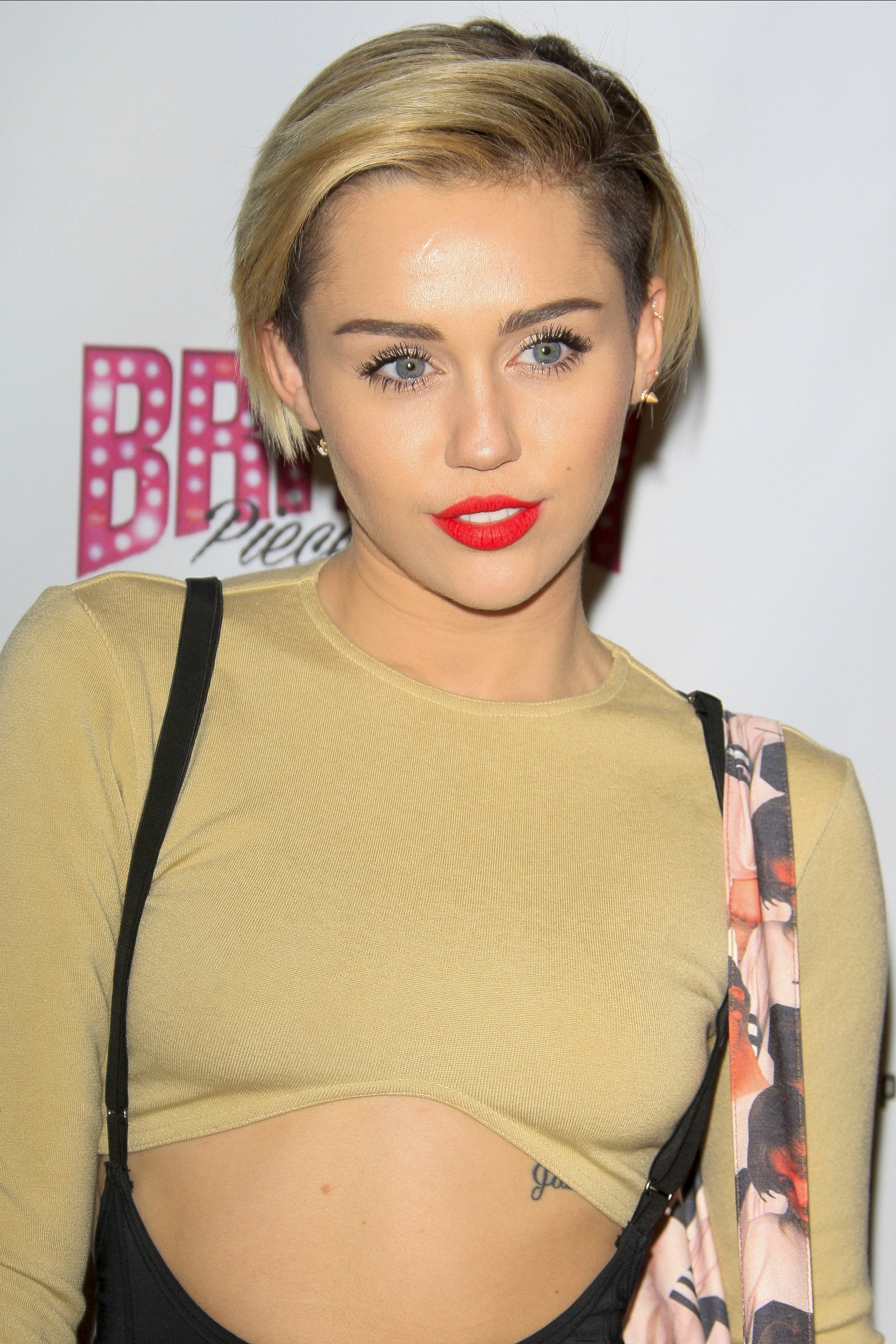 ---
Sticking by her goddaughter's side
When asked if she was shocked over any of Miley's attitudes and her sudden change into a "sexpot", Dolly replied, "Well yeah, but in a good way." Parton continued, "I had to laugh, I thought 'Wow,' but I realized she had to do it, she had to go to that extreme, so bless her heart."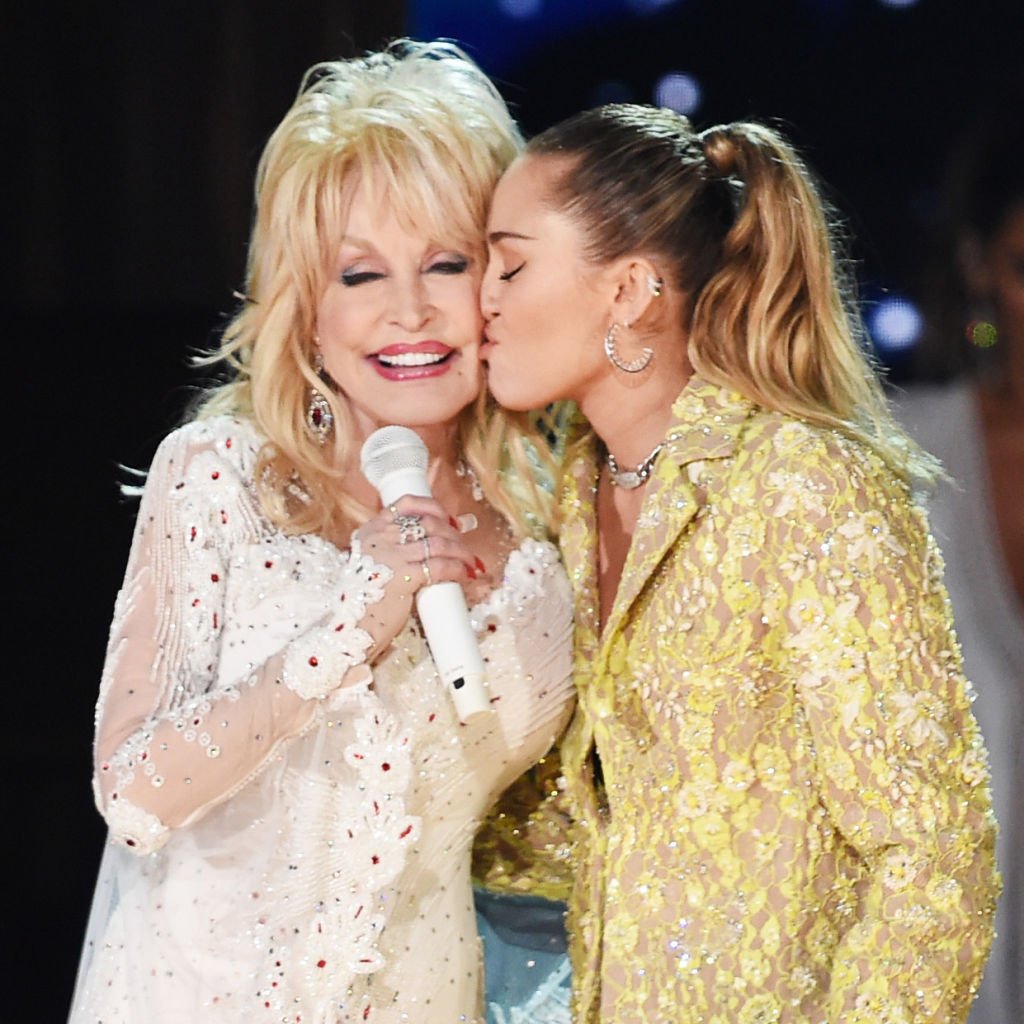 "She was very proud of the work she did as Hannah Montana, but people were gonna leave her there forever. And she was just smotherin' and chokin' in it," the singer said, on the occasion of Miley's inclusion in Time's 100 Most Influential People in 2014. "So she felt she had to do something completely drastic. And she did."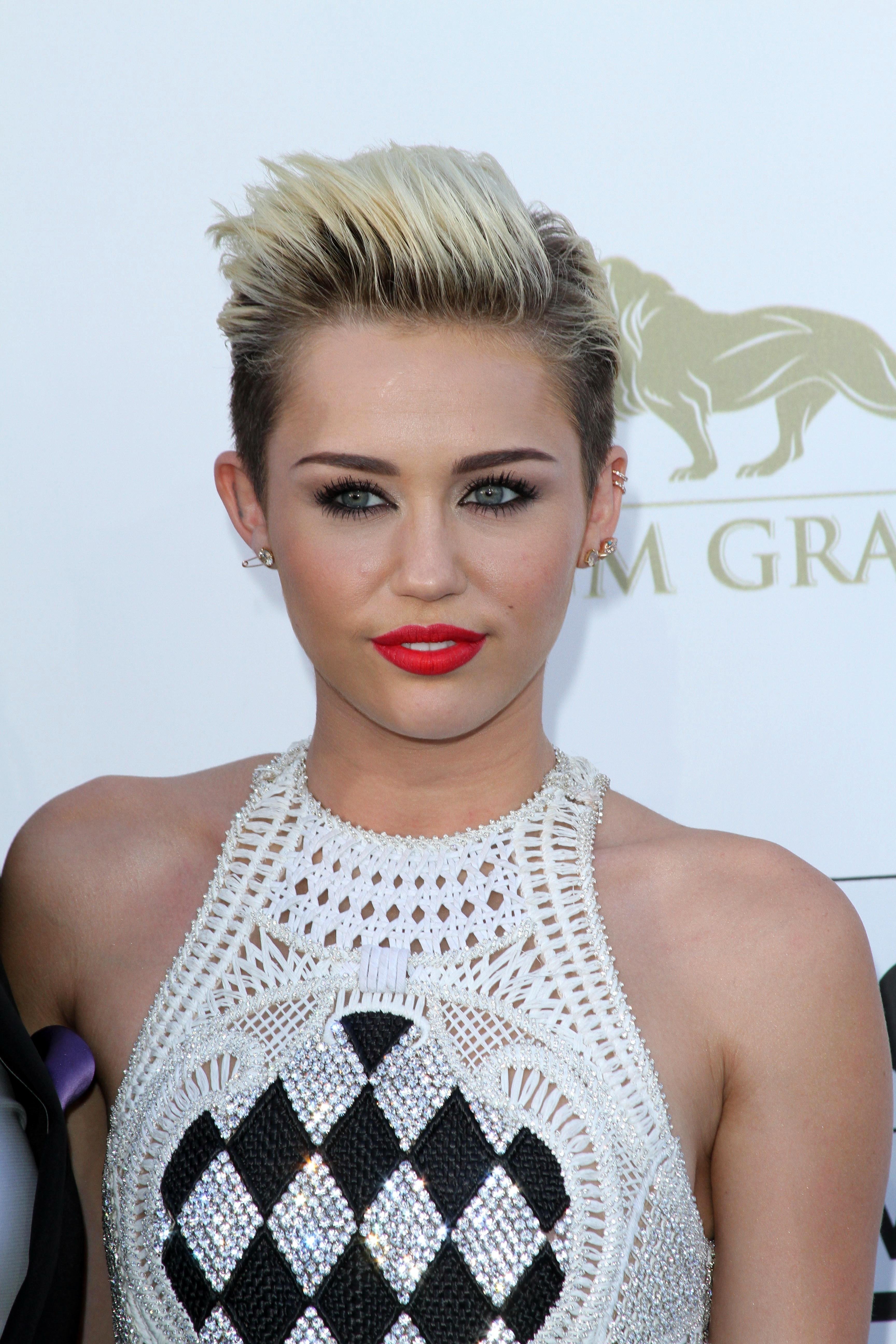 ---
Similar paths
It wasn't as if Dolly hadn't been through her own transformation phases throughout the years. "Back in the day, doing my own things my own way, and dressing sexy and showing my cleavage and all that, I got a lot of criticism," the country star said. "Lots of people thought I was making a mistake and that I was just trashy, which I was."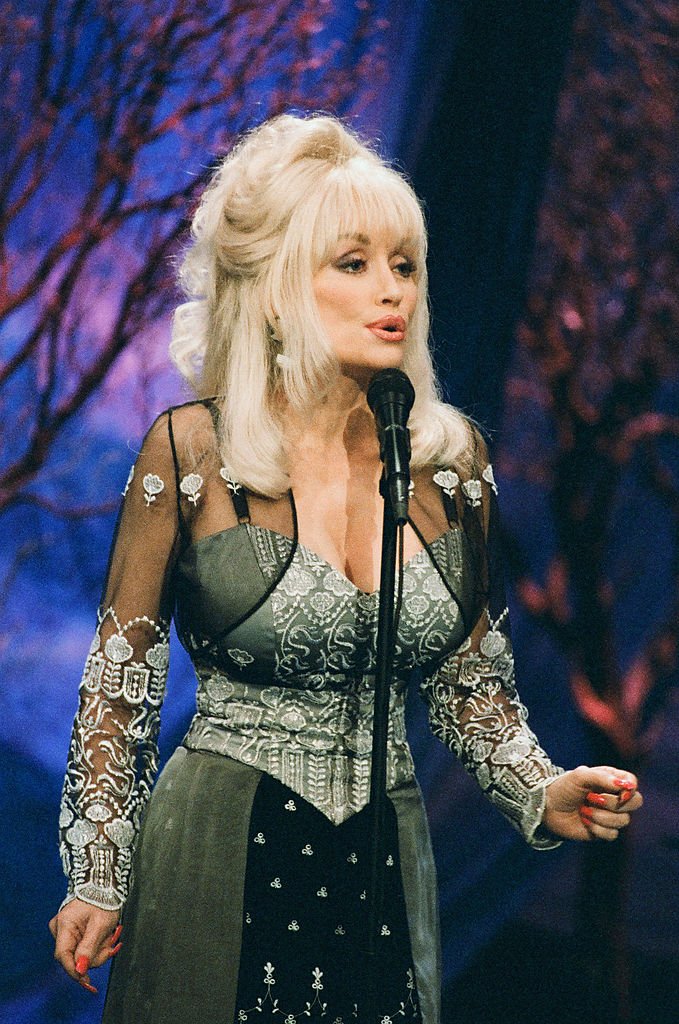 "So I did go through that, but I don't give her advice," Dolly added. "Everyone has to walk this journey according to their own rules. That's what she's doing. And I lurve her." It sure must have felt good to have such a supportive godmother by her side when she was trying to find her way through her personal and professional life.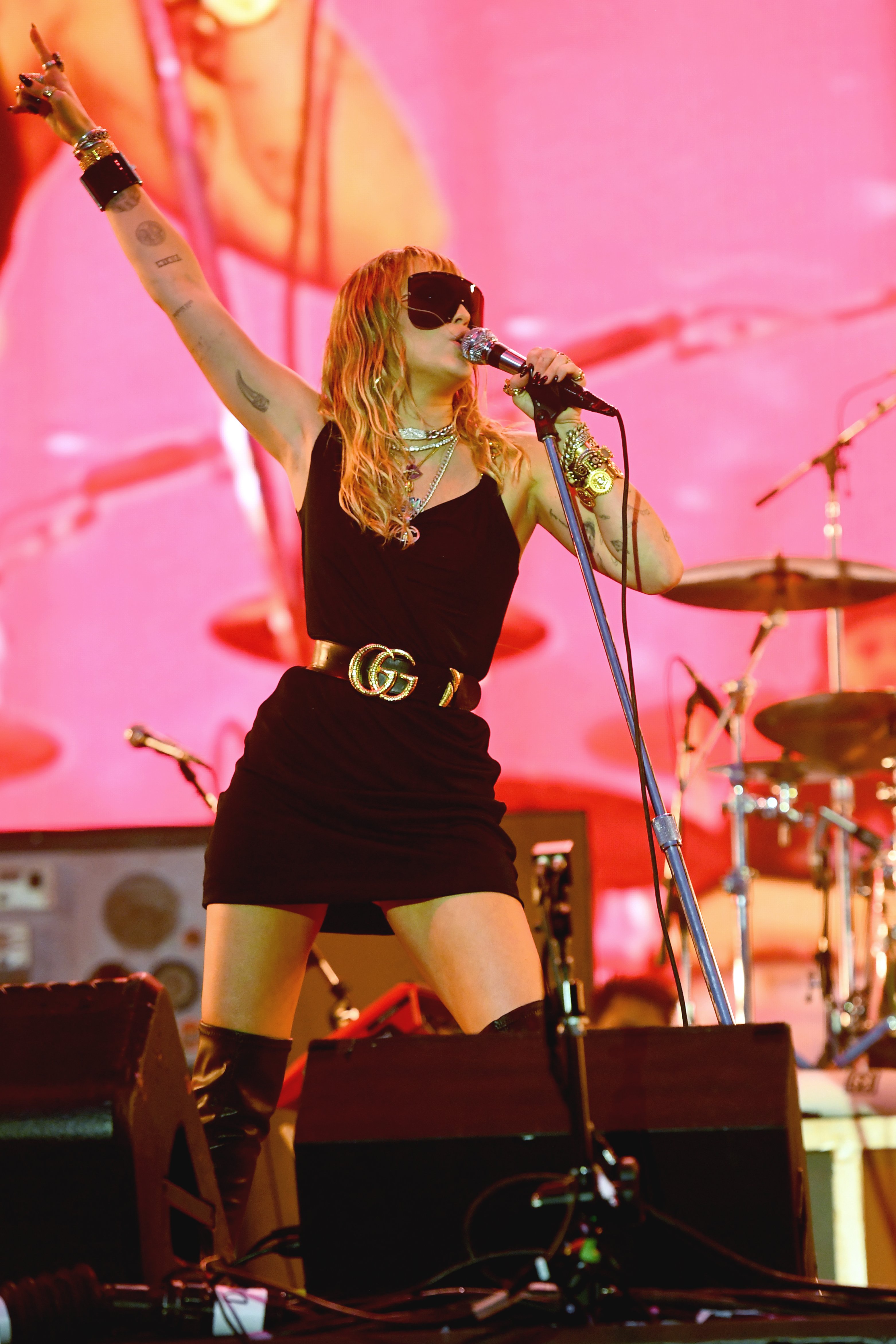 ---
Sharing the stage
Dolly and Miley's collaborations have not been limited to Dolly's appearance on Hannah Montana. The two have actually performed together many times throughout the years. In 2010, Miley took the stage at Dolly's theme park 25th anniversary to perform her goddaughter's 1974 hit song "Jolene." Six years later, they were joined together on stage again for another rendition of the same song on "The Voice."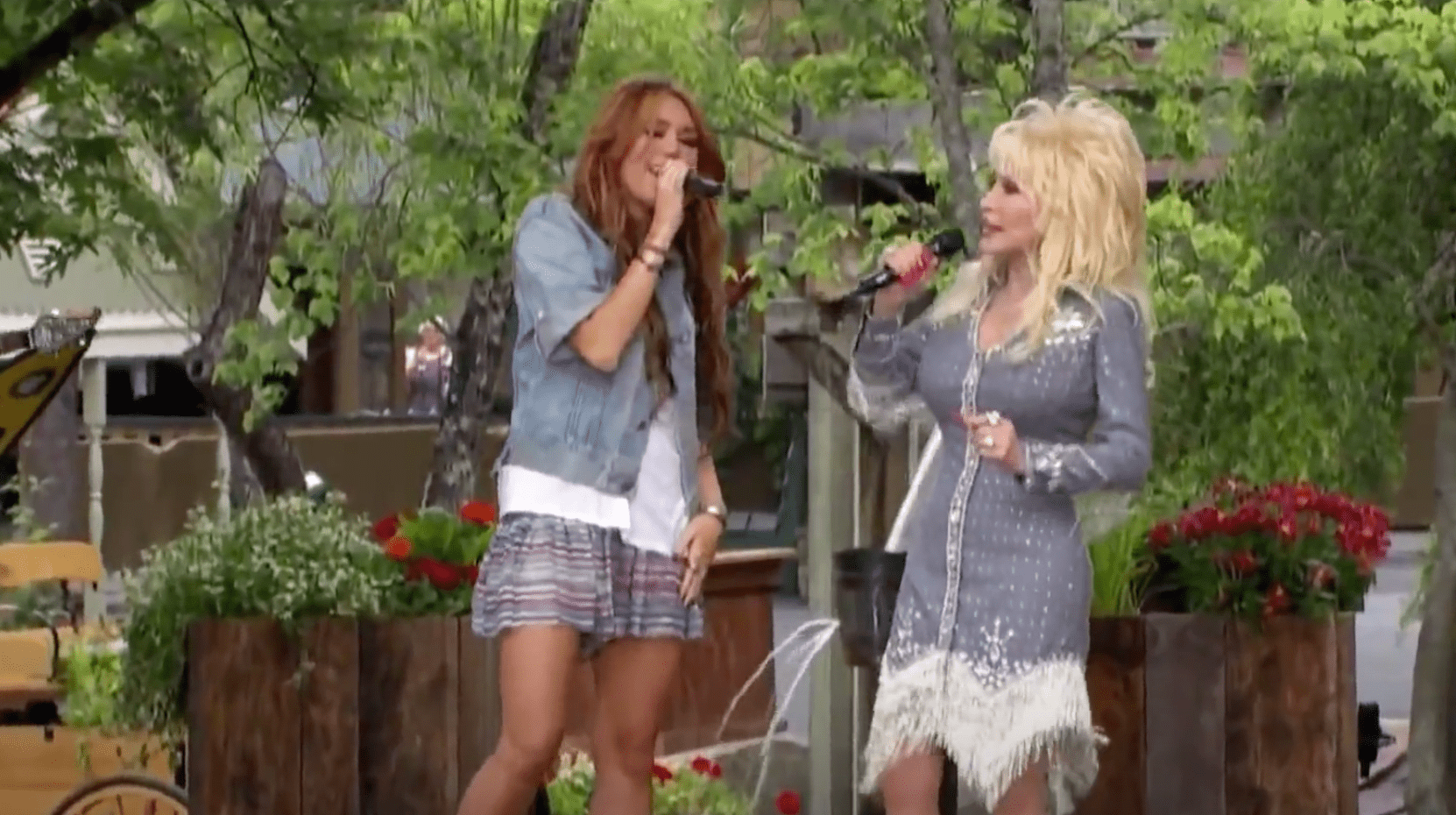 More recently, Miley collaborated with her godmother in her latest album. The two singers recorded the song "Rainbowland" as a duet, which starts with a voicemail from Dolly. The song is an adorable homage to their relationship. "We are rainbows, me and you/ Every color, every hue/Let's shine through/ Together we can start livin' in a rainbowland," the lyrics say.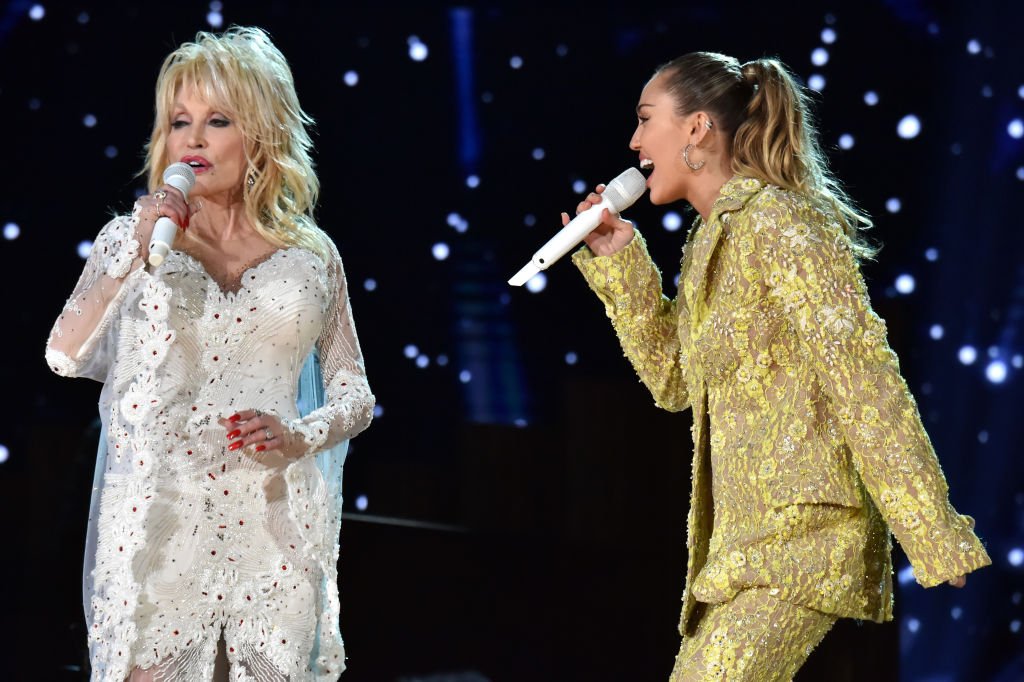 ---
Getting life inspiration from her godmother
Despite being one of the biggest music legends alive, Dolly Parton has always managed to stay humble and down-to-earth. She has never forgotten the small Tennessee mountain home she grew up in and has used her success and wealth to help others along the way. "We're supposed to care about each other, and I try my best to do that," Parton said back in 2016.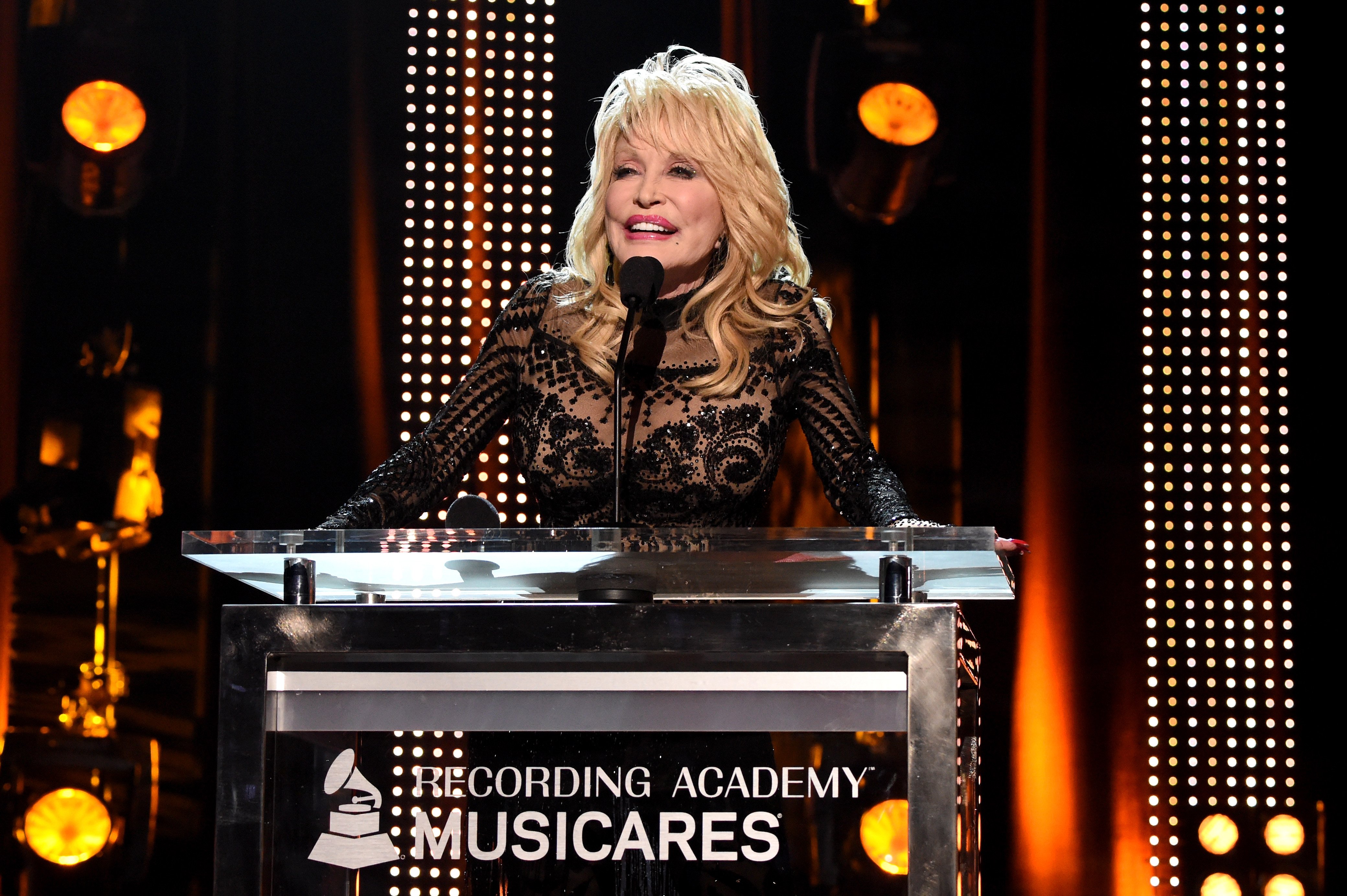 Miley Cyrus has definitely not stayed indifferent to her godmother's approach to life. The singer has admitted that one of the best things about having Dolly as her godmother was "watching the way she treats people with love and respect. Always a reminder to me and my family of what is important. Never let success change your heart."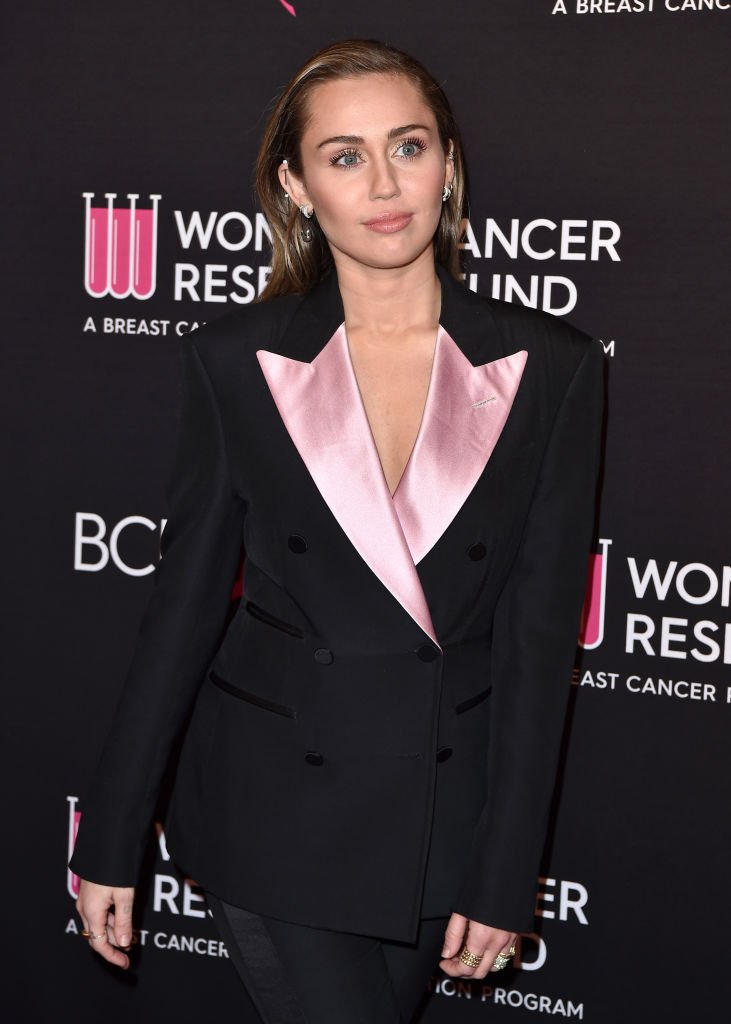 ---
They have a strange way of communicating with each other
It's fair to say that Dolly Parton's signature blonde wigs, sparkling outfits, and overall flamboyant image will never go out of style. But it's not only her image that has stuck with her throughout the years. Dolly kept faithful to a type of communication that, although being out of fashion for a while now, is still one of her favorite.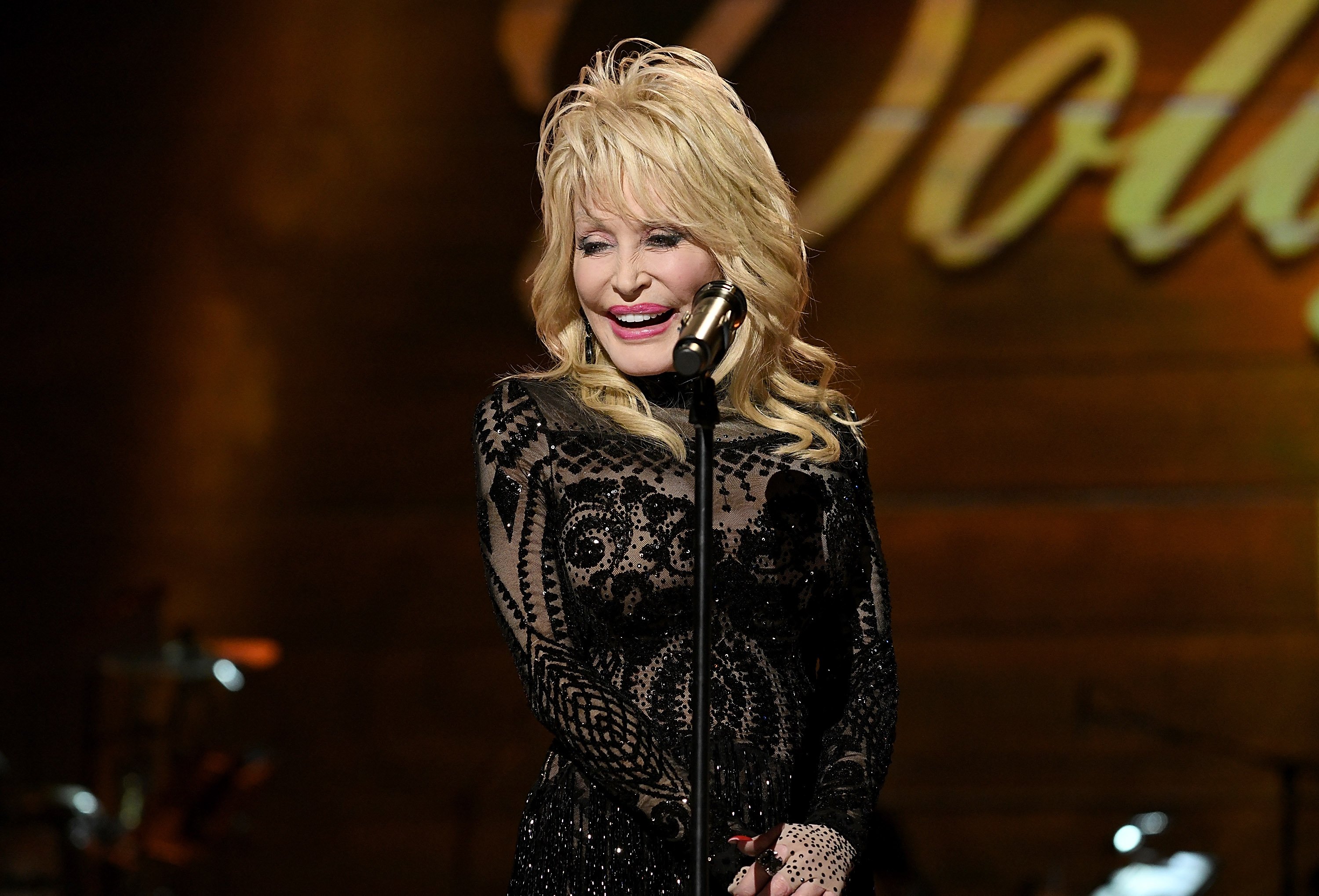 "I have faxes from Dolly Parton, hand-signed also. She faxes," Miley said."I obviously don't have a fax machine, especially when I'm traveling. When I have one of those it's like 'Where's the nearest fax machine?' I then have it sent to someone that can get the fax. Then they put it digital for my phone."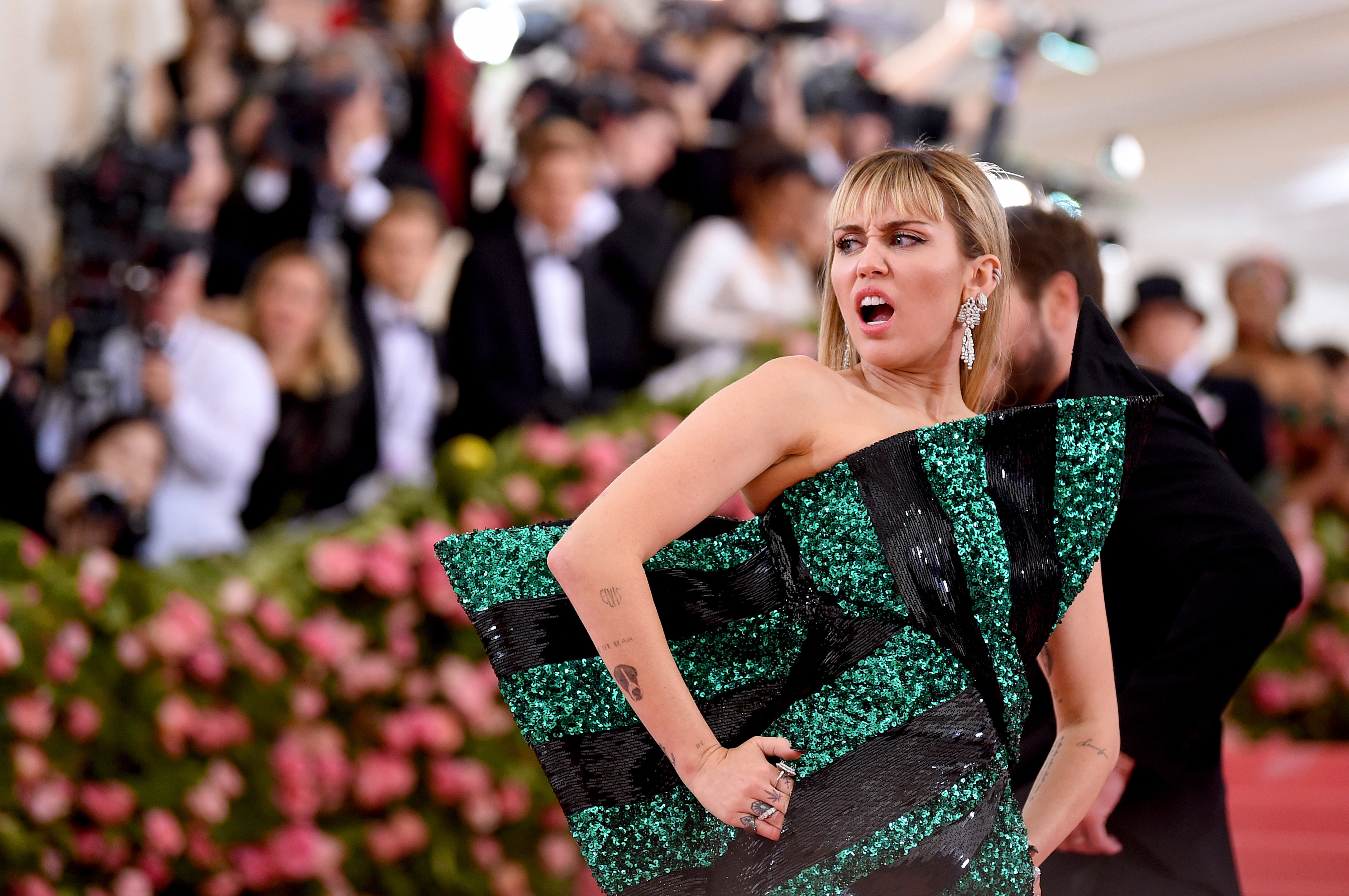 ---
Dolly had something to say about Miley's relationship to Liam Hemsworth
Miley has been on the news several times, not only for her extravagant and off-the-top image but also for her on and off relationship with actor Liam Hemsworth. After meeting back in 2009 on the set of "The Last Song", they made their first public appearance as a couple in March 2010. Two years later, they were getting engaged, but only one year then, they broke up.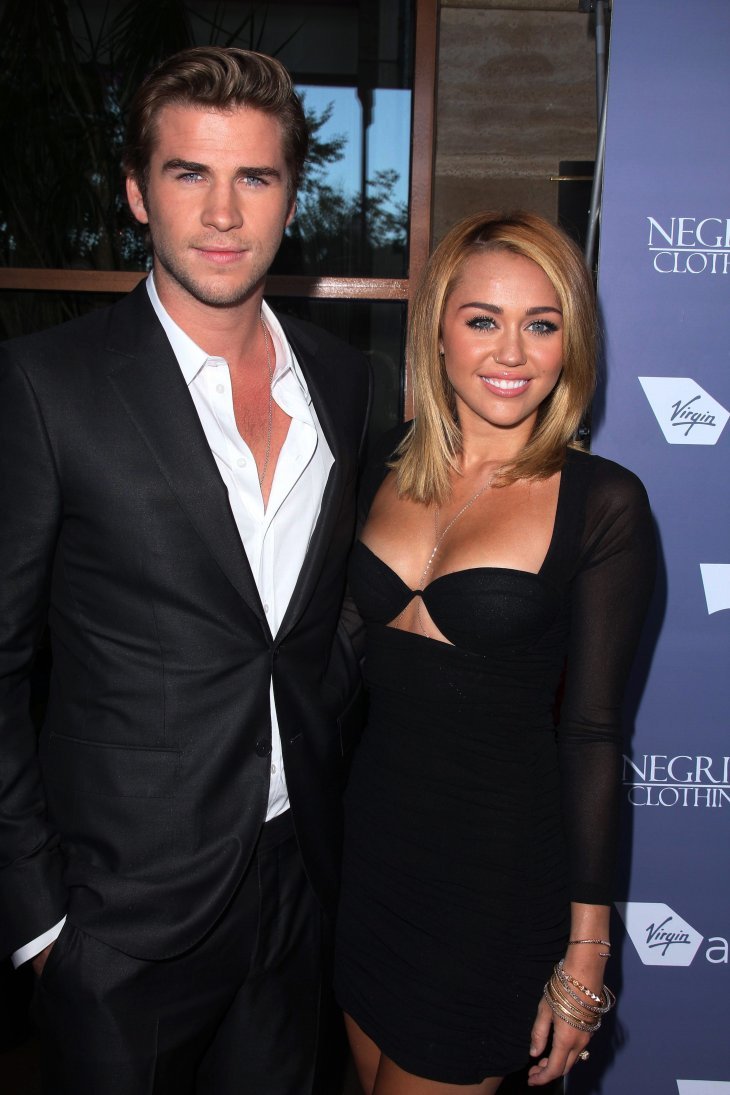 In 2016, 3 years after their break-up, they announced they were engaged again. Dolly was asked if she had any advice for her goddaughter regarding her personal life, to which Dolly replied, "I just say to be respectful and mindful of the other person's feelings and try to compromise when you need to." The singer added, "I would say be cautious and be careful. And be loving and kind!"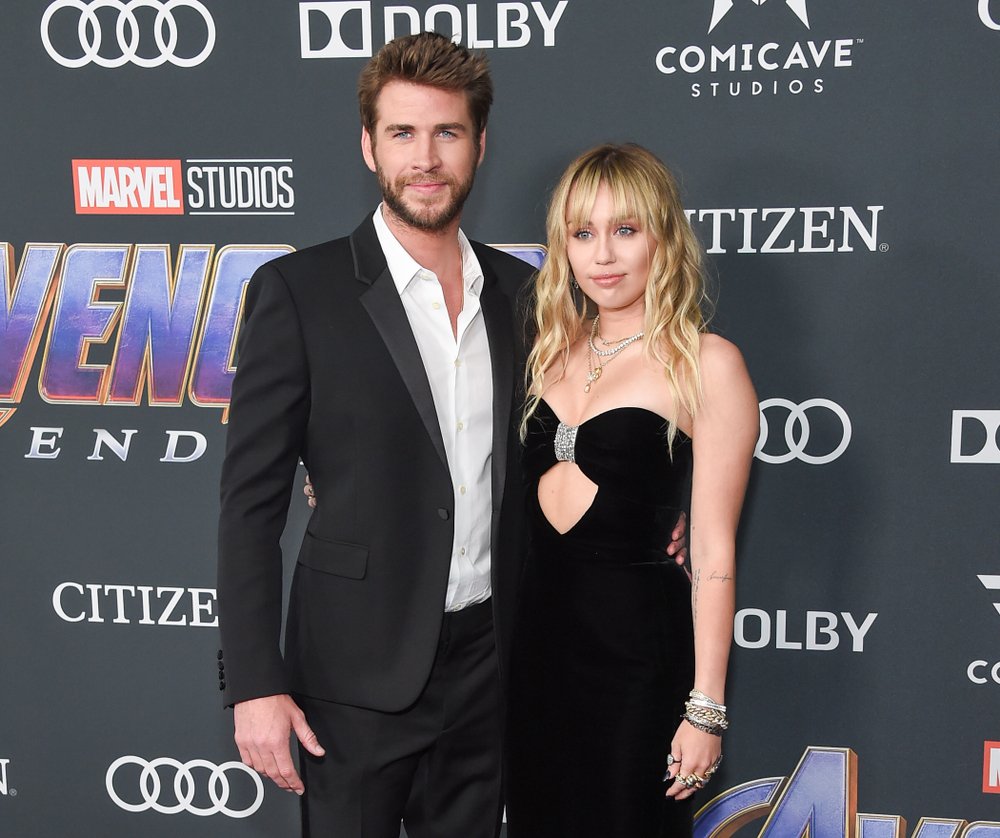 ---
Dolly is careful with the advice she gives Miley
When you look at Dolly Parton and Miley Cyrus, you might say there's not a lot in common with them, but the truth is, they're more similar than what you would imagine. Parton has even admitted that her goddaughter Miley reminds her a lot of herself when she was younger. But the singer always makes sure to be very careful when it comes to advising Miley.
The young pop star looks at Parton as a role model, but Parton doesn't want to take advantage of it to influence Miley's lifestyle or music. She has mentioned that she wants her goddaughter to grow "her own wings and learn to fly." Looking at Miley's career, it's safe to say she has followed no one but her own instinct and taste. Good for her!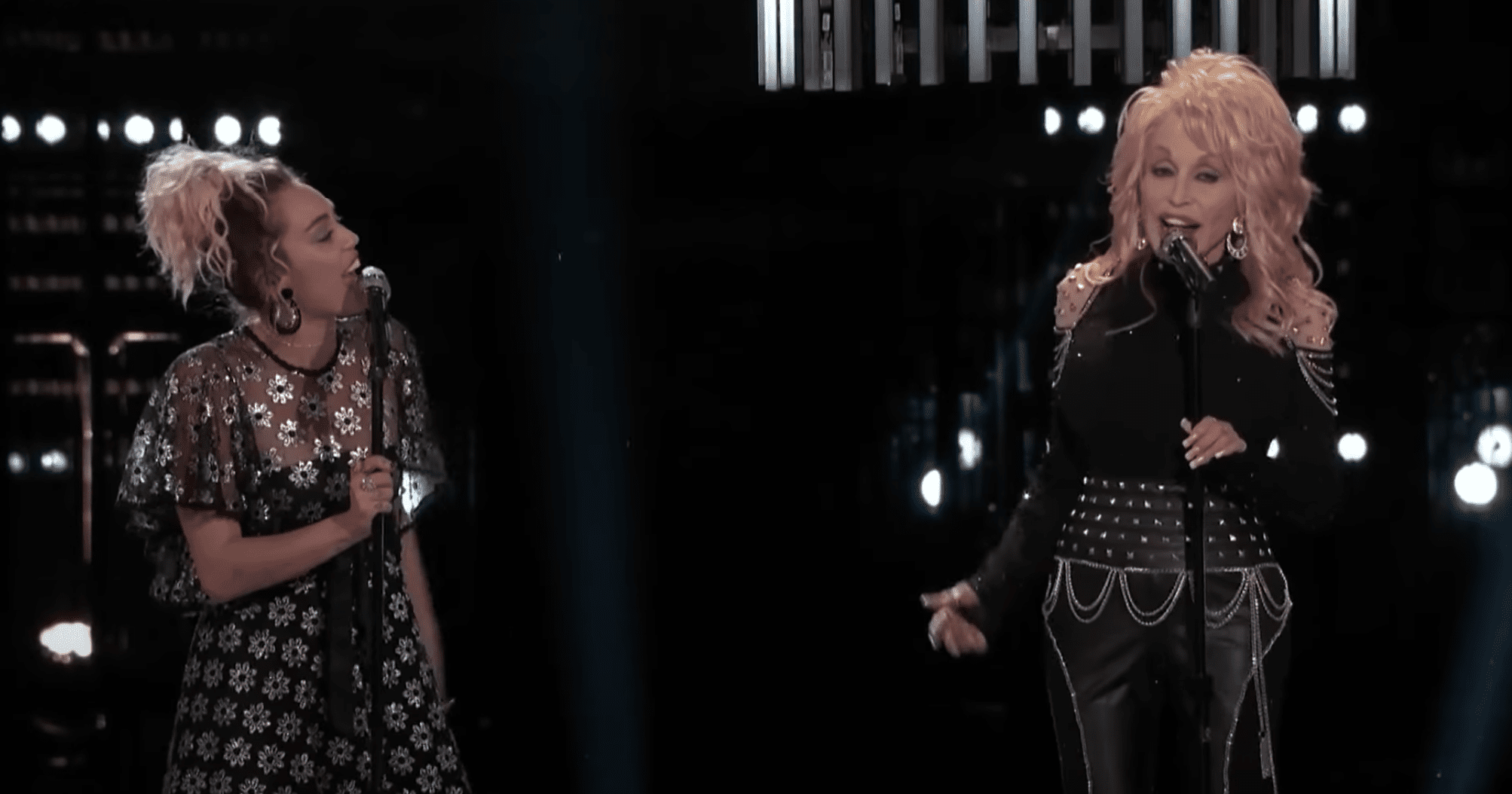 ---
She will always be Miley's role model
Dolly prefers to be seen as an example, rather than giving her goddaughter direct advice on what to do. "I've told her some things that I think are valuable and that she uses, but I'd rather live an example," Dolly said about her relationship to Miley.
"[I'd rather] be an example rather than just try to tell somebody to do this, do that because I don't think that's right," the country legend said. "Everybody's different. You've got your own journey. And some people are going to help you along the way, and they can kick a few rocks out of the road for you, but you got to walk it."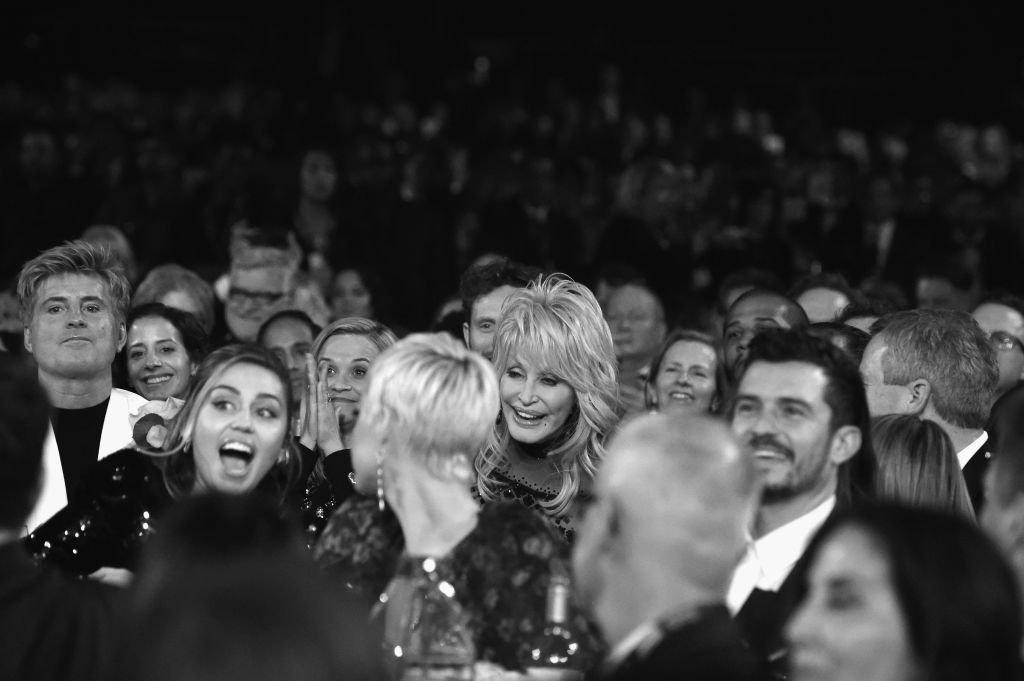 Although they aren't related, Dolly and Miley sure do seem like a match made in heaven. It's so sweet to witness these two's relationship throughout the years. Did you know about their connection? What are your thoughts on it? Let us know all about it in the comments section, and don't forget to share the article!
Sources:
Bustle
,
The List
,
Cosmopolitan
,
Country Living
,
People
,
Express
,
Insider
,
Time