8 Key Rules The Stranger Things Cast Have To Follow
Stranger Things has become a hugely popular series that has not only captured its audience but also earned multiple awards. But, do you ever wonder what goes into keeping the project a success? Well, we've got all the answers. Dig into the article to find out the rules the cast must follow.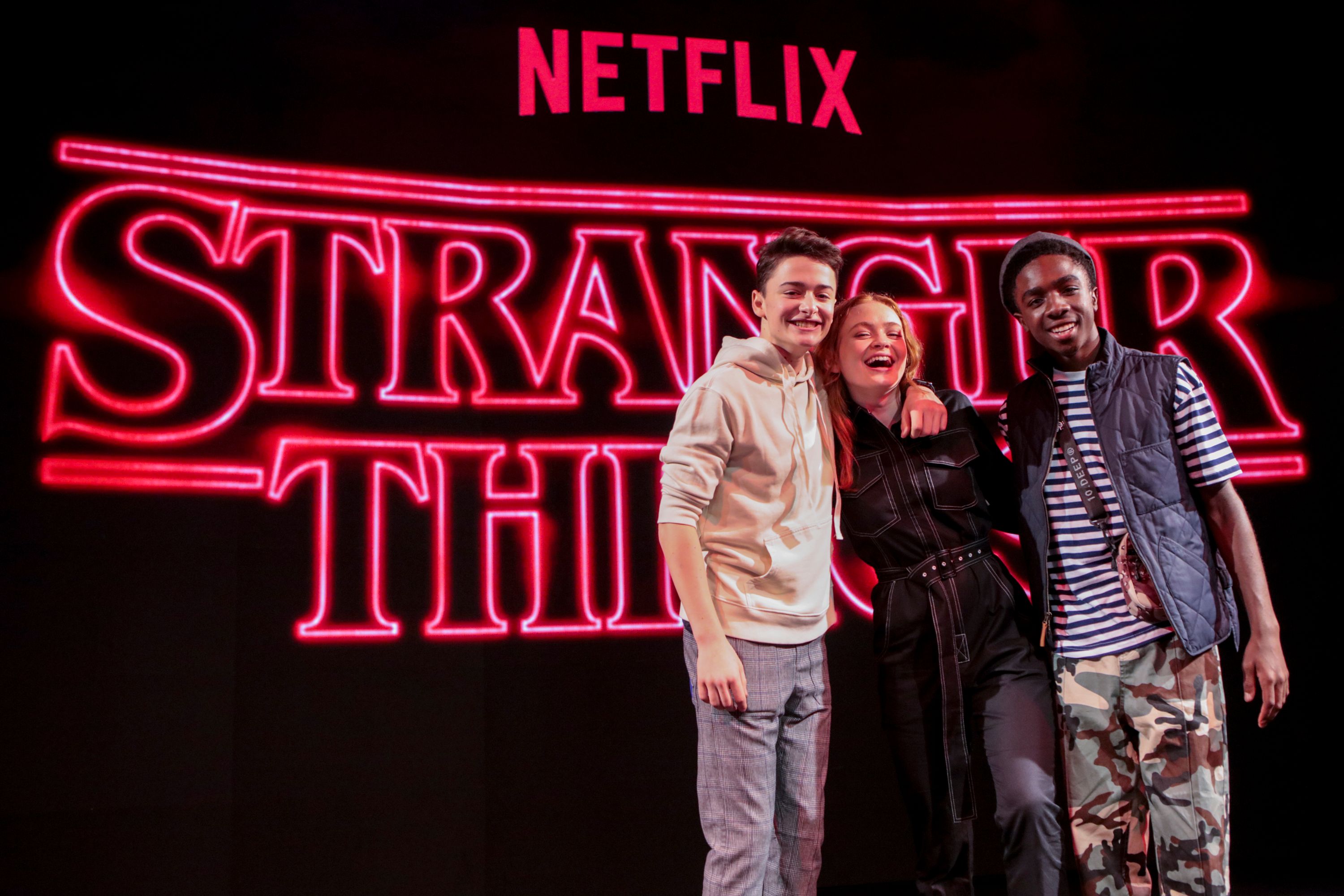 ---
1. BE READY TO HAVE A CRAZY HAIRDO
The '80s hairstyles were definitely much wilder than today. And the majority of the Stranger Things cast have to live with it, no matter how much they hate those crazy period-appropriate hairdos. In a new interview with Jimmy Fallon, Noah Schnapp revealed how frustrated he was about Will's haircut.
---
He asked the showrunners and hairdressers to change it may be a thousand times – with no luck, though. So, Noah had to wear that throwback bowl-cut, created with the help of hair extensions. And Natalia Dyer had to perm her hair for the look.
But at least she didn't have to wear a wig, like Dacre Montgomery! Oh yes, the actor confirmed that his mullet wasn't real, despite its convincing appearance!
"I can only dream of growing beautiful locks like Joe Keery." - Dacre admitted. - "A lot of the crew didn't even realize that it was not my hair on the sides."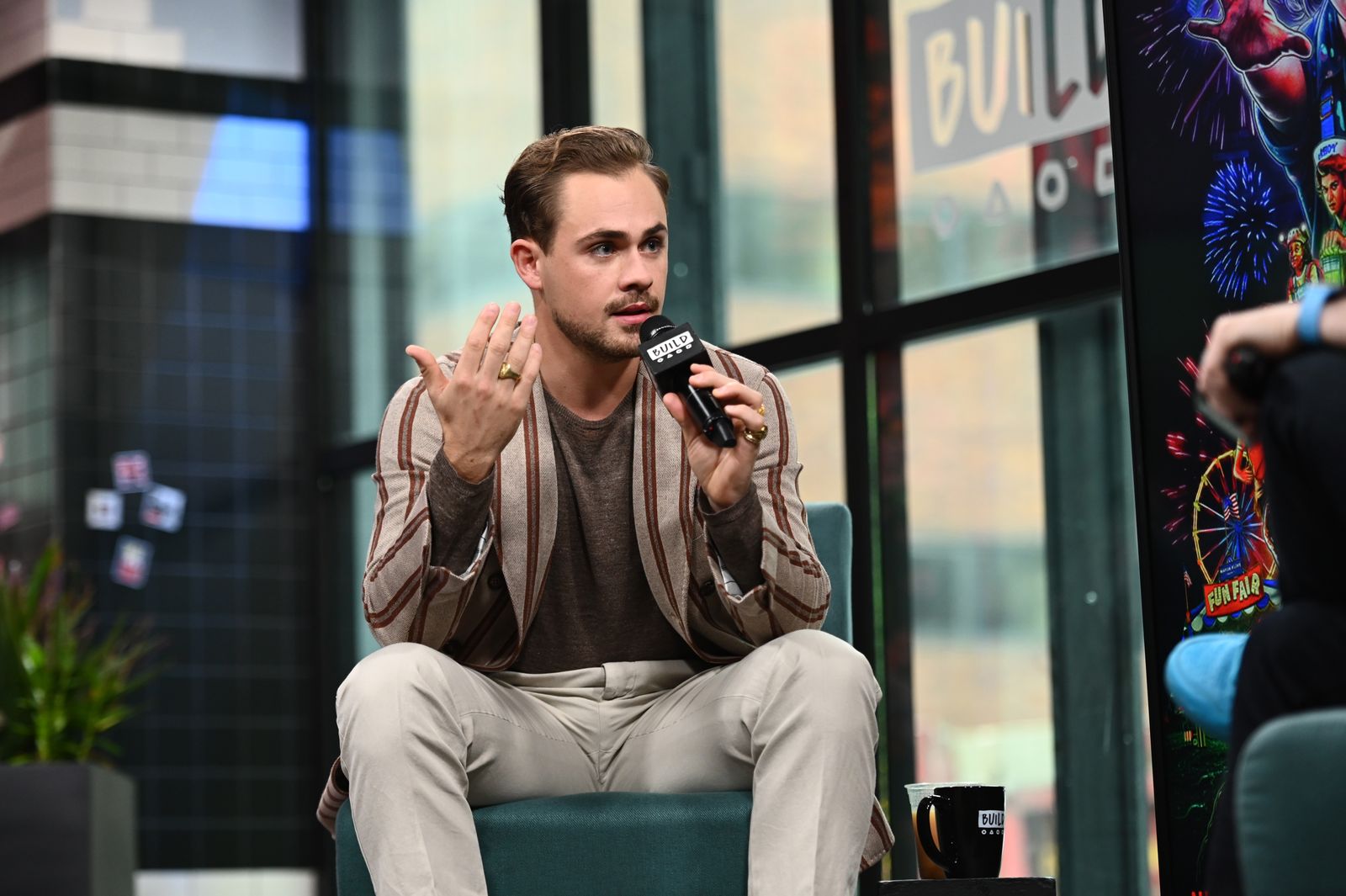 ---
And he wasn't the only one who was wearing a wig: David Harbour shaved his hair into a mohawk between the first two seasons. So he had to wear a wig for the first three months of shooting for Stranger Things season two. But, of course, no character on the show has gone through a greater hair transformation than Eleven.
Millie Bobbie Brown found out she was supposed to shave her hair off only after she was chosen for the role. Luckily she was OK with the idea, finding courage in Charlize Theron, who had to do the same for her role in 'Mad Max: Fury Road'.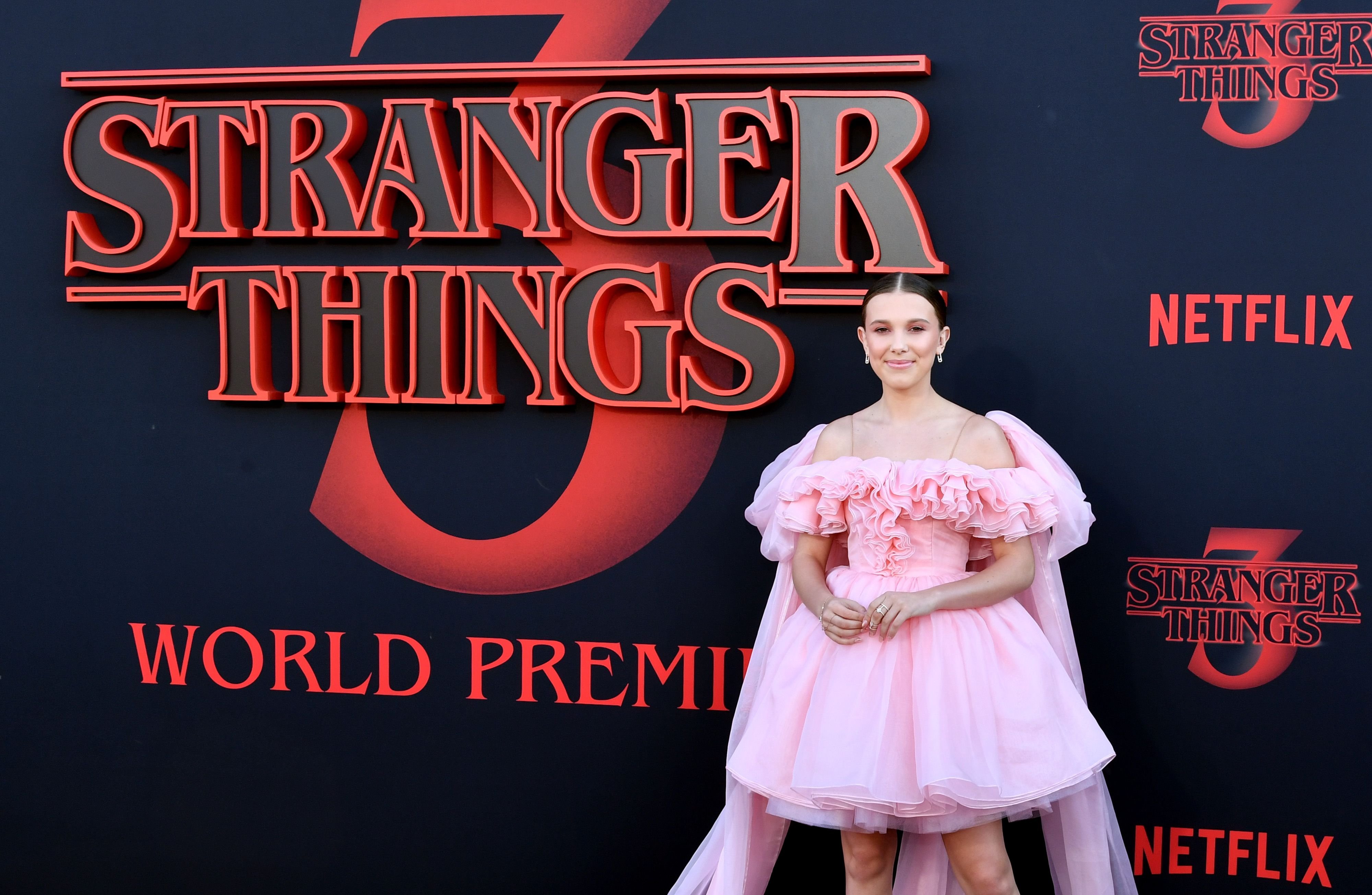 ---
By the way, the actress who played her on-screen lab-sister Kali, Linnea Berthelsen, also had to undergo a similar transformation, shaving part of her head. Moreover, to get the perfect look, inspired by the '80s icon Cyndi Lauper.
Linnea literally spent days in the hairdresser's chair getting her hair done. Originally, the Duffer Brothers wanted Kali to have an under-layer of green, but changed their minds to purple – just twenty-four hours before shooting!
---
2. ACQUIRE A PERFECT AMERICAN ACCENT
That sounds easy! But it appears that not all of the cast members were born in the US! When fans watch Millie Bobbie Brown in interviews, many of them are shocked to find out that she's actually British! She even hid her true accent when she auditioned for the role of Eleven.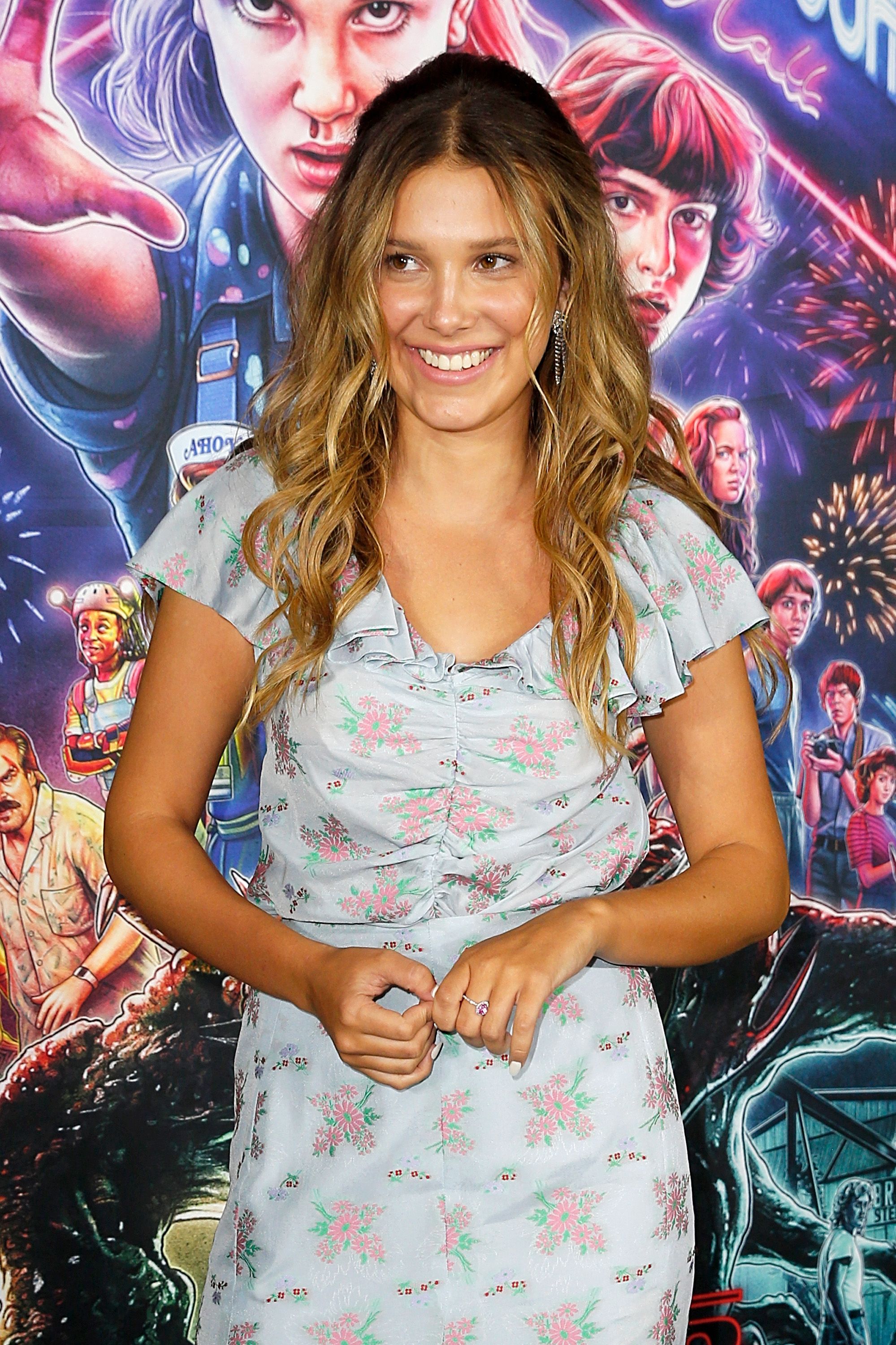 ---
Millie revealed that she mastered her American accent by watching episodes of 'Hannah Montana'! By the way, Millie's ability to change accents allowed her to prank-call her co-star, Gaten Matarazzo. She once called him, talking in a different voice and with an American accent, pretending to be a fan – and a stalker.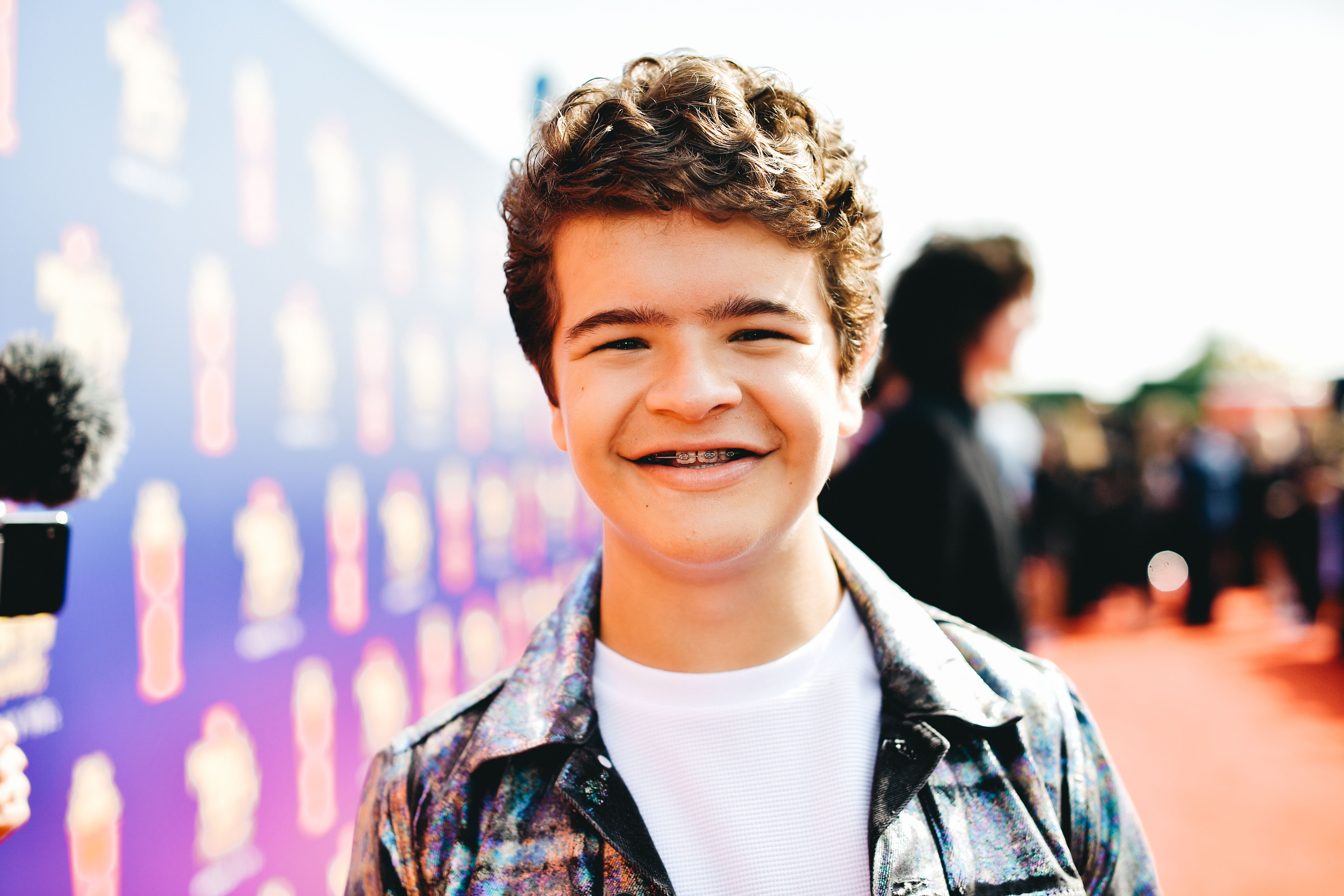 ---
Brown managed to really freak Gaten out when she said – quite meaningfully – "I see you!" But Millie is not the only undercover Brit on the show: Charlie Heaton, who plays Jonathan, is from Yorkshire! He did a really great job hiding his accent, but it was a challenge for him.
This was all because he had to say one name over and over again: Nancy. Producer Shawn Levy revealed that they had to re-record Jonathan's dialogue occasionally "to make his 'Nancy' pronunciations more American."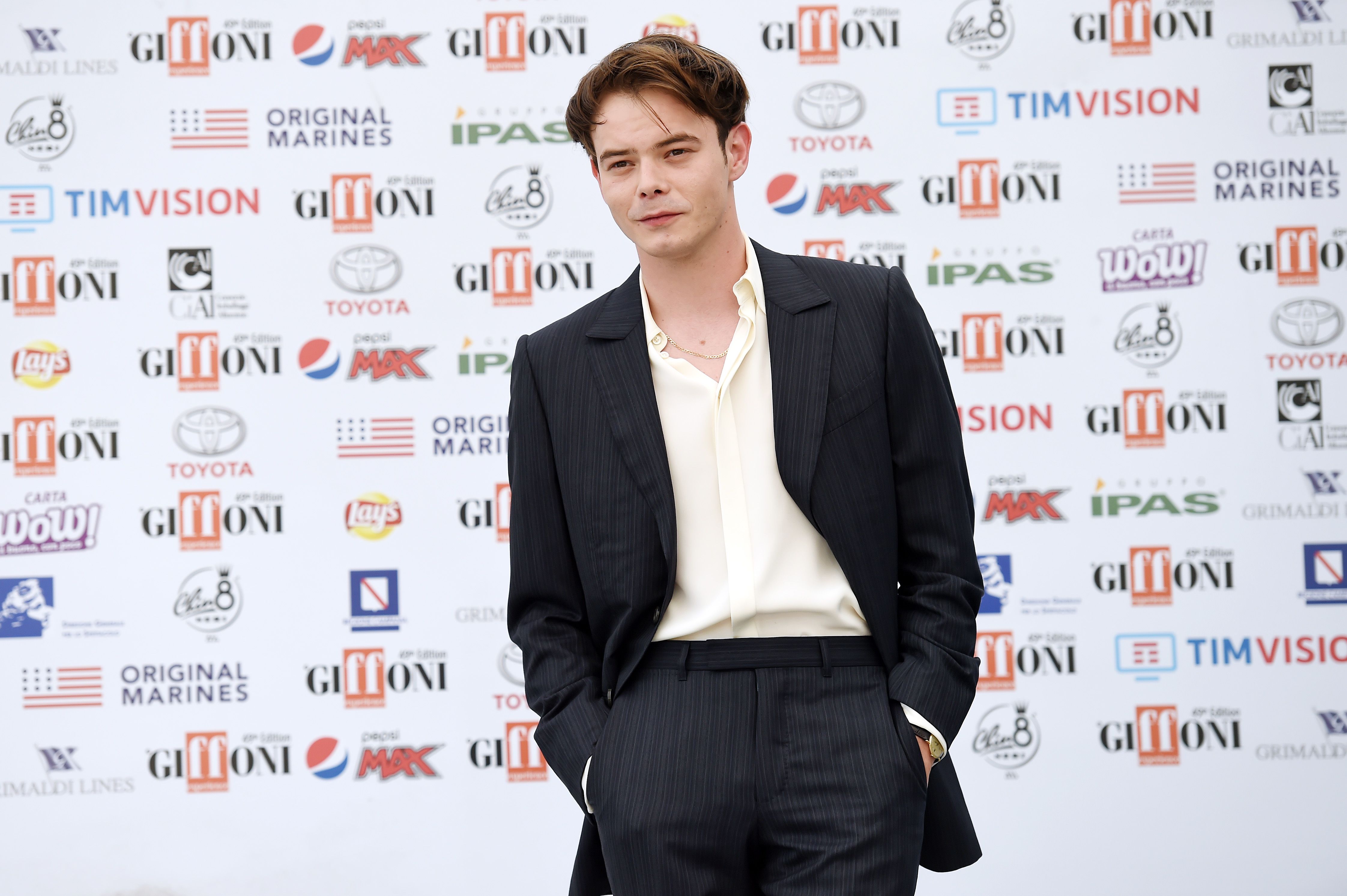 ---
3. SHOW UP ON SET WITHOUT MAKE-UP
Nailing the bright, colorful 80s makeup took a ton of research that the makeup team had to pull before the show started. They looked through the TV Guides of that time, cosmetic ads, movie posters, and magazine clippings.
But, no matter how extravagant the character's makeup has to be on screen, there's a rule that the actors must come to set without any makeup. And the reason for this rule is Millie Bobby Brown, who once delayed the production for forty-five minutes because she showed up on set covered head-to-toe in glitter!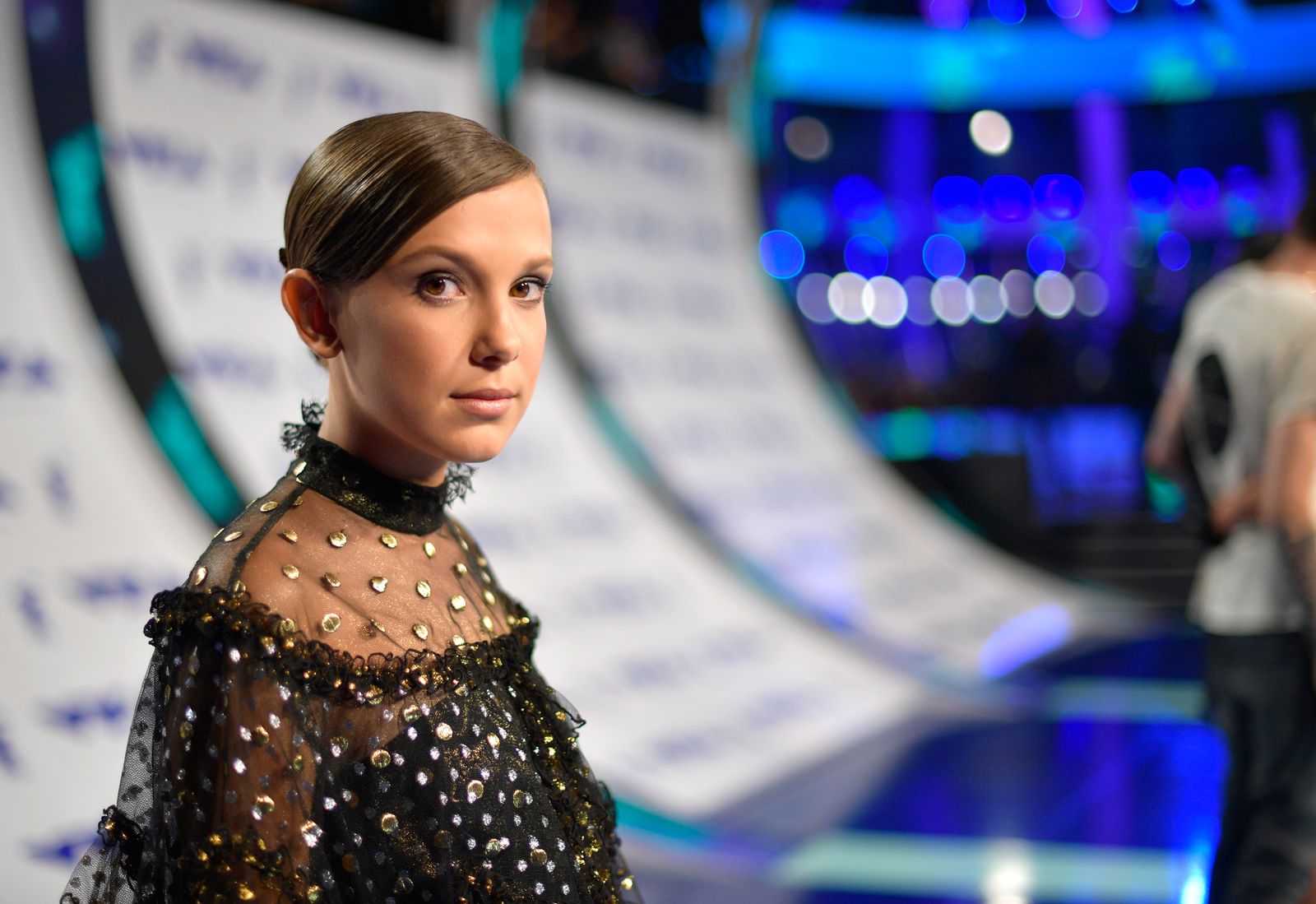 ---
No-one knows where all that glitter came from, as Millie was totally poker-face about it, and didn't reveal the truth even to the showrunners. However, usually, it doesn't take long to prep Millie for her character, but that isn't the case for some of the other actors on the show.
For example, it doesn't just take 'four puffs of Farrah Fawcett hairspray" to gave Joe Keery his rockstar hairdo! In real life, the hairdressers spend thirty minutes every day creating it. And Dacre Montgomery had to spend up to five hours every day getting all the scratches and bruises put on him. 
---
And you'll never guess what beauty product was used to help create those wounds and slimy sweat on the flayed characters! It turns out, that effect was achieved with the help of "a really viscous lip gloss", as the Stranger Things' makeup designer put it.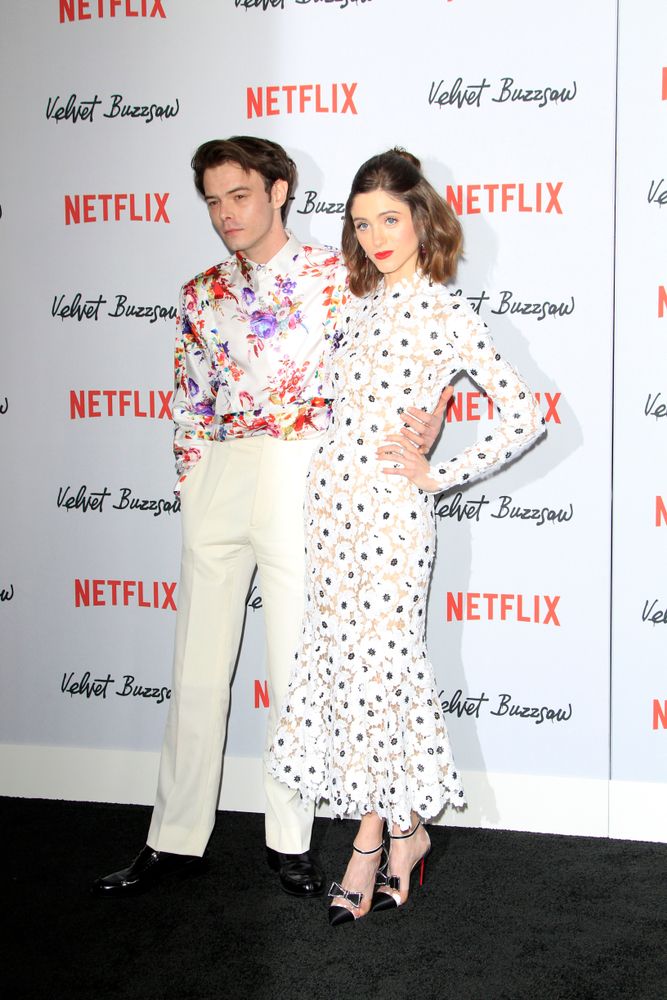 ---
4. BE READY TO KEEP LOSING YOUR VOICE 
It turns out that perfecting her American accent wasn't the most challenging thing for Millie Bobby Brown. The world of Stranger Things is full of terrifying monsters, so it's no wonder that the characters scream a lot. And when screaming is part of your job description, it means that you might lose your voice occasionally. 
"I was in London the other day, and they made me go back to do the ADR and go over my scenes. I had to start screaming again so they could put that over it," Millie recalled.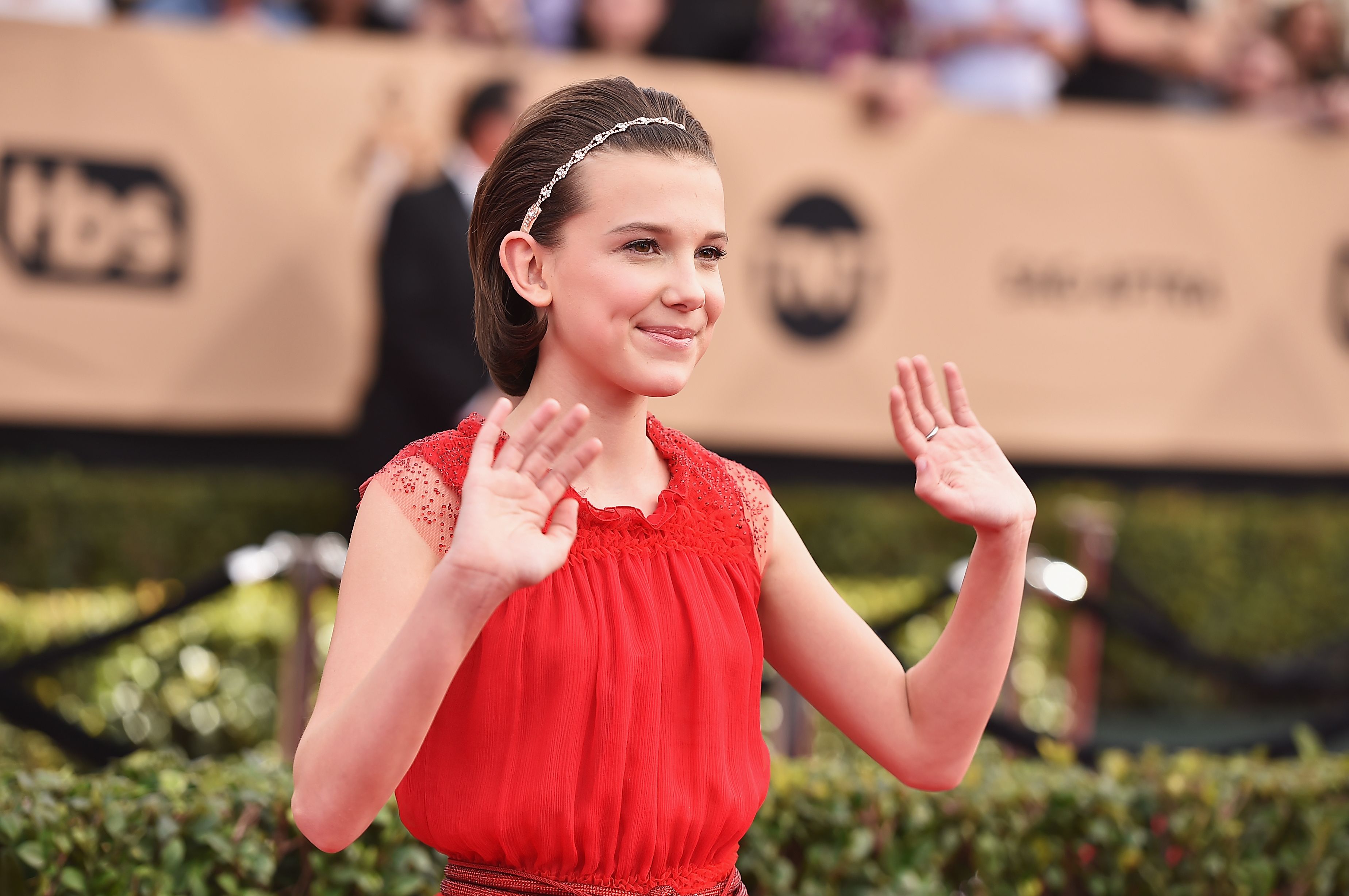 ---
The actress also revealed that she lost her voice five different times throughout the eight months of filming season 3. And Noah Schnapp also lost his voice from screaming so much in the finale of the second season.
"I was screaming and screaming," he said. "Then the next morning I woke up, and I just—I'd open my mouth, and nothing came out for the next three days."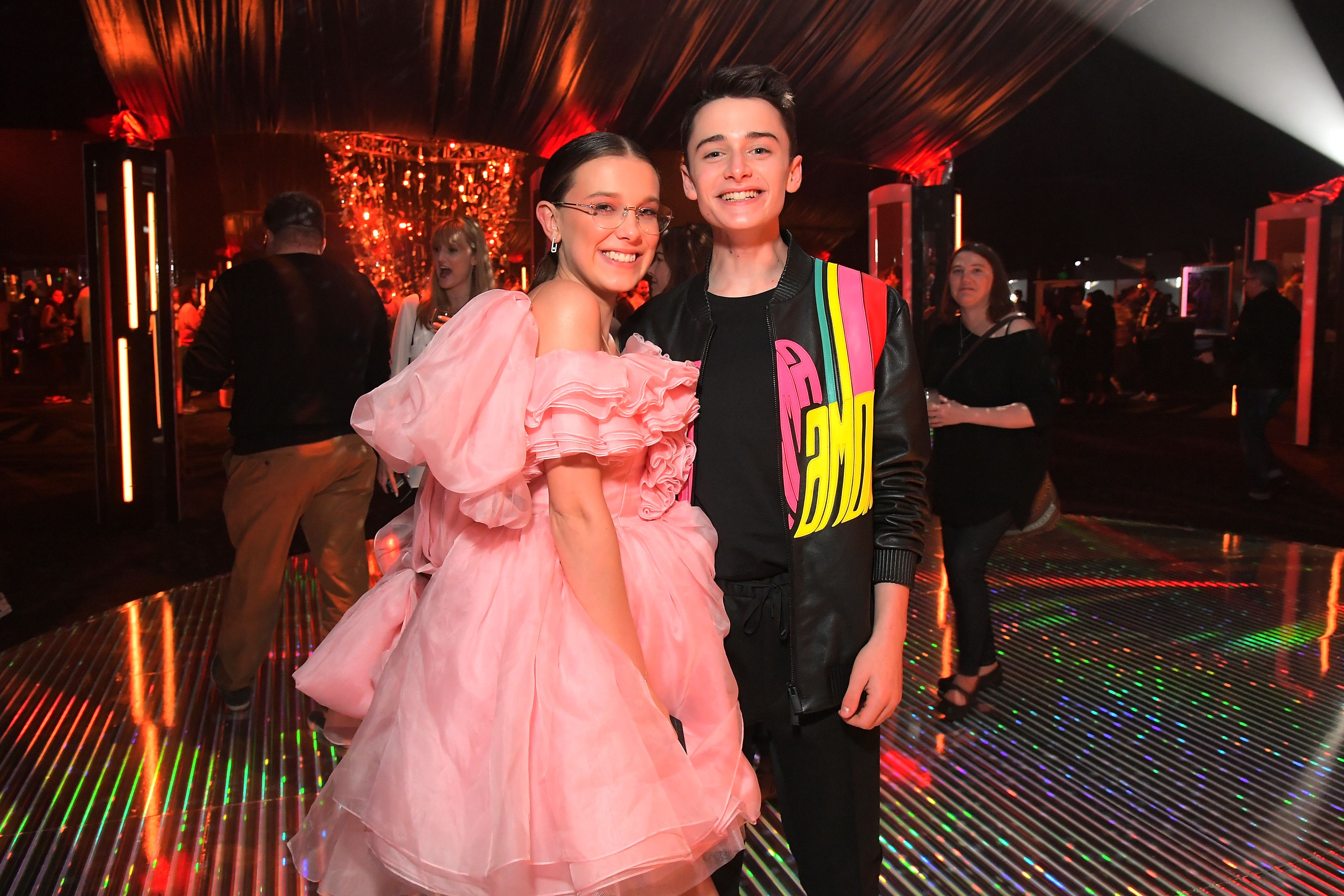 ---
5. GET READY TO GO UNDERCOVER ON SOCIAL MEDIA 
The young actors don't actually live in the '80s – they have grown up in a world where they can share pretty much everything they do on social media. But if you are a member of the Stranger Things cast – forget about it. The entire cast and crew have to be really mindful of their social media presence and not spill the beans.
The official Stranger Things Twitter page posts all the new information first, and only after that do the cast members then follow. Also, the showrunners take extra precautions to make sure the set of the show is a leak-free zone!
---
That's why cellphones are simply not allowed on set. Apart from this, the advance screeners are password-protected, which means that if a leak happens, they will be able to identify the person responsible for it. And, of course, Netflix controls what the actors are allowed to reveal on their press tours.
Francesca Reale, who played Billy's co-worker Heather, revealed that everybody has to be extremely careful to not get themselves into trouble. So if you've ever wondered why we know so little about the plot of the upcoming season four – here's the answer.
"Basically they just sent a massive sheet to all of us saying what we can and can't say and what we should refrain from talking about."
---
6. COME TO TERMS WITH WEARING UNCOMFORTABLE CLOTHES
The Duffer Brothers believe that so many people connect to the characters of Stranger Things because everything on the show "feels very real." In fact, one might even say that the showrunners go a little bit overboard when it comes to making sure all the details are accurate.
"We genuinely live in the '80s world when we're on set." - Millie Bobby Brown told Teen Vogue. - "Everything, to the underwear that we're given."
---
But the reality is that sometimes the trendy 80s' clothes nowadays are considered anything but comfortable. Like those rinse-washed, skin-tight jeans, which had no stretch at all! While visiting "Late Night With Seth Meyers" Joe Keery admitted that he wasn't prepared for it:
"It's like you're wearing a baseball glove," he said.
Although, some of the details were altered a bit. For example, the swimming trunks the community pool lifeguards wore were not that authentic to the era. They were initially inspired by the 'Baywatch' series, but the designers decided not to follow the look too closely because lifeguards' trunks in the eighties were too short!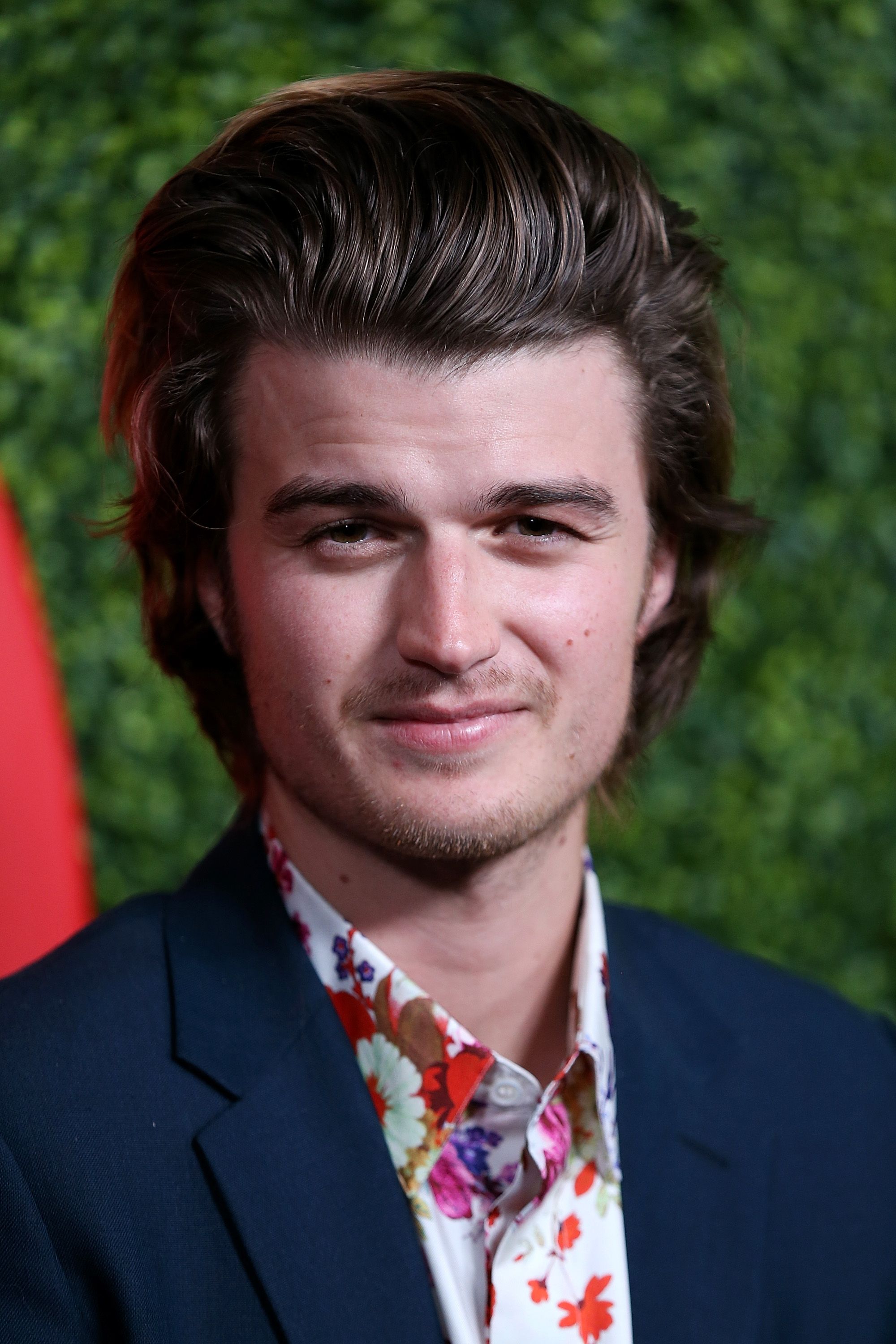 ---
7. KEEP IN MIND THAT NO BUFFING UP IS ALLOWED
The 1980s wasn't the time when the young-guns were hitting the weights. But still, the Duffer brothers told Joe Keery to get ripped for the role. Initially, Steve Harrington was actually supposed to be a pro-swimmer.
"I didn't want to be known as Chunky Steve." - he told Seth Meyers. – "I showed up on the first day and they were like, 'Oh, the swimming? We cut that.'"
---
So Keery's six-week training appeared to be a complete waste of time! But Dacre Montgomery's change of diet and new training routine wasn't wasted. The fact is that he had to add a few pounds to cultivate a proper eighties look!
Prior to taking part in Season Three of Stranger Things, Montgomery starred in The Power Rangers and took up boxing and hit the weights to prepare for his role as the Red Ranger. So, for portraying Billy he had to get a more rounded look.
---
8. GET READY FOR KISSING ON SET
Although Stranger Things is a horror show – there's still a place for romance. In season one, Eleven and Mike's friendship turns into something bigger and they kiss. For Millie Bobby Brown, it was her first kiss... ever!
"It was, like, my first kiss, so it was kind of weird. We had no idea what to do. It was like real life - nobody really knows what to do."
---
But the young actors are professionals, and as it made sense for the storyline – they just did it! Finn Wolfhard recalled that Millie had "the funniest reaction" to the kiss he had ever seen!
"They yelled cut. Millie got up and just looked, like, disappointed. Then she yelled out, 'Kissing sucks. That sucked.' That's what she said."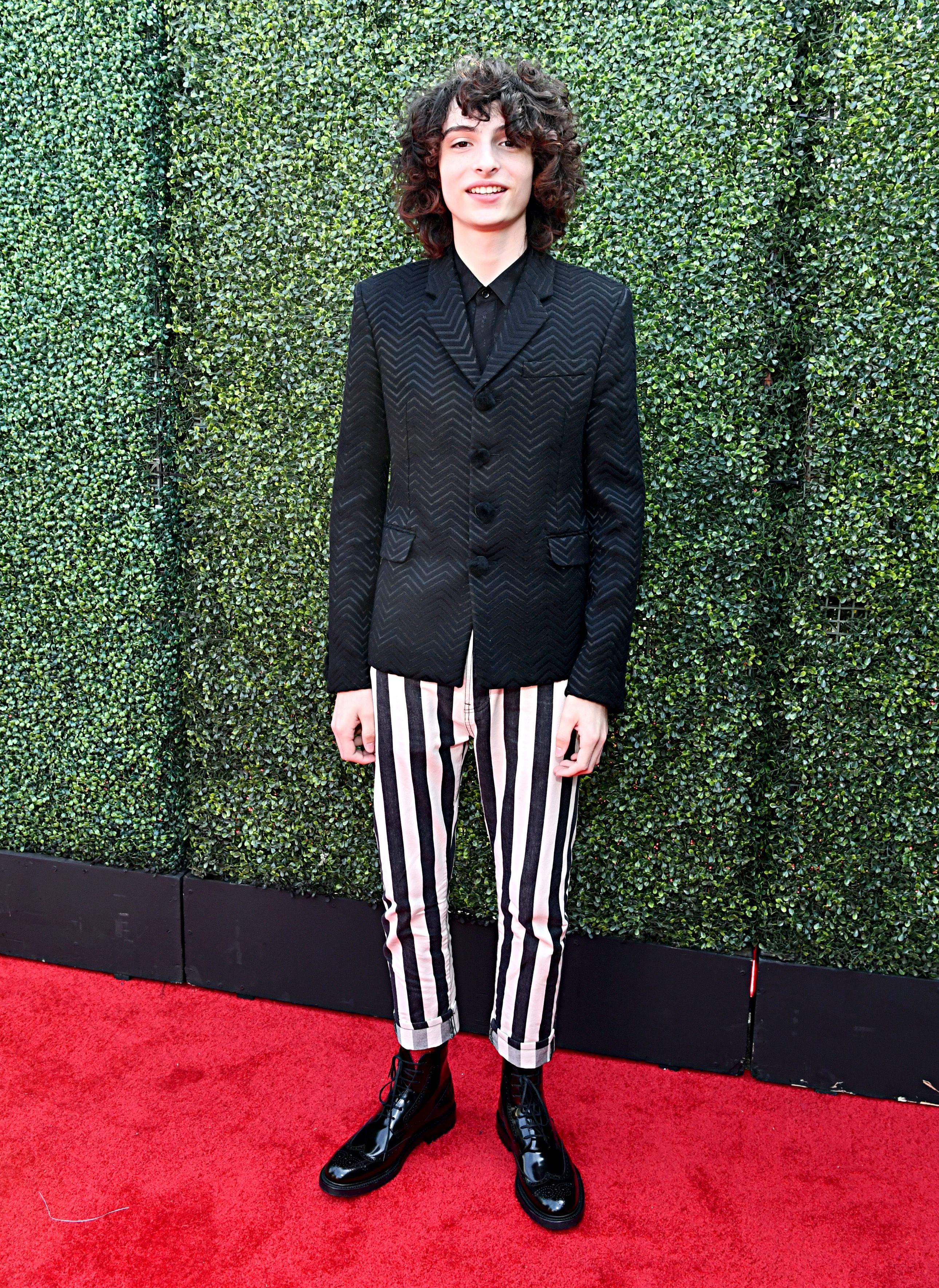 ---
But later Millie revealed that she thinks it was really "cool to immortalize her first kiss onscreen". "cool to immortalize her first kiss onscreen". But Sadie Sink wasn't really OK with the fact that she and Caleb McLaughlin would have to kiss on set.
Especially as it was unscripted, and came as a total surprise for the pair! Initially, it was only supposed to be Eleven and Mike kissing at the Snow Ball. But Ross Duffer suggested that Max and Lucas should do the same. Sadie got really stressed out about it!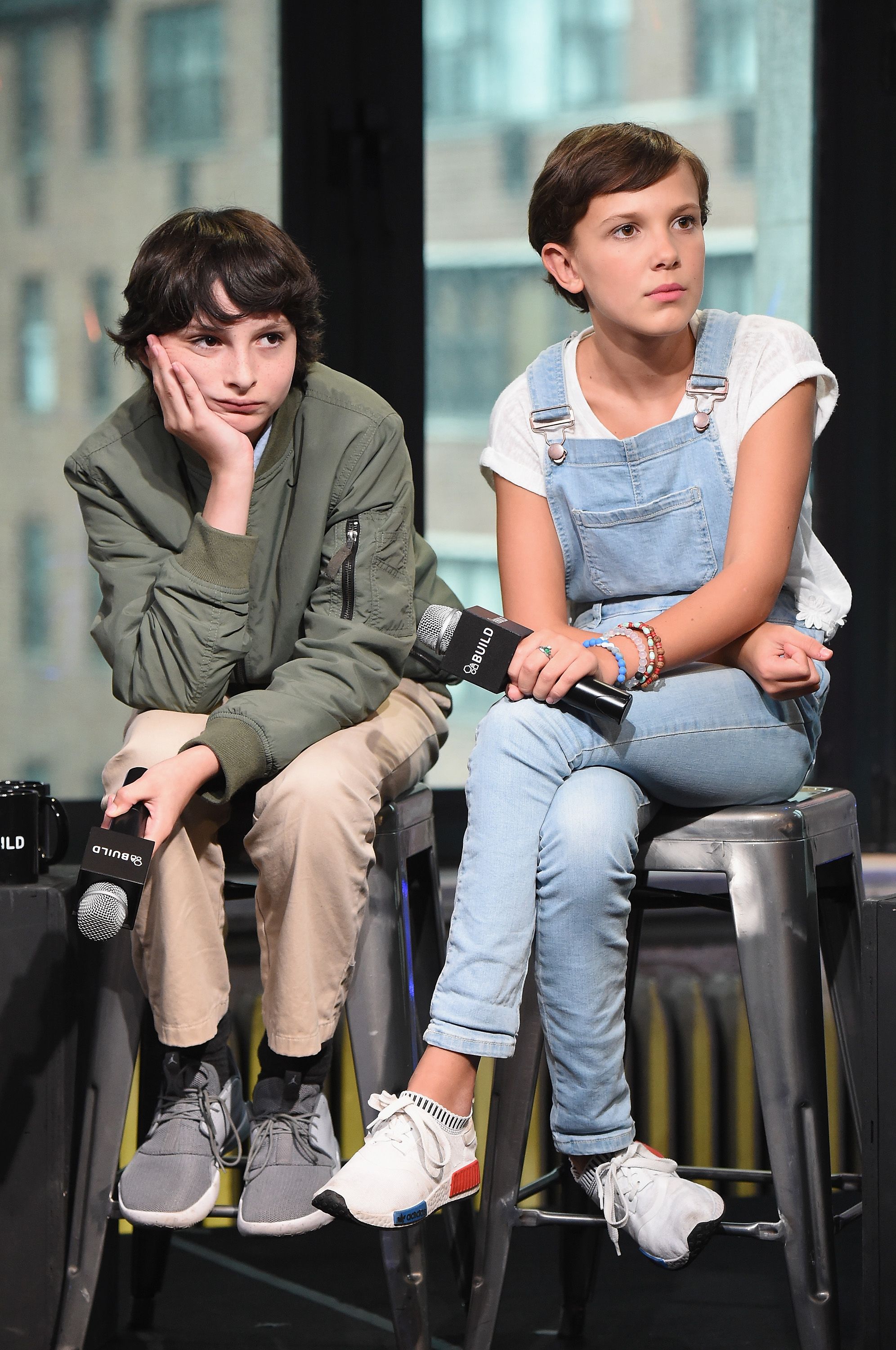 ---
However, she later revealed that although she was quite obviously nervous, she was quite comfortable with the kissing scene (although neither she nor Caleb had ever kissed anyone before.) So, as you see, there are a lot of rules and tricky situations you have to be prepared for