Iain Armitage: The Kid Who Is Rocking Hollywood
It's a new era of kids rocking Hollywood these days. And seeing all of these little stars frankly makes us feel a bit nervous - they pulled off some super impressive performances! Dig into the article as we uncover a bit about Iain Armitage, an 11-years-old star, who has been playing the lead role in Young Sheldon for 3 seasons.  
---
INTRODUCING...YOUNG SHELDON!
If you are reading this article, we can safely assume that you're also a fan of The Big Bang Theory. Jim Parsons, who played the older Sheldon, was fantastic in his role. Parsons is now an executive producer behind the camera of Young Sheldon, so Iain is super lucky to have the master guiding him.
Like Parsons said: "Watching Iain bring this young version of this character to life that I've been working on for a decade of my own life, it was really moving."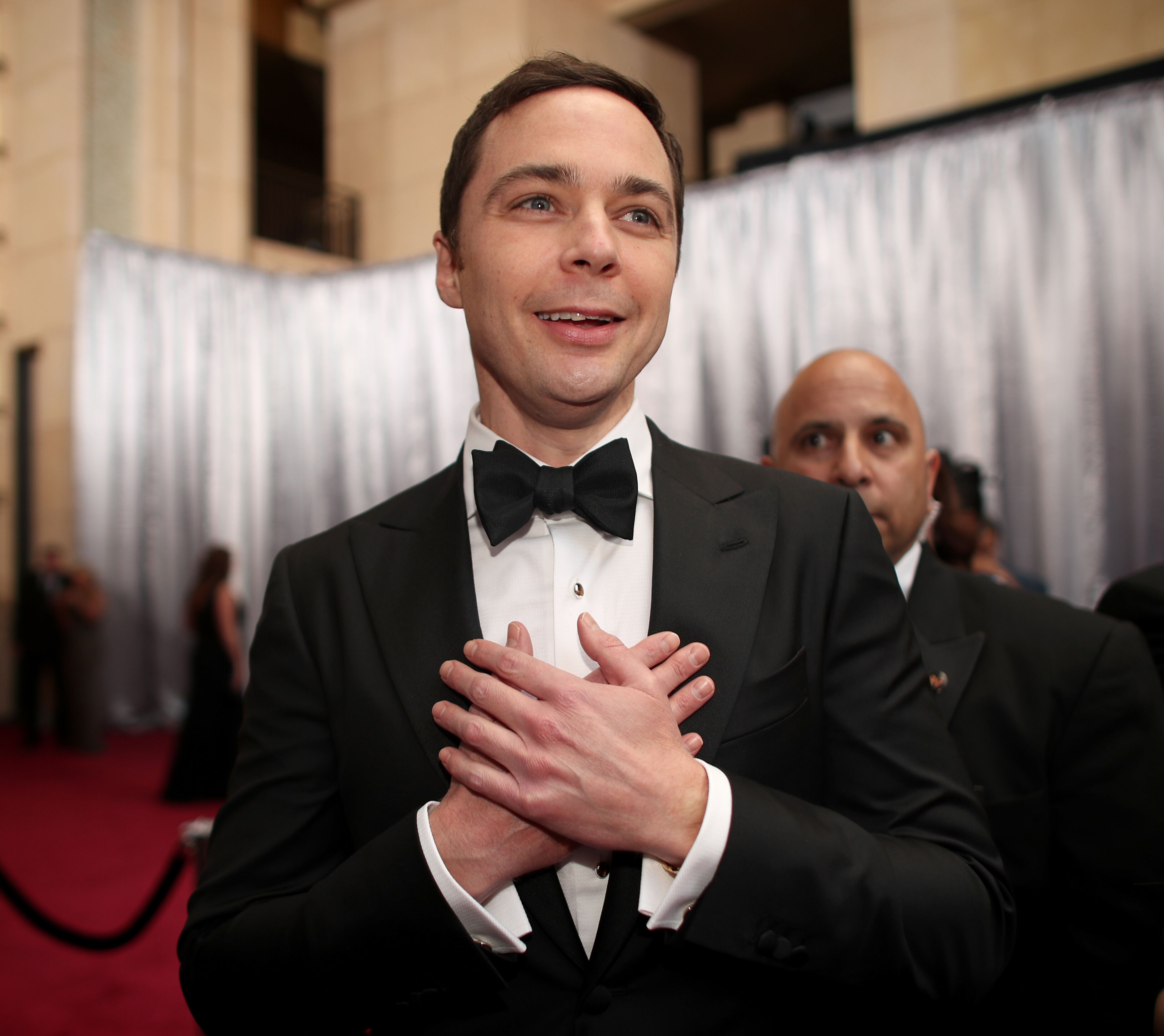 ---
Jim, of course, is nothing like that in real life. But real-life Iain has very much reminded us of the Young Sheldon. We mean - he is smart. It's not a case of a role changing an actor - it's he who was made for the role. He has his own YouTube page that's called Iain loves Theatre, where he reviews a variety of plays and musicals. 
His very first one was in 2011 when he was only three years old. Well, it was only 30 seconds long and we could barely understand anything he said, but by 2018 he had become an expert critic. First of all, Iain has done over 60 play reviews so we have to give credit to the kid for seeing them.
---
Of course, his reviews are for the most part super enthusiastic and positive and do not contain deep theatrical analysis, but still. Armitage is incredibly funny and smart and it makes us feel old and even a bit useless in this world in comparison to a kid.
Well, both of Iain's parents are into the theatre, his father is an actor and mother is a theatre producer. So, after attending a performance on Broadway, Iain, who was 6 at that time met his idol, listen to this - "New York Post theatre columnist Michael Riedel". Is there any limit to his cuteness?
---
---
We seriously cannot think of anybody whose childhood dream as a 6-year-old, was to meet a journalist. It's not like the love for theatre is in Iain's DNA - his mom treated him like an adult. To quote her: "Yes, I was the mother who took a 5-year-old to "Waiting for Godot."
It's arguably a fine choice of a play to take a kid to, because not all the adults find that there's a deeper meaning to it. But maybe that's the secret to a successful upbringing? They've depicted tons of comedic conflict on Young Sheldon, between Sheldon and his mom over this matter.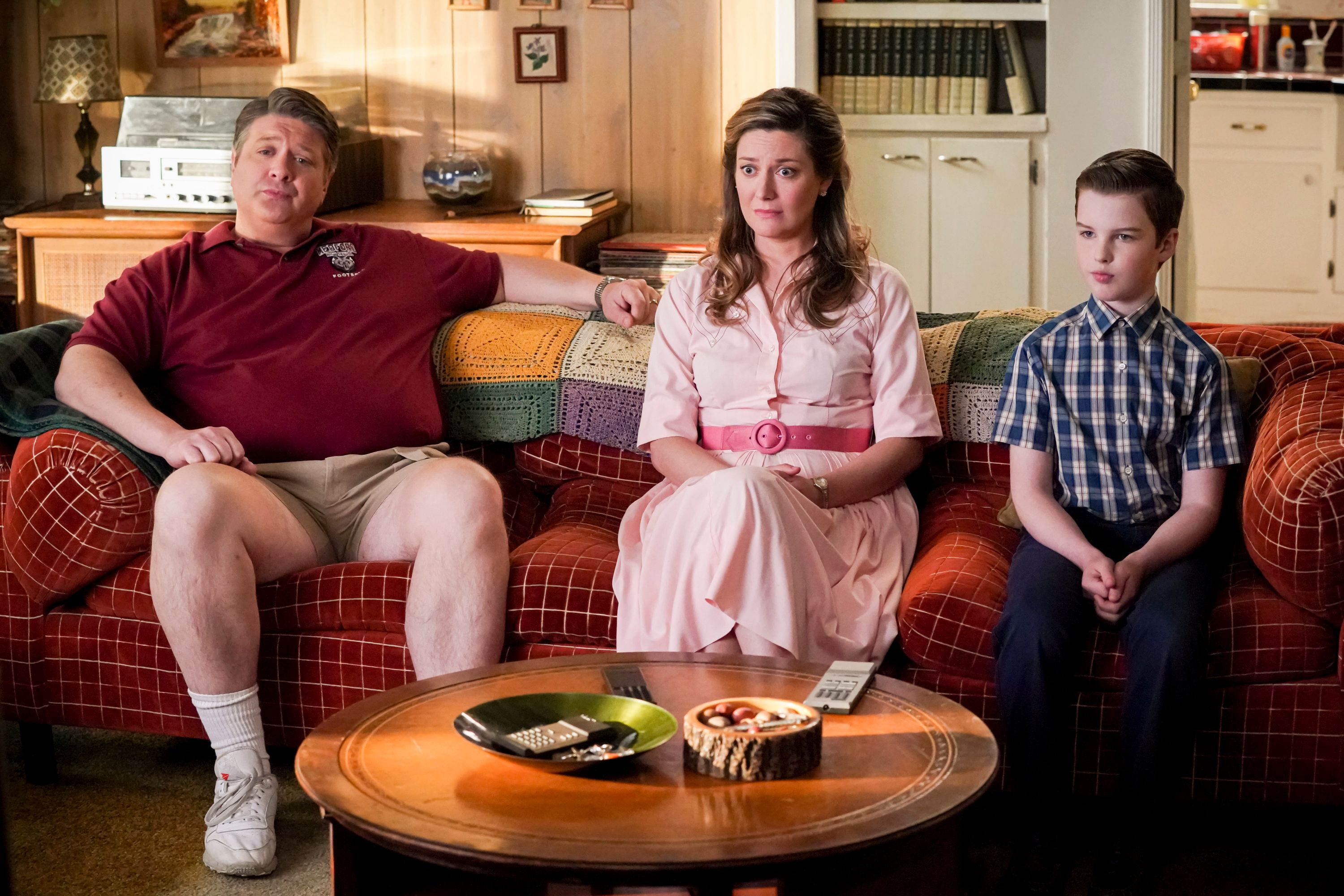 ---
A WELL-ROUNDED UPBRINGING
Sheldon wanted to be treated as an adult and Iain seems to be lucky enough to receive this treatment in real life. We're glad that he's not growing up like Robert Downey Jr or the Kardashians. His mom also did a great job of introducing him to good music. So now Iain is a big fan of David Bowie and Queen.
Well, Iain has a very interesting family tree which shows that he doesn't only have connections to art, but also to politics. His grandfather, Richard Armitage served as the Deputy Secretary of State under President George W. Bush between 2001 and 2005.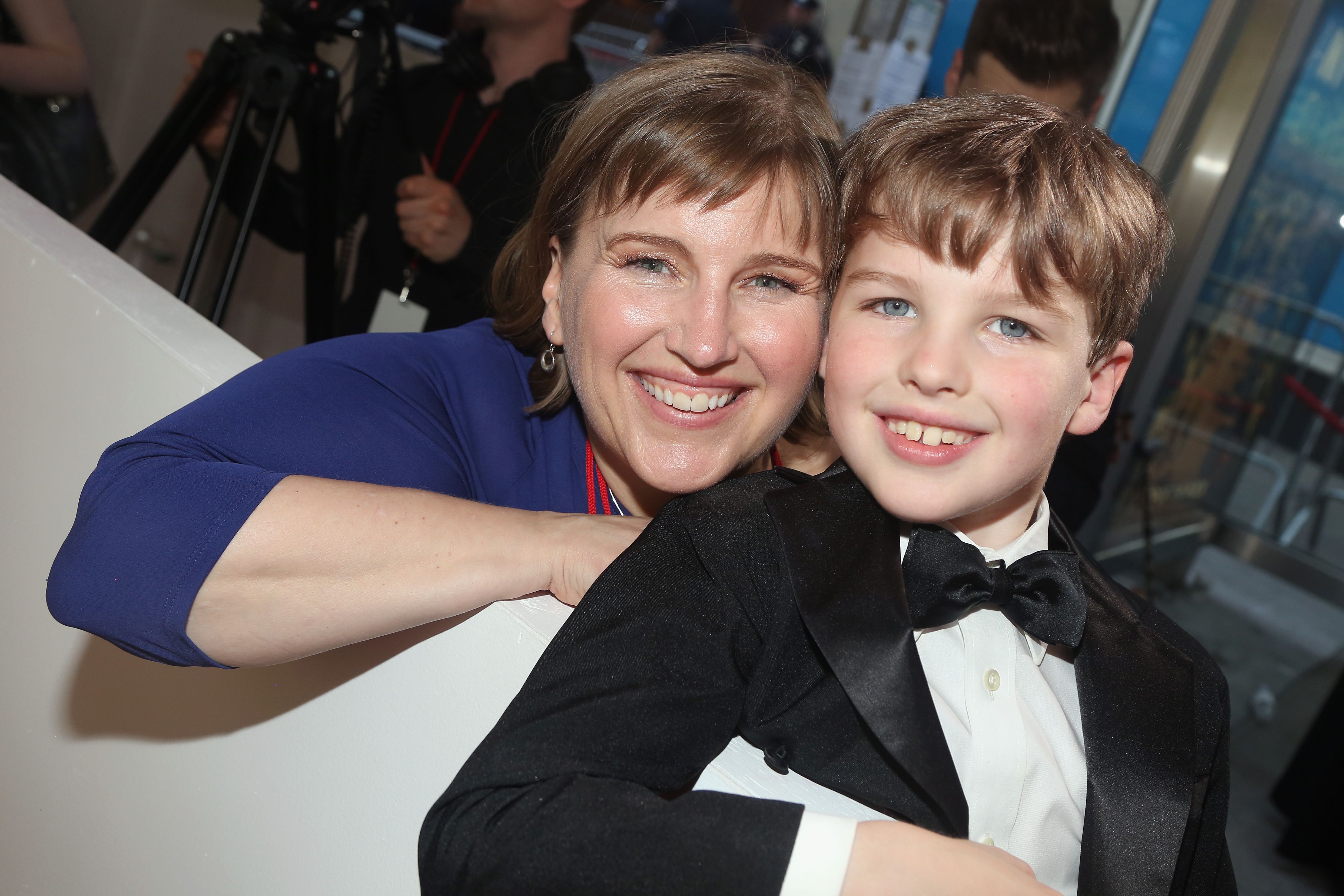 ---
And he was directly involved in the Valerie Plame affair scandal. You probably do not remember the story, so we want to give you a quick reminder. Valerie is now a FORMER covert officer, who had worked on the mission to investigate Saddam Hussein's efforts to buy uranium for a bomb.
We don't want to get into politics, but what's interesting is that Iain's grandpa, Richard Armitage, was the one who exposed Valerie's real identity to The Washington Post and effectively ended her career as a CIA agent. Well, if you are interested in learning more about it there's a good drama movie starring Naomi Watts and Sean Penn.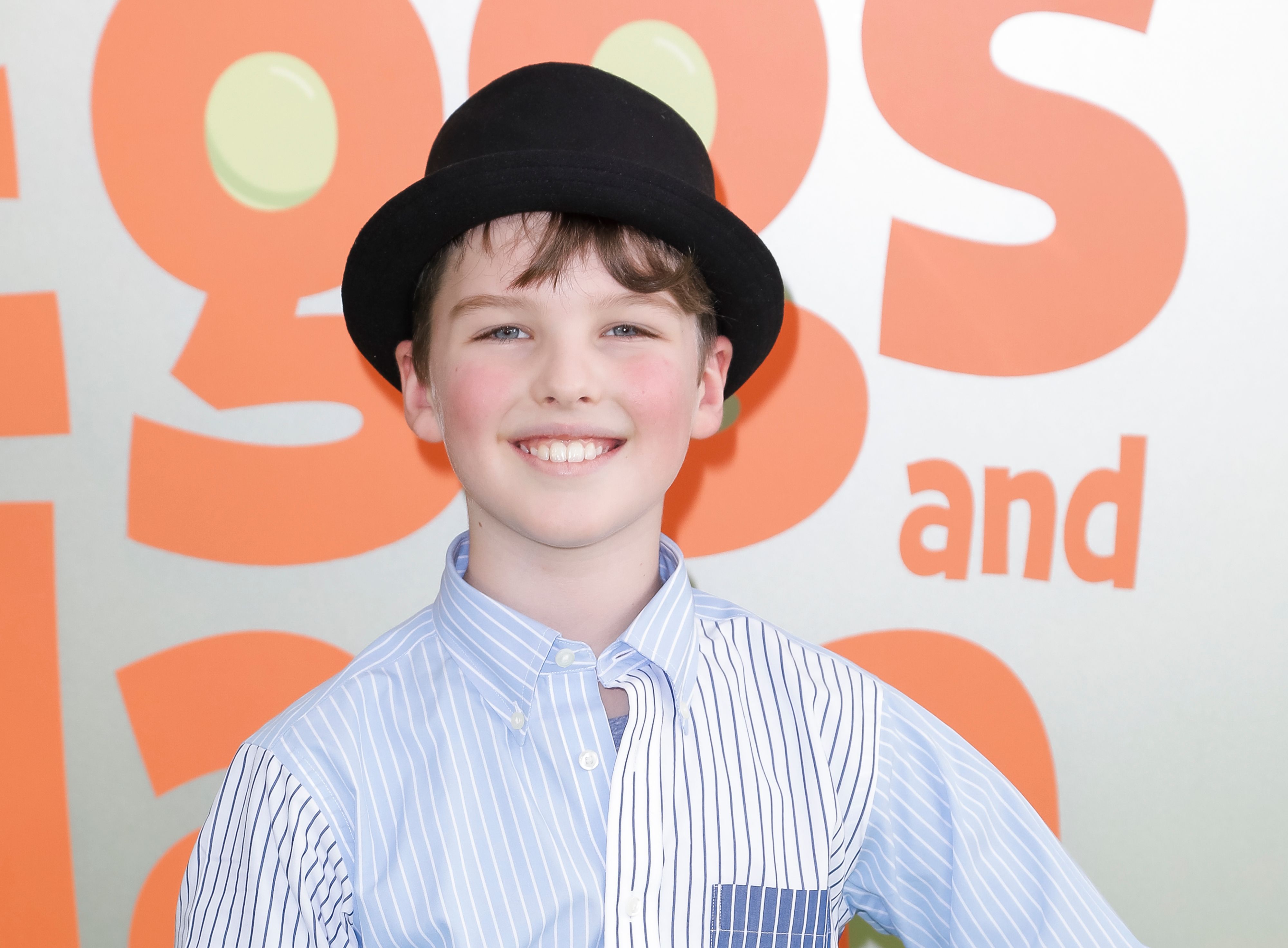 ---
SUCCESSFUL CAREER AT A YOUNG AGE
But let's get back on track. Iain is just 10 - but he has already played in another hit series called Big Little Lies on HBO. He was cast to work alongside Reese Witherspoon, Nicole Kidman, and Shailene Woodley. It's a massive opportunity for a kid to learn from experienced actors.
---
But Iain says that when it comes to success, his greatest tool is his imagination. In the series, he played Ziggy, who is Jane, aka Shailene Woodley's son. And he was damn good at portraying that fiery teenage attitude. Nice. Anyway, he's getting some great experience on set.
It's unbelievably adorable how he calls Meryl Streep and Jane Fonda "Miss Meryl" and "Miss Jane". So "Miss Jane" took him to fly fishing one day on the set. Iain is a vegetarian so there's no way he would her a fish. He caught a fish, kissed it and named it "Miss Jane".
---
That's very sweet but there's a good chance someone has already had Miss Jane at their dinner table. The fun thing is that Iain is not even allowed to watch HBO. As he said, he's often in bed by the time the show is aired. He also starred in TV series, Law & Order: SVI but let's be honest, we could probably find that on any actors record.
---
In 2017 Iain had his first role in a big-screen movie. He appeared in The Glass Castle alongside Naomi Watts, Woody Harrelson, and Brie Larson. The film is pretty good itself but the fans of the book upon which the film is based, The memoir of Jeannette Walls, are not very satisfied.
It left out the part about the father of the family being abusive and made a feel-good family drama instead of showing the deeper complexity to their relationship. Iain's hair was red though and that looked pretty cool. Anyway, we really hope that Iain won't change or develop some kind of ego.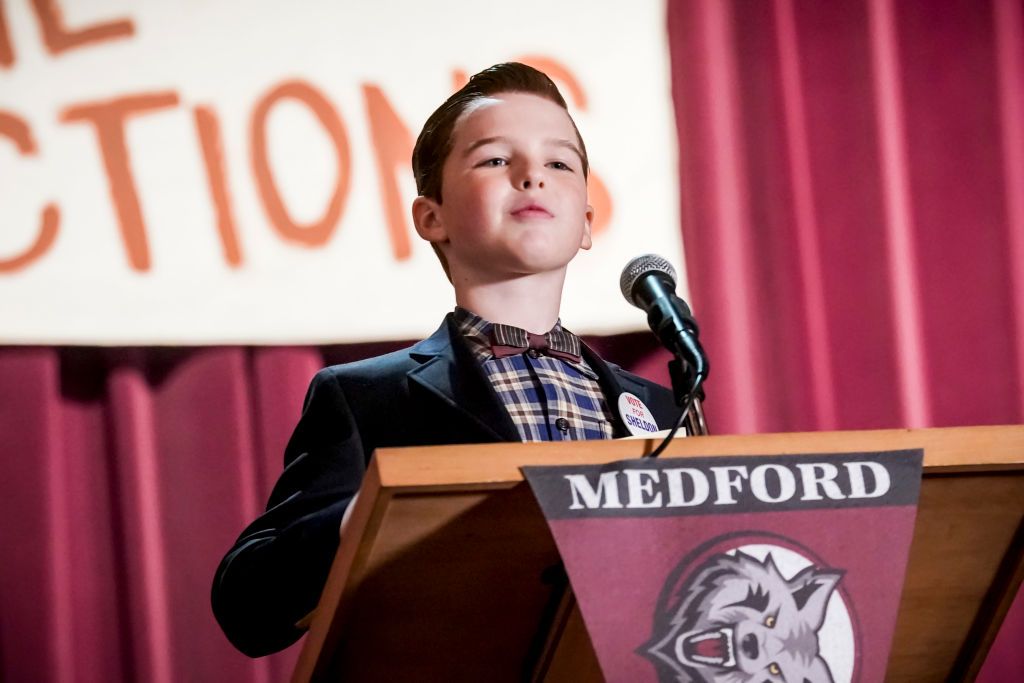 We've seen many celebrity kids who unfortunately went crazy because of fame. We really hope that's not the cast for Iain. Find out more details about Iain's life in our video: