8 Rules Margot Robbie Follows For Living A Full Life
Whether your favorite Margot Robbie film is Wolf of Wall Street, Suicide Squad or the I, Tonya biopic, they all have one thing in common - Margot looks phenomenal and she's a wonderful actress. Margot's not just a beautiful woman, the Aussie star has also leveled up in her career, she's persevering and hard-working. 
The ultimate power move is to be successful, motivated, and healthy. So, how does she manage it all so well? We've put together a list of 8 inspiring rules she lives by that keep her reaching for success in mind, body, and beauty. Dig into the article to find out her best lessons.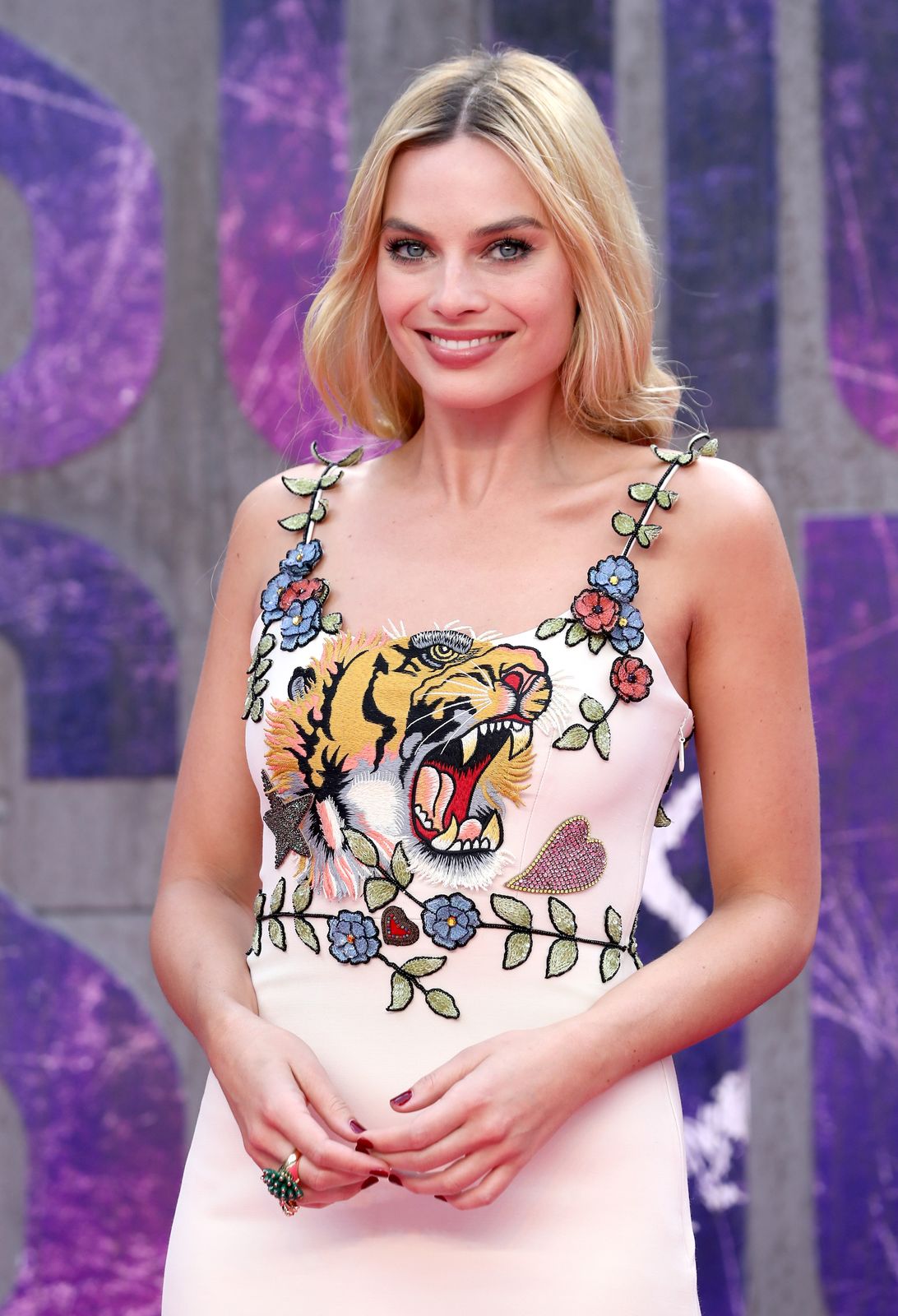 ---
1. OVERCOME FEAR
She's a huge superstar now but Margot comes from humble beginnings as she hails from Dalby, Australia, and grew up on a farm. She was raised by a single mom and understands the value of hard work as she began working her first job at the tender age of 10 - she polished cutlery at a restaurant.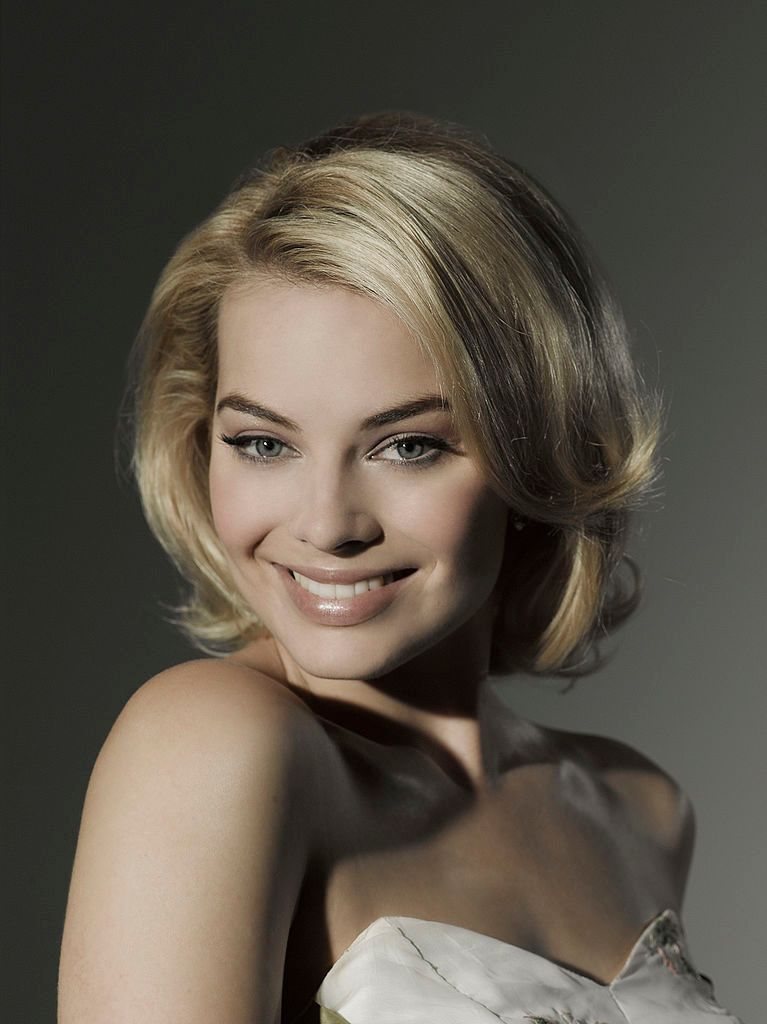 ---
Eventually, she went on to juggle three jobs before landing her breakout role as Naomi on The Wolf of Wall Street; she's always been a go-getter. What's propelled her further in life is her ability to overcome fear and practice faith.
Surprisingly, the actress almost rejected the role in the film because of the nudity scenes and fear that she wouldn't be able to pull off The Duchess of Bay Ridge character. In an interview with the HitFix, Margot referred to this experience as a 'crisis of faith.'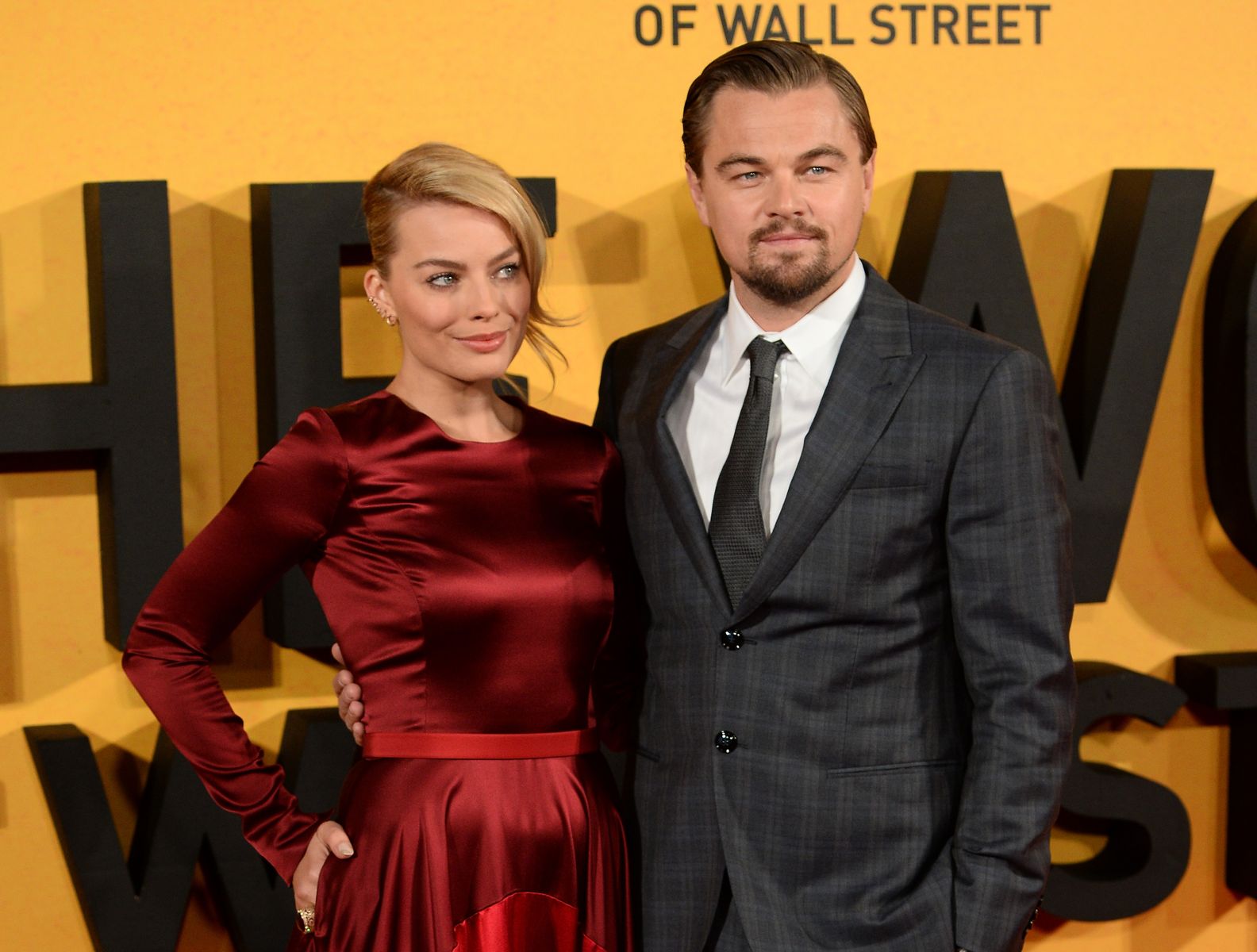 ---
The bombshell also indicated that she immediately changed her mind when the thought of another actress snatching the role from her hands haunted her.
"That just infuriated me, the thought of someone else playing my role. I was like 'well they couldn't possibly play the role, I have to do it!'"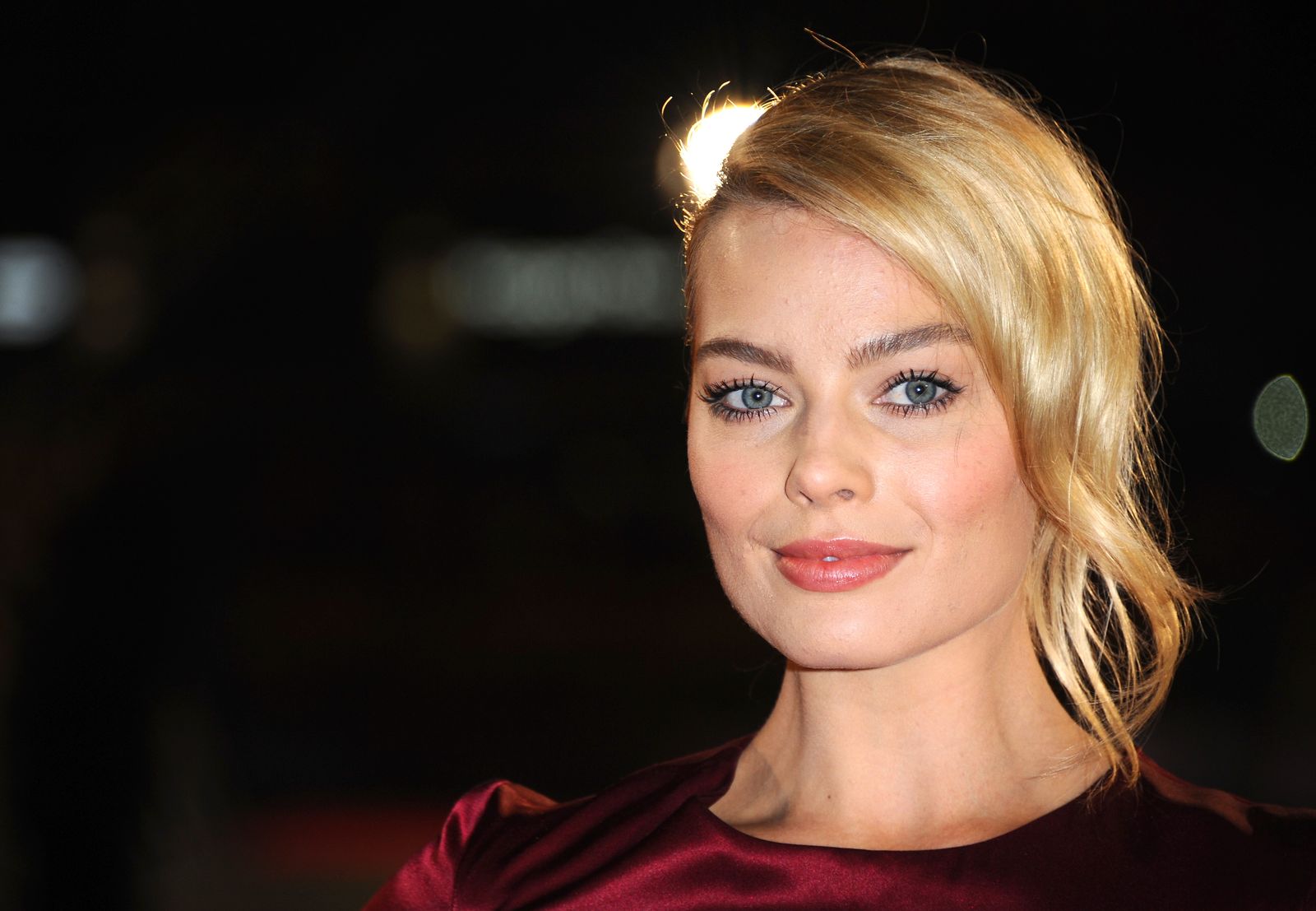 ---
2. MAKE TEA NOT WAR
You probably didn't expect to see a hot beverage on this list but Margot loves tea. Not only because of its metabolism-boosting properties but also because it's a family tradition that she's grown to appreciate. Tea is comforting to drink but the Robbie family has other theories. The 29-year-old told Harpers Bazaar:
 "In our family, a cup of tea is the answer to everything. When you walk in, you get offered a cup of tea. If something goes wrong, someone will be like, 'I'll make you a cup of tea.' If something good happens, they will be like, 'Great! We'll make you a cup of tea.'"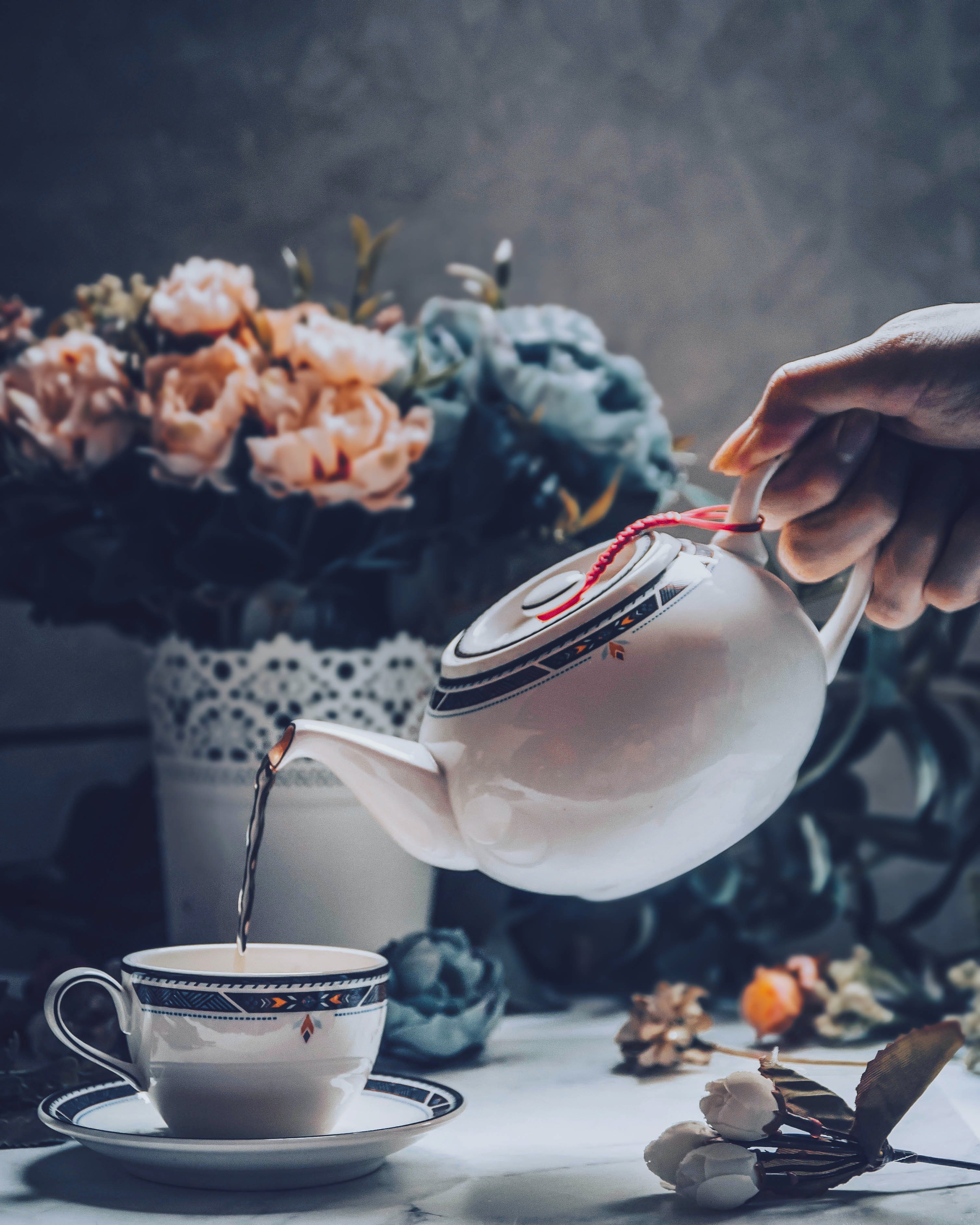 ---
The star also stated that she probably has about 10 cups of tea a day. She even has her personal favorite brand of tea that she enjoys. She also revealed that she takes tea with her everywhere she goes so that she never misses an important moment without it.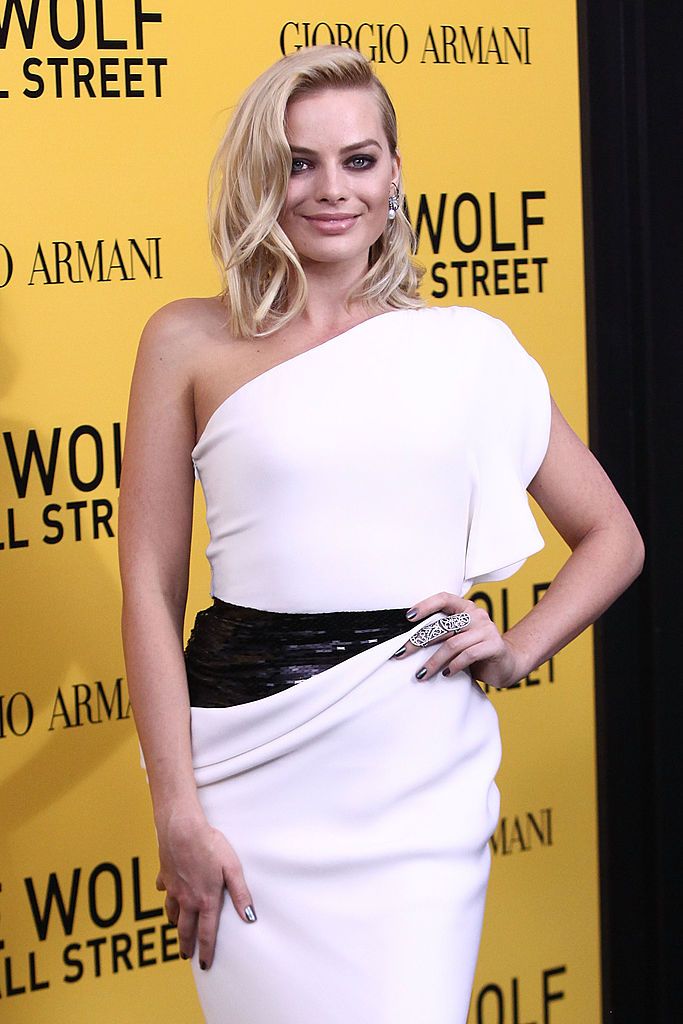 ---
3. EAT WELL AND BE WELL
Of course, being an actress demands that you keep your body in shape to avoid looking 10 pounds overweight on camera but Margot has a reasonable approach to how she keeps the weight off. In preparation for physically demanding films, she improves her eating habits by reducing fats, fast food, soda drinks, and chocolates.
She also limits her alcohol intake by having an occasional glass of wine. However, she acknowledges that she's human and deserves a treat every now and then. Her favorite cheat food includes burgers. In an interview with Emirates Women, Margot stated: 
"I'm not good at doing moderation," she said. "I get miserable if I don't eat. I can't just have a salad every day and a half a glass of wine every second day. I can't do it."
---
For her eating well is more than just eating leafy greens or starving yourself because life is too short, right? When it's a good day, the actress will have porridge and a green smoothie to enhance her vitamin intake. Lunch and dinner are likely to include protein and vegetables. But, she also enjoys sneaking in some wine, waffles, and fries.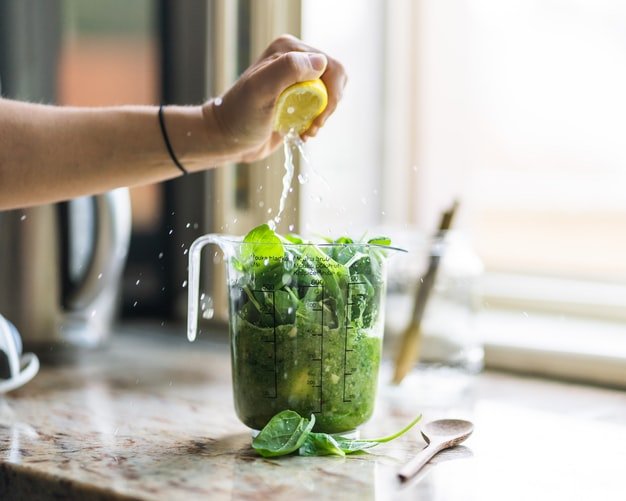 ---
4. PERSIST THROUGH OBSTACLES
From an early age, Margot Robbie was determined to become an actress. After graduating from the 12th grade at 17, she landed a role in the Australian hit TV soap opera Neighbours. This meant that she had to move away from home and be independent in Melbourne where the show is filmed. 
"I was living on my own, in a new city where I'd never met anyone...I had no money."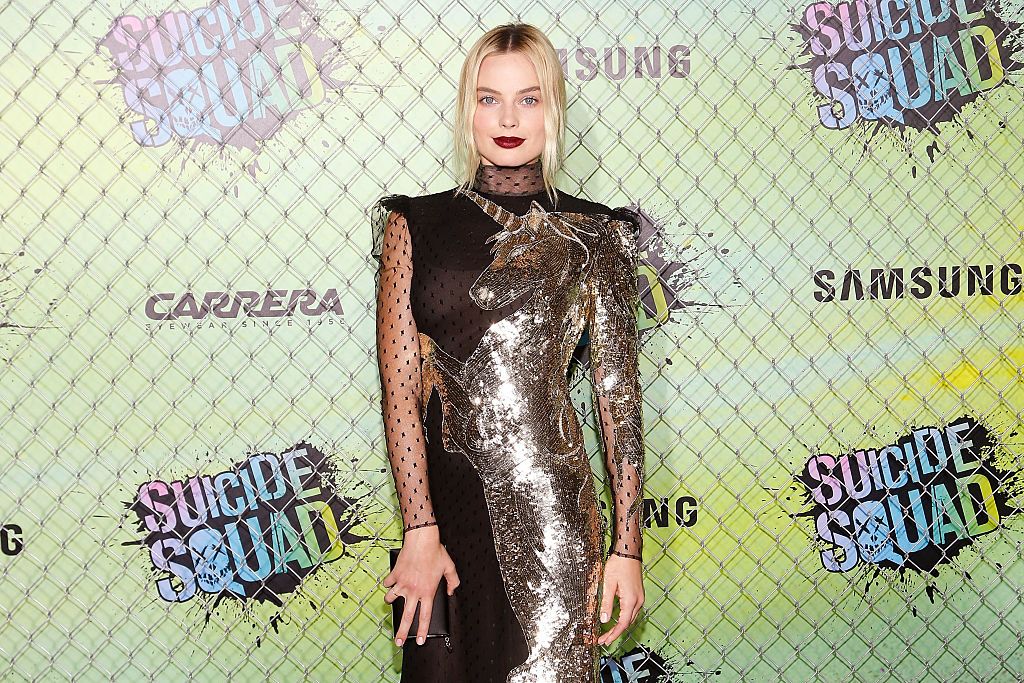 ---
Even though Neighbours was a good opportunity for Margot, she decided she wanted more and worked tirelessly to get there. In 2011, she took a chance and moved to Hollywood to pursue her dreams of becoming a superstar actress. She once stated in an interview:
"Every move has been carefully planned, it's been really strategic...When people write articles, they talk about [an] 'overnight sensation' — it's been anything but. It feels like it's been a long process."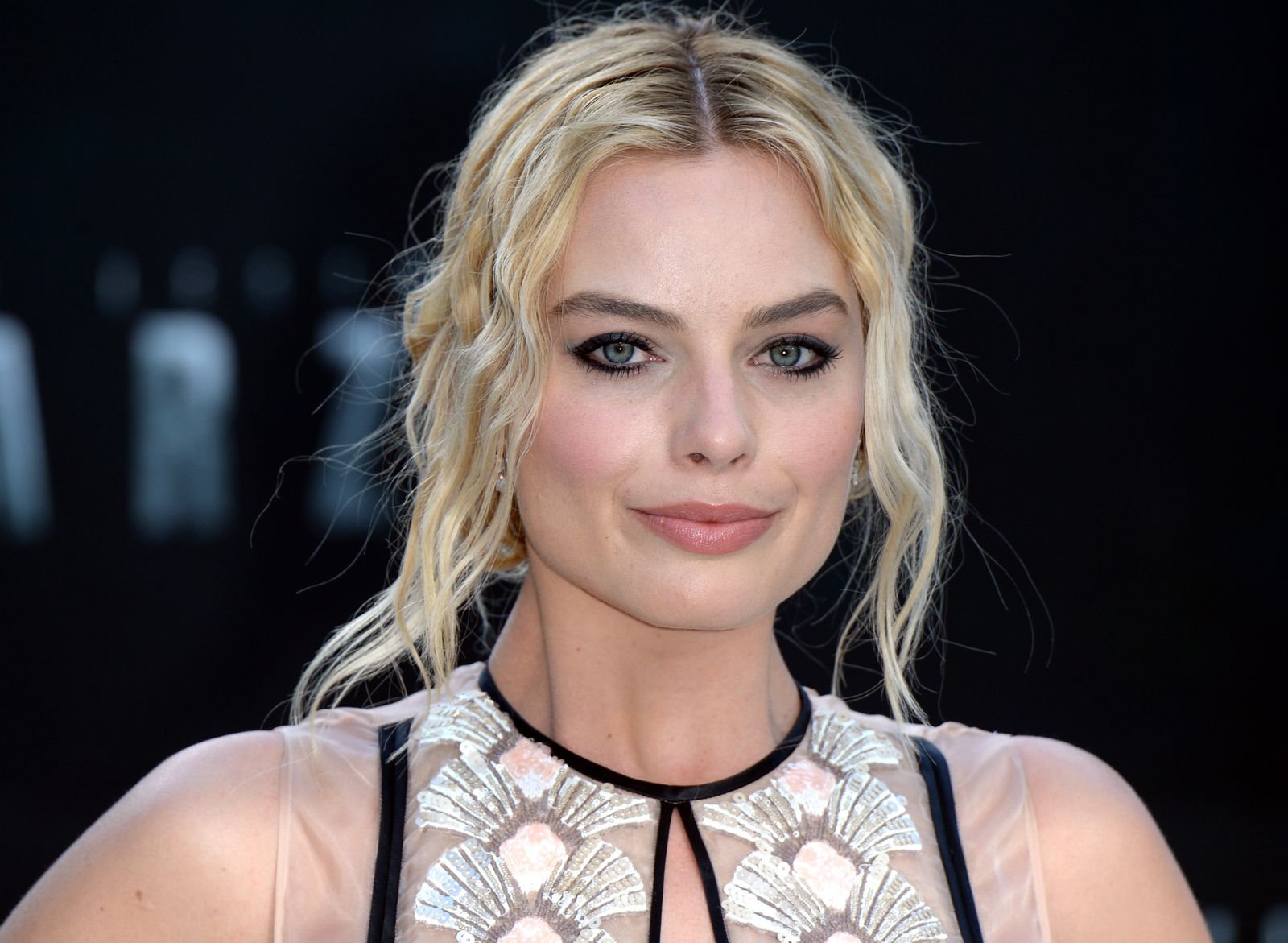 ---
5. THE POWER OF EXERCISE AND MEDITATION 
Playing physically demanding roles such as Harley Quin and the figure skater Tonya Harding pushed Margot harder to get her body in shape. She trained tirelessly for Harley Quin, from running to swimming and trampoline jumping. She exercised two to three hours a day to ensure her body was toned.
---
For her film I, Tonya, she trained five days a week and four hours per day. And it certainly paid off since both roles were a success. Her workout regime also included building muscle, weights came in handy and she did a lot of sit-ups too. Margot's trainer Andie Hecker told People: 
 "We did a lot of heavy-weighted, low reps of arabesque pulls hooked up to resistance pulleys, as well as arabesque lifts with heavy ankle weights in order to build and lift the butt."
---
When she's not preparing for a movie, she prefers pilates. In an interview with The Telegraph, Margot stated: 
"If I'm making a conscious effort to exercise, I work with a Pilates trainer on a reformer machine, and that suits me and my body best."
The actress also enjoys meditating while she works on her core. Her morning routine includes a simple workout while she relaxes her mind. Margot admits that she's by no means a workout geek but she recognizes that she has to take care of her body in order to feel good. 
---
8. HAVE FUN
Margot loves enjoying herself and having fun! From traveling to having incredible birthday celebrations. One of her most epic birthday celebrations was a 24-hour party on her 24th birthday. According to the actress, she began planning the bash when she was just 16 years old.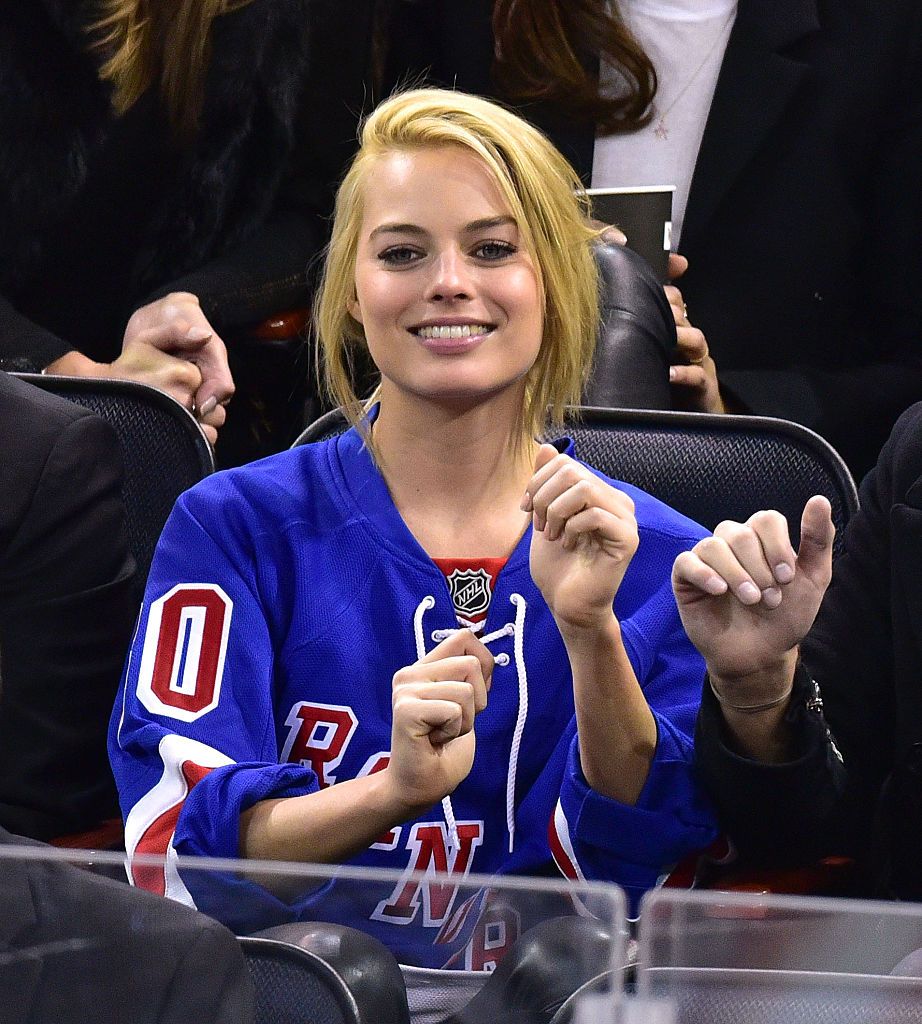 ---
The festivities took place in London and started off at 9 am with a lovely champagne breakfast with her guests dressed in cowboy costumes. Margot and her crew then played games in Hyde Park and enjoyed a couple of burgers. After that, the crew got dressed in under-the-sea themed attire for a night out around karaoke bars. 
In an interview on the Jimmy Kimmel show, she stated:
"At 9am, we full-circle ended up back in our courtyard and popped another bottle of Champagne," Robbie said. She admits the day was "exhausting, but rewarding to make it to the finish line and think, 'We did it. We did it.'"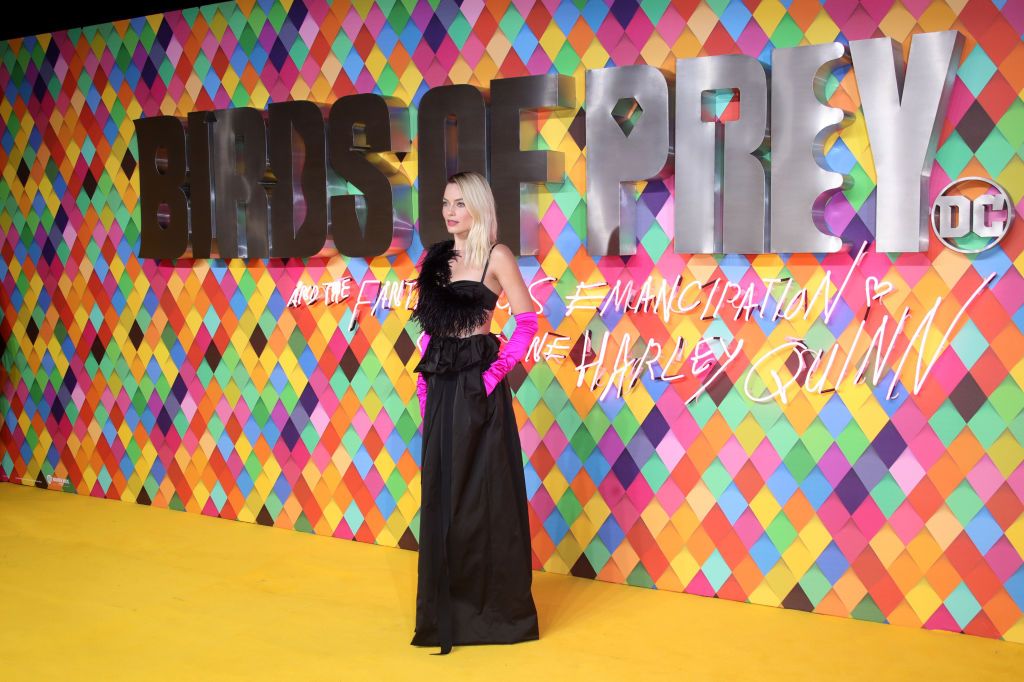 ---
7. A DAILY SKINCARE ROUTINE
By now you must have realized that Margot is the total opposite of a red carpet diva. Her down-to-earth nature reveals someone who prefers things to be easy. So how does she maintain flawless skin and a youthful glow? It's simple, Margot's all about cleansing and moisturizing.
Being an actress takes a huge toll on the skin, excessive make-up, and air travel can have bad effects on anyone. The actress stressed the importance of exfoliating the skin in an interview with Elle UK:
"There's a dermatologist in Australia who has a skin-care line called Bloc Cosmetics; I like the day-night moisturiser," she said.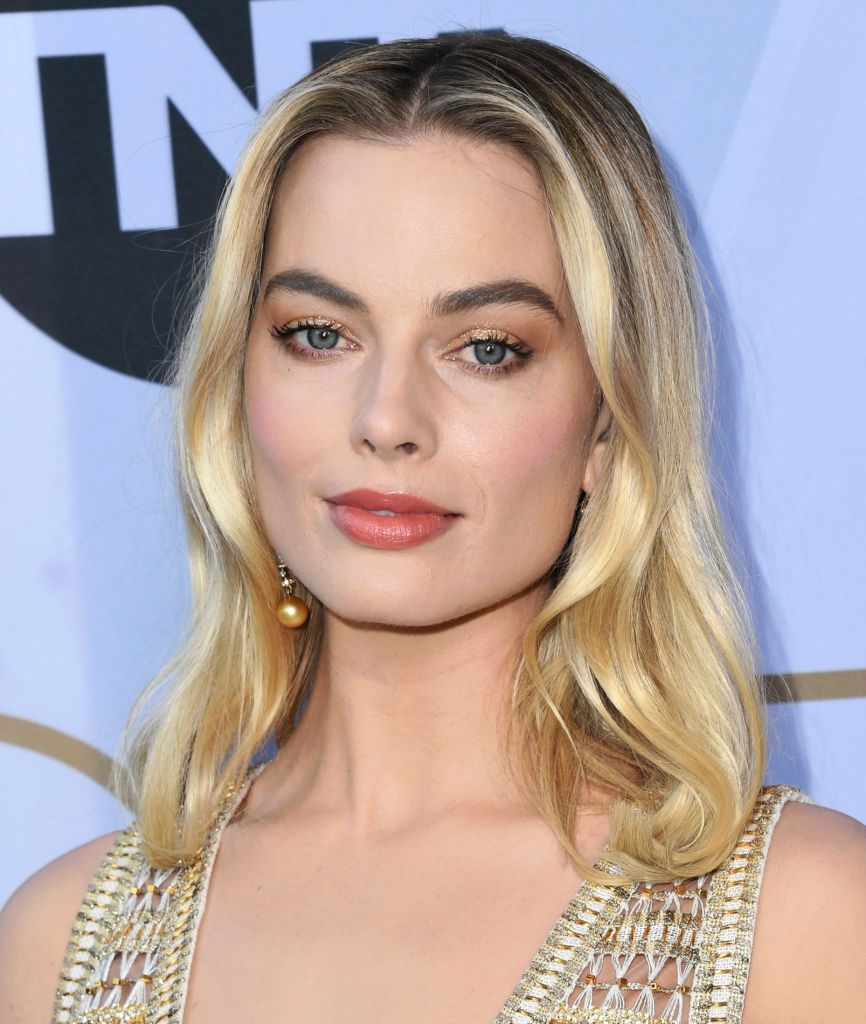 ---
She also reveals another beauty tip she's taken from Australia which is keeping her sunscreen nearby. With dry and sensitive skin, she's also prone to acne but doesn't worry too much about it. The actress told Elle UK:
"With photoshop these days, if I wake up with a massive pimple..they're gonna airbrush it out, it doesn't matter."
Sometimes when she wakes up in the morning with puffy eyes, she'll cover her eyes with two cold spoons dipped in lapsang souchong which is a black tea. Well there you have it, there are many ways that tea can transform one's life.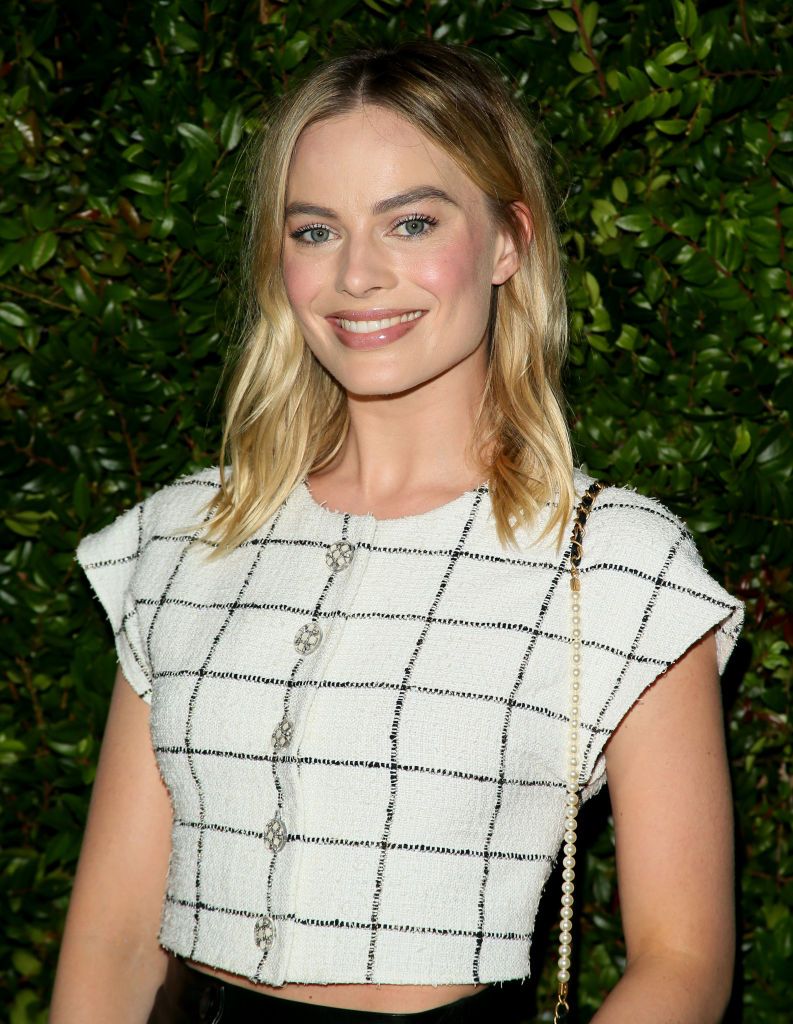 ---
8. CONTROL YOUR FATE
In 2014, Margot made a boss move by securing her very own production company LuckyChap Entertainment, alongside her then-boyfriend Tom Ackerley and their friends Josey McNamara and Sophia Kerr. The feminist starlet felt it was important to put women in positions of power in the film industry. The production company promotes equality and inclusivity.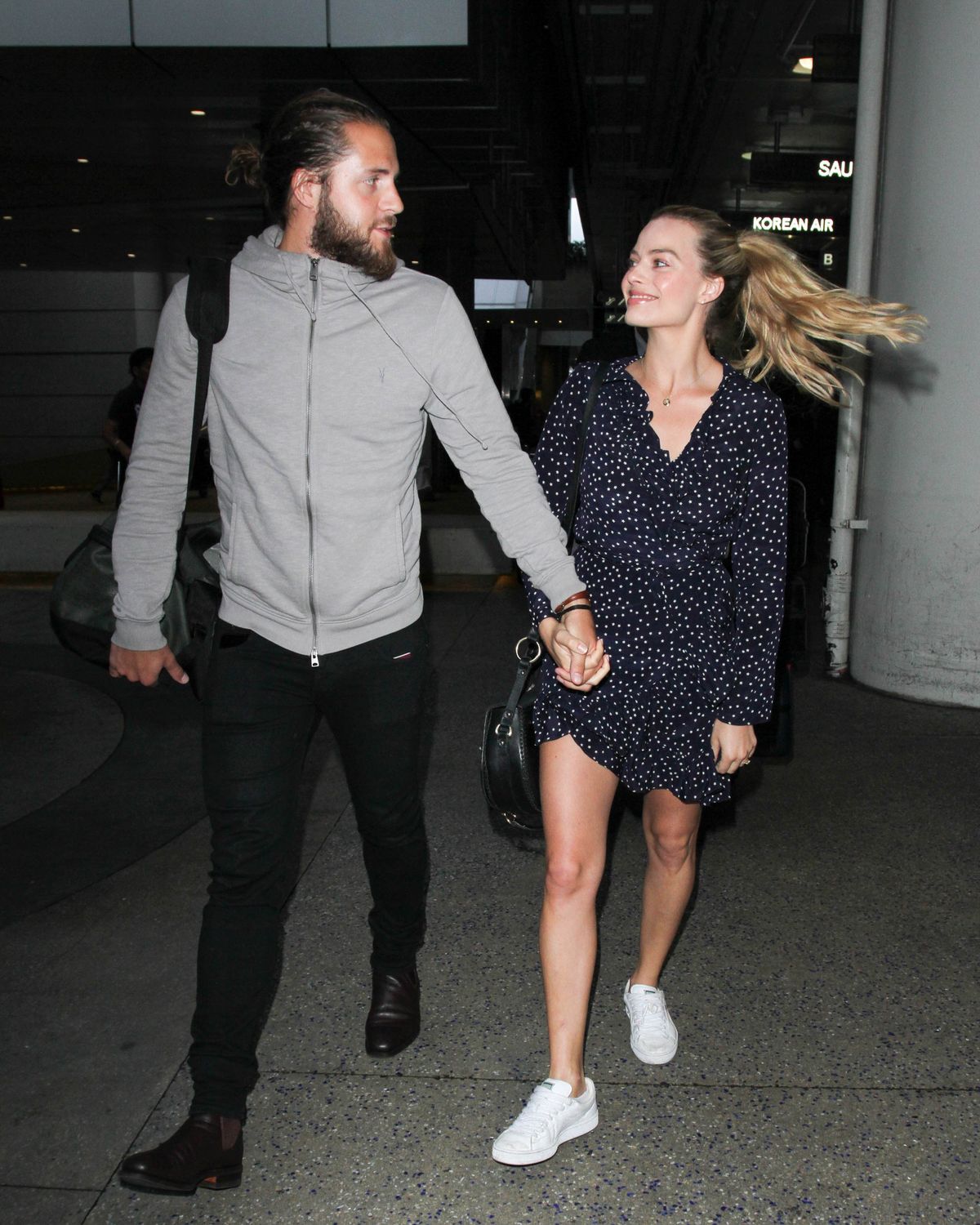 ---
LuckyChap's first production was I, Tonya which earned three Academy Award nominations. Margot and producing partners' mission is to champion new talent and provide a platform for female-focused films to come to fruition. The partners have one rule that they follow before taking on a project: they all have to agree.